It's no wonder recliners are so popular. They're comfortable, convenient, practical, and beneficial for your mental and physical health.
Recliners make a house a home. They provide the ultimate cozy refuge to sink into at any moment, ready to enjoy some much-deserved you-time. Today, recliner chairs offer more than just lush comfort. Modern designs are stress-relieving, rejuvenating, pain-relieving, sleep-inducing, and much more. Some rock and swivel, while others massage and lift, and almost all recliners look sleek and stylish, ready to take pride of place as the best seat in the house.
The perfect recliner does exist. To find it, you need to be clear about your personal needs and preferences and know what to look out for. To make an informed decision, it helps to be familiar with the different types of recliners on the market, and the pros and cons of each.
Recliner Types
1.

The Manual Recliner

The most iconic of its kind, the manual recliner is likely what springs to mind when you hear the word 'recliner'. As the name implies, this traditional recliner type is operated manually with either a lever or pull handle. Lever recliners have a wooden or plastic handle located on the side of the chair that, when lifted, releases the seat back into a reclined position and raises the built-in footrest. Pull handle recliners are considered the more updated mechanism as they are easier and faster to operate. They are also less conspicuous, being recessed into the side of the chair. Some manual recliners allow you to adjust the recline angle by using your body weight and pushing and pulling, using the armrests for leverage. Both designs require physical strength to operate them, so always make sure to do the sit and recline test before purchase!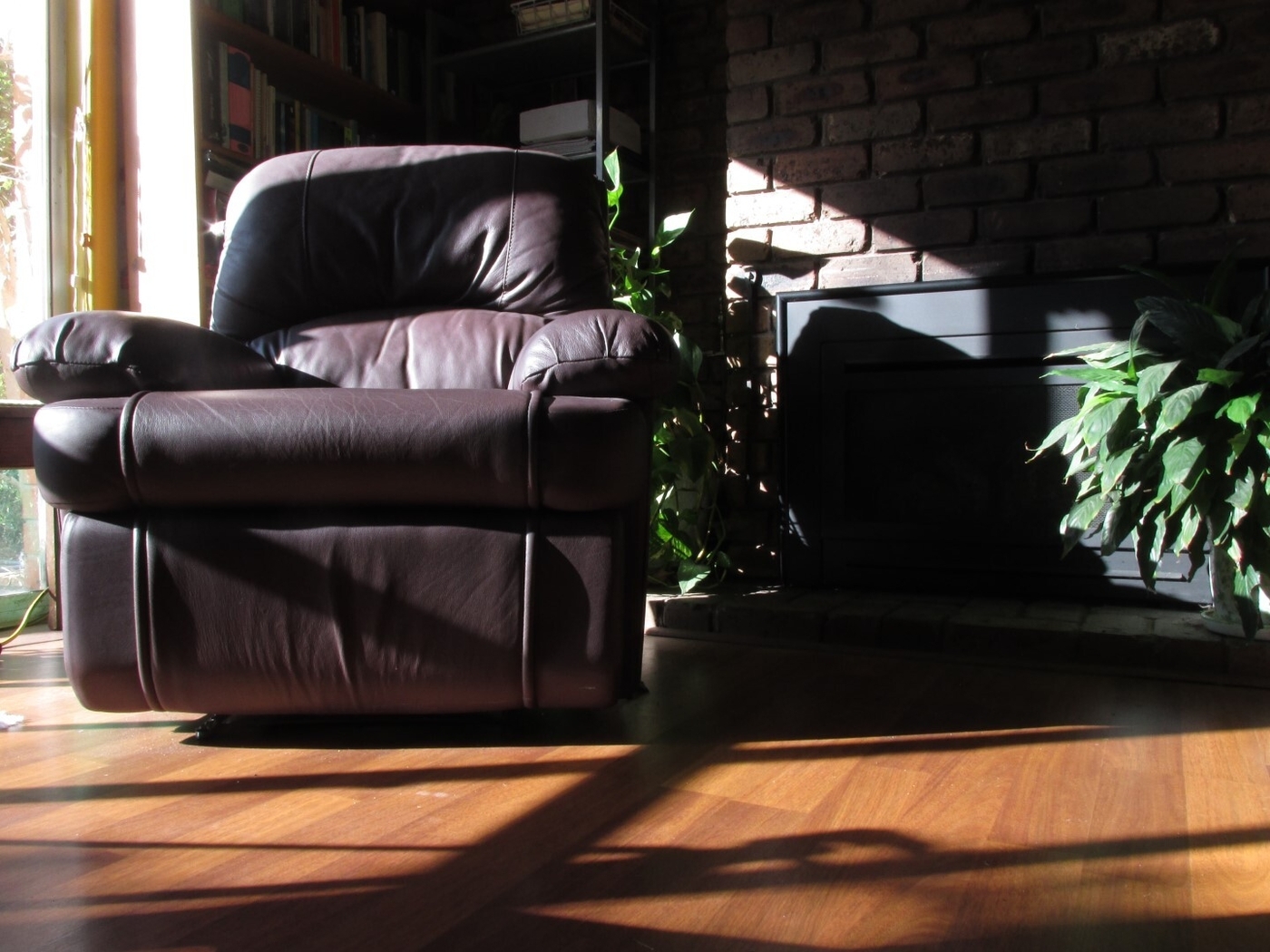 Best for: Homeowners looking for a recliner that will blend into their decor. A wide variety of sleek and stylish designs do an excellent job at disguising the recliner function.
Pros:
A wide variety of designs to suit any decor.
Less bulky than their motorized counterpart.
Available at many price ranges.
Cons:
Some traditional designs are limited to two positions.
Requires physical force to operate; may not be apt for the elderly or people with mobility difficulties.
2.

The Wall-Hugger Recliner

Less floor space does not have to equate to less comfort. Wall-hugger recliners, also referred to as wall away and wall-saver recliners, provide the same lounging luxuries as a conventional recliner, yet with the added benefit of occupying less space. The chair sits up straight, allowing it to be pressed up close to the wall, saving inches of valuable square footage. A clever forward-gliding mechanism moves the chair forward away from the wall as you recline back, leaving a small gap of about five inches between the chair and the wall. This isapproximately seven inches less than a standard recliner, a significant amount of space for a small urban dwelling.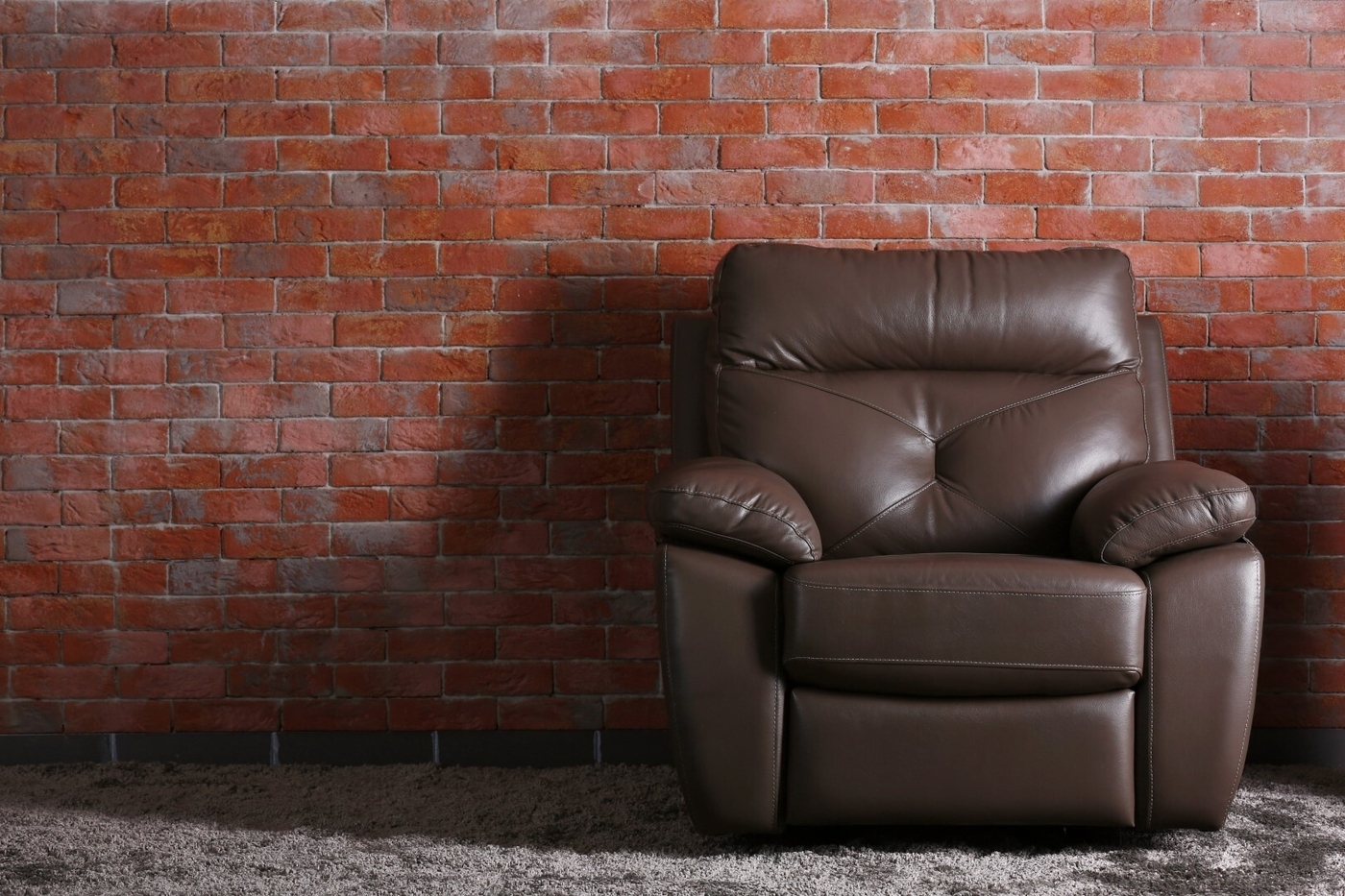 Best for: Anyone looking to maximize space or looking for a recliner for a small room. Wall hugger recliners take up less space compared to most recliners, allowing you to enjoy all the comfort and luxury of a recliner, without all the bulk.
Pros:
Take up less floor space than standard recliners.
Can be placed close to the wall.
The resting position is easy to get in and out of.
Cons:
Tends to offer a limited range of motion.
3.

The Push-Back Recliner

The push-back recliner is the most inconspicuous recliner on the market. With no lever, handle, or buttons in sight, its good looks can be deceiving. Available in a range of trendy, easy-to-style designs, no one will ever guess your recliner is anything more than a stylish armchair. The reclining mechanism kicks in when pressure is exerted on the back of the chair, using the armrests for leverage. To return to the upright seated position, simply sit forward and push down with your heels. While most designs are easy to operate, push-back recliners do require some physical effort and strength to recline and sit up, since there is no lever or handle to help. This is an important element to take into consideration when thinking about who will use the recliner. It may not be the most comfortable and practical option for children, the elderly, and people with back, neck, or mobility problems. Always test the recliner out before buying to make sure it works for you.
Best for: Healthy adults looking for a sleek, stylish, and undetectable recliner to blend into their living room setup. Push-back recliners look like standard armchairs.
Pros:
The recliner function is undetectable.
A wide variety of designs to suit any decor.
Not as bulky as other recliners.
Cons:
Requires the most physical exertion to operate.
4.

The Rocker Recliner

A favorite amongst nursing mothers and insomniacs, rocker recliners combine the pleasures of a recliner with the soothing qualities of a rocking chair. The design is similar to that of a standard recliner, with the addition of arched tracks that allow you to rock back and forth and recline once you are ready to doze off. The perfect addition to a nursery, this recliner type is ideal for lulling a baby to sleep, whilst providing the parent with comfort and support. It also creates a special, designated space for parent-child bonding. As well as aiding relaxation, the rocking motion releases stress and provides various health benefits. For example, it aids in the release of endorphins, a mood-boosting hormone, inducing a sense of happiness, peace, and general well-being. The movement also aids mobility and increases blood flow benefiting individuals who have undergone surgery or who suffer from arthritis.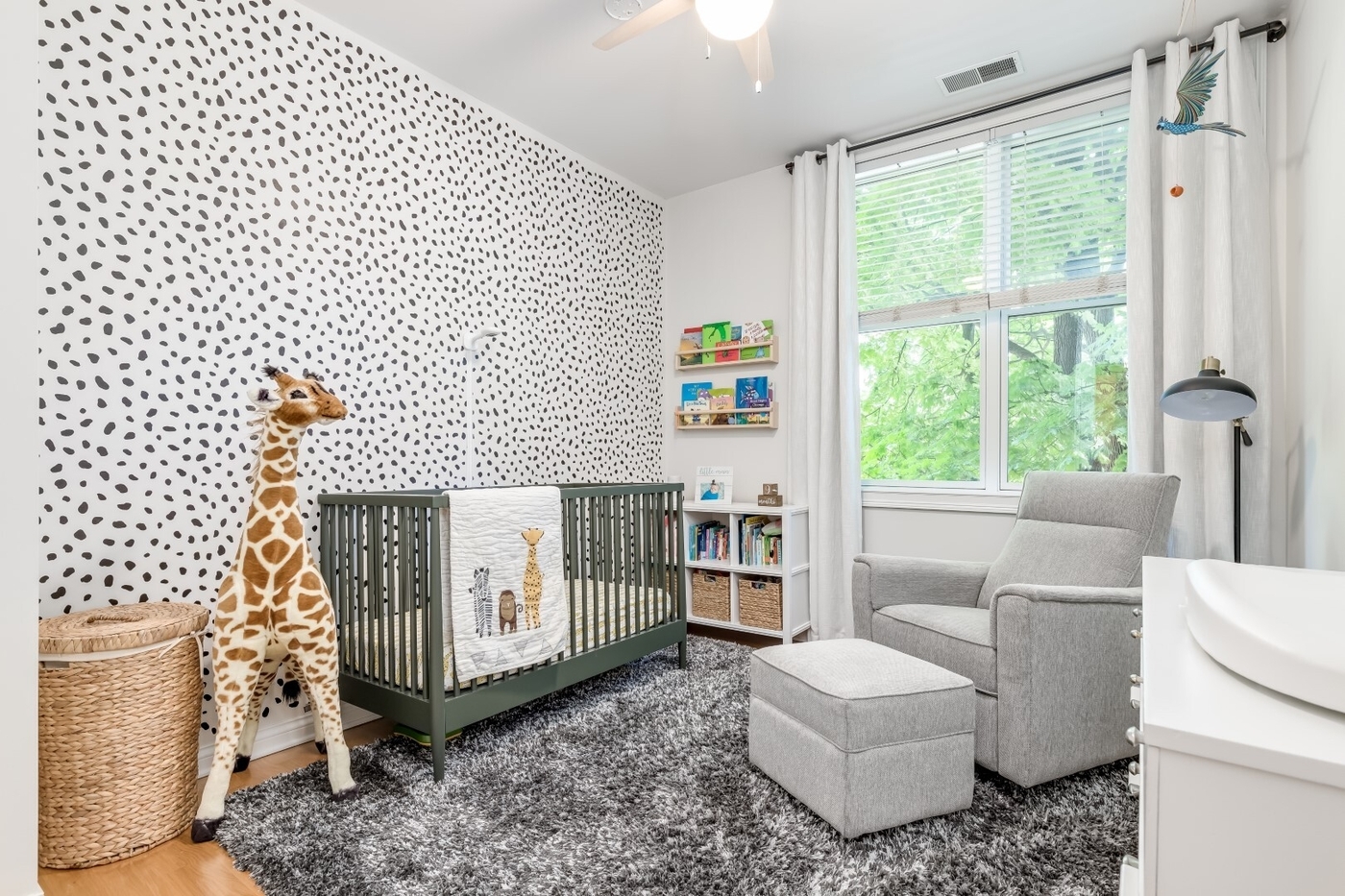 Best for: New parents, insomniacs, arthritis sufferers, individuals in recovery from surgery, or anyone looking for a comforting piece of furniture in which to enjoy a moment of peace and quiet.
Pros:
Sleep-inducing.
Mood-boosting.
Increases blood circulation.
Improves mobility and strength.
Reduces stress and anxiety.
A wide variety of designs to suit any decor.
Cons:
Some rockers can become squeaky over time.
Requires additional room to accommodate the rocking motion.
5.

The Glider Recliner

Glider recliners are another popular choice amongst those who like to wind down with a soothing motion. Where rocker recliners move back and forth on an arched track, gliders slide on a linear, horizontal path. As a result, gliders tend to offer a more gentle and smooth motion. The movement mimics that which the baby would've experienced in the womb, making it an excellent way for a new mother to lull and bond with their infant. The gliding motion has also been proved to soothe colic or digestive discomfort and reduce pain. Some designs come with gliding ottomans that move with the chair when your feet are propped up, providing even more comfort and enjoyment.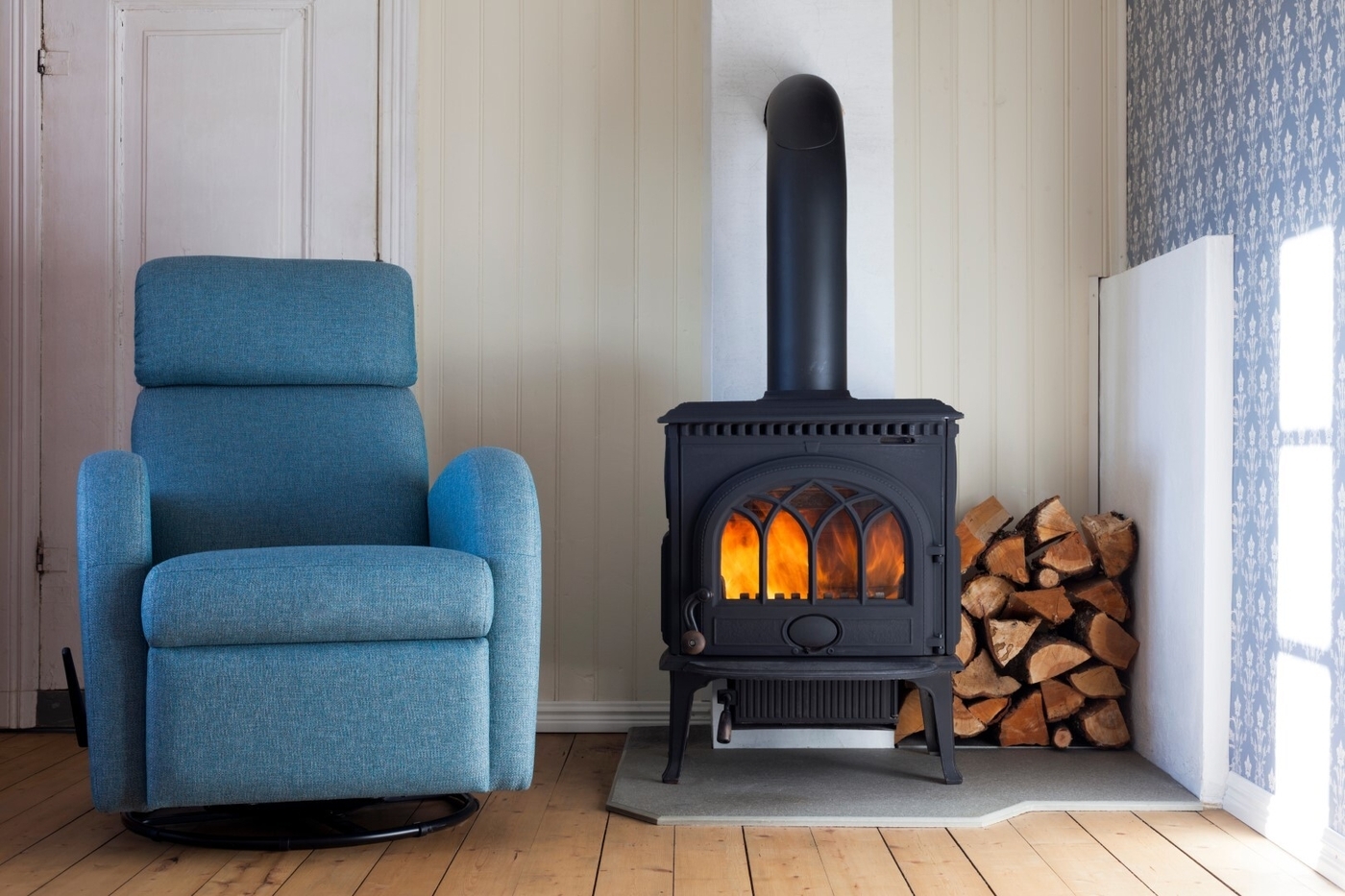 Best for: Nursing mothers, new parents, insomniacs, individuals suffering from back pain or recovering from surgery, or anyone looking for a cozy refuge where they can kick their feet up at the end of the day.
Pros:
Gentle and smooth movement.
A wide variety of designs to suit any decor.
Sleep-inducing.
Soothes colic.
Stimulates digestion.
Eases pain.
Reduces stress and anxiety.
Cons:
Gliding offers a smaller range of motion and intensity.
The metal base is often visible.
6.

The Swivel Recliner

Never miss a trick with a swivel recliner. Built on a circular base, this recliner type allows you to turn 360 degrees, providing you with a full range of motion. Turn left and right, or lean backward, depending on what the situation demands. Swivel recliners are sociable chairs. They provide you with effortless flexibility to move freely and accommodate conversation, without having to stand to re-position it. Many designs also include a matching footstool so you can put your feet up. Others merge the swivel, gliding, and reclining functions to create an all-in-one swivel glider recliner. Whatever you do, remember to leave enough space around the chair to recline back into a comfortable position from any position.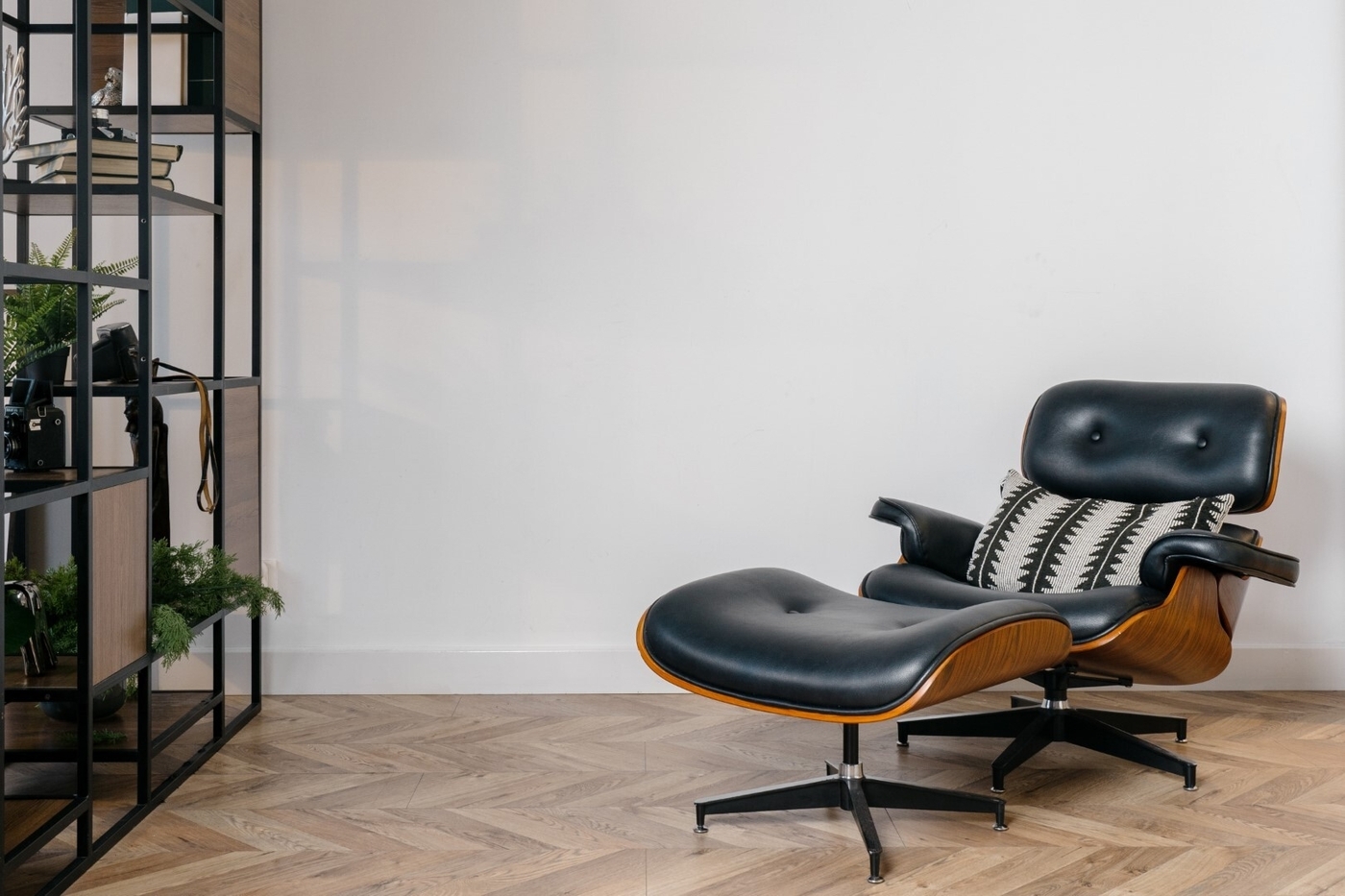 Best for: The elderly, or individuals with reduced mobility, keen entertainers, spaces with multiple focus points. Swivel recliners provide easy movement around the room from a single pivotal axis.
Pros:
360-degree range of motion.
Ease of movement.
Flexibility.
Often combined with other features.
Cons:
Requires more floor space than other recliner types to accommodate the 360-degree turn.
7.

The Power Recliner

The créme de la créme of recliners, power recliners sport the latest advancements in the recliner world. Leave the days of awkwardly reaching for levers and handles behind, in favor of the simpler and more convenient touch of a button, or screen in the flashiest of cases. Power recliners not only boast the advantage of a hassle-free recline but also increased control and versatility with infinite positioning. Many designs have additional benefits, such as power massage and heating functions, USB portals, and cup and magazine holders. Some modern designs eliminate the need for ugly exposed cords or situating the chair near an electrical outlet with rechargeable battery pack options available. Unsurprisingly, all these snazzy features come at a price. Power recliners are the most expensive recliner type out there, and also the bulkiest, but you'll be sure to get your money's worth in use.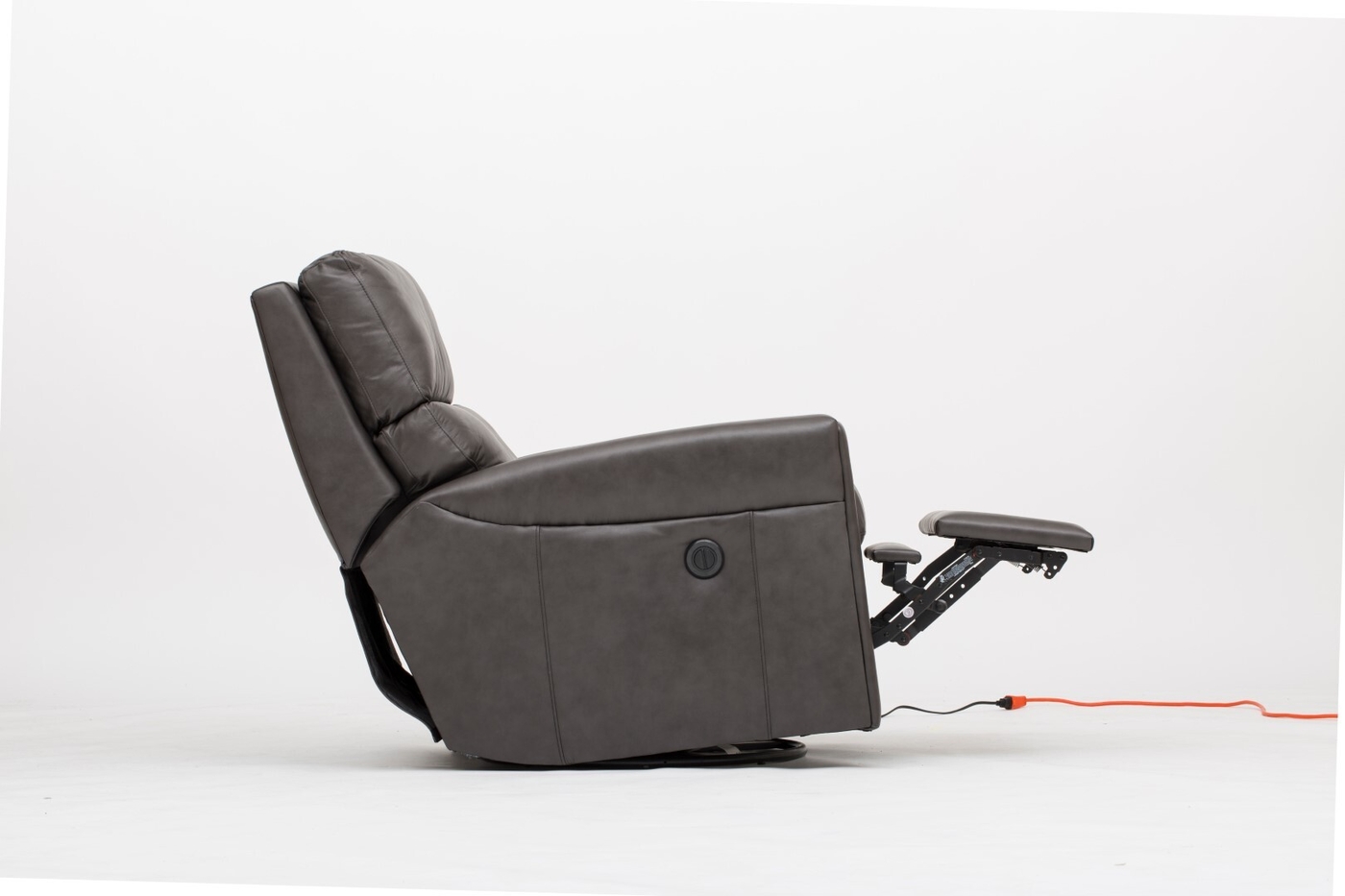 Best for: Individuals with reduced mobility or strength limitations, or who want to enjoy a little bit of luxury in life. Power recliners tend to be bulkier than the standard recliner, so they're best suited to larger living spaces.
Pros:
Available with additional features unique to power recliners.
Easy and simple to use.
Provides an infinite range of recline positions.
Versatile.
Cord-free rechargeable battery pack options are available.
Cons:
Most expensive recliner type with an additional small running cost.
Some recliners require a power cable to function.
Bulkier and heavier than manual recliners.
Less variety of designs.
More subject to failure and expensive to repair.
The recline and other functions don't work when the power is out.
Slower to recline.
8.

Power Lift Recliner

The mighty strength of the power recliner comes to fruition in the power lift recliner. On top of all of the benefits of a standard power recliner, this model has an additional superpower designed especially for those who have trouble getting in and out of chairs. Electric motors lift the chair forward from a flat seated position to an upright angled position, guiding the occupant from seated to standing, and vice versa.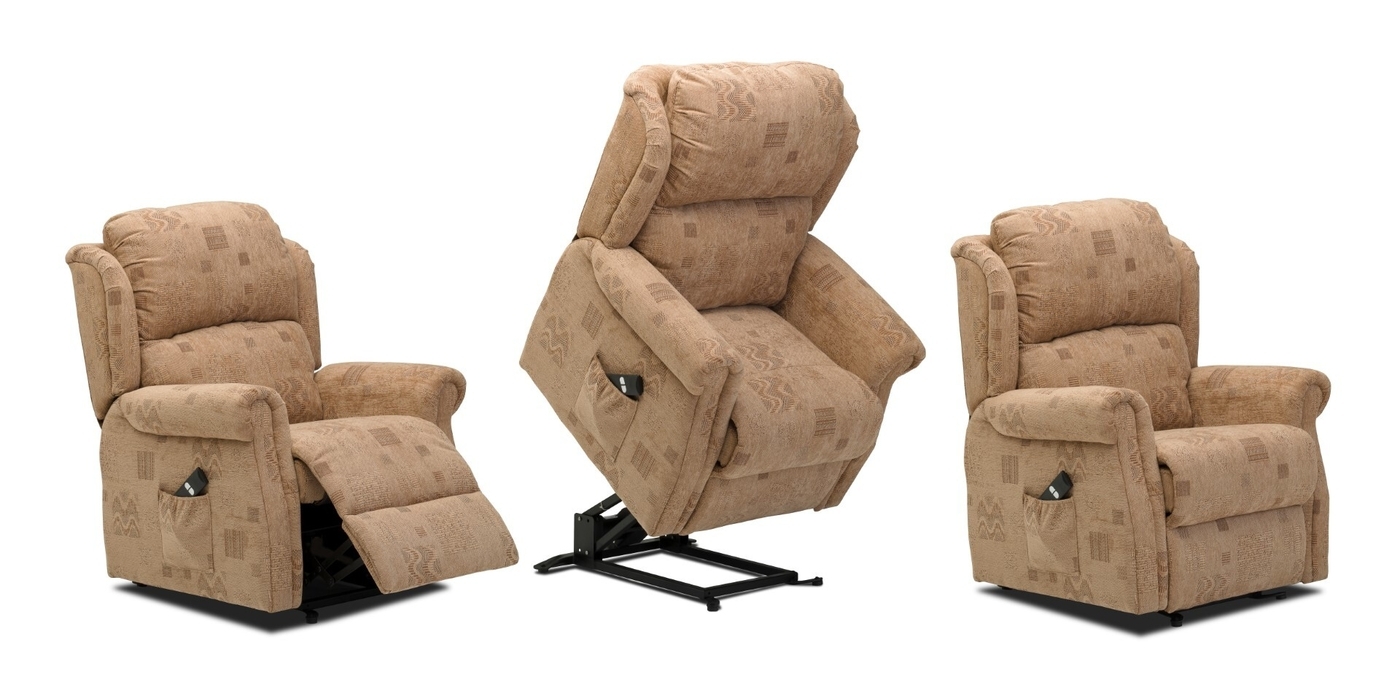 Best for: Individuals with weak knees, legs, or hips, and those with limited mobility or balance issues. Power lift recliners provide a luxurious lounging experience and a VIP service to help you in and out of your seat.
Pros:
Assists individuals to sit and stand.
Available with additional features unique to power recliners.
Easy and simple to use.
Provides an infinite range of recline positions.
Versatile.
Cord-free rechargeable battery pack options.
Cons:
Most expensive recliner type and small running cost.
Some recliners require a power cable to be
Bulky and heavy.
Less variety of designs.
More subject to failure and expensive to repair.
Recline and other functions won't work when the power is out unless you have a battery pack.
Slower to recline.
9.

The Lay-Flat Recliner

Snooze easy with a lay-flat recliner, transitioning from armchair to bed in seconds. When you're ready to drop off after reading or watching TV, gently recline from an upright seated position to a horizontal lying position at 180-degrees. Lay-flat recliners tend to require more space and wall clearance than conventional recliners to fully recline. However, you win back that space in comfort and with the dual chair-bed function, ready to accommodate unexpected overnight guests without the need for a spare bedroom. What's more, sleeping in a fully reclined position with both legs elevated lessens tensions and pains in the body, improves blood circulation, breathing, and digestion, and leaves you feeling refreshed and rejuvenated.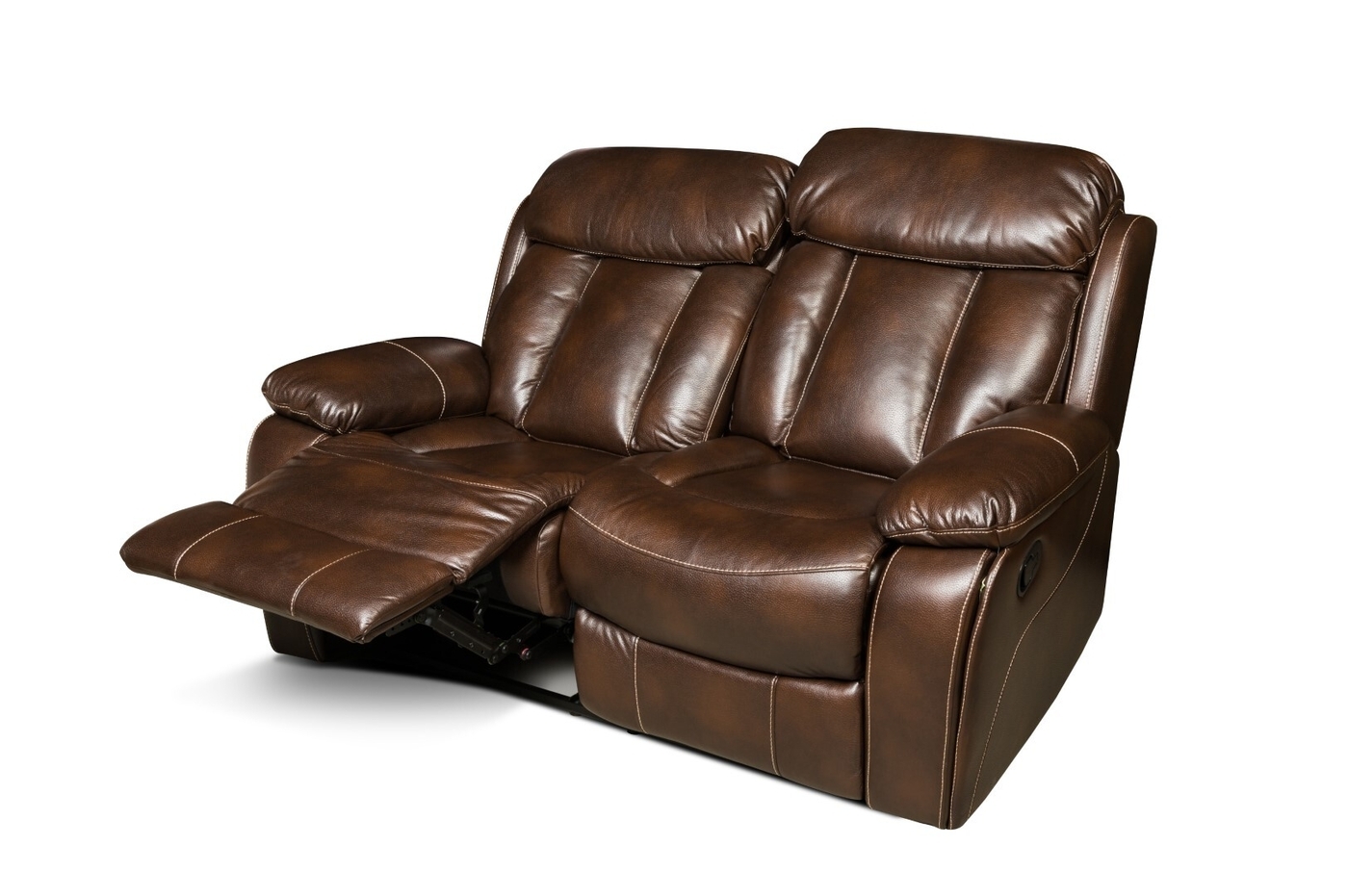 Best for: Snoozers, individuals recovering from surgery or suffering from back pain, or anyone looking for a multi-purpose piece of furniture. Lay-flat recliners provide an armchair and bed in one.
Pros:
Multi-purpose.
Wide range of recline positions.
Eases pains and tensions.
Improves blood circulation.
Aids breathing.
Stimulates digestion.
Flexibility and versatility.
Cons:
Requires more clearance space than standard recliners.
10.

Zero Gravity Recliner

Inspired by the seats used by astronauts for take-off, zero gravity recliners provide out-of-this-world comfort. Based on the concept of weightlessness, the ergonomic design evenly distributes body weight to alleviate the pressure placed on the spine, joints, and other areas of the body, including your lungs. In this way, zero gravity recliners aid in lung function as it gives your lungs a chance to relax and expand to their fullest capacity, making you feel healthier and more energetic. This recliner type supports a natural seating position, encouraging correct posture, improving blood circulation, stimulating digestion, and a general feeling of improved wellness. A relaxed body equals a relaxed mind, so the occupant is likely to experience reduced mental stress and anxiety too.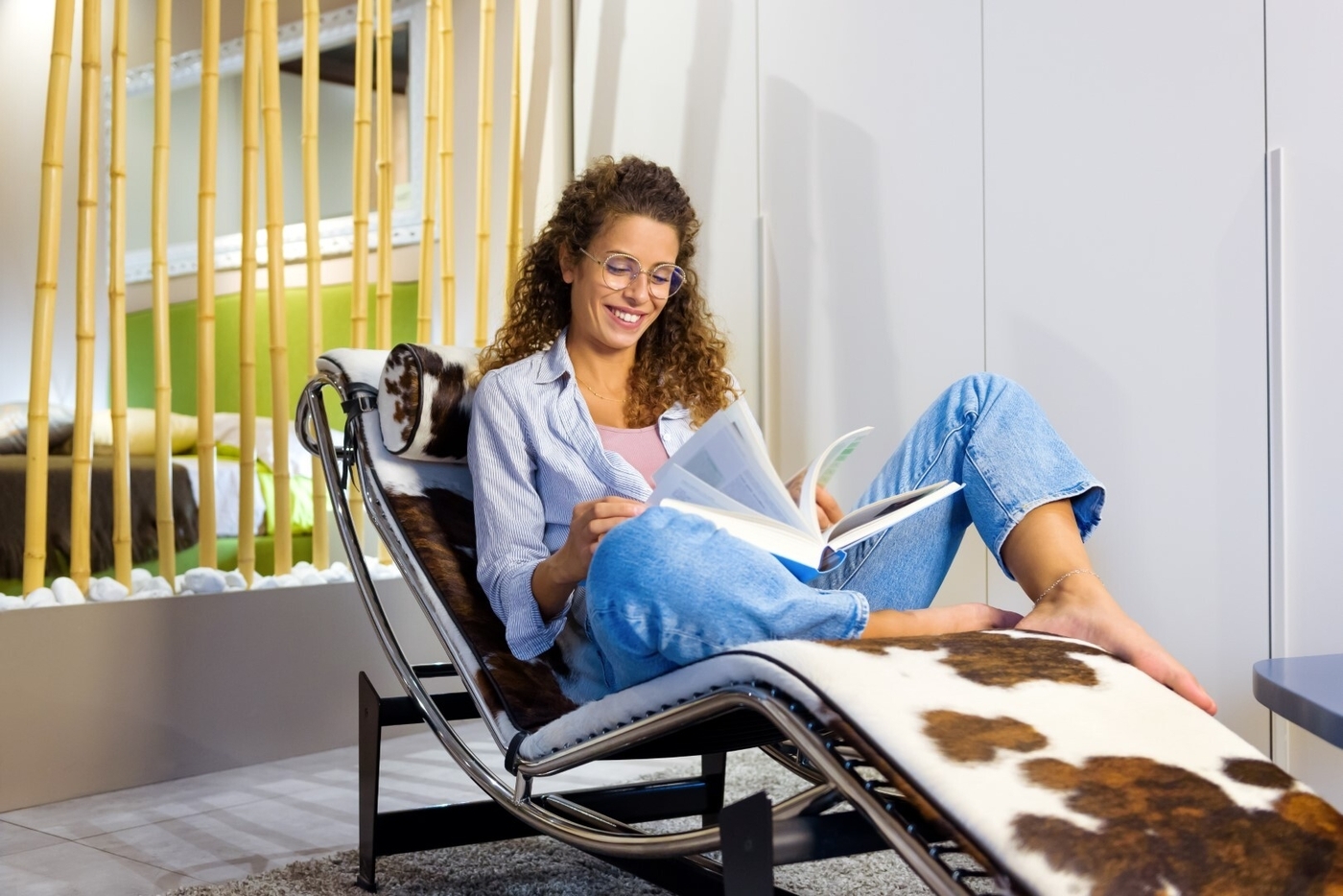 Best for: Individuals with joint and back pain, bad blood circulation, breathing difficulties, and looking to maximize their downtime. Zero gravity recliners boast multiple health benefits.
Pros:
Promotes good posture
Alleviates back pain
Improves blood circulation
Aids lung function
Reduces stress and anxiety
High comfort
Cons:
Not be a good option for tall people if their legs extend below the edge of the chair.
A Recliner Chair Buying Guide
Choosing the type of recliner is just the beginning. Once you've found a chair with all the necessary functionalities to suit your lifestyle, it's time to move on to the serious stuff, like materials, dimensions, and capacity. These factors are essential considerations to ensure you walk away with a supportive, long-lasting, and comfortable investment.
Quality and Durability
Get your money's worth with a recliner that you can count on to support you for years to come. Pay attention to the quality and durability of the product by looking beyond what you see on the surface:
Look for a chair with afour-sided frame. This holds up better than a two or three-sided frame, particularly under repeated pressure placed on the arms when getting up or sitting down.

Ensure the recliner has a strong mesh layer between the springs and cushions. This helps evenly distribute weight on the surface, preventing direct wear and tear from the springs.

Opt for a hardwood frame. This is the strongest, sturdiest, and most durable material, as well as solid steel.

Revise the overall construction and manufacturing, including the chair joints and screws, and whether it operates smoothly.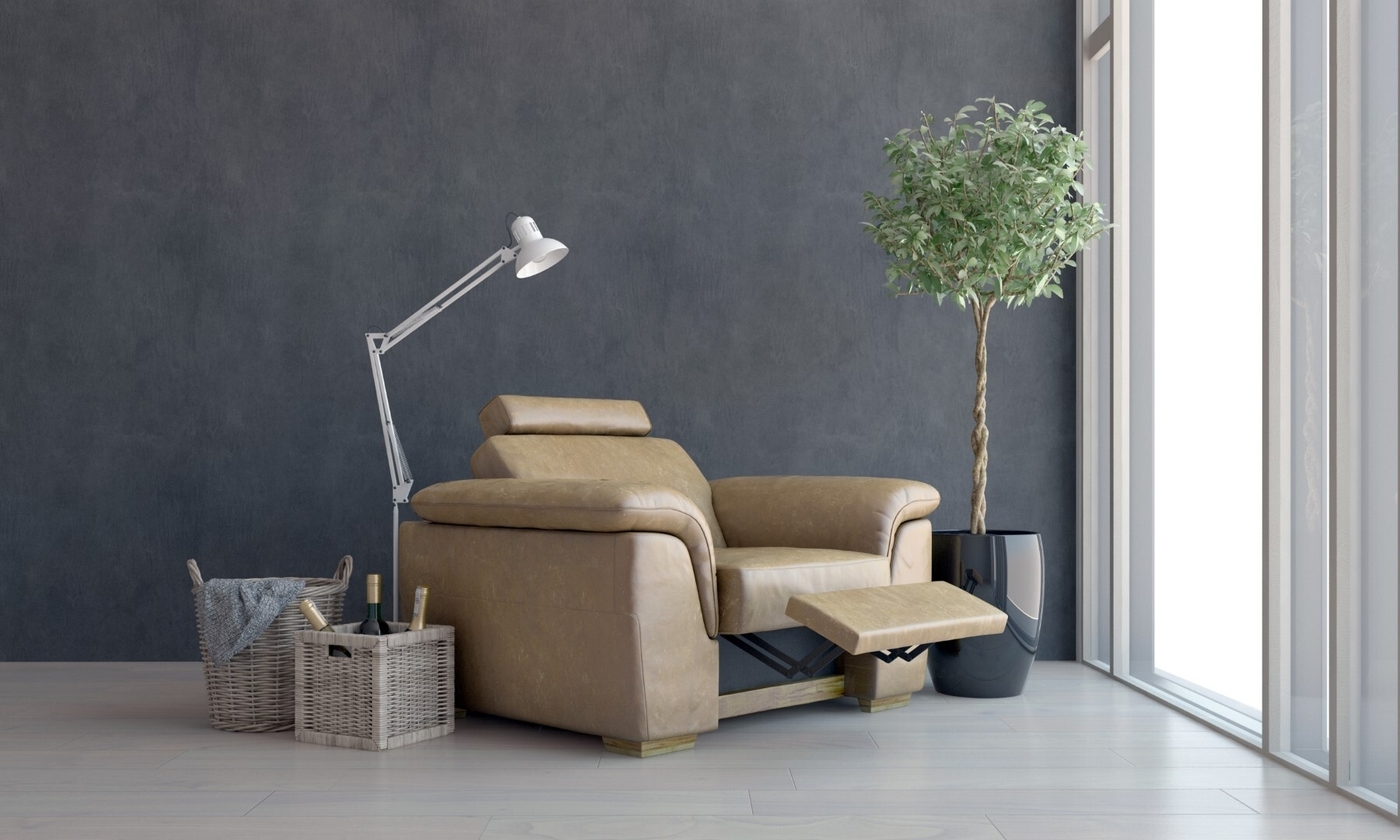 Upholstery
Get the upholstery right and your recliner will provide long-lasting style and comfort. Get it wrong and you'll end up with a drab decor and a chair that'll need replacing within a year. Subject to direct daily contact, it's no surprise upholstery is the first factor to wear out. Pick a fabric that matches your lifestyle, needs, and values, taking into consideration key factors such as comfort, aesthetics, durability, maintenance, and budget.
If you intend to frequently eat and drink on the sofa, consider a stain-resistant fabric that repels spills. Performance fabrics and pet-friendly fabrics withstand heavy wear and tear and are easy to clean. Eco-friendly materials provide a sustainable option, while antimicrobial protects against mold, mildew, and odors.
As a general rule, synthetic fabrics, such as polyester and microfiber, tend to be most durable and resistant to UV light and stains. Tightly woven natural fibers wear and conceal dirt well too. Leather is another popular option for recliners as it is durable, easy to clean, and has an effortlessly classy look, though it's not resistant to clawing pets. Don't forget to match the color and pattern with the rest of the furniture and accessories in the room!
Recline Angle
Different recliner models offer different recline angles and levels. Ask yourself what you want to get out of your recliner: perhaps you want it for reading and watching TV, or maybe you want to comfortably sleep on it. The more recline levels, the more flexibility the recliner will provide the occupant. Some manual recliners offer only two or three fixed recline positions, while power recliners tend to have an unlimited amount of recline levels. Not all recliners extend fully horizontally to a 180-degree angle.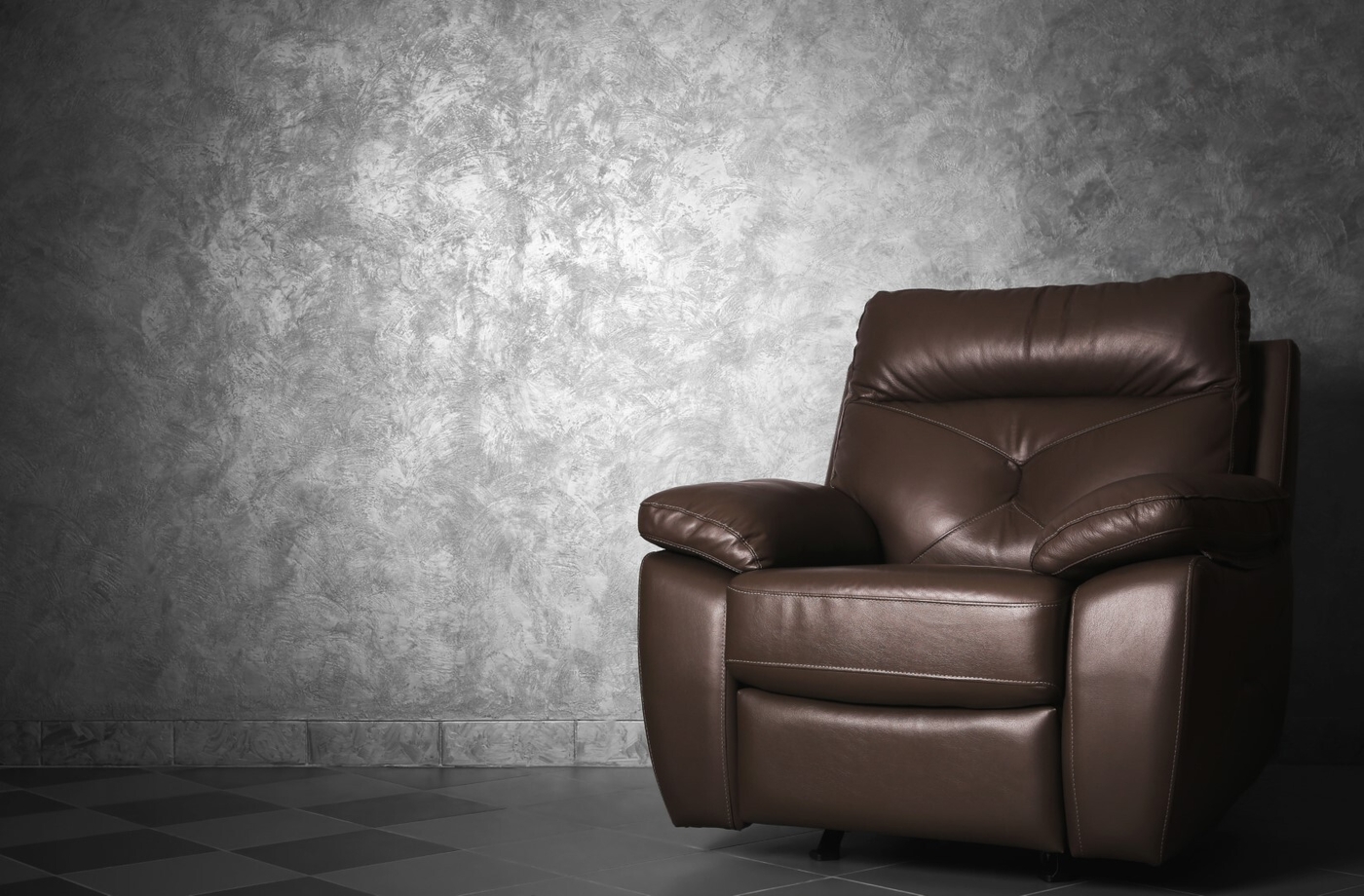 Room Dimensions
Before you head to the furniture store, take a moment to consider the dimensions and features of the space your new recliner will occupy. Start by taking measurements of the room, accounting for windows, doorways, fireplaces, shelves, and alcoves. Think about the space the recliner will need, not only to recline once in situ but also to get into the room in the first place.
Mark out the dimensions of the recliner in full extension with newspaper and walk around the room, observing whether it obstructs or complements the room's flow. As a general rule, recliners need a minimum of 12 inches of clearance from the wall to fully recline and 24 inches in front of them for the footrest. Swivel recliners may require 360 degrees of clearance for optimum use.
Taking photos of the room before heading to the store is a handy trick to help you keep perspective on the space available and imagine how the recliner will look at home.
Size
One size does not fit all when it comes to recliners. Different heights, weights, and body shapes favor different recliner dimensions, so it's worth testing out a few before handing your credit card over. If you share the recliner with other people you may have to compromise on size to accommodate the tallest and heaviest user.
When trialing recliners, pay attention to the height and depth of the seat and the headrest, backrest, and footrest. When sitting in the perfect fitting recliner, your head should rest comfortably on the headrest in a natural position, your feet should be supported by the footrest when extended (not hanging off) and touching the floor in a seated position, and your lower back should be supported without a gap between the seat.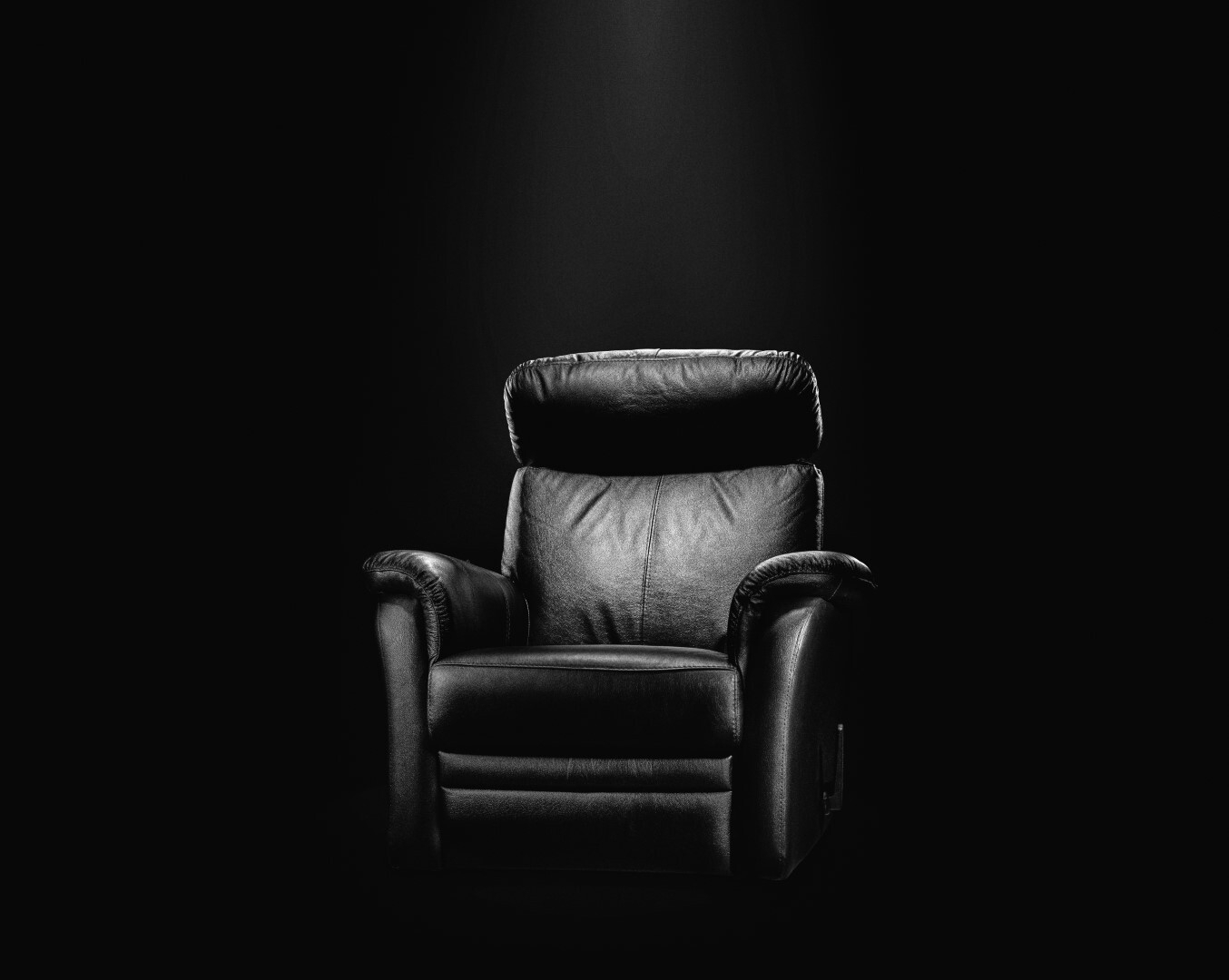 Extra Features
Make your recliner chair even more of a luxurious experience by enjoying the additional features many designs have to offer. Cup holders, tray tables, pockets for magazines and remote controls, USD ports, and storage arms allow you to keep all your necessities within reach.
Warranty
Protect yourself against malfunctioning recliners and damages with a warranty. Depending on the company, warranties vary from one year to a lifetime. Always look for key terminology regarding the length and terms of the warranty, like mechanical parts, frame and spring systems, labor costs, and what voids a recliner warranty. Customer reviews on aftercare support can give a good insight into what to expect under such circumstances.