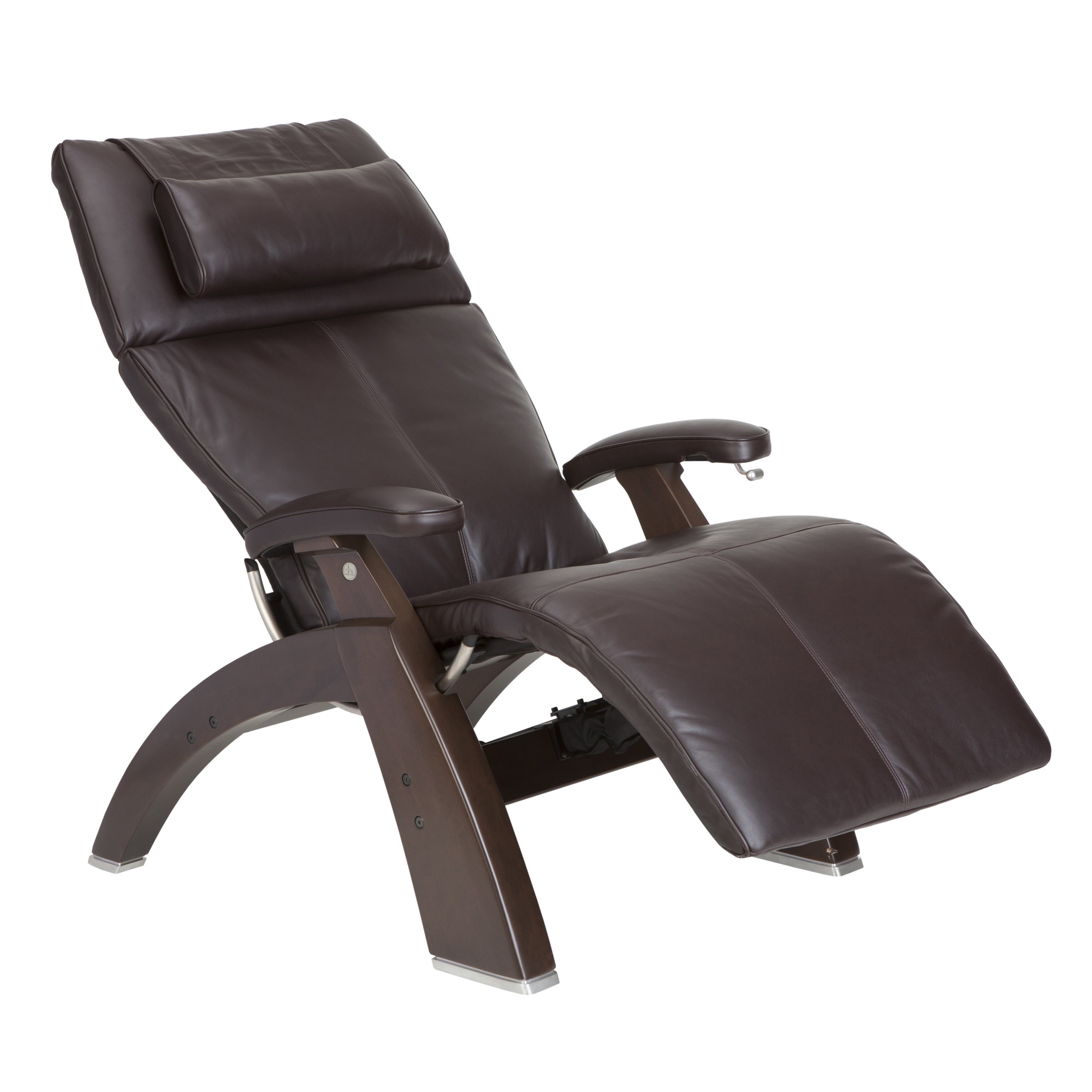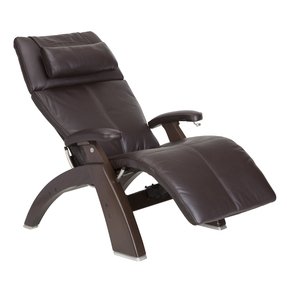 Perfect Chair Silhouette Zero-Gravity Recliner
An elegant and very comfortable recliner with a zero-gravity seating position that physicians recommend as the healthiest way to sit. It is fully hand-carved and hand-stained. The base in made of 100% renewable solid parawood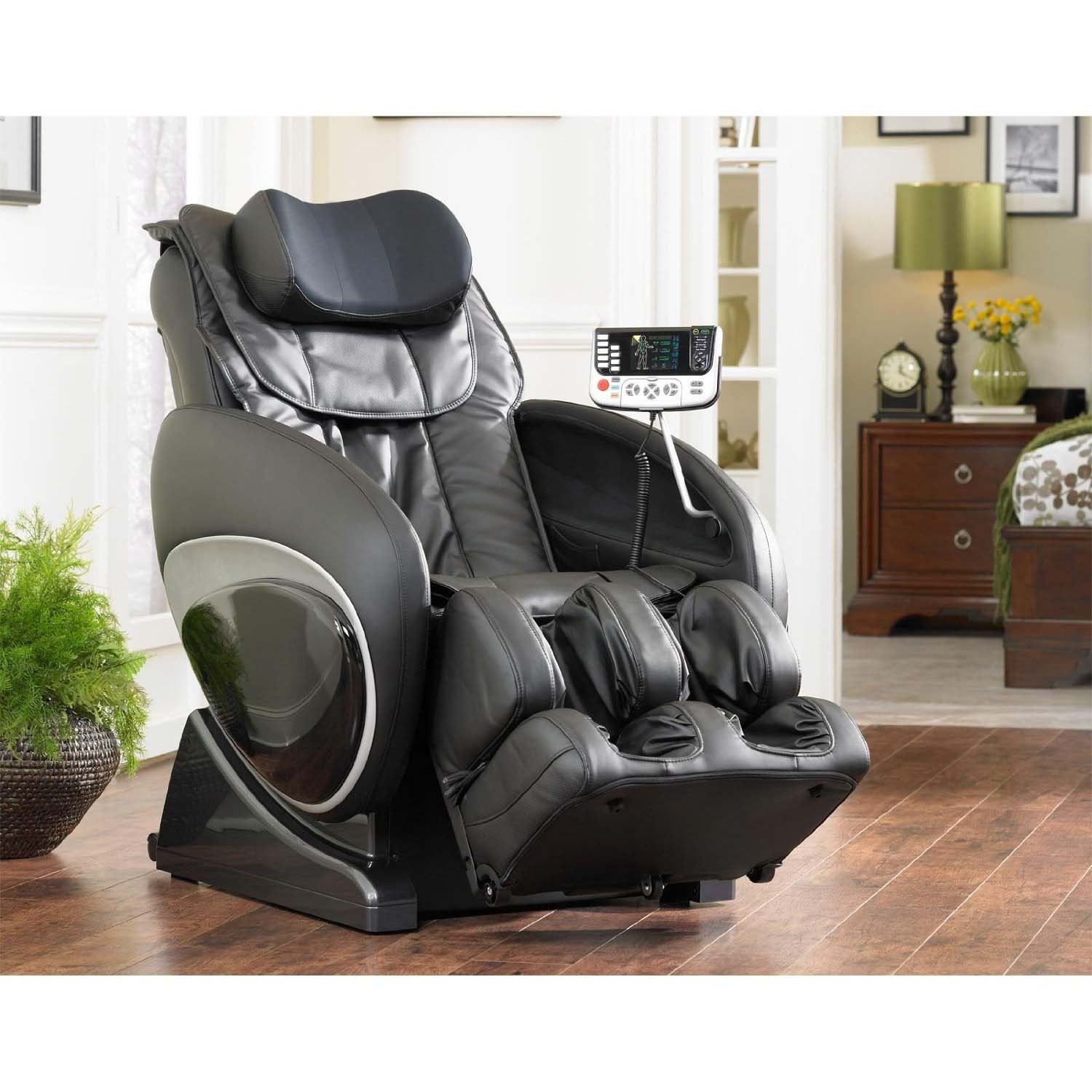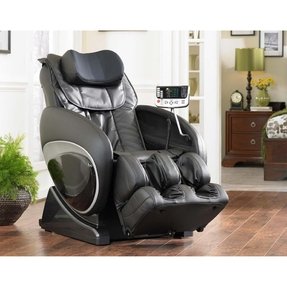 Cozzia 6027 Robotic Zero Gravity Heated Reclining Massage Chair
Super comfort for anyone - it is the most important advantage of this reclining massage chair equipped with heating mechanism. This black chair offers the most comfortable postures, heating, massage and automatic body scan technology.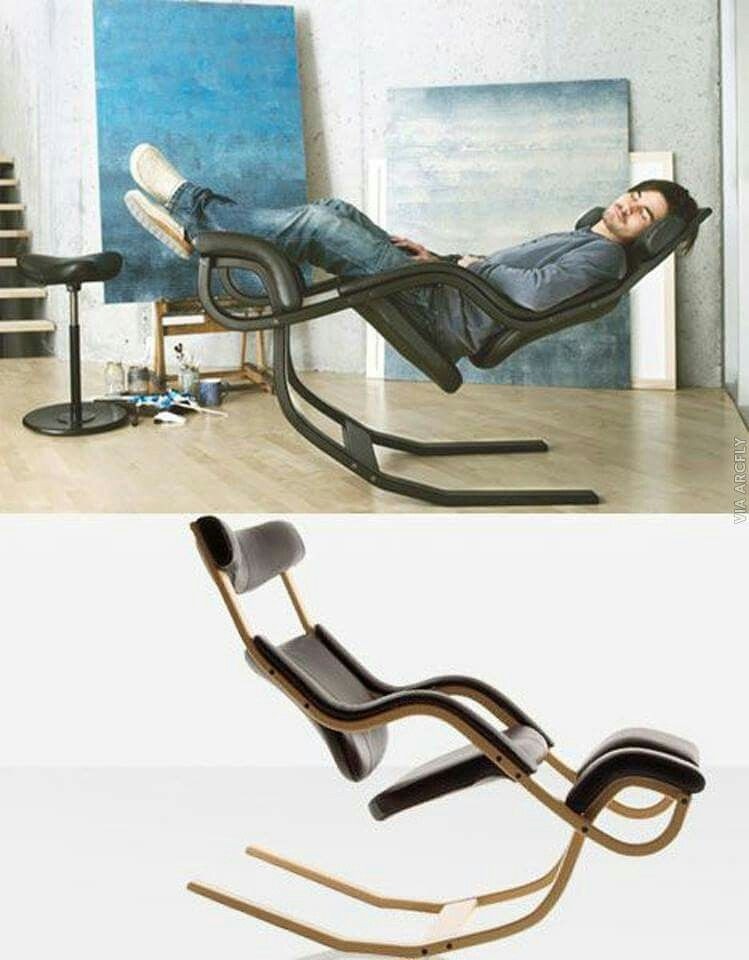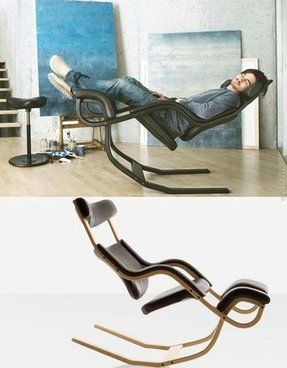 This modern lounger is probably the only piece of furniture that allows you to get as close to zero gravity as possible. In the right position you can feel almost weightless, and also proud that you are in the possession of such an interesting item.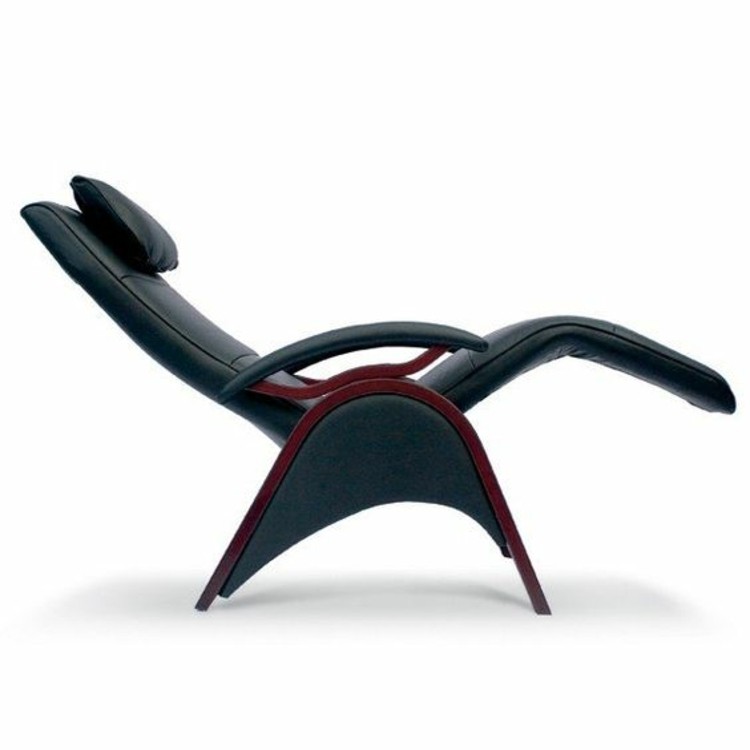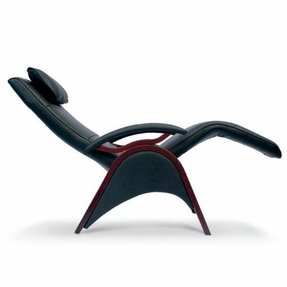 This anti-gravity recliner is a very futuristic modern style and high functionality. Beautiful color, soft leather seat cover, comfortable armrests and headrests create a unique whole. Wooden base for stability.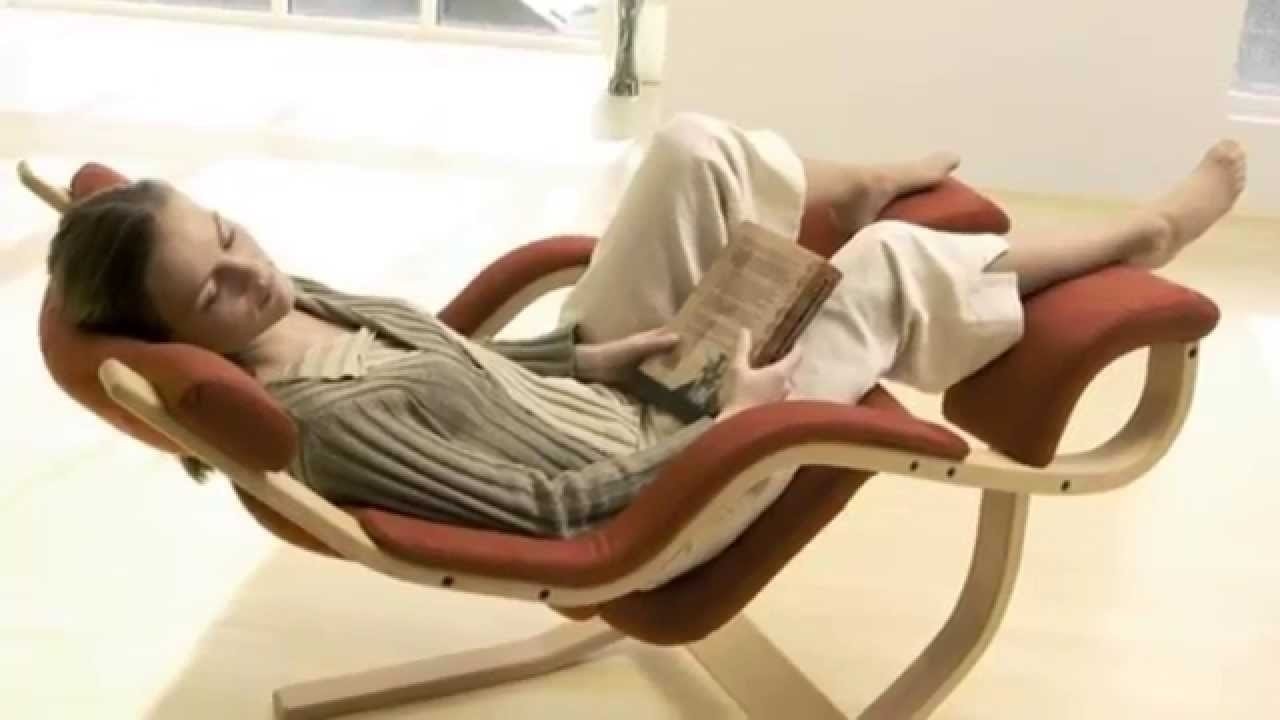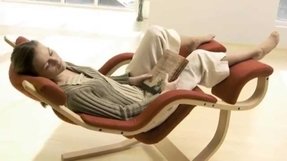 This zero gravity recliner not only looks amazing, but also offers an amazing level of comfort. Available in natural and black lacquered or mocca stained and natural oiled. There is also a wide variety of fabric, incl. leather.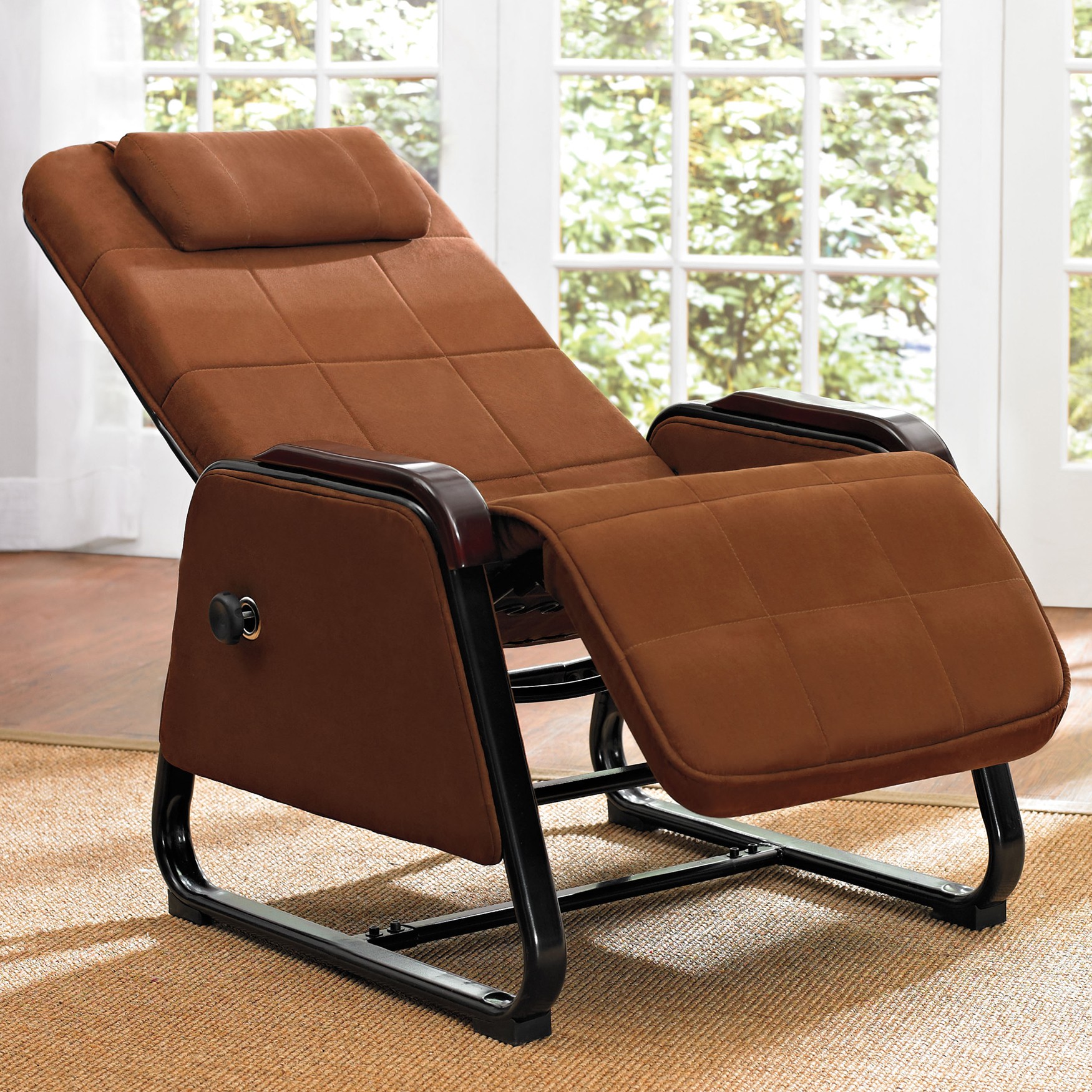 If you need comfortable place to relax, this solid seat is must-have in your home. It has be used as a deck chair and after folding it will be stylish recliner armchair. It has metal frame and it is made of plush.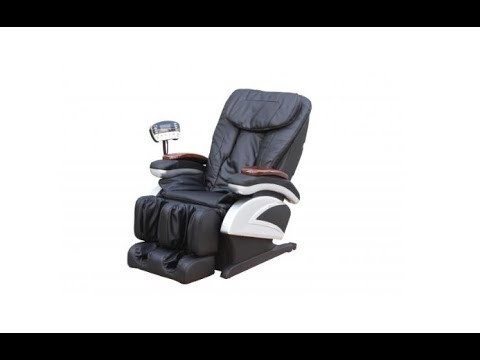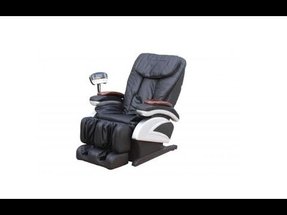 This relaxing massage chair provides 3 levels of massage intensity, and a zero gravity function. What's more, the recliner also features a hand held remote, magic thermal infrared heat system, and comfy back with 8 massage balls.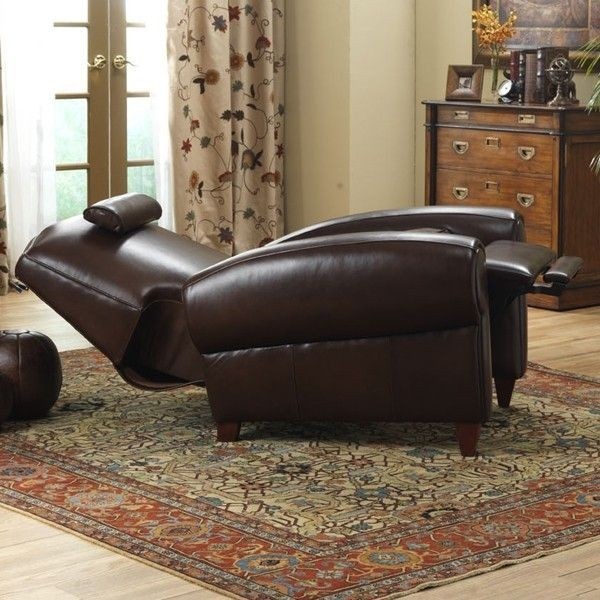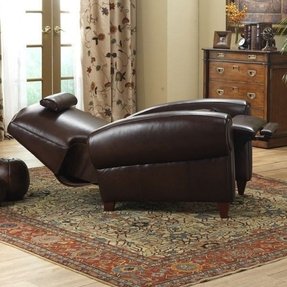 Marseilles Zero Gravity Recliner | Relax The Back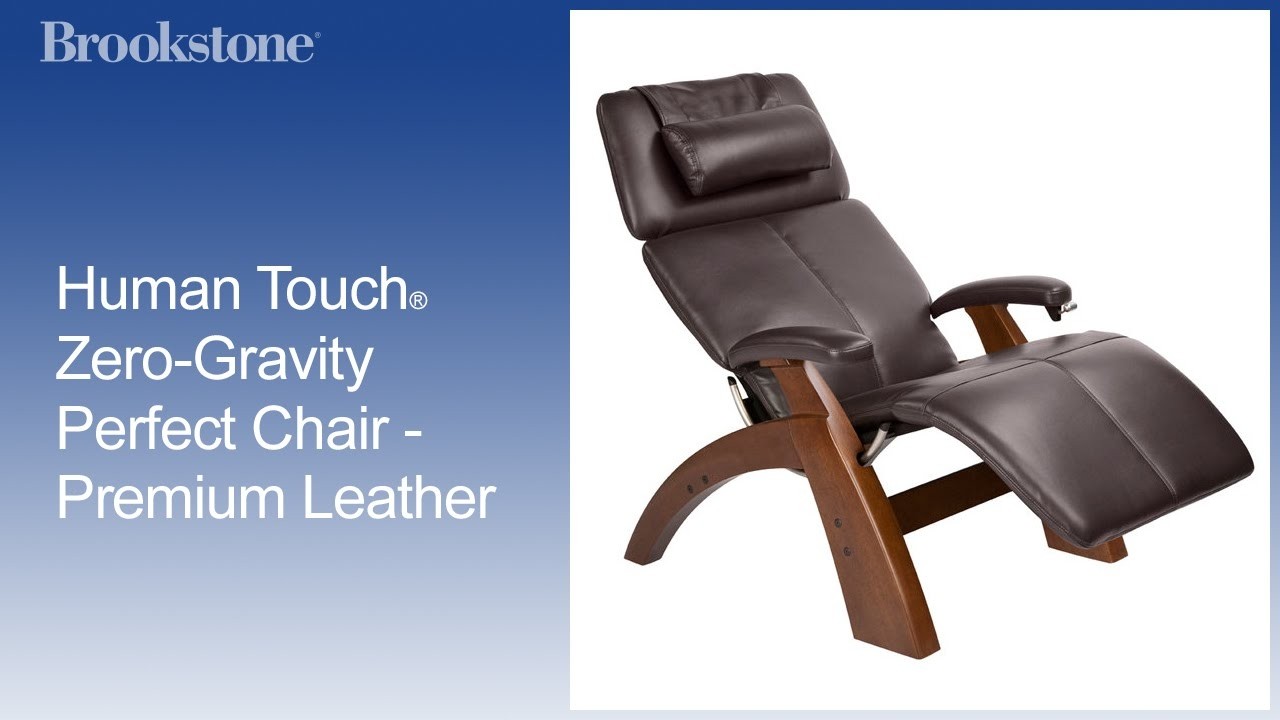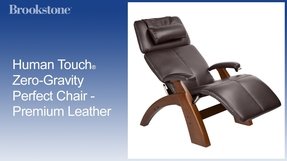 Certified Pre-Owned Human Touch® Zero-Gravity Perfect Chair - Bonded Leather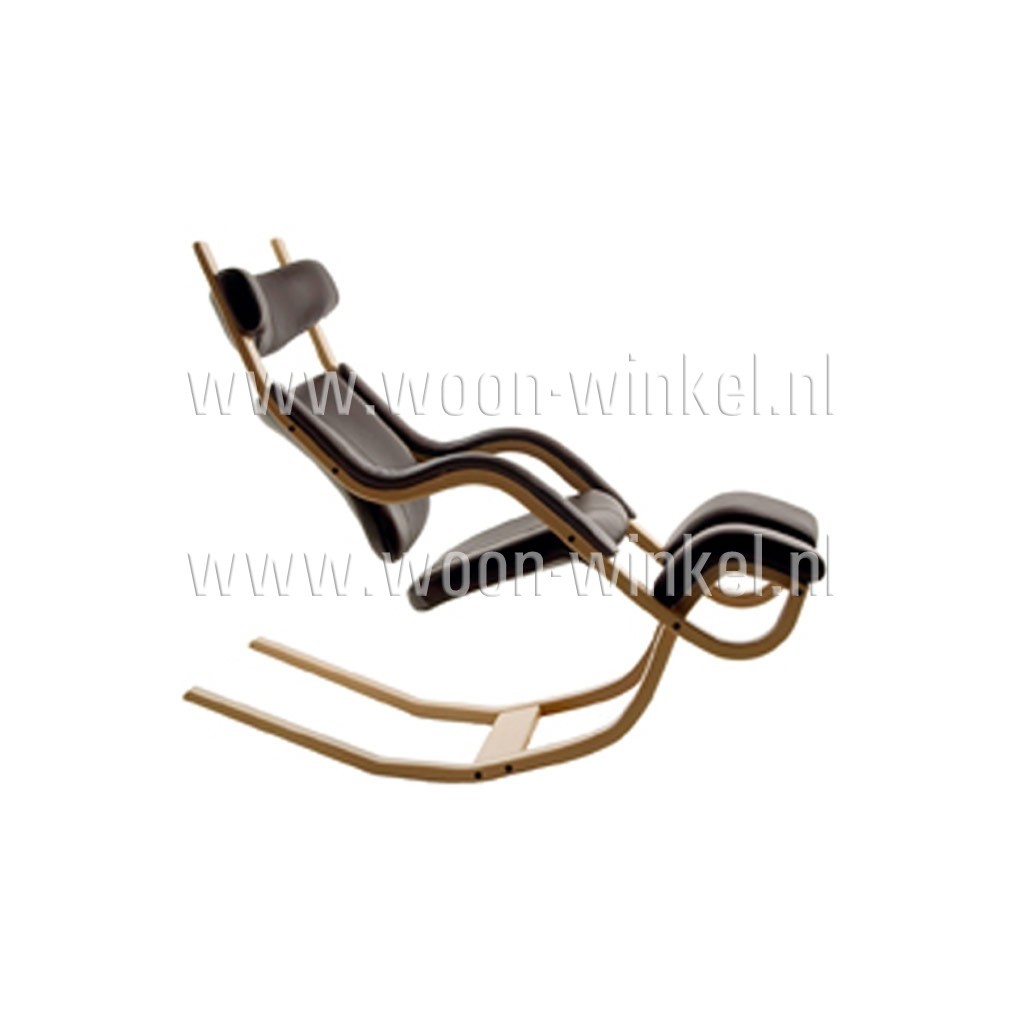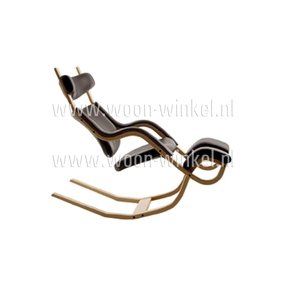 A functional reclining chair in an ultra-modern design. It promotes a proper posture of the body as you can set it in different ways that support your back, you can even lean it forward to a zero gravity position.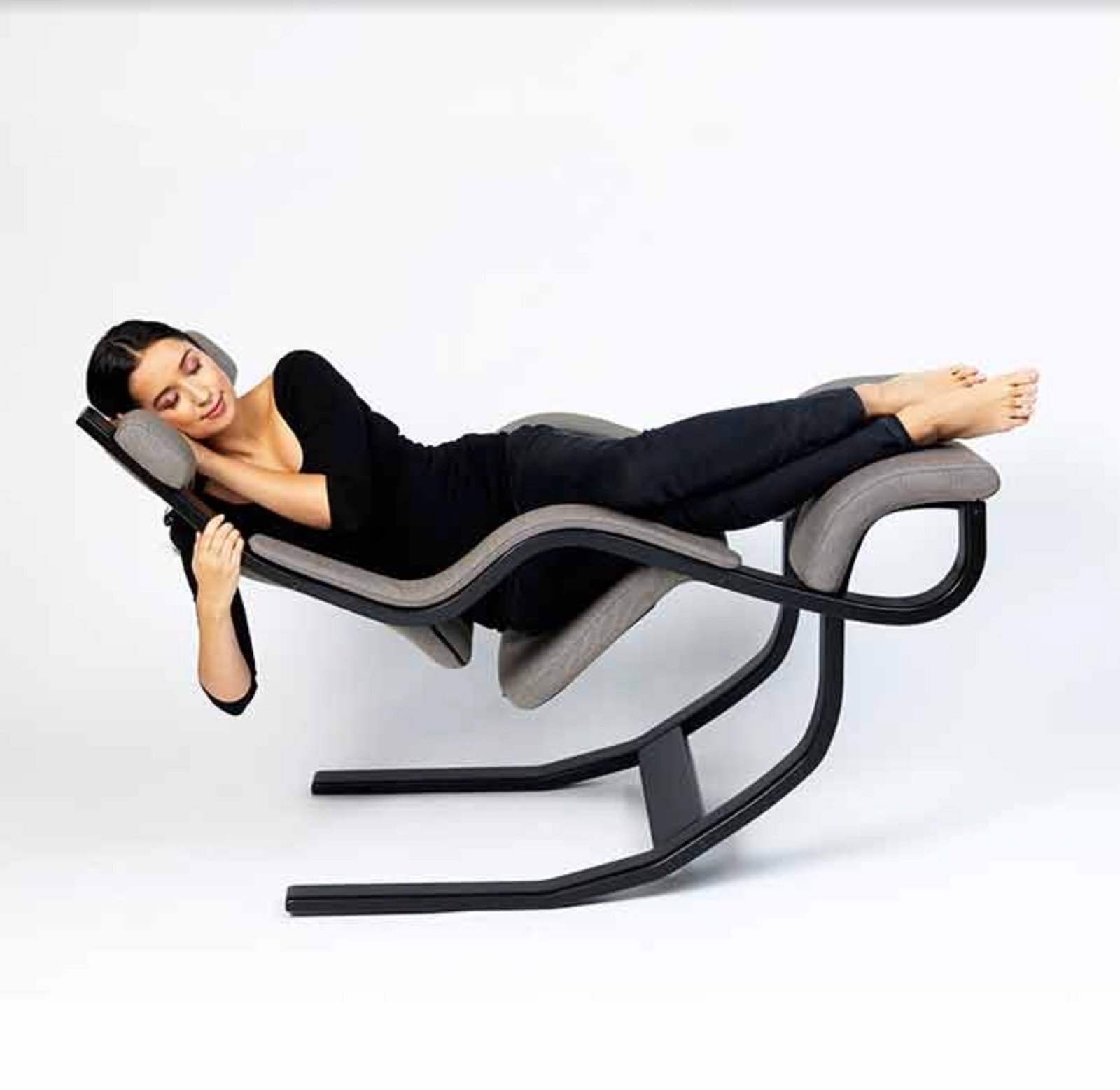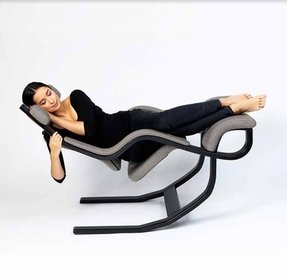 It is a zero gravity recliner that has got a black fabric upholstery, beech wood frame, elegant design and very comfortable seat. It is perfect for your everyday relax with favorite book and cup of coffee.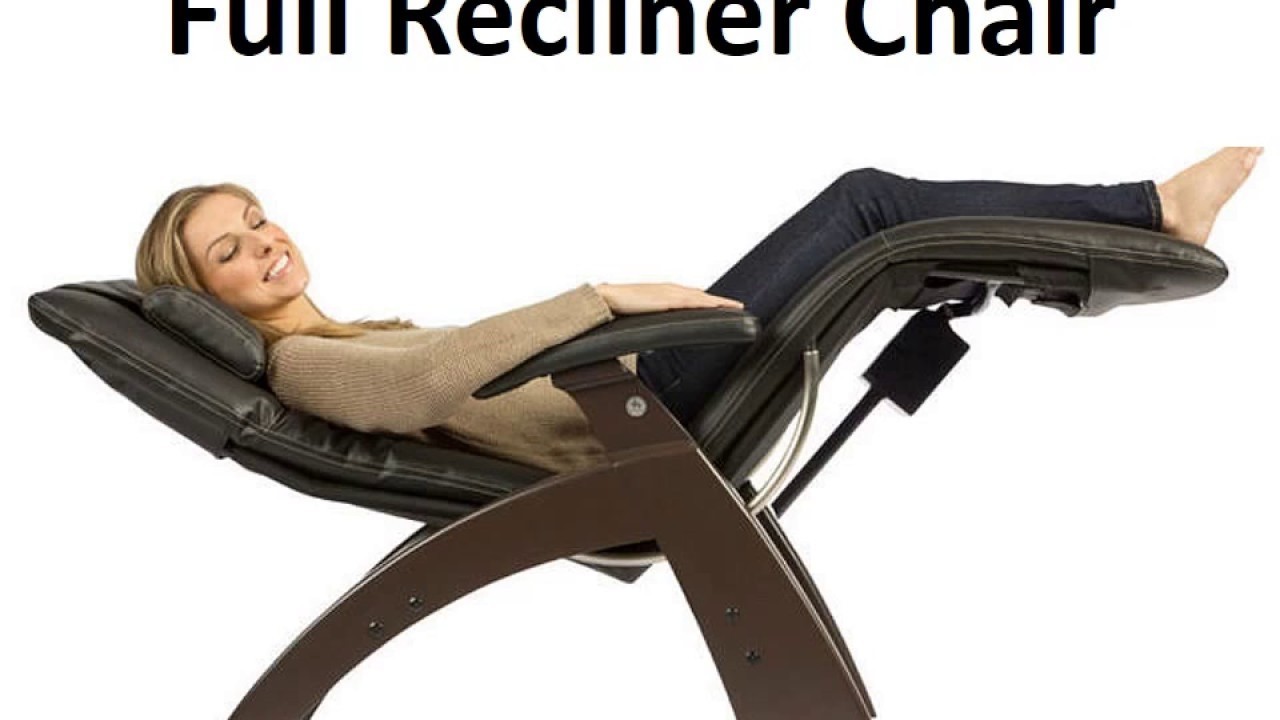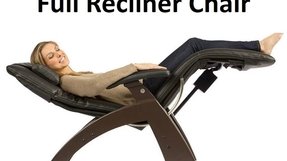 This electric recliner is a comfortable and elegant addition to any living room. It is available in dark cacao finish and black color. It has got vinyl upholstery, wood base and classic design.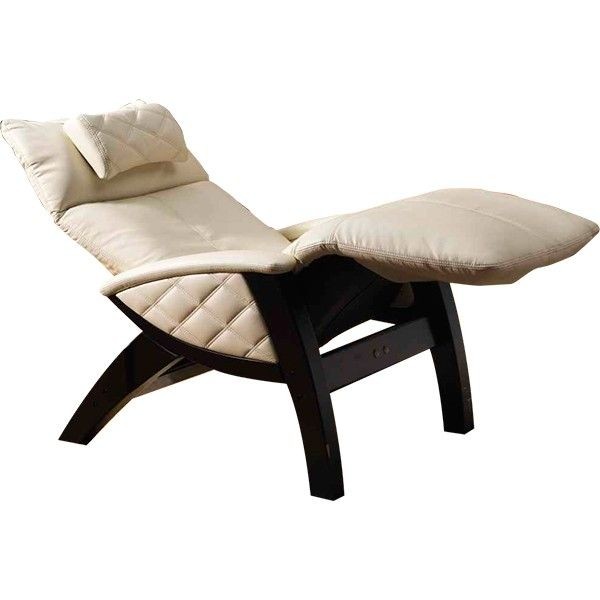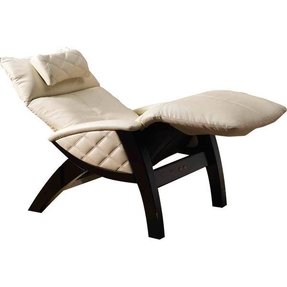 Recliner chair with a very durable wooden construction that includes legs in black color. This element of home furniture offers very soft and relaxing, cushioned space finished in universal white color.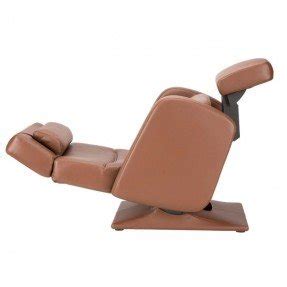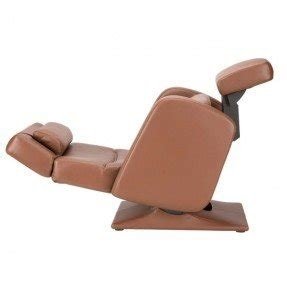 PC-8500 Zero-Gravity Recliner ~~ PRO Mode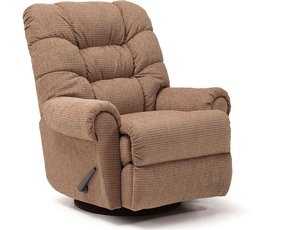 11721-1887-17 ZIP Lane Zip zero gravity recliner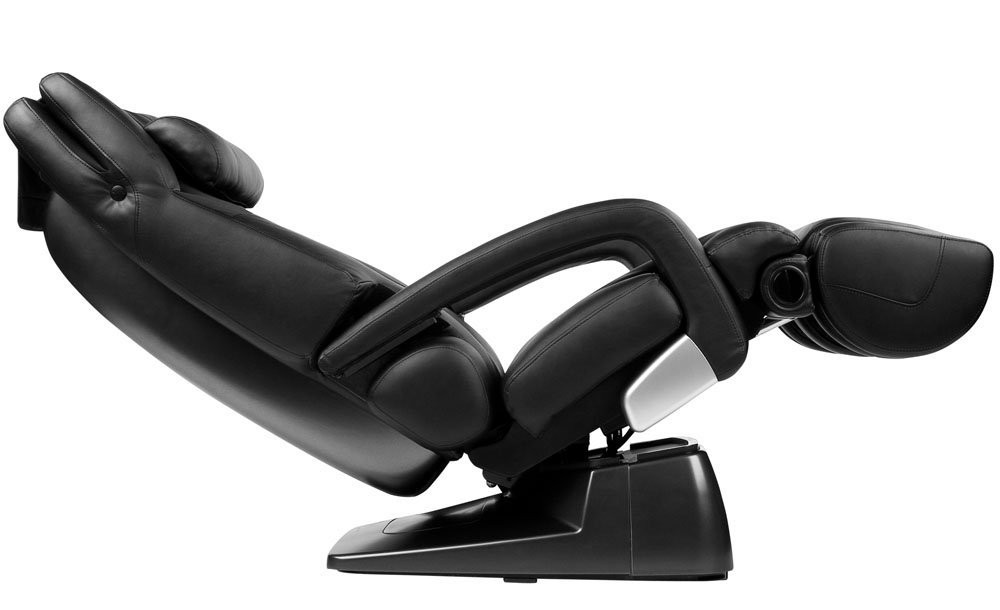 This zero gravity recliner provides 8-Point Pulsating Seat Massage System and Acupoint Detection System to ensure a proper massage for all body sizes, types and pressure points. Upholstered in a top-grain black leather.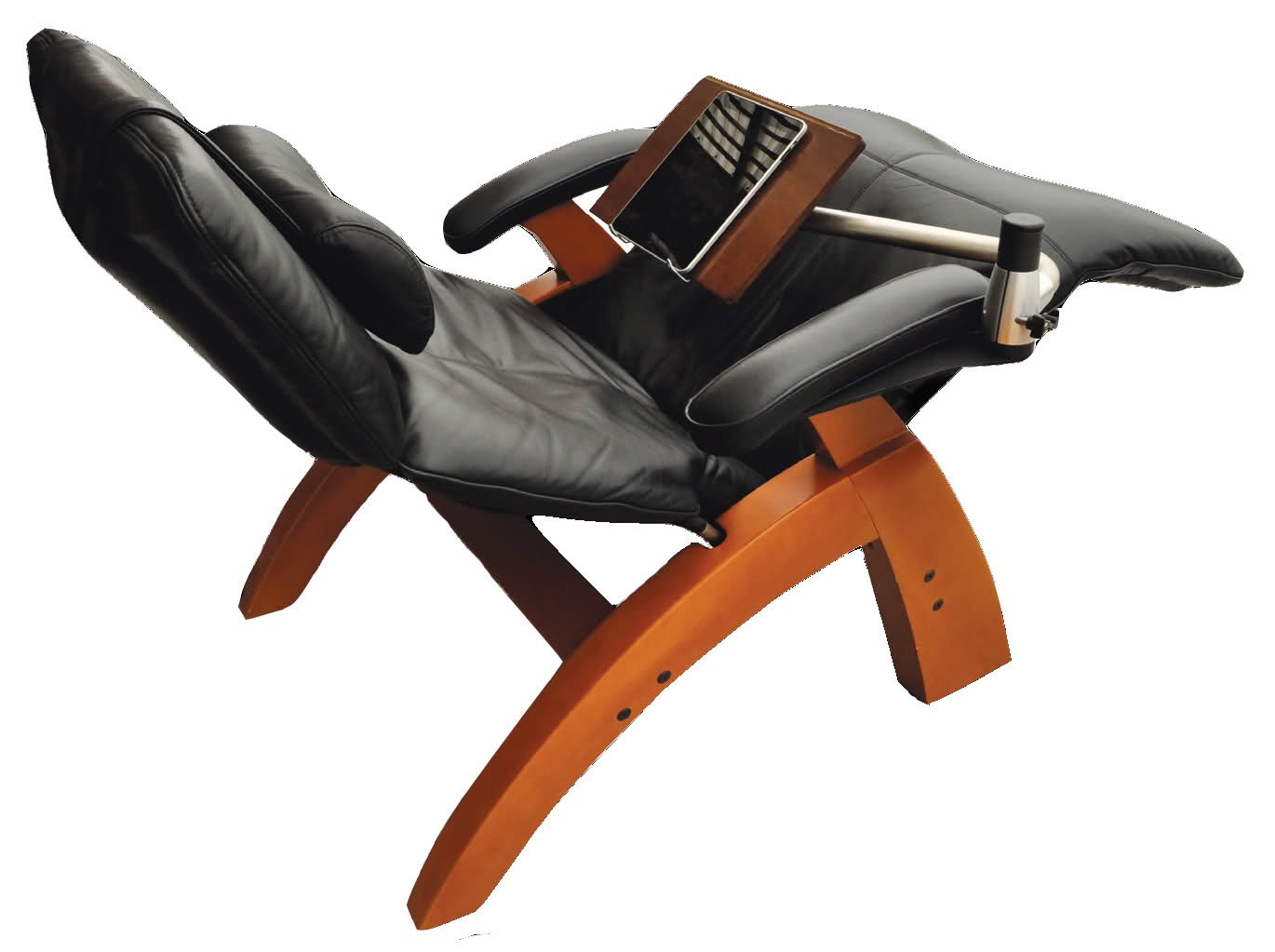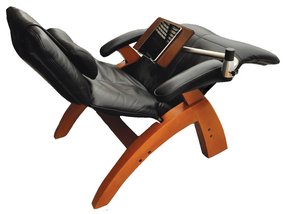 Ultra Comfortable Zero Gravity Chair Design Collection : Human Touch Perfect Chair Zero Gravity Recliner with Articulating Headrest and Adju...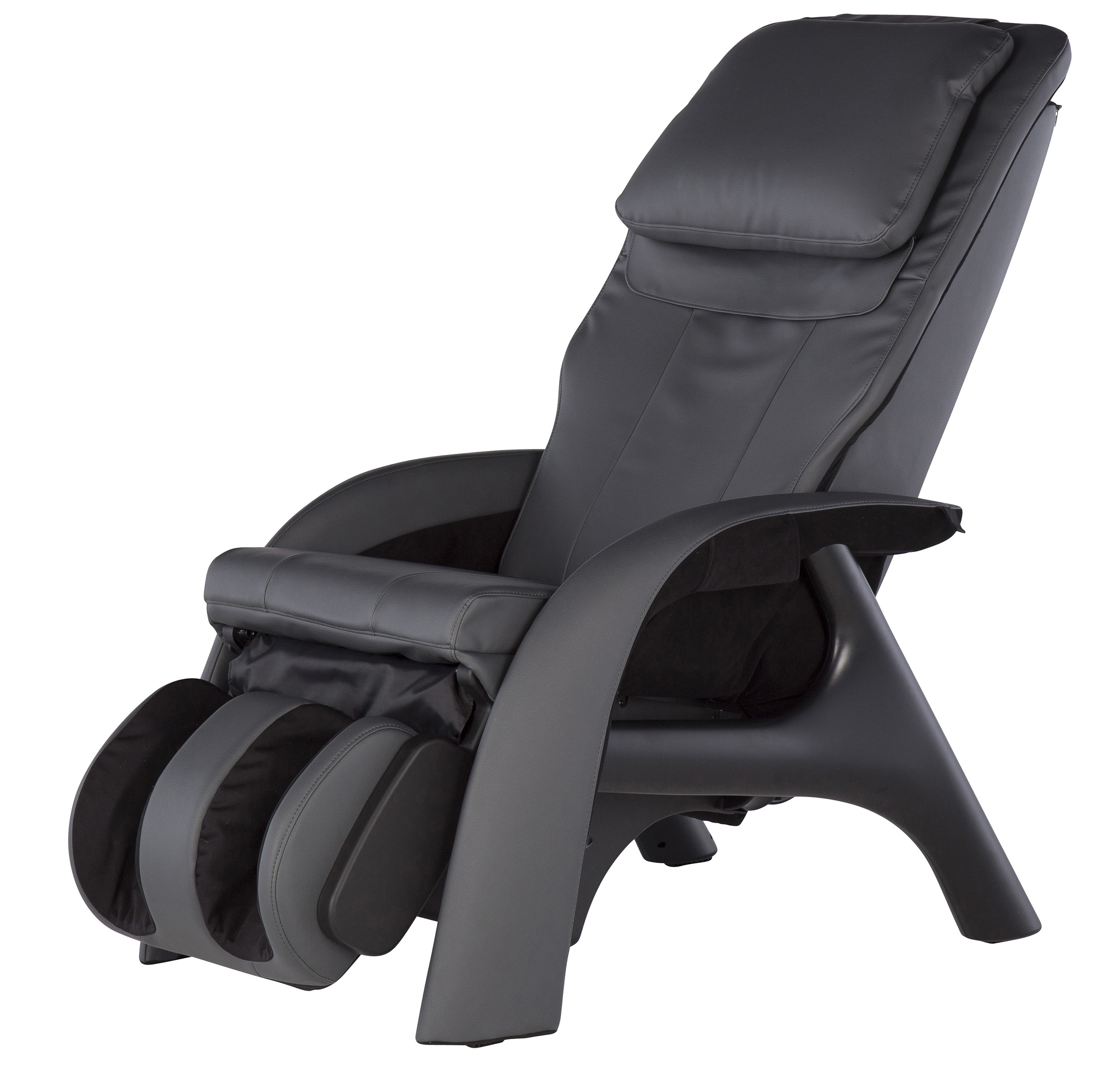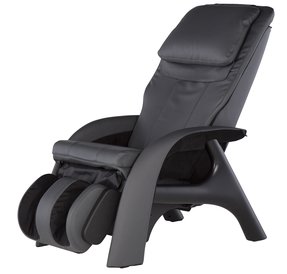 This ultra comfortable recliner stands out with its unique design, high-quality materials and most importantly - unique comfort provided. Its vibration massage functions will let you rest smoothly after tiring days.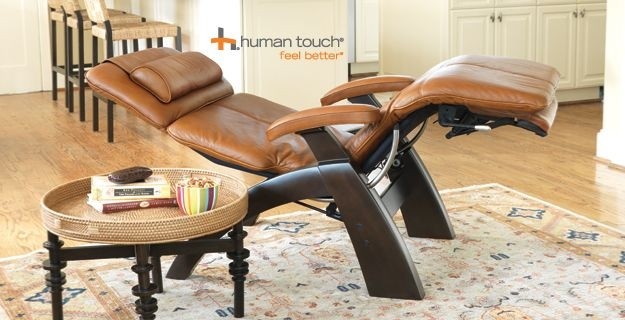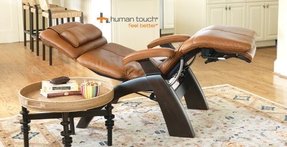 Modern setup for an elegant living room with a contemporary zero gravity chair made with a dark oak frame with aluminium elements and upholstery made from real leather with a light brown tint, giving it a stylish feeling.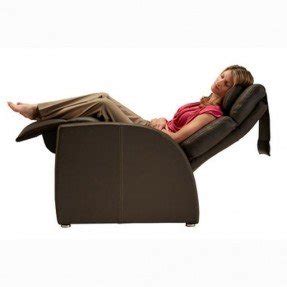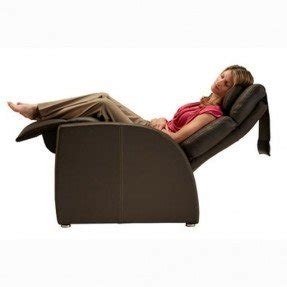 Luma Zero Gravity Recliner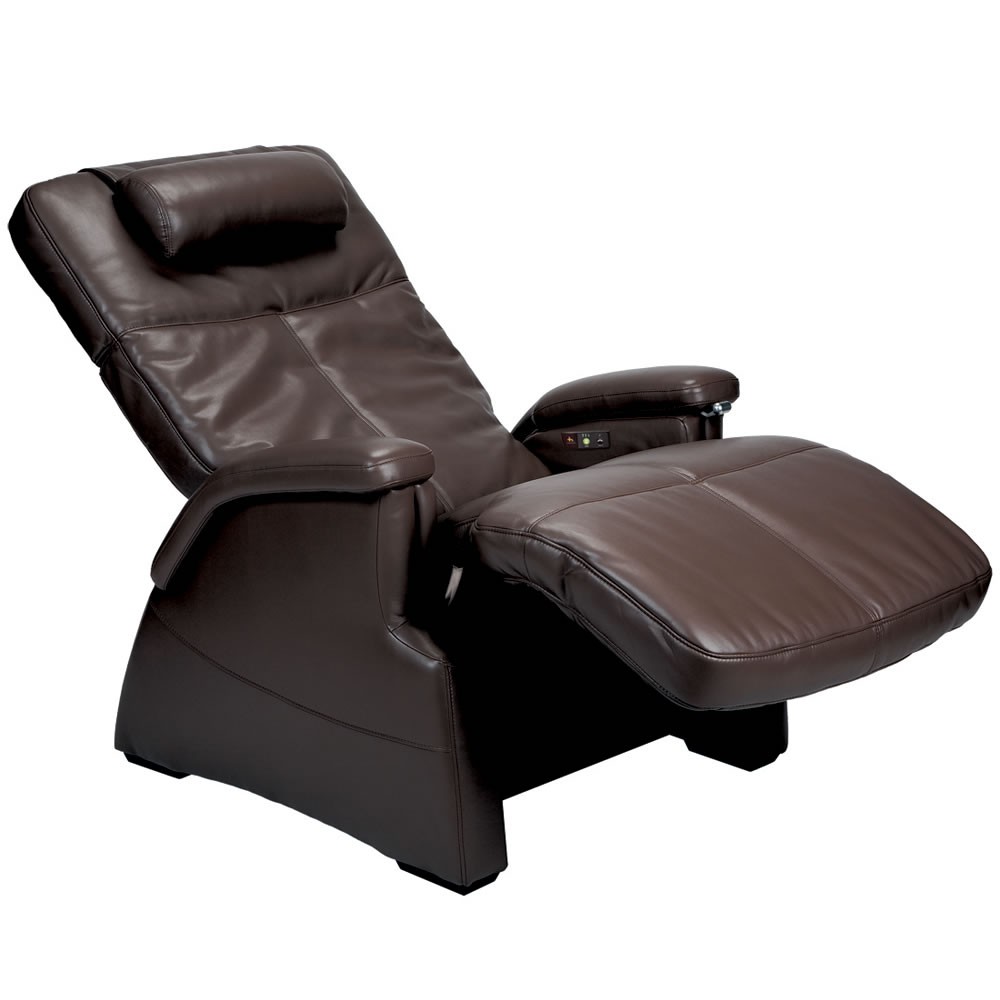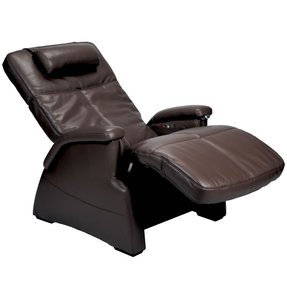 It is a zero gravity recliner that has got a red color, ergonomic shape, comfortable seat and leather upholstery. If you looking for a perfect recliner, you need to choose this one.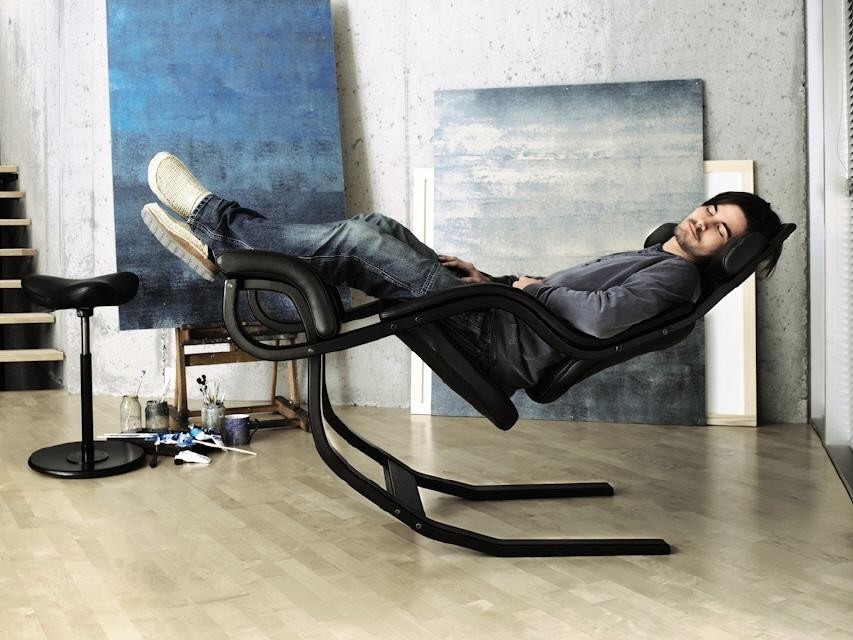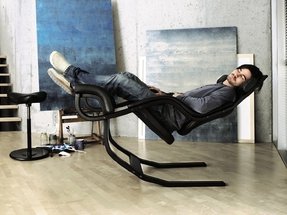 If you're looking for a comfortable and unique addition to an office room, take a look at this zero gravity recliner armchair, made in a futuristic fashion out of black-painted oak wood with real leather in a black color.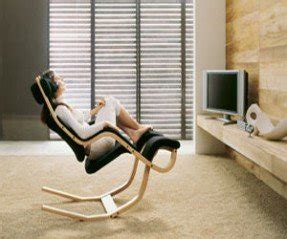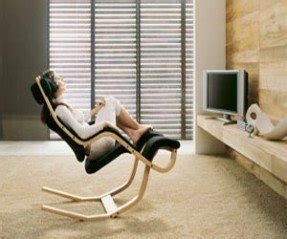 Zero Gravity Recliner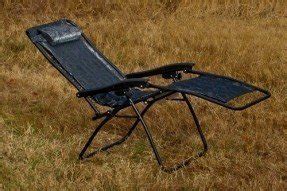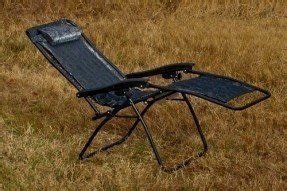 Patio recliner mounted on powder coated steel frame. It is covered with fabric and fitted with pillows for added comfort. It folds flat for easy storage. Received many positive recommendations from clients.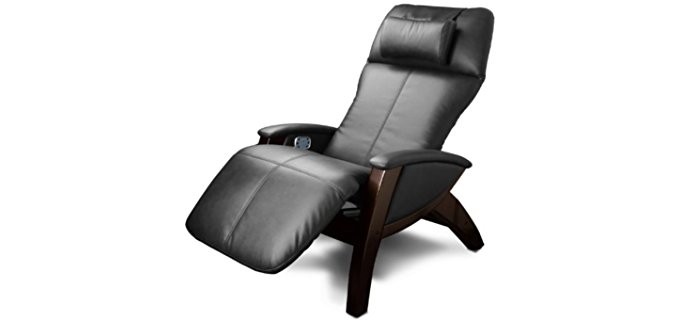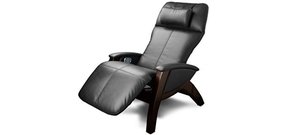 Modern recliner upholstered with high quality leather and fitted with extra pillow on the back for added comfort. It is mounted on wooden frame. Received a lot of very good recommendations from clients.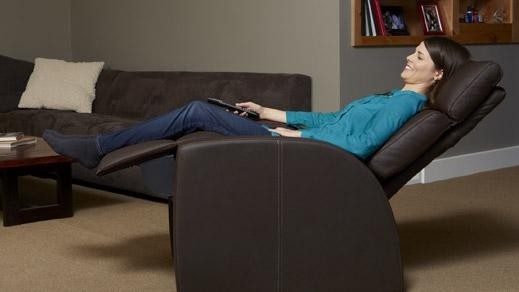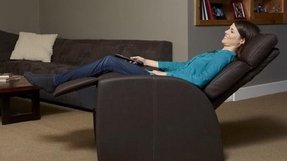 True Zero Gravity™ Recliners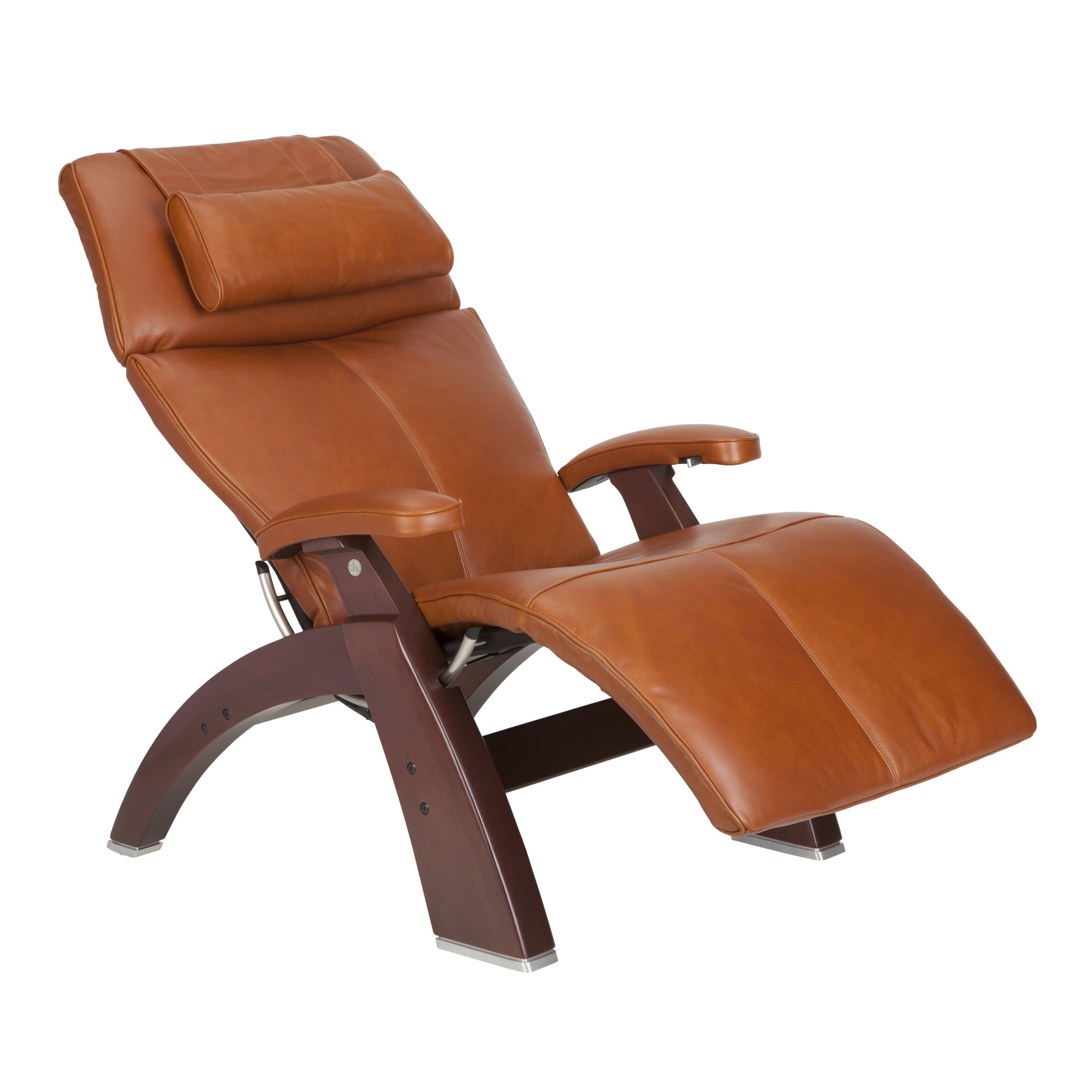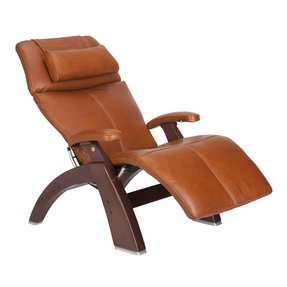 This zero-gravity recliner is a perfect blend of classic accents and functional usage. The chair reclines in merely 15 seconds thanks to the easy-operating, electric reclining system. Also features a sturdy wood frame and leather upholstery.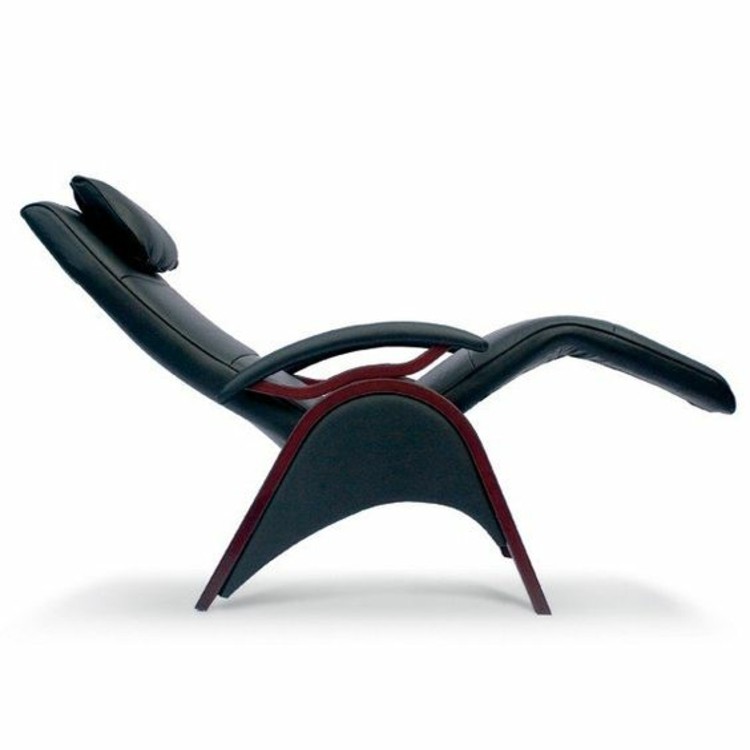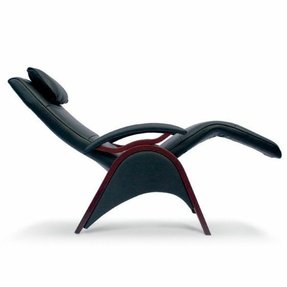 The Novus Zero Gravity Recliner by Relax The Back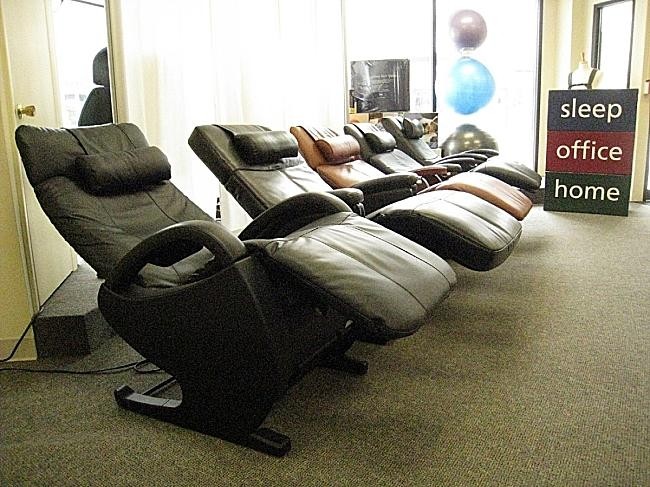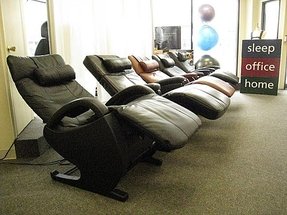 Zero-Gravity Recliners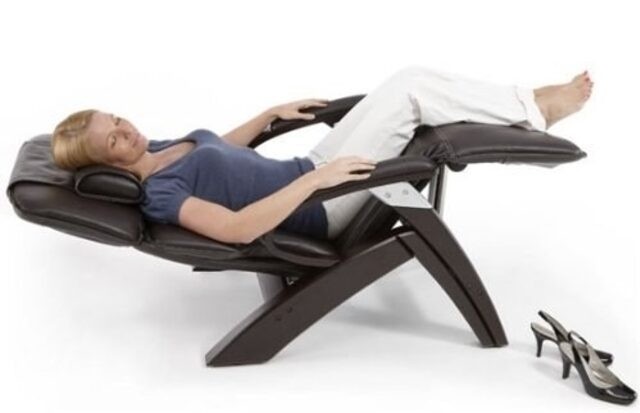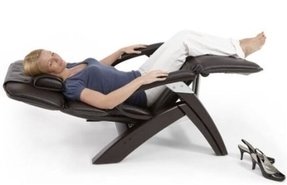 This electric power recline chair is designed to raise your feet above your heart to reduct pressure on your spine, while also providing multi-point vibration massage. The chair rests on a solid wood frame, and is upholstered in durable faux leather.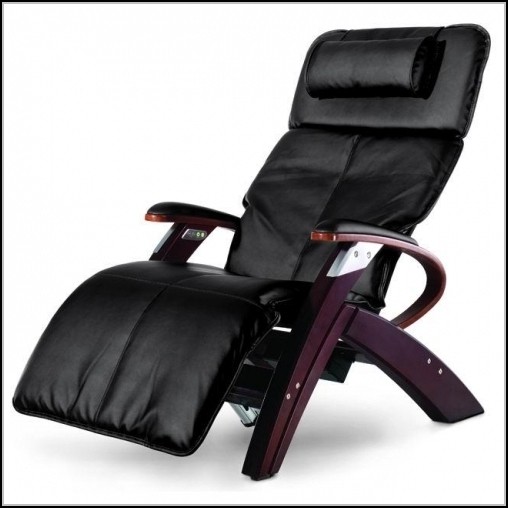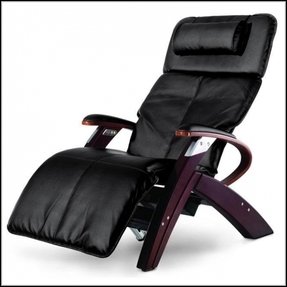 Z stylish, black, zero gravity chair that looks interesting in any indoor and outdoor decor. It has got a mechanism that is able to recline up to 195 degrees. It elevates legs above head, so it improves blood flow.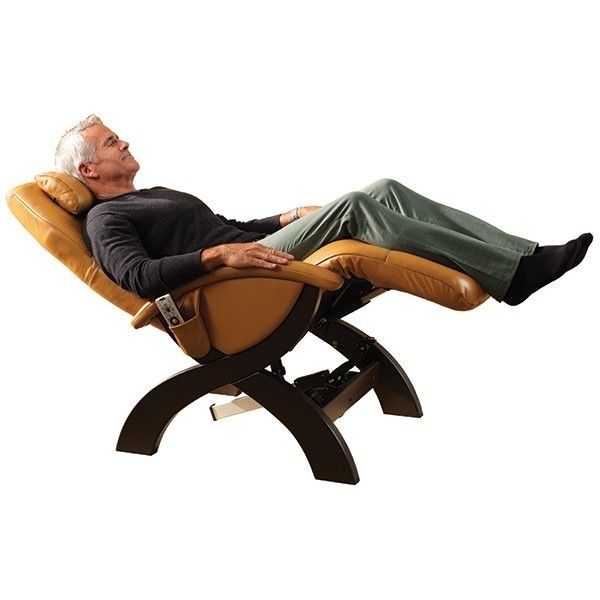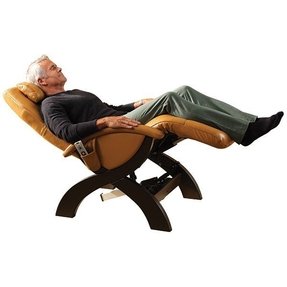 X-Chair Zero Gravity Recliner | Relax The Back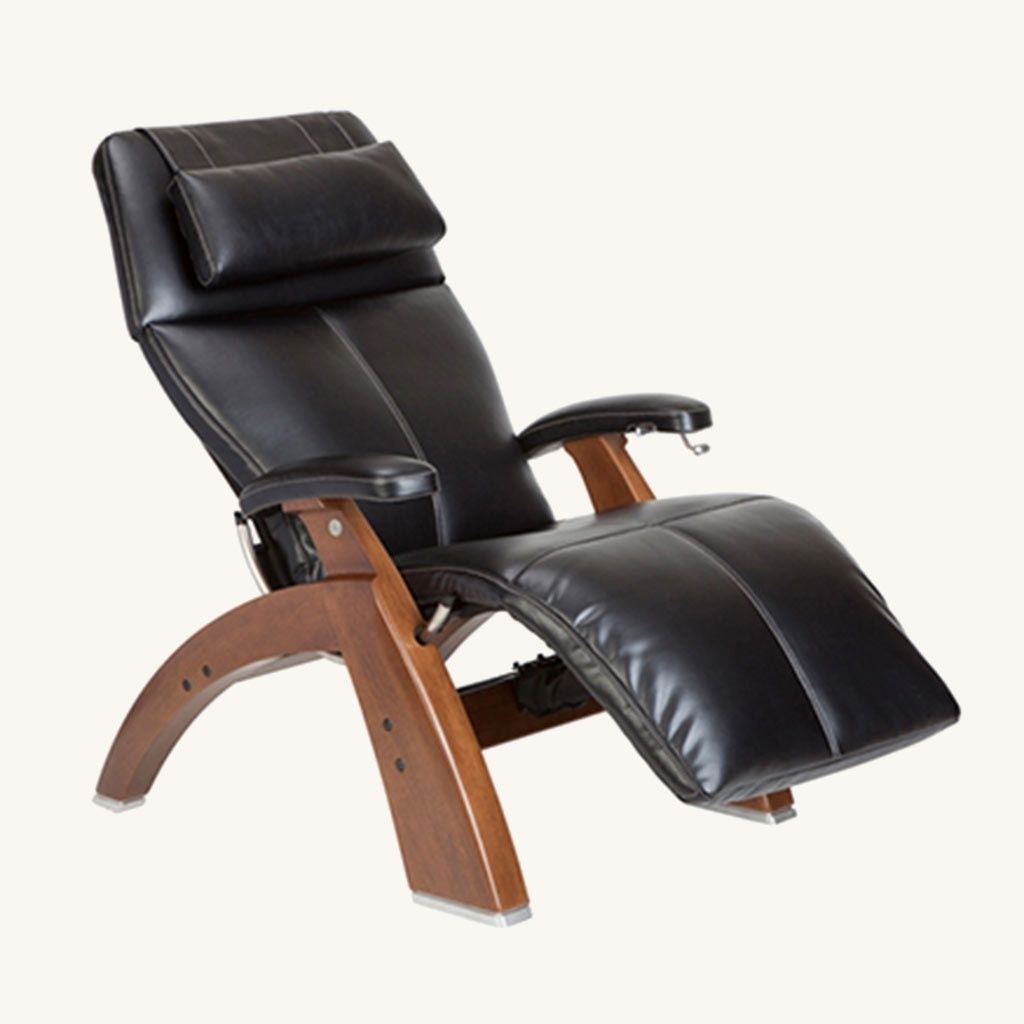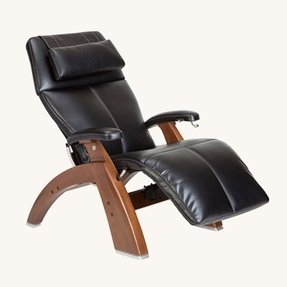 Black vinyl upholstered reclining chair with walnut-stained wide base that provides perfect stability, no matter the current position of the seat is. The angle and tilt of the chair can be adjusted manually with armrests controls.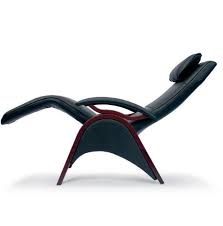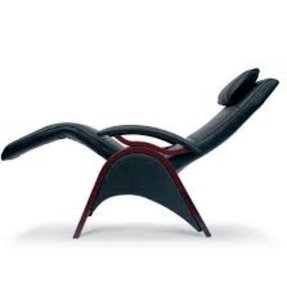 Zero gravity patio recliner chair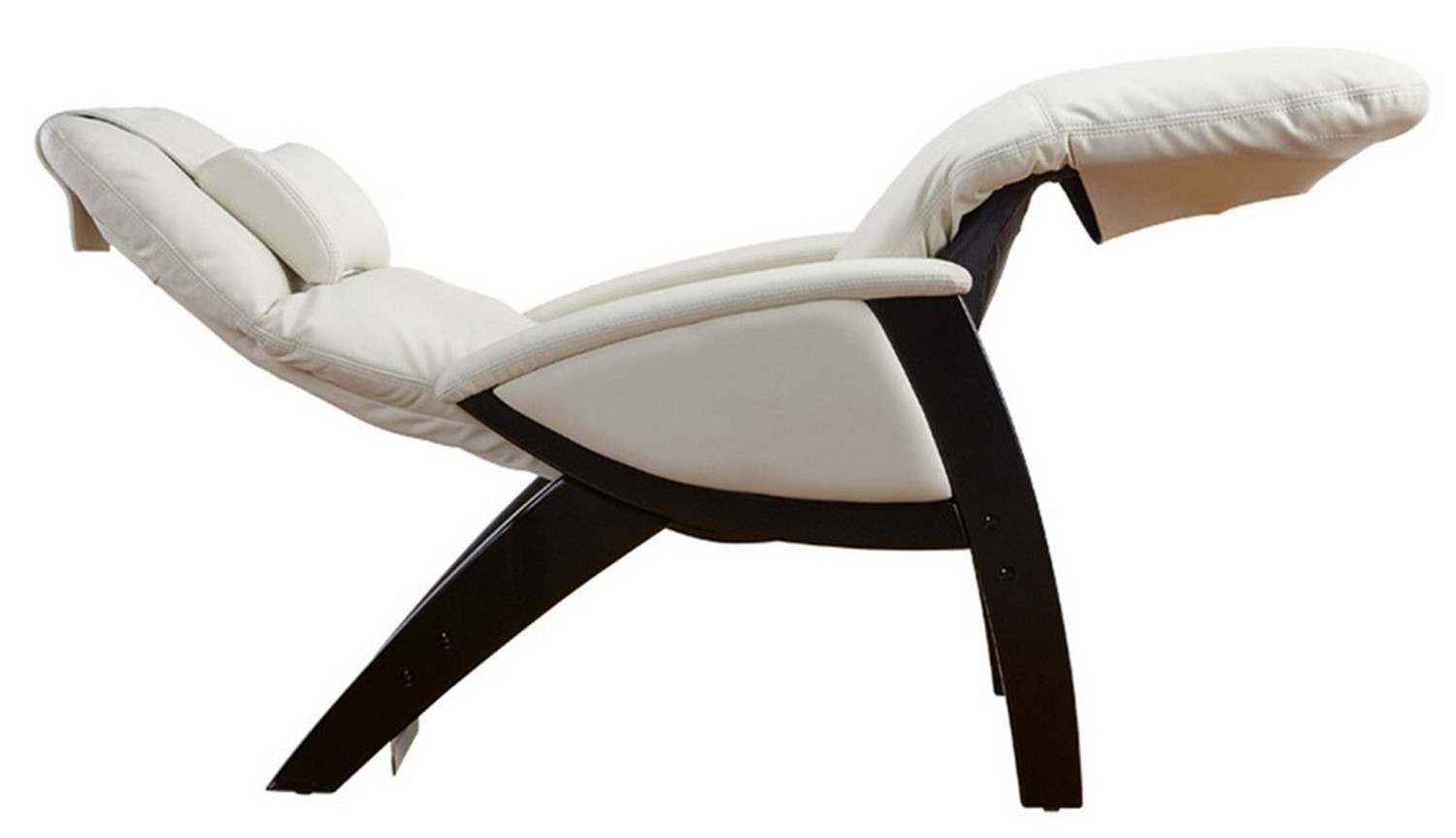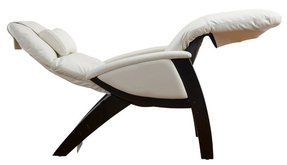 Svago™ Zero Gravity Recliner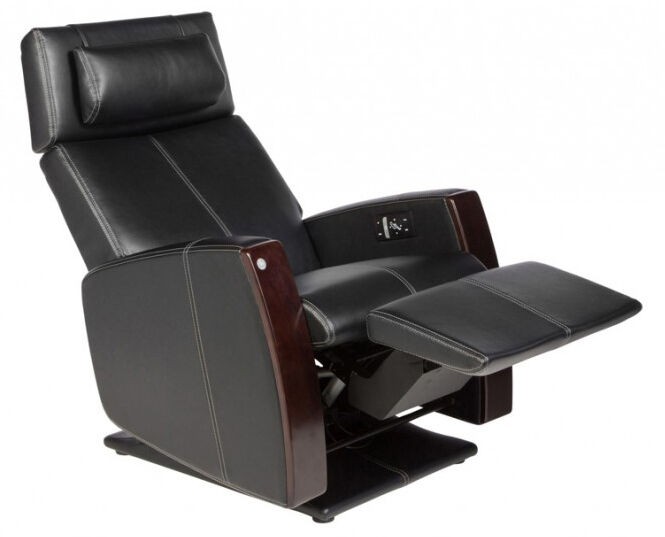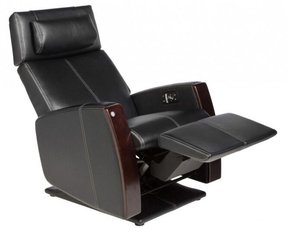 It is a zero gravity recliner that is available in two color options to choose: brown and black. It has got a beautiful sofhyde upholstery, elegant design and very comfortable seat. It is perfect for your everyday relax.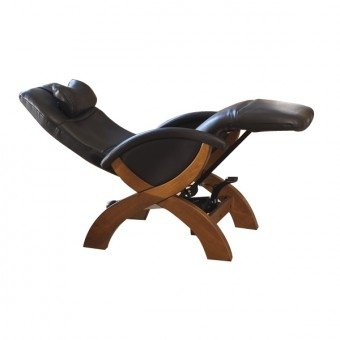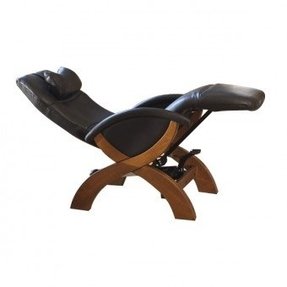 X-Chair Zero Gravity Recliner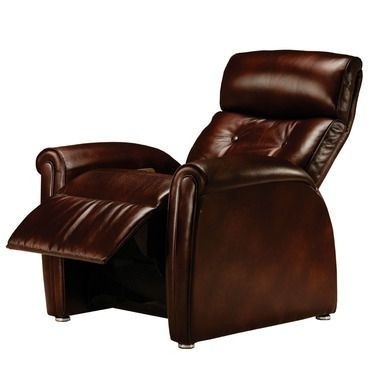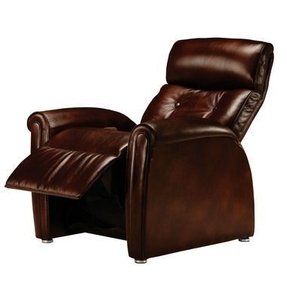 Duke Zero Gravity Recliner - SkyMall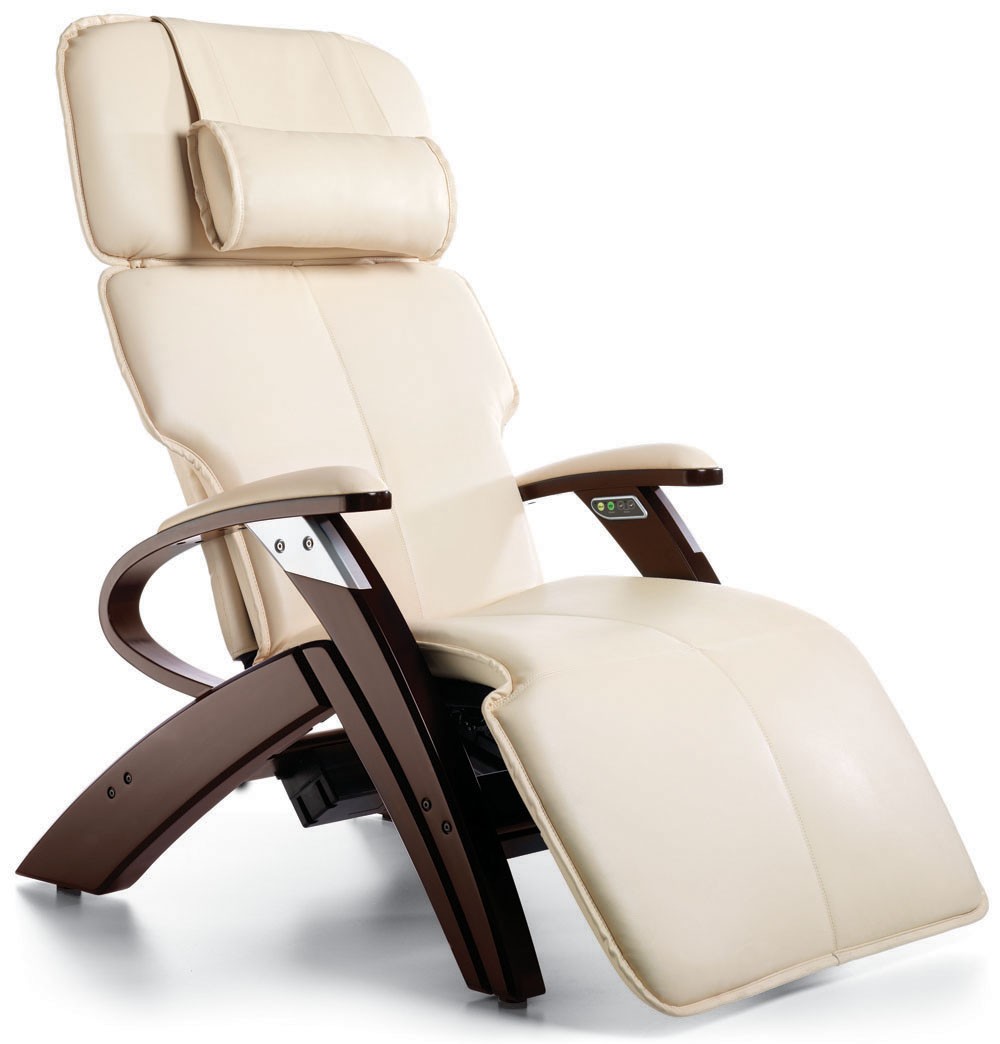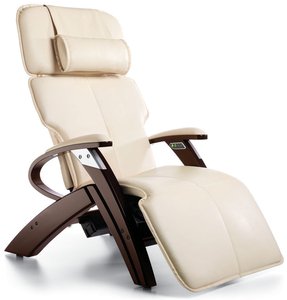 Ivory Power Electric Recline 551 Vinyl Zero Gravity Recliner Chair ...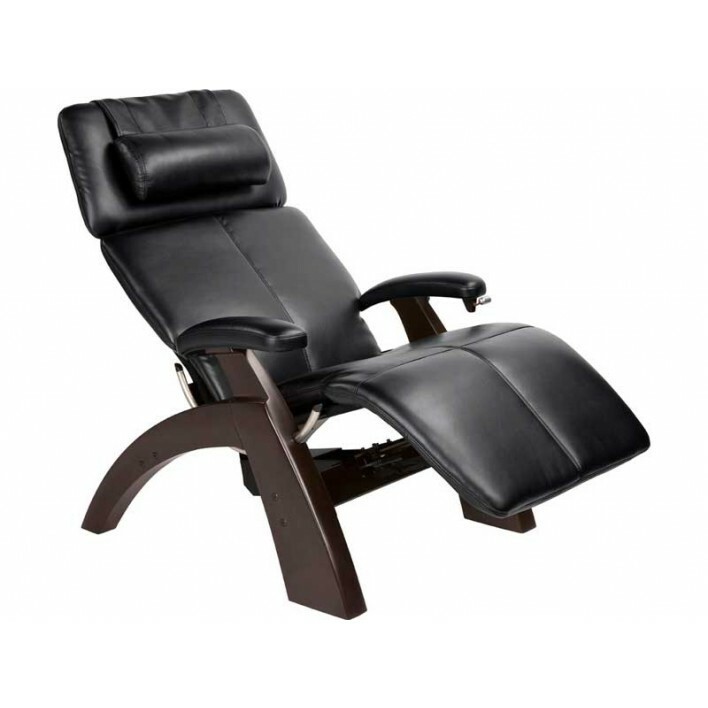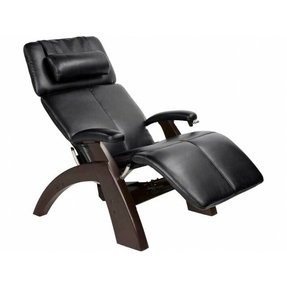 It is an electric power recliner that has got a solid wood construction, micro suede upholstery and sage green color. It adds style and comfort to any room in your home. It is a fantastic choice.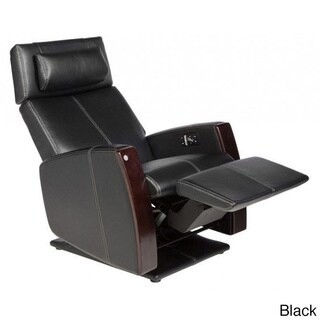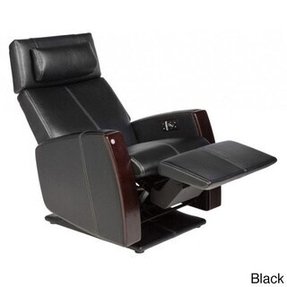 Zero Gravity Recliners