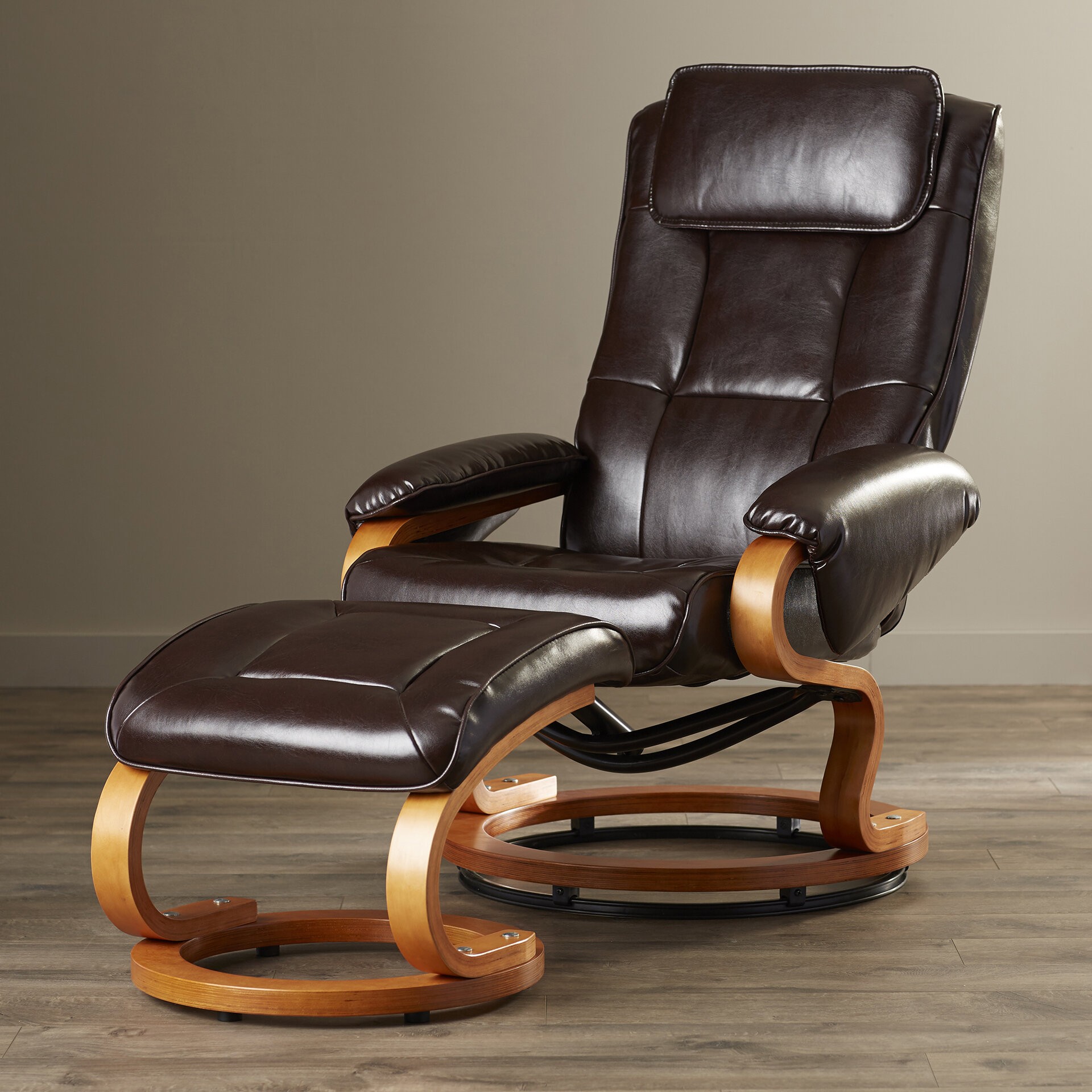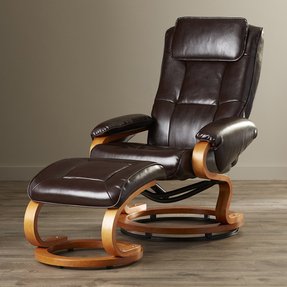 Agassi Recliner & Ottoman Set
A comfortable combo for homes and offices, this Recliner & Ottoman Set in Brown Finish features a ball-bearing swiveling base and knob adjusting recliner. The frame is crafted of sturdy wood, upholstered in genuine leather.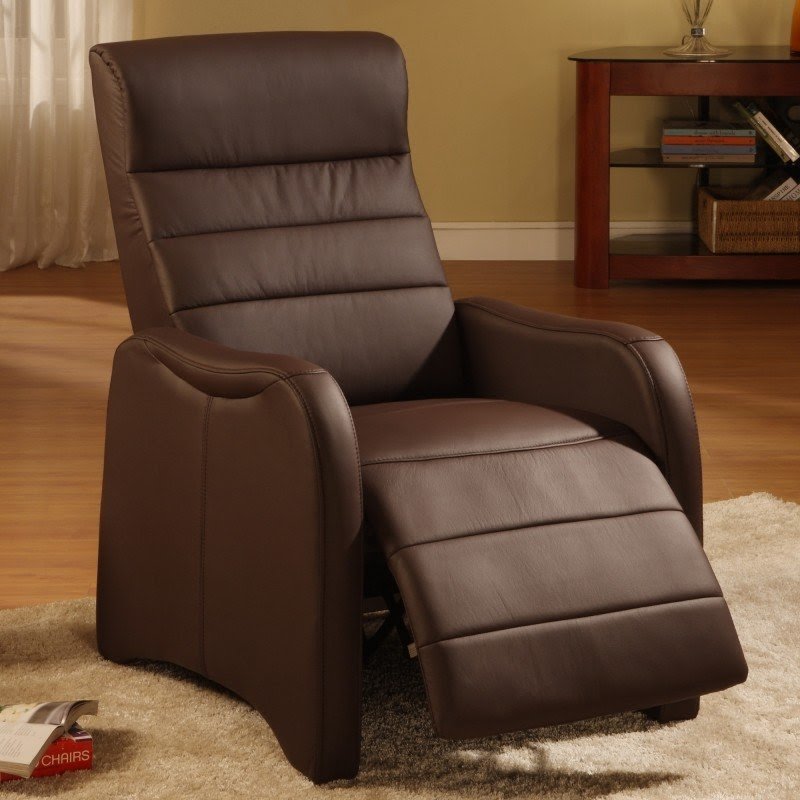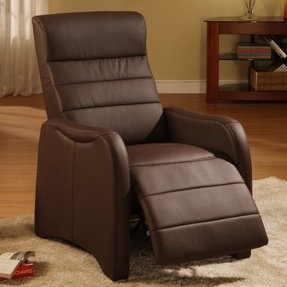 Rissanti Campbell Ergonomic Recliner 30450 Chocolate
Enjoy the perfect comfort with this amazing recliner! You will fall in love with the functionality and high quality brought to your flat. Moreover, those features come together with very stylish design.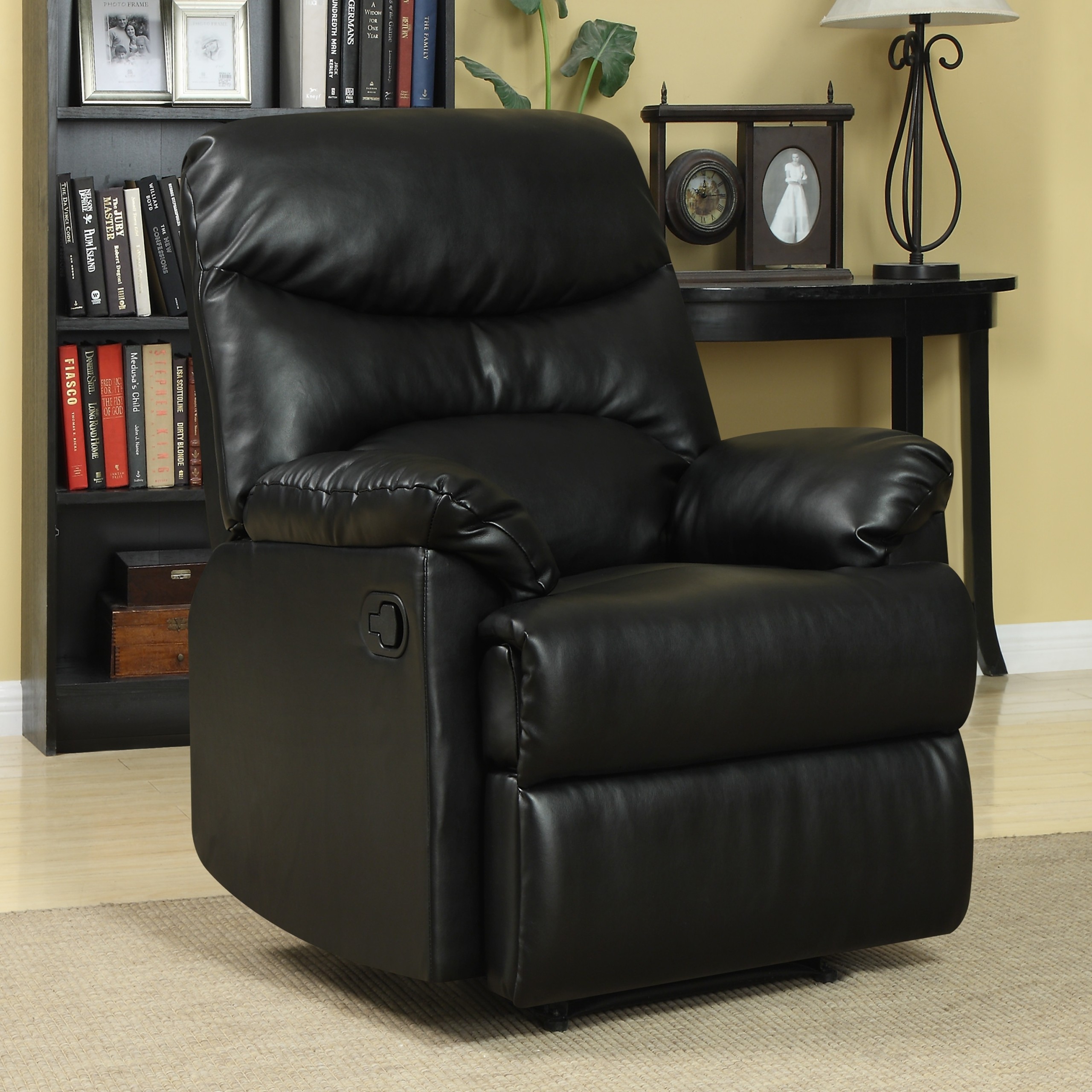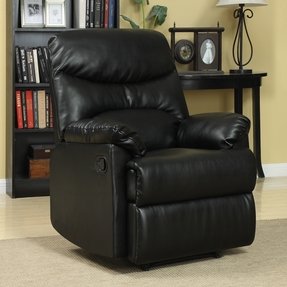 Renew Chaise Recliner
Amazing recliner chair designed to provide ultimate comfort and support. Features solid frame made of wood and steel, generously padded seat and back in durable leather fabric, and easy to use reclining mechanism.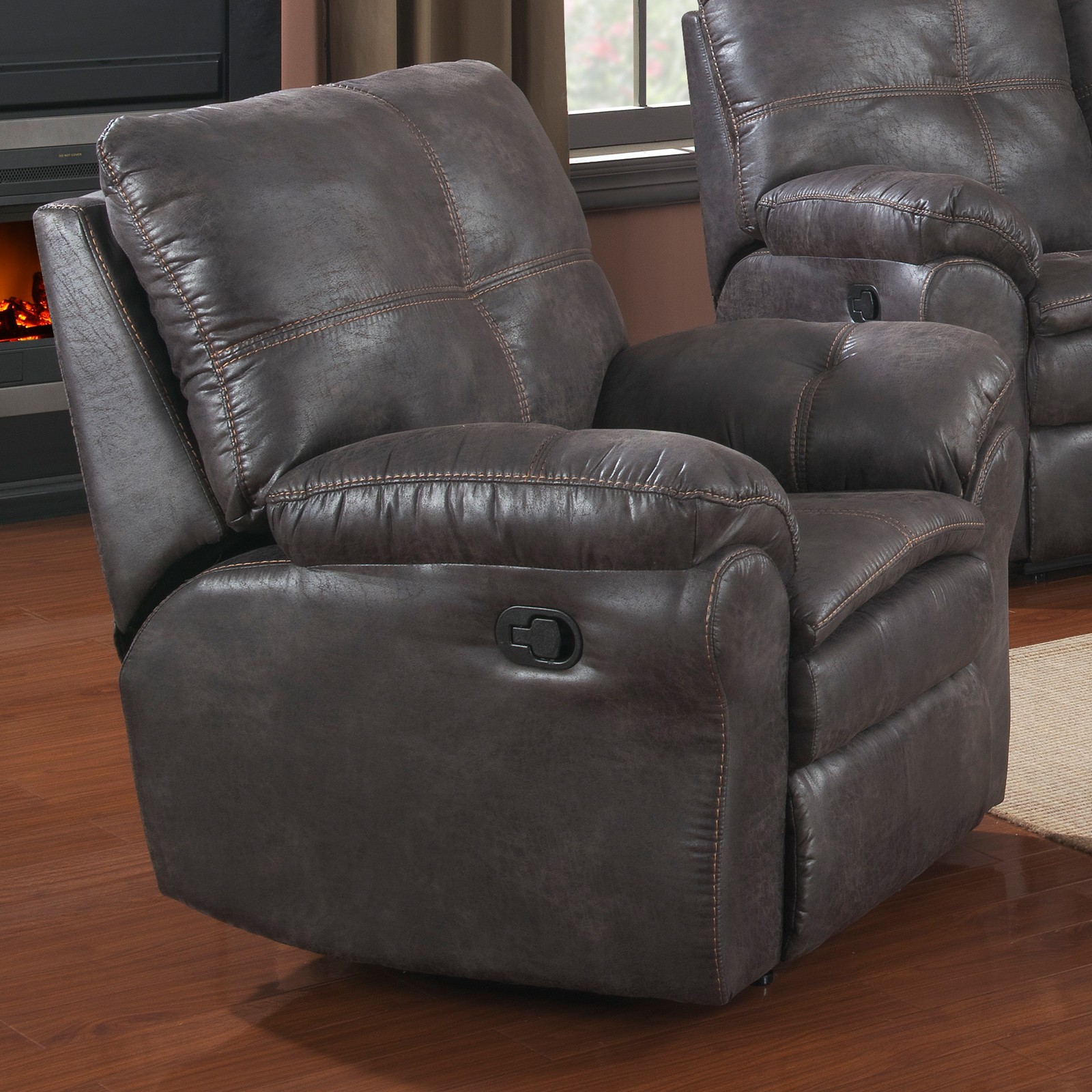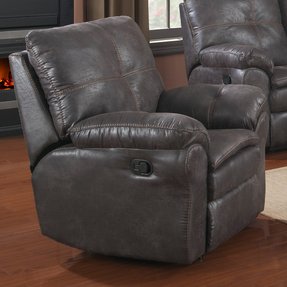 Comfort Zone Recliner
Traditional recliner for watching TV, playing video games, reading books and more. Seat is filled with polyurethane foam. It is upholstered in durable material and reinforced with solid seams.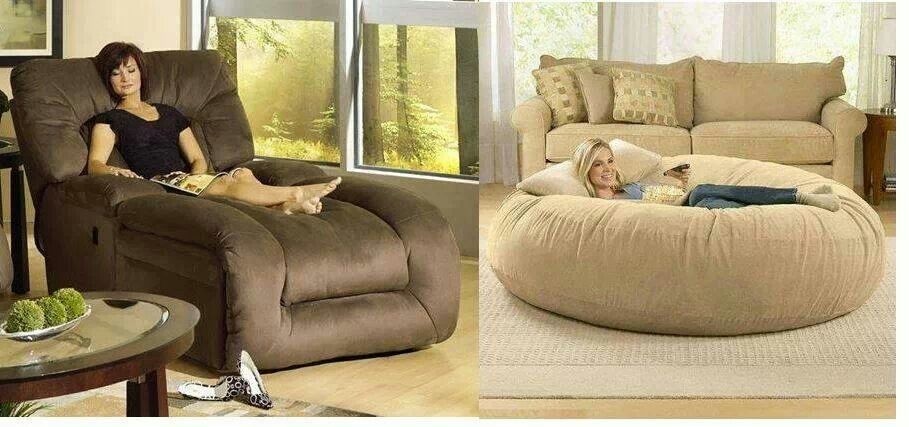 This recliner chair features a very convenient and reliable mechanism that supports many comfortable postures. Its cushioned sitting area is finished in nice brown color that matches any living room or other type of interior.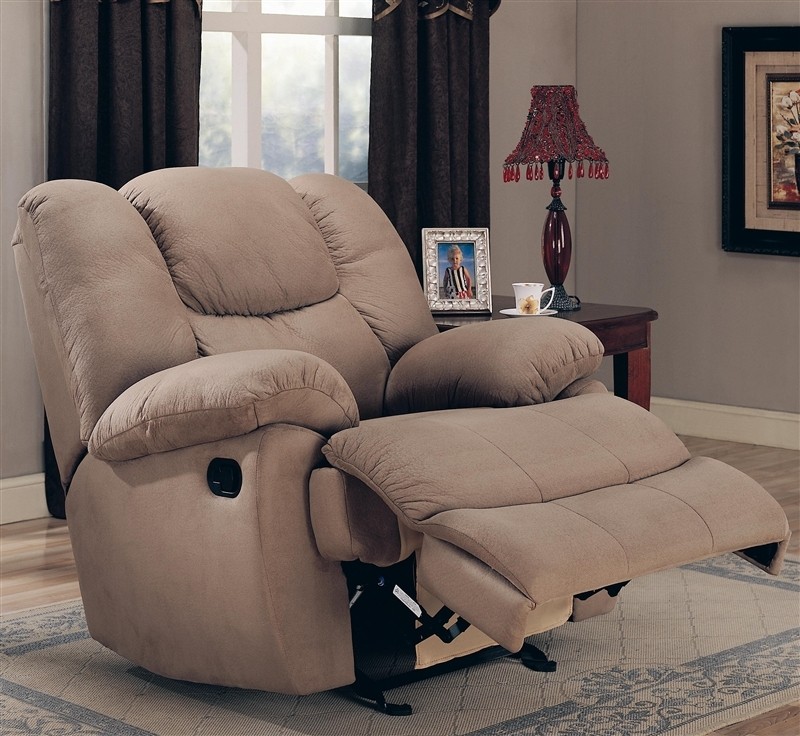 If you are aiming in something lazy and relaxing, then with this recliner you cannot miss. This beauty is upholstered in an off-white leather, with opulently padded arms and back. The reclining mechanism runs smoothly, and you can adjust the chair without any effort.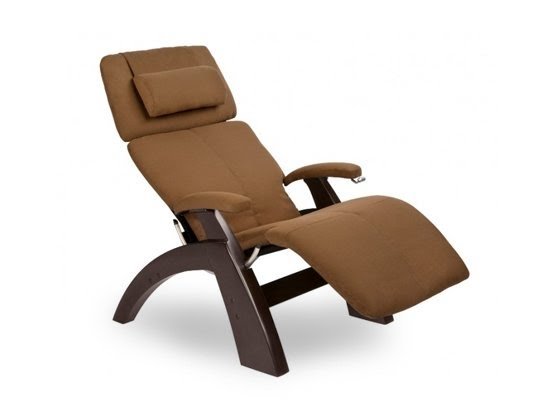 With this modern recliner you will quickly learn what the true comfort feels like. The frame is crafted of wood, and has thick legs with a wide spread for proper stability. Upholstered in an espresso leather, the chair also offers a profiled seat, curved armrests, and an additional pillow under the head.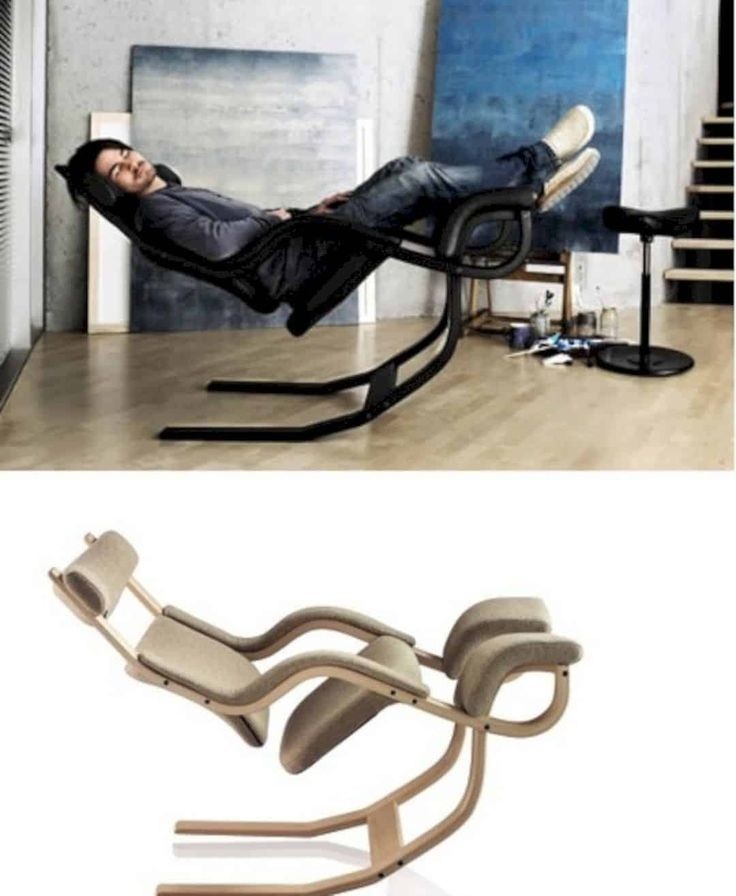 Futuristic design for an avant-garde, zero gravity armchair which comes in two different designs. Both armchairs are made out of wood, one painted black and another natural, with one, also having faux leather upholstery and the other one having it made from cotton.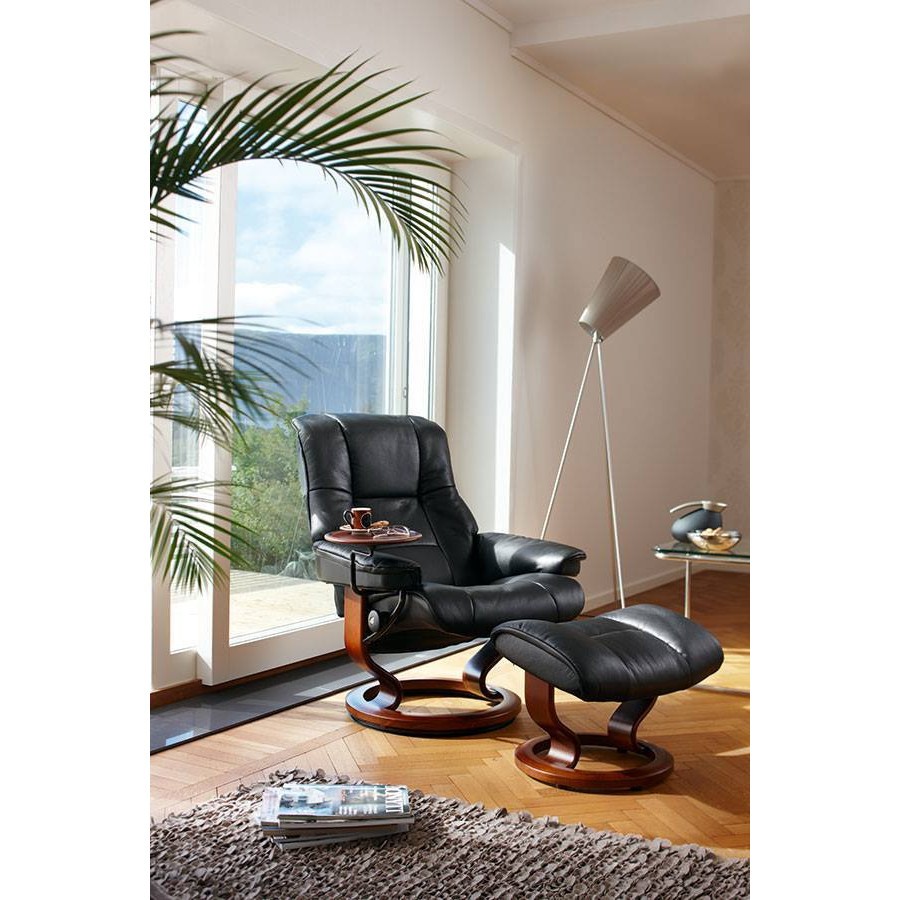 Set of unique, luxurious furniture which will play its role in living room or office. It is composed of armchair and footstool - both elements has mahogany wood kickstand and top covered with dark leather. Chair has special coffee rack.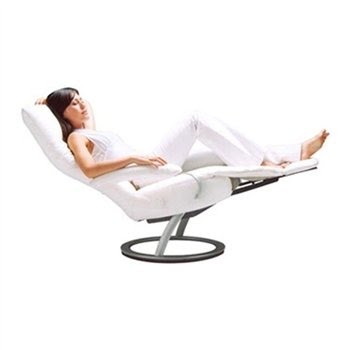 This comfortable and ergonomic recliner chair features a round metal base for more solidity and stability. Its white leather finish looks very interesting in different stylizations. This recliner assures softness and comfort.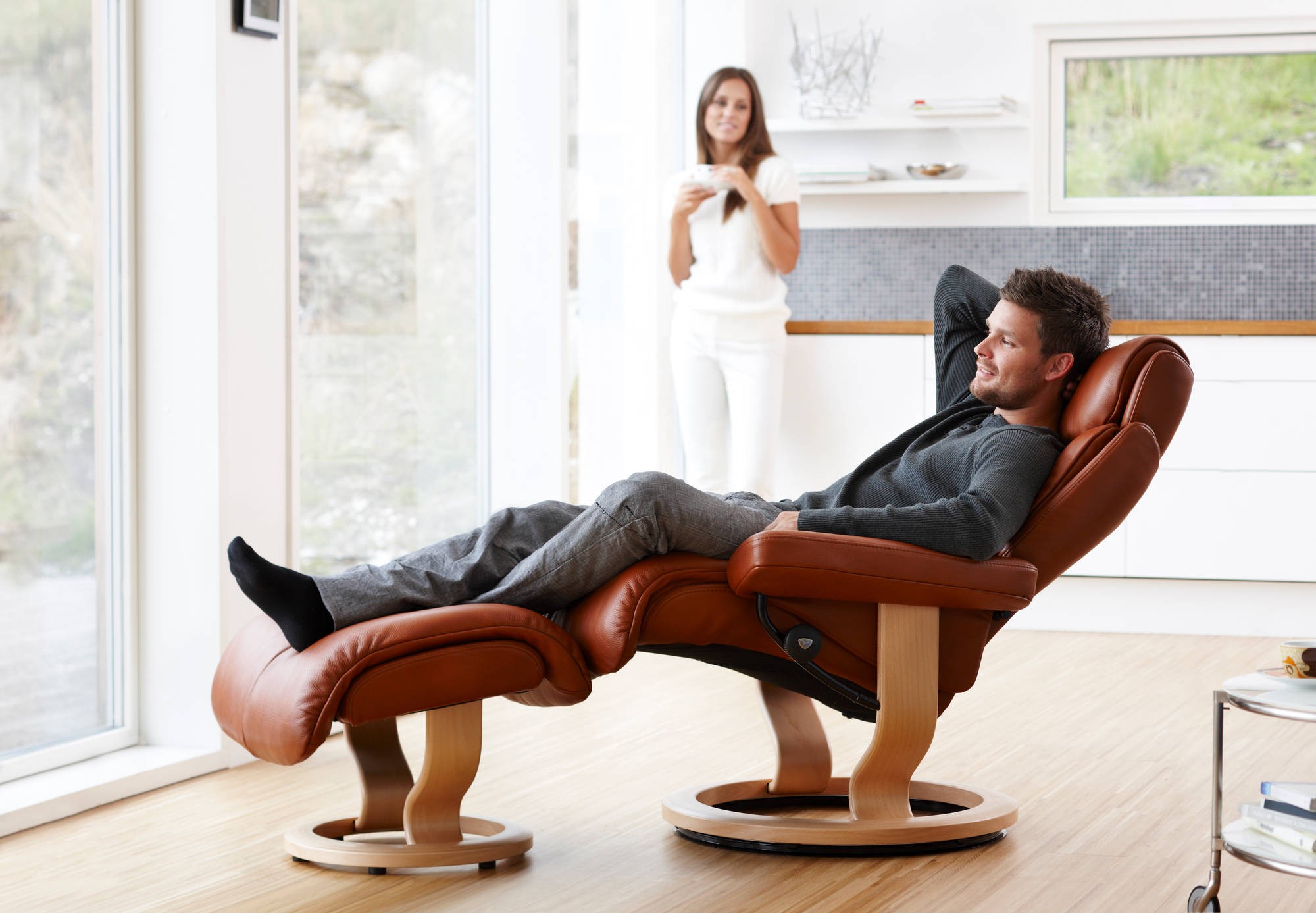 Beautiful performance, exceptionally comfortable construction and robust performance combine to make this super comfortable recliner. Leather upholstery, wood base, and adjustable seat allow for a pleasant bliss.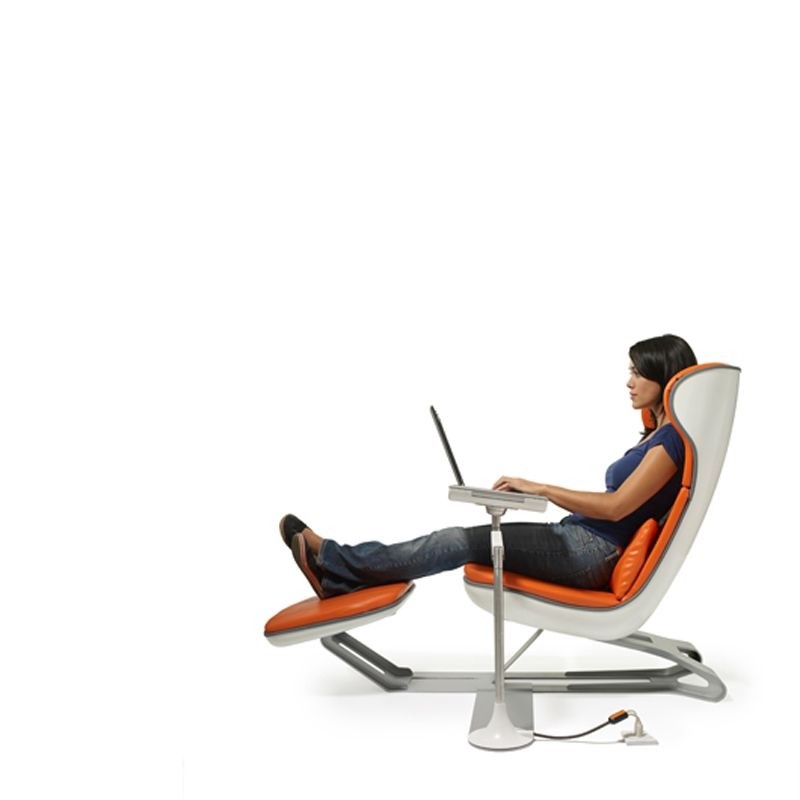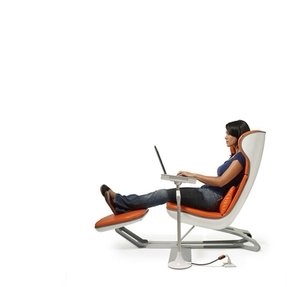 10 of the World's Most Comfortable Office Chairs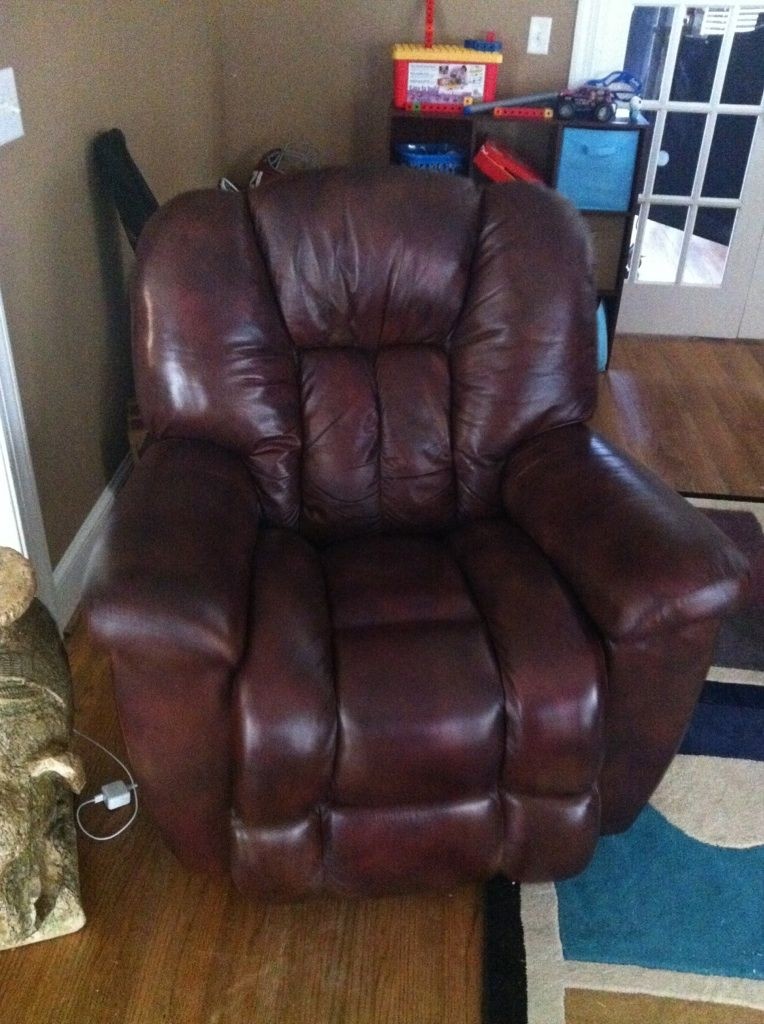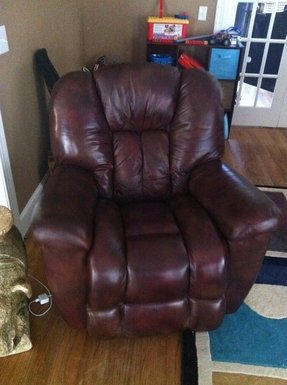 Large recliner chair that provides the highest possible level of comfort and relaxation. It is based on a durable frame and its cushioned sitting space is covered with leather in a nice brown finish, so it provides comfort and improves interior aesthetics.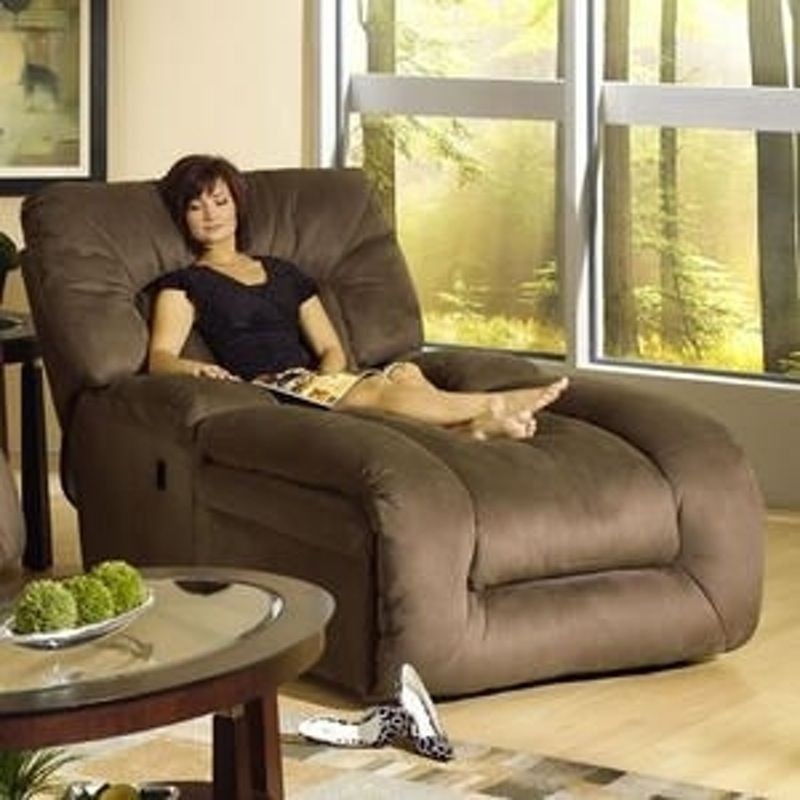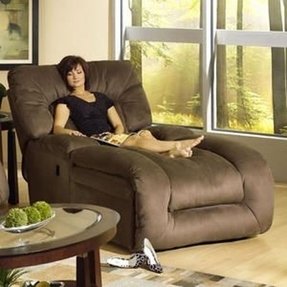 Pinned by Penny Benskin-White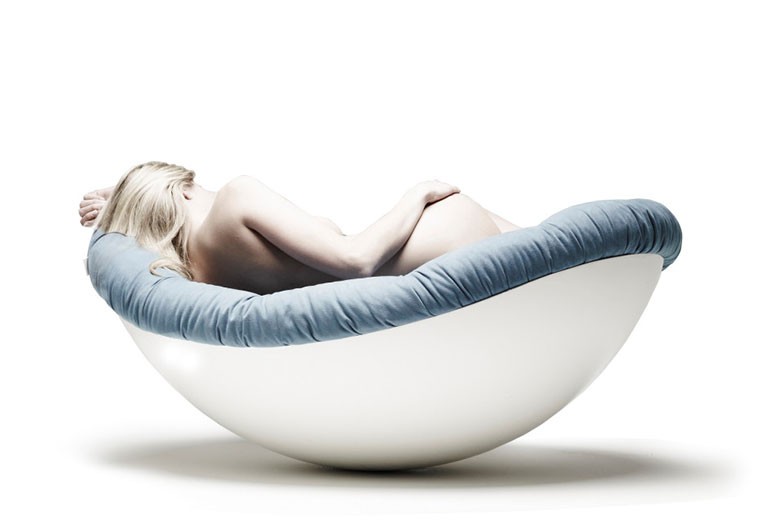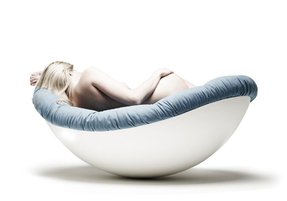 Most Comfortable Chair Ever by Confused Direction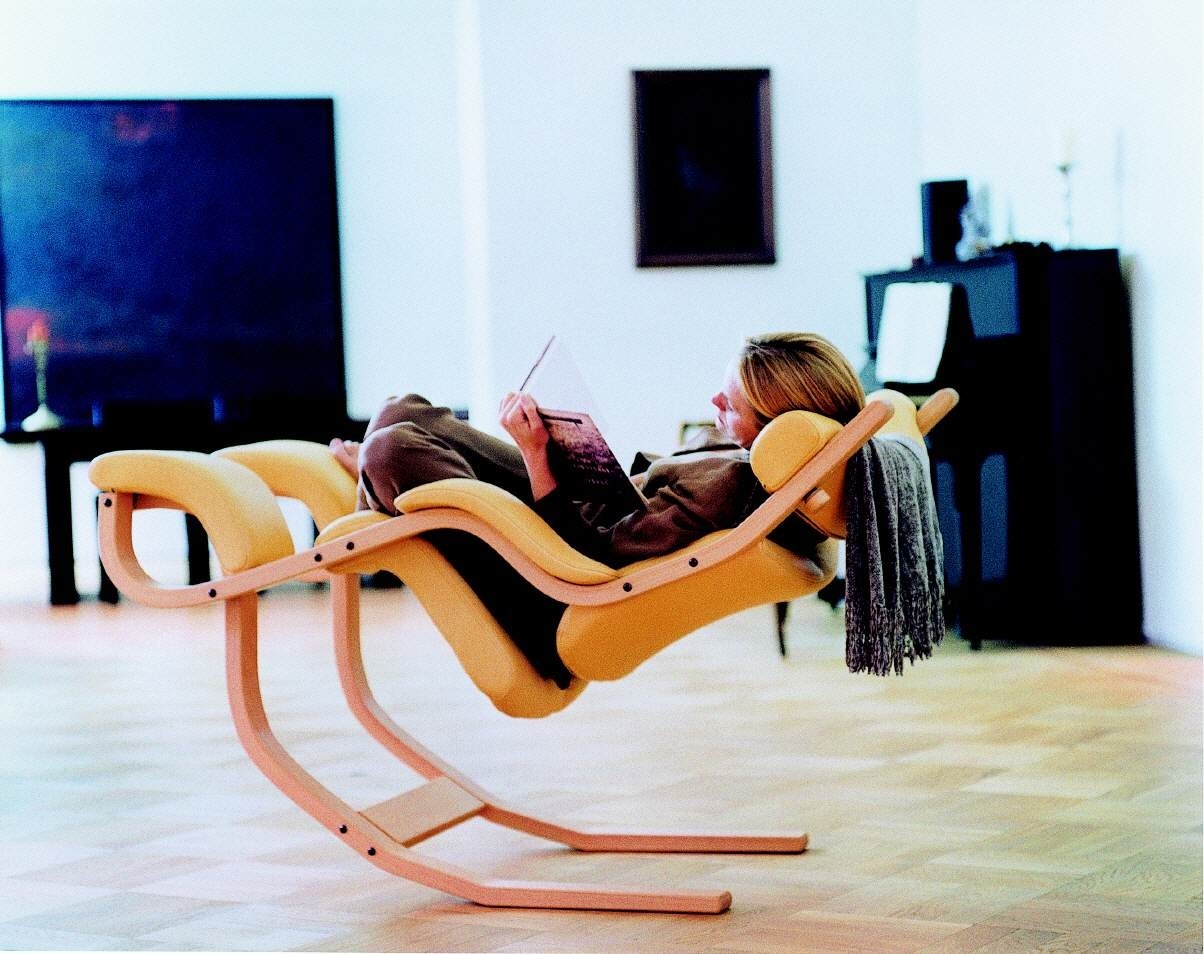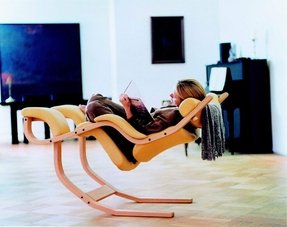 Zero gravity chair in modern form. It is mounted on wooden frame and reinforced with solid supports. Carefully profiled seat is covered with thick fabric. Contemporary accent for the living room, bedroom and more.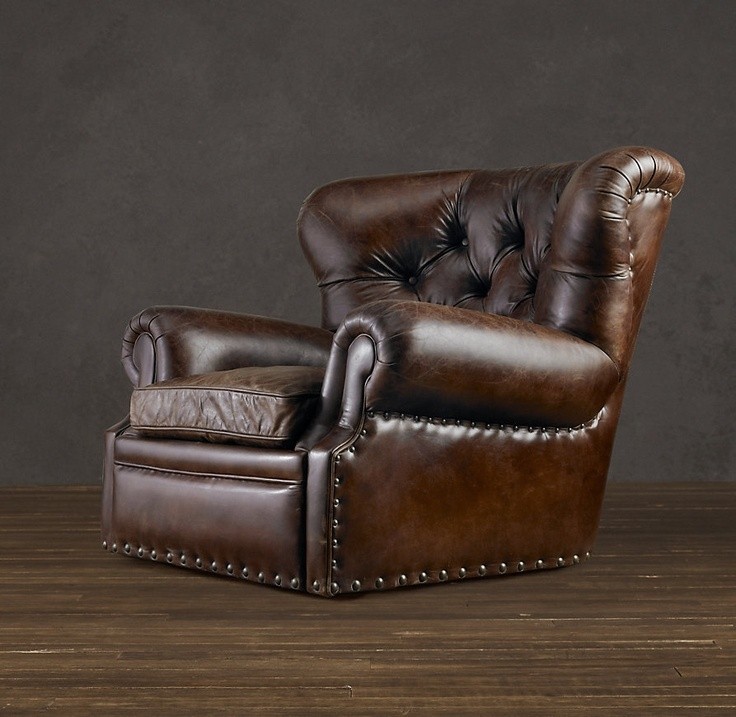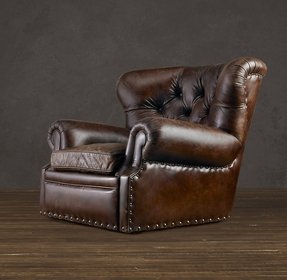 The armchair will complement the arrangement of the living room - if you dream of an elegant interior, where you want to smoke a cigar - this leather most comfortable recliner with a chocolate color has a quilted backrest and decorations made of brass buttons.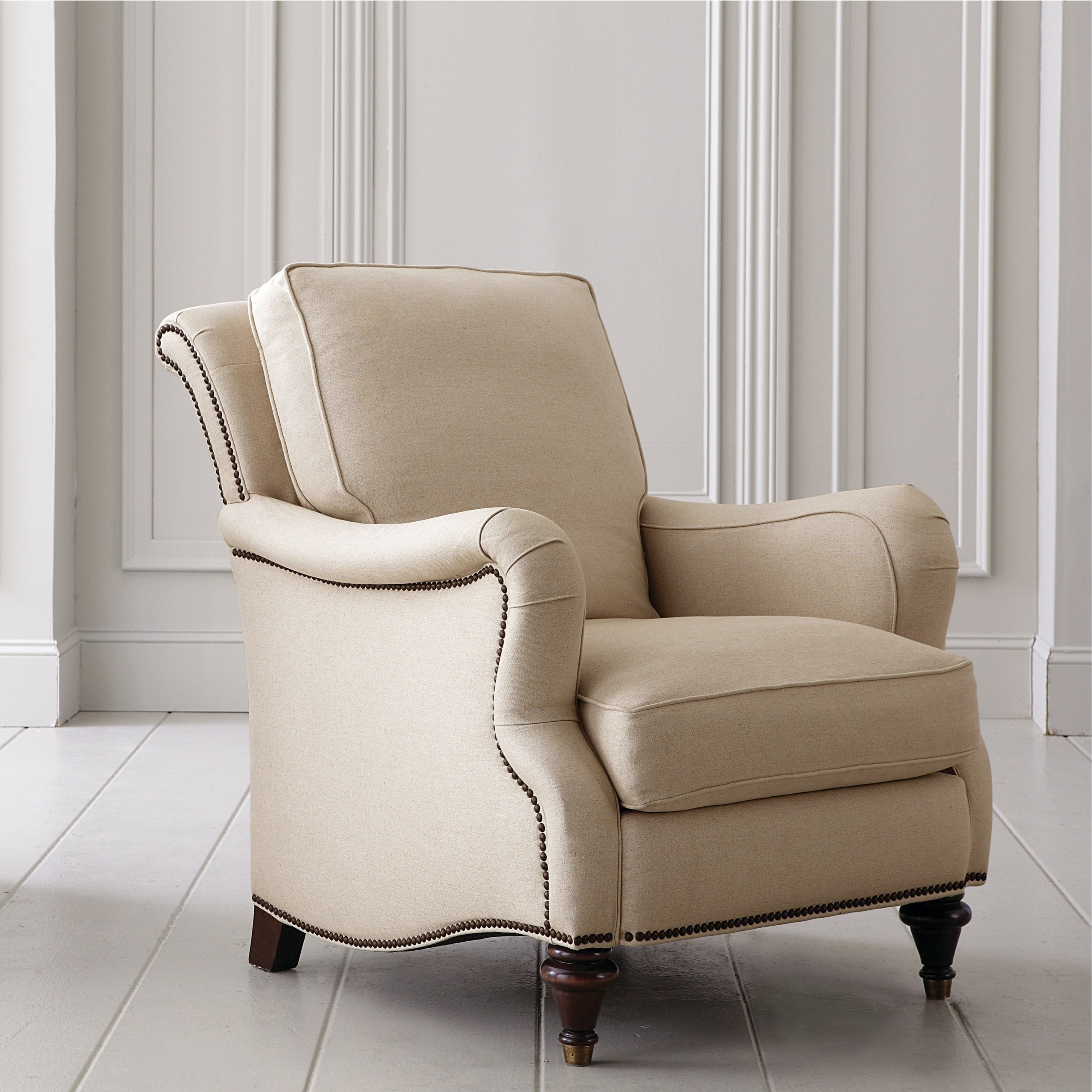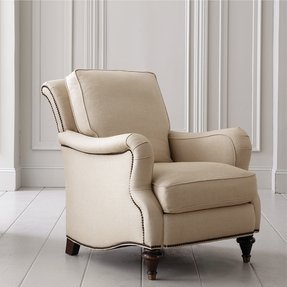 A comfortable high back recliner with a wooden frame. It has dark brown turned tapered front legs and angular back ones. It features curved bottom aprons, arms and back edges with nailhead trims. Upholstery is of elegant plain off-white fabric.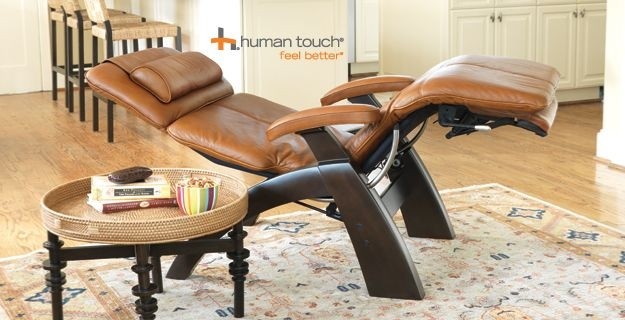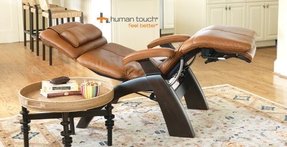 Modern setup for an elegant living room with a contemporary zero gravity chair made with a dark oak frame with aluminium elements and upholstery made from real leather with a light brown tint, giving it a stylish feeling.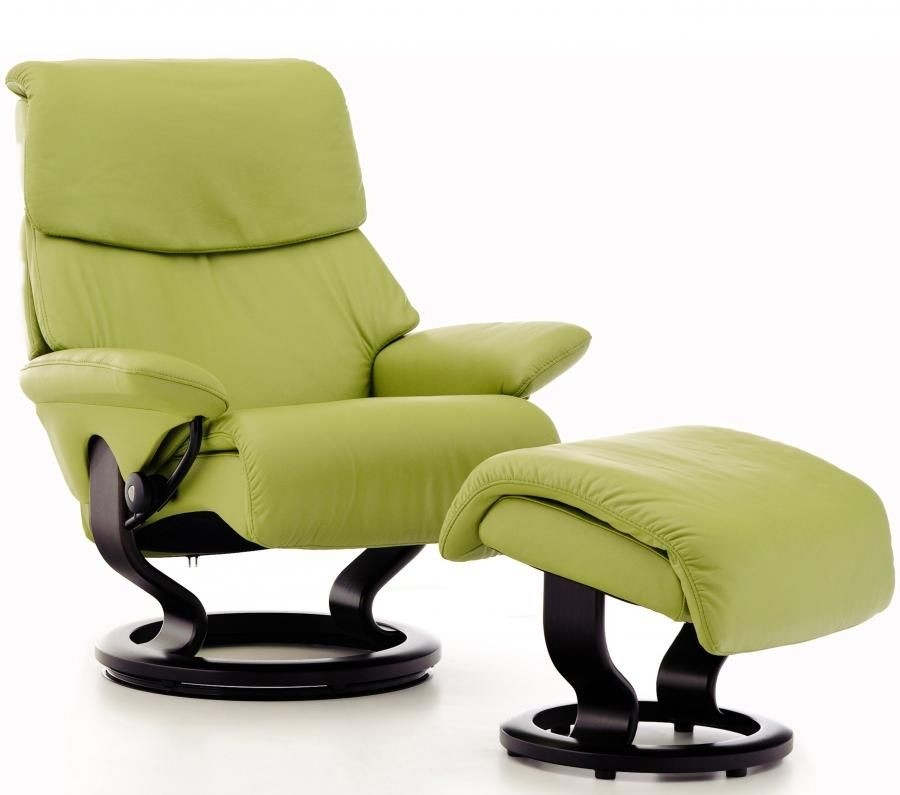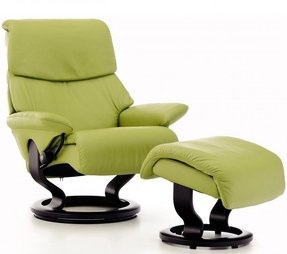 This recliner is in my drawing room and my husband and I couldn't be happier with the look and feel of it! It features the ottoman, swivel mechanism, green upholstery and modern style.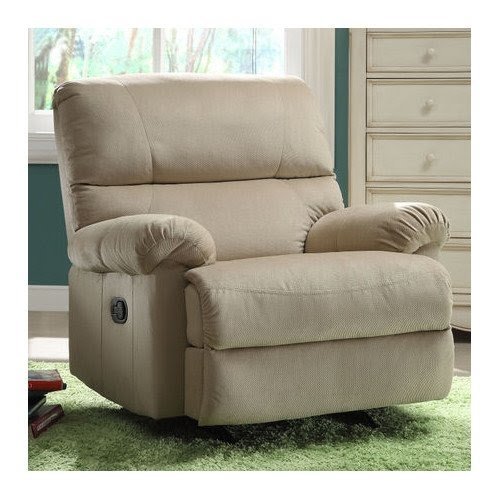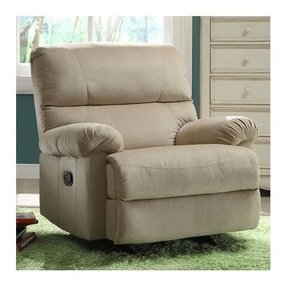 The Most Comfortable Recliner is Daddy's Chair - Bed Bath and More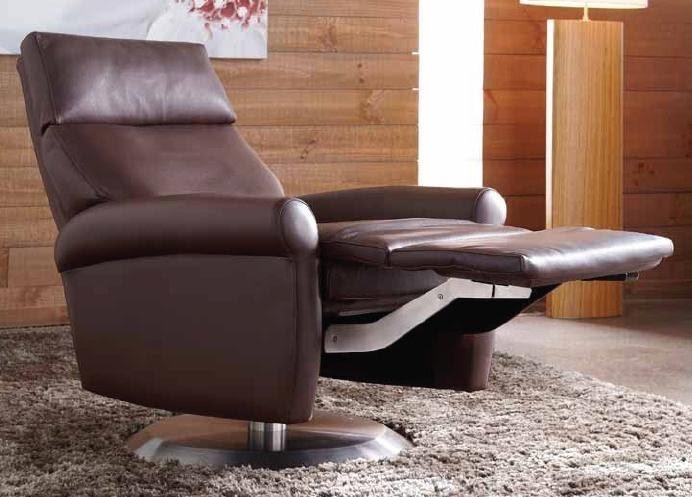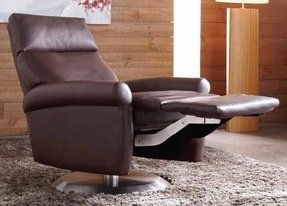 A contemporary approach to a modern recliner armchair with a round, aluminium stand and a thick frame. The armchair is upholstered with a faux leather material in a dark brown colour, which provides an elegant vibe.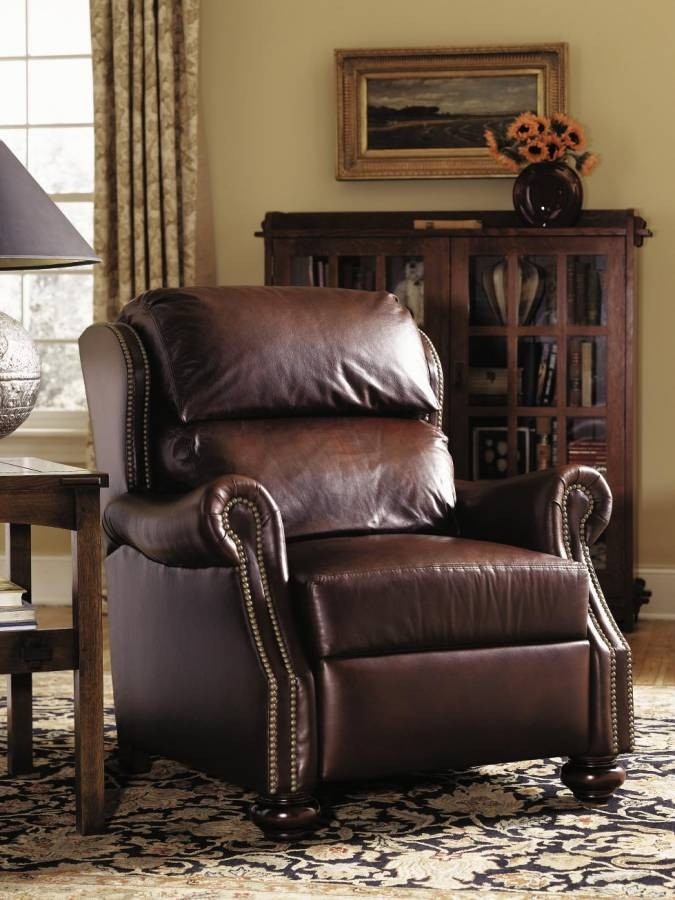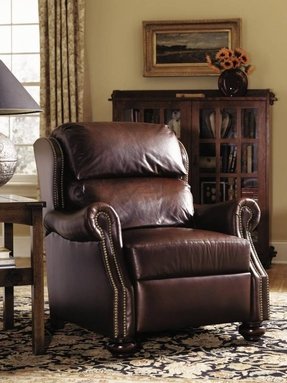 This recliner chair provides plenty of comfort and relaxation thanks to its soft seat cushion and backrest. The whole surface of this chair is finished in dark brown color. This leather surface also includes decorative nailheads.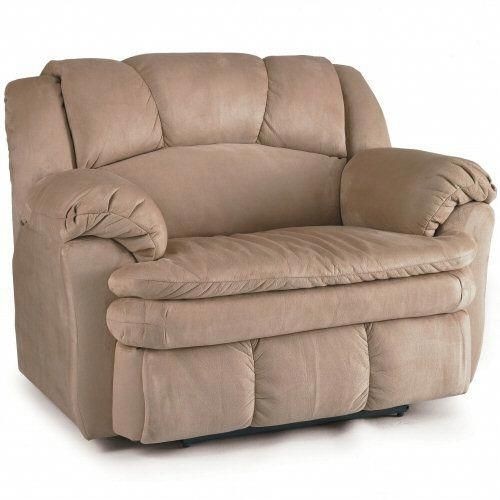 It's a napping time! The extra wide reclining chair is a perfect addition for your cozy nook. This one is for two person, so you can use it as a loveseat. The padded seat provides the wonderful seating comfort.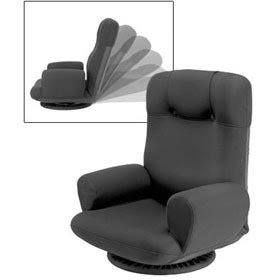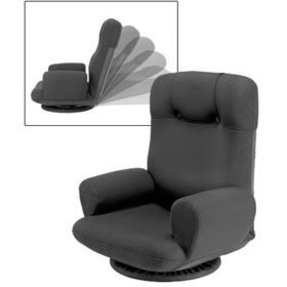 Most Comfortable Chairs For Watching Tv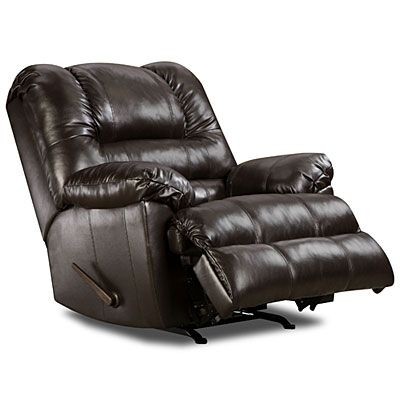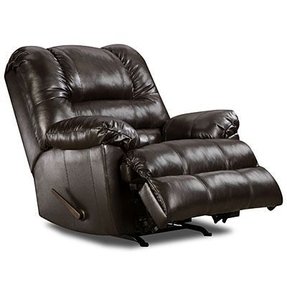 Rocker recliner for the living room, bedroom and others interiors according to taste and need. Upholstery is made of nice touch leather and finished with solid seams. Suitable as additional seating or place for relaxation.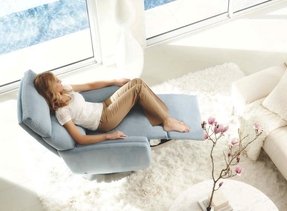 A comfortable solution for accommodating smaller spaces. Thanks to this compact recliner, you will get a smoothly working mechanism, nice-to-touch upholstery, softly padded cushions, and a round, wide base for proper balance.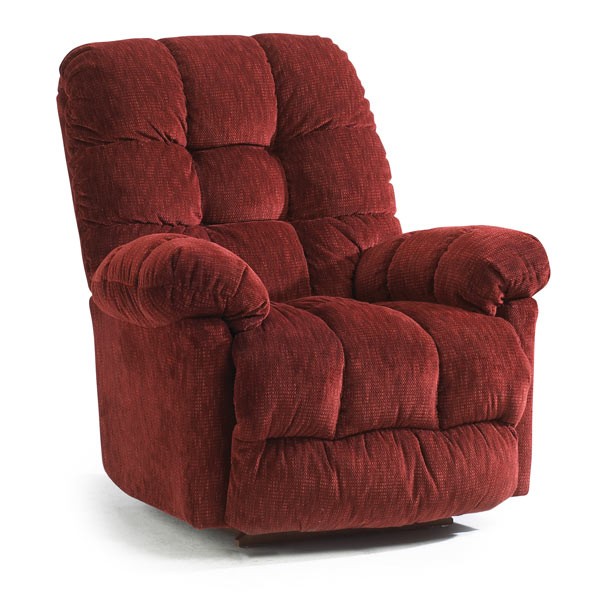 This recliner has got an overstuffed biscuit back, cushioning fibers filling and very comfortable seat. It will help you to create the cozy, restful nook. You will be impressed how cool this product is.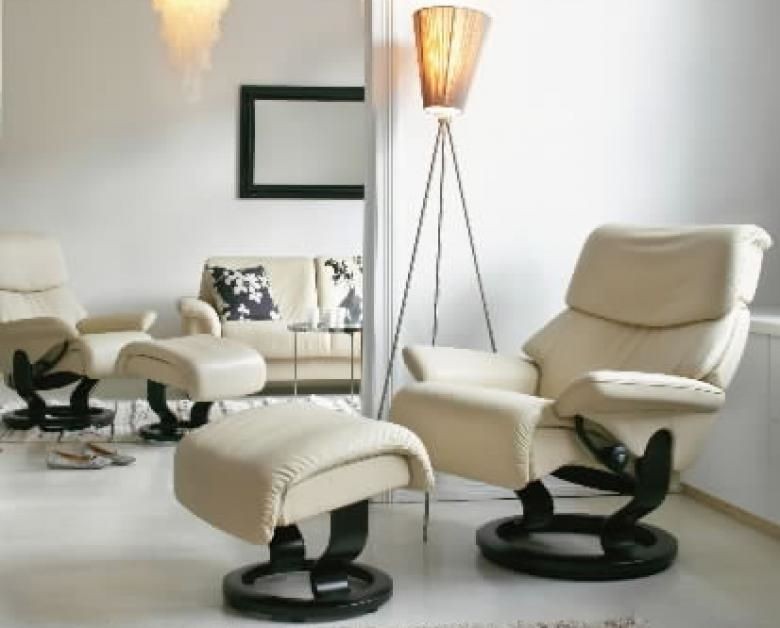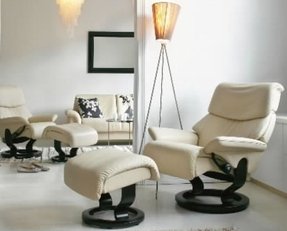 Do you know what you need in life? You need less stress! That's why this most comfortable recliner in light beige faux-leather upholstery was invented. It reacts to body movements. In addition, it has a black round base and a separate footrest.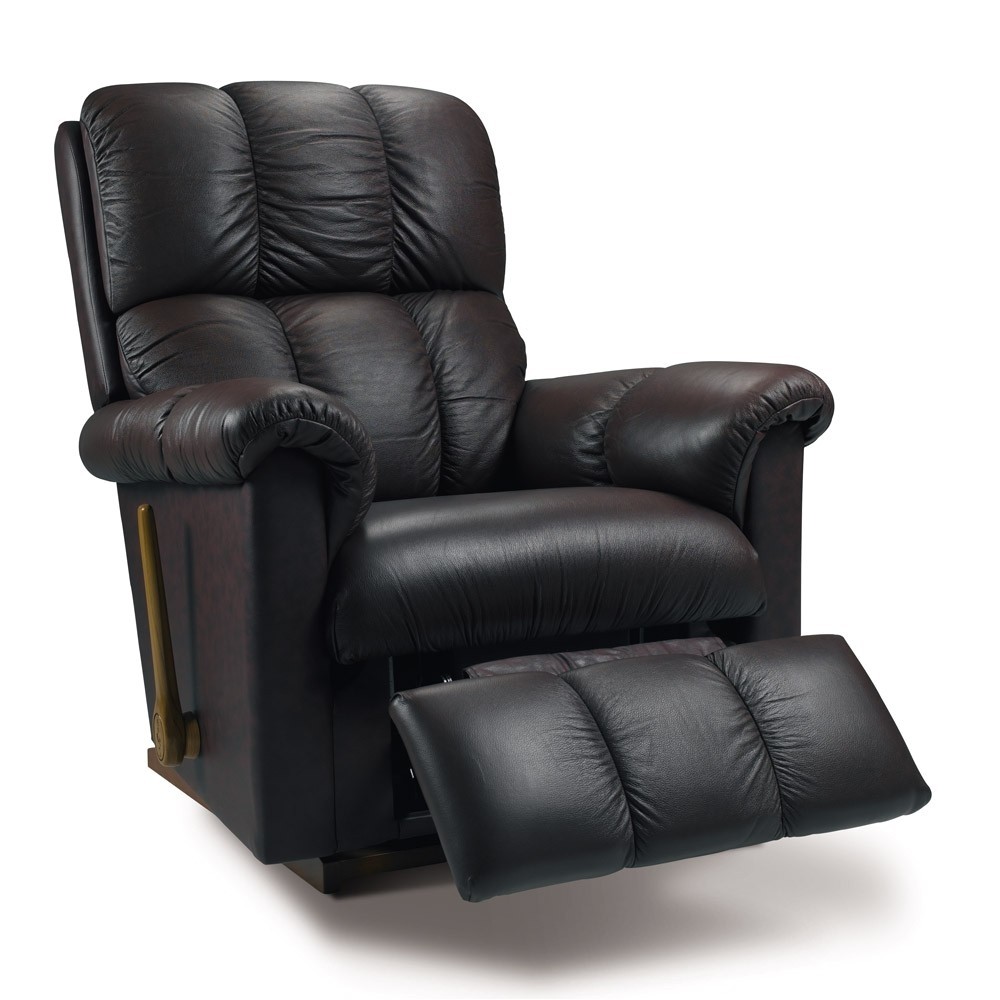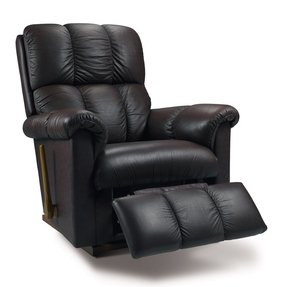 This Aspen Recliner enchants with its unique comfort and traditional design, combining massive silhouette and soft seating. Various regulation options will allow you to adjust the furniture to your needs and preferences.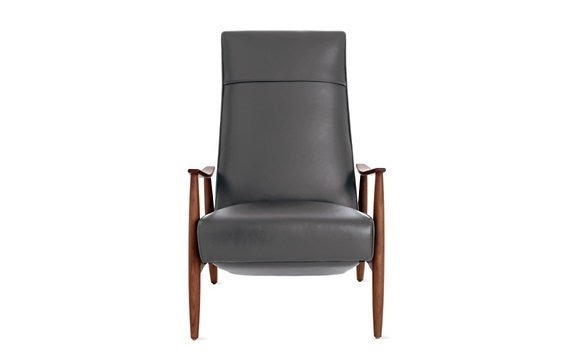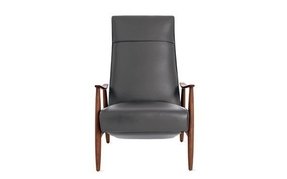 This is a recliner. And it's by far the most comfortable chair I've even parked it in on Earth
Furniture,Incredible Grey Leather Most Comfortable Recliner In The ...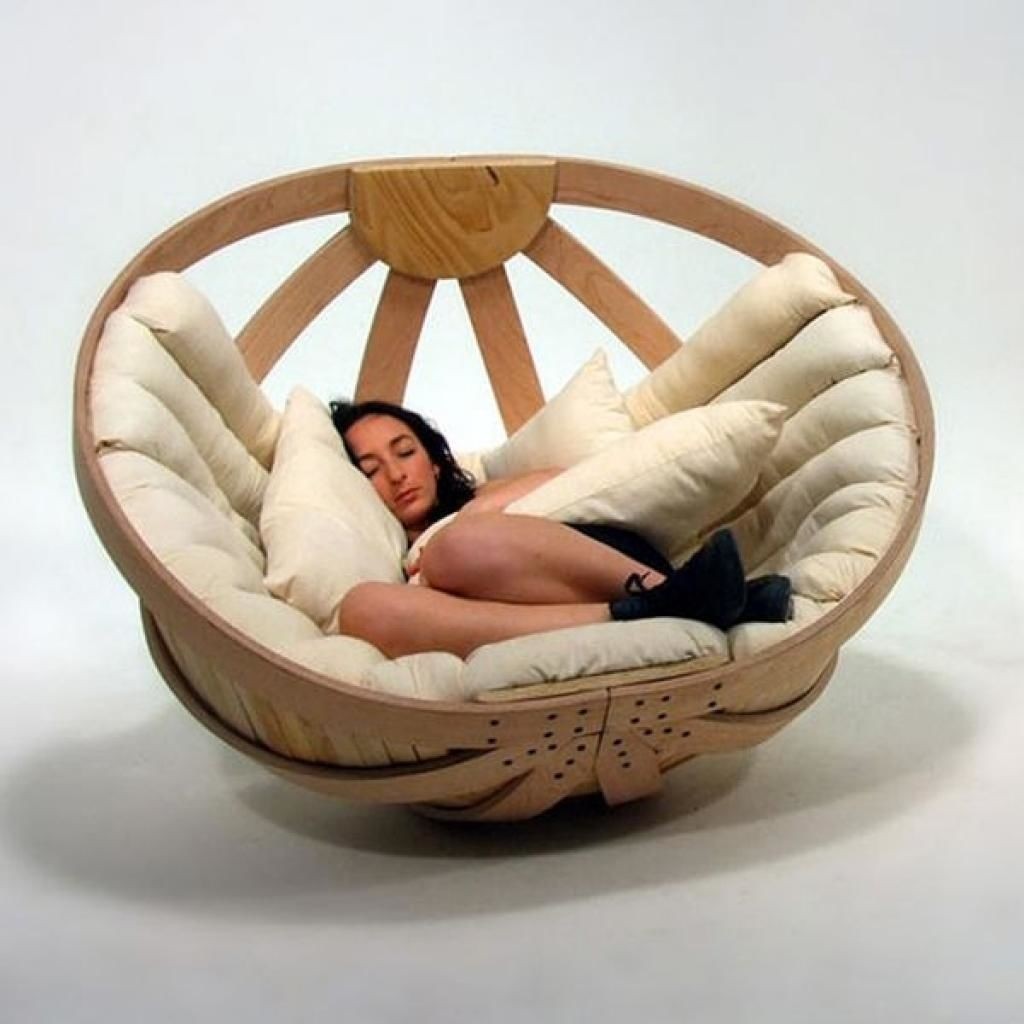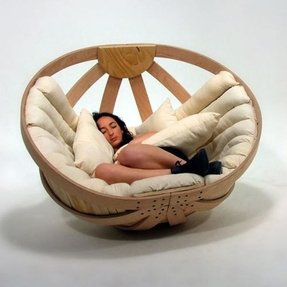 Most Comfortable Lounge Chairs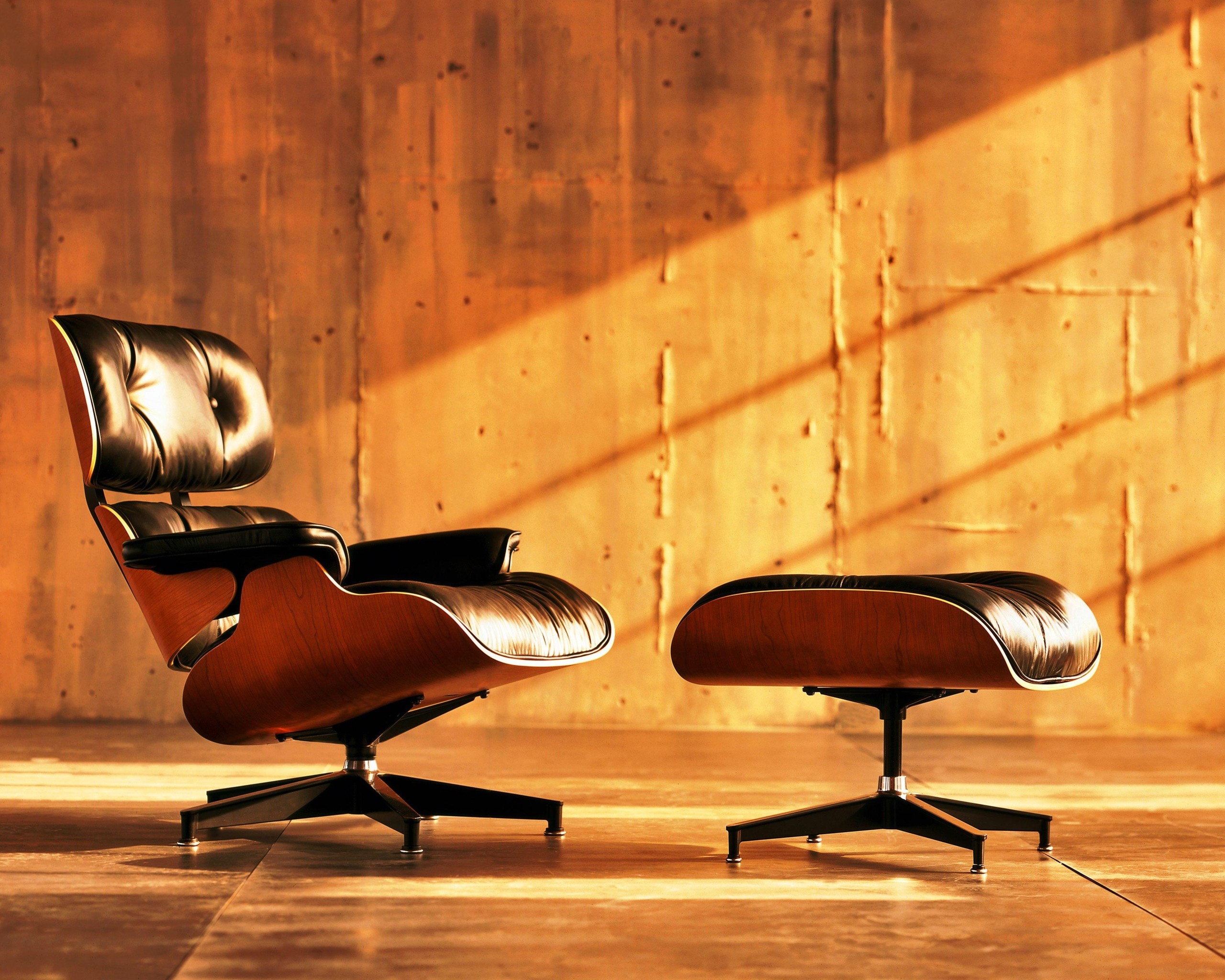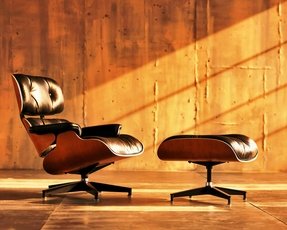 The most beautiful chair I think I've ever seen. The Charles and Ray Eames Lounge chair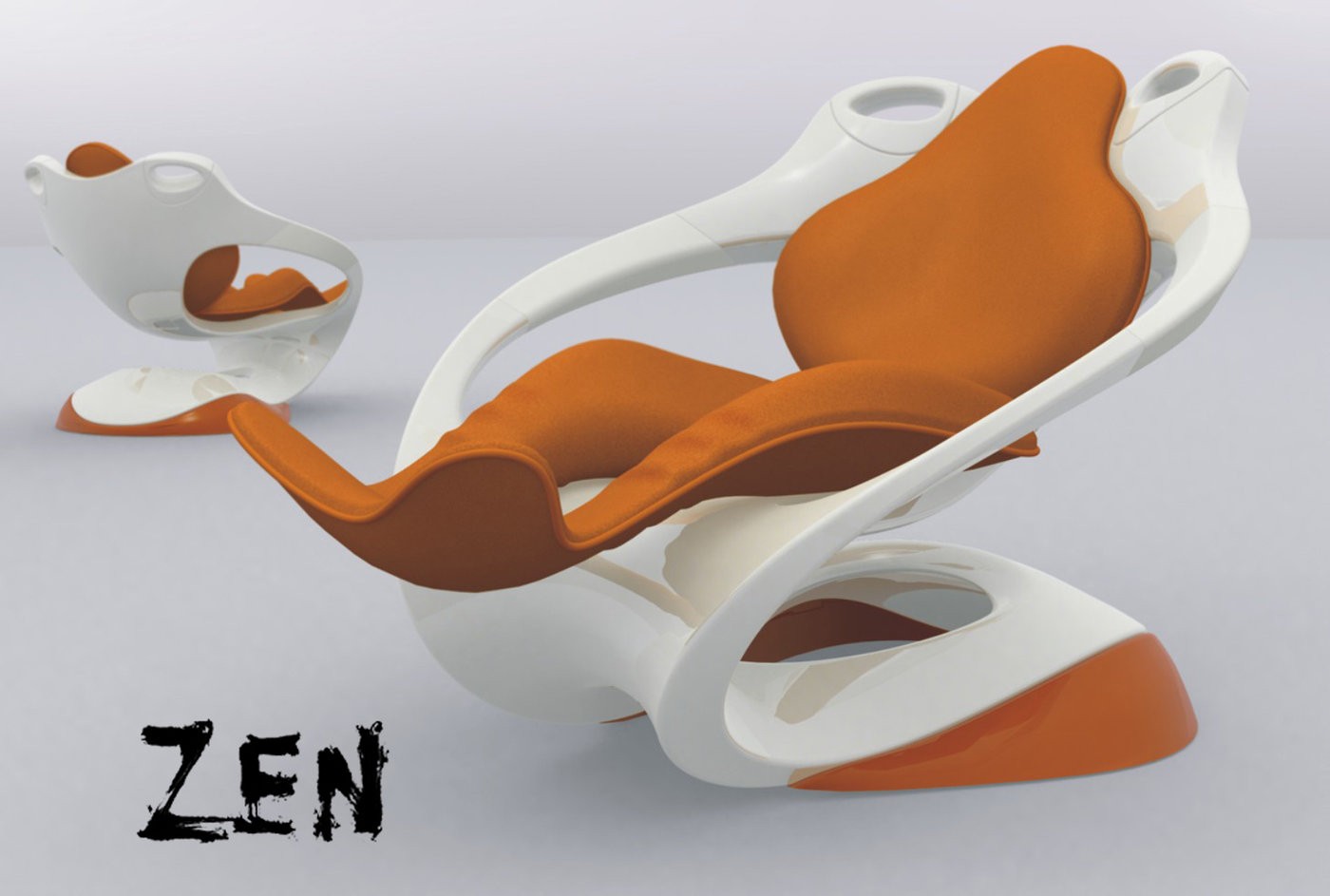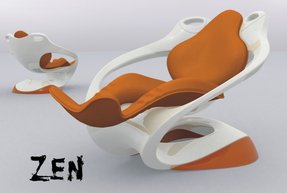 zen recliner chair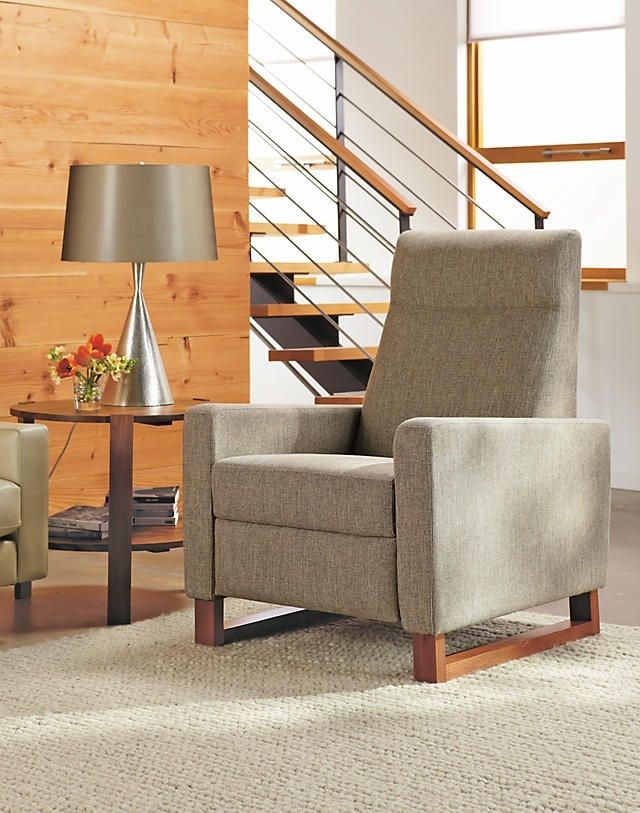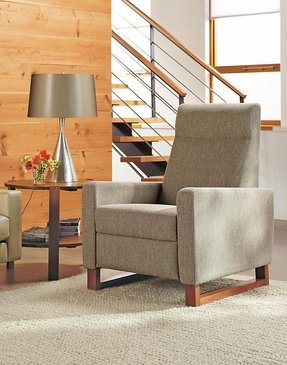 Dalton Recliner with Walnut Legs - Recliners & Lounge Chairs - Living - Room & Board... The most comfortable chair!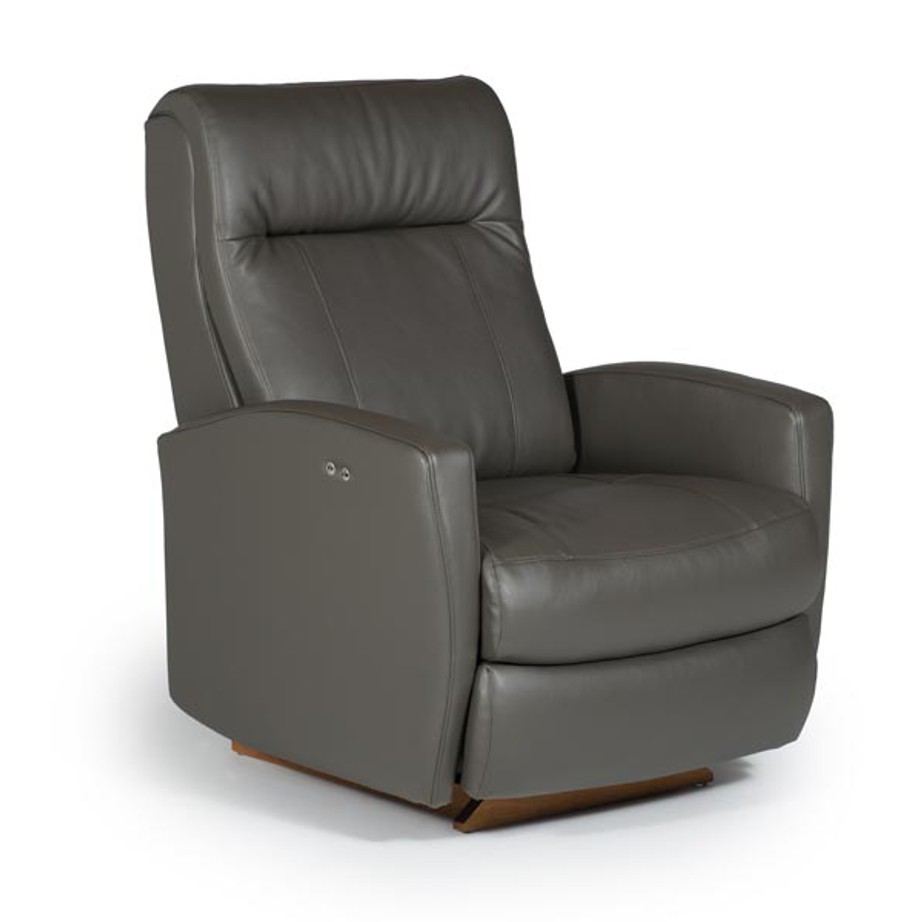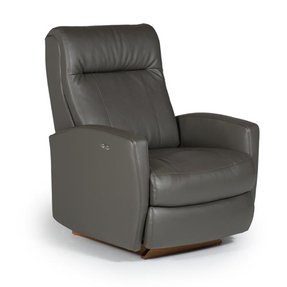 Recliners | Power Recliners | COSTILLA | Best Home Furnishings Seriously the most stylish and comfortable recliner! On the wish list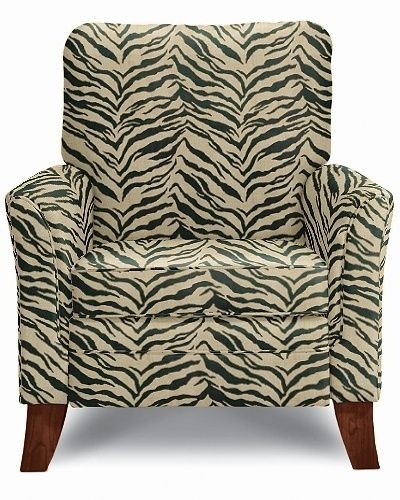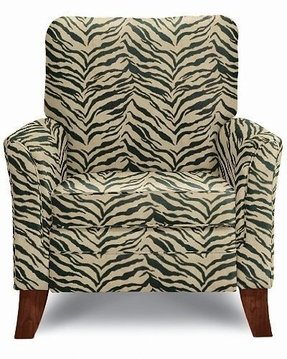 Riley High Leg Recliner by La-Z-Boy. The most comfortable recliner (and it doesn't look like grandpa's recliner) I've had one for about 3 years but wouldn't mind another!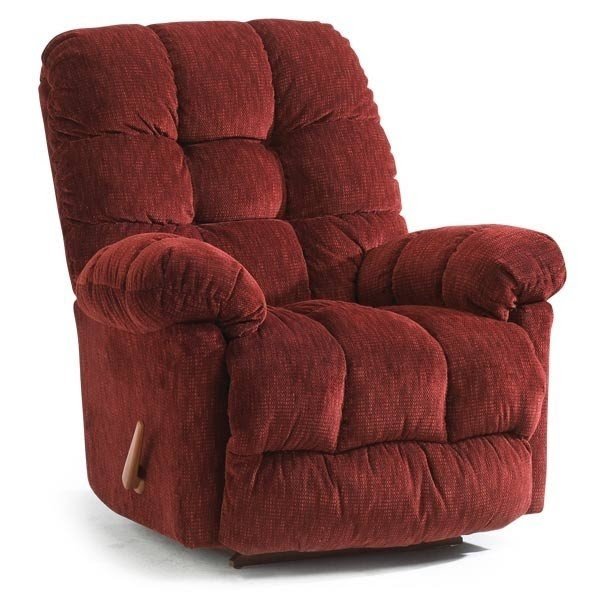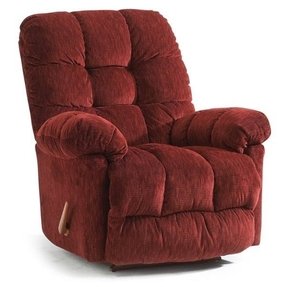 best chair known as the worlds most comfortable recliner biscuit back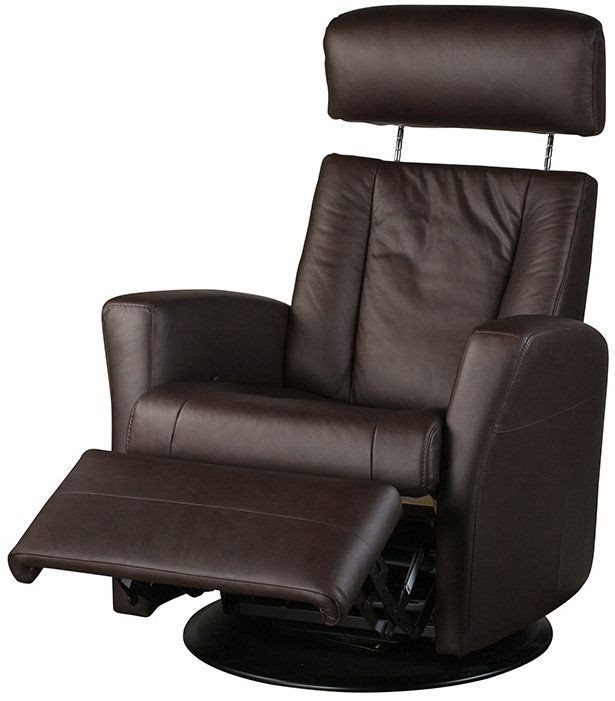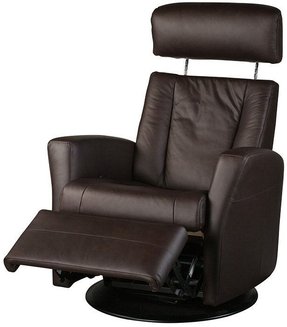 Urbana Barn Belvedere Recliner - Brown | The most comfortable leather rocker recliner!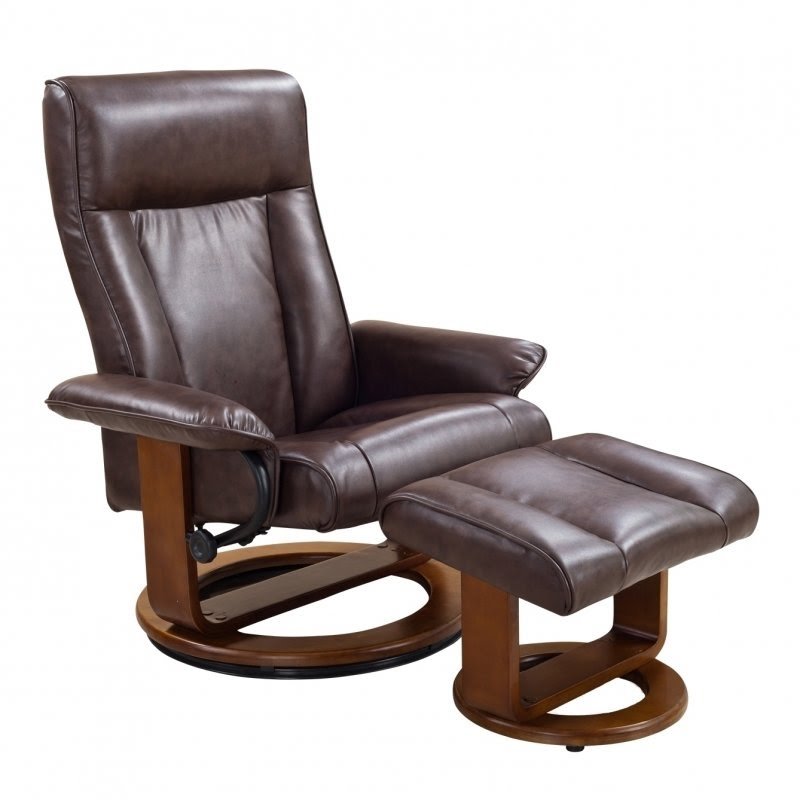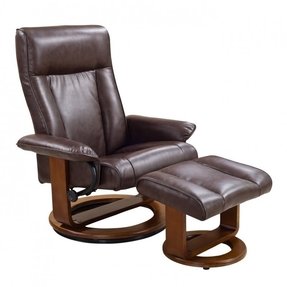 This set includes pieces of furniture that provide the highest level of comfort and solidity. It is a recliner chair with an ottoman that has got a neutral colour. It looks attractive in any decor. Its solid construction is suitable for holding the weight of 240 pounds.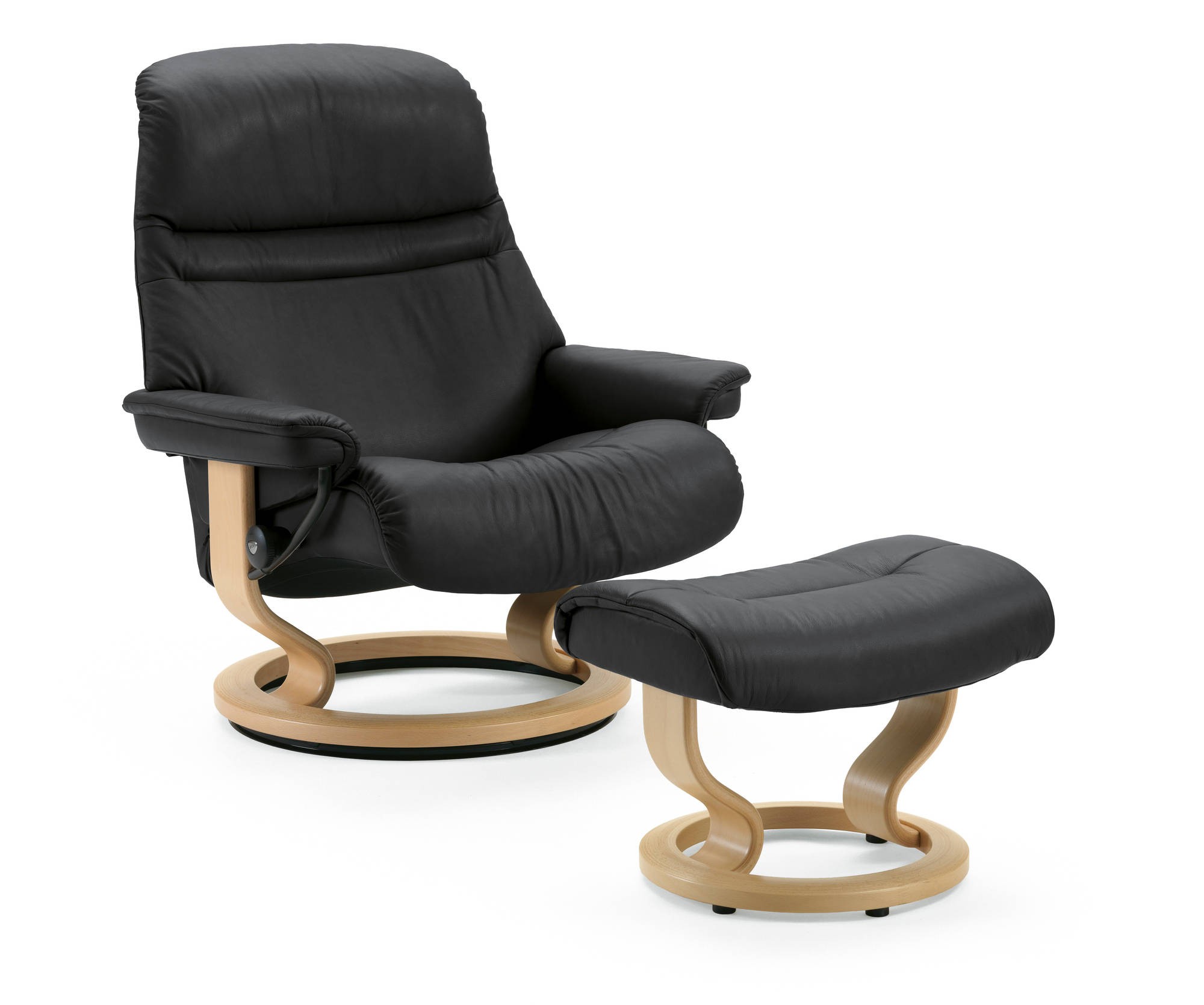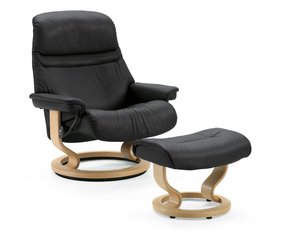 A comfy modern knob-operated recliner with a frame of bentwood in light browns. A base is built of a round foot and 2 curved supports. An armchair has flat low arms, a deep seat, a tall tapered backrest. Upholstery is of plain dark blue fabric.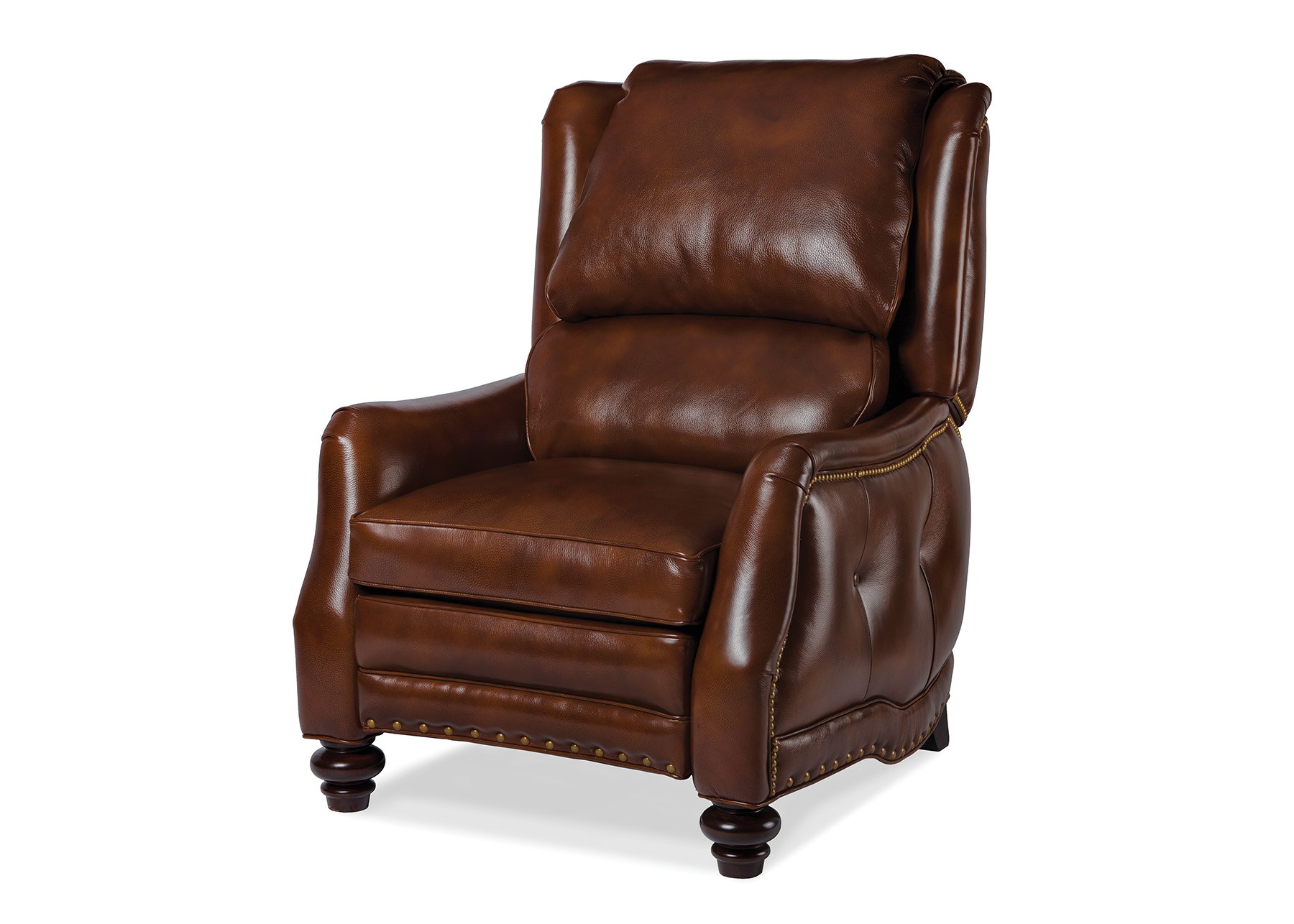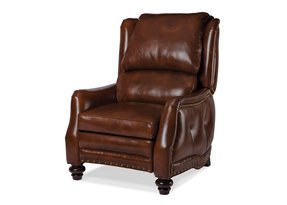 This comfortable recliner chair is able to adjust to many relaxing postures suitable for watchning TV or reading. Its leather surface finished in brown color looks very attractive in many types of living rooms.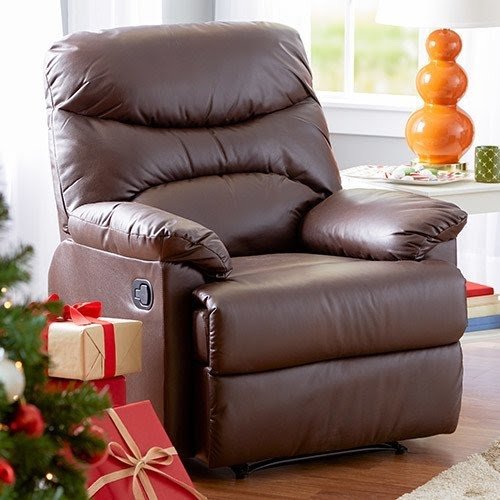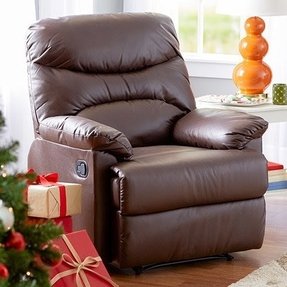 This recliner chair features a solid frame and a very reliable reclining mechanism for support of different postures. Soft surface of this chair is wrapped with brown leather. This universal stylization looks good in different interior designs.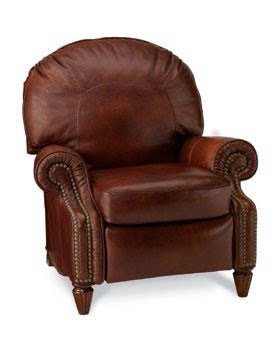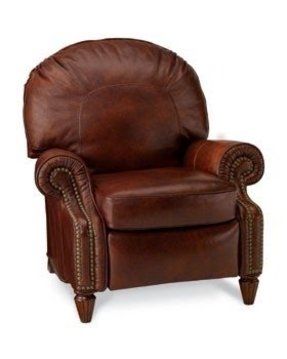 Comfortable Leather Recliners from Thomasville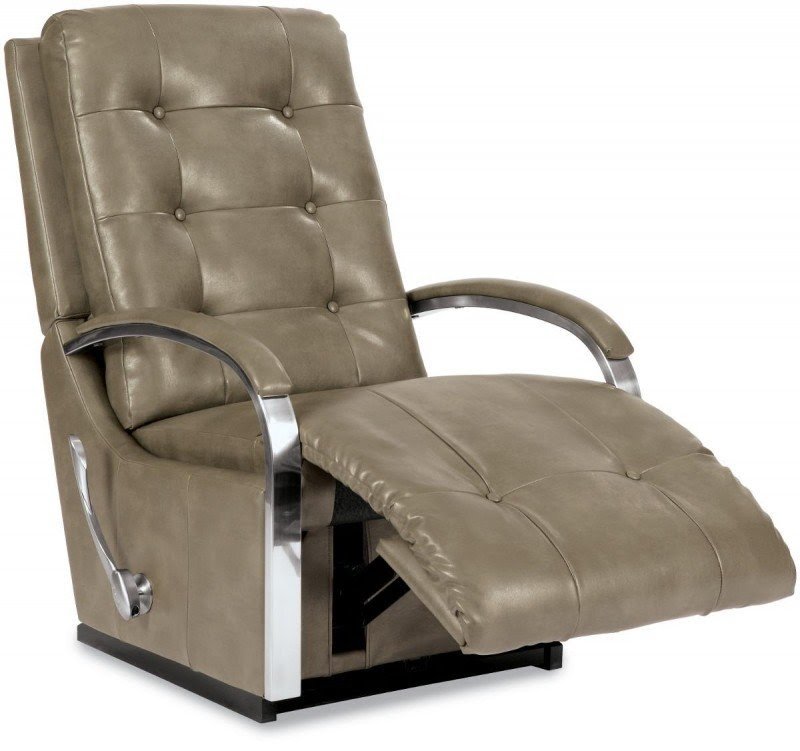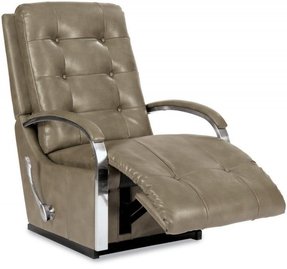 A very solid recliner chair with a durable metal frame and solid, reliable reclining mechanism. Its sitting space is finished with neutral gray leather. Button tufting provides more aesthetics. The chair also includes padded arms.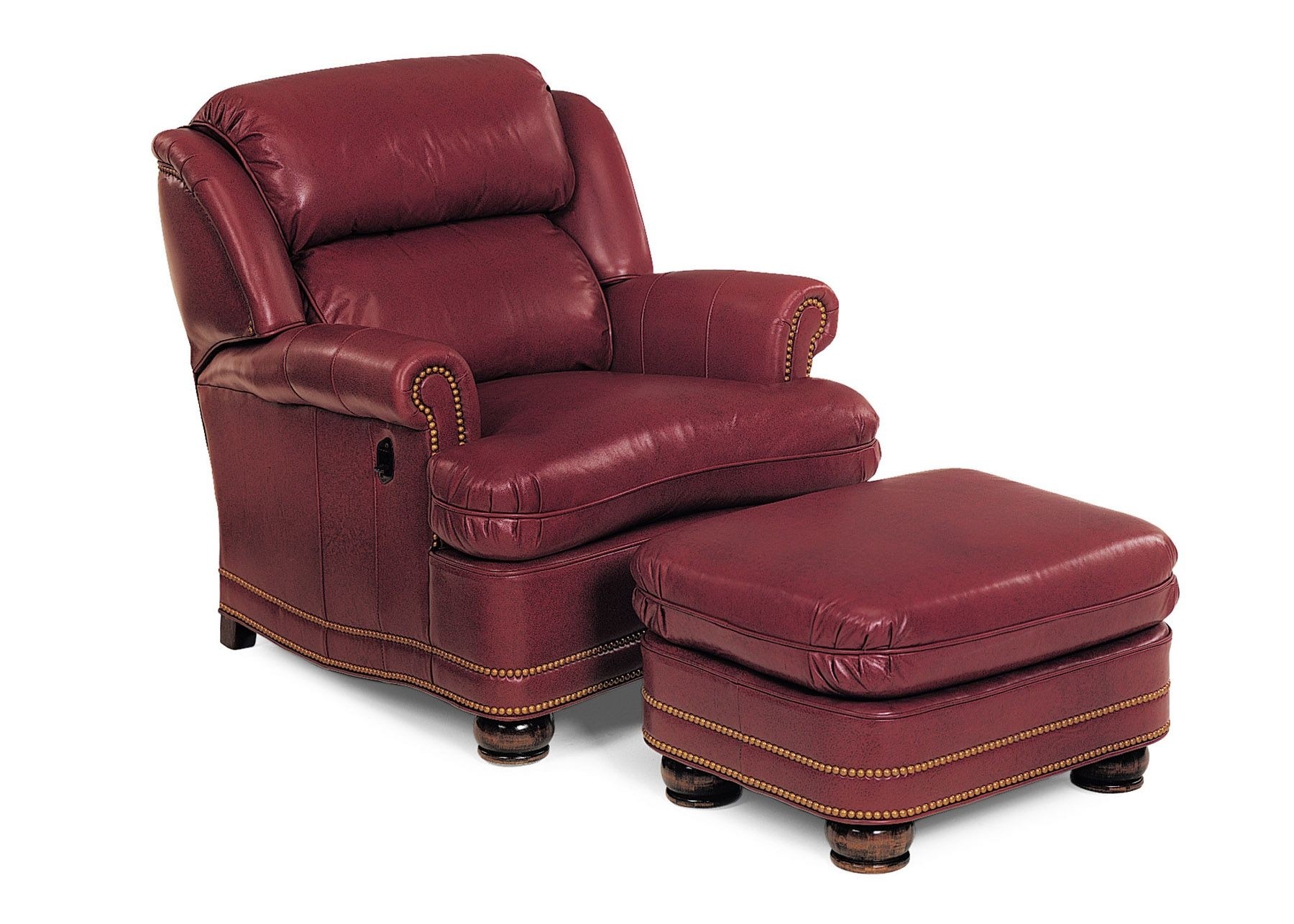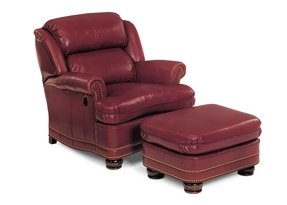 A very attractive and comfortable set that provides relaxing postures in a living room, TV room or home library. A soft recliner chair is available with an ottoman. Both elements are finished in red color and they include decorative nailheads.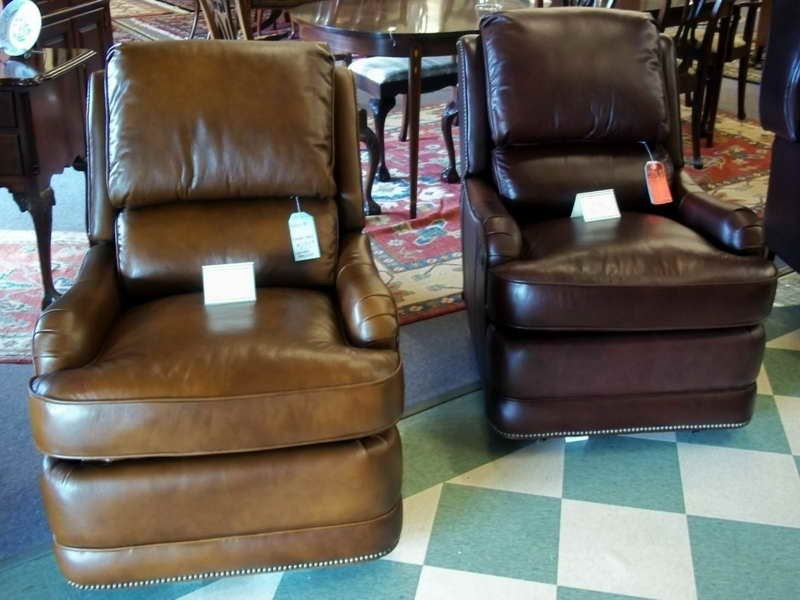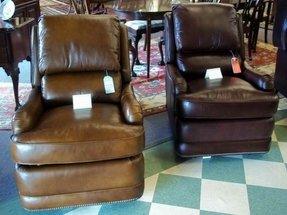 Why You Need Wall Hugger Recliners for RVs with the sales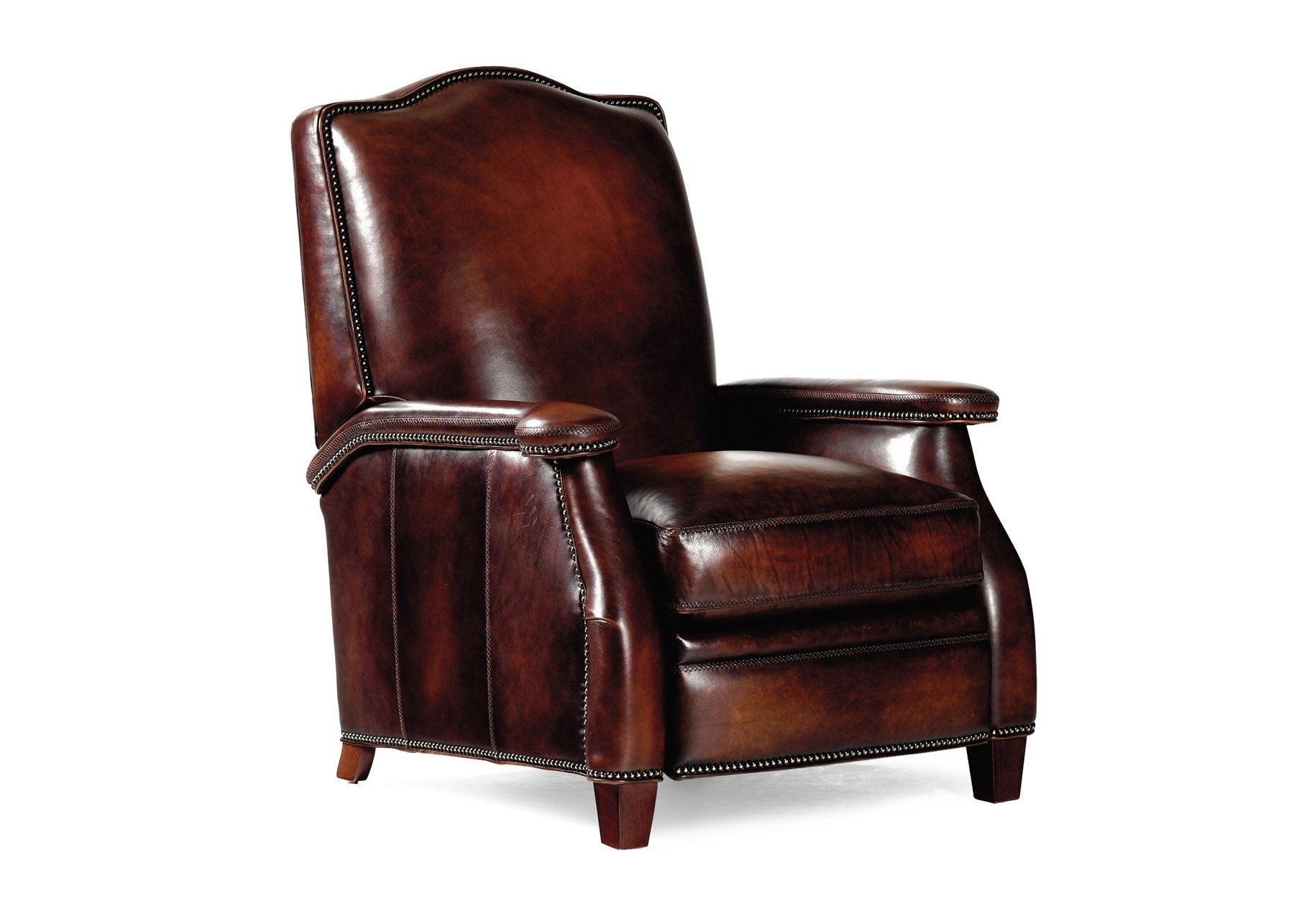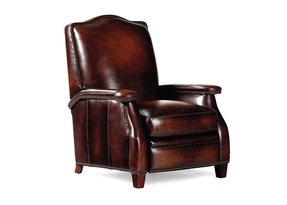 I was looking for a recliner to my home office space. I found this one and everyone are so delighted! It features the brown leather, which makes it very elegant and classic.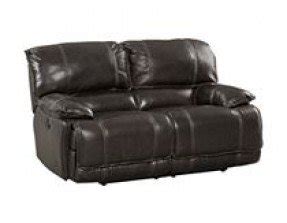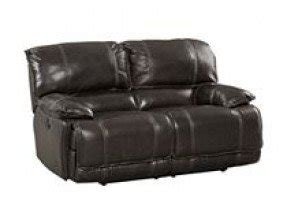 just bought new furniture from Haverty's and this is the most comfortable reclining furniture ever! Electronic and stops in a multitude of comfy positions

bought the loveseat, sofa and chair