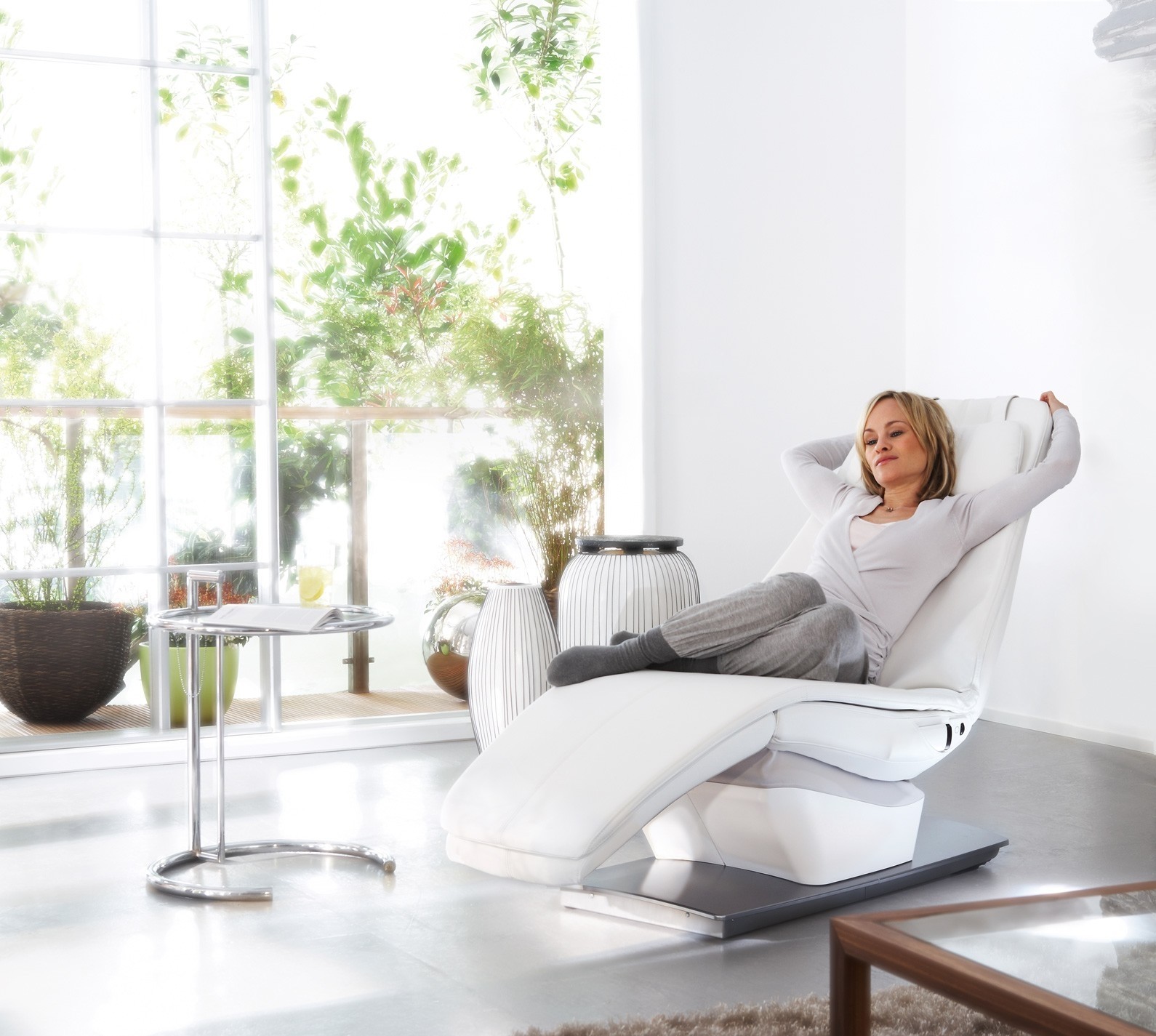 An aesthetic modern reclining and swivel chair entirely upholstered in elegant quality white leather. It has a recessed base, a tall tapered up backrest, a long gently curved tapered footrest but has no arms.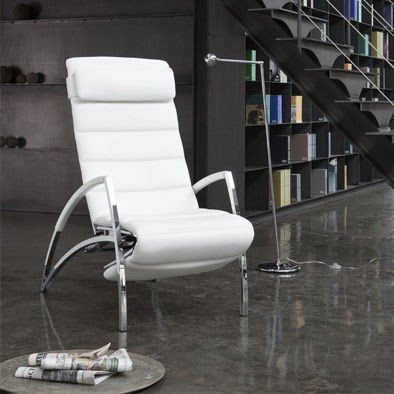 If you value comfort and beautiful modern design, this stylish recliner chair is a perfect combination of these features. The chrome-plated steel frame with soft leather upholstery creates a unique whole.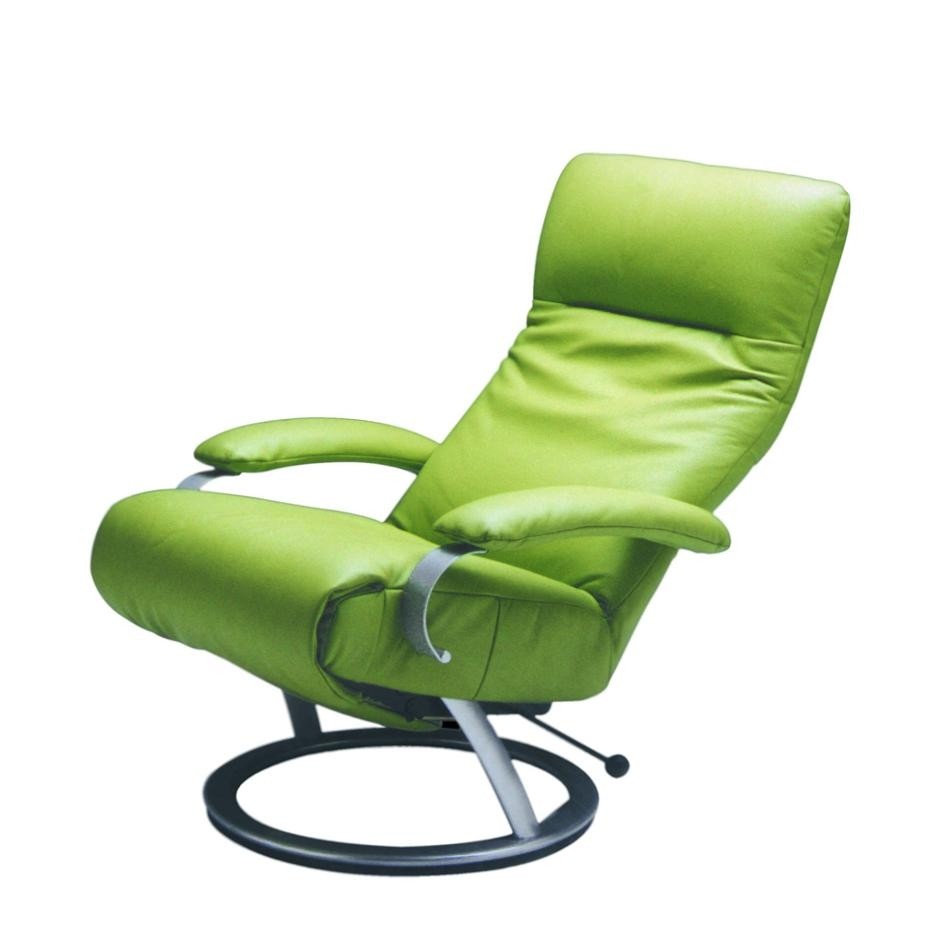 A fine addition for modern interiors, that allows you to kick back in style. This chair reclines very easily, featuring a supportive back with comfy headrest, a deep seat, curved arms, leatherette upholstery, and a circular metal base for stability.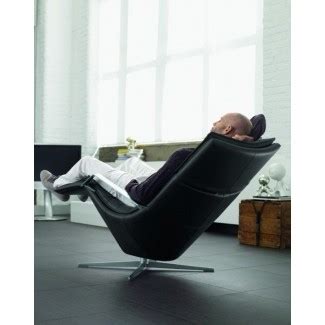 Beautiful Recliners: Do they exist?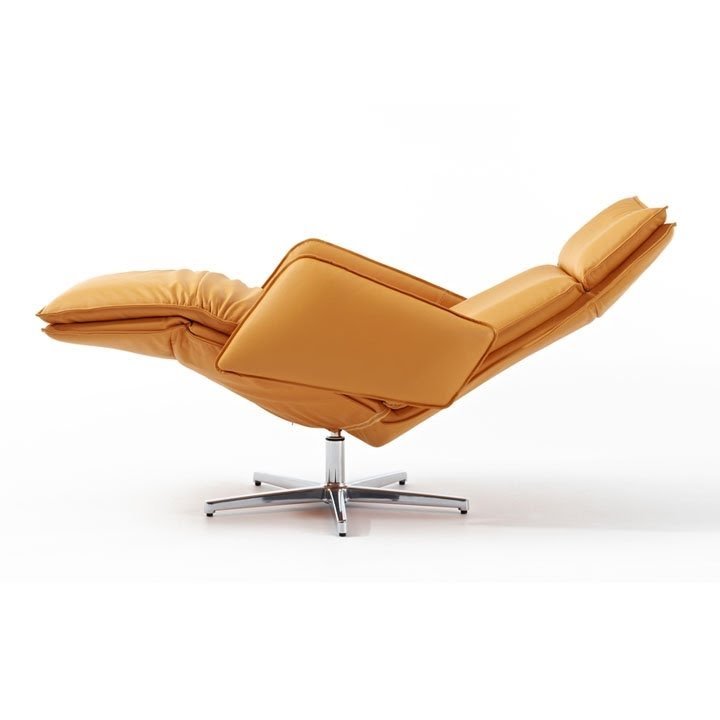 This recliner delights not only with its original style and shape, but most of all - the unique comfort it provides. Finished in high-quality, beige leather, it provides a comfortable, relaxing leisure spot.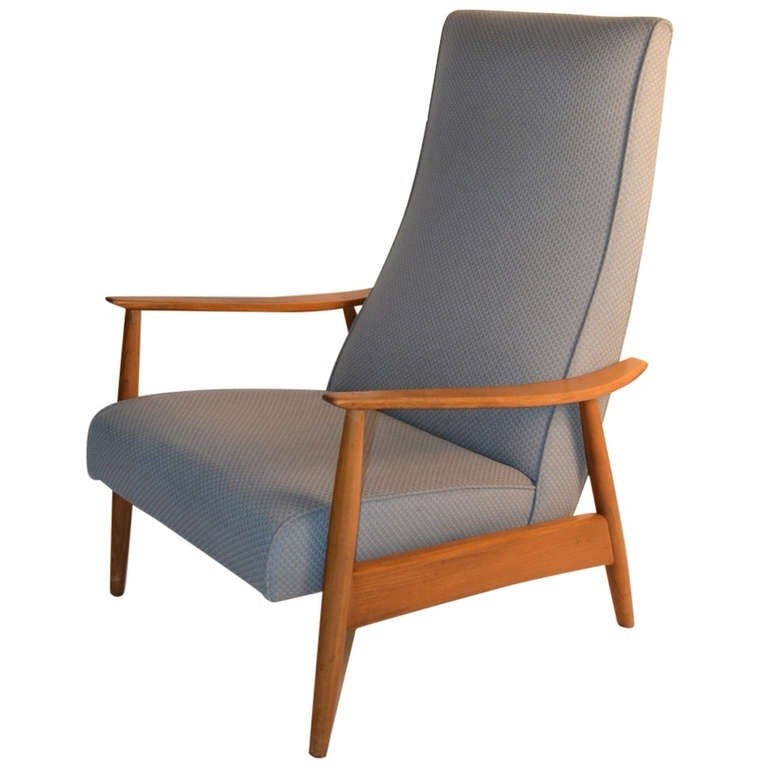 This lounge chair is a proposition of a modern Danish design: it of course utilizes wood and streamlined slopes. It looks cool in a vintage-inspired indoor area. Its upholstery is stone gray, so it fits most coloring schemes.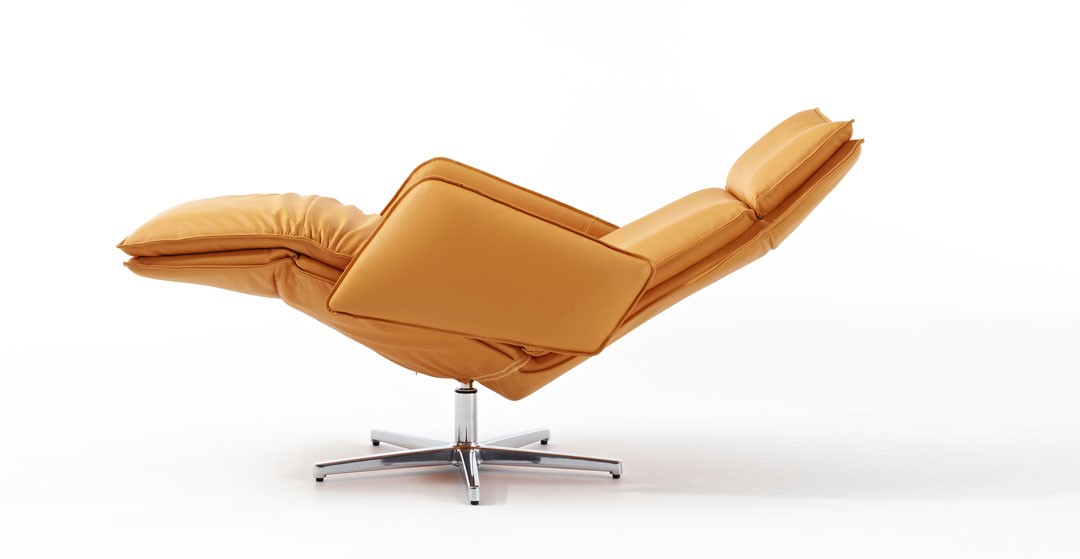 Designed by Kai Stainia, this contemporary and universal-purpose recliner enchants with its original shape and characteristic, yellow colour. Its backrest, as well as the seat and footrest can be variously adjusted, adapting to your current needs.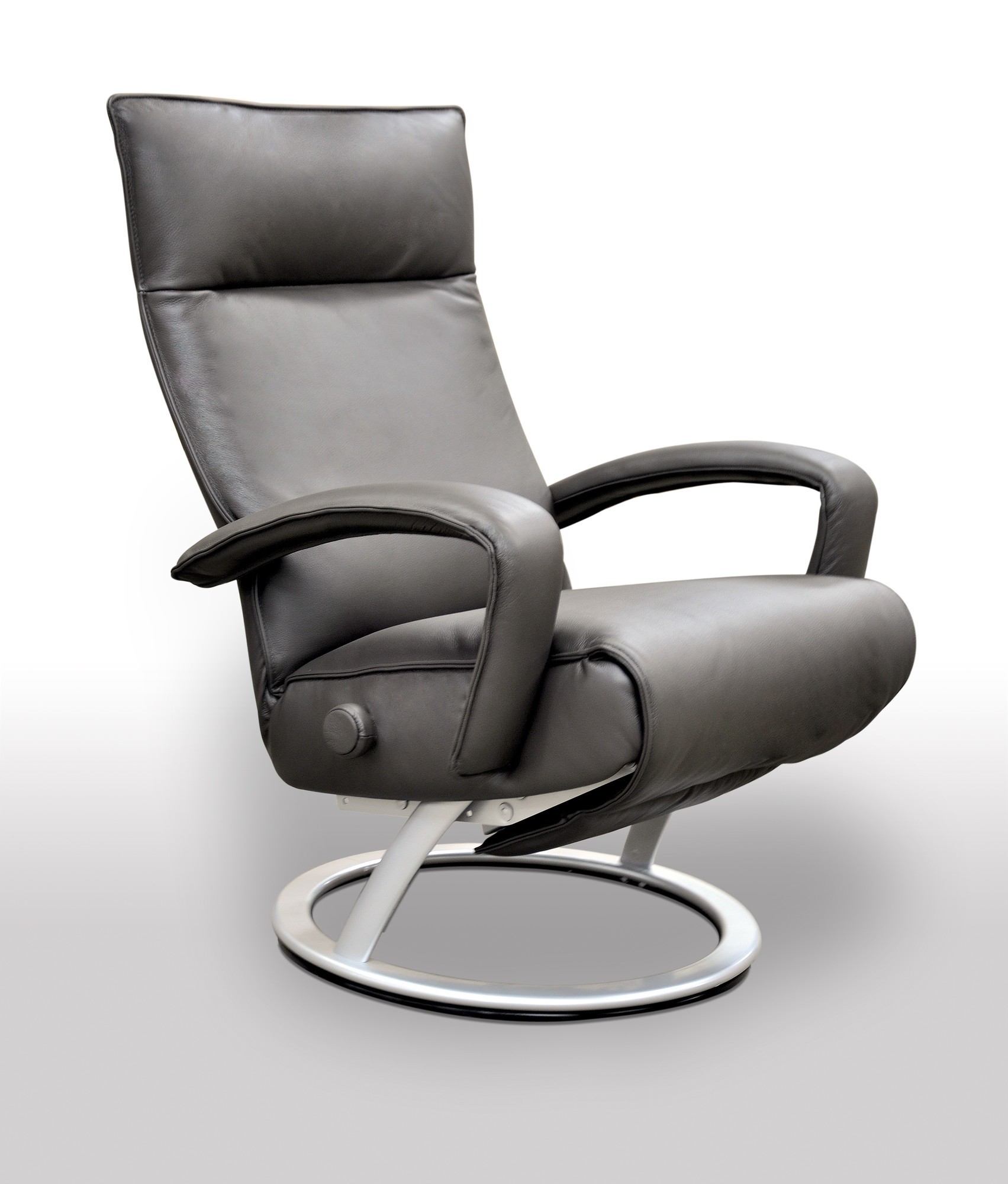 Modern recliner chair on silver chrome base, with low-set seat, tall, tilted backrest and curved armrests - these details define the contemporary, flowing form that brings visual interest to wherever it's set in. Ergonomic black & chrome armchair. Love.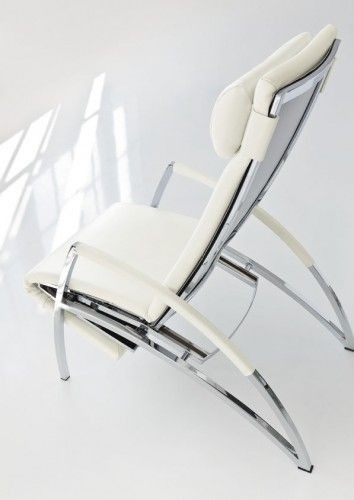 modern recliner chair simplest design furniture-ipdesign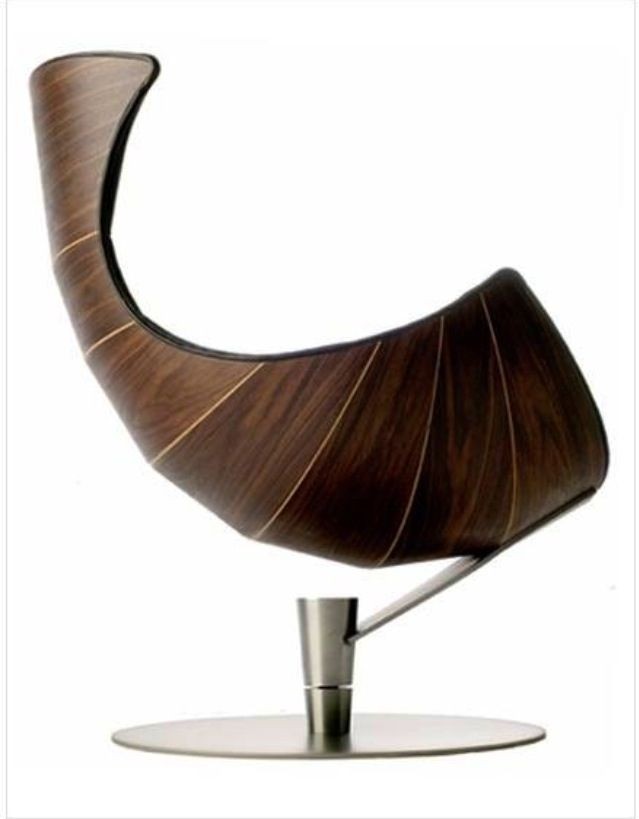 This Danish chair constitutes a great example of vintage inspirations adapted to modern form. It will fit greatly into all kinds of modern interiors, enriching the space with its unique, minimalistic character.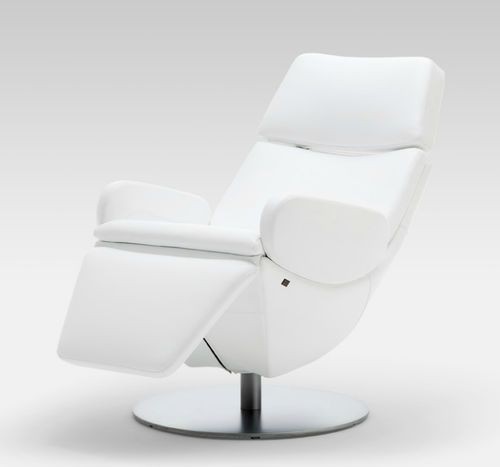 Such a unique, one-of a kind design. This stunning, contemporary, white leather recliner is so pretty and perfect for any modern, mid-century living room. The round, chrome base is a very nice detail.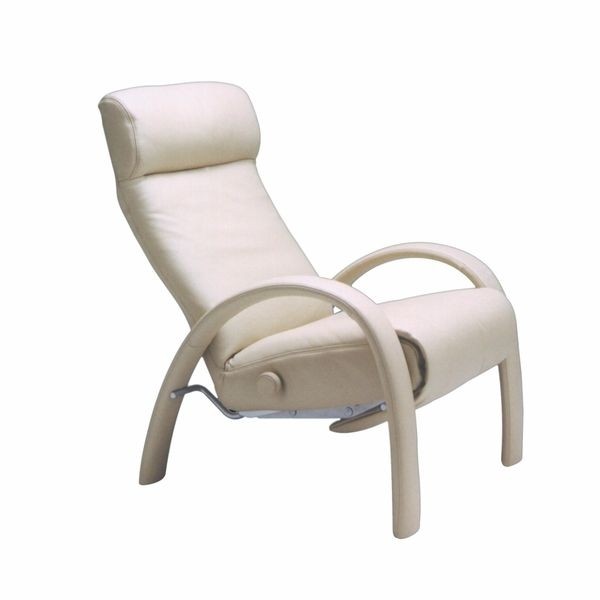 A recliner chair that perfectly matches modern indoors. It features a functional recliner mechanism that provides support for different postures. Its soft seat cushion is paired with a soft backrest that provides extra padding in the headrest area.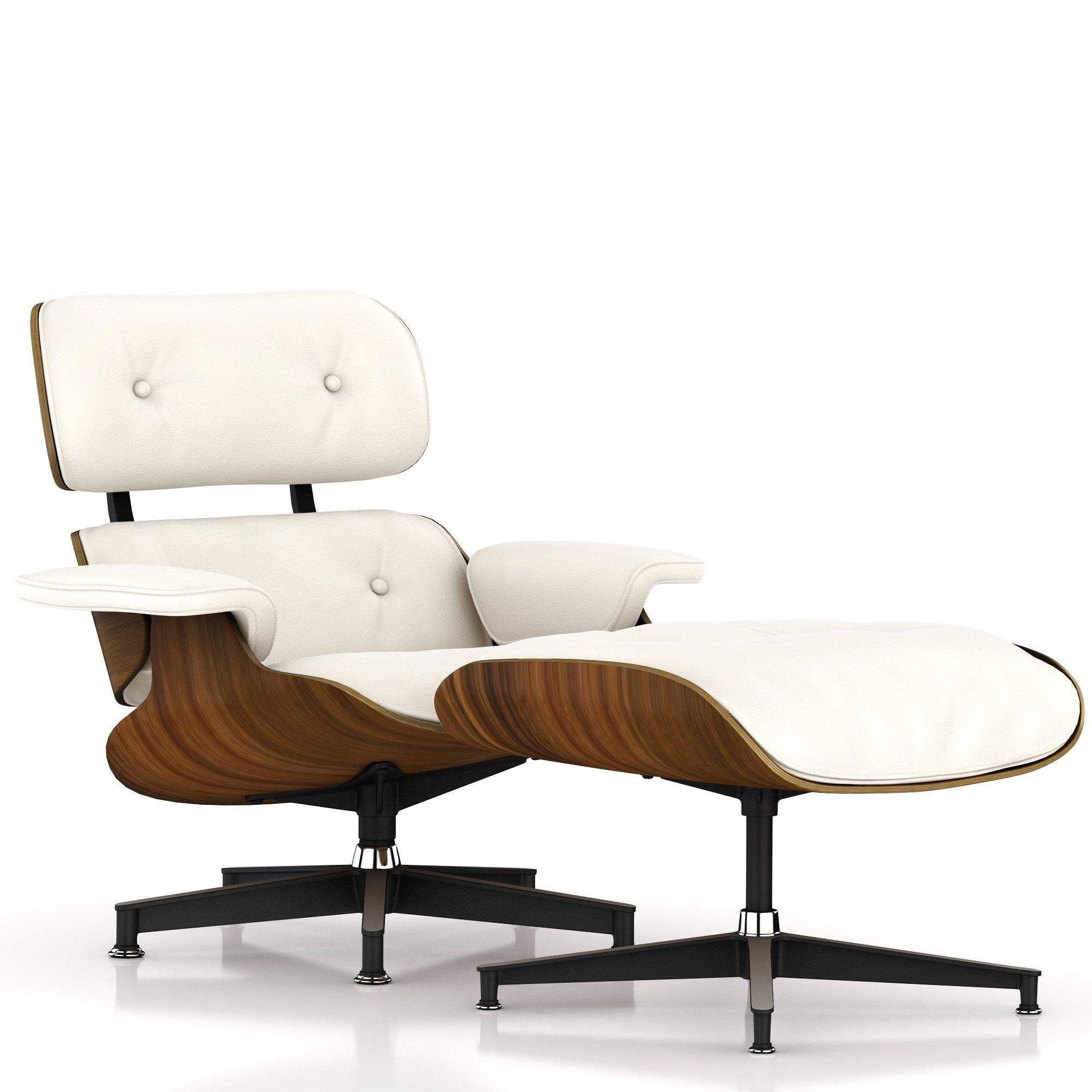 This iconic Eames chair derives from 1956. Classic, beautiful and comfortable, combining intricately carved wood and white leather upholstery. It measures 32" high and 32.75" wide.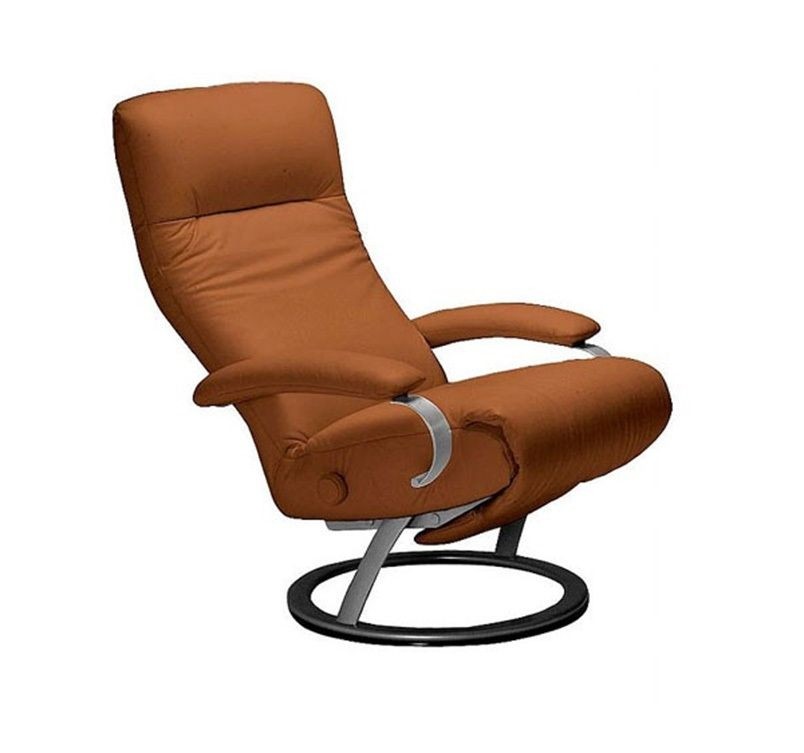 Buying a Lafer recliner is one of the best investments in wellness and ...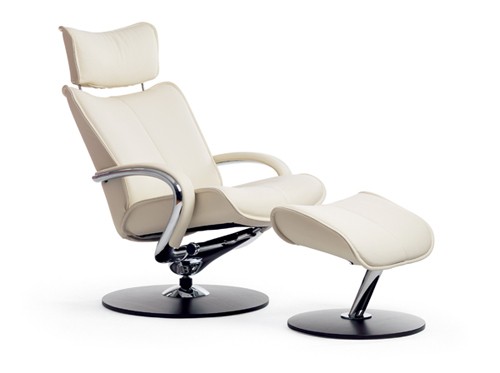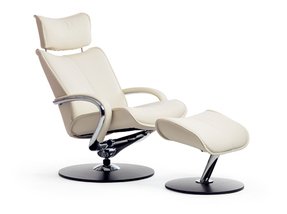 Do you work at your desk for a long time? No wonder you want to give your back a top quality rest in the form of a leather white small modern recliner, on a rotating metal frame. In addition, it connects to the footrest, also upholstered in white.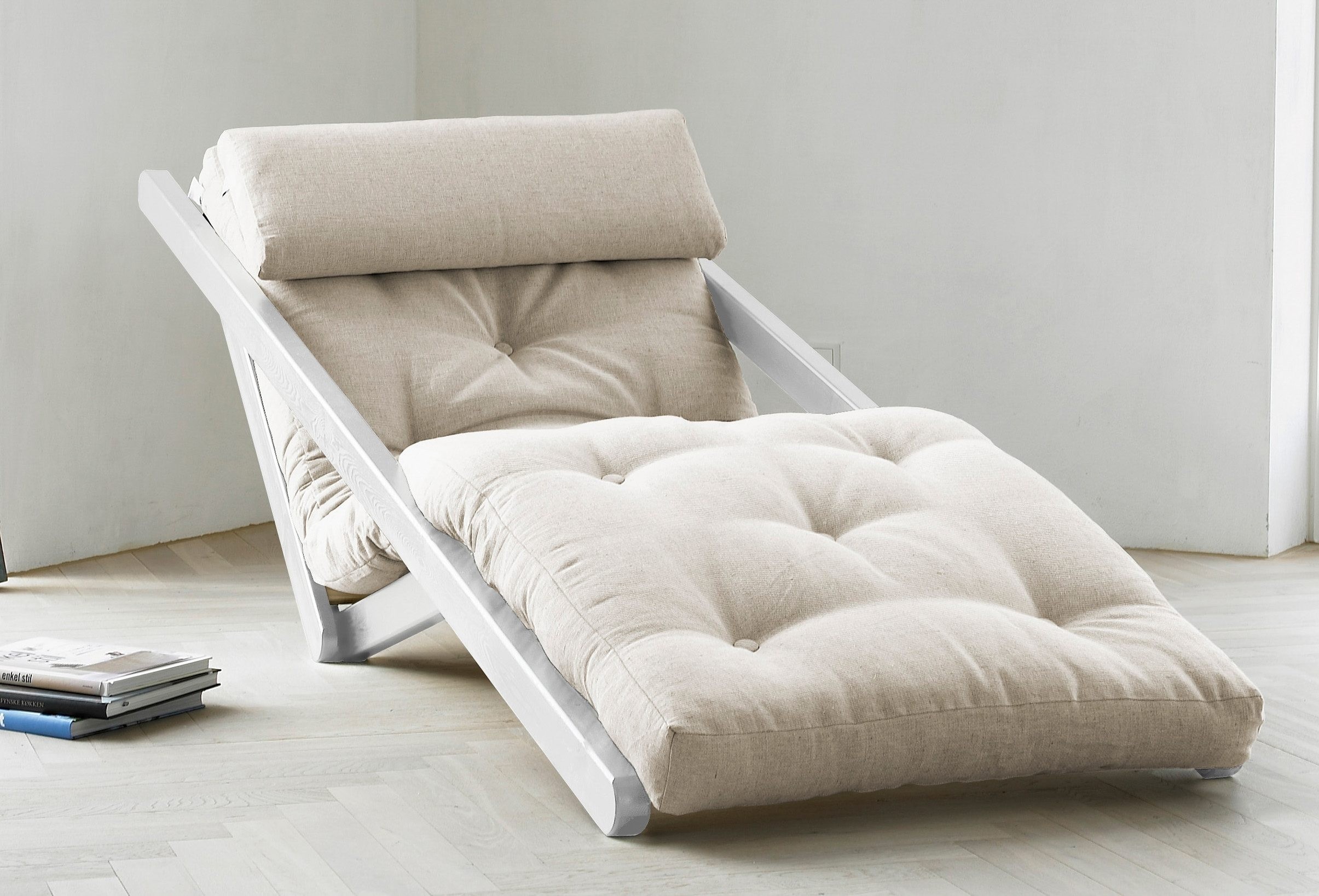 How to make everyone want to rest on a piece of furniture? Combine in a modern and cozy way chaise lounge and low bed. So this piece of furniture - modern recliner chairs design with a long quilted pillow, a wooden white frame was created.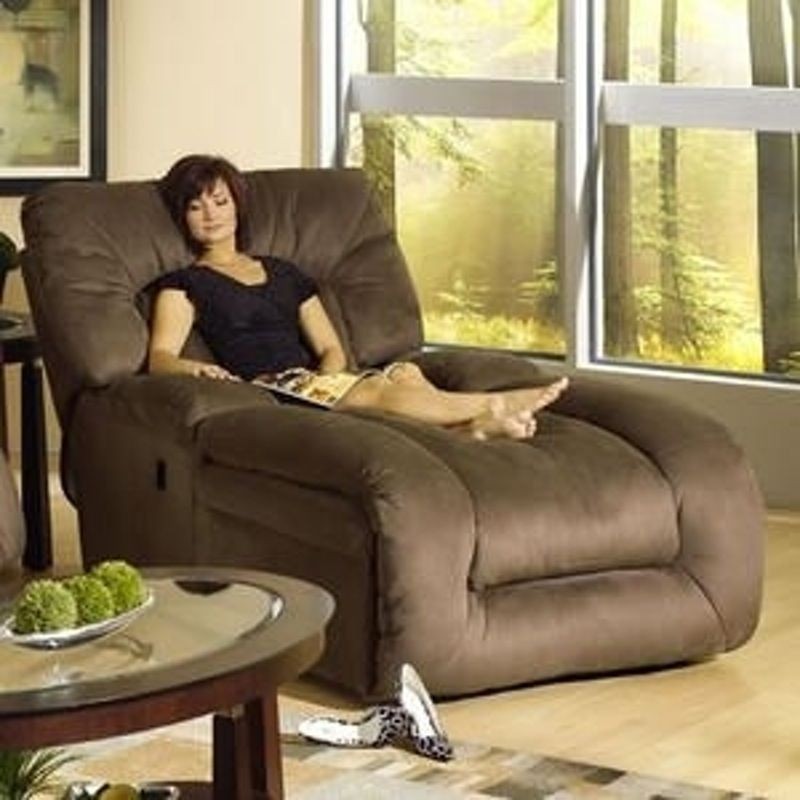 Would you just look at this amazing, very comfortable reclining armchair with a huge, very plush design! This one really looks as if it's extremely comfy and perfect for unwinding and relaxing after a hard day!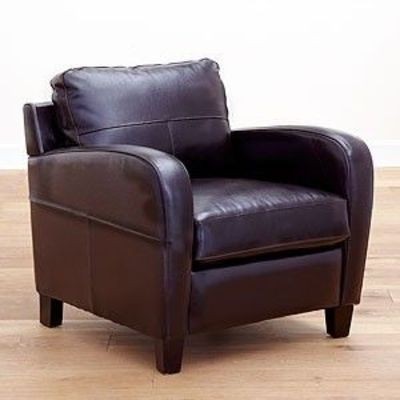 This contemporary leather recliner armchair distinguishes itself with its high-quality finishing. Its seat and back are webbed for optimal comfort. The leather is finished with reverse seams. Its relaxation mechanism is synchronously slide adjustable.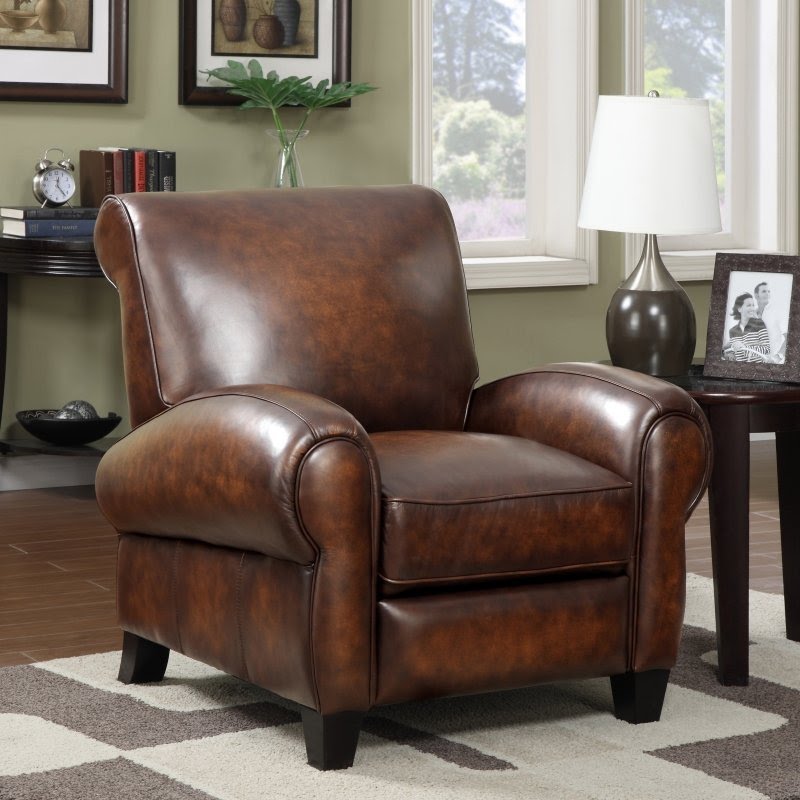 This kind of product not only brings elegance into the house, but it also provides the best level of comfort for its user. Its frame and legs are made of 100% wood that is solid, resistant to large weight and damage.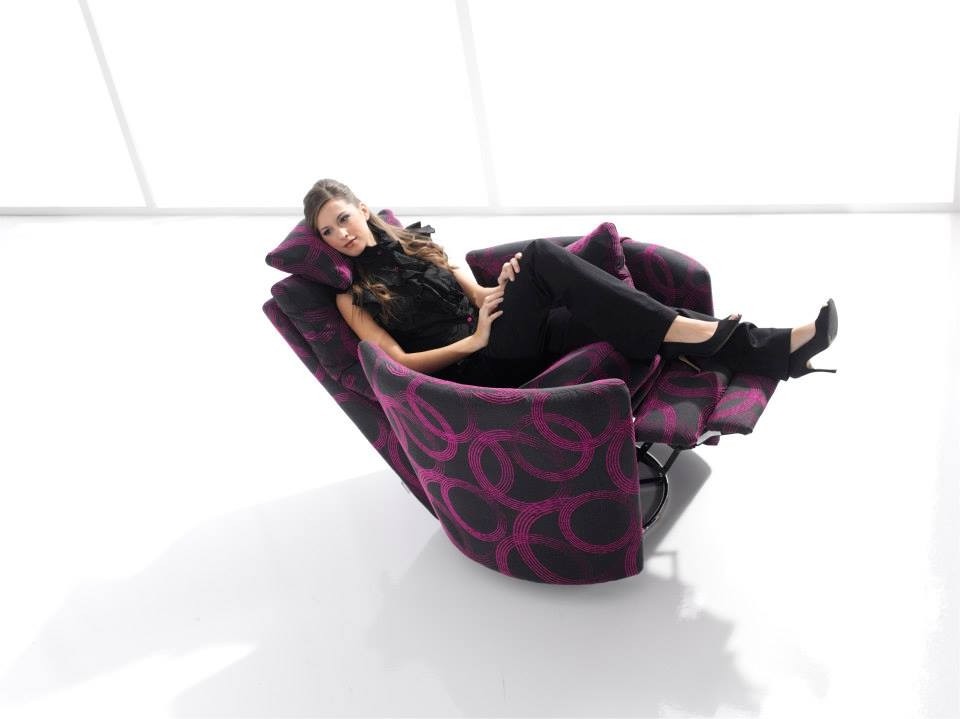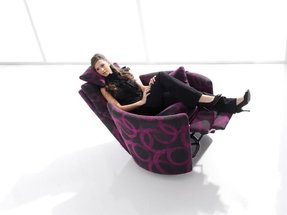 Opt for this example of just ultimate comfort - this modern recliner chair offers the two-tone finish of purple and black and the contemporary design that will easily catch everyone's attention, while supporting your back.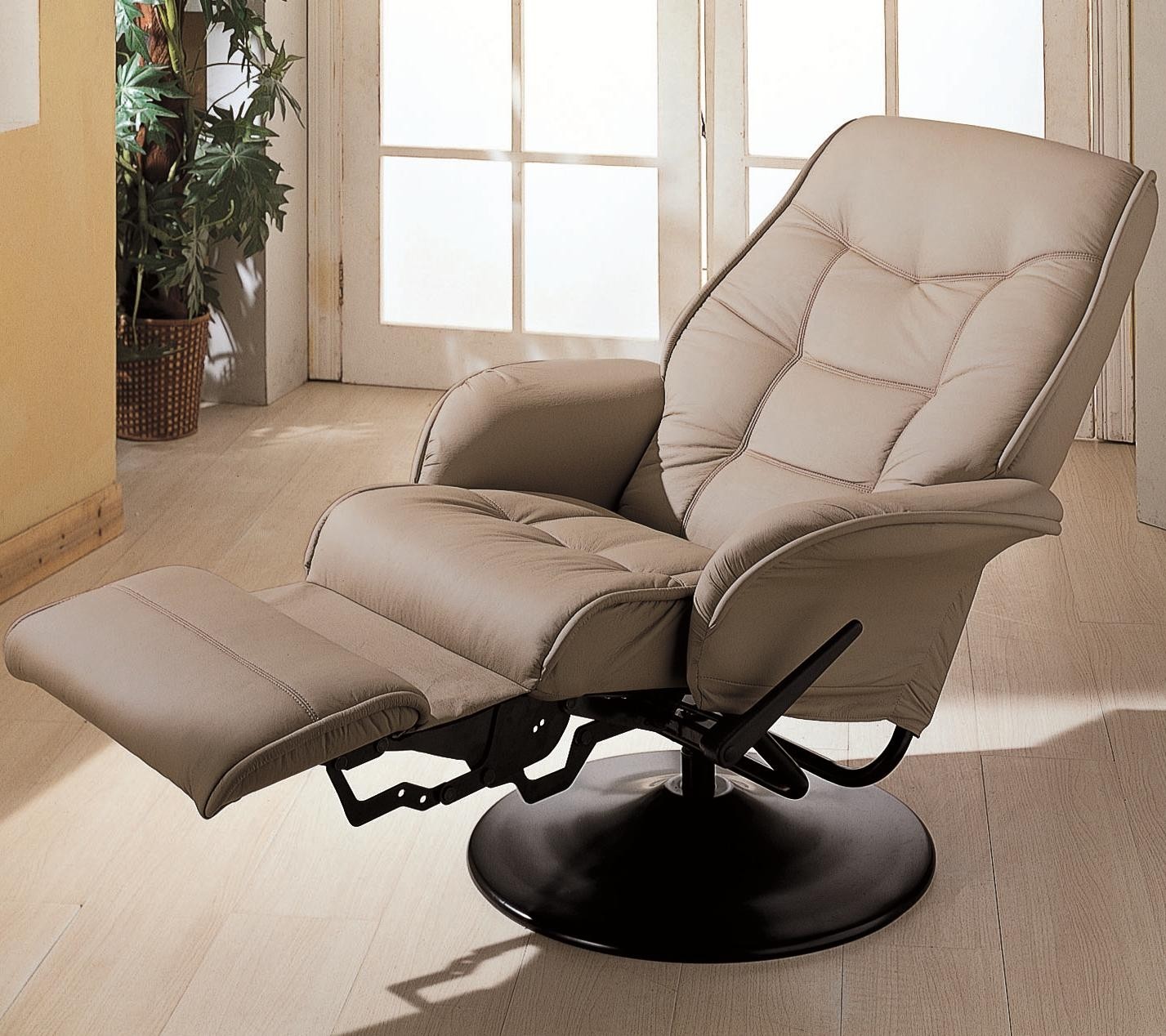 Beige Leatherette Cusion Contemporary Elegant Swivel Recliner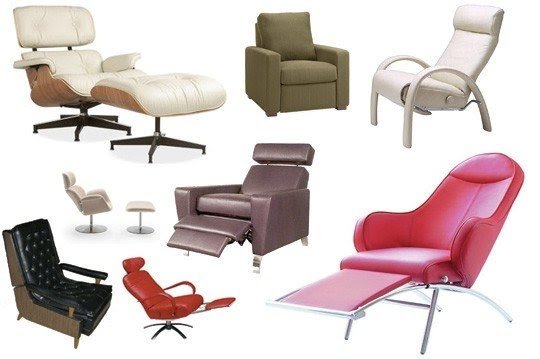 Incredible Modern Recliner Chairs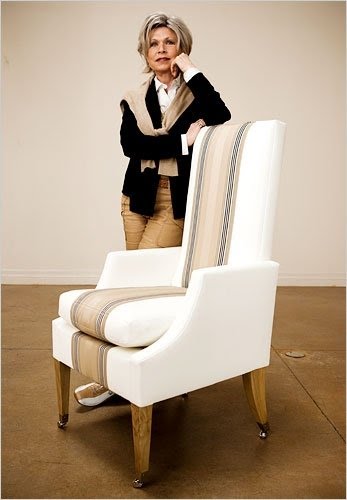 This futuristic recliner constitutes a good way to relax after the whole day. Its contemporary design will fit smoothly into any modern living room. Standing on a metal base in the form of a cross.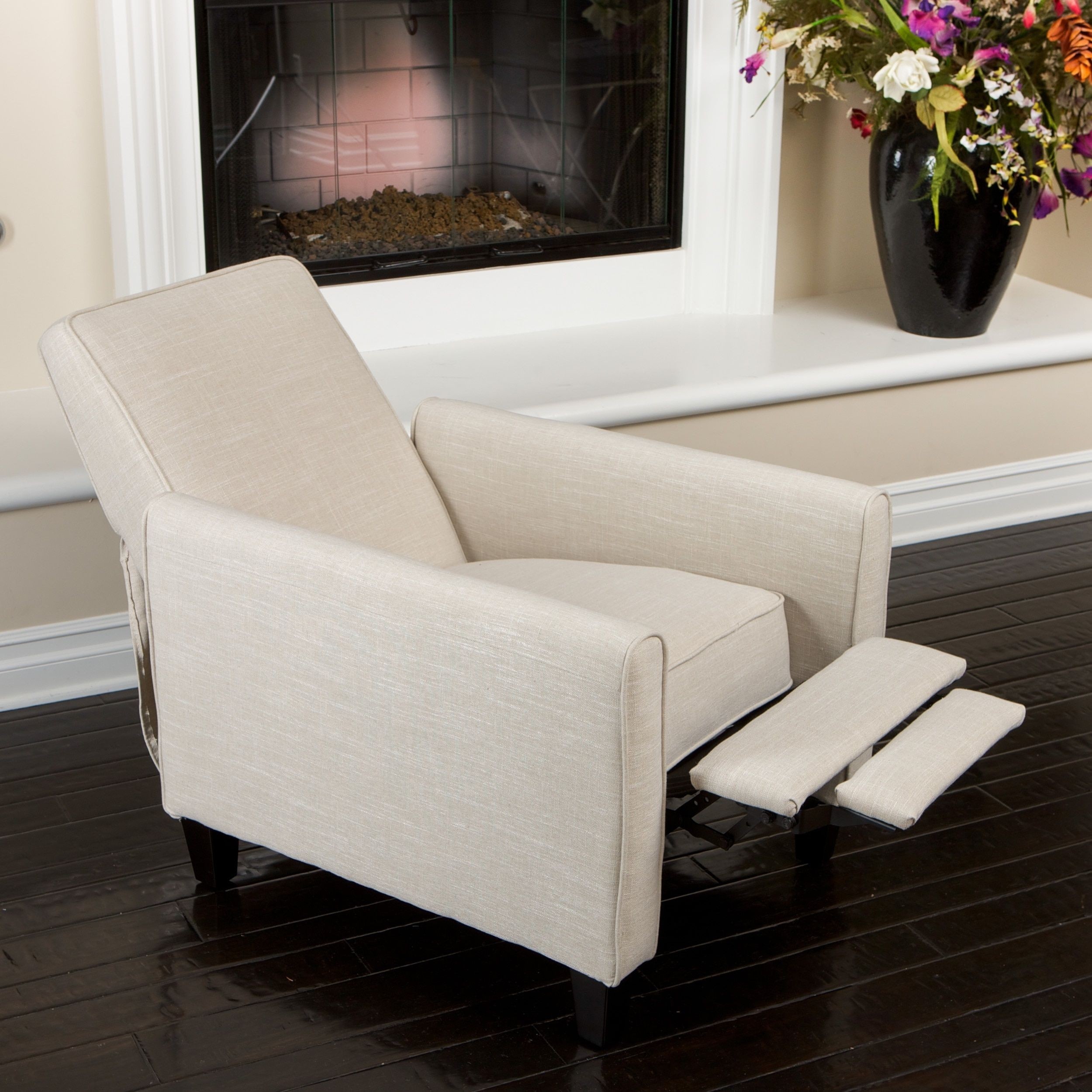 It is a recliner club chair that has got a simple and classic design that fits perfectly to any style and décor. It has got a light beige fabric upholstery, sturdy hardwood construction and padded seat.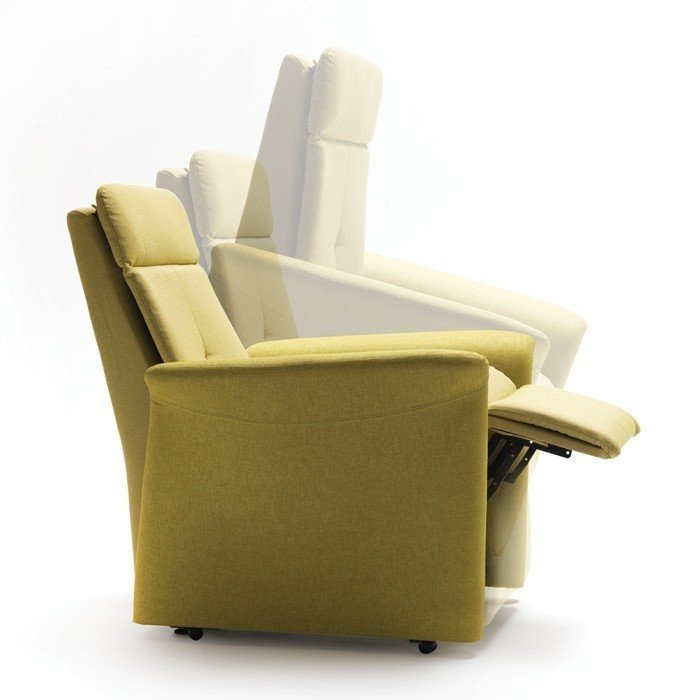 Comfortable recliner chair for modern indoors. Its cushioned surface is finished in green color. This chair offers easy grip arms and a reliable reclining mechanism for good support of comfortable postures.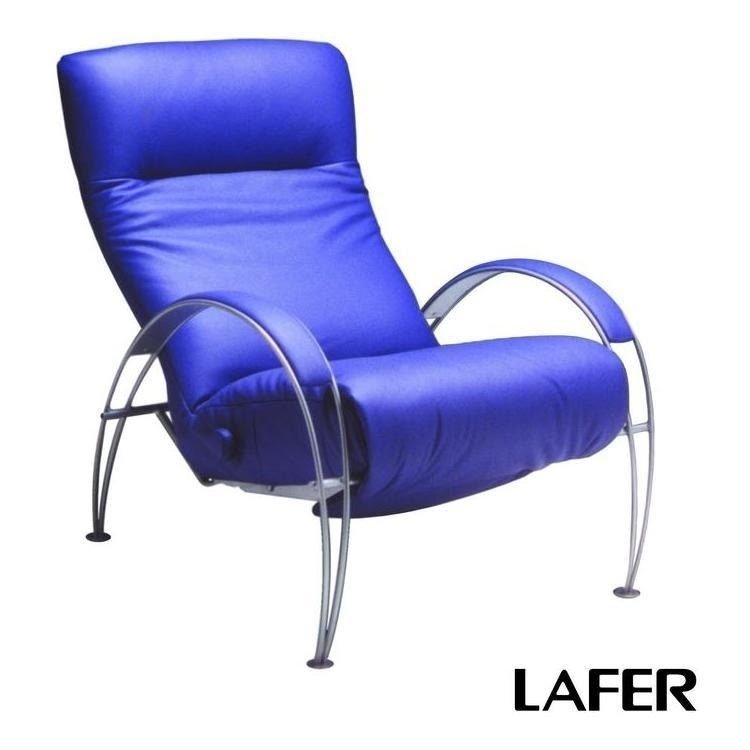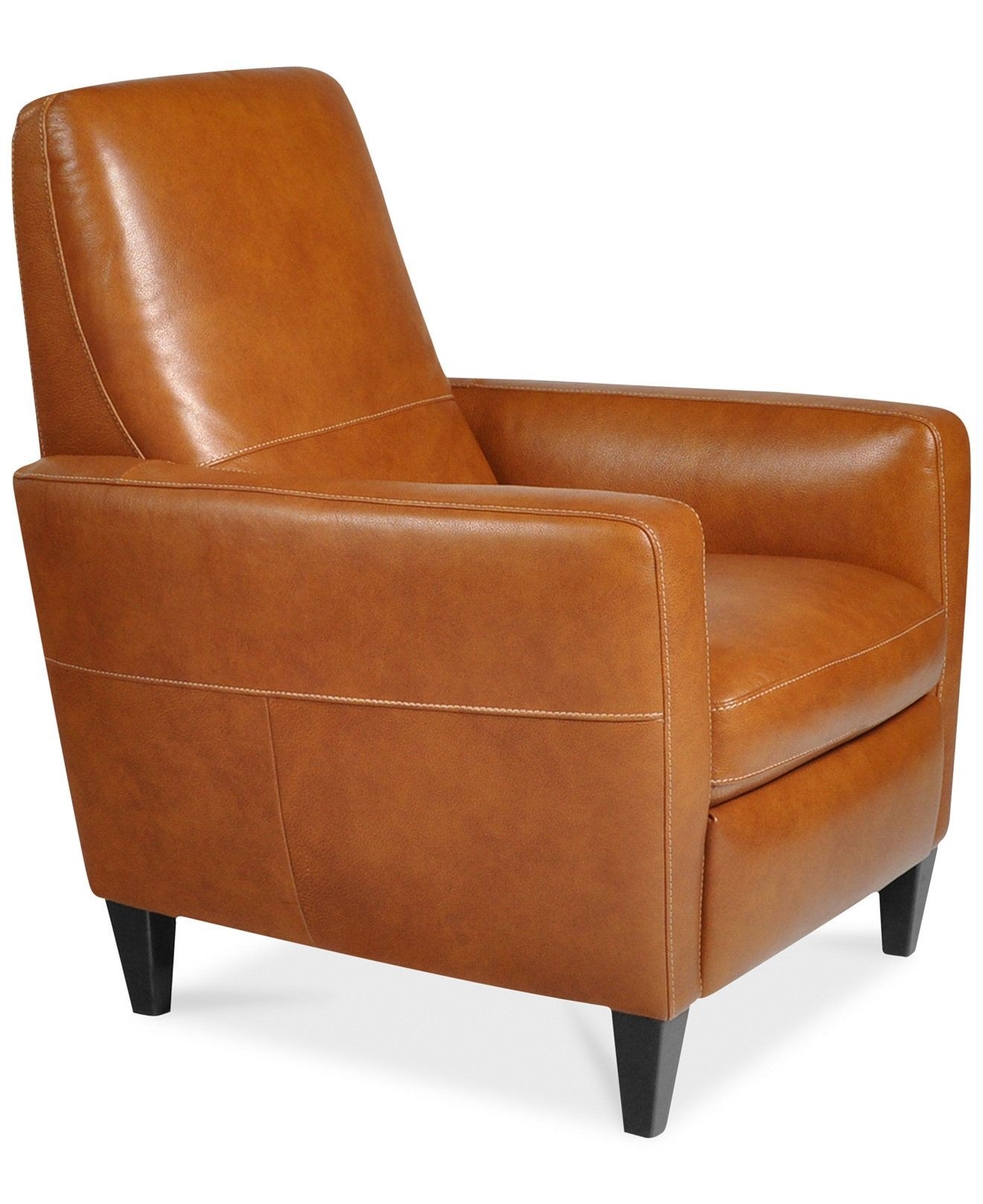 This massive brown leather recliner constitutes a great example of vintage inspirations in modern finishing. Profiled backrest, designed to provide the utmost comfort, will engage you for long hours.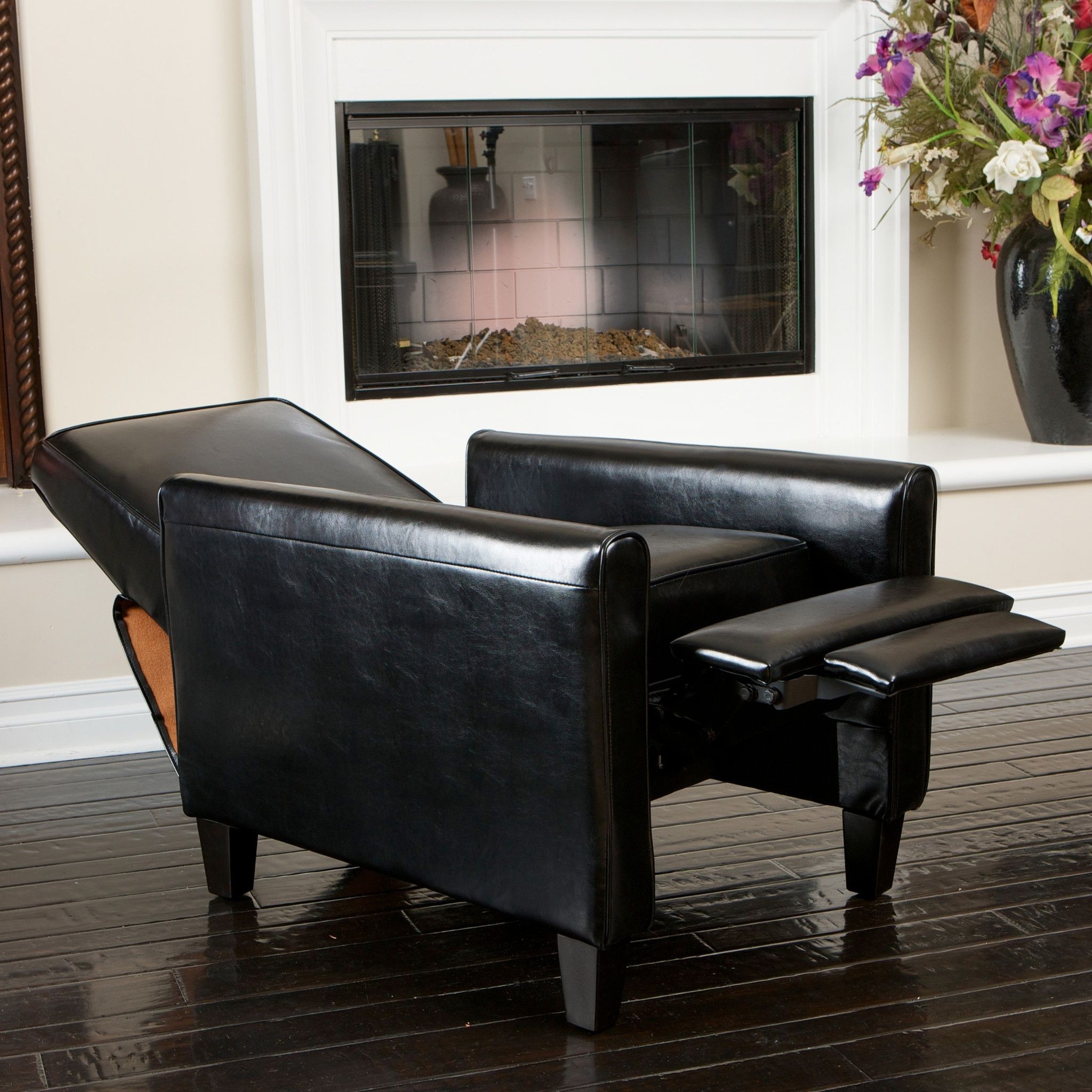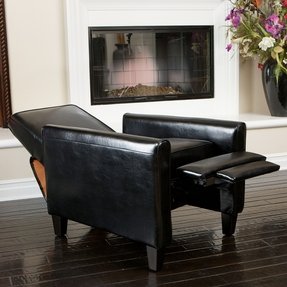 This multi-position recliner features a sturdy hardwood frame and fine bonded leather upholstery. The club chair is well-balanced, reclines smoothly, and stands four tapered legs. The seat, back and arms are padded.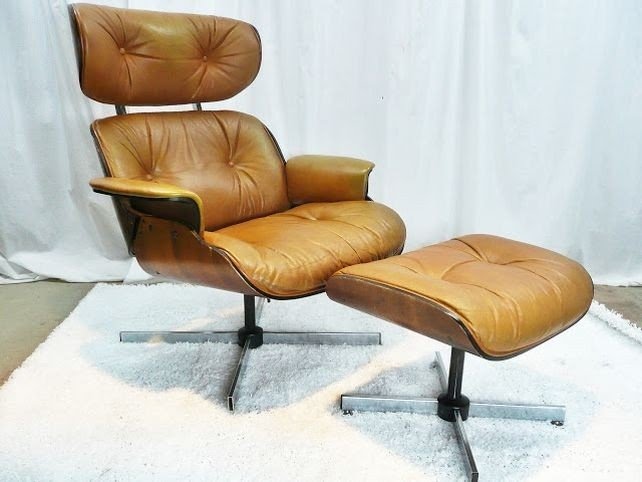 20 Photos of the Modern Recliner Chairs and How Great They Are for You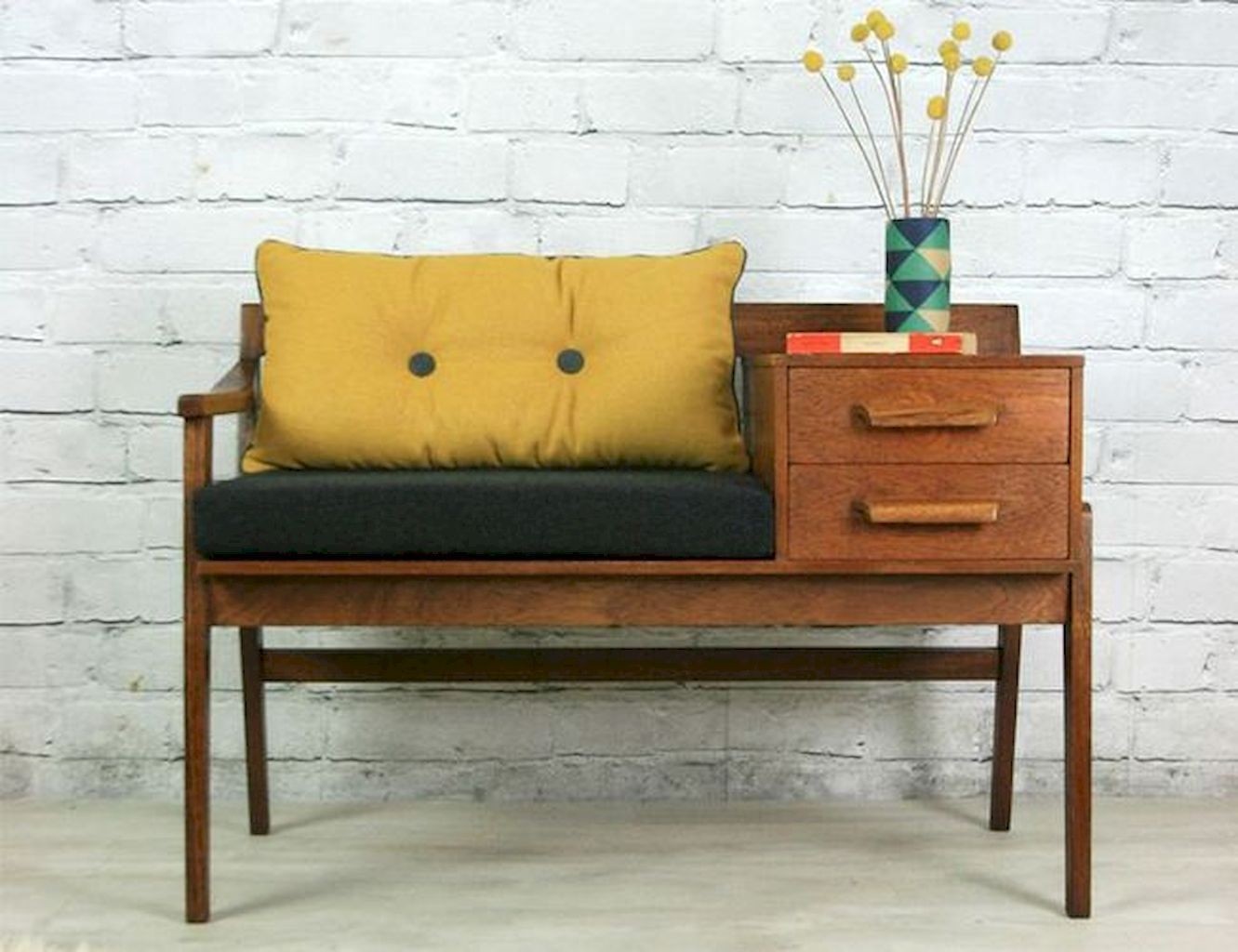 Vintage design for a retro 1960s telephone seat made out of vibrant teak wood with a dark brown tint. The seat has an upholstered cushion on top and a yellow pillow on the back and possesses a handy set of drawers in it.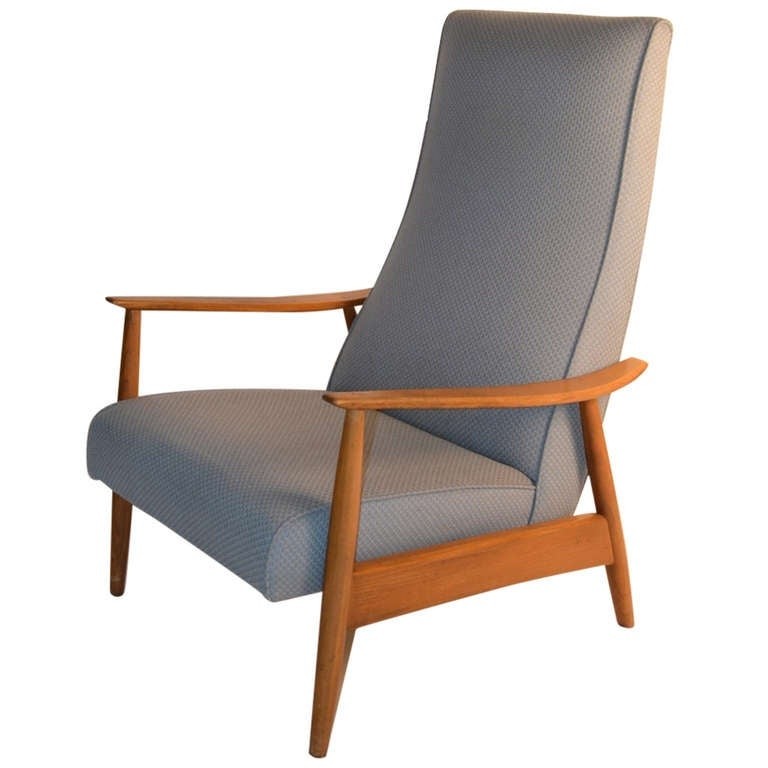 Modern Recliner Chairs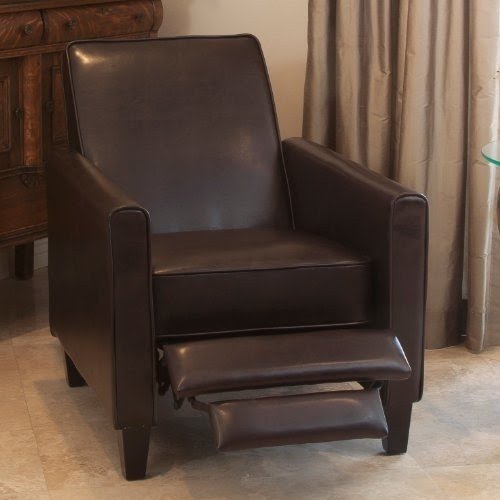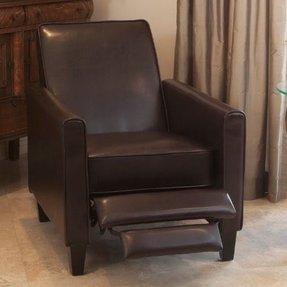 Highly versatile, contemporary multi-position recliner club chair. Features a turdy hardwood construction with fine bonded leather upholstery and has Well padded seat, backrest, and armrests.Makes a comfortable choice for adaptable, timeless living.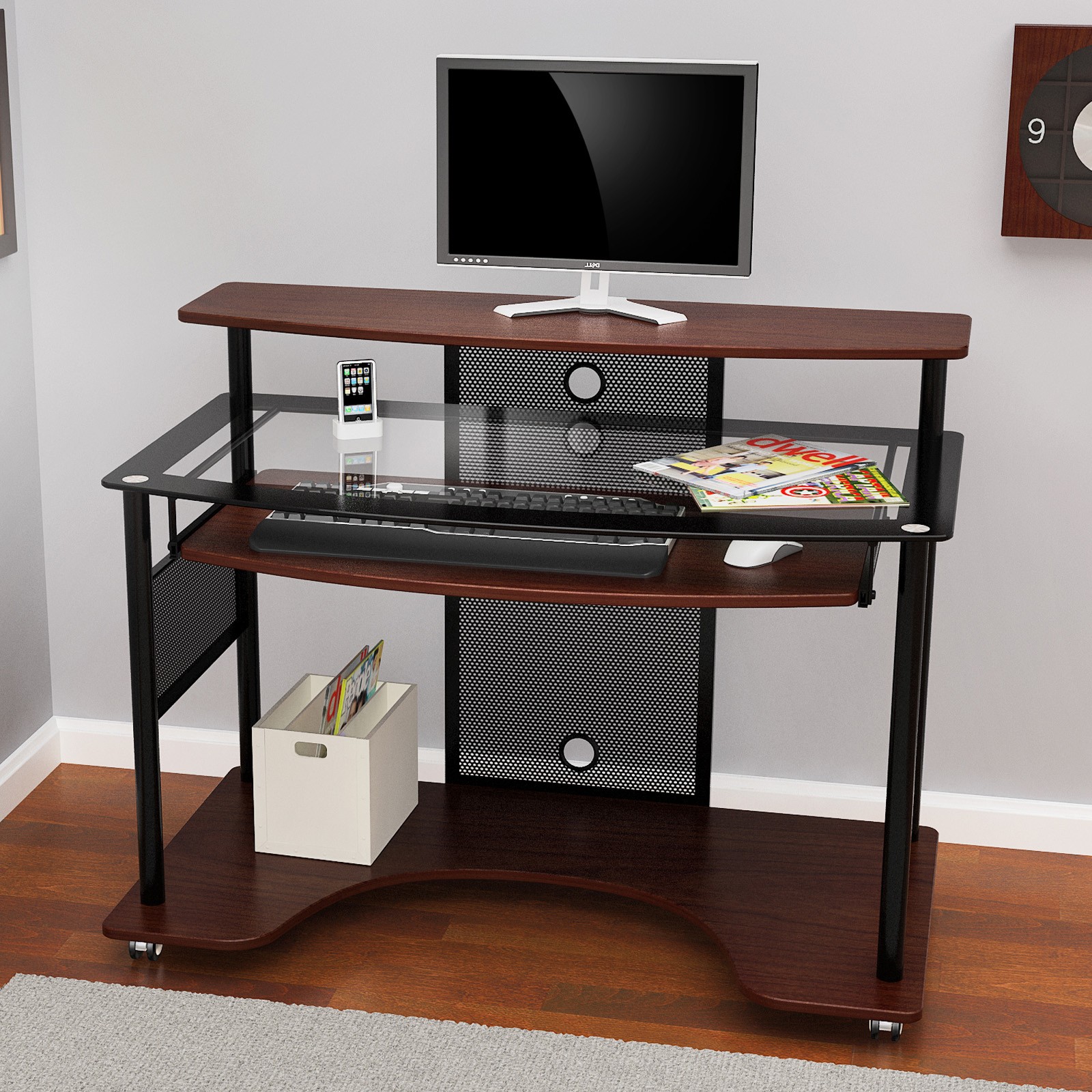 Contemporary workstation with keyboard tray and spacious bottom shelf - a half circular dent in it allows a user to set an office chair base close to the desk. The piece boasts updated design with modern mix of elegant finishes.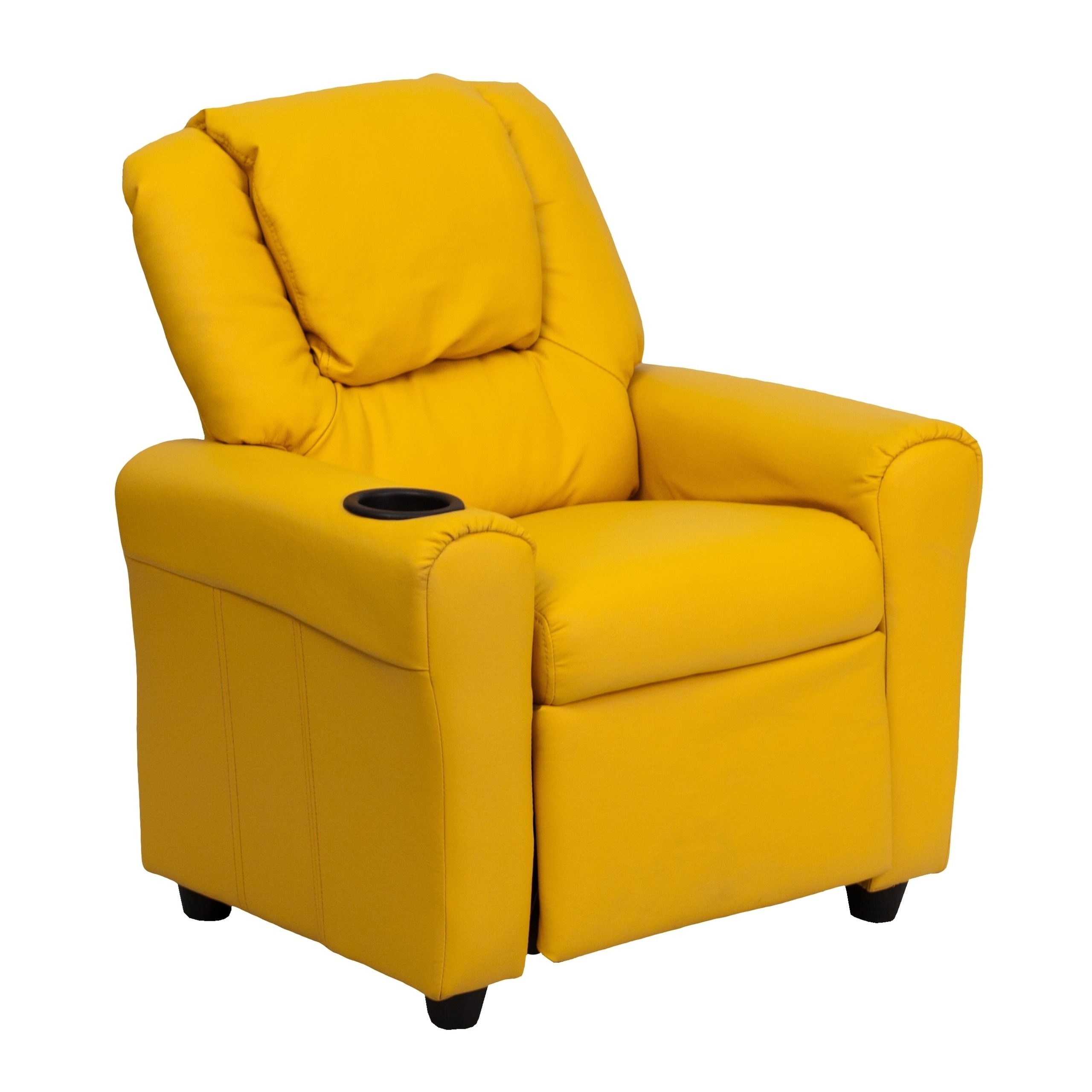 This cozy-looking recliner invites your kid to sit and relax. It features overstuffed padding for maximum comfort, easy to clean, durable vinyl upholstery and strong wood frame. The armrest includes a practical cup holder.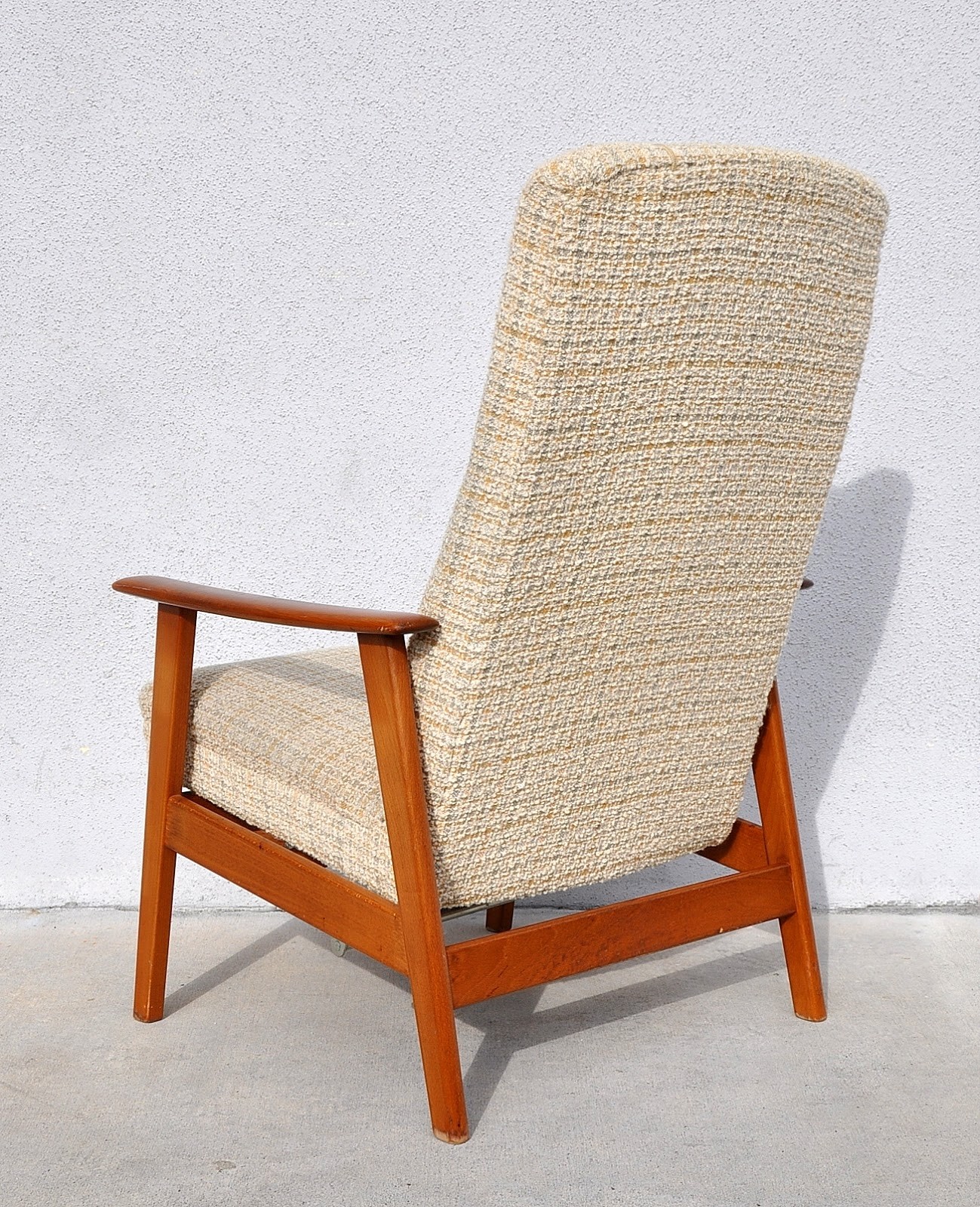 danish modern recliner rocker lounge easy chair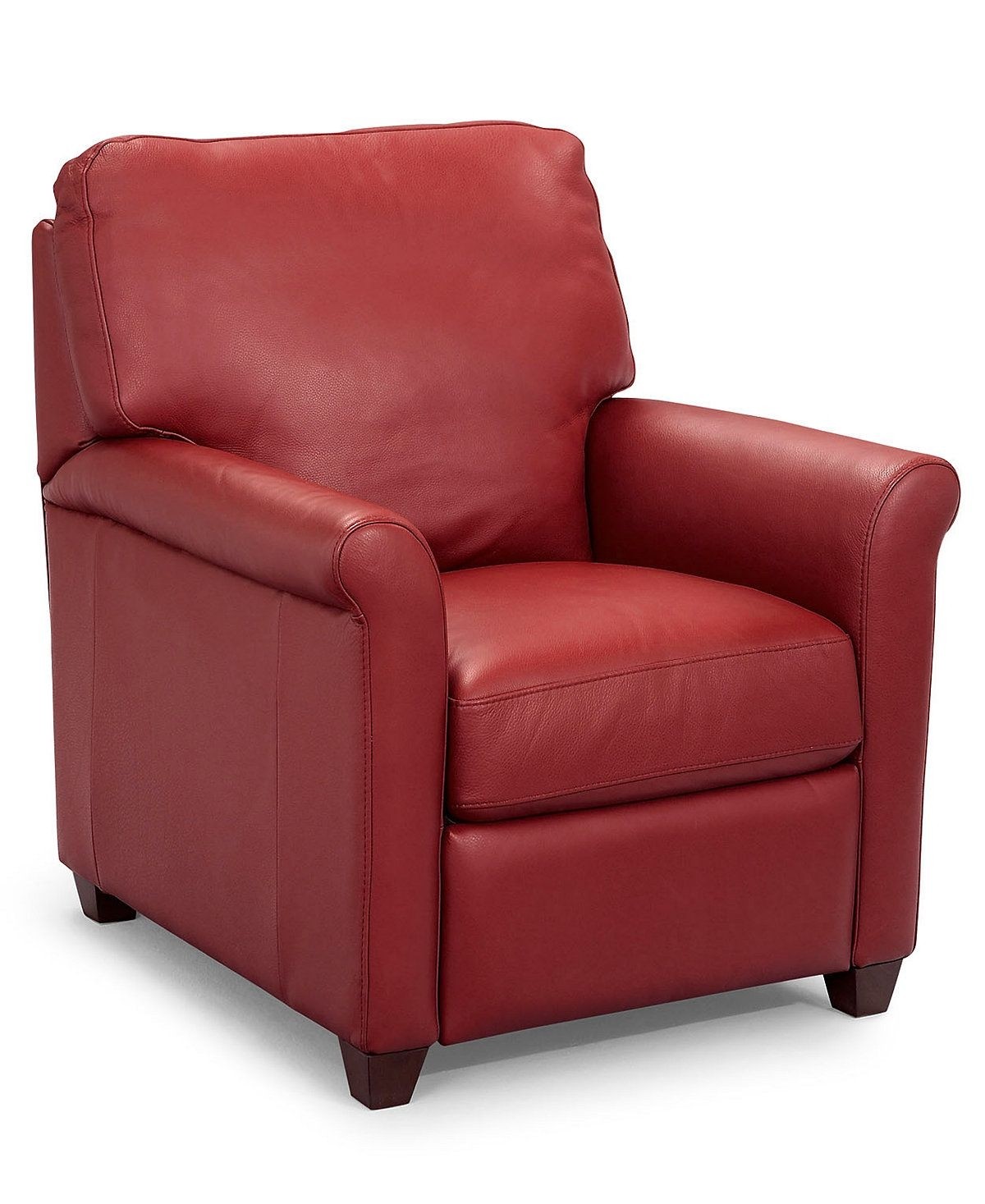 Classic recliner upholstered with high quality leather and finished with solid stitching. Frame is made of wood. Neutral design for each place. Received many positive recommendations from clients.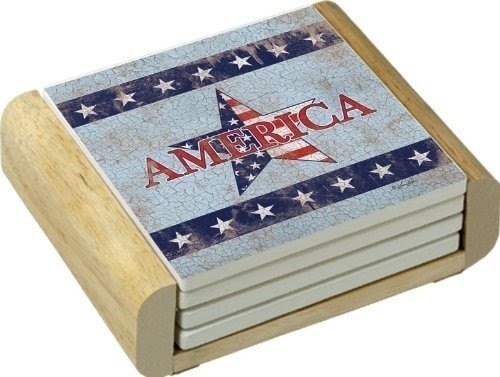 Set of 4 absorbent coasters in wooden display holder. The coasters are nicely designed both aesthetically and functionally, they absorb every single bit of moisture. It absorbs all fluids leaving not one single drop of it!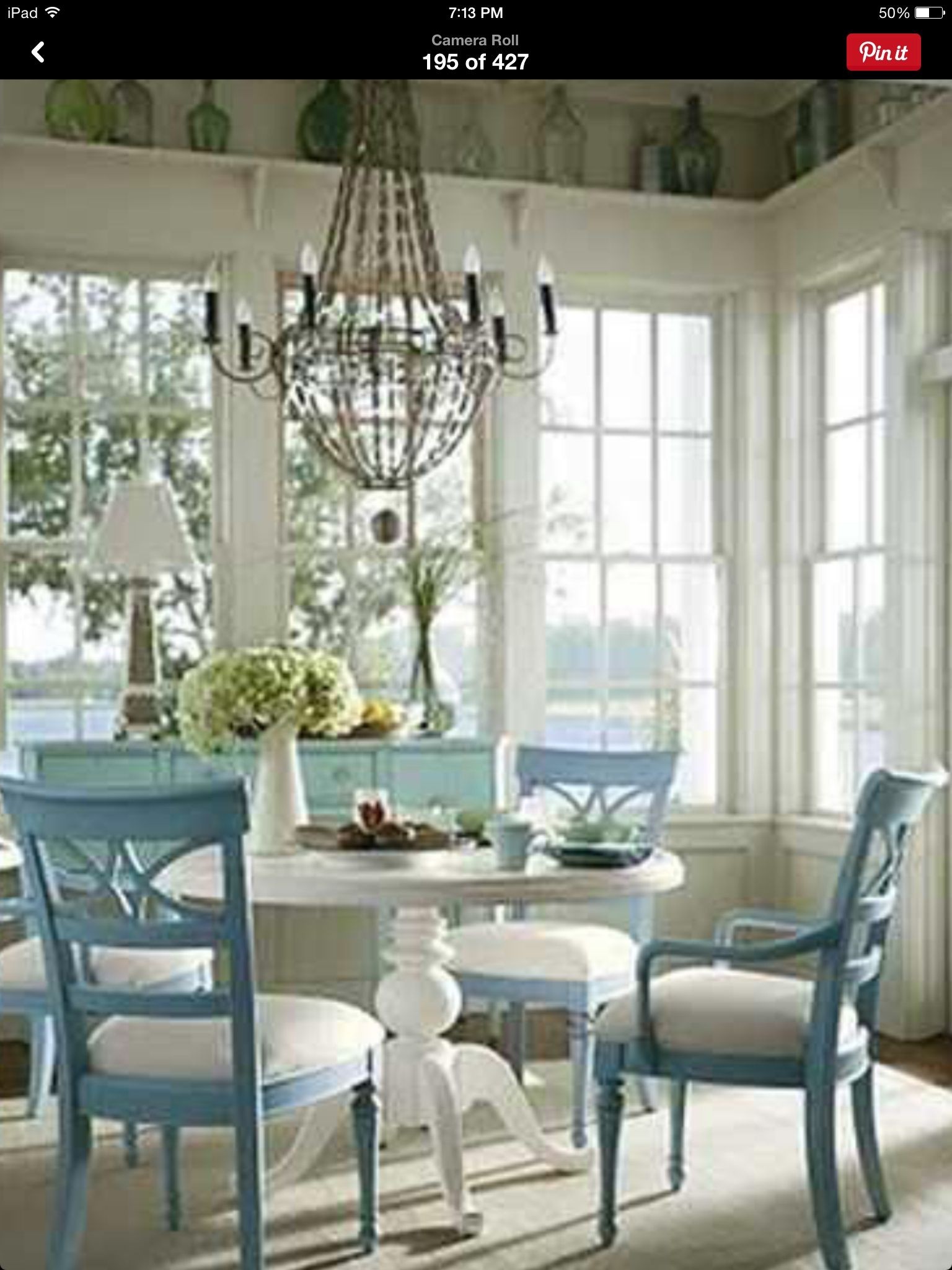 If you want to add some timeless styled glamour into the dining room, consider a set of designer chairs. Heavily inspired by the shabby chic decor, this modern collection catches the attention with intricate backrest and two-toned finish.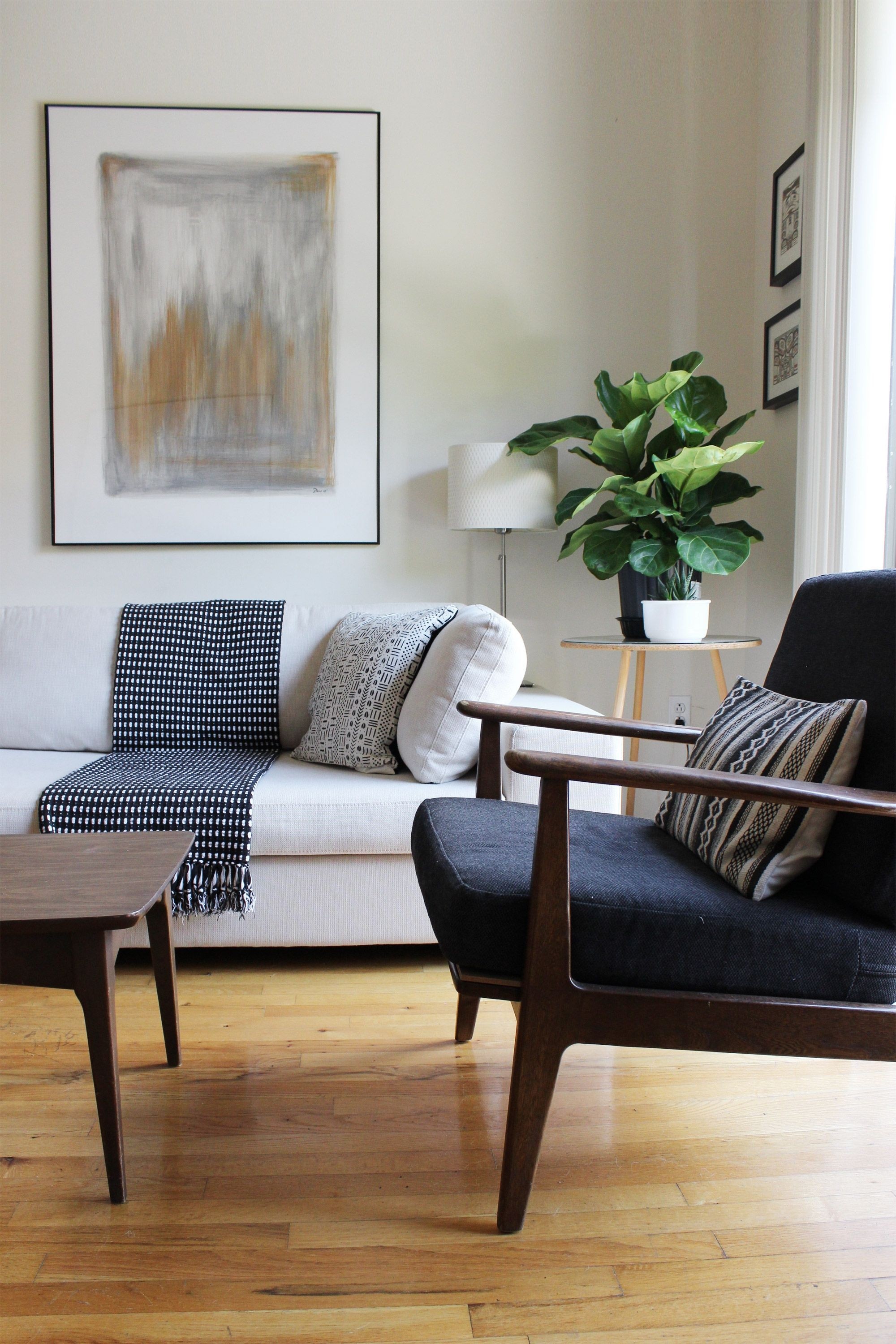 Lounge chair mounted on wooden frame. Upholstery is made of pleasant to the touch fabric. Includes extra pillow for added comfort. Perfect for watching TV or reading books.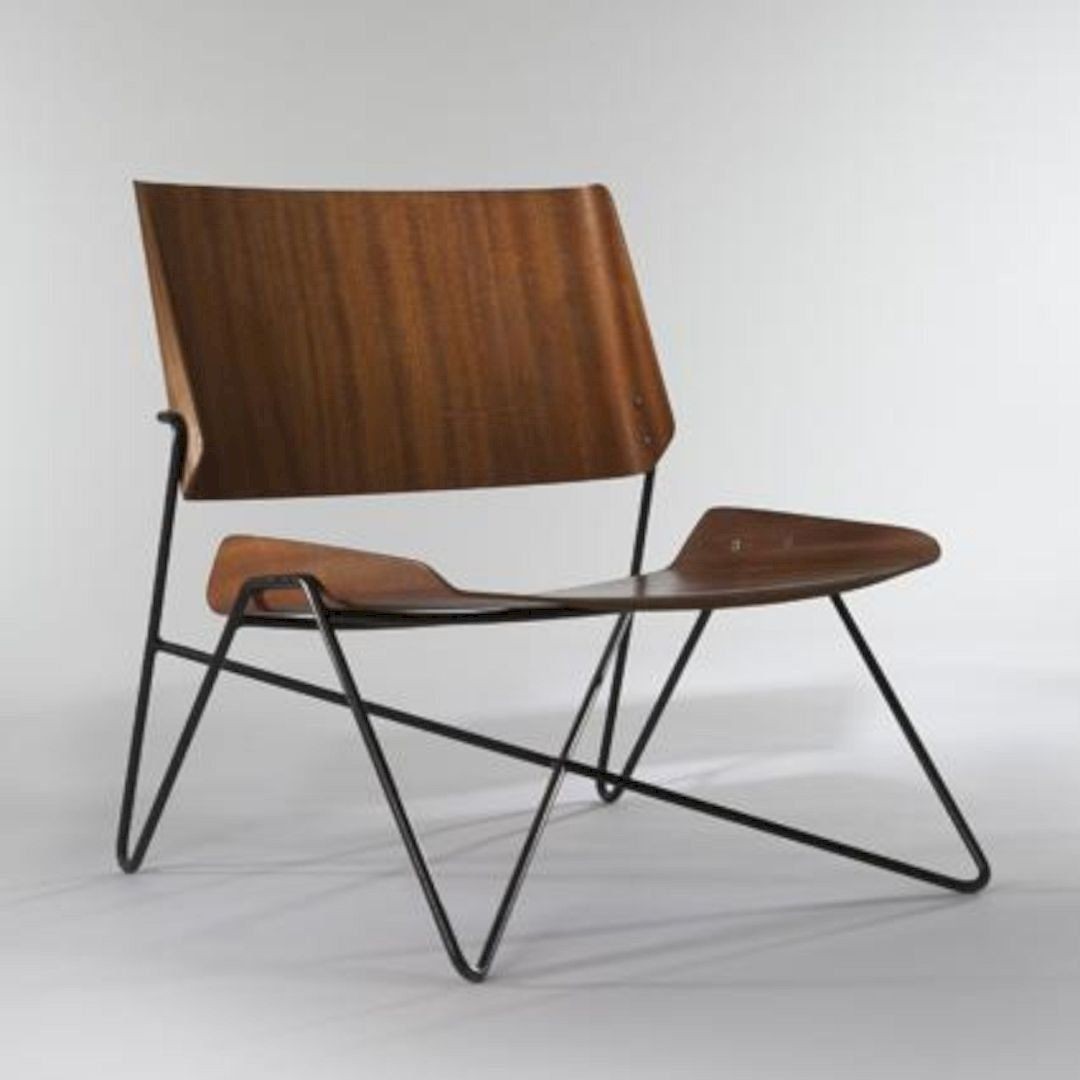 This fabulous chair is a modern piece of art. It's characterized by a simple, yet impressive, aluminum base in an irregular shape and a wooden seat with a backrest. The wood features a smooth texture and slim lines.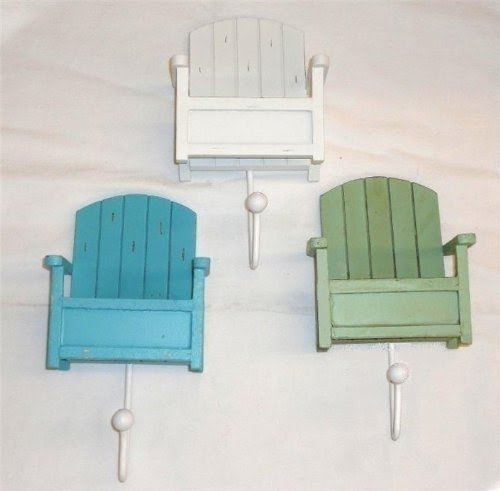 This set of 3 towel hooks is characterized by a beach chair design, each covered in a different color. Each of the stylish hooks is designed of sturdy wood, and equipped with a metal triangle hanger fastener.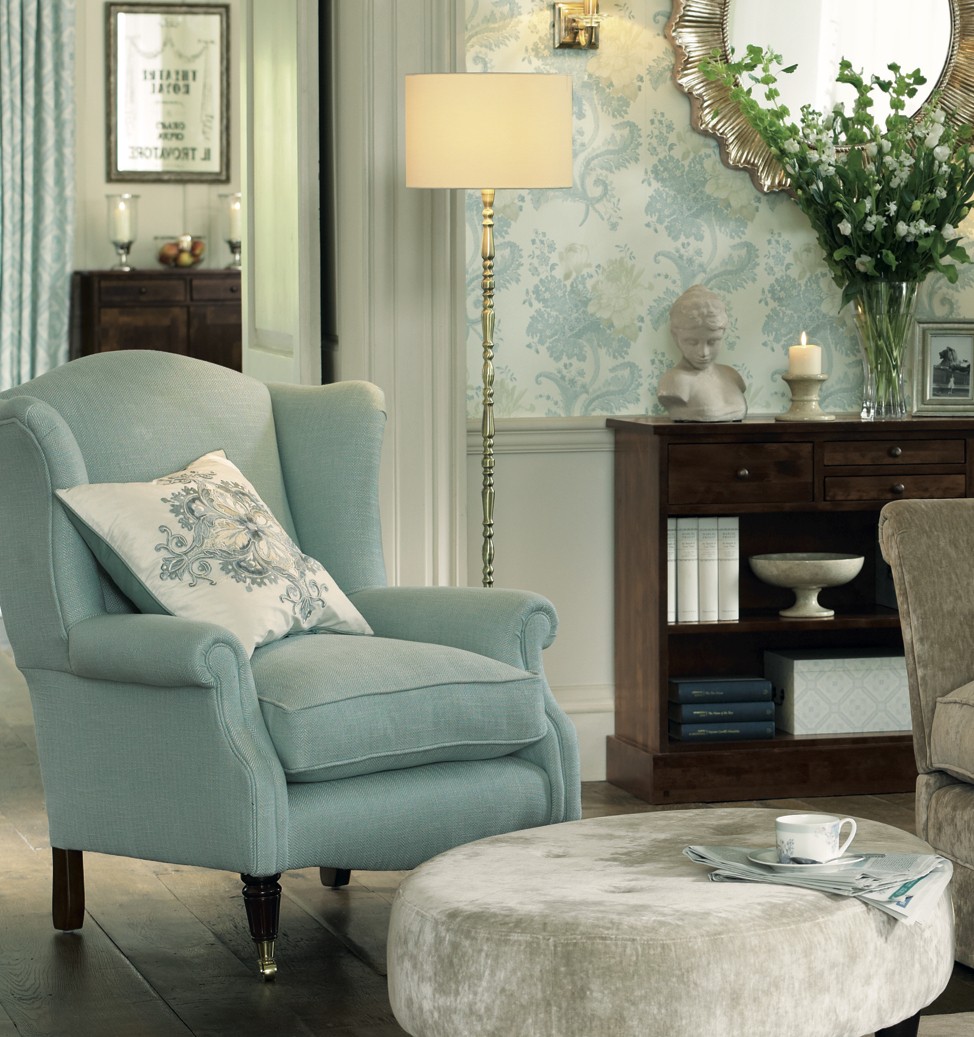 With its soft, subtly finished, cushioning, this celadon wingback chair with footstool constitutes an exquisitely elegant proposition for all sophisticated interiors. Its front legs is equipped with golden casters.