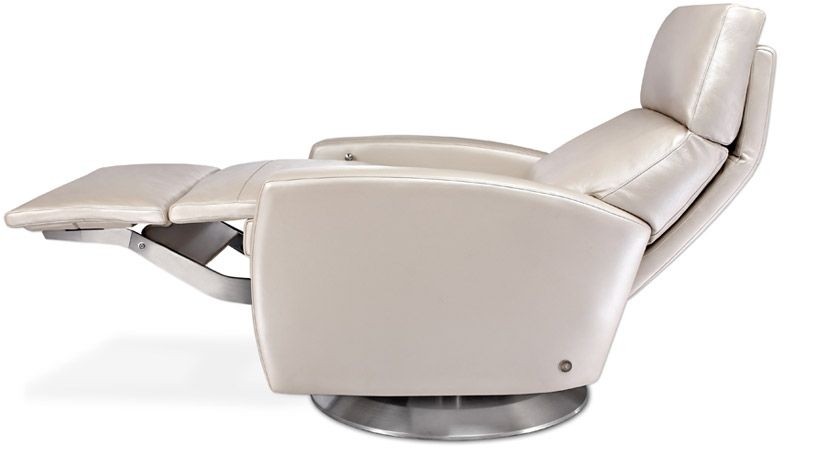 Ella comfort recliner contemporary chairs miami
This modern recliner chair enchants with its white finish and various adjustment options. Standing on a solid, aluminium base, it only emphasizes the contemporary style of the item.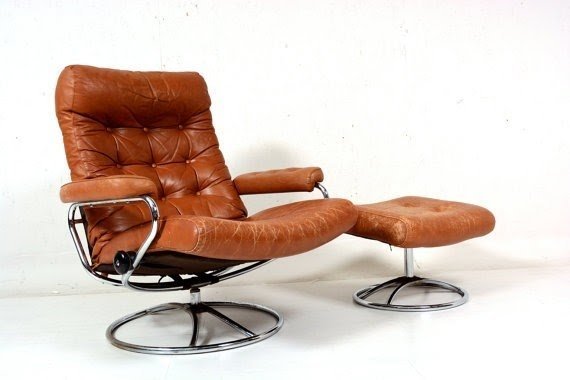 Vintage 70s chrome ekornes stressless
Back to 1970s, stainless steel base stressless recliner with button back and cushioned armrests, with cognac brown leather pulled taut over conveniently contoured seat. Small ottoman comes within the set.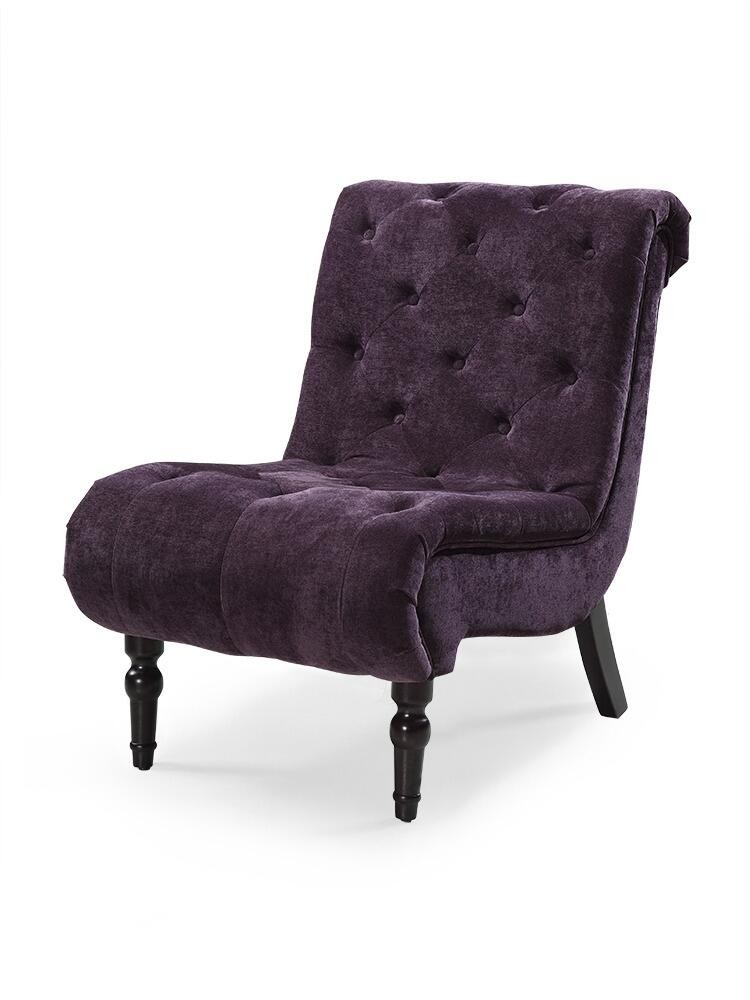 Frida Accent Side Chair
Pretty-looking classic chair with a wooden frame. Turned front legs and simple back ones are finished in dark brown. Both a seat and a back are rolled-out, padded, button-tufted and upholstered in elegant mid-brown fabric.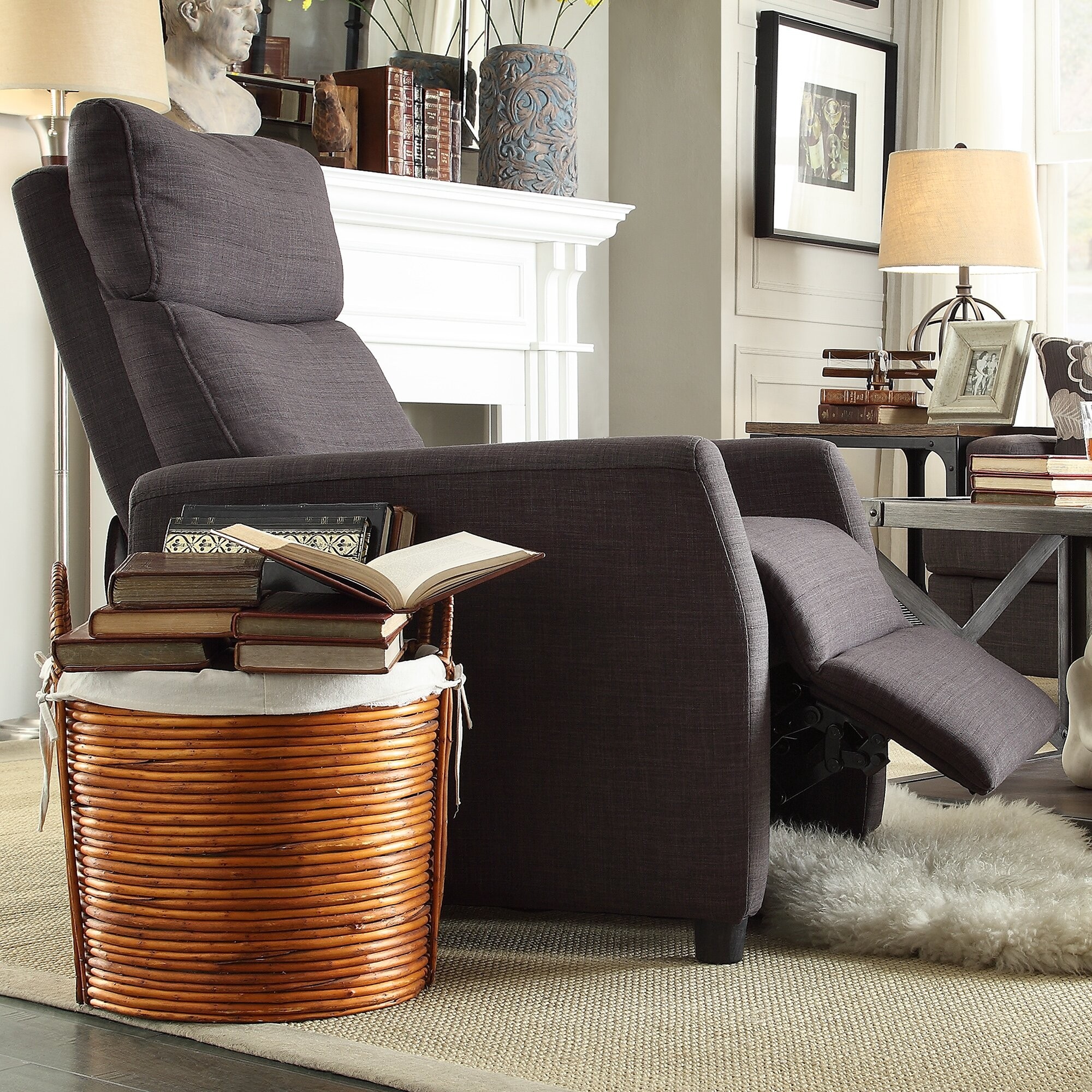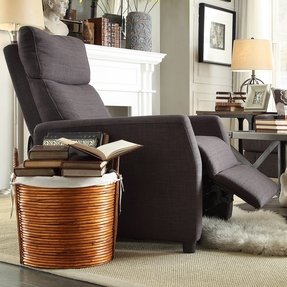 McHenry Recliner
A great piece for contemporary interiors, this comfortable Recliner features a sturdy wood frame, and quality fabric upholstery. Also includes a smoothly-operating reclining mechanism, generously padded head cushion, stable legs, and footrest.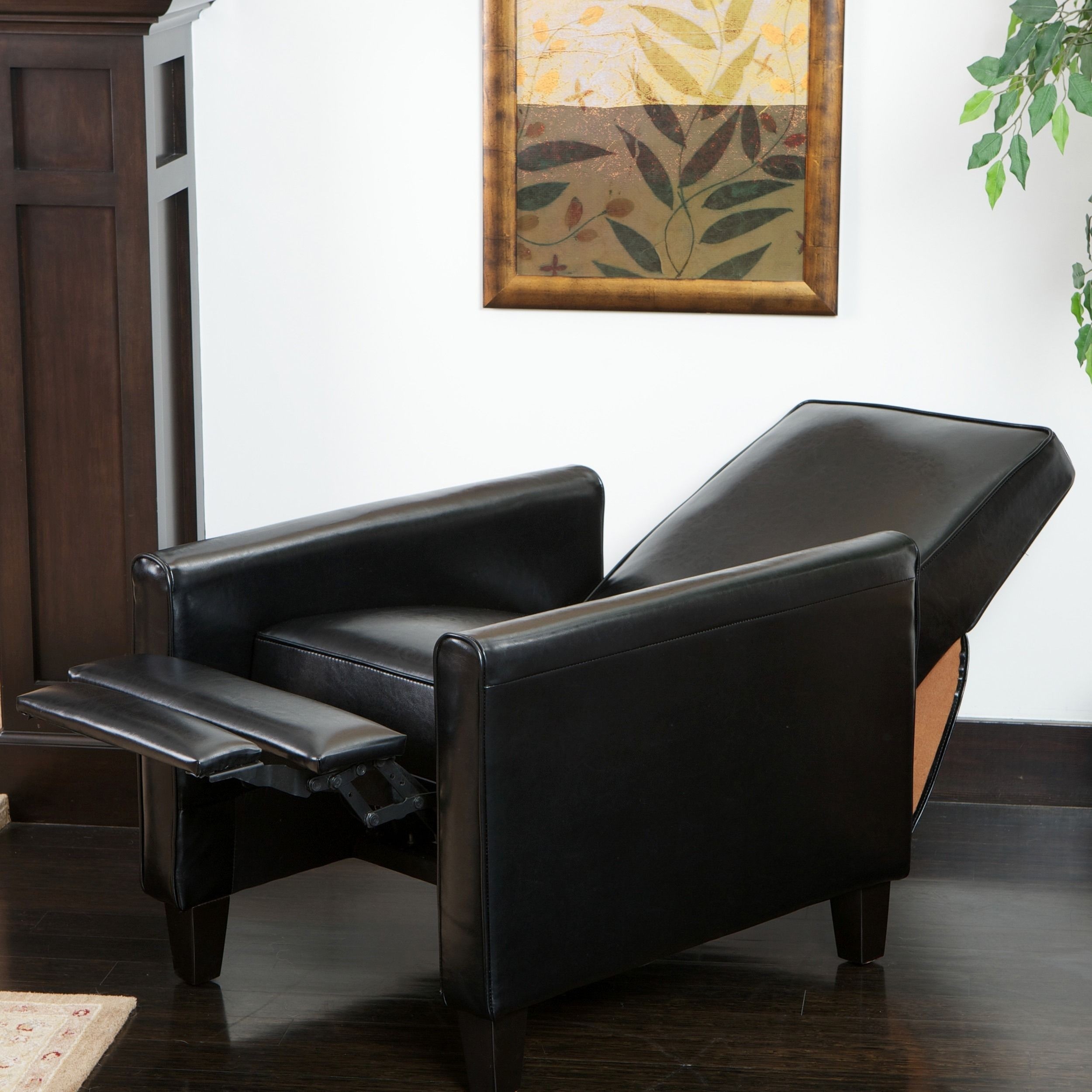 Christopher Knight Home Darvis Black Leather Recliner Club Chair
This plain club chair allows you to lean back to an almost full lying position - it reclines and provides a footrest. It is fit for an afternoon nap. It's all-covered in black leather, with non-skid feet.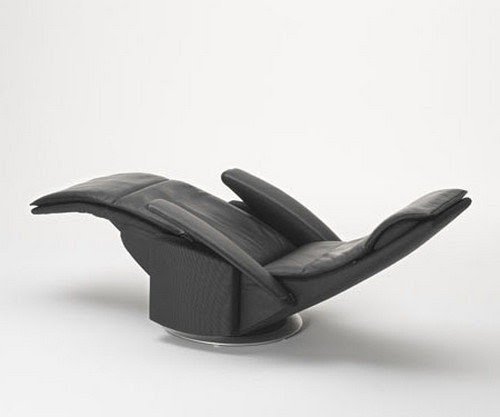 Modern, contemporary recliner chair covered with black leather. Its mechanism provides many comfortable postures for enhanced relaxation. Its padded seat and backrest are very soft and supported by padded arms.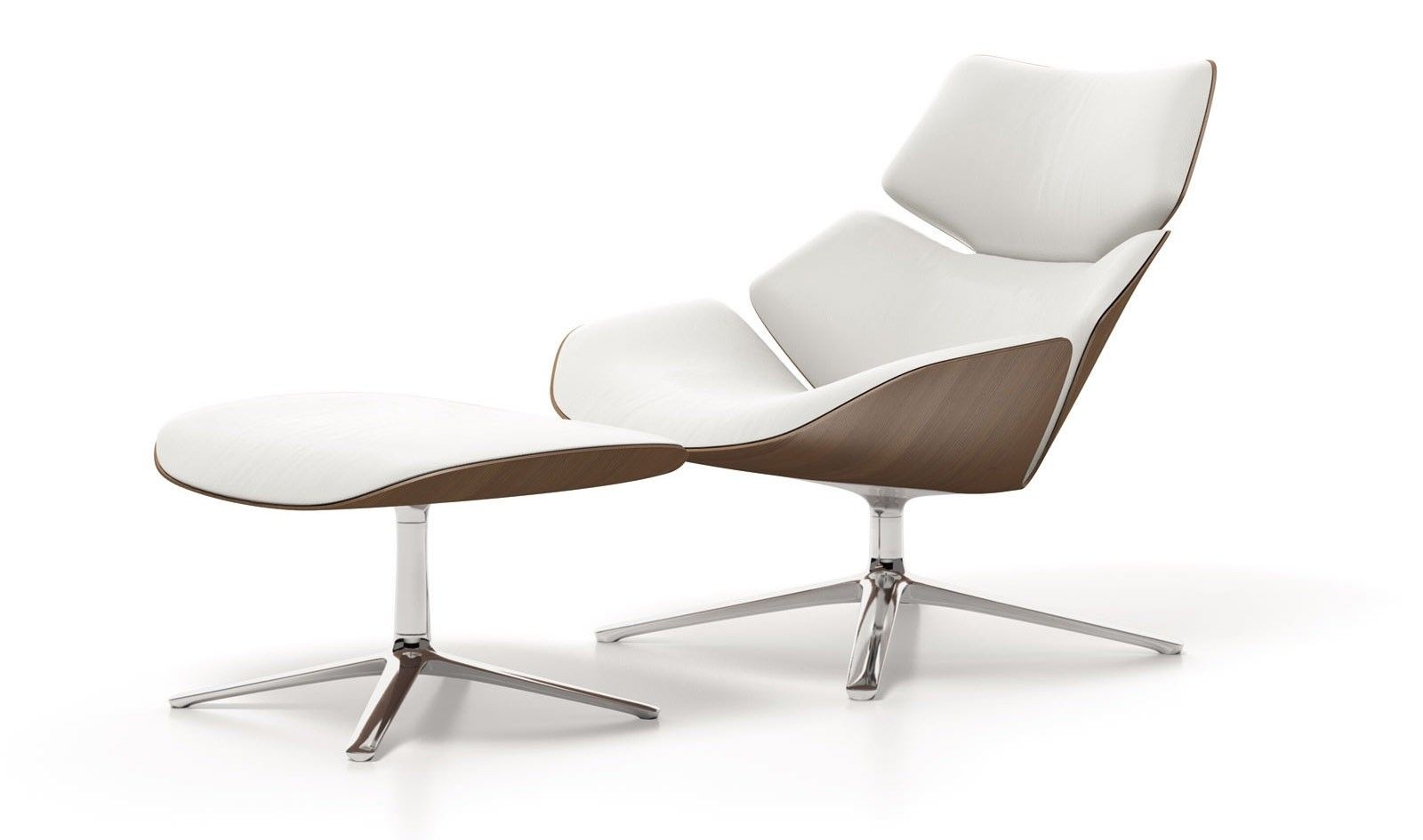 The impressive combination of modern form and exceptional comfort makes this beautiful recliner chair captivates. Solid steel base with wooden seat covered with soft enchanting and invites you to rest.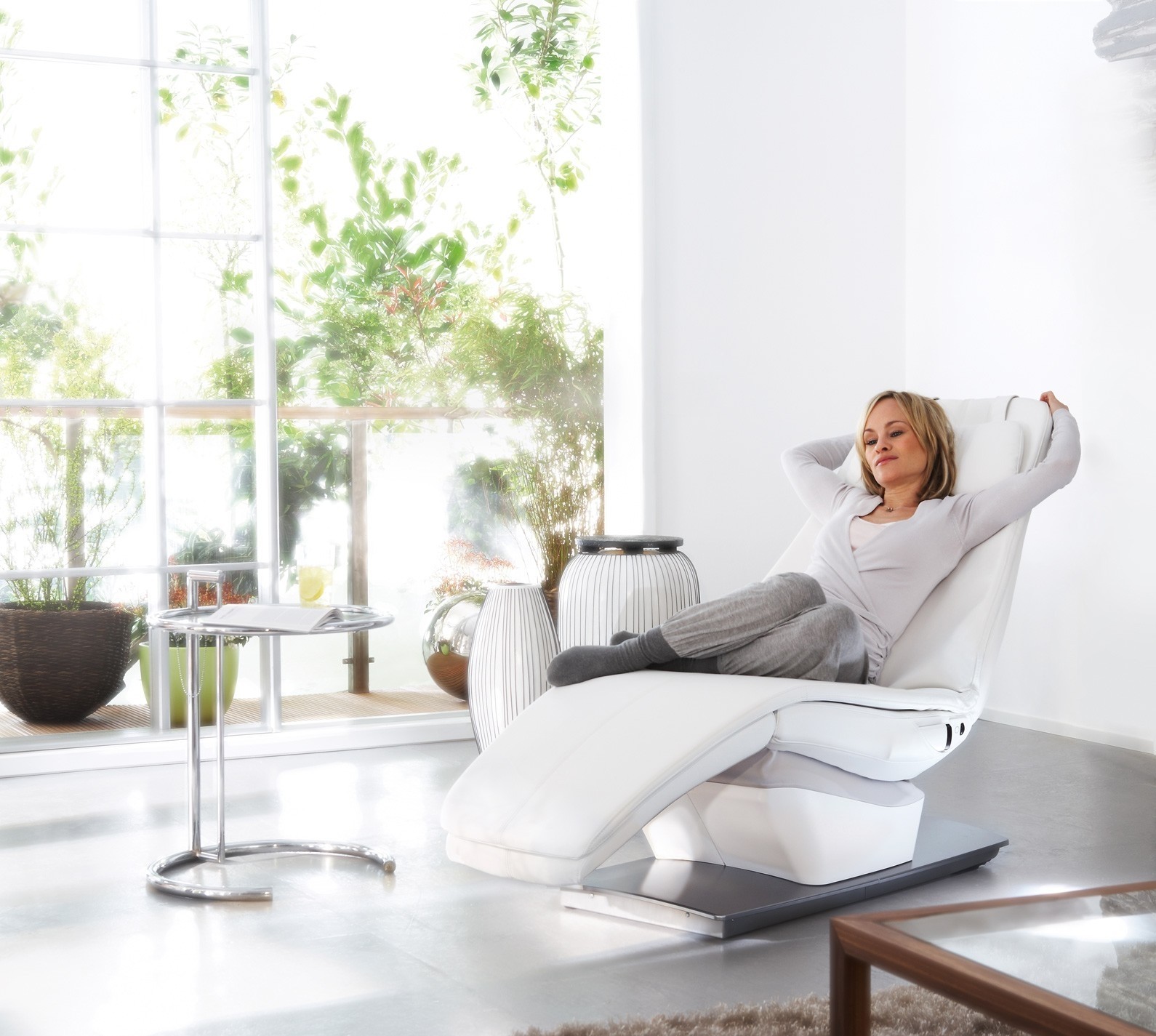 An aesthetic modern reclining and swivel chair entirely upholstered in elegant quality white leather. It has a recessed base, a tall tapered up backrest, a long gently curved tapered footrest but has no arms.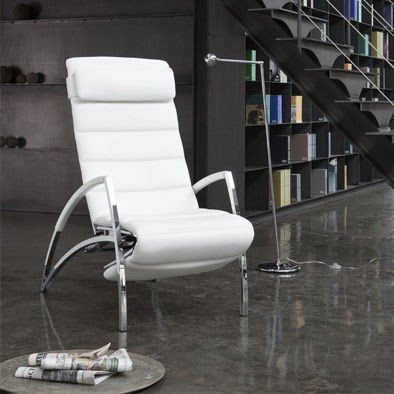 If you value comfort and beautiful modern design, this stylish recliner chair is a perfect combination of these features. The chrome-plated steel frame with soft leather upholstery creates a unique whole.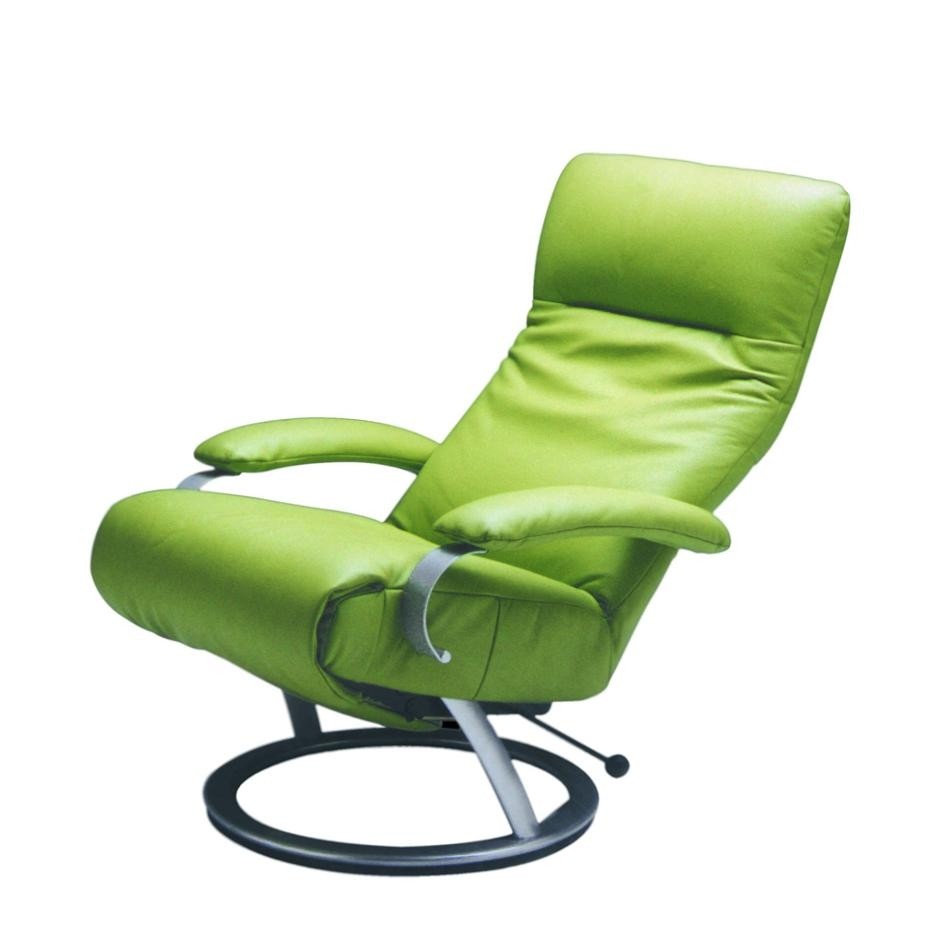 A fine addition for modern interiors, that allows you to kick back in style. This chair reclines very easily, featuring a supportive back with comfy headrest, a deep seat, curved arms, leatherette upholstery, and a circular metal base for stability.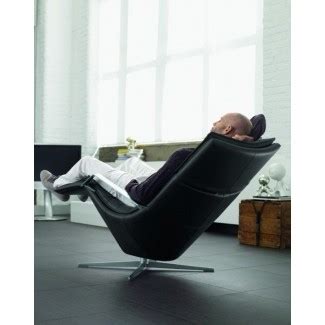 Beautiful Recliners: Do they exist?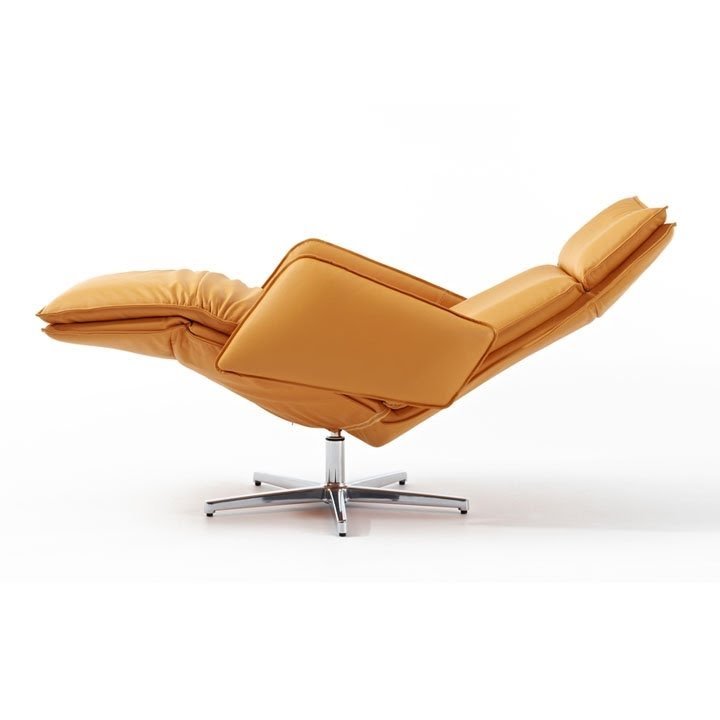 This recliner delights not only with its original style and shape, but most of all - the unique comfort it provides. Finished in high-quality, beige leather, it provides a comfortable, relaxing leisure spot.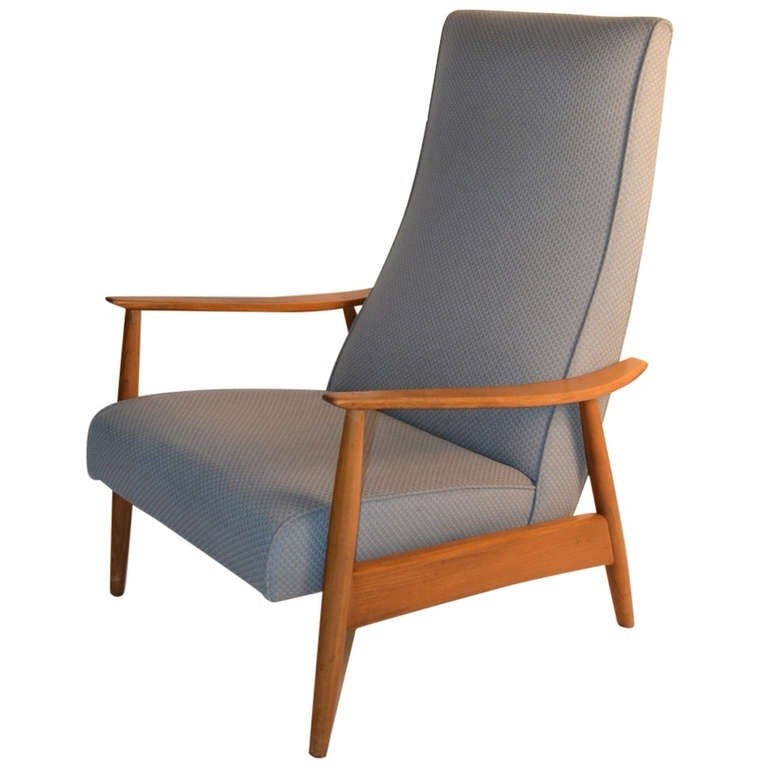 This lounge chair is a proposition of a modern Danish design: it of course utilizes wood and streamlined slopes. It looks cool in a vintage-inspired indoor area. Its upholstery is stone gray, so it fits most coloring schemes.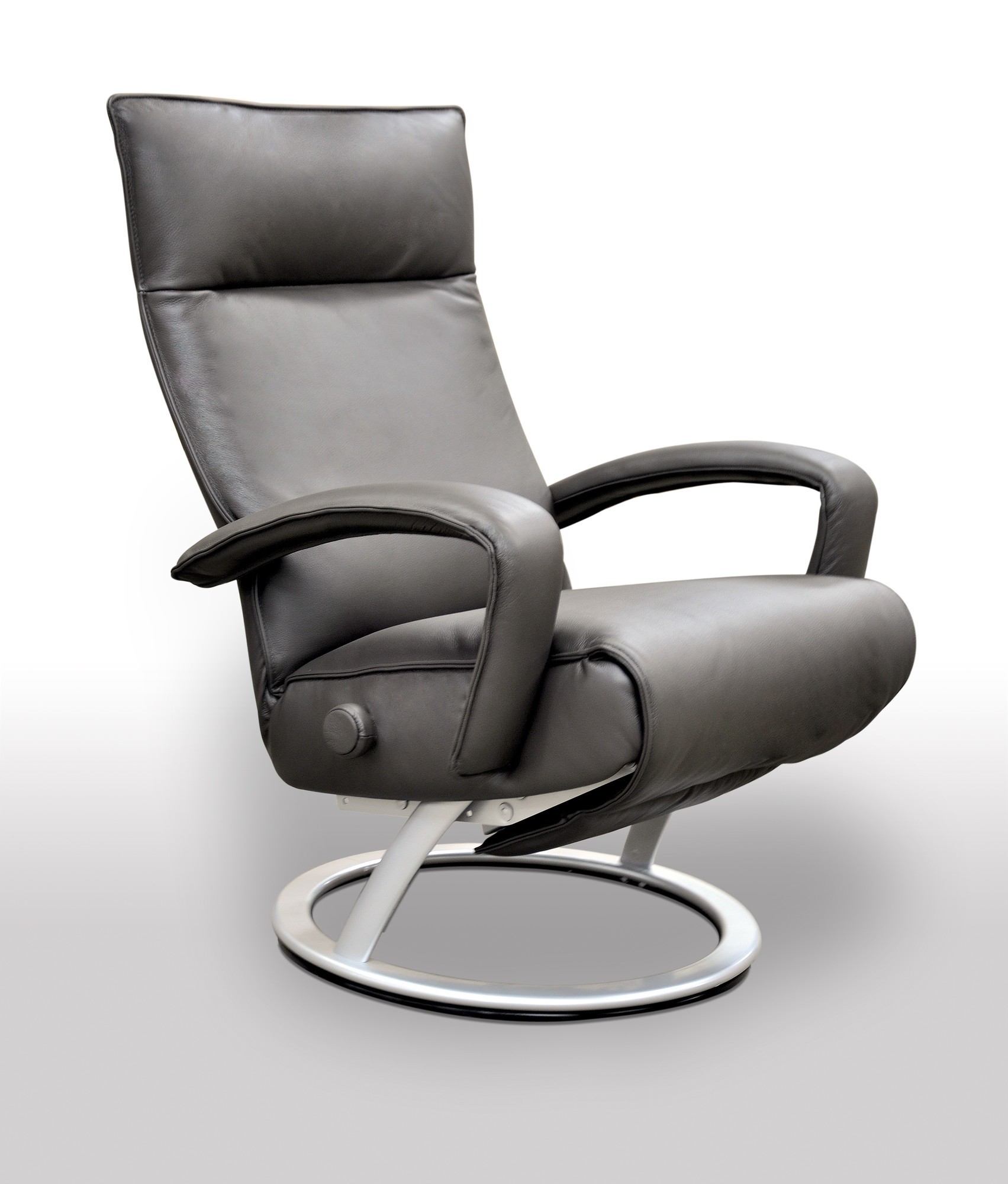 Modern recliner chair on silver chrome base, with low-set seat, tall, tilted backrest and curved armrests - these details define the contemporary, flowing form that brings visual interest to wherever it's set in. Ergonomic black & chrome armchair. Love.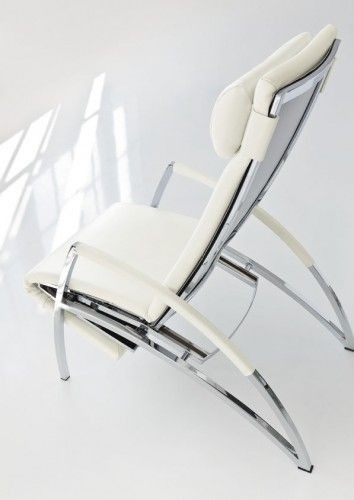 modern recliner chair simplest design furniture-ipdesign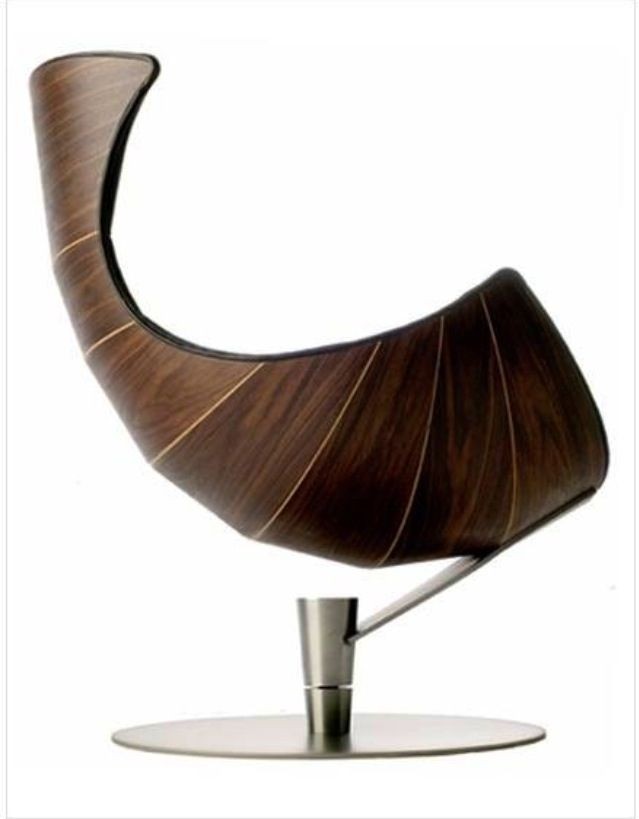 This Danish chair constitutes a great example of vintage inspirations adapted to modern form. It will fit greatly into all kinds of modern interiors, enriching the space with its unique, minimalistic character.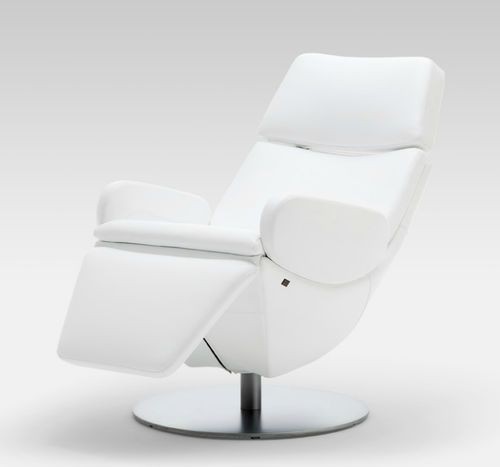 Such a unique, one-of a kind design. This stunning, contemporary, white leather recliner is so pretty and perfect for any modern, mid-century living room. The round, chrome base is a very nice detail.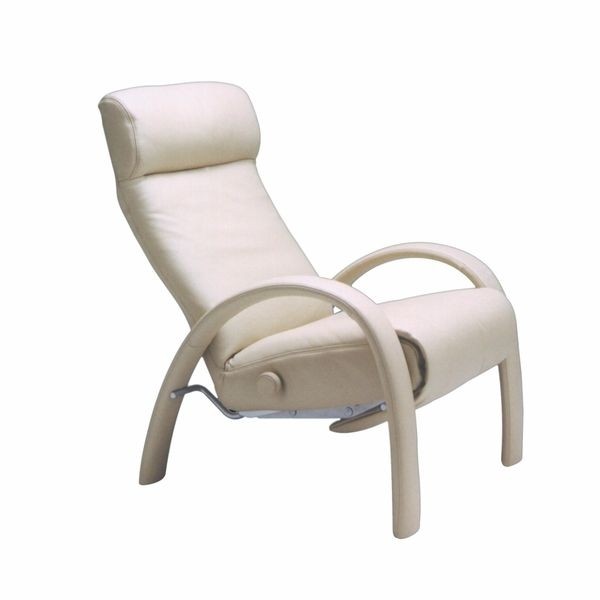 A recliner chair that perfectly matches modern indoors. It features a functional recliner mechanism that provides support for different postures. Its soft seat cushion is paired with a soft backrest that provides extra padding in the headrest area.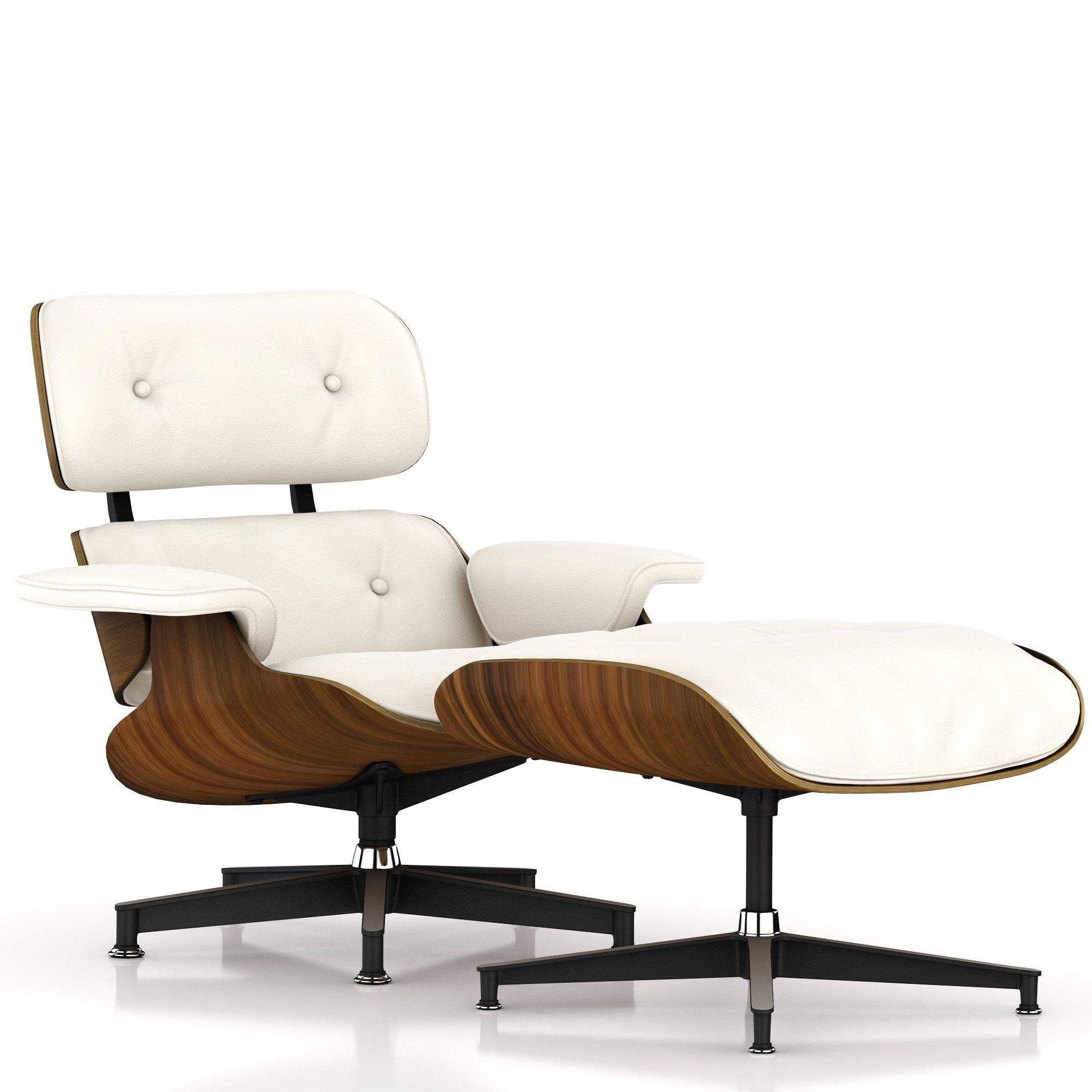 This iconic Eames chair derives from 1956. Classic, beautiful and comfortable, combining intricately carved wood and white leather upholstery. It measures 32" high and 32.75" wide.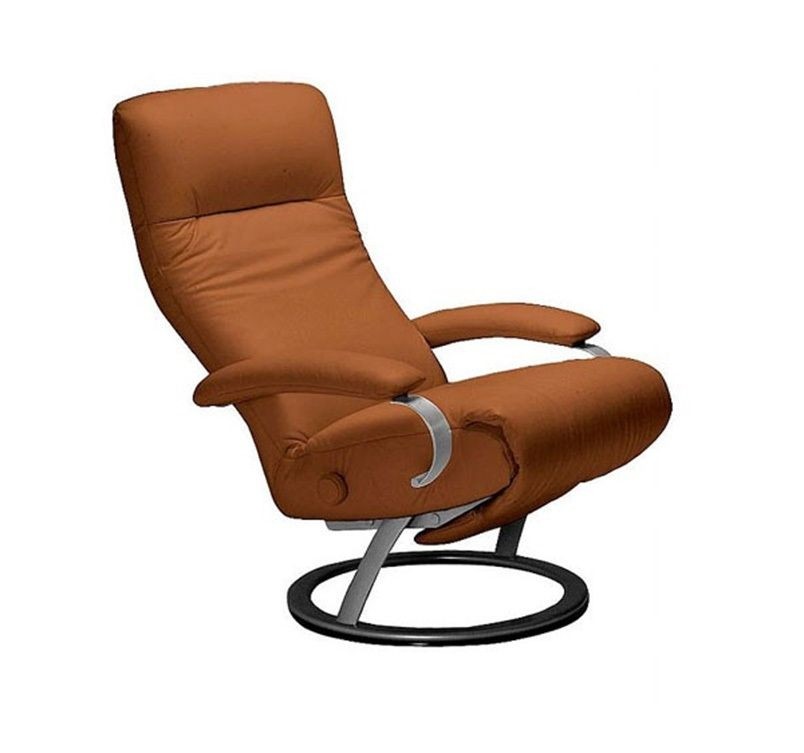 Buying a Lafer recliner is one of the best investments in wellness and ...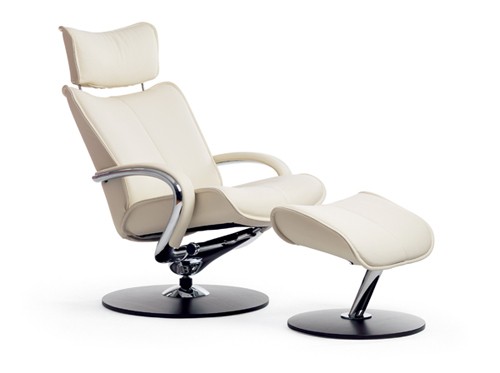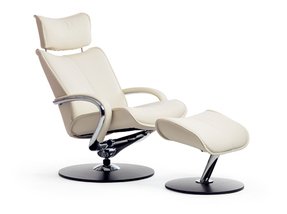 Do you work at your desk for a long time? No wonder you want to give your back a top quality rest in the form of a leather white small modern recliner, on a rotating metal frame. In addition, it connects to the footrest, also upholstered in white.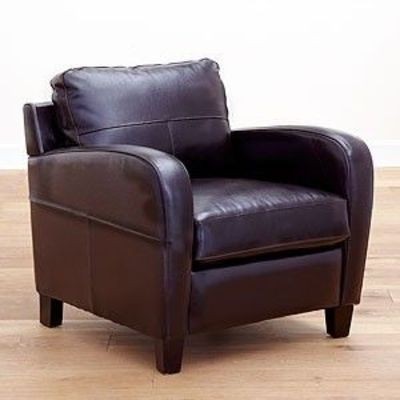 This contemporary leather recliner armchair distinguishes itself with its high-quality finishing. Its seat and back are webbed for optimal comfort. The leather is finished with reverse seams. Its relaxation mechanism is synchronously slide adjustable.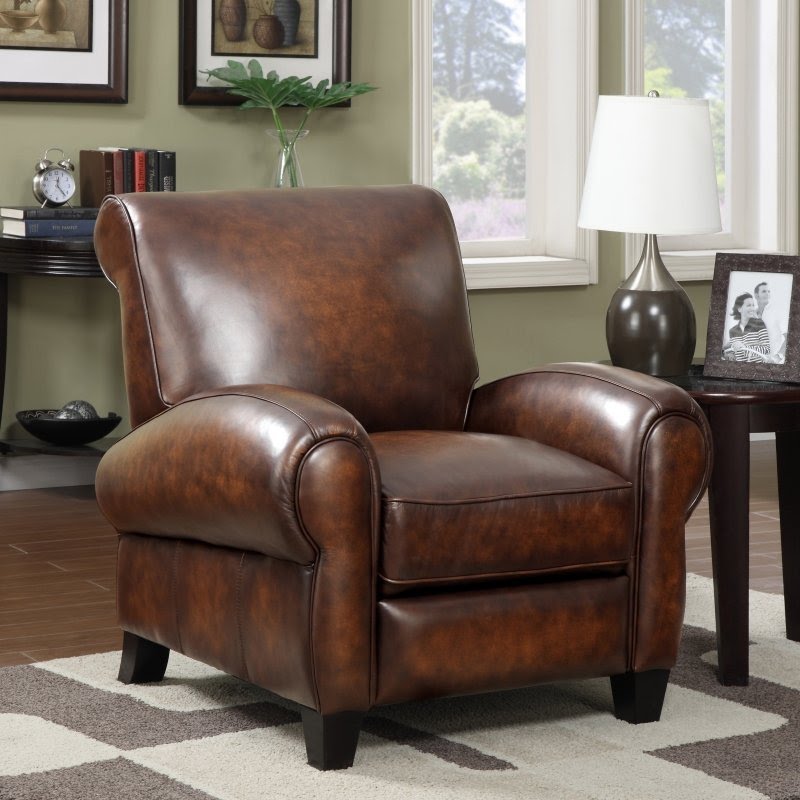 This kind of product not only brings elegance into the house, but it also provides the best level of comfort for its user. Its frame and legs are made of 100% wood that is solid, resistant to large weight and damage.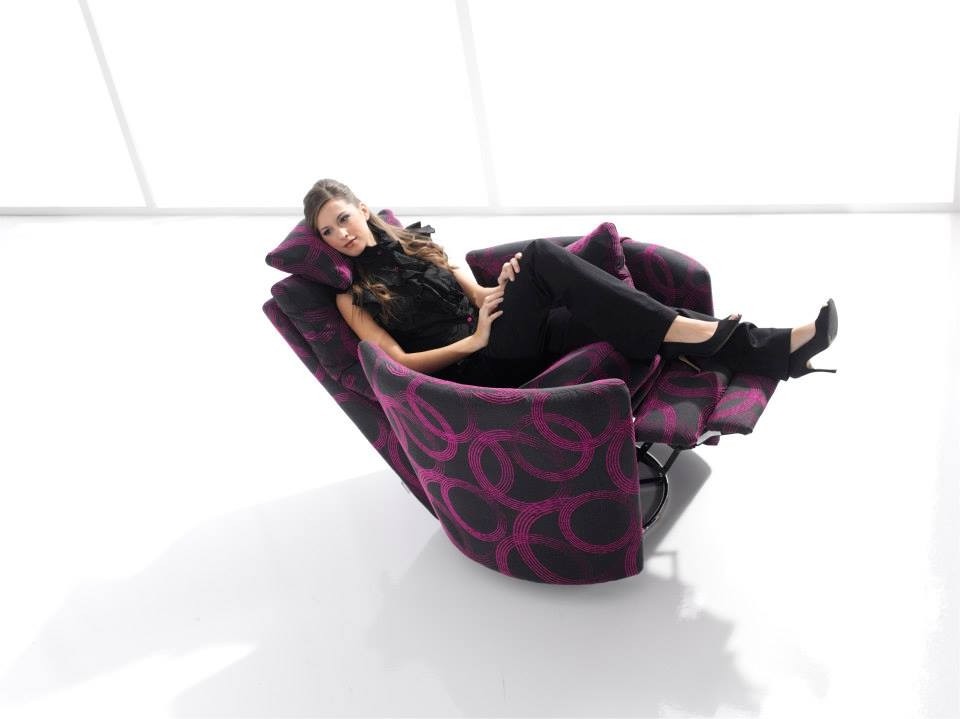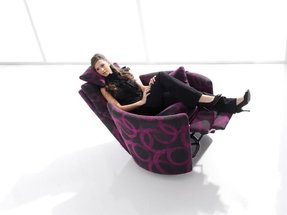 Opt for this example of just ultimate comfort - this modern recliner chair offers the two-tone finish of purple and black and the contemporary design that will easily catch everyone's attention, while supporting your back.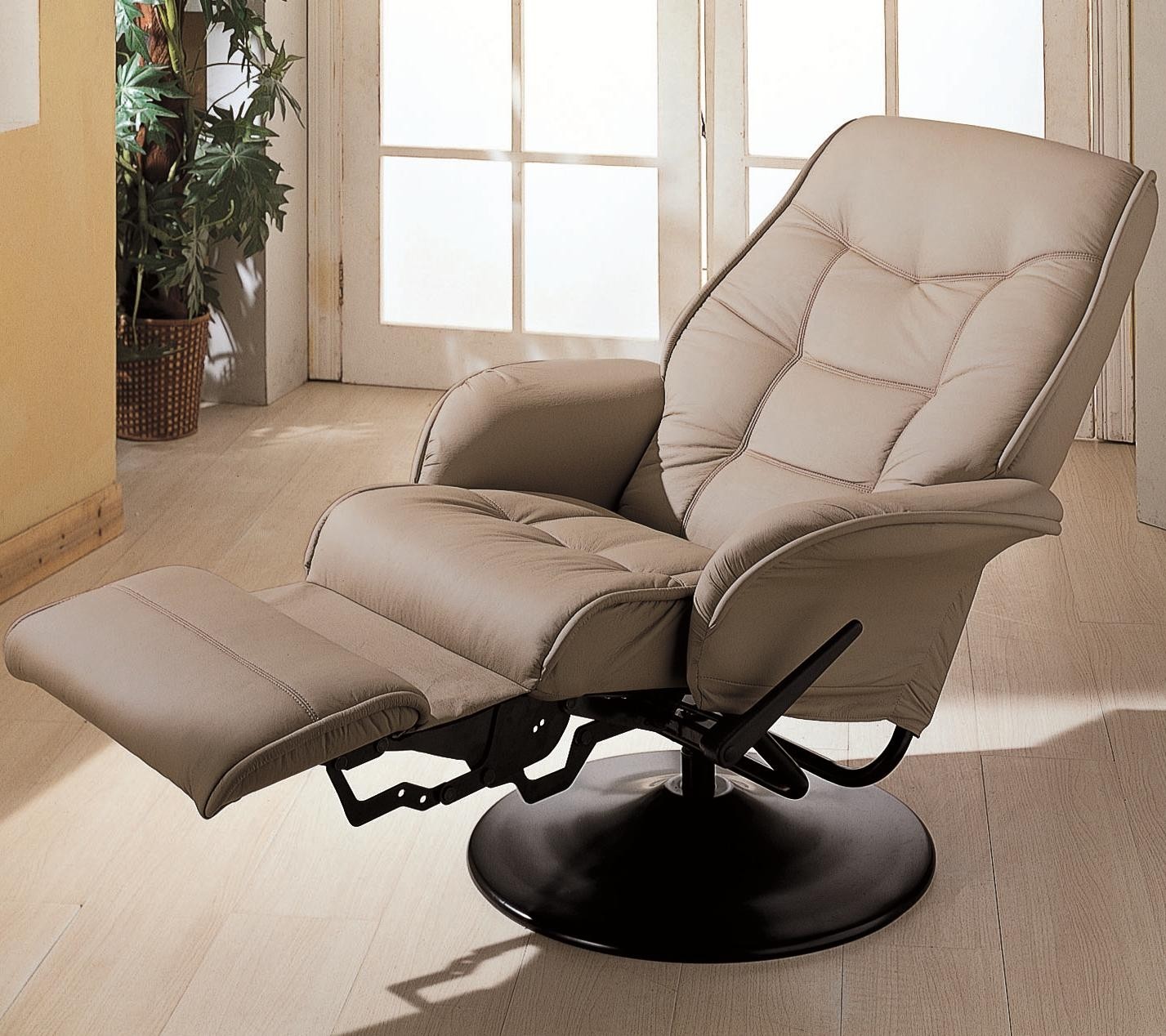 Beige Leatherette Cusion Contemporary Elegant Swivel Recliner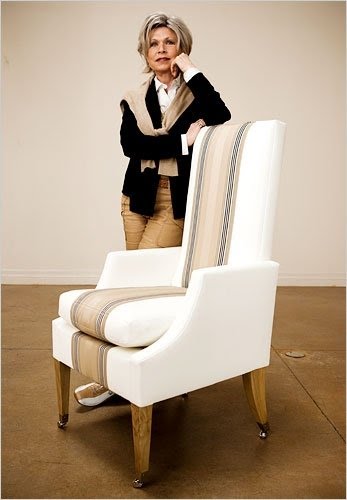 This futuristic recliner constitutes a good way to relax after the whole day. Its contemporary design will fit smoothly into any modern living room. Standing on a metal base in the form of a cross.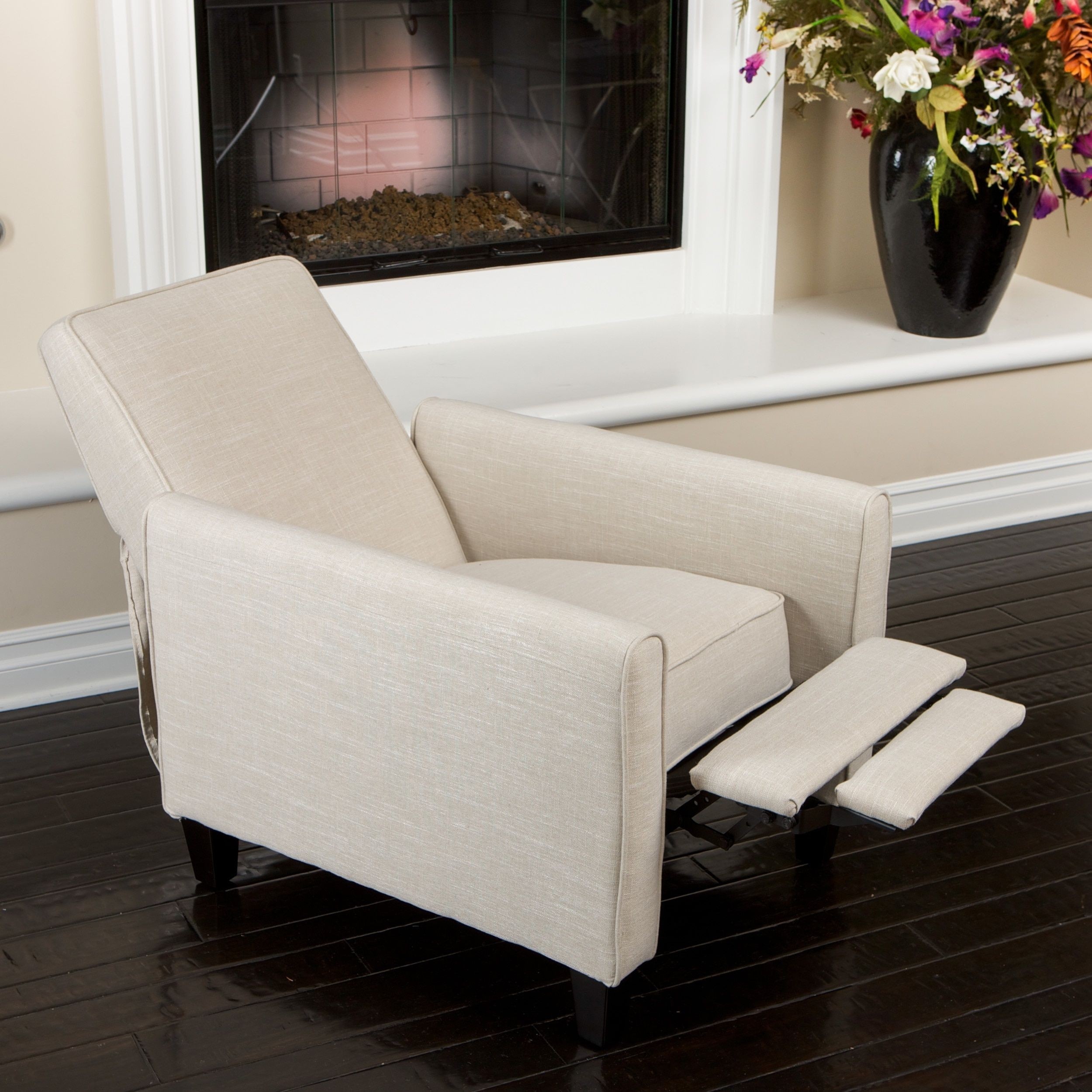 It is a recliner club chair that has got a simple and classic design that fits perfectly to any style and décor. It has got a light beige fabric upholstery, sturdy hardwood construction and padded seat.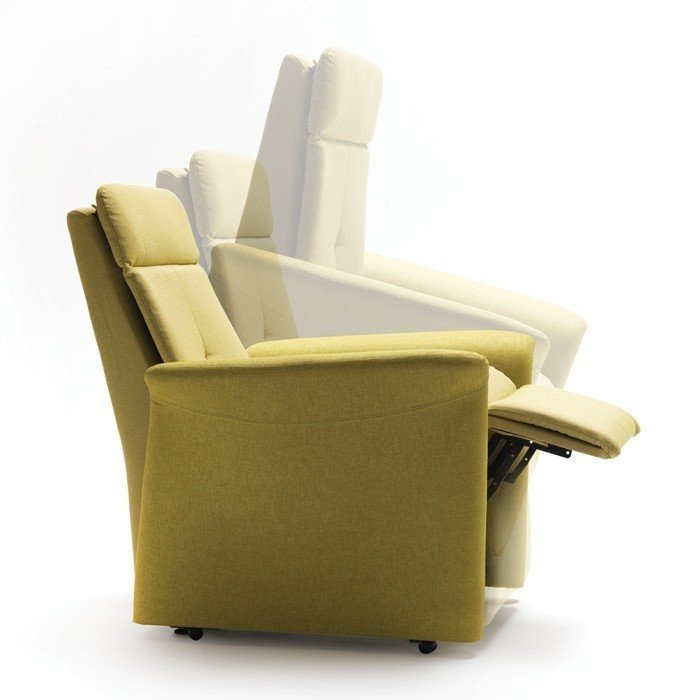 Comfortable recliner chair for modern indoors. Its cushioned surface is finished in green color. This chair offers easy grip arms and a reliable reclining mechanism for good support of comfortable postures.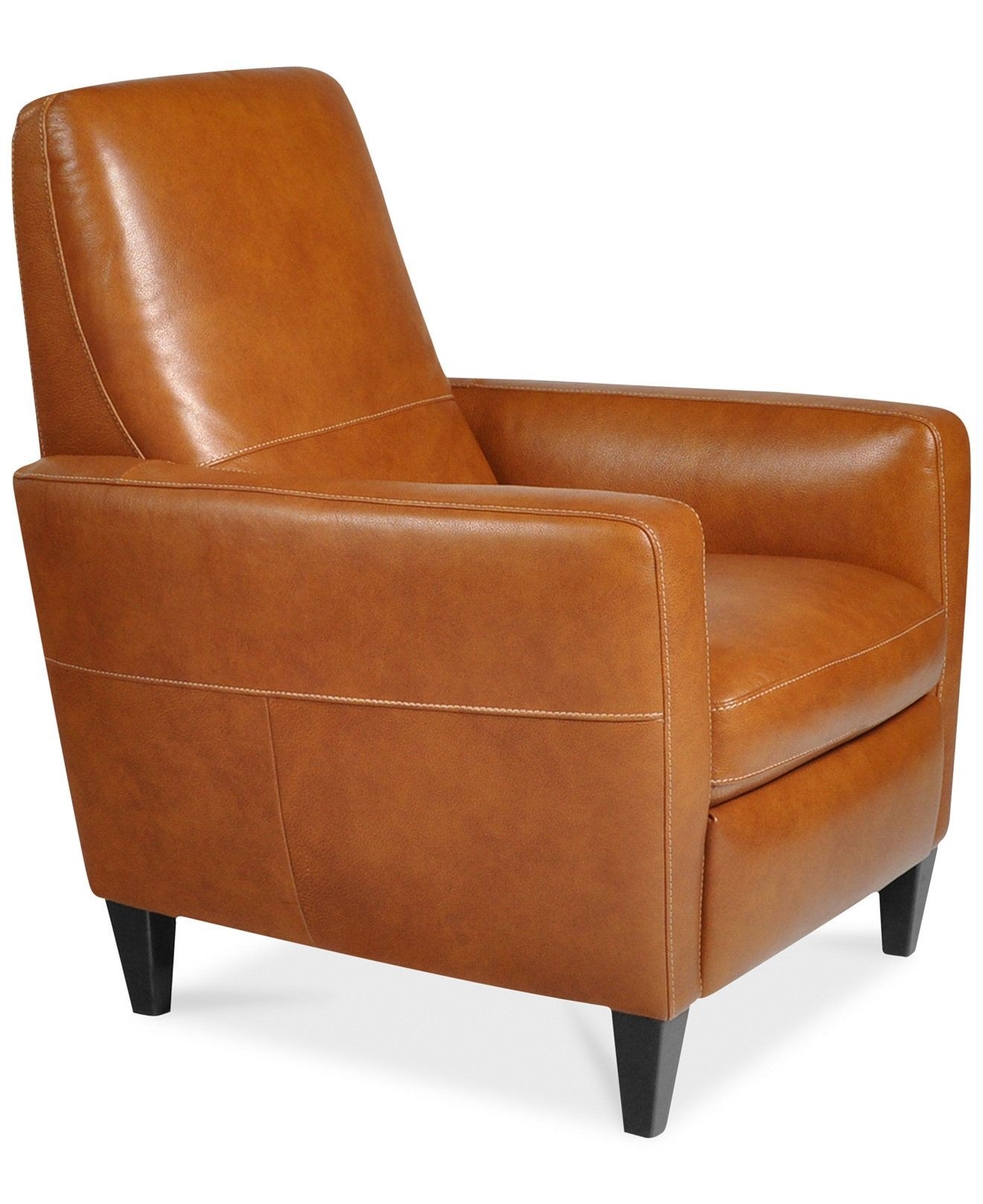 This massive brown leather recliner constitutes a great example of vintage inspirations in modern finishing. Profiled backrest, designed to provide the utmost comfort, will engage you for long hours.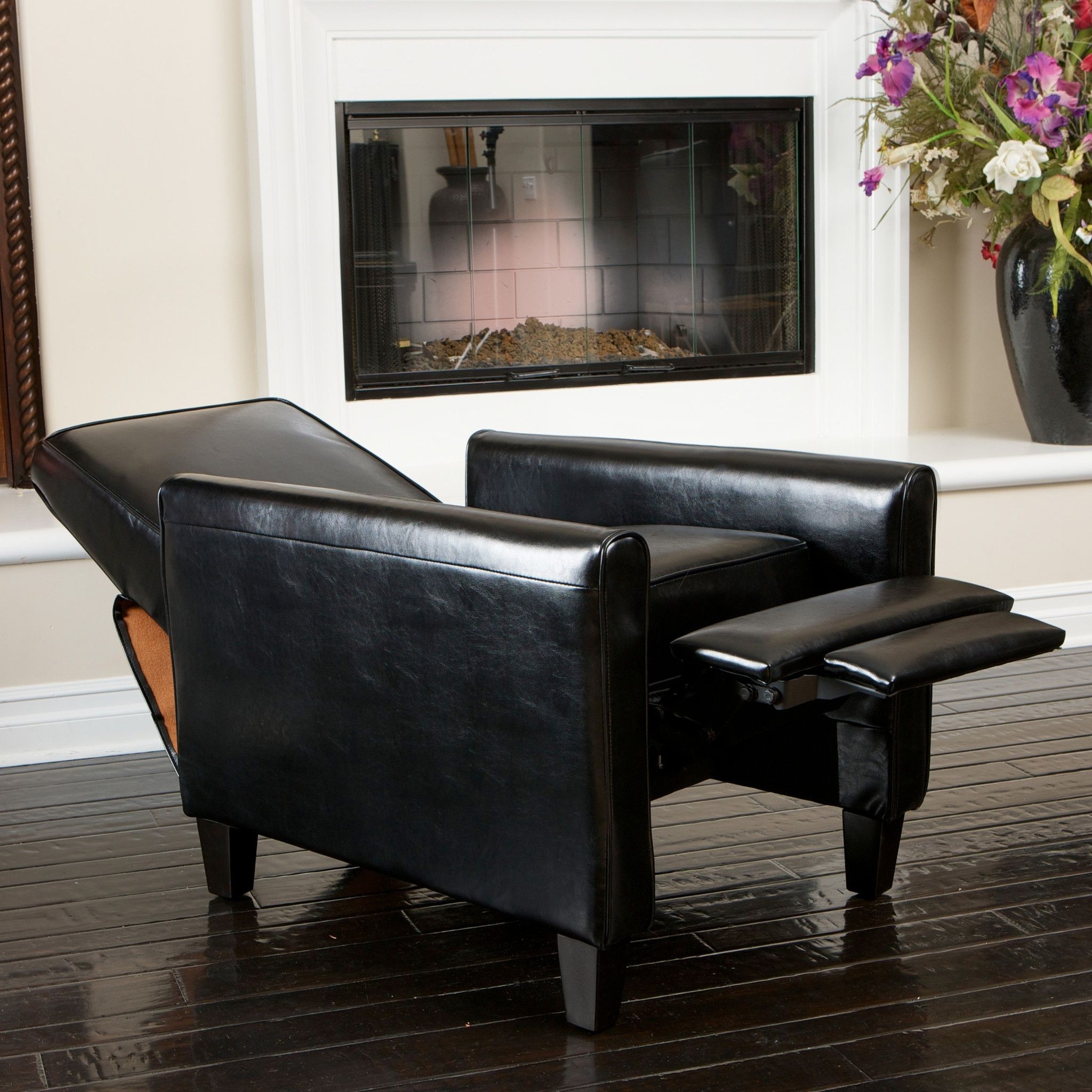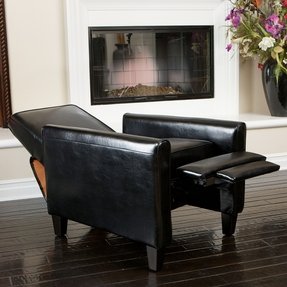 This multi-position recliner features a sturdy hardwood frame and fine bonded leather upholstery. The club chair is well-balanced, reclines smoothly, and stands four tapered legs. The seat, back and arms are padded.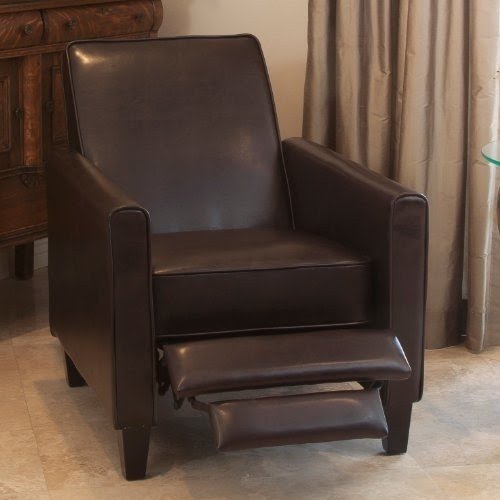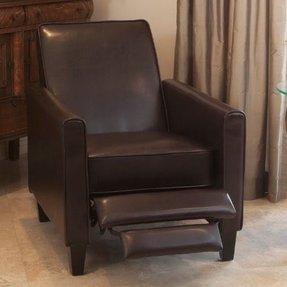 Highly versatile, contemporary multi-position recliner club chair. Features a turdy hardwood construction with fine bonded leather upholstery and has Well padded seat, backrest, and armrests.Makes a comfortable choice for adaptable, timeless living.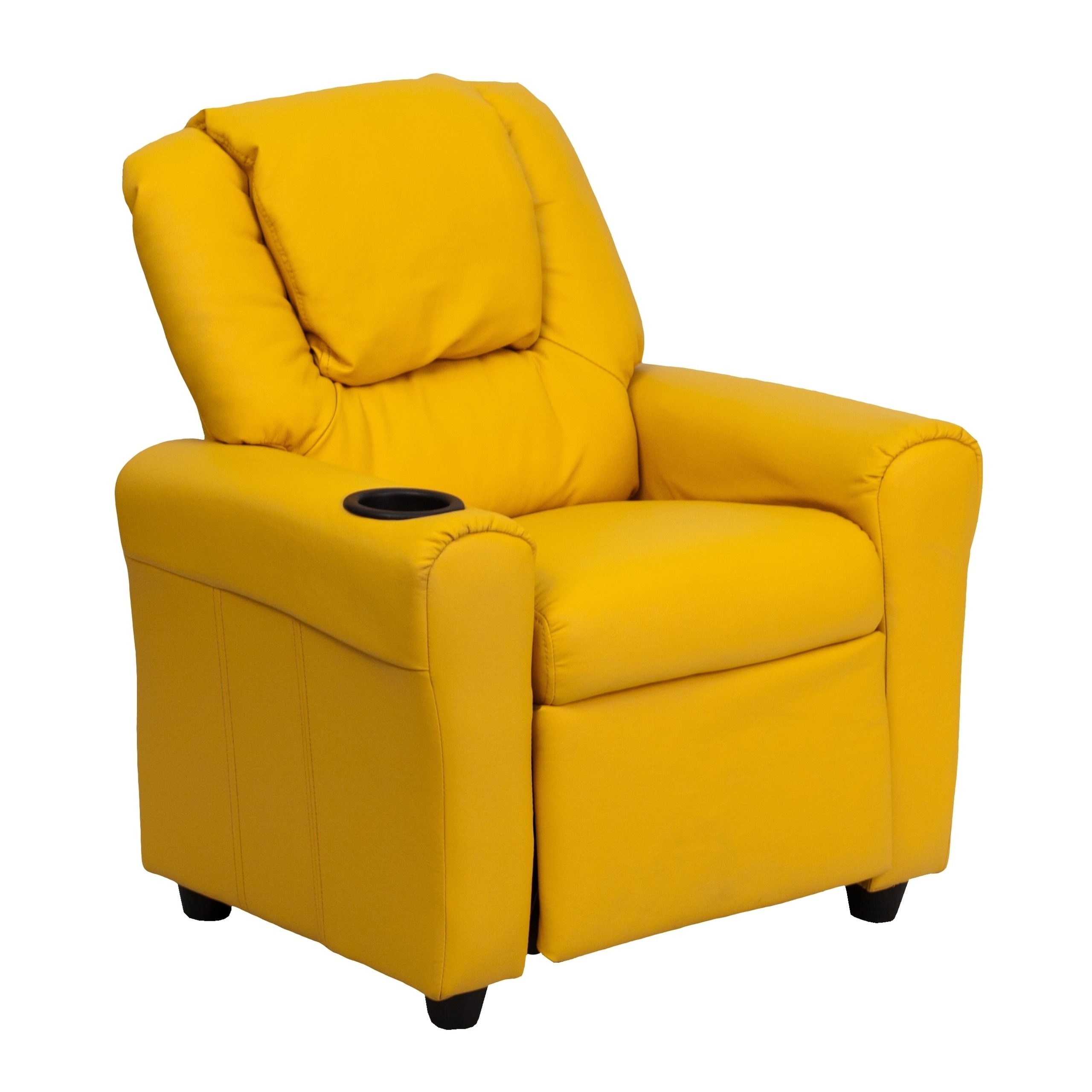 This cozy-looking recliner invites your kid to sit and relax. It features overstuffed padding for maximum comfort, easy to clean, durable vinyl upholstery and strong wood frame. The armrest includes a practical cup holder.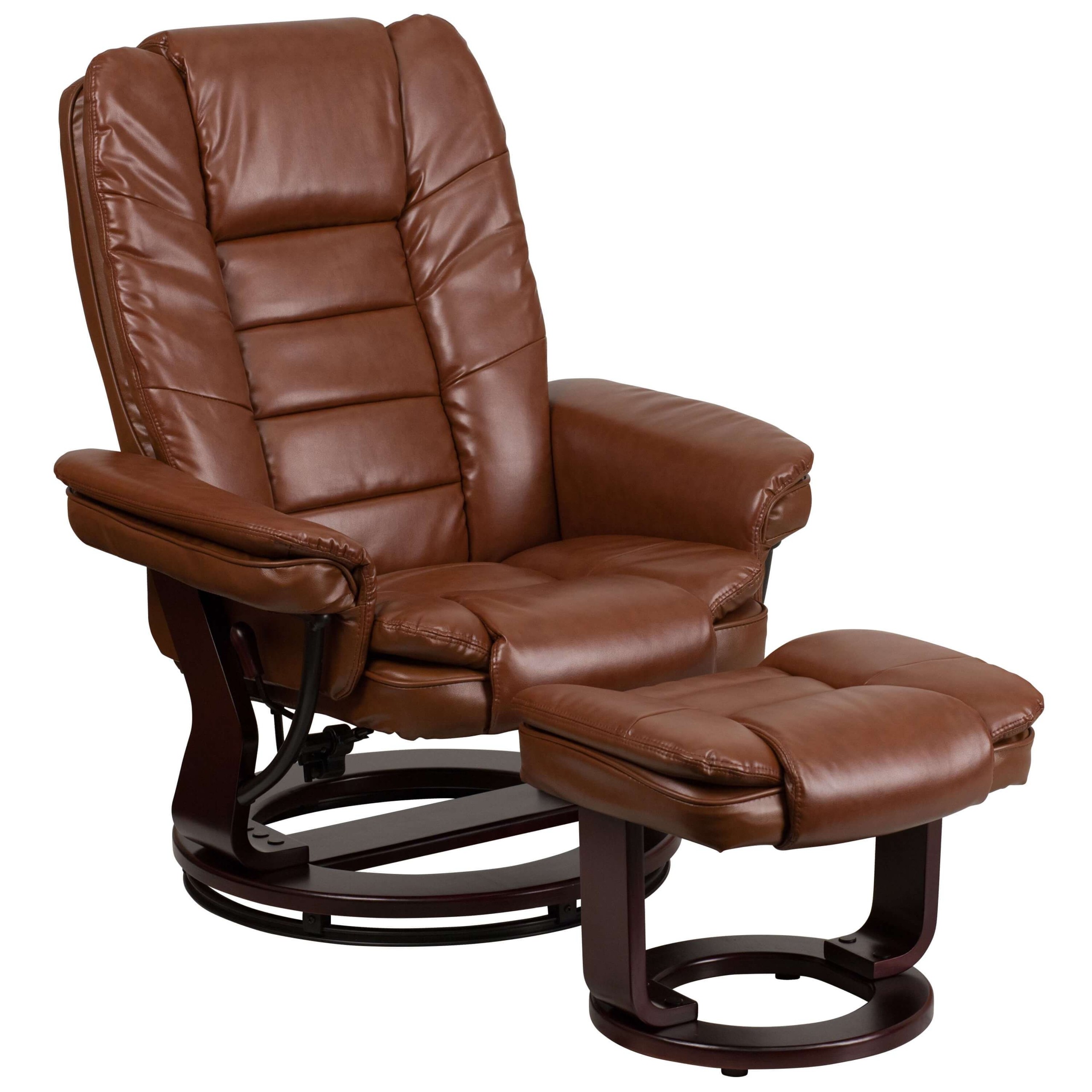 Swivel Recliner - Touch Contemporary Recliner Chair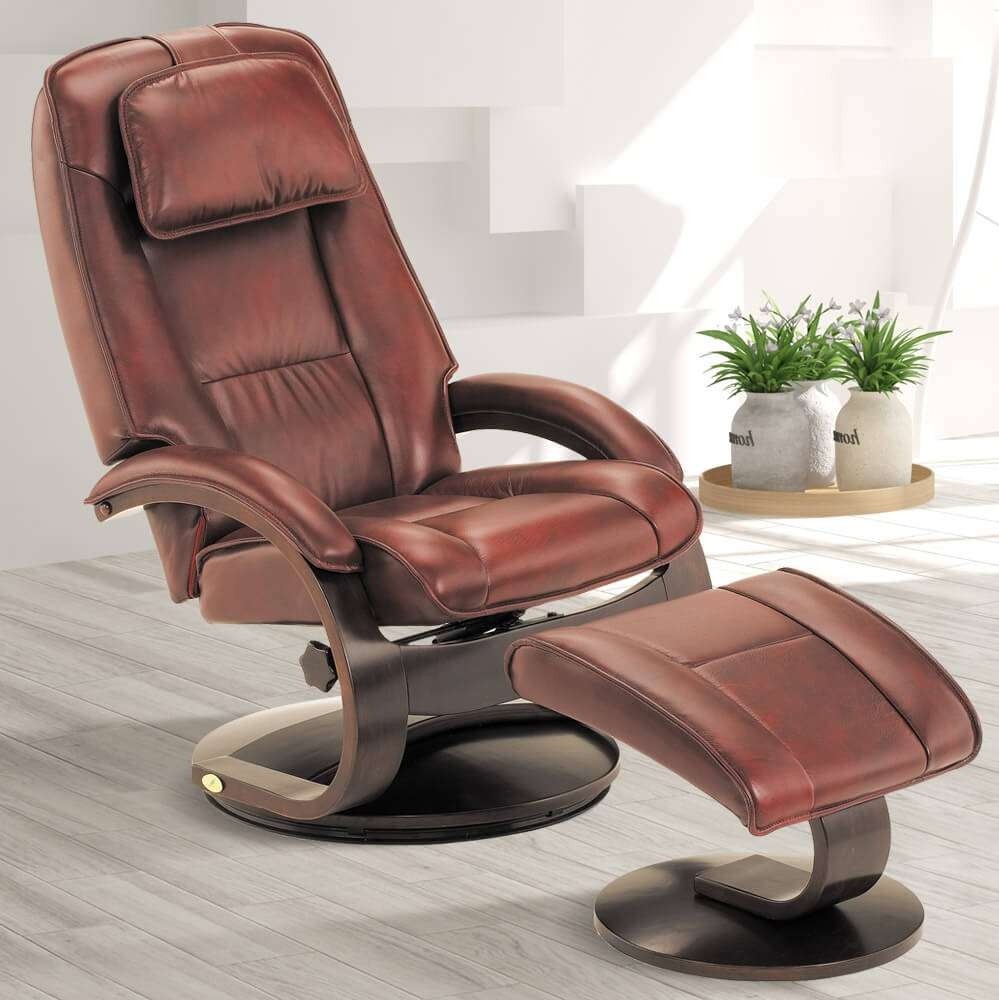 Modern Recliner Chair - Rainier Swivel Leather Recliner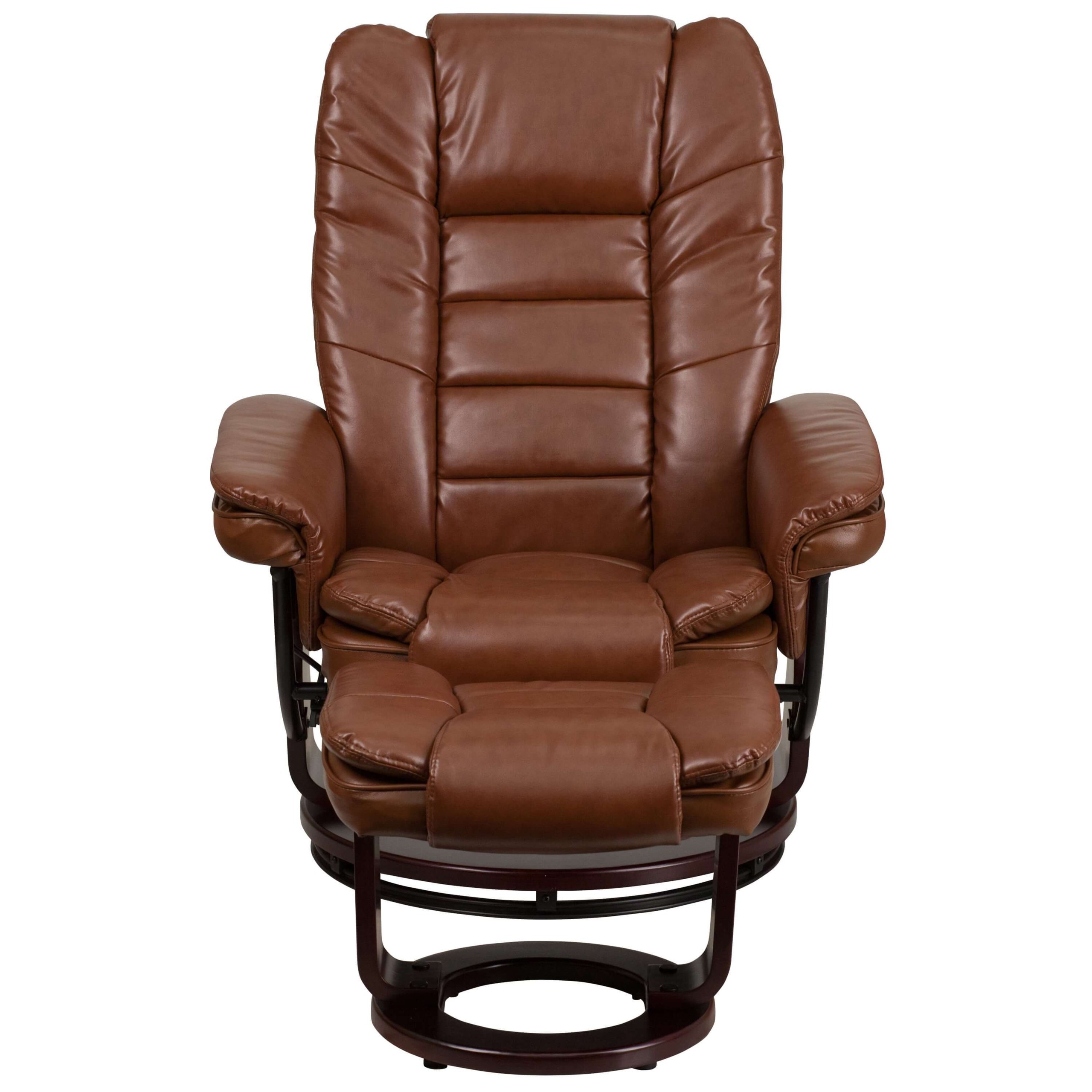 Swivel Recliner - Touch Contemporary Recliner Chair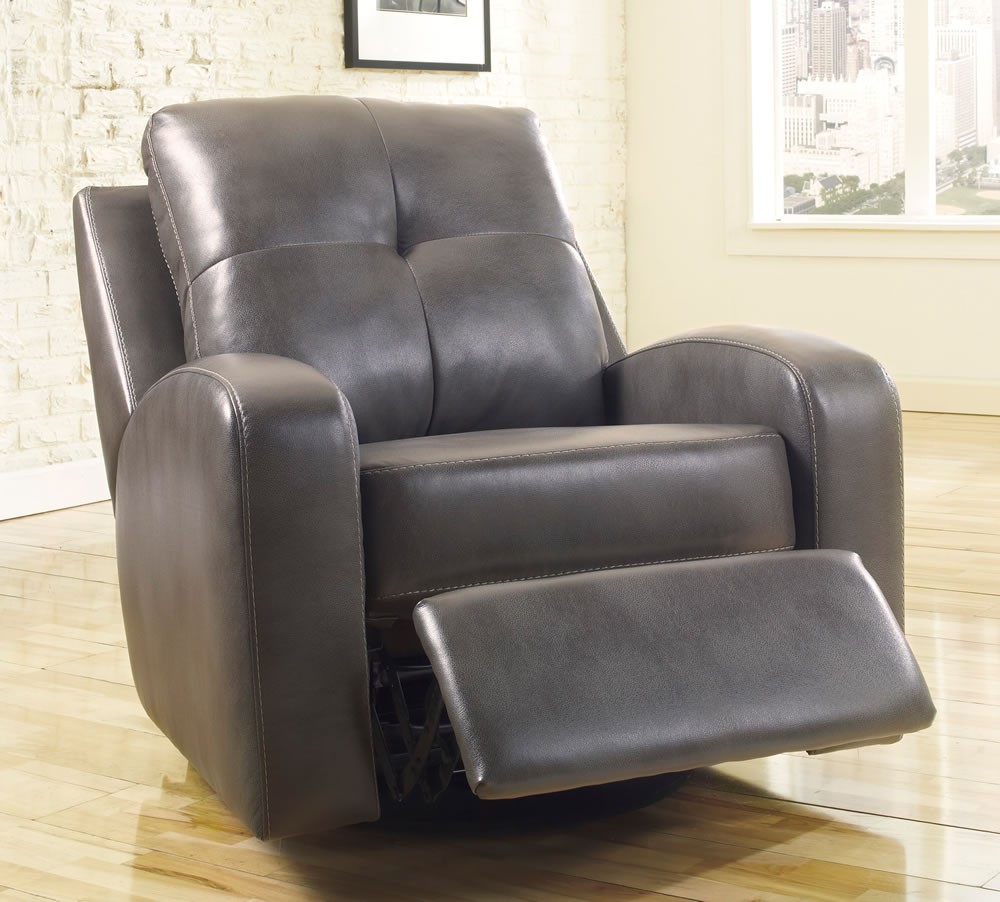 Modern Swivel Recliner Options – HomesFeed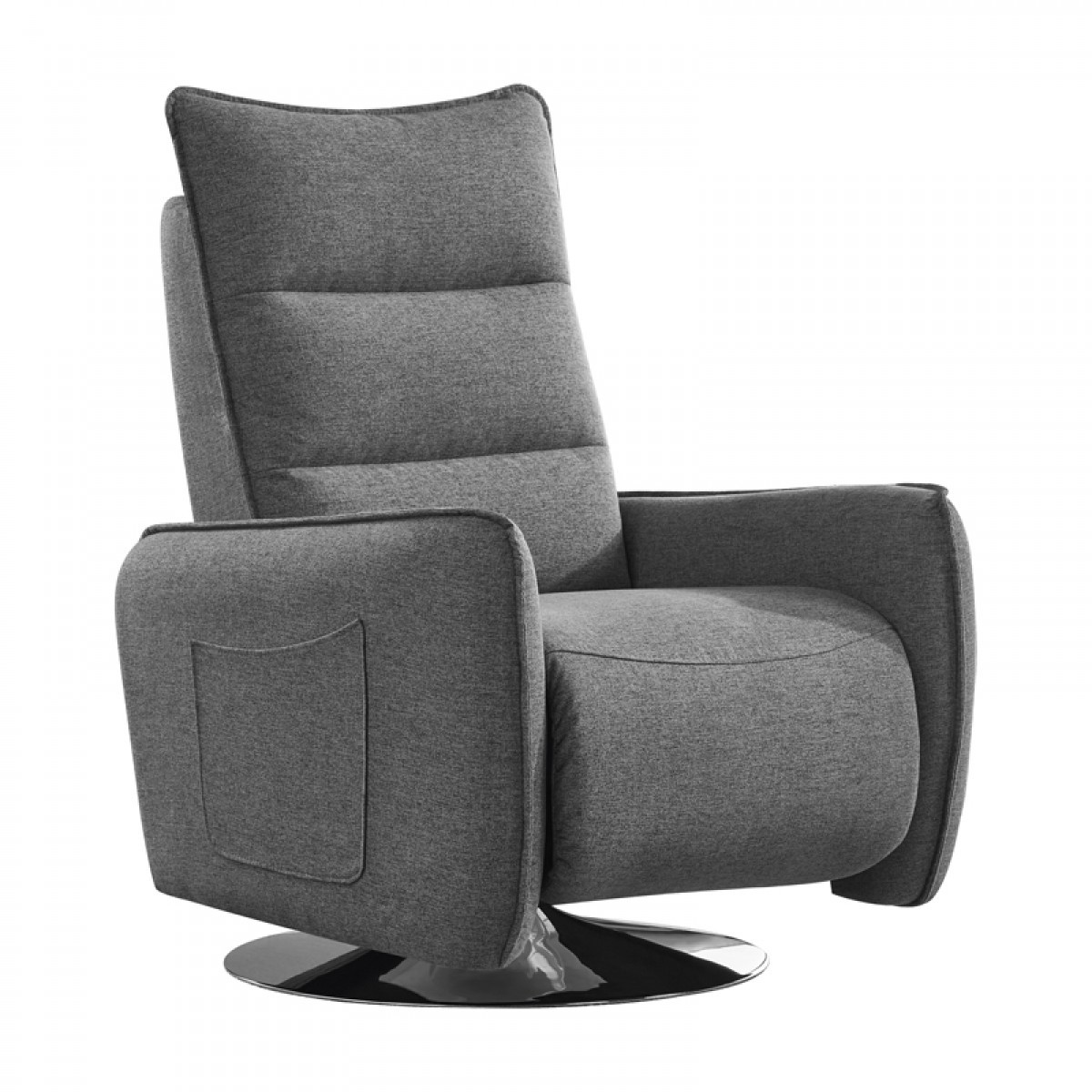 Divani Casa Fairfax Modern Grey Fabric Recliner Chair ...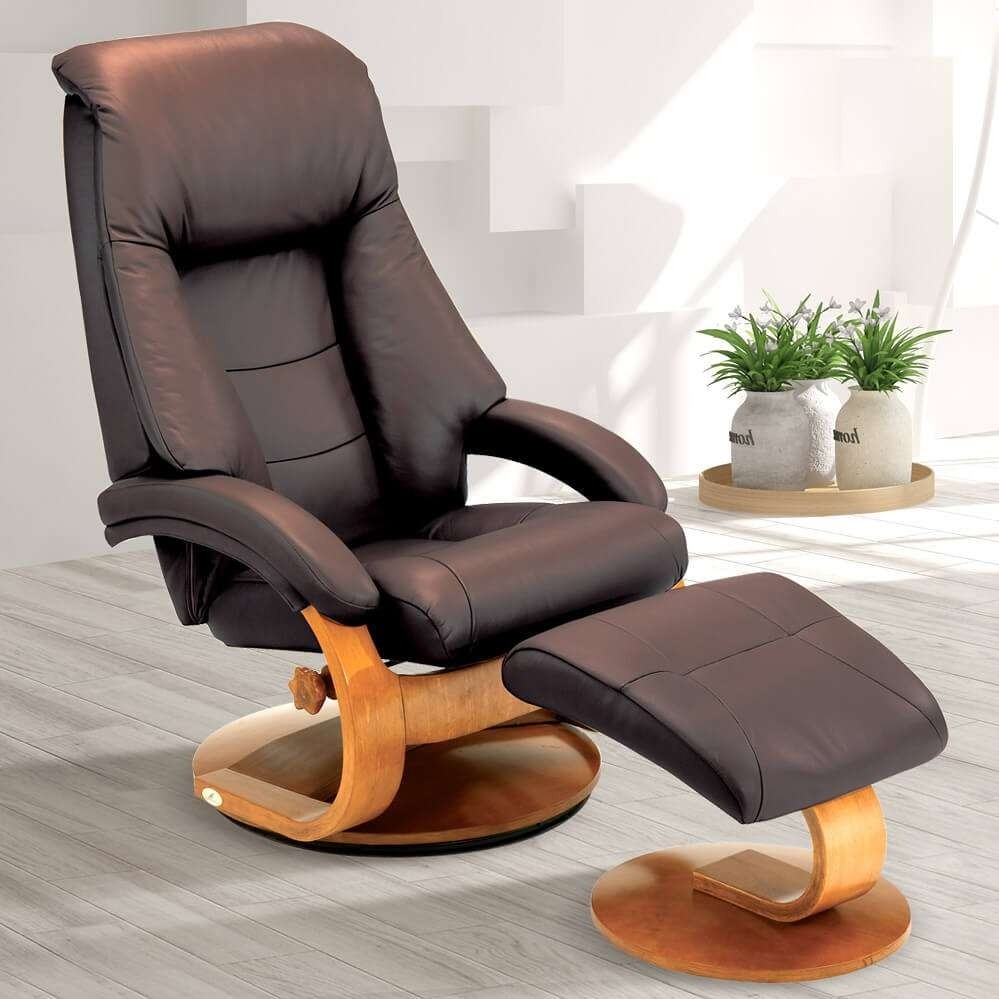 Swivel Recliner - Crestone Comfortable Recliner Chair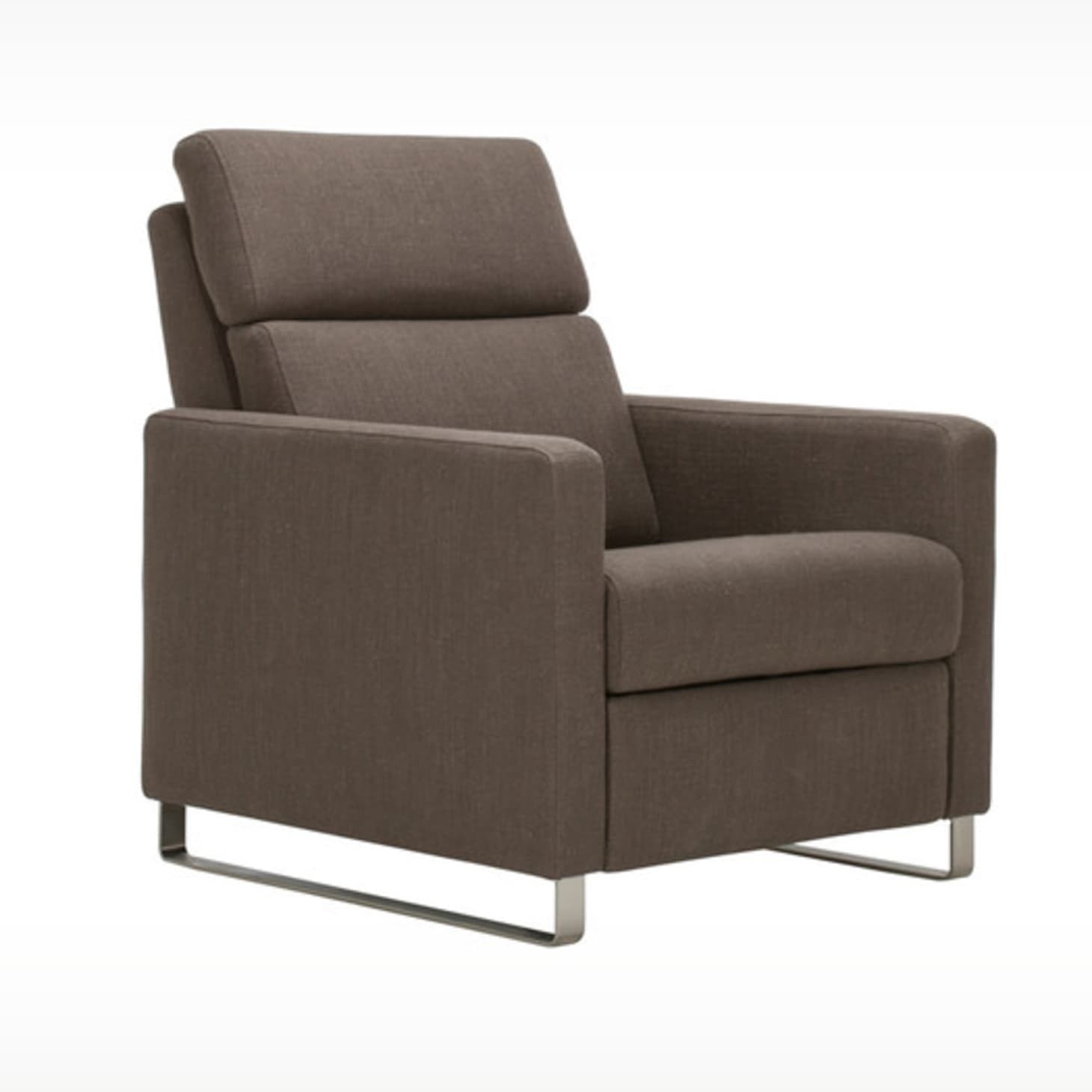 Attractive & Modern Recliner Chairs | Apartment Therapy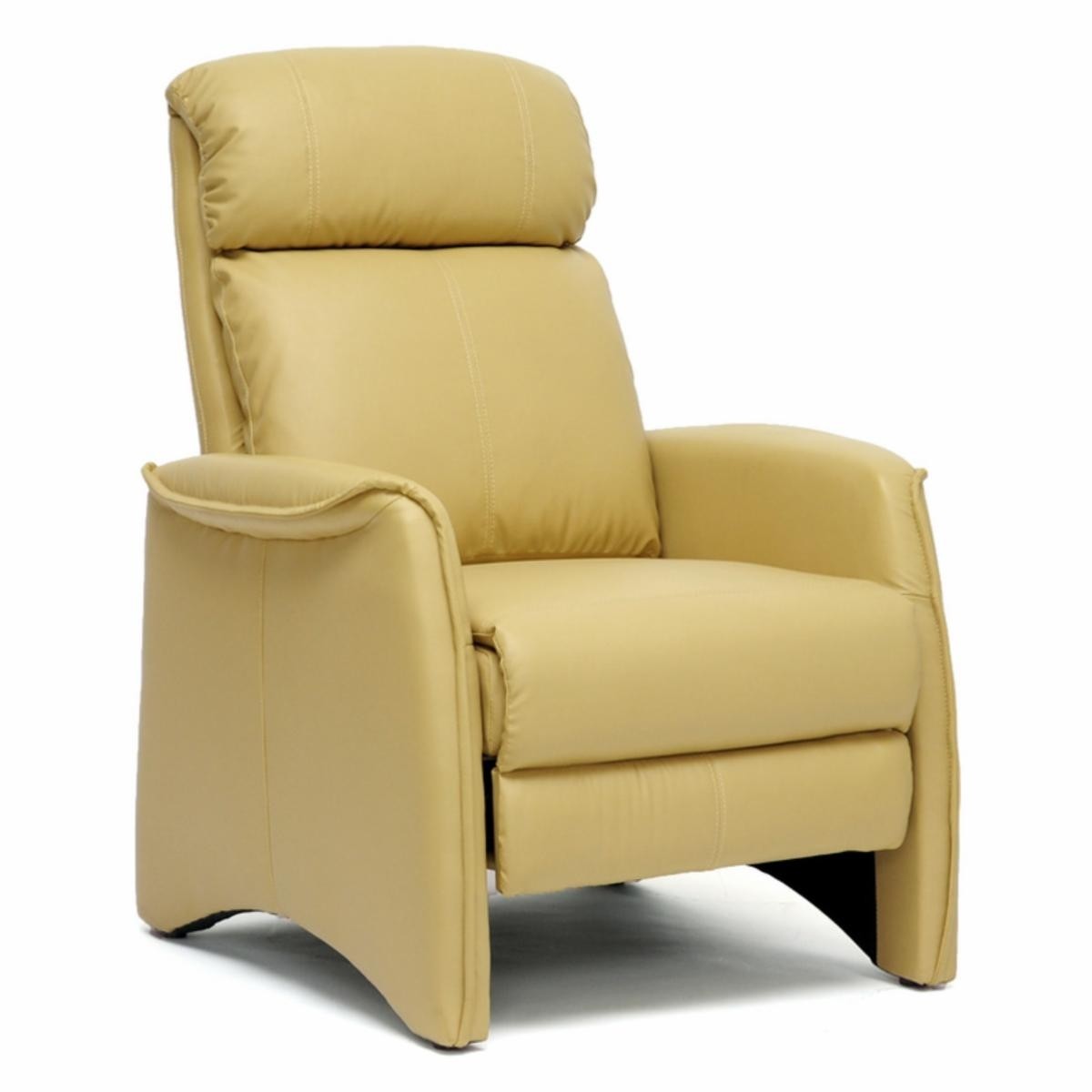 Looking for Sequim Modern Recliner Club Chair - Tan ...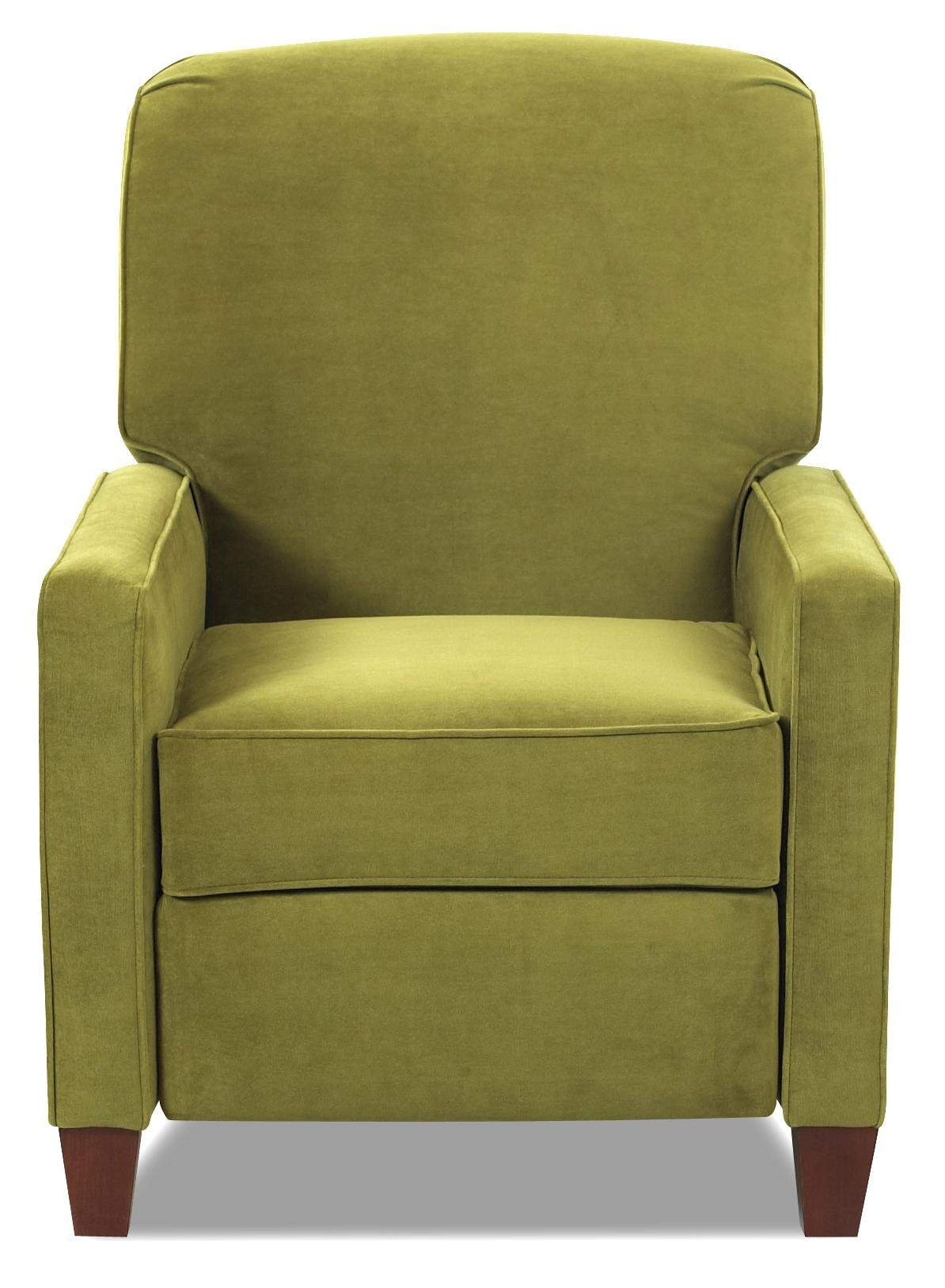 High Leg Contemporary Recliner by Klaussner | Wolf and ...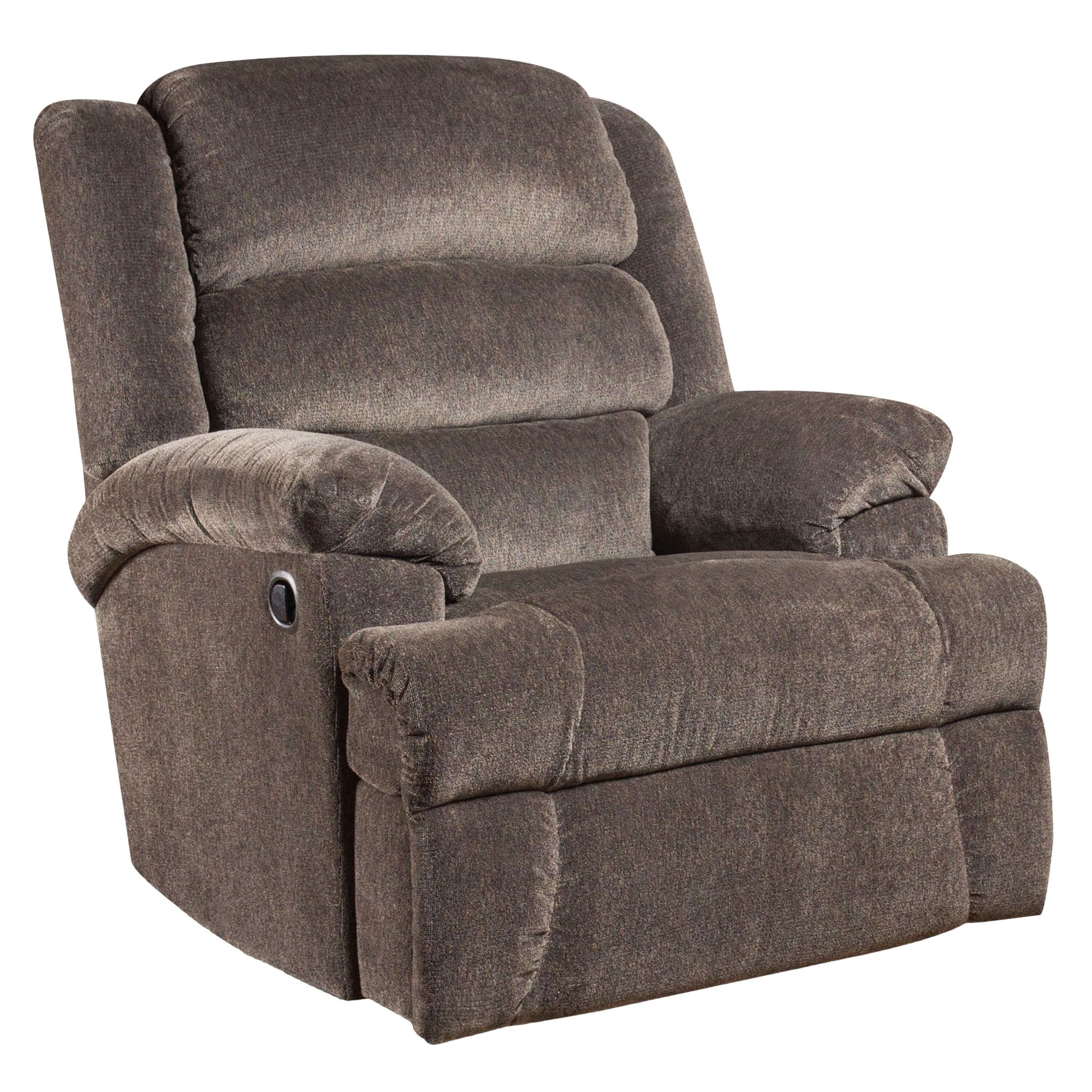 Modern Recliner Chair - Supreme Comfortable Recliners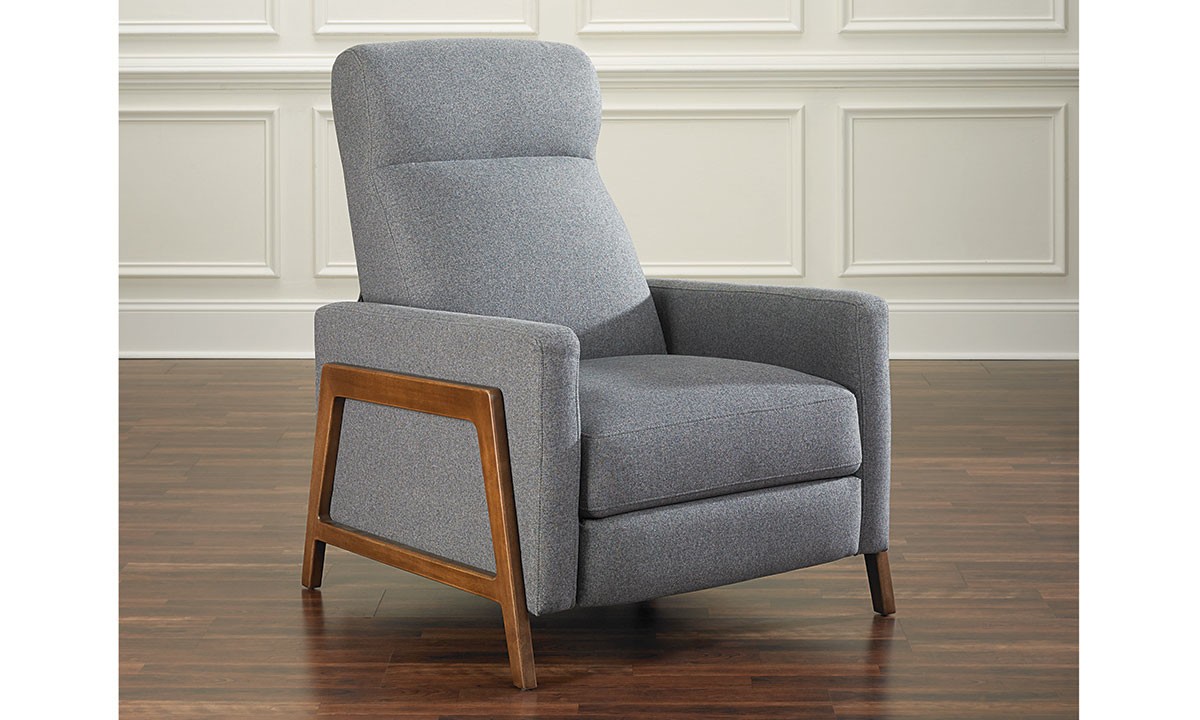 Mid-Century Modern Leather Pushback Recliner | The Dump ...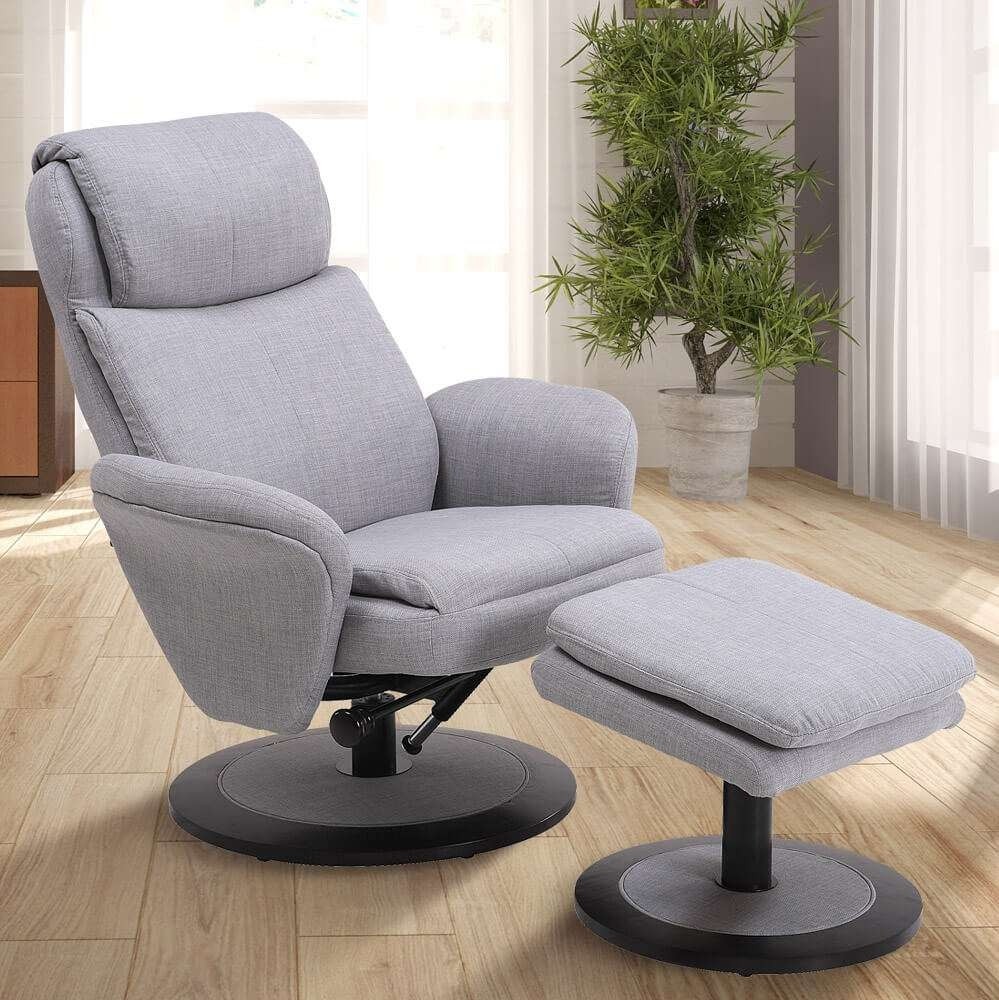 Sanford Fabric Recliners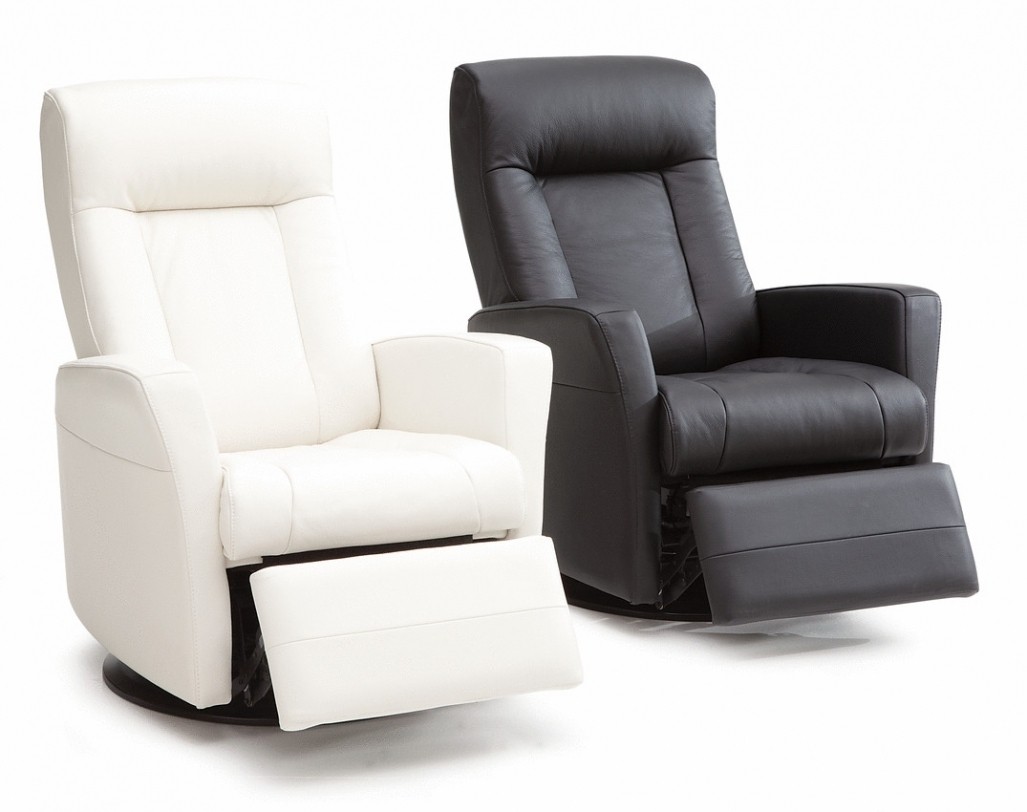 Modern Swivel Recliner Options – HomesFeed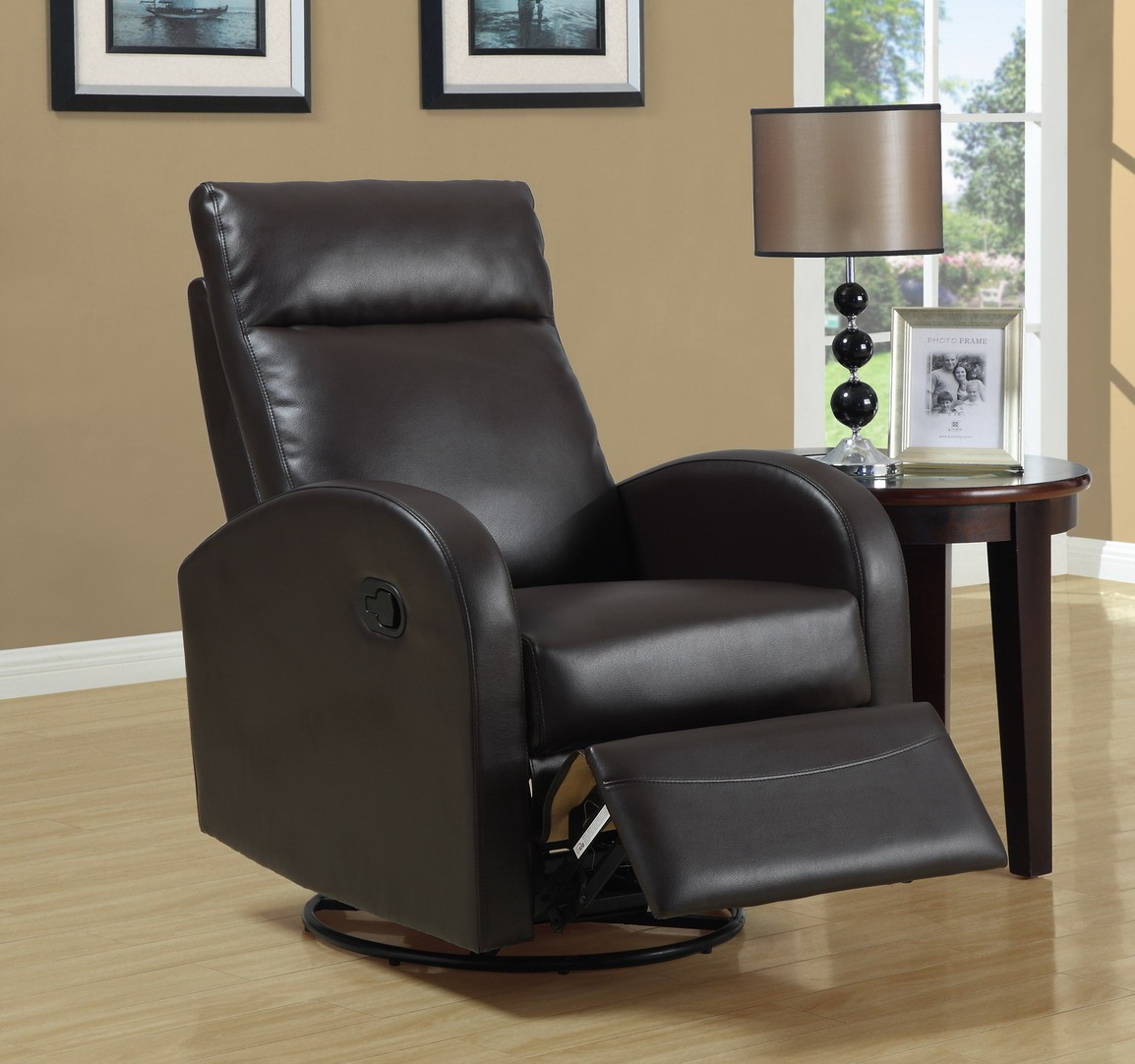 Modern Recliner Chair with Leather Material - Traba Homes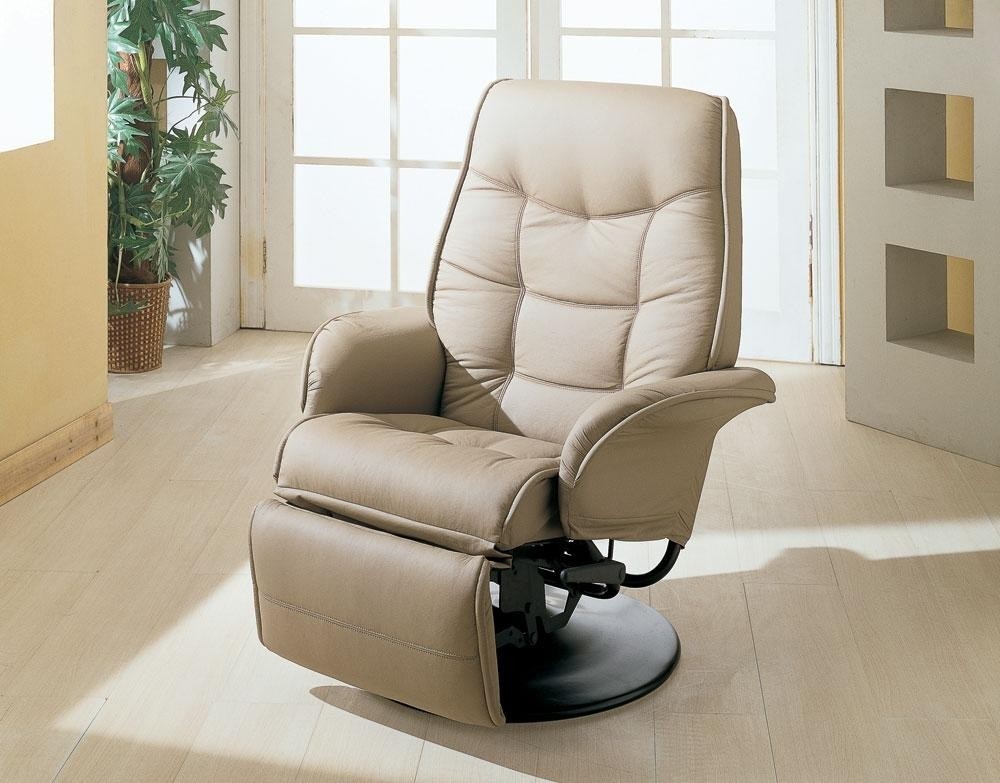 Beige Swivel Chair Recliner 7502 from Coaster (7502 ...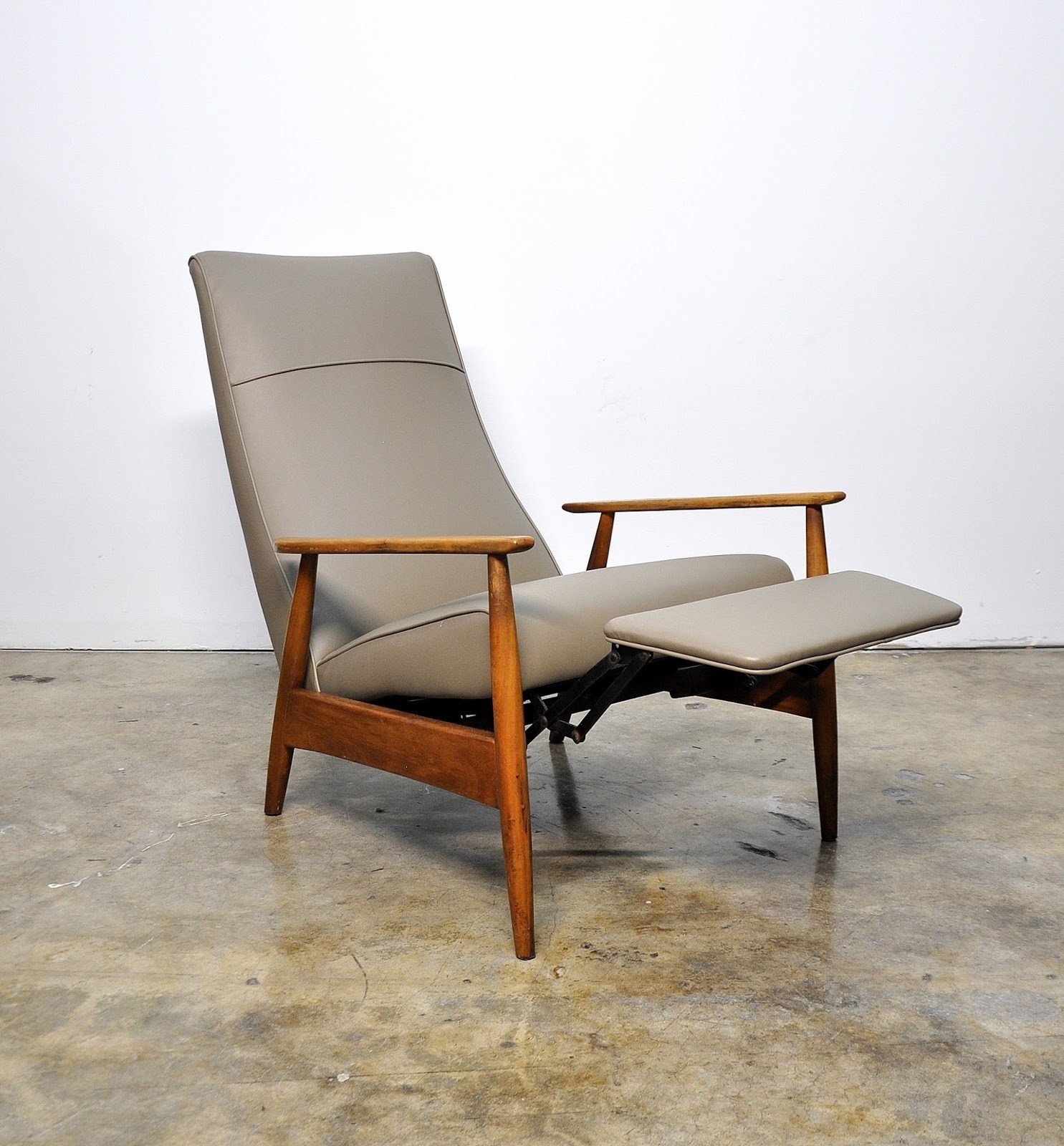 SELECT MODERN: Milo Baughman Recliner Lounge Chair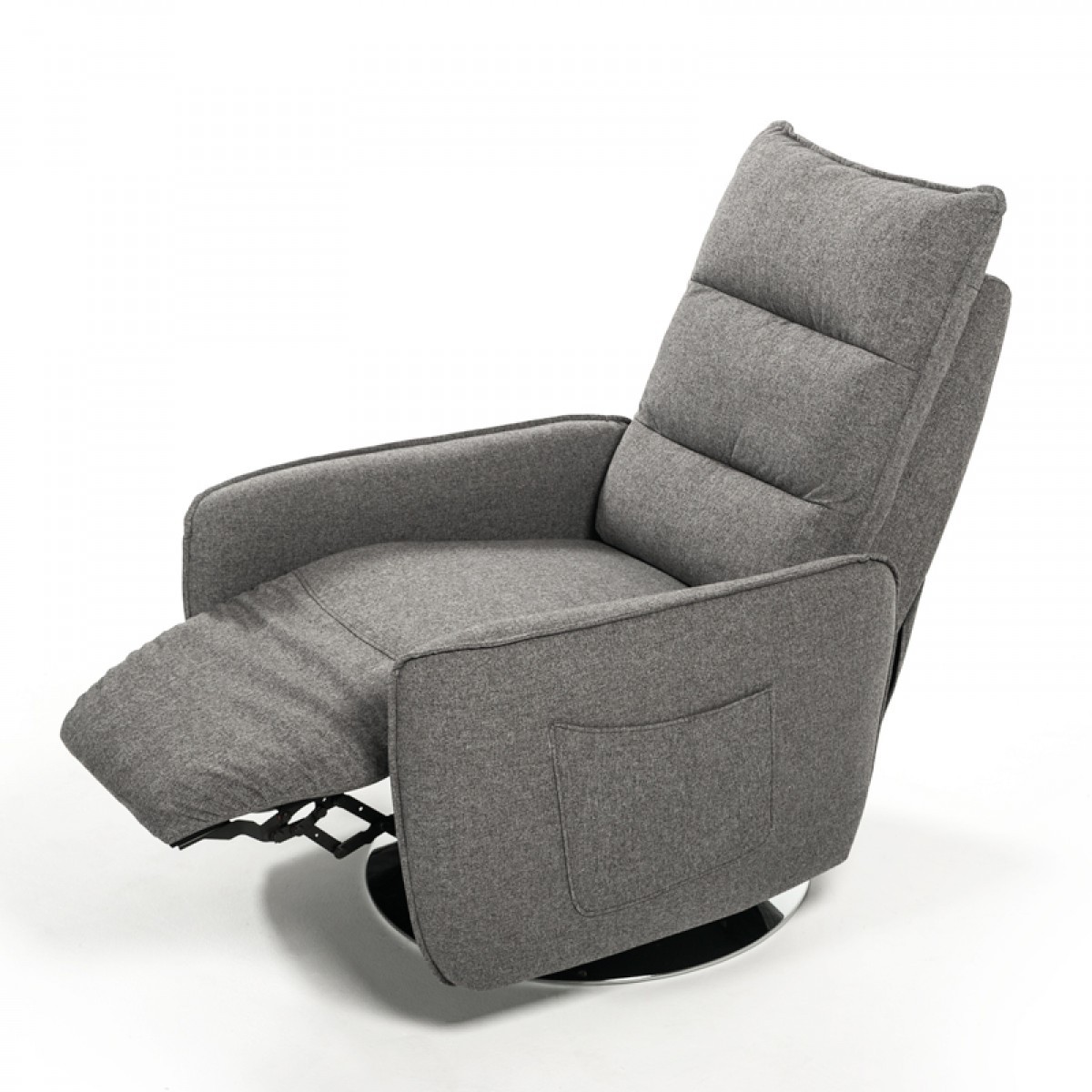 Divani Casa Fairfax Modern Grey Fabric Recliner Chair ...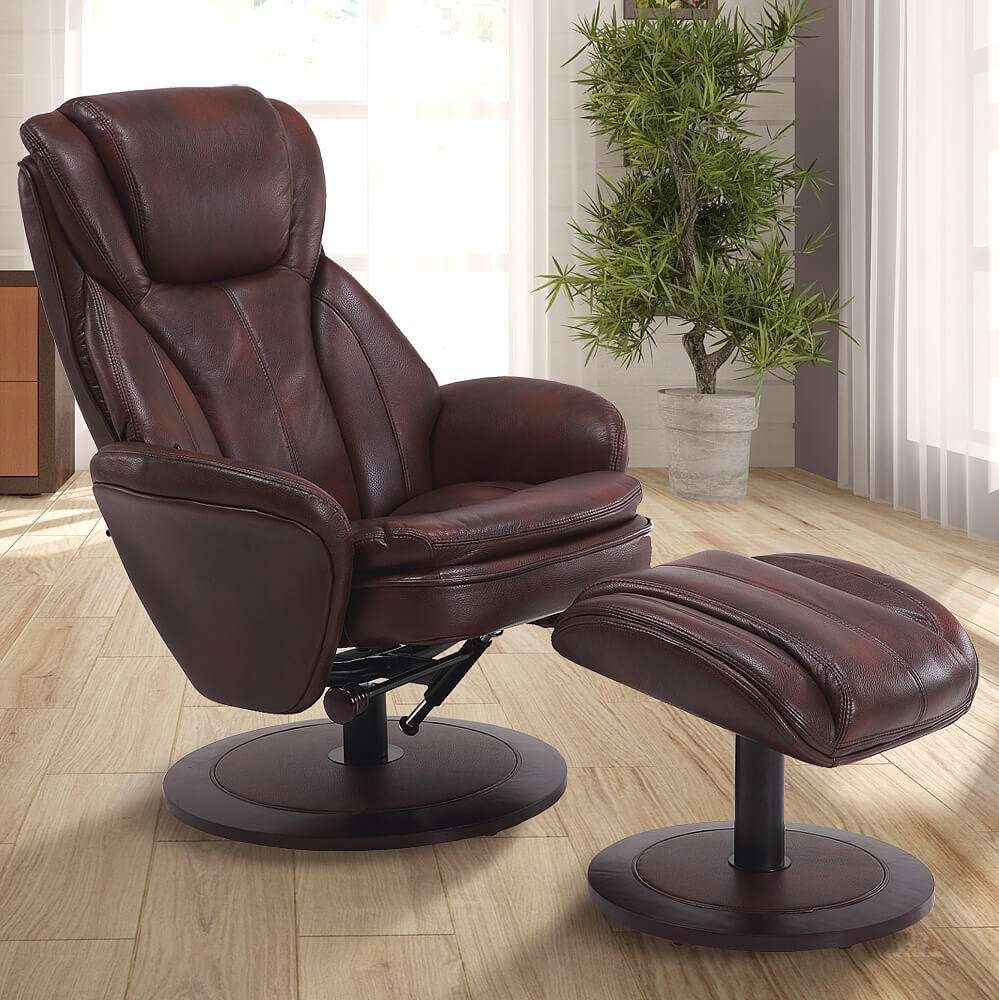 Modern Recliner Chair - Slaggard Leather Swivel Recliner