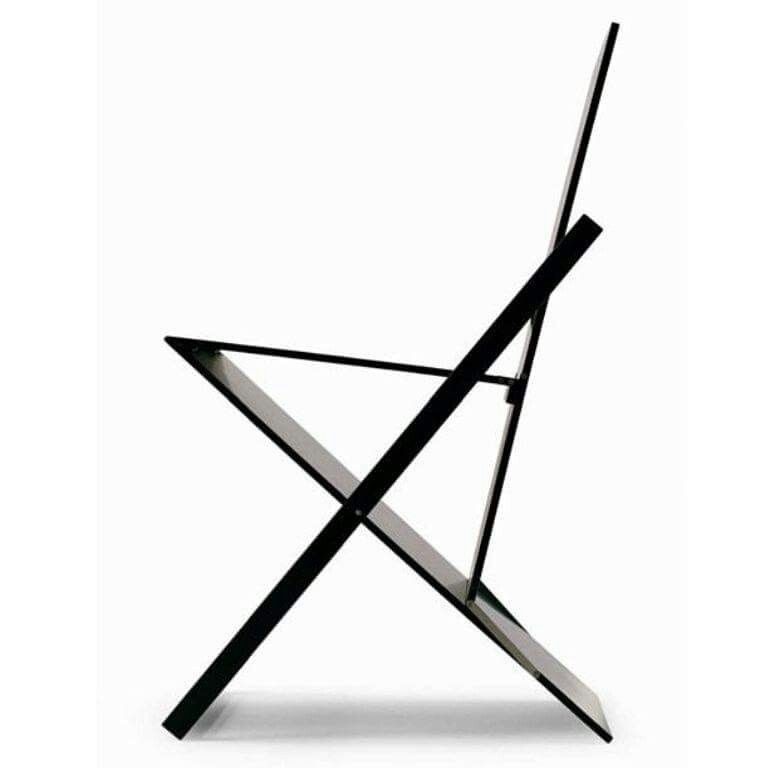 A very original and unique stylization of a solid and comfortable chair. It includes a very functional, folding frame that allows for a space-saving storage and for a very convenient, problem-free transportation.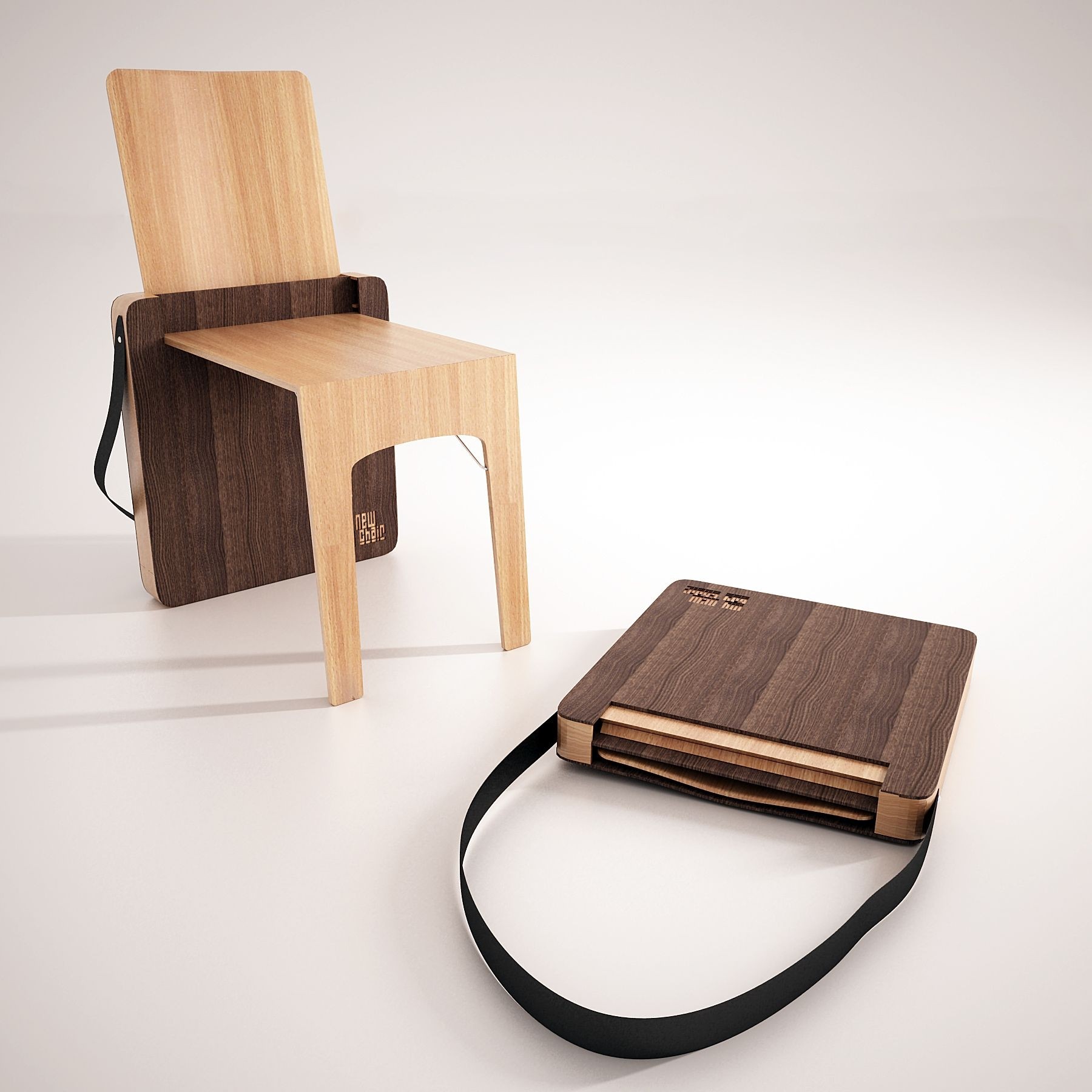 A portable, folding chair with an original design. Its bent plywood and polypropylene construction makes it very solid, supportive and comfortable for different users. The chair is easy in transportation and it doesn't take so much storage space.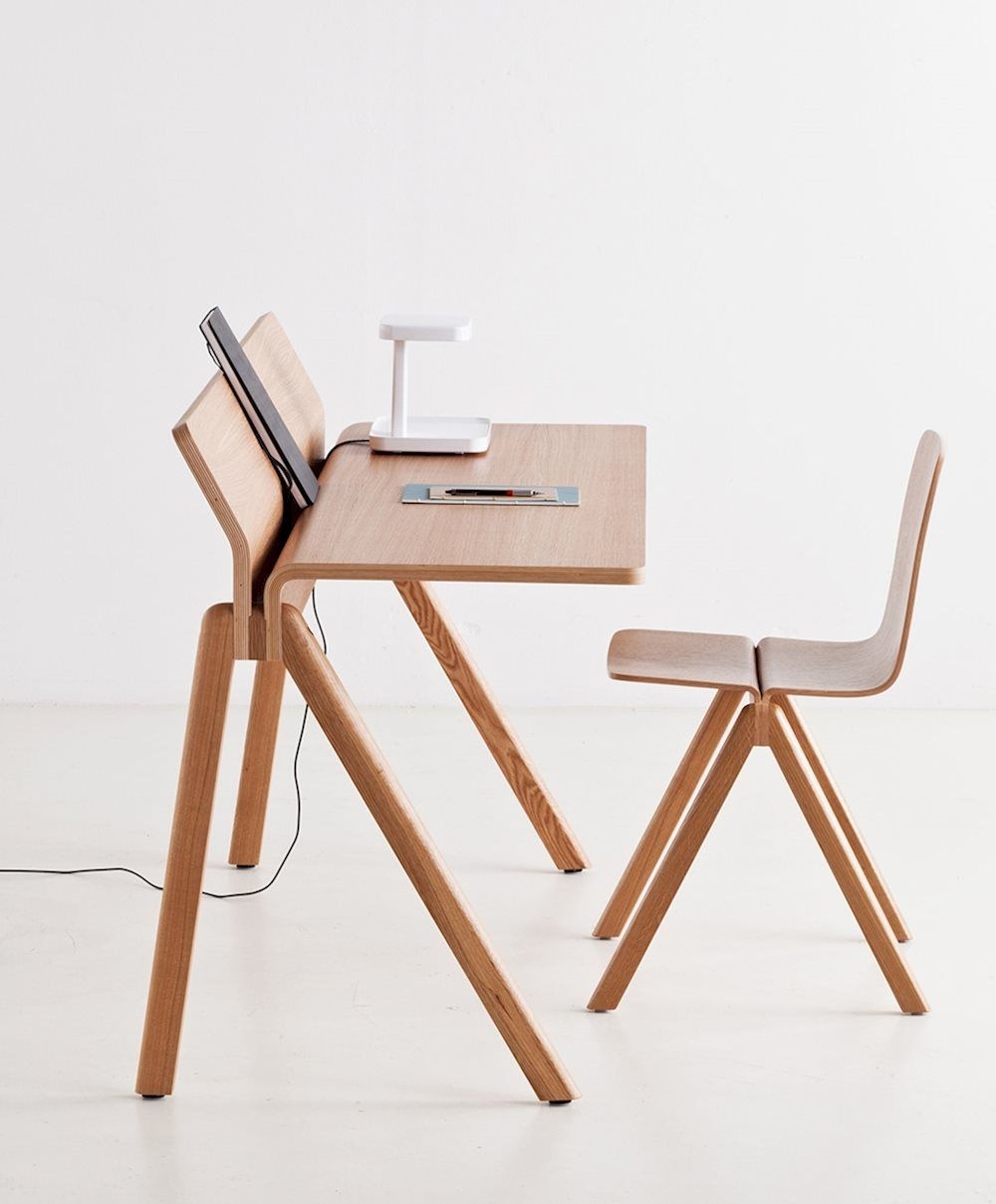 If you looking for something special for your apartment, we suggest you the school furniture set with chair and desk. It brings the solidity and simplicity to any interior. It can be used in commercial areas too.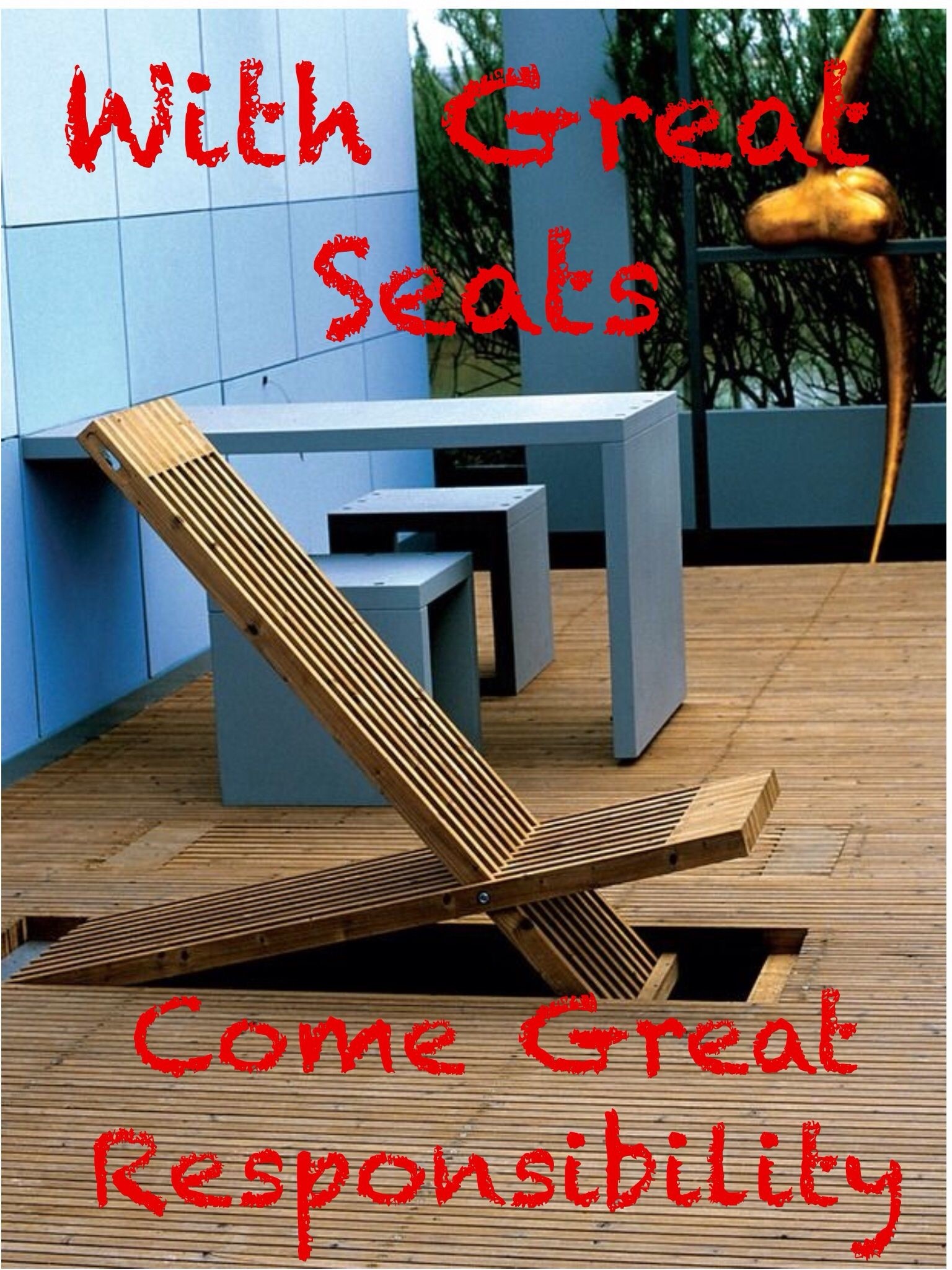 Modern furniture looks right at home in concert with nature.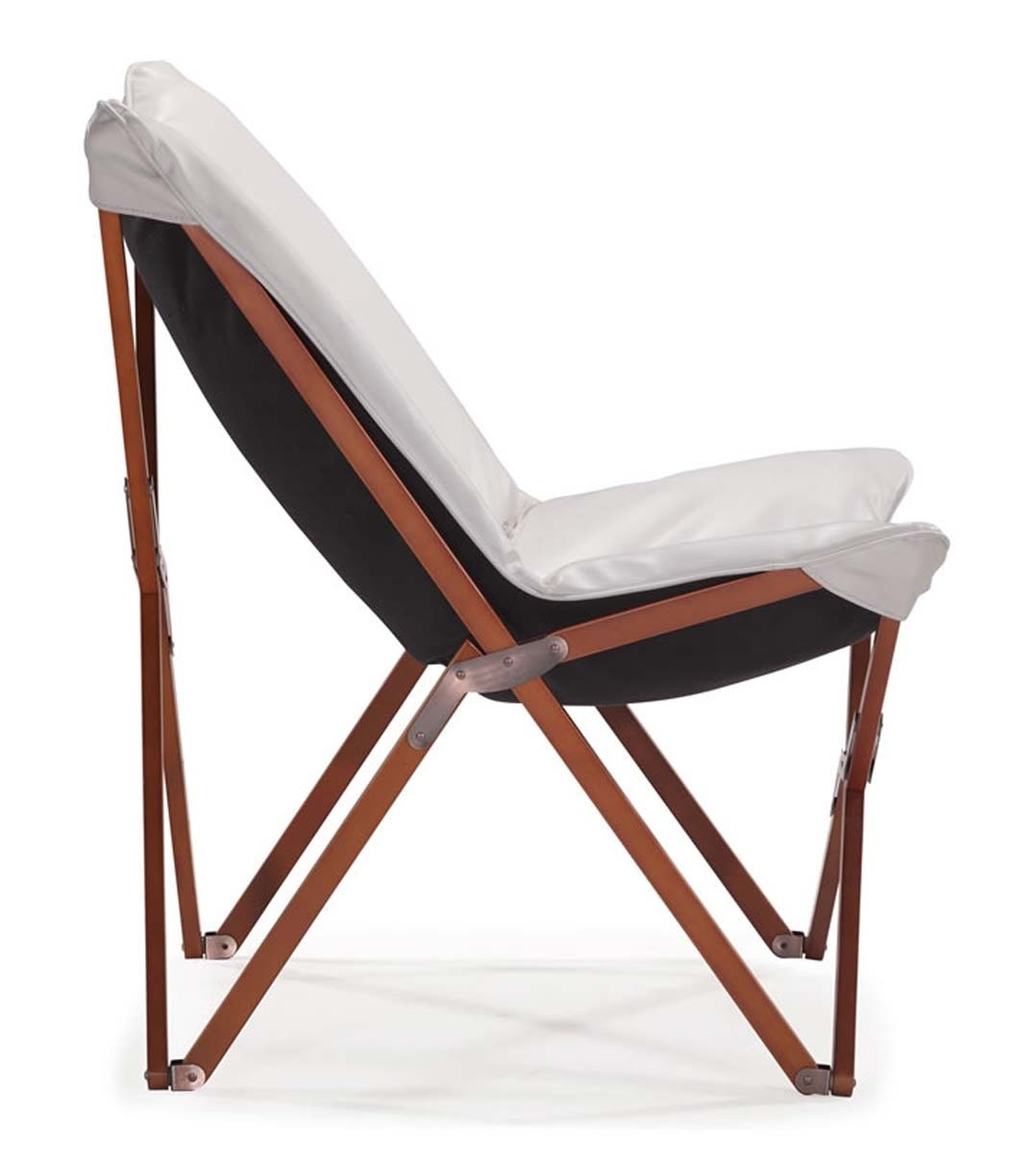 Modern Folding Chairs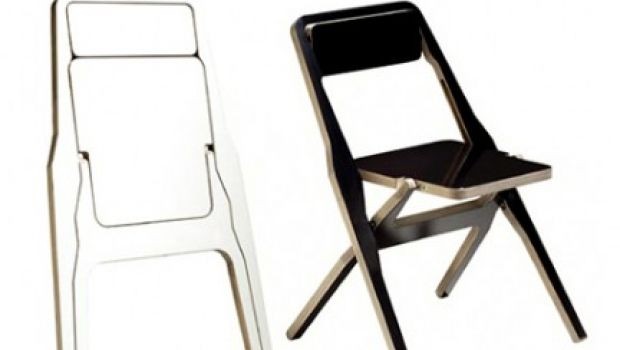 The 2F chair from Finnish designer Hannu Kahonen folds to 25 mm flat, which is less than an inch thick. An unusual construction, which will add a truly modern character to the space.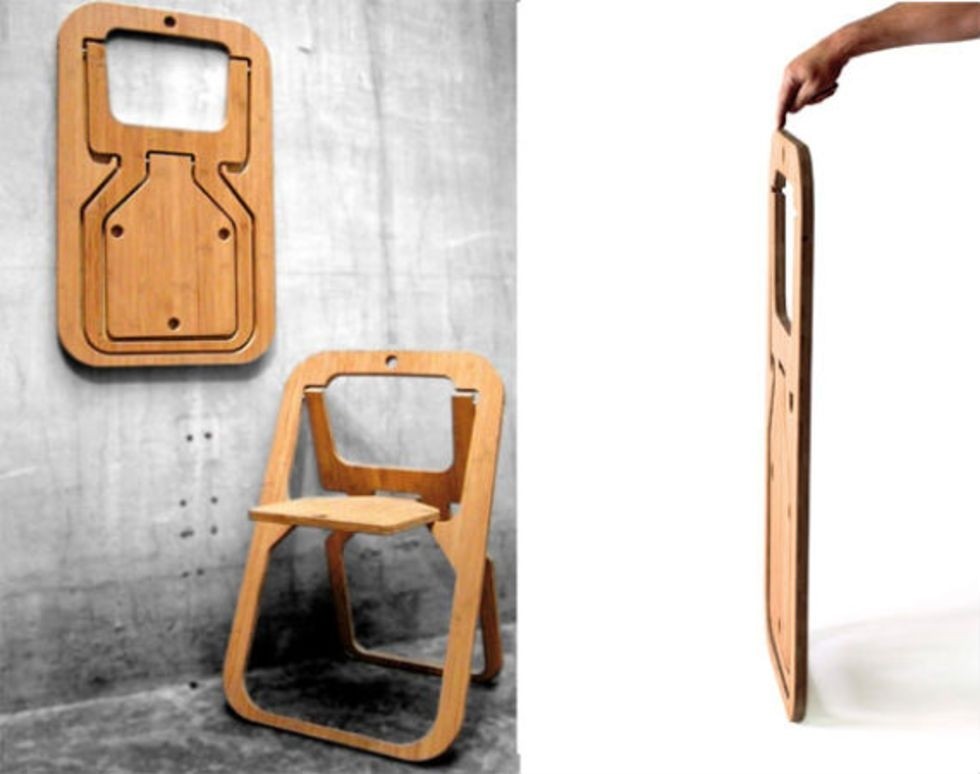 Compact and space-efficient approach to a futuristic, contemporary folding chair made out of light walnut wood. The chair folds to a flat surface and unfolds quickly, which makes it easy to store and move around.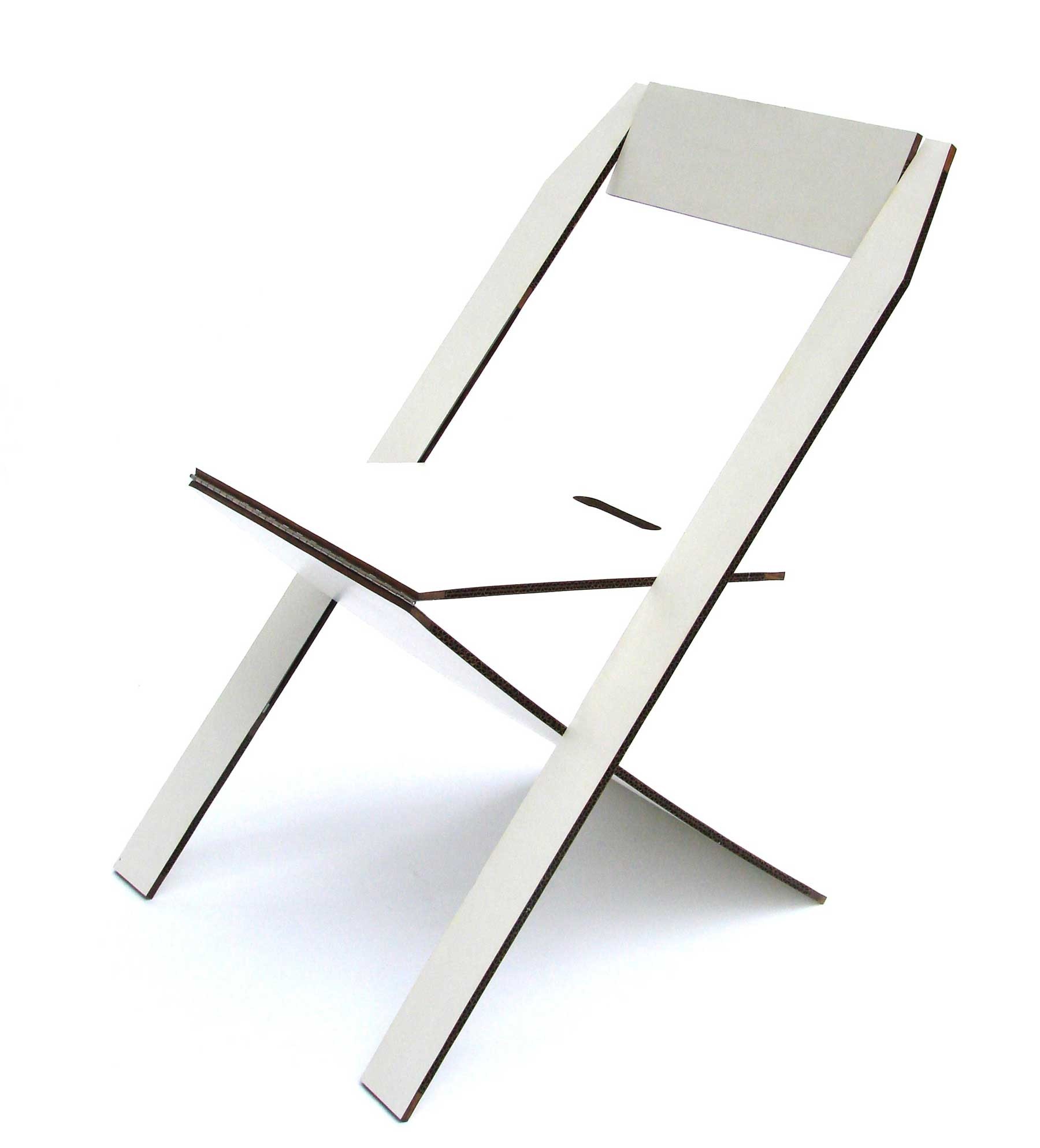 Futuristic design for a modern, contemporary personalized folding chair made out of thin plywood with a white coat of paint. The chair provides a unique look but does not support a lot of weight and should be used with care.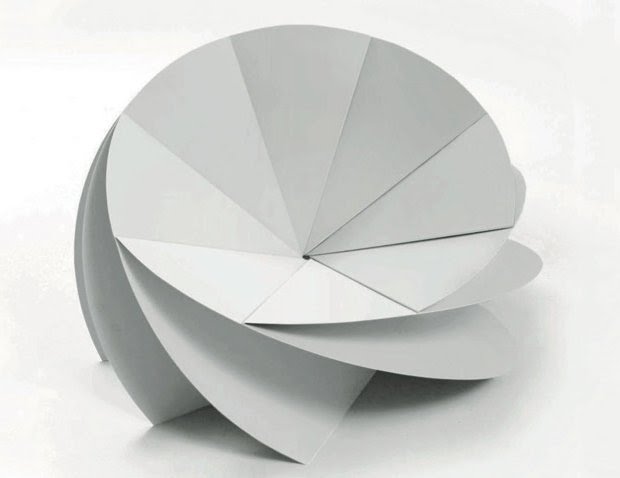 By Korean designer Eerang Park, Bloom Chair, a folded chair using origami techniques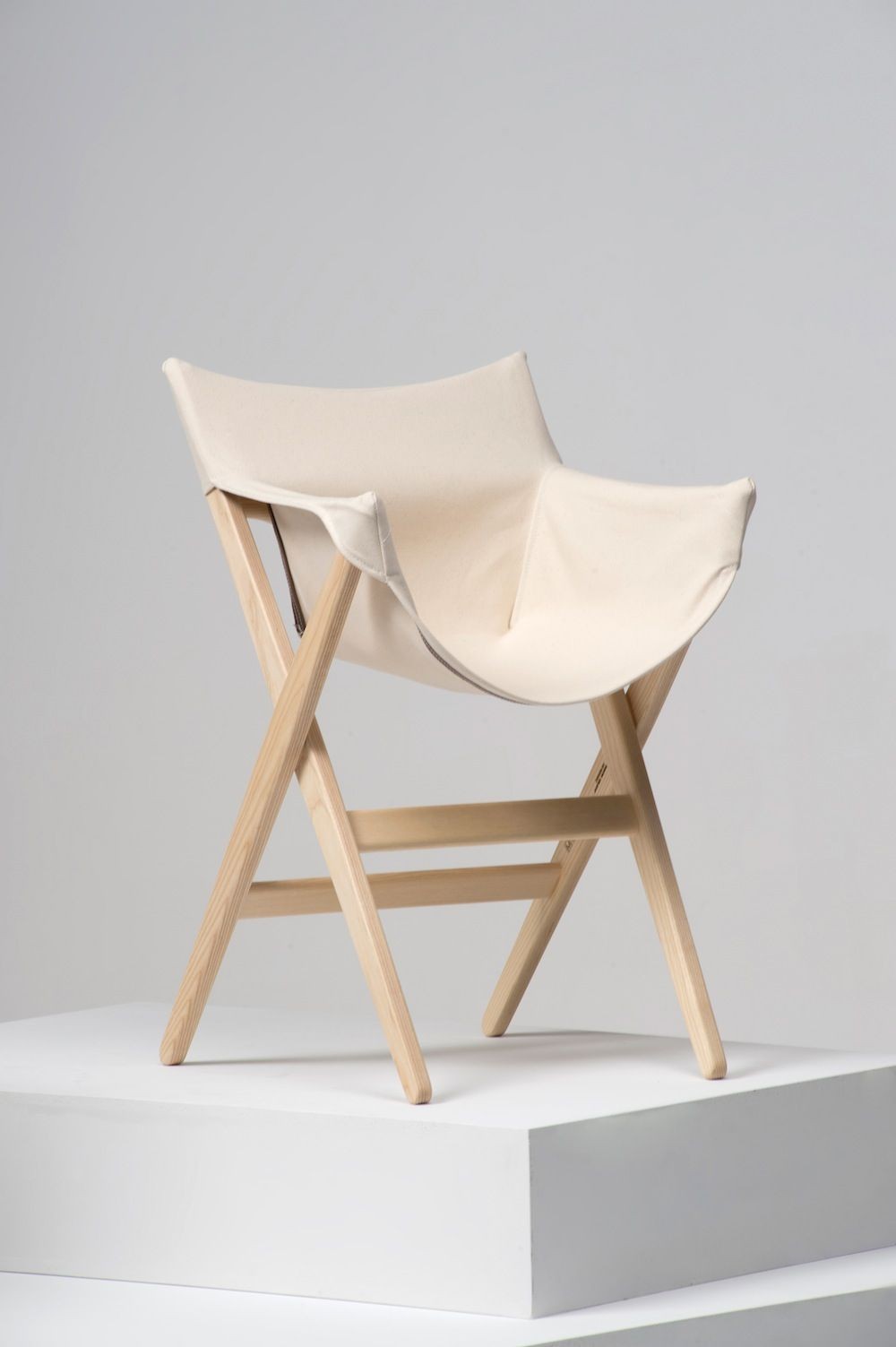 An elegant director's chair that can be easily folded for storage and transport, thanks to its functional wood frame in white oak finish. The chair has an elastic seat and back made of an off-white fabric, and criss-crossed legs with stretchers.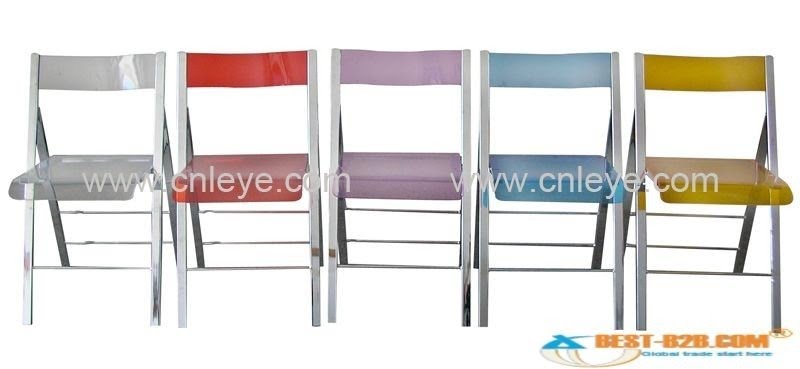 Folding chairs made of metal and acrylic. It is mounted on crossed legs and reinforced with solid supports. Folds flat for easy storage. Suitable for residential and commercial premises.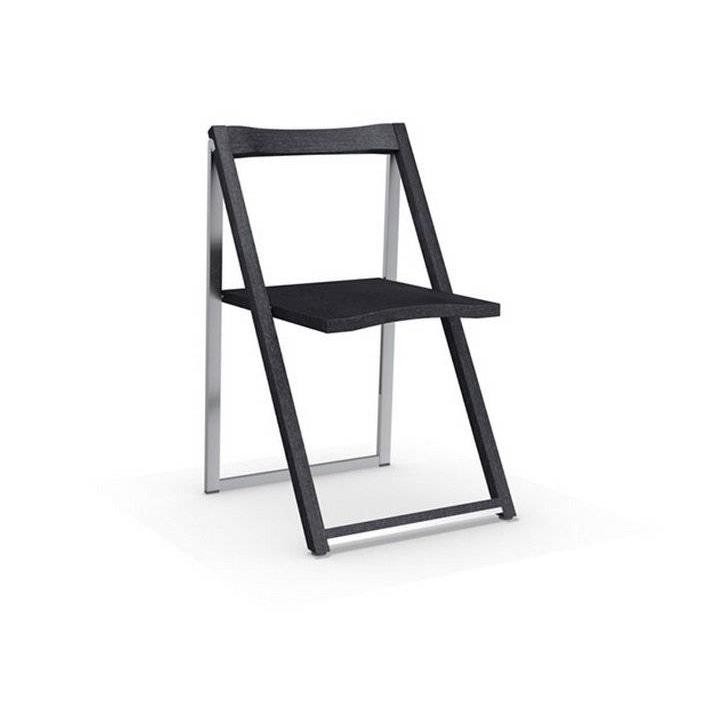 Calligaris modern folding chair (set of 2)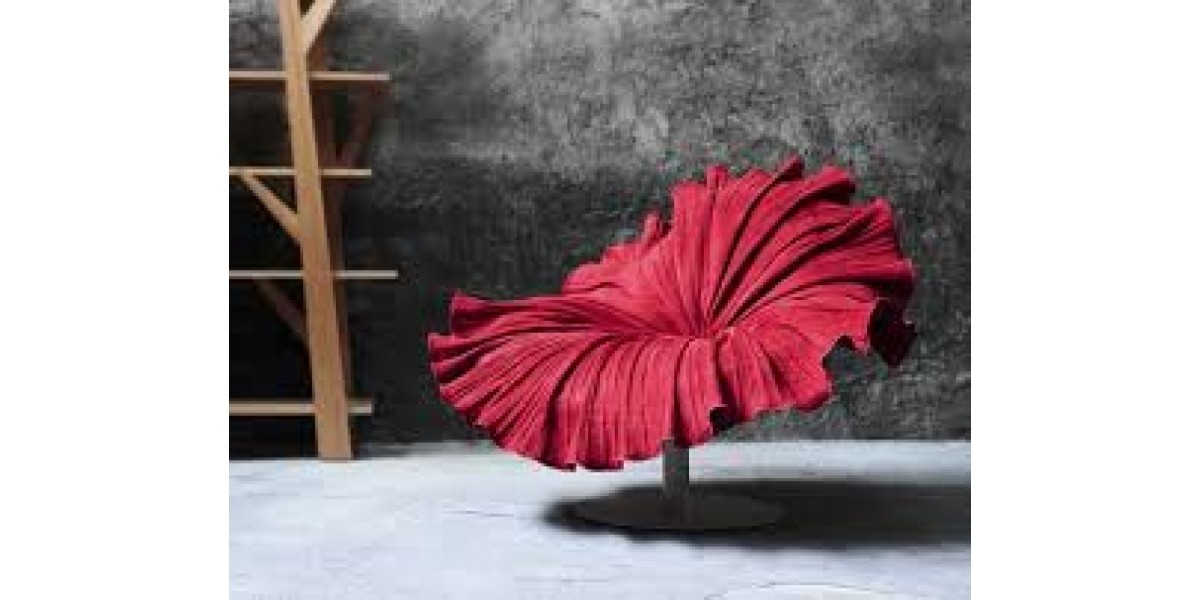 "Made of deep soft folds of handmade microfibre fabric stitched into a steel base, the chair is available in Red, Moss Green, Light Green & Yellow. This lounge chair will make you feel like fairytale Thumbelina in a beautiful flower." [4] (Designer: K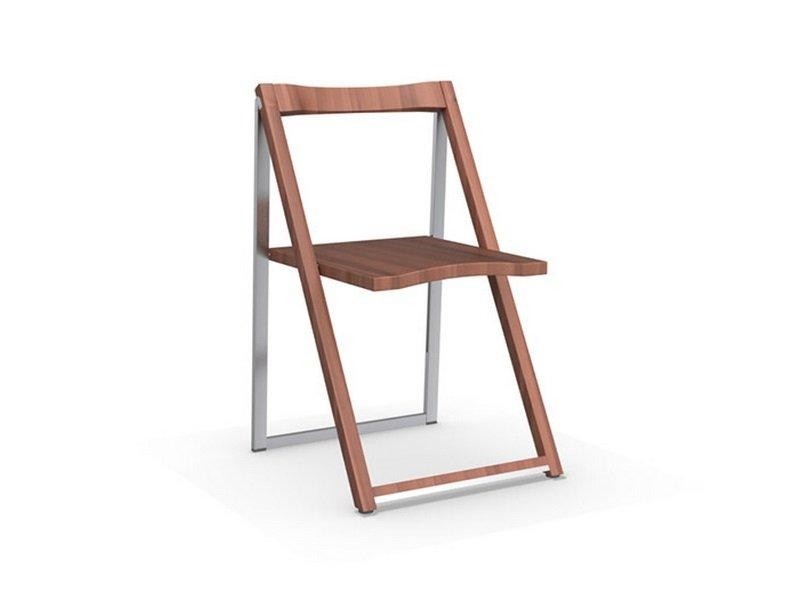 Skip Modern Folding Chair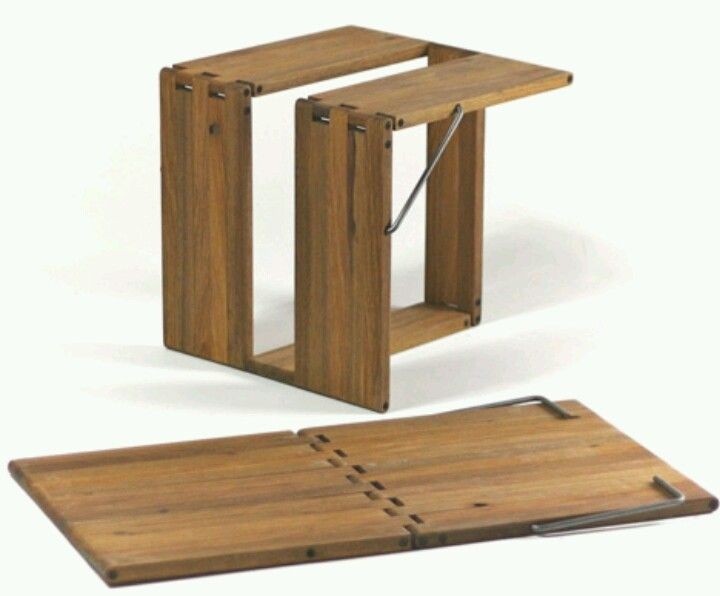 It's rather more understated than other folding furniture we've seen ...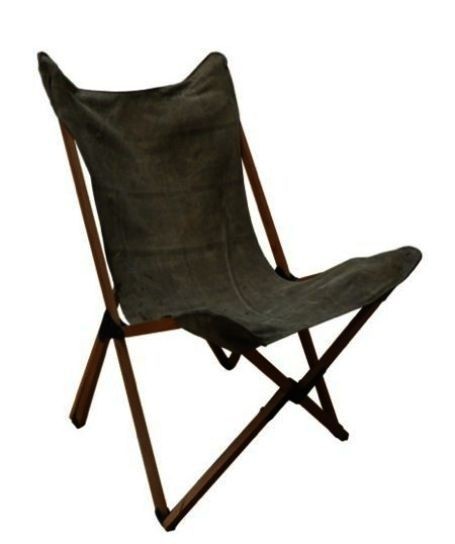 The folding chair made in the style of the army is a perfect element of the decor and a great companion of expeditions. Built in modern style is functional and very impressive. The military green adds all the charming style.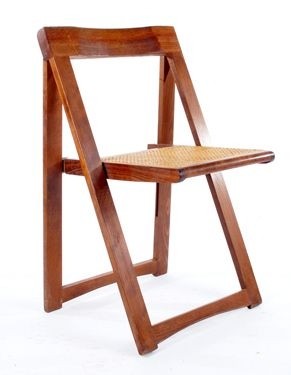 Product : Danish Modern Folding Chair (2)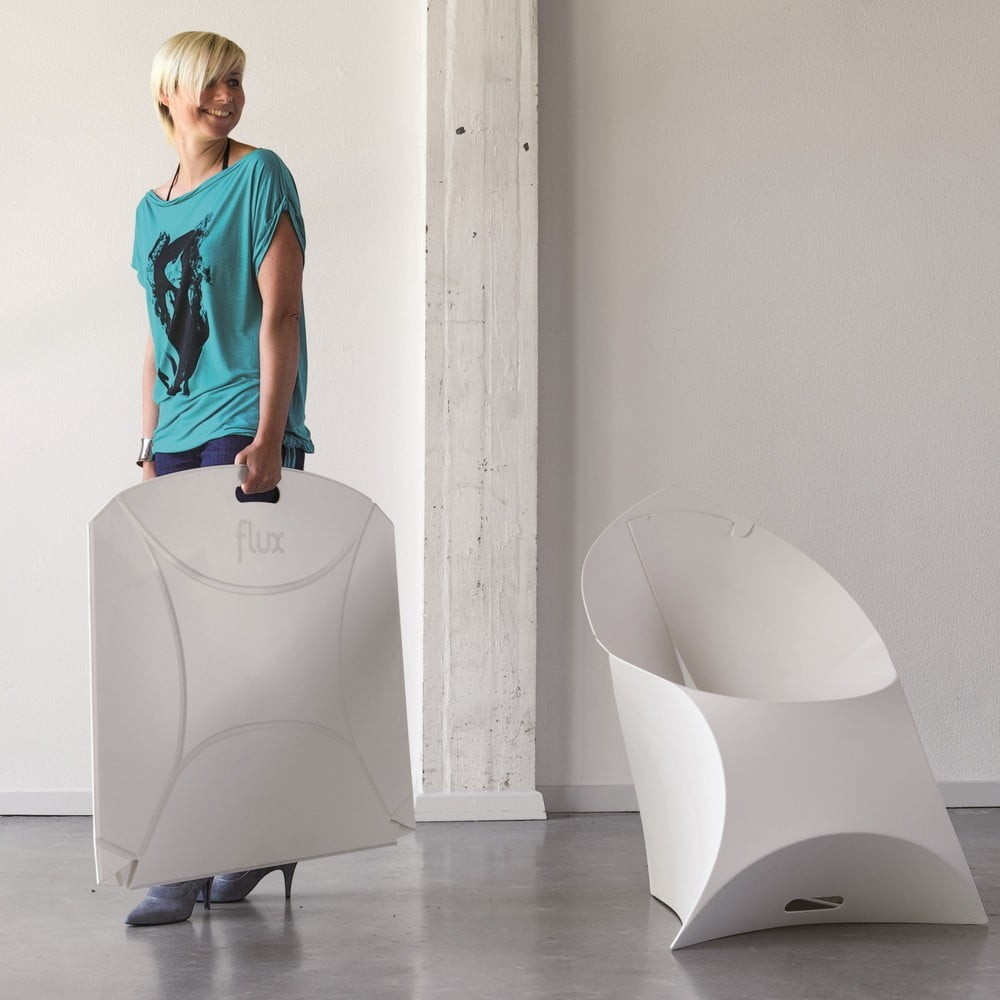 A modern solution that provides comfort of sitting in different locations. Its white color matches many kinds of interior design. Foldable construction of each chair assures problem-free transportation and storage.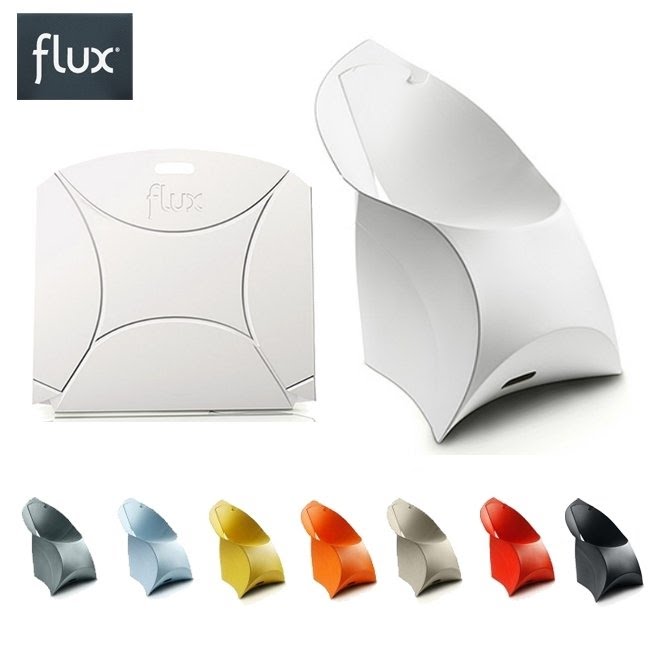 Folding chair with a modern design. This piece of furniture is made of durable and attractive materials in different colors. It provides good comfort of sitting and its solid construction assures stability.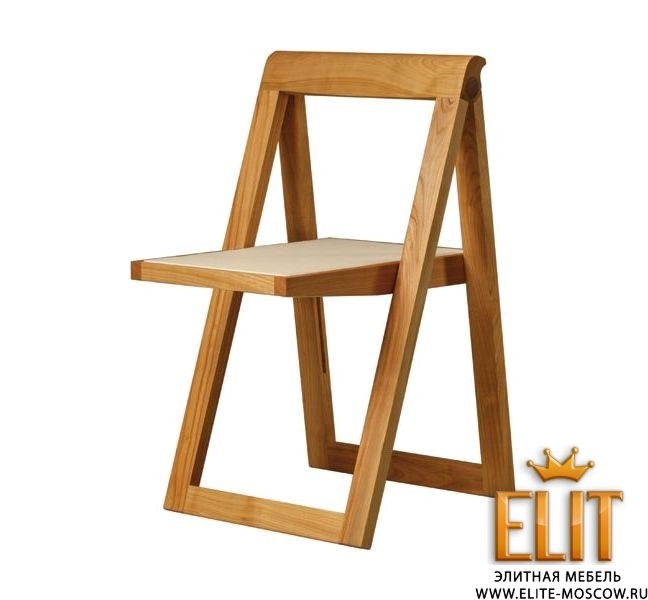 Above: A folding chair with handcrafted appeal, Resource Furniture's ...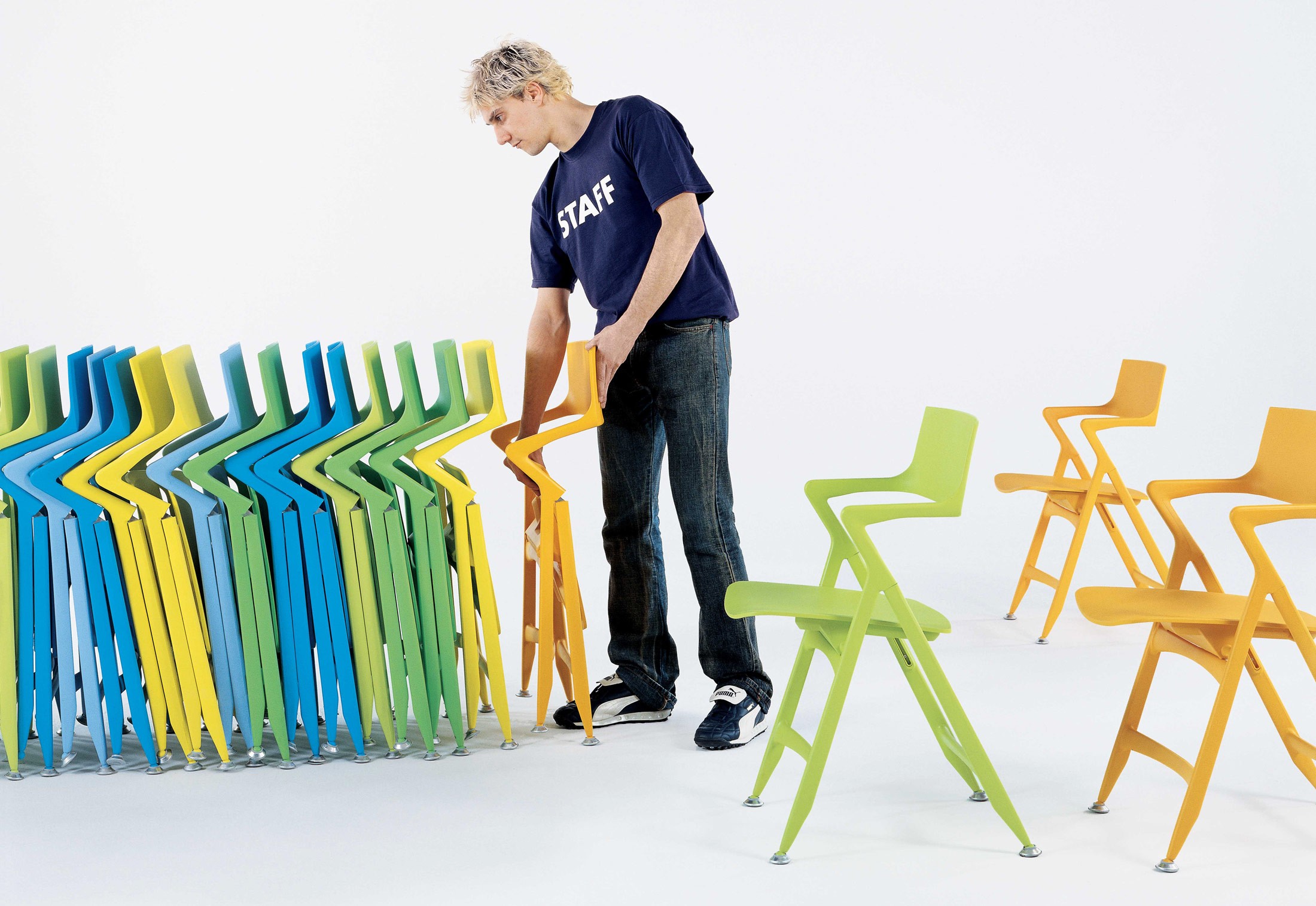 Folding chair in modern form. Suitable for residential and commercial premises. It is completely made of wood and finished with pastel colors. It has anti slip pads to prevent scratching the surface.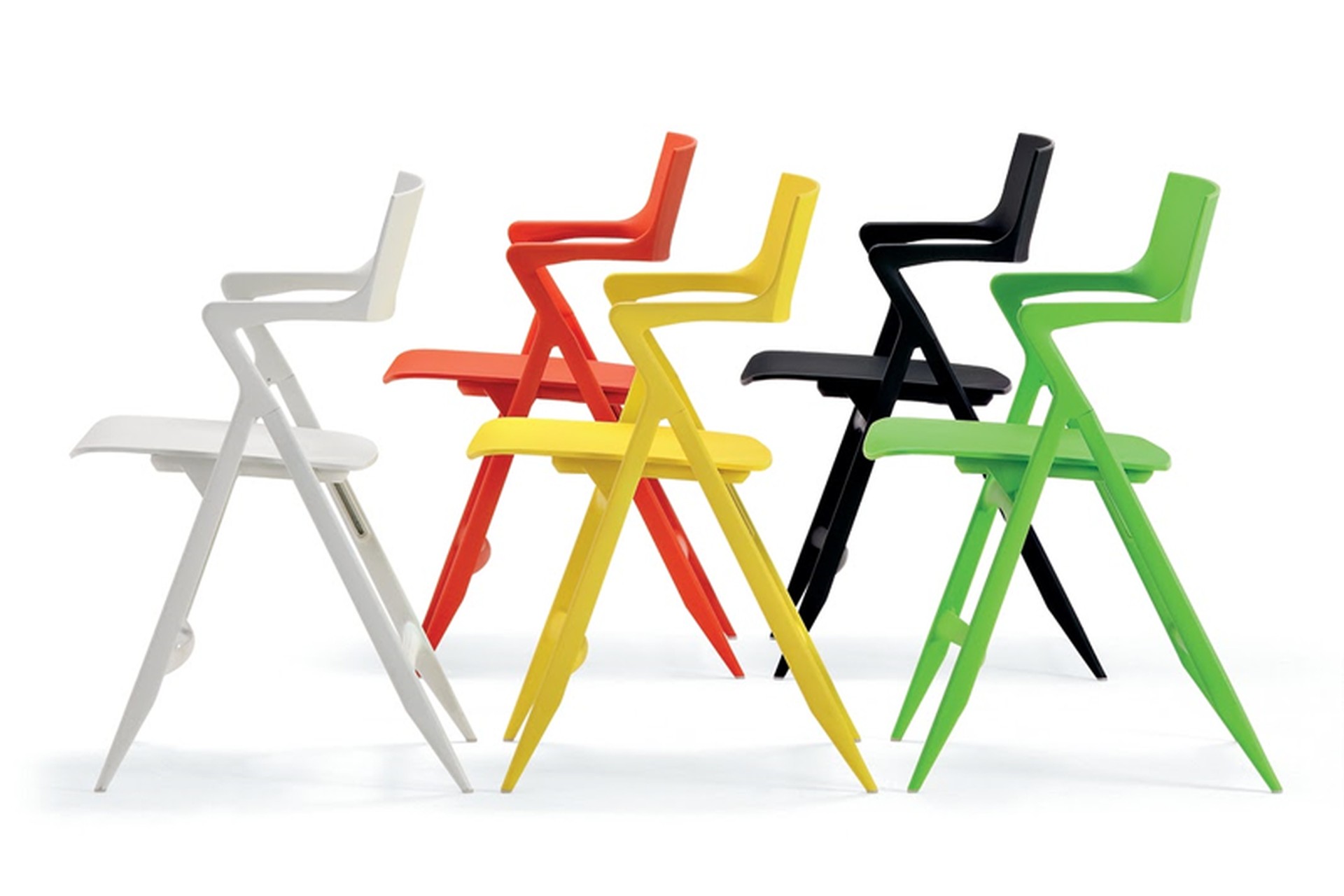 Kartell Dolly Modern Folding Chair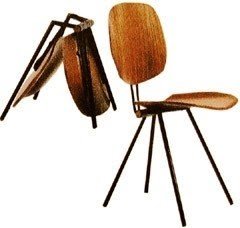 folding chair by osvaldo borsani for tecno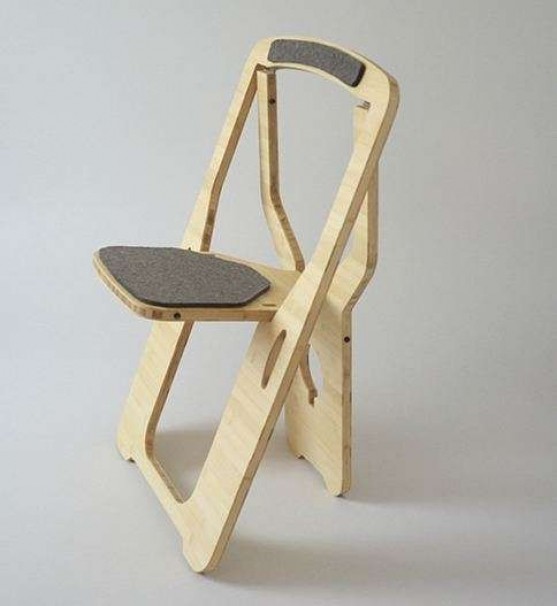 An element of furniture that provides stability, support and comfort. This wooden chair features a folding design, so it is easy to transport or store in small spaces. Its seat area includes gray material that increases relaxation.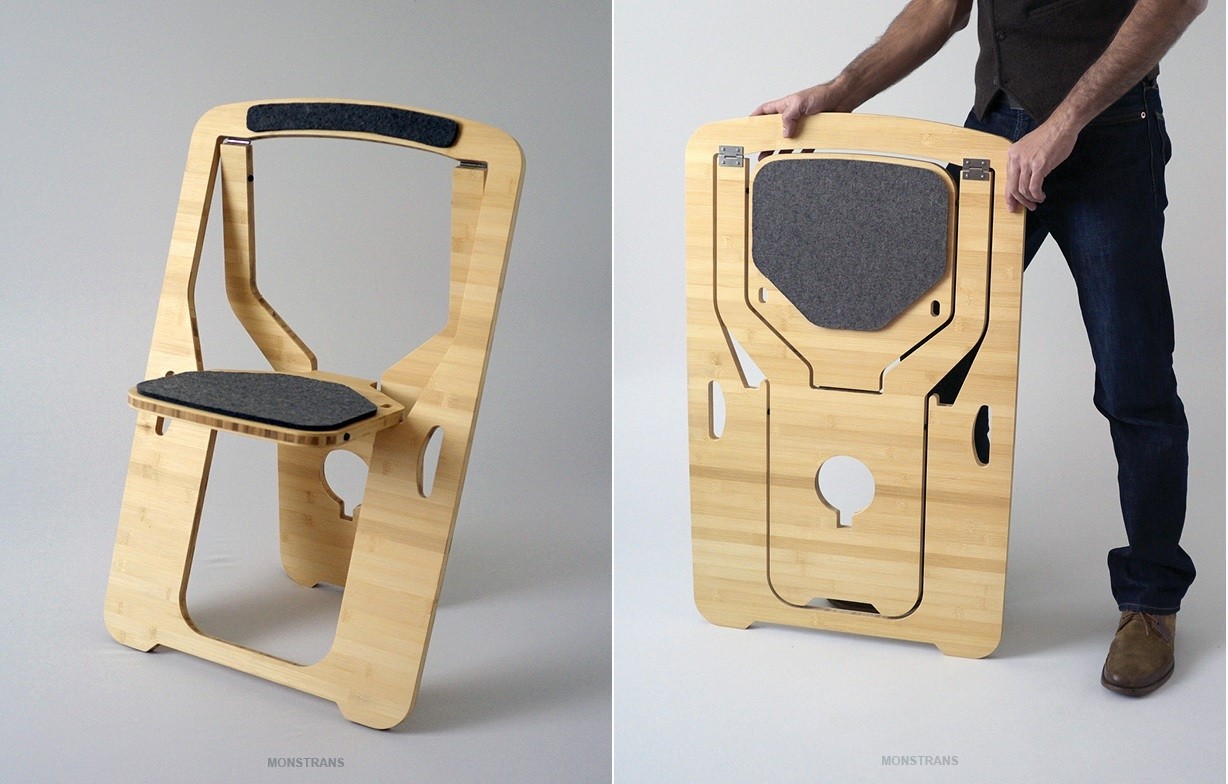 Chairs in modern homes have been around since antiquity. But recently we can admire the quality of wooden folding chairs. In this case, very bright pine planks created a futuristic design of modern folding chair with a felted seat.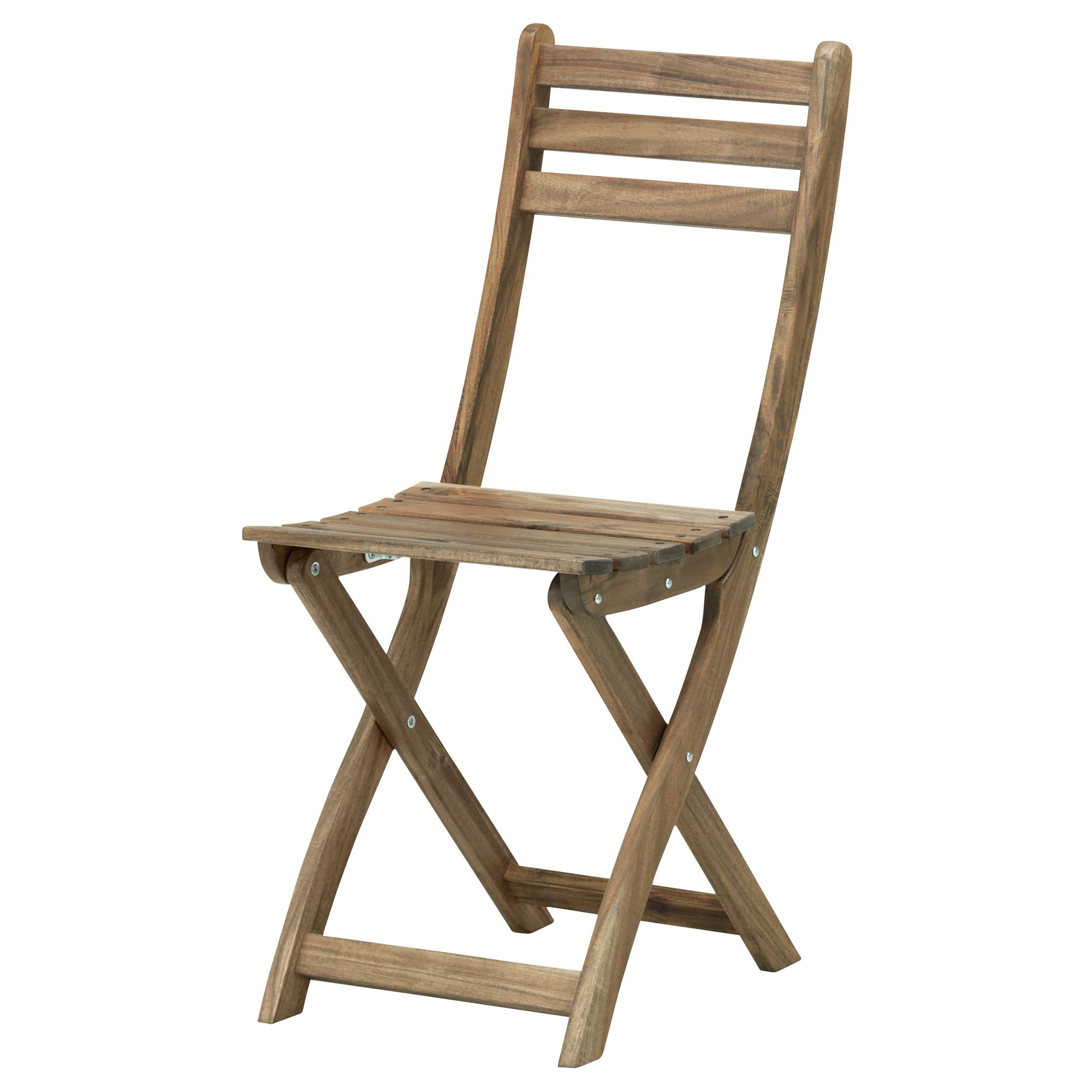 Palermo Tripolina Chair by The Citizenry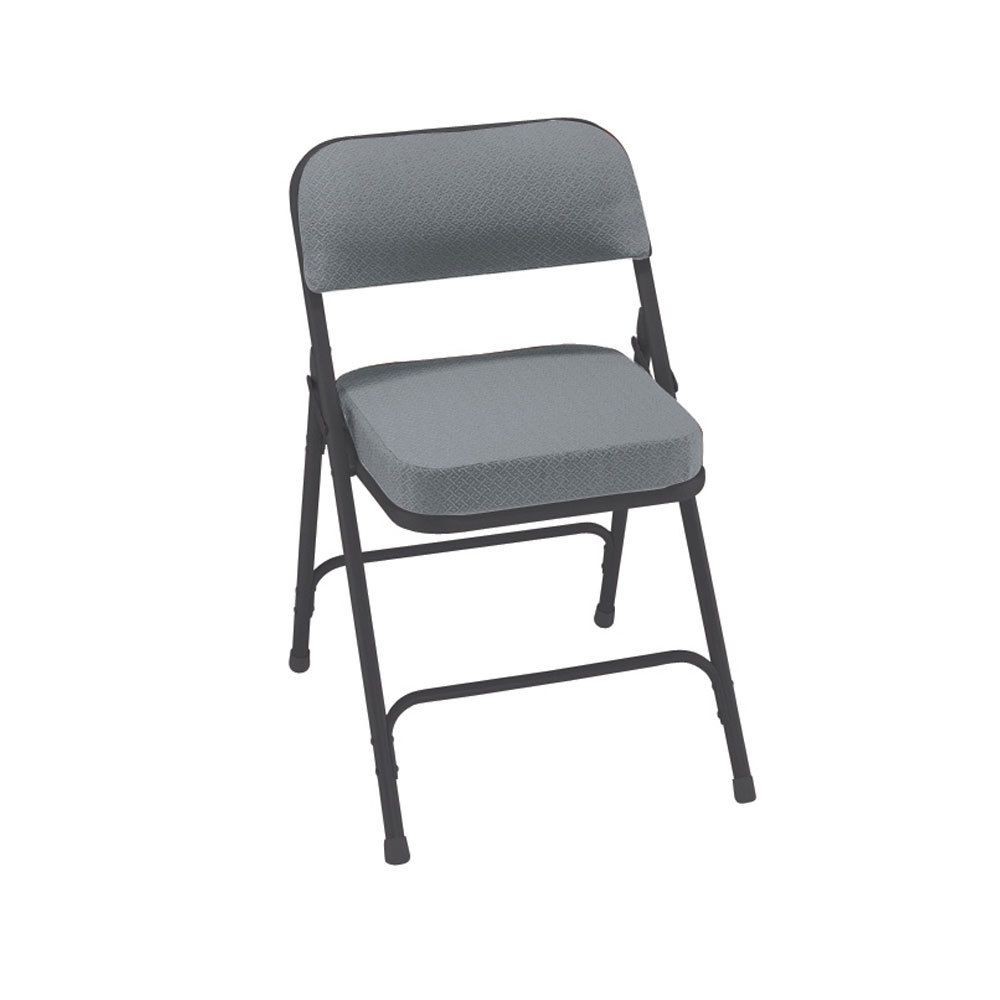 A product designed for people who are looking for additional seating solutions in their houses. This item has got an upholstered box seat that provides a very high level of comfort. It features a double hinge on each leg for added stability.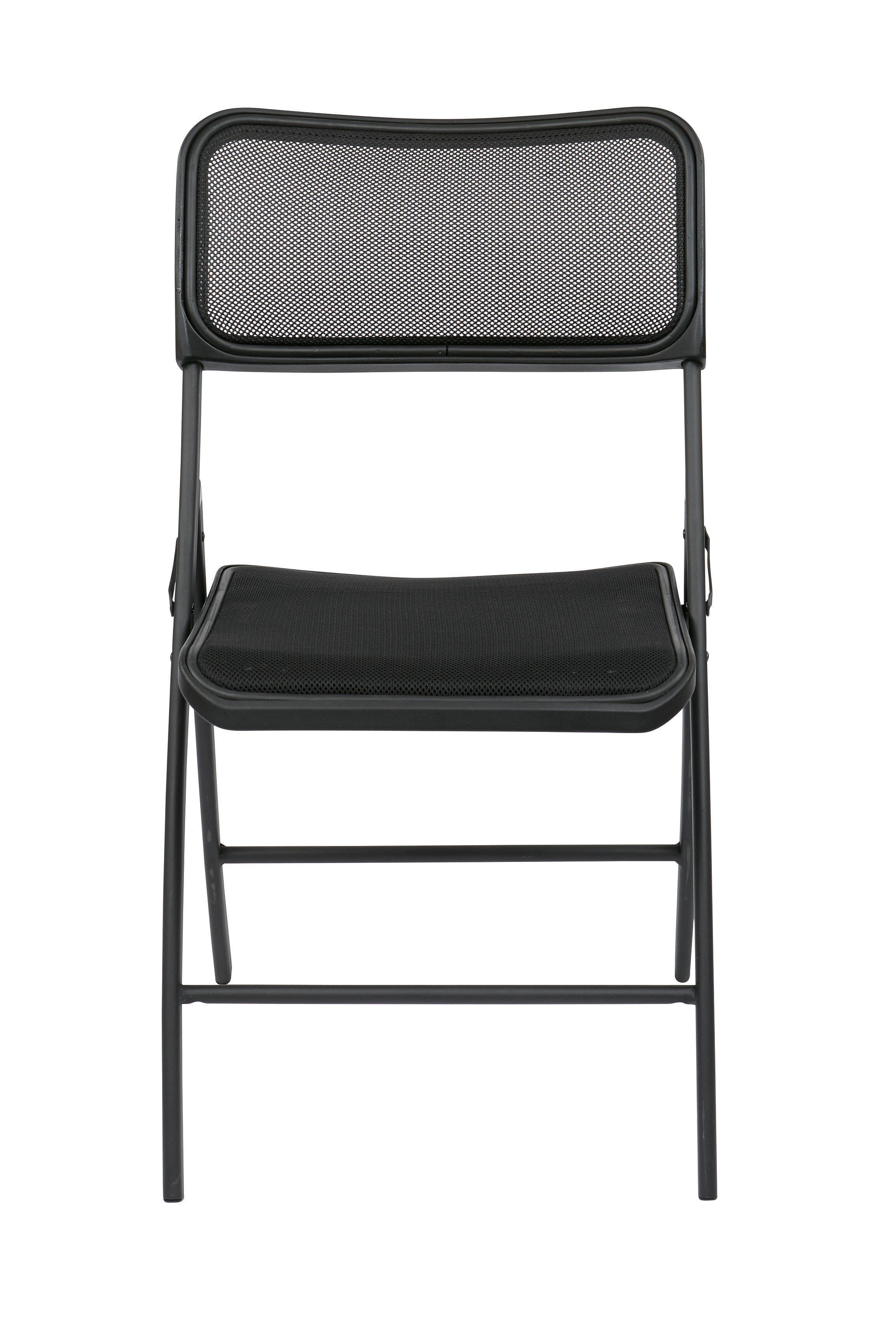 Folding Chair (Set of 2)
Functional folding chair featuring durable frame, comfortable seat and back, and solid construction. Designed to provide a versatile support that is easy to stores and transport, resilient, and lightweight.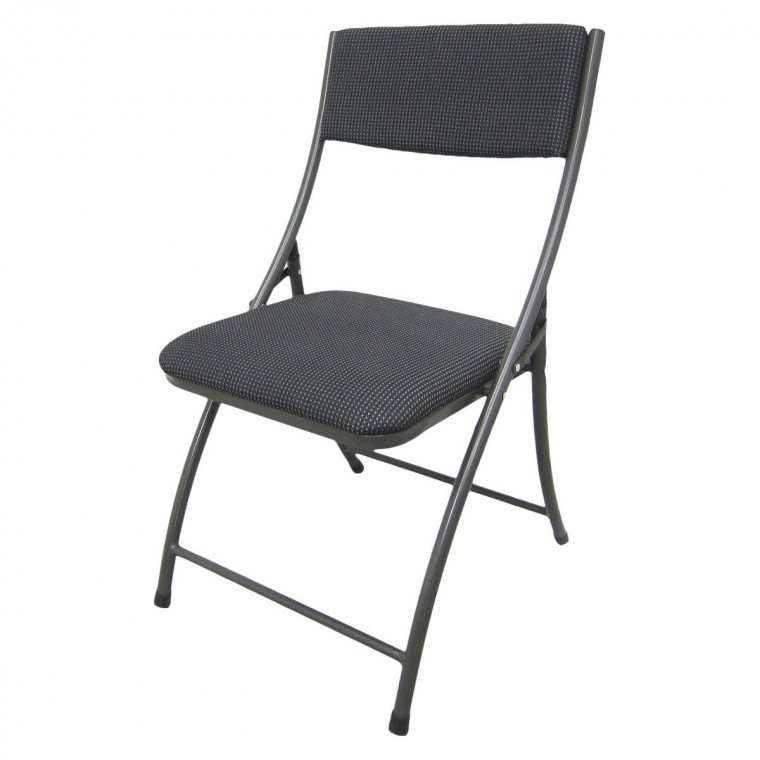 This piece of furniture is a high quality chair that is responsible for providing high level of comfort. It has got a padded seat and a backrest filled with soft materials. It has got a folding construction that is ideal for a space saving storage.

It is a folding chair that has got a bamboo stylish design and is perfect for indoor and outdoor use. It has got a comfortable seat and curved back. Everyone will tell you how amazing this chair is.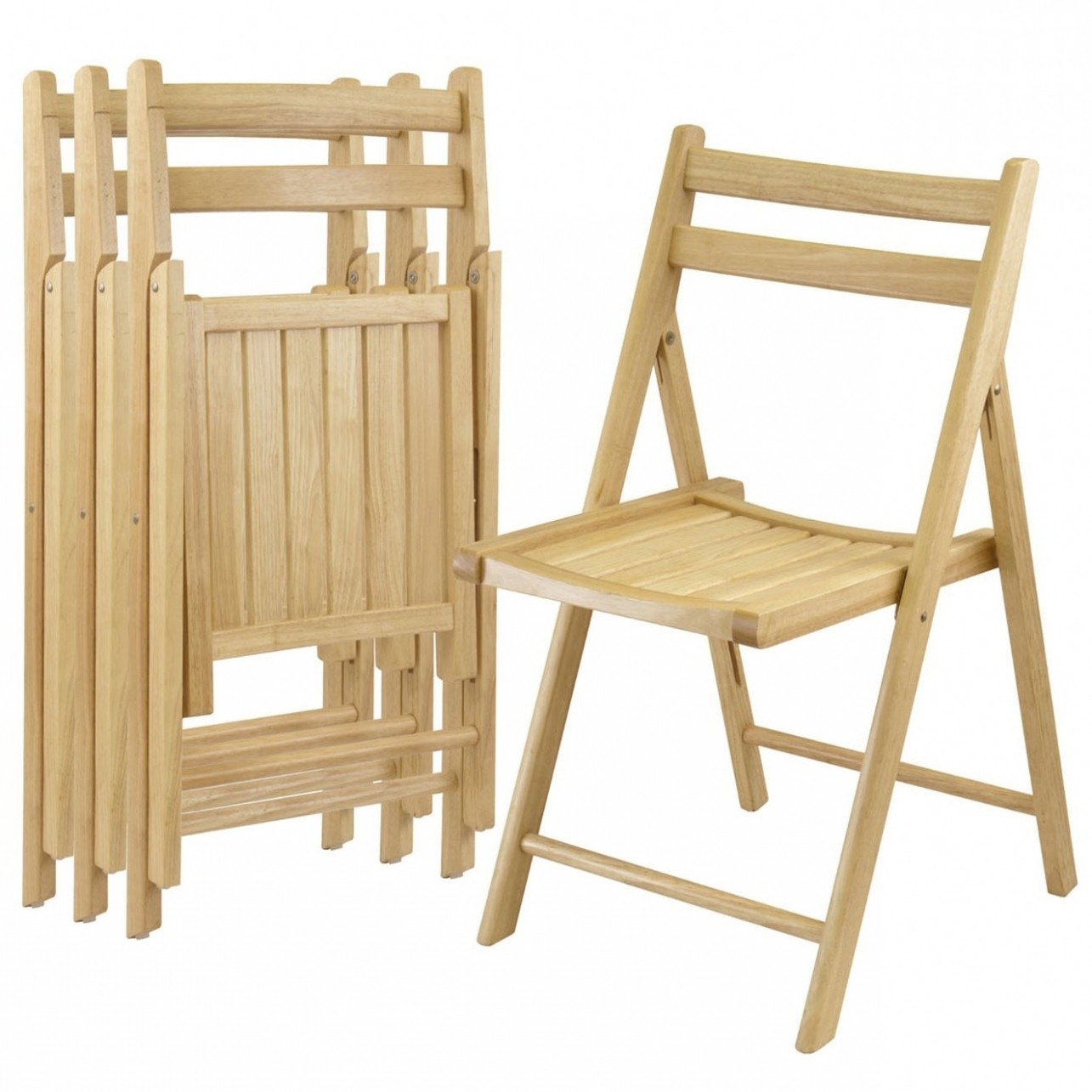 Beechwood Folding Chairs, Set of 4 modern-chairs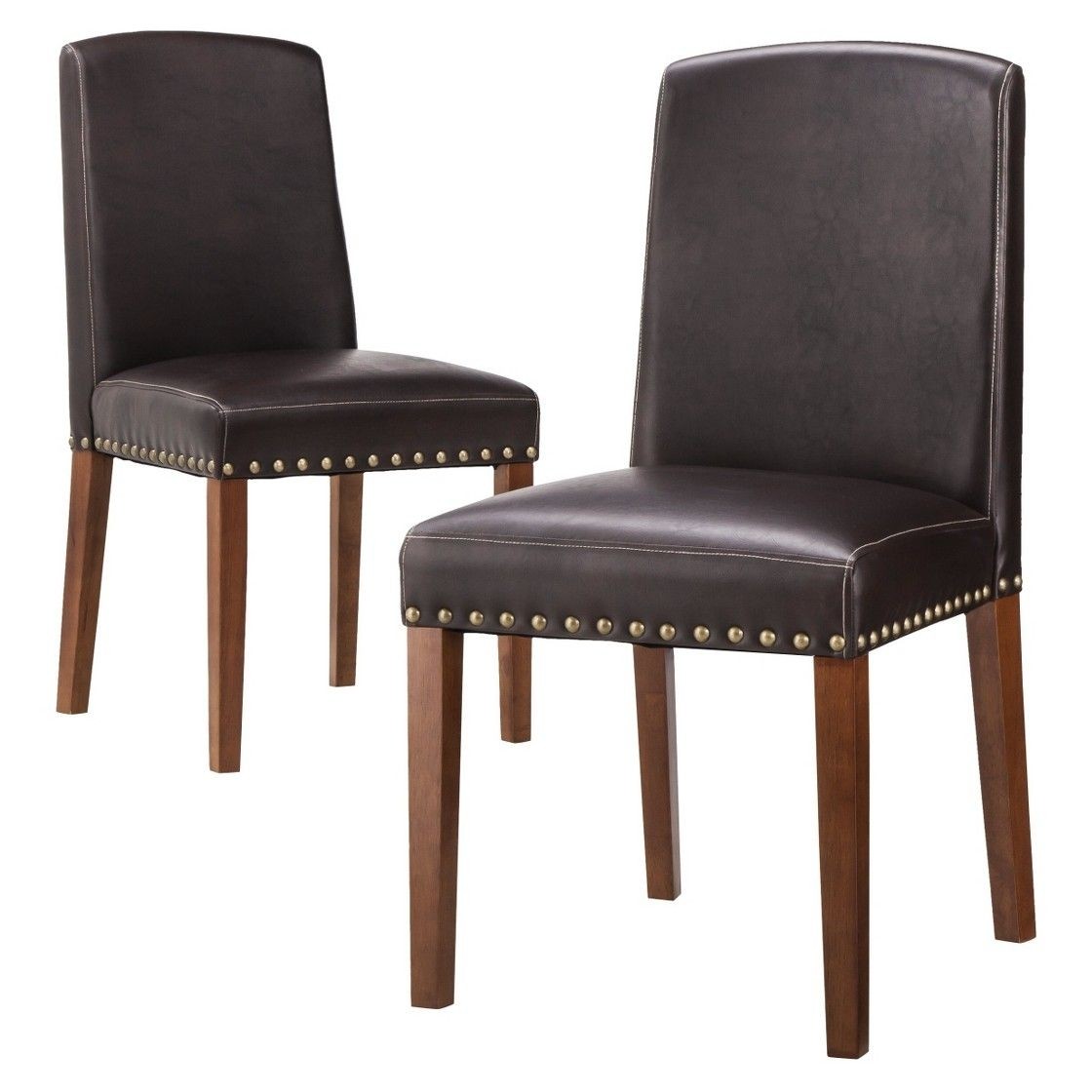 Elegant Dining Chair with Nail Head Trim running around the seat and back. The chair features solid hardwood legs for good stability and durability. The upholstery is made of leather, providing good comfort and eye-catching appearance.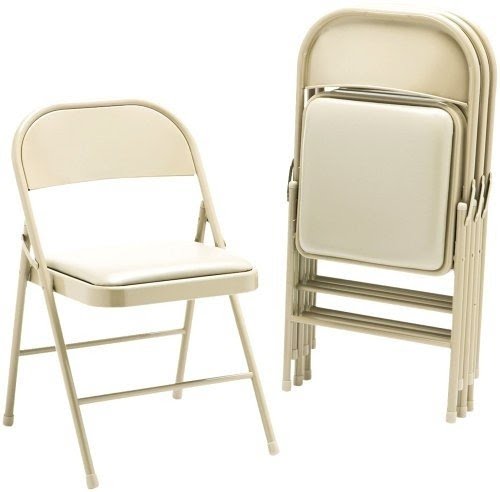 A set of four folding chairs with padded seats for your extra comfort that all come in a light beige finish, making them a beautiful addition to your setting, when you're organizing a party or a gathering.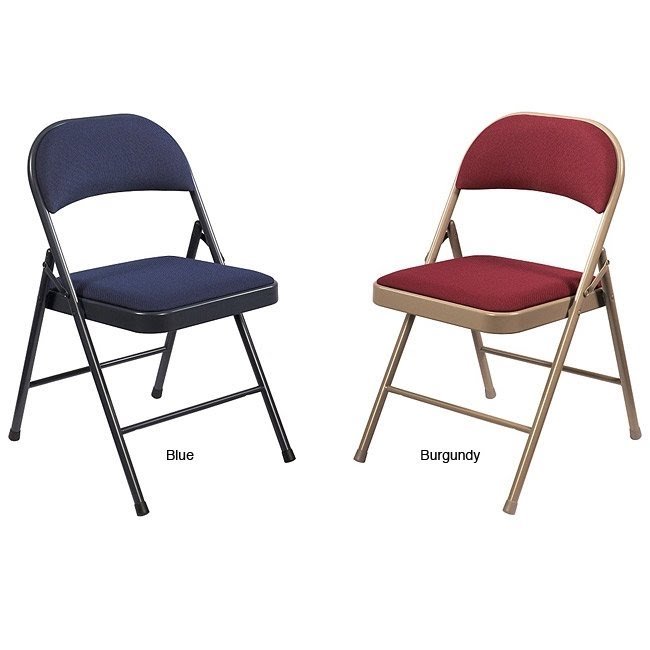 Nps Commercialine Fabric Padded Folding Chair Pack Of 4
This piece of equipment is a solid and comfortable chair responsible for providing an additional seat. It is made of durable materials that hold up to 250 pounds. The seat and backrest are filled with soft, comfortable foam.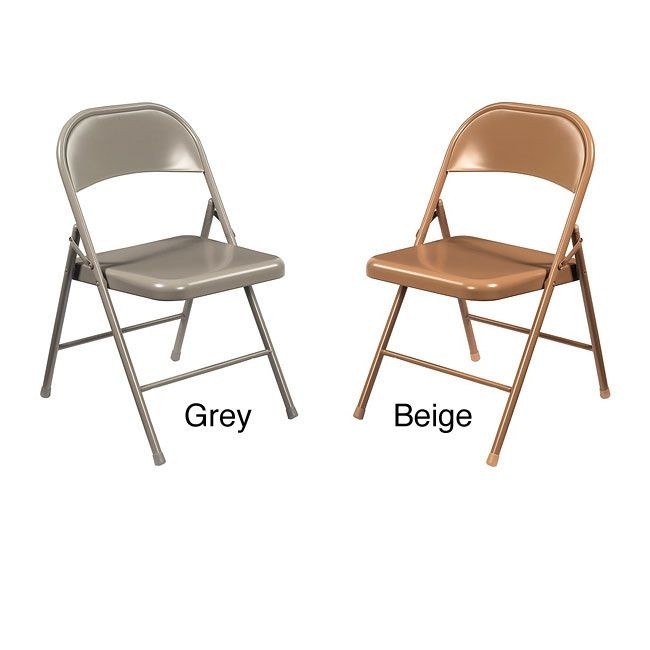 Nps Commercialine Fabric Padded Folding Chair Pack Of 4
This type of chair is a simple product that matches any decor and provides the appropriate level of comfort. It has got a seat and backrest filled with soft foam. The frame is made of durable metal that supports up to 250 pounds.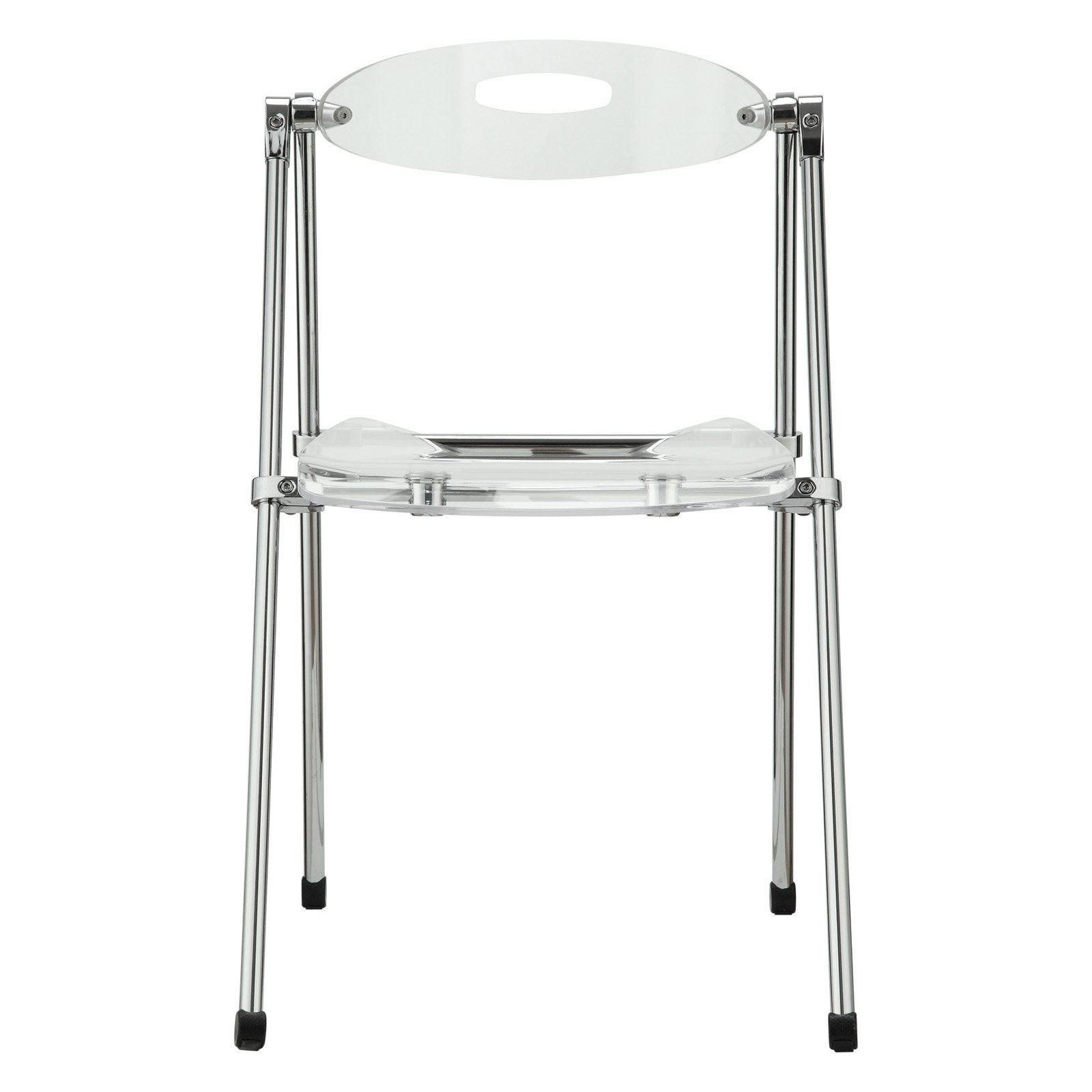 Telescope Folding Chair - Clear by Modern Way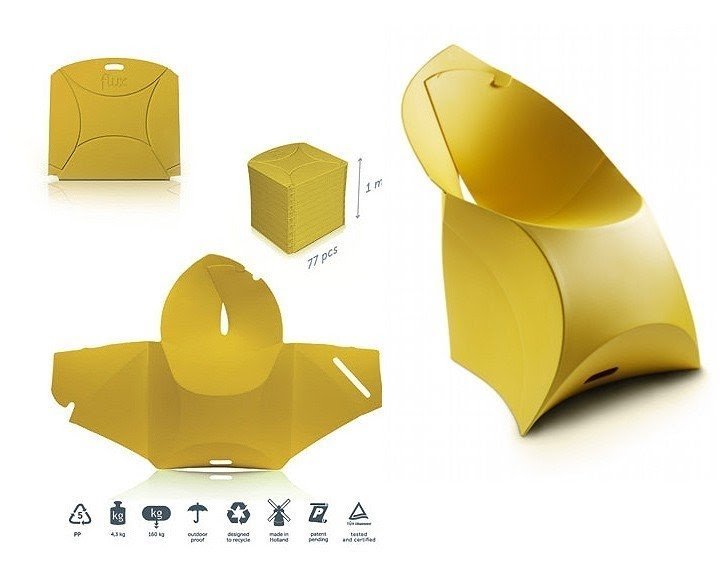 From Flat To Flux. A Modern Folding Chair.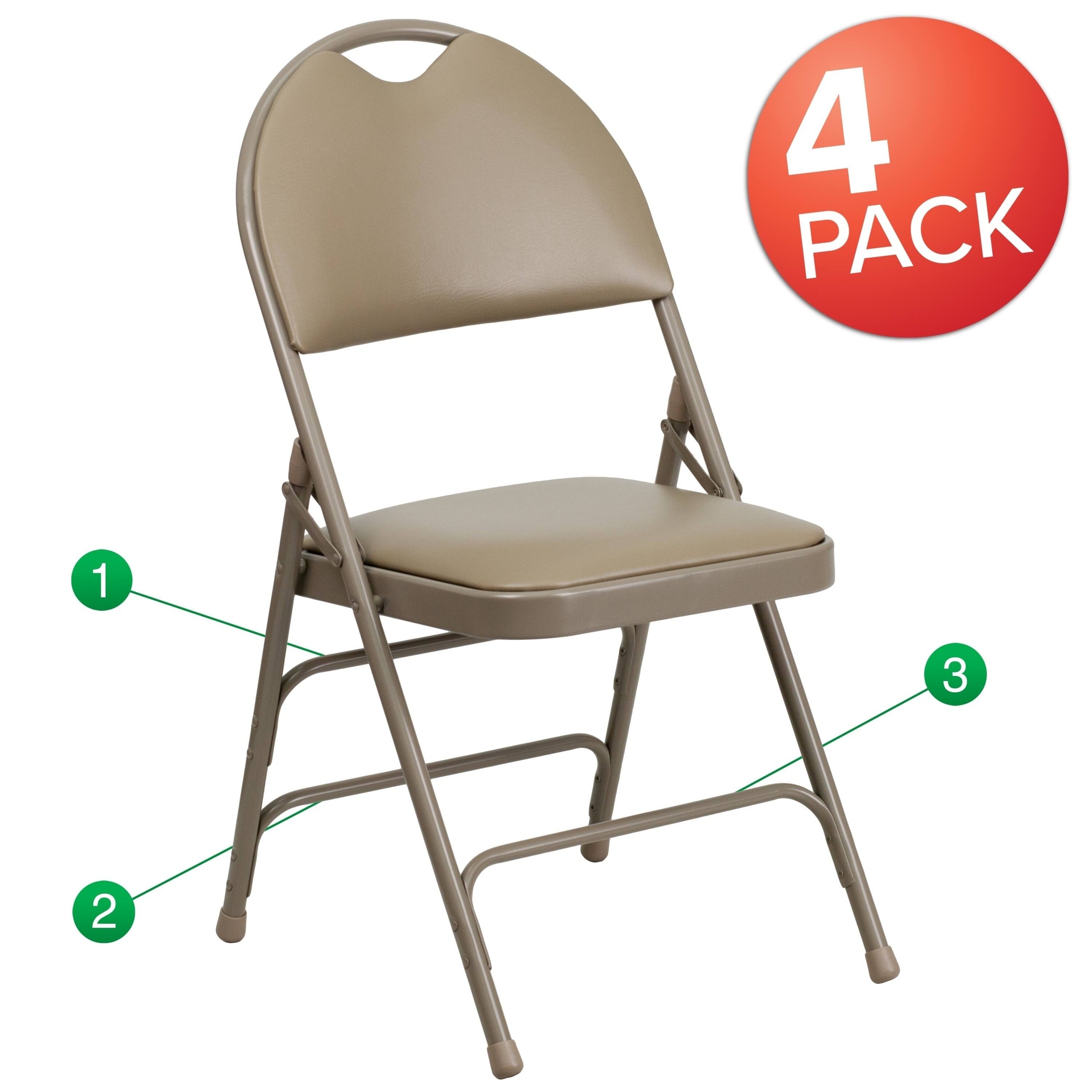 Hercules Hinged Fabric Padded Folding Chair 4 Pack Beige
This is an interesting product that features solidity, comfort and attractive appearance. It is a chair that has got a folding function for enhanced storage and transportation. It also features plastic floor glides.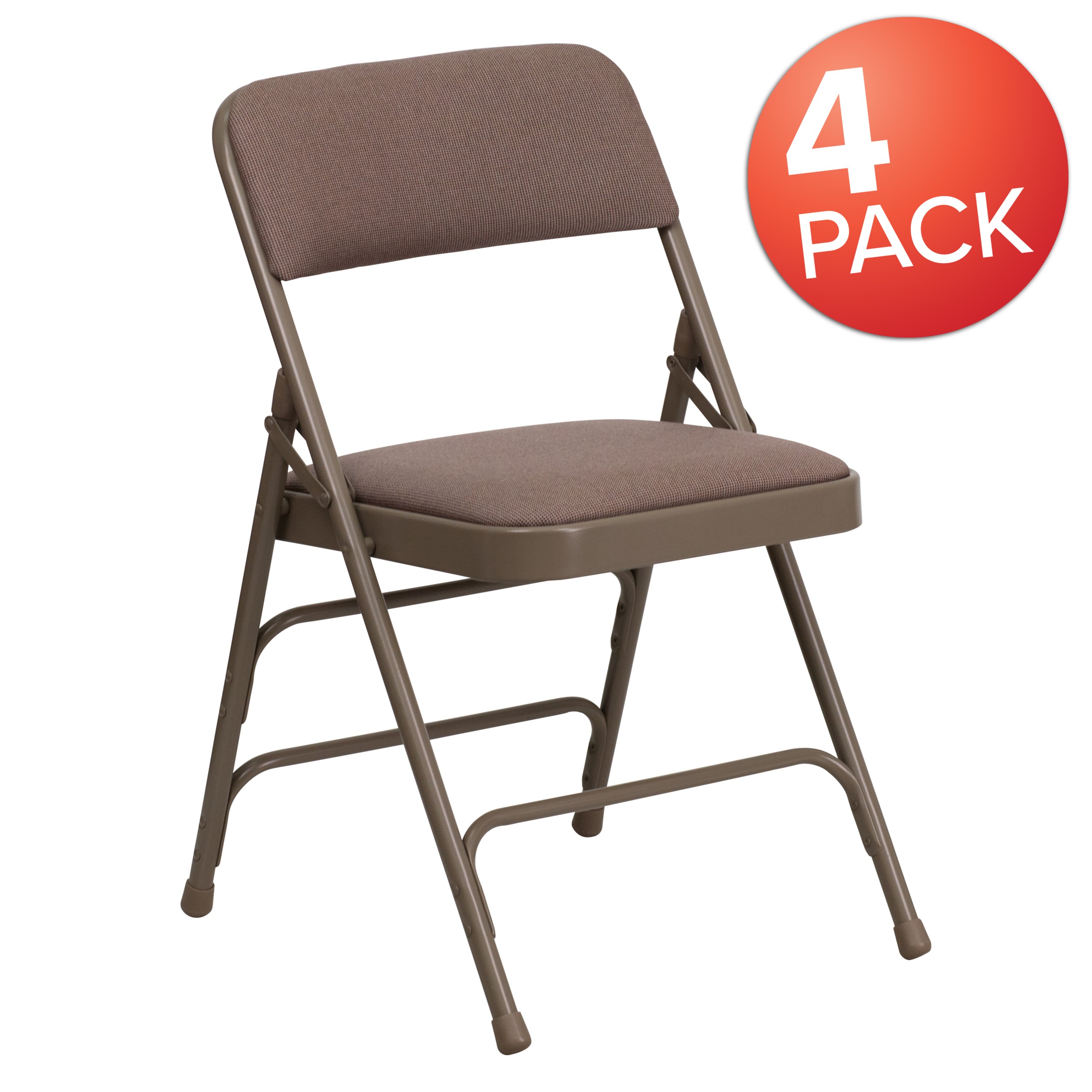 This is a commercial-grade folding chair that features a solid metal frame. It has got a soft seat with gray vinyl upholstery that is easy to wipe clean. Its plastic floor glides are safe for the floor.