Folding Dining Chairs
Folding dining chairs are a game-changing solution in homes or patios where space is a bit of a concern.
While you might be picturing the most basic plastic models, don't worry: nowadays, folding chairs are available in a wide variety of styles, so you can easily find a set that matches your decor.
For example, you could look for a model in one of the three main colors of your dining room/patio or in a similar style as your dining table.
We also recommend measuring the height of your other chairs so that you can be sure to choose some folding ones that are the right size for your table when sitting down.
As for designs and materials, here are ten charming ideas.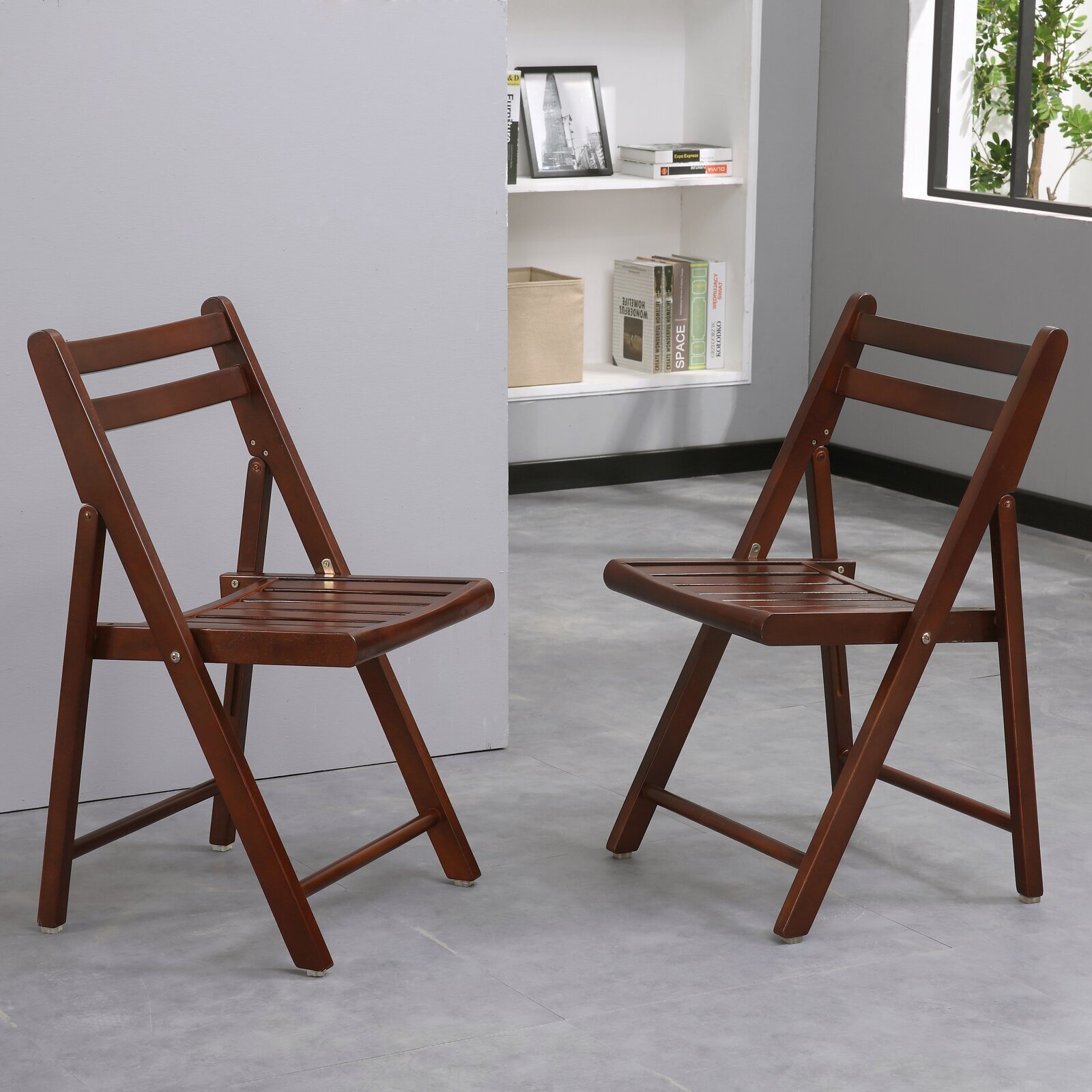 Wooden folding dining chairs

If you're after some folding dining chairs that look just like traditional ones, easy: stick to familiar wood.
Even better, maintain a cohesive feel by choosing the same finish that's already present in that room, whether through the actual table or your other pieces of furniture.
$147.99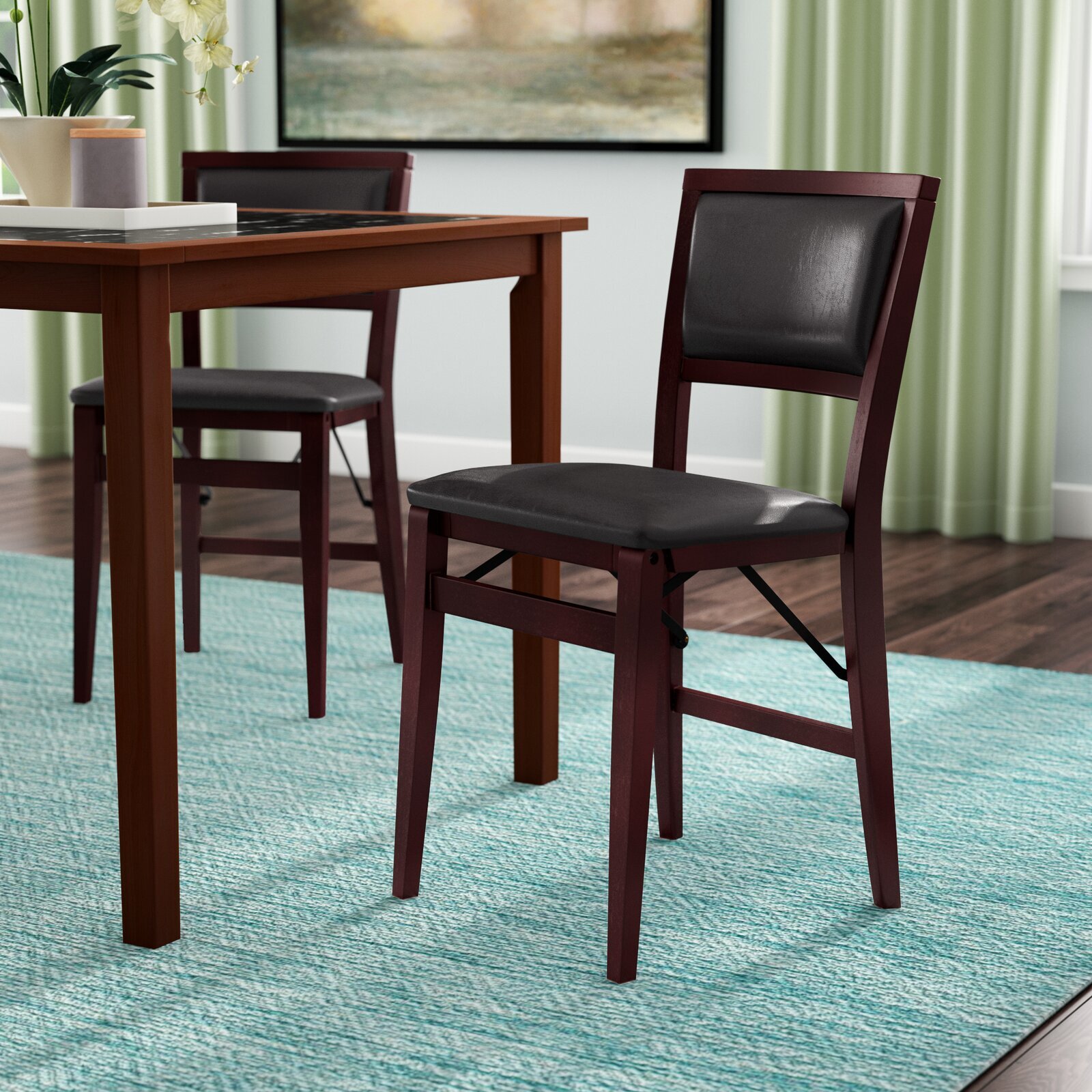 Luxury folding dining chairs

Would you even be able to tell that these chairs are foldable if you hadn't found them in this article? We bet your guests wouldn't!
Often relying on a slightly different mechanism than most folding patio chairs, some of these models look even sturdier and more elegant. For example, you could choose a set with some comfy padding.
$83 $355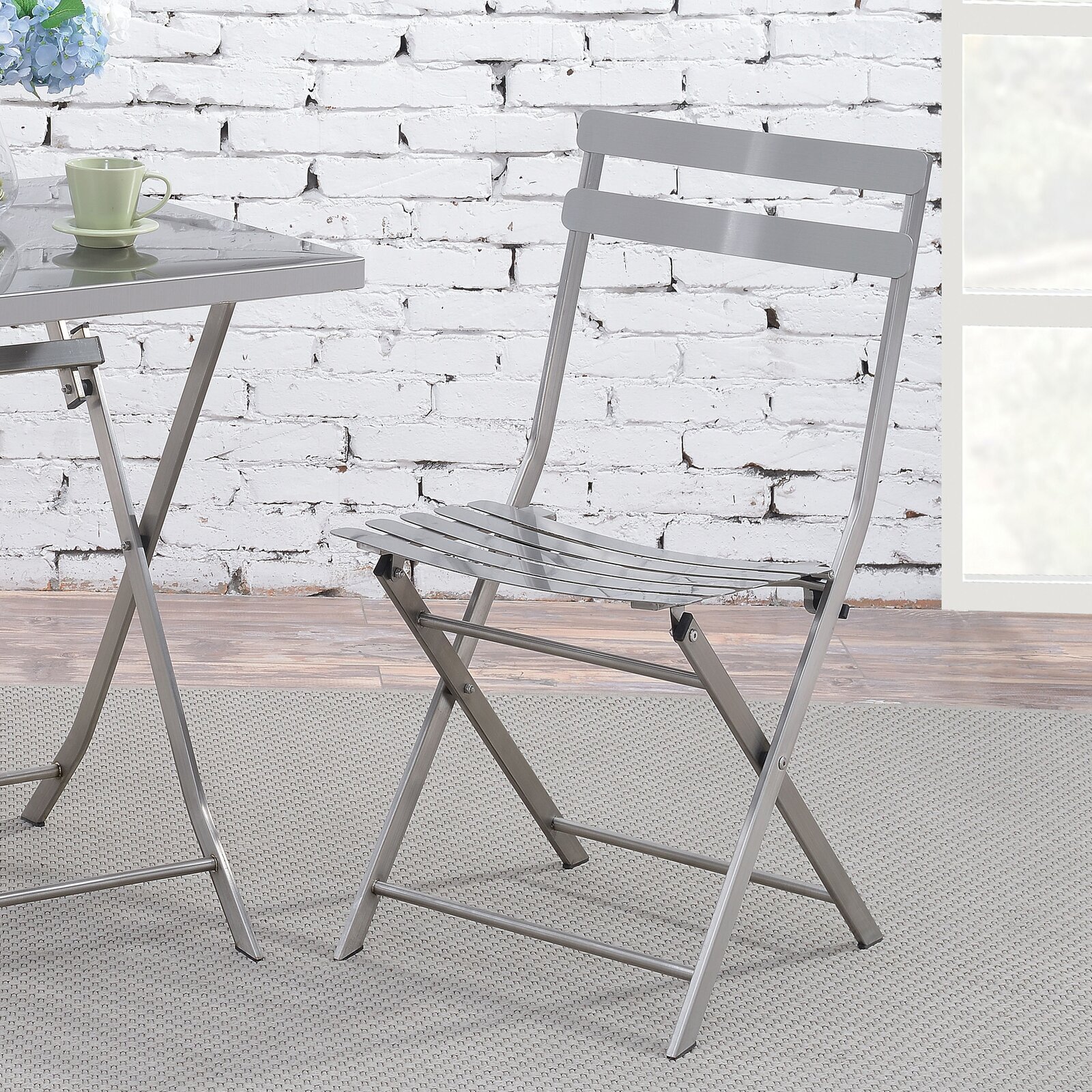 Bistro fold up dining chairs

One of the most iconic styles of folding dining chairs, this design is a great pick if you're striving for a casual but curated feel, especially on your patio or garden.
It will immediately turn it into the outside of a French bistro, rewarding you with a special al fresco experience.
$85 $252.87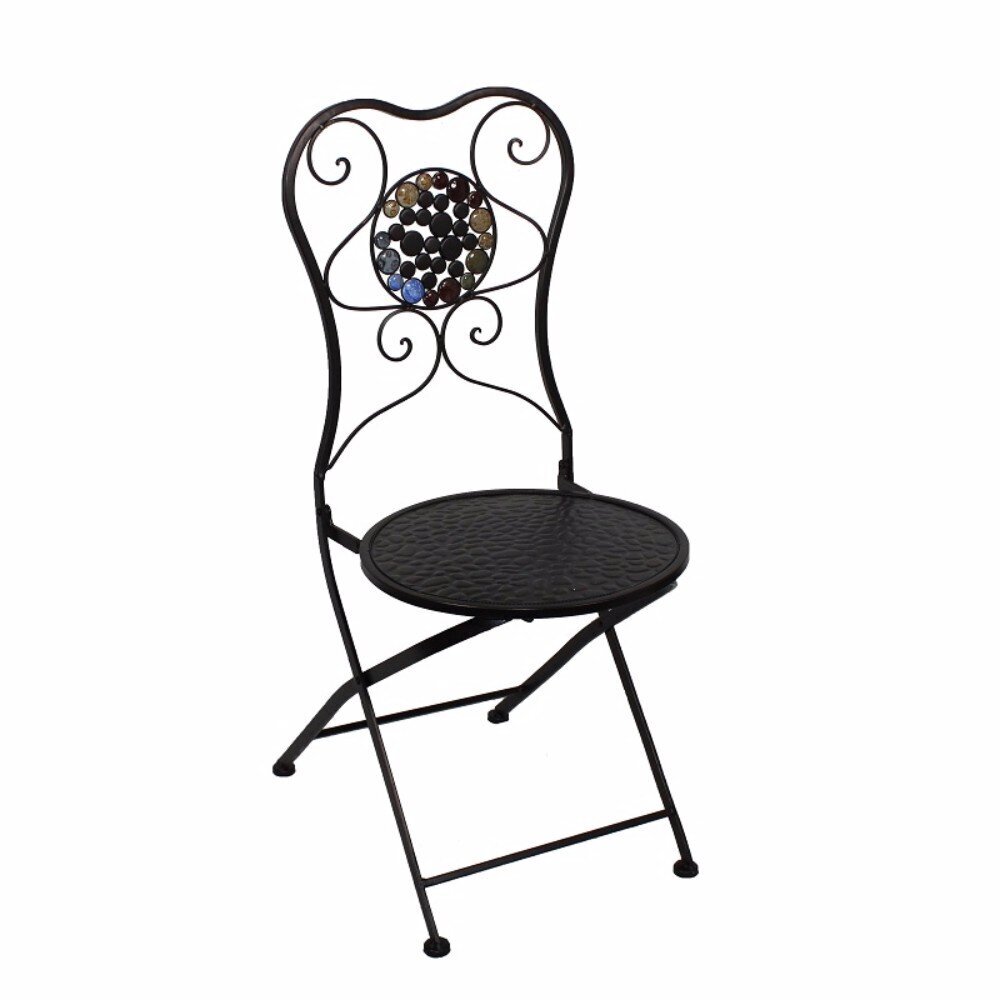 Decorative folding dining chairs

Did you choose a particularly ornate interior style, such as French country or Hollywood regency?
Then the material that will give you the most decorative possibilities when it comes to folding dining chairs is definitely metal. Just look at this intricate backrest!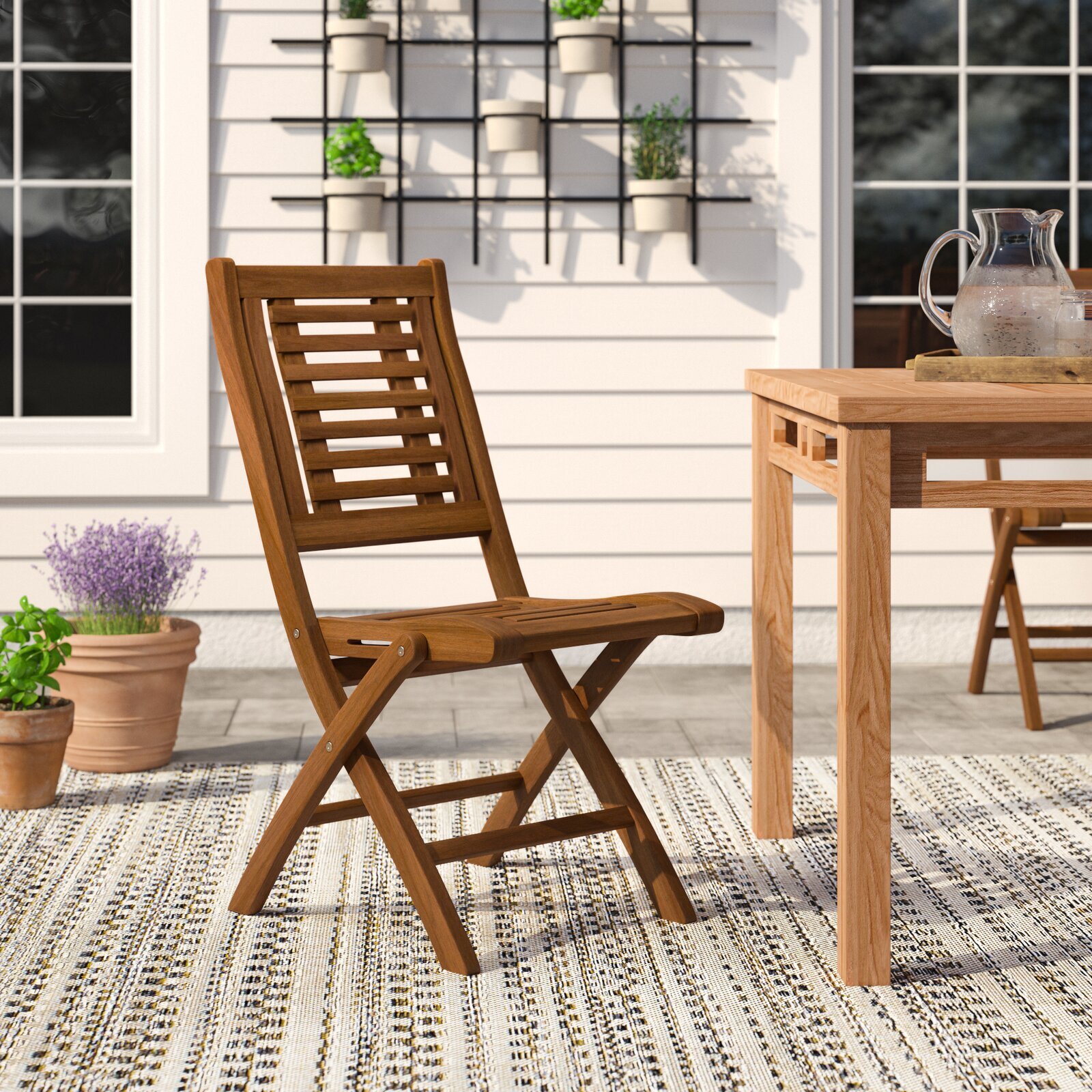 Patio foldable dining chairs

Unless they're going to be sheltered underneath a roof, the most important thing about folding dining chairs for your patio or garden is weather resistance. That's why it'd also be wise to avoid models with cushions.
Instead, save yourself a headache by opting for wrought iron chairs, rattan, or wooden models that have been coated or treated to withstand the weather.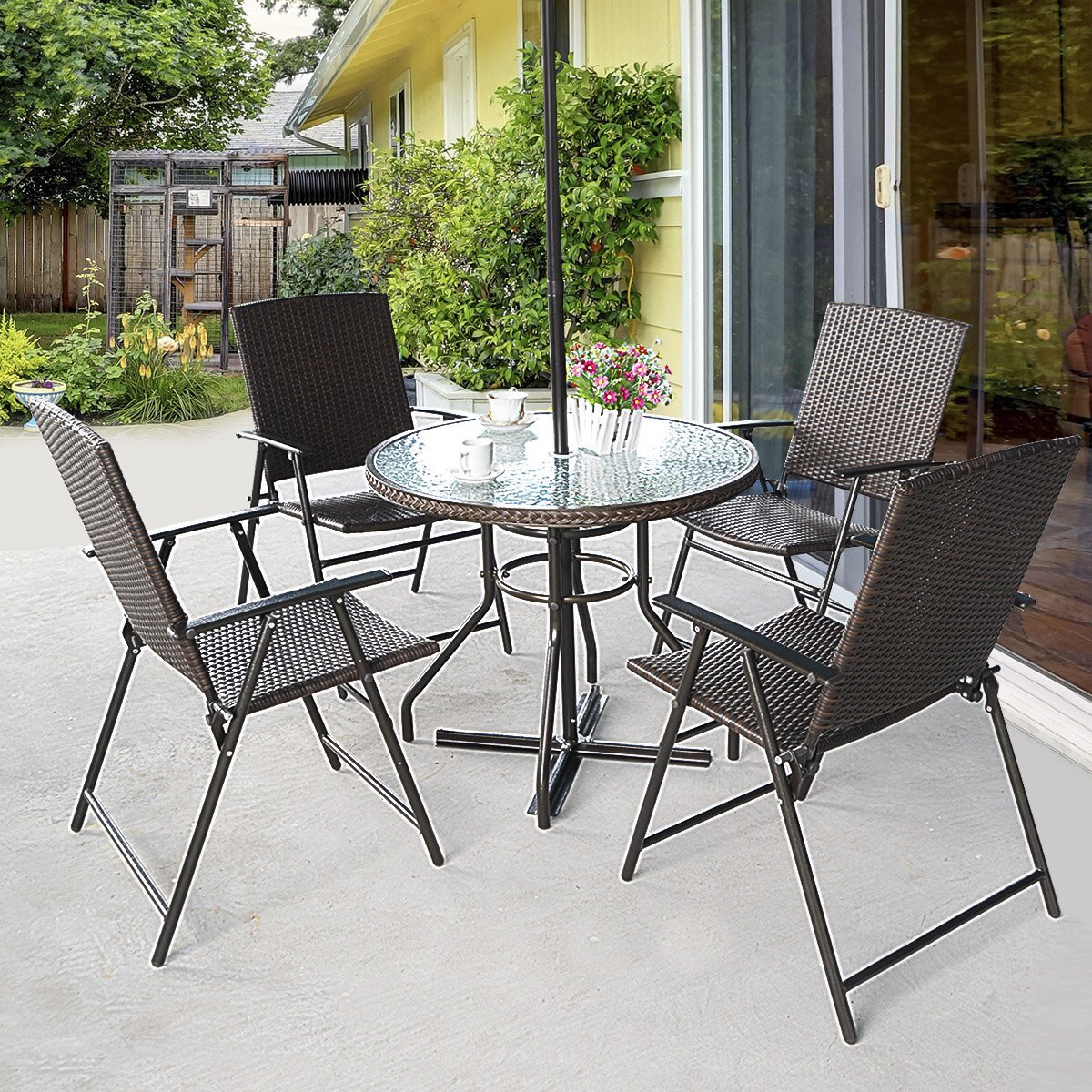 Rattan dining folding chairs

While wooden chairs are a more obvious choice if you're looking to maintain a cozy indoor vibe on your patio, rattan designs will reinforce a casual and spontaneous approach.
They're also more lightweight, so it'll be easier to rearrange them and bring them out whenever you have a few more guests around for dinner.
$67.5 $269.99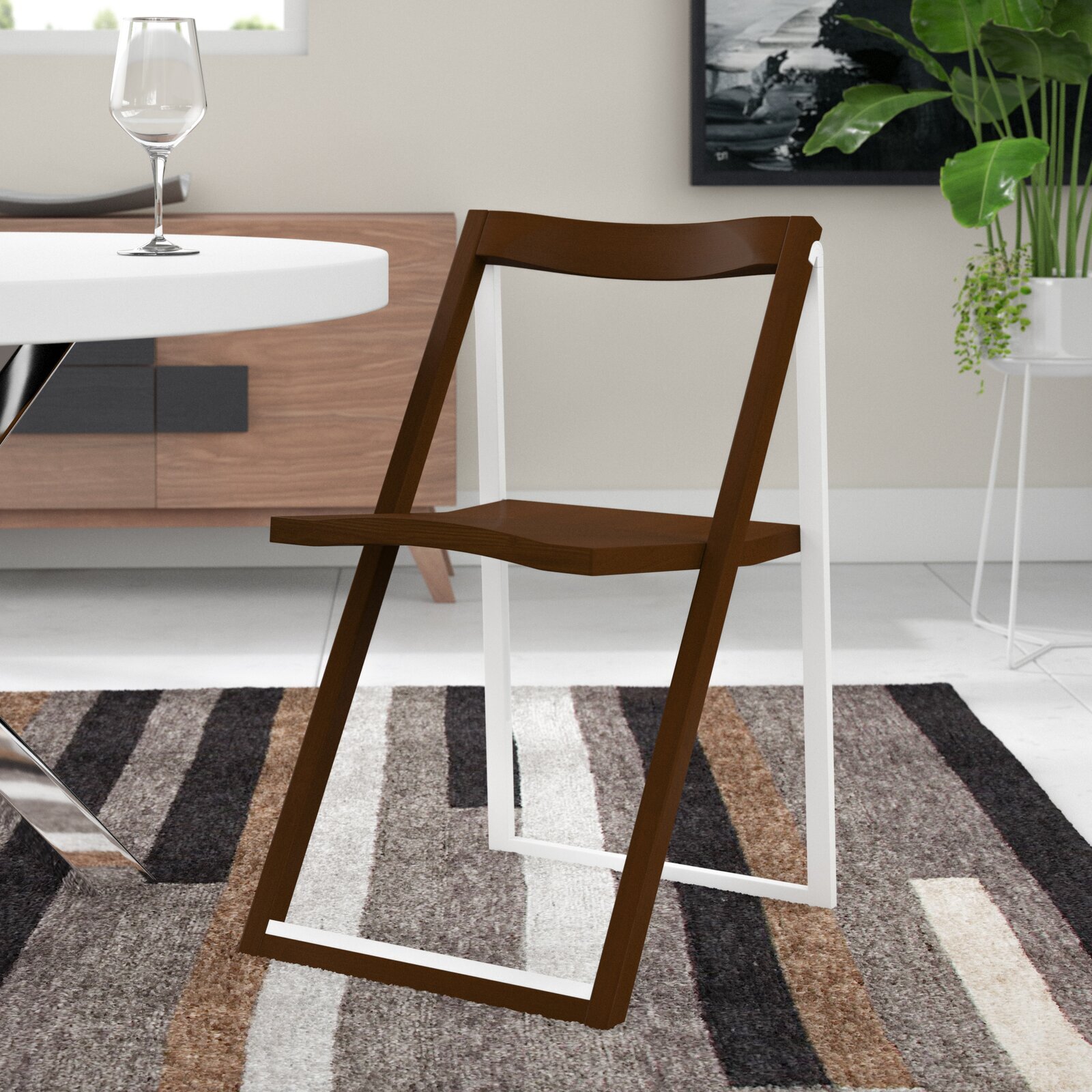 Contemporary folding dining chairs

Your new folding dining chairs can be the perfect opportunity to showcase your decorative flair and make a statement. Instead of the most traditional styles, how about experimenting with something new?
Monochrome designs and symmetrical lines with maybe one unusual element are particularly popular for contemporary interiors.
$174.99 $229.5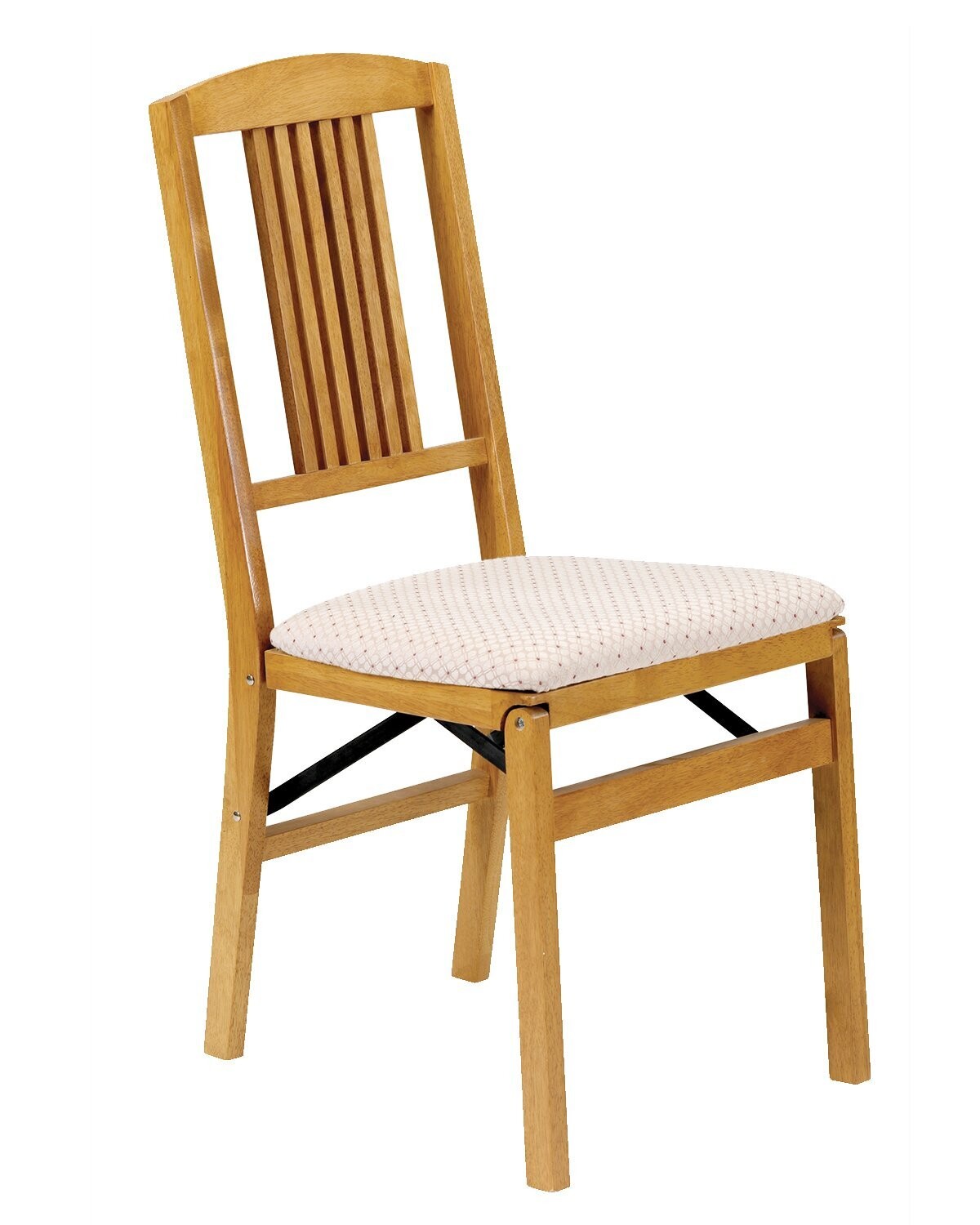 Upholstered folding dining chairs

Folding dining chairs with fabric upholstery have two main perks: they guarantee a comfortable experience throughout the entire meal, add to your room's traditional cozy vibes, and make it even easier to match your decor.
From patterns to colors, you can use the upholstery side of things to actively complement it.
$63 $178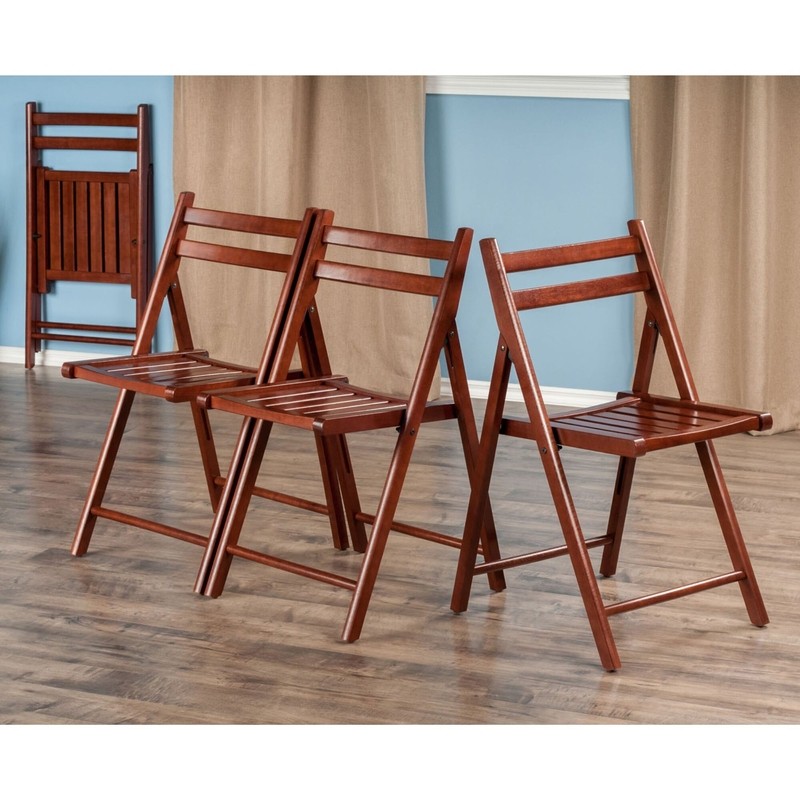 Folding dining chairs set of 4 in a monochrome design

Monochrome sets of 4 are usually the most versatile option for folding dining chairs, even for couples: you can always keep two by your table and only bring out the rest when you have guests around, without compromising on a cohesive result.
Plus, a monochrome design in a color that stands out against your table will work with most decor styles.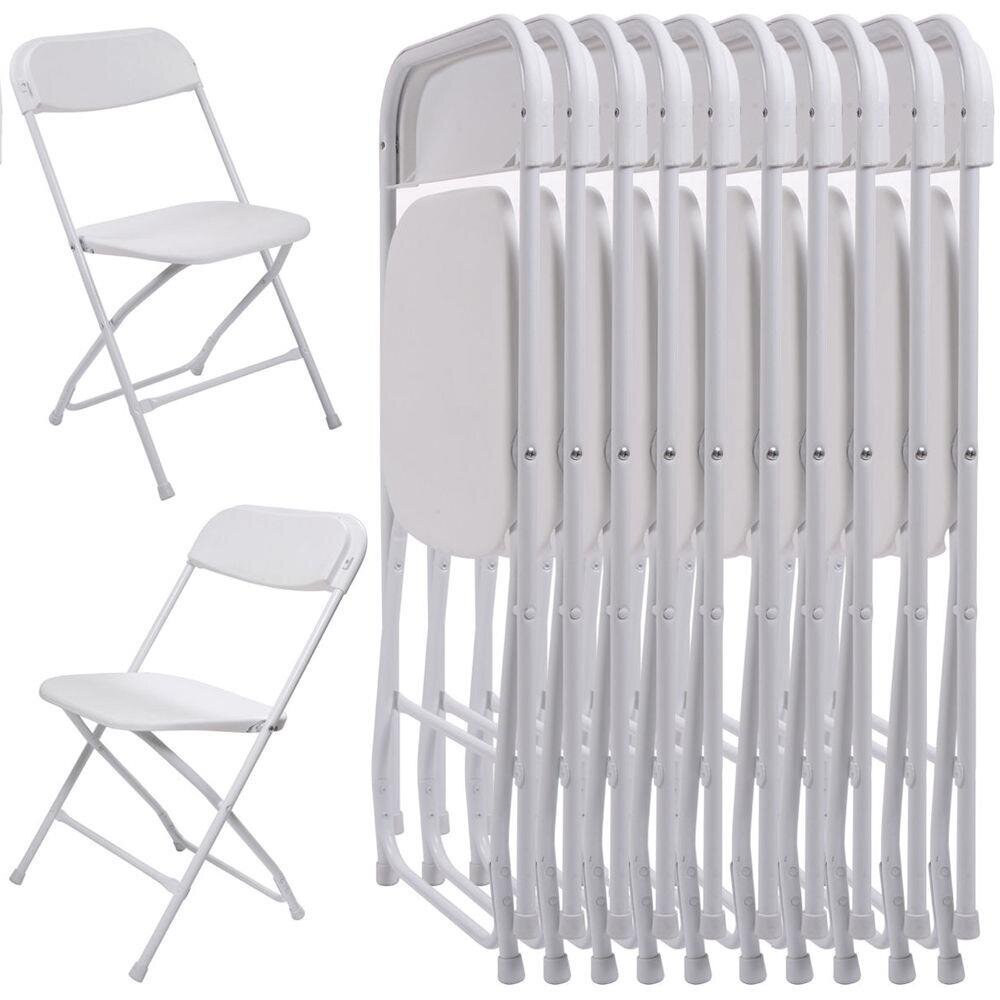 Set of 10 folding dining chairs

If you're torn between two numbers, we recommend going for the larger option. After all, folding dining chairs work out much cheaper when you purchase them as a set, and you never know when you're going to need a few extra ones for guests or parties.
Because most models become super flat when folded, you can just store them in your garage or even against the wall if you have a fairly large patio.
$33 $329.99