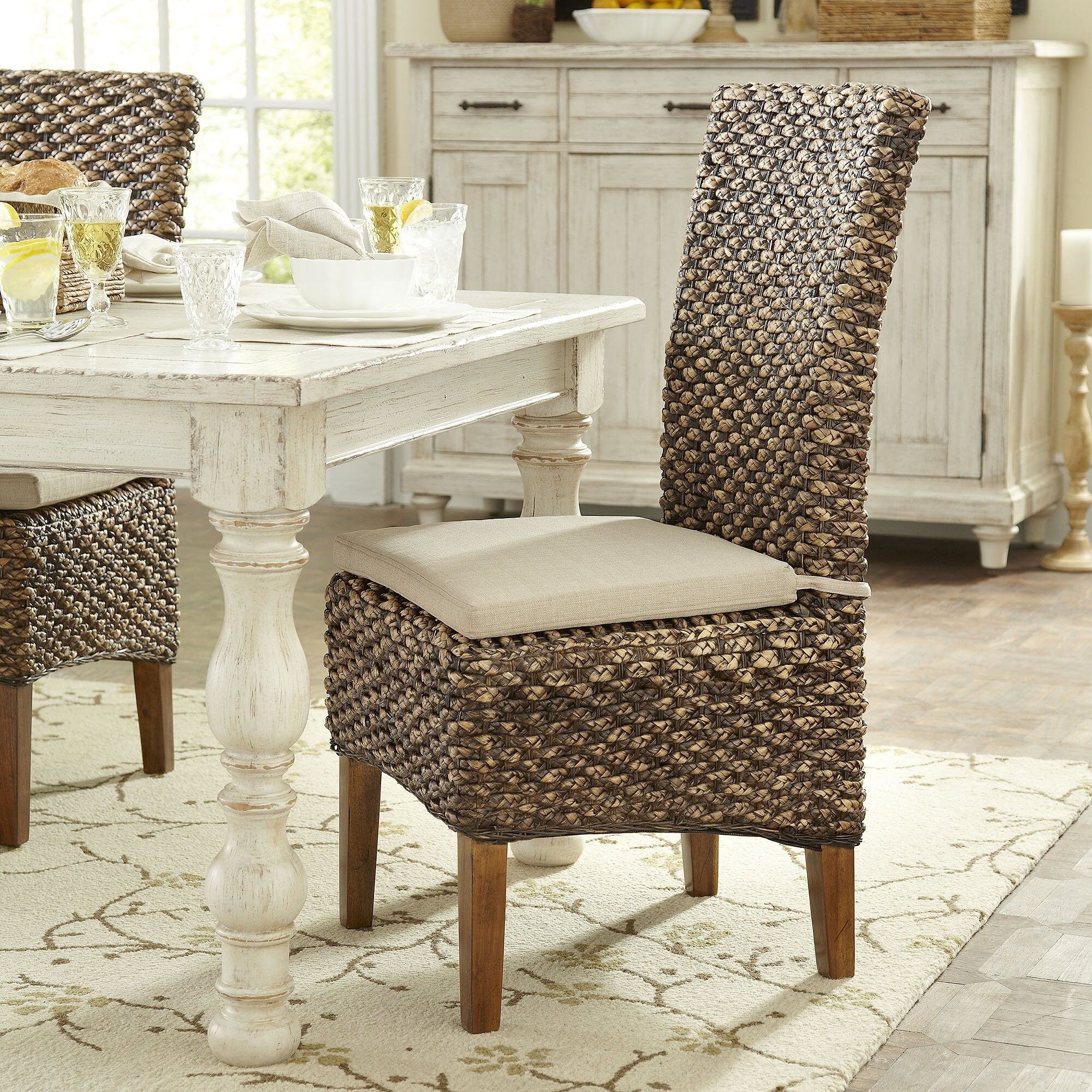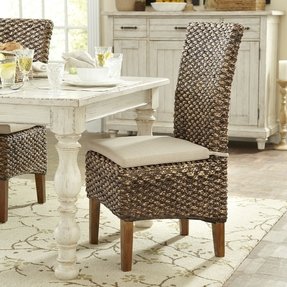 Woven Seagrass Side Chairs (Set of 2)
It is a set of very interesting and extremely decorative chairs. They are made of seagrass. In addition, each equipped with a seat cushion, which makes it easier and more comfortable. This is a very nice decorative element.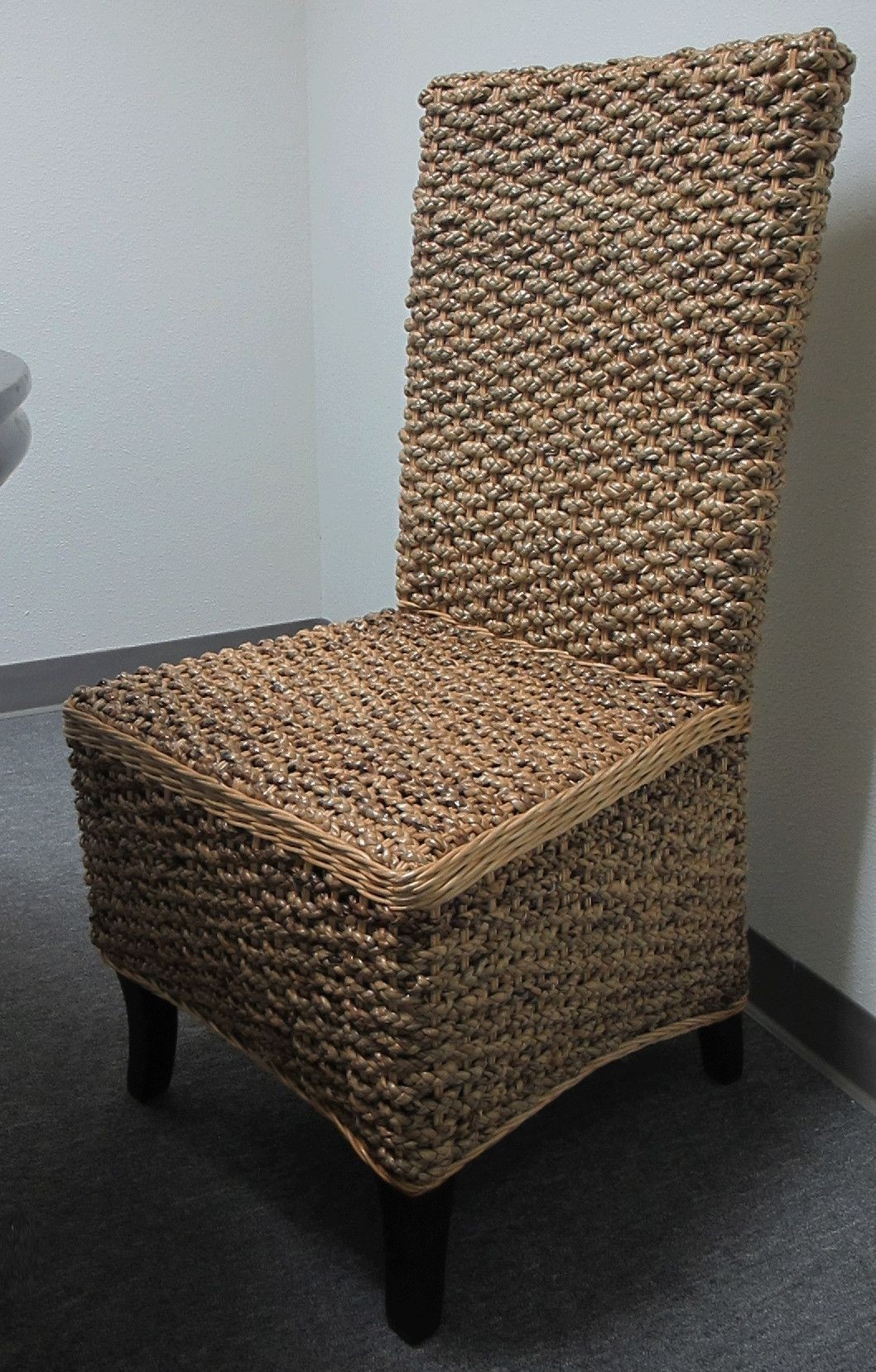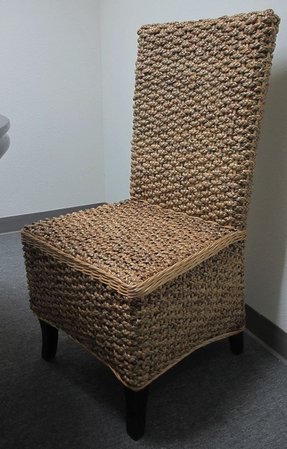 Seagrass Dining Chair (Set of 6)
Attractive dining chair having a sleek frame of mahogany wood with a brown finish. It has angular gently curved legs. It features a square seat with dashy skirts and a tall full back which are woven of light brown textured seagrass.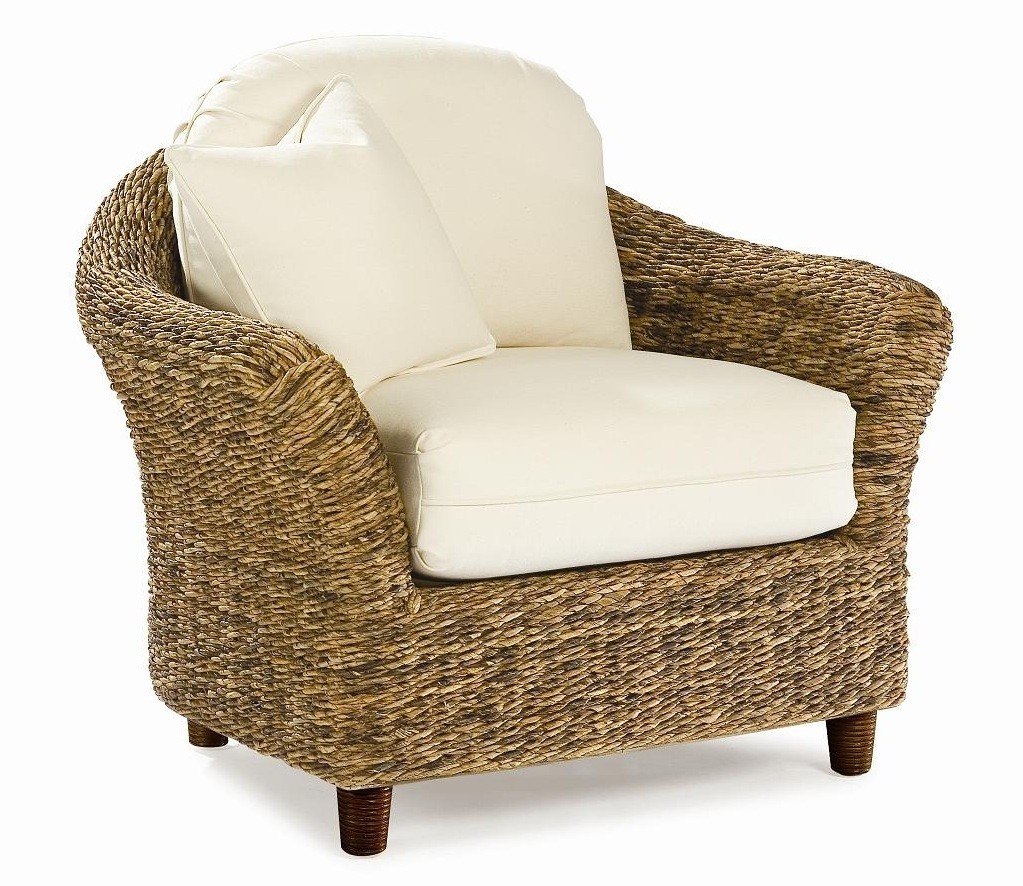 A cozy snuggler for you to kick back with your favorite book. The arm chair has a hardwood frame wrapped in neatly-woven seagrass while resting on tapered wood legs. And you can easily feel its comfort, thanks to the generously filled cushions wrapped in a quality white fabric.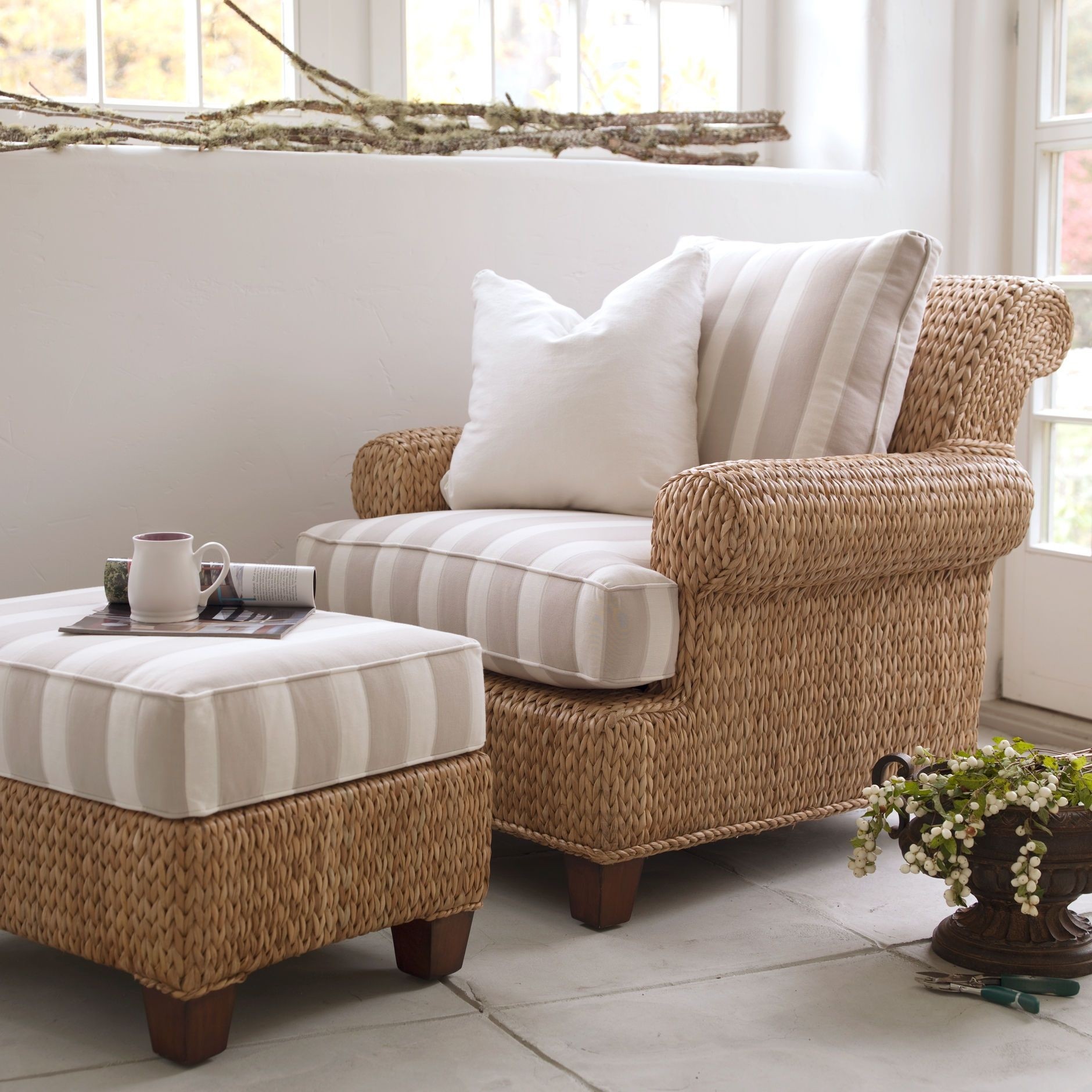 A beautiful traditional armchair and an ottoman/coffee table with woody frames and low brown tapered legs. Bodies are of sea grass. An armchair has rounded arms and a back with a curved out top. Cushions are covered in white-beige striped fabric.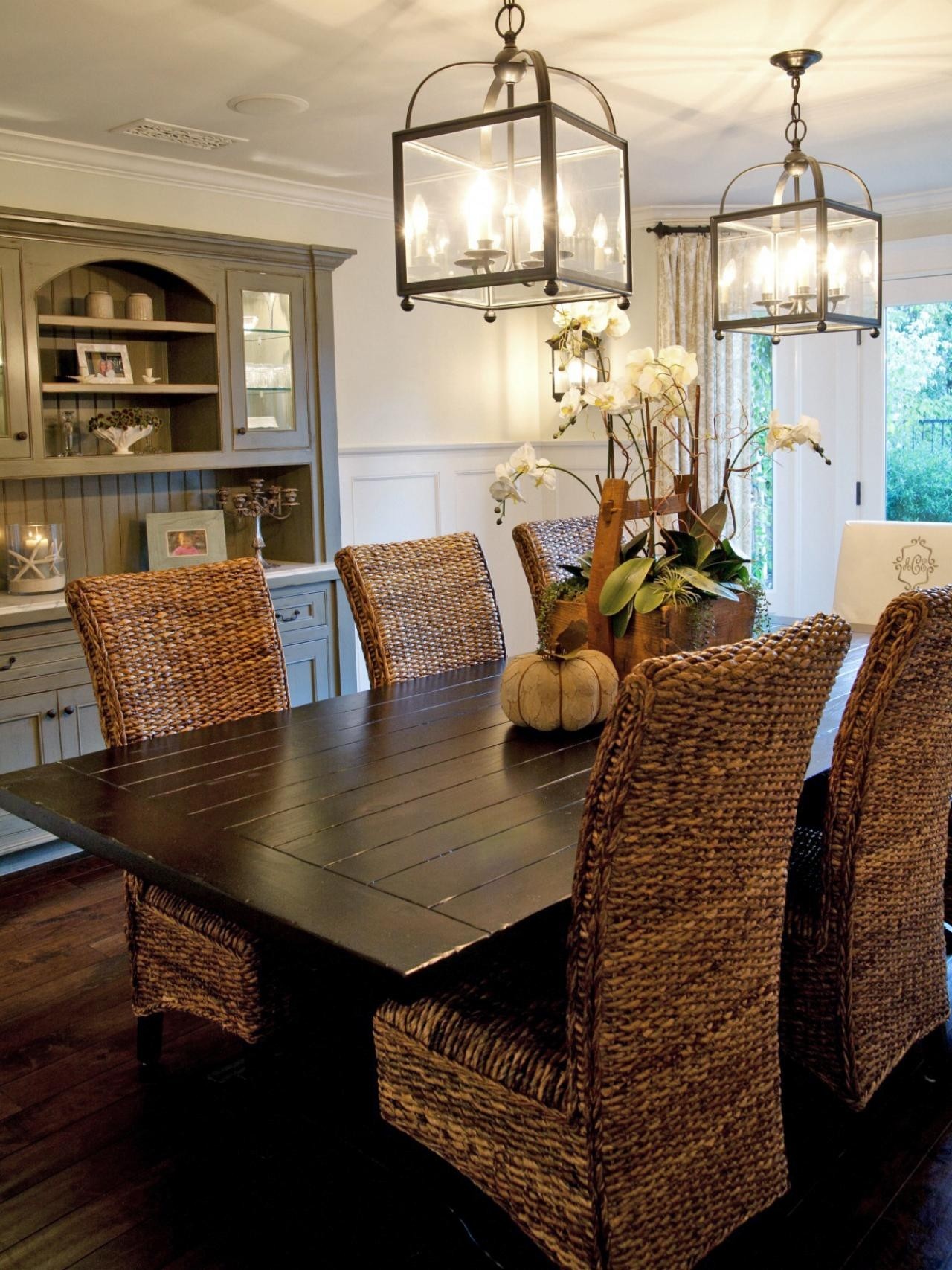 The central part of this design is a large rectangular wooden table. It is available with six chairs with a seagrass decor. They are very solid and comfortable for all users who are interested in enjoying meals in comfort.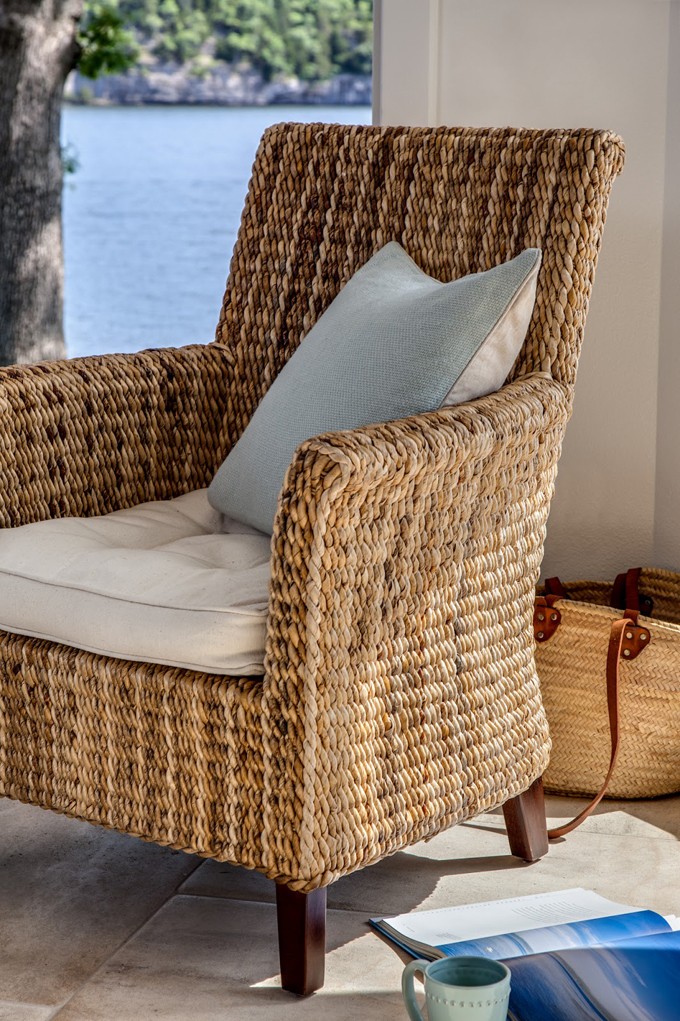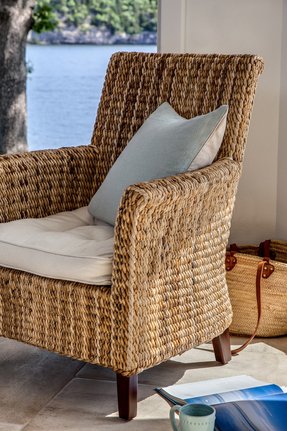 Here is the seagrass chair in the colors of summer, and thanks to it you will feel like on the beach reading a book in your home. Beautifully and thoroughly weaved with seagrass, with a thick weave it resembles the colors of golden cereals and beach sand.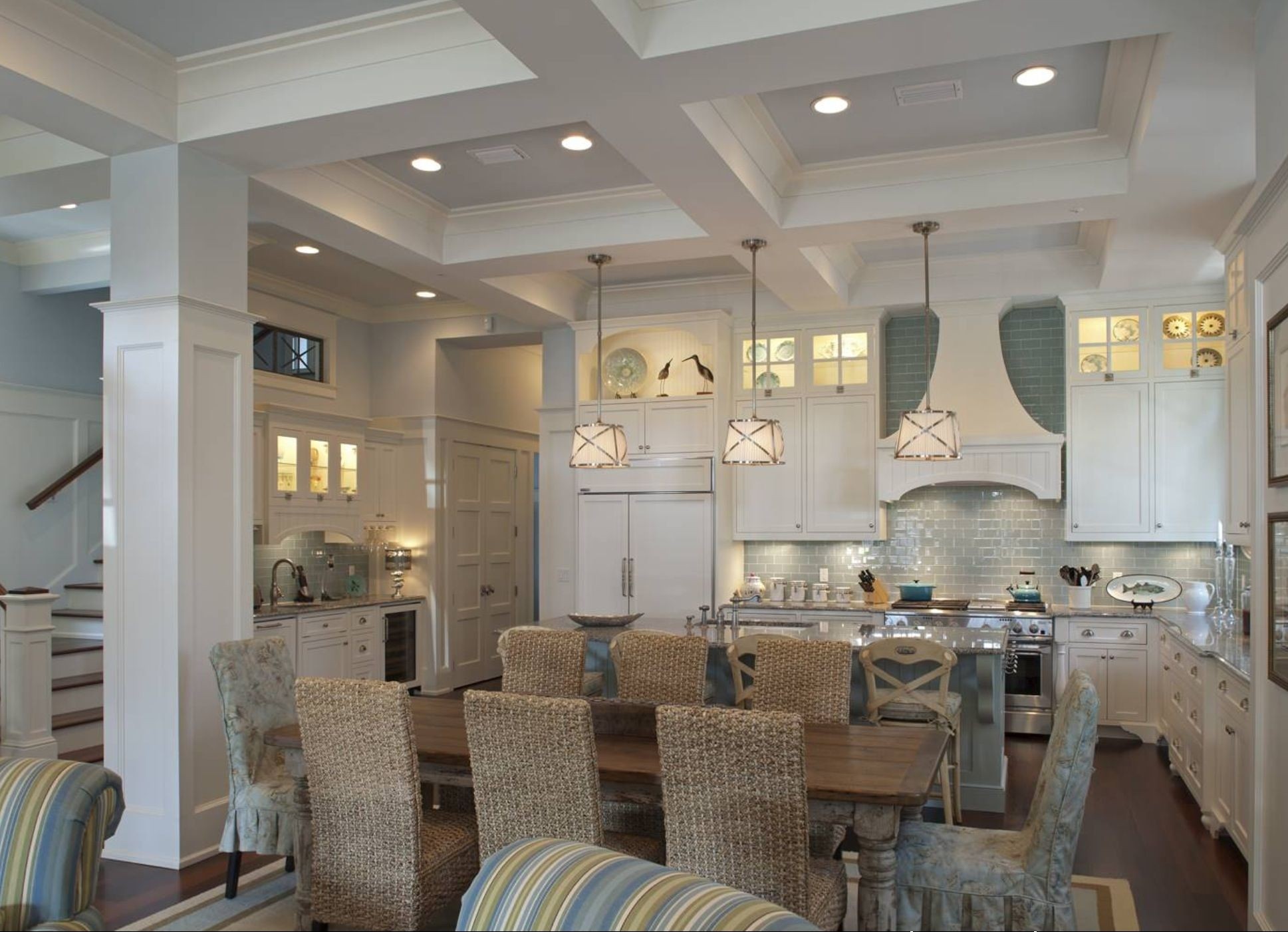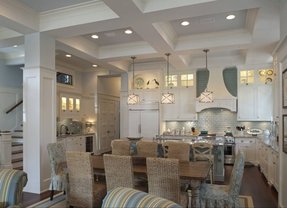 dark wood floors, white walls w/ board and batten, white kitchen, seagrass dining chairs, slipcovered furniture, rustic tables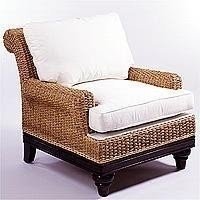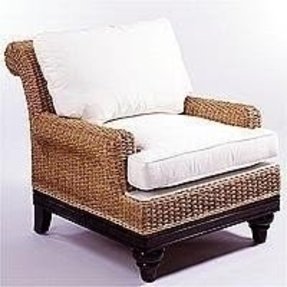 Seagrass Chairs & Ottomans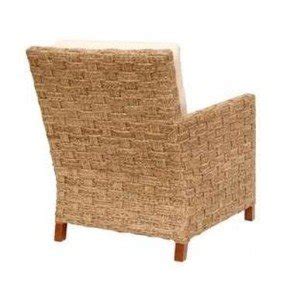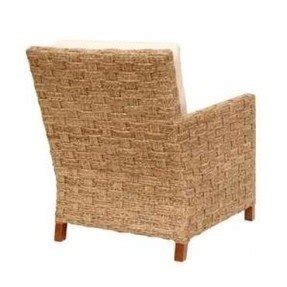 Mediterranean Seagrass Chair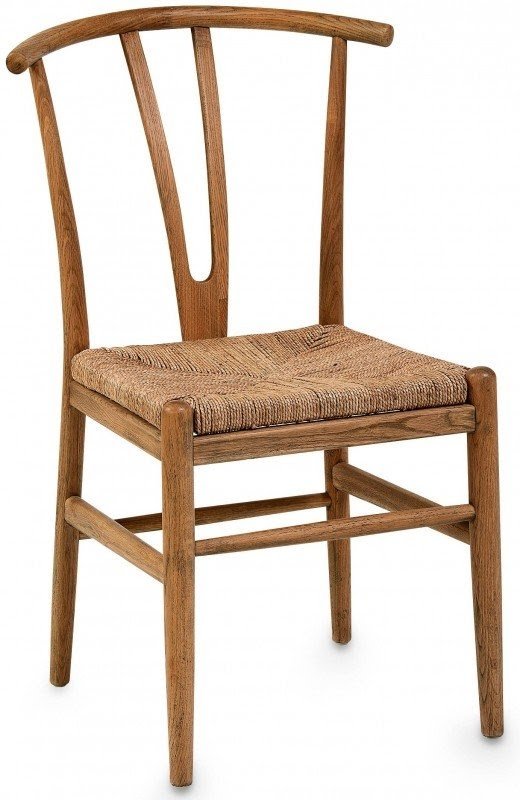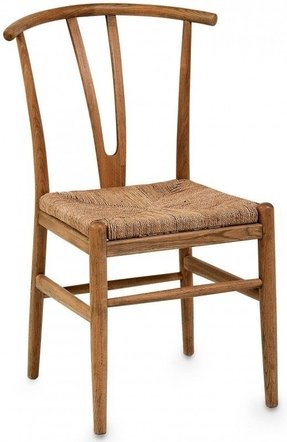 Seagrass Dining Chairs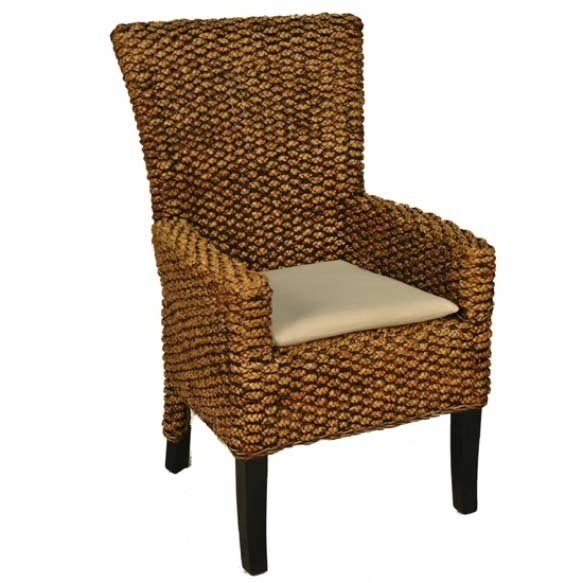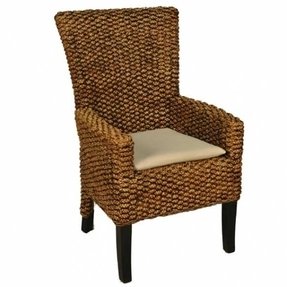 Salsa Seagrass Armchair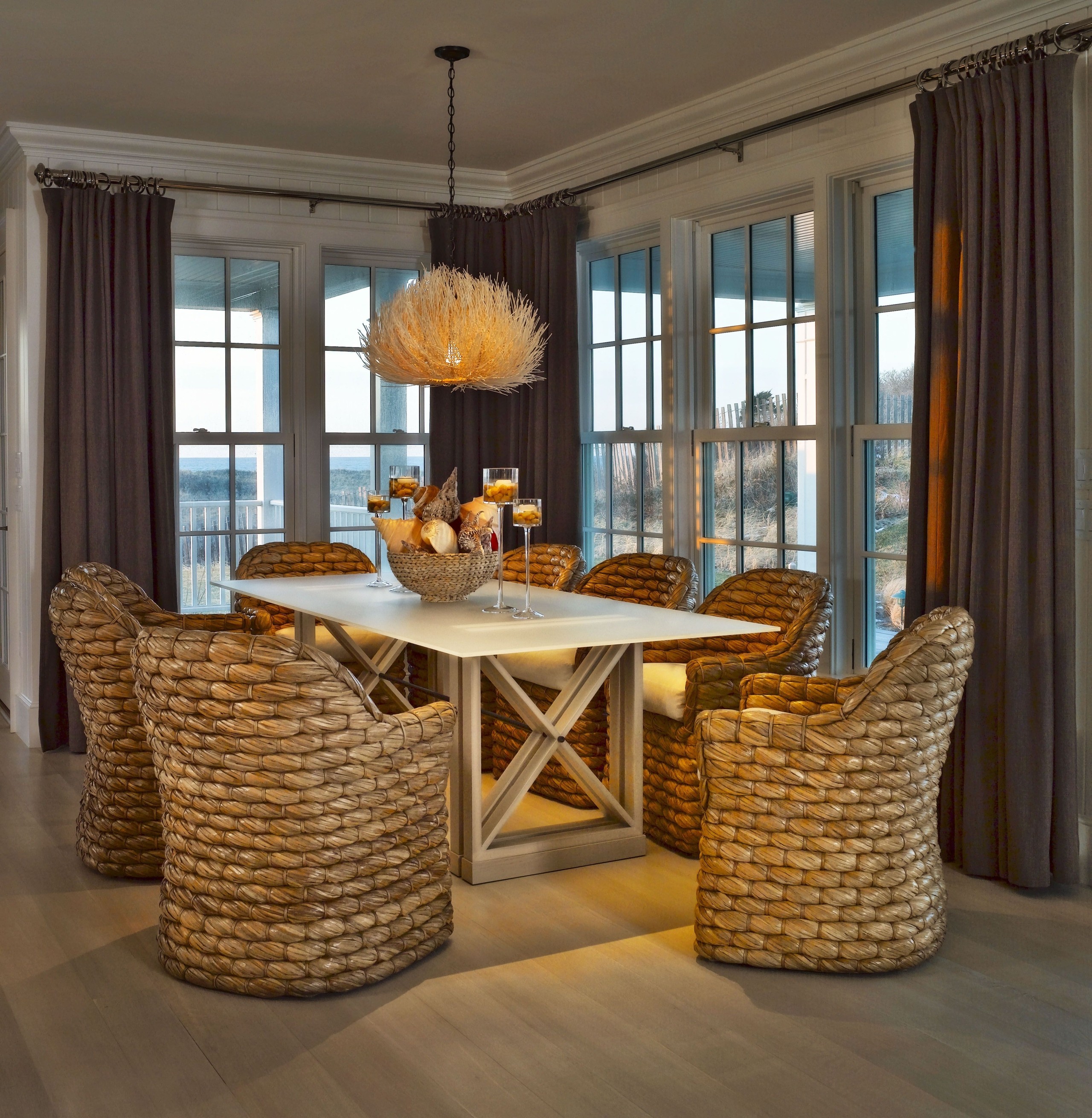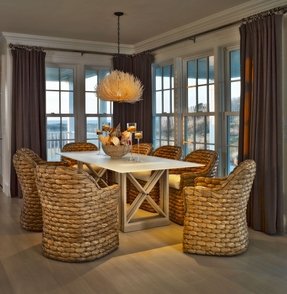 The removal of rattan furniture is a domain of the ancient peoples of Southeast Asia. Sea, oriental or even homely style can be obtained thanks to these spacious, monobloc seagrass living room chairs with a very thick golden weave.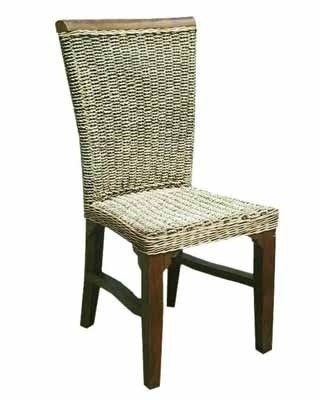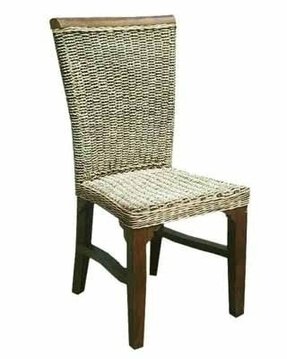 Being an embodiment of the traditional elegance, this seagrass chair enchants with the combination of solid, dark-stained wood and off-white rattan seat. High back makes it a comfy dining chair proposition.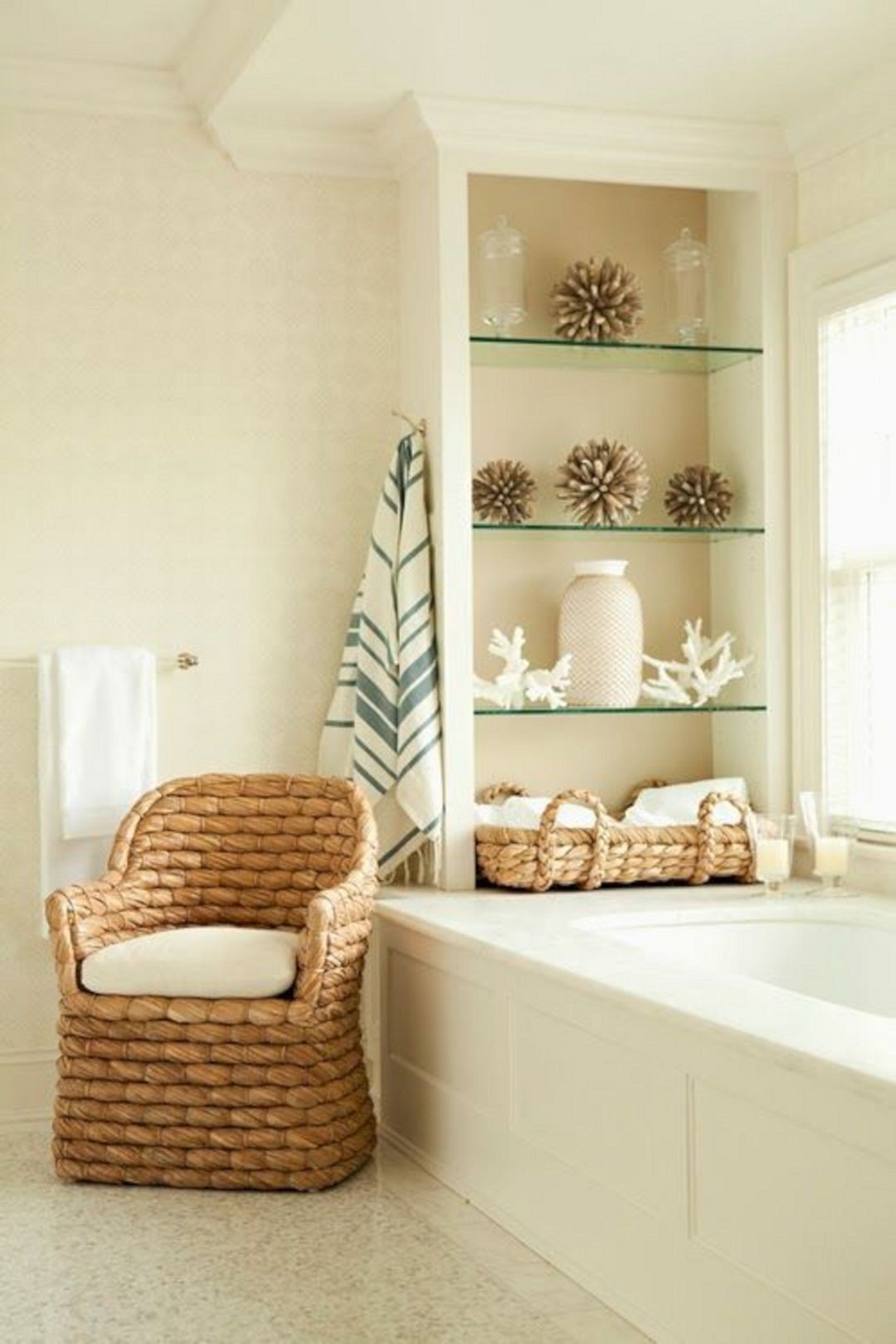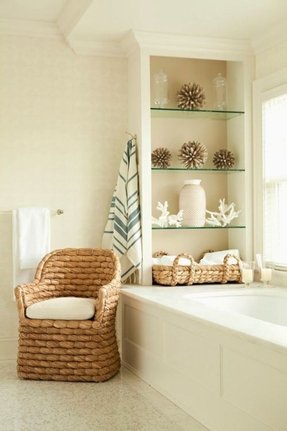 This woven seagrass chair (along with a corresponding storage basket on the shelf) constitutes a nice way to add some smooth Mediterranean climate to your bathroom decor.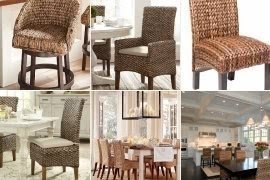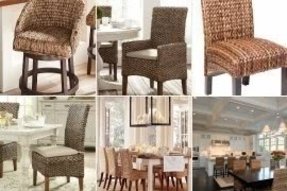 A gorgeous set of classic barstools that are beautifully wrapped in neatly-woven seagrass. Each barastool rests on a hardwood frame in espresso finish, with tapered legs and square foot rest.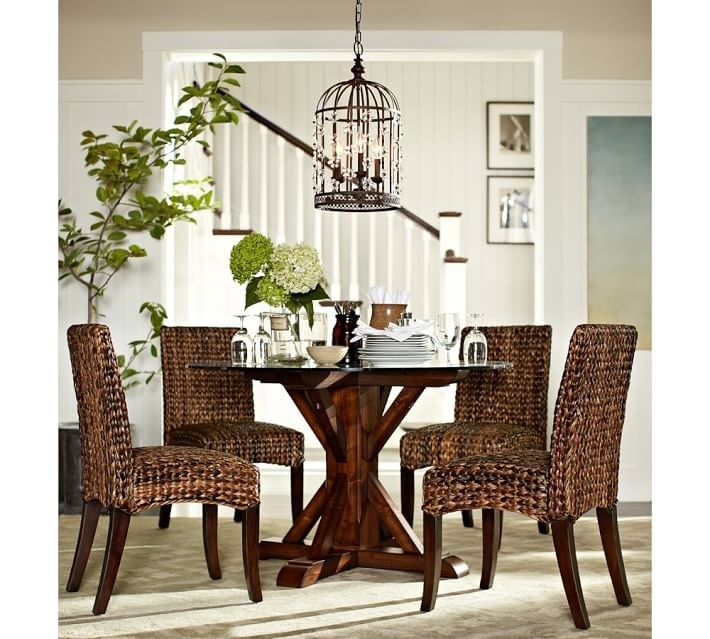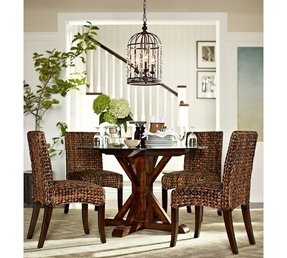 Seagrass Chair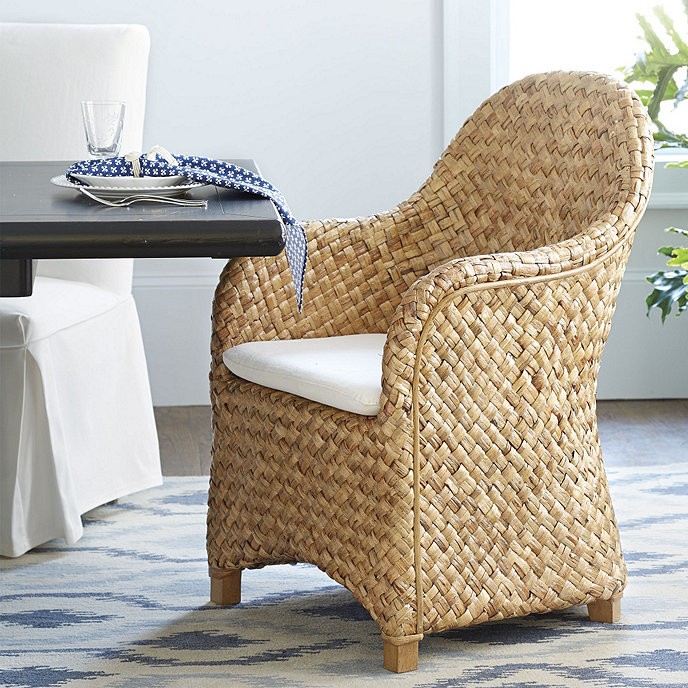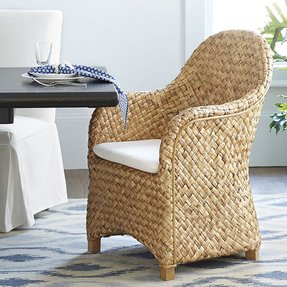 ... chair, water hyacinth dining chair, woven dining chair with arms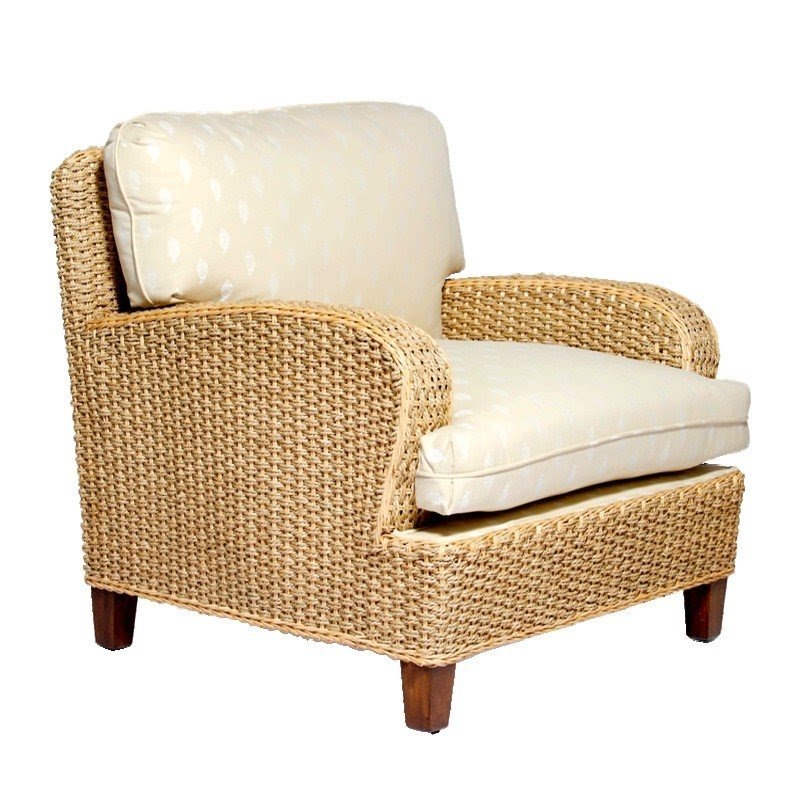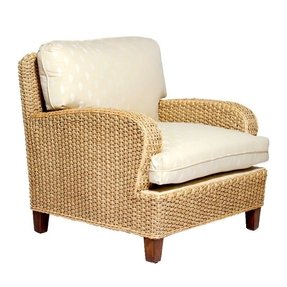 KATMANDU CLUB CHAIR - SEAGRASS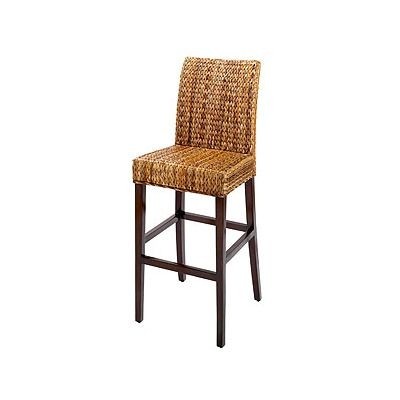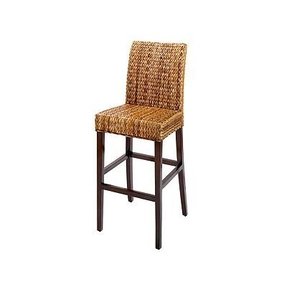 Kitchen Counter - Set of 2 for $240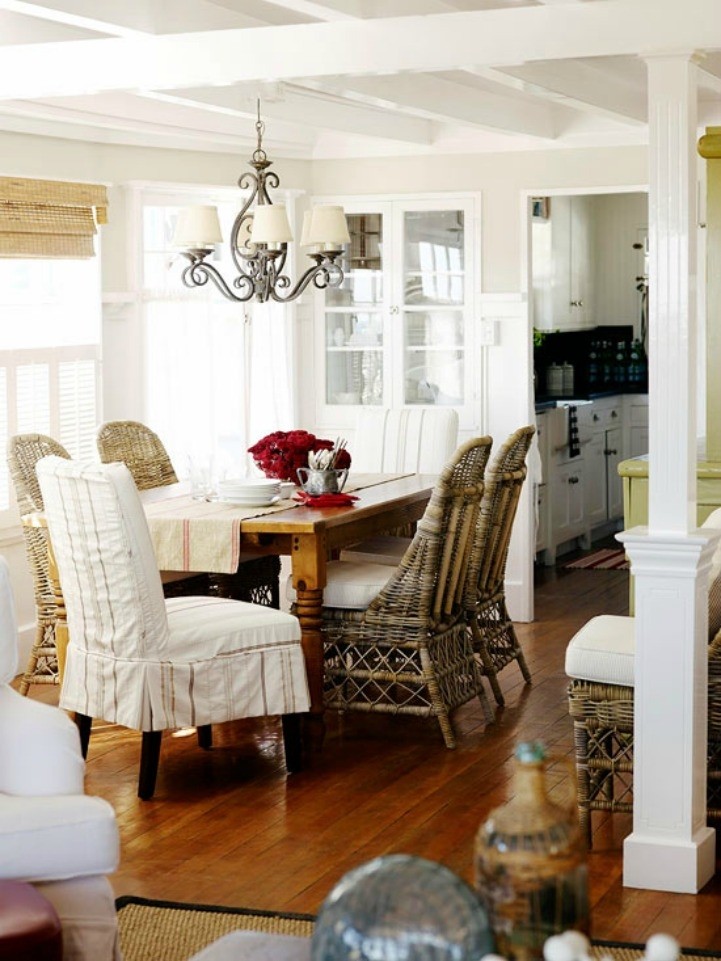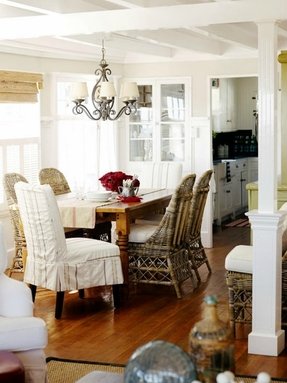 look at all the pics of this beach house on cute i could move right in!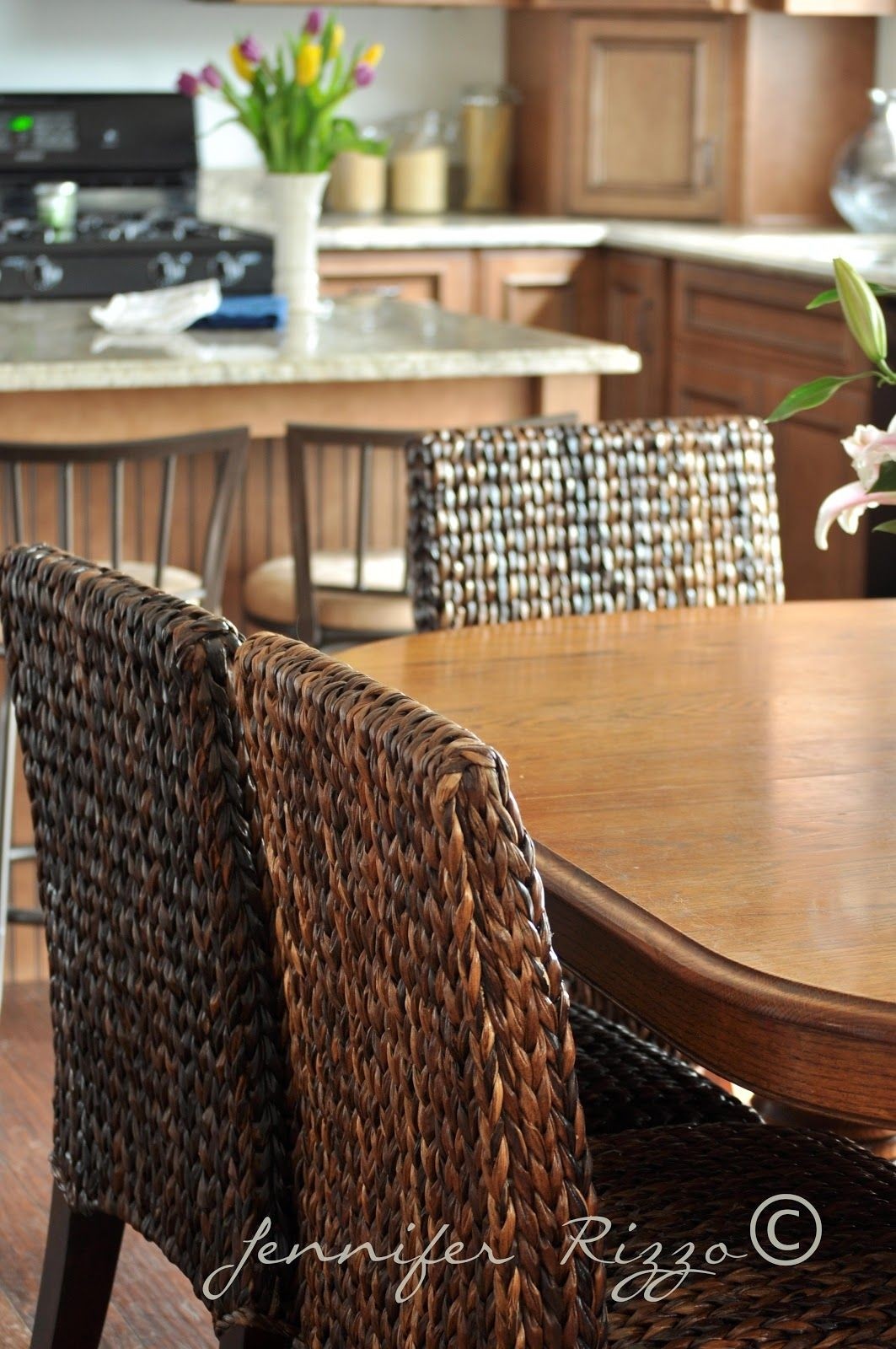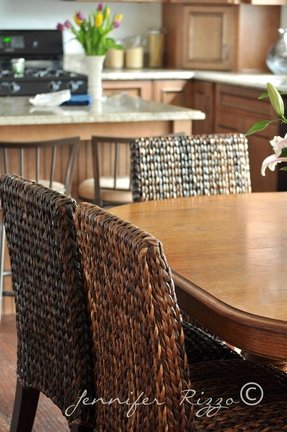 It is a dining set that includes six dining chairs. They have got a mocha finish, seagrass construction and classic design that fits to any style and décor. They add comfort to any dining room area.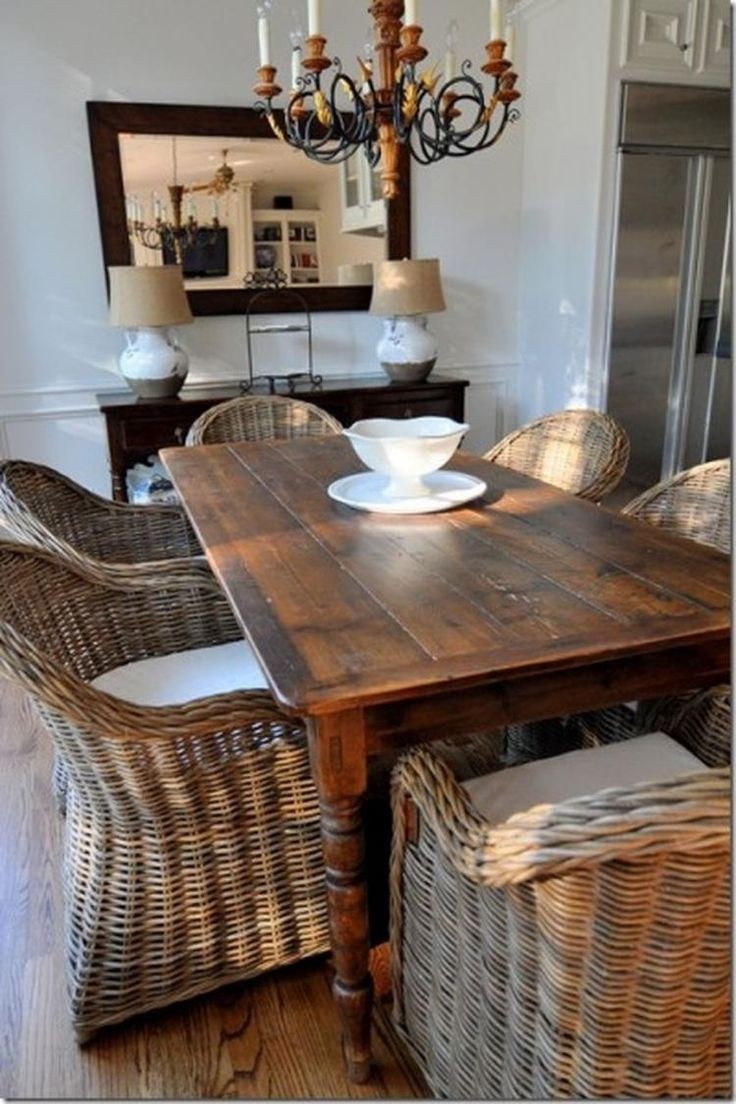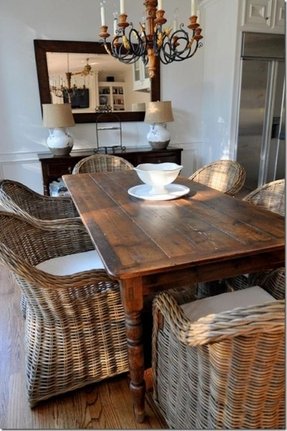 Shine Your Light: Fancy New Dining Table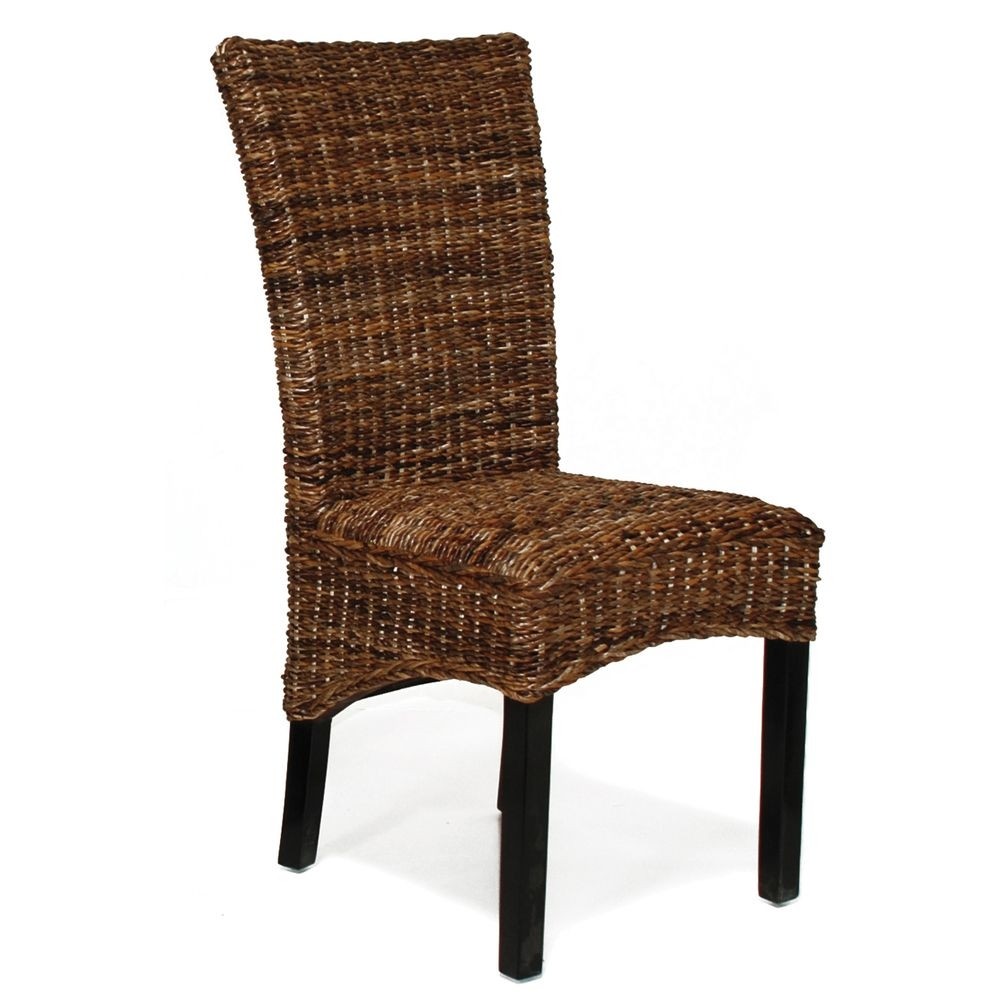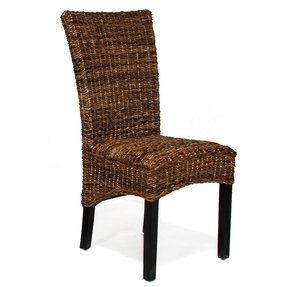 A simple, but solid, attractive and comfortable chair that has got a durable frame made of mahogany wood. Its seat and backrest areas are covered with hand-made abaca fibers, so it is a product that has got a natural look.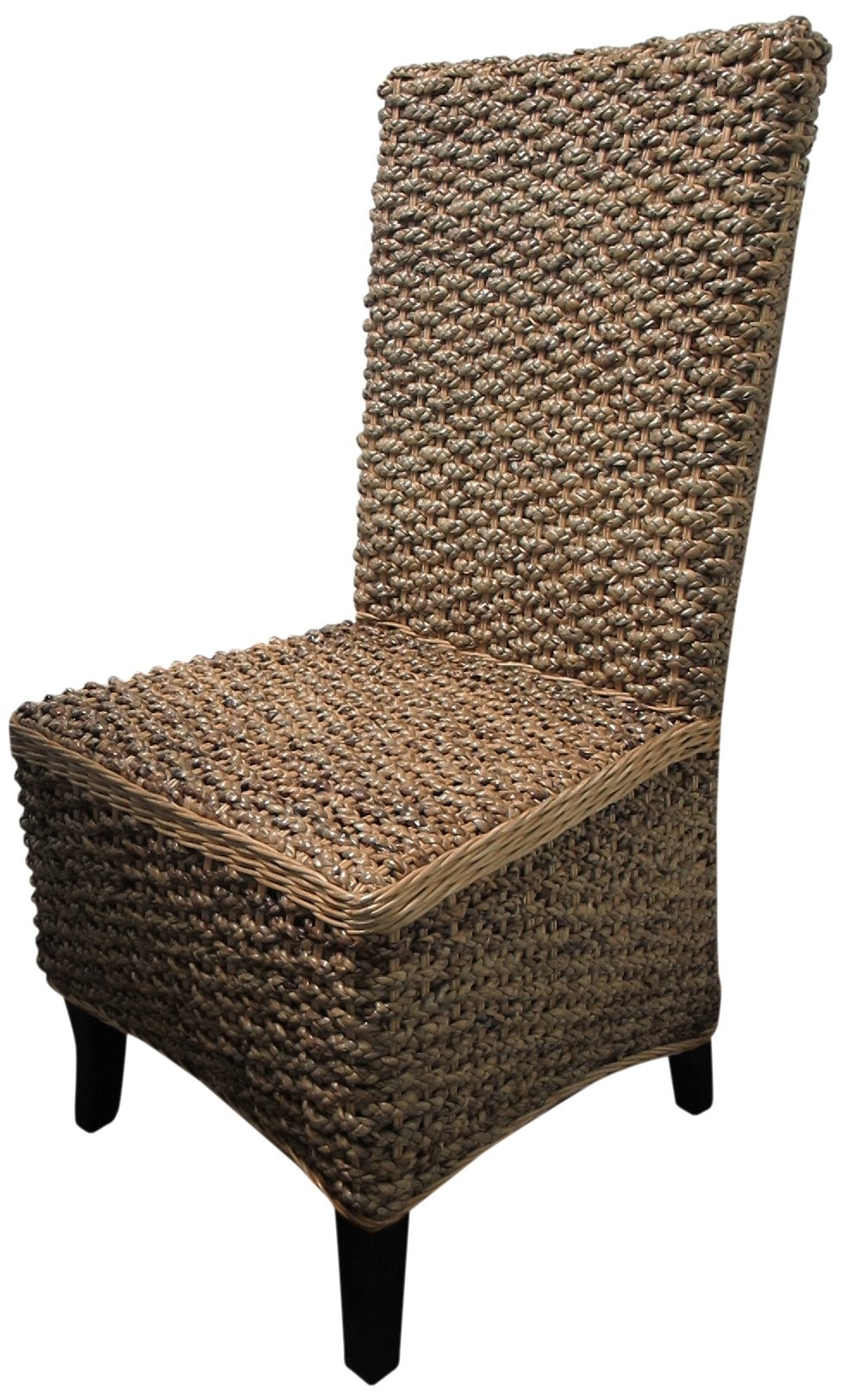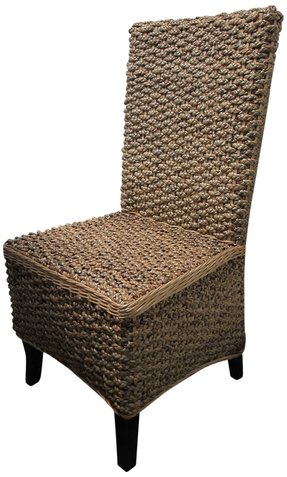 This fashionable dining chair set includes 6 seagrass dining chairs, each with a durable frame made of solid mahogany wood. The frame is wrapped in hand-woven seagrass, beautifully emphasizing the whole appearance.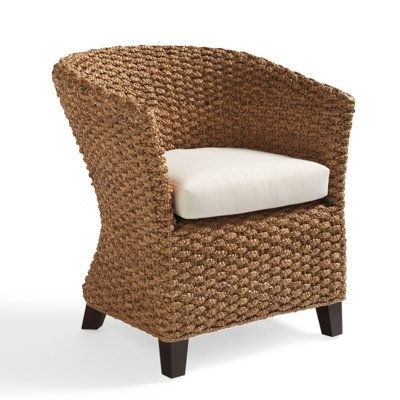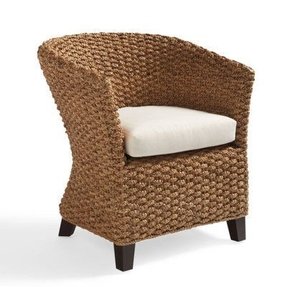 Seville Seagrass Chair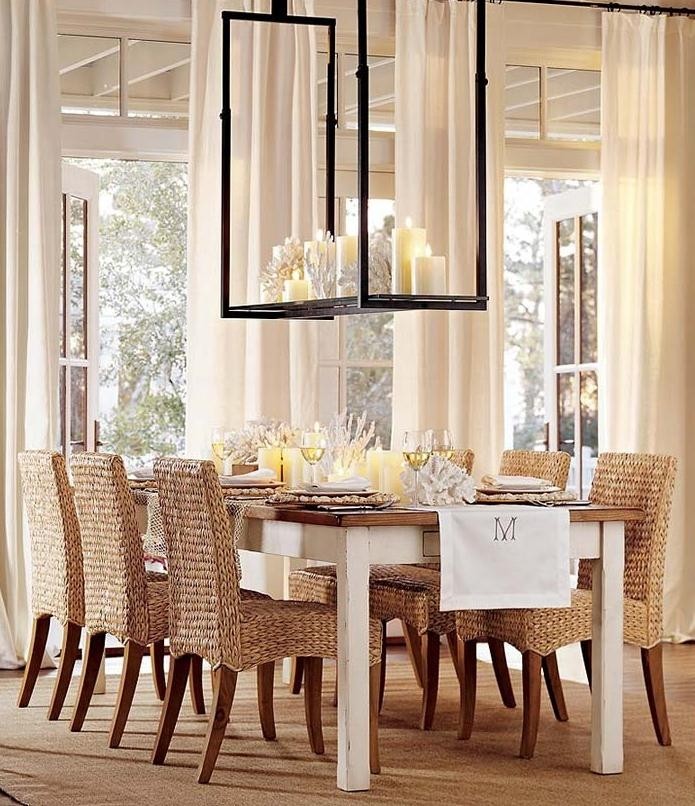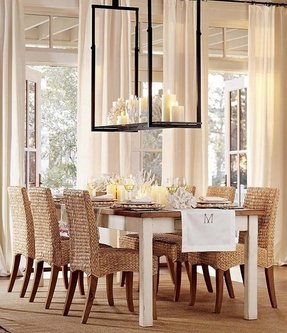 Dining chairs mounted on wooden base. Seat and back is carefully woven with seagrass. Elegant design for living room, dining room and others interiors according to taste and need.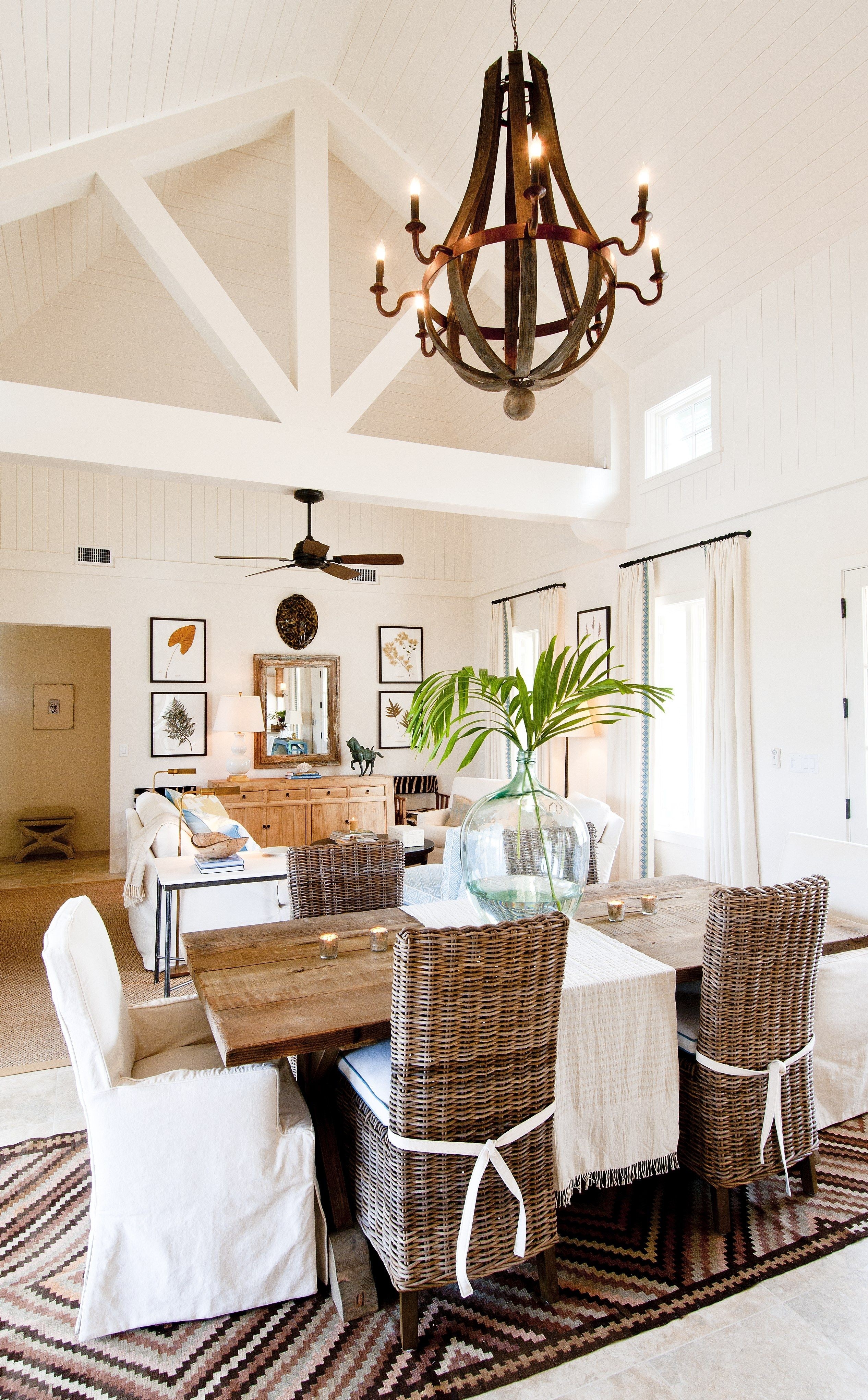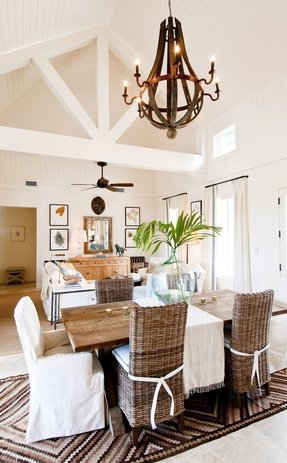 source: Elizabeth Newman Interior Design. Tropical island dining room with BoBo Intriguing Objects 8 Light Wine Barrel Chandelier, salvaged wood rectangular dining table, seagrass side dining chairs, white slipcover captain dining chairs, recycled glass v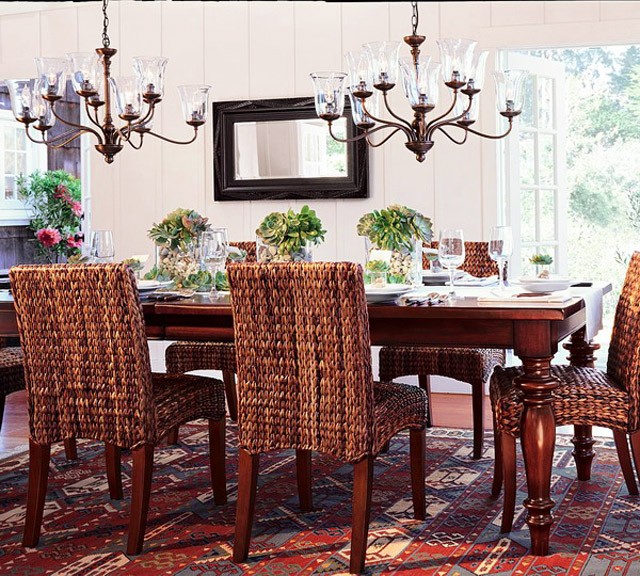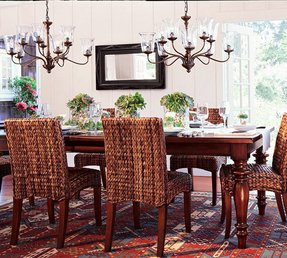 I absolutely love this dining room. The seagrass chairs are FABULOUS!!!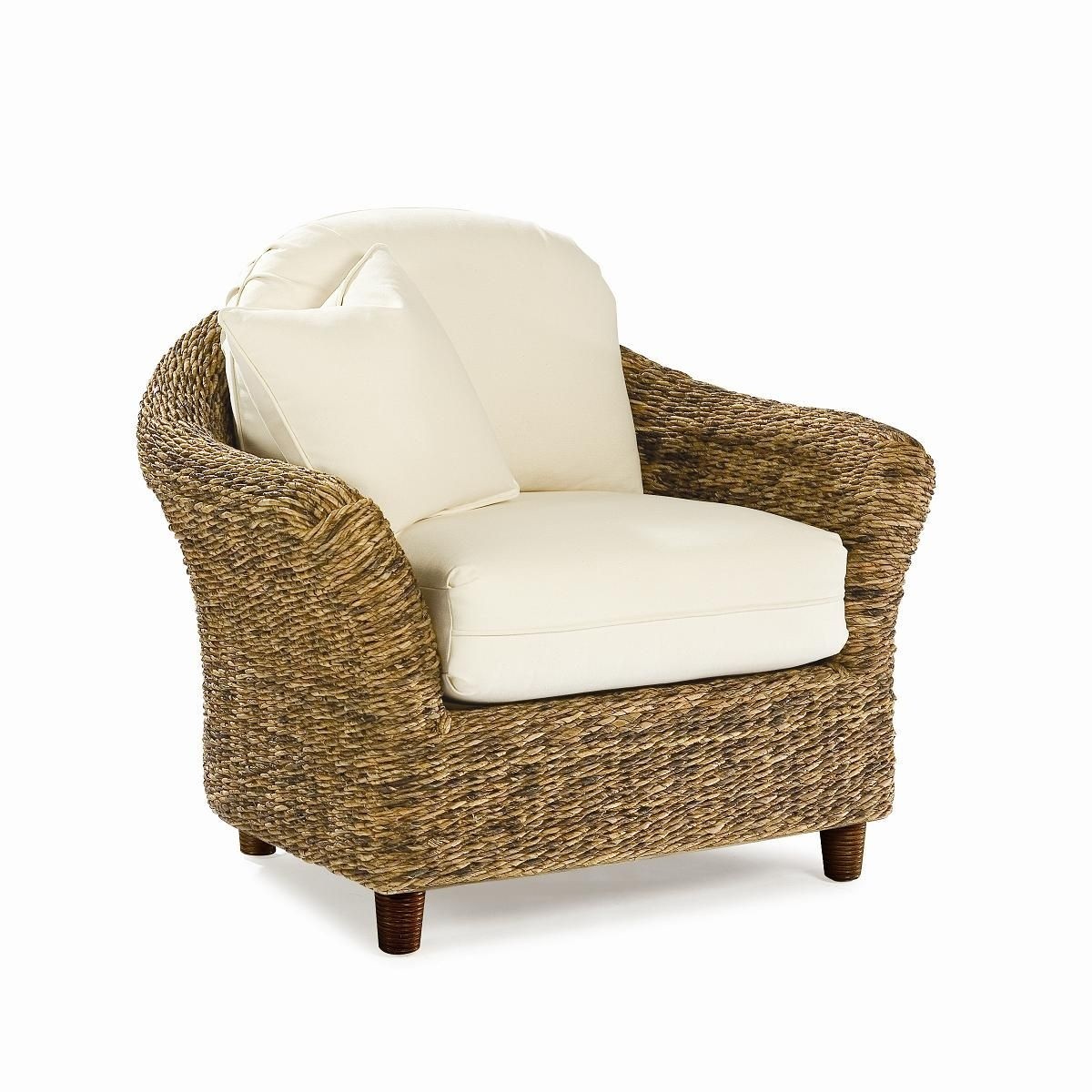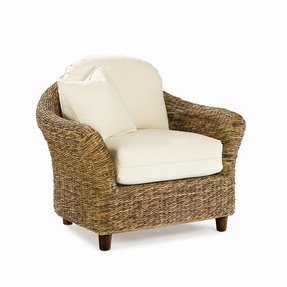 Low seagrass chair with plump white cushions on bottom and back. Hand woven seagrass wrapping in natural colour lends the close-to-nature vibes that are however not devoid of some drama. Curvy form is welcoming and soft in looks.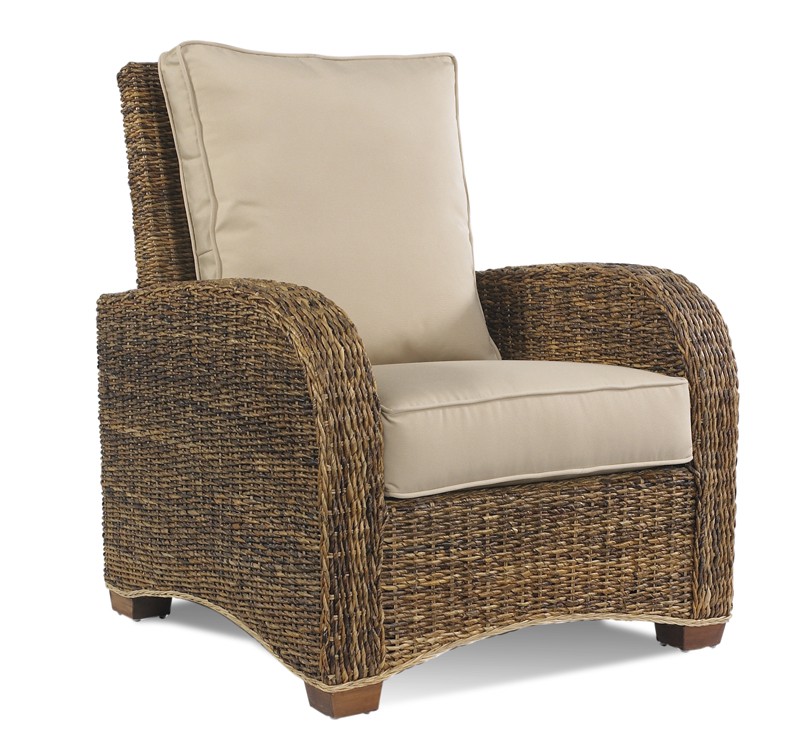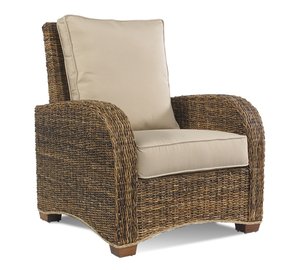 Beautiful seagrass chair design is a perfect combination of attractive design and functionality. Robust base with a soft cushion of seat creates a perfect whole, which will be checked at home and on the terrace.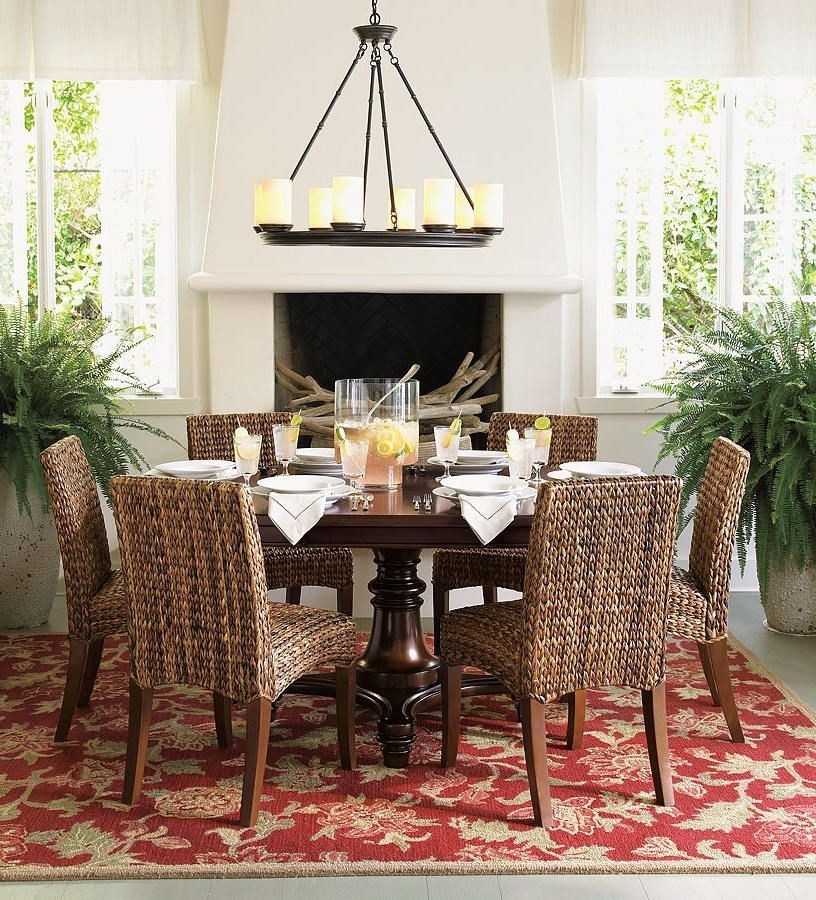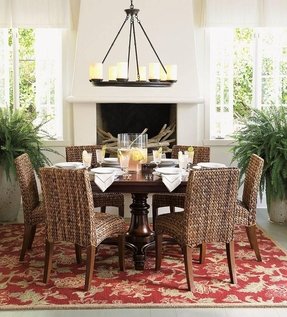 Pottery Barn Dining Room Tables | ... %20Table Montego : Expanding Round Dining Table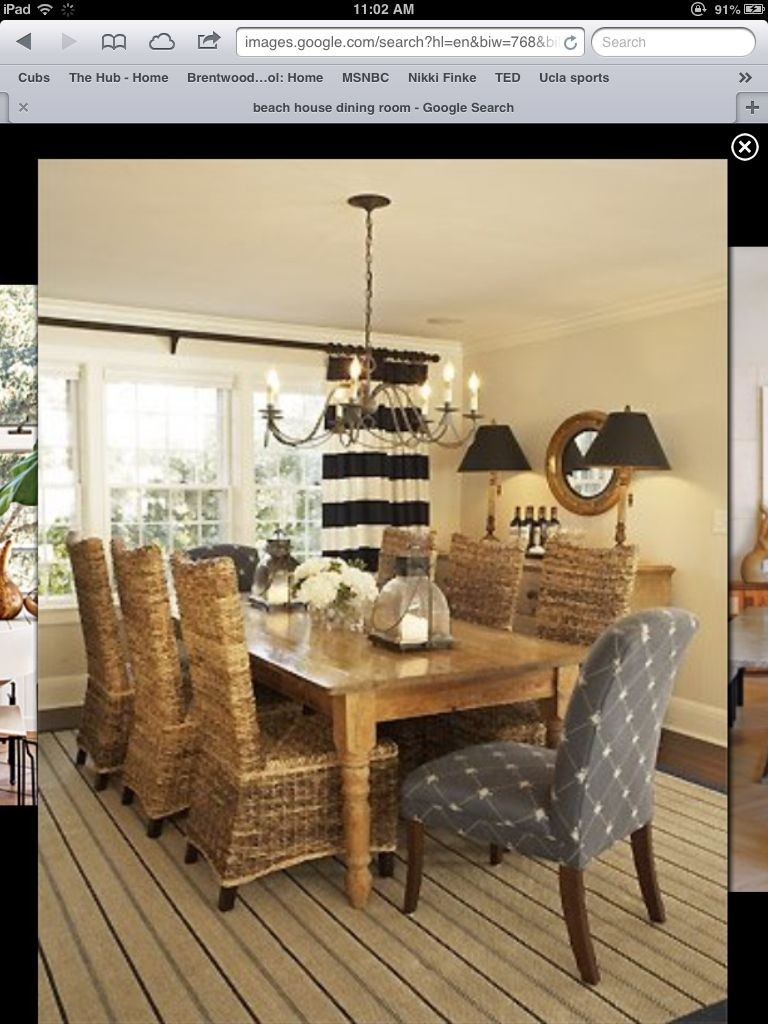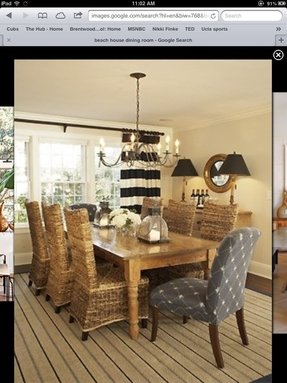 loved the strped curtain, though i would do a plain natural fiber rug and all upholstered chairs.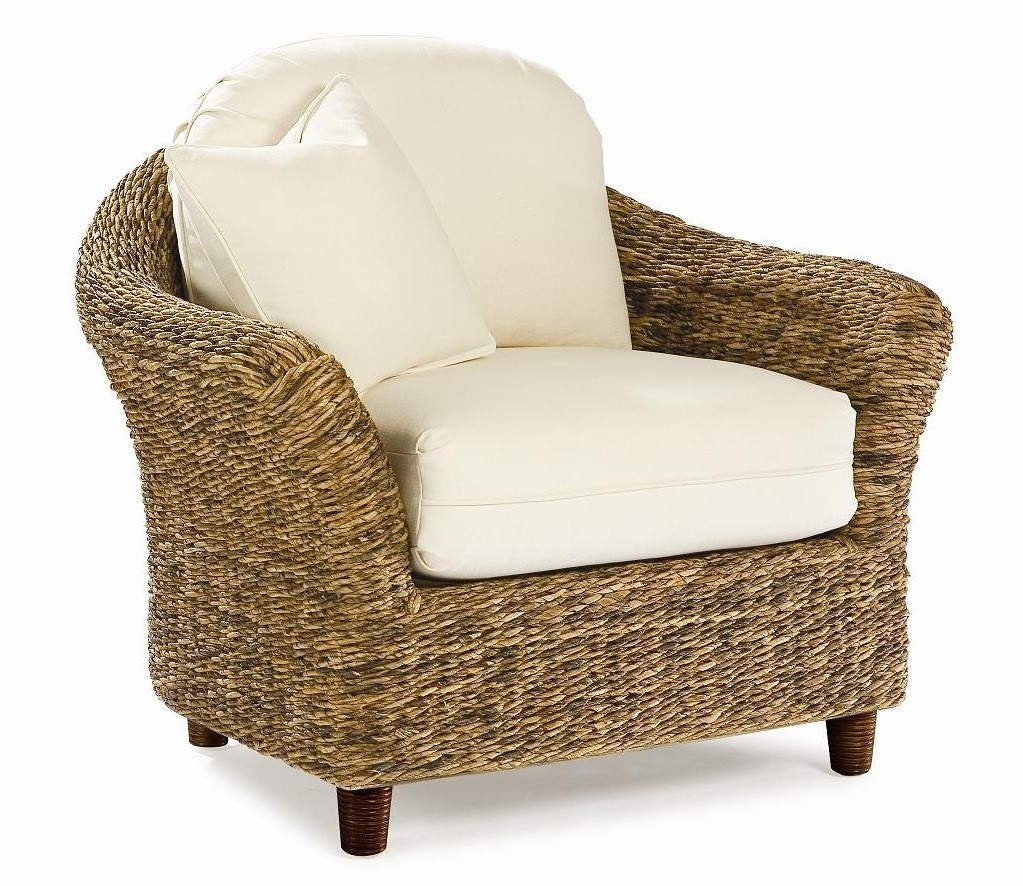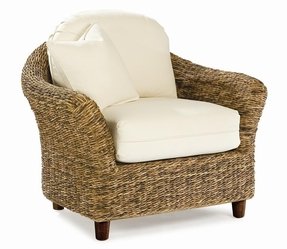 Seagrass Chair - Tangiers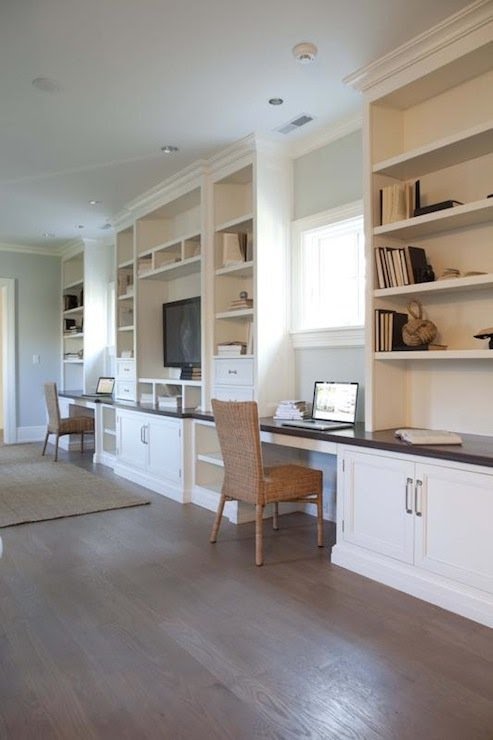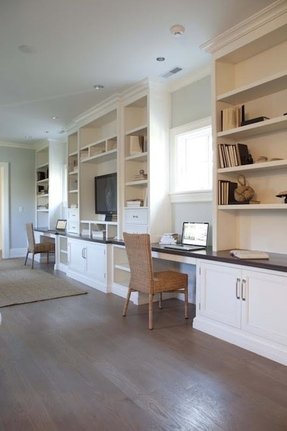 Office with wall to wall built-in and desks with black countertops and seagrass desk chairs. Open shelving and hardwood floors.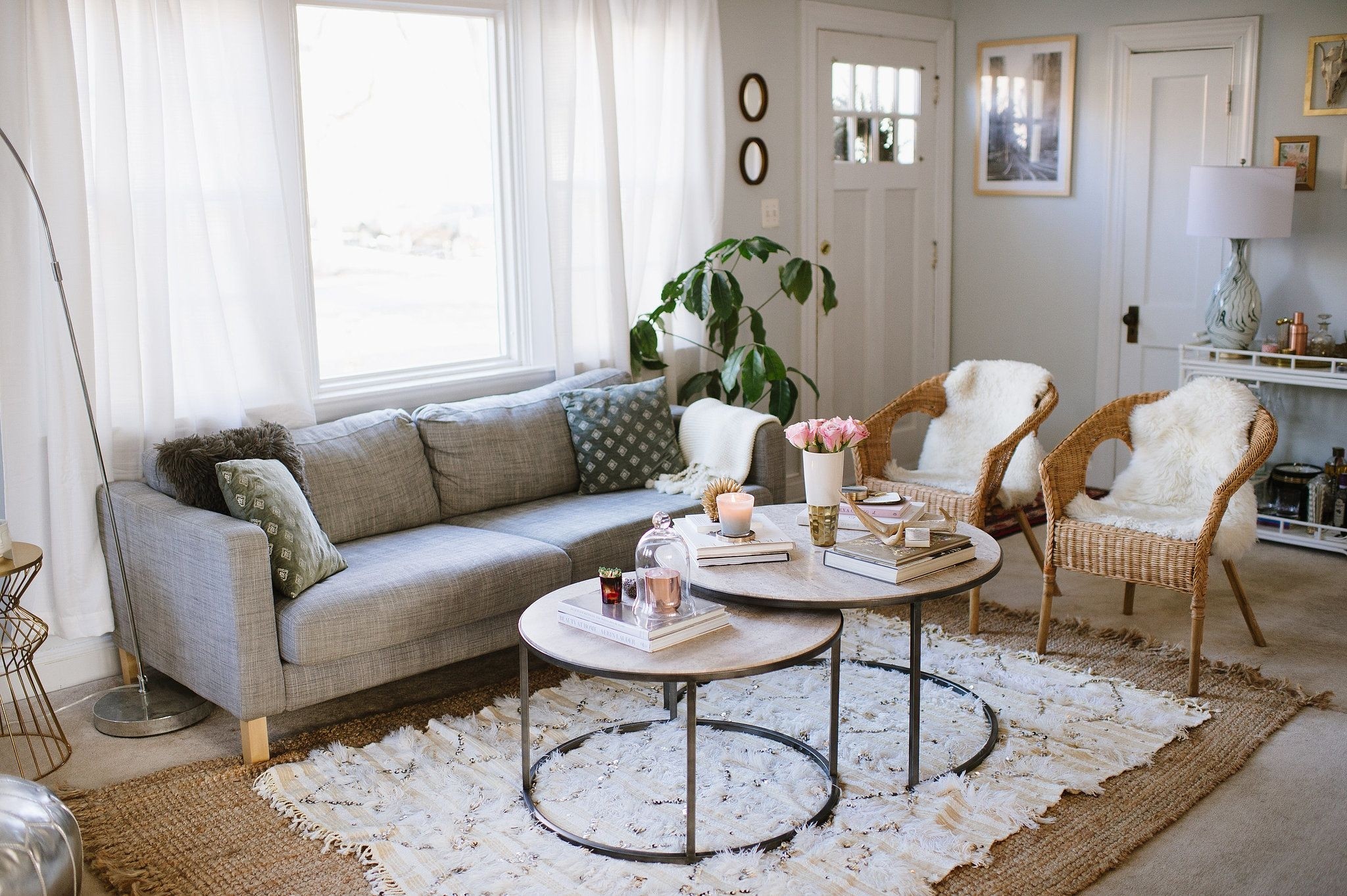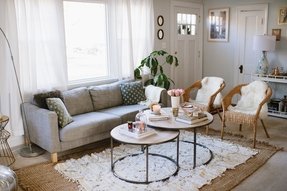 blue & white & rustic via Amber Interior Design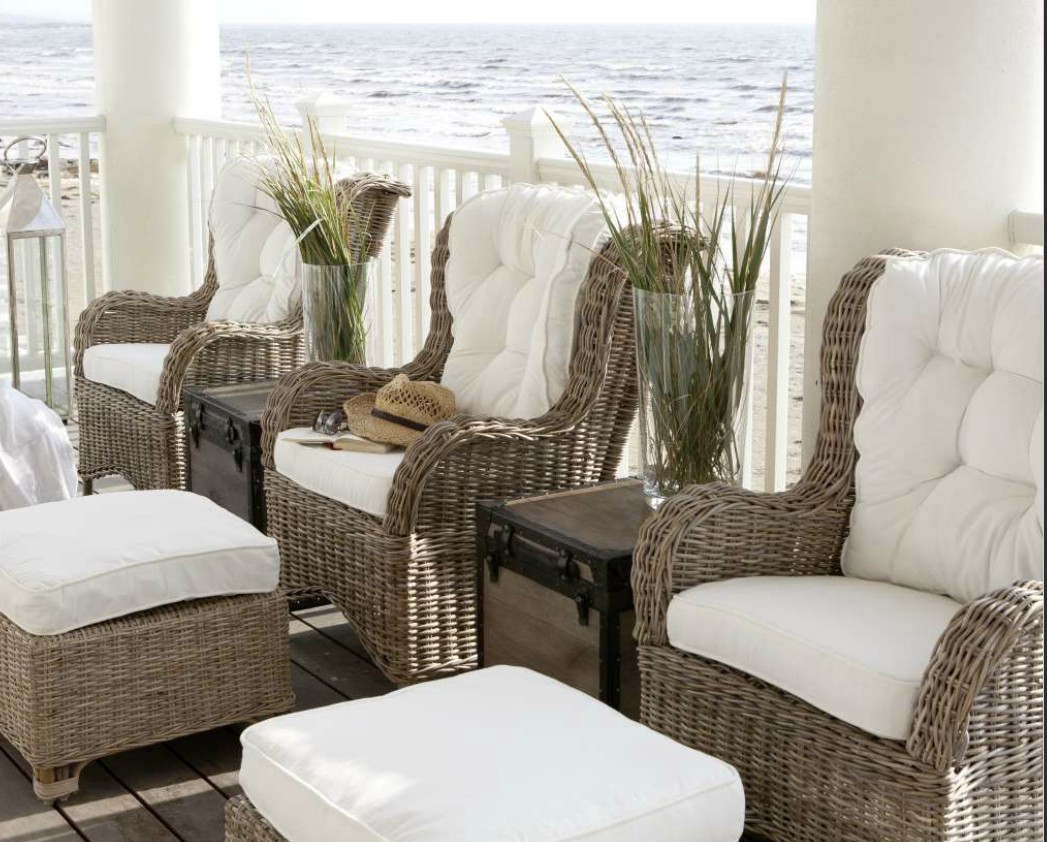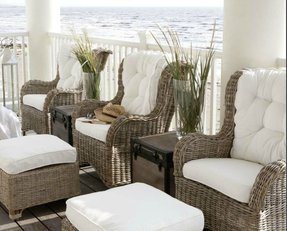 This swedish, chic and breezy design will match your coastal cabin perfectly with the rattan finish of the perfect arm chairs and the light, almost white finish of all the material parts such as cushioned seats and backs.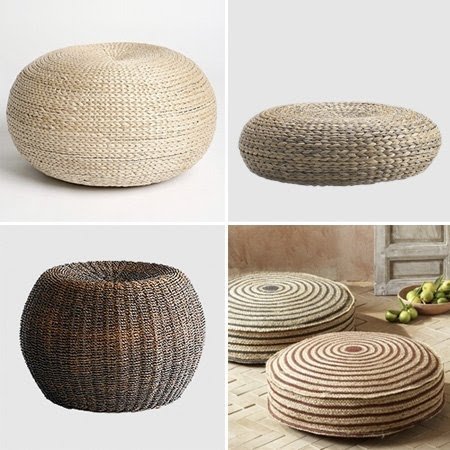 Used as an ottoman, a footstool or an extra seating a small living space, this seagrass chair can be an eye-catching accent in your interiors, adding a bit of the oriental, Arabic style to the decor.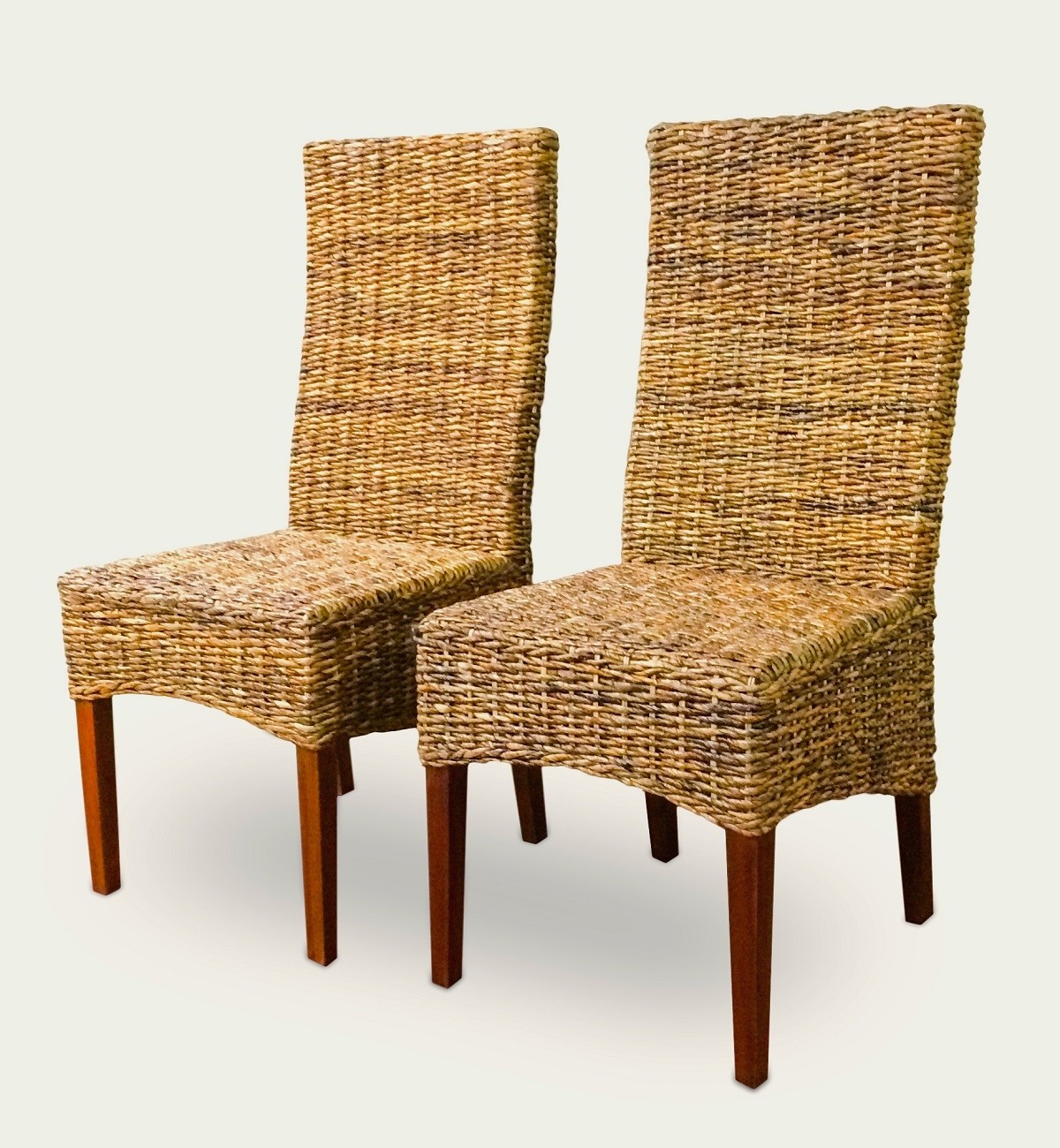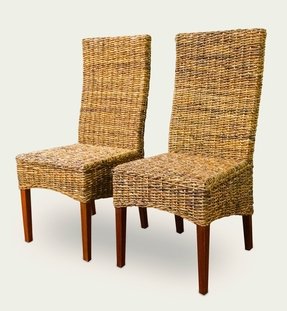 Wrapped in seagrass weave, showcasing really tall backs, these Paris dining chairs present a style that few could emulate. As the chairs are framed on wood, they'll effortlessly withstand the rigors of everyday use.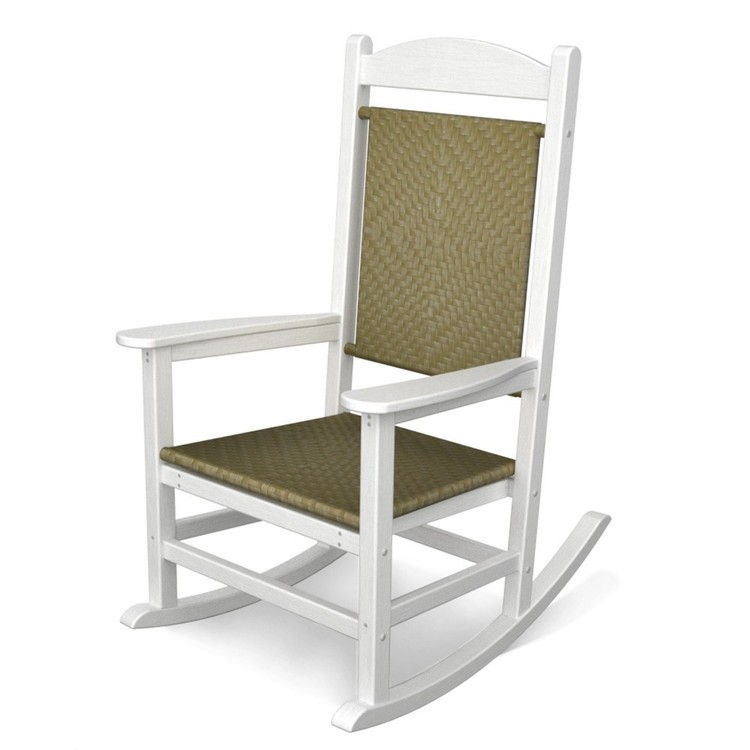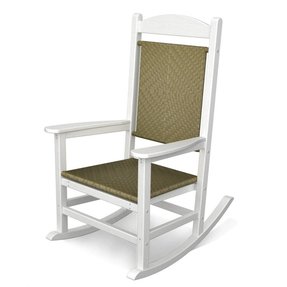 Rocking Chairs Recycled Earth-Friendly Outdoor Patio Rocking Chair ...