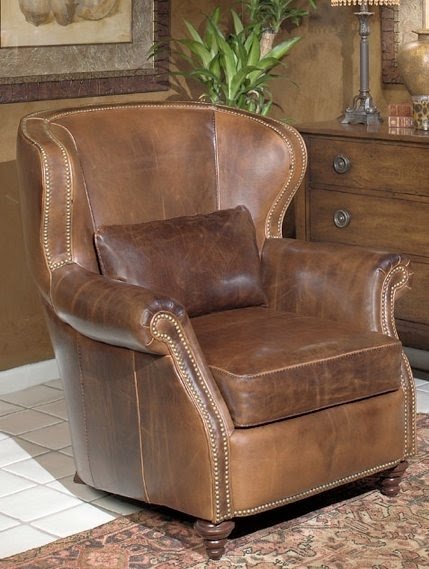 A great idea for improving your cozy home with a timless classic. Upholstered in a brown leather, this western chair is characterized by a wing style back, rolled arms, a soft seat cushion, a nail head trim, wood bun feet and 1 matching throw pillow.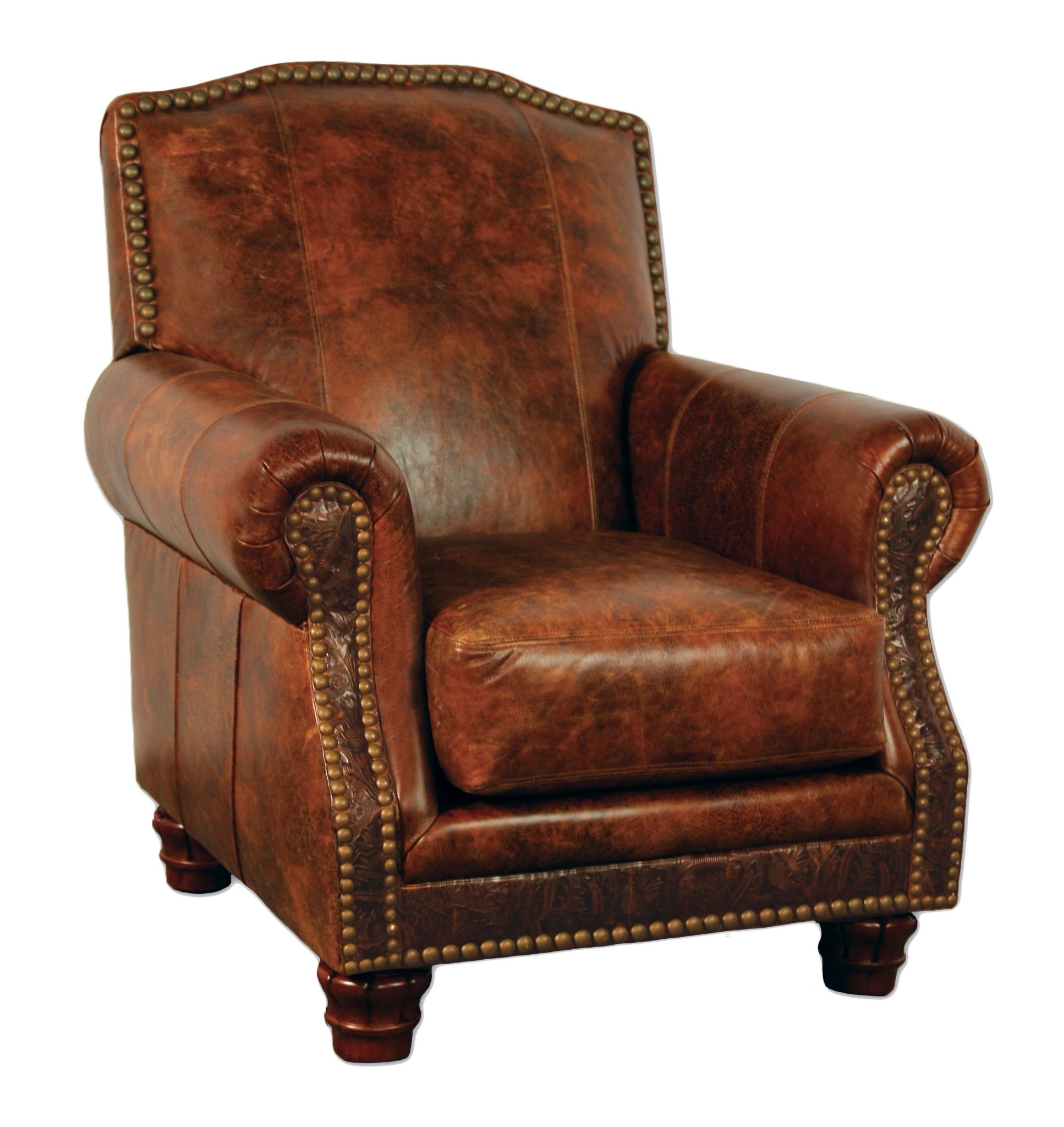 ... Home > Western Furniture > Western Chairs > Western Accent Chairs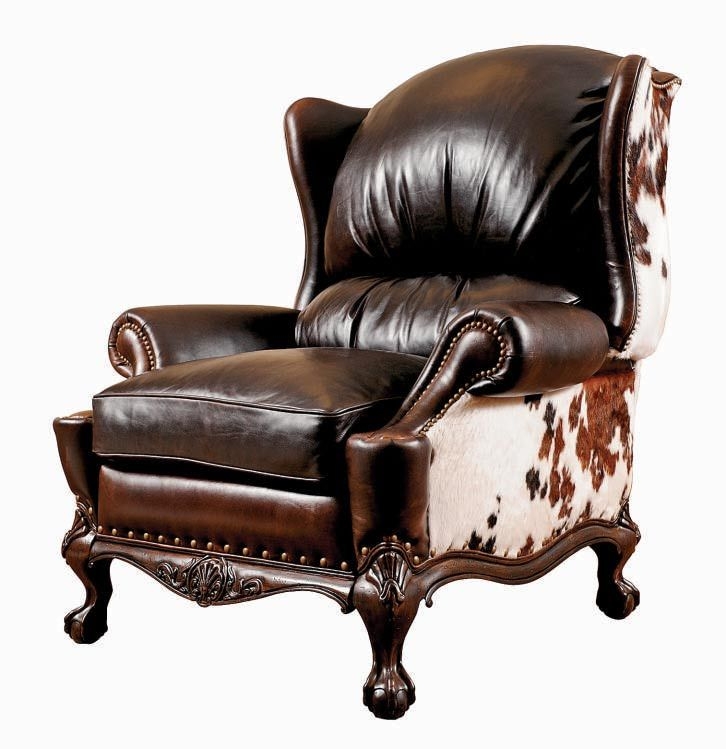 A wonderful comfy armchair with a brown wooden frame. Curved legs and a showy apron are carved. It has a thick split backrest with wings and low splayed arms. Upholstery is of brown leather (with brass nailhead trims) and cowhide on sides and wings.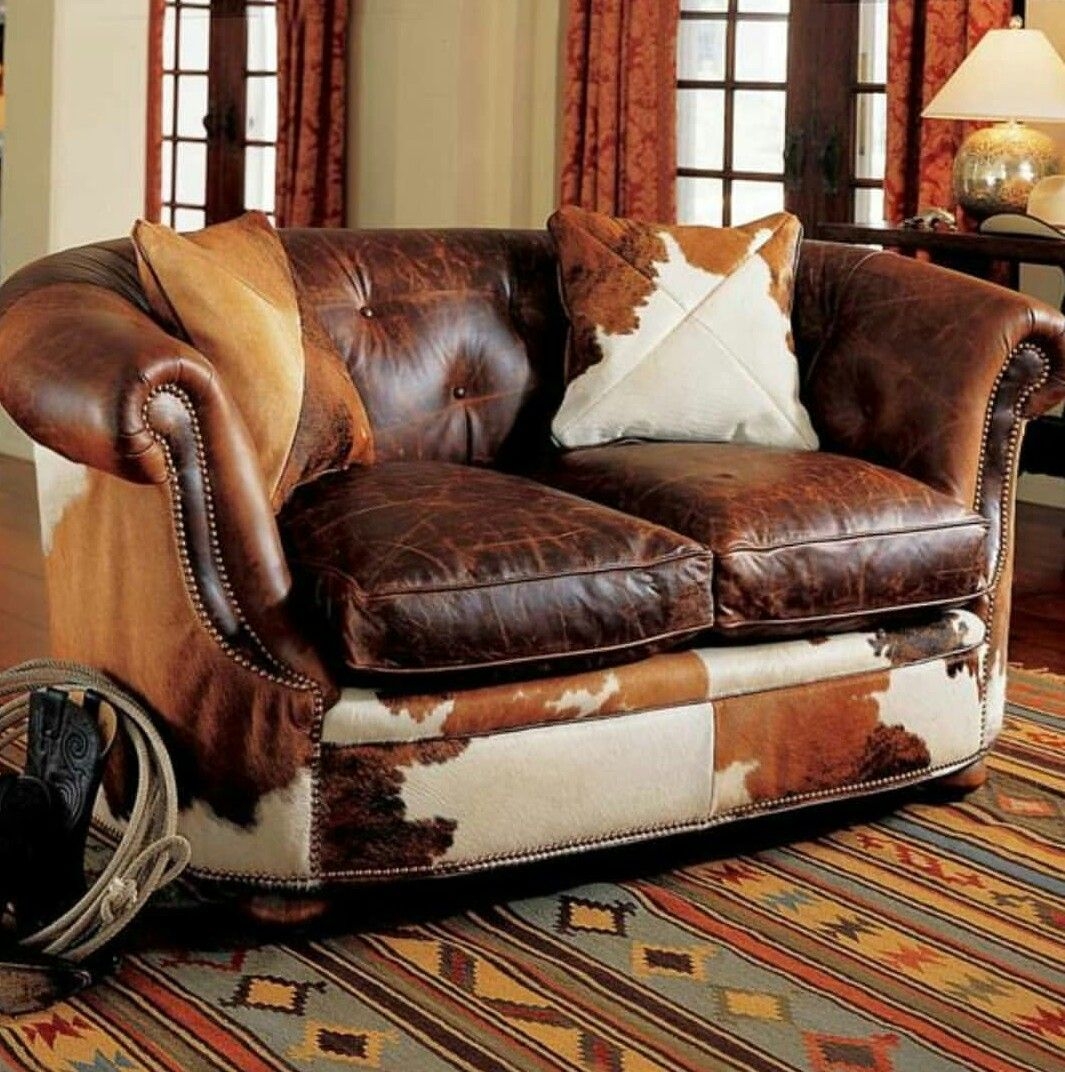 An impressive-looking loveseat that will sink your home into a land of western masterpieces. It's extremely cozy, featuring a button-tufted back, 2 oversized seat cushions, and rolled arms with nail head trim - all upholstered in a cowhide leather.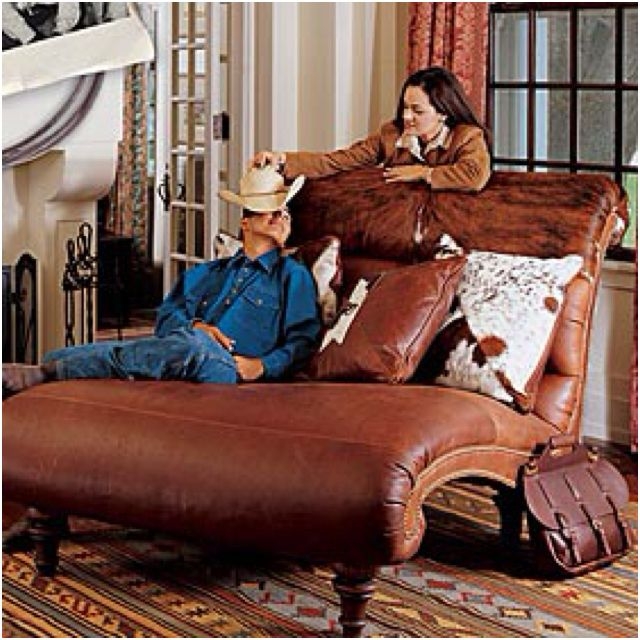 Add a bit of the cool, western vibe into your spaces with this elegant, brown-leather double chaise lounge. Its refined, sleigh silhouette is nearly 5 feet wide, providing smooth accommodation for up to three adults.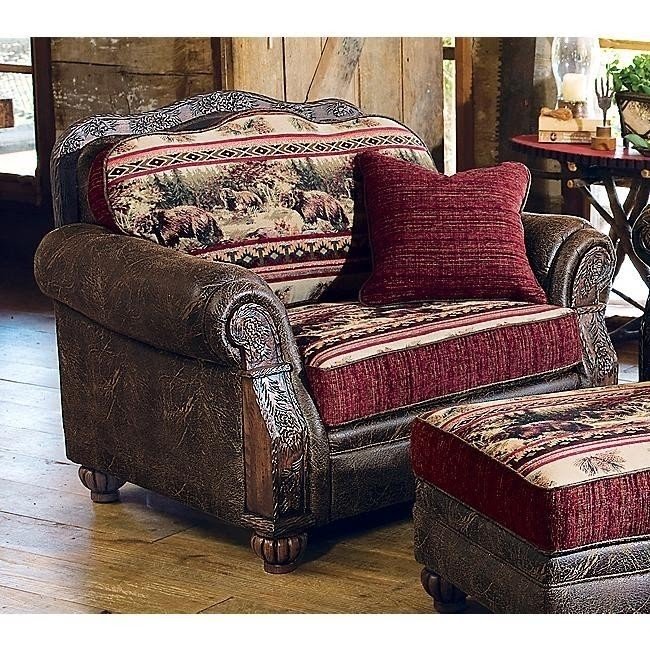 Now that's a chair I'd like to have. Spacious, big and, without a doubt, heavy. Rich carvings, luxurious leather and hand-made pillows ensure the grand vibe. It goes without saying that such a bear chair will easily become the focal point of your living room.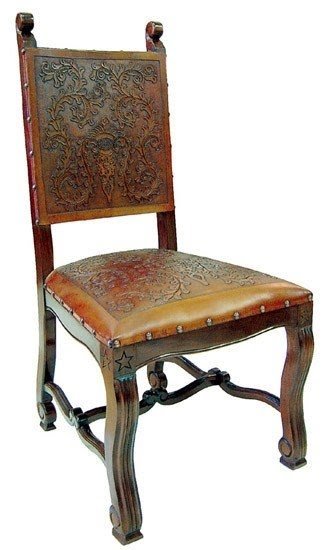 Enchanting with its antique brown finish and tooled colonial pattern, this chair intrigues with its inimitable, western appeal. Ornately patterned, will distinguish any dining room decor.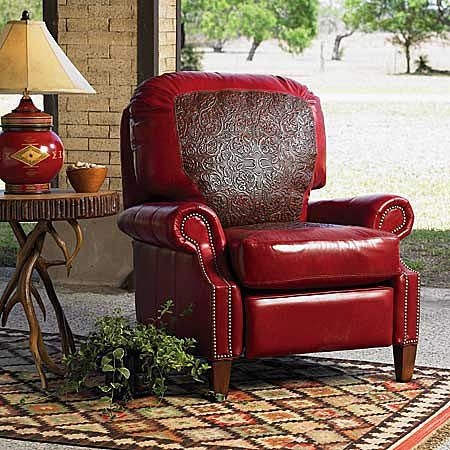 This leather weather chair enchants with its vibrant red colour, emphasized additionally with a silver nailhead. It will be a fabulous vintage accent, fitting well into both indoor and outdoor spaces.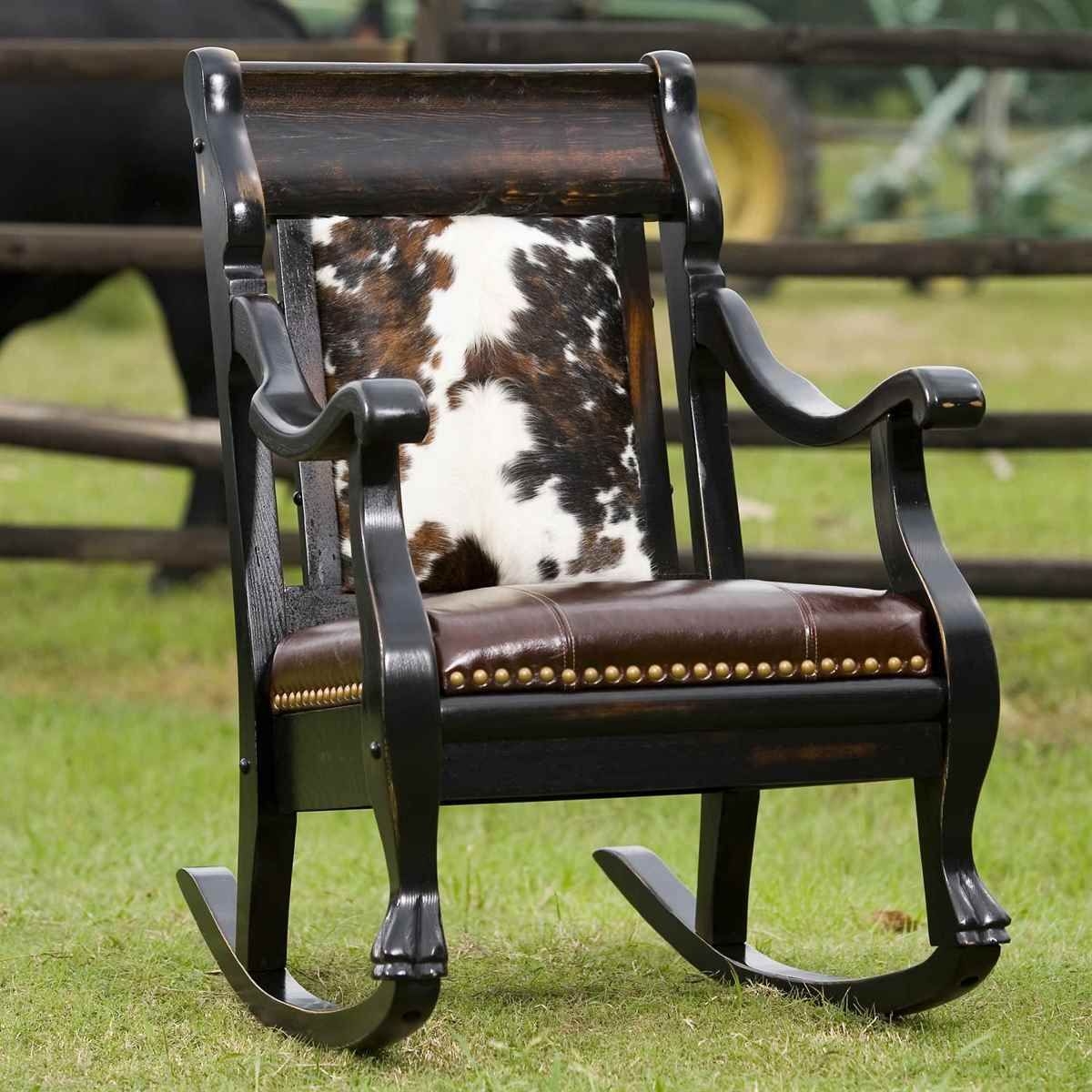 You can get as nice as the rodeo, but without the adrenaline falling from a wild cow. Here is a luxurious wooden rocking western chair, which not only has elements of leather upholstery but also the center of the backrest in imitation of cow's, spotted skin.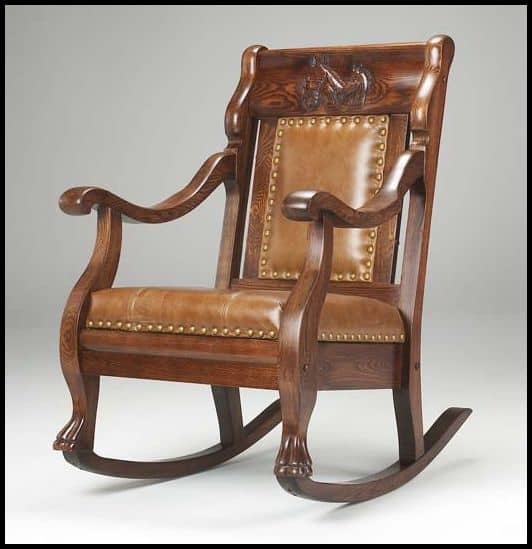 image to enlarge western leather rocking chair 2 western rocking chair ...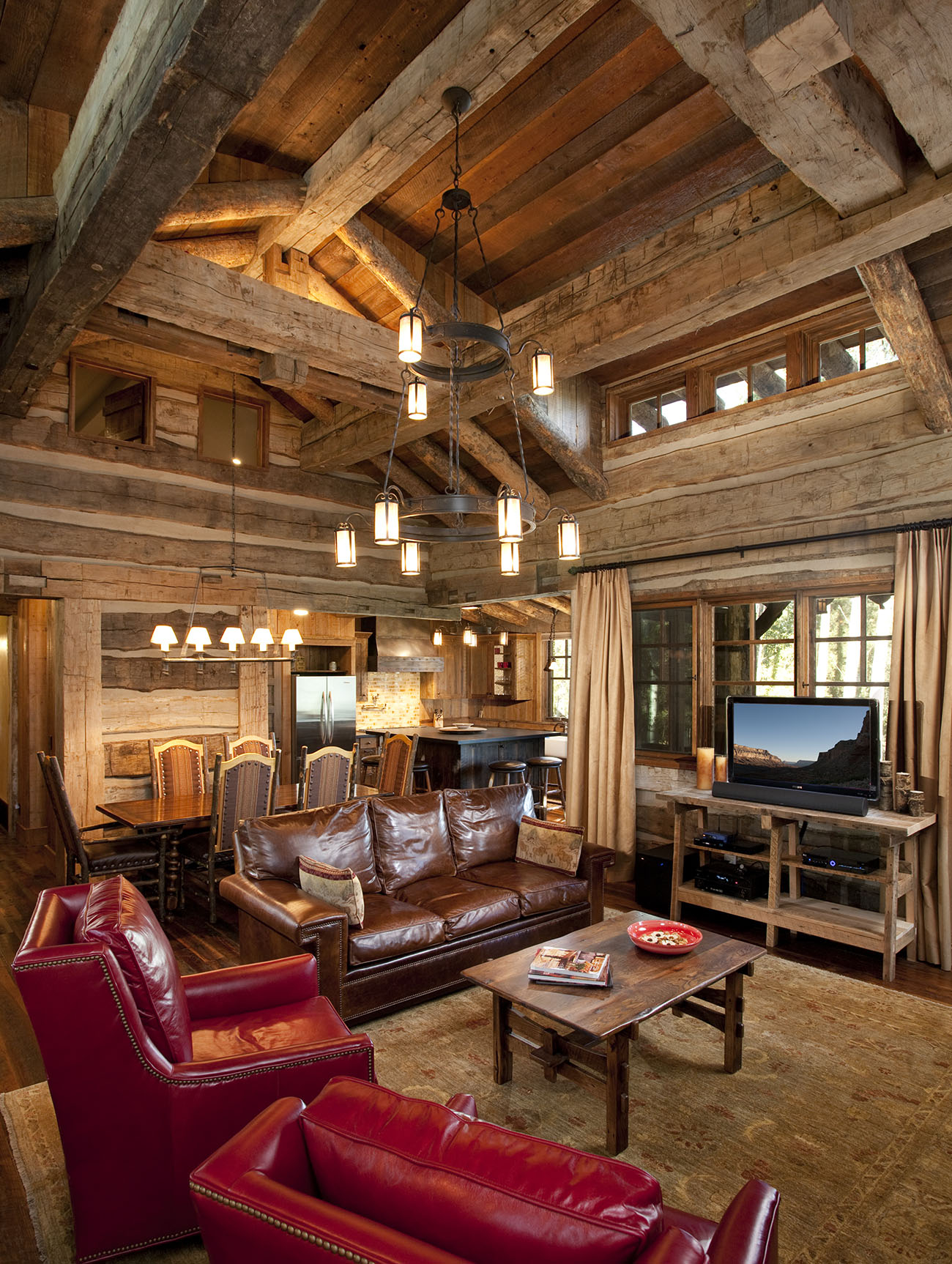 Creating a warm, rustic appeal, this western like living room is all finished in high-quality wood and leather. Wooden floor, wooden table, coffee table and TV stand corresponds well to the brown and red leather seating spots.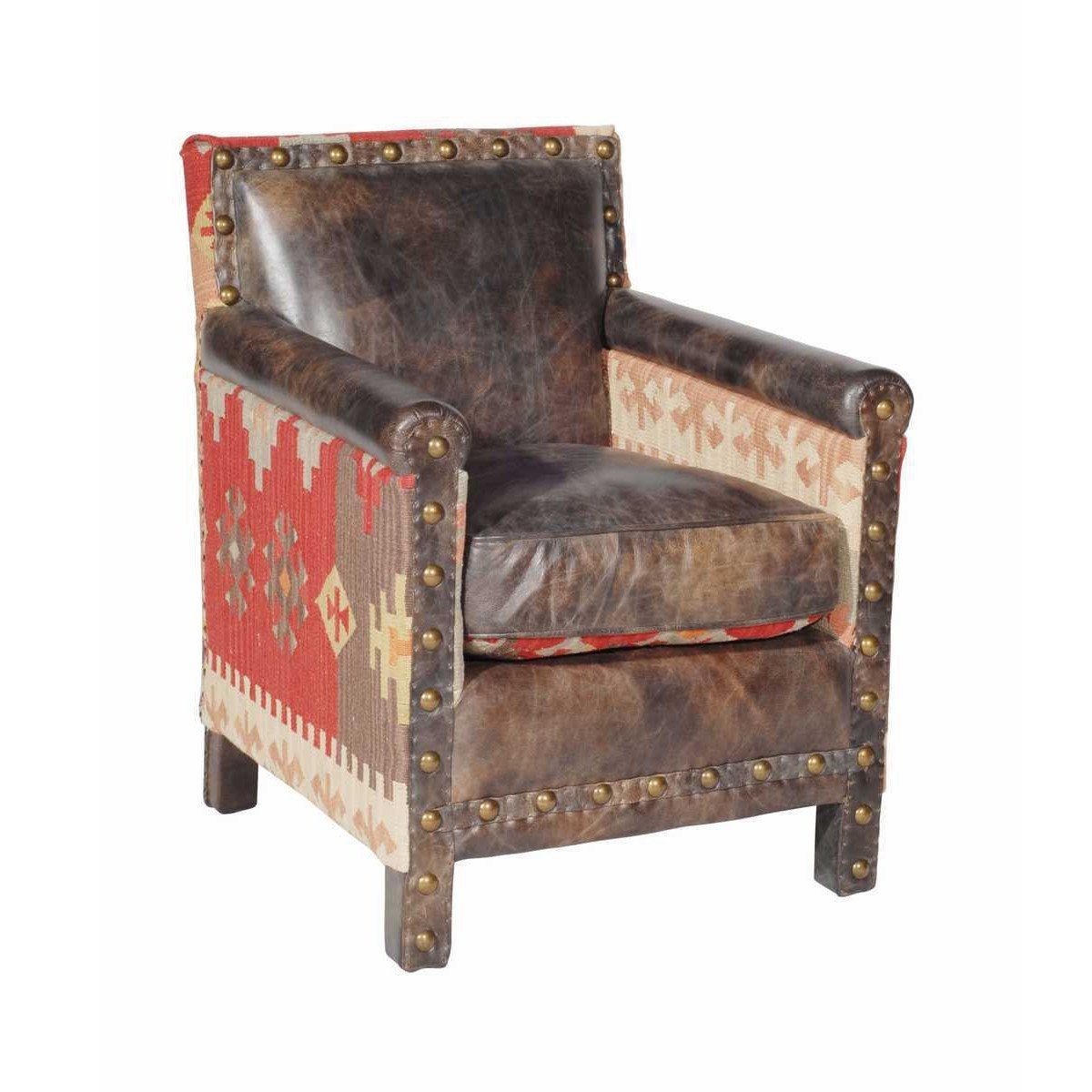 Yet another kilim and leather chair. Want, very much.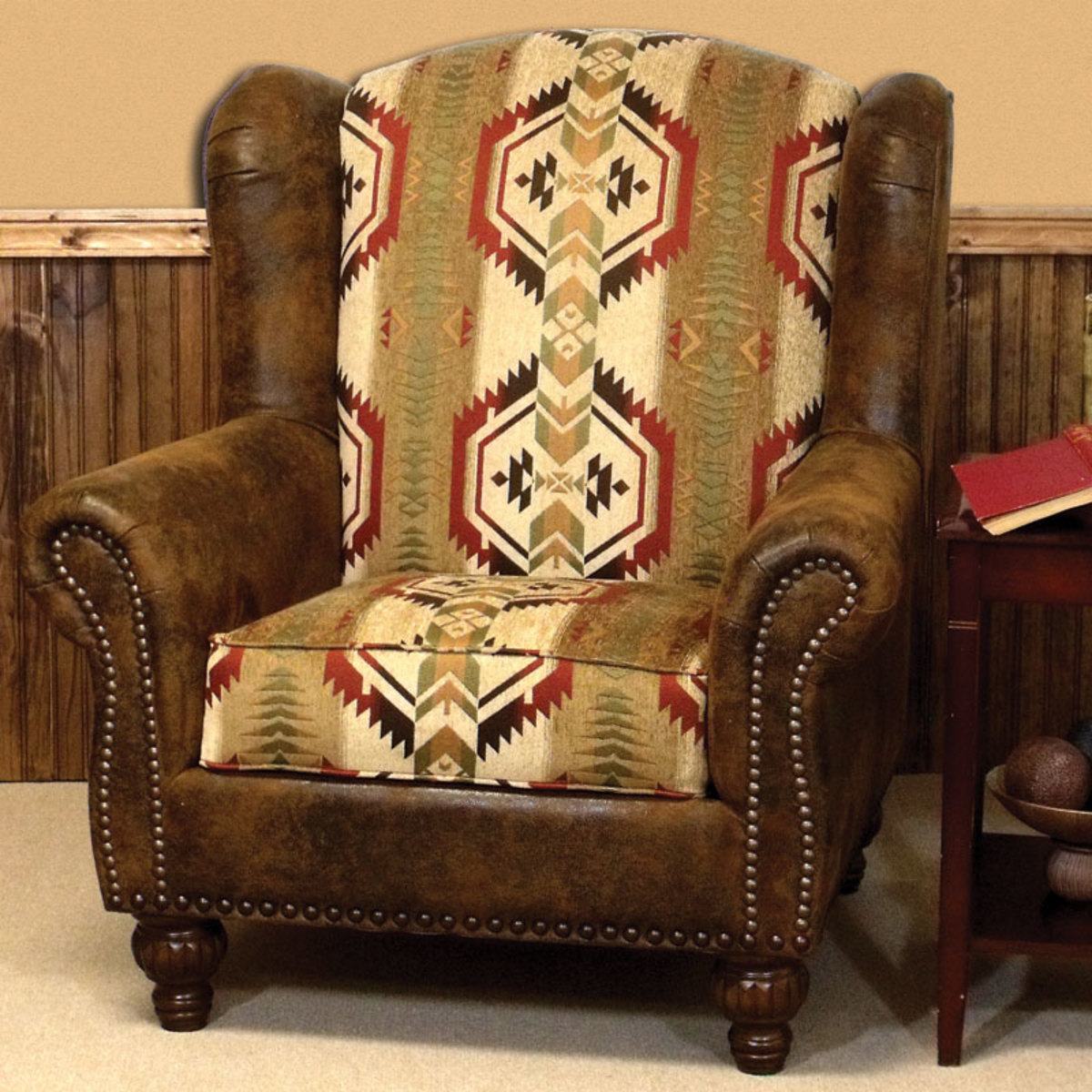 Furniture Upholstery Using Mix and Match Fabric. A Cheaper Way To Upholster.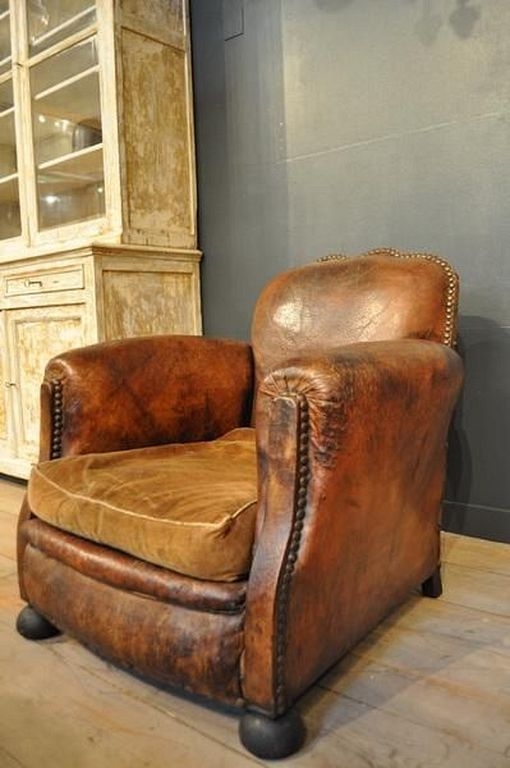 Trying to find an exclusive seat for your home? This club chair is made of vintage leather with nail heads and padded seating space. Great for relaxing, conversations, and napping. Try it at your home office or cozy nook.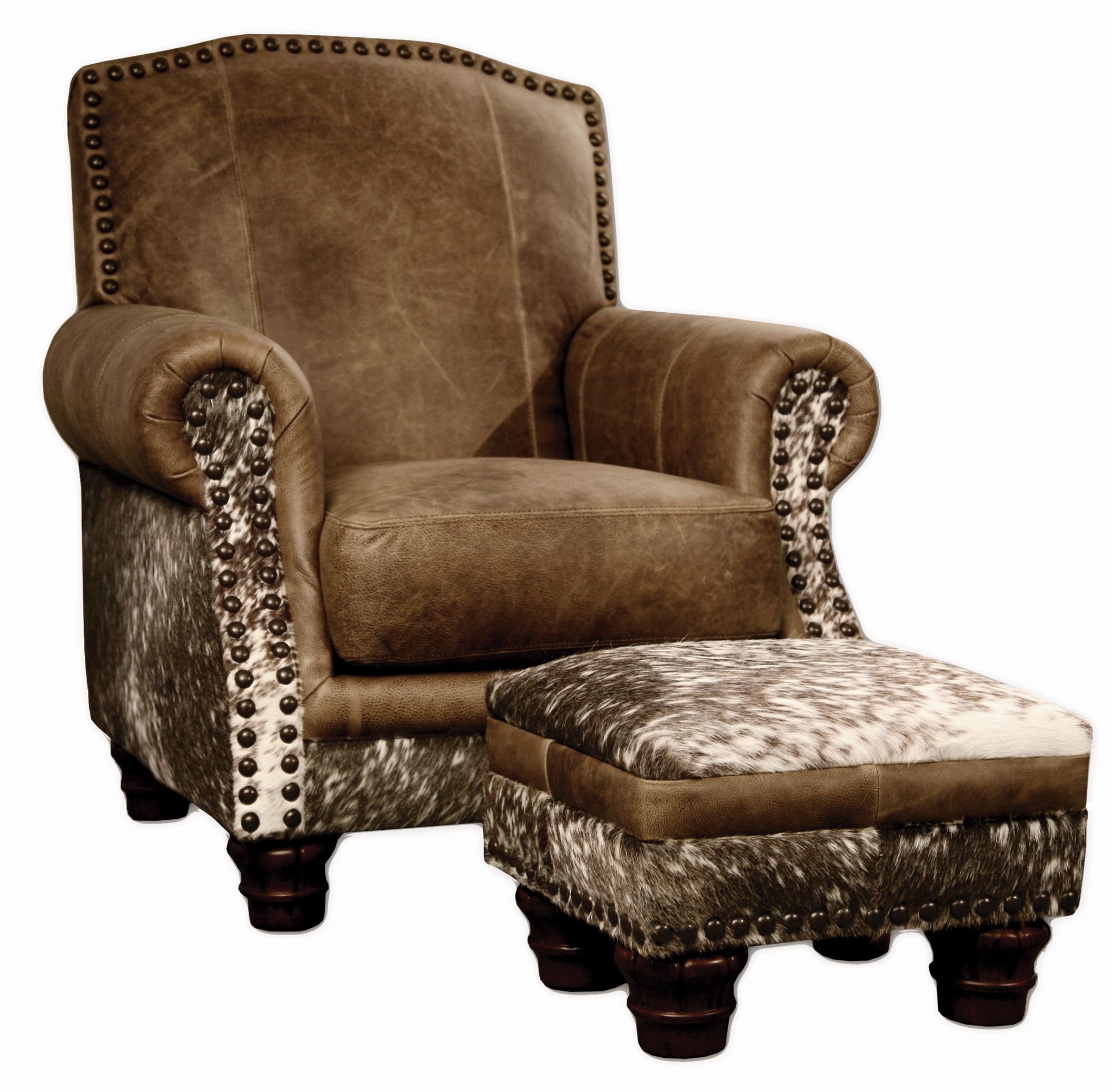 Luxurious Western chair with an ottoman. The cowhide, together with brown leather, provide timeless appeal. We especially like the way the armchairs been decorated with pins – brass or bronze work great with leather.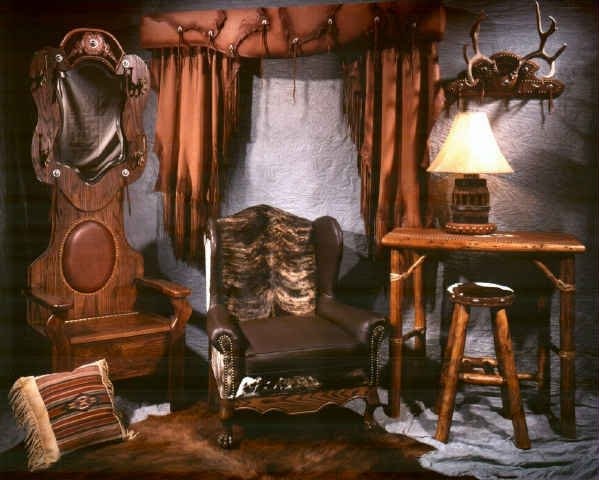 Cowboy Chic Decorating Ideas | ... new interior decorating ideas, including western leather curtains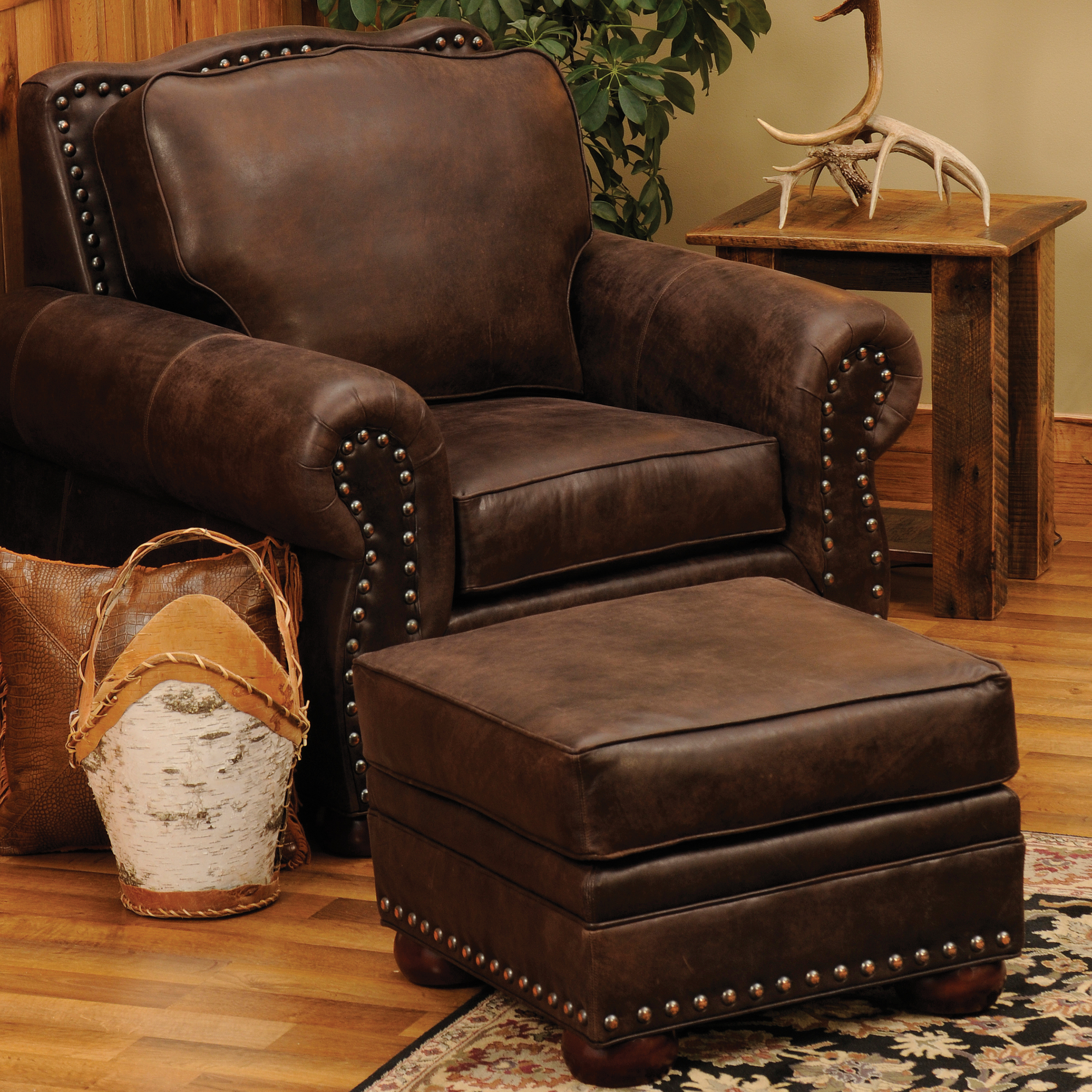 The leather is very demanding material, it should be regularly cared for. But the effort compensates for the extraordinary elegance that comes from this dark deep color of leather western chair upholstery, this one is emphasized with metal nails.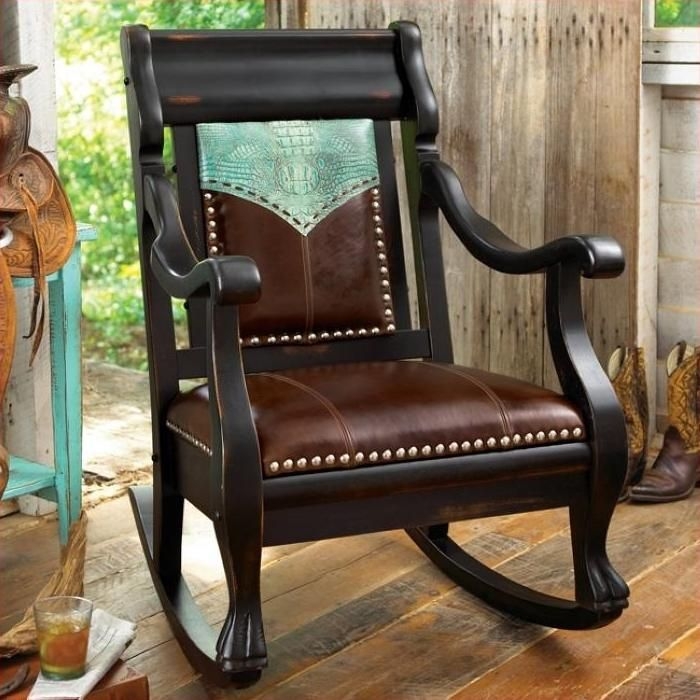 Thanks to this comfy rocker you'll be able to kick back with style. It's crafted of hardwood in a slightly distressed finish, with curvaceous arms, paw-like feet, a comfy headrest, and smooth rockers. Also includes a leather panel back and a matching seat.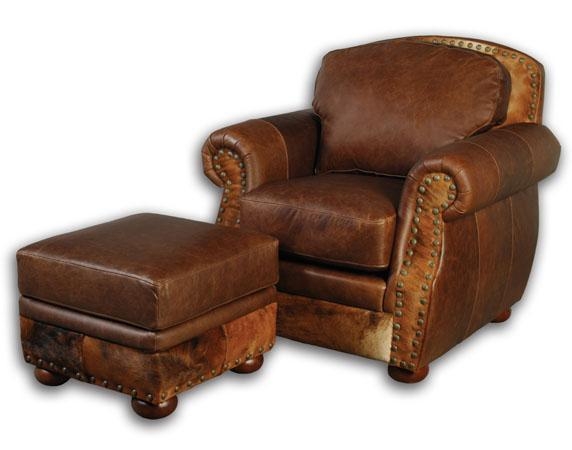 western chairs western accent chairs western leather club chair 42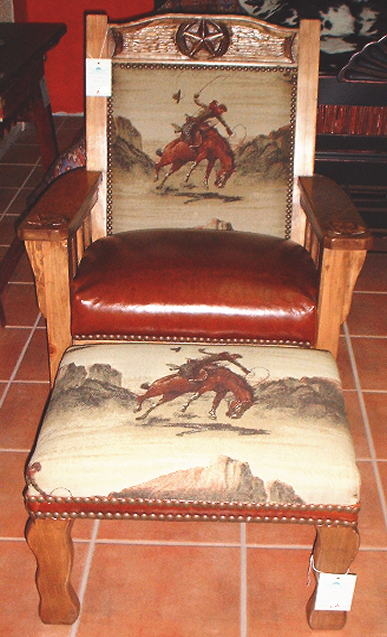 Western Chair Beautiful use of this tapestry......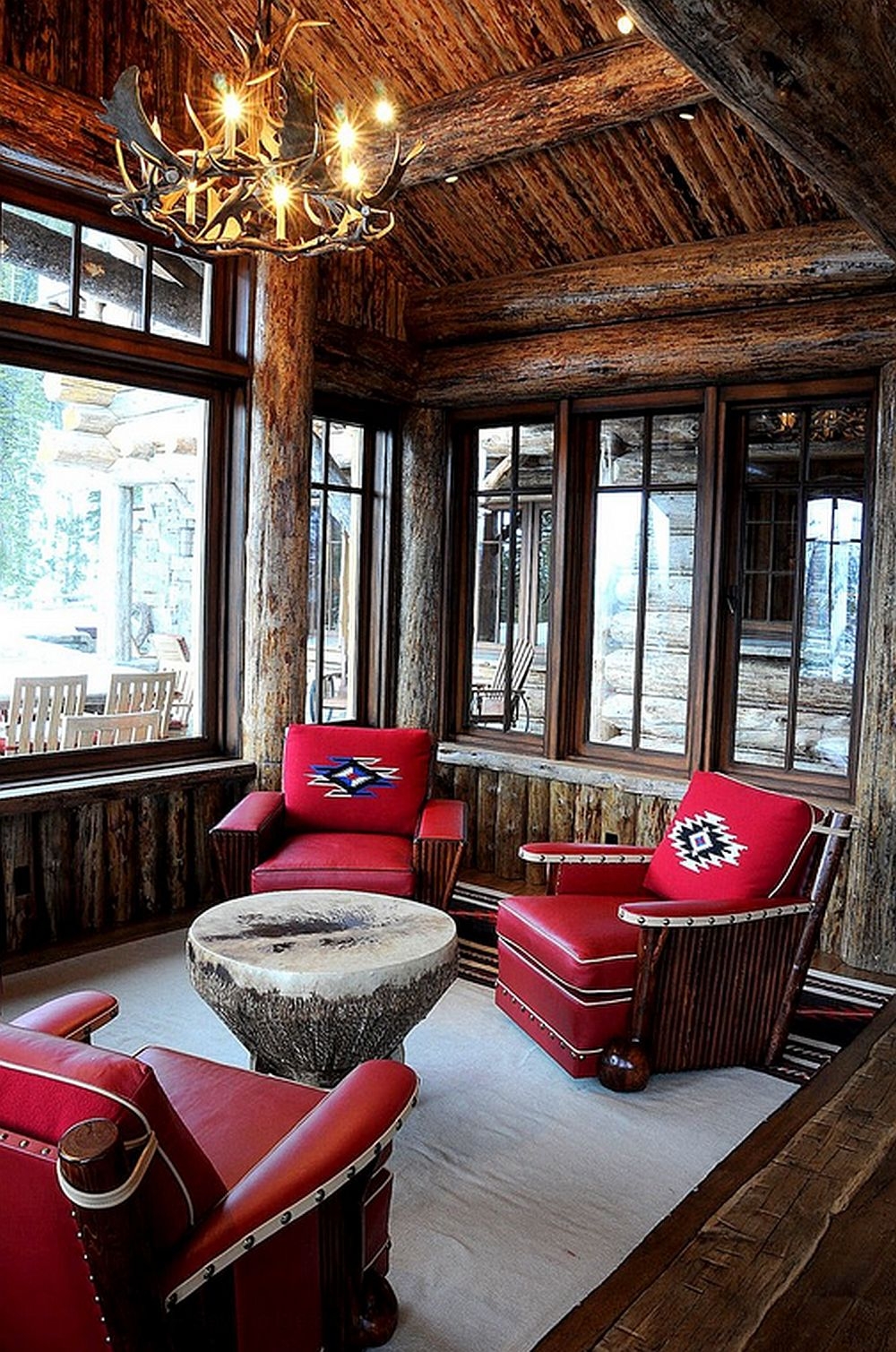 John Taggart 399x600 Design Trend: New West Furniture Rides Again ... Horses & Heels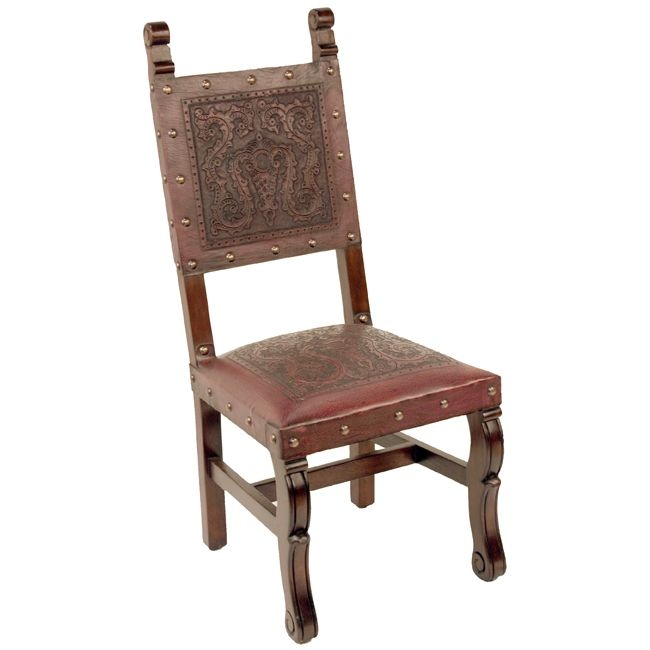 Western Home > Western Furniture > Western Chairs > Western Dining ...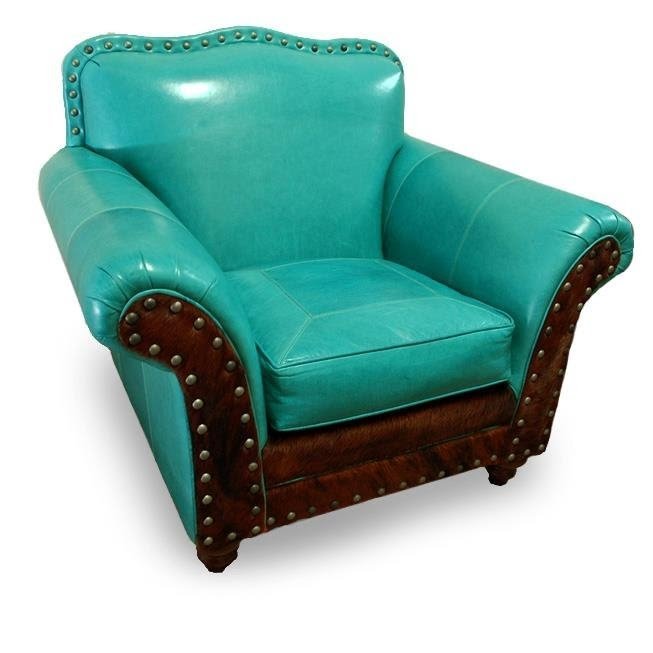 Great Blue Heron turquoise leather club chair available at the Western Home & Design Center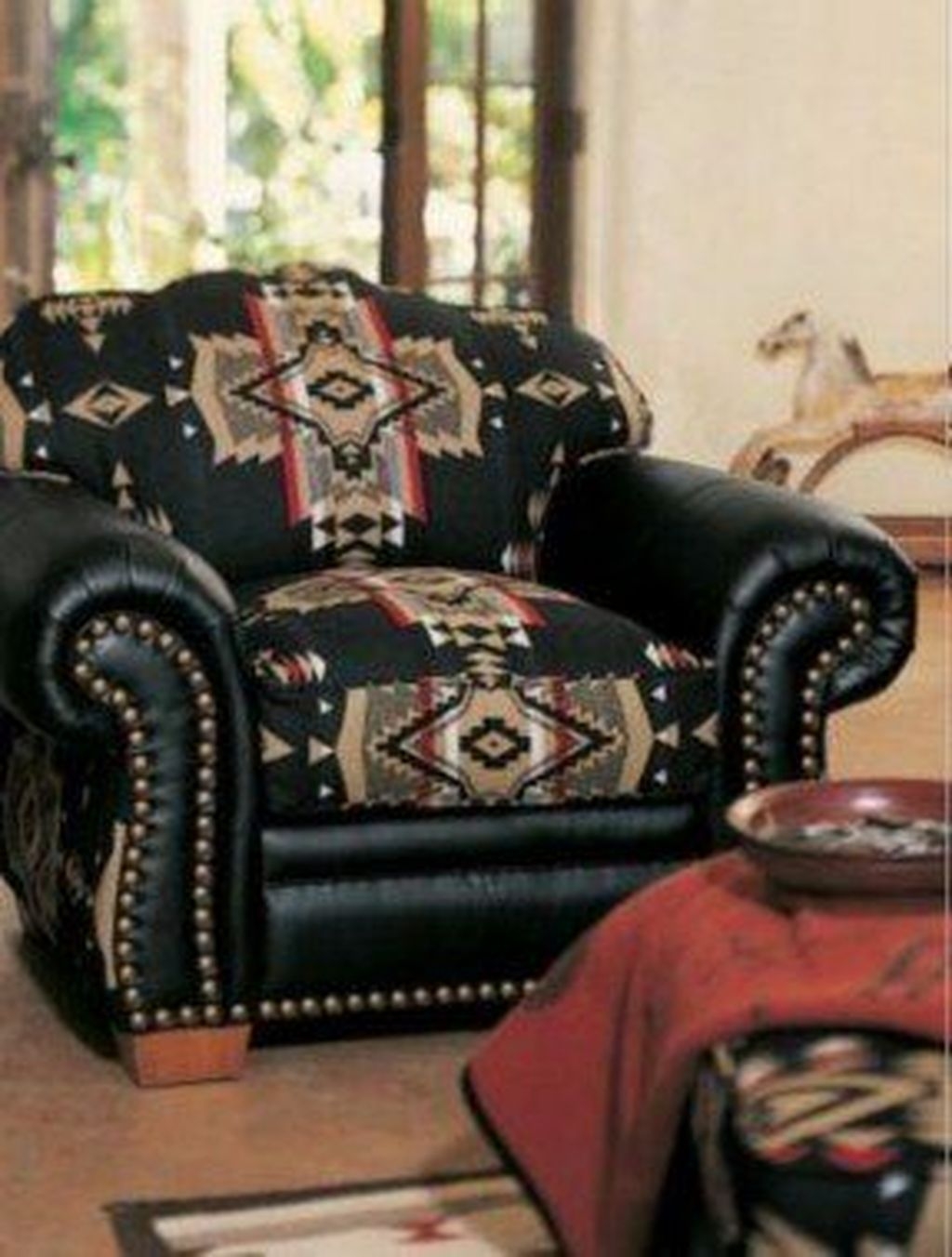 Stylish arm chair mounted on wooden frame covered with leather and finished with decorative nail heads. Seat and back are upholstered with fabric and decorated with interesting pattern.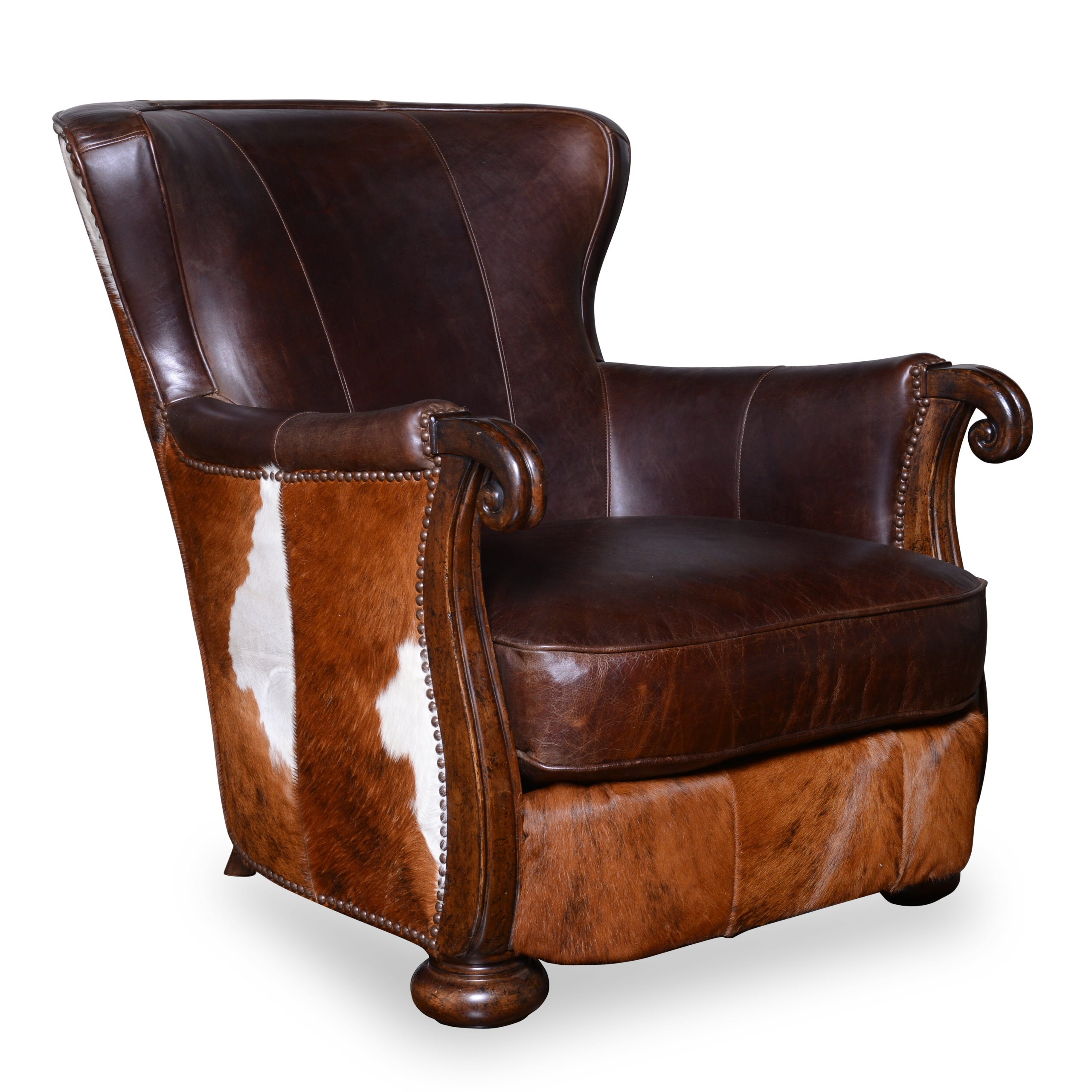 It is a lounge chair that has got a chocolate brown upholstery, solid wood construction and padded seat, which provides a fantastic seating comfort. It is perfect for your living room.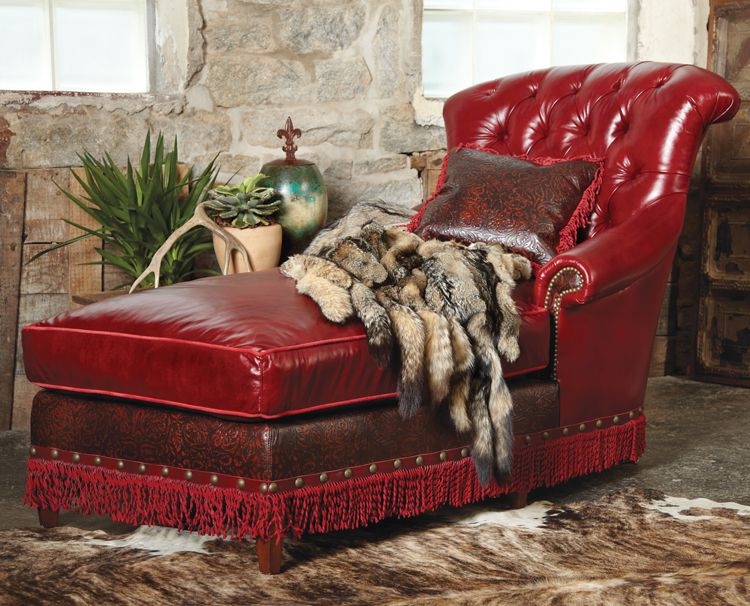 Made in western style with leather upholstery, the couch is a beautiful design and excellent finish. The awesome quilts, buttons, and frills delight the details. Ideal for any interior design in the classic style.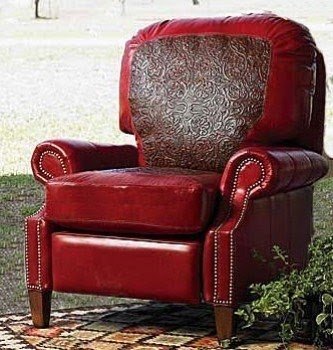 Add to Wishlist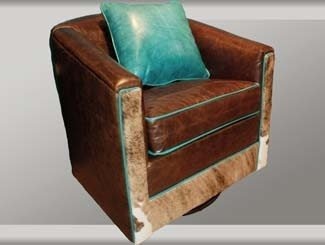 furniture western chairs western accent chairs buffalo leather swivel ...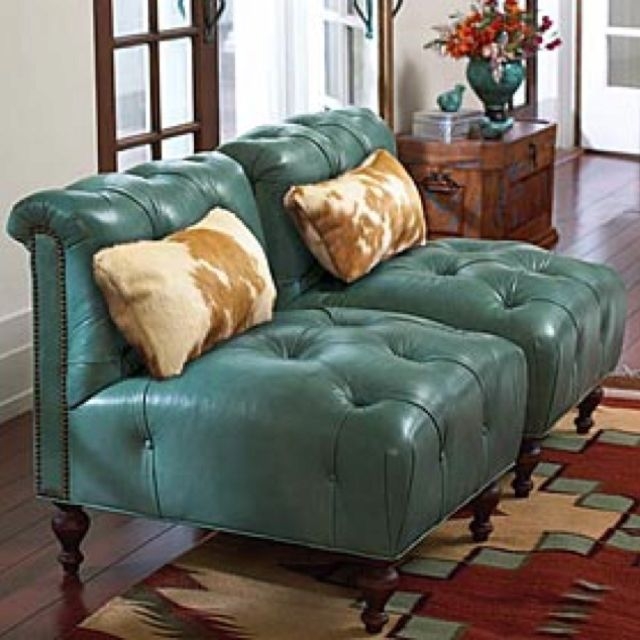 Oversized seats of those Western Chairs will bring you as much comfort as visual benefits. Each of those stylish beauties features button-tufted turquoise leather upholstery, brass nail head trim and turned wood legs.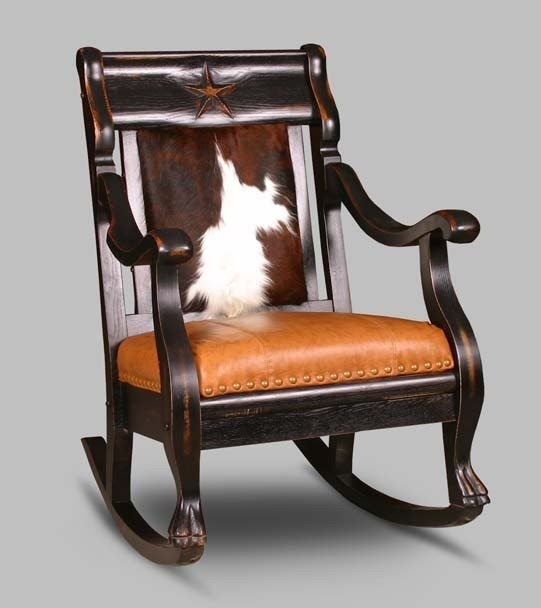 image to enlarge western leather rocking chair 5 western rocking chair ...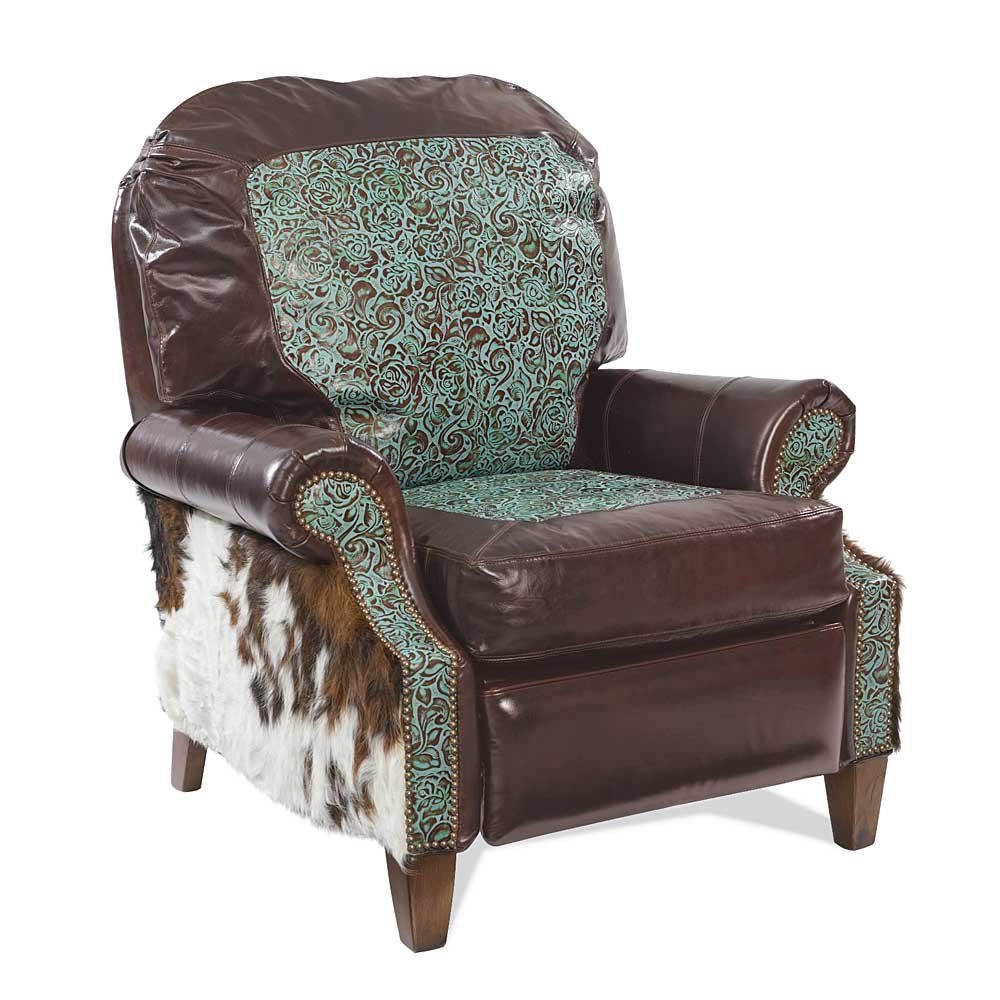 Leather western chair with hide sides. It could use some renovation, especially its leather, but overall it's still a very solid piece of furniture. The combination of cowhide and turquoise colour is a great choice, too!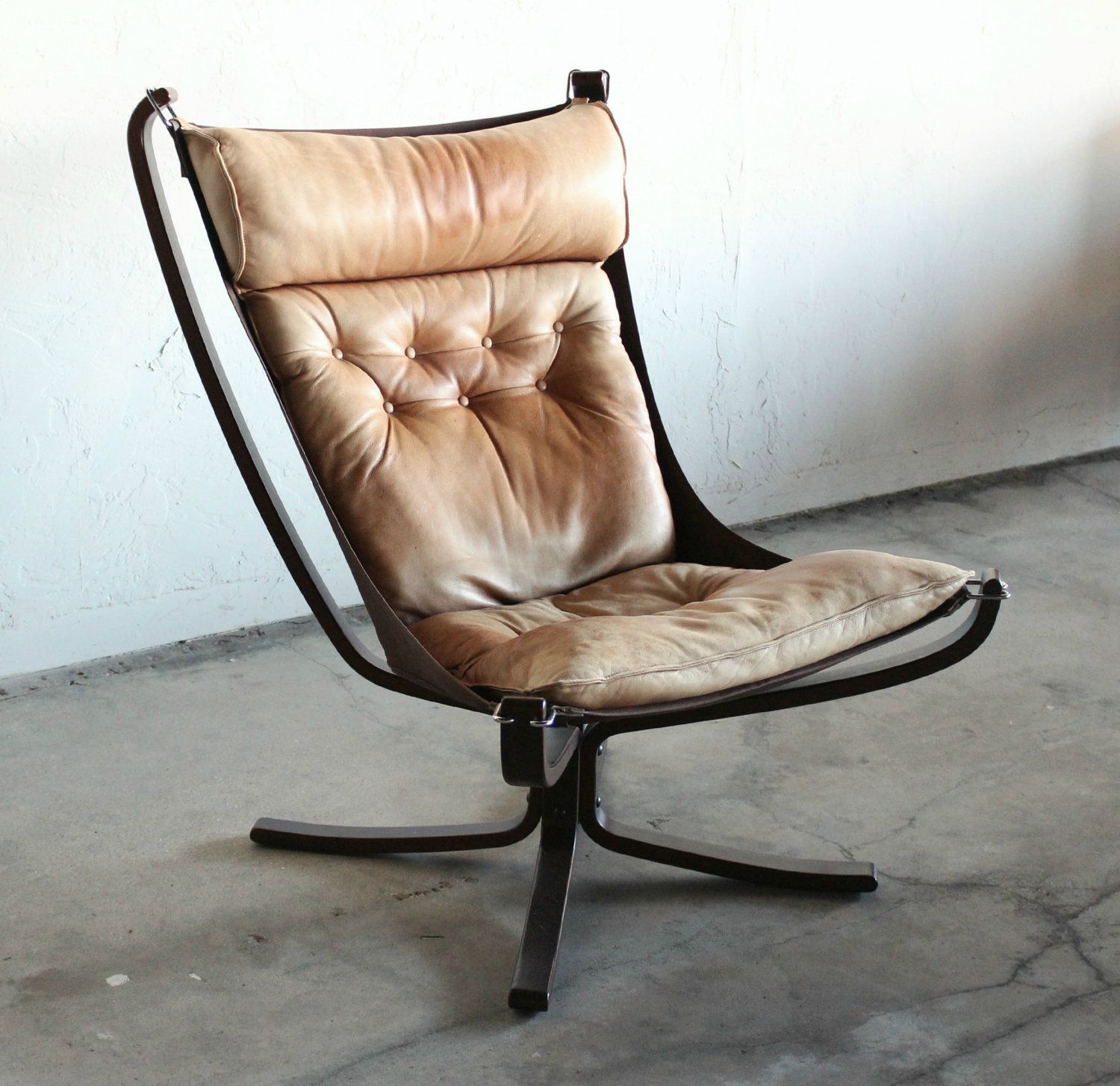 Mid Century Danish Leather Sling Falcon Chair by Sigurd Ressell for Vatne Møbler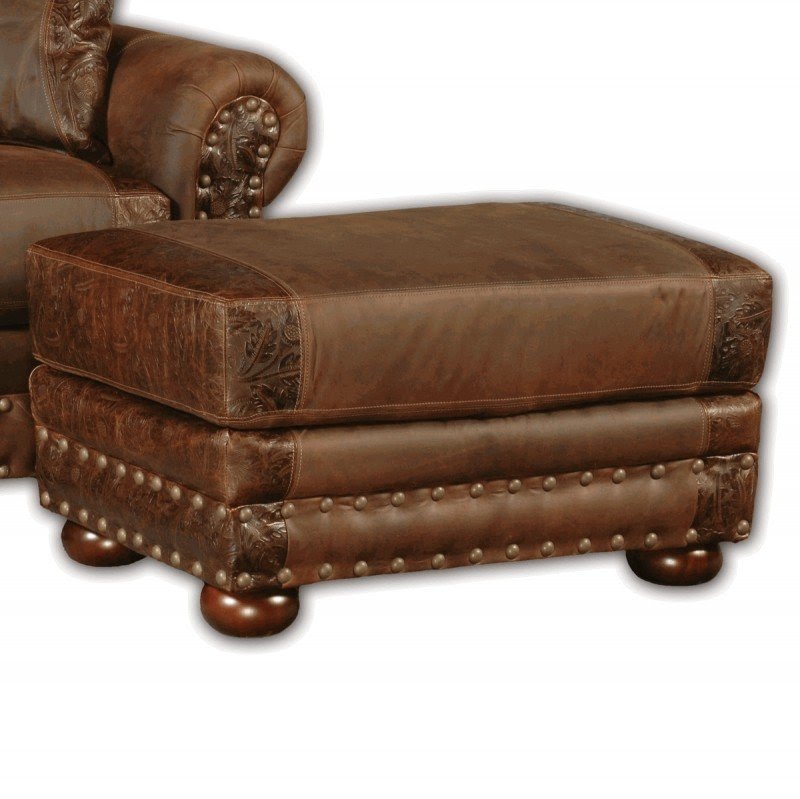 Oversized leather chair and ottoman. Would LOVE this for our sitting area in our bedroom!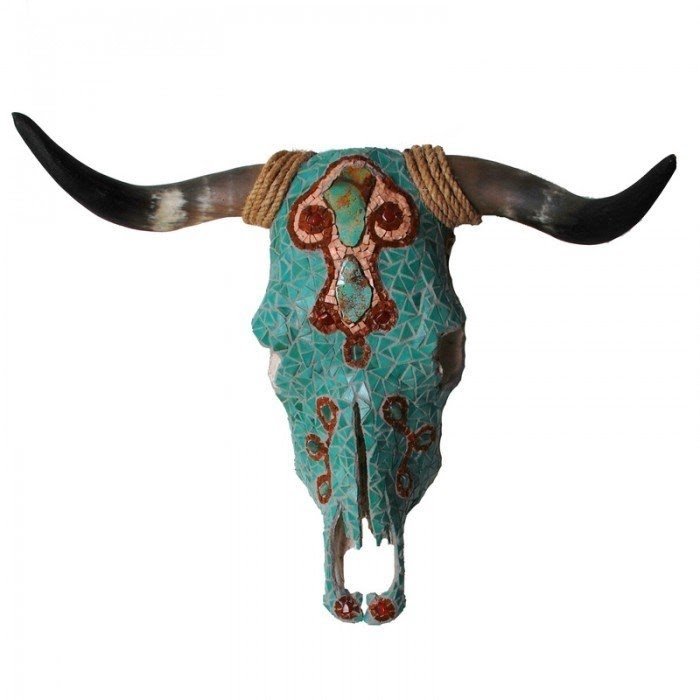 Turquoise skull by Rene Gibson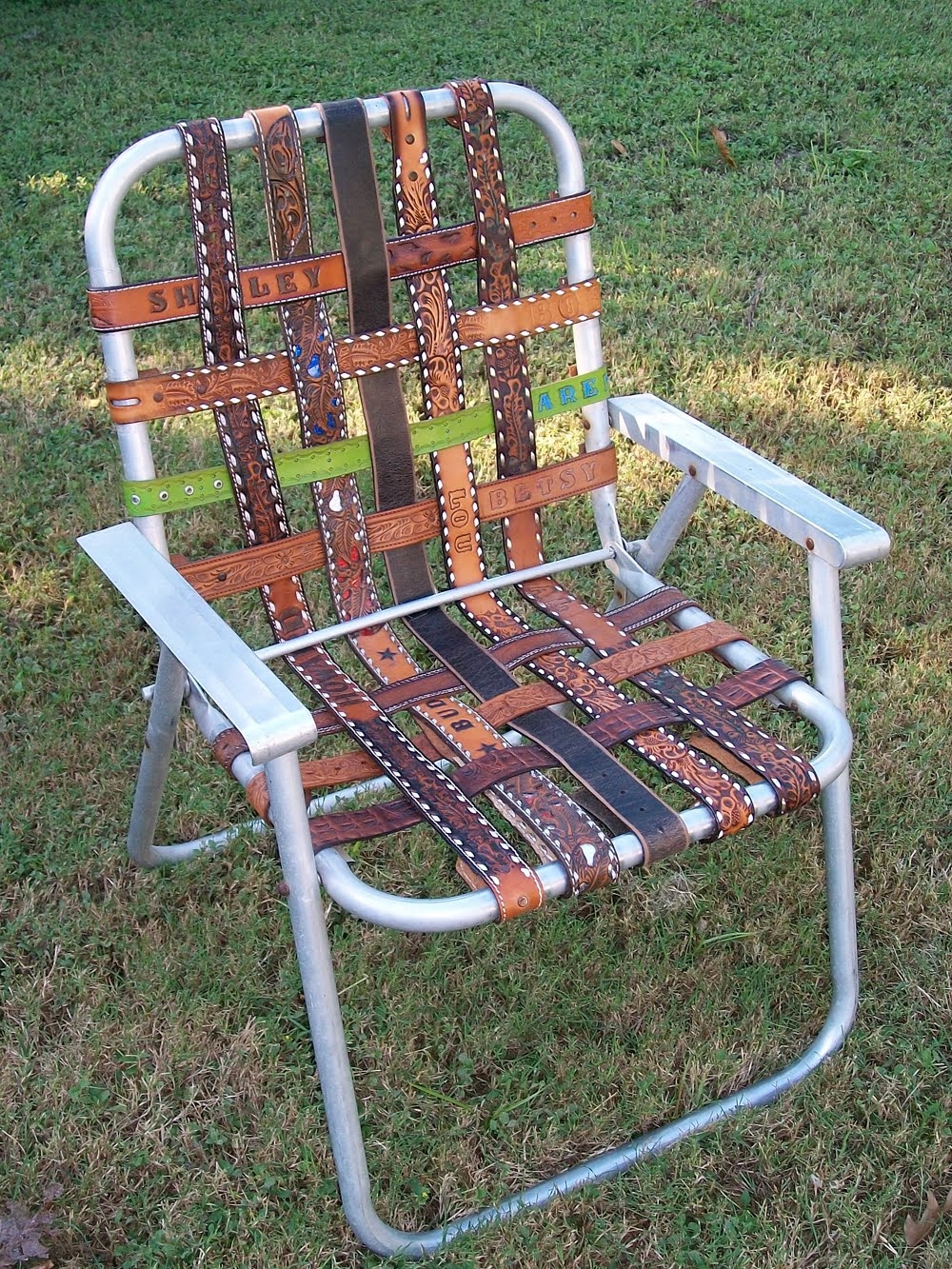 Lawn chair re-webbed with vintage western belts. (posted by request of @kikithespunkymunky)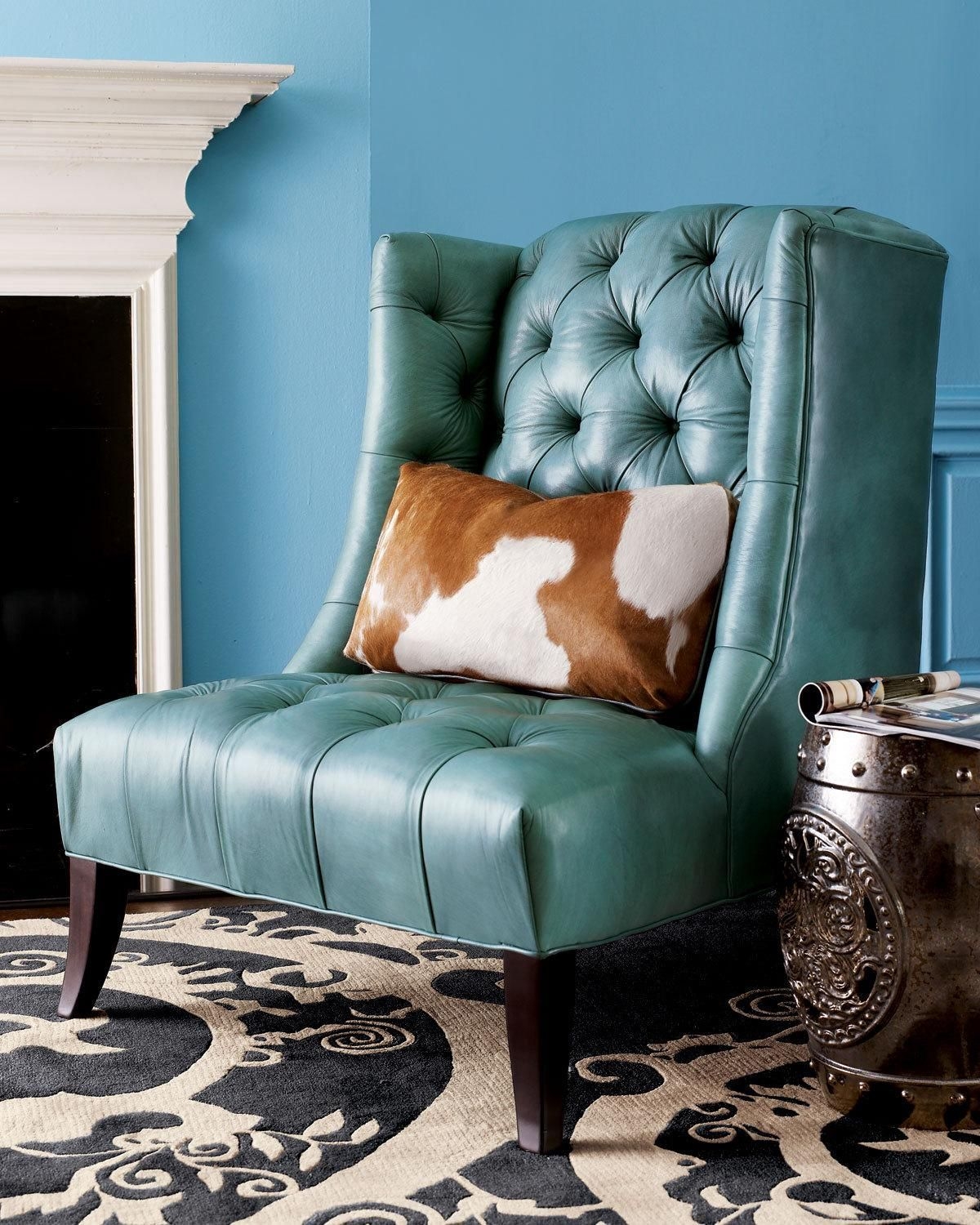 #Turquoise leather chair with cowhide pillow.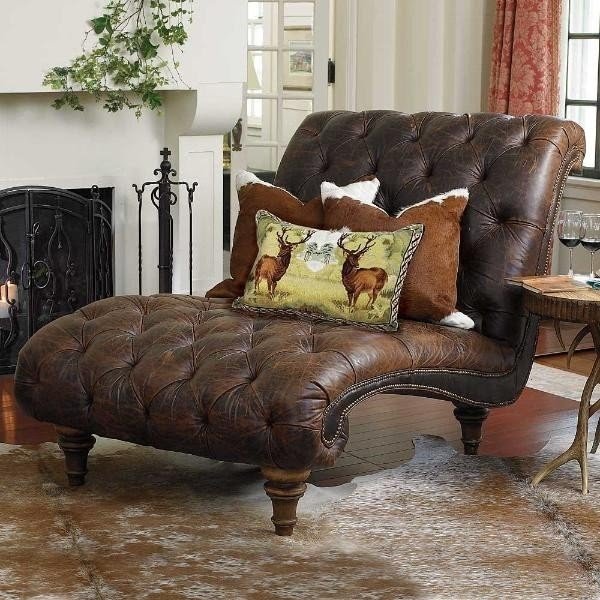 Elegant chaise longue upholstered with high quality leather and finished with decorative quilting. It is mounted on carefully carving legs made of wood. Great for watching TV, reading books and more.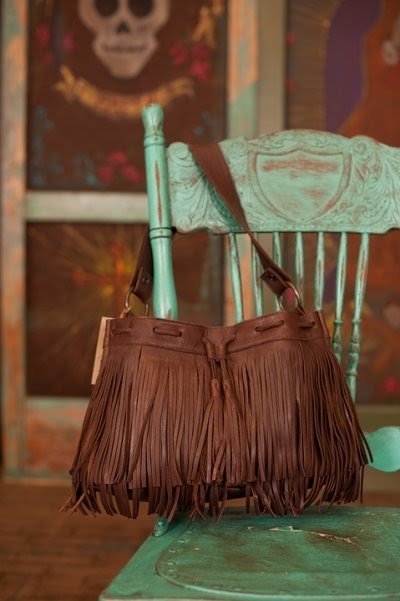 Chocolate Fringe Bag by Two Bar West... actually, I love the decor. That background and chair ♡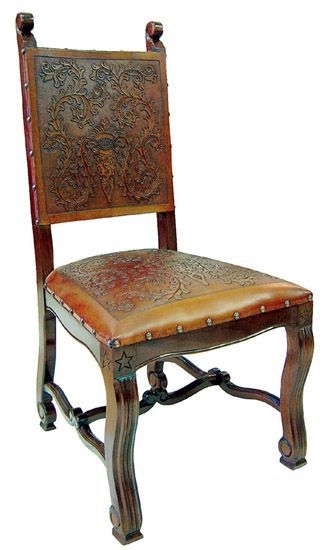 western home western furniture western chairs western dining chairs