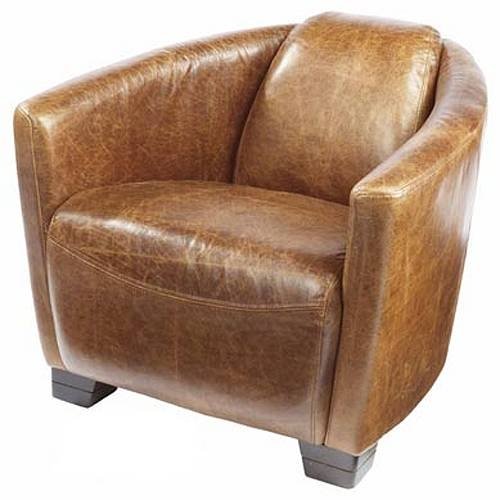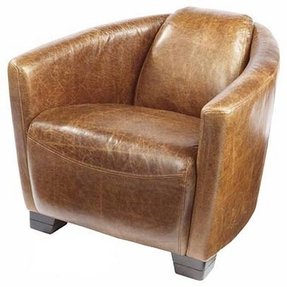 Leather chair which looks like taken from the old cafeteria will add some timeless class to your living room. Soft cushions, covered by leather are very easy to keep clean. It will be perfect for nights with a favorite book.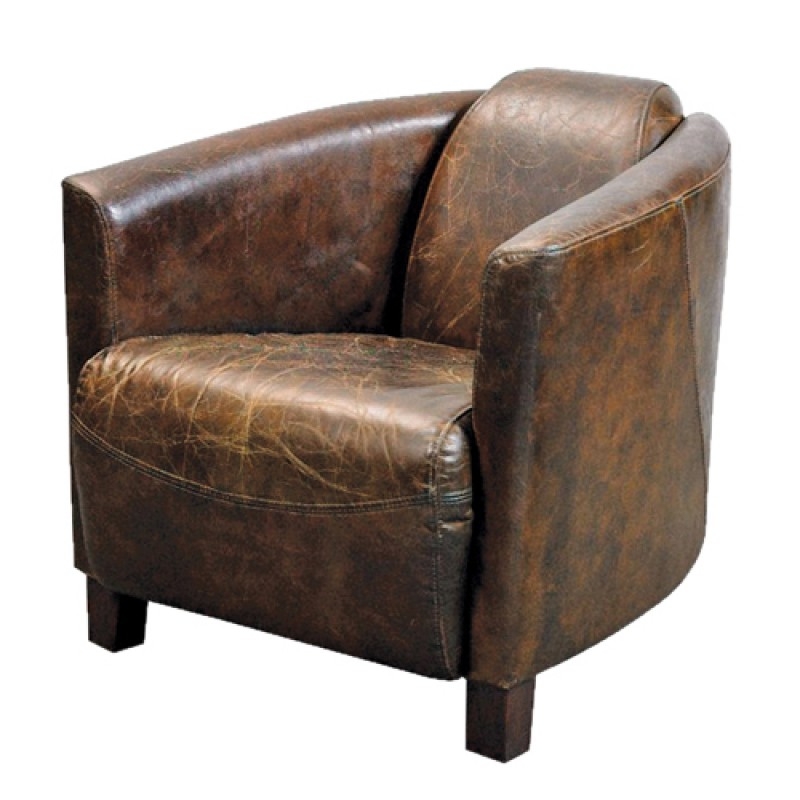 home sofas and armchairs leather chairs tub chair ronan leather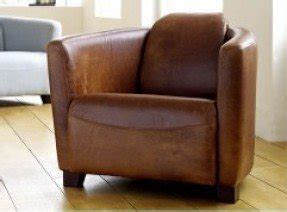 Hudson Leather Tub Chair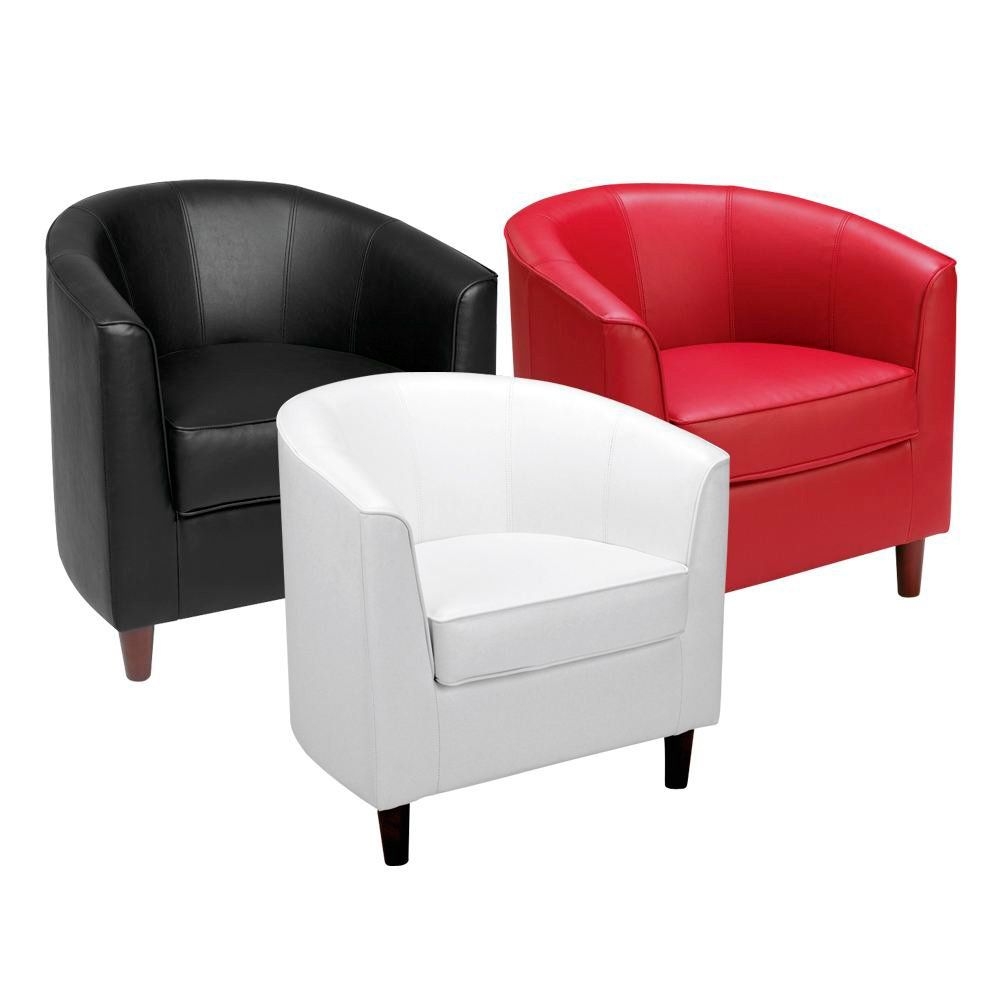 Add a stylish piece to your interior by opting for this amazing tub chair, that will work in both your master suite or guest bedroom or even as an extra seat in the living room, especially with its versatile design and finish.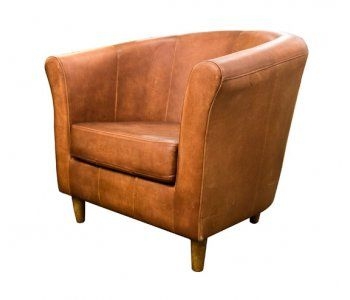 New Leather Tub Chair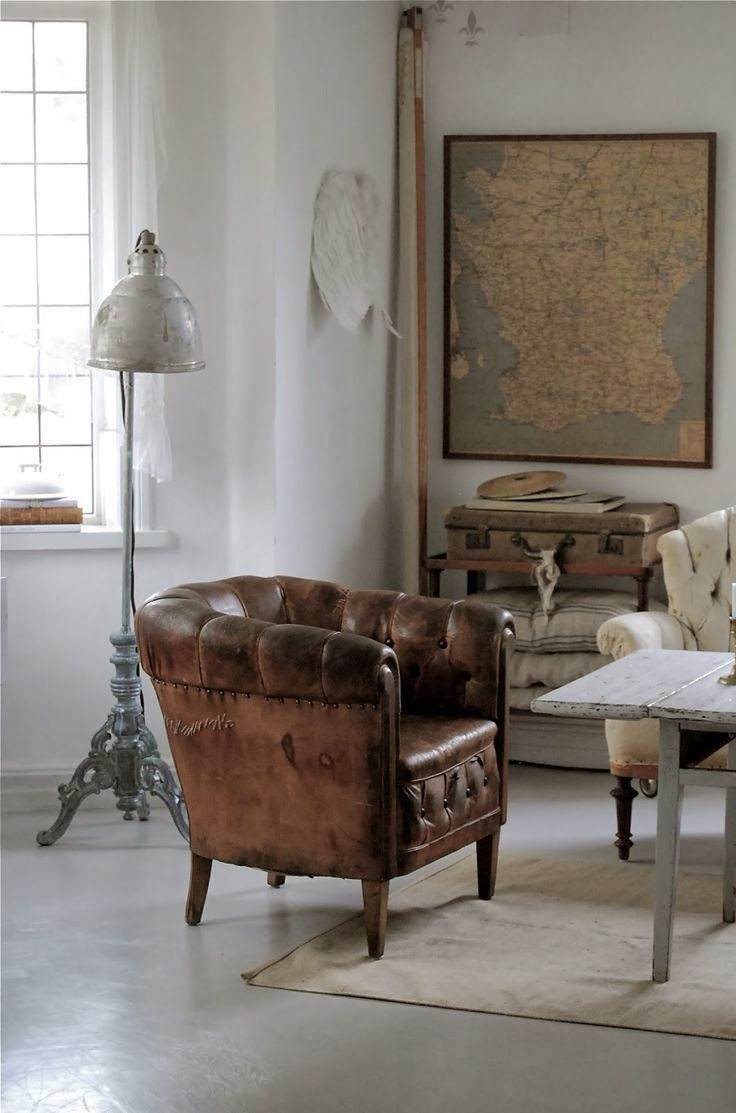 A phenomenal tub chair in a cool, vintage design. It features beautiful, leather upholstery with tufted elements in a deep brown color. The piece will be a top choice for a living room in an industrial decor or a man cave.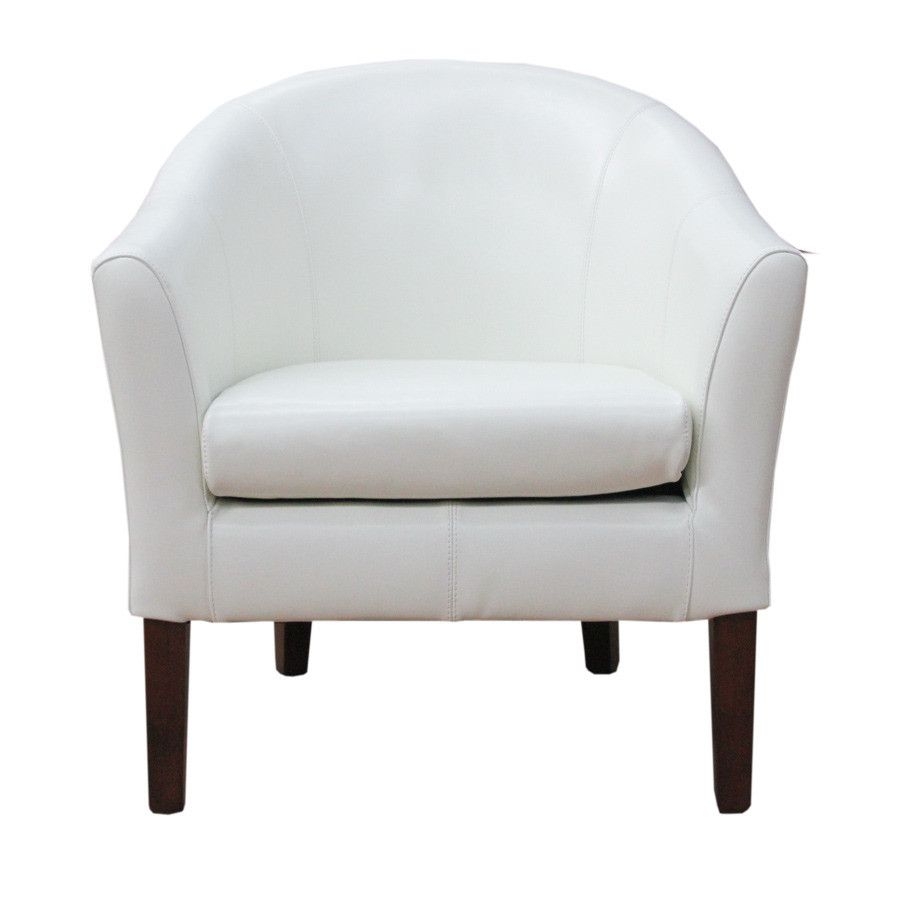 White Leather Tub Chair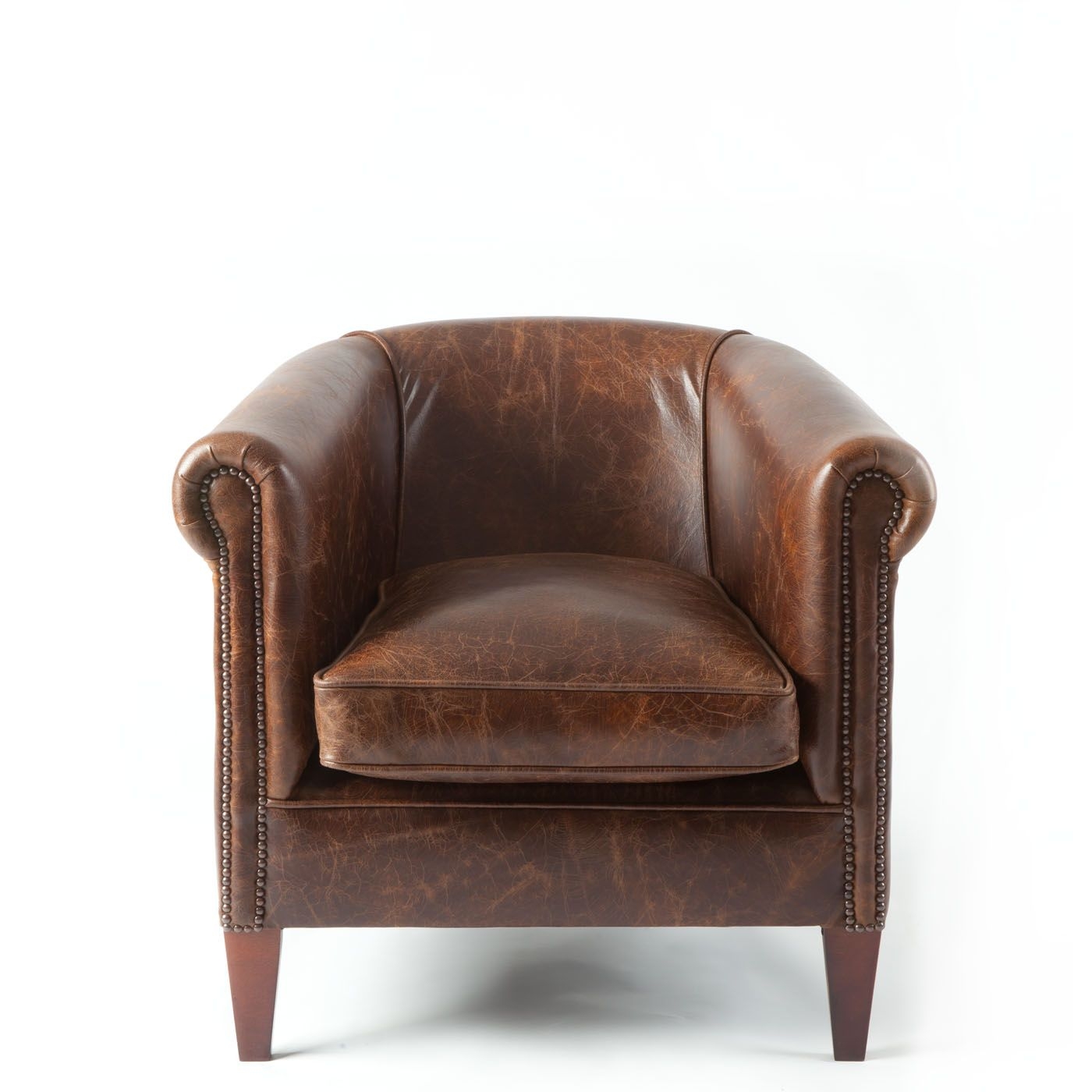 Tub chair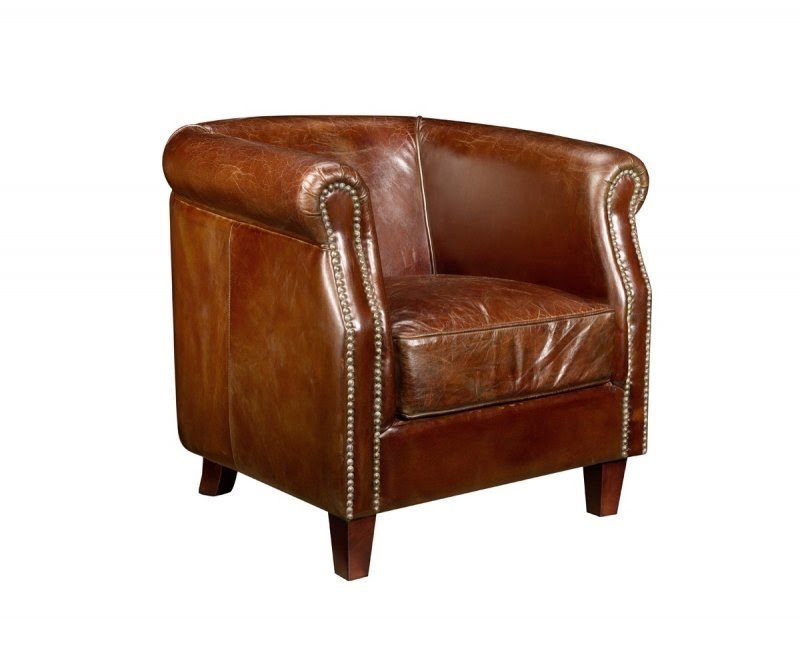 Leather Tub Chair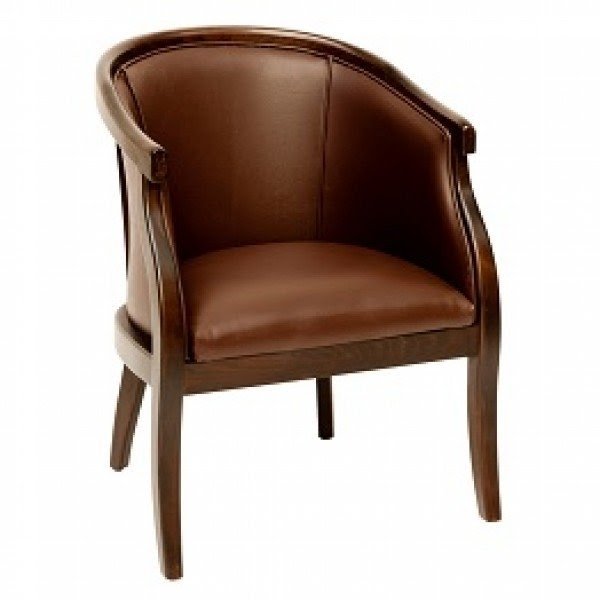 A chic traditional armchair featuring a tub shell upholstered in quality brown leather. Its brown-finished wooden frame has gently curved and grooved front legs and arm fronts, a semi-oval seat. An arched back rail passes into subtly sloped arms.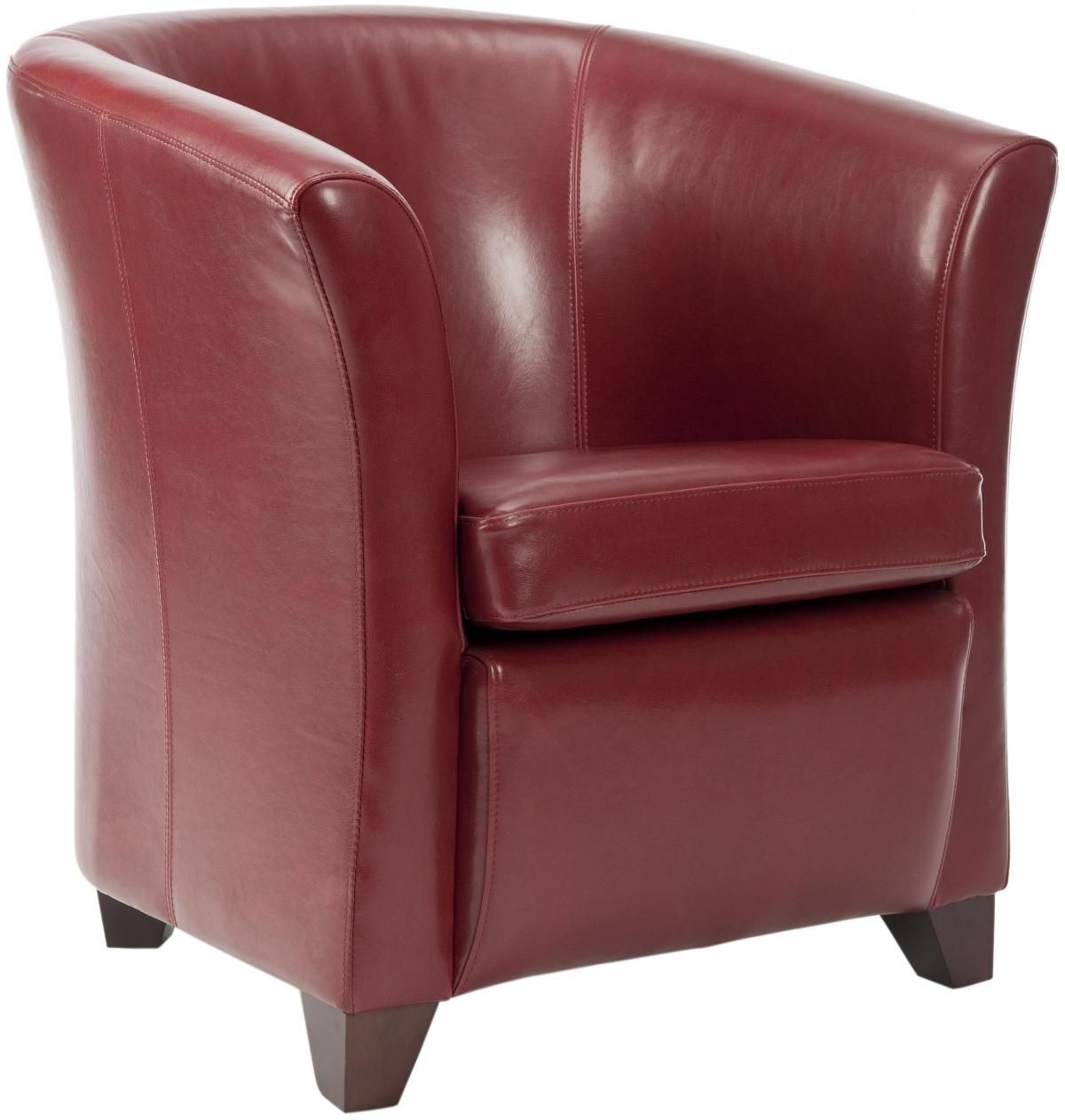 Who doesn't love to sit back in a tub chair and just relax completely? This piece sports the leather upholstery of the highest quality to withstand years of use and comes with the charming, deep red finish.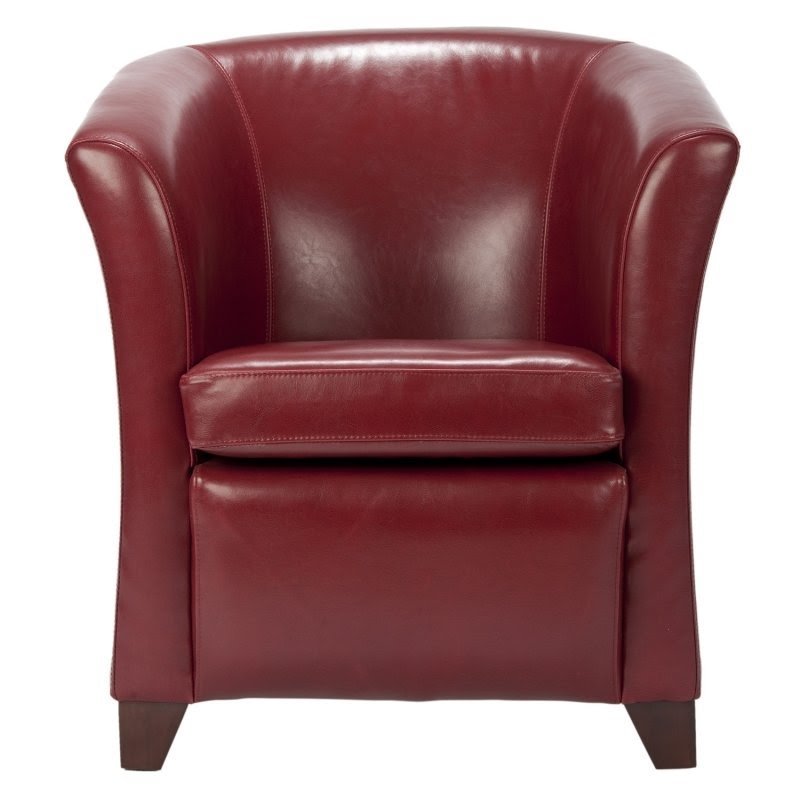 This handsome club chair is in line with latest decor trends. However, as it's characterized by simplicity and sturdy make, it fits just everywhere. Next to all its advantages, it is pretty affordable.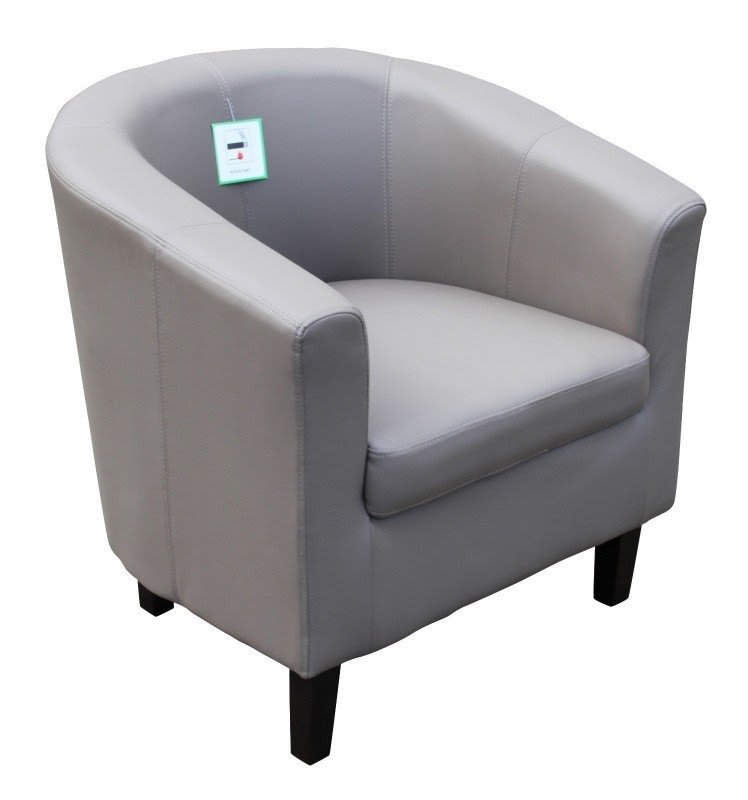 Mink grey Faux Leather Tub Chair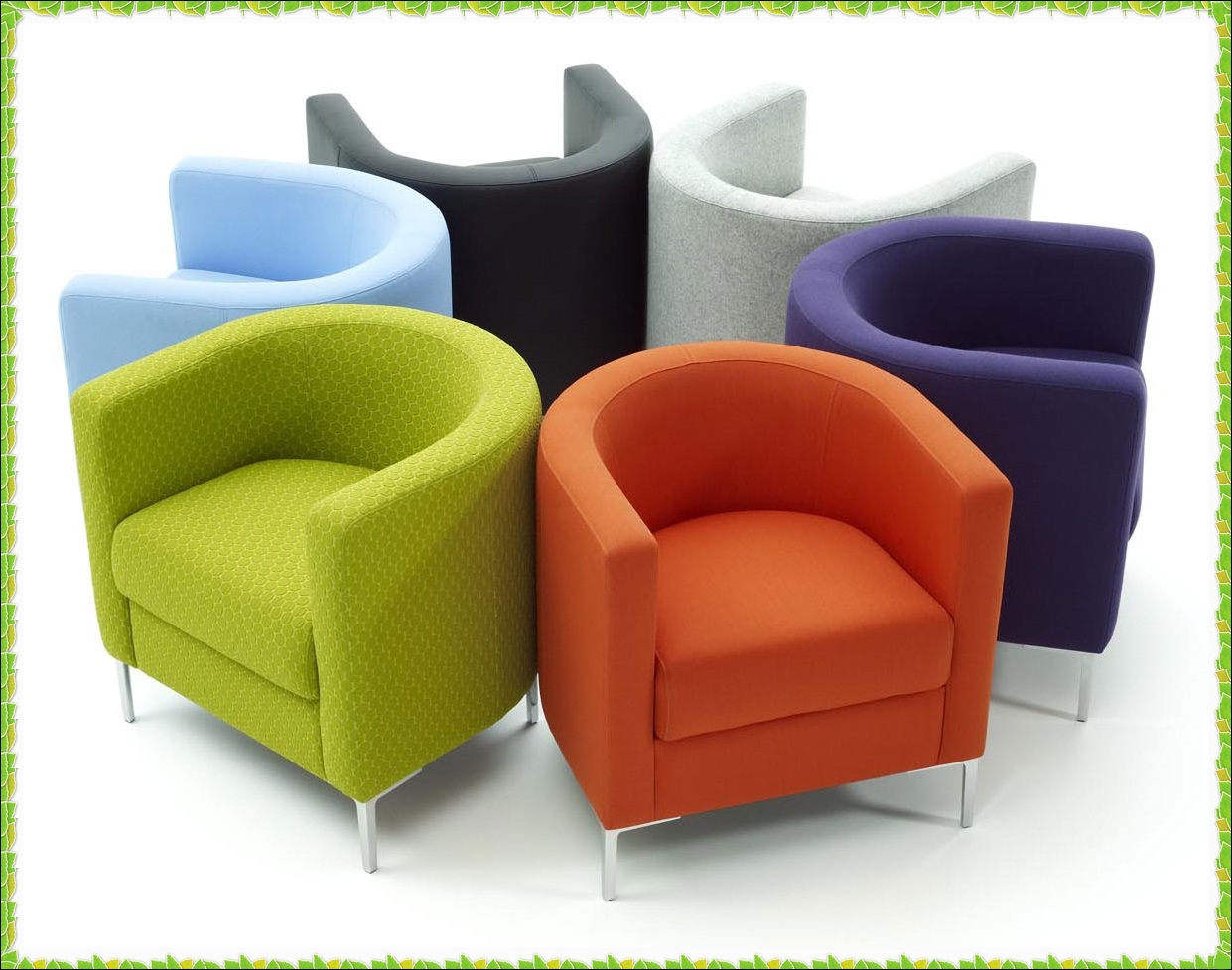 This set of colorful tub chairs constitutes a vibrant addition to contemporary interiors. The tub, curved shape with one-lined arm and backrests stand firmly on the chrome based legs.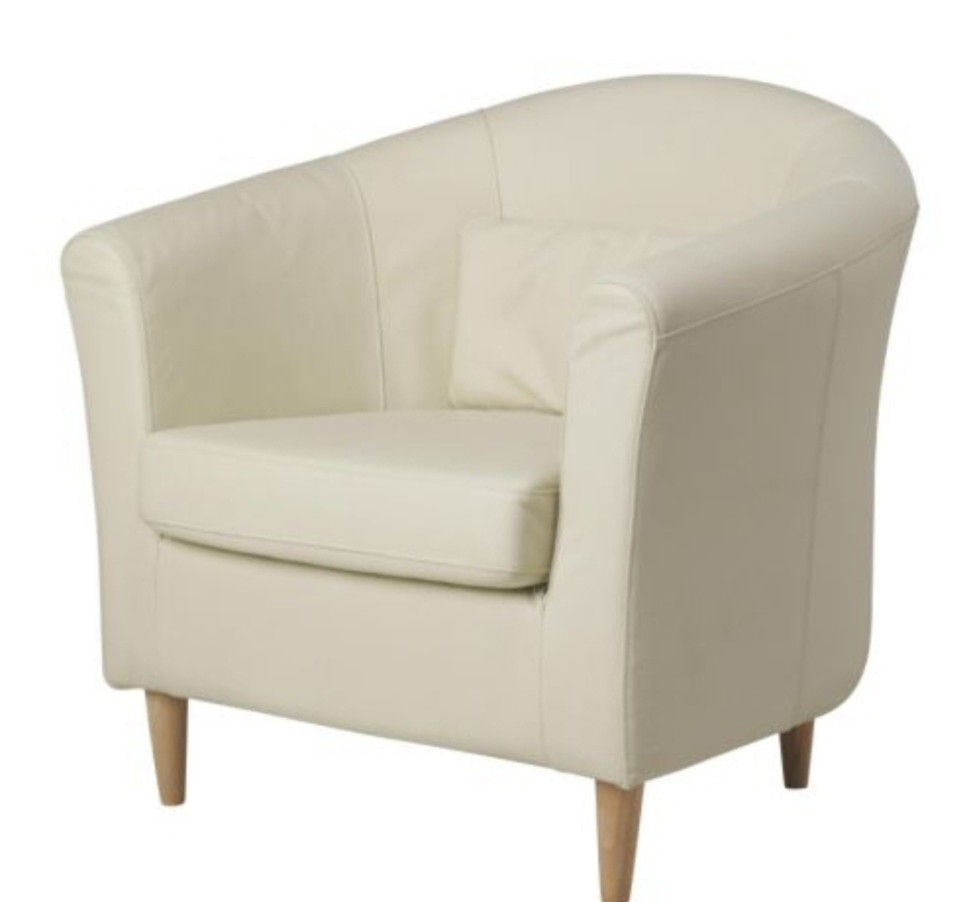 Squat, rounded and compact in size, this arm chair is a versatile piece of fitting, easy to place and matching all coloring schemes. If an off-white cover is not your color, choose from a wide range of other hues available.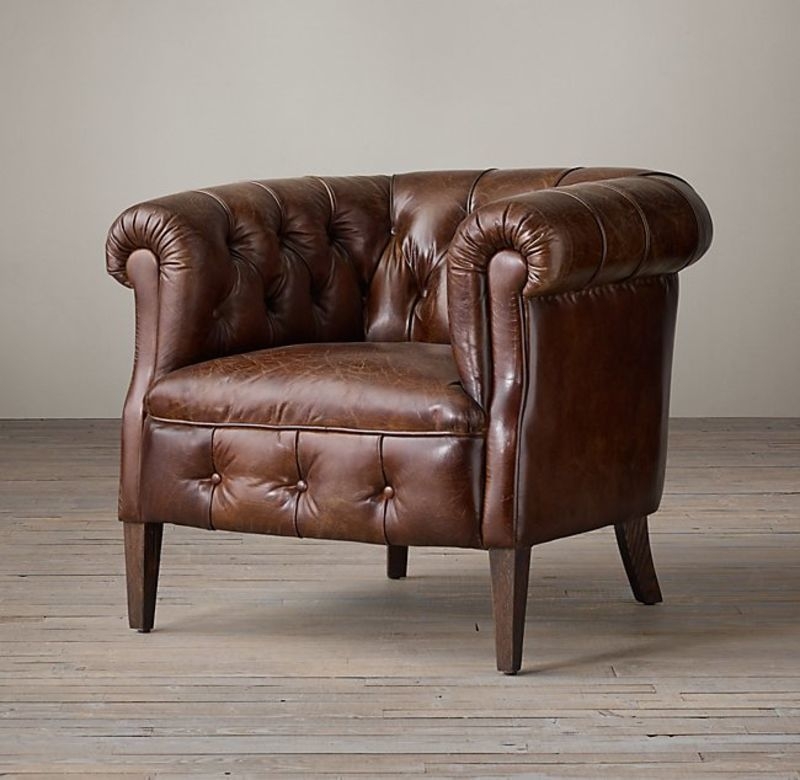 Loving this chair, in tobacco color though. 1930s English Tufted Leather Tub Chair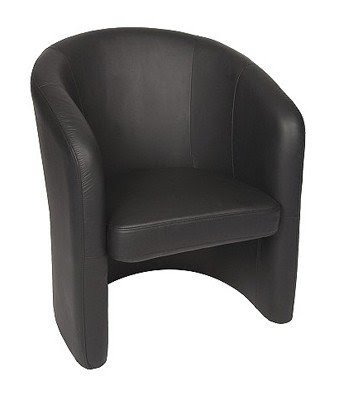 An elegant classy tub chair featuring a unified semi-oval frame. It has a half-oval seat and a gently arched backrest running to subtly sloped arms. The wooden frame is entirely upholstered in grey leather.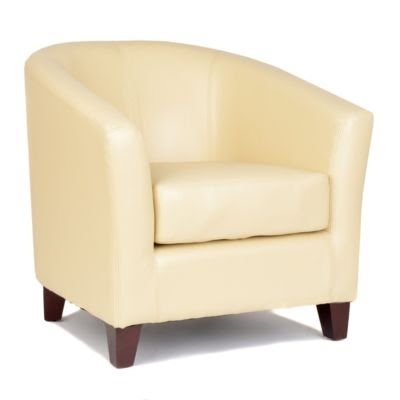 Hayden Ivory Bonded Leather Tub Chair | Kirkland's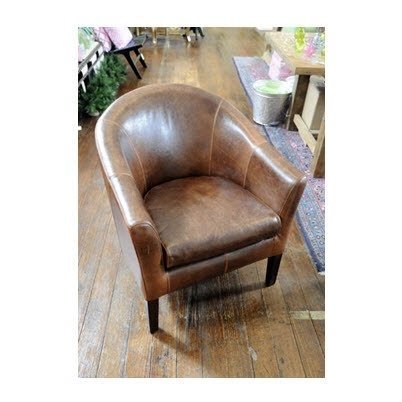 Vintage Leather Tub Chair - Vavoom Emporium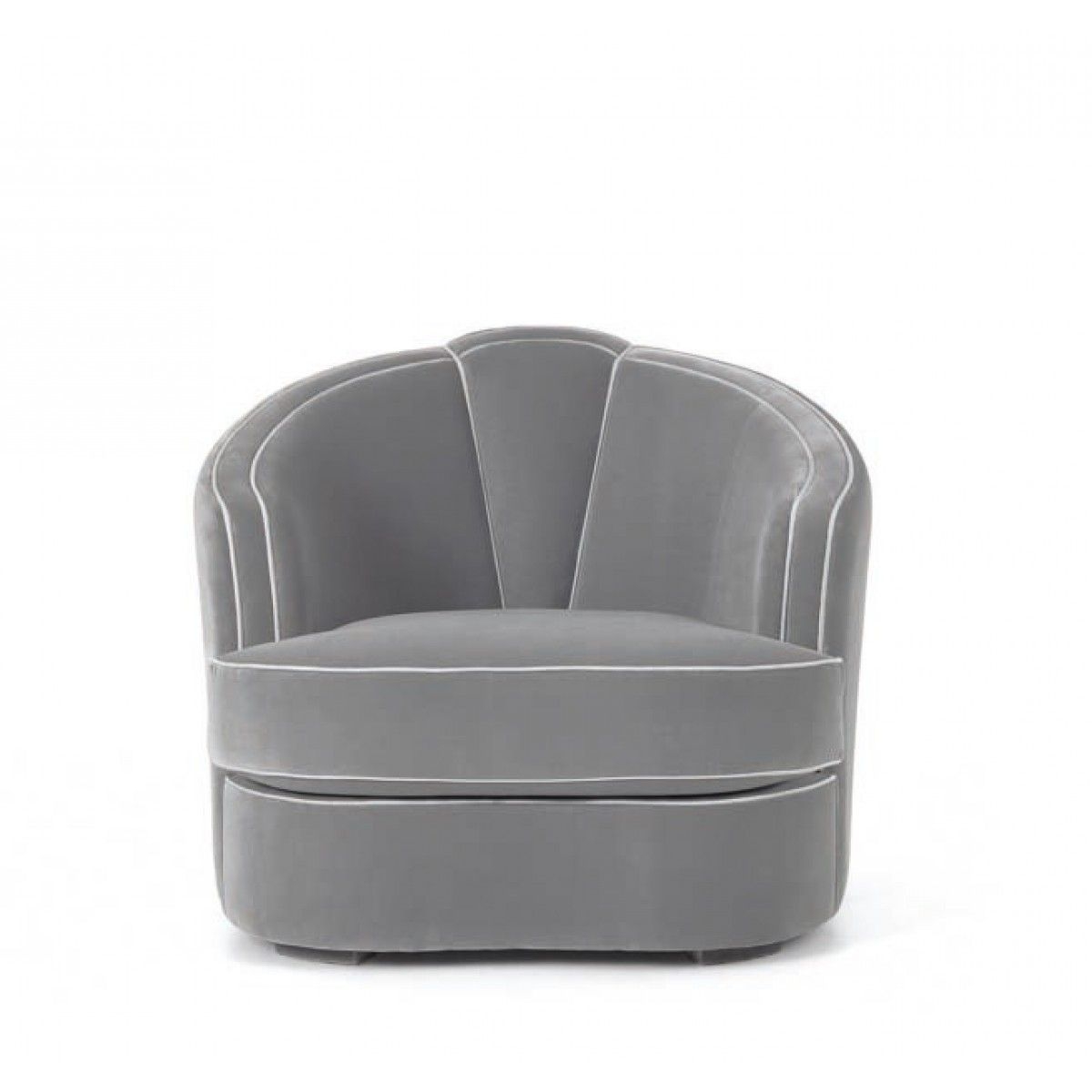 Luxury designer grey leather club chair, gorgeous design, beautiful limited production interior design. Cool accented detail light lines on this dark leather look really visible. Get one to decorate your living room.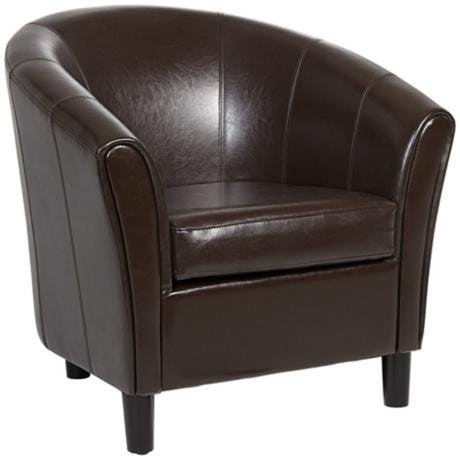 Napoli Brown Bonded Leather Tub Chair - #W7390 |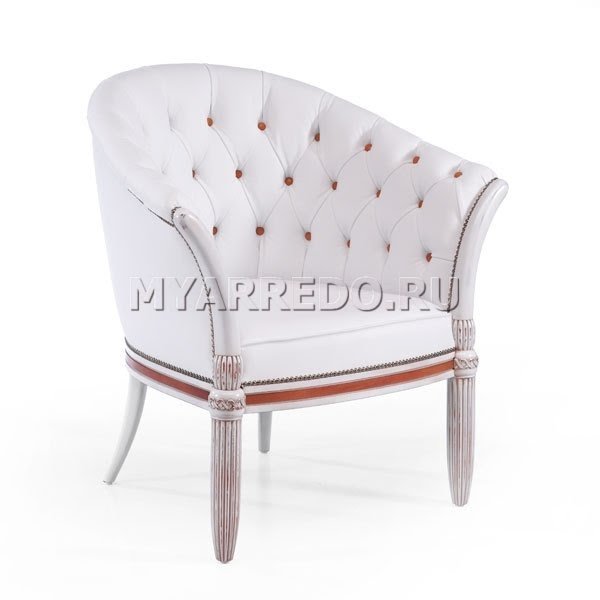 white leather tub chair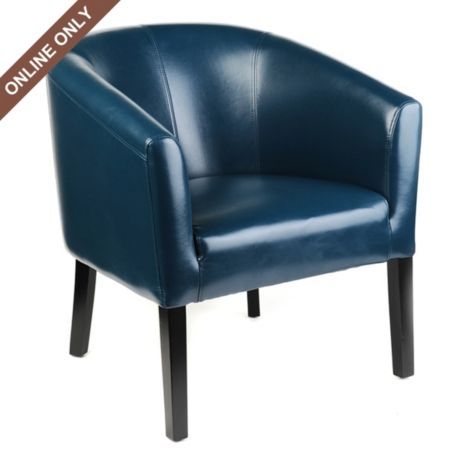 Teal Faux Leather Tub Chair | Kirklands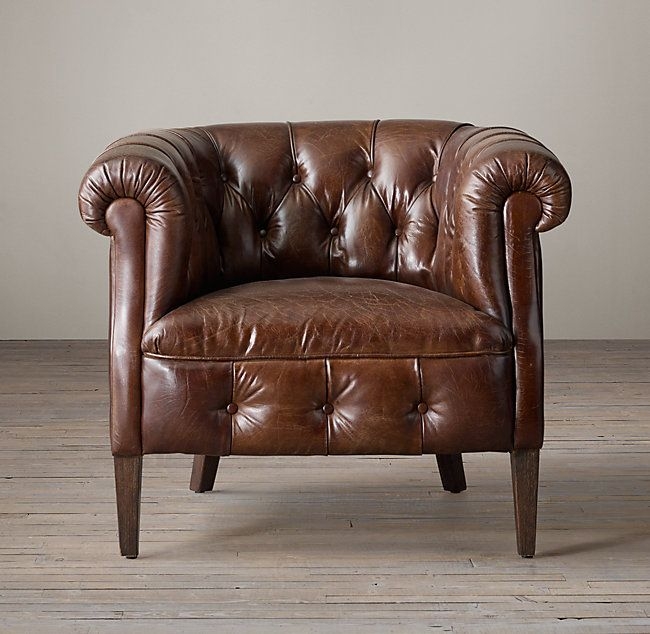 RH 1930s English Tufted Leather Tub Chair - Pewter Leather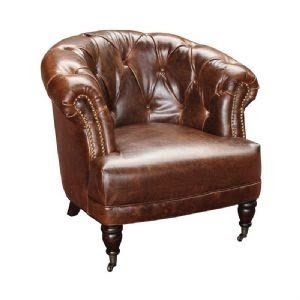 An example of luxury in a leather armchair. Smooth, curved combs, chrome legs which were created in manhgony wood- and the whole tub chair is made from top quality leather, in a deep chestnut tint. You can find it in Hurlingham Club.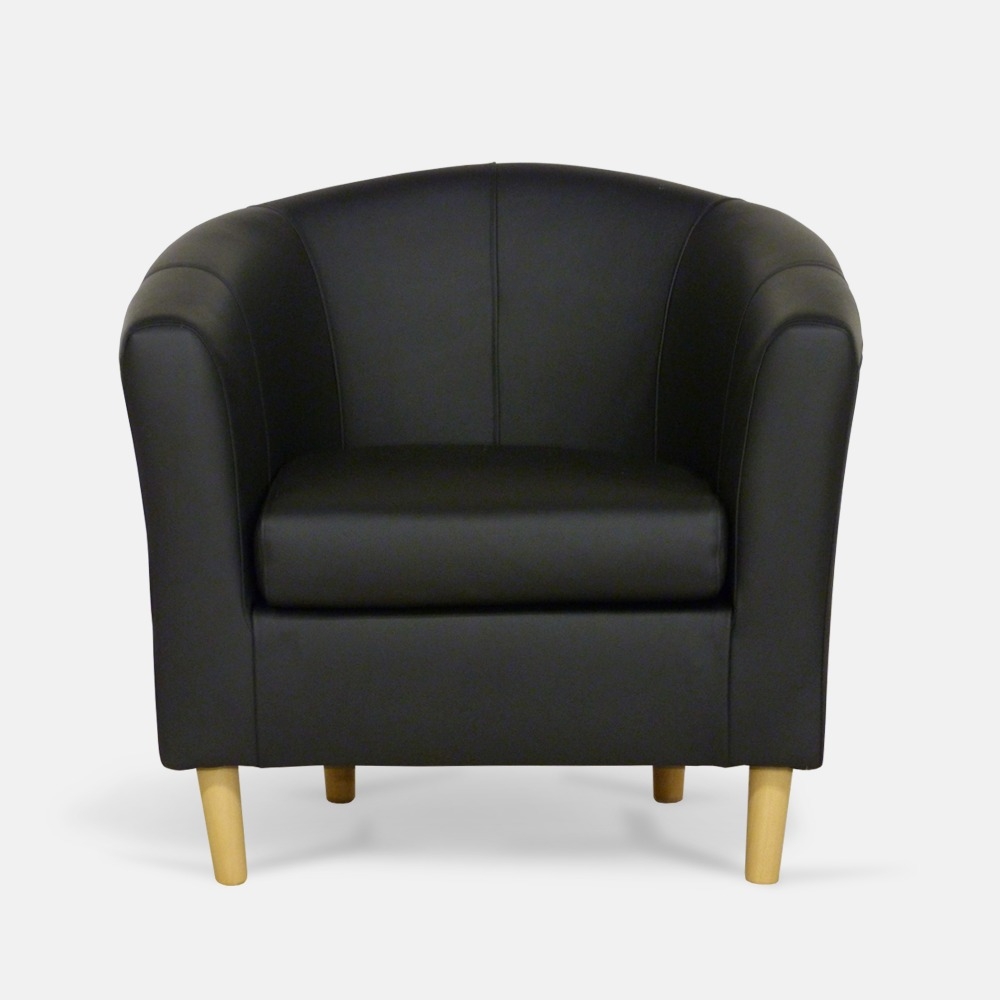 Leather Tub Chair | Black Leather | Tub Chairs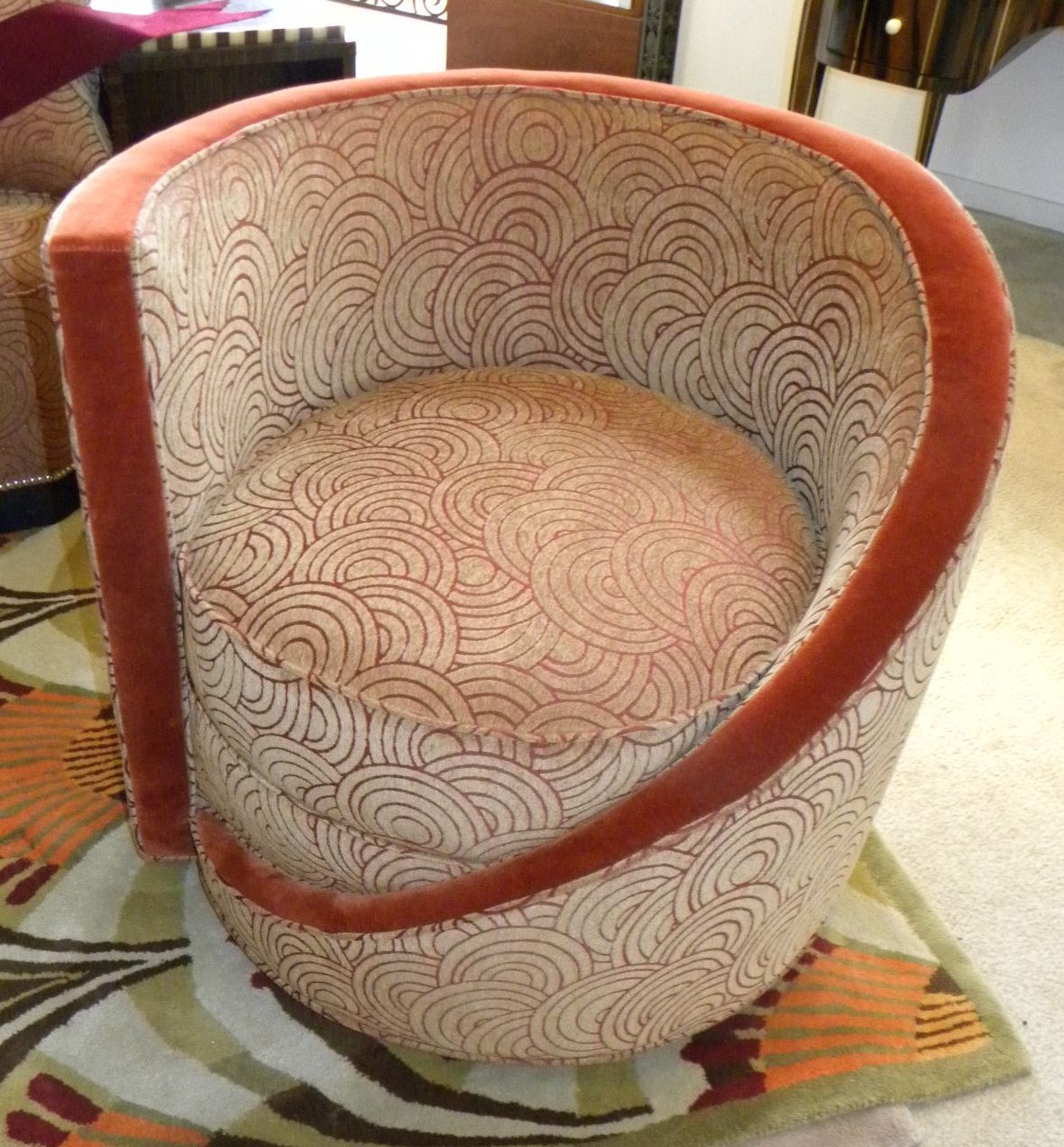 The Art Deco lounge armchair. The cylindrical sitting wrapped up with the sophisticated backrest. The dual color upholstery in circular theme. The orange and cream looks good in the combination with the warmth colors.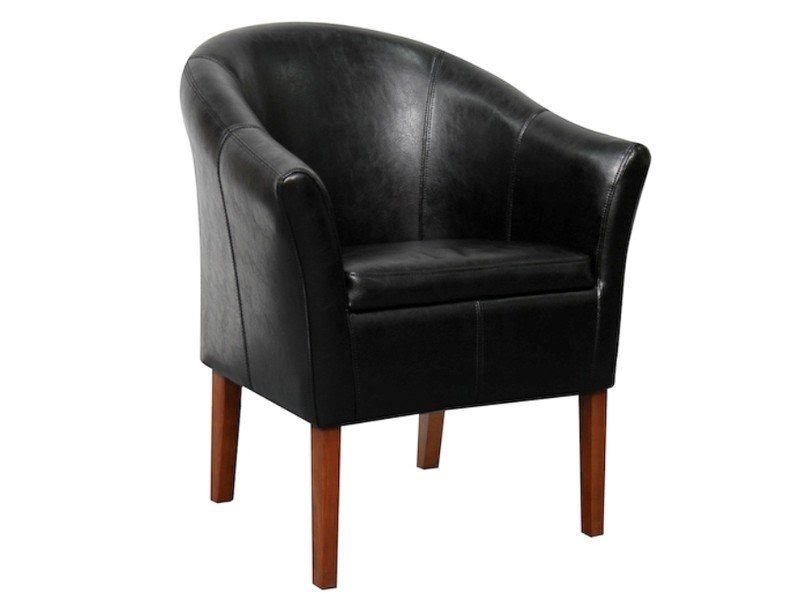 leather tub chair tub chair fully upholstered leather chair available ...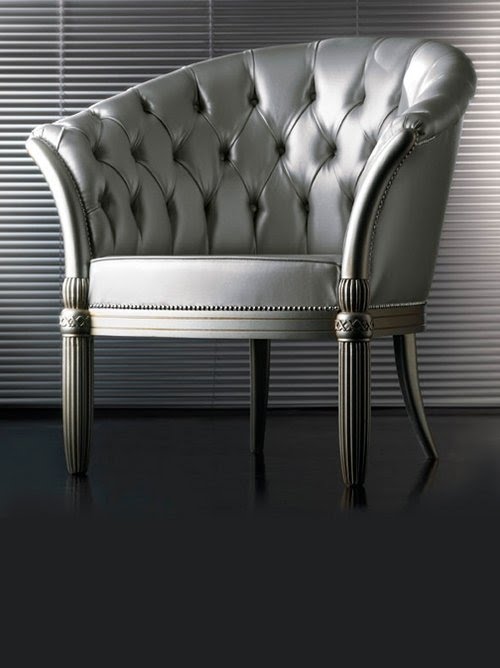 Silver leather tub chair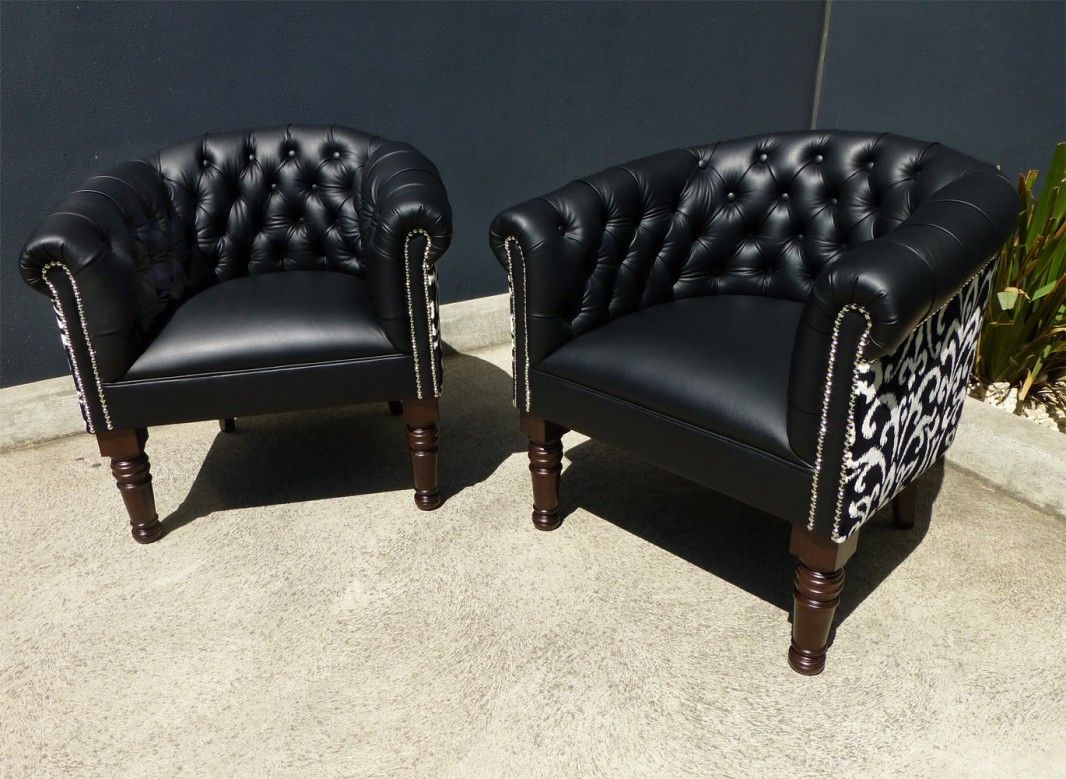 Leather tub chair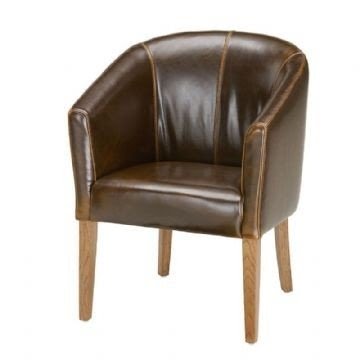 York leather tub chair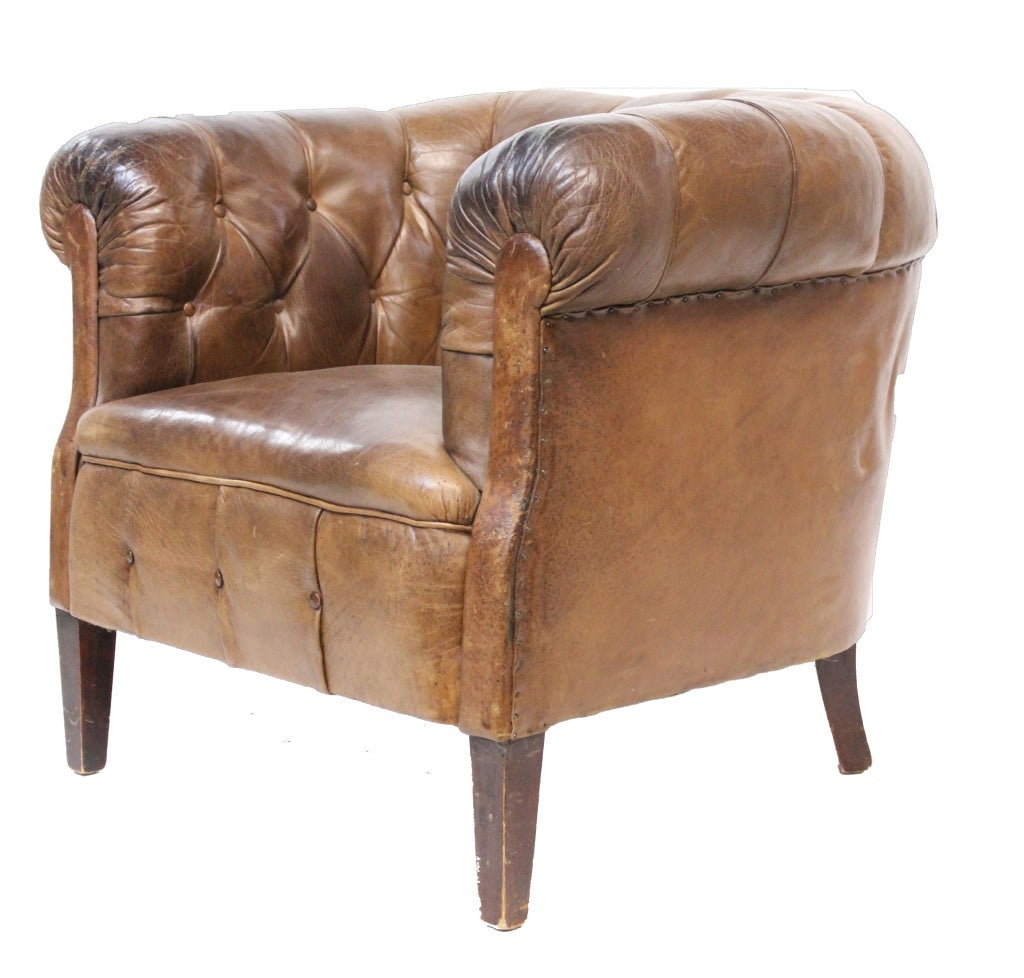 Leather Tufted Tub Chair image 3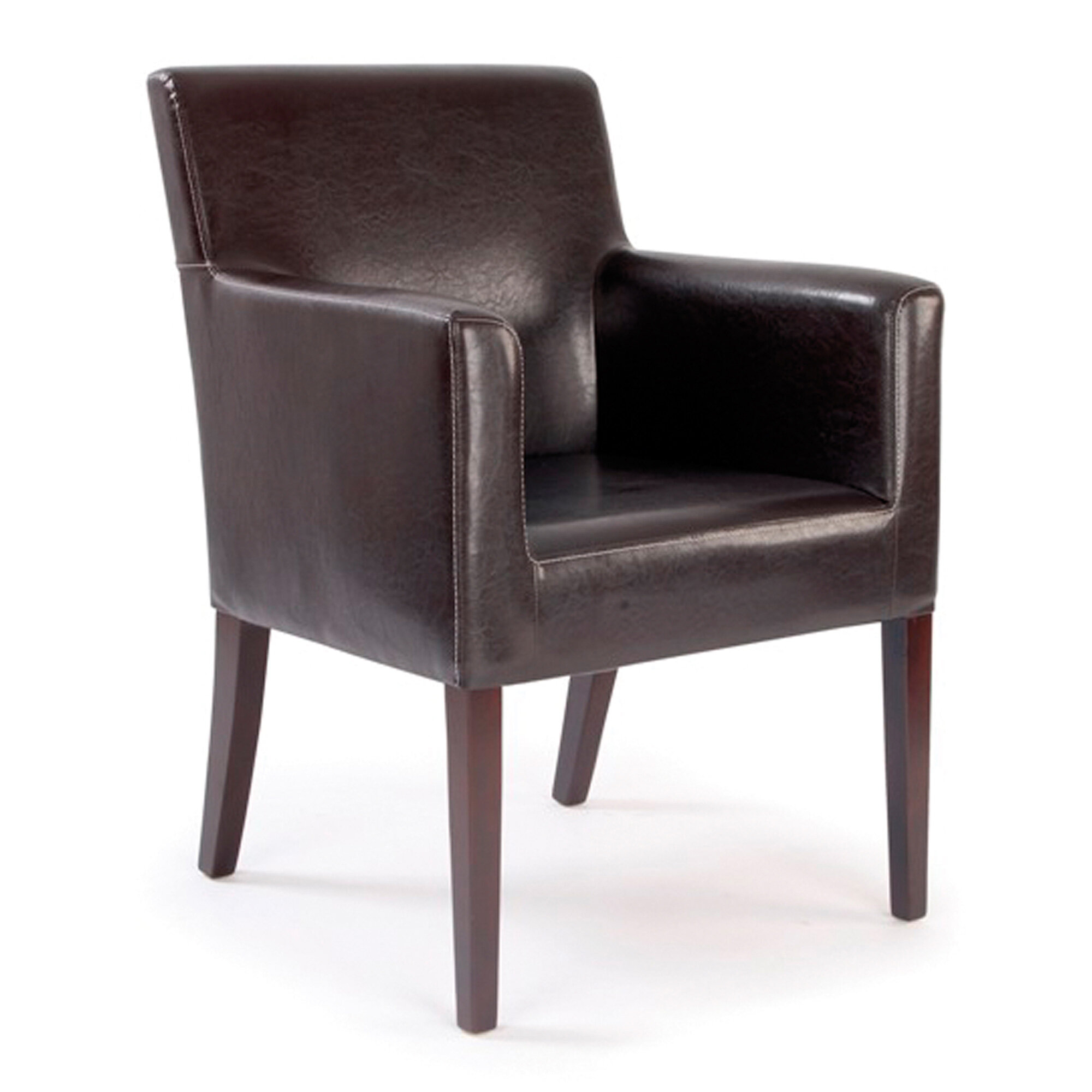 Top » Catalog » Faux Leather Tub Chairs »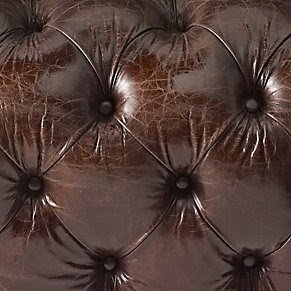 1930s English Tufted Leather Tub Chair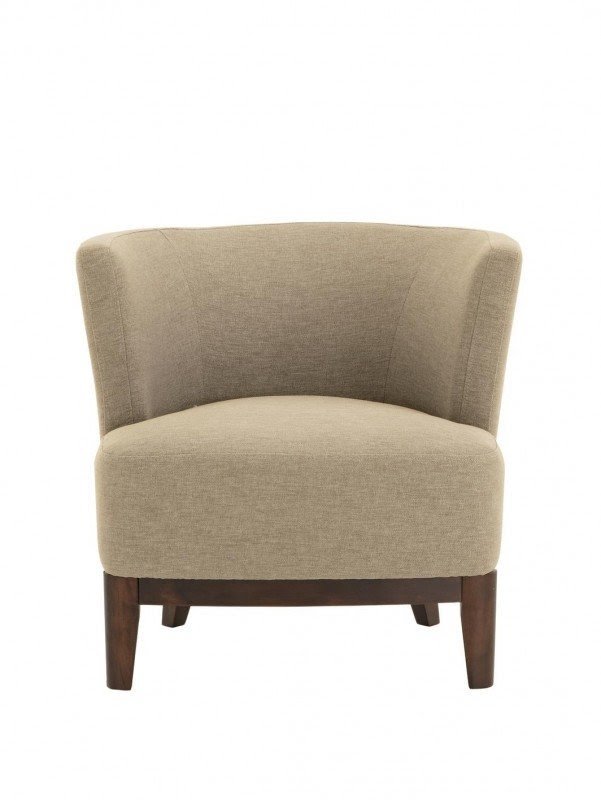 Comfortable tub chair with a very thick seat cushion and slightly curved backrest for enhanced comfort. Its durable wooden frame is resistant to damage and weight of an adult user. Neutral gray finish of sitting space looks great in any design.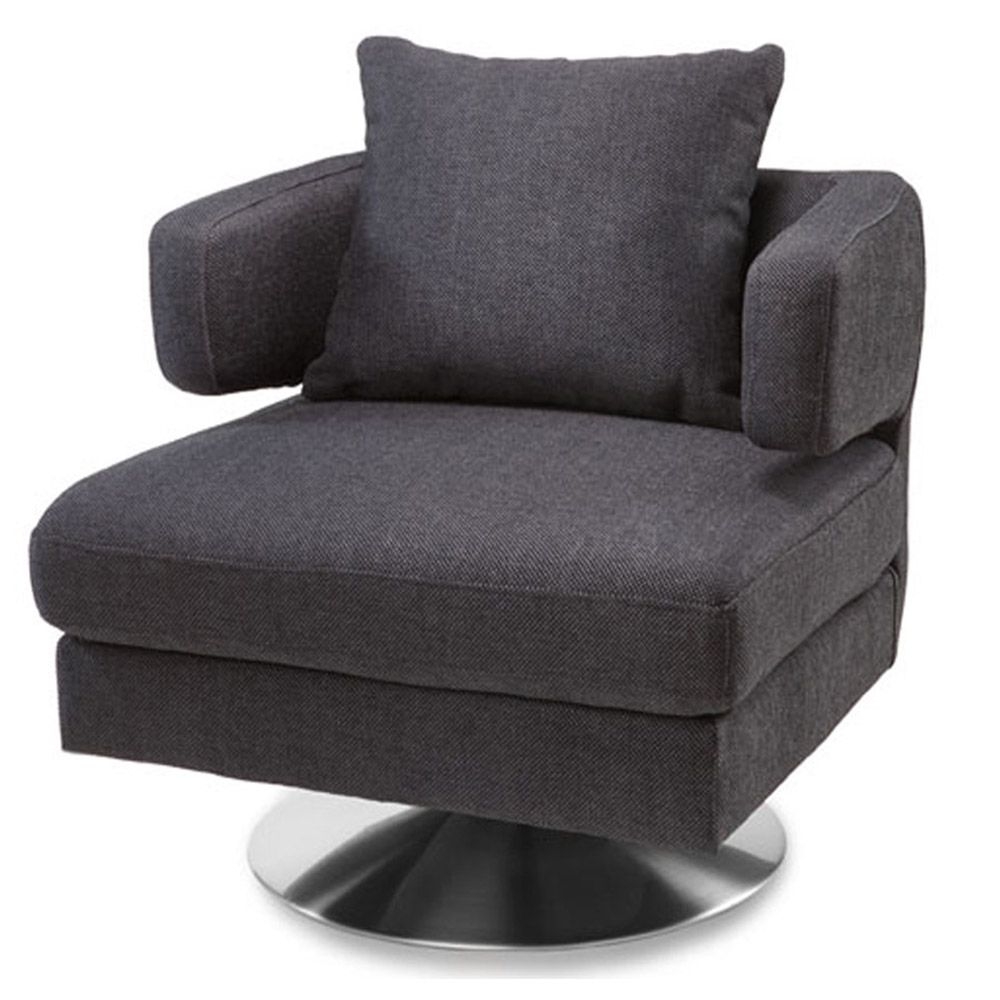 It is a chair that has got a contemporary design, charcoal gray finish, fabric upholstery and swivel function for enhanced comfort of use. It fits perfectly to any style and decor.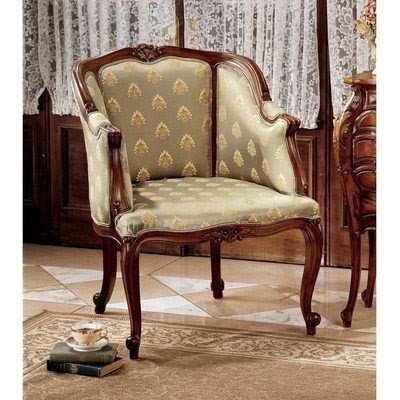 This is a very elegant and stylish chair. His appearance refers to the time of Louis. It is decked out and very decorative. Of course, it looks great in the office or living room, which are palatial decor. It's a very interesting piece of equipment that is not only practical but also very decorative.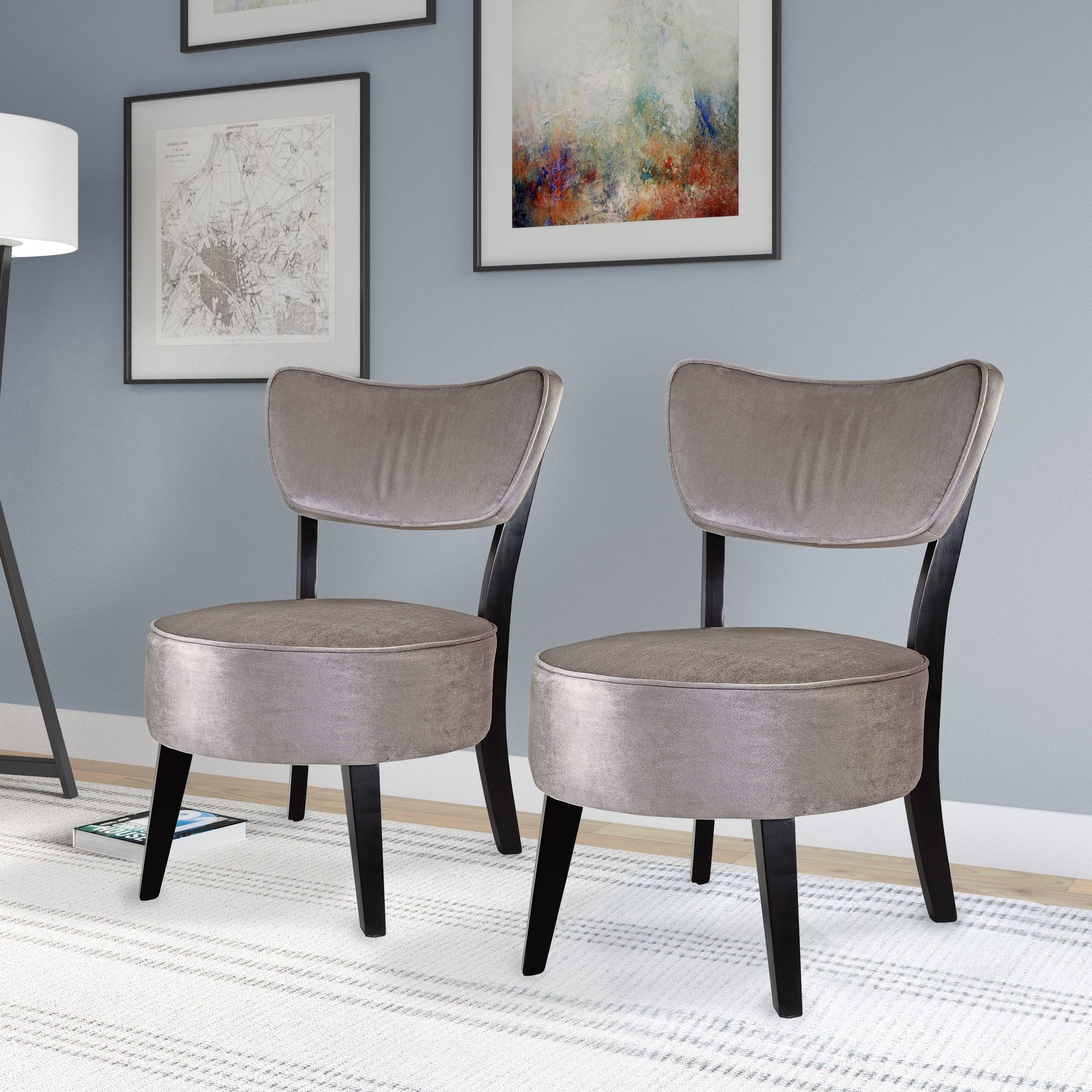 Set of 2 accent chairs upholstered with velvet fabric. Frame is made of wood. Ideal as dining chairs or additional seating in all kinds of interiors as needed.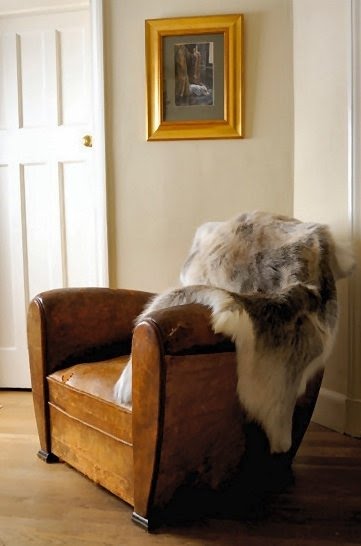 Gorgeous Reindeer hide draped over this vintage leather tub chair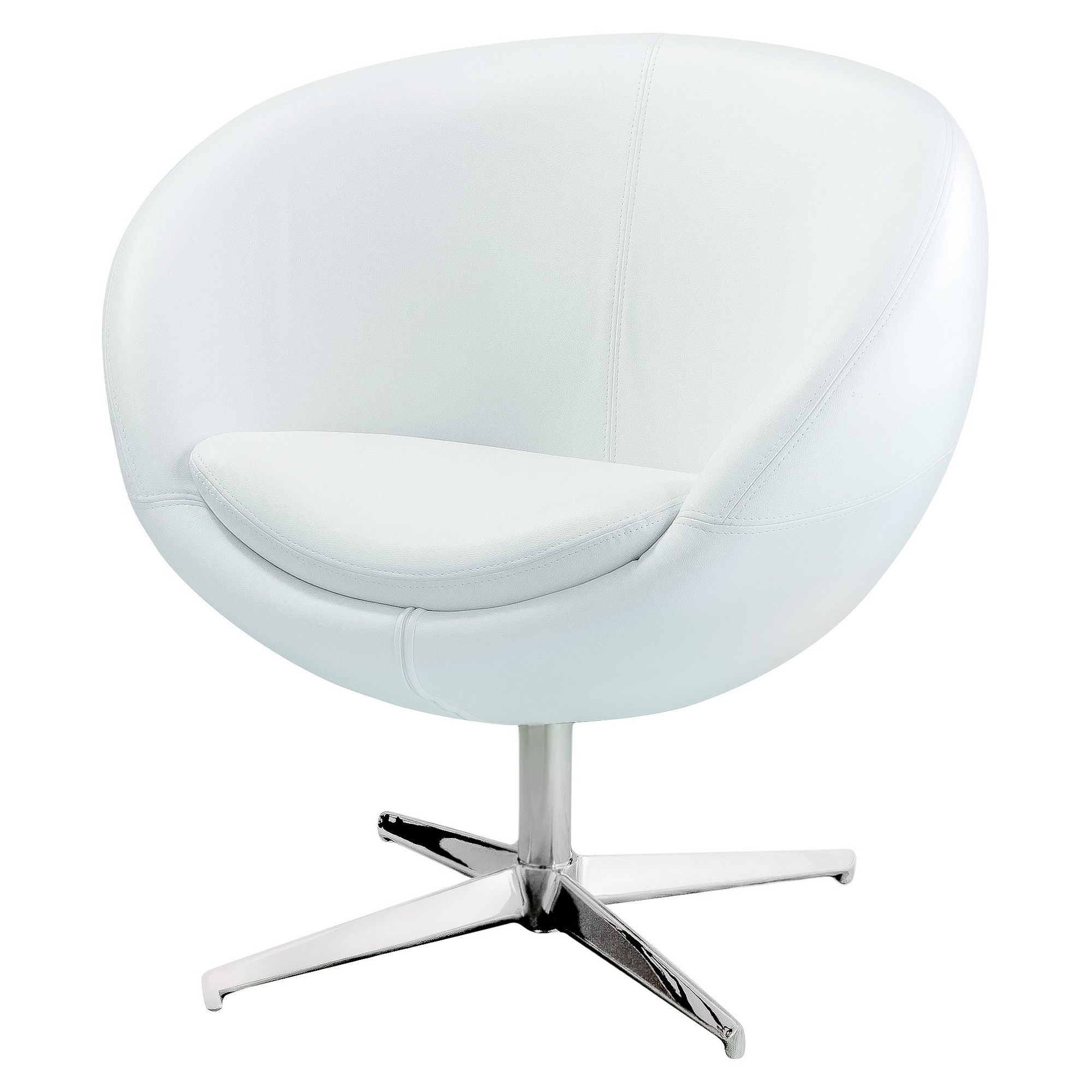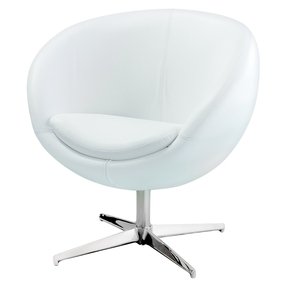 This type of chair is a piece of furniture created for use especially in modern indoors. It has got a curved backrest ended with arms. Its seat cushion is very soft and the whole product stands on a durable metal base.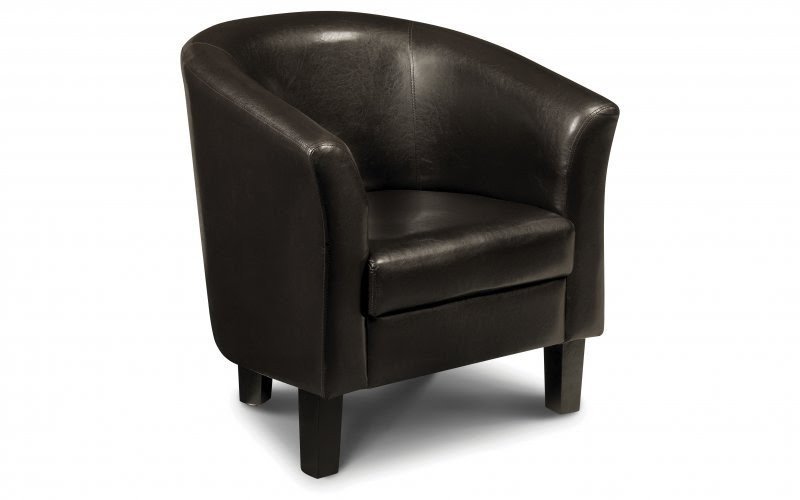 brown leather tub chair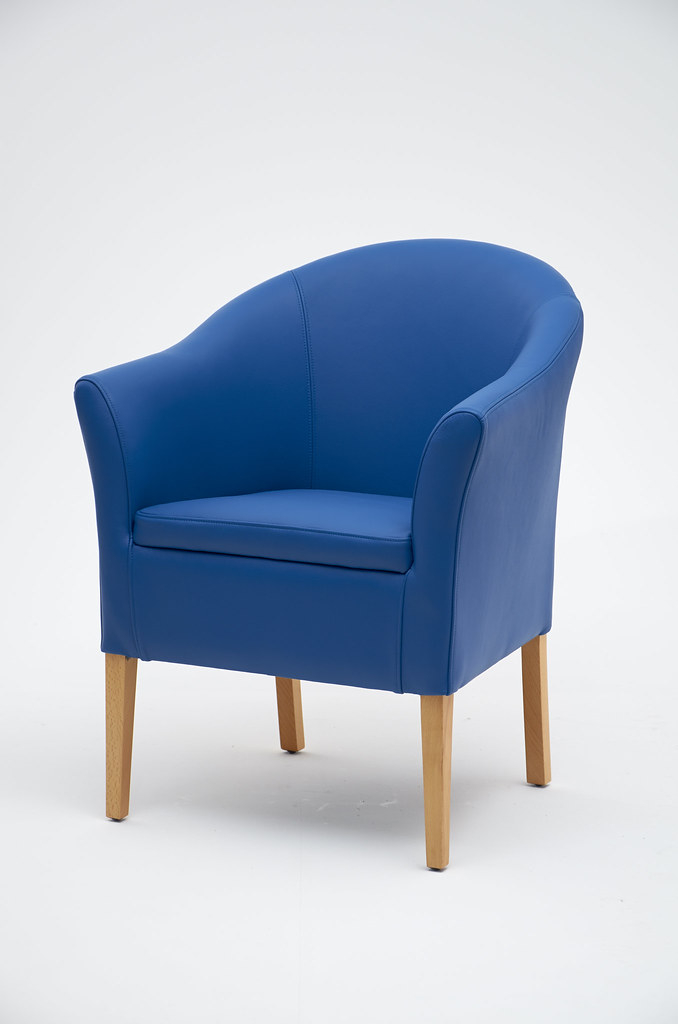 Blue Leather Tub Chair