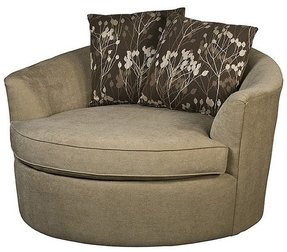 This round chair sports a design wide enough to accomodate you and make you feel truly comfortable, while at the same time, it looks wonderful and would mix with any setting and decor seamlessly and without trouble.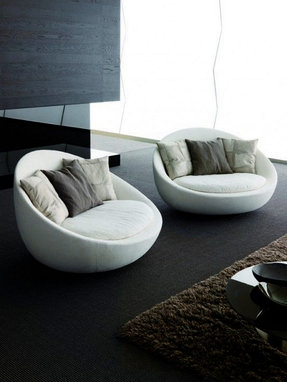 Take comfort in your living room to the next level with these state-of-the-art living room sofas. Featuring a unique design and heavy padding, the chairs aren't only comfy to seat on but come with an aura of contemporary charm that will completely transform your home.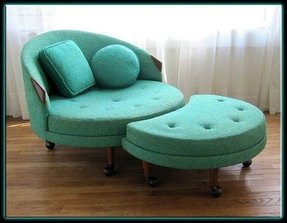 Adrian Pearsall 1717 Rc Round Chair W
Comfortable and solid chair with a round, button-tufted seat and curved backrest. It is paired with a matching ottoman with button tufting. These elements are finished in green color and their legs include wheels.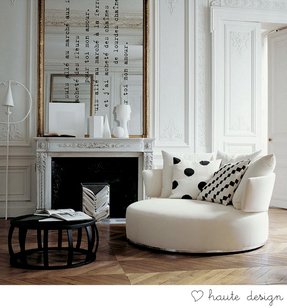 I need that round chair!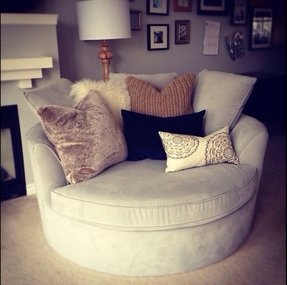 This one and half size round chair constitute a perfect proposition for all, who want to create a cosy leisure corner. This beige oversized armchair is covered with a soft, plush material.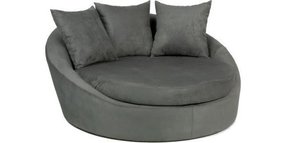 With its oversized, plush finish, this big round chair will be a fantastic leisure companion for all, who want to rest after the whole day. Upholstered with dark grey velvet, it creates a comfy, soft-in-touch surface.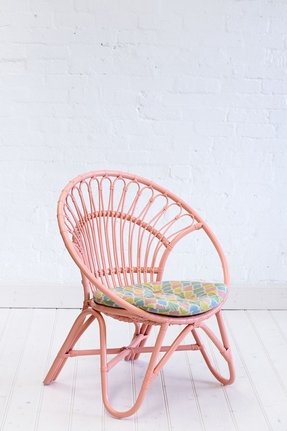 Shop | Chairs | Round Chairs | Rattan Round Chair Peach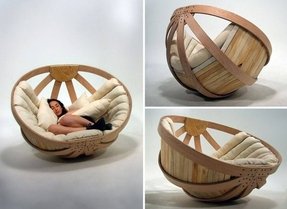 as if I don't already spend enough time in the papasan chair, now this!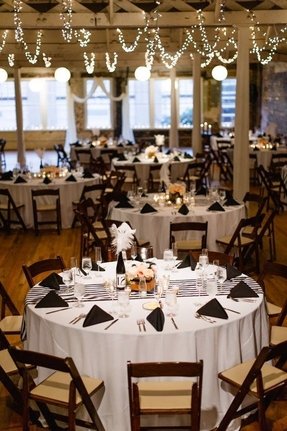 Round chair from Ashley furniture I want this in my room its so comfy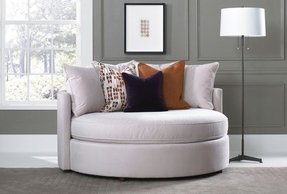 round chair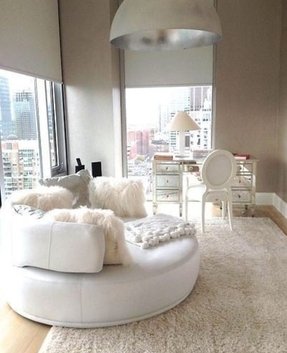 My wall color with white couches. I think I might do all cream colored things. Instead of adding pops of color. I'll probably add a hint of gold. ;)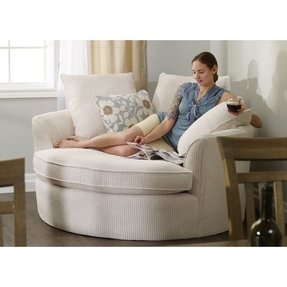 Round chair with ample cushions and very soft seat for good comfort. Its neutral fabric color looks very nice in any design. This oversized round nest chair is suitable for corner placement in any home indoors.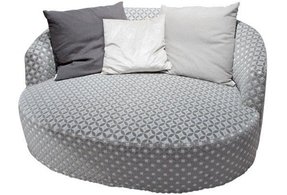 round chair for living room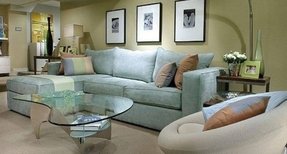 love the round chair in the foreground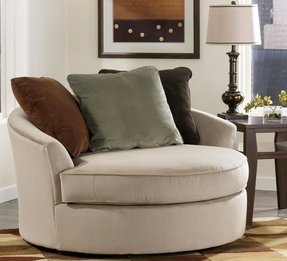 Home Furntiure $630 - Rowe Signature Design by Ashley 7070421 Laken Oversized Round Swivel Chair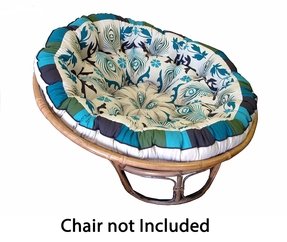 It is a fantastic papas an round cushioned chair that has got a peacock blue pattern, soft and comfortable seat and solid construction. It is perfect for indoor and outdoor relax. You need to have it.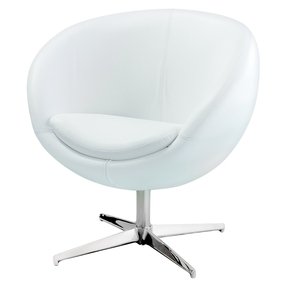 This type of chair is a piece of furniture created for use especially in modern indoors. It has got a curved backrest ended with arms. Its seat cushion is very soft and the whole product stands on a durable metal base.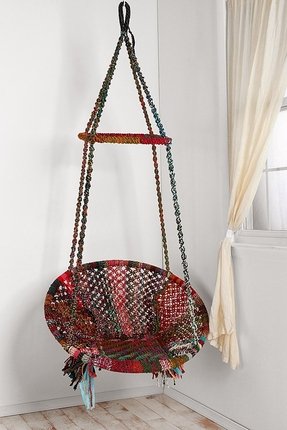 Marrakech Swing Chair... If I had this in my writing room, I would just daydream for hours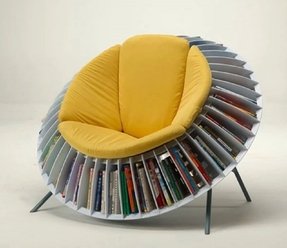 Bursting with Originality: Sunflower Chair with Smart Integrated Bookcase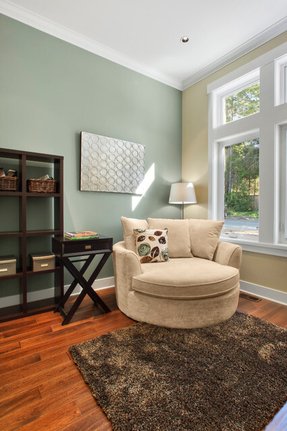 Qualicum Landing Palladian Developments
Round chairs are just created to cuddle up on their snug seats. This round chair has the right number of puffy pillows, and it goes well with any colour palette, as its microfiber upholstery is colored neutral cream.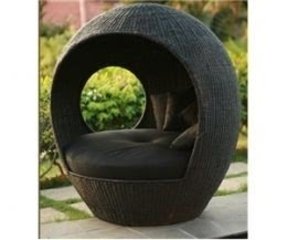 A Useful Guide For Round Chair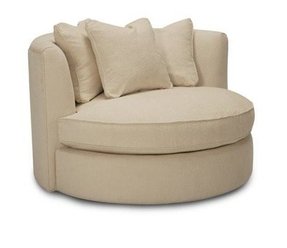 round chair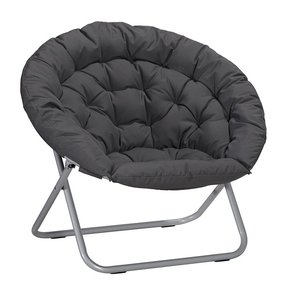 Foldable frame in grey powder coating makes this moon chair easy to store and to maintain, while the oversized round seating provides desirable comfort. The cushioning is available in a wide choice of fabric colours.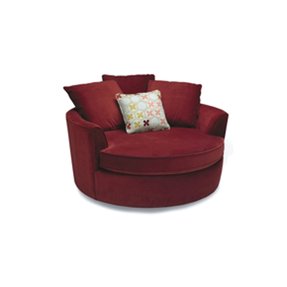 An elegant and romantic round chair upholstered in a velvet material of a red color, providing a soft and nice to touch place to sit down. The chair is paired with a couple of matching throw pillows and a single contrasting one.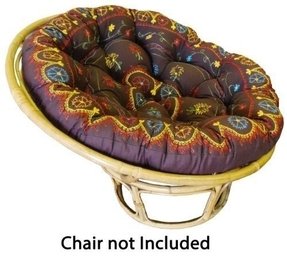 This fashionable cushion is designed for standard 45-inch round Papasan Chairs. The cushion is filled with 100% poly/fill, deeply tufted, and wrapped in a pure 100% cotton duck fabric with Crewel Embroidery.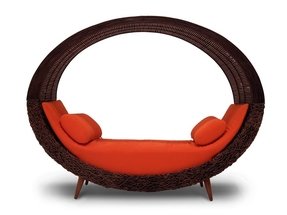 Rattan Round Chair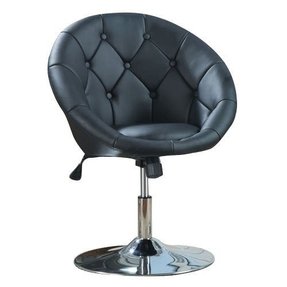 Swivel chair featuring tilt tension control, hydraulic lift mechanism, chrome finished base and frame, and upholstery with high quality material. The chair also have appealing modern design which adds a lot of style.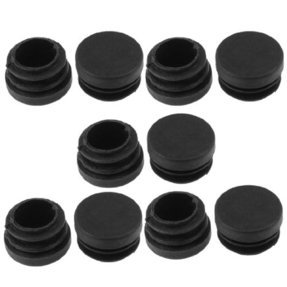 Functional and built to last, this Round Tube Insert in Black Finish is going to protect your floors from ugly scratches. Suitable for both table and chair legs, the plastic cover cap makes also lees noise when chair is being moved.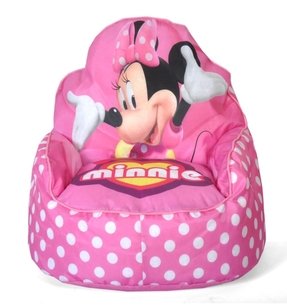 Your kid will love this super comfortable, colorfu; bean bag sofa chair with Minnie Mouse! It is lightweight, featuring polyfill filling and non-removable vinyl cover. It's very quick and easy to move and clean.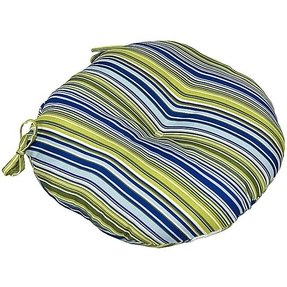 Set of two bistro chair cushions. Made of 100% Polyester in vivid blue and green stripes. Each round indoor cushion has two string ties to secure to chair and a center circle tack to secure foam cushioning in place without bunching or migrating.
When you're somehow not satisfied with comfort of your bistro chair, this fluffy round cushion may help. The two cushions you get are covered with UV-resistant materials - use them outdoors, if you want.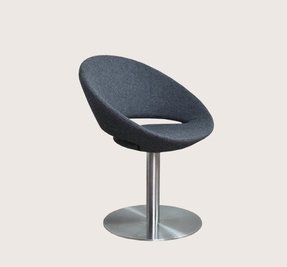 Crescent Round Chair
Refresh and modernize your home decor with this crescent round chair with S structured seat, chromed steel tube column backrest and sturdy round base. Frame is molded by injecting polyurethane foam. For residential and commercial use.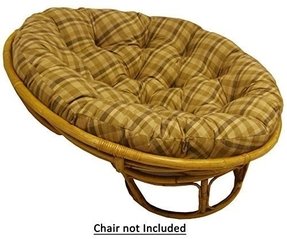 Papasan chair featuring very comfortable cushion made of soft cotton and wooden frame. Additionally, it features casual and original design, which makes it a perfect addition to patios or kid's rooms.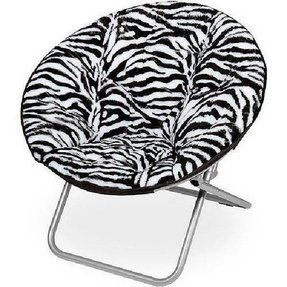 It is a folding chair that has got a fantastic zebra upholstery and strong metal frame. It is great for indoor and outdoor activities. You will be impressed how comfortable this folding chair is.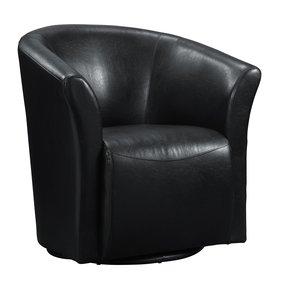 Rocket Swivel Arm Chair
Legless armchair featuring simple and sleek design. Features swivel steel base, generously filled back, seat, and armrest cushion for extra comfort, and durable polyurethane upholstery in black color.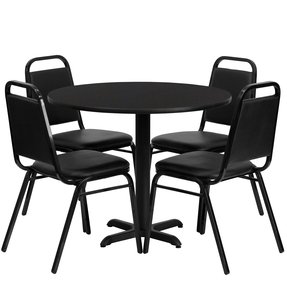 A table set with four chairs, all in classy and modern black finish. The sensational microfiber upholstery is extemely soft to touch and linked with the proper padding - comfortable to sit on. It will work well in an office or even at home, providing plenty of seating space.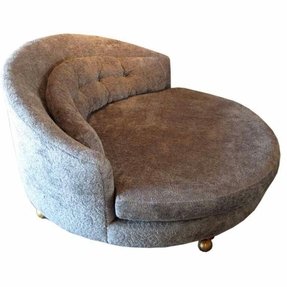 Round chair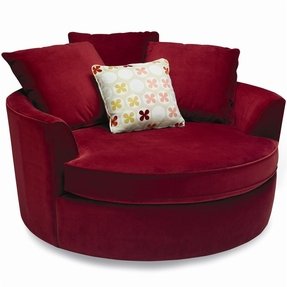 I need this chair! Don't care where it goes, I'll follow it anywhere. UPDATE - BOUGHT IT! LOVE IT!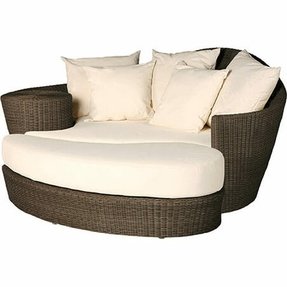 I love round chairs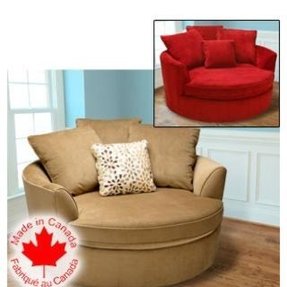 the "Cuddler" or; "our favorite chair to make out in"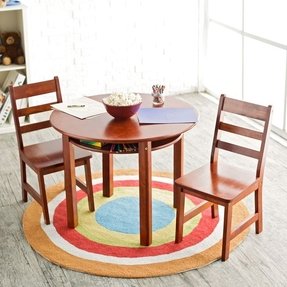 It is an adorable child's dining set that includes two chairs and round table. They are available in four colors: white, cherry, espresso and pecan. It is a great addition to your kids room.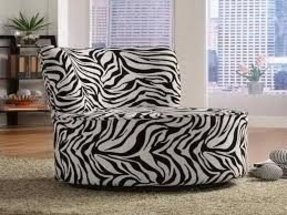 oversized round chair