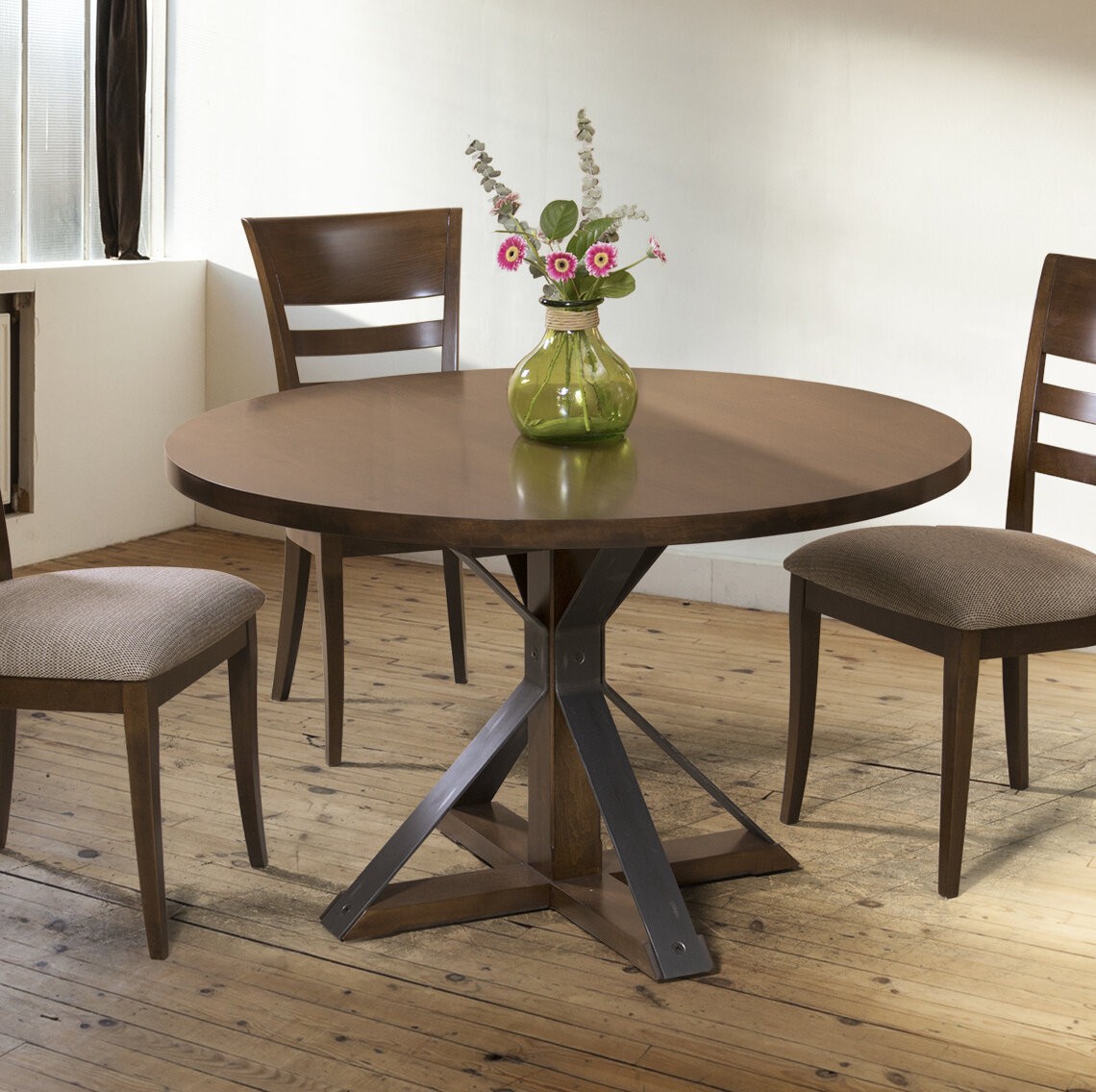 Palice Maple Solid Wood Dining Table
Whether you're setting up for a small coffee date or having the whole family over, this table has you covered. Made from solid maple wood and available in a beautiful range of finishes, this table features an extension that seats up to 10 people and with its rustic yet polished style and pedestal base, it is the ideal choice for any transitional or country style dining room.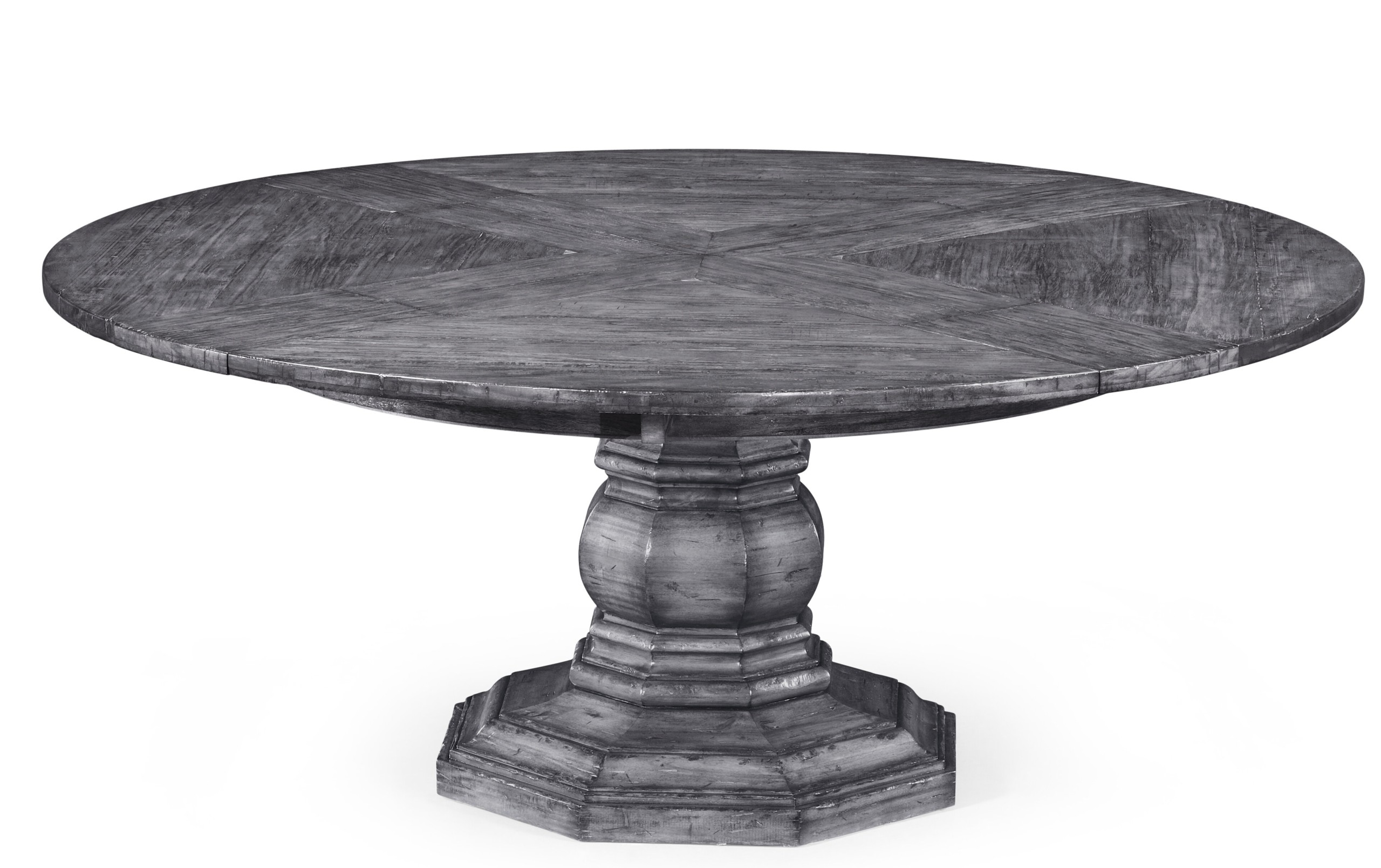 Extendable Solid Wood Dining Table
This grand pedestal style dining table adds a touch of opulence to your transitional dining space. The 59.25'' diameter solid acacia wood tabletop extends to accommodate 10 people using the built-in leaf. This makes it the ideal choice for homeowners who love to entertain regularly.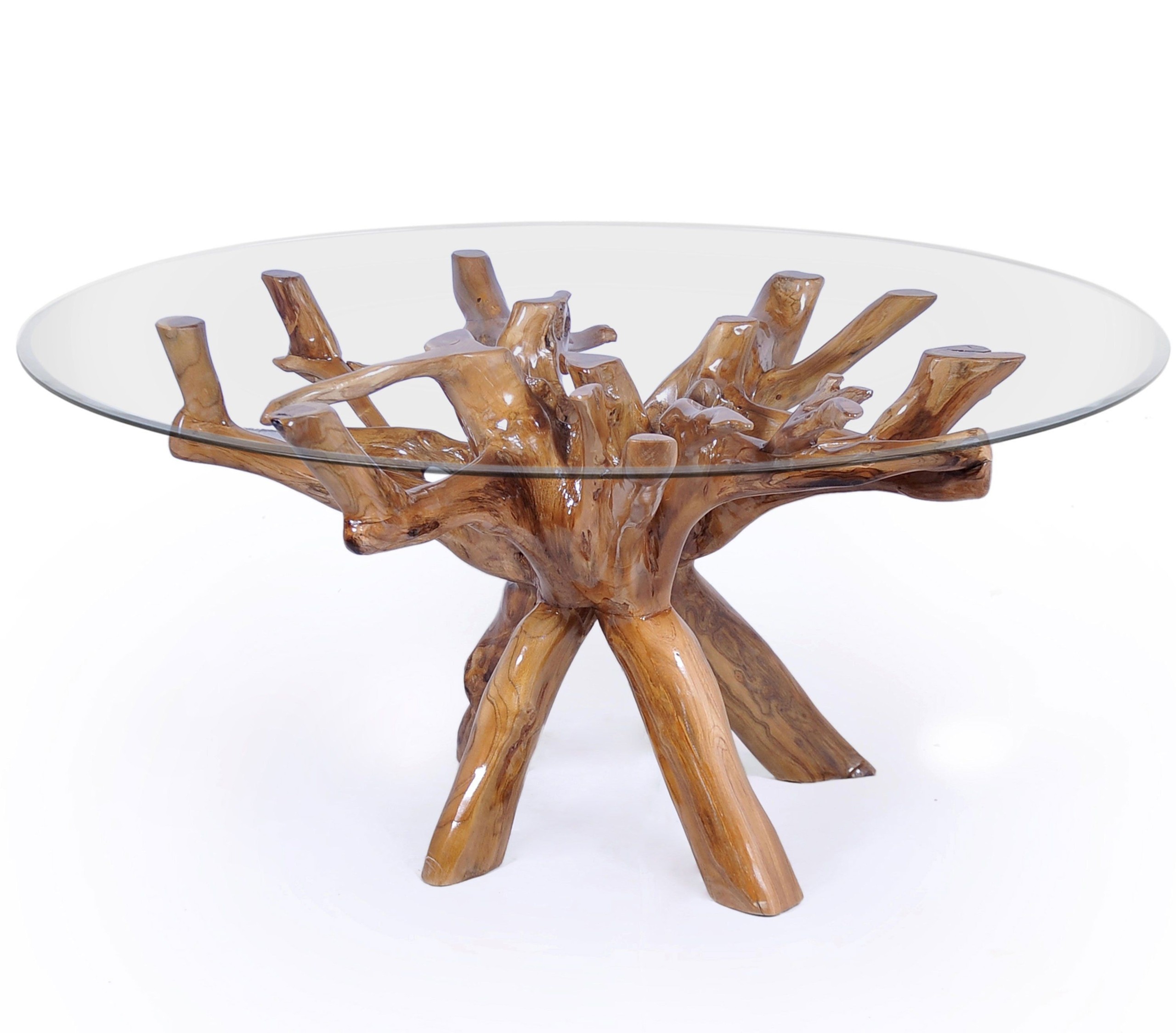 Otto Solid Wood Dining Table
Combine art with function with this one of a kind handcrafted dining table. Made from genuine teak wood and tempered glass, this piece fits into any modern home and brings a sense of occasion and undeniable uniqueness to your space. The piece comes in four different sizes, with the largest size able to comfortably seat 10 people.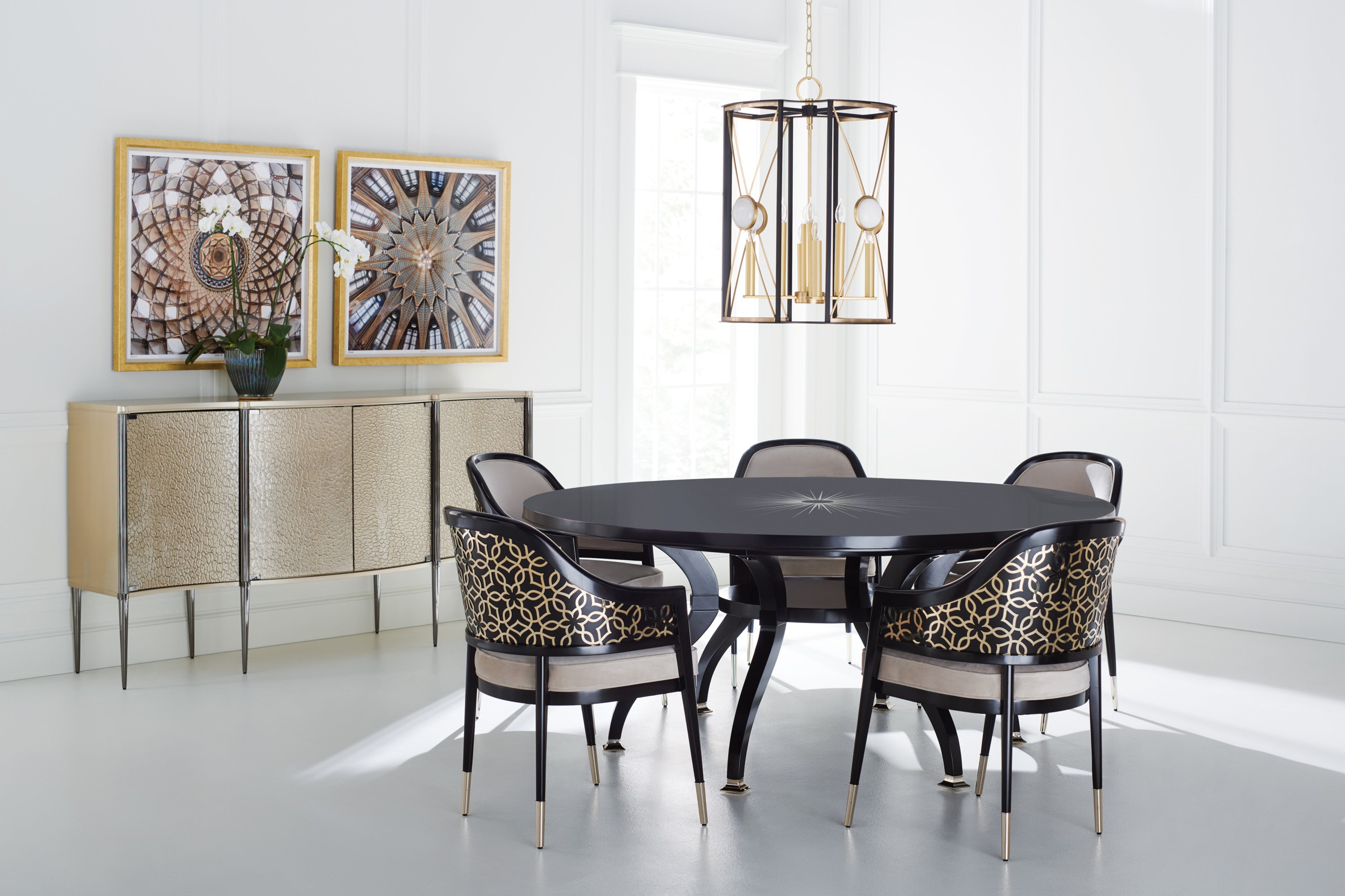 Eclipse Dining Table
Chic and modern, this handsome and intricately designed table brings with it an air of luxury and creative flair. It is a perfect statement piece that will wow guests and create an elegant yet functional atmosphere complete with a beautifully designed lazy susan for passing dishes and drinks all while maintaining the utmost style.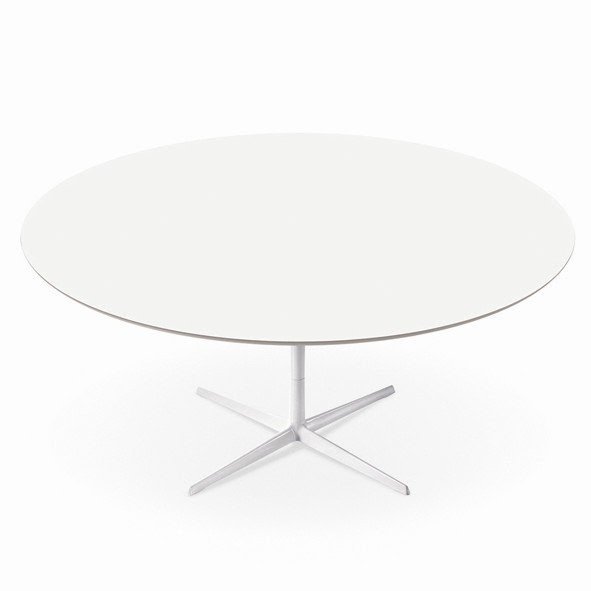 Eolo Large Round Dining Table
This awesome dining table would be the perfect option for every stylish and modern living room or kitchen. Check it out and enjoy the highest functionality together with a fresh and intriguing design.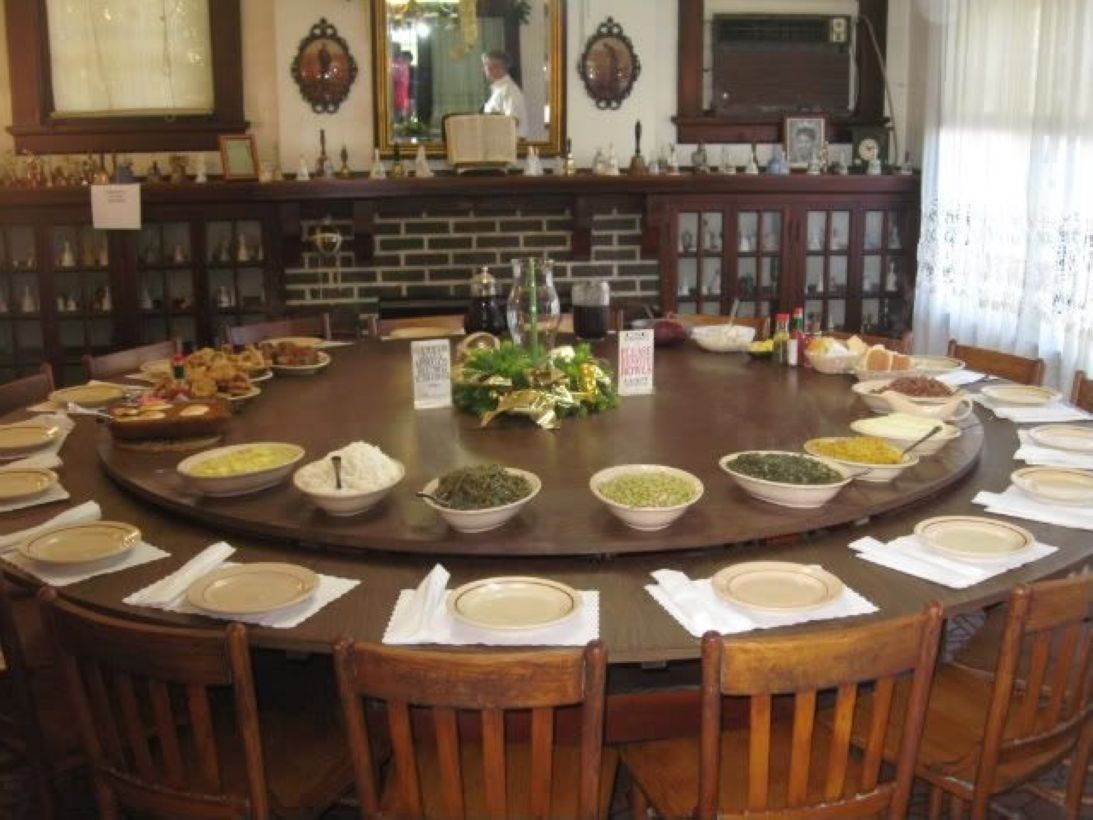 If you've got a big family and a lot of friends, you need this round huge table! It's in the Worm's Hilltop Restaurant near Shreveport, La. The wooden structure fits perfectly to rich decorated interior.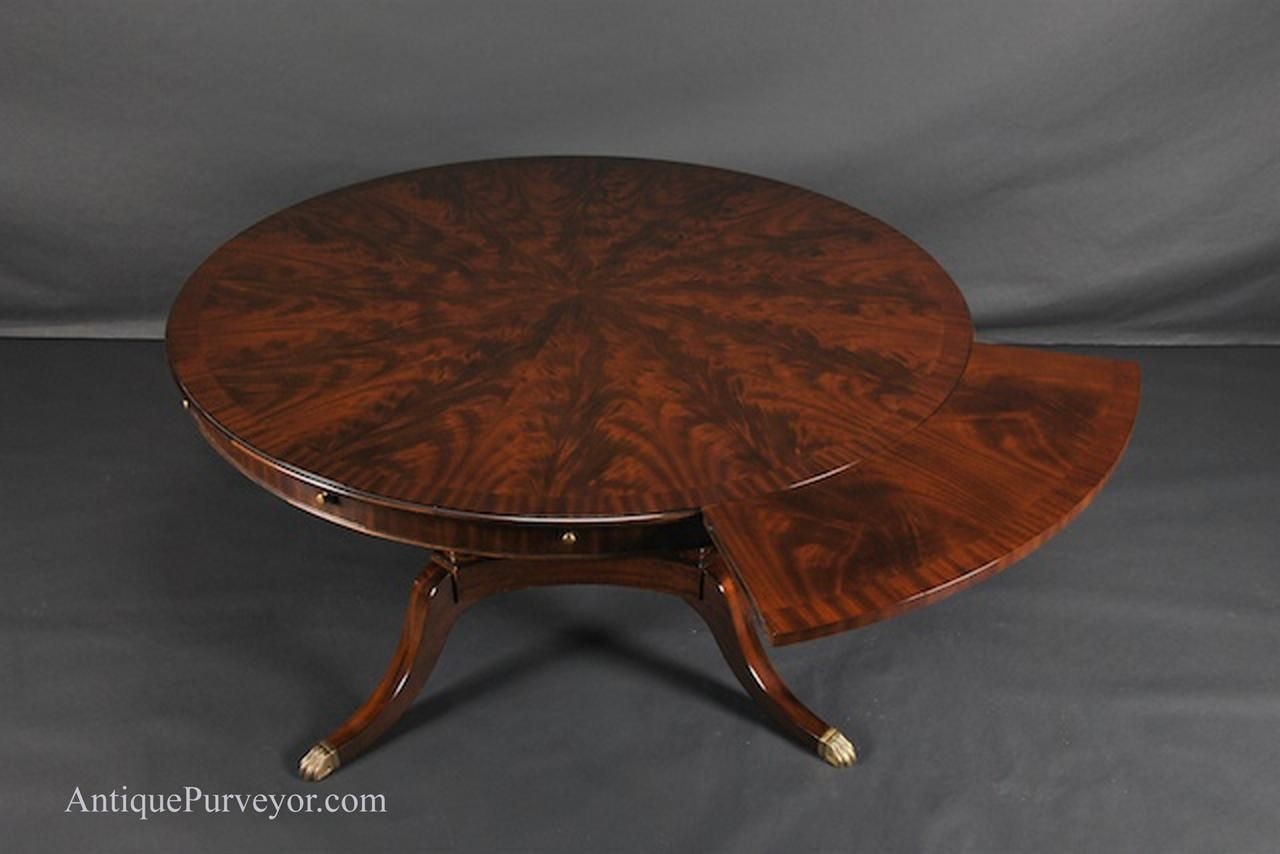 This amazing round dining table will easily seat up to ten people with its functional design, while taking up as little space as possible from your household. It sports a classy look that will work in any possible decor.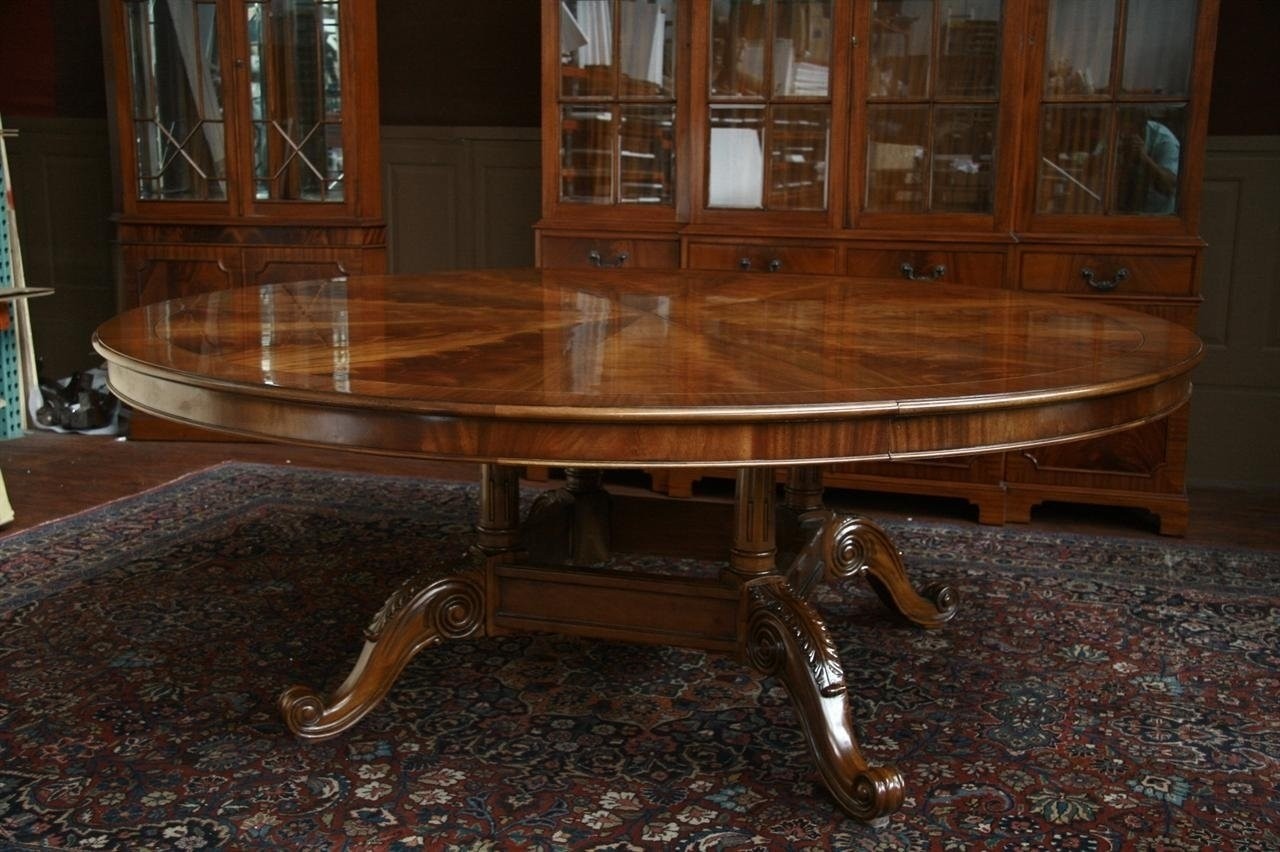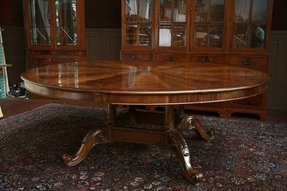 This extra large round dining table can accommodate up to 12 seats. Fine mahogany construction with high polish finish is of course beautiful, but it's the carved base with acanthus motifs that draws the attention here.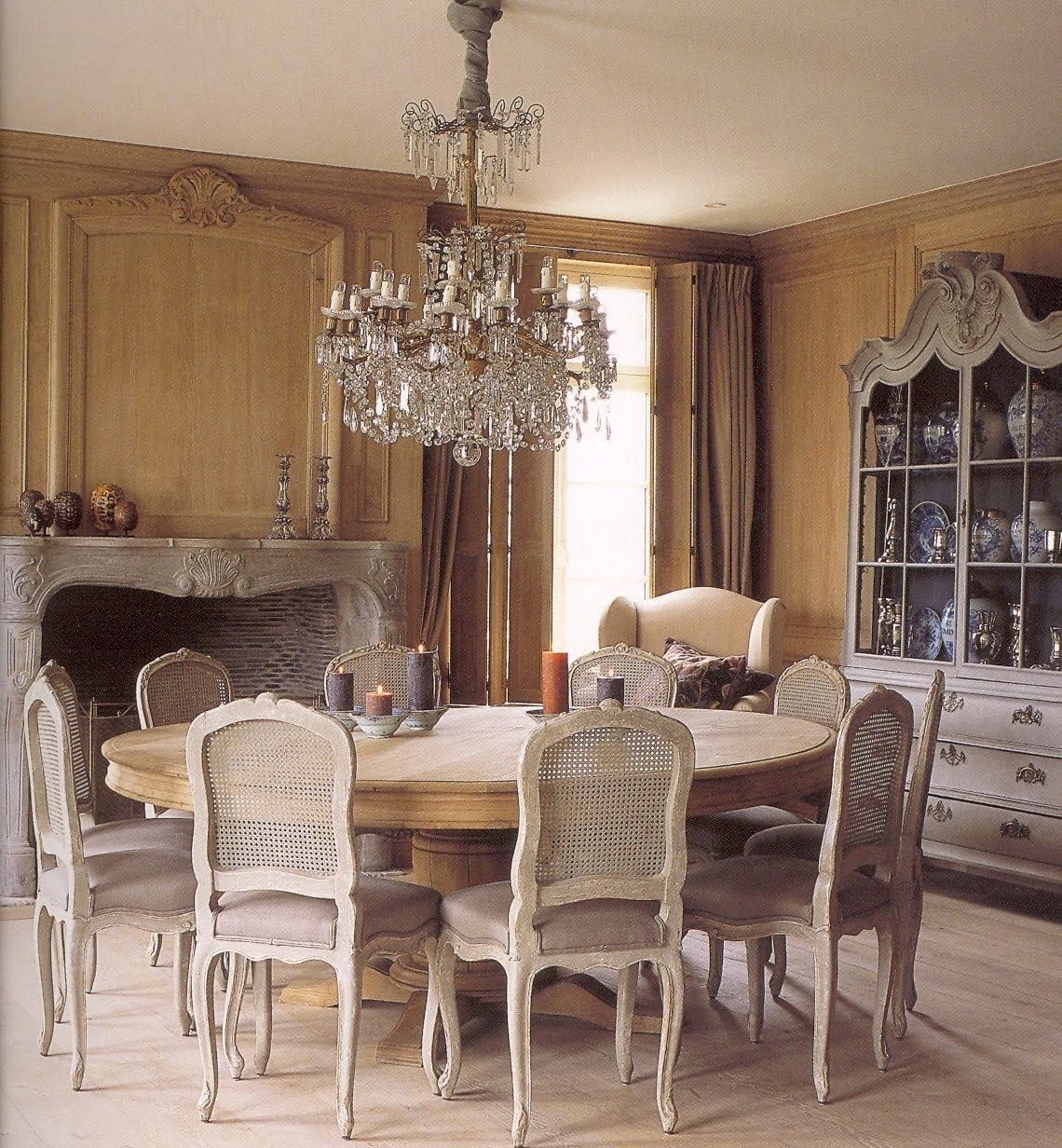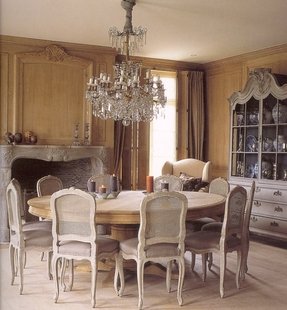 Awe-inspiring, traditional interior. Neutral colours give it a noble, elegant appeal, while the French dining chairs are great to break the sturdy vibe of that grand table. Classic chandelier provides more than enough illumination to make this room the highlight of that house.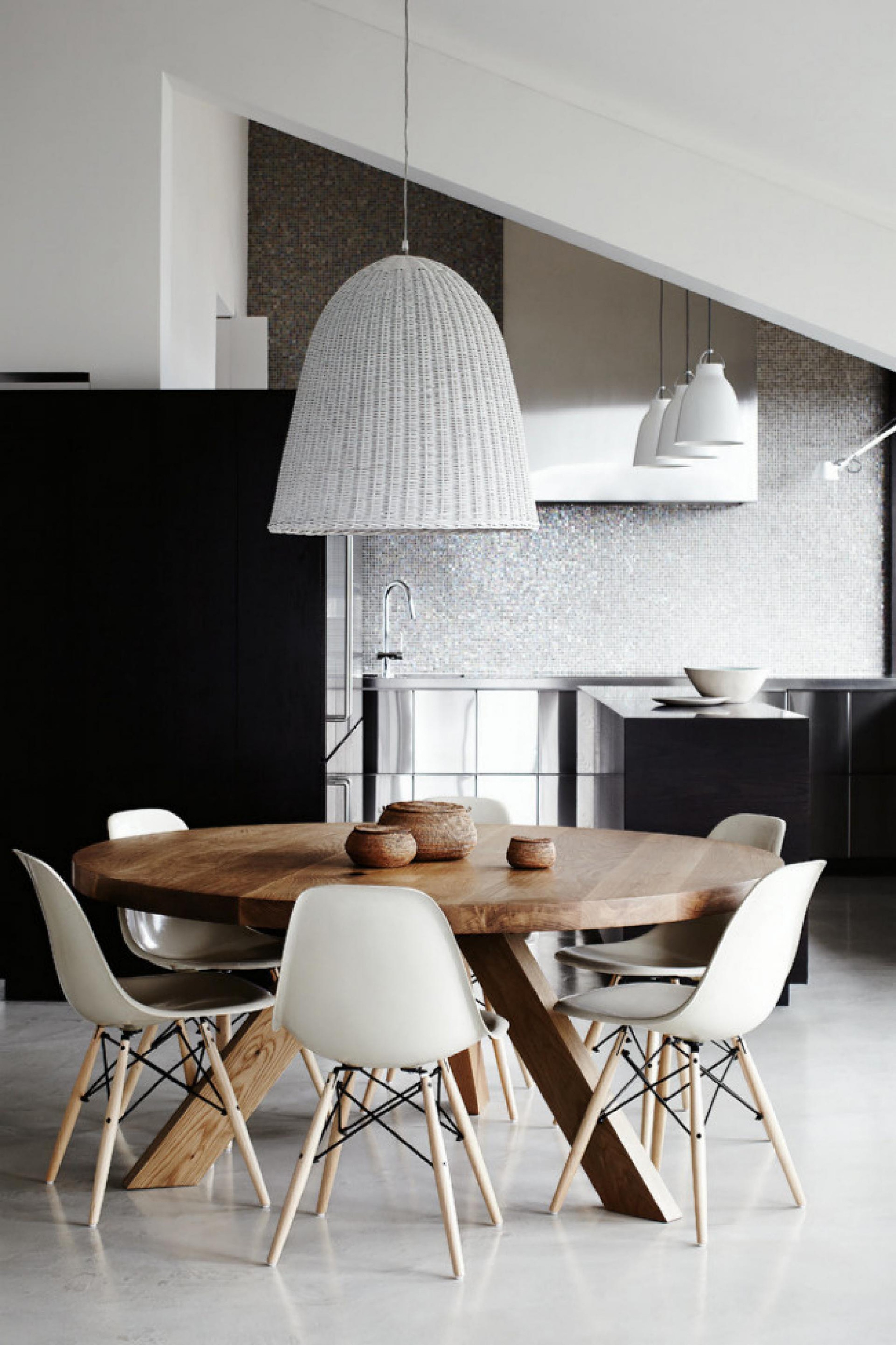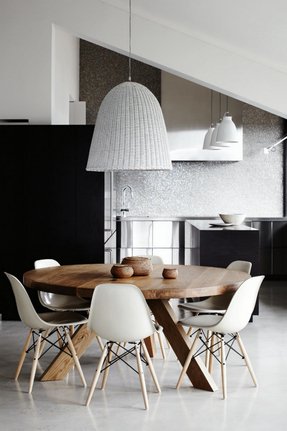 Rustic round table, functional and stylish chairs and rugged color scheme - in other words the essence of simplicity and minimalism. The whole looks extremely attractive and cozy. Wood and modern details blend perfectly here.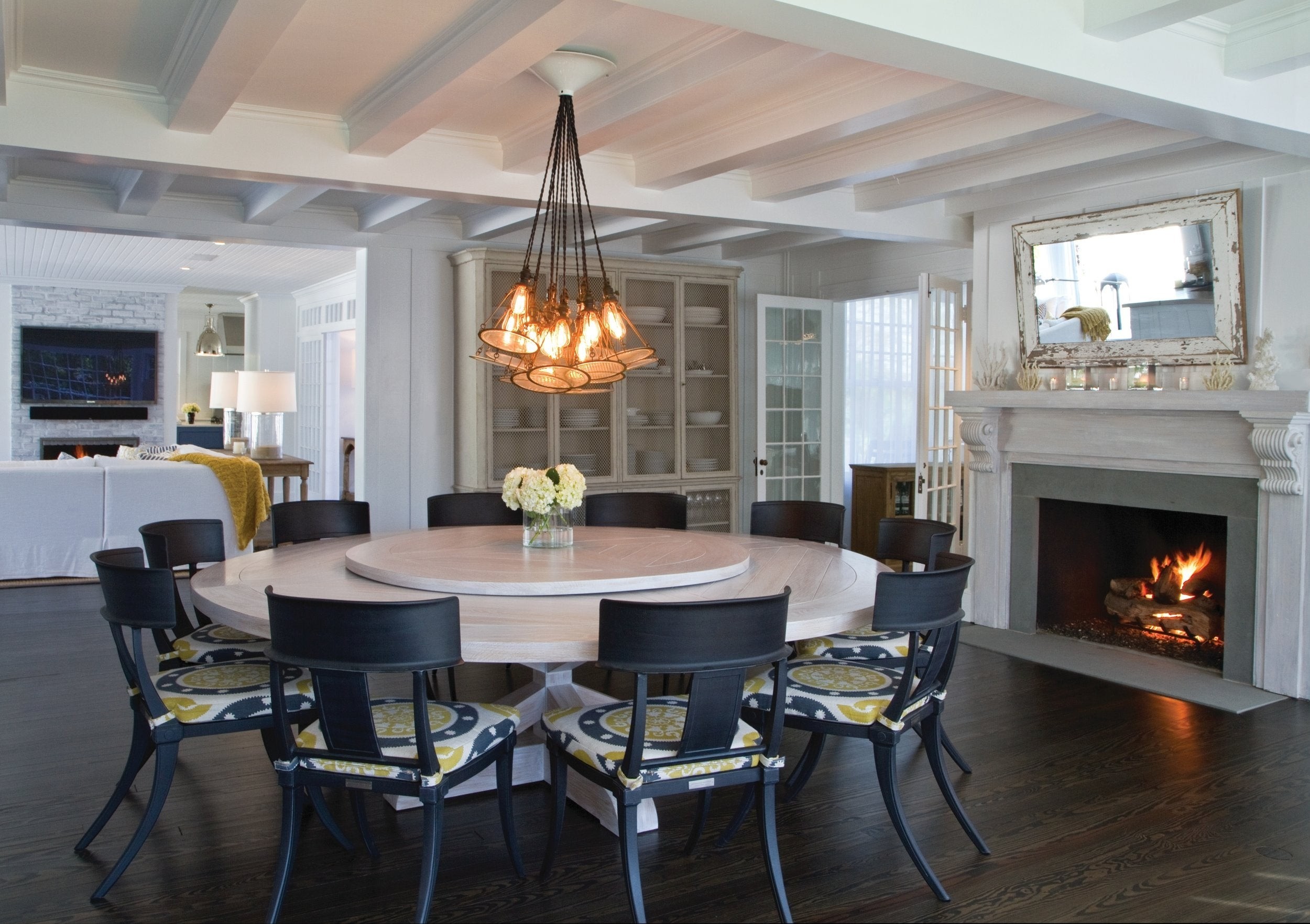 The first association -the story of the Knights of the Round Table appears. Even if there are no knights in your home - all household members will fit on a beautiful varnished, large round wooden dining table. An addition it has modern graphite seats for 10.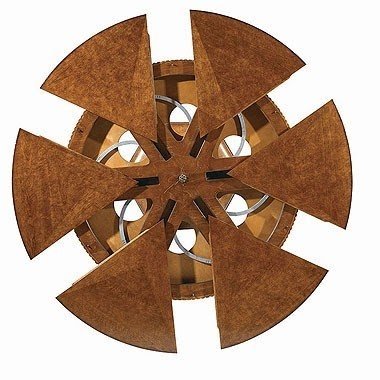 When you have the round table in your dining room, you could have a problem during the guests' visit. This table is folding for sure, but I don't know how to fill the gaps missing with the countertop...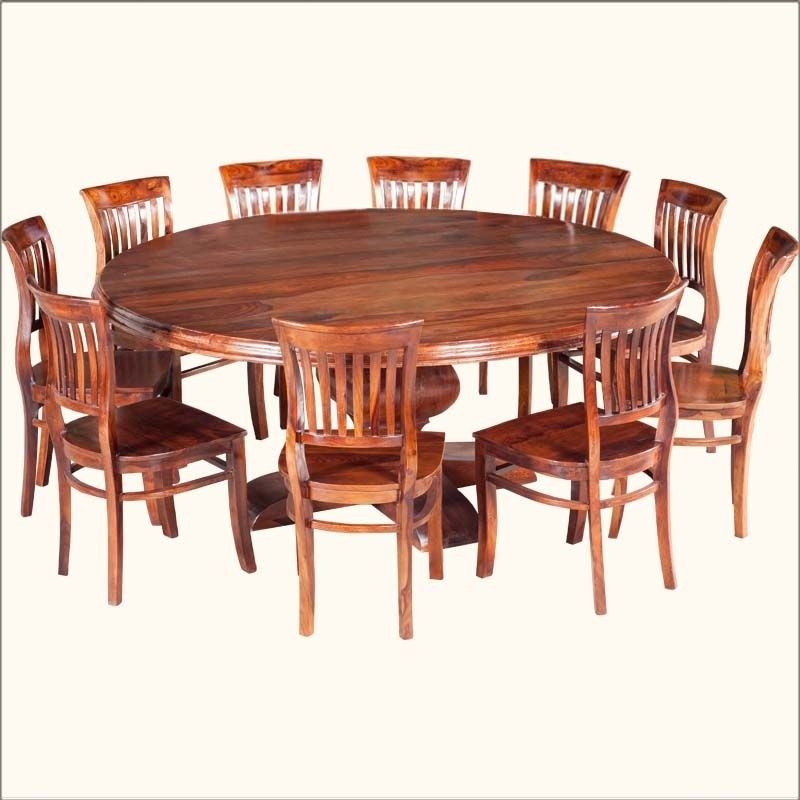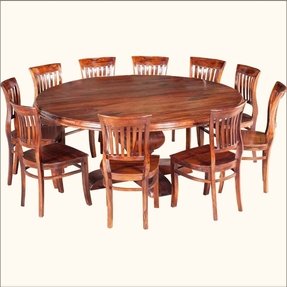 Very large dining table with a durable construction based on solid wood. This piece of furniture offers a classic design with a round top. Ten chairs include solid backs with vertical elements. These chairs are comfortable and they assure stability.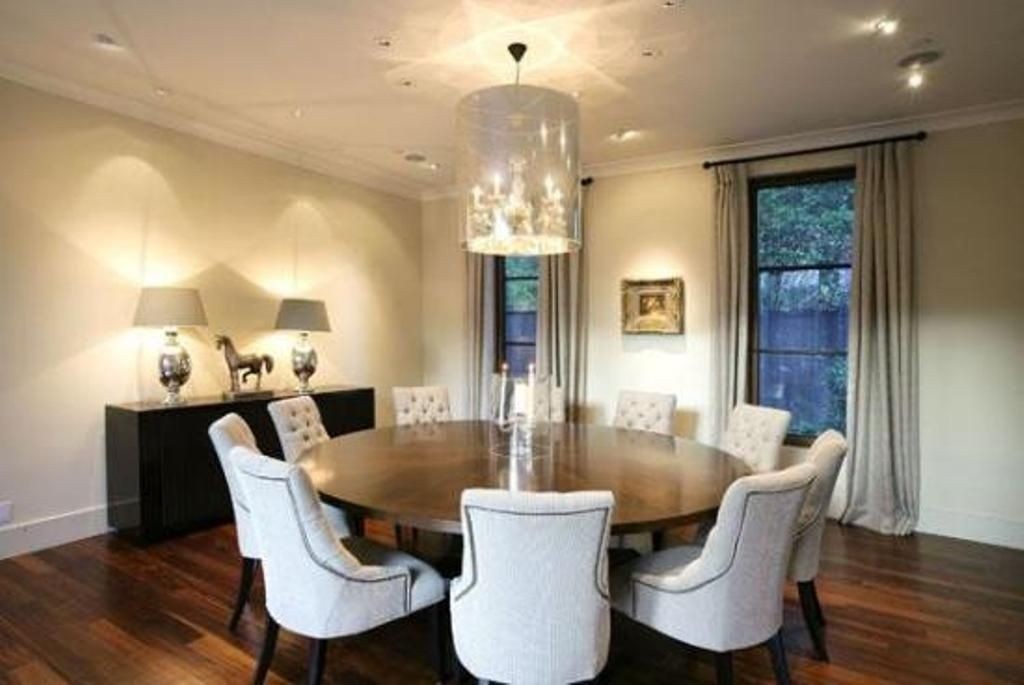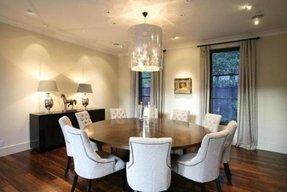 I'm strongly convinced that dark wood is the key to create uncomparably elegant dining room sporting flawless luxurious touch. Round table surrounded by upholstered chairs is the focal point here, and the dazzling chandelier draws attention to it.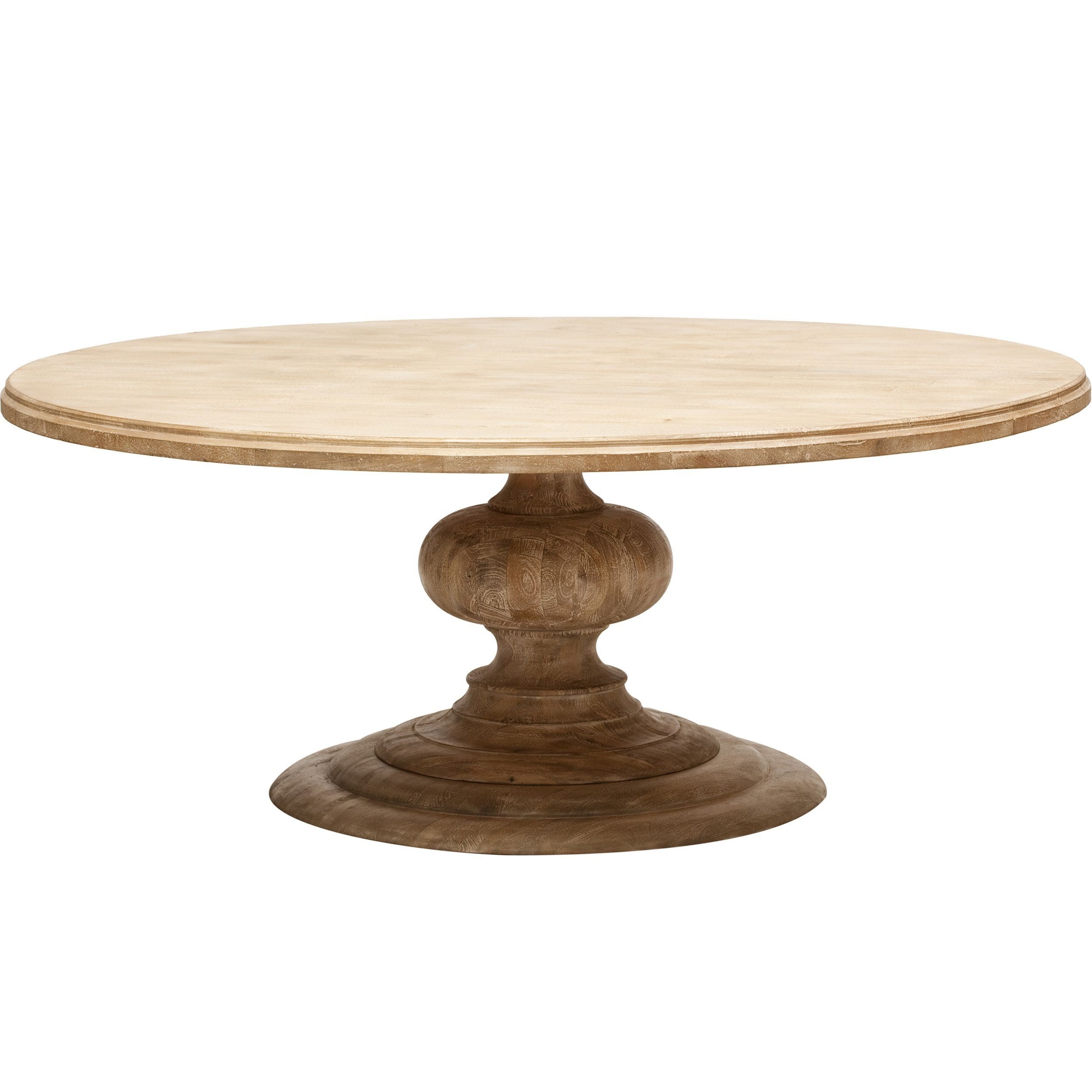 A solid and stylish dining table with a round shape. Its kiln dried hardwood frame looks very interesting and includes a durable round base with some decorative elements. Its sandblasted finish looks very nice.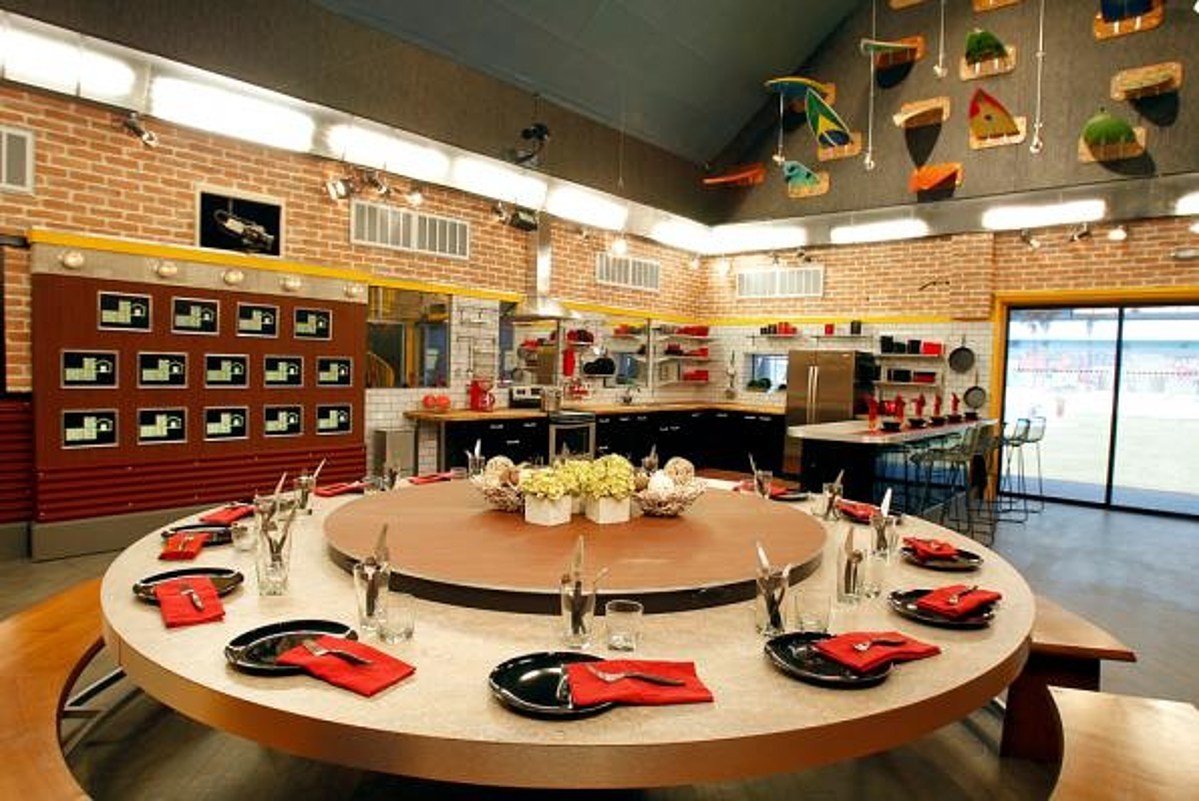 I like the idea of this table, but not the design. Can seat 10-12 people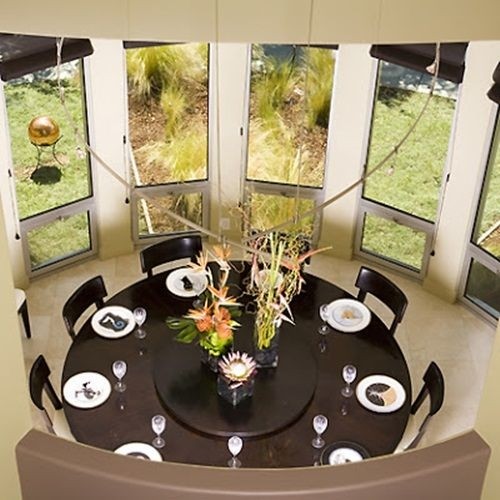 Spacious setup for a family dining room with a large, oversized dining table made in a round shape out of dark oak wood. The table is furnished with a set of the matching chairs, providing a lot of space for guests.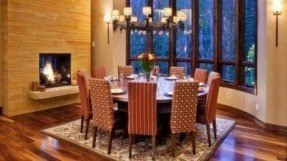 Dining table with round top. Construction is made of wood. It has 10 seating capacity. Suitable for residential and commercial premises. Simple form and neutral design.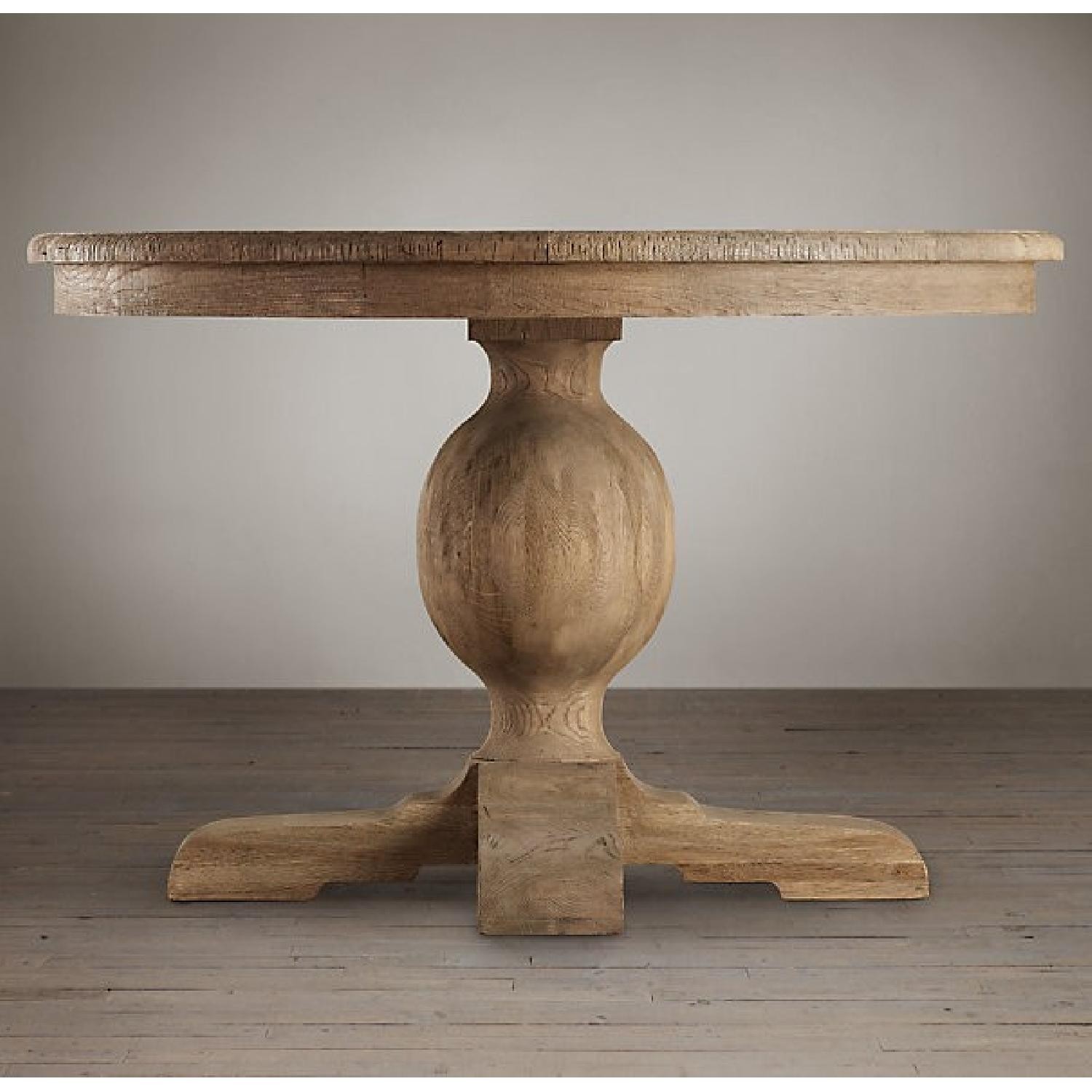 large round dining table seats 10 6uzKRyOg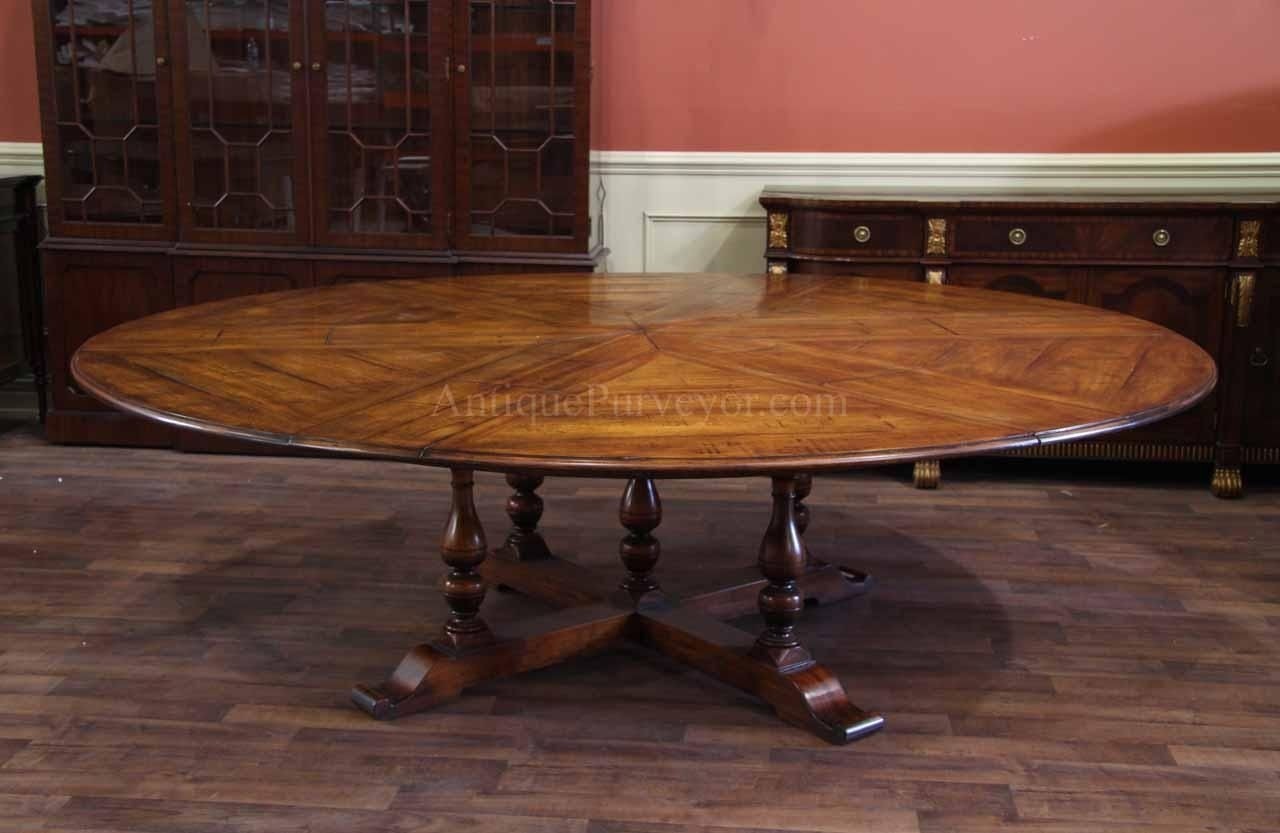 This table features a very nice country stylization. Its large size allows for seating up to 10-12 people. The base of this wooden table includes solid walnut rope turned legs. This functional table also plays a decorative role.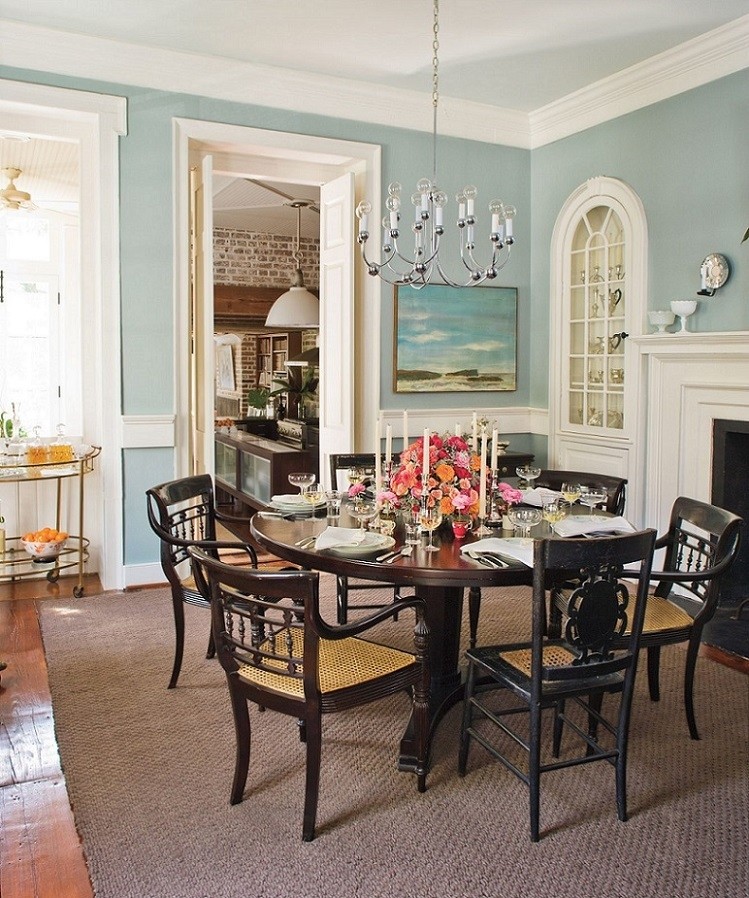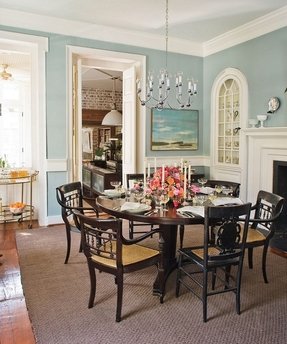 Transform your dining room into a professional restaurant with this large dining table. The table has two tops, with one resting on the other. The pedestal base consists of 4 very thick legs, guarantying good stability of the whole.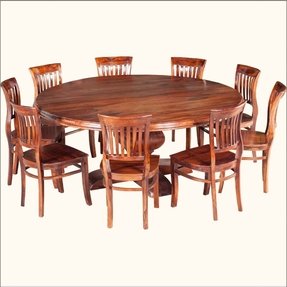 Designed for 10 people, this large round Sierra table will be a great meeting point for the whole family. Its deep brown, densely grained wood fits perfectly well to all classic interiors. Its table top is supported on a contemporary column with four feet.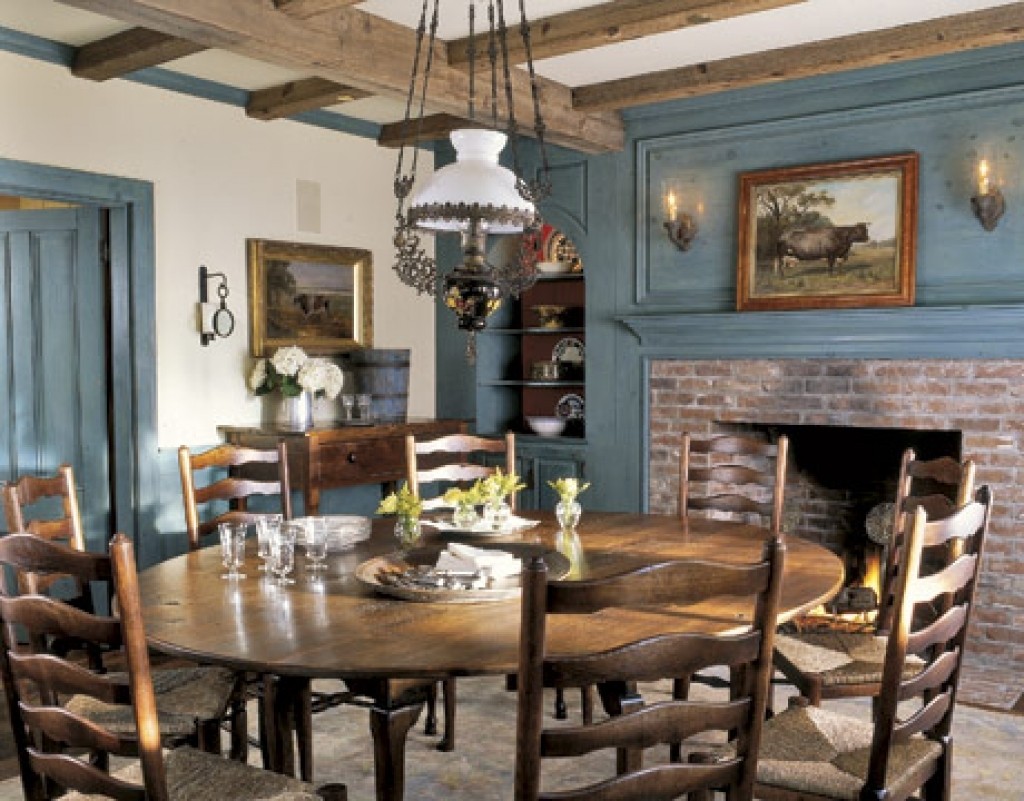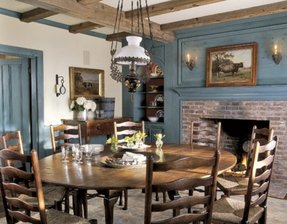 Suitable for large dining rooms, this round dining table is able to comfortably accommodate up to 10 guests, and is all made of wood with a distressed finish. The tabletop is well-polished, and is especially eye-catchy with a white tablecloth.