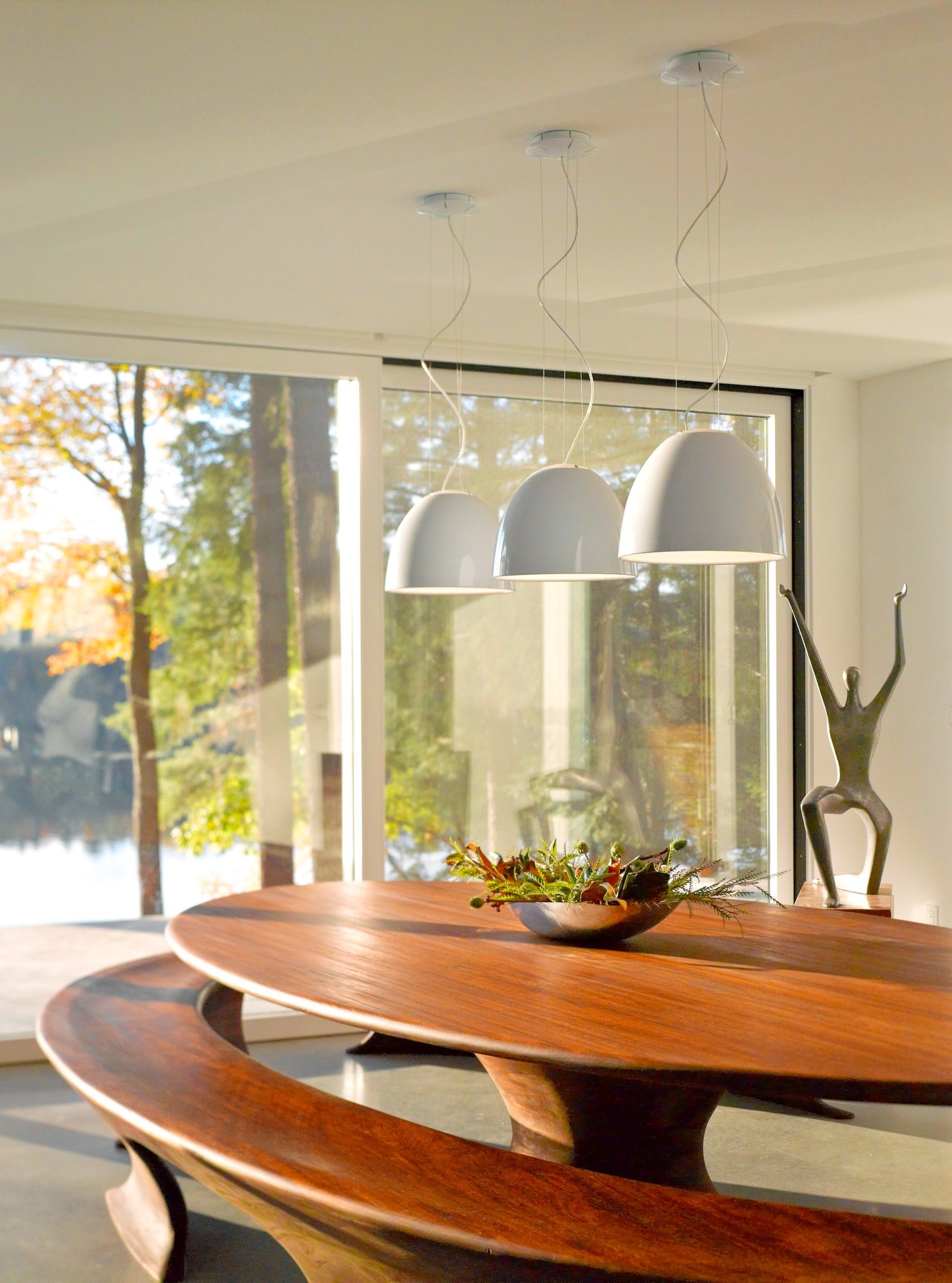 This round kitchen table and bench is a brilliant innovation. The table and bench are made from polished hardwood which shines in the sun. The table can be used for meetings and even to eat meals with family and friends.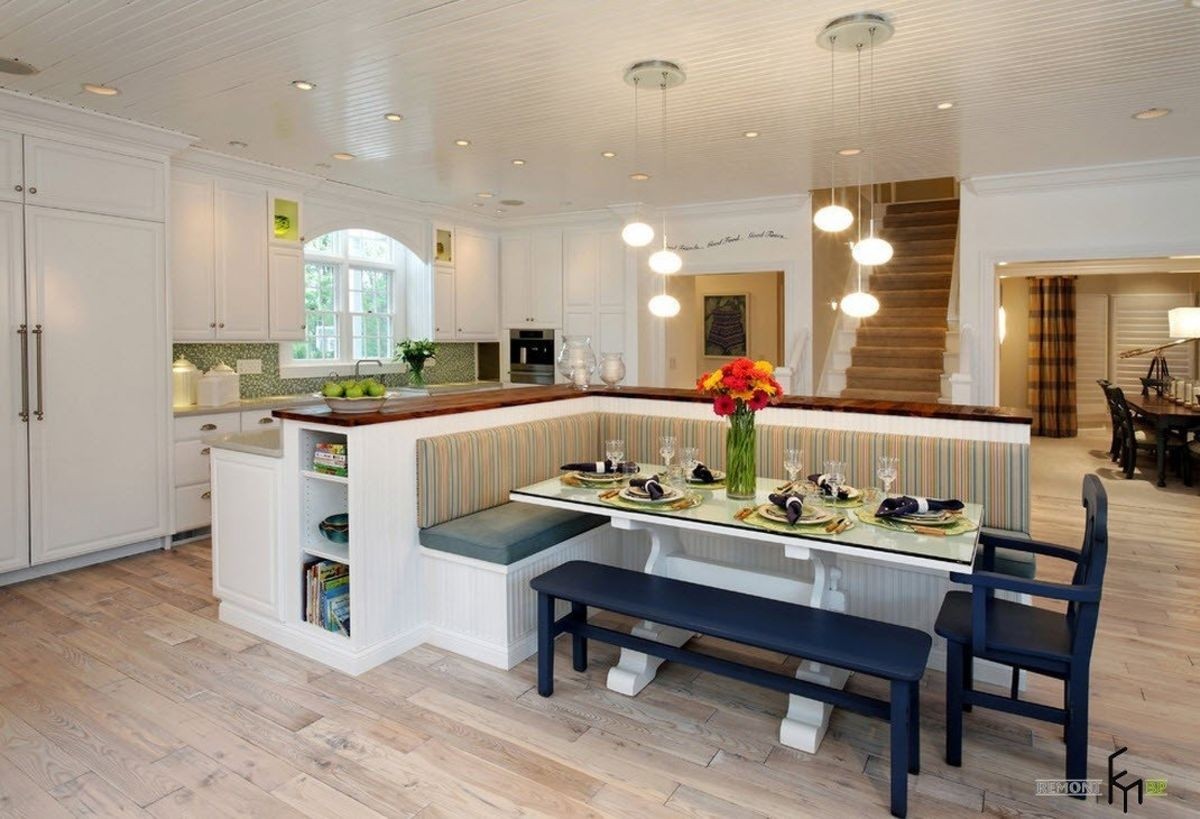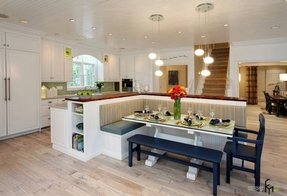 The place in the kitchen is valuable - there can be used kitchen cabinets, which are also connected with a built-in bench on the other side. On the bench, traditional cushions are spread, and a dining table is added to the family dining area.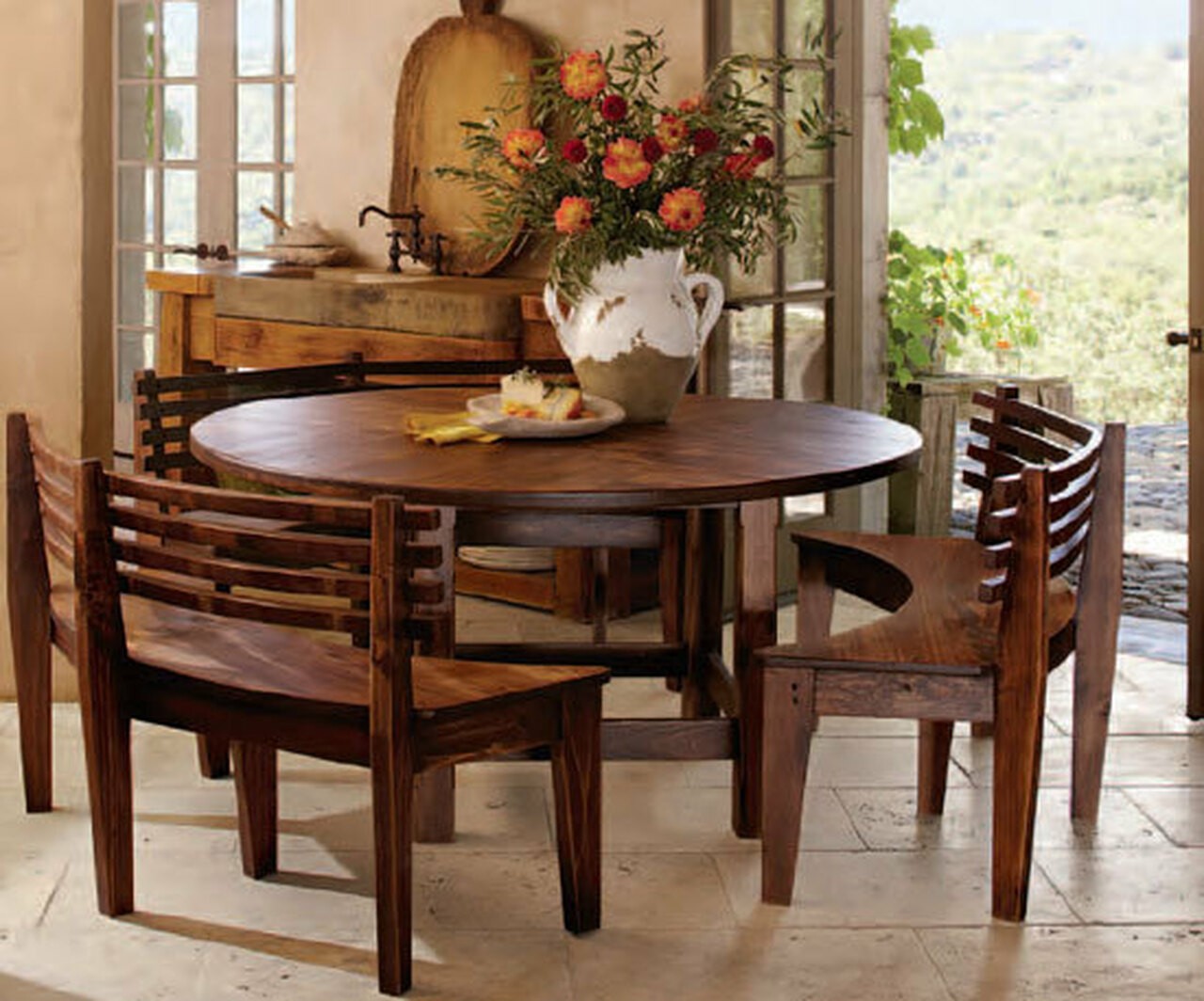 round dining table bench Round Dining Table Bench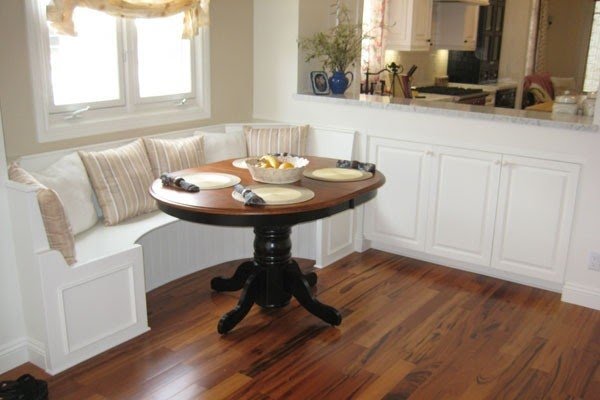 Curved white dining table bench goes well with a black pedestal round dining table. Add a cushion, and throw pillows for added comfort and decorative effect. Goes well in small alcoves or transition area between the dining area and kitchen space.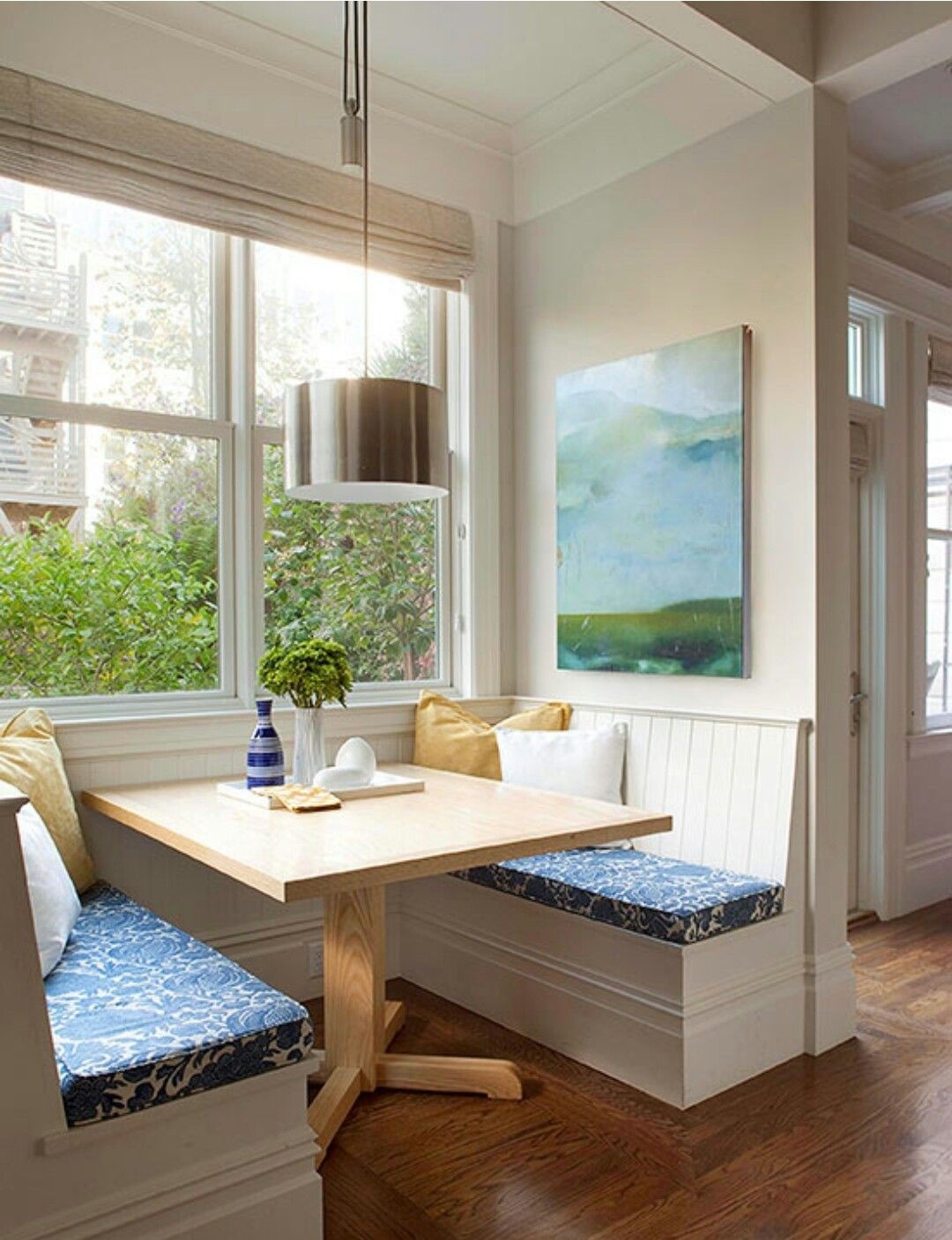 Matching bench seats make an attractive breakfast corner or dining area. The block seat with slightly sloped back also creates an opportunity for creating a storage area. Add cushions with your choice of print cover for that final touch.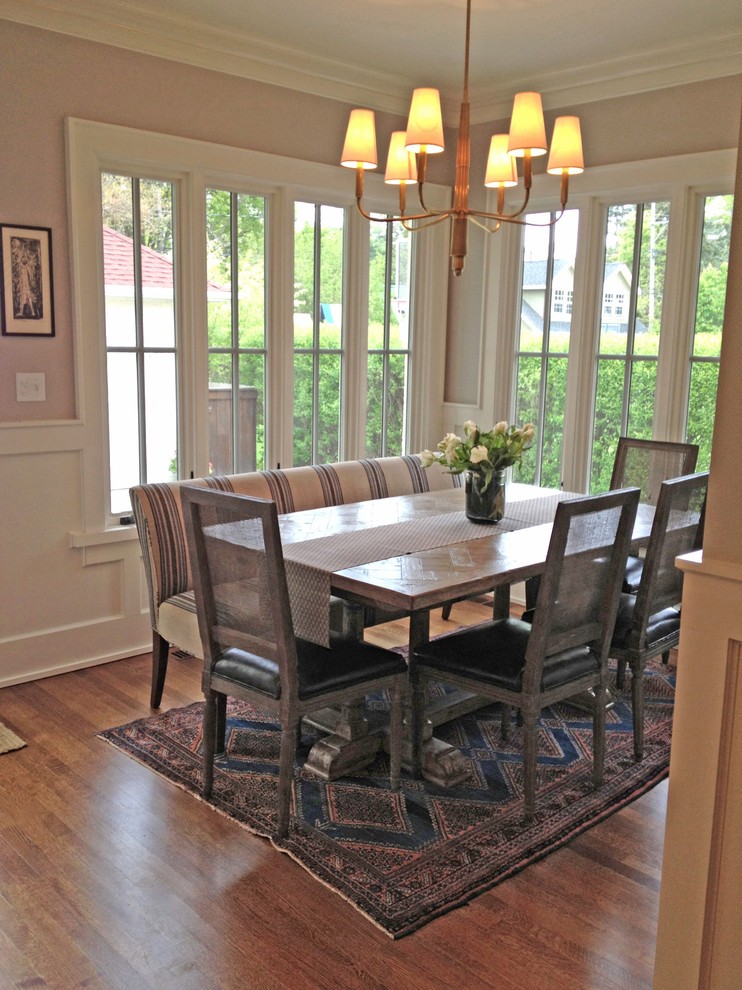 Dining table with a bench is a fantastic solution both for your indoors and outdoors. It offers a bit more space than traditional chairs while maintaining the same level of elegance and style.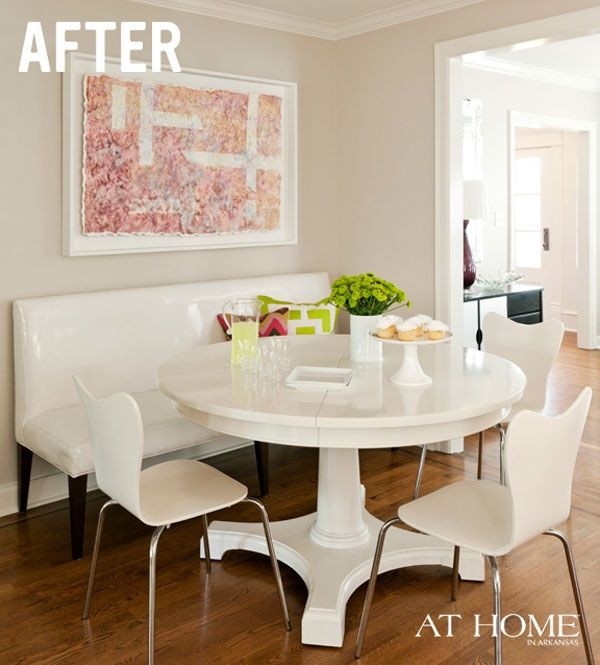 Traditional white colore - spread on the dining set - in the form of a stable, round table and bench in the same color and set of chairs. Everything is made to a high gloss, hence you can have the impression that it is the glamour interior.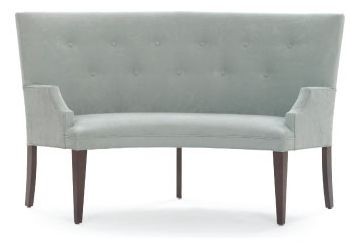 Finly Dining Bench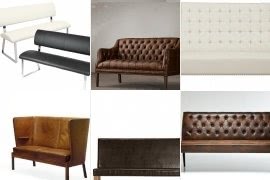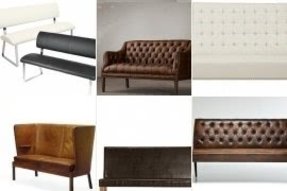 Smart, white upholstered dining bench will lend an air of elegance to any dining or breakfast nook. The tufted back and nailhead decorations add just the perfect amount of embellishment to take it from plain to fancy without overstatement.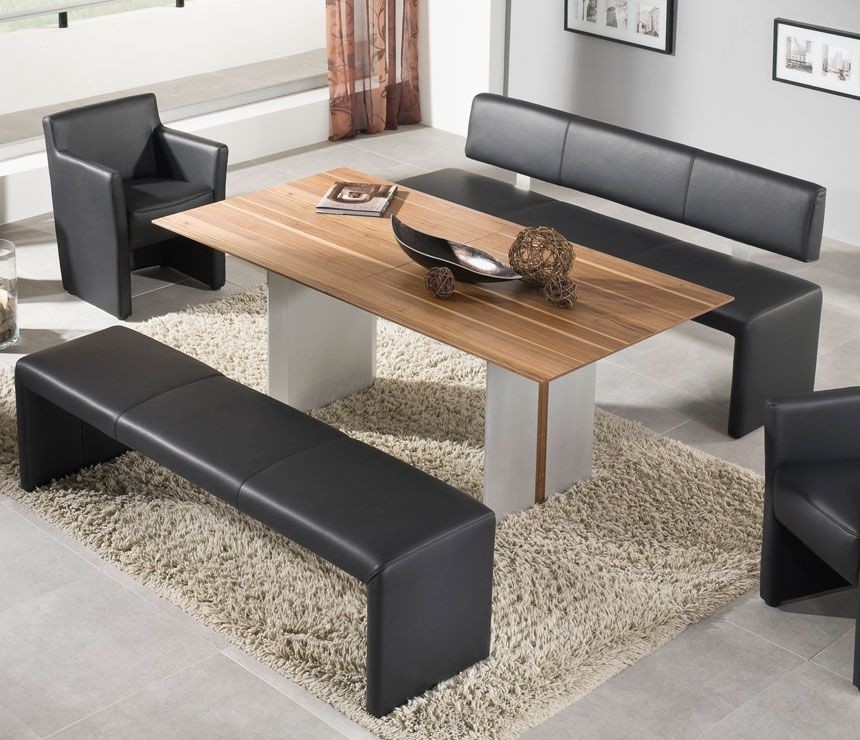 Dining Table With Bench With Back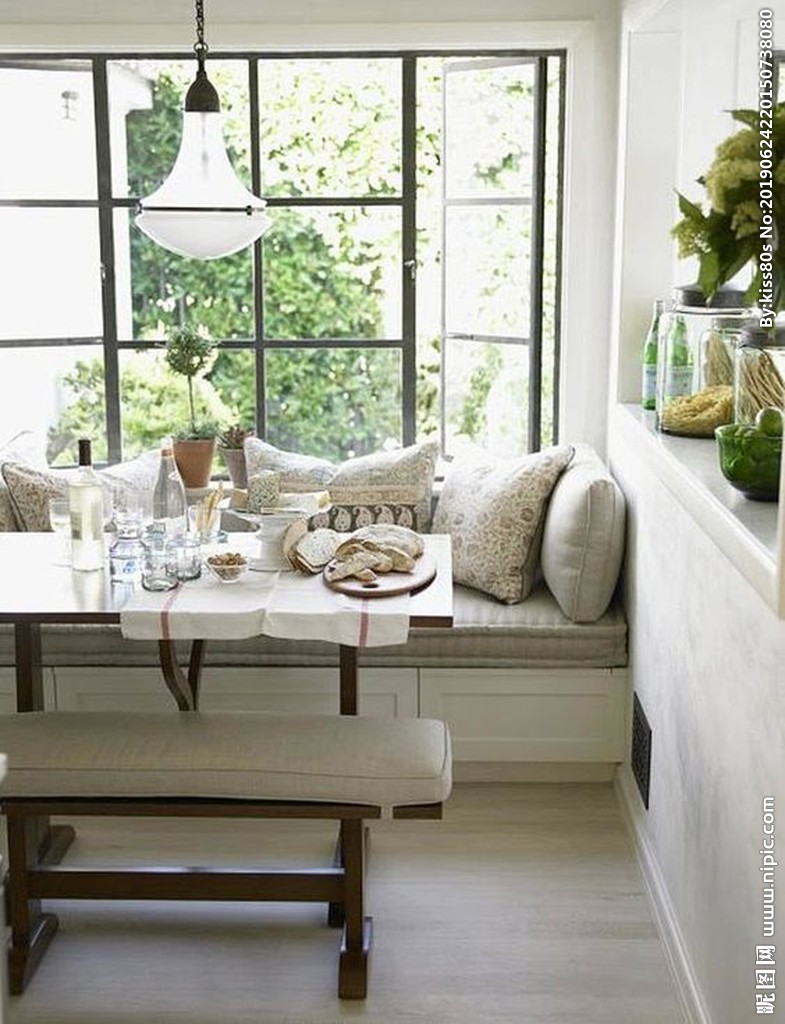 A delightful dining arrangement that creates the feeling of warmth and coziness. It consists of a simple wooden table and two benches, which are upholstered in soft cushions. The space is bright due to a large window in the background.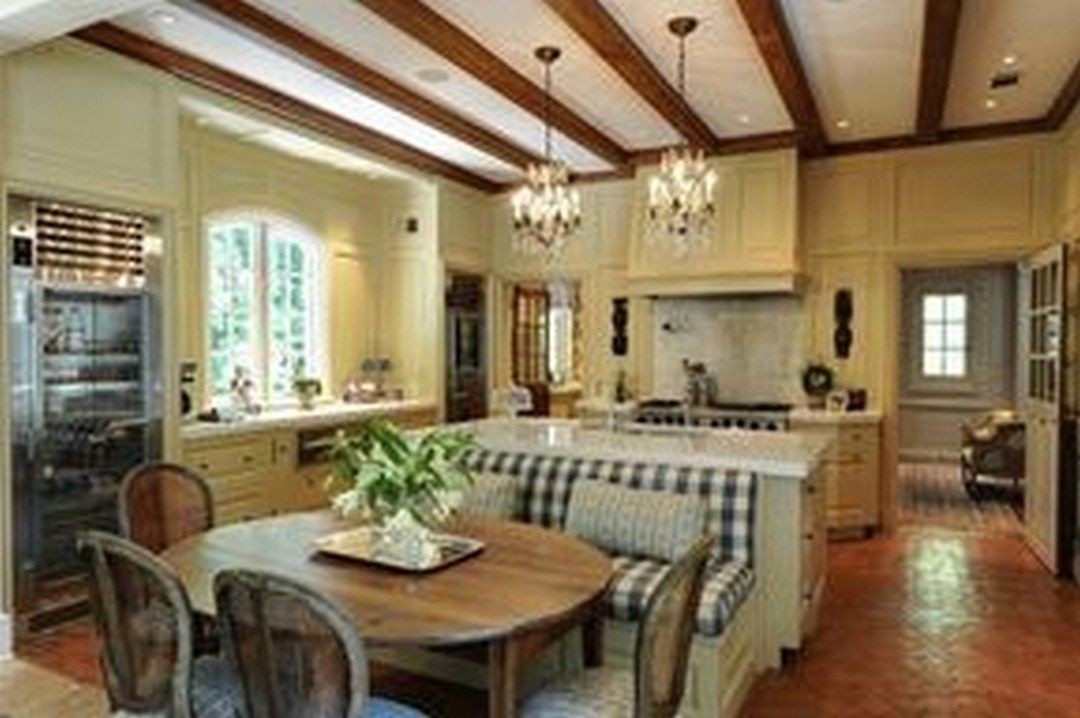 A fabulous kitchen and dining space in a French style. It features a light-colored kitchen furniture set with an island in the middle. The dining space consists of a wooden table set and a charming bench. Chandeliers give the room a touch of elegance.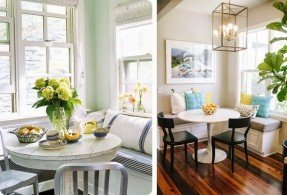 Custom-made benches built in, large back pillows great idea. I like the round wood table with a hefty look.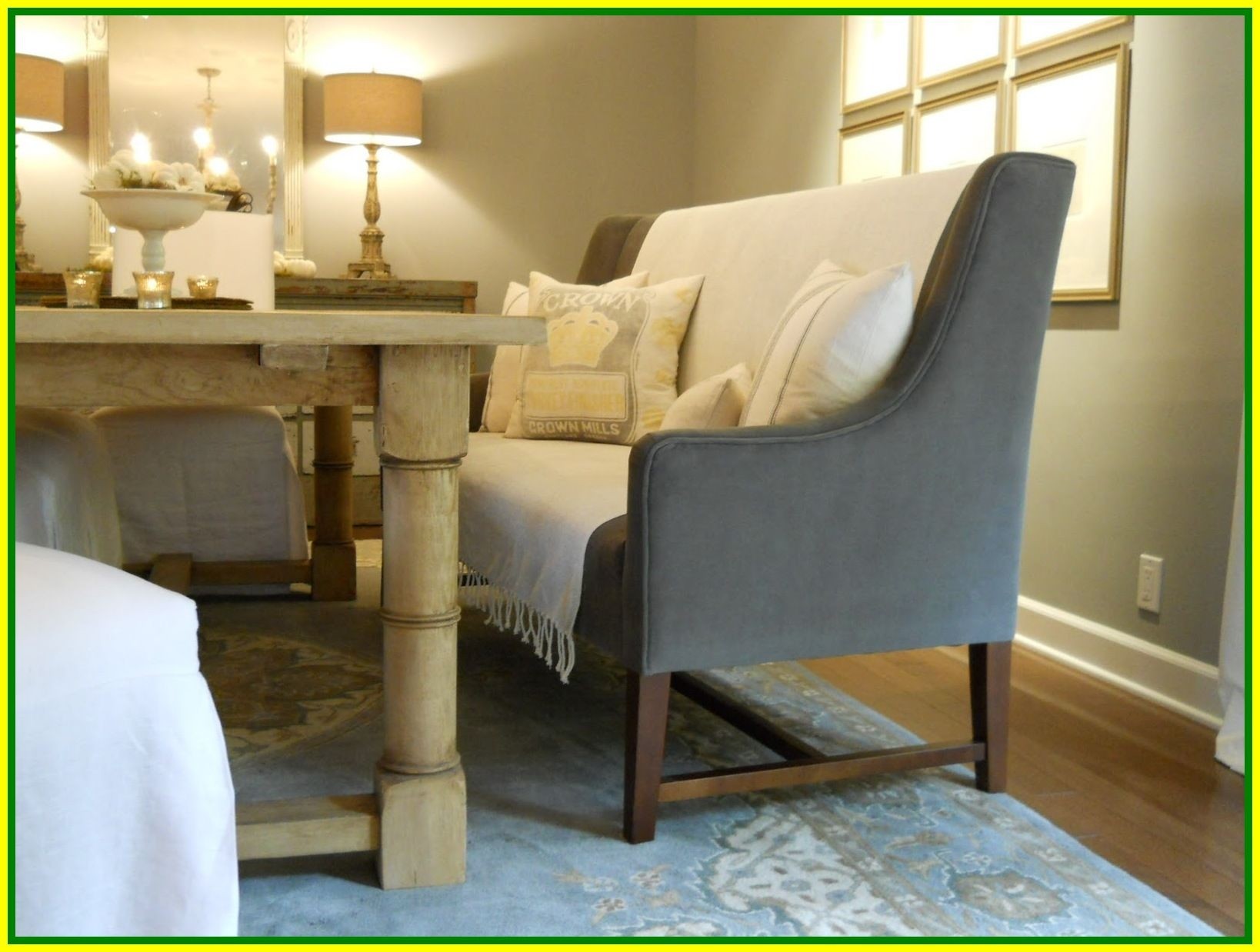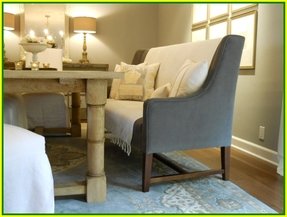 This dining set constitutes a great combination of rustic charm and elegant style. The banquette bench with velvet, gray upholstering and wooden, brown legs fit into both modern and traditional interiors.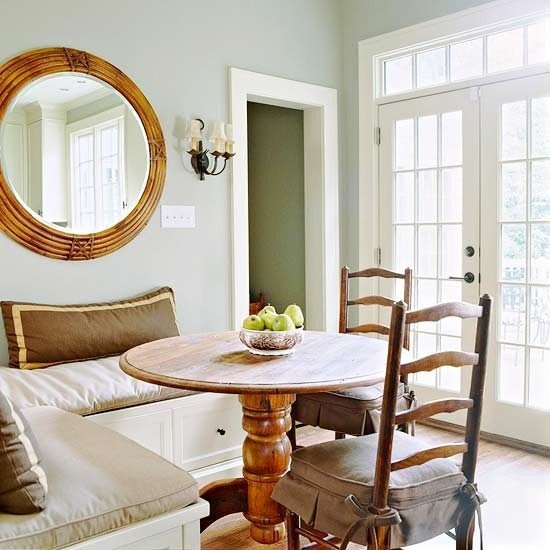 Breakfast Room Banquettes - Simple benches with large pillows for the backs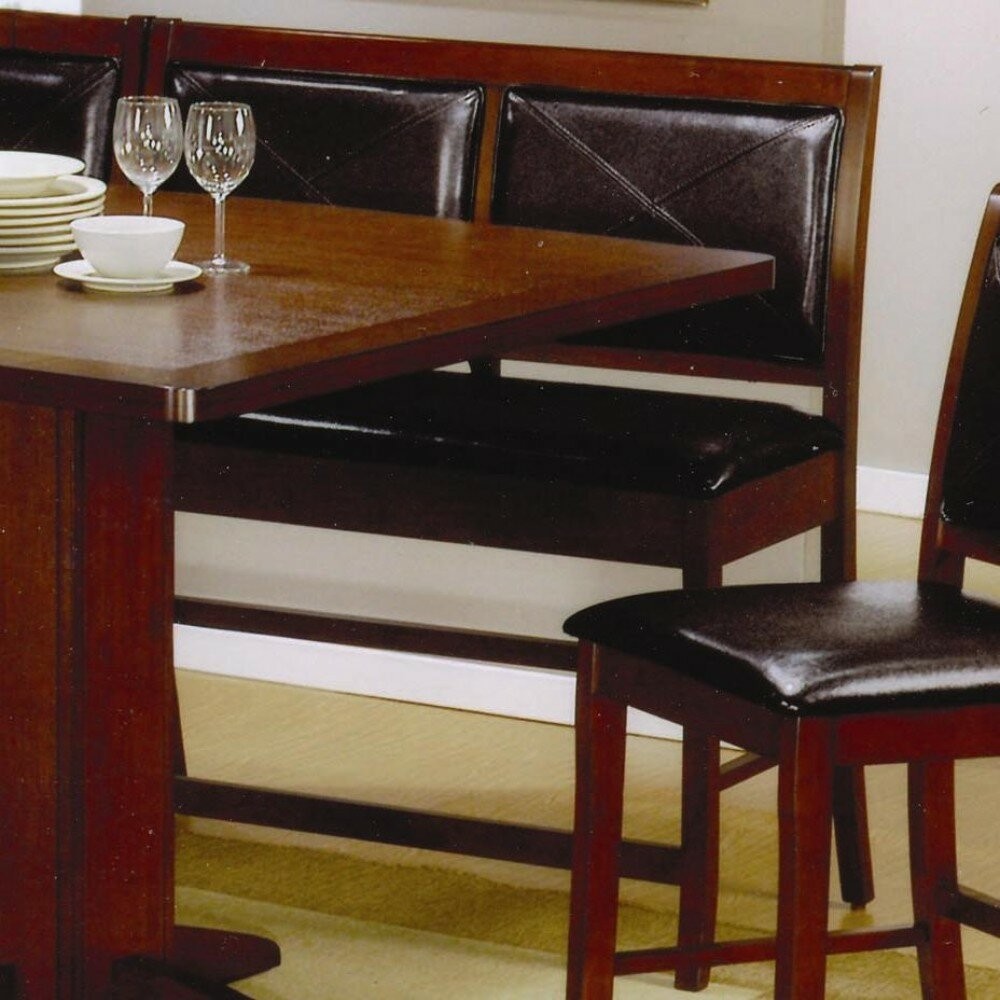 home bench dining benches coaster lancaster counter height bench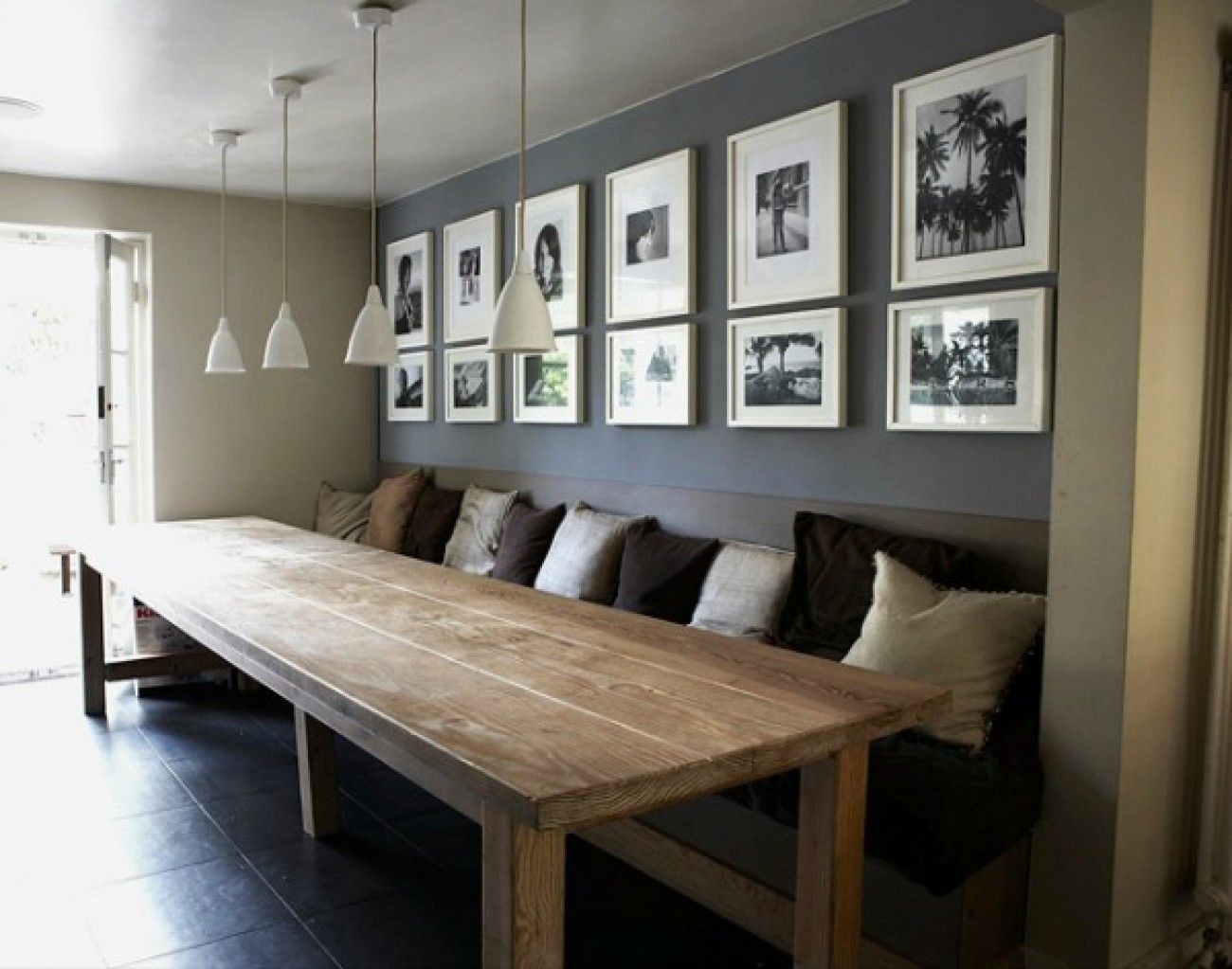 A dining area that will accommodate many people. It is characterized by a long, wooden table and a comfortable fixed-in bench. The room has a farmhouse character, but an elegant display on the wall and stylish chandeliers give it an elegant touch.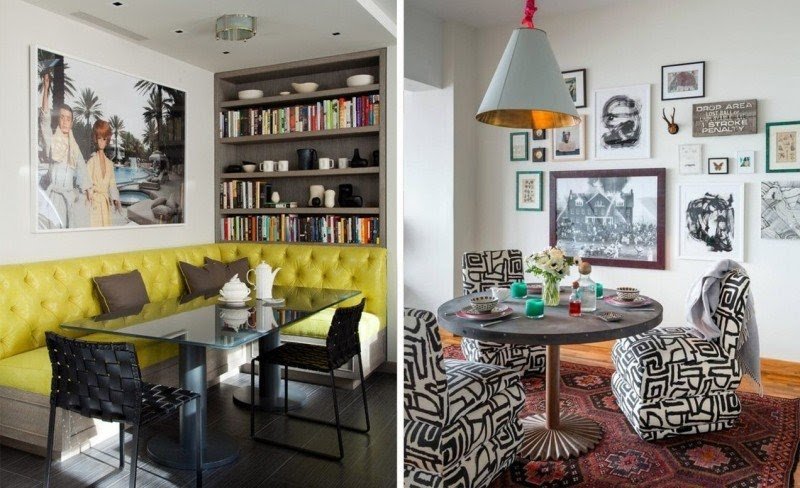 Give your dining room a retro look with a brightly coloured booth. #booth #retro #diningroom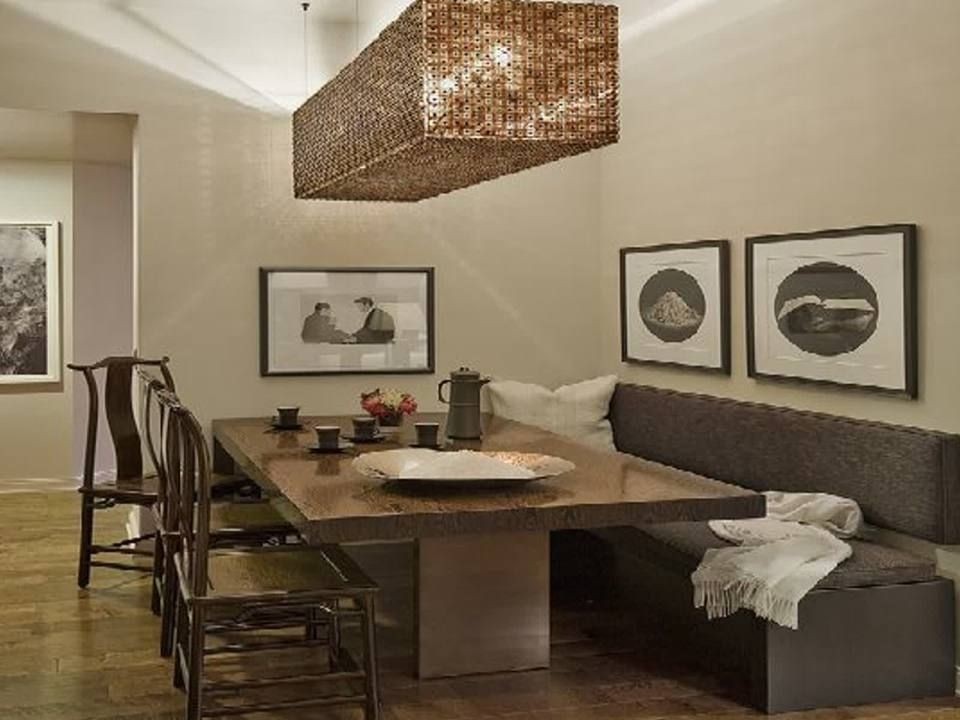 Dining Room Table with Bench and Back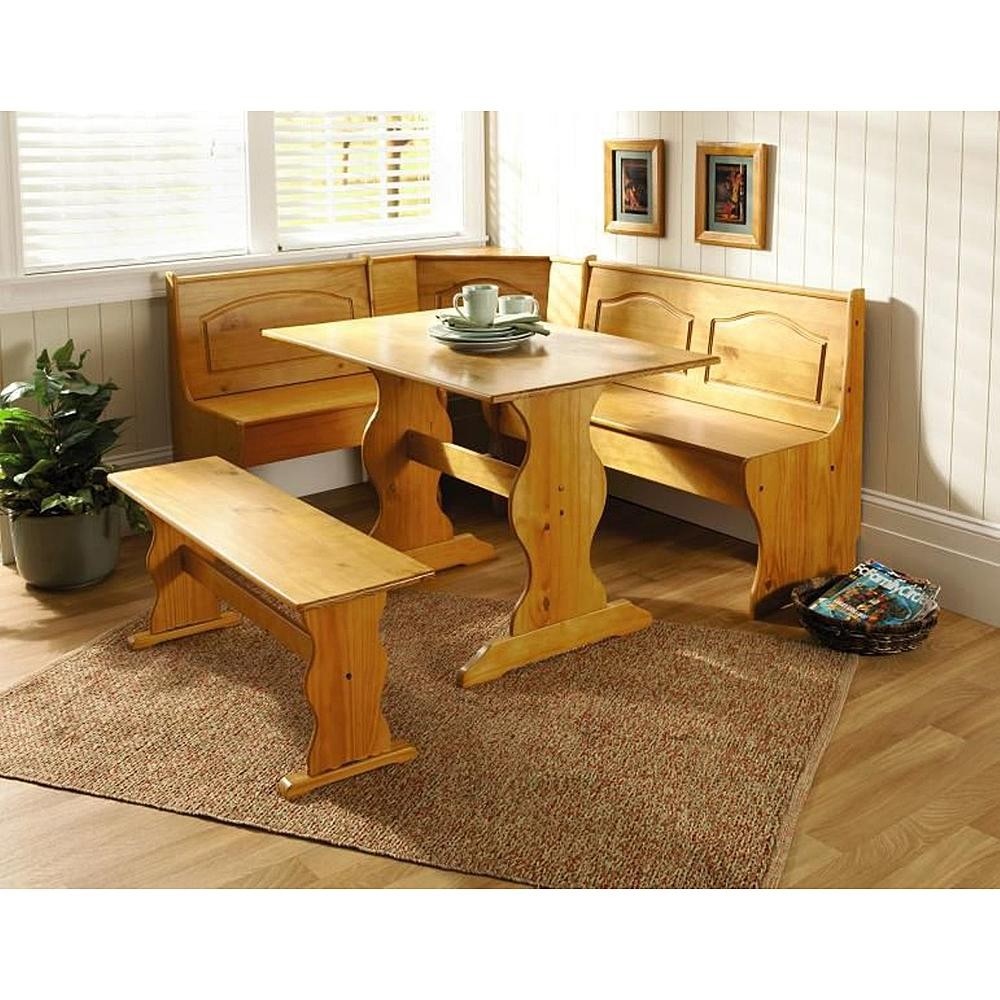 With homely, traditional look this solid breakfast set will fit your lifestyle. Made from solid pine with warm walnut finish, it provides space for five people to sit comfortably, while the bench seat slides up to the table with room for more.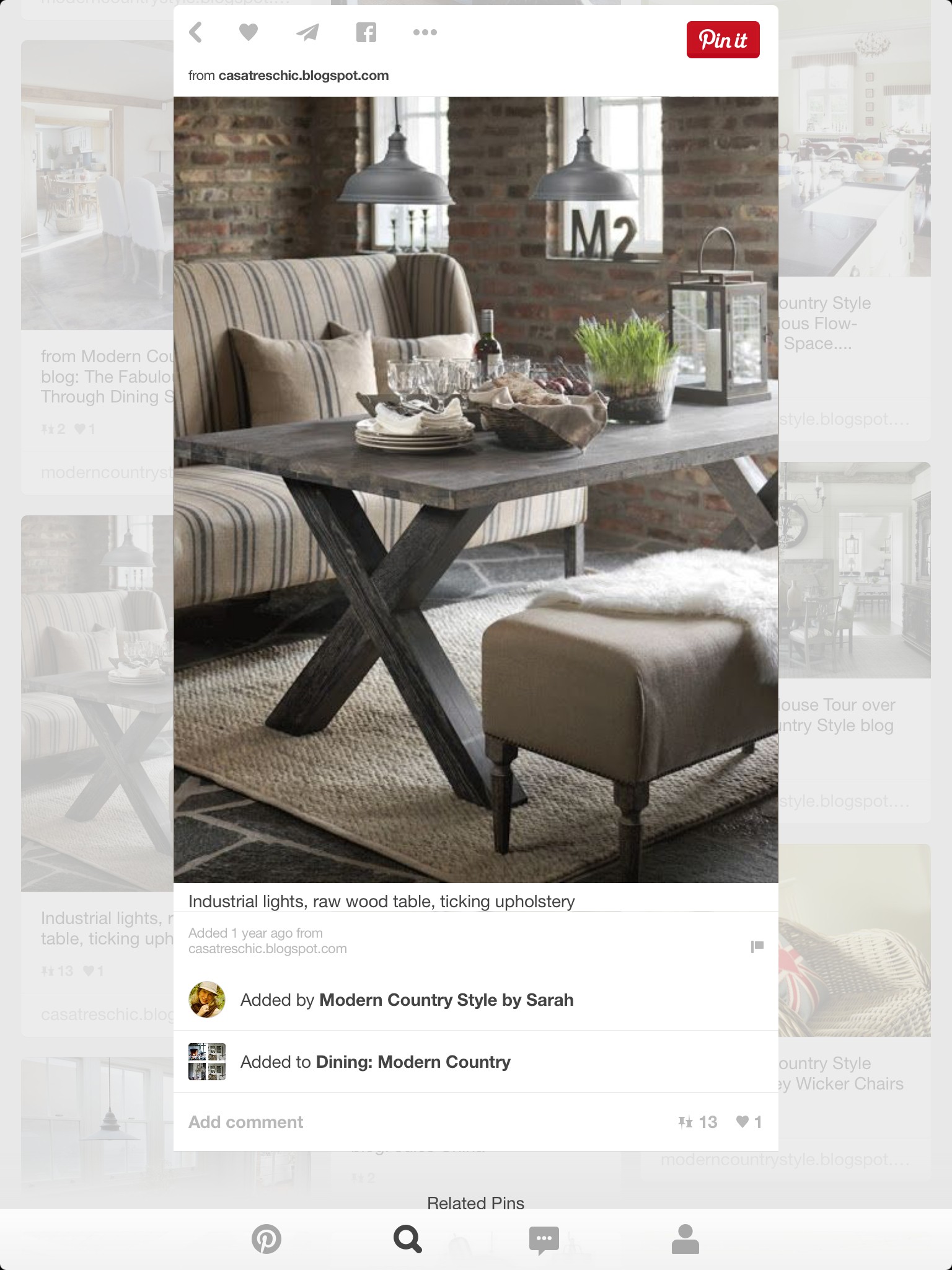 Rustic French country design in the living room. This wooden table finished in gray color features X-shaped legs that provide stability. It is paired with a backless, cushioned bench that also improves comfort and aesthetics.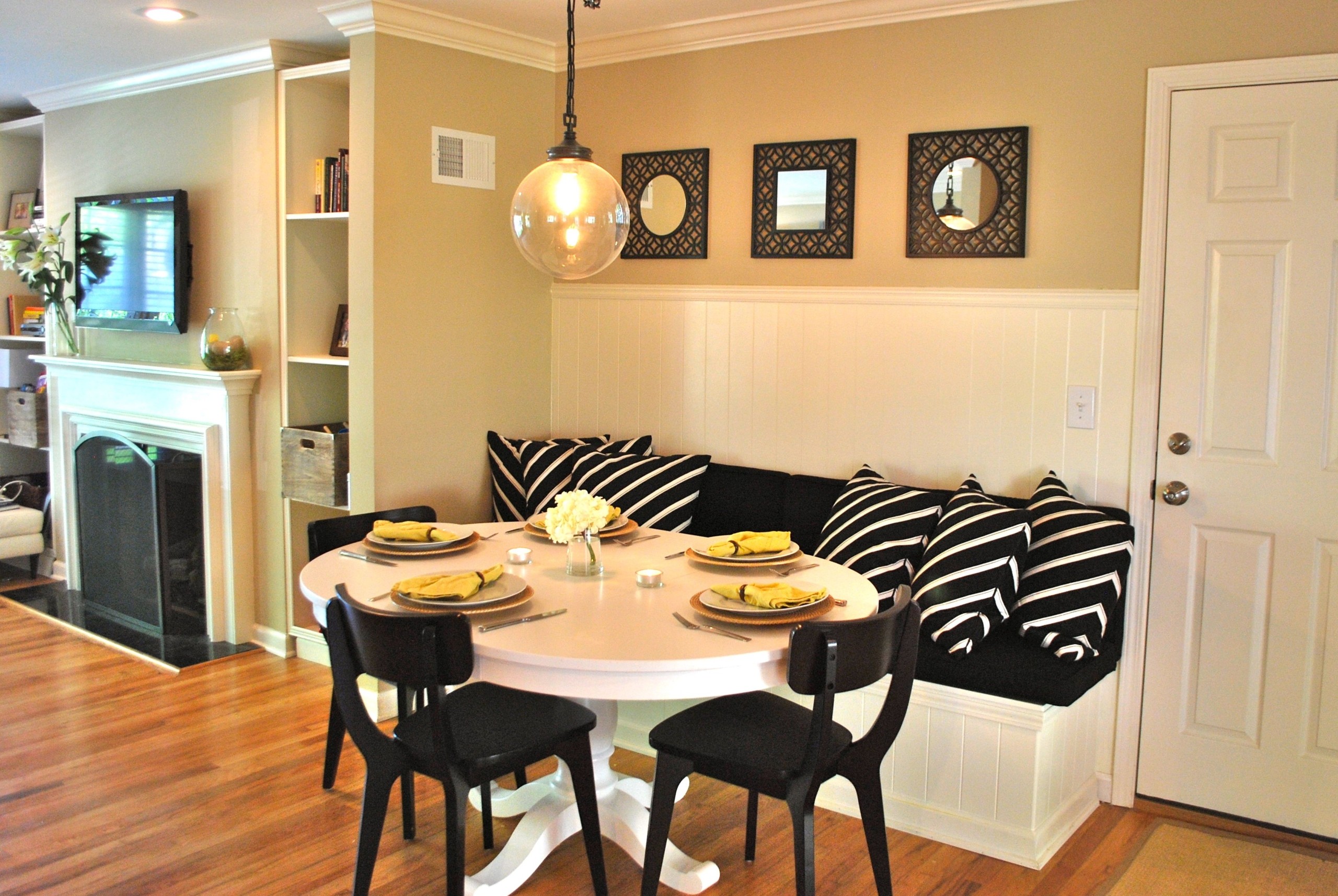 ... Table Also Double Black Armless Dining Chairs As Well As Open Shelves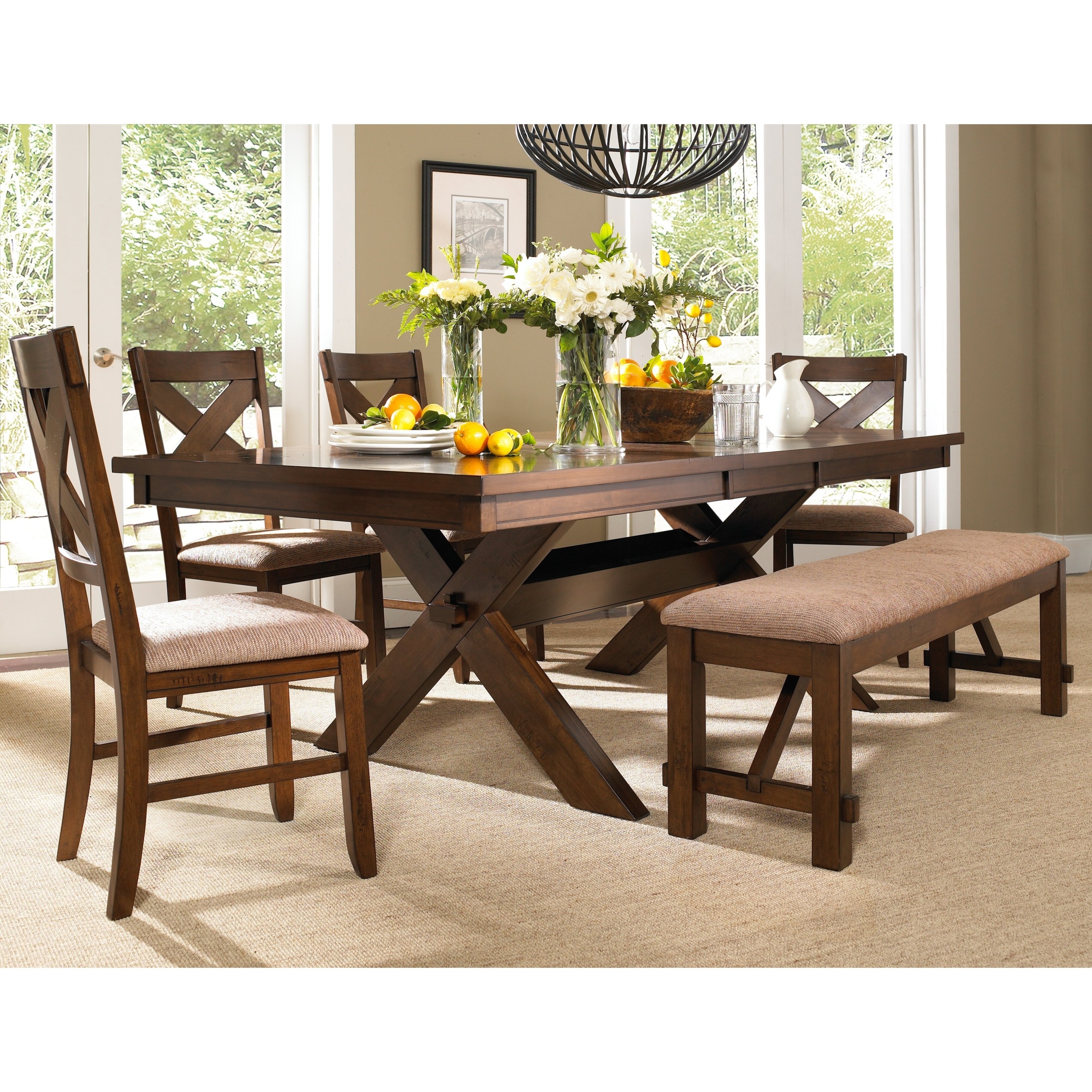 Back to Post :Dining Room Bench Seating for Your Home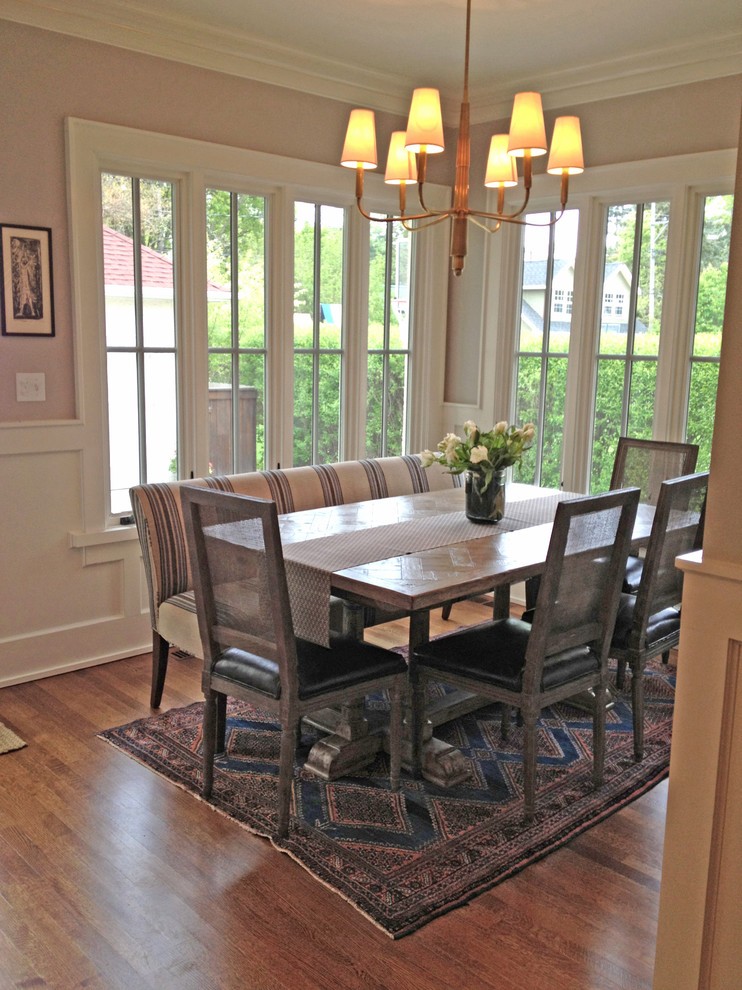 Exterior, Backed Bench Seat On One Side Of Dining Table I Really Love ...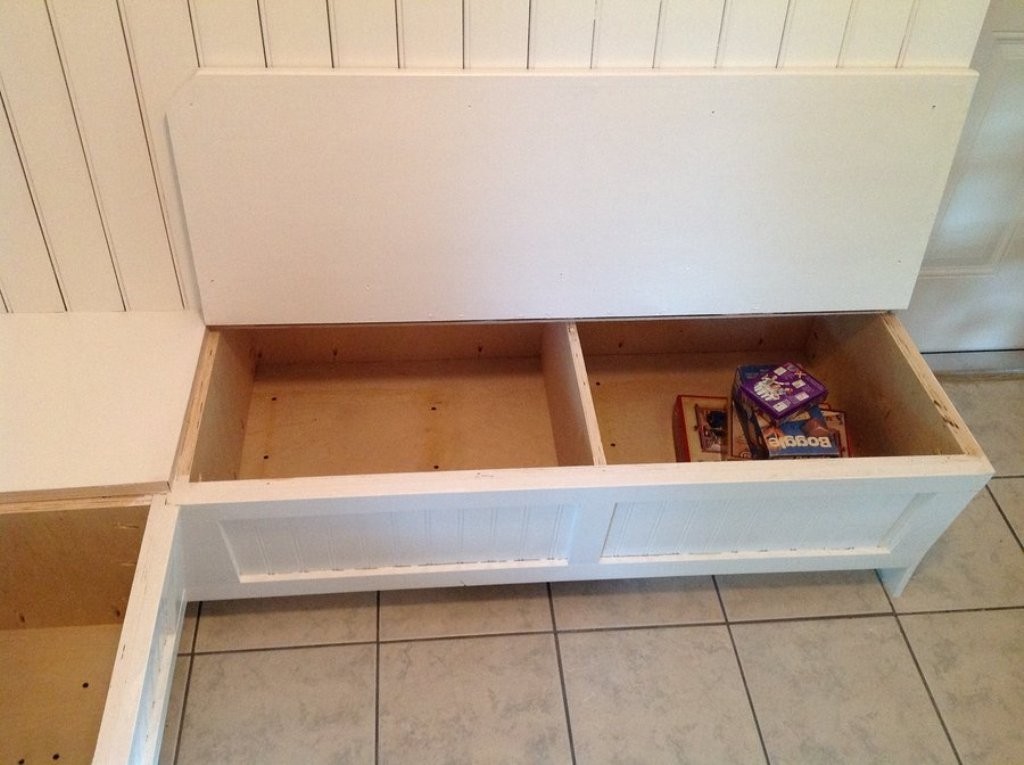 Corner Dining Bench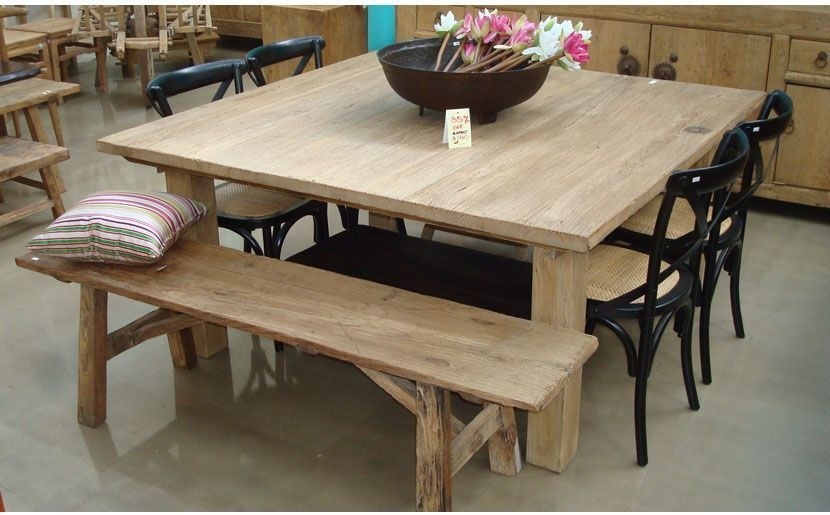 An exquisite, very rustic square dining table made from solid wood. Comes with a matching set of beautiful chairs and a simple, yet gorgeous desk. Perfect for patio or a backyard, bound to spice up your outdoor area.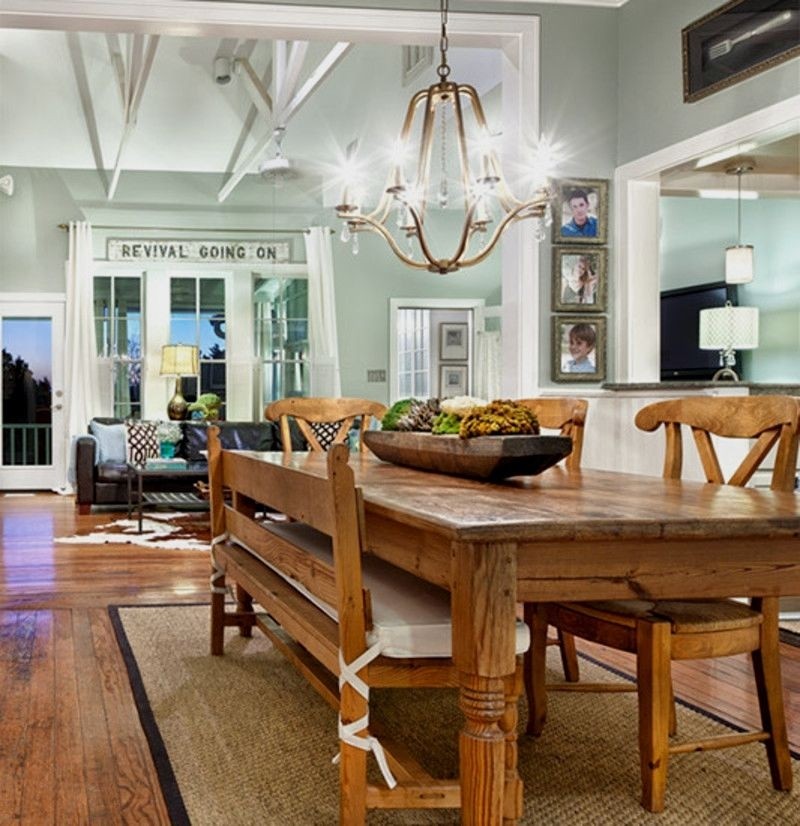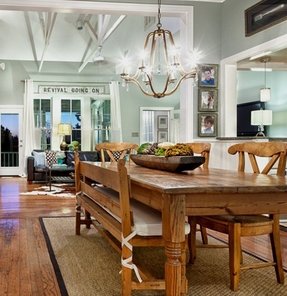 A stunning dining table in a rustic character. It features a spacious table, chairs and a matching bench. All the elements are made of solid wood in a warm, honey tone. The bench has a cushioned seat for greater comfort.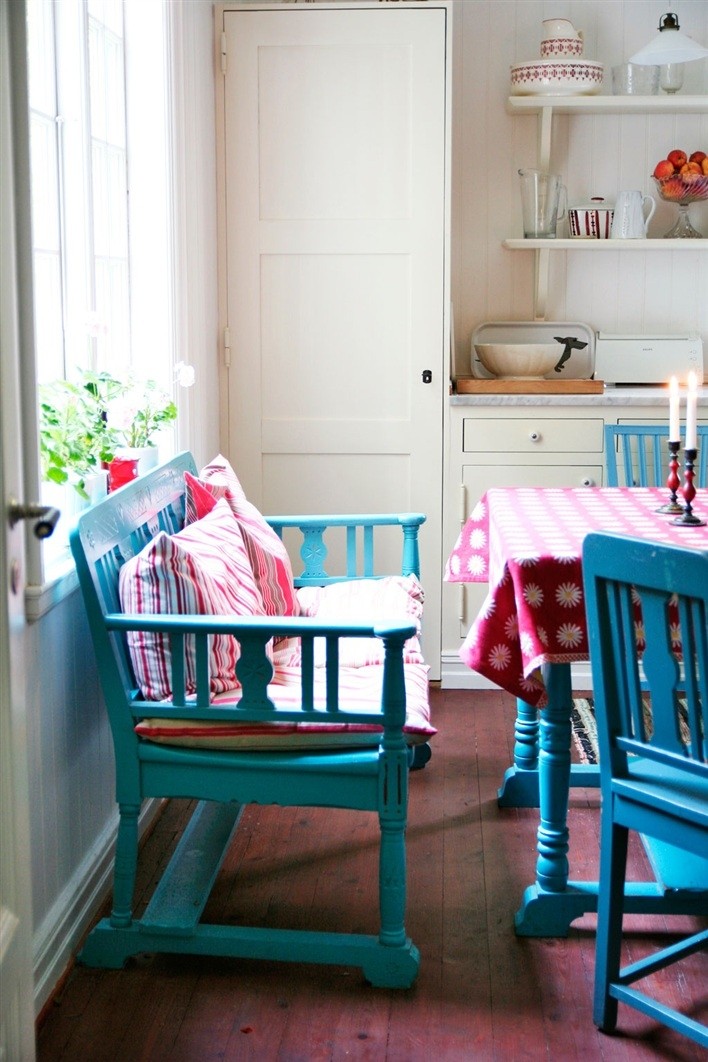 Villa Augusta. Bench seat mixed with regular chairs. However this bench has a back so it looks good up against the wall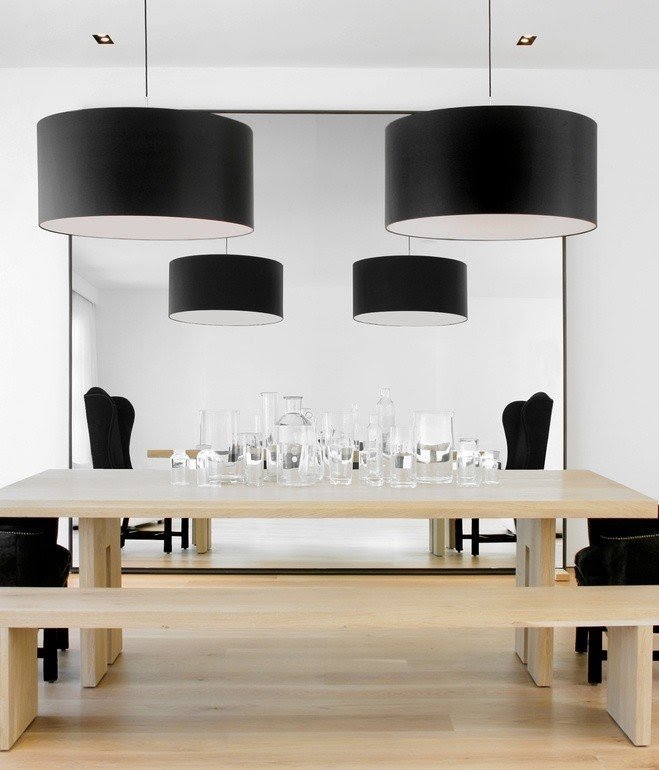 The kitchen opens up to the dining room, where Hollis played with size and shape. She designed the solid French oak dining table and benc...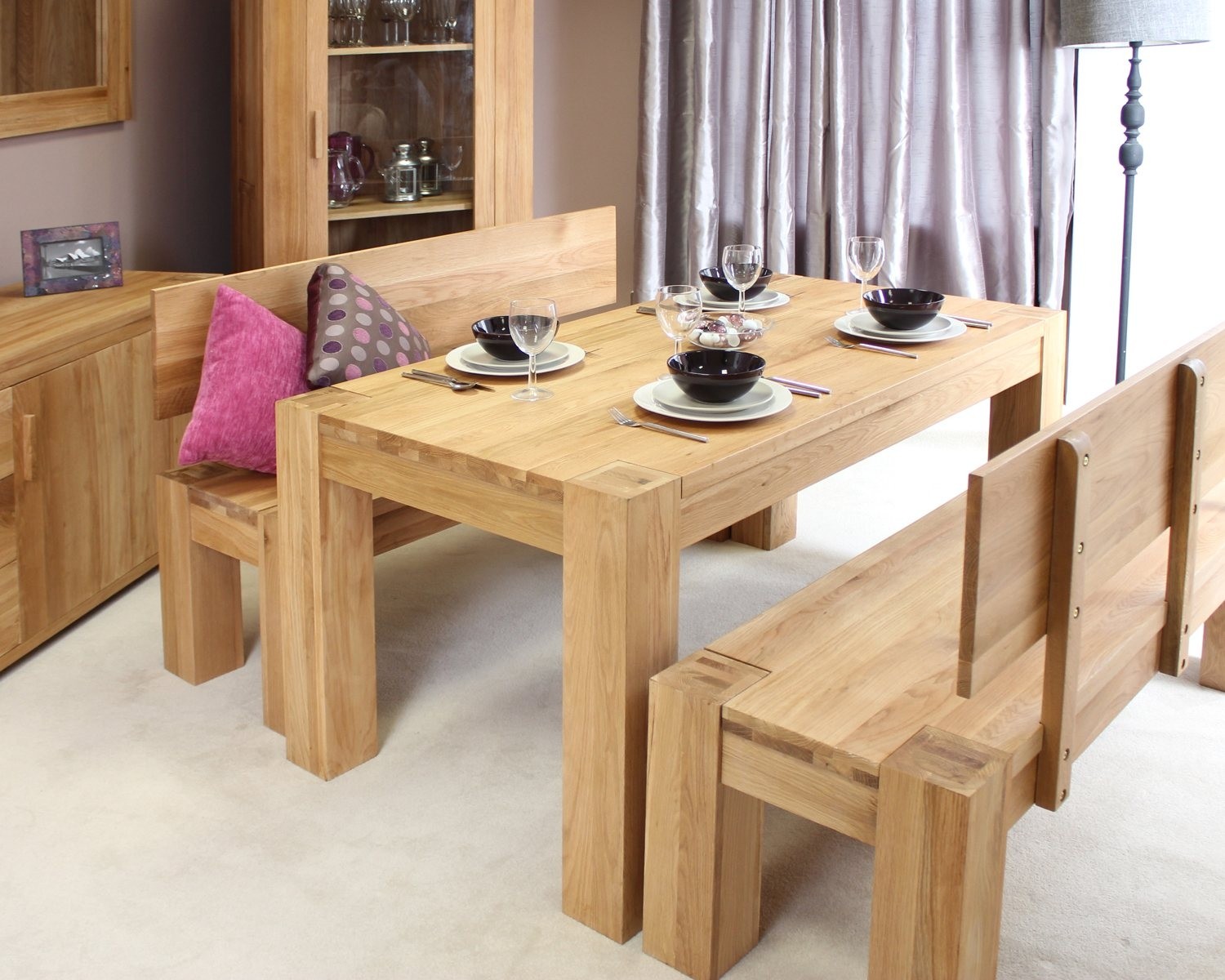 ... solid chunky oak dining room furniture dining table and benches set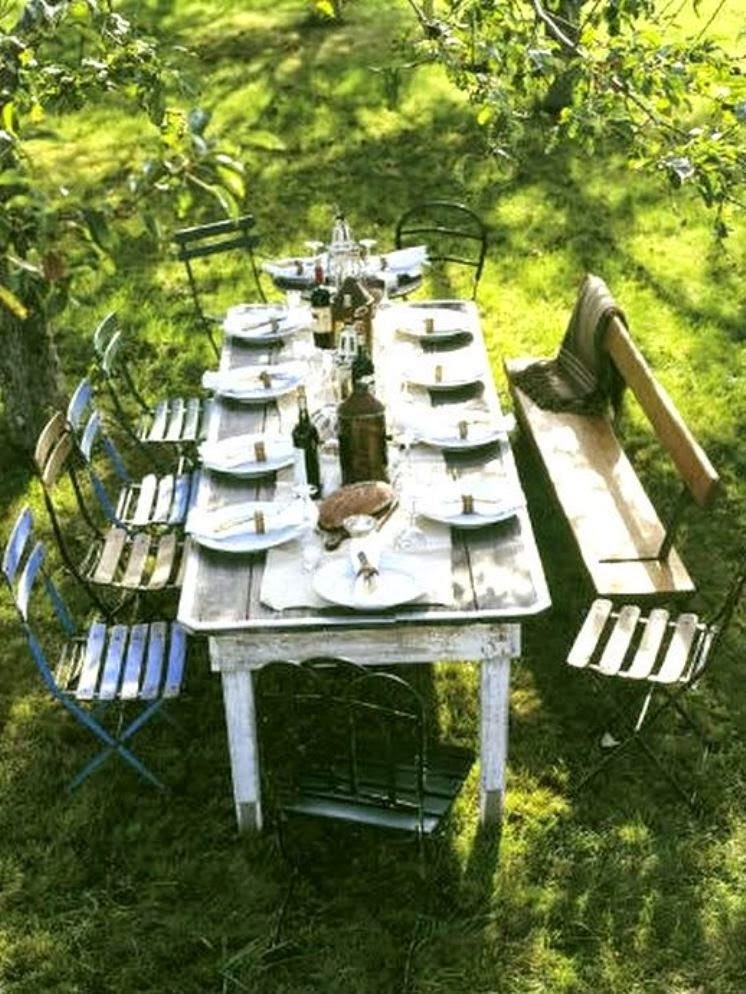 An old-fashioned dining table in a farmhouse style. It's a solid and narrow piece that will easily accommodate several people. It's in a white color with a distressed and weathered finish. it looks really rustic with dated chairs and a bench.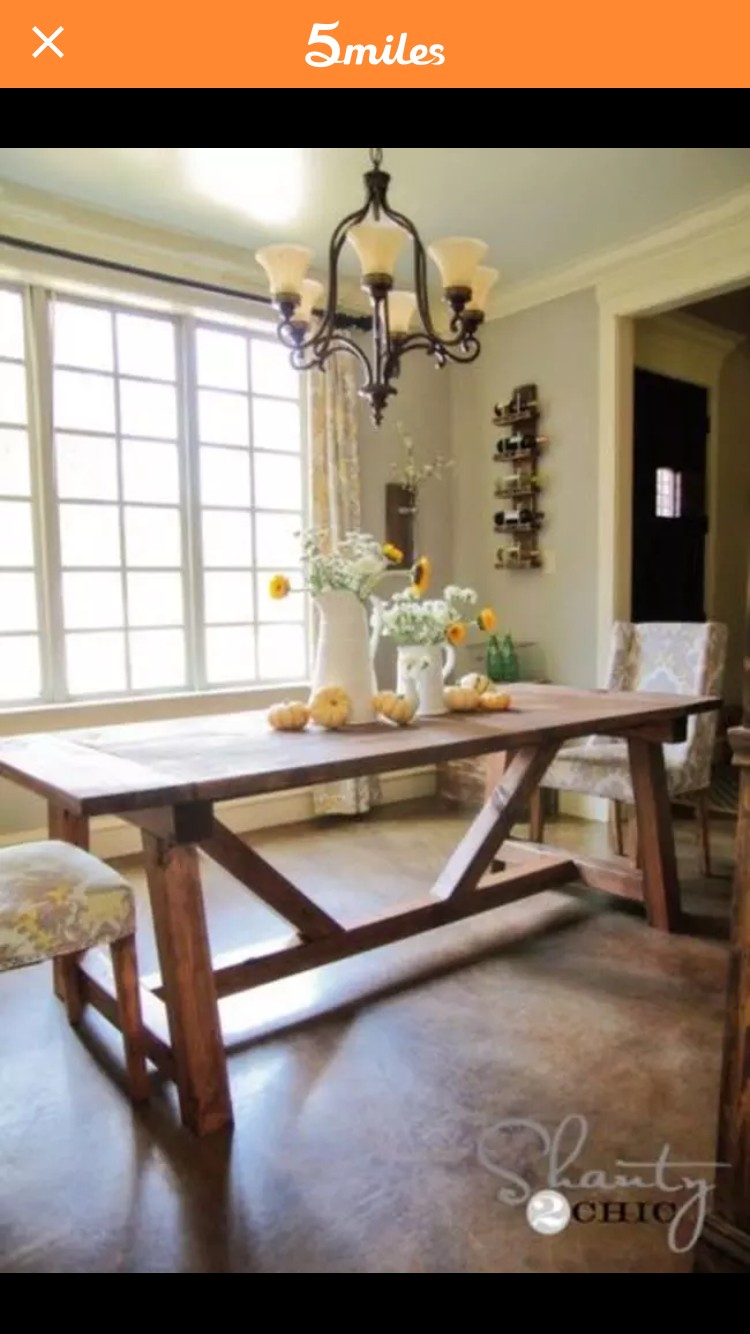 A fantastic DIY project, which offers 4x4 truss beam table. Along with a bench, it can make a great, farmstyle addition to rustic dining rooms. A simple, yet solid wooden construction, that will stand the test of time.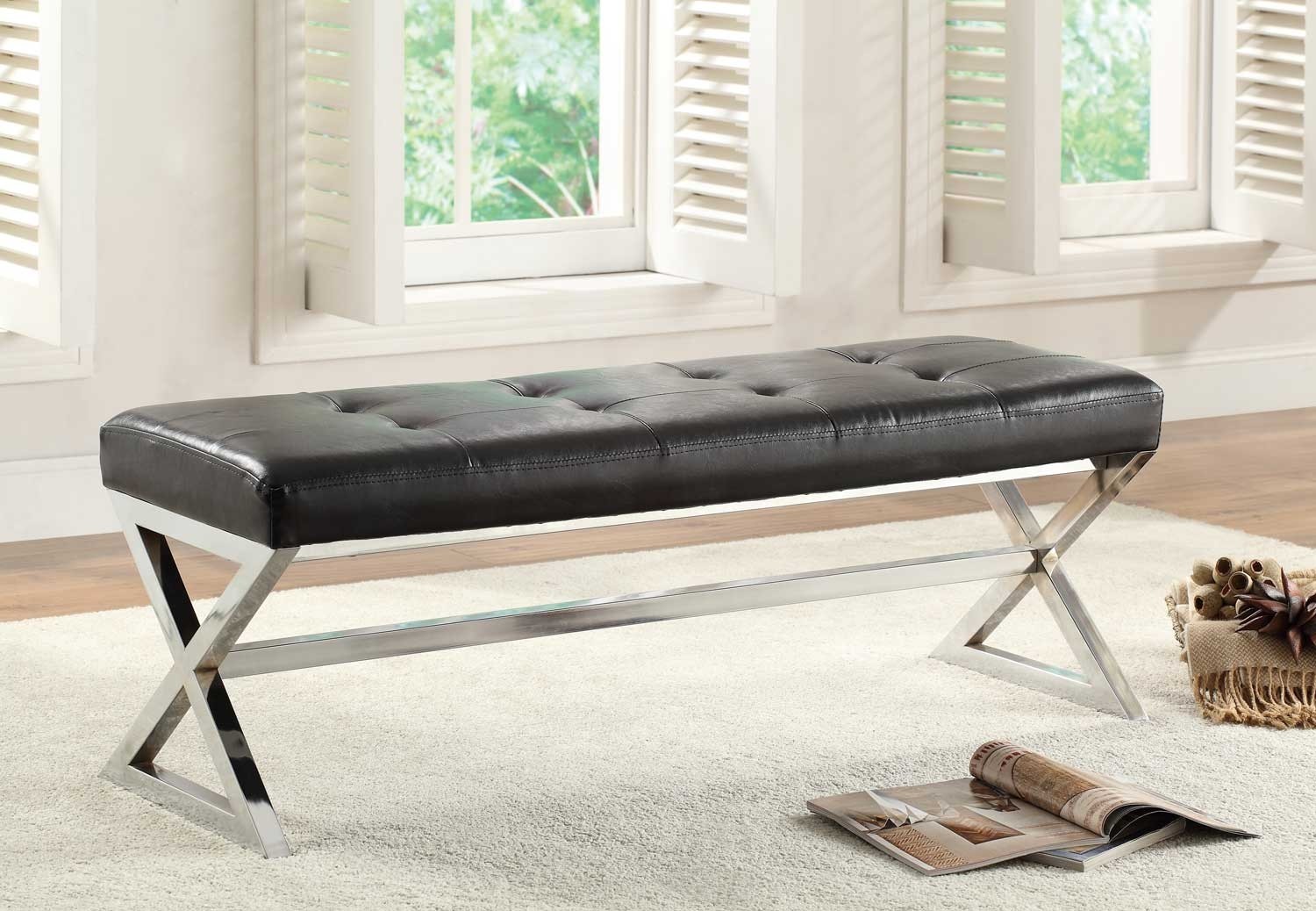 Rory Two Seat Bench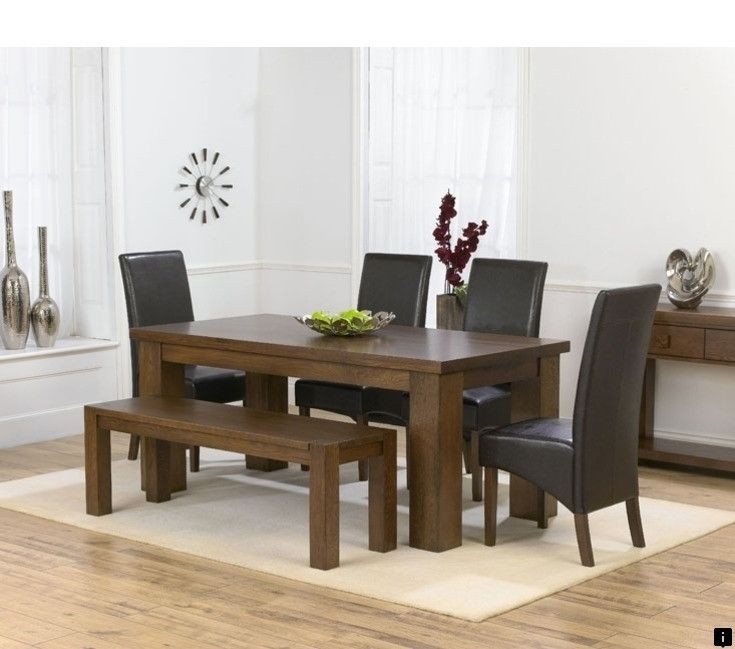 ... Dark Oak 180cm Dining Table & 4 Marcello Brown Dining Chairs & Bench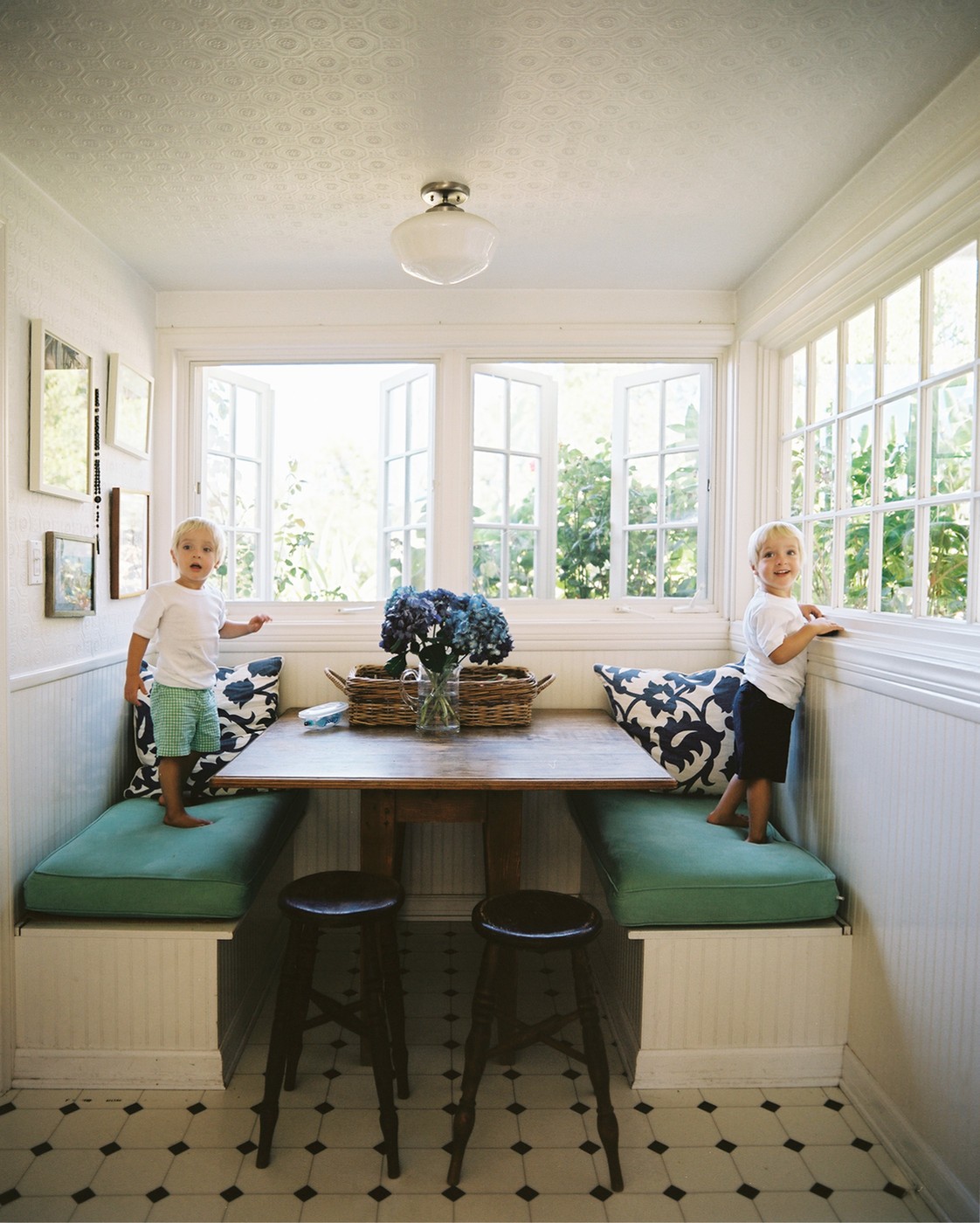 Love this breakfast nook. I would love it more with fabulous seat backs made of that pillow fabric.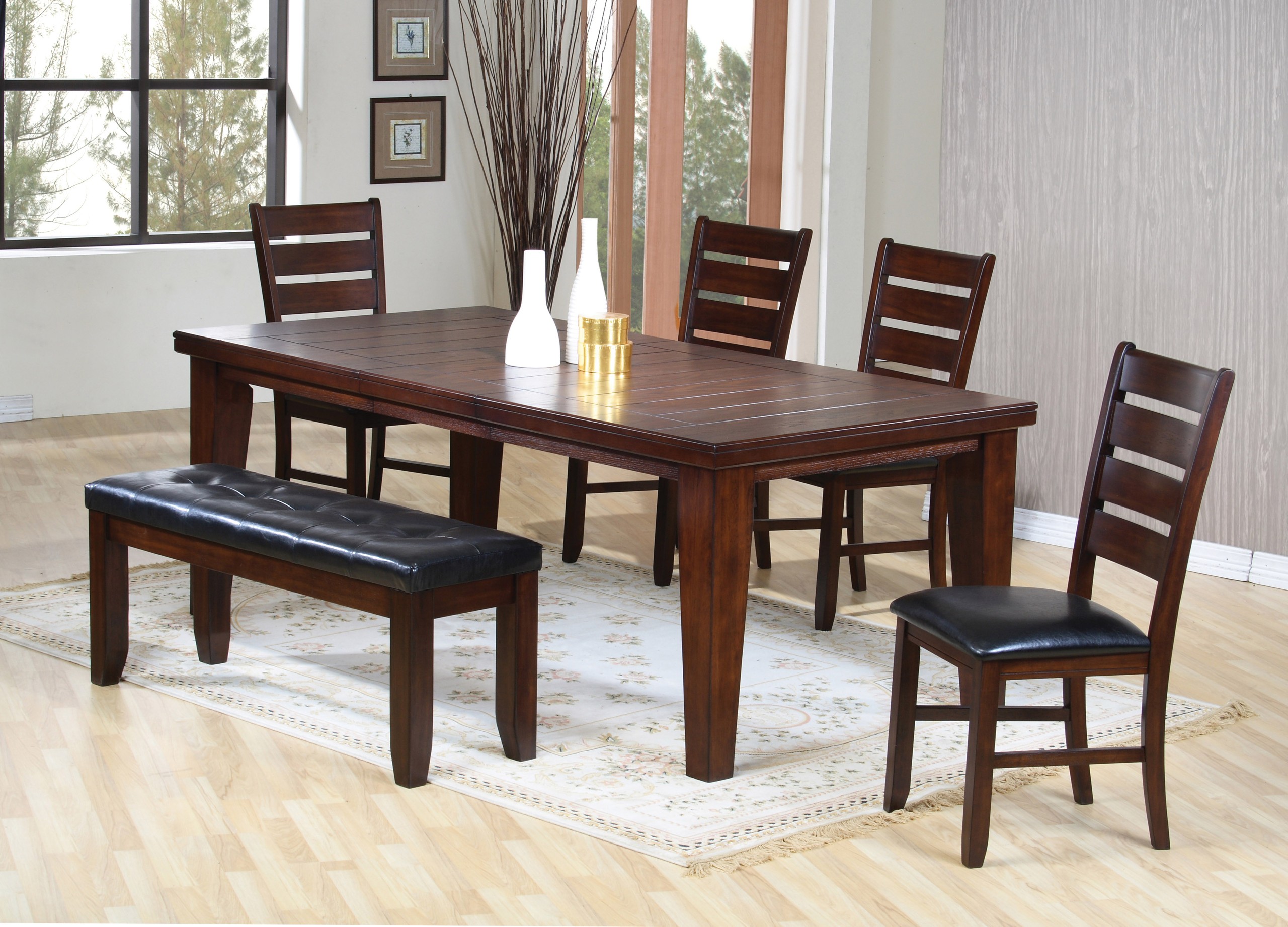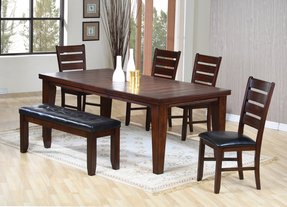 A dining set - the table is huge and the four chairs plus the spacious bench offer plenty of room for your family or guests. The seatings come with the black upholstered cushions and button tufting and the oak finish looks elegant and traditional.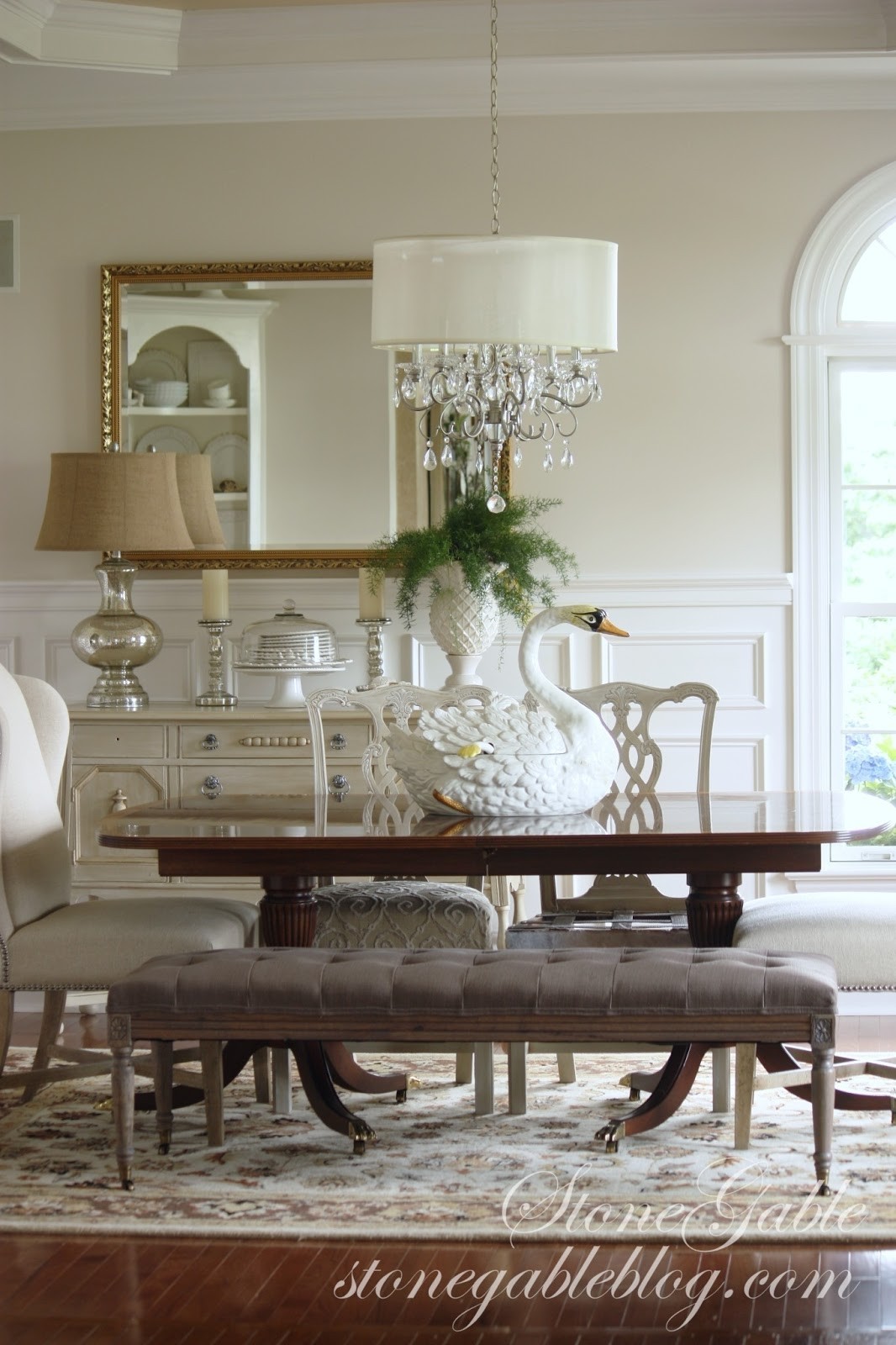 stylish tufted bench.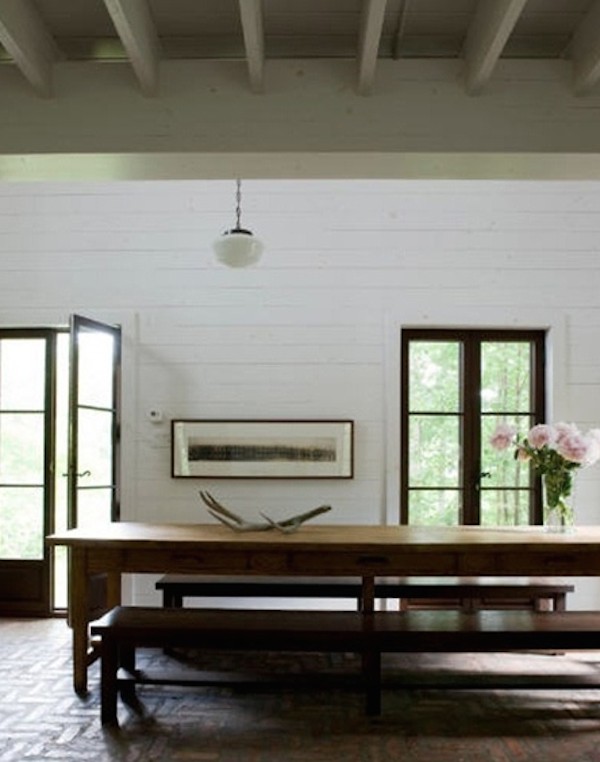 Such a beautiful, very simplistic dining room design. The long table makes it perfect for family gatherings and parties, and its smooth, wooden finish is bound to fit in any room. The plentiful of space makes this room truly amazing.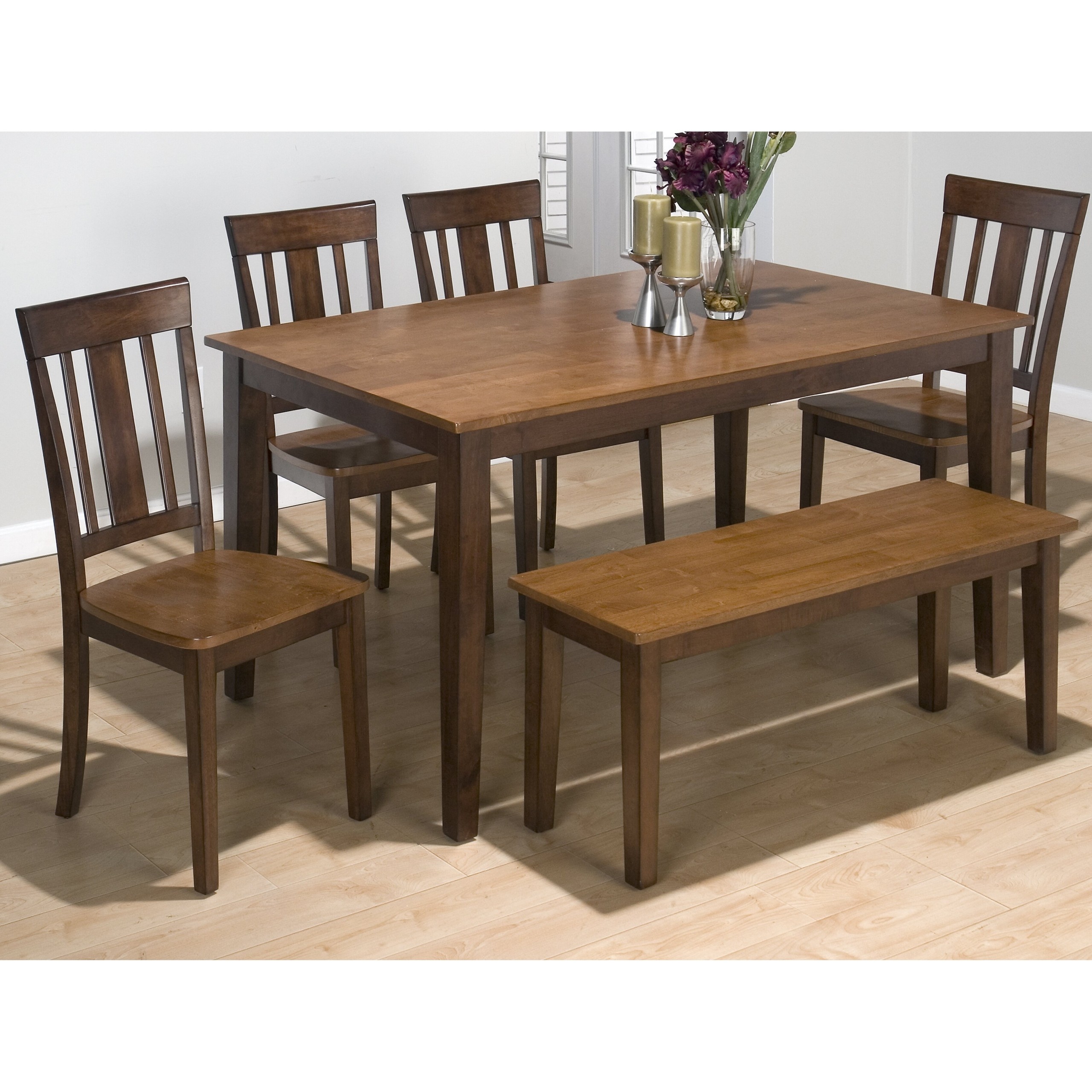 An elegant traditional dining set made of wooden materials finished in nice mid browns. Both a table and a 2-person backless bench have rectangular tops, simple aprons, straight angular tapered legs. Chairs feature tall vertically slatted backs.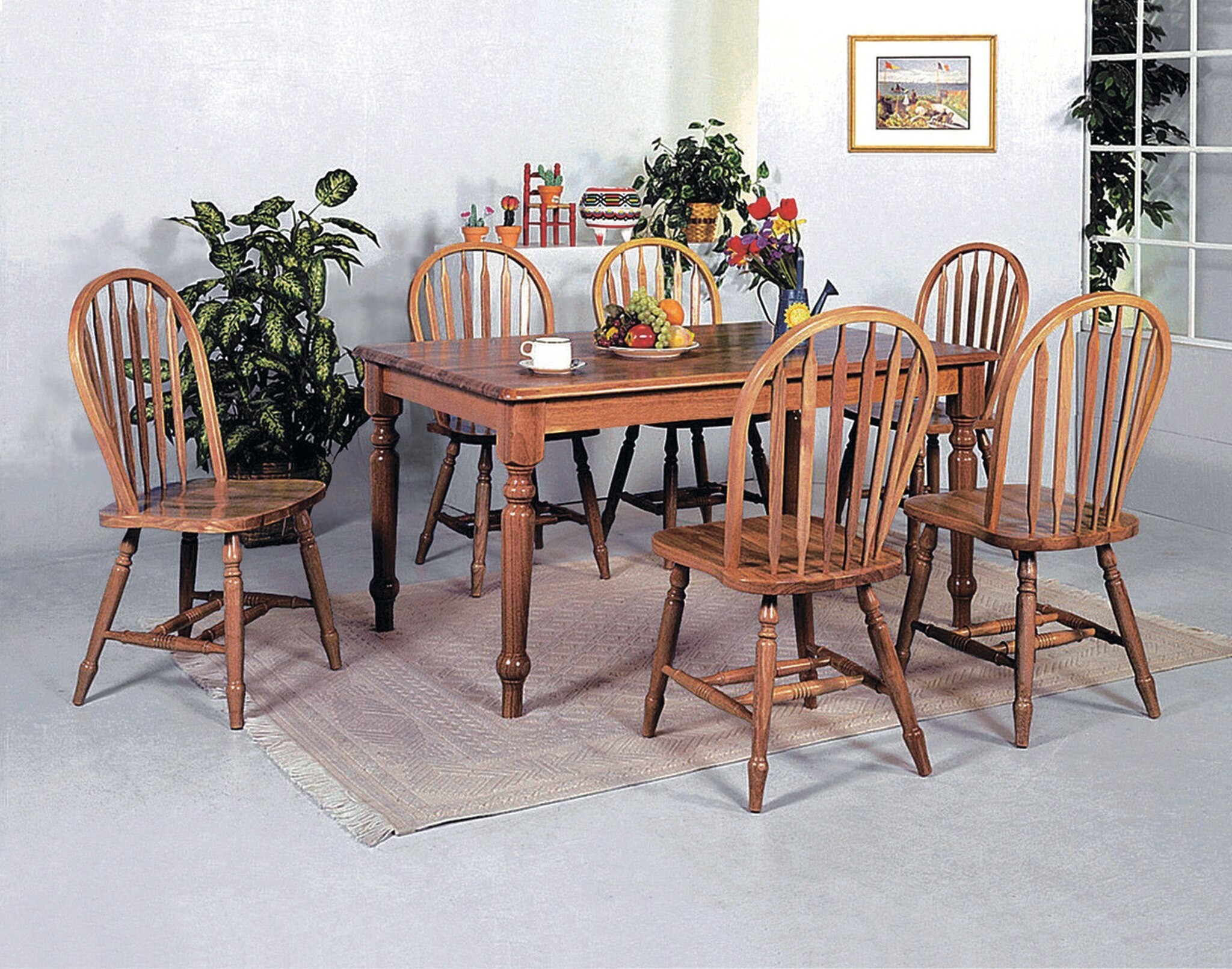 A set of furniture for the dining room or kitchen in country style. Chairs are intriguing semi-circular back support that makes you want to sit down. Legs of all pieces - the table and chairs - are beautifully carved.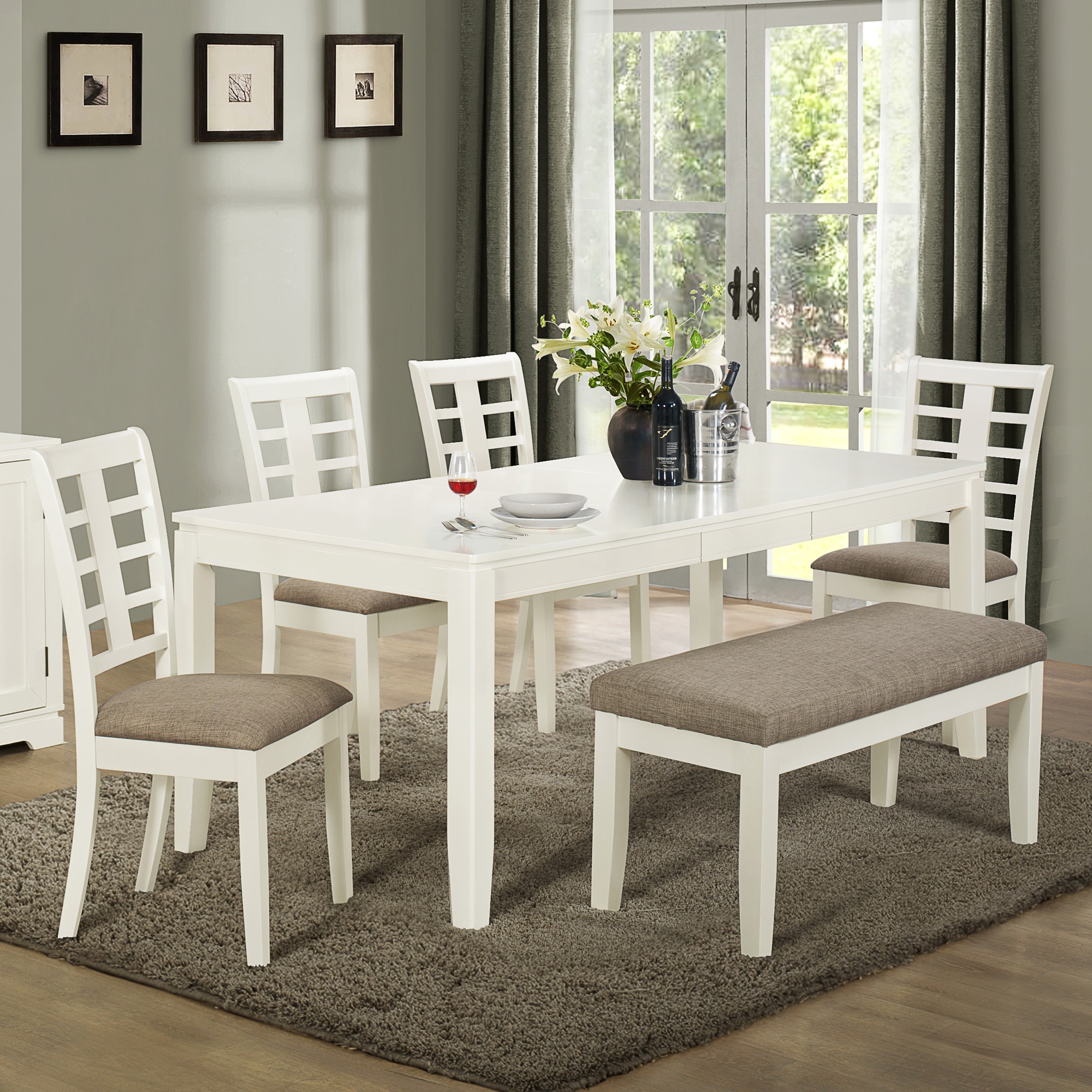 This classic set of furniture will play its role perfectly in dining room or spacious kitchen. It is composed of table, four chairs and bench intended for children. Set is made of blanched wood and seats are covered with brown corduroy.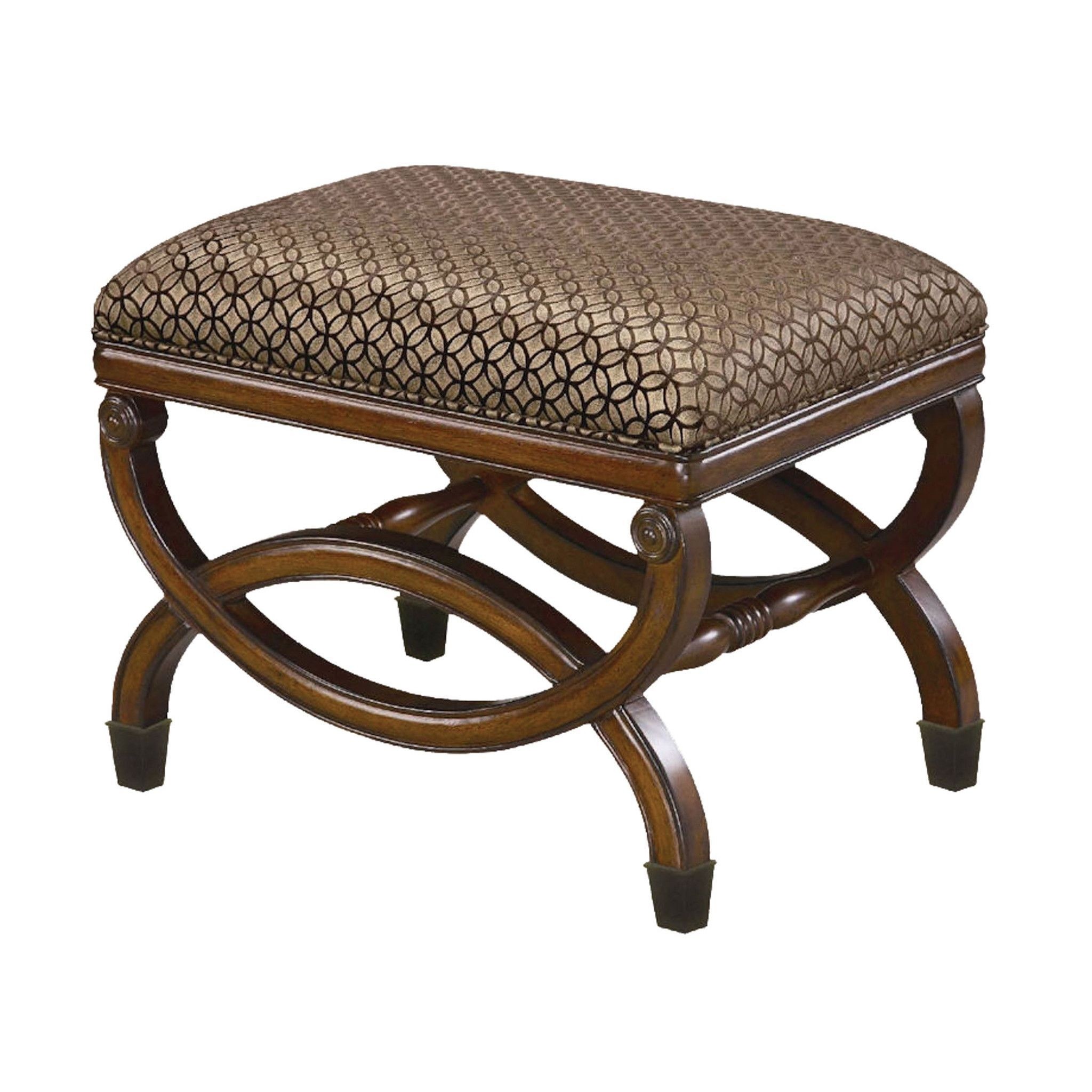 It is a beautiful, hand made and stylish traditional bench that is a fantastic and comfortable addition to any living room area. You will be impressed how many amazing details this bench has.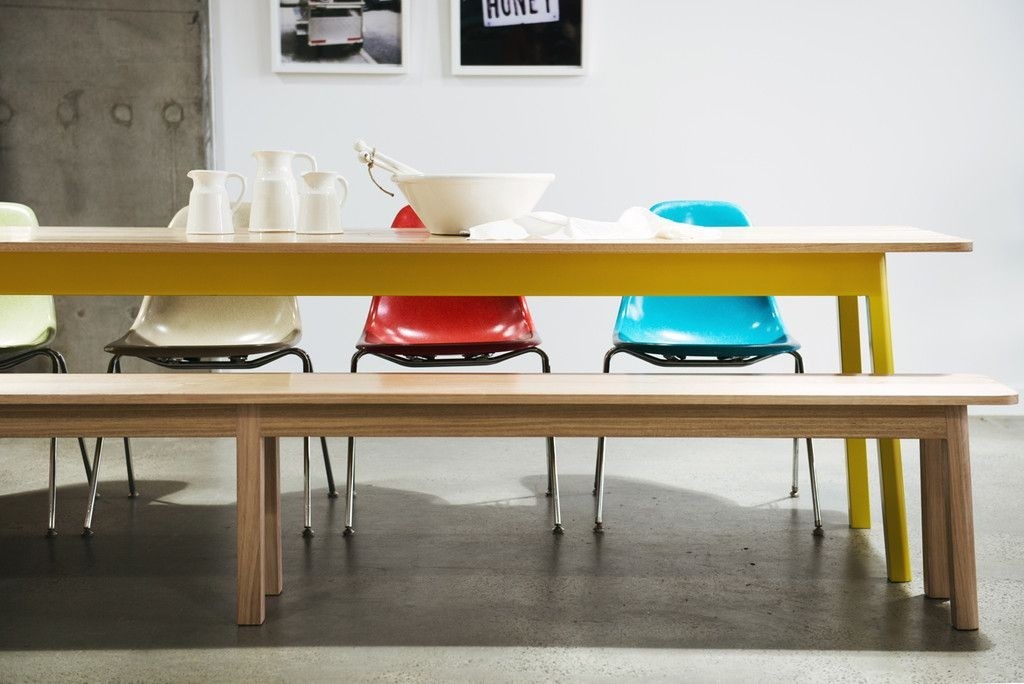 Stanley Dining Table and Bench Seat