A stylish corner bench that will help you to make your mud room more practical and appealing. Crafted of wood, the unit is bathed in a two-tone walnut and white finish, and has a beautifully lacquered top.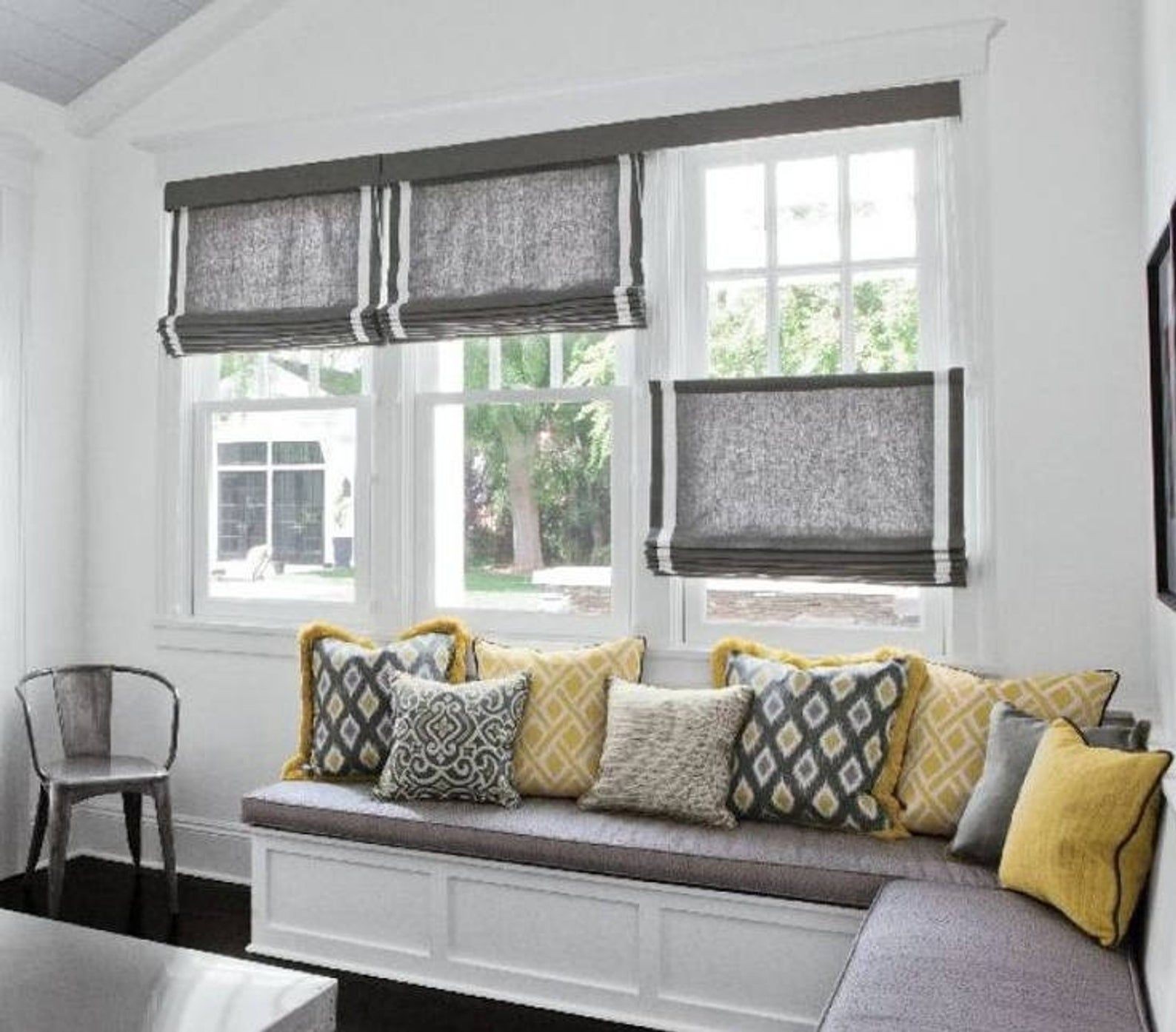 A comfortable home bench that features an L-shaped stylization. It is suitable for corner placement. This bench includes a solid base made of wood in a white finish. Soft seat cushions are available with additional pillows.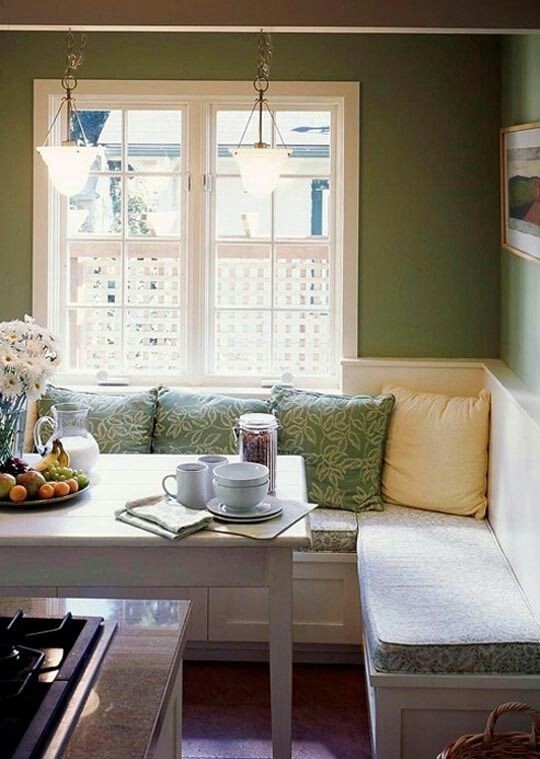 Improve your kitchen with this lovely, corner bench that will help you save some space. Made of wood and bathed in white, the bench holds comfortable seat cushions, wrapped in a floral-patterned fabric.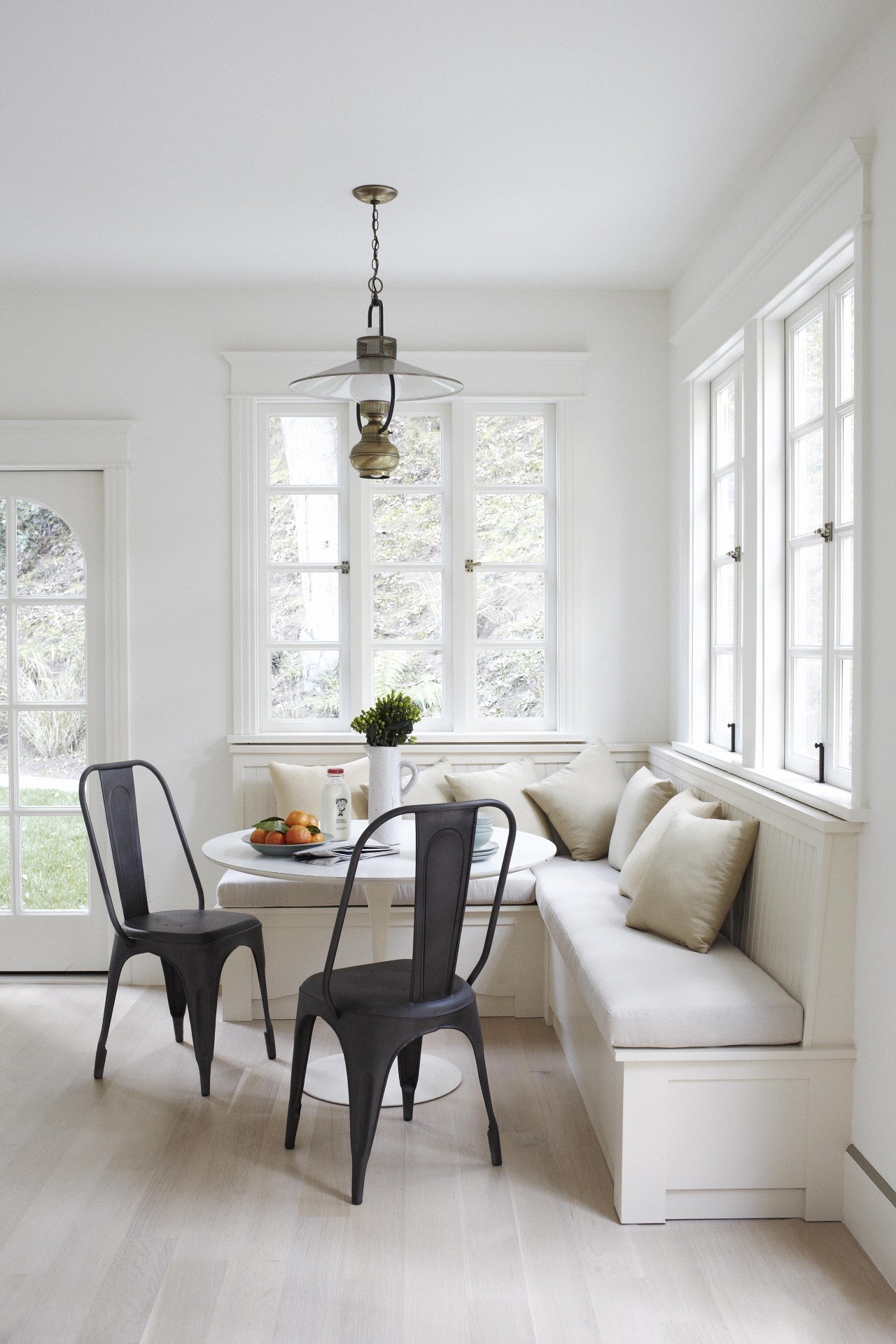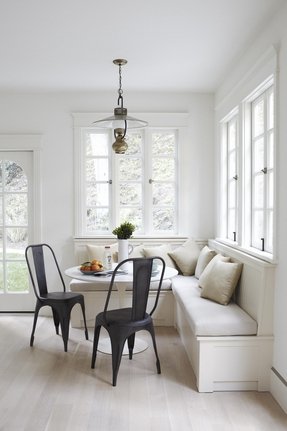 Thanks to her, the kitchen or dining room will be more cozy and homey. Corner benches are less formal than chairs, they invite you to spend time together. Bright, corner made of wood painted white, with soft white cushions and decorative but simple pillows.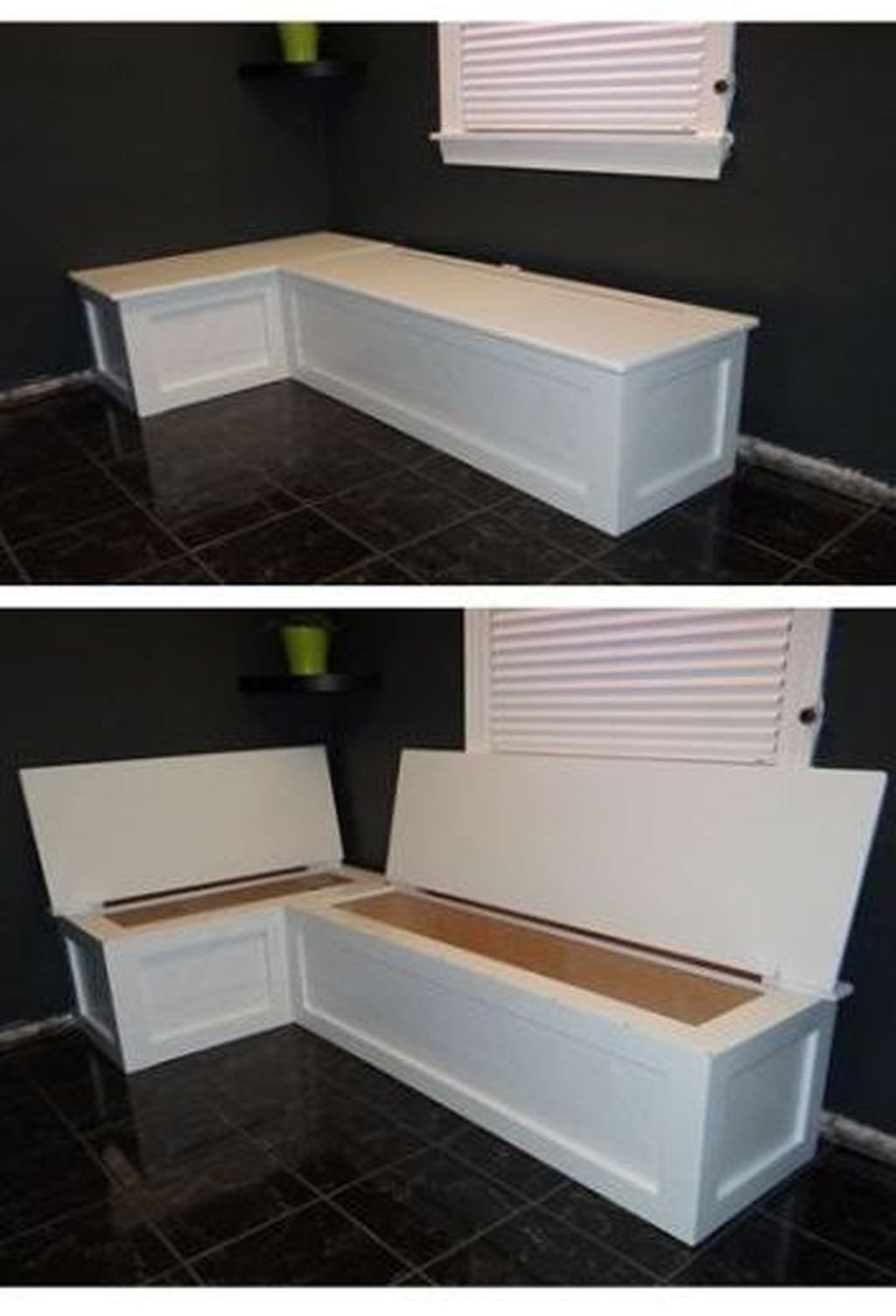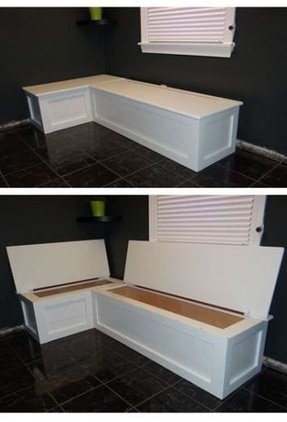 Kitchen banquette with storage.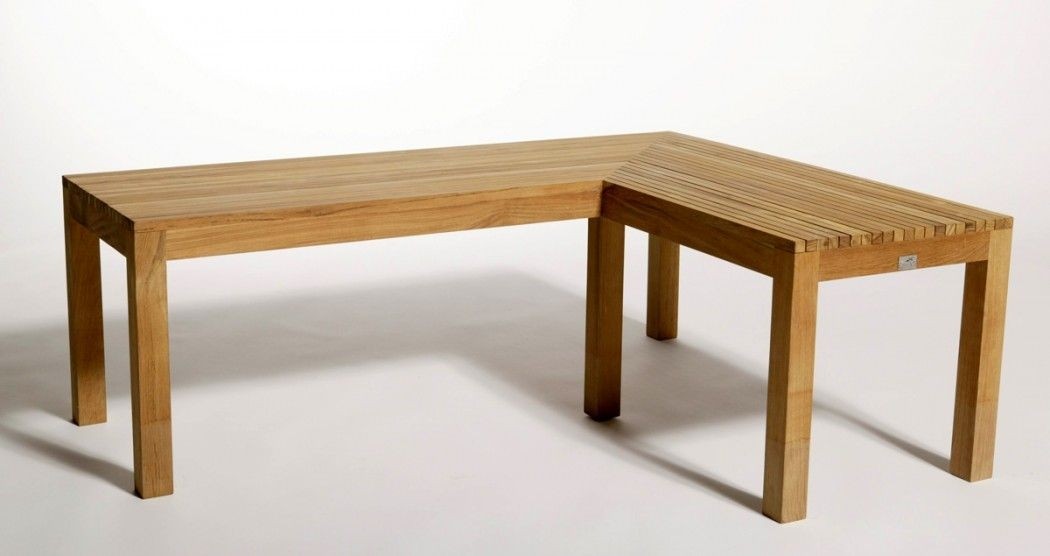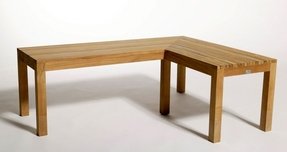 L-shaped, this practical corner bench distinguishes itself with the warm, bright appeal. Neatly brushed and sanded wood enchants with its dense graining, emphasizing the natural character of the item.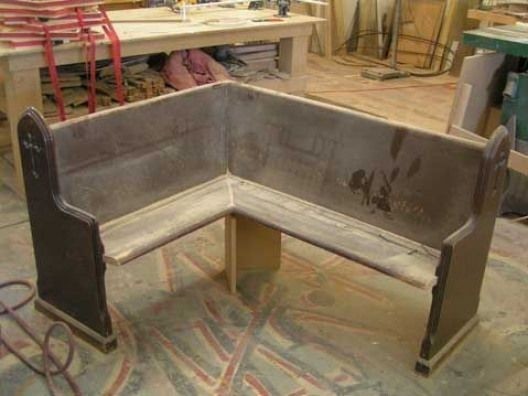 Stunning corner bench designed for outdoor use. Constructed from wood, these benches come with a distressed farmhouse-inspired look. They also feature a neat high back design for comfort and a simple L-shaped construction that should accommodate a lot of people.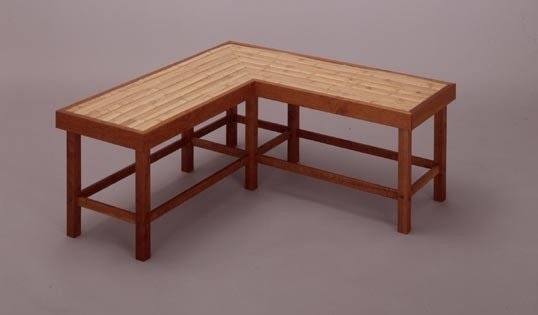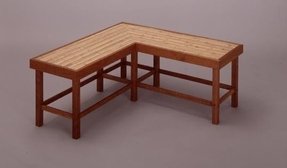 Constructed from lovely cherry wood with an equally charming split bamboo seat. This smooth corner bench distinguishes itself with woodworking and sustainable home design.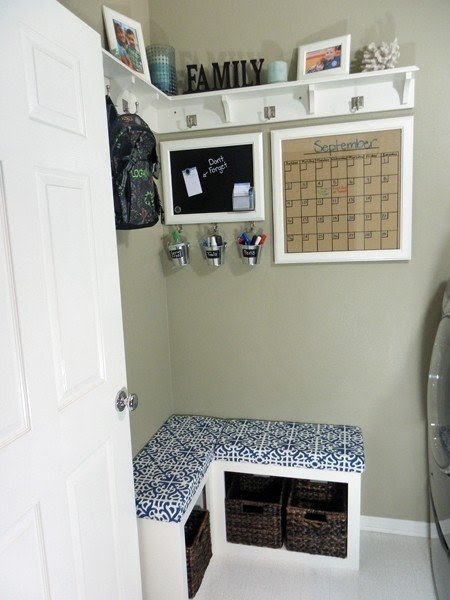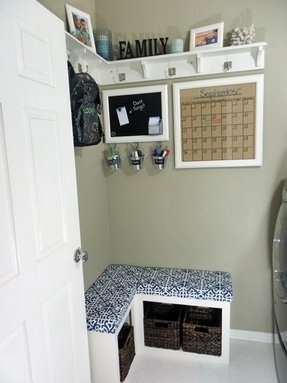 Small space mudroom arrangement with corner bench and DIY racks for bags. There's a wall calendar, storage baskets underneath the bench top, do-not-forget message board and funny bucket racks for small items.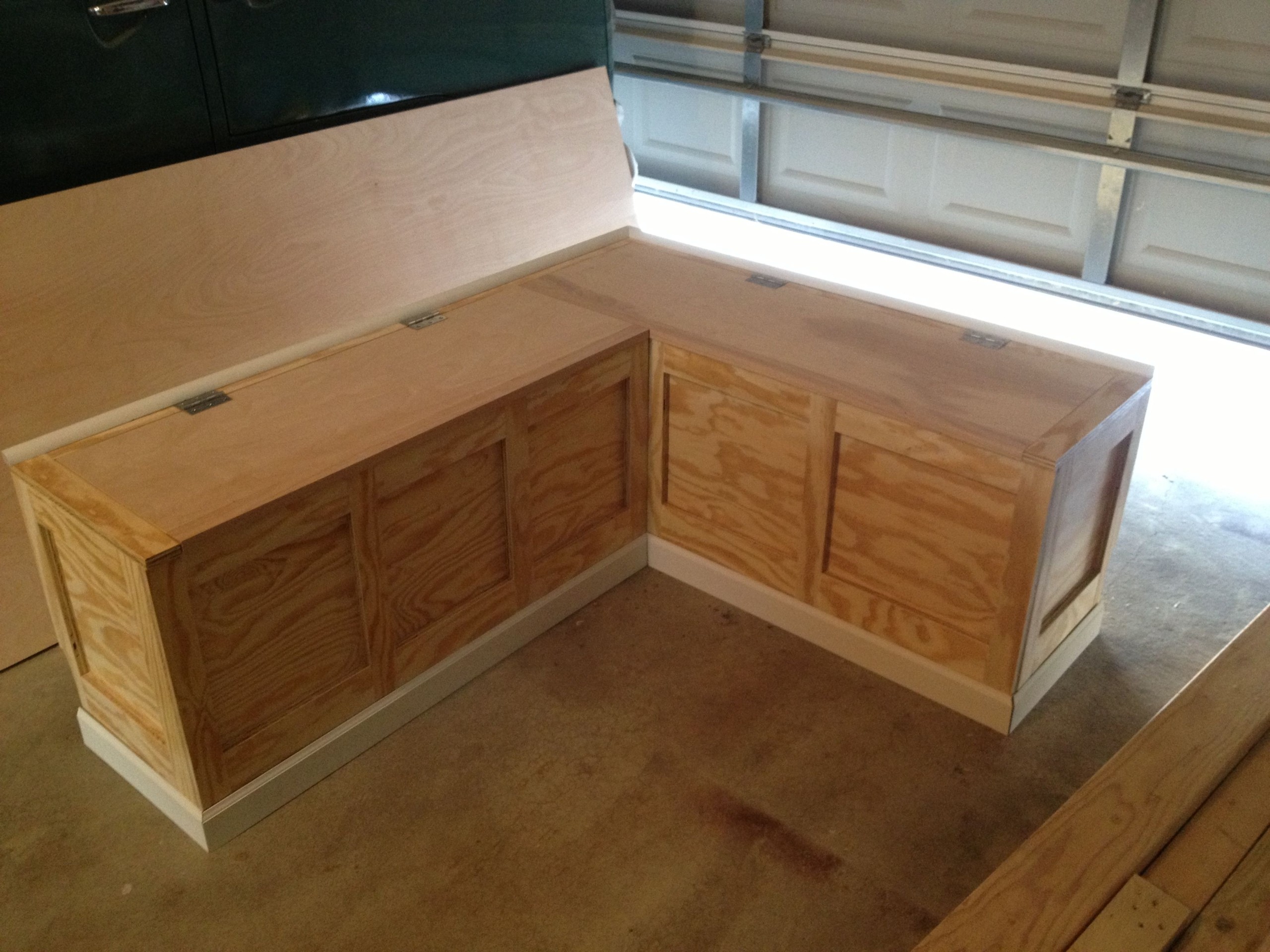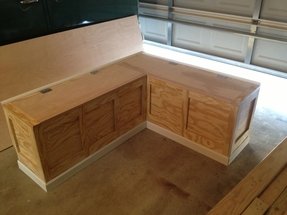 Made of beautiful wood, the corner of the kitchen is a perfect combination of style and functionality. The large bench has plenty of room for storage so that it can be used in many ways. Ideal for contemporary decor.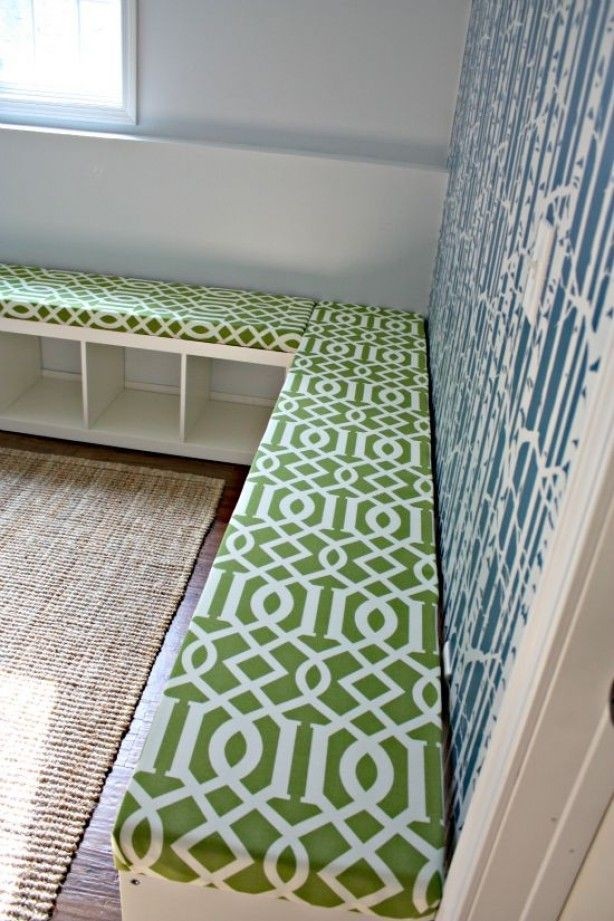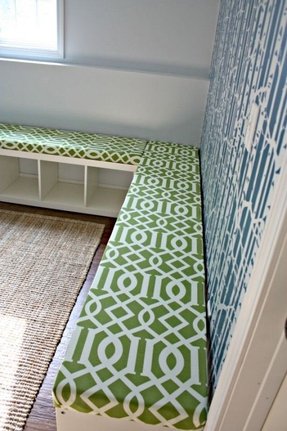 This would be perfect for our dining room. I would just have to put feet on them and make cushions! Amazing DIY bookcase to bench.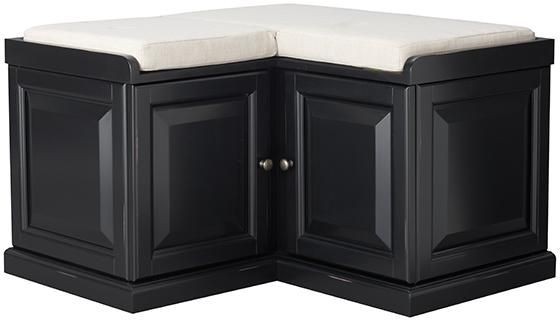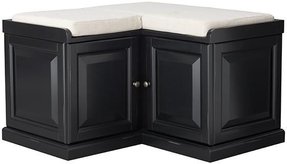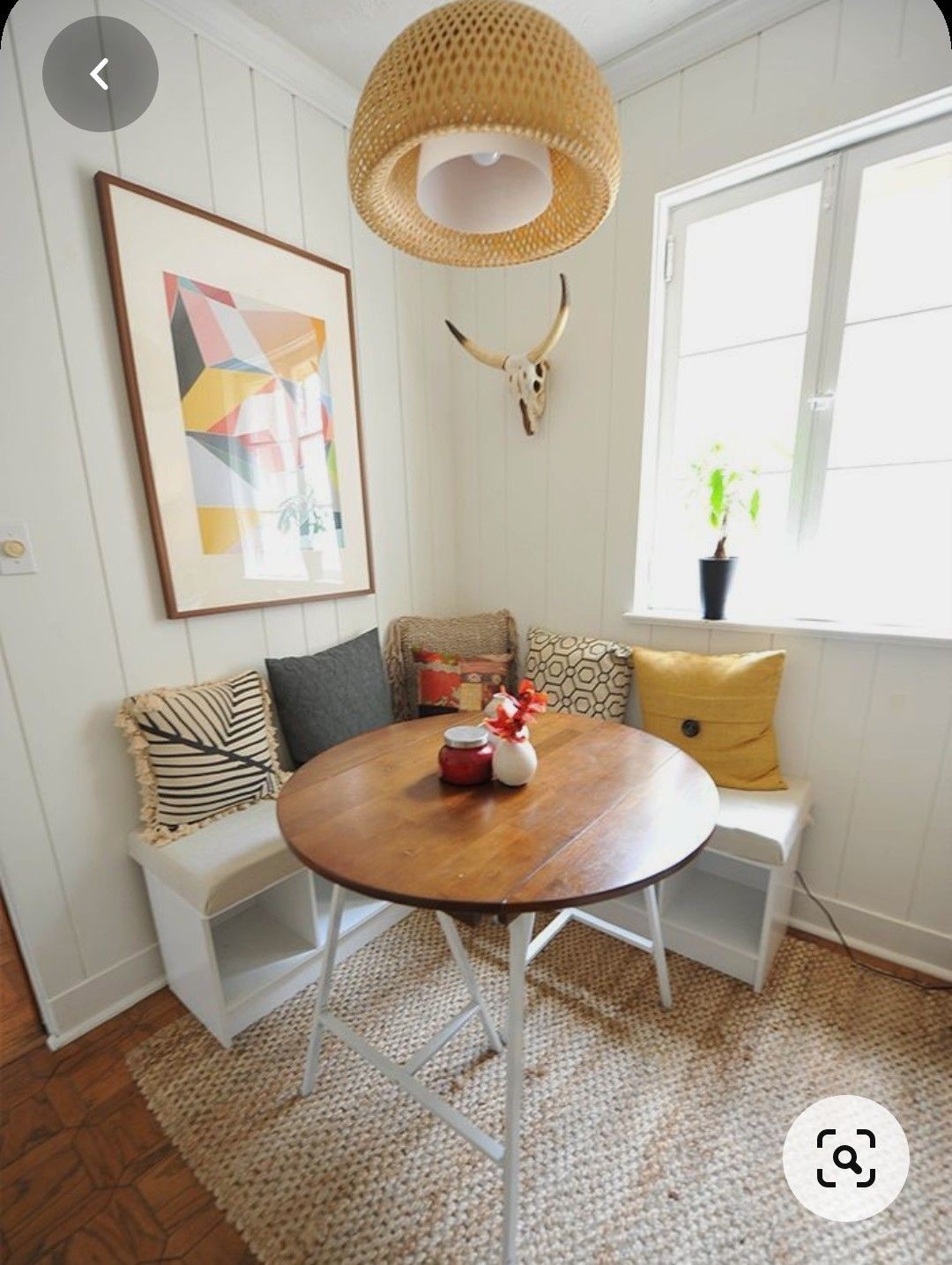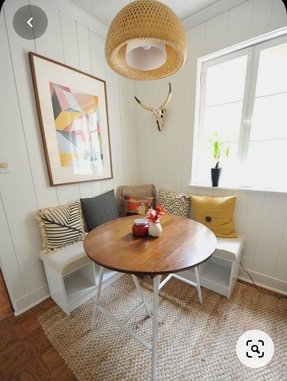 This is not much needed to create a cozy corner to eat your morning meals, enjoy your free time with a book. A wooden corner bench made of wood and white MDF boards has storage bins at the bottom, or shoes and a comfortable cushion.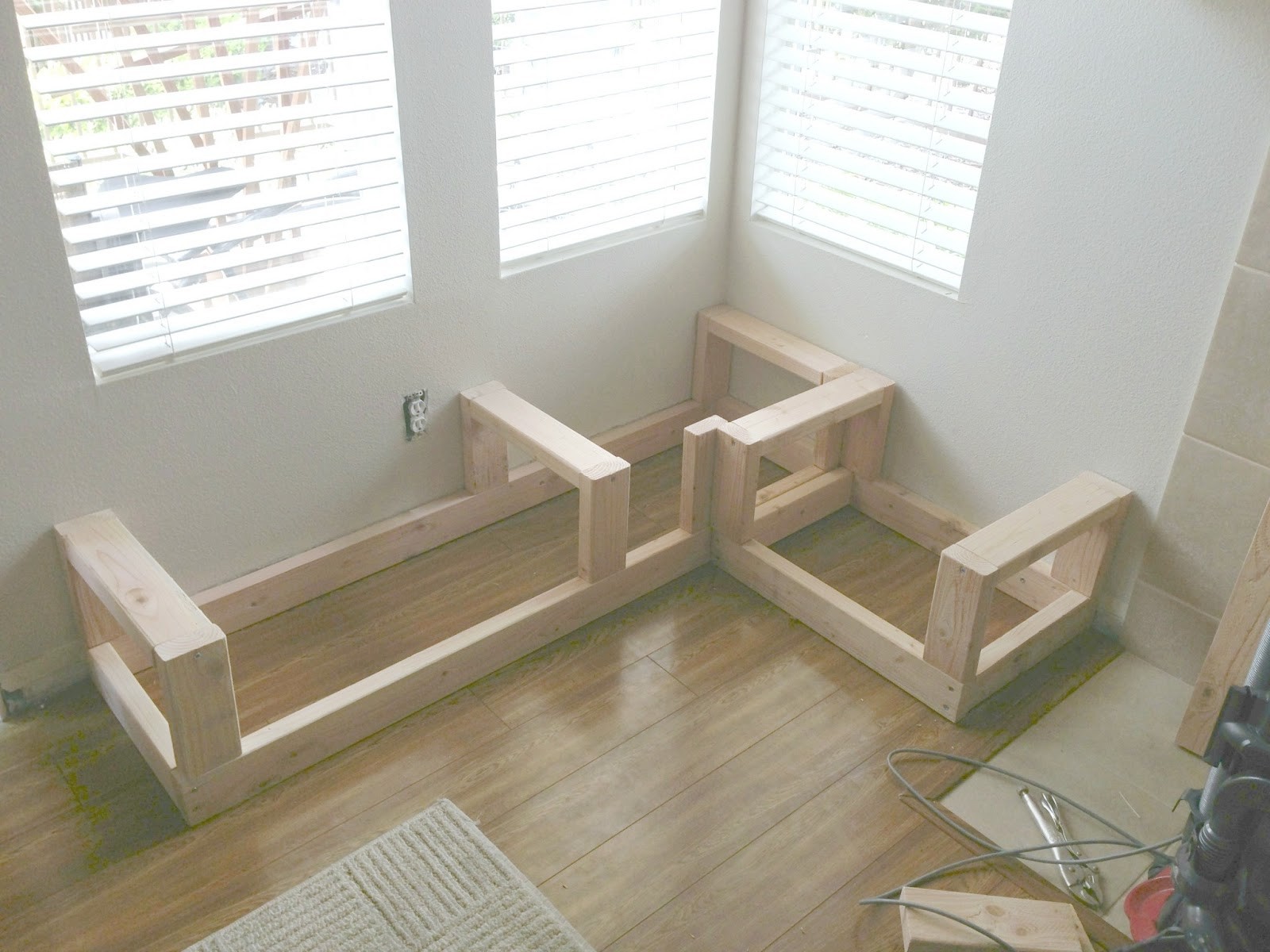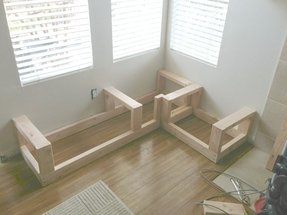 A wooden foundation for corner bench. Its creator probably wants to add seating in the later time, yet what we already see on the picture looks pretty substantial. That's definitely a nice use of a free room corner.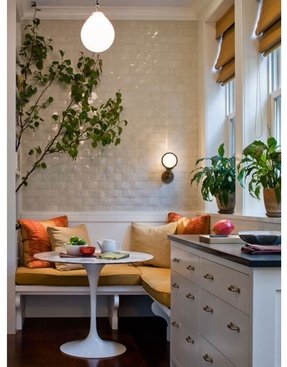 If you dream about a townhouse look in your kitchen - a corner bench could be helpful. If your kitchen has an alcove, be sure to think about a white built-in wooden, corner bench that fits into a round modern table.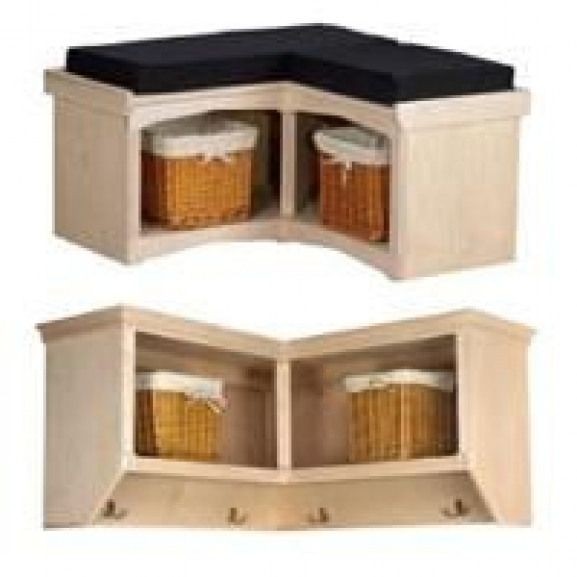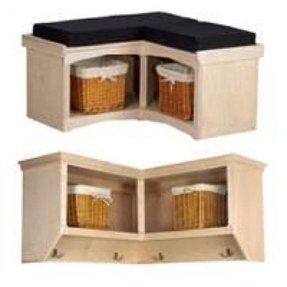 Combining style and functionality, this corner cubby bench not only constitutes a nice place to sit, but also conceals a considerable storage space for stuff under the seat's surface.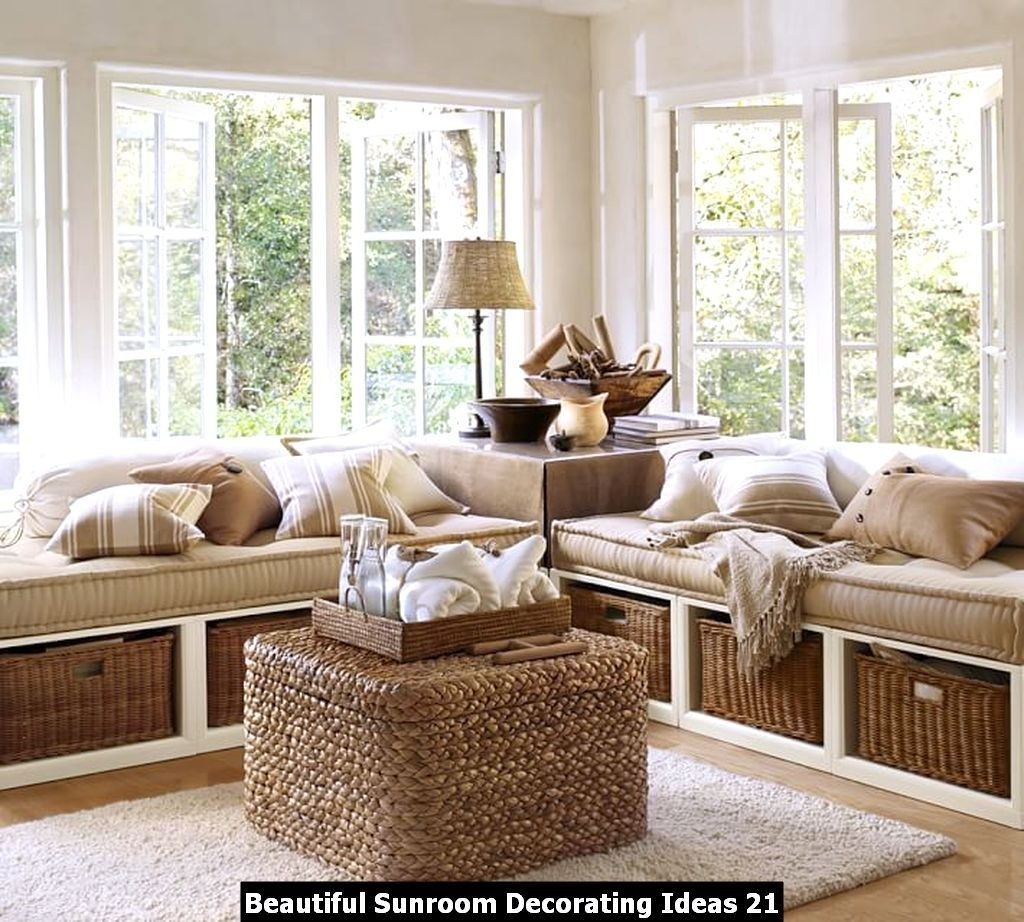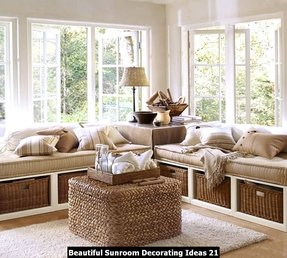 Breakfast Nook or Lounging Area Storage Bench Seating


A quality corner bench for contemporary entryways, that will save you some space and at the same time give a spacious place to sit. It's made of sturdy wood and bathed in a white finish, and it looks very beautiful with a couple of stylish throw pillows.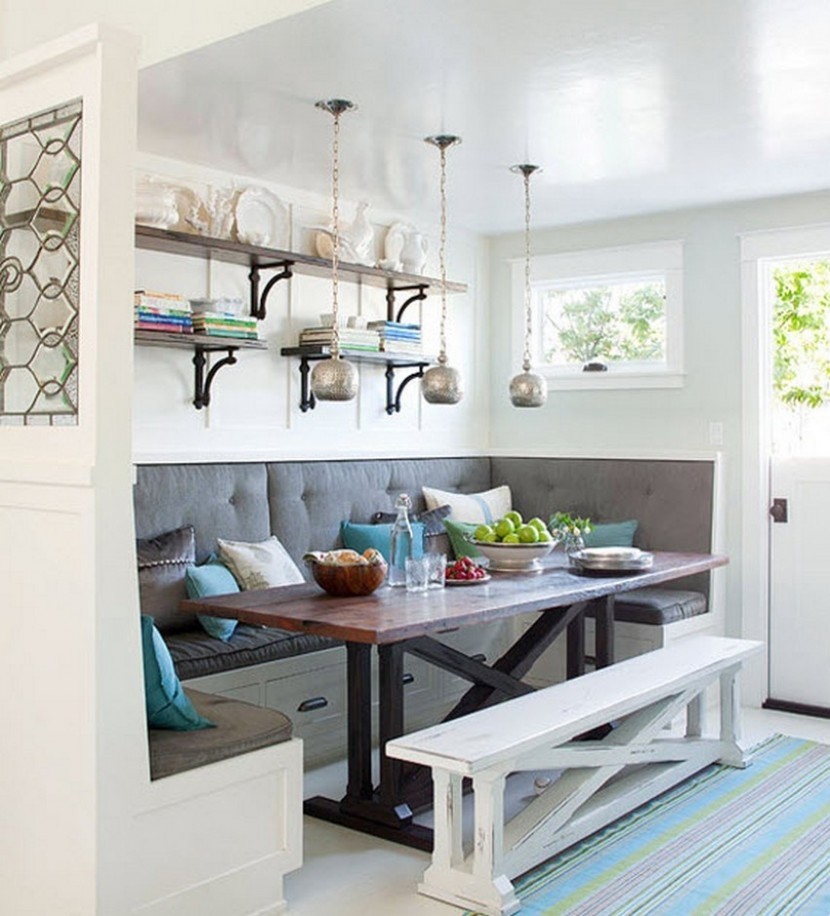 Dinning room: I really like the blue, green and different colors of brown/sand. the floating shelving and single bulb chandeliers make it really interesting.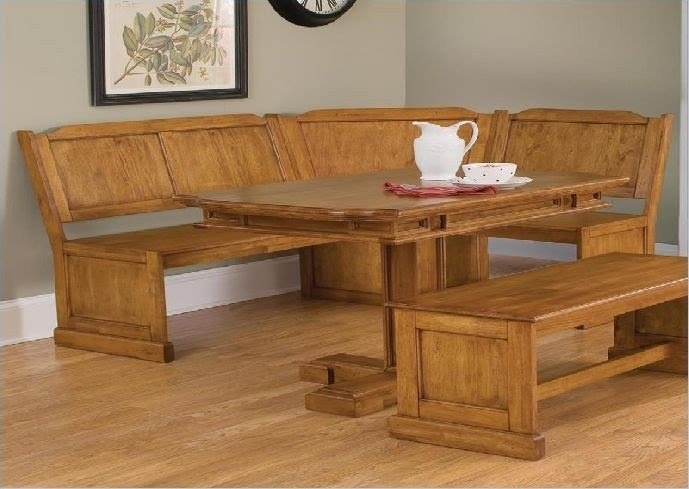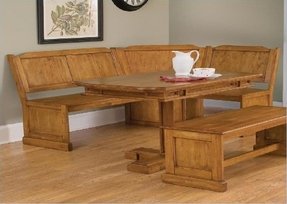 corner bench kitchen table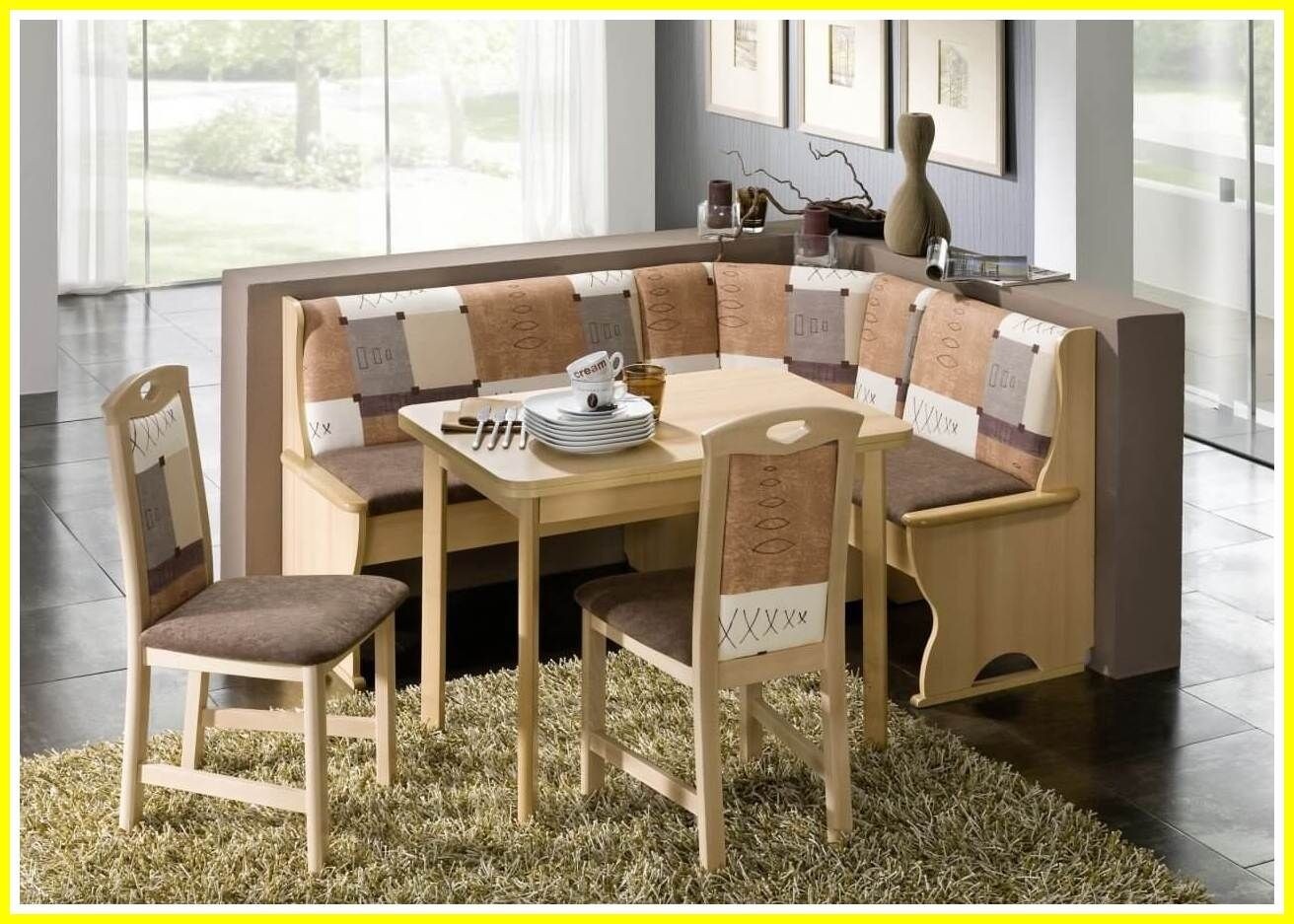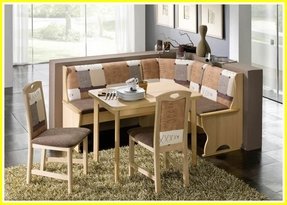 An important place for storage can be obtained by using a built-in bench of beech solid wood in a bright shade, which together with a table and chairs creates a beautiful breakfast nook benches set. In the middle contains open space.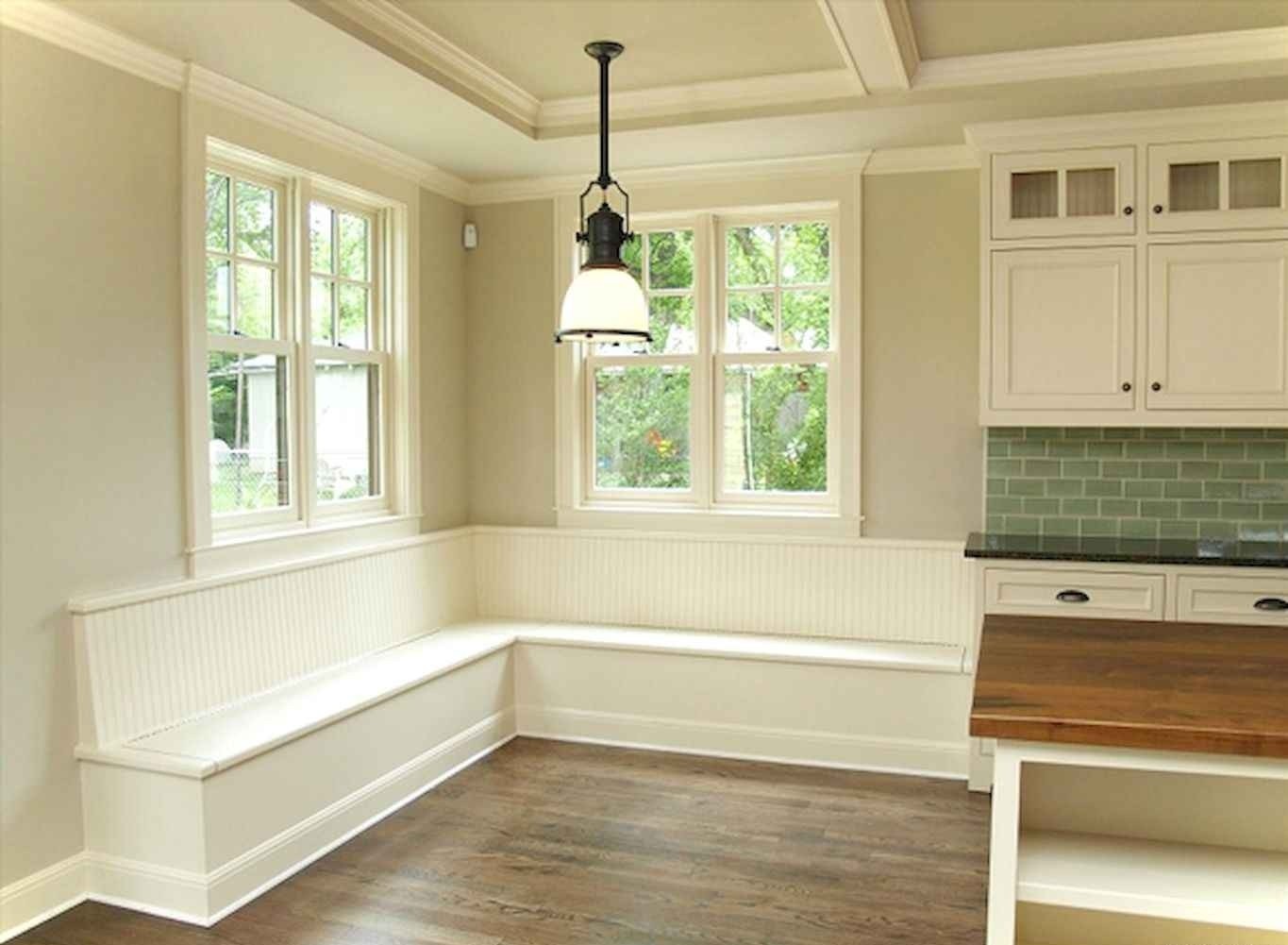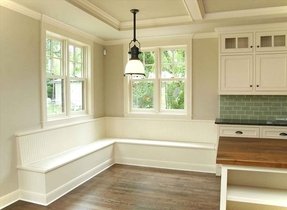 if i could come up with my perfect kitchen... this would probably be it (and i can't even see the whole thing). but i do love what i see.... the bench, that light, the white cabinets, the ceiling, the butcher block island, and the subway tiles. oh my. kit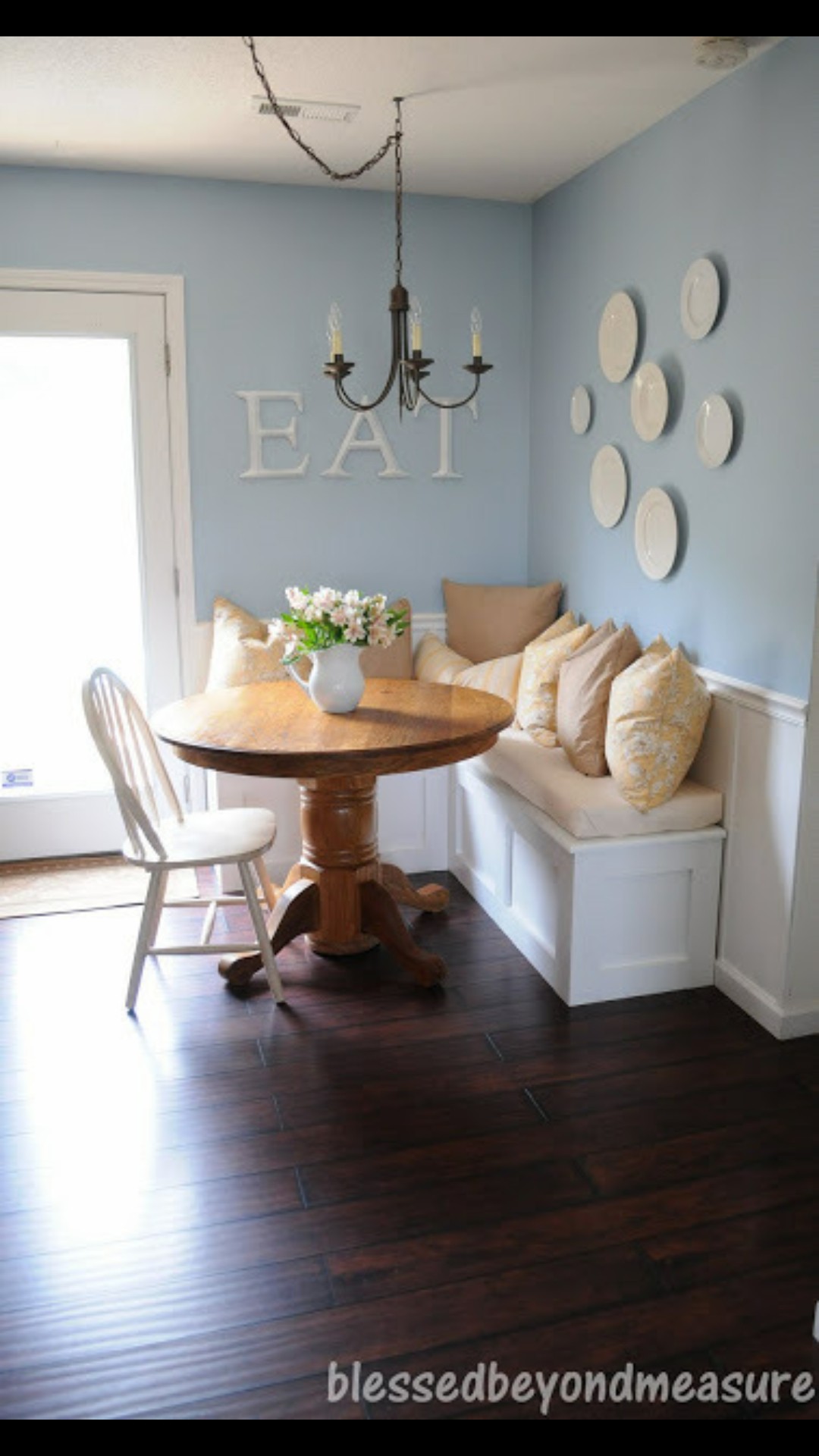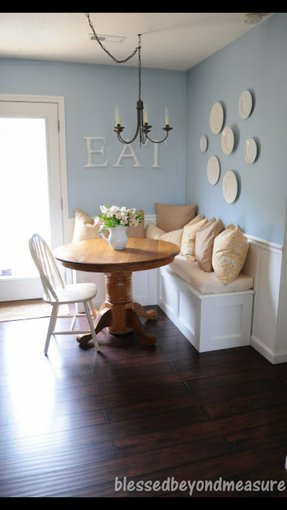 Woodworking kitchen corner bench diy PDF Free Download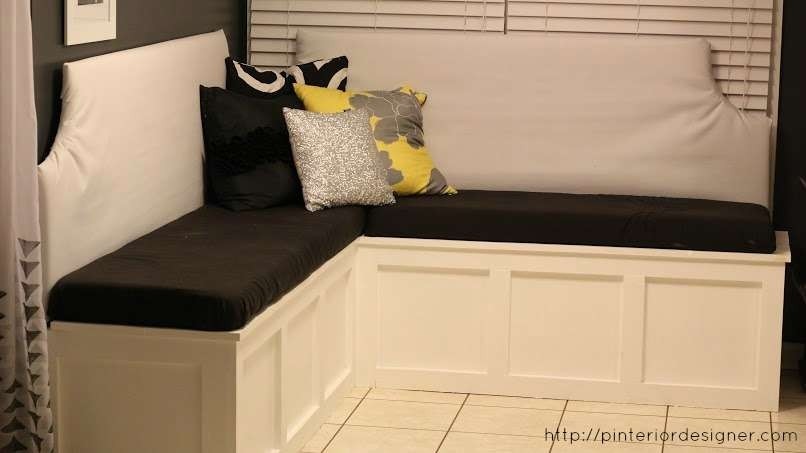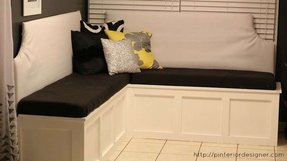 How to Build a Custom Corner Banquette Bench | Pinterior Designer featured on #banquette #diy #dining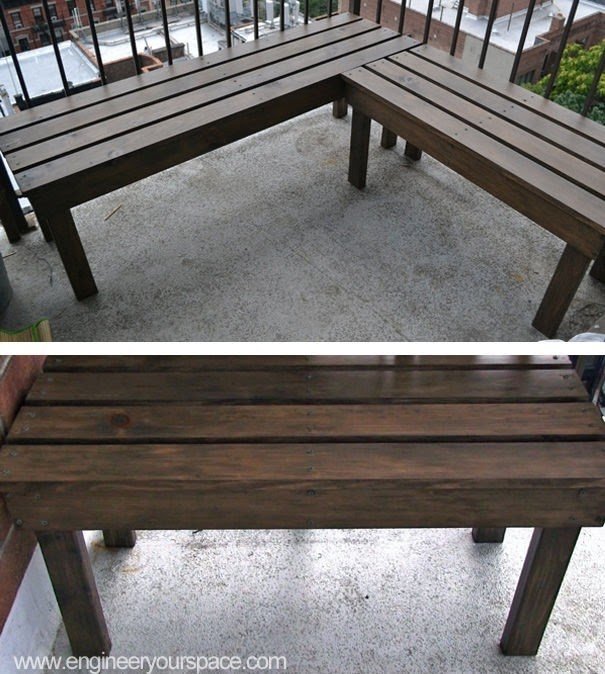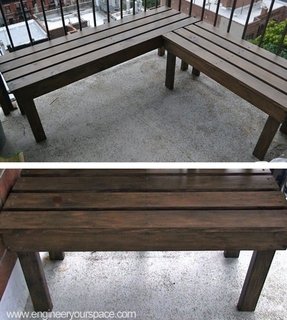 Simple traditional DIY-made patio corner benches. They're built of solid wood with a mid-brown stained finish. Benches have sturdy straight rectangle section legs, simple aprons and seats of longwise arranged planks.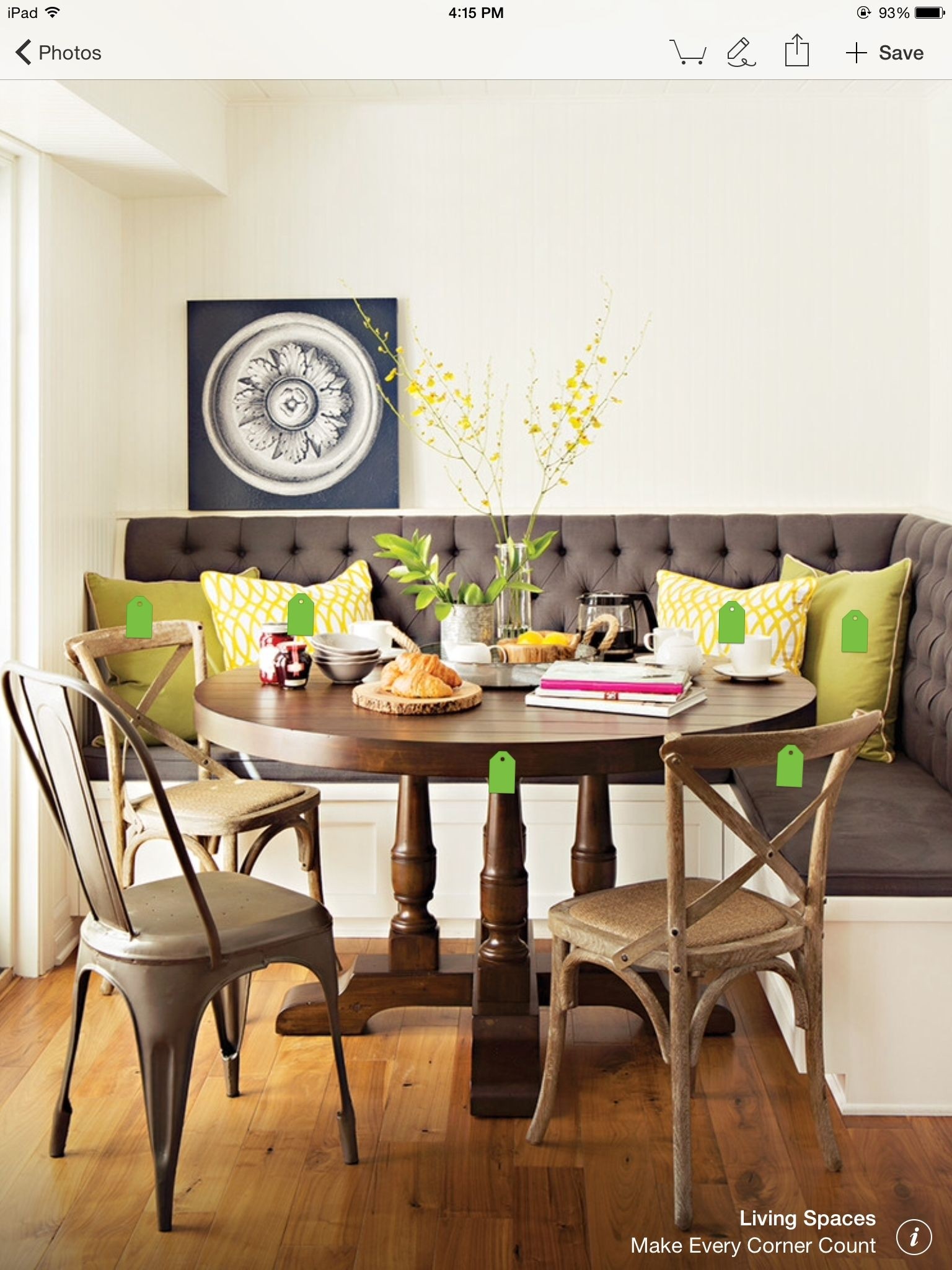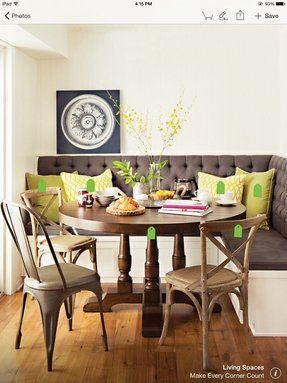 This amazing corner bench offers a simple and easy to install design that will make it fit perfectly as a dining area in your interior, letting you enjoy the new found amounts of space with a nod towards your home decor.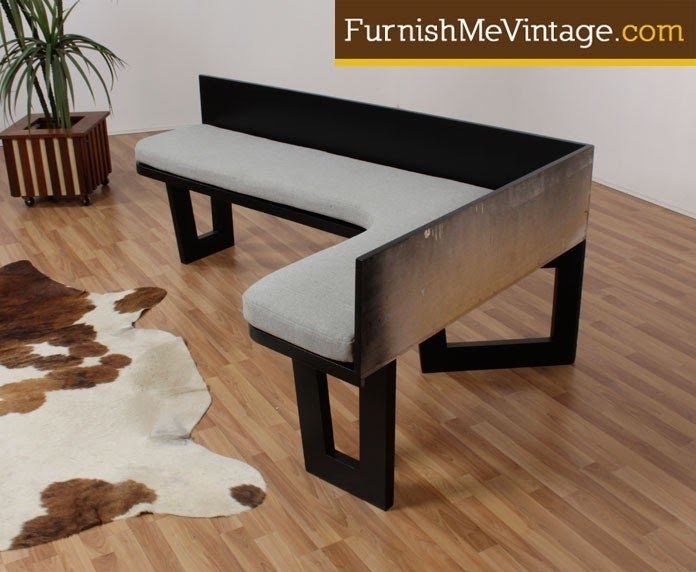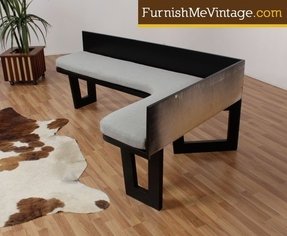 Restored Vintage Howard Johnson Corner Bench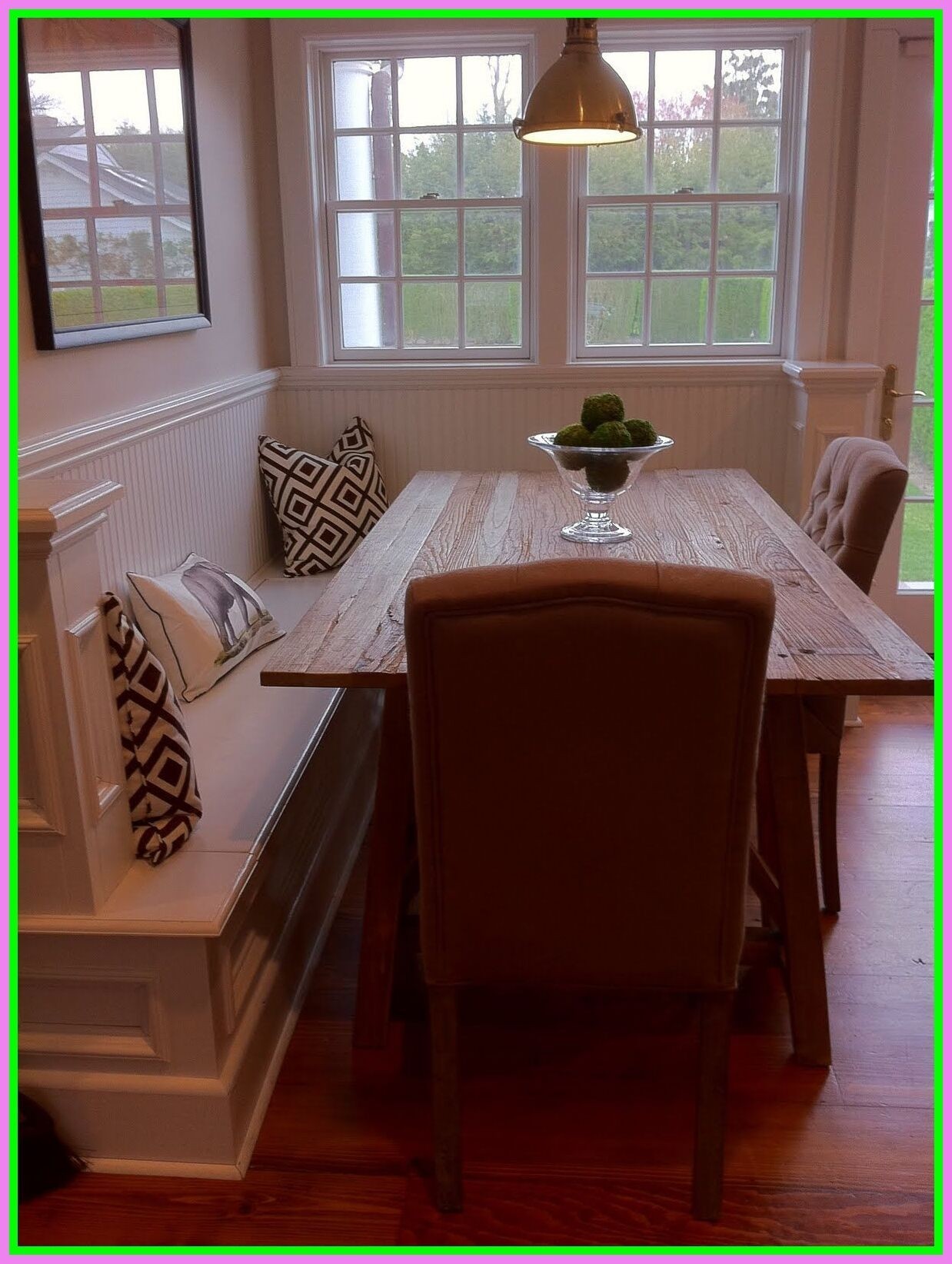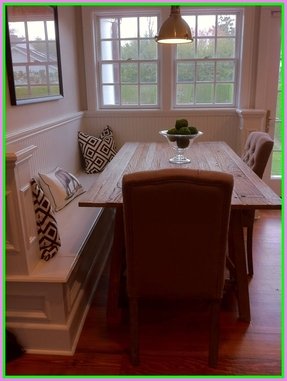 Dream of mine to have a corner bench dining table/breakfast nook for all my kiddos to sit at :)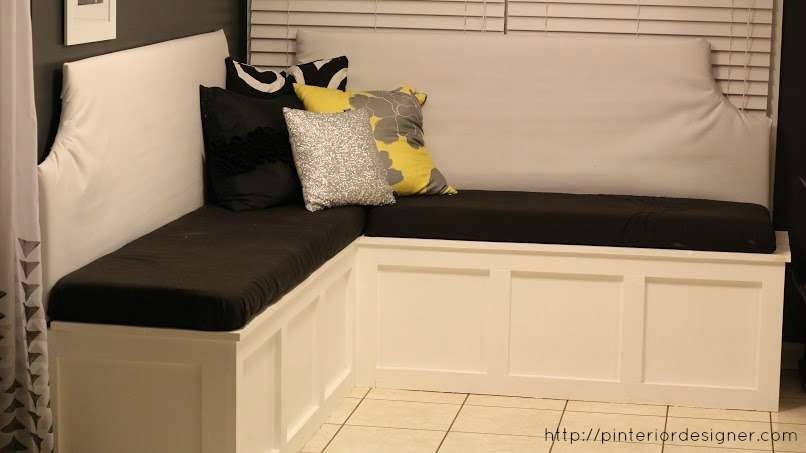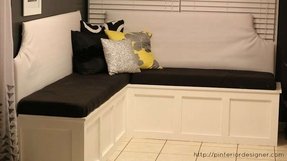 How to Build a Custom Corner Banquette Bench | Pinterior Designer ...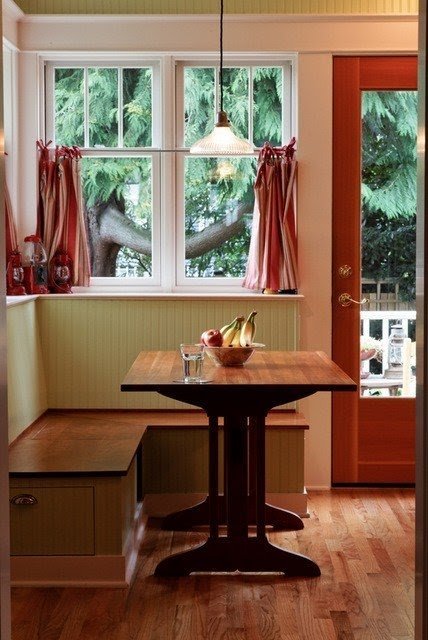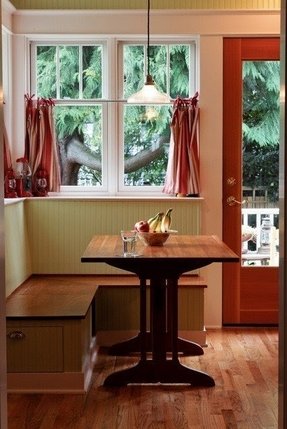 Updated Craftsman Bungalow in Ballard |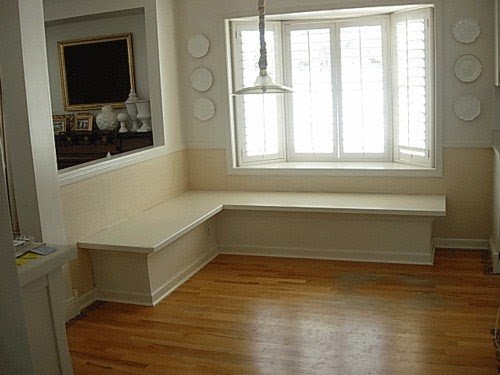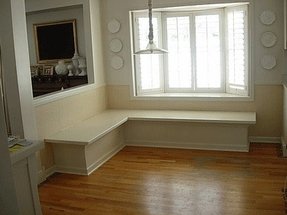 White corner bench in an almosted-finished breakfast nook. Stands by a large window that lets flood of natural light in. The bench features classic, simple design, with wood construction, crown molding and rounded corners.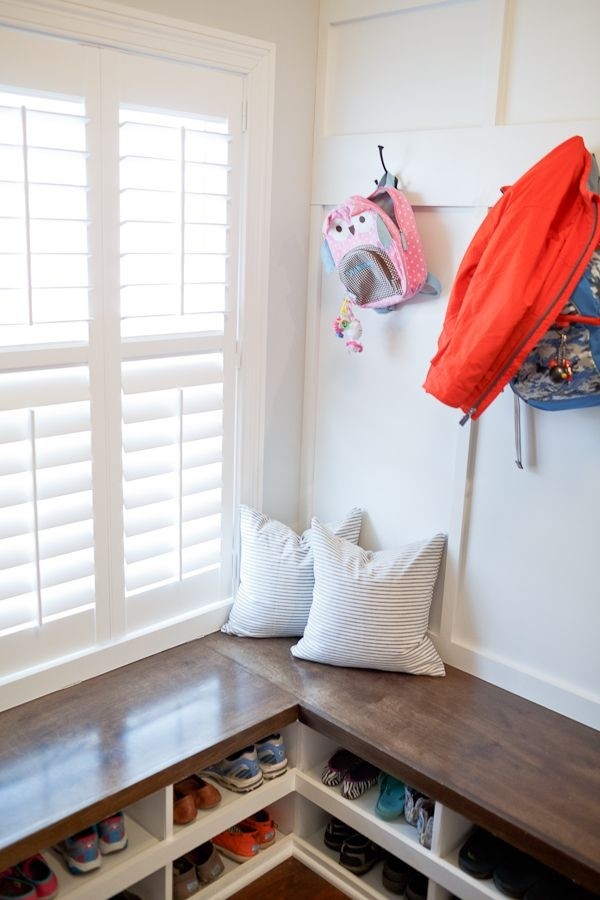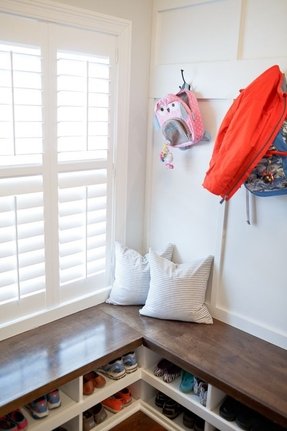 My Mud Room? I was thinking one of the tops of the benches could lift up and be able to use that corner for off season storage.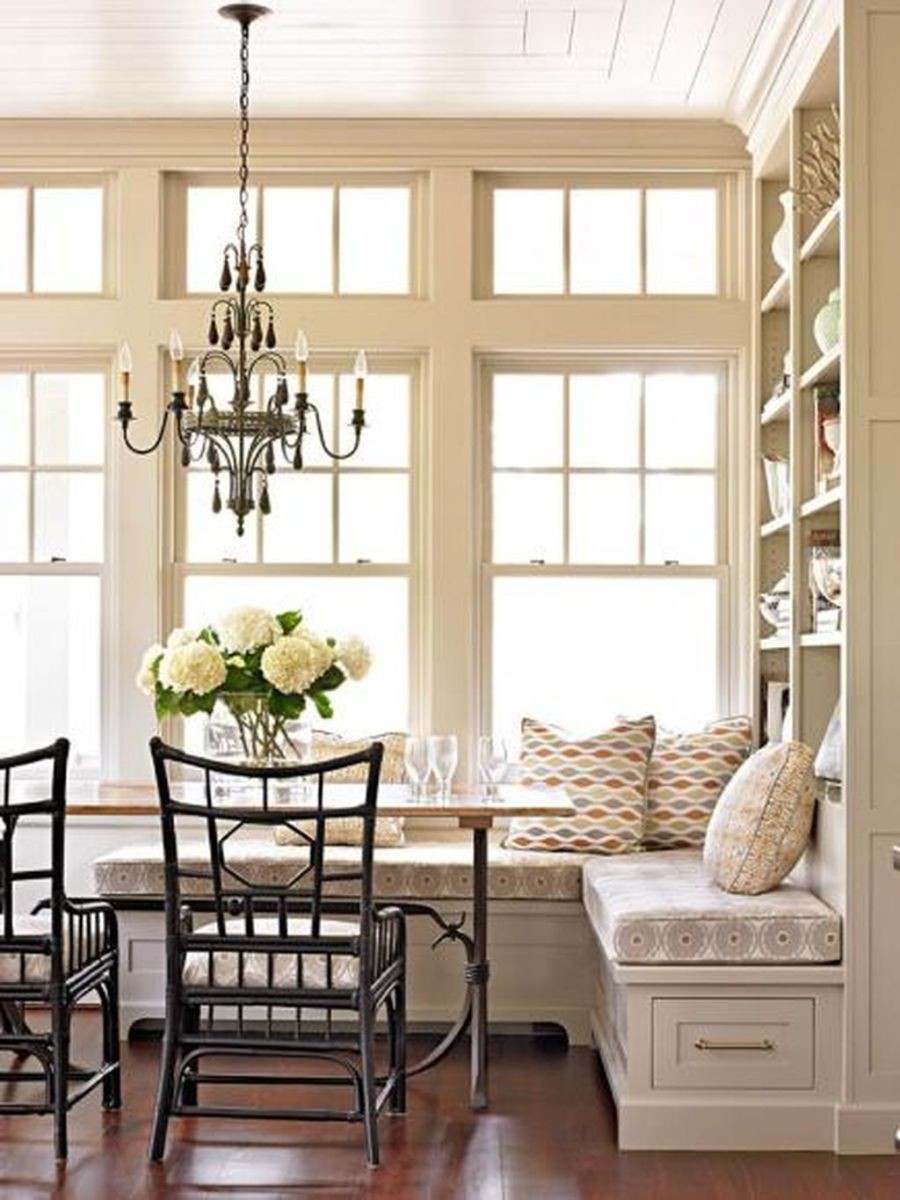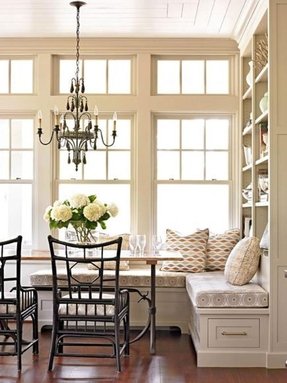 Kitchen banquette- we could absolutely do this at our house with adding a storage wall on the west side of the nook!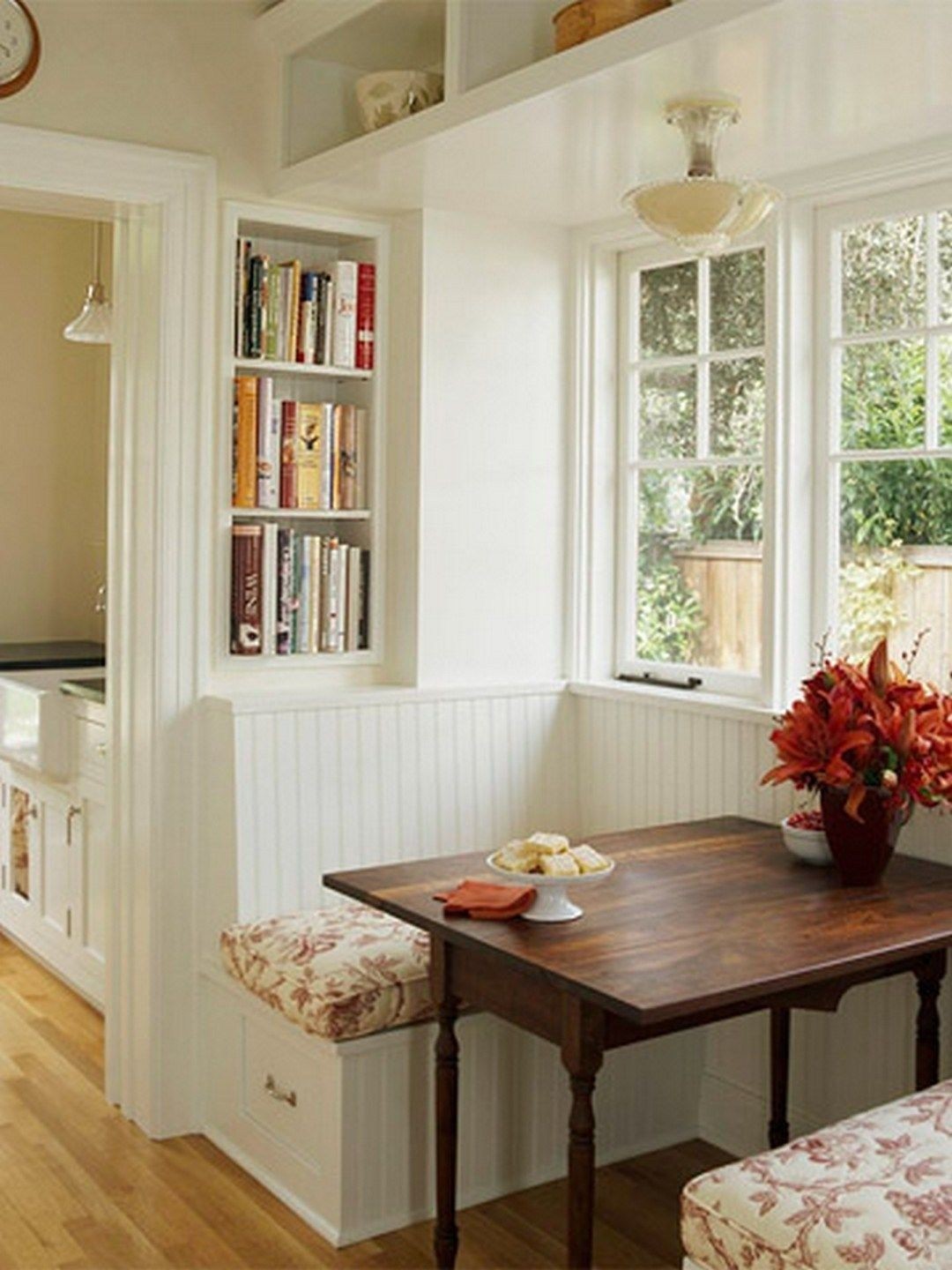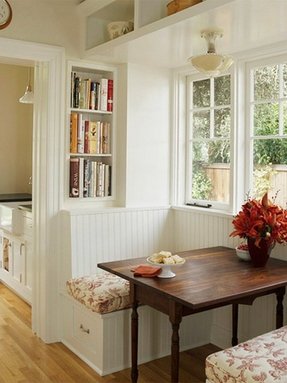 I heart this breakfast nook - I swoon for dark wood for some reason. I also love the shelves behind for books!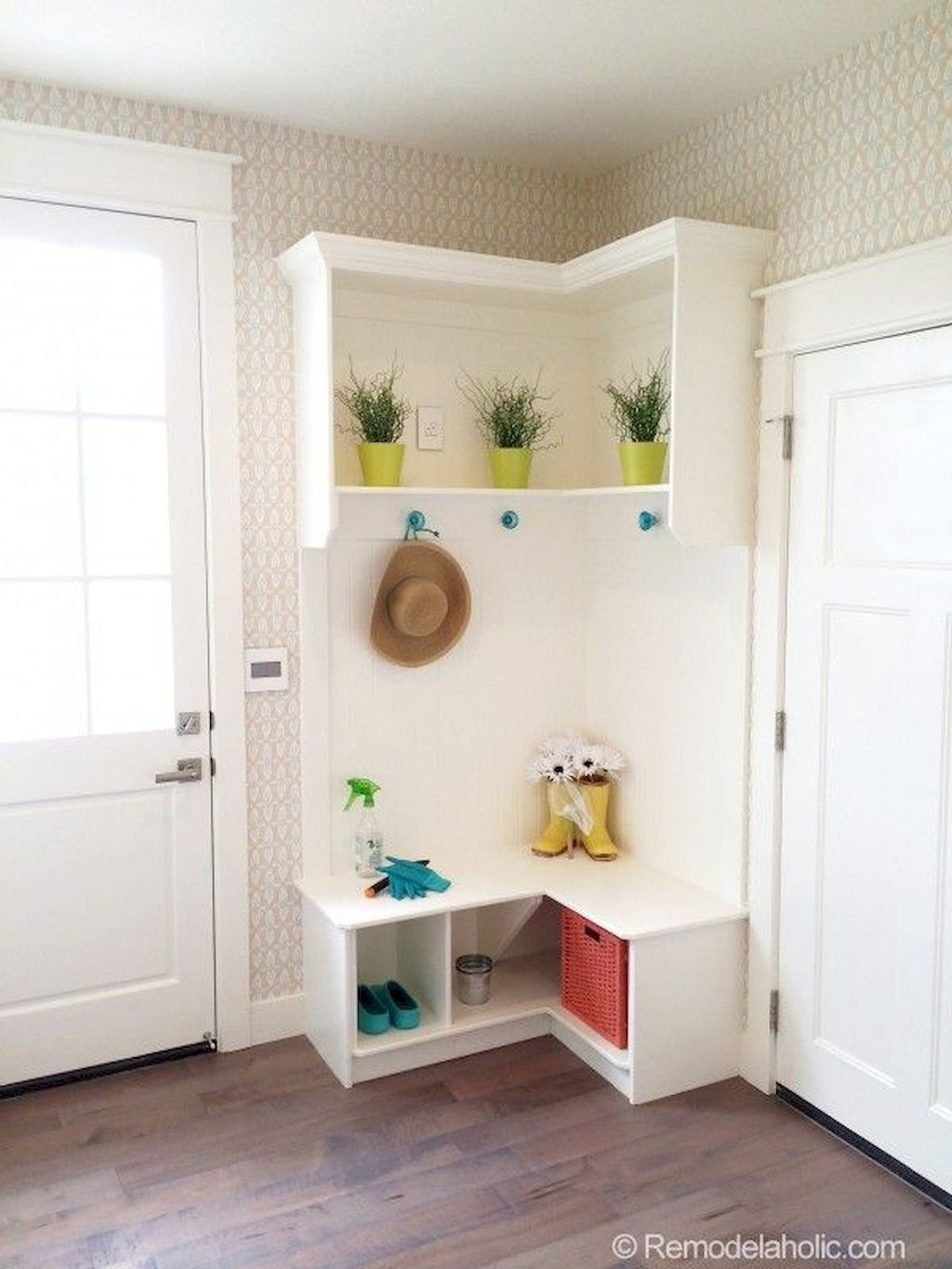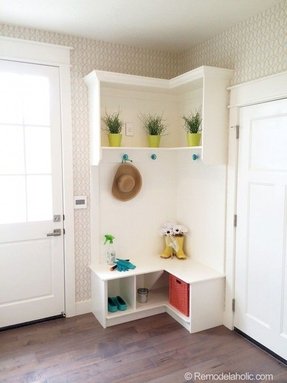 A space-saving addition for contemporary homes, that is going to find its destiny in a corner of your entryway or hallway. Made of white-finished wood, the bench has open compartments for storing your shoes, 3 coat hooks, and 1 open shelf on top.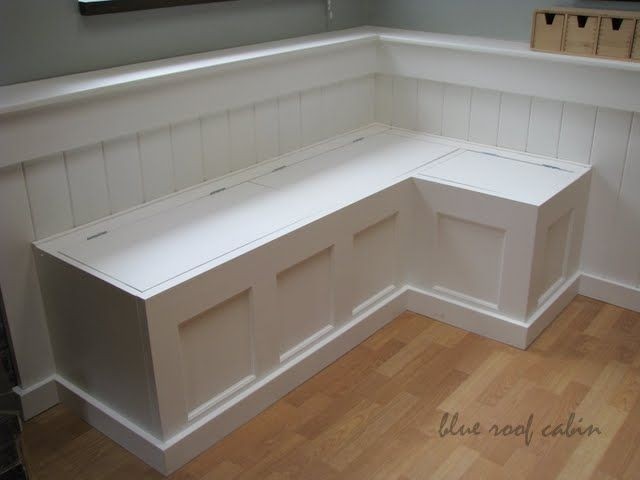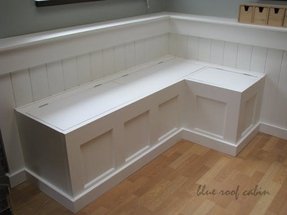 blue roof cabin: Salvaged Door into a Dining Room Banquette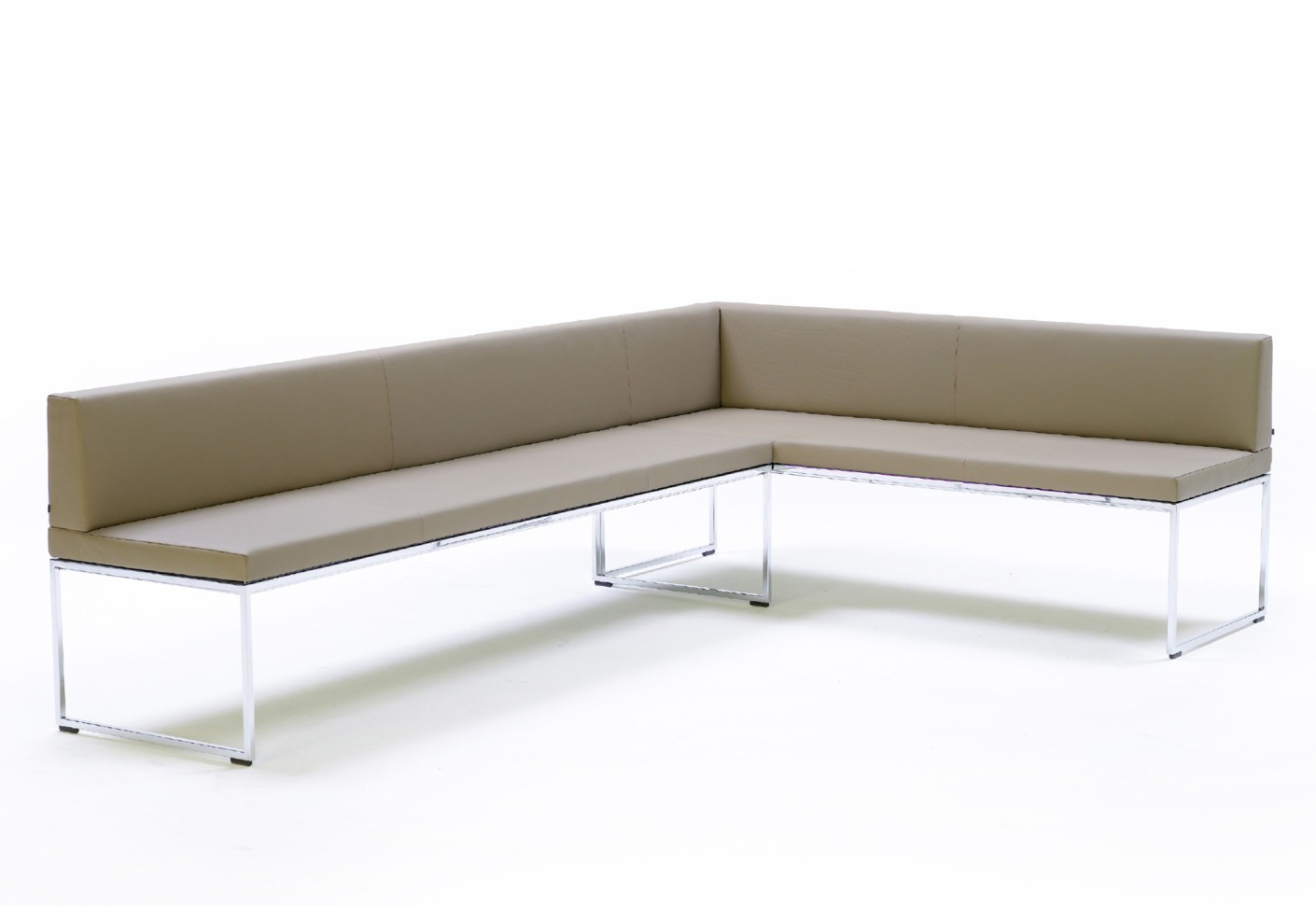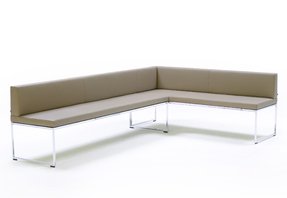 Arco: Frame Corner bench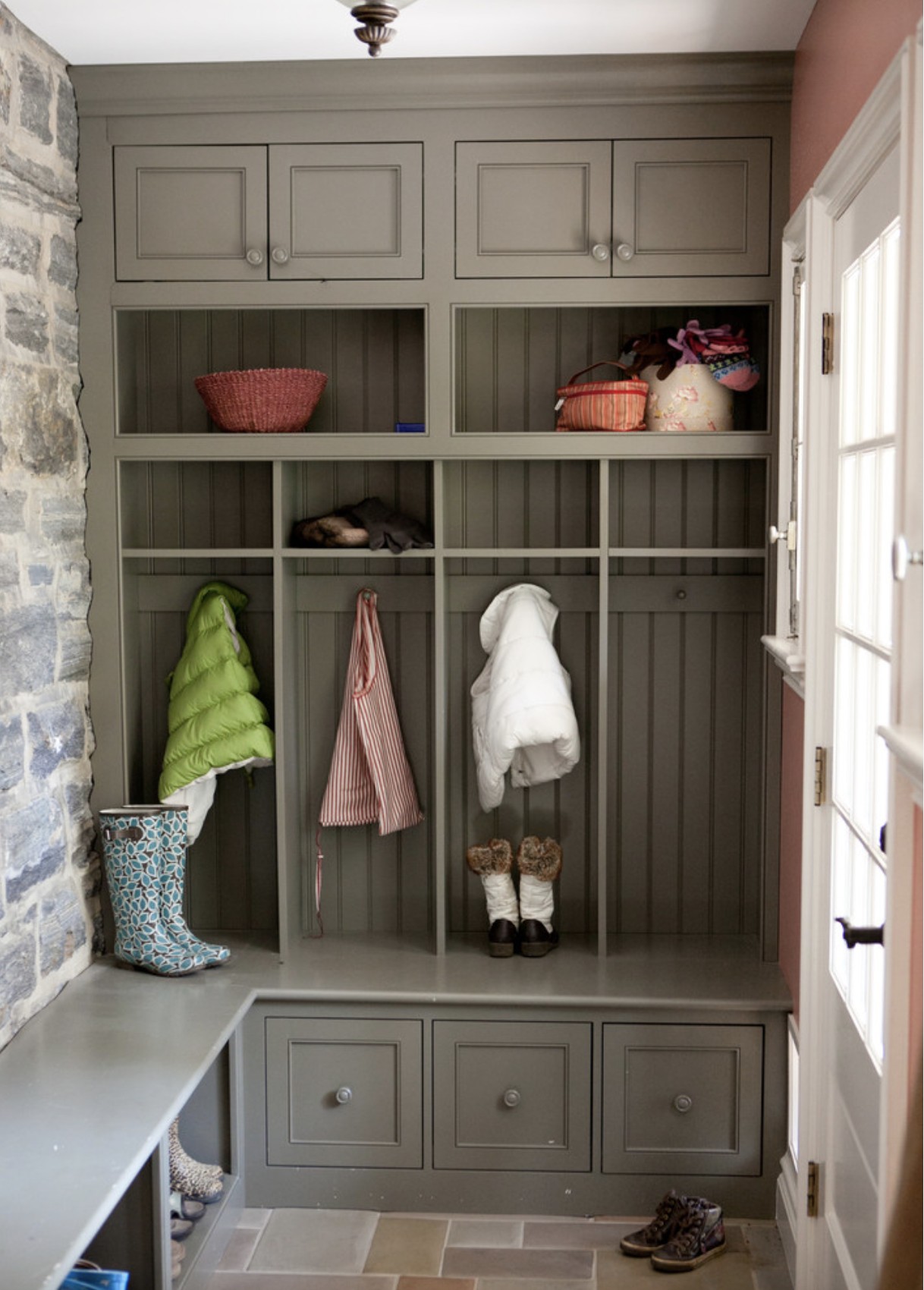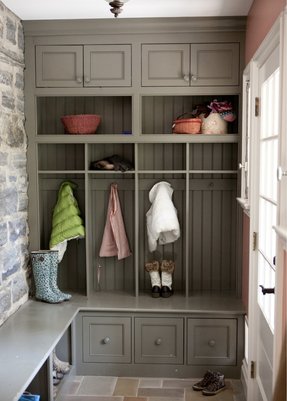 Closed and open bottom space upper closed and open- multiple height upper cubbies- bench space to sit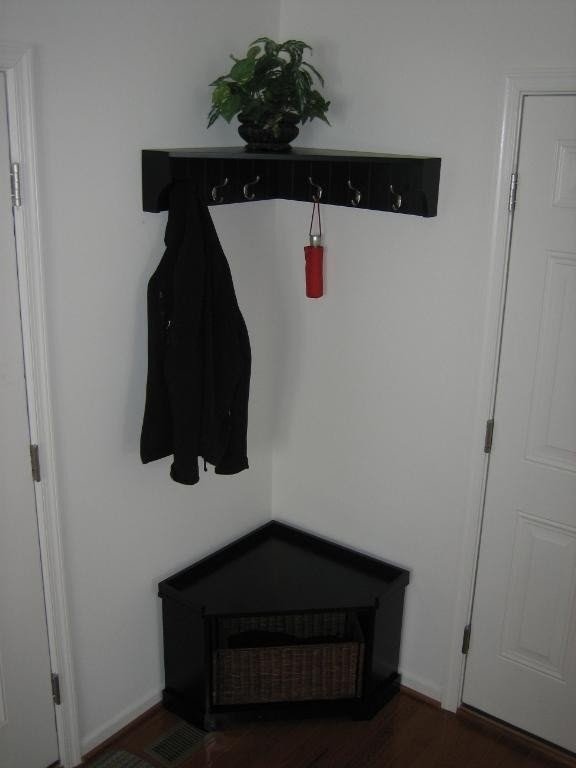 This entryway corner bench offers a simple and small boost of storage space and an additional place for you to sit and conveniently change from your clothes or shoes. It is elegant and offers a dark structure for a classy look.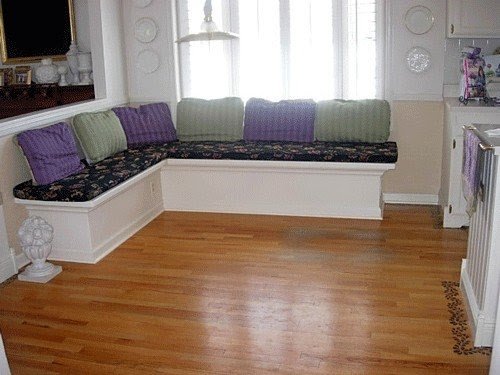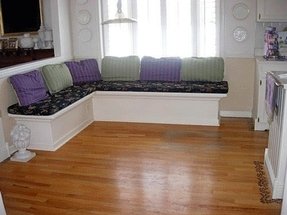 Kitchen Banquette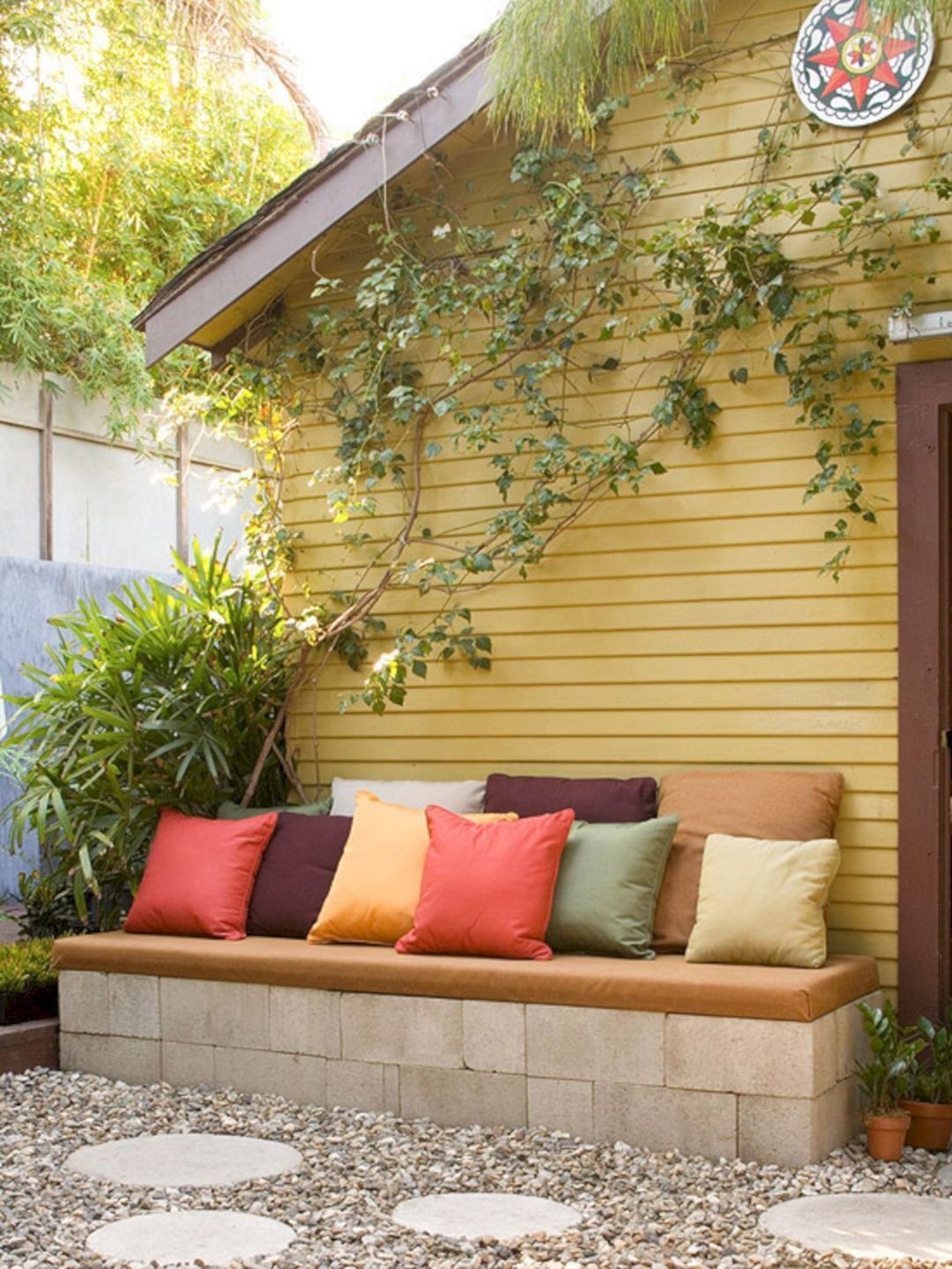 5 Pieces Of Outdoor Furniture You Can Build Yourself » Curbly | DIY Design Community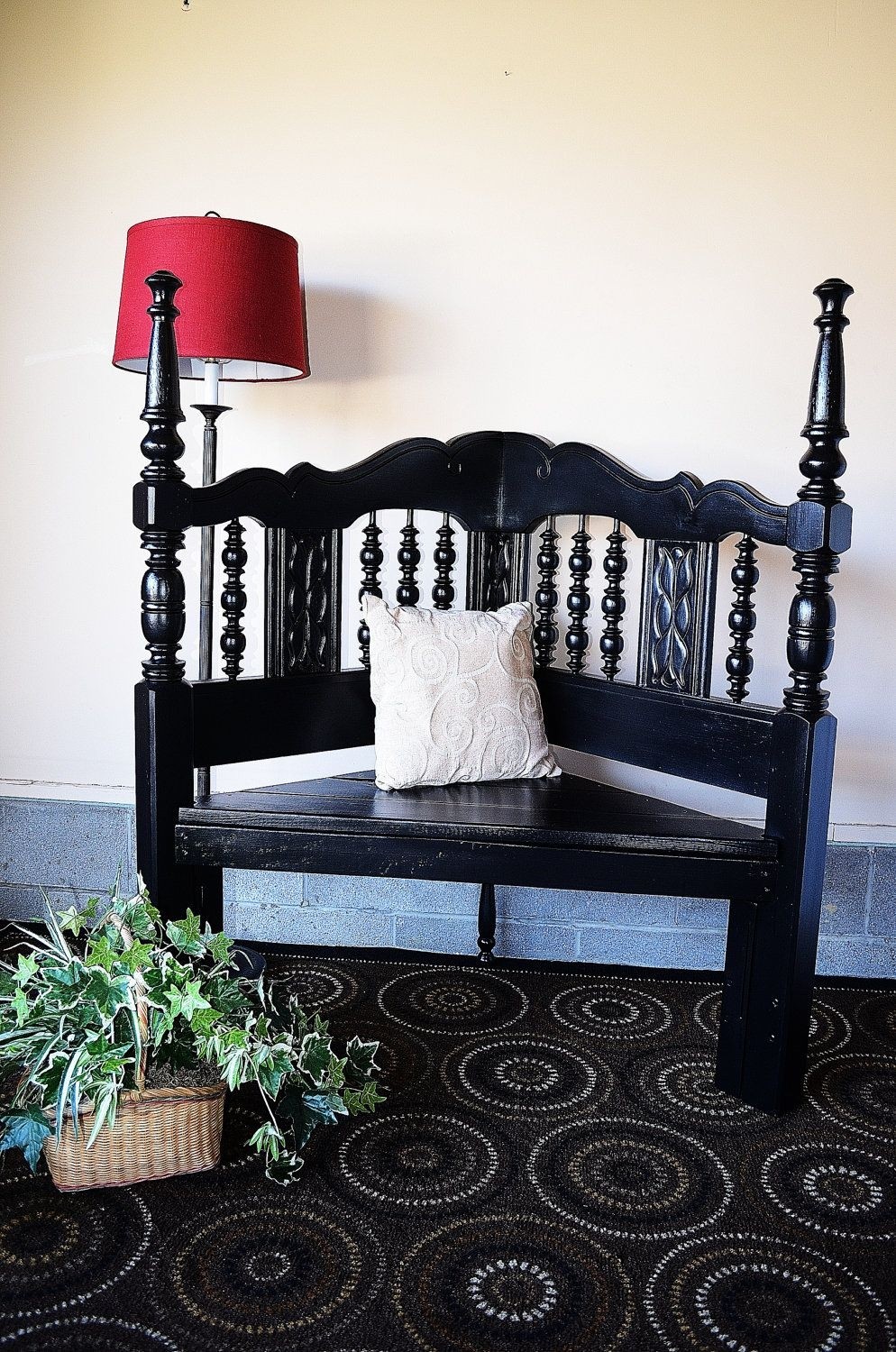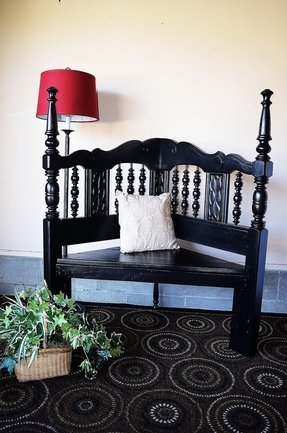 Repurposed Bench from a bed frame!