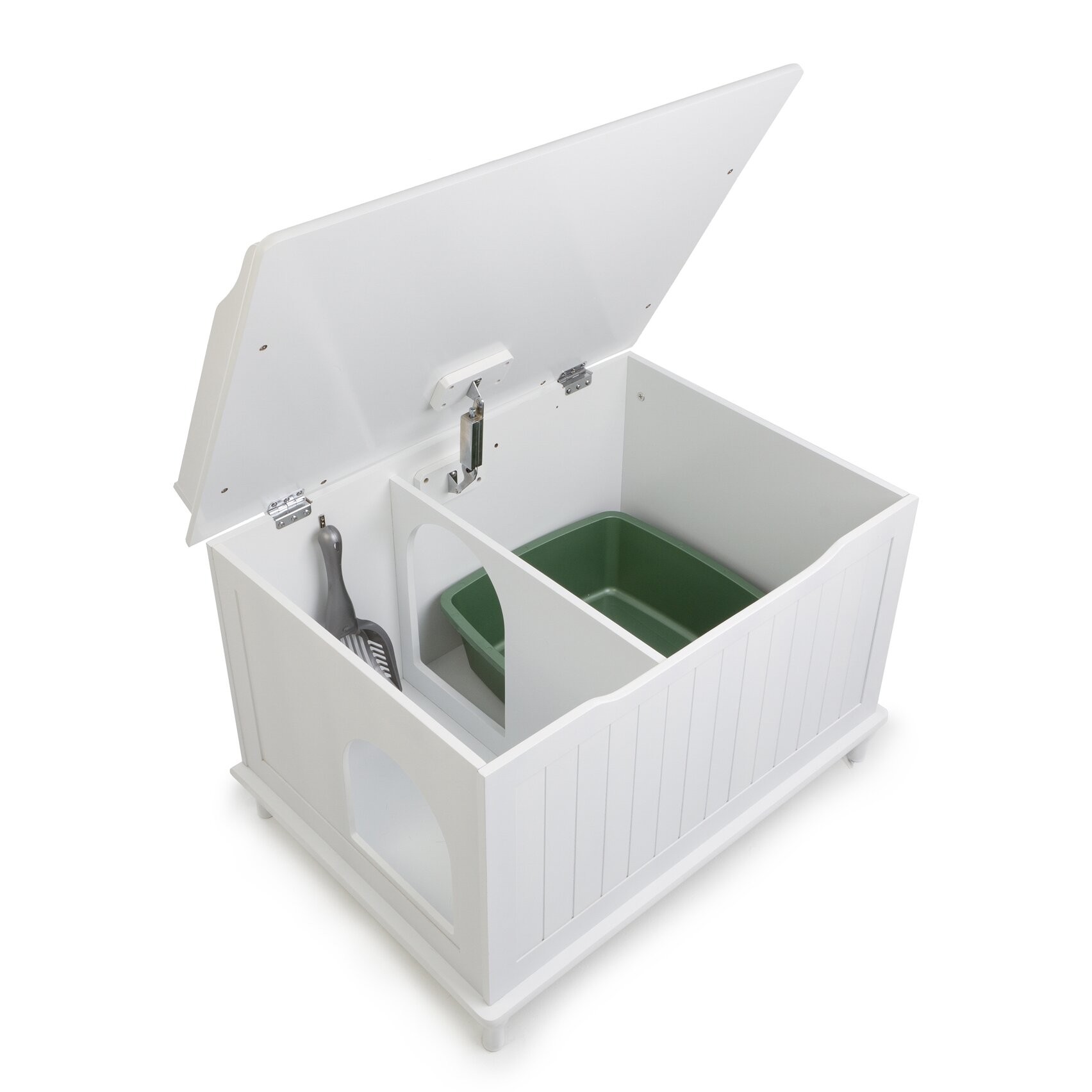 Cat litter box mounted on comfortable bench. It is made of wood and fitted with metal supports. Received many positive recommendations from customers for elegant design and high quality.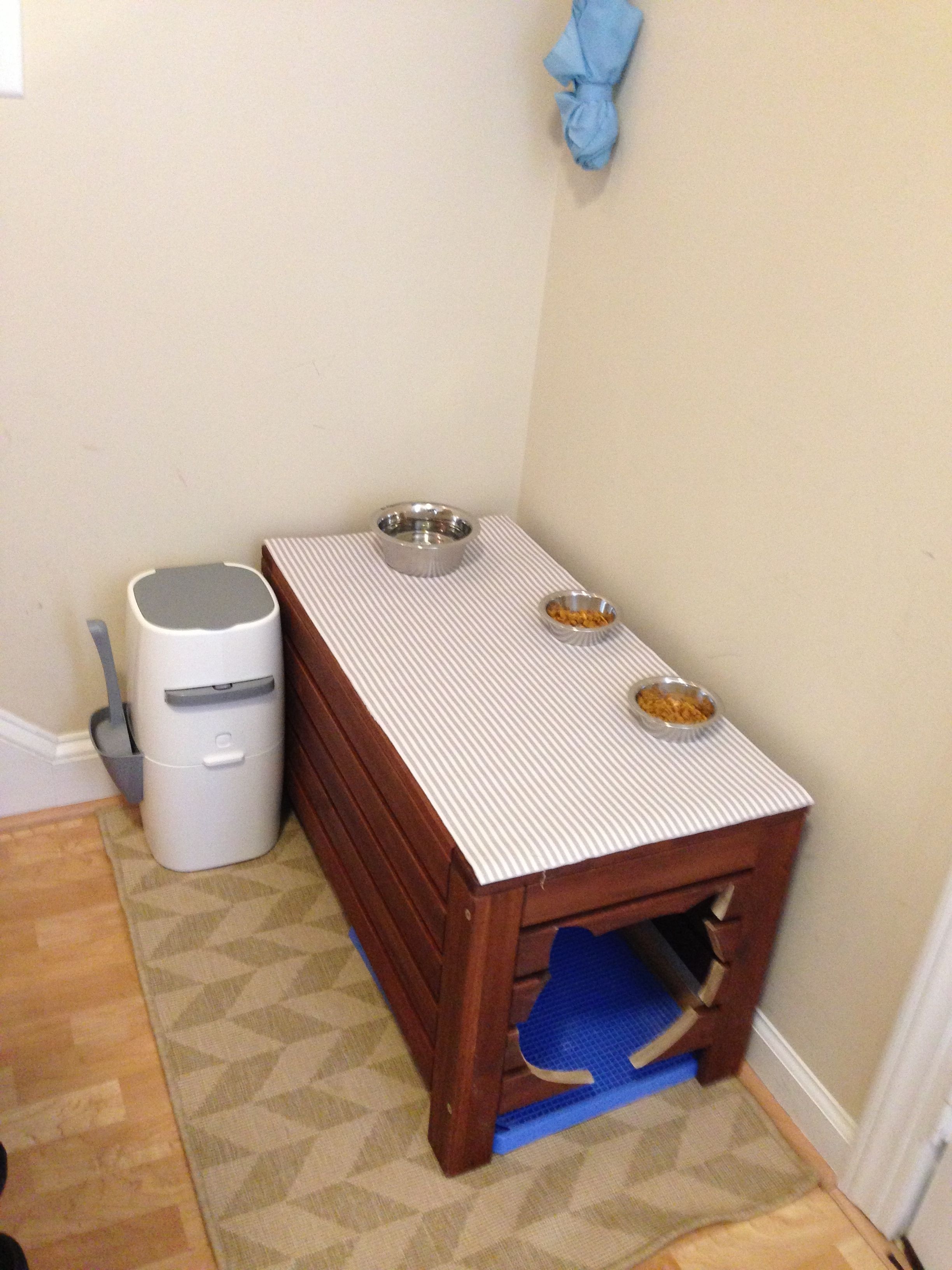 ... cat litter box/feeding station. I did an IKEA hack of an Applaro bench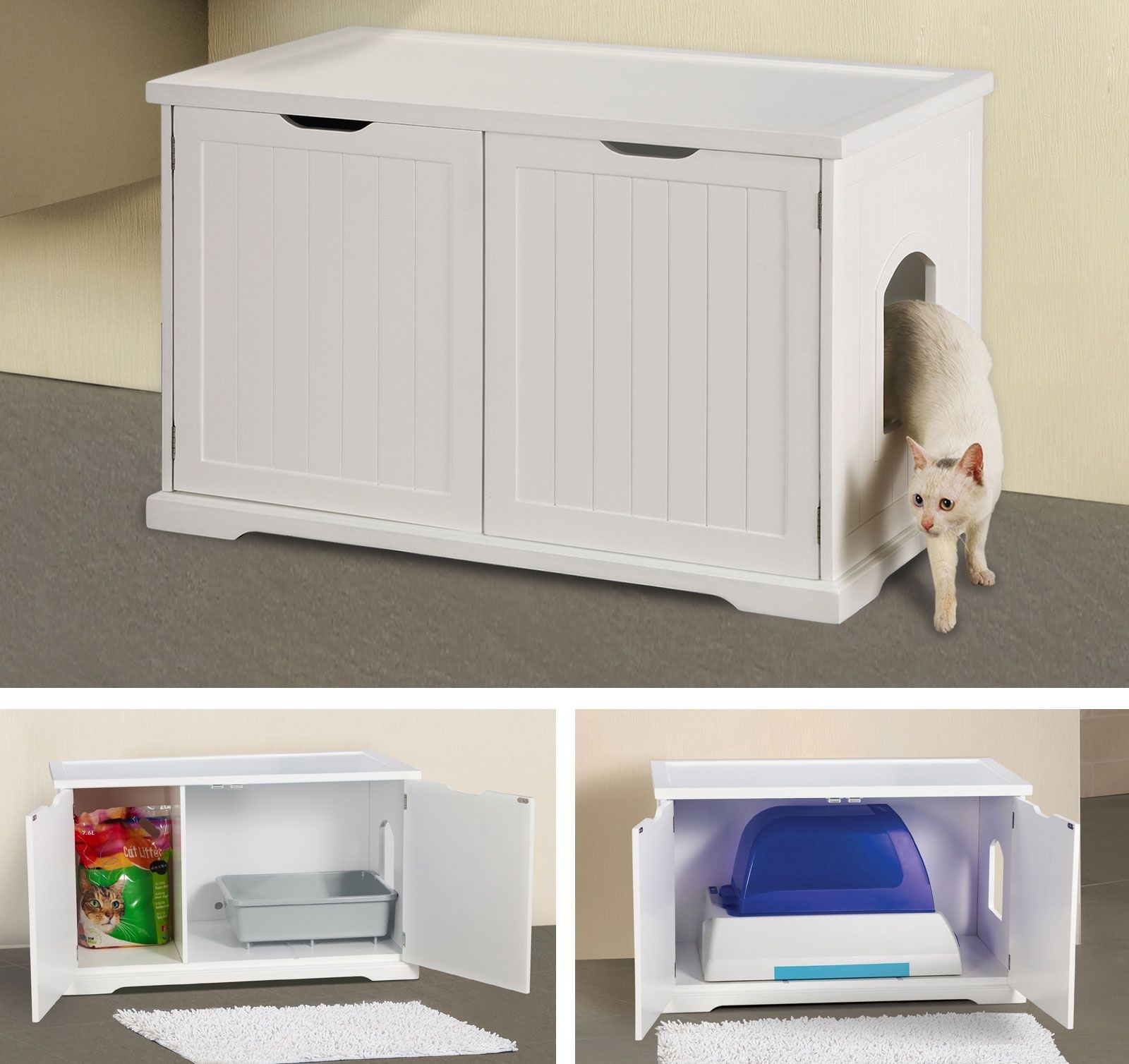 The plastic litterbox hidden in elegant wooden wardrobe. The interesting way to have such place for your cat even if the living room, without suffering any inconveniences. Easy and comfortable for all sides.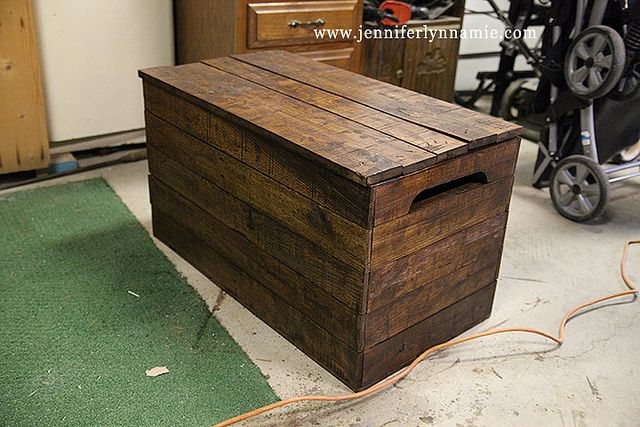 This massive chest made of wooden pallets is an original and very practical piece of furniture for any interior. The whole finished in the dark but warm shade can serve as a coffee table with storage function.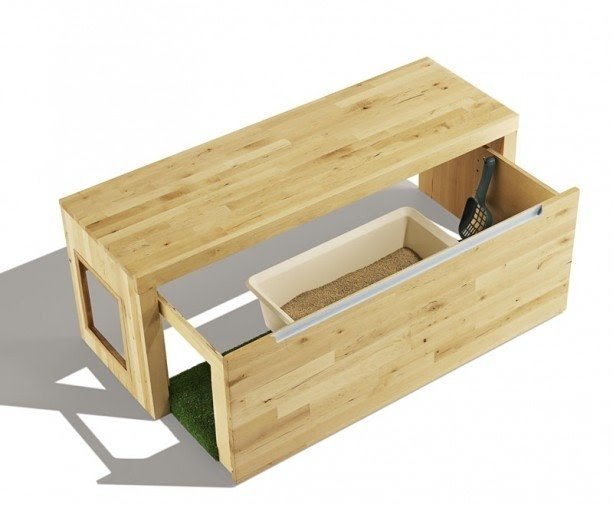 This litterbox hideaway bench constitutes a cleverly designed piece of furniture, which enchants not only with its functionality, but also cool and clean, bright wood finishing.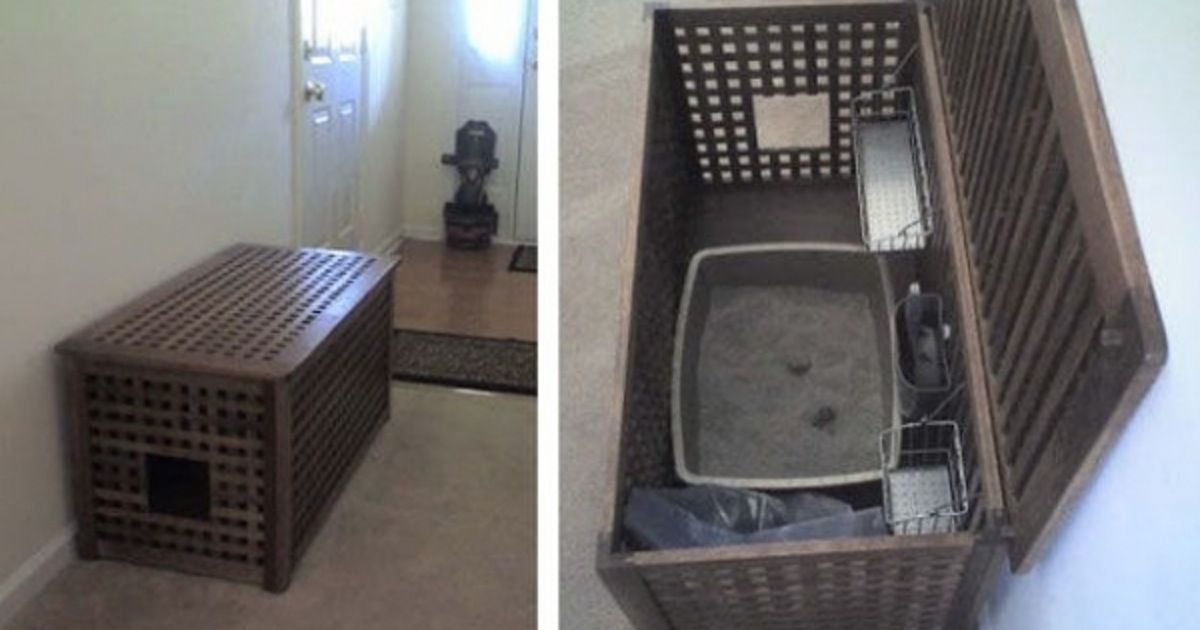 A great hack from IKEA, a litter box hidden in a rattan storage unit. With a small, square hole cut in one of the sides, the cat will find its way to the toilet, while you will be protected from any unpleasant stories.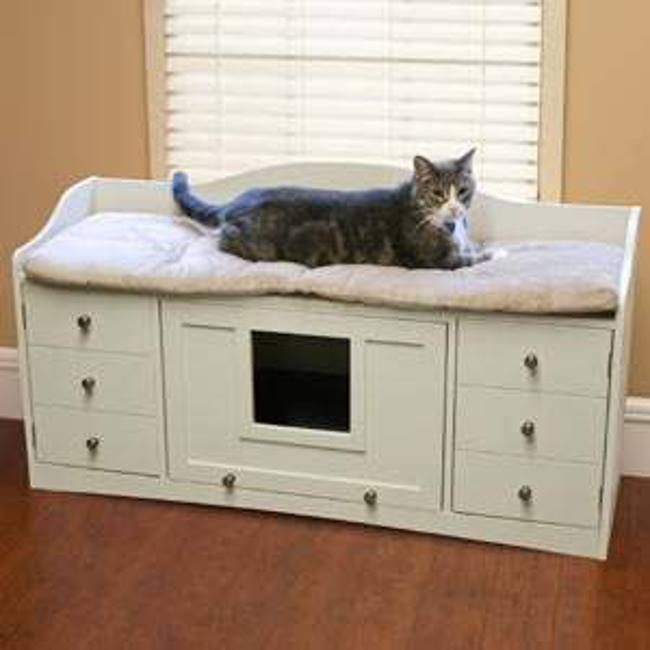 Cat bed fitted with cabinets for storing necessary things. It is made of wood and fitted with soft pillow on the top. Designed for medium sized pets. Neutral design for each place according to taste and need.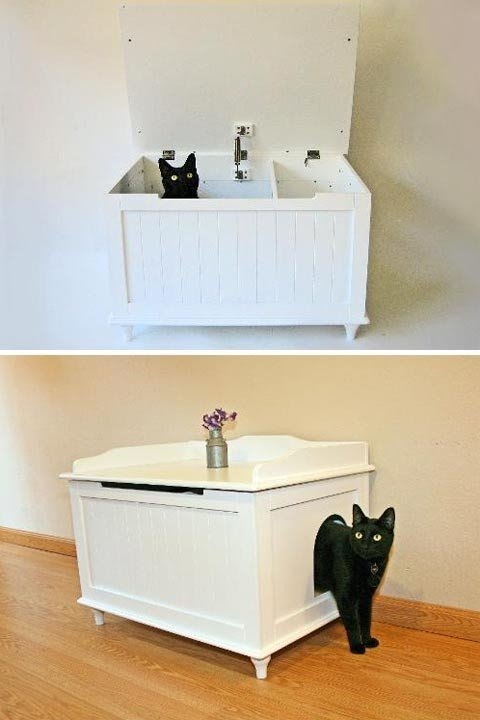 Litter box bench. Has a panel inside with staggered entry door to catch excess litter from kitty's paws & to prevent dogs & children from getting to litter pan.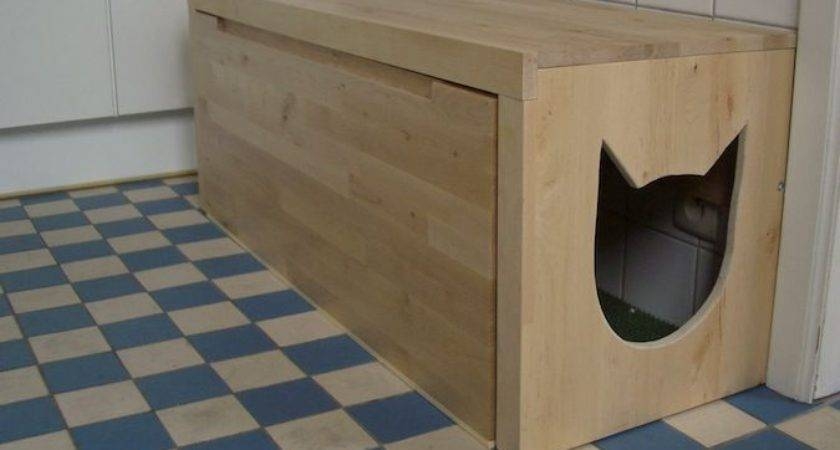 This ingenuine DIY project bases on the characteristic IKEA Norrebo bench. Made from bright wood, this cleverly hidden litter box will fit into traditional decors, creating an almost invisible absorber of any unpleasant stories.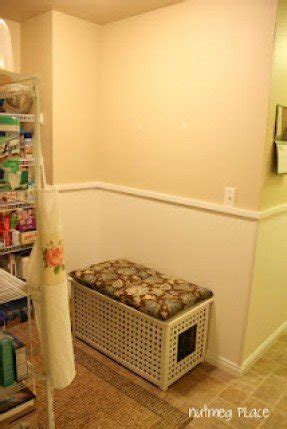 Litter box/bench. yes, it's a litter box!! The top opens for cleaning.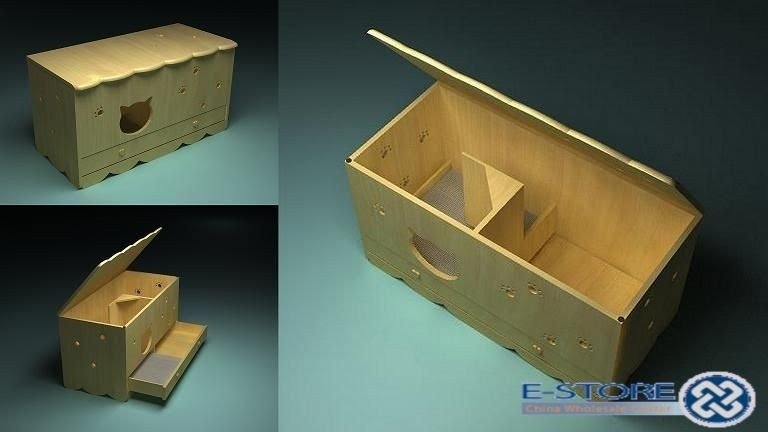 Cat Tree With Litter Box Enclosure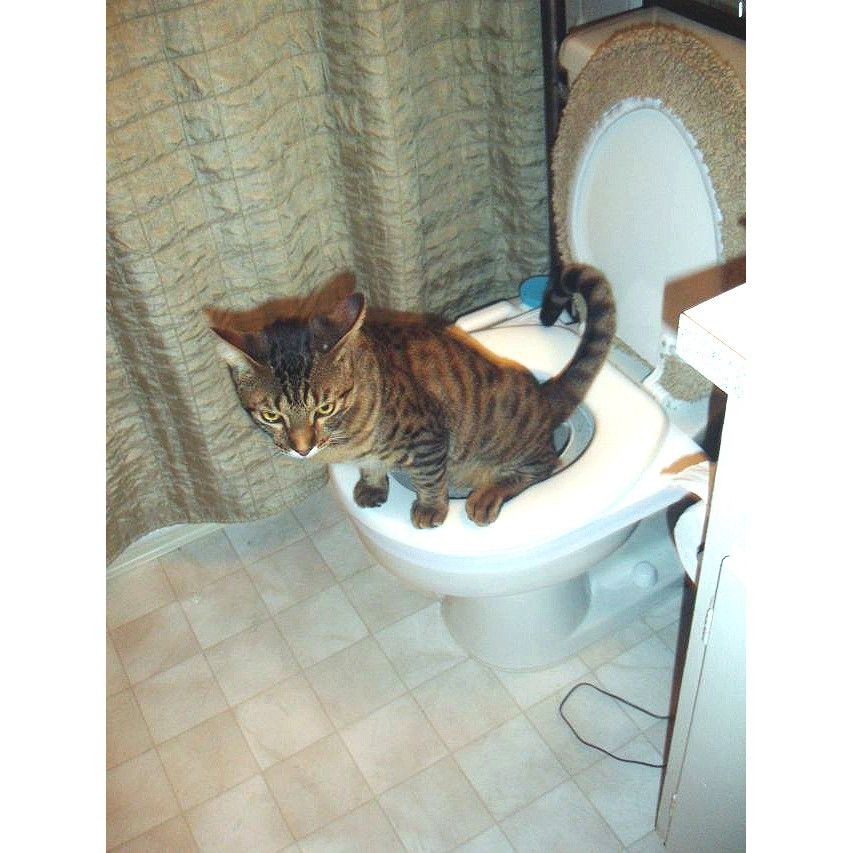 Cat Toilet Training Kit
Do you have enough of your cat leaving its messy litter box on the display? With this Cat Toilet Training Kit and useful instructions your cat will be using traditional toilet in no time, without leaving its mess out in the open.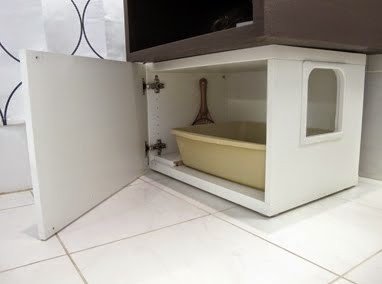 Always take excellent care of your interior with this amazing cat litter box bench that offers the perfect solution for all those, who simply want to hide the litterbox and provide their cat with a bit of privacy.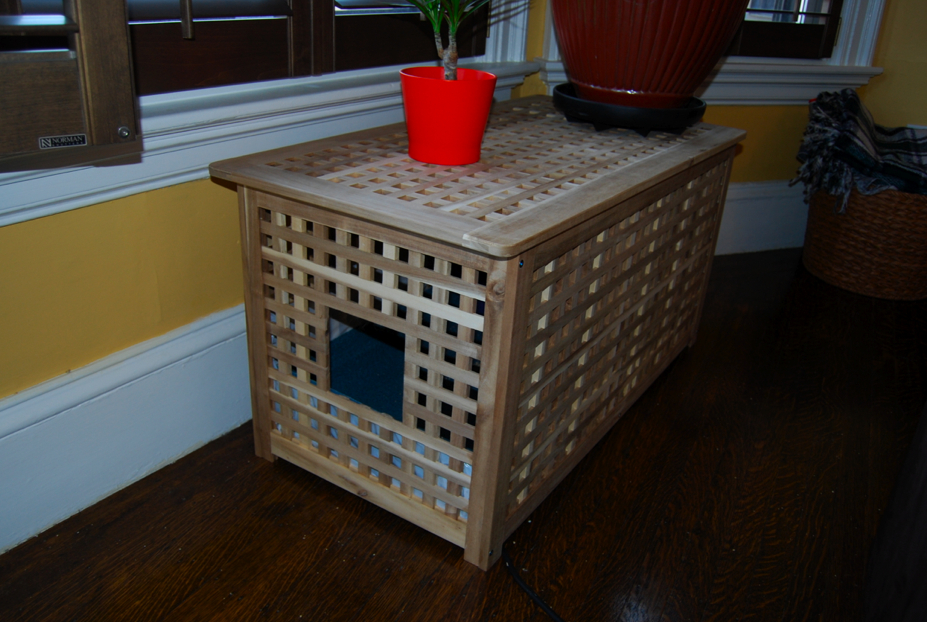 Designed of durable plastic with lattice design for ventilation, this litter box is going to last your cat a lifetime. It has a square hole for easy access, and you can use its top for extra seating or a stylish stand for decorations.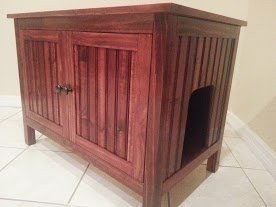 pet supplies dogs litter housebreaking litter boxes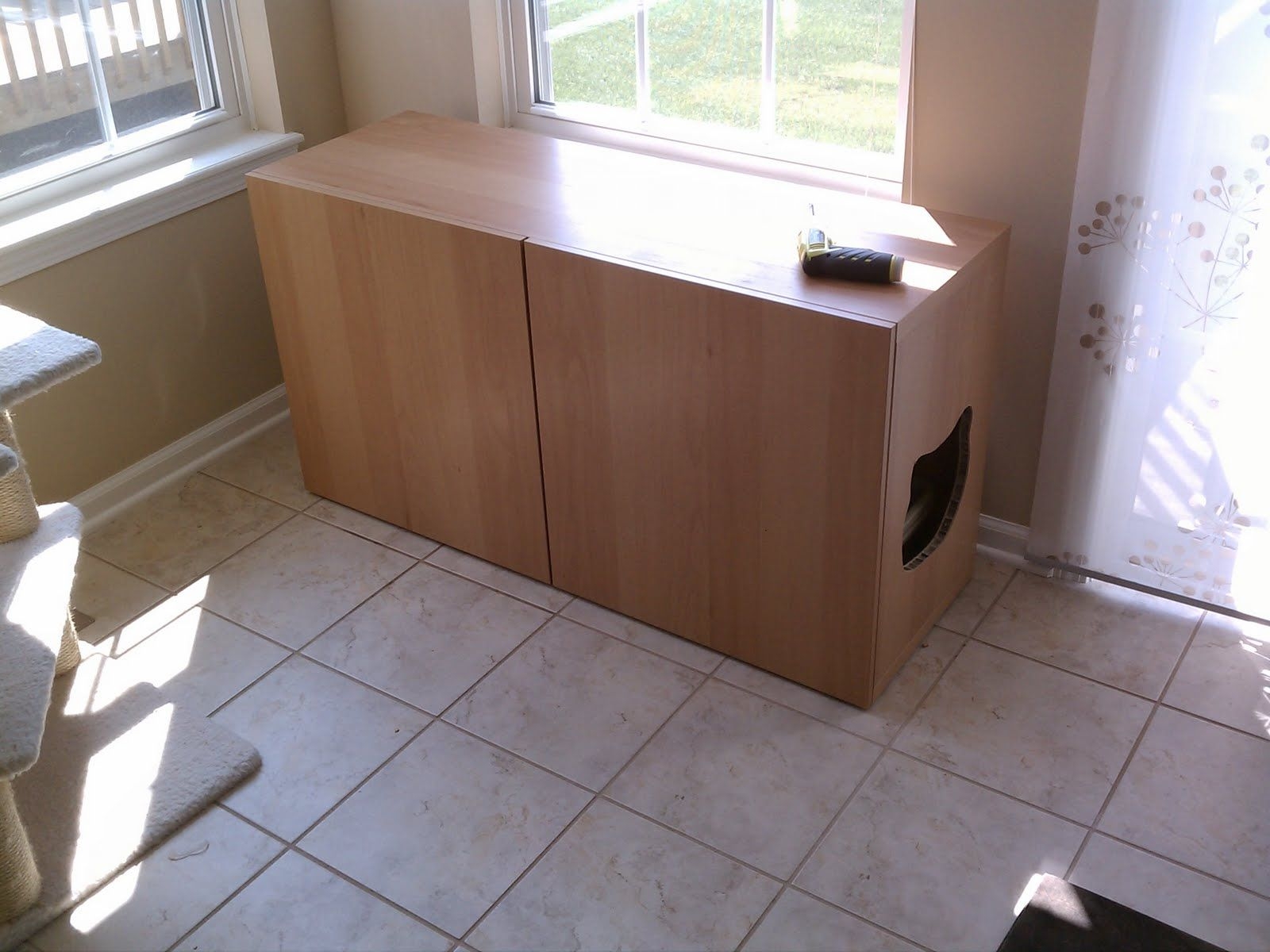 A clever IKEA hack for all cats' owners. A small cabinet, made from bright wood, with a hole cut on one of its' sides and a litter box placed inside. It will help you smoothly cover any unpleasant stuff.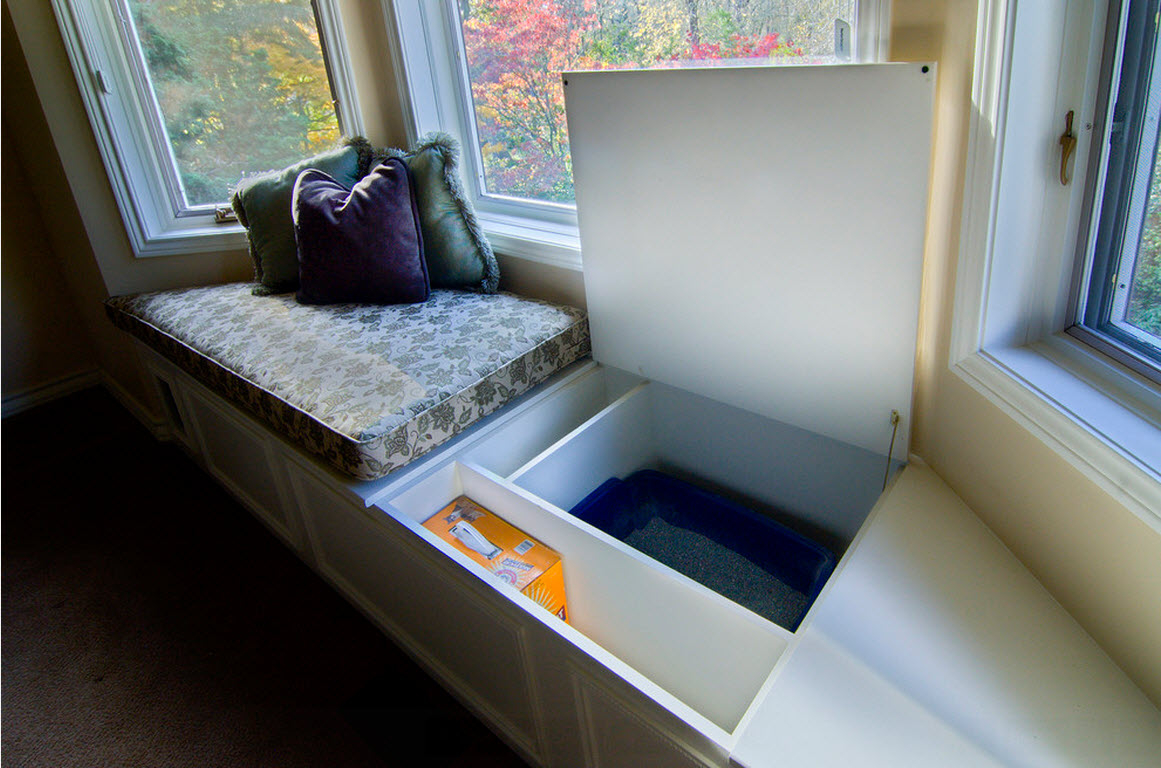 Cat box and litter storage with outside entrance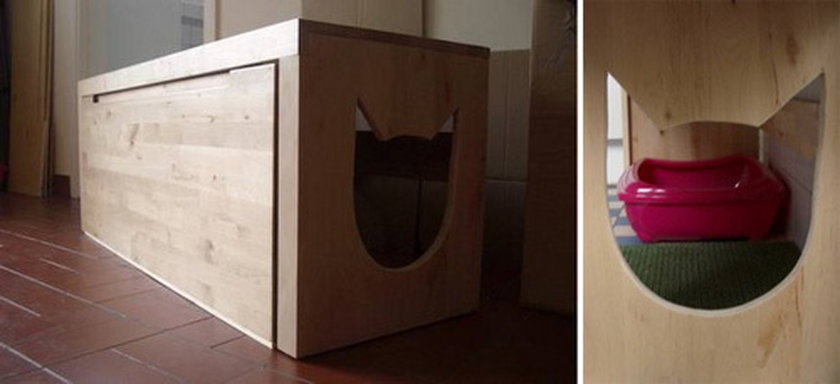 IKEA Litter Box Hack - use the Norrebo storage bench with only the front panel of the drawer and a cut out for the entrance.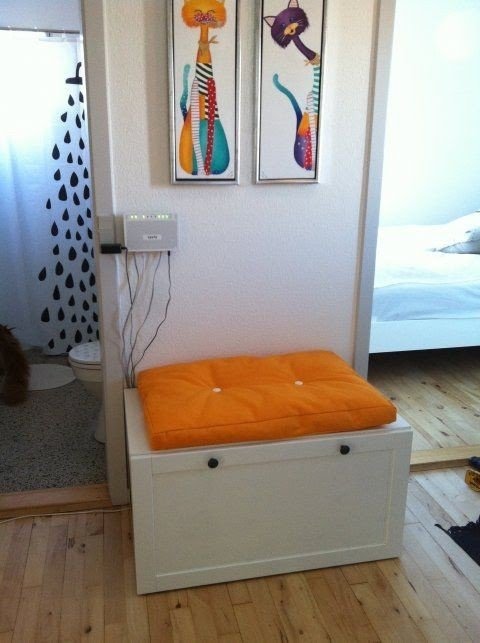 DIY: Bench for hiding the cats' litter box. Put box under locker with ...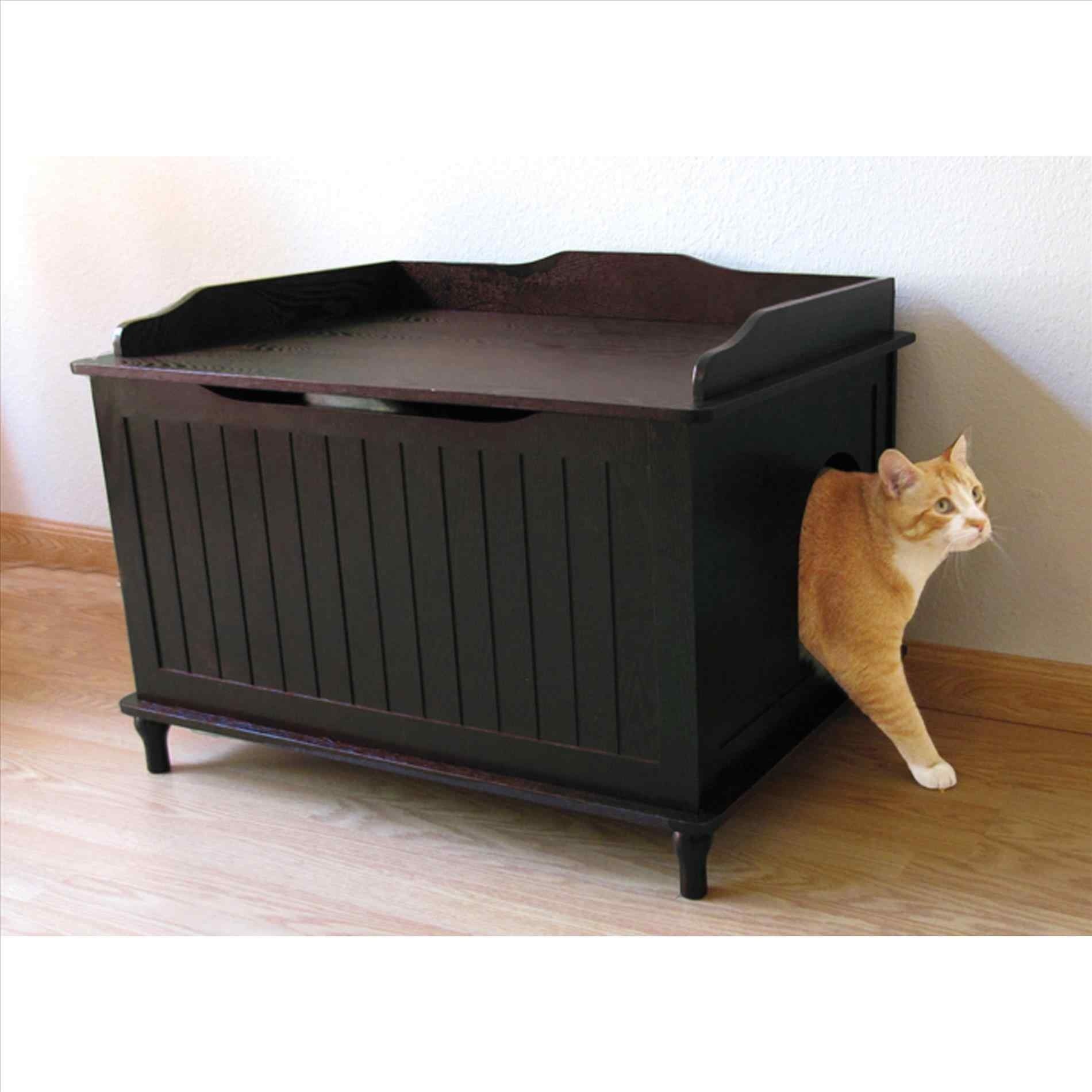 What an interesting idea! An Espresso coloured cat litter box disquised as a nice bench. I bought one for our cat, and my wife and I couldn't be happier now that the littler box is gone, and in its place a nice Espresso bench!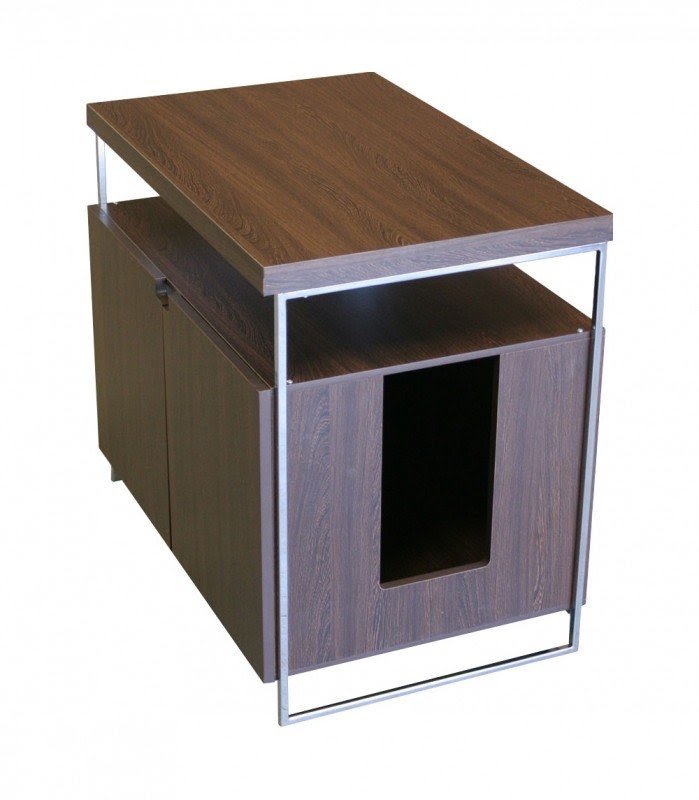 Large Litter Box Hider
This comprehensive cat litter box is also a stylish end table. Solidly made of robust and works well in many ways. The chrome frame and solid construction of wood gives it an elegant dimension.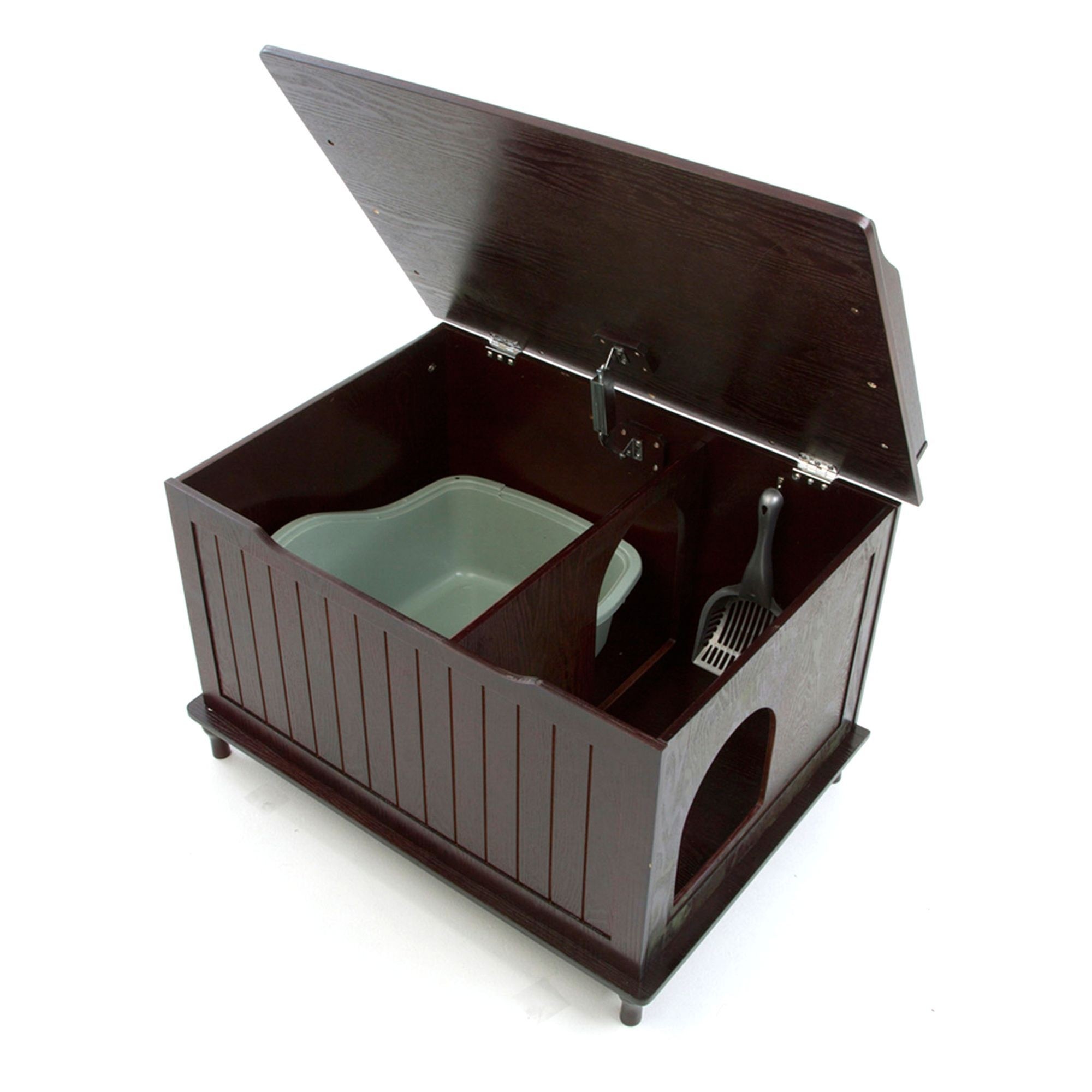 Looking for an elegant litter box enclosure for your meowing critter? This is it. Crafted of wood in an espresso finish, the box has 1 cutout hole for easy access and a lift-up lid that reveals two compartments. It can also be used as a stylish bench or a side table.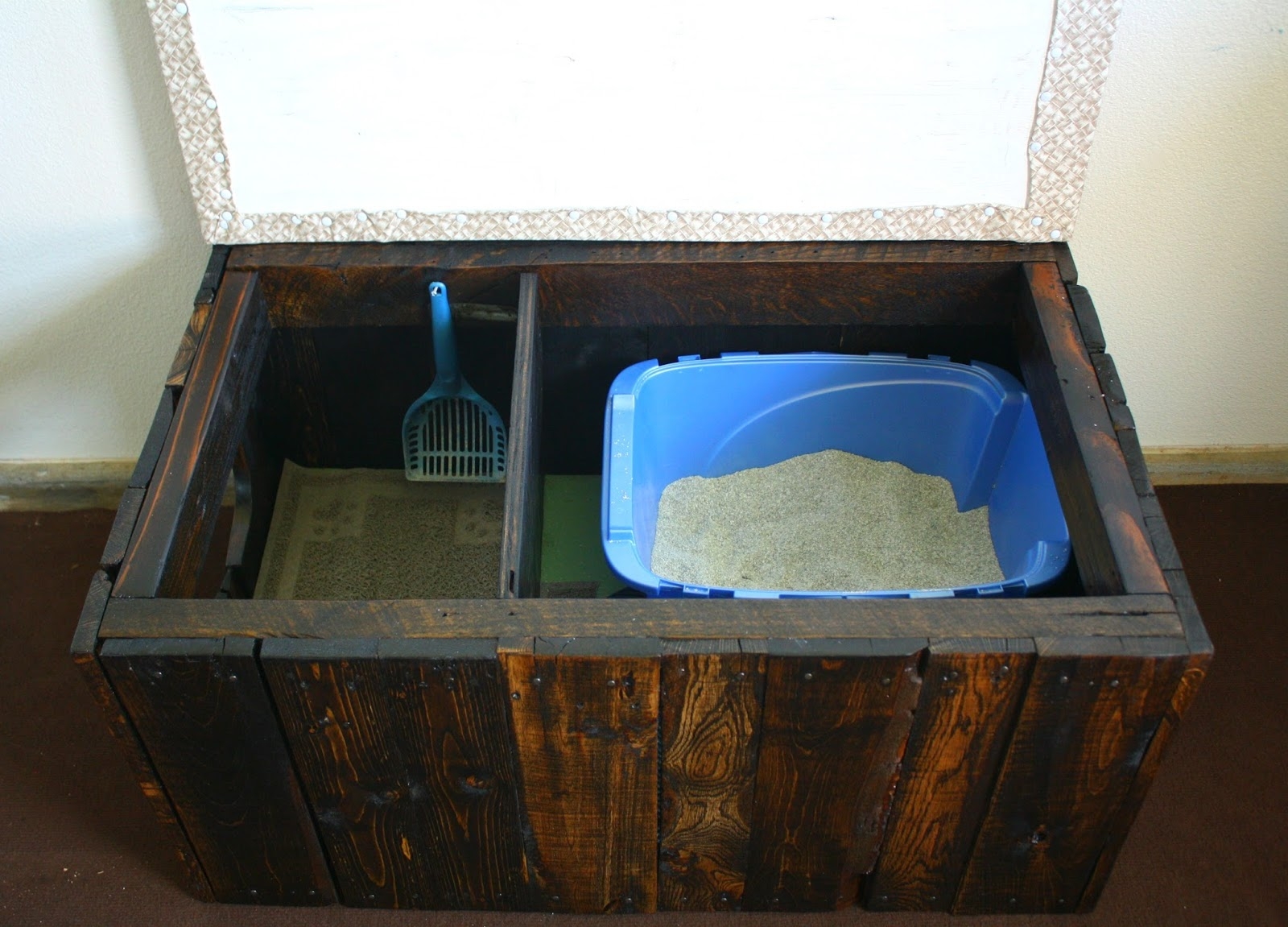 Tails to Tell: Reclaimed Pallet Wood Litter Box Bench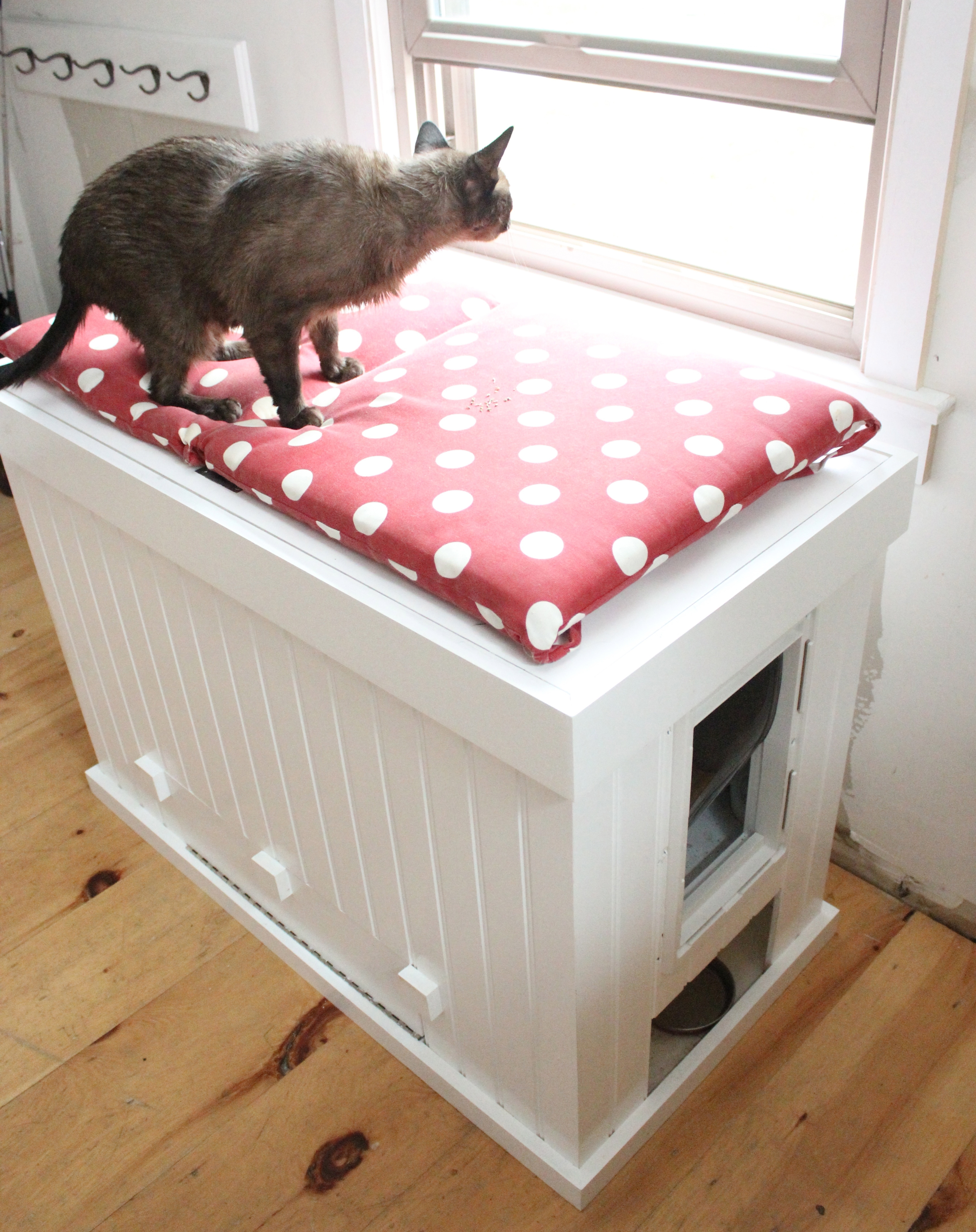 Make a cat litter box that doubles as a bench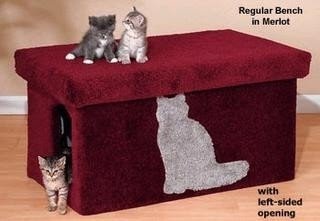 Cat Get The Litter Box And Extra Food Bench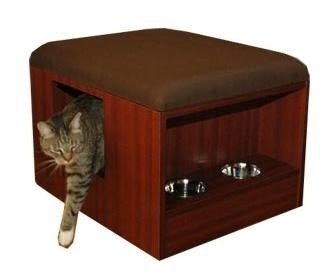 Cat Quarters: All in One Cat Litter Box Enclosure and Feeding Station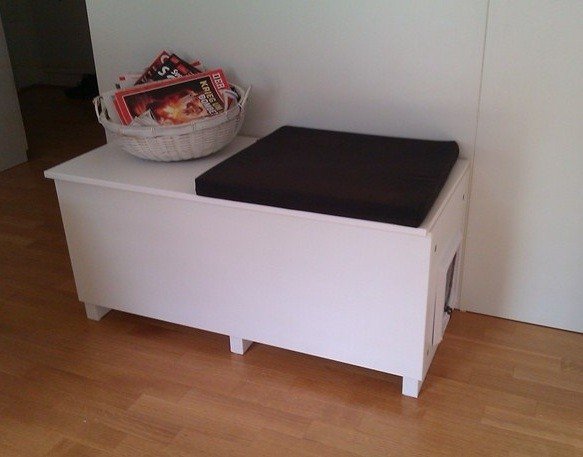 A cat litter box in a living room? Why not? Especially if you have this smooth patent. The litter box is literally hollowed-out of the white bench, providing a full protection for any undesired smells and stuff.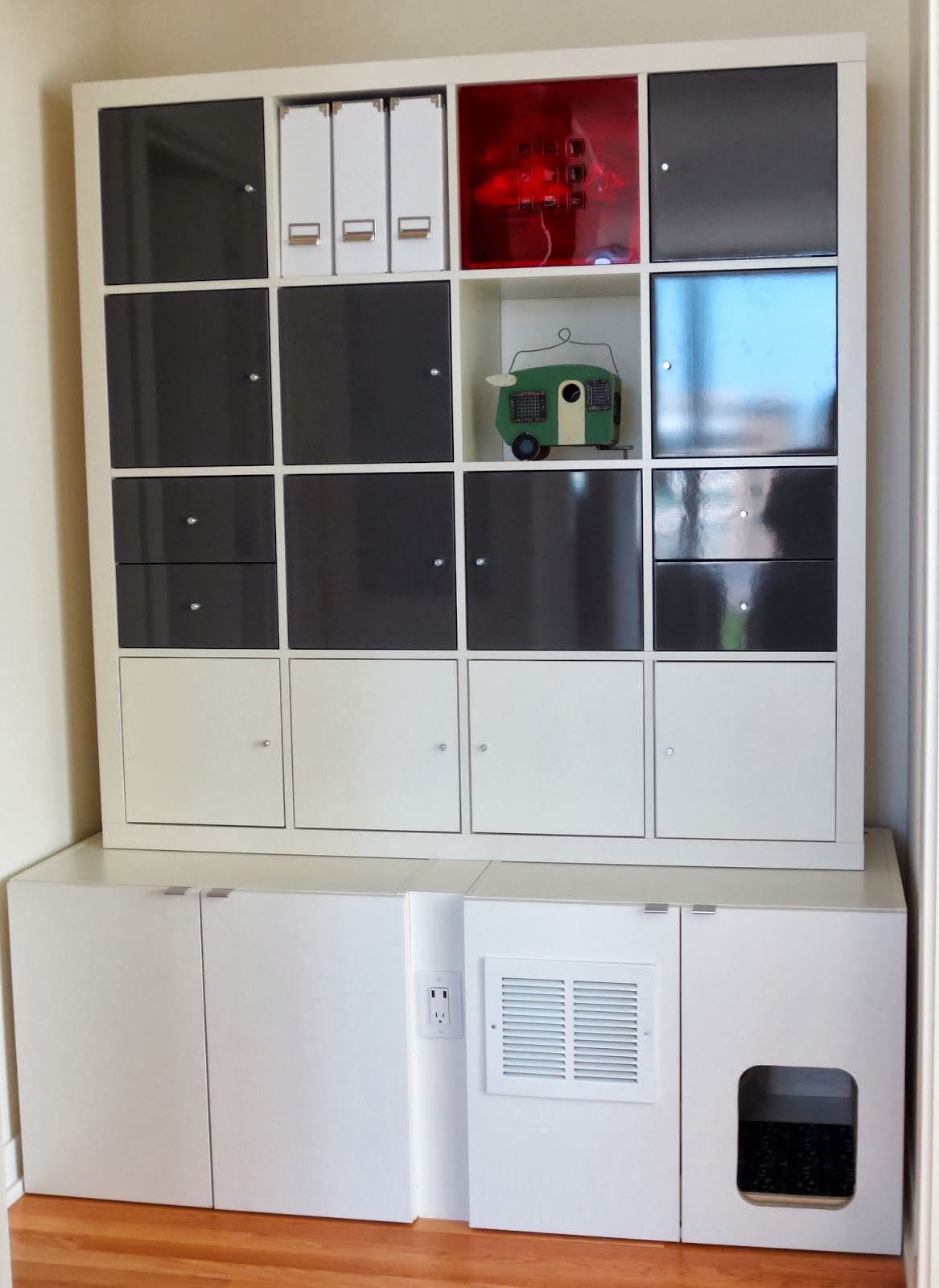 AKURUM Cat Litter Box + EXPEDIT Office Storage - IKEA Hackers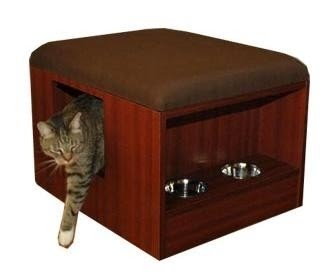 Have a design built like this under the bench in your caravan to house the cat litter inside. The feeding station dishes slip inside the wood for no spilling during travel...Love It! :)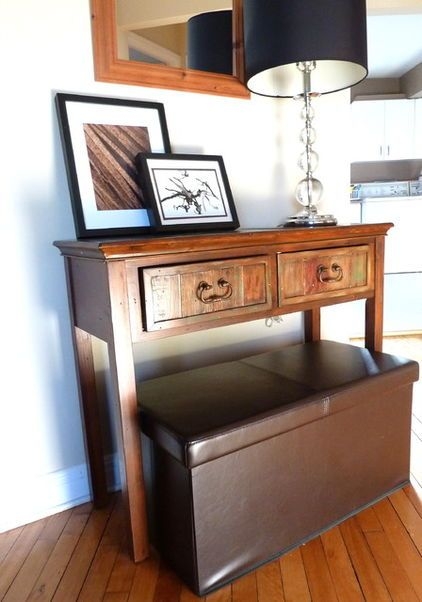 ... Proctor solved the litter box problem herself for about 40 bucks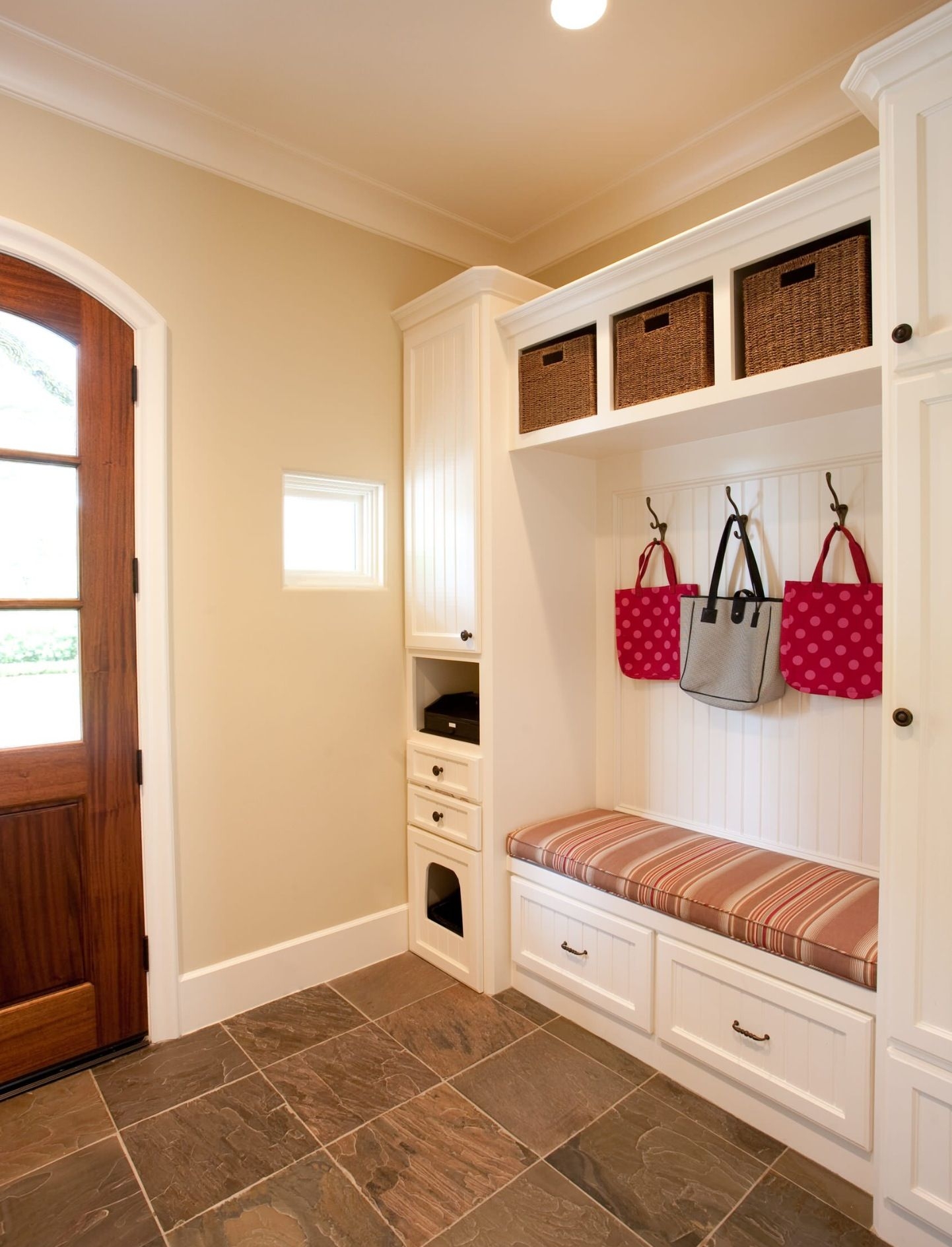 Mud Room featuring a custom cushion with Ralph Lauren fabric, custom cubby for kitty litter box, built-in storage for children's backpack & jackets accented by bead board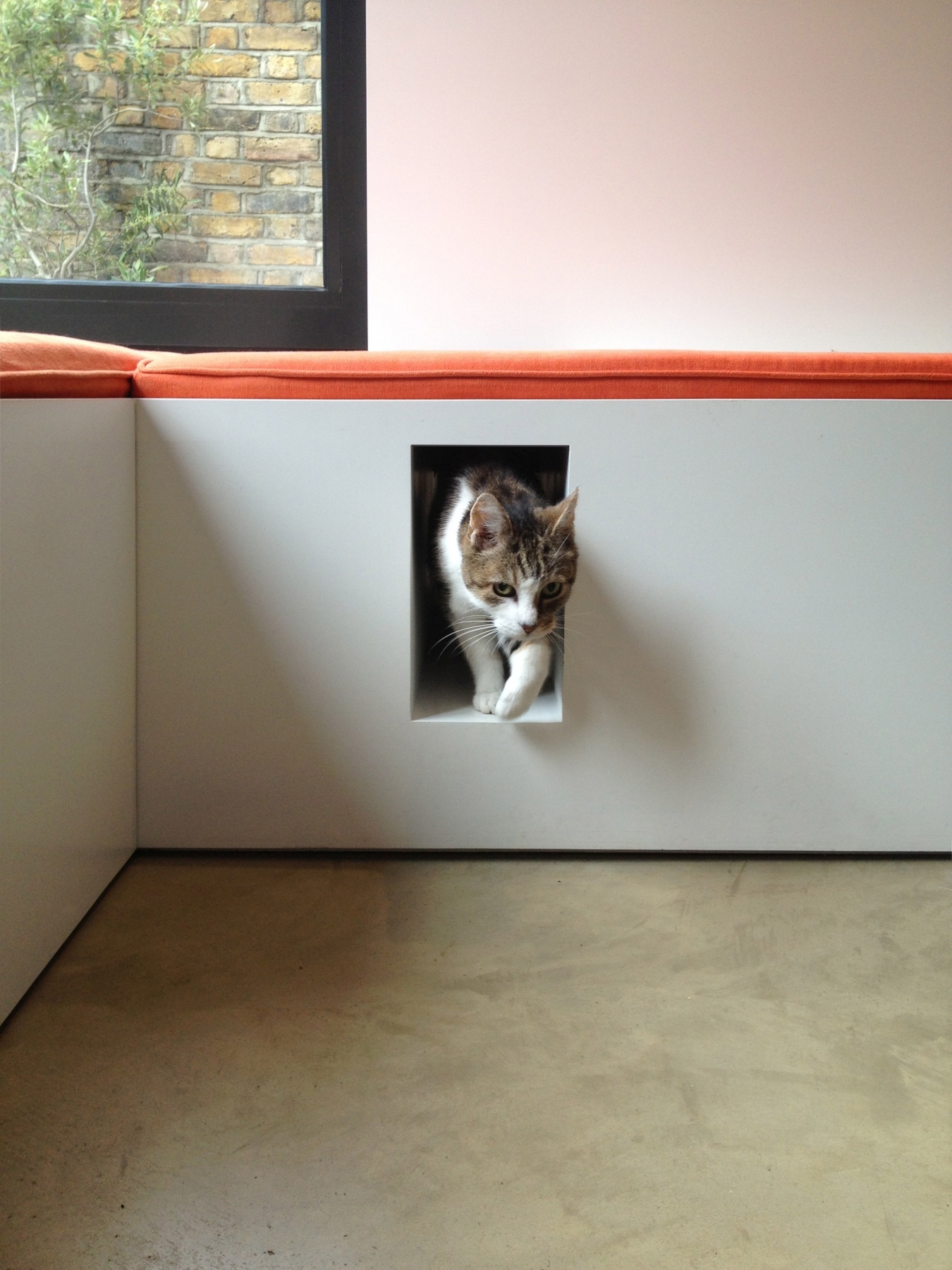 A cat door under a built-in banquette provides indoor/outdoor access (if you added hinges to the bench top you could hide the litter box beneath it).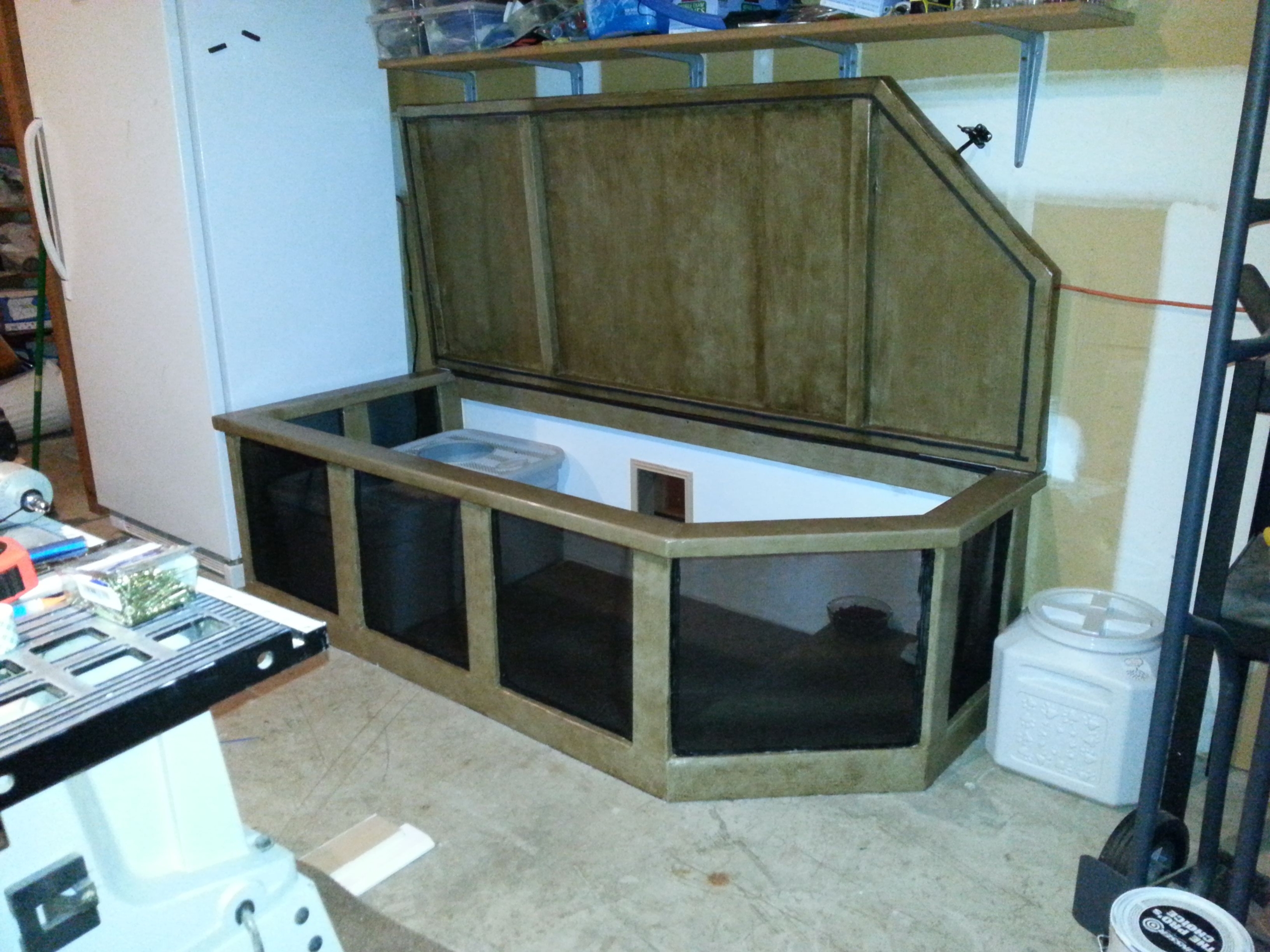 Put a cat litter box at the entryway?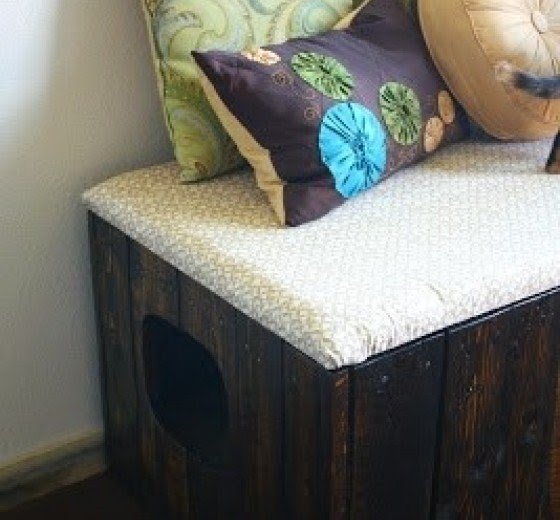 Tails to Tell: Reclaimed Pallet Wood Litter Box Bench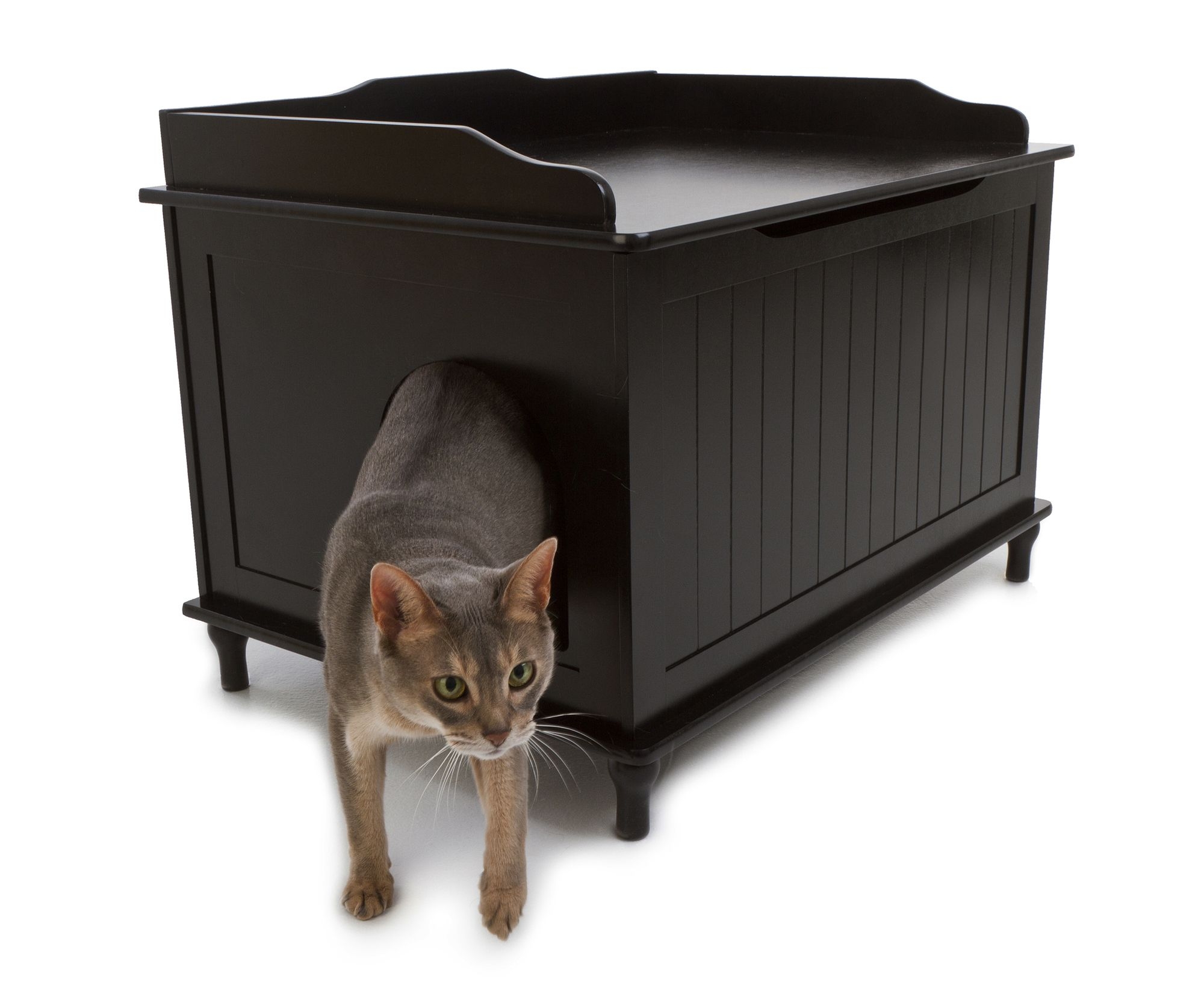 i still like the outhouse better. but Im convinced I can make it myself which I will probably never this instead