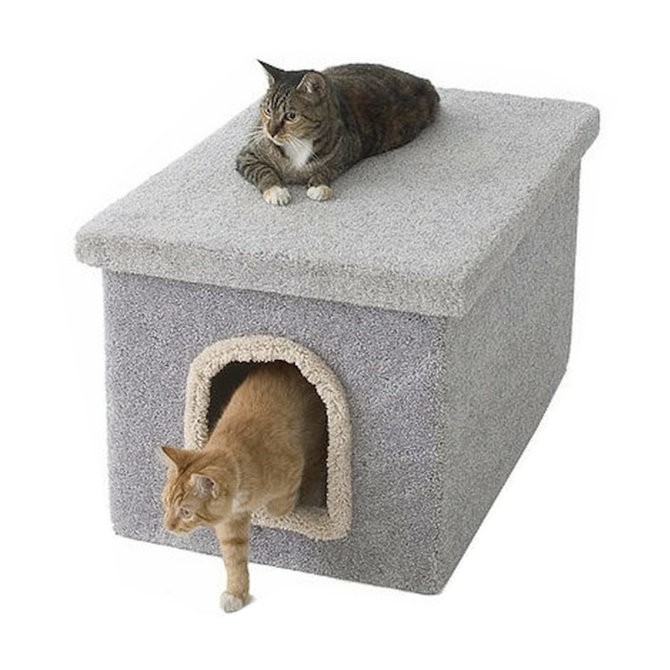 Enclosure Cat Litter Box
Cozy and very cute Litter Box Enclosure – a perfect litter box for your kitty. The litter box has a handy lid for quick cleaning, and an enter hole for a cat. The fabric is water resistant, construction is made from lasting wood, and the box also minimizes the odors.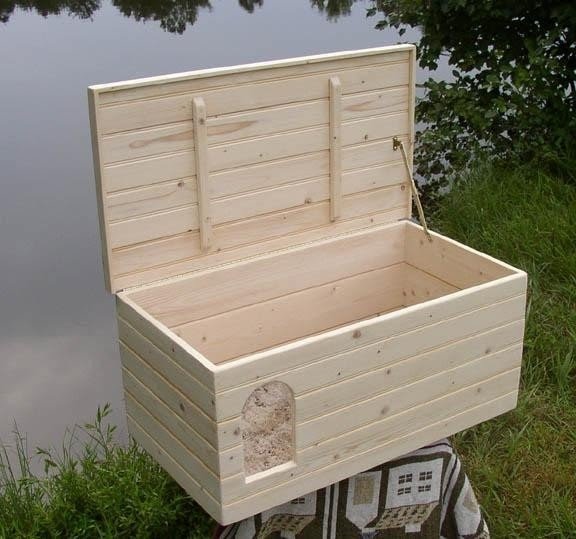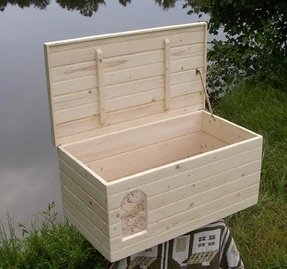 Cat litter box for indoor and outdoor use. It is completely made of wood and fitted with convenient flap. Neutral addition for all kinds of interiors as needed.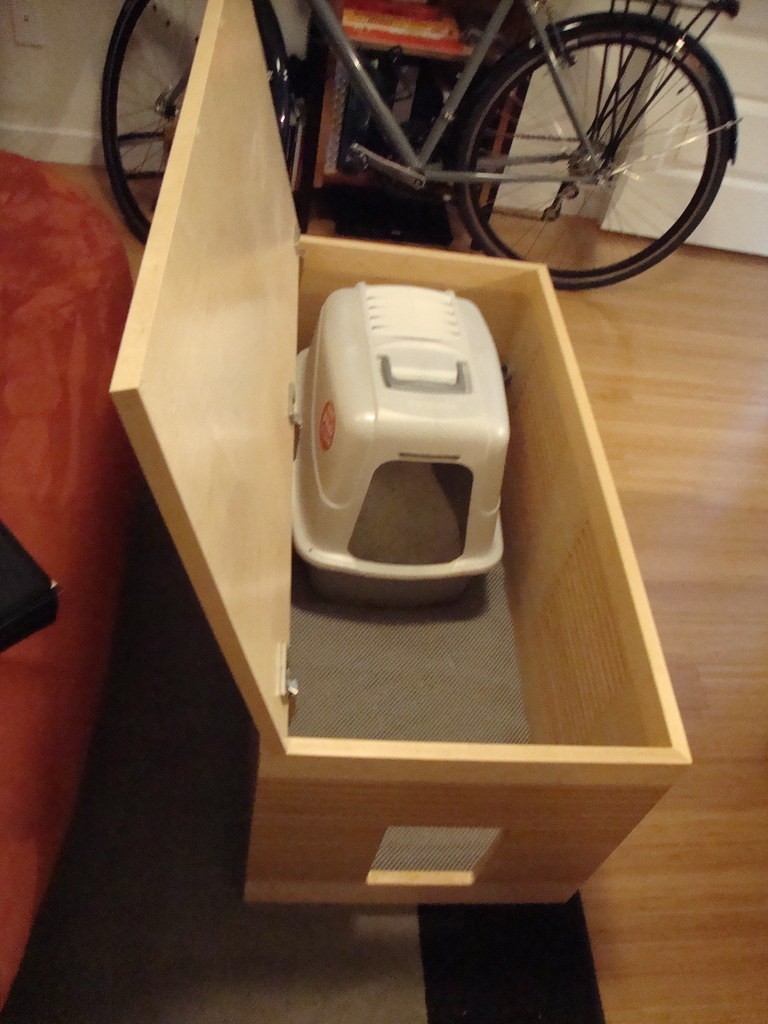 The small bench/box is a cleverly hidden litter box for a cat. Simple wooden construction creates a unique combination, which makes the whole tasteful and functional. Ideal furniture for any decor.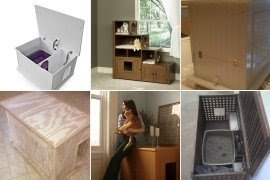 Large size litter box furniture is a combination of the discreet corner for pets and plays areas. The whole is beautifully done is stylish and elegant and great for the decor. Shelves with rest and playful elements are captivating.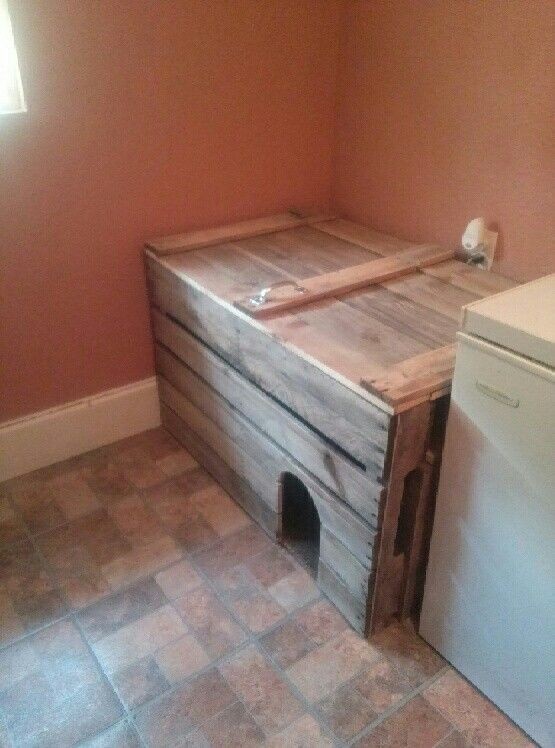 Stained with a natural wood colour, this classic cabinet is a smooth construction, concealing a litter box inside. Ideal for all cat owners, who want to make sure, that all unpleasant stories won't see the daylight.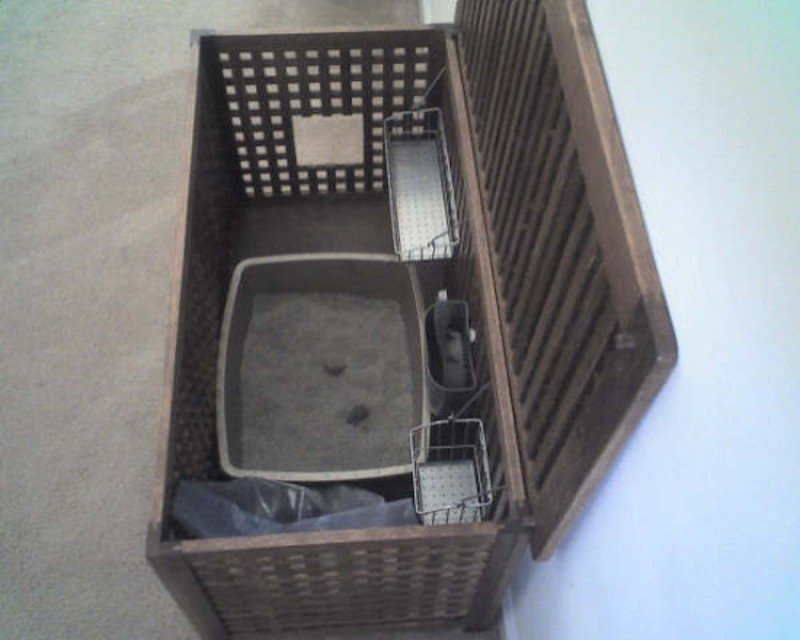 A capacious litter box for indoor use, designed of a repurposed storage bench. The whole structure is crafted of sturdy wood, featuring a lattice design for ventilation and a hinged lift-up lid for easy access. Also includes a few metal shelves, a litter box, a place for storing a bag with litter, and a cut-out hole for entrance.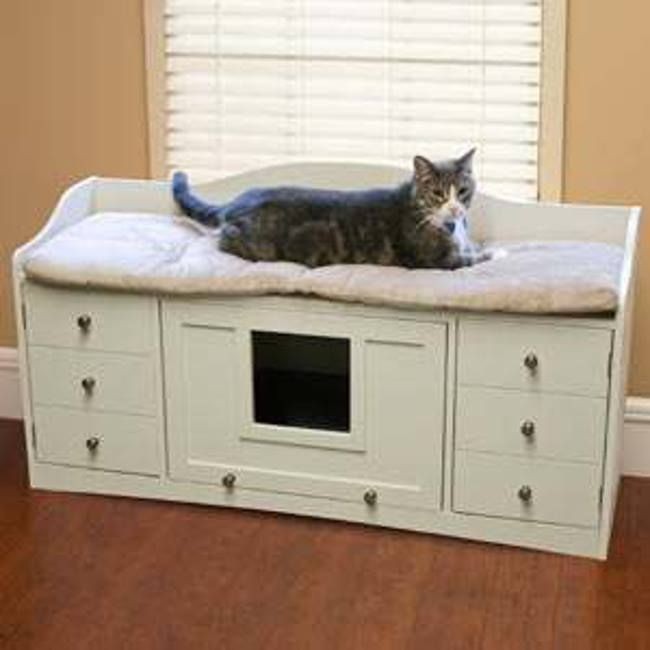 ... door cut out for the cat to enter, and pull out the pan for cleaning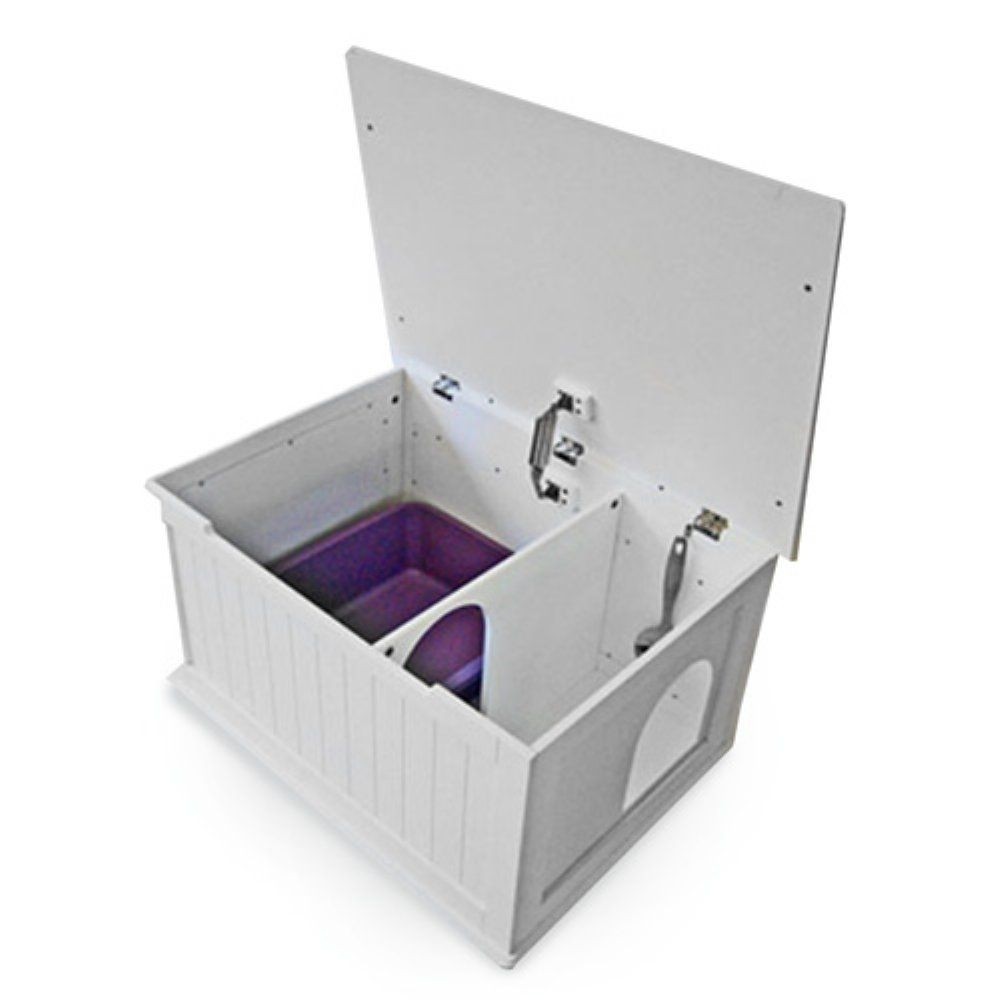 Thanks to this cat litter box your house will be odor-free and improved with a stylish piece of white-finished wood. The box comes with a hinged lift-up lid, 2 inside compartments, a cutout hole on one side for easy access for your cat.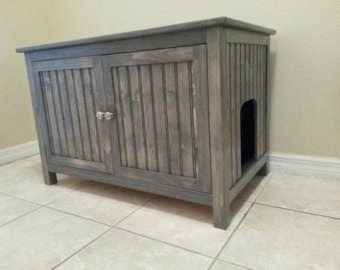 Popular items for litter box furniture on Etsy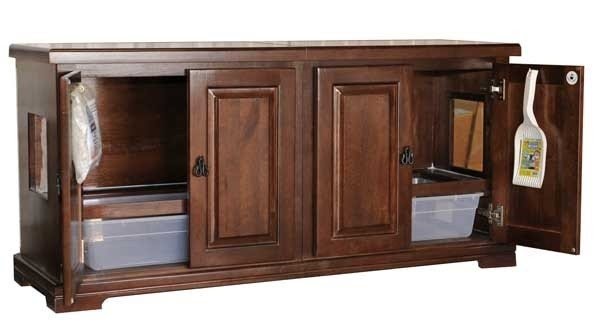 Unique solution dedicated to a house with two or more cats - it is a two entrances litter box cabinet. Because of the size of this cabinet, it ships in two sections and must be screwed together to form a single unit.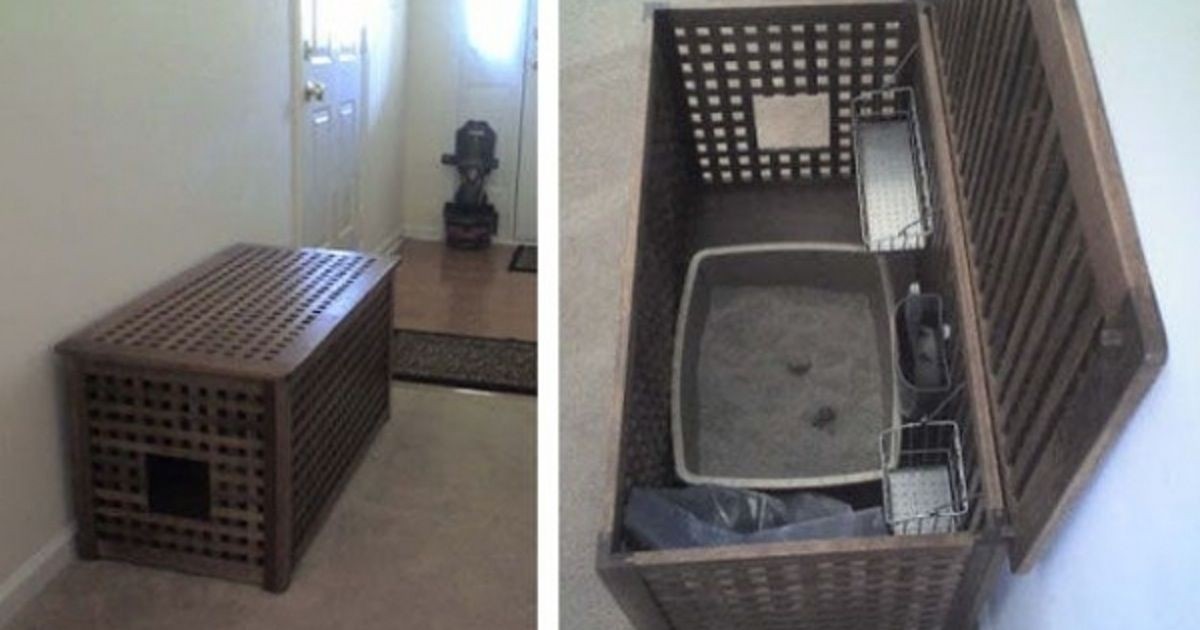 Ikea hack for the litter box. Ikea doesn't seem to offer that particular storage chest anymore, but I'm sure there's something similar out there somewhere.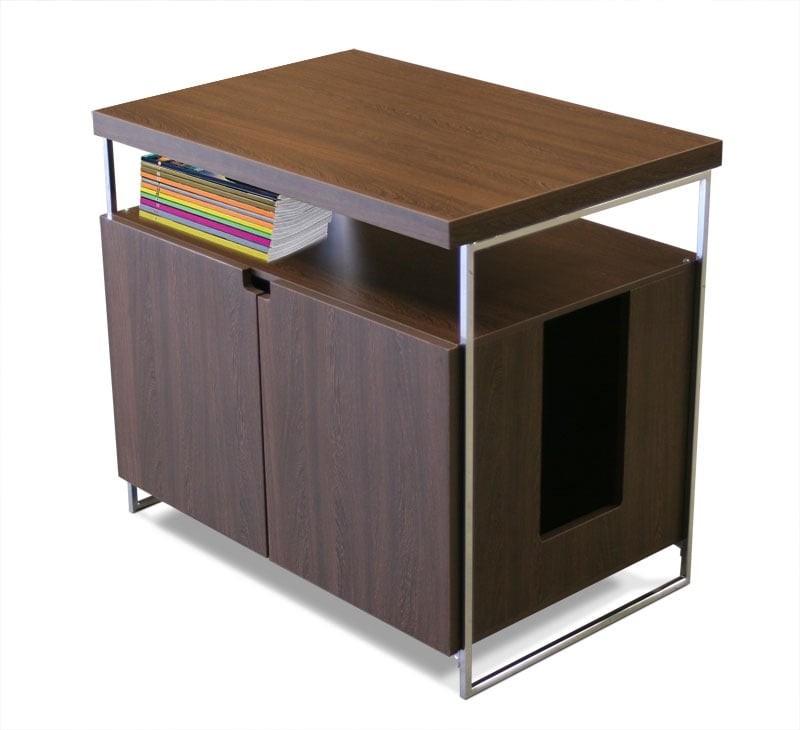 Modern Cat Designs Large Litter Box Hider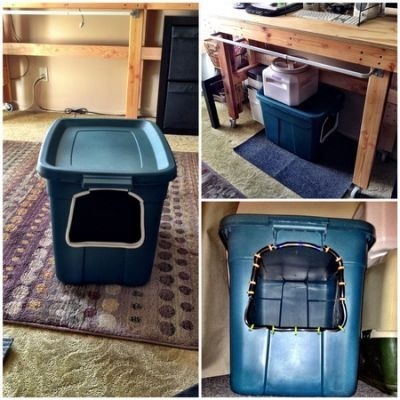 Large and very functional litter box furniture is a perfect combination of solid construction and impressive appearance. Formed from a plastic box, it is neutral in design, yet easy to keep clean.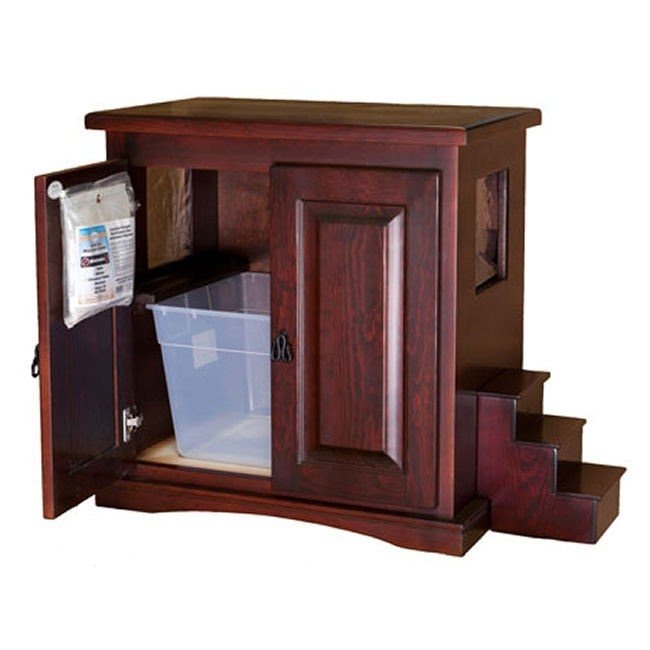 Durable and eye-catchy, this elegant kitty litter box is designed for indoor use and covered in a beautifully distressed cherry finish. Wood-made, the unit includes 3 steps and cut-out entrance for easy access, 2 doors with decorative metal pulls, and small shelves inside that keep the litter box firmly in place.
An aesthetic large contemporary cat washstand and bathroom bench in one of white-finished wooden materials. It has a rectangular top with raised edges, low feet, a cutout entry in a side wall, 2 doors with an upright slatted pattern and cutout grips.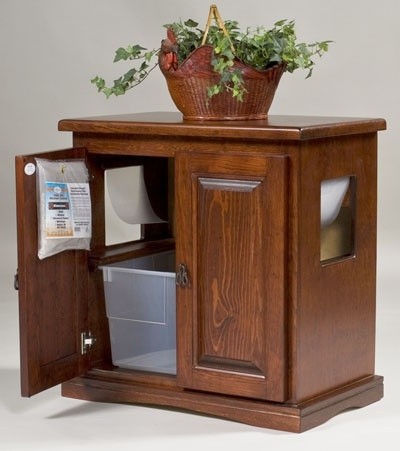 Hidy Tidy Litter Box Furniture - Patented Pan Edge Design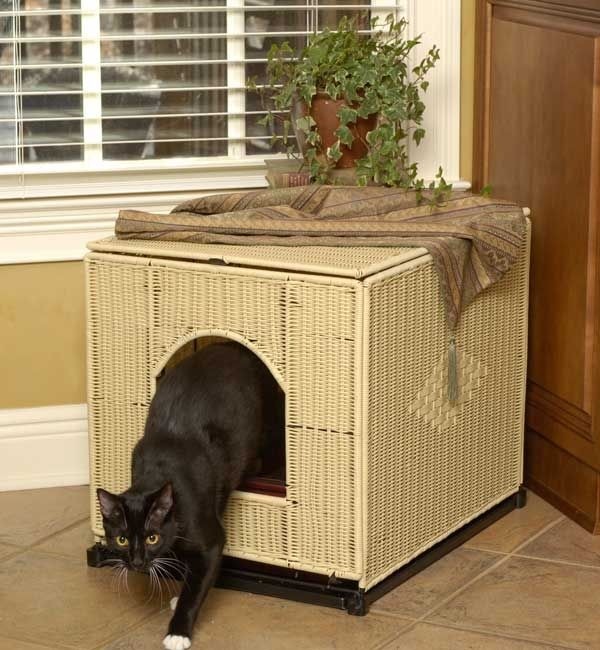 Large Litter Pan Cover Hide the litter box in plain sight! Now you can put the litter pan in almost any room! This handsome resin wicker cover blends into the décor while keeping kitty's litter pan out of sight.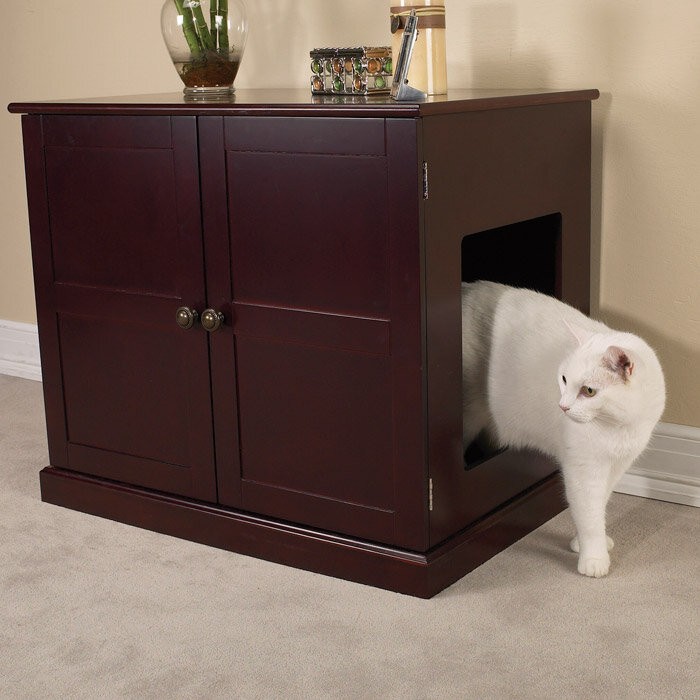 ... cabinet - end table - nightstand conceals dog bed or cat litter box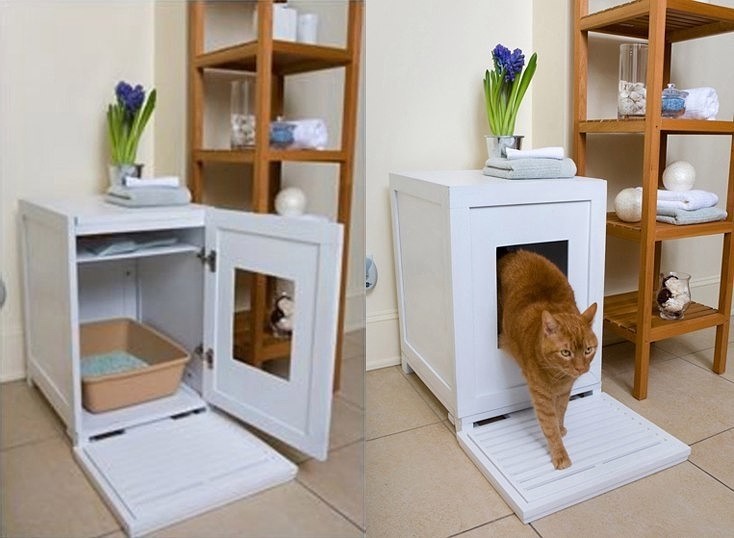 Cat litter box made of wood. It is fitted with additional shelf for storing needed items. Neutral design for all kinds of interiors as needed.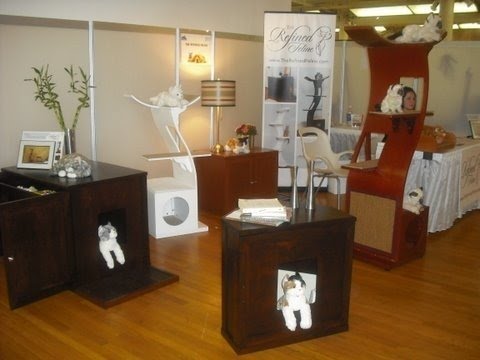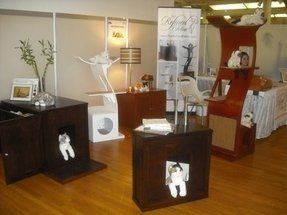 Cat Tower and Litter Box Furniture presented at the NYC Pet Show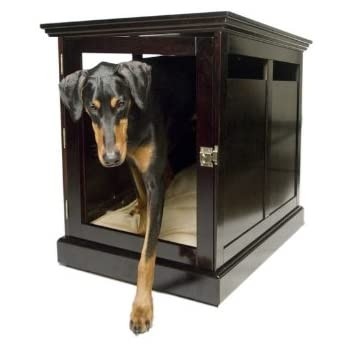 TownHaus Designer Wood Pet Crate - Finish: Espresso, Size: Large (00736211563767) HWH1034: Features: -Available in Espresso and Mahogany-Antique brass hardware-Well-ventilated environment-Perfect den for dogs or cats to sleep in or to hide a litter box-Re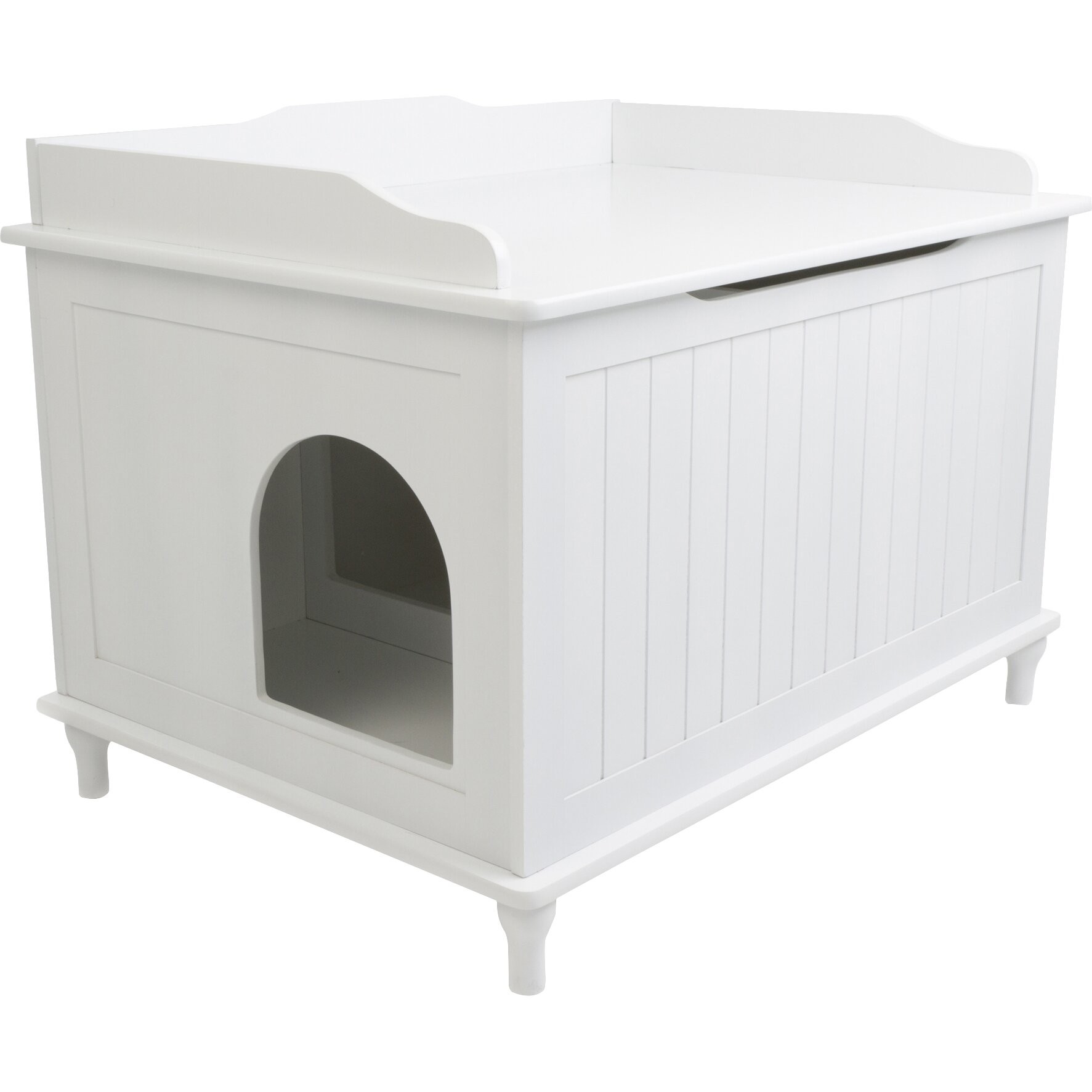 Perfect for your bathroom, laundry room, or den, this litter box enclosure brings simply sophisticated style your home dcor. Product: Litter box enclosureConstruction Material: WoodColor: WhiteFeatures: Durable, glossy, non-toxic, lead-free paintStylis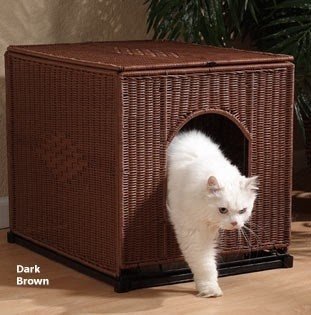 I did a lot of searching for litter box, before I bought this one. It features the resin rattan construction, large size, and steel wire frame. Everyone will be impressed how high quality and cool this product is.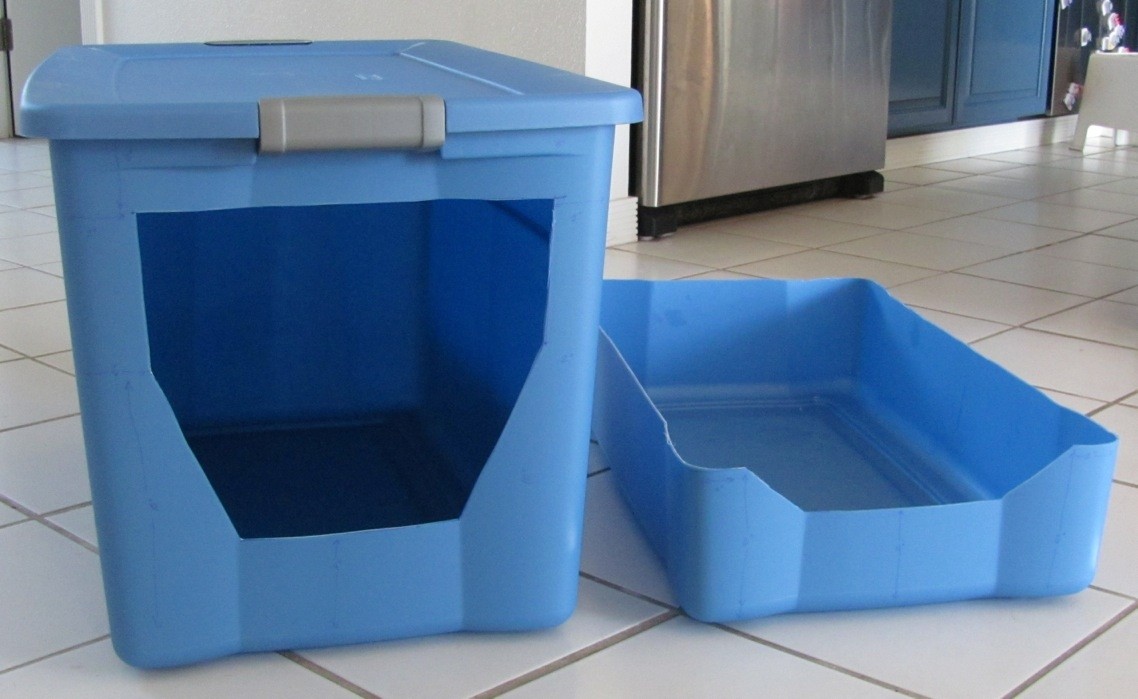 Cat Using Litter Box The litter boxes were placed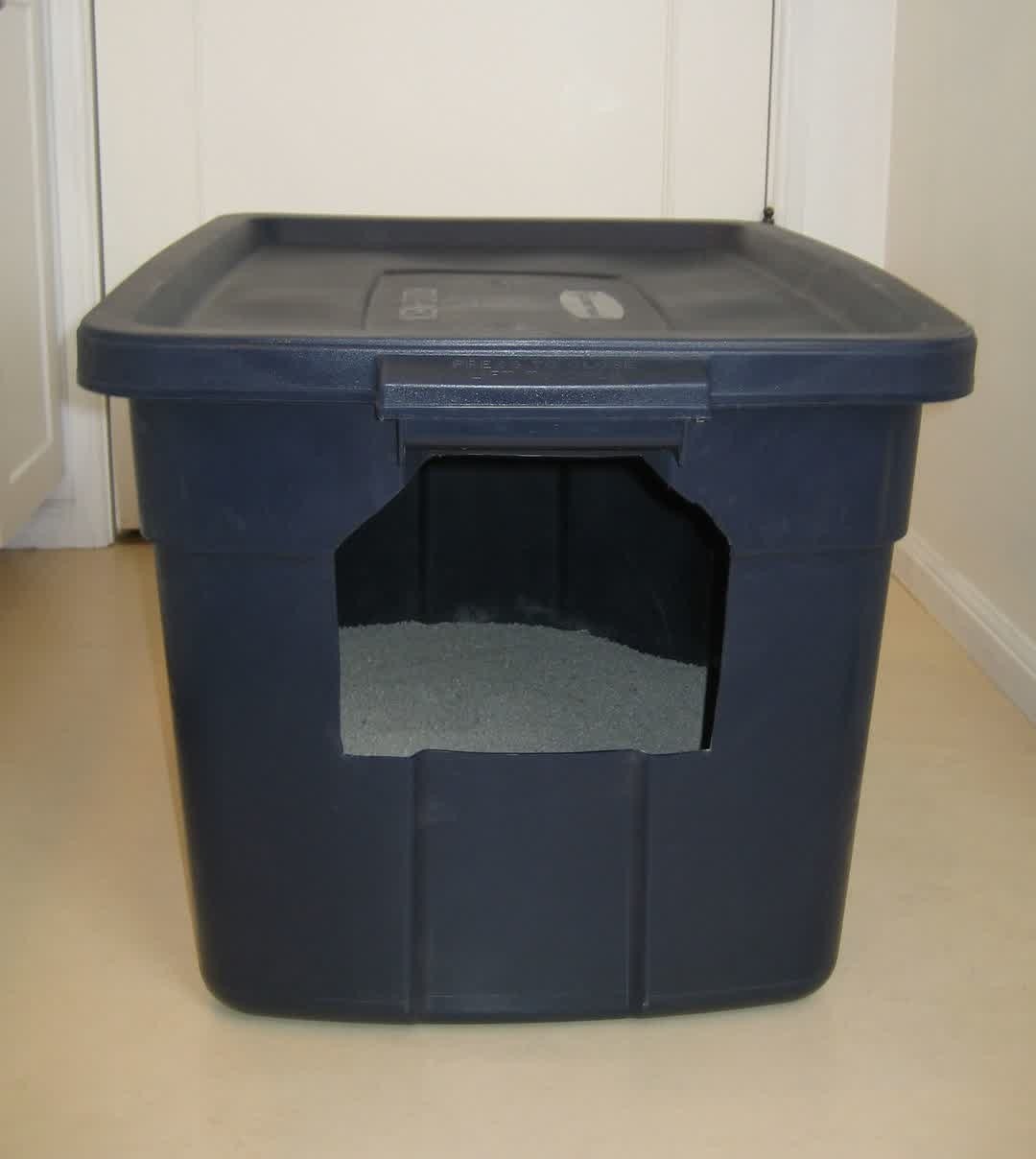 Single-use Plastic Bags and Litter Boxes: A Match Made in Modern ...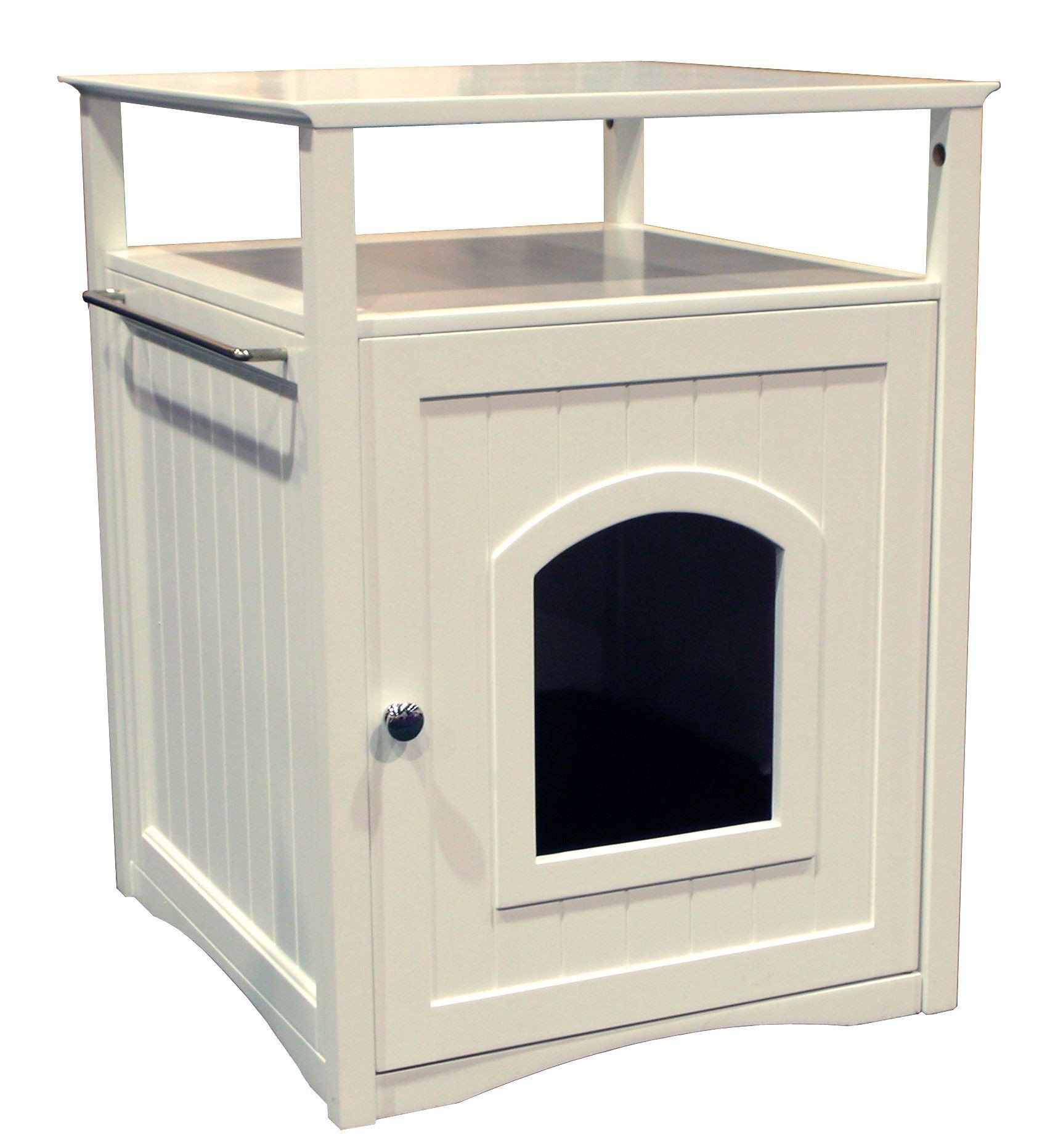 Cat Litter Box Enclosure House Furniture Cabinet Pet Hidden Hood Enclosed Large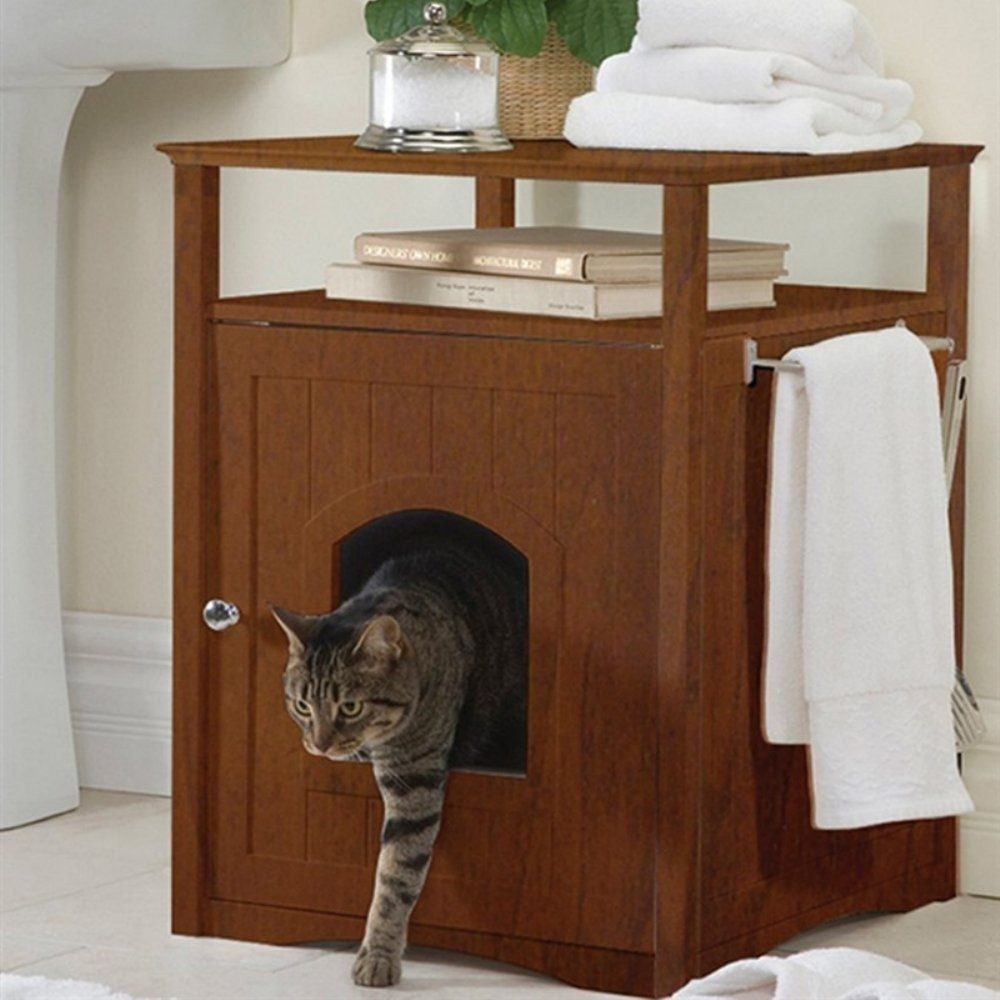 The attractive design of this litter box in the form of a table makes it a very versatile furniture with many applications. Hidden inside the cuvette, a stylish shelf, and worktop, create a beautiful place for a cat.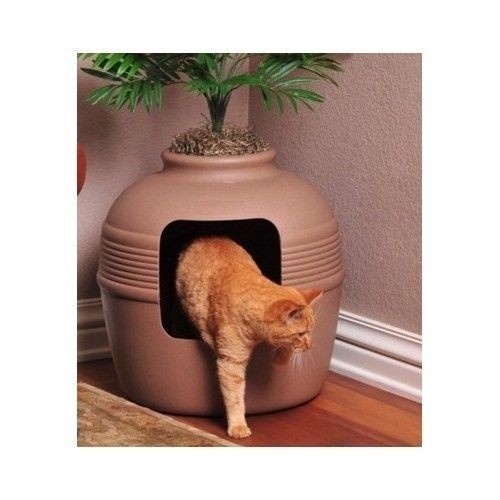 LARGE Cat Litter Box Hidden Multi Kitty Pet Furniture Vented Planter ...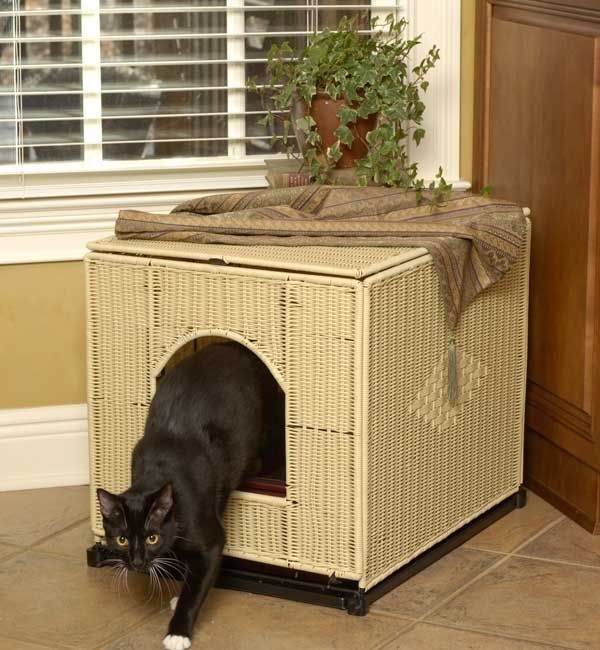 Litter box house.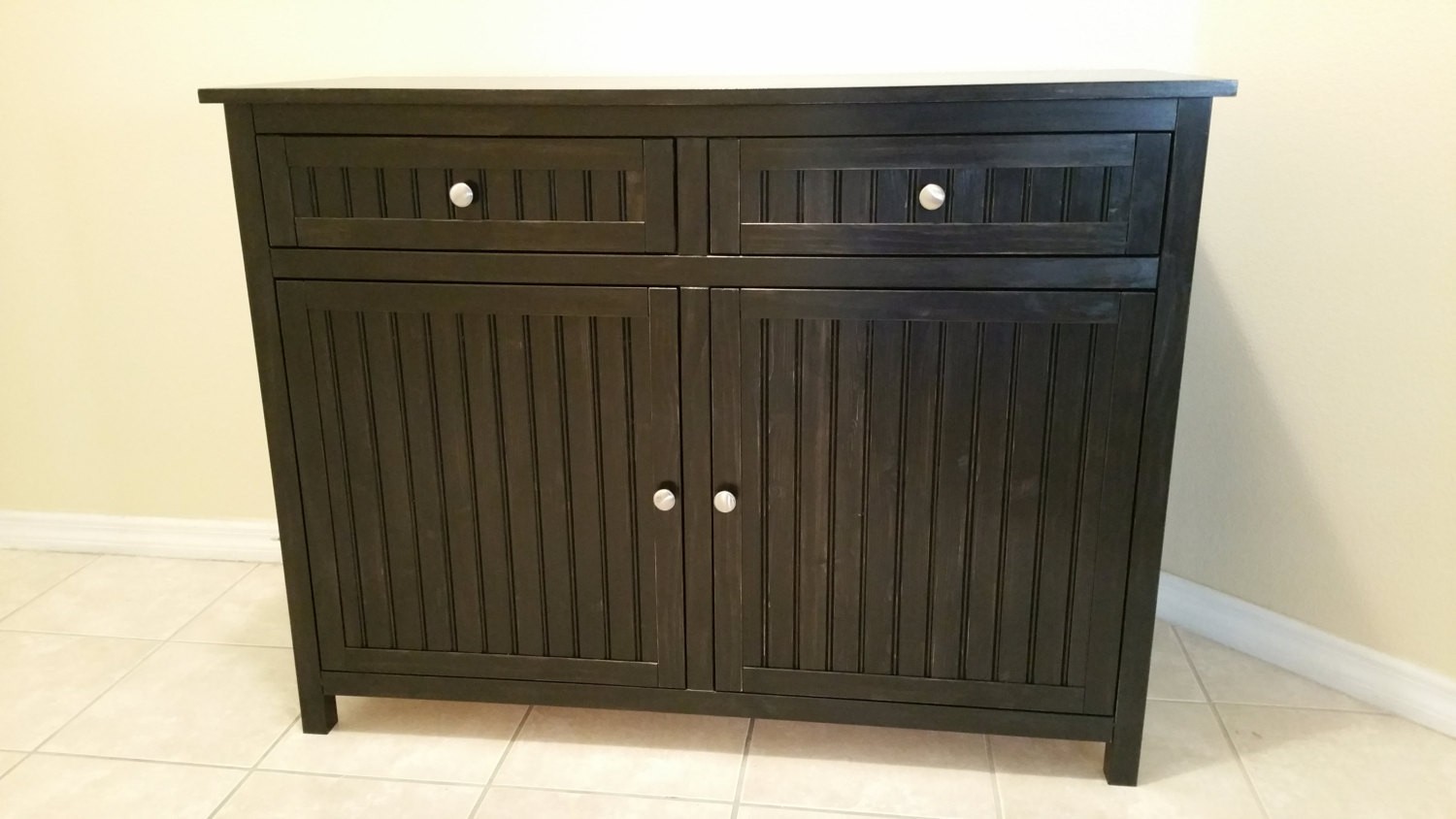 Large, 2 Front Drawers, Odor Free, Custom, Hand Made in ...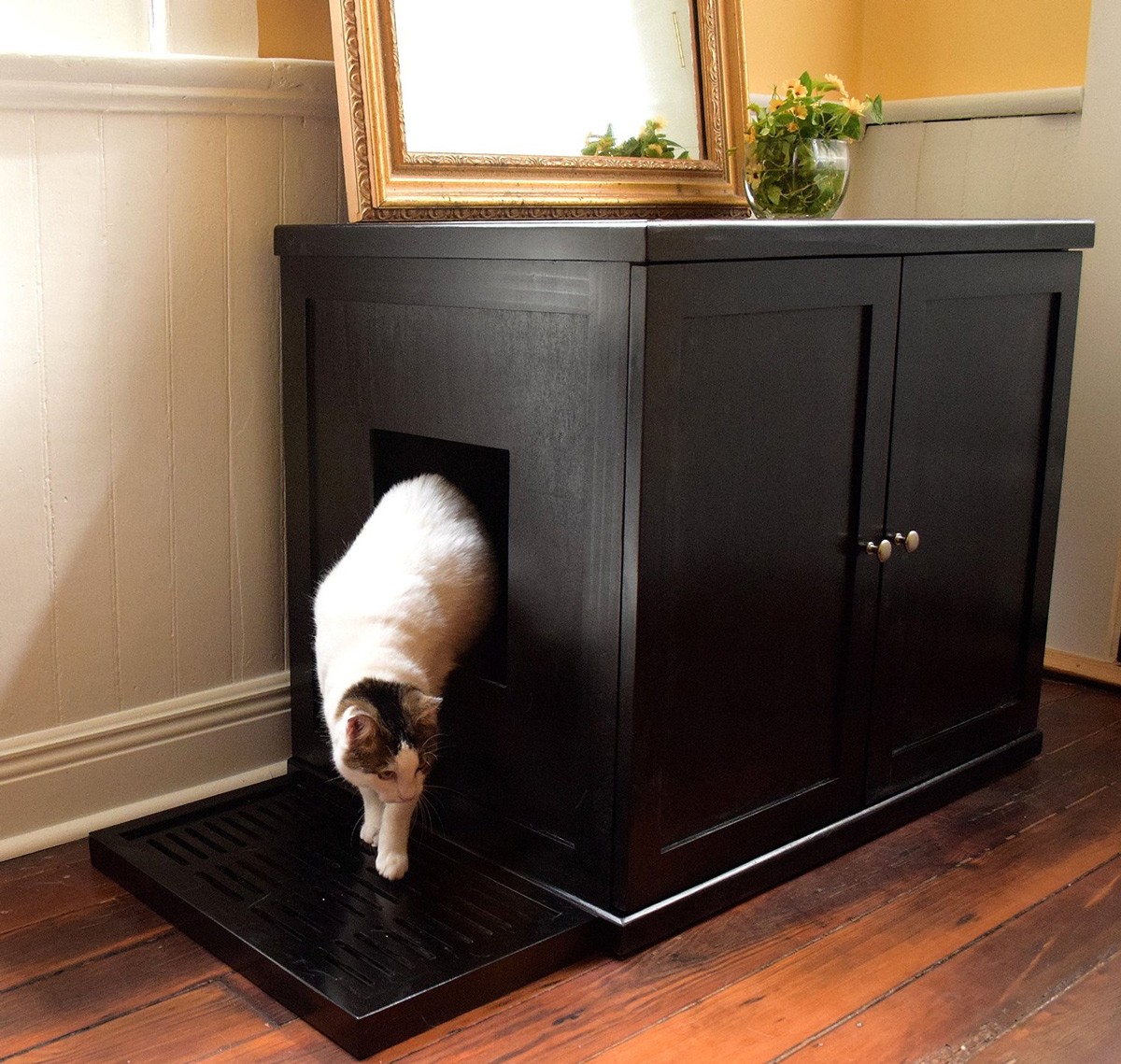 Refined Feline Wooden Litter Box Cabinet - The Green Head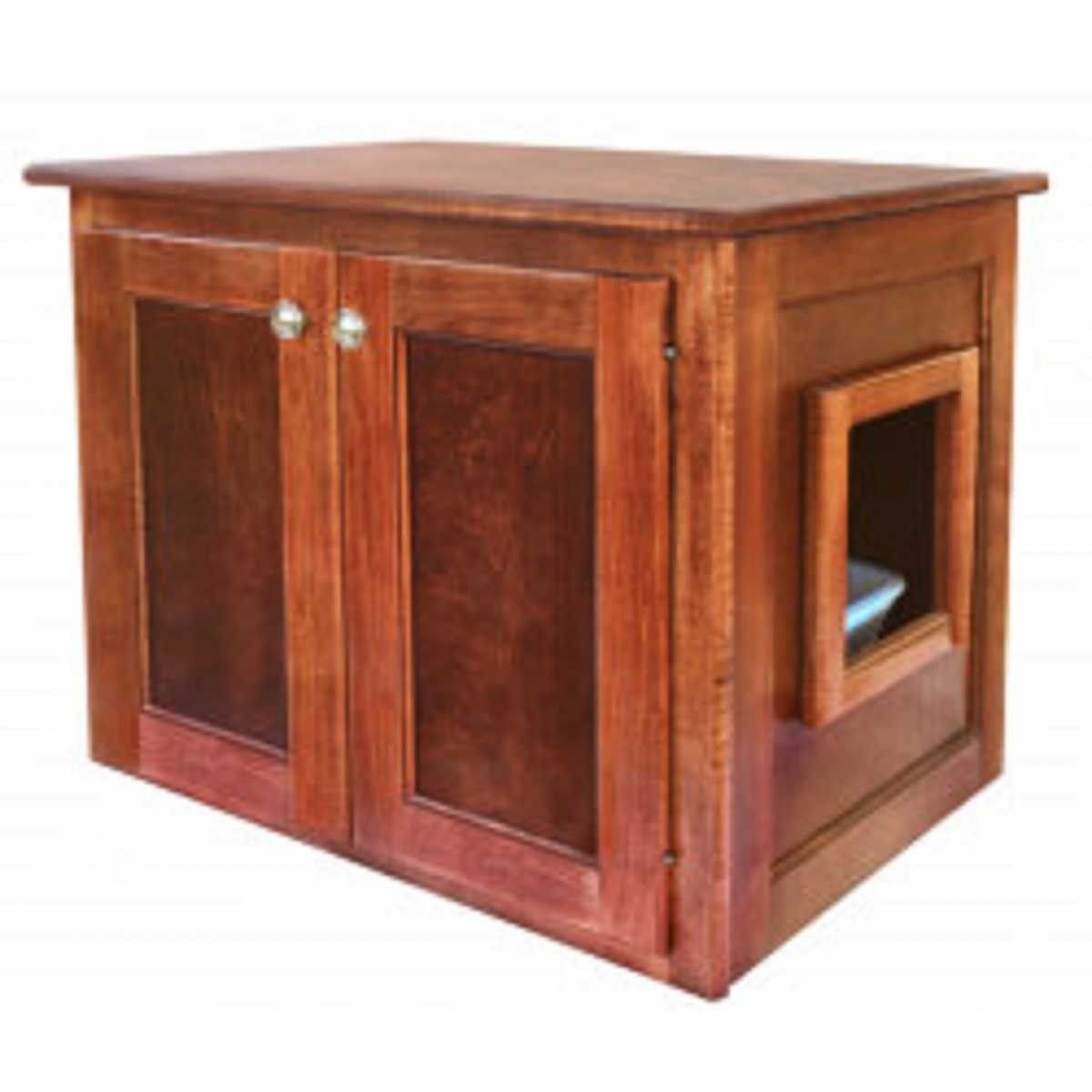 Amish Made Cat Litter Box Cabinet (Large) - CatsPlay ...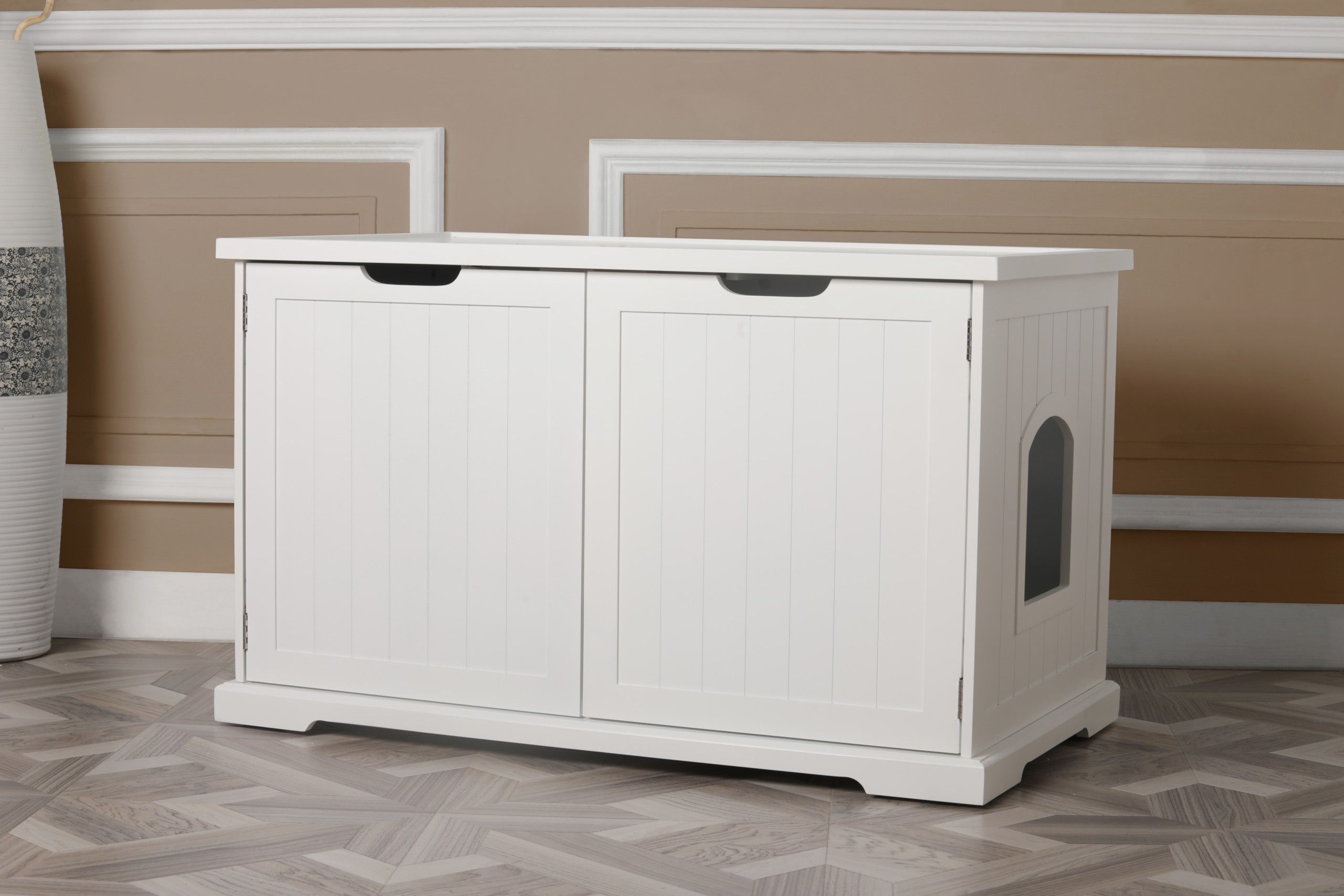 Cat's Litter Box X- Large Cover Bench Wooden Furniture ...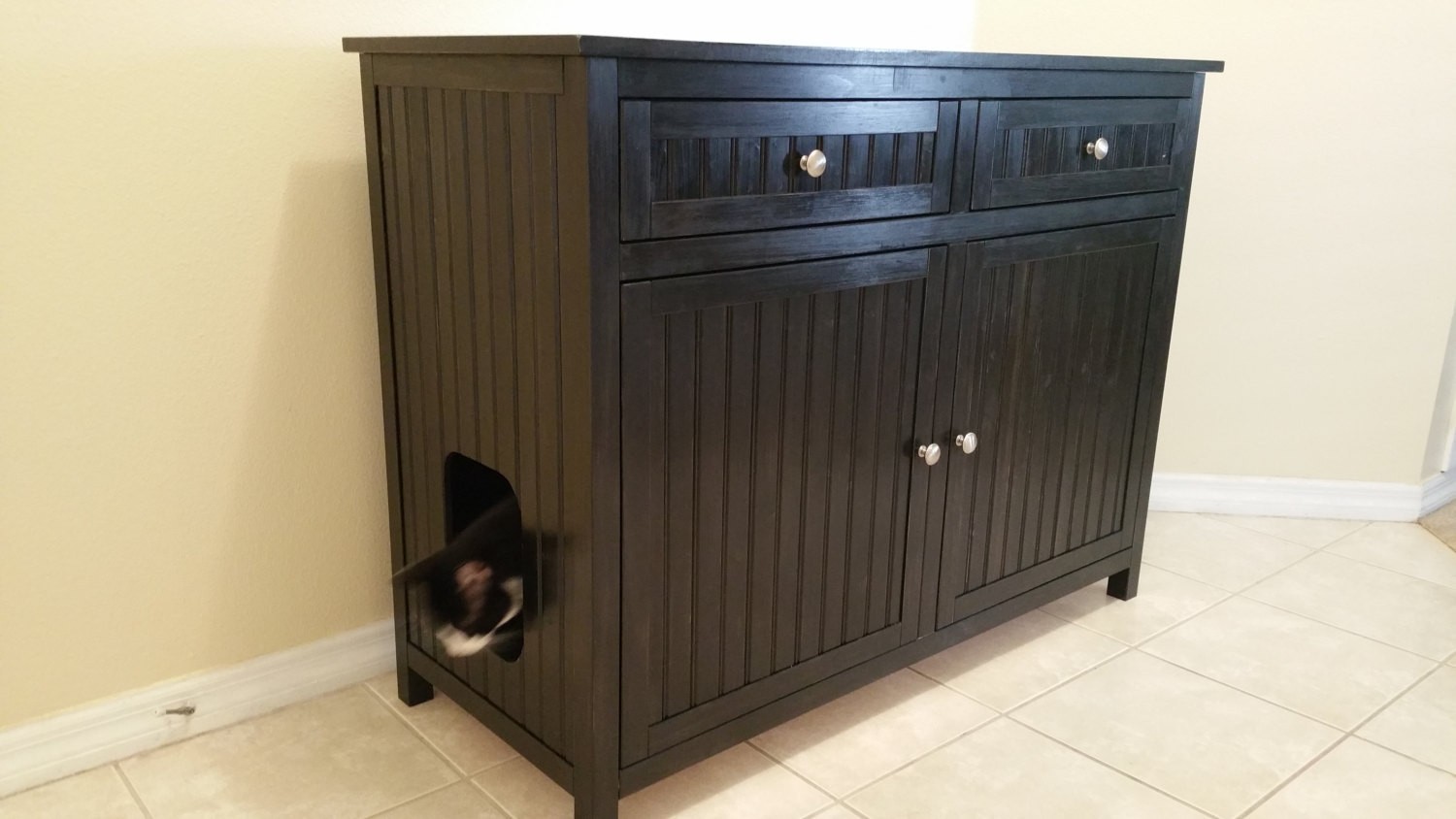 Large, 2 Front Drawers, Odor Free, Custom, Hand Made in ...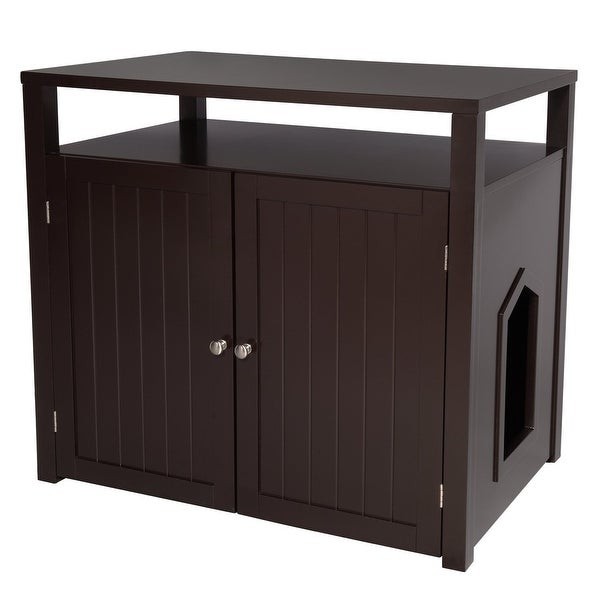 Shop Arf Pets Cat litter Box Enclosure, Furniture Large ...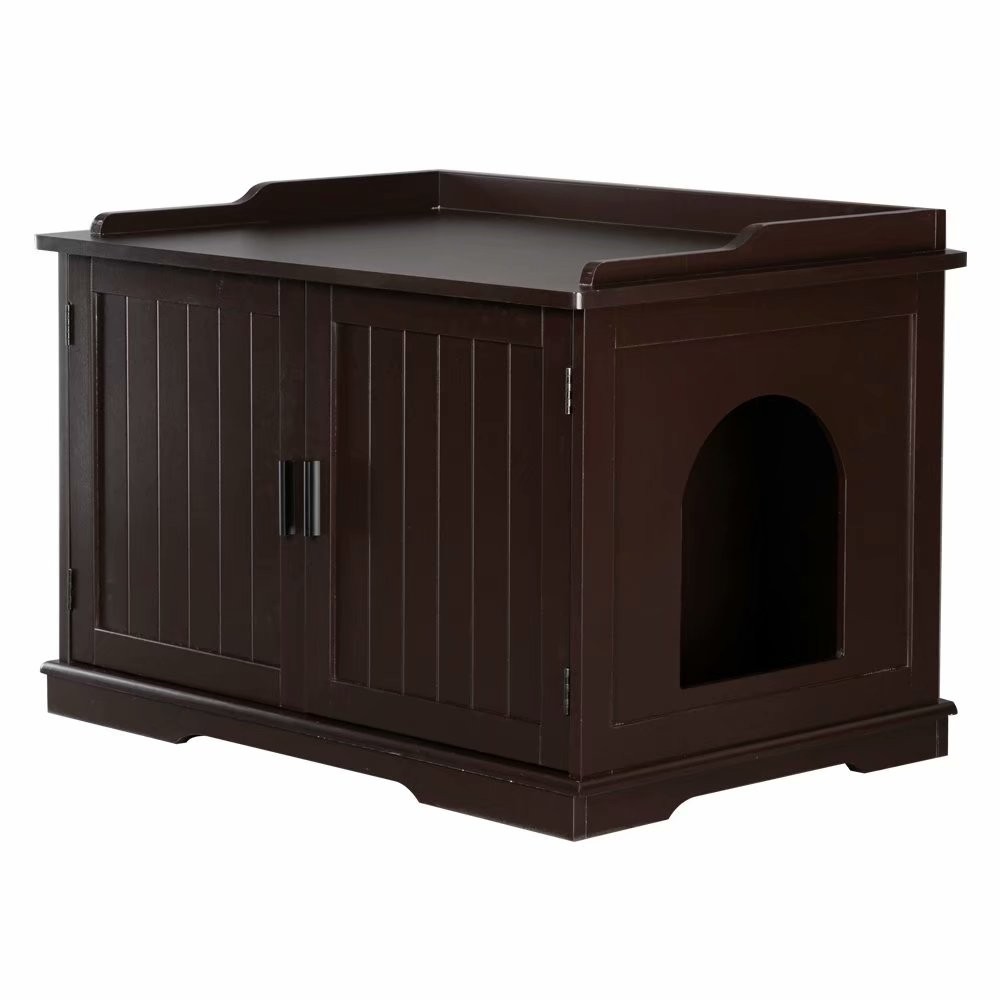 FCH Cat Litter Box Enclosure Cabinet, Large Wooden Indoor ...