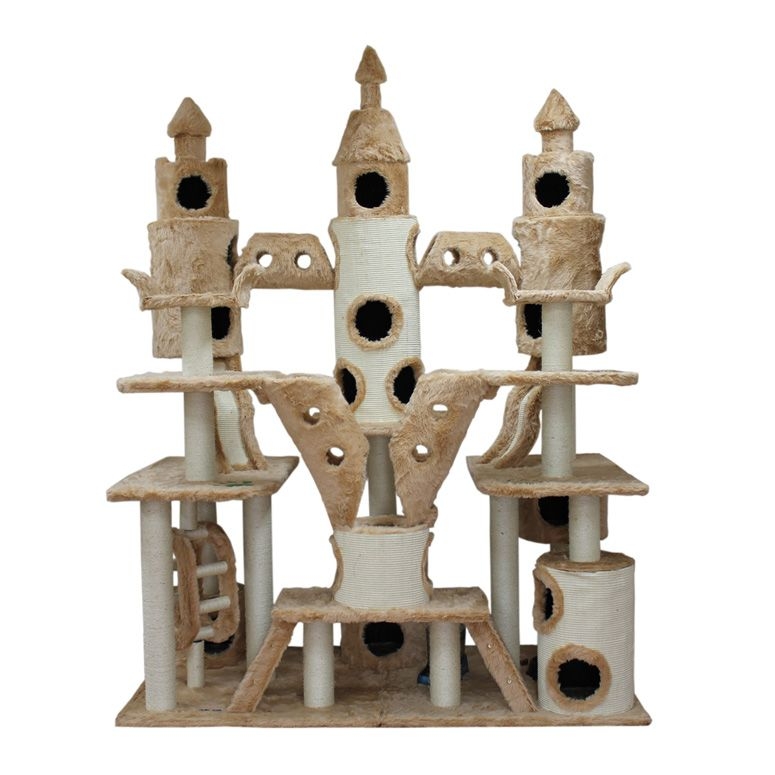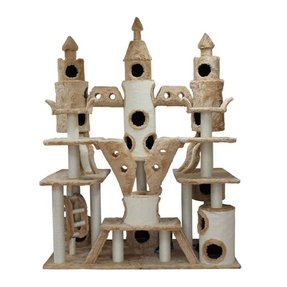 Each cat will be delighted with this impressive cat tree design. The ideal base for solid construction resembles a castle and is a highly interesting option for cats. The soft details, a lot of interesting elements create a sensational whole.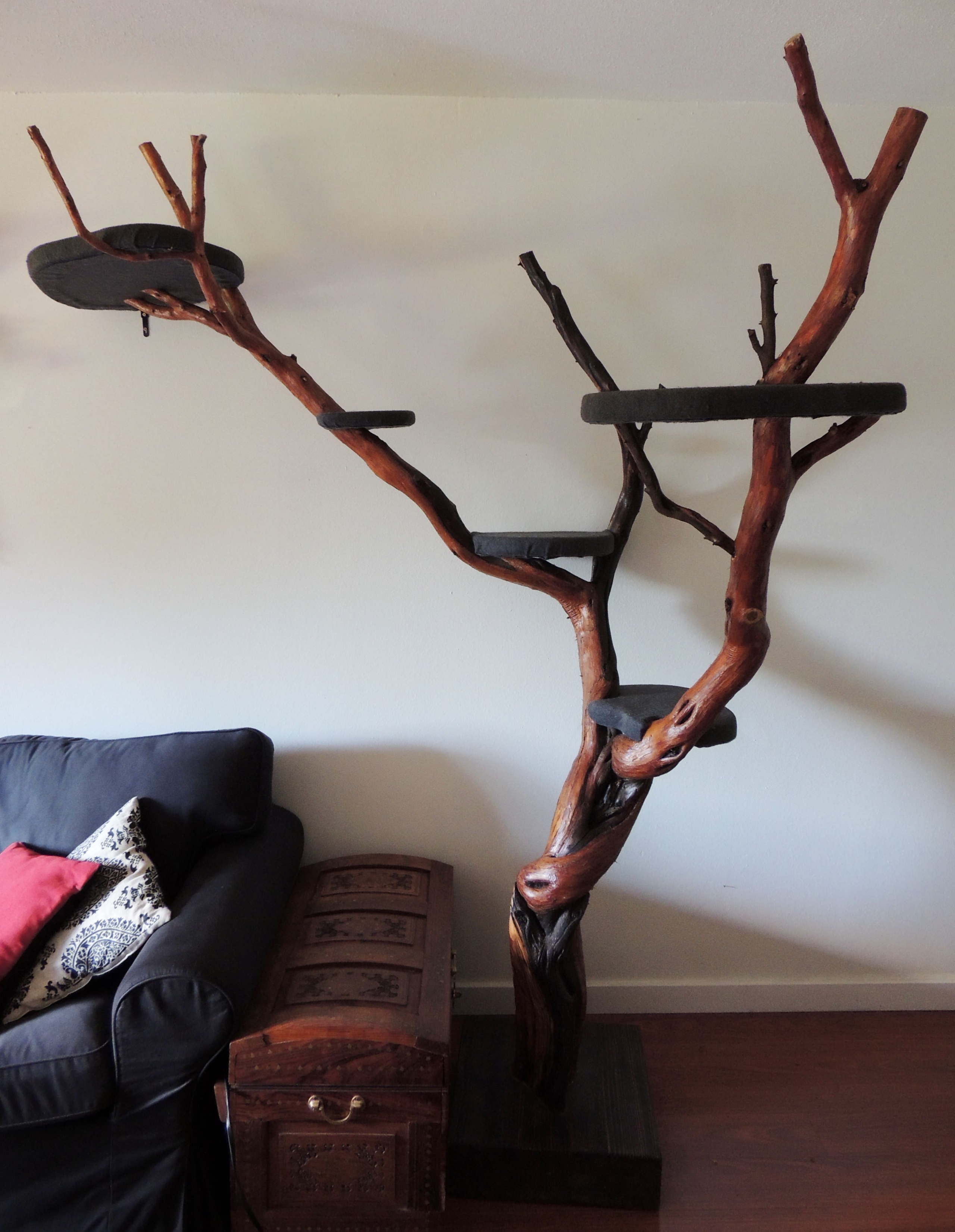 Combine nature-inspired design, which undoubtedly elevates the interior style, with fine qualities welcome by your cat (or cats). This cat tree is a tree literally - and it has relaxation platforms affixed to its branches.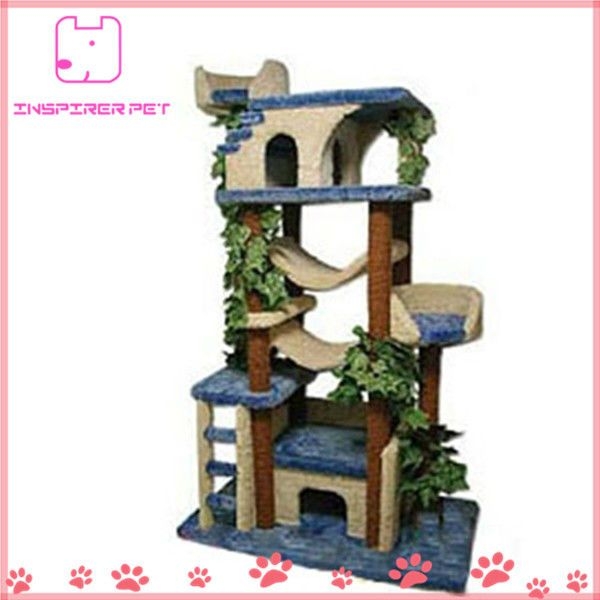 A gorgeous piece of playhouse for your energetic cats, that allow them to jump, nap, hang, and scratch. Its intricate desig offers 2 lovely-designed houses, few platforms, 1 built-in ladder, and 2 cozy open beds. Made of durable wood, covered with thick rug.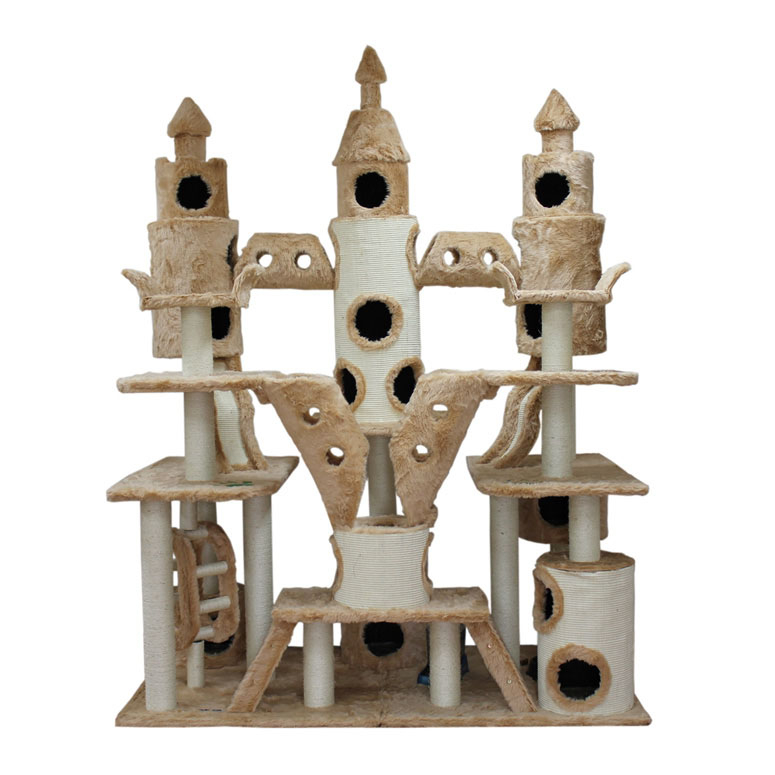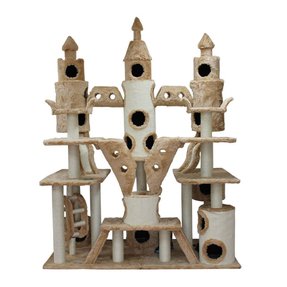 Buckingham Palace by Kitty Mansions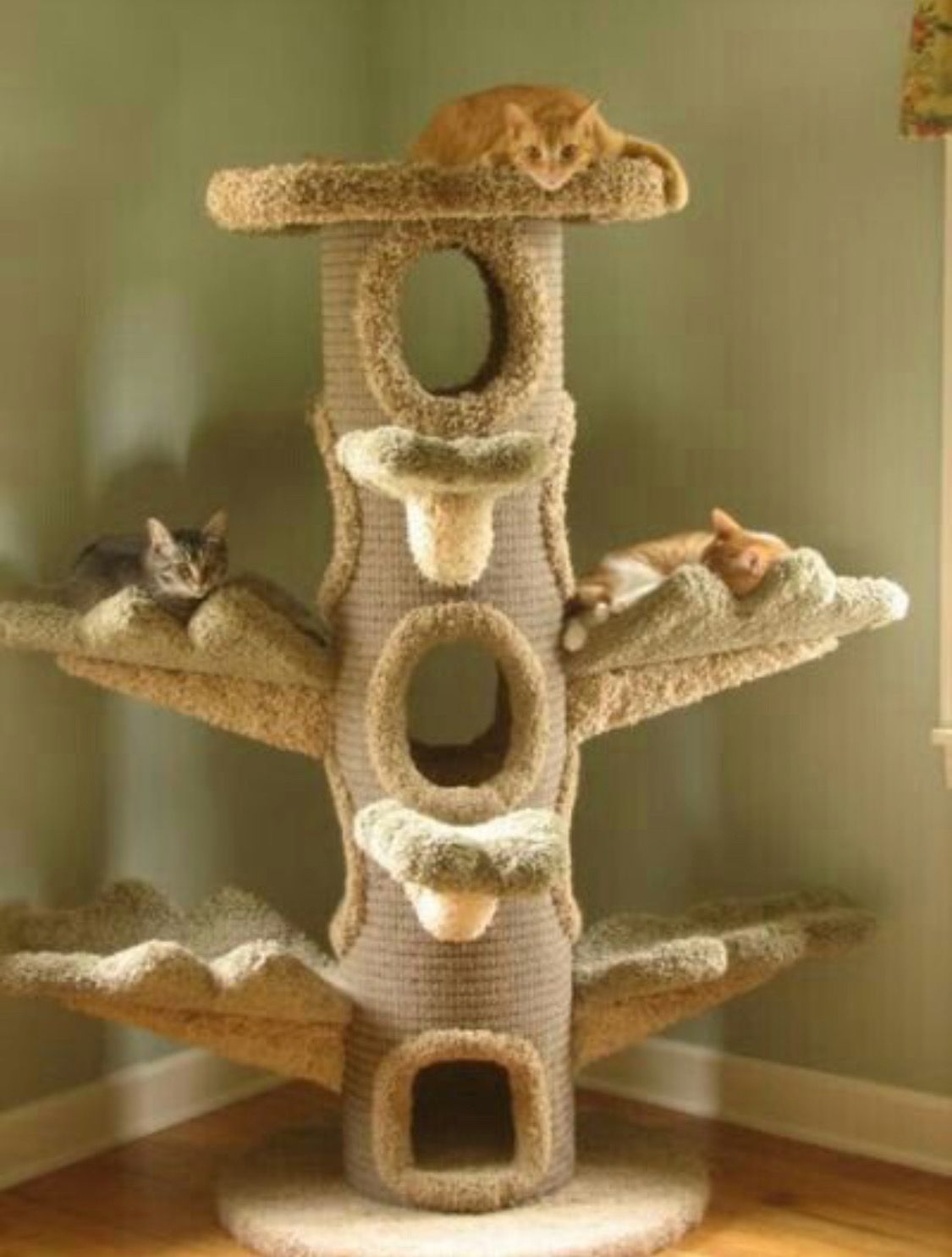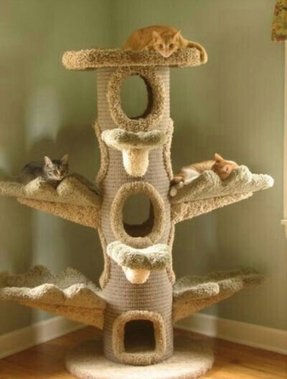 Cat Tree: Cat Furniture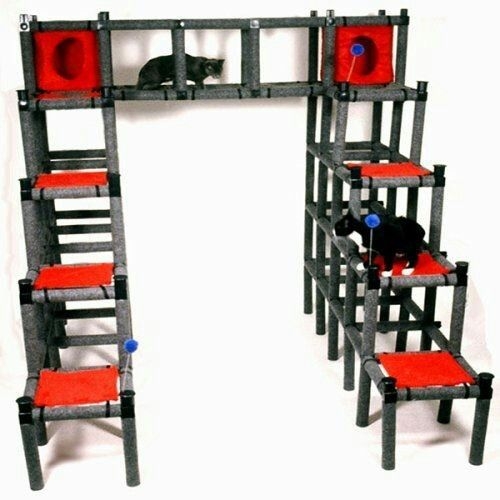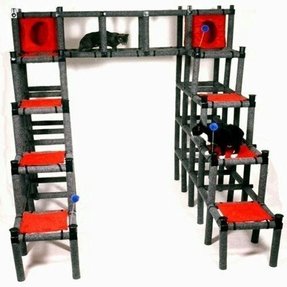 A large construction for cat owners who want to provide the best possible conditions to their animals. This cat tree includes plenty of platforms finished in red color. It also features gray posts resistant to scratching and other forms of wear.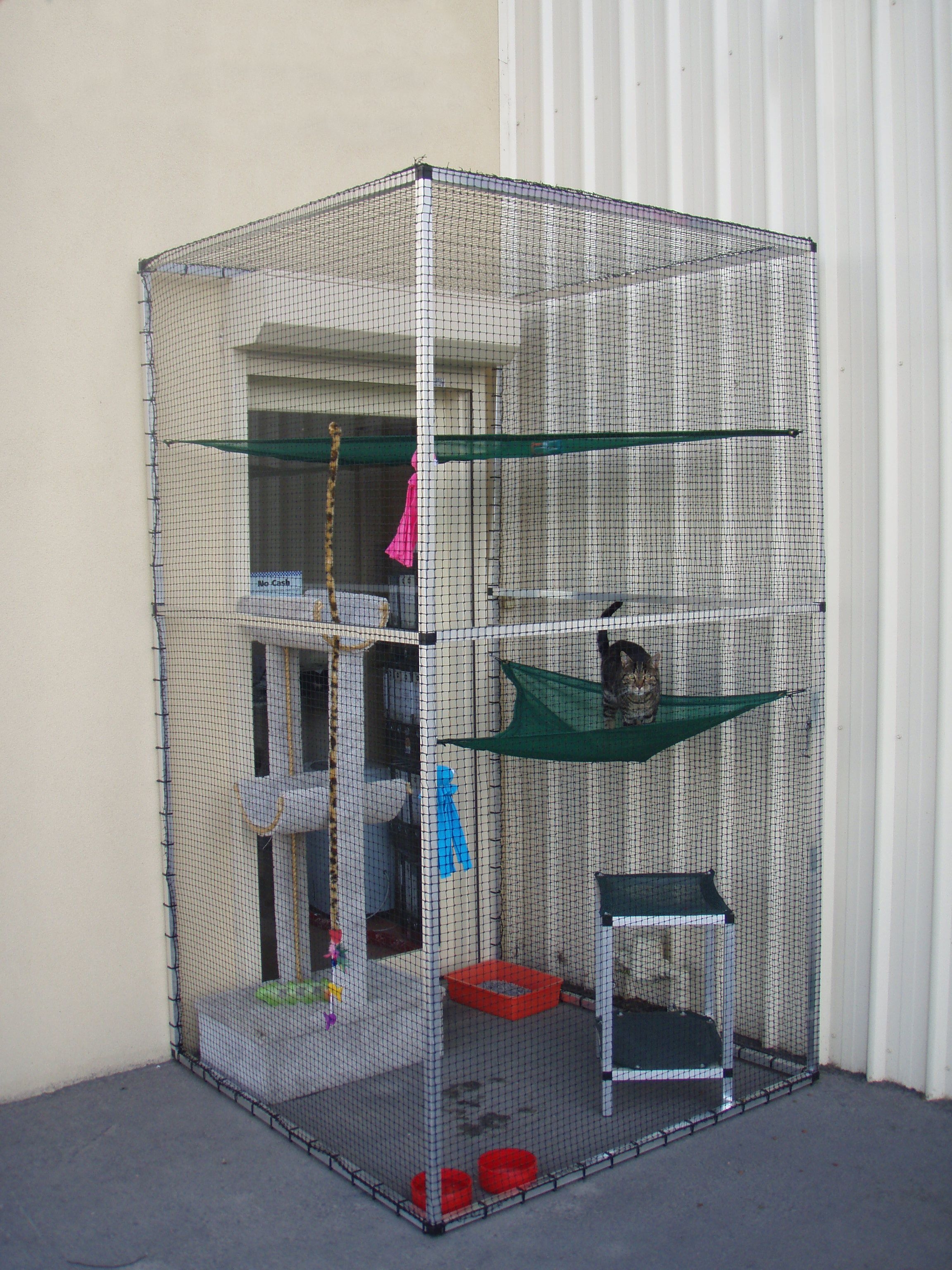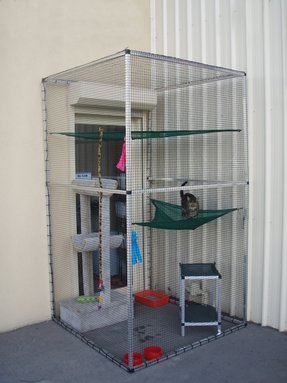 Safety net enclosure for cats. If your cat is not reasonable enough to stay close to the window sill, buy a cat run - as simple as that. The see-through net doesn't lower the quality of the view, but it keeps the kitty inside the house / porch.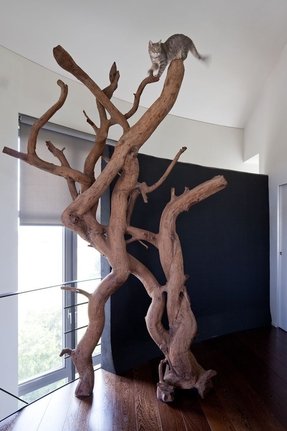 An eye-catching large and tall cat tree converted from unfinished wood of an old water tower. It is composed of several thick twisted and gnarled boughs and some thinner branches. It presents itself especially well in modern interiors.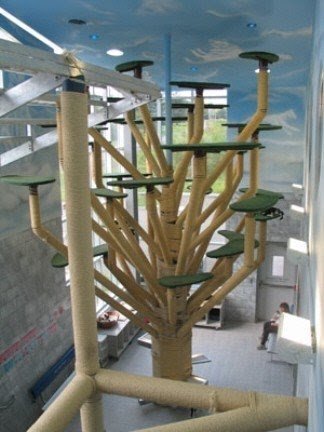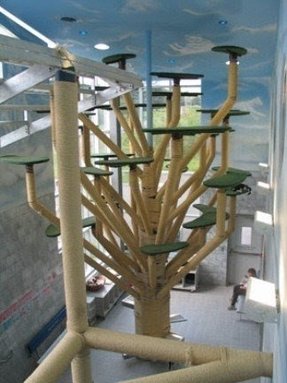 This is the world's largest cat tree. Located atAngels for Animals ...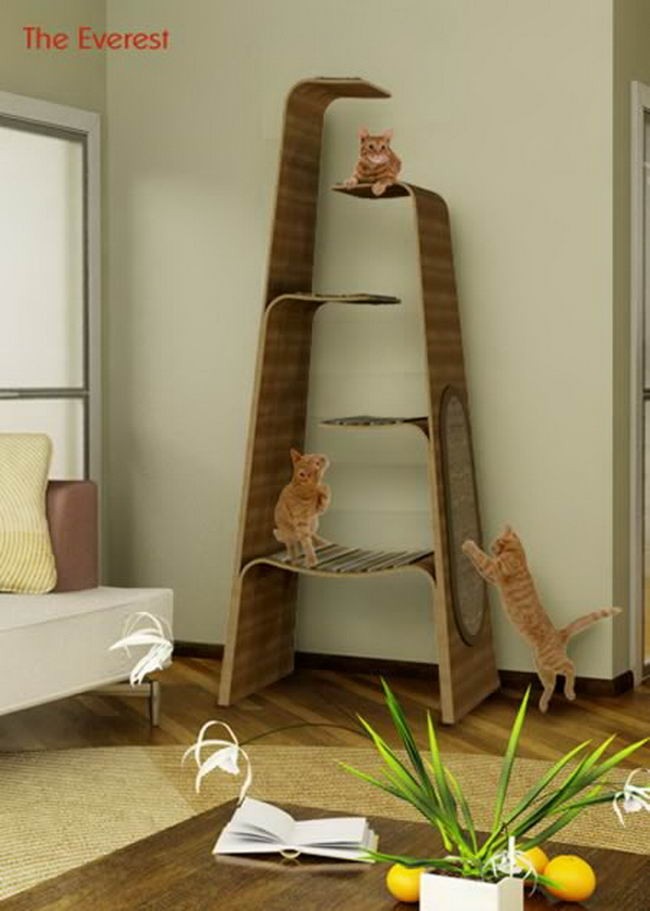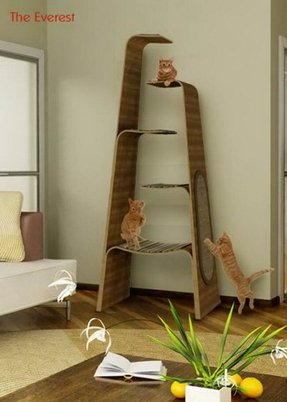 This high pedal rack for cats is a great functional and decorative element for the interior. Solid construction, natural colors and modern form captivate and create an impressive whole. Your cat will love it.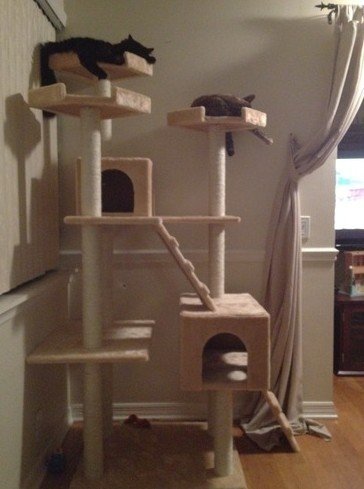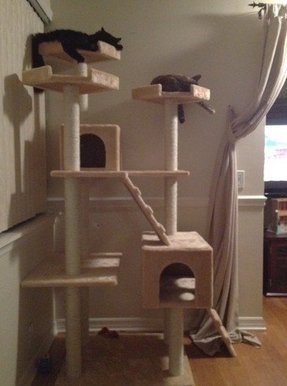 Cat condo for large cats – 72″ Large Cat Tower Tree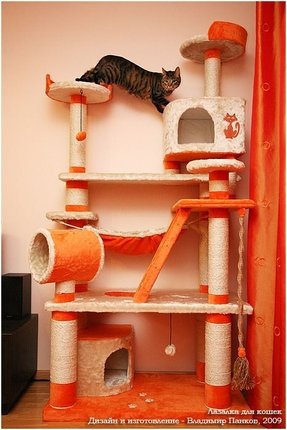 My two would go no where near this. Ever.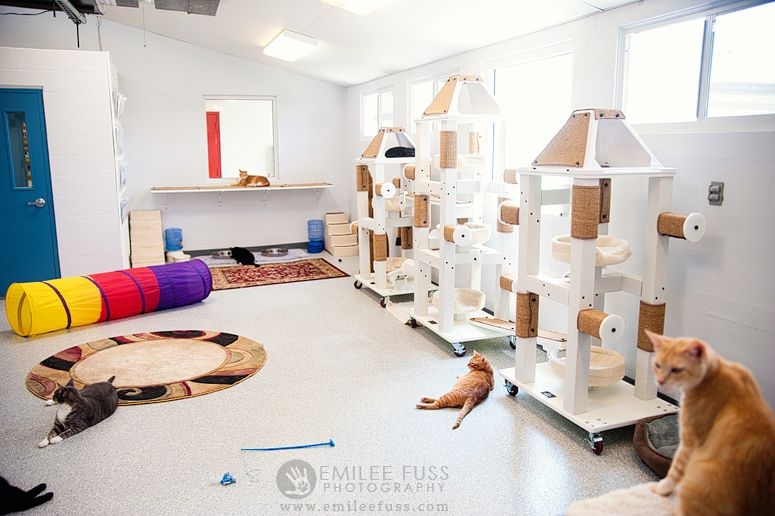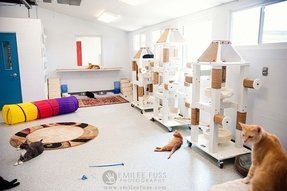 Humane Society of Sarasota County kitty room- so cool!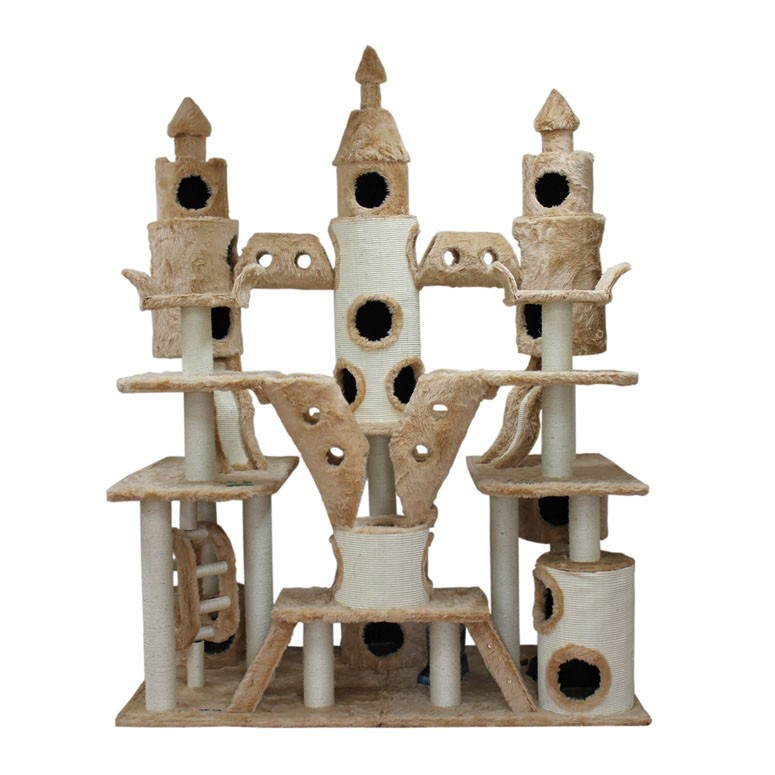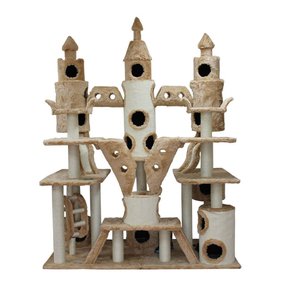 BUCKINGHAM%20PALACE-2T.jpg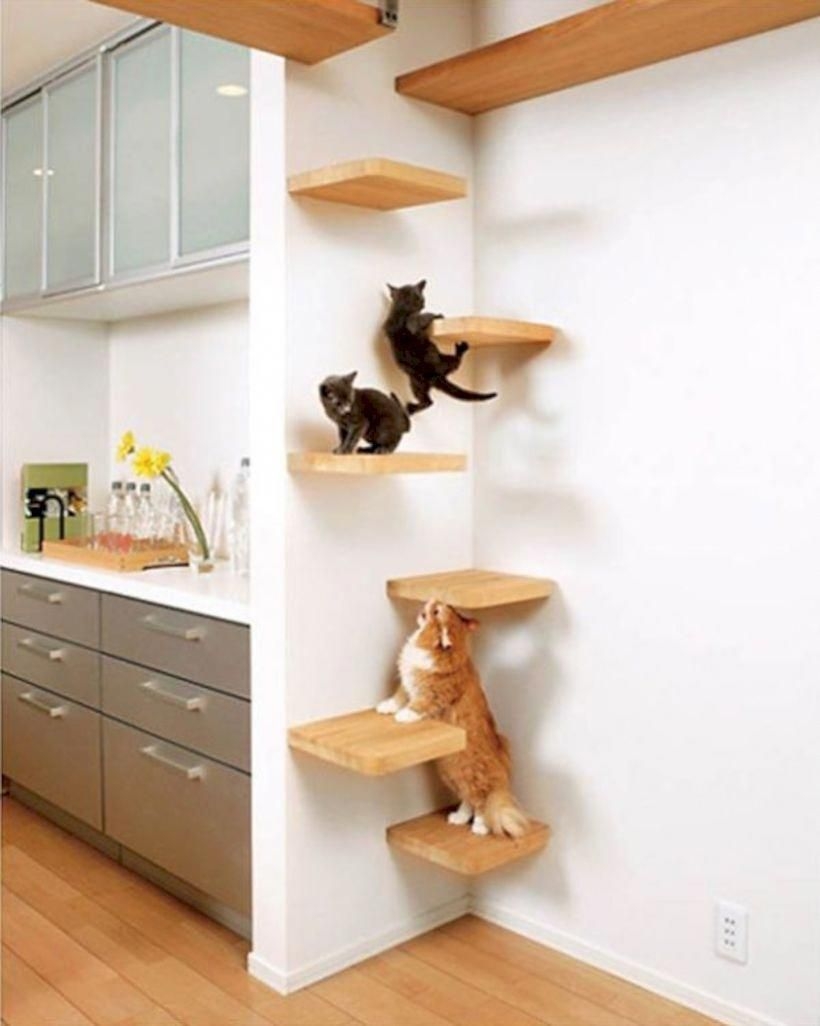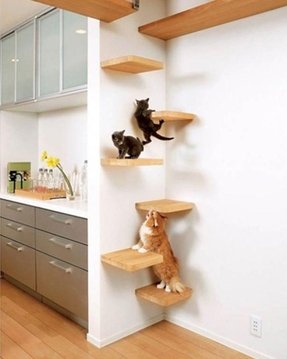 An intricate cat tree for your furry jumpers, that will bring them much fun of jumping from one platform to another. Made of natural-finished wood, the platforms are easy to mount on a wall, and can also be used as shelves for displaying decorations.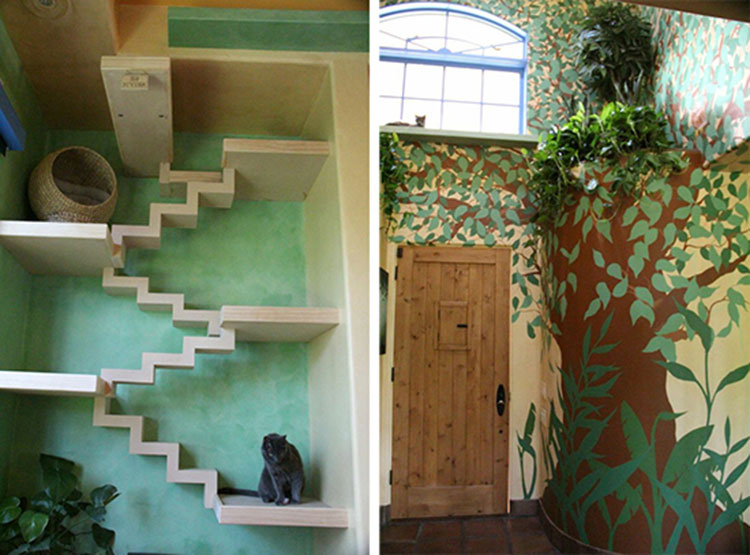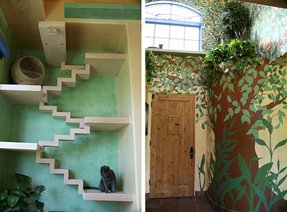 I love the idea of the shelf over the door so they can see who's coming. Wonder how often it leads to ambushes?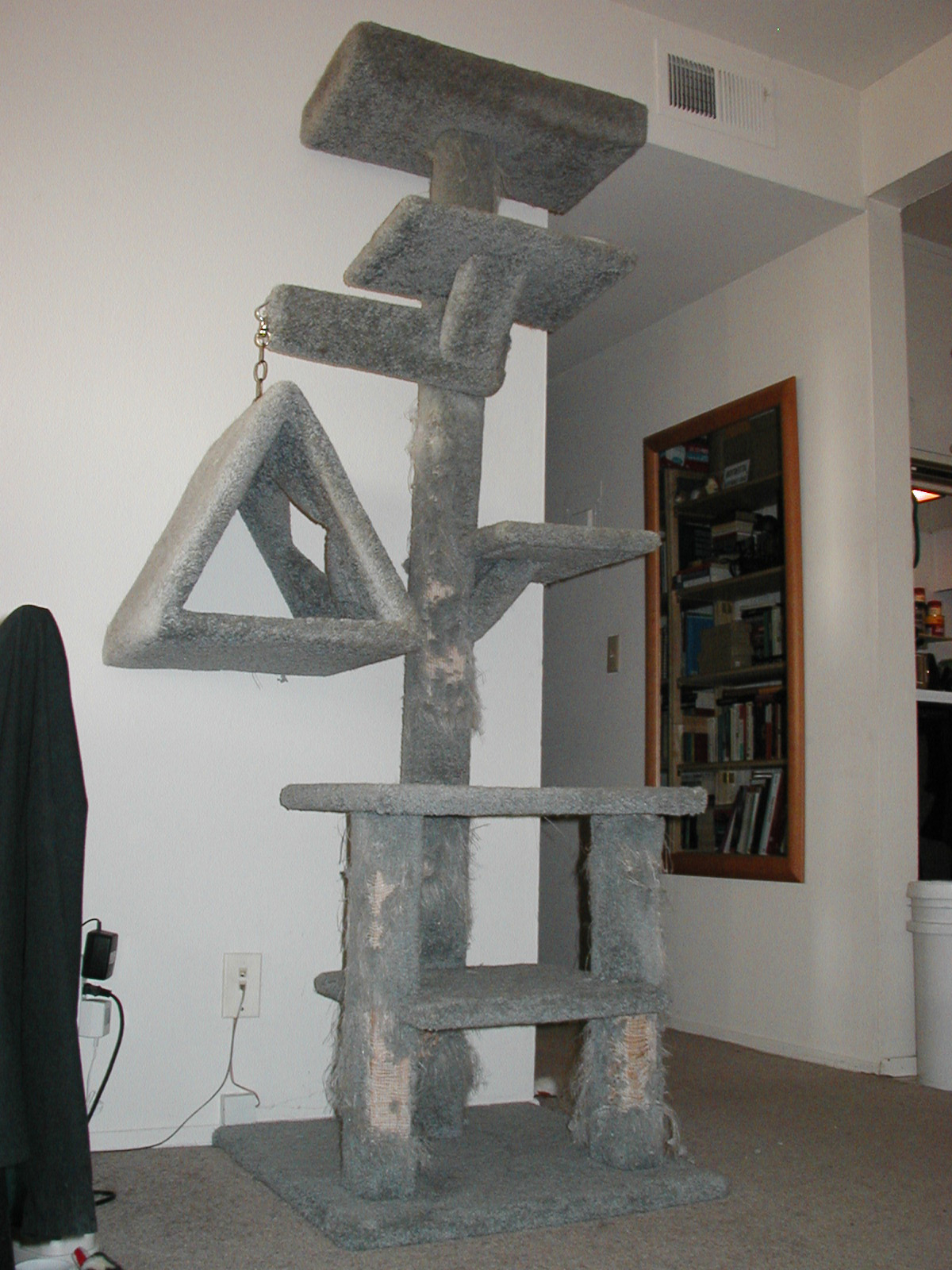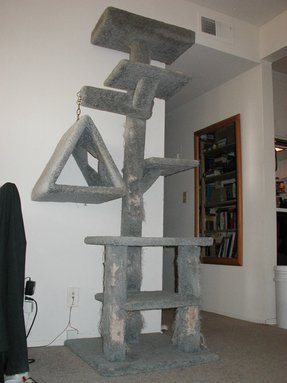 This cat tree will be incredible entertaiment for every kitten or adult cat. This item connects function of place to fun, bed and scrather. Contrary to appearances, this piece of furniture doesn't stake a lot of place.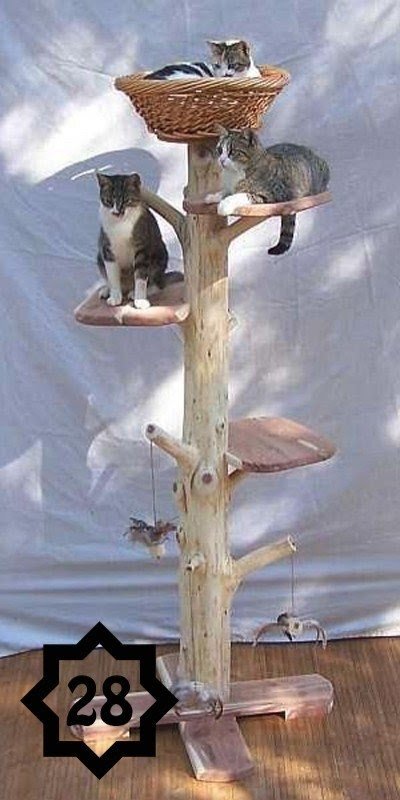 Cat tree for indoor and outdoor use. Construction is made of wood and mounted on crossed strips. Suitable for each room as needed.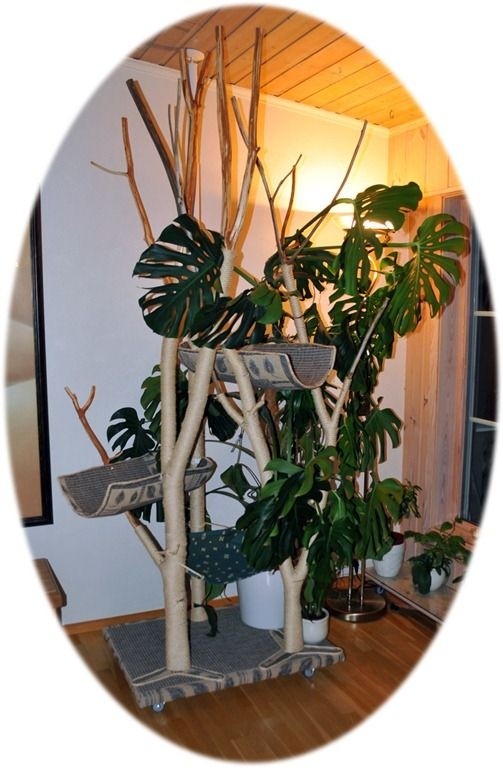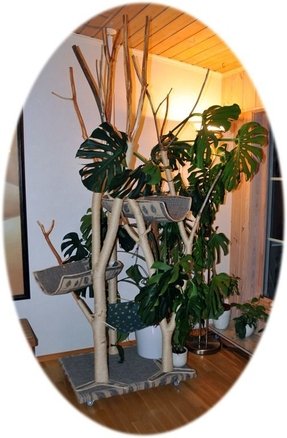 Since wild cats have been domesticated and taken away from them the opportunity to frolic in the jungle - we can provide them with climbing the artificial large cat sisal tree, branches that emerge from large green leaves.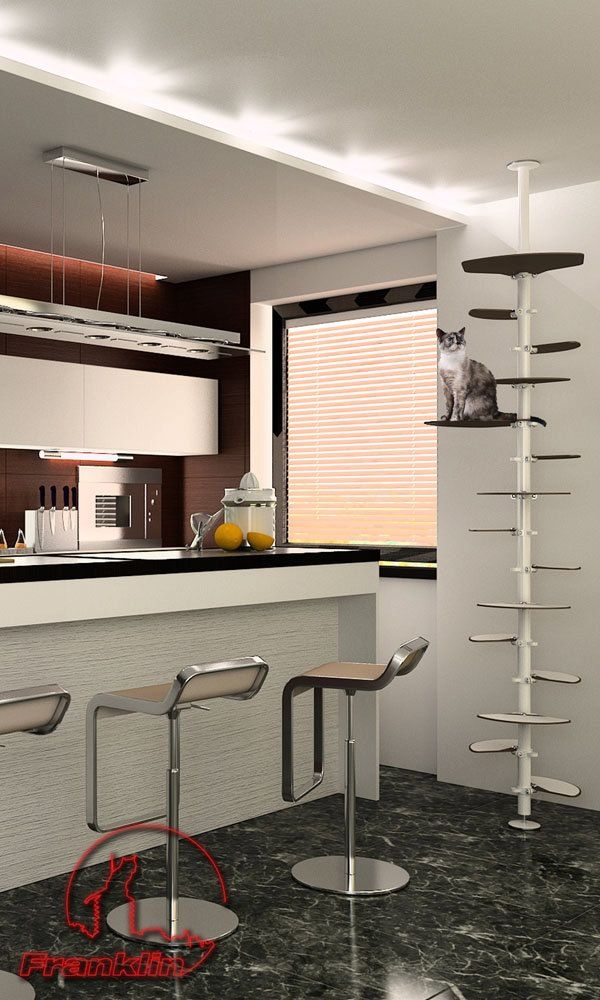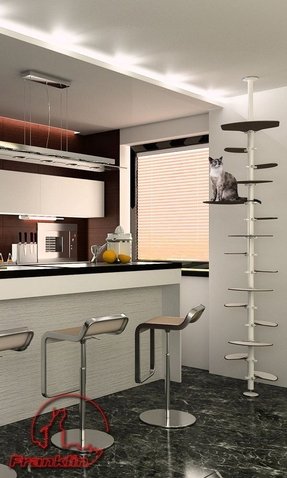 HOLLYWOOD FRANKLIN TOWER Kit 3 1 large by franklincatfurniture, $63.50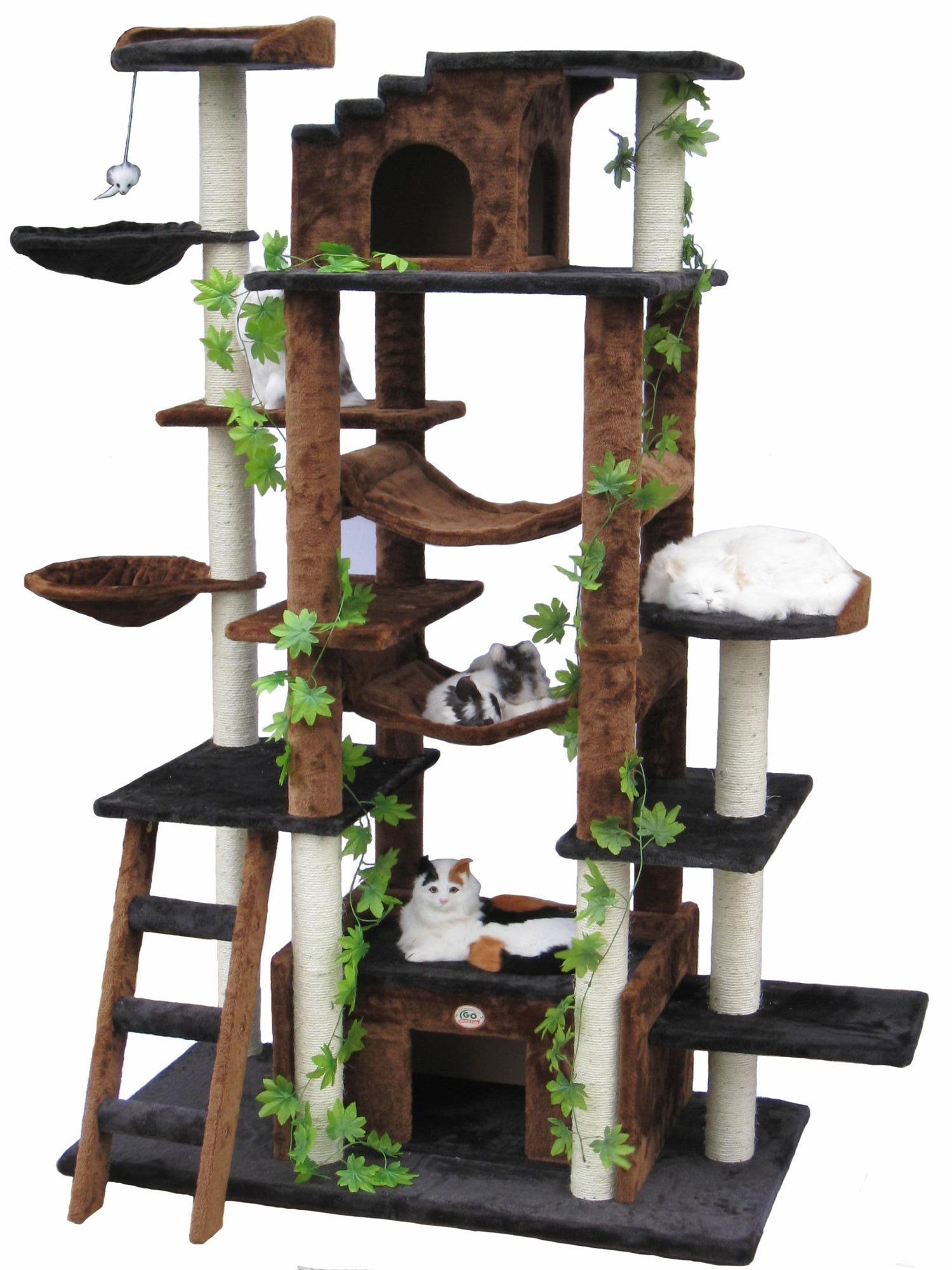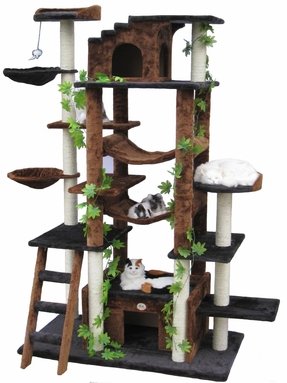 Large 'jungle gym' cat tree. Includes a house, a bed, lots of platforms and sling beds to relax on, a ladder and stairs to climb, and ample of posts to scratch. Wrapped up in velvet like plush fabric, soft in touch.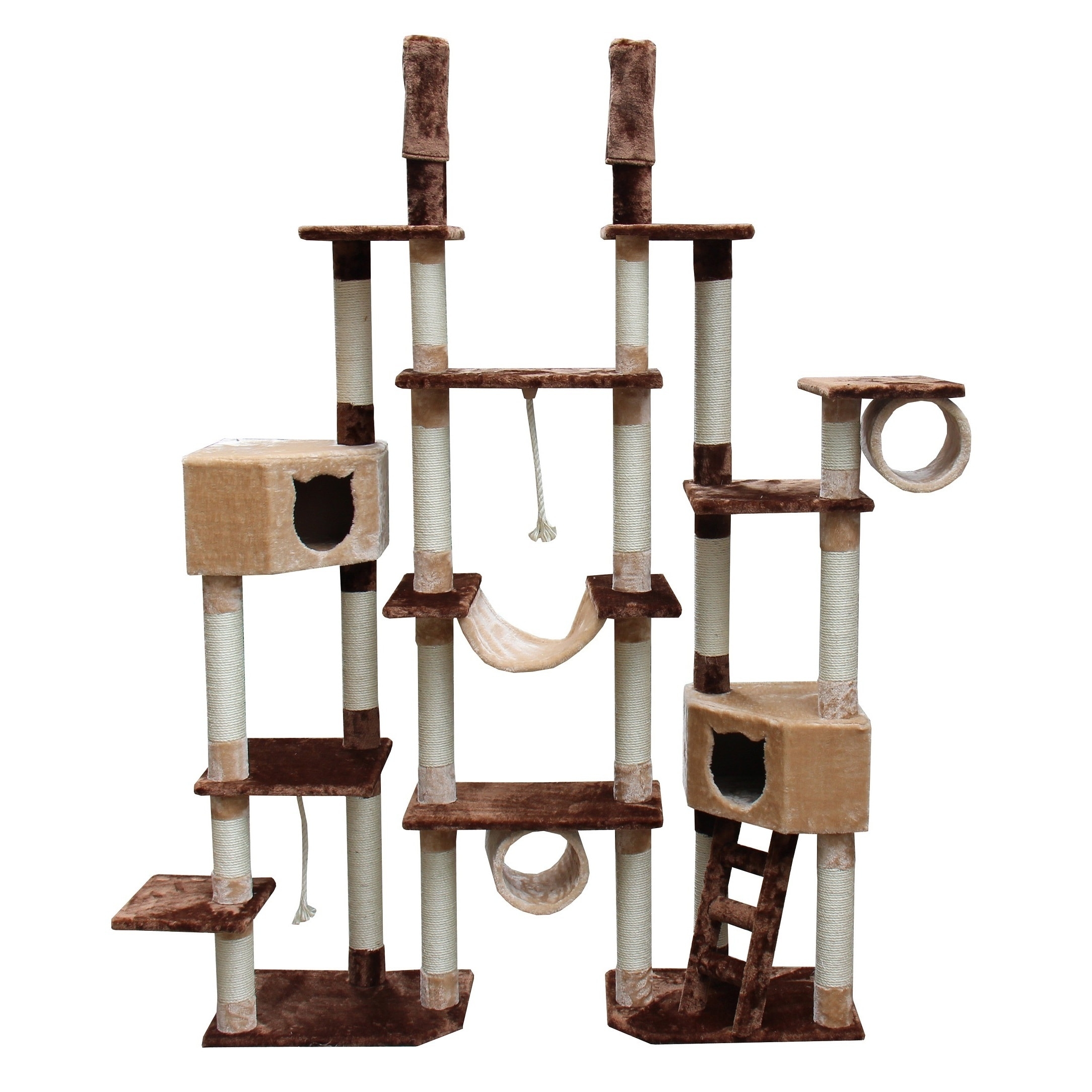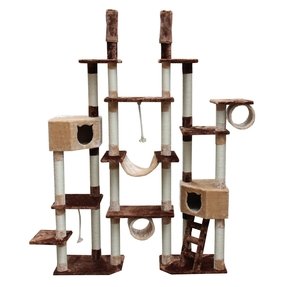 Rome Cat Tree by Kitty Mansions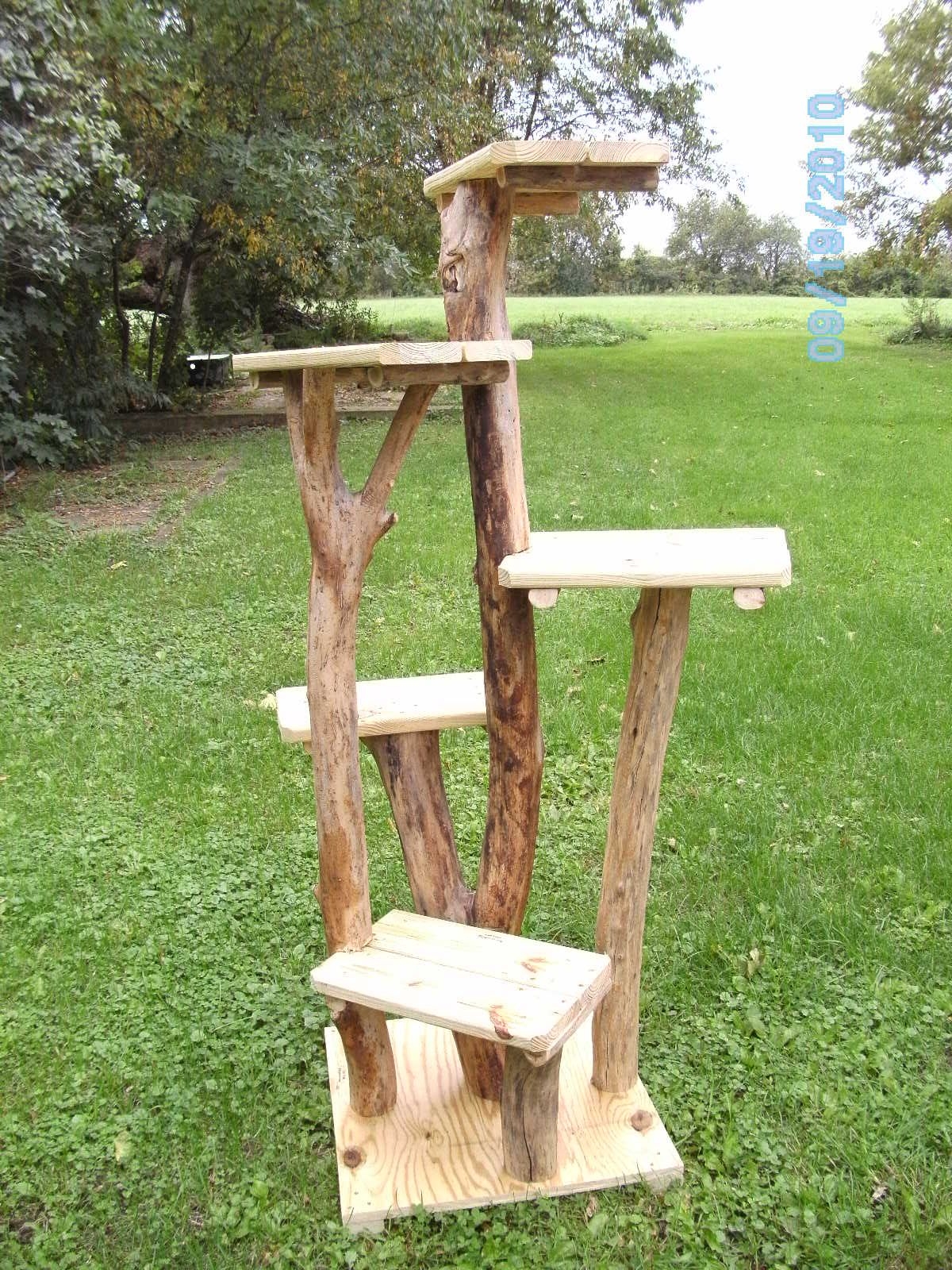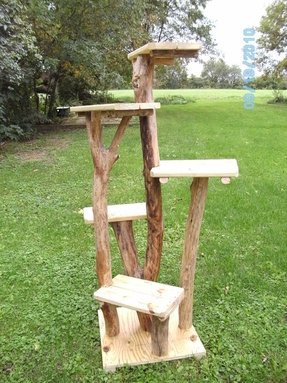 tier outdoor tree $450.00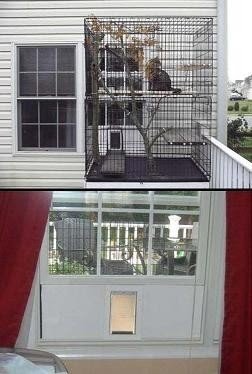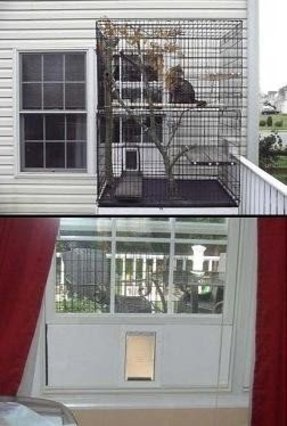 Your cat would love this large cat tree. It is a safe way for providing a friendly environment for your pet even inside your house. The great solution created for those who cannot afford a big house with the garden or live in a block of flats.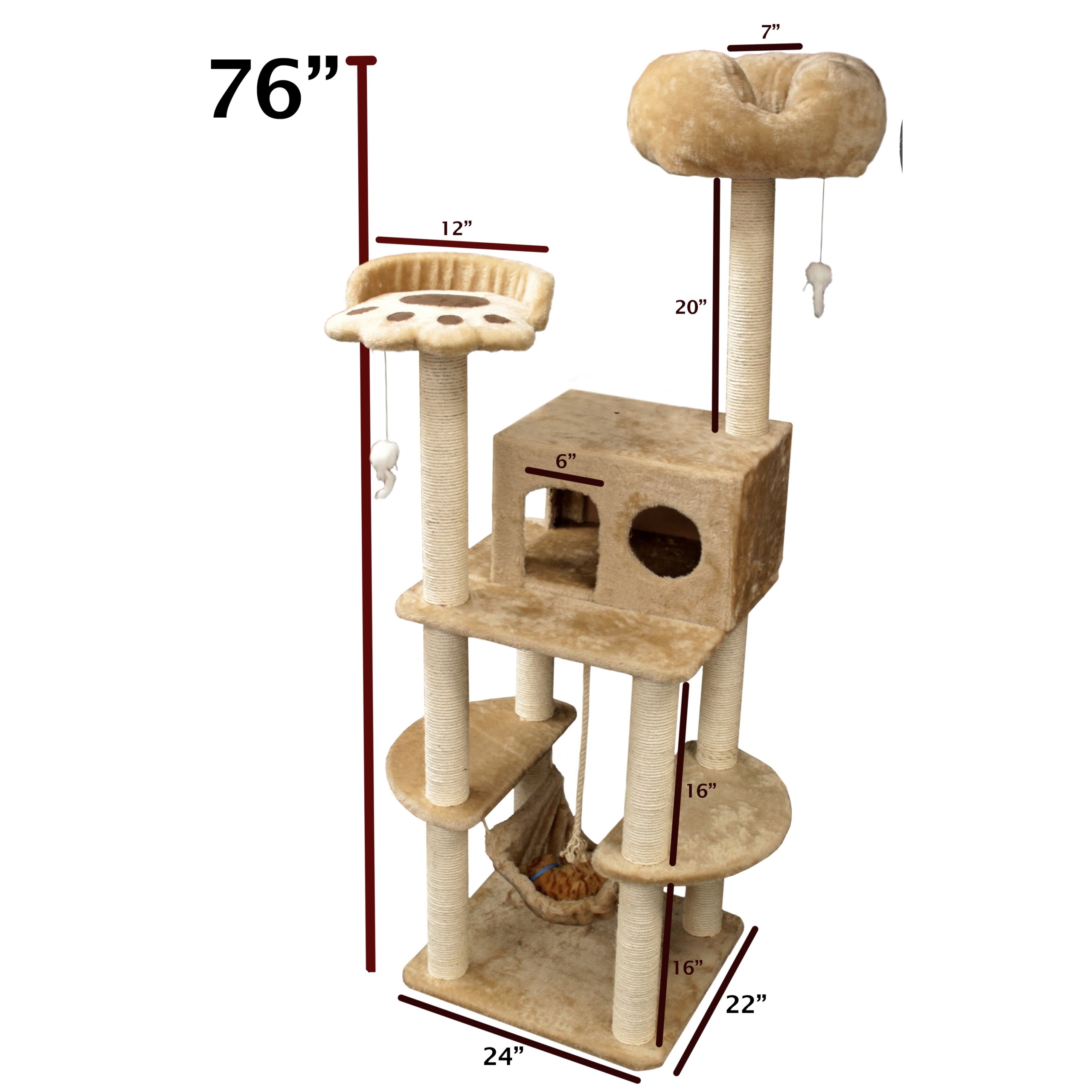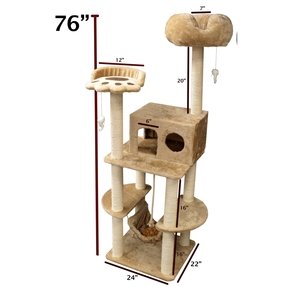 I only wanted the picture to help me figure out more options for our DIY cat condo were gonna build! :)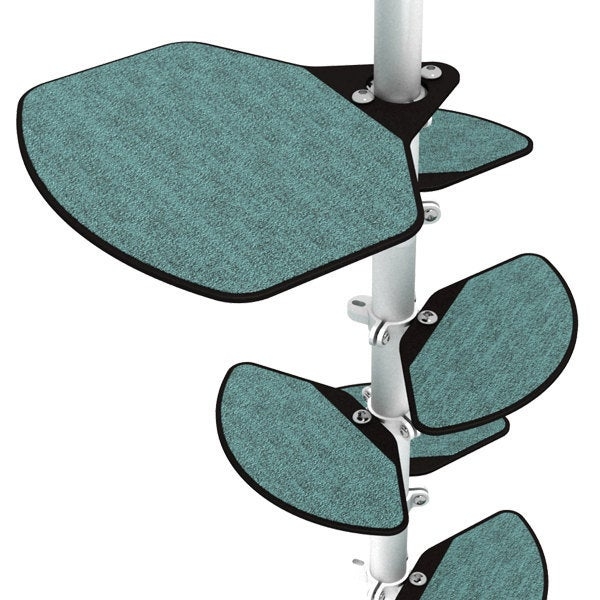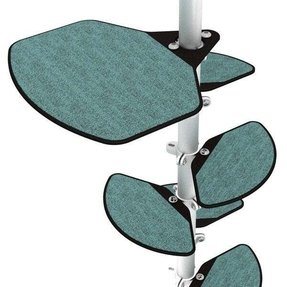 Cool Cat tower. Much cuter than others I have seen. HOLLYWOOD FRANKLIN TOWER Kit 3 1 large by franklincatfurniture, $63.50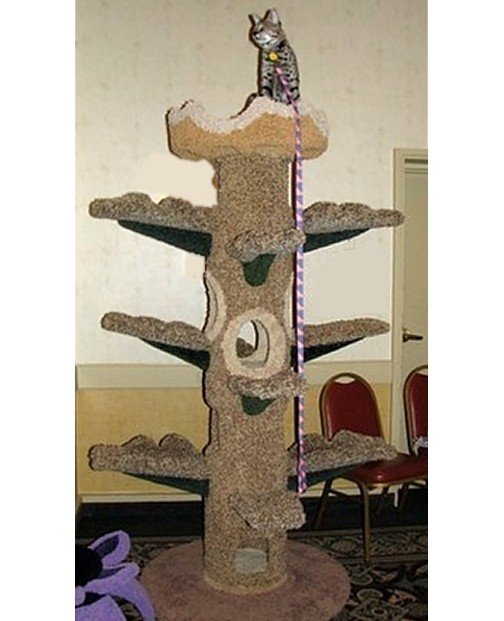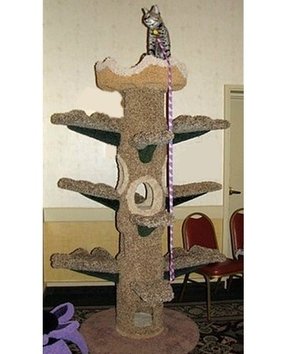 Cats are the truest predators and when we domesticate them, we take away for them to climb trees, so we can suggest a funny large cat tree, covered with scratching fabric. In neutral color, with many branches for climbing.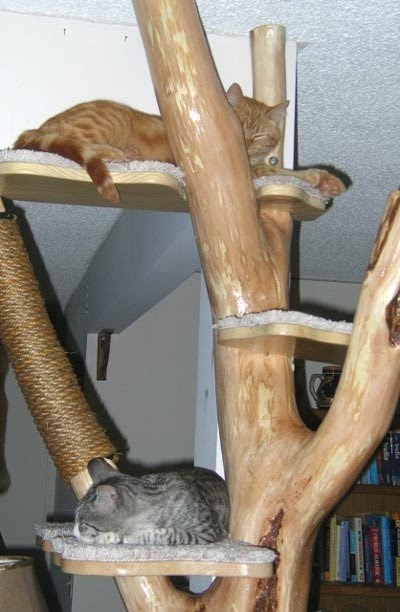 tree; "Could you make one?" I asked my bf, who has lots of tools. He's a smart man, and knows that a happy wife equals a happy life, so after only a week or two of hemming and hawing, he cut a large old willow out front, and set to work peeling t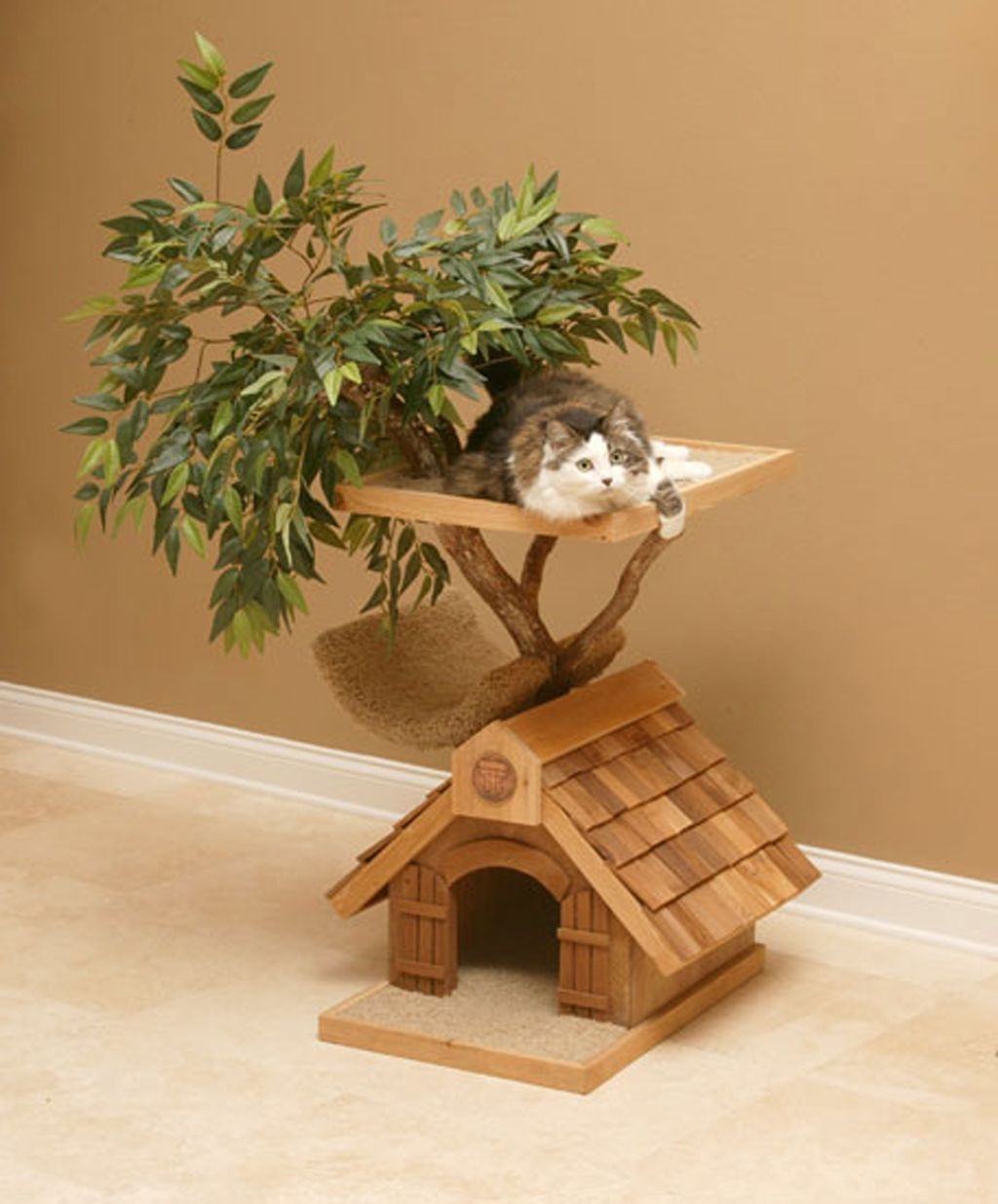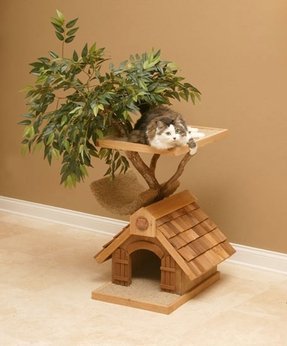 homemade pet furniture | Mancats, these treehouse Mancat Mancaves are garanteed gerlcat magnets ...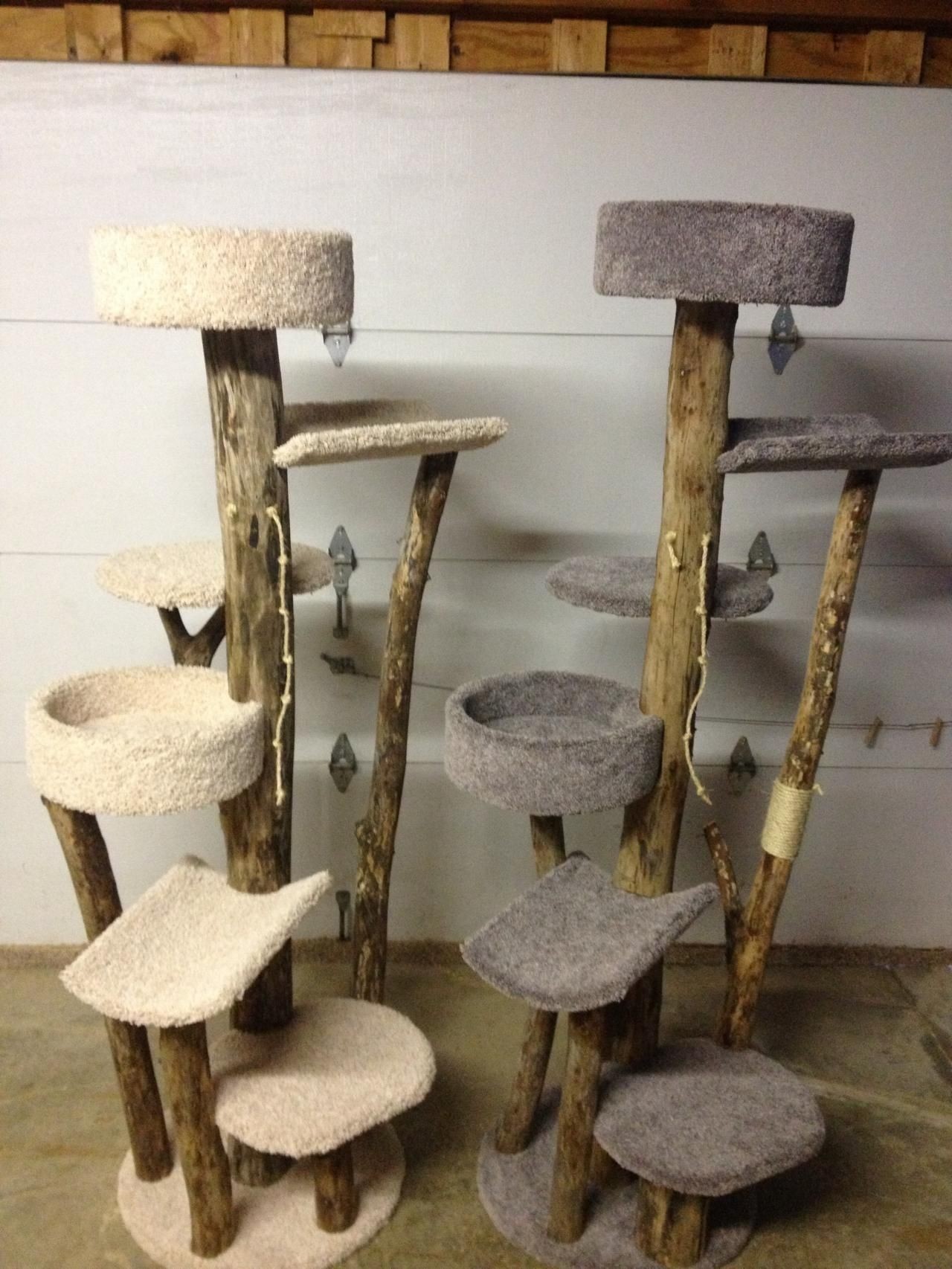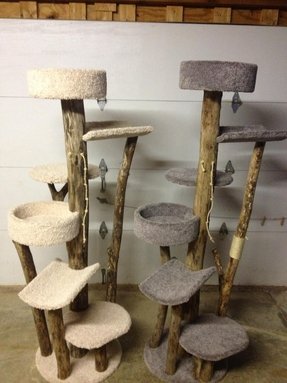 level mixed with 2 trays.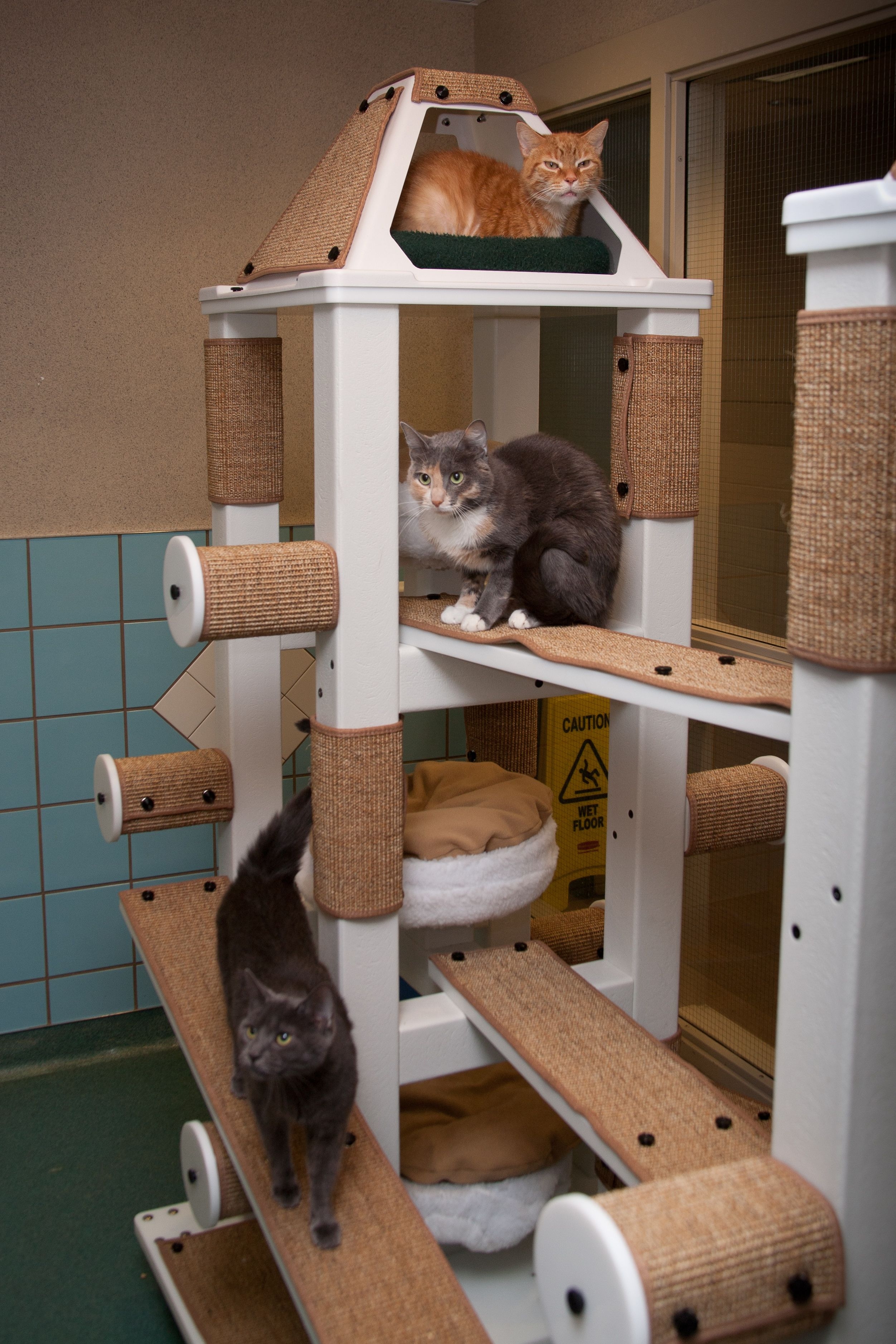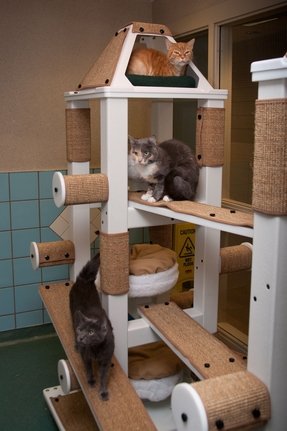 Large Cat Tree. This cat tree looks nicely balanced and very solid. It looks like it would be quite difficult to tip over. Sturdiness is the most important consideration when making cat trees.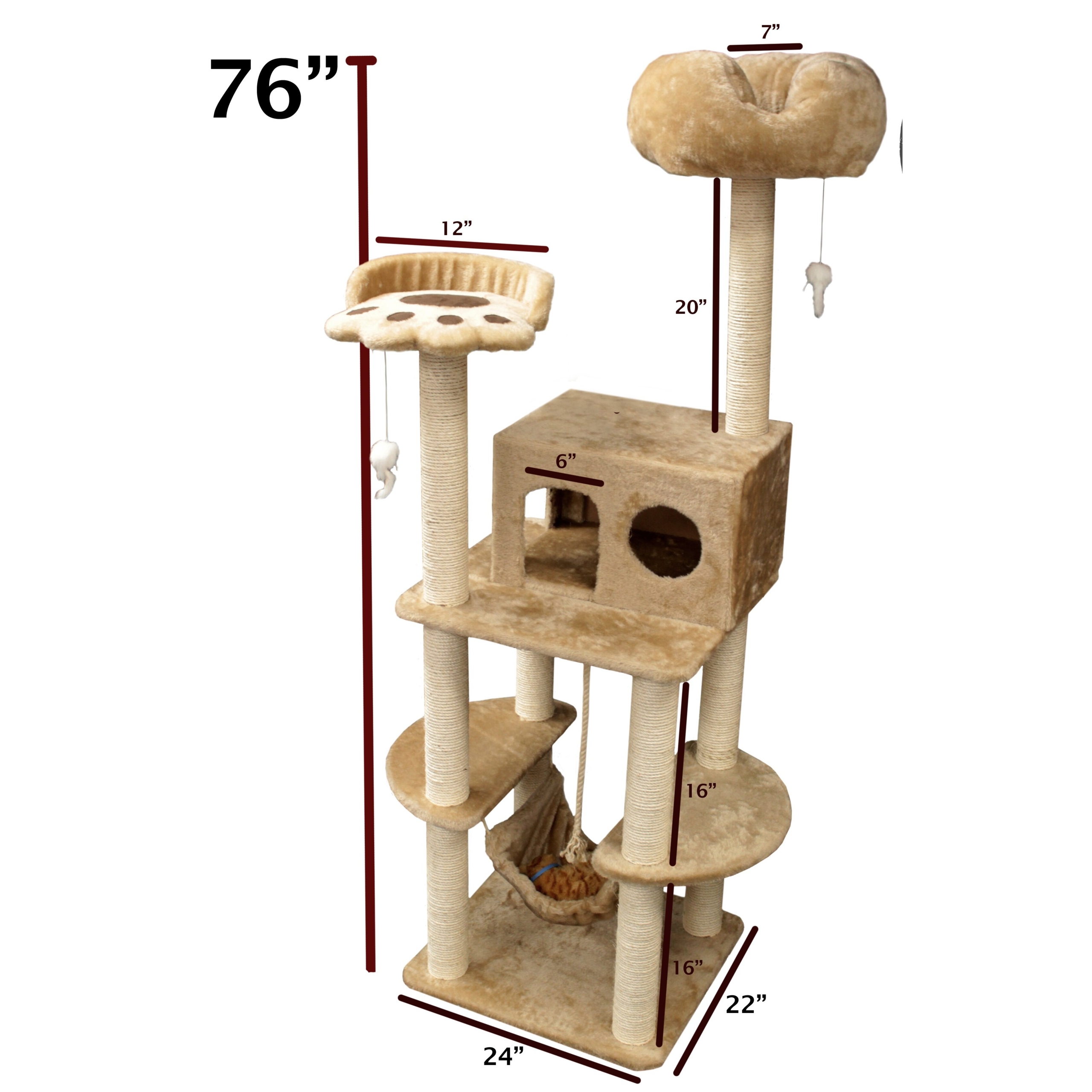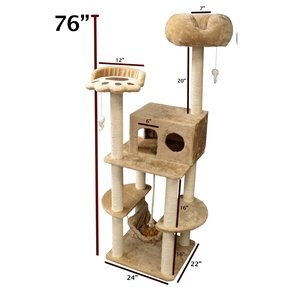 76 inch Casita Fur Cat Tree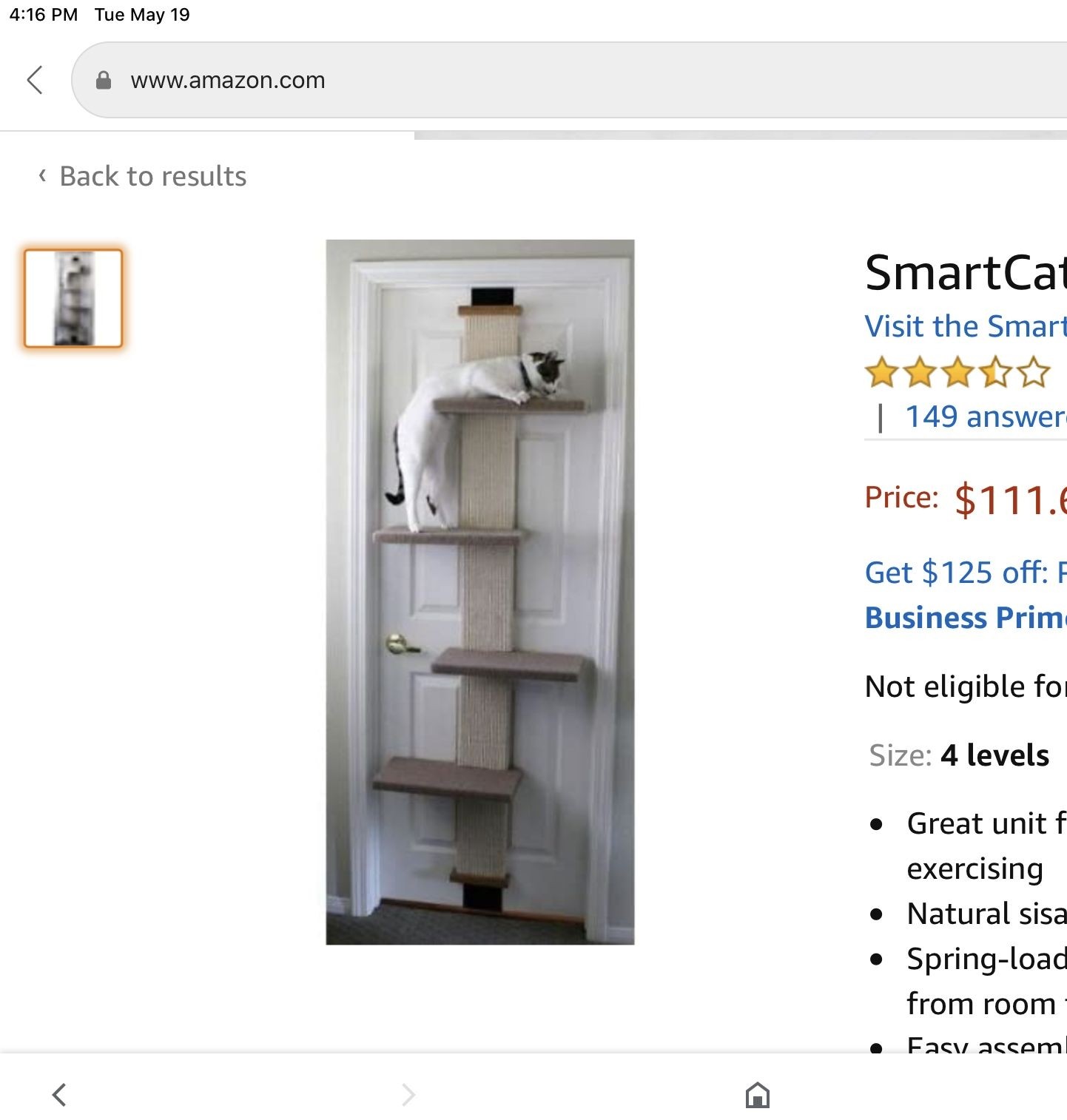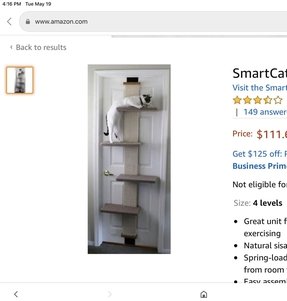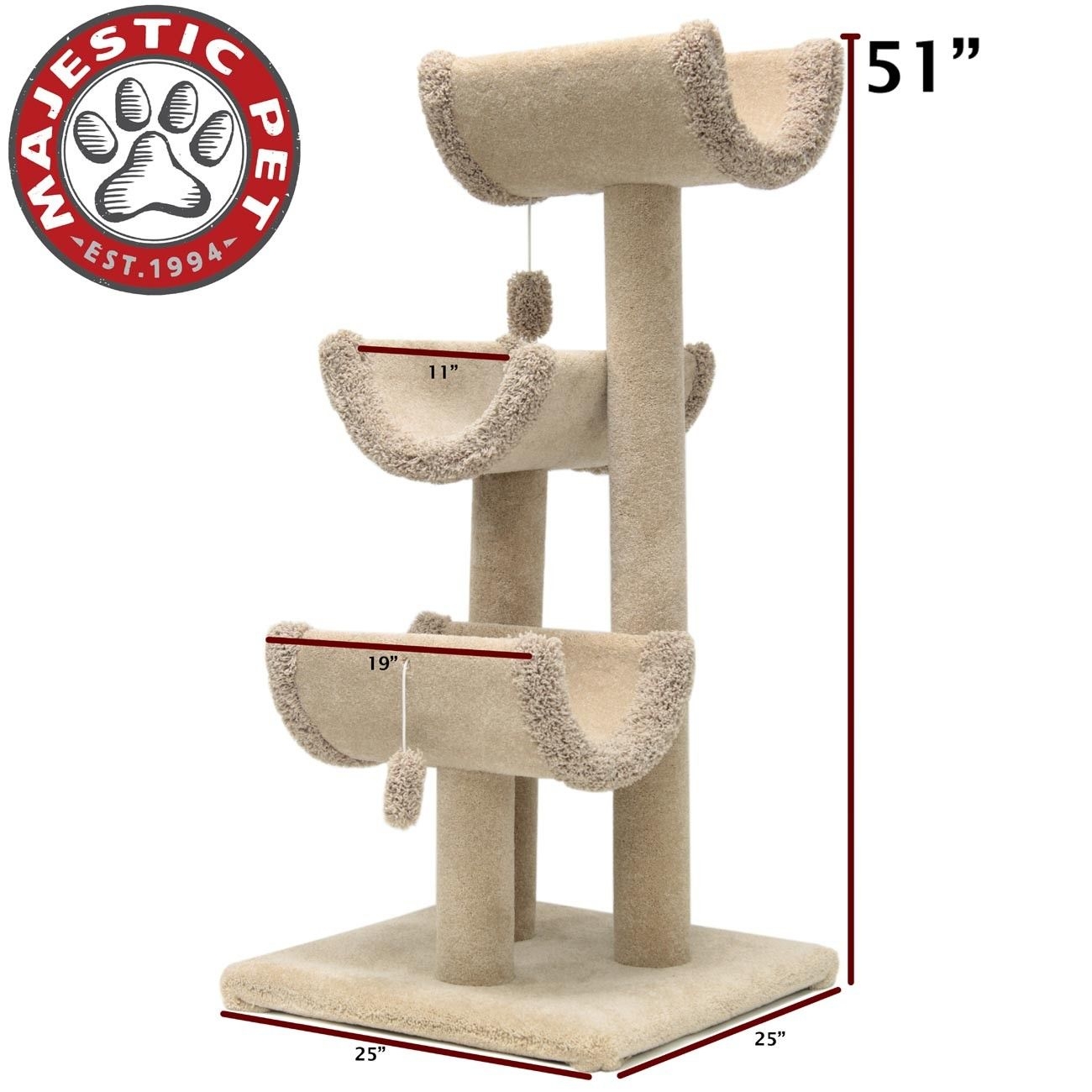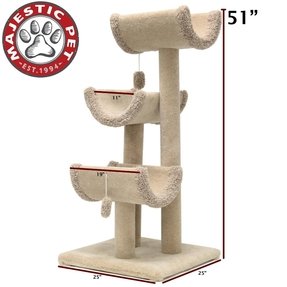 homemade pet furniture | Cat Tales b2b Jungle Deco b2b .. 41 Jungle Gym b2b .. 41 Keep Me In ...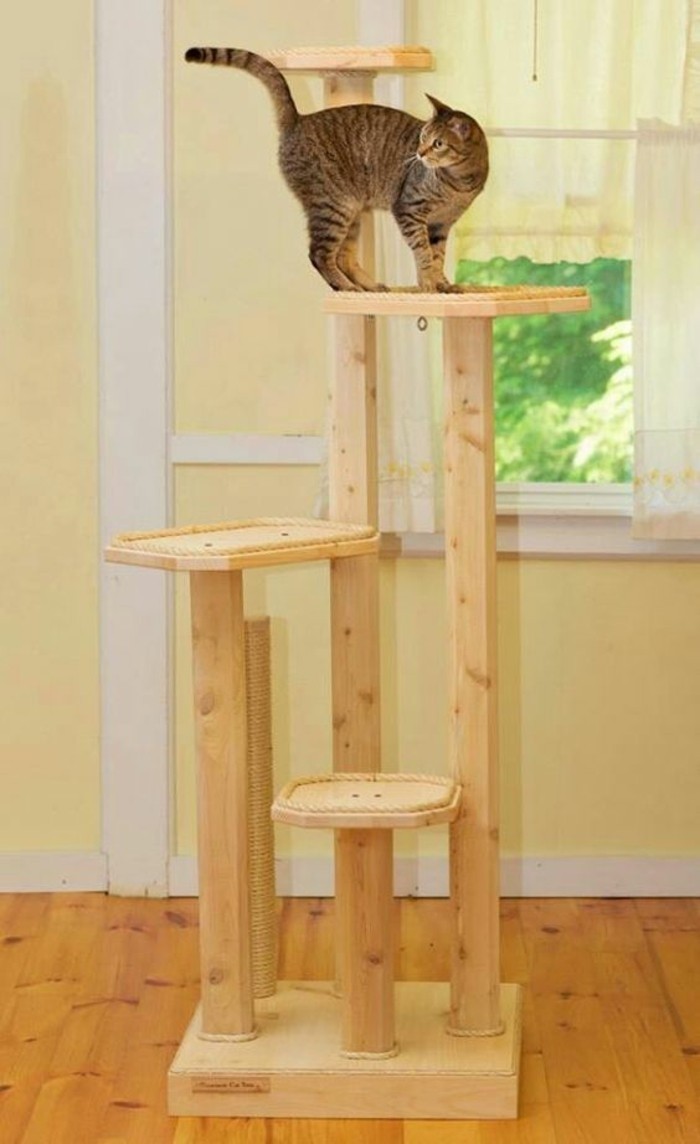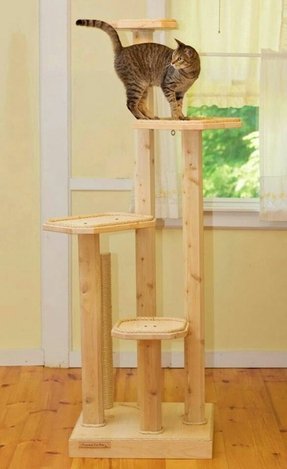 Natural Wood 72 Inch Four Level Cat Tree with by MountainCatTrees, $439.99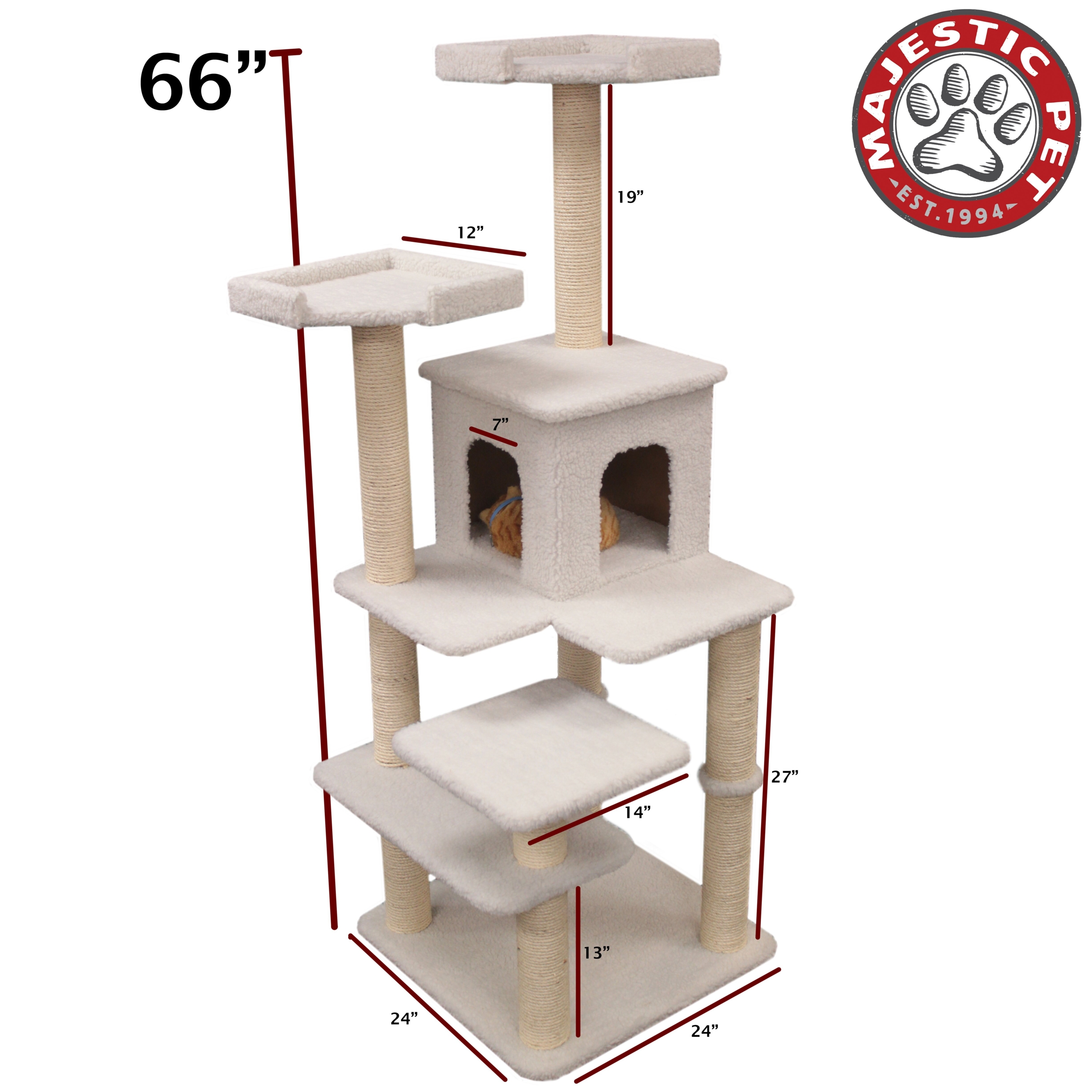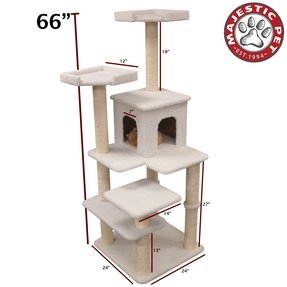 Review for this awesome cat tree! Overall the tree is high quality, stable and very sturdy. Its been able to withstand my cats jumping from top to bottom without tipping over or wobbling too much. My cats are certainly enjoying the height of the tree an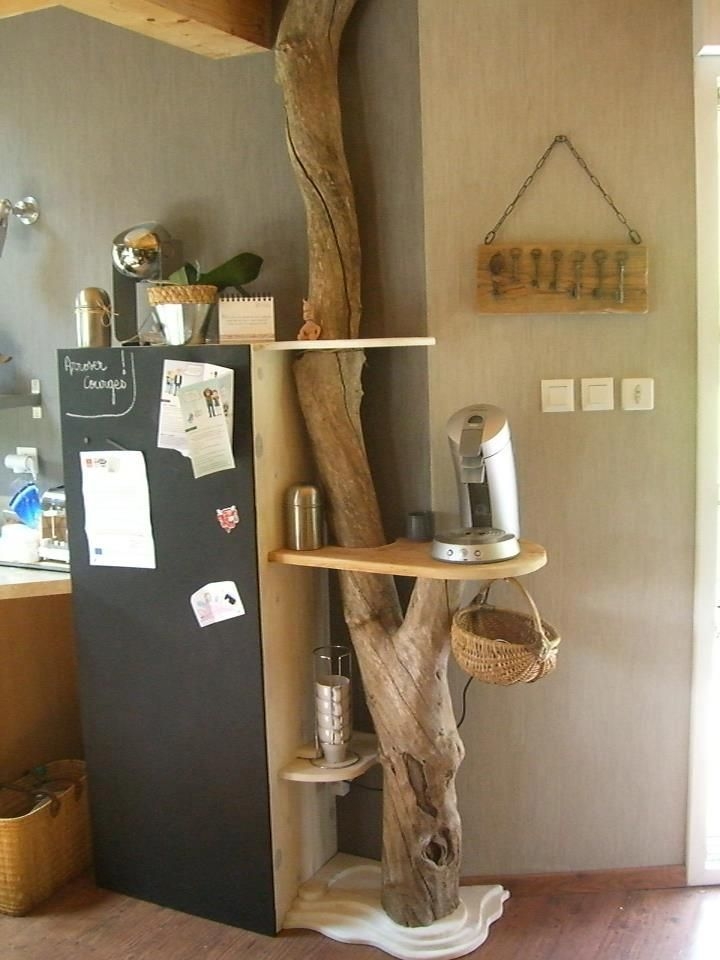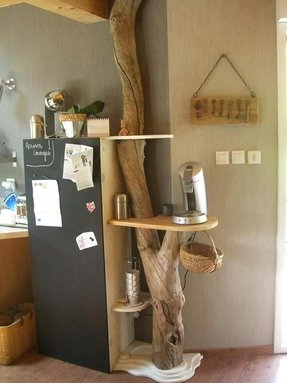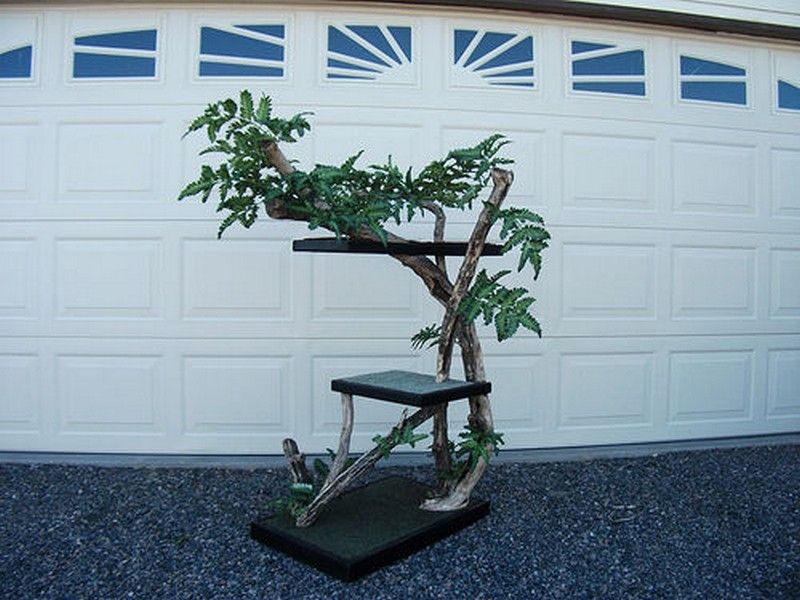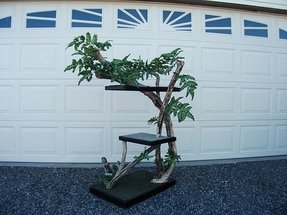 Instructables | DIY Cat Tree House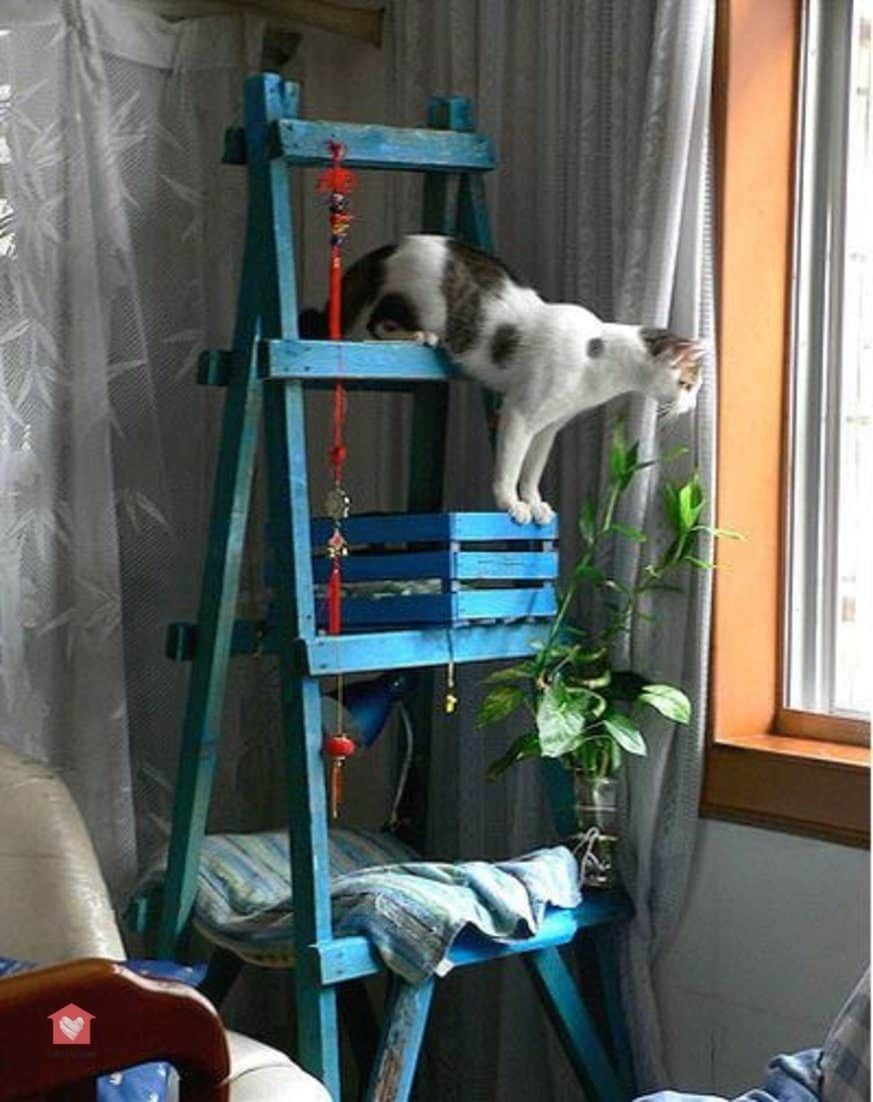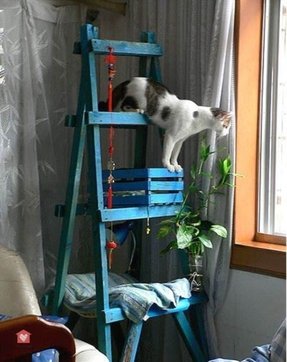 A cat tree made of revamped ladder? Why not - a drop of blue paint is sure to make it look fashionable. And the good news is that you can make it on your own with almost no tools. The piece can be a stand for plant pots, too.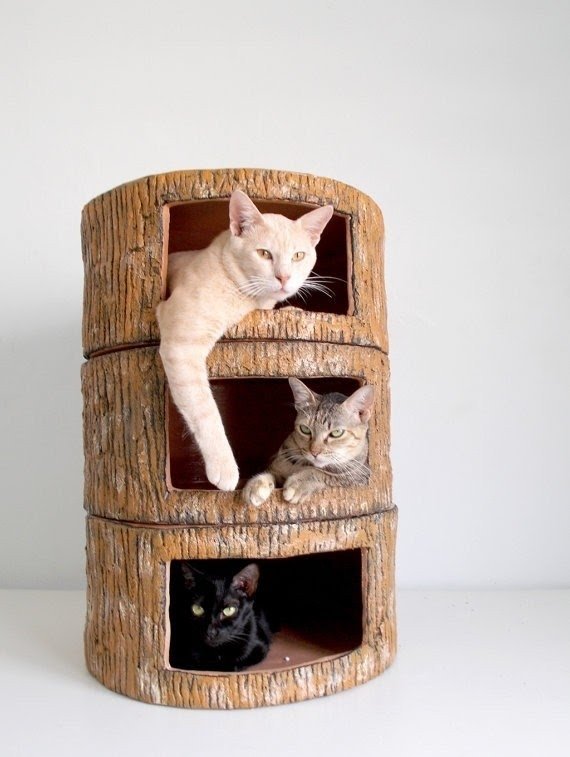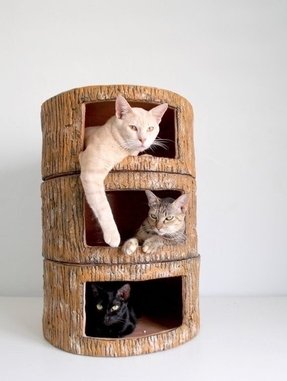 Cat House Tree Trump Cat Condo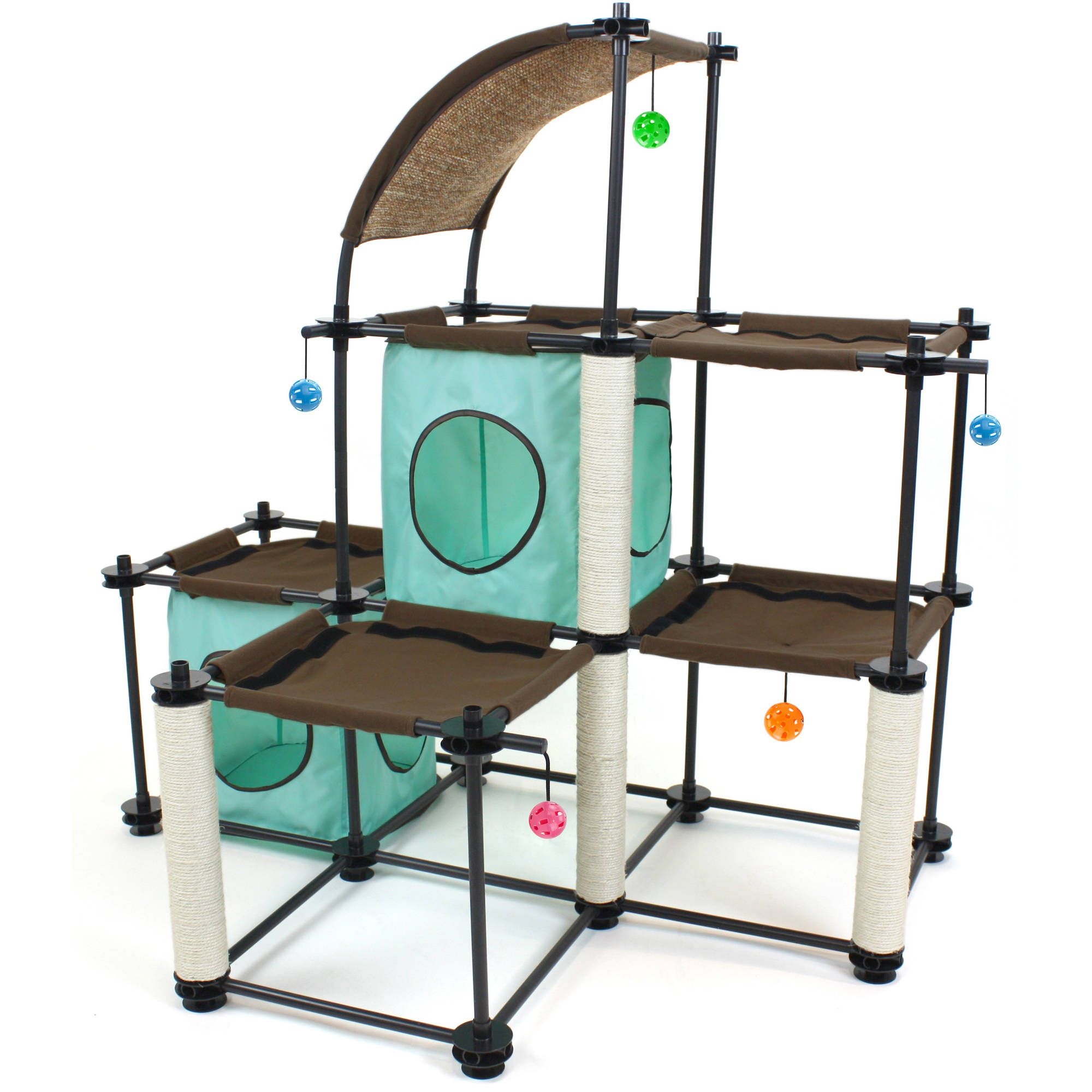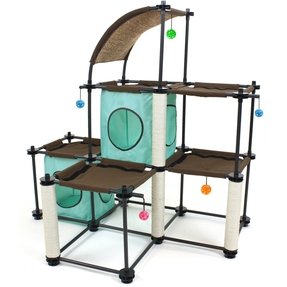 46" Steel Claw Mega Kit Cat Tree