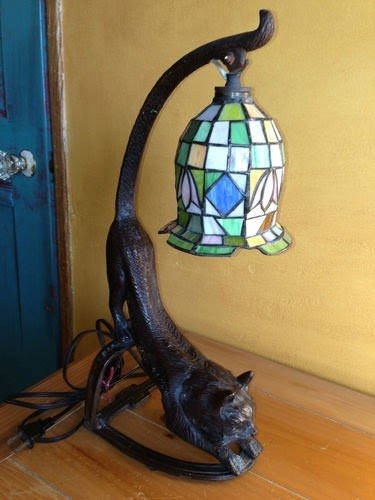 Tiffany Style Multicolor Stretching Cat Stained Glass Accent Table Lamp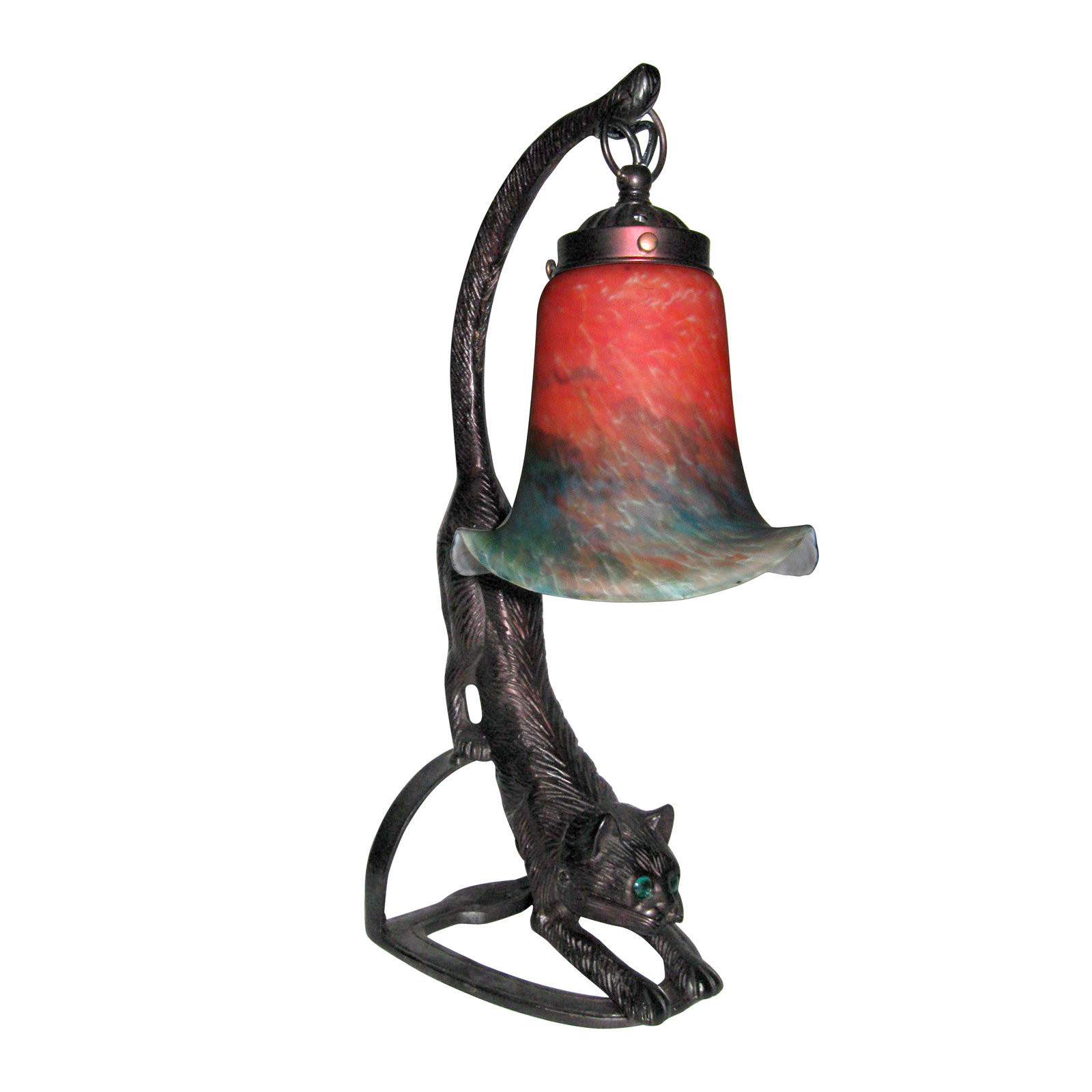 The strange tiffany lamp with the colorful lampshade. I totally don't catch the designer's idea, which put the tulip shape on the cat's tail. If they decide to use the nature motives, it will be good to pair it logically.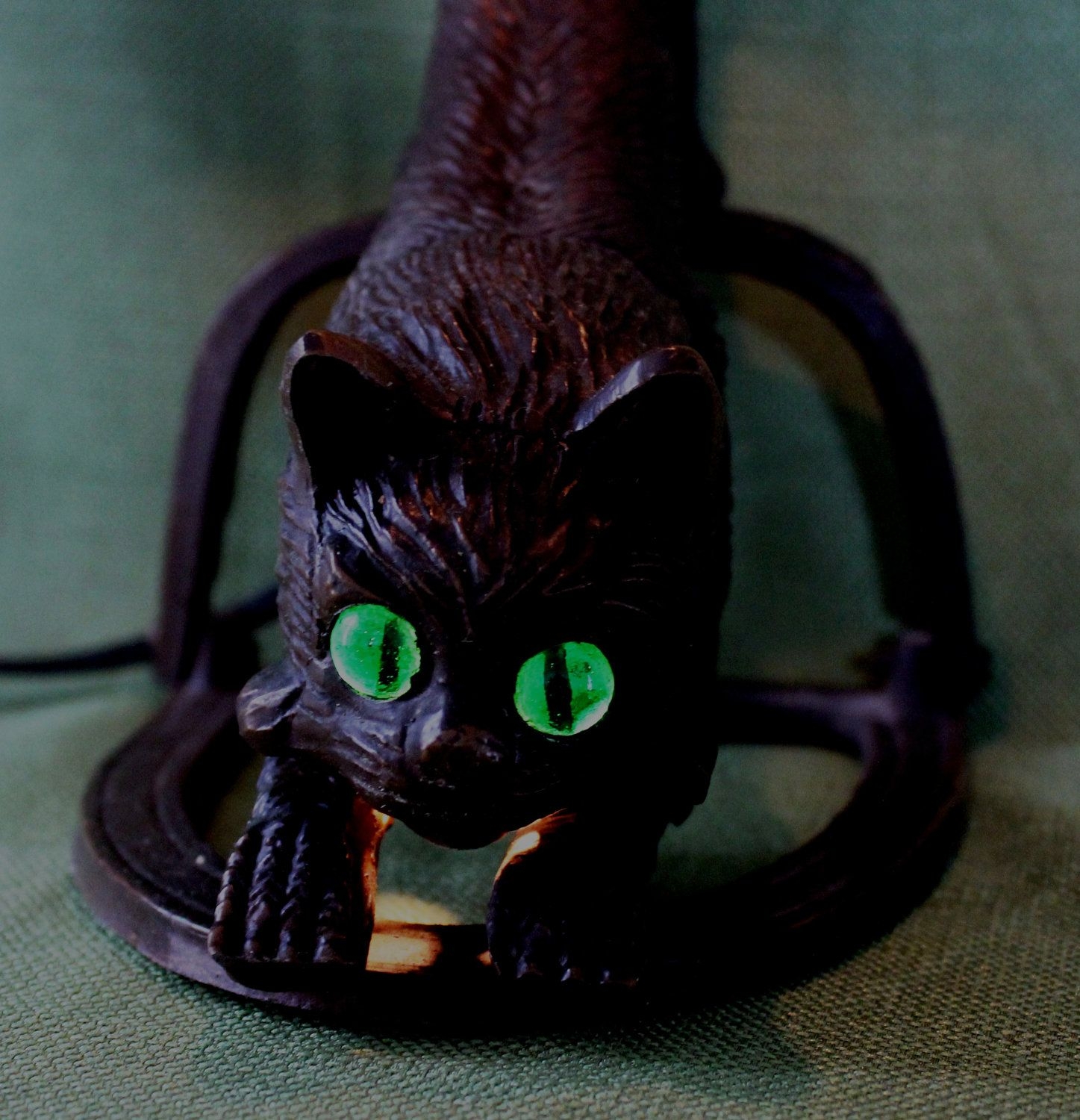 Cat Lamp Retro Mid Century Bronze Green Eyes Glass Tiffany Style Shade Haunting Ambience 2 Light Bulbs Included.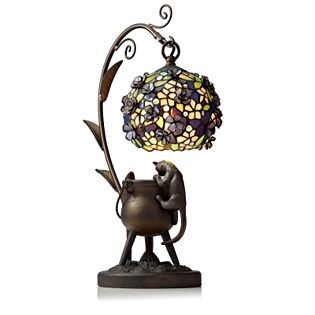 Lovely table lamp mounted on metal base in the shape of cat. Lampshade is covered with stained glass. Elegant accent for the living room, bedroom and more.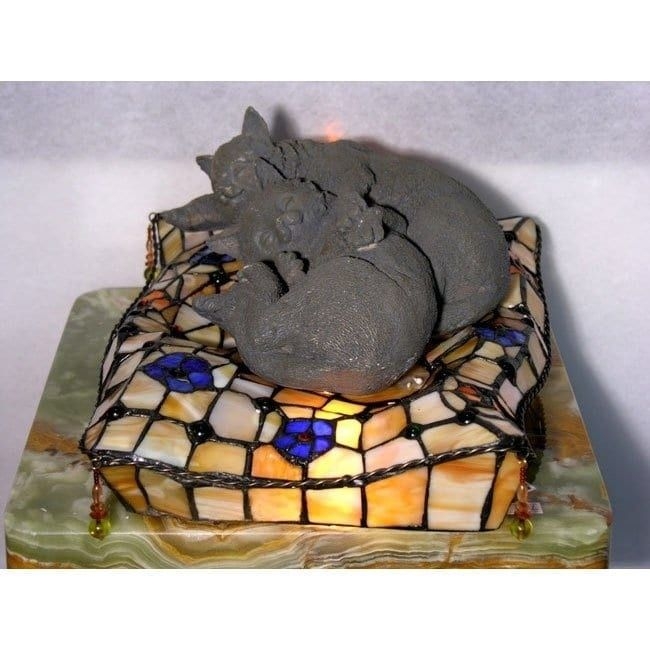 Tiffany-style Cat Accent Lamp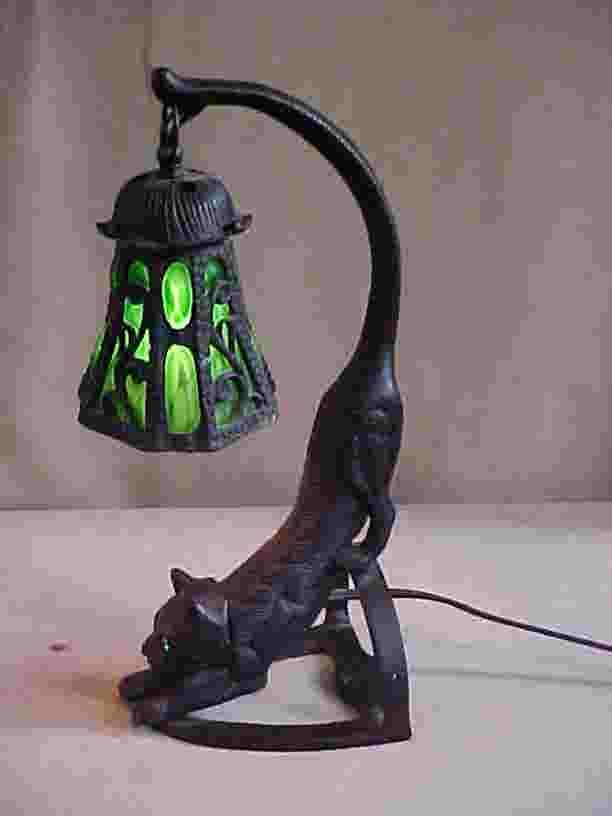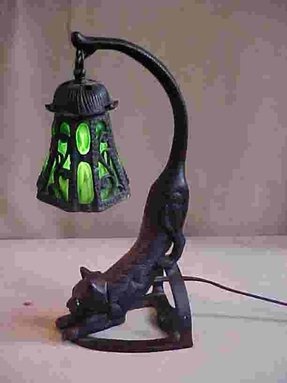 215: Sm. Tiffany Style Lamp w/ Bronze Cat Base : Lot 215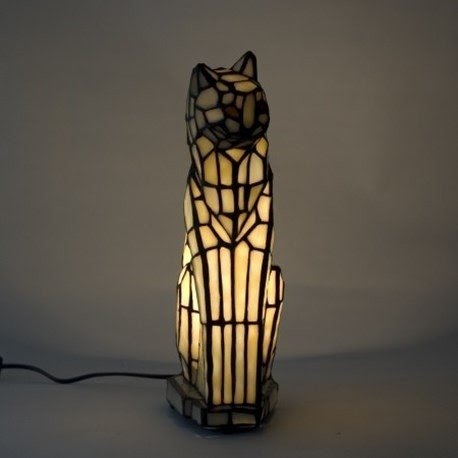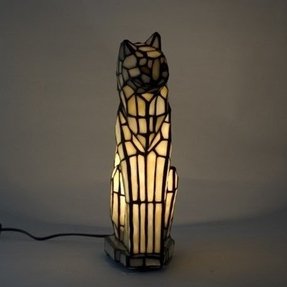 Tiffany Lamp Posh Cat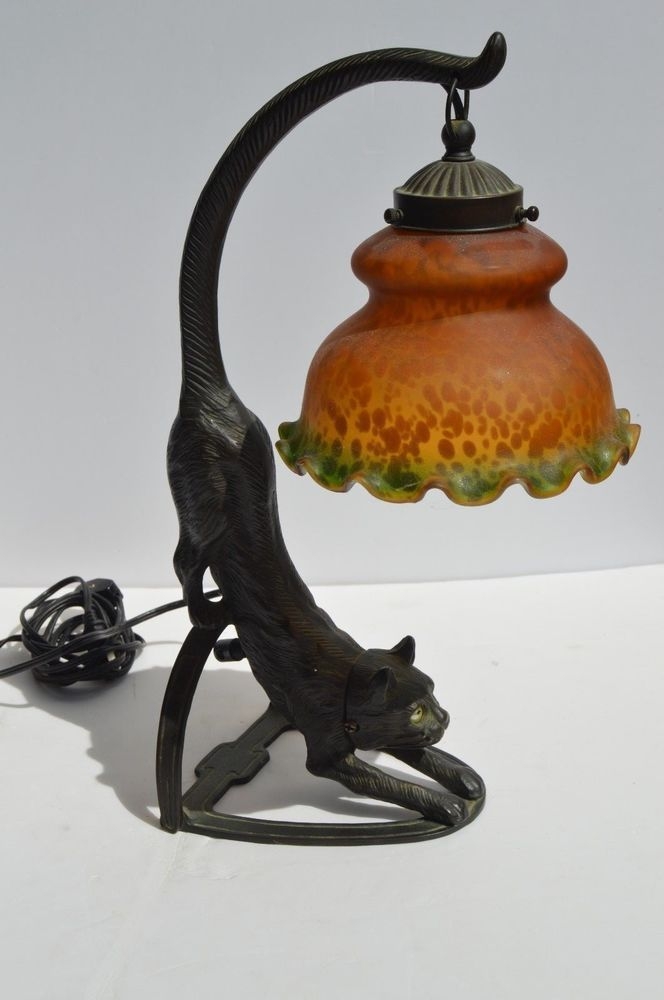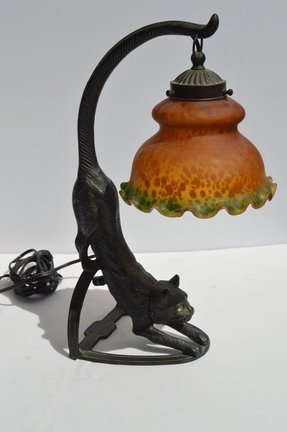 With this attractive piece of antique, your room will be swimming in coziness and warm light. The tiffany-style lamp comes with a black metal body shaped like a slender cat that holds a flower-like stained glass shade hanging on the tip of its tail.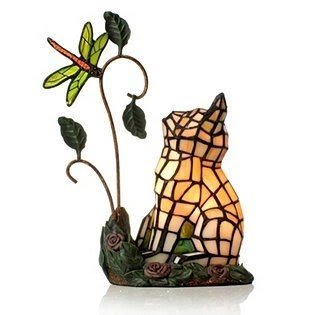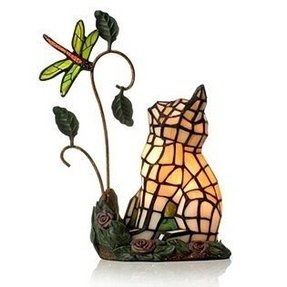 Tiffany Styled Handcrafted Cat & Dragonfly Novelty Lamp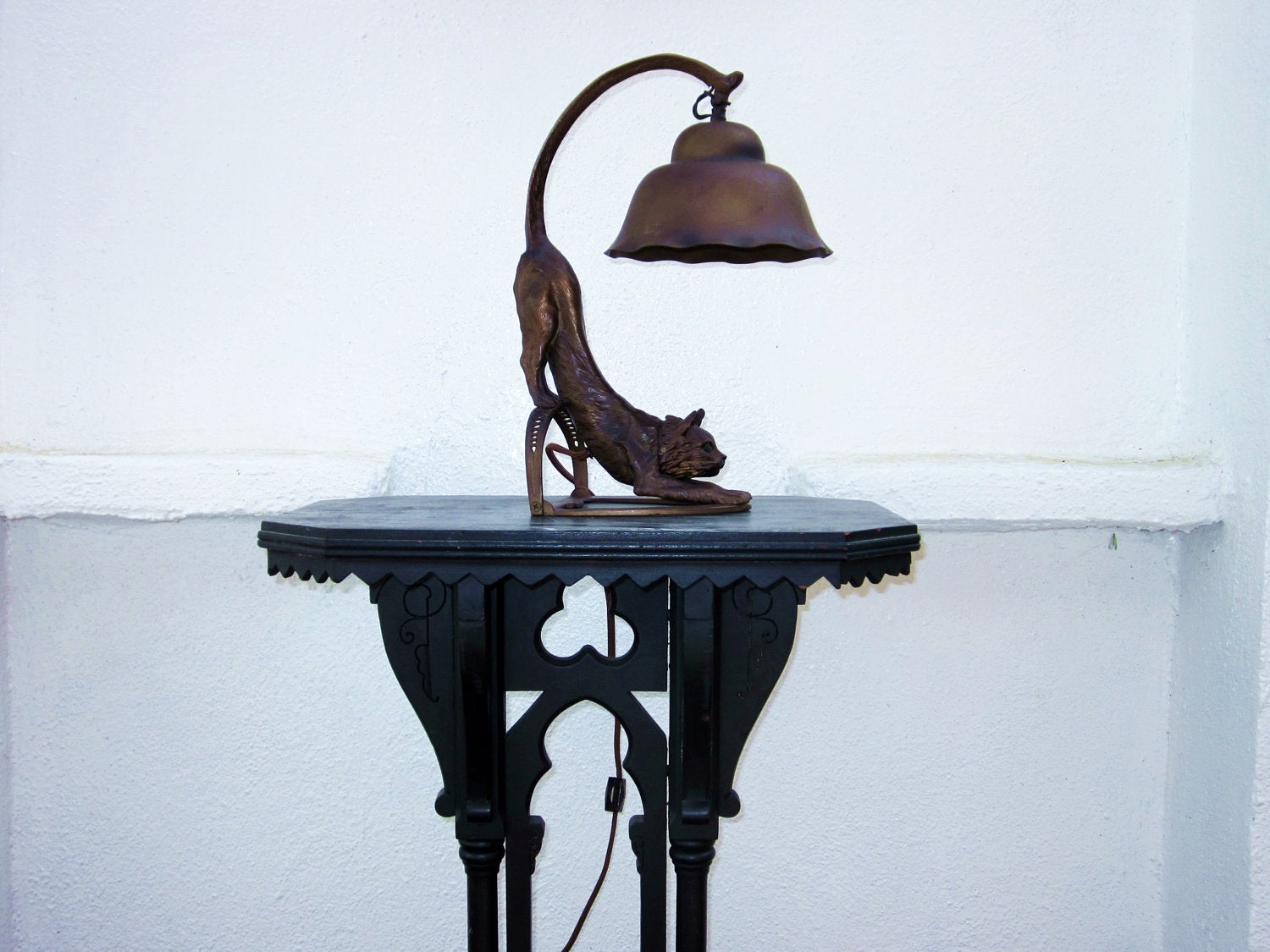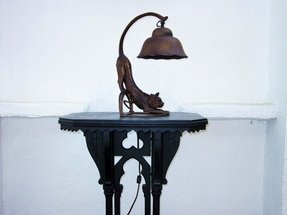 Antique Tiffany Inspired Table Lamp Cat w/ by AccruedAntiques, $300.00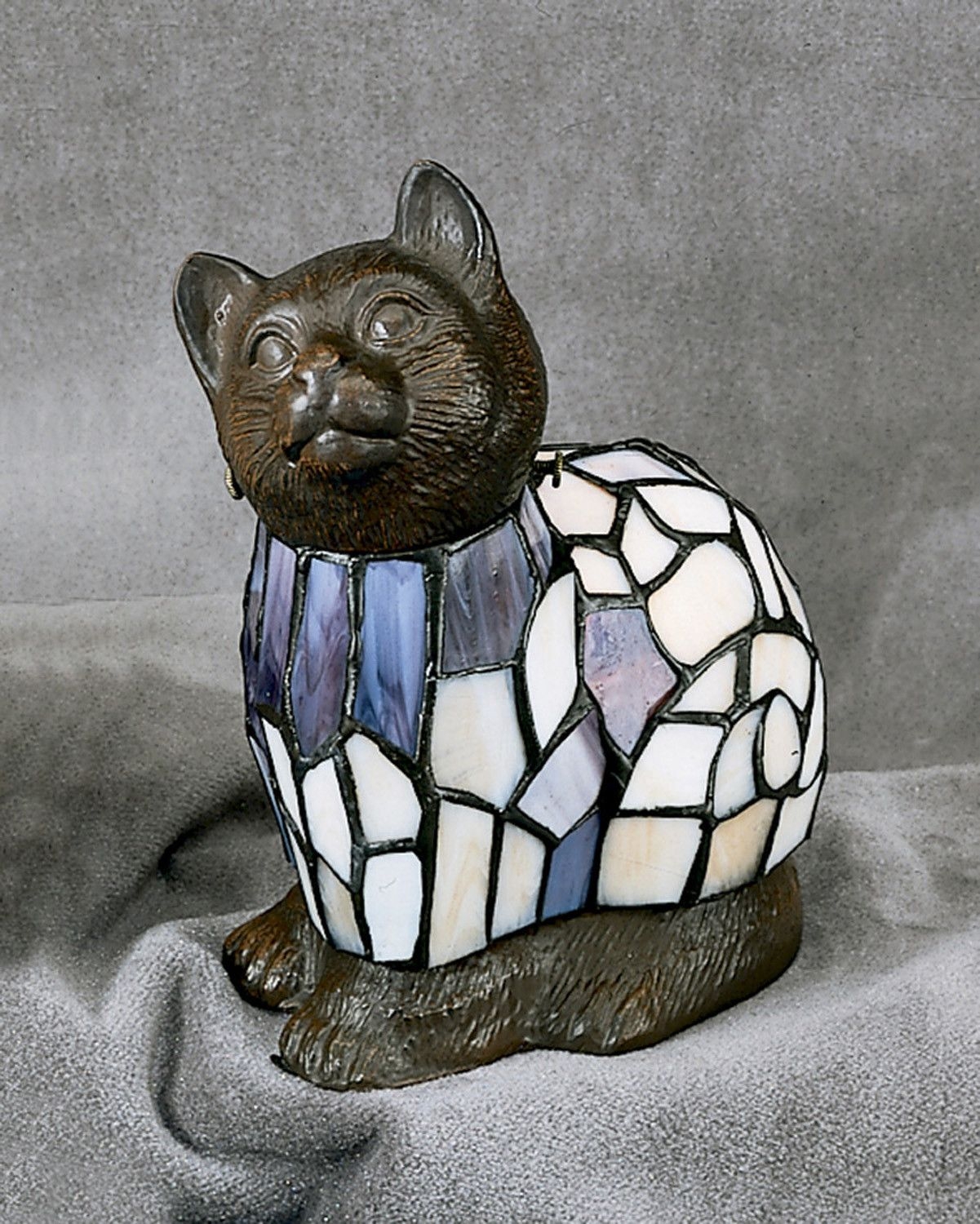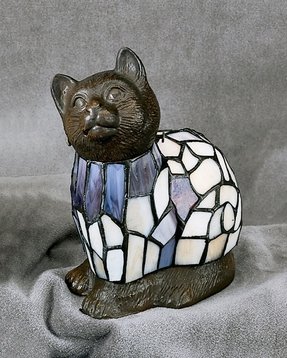 Multicolor Tiffany Style Cat Lamp GOVERNMENT AUCTION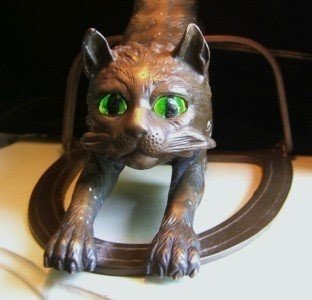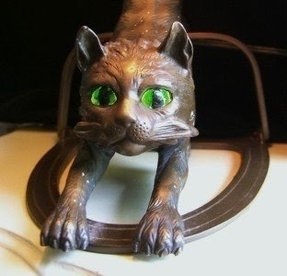 Vintage Tiffany Style Cat Lamp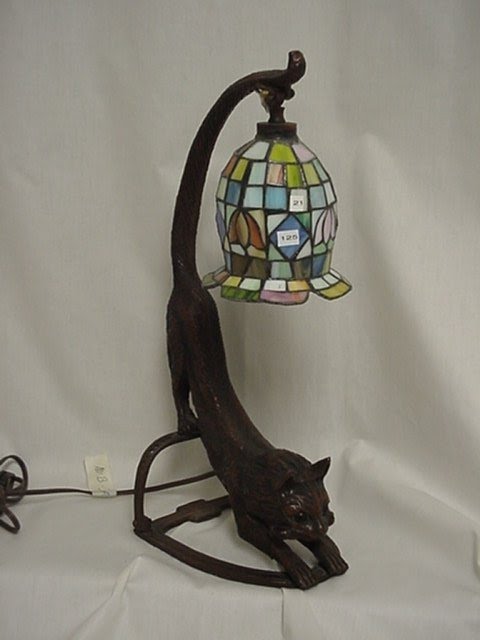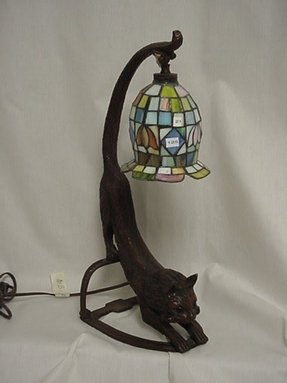 256817_fullsize.jpg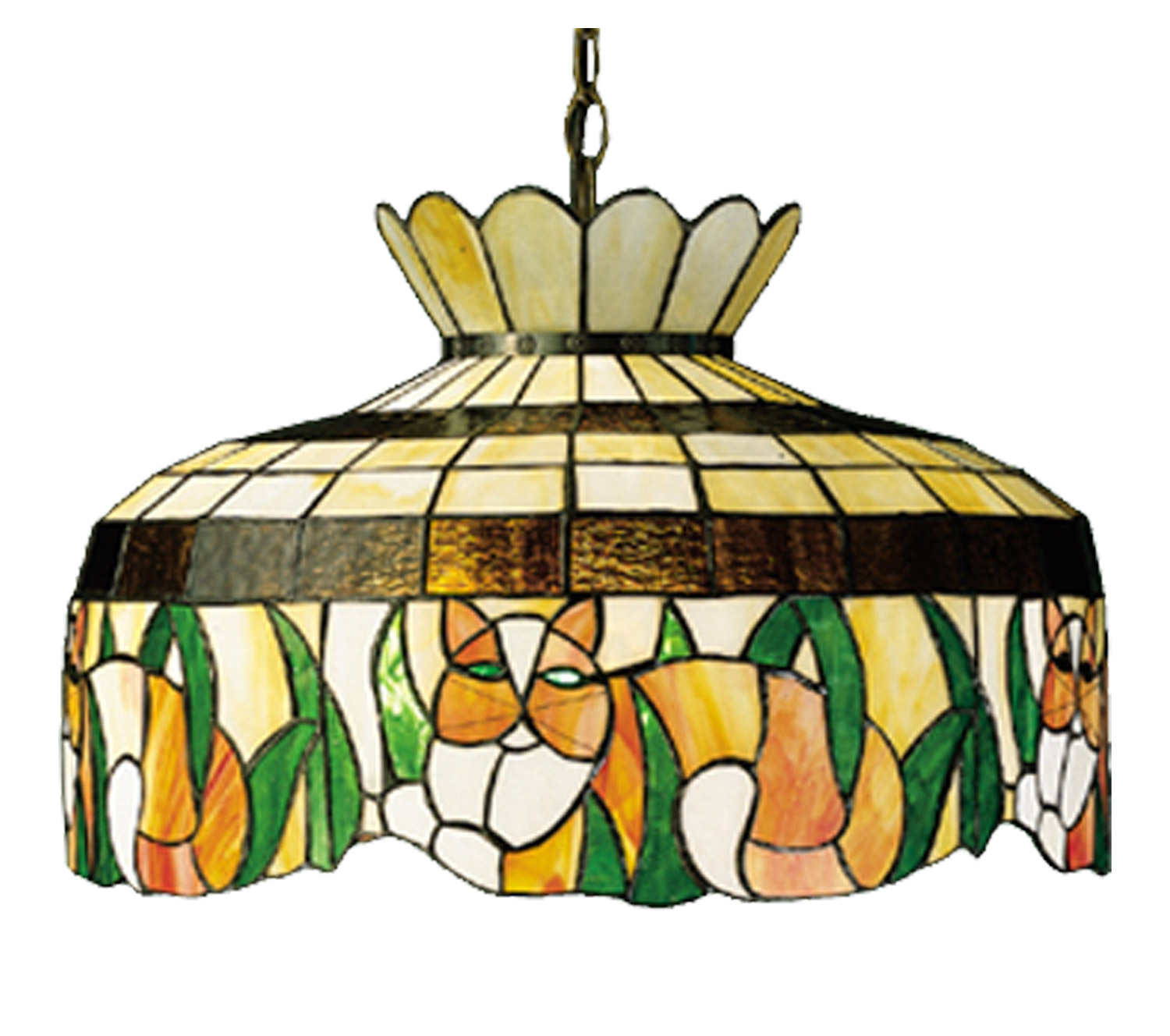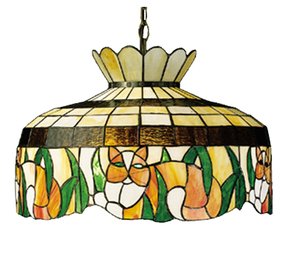 Pendant lamp fitted with stained glass lampshade. Frame is made of metal. It is mounted on adjustable chain. Suitable for residential and commercial premises. Classic form and elegant style.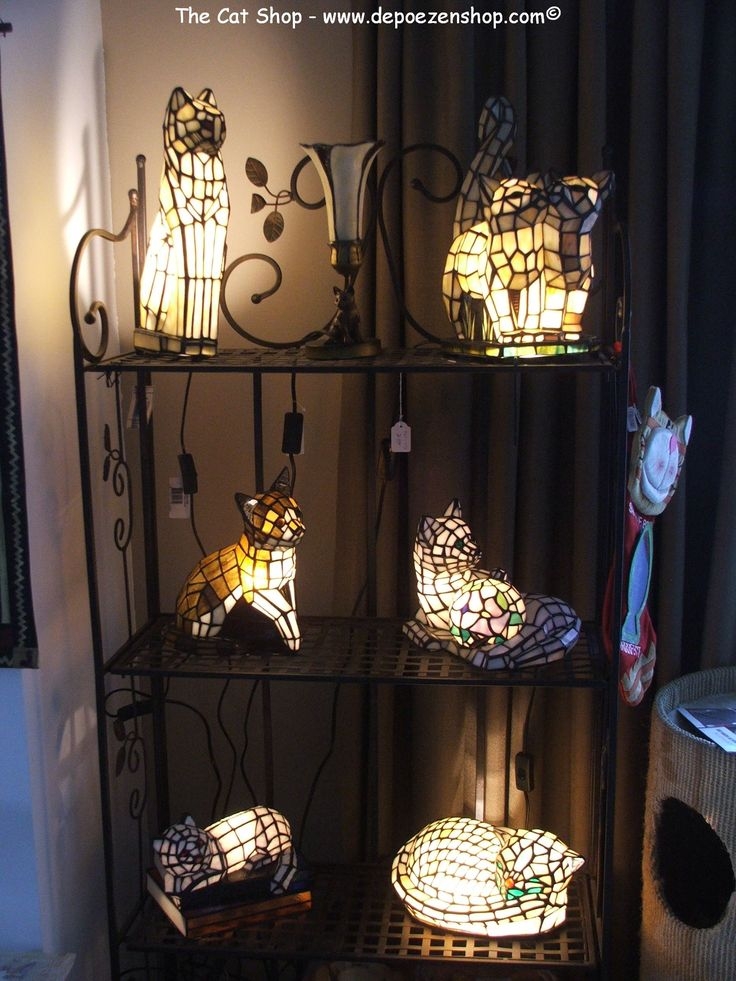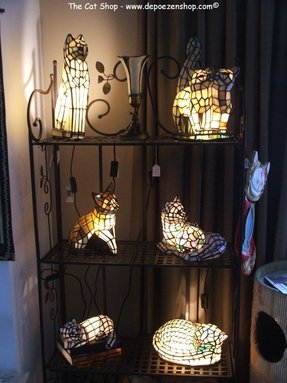 Try not to get enchanted, while looking at this lovely Tiffany cat lamp set. It brings unbelievable warmth, charm and vividness. Wonderfully designed, with big attention to details, will truly illuminate every interior.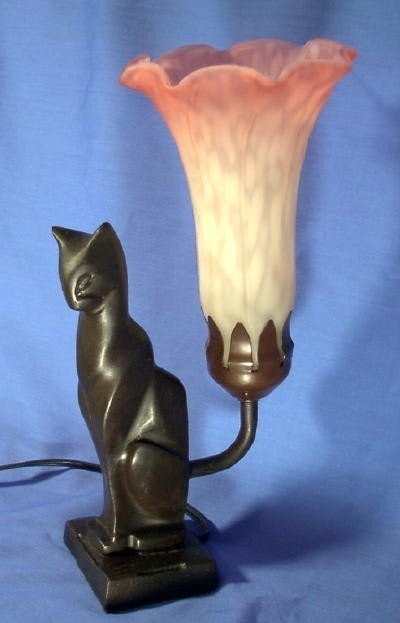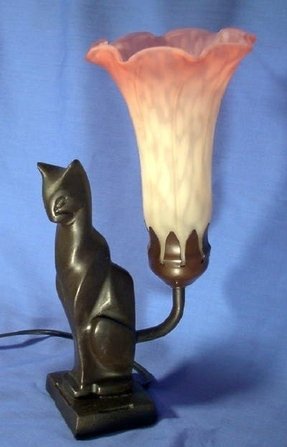 Art Deco Cat Lamp Bronzed with Tiffany Style Tulip Shade ~ VintageVille ~ Old Vintage Variety and Dime Store Stock Merchandise General Store Items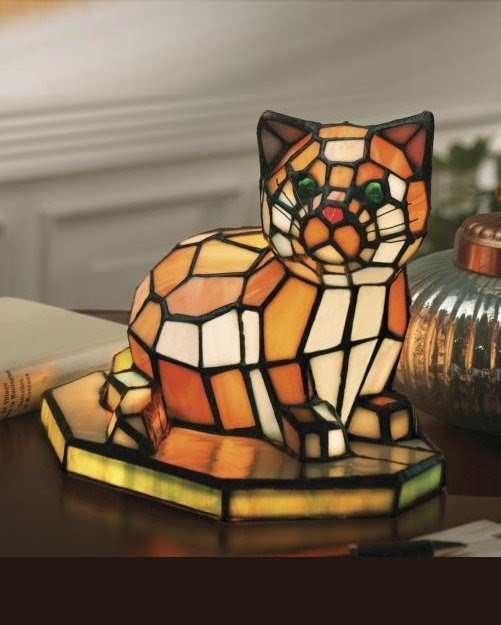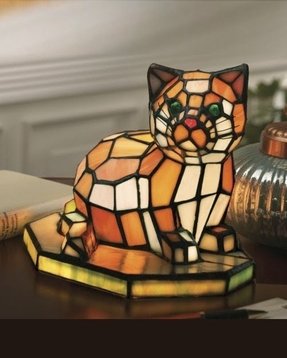 A cute table lamp that can be a nice decoration for children's rooms. Designed in Tiffany style, the lamp is shaped like an adorable cat with green eyes and black whiskers, resting on a flat octagon base. It's all made of small pieces of stained glass embedded in a black metal frame.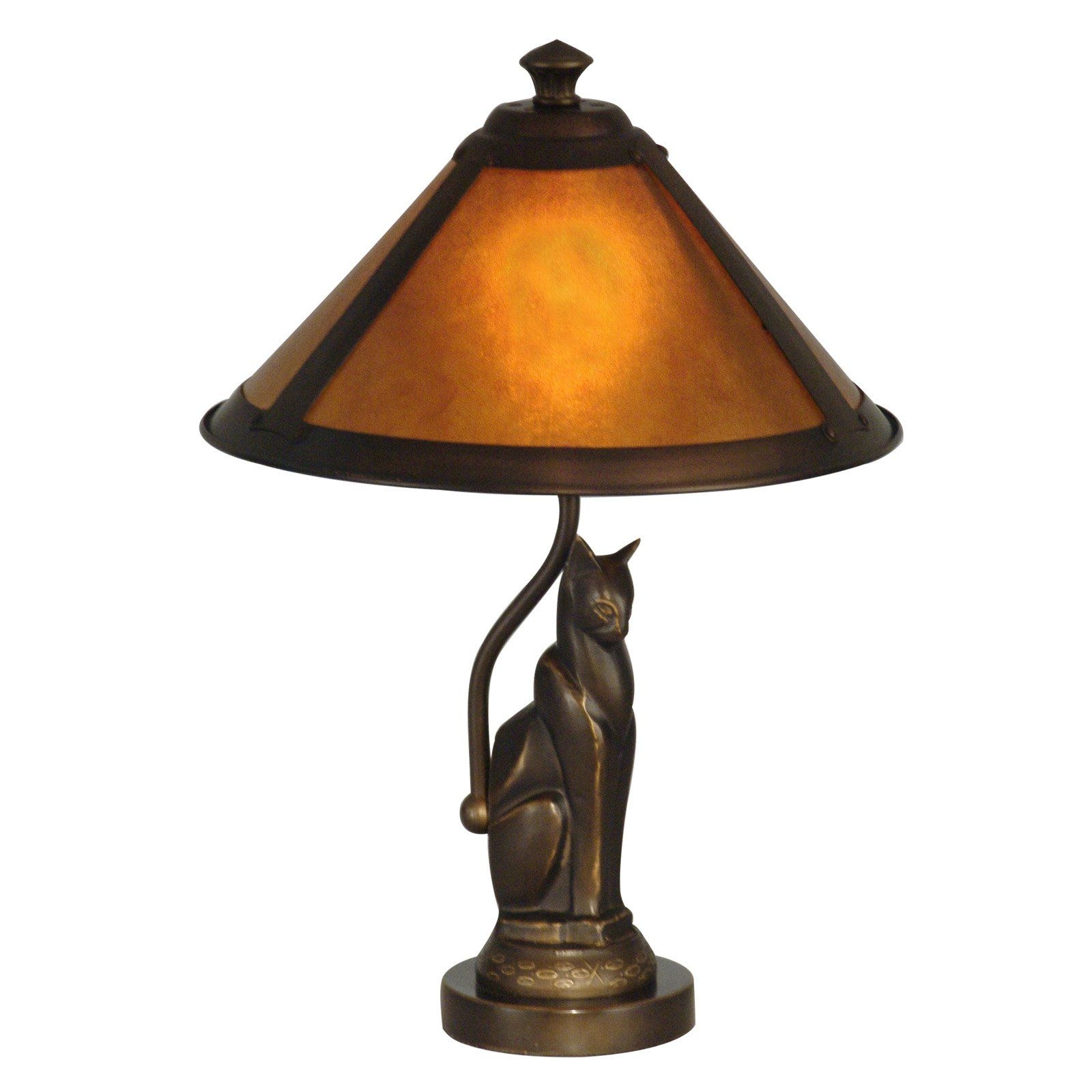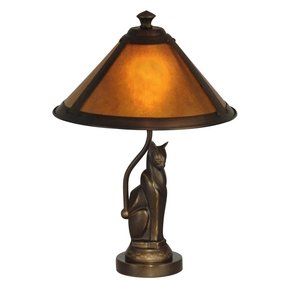 Bronze Cat and Ginger Mica Dale Tiffany Accent Lamp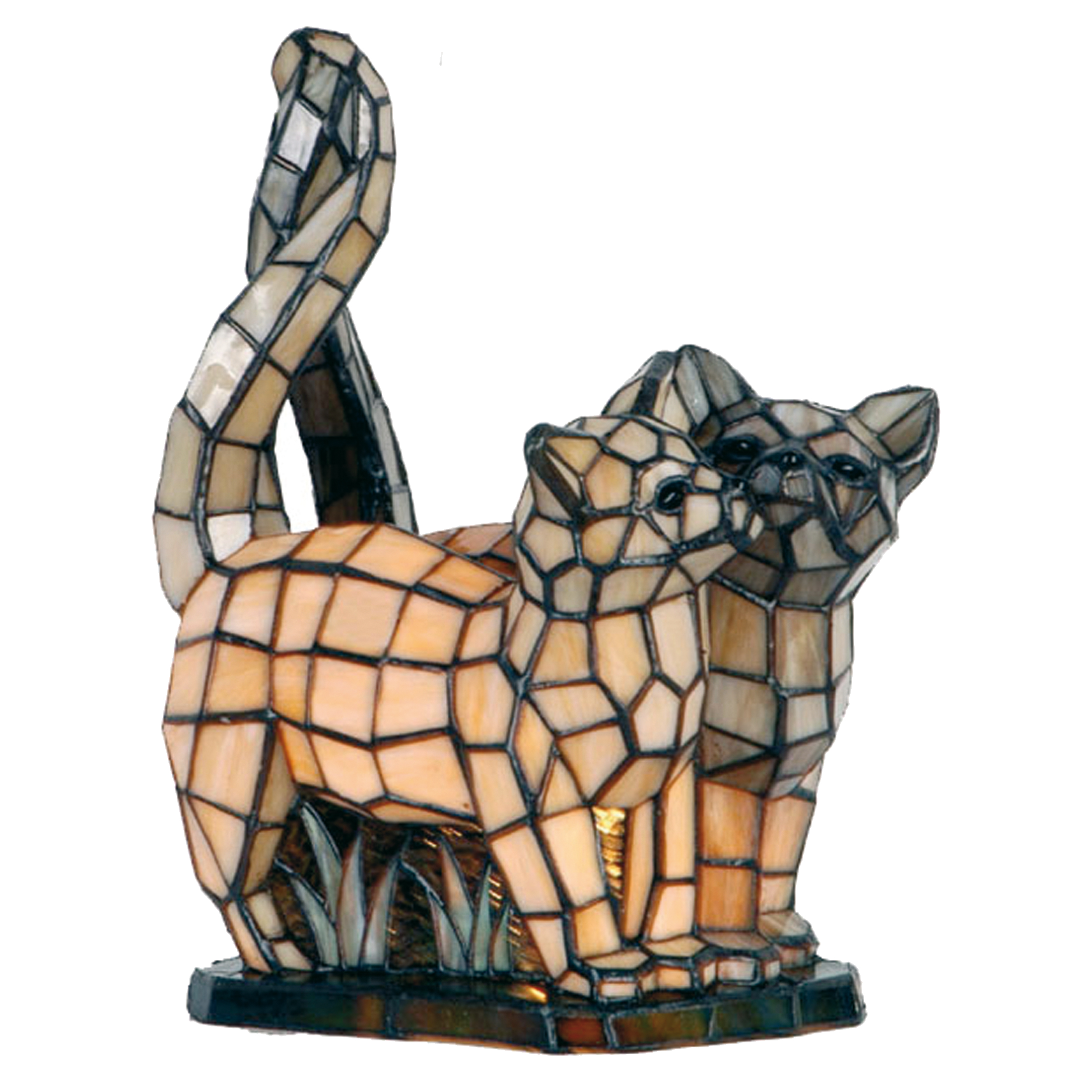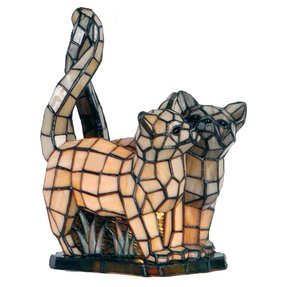 Tiffany cats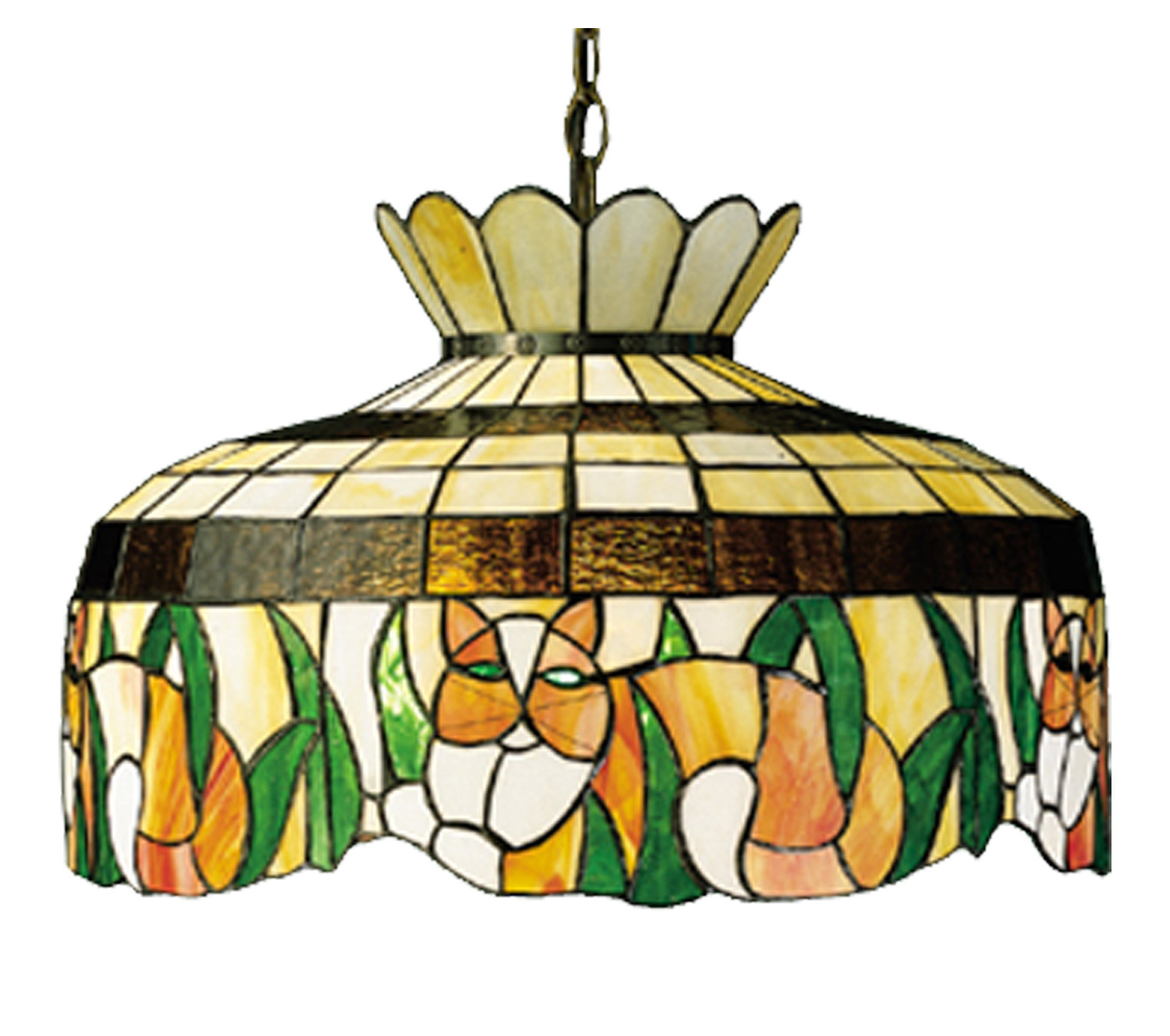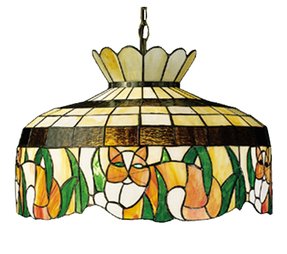 Home > Ceiling Lighting > Pendant Hanging Lamps > Standard Pendants ...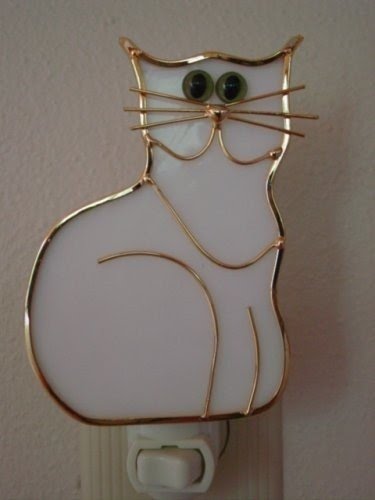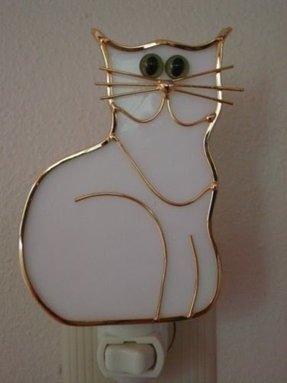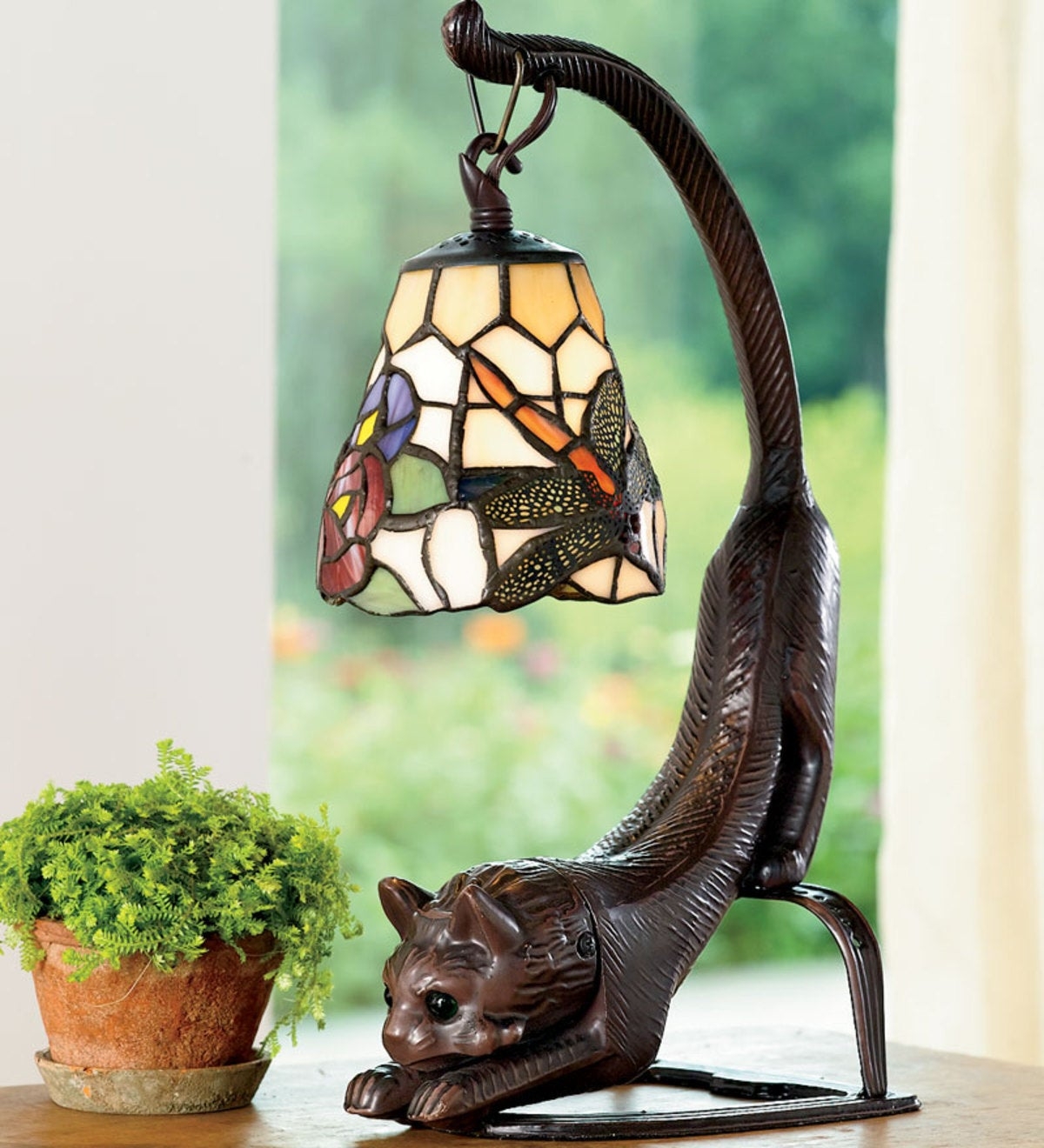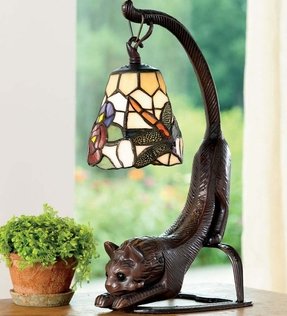 A beautiful example of Tiffany style at its best. This cat lamp will enchant everyone, regardless their age or sex. Big attention to details, characteristic for this style combines with solidness, ensured by zinc alloy construction and high-quality glass shade.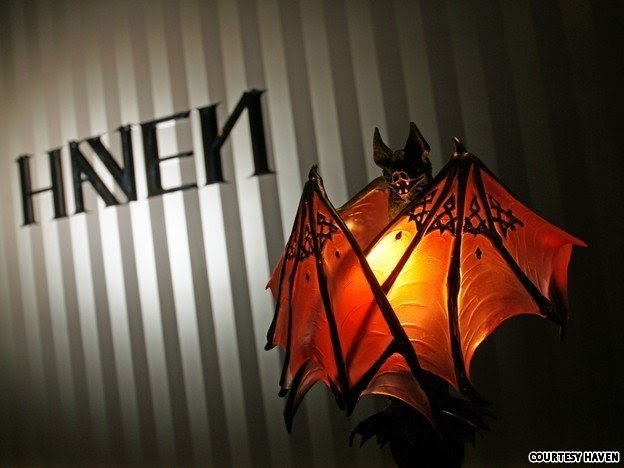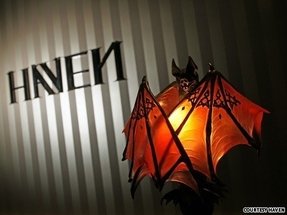 Halloween, Witch, Goblin, Black Cat, Jack-O-Lantern, Bat, Ghost, Spooky, Full Moon, Pumpkin, Trick or Treat, Autumn, Fall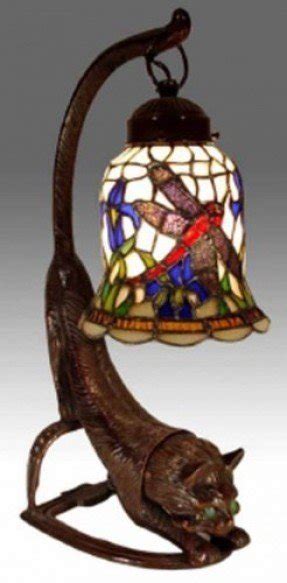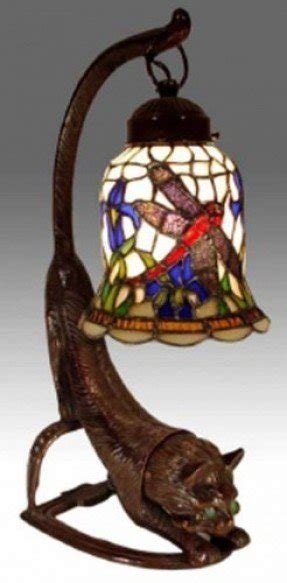 Tiffany Style Dragonfly Shade with Cat Accent Lamp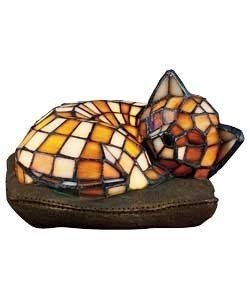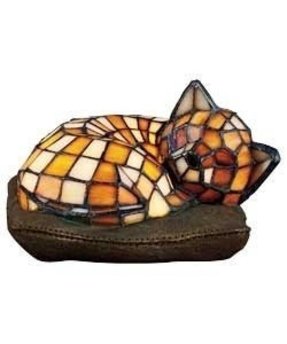 Cat light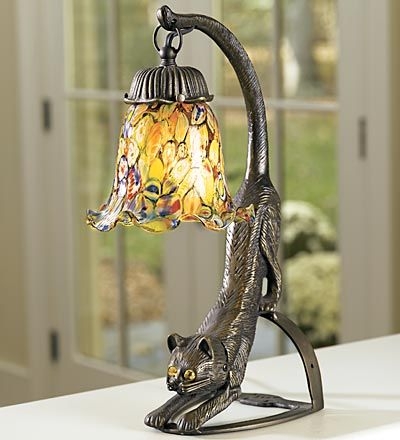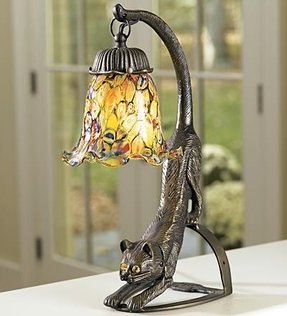 tiffany cat lamp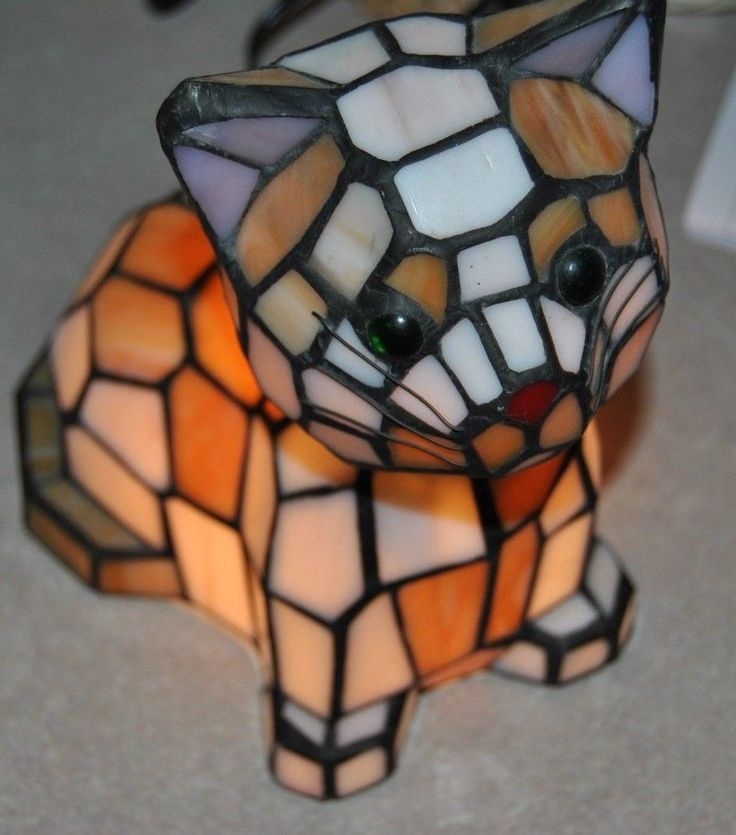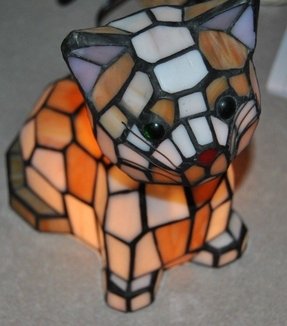 A cute table lamp that is in the shape of a sweet cat. The lamp is made of stained glass with a bulb inside. It will be a nice, decorative accent of the living room or your kids' bedroom. It emits very delicate light.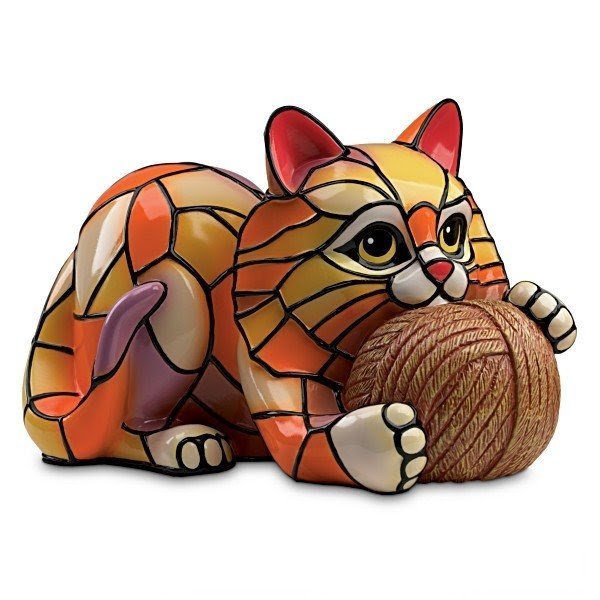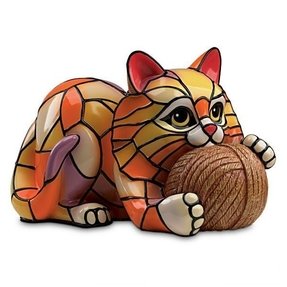 The Cat's Meow Lamp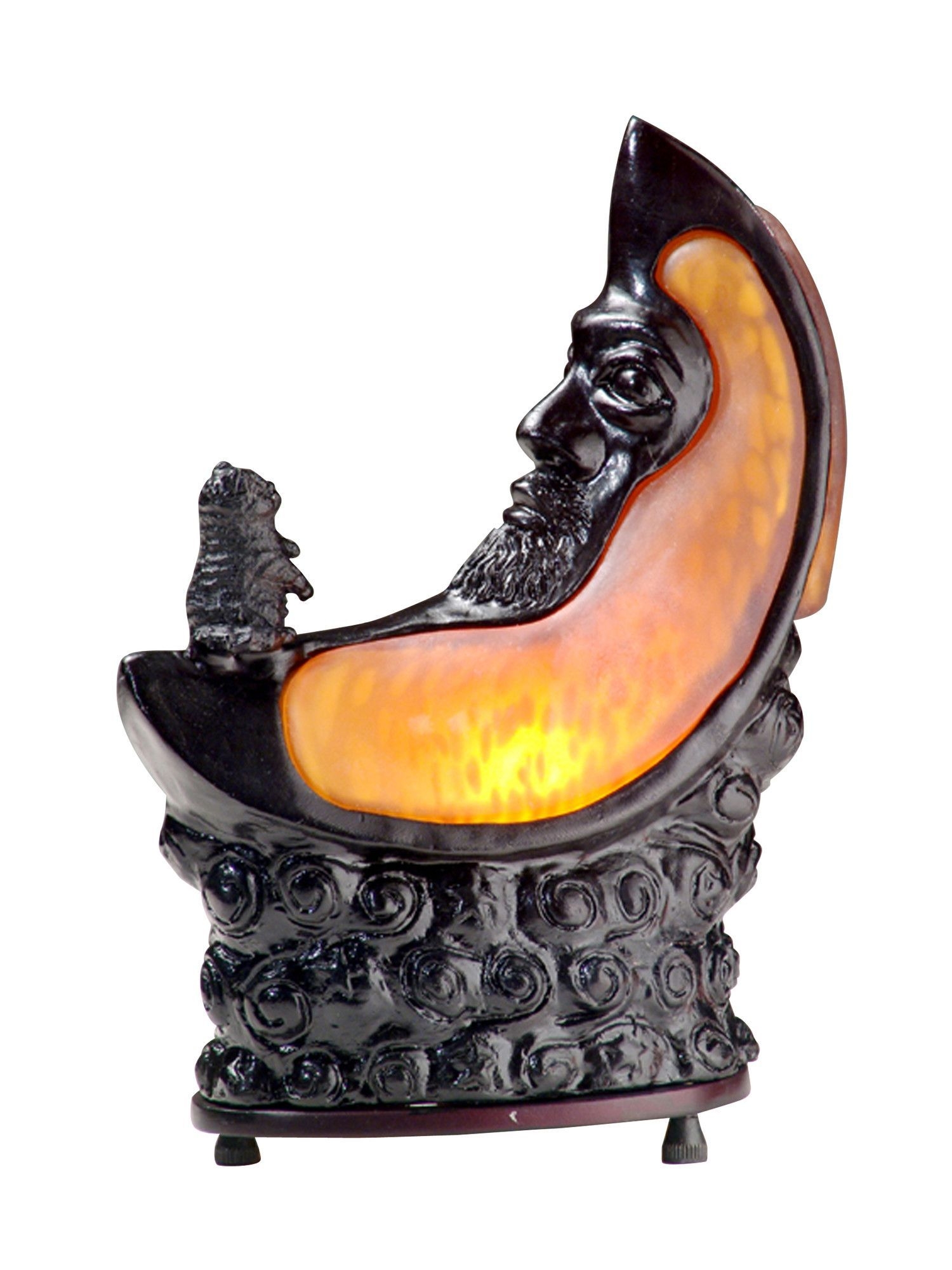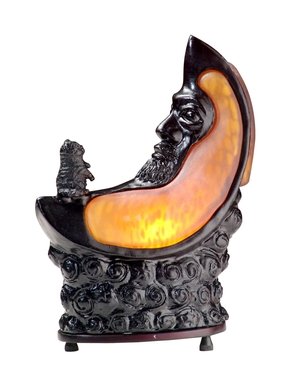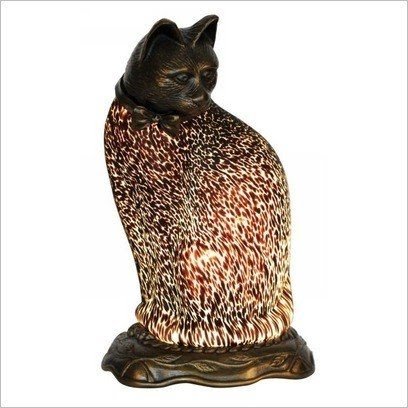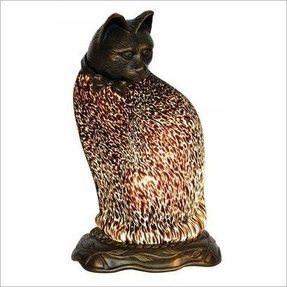 Kashiya Cat Table Lamp in Bronze Tiffany Connection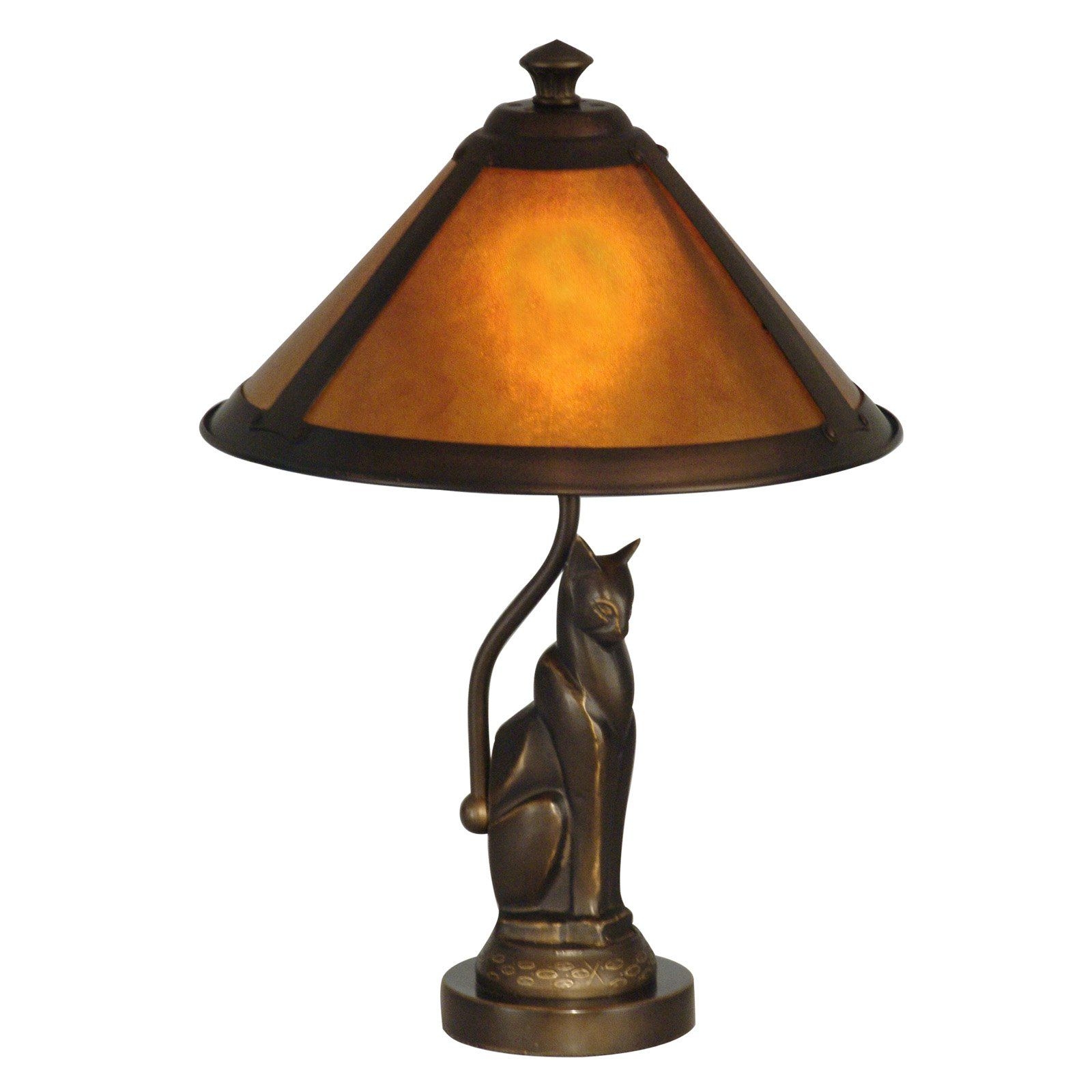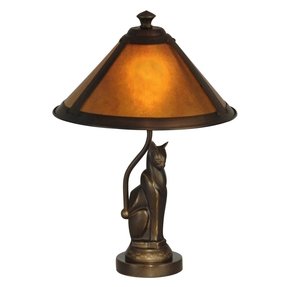 Back to the classic interior design,eases the accented Dale Tiffany lamp - which combines a metallic finish with beautiful natural stone material. The basis is the historic sculpture of a cat, made of bronze. At the top there is a natural mica mineral.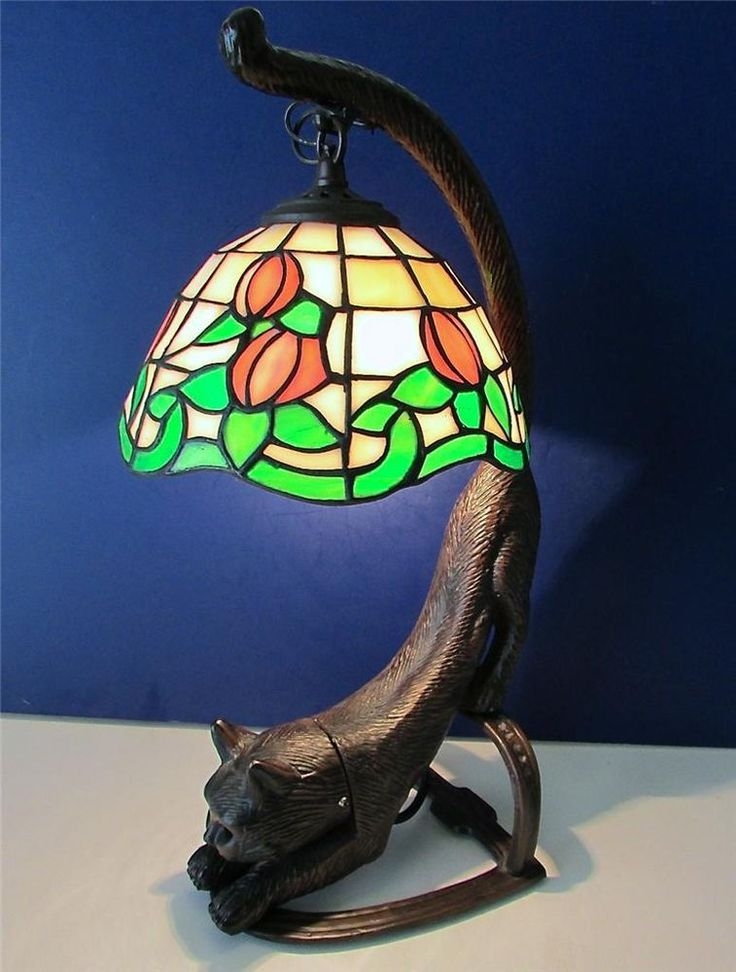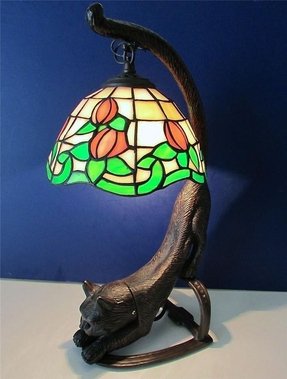 An amazing table lamp featuring an amusing base of bronze modelled on a playing cat with a raised tail. It has an unscrewed head so one can install a bulb there and eyes glow. Its dome lampshade of colourful stained glass has a wavy bottom edge.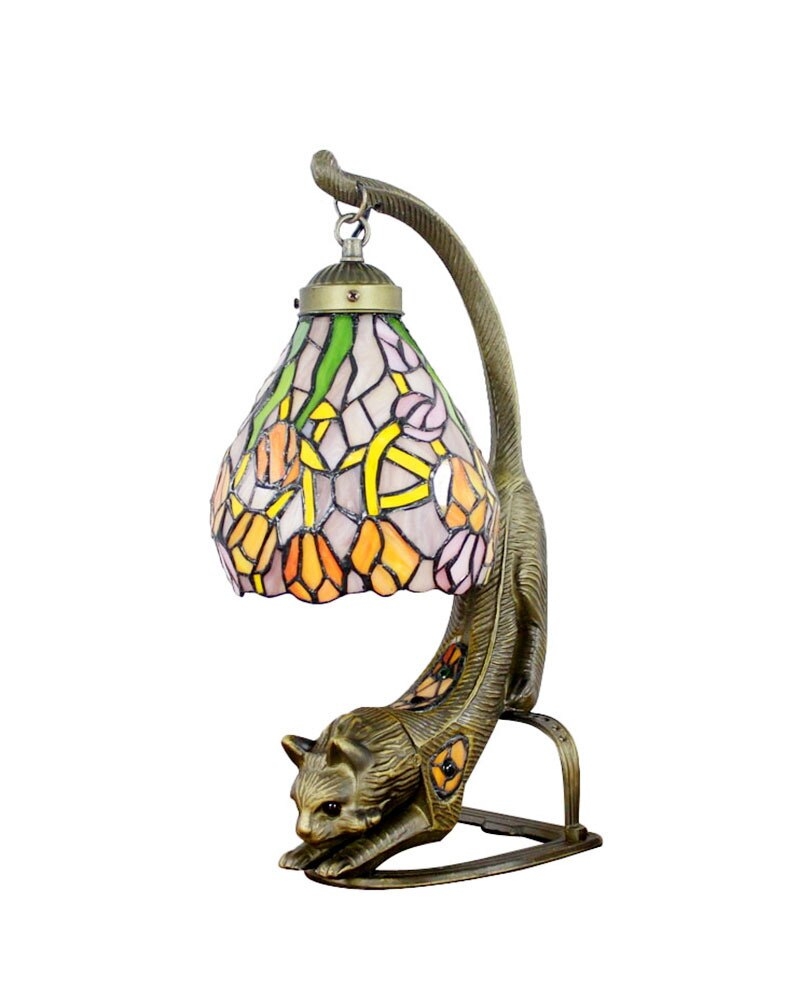 6" Zinc Base Stained Glass Tiffany Beside Desk Lamps with Metal Cat Base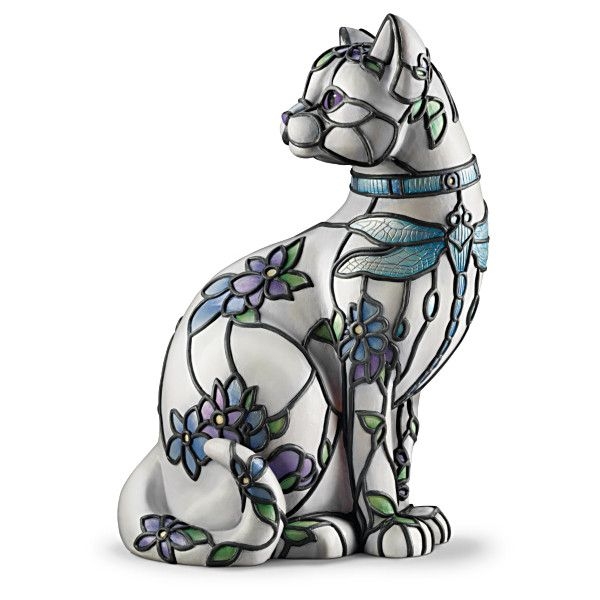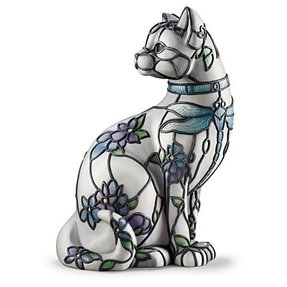 Lamp: Cat Louis Comfort Tiffany-Style SophistiCat Accent Lamp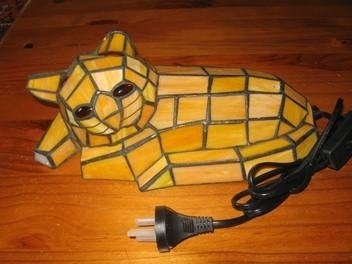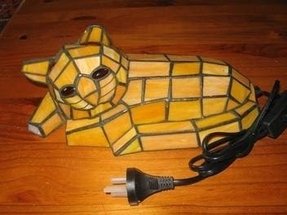 This unique lamp in cat shape will be unusual decoration in your room. Eye-catching, tiffany style lamp will light your room with it's unique look. Great fit in kids room as well as in living room or modern bedroom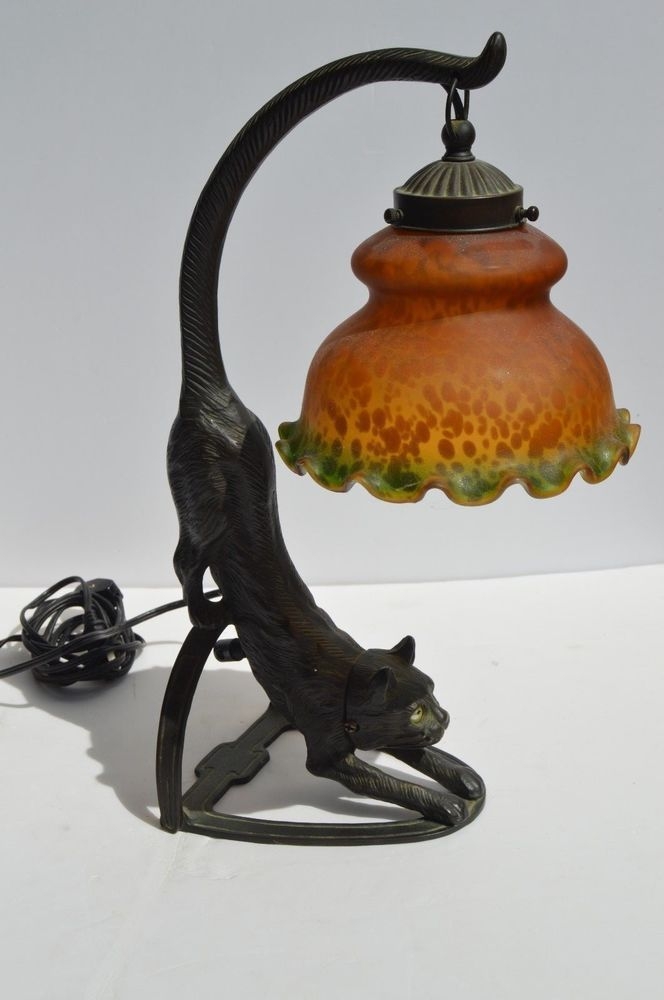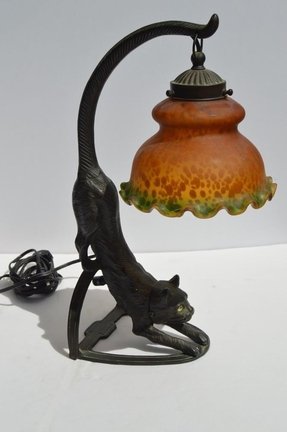 Antique Art Nouveau Bronze Tiffany Style Stretching Cat Lamp #ArtDeco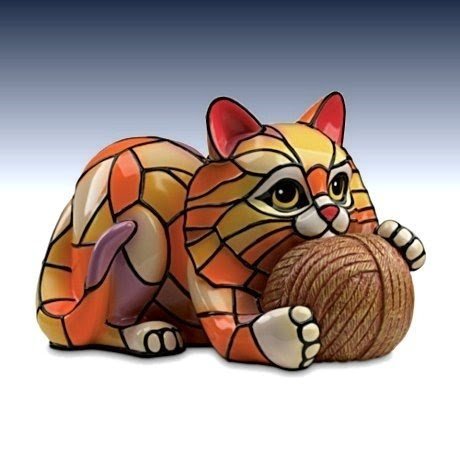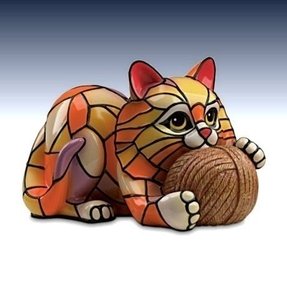 Tiffany style sculptured Cat lamp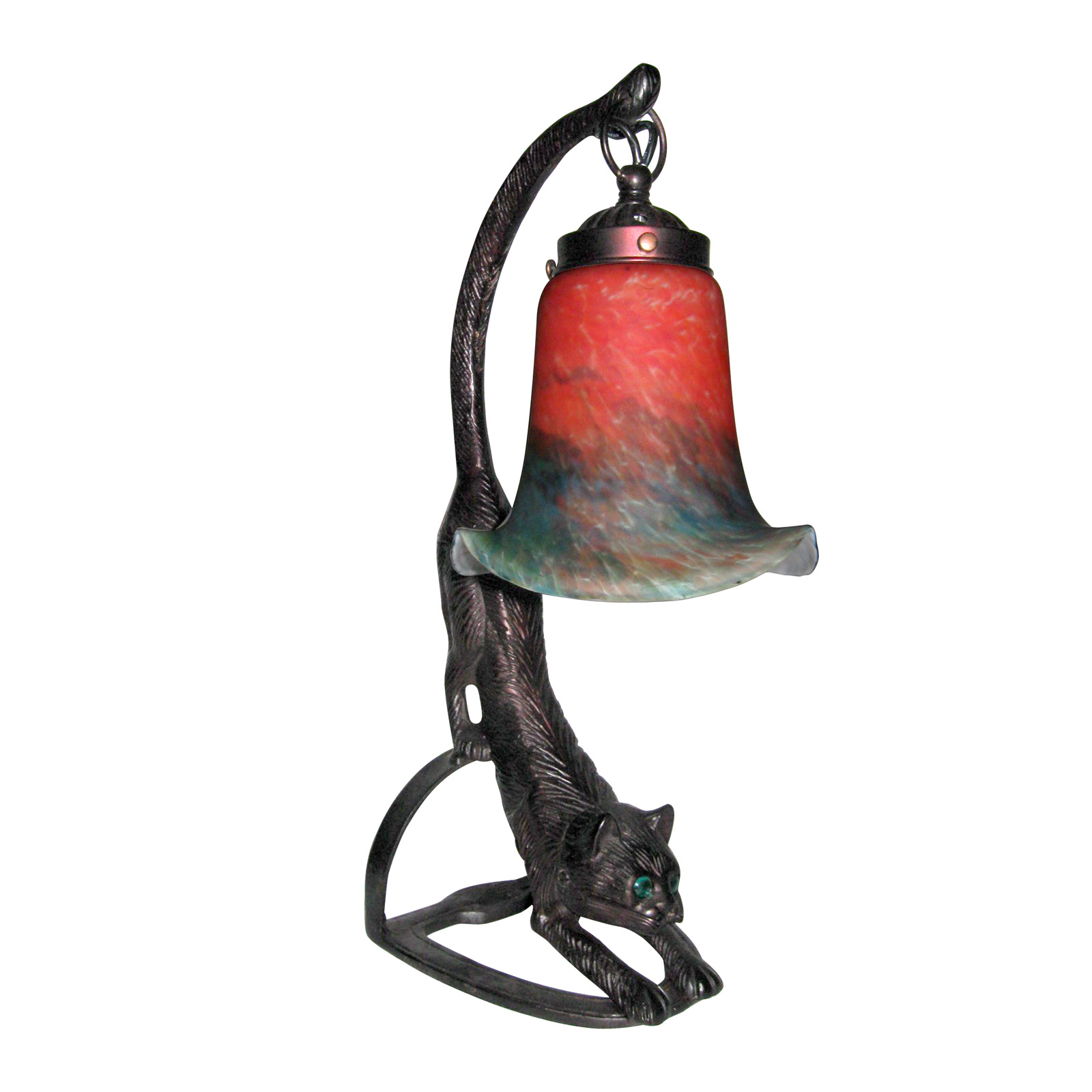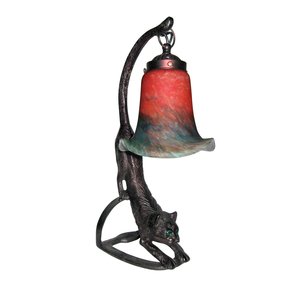 Dale Tiffany Lamps Tulip with Cat 1 Light Accent Lamp - TA10900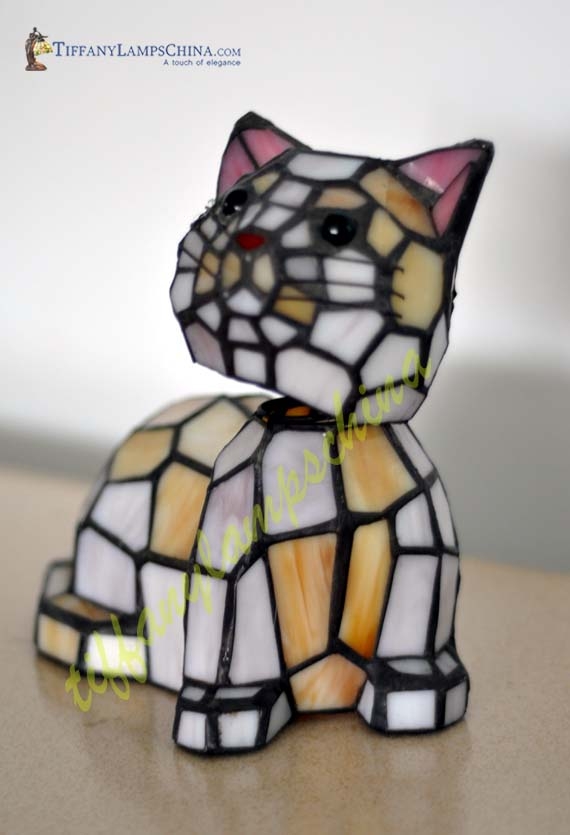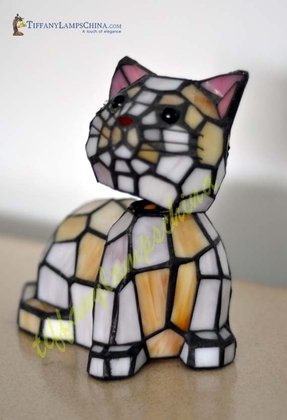 acl010025 description tiffany lamps china headshake cat tiffany lamp ...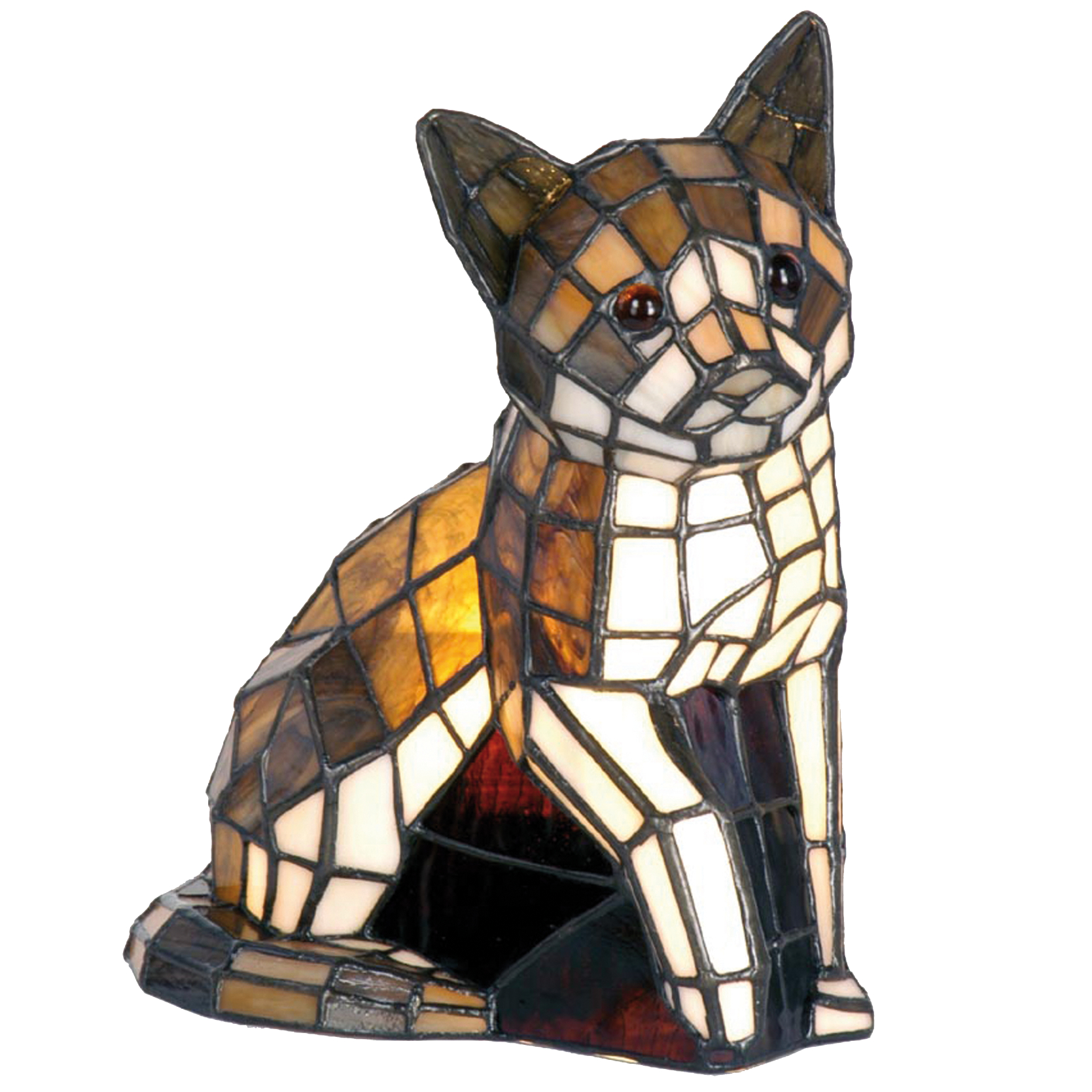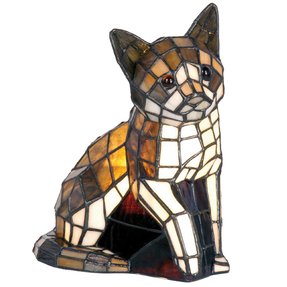 Tiffany cats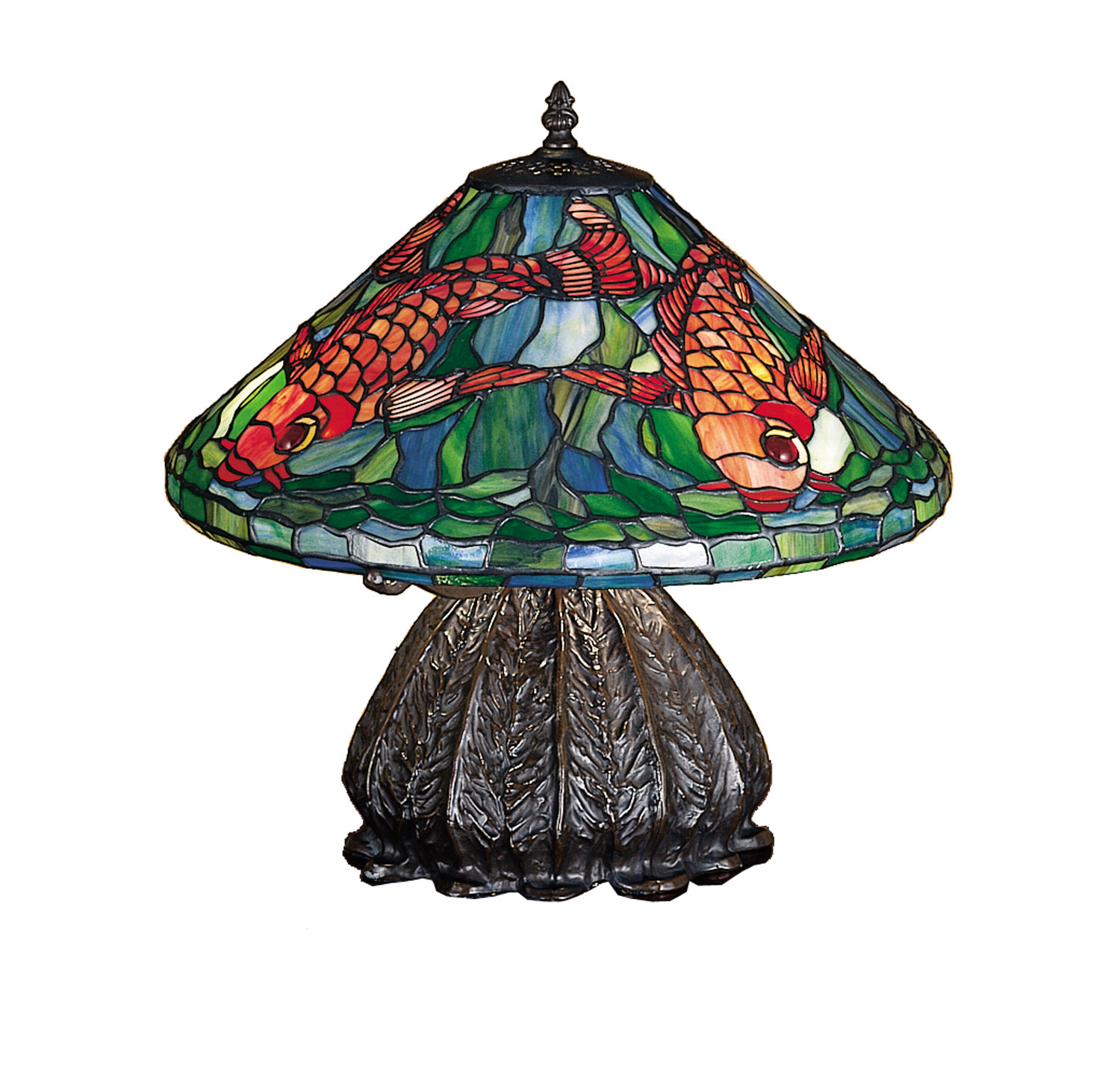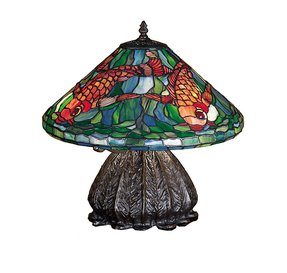 Tiffany Nautical Koi Table Lamp