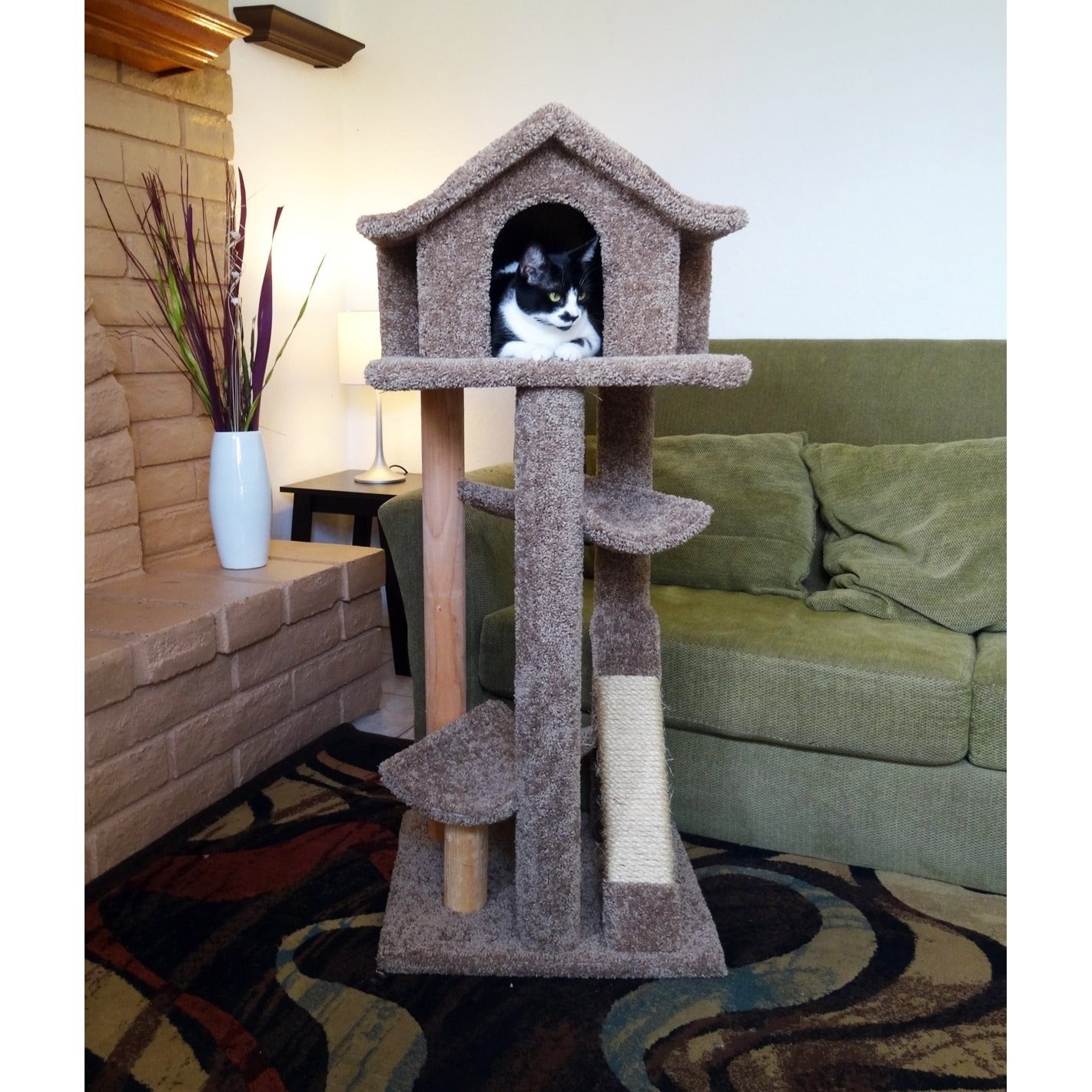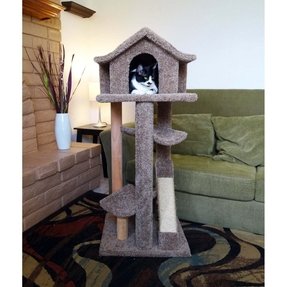 46" Large Pagoda Cat Tree
A large cat tree, in pagoda style. It has two long wooden poles and one rope scratching pole, two platforms and one cat house. The height is perfect - when you put it by the window, your cat can easily observe the outside world from the top.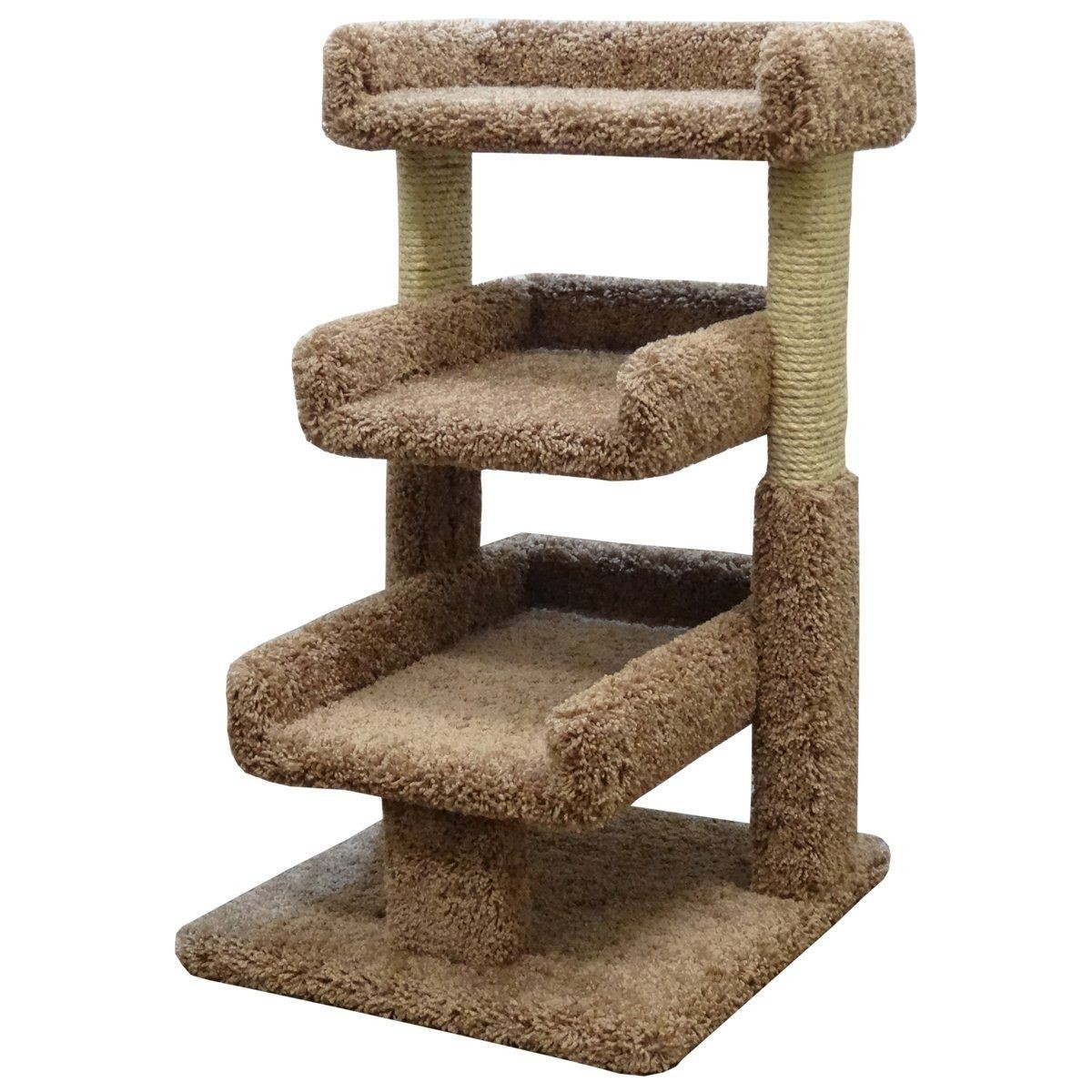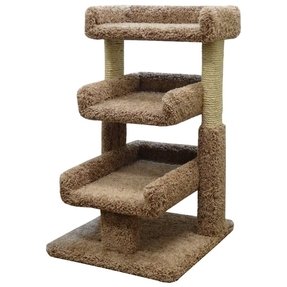 32" Premier Triple Cat Perch
If you are looking for an interesting proposal to play for your cat, this is made on the basis of wood cat perch is a great solution. Soft carpet finish provides comfort fun. Interesting steps provide fun for long.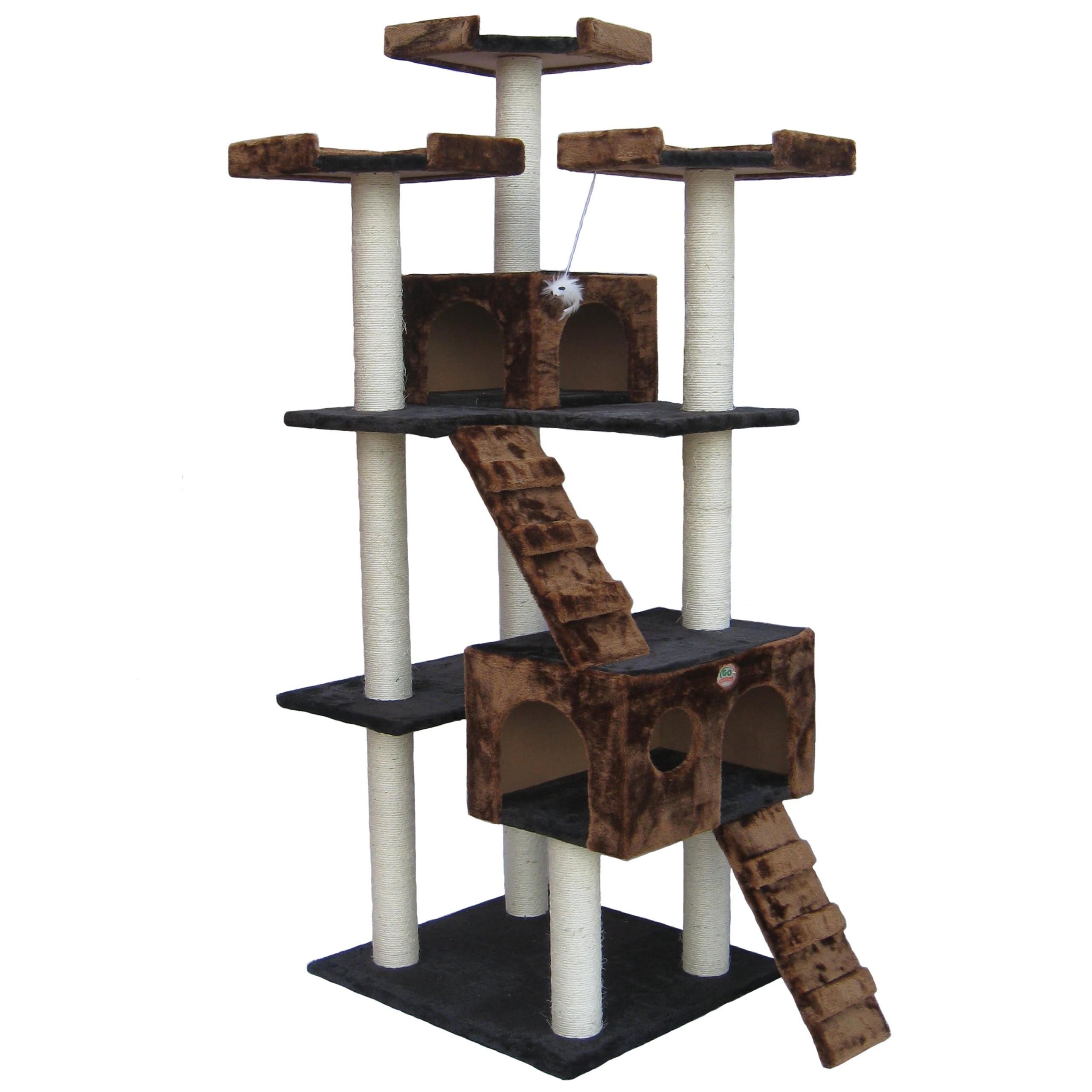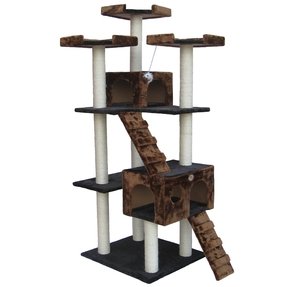 72 Inch Cat Tree Condo For Large Cats Or Kittens Faux Fur Tall Scratching Post
Large cat tree with 5 levels in various sizes and shapes. Frame is made of wood and upholstered with thick carpet. Neutral and functional accent for each home.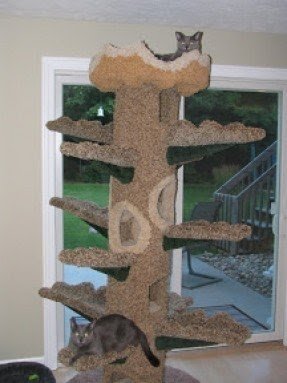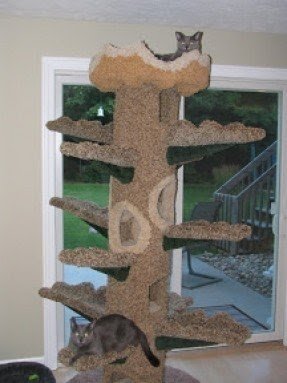 This impressive cat tree is a great way to organize a perfect place for your pets to rest and have fun. Solid construction has been made fascinating, which can be an interesting element of interior design.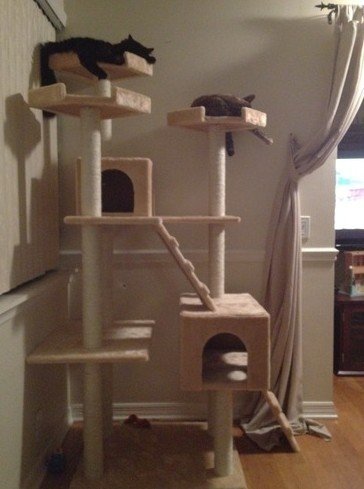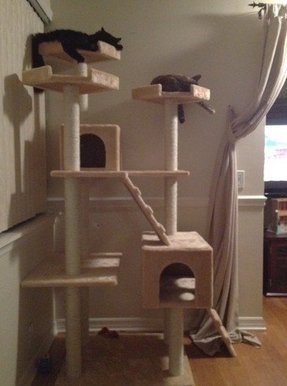 Cat condo for large cats – 72″ Large Cat Tower Tree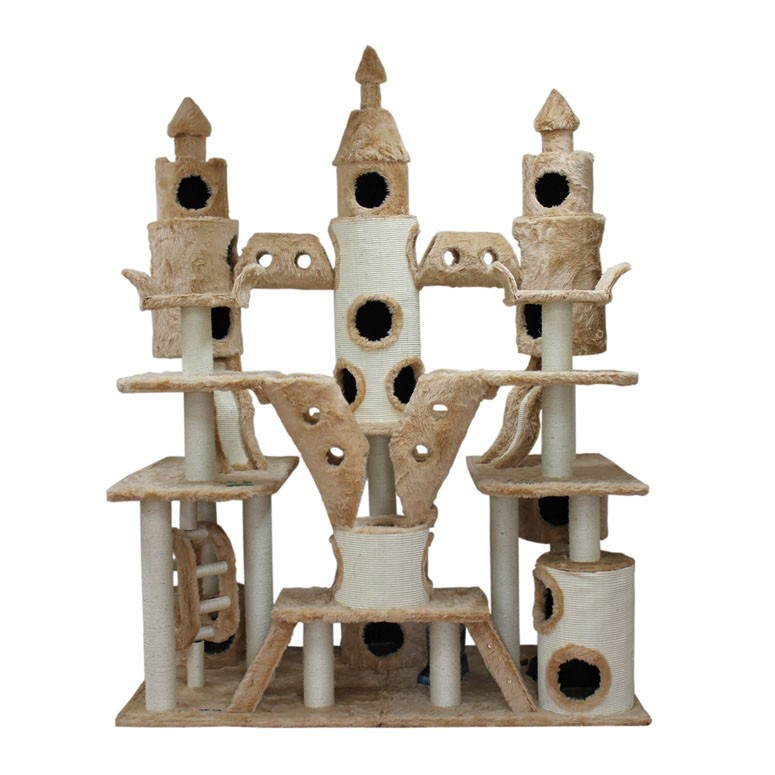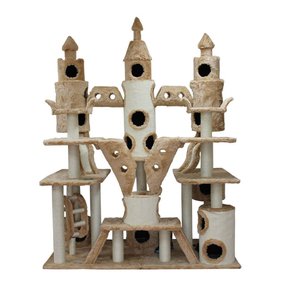 BUCKINGHAM%20PALACE-2T.jpg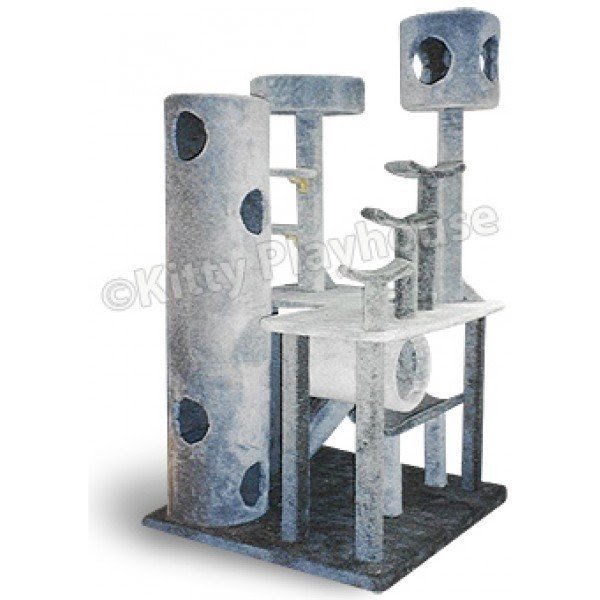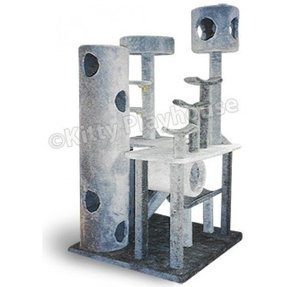 If you have cats, this original indoor playground is must-have in your home! It has plenty of places to play, climb, jump and hide, and of course nap. Cats love this multi-function playhouse. It will play its role even in cramped flat!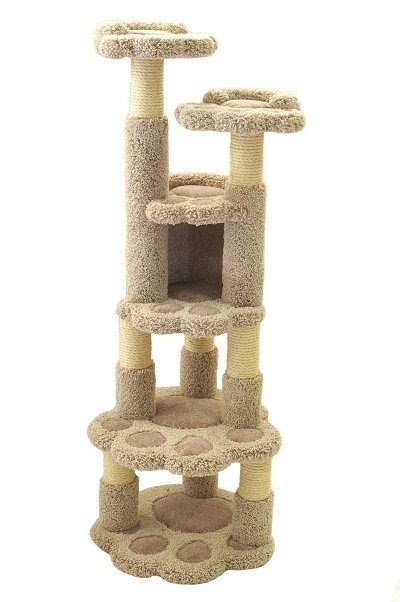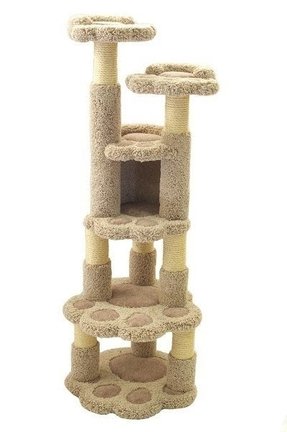 This impressive cat tree is a great way to organize a playground for your pet. Beautiful finish in the form of sweet cat paws and several stories guarantees a great fun and exciting interior design element.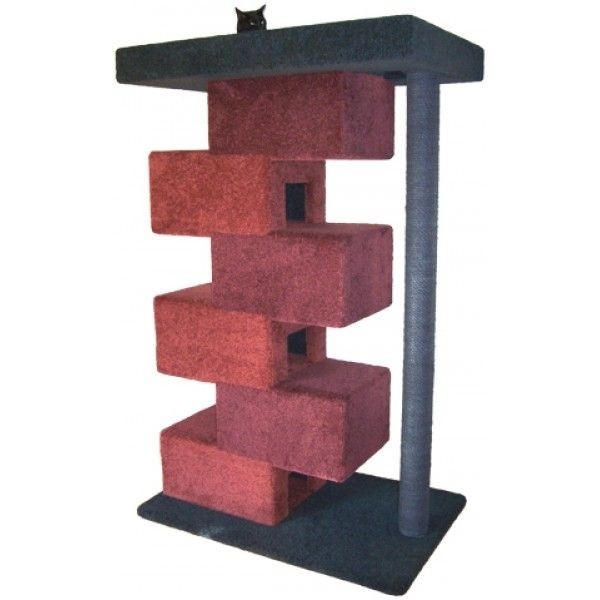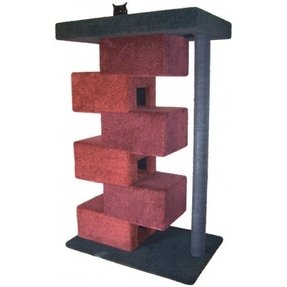 An ideal option for any cat owner that would love for their pet to have as much fun as possible. It comes with the condo design making it even more comfortable for large pets and ensuring that they have plenty of space to use.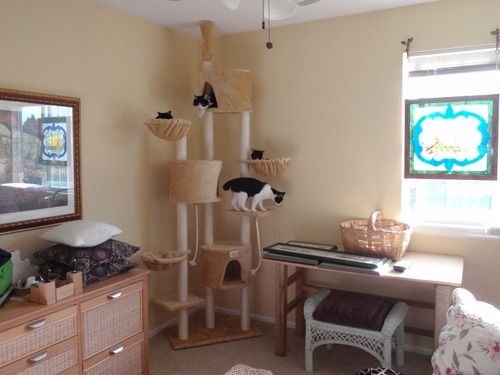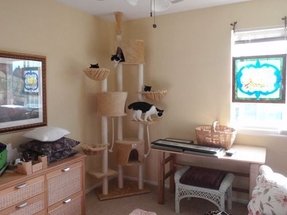 Ensure ample amounts of fun for your cats with this amazing kitty condo that sports the cat tree and a lavish, huge design that comes with a scratcher post and offers a design perfect to last for years to come, even with the more demanding pets.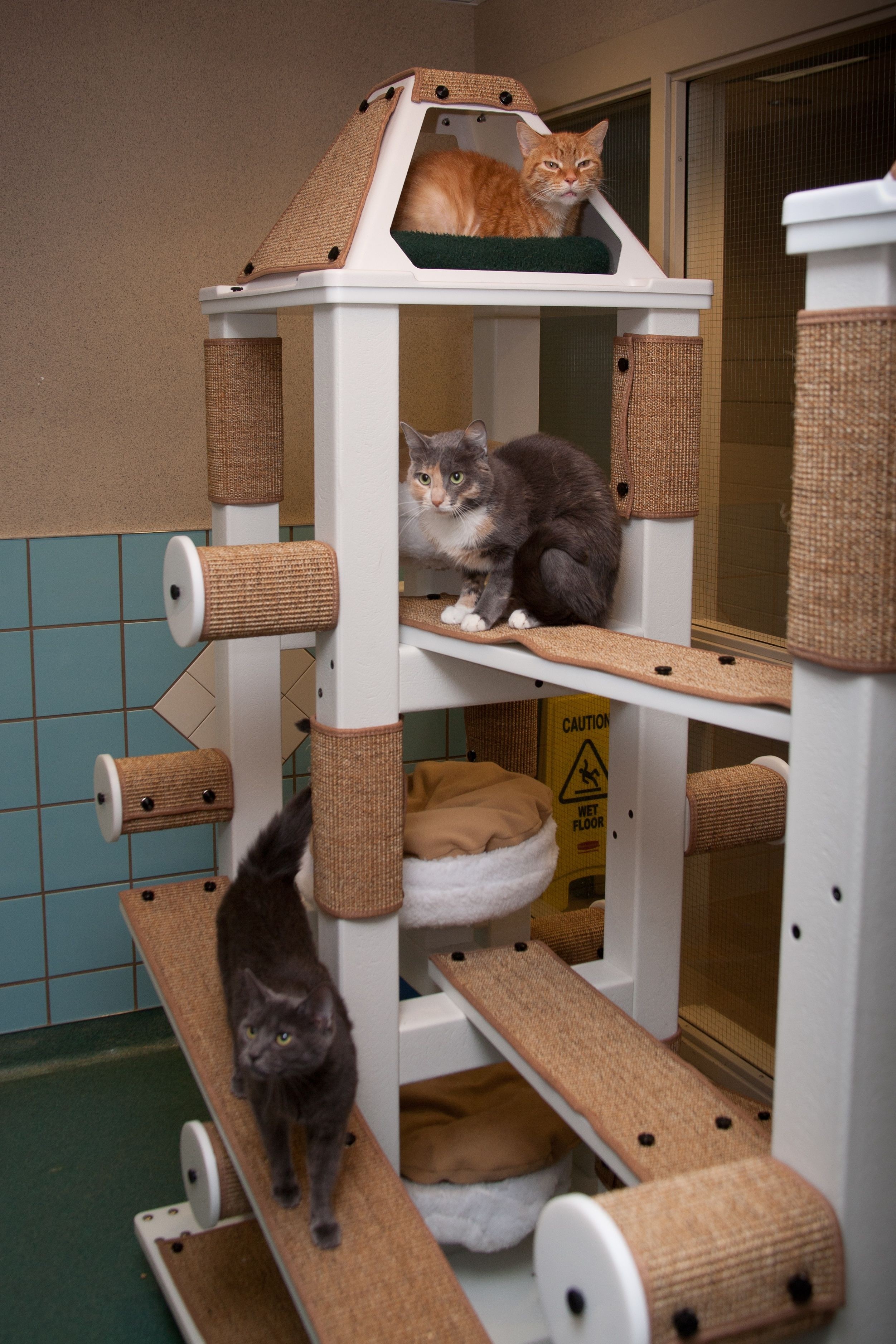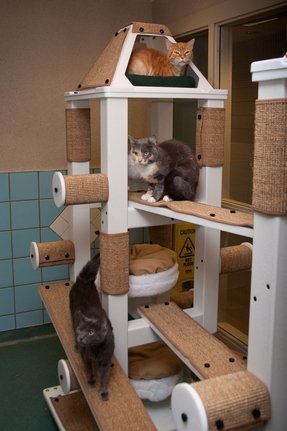 Original cat tree in modern style. Frame is made of wood and covered with thick fabric. Designed for small and medium sized pets. Application in all kinds of interiors as needed.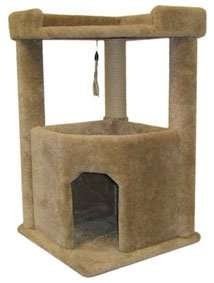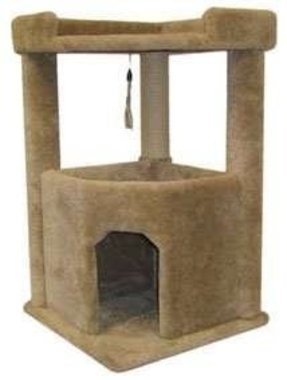 A pretty large condo for cats. It has a square foot, a pentagonal cubby at the bottom and an edged platform on 3 round posts. There's a dangling cat toy over the cubby. It's handmade of wood and covered in brownish carpet fabric.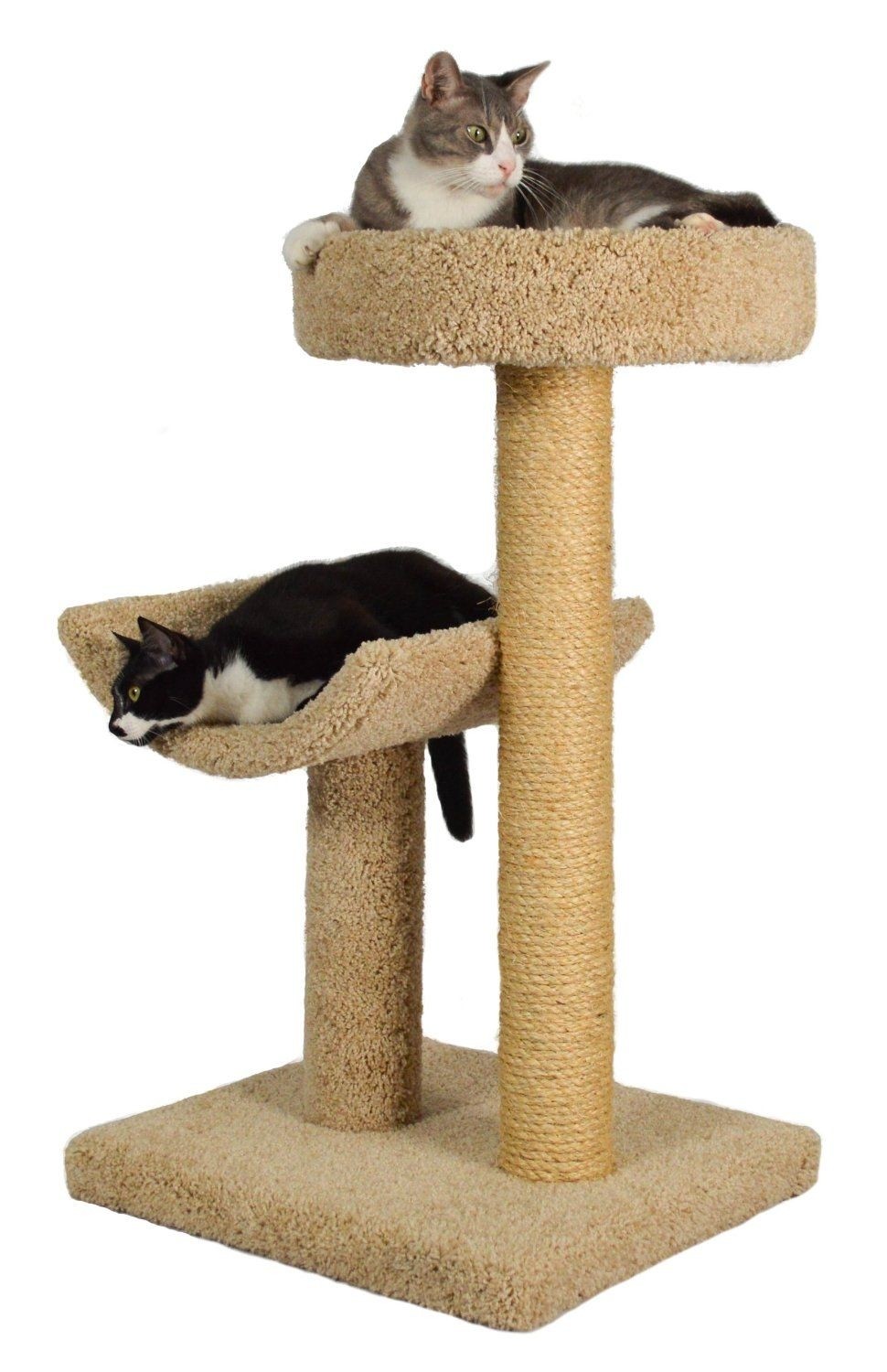 A lovely addition for your cats and for improvement of your home decor. The cat tree consists of 2 furry tiers in beige color, and a rectangle base that ensures the proper stability of the whole piece.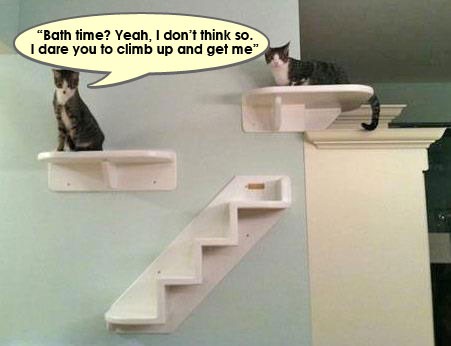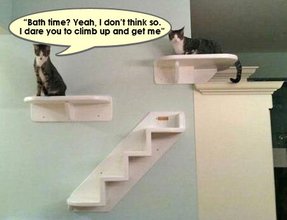 shelves are the latest thing in cat furniture. They satisfy your cats ...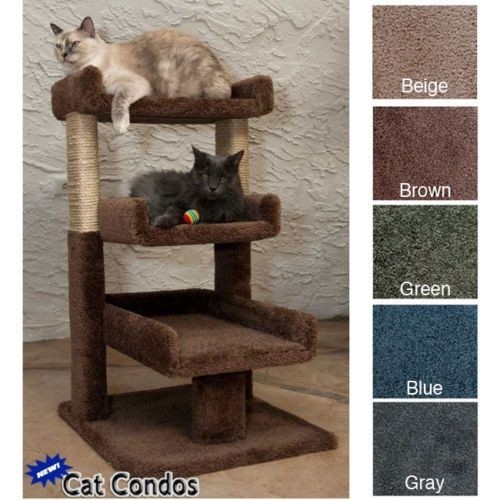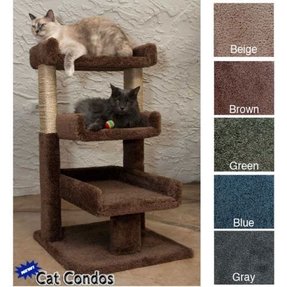 Comfortable and durable cat condo made of solid materials and covered with sisal rope and brown, soft material. This element of equipment assures good relaxation and safety for animals. It also matches any decor.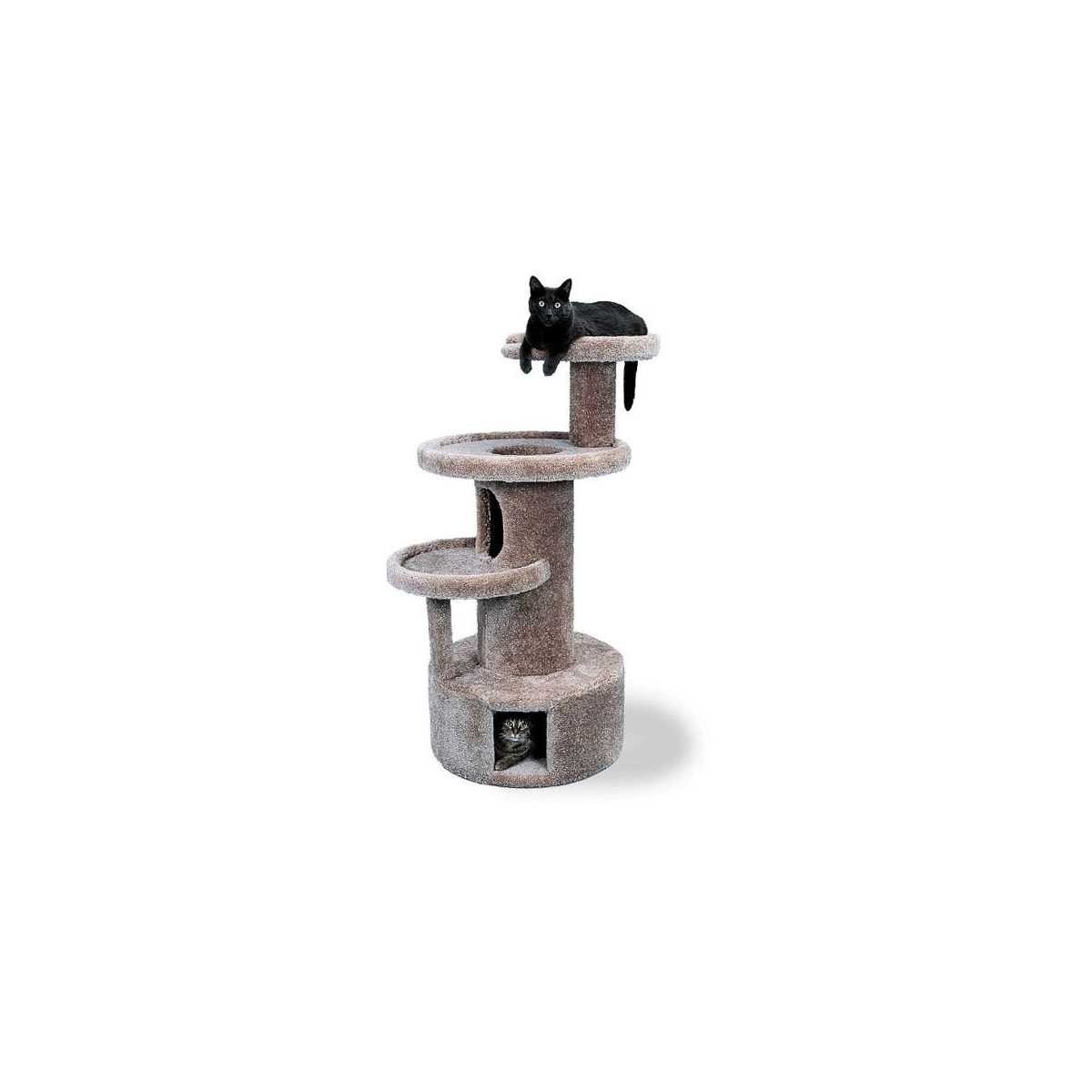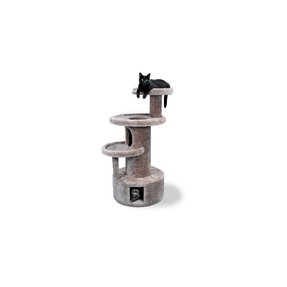 Traditional take on a torchiere lamp replacement lampshade made out of opaque glass with a matte finish. The glass has a subtle pattern on it, which resembles that of a marble stone, giving it a unique look.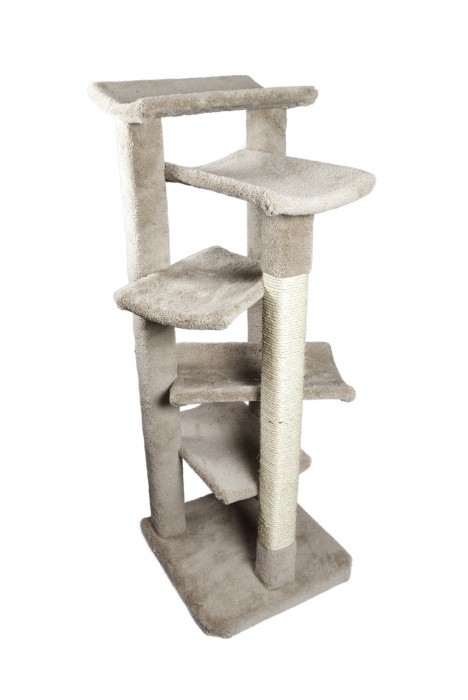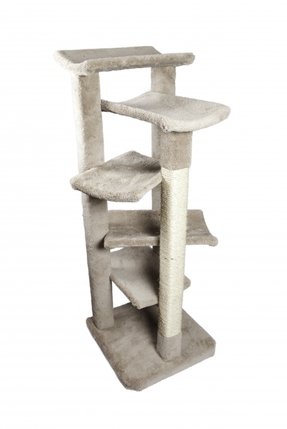 Bring some entertainment into your cat's life, by giving it this fun and attractive piece of a cozy cat tree. Your cat will be able to jump, scratch, and rest, without you worrying about your furniture and curtains.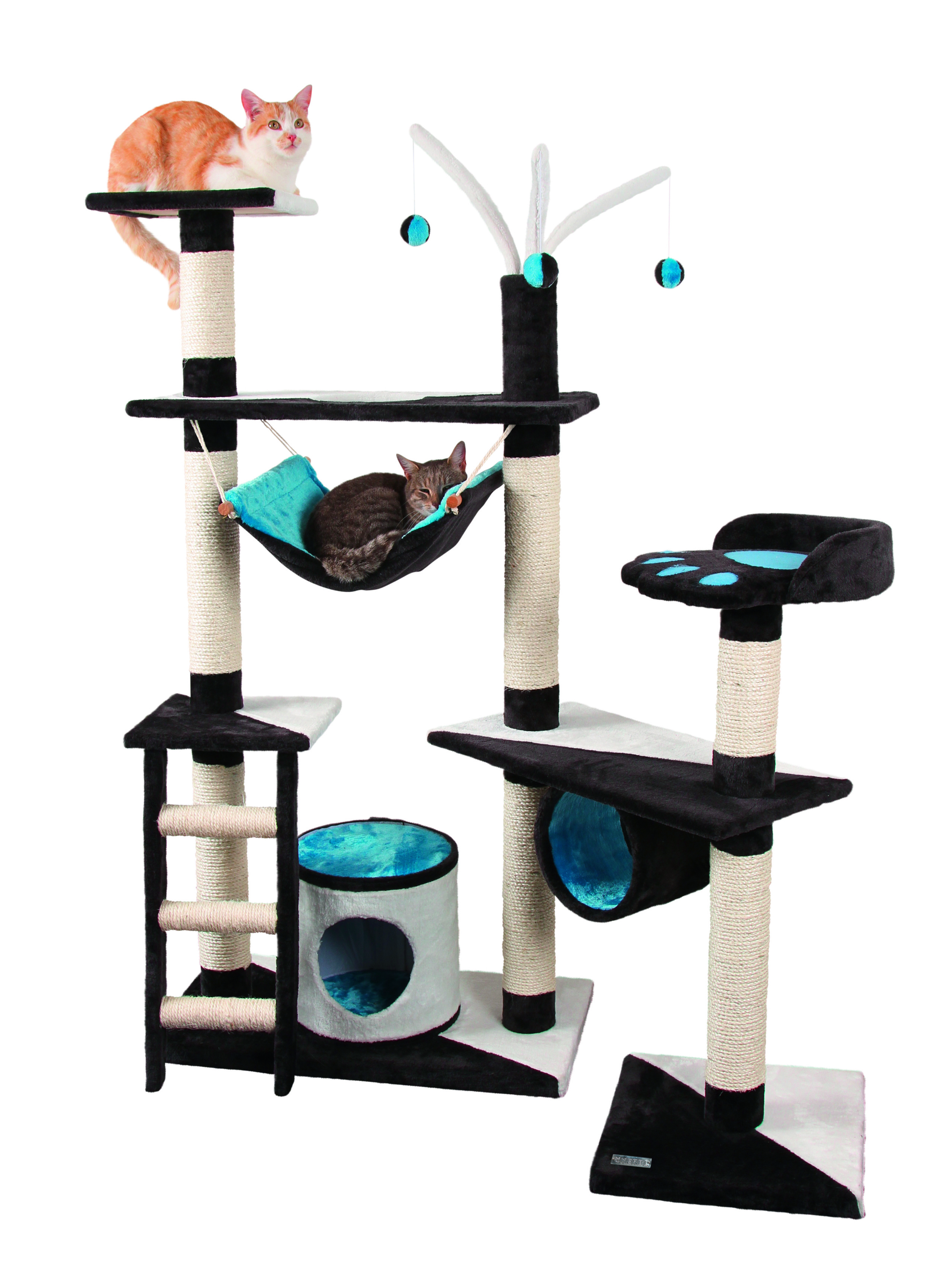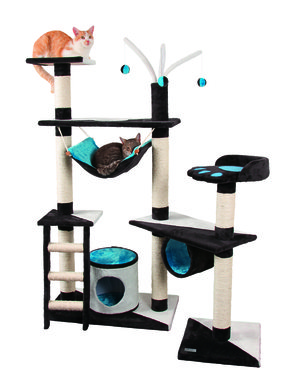 An attractive large cat tree made of wood, sisal rope, carpeted fabrics. It features a blue, black and white colour scheme and a 1 shelf with a paw motif. It's equipped with a.o. shelves, condos, scratching posts, dangling toys, a ladder, a hammock.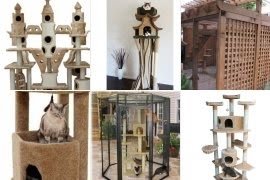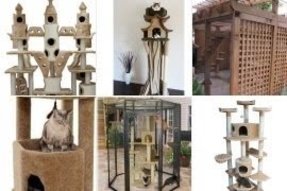 Large cat tree for any interior according to taste and need. Construction is made of wood and covered with pleasant to the touch carpet. Includes a lot of levels in various sizes and shapes.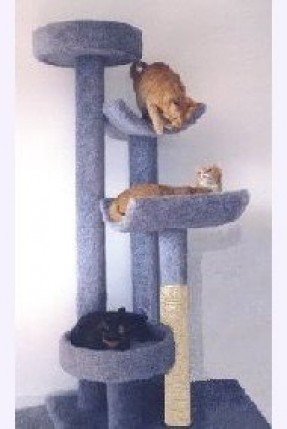 Cat tree in neutral form. It consists of 4 levels in various shapes. It is made of wood and covered with thick carpet. Application in all kinds of interiors as needed.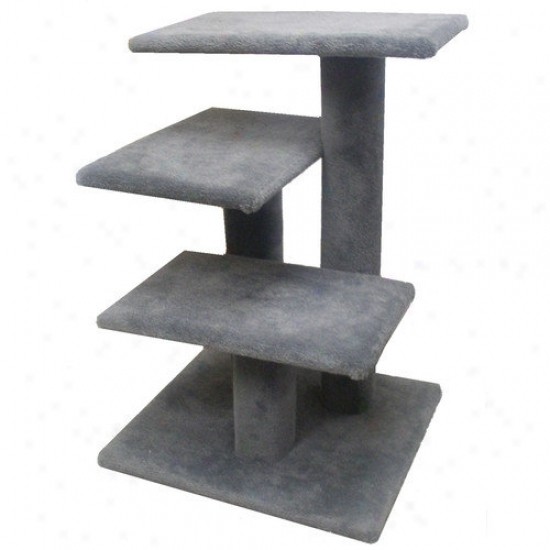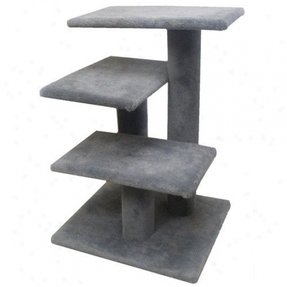 A well-designed tree for your meowing critter, which is going to take keep them busy. The tree has 3 platforms and 3 scratch poles, all upholstered in nice-to-touch and durable, grayish material.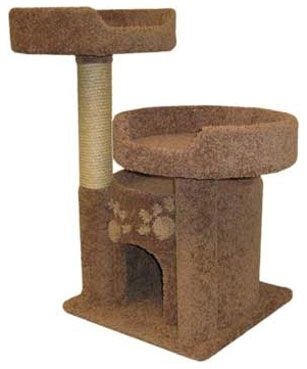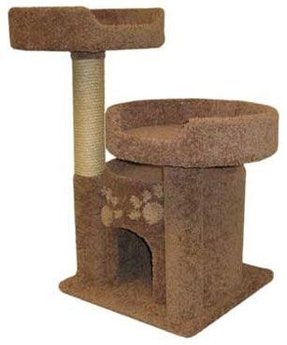 cat condo pictured to the left is another great condo for large cats ...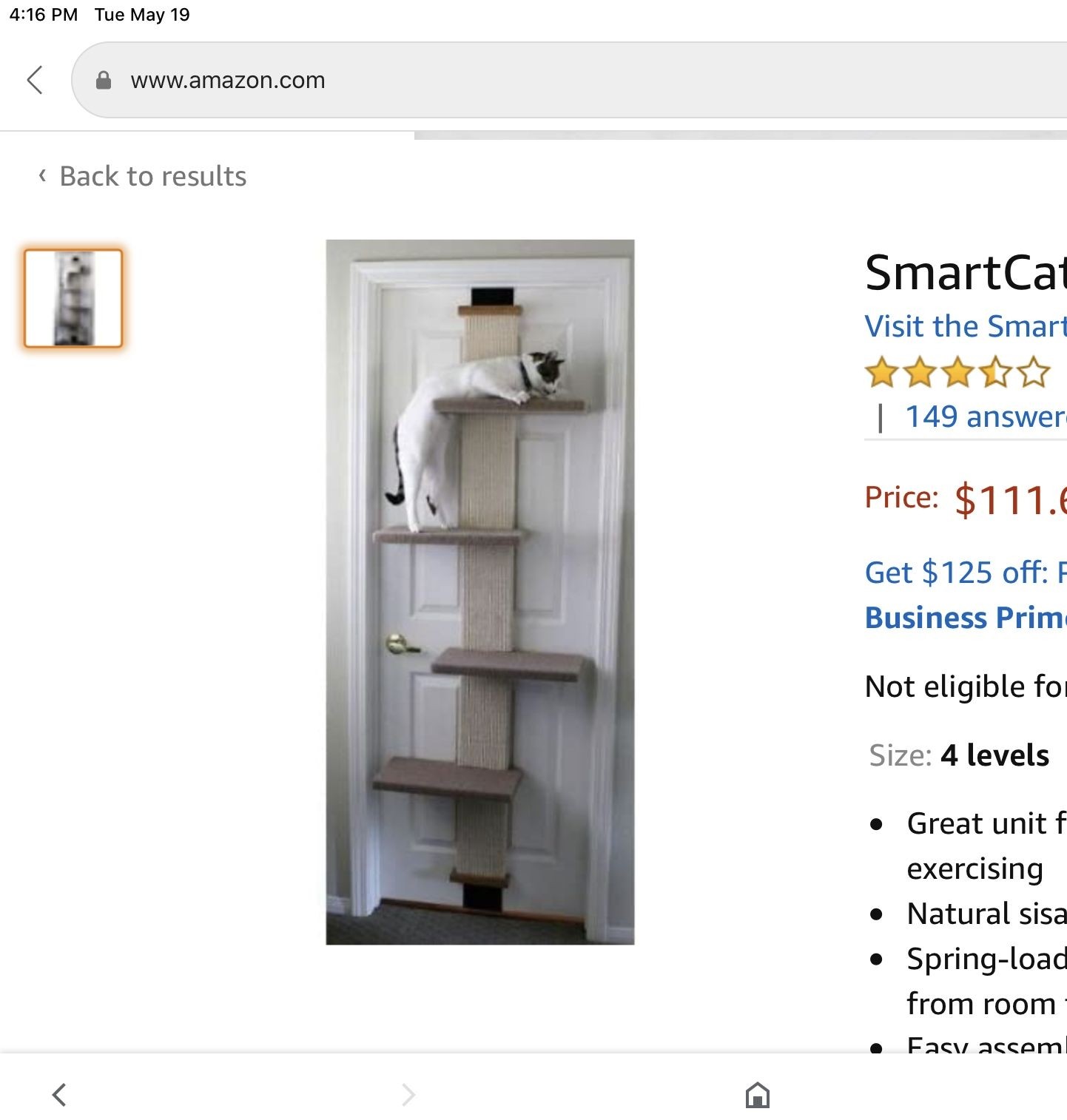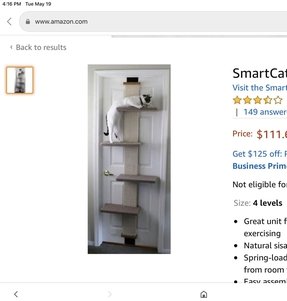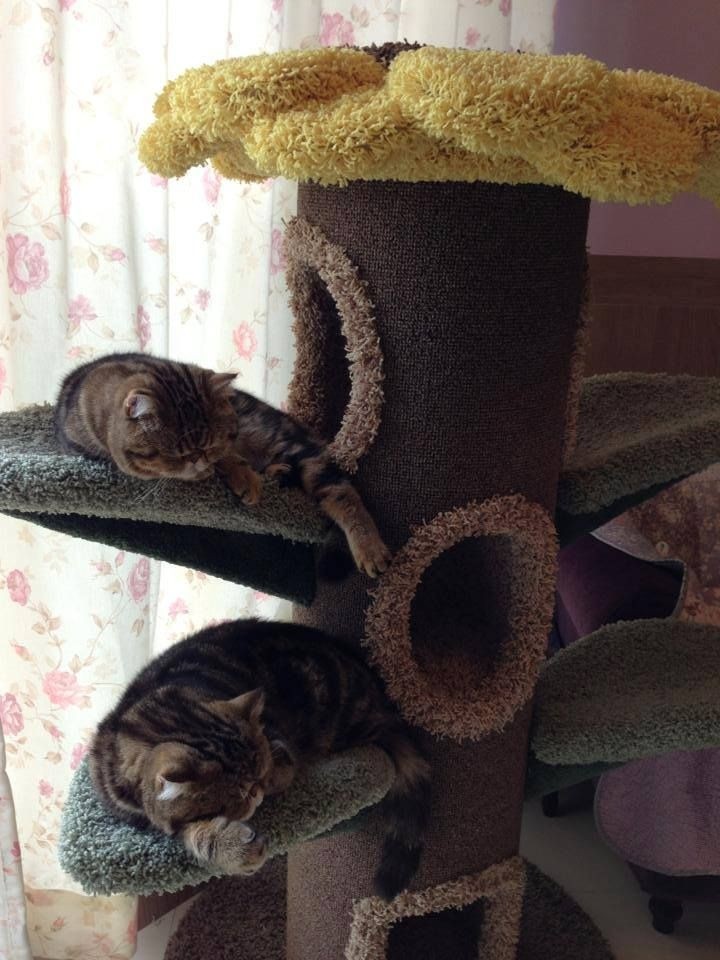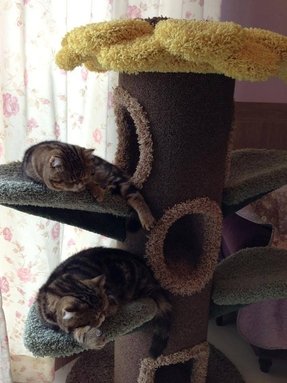 Cat tree in the shape of sunflower. Construction is made of wood and covered with soft carpet. Suitable for medium and large sized cats. Charming addition to the living room, bedroom and others interiors according to taste and need.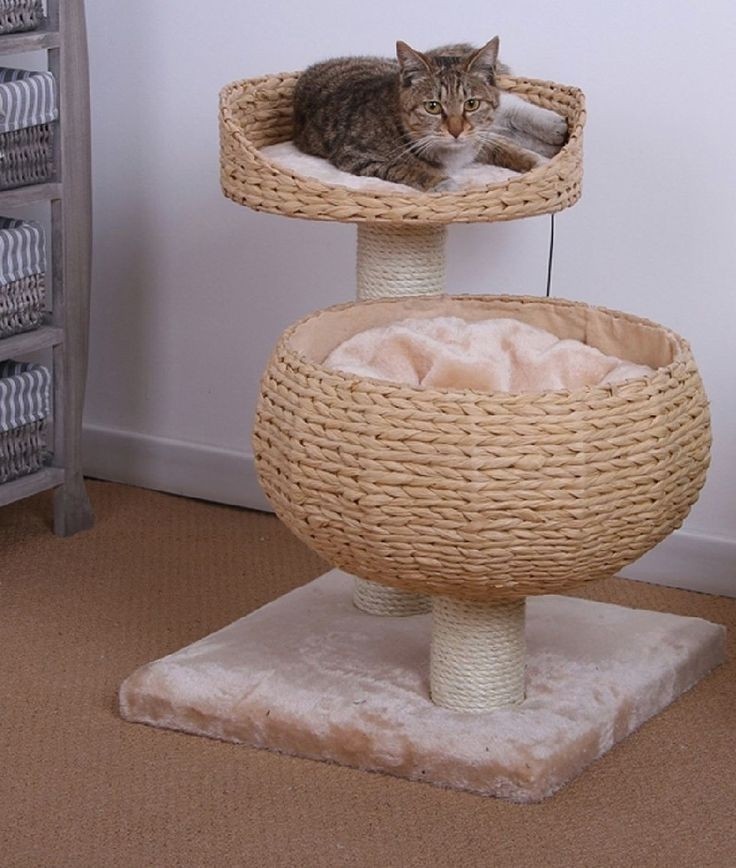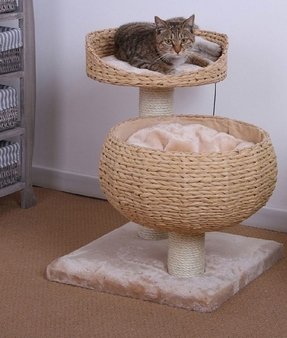 This cat tree is appropriate for bigger cats, bigger both in terms of size and weight. Two inviting cat beds are set on different levels. The tree offers much place for scratching - the posts are wrapped in jute cord.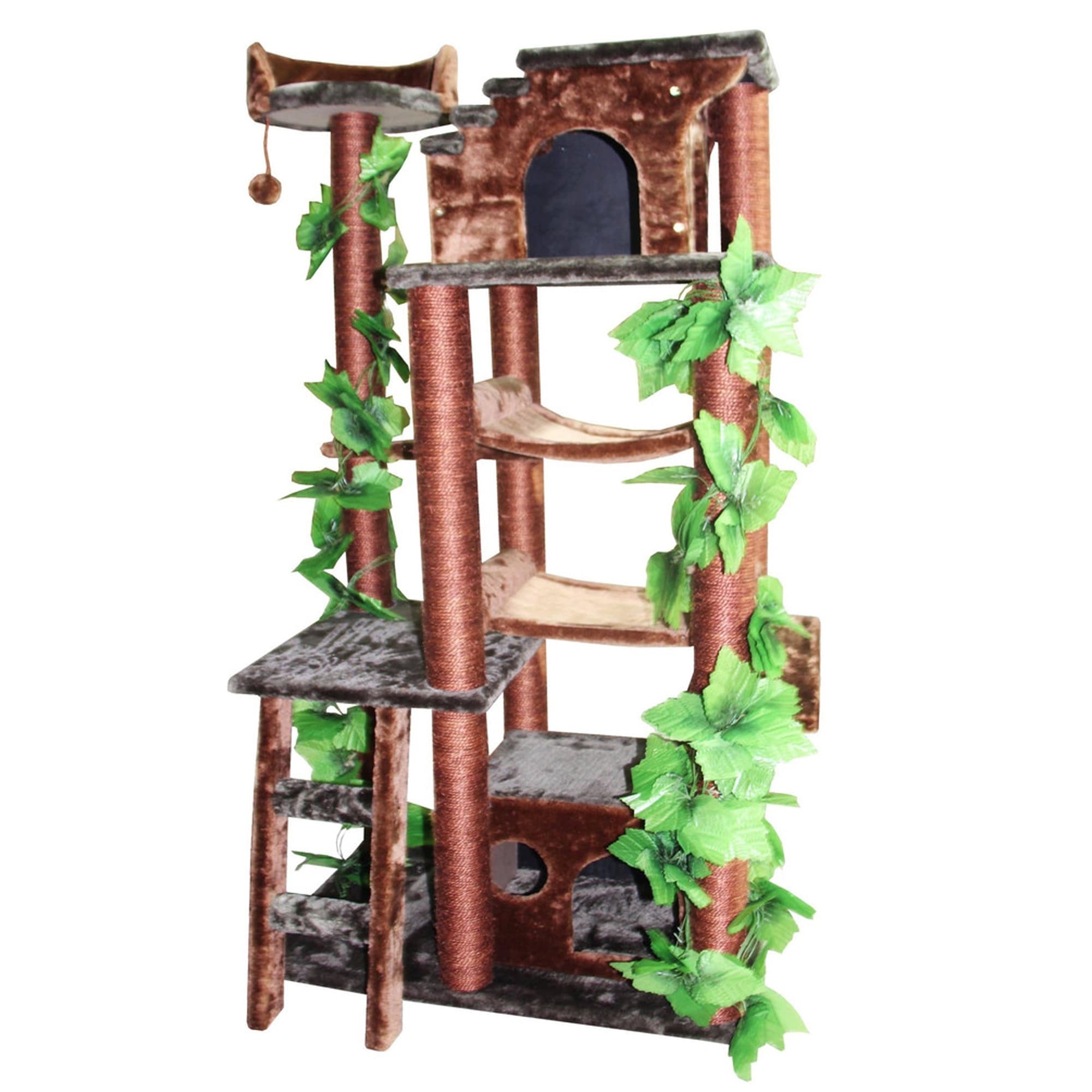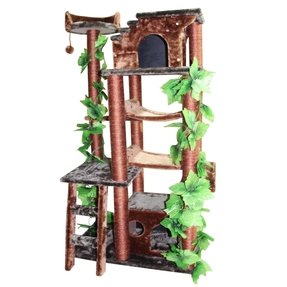 Best Cat Tower for Large Cats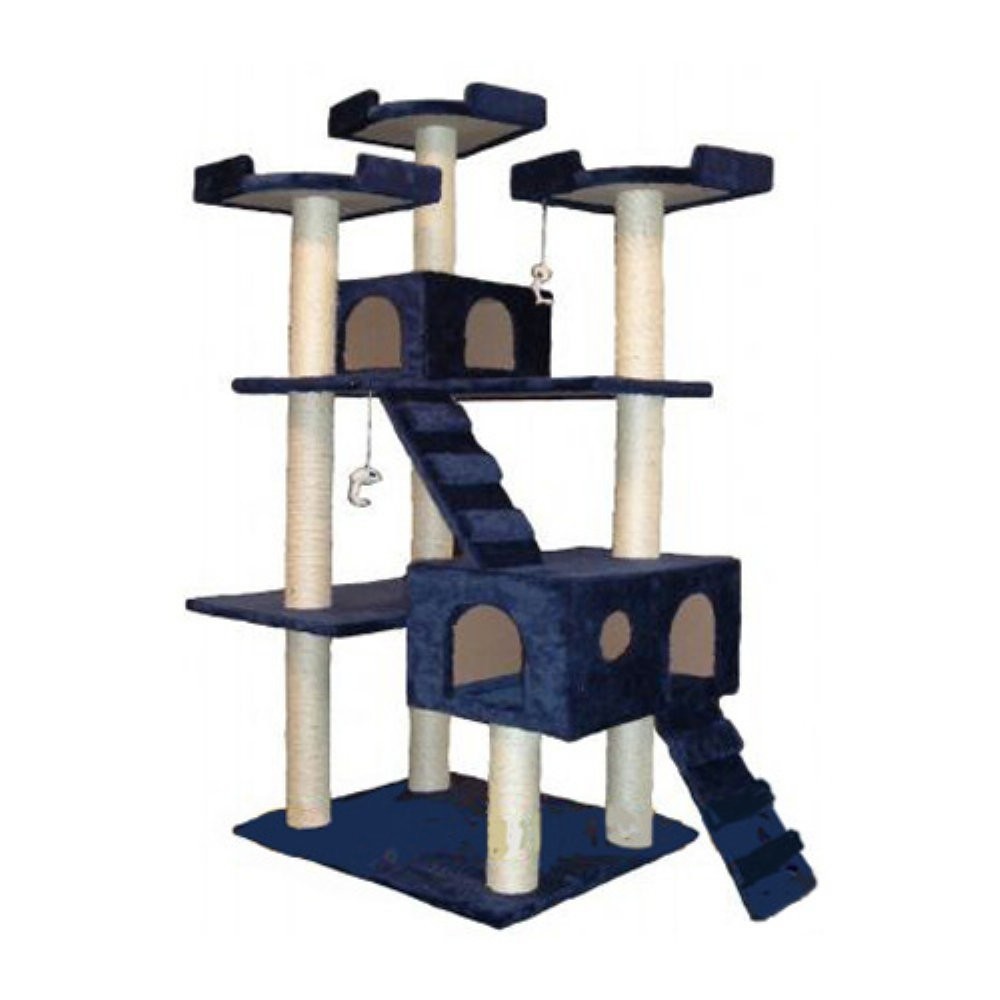 This is the cat tree I'd love to get for my kitties! Go Pet Club F2040-B Cat Tree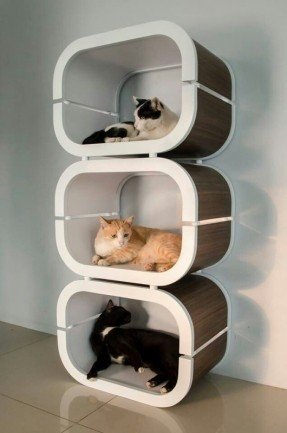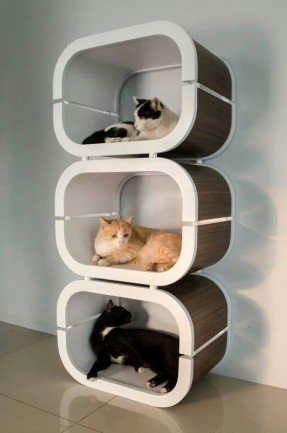 Condo cats By Knick Knack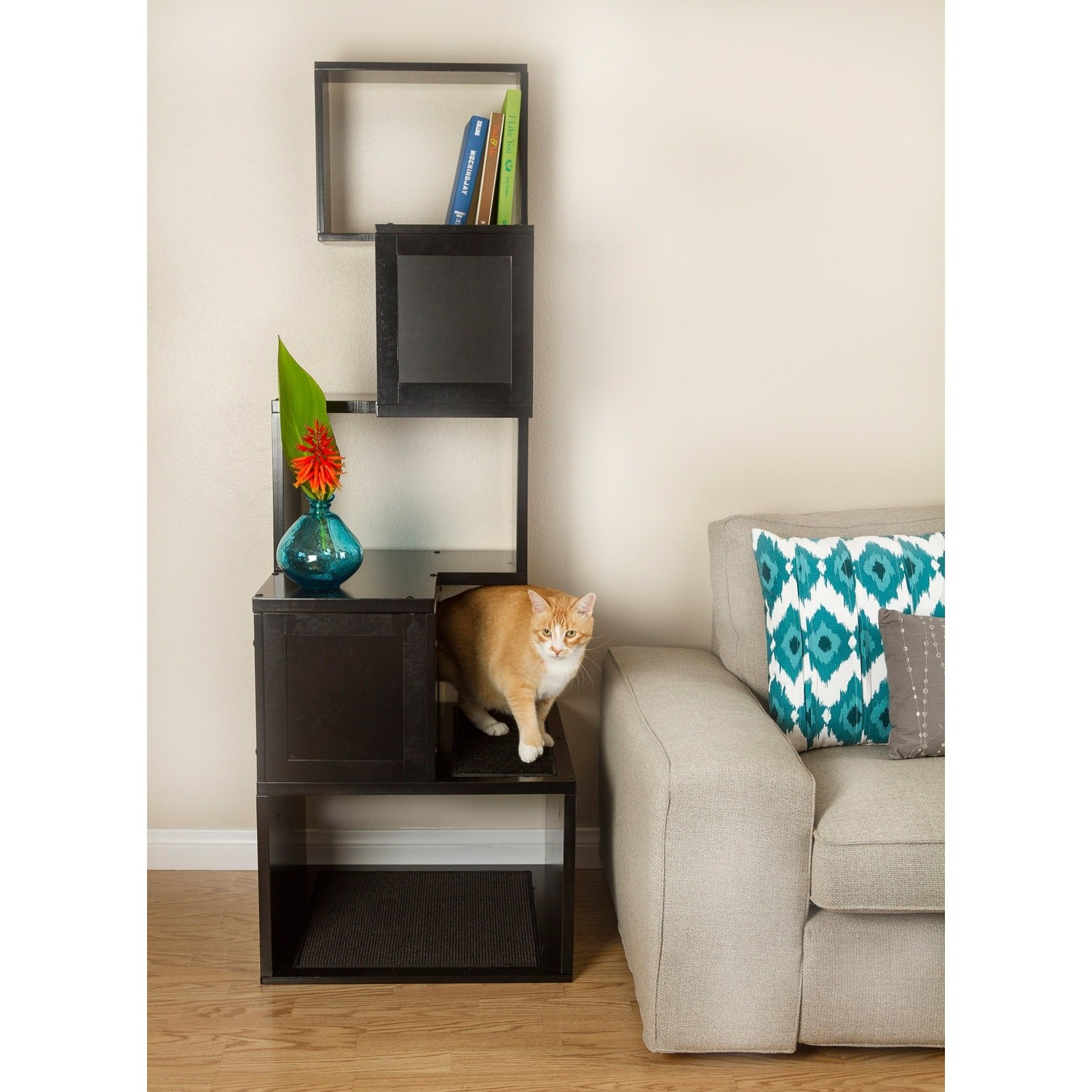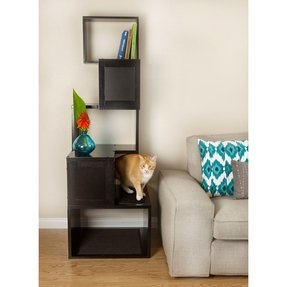 The Sebastian 65" Modern Cat Tree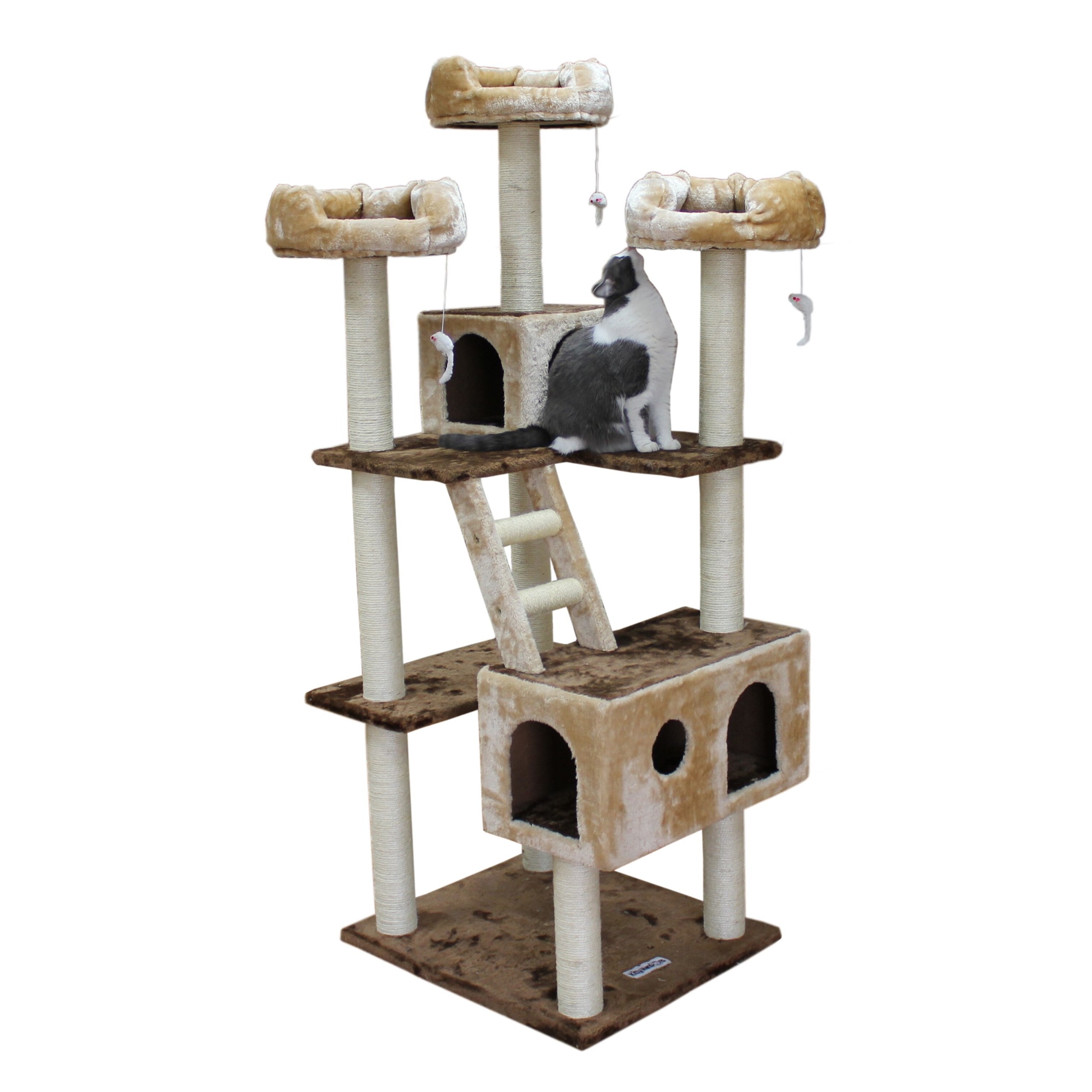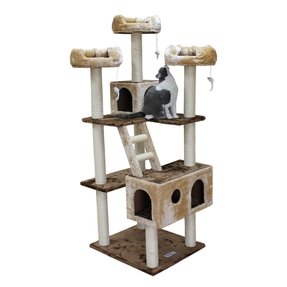 Gorgeous Cat Tree Condo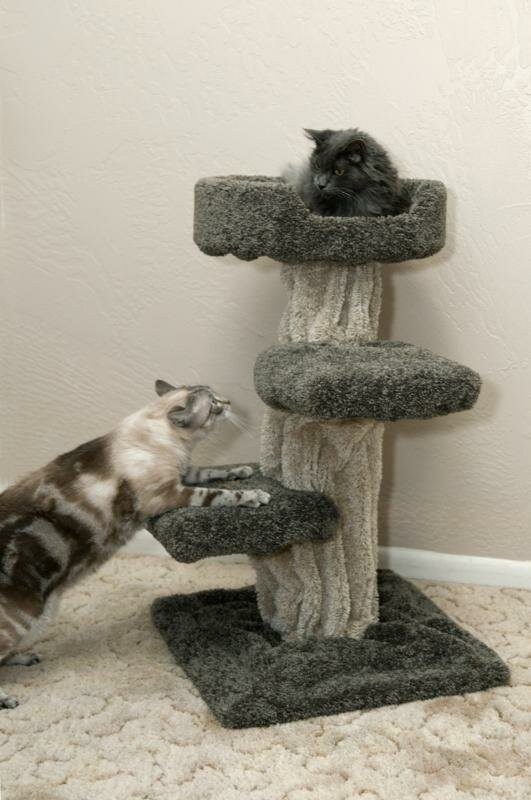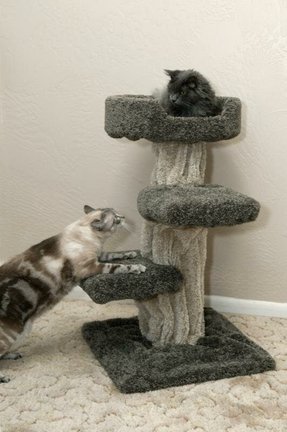 33" Premier Cat Tree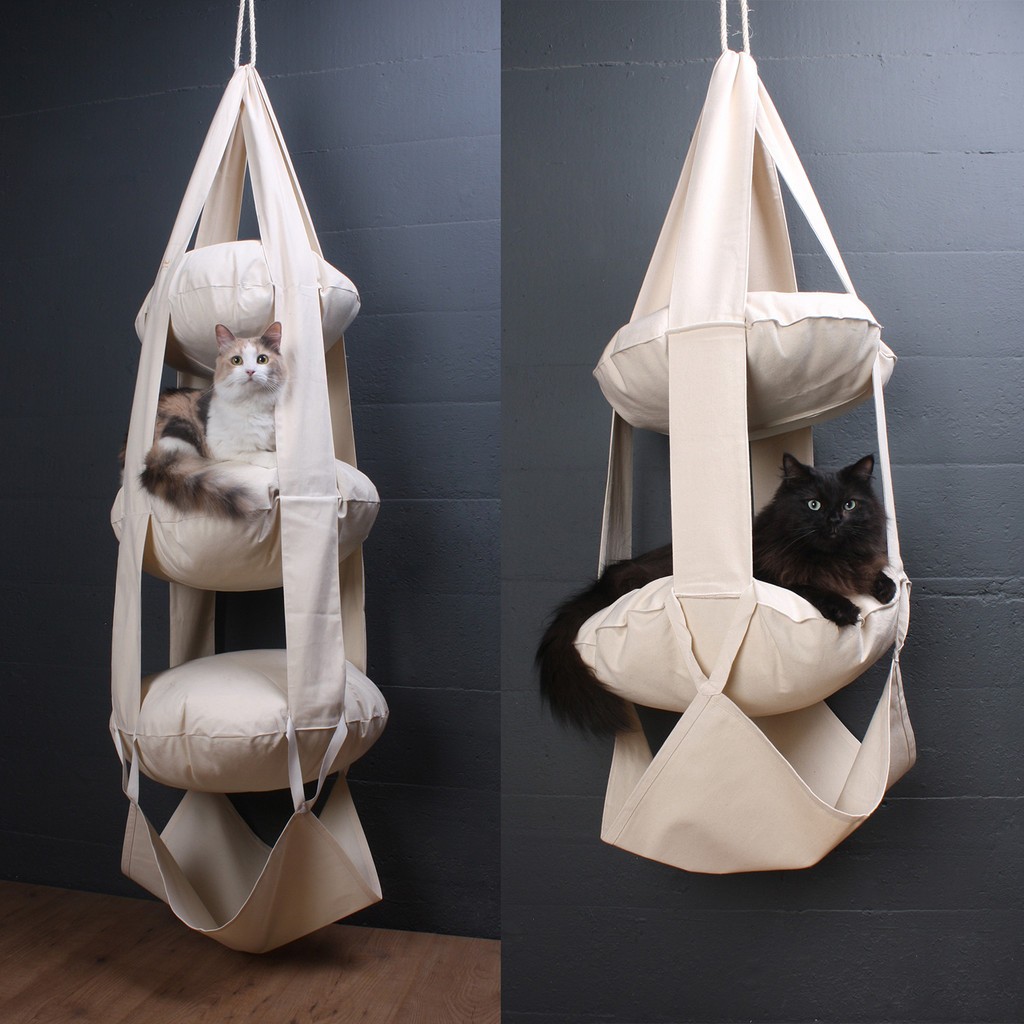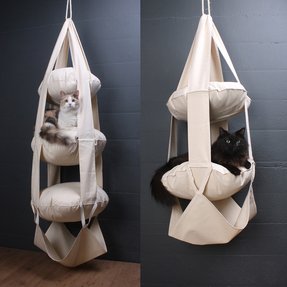 With this hanging condo for large cats, your furry friend will have an amazing place to get lazy. The trapeze is well-crafted, using high quality materials, and offers very soft pillows that are sewn together with the strong fabric straps.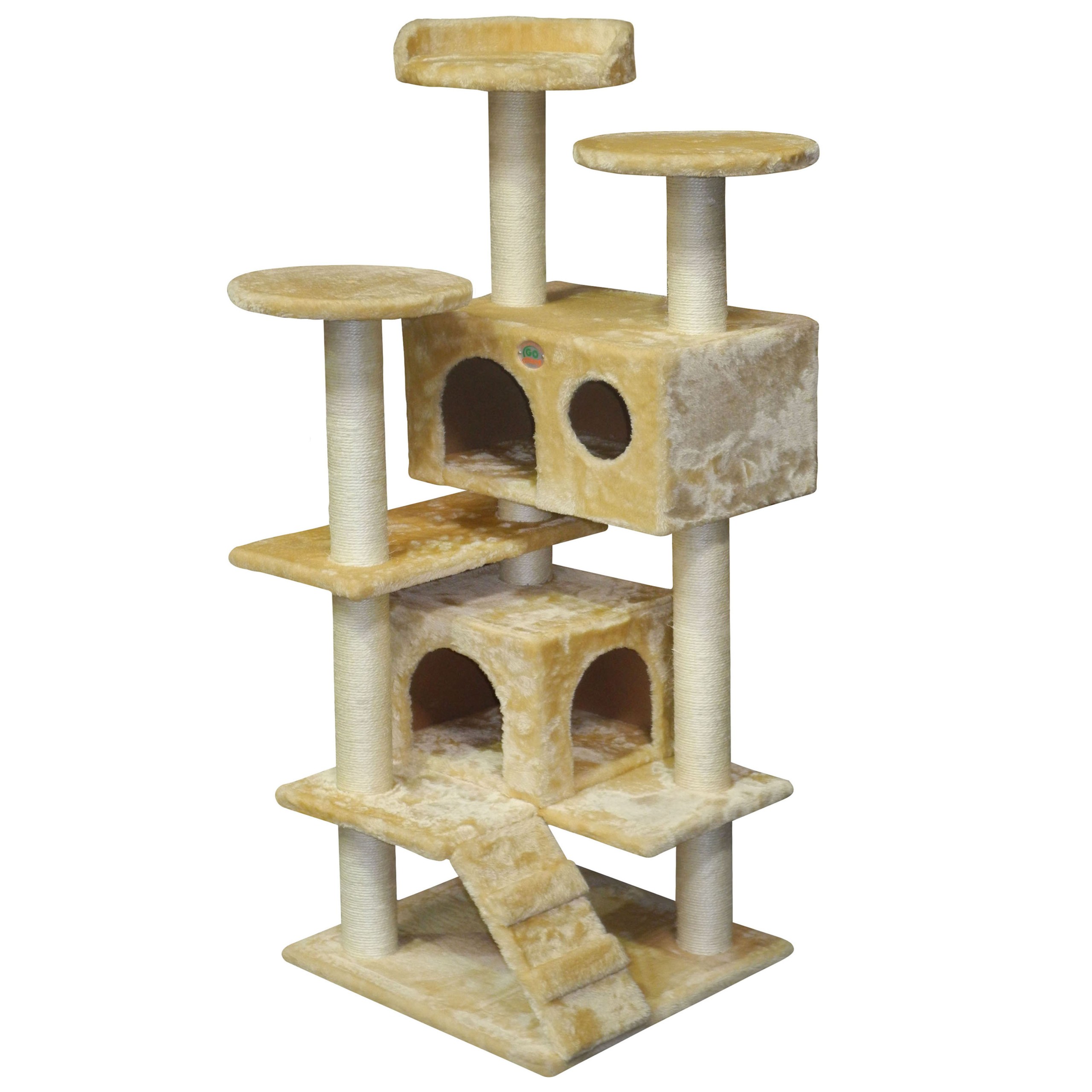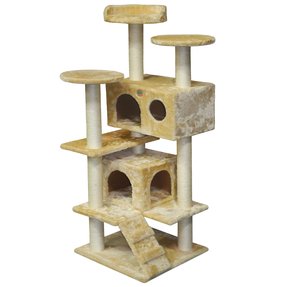 New Cat Condos Large Cat Play Tree. Great whimsical design. Wondering if need to bolt it to keep it stable? Such fun climb it would be for the kitties! Love how it includes such great cat perches too. #cats #CatTree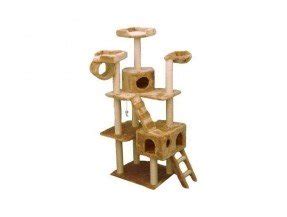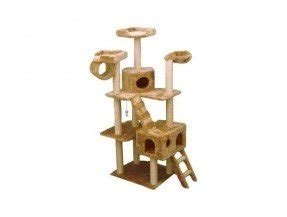 Big cat tree consisting of lots of different models. These include sitting platforms, scratch posts, hide booths, cushioned beds and a tall observation tower. An ideal place for kitties to relax and play.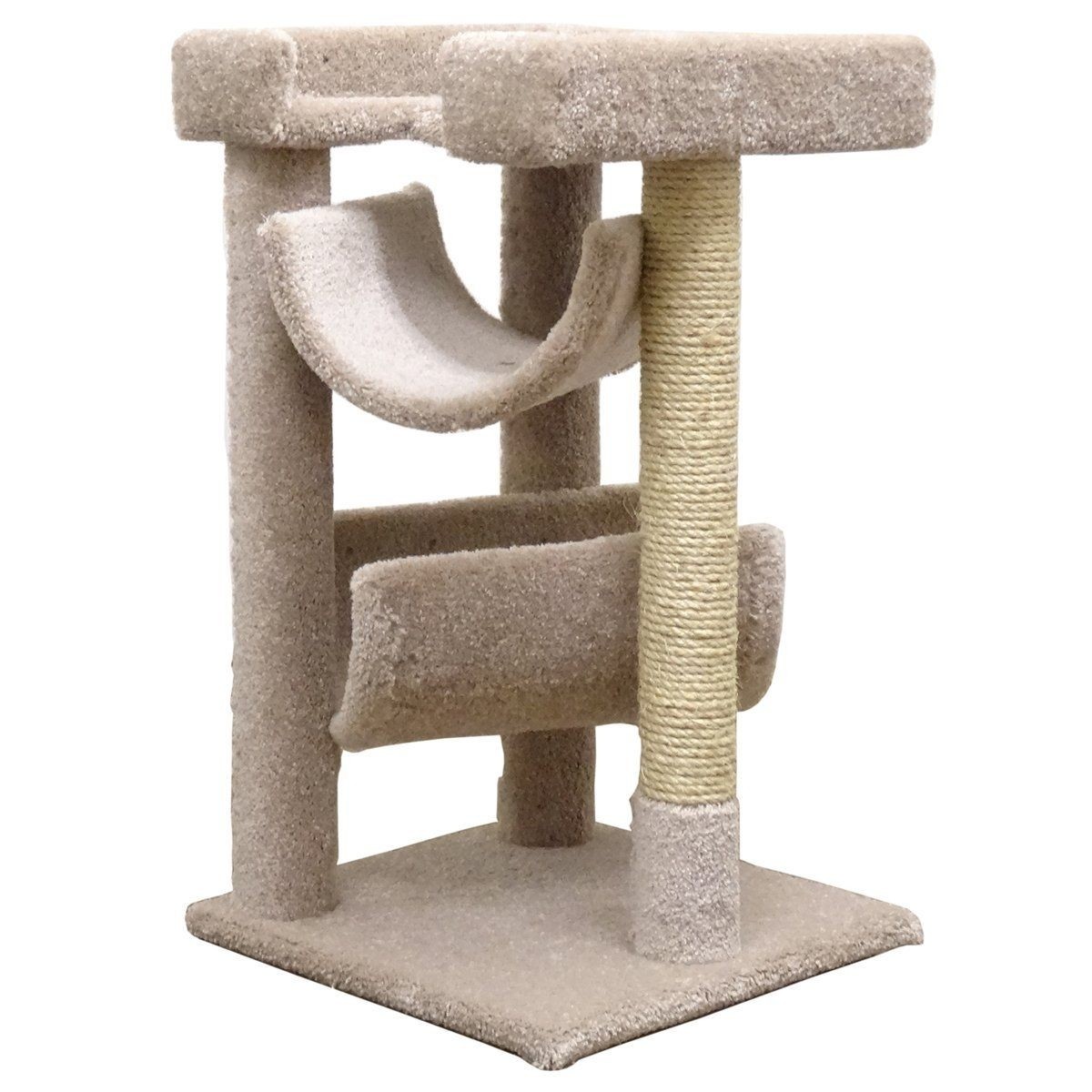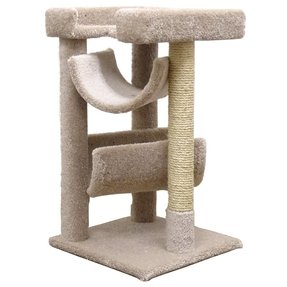 Cat Scratch Post & Lounge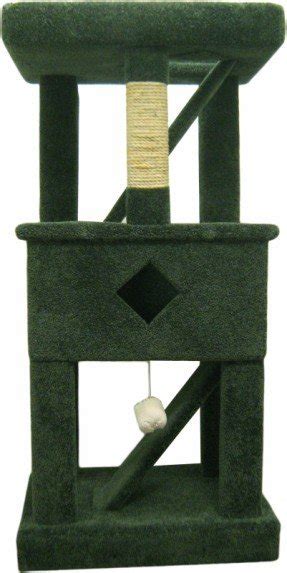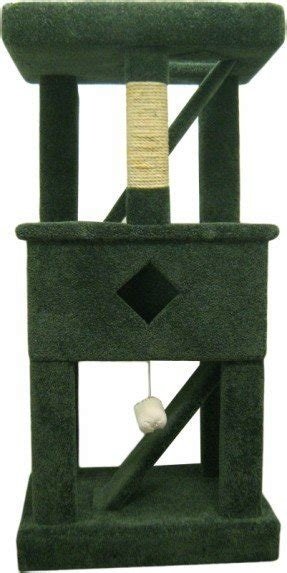 The 69" Lotus Cat Tree in Espresso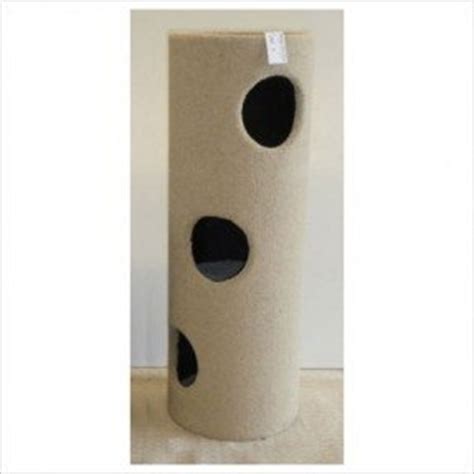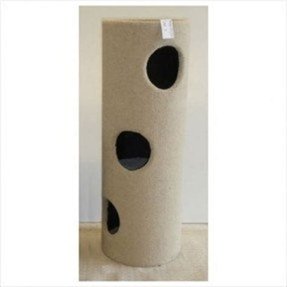 Three Entry Large Cat Tube Condo Things for Pets $274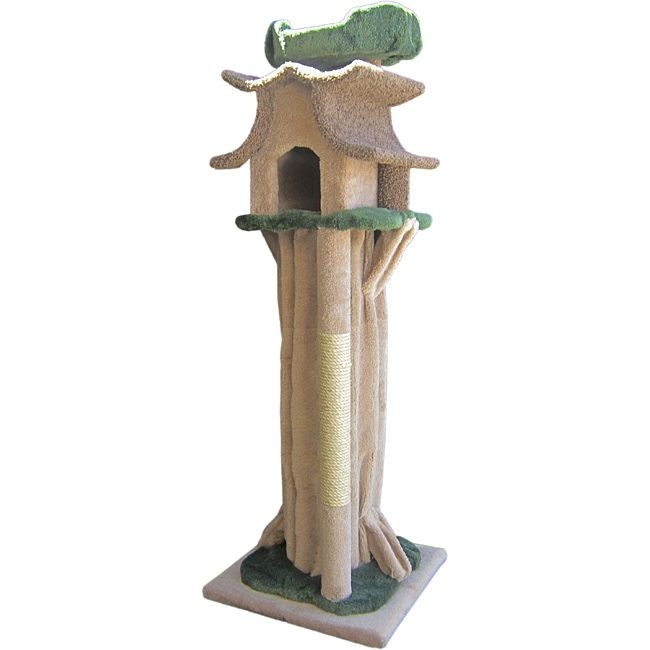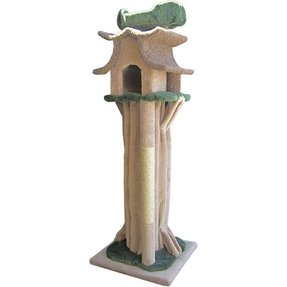 This Tall Cat Play Tree features a pagoda style tree house design all supported by a life like tree trunk. It also features a perch on top and a large scratching post in front. This quality cat tree will keep your cat happy for many years to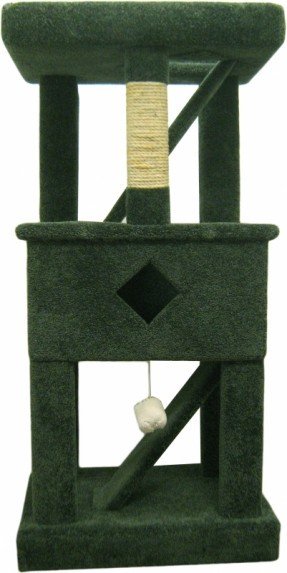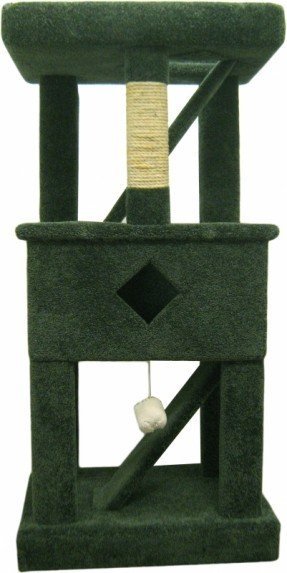 Cat Play Gym Cat Condo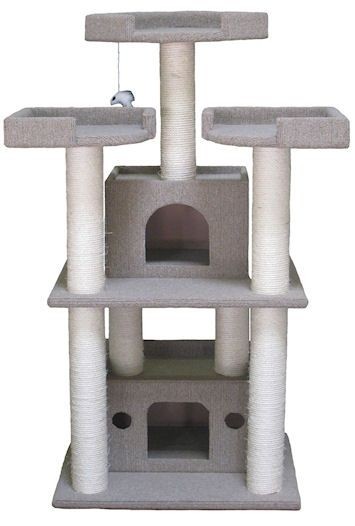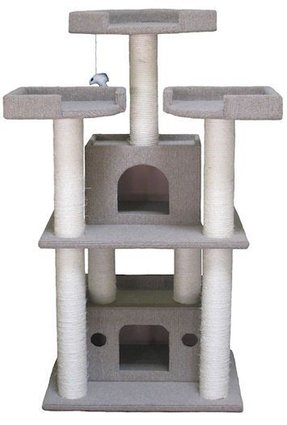 cat condos cat towers 3 seater sisal cat condo tower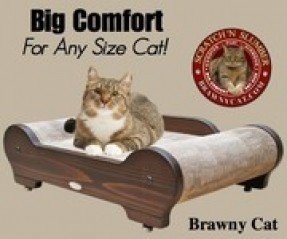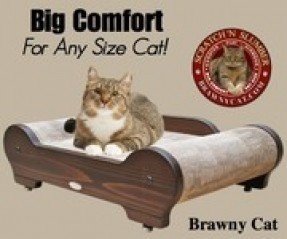 Ultimate Cat Scratch Loungers by Brawny Cat - Big Comfort for Any Size Cat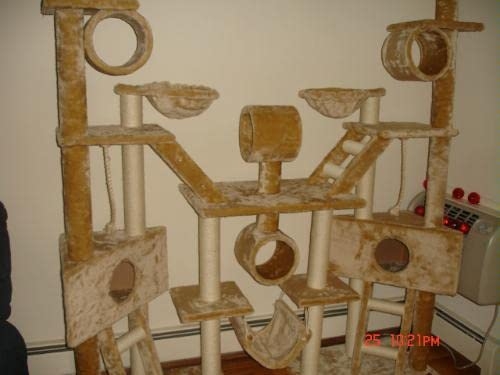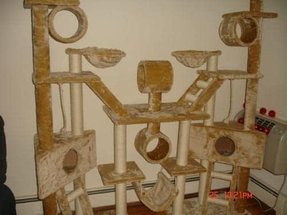 You can be creative with this cat tree condo by turning the tubes any ...