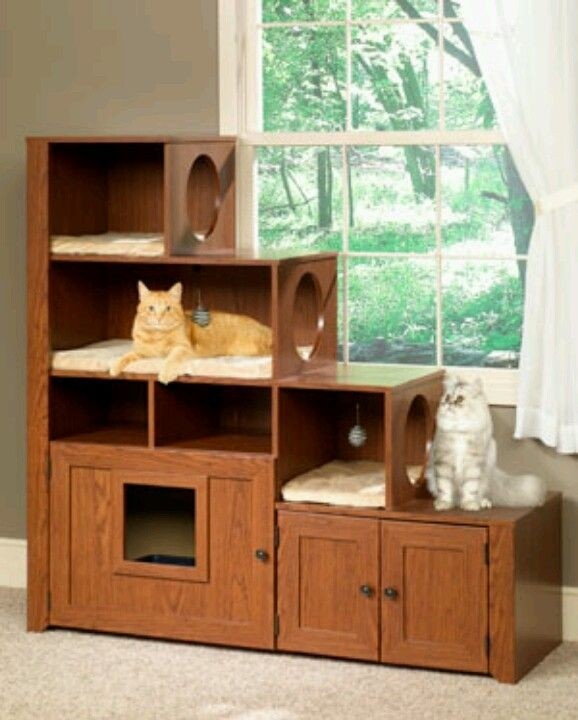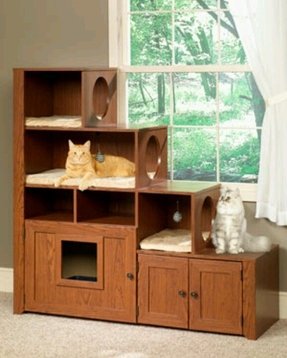 Bookcase climber litter box cabinet cat furniture
This interestingly made climber bookcase for cats is a great combination of functionality and space to play. Attractive design and located in the cabinet cuvette give cats a lot of options, and the interior looks great.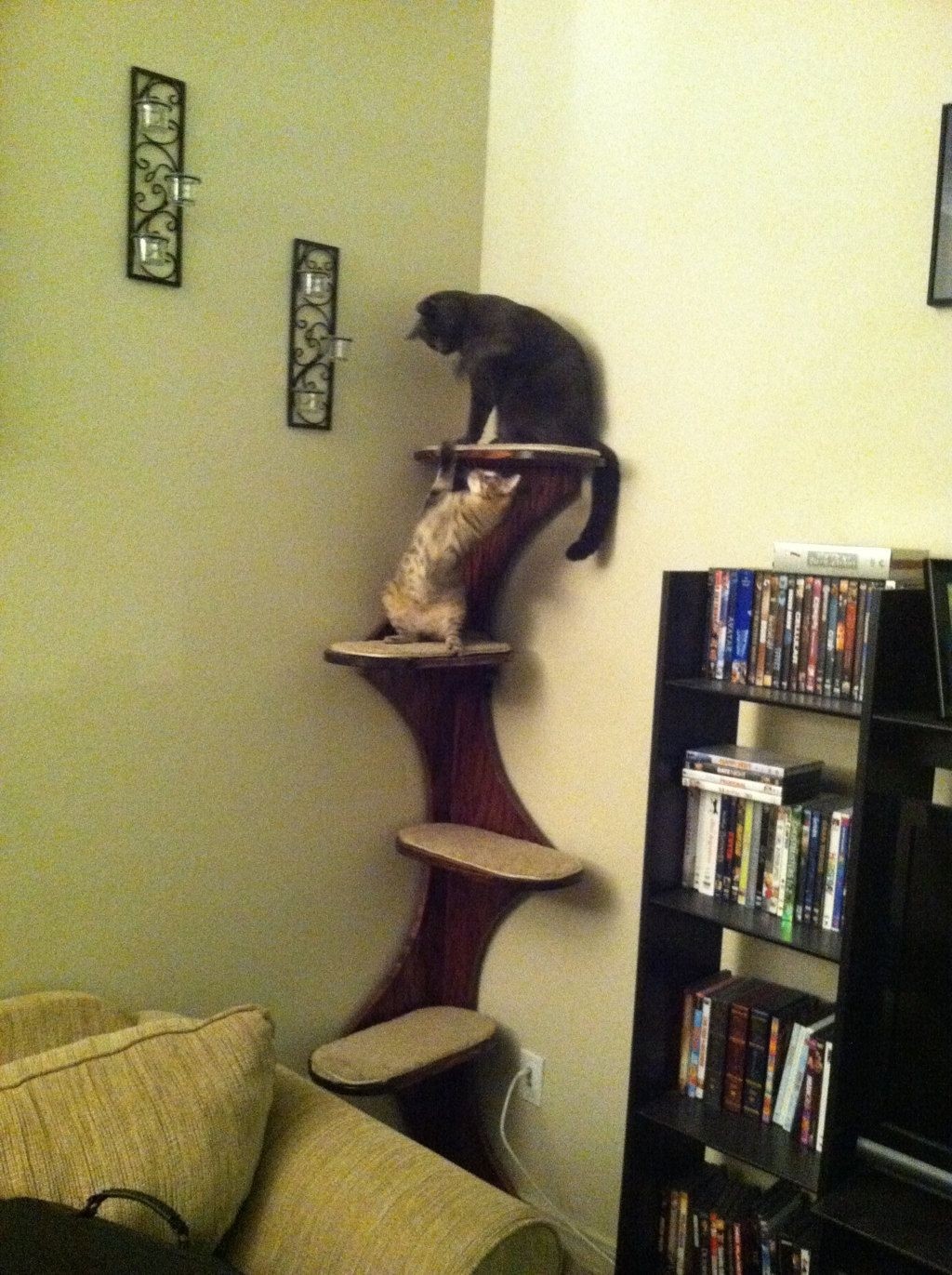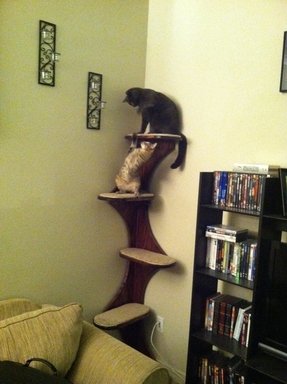 Cat tower corner climbing cat tree 68
If you're a cat owner and your little kitties always act hyperactive and have no place to play, just take a look at this wonderful, corner-installed climbing tower with a scratching post in it. Your cats will love it!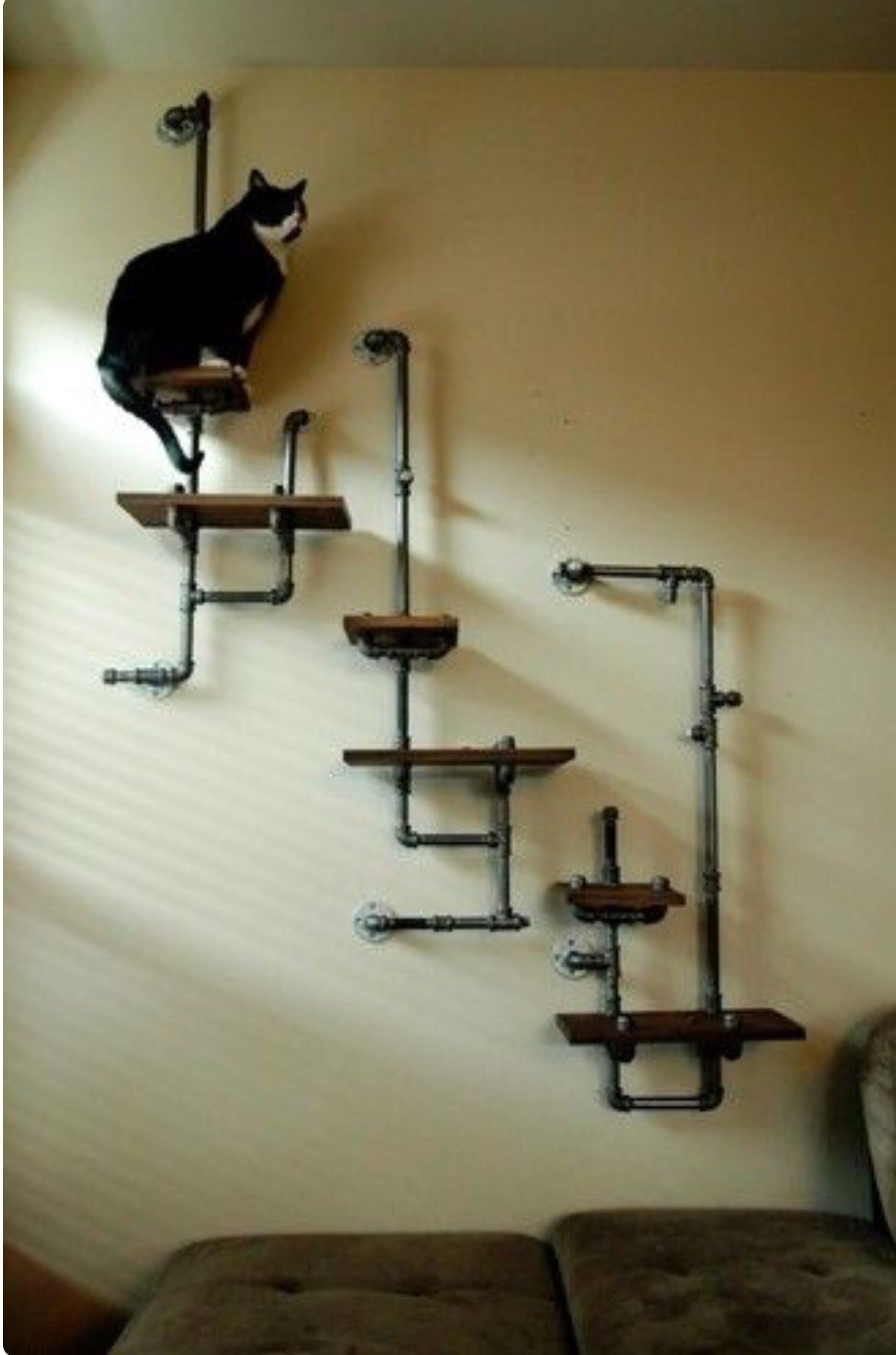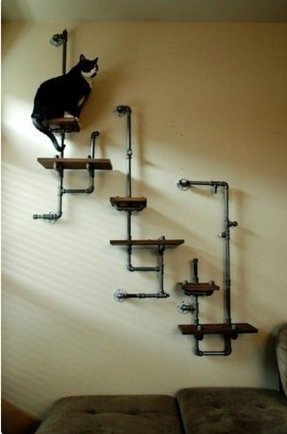 Cat stairs or shelves original design only one ever made
A creative way to entertain your cat and at the same time to improve your interior design with industrial accents. The cat tree is wall-mounted, and consisted of 3 parts - all made of metal pipes and wooden platforms.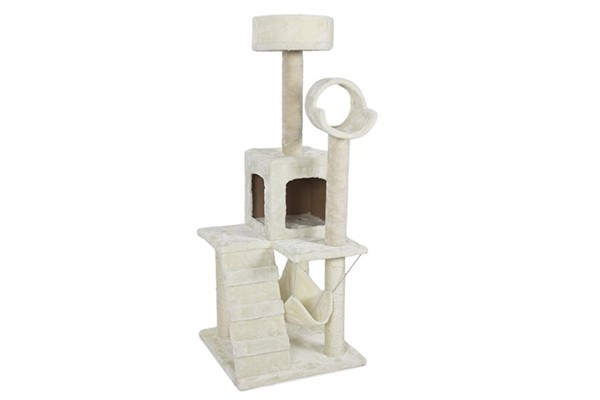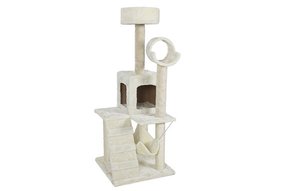 Cat Tree
Cool cat trees with bases of natural gnarled pieces of wood. A tree has a foot of X-crossed slats finished in beige. Each tree is equipped with rectangularish platforms, at least 1 false 'mouse' dangling on a rope, a woven basket at the top.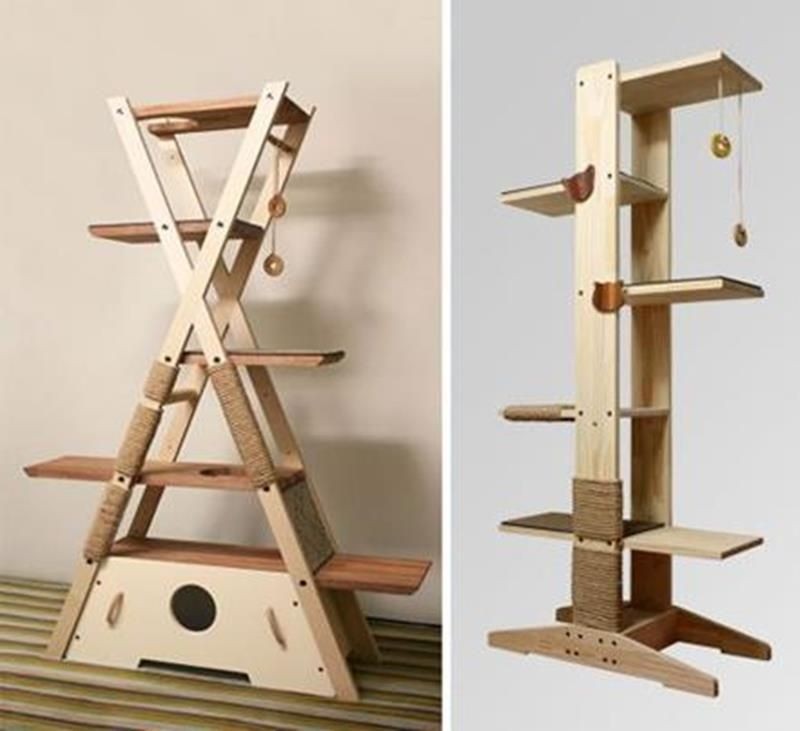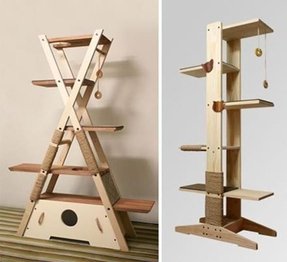 This beautiful stand with cat playground is a great solution for your home. Solid wood construction. Interesting elements of the structure that ensure the fun of animals and interesting modern form impresses.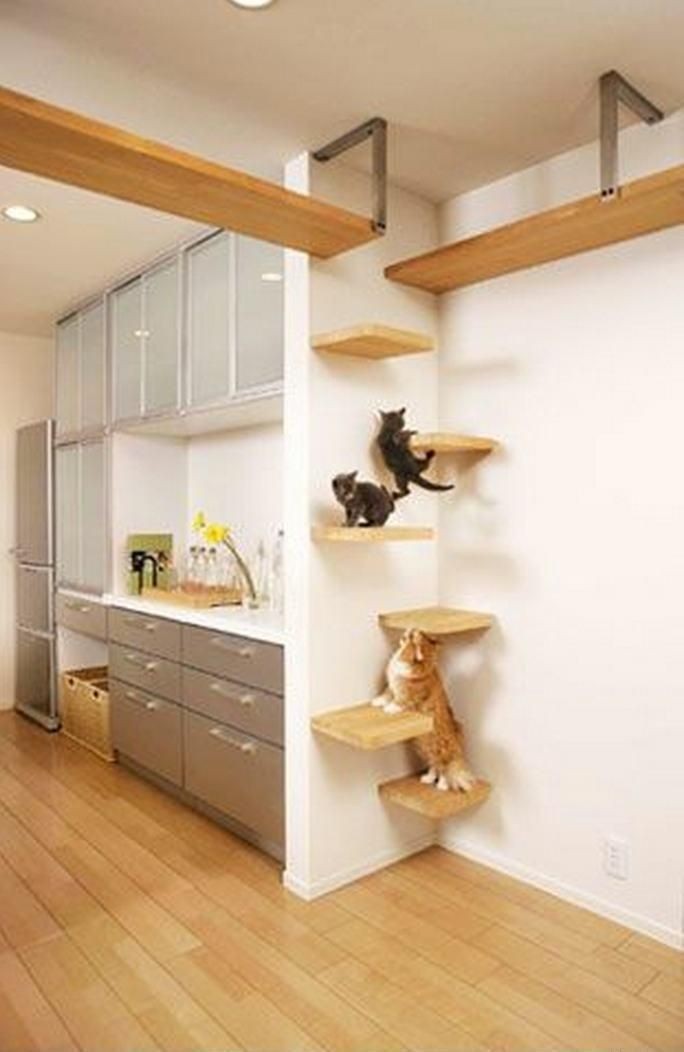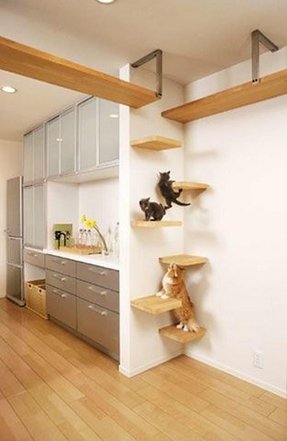 Floating shelves made of wood and reinforced with metal supports. Great solution for each home where the cats. Simple form and neutral design.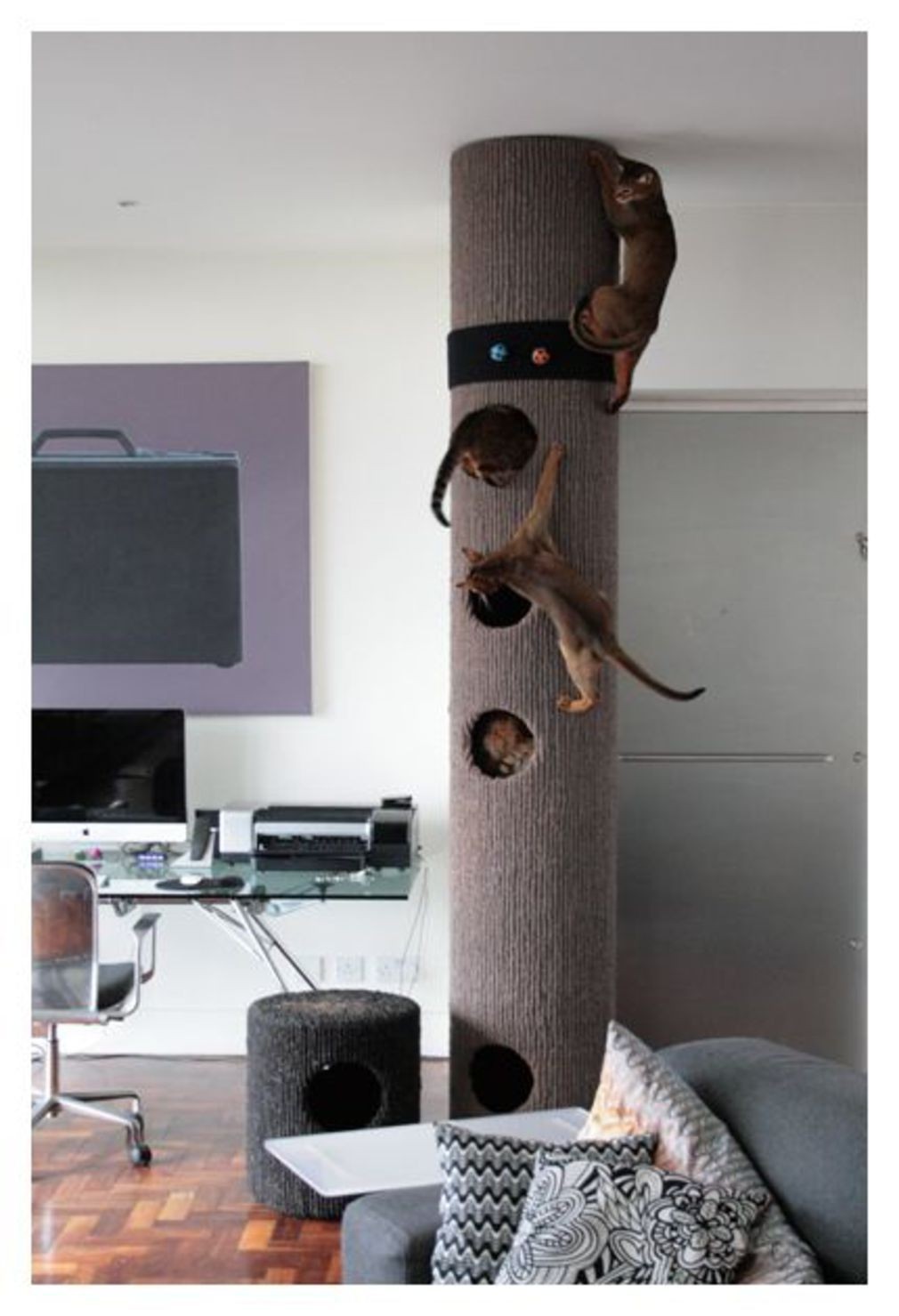 A set of 2 height-varied cylindrical scratching posts for cats. They're made of wood wrapped in a sisal rope. A lower post has 1 inner cubby with a round entrance. A tall post has several cubbies and a black band near the top.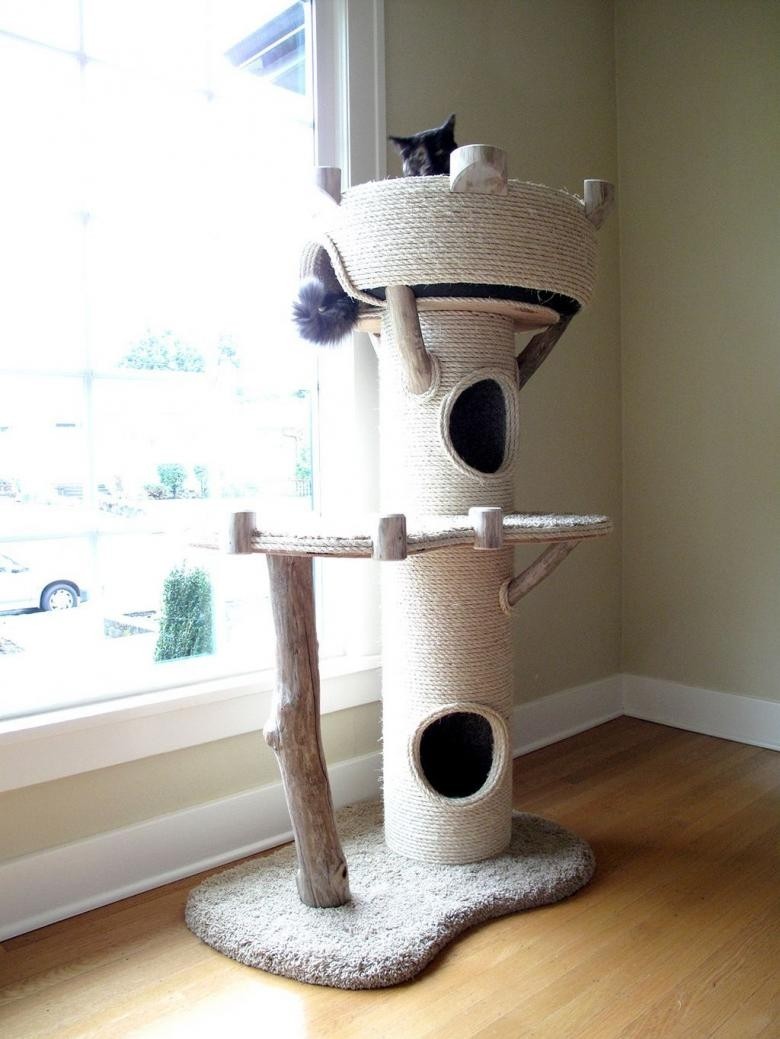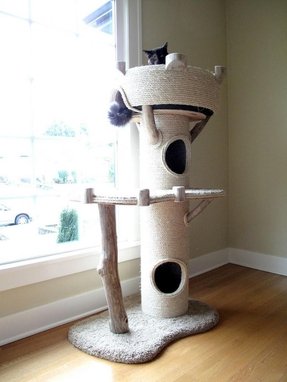 If you have cat, you should buy this original indoor playground made of wood and plaiting ropes. It is inspired of tree and it has a cat's bed on the top, so it will be not only good fun for kitten, but place to relax too.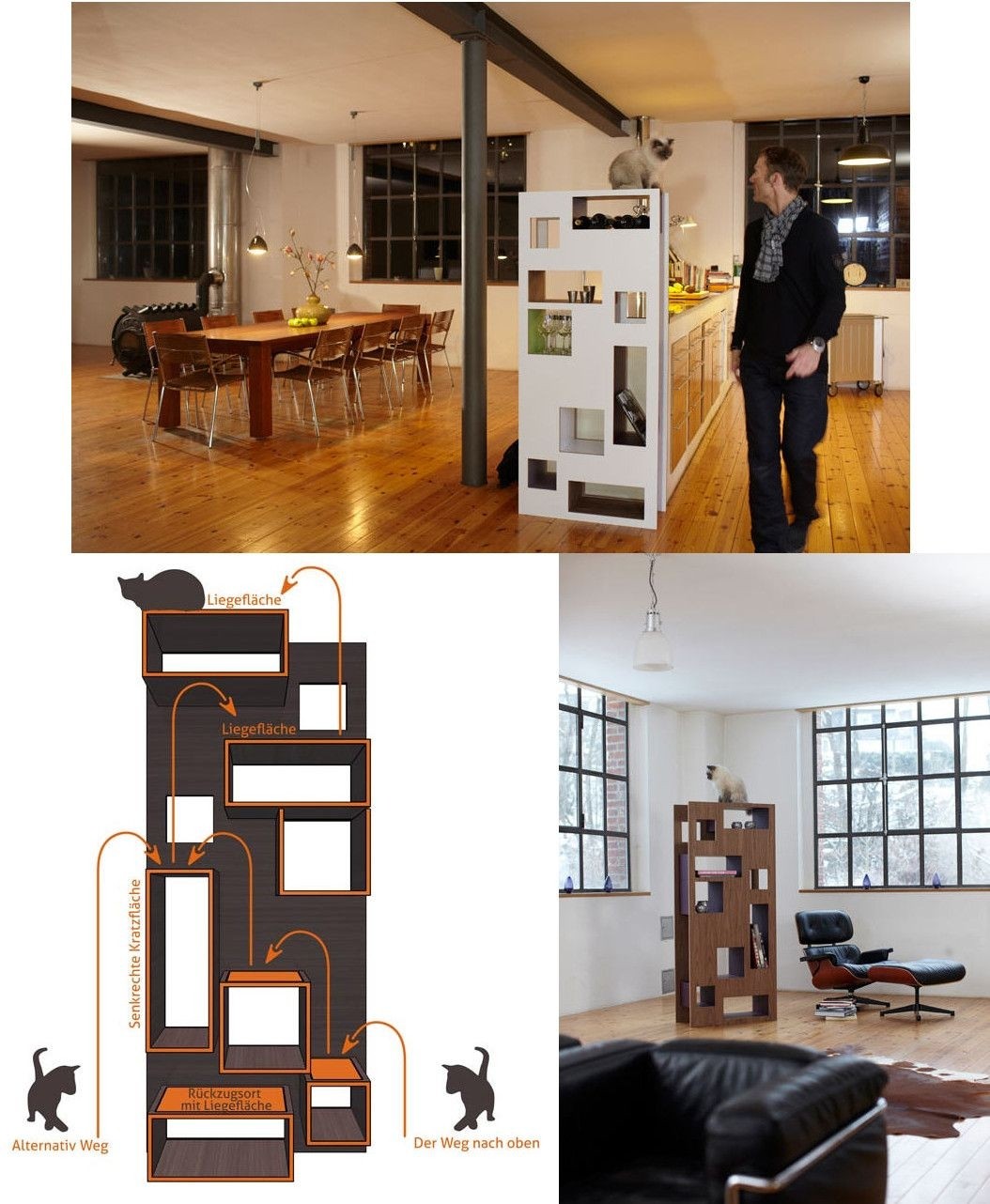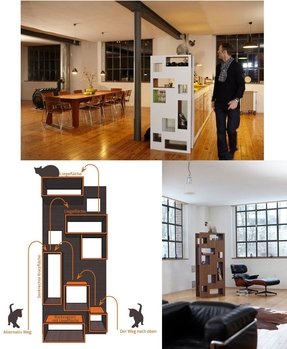 A modern interpretation of a cat tree. Comfortable for the cat and eye-pleasing for the owner. Made from plywood, this Cubistic set enchants with its original box composition.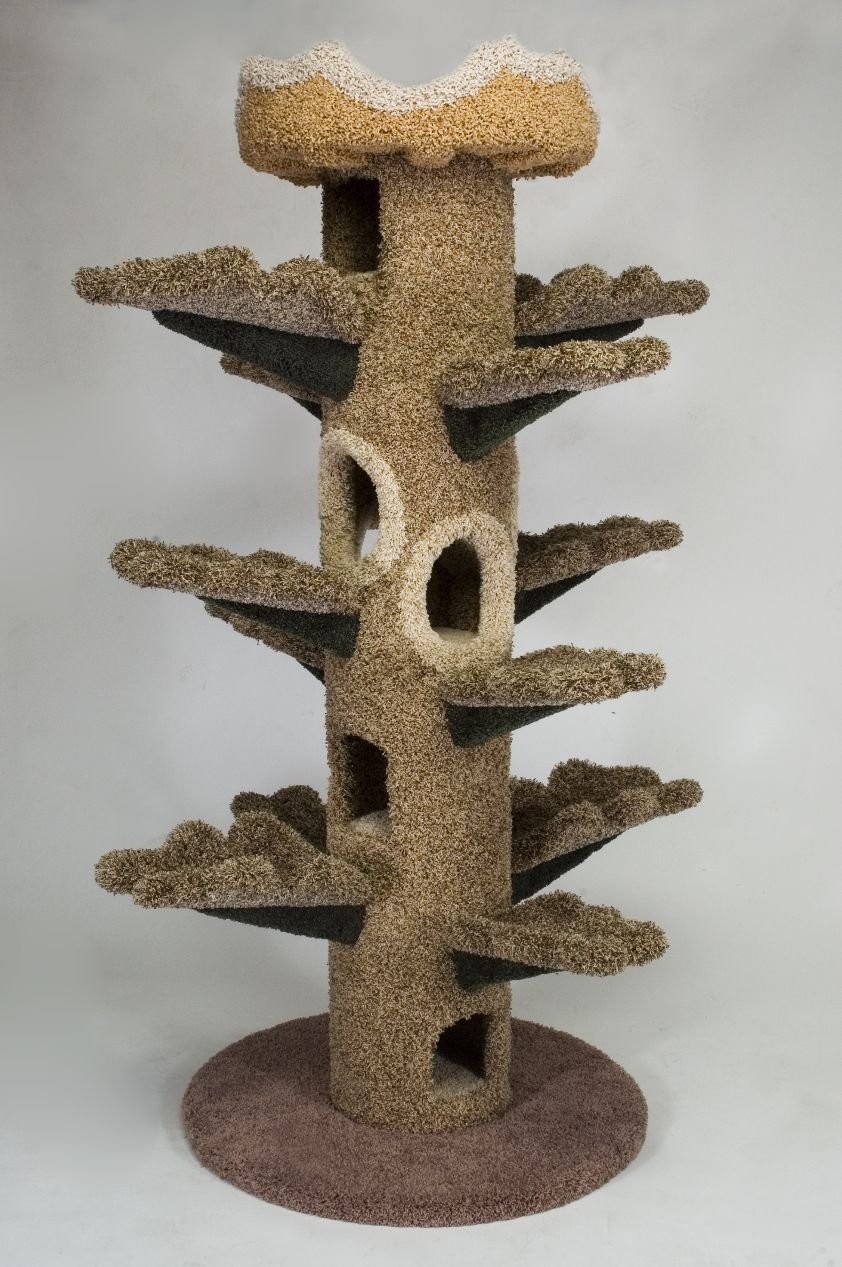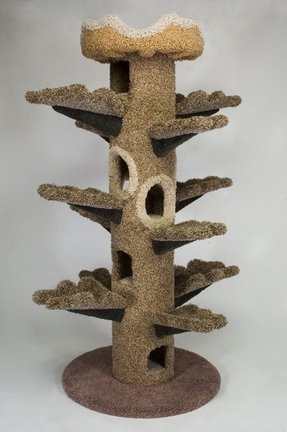 Indoor cats need a place to climb and lounge. This "old oak" cat condo features a hollow center pipe with openings that access wide leaf-shaped platforms that are suitable for lounging or playing. Covered with brown carpet with white accents.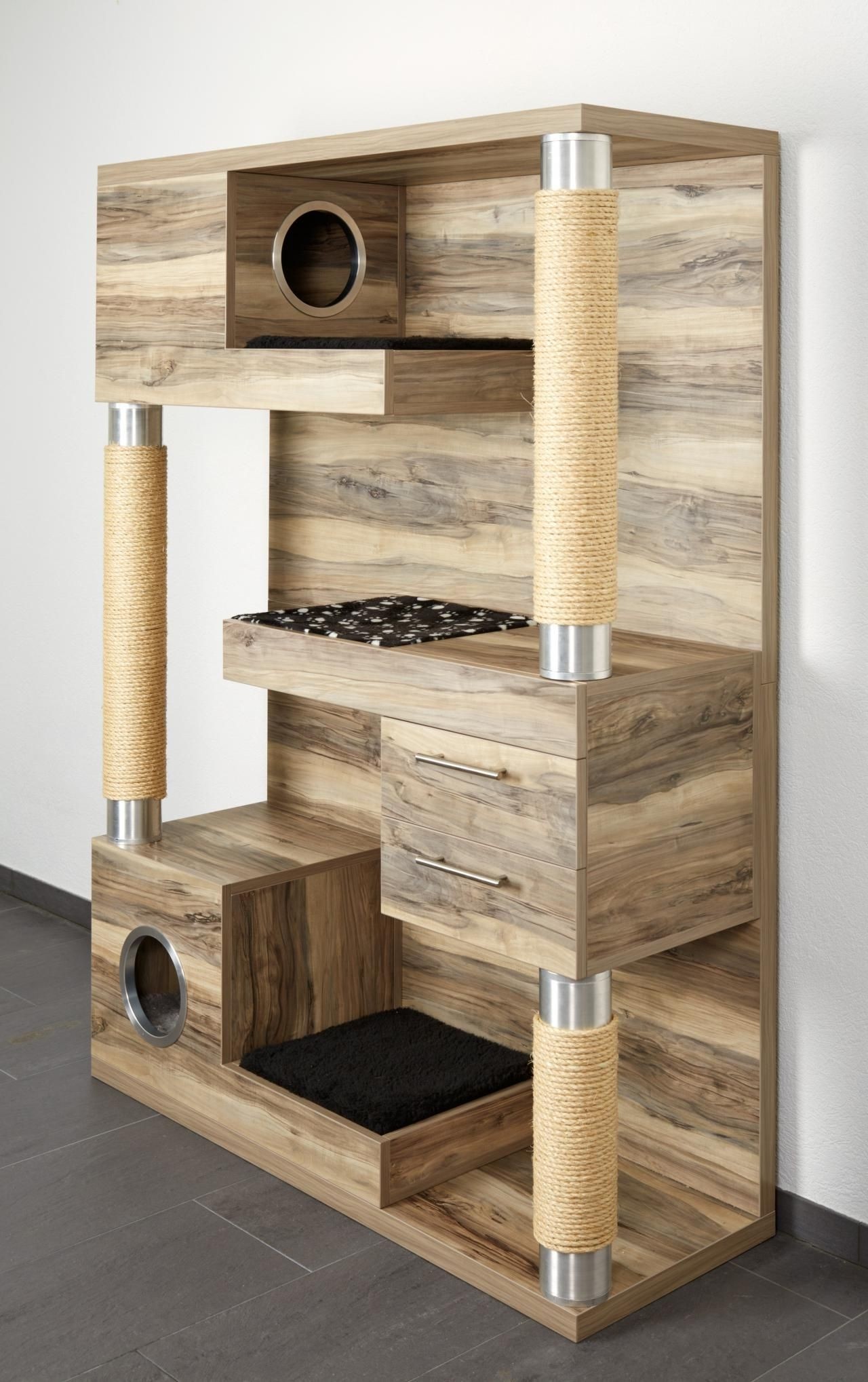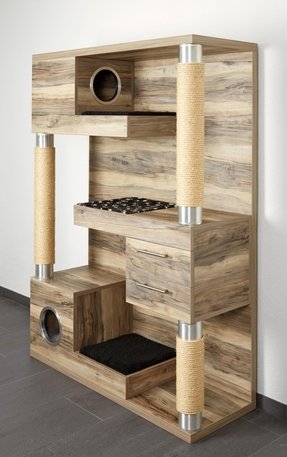 Cat tree in modern form. Construction is made of wood with thick carpet elements to prevent scratching. Designed for medium sized pets. Application in the living room, bedroom and others interiors as needed.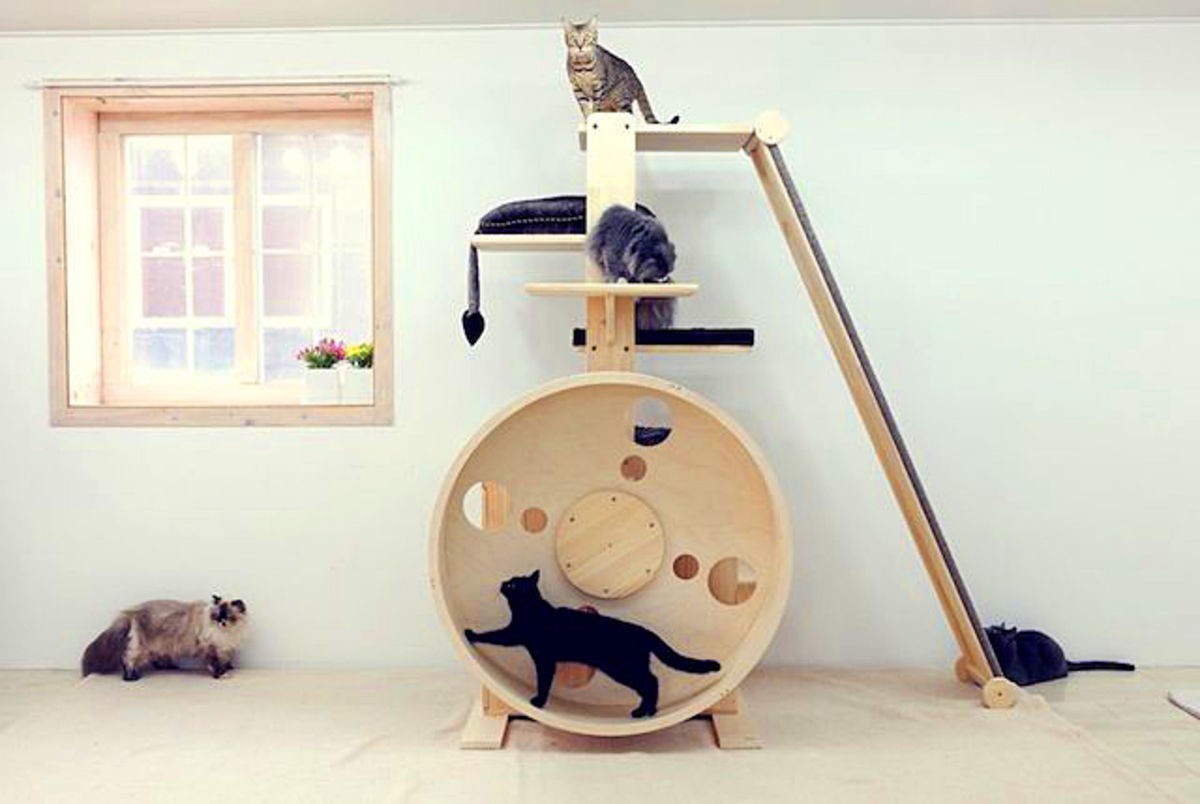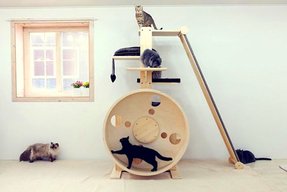 Durable, original and very attractive cat tower with many platforms for animals. The lower part includes a special wheel suitable for active cats. The whole construction is made of wood that is resistant to damage and wear.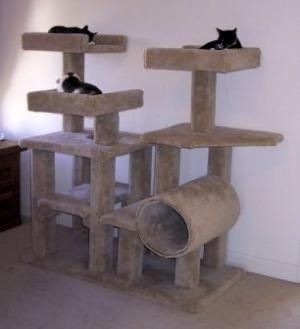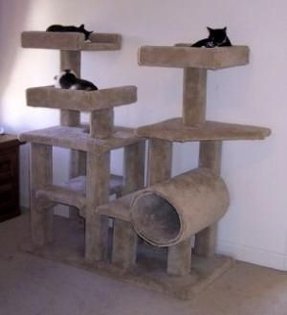 A cool diversified set of wall and ceiling-mounted cat furniture. All pieces are aesthetic and made of wooden materials, ropes and carpet fabric in light brown and beige shades. The set consists a.o. of shelves, ramps, suspension bridges, hammocks.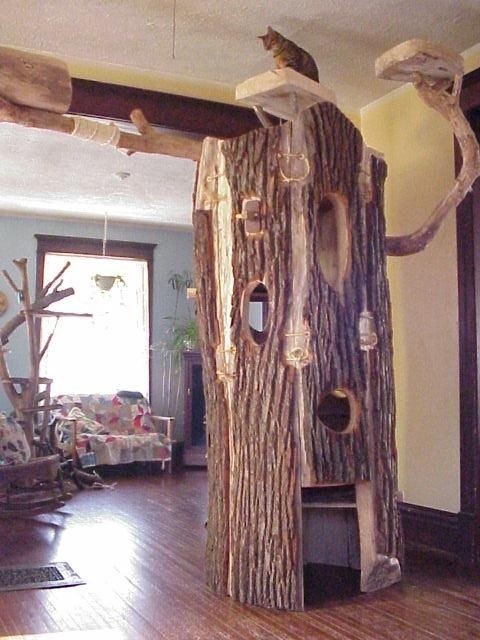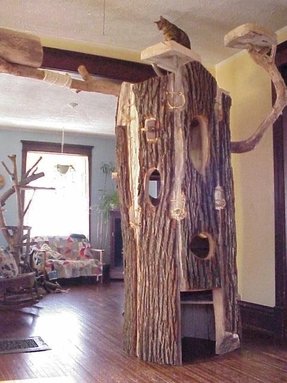 Rustic look for a uniquely furnished living room with a large, hollow cat tree made out of a real log, which gives it a natural vibe. The cat tree has a handful of shelves and surfaces for cats to play and sleep on.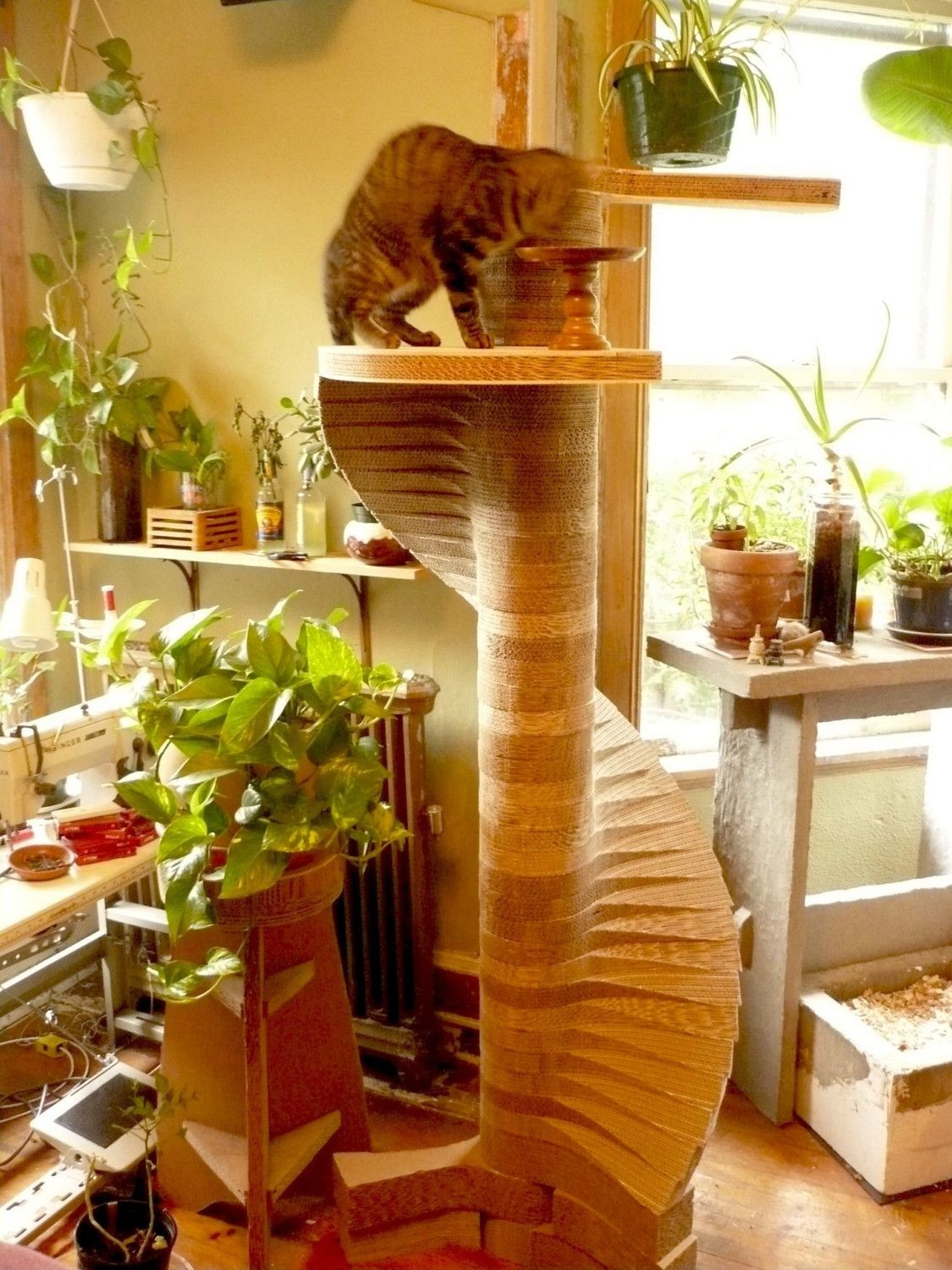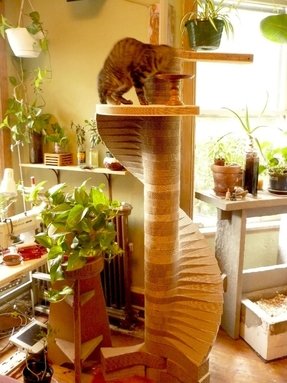 The slim and highly efficient design of this cardboard furniture for cats makes your pet very happy. The whole made with interesting details allows for great fun, but also looks interesting in the interior.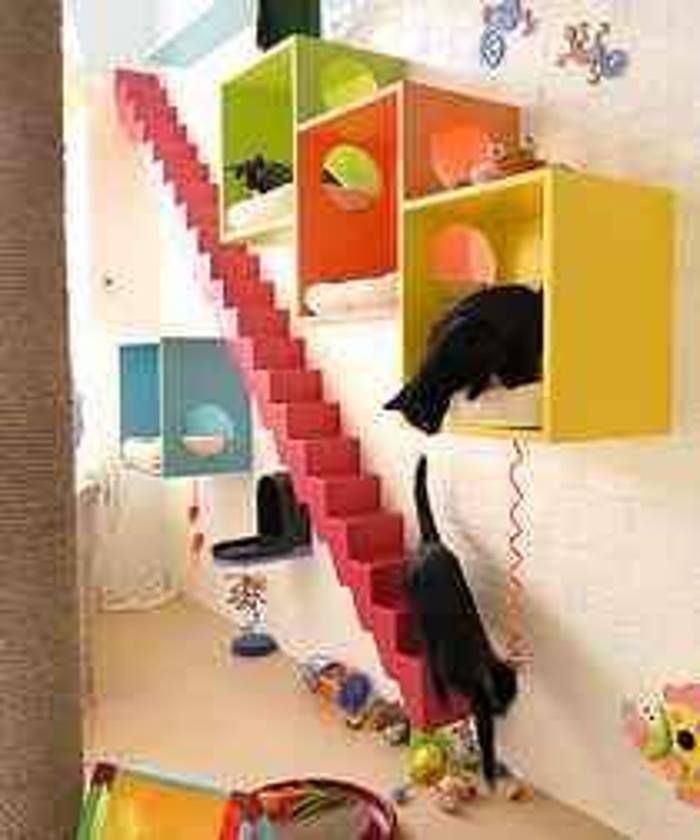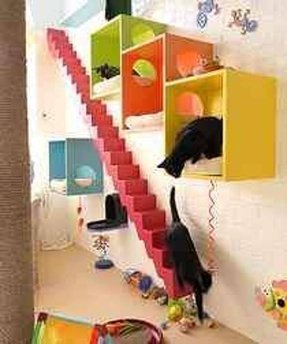 Cute idea for cat playroom! Wall mounted wood shelves in different bright colors create lots of opportunities for your fluffy pets to climb, jump and relax. I especially like the stairs shelf. Cool design!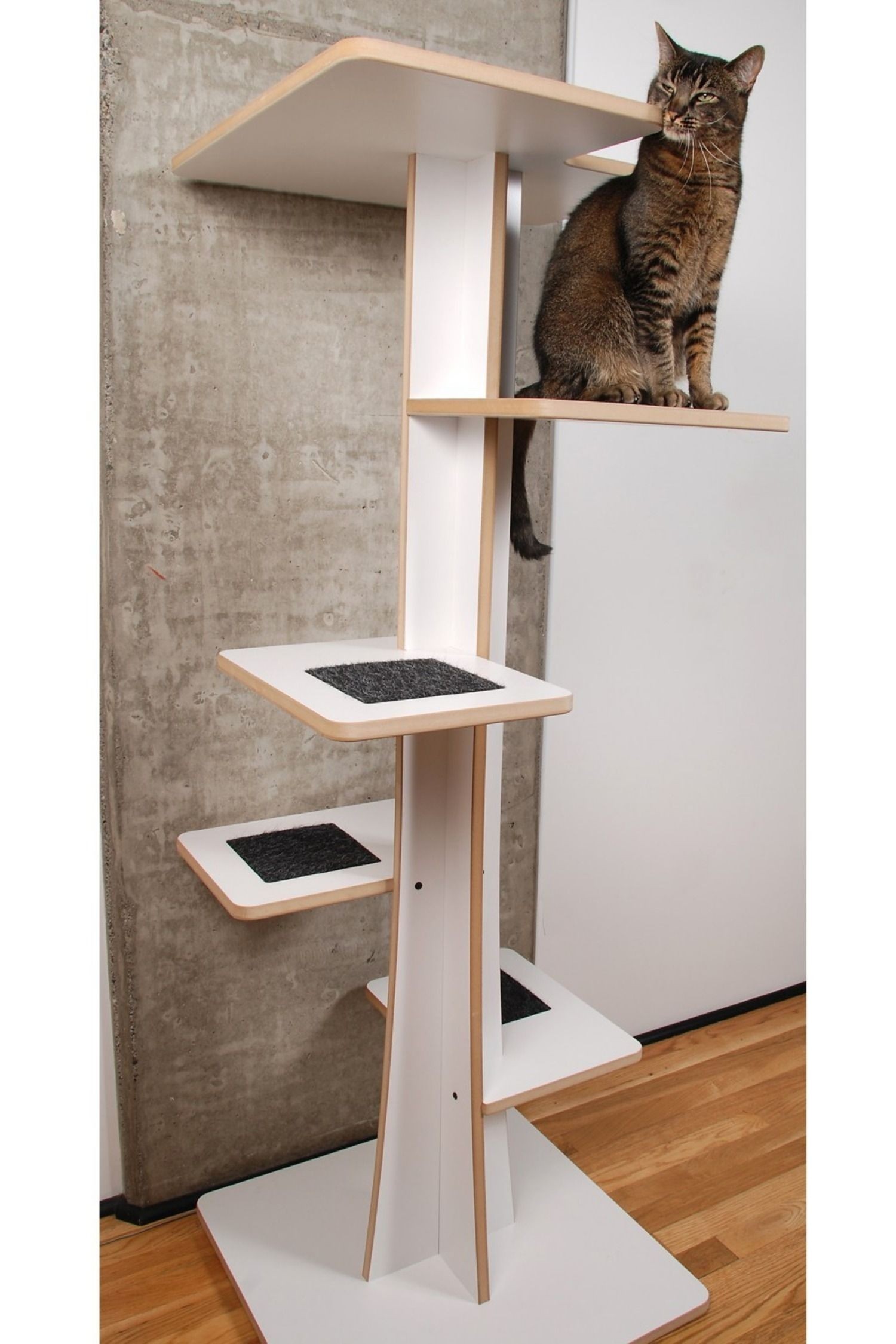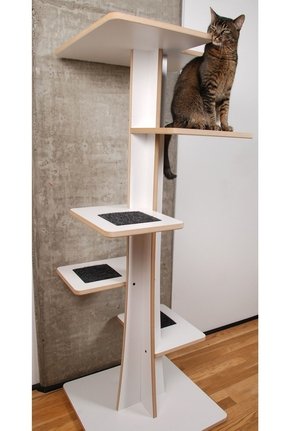 Elaborate and sophisticated style for an oversized and spacious cat tree made to resemble the Buckingham Palace. The cat tree has a handful of compartments and bridges for cats to play and sleep on.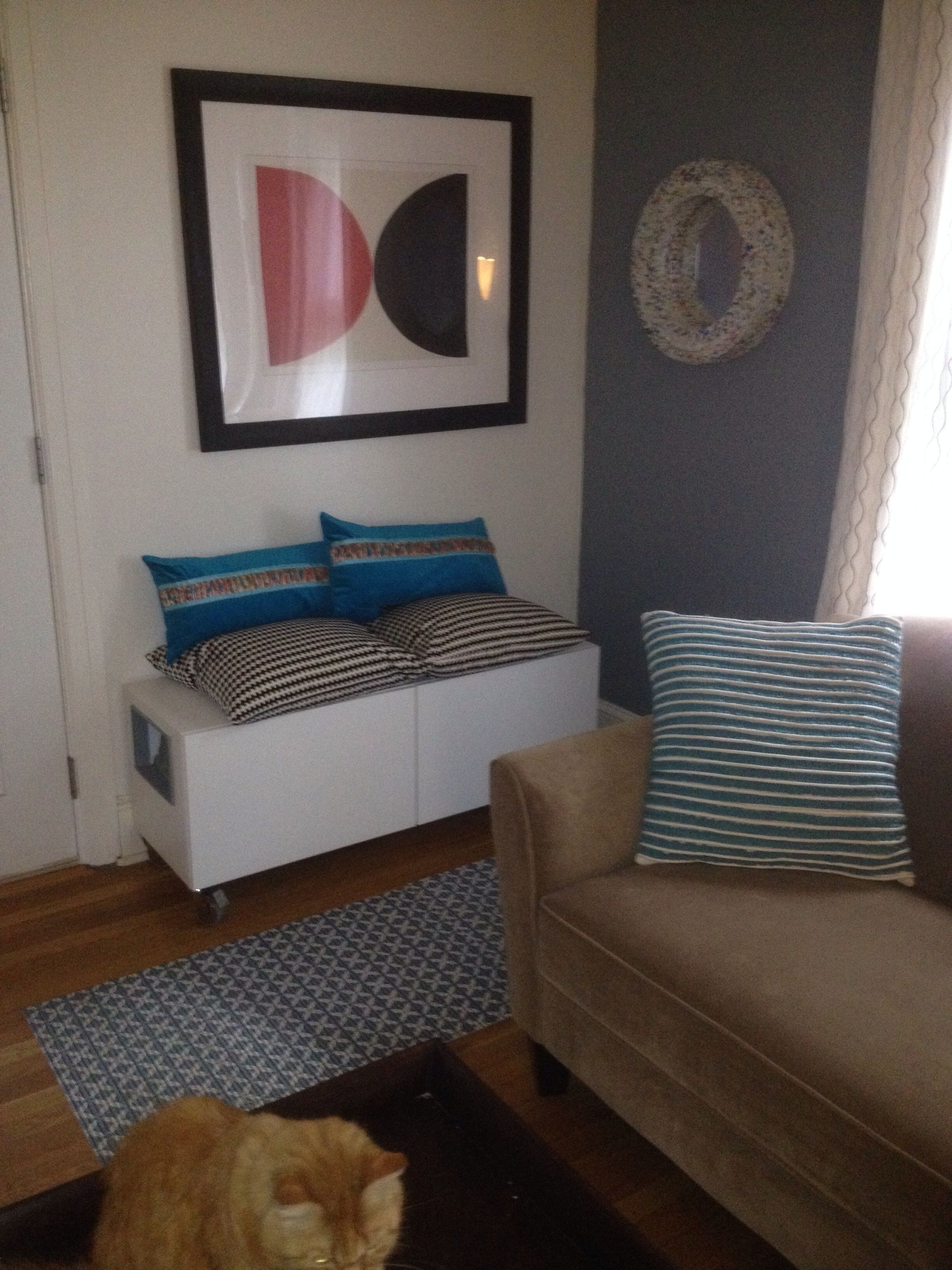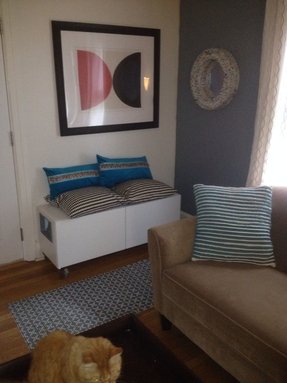 The IKEA DIY Cat Bed Hack | Decorative Soul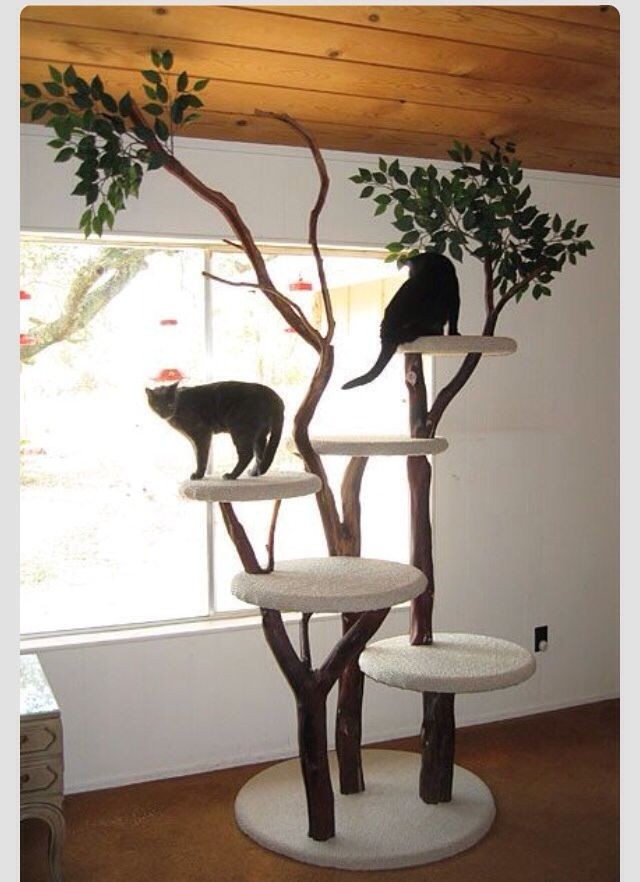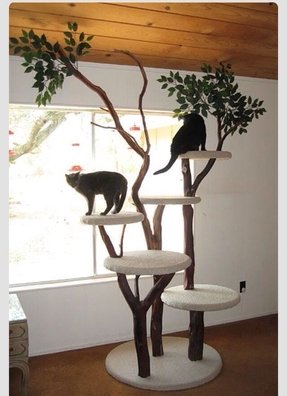 Cat tree mounted on wooden frame. Includes 5 levels covered with thick carpet. Contemporary design for all kinds of interiors according to taste and need.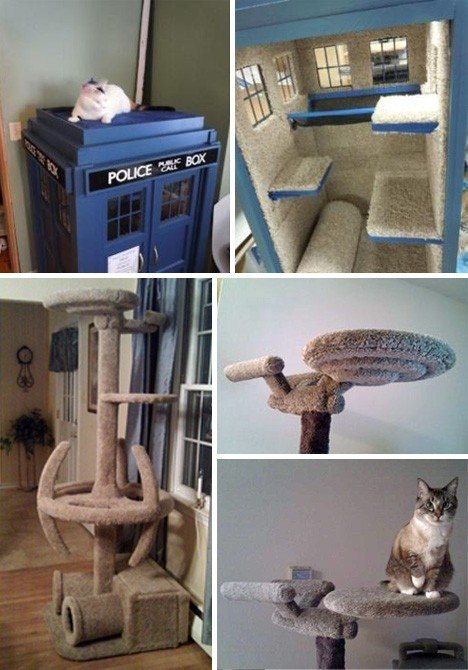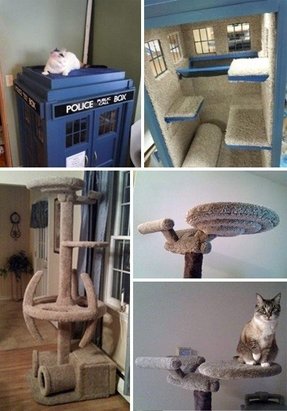 Out of the Dog House: 25 Awesome Pet Habitats | WebUrbanist Can we pleassseee do this, please, please, please!!!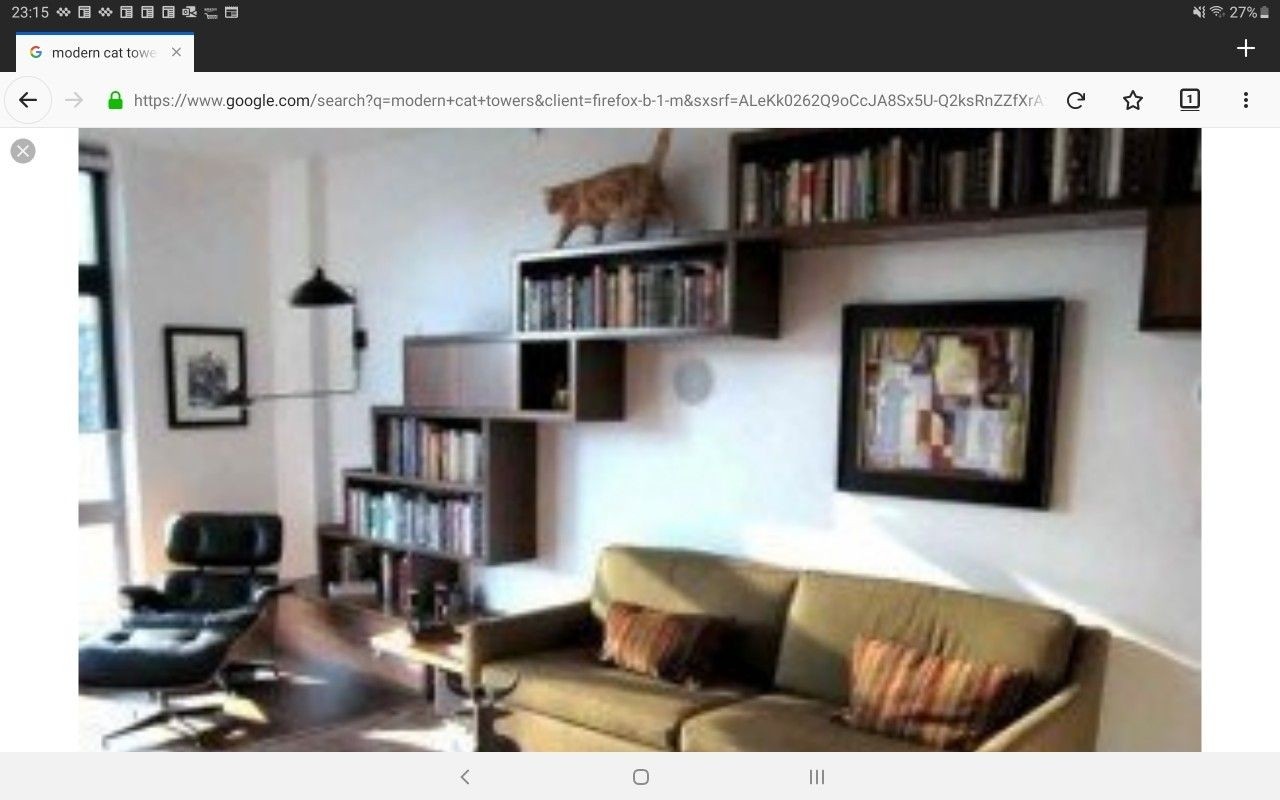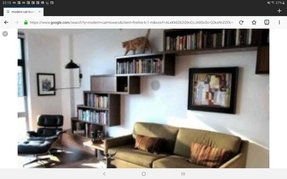 cat climbing in apartment | moderncat :: cat products, cat toys, cat furniture, and more…all ...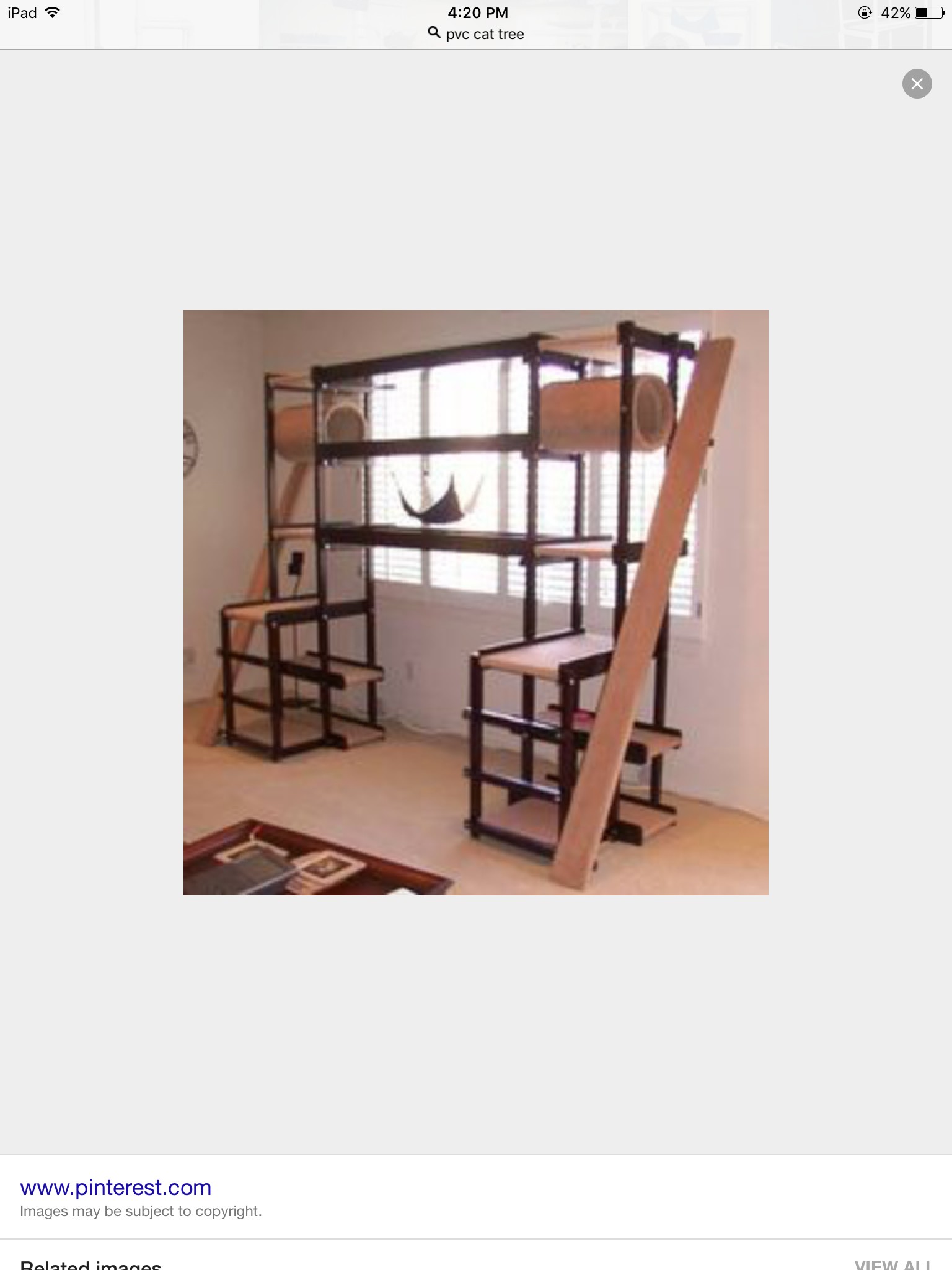 Giant cat tree for all kinds of interiors according to taste and need. Dedicated to medium size cats. Construction is made of wood. It is covered with thick carpet. Contains 6 levels in various sizes.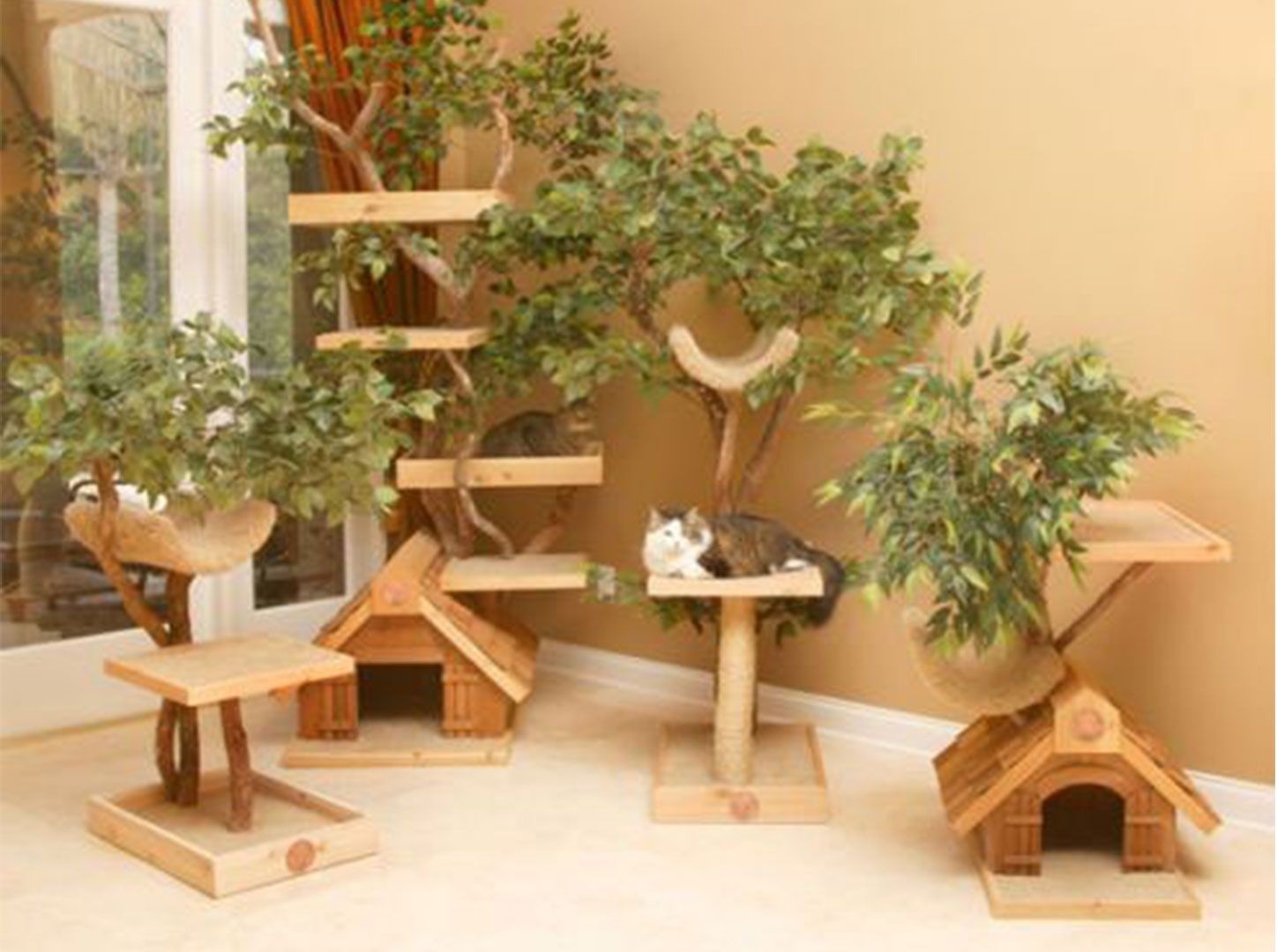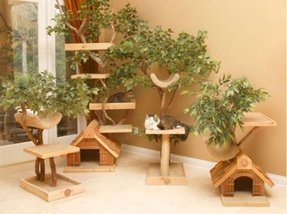 Unique Cat Tree Houses with Real Trees from Pet Tree House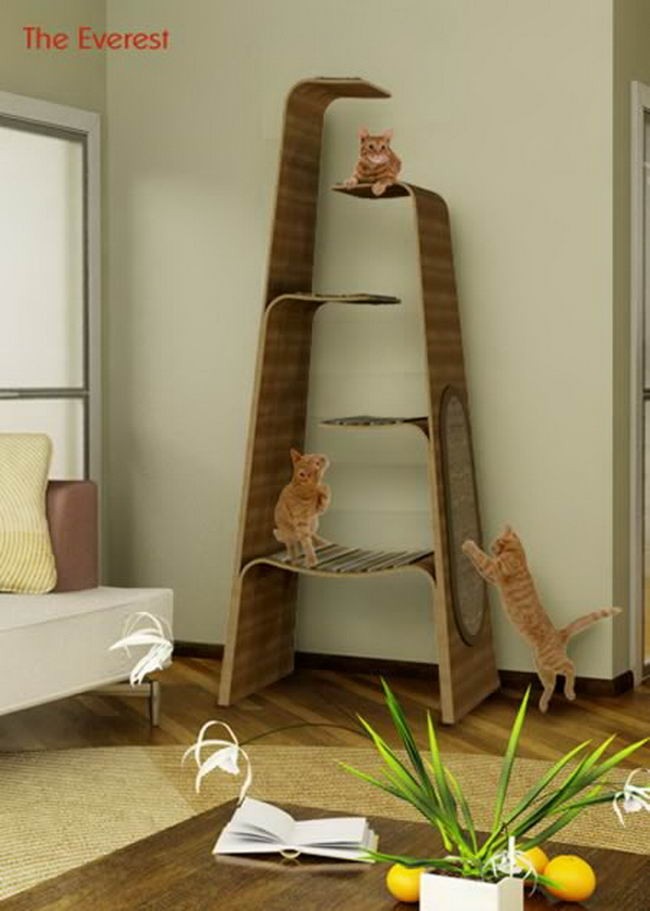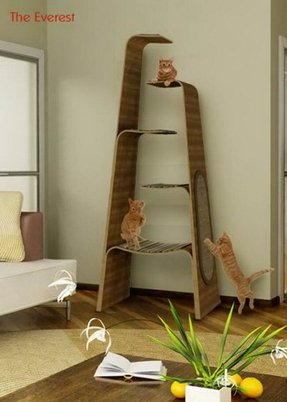 This high pedal rack for cats is a great functional and decorative element for the interior. Solid construction, natural colors and modern form captivate and create an impressive whole. Your cat will love it.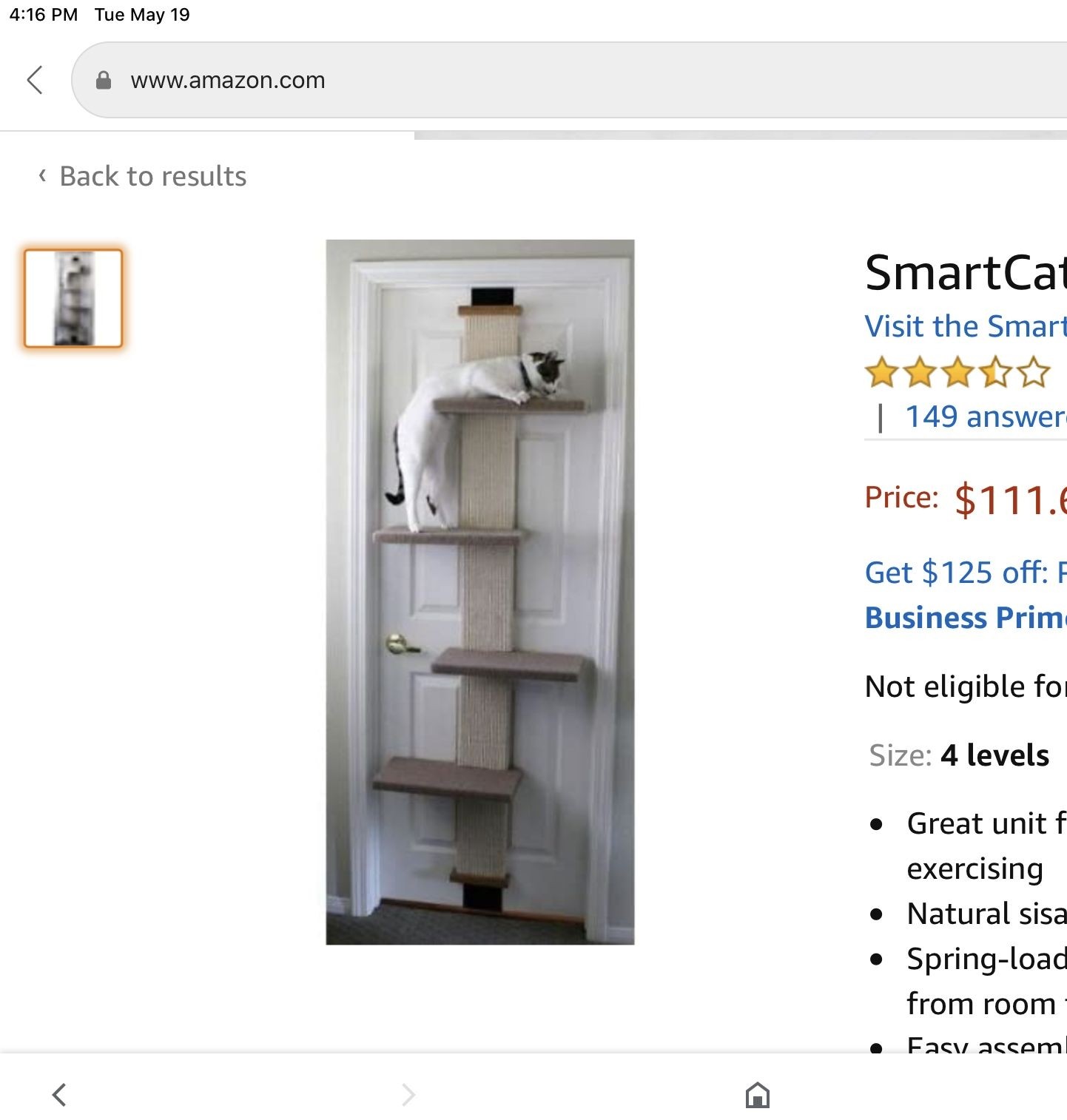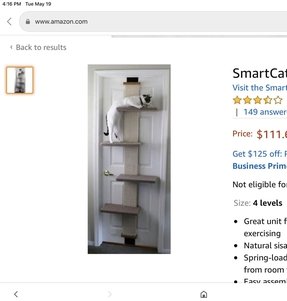 Profeline Cat Climbing Towers & Scratchers from Germany These look fabulous! Except they do not ship to US. :-( Maybe if we beg them? ;-)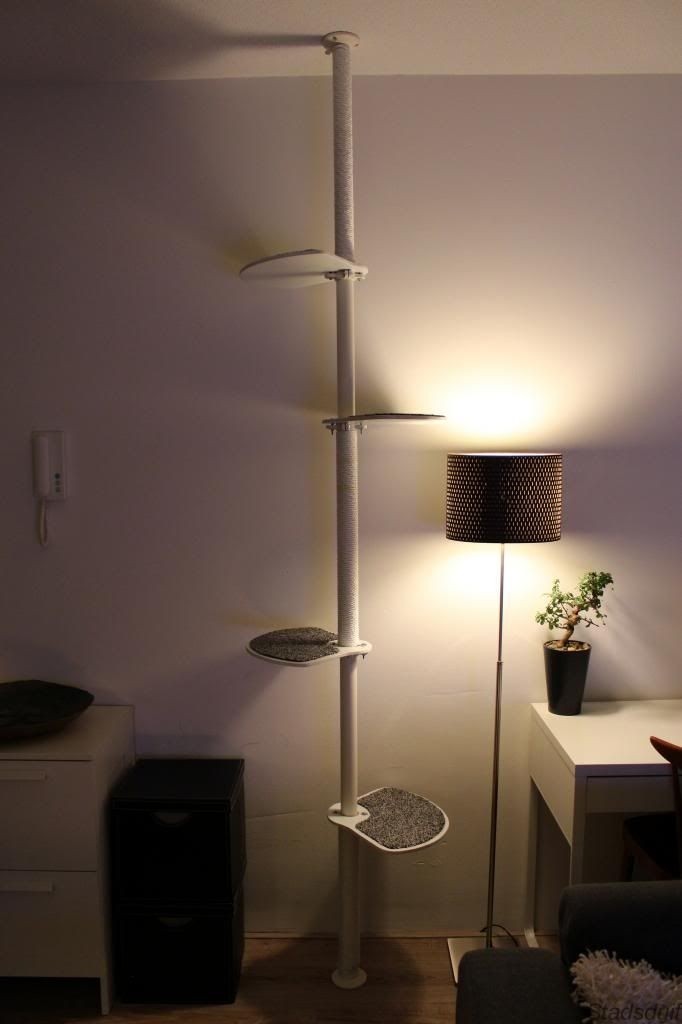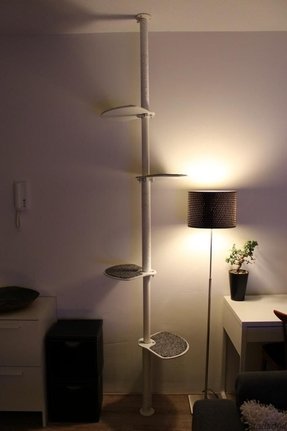 Cat tower from IkeaHackers.net, great idea and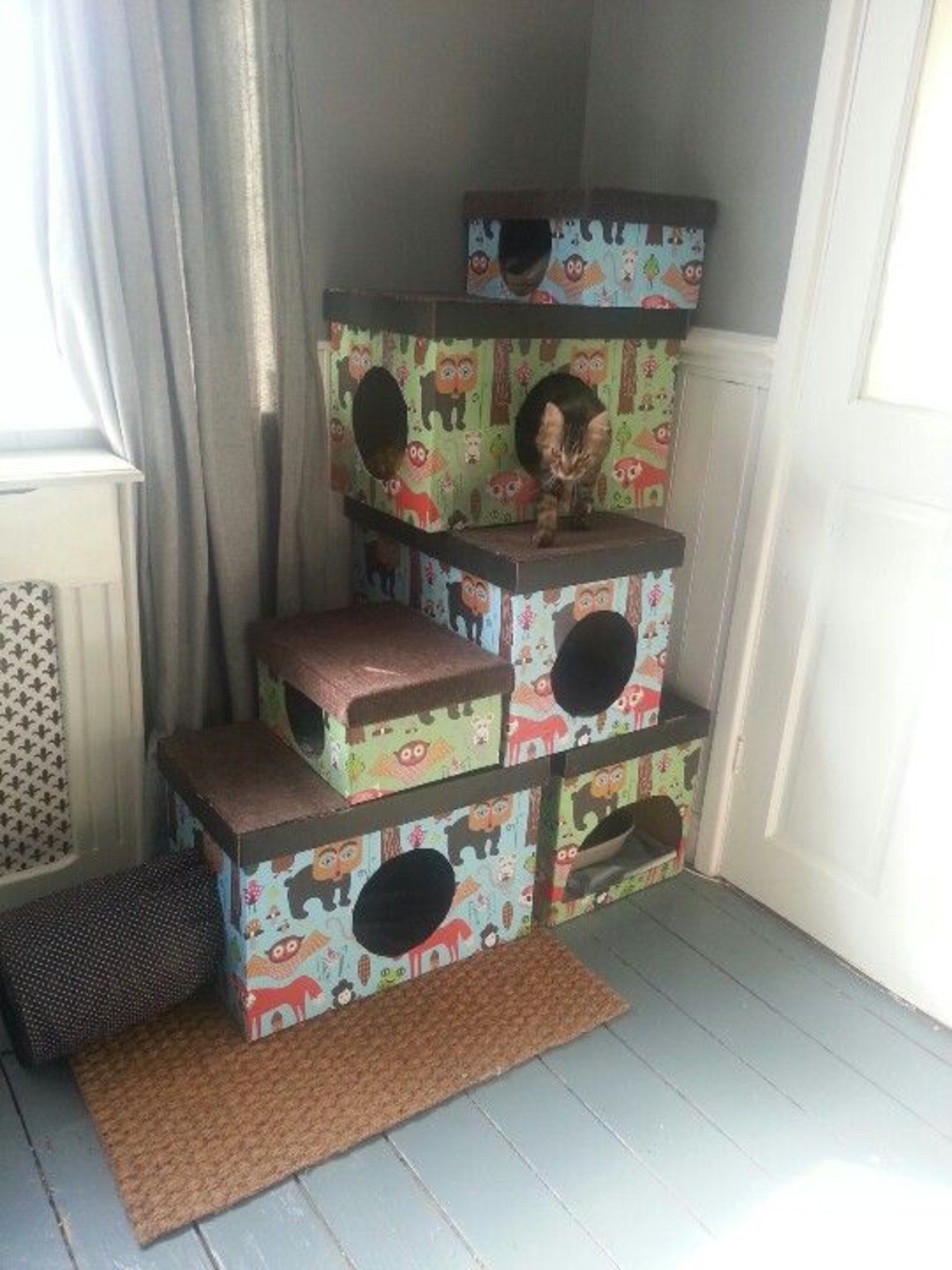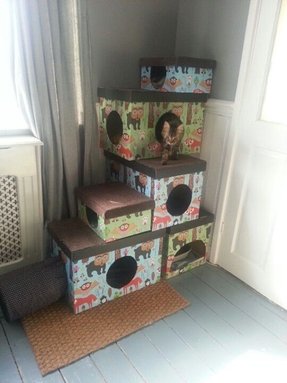 17 geweldige zelfmaakideetjes voor katten en honden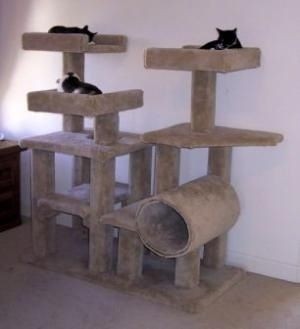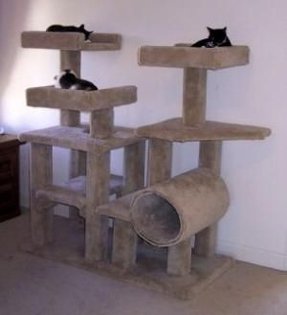 Cats are the comfort-loving pets. Instead of serving them a simple tree - you can surprise them with a "cat's trapeze tree furniture". The lightweight pedant climber furniture provides active cats with fun, climbing and rest thanks to three levels of pillows.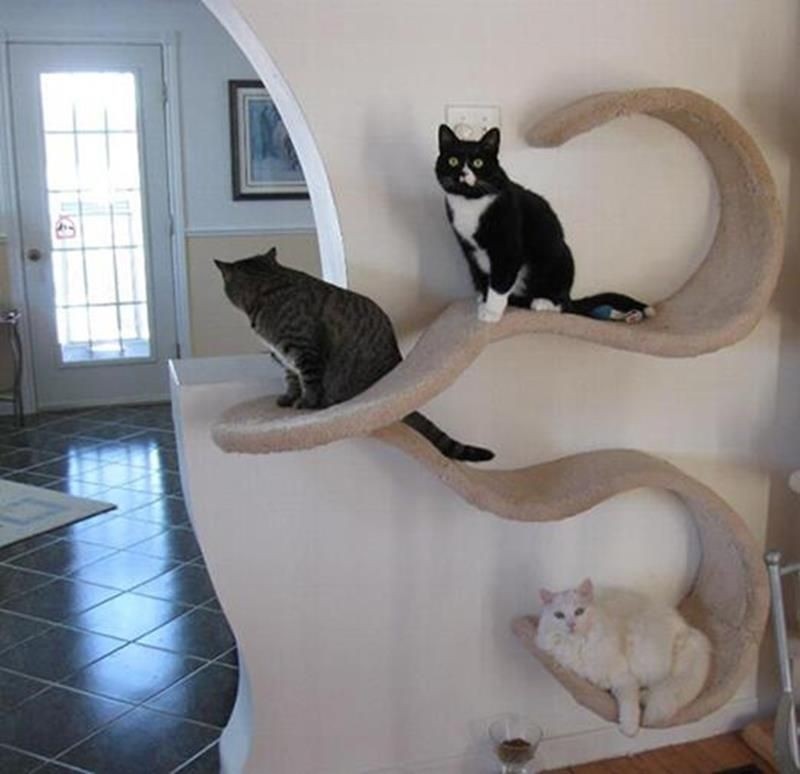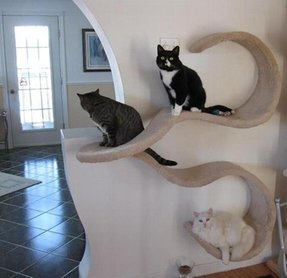 A wild structure for your meowing critters, this cat tree is designed in shape of waves, using a nice curvature and wall-mounting design. The whole is upholstered in a thick material, so your cat could keep the proper balance.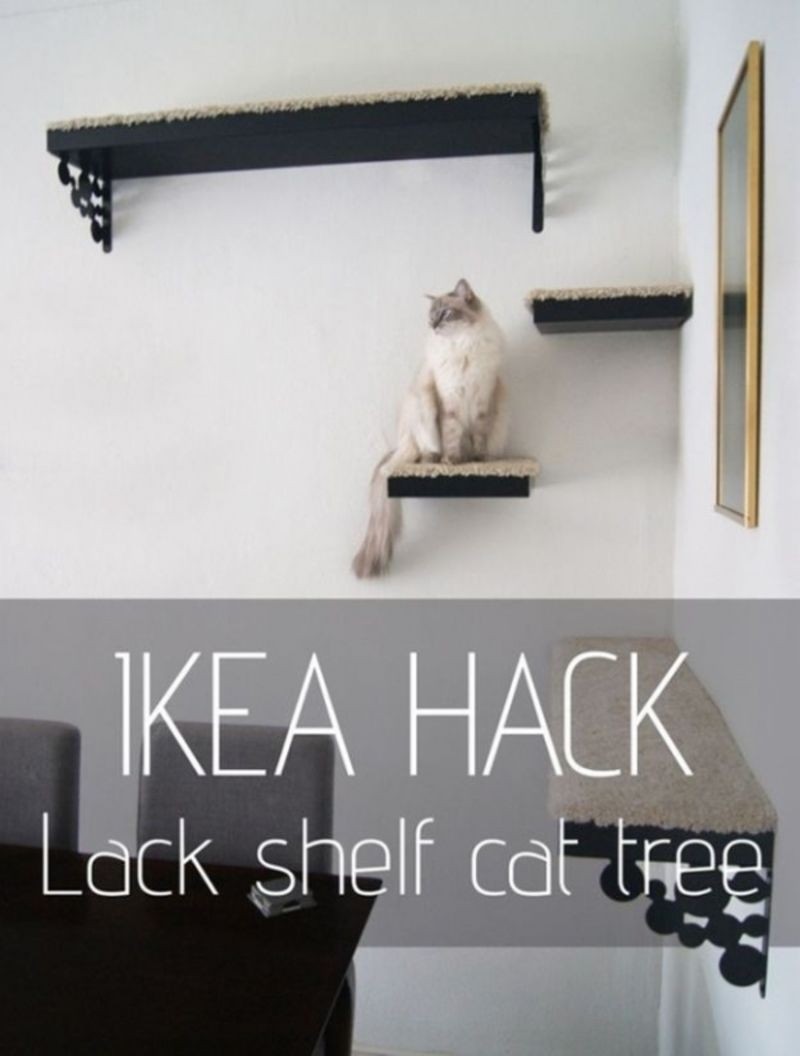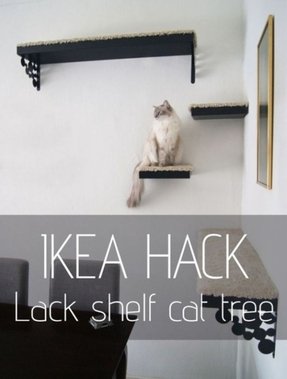 Ikea hack how to revamp furniture. ikea-hacks cat shelf. ikea-hack with old doors. ikea-hack desk.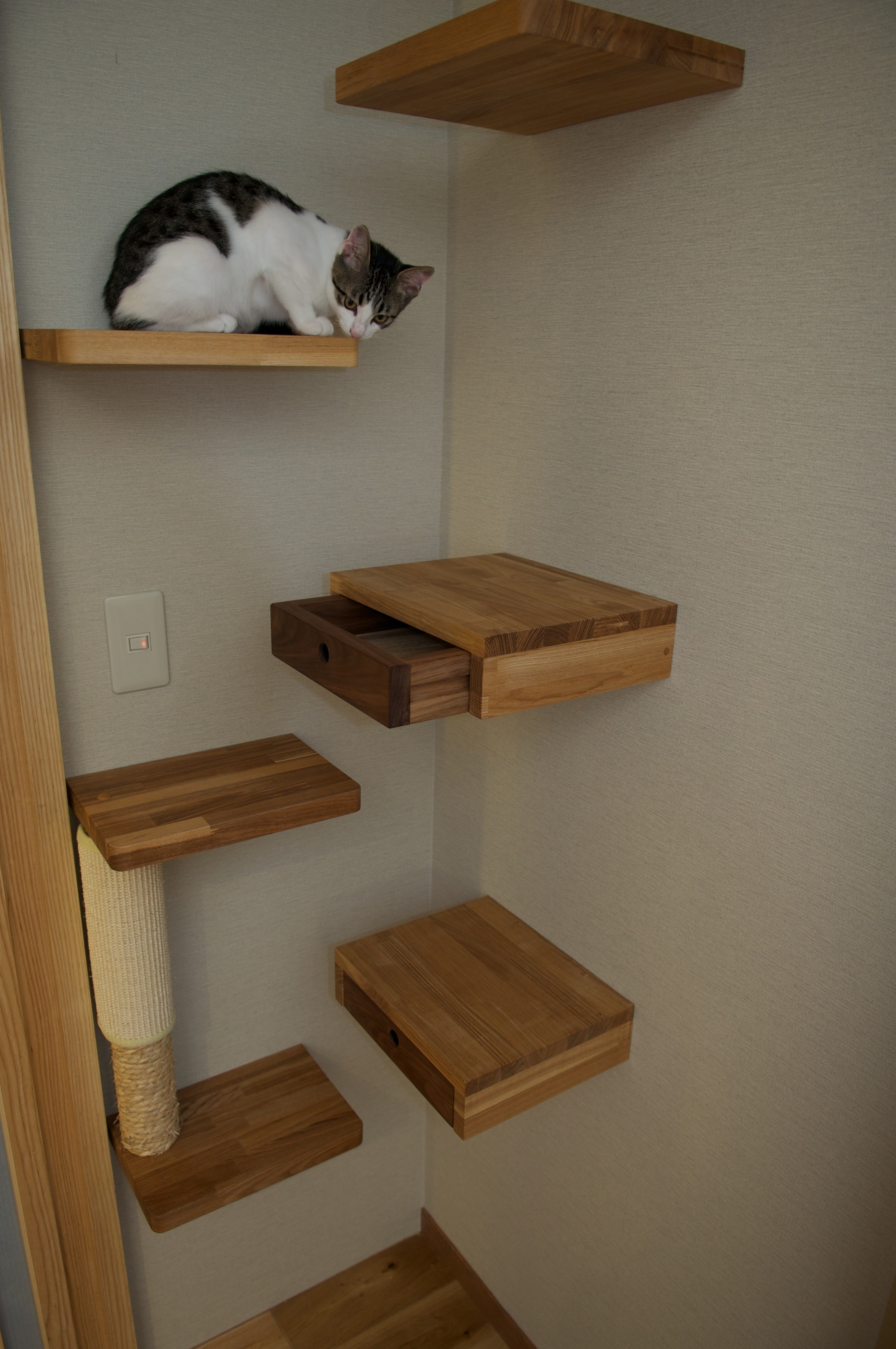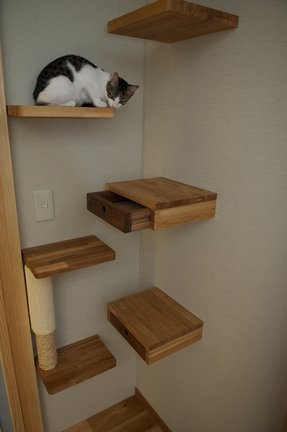 Cats love to climb on shelves and furniture. So it would be nice if you could find a corner where you could put up some shelves where your cat could sit and have fun. And while you do that you might as well take full advantage of that space and hide some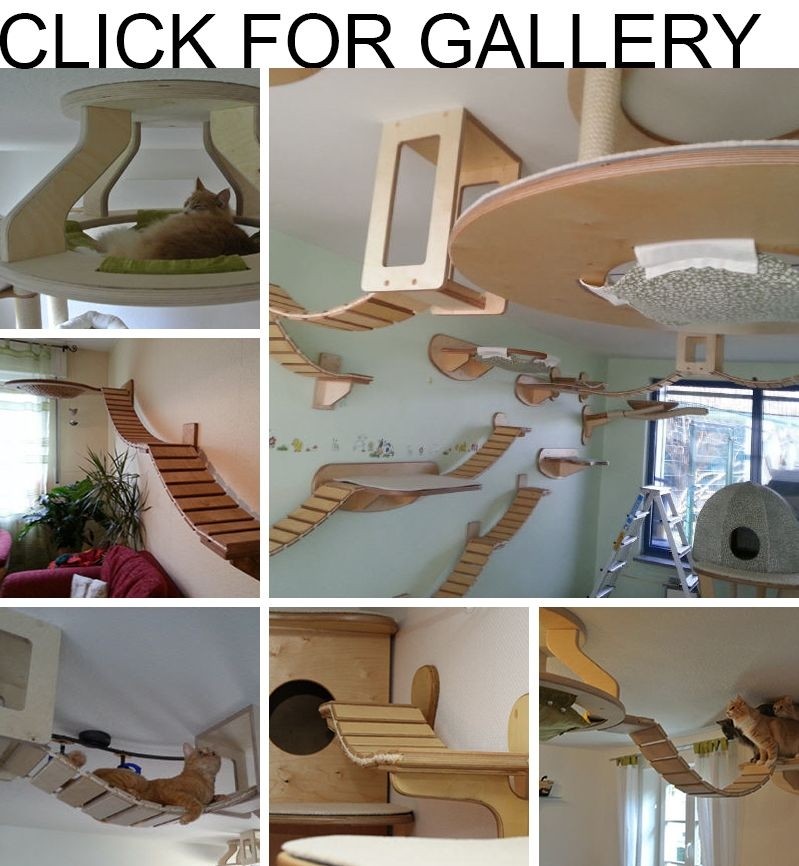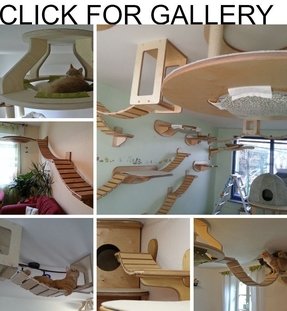 Amazing cat furniture will have your cat climbing the walls and ceiling - I don't have a cat, but I'm almost tempted to get one, just to do this, LOL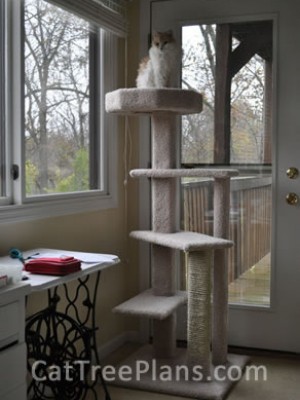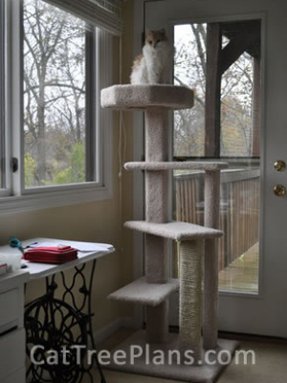 Such a lovely cat tree is just a purrfect piece for your furry friend to have some crazy fun. The thick material and solid construction allow your cat to scratch, rest, and jump, and even to feel like standing on top of the world.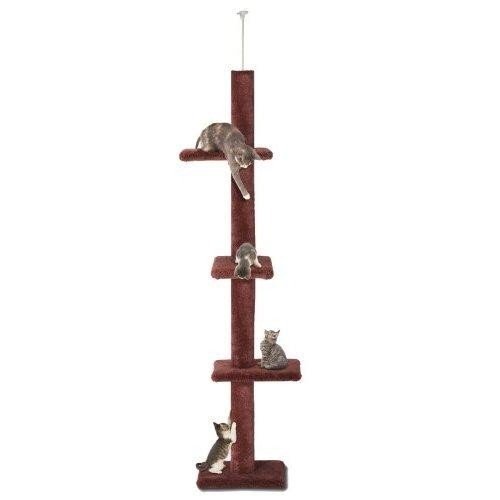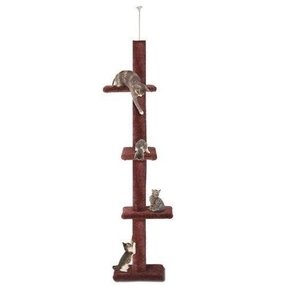 I have these and they're great! They look good and my cats loves them. DIY Cat Shelves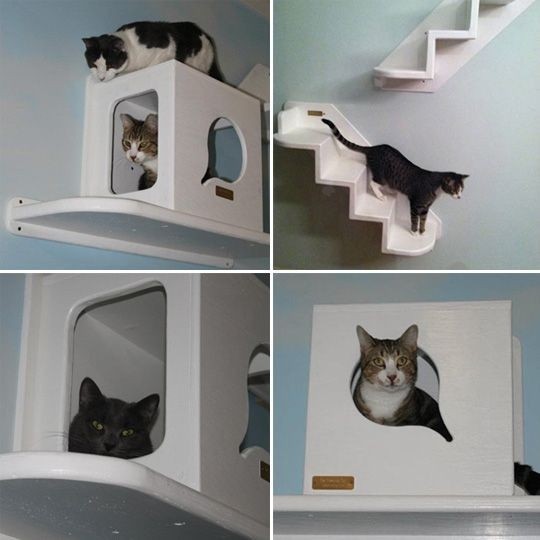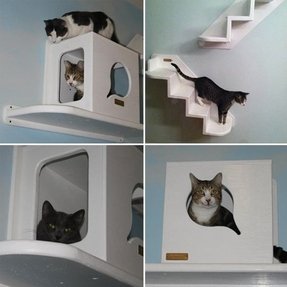 Cat tree designed for mounting on the wall. It is completely made of wood and fitted with screw holes for easy assembly. Designed for medium sized pets. Application in all kinds of interiors according to taste and need.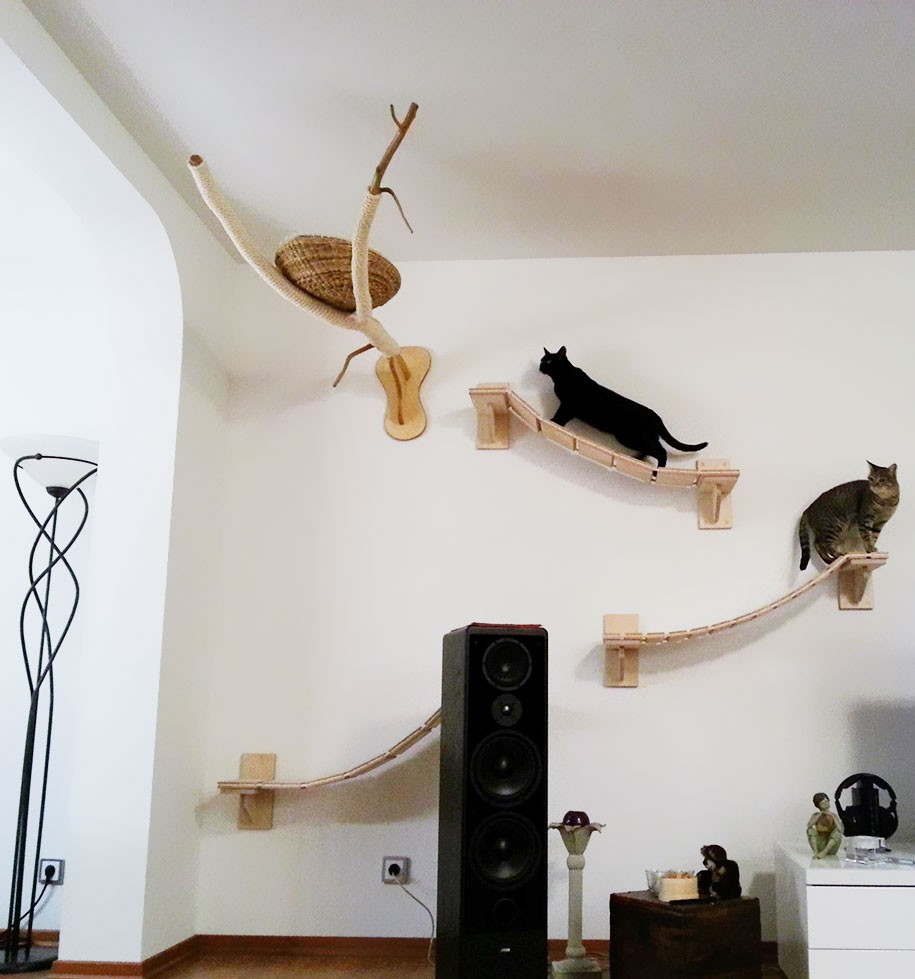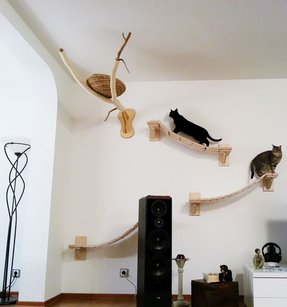 ... cat-trees-playground-impressive-images-of-cat-trees-for-living-room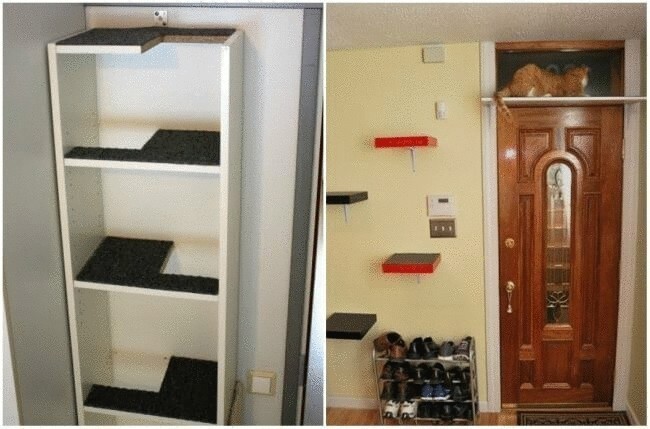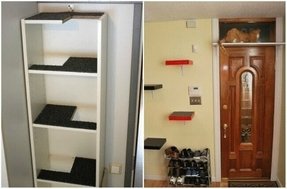 Bookshelf to cat tree; This would be so much less expensive than the cat trees they sell at the pet stores, and the kitties would love the loftier heights!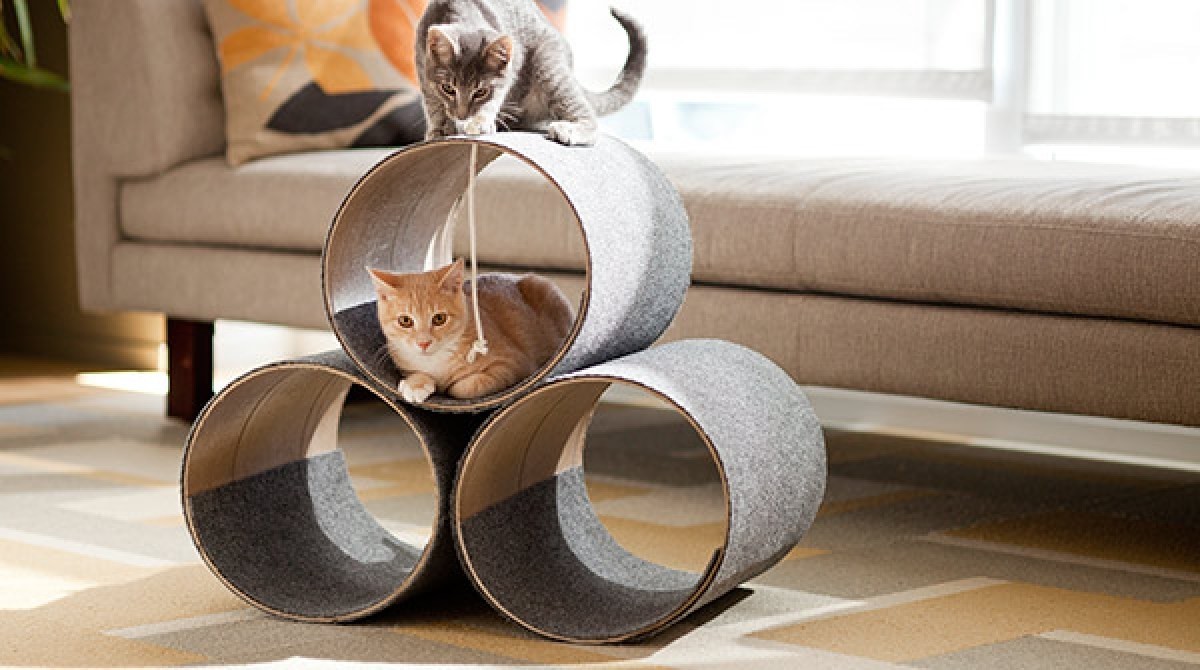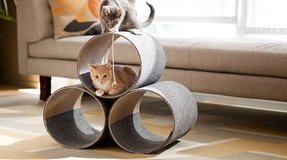 DIY Pet furniture can save a lot of money and be loads of fun to make! Take a look at this quick and easy tutorial from Lowes for a play place your cats will love!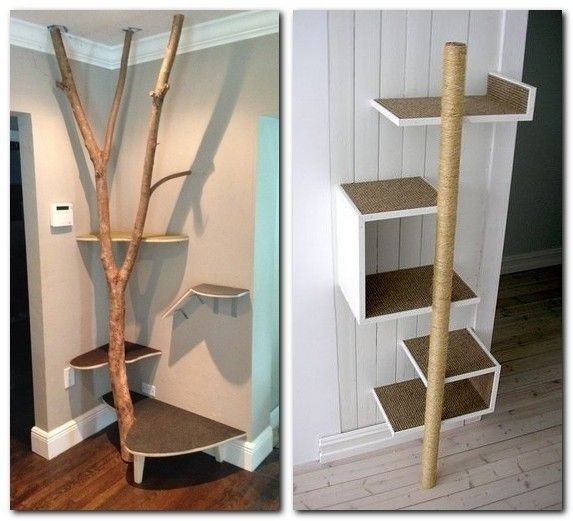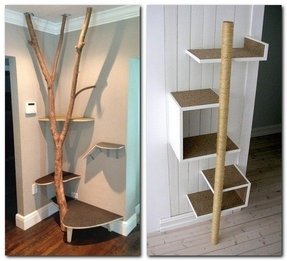 In the wild, cats climb the trees to relax - high and far from enemies - at home they may want to take a rest from people, hence a cat tree furniture, with soft to touch shelves, perfect for scratching, and the stalk from jute string or imitation of real wood.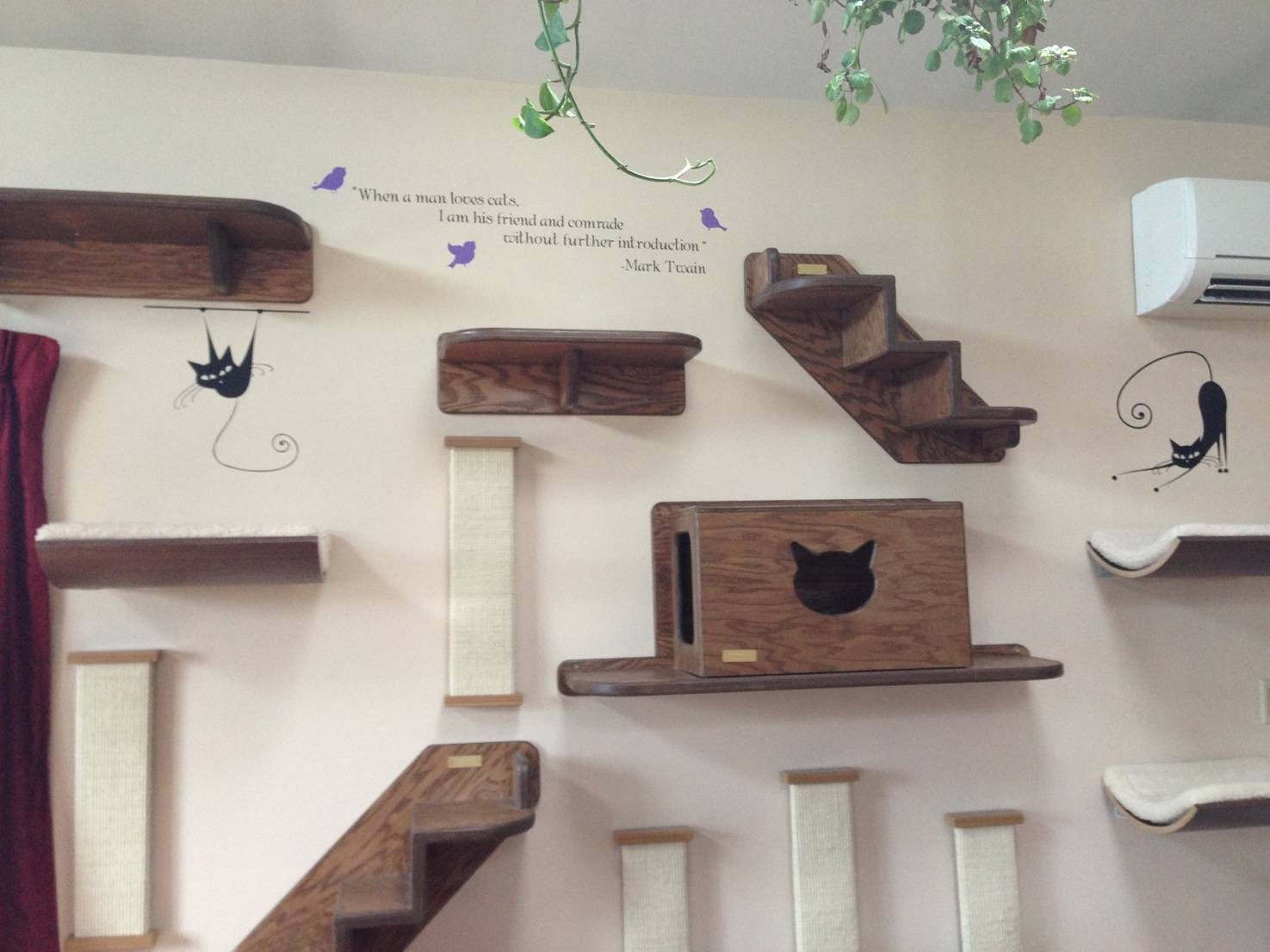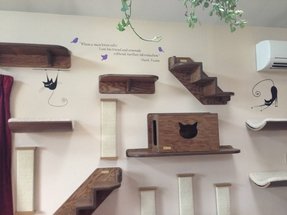 Outstanding Wall Contemporary Cat Trees Playground Design Ideas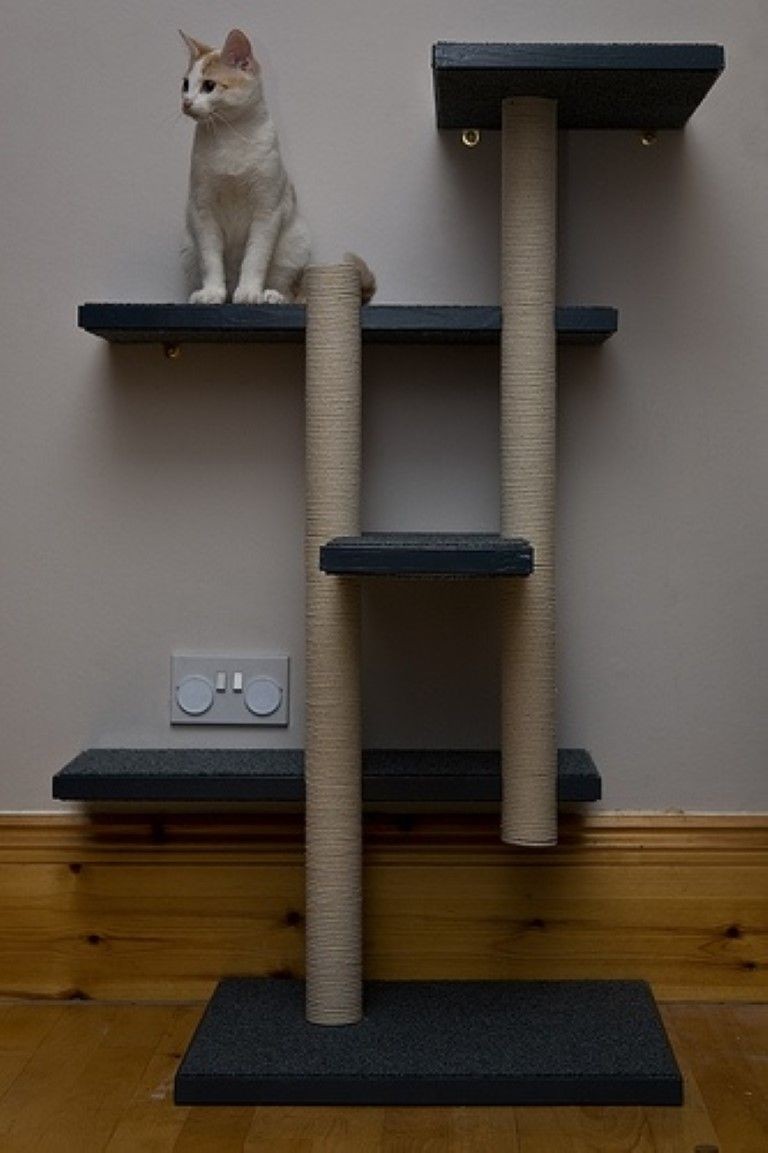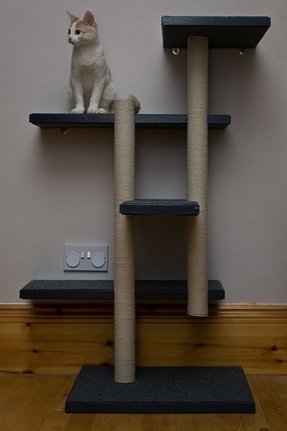 Indoor structure for owners and lovers of cats. This cat tree features a solid construction based on materials that are resistant to damage caused by cats and their claws. It provides playing space for more than one cat.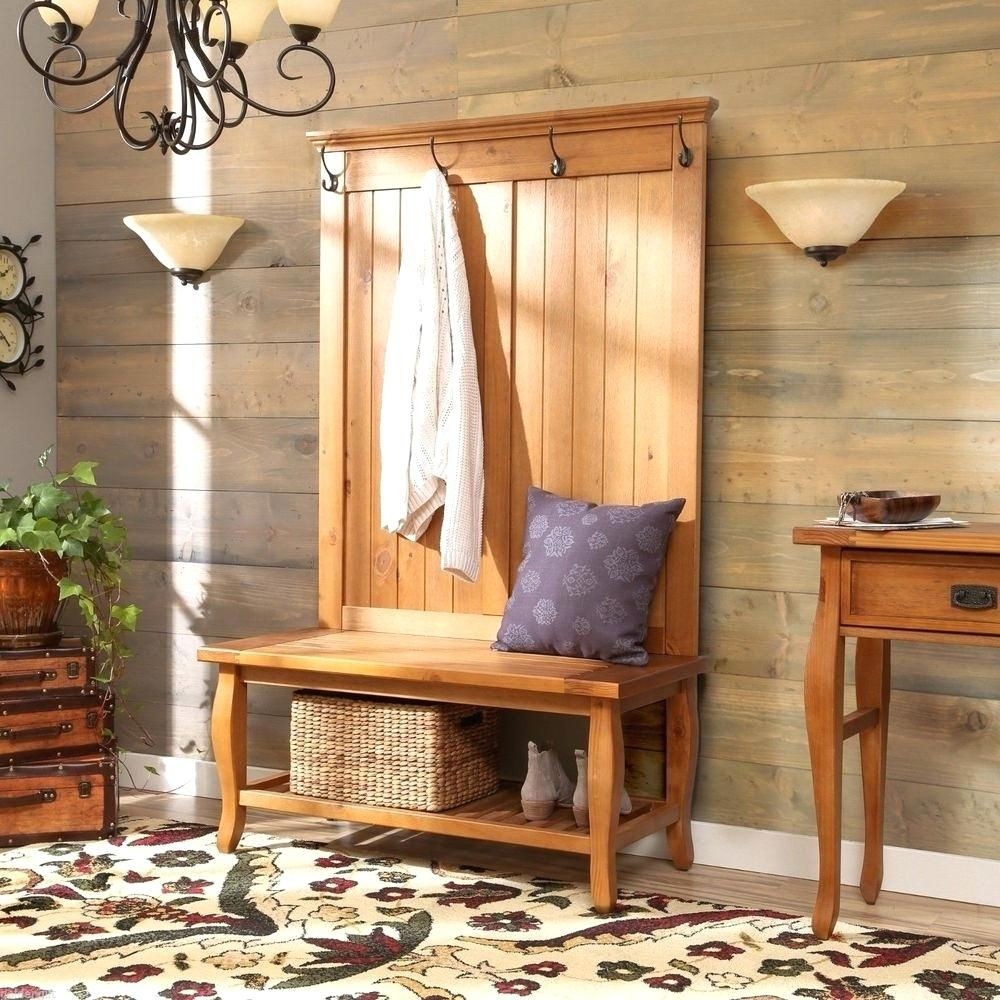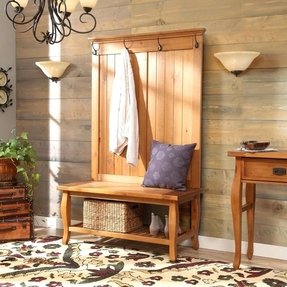 This minimalist and simple country style bench hall tree is a perfect item into any interiors. Comfortable bench, set of hooks and huge storage place makes it very functional furniture, great for your home. Made with natural wood.