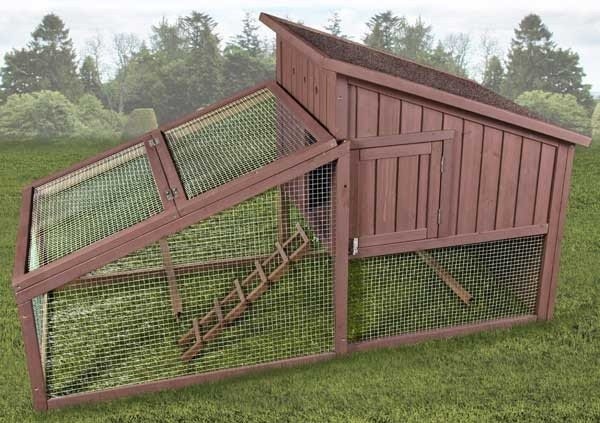 Hen Chicken Coop
A hen chicken coop with a chicken run, so that your hens could roam freely with the ample amounts of space, while at the same time providing them shelter from predators and a quiet, safe space to rest.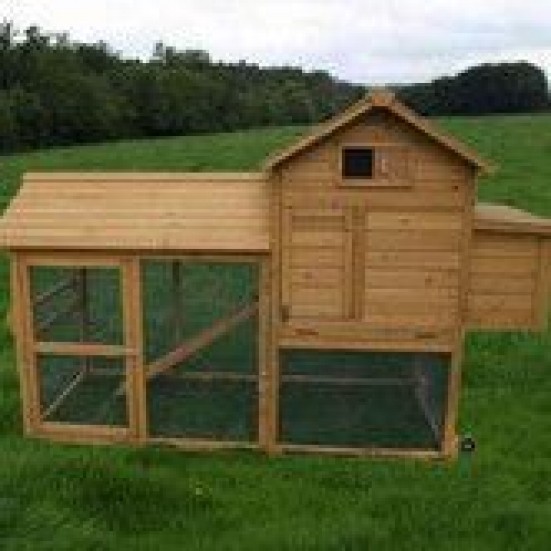 Deluxe Portable Backyard Chicken Coop with Nesting box
Extra large chicken coop that will meet the needs of any individual who wants to successfully raise a large flock of fowl. This model of chicken fort is equipped with a nesting box divided into two sections.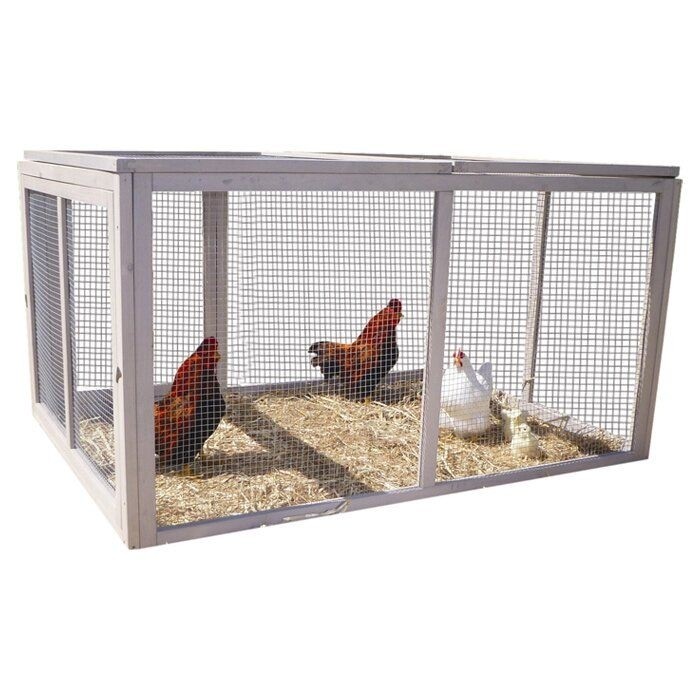 Extreme Hen Chicken Run
This extreme hen chicken coop has got a nesting box, ramp and roosting bar. It is made for protect your chickens. It measures 30.12 inches high by 55.12 inches wide by 37.99 inches deep.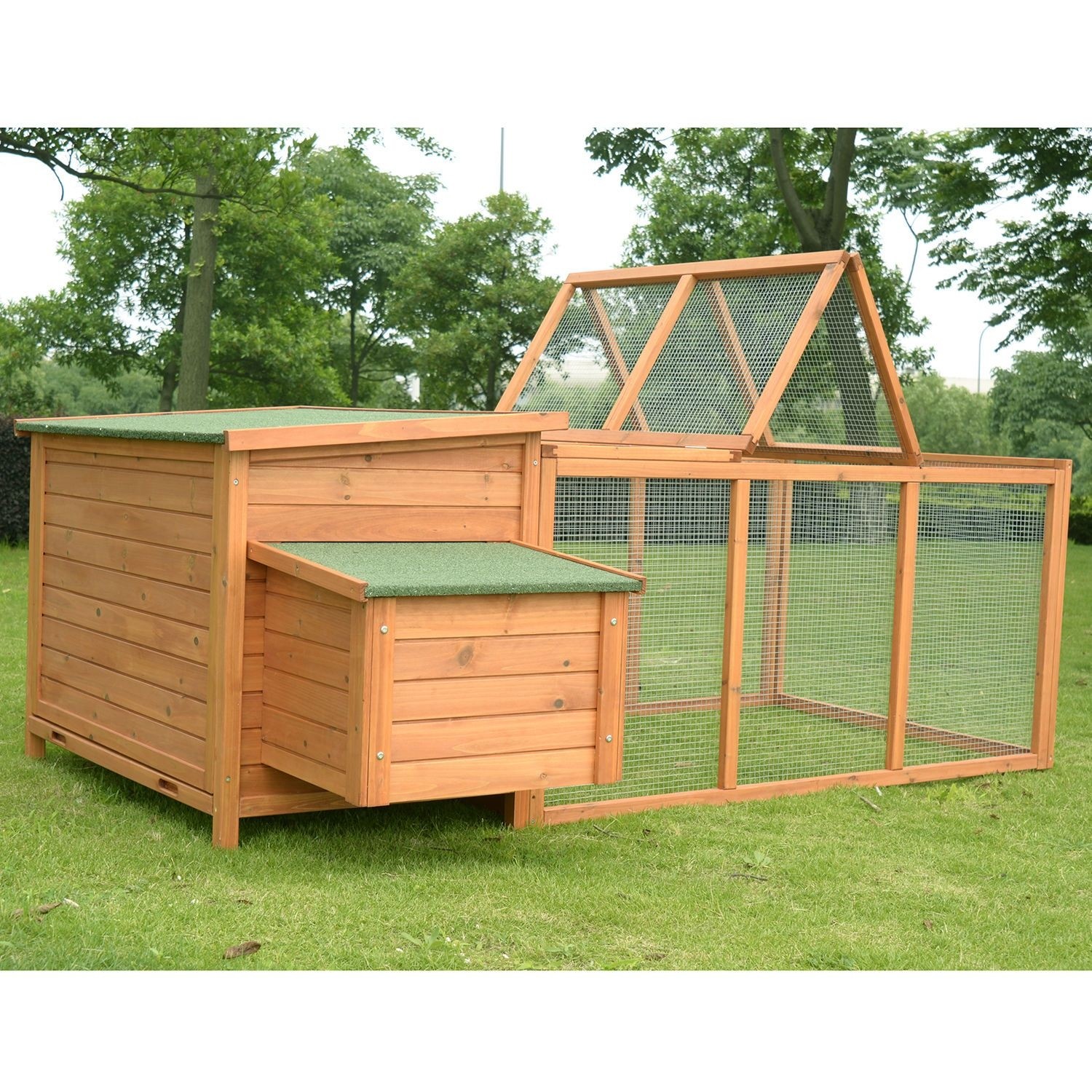 Pawhut Wood Chicken Coop Rabbit Hen House Nest Huge Run Backyard Poultry Cage
It is a pawhut wood chicken coop rabbit hen house nest huge run backyard poultry cage that is perfect for you. If you looking for something safe for your hens, rabbits and more you need to buy this one.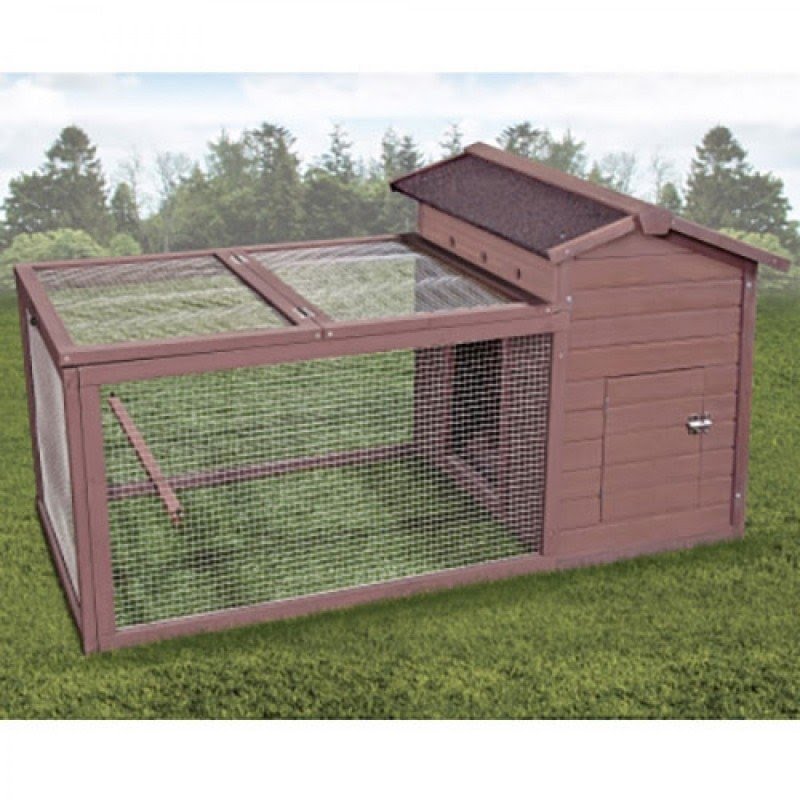 Hen Hut Chicken Coop
This sensational chicken coop, a place where he successfully you can start breeding poultry. Well thought out, it has easy access to a collection of eggs or cleaning and disputes run for hens.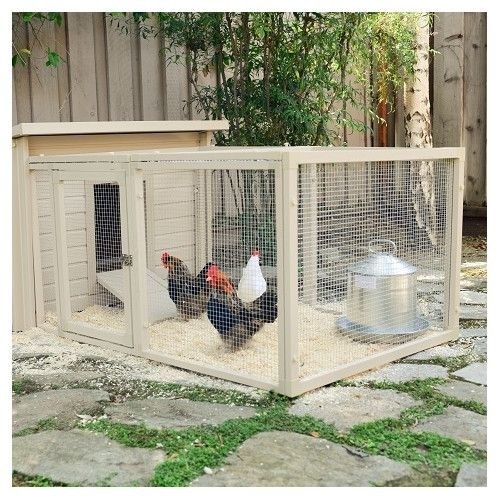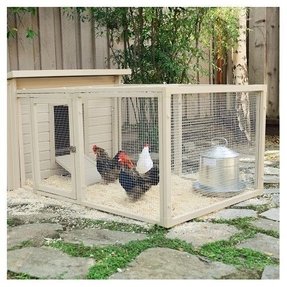 Fontana Chicken Barn
Eco-friendly chicken barn that may house up to four adult chickens. It boasts durable and non-toxic construction built out of recycled materials. The roof of the barn is removable, and the plastic door may be folded down.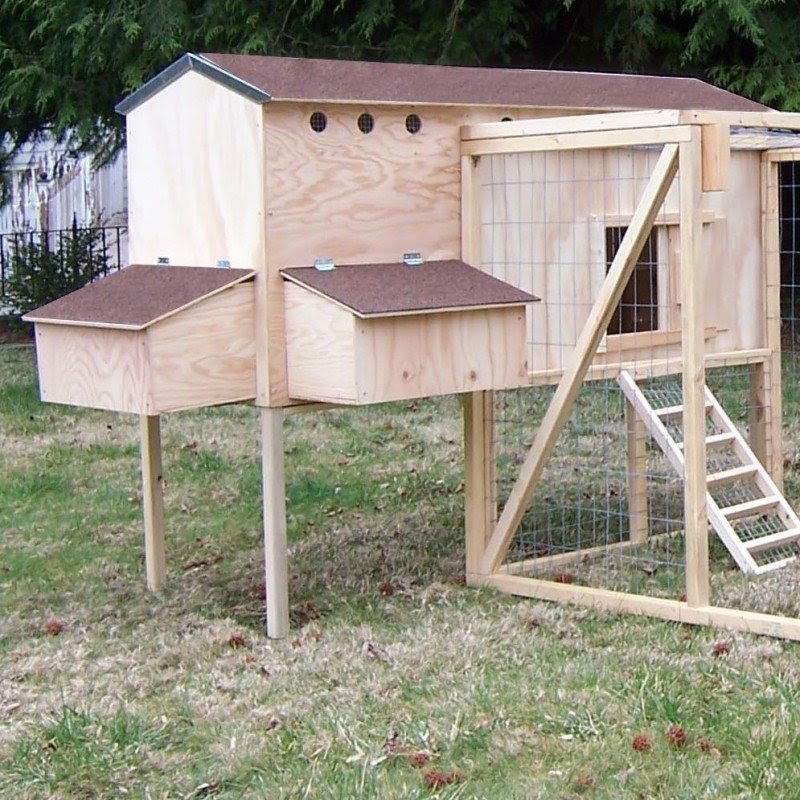 Extended Family Hen House Starter Kit
This fancy Extended Family Hen House Starter KIT can be a nice addition to your garden. Manufactured mostly from plywood panels, this solid construction includes One NightGuard Solar device for proper protection against predators.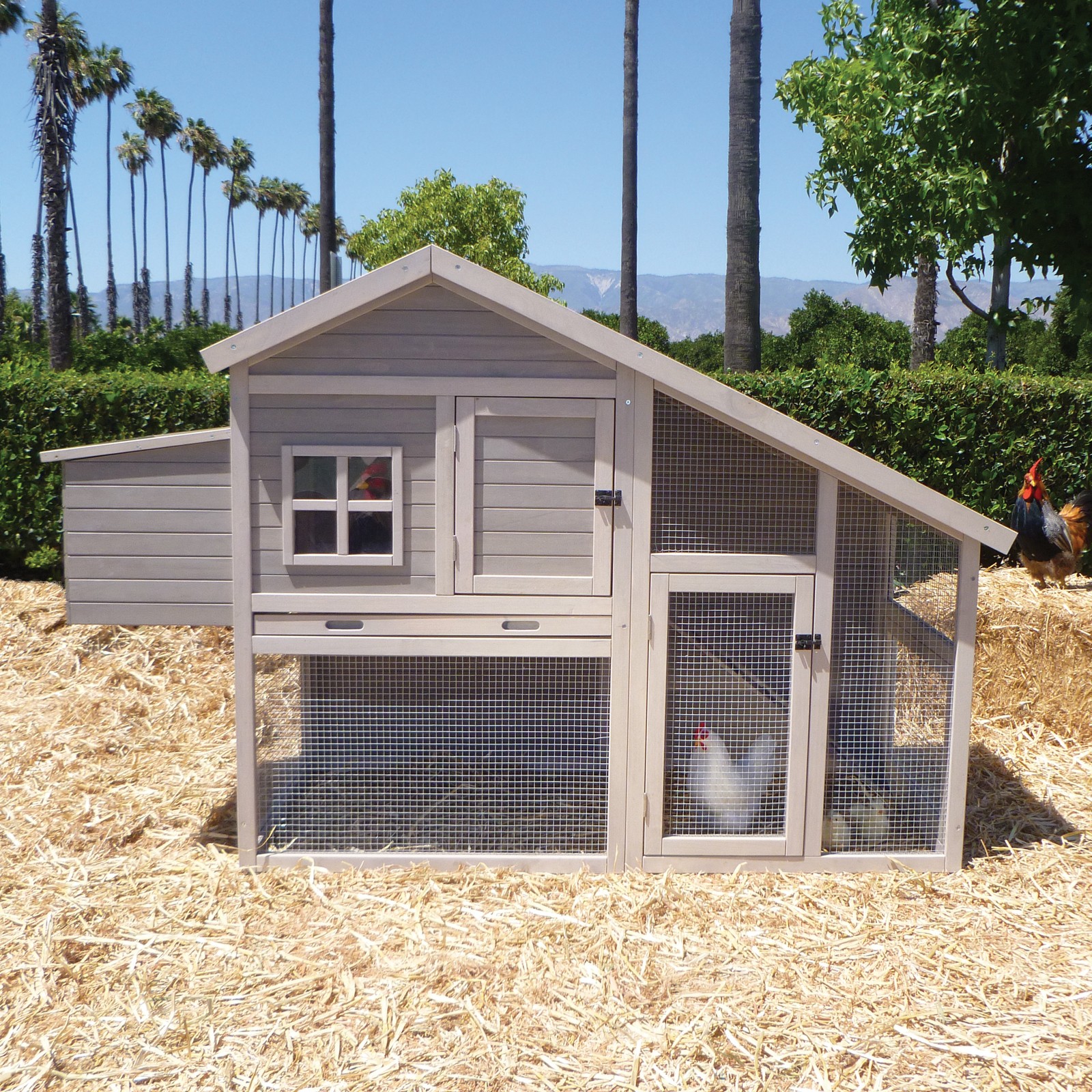 Extreme Cape Cod Chicken Coop
This Extreme Cape Cod Chicken Coop is like a Hilton Hotel for all the chickens. The coop includes sturdy frame, and spacious interior with nesting box and roosting bar. Moreover, the chicken coop is also easy to maintain.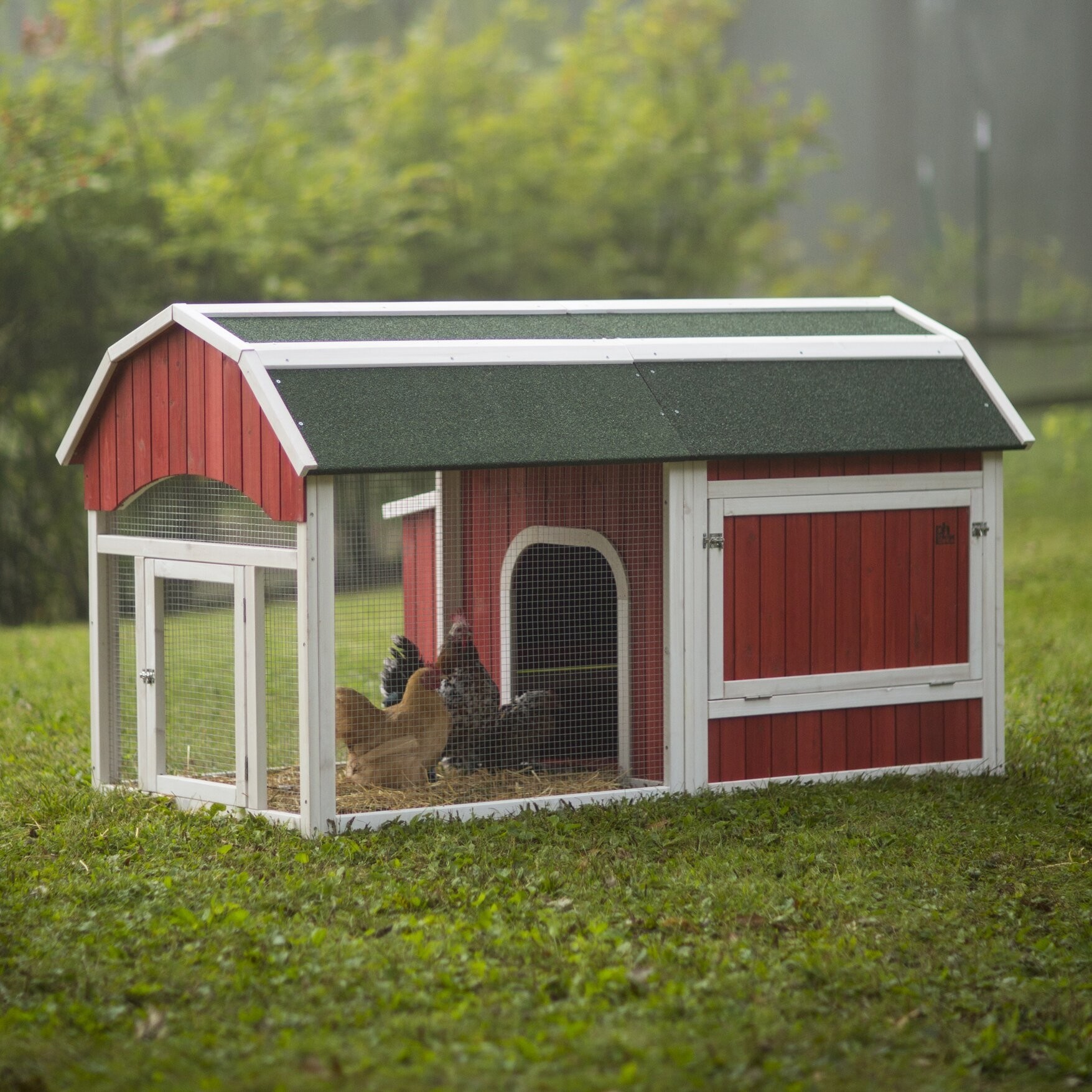 Red Barn Chicken Coop
This large chicken coop provides ample living space for your hens while at the same time remaining compact enough to fit in an urban farm environment. Its numerous features will surely fulfil your needs and the finish adds an modern edge.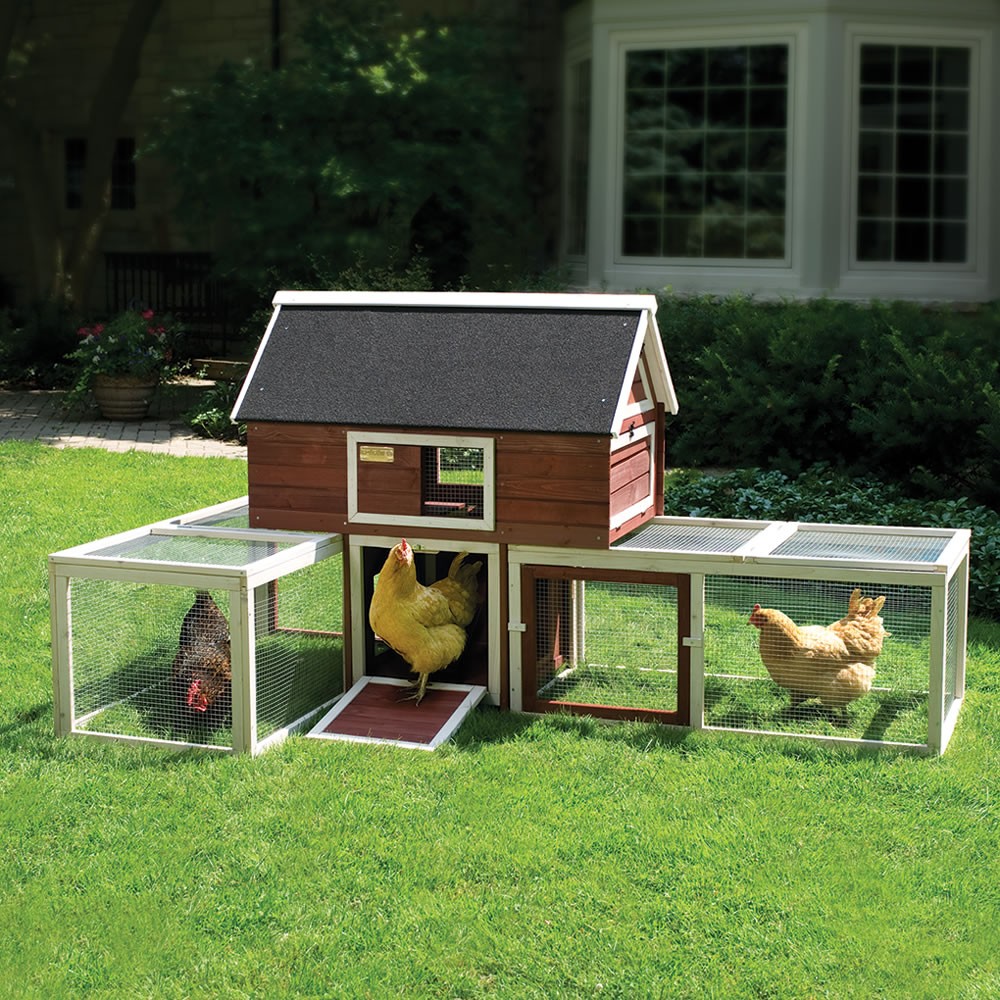 Terrace Poultry Hutch
The Terrace Poultry Hutch is crafted from rot-resistant, fir wood, with the capacious interior. The hutch can fit in up to 6 birds. It has handy storage areas, fenced runs, and two screen windows. Durable structure allows to place the hutch outside as well.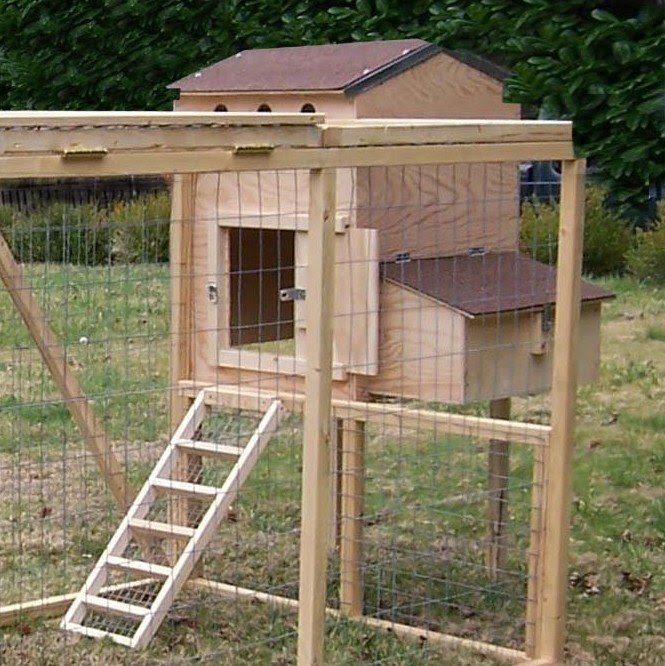 Small Hen House Starter Kit
This Small Hen House Starter Kit is simply perfect for those who just began their journey through the poultry land. The coop is set on four sturdy legs along with a useful ladder and door with a lock. Nice choice for gardens and backyards.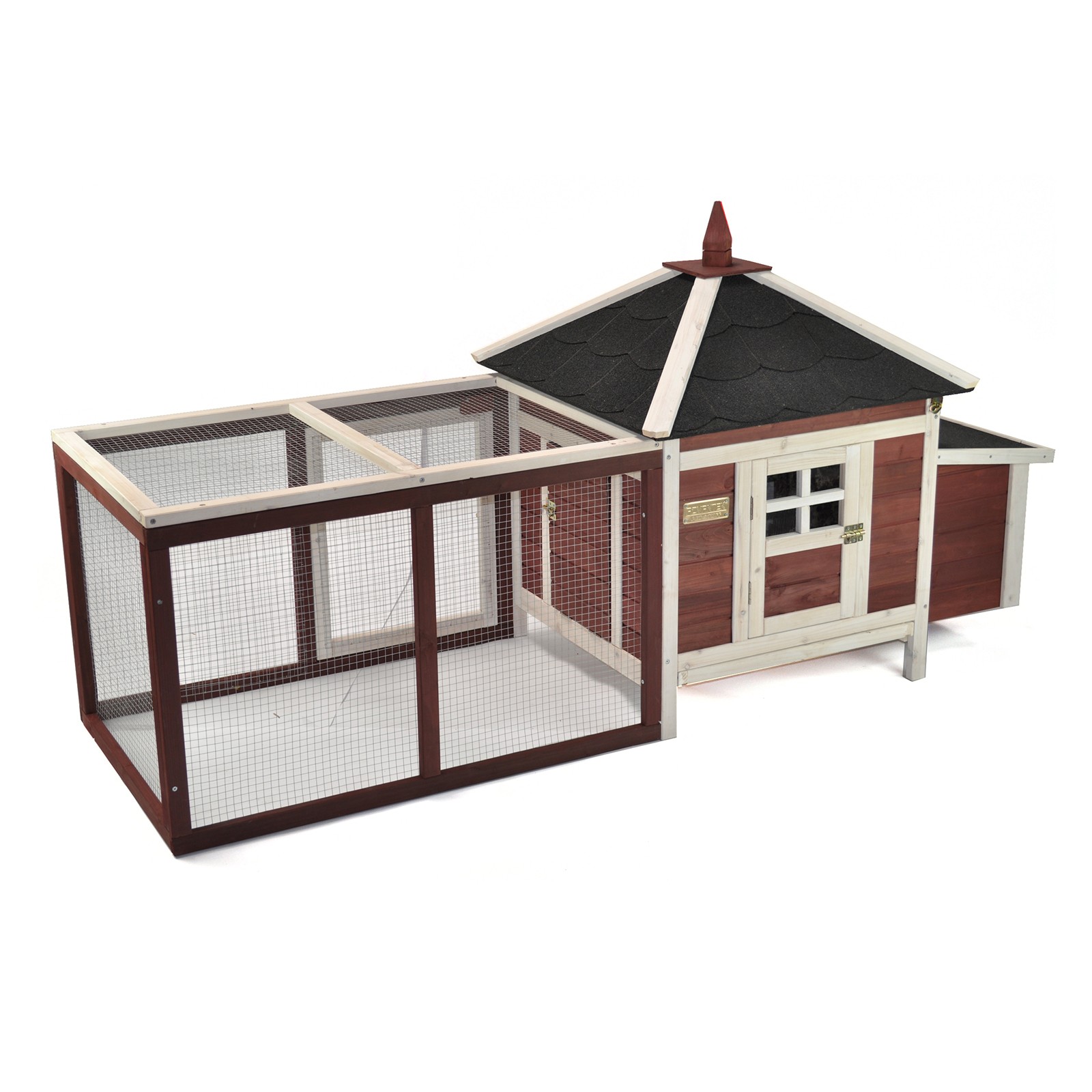 The Prairie Home Poultry Chicken Coop with Removable Roof
Pretty country style poultry coop made of fir lumber with a dark brown and white finish. It's intended for 4 chickens. It has a removable black hip roof, 2 hinged latch-closed doors, a nesting box, a roosting bar, a removable metal pull-out tray.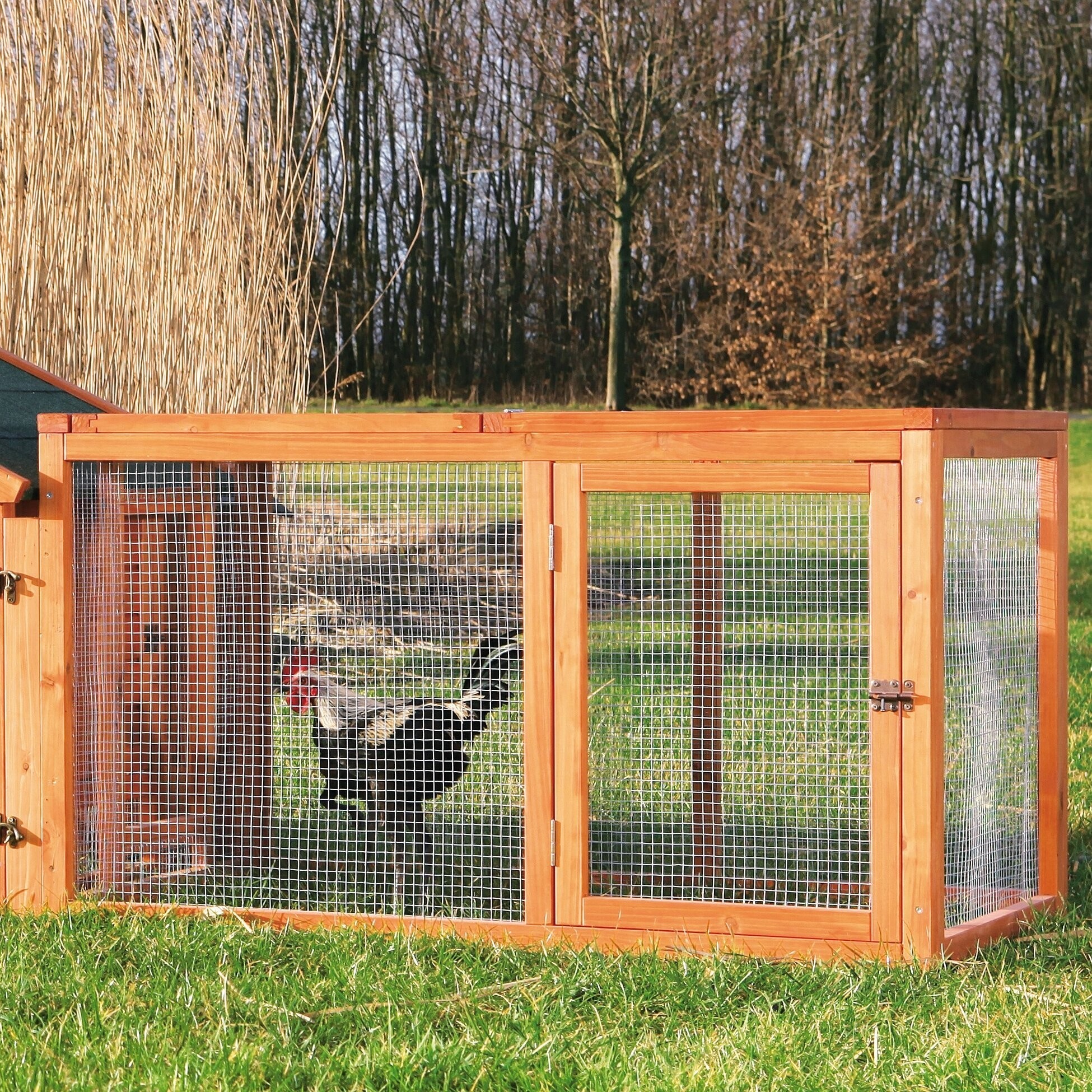 Trixie Outdoor Chicken Run with Mesh Cover
Practical run cover intended for 2 standard size chickens or ducks. It's rectangular frame is made of pine wood with a glazed light brown finish. A cover has hinged both a roof and a door, a sliding door, meshy metal sides.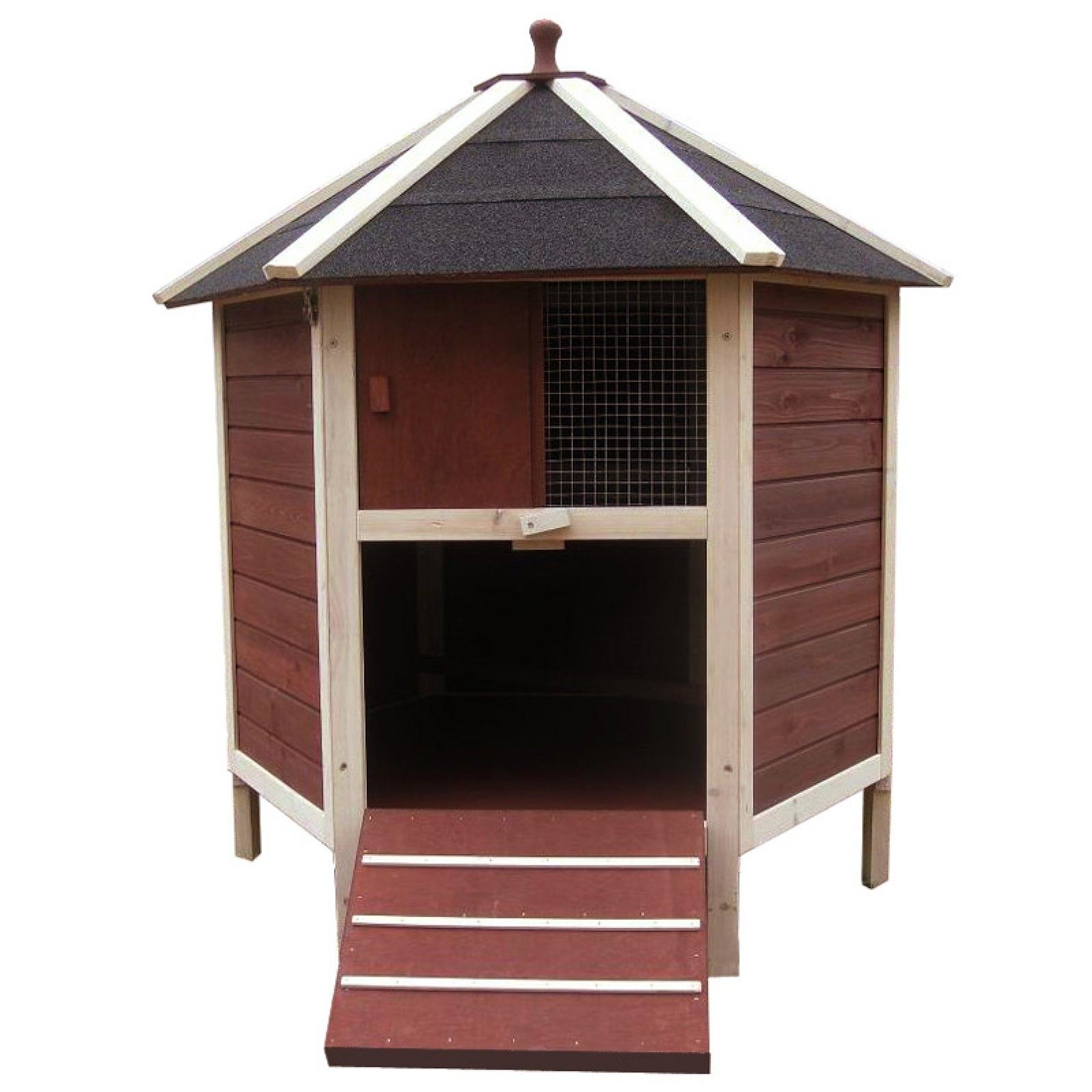 The Tower Poultry Chicken House with Nesting Box
A chicken house with a nesting box that includes a removable roof and hinged door for easy access. You can close the ramp for a complete containment and the window slides over to vent. It is mildew-resistant and non-toxic.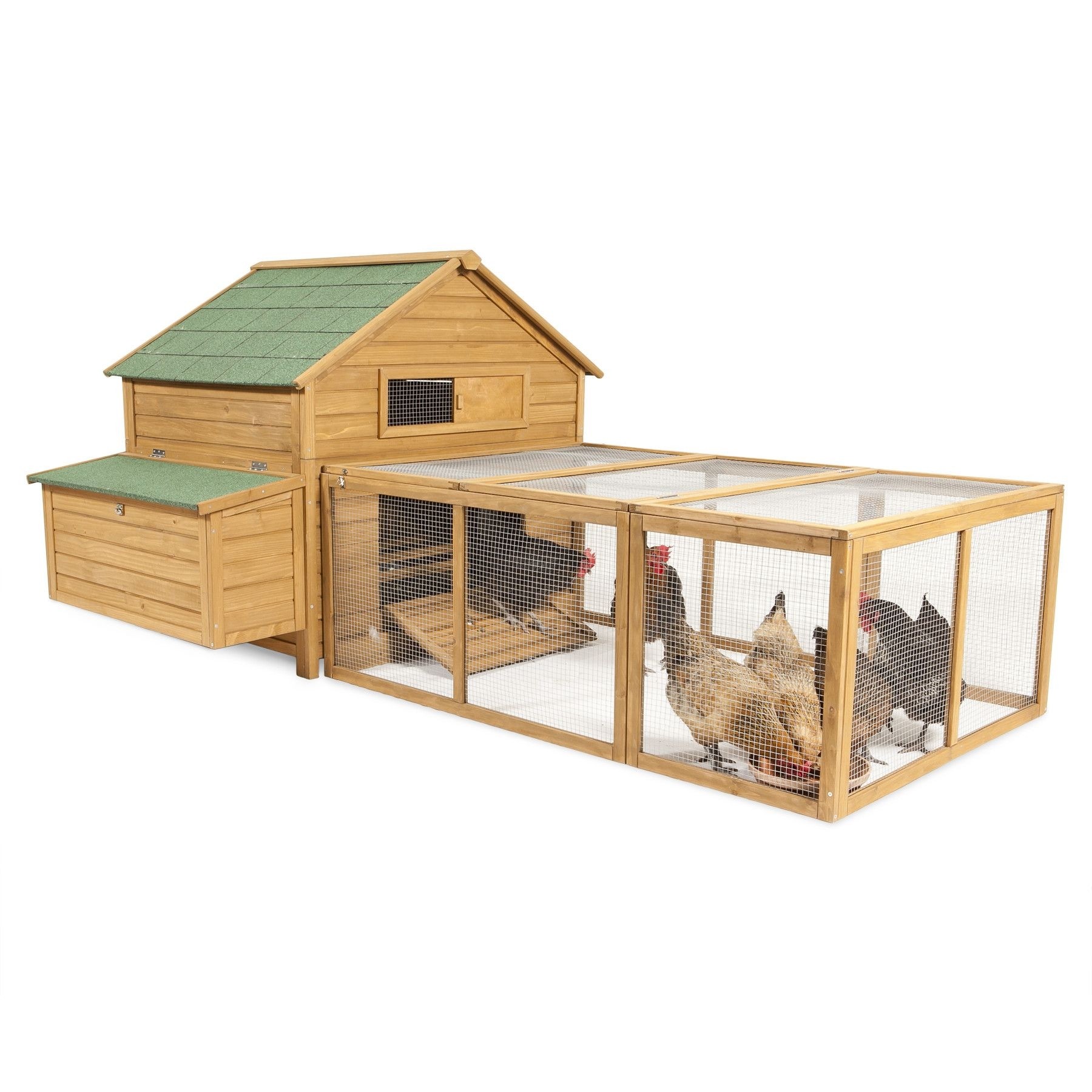 Chicken Fort Run
Made of solid wood construction and durable mesh chicken fort run is the perfect solution for your small hodolli poultry. It fits between 6 and 8 chickens.It allows free and safe use of green grass.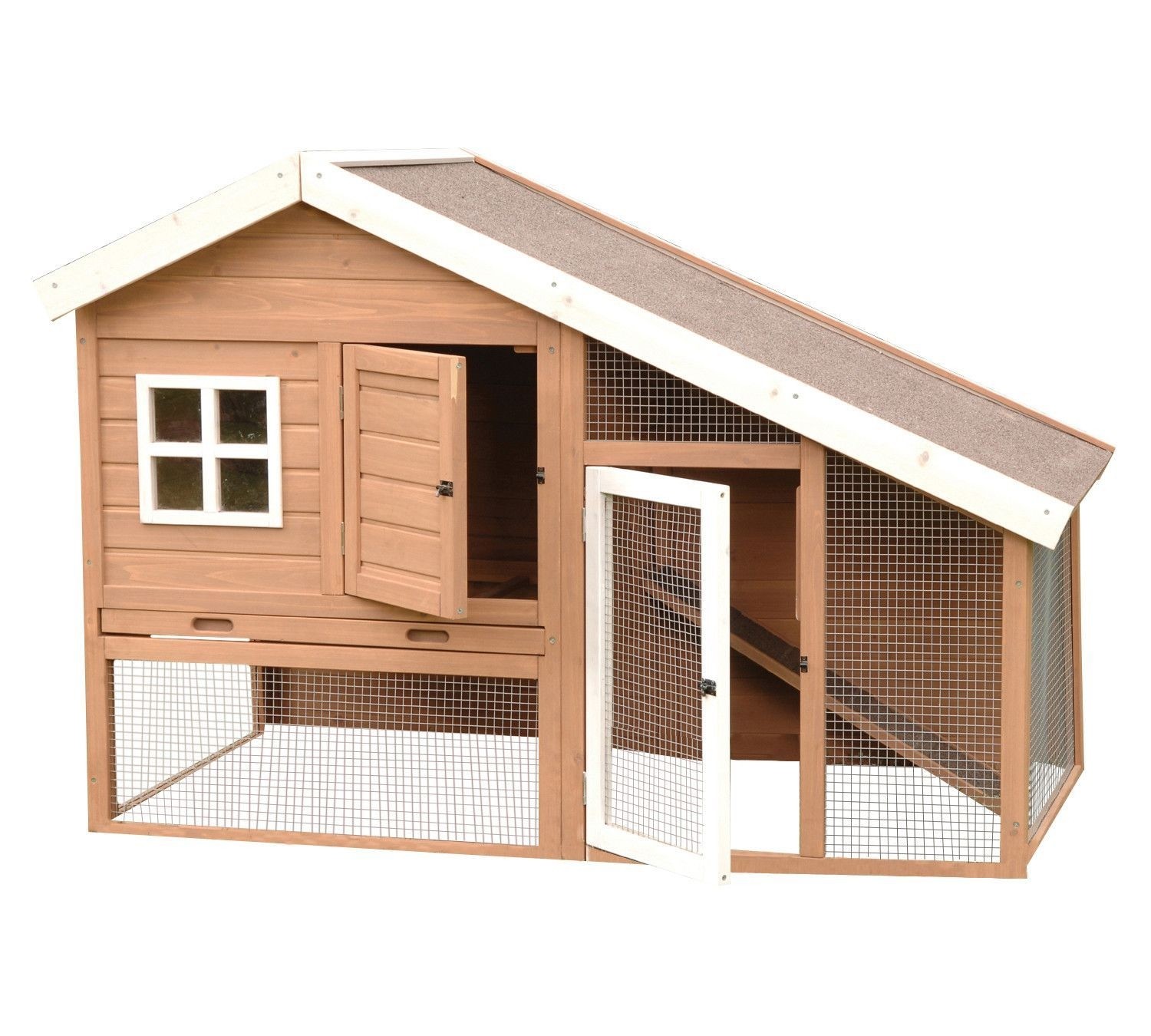 Cape Cod Chicken Coop
This chicken coop offers all the amenities a chicken could need, making life easier for you as well. The chicken run lets your hens roam freely with an outdoor feel, while at the same time keeping them protected from predators and the nesting box provides peace and comfort.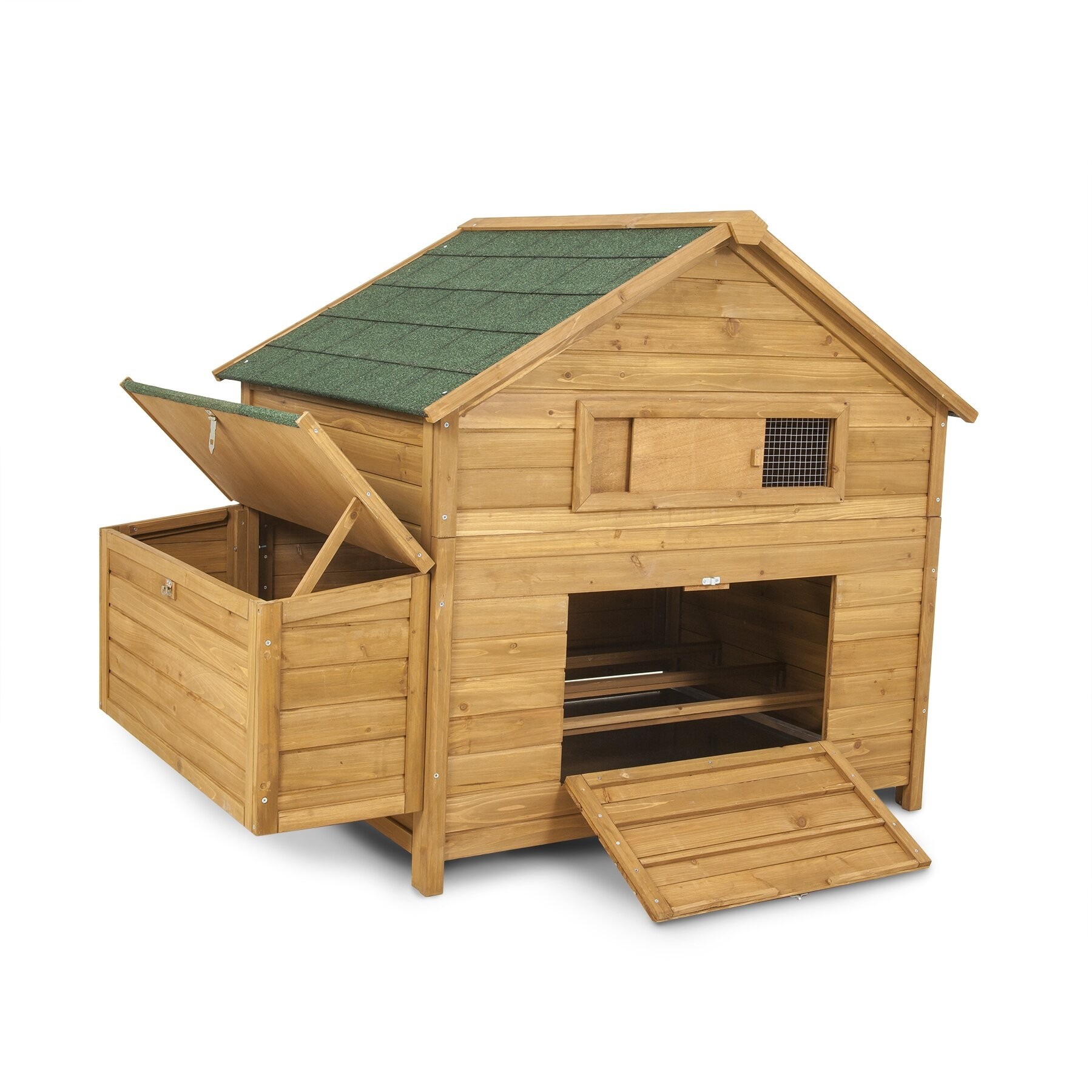 Chicken Fort High Capacity Coop with 3 Roosting Bar
You will be able to raise a nice flock of fowl with this oversized chicken fort characterized by particularly high capacity. Decorativeness comprises another merit of this sturdily constructed chicken house.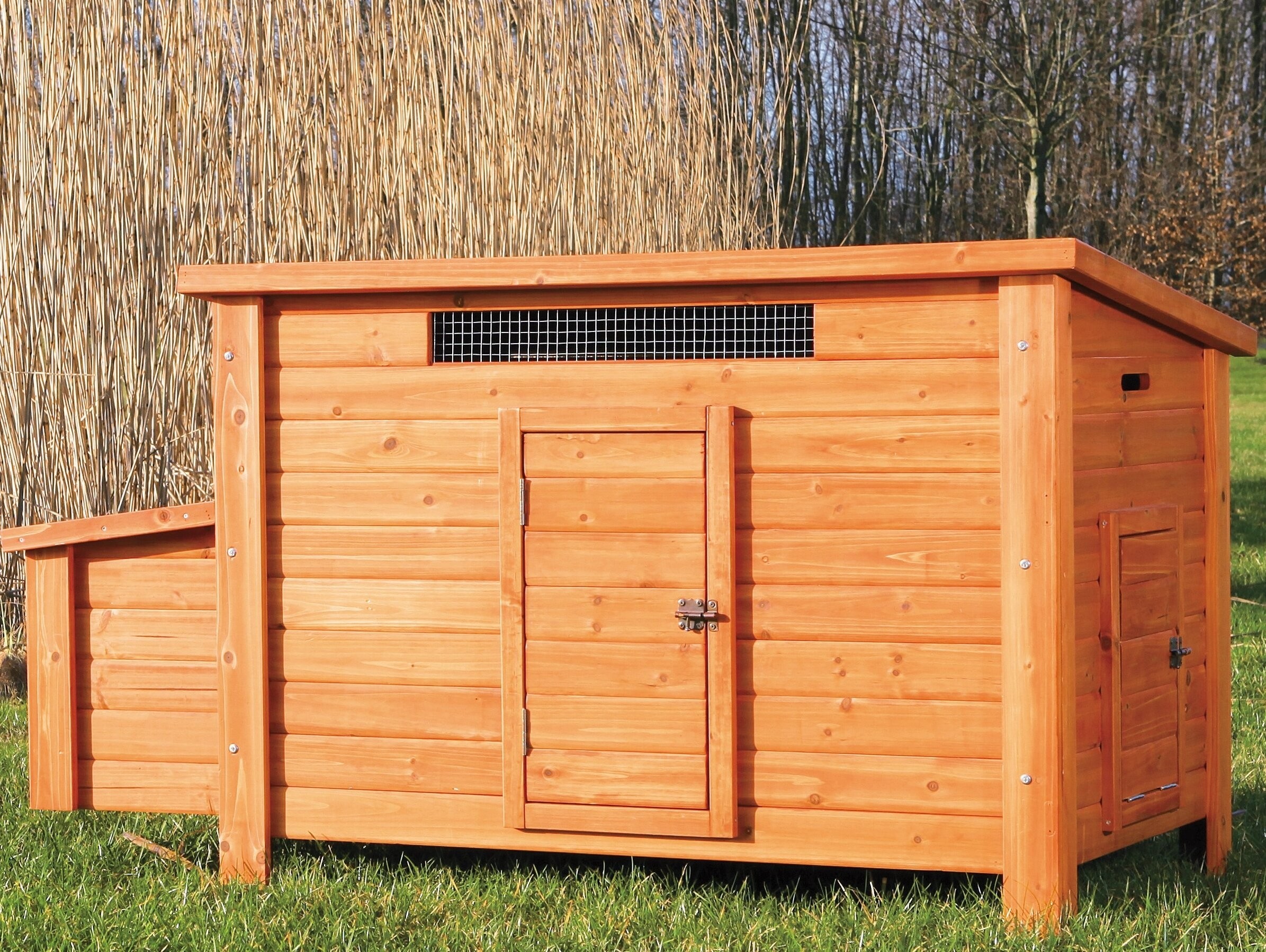 Trixie Chicken Coop
It is a chicken coop that has got a solid wood construction, two doors, weatherproof finish inside and out, glazed pine color and removable divider. You will be impressed how solid and high quality this product is.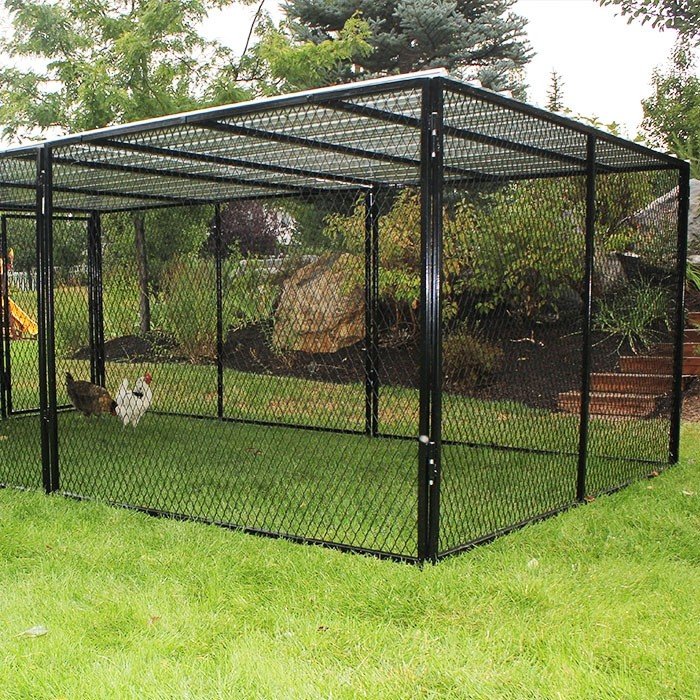 If you want your hens to bear golden eggs, or at least large eggs - invest in a large, spacious metal chicken run, which through a metal black grid will enable them to watch the world, and the spaciousness and touch of grass will allow them to freely hiss.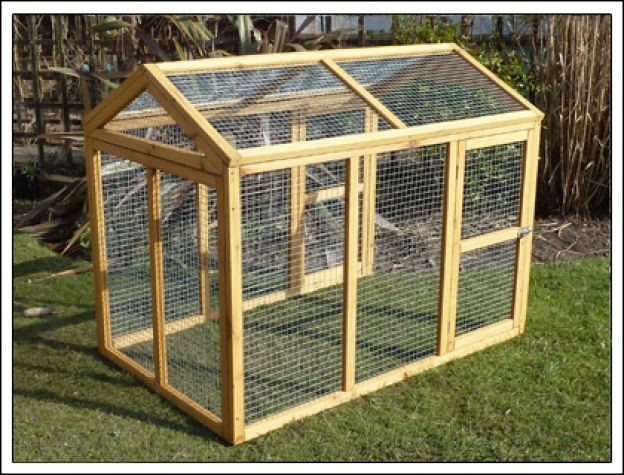 A practical and spacious henhouse - a chicken run which is for sale will provide plenty of space for birds, while protecting them against threats. It has a beautiful spring yellow color of the frame and a metal silver grid.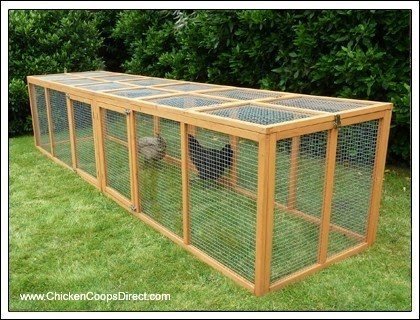 You are here: Home > Double Kent Run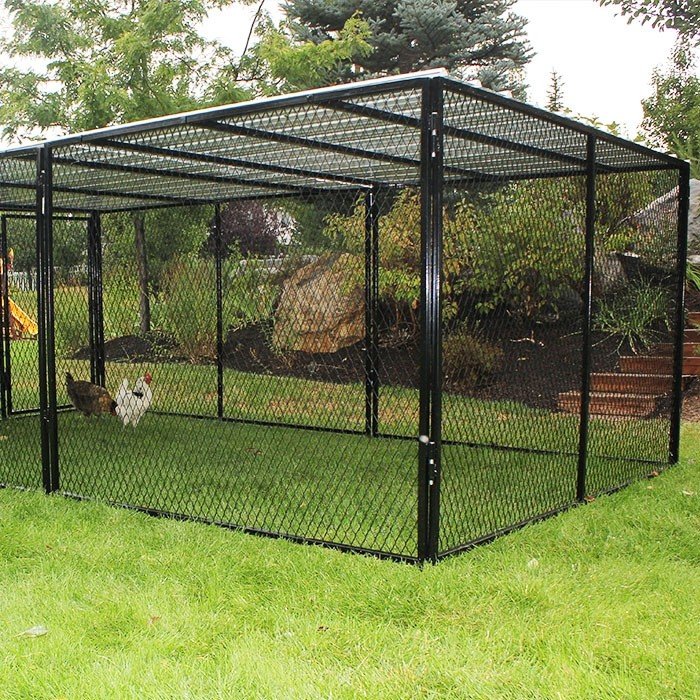 You are here: Home > Chicken Runs > Devon Hen Run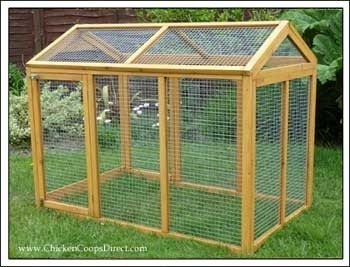 The Devon Run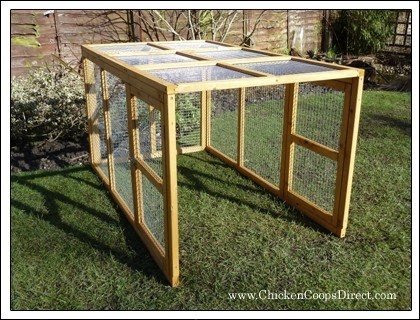 Being a solid, bright wood construction, this chicken run enchants with its smooth, contemporary character. Combining wooden slats with mesh inside, you can observe your breedings all the time.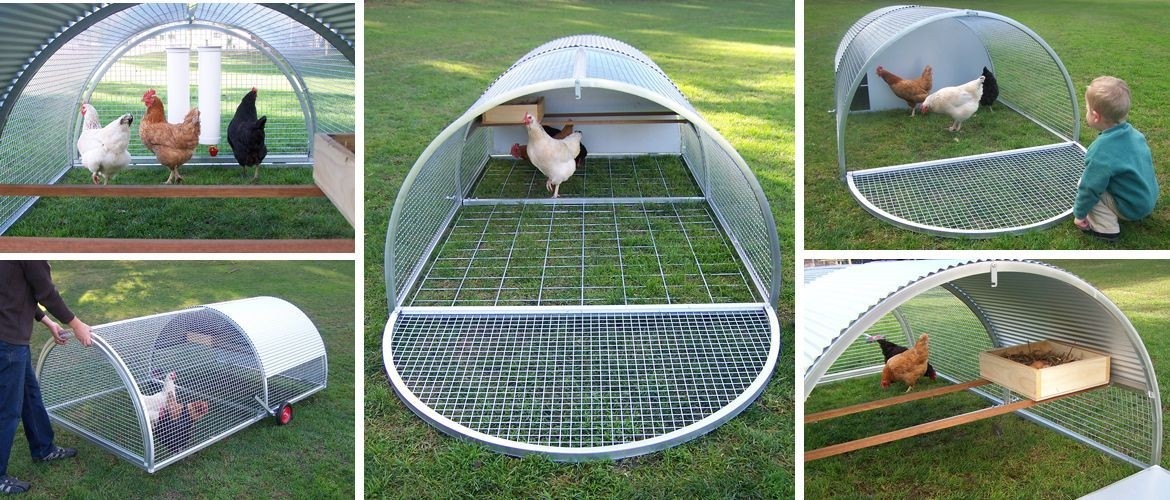 Add this chicken pen to your garden and ensure a safe and secure space for your chickens to run and have some fresh air, while you can be certain that the quality of their life is up to every standard.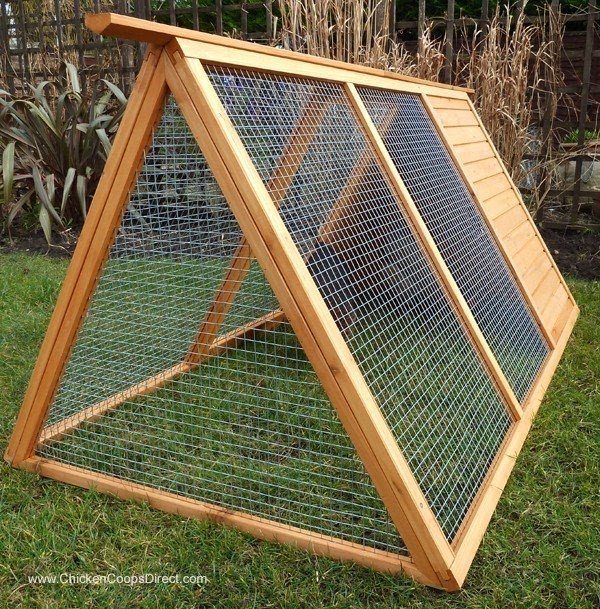 The chicken ark also comes in a larger model ( large chicken ark ) and ...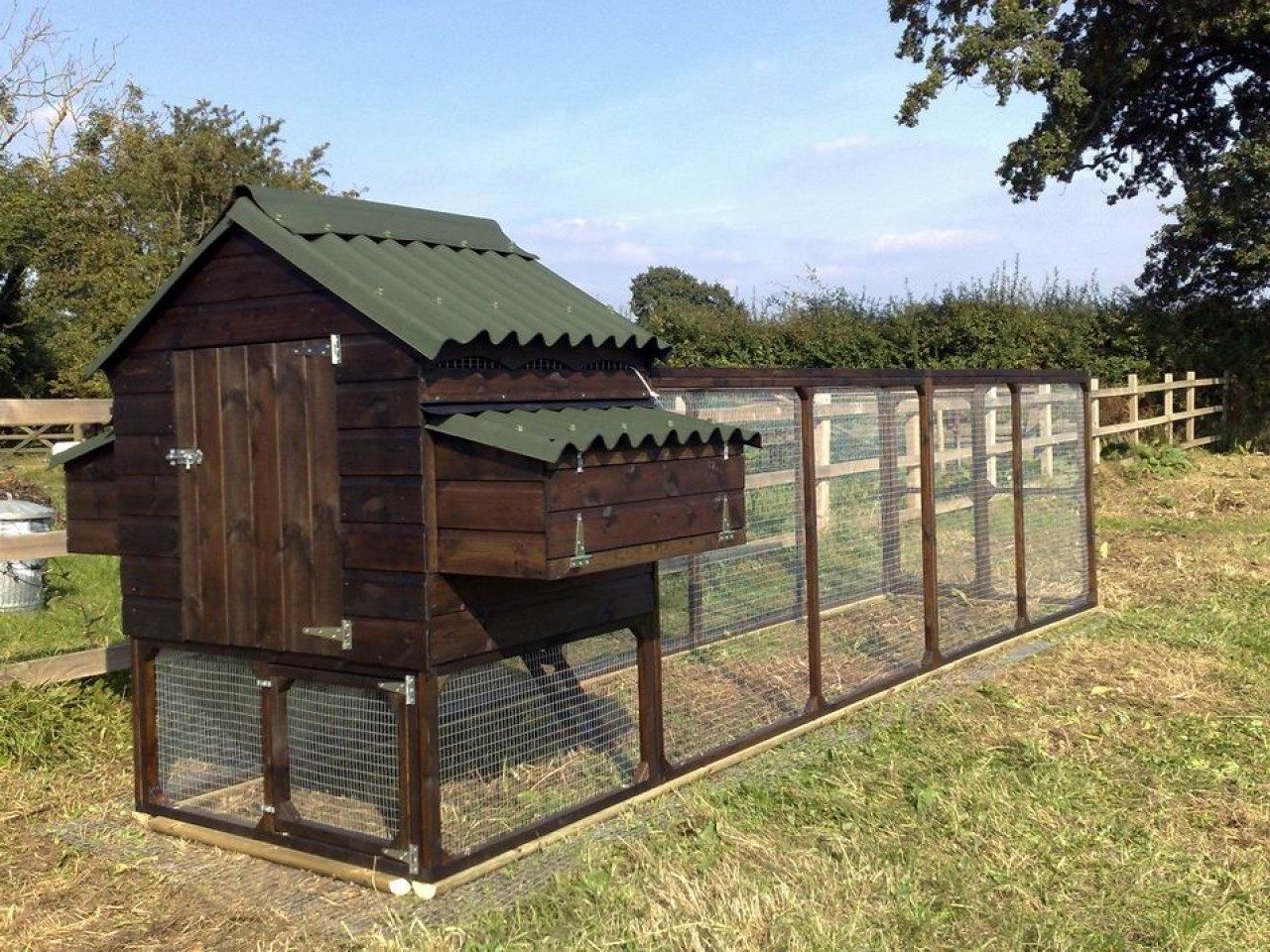 This cool chicken run is a handmade proposition, which shall interest all chicken breeders. Featuring a long run, it offers considerable space for your animals. All finished in stylish dark wood.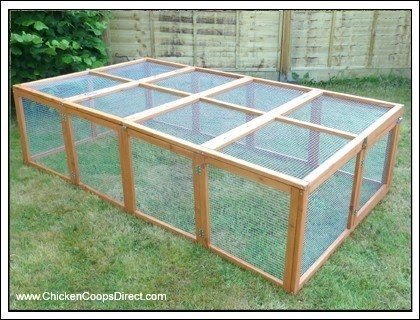 Pre Order: £109!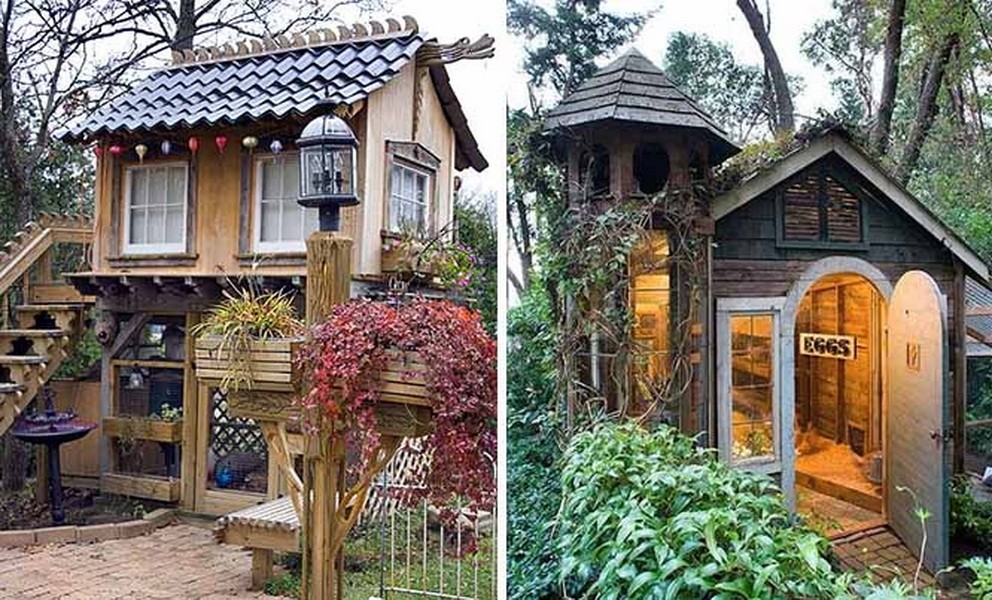 Two types of very elegant vintage hen houses. First hen house has little playing house for children at the top, second is stylised on old-fashioned manor house. They are made of wood with metal finishing.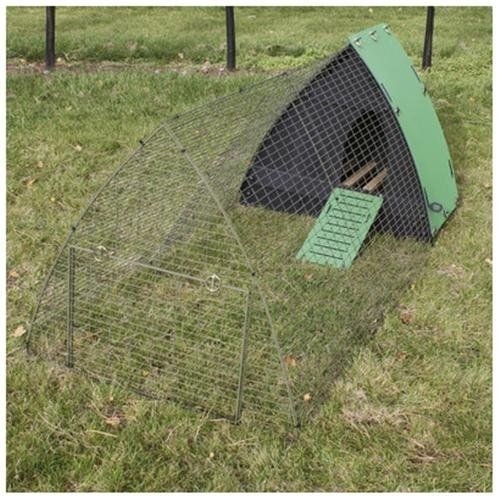 A cool contemporary chicken coop in the form of a tent made of welded metal mesh. It's equipped with a small roofed black and green hen house with perches and a ladder and a door with clips closing. The coop can be pegged to the ground for security.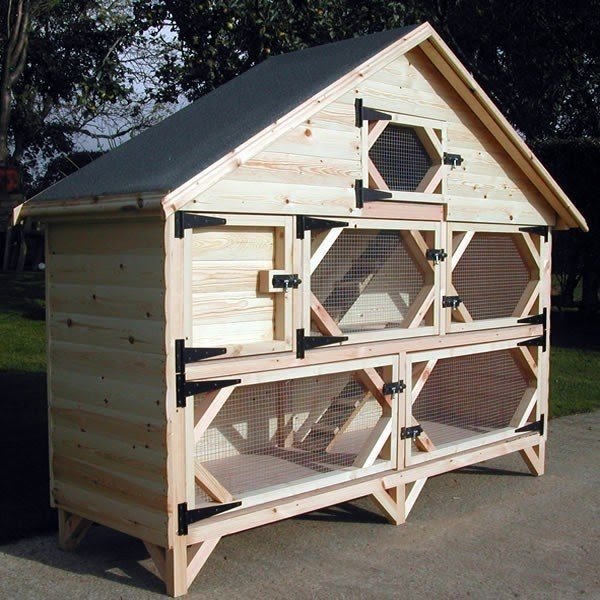 We believe in having long-lasting relations with our clients as we also offer after-sales care for our products. EGGSHELL ensures both the pets and the customer are satisfied with our tailor-made chicken and rabbit coops.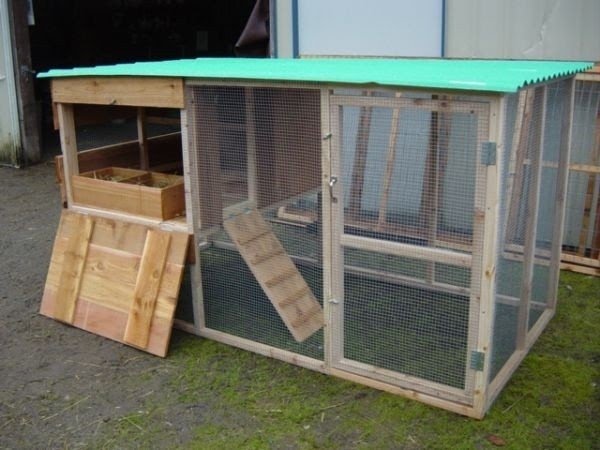 chicken man chicken runs for sale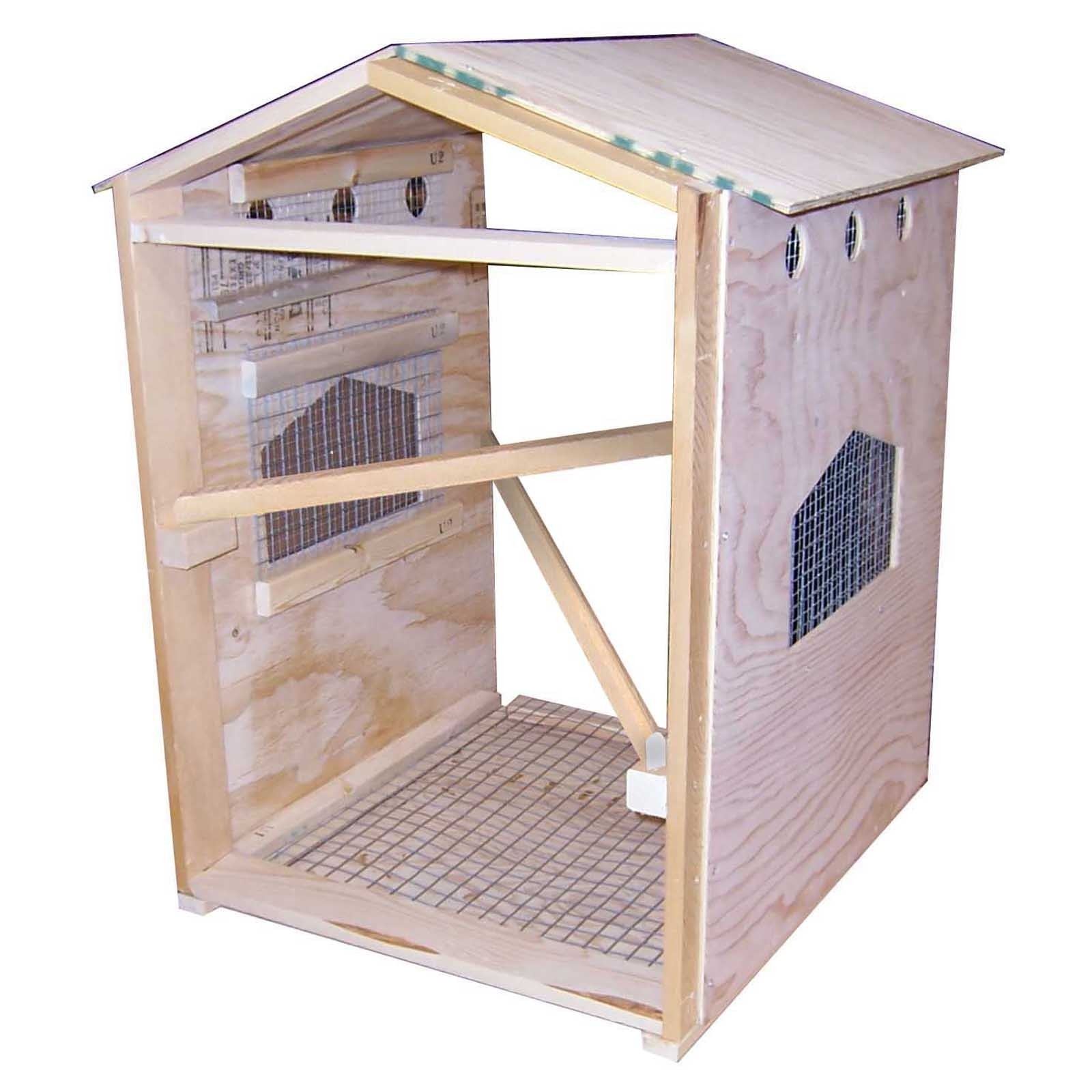 This neatly designed Expansion Package provides an addition of 4 more linear feet of roosting sticks, giving you more space for keeping few more chickens in the coop. Construction is very durable, and is going to serve you for years to come.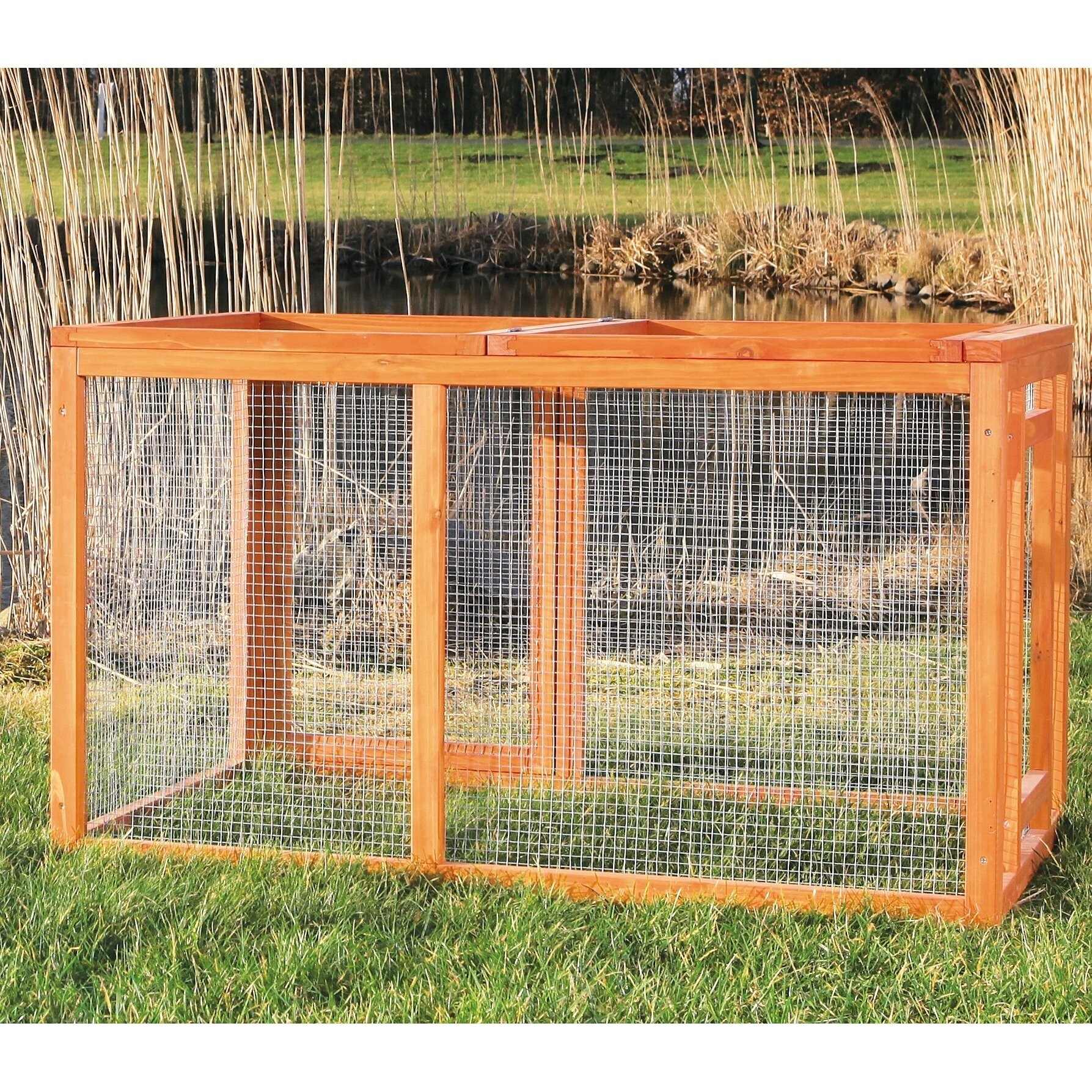 A simple but cool traditional portable pet run. It has a rectilinear frame made of wood with a stained finish in nice light browns. Its walls are of metal mesh. It has a catched door on a side and a lid on a top.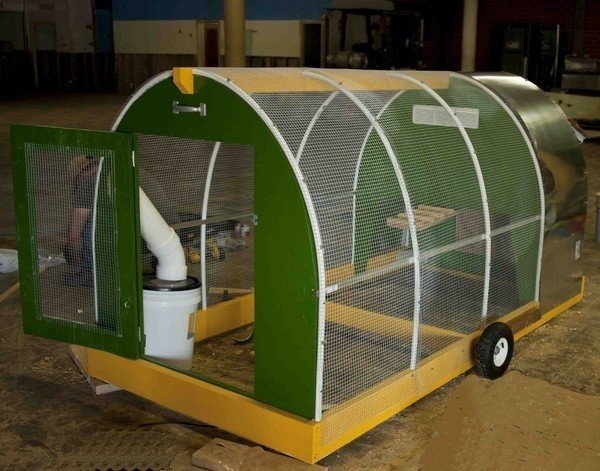 A simple pigeon or chicken coop kit, which will be good for both amateurs and professionals. It's made of solid, fair wood. It consists of two wooden wings, which may be closed and a net, which won't let animals escape.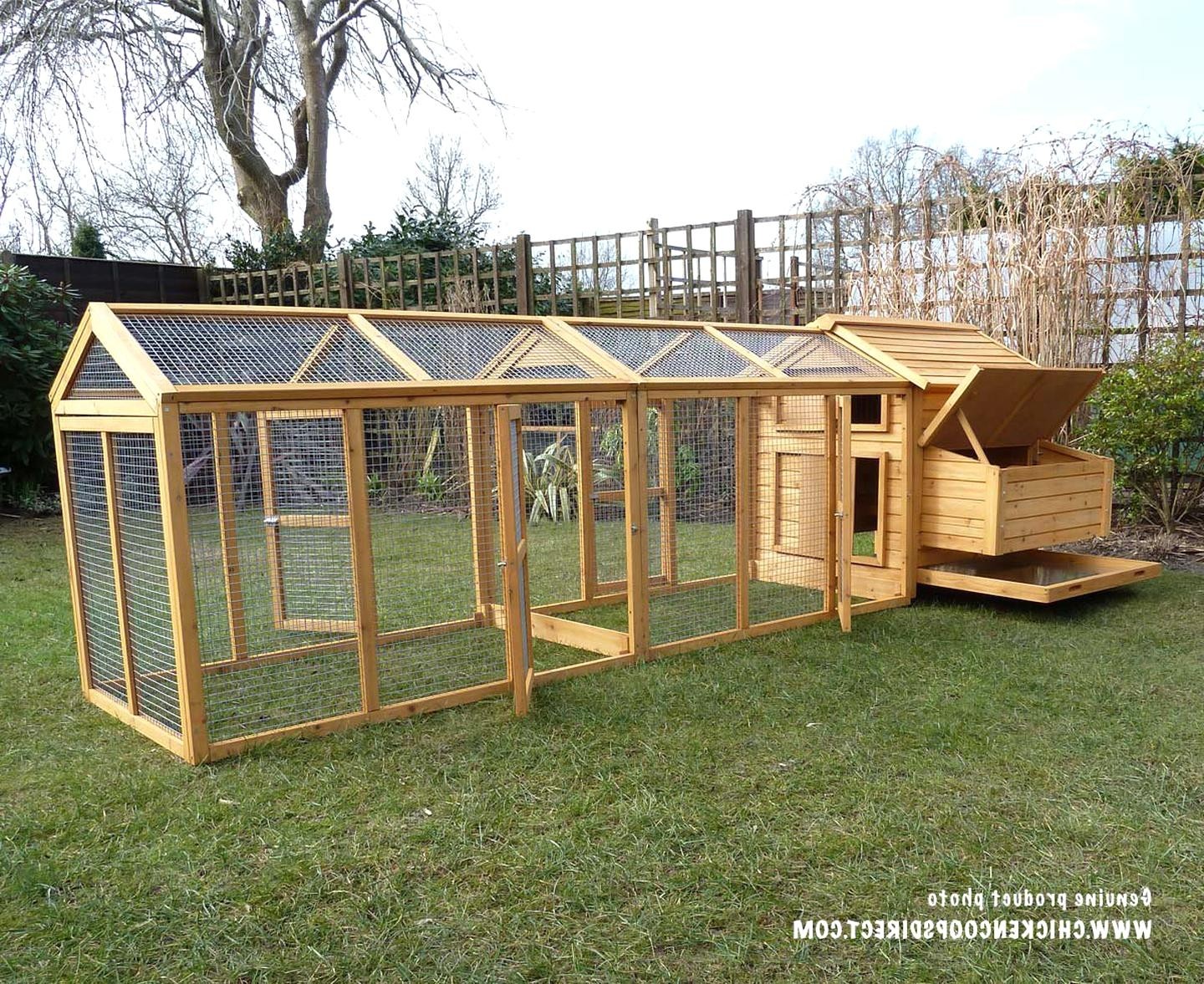 Large Chicken Runs for sale in UK | View 65 bargains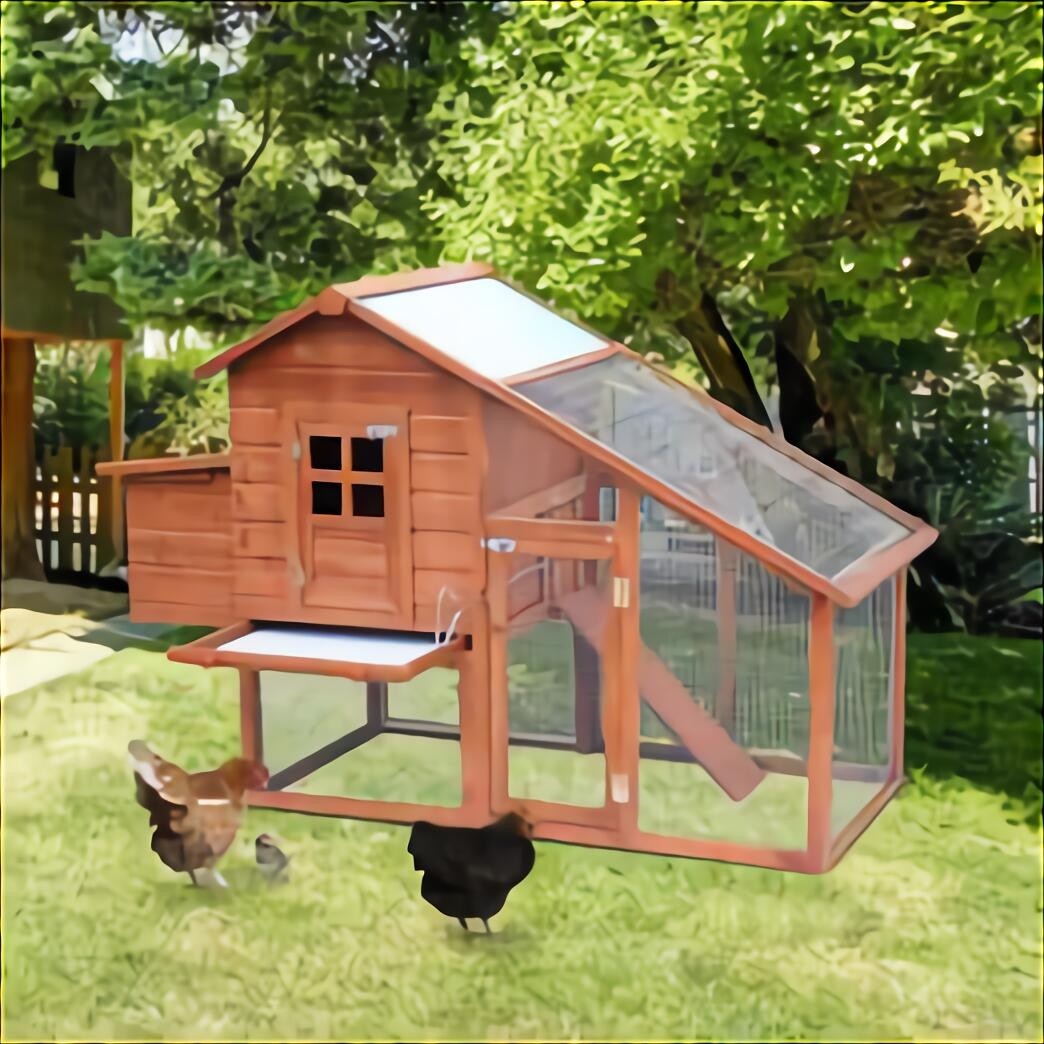 Chicken Runs for sale in UK | 71 second-hand Chicken Runs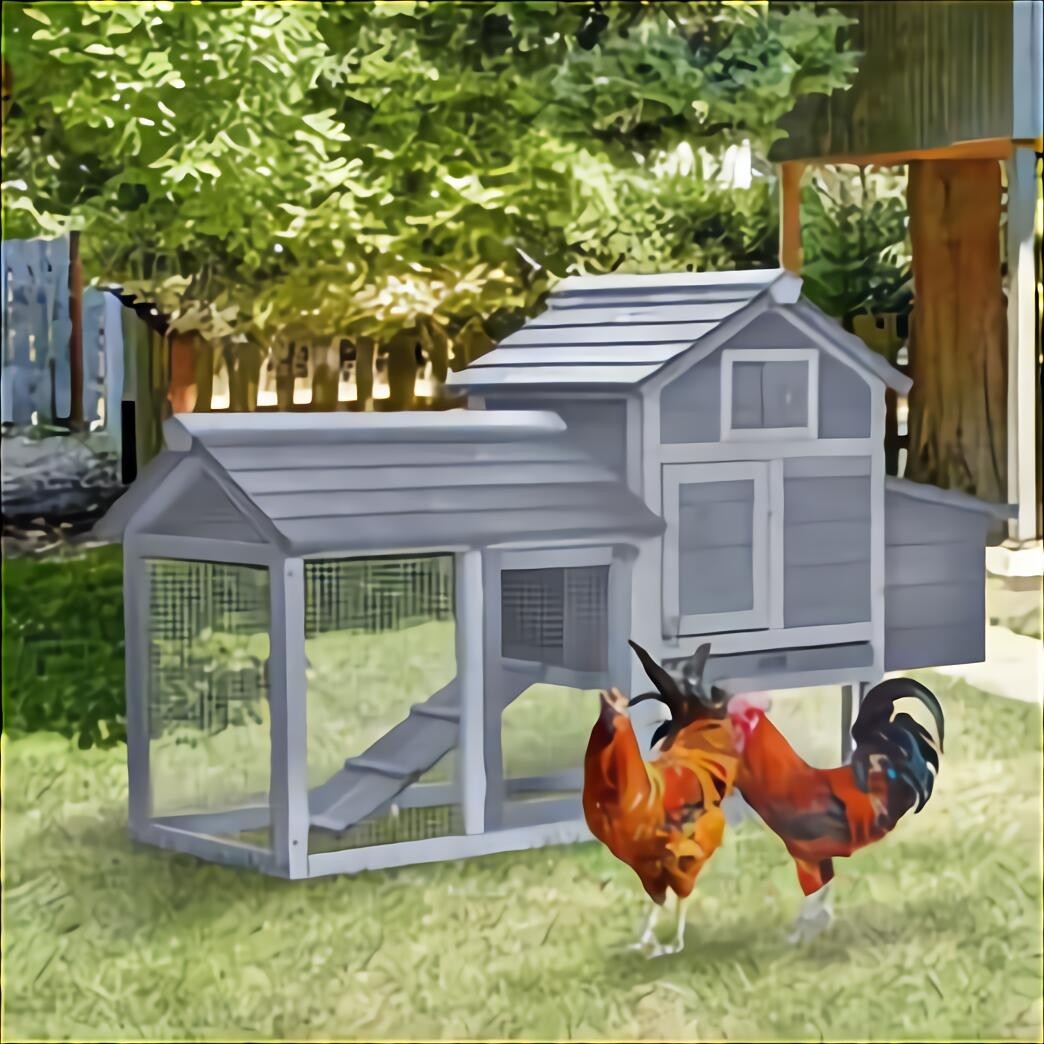 Chicken Runs for sale in UK | 76 second-hand Chicken Runs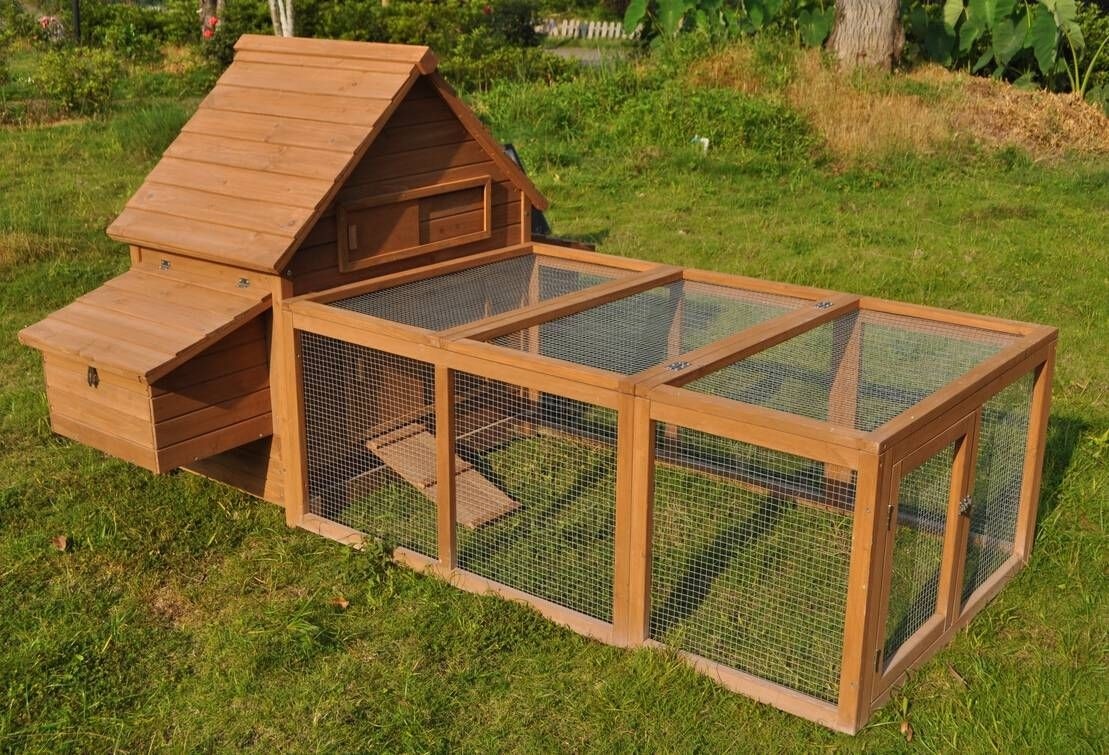 Laying chickens, coop and run for sale | Swindon ...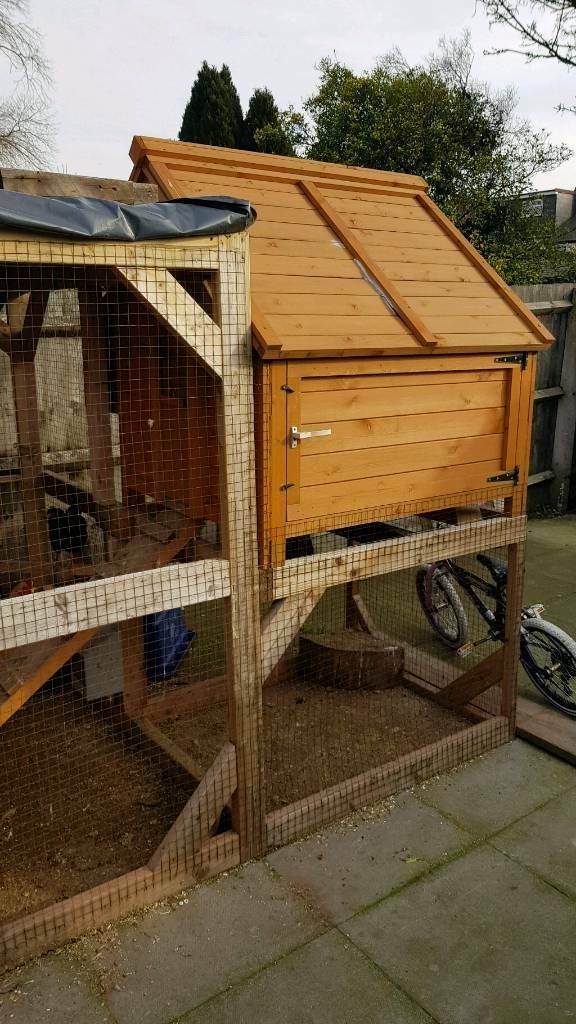 chicken coop and run for sale | in Alum Rock, West ...