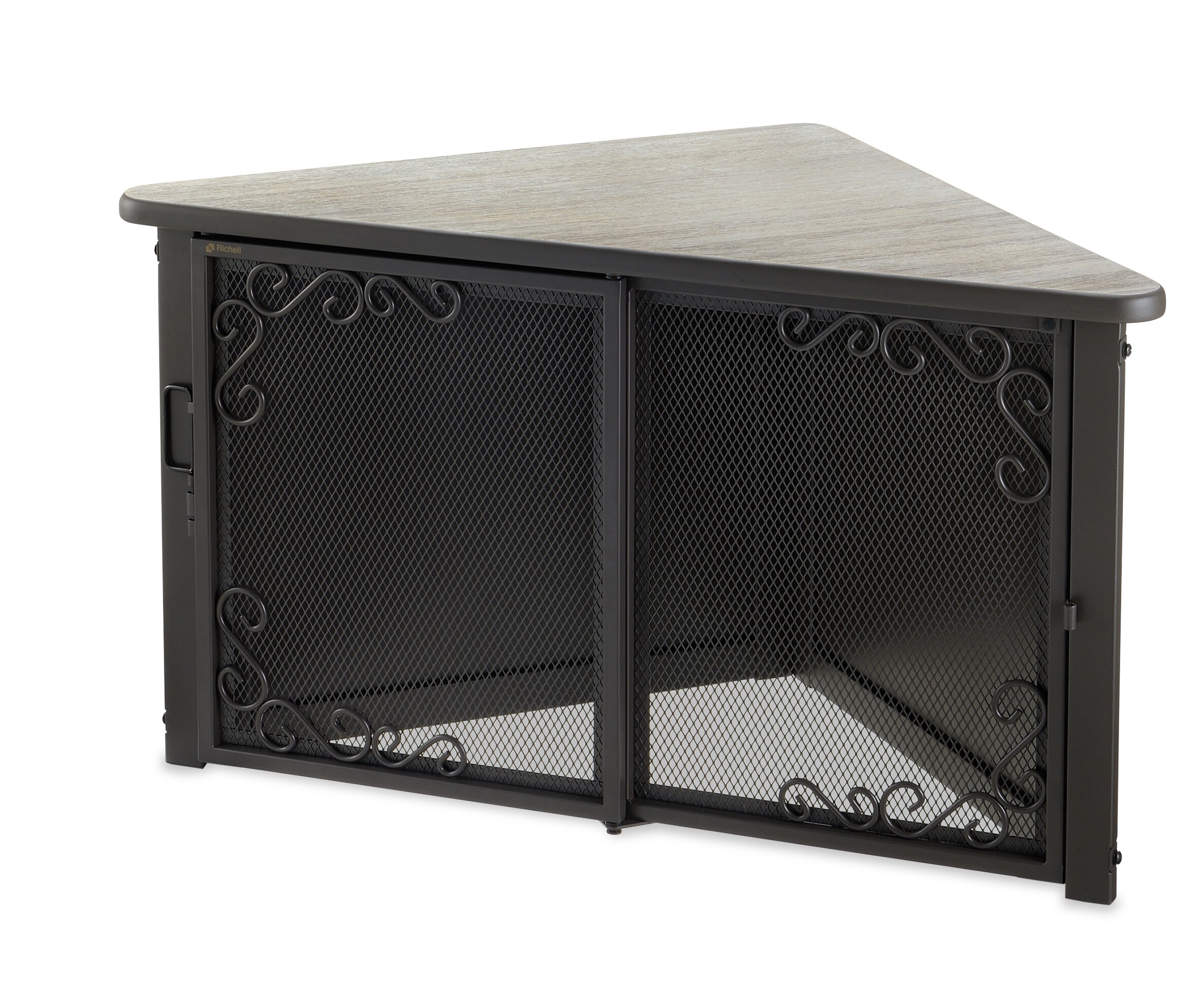 Accent Corner Pet Crate
Create a cozy and practical space in your home for your beloved pet with this attractive corner pet crate. The mesh panels, metal design flourishes, vintage aesthetic, and wooden tabletop construction provides durable style that coordinates with any contemporary room. This corner crate is available in small or medium sizes, making it suitable for a range of smaller dog breeds.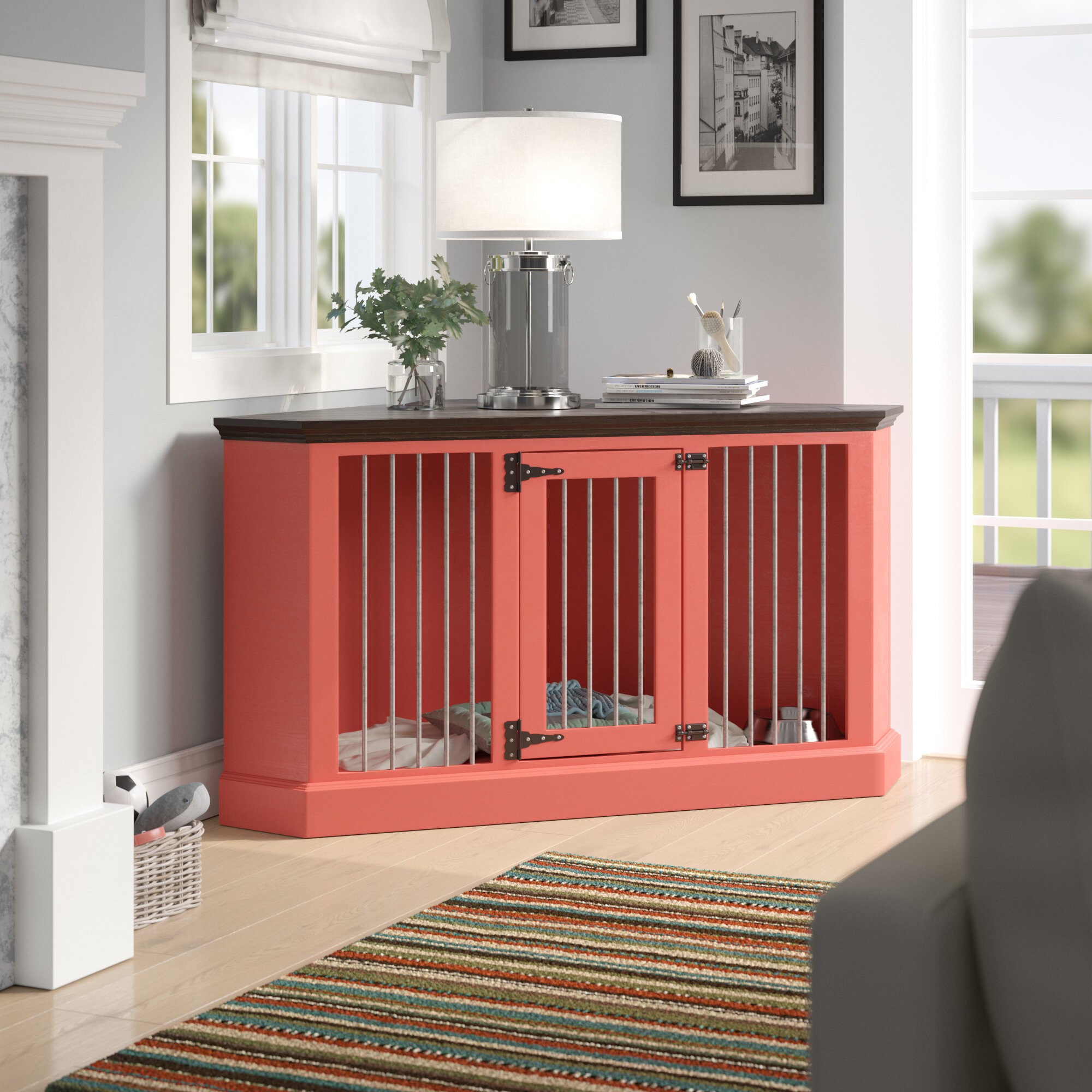 Brooke Medium Corner Credenza Pet Crate
Make room for your pet with this solid wood corner pet crate. Stylish and functional, this piece has a bold design but doesn't neglect your pet's comfort. The steel rods, top and bottom barrel locks, and farm door style hinge provide the security you need while the tabletop gives you decorative space to display accent pieces.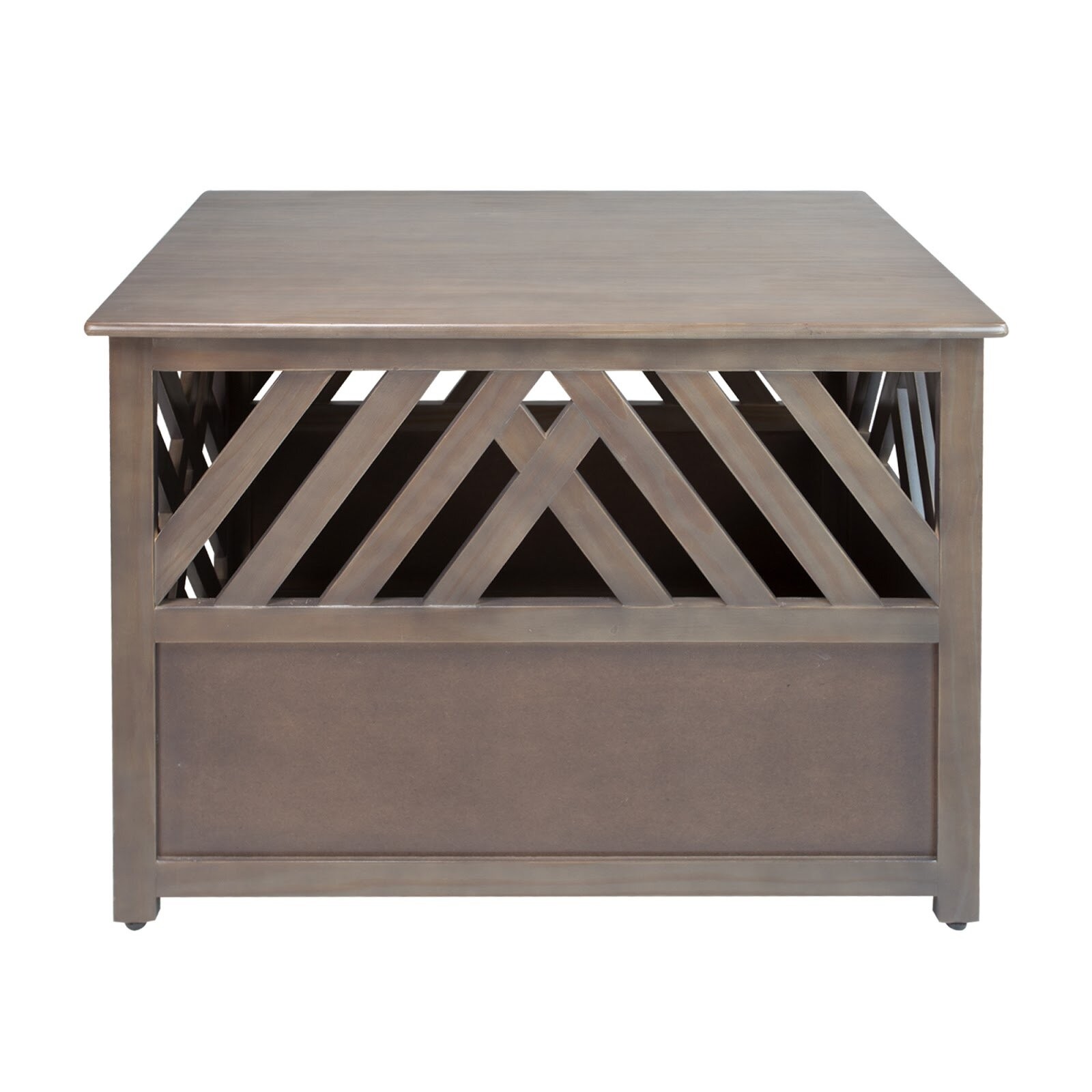 Menzel Modern Lattice Pet Crate
Unattractive pet-friendly furniture is a thing of the past with this classy dog crate. You wouldn't guess this contemporary wooden latticed piece doubles as a dog-friendly unit, giving your pet the light and air they need without sacrificing the overall aesthetic. This lockable crate is suitable for dogs up to 40 lbs. and the crate surface can support up to 150 lbs.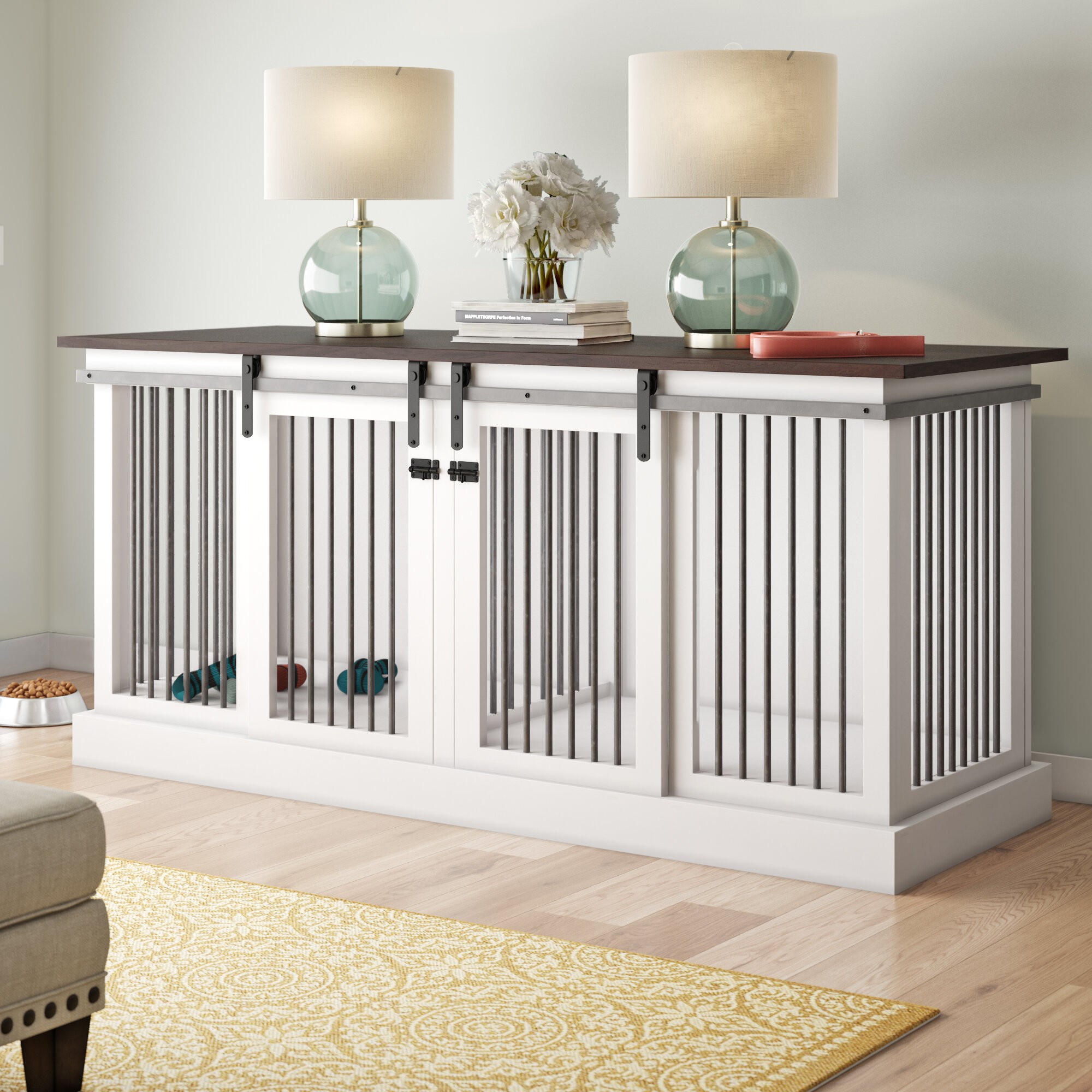 Brooke Credenza Pet Crate
If you want premium space for your precious pup, this stylish pet crate provides a comfort and protective nook. Suitable for large-sized dogs up to 70 lbs., the black painted bars, a dark wood table top, and white framework easily blend with your home furnishings. A central divider allows you to safely house two pups without conflict arising.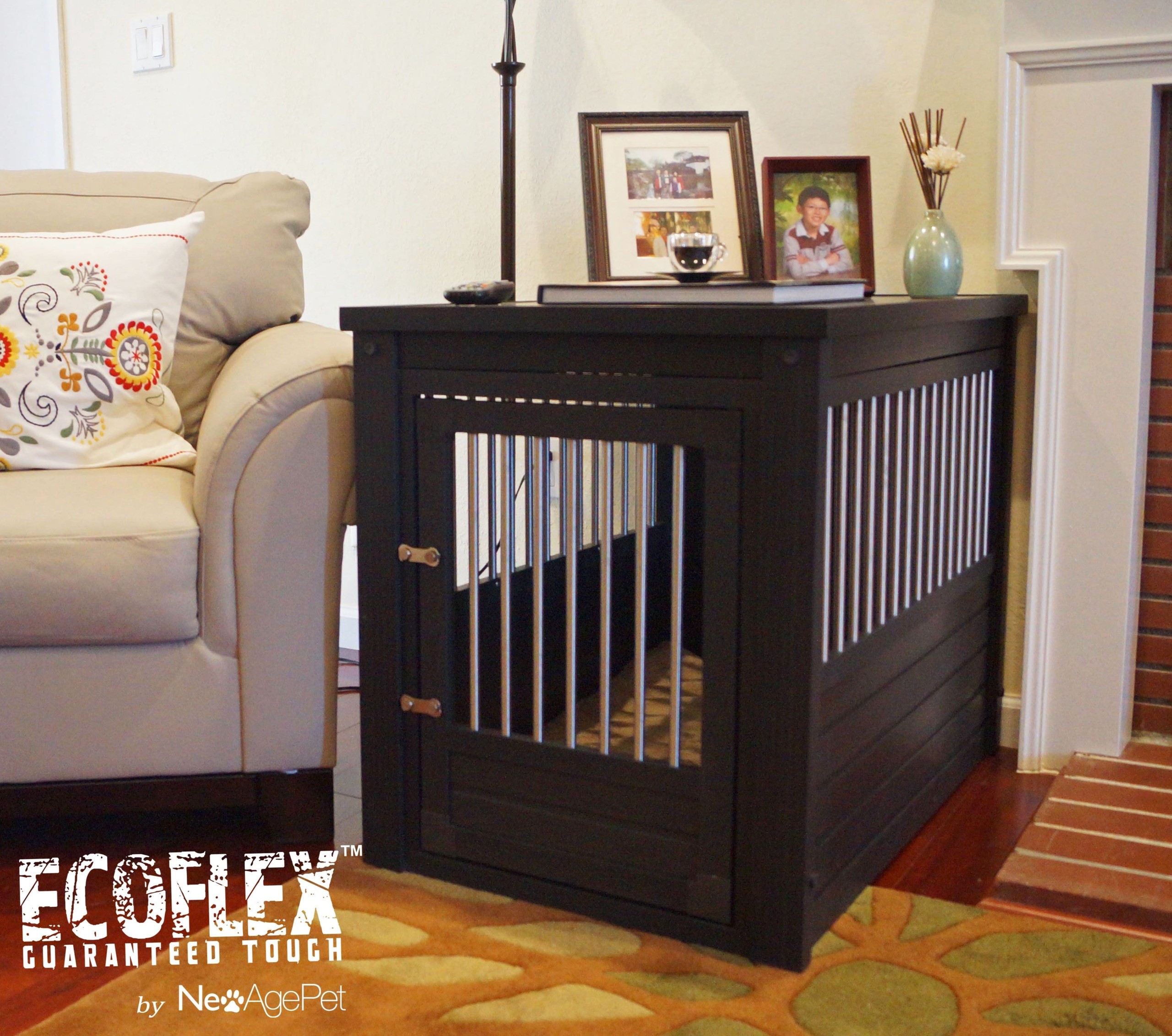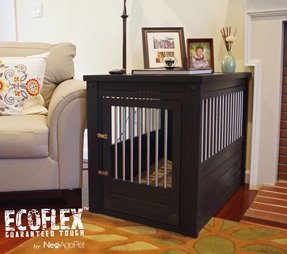 EcoFLEX Pet Crate End Table
Create the perfect place for your pet, while they are indoors. You get both the amazing functionality and stunning style with the versatile finish. It is durable and strong enough to ensure you get many years of great and problem-free use.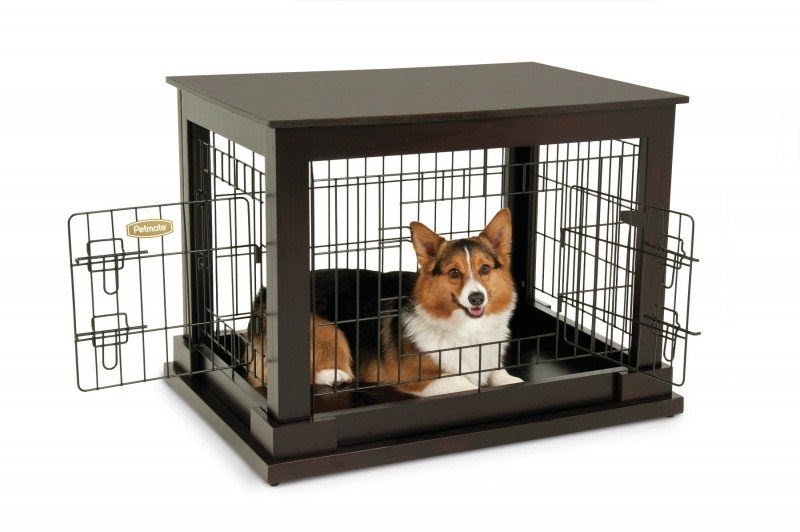 Indoor Wooden Wire Kennel
This sensational kennel for use inside is the perfect solution for your pet. It has two openings through which the dog can freely go in and out. It's done very tastefully, which has made fits into interior design.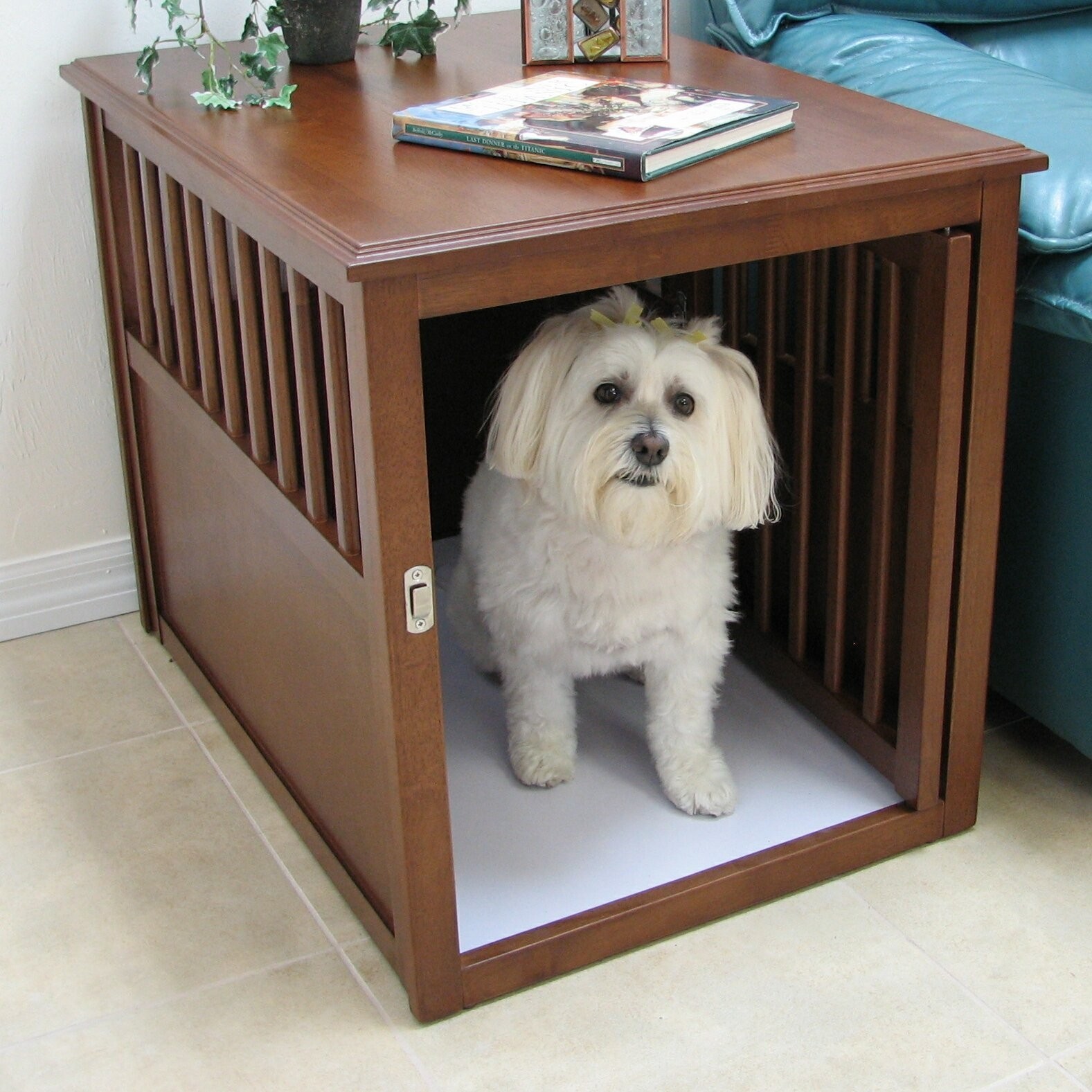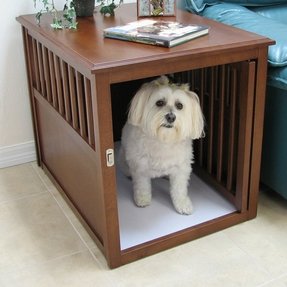 Crown Pet Crate End Table
The fabulous functionality of this piece lets you enjoy the multi-purpose use perfectly, since it can easily serve as an end table and a pet crate that will let you keep your pet safe when you need to and enjoy a sturdy, long-lasting structure.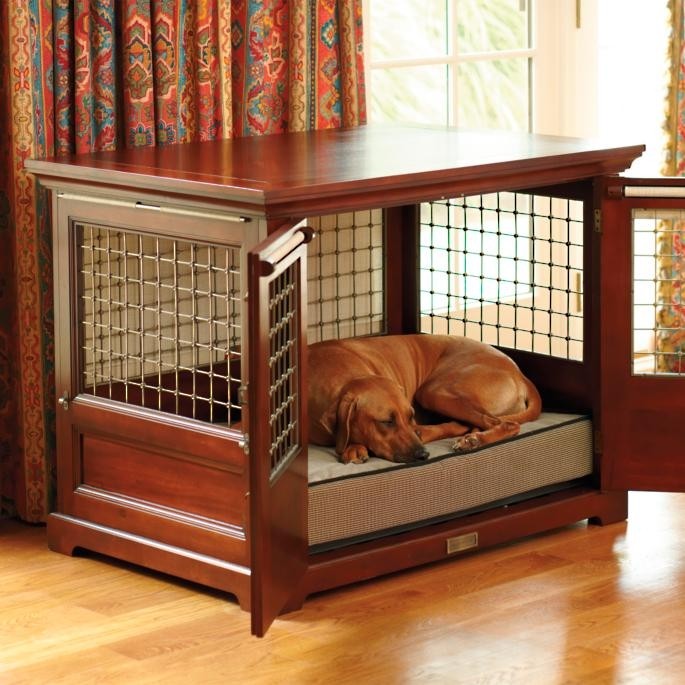 This tasteful and very elegant dog crate is a beautiful piece of furniture for a stylish interior. Robust wood-based construction with a table top similar to the side table, which can also be used as such. Comfortable place for the pet.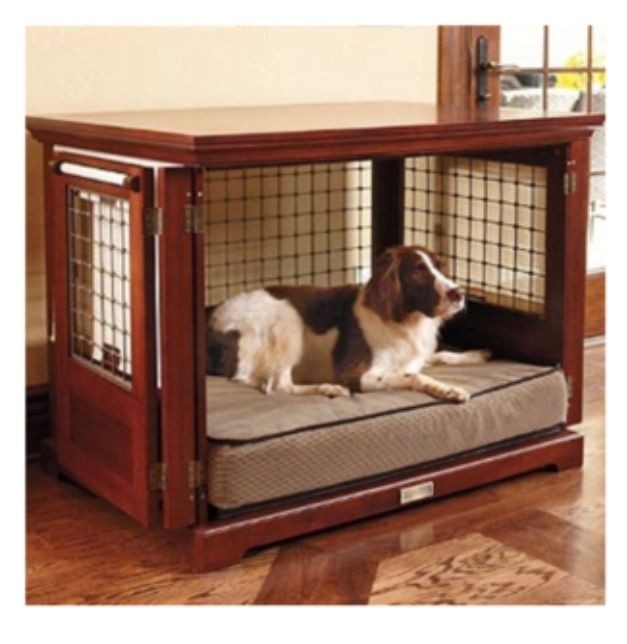 This element of furniture can serve as a small table with wooden frame and smooth top made of wood. The lower area serves as a dog crate with solid metal walls and soft cushion that provides comfort to a dog.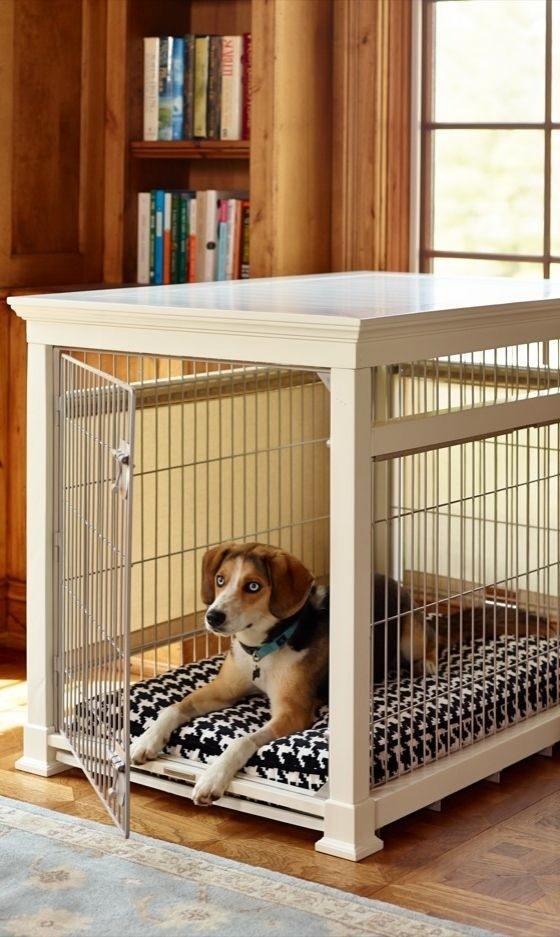 Luxurious cage with bed intended for pets, especially for little dogs. It has carved frame made of blanched wood. It is spacious and comfortable. You can insert it both in your interior and in the garden.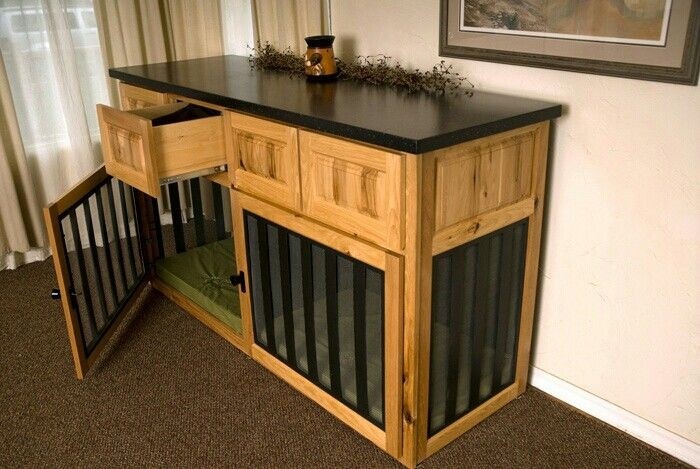 This practical side table with built-in dog crate base is a useful piece of furniture that is perfect for stylish decor. Beautiful wood design with contrasting countertop and many drawers make the whole unit very functional.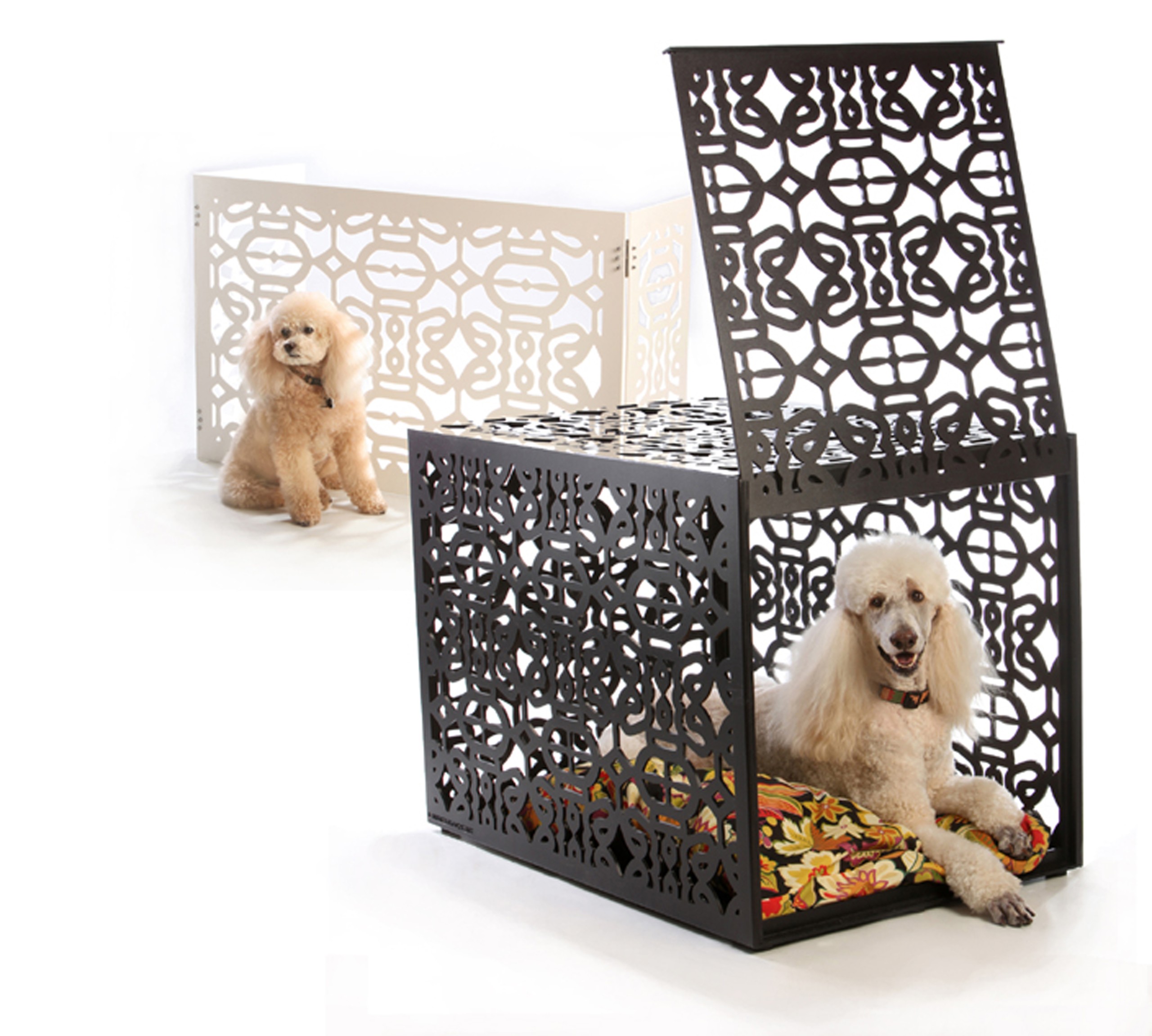 Blend function with eye-drawing visual aspects. This designer's dog crate boasts openwork design with elaborate entiwining geometric pattern. Even the most particular puppies and owners should be delighted by this dog den.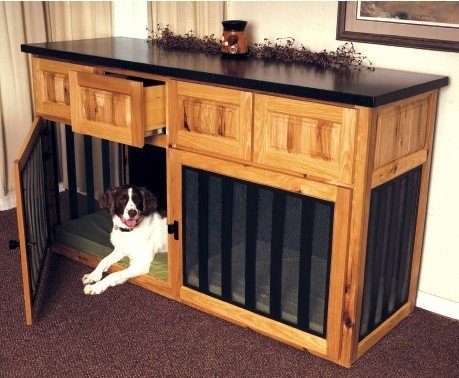 Elegant cabinet fitted with 2 dogs crates. Construction is made of wood. Designed for medium sized pets. It contains 4 drawers for storing personal items. Functional accent for each home.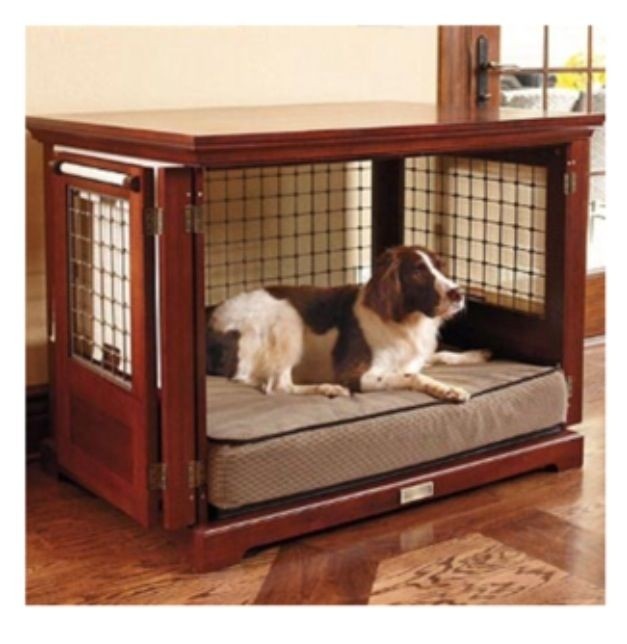 Luxury Dog Crates PDF Plans diy pergola plans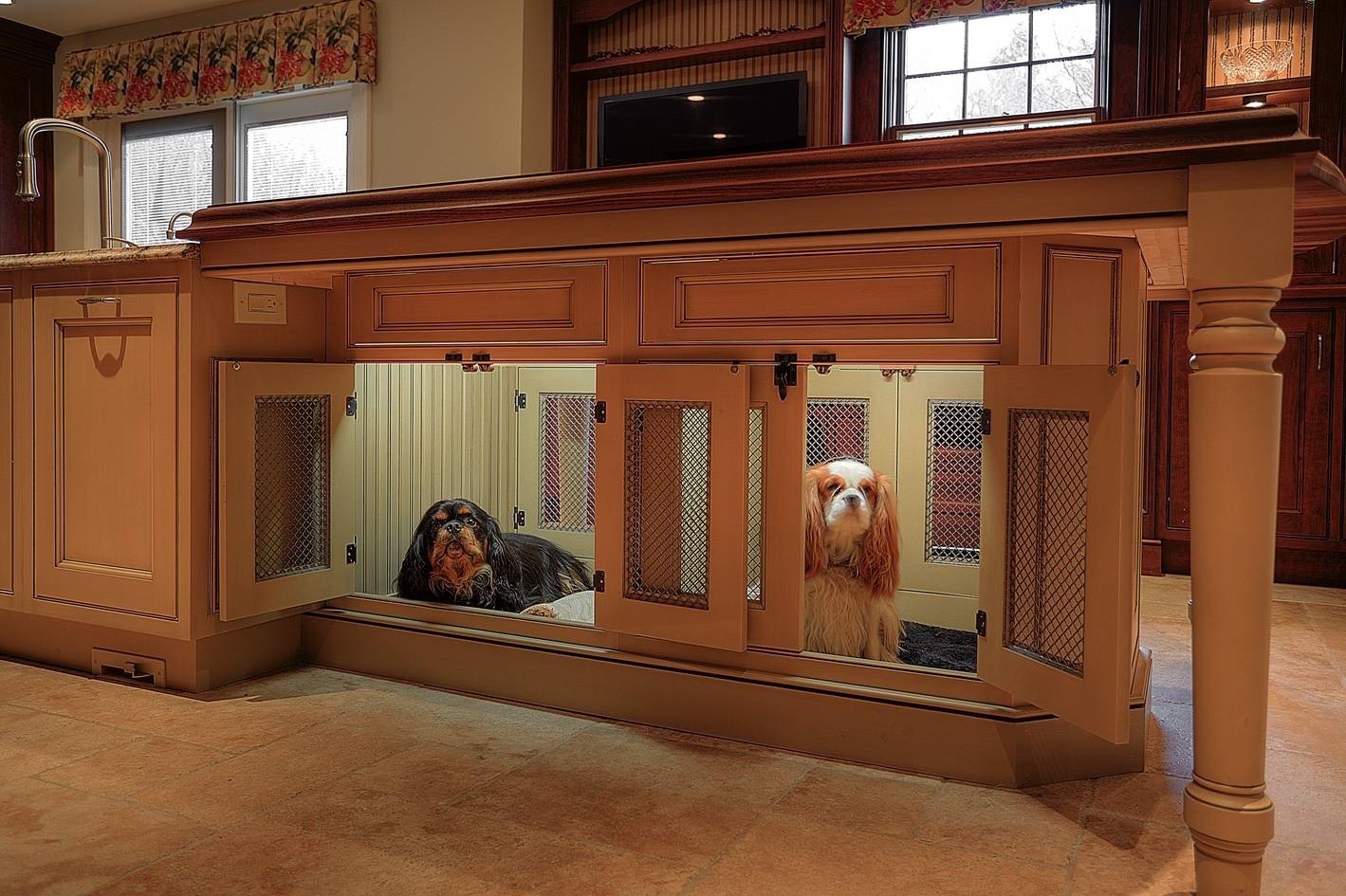 An amazing dog crate furniture for your barking critter, which is going to make your home cozier and warmer. Wooden construction is, here, combined with lattice wire panel doors and a lighting system. And you can, easily, accommodate more than one dog inside.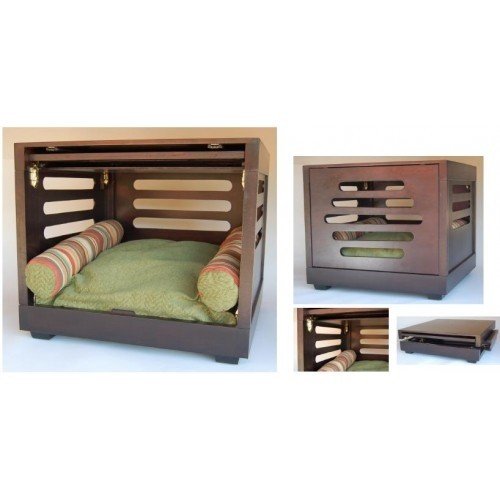 Dogs sleep up to 12 hours a day,sleeping half the time of their lives! If our house is maintained in an industrial style,then the designer dog crates furniture will be like that. Brass small walls with longitudinal holes,form a dog's bunker with green bedding.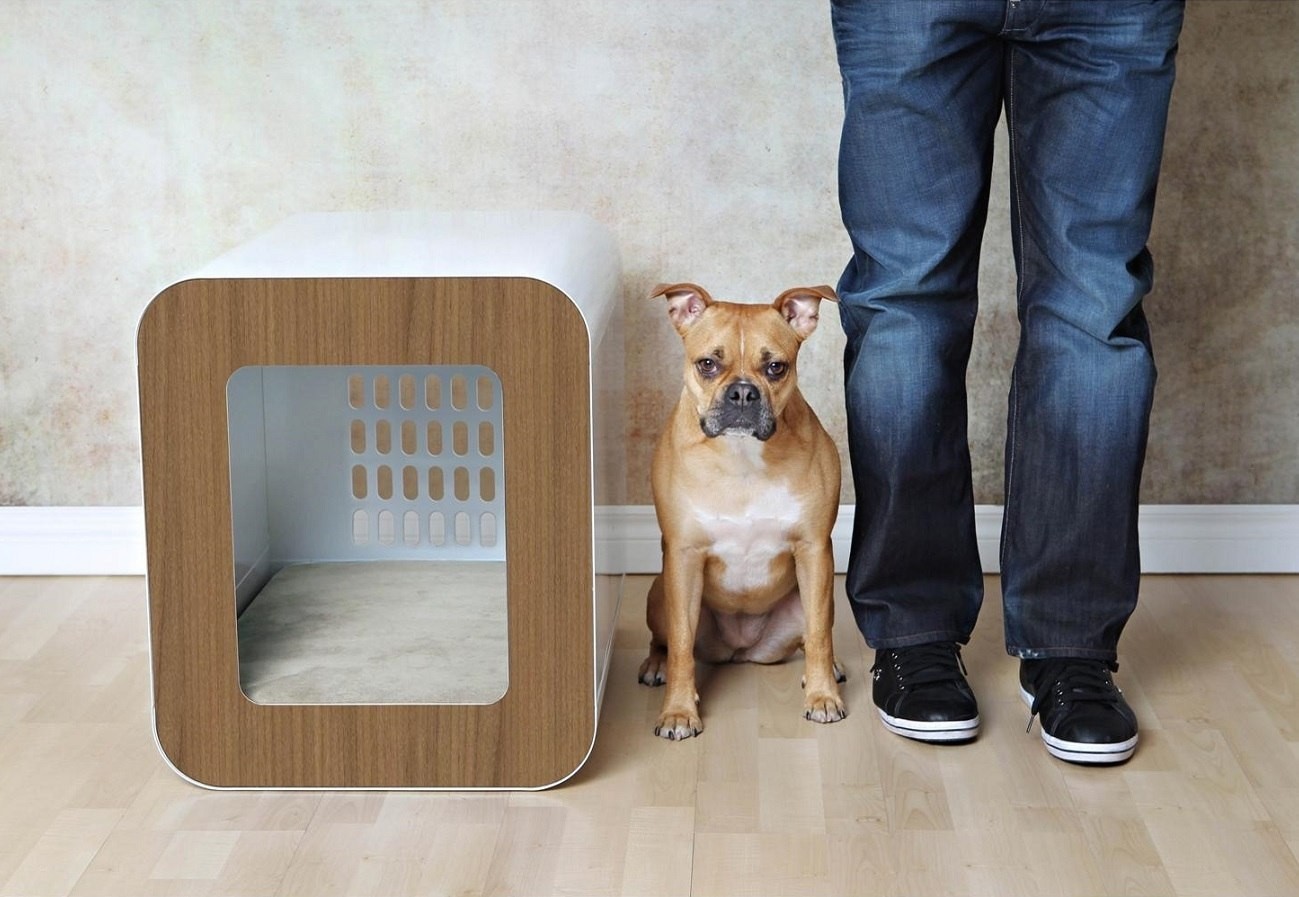 Durable and comfortable dog crate with a solid wooden construction. It is finished in attractive white and brown colors. This crate is made of materials that are not only solid, but also safe for small dogs.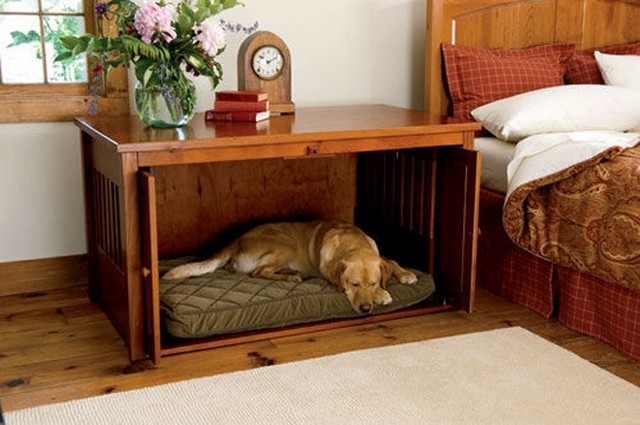 Dog crate dedicated for medium and large sized pets. It is completely made of wood. It can be used as end table or plant stand. Neutral and functional design for any interior.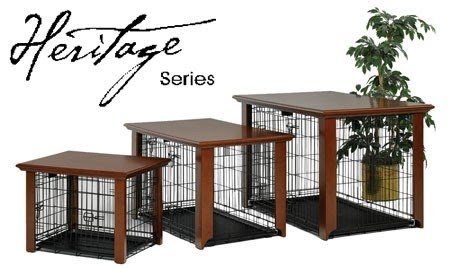 Aesthetic and practical size-varied coffee tables that can accommodate cuboidal wire dog crates underneath. A table has straight angular legs with canted bottom ends and a rectangular top. They're made of wooden materials with a warm brown finish.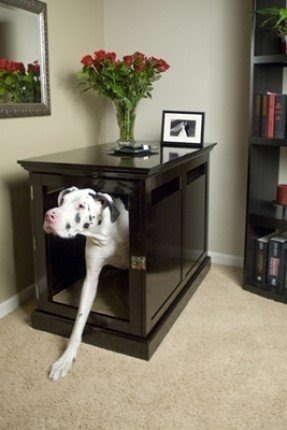 Dog crate in elegant style. Designed for large and medium sized pets. Construction is made of wood. Application in the living room, bedroom and others interiors according to taste and need.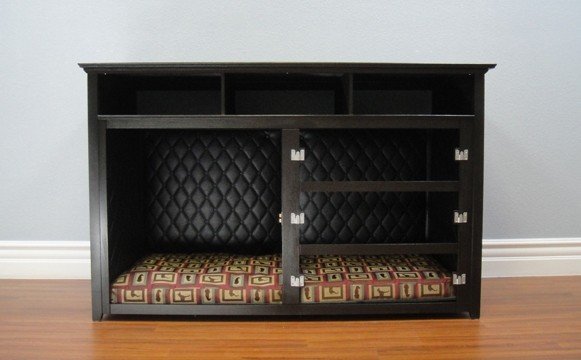 A custom-made designer dog crate made to resemble a sideboard cabinet, made out of oak wood with a black coat of paint. The dog crate has a spacious compartment with a dog bed on the bottom and three functional drawers on top.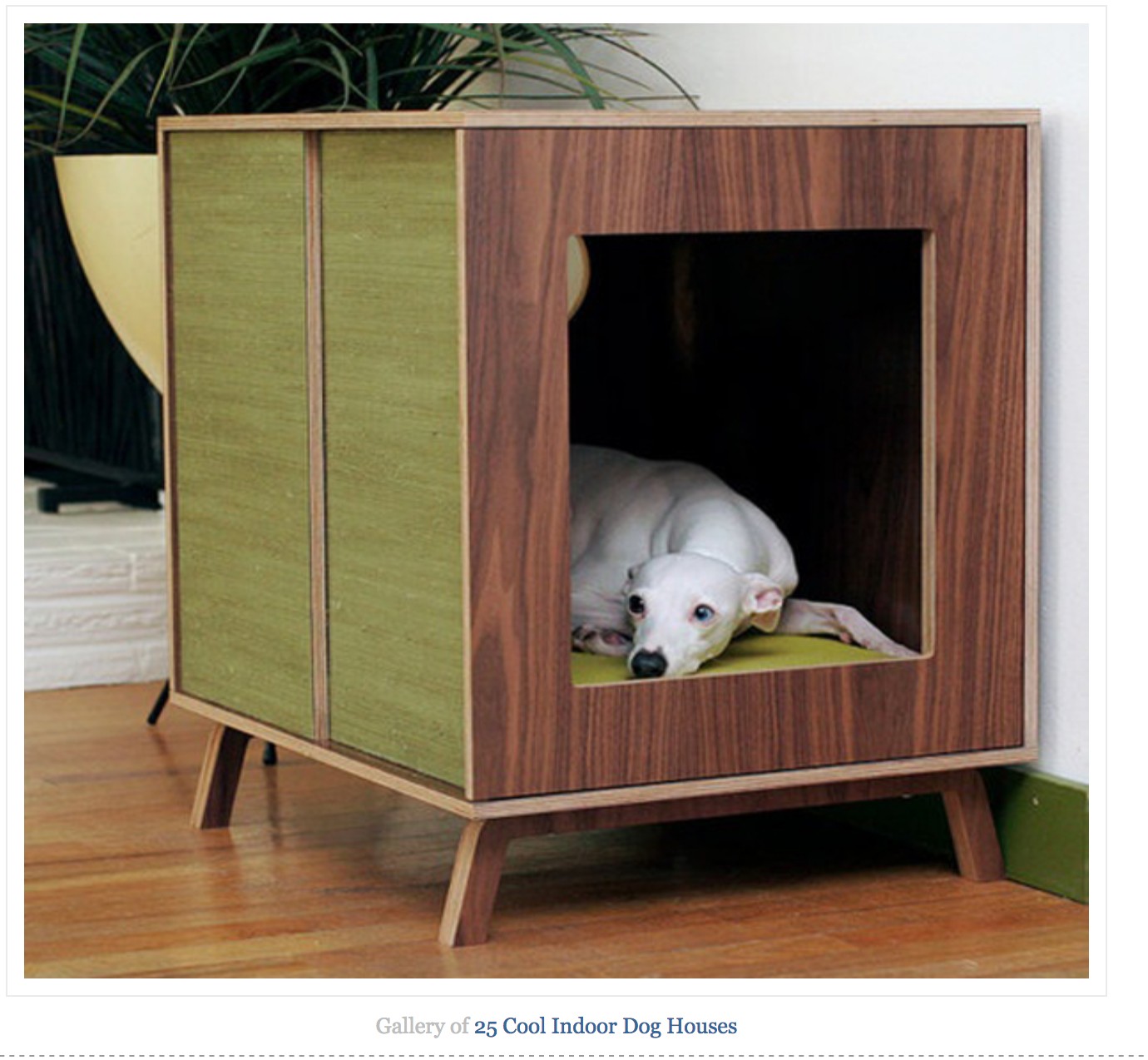 A stylish dog house for indoor use, in which your barking critter will be able to rest in style. Crafted of wood and equipped with sliding doors, the house is functional and comfy, and has a large, square hole in the front for entrance.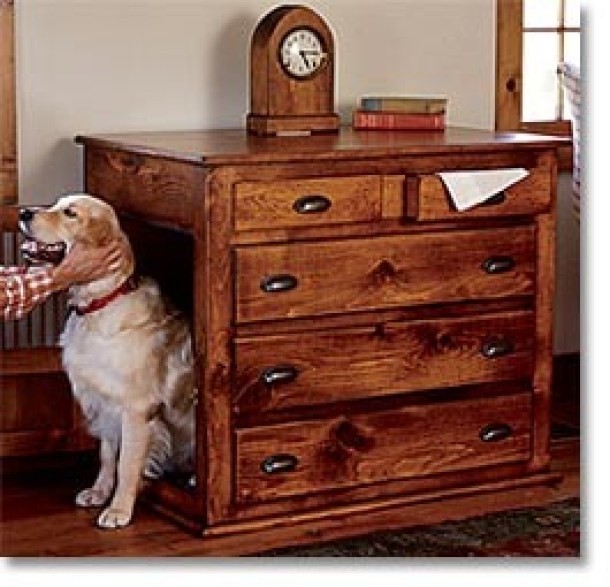 Such a unique piece like this one, can really boost the practicality of the whole room. With a bit of creativity the traditional chest of drawers was combined with a dog house, giving a great piece for storing your belongings and your barking friend.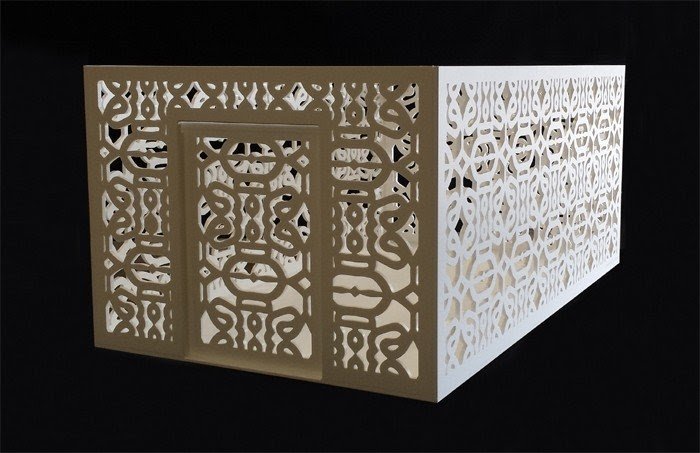 Designer Luxury Dog Play Pen – 70″L x 40″W x 30″H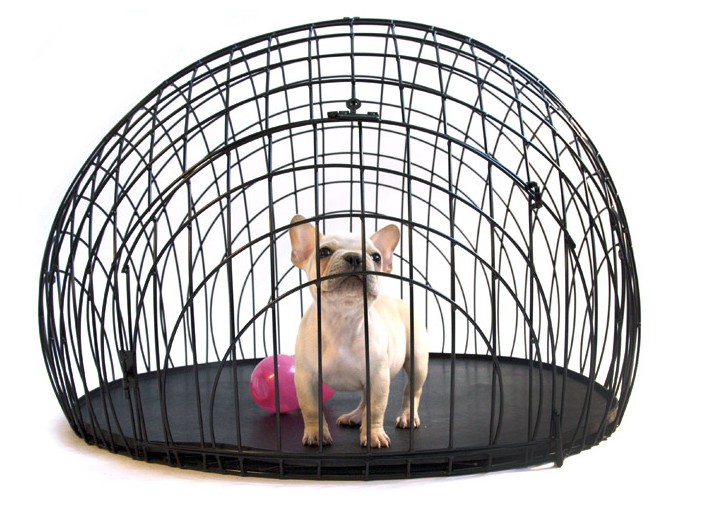 Dog Crates for the Thoroughly Modern Mutt - The Daily Treat640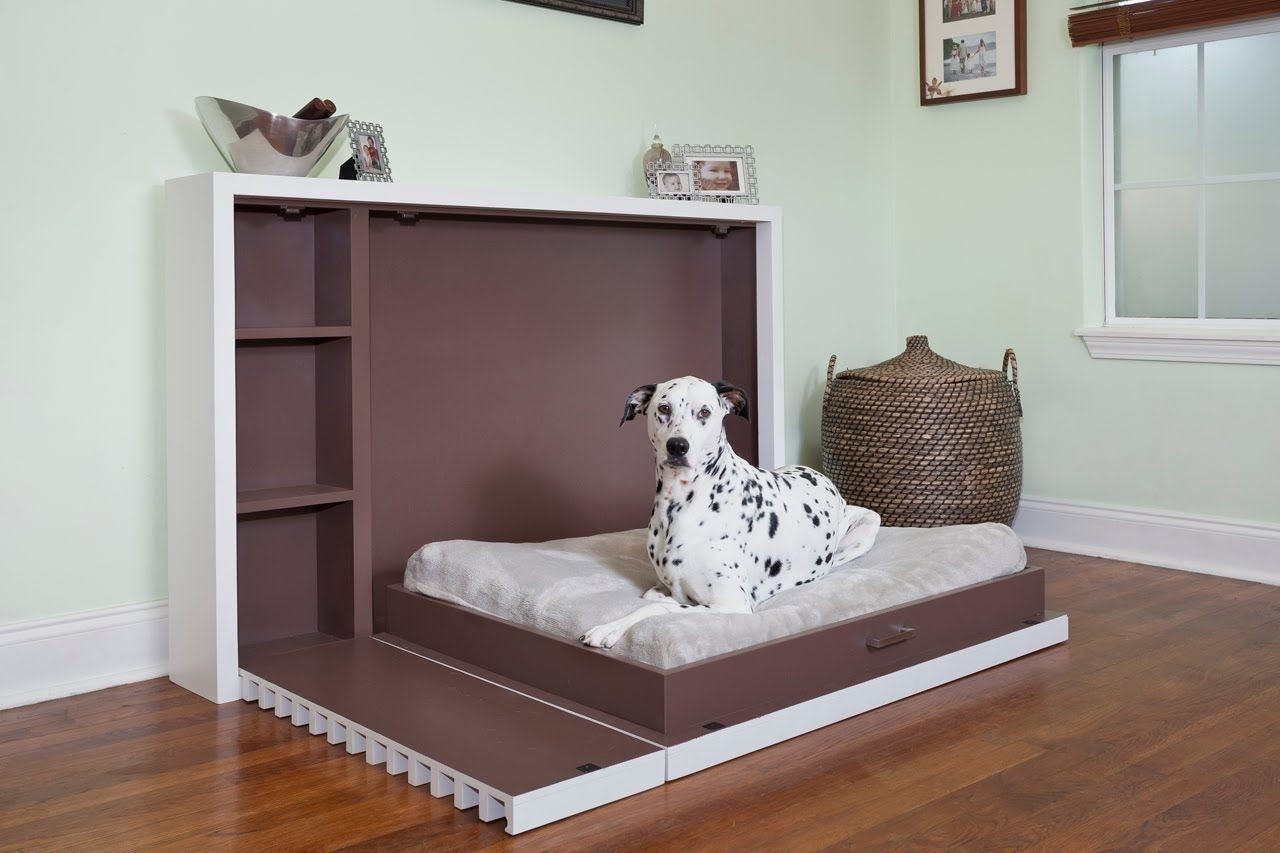 A unique solution for our beloved big dalmatian. No Cruella Demon will change the value of this folding designer dog crates bed with a mattress and shelves in a shade of plum. Aesthetic - no longer associated with a thrown pillow for a dog, to sleep.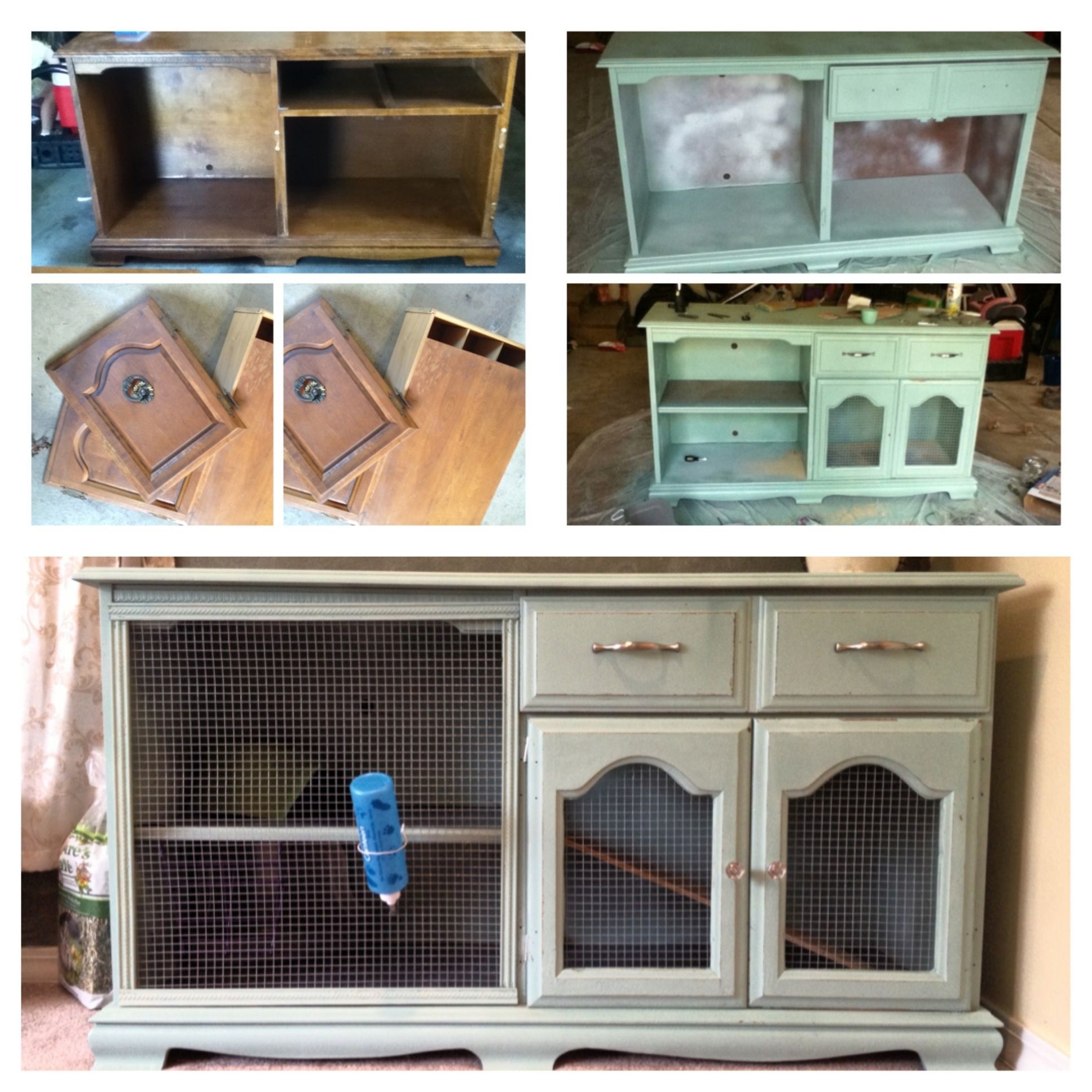 Stylish dog crate furniture can be combined with a comfortable place for your pet and beautiful furniture. The beautiful finish of the wooden construction makes the whole look perfect in every interior design.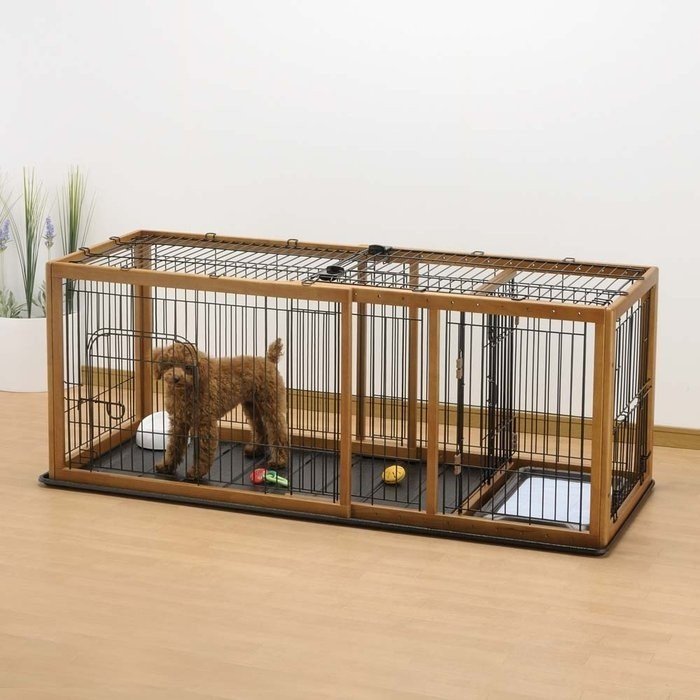 Wood Dog Crate DIY Mini Kreg Jig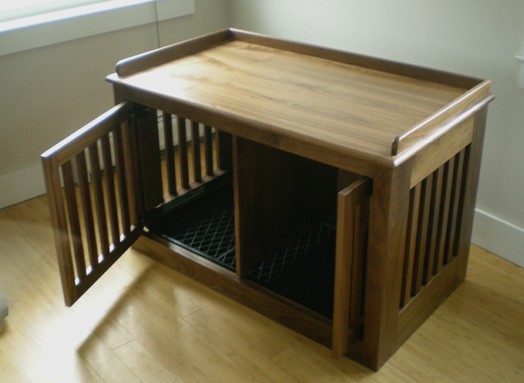 Designer Crate Features: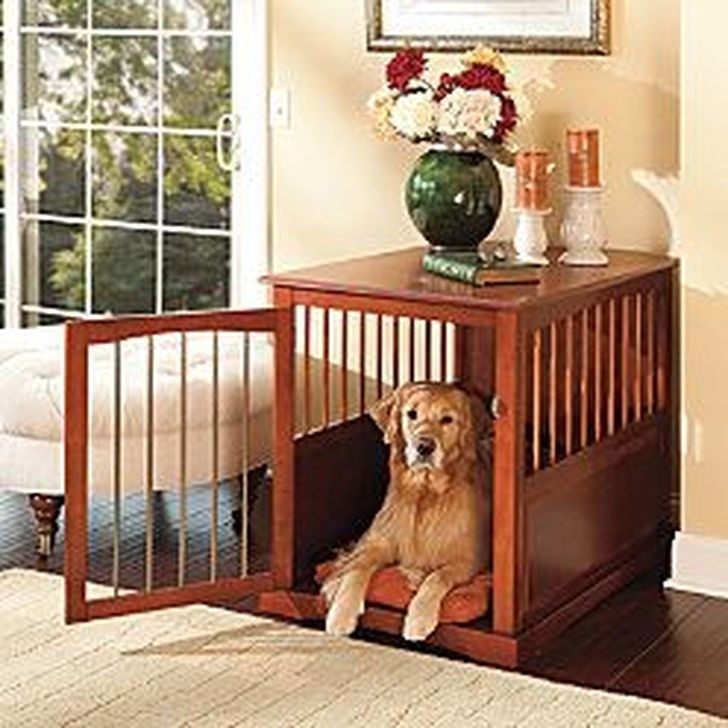 This casual dog crate has somehow a mission style vibe to it, perhaps because of the wooden construction, slates design and warm brown finish, yet it seems suitable also for contemporary interior. What's best, it's big enough for large dog breeds.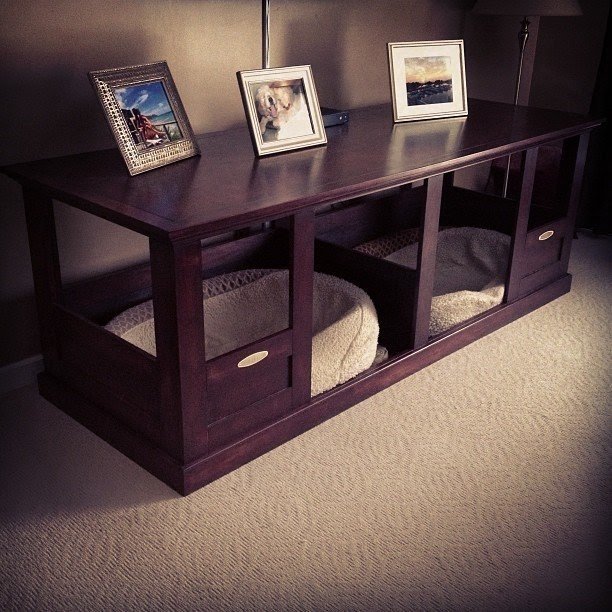 Dog crate in elegant form. Designed for 2 dogs. Construction is made of wood. Application in all kinds of interiors according to taste and need.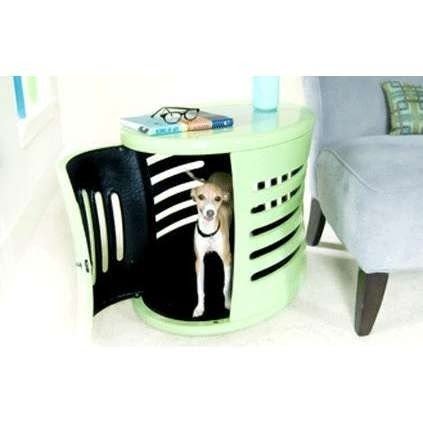 DenHaus | Designer Dog Crate Furniture | Wooden Dog Crates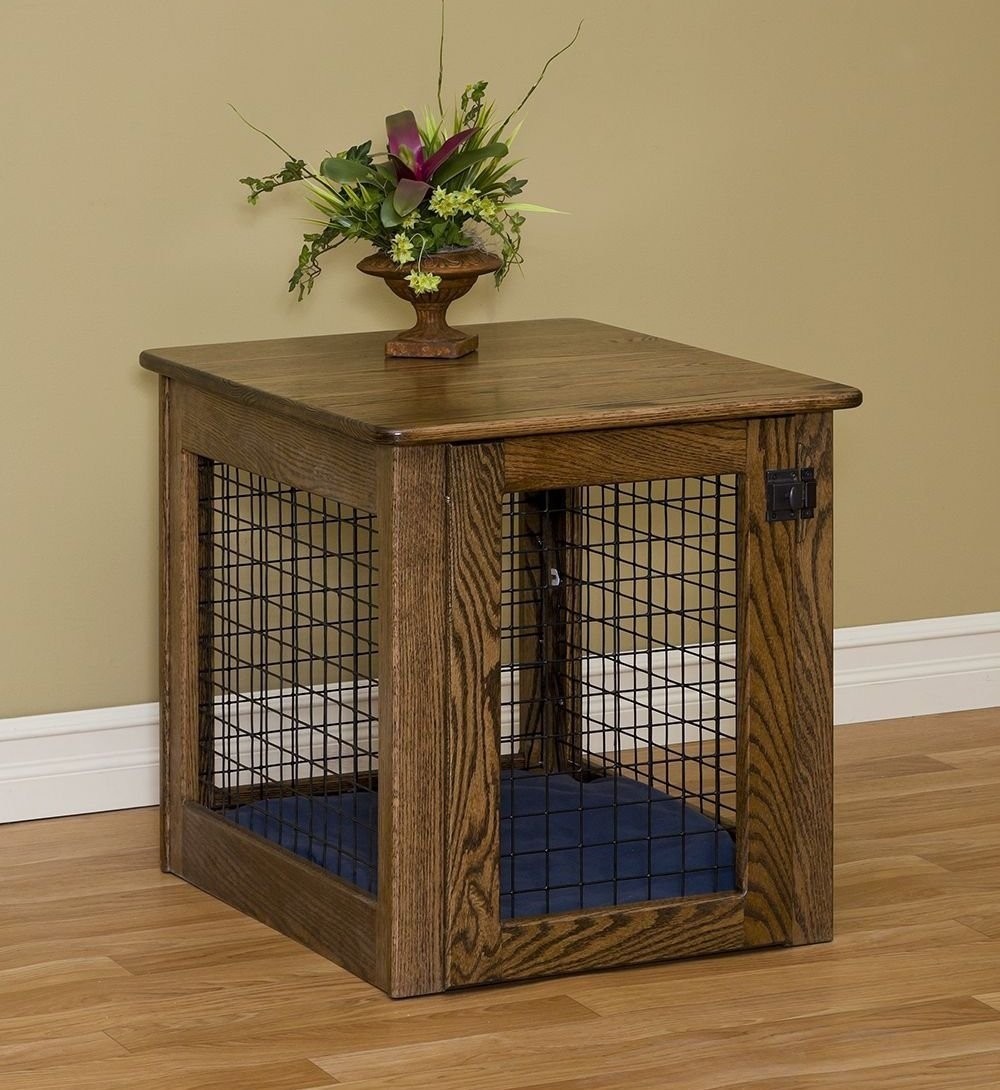 Wooden Dog Crate End Tables: Luxury End Table Dog Crates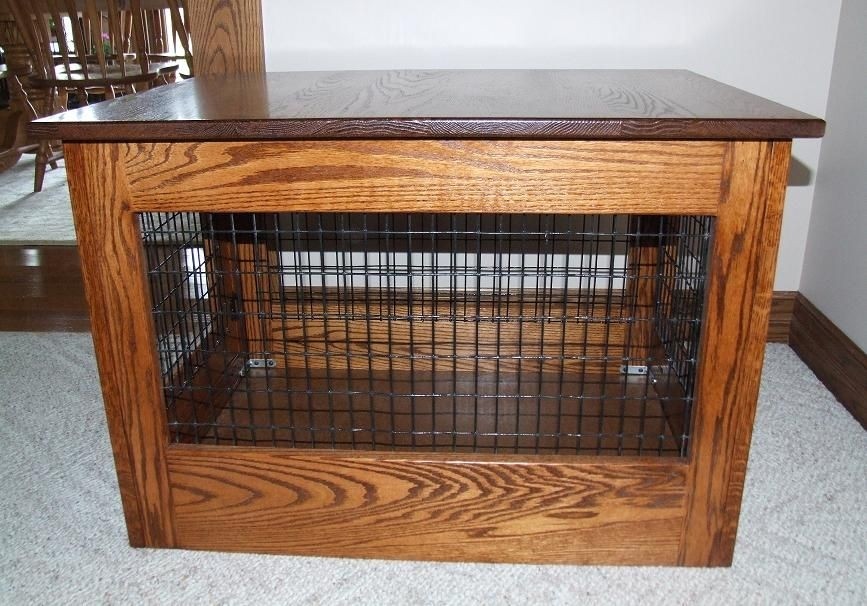 Wood crate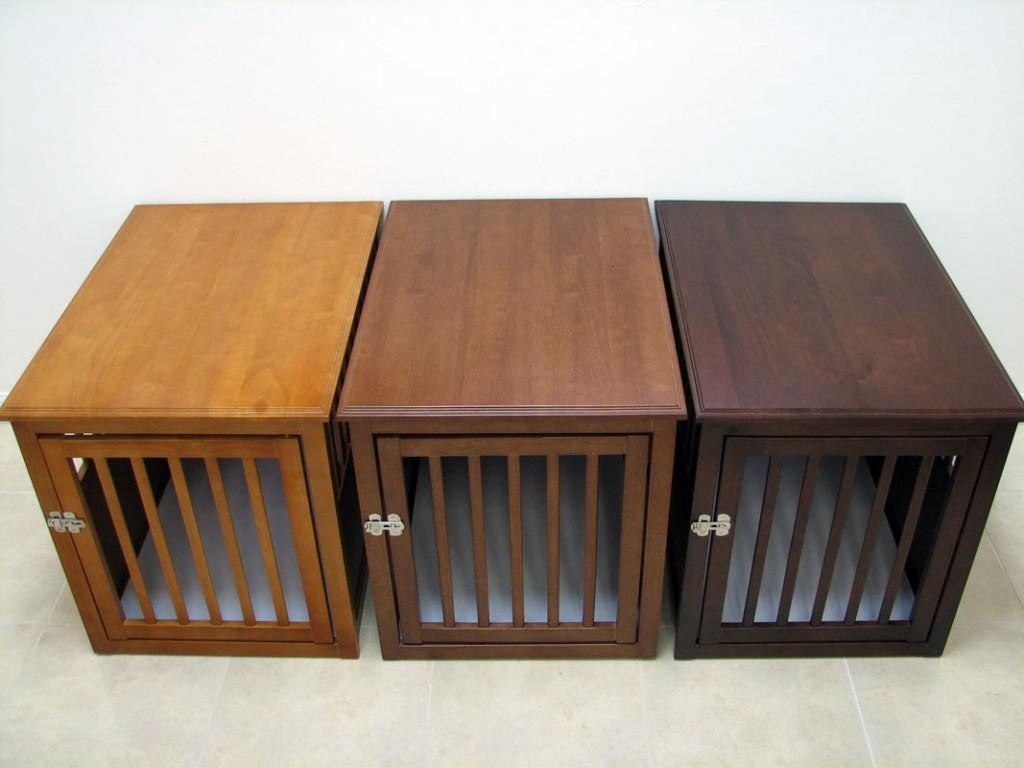 Home › Dog Crate Furniture › Crown Eco-Friendly Wooden Pet Crate ...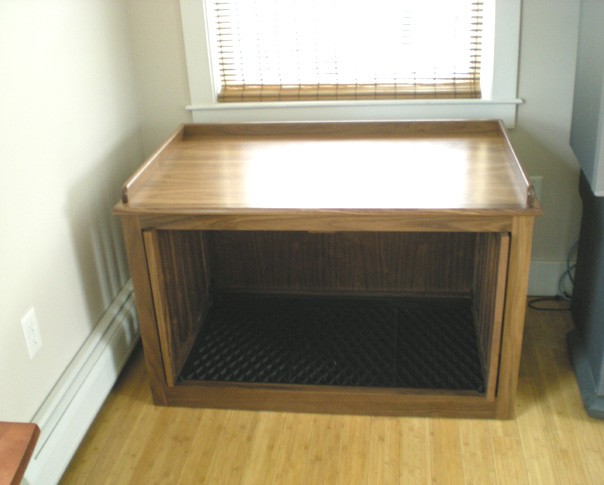 Suitable for indoor use, this functional dog crate can be a nice place for your barking critter to get comfy. Crafted of wood, the crate has a spacious compartment with a rubber surface, and a nicely-polished top that can be used as a seat.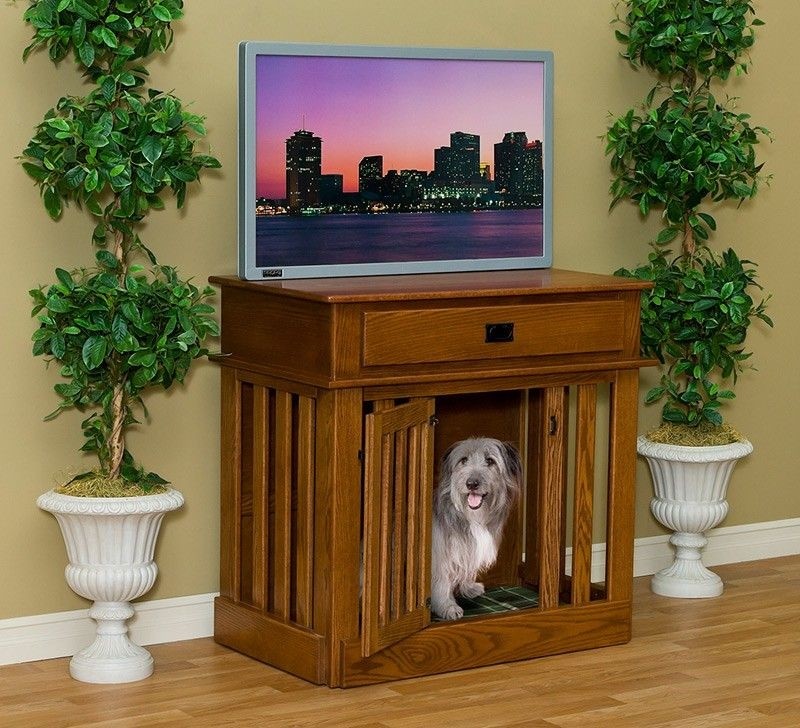 Dog Crate Entertainment Center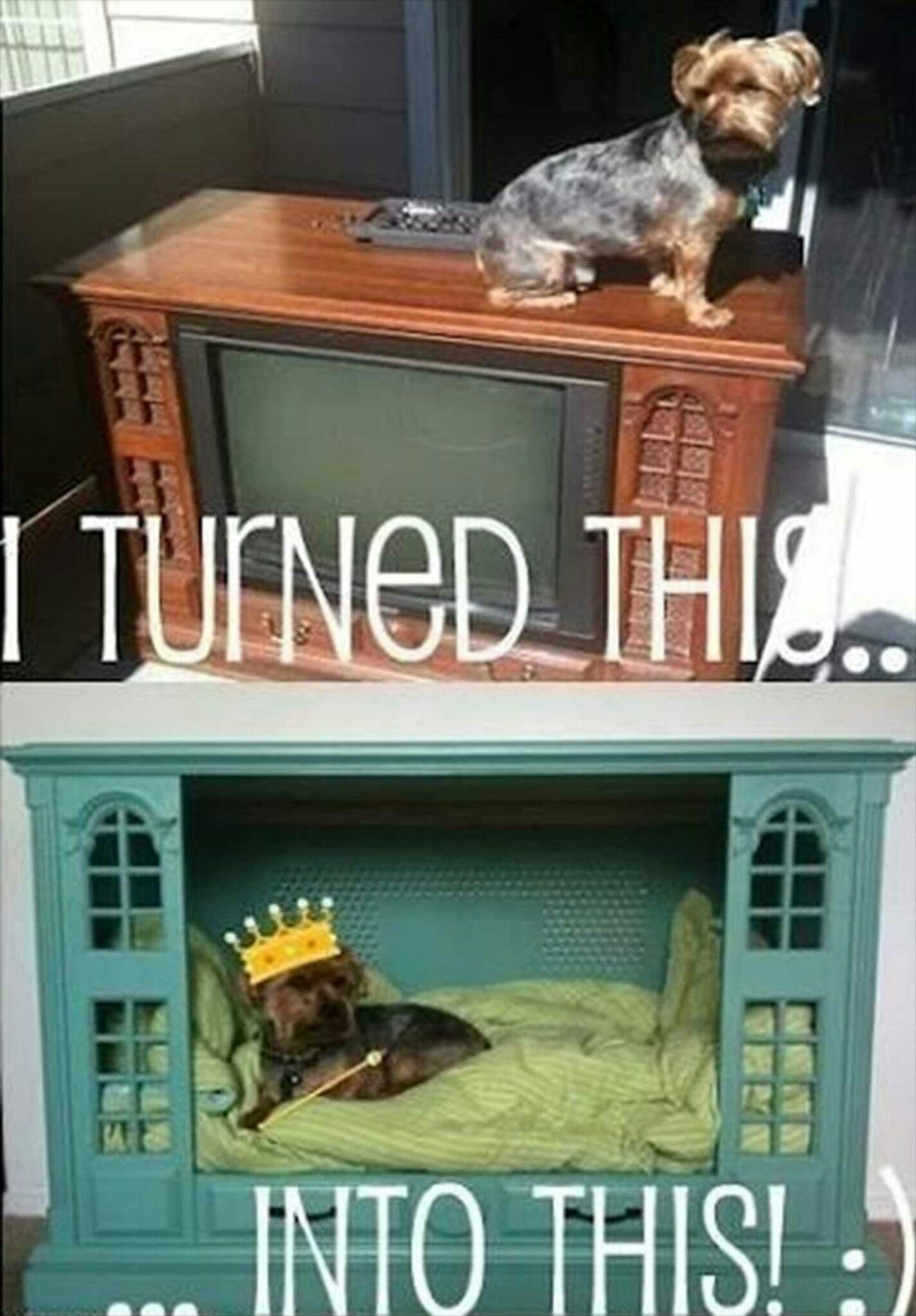 This is an excellent example how can you re-use old fashion things to create something unique and usable. This dog hut made of an old console television frame is so cute and you can be sure anyone would love it.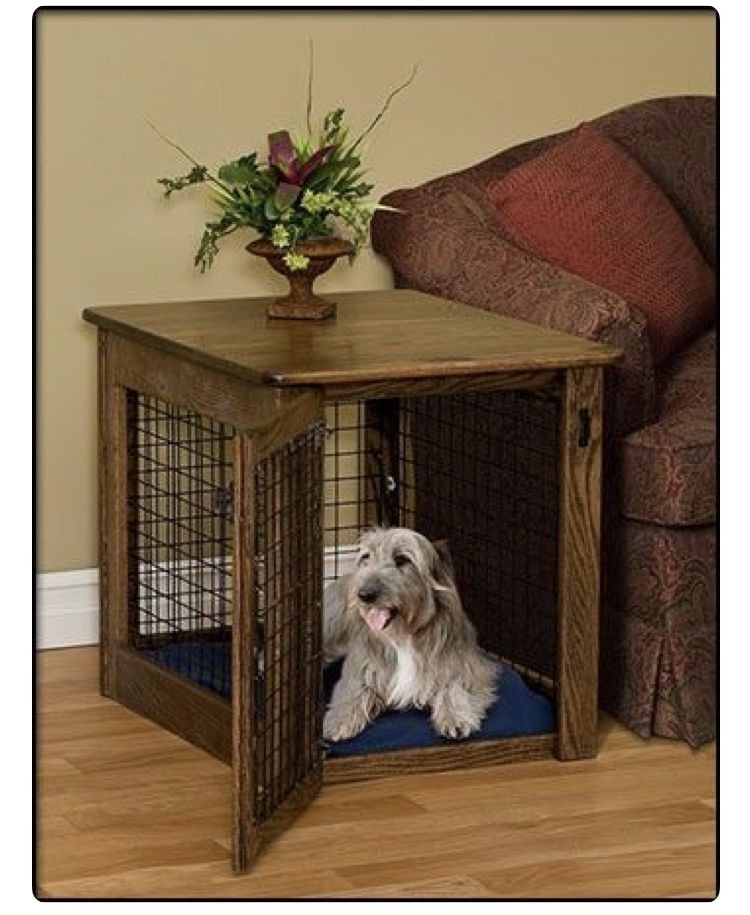 Dog crate mounted on wooden frame and covered with metal wires. Neutral and functional design for each home. Great as end table or plant stand. Dedicated to small and medium sized pets.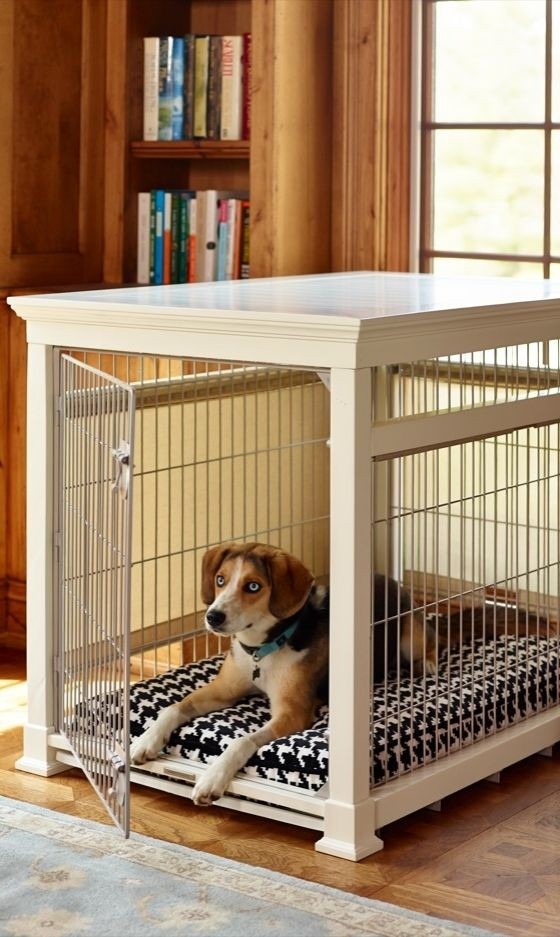 Beautiful Furniture Makeovers - Simply Designing with Ashley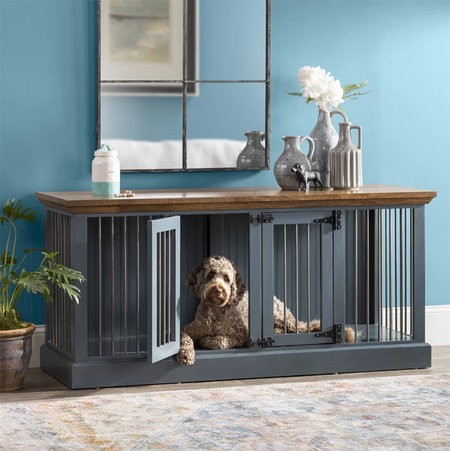 Best Designer Dog Crates That Look Like Furniture | Style ...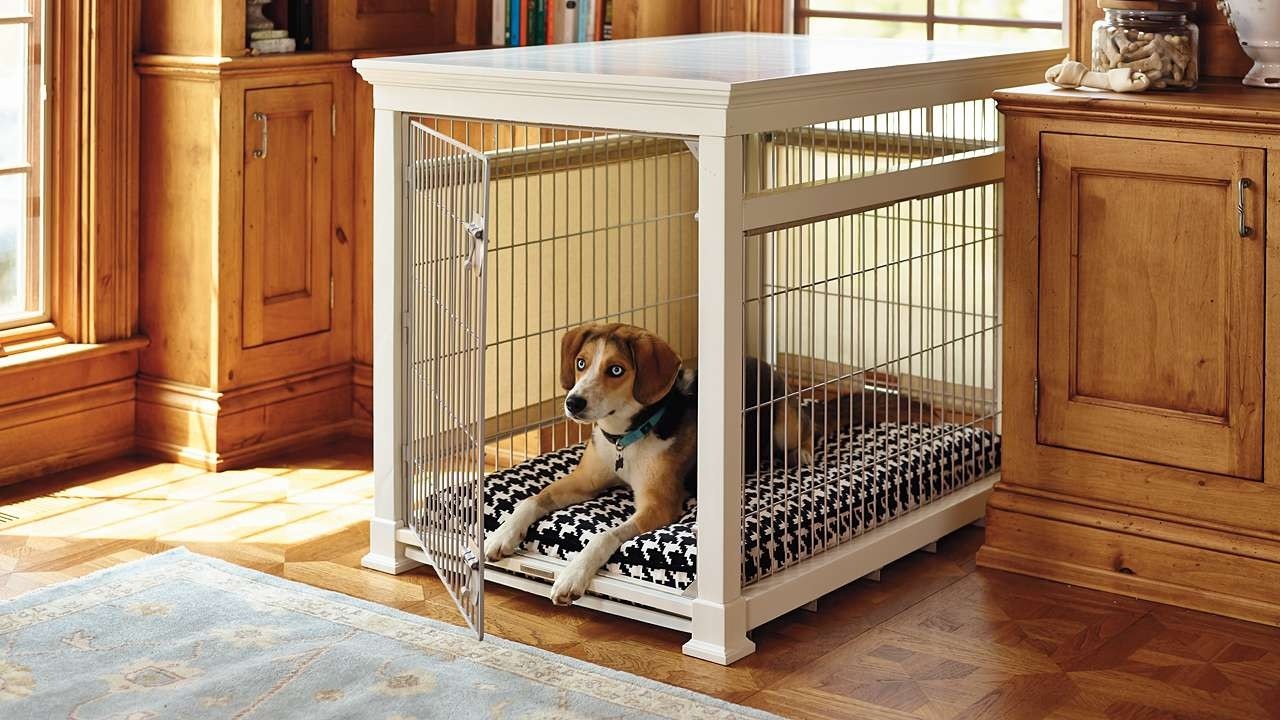 Designer Dog Crates: Things You Know about the Dog Crates ...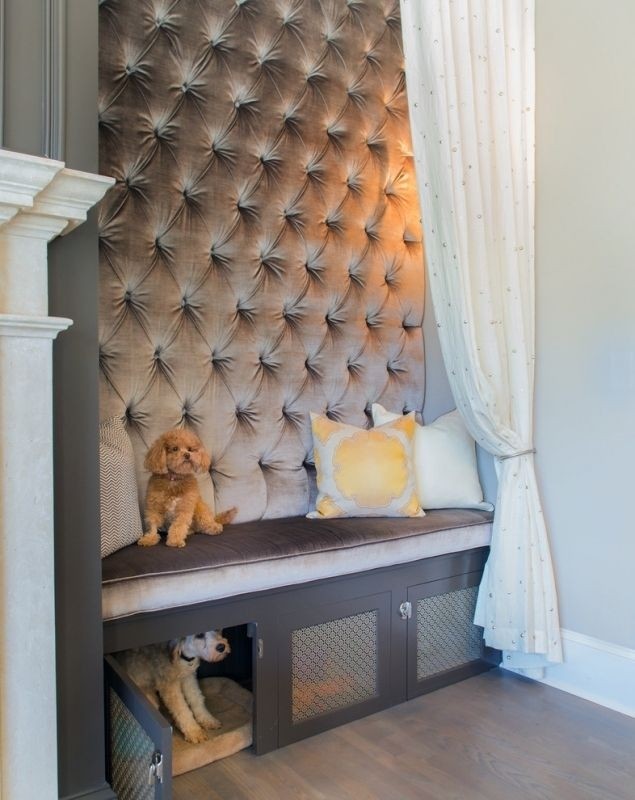 Designer Dog Crates Furniture - Foter | Crate furniture ...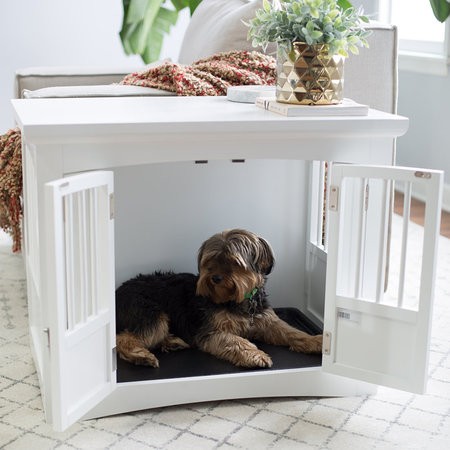 Best Designer Dog Crates That Look Like Furniture | Style ...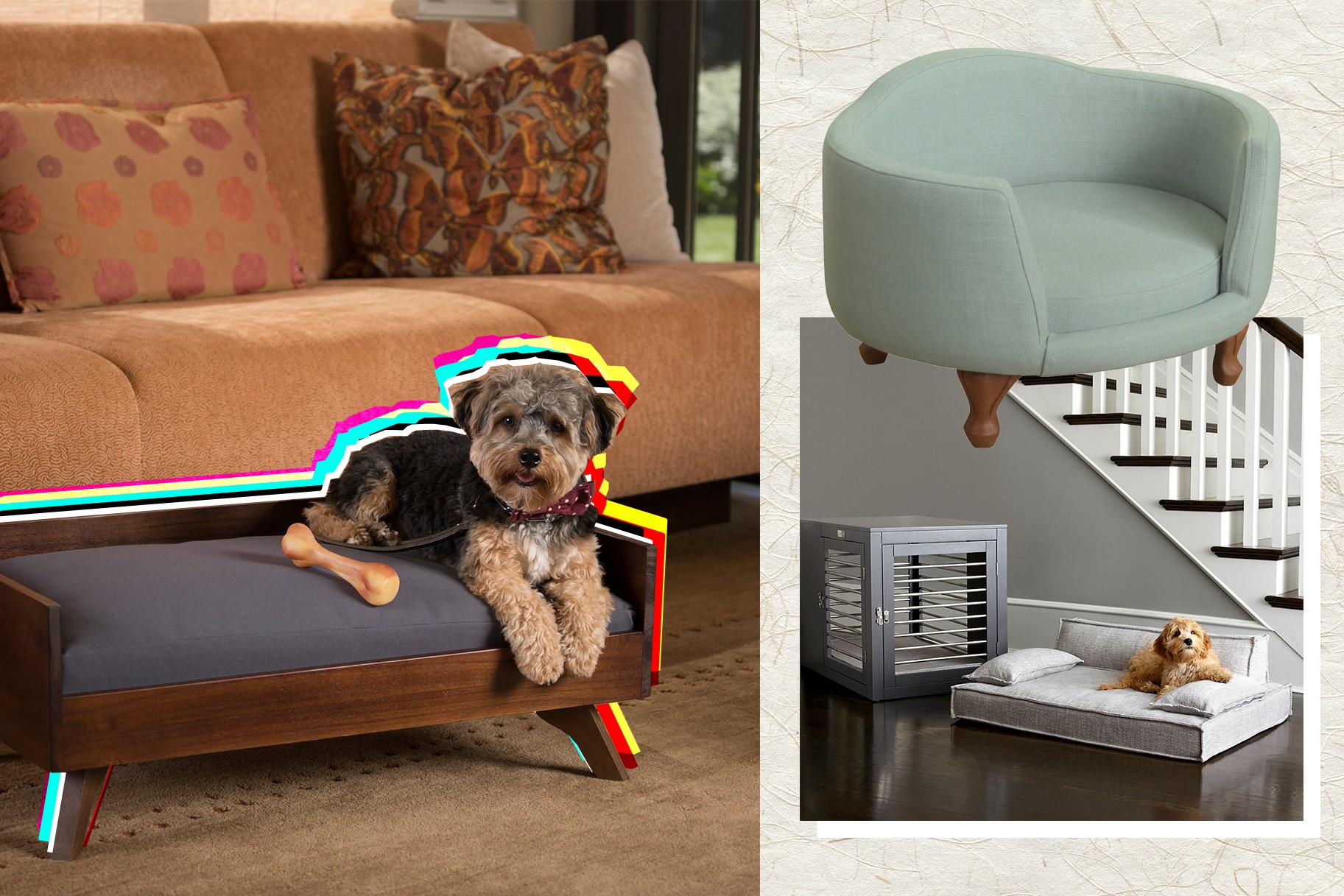 Best Designer Dog Crates That Look Like Furniture | Style ...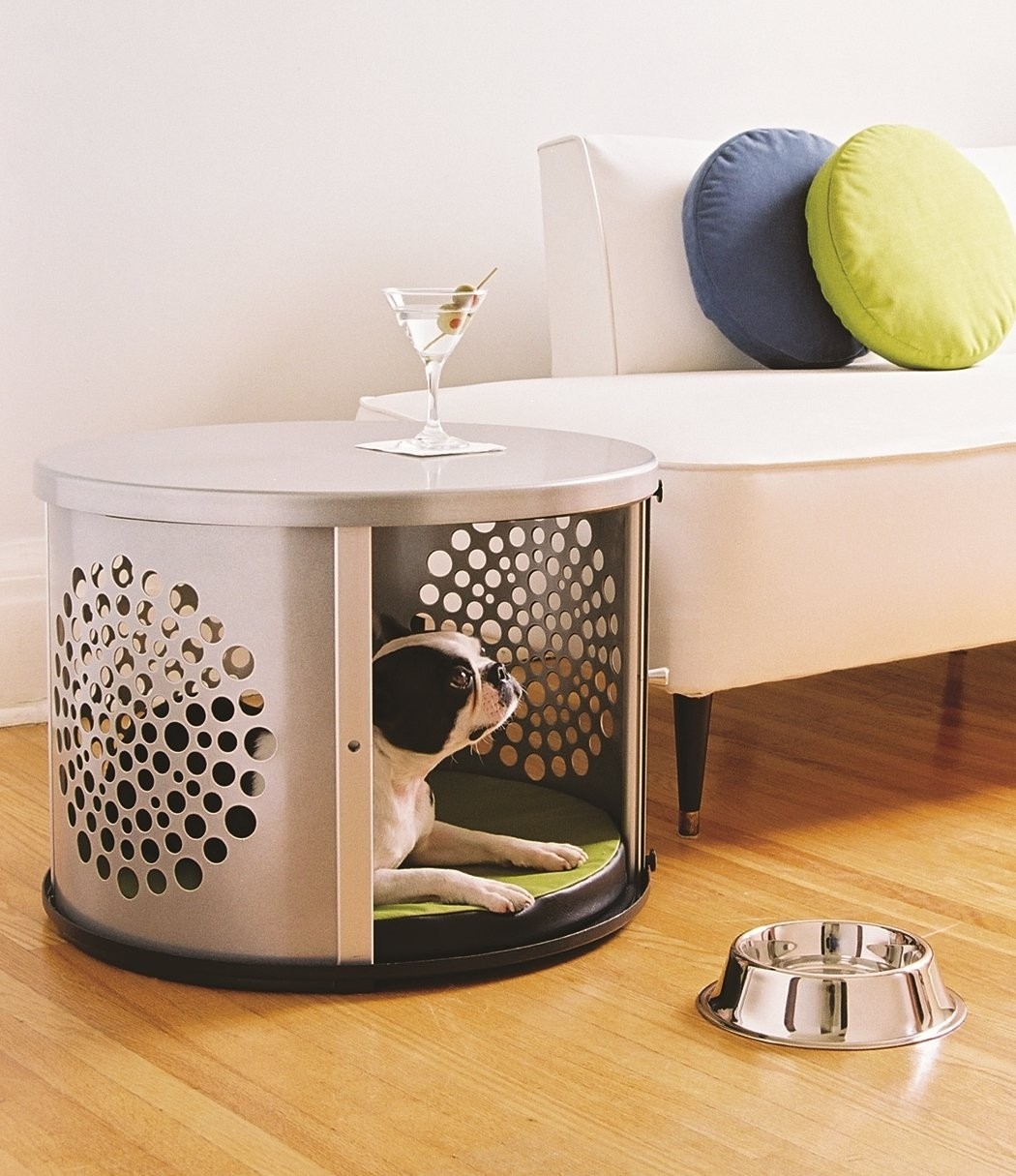 21 Stylish Dog Crates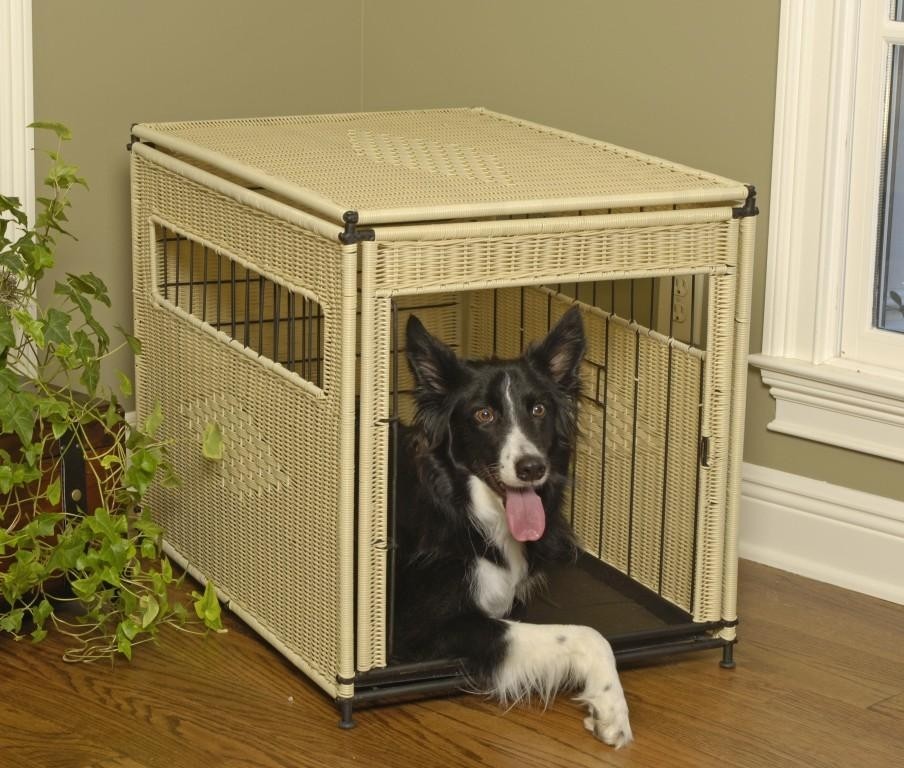 Designer Dog Crates: Things You Know about the Dog Crates ...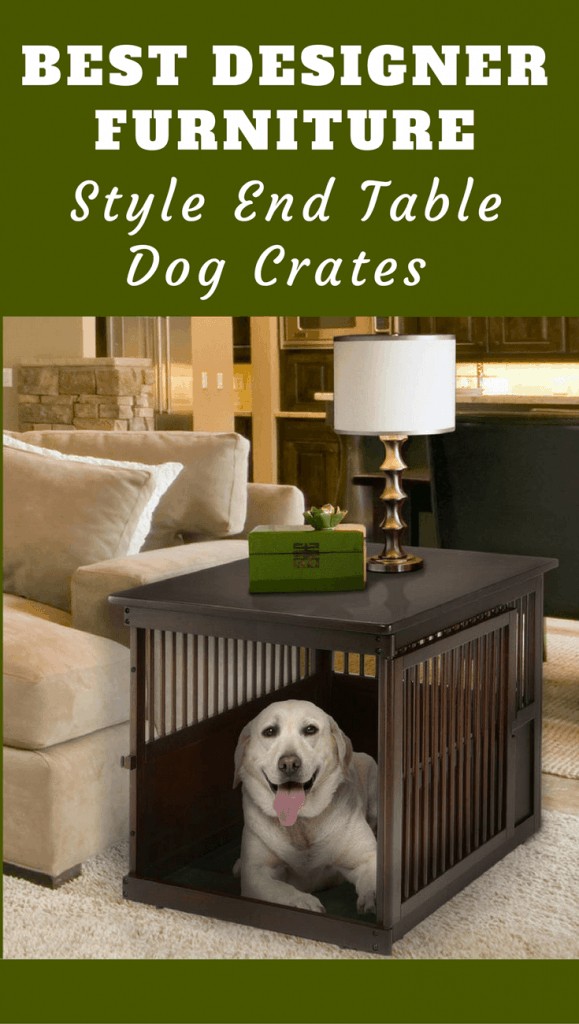 5 Best Designer Furniture Style End Table Dog Crates in 2020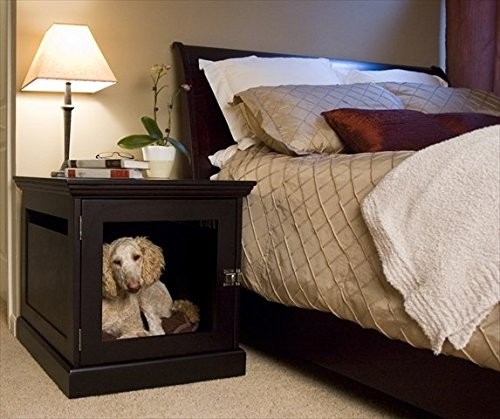 Dog Crates That Look Like Furniture Pieces