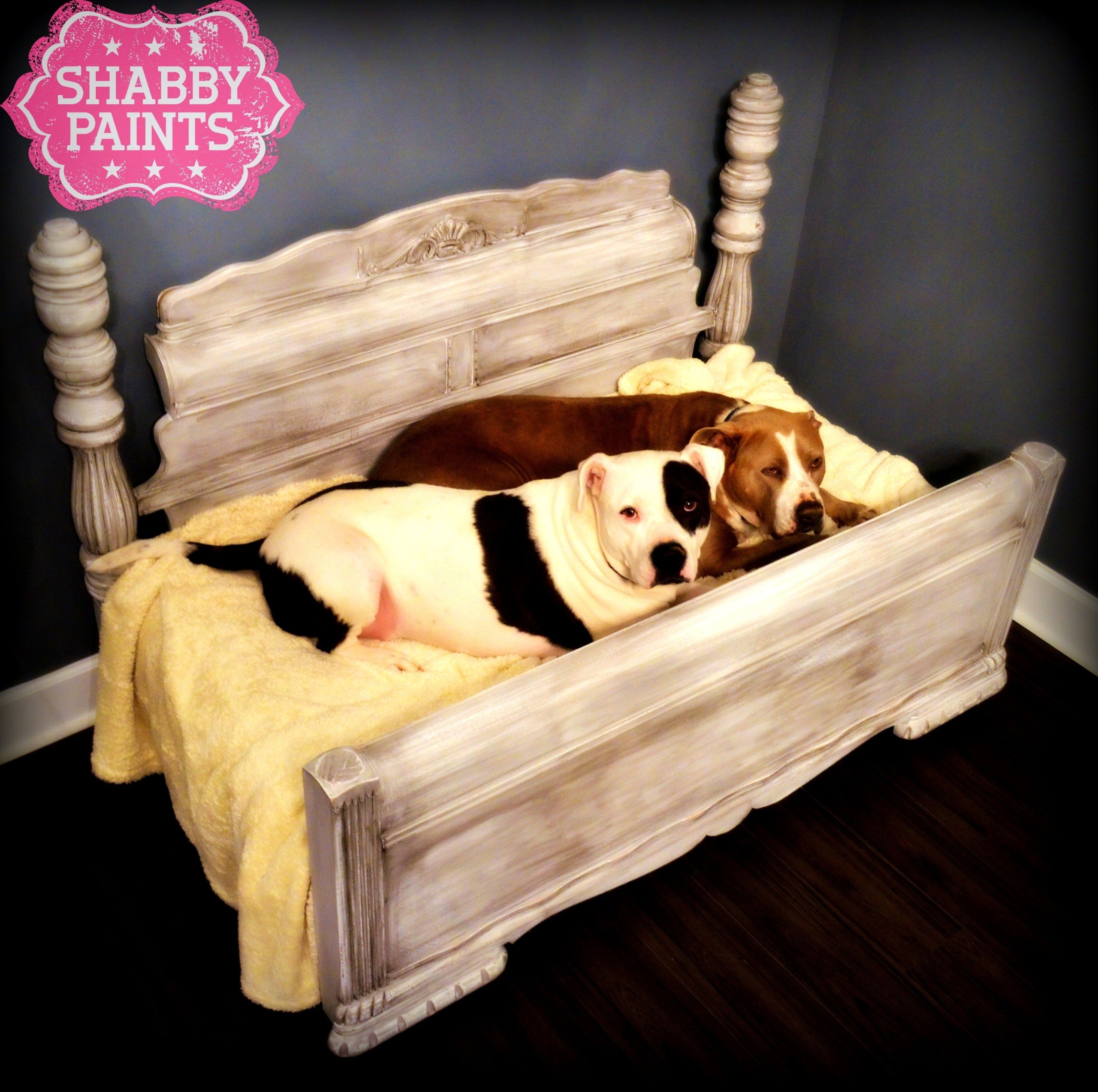 A cool large antique style dog bed converted from a twin bed! It's of wood with a heavy distressed white finish. It features a curved headboard with 2 showy turned side posts. It also has a footboard with square grooved corner posts.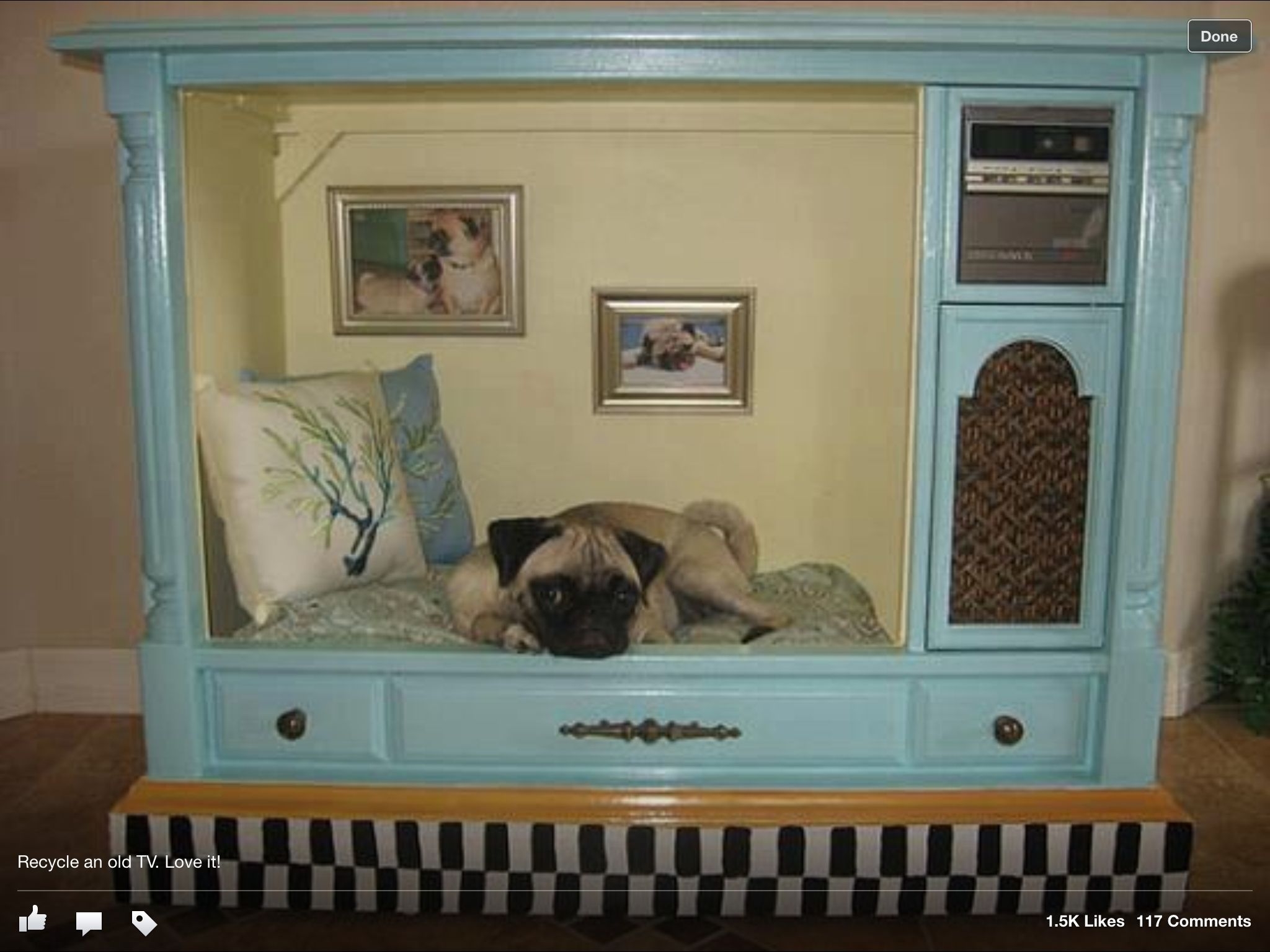 It is a funny piece of furniture for your lovely dogs. The playful dog bed frame has the light blue color, solid wooden construction, and it looks like a little room! Trust me, it's the one of the most adorable pet beds ever!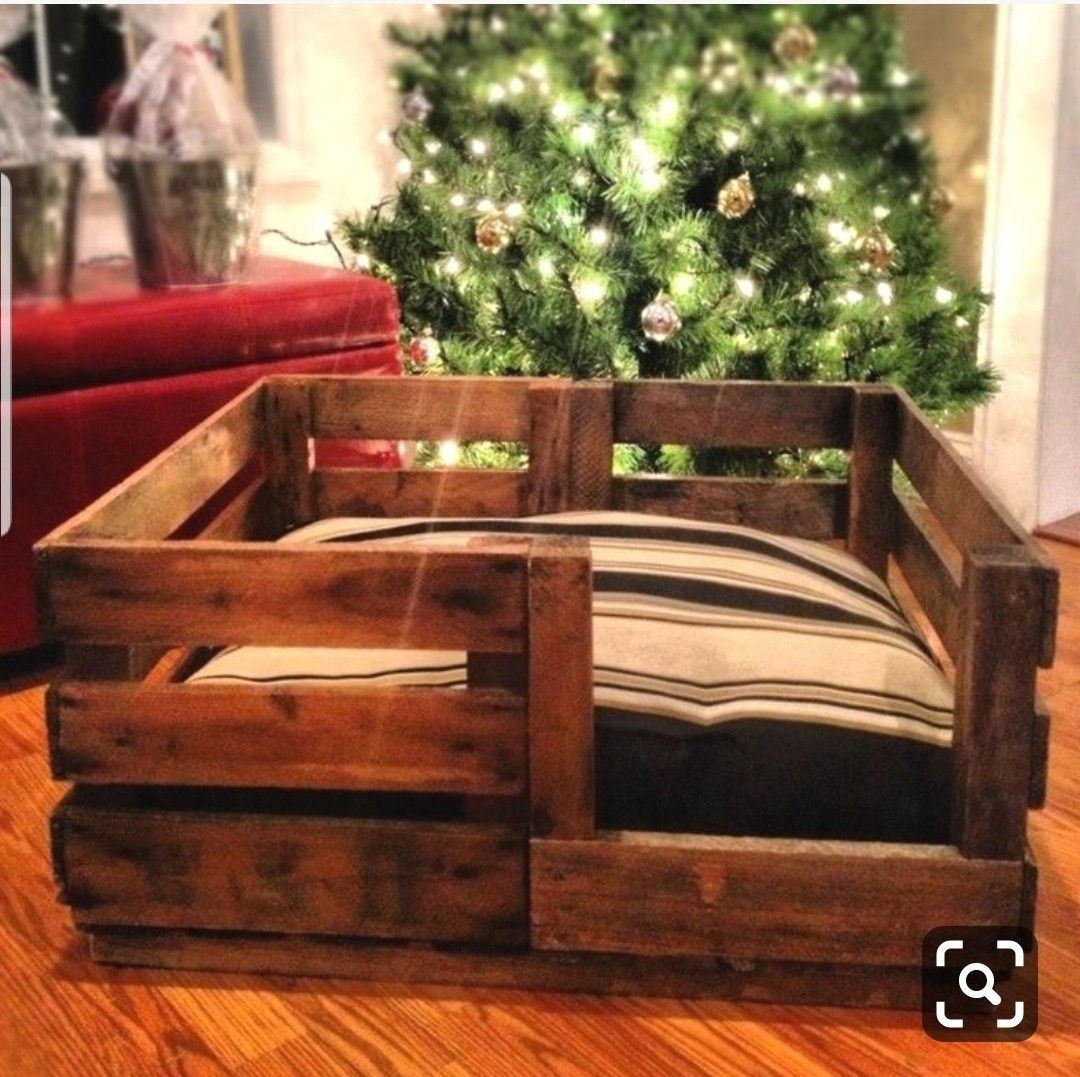 This delightfully made dog cradle is a great combination of solid wood frame construction and soft cushioning in a subtle design and eye-catching colors. The whole looks great in any decor and is perfect for any pet.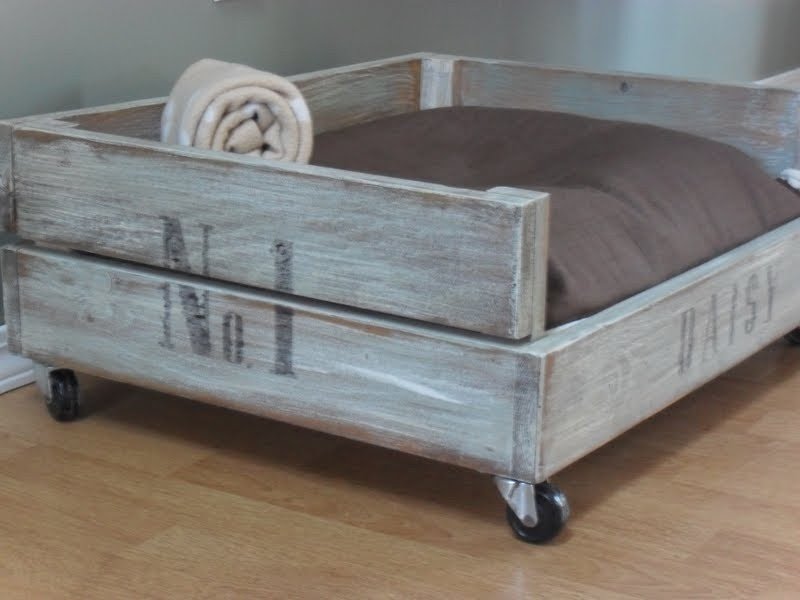 A great example of repurposing. This DIY dog bed is an inimitable piece of furniture, crafted from pallets. Equipped additionally with wheels, it offers full mobility, smoothly adapting to your needs.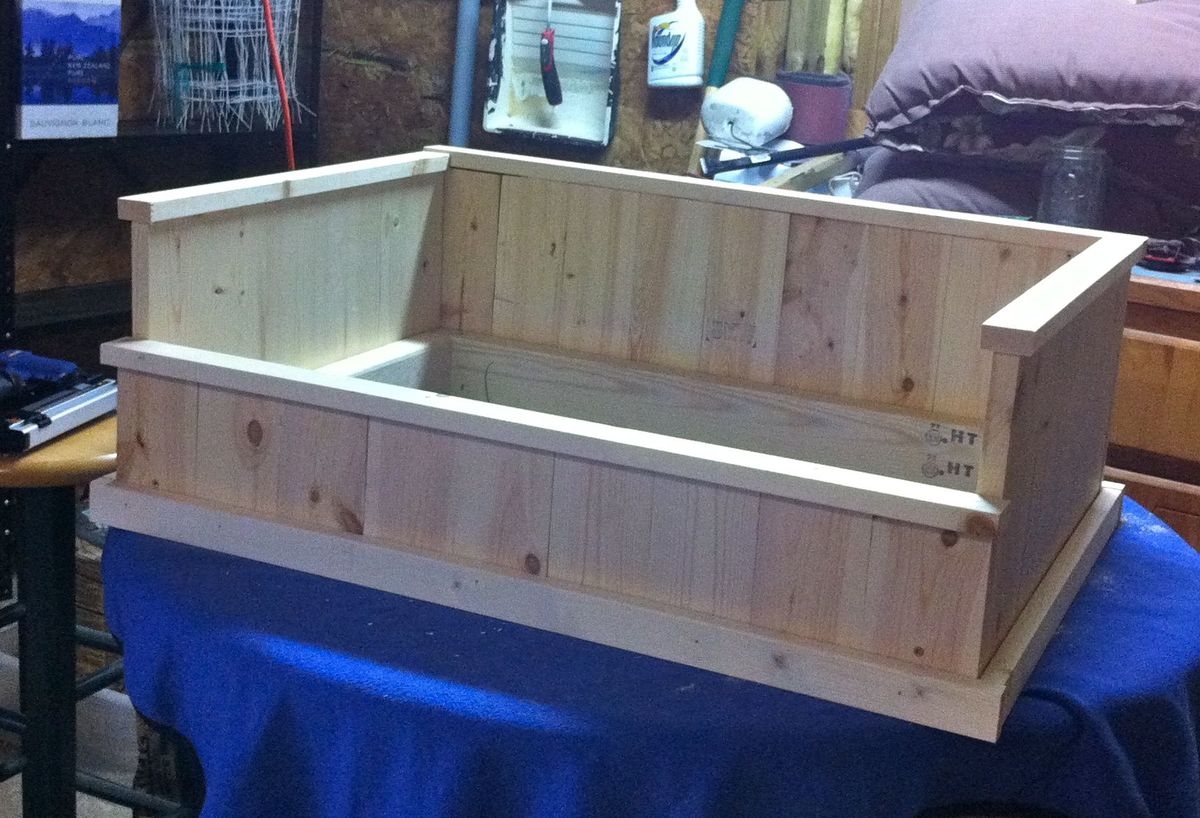 Just look how easy it is to create a fully functional dog bed frame. Such DIY projects are the best, because who doesn't need them? We're sure that with such a wooden bed frame, your bed is going to be very happy.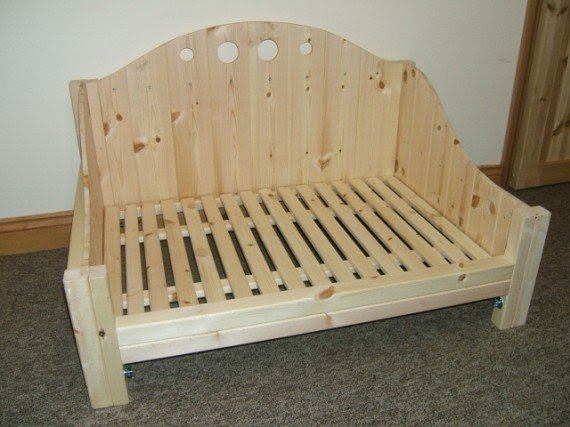 537-small-wooden-dog-bed-frame.jpg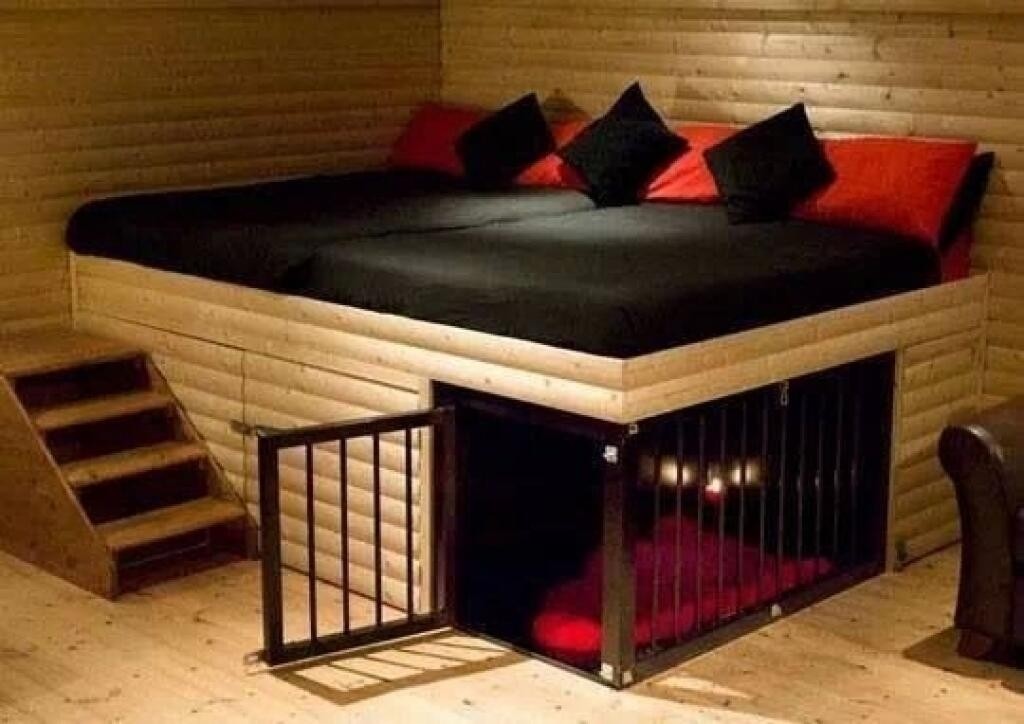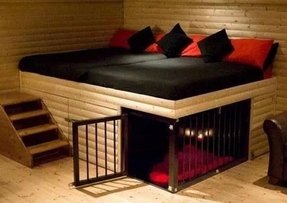 A unique combination of a comfortable bed for you and a cozy crate for your barking friend. Wooden construction makes the whole very sturdy and stylish, featuring two king size beds and one built-in metal crate underneath.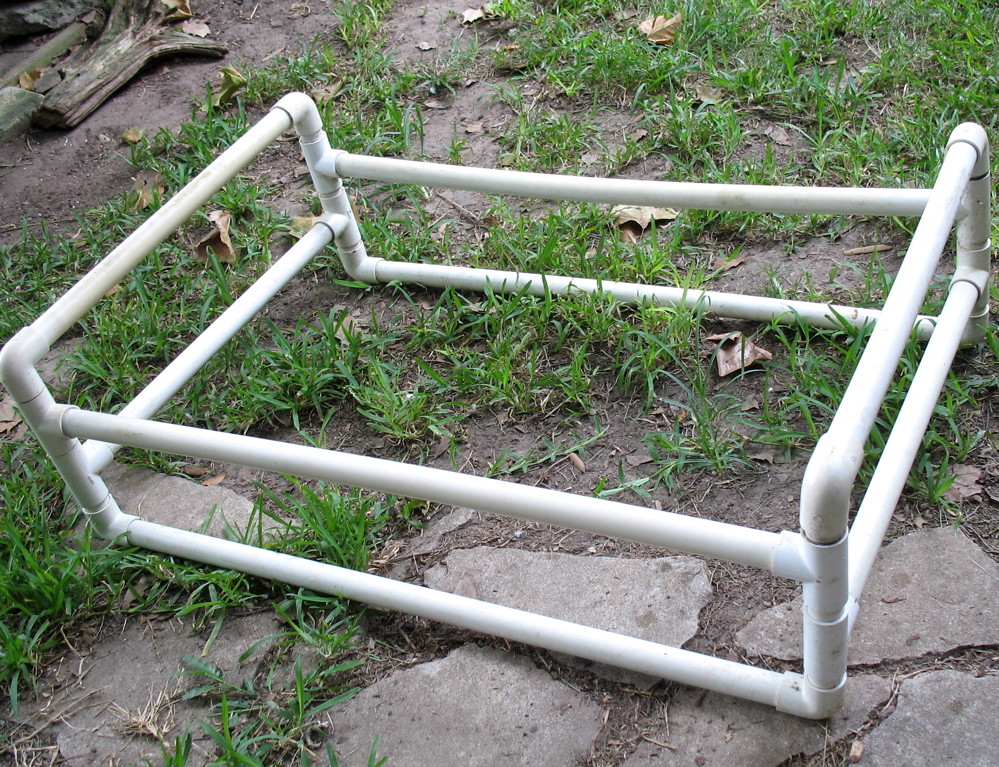 PVC Dog Bed Frame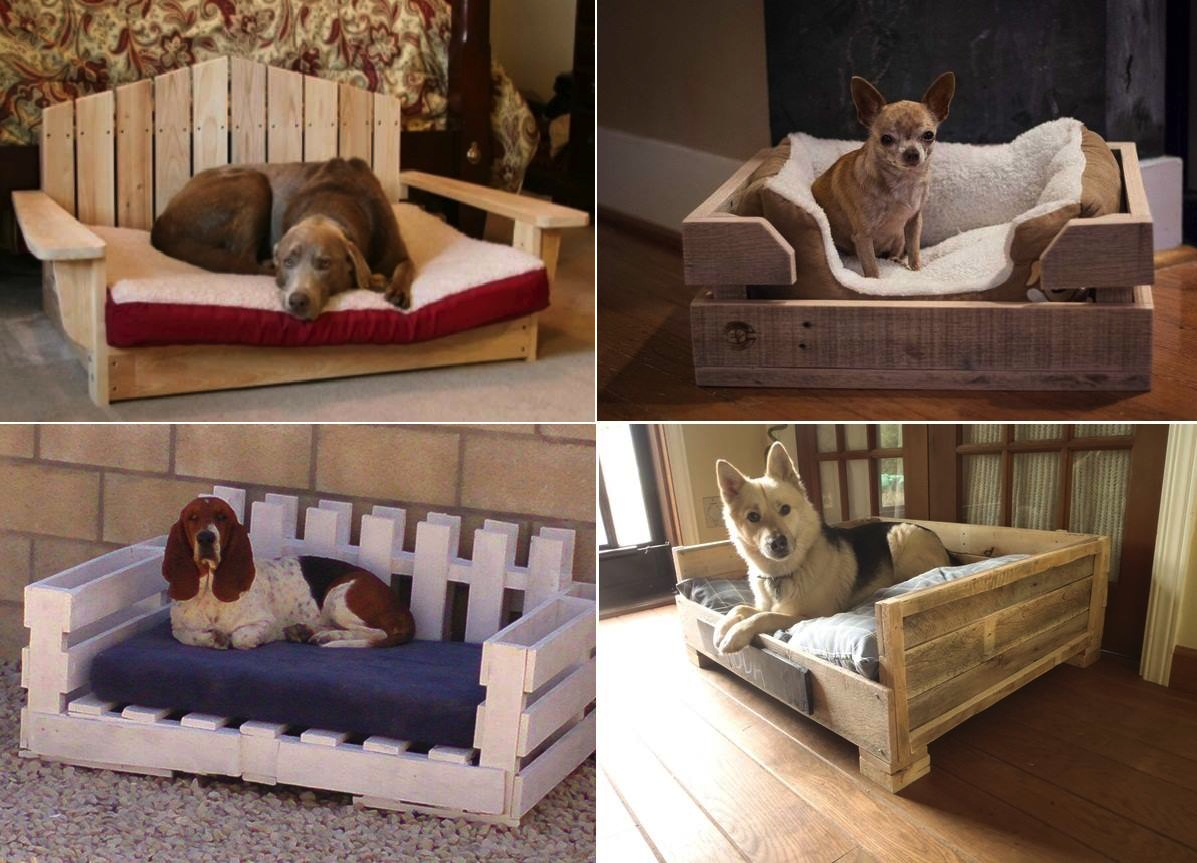 With those cute dog beds, you can put a big smile on your furry friend's face. Each of those comfy beds is beautifully crafted of wood, looking like a low-profiled chair accommodating a soft and thick cushion.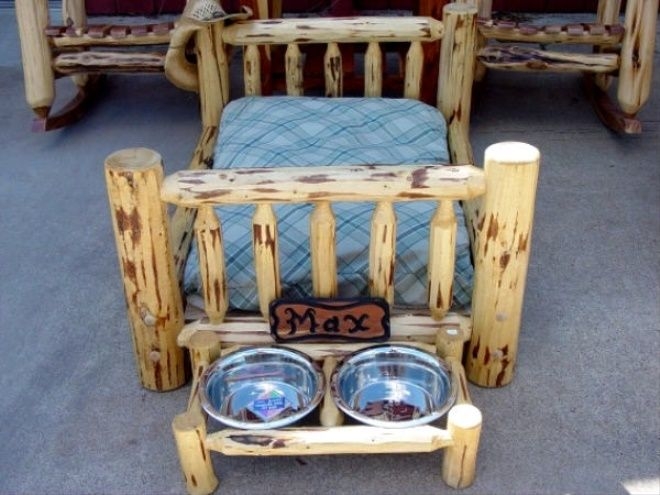 ... Barnwood Furniture - Barnwood Frames - Western Prints - Cowhide Rugs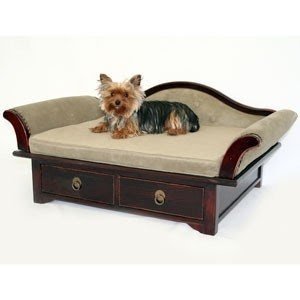 Upholstered Wood Dog Sofa Bed with Drawers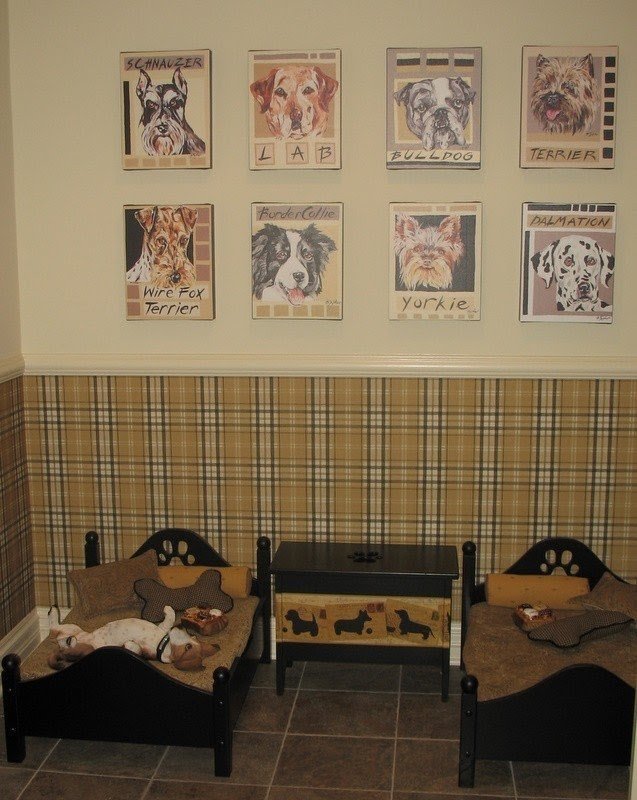 A Fine Room for Fido: It's a Dog's Life at Homearama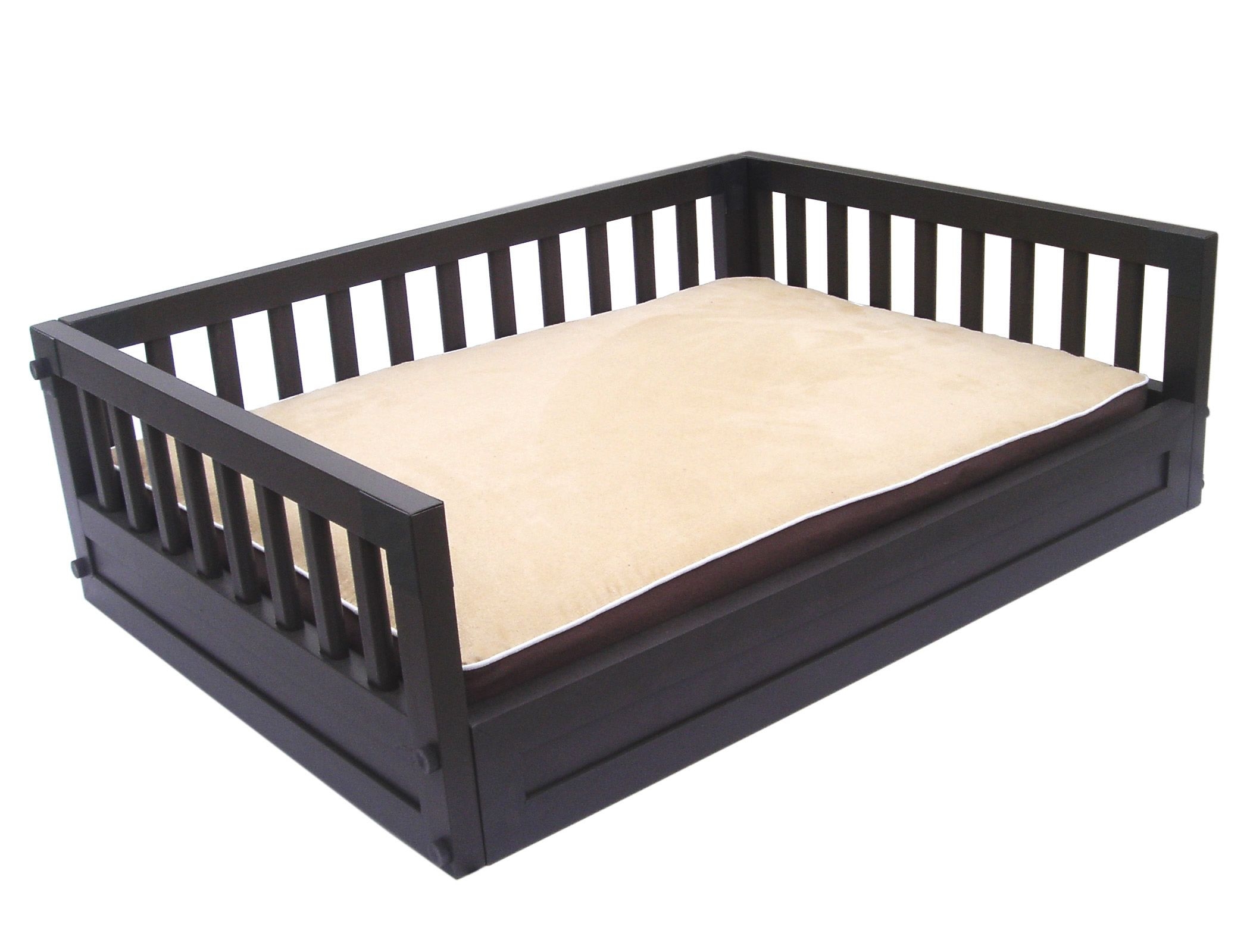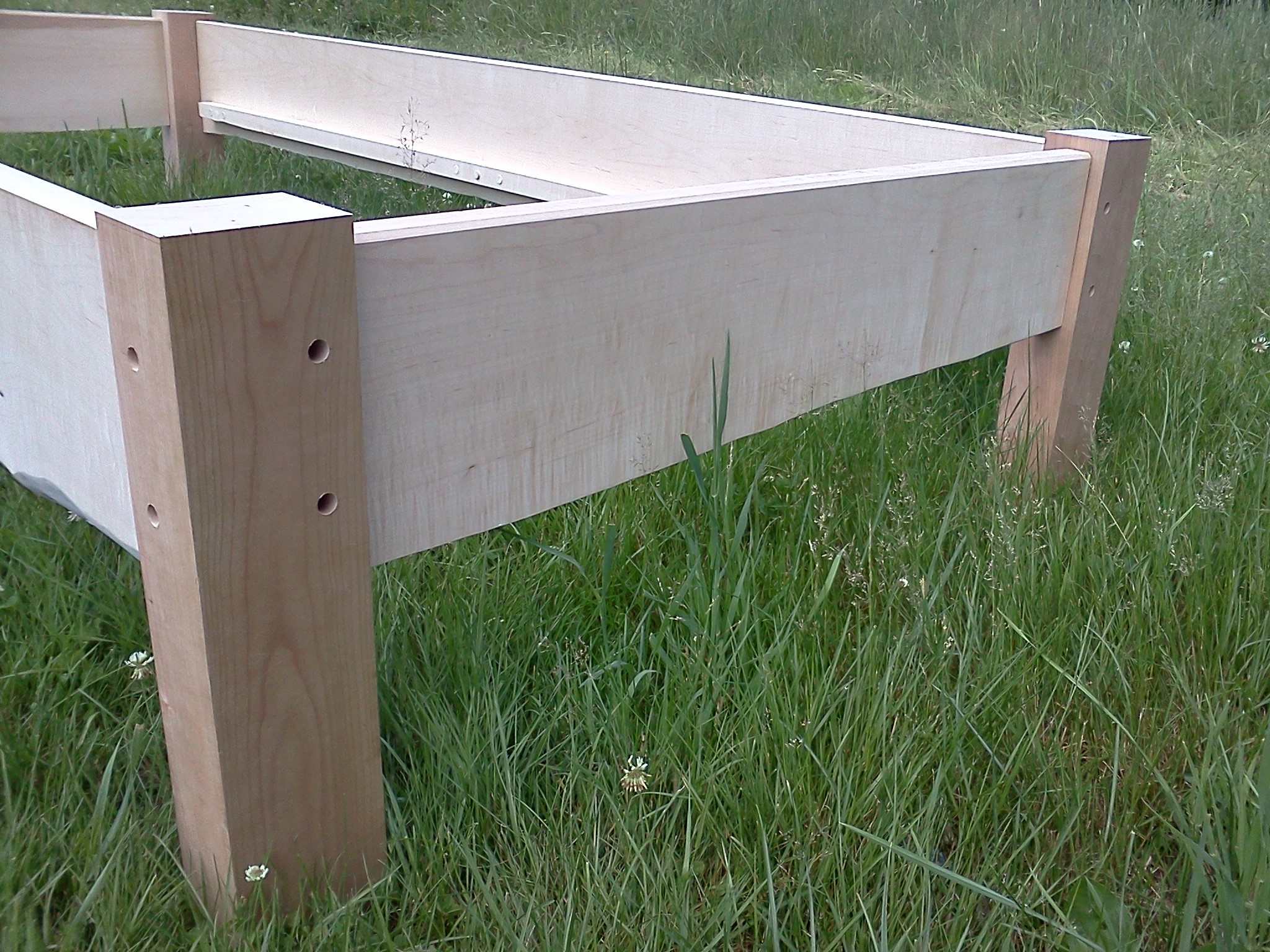 Custom Made Live Edge Hard Maple And Black Cherry Bed Frame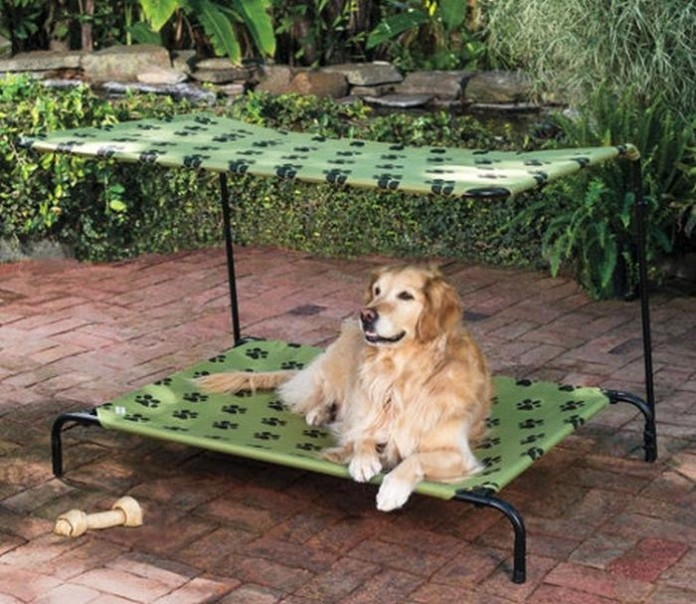 An aesthetic airy portable pet bed ideal for the heat. It has a simple lightweight frame of metal tubes finished in black. Its slip-on bed shelf and a canopy are crafted of durable greenish fabric with a black dog paw prints pattern.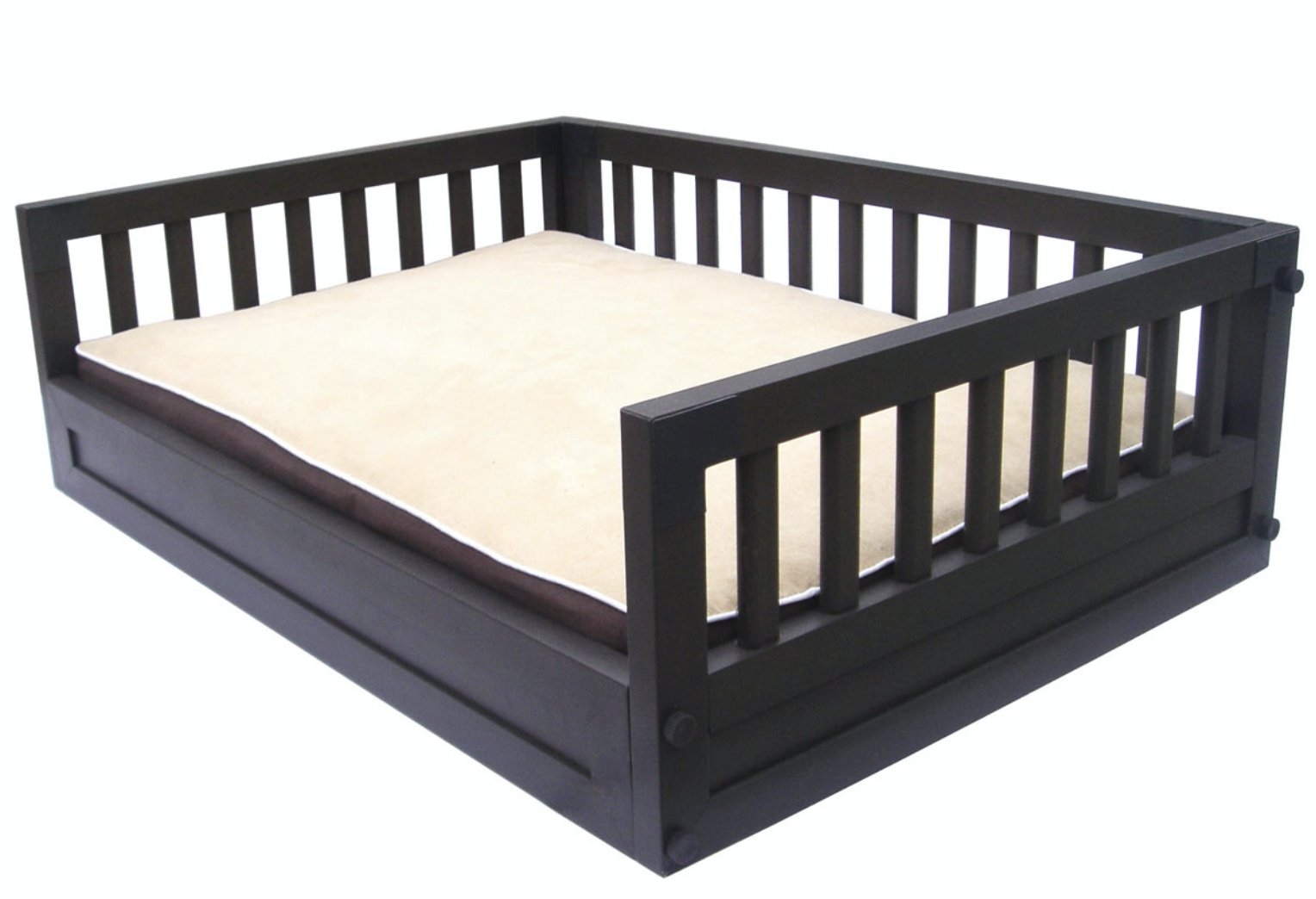 This Raised dog bed constitutes a traditional proposition for classic interiors. Its black slat construction resembles cottage or shabby chic decor. It will create a comfy flop for your furry friend.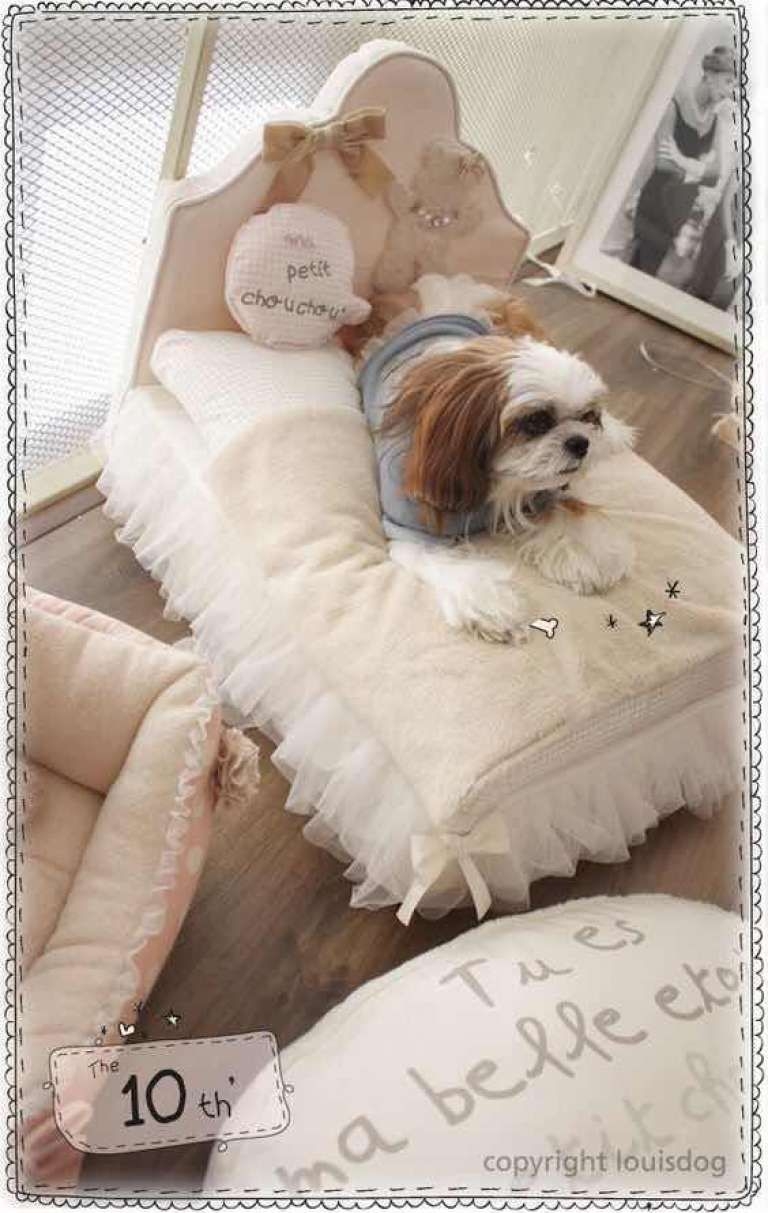 A cute bed for your cute four-legged friend, which is going to work wonders also with your home decor. The bed is so pretty and nice to look at, whole decorated with stylish valances and bows, a lovely headboard and a tiny throw pillow.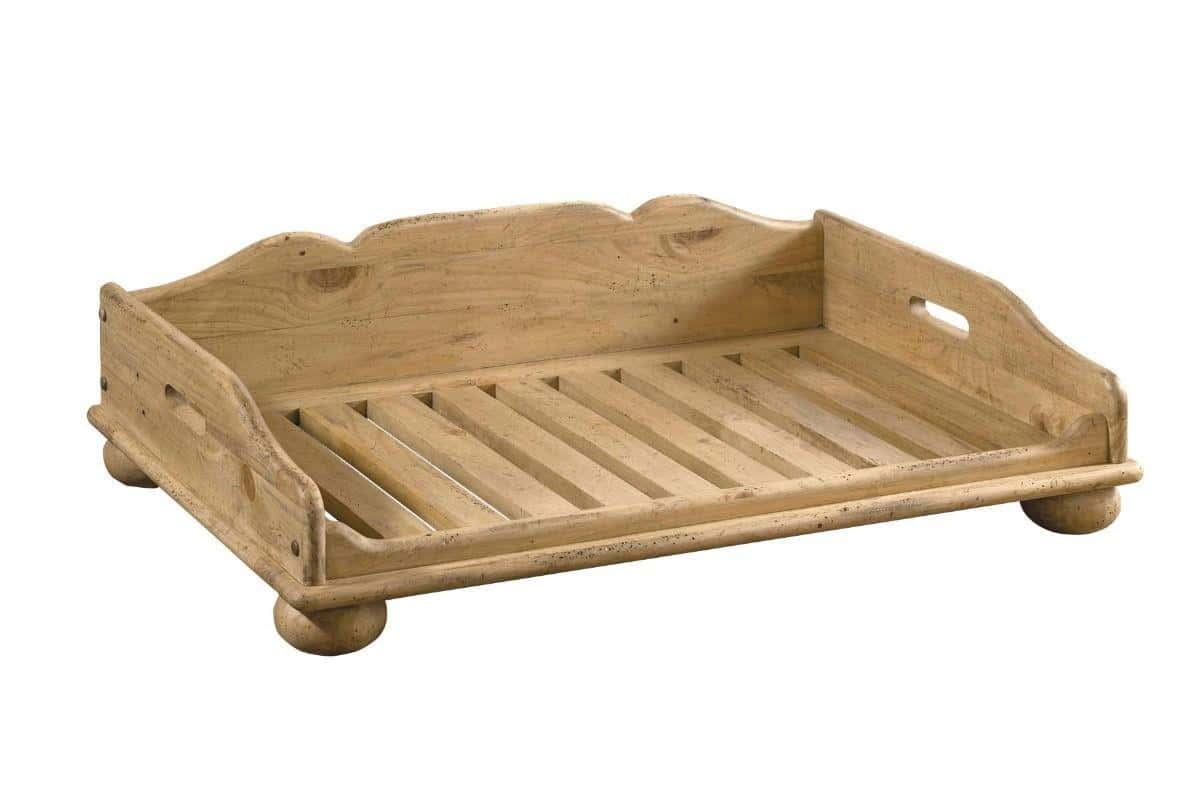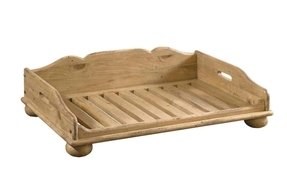 Conway Dog Bed Frame at Joss & Main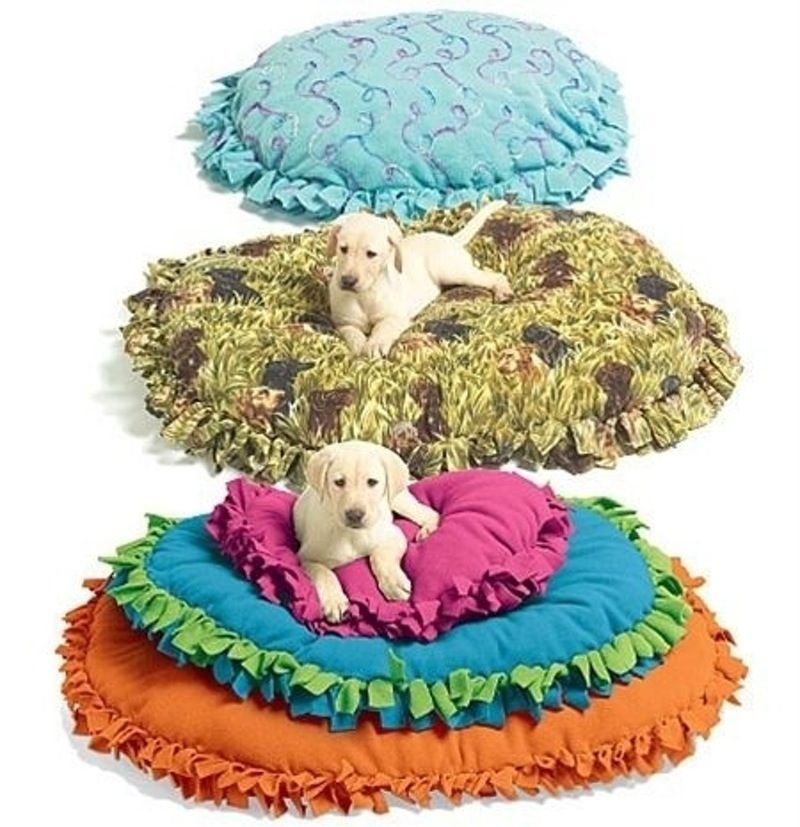 A lovely set of pillows for your little pup, with different designs and patterns, which allow you to easily match them to your home decor. They are soft and cozy, made of quality materials, and you can be sure, they will put a big smile on your dog's face.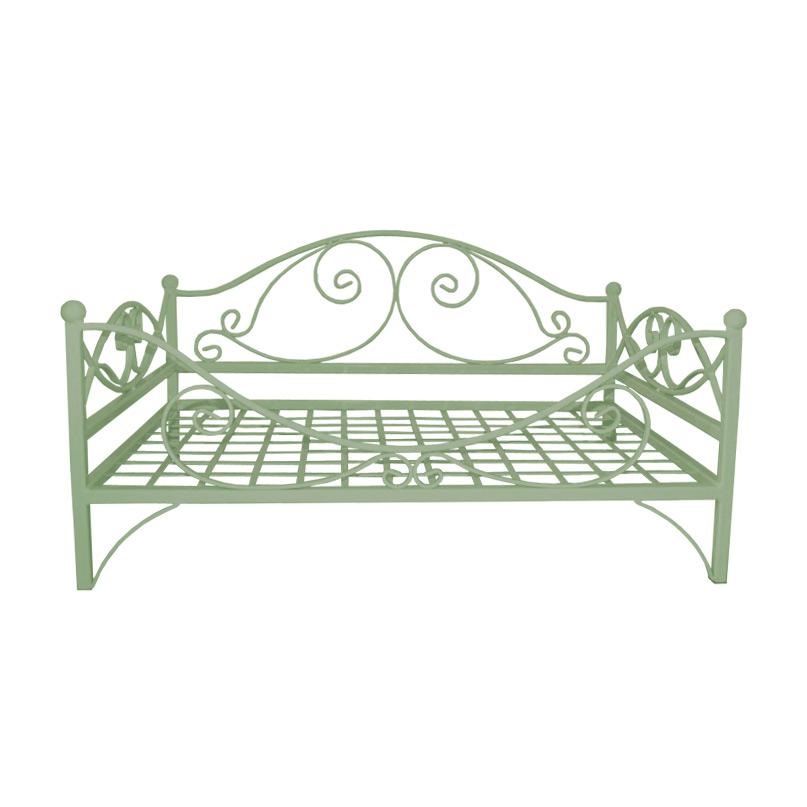 Get you a bit french chick, thanks to presented here dog bed frame. It seems to be a piece of furniture for you - but is a great wrought-iron gift for a little puppy. Luxury metal frame dog has a stable romantic in style frame, with a latticed base.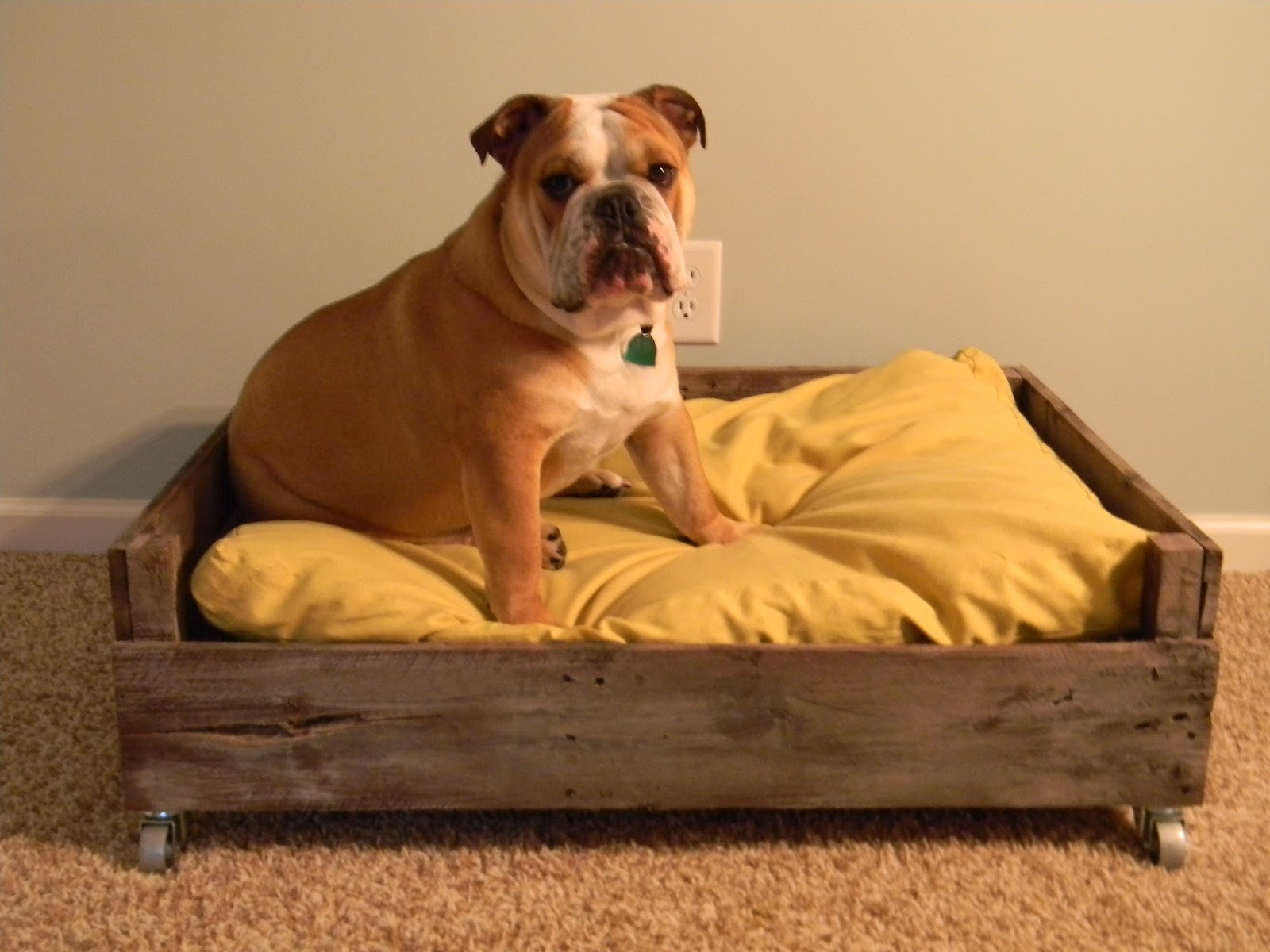 Make sure that your pet can always enjoy utmost and ultimate comfort with some help from this amazing bed frame. It can support a fluffy and cozy pillow and is still a nice way to prevent your little one from sleeping directly on the floor.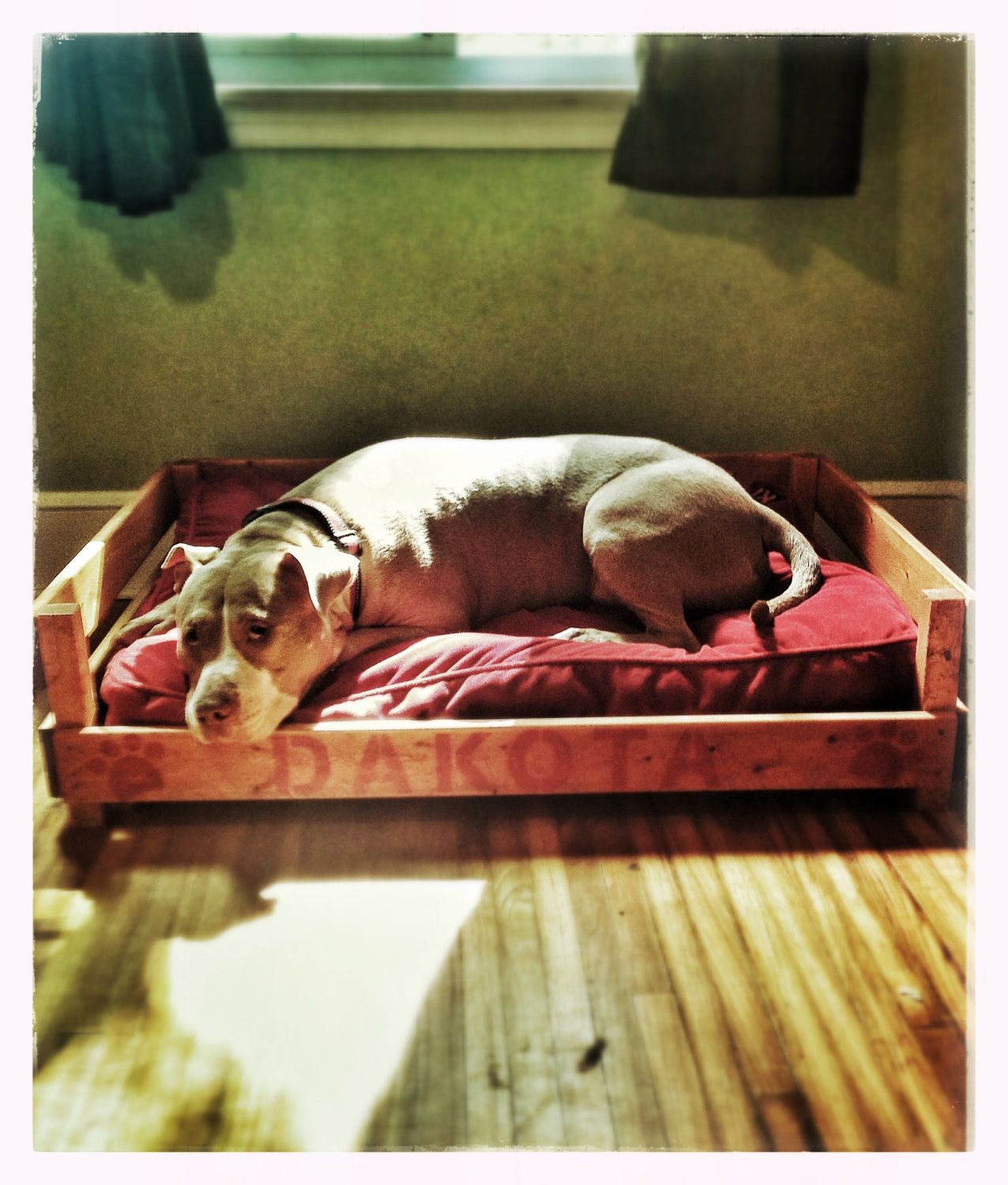 Dog Bed Frame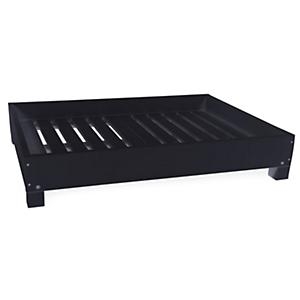 > Beds > Orthopedic Beds > Item # 403160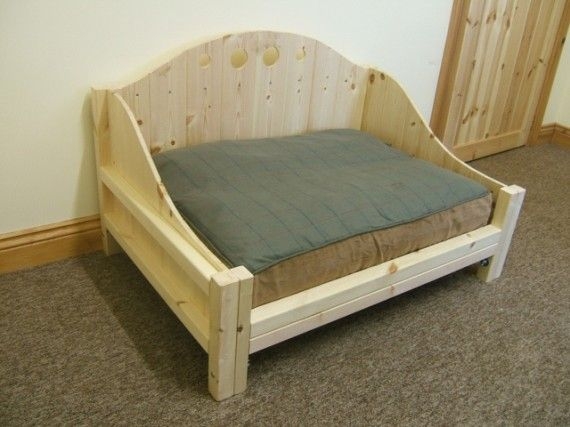 Finally, a Cal-King Bed Frame with space for dog kennels | IKEA Hackers Clever ideas and hacks for your IKEA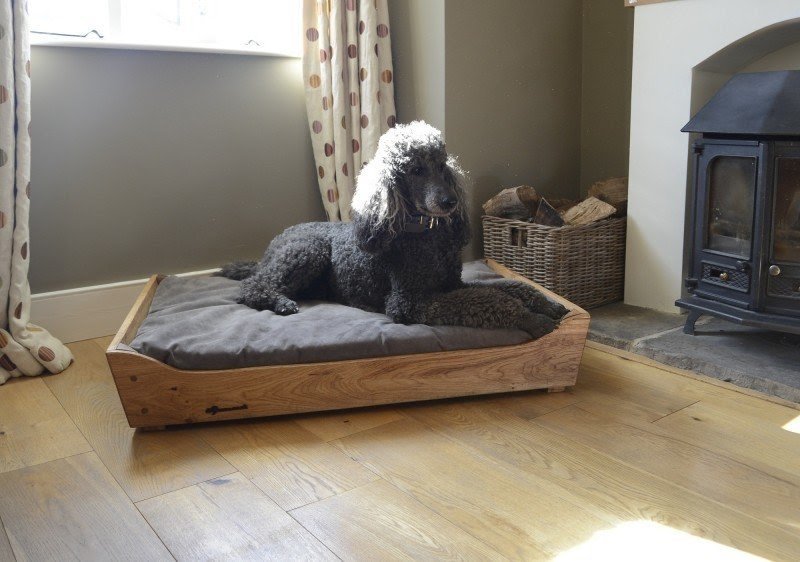 Our solid oak dog bed frames are hand made in Oxfordshire by wood ...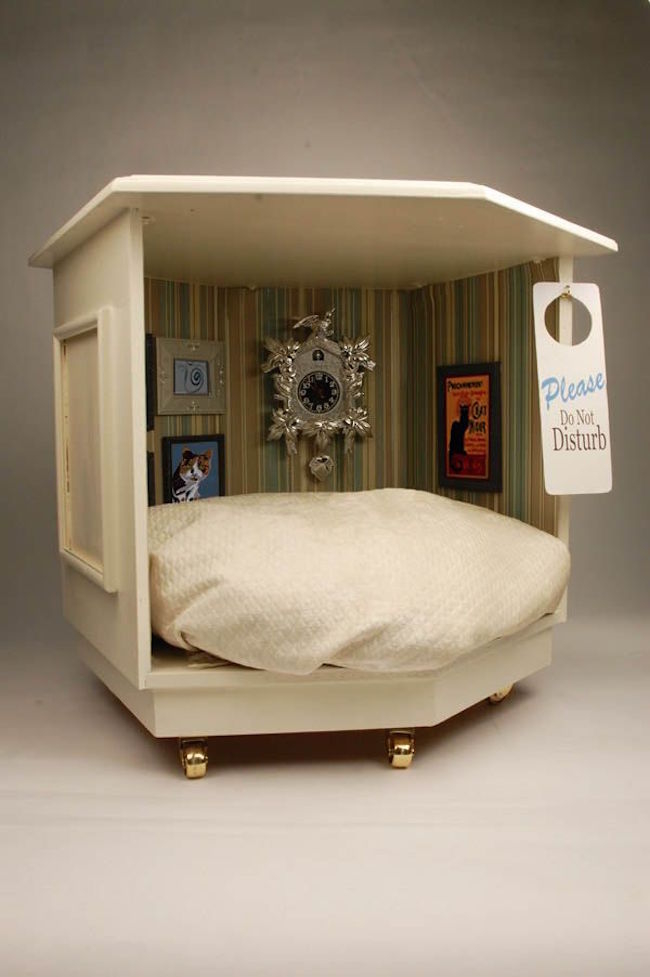 The beautiful combination of impressive performance and robust construction in this dog bed frame makes our pet feel great. The interior is very realistic to create a cozy little room for the dog.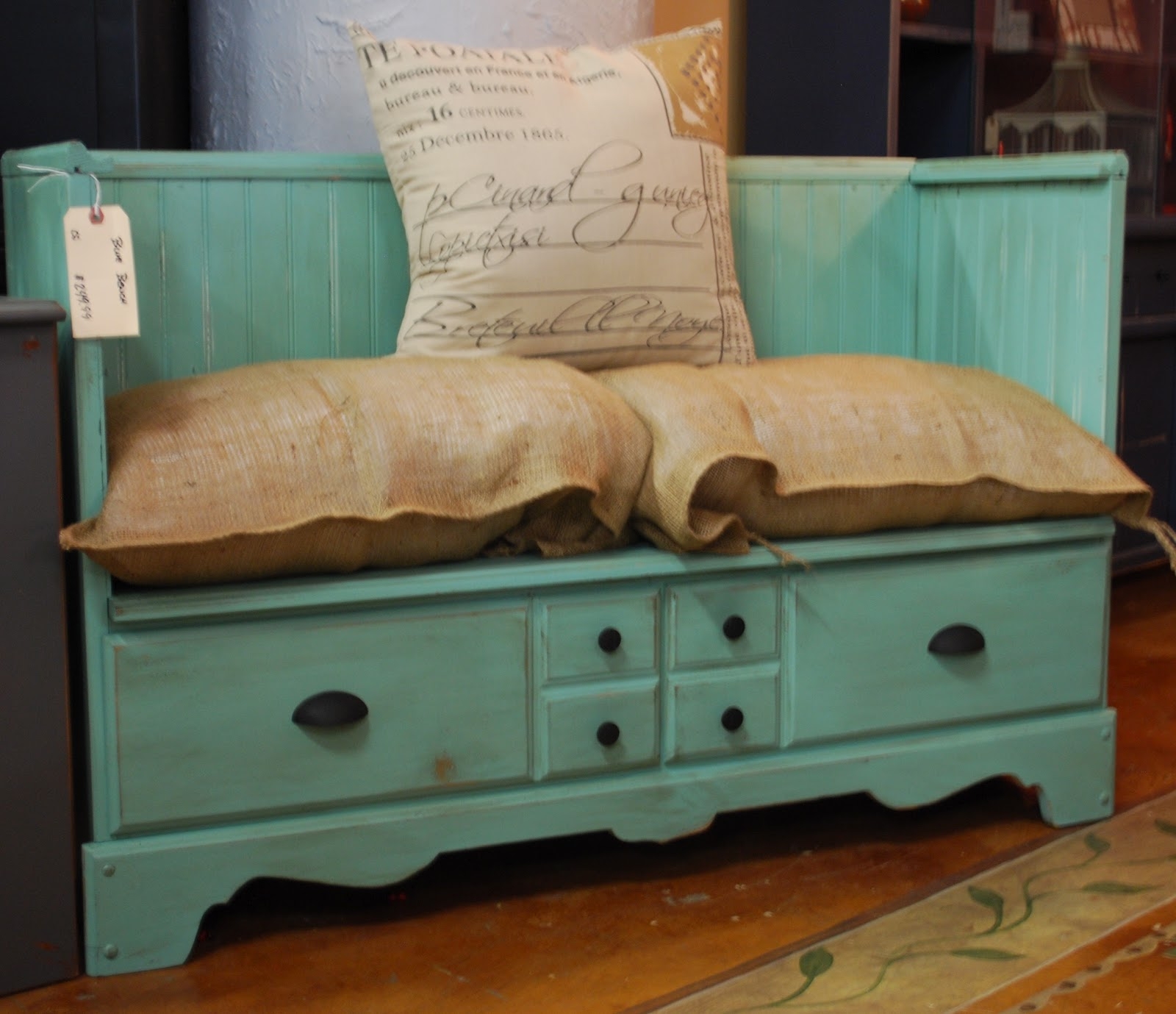 repurpose a dresser into a bench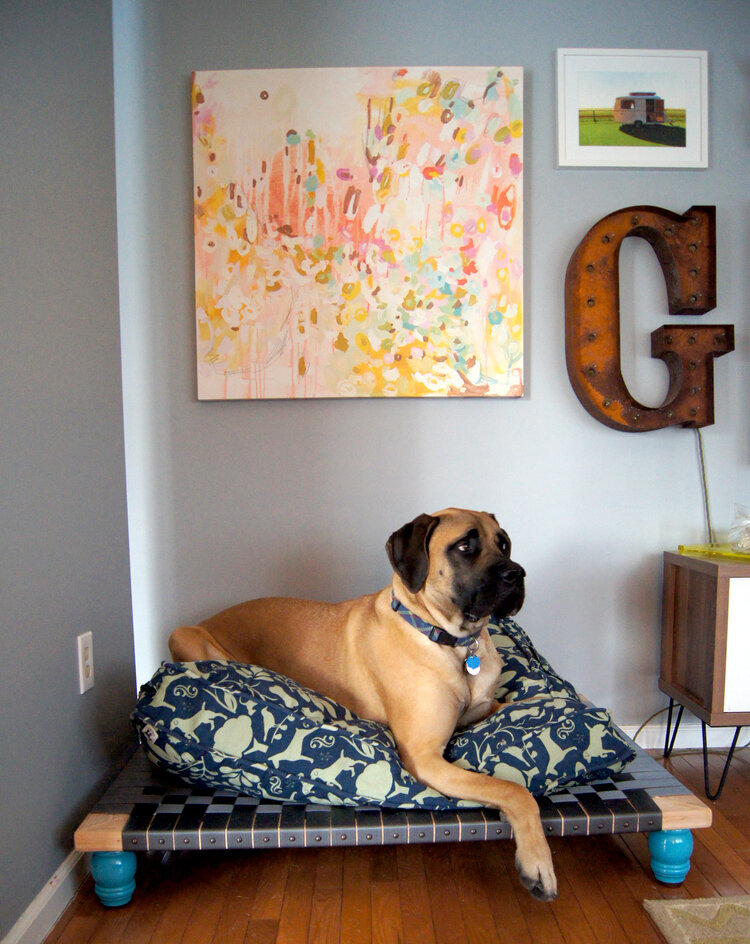 This excellent dog bed is a great combination of modern design and attractive color scheme. The design of the grille on the leg raised on low legs beautifully complements the interior design, giving the pupil a comfortable place to relax.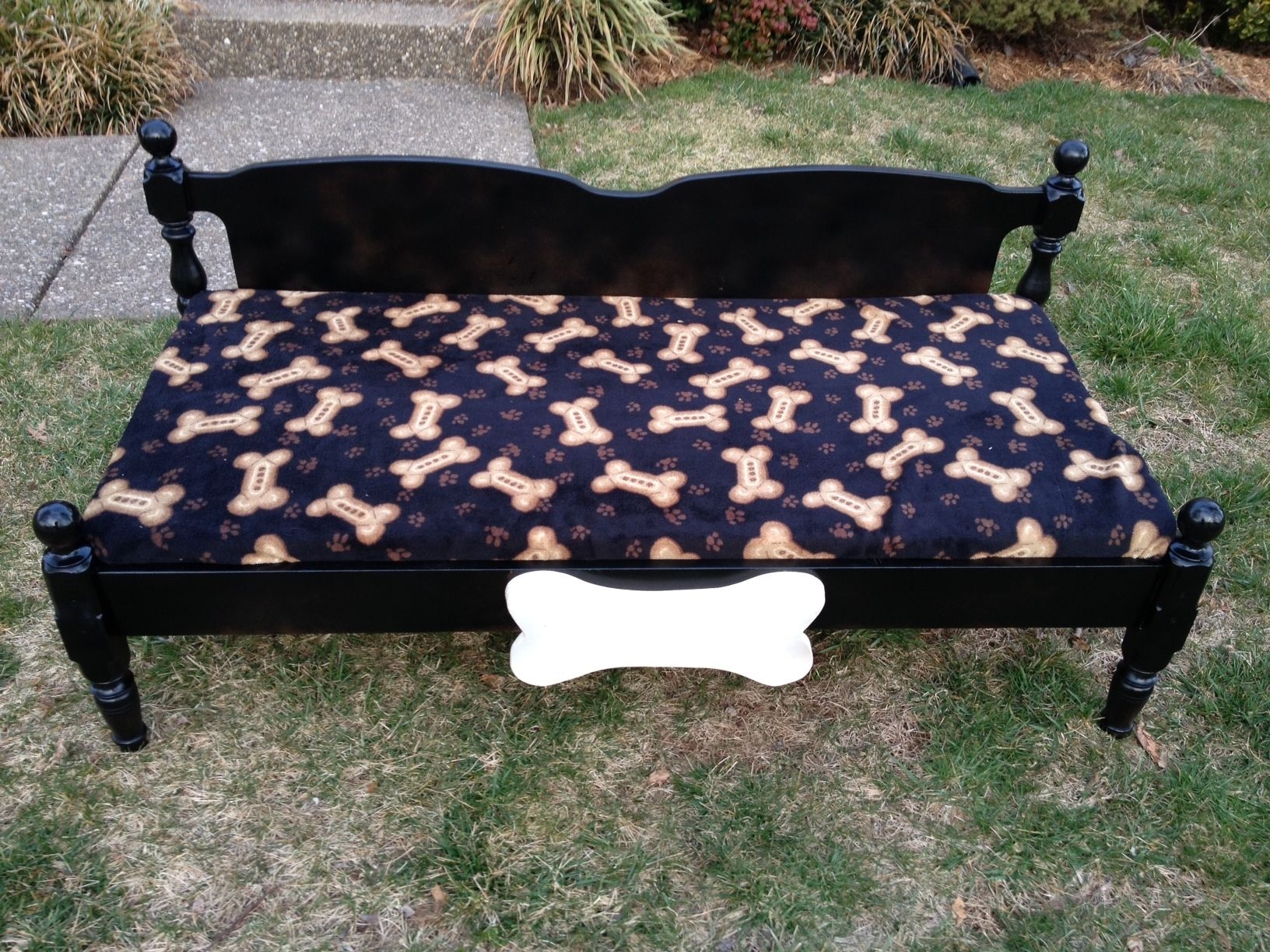 repurposed headboard becomes a lounger for the dogs - no instructions but looks easy if you or your love is handy :)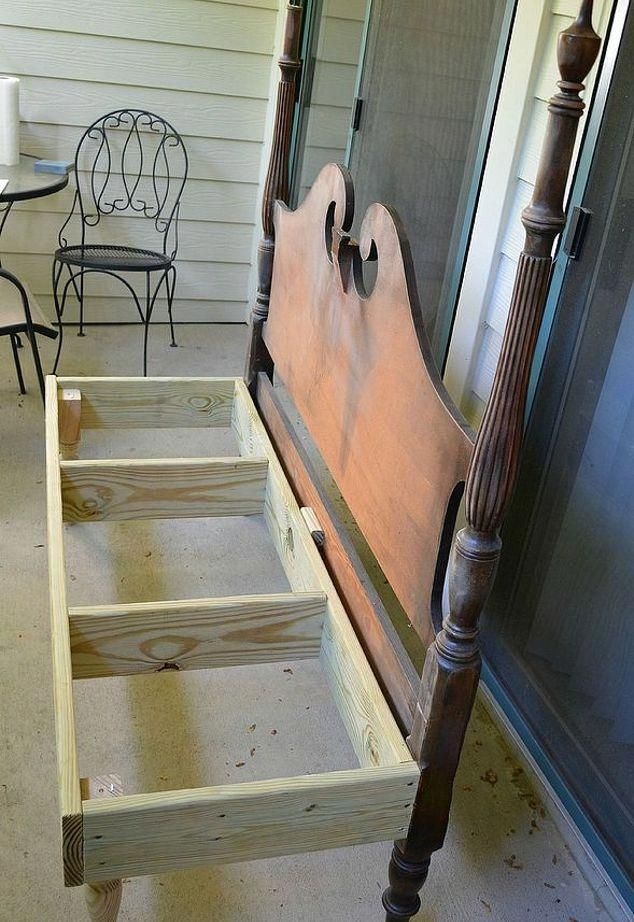 We Made a Bench From a Headboard That Was Discarded. :: Hometalk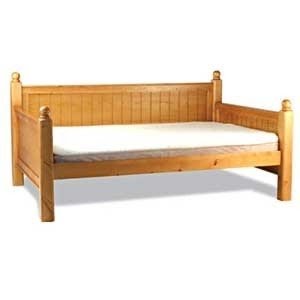 This Hampton Daybed for larger dogs is offered with an orthopedic memory foam mattress. It features simple light oak finish beadboard panels with ball finials. You can choose from 4 kinds of soft mattress covers. It measures 38"L x 26W x 3".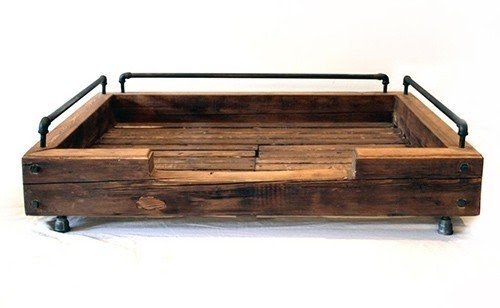 What a lucky dog who can sleep in this comfortable but trendy dog bed frame. Made of rough reclaimed wood of fir, which can reach the age of nearly a thousand years. Beautiful color of mixing brown shades and steel finishing in the form of handles.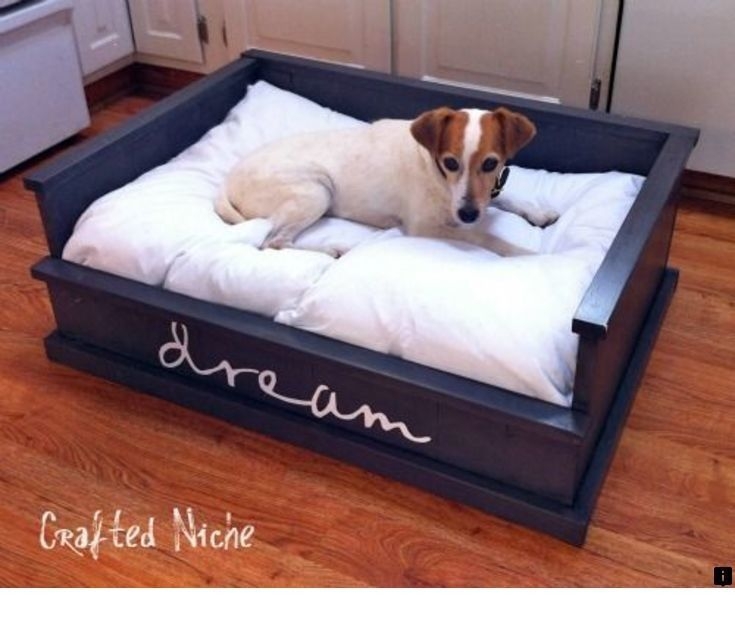 I have got a lovely and funny dog Ruby. I want to create the best bed ever, for him. I found this dog bed frame, with the 'dream' motif and cushioned place to sleep. My puppy is delighted.
Here is a very practical dog bed frame that will allow your dog to nap. The stylish version of the bed has an upholstery made of breathable fabric that allows air to flow, a metal base and retro colors of plum brown with beige rose.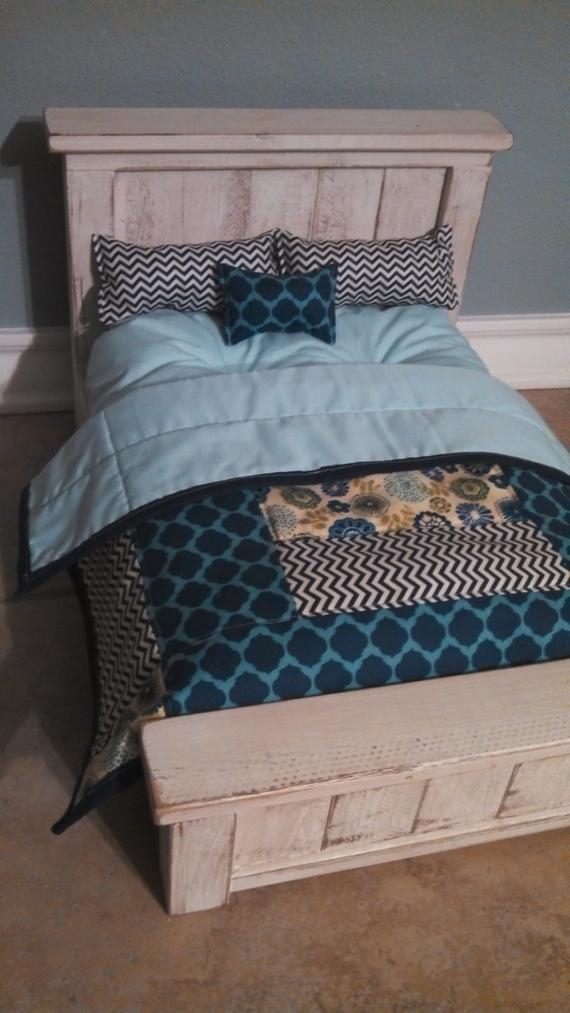 American Girl Custom Made Bedding Set by AddyJosFancyClothes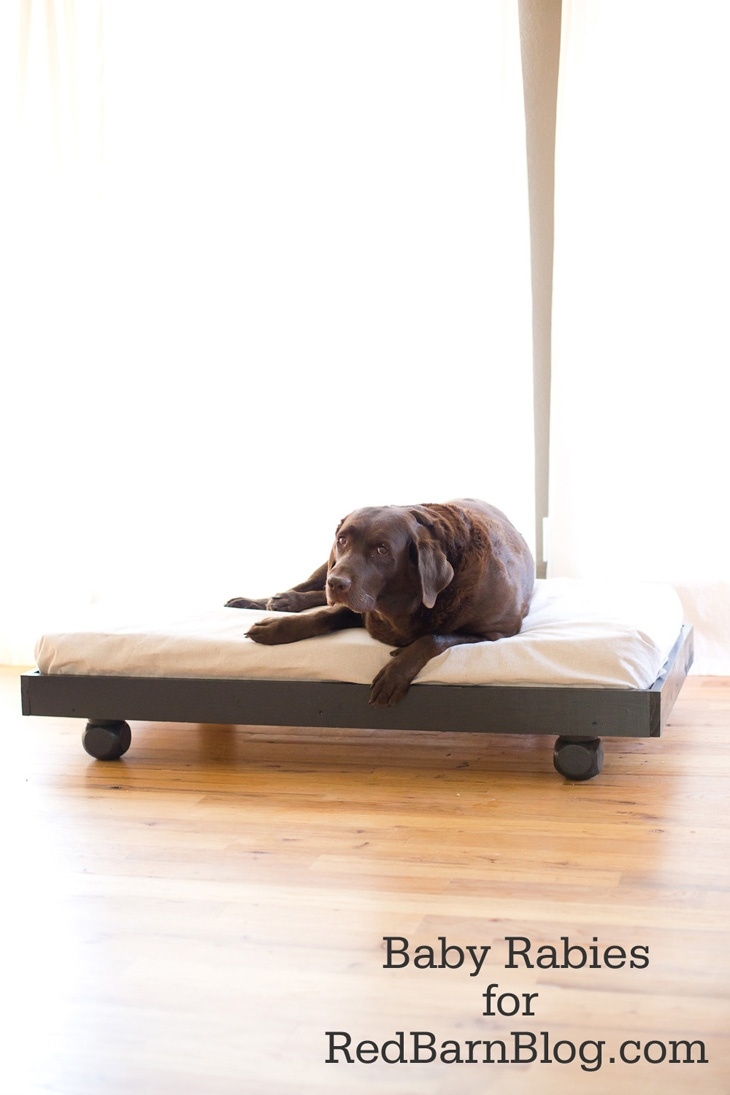 DIY Dog Bed Upcycled Crib Mattress-perfect for Lottie! Dog beds are so expensive. A brand new crib mattress is less than $100, and the other materials are all in the garage..... I saw a fabric bed filled with fluff at the fancy dog store in the mall that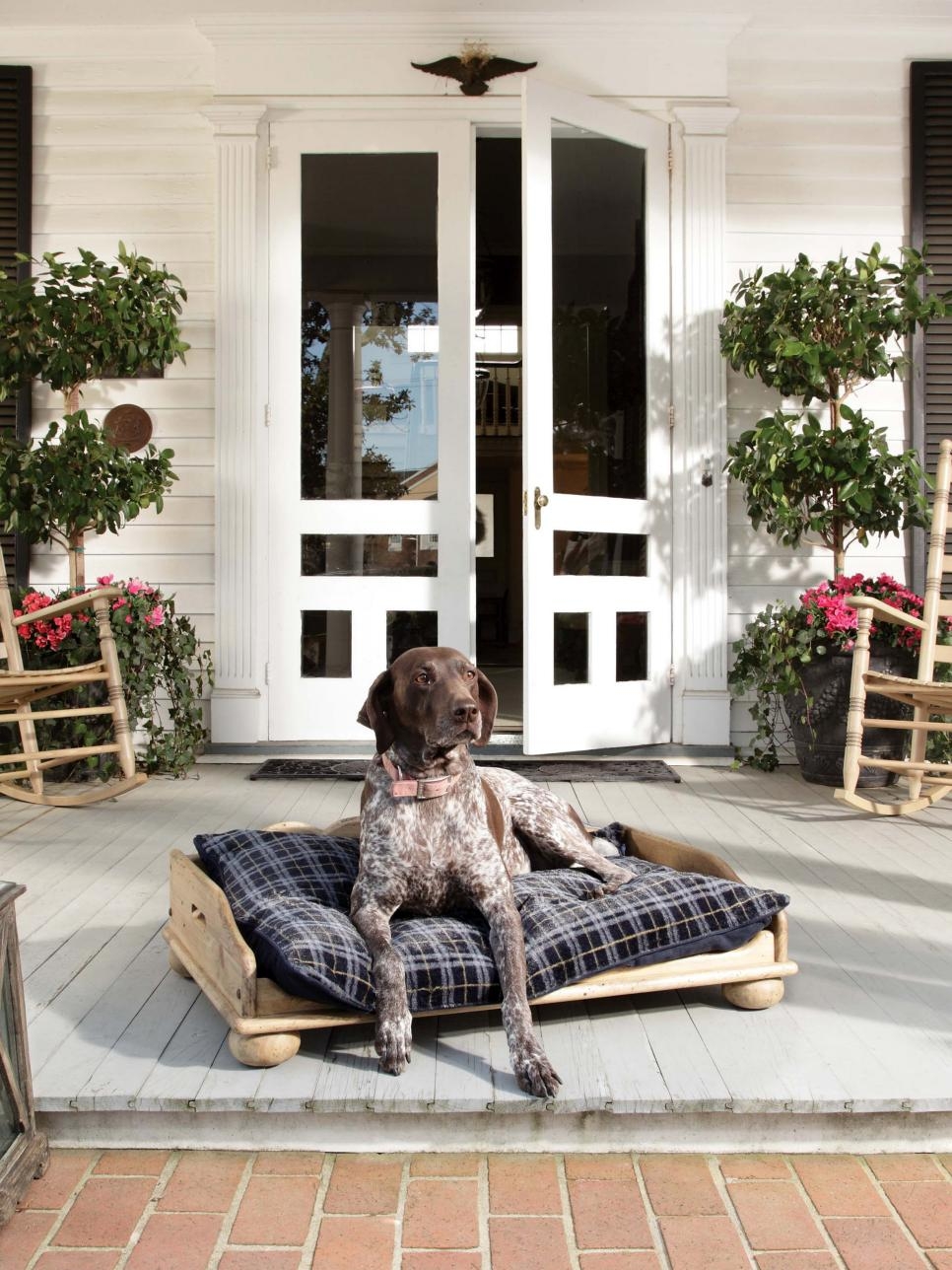 Front Porch Decorating Ideas From Around the Country: The emguard/em dog can welcome guests to the front porch. The furniture shown here is from Kincaid Furnitures Homecoming Vintage Pine collection. From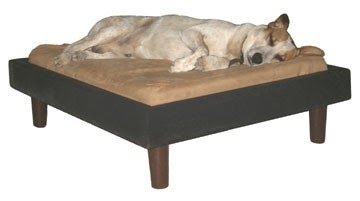 Dog Beds Orthopedic Dog Beds Frames and Headboards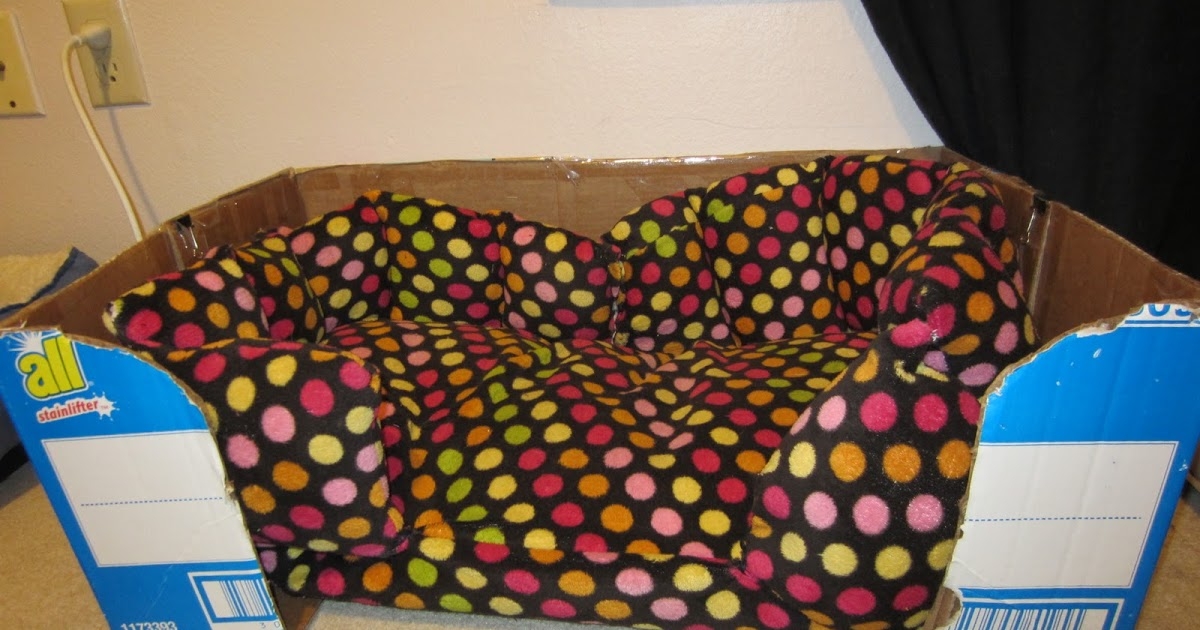 Homemade Dog Bed Frame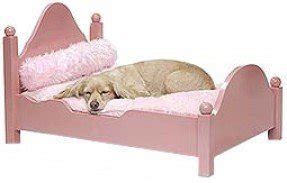 punkies dog bed a beautifully designed wood bed finished in a soft ...