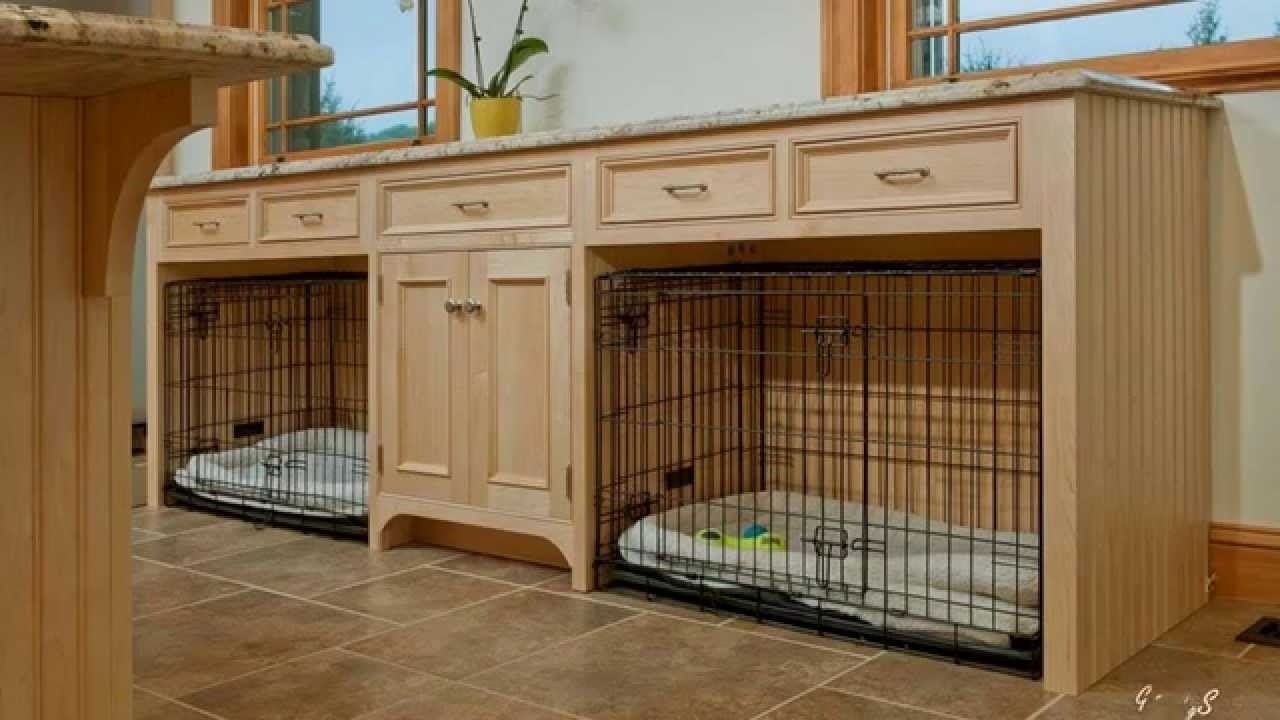 Dog Crates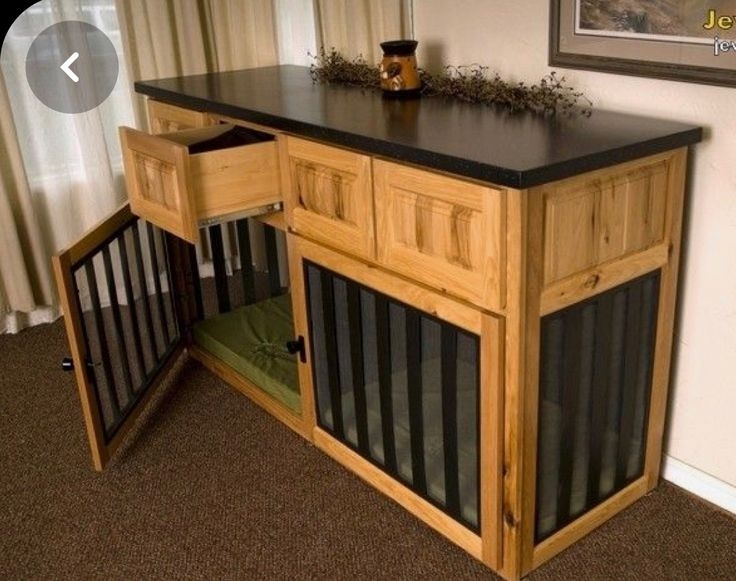 An amazing dog crate for indoor use, which will make your beloved pup, or two, very happy. Crafted of natural wood with espresso accents, the crate features a spacious two-door compartment with mesh panels for ventilation, 4 drawers, and a smooth rectangle top.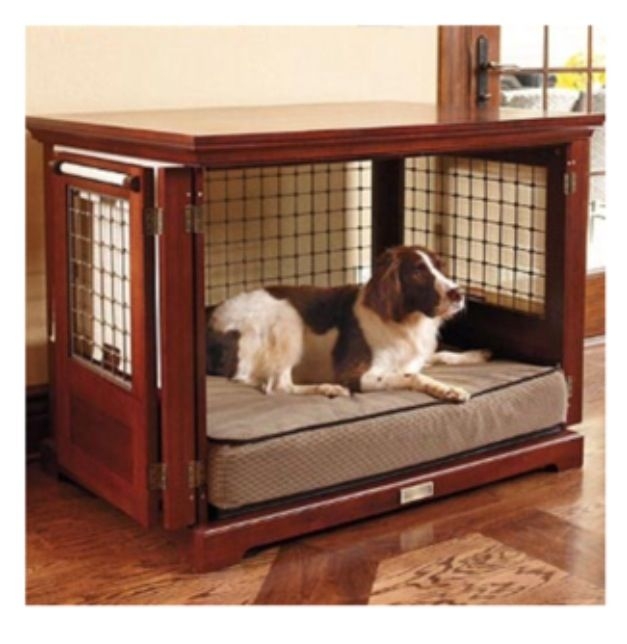 The simple design and style of this beautifully crafted dog crate is a combination of functional furniture and stylish addition to the interior. The wooden construction can also serve as a cabinet or end table.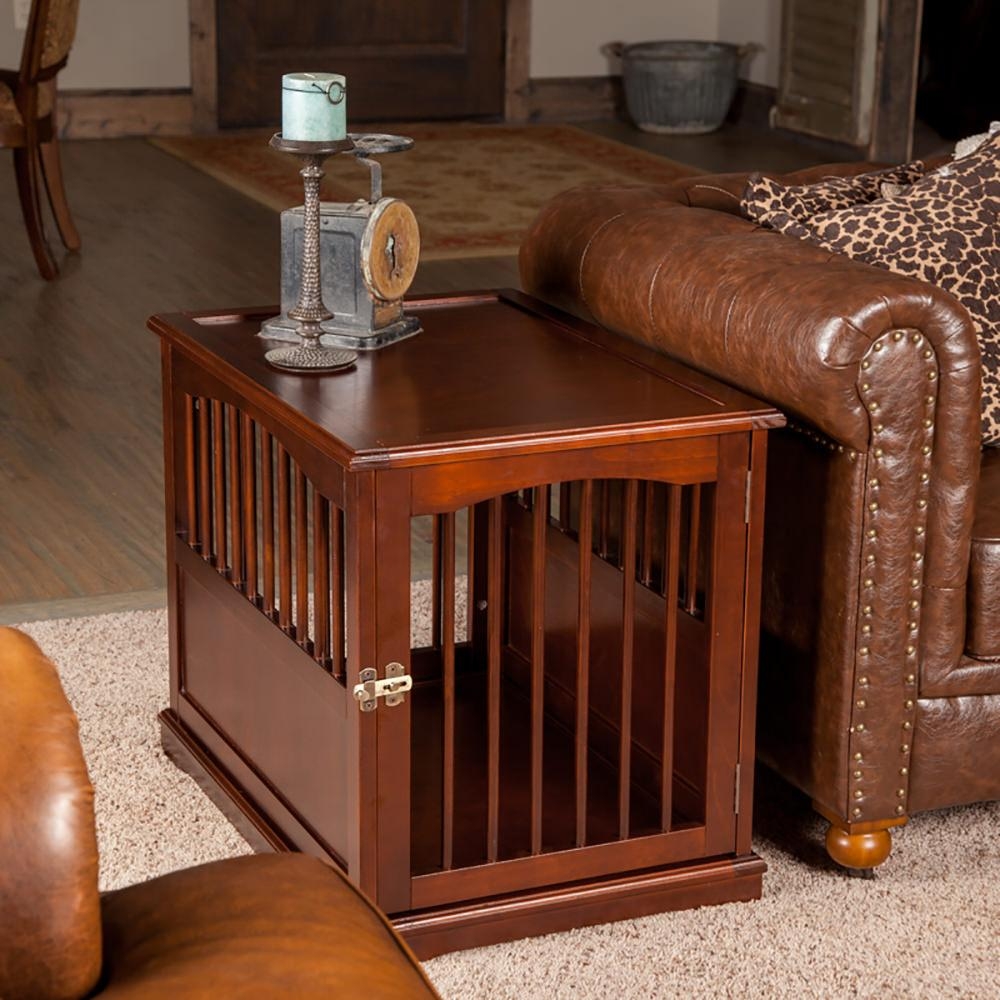 Pet Crate End Table in Walnut
Very practical in use end table with pet crate on the bottom. It is really safe and very comfortable place for your pet. Primary material of this end table is wood but hardware was made from bronze. Protective pads support from scratching floors.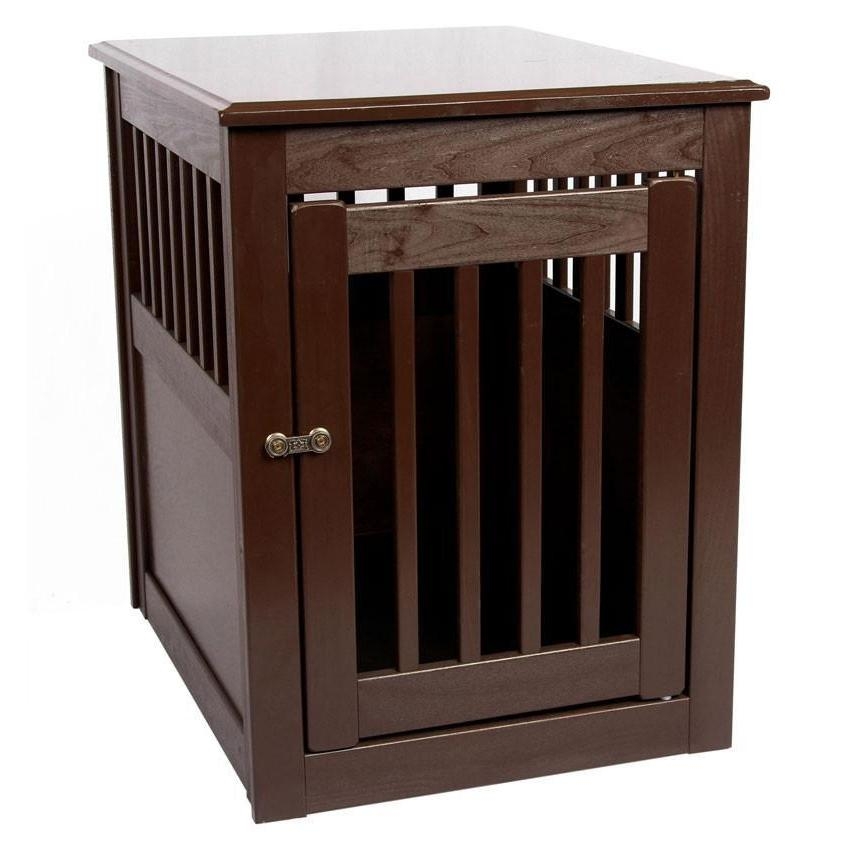 Pet Crate End Table II
This stylish and practical furniture is a combination of an end table and a pet crate. Use the top as a regular table and the bottom part as the area for your pet. The pet lounge is spacious and can locked with a latch for extra security.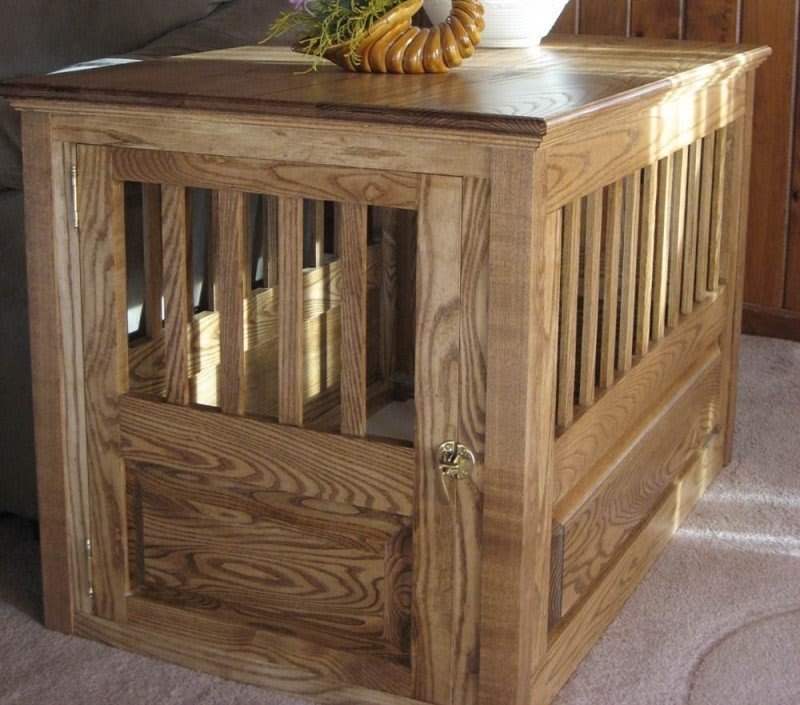 The practical and well-made dog crate in the furniture style makes it a great showcase for every interior design. The Beautiful design perfectly fits in with modern style, and at the same time, it is a perfect place for your pet.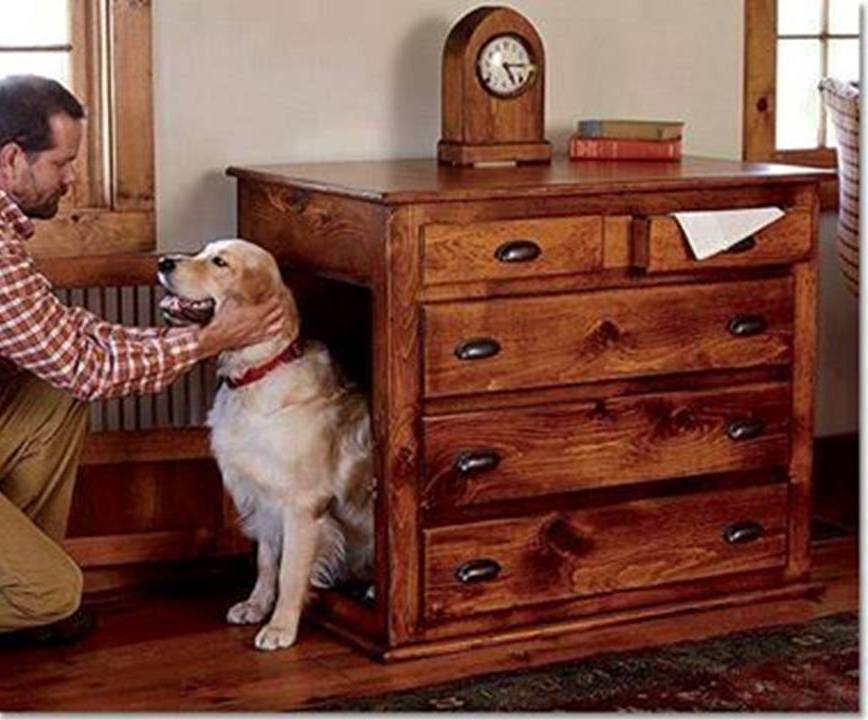 Dog bed in the shape of chest. Construction is made of wood. Dedicated for large sized pets. Neutral and functional design for each home as needed.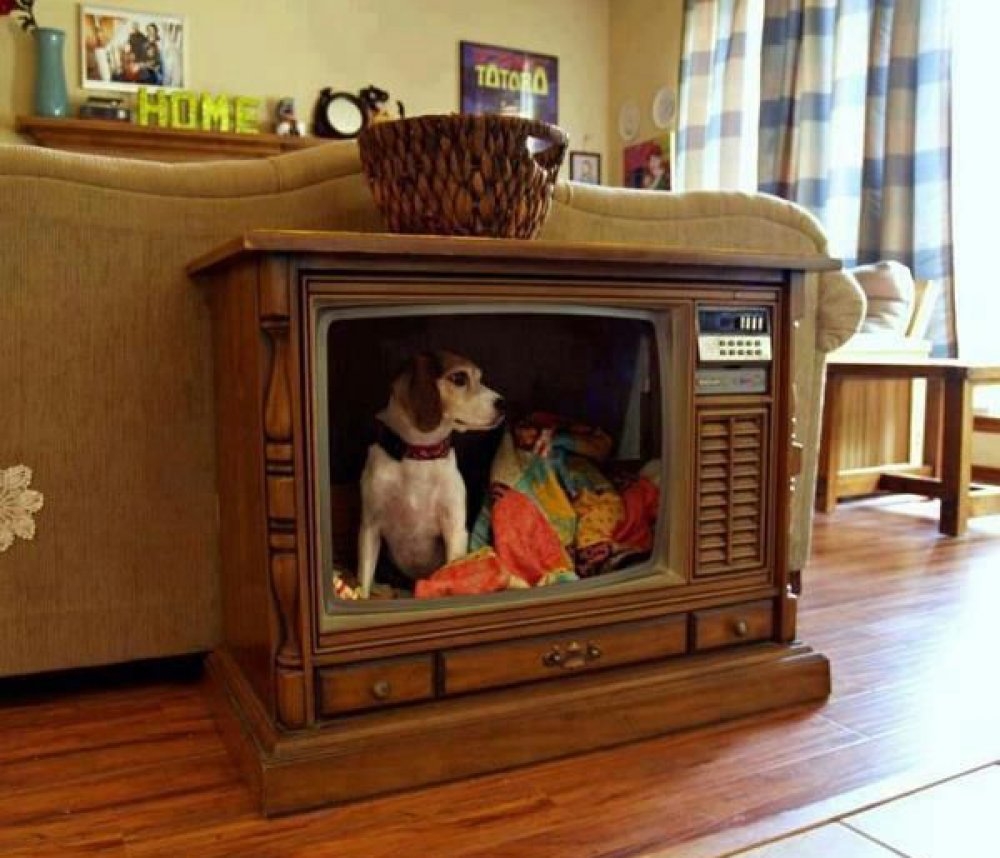 16 Repurposed Furniture Pieces: Great DIY Ideas For Your Pet's New Home! 4 -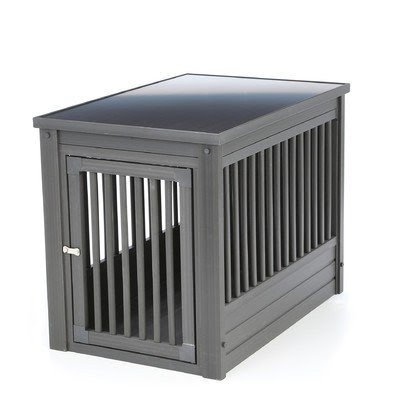 Privacy for a dog is its natural law, as his safety is important too- and that the unique dog crate, that provides these two things is not ugly. A wooden gray, bedside table with a wooden dog grating, will allow him to sleep in the middle on a soft cushion.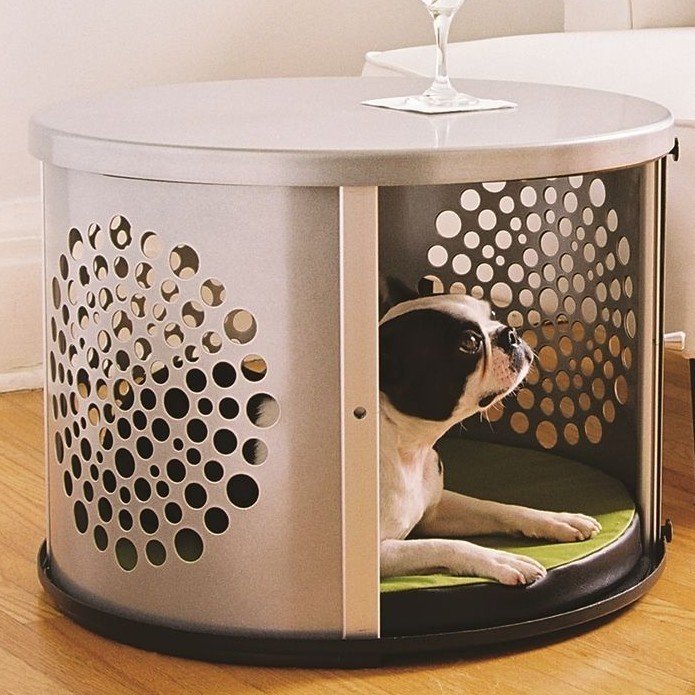 BowHaus Modern Pet Crate
This modern side table in a kennel in one is the perfect solution for your home. Blend beautifully with modern wystrojemn interior, and the metal structure with finesse cutouts and a comfortable seat inside, the interior adds a wonderful character.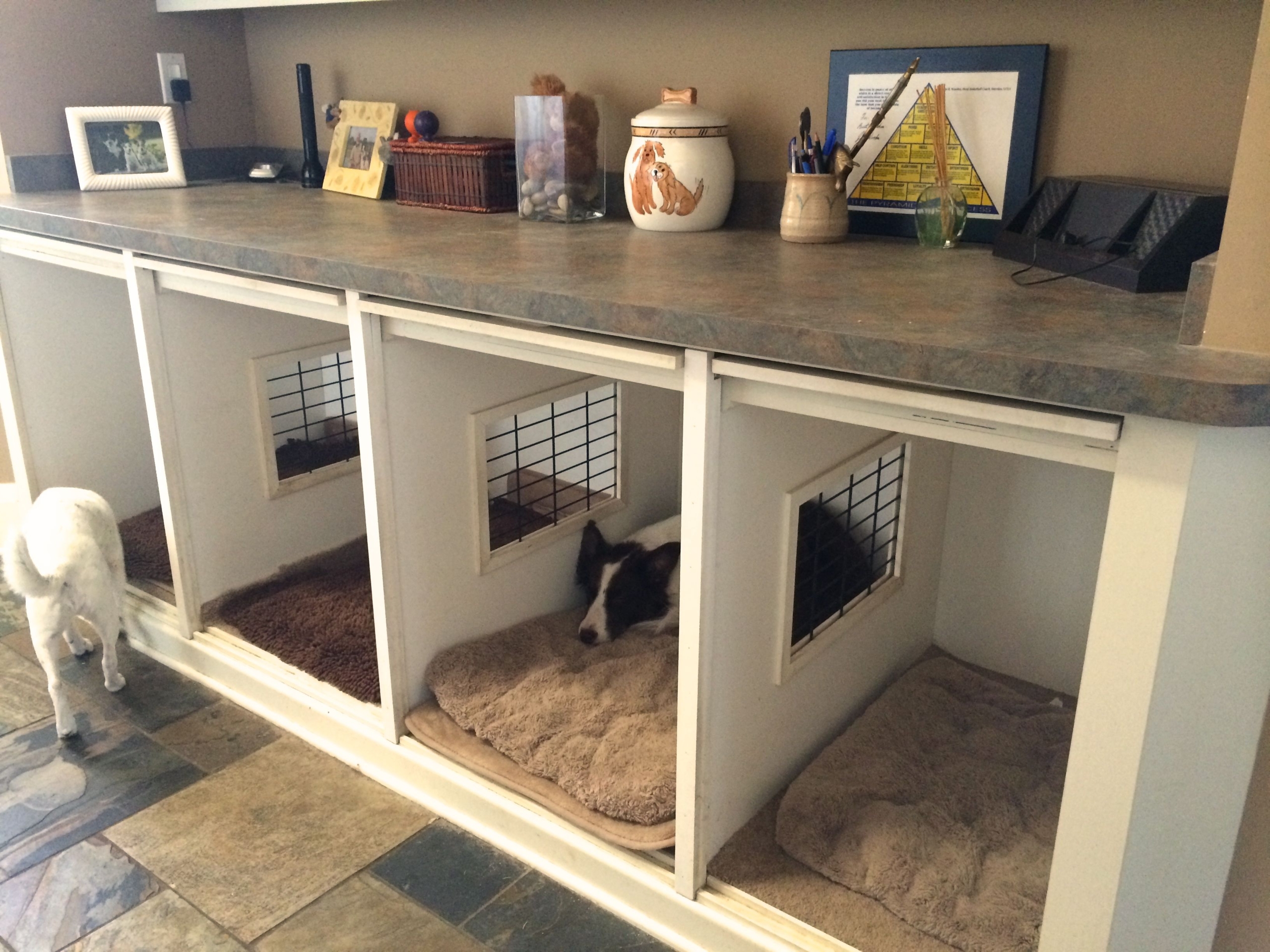 A wonderful option for owners of a few dogs. It's a type of an indoor dog kennel, which is also a piece of furniture. The construction is divided into several, cozy sections while the top might be used as a storage area.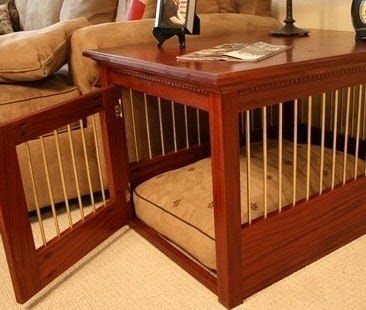 Glendale Woodworking - Custom Furniture Style Dog Crate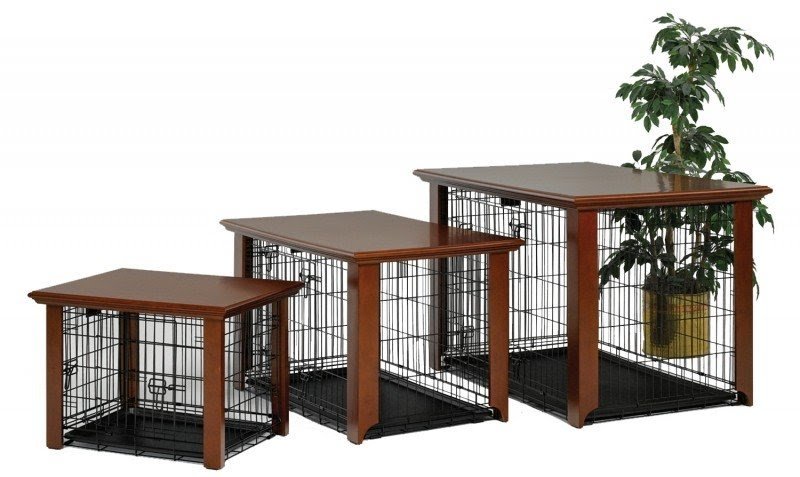 Robust construction in classic design makes this dog crates in the shape of furniture - coffee tables or benches are an excellent choice for any interior. Beautiful design makes the whole is elegant and functional, and the size is easy to fit into your pet.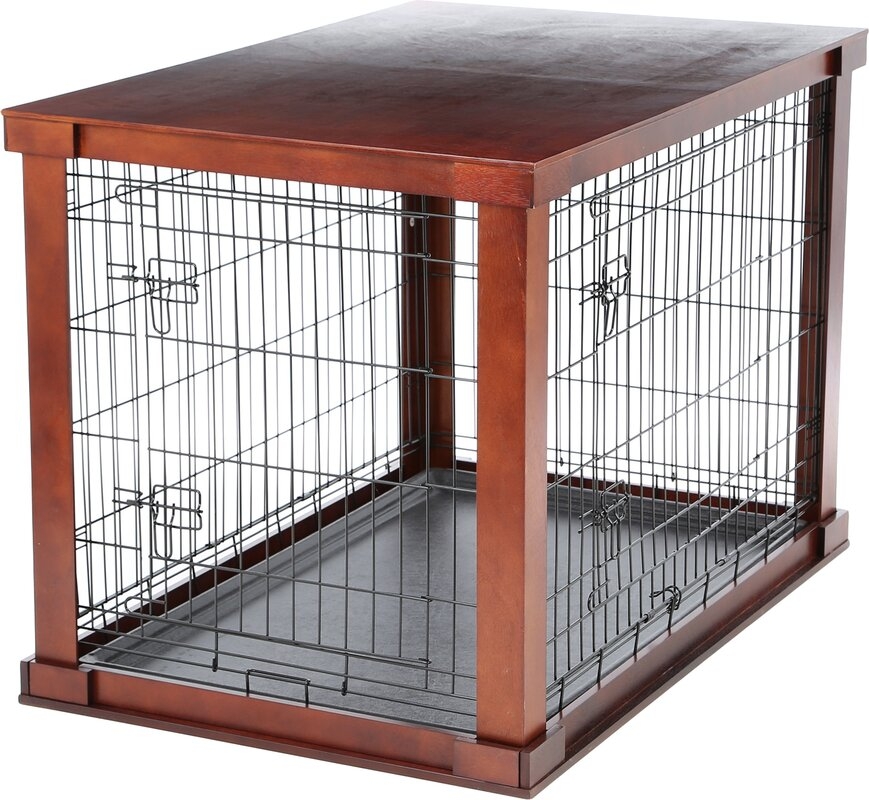 Side table-style dog crate with a removable tray and divider. Product: Dog crate Construction Material: ...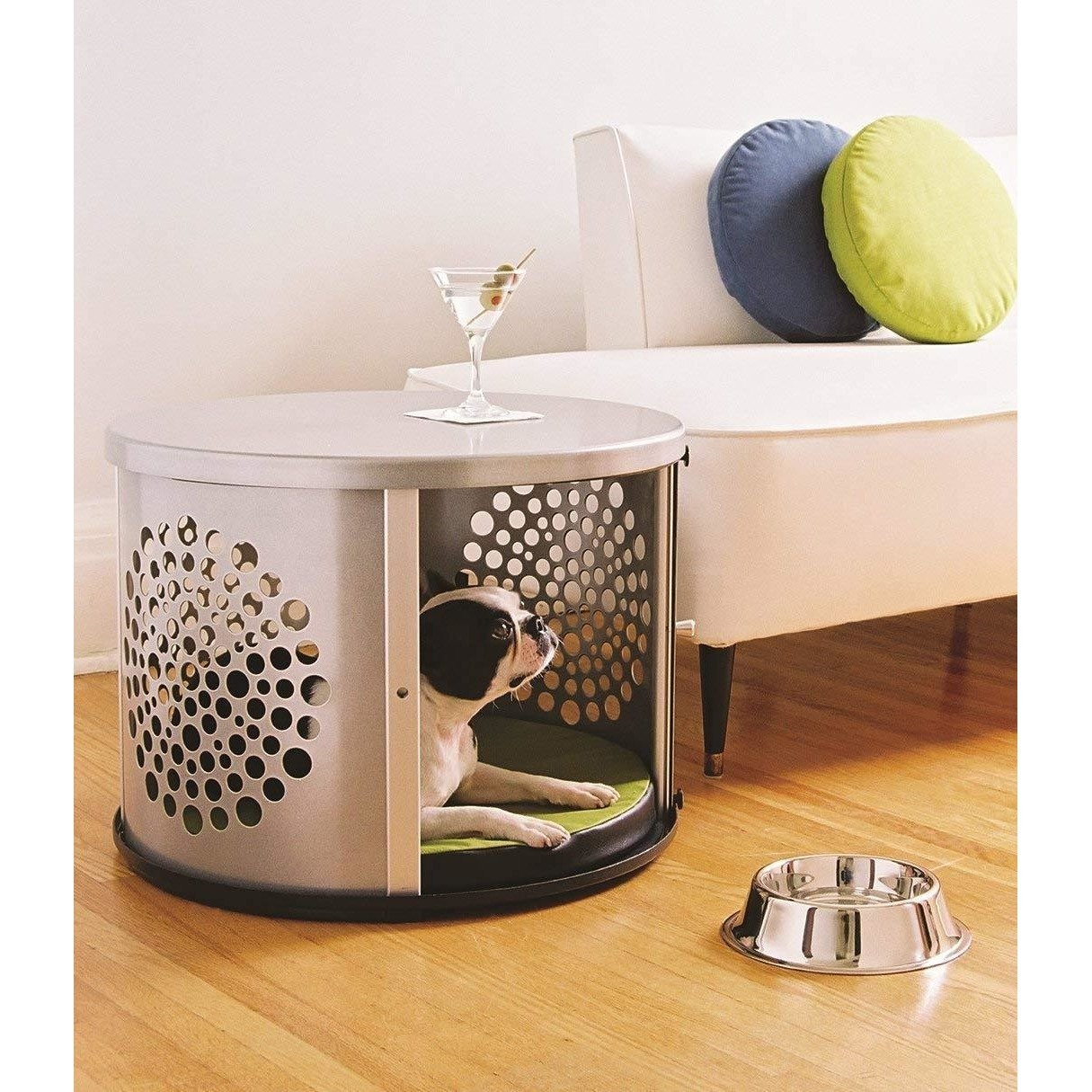 DenHaus Dens are dog crates + beautiful furniture in one.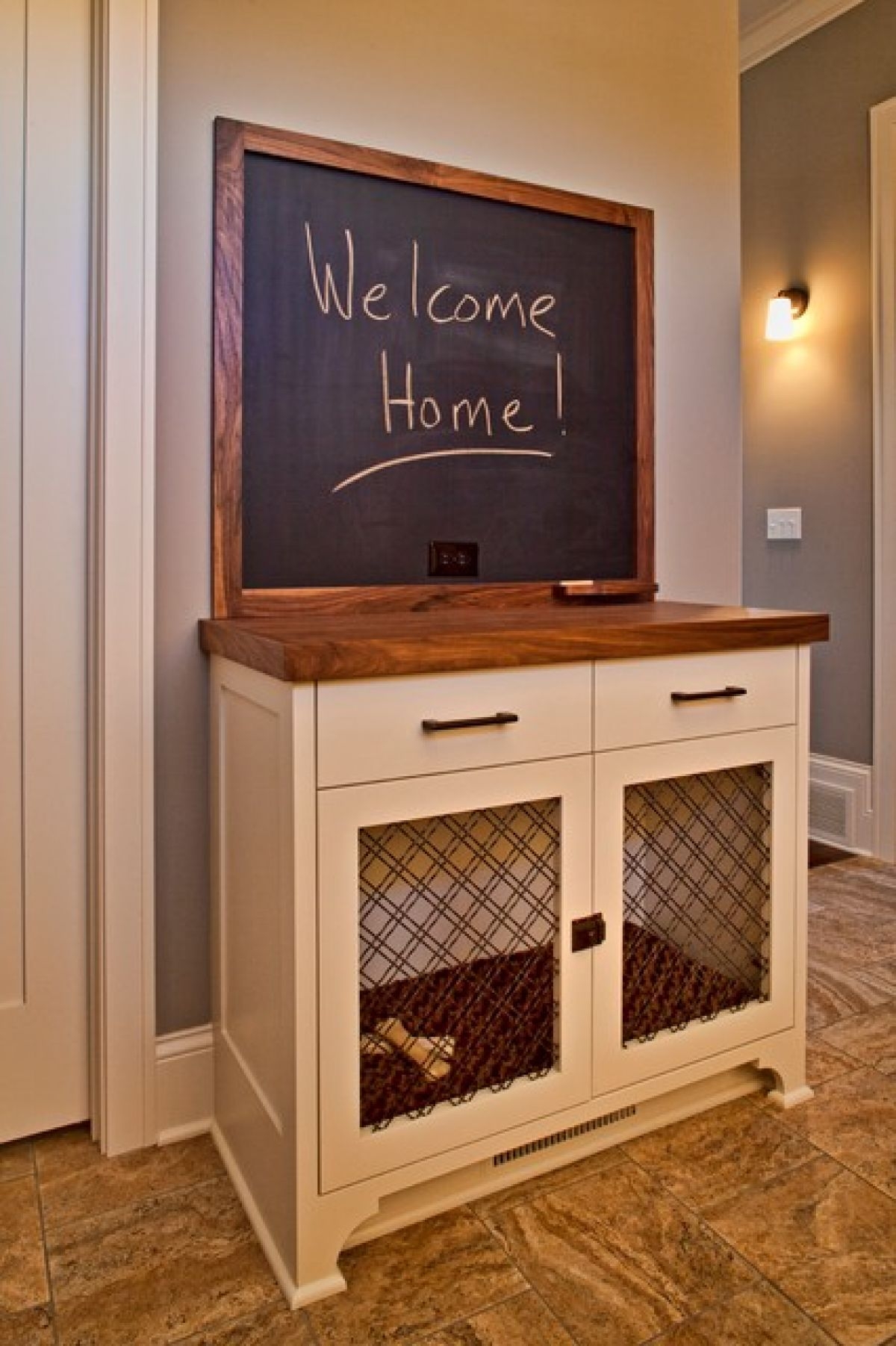 dog crate console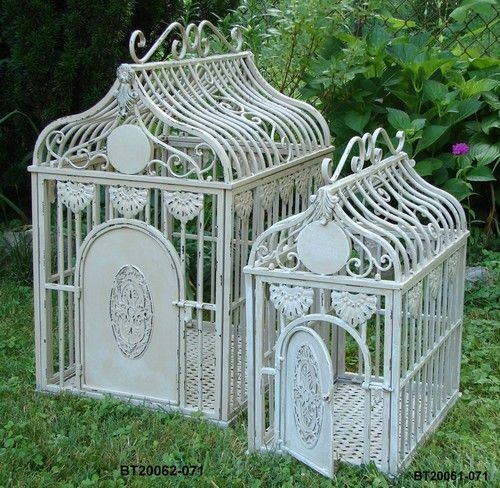 At first glance, these beauties are birdcages designed in a romantic Victorian manner, with ample of swirls and ornaments. But their size leaves no doubt: these must be white dog crates with an enormous decorative potential.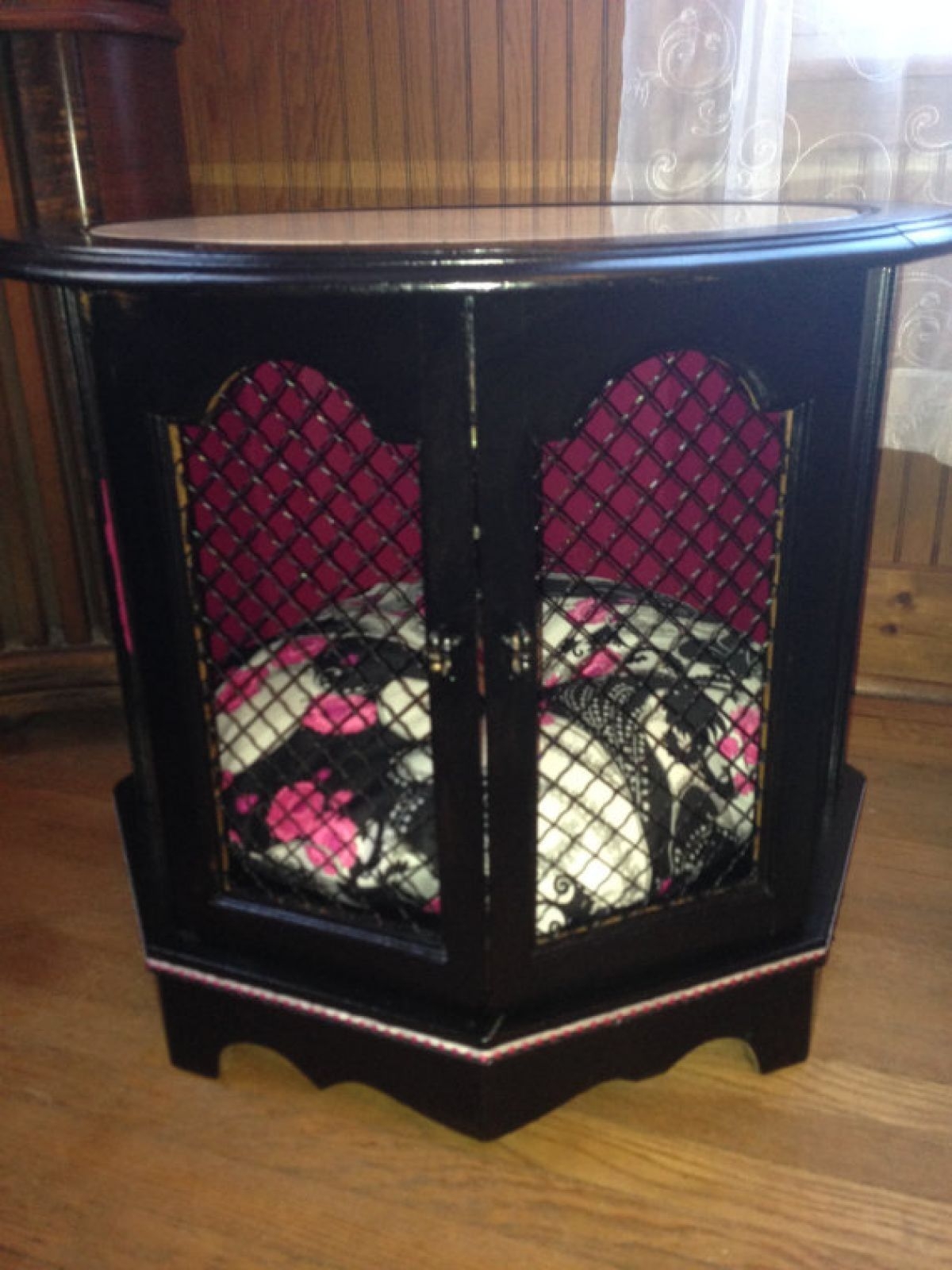 20 Wonderful Pieces of Furniture For Pets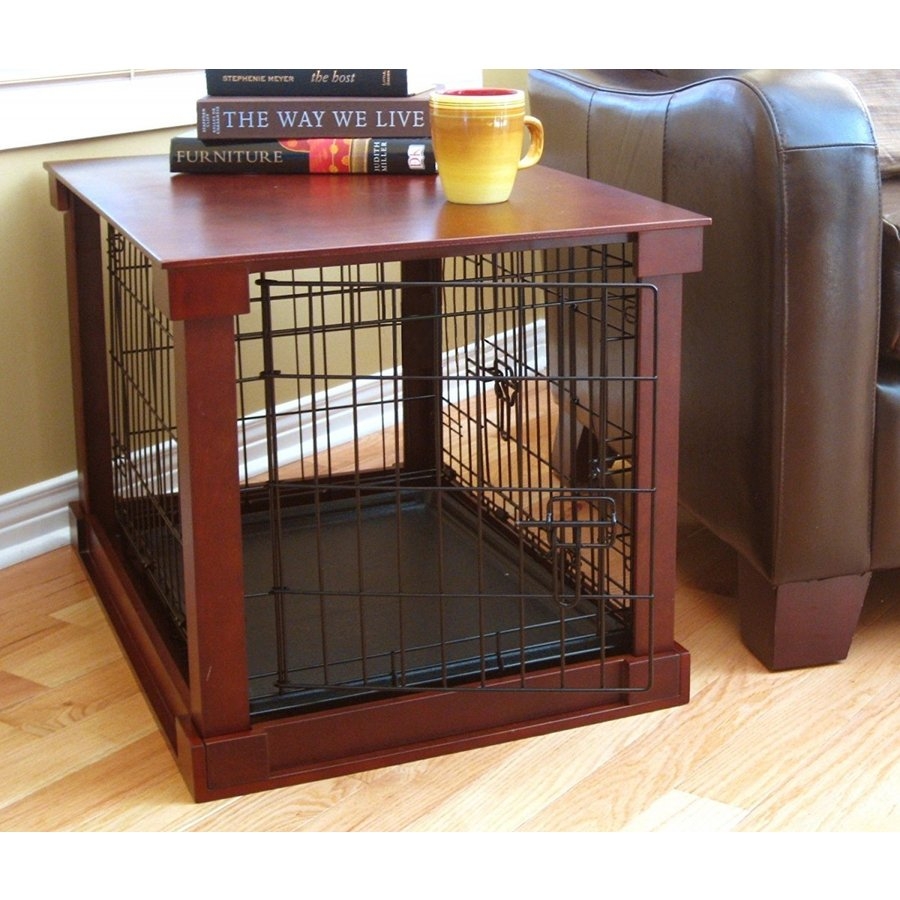 wood-dog-crate.jpg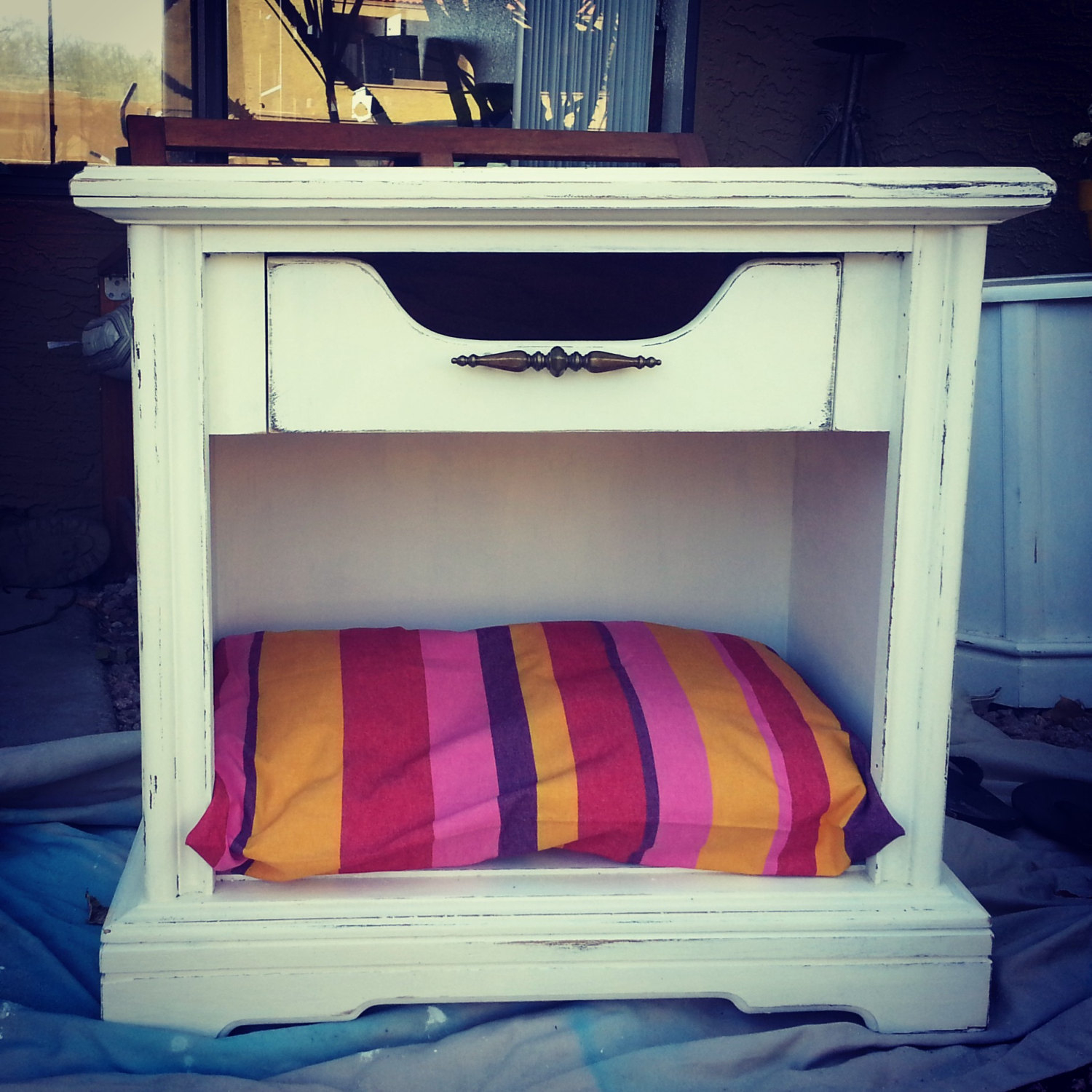 End table/Dog bed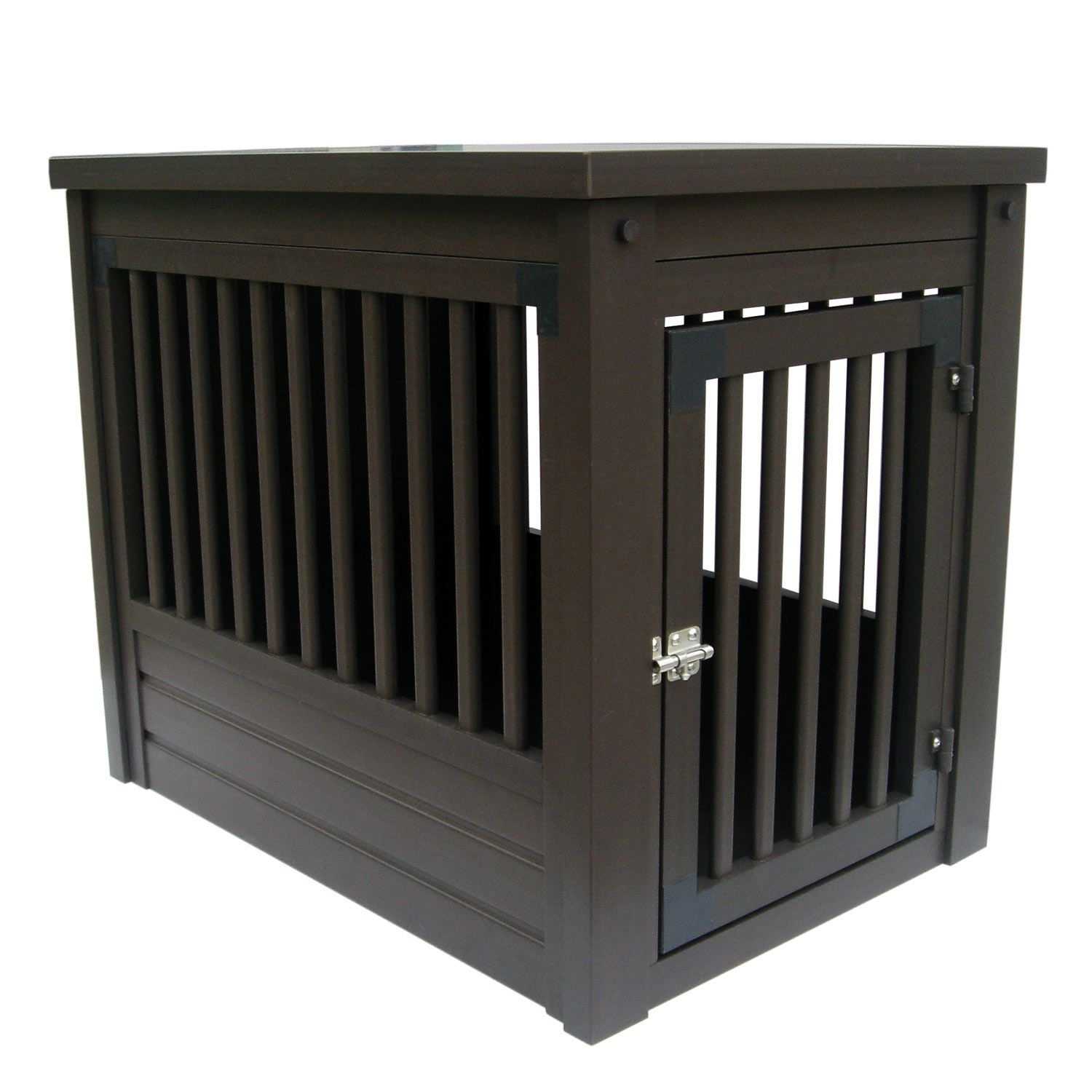 New Age Pet® ecoConcepts™ Habitat 'N Home InnPlace Wooden Dog Crate in Espresso -- Wood dog crate end table -- Mission style end table -- Made from eco-Flex (recycled polymers & wood fibers) -- Latching door -- Built in crate floor -- Moisture r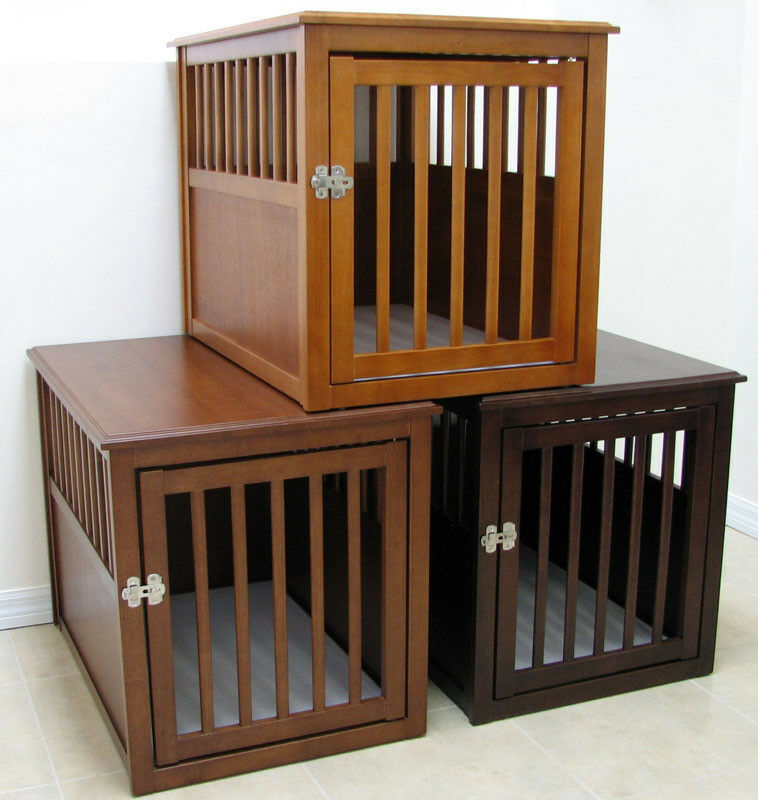 Wooden dog crates - totally ridiculous but also really pretty