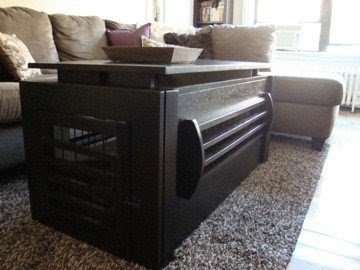 Why buy a coffee table and a dog crate, when you can have them both combined into one piece of furniture? Check this clever solution. Black colour makes it elegant and modern, too!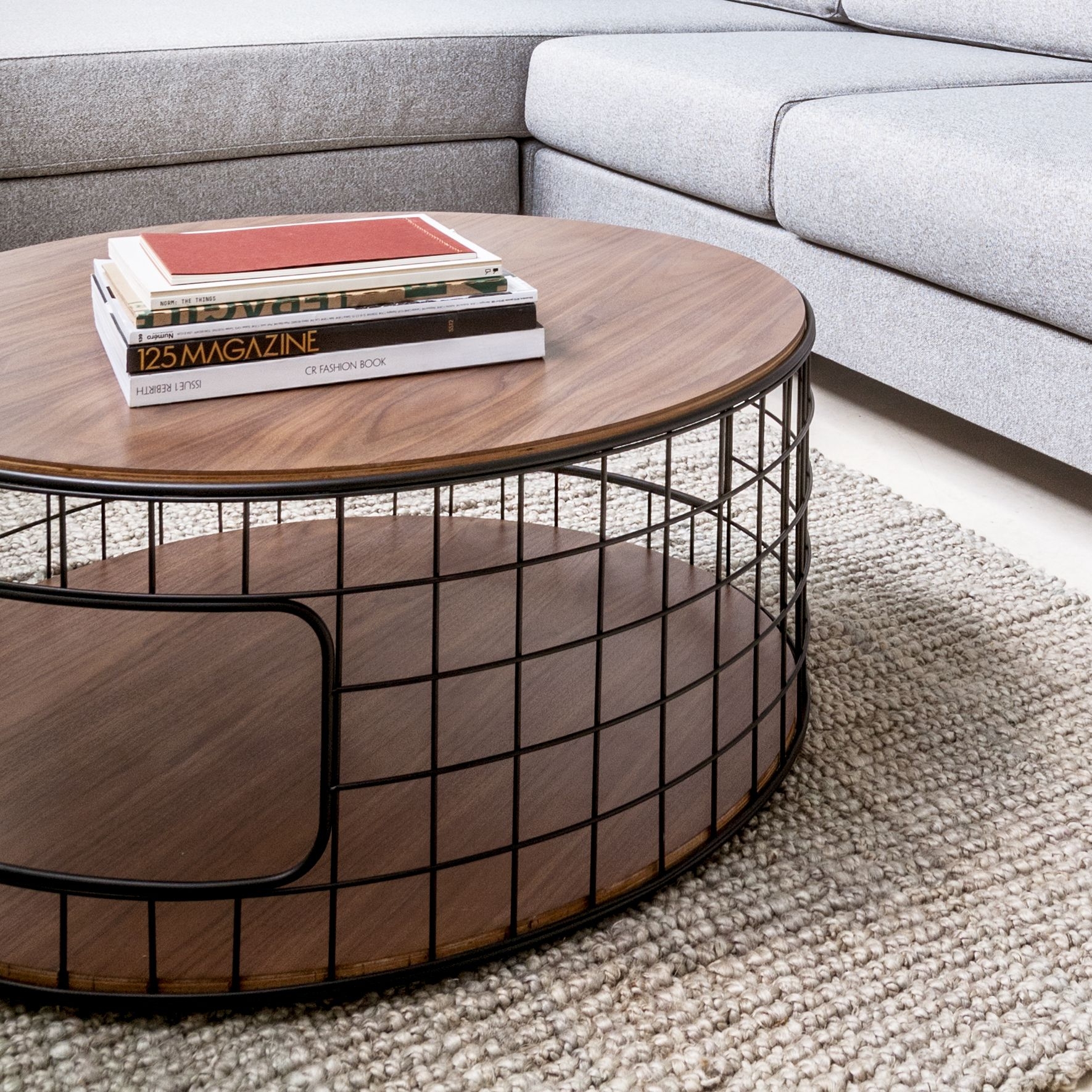 Plywood and a Dog Crate Do Not a Fancy Table Make. Let's see here, you ...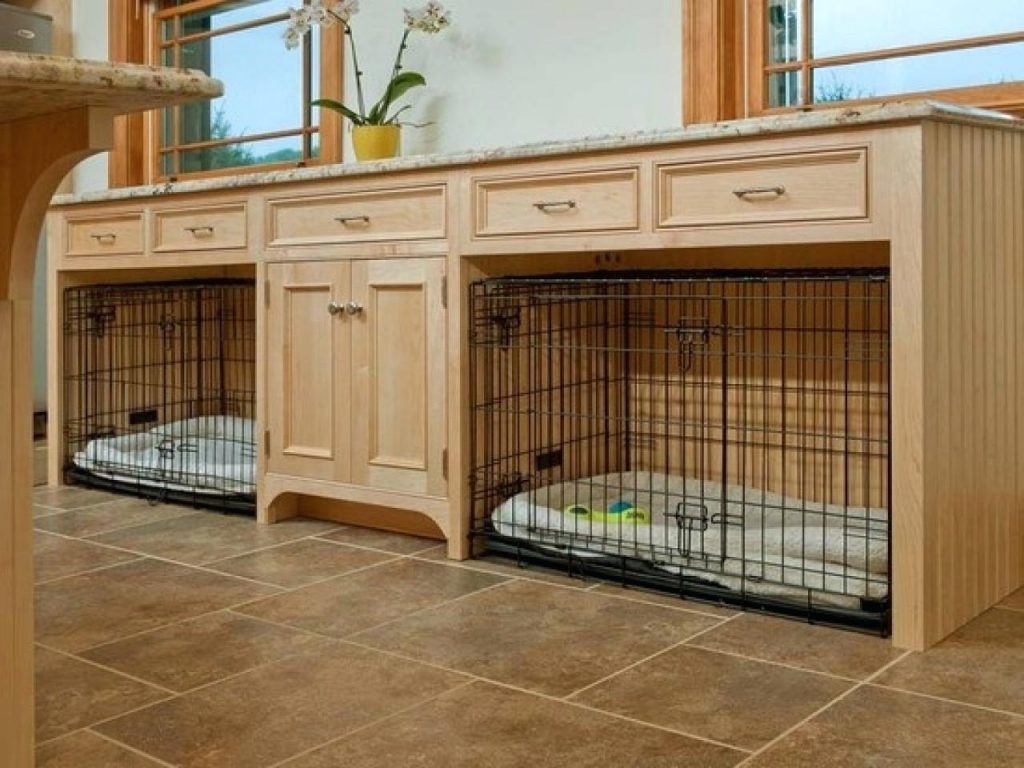 Crafted from bright wood, stylishly adorned with elegant drawer pulls and knobs, this dog kennel can be smoothly treated as a console table as well. Its wide surface offers enough space both for your odds and sods as well as for two puppies.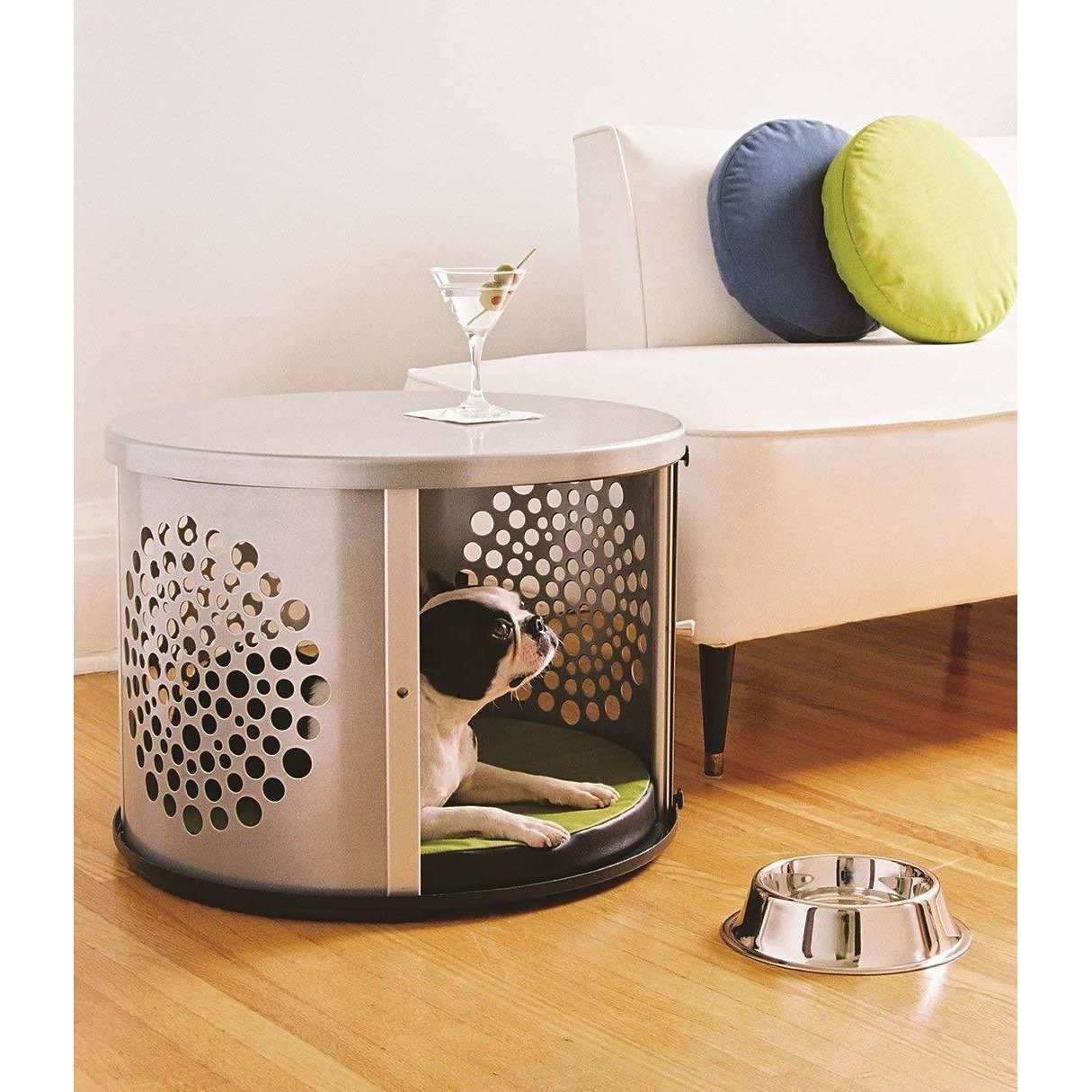 An excellent idea for your home decor and for your pet! The coffee table with the dog crate under the top. The modern stainless steel construction and round top adds a style into any home.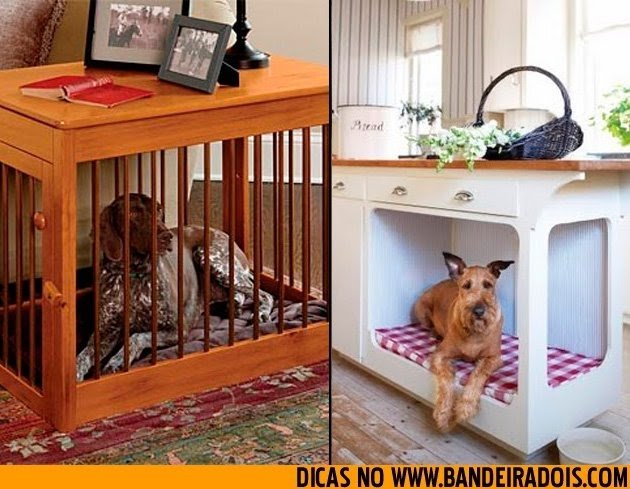 What is better than a coffee table but a coffee table that allows you keep your pet close to you. This amazing design consists a coffee table and a comfortable space for your pet, either a closed space or open.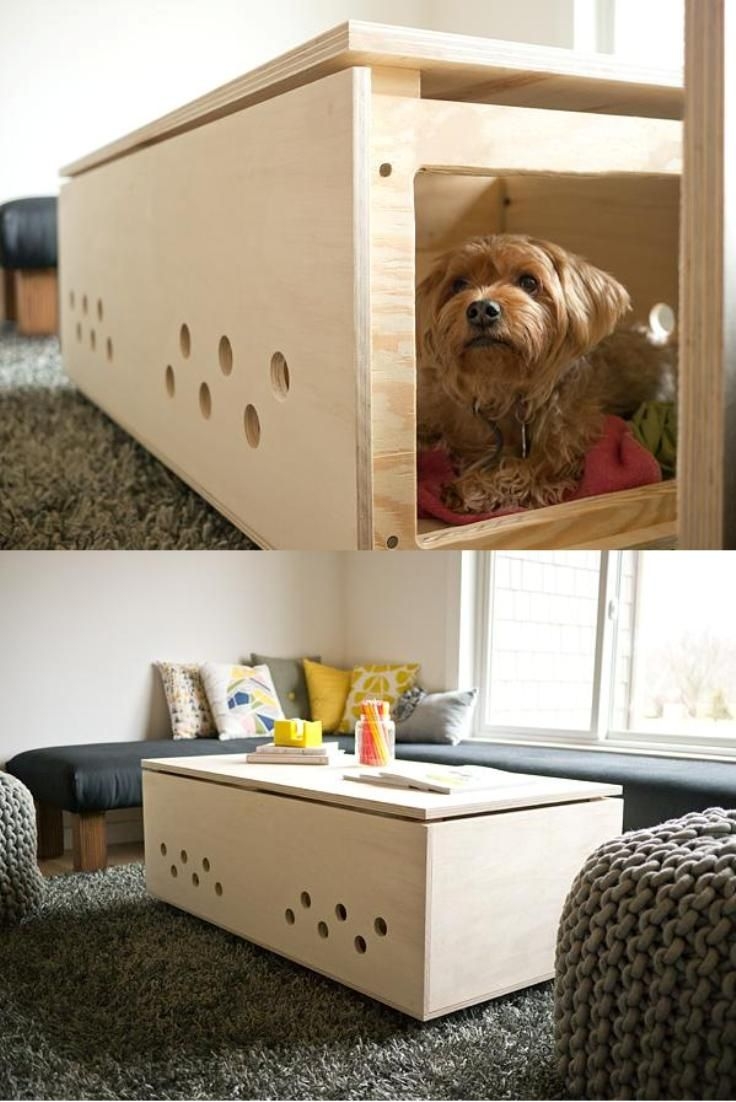 A sturdy addition for indoors, that can be a cozy and comfy surprise for your beloved pup. The doghouse is shaped like a box and crafted of natual wood, with holes for ventilation, a large side hole for entrance and a movable lid for easy access.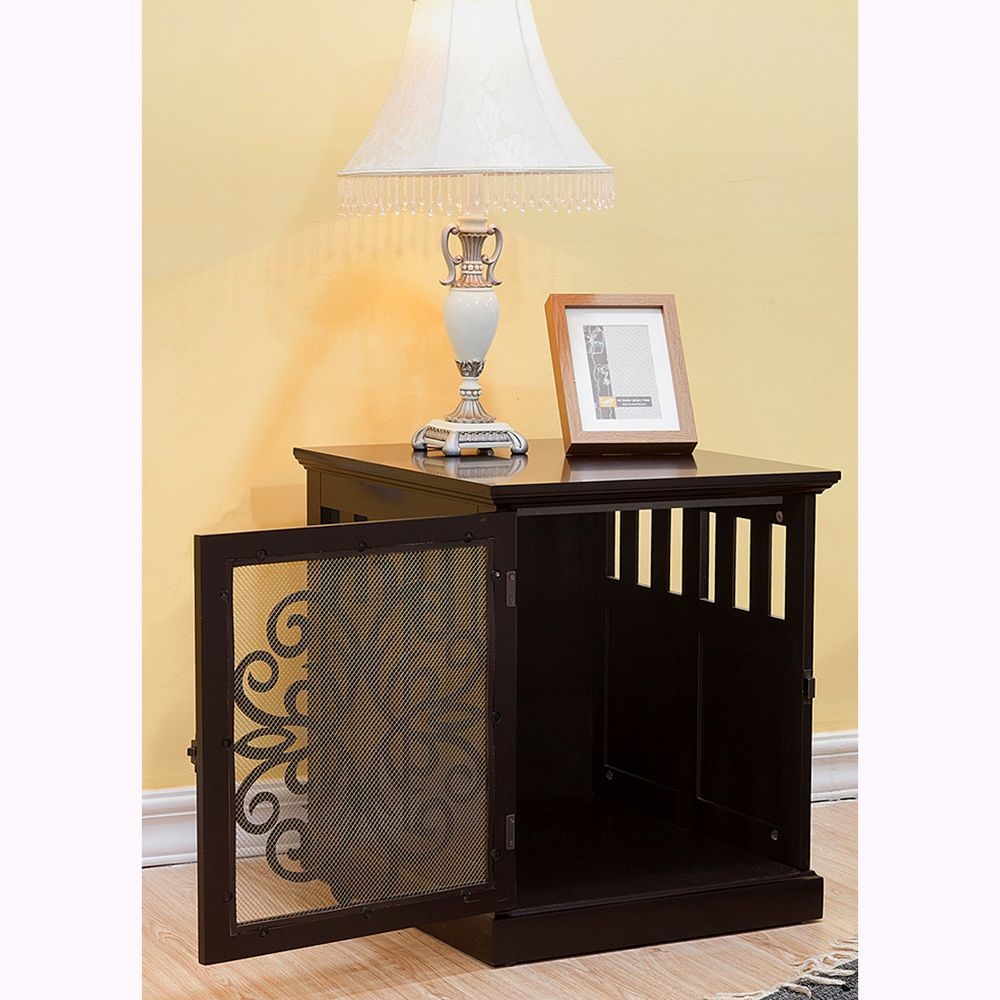 Compact dog crate that should work well as a small coffee or end table. The piece is made from wood and features a beautifully glossed dark walnut finish for impeccable style. You also get a tempered glass door, decorated with a stunning flower motif, and some amazing crown moldings too.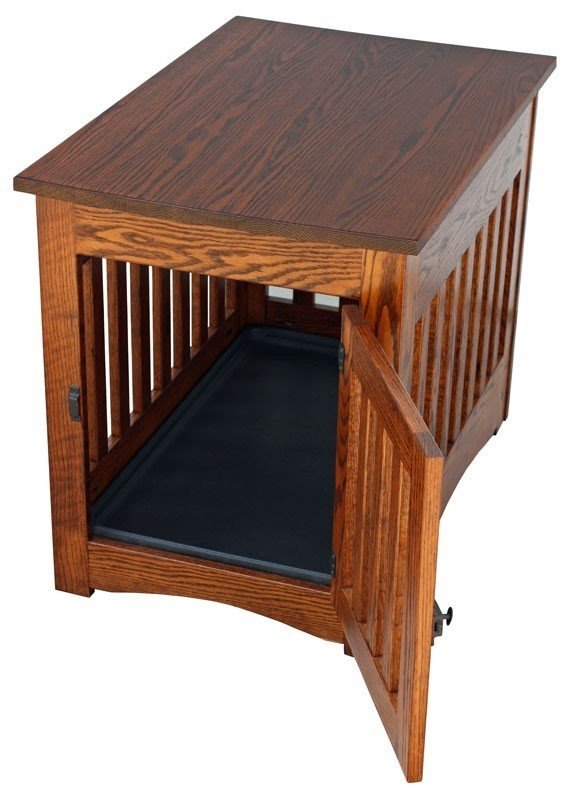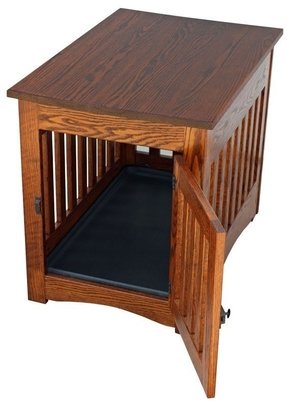 Pictured Above: Mission Style End Table Dog Crate in Oak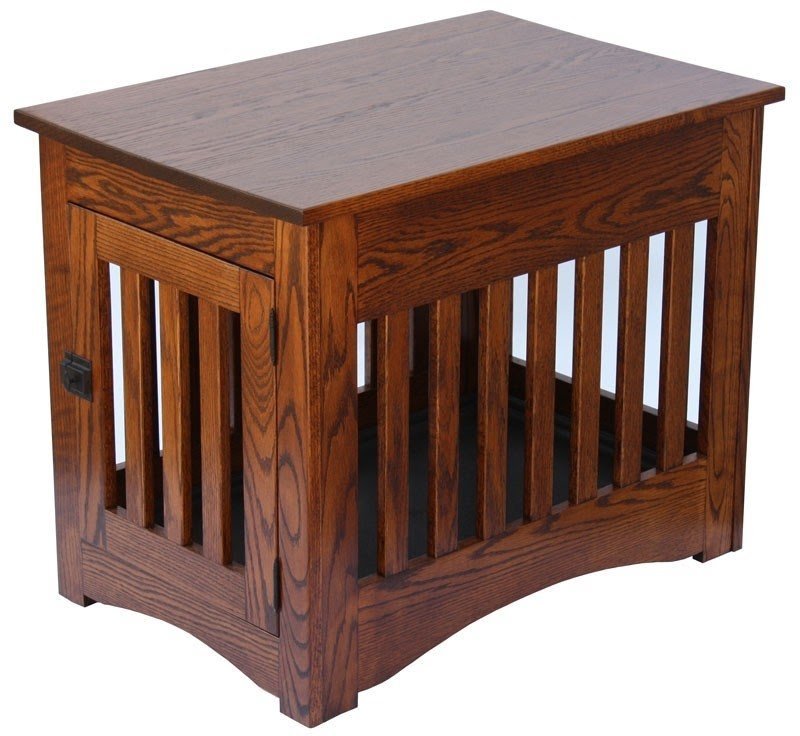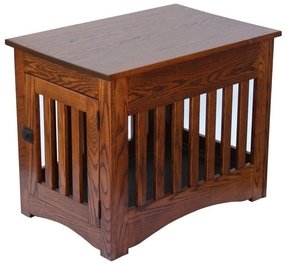 Mission Dog Crate End Table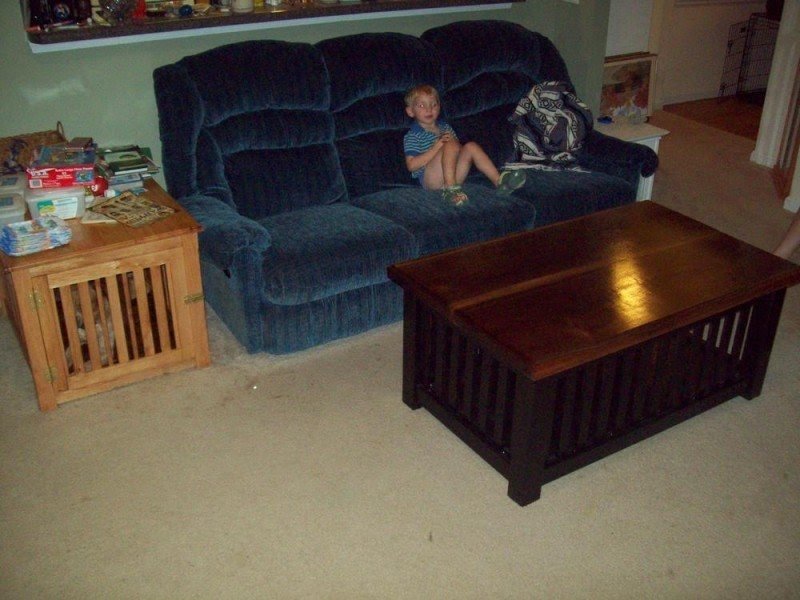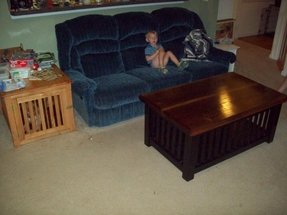 Newest Coffee table/dog crate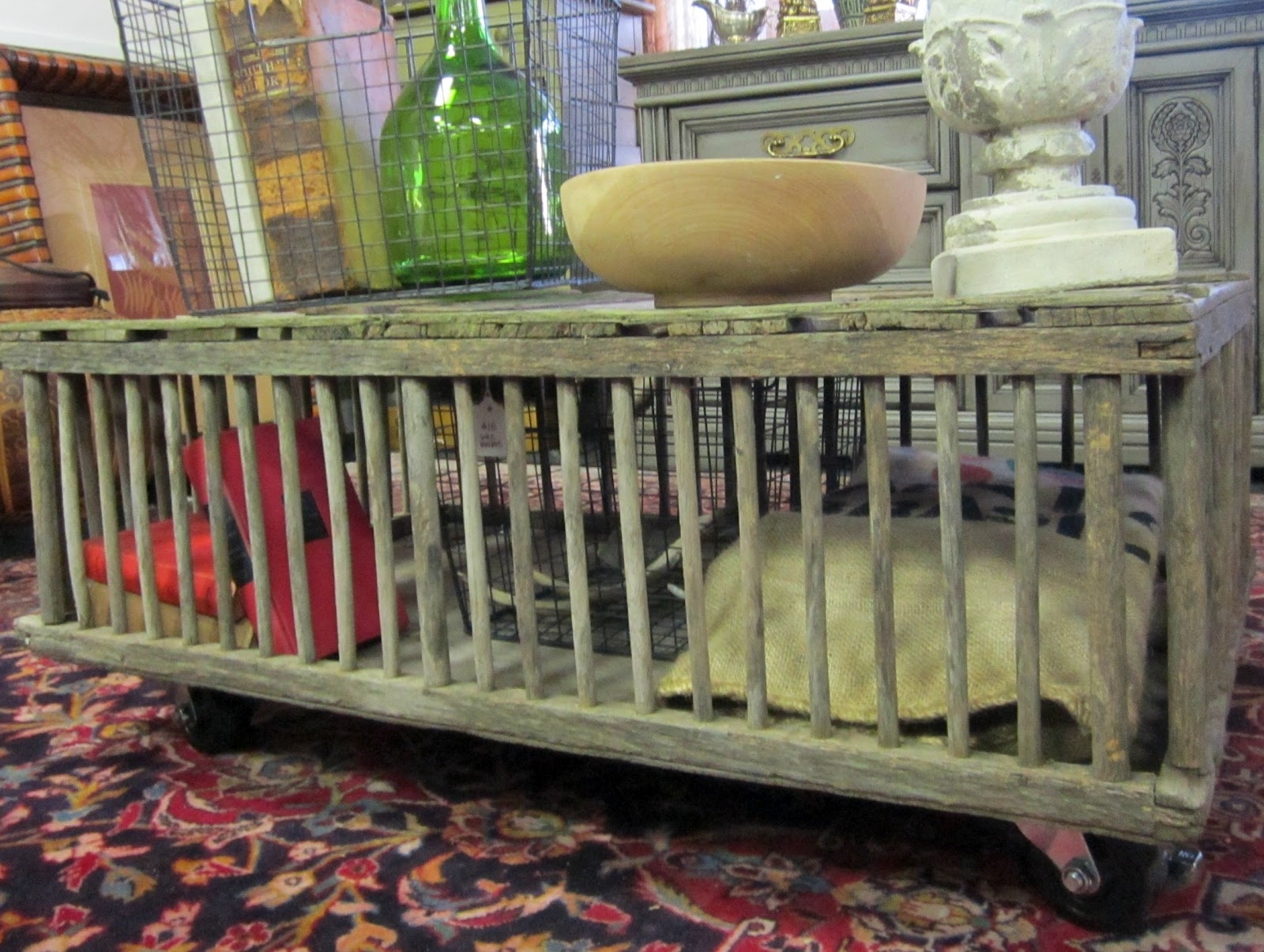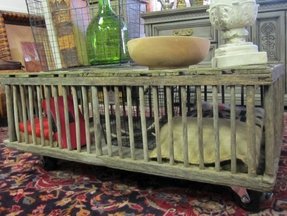 Vintage Finds: Chicken Coop Turned Coffee Table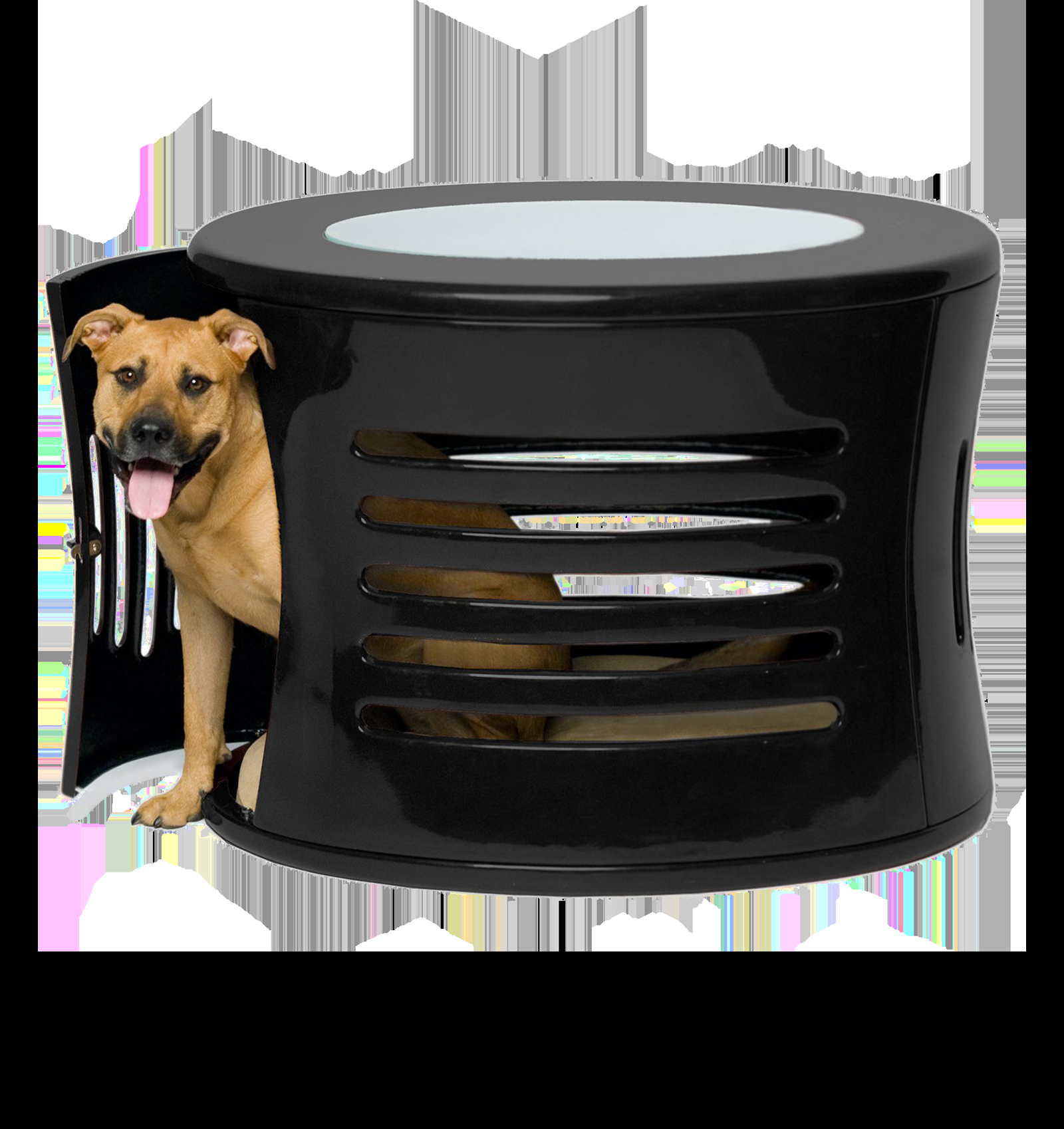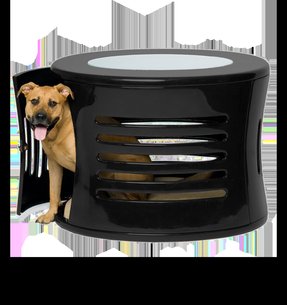 Futuristic coffee table, very modern - black, made to high gloss with modernist, minimalist decorations.And underneath? Your dog hides! Because it's also a dog crate - house. The table has subtle longitudinal cutouts, so the dog can observe everything.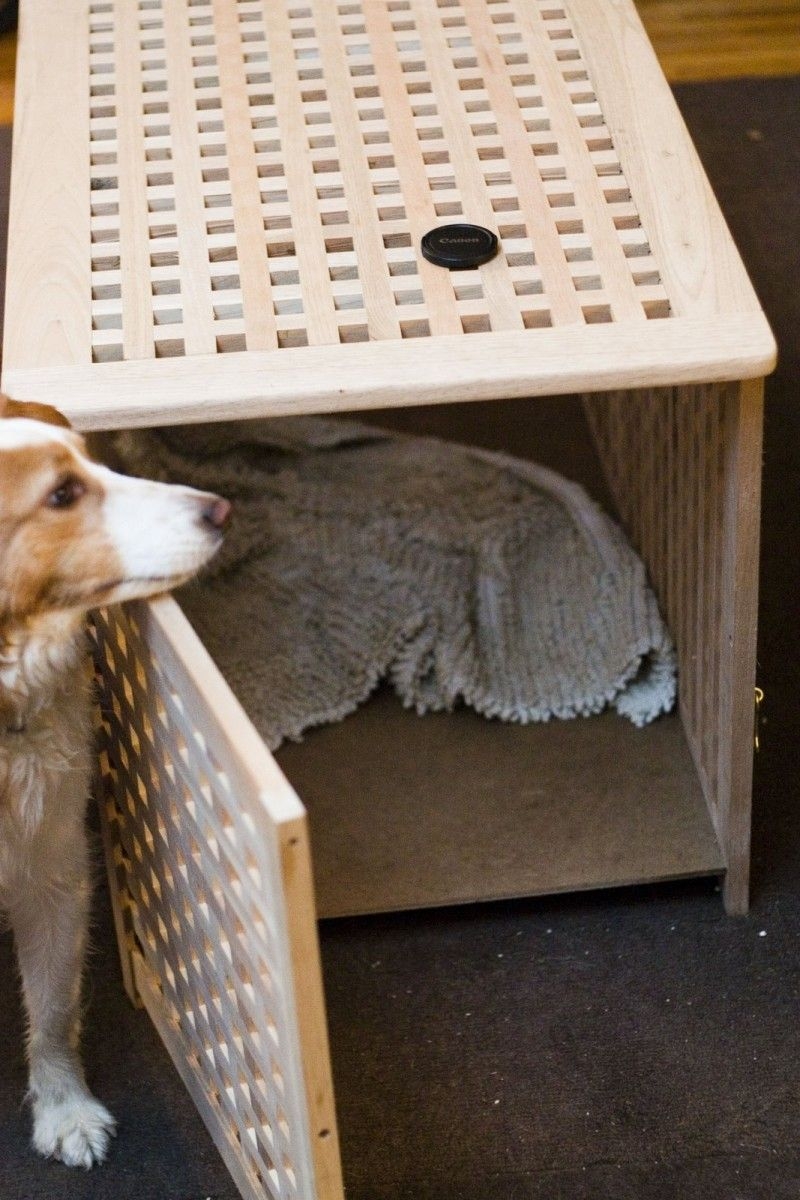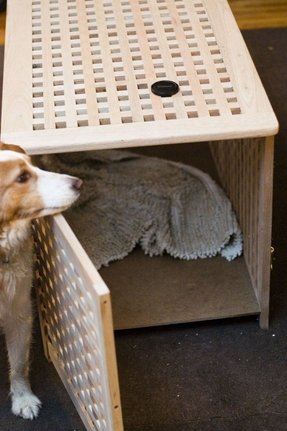 If you have a small space and a small dog to match, you can use this ...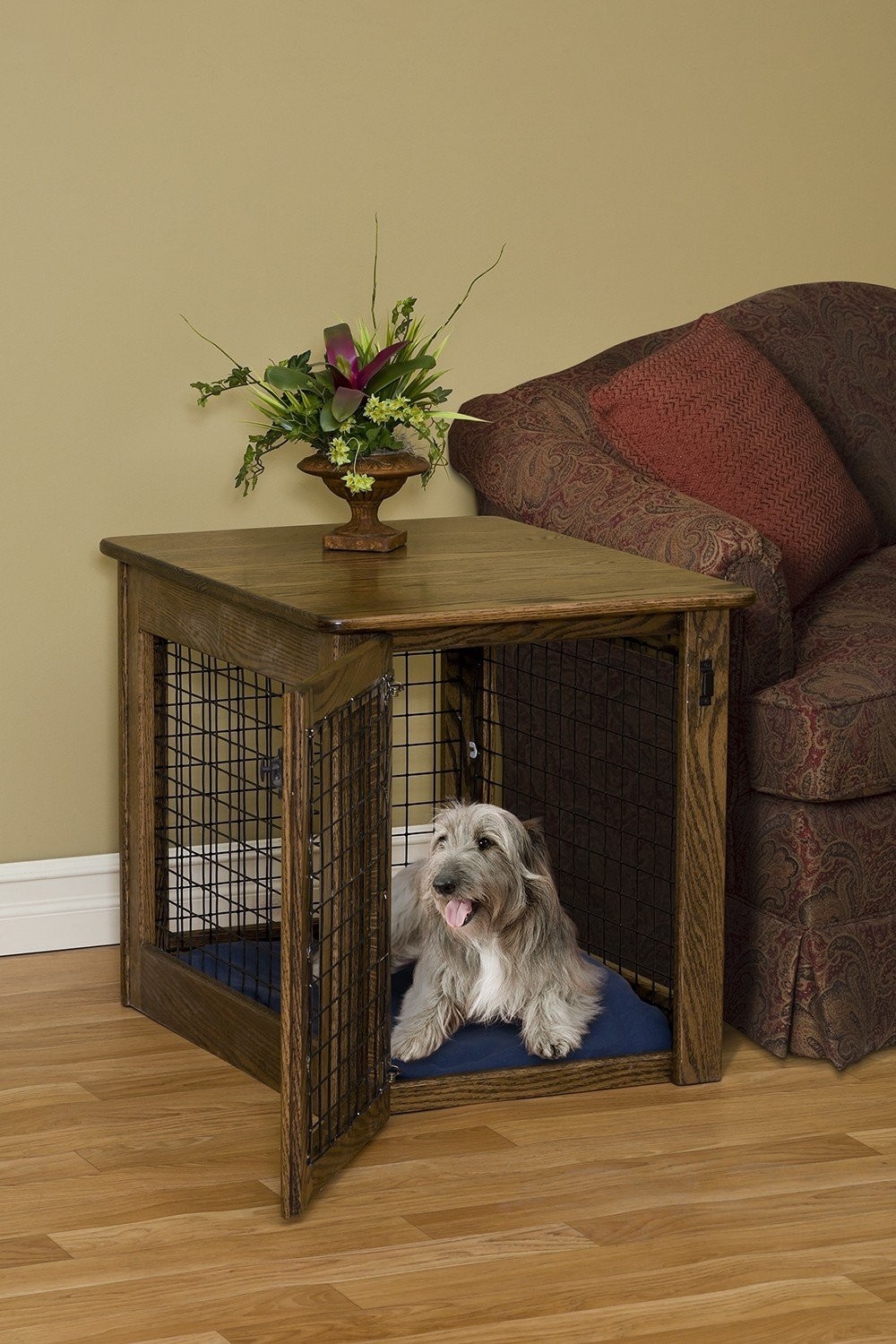 ... /68653378/medium-dog-crate-end-table?ref=v1_other_1 I need this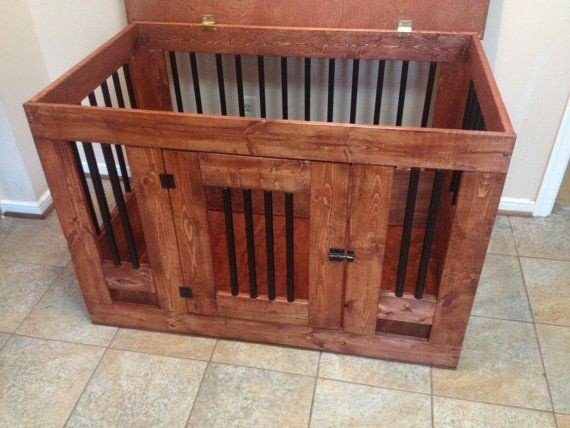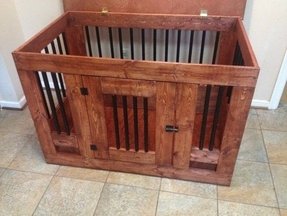 Dog crate end table with chew proof bars by Cre8tivefurniture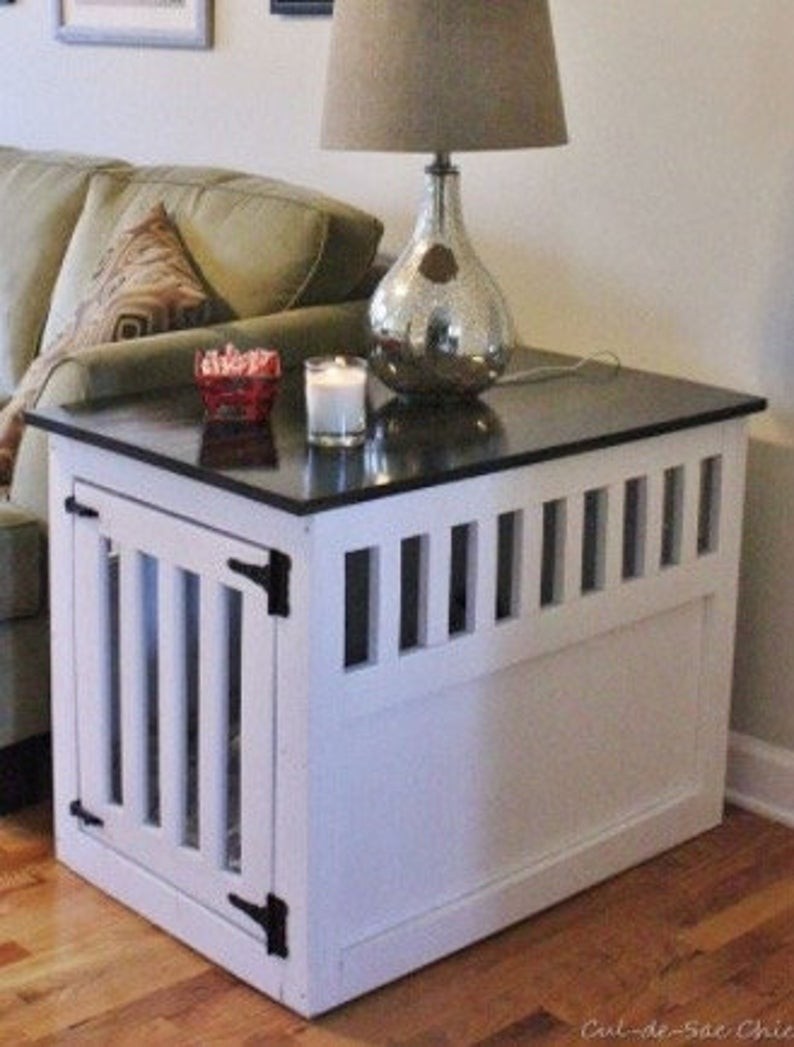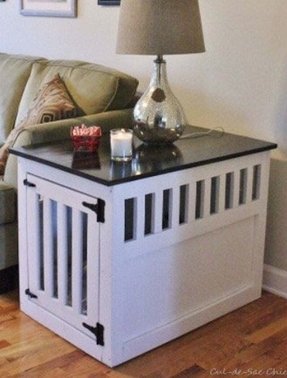 A pretty practical end table and a dog crate in one crafted of 2-tone-finished wooden materials. Its rectangular top has brown tones. A base has a front door with vertical cutouts. Catches and dashy hinges are of black metal. Sides have cutouts up.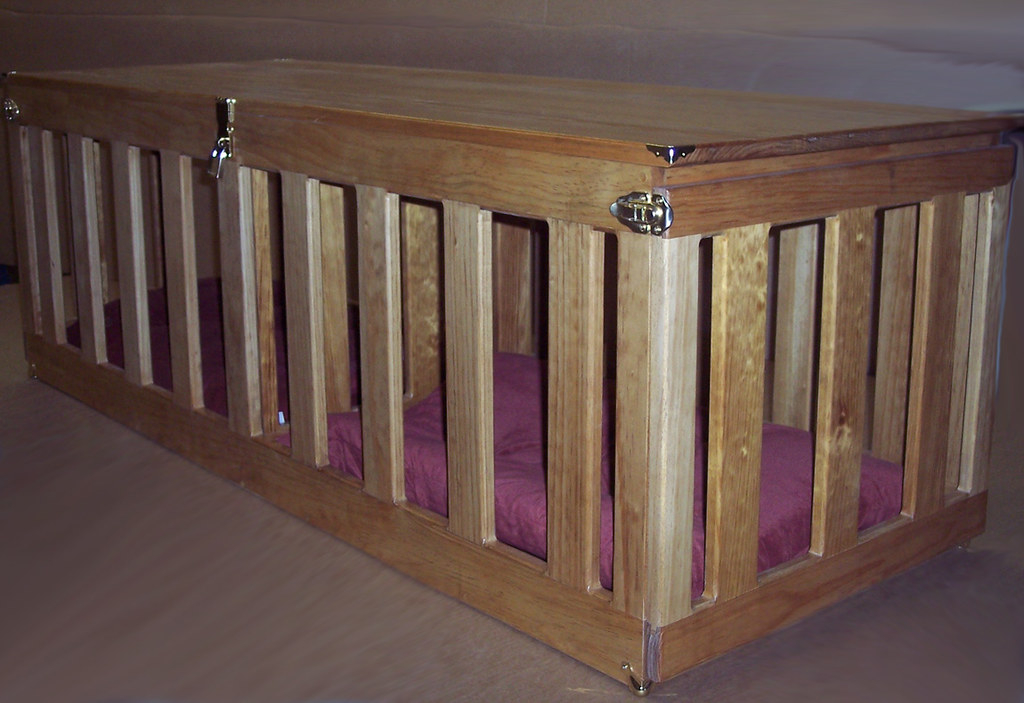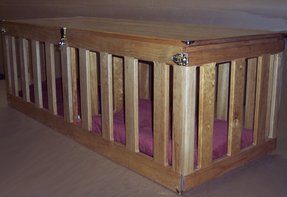 Coffee Table Dog crates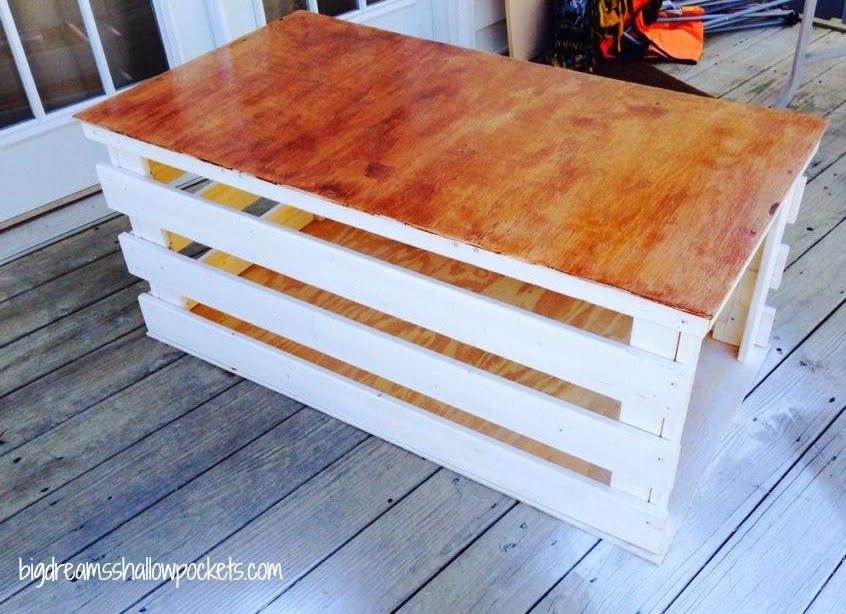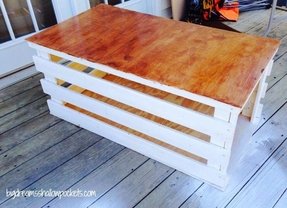 Stylish coffee table with dog crate inside is the perfect solution for any dog owner who wants the house to look smart and pet-friendly. The whole made of wood has been interestingly painted and presents itself exceptionally impressive.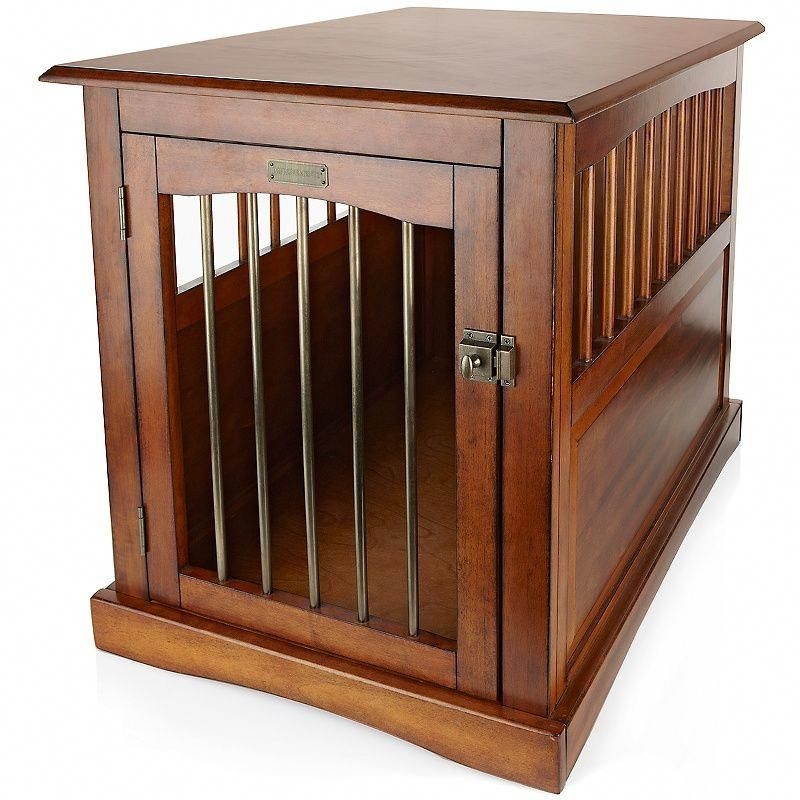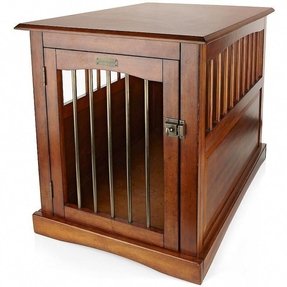 Improvements End Table Dog Crate - Large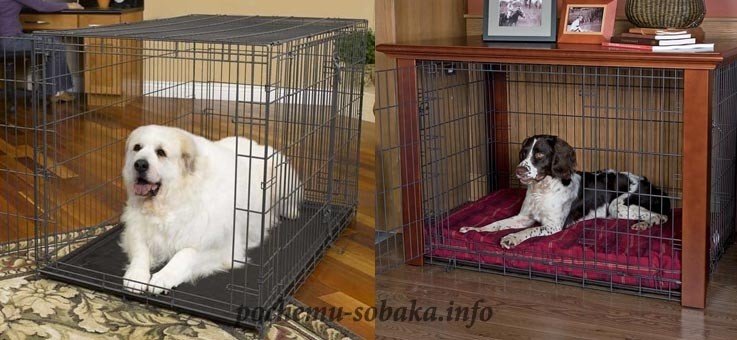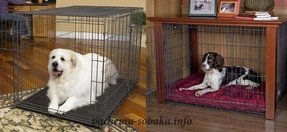 A durable dog crate for indoors, that will keep your dog cozy, offering a comfy place to take a nap. The crate is surrounded by metal wire panels and has a large door for easy access. It's also integrated with a coffe table that's wood-made and covered in a cherry finish.


DIY Modern Pet Crate Coffee Table 2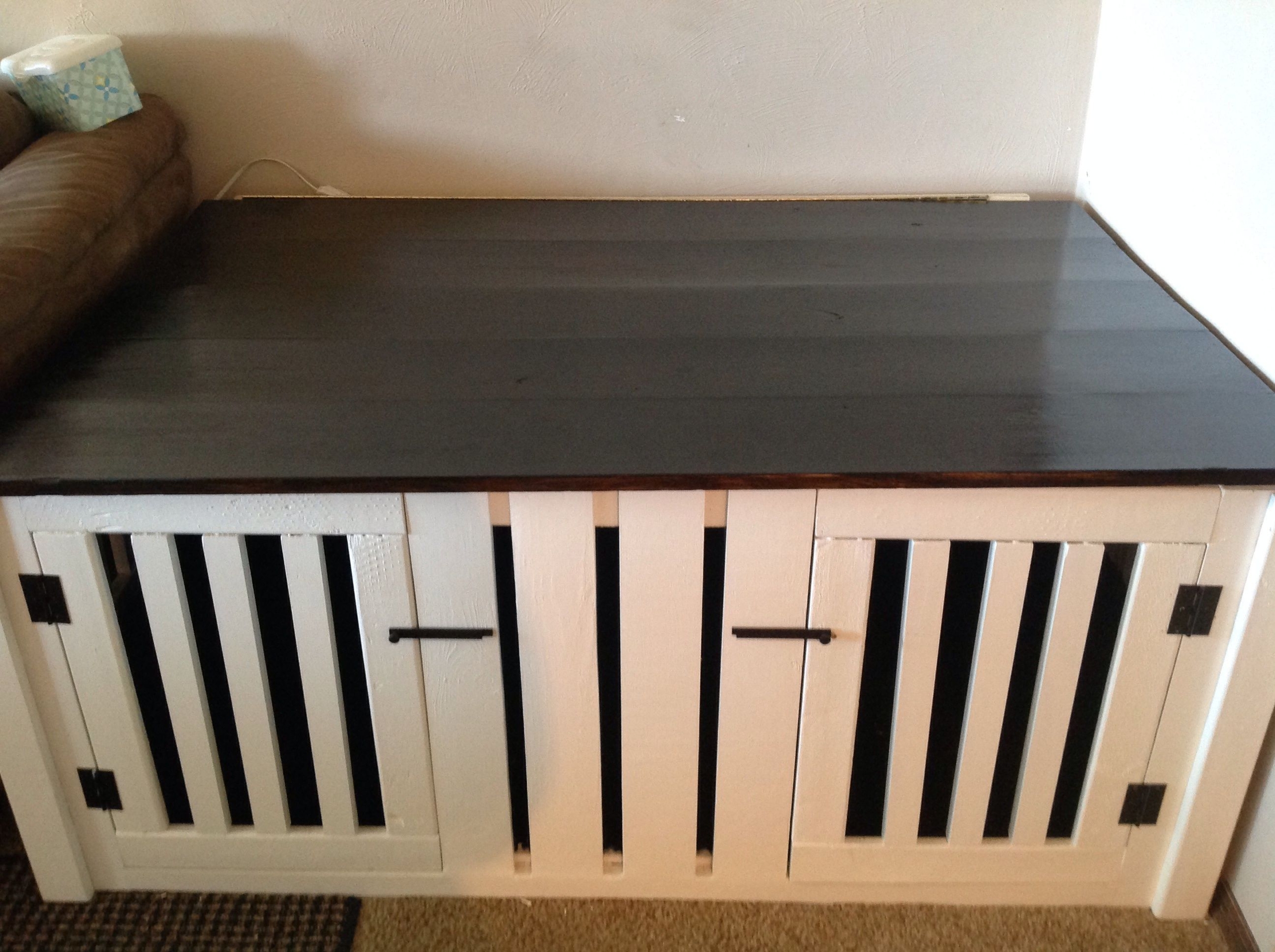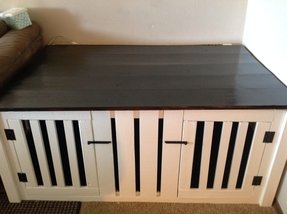 Dog crate in neutral form. Construction is made of wood. Designed for medium sized pets. It can be used as coffee table. Simple form and functional design for each place as needed.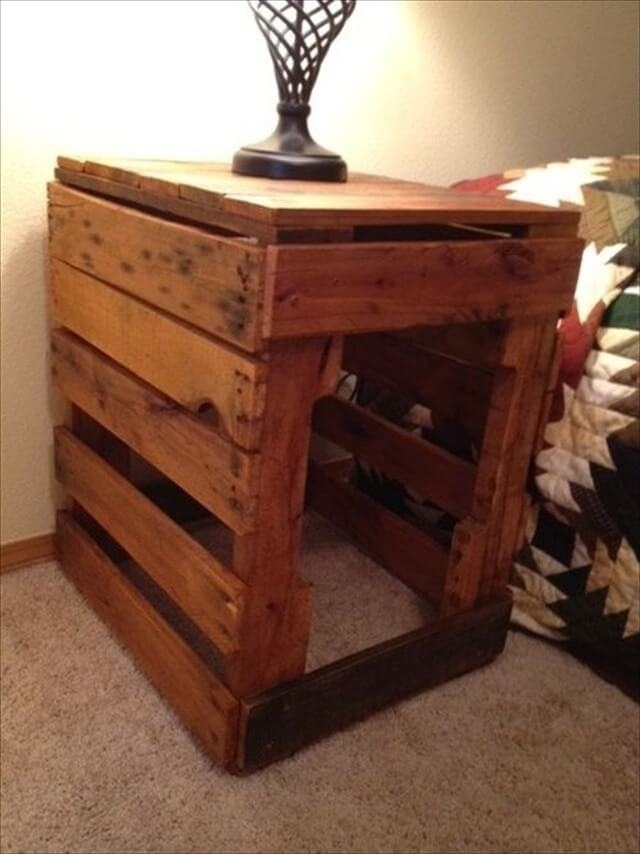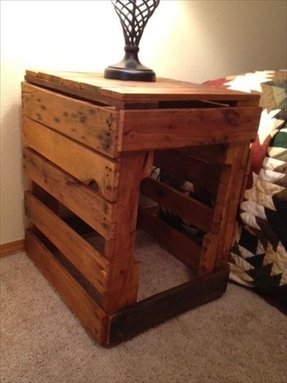 Pallet Nightstand, Coffee Table or Bar Table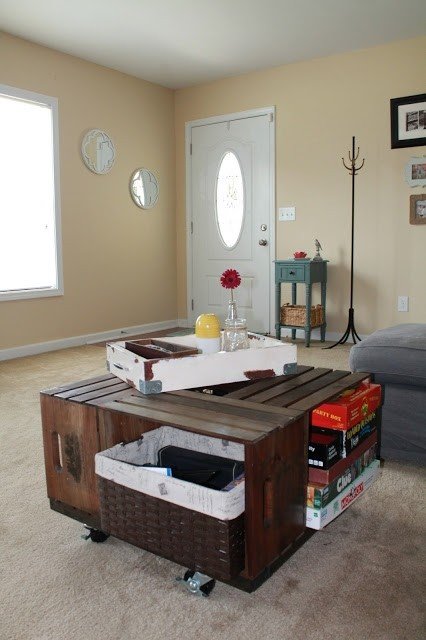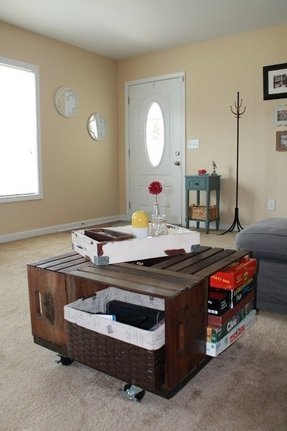 Wine Crate Coffee Table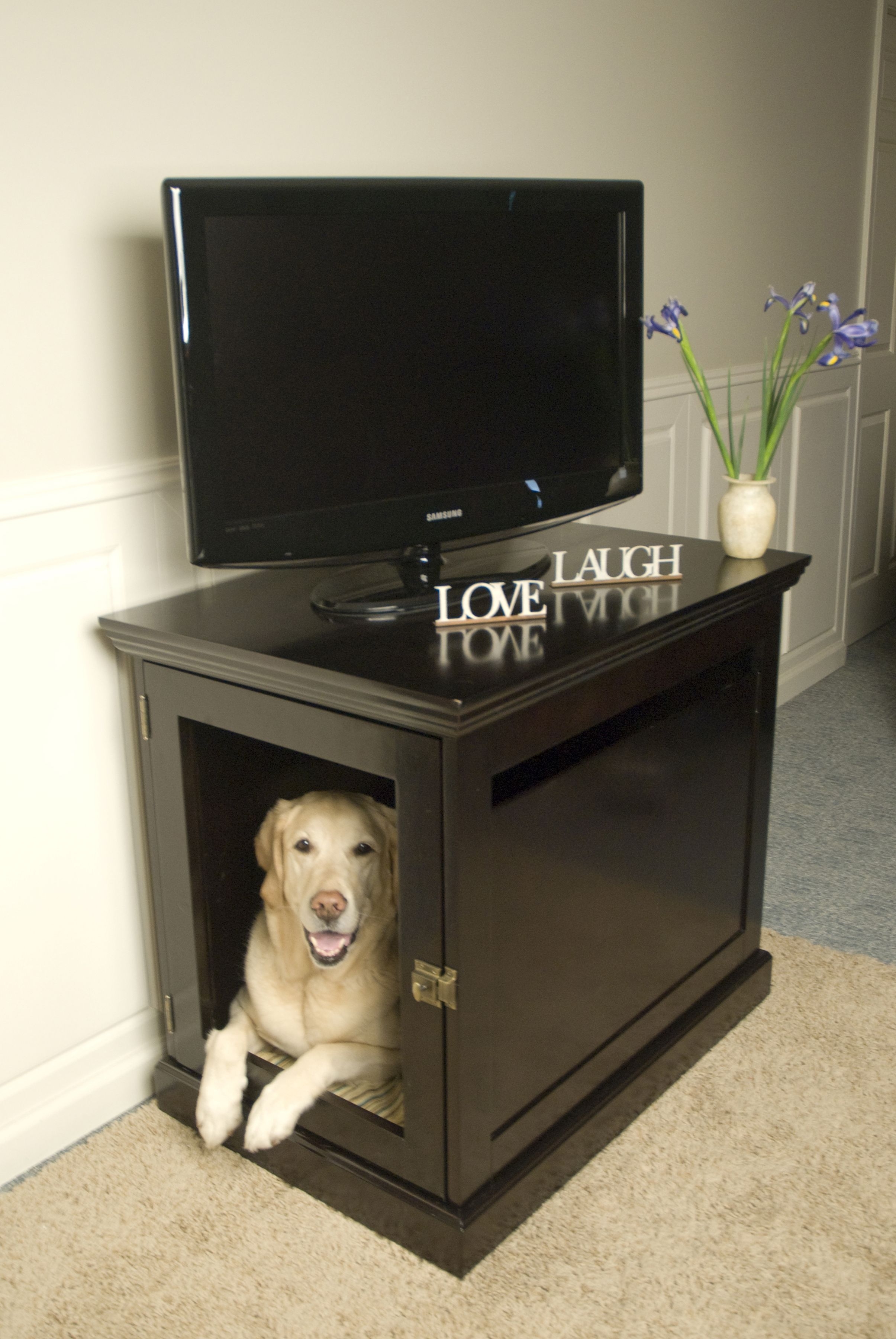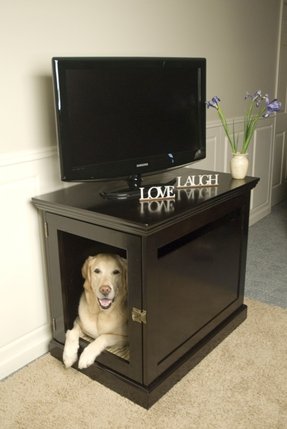 Dogs need proper houses, and this furniture dog crate is an excellent choice. Dark colour and minimalistic finish make it elegant, modern and stylish. It plays a double duty of being a TV stand and a dog house, both at once.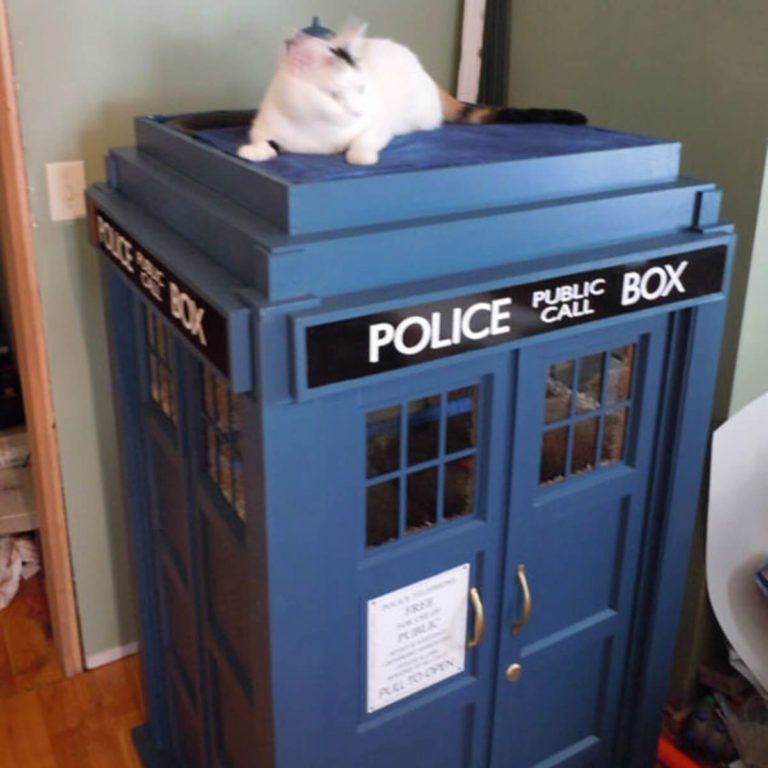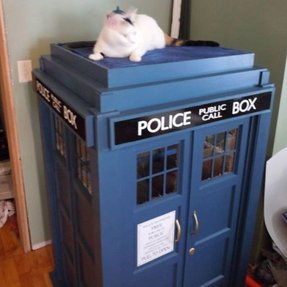 <3 Dr Who cat fort and an crazy wood and glass USS Enterprise coffee table? Nerds rock!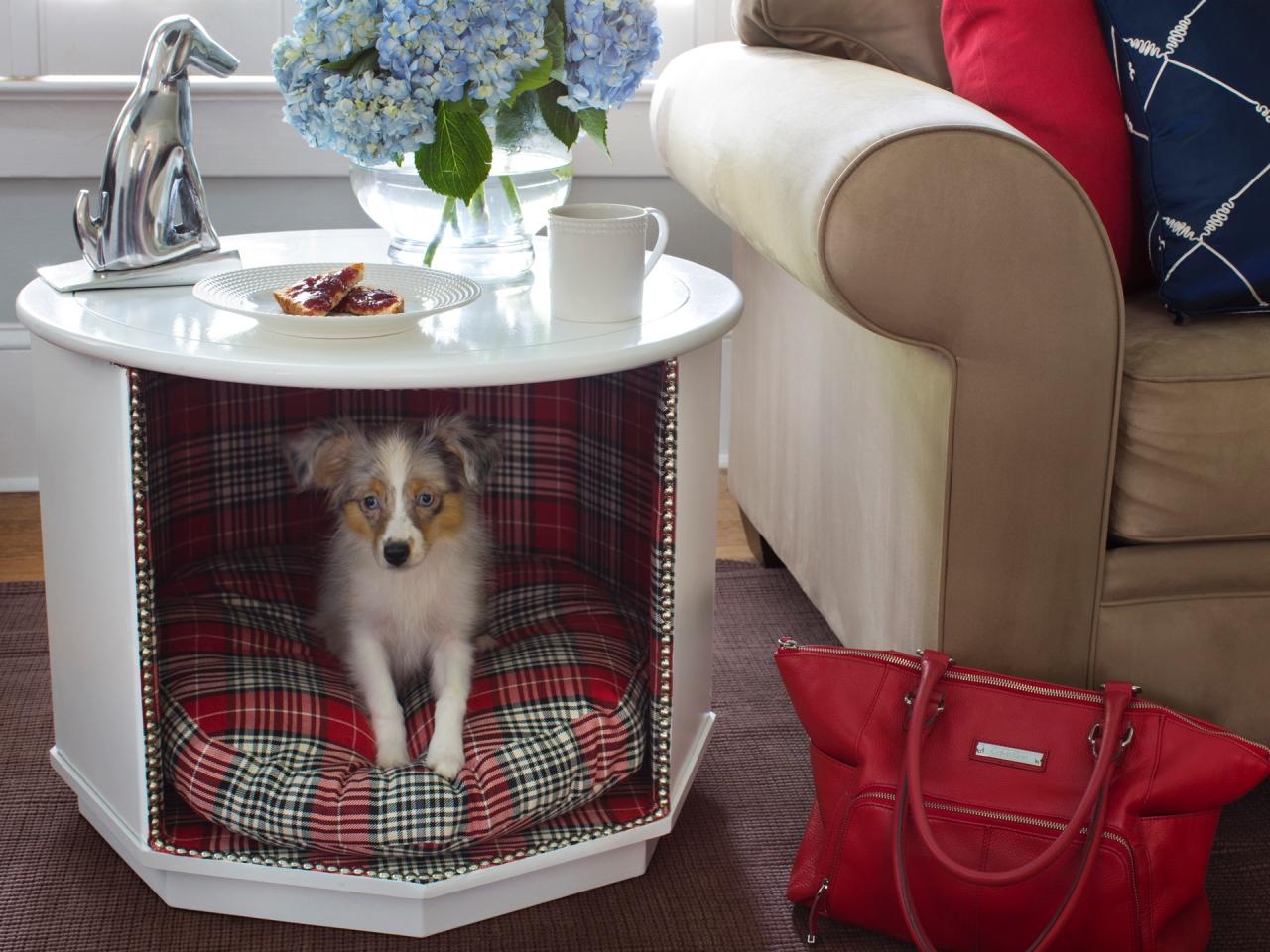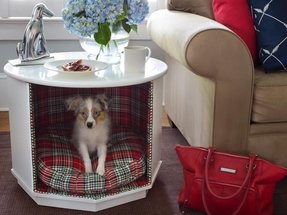 Paint old end table and line inside with oil cloth for easy cleanup.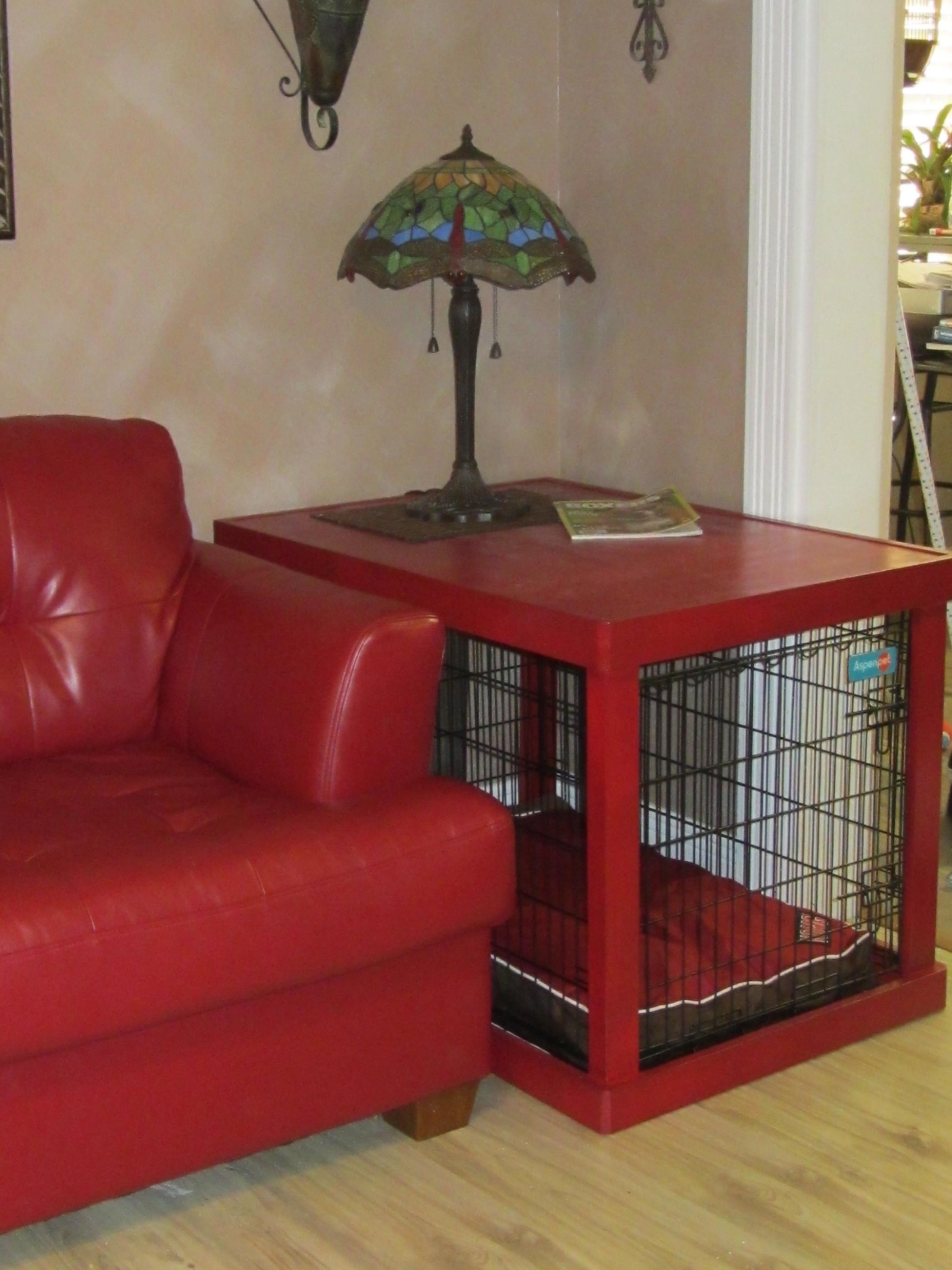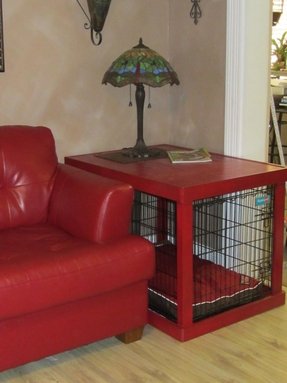 A creative way of combining indoor dog house with side table. This unit has a sturdy frame crafted of red-finished wood and covered with black wire lattice panels. It has a large front door for easy access, and a smooth top for magazines, and decorations.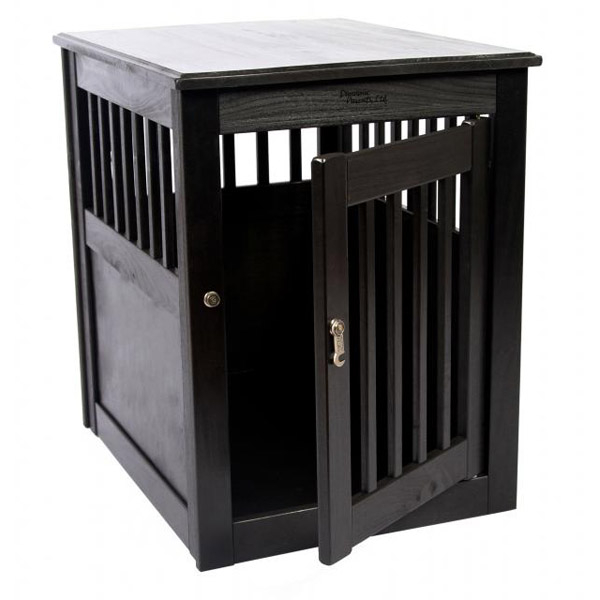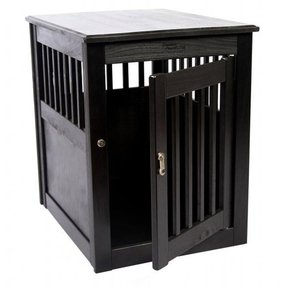 Coffee table dog crate!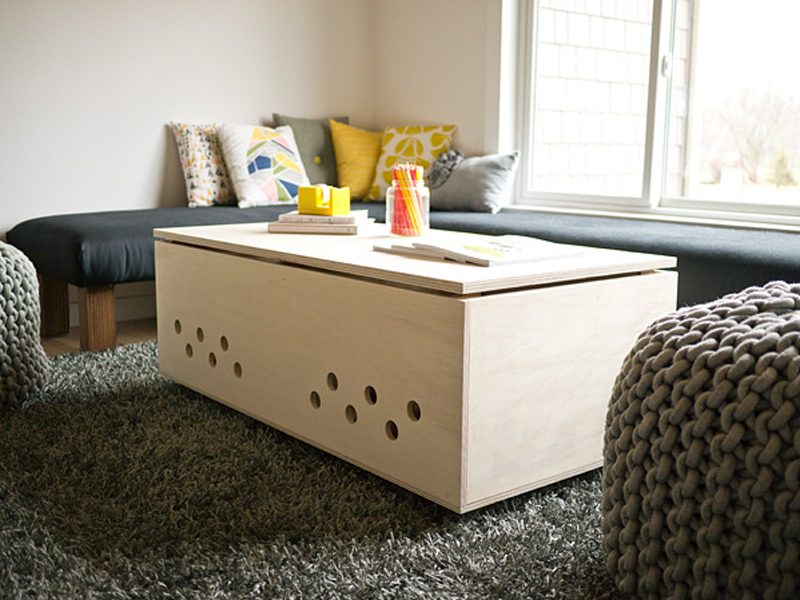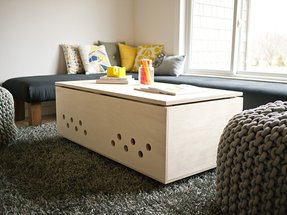 Equal parts crate and coffee table - form meets function!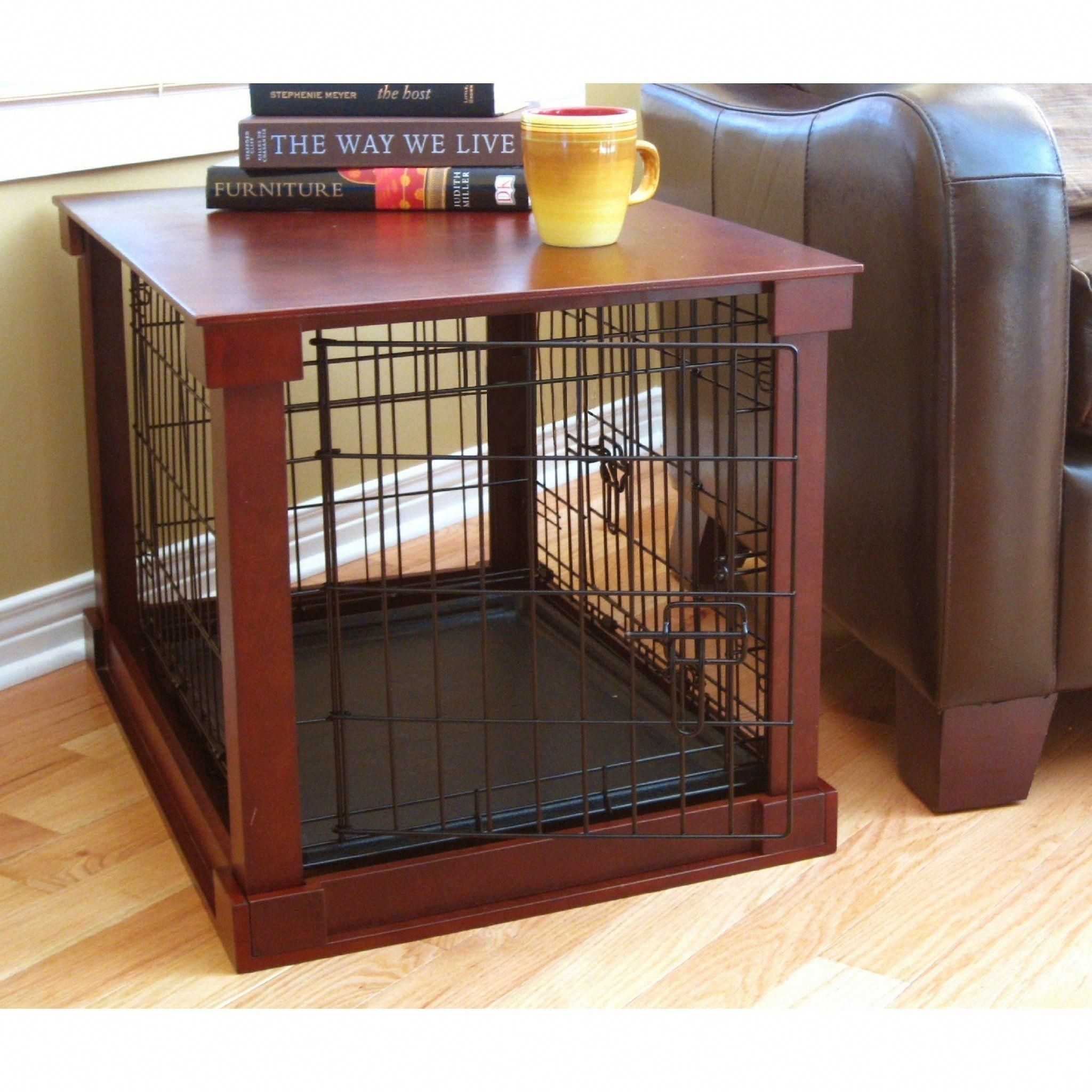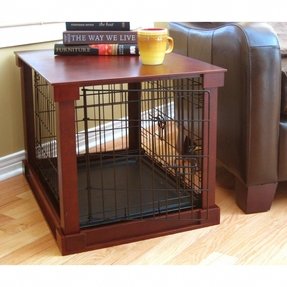 Build a coffee table around a dog crate to look classier and for good ...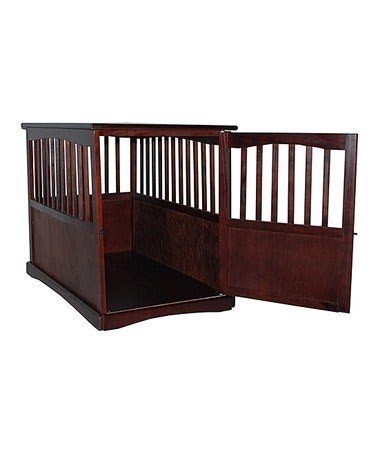 These wooden dog crates are about 1,000x nicer than the black metal ones we all hide away! put them in your den, beside thecouch as coffee/side tables. no one will ever know! Take a look at this Espresso Pet Crate 36.5'' End Table by Casual Home on #zulil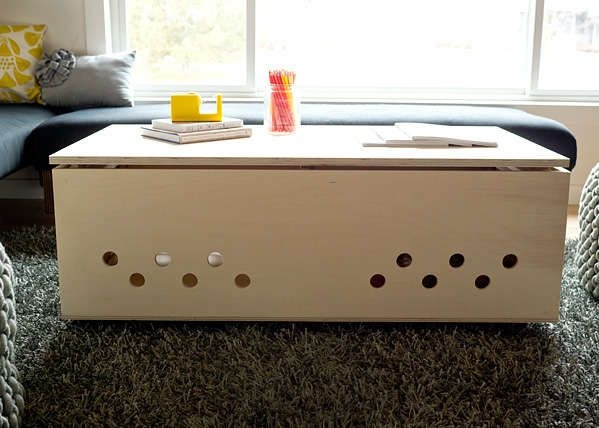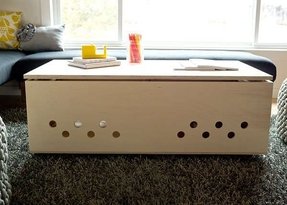 DIY dog crate/coffee table. (Small dogs)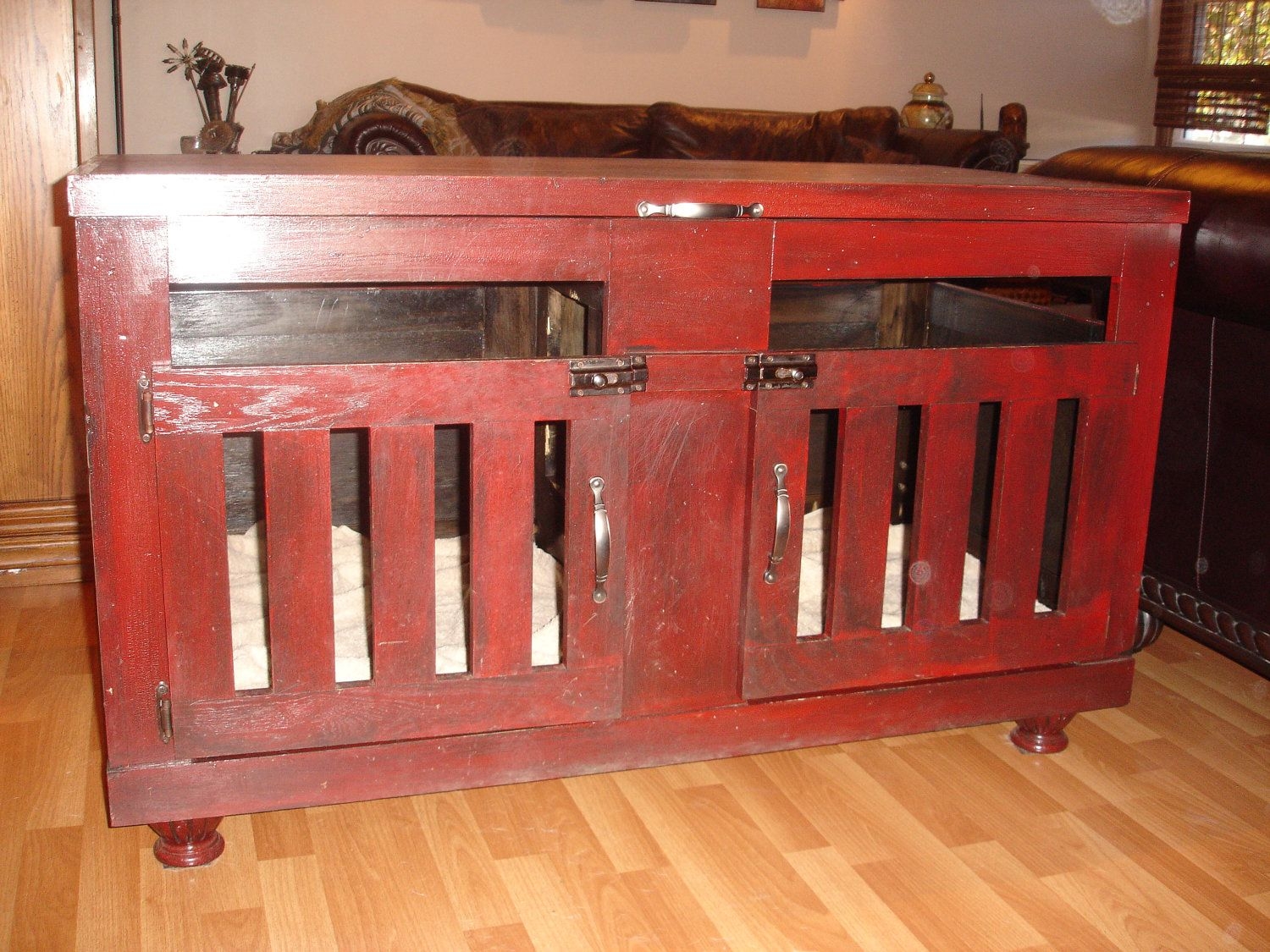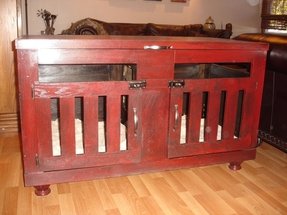 Dog crates I've built and the boys are modeling in them. Dog toys for ...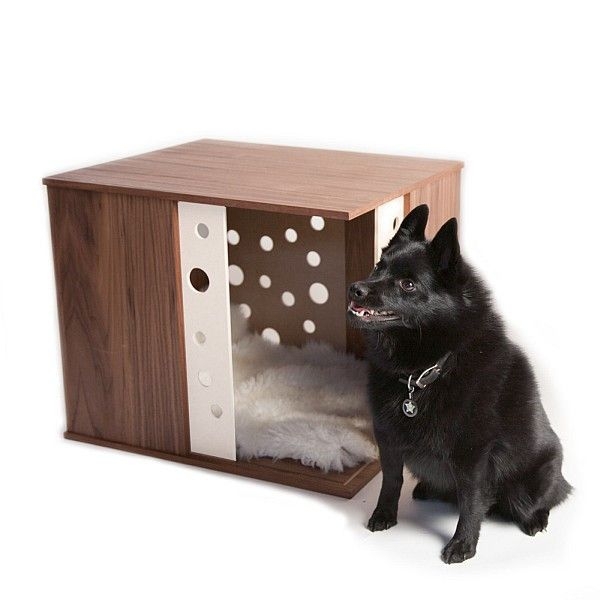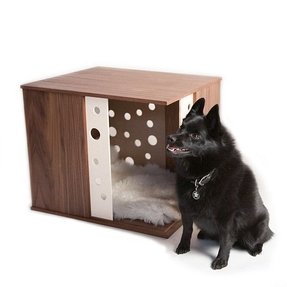 Coffee Table for small dogs. Lovely in Walnut!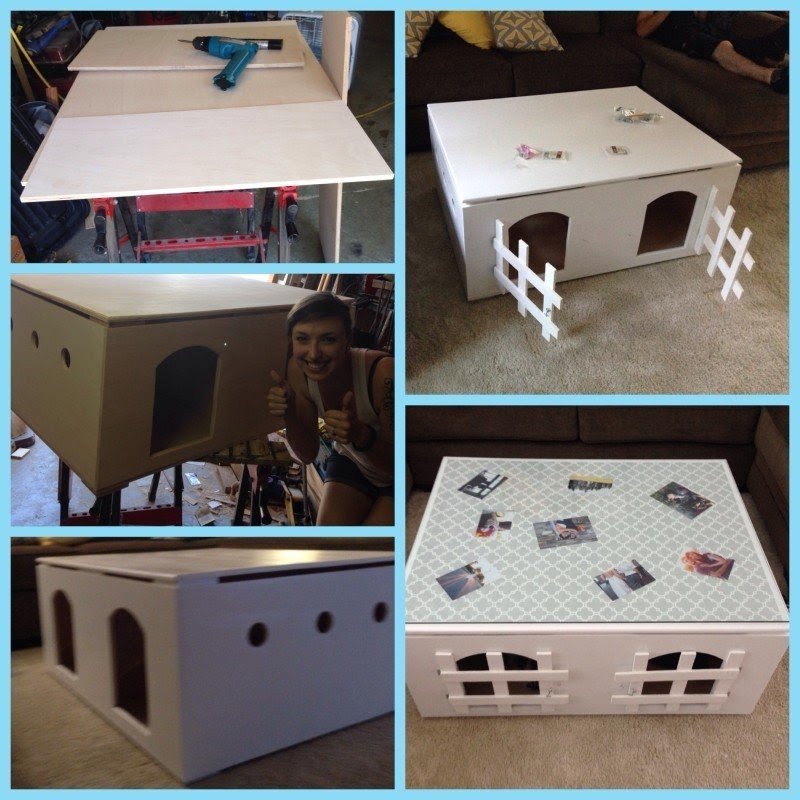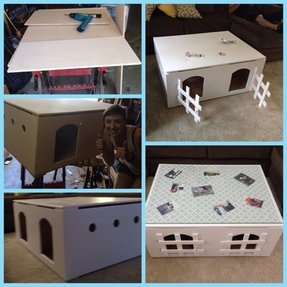 My DIY dog crate / coffee table combo. Love how it turned out! I has plenty of airflow and I can change the table top whenever I want because of the glass top I got for it. Project totaled under $100 not including custom sized glass.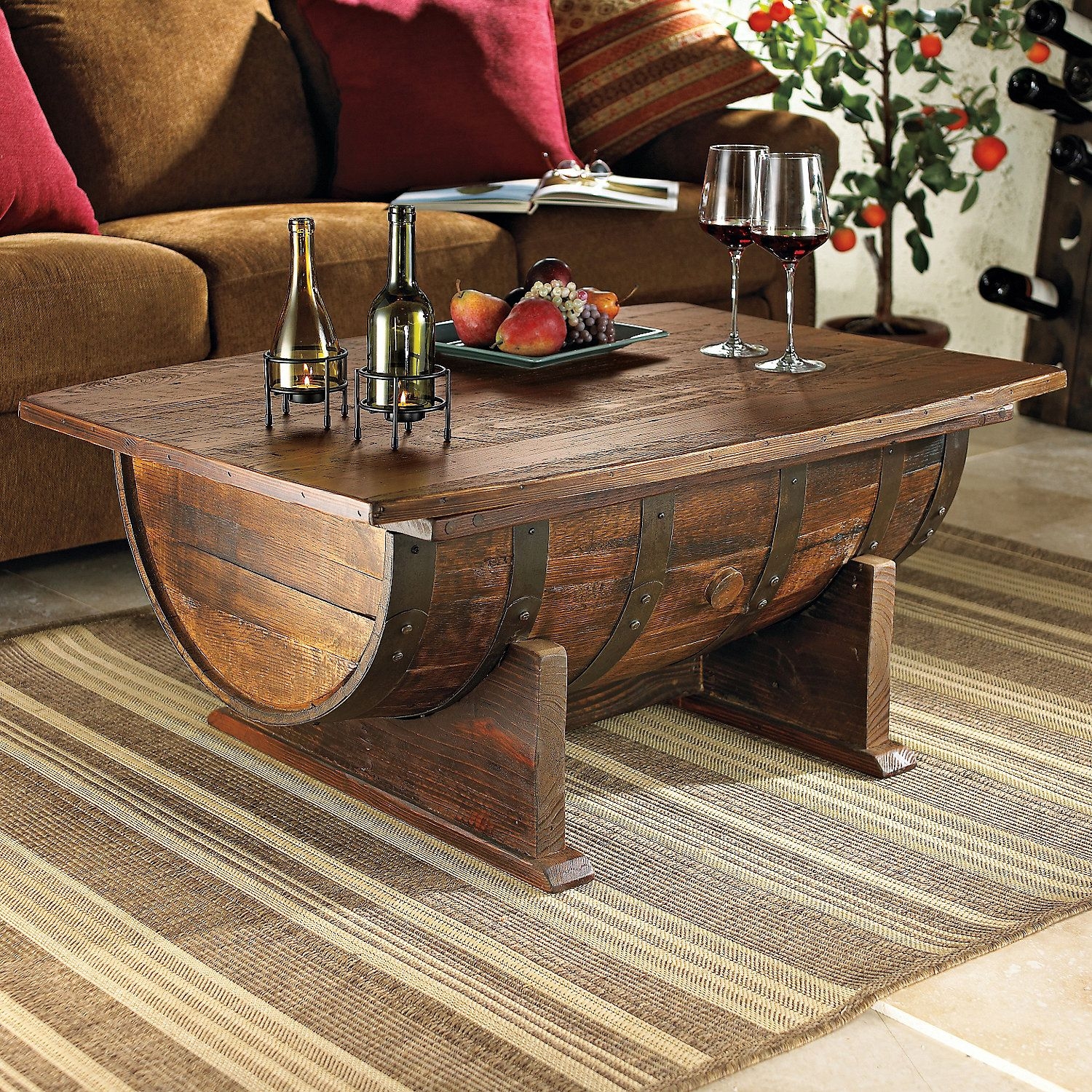 Wine/whiskey barrel table plans/tips?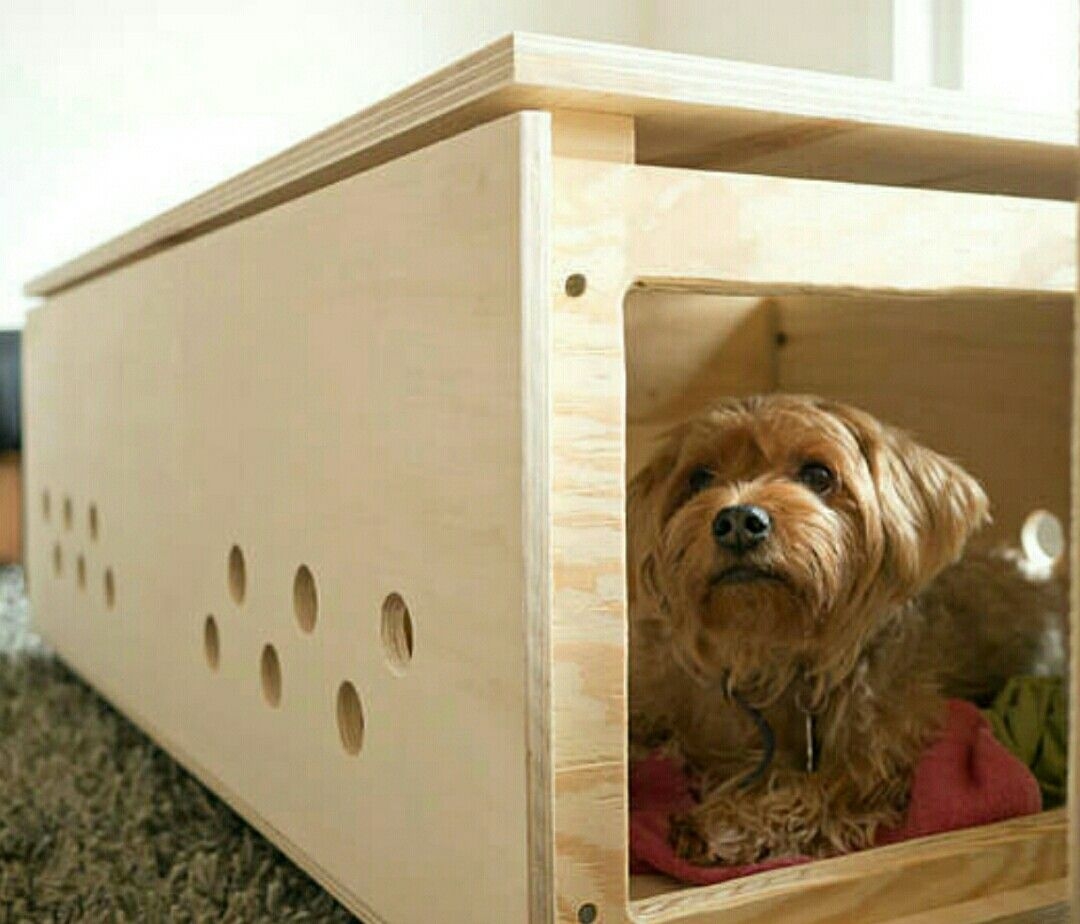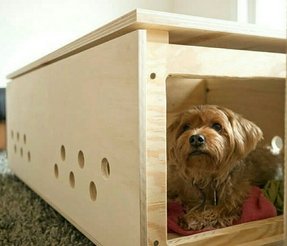 A cool modern coffee table and a ... dog house in one made of wooden materials with a light natural finish. It has a box-like frame, a rectangular lifted top, an entrance on a side and ventilation holes in walls.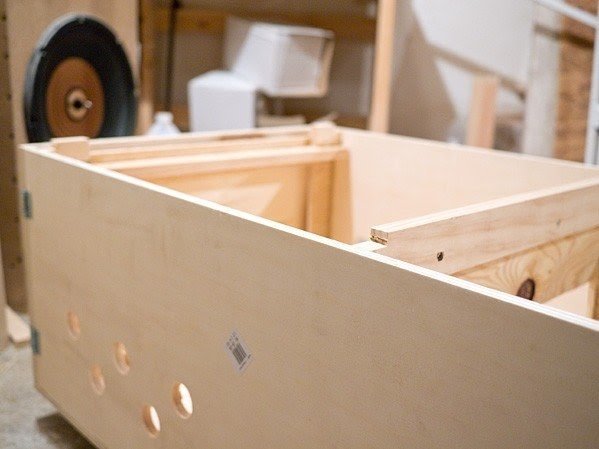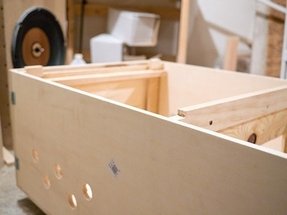 Building and assembling patterned cut-outs and a raised lid for ...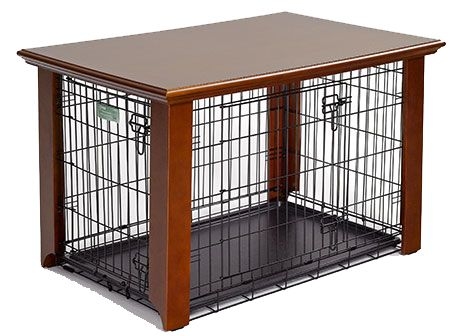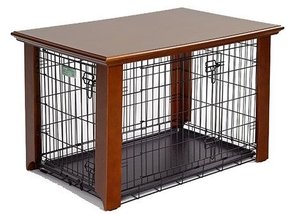 A fantastic idea to make your pup jumping for joy, thanks to this lovely dog crate that you can place inside your house. The crate is made of hardwood in mahogany finish and surrounded with lattice wire panels for ventilation. And it can also be used as a stylish coffee table.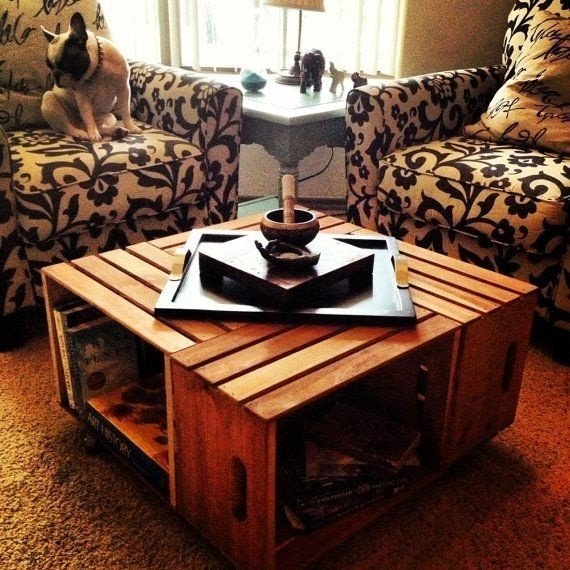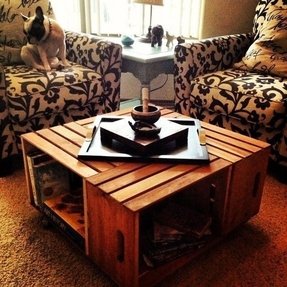 If you love hand-made furniture ar you are eco-friendly, this coffee table will be must-have in your living room. It is recycled of old wooden boxes covered with lacquer. It has shelves perfects to storage books.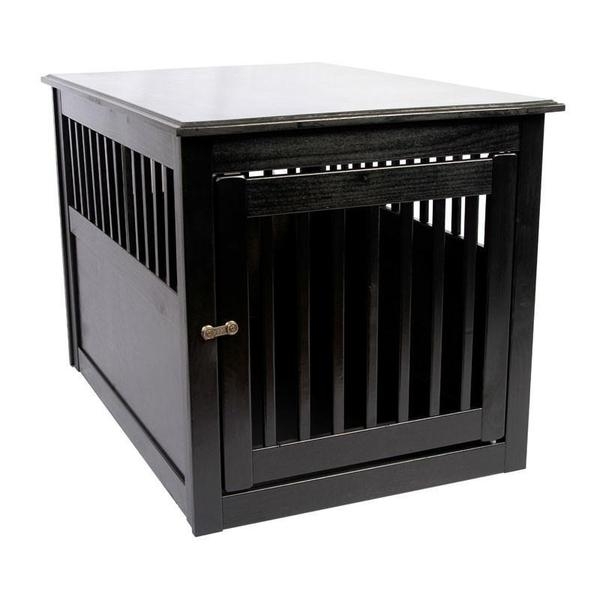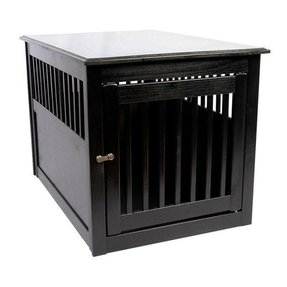 dog kennel coffee table. So what if we did this but with a coffee table so it's double wide?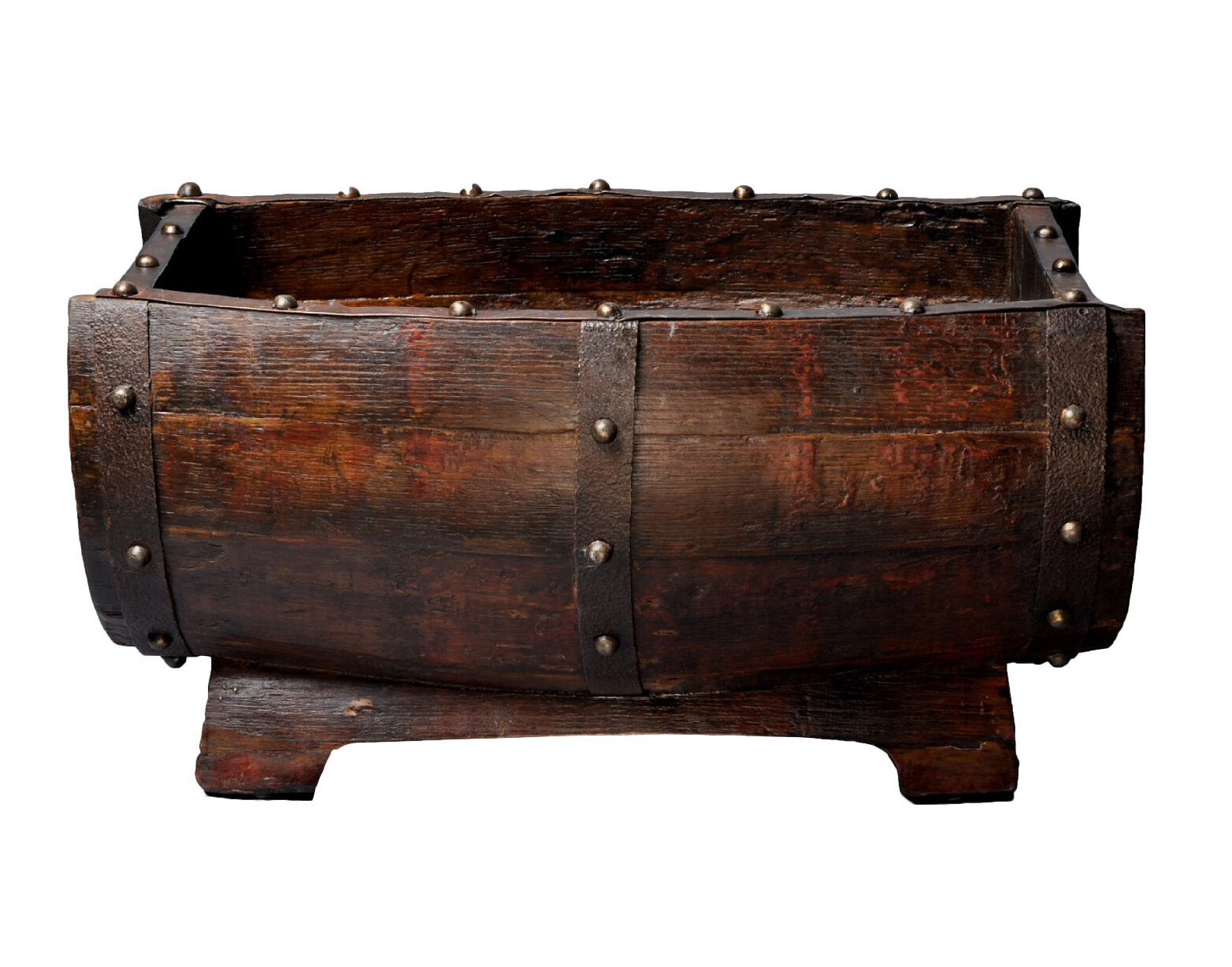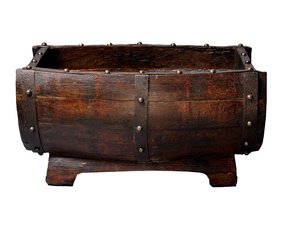 Half-Barrel Planter