Adjustable Height Coffee Dining Table
If you are a fan of furniture which can be adjusted to meet the needs, the following tables below are just for you. The mechanism inside enables to raise the table to the desired height for dining. No more dinner eaten crouching. Browse the collection below.
Emily Hilton
Interior Design Expert
Our choice Best Products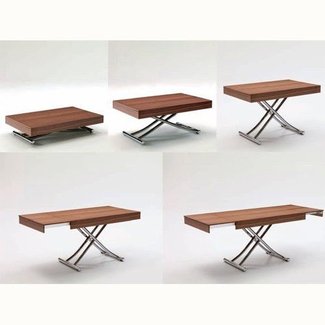 Transforming coffee table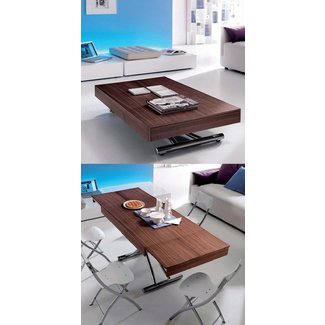 Adjustable height coffee table. Our Passo is a transforming coffee table with glass or wood top and metal frame. It's adjustable to various heights, including dining, with two self-storing leaves.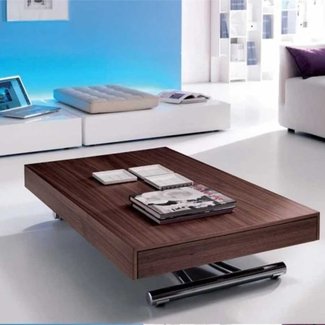 Convertible Coffee Table to Dining Table.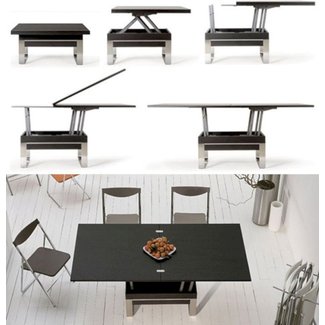 Coffee Table Converts to Dining Table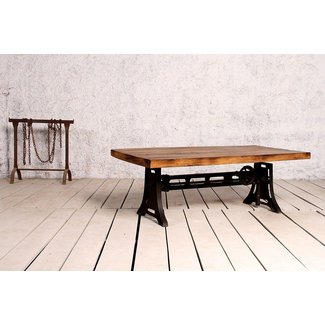 This dining table can also play the role of a coffee table. Its solid metal base features an industrial character. Its thick wooden top is also very solid and supportive. The table includes an adjustable height mechanism.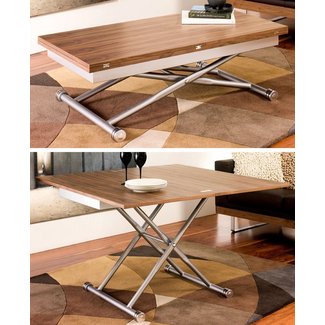 Extending coffee table, convertible to a dining table for 4-6 people thanks to functional lift top with wood pattern. Aluminium X base has a polished finish. Transformable design favors space-challenged interiors.
Combine functionalities and choose the adjustable table. It adjust in height from coffee table to medium dining table for four plates. It is made of durable wooden top and steel base.
PRODUCTS & IDEAS Best Ideas