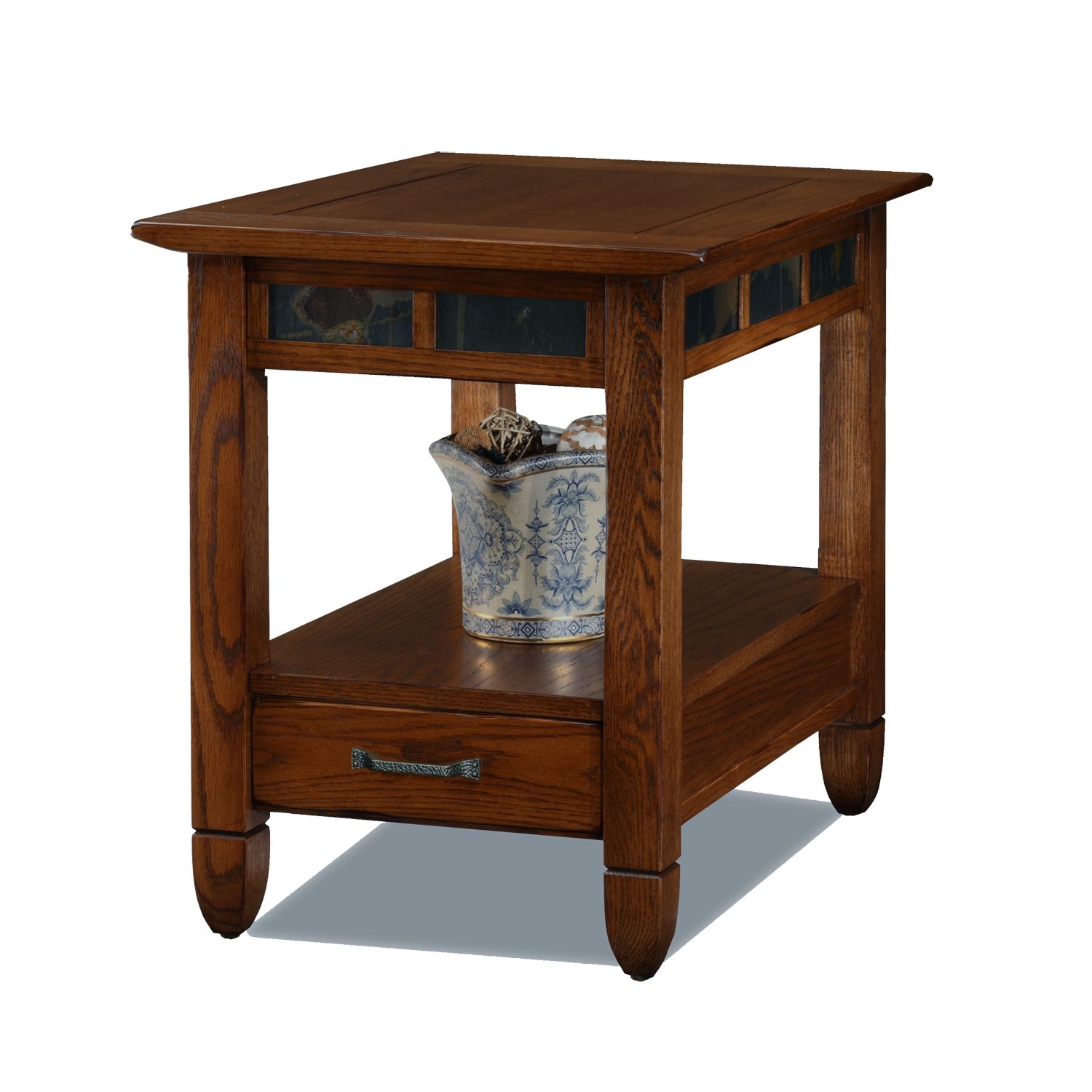 Rustic Oak End Table
A high quality, solid piece of furniture that plays the role of an end table. Its frame is made of solid hardwood. This product has got an increased storage capacity thanks to its lower shelf and drawer.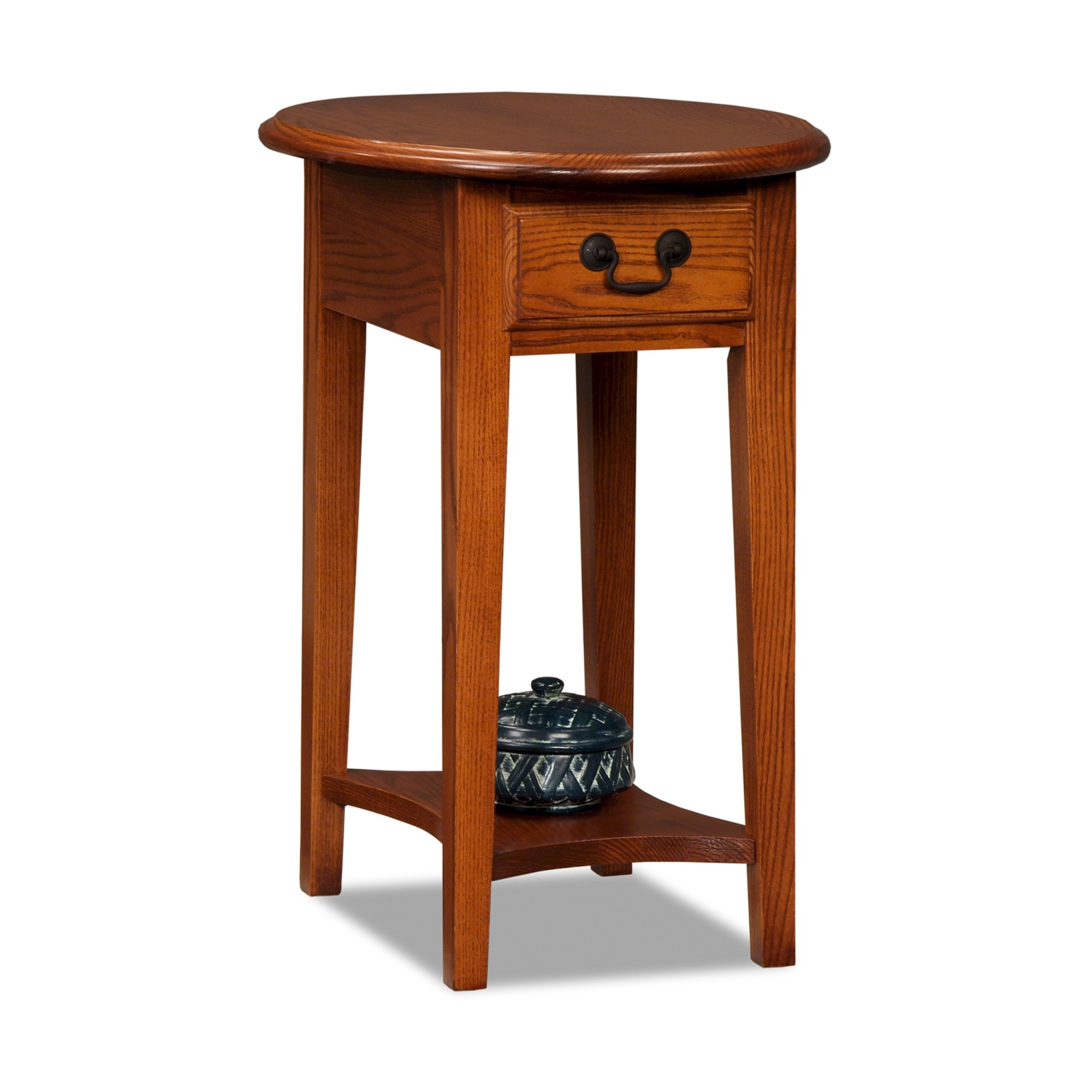 Favorite Finds End Table
Pretty small traditional style table of wood finished in brown. It has a sleek frame with tall square tapered legs. A round top has a beveled edge. An undertop drawer has a dark metal bail handle. A bottom shelf is in a shape of a kite.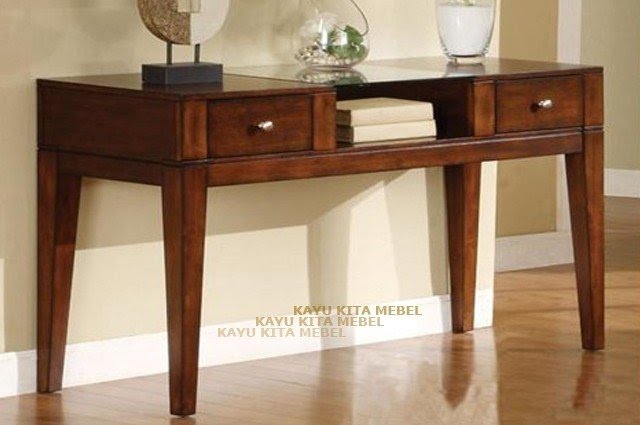 Emmie tobacco oak 2 drawer console table
A touch of functionality in the house. It is a console table that is made of wood and its panel is made of tempered glass that is resistant to damage and cracking. This piece of furniture has got an open storage and display area under the glass panel.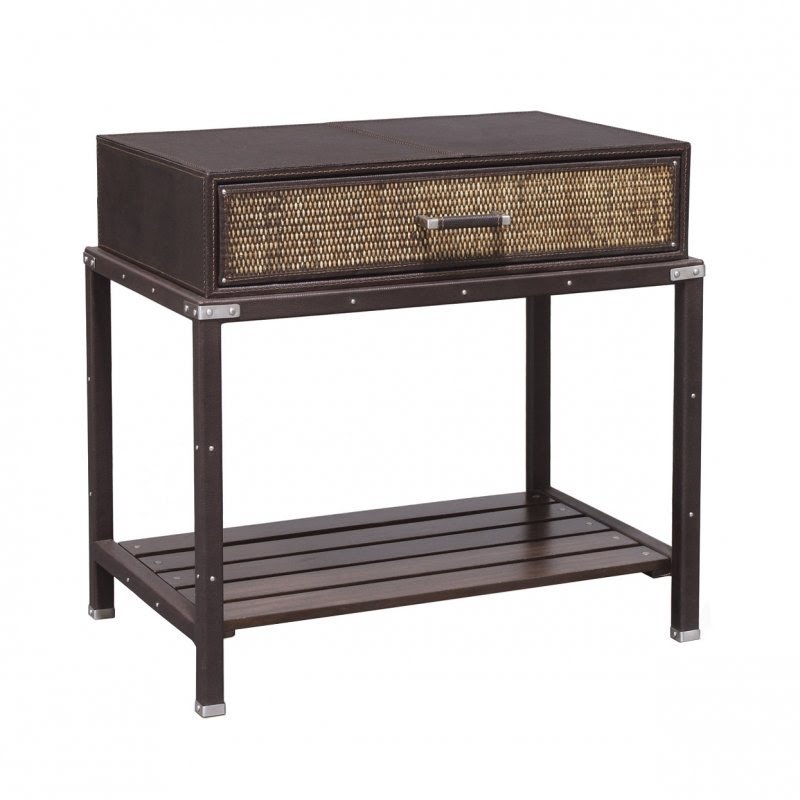 Mission End Table
End table for all kinds of interiors according to taste and need. It is made of high quality oak wood. It consists of open shelf and drawer for storing personal items. It can be used as nightstand.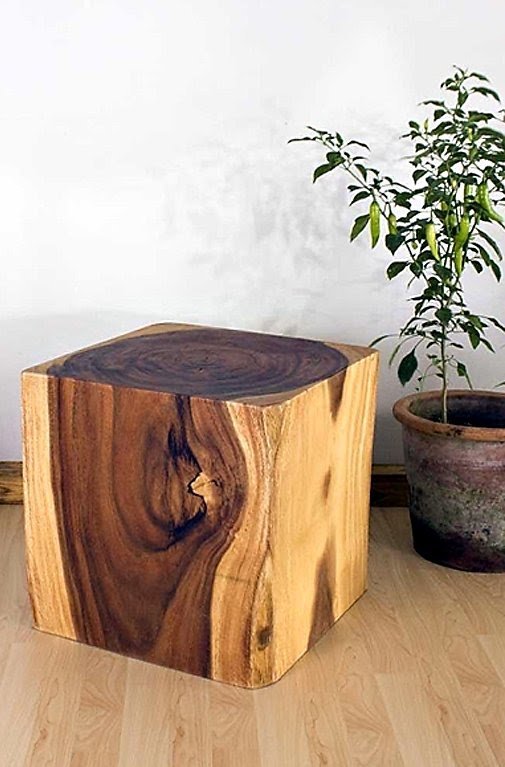 Wooden cube 18 tung oil end table thailand
This end table is a product that looks very simple and stylish. Its rustic, natural look increases a decorative value of any room. This cube table is made of wood that is durable, so this product is resistant to many negative factors.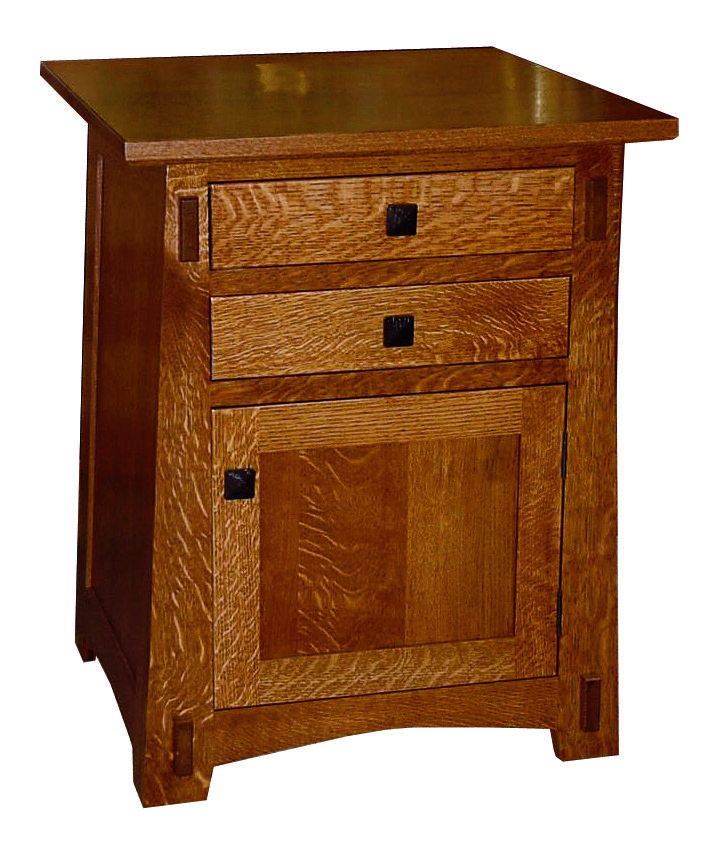 This oak end table offers wide functionality and solidness. It can be used as a bedside table or etagere. Rustic style will appeal to retro enthusiasts, while offering 2 capacious drawers and one door storage surface.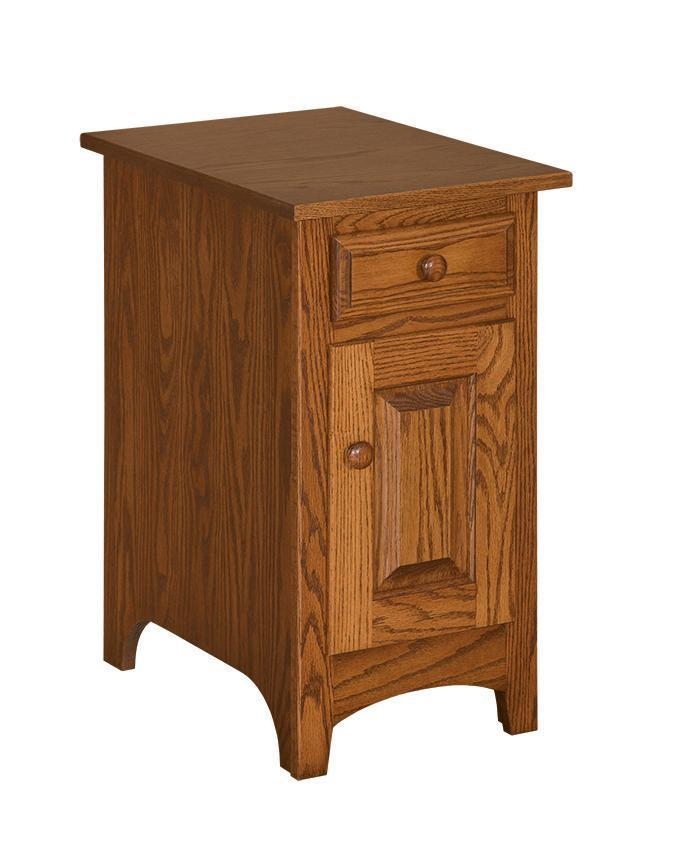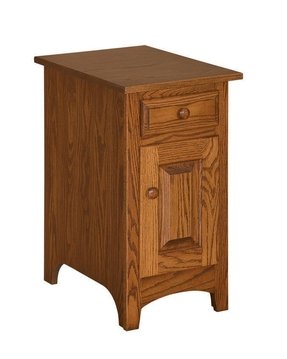 An old-fashioned, but still stylish bedside table. It's a solid piece of furniture as it was made of top quality oak wood. It includes one small drawer and a shelf with door. It will look good with a bed in a similar, warm tone of the wood.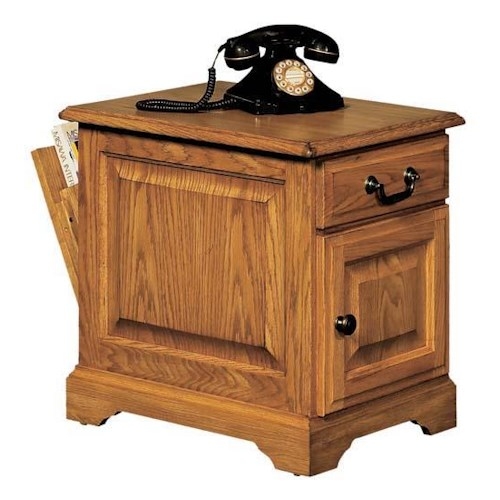 Heritage Oak Storage End Table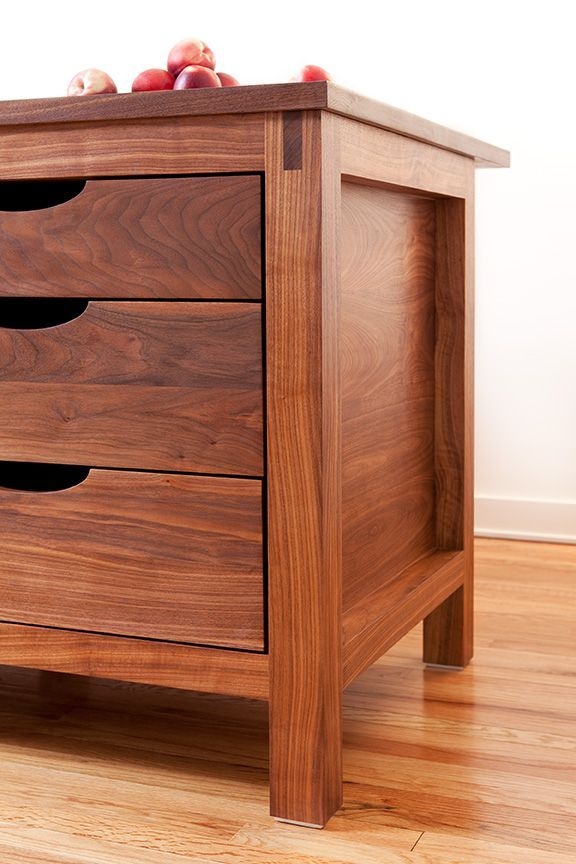 One of the most popular trees used in the kitchen is walnut. This one has a beautiful cherry color - and was used to create a kitchen island with comfortable narrow drawers. Classical character-distributed in 2 wide and one smaller drawer and the counter top.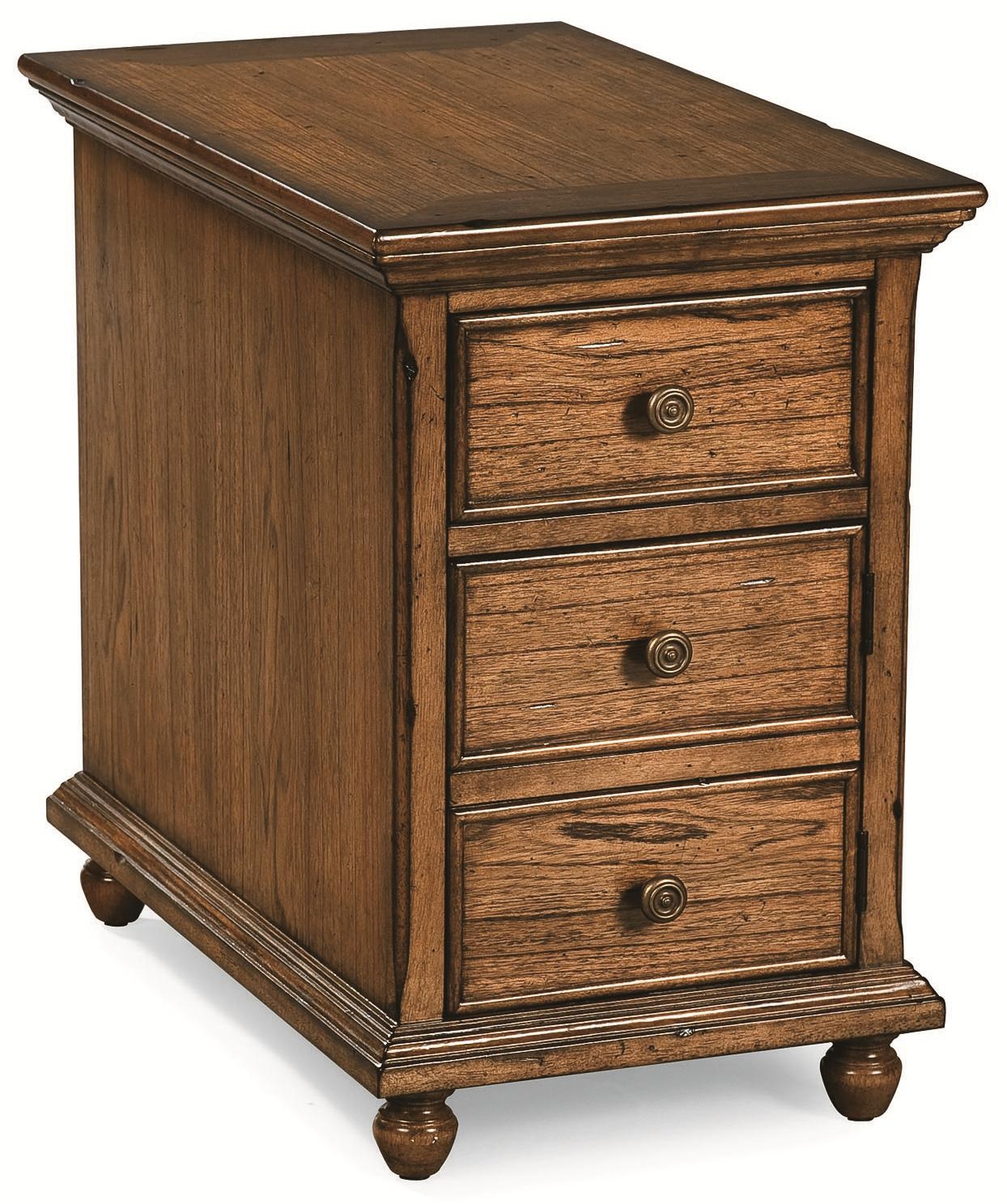 Picture of Antique Oak End Table with 3 Drawers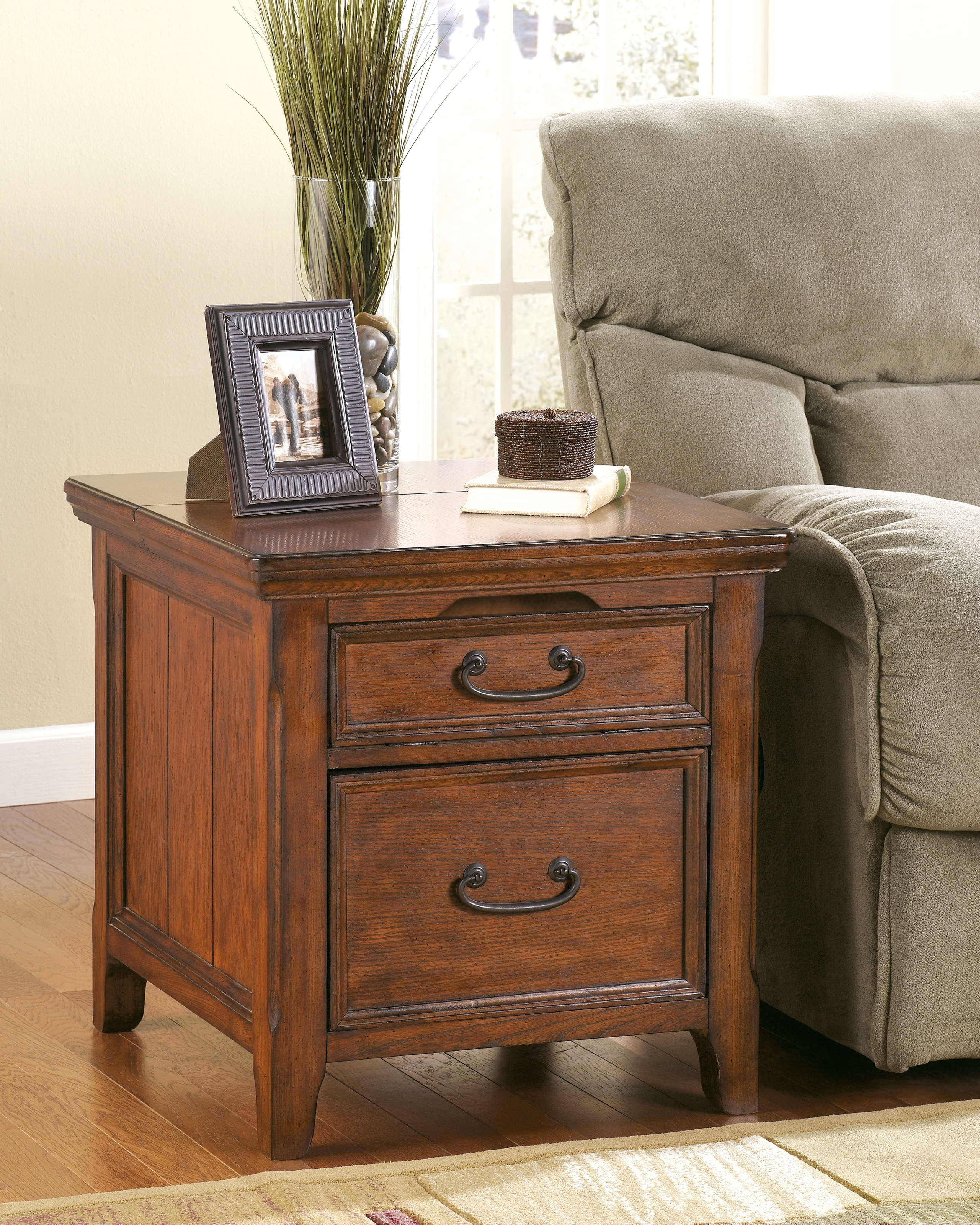 This oak side table with 2 drawers constitutes a must-have or all enthusiasts of rustic charm and retro vibe. It will fit well into all traditional, classic interiors. Solid wooden construction ensures sustainability for years.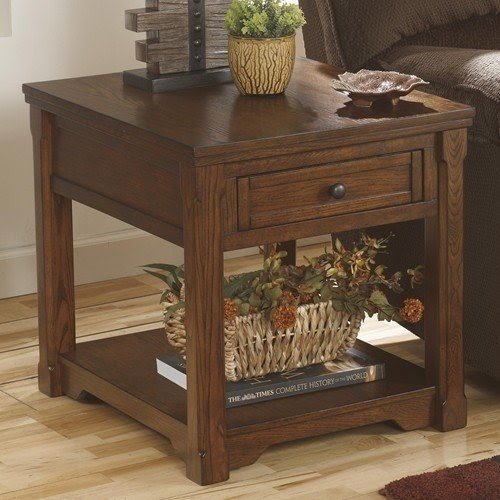 Another piece of furnishing that belongs to oak end tables category. Square end table with drawer (equipped with small pewter knob) and bottom shelf, veneered in dark oak. Its construction and design is pretty simple, no decorating elements here.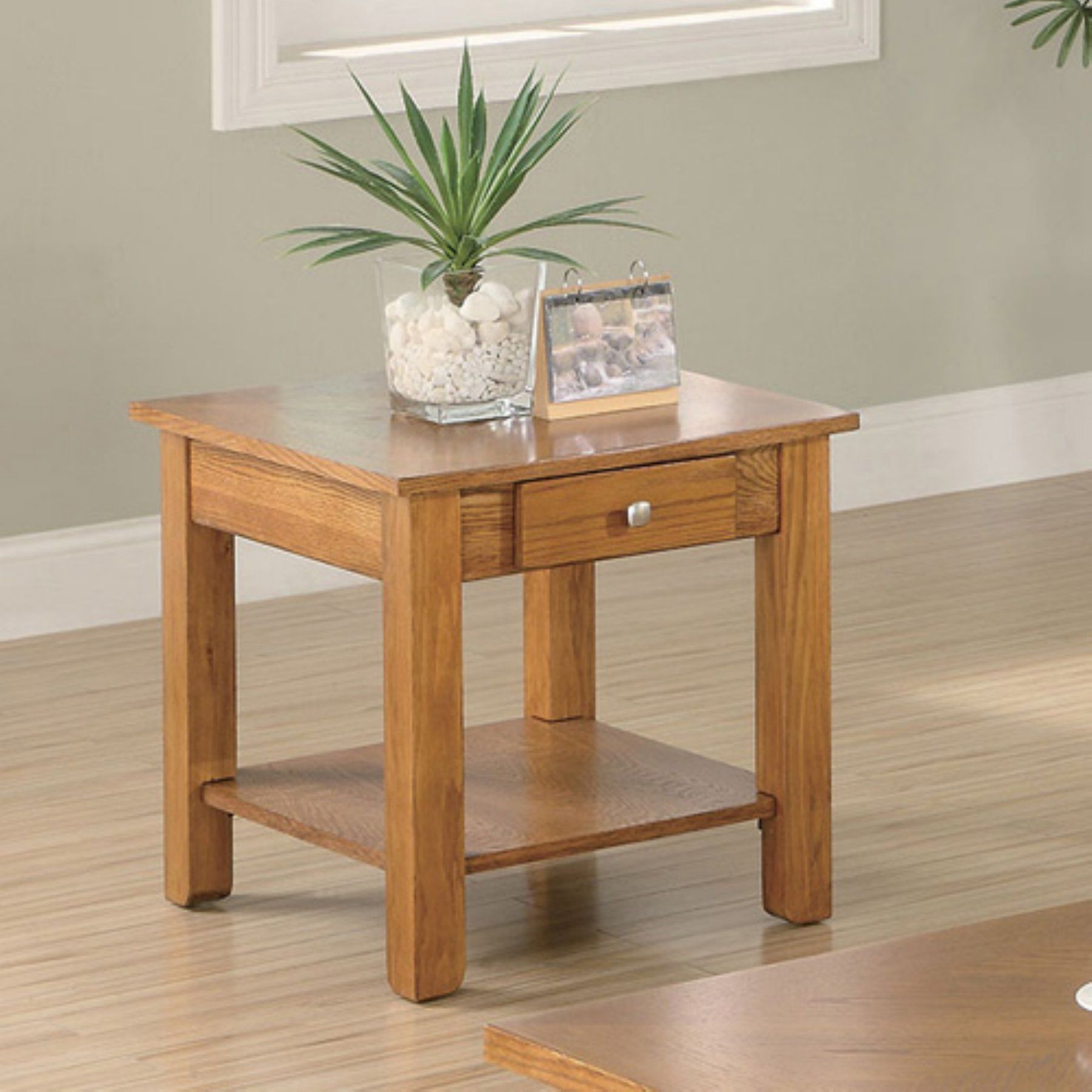 Casual design for an elegant end table made in a modern style out of manufactured wood with oak veneers. The table has a single drawer for storage as well as a shelf on the bottom for magazines and remotes.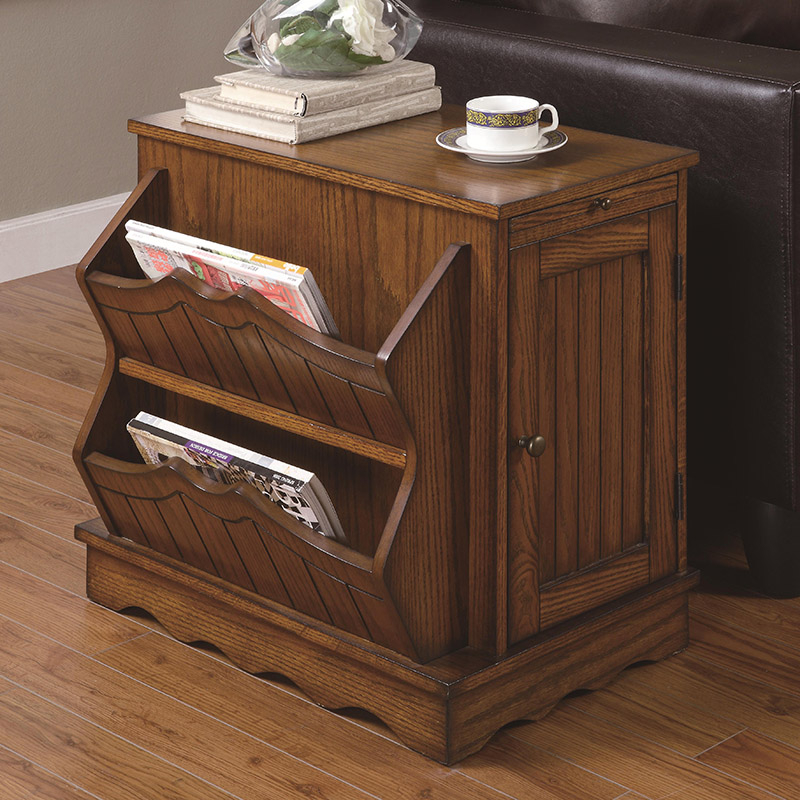 The oak end table with storage. The doors and side was made of carved oak elements. All parts of this piece of furniture was lacquered. It will be an ideal place to put your coffee cup and a book, when you are relaxing on sofa.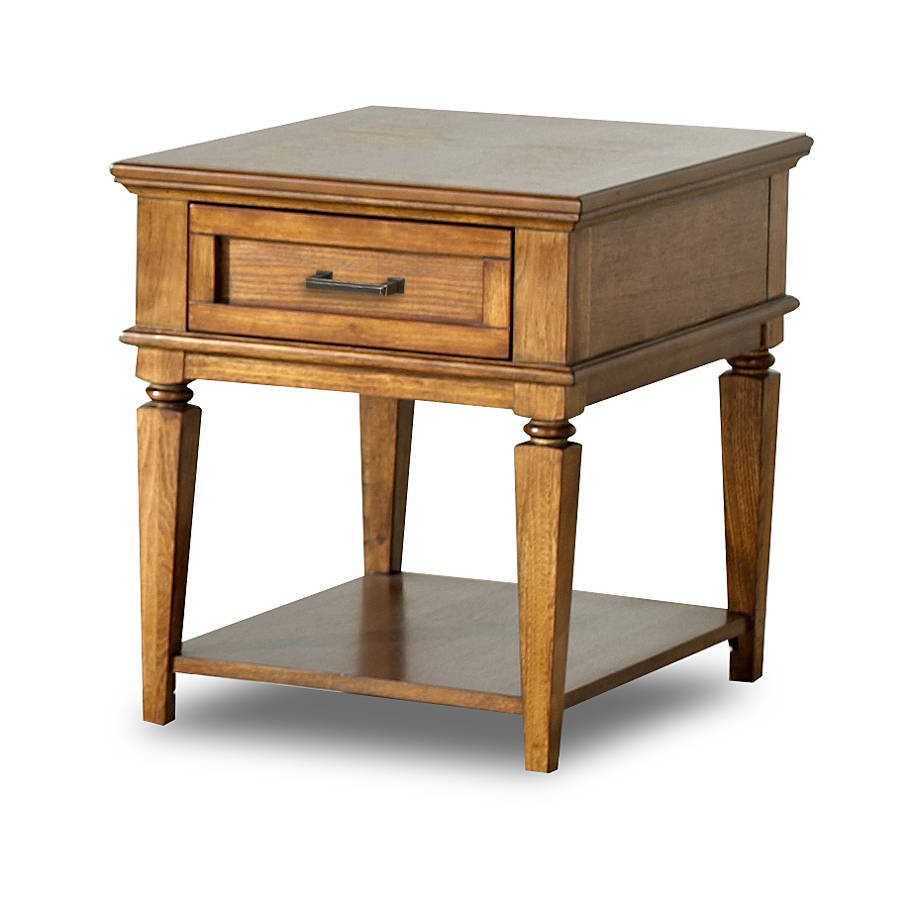 26-Inch End Table in Oak Finish is small but efficient. Includes one storage drawer, and one bottom shelf. Craftsmanship is very sturdy, made of oak veneers and solid hardwoods. Splendid choice for bedrooms, entryways, and living rooms.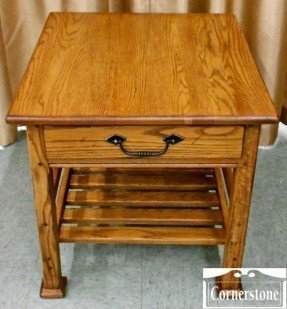 5560-5 Lexington Oak One Drawer End Table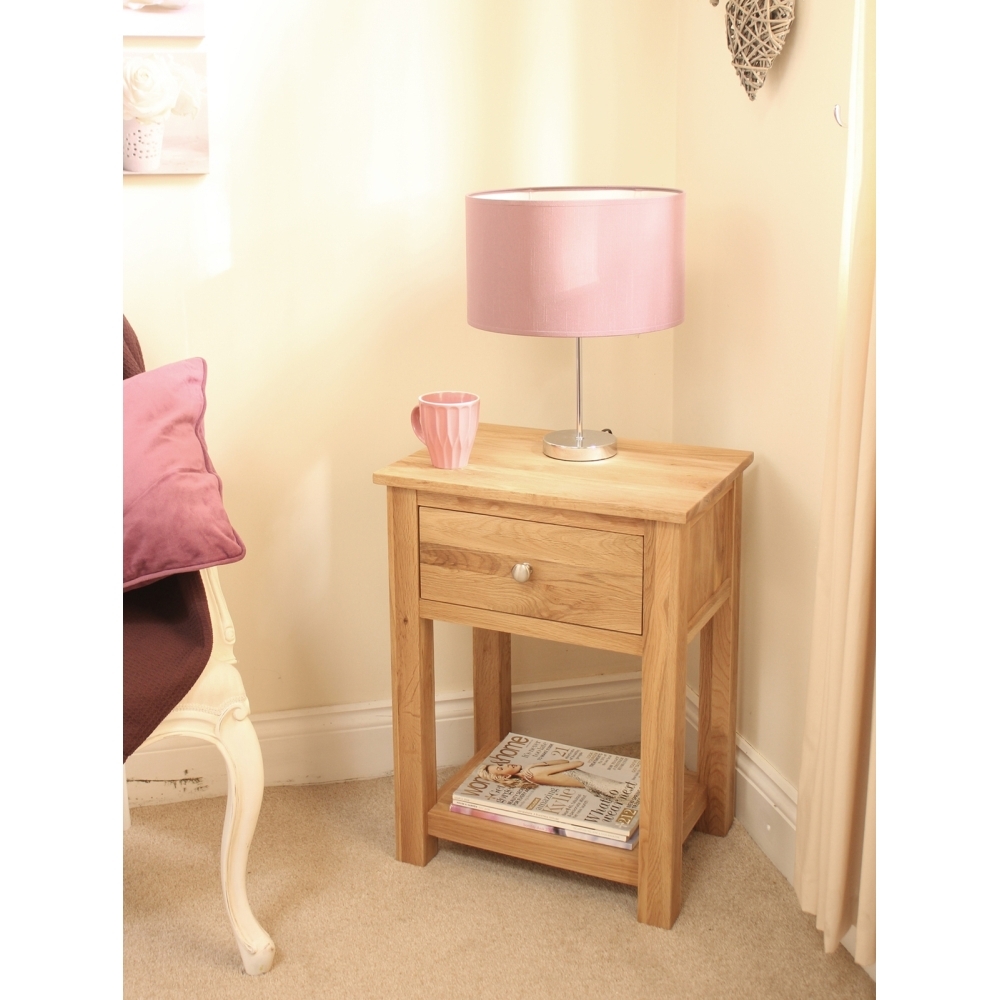 mobel-contemporary-oak-side-table-with-drawer-and-shelf-1005-p[ekm ...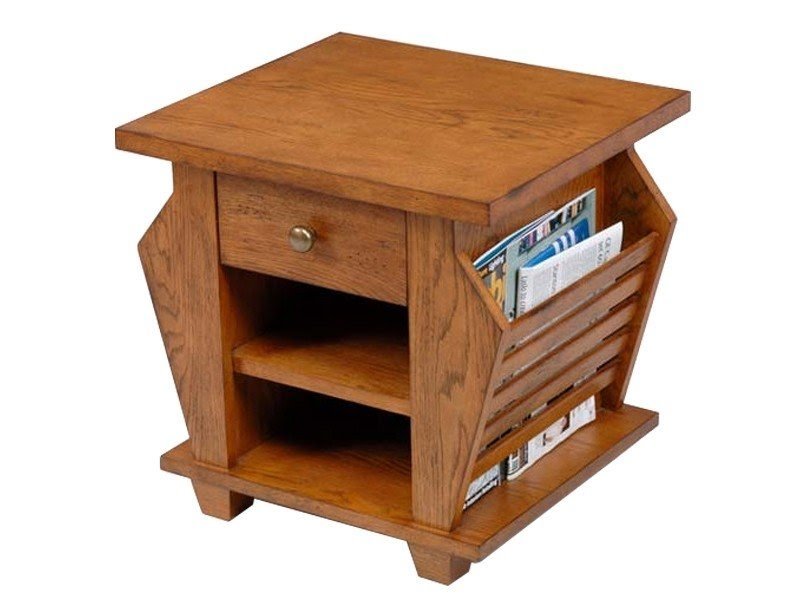 ... Side Table with Drawer, Shelves & Magazine Storage - Rustic Oak Finish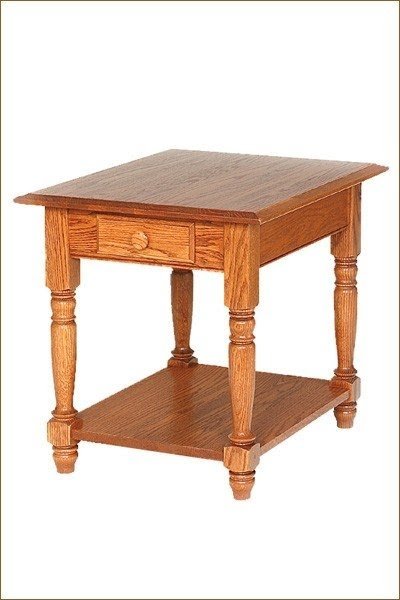 Oak Colonial End Table w/ Drawer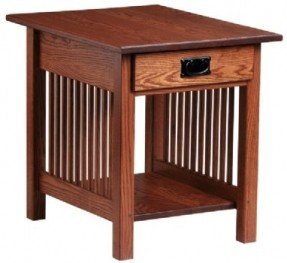 This small end table with drawer is designed in the characteristic mission style, featuring a densely oak wood finish and typical multiple slats. It features a full-extension, dovetailed drawer box.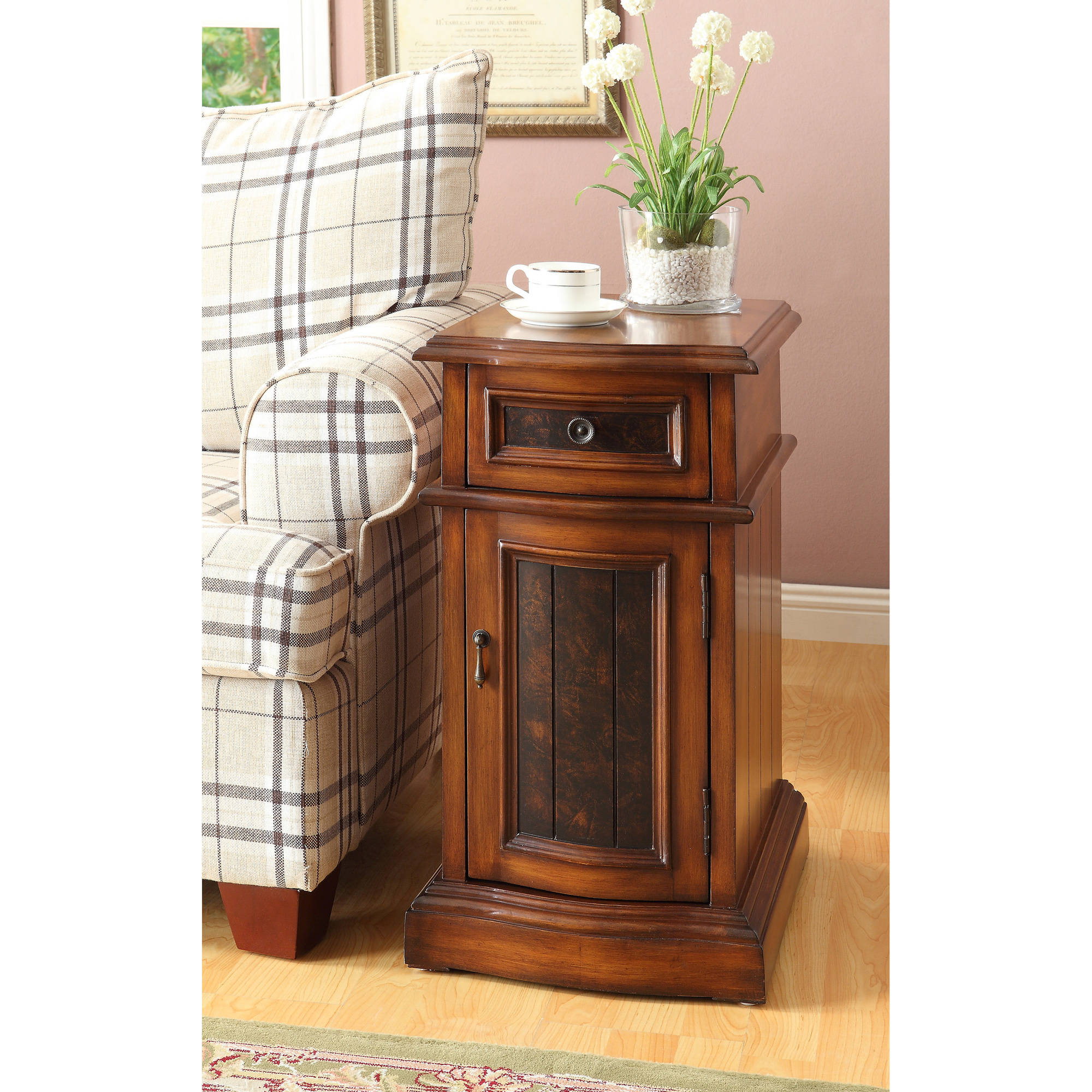 Avenue End Table
Jofran 480 Series Wood End Table in Oak by Jofran. $160.95. Length 22. Solid Asian Hardwood And Oak Veneer Over Engineered Wood. Drawer And Shelf. Double Header Lift-top Cocktail Table Has 2 Drawers. Safety Locks And Casters. Features: End Table made of s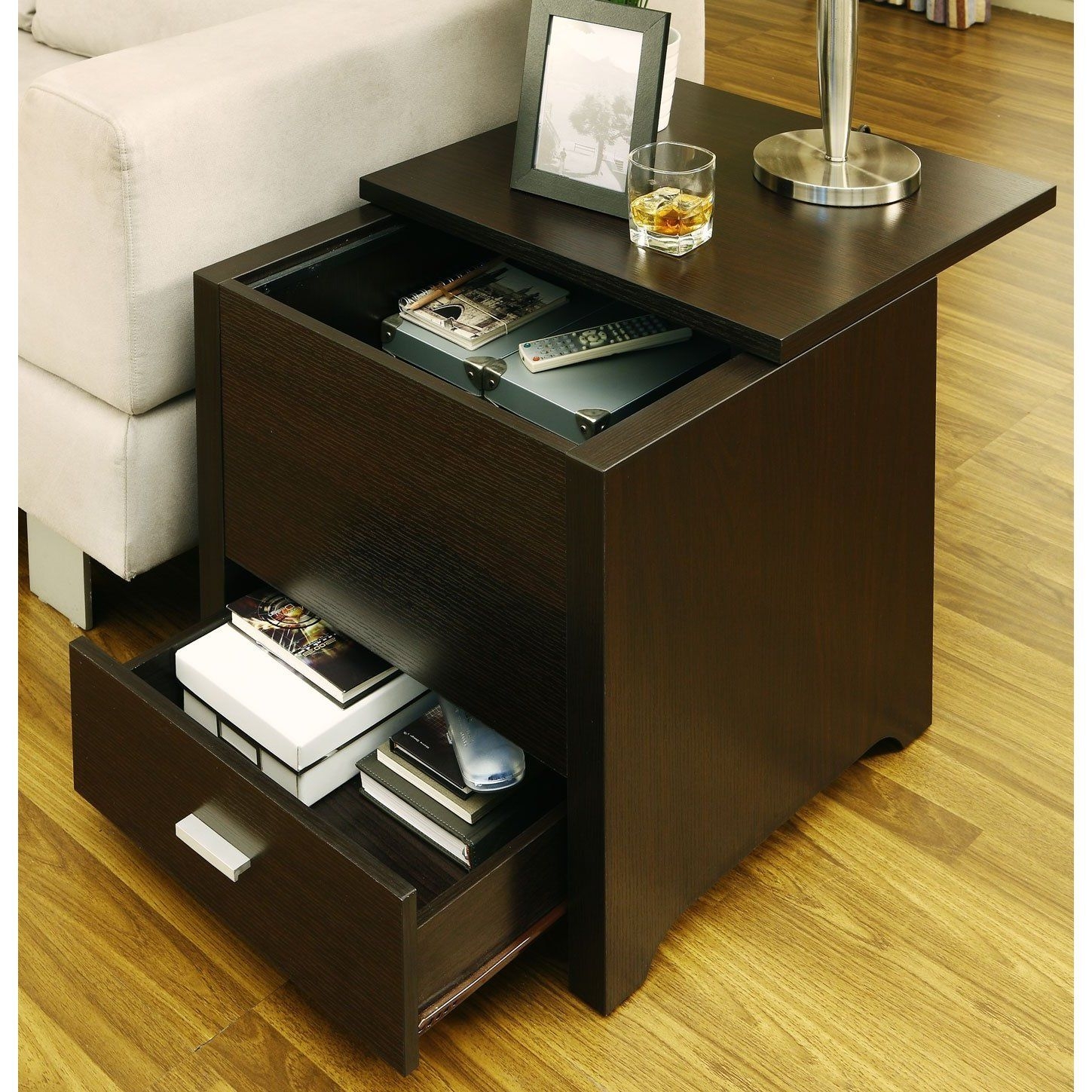 A functional end table in a smart and modern design. It's a solid wooden construction that offers some storage space hidden in a bottom drawer and under a sliding top. You can keep there all the things that normally clutter on the table.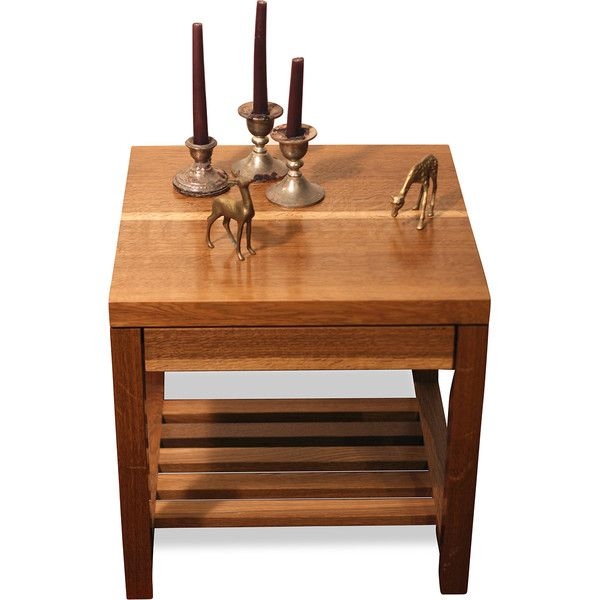 The oak end table with hidden drawer. Even if the space of countertop is rather small, it is enough space to put some brick-a-bracks or a book. The nice texture of wood adds the living room some natural appeal.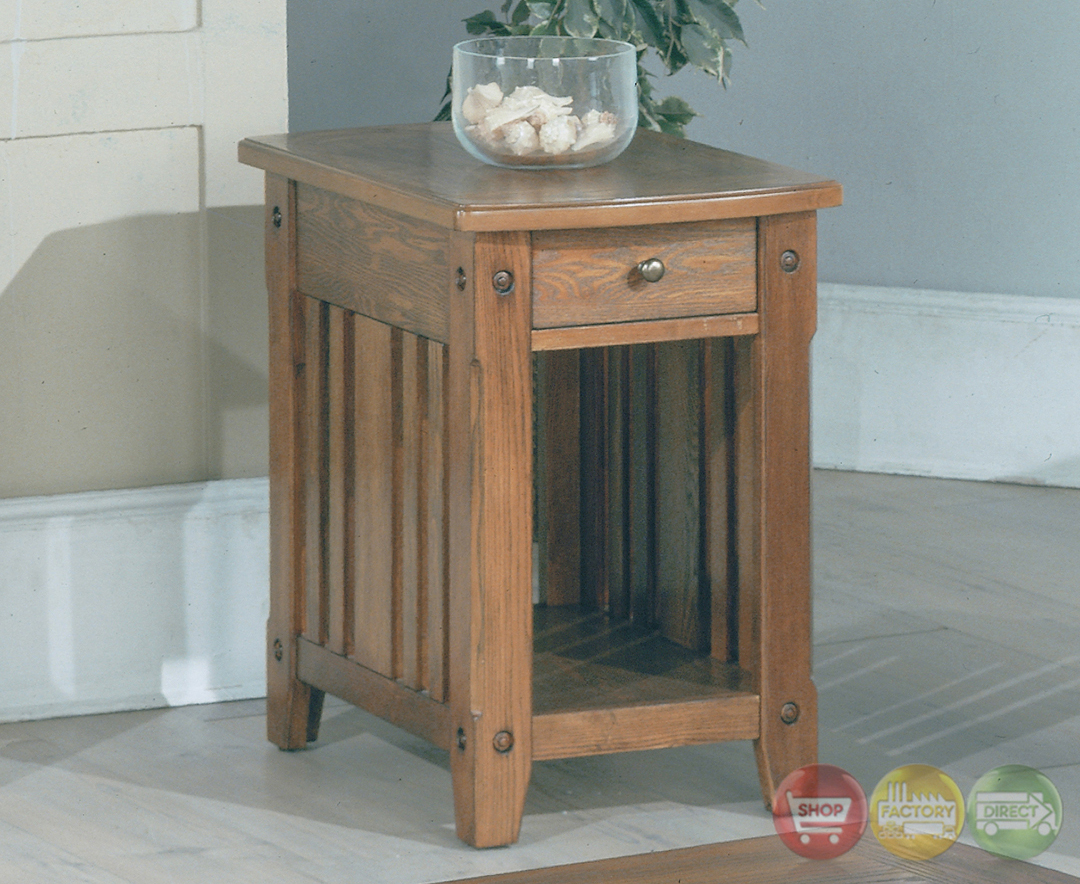 Pretty traditional style side table make of wood with a brown finish. It's compact and has low truncated feet, a rectangular top, a drawer underneath and a roomy open front space with vertically slatted both sides and a back.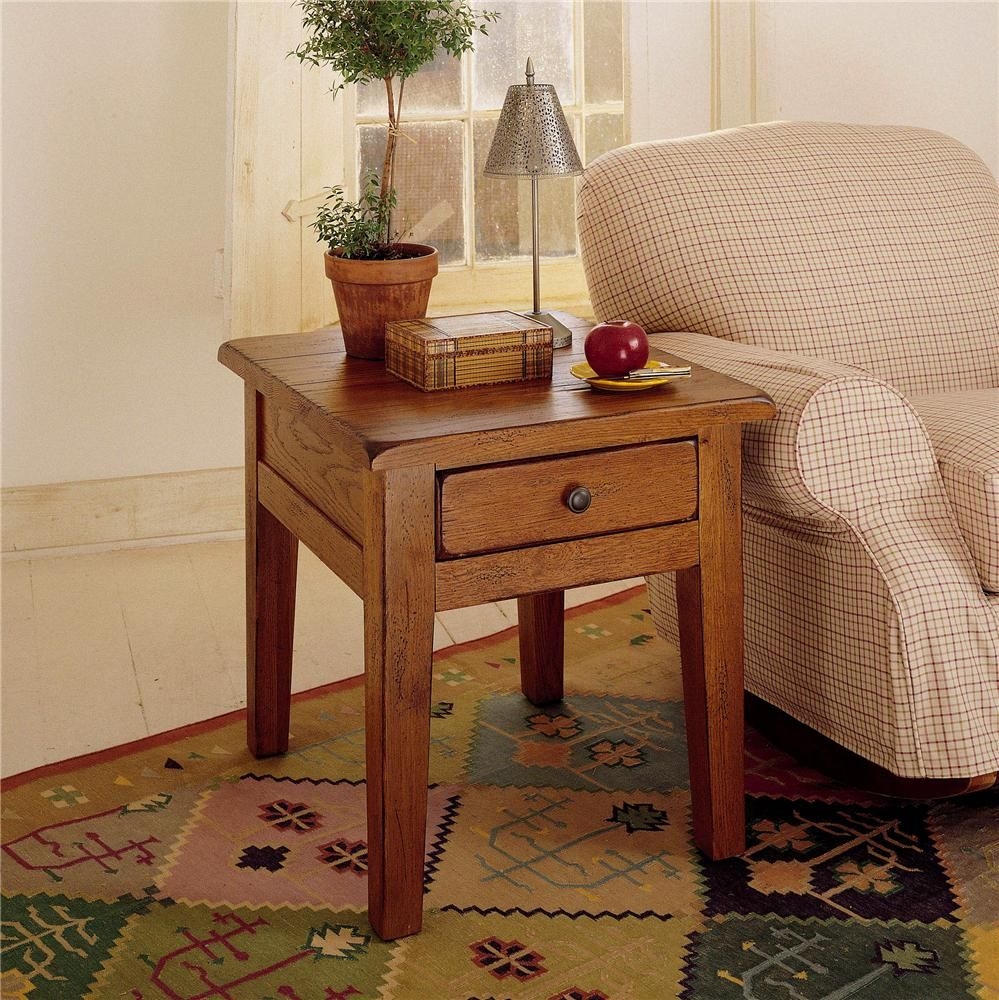 Broyhill Furniture Attic Heirlooms End Table with 1 Drawer - Wolf Furniture - End Table Pennsylvania, Maryland, Virginia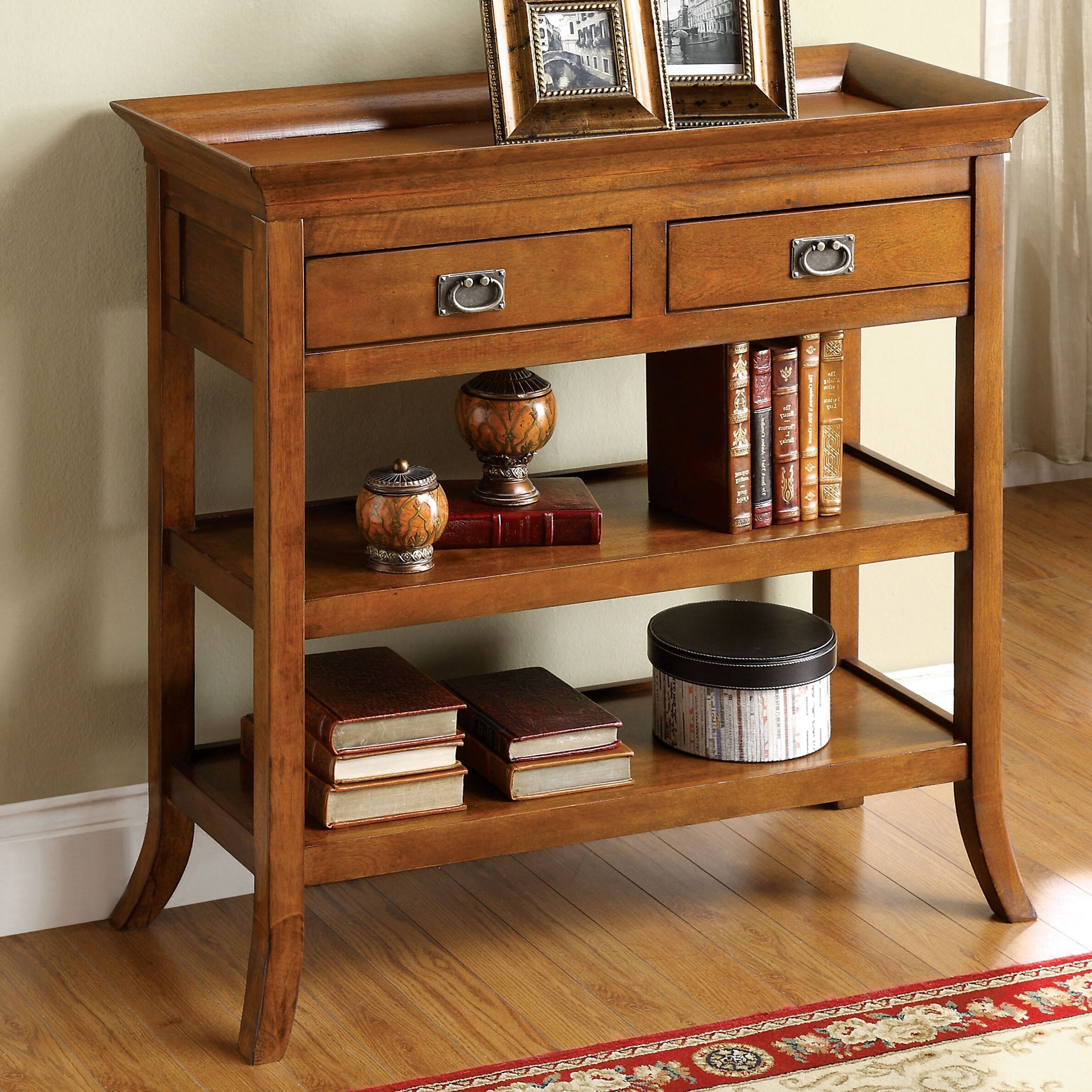 - Kams Bottom Trays 2-drawer End Table - Dress up any empty space with this traditional end table from Kams. With two spacious drawers and two fixed shelves, this end table offers both form and function. Flared legs give added stability, an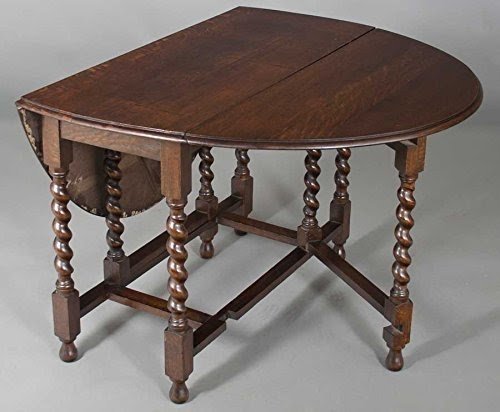 Drop leaf table made of wood with antique finish. Base is reinforced with solid supports. Great solution for small spaces. Elegant accent for the living room and others interiors according to taste.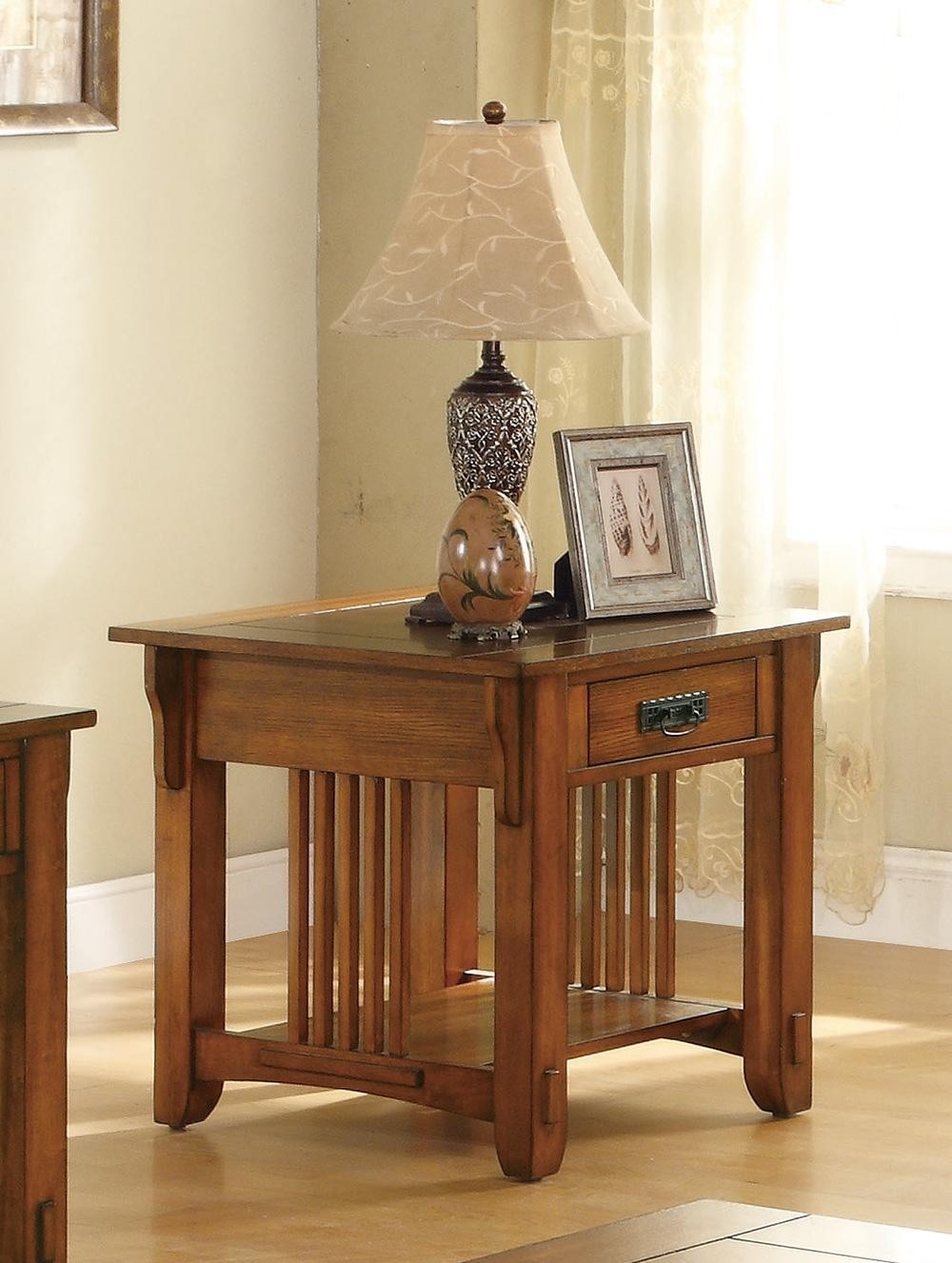 The Contemporary End Table is able to successfully improve your bedroom, living room, or hallway. Beautiful design includes solid wood construction with oak finish. The table features one storage drawer, and a convenient bottom shelf.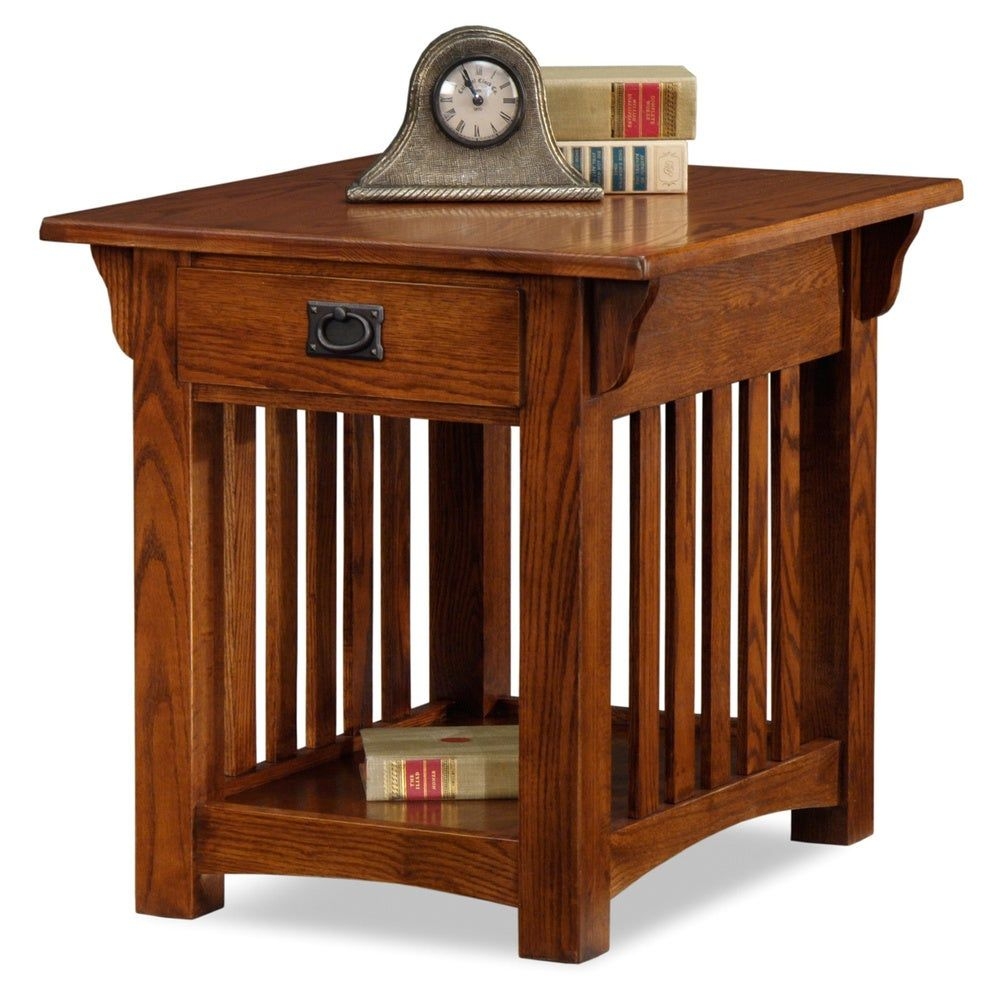 Medium oak mission and rich oak wood veneers end table with hand padded finish. Size: 23""H x 22"W x 25"D. Authentic mission style furniture with spacious storage drawer where you can keep your favourite books.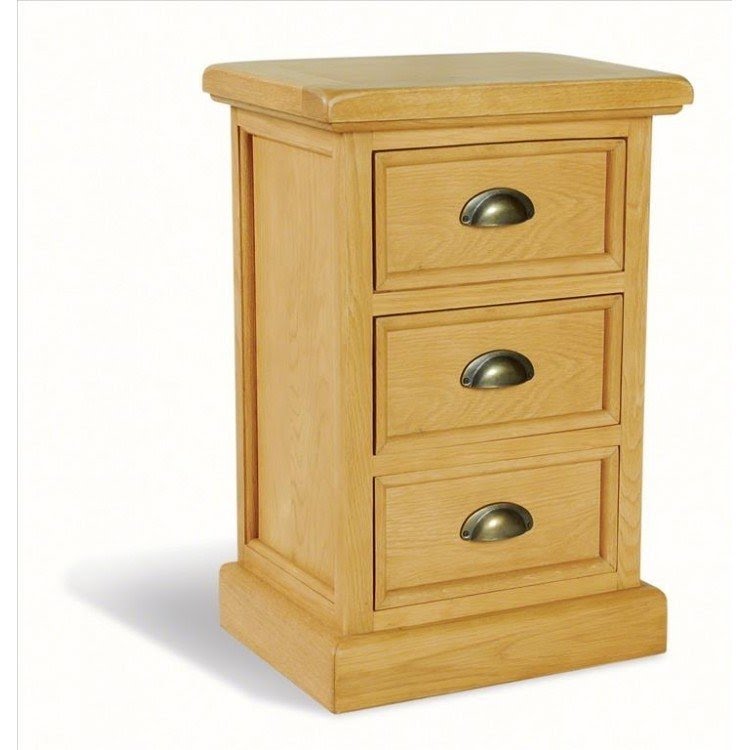 Home » Cotswold Oak Three Drawer Side Table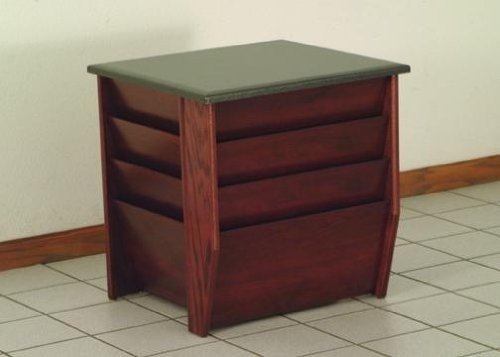 Well designed end table made from oak wood is a great addition to living room or bad room thanks to some additional storage for many things that makes mess. Black granite top is made from material which is resistant from scratches and easy to clean.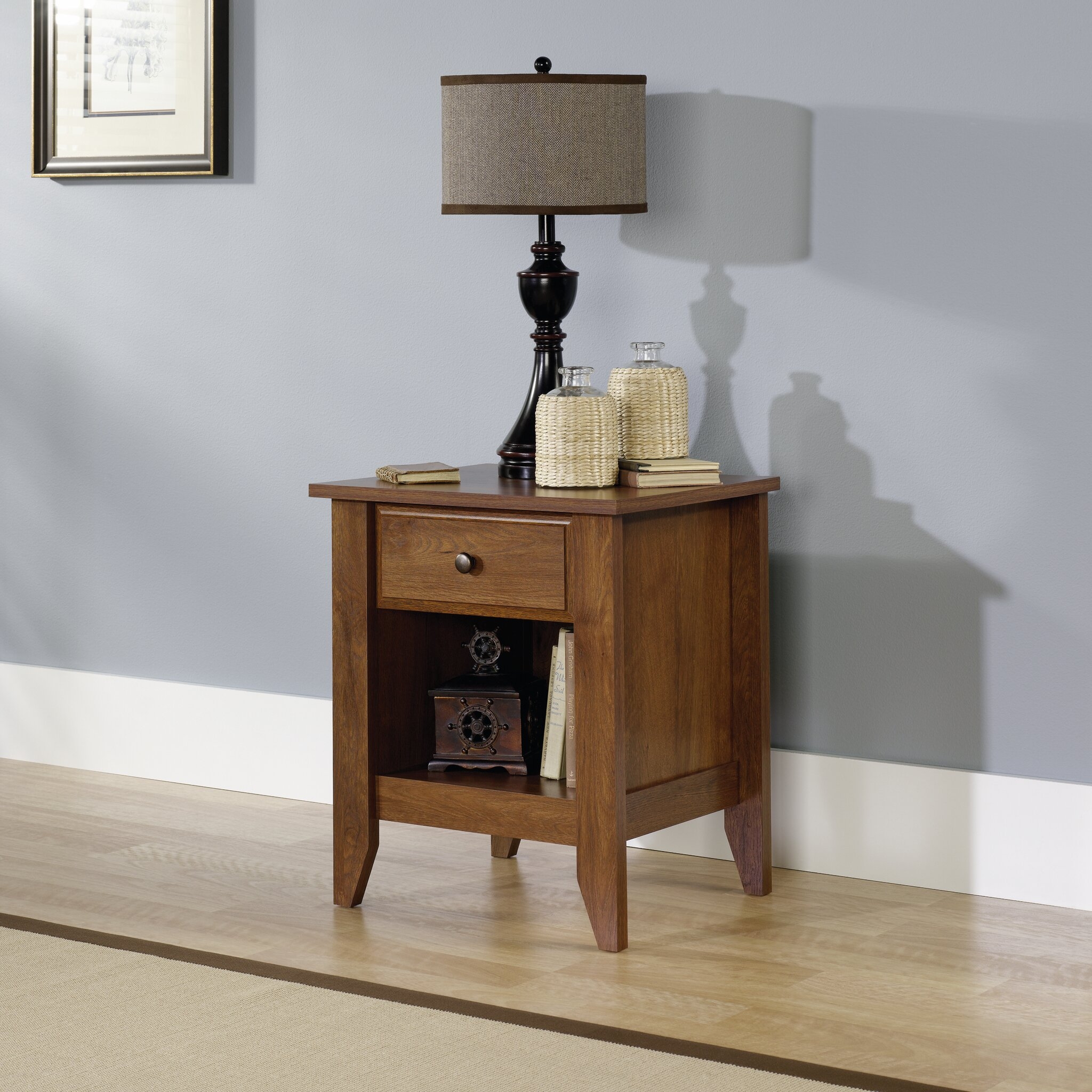 Drawer with metal runners and safety stops features patented T-lock assembly system. Open shelf provides additional storage. Quick and easy assembly with patented slide-on molding. Oiled Oak finish.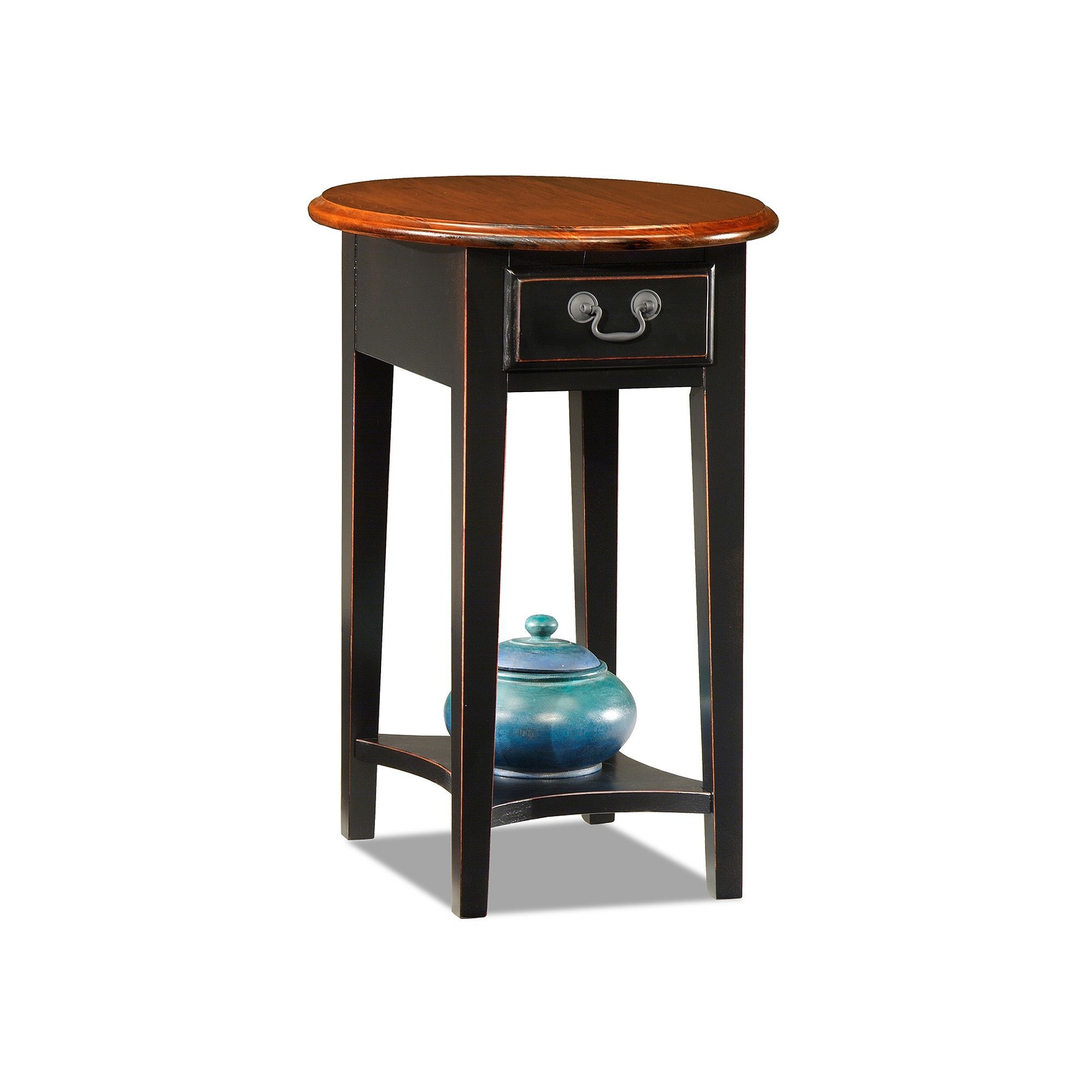 Complement living room decor with this original shaped end table in two contrasting colors. Its sturdy construction is made of wood -base is in dark brown, round top is finished with oak veneer. It features small drawer with metal handle.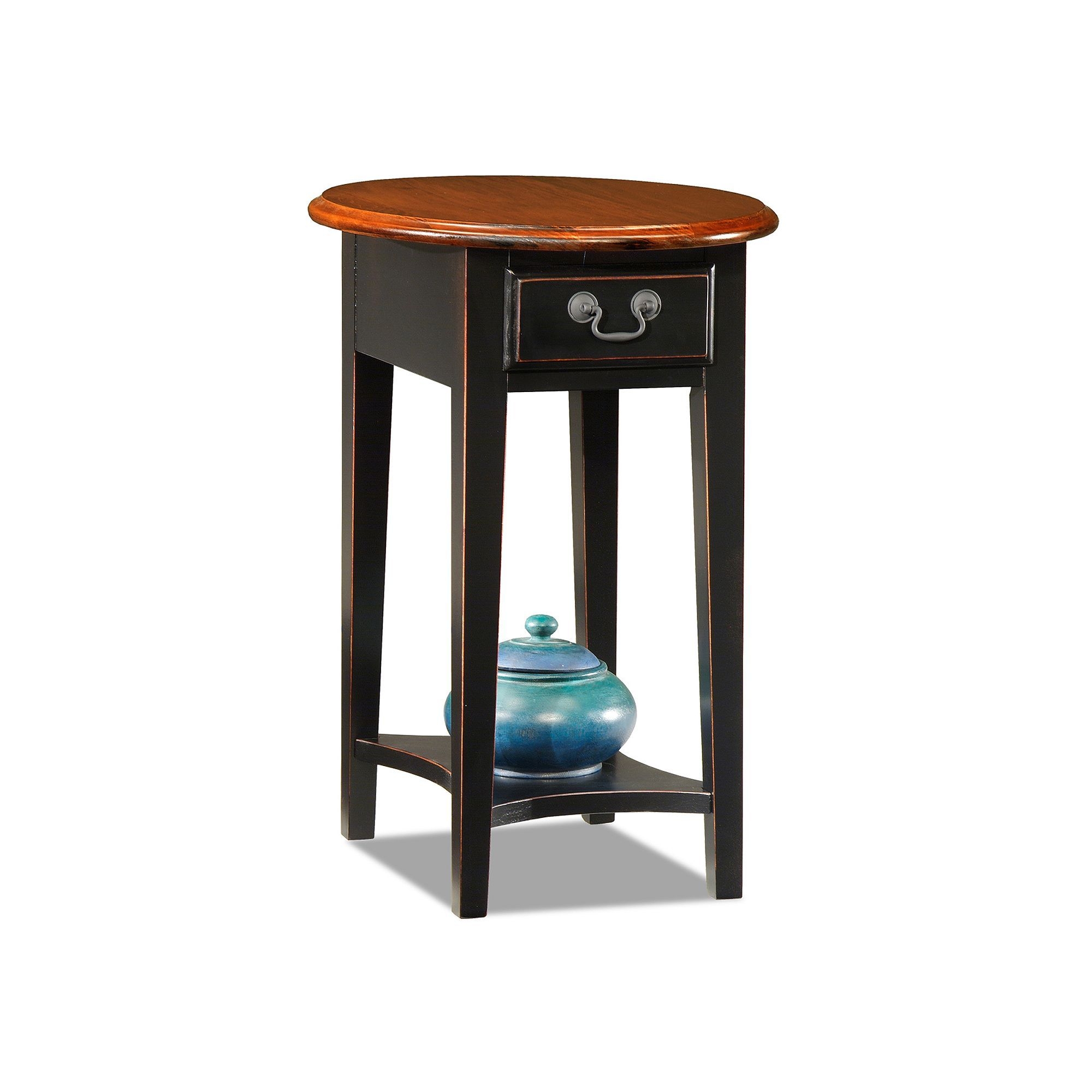 A pretty traditional wooden end table featuring a round top in warm brown. A black frame has brownish accents on edges of legs and a drawer panel. It has tall tapered angular legs, a diamond-shaped bottom shelf, a drawer with a grey metal C-handle.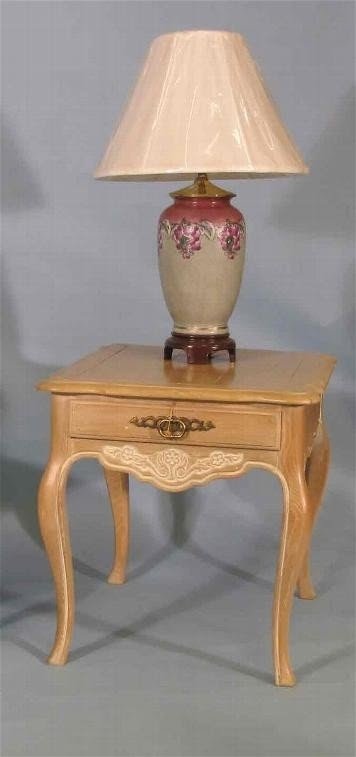 Country French drawer End Table with a washed oak finish. Ceramic lamp with fabric shade featuring a grape design. Closeout items, limited quantities.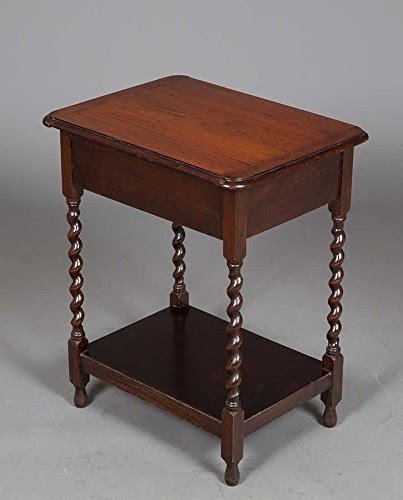 Antique wash stand with a funky design of the frame underneath which gives it an unusual appearance. Made out of dark oak with a smooth, polished finish, this piece makes for a nice addition to a vintage living room.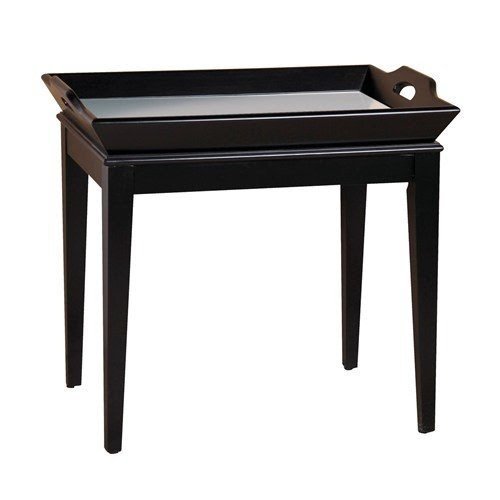 Elegant accent table with removable serving tray top. Perfect to serve snacks to your guests with convenience and style. The design of this piece is rather classic: solid dark brown finish has been applied to a simple wooden form.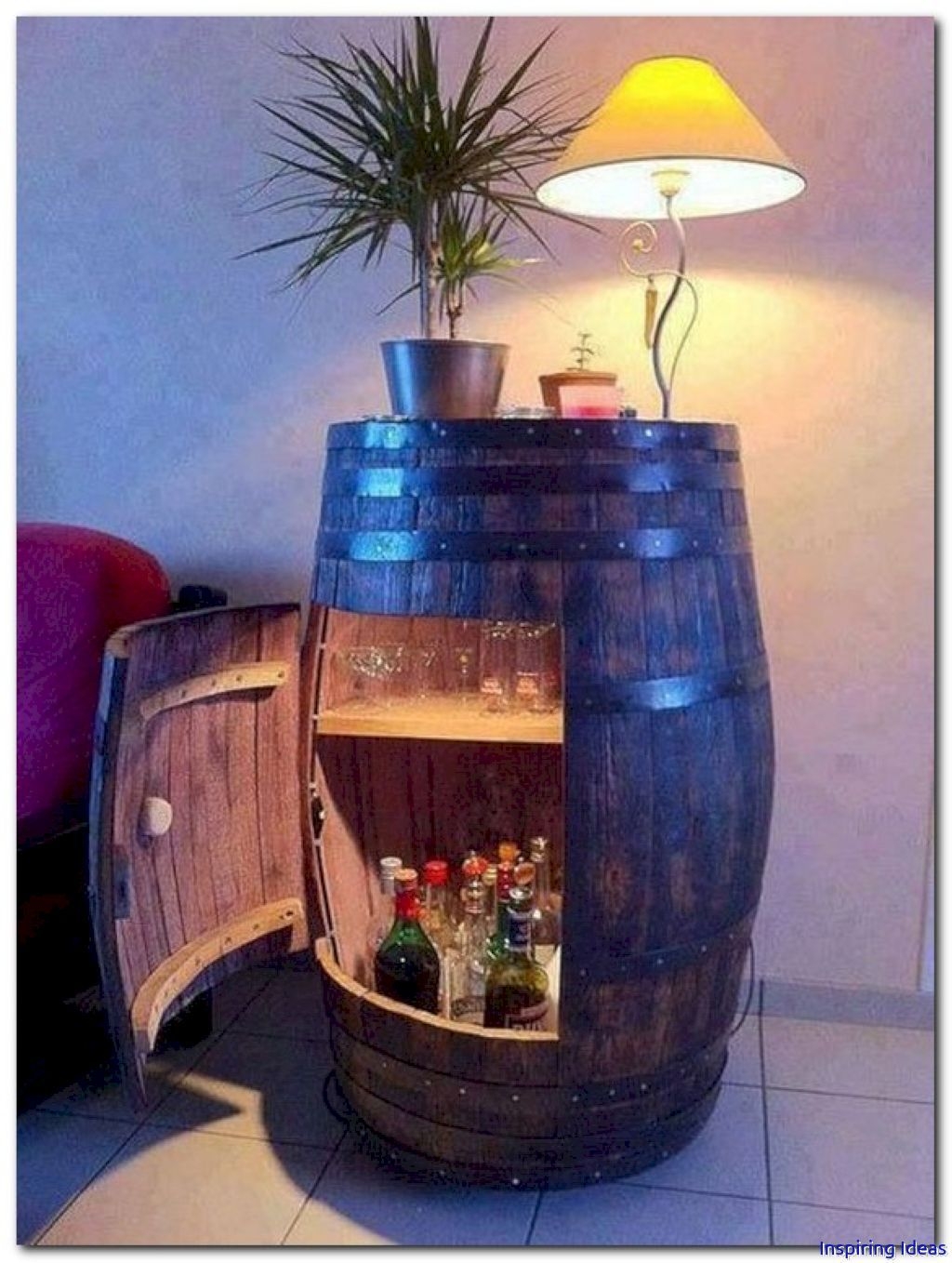 End table with a barrel stylization and practical storage compartment. This wooden element features a nice oak finish with some metal supports in black color. The table can be used as an original bar.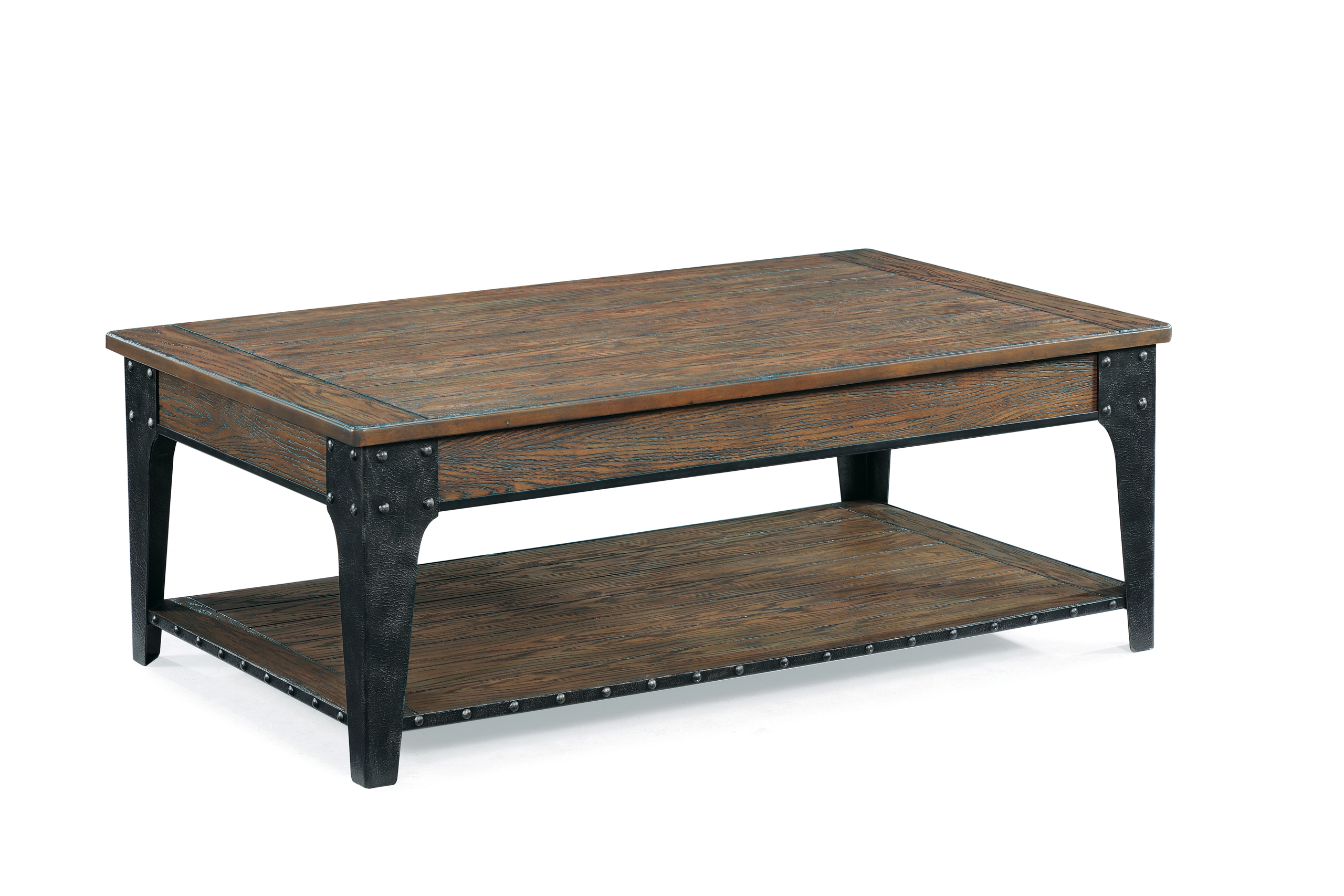 this rectangular shaped cocktail table features a large bootom shelf and pewter legs in antiqued finish. Its sturdy construction was made of solid wood wit oak finish. This table features small, durable casters for better mobility.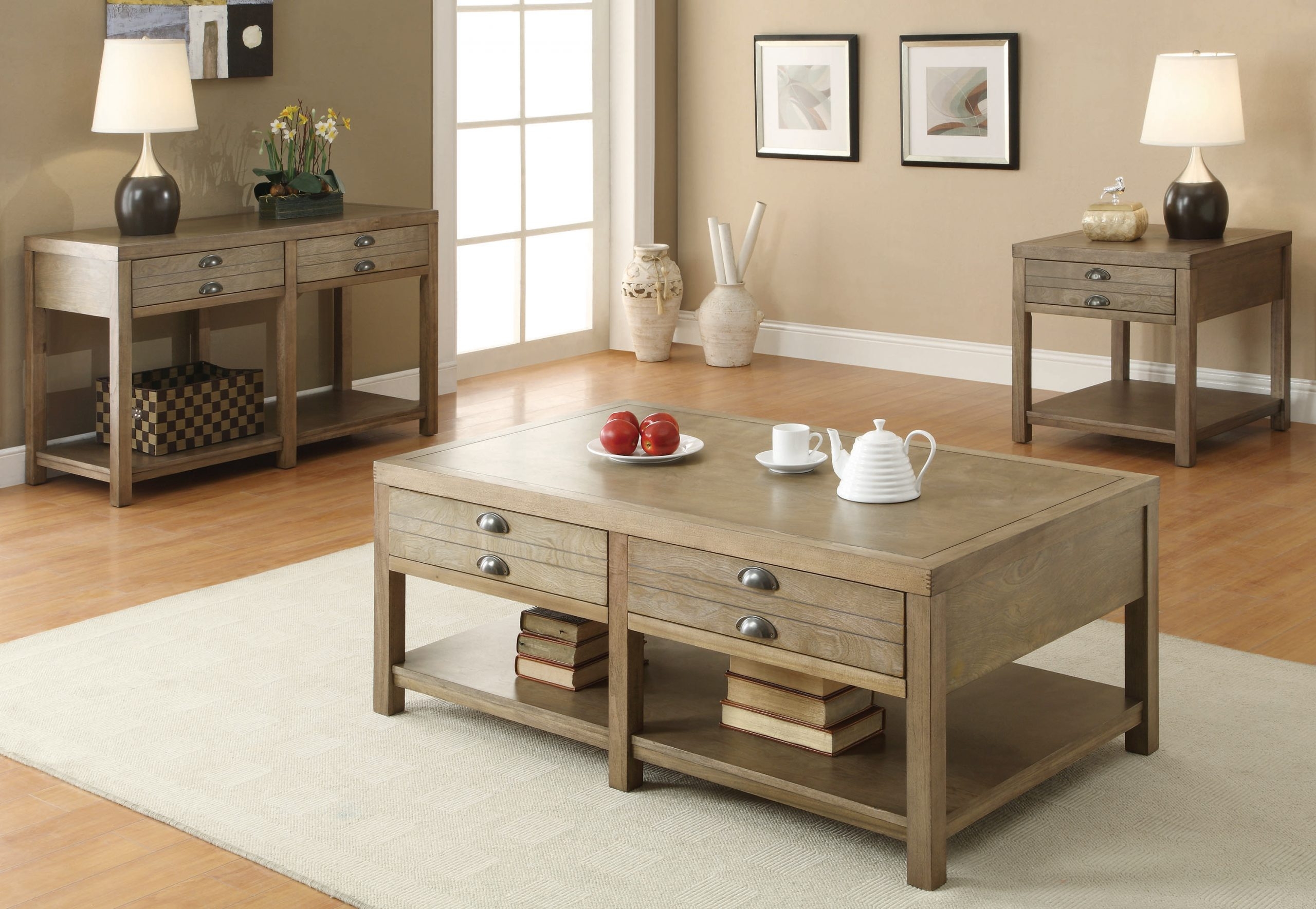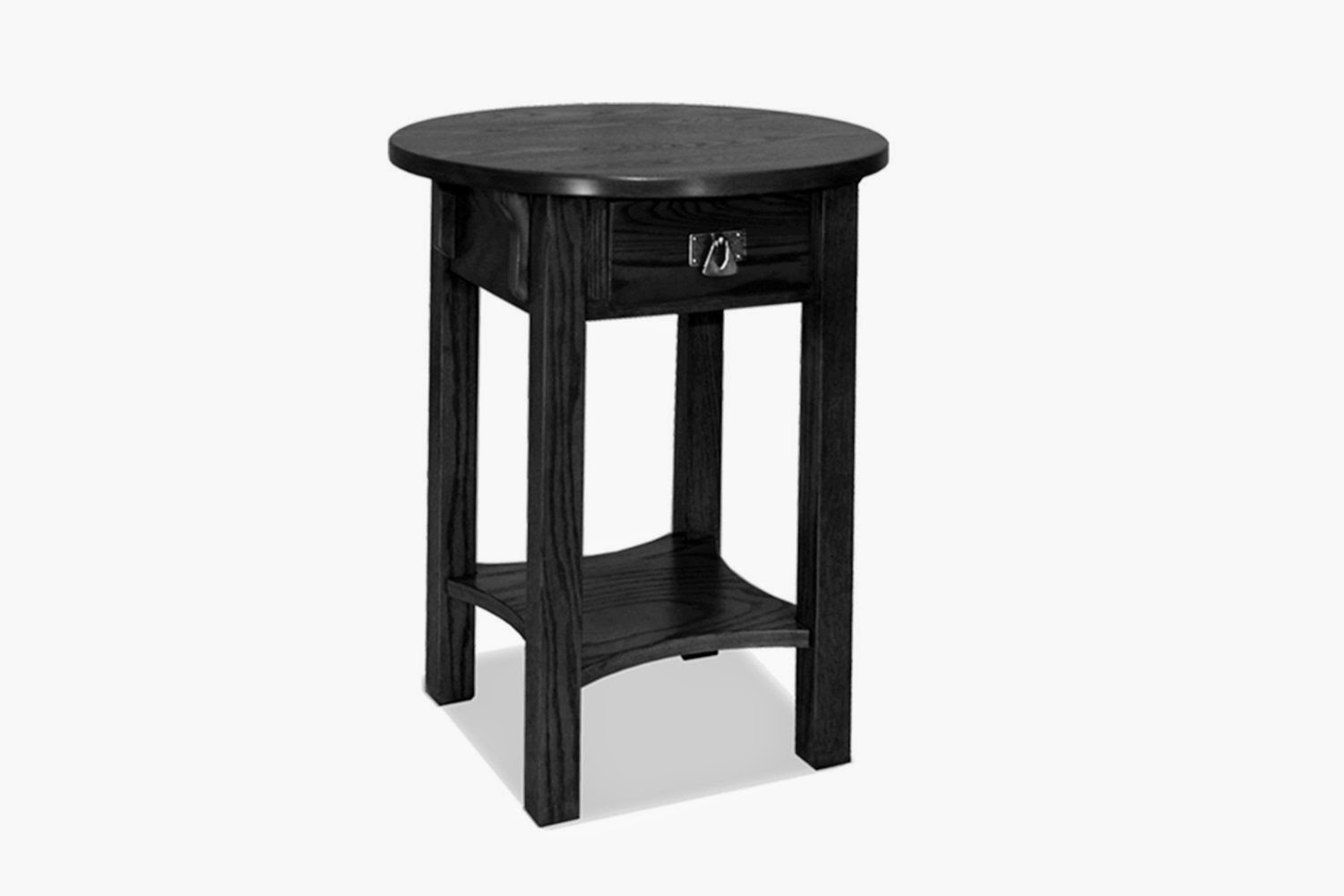 It is a side table that has got a simple, traditional design, russet finish, one drawer and shelf and round top. It fits perfectly to any style and décor and is perfect for your living room and bedroom.