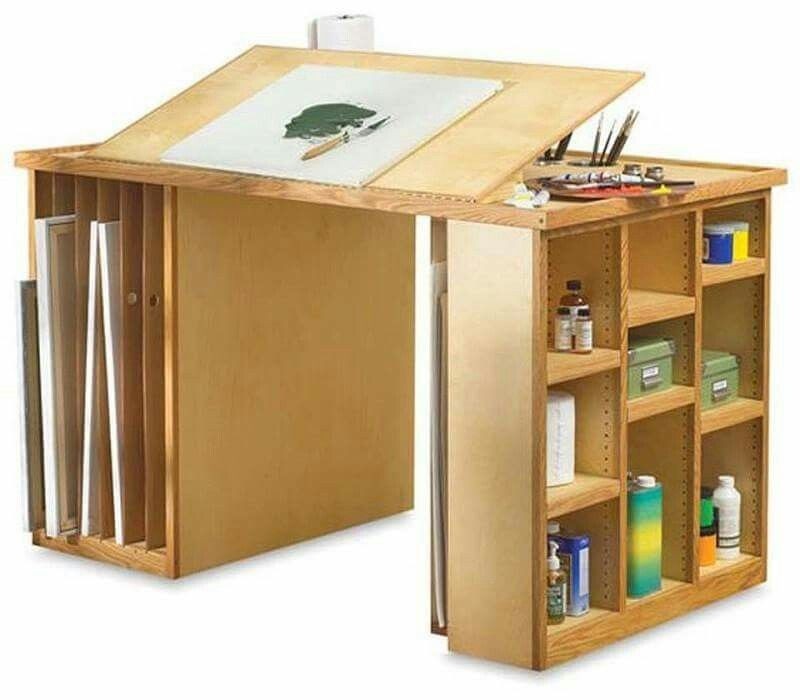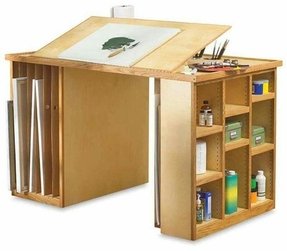 Practical and functional, this basic work station can make your job easier and more satisfying. Includes several open storage compartments, a canvas and sketchpad storage, and a large top with adjustable, smaller panel.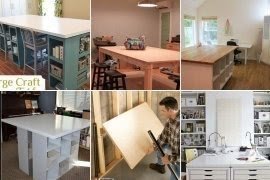 Classic metal plumbing pipes create the legs and supports for a two-inch thick wood plank tabletop. Above it, L brackets hold up tongue and groove board shelving units. The combination makes a neat workspace for anyone. Add matching stools.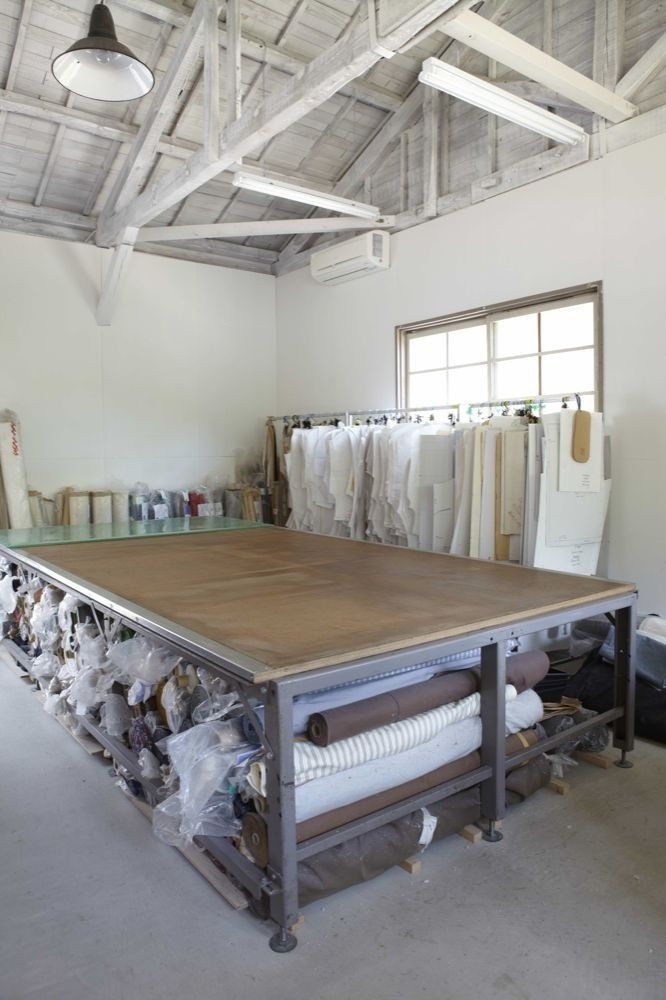 In the large tailor's workshop needs to have the appropriate cutting table. This one is big enough for a team of several people. The additional storage behind the countertop allows keeping the rolls of fabric at hand.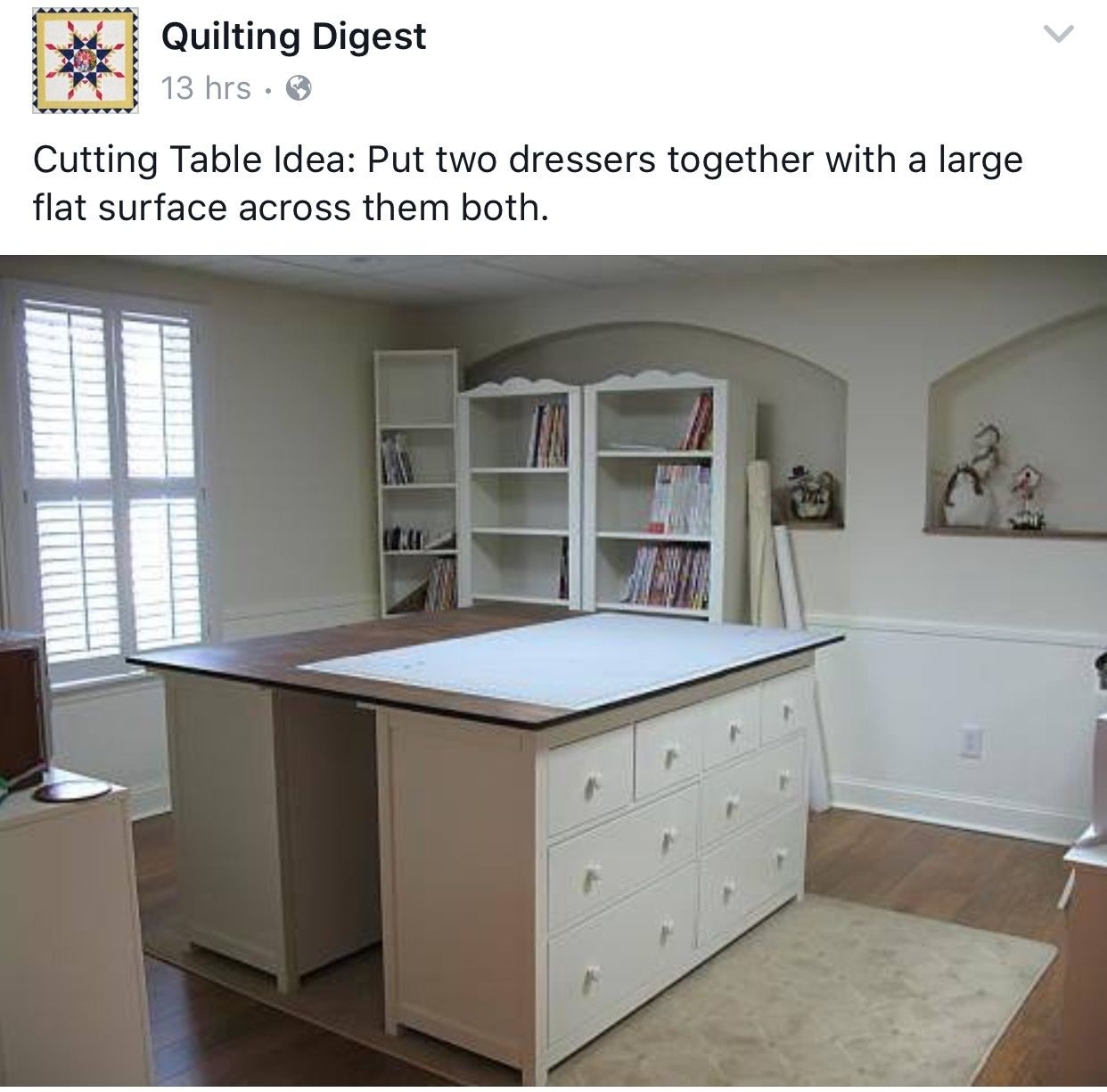 Extra functional work table featuring sturdy wooden construction, a neat brown top, a neutral white finish, and dozens of drawers for storage. The piece also offers a counter-height design, making it a perfect choice for the kitchen island in your house.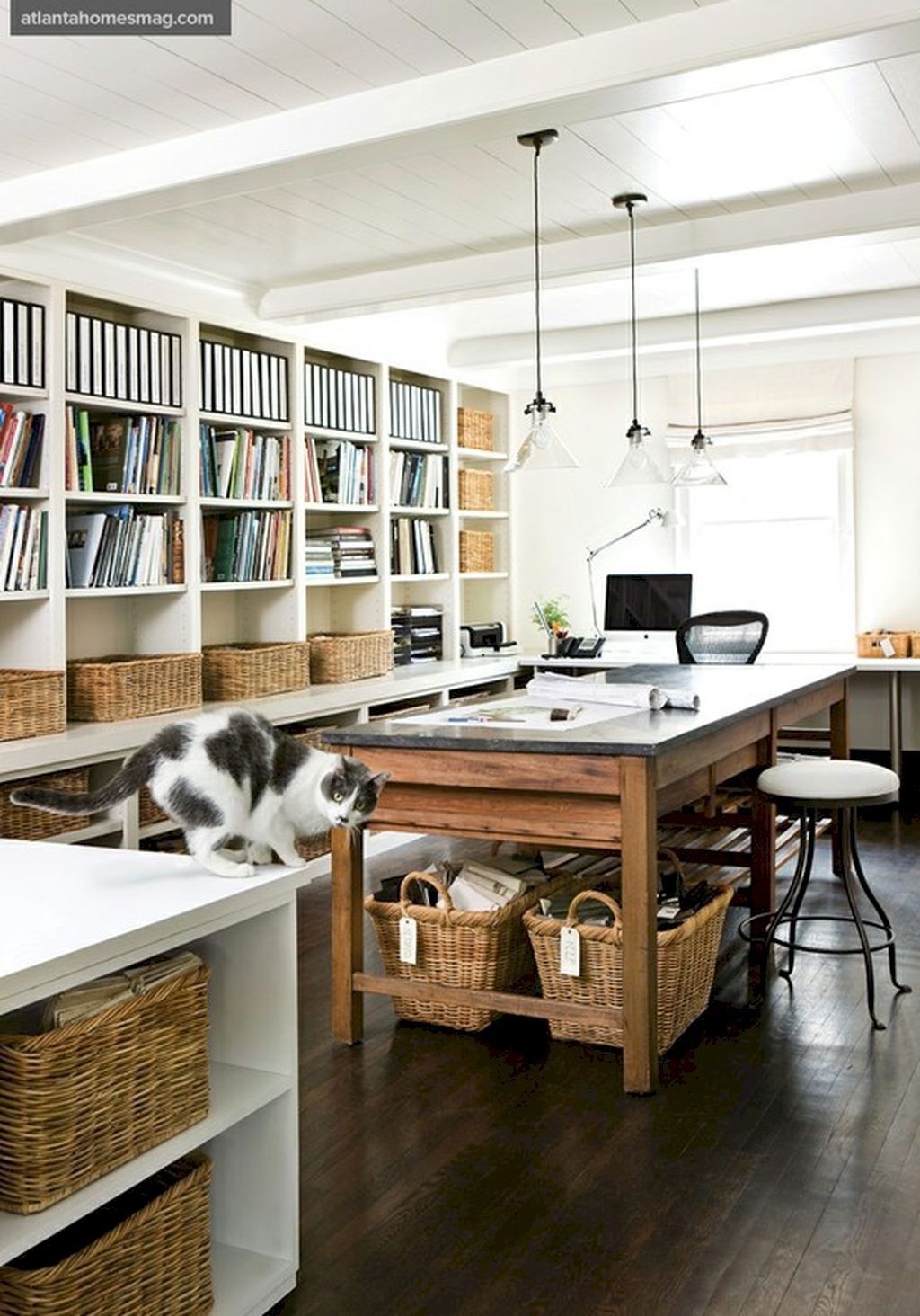 Large craft room for busy hard-working individuals. Work tables with storage comprise the core of this contemporary interior. Walls are lined with white shelves. Rattan baskets expand the storage opportunities even more.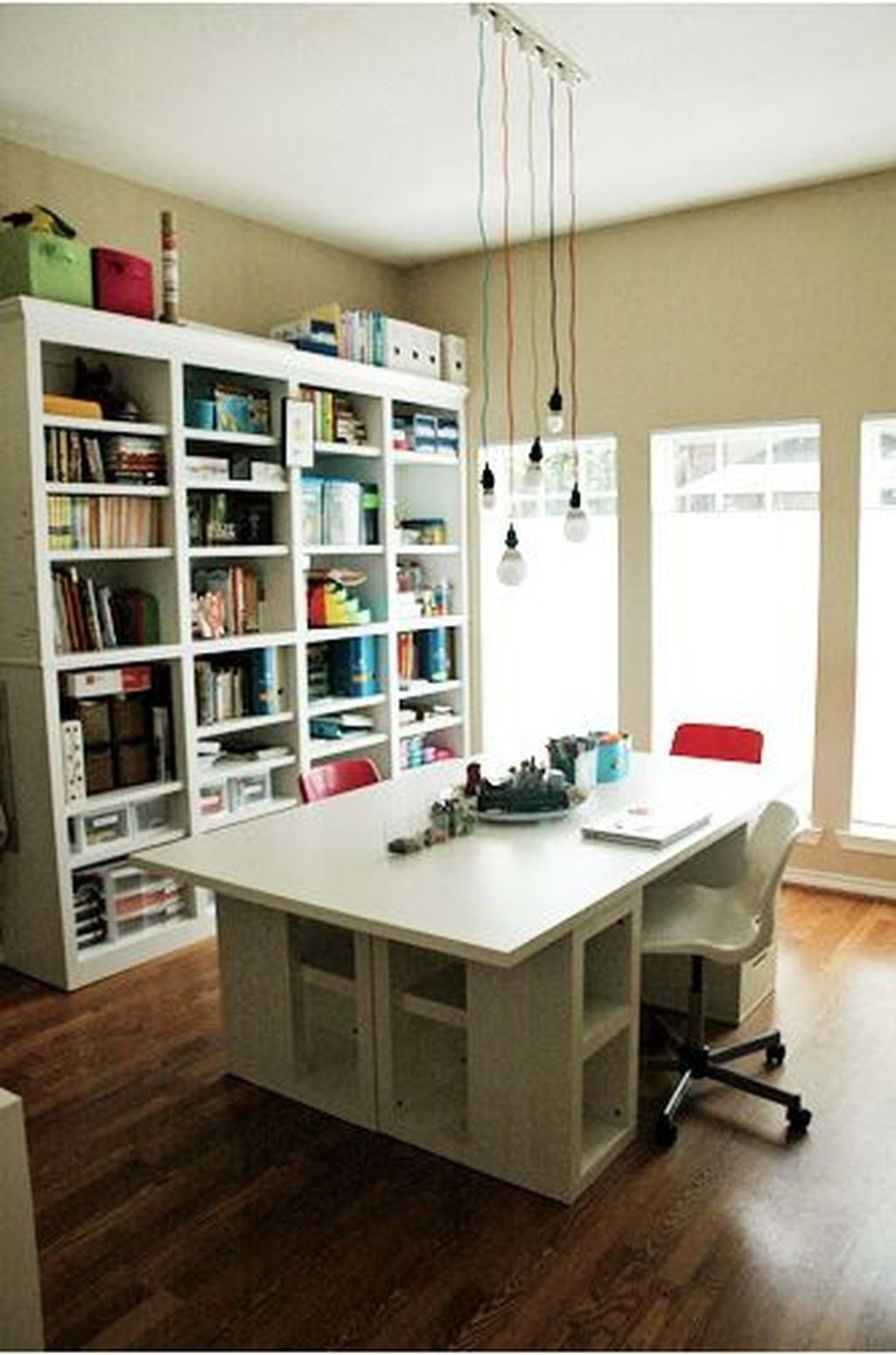 Practical work table that delivers plenty of storage. The piece is made from wood and comes in a stunning white finish for that modern look. It also gives you an extra-large workspace and several open shelves on the sides for all your office supplies.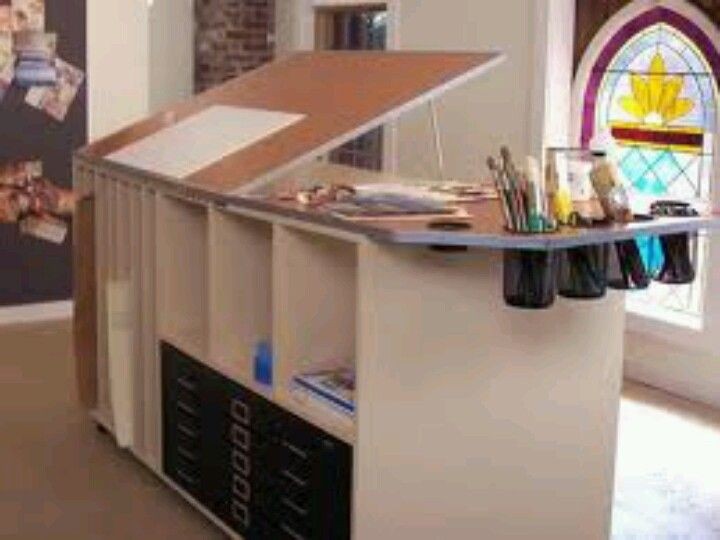 An innovative art studio table with a frame and lots of open dividers finished in pale pink. Drawers have dark fronts and metal handles. A beige top with a side wing with holes for containers for accessories and a flip up drafting table are beige.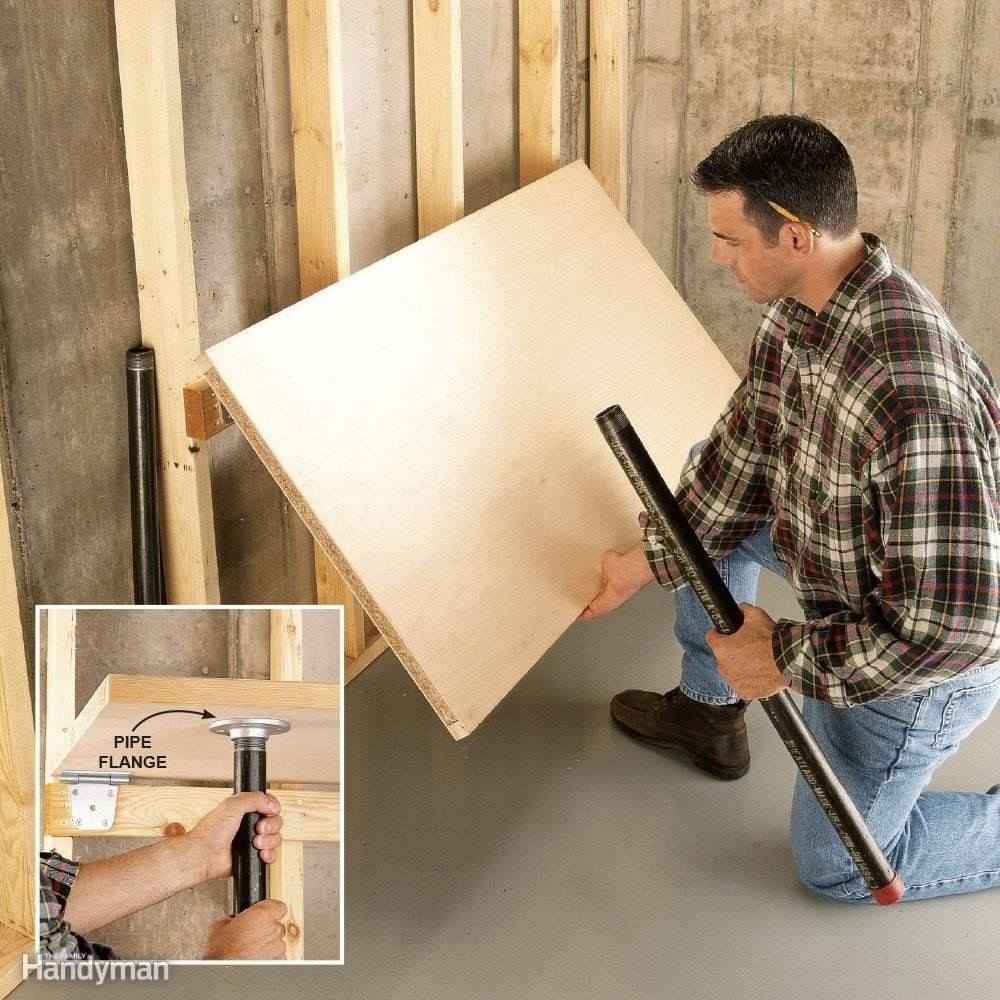 Great idea! If you're not using that work bench in your garage frequently, build the table top on hinges to fold it flush with the wall and save space in the garage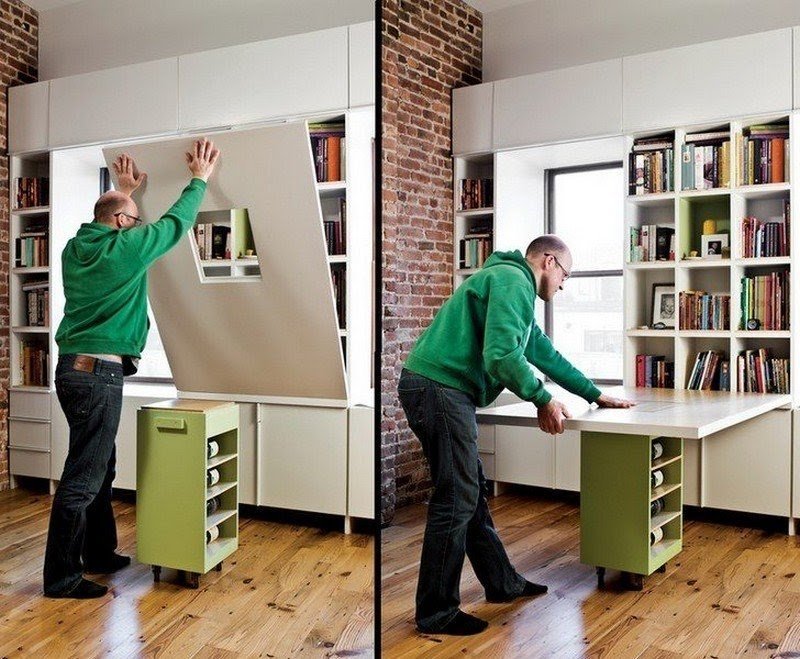 Imagine turning this into a craft storage space! Would be great for the Vardo kitchen as well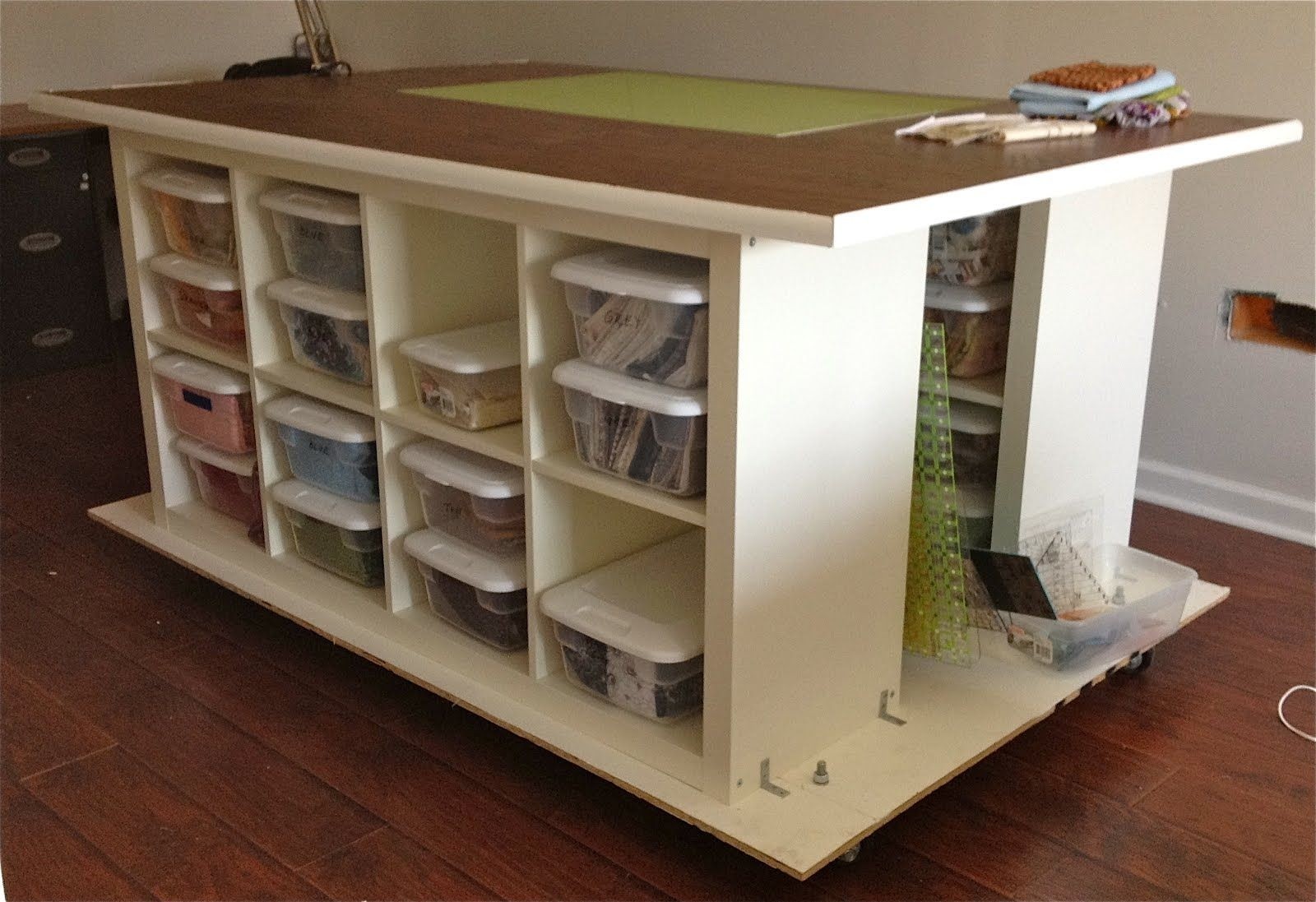 Though being a workstation, this interior oozes coziness thanks to warm vanilla tones applied everywhere. Natural wood wheeled table provides plenty of working space. Dark brown saddle stools bring another warm tone.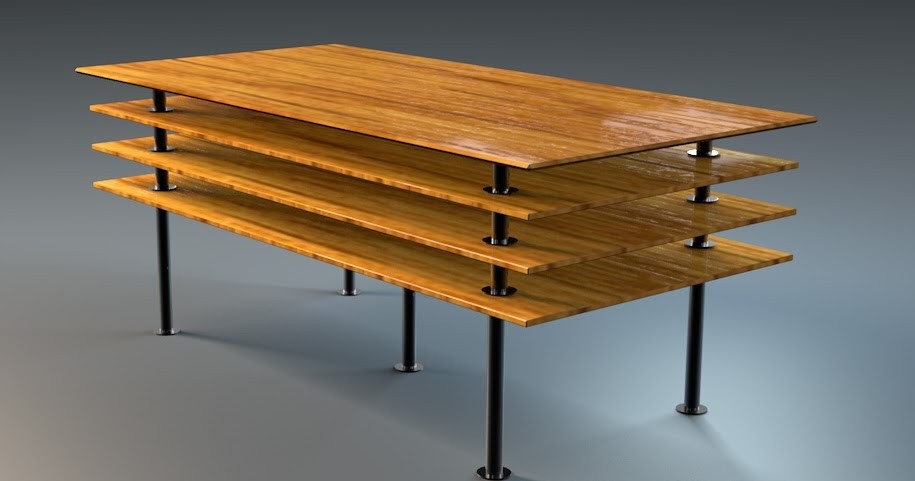 Flat File Work Table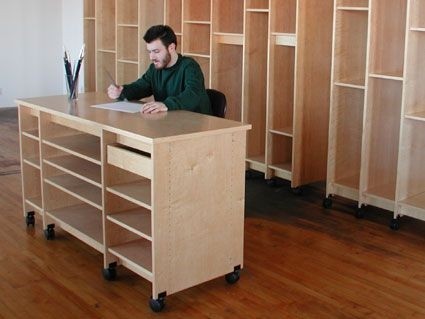 Art storage furniture, desk and work tables have art storage drawers ...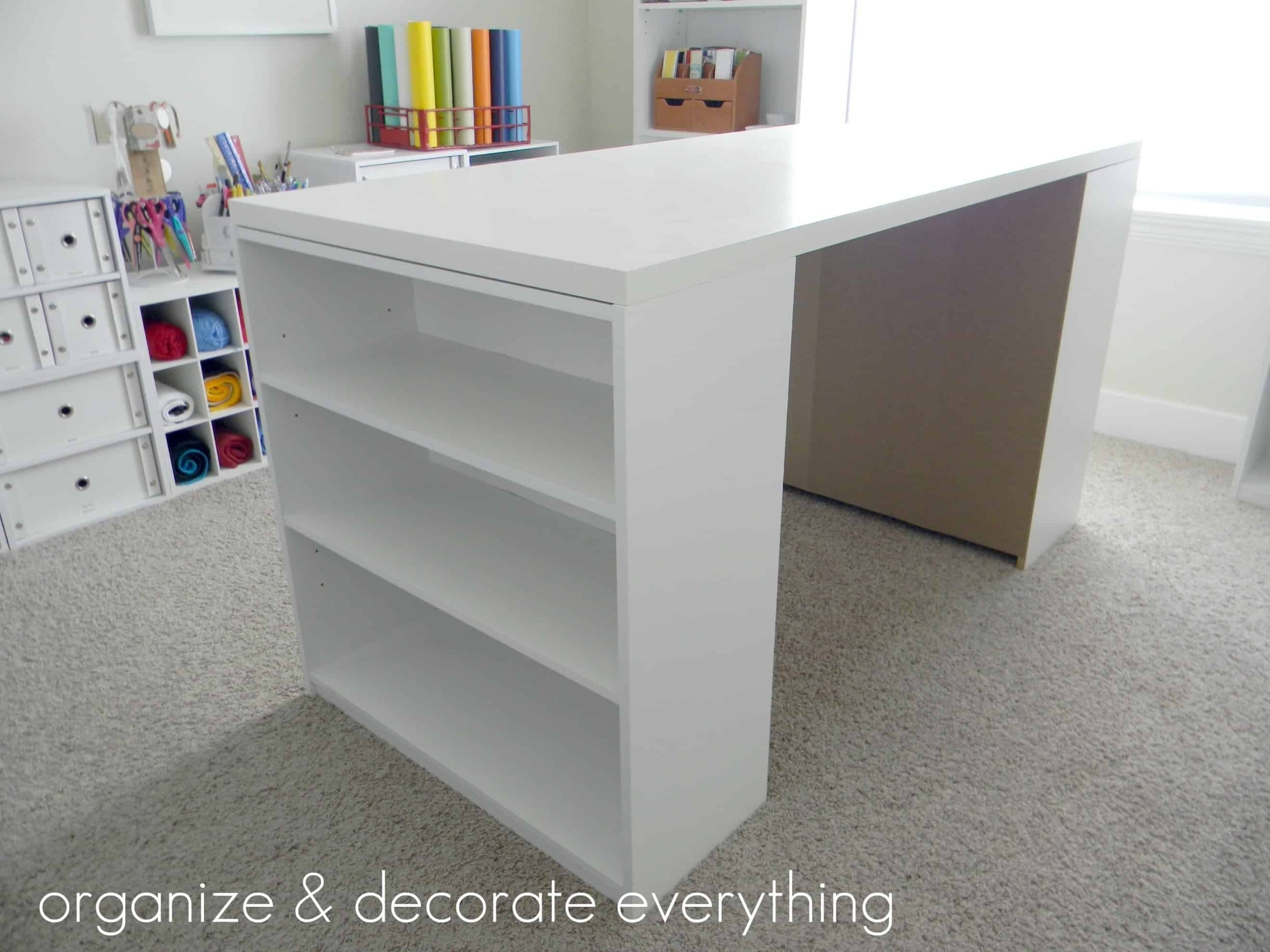 2 bookshelves+ a piece of plywood = a desk or work table with storage (future craft table)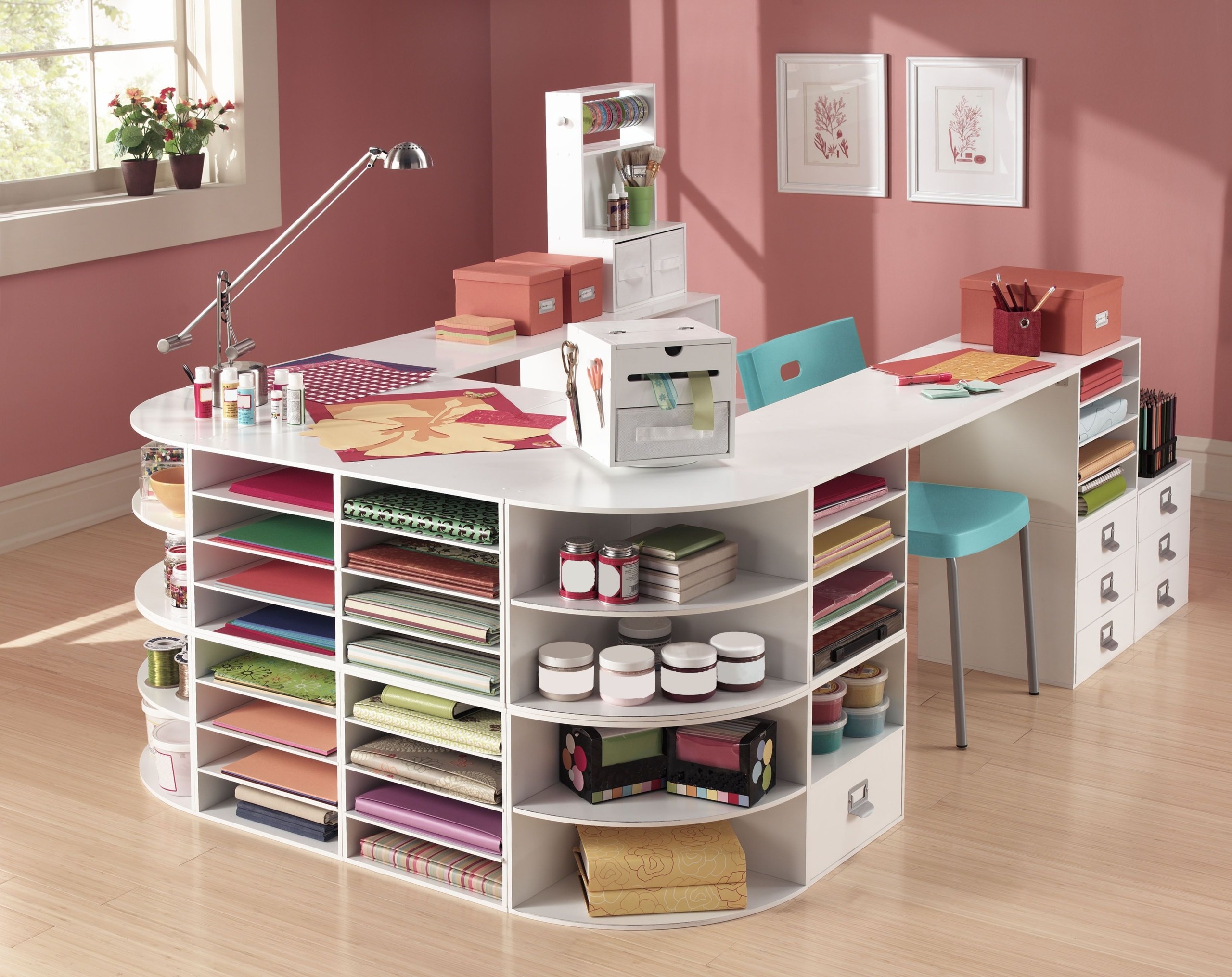 Perfectly organized scrapbook room!!
Minimalistic yet stylish approach to a DIY project for a self-made dining table with some additional storage. The top surface of the table is made out of a slab of oak wood, paired six compartments inside of each leg.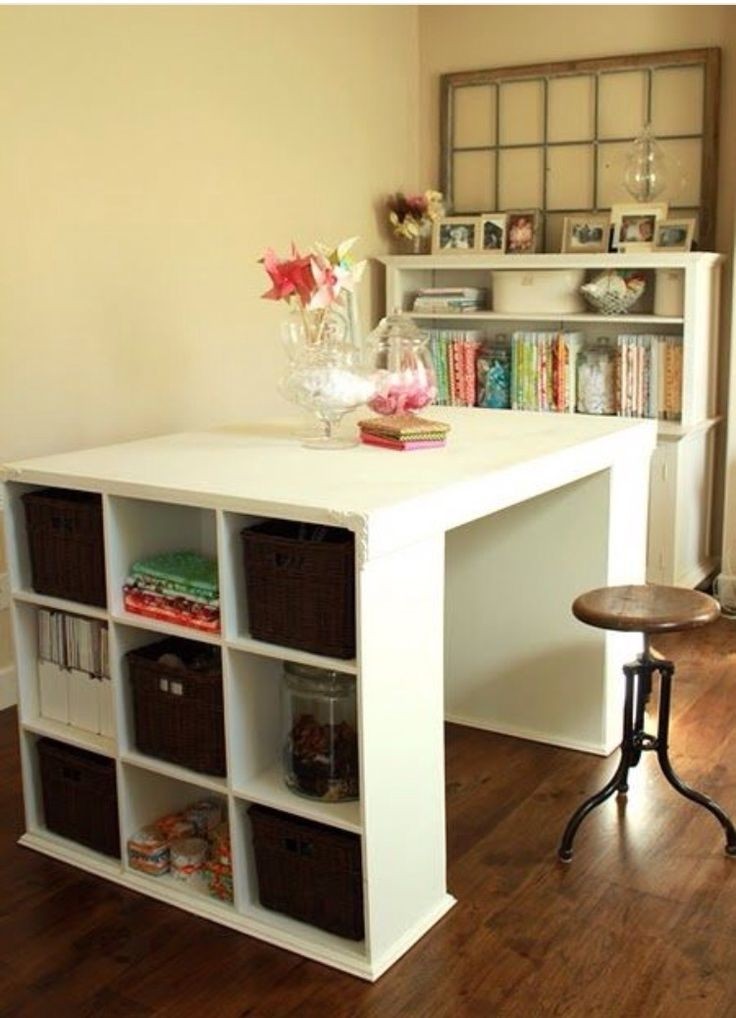 Two small bookshelves plus a thick board (painted white) put glass top on for stamping and easy clean up of crafting – desk, island, craft table @ Home DIY Remodeling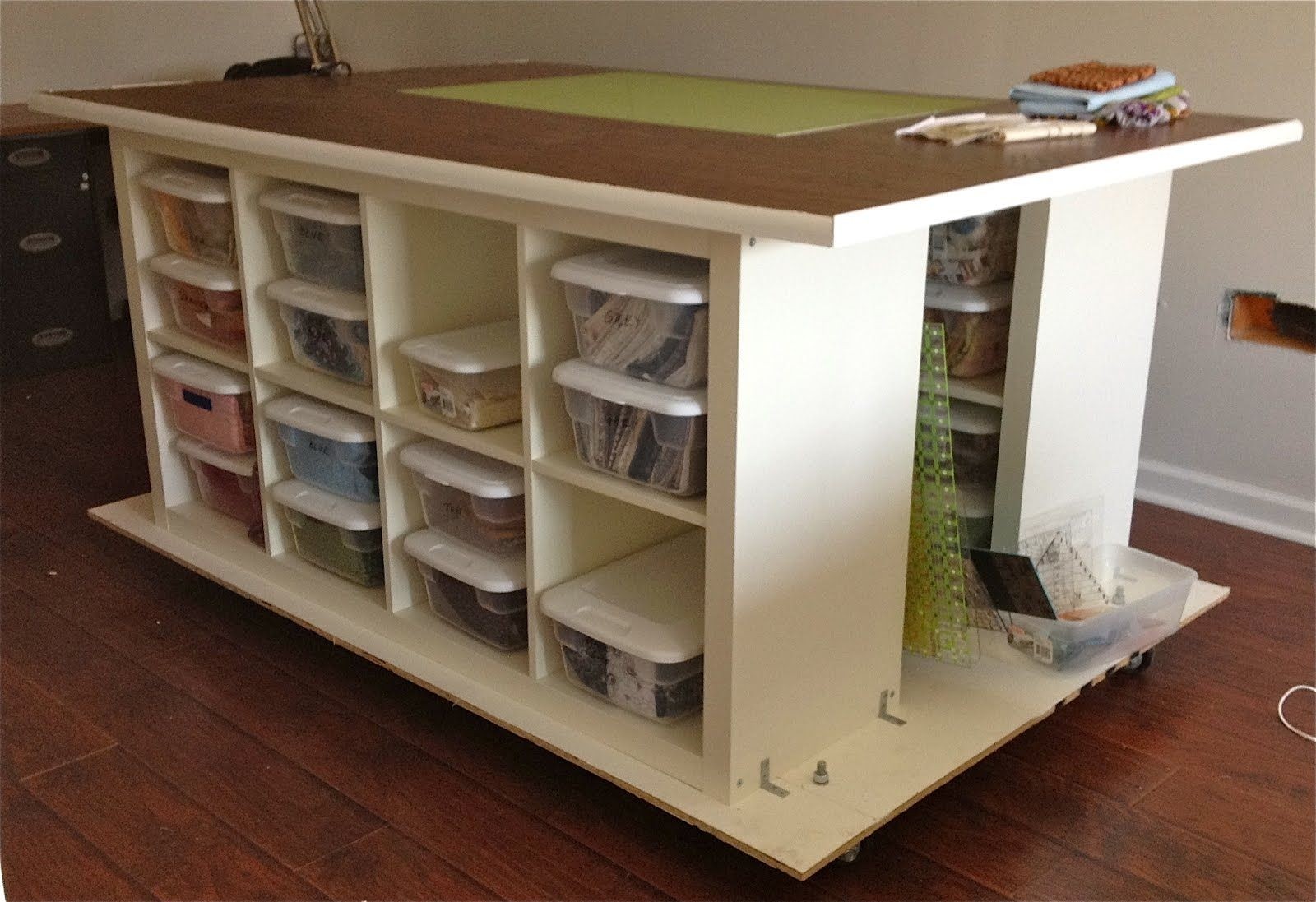 To create such a unconventional pice of work table with storage were used - two of these 9-cube shelf thing easy to find. Everything in white color. And additionaly a square large top, made of playwood. White elements puted together create nice work place.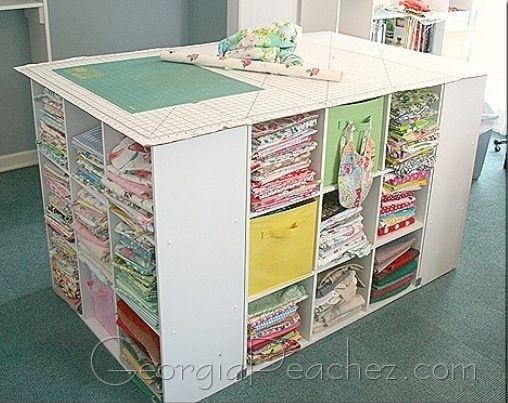 Use three (or four) ClosetMaid 9-Cub organizers to make this work table. Very simple, all that needs to be installed are some L brackets to connect the units together for stability and add a piece of wood to the top. Voila ... instant workspace.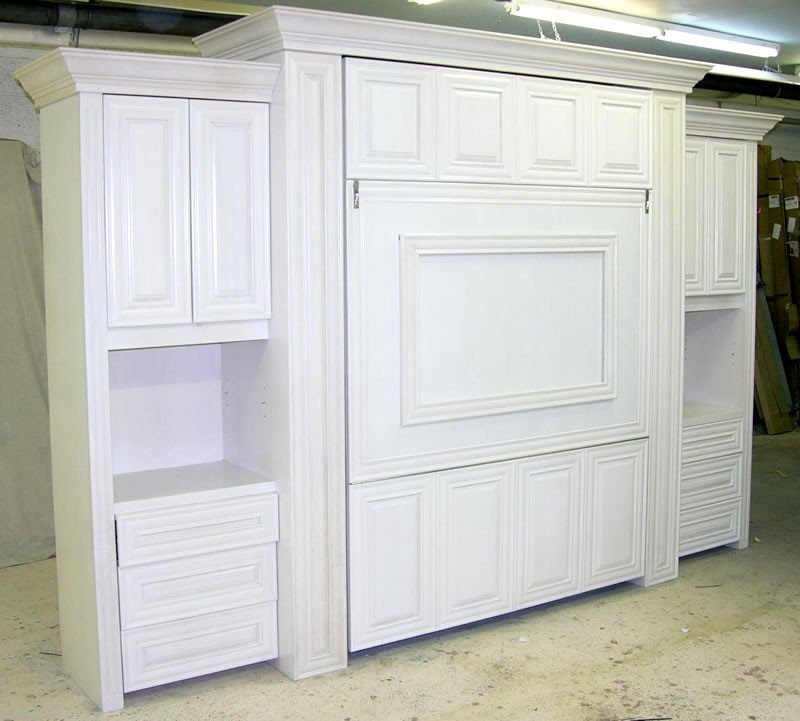 Awesome multipurpose space. Sewing room, office and guest room with Murphy Bed!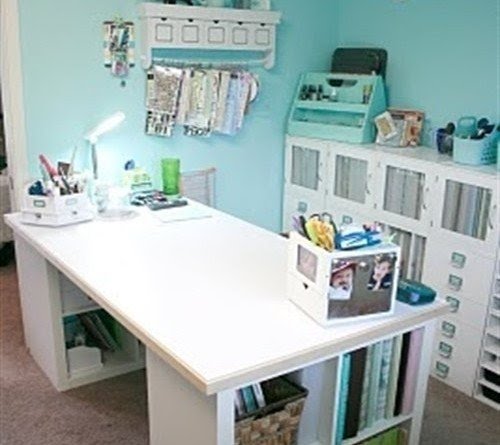 IKEA Expedit shelves in the 2x2 configuration to use as end cases via Erics's Doing Something Else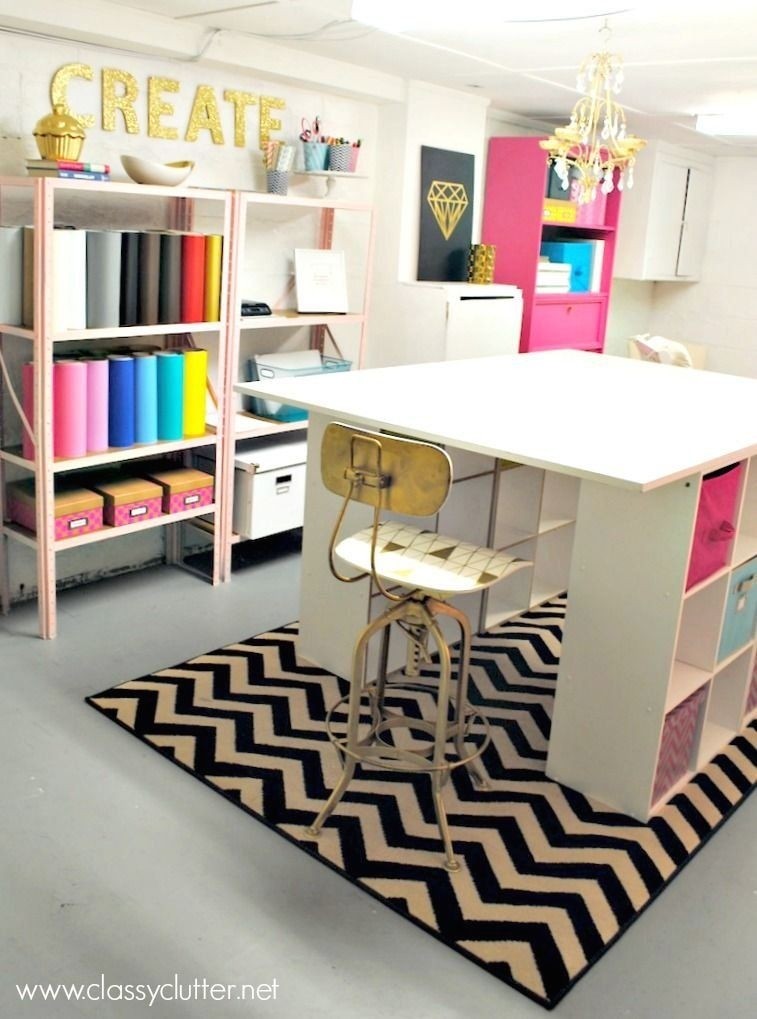 Unfinished basement turned craft studio | ~ This basement looks like ours too!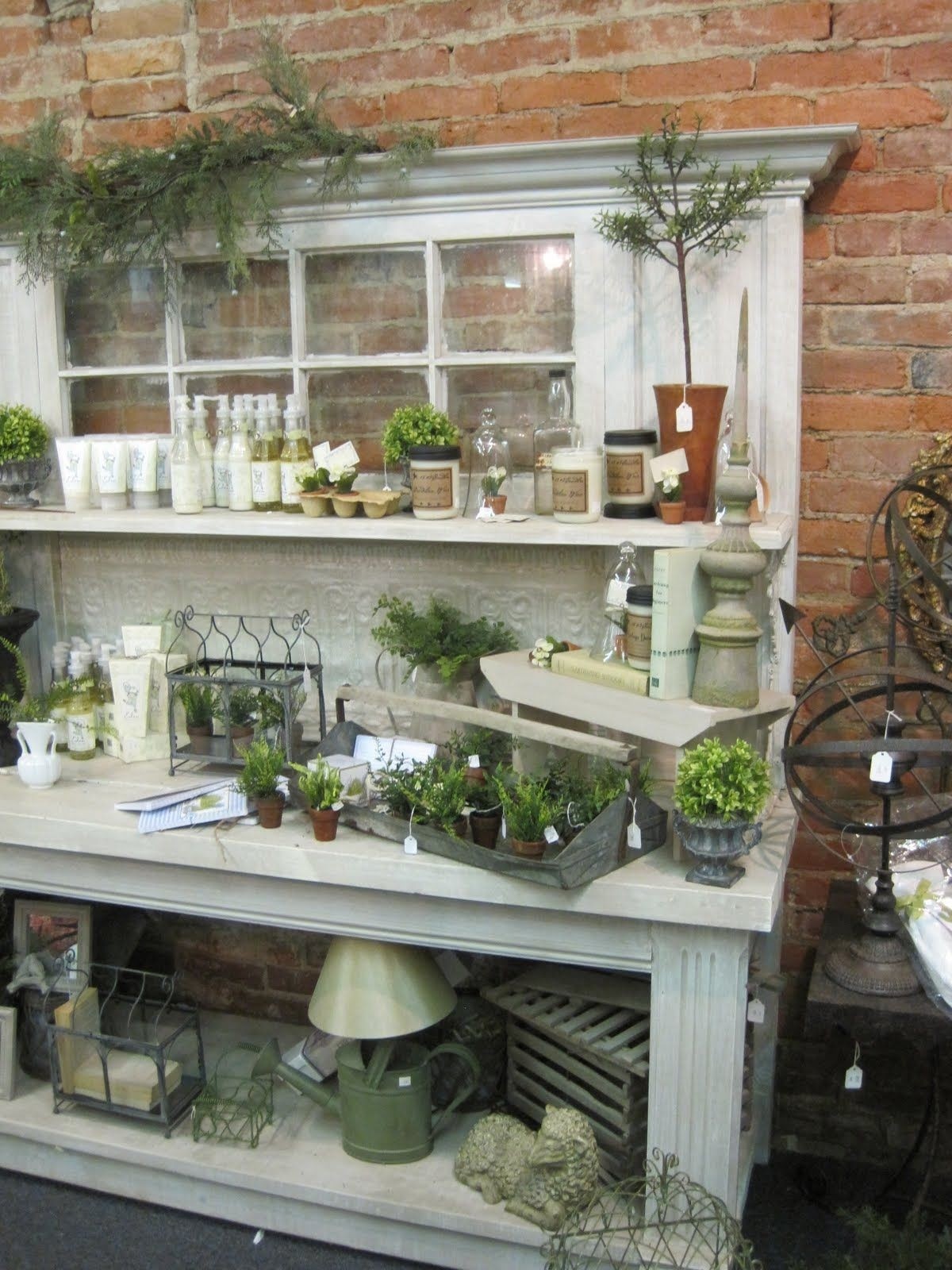 This beautiful work table with storage constitutes a perfect proposition for a stylishly designed workshop or office space. Its warm boho or shabby chic appeal will help you ignite your cretivity.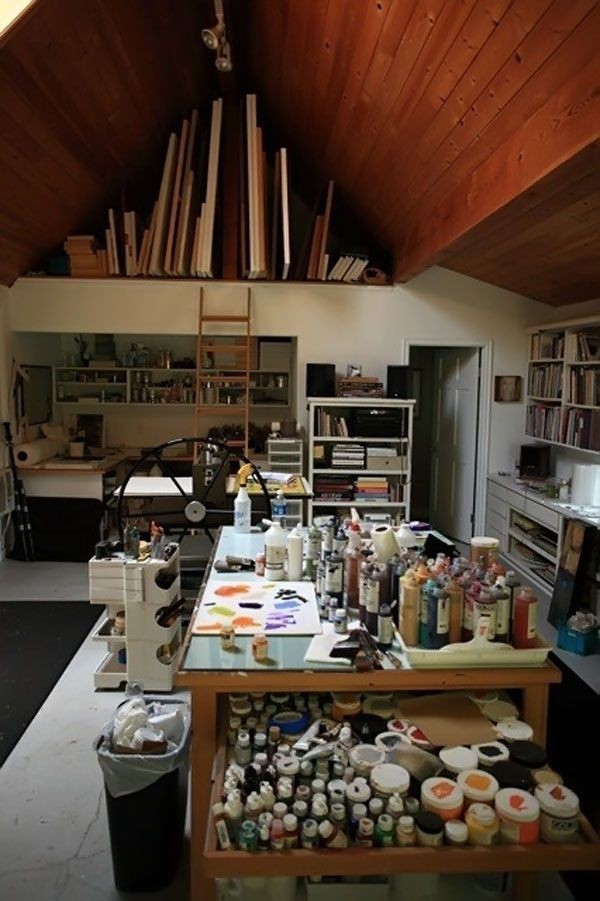 I love to see other artist's studios and how they are organized. AND, how they deal with unusual shaped spaces.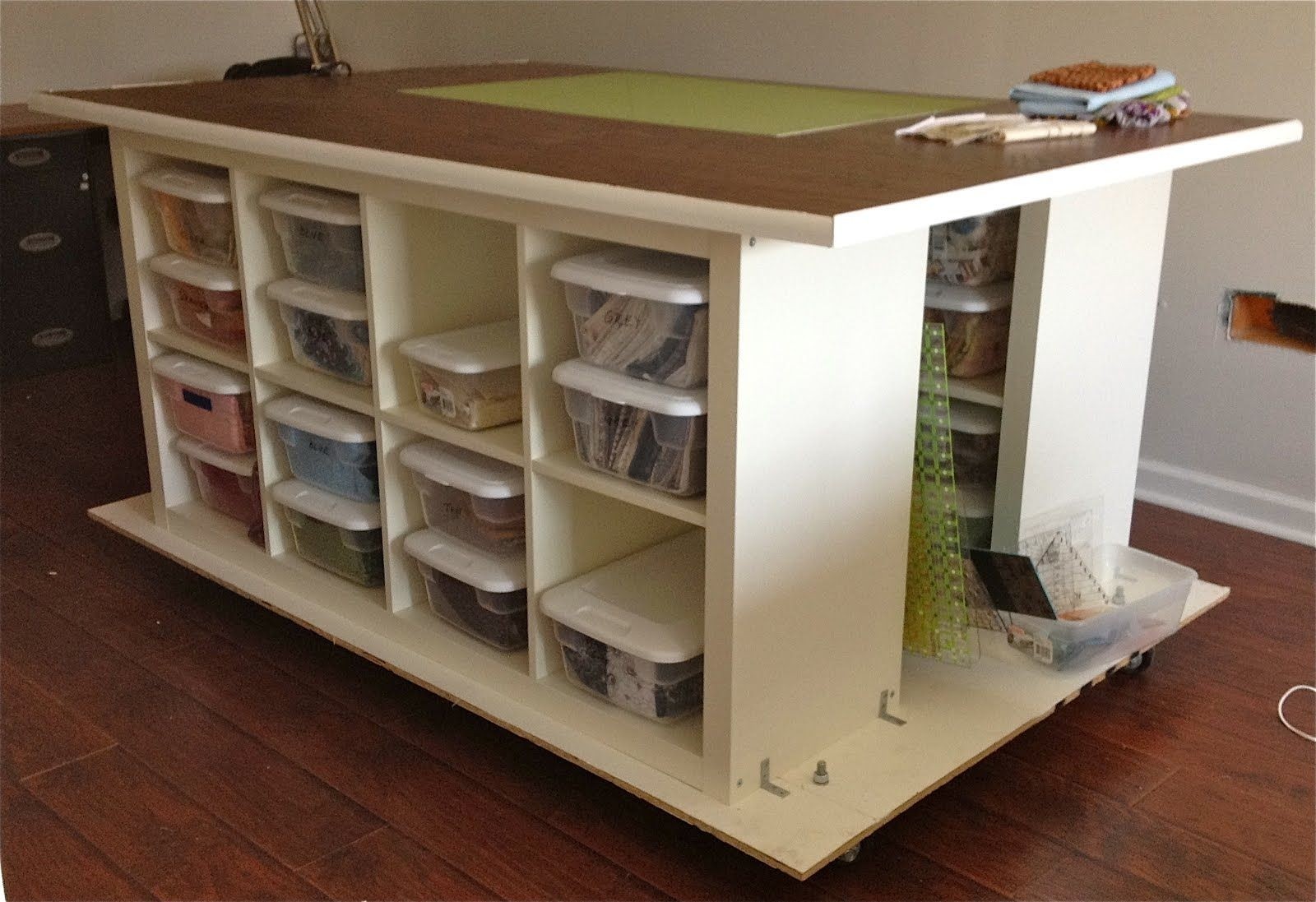 i love this craft studio with a super long rustic table.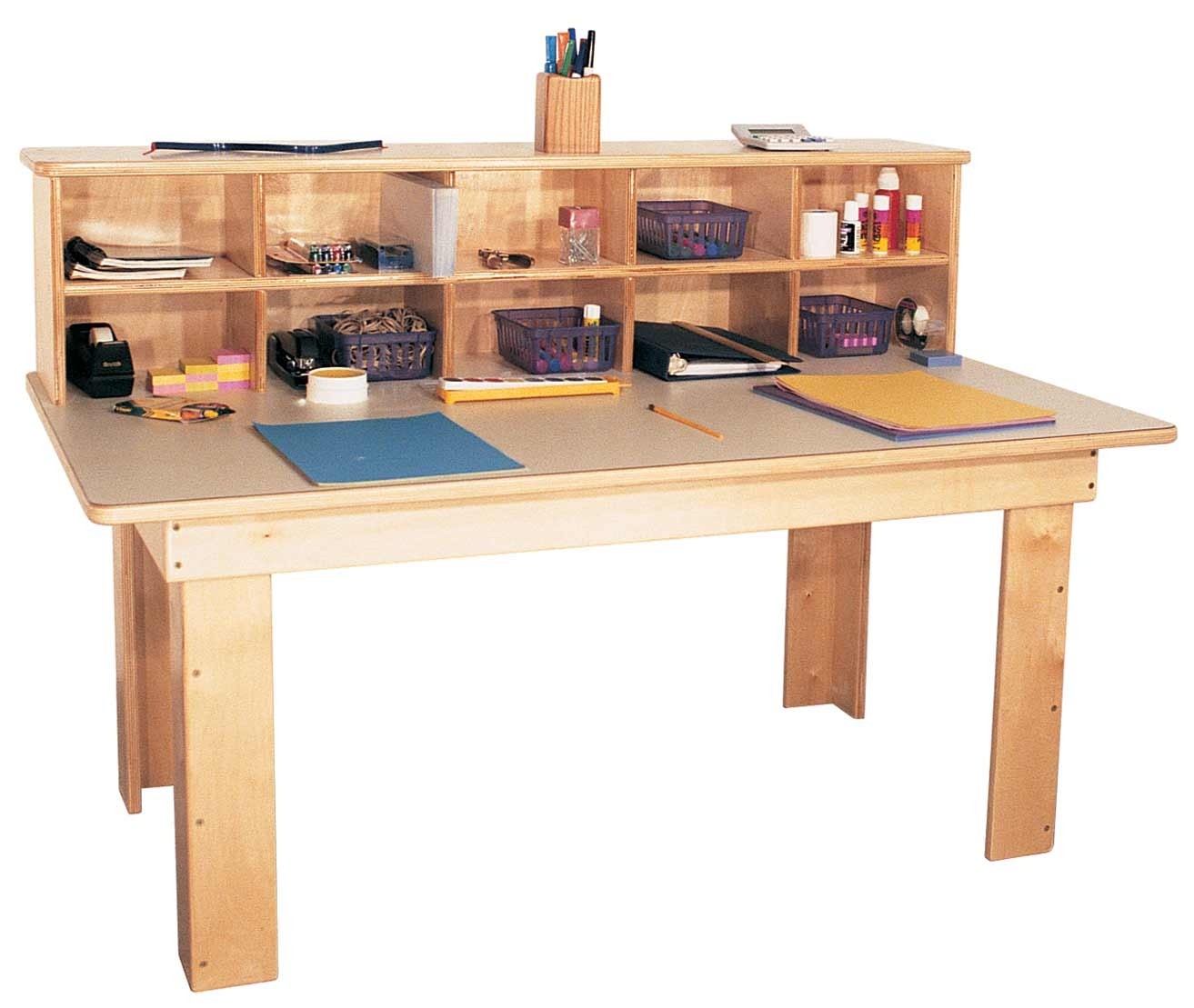 Kindergarten/School Age Writing Center Table with laminate top storage ...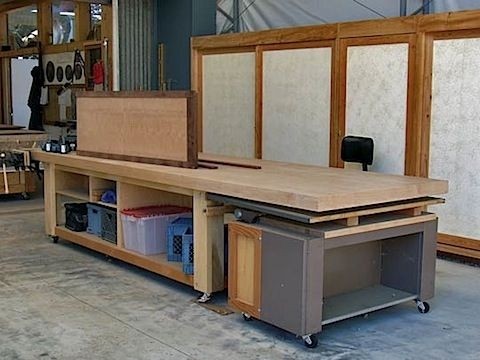 Massive outdoor work table is 13.5 ft. long by 4 ft. wide. Behind ...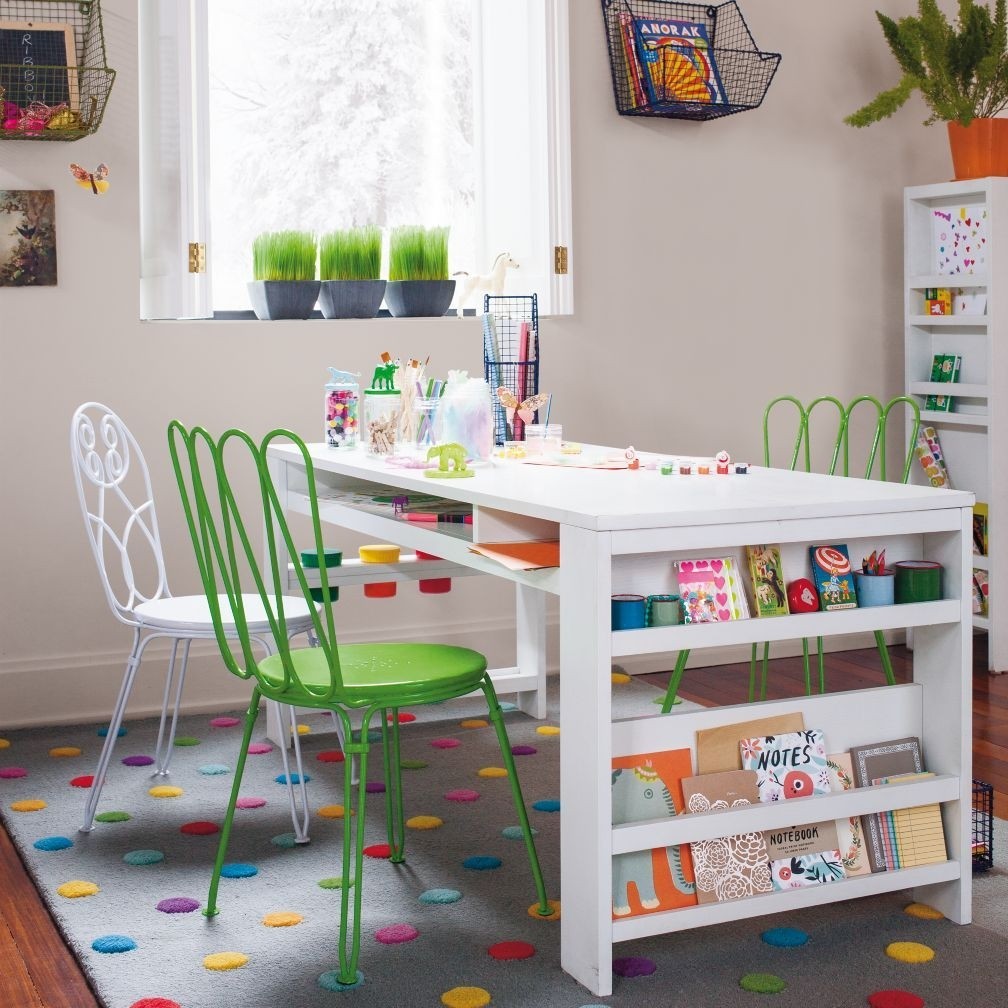 Make sure your children can have a lot of fun and play by decorating their playroom with a stunning kids art table and chairs that make for a really colorful addition to the place and keep it practical.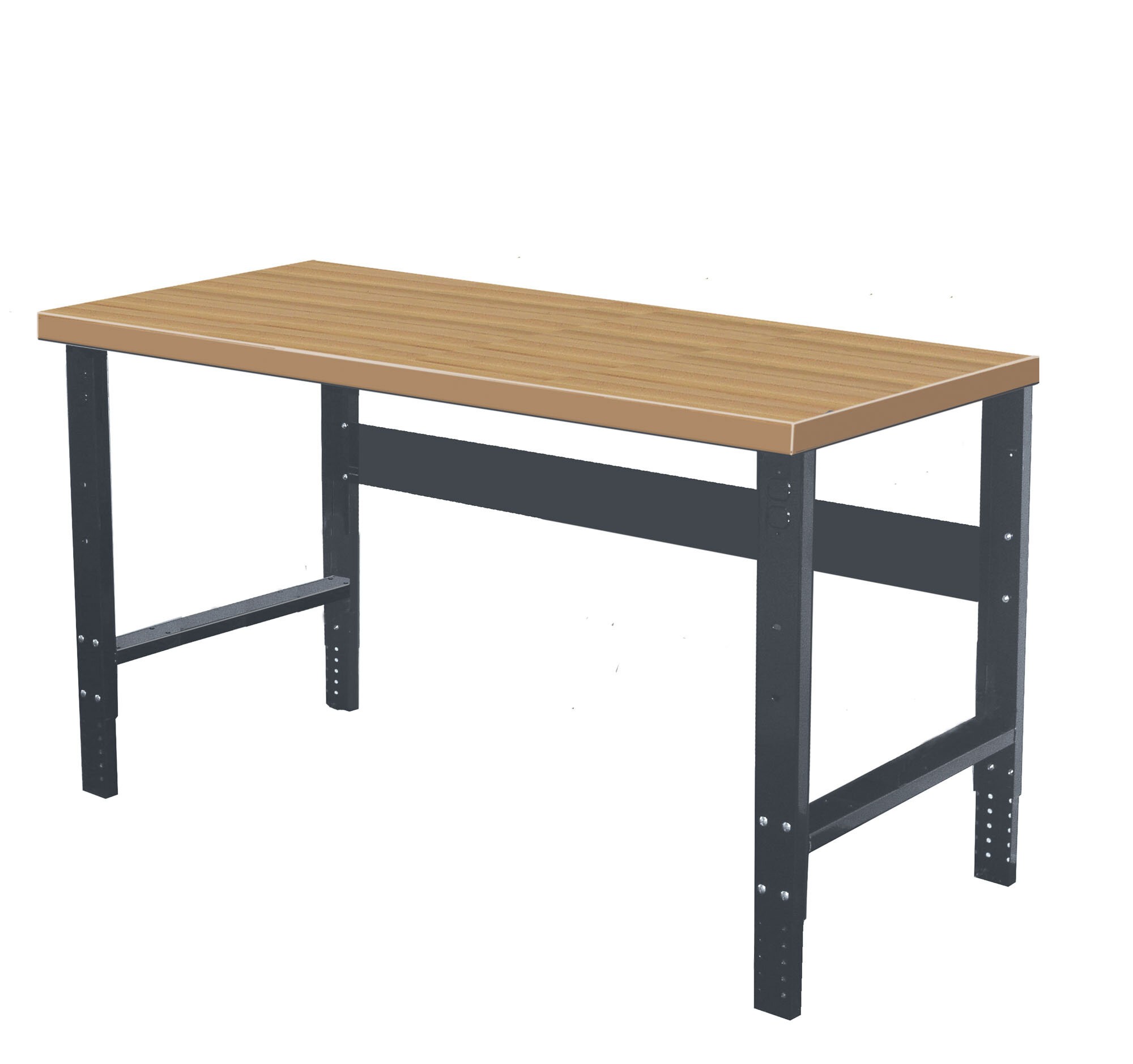 Workbench Shop Top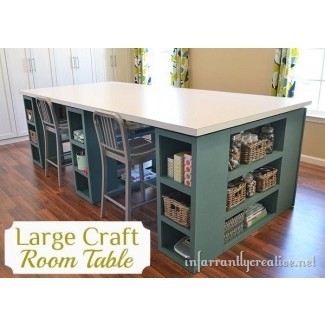 work table with storage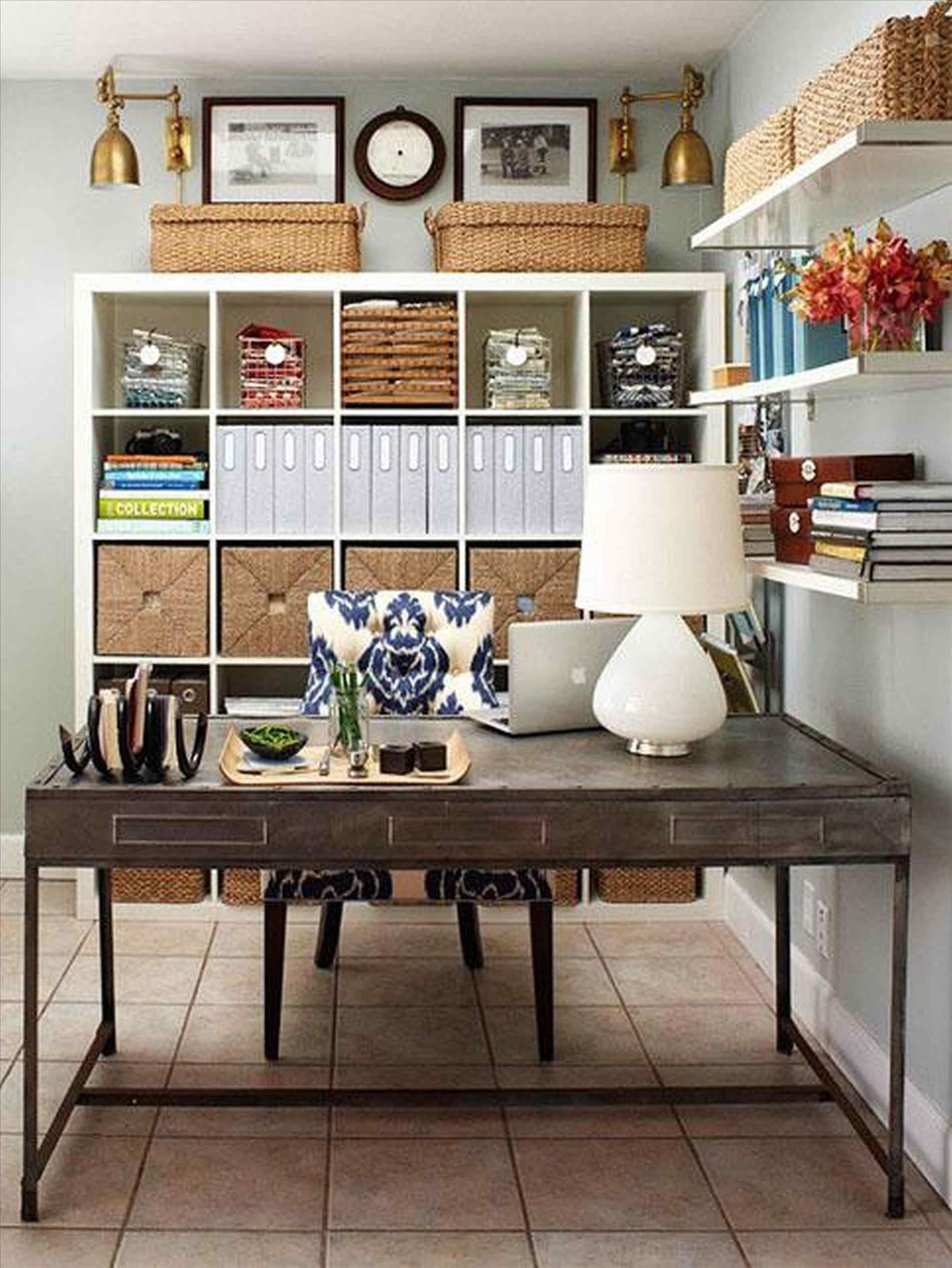 Great position of the chair (power position), the wall behind gives a sense of support! Love the clean table with a tray of a few decorative items and the lamp in the abundance corner of the table!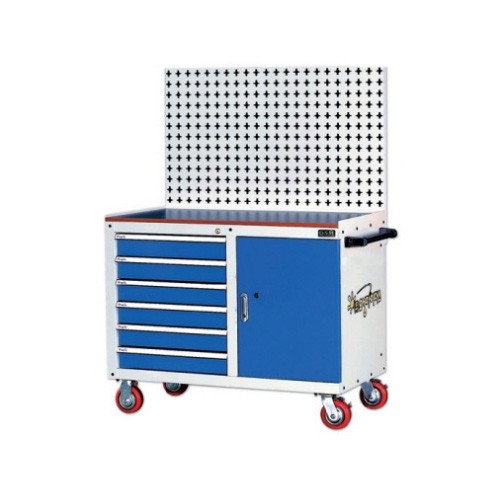 Folding And Storage Ottoman Your House Management Software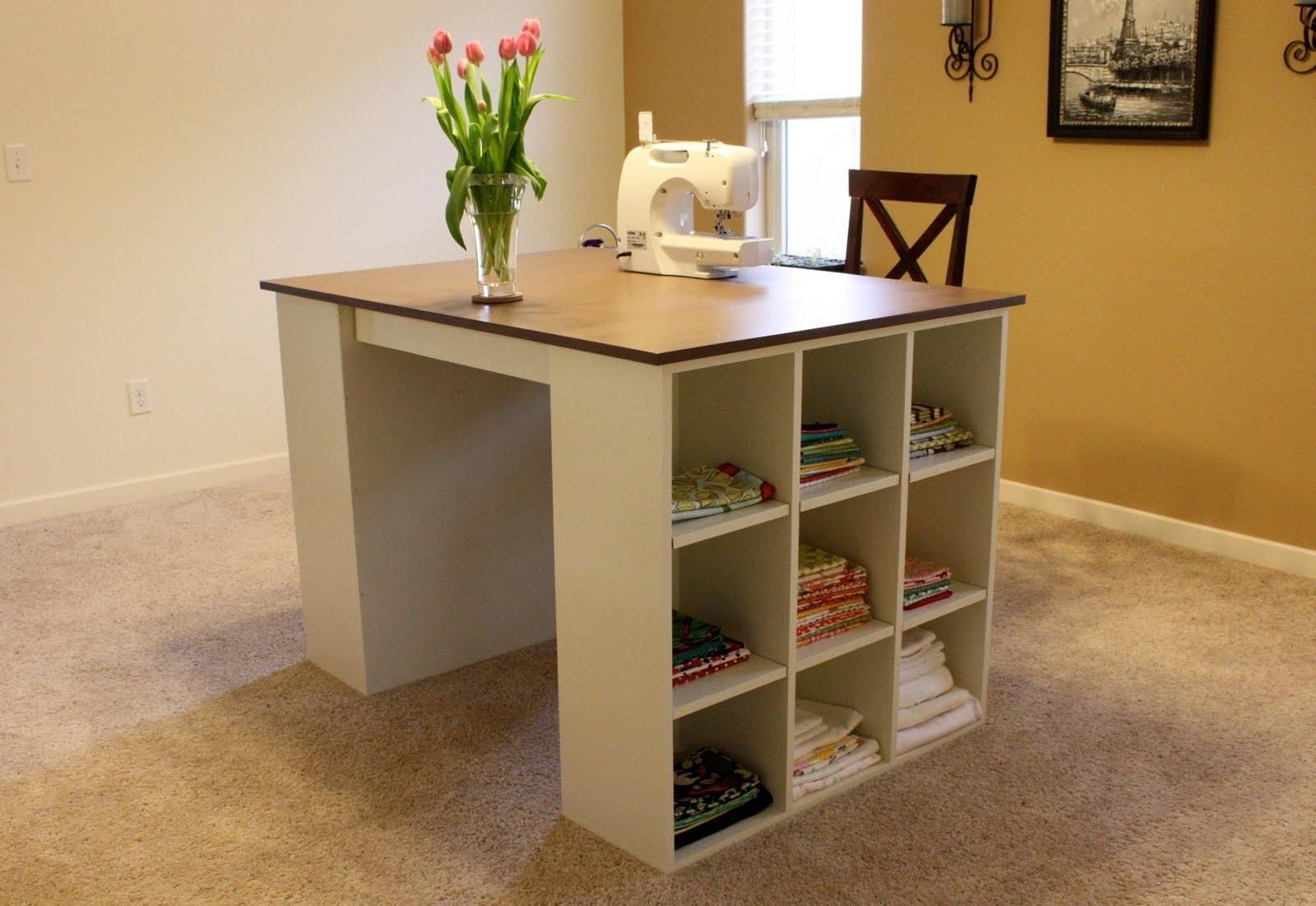 I want this for my sewing room!! DIY Furniture Plan from Cubby bookshelves are so popular because they enable you to further sort and organize your belongings. No longer do you need bookends and even baskets and bins become optional. This c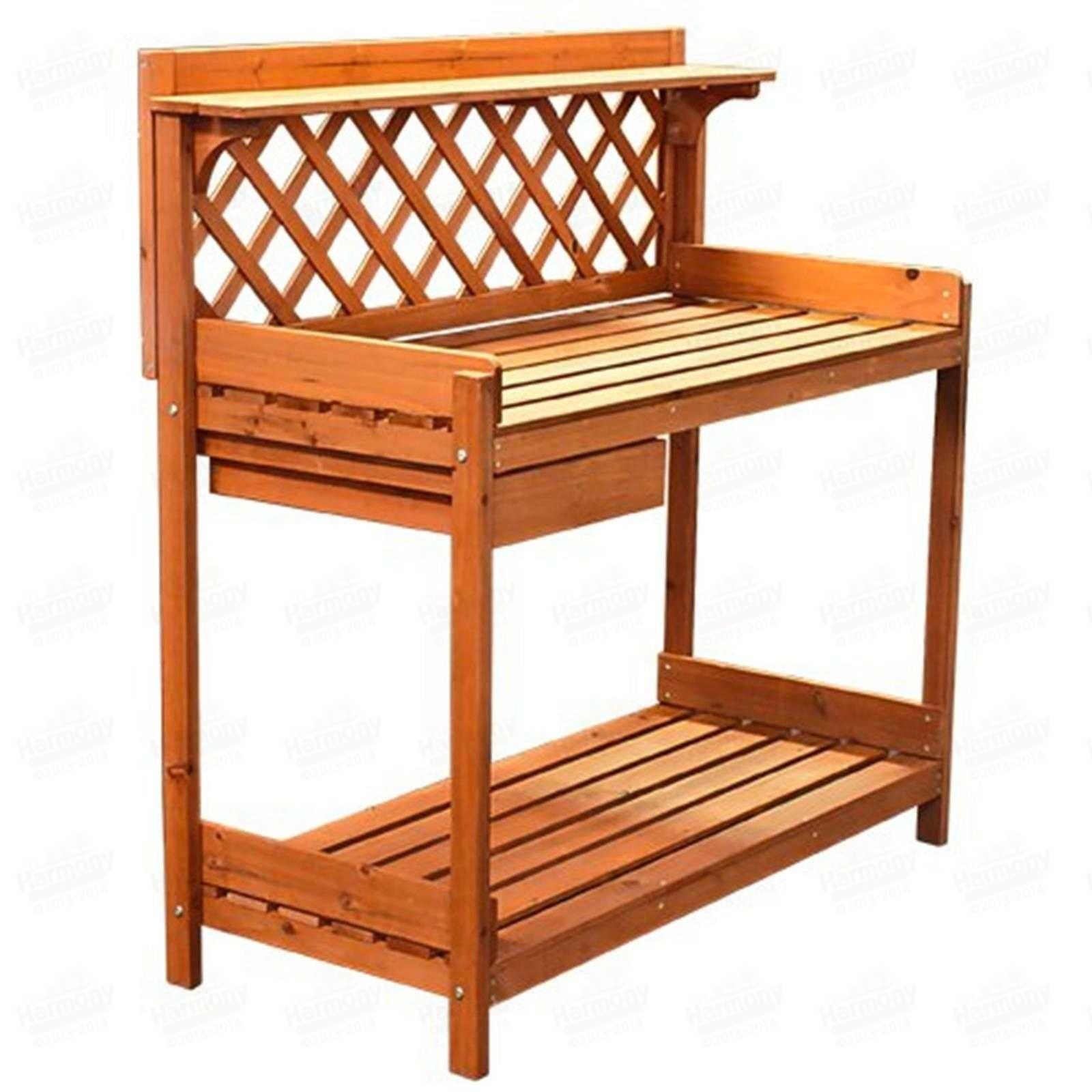 This practical bench is a great choice for all pot plant lovers. Designed of solid fir wood in a natural wood finish, the bench includes an upper work station, side drawer, lower shelf, and side hooks for hanging tools.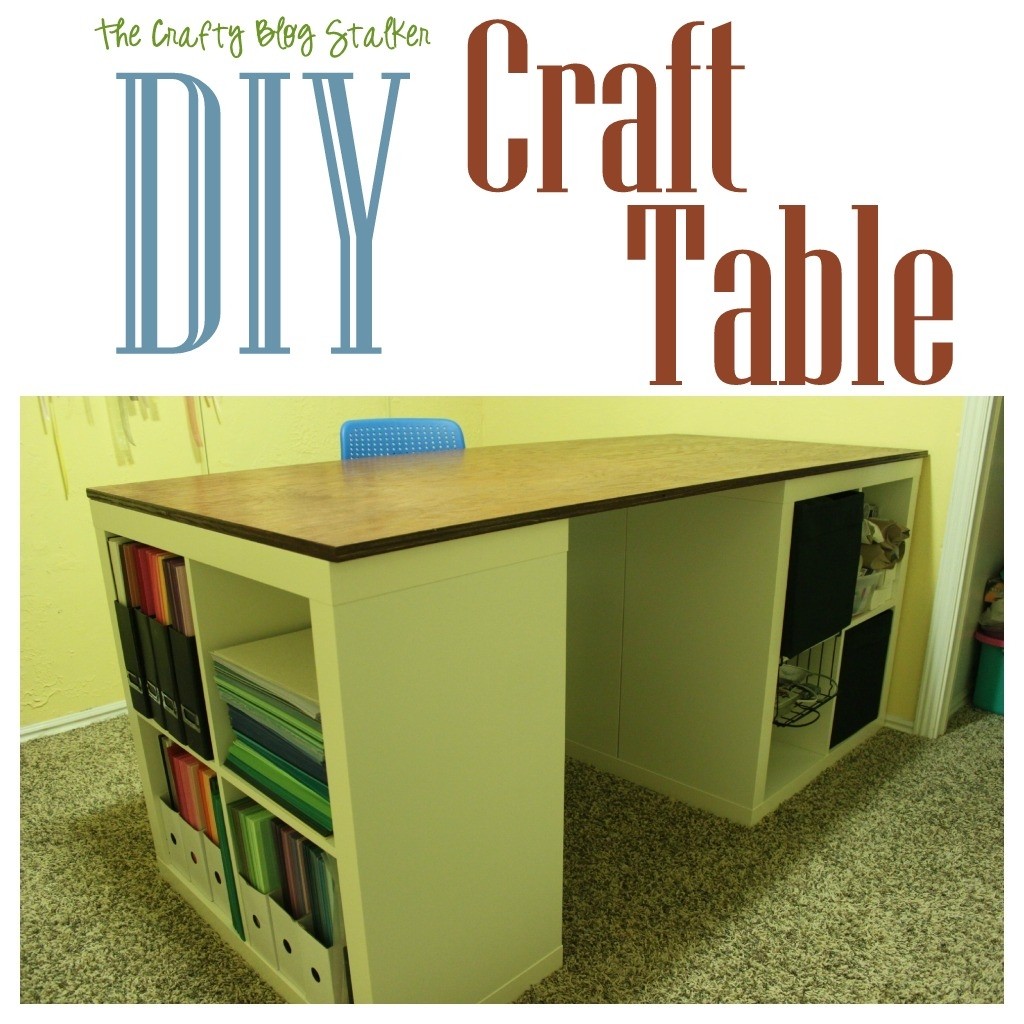 Make Your Own Custom Craft Table.... this is a sweet craft table.... perfect for scrapbooking! My home is going to be littered with those Ikea bookshelves.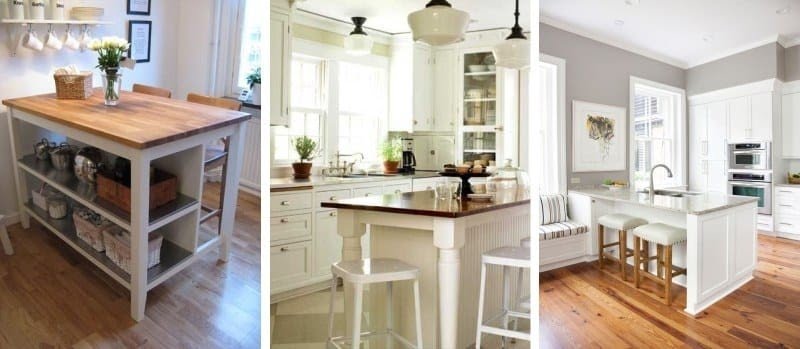 To get a fresh look of your kitchen or dining room thanks to Scandinavian designers, get a kitchen island that has a white base, abounding with shelves and crevices for a neat storage, and a natural wood top.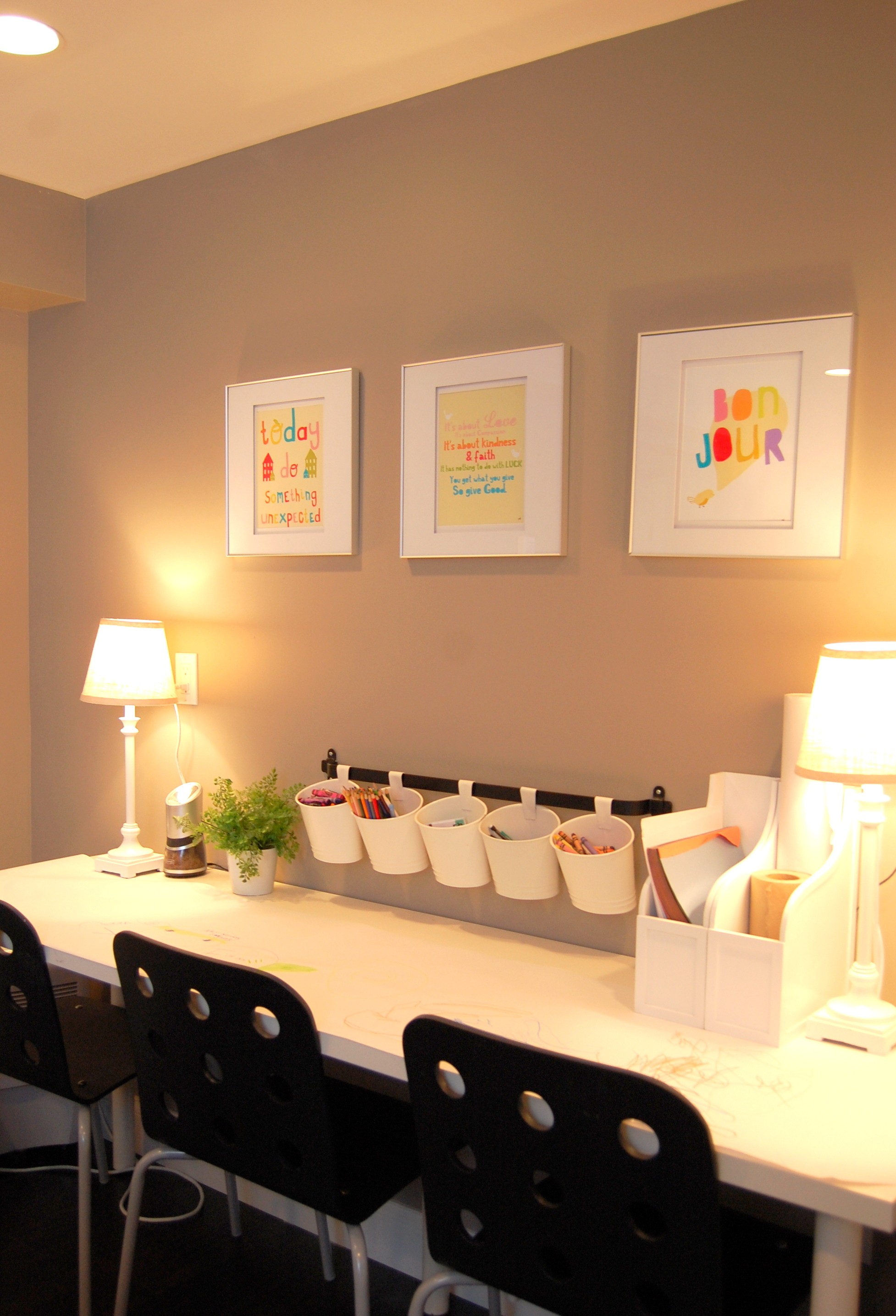 Develop instant storage by installing a metal towel rack then hanging plastic or metal buckets from it. You can easily create a theme by painting or ornamenting the containers. A quick and inexpensive way to organize any work or play space.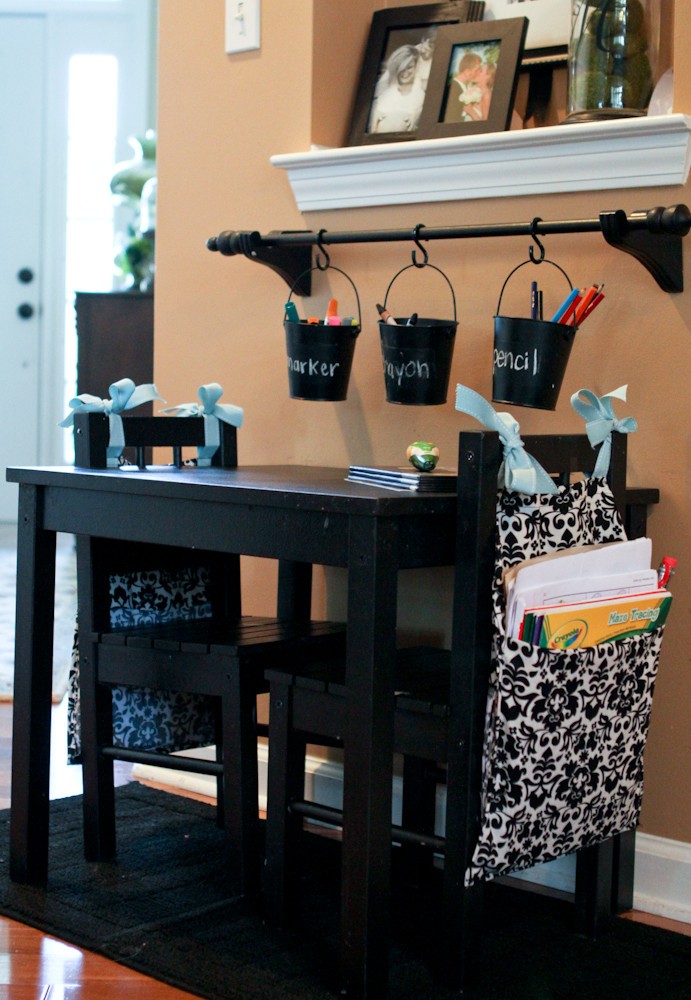 For crafting, office space, kid's study area, game room, etc. The list goes on. Exciting improvement with a budget.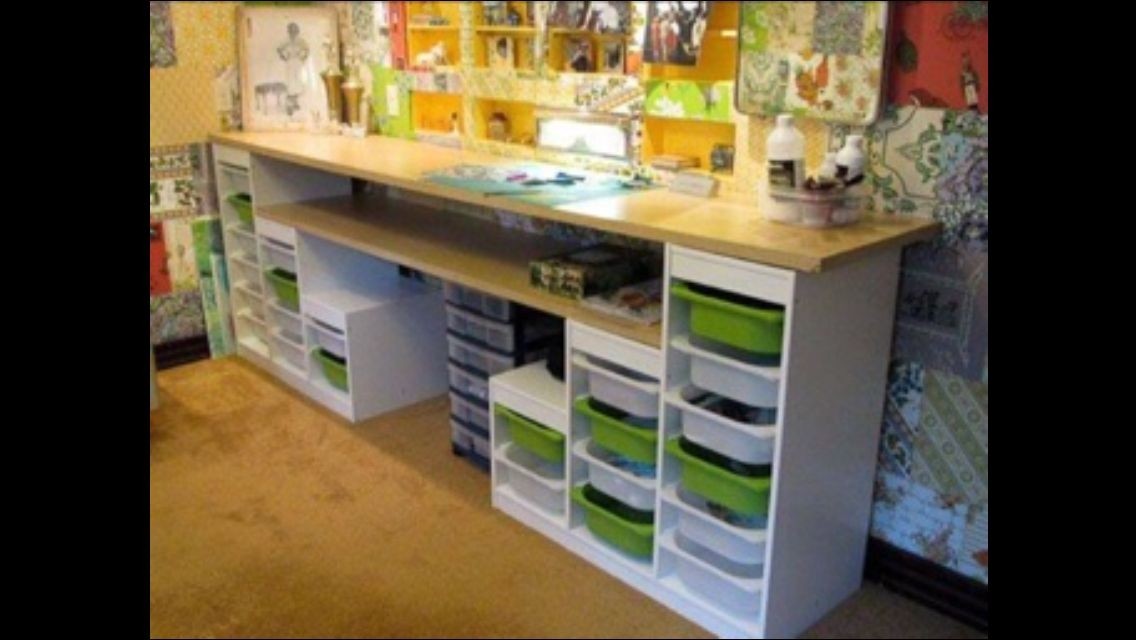 Affordable Craft Room Ideas...for my scrapbooking stuff!!! - Using Ikea Kids Storage and Re-Store Counter Tops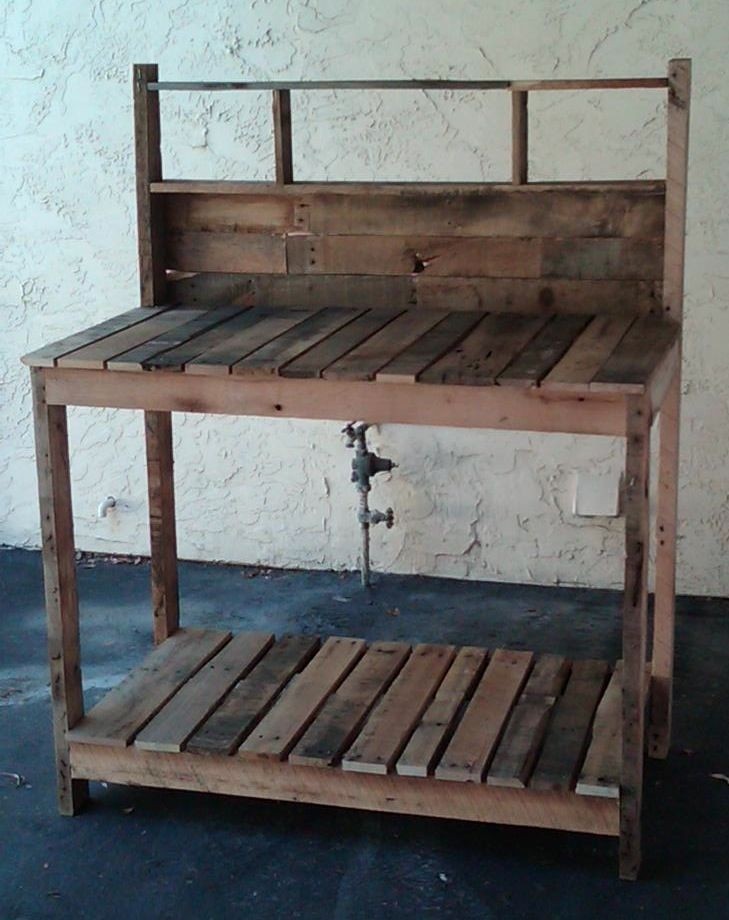 This bench is a solid product made of wood. It offers a backrest and a seat with vertical slats. Lower part of this bench also includes a durable construction based on vertical slats of different size.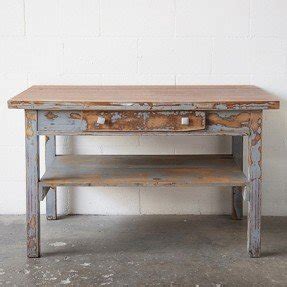 WOOD GARDEN WORK TABLE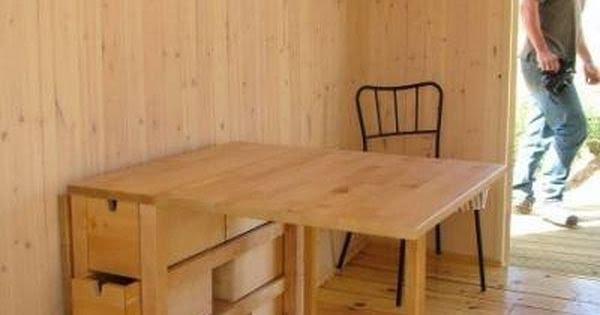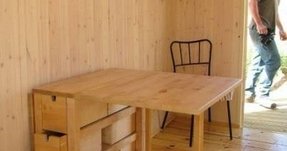 Feast your eyes on this expandable table made of quality wood, perfect for smaller spaces. The table is equipped with a handy storage consisting of several capacious drawers with cut-out holes instead of traditional handles.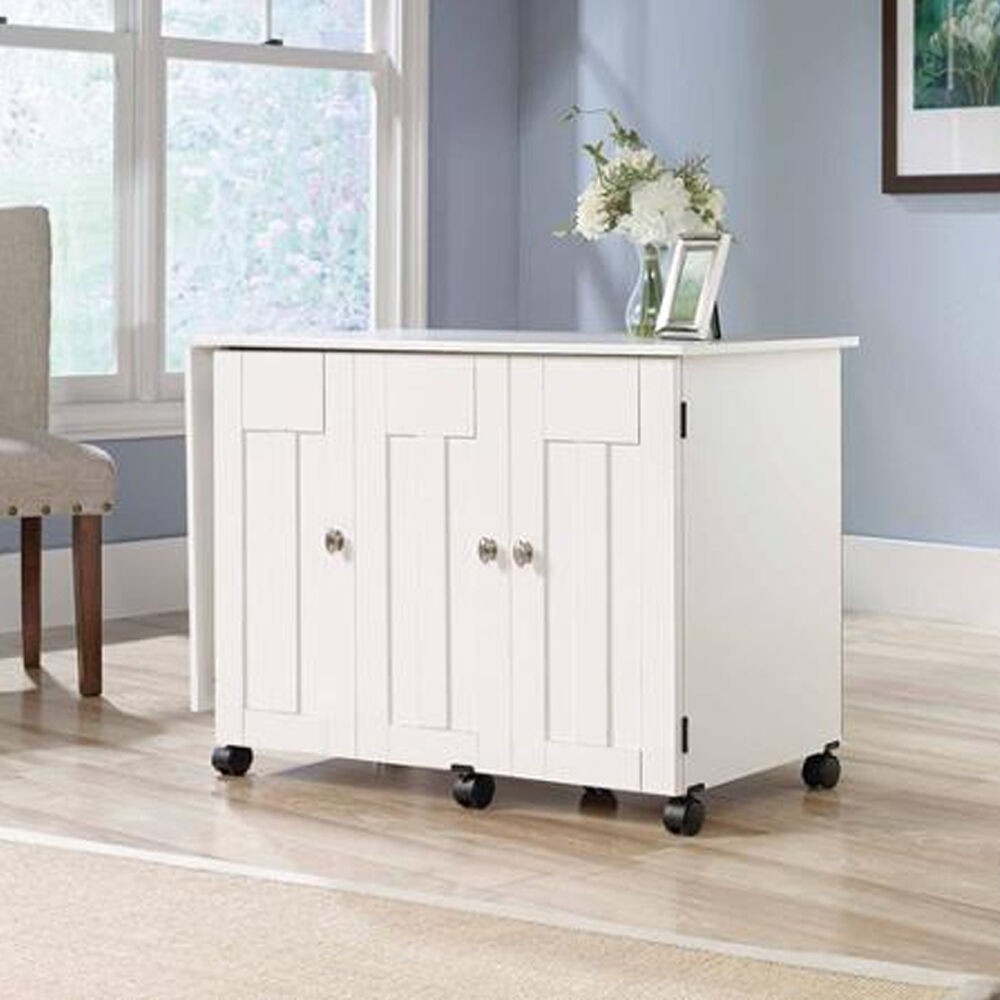 Craft Table Drop Leaf Shelves Storage Bins Sewing Cabinets Work Space ...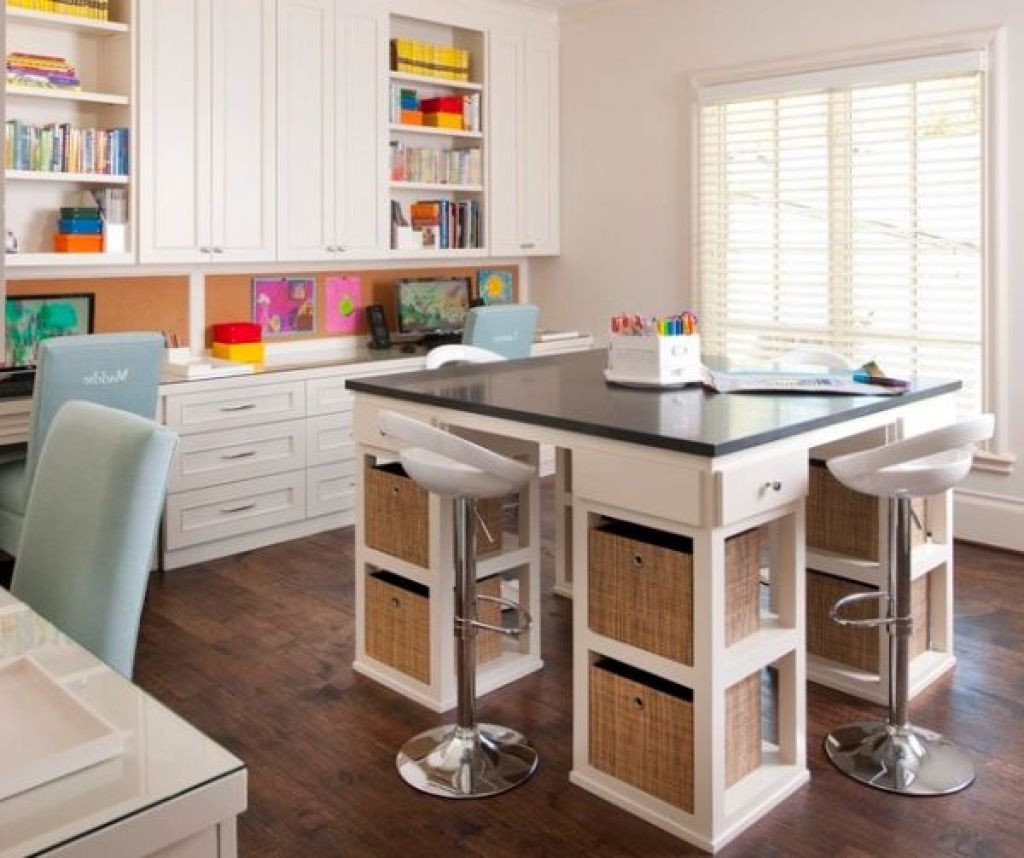 The smart solution for the little artists. The long table mounted on the wall with the storage shelfs for the toys. It had been adjusted to the users height. The big, wide countertop is a perfect place for creating real art.