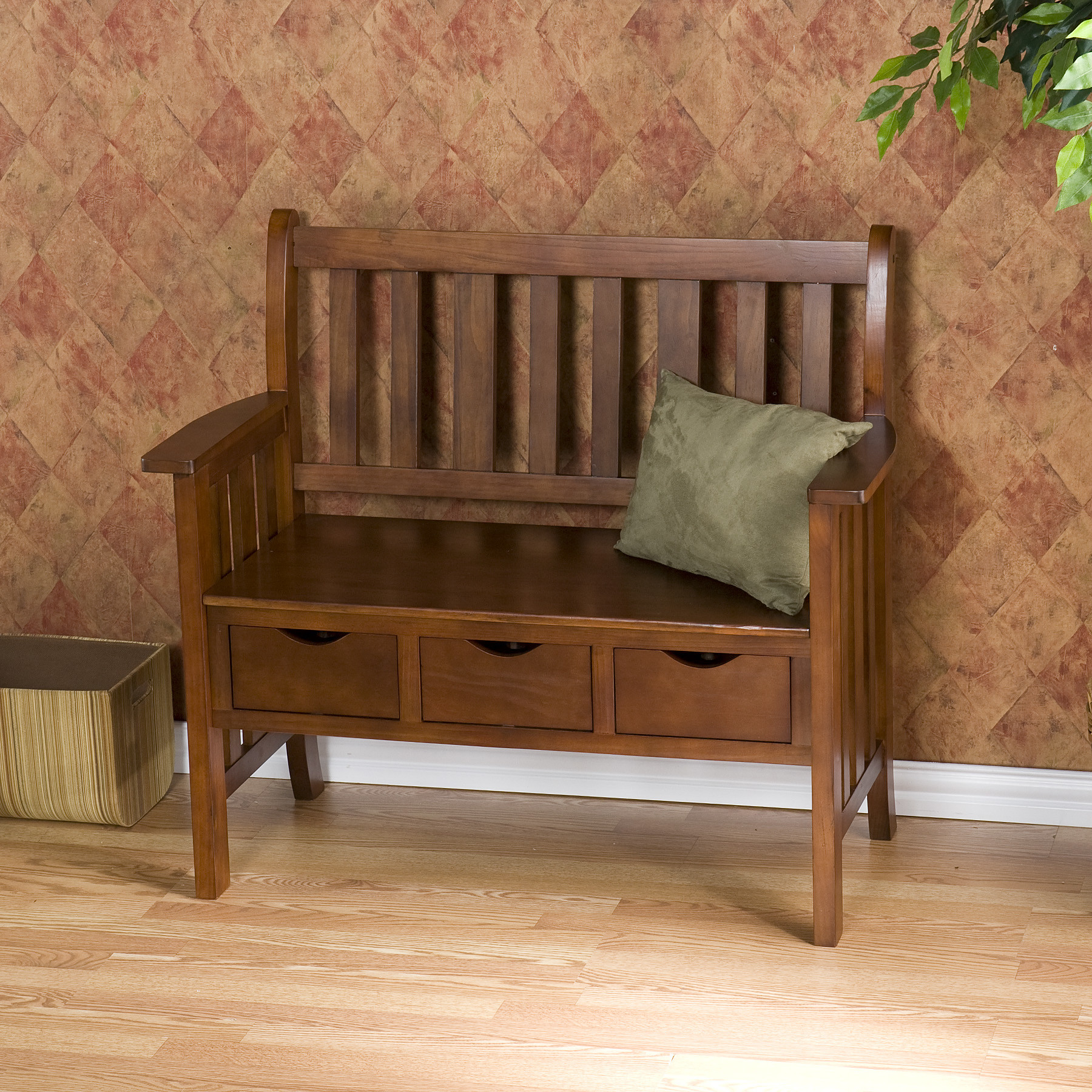 Davidson Storage Wood Entryway Bench
This Wooden Entryway Bench in Oak Finish is crafted from hardwood, MDF and veneer. Includes slatted sides and back, widened armrests, 3 storage drawers under the seat, and 150 pounds of weight capacity.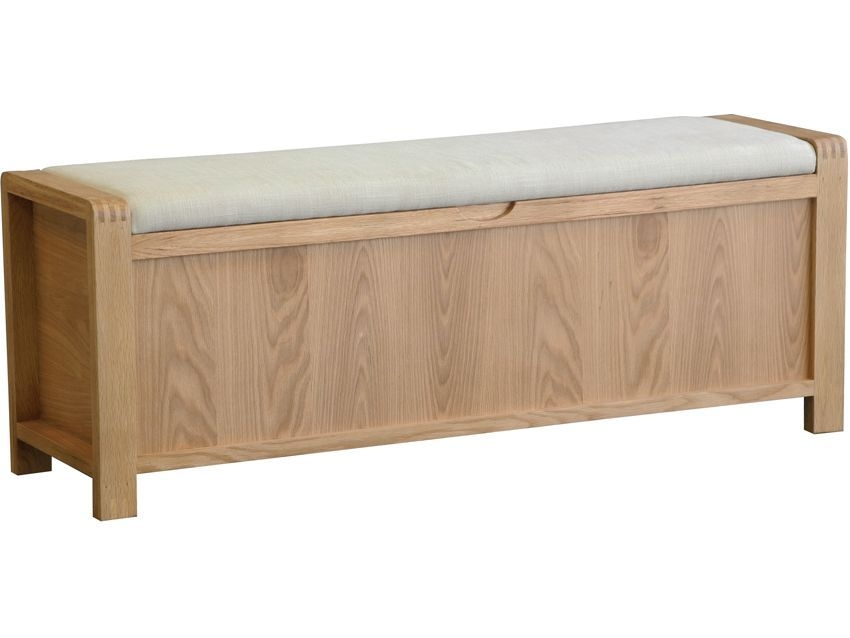 Ideal for one's classic bedroom, this oak storage bench enchants with its bright finishing, bringing in a soft touch to the space. Densely grained wood embodies the natural character of the item.
Cynthia Solid Wood Storage Entryway Bench
Attractive functional wooden bench with a dark brown finish. It has a rectangular hinged lid covering a spacious storage compartment. A bench has truncated legs, large front and side panels, flat arms. A gently arched back is vertically slatted.