Wooden Bench with Back
A wooden bench with a back is a stylish and versatile seating option that can be adapted to suit virtually every room in your home. From an attention-grabbing hallway bench to a rustic outdoor garden piece, there are many styling options.
Choosing the right material, color, style, and size to suit your existing space is important when looking for a wooden bench. Check out our top ten ideas for the perfect place to put your wooden bench to enhance your home's style.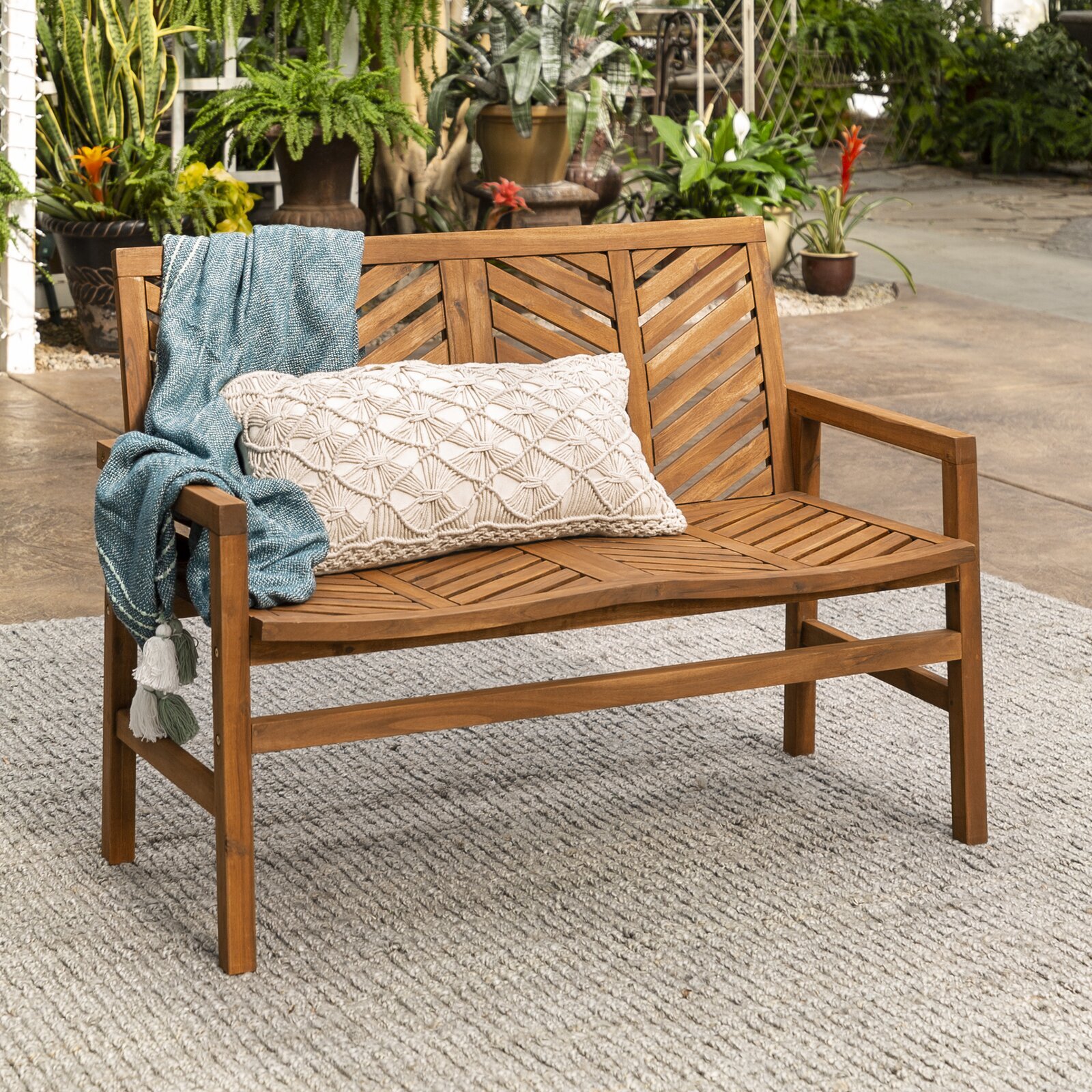 Garden Wood Bench with Back

A wooden bench is a fantastic way to complete an outdoor space. Whether you position it next to your flower beds or on the grass, a traditional-style bench with a supportive backrest creates the perfect spot to enjoy your garden.
Garden benches are versatile and can be styled easily with cushions, making for a cozy summer evening setting. Or, pair it with outdoor chairs and a dining table to enjoy al fresco meals in the sun.
$239.99 $339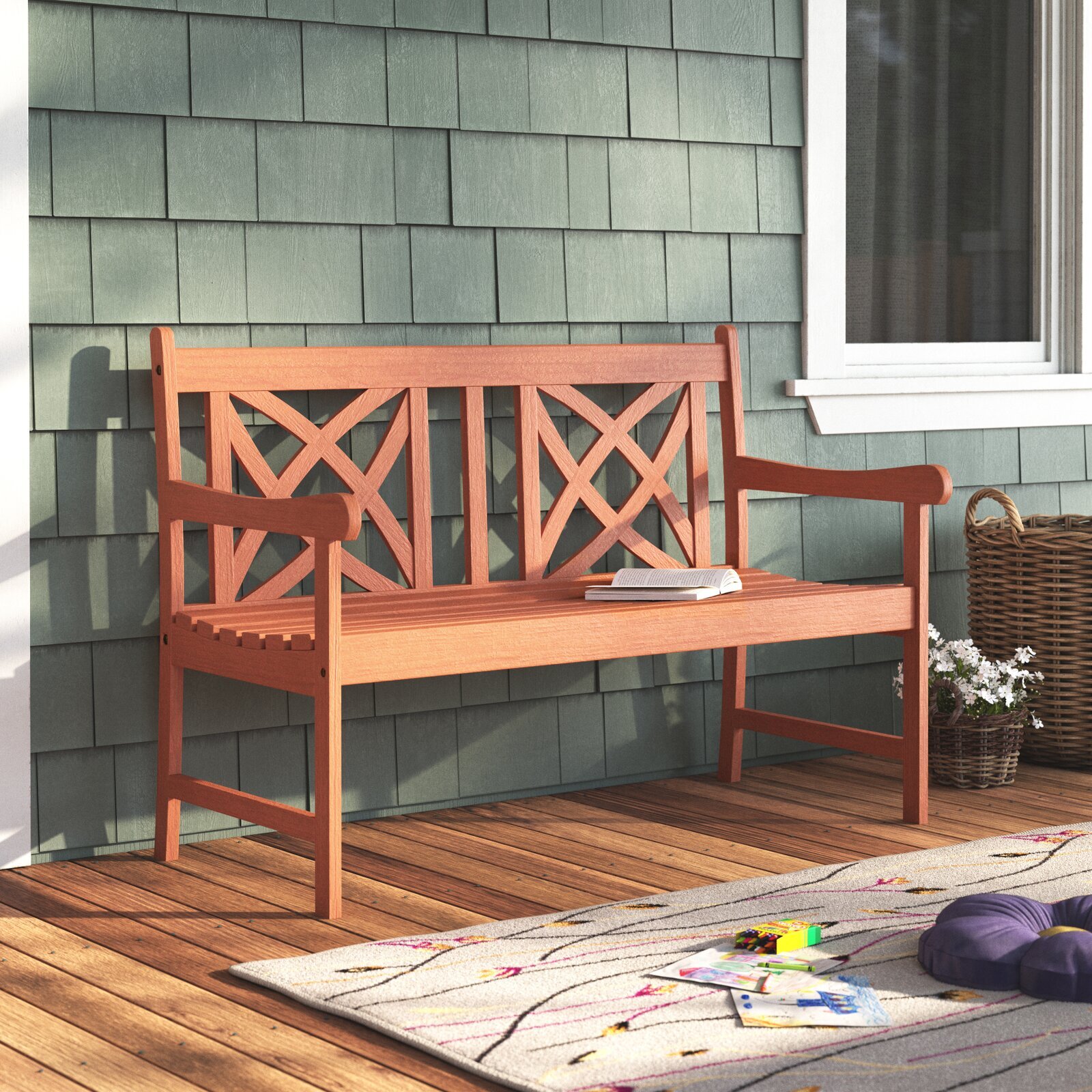 Solid Wood Patio Farmhouse Bench with Back

A solid wood bench provides you with enough comfort and support to spend several hours enjoying the view, reading a good book, or sipping your morning cup of coffee.
For porches featuring hardwood decking, a bench with a natural maple finish contrasts beautifully with the floor's wood grain. It adds additional visual interest to your outdoor space due to the complementary wood stain hues. To break up the wood-on-wood look, you can add a chic rug rated for outdoor use underneath the bench.
Positioning your bench next to hanging flower pots or porch plants creates a picturesque focal point and allows you to enjoy the aroma of fresh flowers while you sit outside.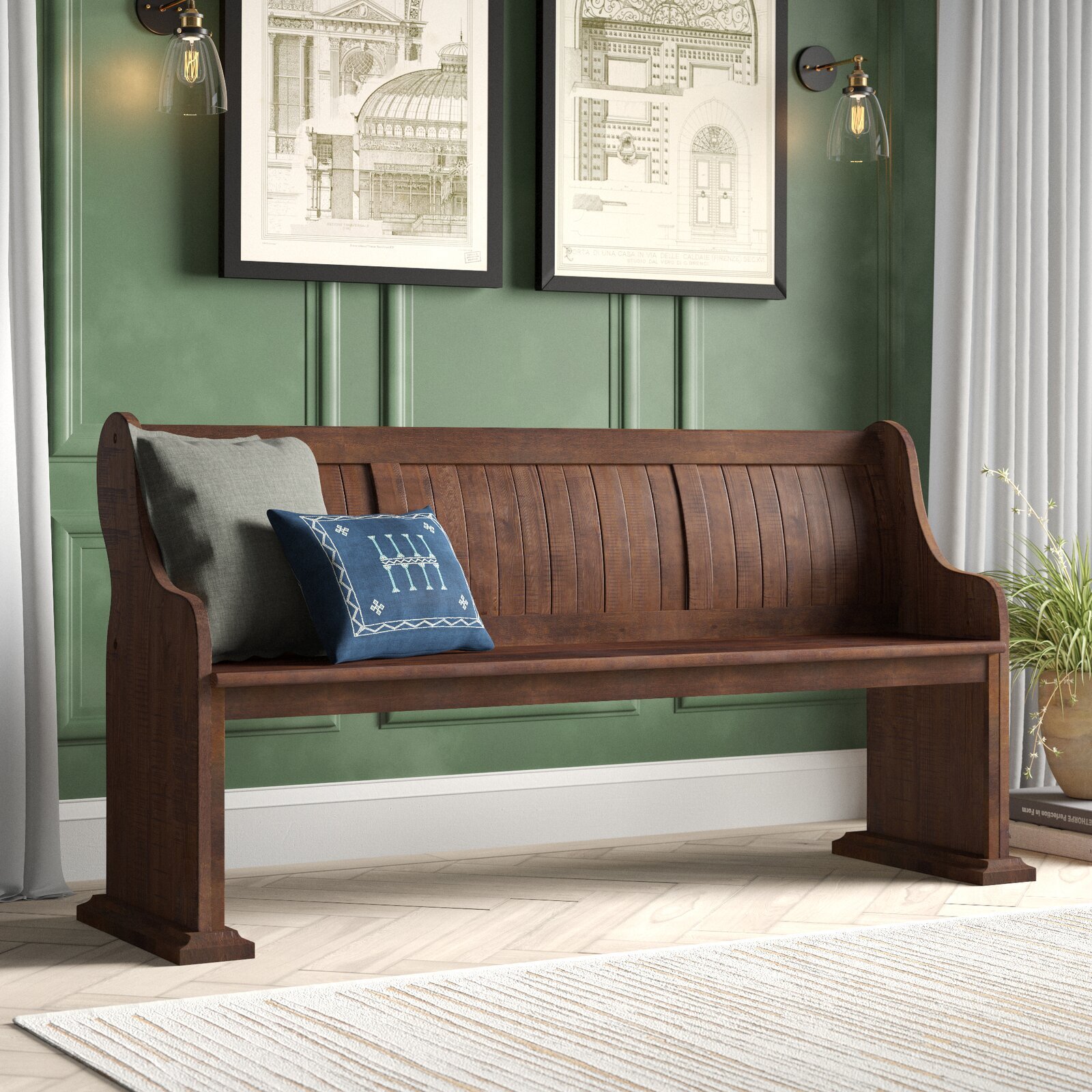 Dining Room Dark Rustic Wood Bench with Back

A dark, traditional, rustic wood bench adds a sophisticated but inviting feel to an entryway or indoor dining space. Add a dark rustic wood bench to a farmhouse dining room for a casual space to enjoy a pre-dinner cocktail or a post-meal coffee. Alternatively, a bench is an ideal seating option to relax in an entryway before you take your seats at the dining table.
Dark pine is rich and warm, making it suitable for traditional or colonial-style American homes. This rustic bench can also be matched to a modern home, blending seamlessly with neutral wall colors or white, beige, or cream-colored tiles.
$439.99 $489.99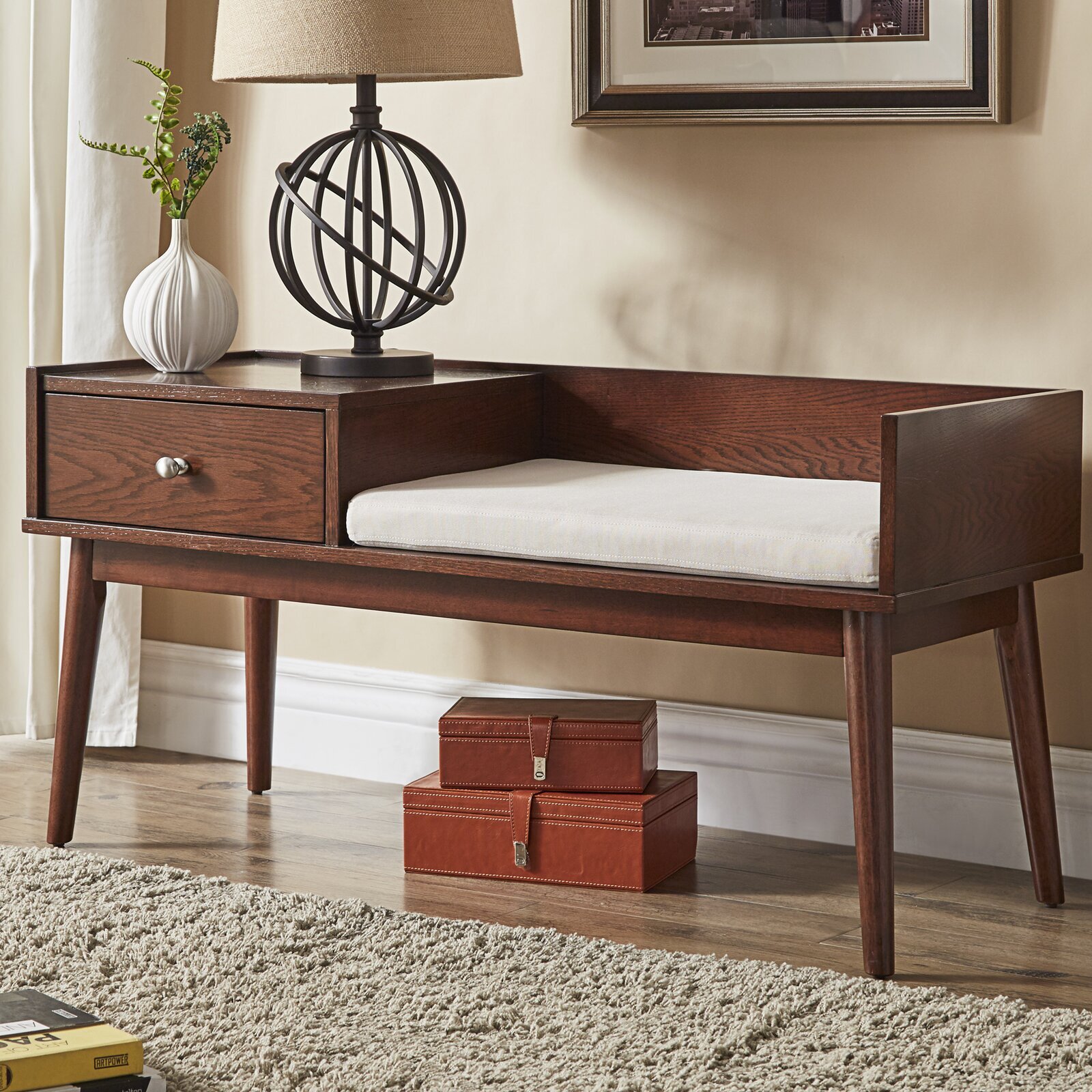 Elegant Hallway Wooden Bench With Storage

Hallway benches are perfect for adding character and reducing clutter in your home's entryway. Multifunctional wooden benches often work best for hallways, allowing you to store goods or place decorative items. Choose a hallway bench with drawer space for keeping your keys, purse, phone, and other grab-and-go essentials.
Hallway benches work best when positioned with their backs against the wall to maximize your available floor space. Consider placing yours opposite a window, under a mirror, or facing your stairs.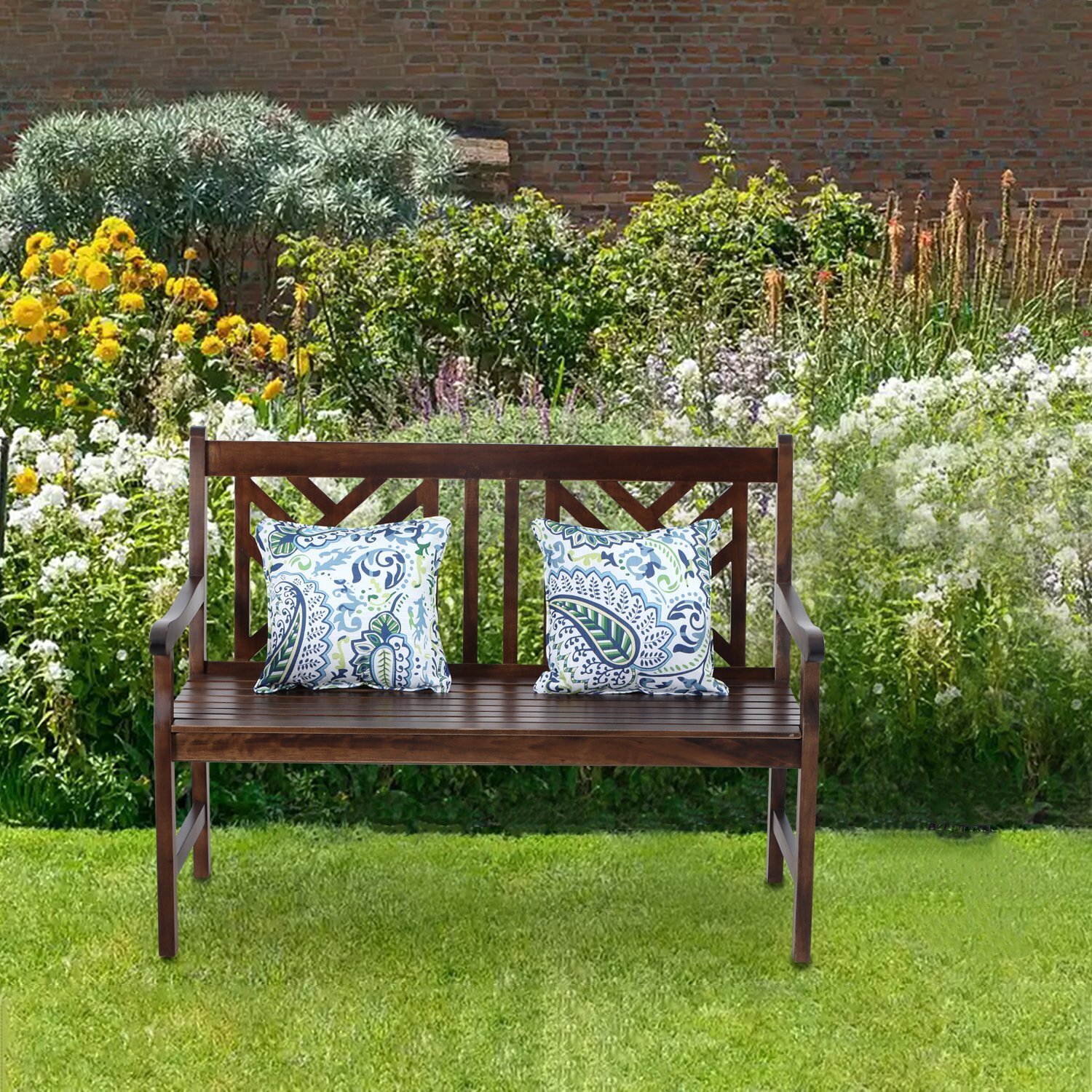 Reclaimed Wood Bench with Back for Sunroom

A bench crafted from reclaimed wood is the perfect piece of furniture for the environmentally-conscious homeowner. Besides reducing your environmental impact, furniture made from reclaimed wood can add a unique touch to your interior design scheme. Since the wood is not brand new, it's likely to have developed intriguing color tones or signs of distress that add character.
These benches make great additions to a sunroom, but you must be careful the wood doesn't warp from overexposure to the sun. For best results, place your reclaimed wood bench against a wall adjacent to the sunroom window, rather than directly opposite, to minimize the direct sun exposure.
$215.99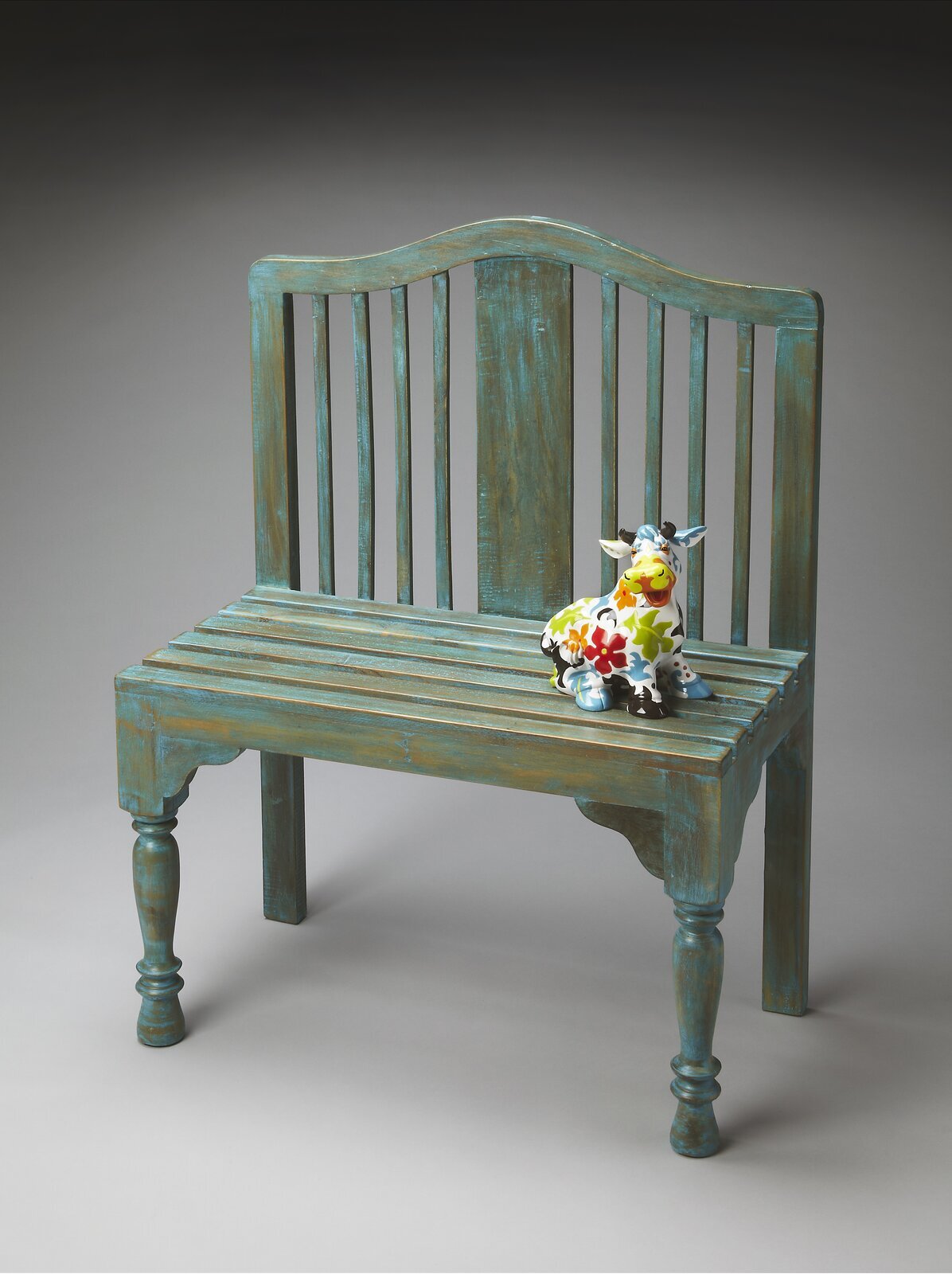 Rustic Bench Seat with Back for a Den or Home Office

If you spend your spare time working on personal projects or relaxing in your den, a rustic single-seater bench offers aesthetic value and an extra seating option. An advantage of this type of rustic bench with a back is its versatility. Smaller than your average wooden bench, a rustic seat can be moved easily, whether you want to store it in the corner of the room or place it next to the sofa when guests are around.
Cover it with a colorful throw or use it as a flower pot holder when you're not using it as an extra seat.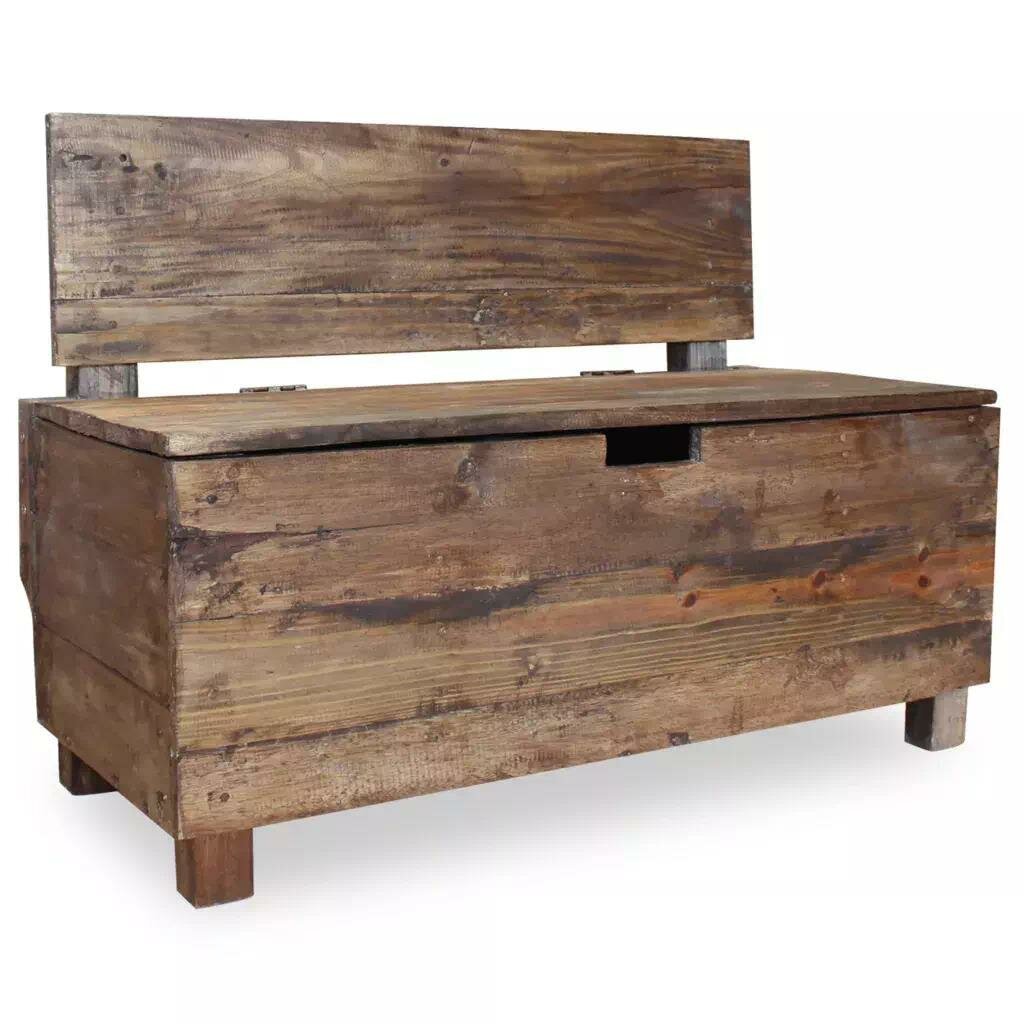 Rustic Farmhouse Bench With Back for Home Tavern

A DIY rustic bench with a back should be a priority if you've always dreamed of having a home bar or tavern. Developing your rustic bench plans to create a one-of-a-kind farmhouse seat is a perfect way to add old-school charm to the room. Farmhouse benches are excellent options for maximizing space because they can hold multiple people.
Farmhouse tavern benches are suited to multiple spots around the room. Consider positioning one in front of a fireplace, at a table, or against a wall. For a large home bar, multiple benches may come in handy.
$243.99 $255.99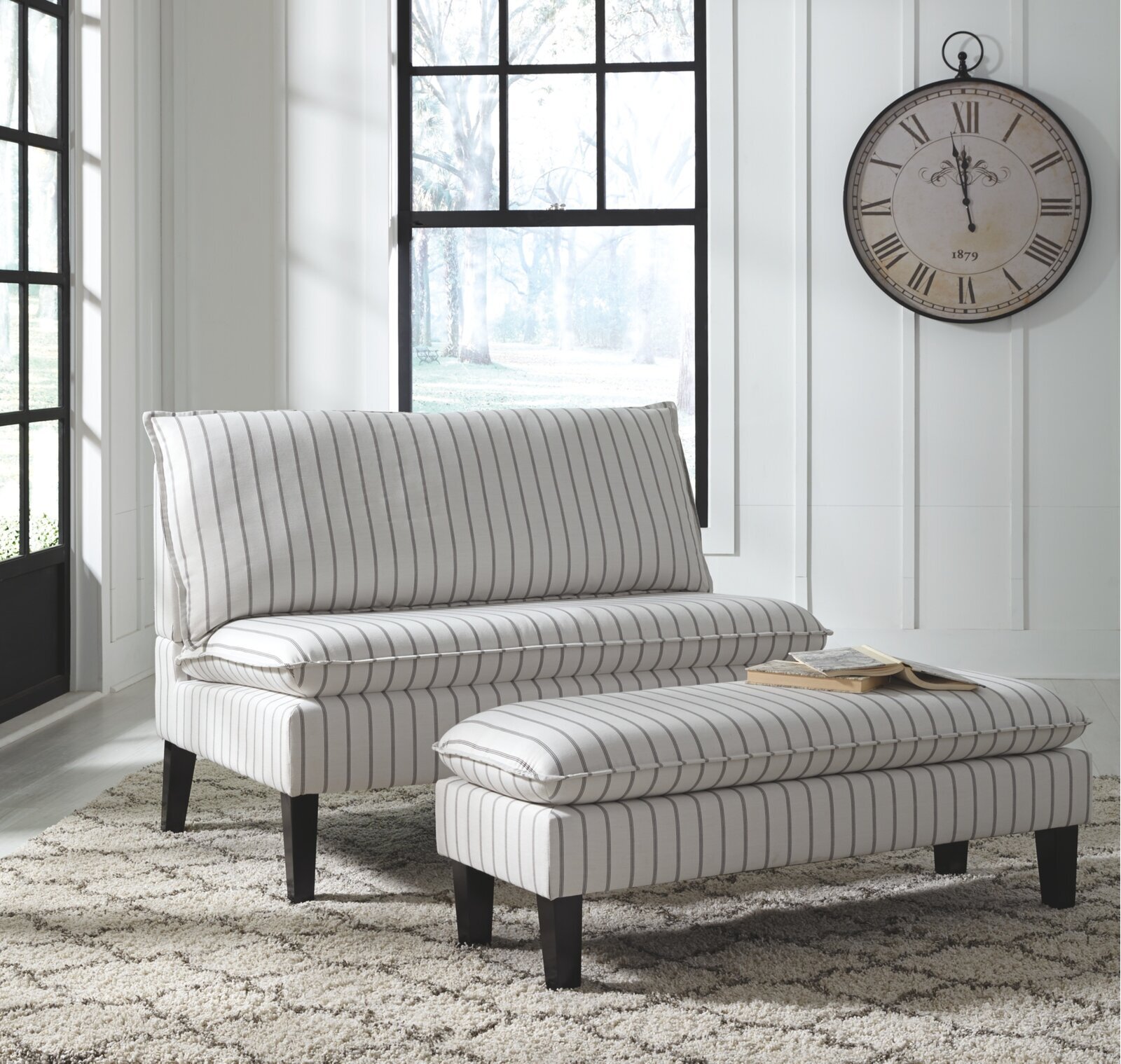 Upholstered Bedroom Wooden Bench

A comfy bedroom bench is ideal for relaxing or reading, providing better back support than your bed.
The foot of the bed is a popular location for bedroom benches. However, if the back of the bench is higher than your bed, it may look better against a wall or under a window. Another great option is to place it in the corner of the room next to a nightstand and lamp.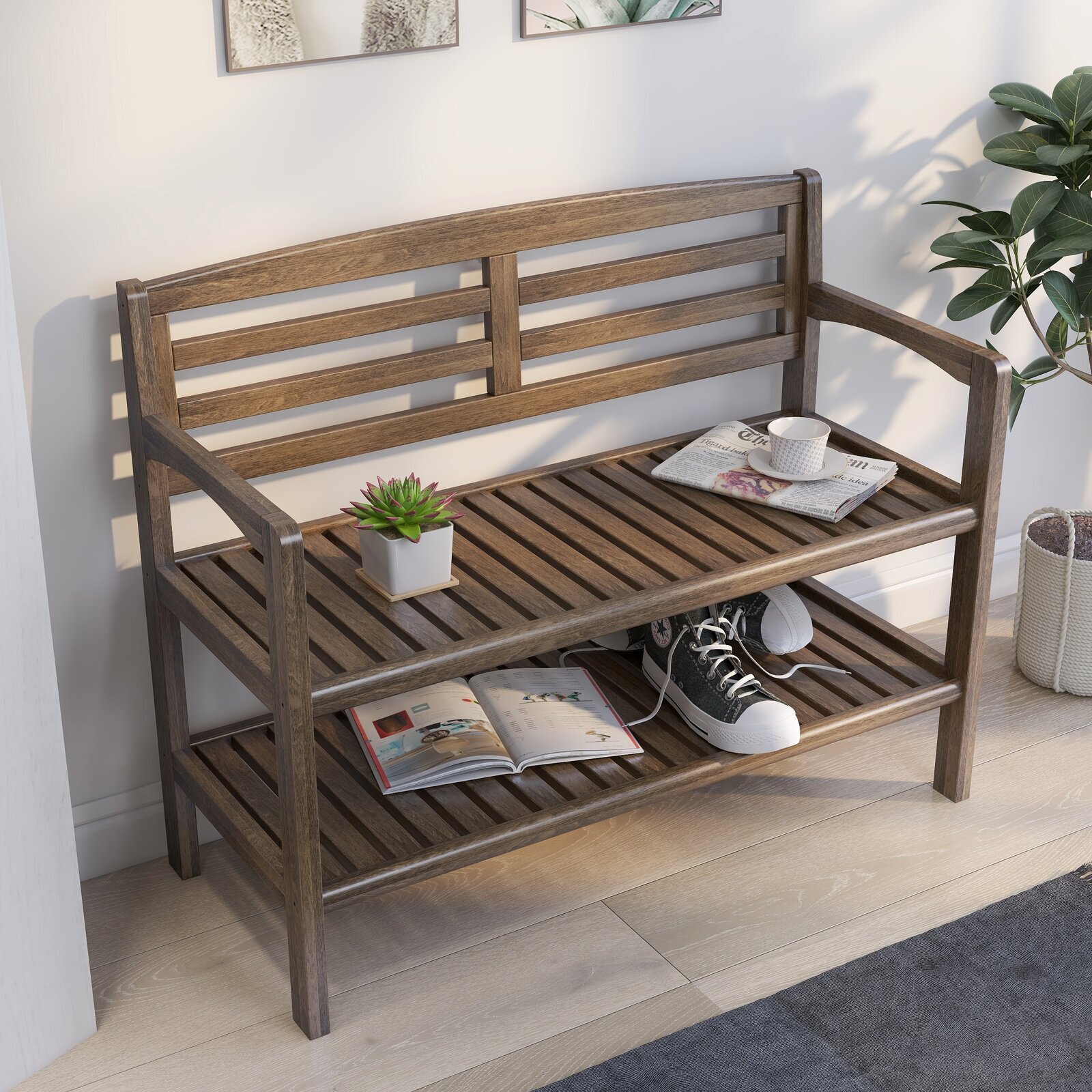 Foyer Wooden Bench with Shoe Storage

If you're looking for a simple and practical bench for a busy family home, a foyer seat with shoe storage is a great choice. Place it against a wall right inside your front door to keep your hallway free from muddy footprints.
If you have a back patio door leading to your yard or a separate mudroom, you can also consider placing the bench on a wall adjacent to these entrances. The shoe storage under the bench provides a decorative way to keep doorways tidy.
$156.99 $249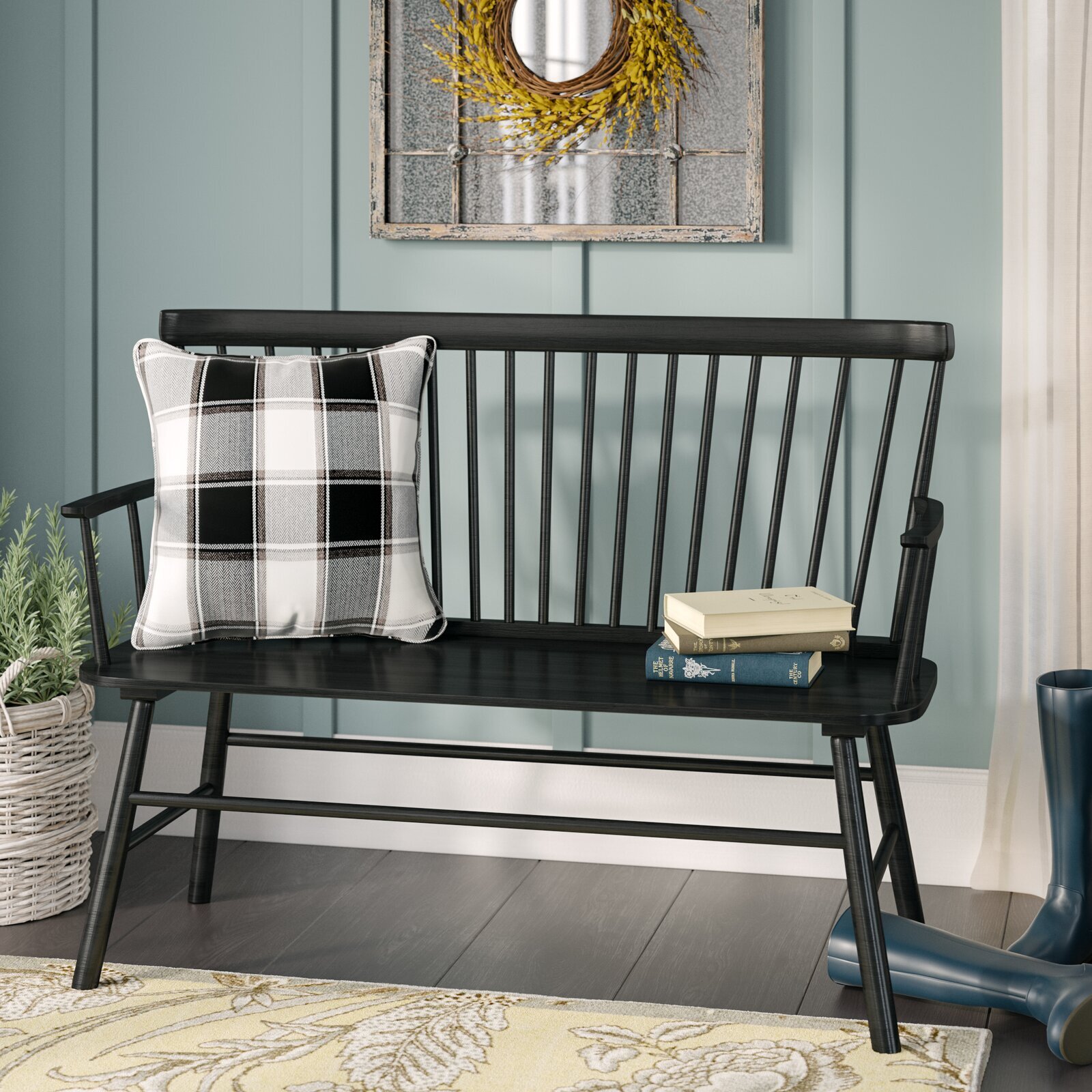 Farmhouse Wooden Bench for Home Library

There are few better ways to decorate your home library than with a wooden bench. Not only does it provide a comfortable place to sit and read, but it also gives the room a traditional vibe. A window-side bench is an excellent spot for creating a sunny reading area.
Add cushions to create a cozy corner nook or position the bench in a bay window for maximum light exposure.