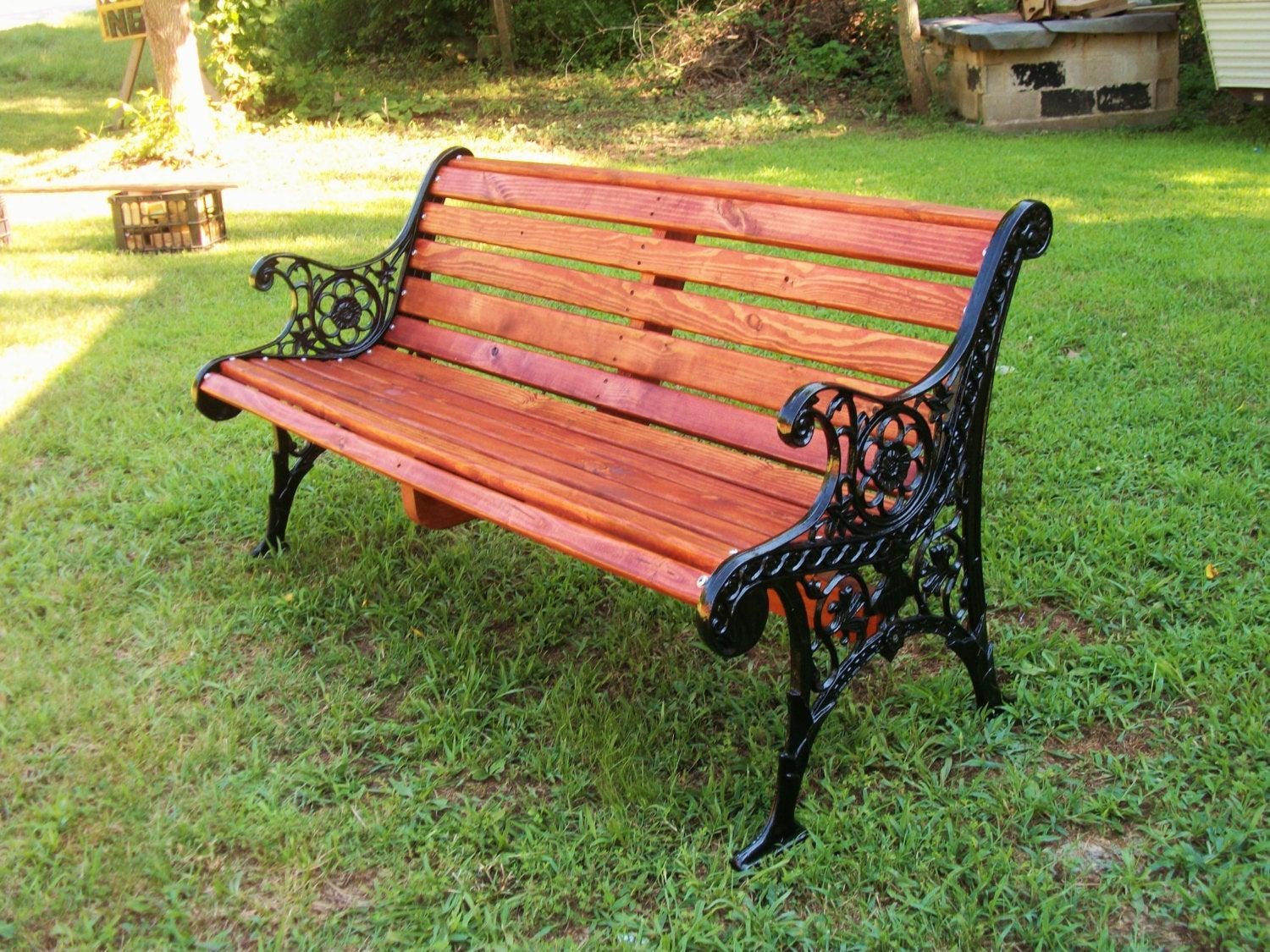 Patio bench restorationyard benchwrought
Add comfort, style, beauty and unique look to your garden, and choose this yard bench. It features the wrought iron construction and wooden slats. It fits to any style and decor.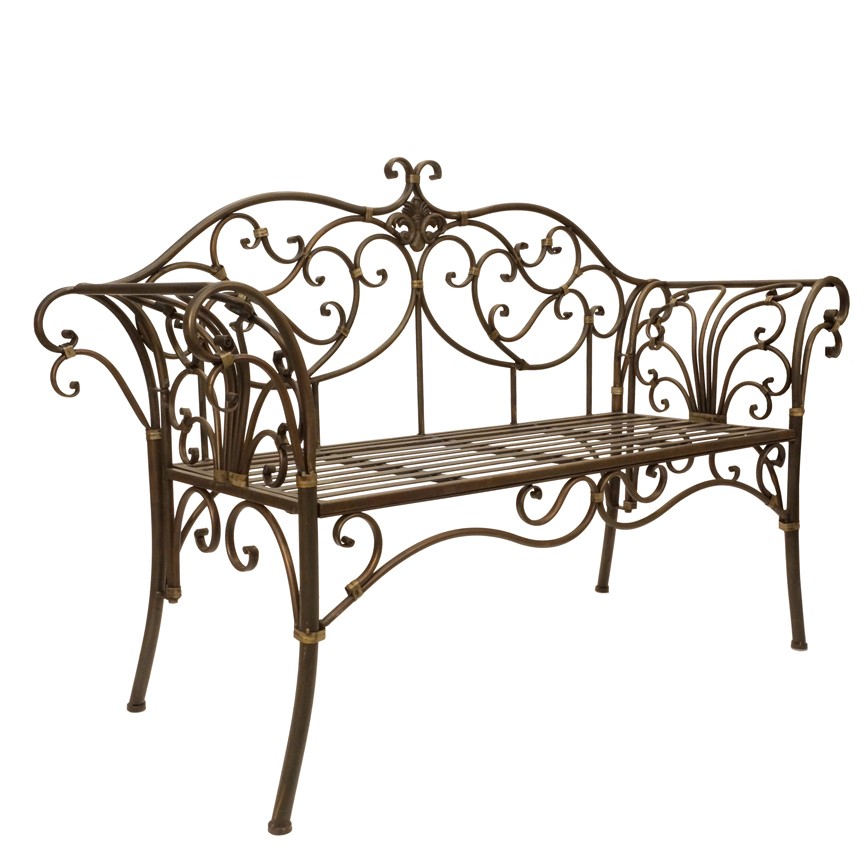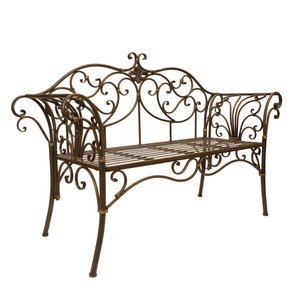 Garden variety meridian bench
Create a lovely backyard oasis with this eye-catching, charming addition to your spring garden. Its openwork mosaic construction shall enchant all, who like the ornamental design.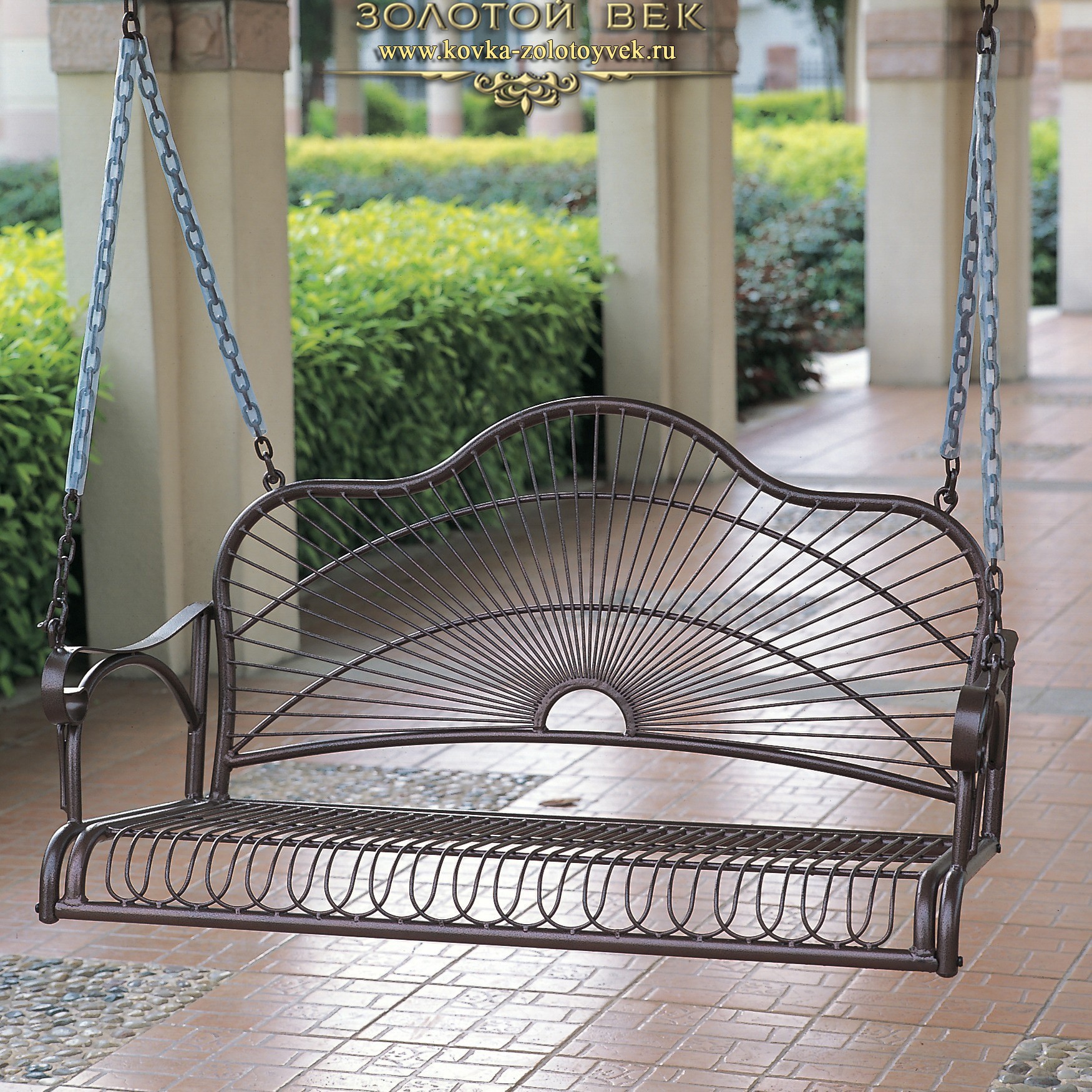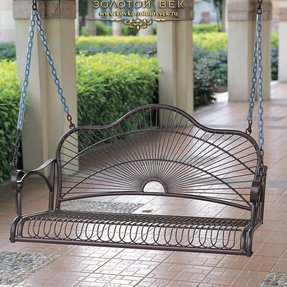 Sun ray iron porch swing
Swing bench for porch and others outdoor places according to taste. It is completely made of iron and decorated with openwork pattern. It has 3 places to sit. Received a lot of top ratings from customers.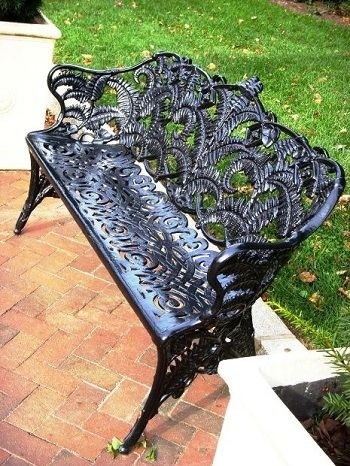 An exquisite addition for park alleys, gardens, backyards and other outdoor areas, the bench is a true masterpiece with splendid metalwork. Made of wrought iron and neatly powder-coated, the bench directs all eyes on its marvelous design.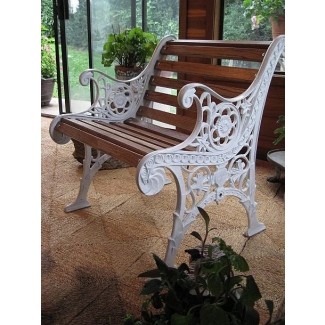 Made in an old, slightly retro style bench is an excellent piece of furniture for the garden, patio or terrace. Simple cast iron and wood construction create a pleasant atmosphere. Finishing in white gives a whole lightness and romantic style.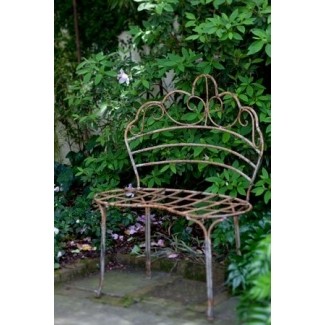 With its intricate, ornate shape, visible i.e. in the curved, arched backrest, this wrought iron patio bench will be a perfect item for one's garden or backyard, especially if you like shabby chic or cottage styles.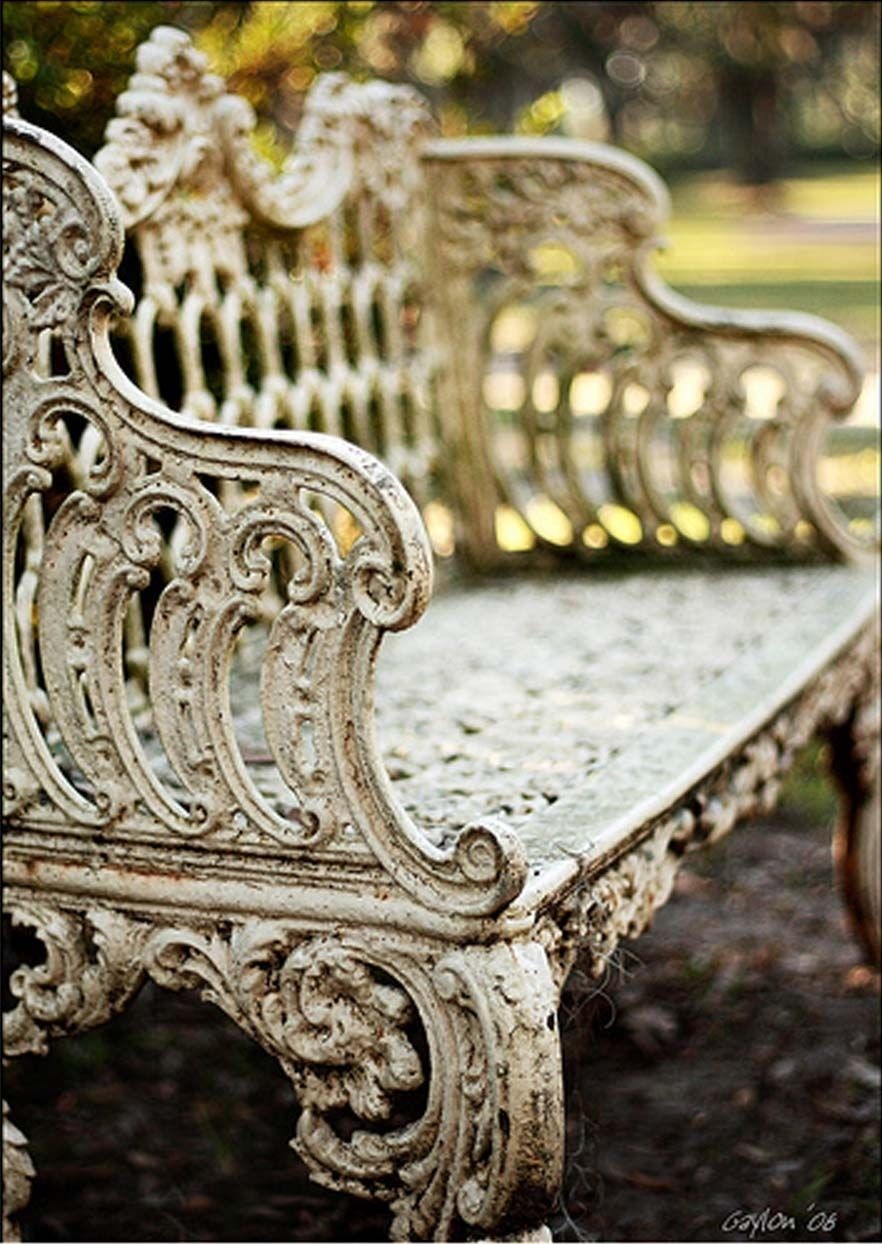 This lovely garden bench made from wrought iron in Victorian style is an excellent way to add a garden or terrace of style and elegance. The charm of ancient decorative motifs and robust construction create a brilliant whole.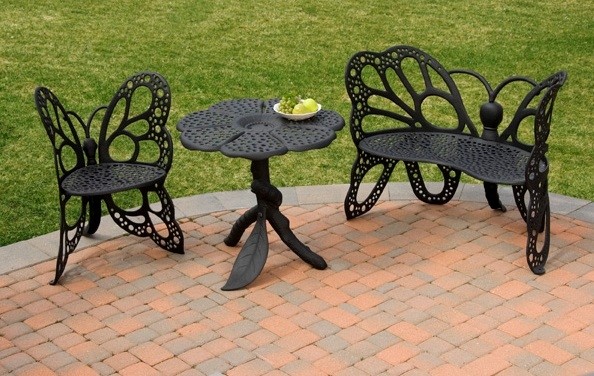 Made of wrought iron butterfly chair and bench and table are a delightful combination that captivates the details. The beautiful motifs of the set of patio furniture make it impossible not to fall in love. Comfortable seat with backrest, openwork decorate form a beautiful whole.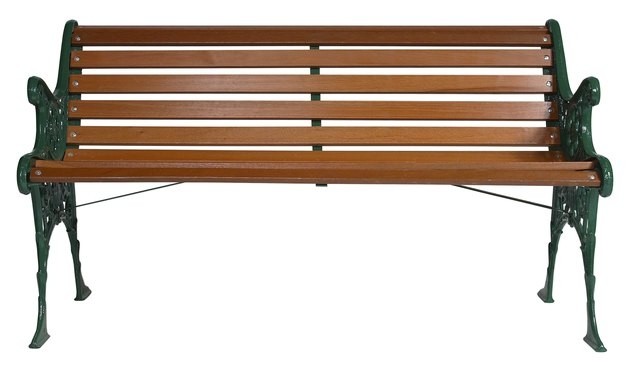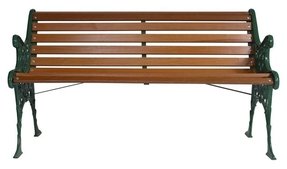 A great piece for decorate your park alley, backyard, or garden. Legs of this bench are made of wrought iron, able to withstand weather conditions. The seat is made of wood, representing an eye-catchy, slat design and a warm cappuccino finish.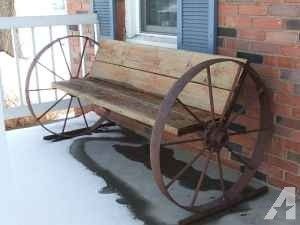 An interesting rustic style outdoor bench featuring 'legs' from old iron waggon wheels fixed to flat bars at the bottom. A sturdy seat and a slanted robust backrest are crafted of thick horizontally arranged wooden planks stained in brown.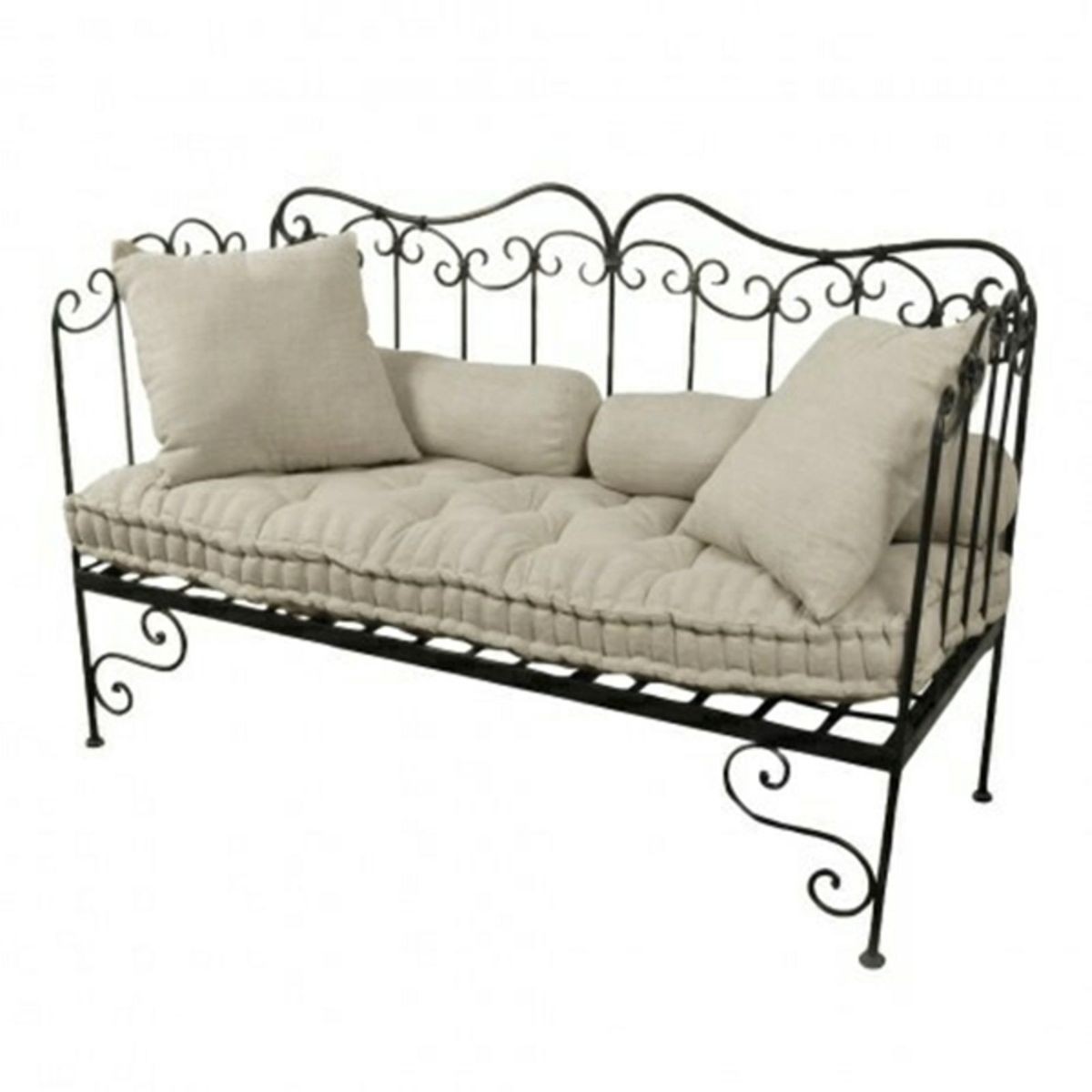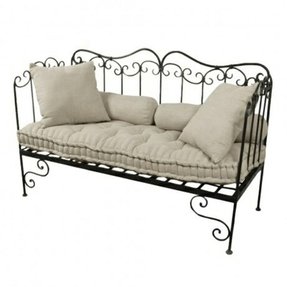 A sublime wrought iron bench that thanks to its durable structure will surely work wonders for your indoor or even the outdoor setting, making it a breeze to withstand the weather conditions, while the curved moldings accent the entire piece and give it an appealing look.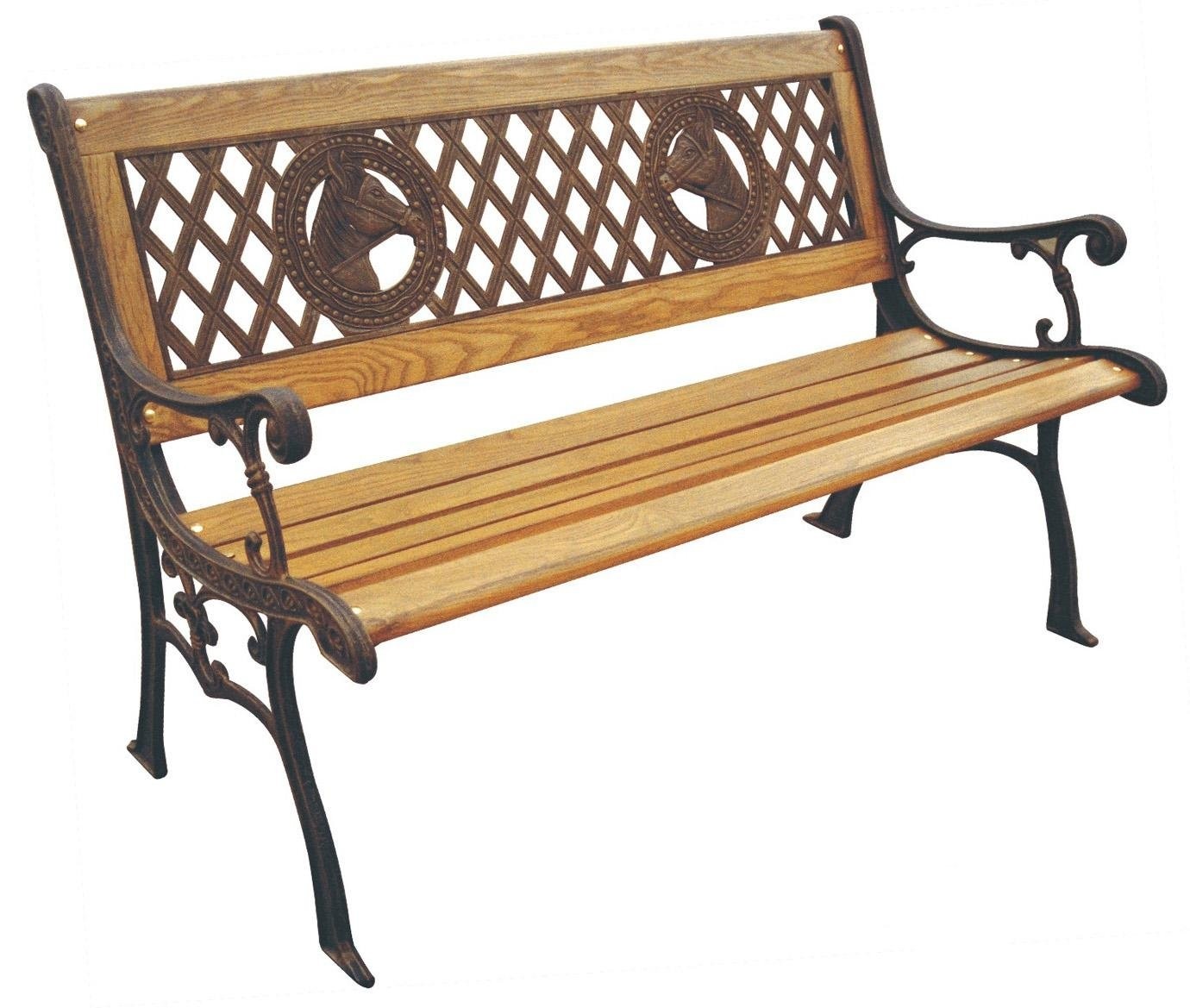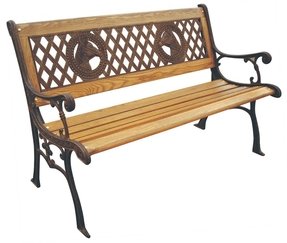 This beautiful bench features a cast iron frame covered in a rust-resistant bronze finish. The bench also includes a checkered back with a horse medallion design, gently raised up armrests, and angled legs. The seat is made of hardwood slats.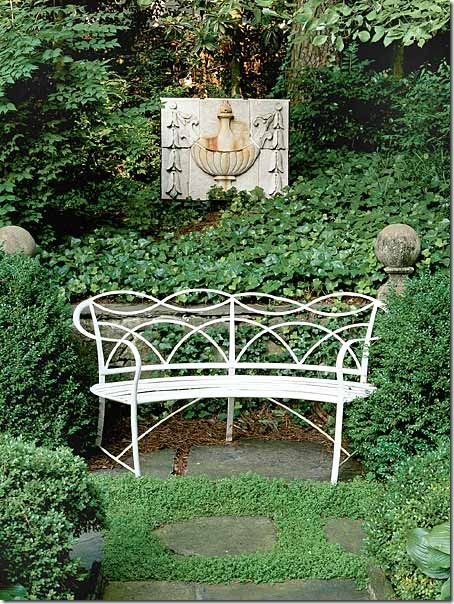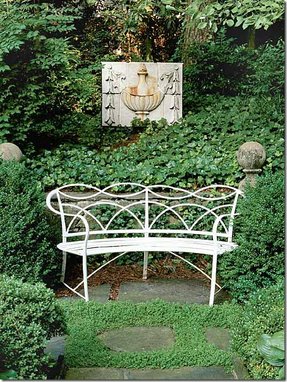 Gorgeous bench....isn't it amazing how a serene green backdrop can showcase painted iron?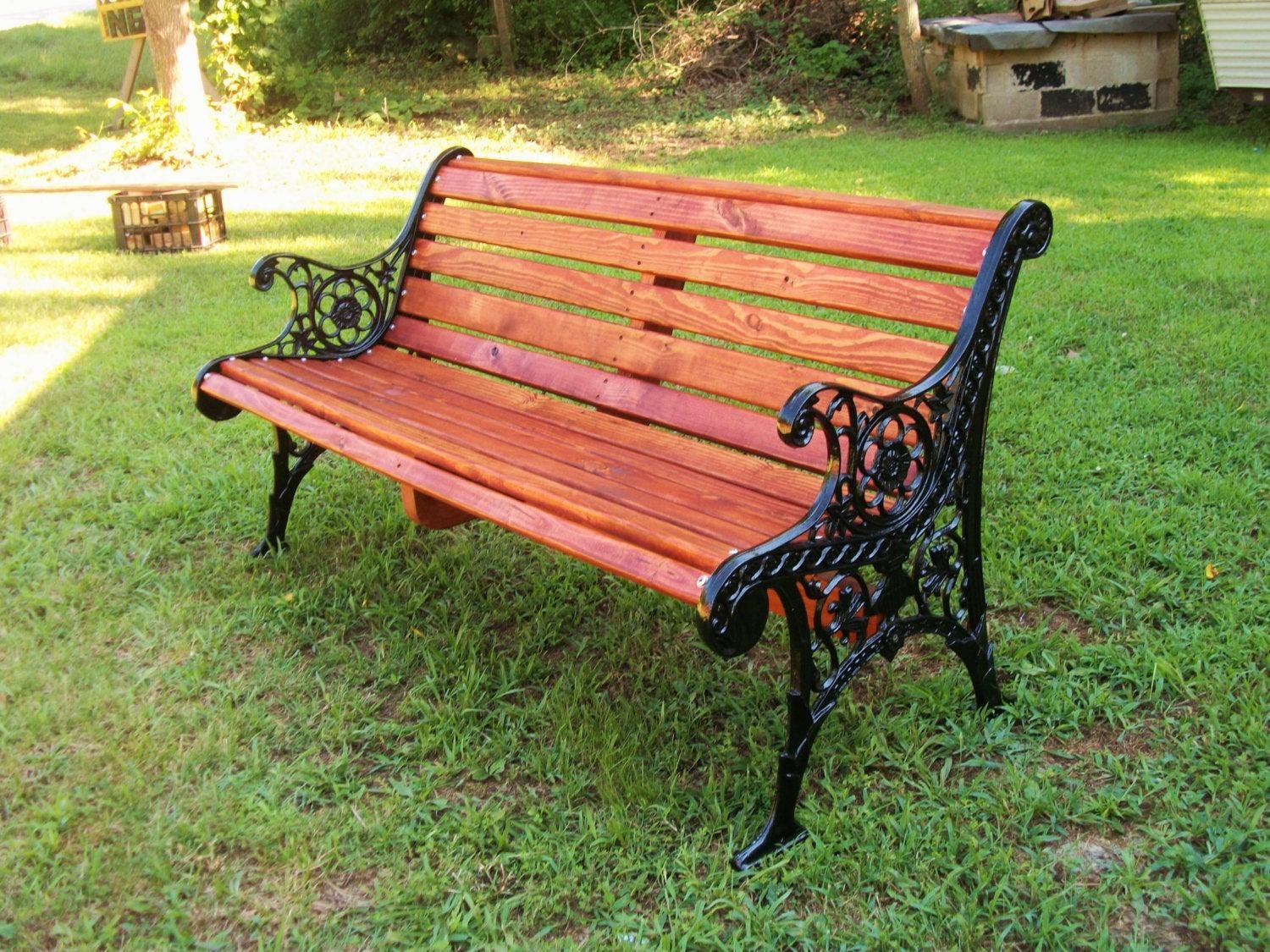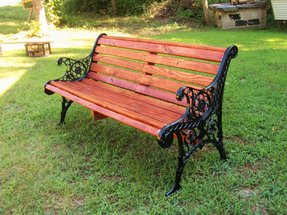 Suitable for spicing up outdoor areas such as park alleys, gardens and backyards. Entirely crafted of wrought iron and powder-coated, the bench is all-weather resistant and has a lovely curvature mixed with a lattice seat and back.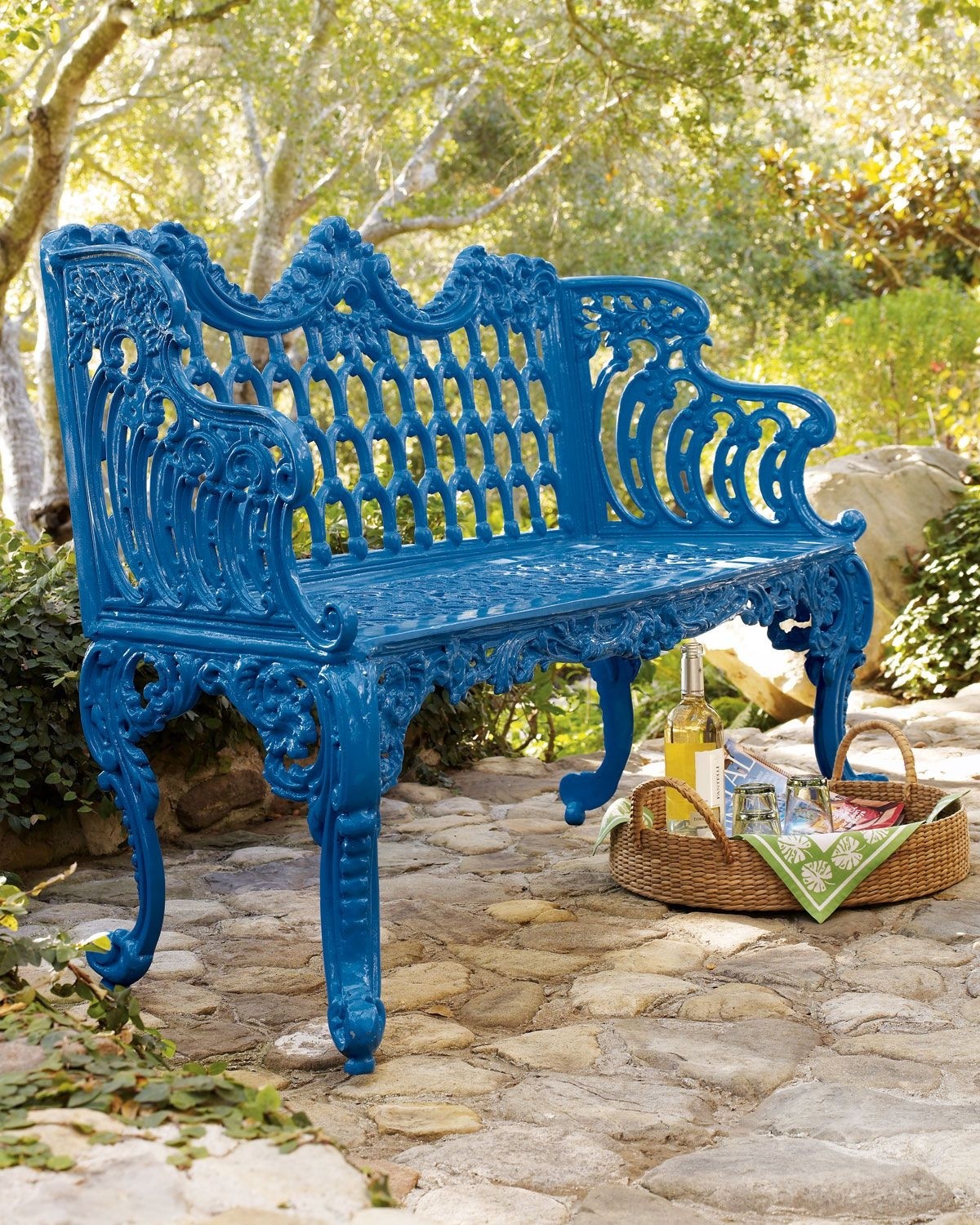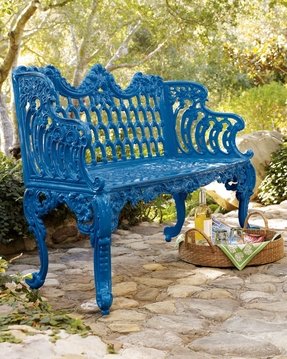 A stunning garden bench for 2 persons. Its openwork iron frame has a vivid blue finish. It has S-like legs, wavy both arms, a backrest and an apron. A back top and the apron have rich carving and scrolling. A seat and a back have a circular pattern.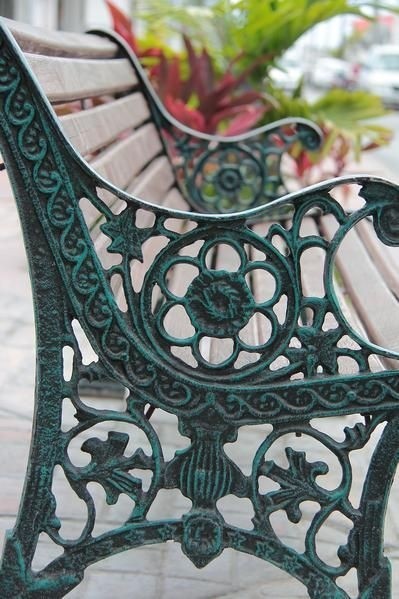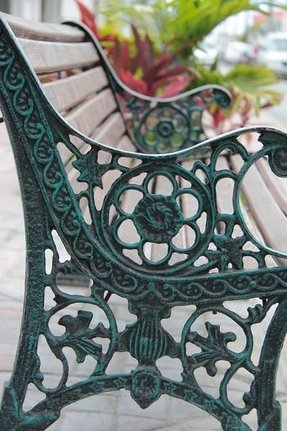 Wrought iron patio bench would be great for your private backyard but also for the public spaces. It is important to notice meticulous floral carving in wrought iron. Even if it is simple black shade, it has some greenish brushes.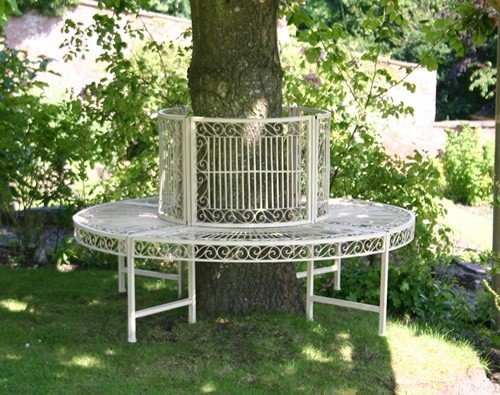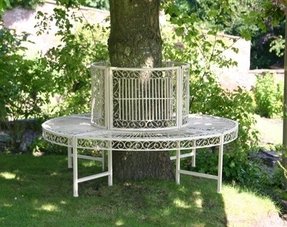 If there is at least a single tree in your garden, you will love this idea of a circular tree bench. It's a white, metal construction with curved decorations that features a cottage-like character. A lot of space for gatherings or picnics.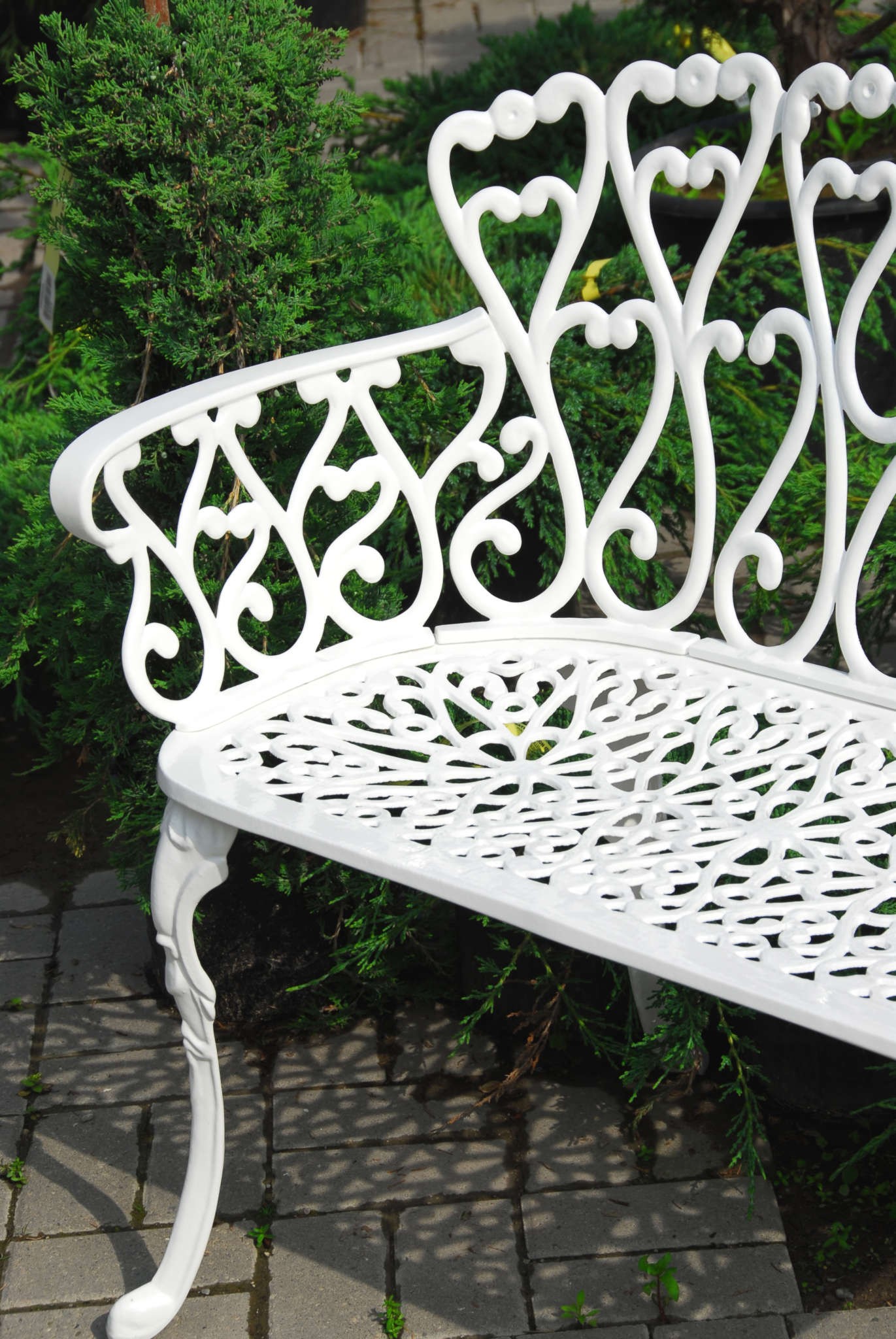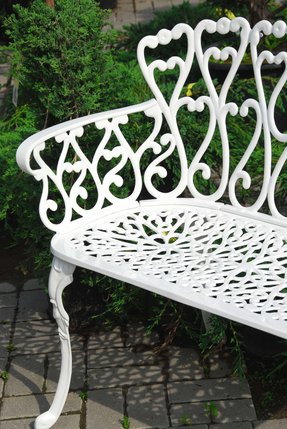 Stylish outdoor bench decorated with openwork pattern. Frame is made of wrought iron. Great addition to the garden, patio, porch and more. Suitable for residential and commercial use.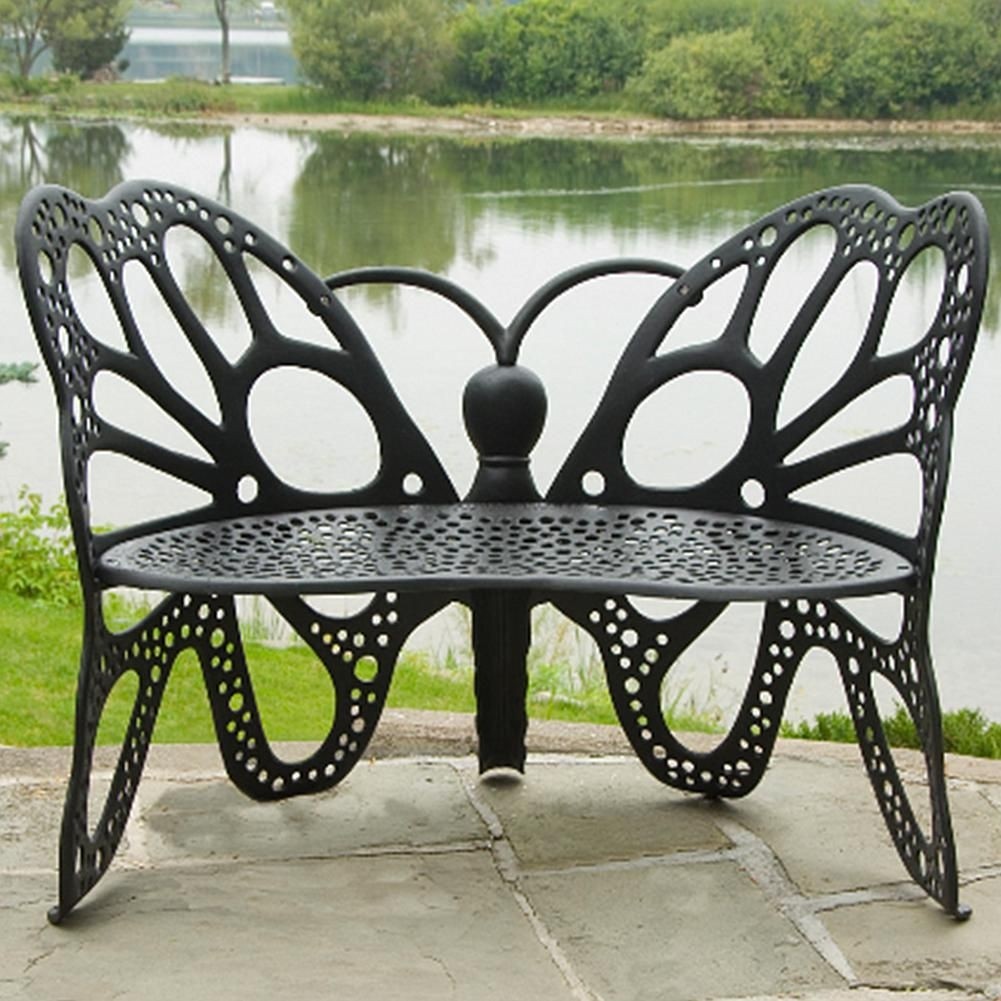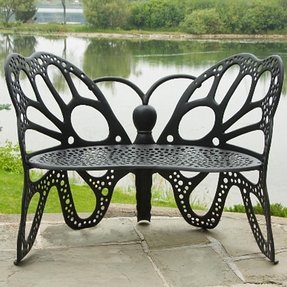 Wrought bench made of iron. It has seat with perforation pattern. Kickstand and back are scuptural and they are stylised in the shape of butterfly. This beautiful bench will fit perfectly to your garden.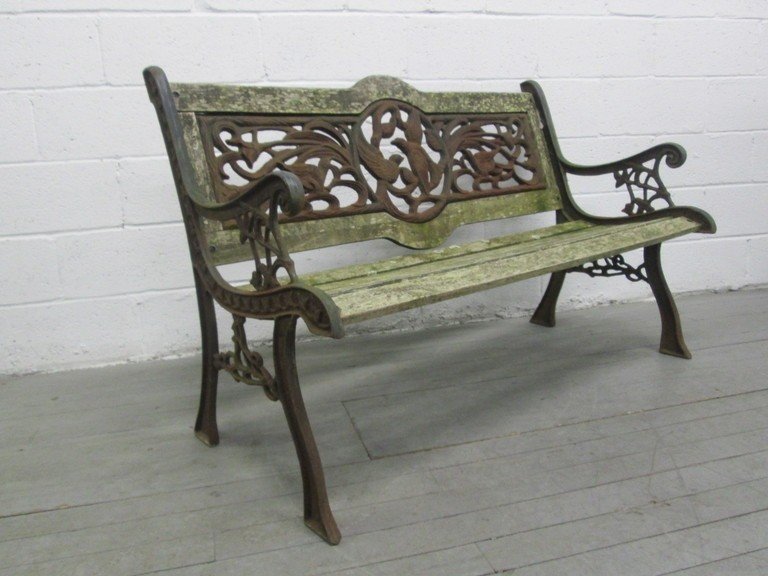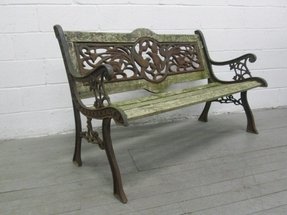 Vintage Wrought Iron Garden Bench image 2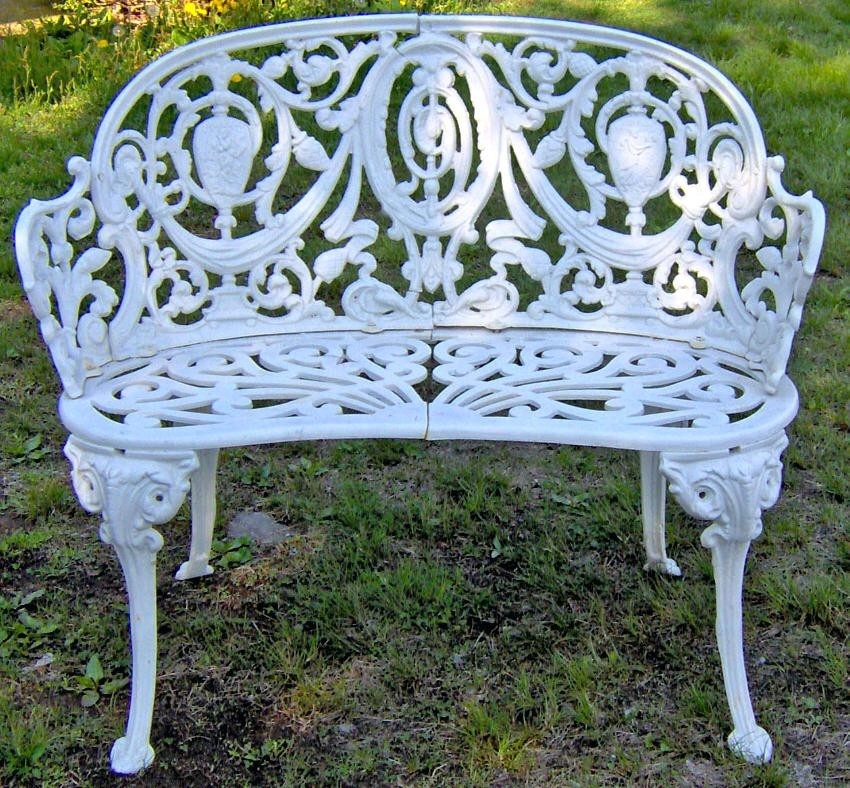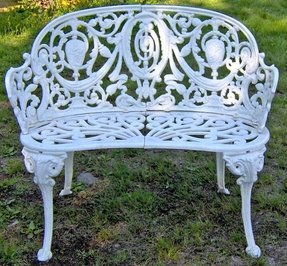 For all those who simply can't help but opt for a lavish and romantic design for their patio or garden this bench will prove the perfect and most well-suited choice with the charming carvings of the frame and the French styled look.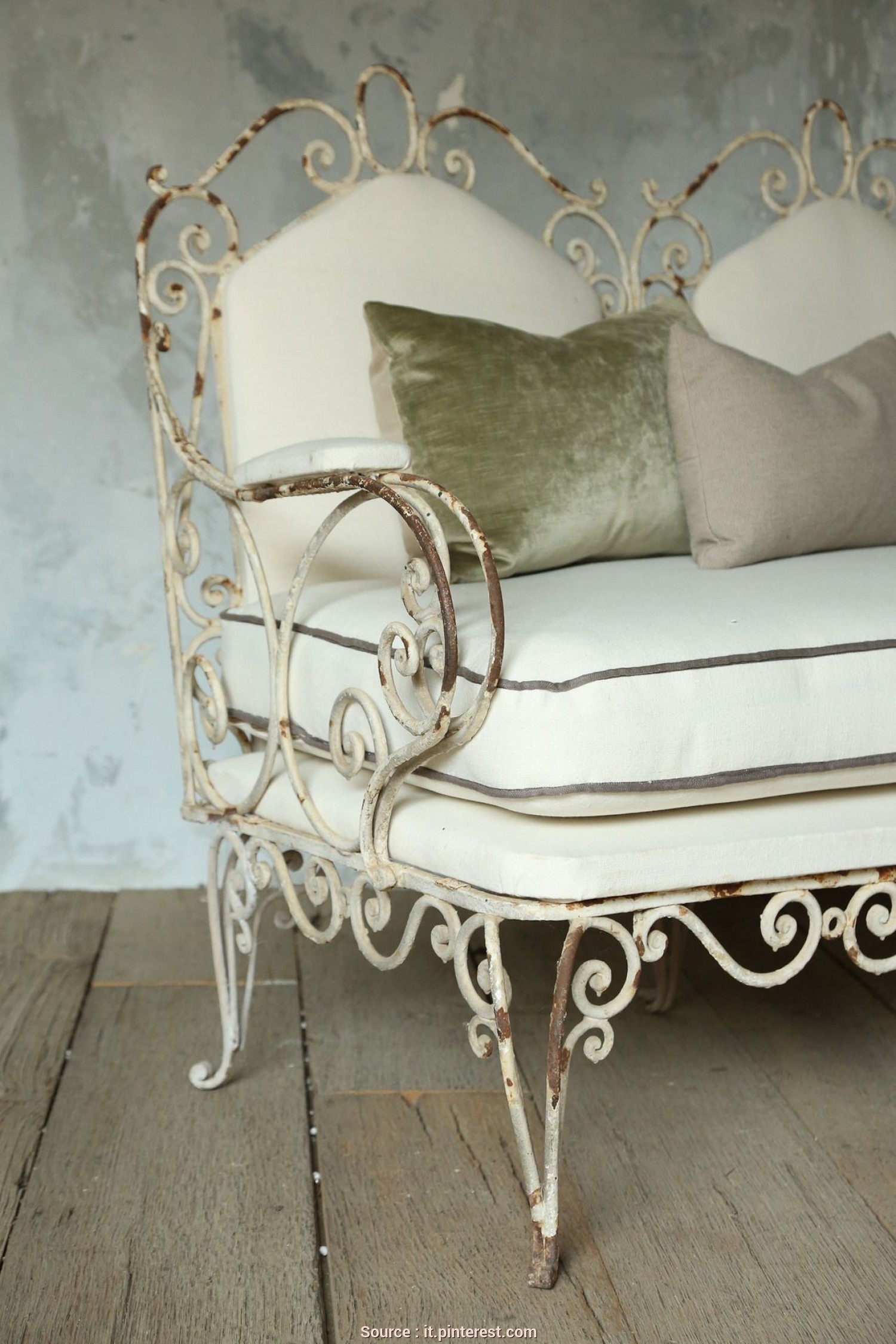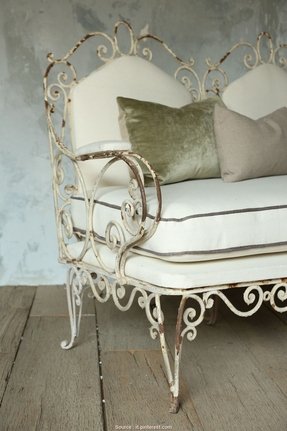 220/5000

Romanticism is often seen in the example of metal hand-built wrought iron patio benches - although iron is not at all associated with light romanticism. White metal bendable - create a bench full of flourishes and twigs.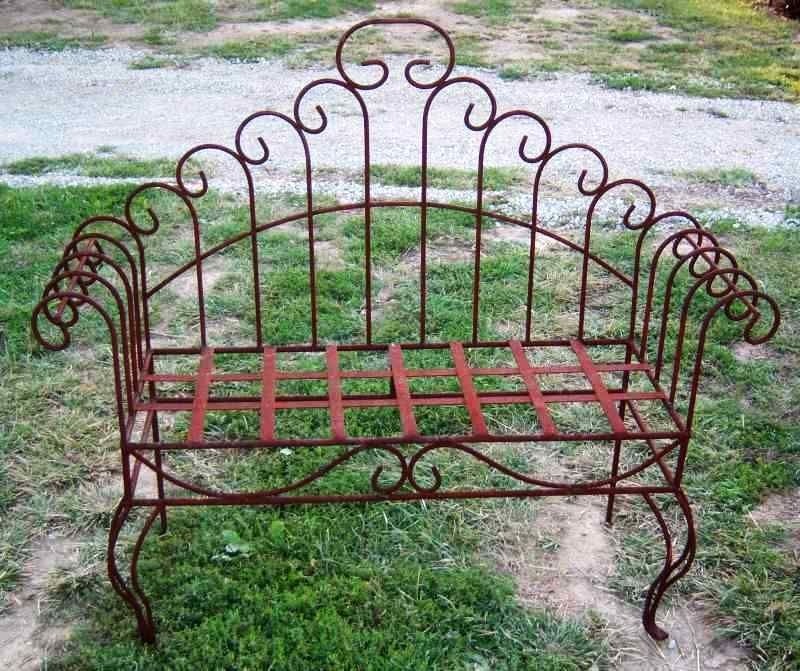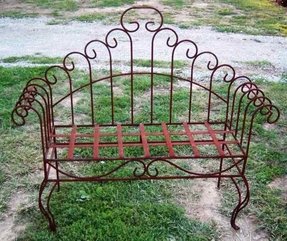 ... > Yard, Garden & Outdoor Living > Patio & Garden Furniture > Benches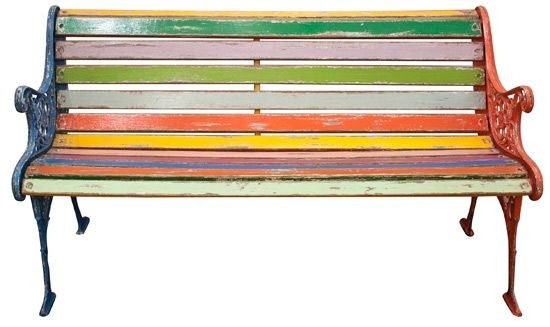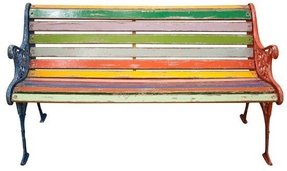 The versatility of using iron allows you to create even such a subtle wrought iron patio bench full of flourishes and traditional Provencal style of iron joints. Very thin lines in brown color can stand both in the garden and at home.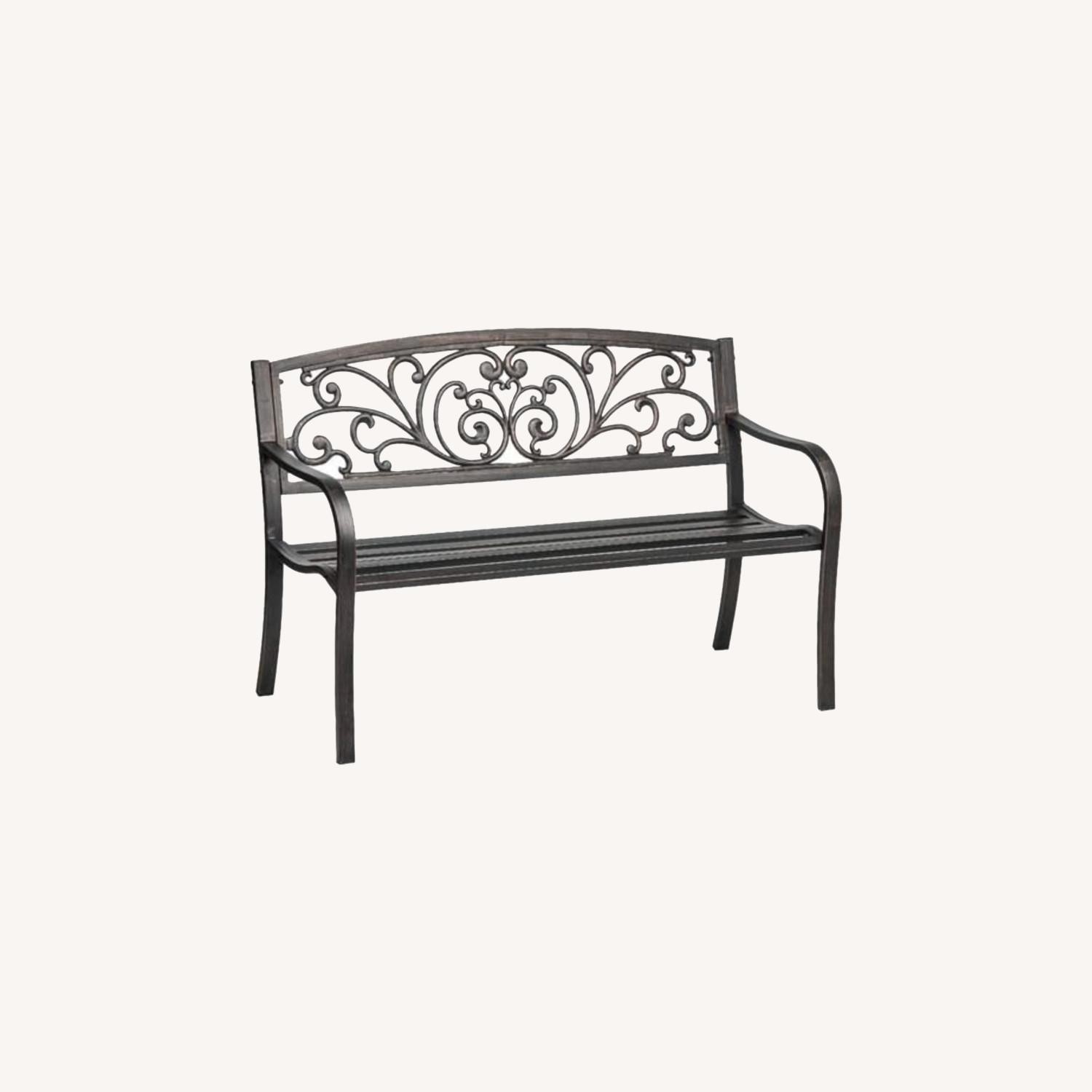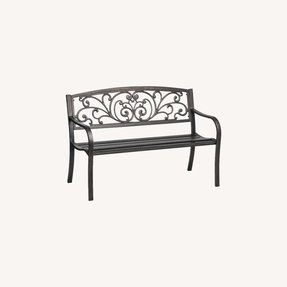 Beautiful, large iron benches don't have to be just a part of public parks. So beautifully decorated, floristic benches can stand on your porch or patio. The dark color of hand-wrought iron, will add the arrey to your outdoor space.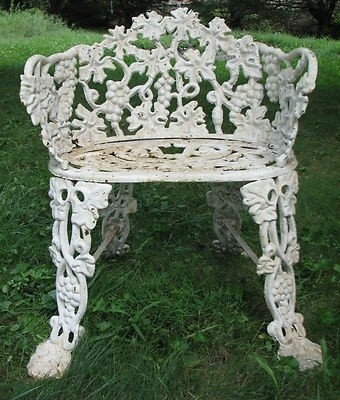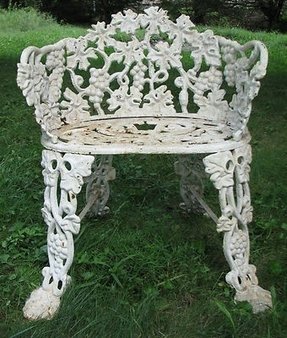 Decorative work-out bench. It is made of iron and covered of white paint. Bench is sculptular and has grapevine pattern. This piece of furniture will plays its role as seat and interesting decoration in the garden or patio.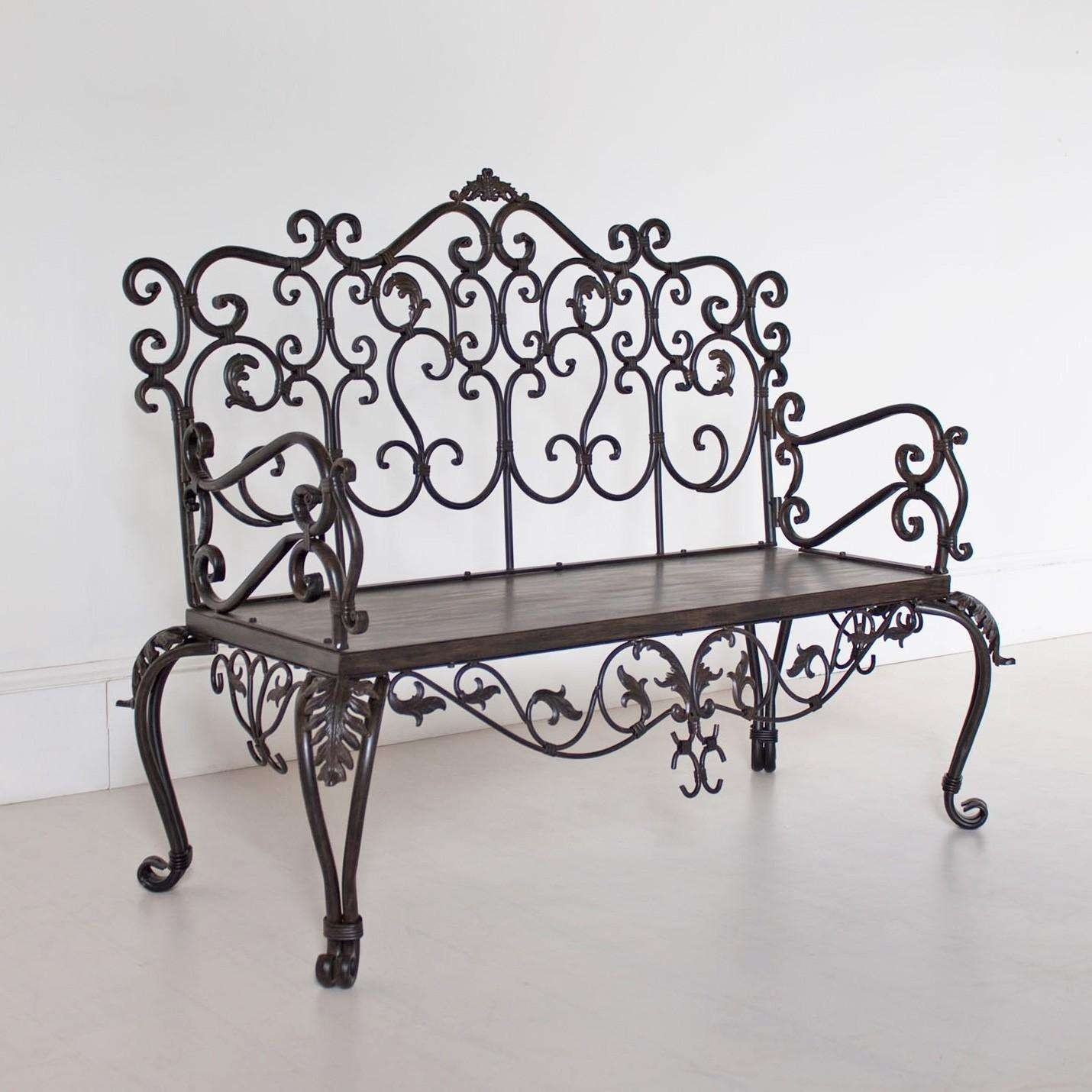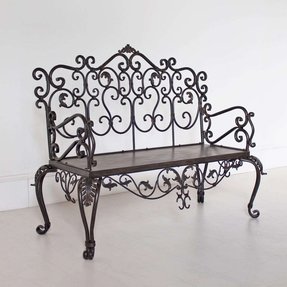 An impressive classic garden bench having a beautiful sturdy frame of black coated wrought iron. It's richly adorned a.o. with showy wonderful scrolls, swirls and floral motifs. It has a rectangular seat.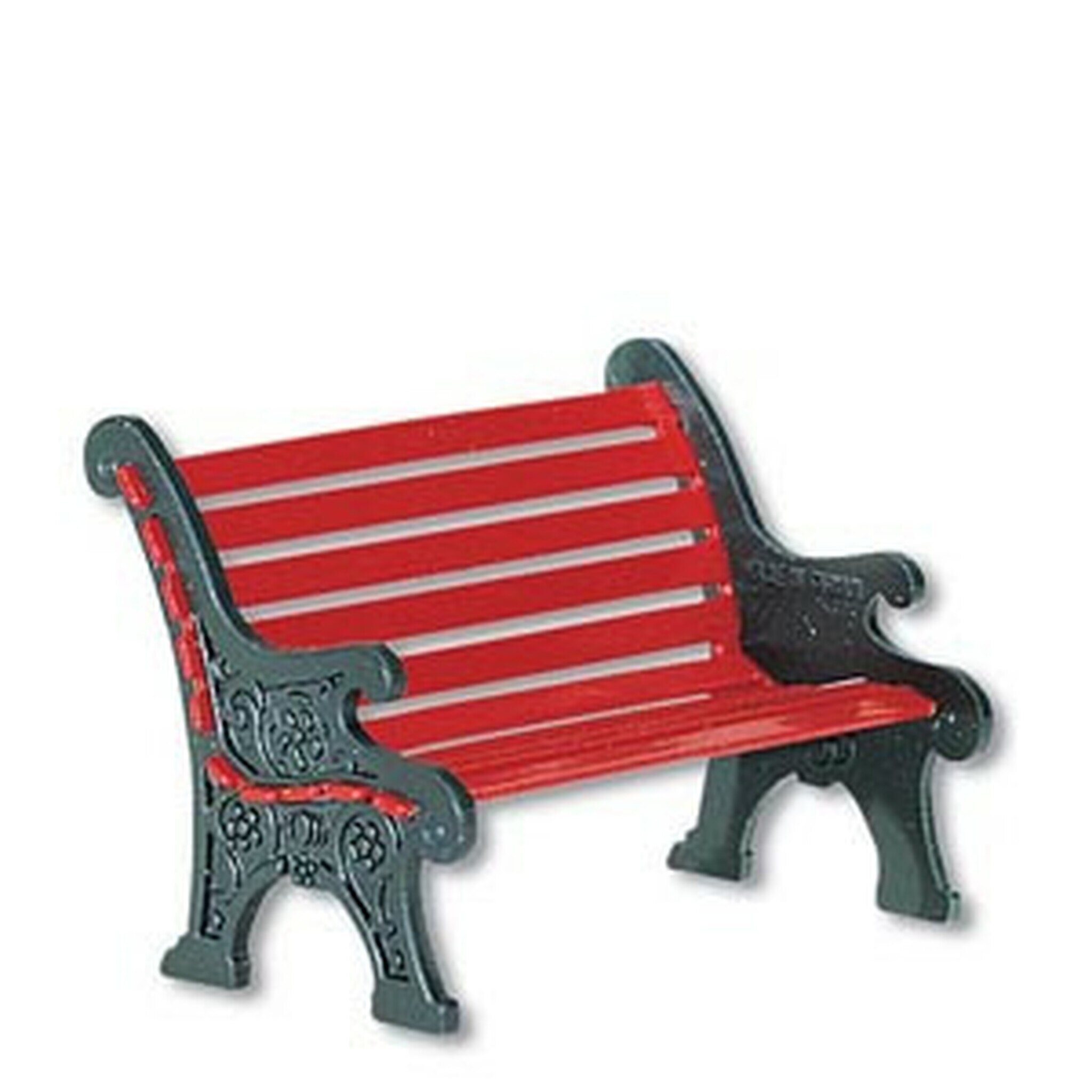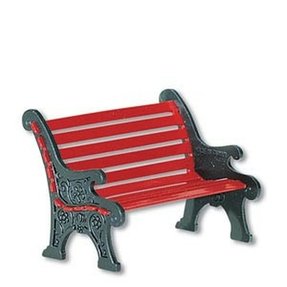 This Red Wrought Iron Park Bench is going to completely change the appearance of your garden. Beautiful piece in red & black contrast with ladder seat and back, and strong steel legs/arms.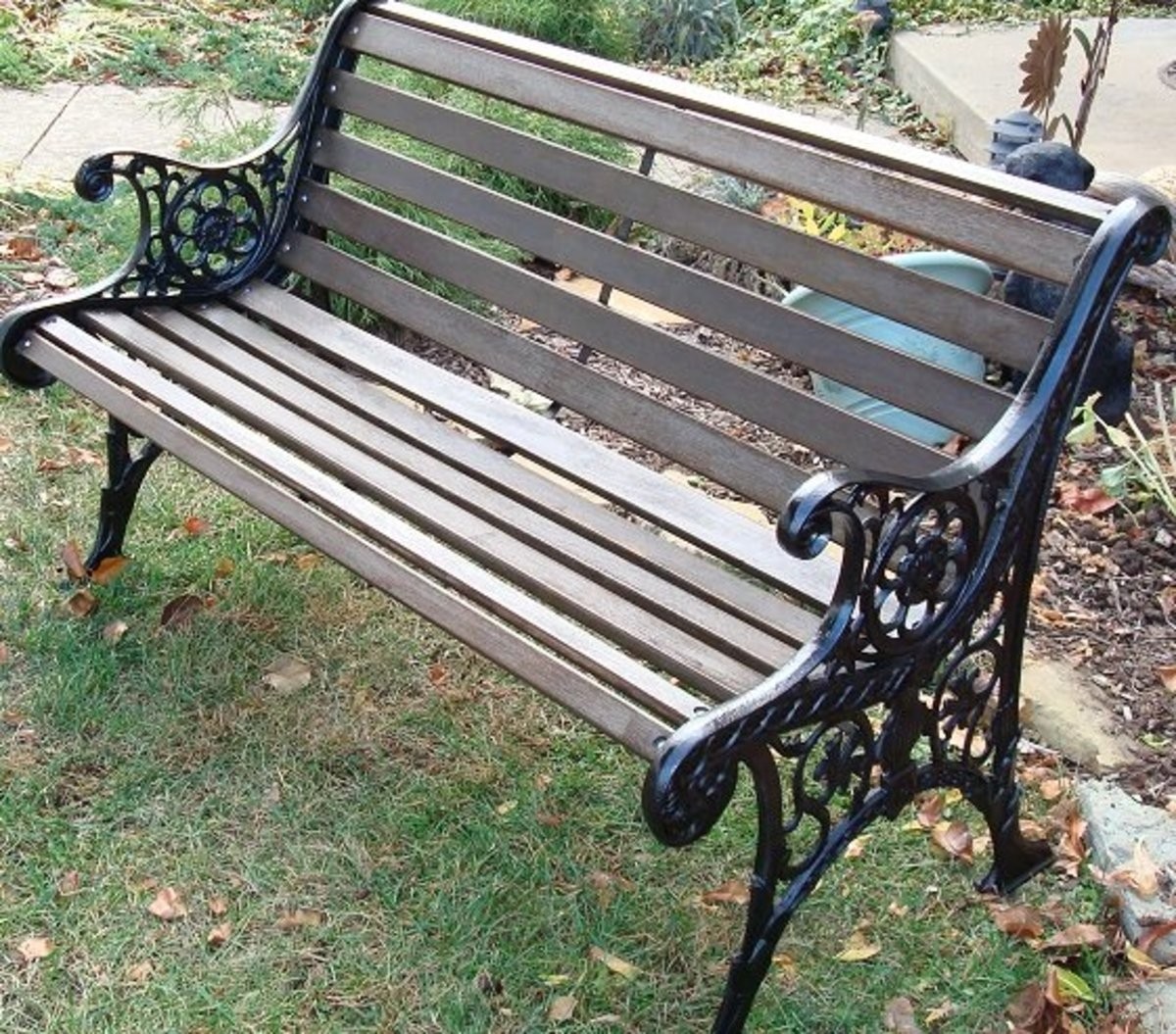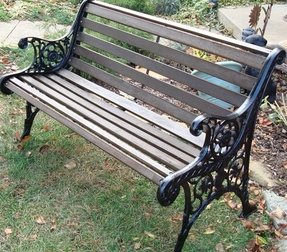 The antique style wrought-iron garden bench. Covered with white paint. The backrest's wires placed into the fanciful pattern, build the nice impression. It could be used in the private garden, but also in the public space.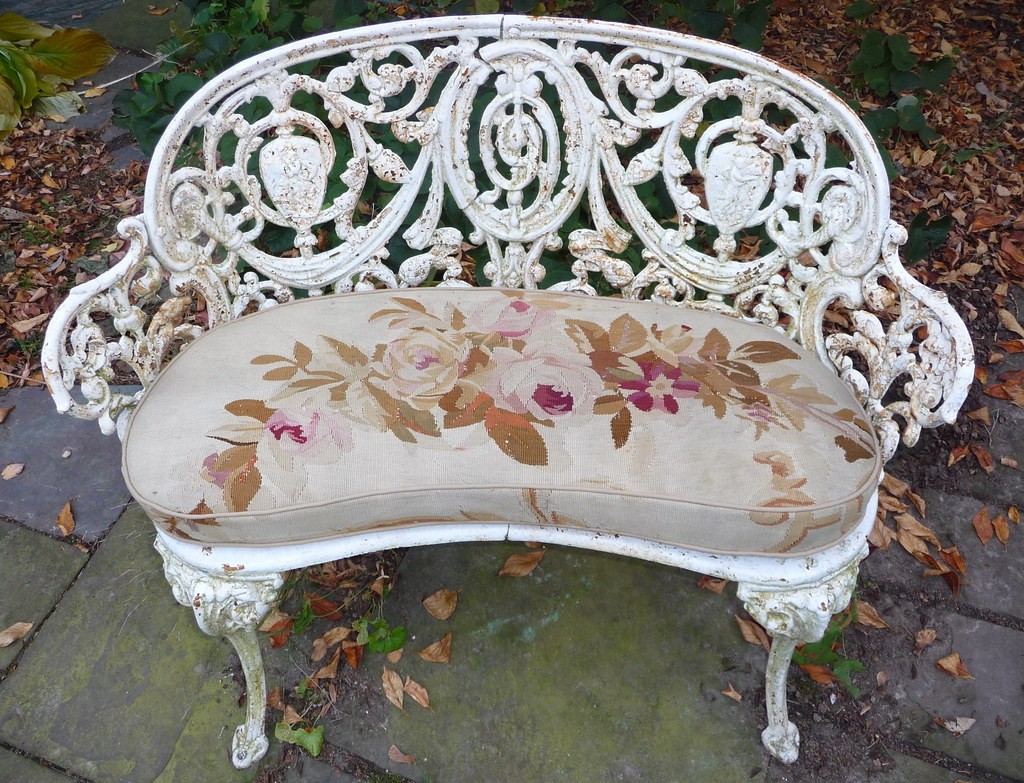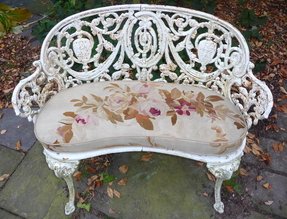 cushion from aubusson needlepoint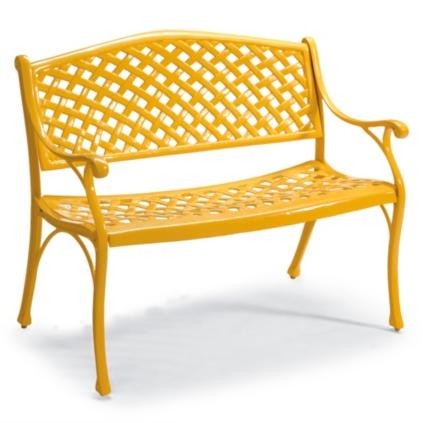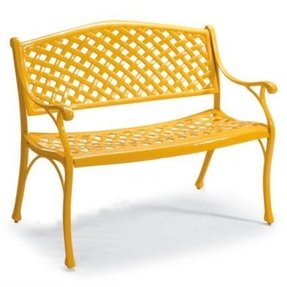 Vibrant, lemon yellow finish and the lovely looks is what makes this bench a fitting solution for your patio seating. It is made from wrought iron and offers immense durability for plenty of years to come.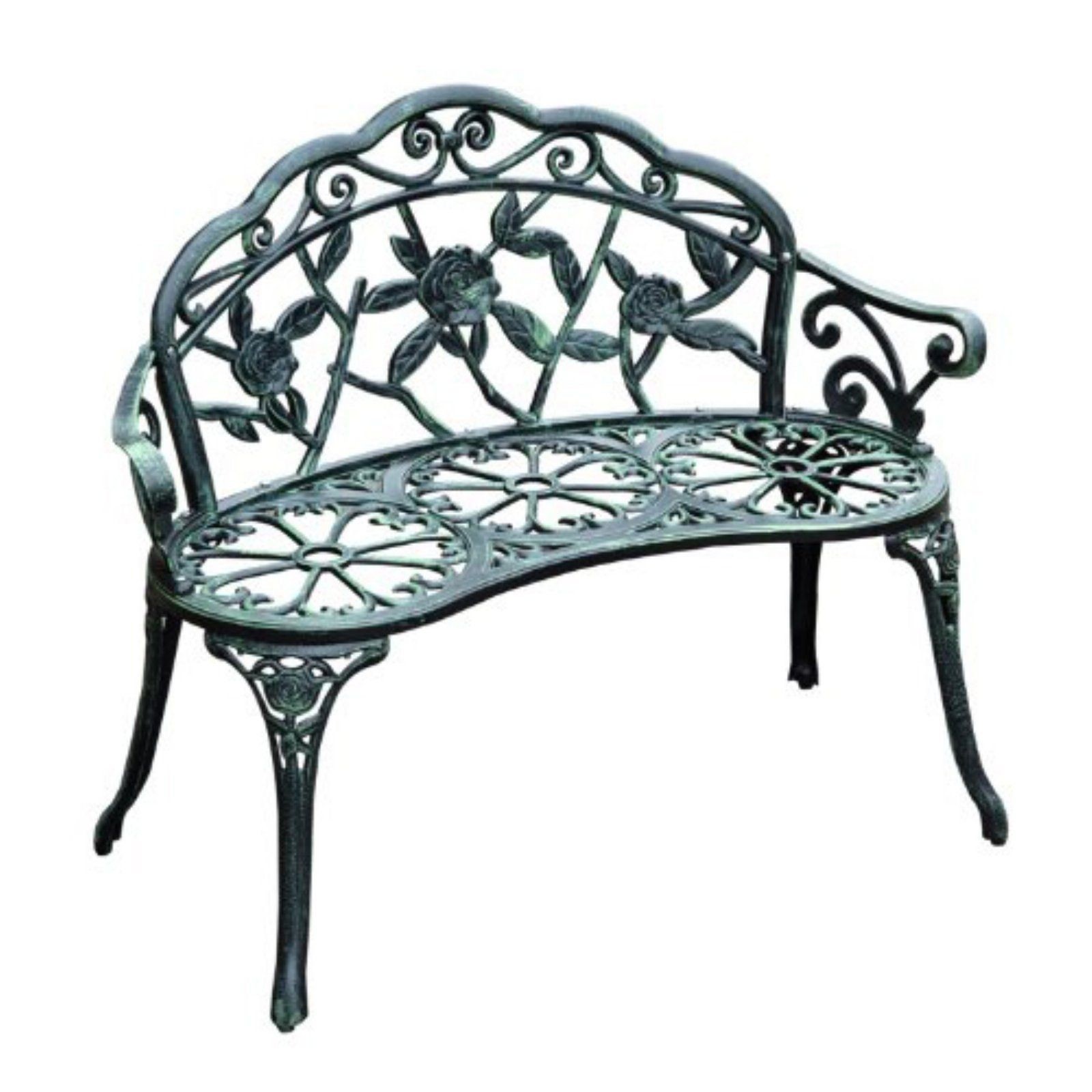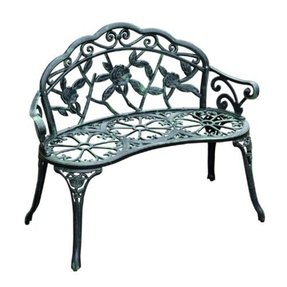 Spectacular bench in vintage style, decorated with roses, that will look wonderfull at retro style outdoors. It is made of solid, bent metal with antiqued finish. Stylish, functional and decorative piece of furniture.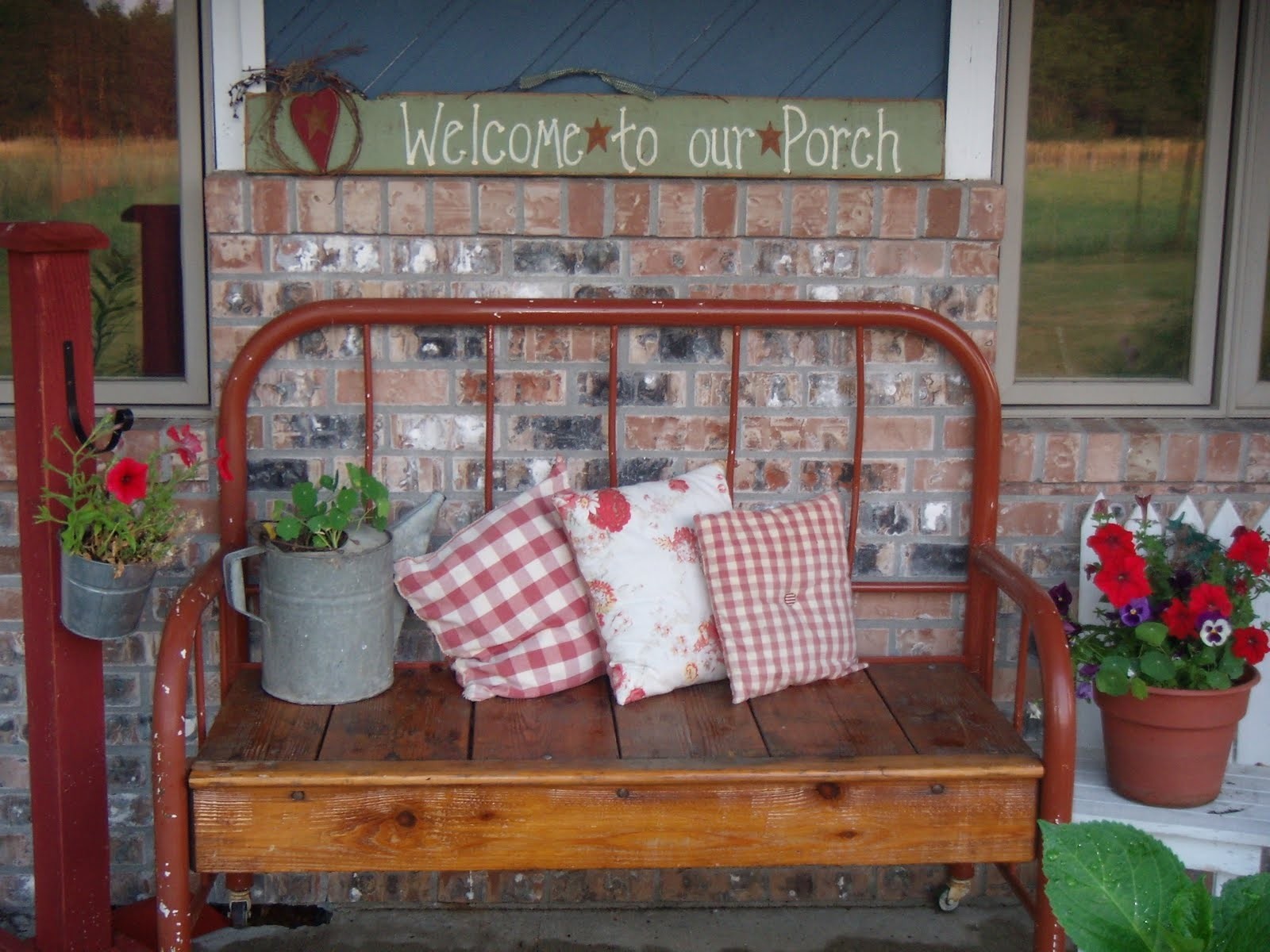 A charming bench in a country style. It features a wooden seat in a warm, honey color and a distressed metal backrest and armrests painted in a red hue. Decorate the bench with rustic pillows to get a homely look.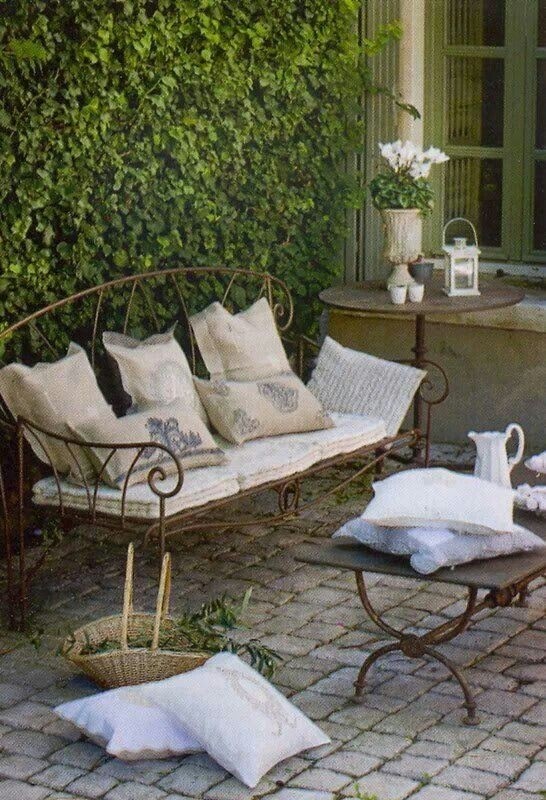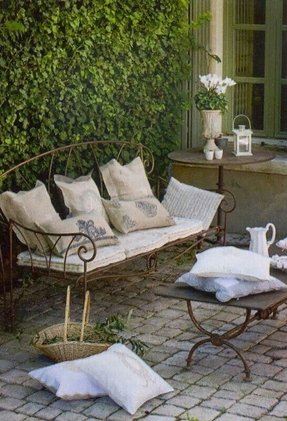 Wrought Iron Settee and cobblestone :)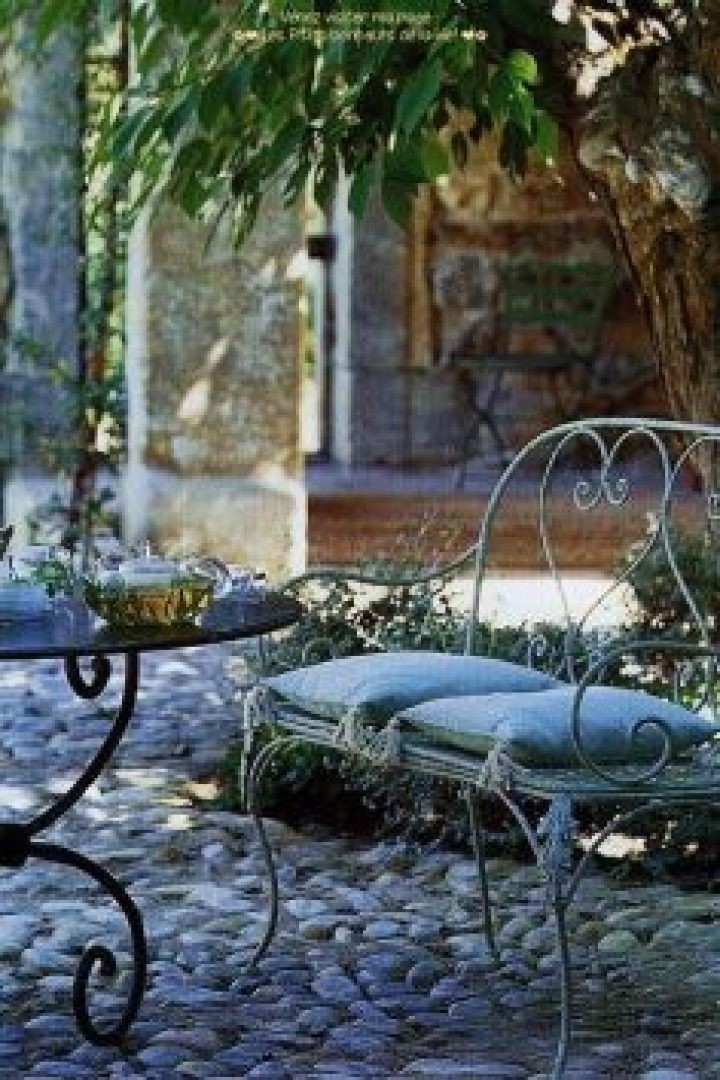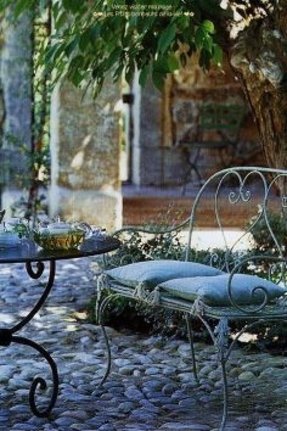 Wrought iron patio or garden benches are necessary equipment for the garden of romantics who love Provence. The delicateness of this strong, though full of flourish, construction also adds white paint in this case.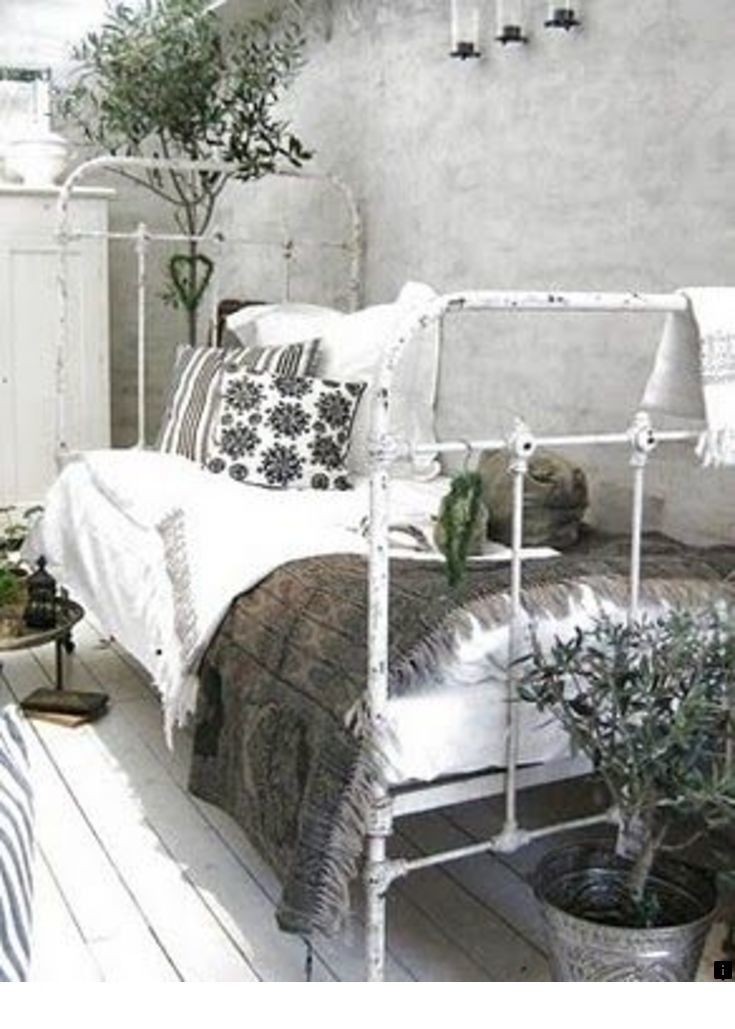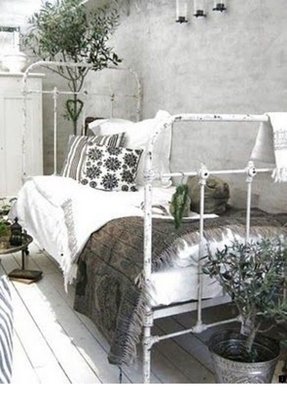 Day bed made of metal with antique finish. Headboard and footboard consist of vertically arranged wires. Great solution for the bedroom, teenager's room and others interiors according to taste.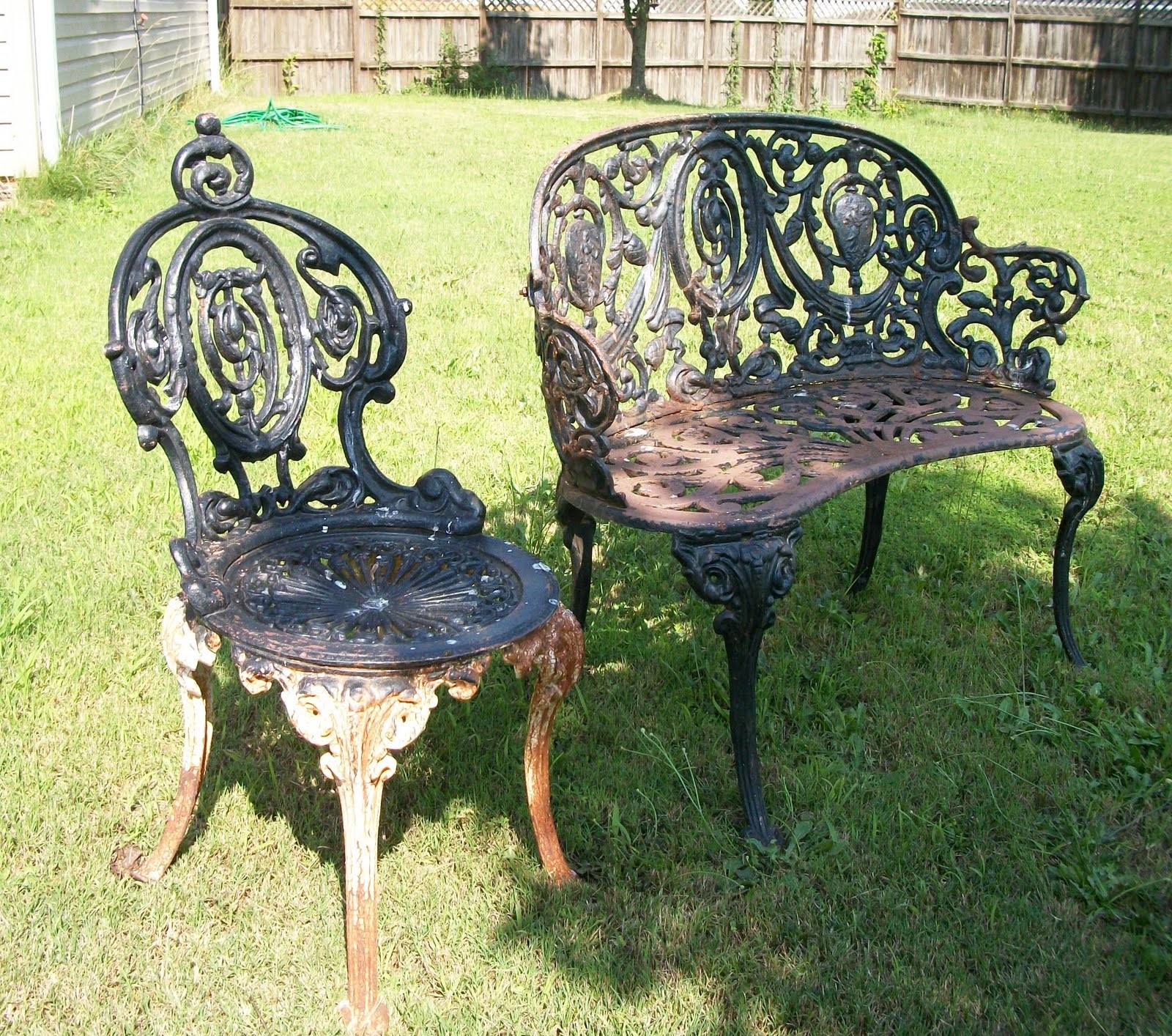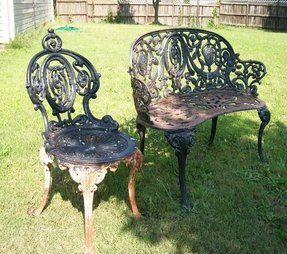 A very original set that consists of a loveseat and chair. Both items feature cast iron frames that are solid and very attractive. They include many decorative items and their solid constructions are weather resistant.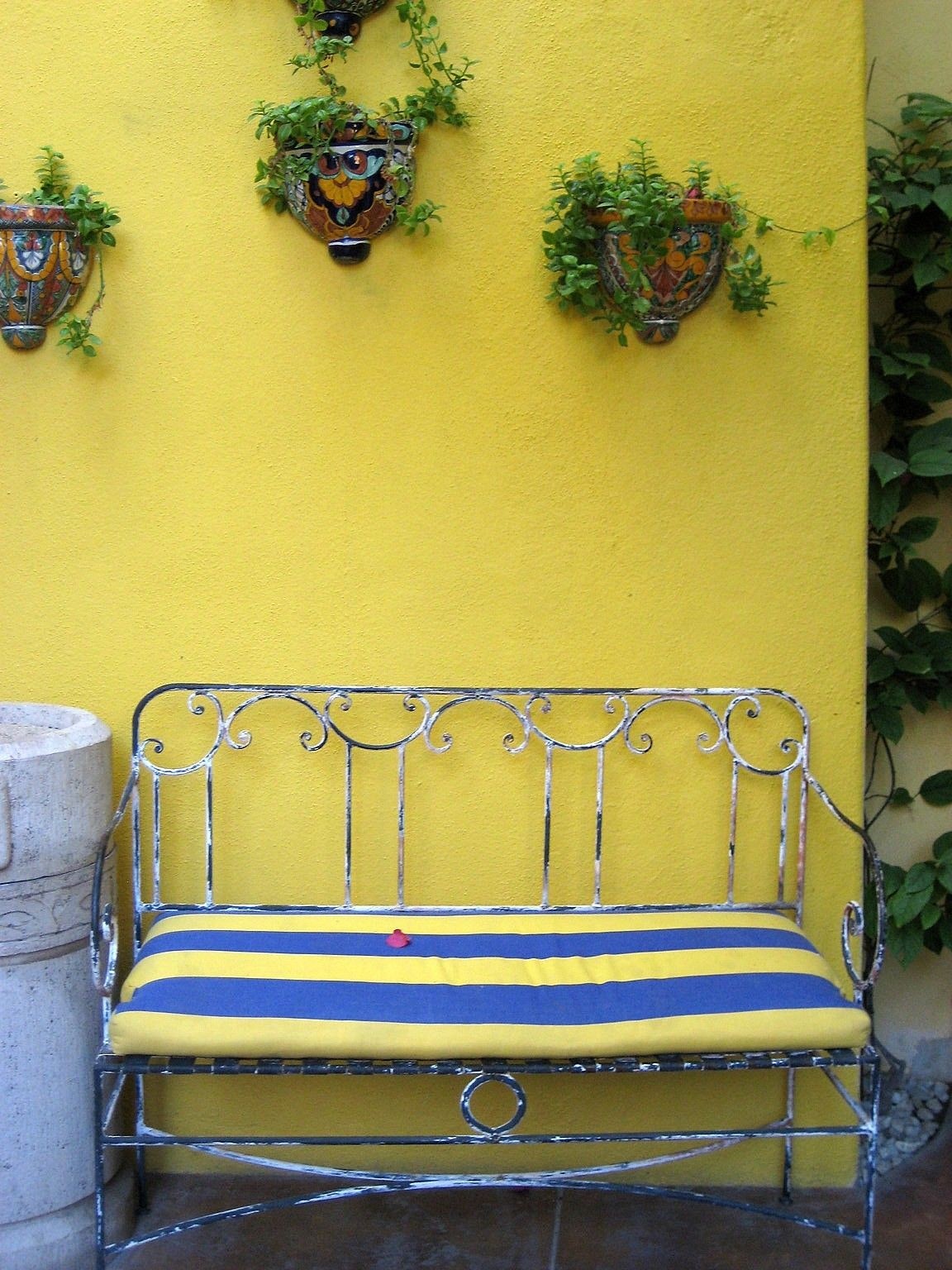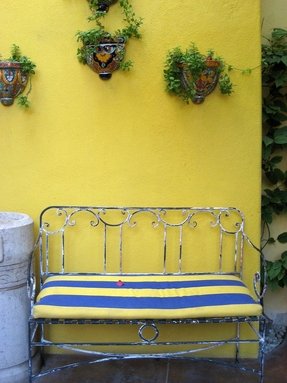 Wrought Iron Bench, Yellow Wall - Rustic Mexican Bench - Original Colour Photograph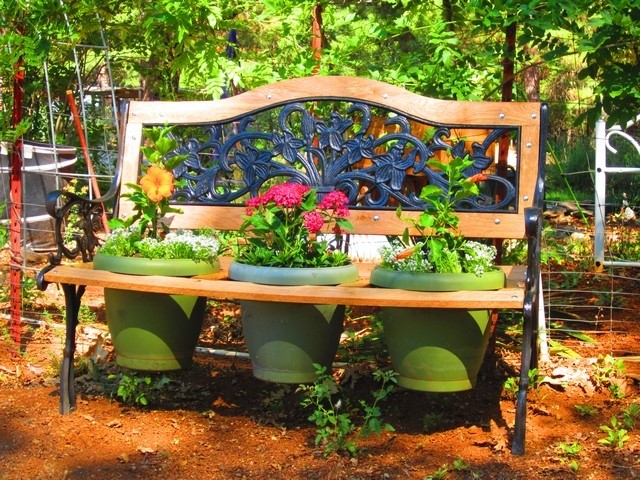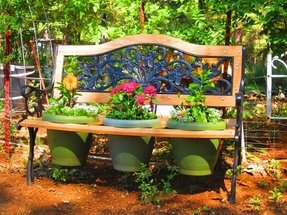 new life for old park bench, diy, gardening, painted furniture, pallet, repurposing upcycling, woodworking projects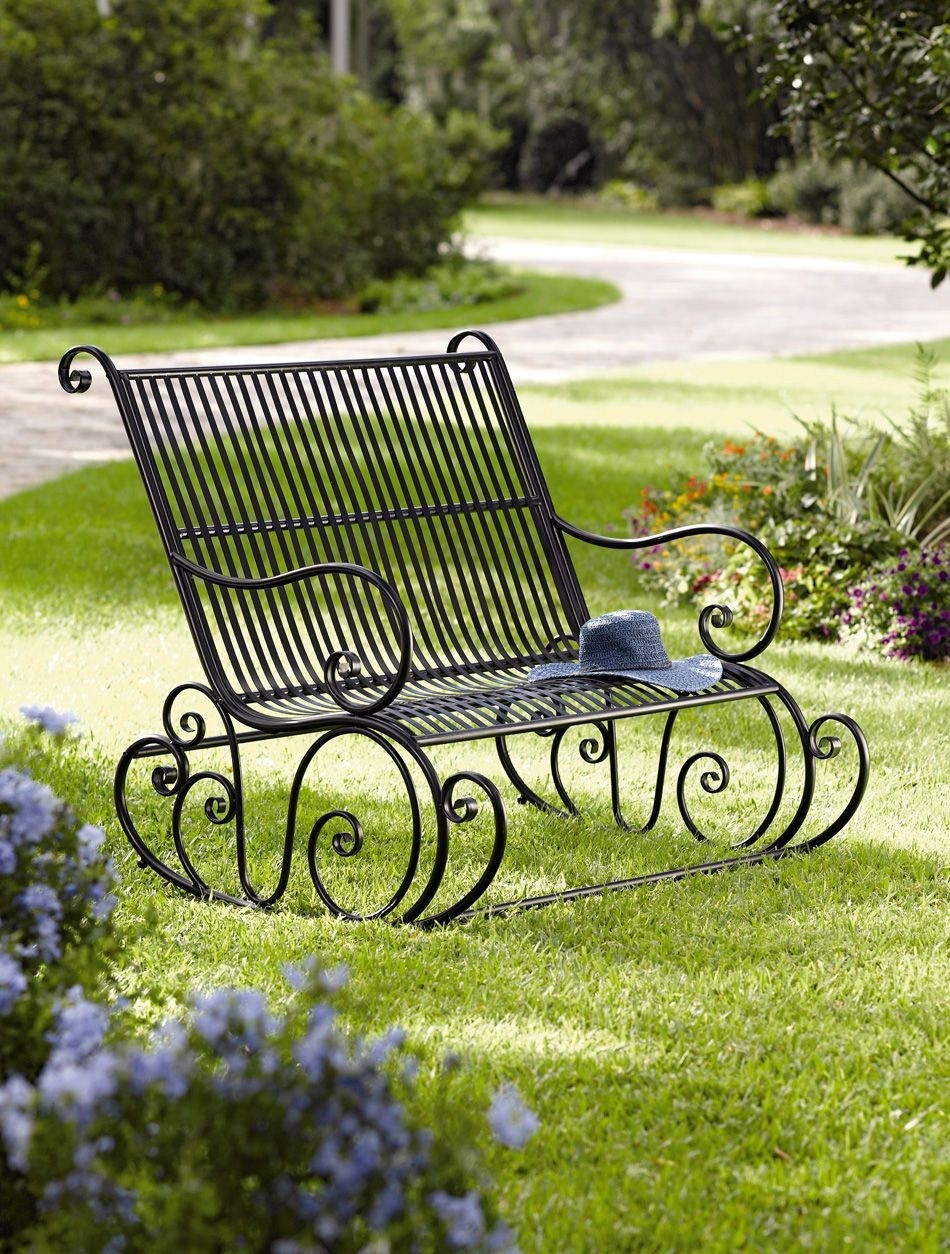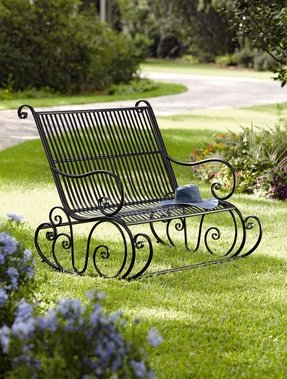 Not only is this rocker as stylish as they get, but it's also durable and able to withstand the conditions in any garden. The Beautiful finish of this wrought iron makes it a great addition a park-styled garden.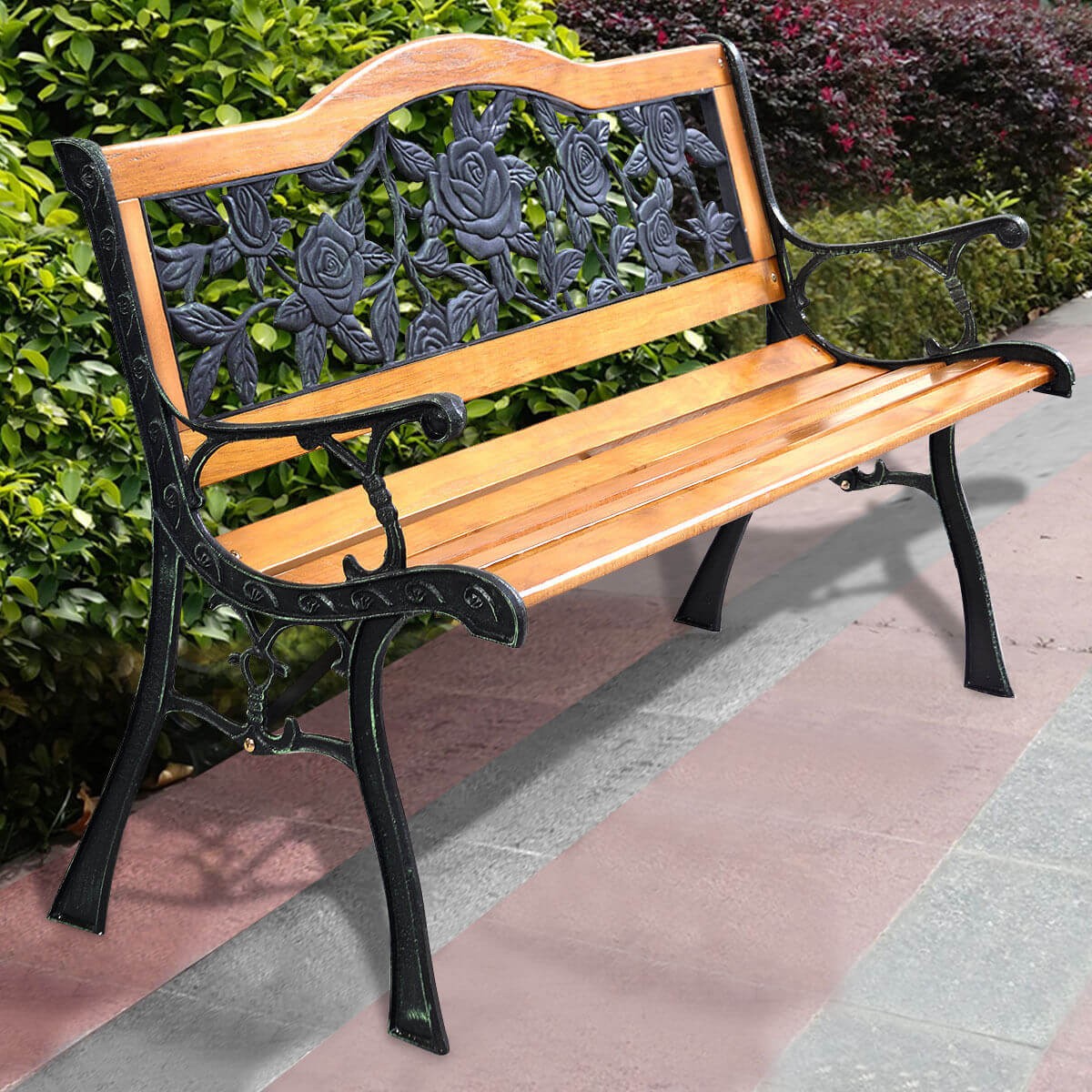 Wrought Iron Benches a Note of Luxury in Landscape ...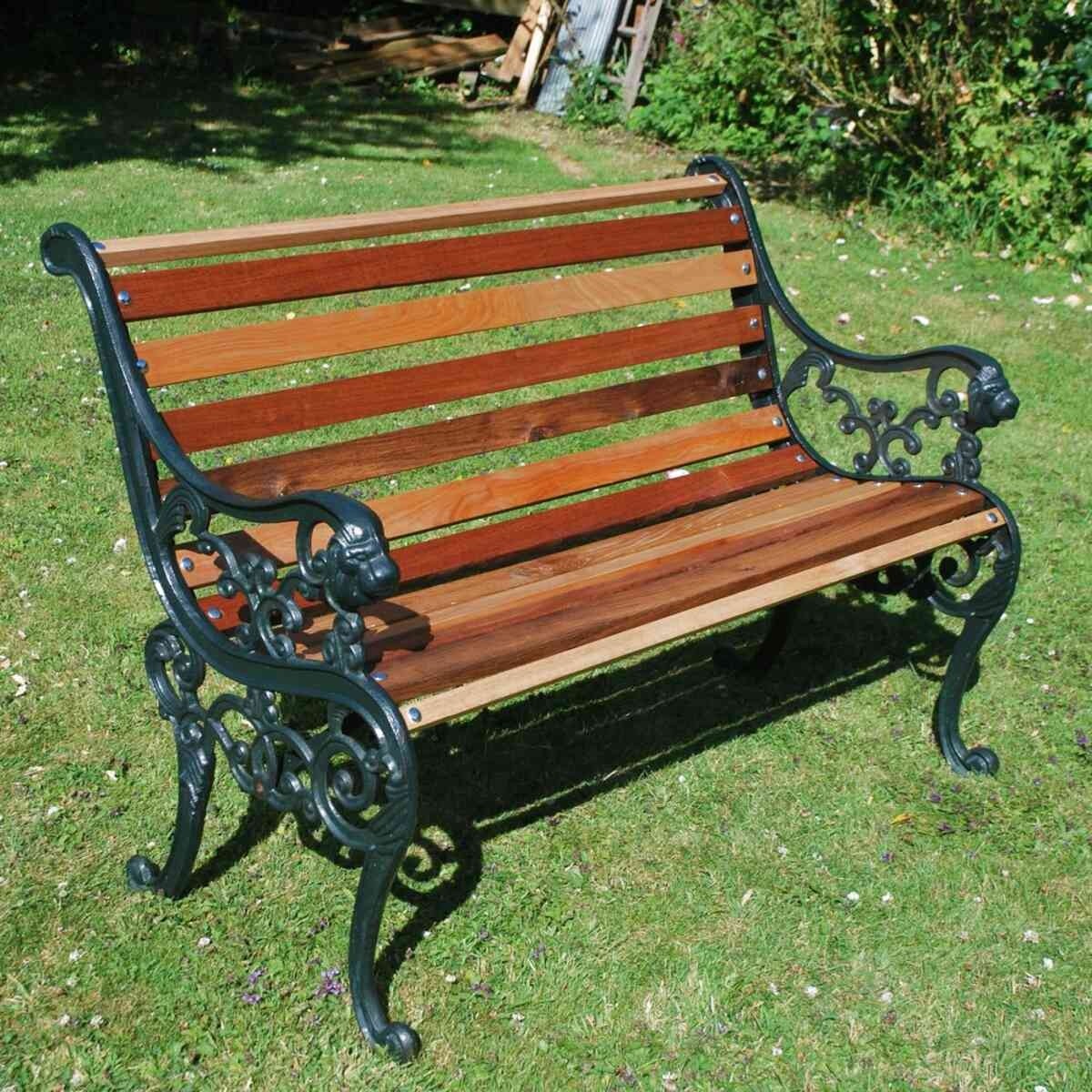 Wrought Iron Garden Bench for sale in UK | View 35 ads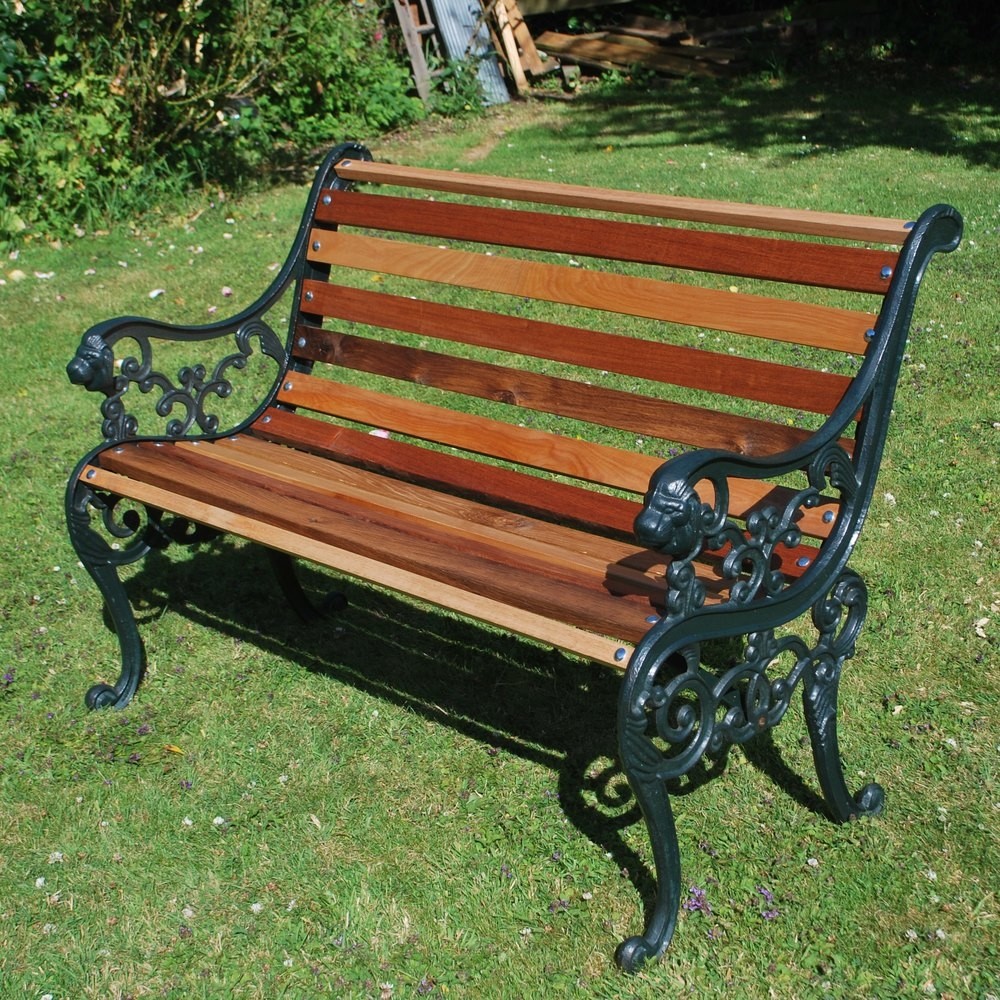 Antiques Atlas - Small Cast Iron Garden Bench.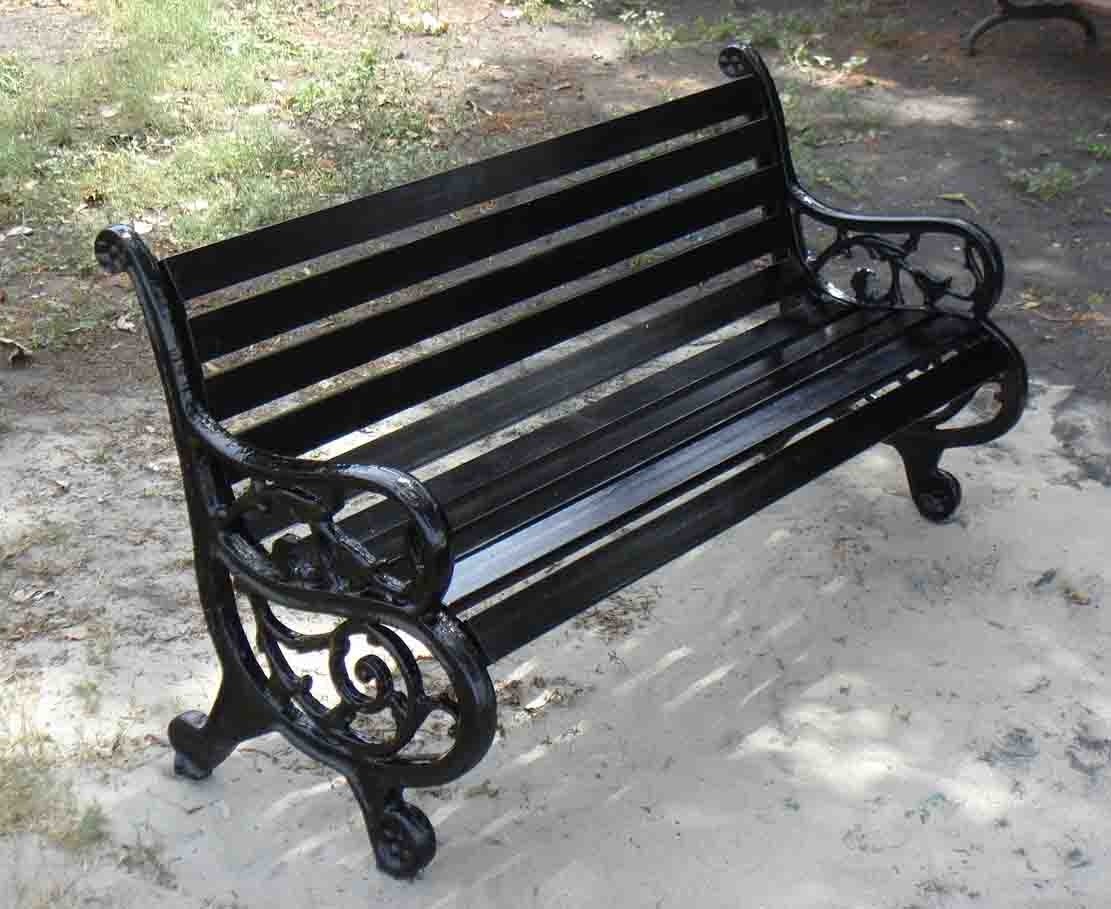 Black Wrought Iron Bench - Chiang Mai Forum - Thailand ...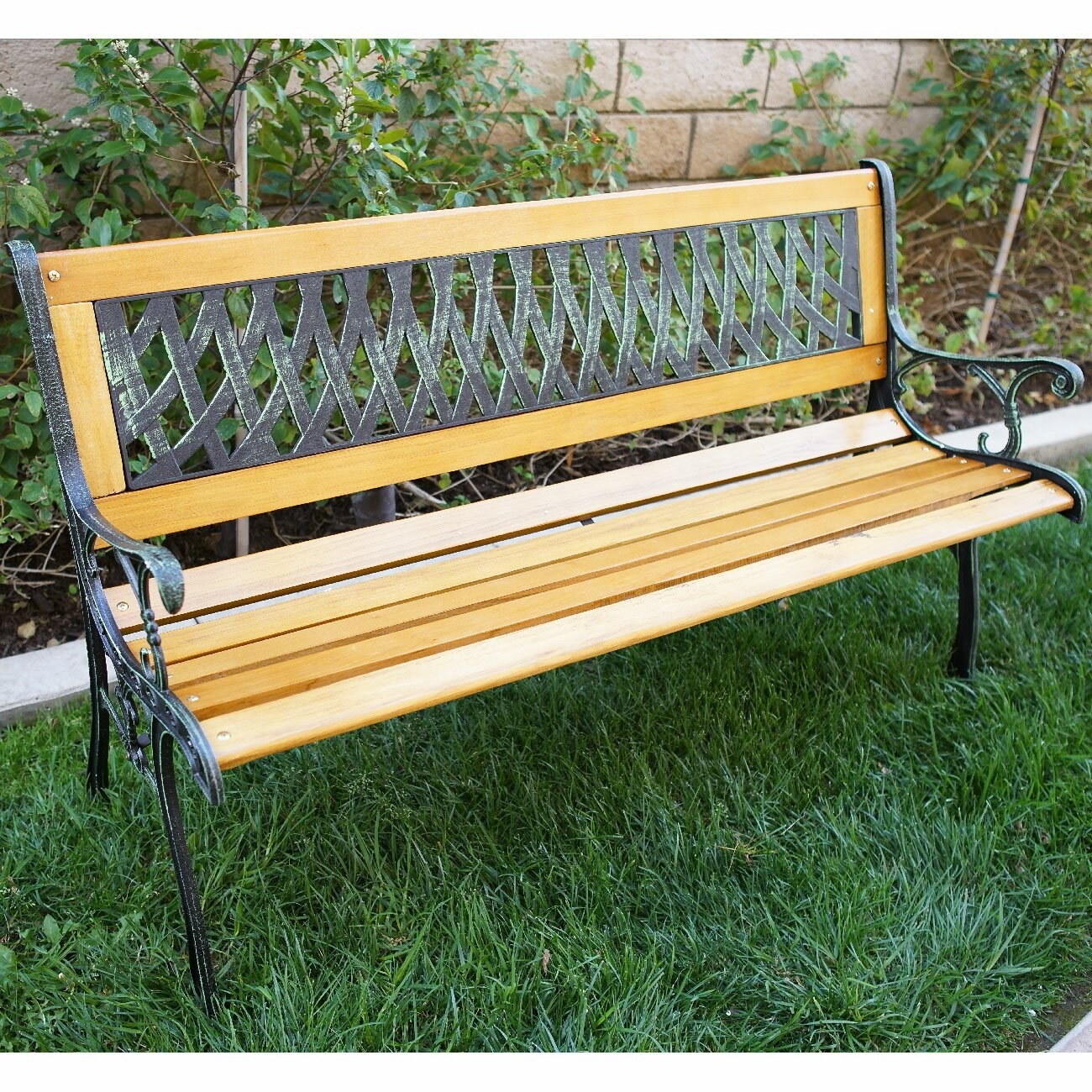 Belleze Outdoor Patio Cast Iron Hardwood Garden Bench ...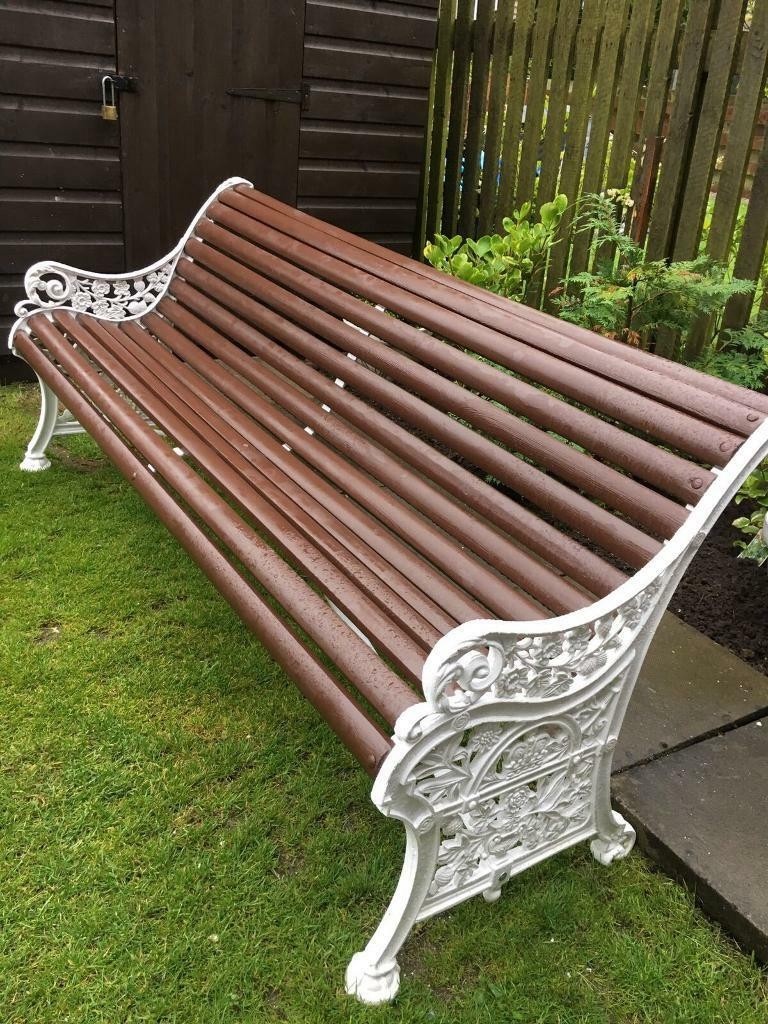 Reclaimed Victorian restored cast iron garden bench | in ...