High Back Patio Cushions
Comfort means something different to everyone. Some of us love our high-back patio chair cushions thick with padding, while some of us prefer thin cushions with minimal padding.
These cozy high-back chair cushions will make outdoor seating feel like indoor seating. Gone are the days of sitting on painfully uncomfortable chairs and burning your bottom on those piping hot metal chairs!
So, whether you prefer chair cushions soft, average, or firm, we have ten types and style ideas for you right here.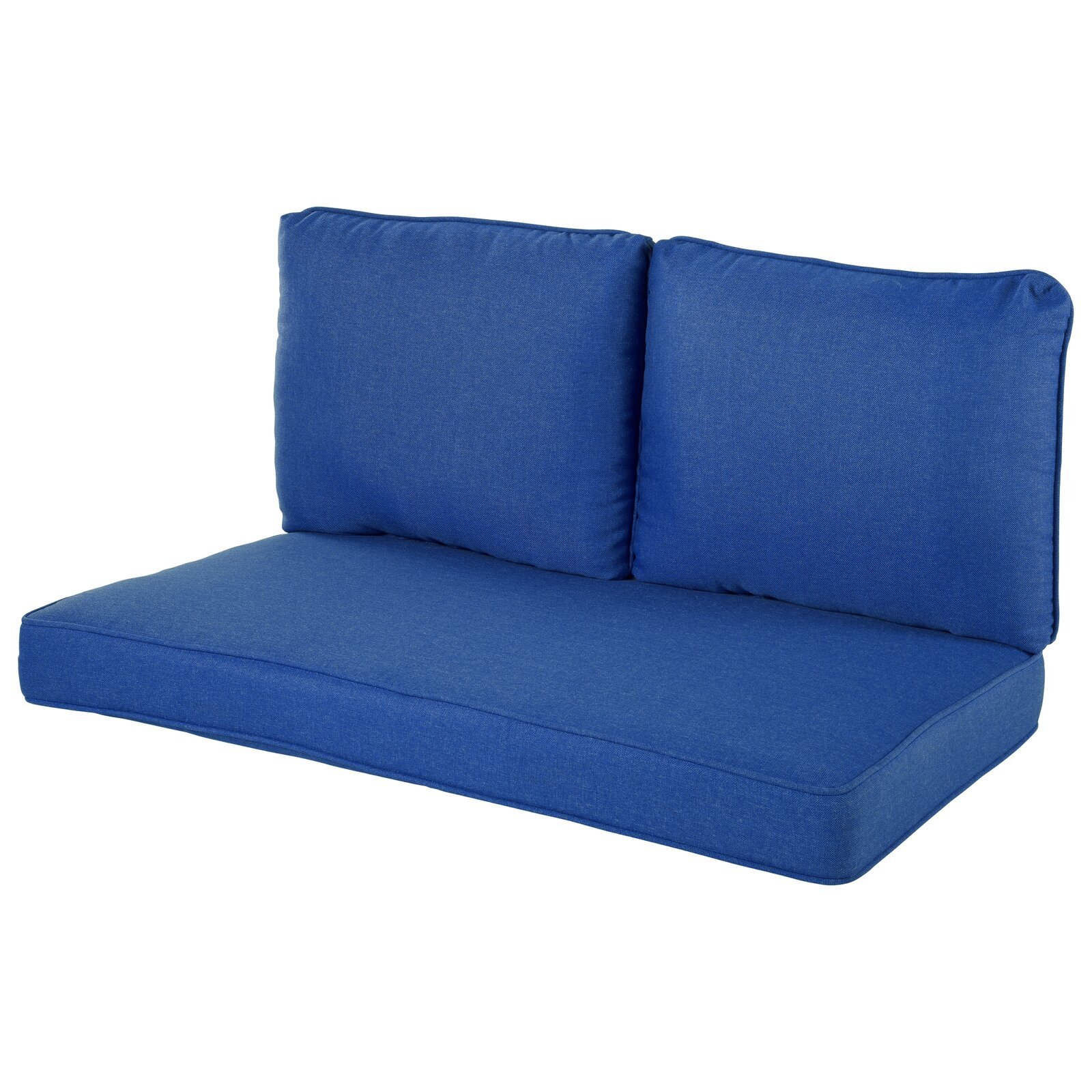 Three Piece High back Chair Cushions and Pillows Loveseat

Three-piece high-back chair cushions mirror an indoor loveseat and are perfect for two adults or three smaller children. There are a variety of patterns and color options to choose from.
Brightly toned loveseat cushions are astonishingly charming when paired with dark or white metal frames. The only drawback to this type is the lack of ties, which may cause your cushion to move around.
$179.72 $200.3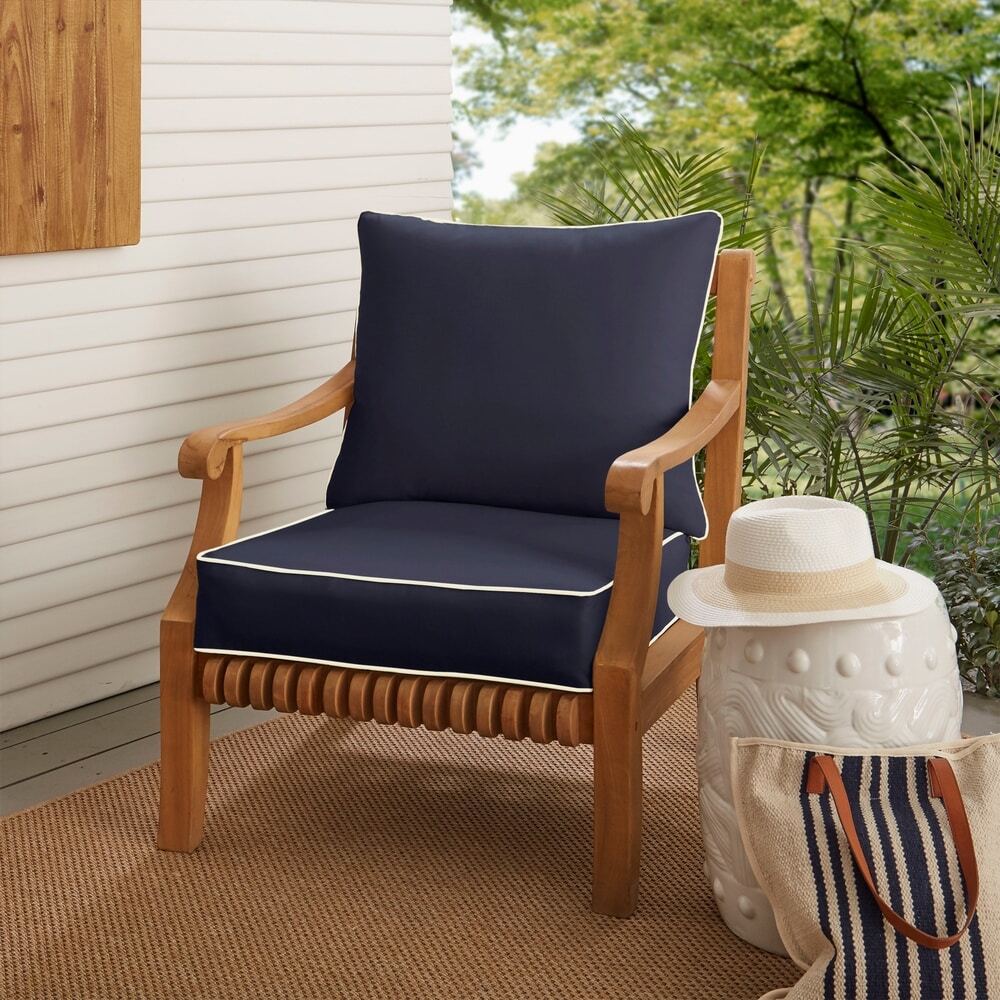 High back Patio Chair Cushions With Deep Seat and Back Pillow

High-back patio chair cushions with a deep seat and back pillow are like the three-piece loveseat only this type can only seat one person. These types of cushions offer a variety of materials to choose from making them easier to fit your fancy.
Deep seating options provided by this type of cushion are welcomed by tall individuals with longer legs. You don't need to worry about ties on these cushions because these types do not come with them.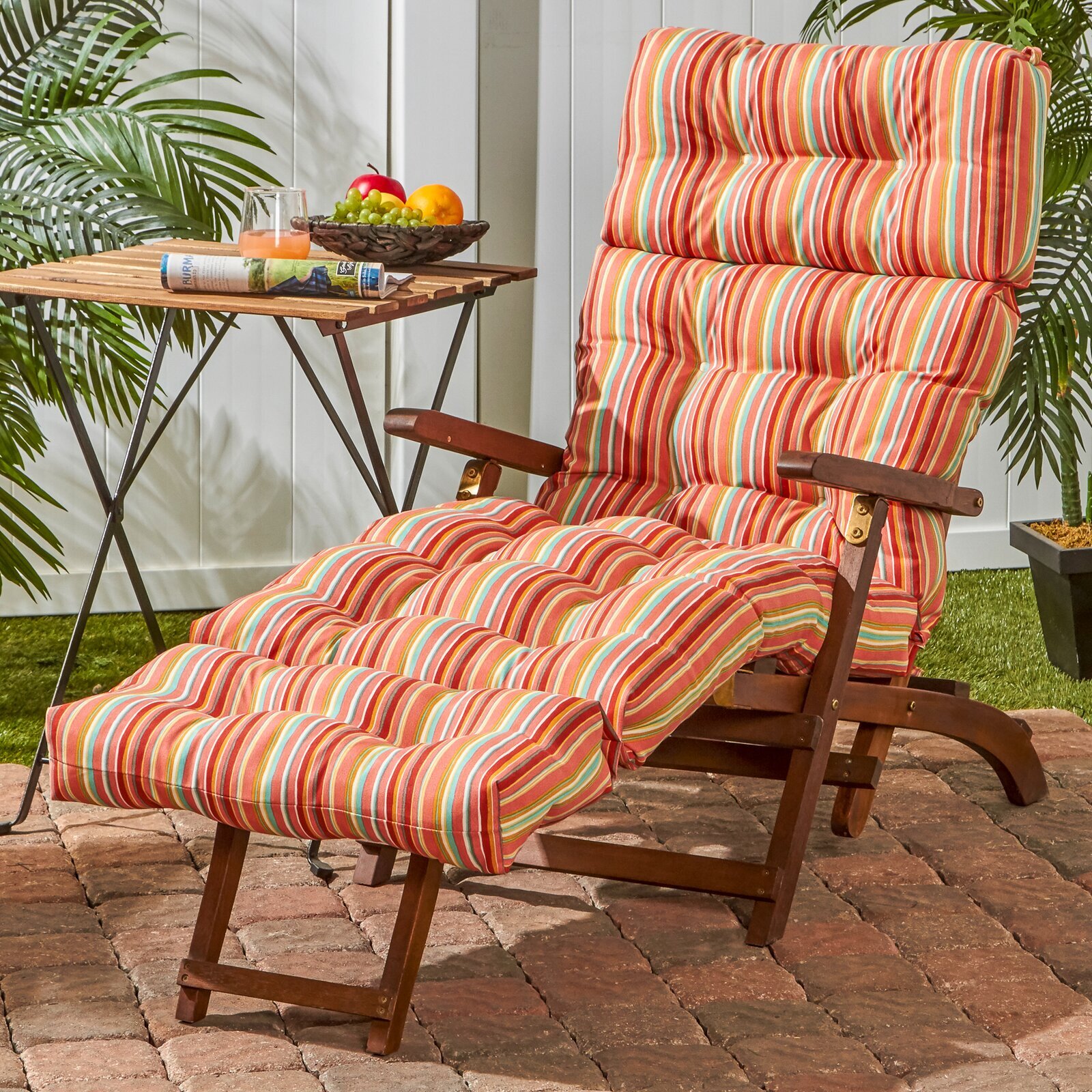 Chaise Lounge Thick High back Patio Chair Cushions

We believe the thick high-back patio chair cushions on chaise lounge chairs are the most comfortable. The tufting design patterns on these thick, extra-soft cushions are super trendy.
The extra high-back patio chair cushions are perfect for tall folks. These cushion types are bought with floral and stripe designs and in all colors of the rainbow.
Keep in mind, any cushion with tufting patterns on the seating portion might collect food crumbs over time. If food crumbs are a huge pet peeve, there is an option to choose smooth chaise lounge cushions without tufting.
$144.99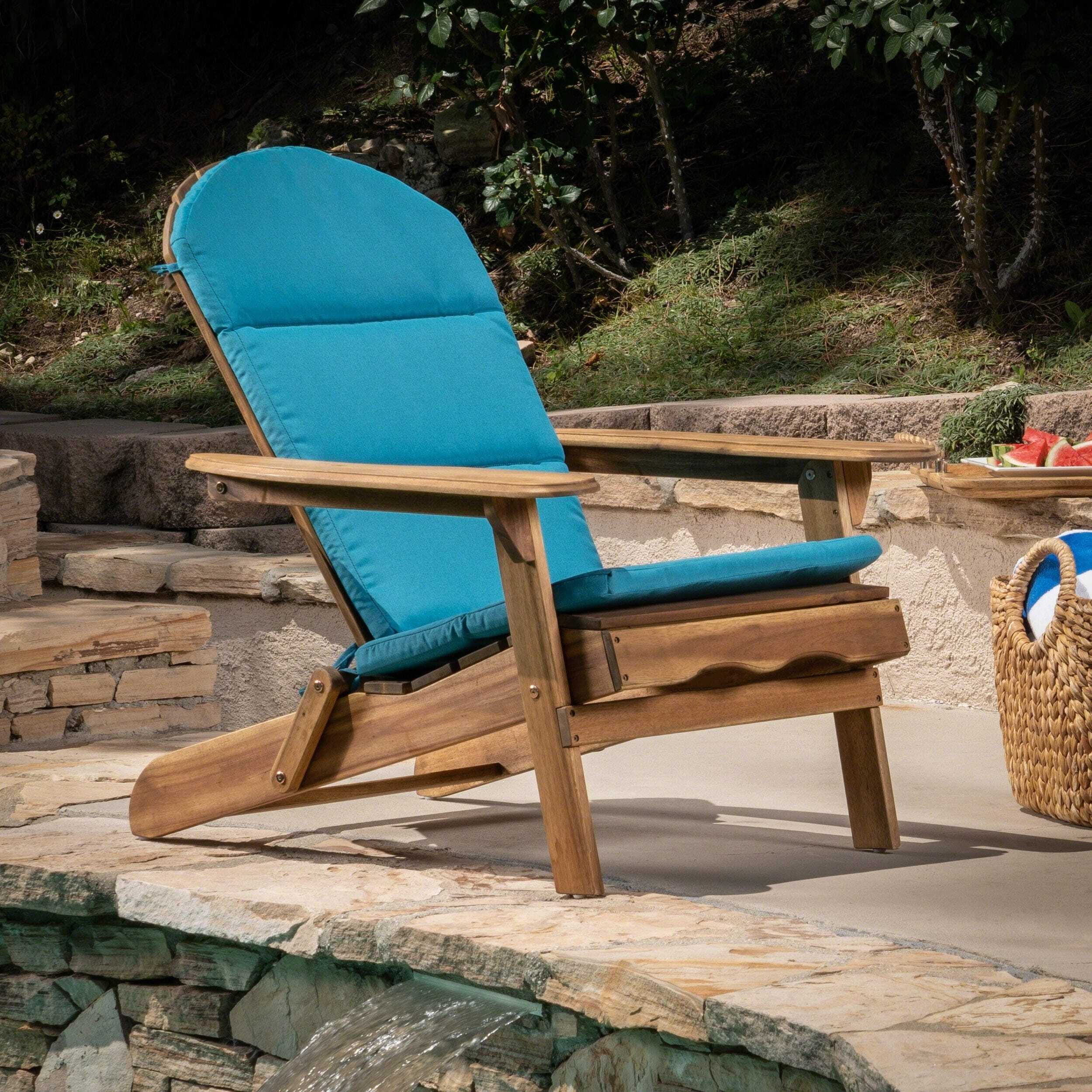 Adirondack High back Chair Cushions for Outdoor Furniture

You would think with the shape of the Adirondack chair that it would be difficult to find high-back chair cushions. Luckily, they are easy to find, and you have a large selection to choose from.
Choose between thin and rounded top cushions, wingback cushions, or thick tufted-designed cushions. Your color options and patterns are numerous!
If you want your cushions to perfectly fit your Adirondack chair, then choose the thin and rounded top cushion. For people who place comfort above perfection, choose tufted high-back outdoor chair cushions.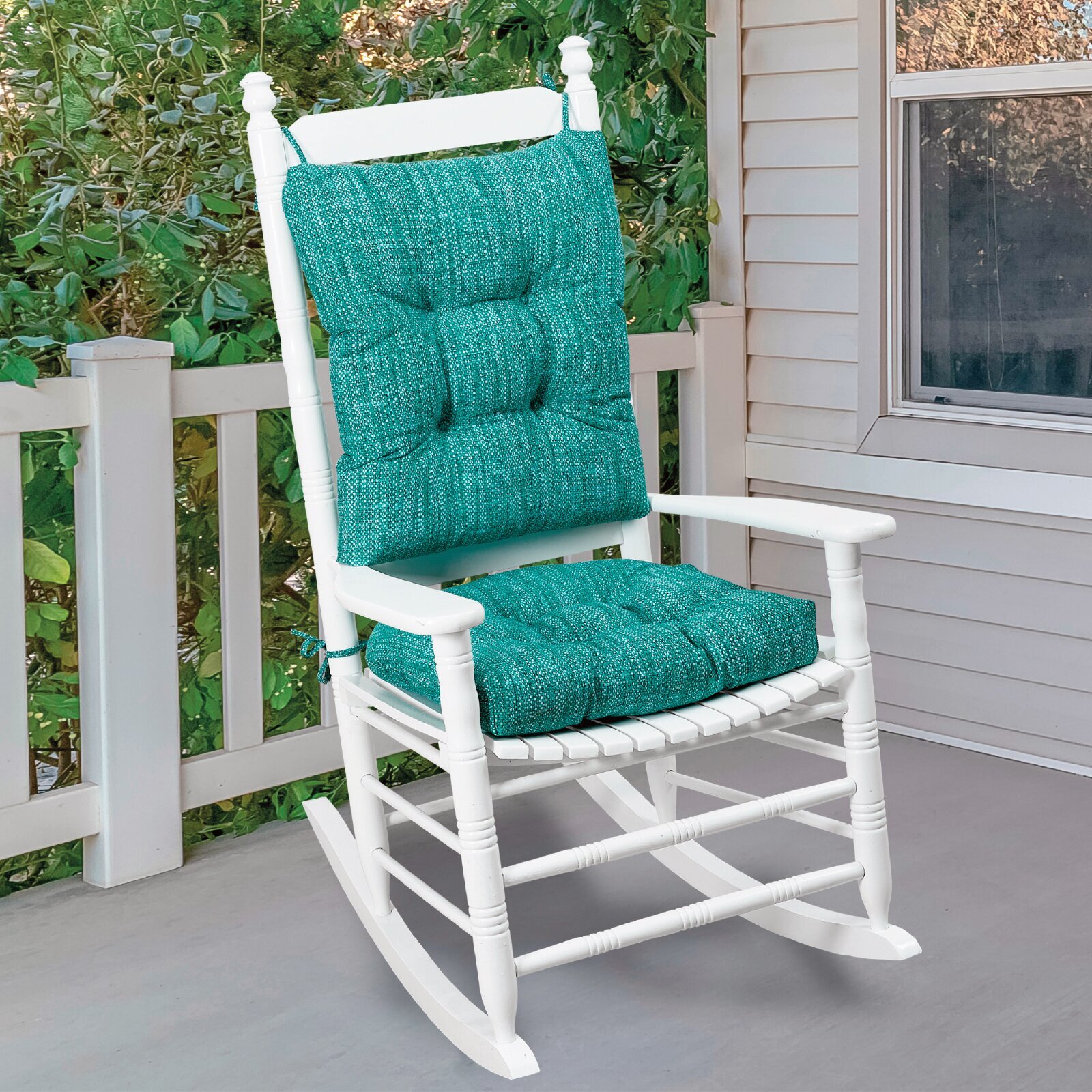 Outdoor High back Chair Cushions for Rocking Chairs

Depending on the rocking chair you own, it is sometimes hard to find a high-back chair cushion the doesn't fall off when you are rocking. They come in all sorts of colors for you to match your cushions with your outdoor patio set.
To prevent your cushions from falling, consider buying high-back patio cushions with ties. Two separate cushions, one for the seat and one for the back, are a better fit on rocking chairs.
$65.99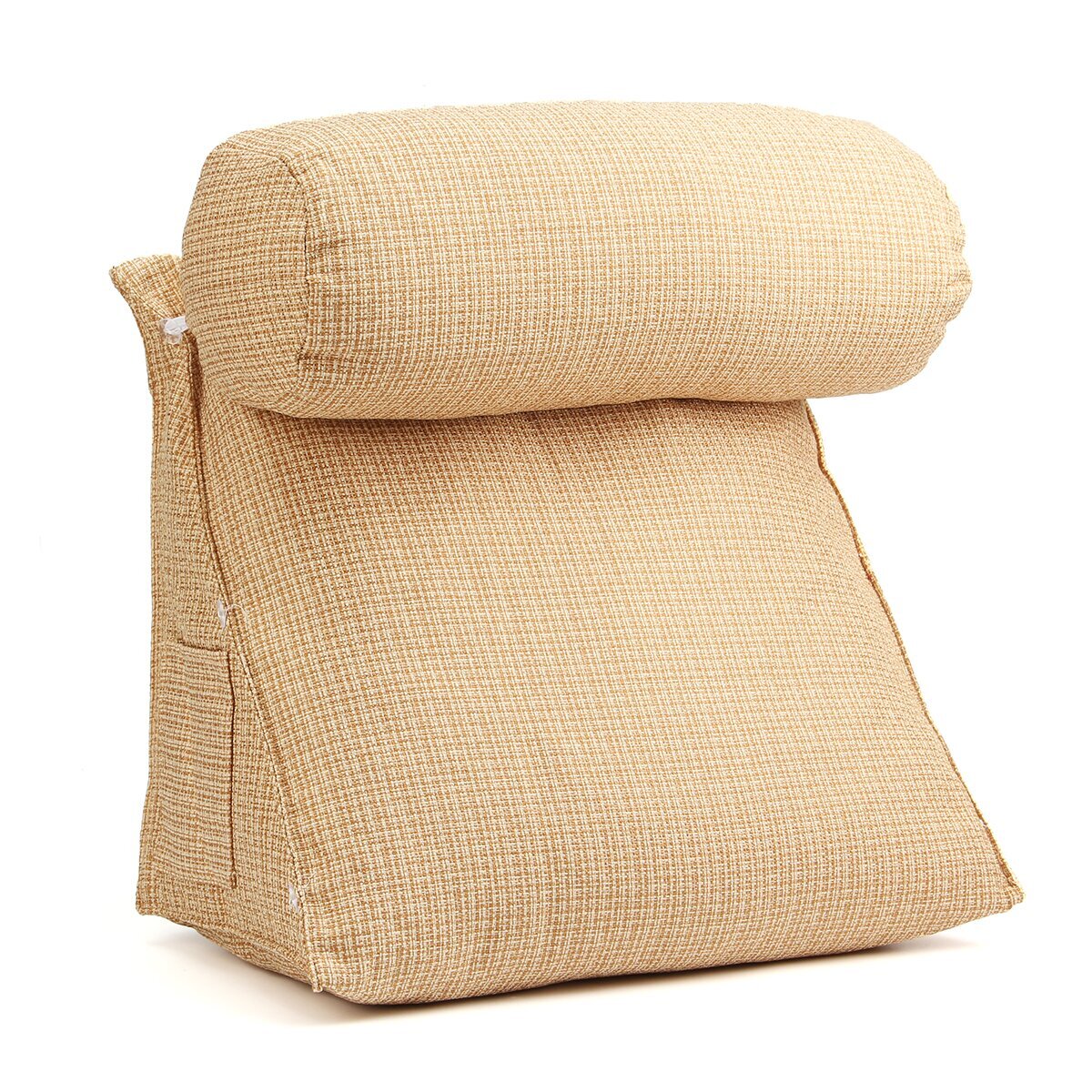 Slanted Stand alone High back Patio Cushions

When you think of a high-back patio cushion, you most likely won't think of the slanted stand-alone cushion. The slanted stand-alone cushion is a multi-purpose cushion that allows you to move it from one seat to the next.
These types of cushions are ideal for deep-seated lounge chairs, chaise lounge chairs, and possibly Adirondack chairs. If you're a natural lounger and hate chairs that make you sit properly, then these types of cushions are for you.
$115.99 $129.99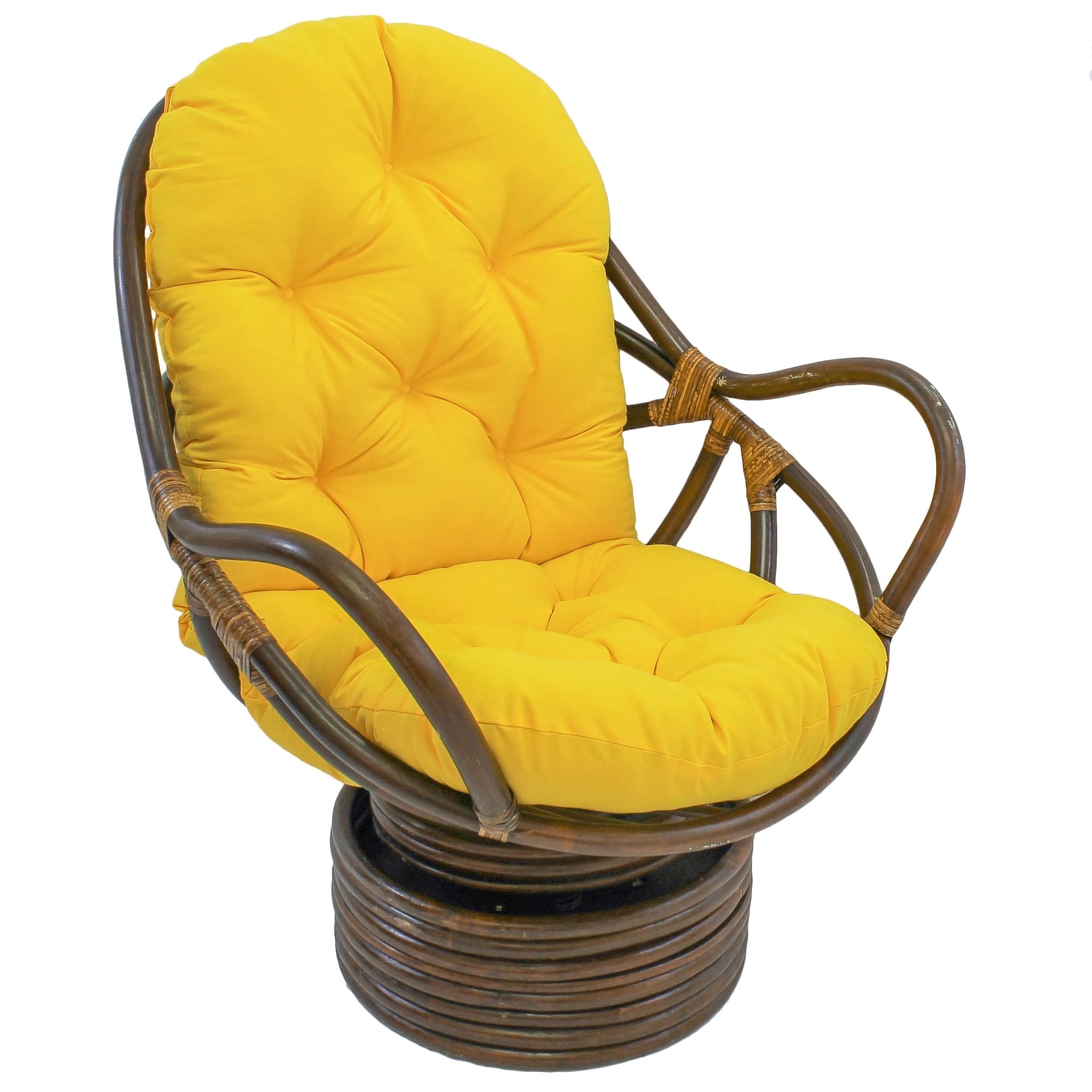 Tufted Round High back Chair Cushions

Your tufted round high-back chair cushions are extremely comfortable to sit on, and sleep on! They can easily fit on a swivel chair and even an egg chair.
Choose a light cushion with a light-framed egg chair for a summer vibe. For a more elegant and modern vibe, add a dark neutral cushion to a dark swivel chair.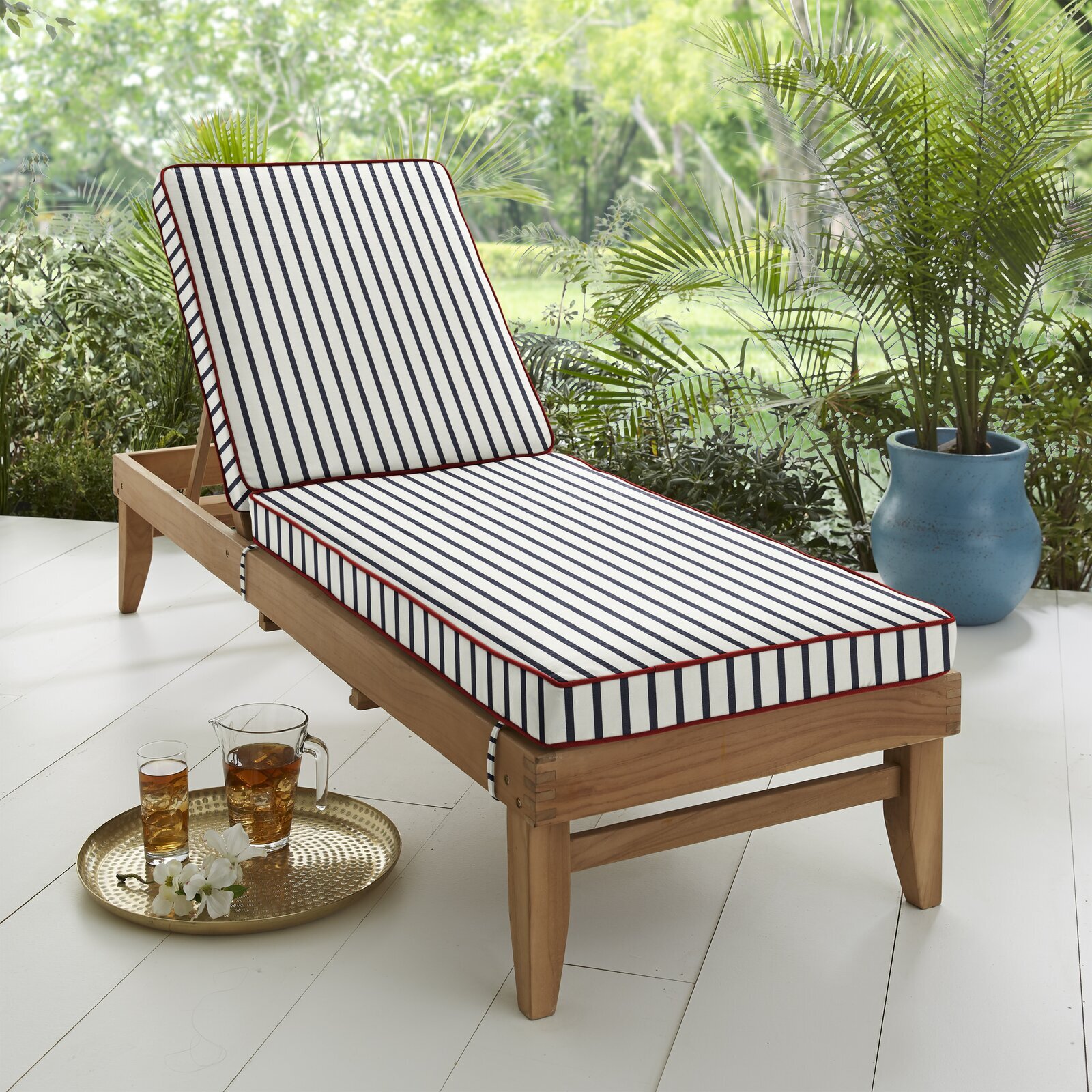 Firm Two section Hinge High back Patio Cushions for Chaise Loungers

If you sleep on a firm or extra-firm mattress then the firm two-section hinge cushion was built just for you. These high-back patio cushions fit snuggly to your chaise lounge chair.
If you plan to lay out in the sun on your tummy, then firm high-back patio cushions are recommended. Firm cushions prevent your head from sinking into the cushion letting you breathe easier.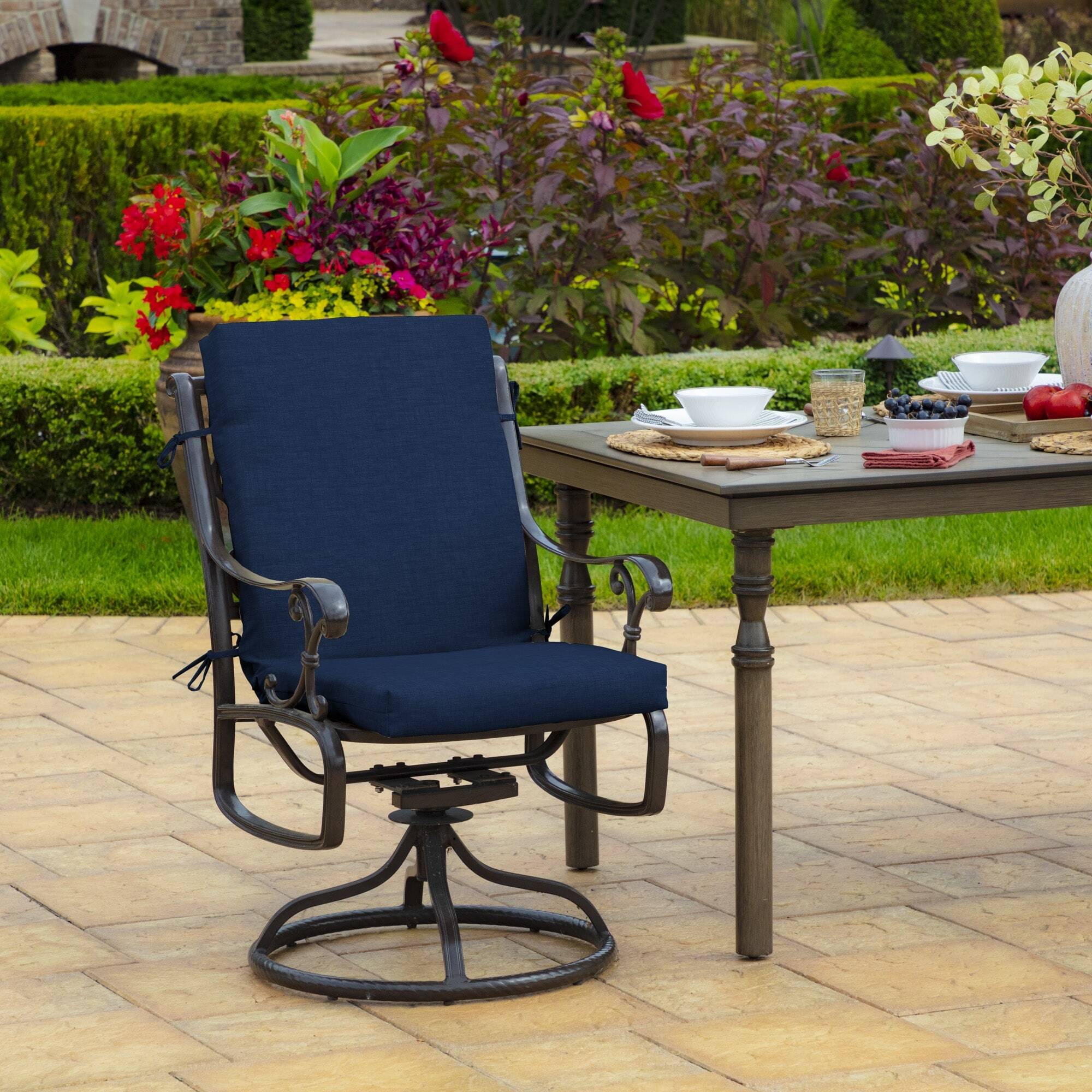 Universal Hinged High back Outdoor Chair Cushions

Everyone has seen these types of high-back outdoor chair cushions at one point or another. They are thinner built but come by the handful. You can find these high-back patio chair cushions in sets of four, in any color or pattern.
Match all your outdoor patio chairs with identical cushions for a traditional style. You can also mix and match two solid colors with two patterned cushions for superior dimension.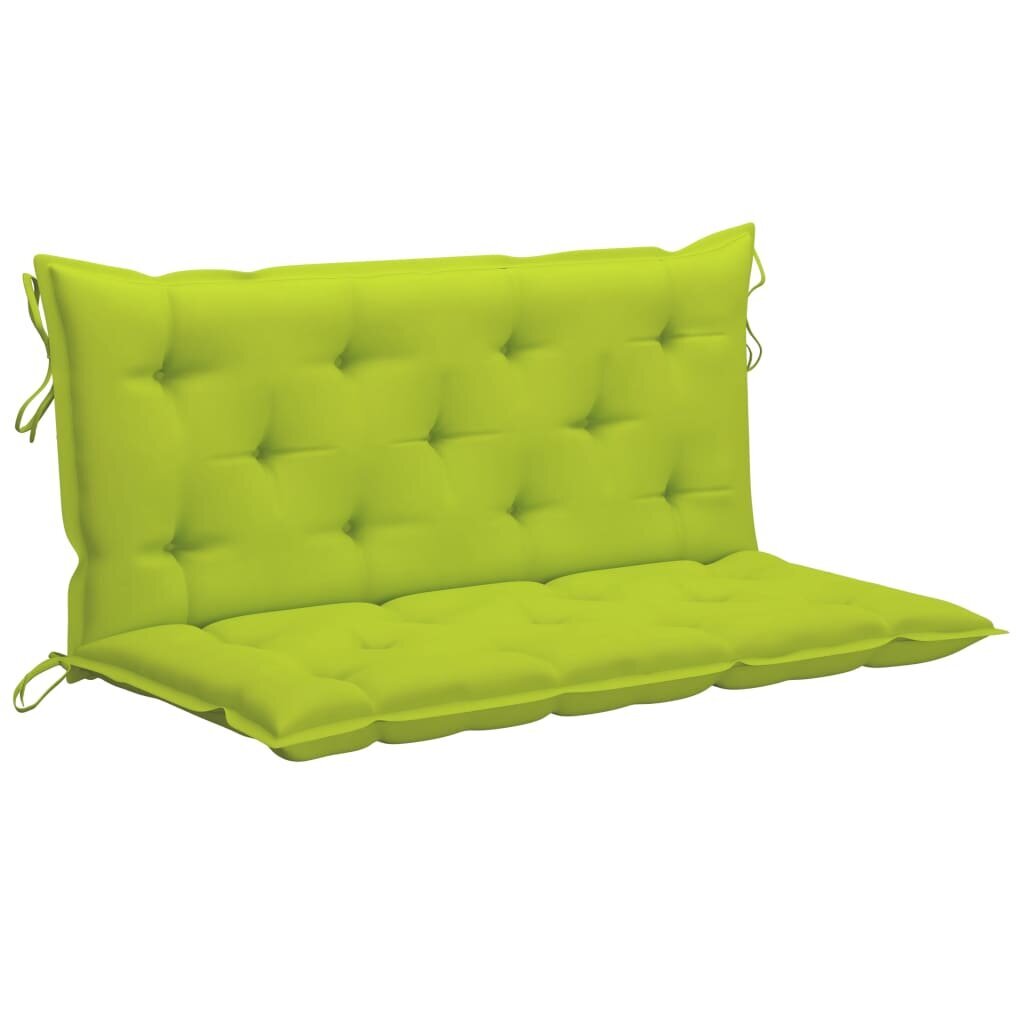 Two person Bench Seat High back Patio Chair Cushions

These types of high-back patio chair cushions fit on a two-person bench seat. There are two cushions, one for the back and one for the seat. Purchase them with ties to better secure them to your bench.
Add bench cushions to your garden for better comfort on your gardening breaks. Choose a tufted design for your patio bench for a sophisticated ambiance.
$63.47