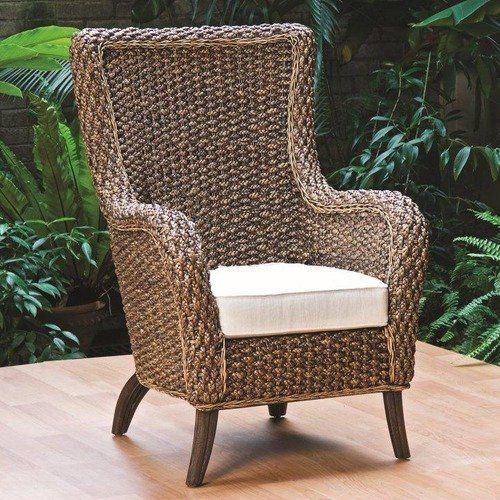 Wicker Or Rattan Chairs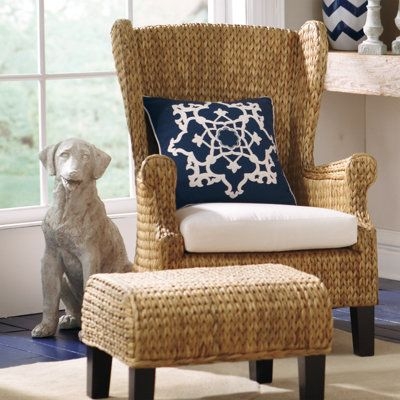 This beautiful wing chair with footrest is a nice wicker tandem perfect for any cozy interior. Comfortable seat, armrests, and backrest create a unique whole. The soft cushion on the seat was covered with a light and pleasing fabric.
High Back Wicker Rattan Chair Peacock Fan Back by theplumvintage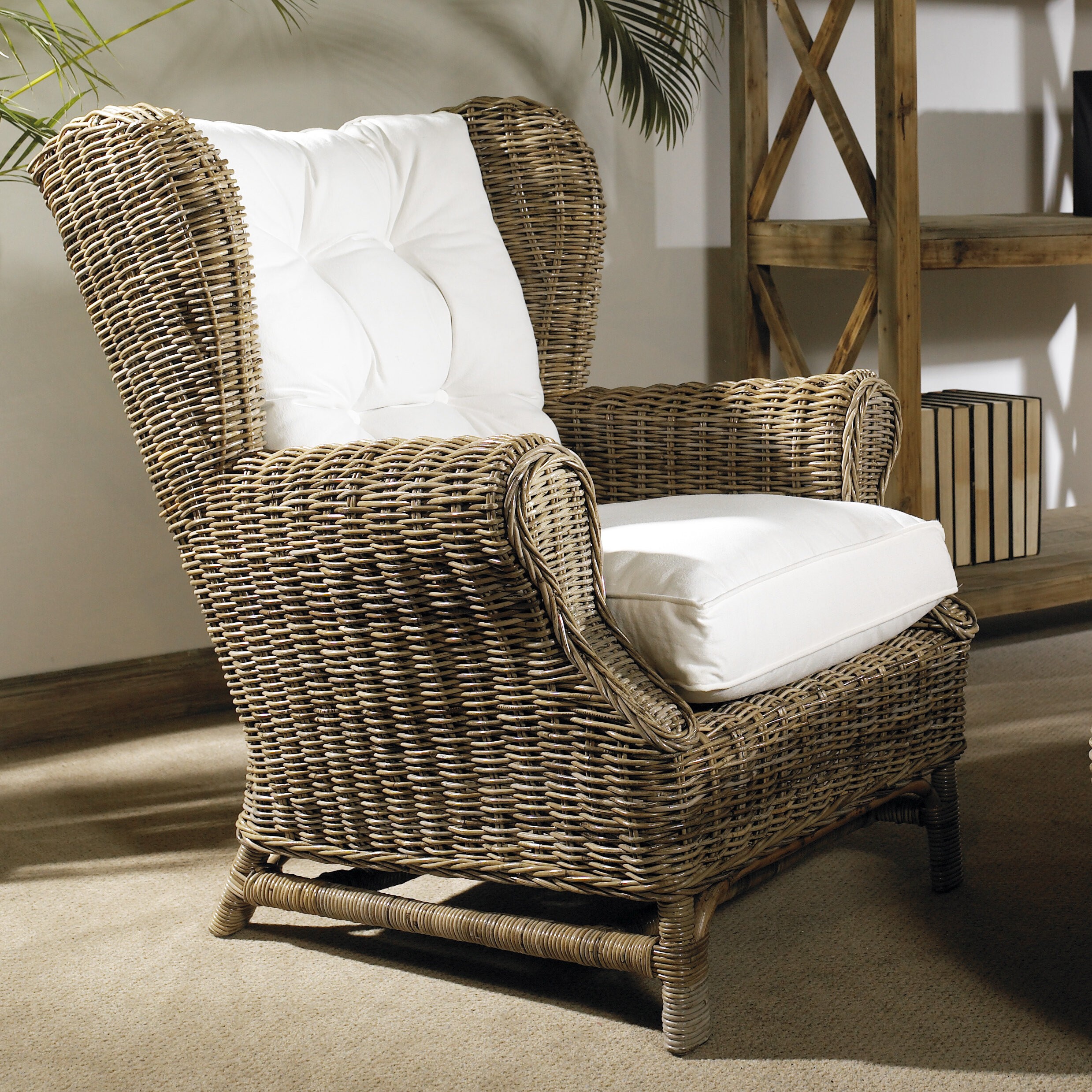 A one-of-a-kind plantataion wing chair awaits to ramp up your indoor decor with an exotic whiff. Well-made rattan construction comes up with a cushion, which is surprisingly puffy and upholstered white.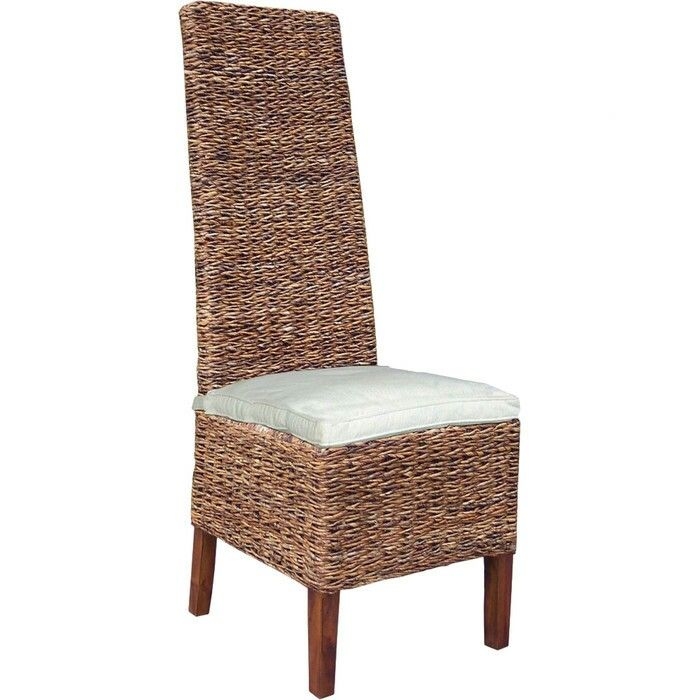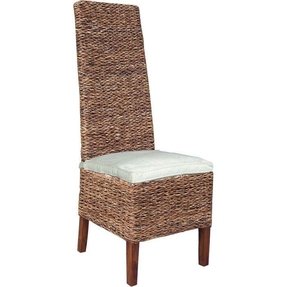 Buy Jeffan Lusida High Back Chair - 2 Chairs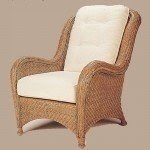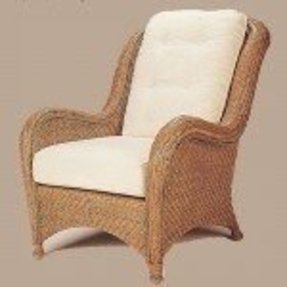 Monaco Wicker High Back...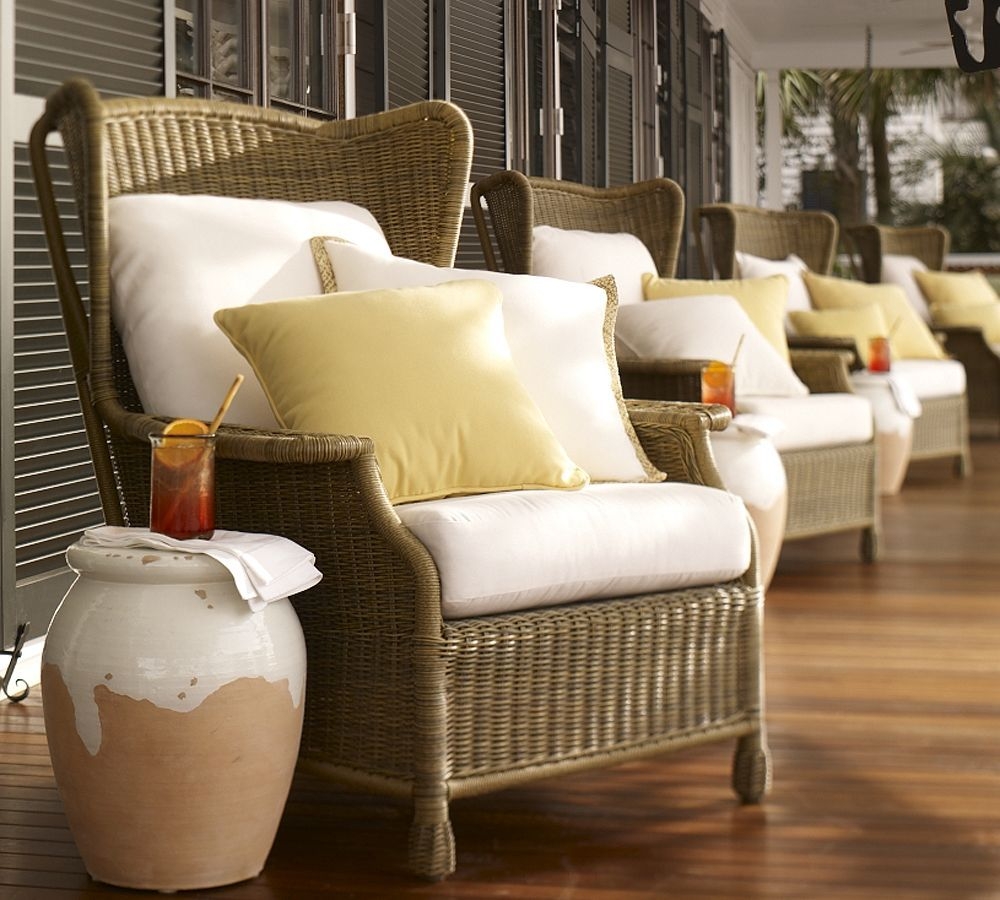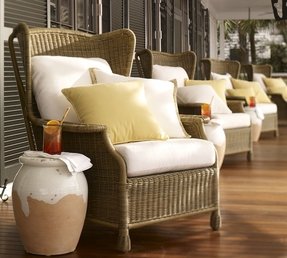 A lovely and utterly beautiful wingback armchair that sports the all-wicker structure and is made with the highest attention to both details and durability, making it perfect for your patio as well as your home.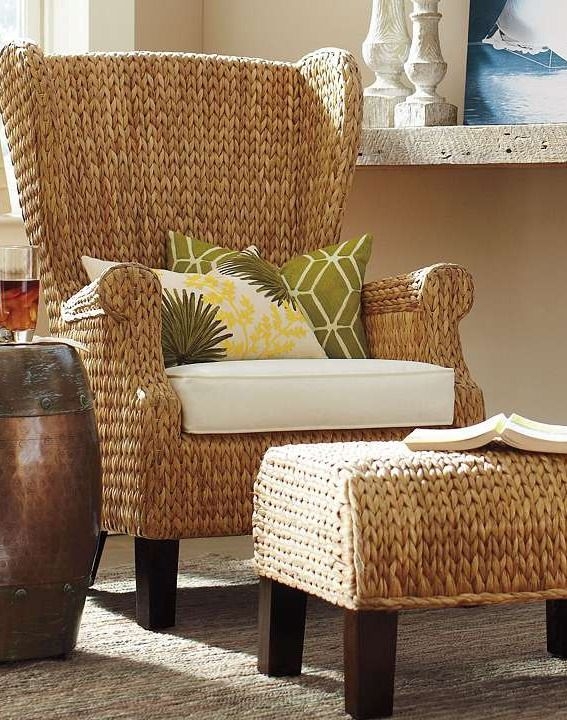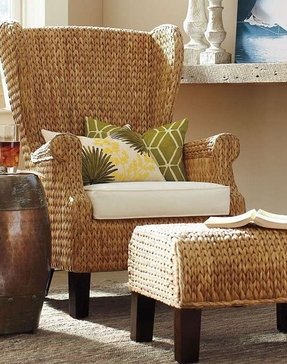 ... high-back wing chair; constructed from durable seagrass and rattan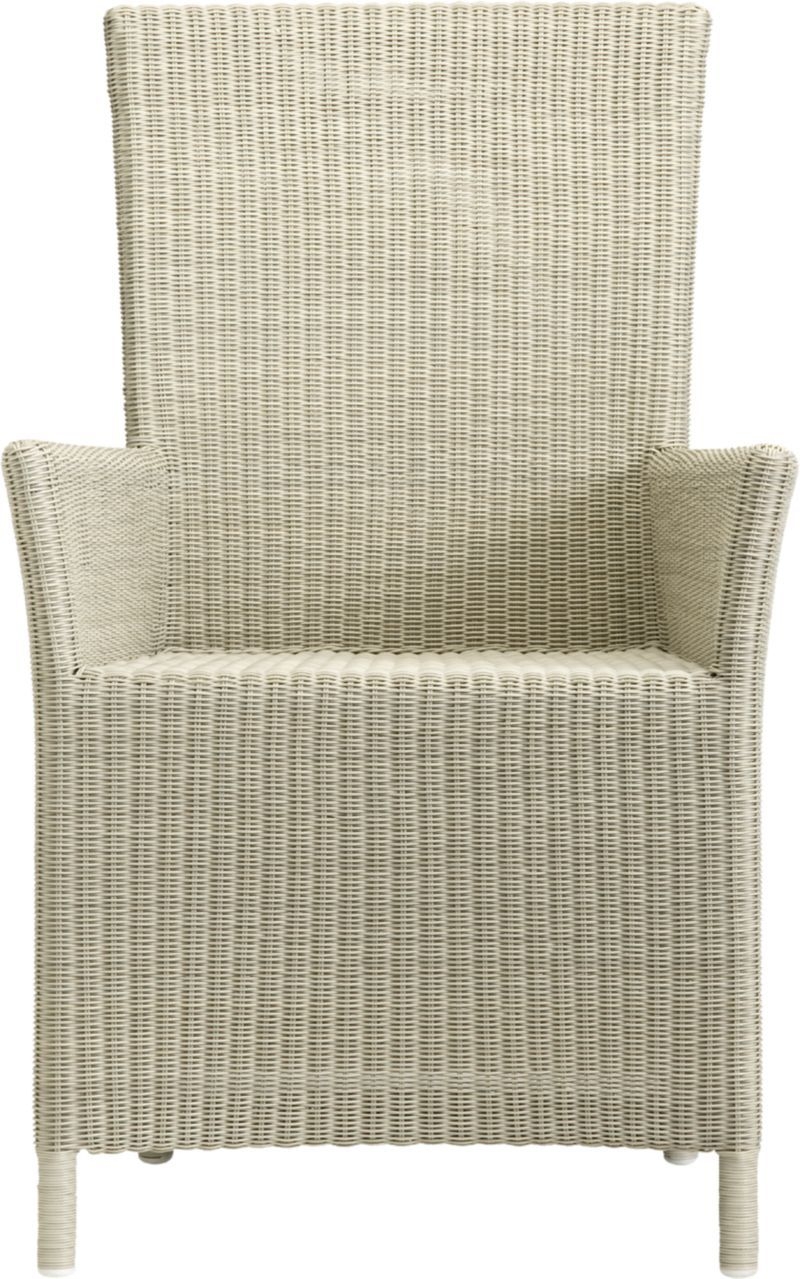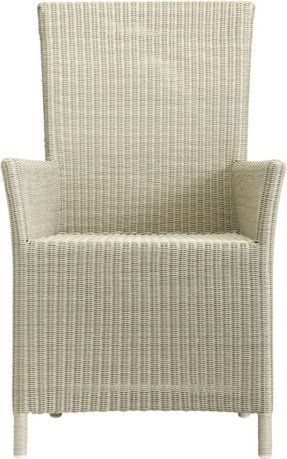 Being a great propositon for one's patio or veranda, this Captiva Seaside white arm chair is a wicker construction, which combines solid finishing with a smooth, lightweight character.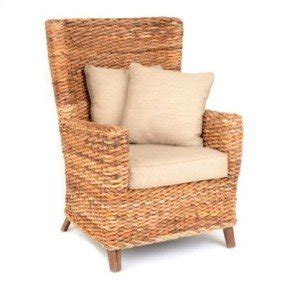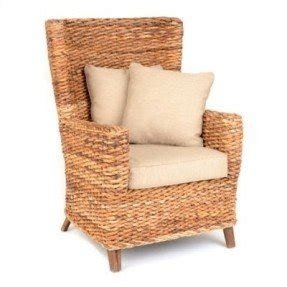 An aesthetic armchair having a sturdy wooden frame and splayed angular legs with a natural finish. Its rectilinear body with a tall wide flared back and large aprons is woven of natural rattan. Seat and back cushions are covered in white fabric.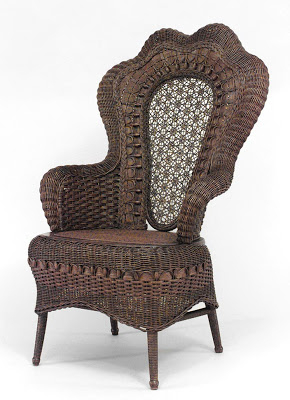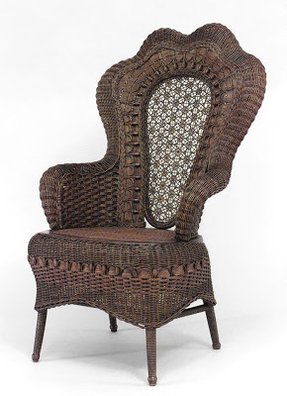 dark natural wicker arm chair with scalloped shaped high back ...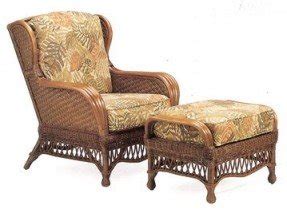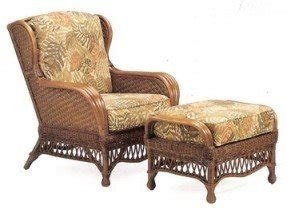 DISCOUNTS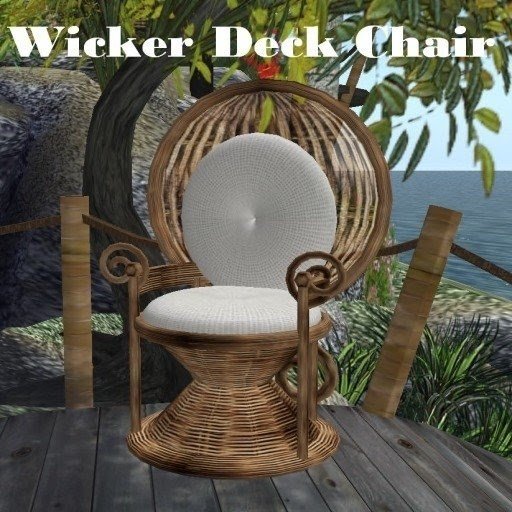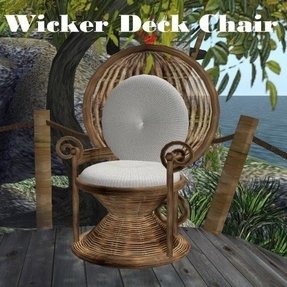 If you need a little bit of exotic in your garden or home, you should buy this unique armchair inspired of East Asia. Kickstand and back are made of plaiting rattan, seat is made of delicate cloth and has shape of circle.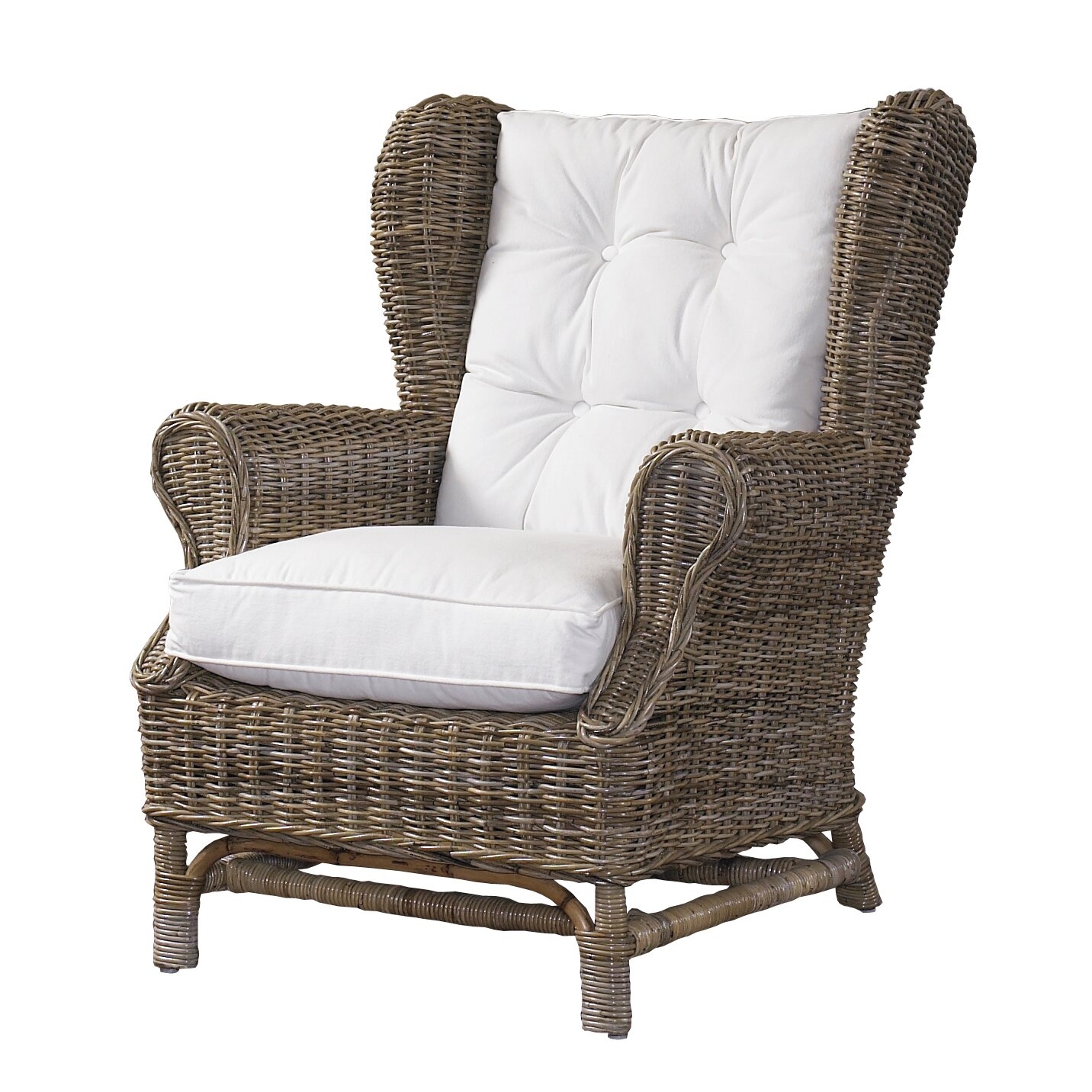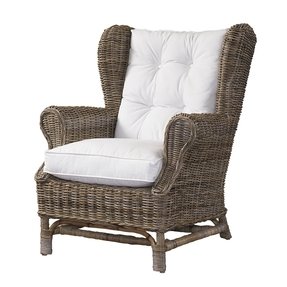 Country Wicker Rocking Chair is styled after Victorian era estate furniture, this regal country rocker demands a prominent display spot. A high rounded back with rolled edging and a traditional wicker pattern frames ball insets and a delicate crisscross o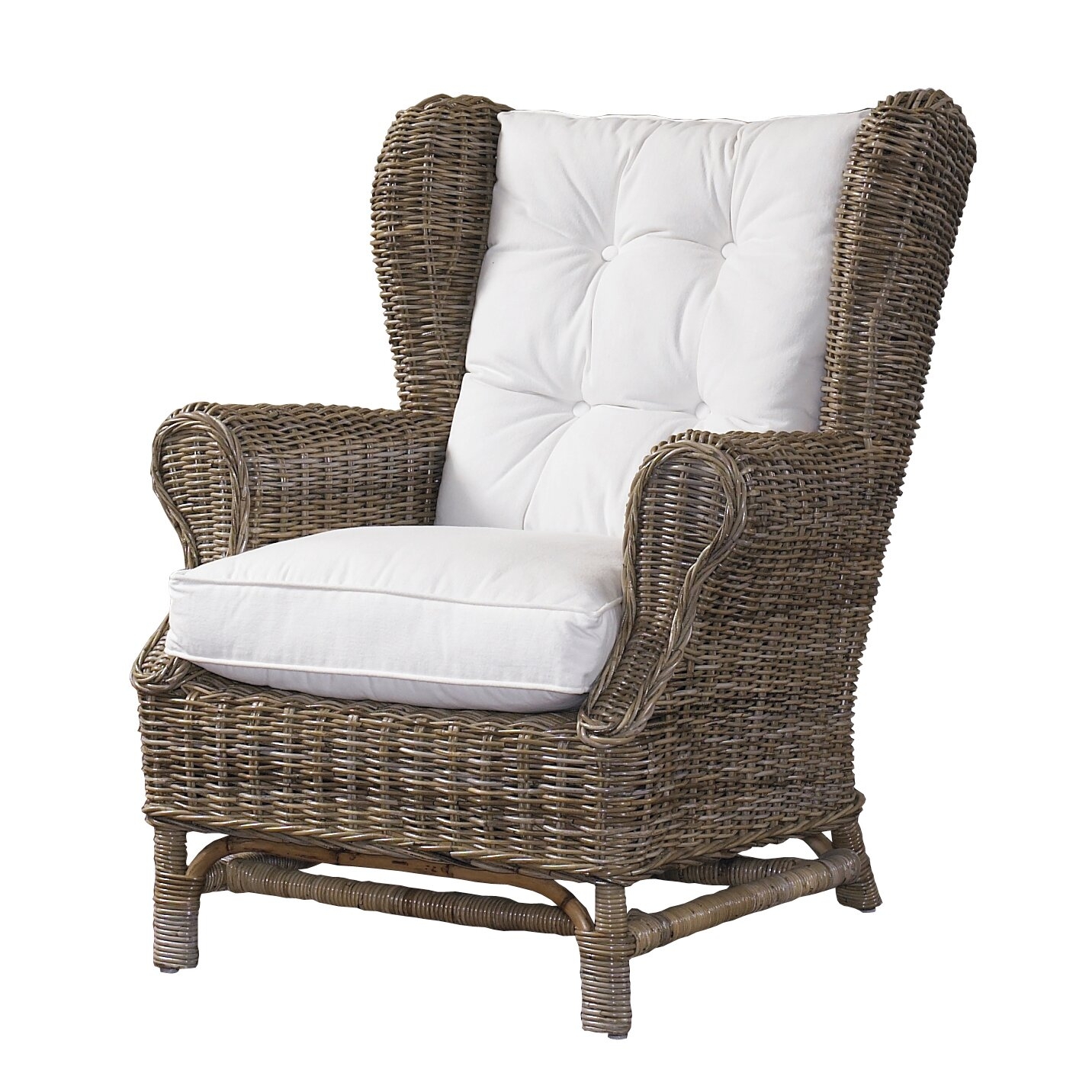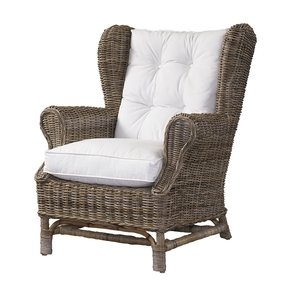 wicker arm chair with high back : example of seating for the living ...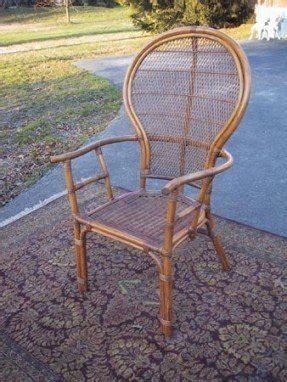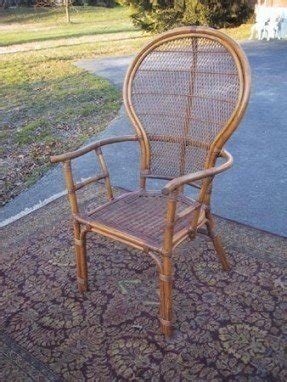 Mid Century, Fan Back Rattan Arm Chair Cane seat.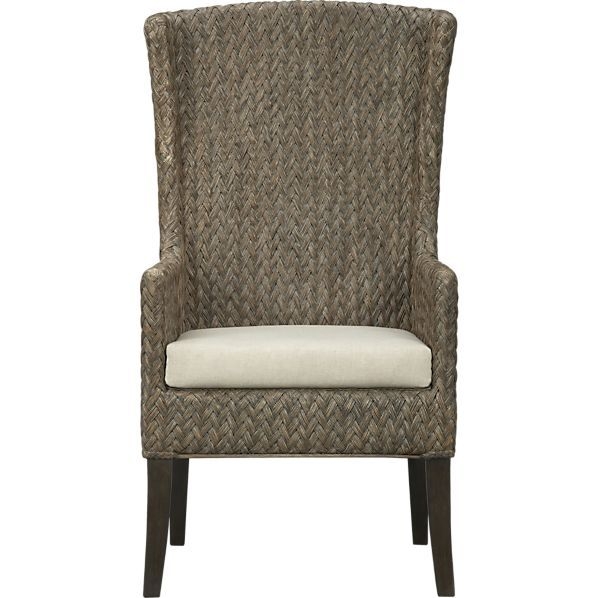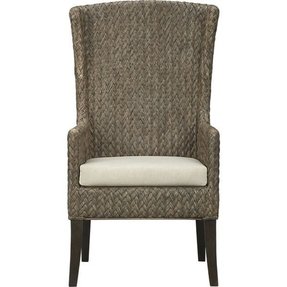 Palmetto II Arm Chair with Cushion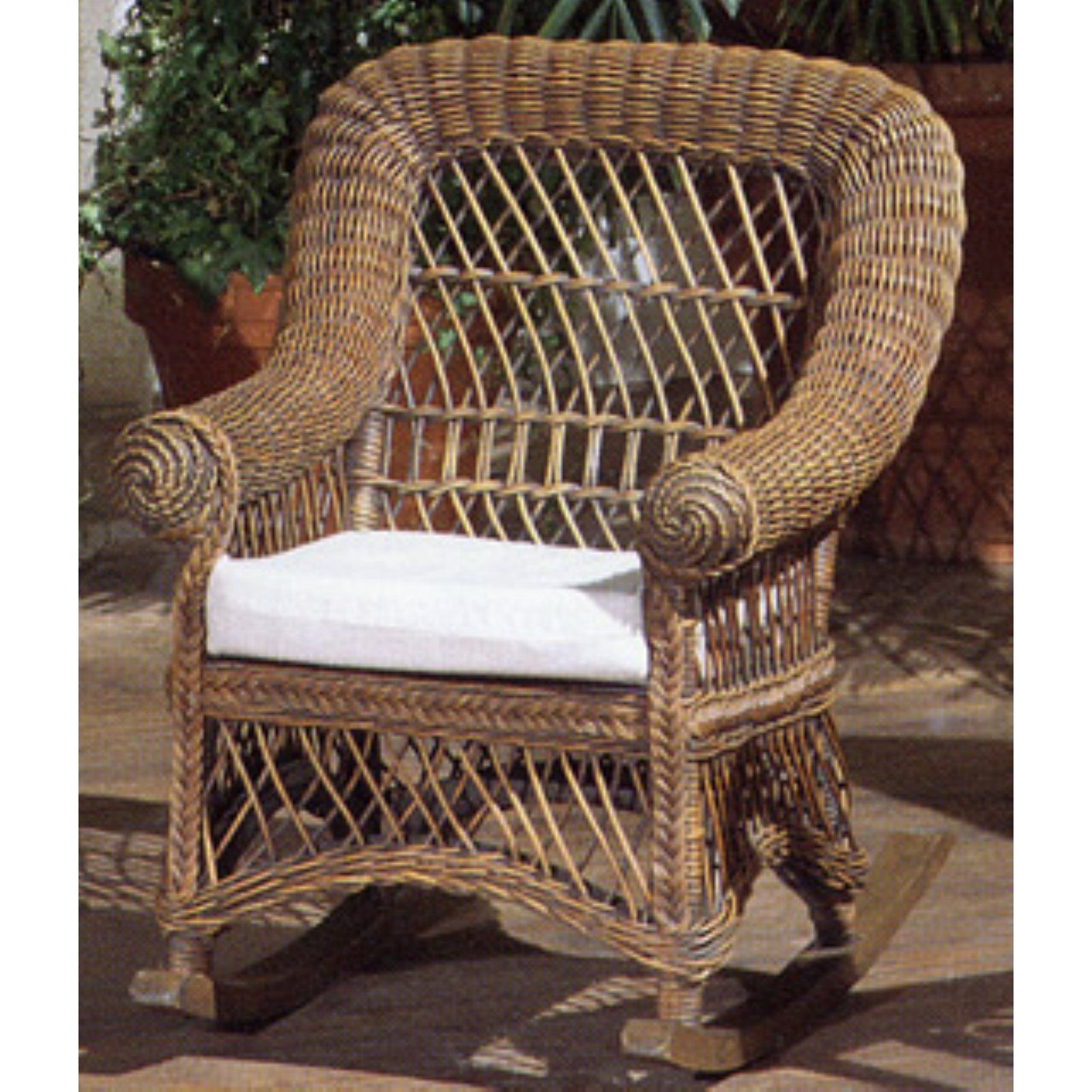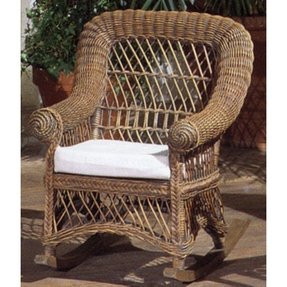 It is a rocking chair that has got a wicker construction and white cushioned seat, which provides an excellent seating comfort. This product is perfect for indoor and outdoor use.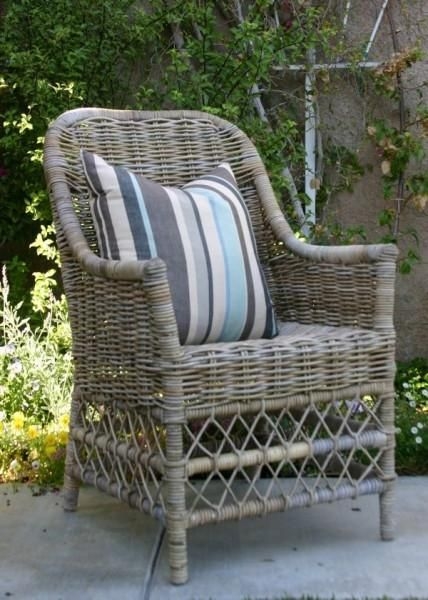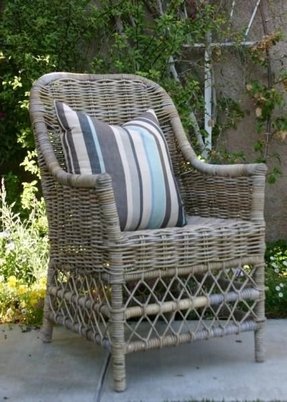 If your porch or patio screams for something comfy and with a class, then this arm chair will be more than enough to satisfy its needs. Designed of a beautifully-woven material, the chair provides maximum comfort, and has a nice throw pillow for your back.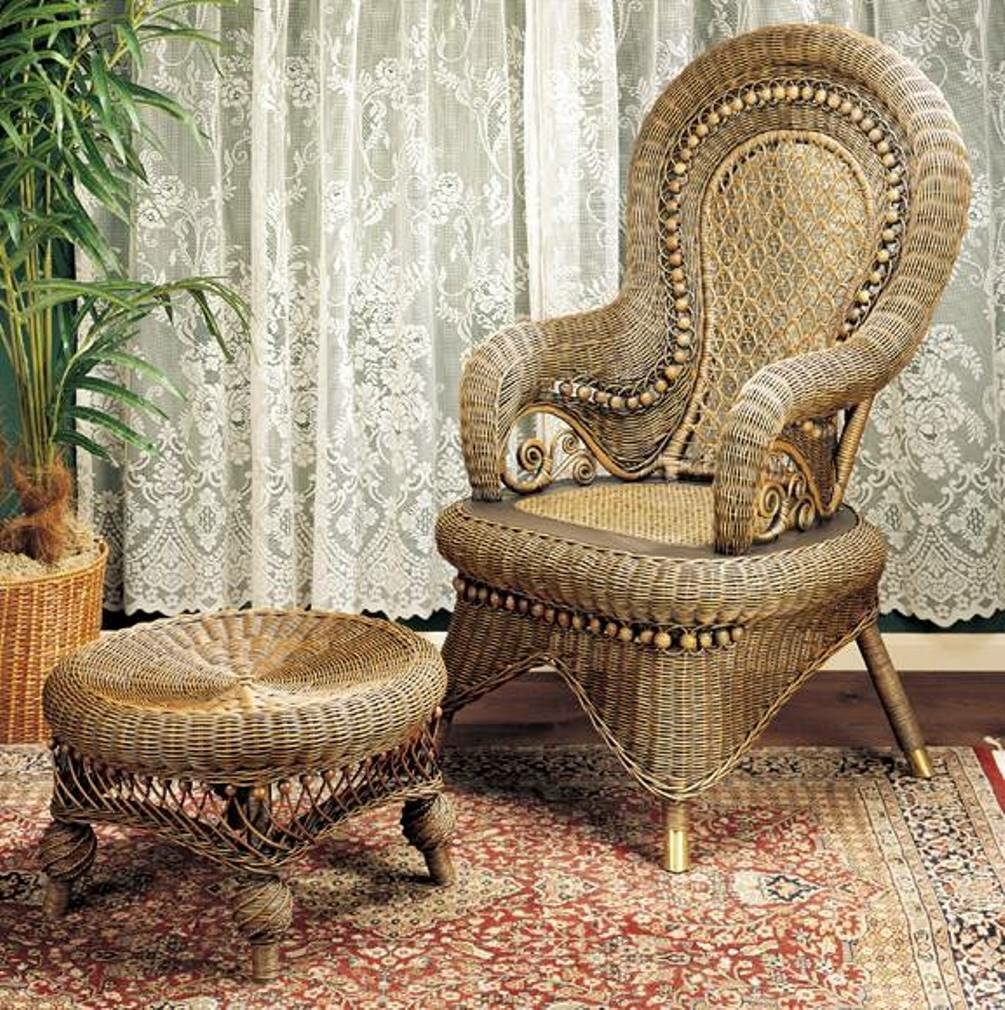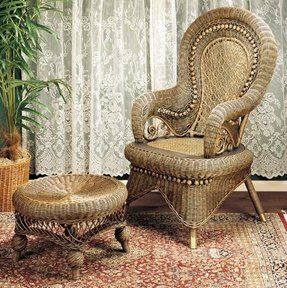 Enhancing country decor, this unique chair and ottoman set is more than able to become the best thing in your living room. It's a very detailed reproduction of styling from an earlier century, featuring wicker construction with a high rounded back, fashionable skirt, and a round ottoman.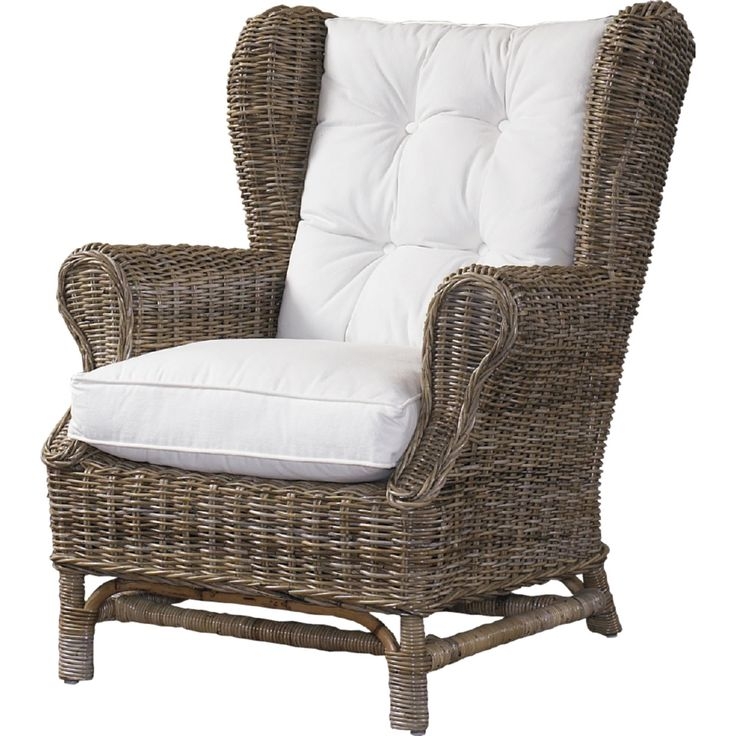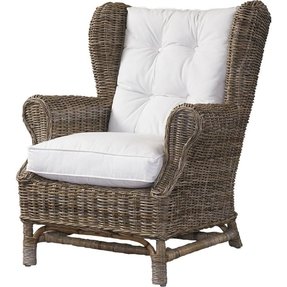 A classic set of wicker furniture that proudly presents itself on the patio or veranda. The sun-baked honey shade looks on a coffee table, a loveseat chair and two high back wicker armchairs made of course of resin wicker.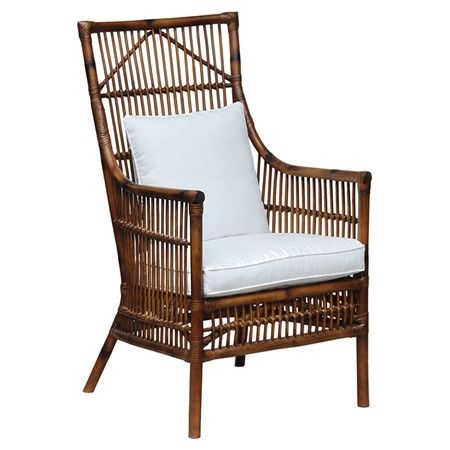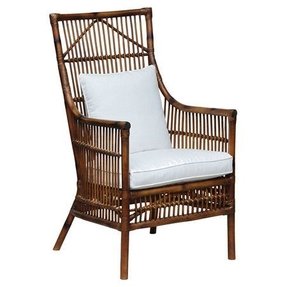 Rattan high-back arm chair with a cotton cushion and pillow. Product ...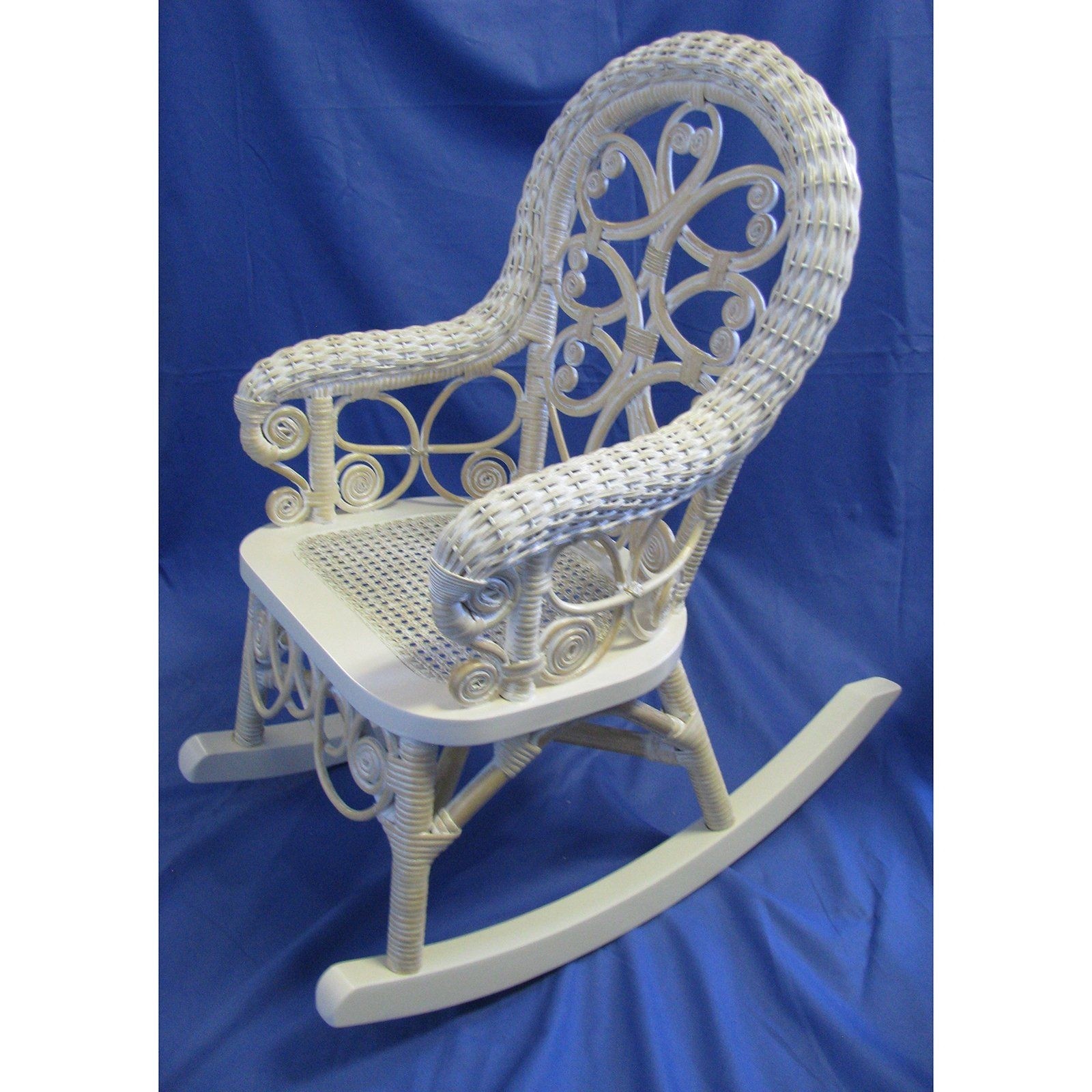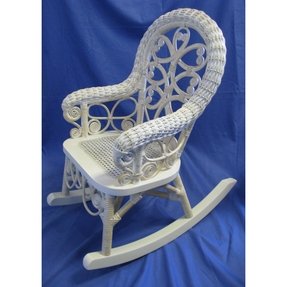 It is an adorable and comfortable child's rocking chair that is available in two color options to choose: pink with white and white wash. You will be impressed how pretty and cute this product is.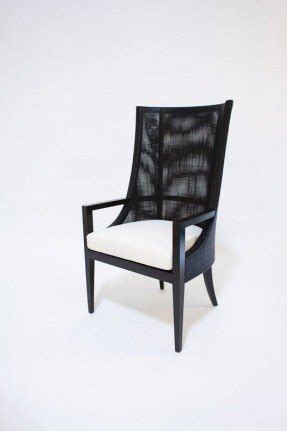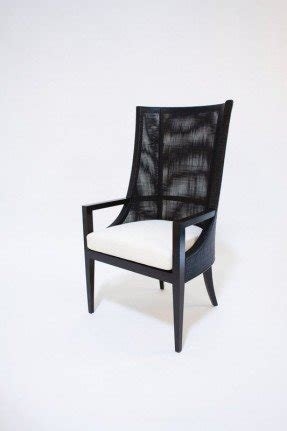 High Back Arm Chair image.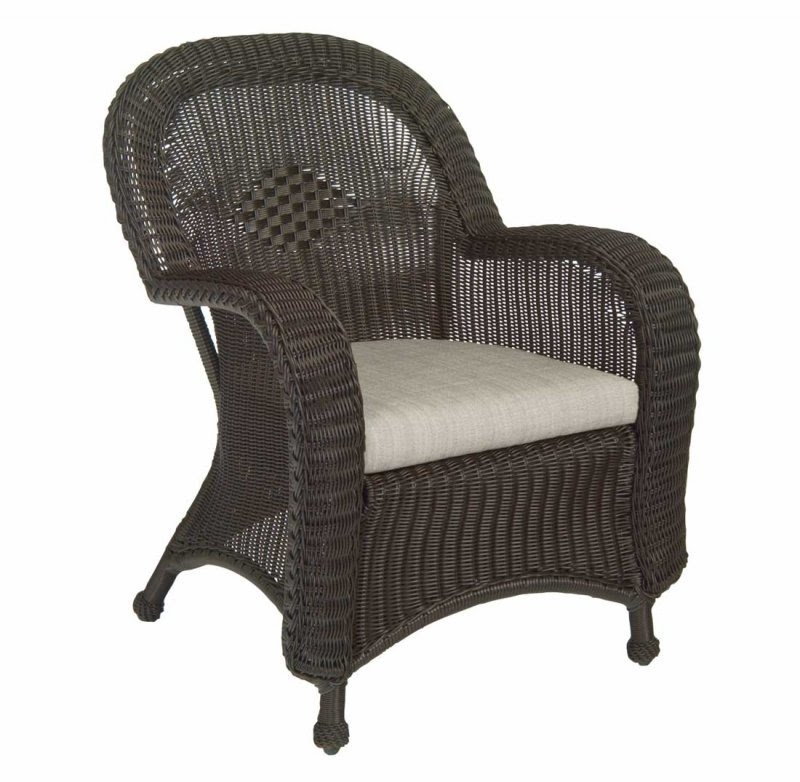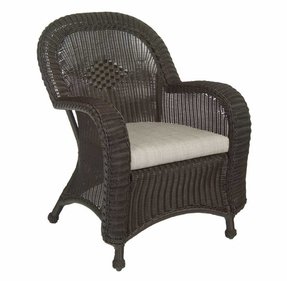 This type of product is a high quality armchair designed for outdoor dining areas. It has got a classic design and its seat includes a comfortable, soft cushion. Its frame is made of very durable aluminum.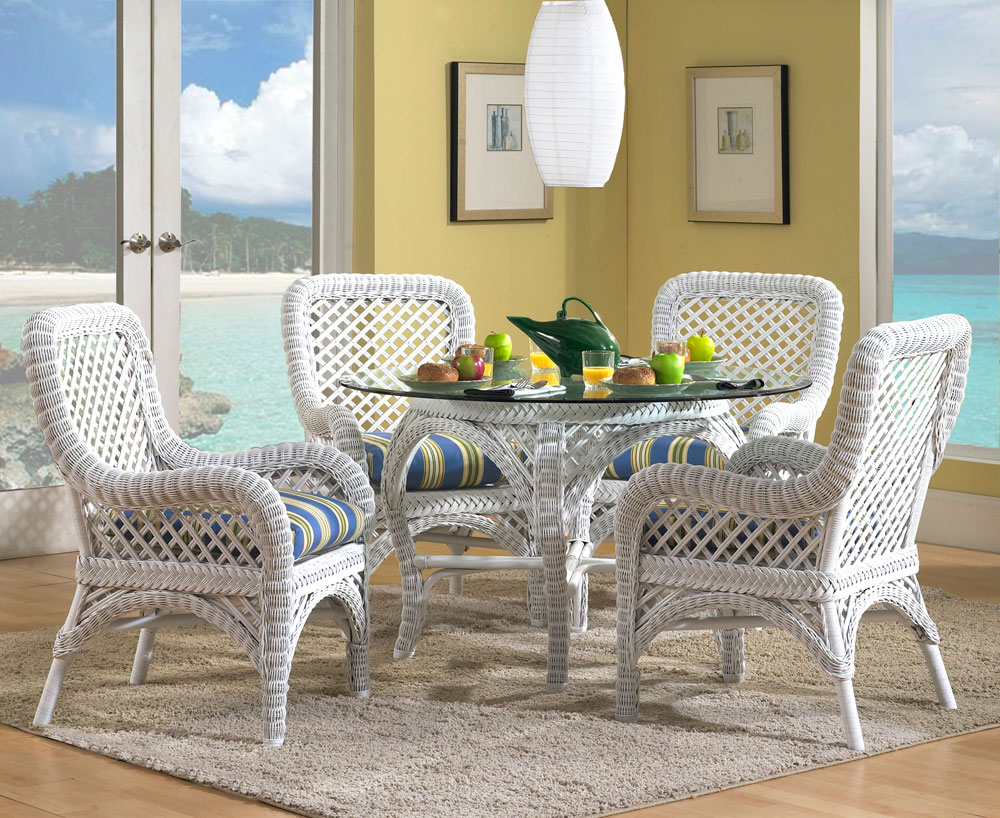 This romantic woven wicker set showcases gentle curves, lacey design and brightening white finish, so it brings a serene atmosphere of Mediterranean easefulness. The table has round glass top, easy to maintain.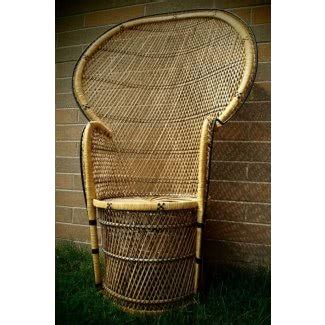 Beautiful wicker construction makes this stylish armchair with high backrest delight and is exceptionally comfortable.Wicker Wicker is decorative, and the white finish makes the whole is gaining lightness and charm.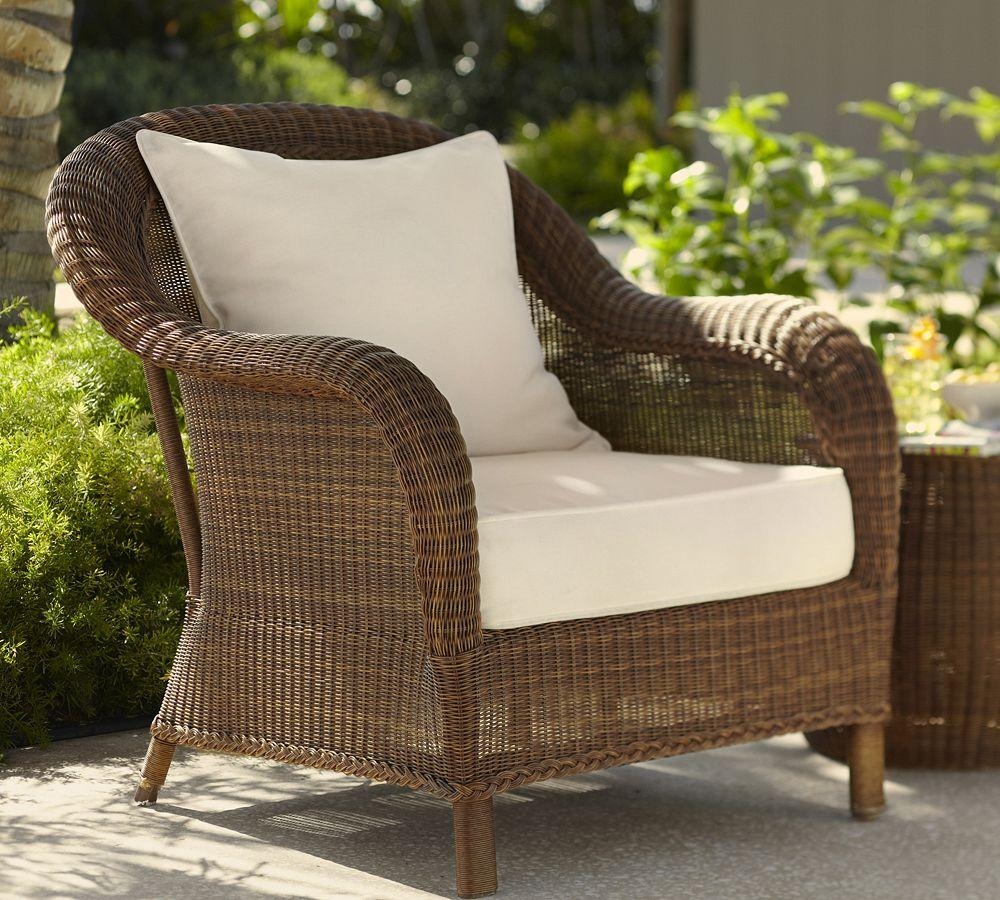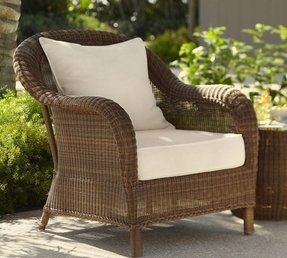 Pottery Barn Honey Wicker Chair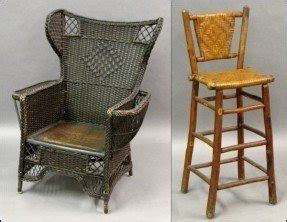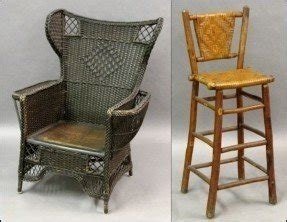 711167: WICKER WING BACK STYLE ARM CHAIR.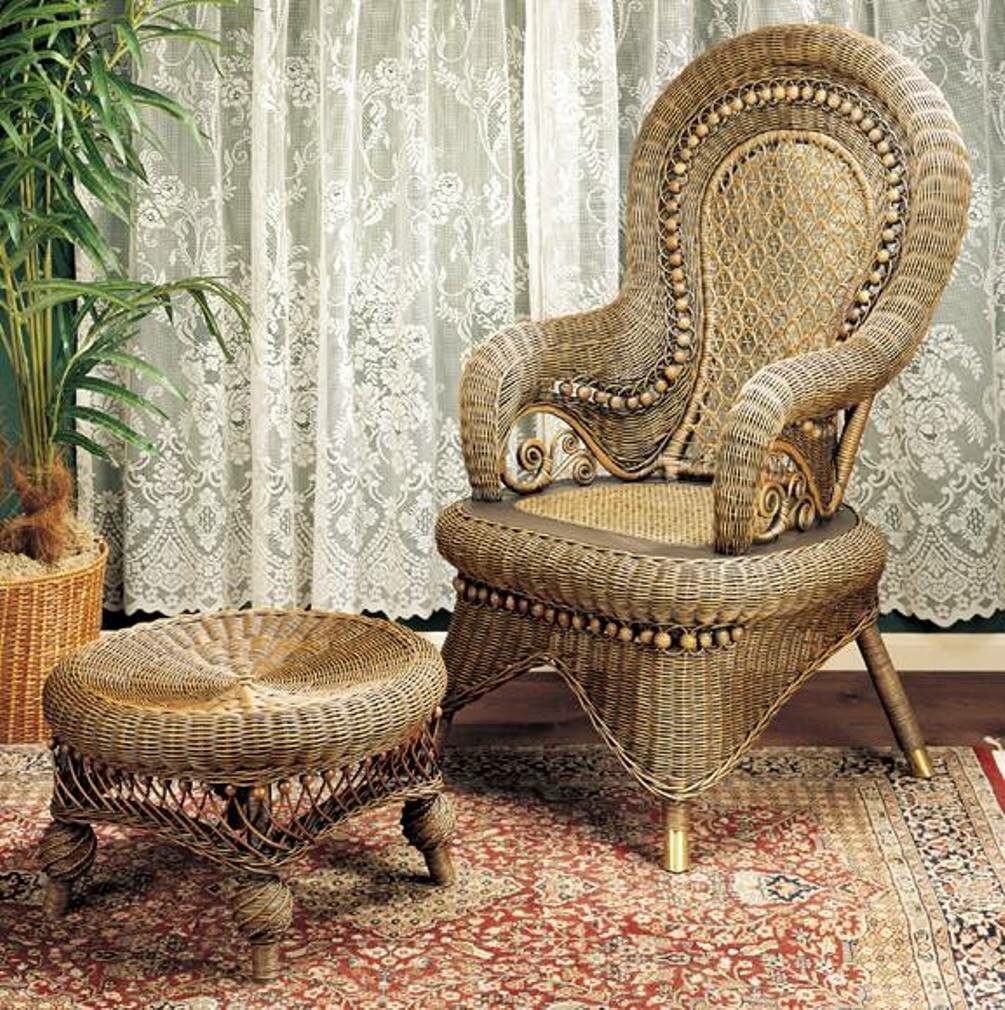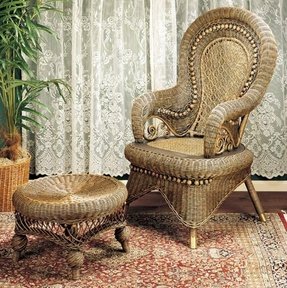 Wicker Arm Chair Regal with its high rounded back, this country arm ...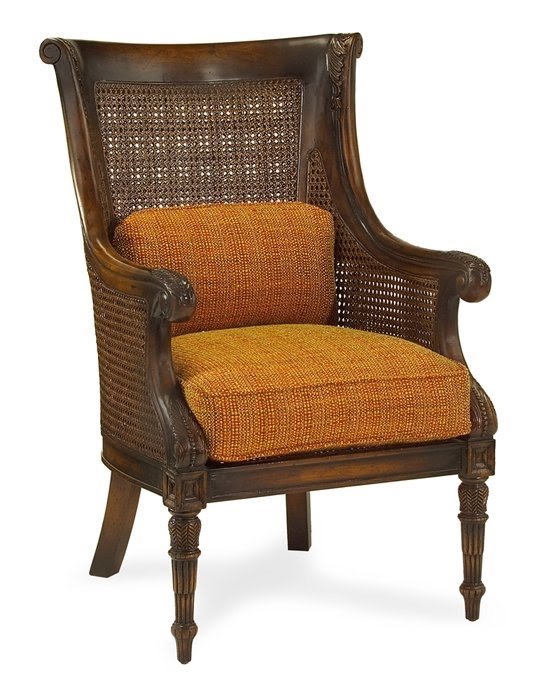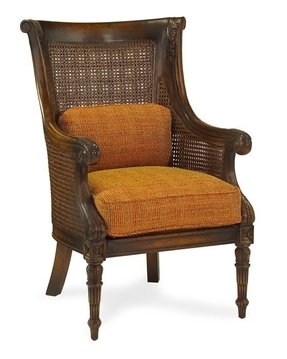 High back cane arm chair- love this chair for desk or guest chair. We can change fabric.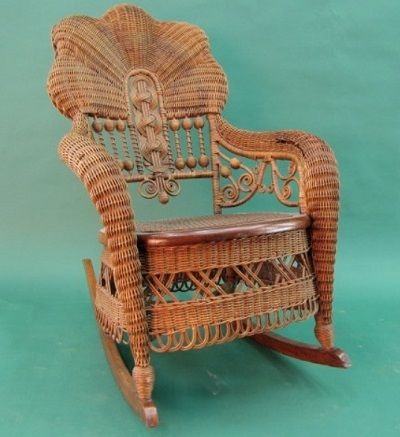 This Victorian wicker rocker enchants with its floral shaped back, down-sweeping rolled arms above scrolled openwork mosaics, woven seat and the decorative wicker skirt. Altogether it creates a cool, eye-catching high back armchair.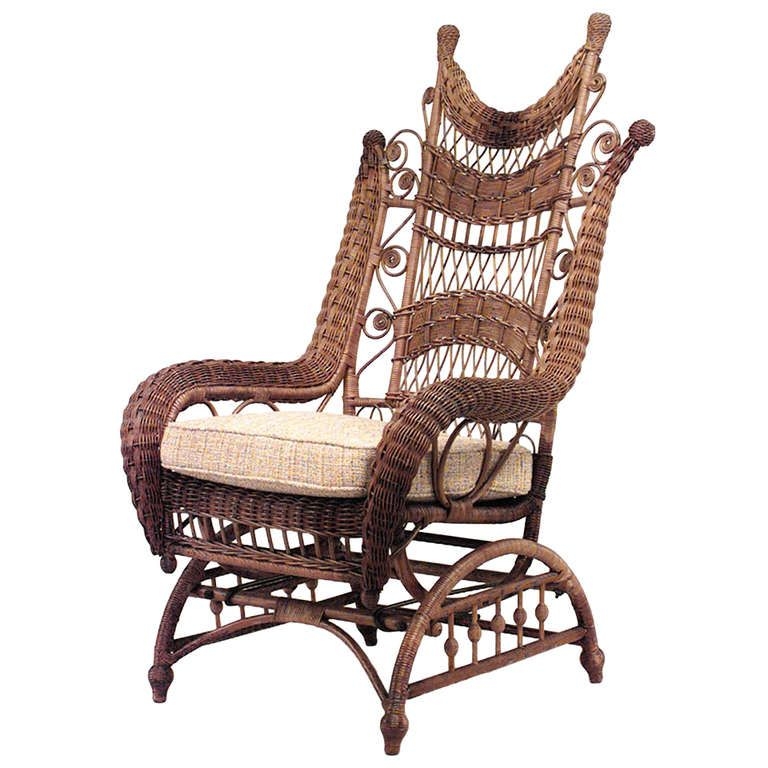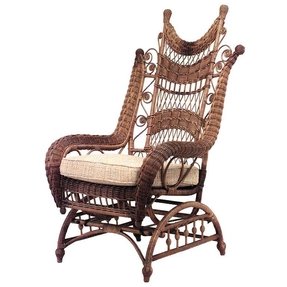 Remember the finest American craftsman era and bring a drop of Victorian elaborateness to an interior style: this natural wicker chair sports natural wicker construction, which was handwoven, and rocking platform. The backrest is adorned with swirls and finials.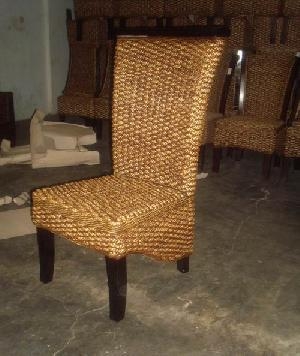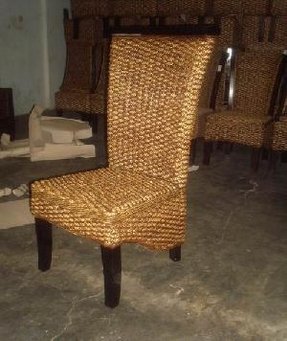 Made entirely out of rattan, this lounge chair comes with the high back structure and provides just the perfect support for your lumbar area thanks to the well-sculpted shape of the design and extra armrests for comfort.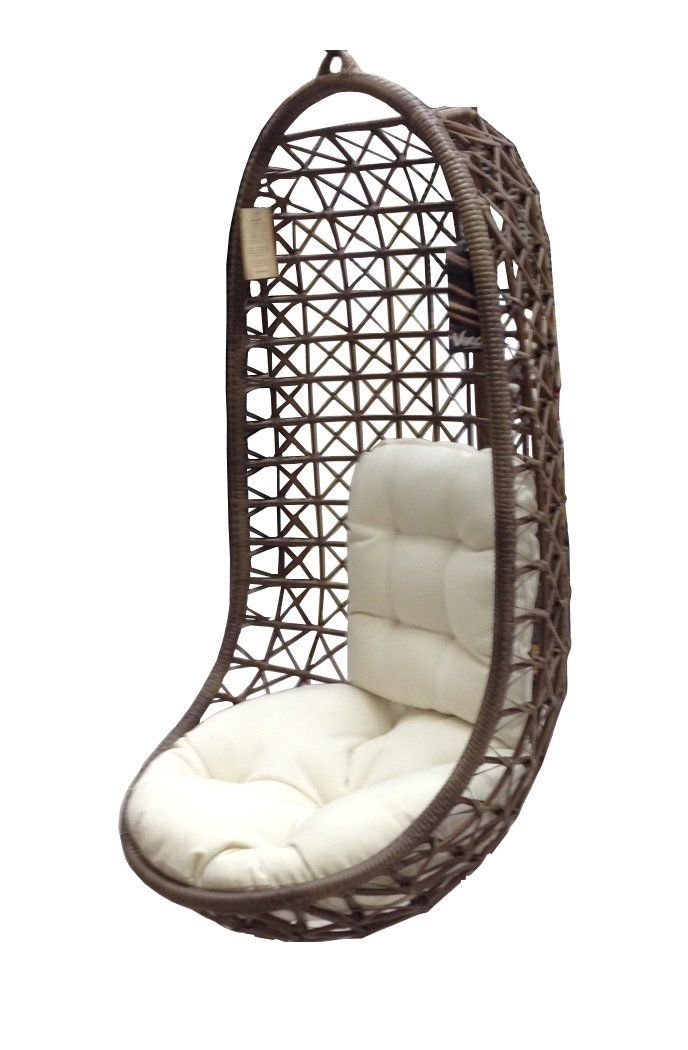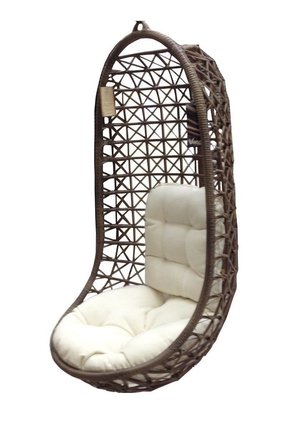 This is a very interesting and original piece of furniture. It is a hanging chair that has got a special cushion responsible for providing a seat and back comfort. It is resistant to negative weather conditions.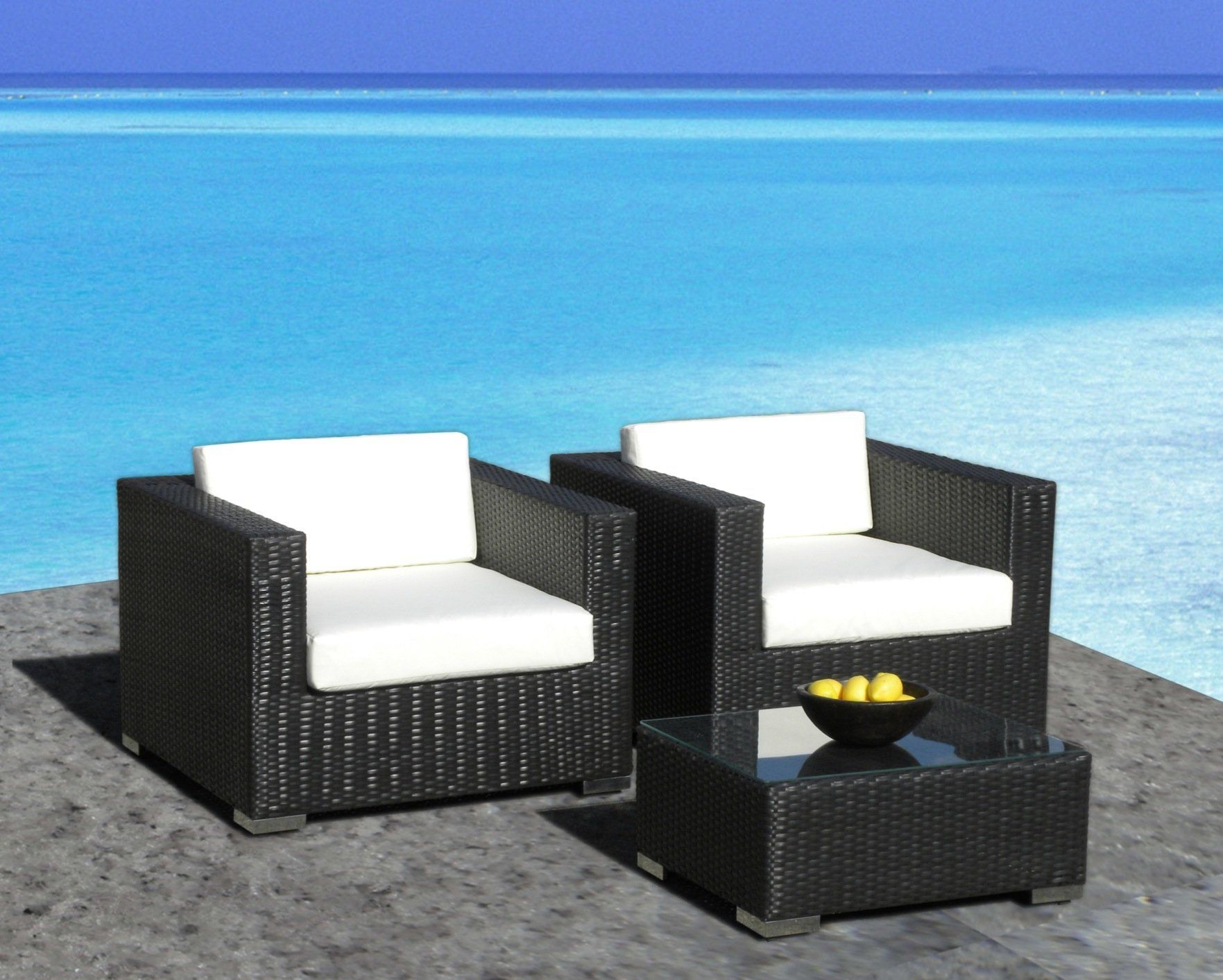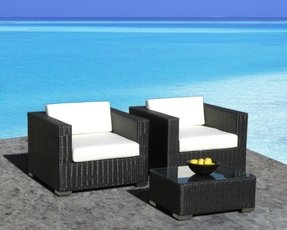 This set includes two comfortable armchairs and a small coffee table. All of these elements are made on the basis of powder coated aluminum frames and all weather wicker. It means that they are ideal for indoor and outdoor applications.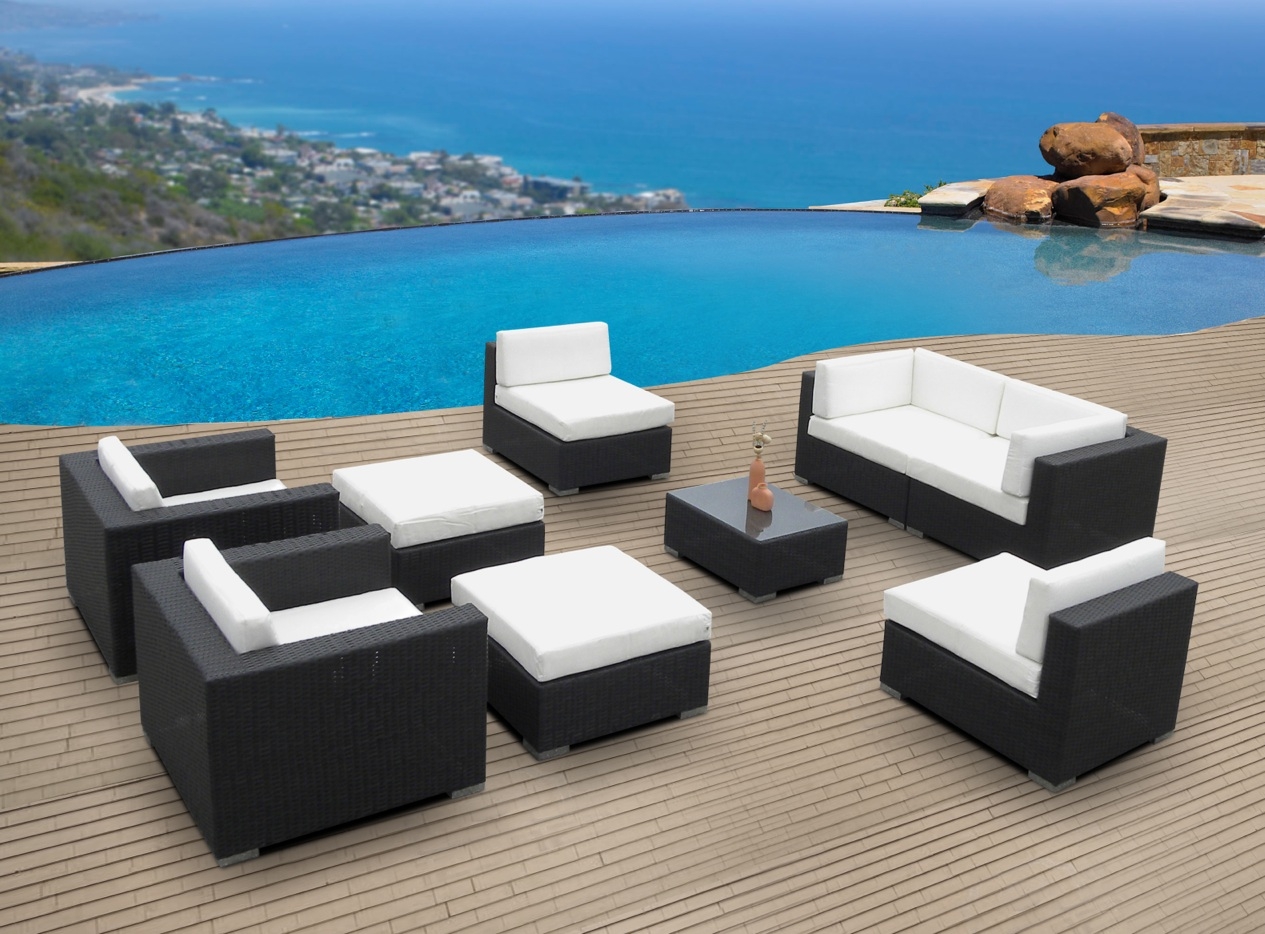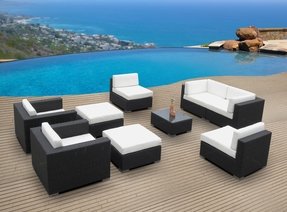 It is a beautiful 9-piece patio outdoor set that includes two corners, two middle armless sections, two arm chairs, two ottomans and one coffee table. They are made of wicker and have got an espresso finish.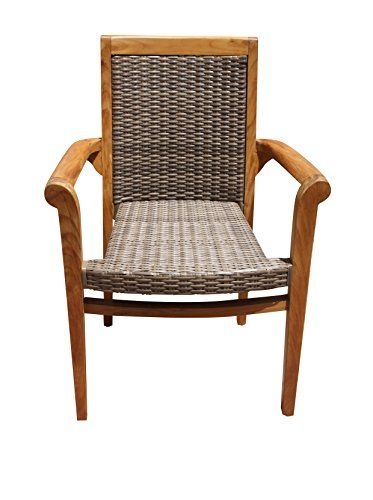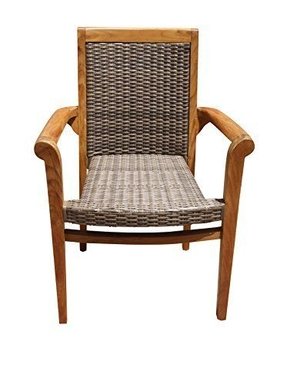 This outdoor stackable armchair offers you pure comfort and bold styling. Tastefully crafted of high quality teak materials and hand woven wicker, it is weather and UV resistant. Light sanding and oiling is required after some time of use.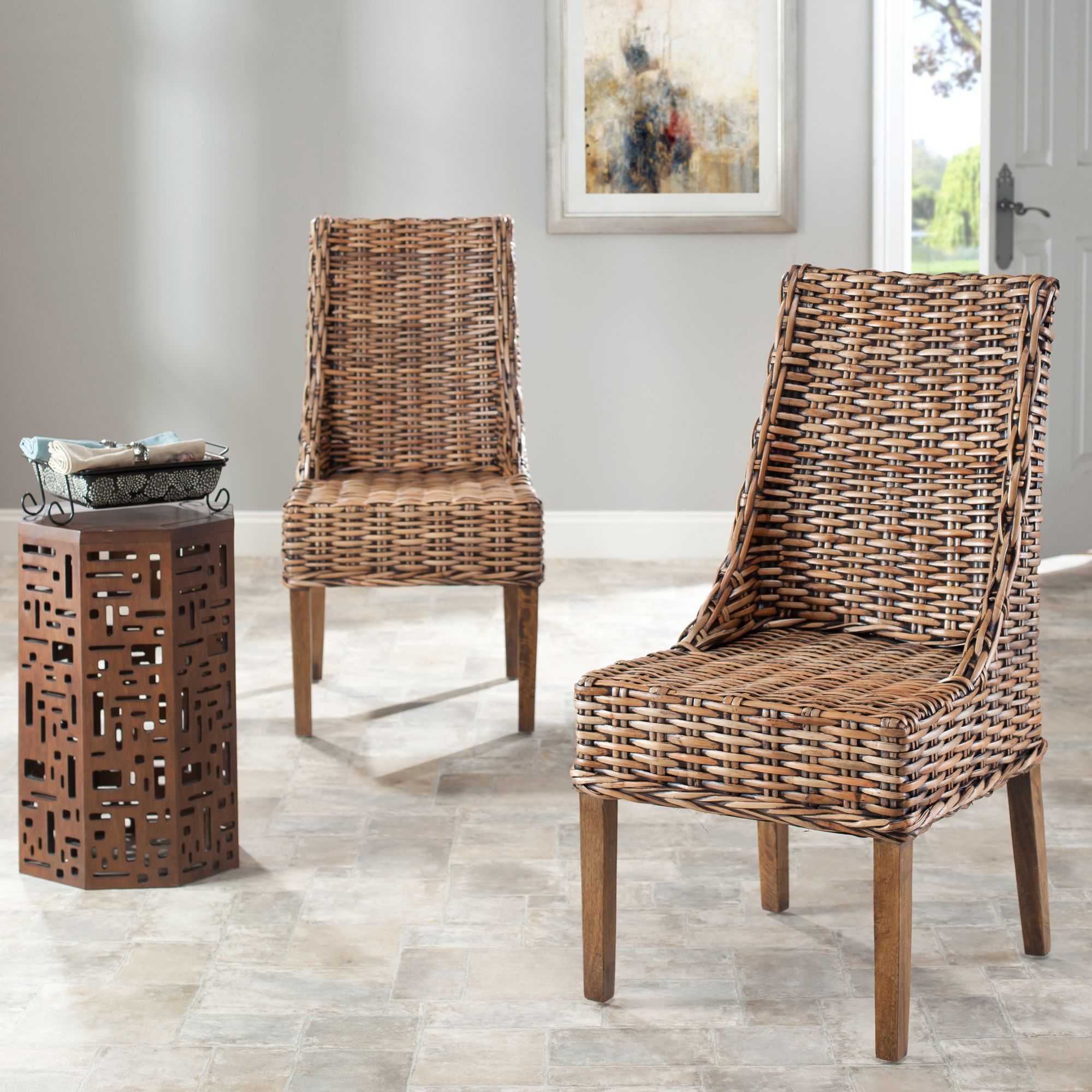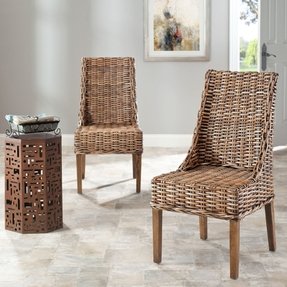 ... arm chair (Set of 2) design featuring beautifully brown wicker, a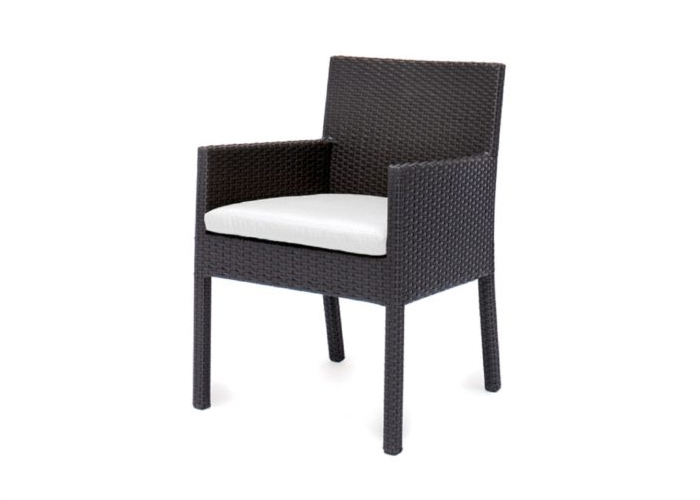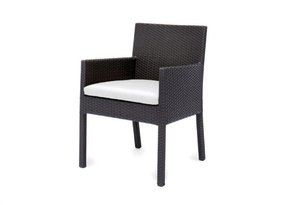 It is a Caluco Dijon Home arm chair that is a fantastic and comfortable addition to indoor and outdoor area. It has got a dark java finish and wicker with rattan construction.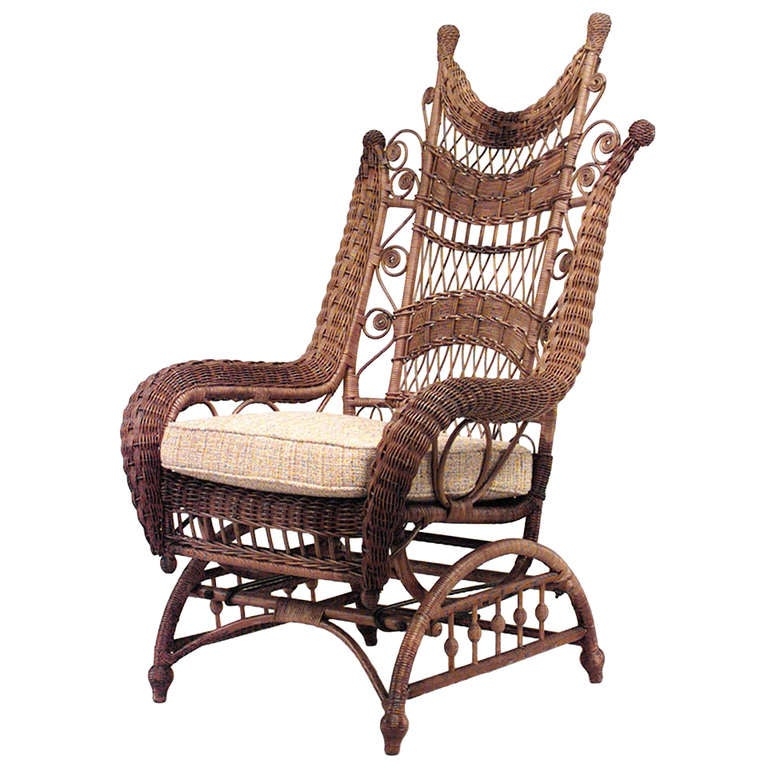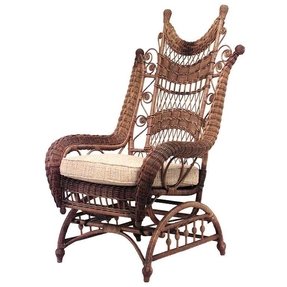 Victorian natural wicker ornate high back platform rocking chair ...