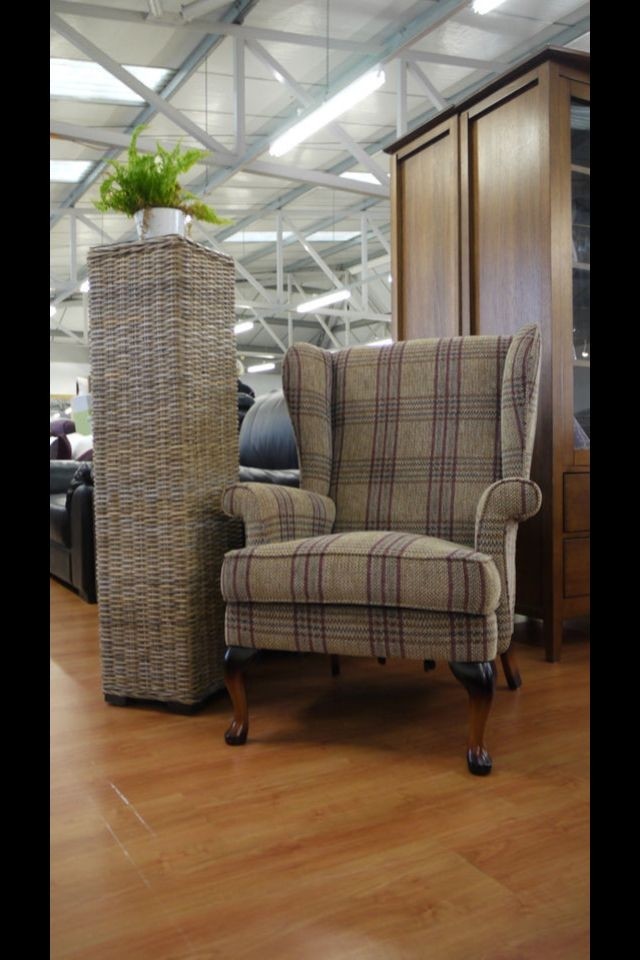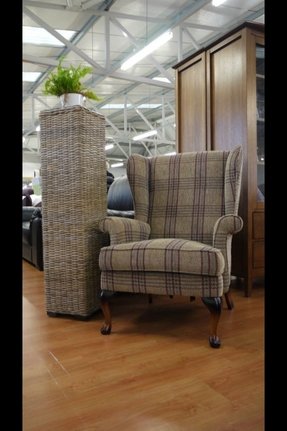 Penshurst electric riser wingback armchair lilac wilson tartan fabric chair
Wingback chair upholstered with pleasant to the touch fabric and finished with checkered pattern. It is mounted on wooden frame. Ideal for watching TV, reading books and more. Application in all kinds of interiors according to taste.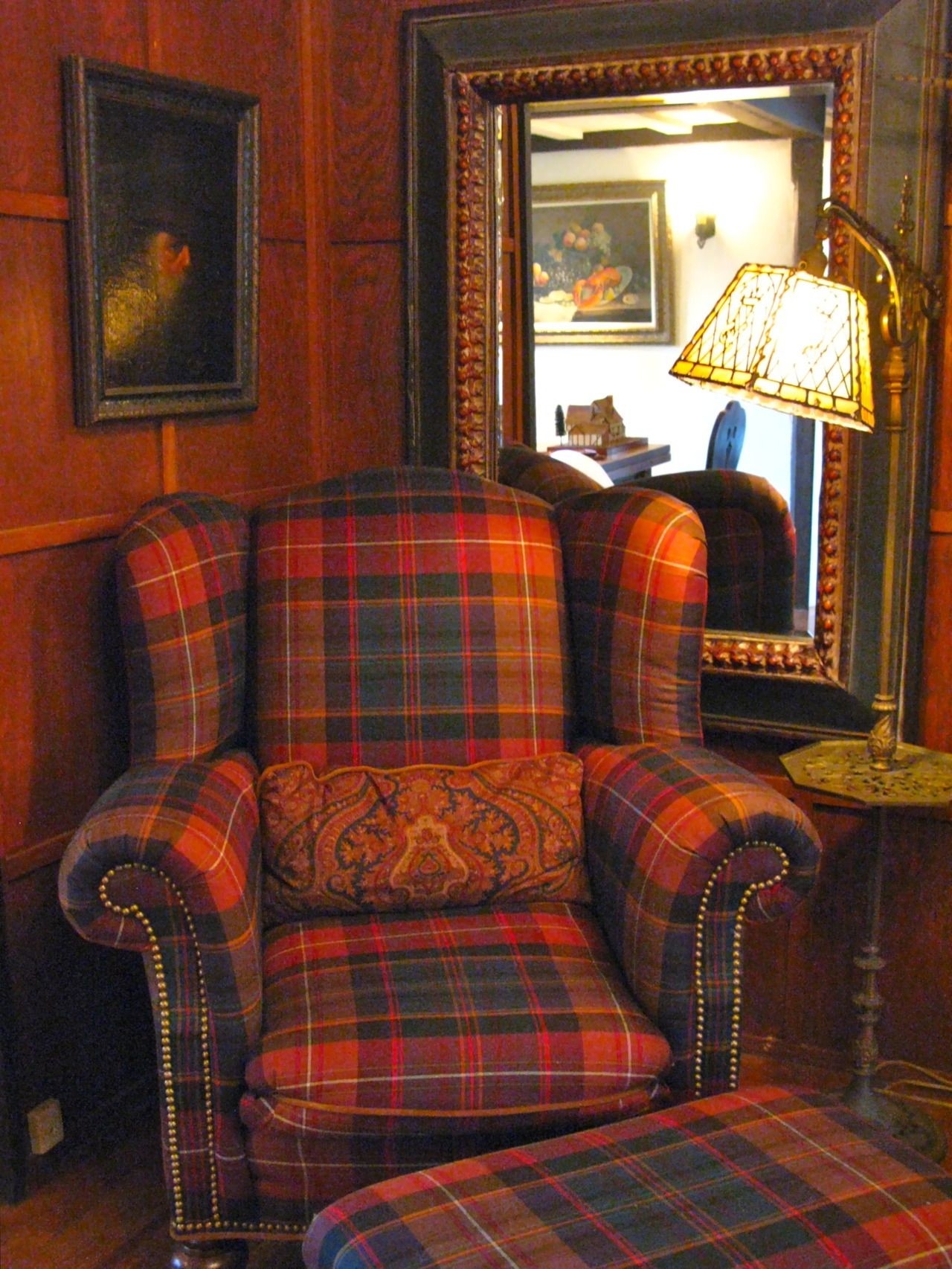 A large and comfortable piece for bachelor pads, living rooms, and game rooms. Upholstered in a checkered fabric, the chair includes a wide back, rolled arms, a nicely padded seat, bun feet, and a nail head trim on the sides and the bottom.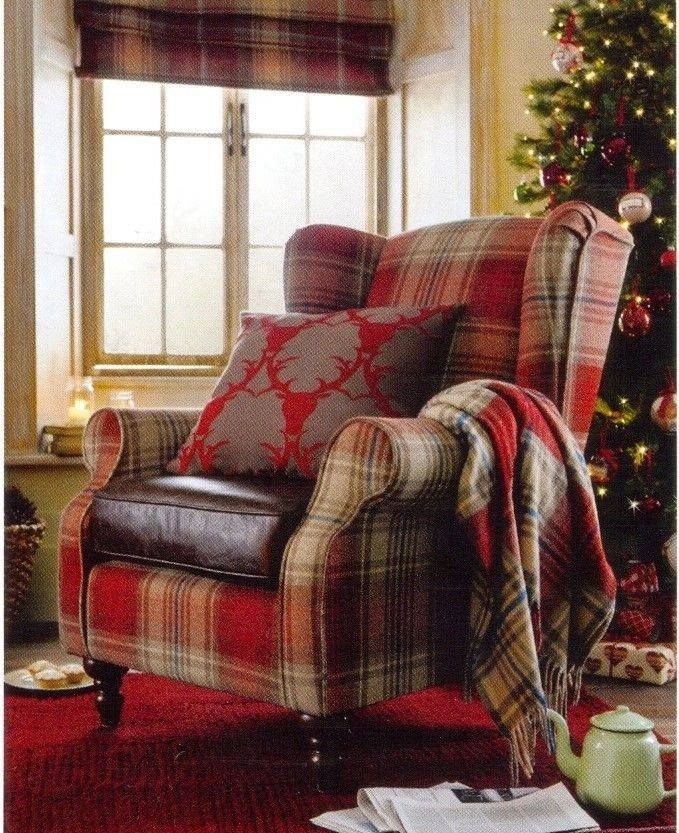 This traditional stylization of an armchair includes many interesting colors on its stylish pattern. A comfortable leather-wrapped seat cushion includes additional support in the form of arms and a high backrest.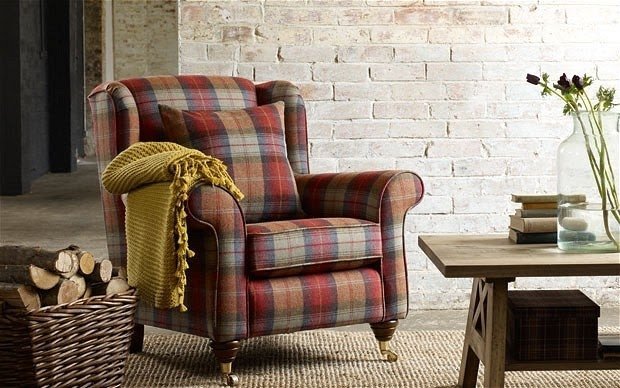 The beauty of this casual armchair lies in padding: thick wool with tartan pattern makes any place feel like home, and effortlessly suits your fav tartan plaid. For mobility, the piece was equipped with tiny golden casters on front.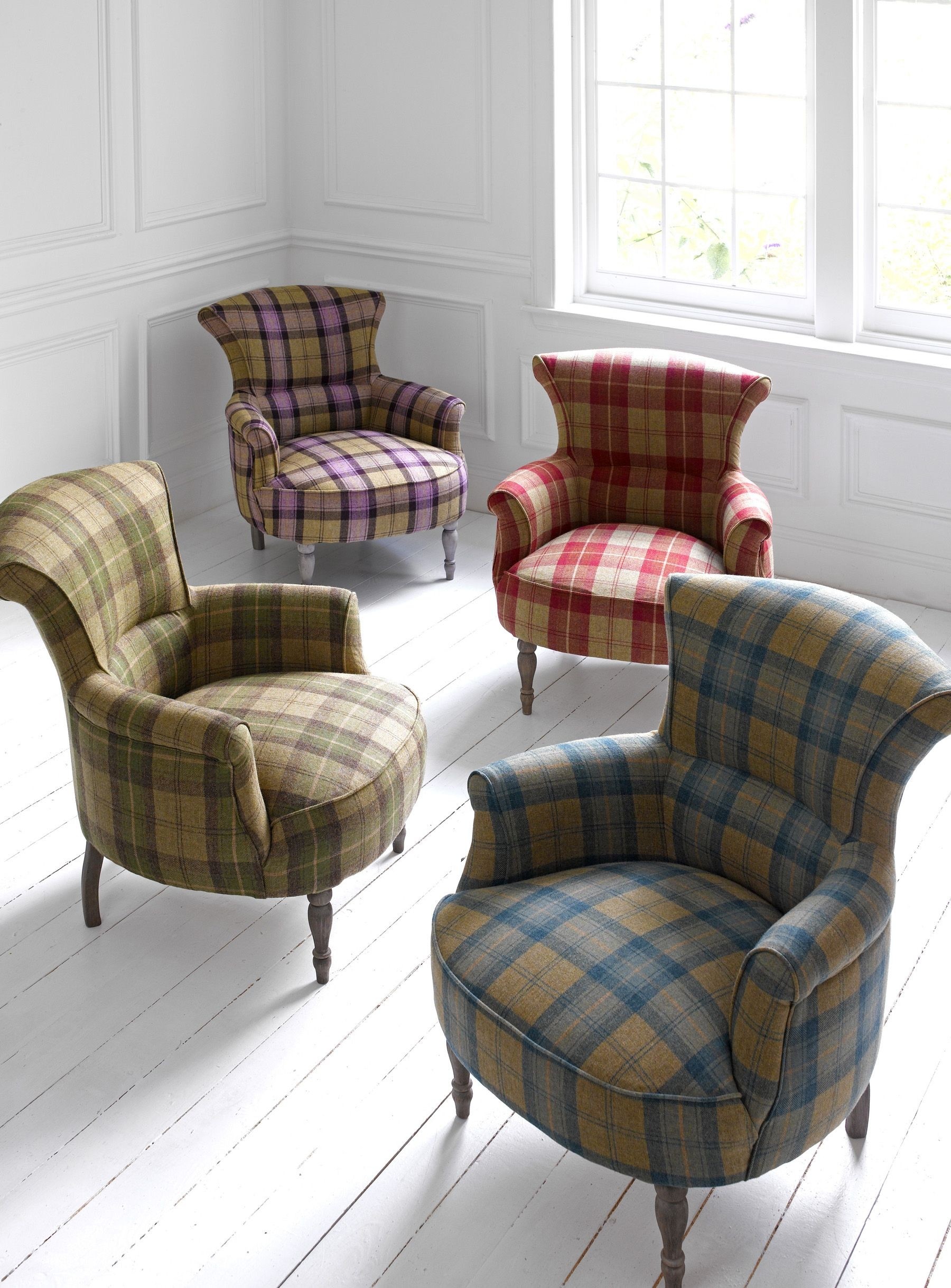 This kind of chair is an element that features a durable frame with a seat based on a lower ring. Soft seat cushioning, comfortable arms and a padded backrest provide relaxation and support to any user.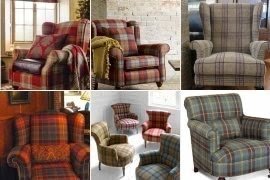 Classic armchair. It isn't sophisticated, but it makes your interior more cozy and it is very comfortable. This chair is covered with checked, soft cloth. Due to little wheels, you can move armchair just in case.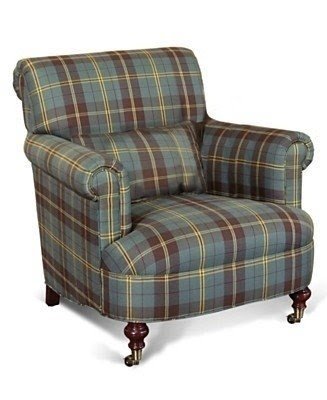 An armchair that features good level of softness in areas of arms, backrest and seat. Its durable wooden frame is resistant to wear and damage. The chair also includes wheels on its front legs for more convenient handling.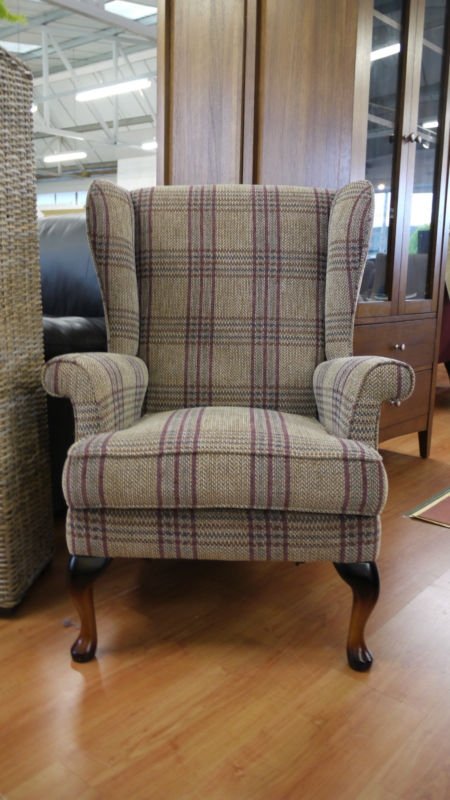 This wingback chair with an electric riser mechanism allows you to use the chair without making an effort during sitting down or getting up. The back of the chair fully supports your back, while the medium-firm cushions provide a nice bounce.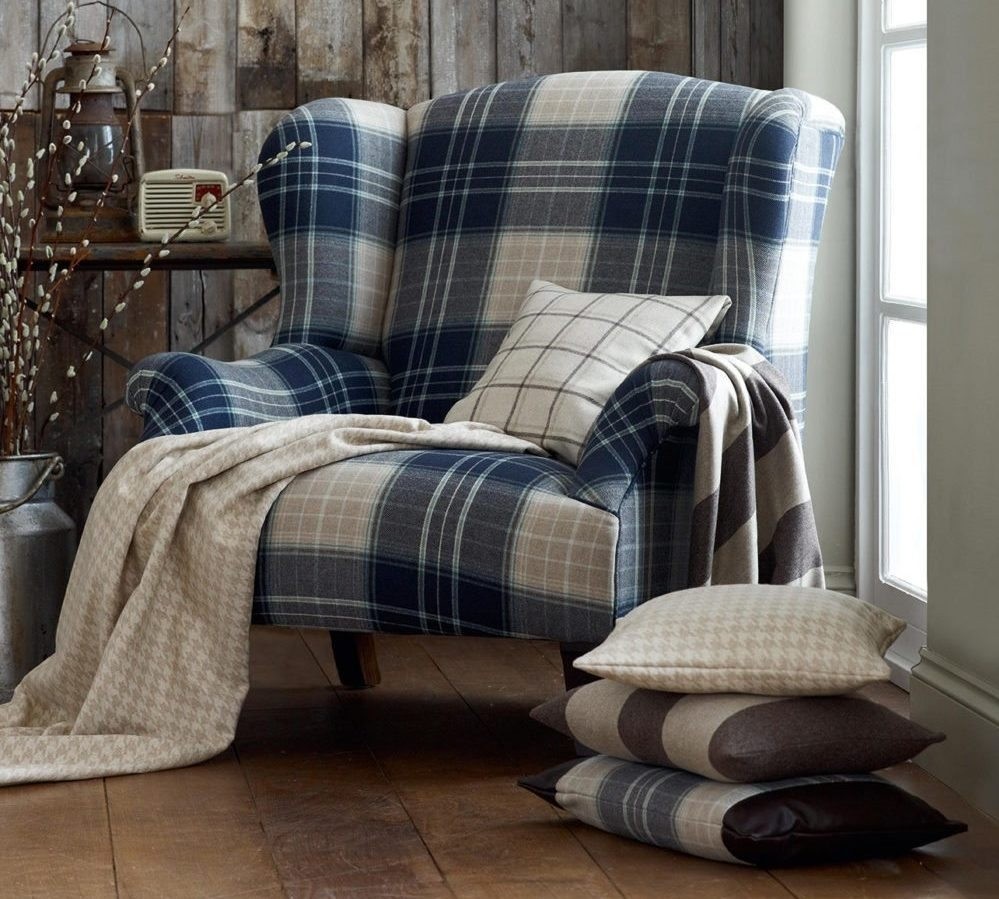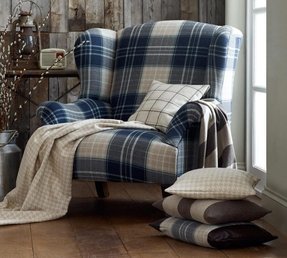 Trying to find the perfect, nicely finished and high quality chair? I love the tartan pattern, so I decide to but this cozy chair. It has a different shades of blue and very comfortable seating.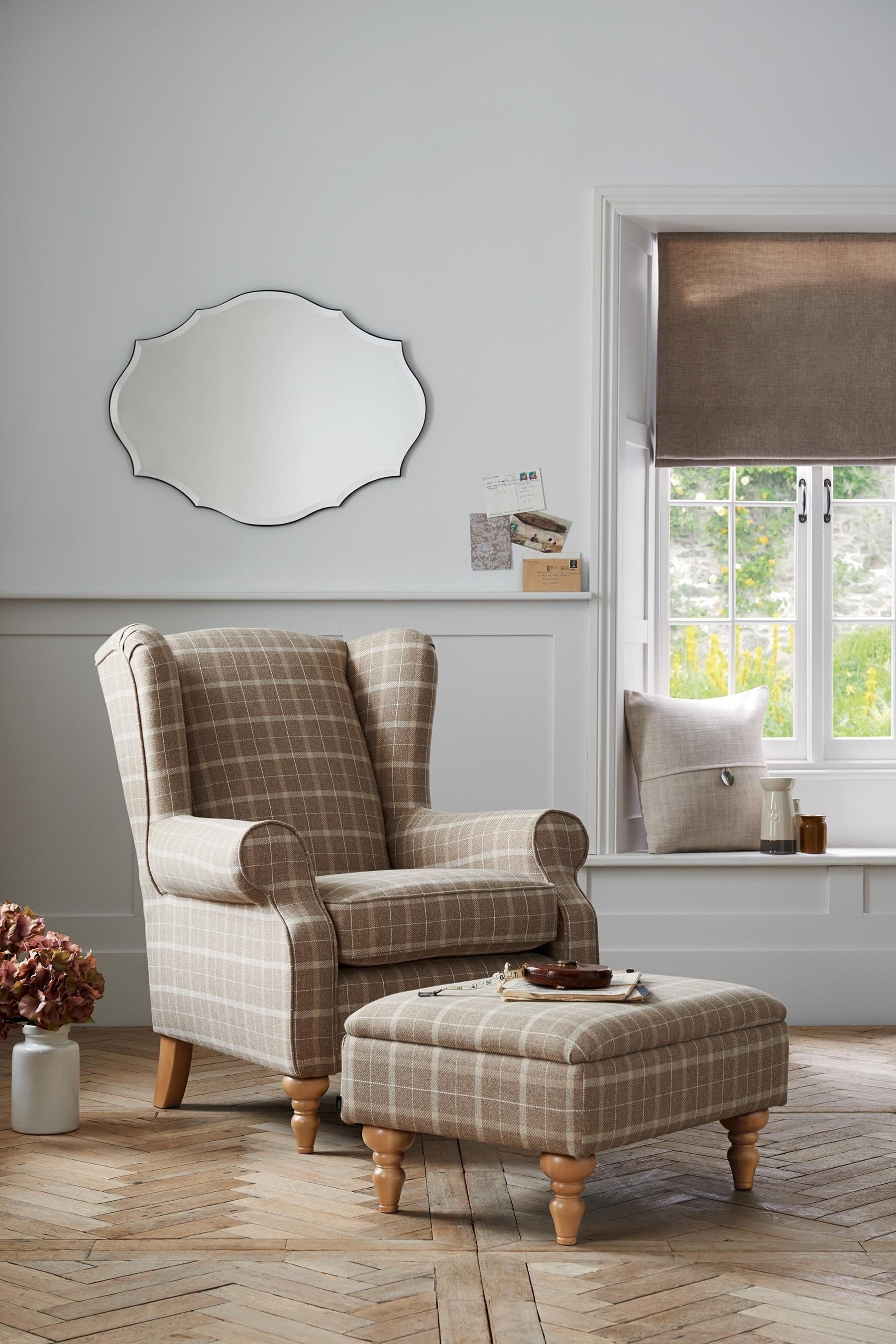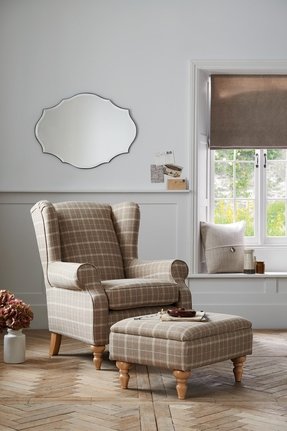 If you want to relax with class, feel free to try this comfy armchair and ottoman set. The chair has rolled arms, a slightly tilted back, flared rear legs, and bun feet in the front. Both pieces are upholstered in a fashionable, checkered fabric.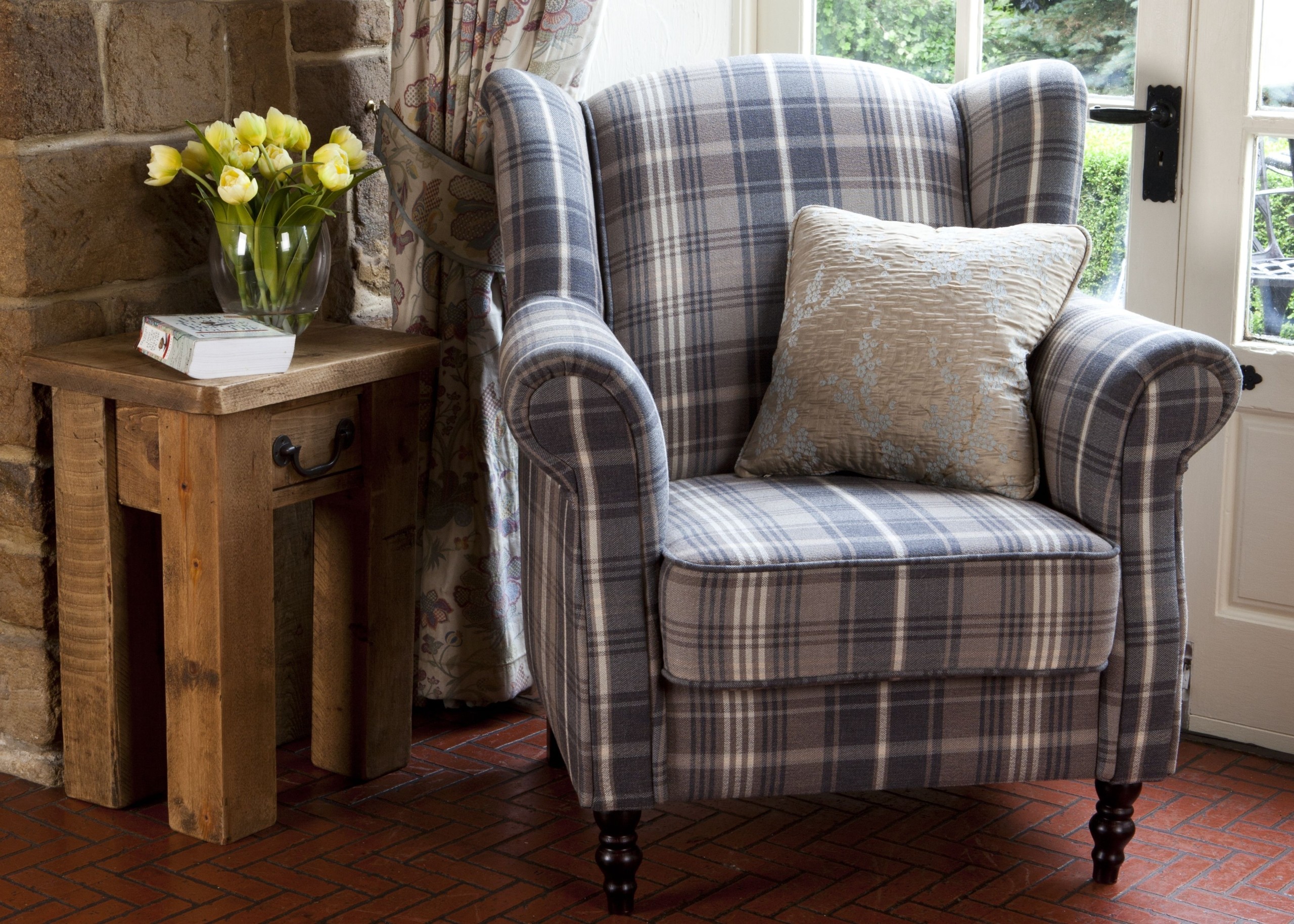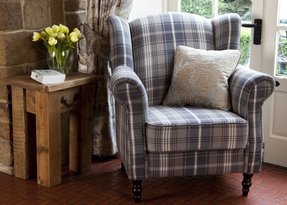 Nathan Wing Armchair in blue tartan. Available now in store or online at www.curiosityinte.... Also available in plum tartan.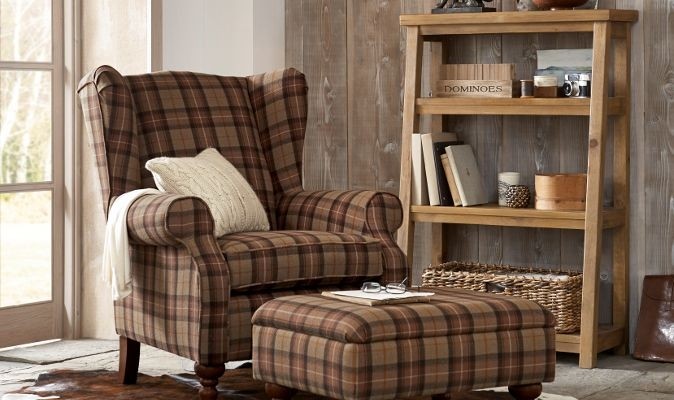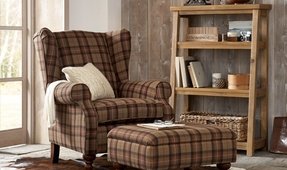 Cozy and comfortable setup for a rustic living room with a plushy and comfy armchair upholstered in a cotton fabric with a plaid pattern. The armchair comes with a matching ottoman footstool and nicely fits in with the animal skin rug.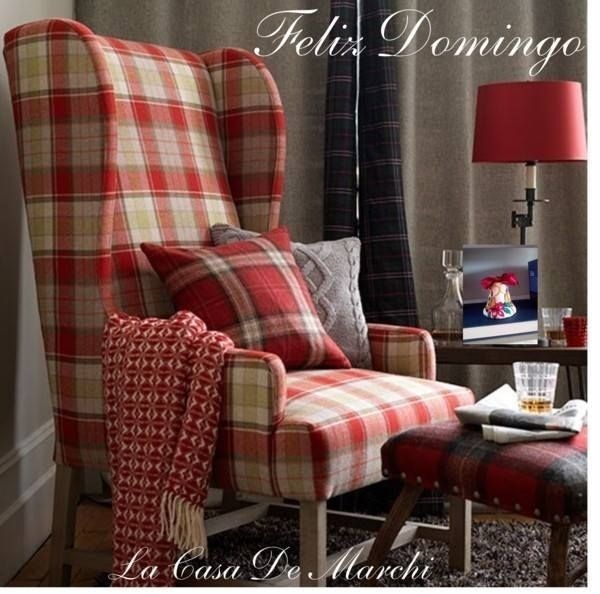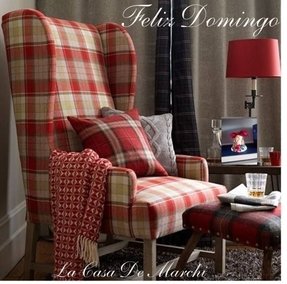 The tartan armchair with red accents will help you to create the inviting cozy nook for napping and reading books. the high back provides the fantastic seating comfort. The wooden legs bring the solidity to your home.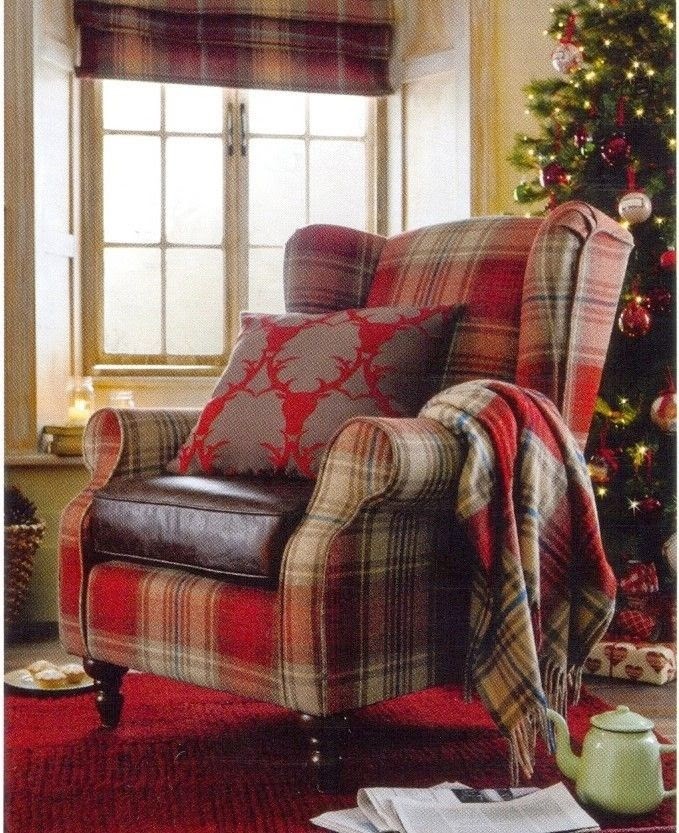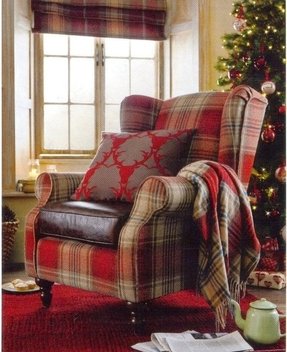 Tartan Plaid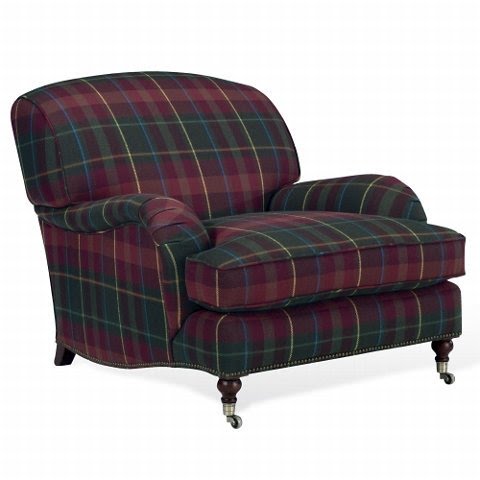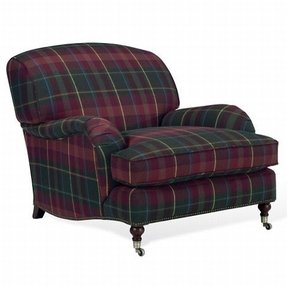 Large armchair with a very comfortable seat cushion that is paired with a cushioned backrest. It features a durable wooden frame with decorative front legs that include wheels for improved mobility. Classic multi-color pattern is great for any decor.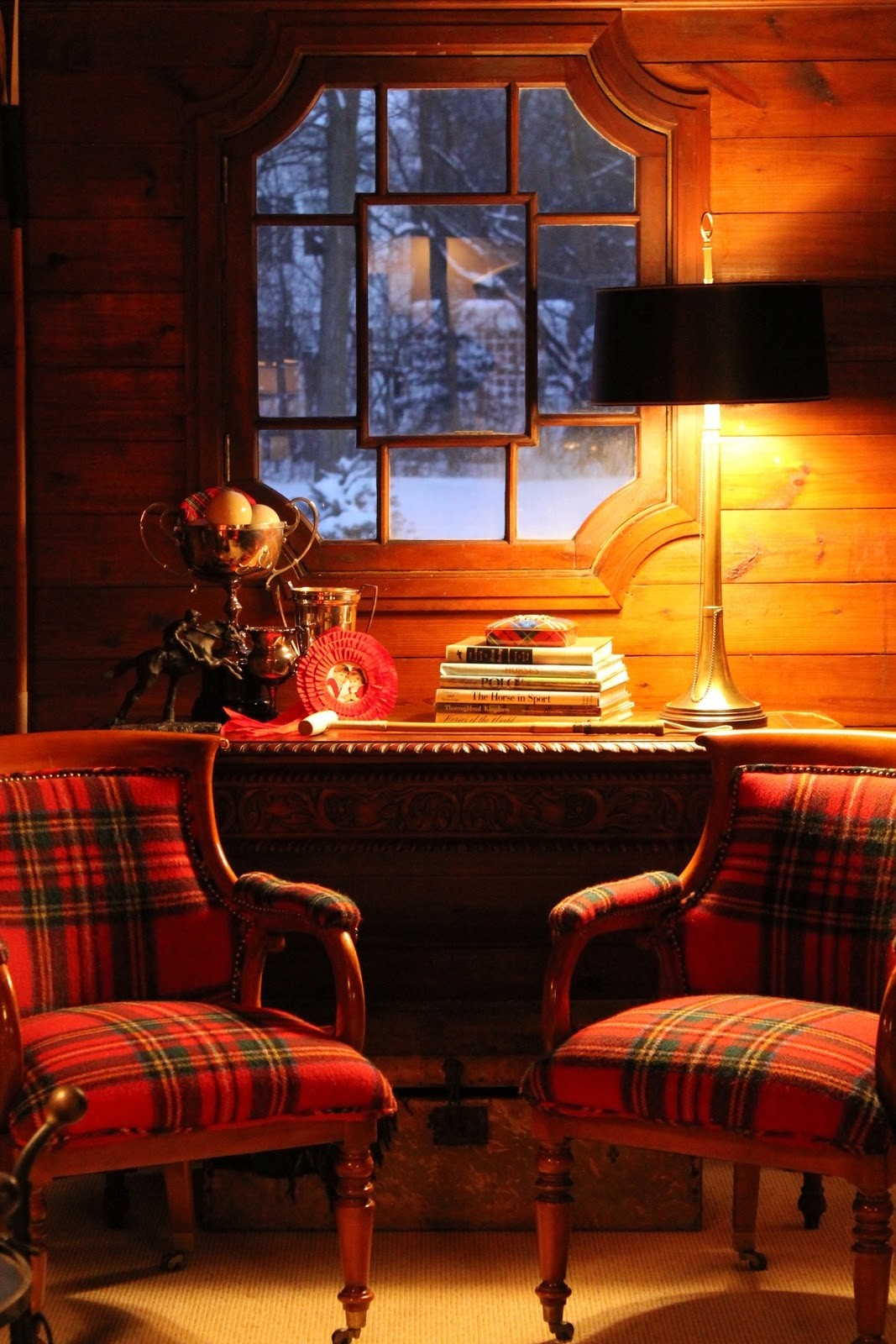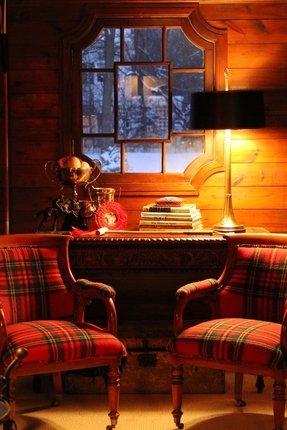 These armchairs feature attractive patterns and colors on their backrest and seat cushions. Their solid wooden frame provides good strength and support. What is more their legs feature small wheels for better mobility.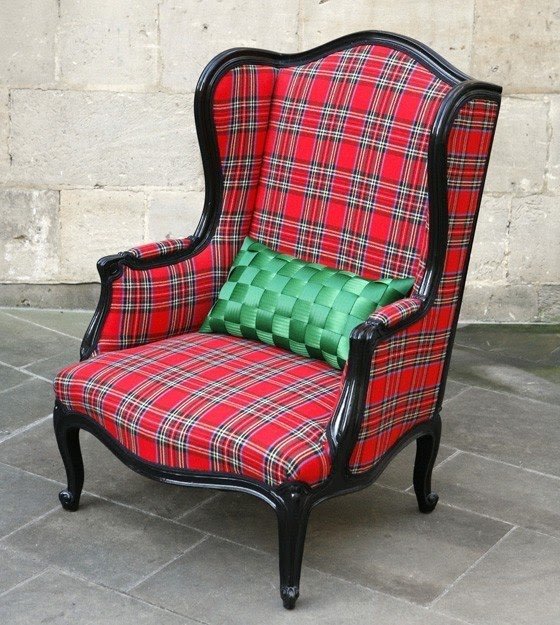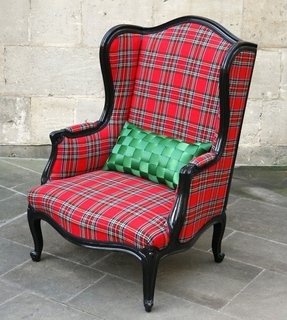 Wingback chair as additional seating or place for relaxation in all kinds of interiors. Frame is made of wood. It is upholstered with fabric and decorated with checkered pattern. Great for watching TV, reading books and more.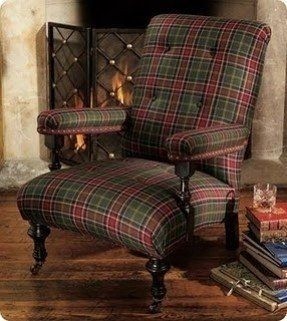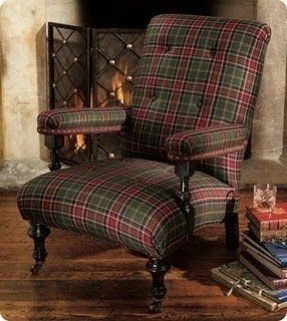 Rustic approach to a highland-style armchair made out of dark oak wood with a black coat of paint, fitted with a thick and comfy plushy upholstery with a tartan pattern, made out of cotton fabric which gives it a smooth feel.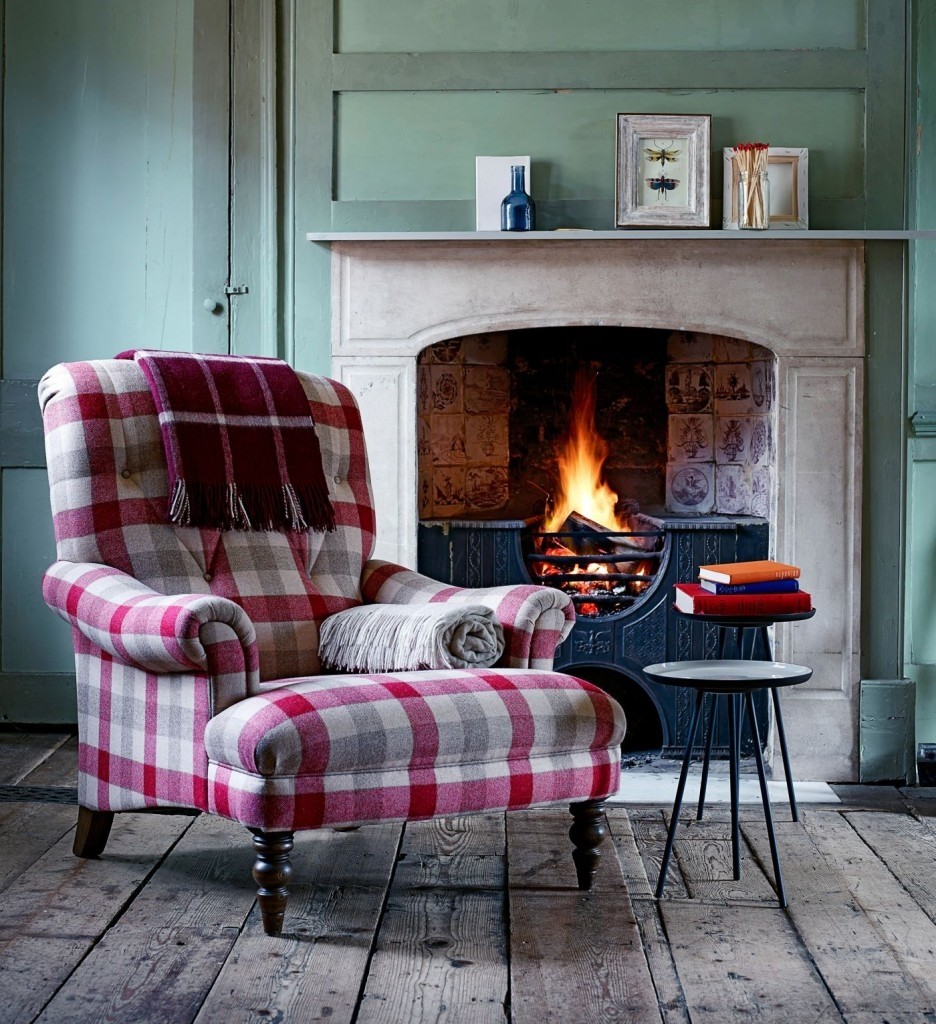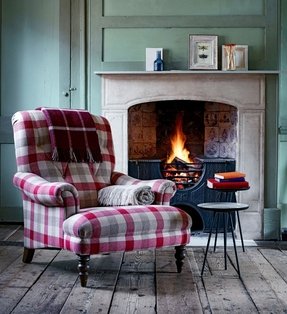 The lounge armchair not only provides unparalleled comfort but also has practical advantages. It can be used, among others, as a place to sleep for a guest. In this case, aesthetic upholstery of tartan armchair in the plaid cream&red grid. is also important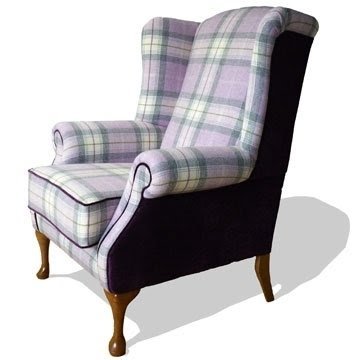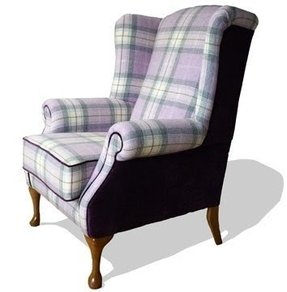 'Highlander' Tartan Armchair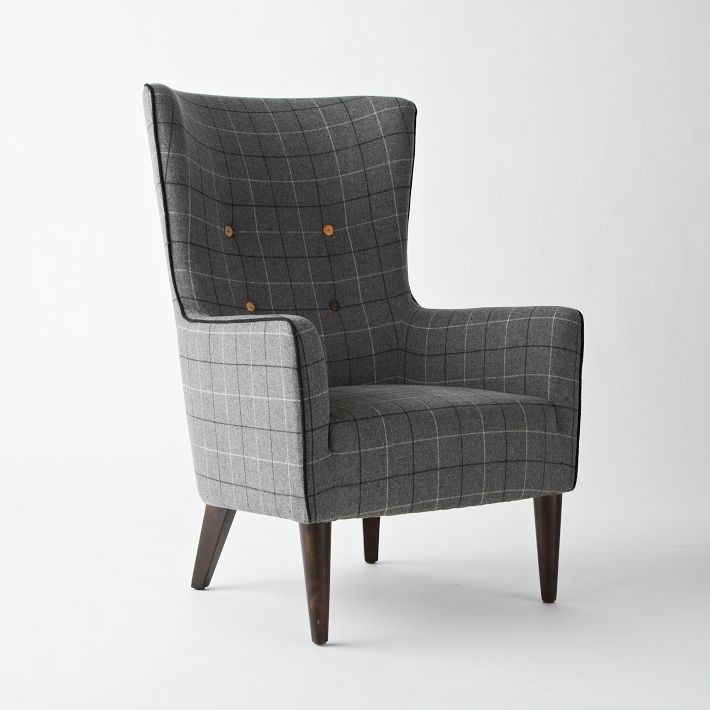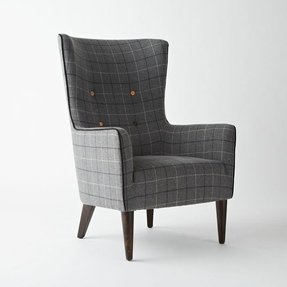 This tartan armchair will add a cool, mid-century accent in your modern decor. Button-tufting, wingback styling and cool, beveled legs contribute to the overall cool, retro vibe.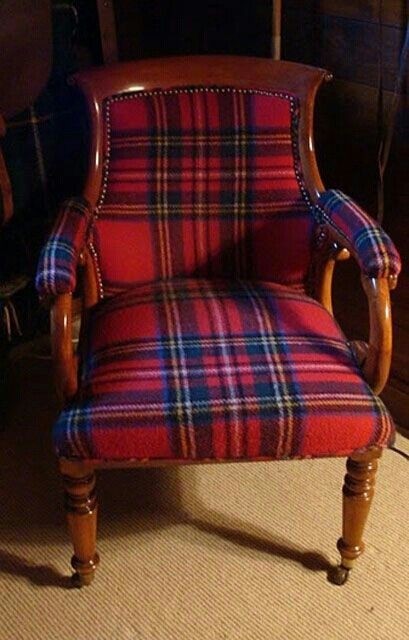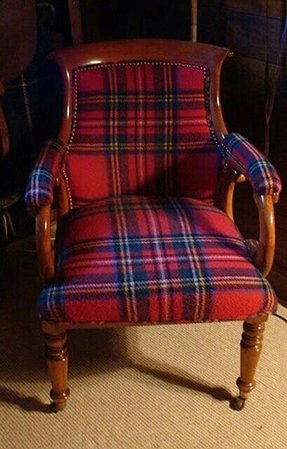 Would love to have made this for my dad, who played the bagpipes.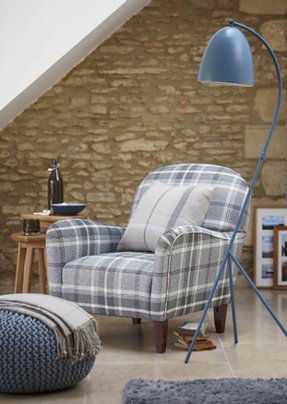 Lausanne Armchair Check, Charcoal,£299. Stockholm Nest of 2 Occasional Tables, £129. Devon Floor Lamp, Blue, £69. Soft Shaggy Rug, Grey, £20. Tartan Cushion, Grey, £10. Tesco Direct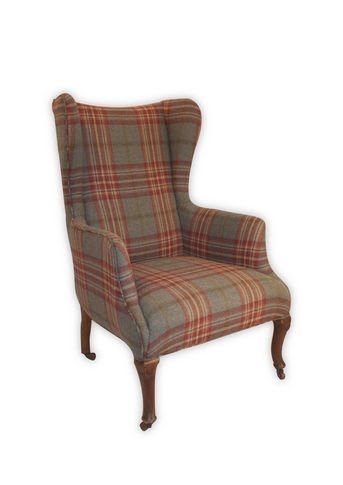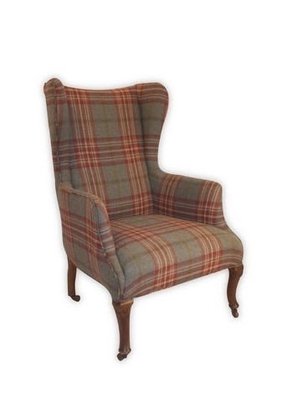 George III Armchair covered in De La Cuona Tartan image #1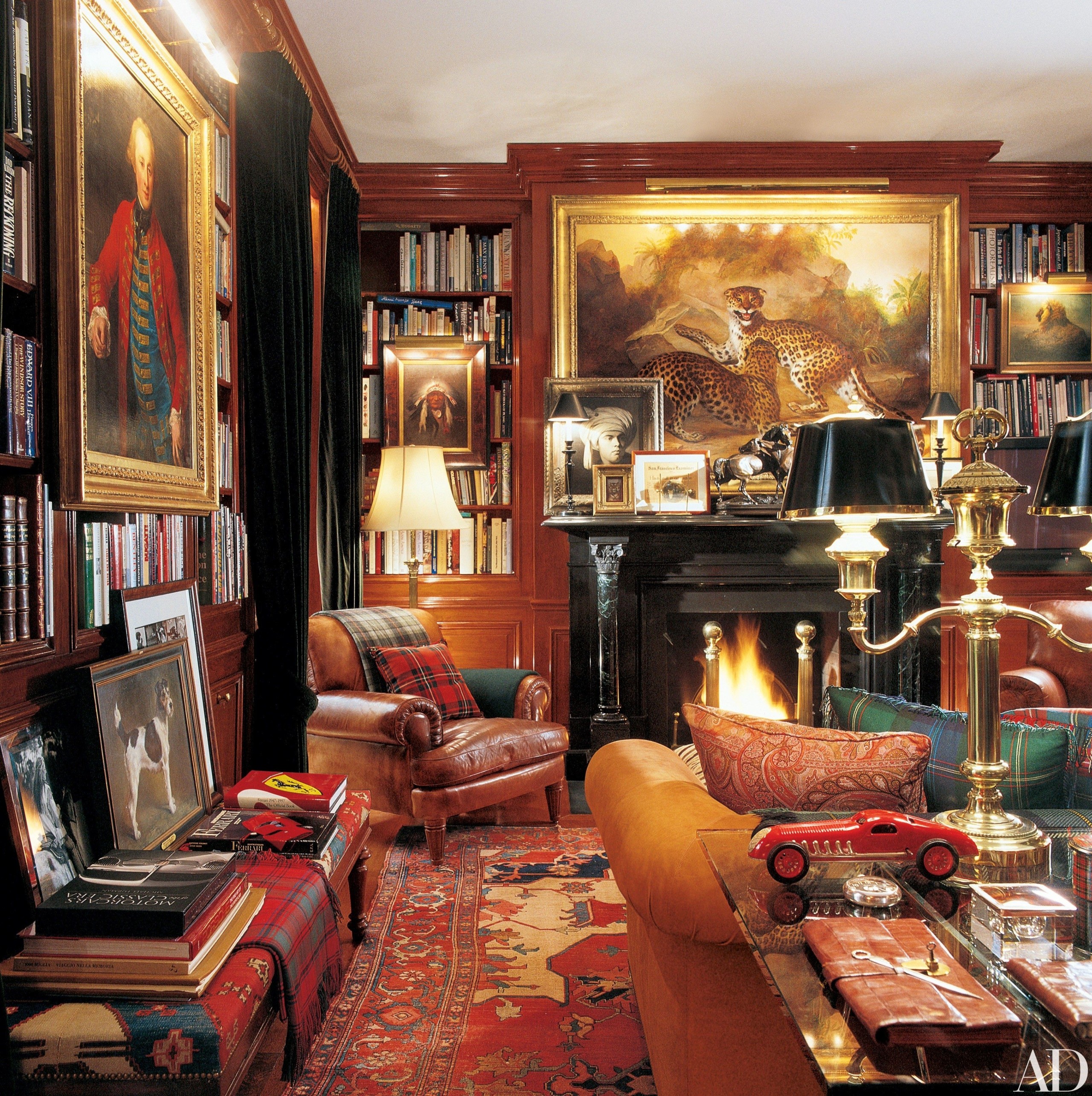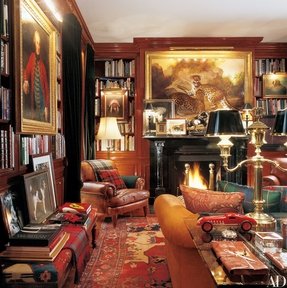 The library in Ralph and Ricky Lauren's Bedford residence. Architectural Digest; photo by Durston Saylor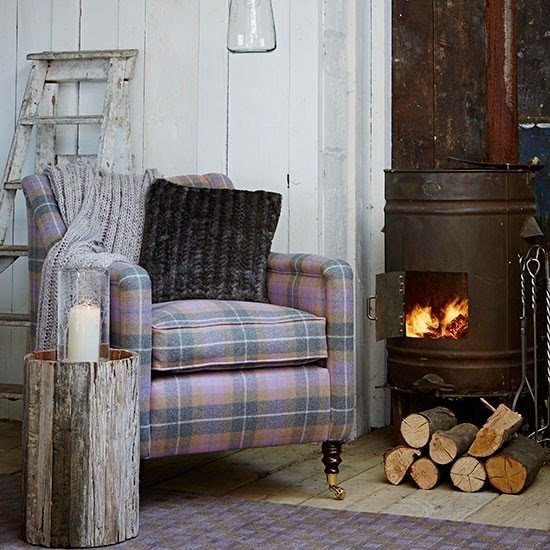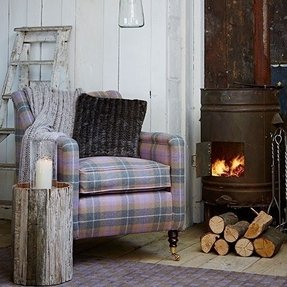 Add this armchair next to your fireplace, and enjoy fantastic and homelike atmosphere in the drawing room. The tartan arm chair has a rustic design and is upholstered by the linwood.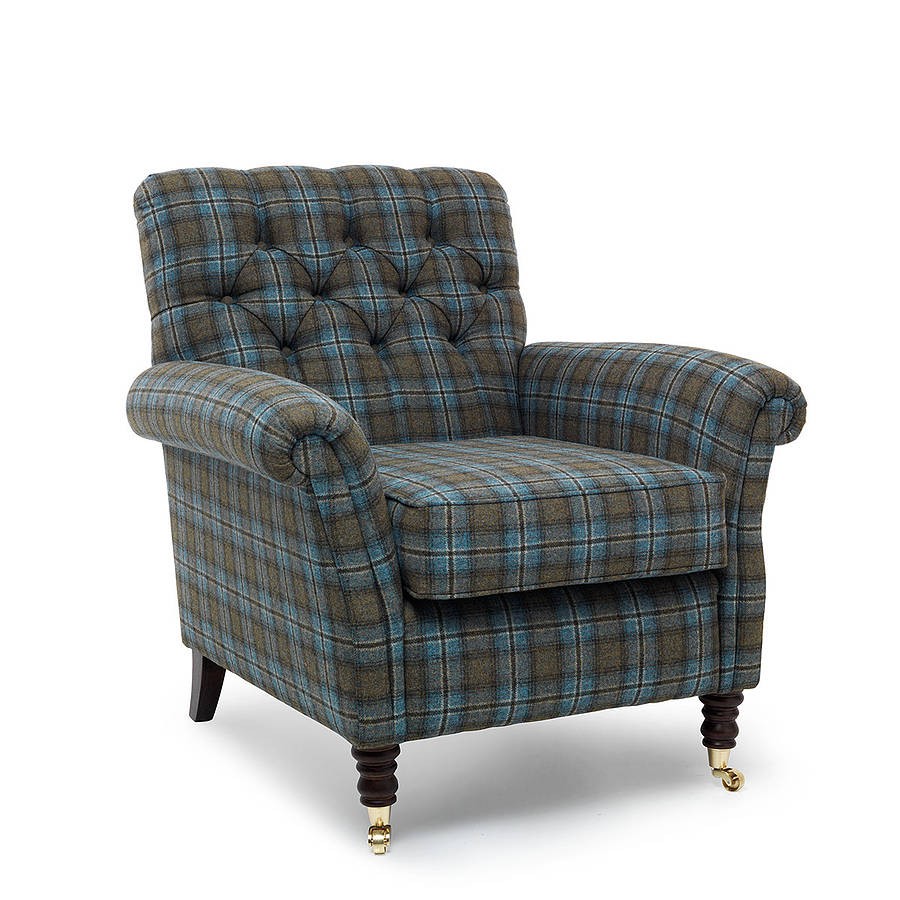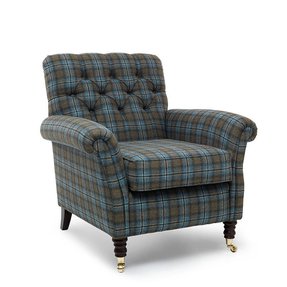 Foxwood occasional armchair, Chatsworth tartan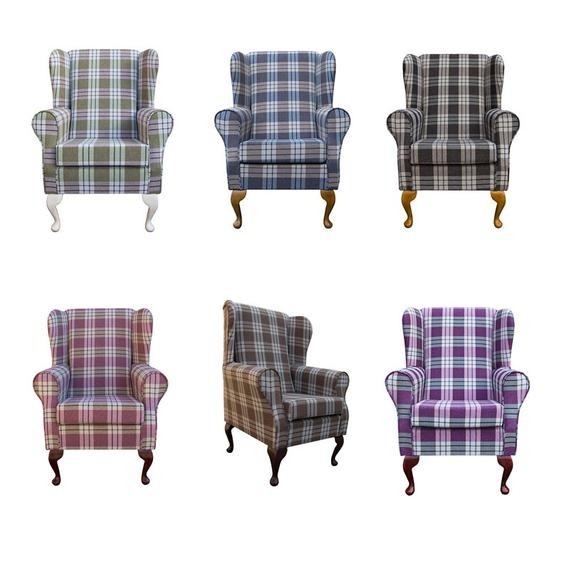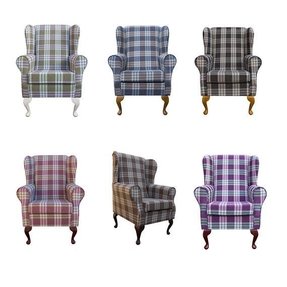 ... , Furniture & DIY > Furniture > Sofas, Armchairs & Suites > Armchairs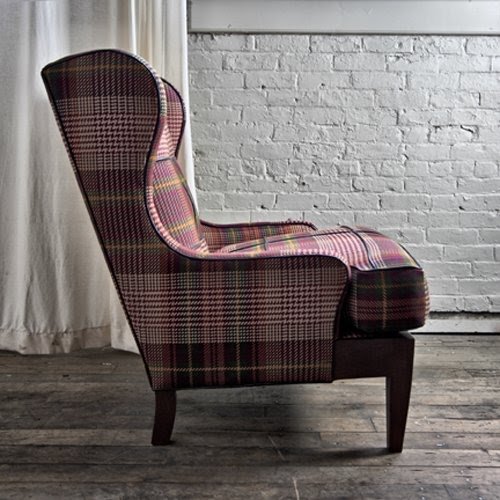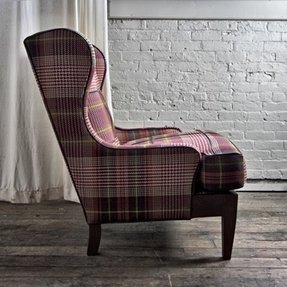 A wingback chair that features a modern character. This decorative and functional solution features a large and soft seat cushion paired with a high backrest for more support. Its wooden frame is wear-resistant.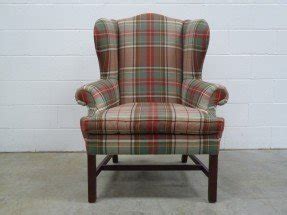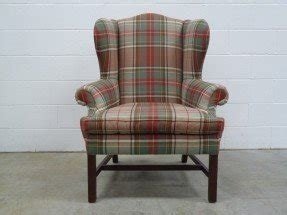 P1000582.jpg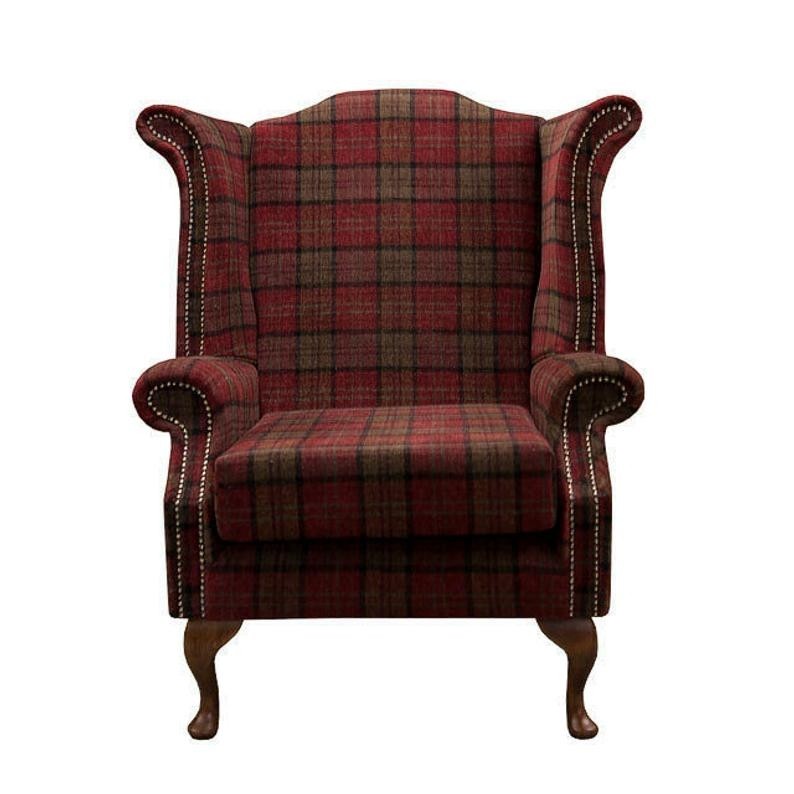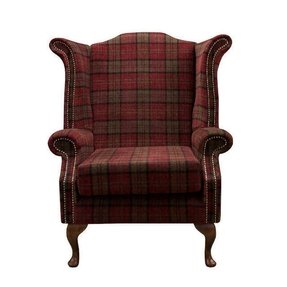 Armchair Fire Side chair in a red t artan fabric ...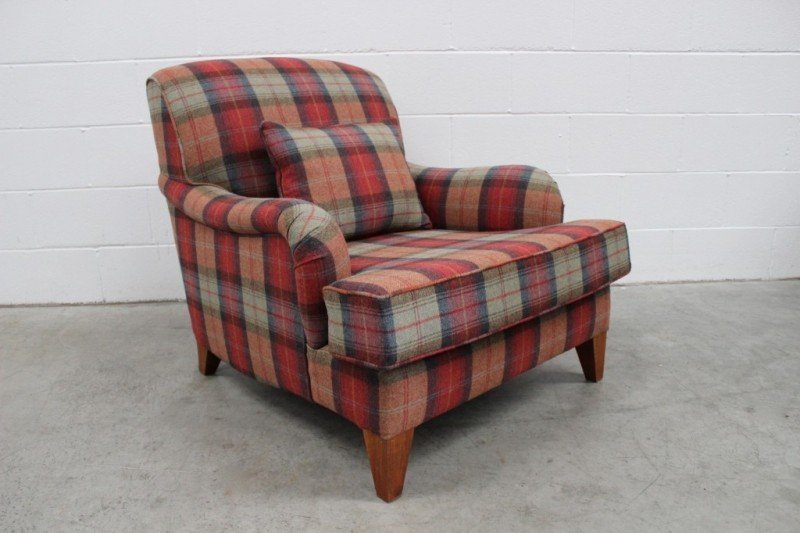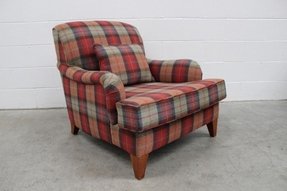 ... Kingcome "Stratford" Large Armchair in Woolen Plaid Tartan Fabric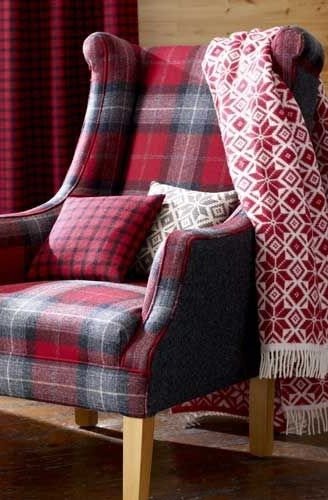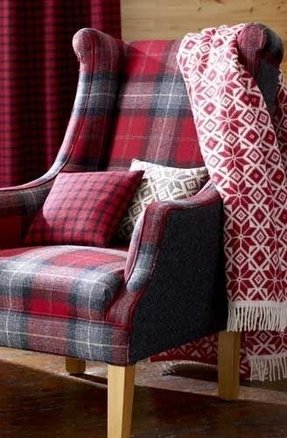 A splendid solution for getting cozy in front of the fireplace during long, winter evenings. The chair is upholstered in a nice-to-touch, checkered fabric, along with its wing back, sloping armrests, and a comfy seat cushion. The whole rests on tapered wood legs.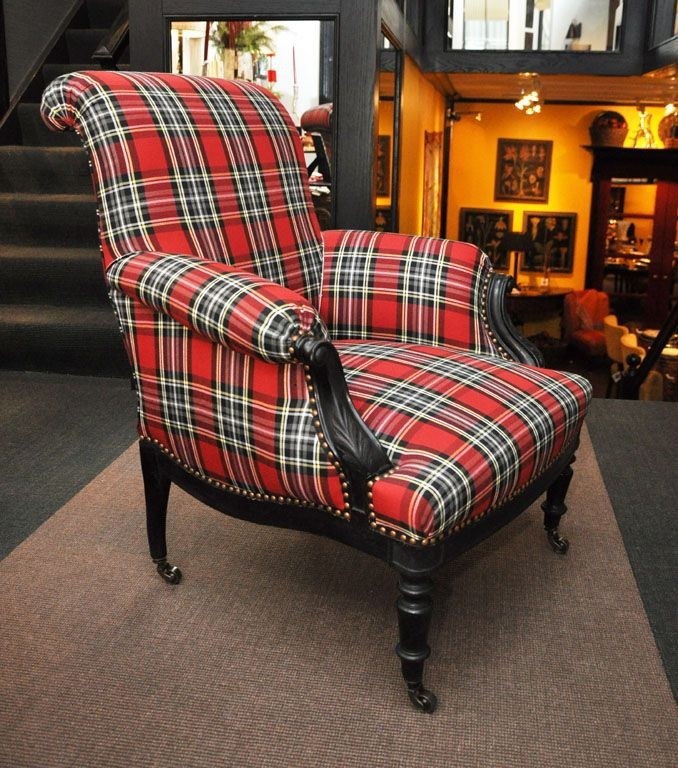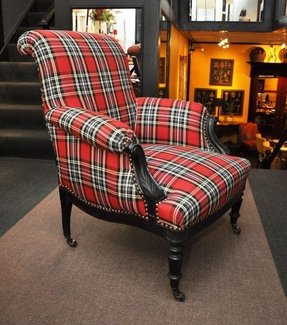 tartan armchair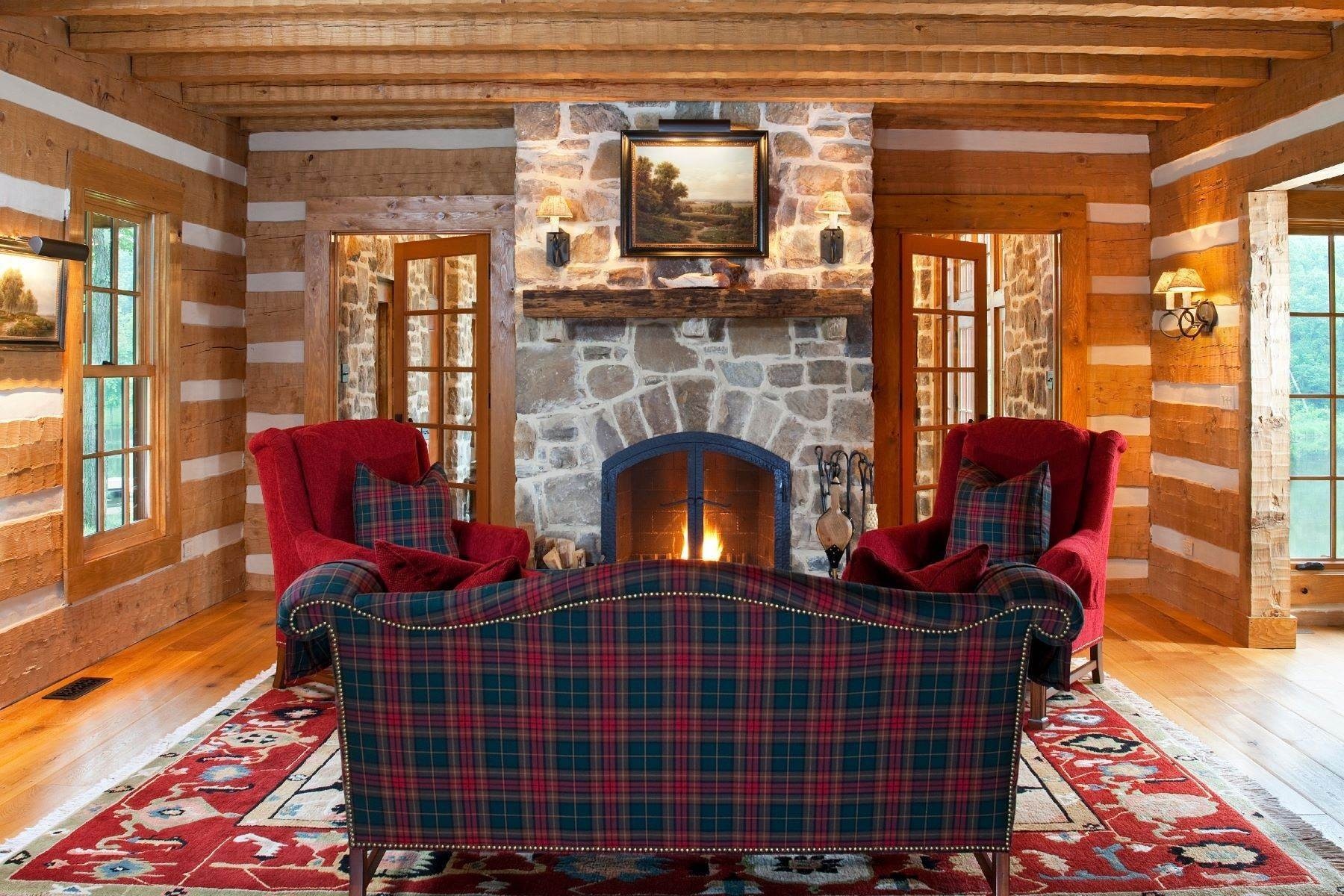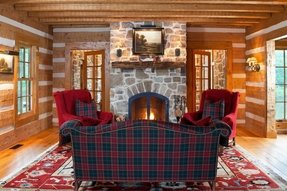 Tartan feels right at home in mountain or country style homes and ...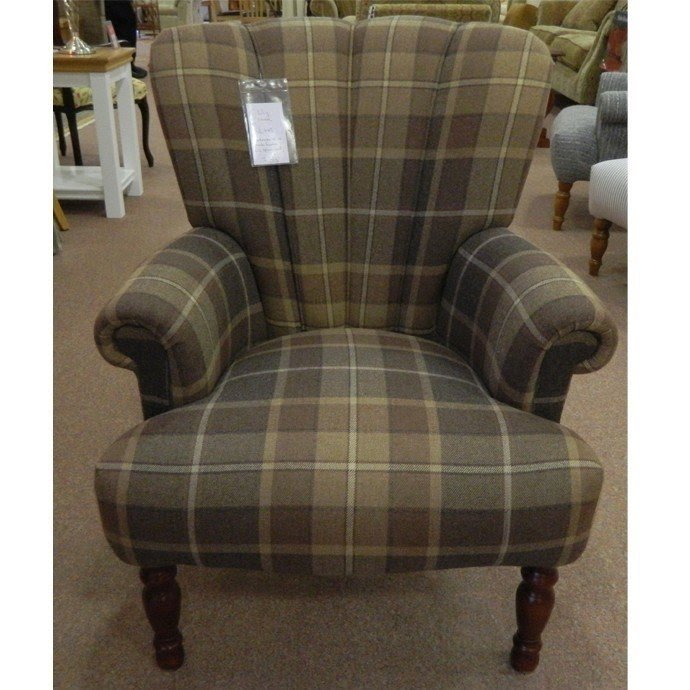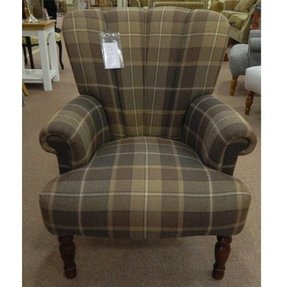 Click image to zoom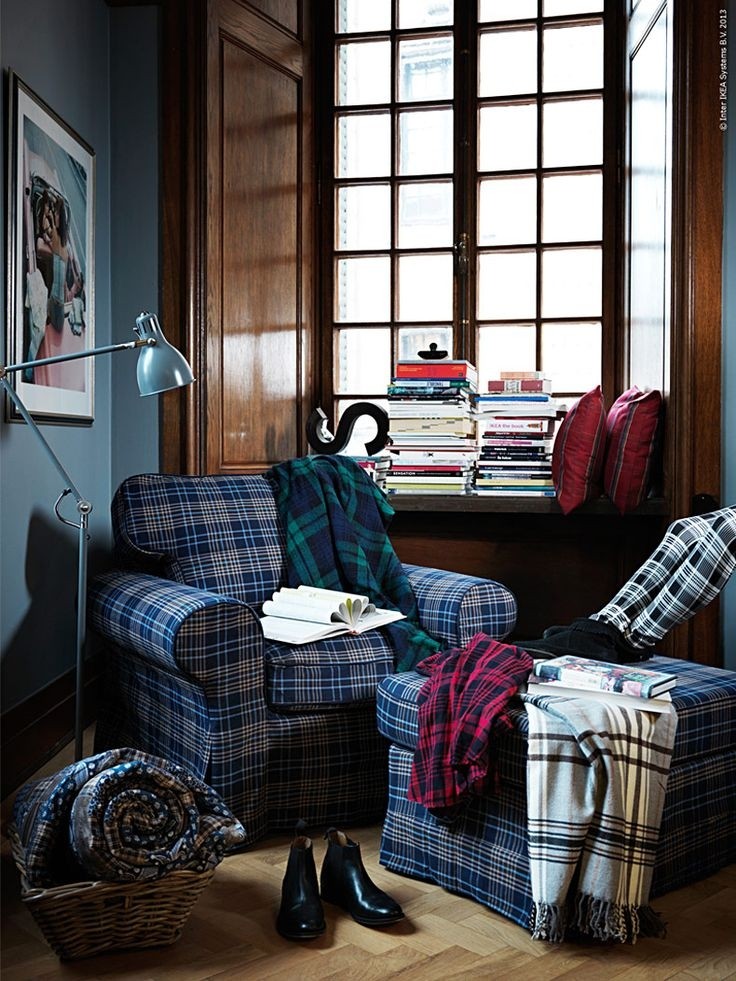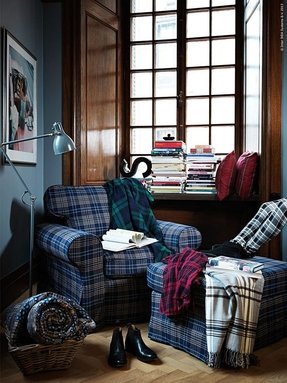 EKTORP fåtölj och fotpall i helrätt rutigt. HERMINE plädmed mjuka beige, grå och bruna toner värmer i höstrusket. En bra läslampa är ett måste, ARÖD är en klassisk variant i industristil som passar överallt.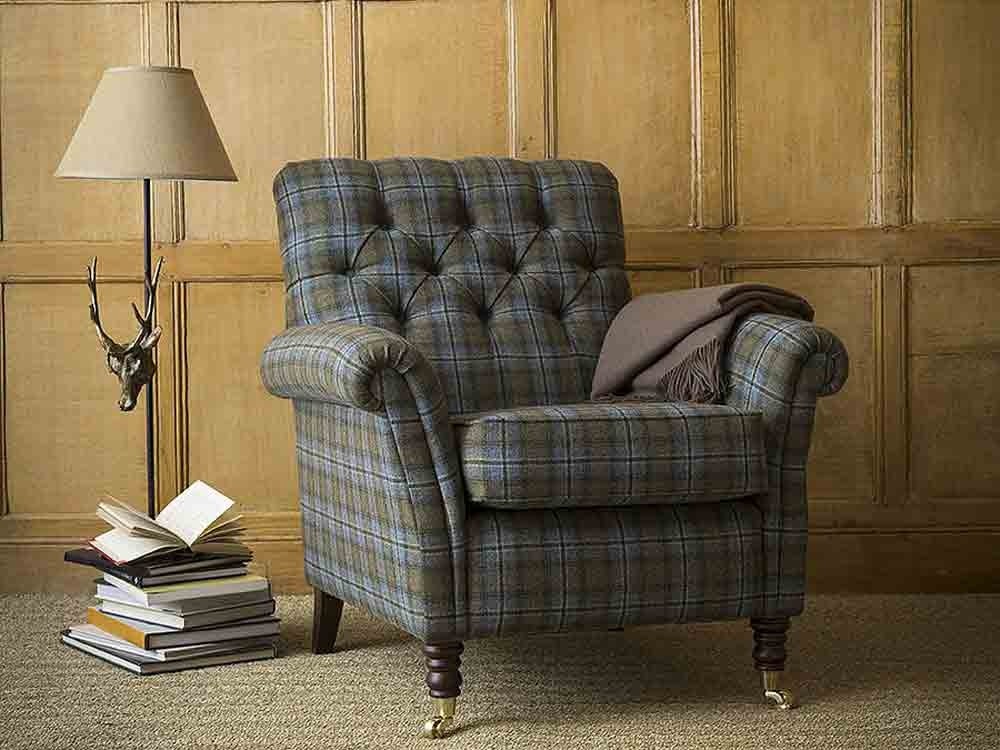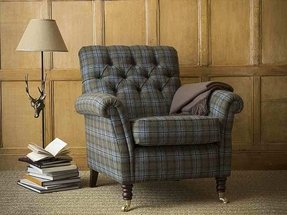 tartan armchairs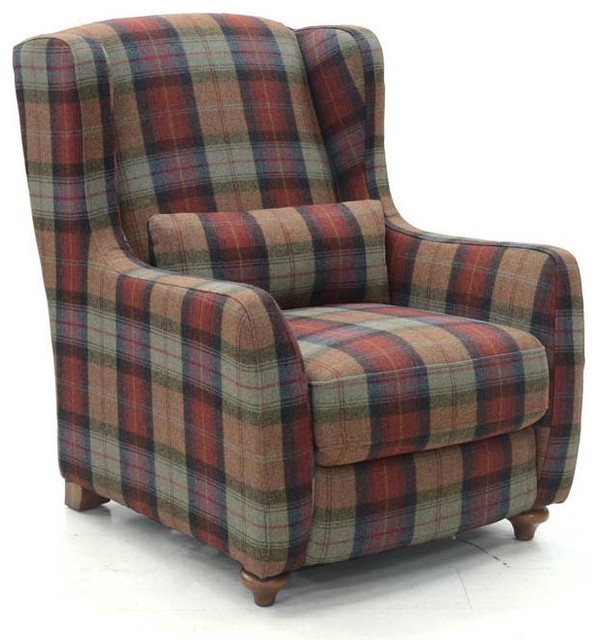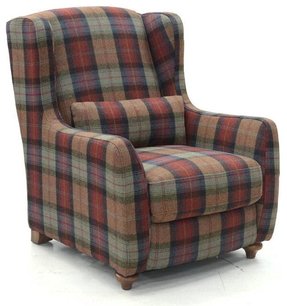 Order by phone 0333 355 9359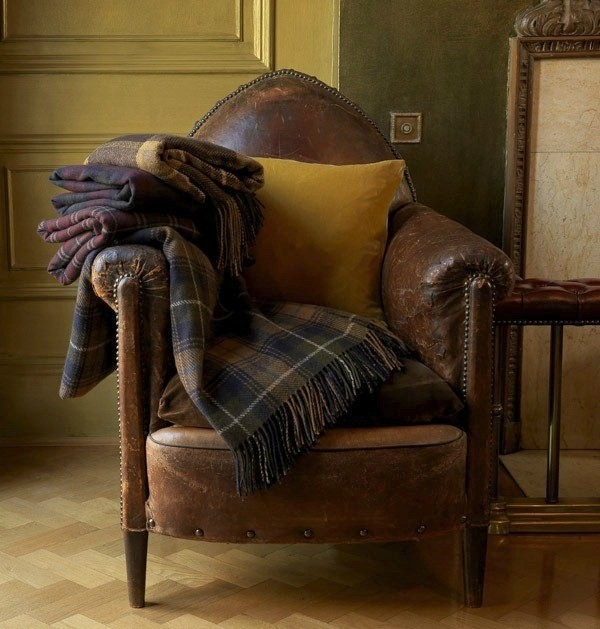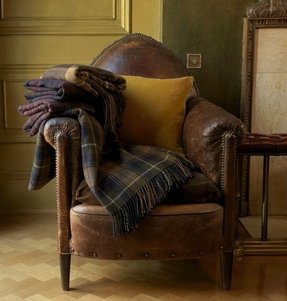 Classic leather chair and tartan throws perfect for reading a book and drinking hot chocolate #sainsburys #autumndreamhome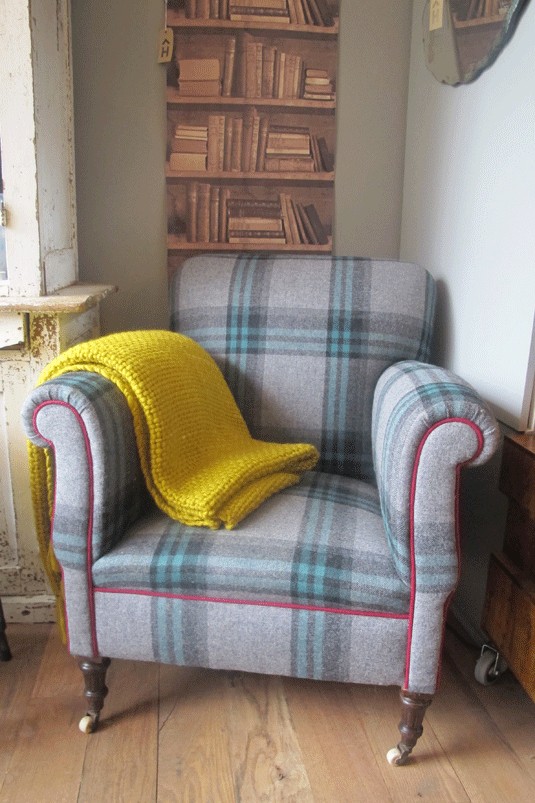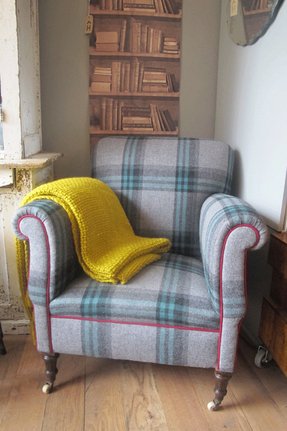 Add comfort, style, beauty and elegance to your apartment with the vintage Tartan armchair by Hollys House. It features the grey, blue and red colors and wooden legs with casters.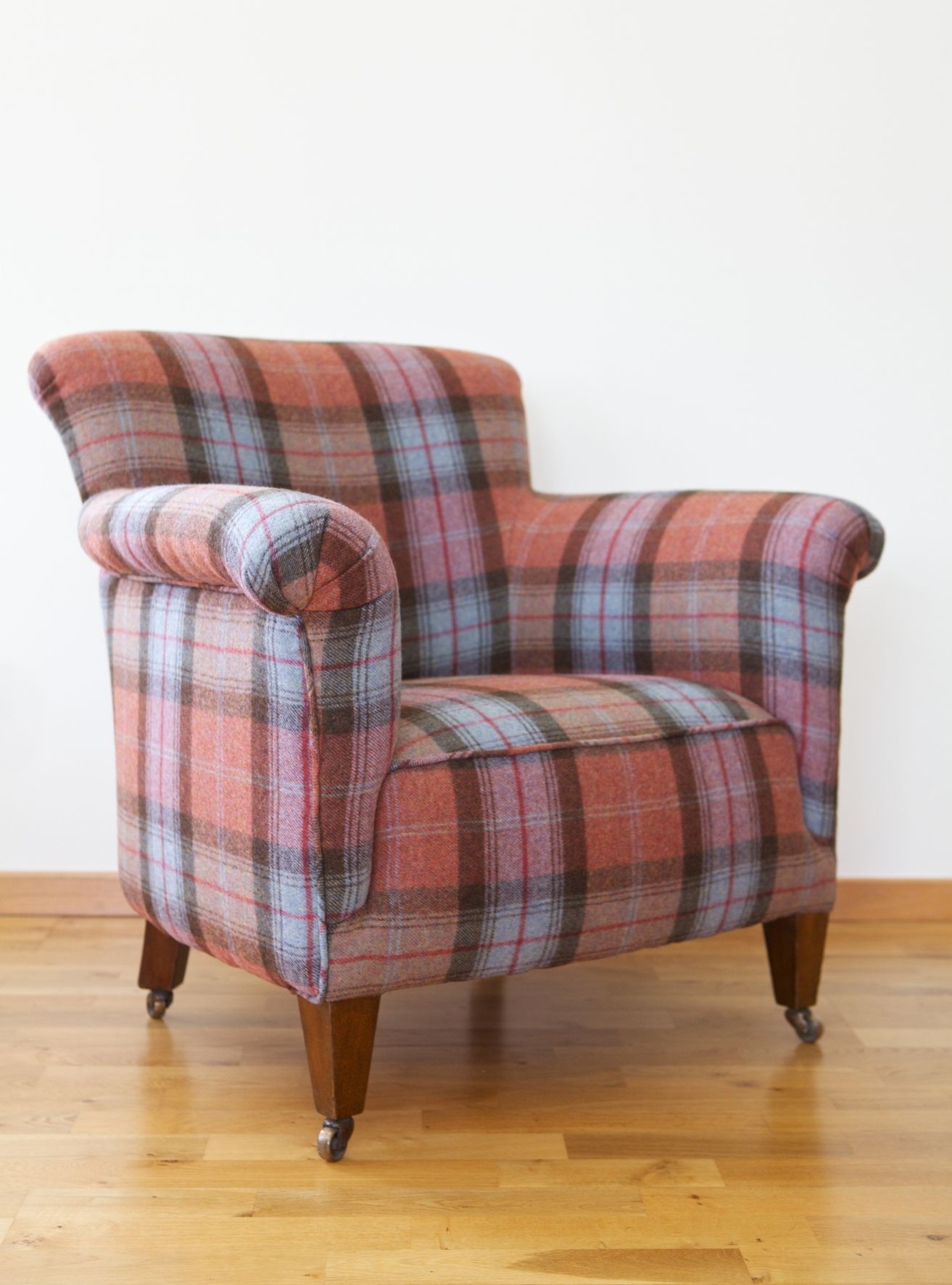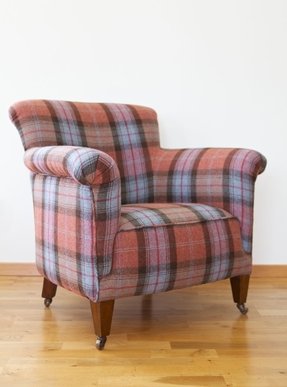 Below are some examples of upholstery and loose covers by Joan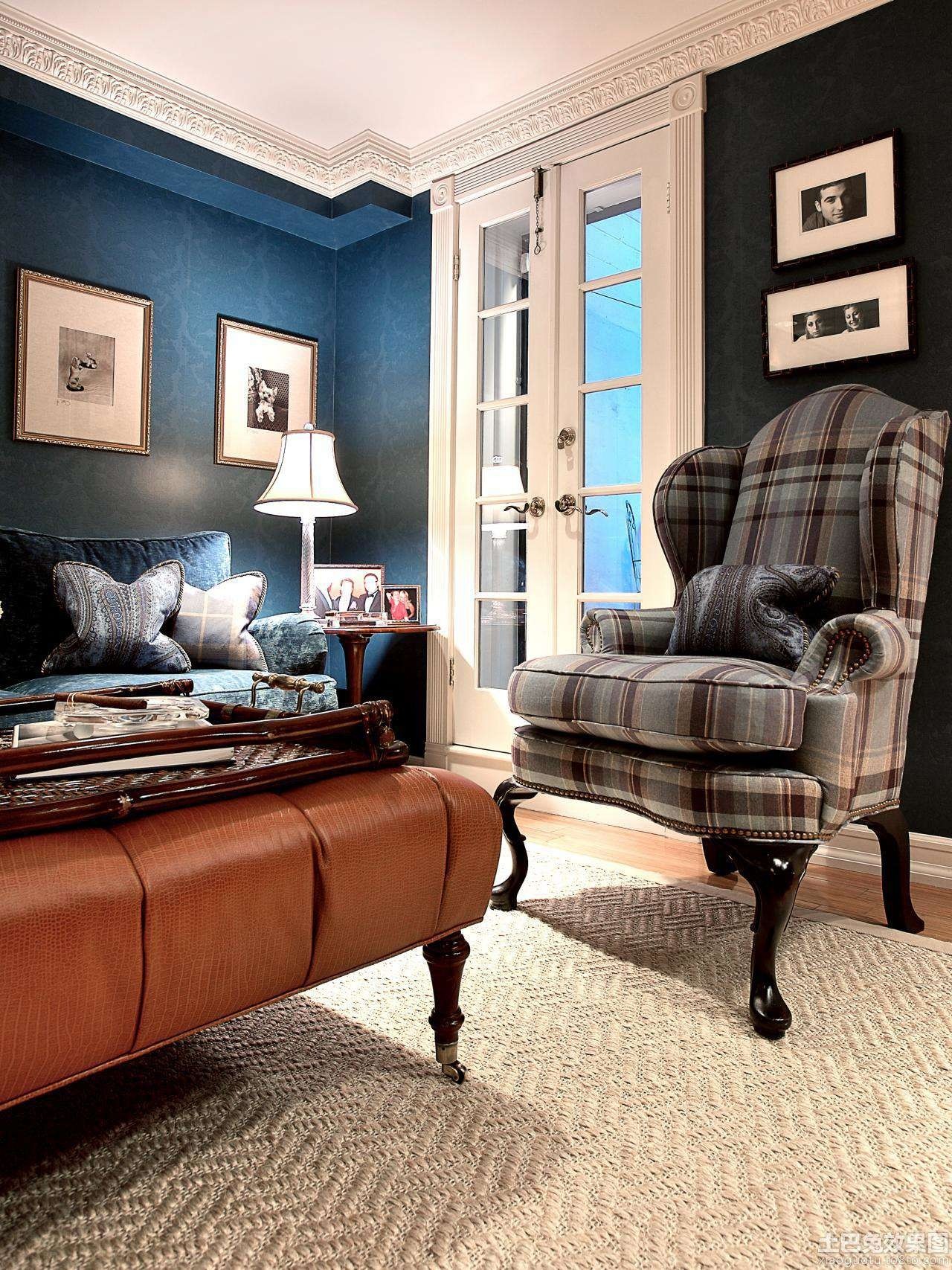 A very attractive stylization of a living room that includes gray and navy colors. A durable chair with soft cushions is well paired with a central ottoman that can be used as a coffee table. All elements stand on a neutral, white rug.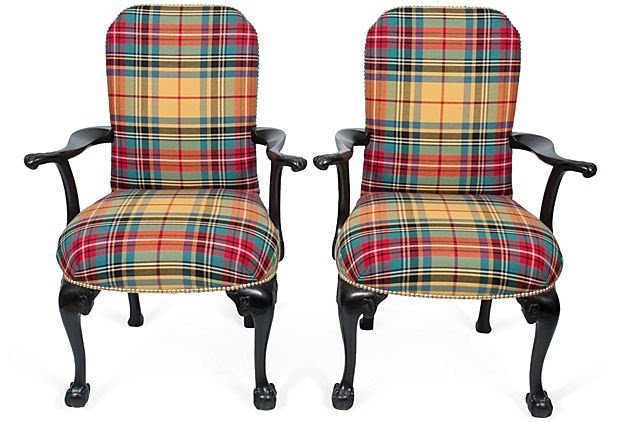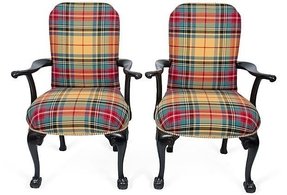 doesn't someone need a striking pair of captain's chairs for their dining room? This weekend - on One Kings Lane.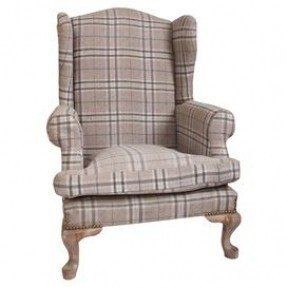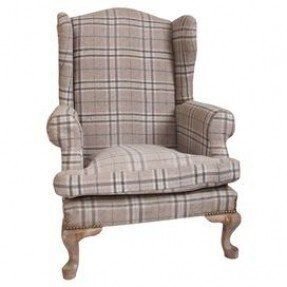 Nira Tartan Armchair in Neutral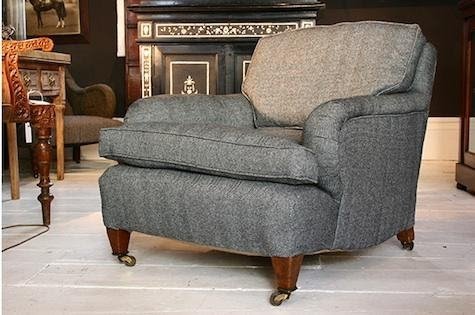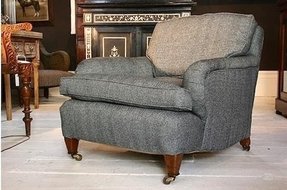 Such a gorgeous, elegant armchair, great for a classy, traditional living room. Would look perfect in front of a nice, cosy fireplace and a plush carpet underneath. The wheels on the bottom make it really easy to move around.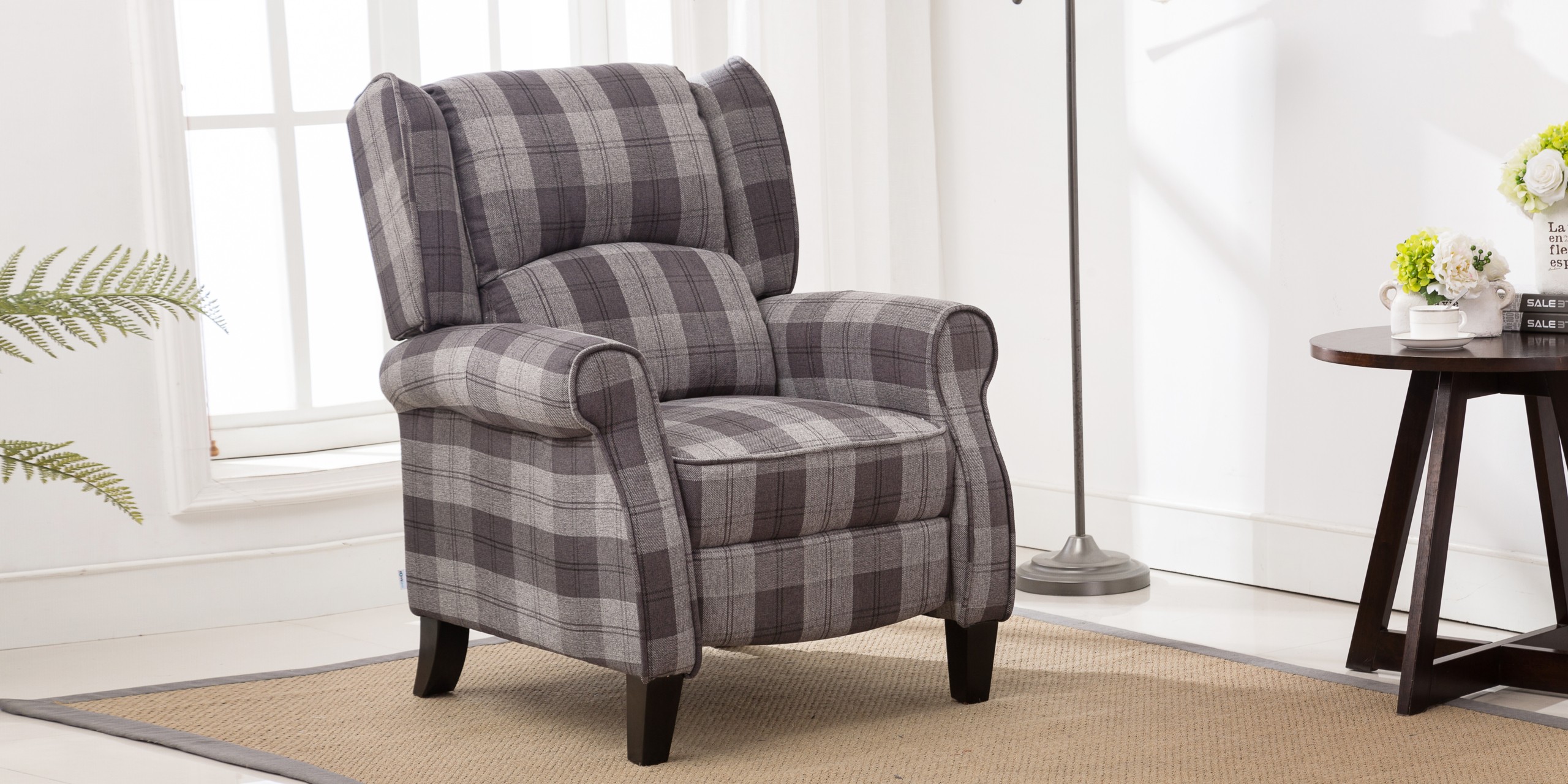 Eden Recliner Armchair in Tartan Grey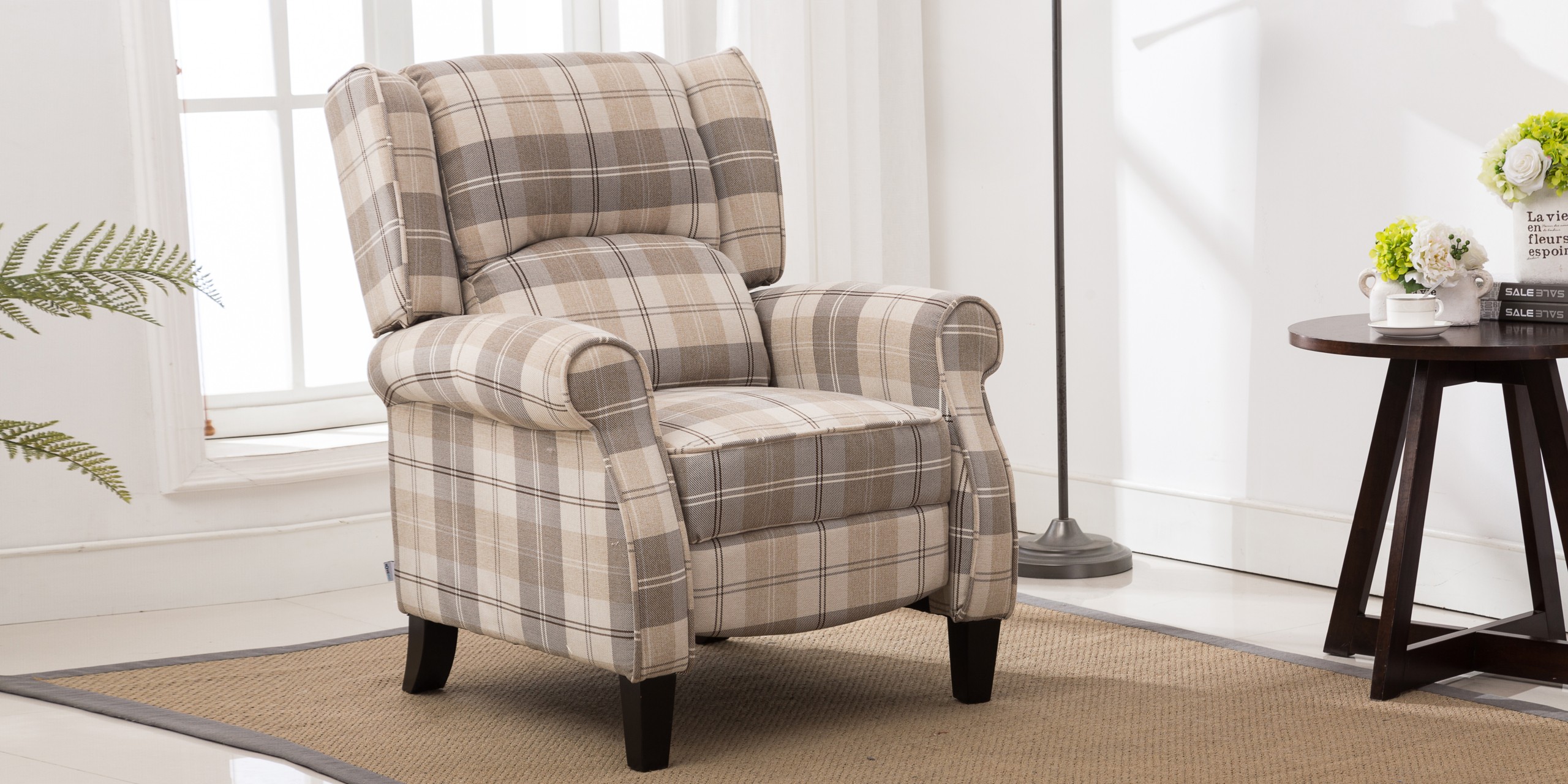 Eden Recliner Armchair in Tartan Beige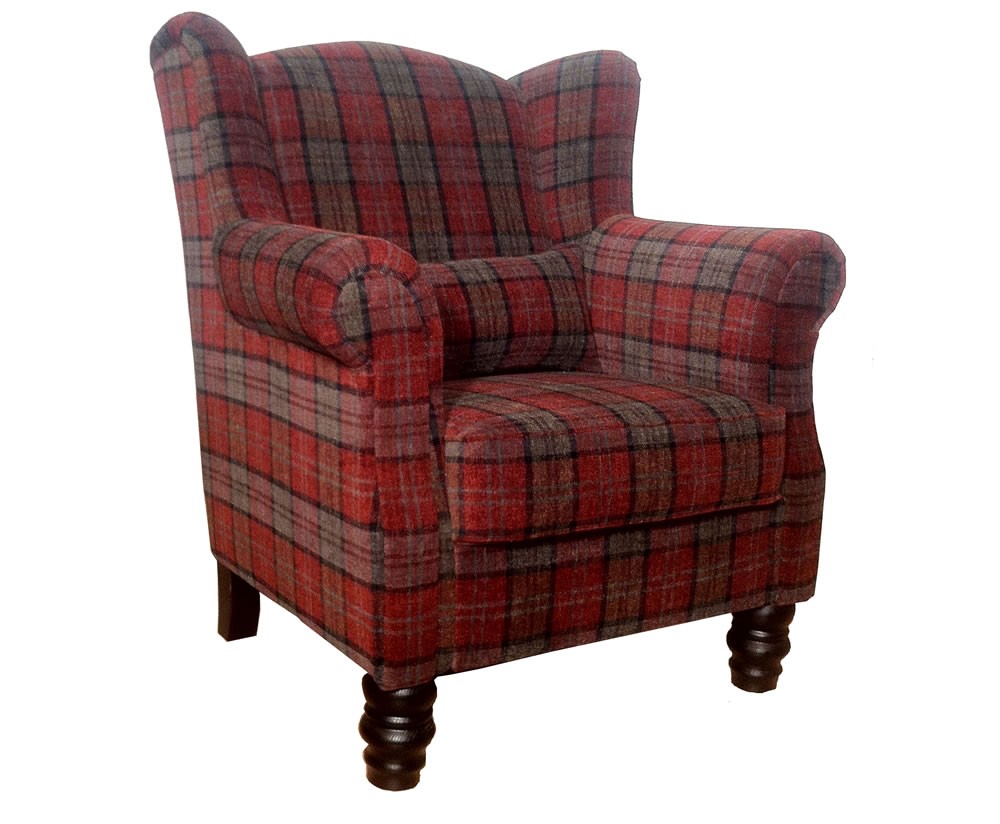 William Tartan Fireside Armchair- UK delivery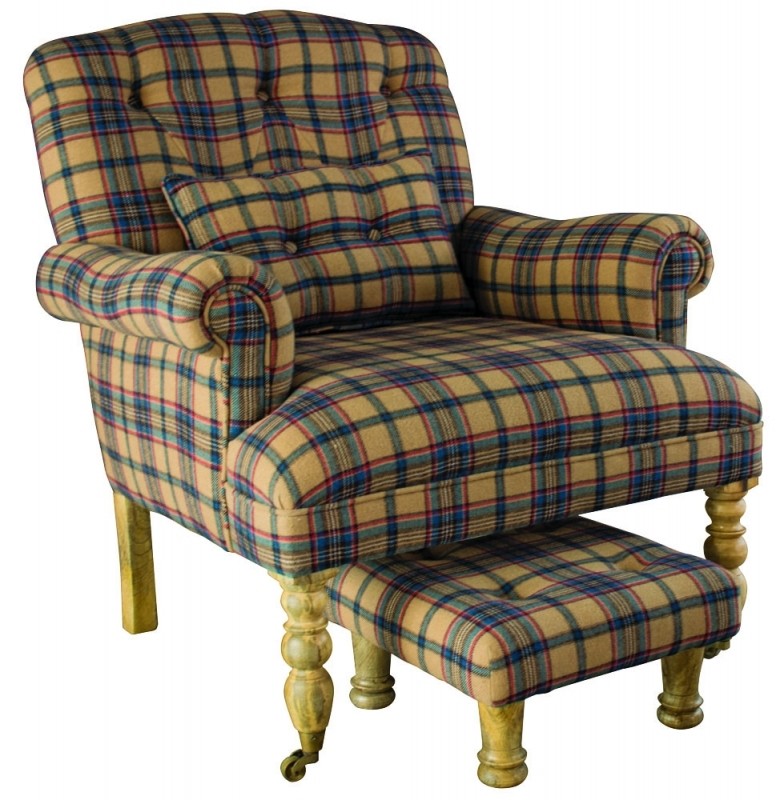 Classic Design armchair- Tartan Fabric armchair and ...