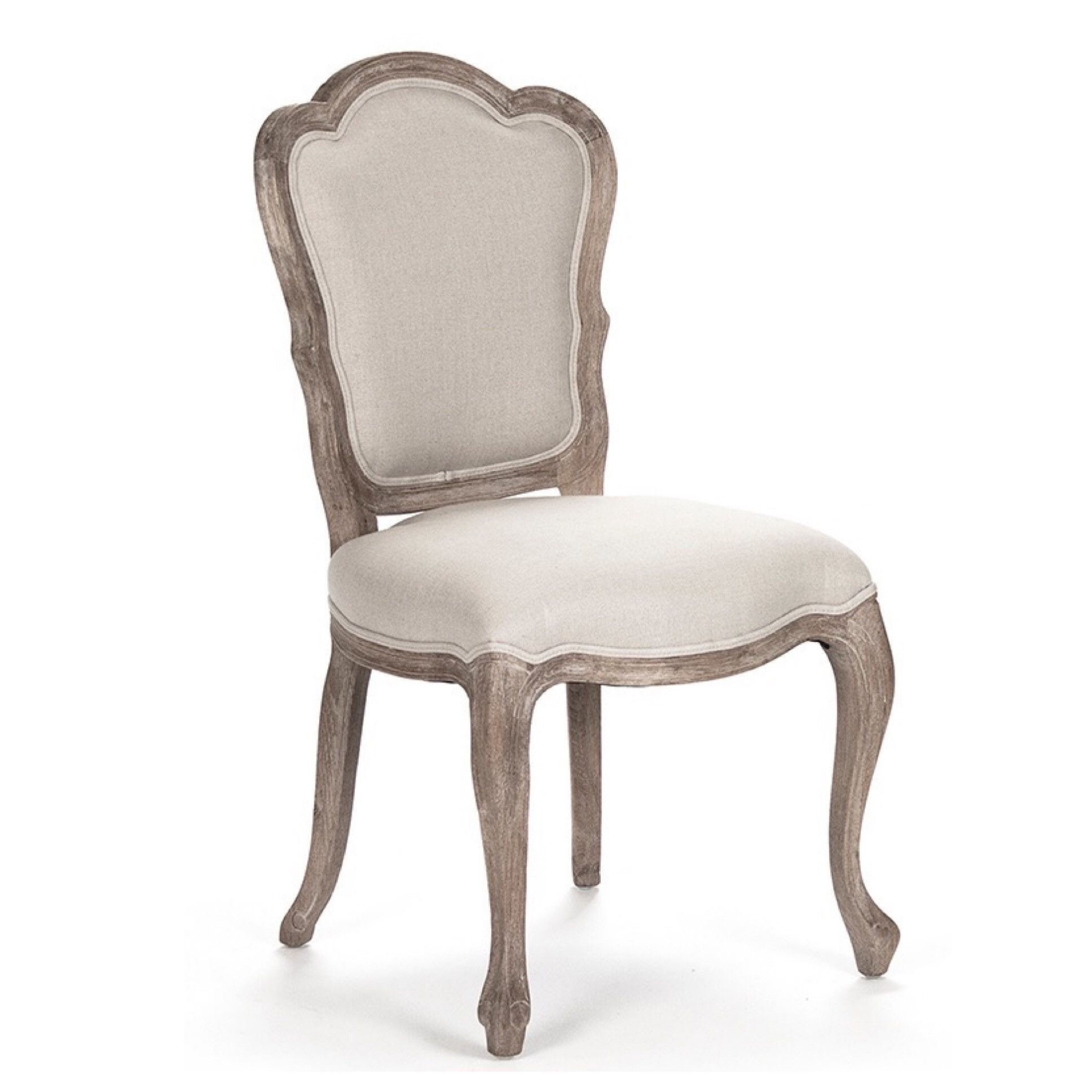 It is a Pair Bertha dining chair that has got a scalloped back and French country style. It is a fantastic addition to your dining room and kitchen area.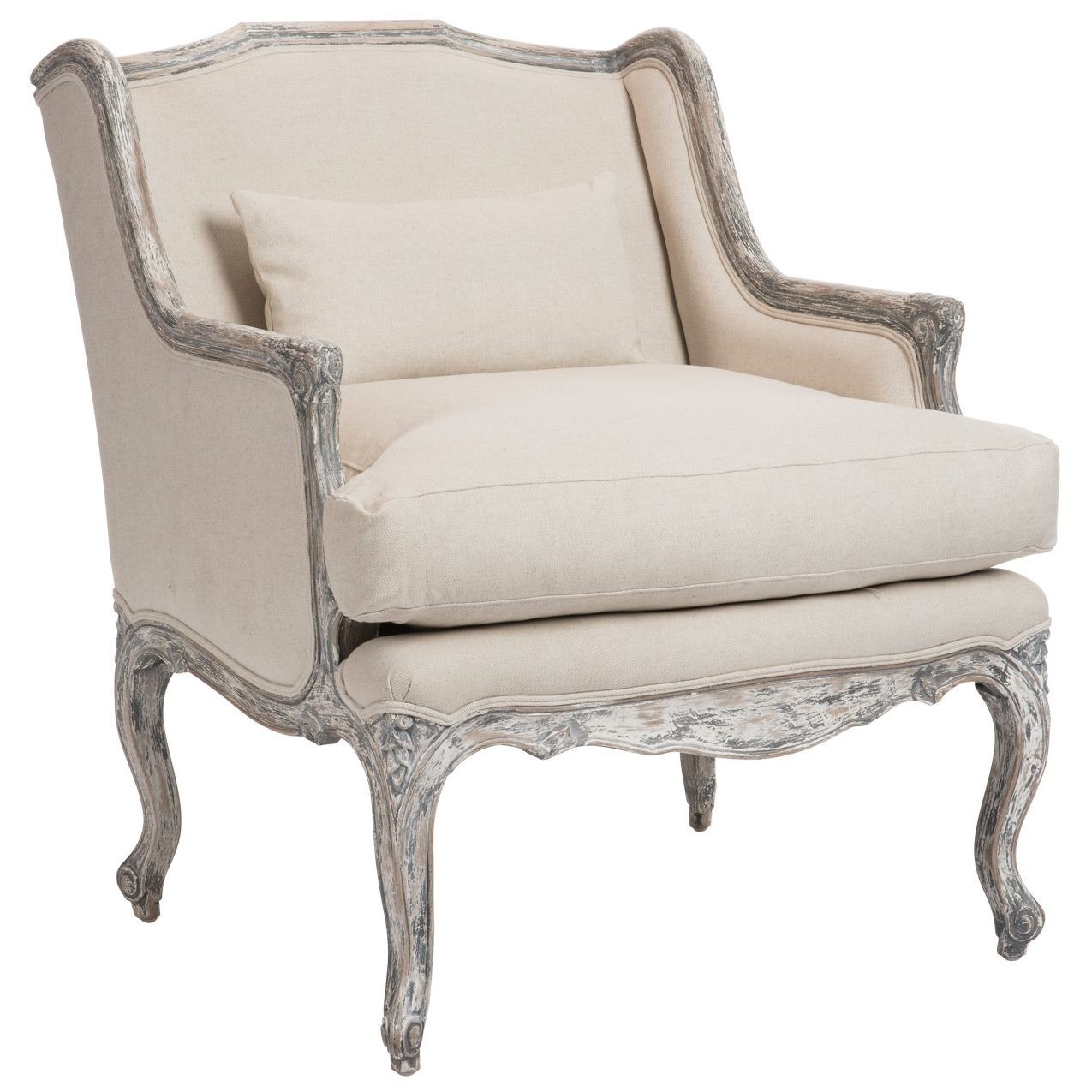 It is a wing back salon chair that has got a sophisticated look, French country design, weathered barn wood grey and birch wood construction. It is a fantastic addition to your living room.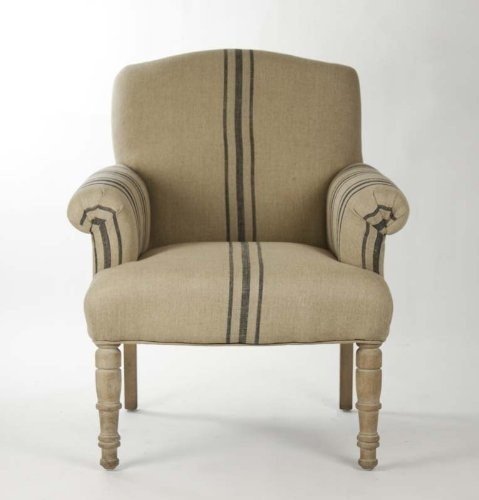 Add style, elegance, beauty and comfort to your living room and family room with this amazing club chair. It has got a blue stripe linen upholstery, french country design and very comfortable seat.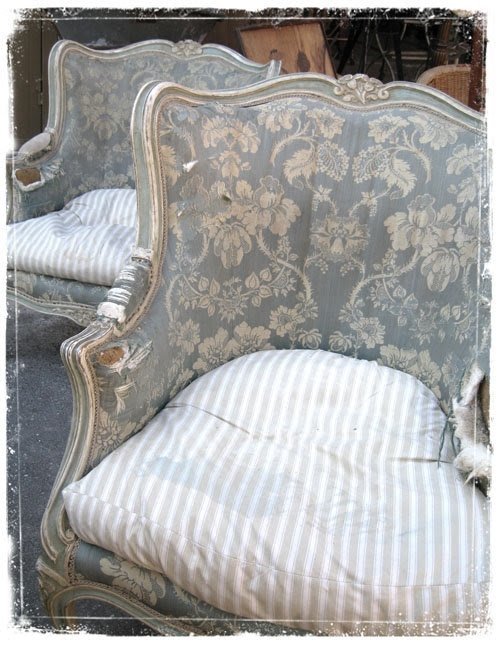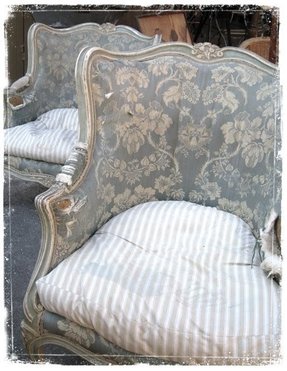 With its faded blue toile backs and ticking pillow seats, this vintage upholstered chair embodies the charm and warmth, typical for the French country style. Silver painted frames add a refined, eclectic character to the whole construction.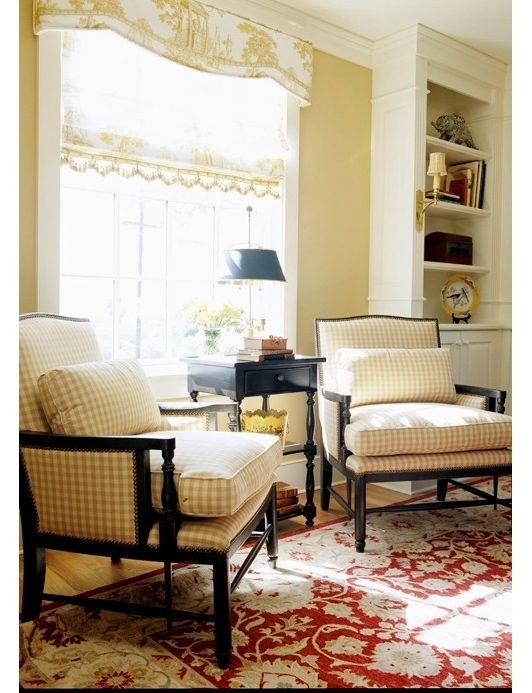 What a wonderful setup for a home library, with a beautiful set of black, upholstered armchairs with buttery fabric, which gives the room a traditional look, and a cosy, red and white rug to top it all off!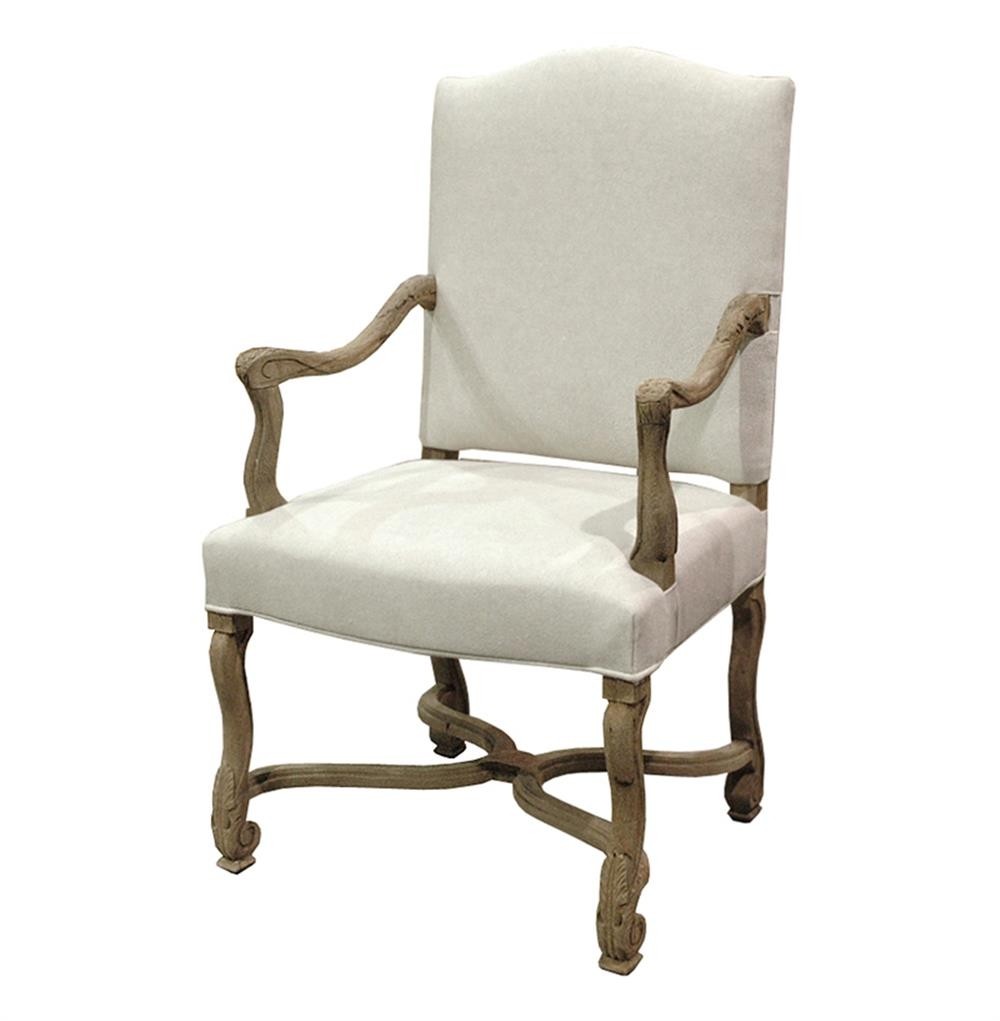 Arm chair with design inspired by classic French furniture. Additionally, it's made of solid carved elm wood, which provides durability and sturdiness. The chair also has carved acanthus leaf details on front legs and arms.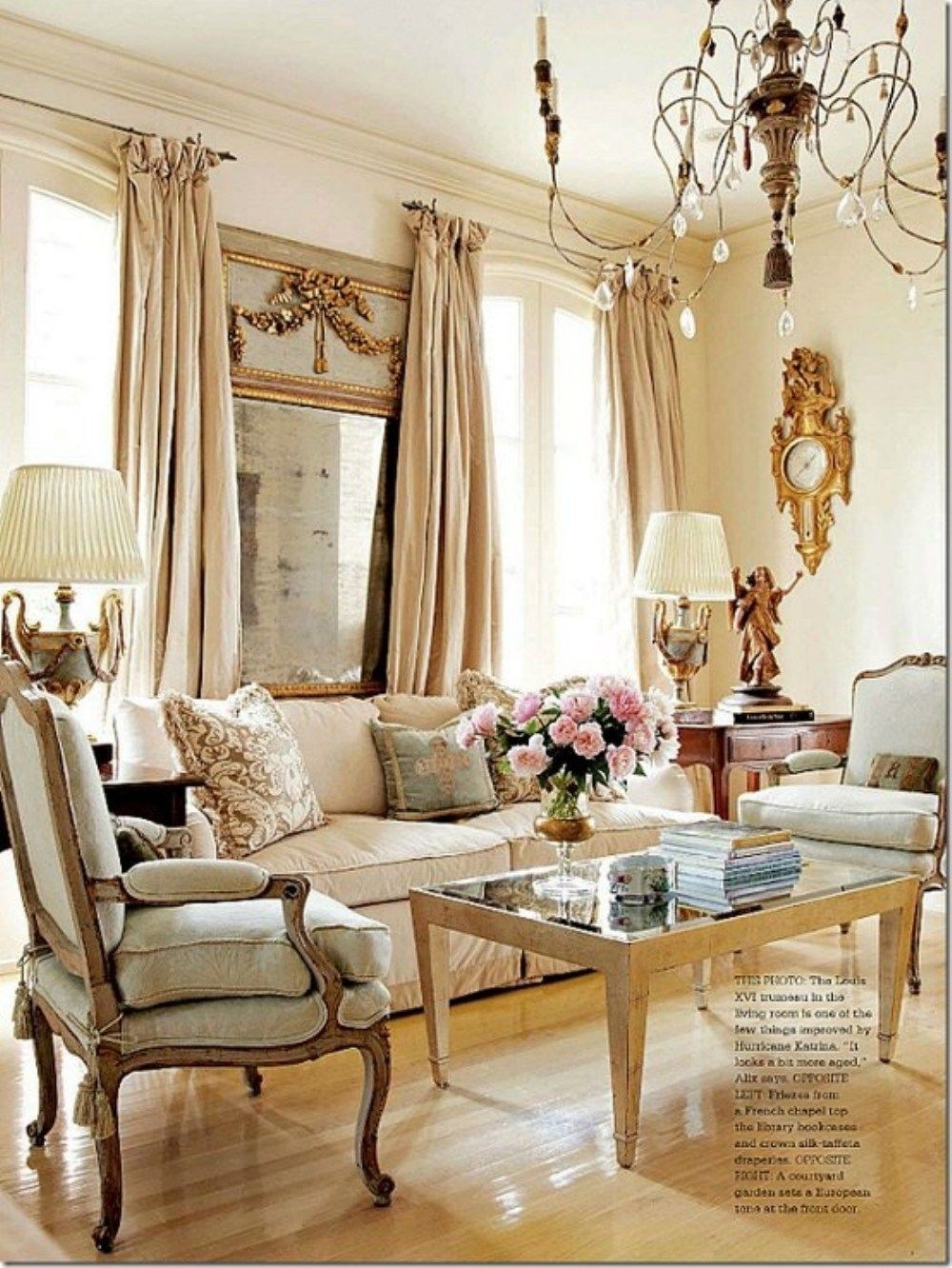 I love this French country stylization in a living room. Large sofa includes soft seat and backrest cushions supported by solid frame. This neutral white element is paired with a comfortable wooden chair that includes padded and cushioned elements.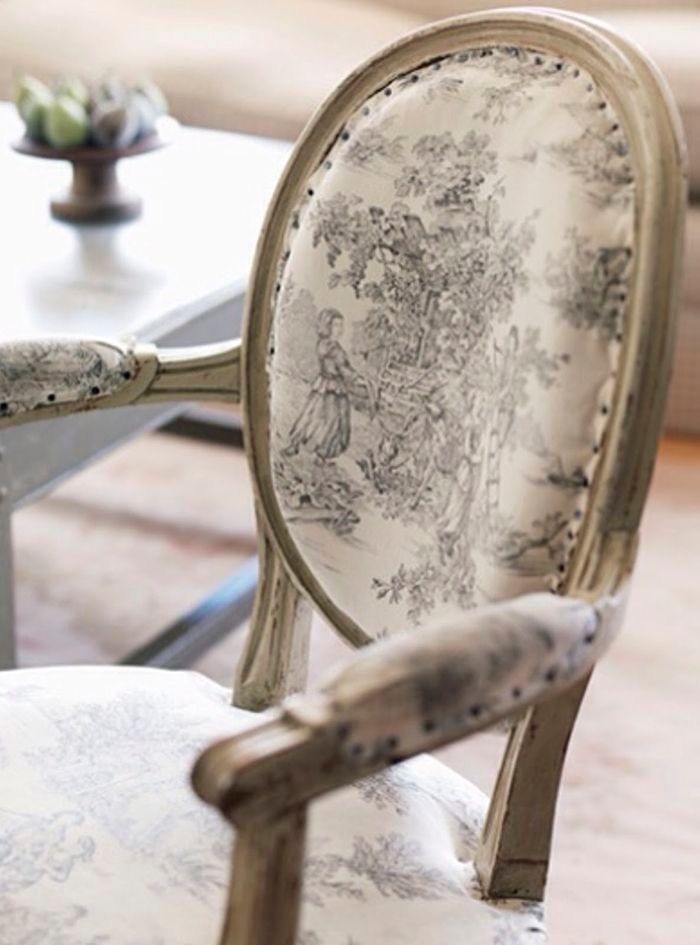 The elegant chair in French country style. The lovely cream and grey color scheme fits to many types of interiors. The backrest had been decorated with very precise embroidery, what makes this piece of furniture a real masterpiece.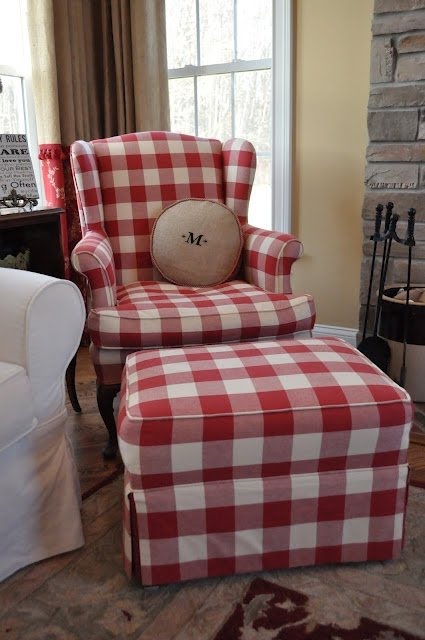 Found a sofa and love seat in gingham, gotta get soon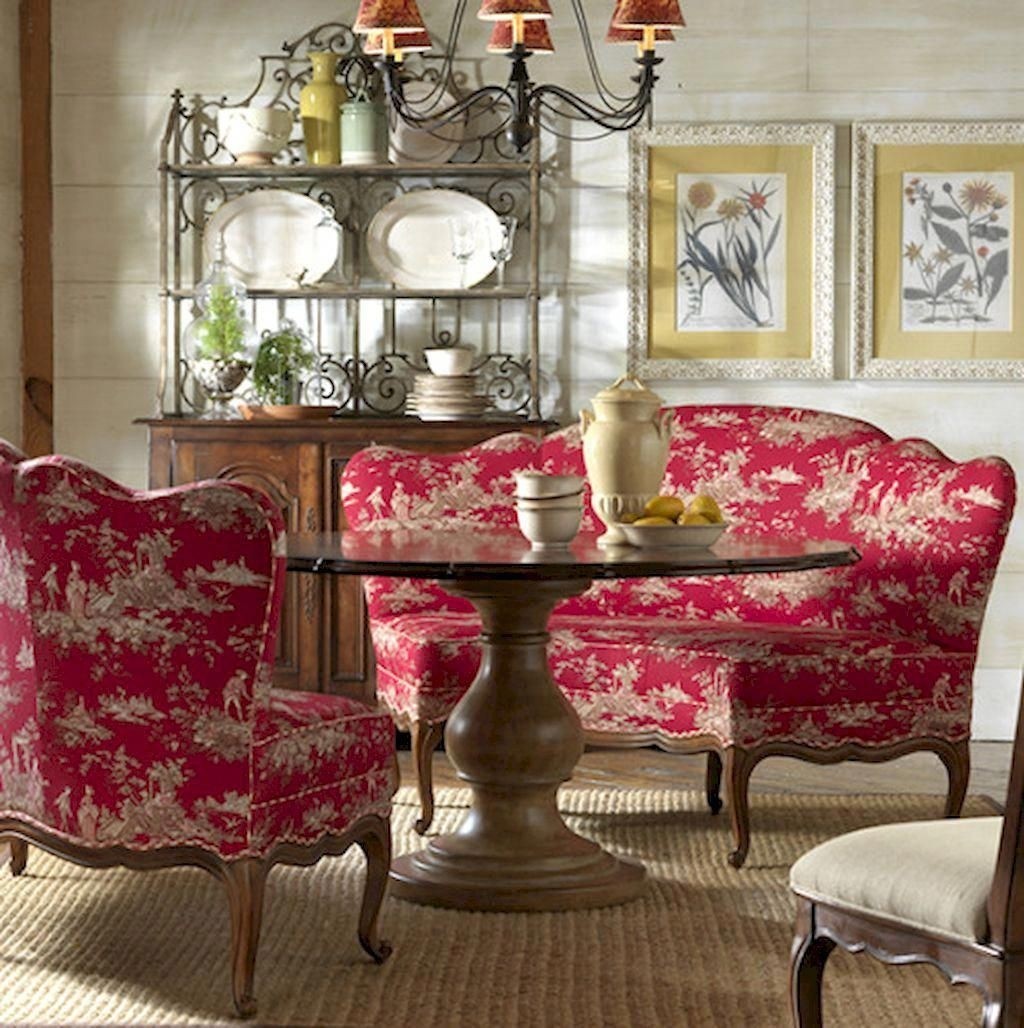 Highland House Furniture: 4076-73 - Rue de Provence Banquette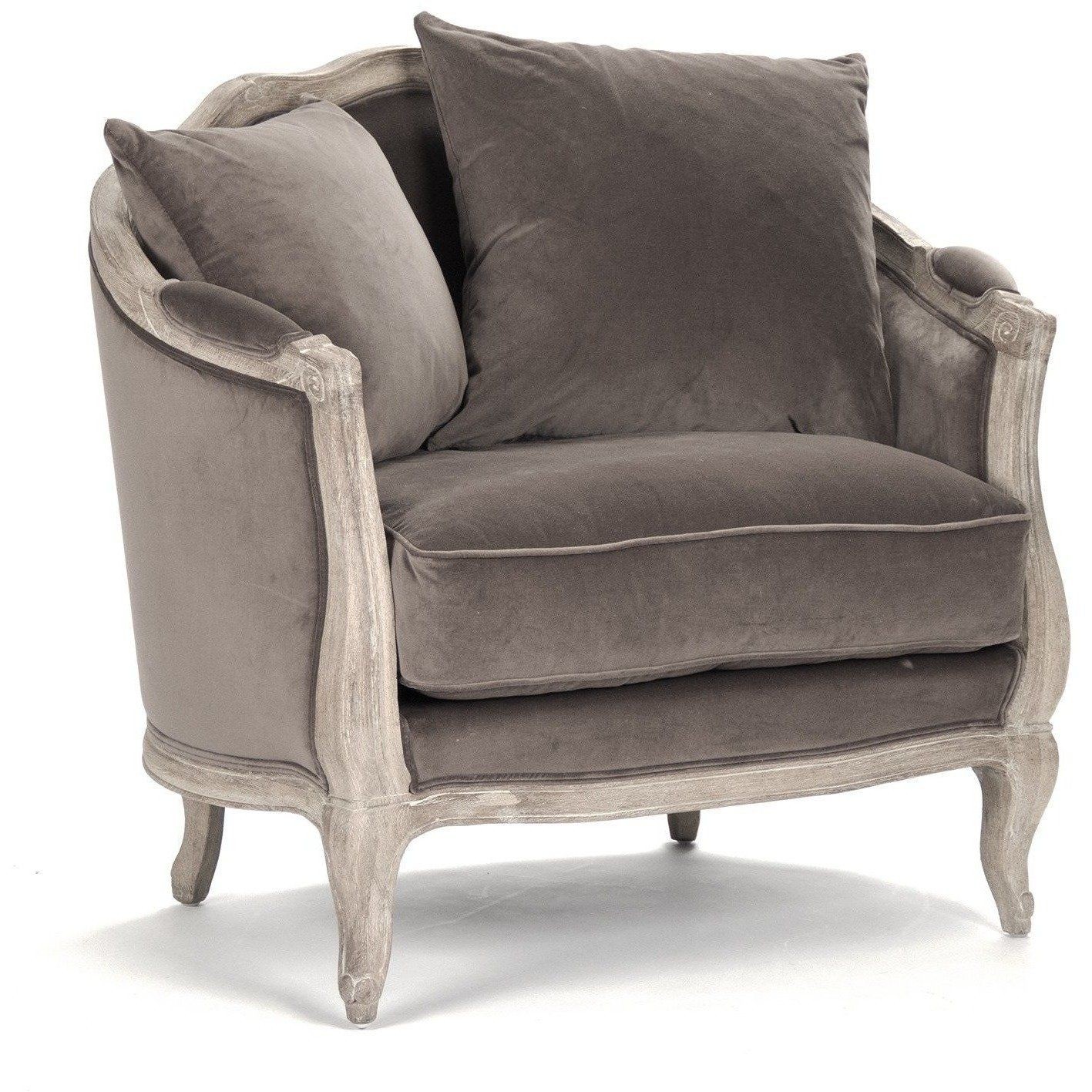 This type of chair is a piece of furniture that introduces a French country style into the house. The overall size of this armchair is 35.5 inches high x 40 inches wide x 28 inches deep. It has got a durable wooden frame.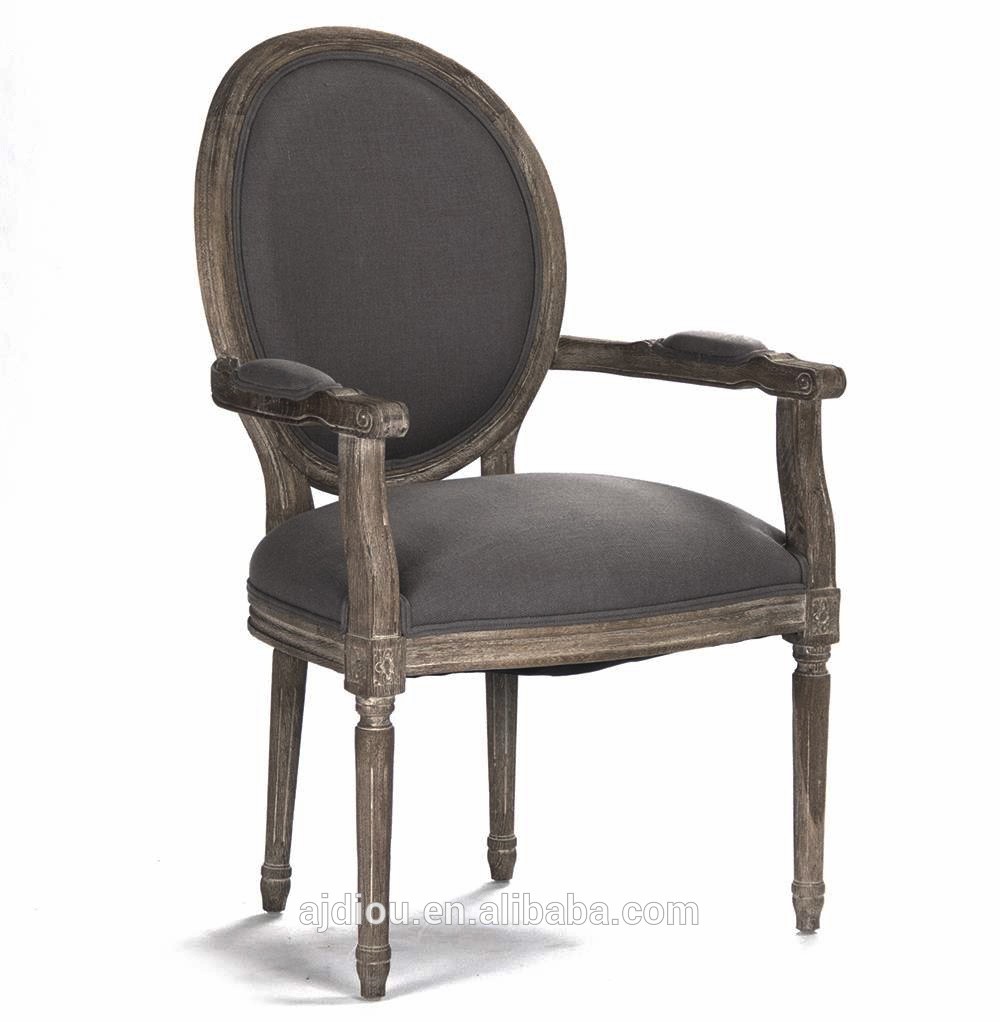 Boasting French country influences and stylishly weathered look, this dining arm chair is at home in rustic or cottage styled interior. Its horseshoe seat and oval backrest are upholstered with gray linen. The arms are padded.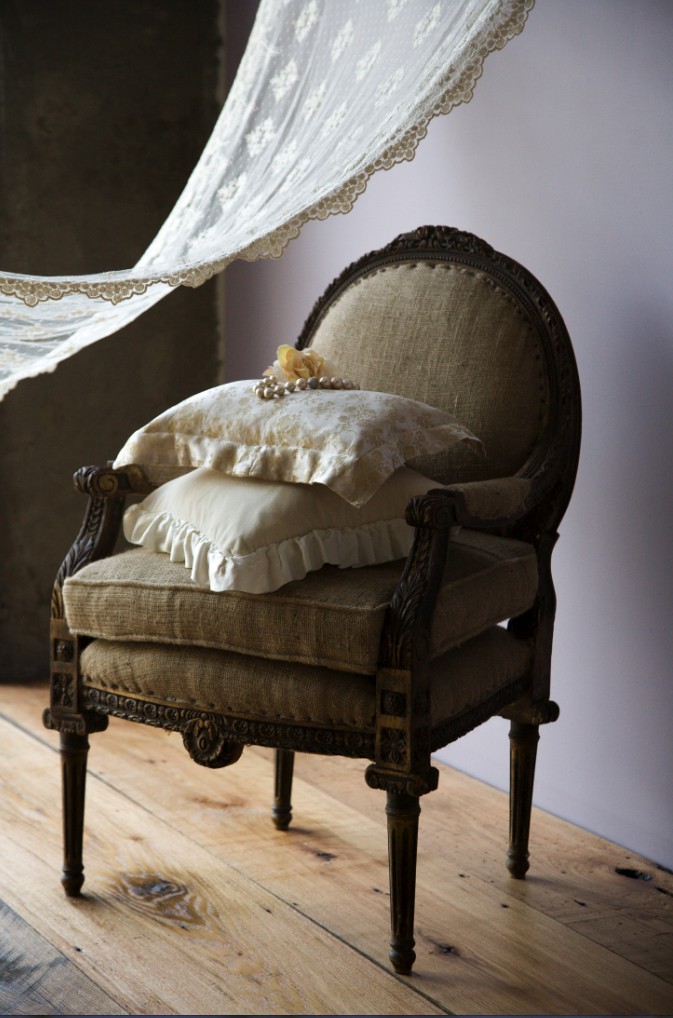 × via Trouvais, a stunning chair, pillows & curtain… / #interior #furniture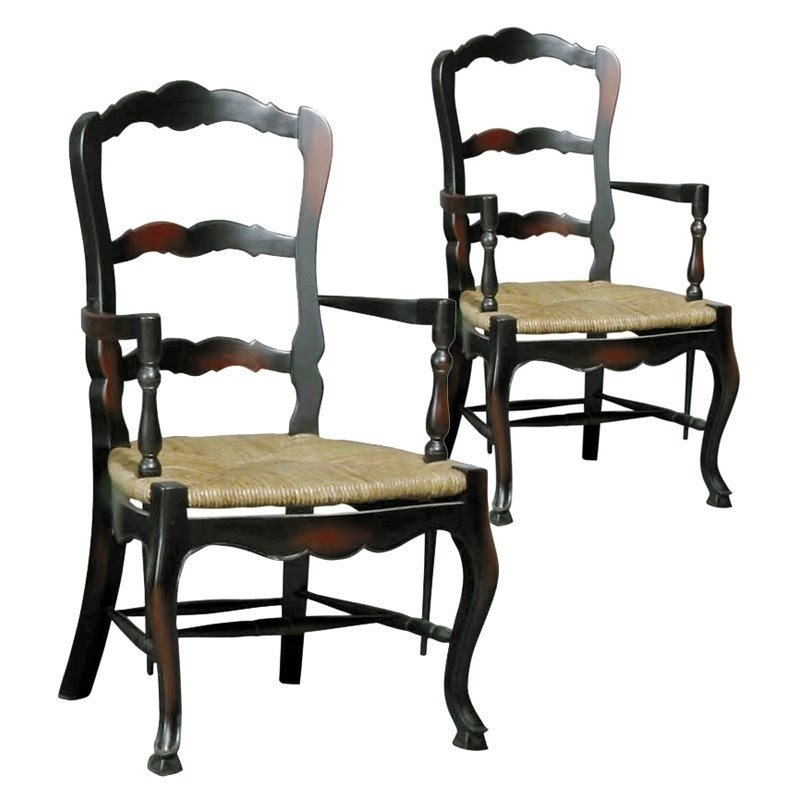 Looking glamorous in one's dining room, this pair of ladderback armchairs represent the gorgeous French cottage style. Gently curved silhouettes are available in a variety of woods and finishes. Each of the chairs measures 24W x 20D x 41H inches.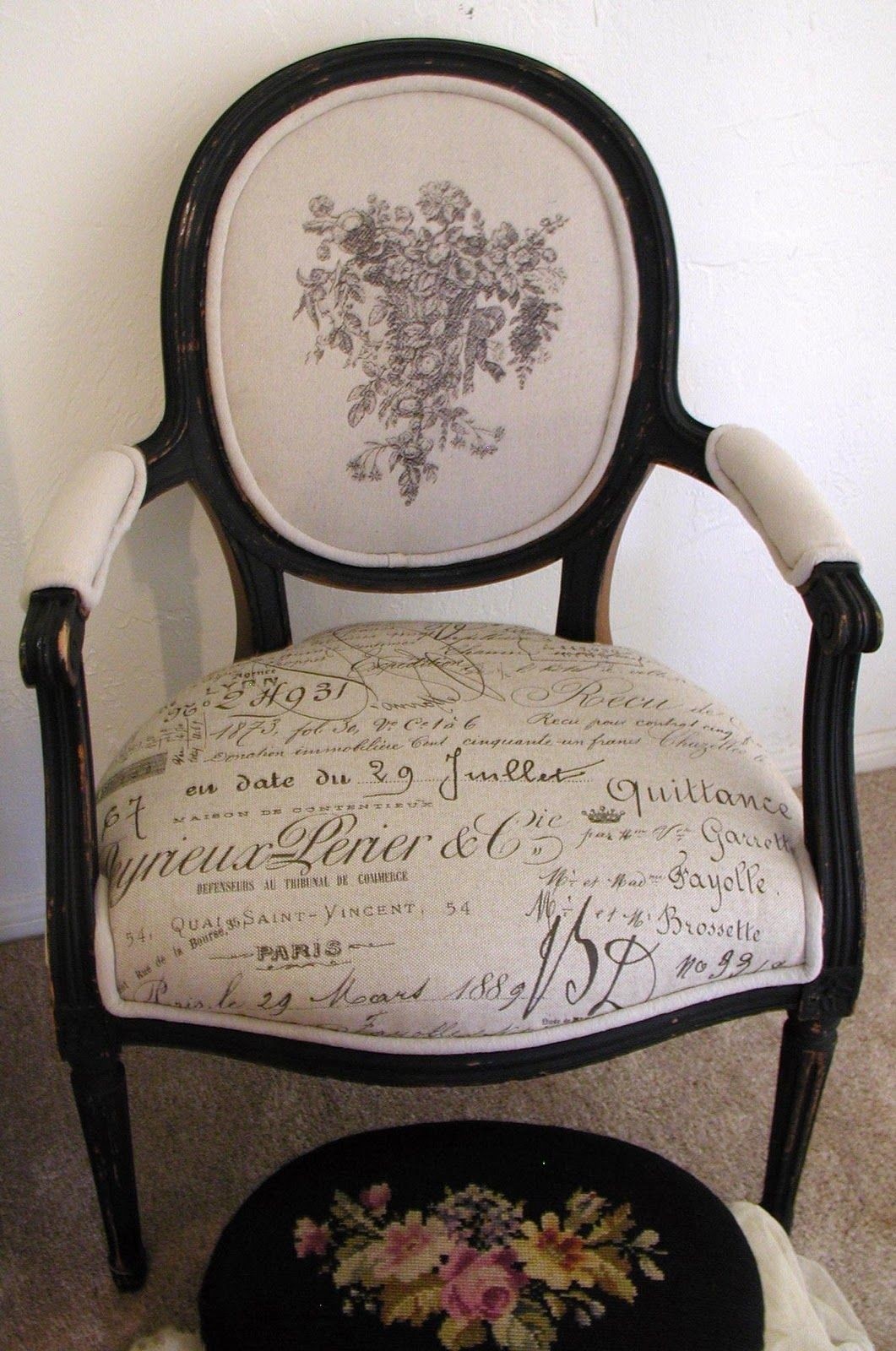 Here's an ingenious way to renovate a simple wooden arm chair with oval backrest: a unique beige fabric with French script pattern gave the whole a stylish retro vibe that emphasizes the classic form.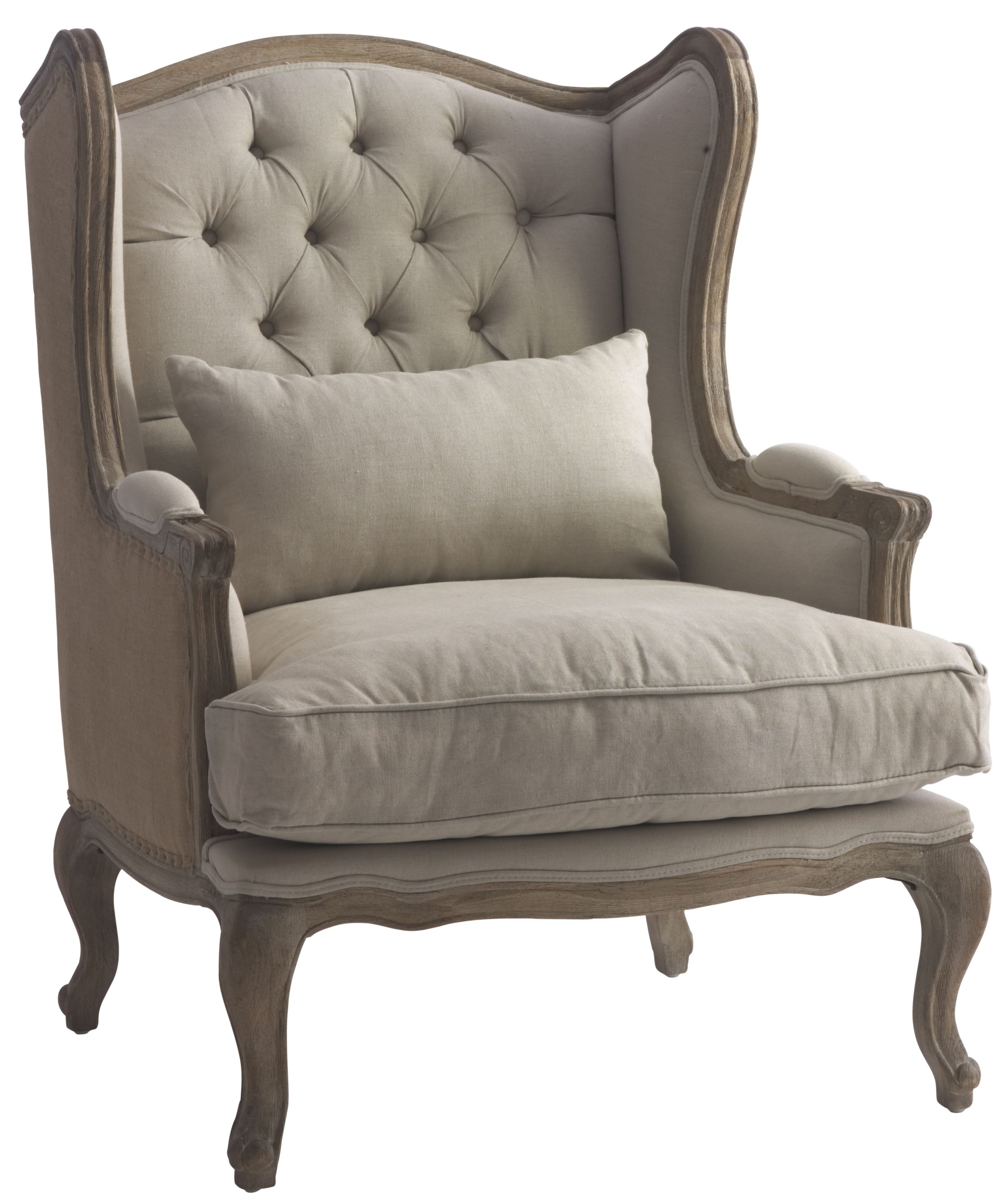 Embodying the charming French cottage house, this button tufted wingback chair can be characterized with its ornamental silhouette, full of gentle curves and volutes. The whole construction is finished in a warm gray.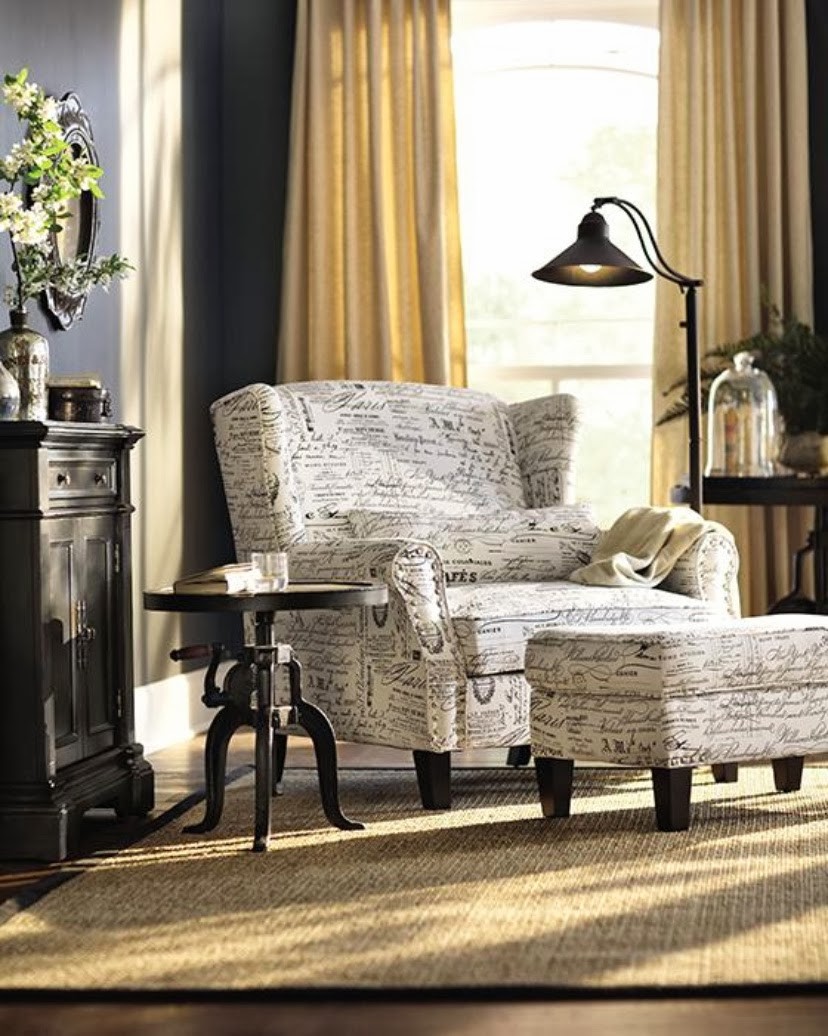 Classy and sophisticated, this arm chair will work wonders for both the more traditionally styled homes and the contemporary ones, especially with its fresh look that doesn't contradict the delicate accents and curves of the frame.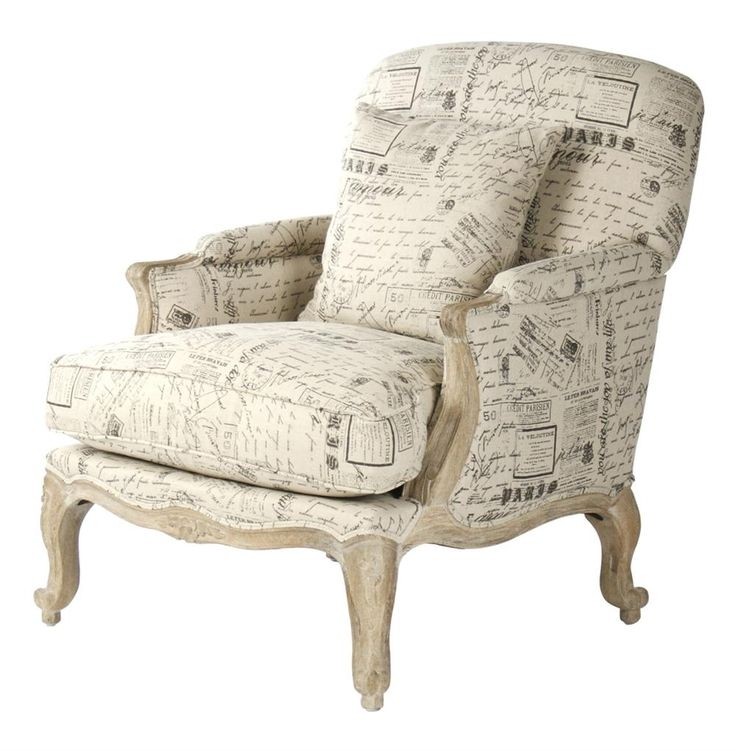 perfect city club chair has arrived. Upholstered in a unique French ...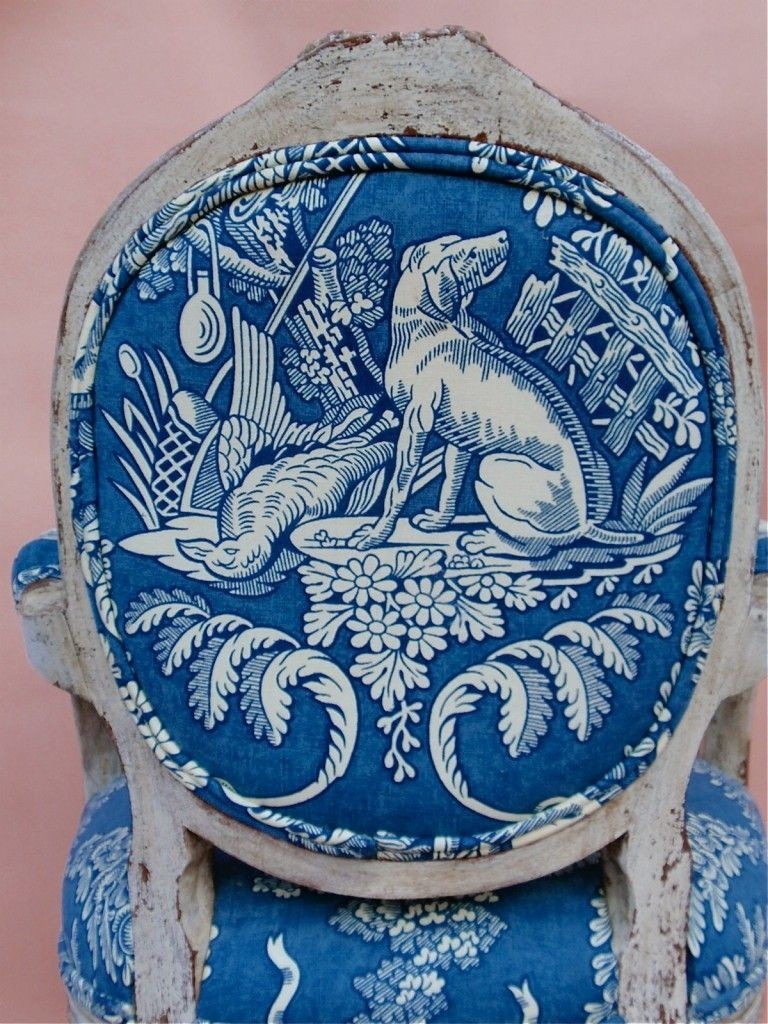 back of a Louis chair in blue/white toile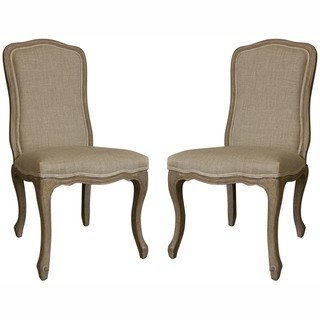 ... Living Weathered Vintage French Upholstered Dining Chairs (Set of 2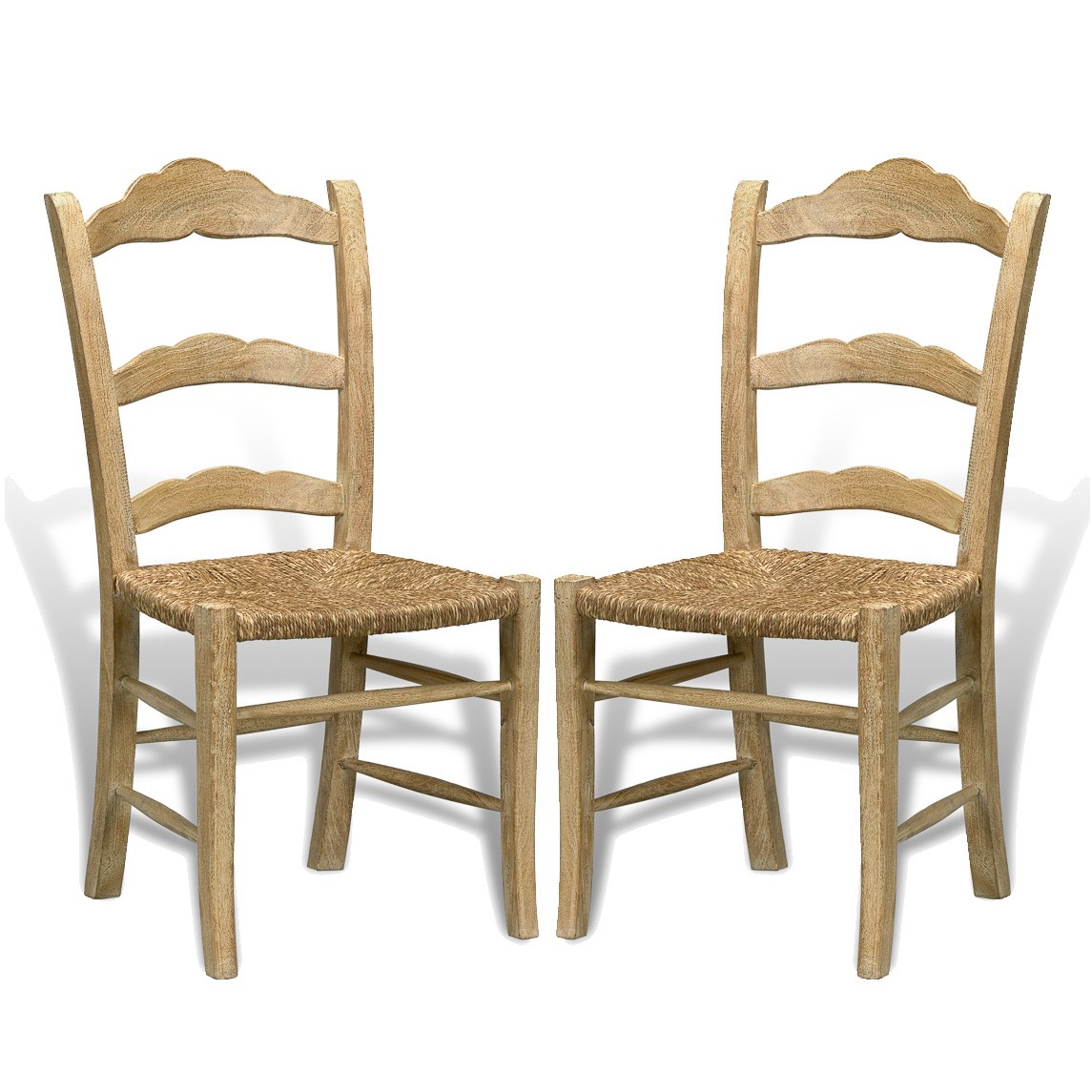 Durable chairs that represent French cottage style. Their backs are based on horizontal slats with small decorative carvings. Rush seats look natural and provide good comfort of sitting. These chairs are suitable for dining rooms.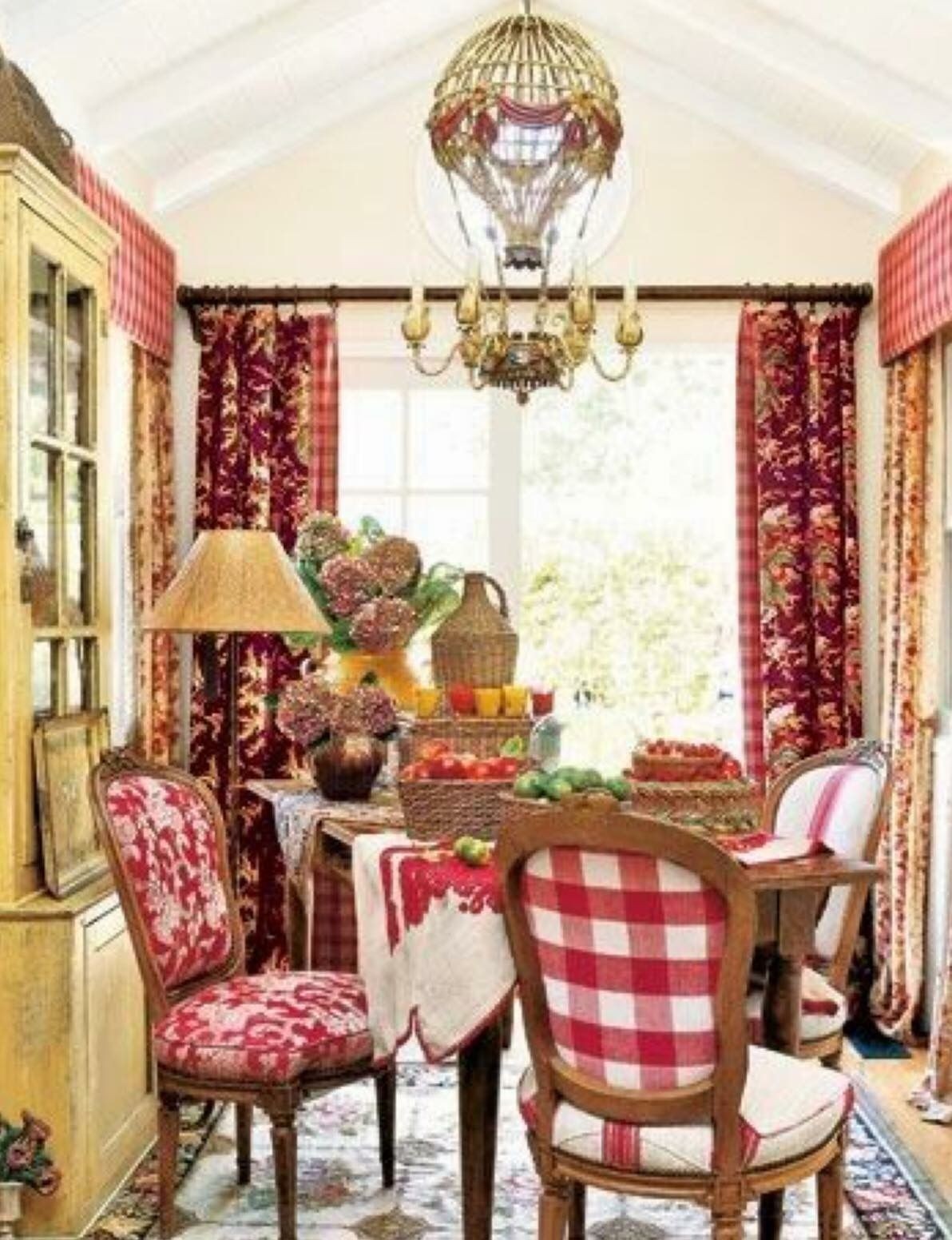 Cozy and colourful setup for a country cottage dining room, furnished with a rectangular coffee table made out of walnut wood and decorated with a couple of stylish tablecloths, fitting in with the theme of the room.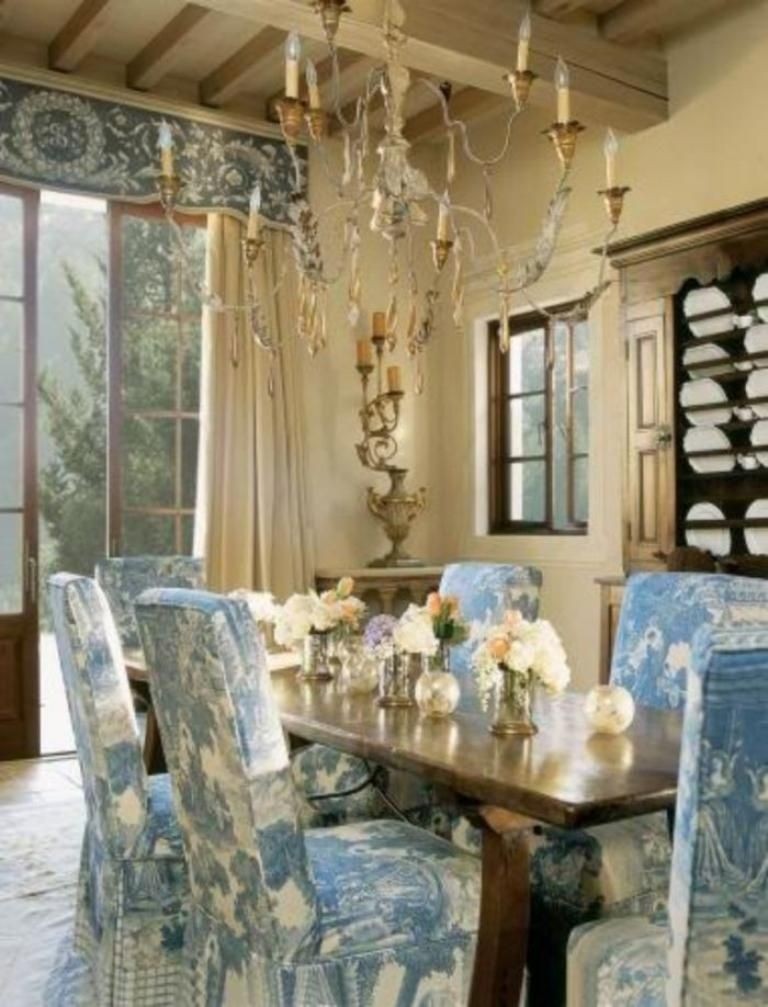 quite ooh la la charisma design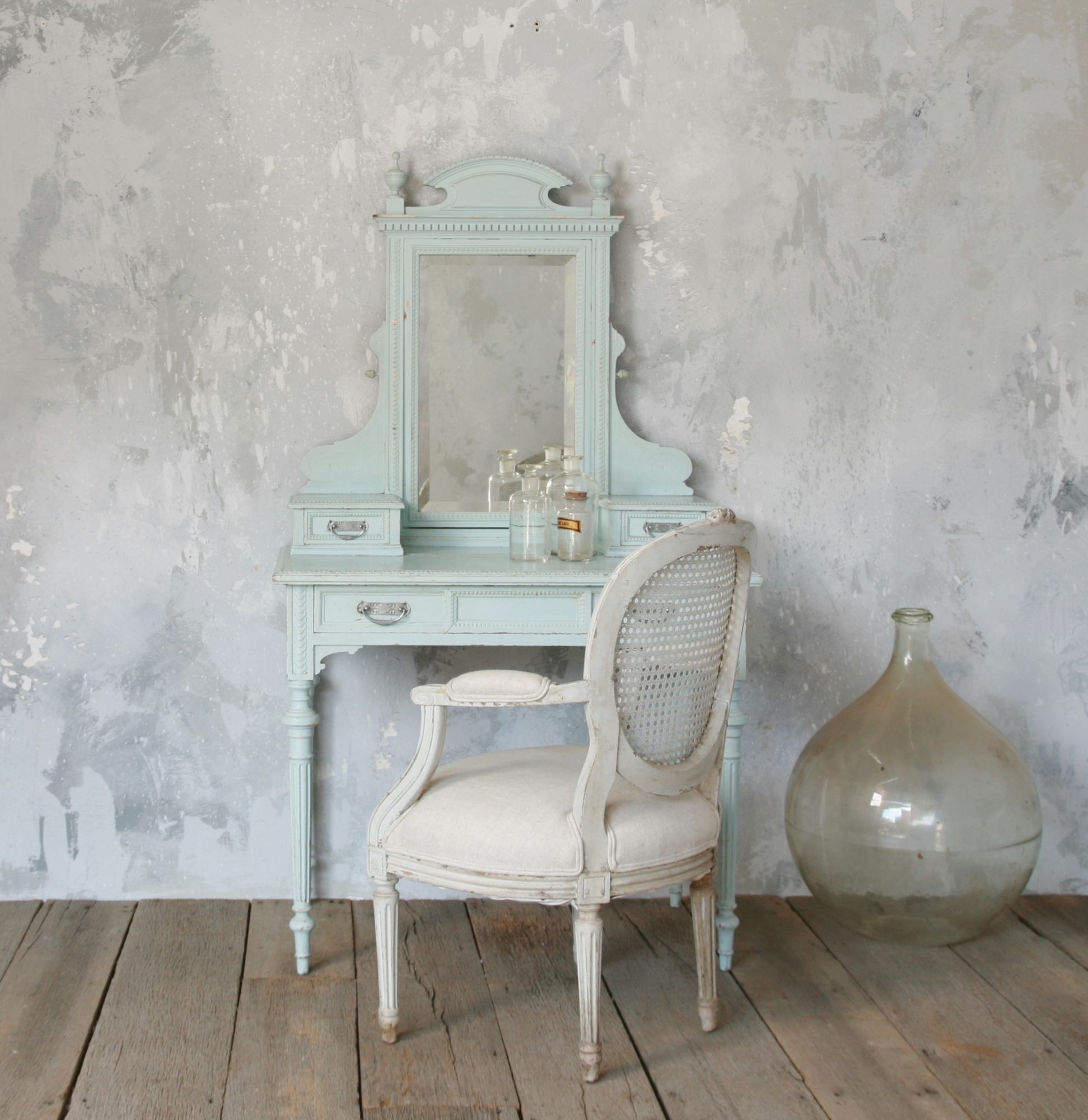 Vanity table in the French style. Frame is made of wood and finished with decorative carvings. Includes mirror and drawers in various sizes for storing personal items.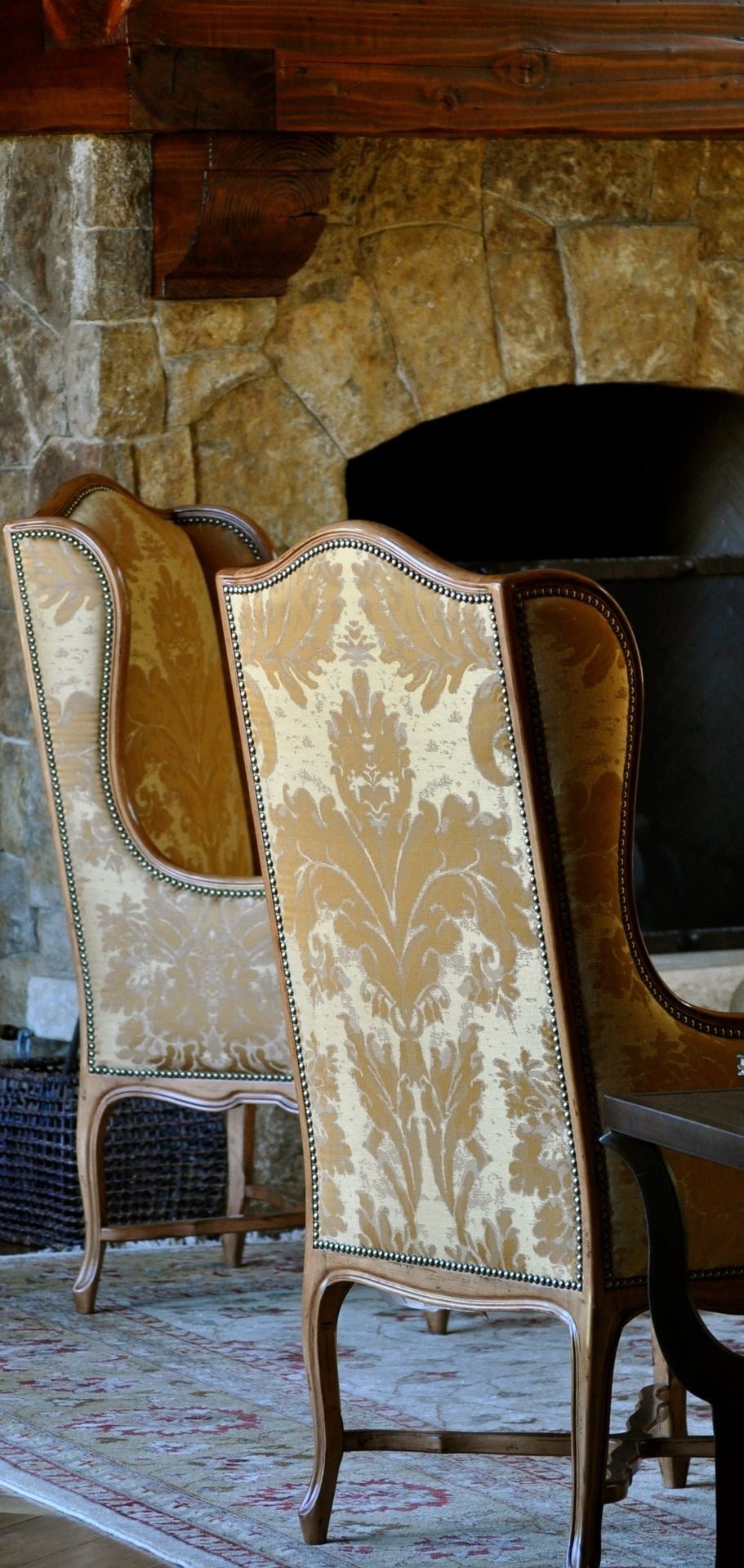 Wingback chair in the French style. It is upholstered with richly decorated fabric and finished with nails heads. Frame is made of wood. Suitable as dining chair or additional seating in any interior as needed.
French Provincial Chairs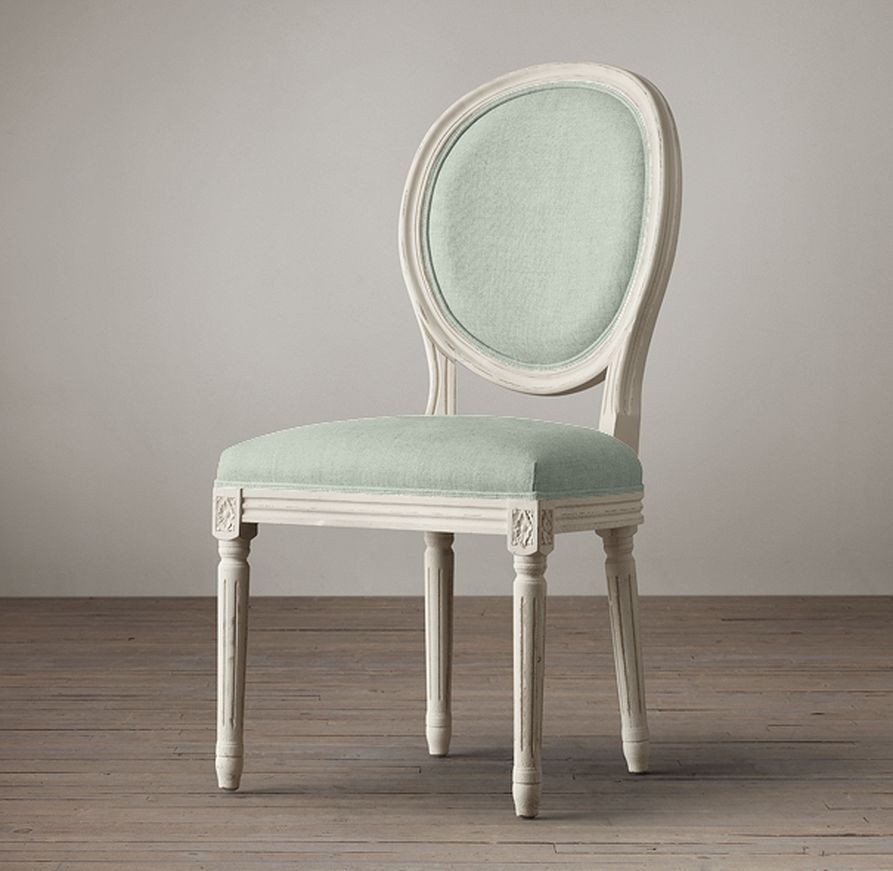 vintage french round upholstered side chair carved arm chairs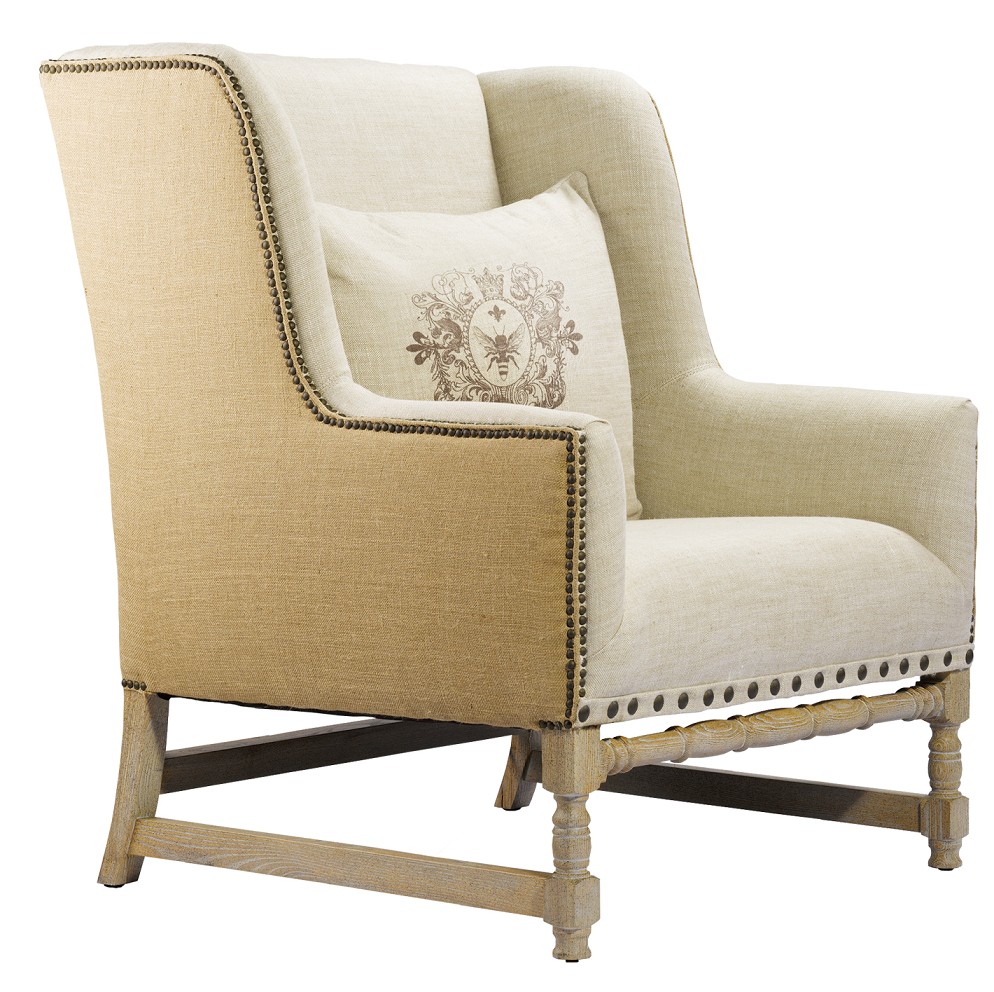 Embodying perfectly well the French cottage style, this Bruxelles Linen & Hemp upholstered wing armchair will add glamour and chic to your interiors. It will work out perfectly in traditional or classic surroundings.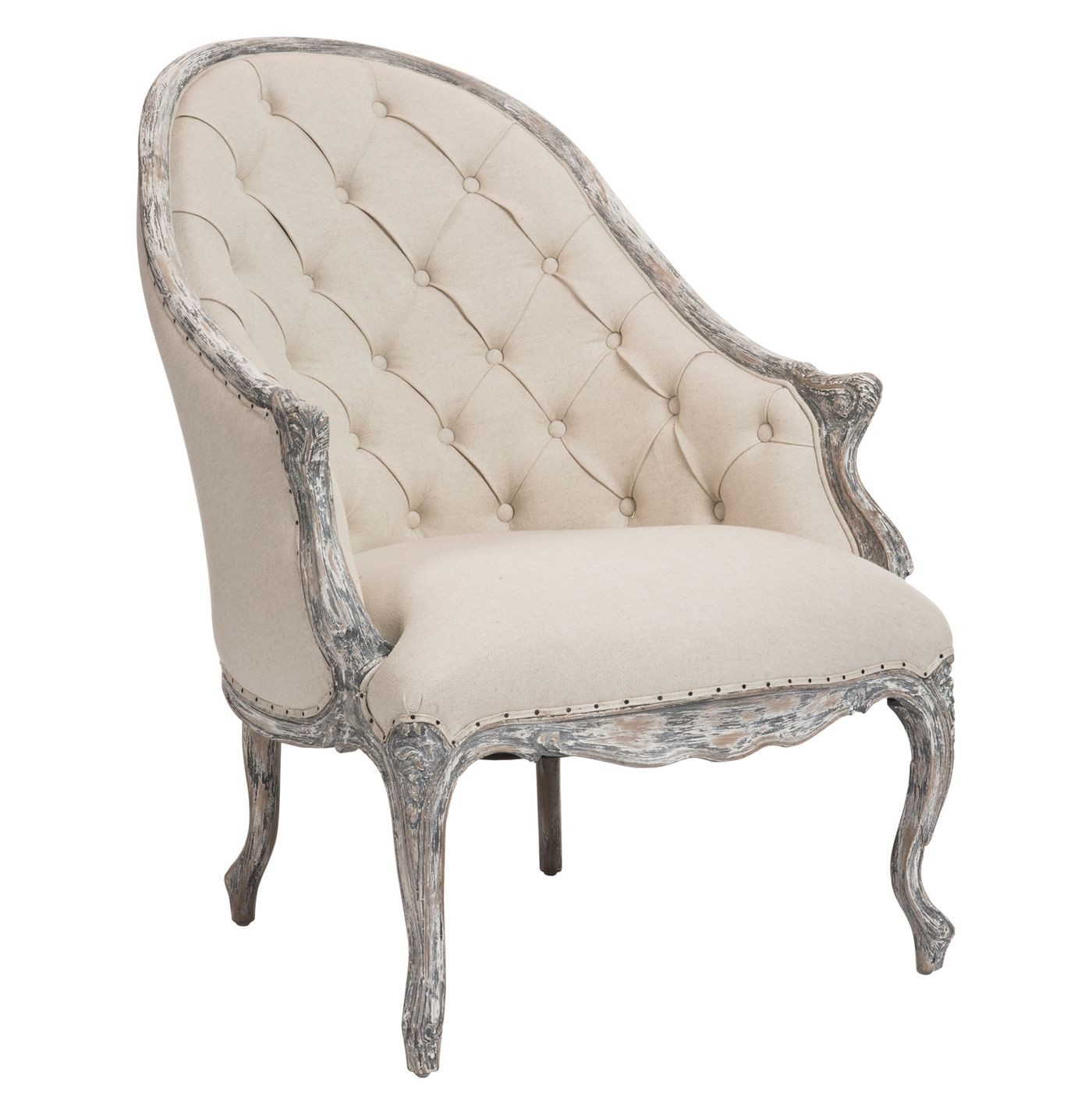 It is a Loretta French country design salon chair that has got a curved back, gray finish and tufted back. It is a fantastic addition to your living room and family room area.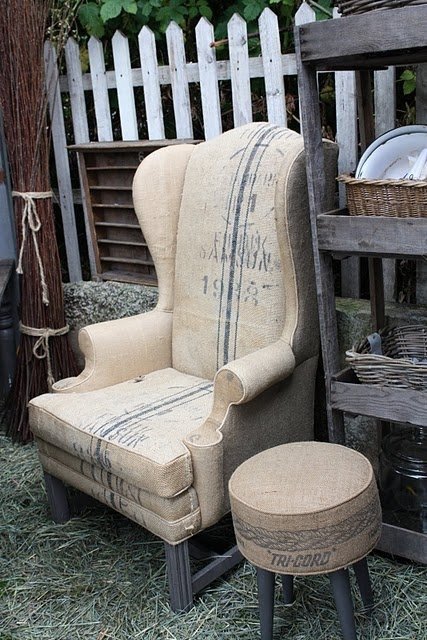 Awesome chair!! like the burlap idea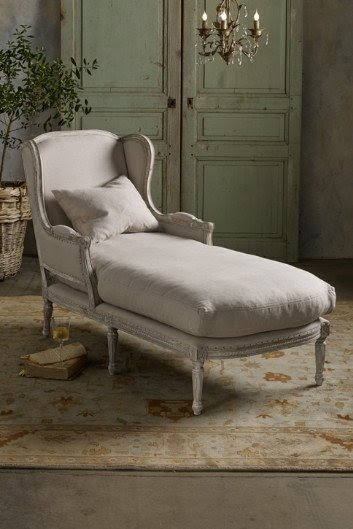 We took the luxurious wingback chair one step further with the Fay Chaise. Blending inviting comfort with classic Louis XVI inspiration, the solid oak frame is hand-carved with fluted legs and floret accents, then whitewashed for a distressed, antique pat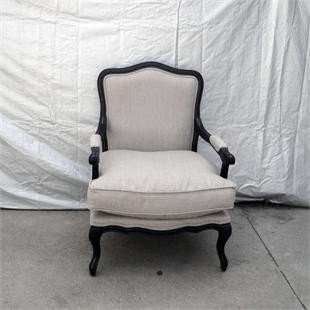 The French country armchair is the addition of nonchalance, in the light lightly elegant Parisian style. The bright shade of gray is accompanied by a linen tapestry, along with a dark color of paint on a wooden frame in the French style.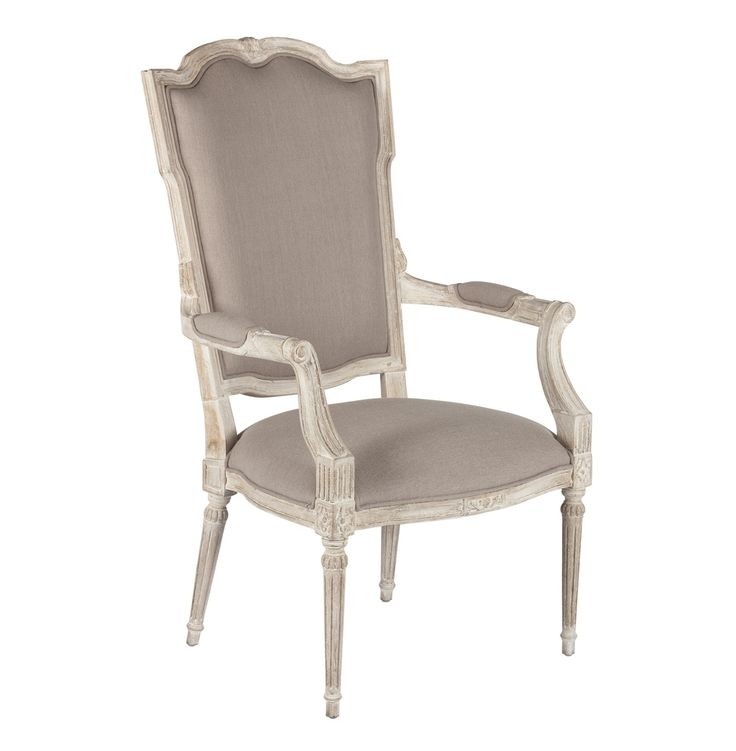 This type of product is an armchair that has got a solid oak wood construction. It represents a country style and it has got a soft, comfortable seat with a solid, supportive backrest. It measures 46 inches high x 27 inches wide x 28 inches deep.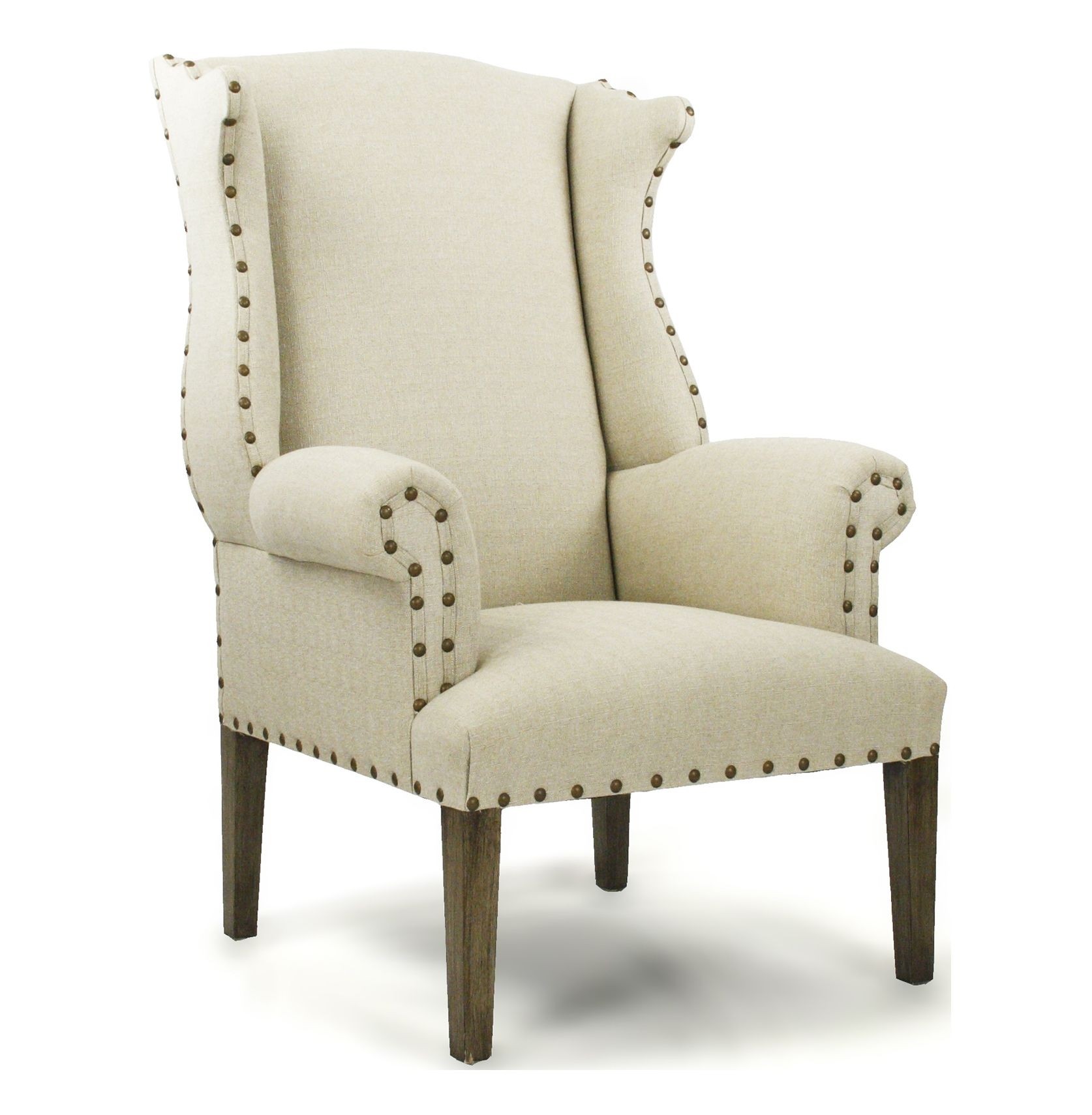 This stylish arm chair is characterized by a wingback design, a vivid nailhead trim, and a reclaimed oak wood frame that includes tapered legs and a light espresso finish. The chair is also foam-padded, and upholstered in a linen fabric.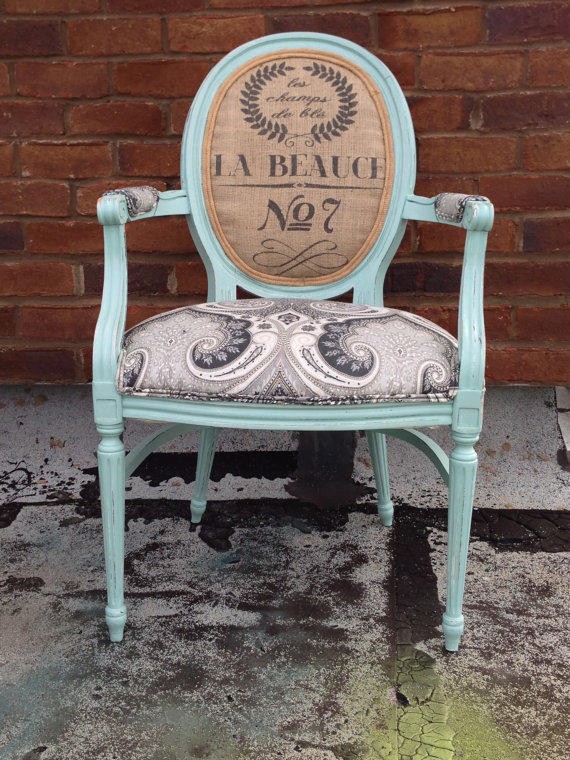 French Louis XVI Armchair Shabby Chic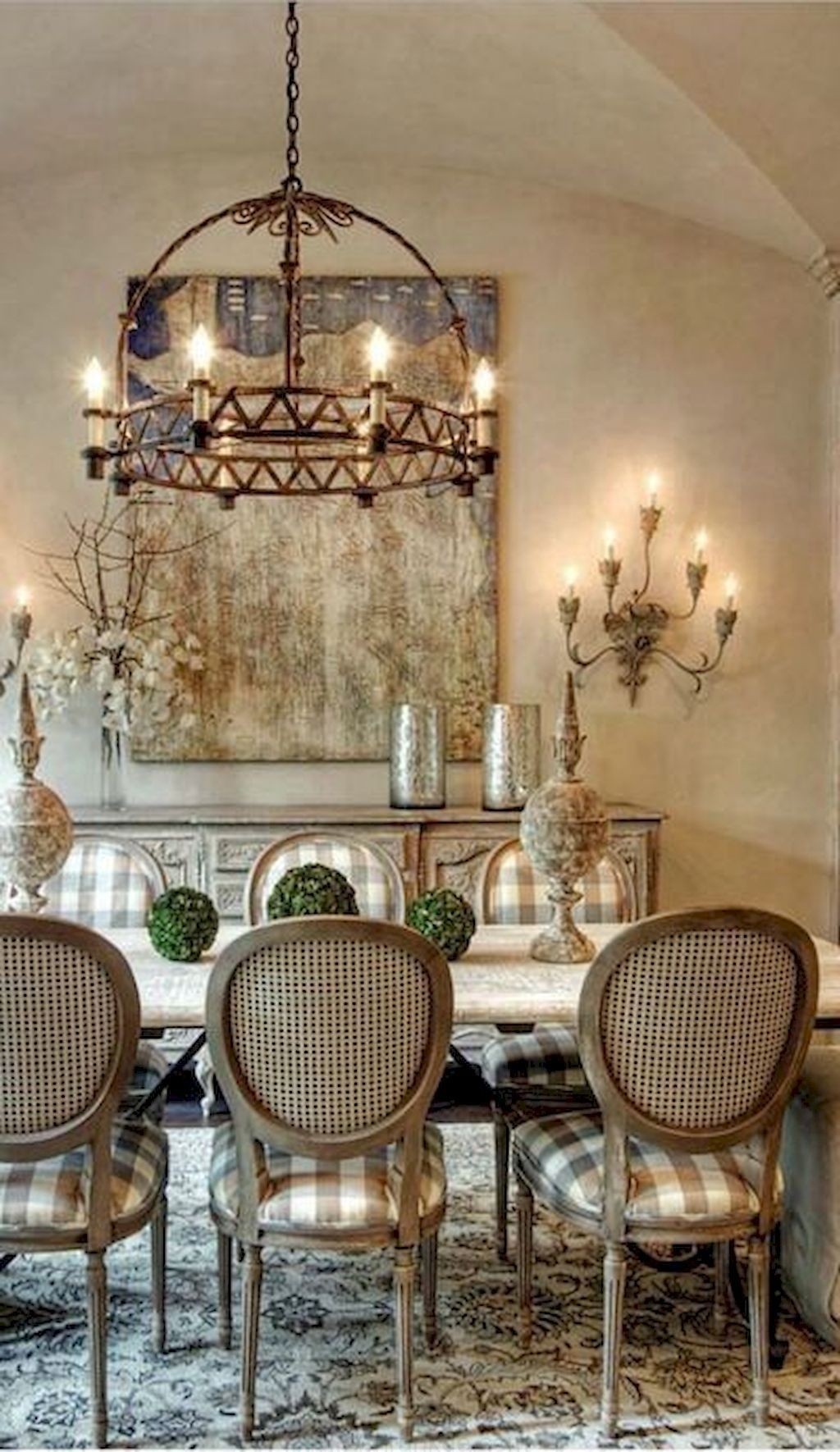 formal country french | Check It Out: Check Patterned Fabric- Places In The Home
Santos French Country Caned Upholstered Dining Chairs ...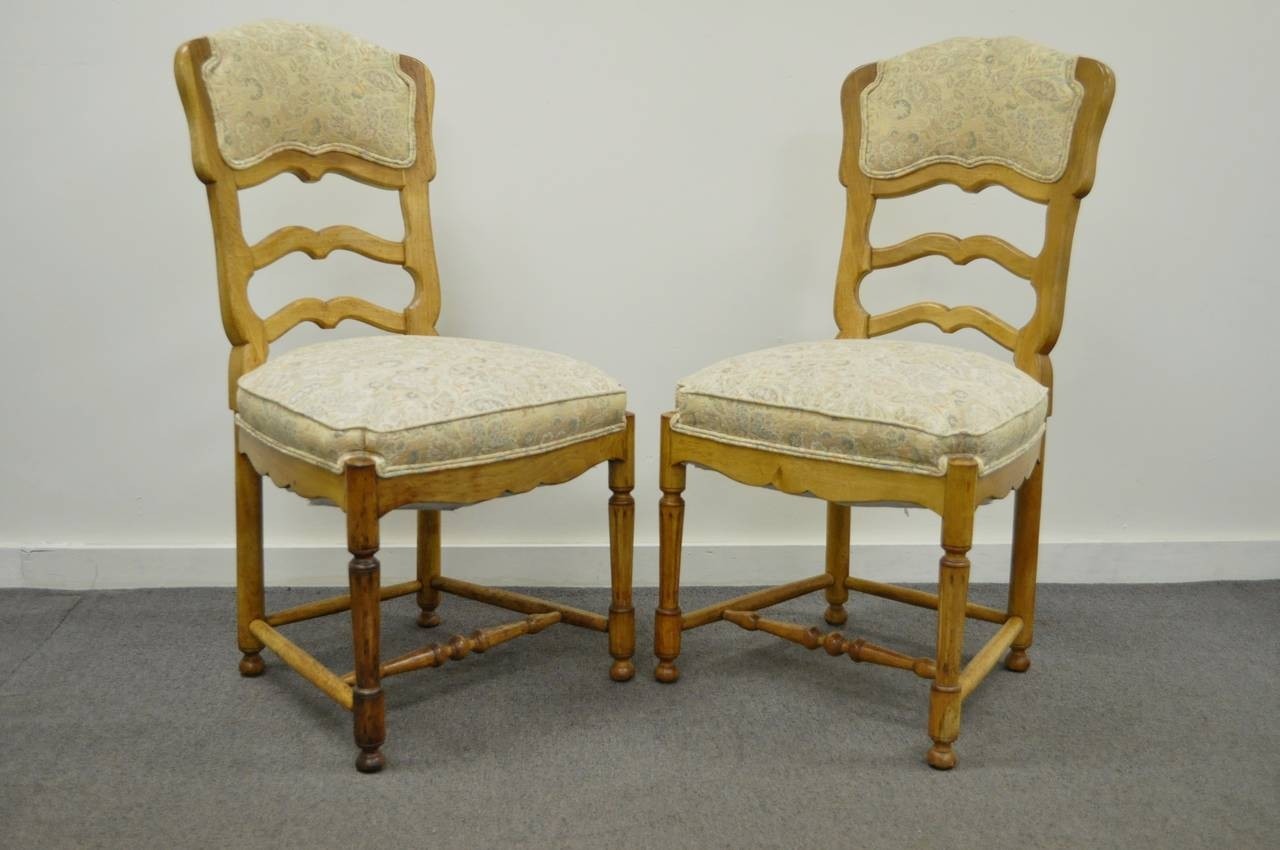 Six French Country Style Carved and Upholstered Ladder ...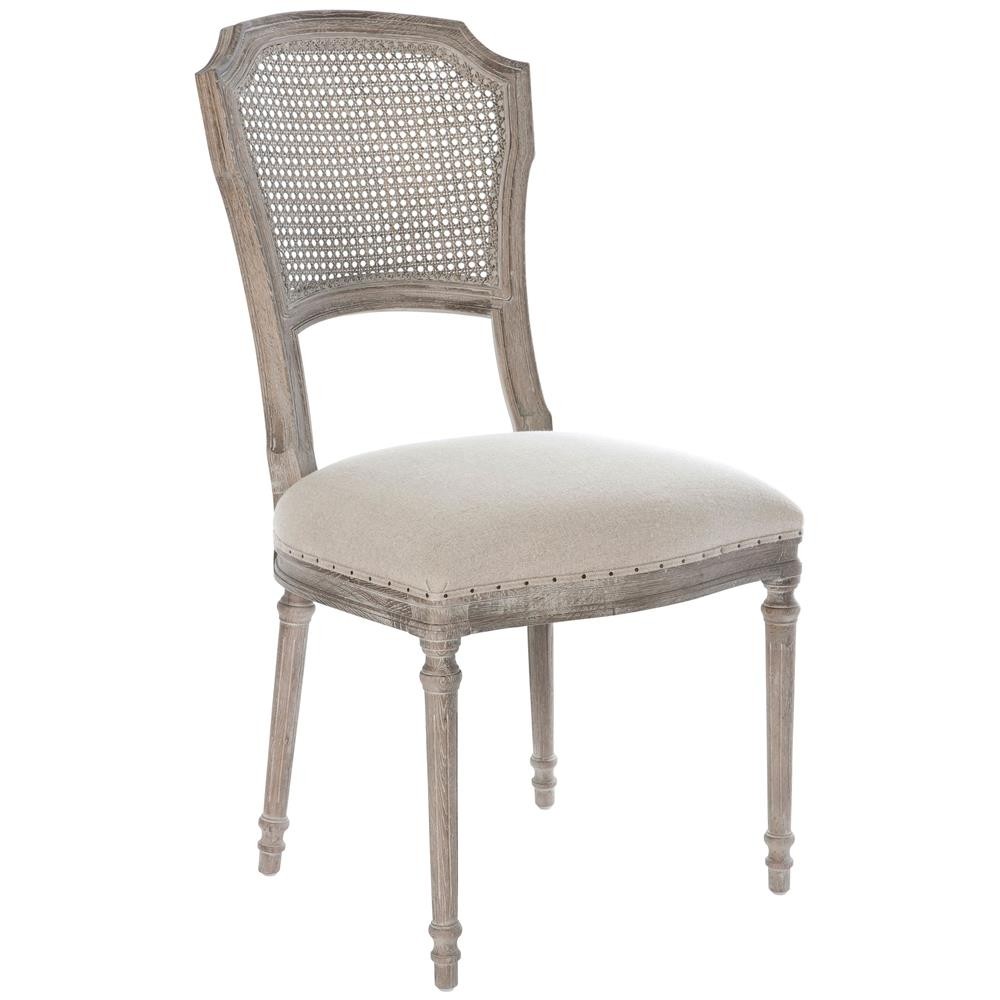 Santos French Country Caned Upholstered Dining Chairs ...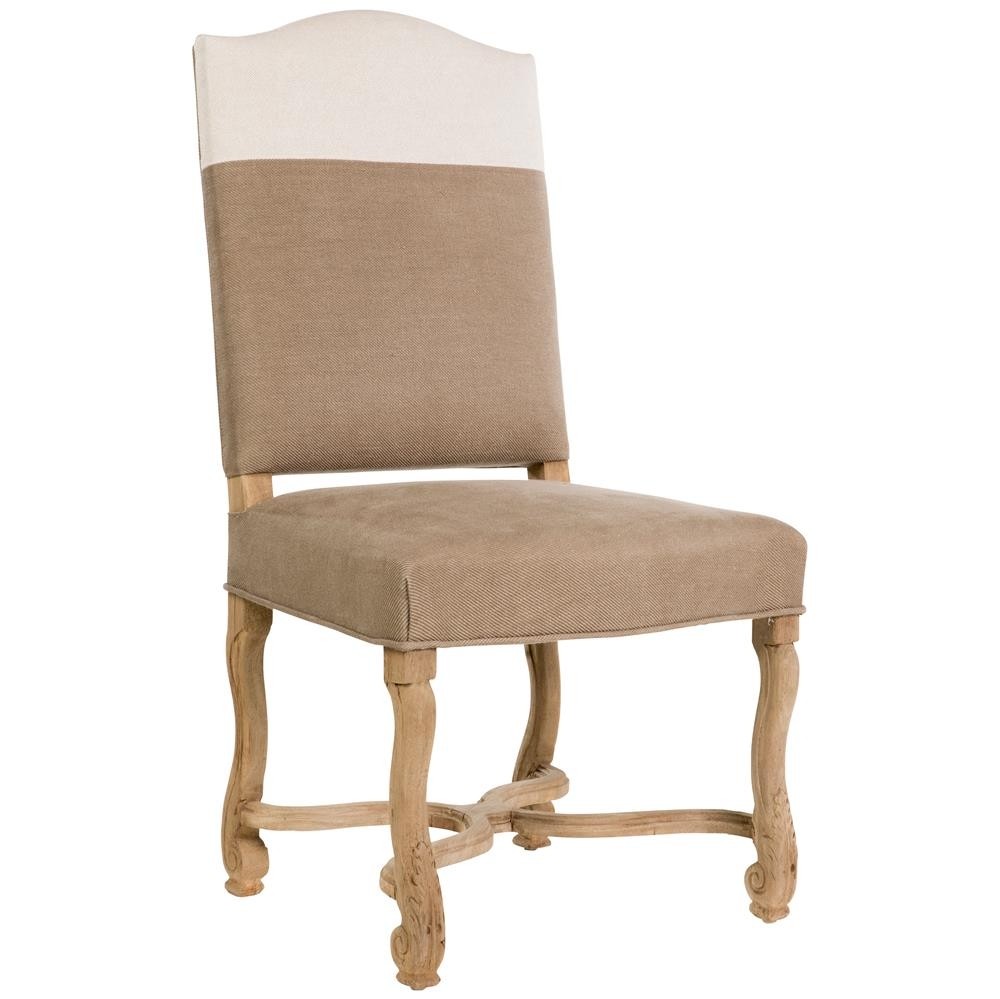 Monaco French Country Brown White Upholstered Dining Chair ...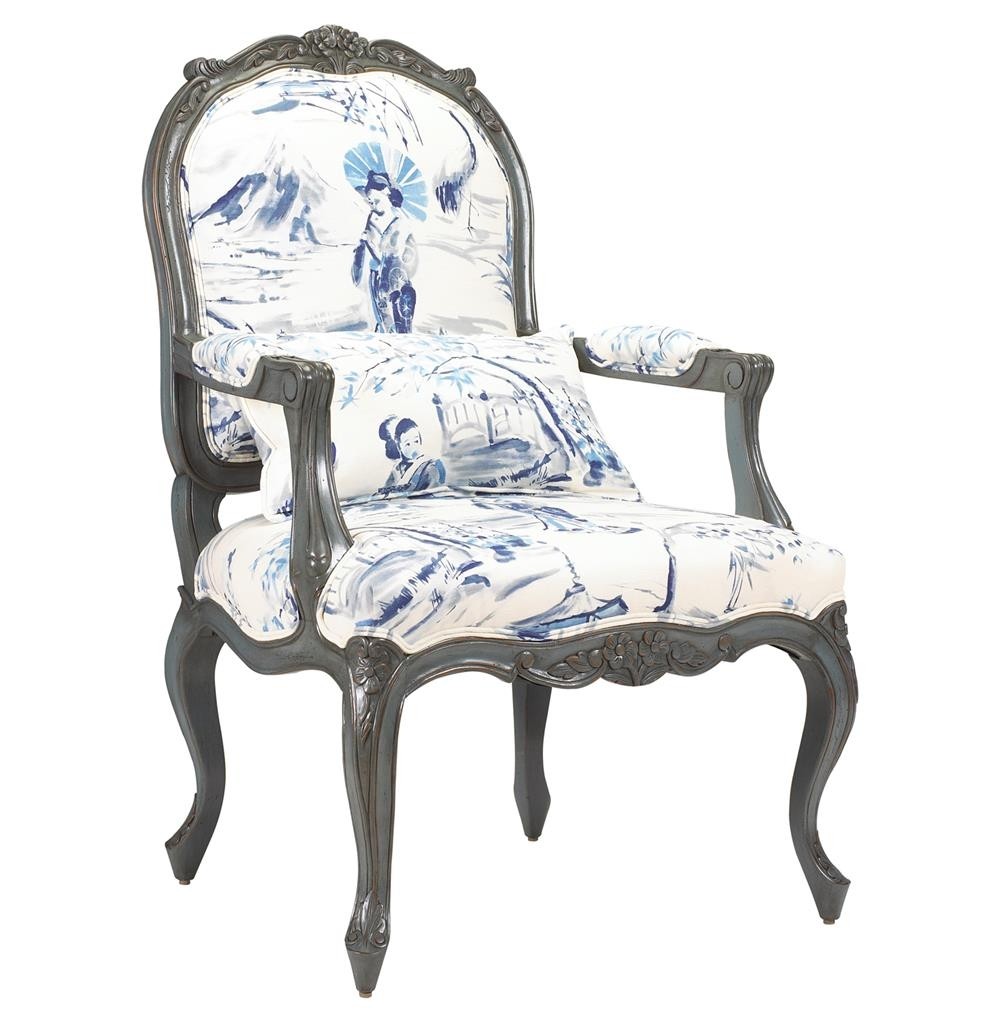 Bayonne French Country Blue Geisha Upholstered Arm Chair ...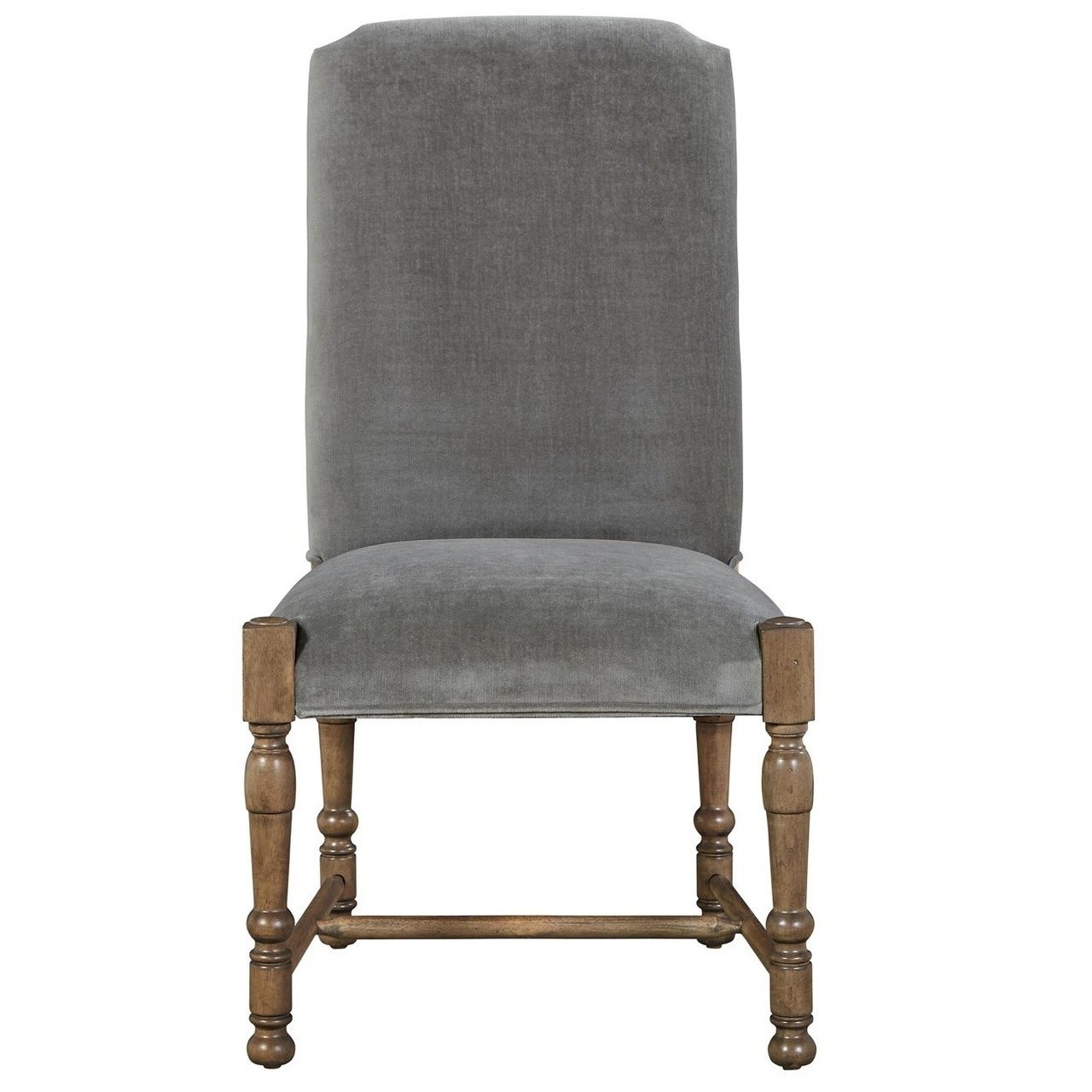 French Country Gray Velvet Upholstered Side Chair | Zin Home