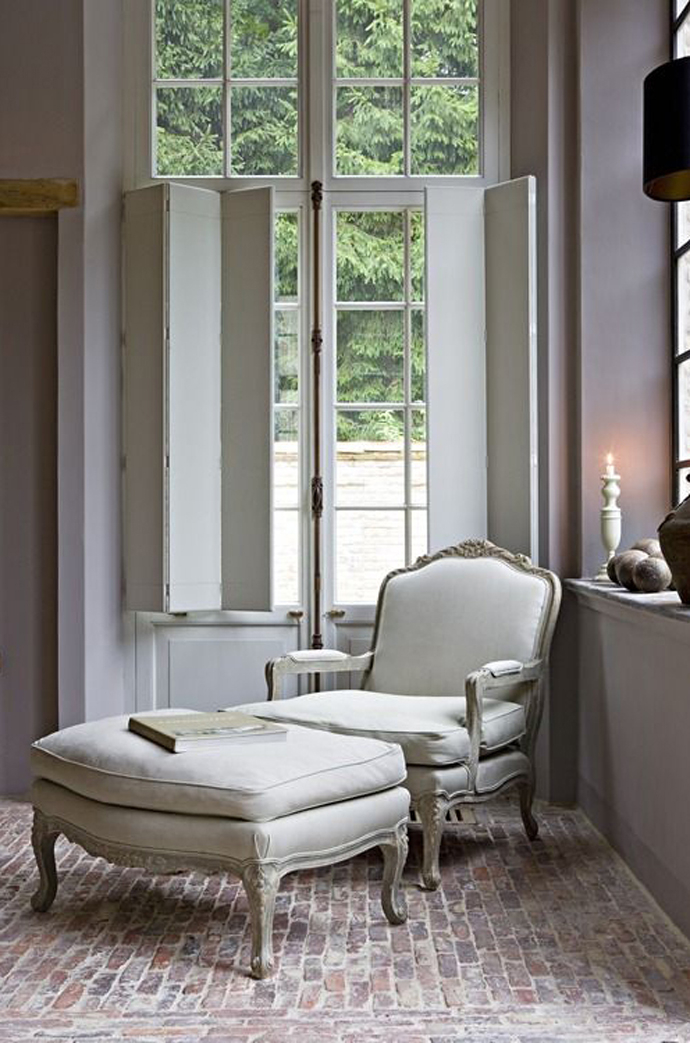 So romantic! White French country style arm chair with wide cushioned ottoman (they create a decently wide chaise lounge together) are set by the large window. The stone floor makes the interior complete.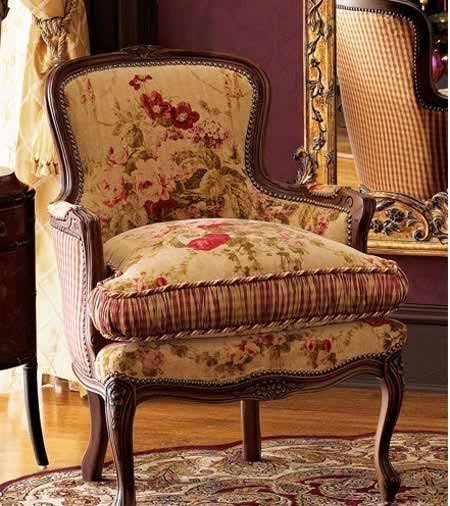 Stylish french country chair with beautiful upholstery. Handmade from wood, so you know it's durable. Medium size fits all ages, and the beautiful trim makes it a real gem. Because of soft cushion, this chair is comfortable and healthy for your back.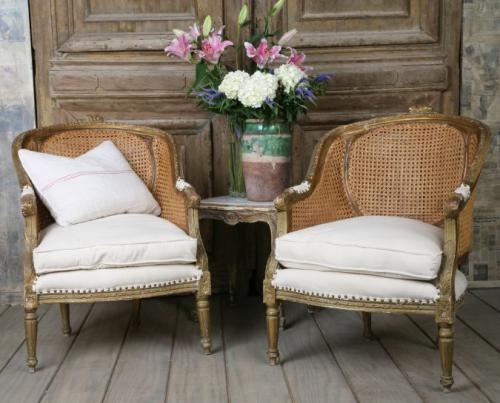 French stylization in the living room. These solid chairs feature durable wooden frames with carved accents. They include solid and stylish mesh backrests. These chairs also include white seat cushions that ensure relaxation and comfort.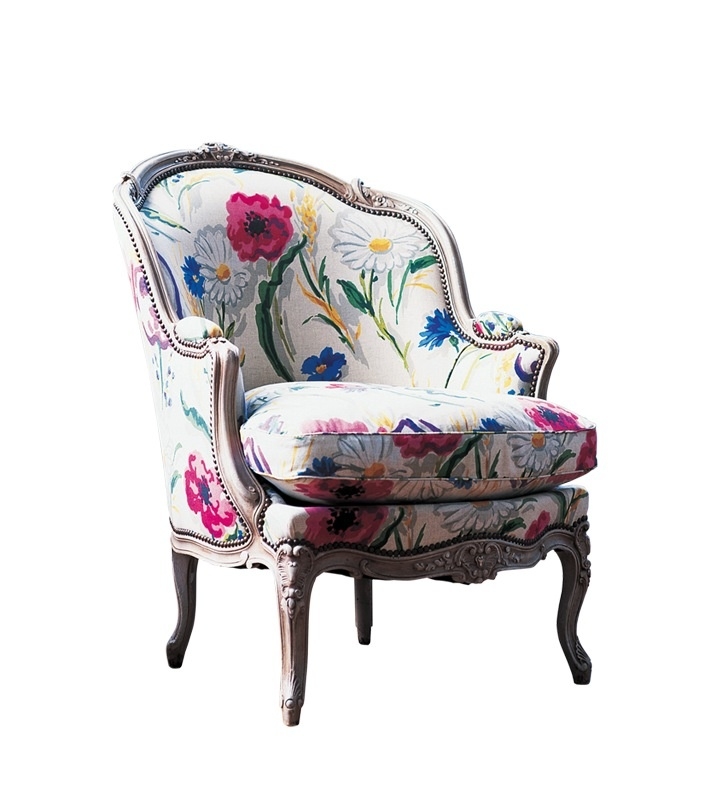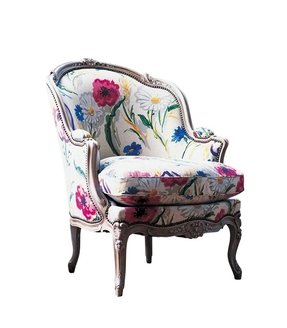 I love the floral pattern located on a seat cushion, backrest and other elements of this chair. It stands on a very solid wooden frame with some carved details for enhanced aesthetics. It also looks very nice thanks to its decorative nailheads.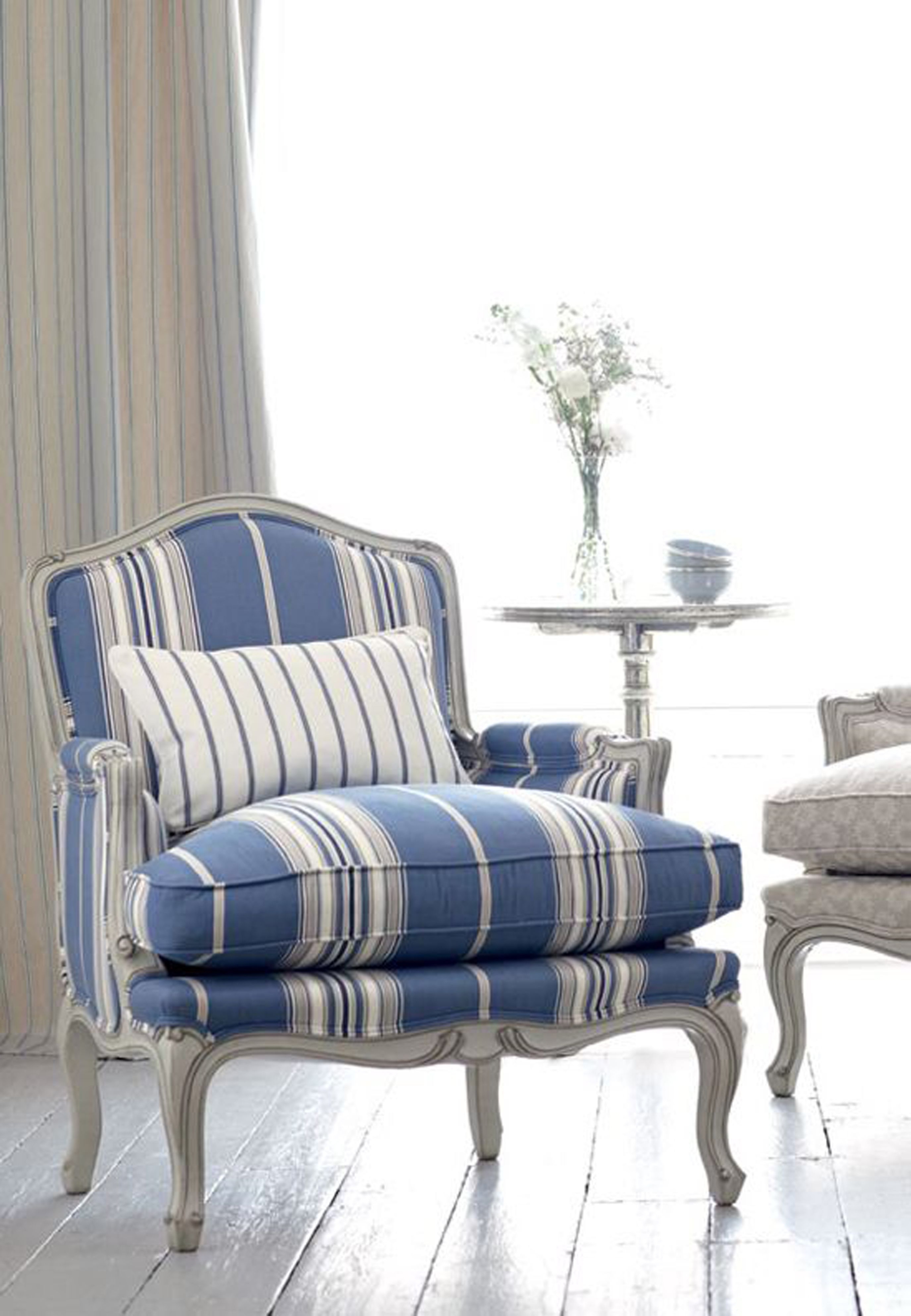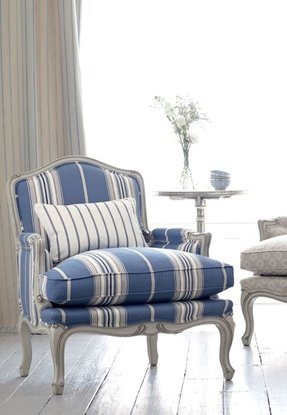 Accent chair for watching TV reading books and more. Upholstery is made of pleasant to the touch fabric and finished with striped pattern. Includes extra pillow for spine support.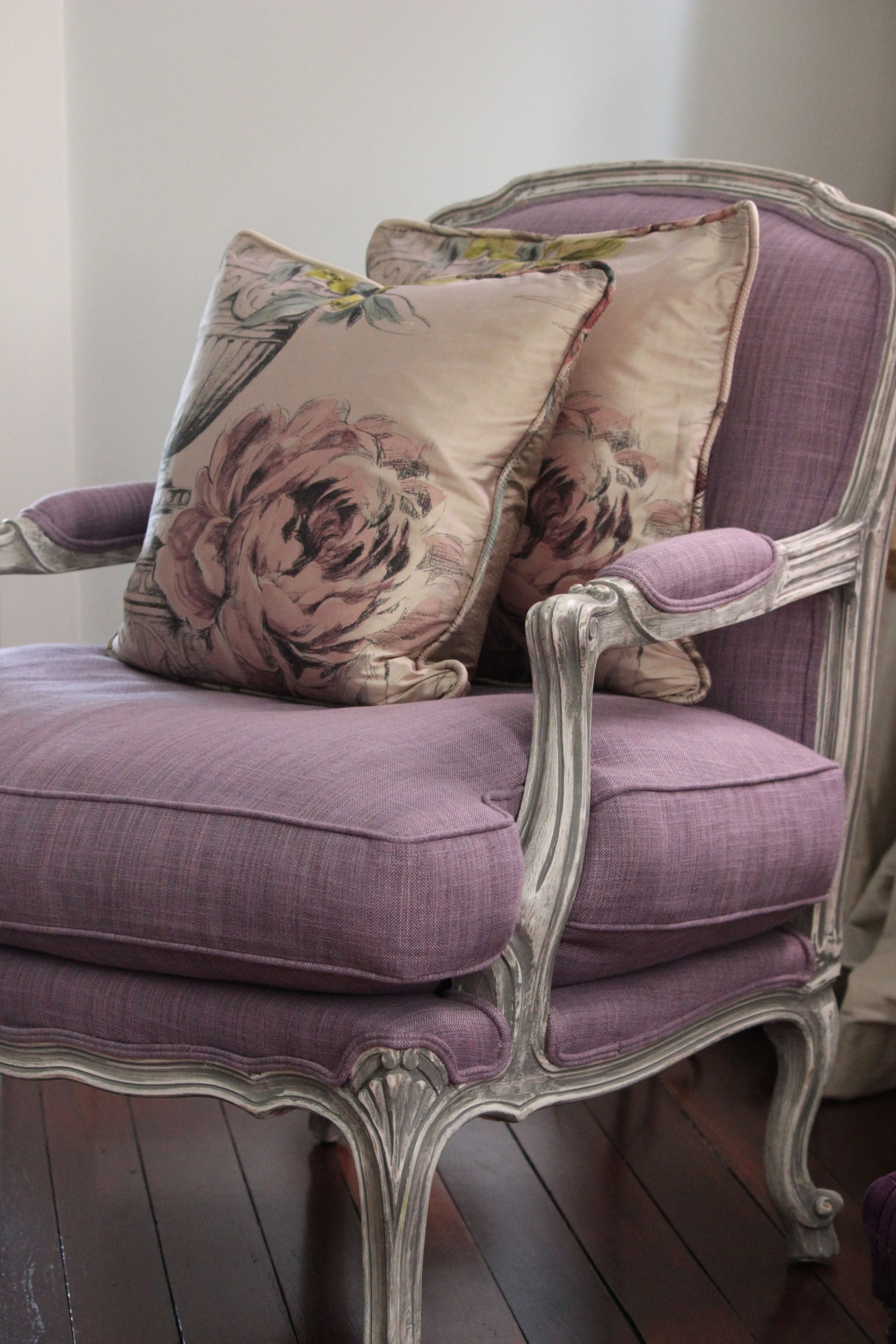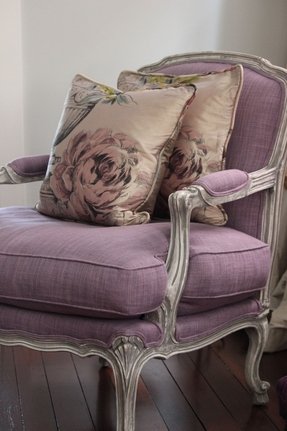 If you want to experience the true feeling of comfort, try to sit in this gorgeous, French armchair. The frame is crafted from durable wood, and weathered for vintage appearance. The armrests are covered with a purple fabric, just as the chair's back and very soft seat cushion.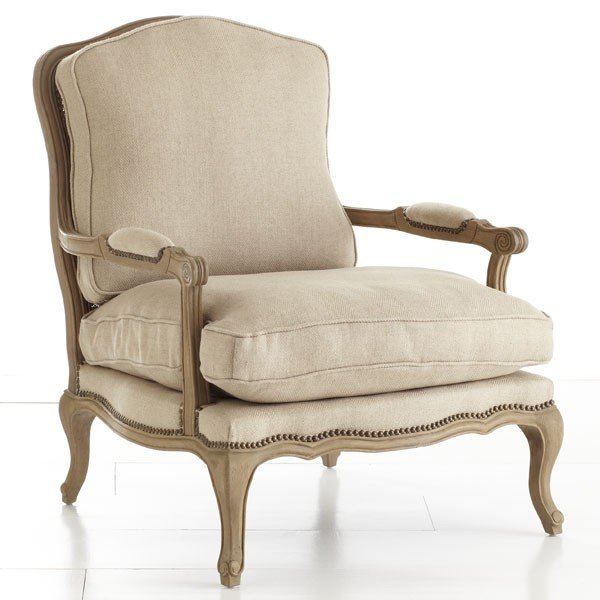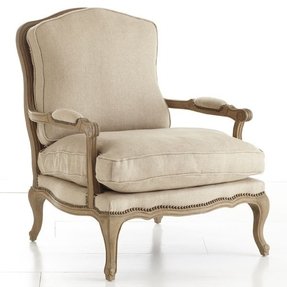 Armchair in French climate is the perfect solution for stylish interiors. Beautiful design with soft cushions on the seat, high backrest and armrests captivate. Linen cover gives all the lightness and cozy climate.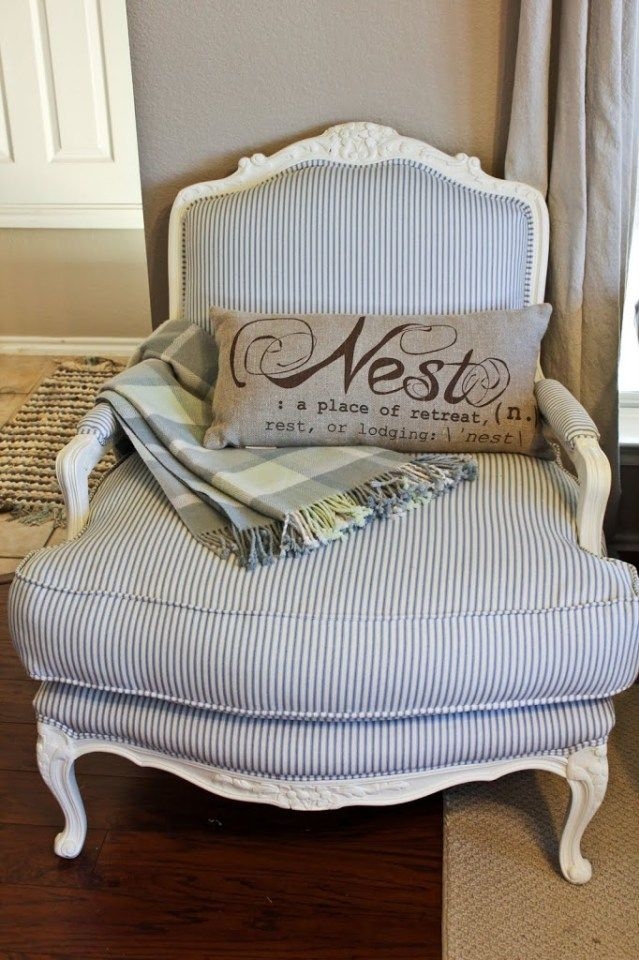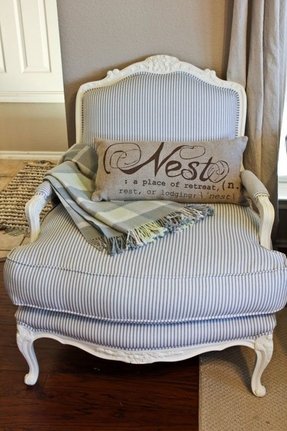 With its beautiful form, evoking associations with the French Bergere chairs, this ticking stripe chair will add the charm and warmth of the French provence. Ideal proposition for the shabby chic lovers as well.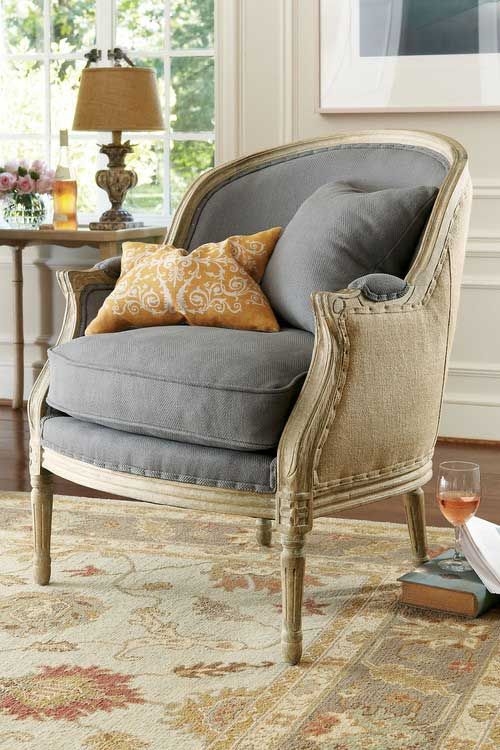 Petit Salon Bergere Chair traditional-chairs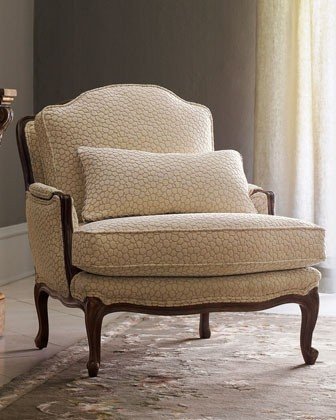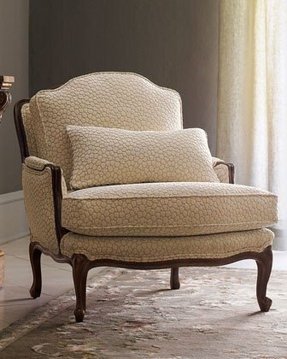 Massoud - "Bespeckled Bergere" Chair traditional chairs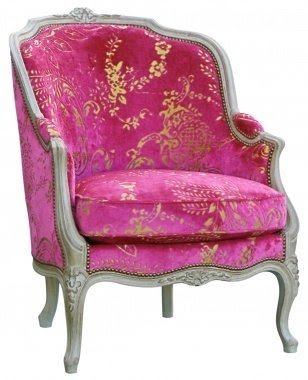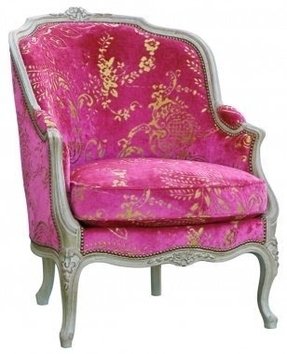 A beautiful classy armchair with a grey wooden frame. Legs, aprons, sloped arms, an arched rounded backrest feature curved lines and subtle floral carvings. Upholstery (on both sides) is made of vivid pink fabric with charming golden floral motifs.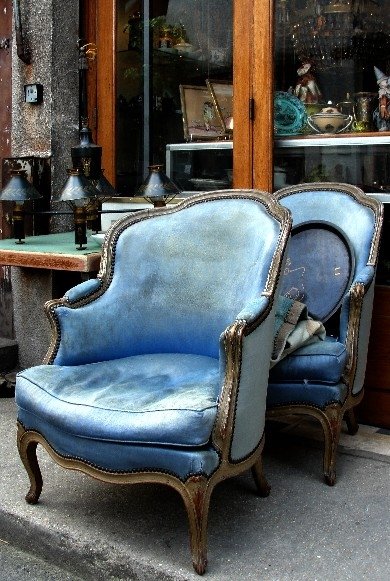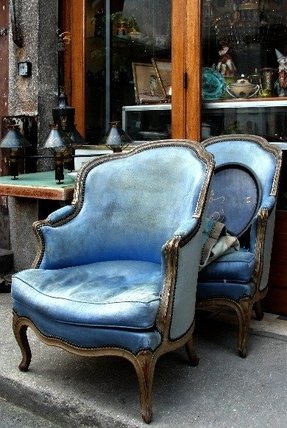 Chic vintage French style chairs having wooden frames featuring a shabby golden finish and gently curved lines of legs, aprons, sloped arms and an arched backrest. They're padded and upholstered in fabric DIY repainted from yellow to light blue.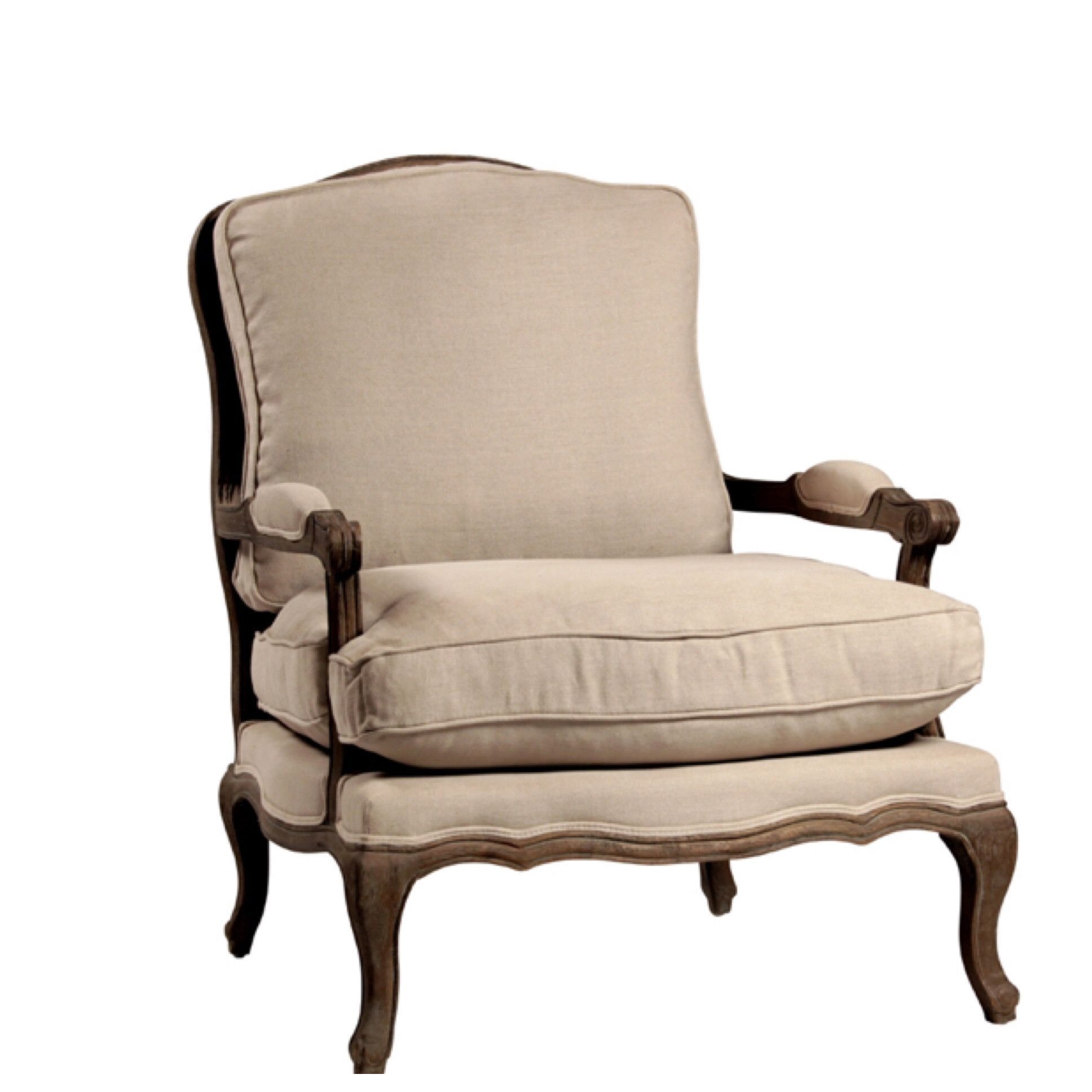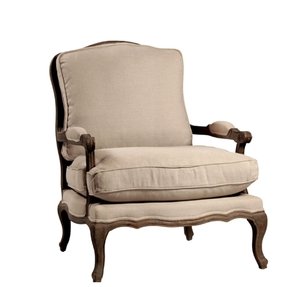 This Bergere chair constitutes oozes with its cottage, shabby chic character. Upholstered in linen, with hand-woven rattan back, this armchair combines solidness and smooth, elegant appeal. Measures 30"L x 32"D 37"H.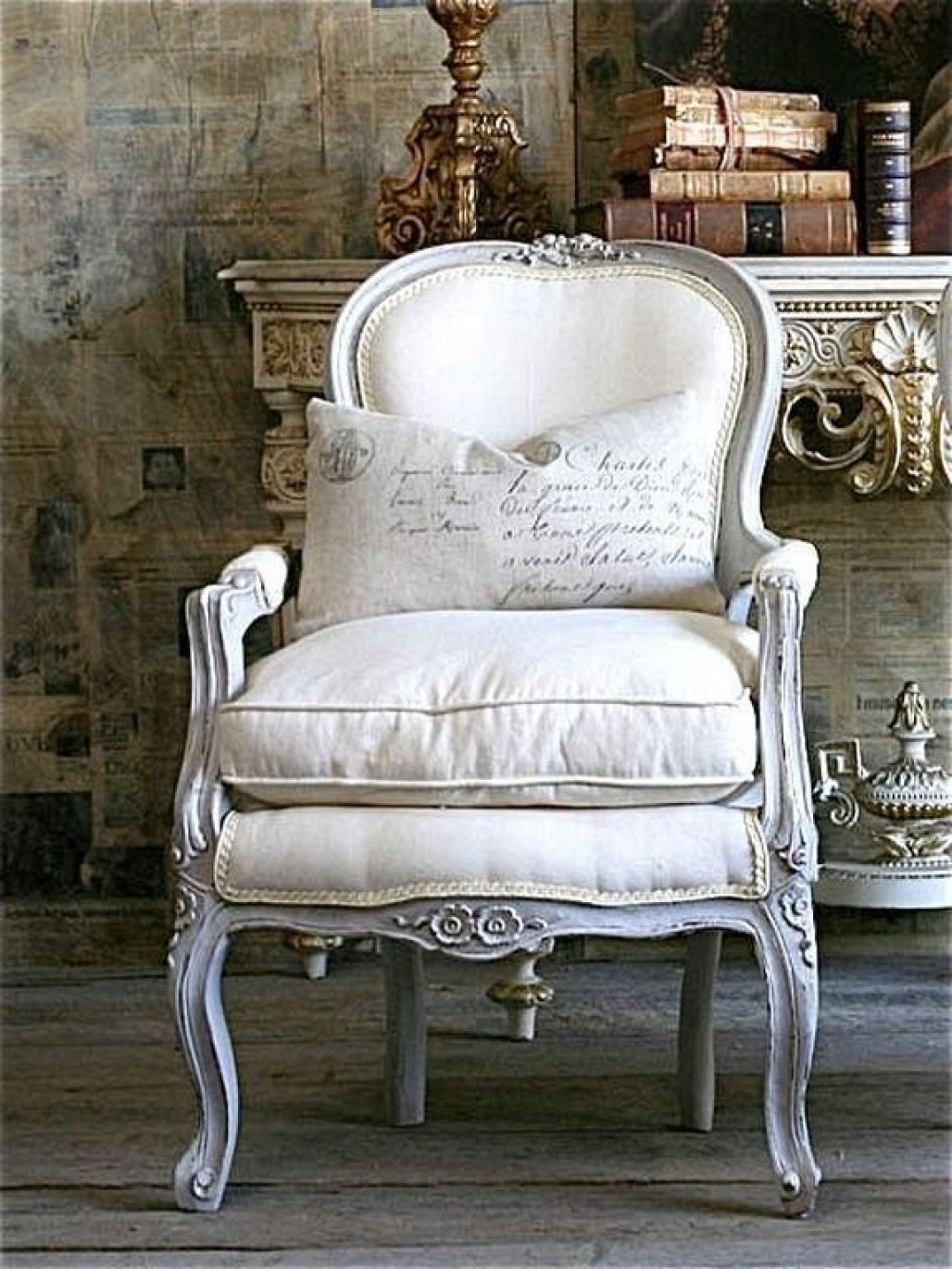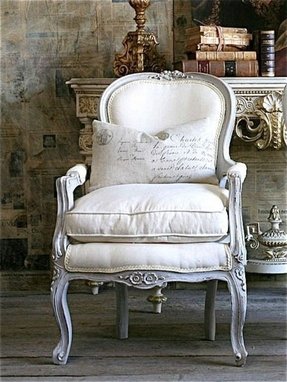 Antique French style chair of wood finished in a bit shabby white with gold accents. Its curved legs, apron, armrests and backrest top have floral carvings. A wide seat, a backrest and cushions are upholstered in natural linen with stitching.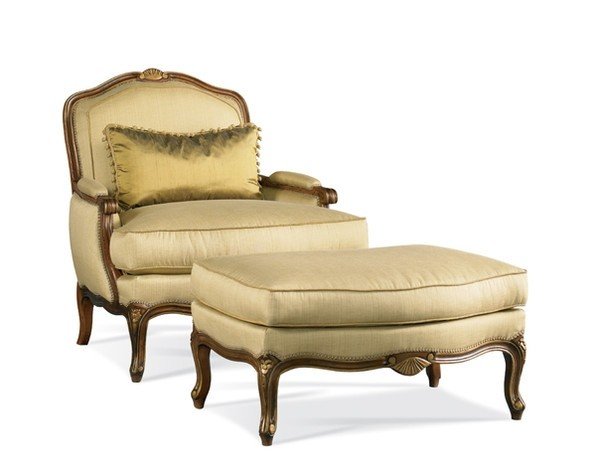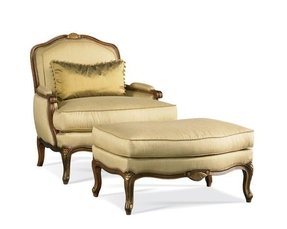 Very Traditional Bergere Style by Hickory White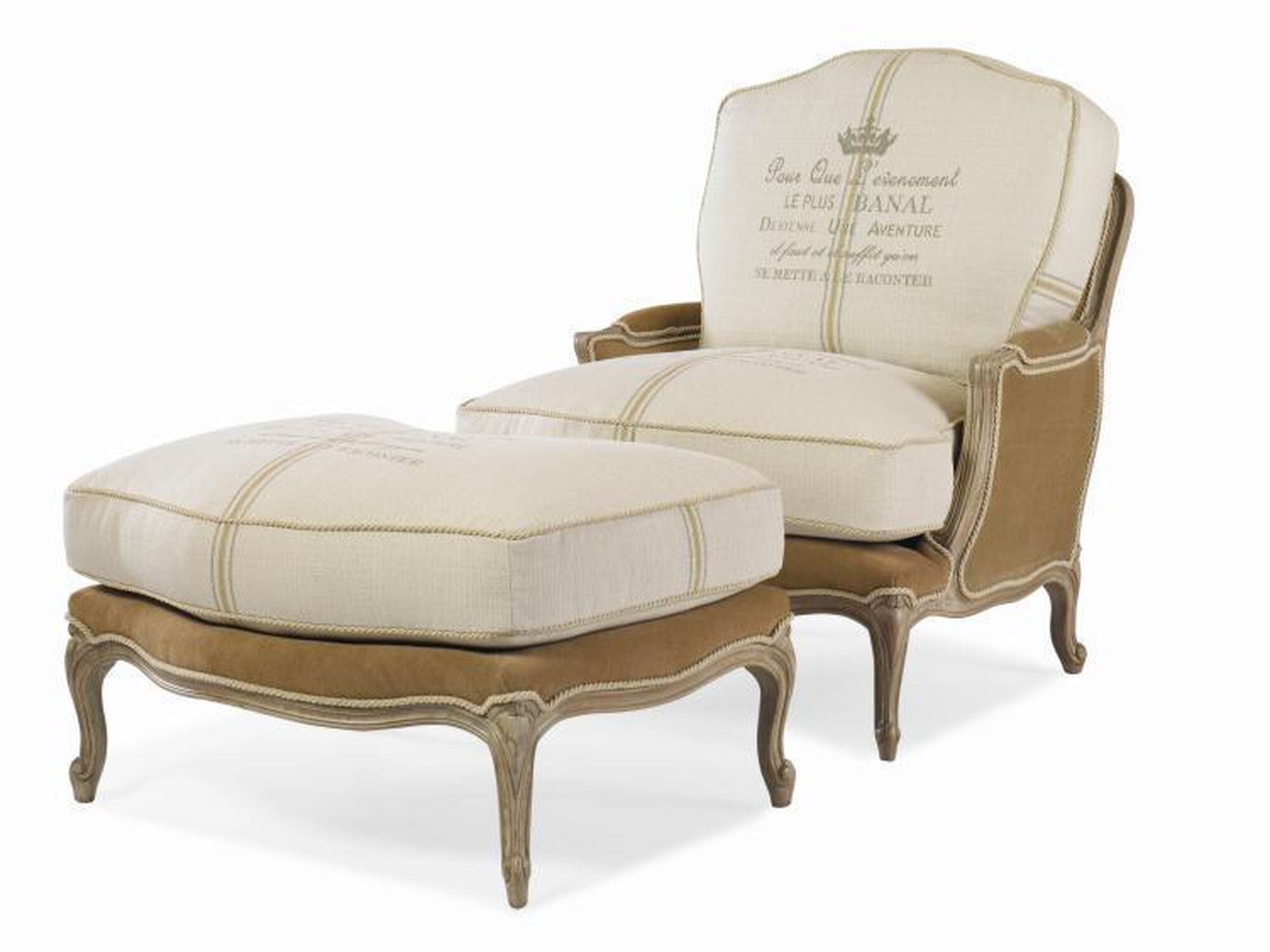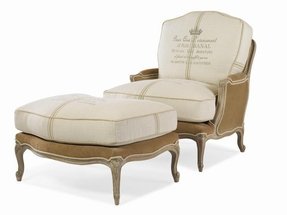 Casual and Comfy Elegance by Century Furniture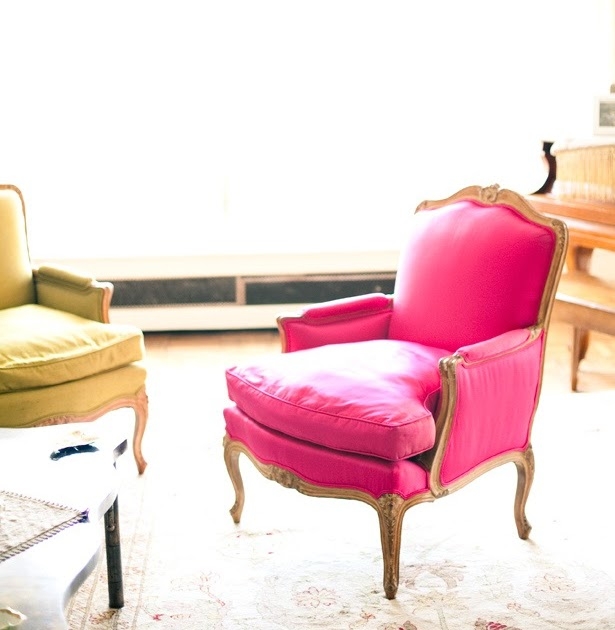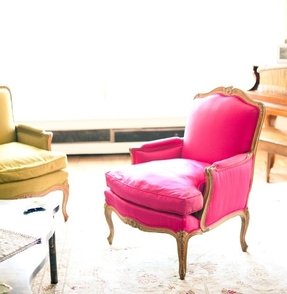 Stylish arm chair upholstered with pink fabric and reinforced with solid seams. Frame is made of wood with gold finish. Adds freshness and elegance to all kinds of interiors.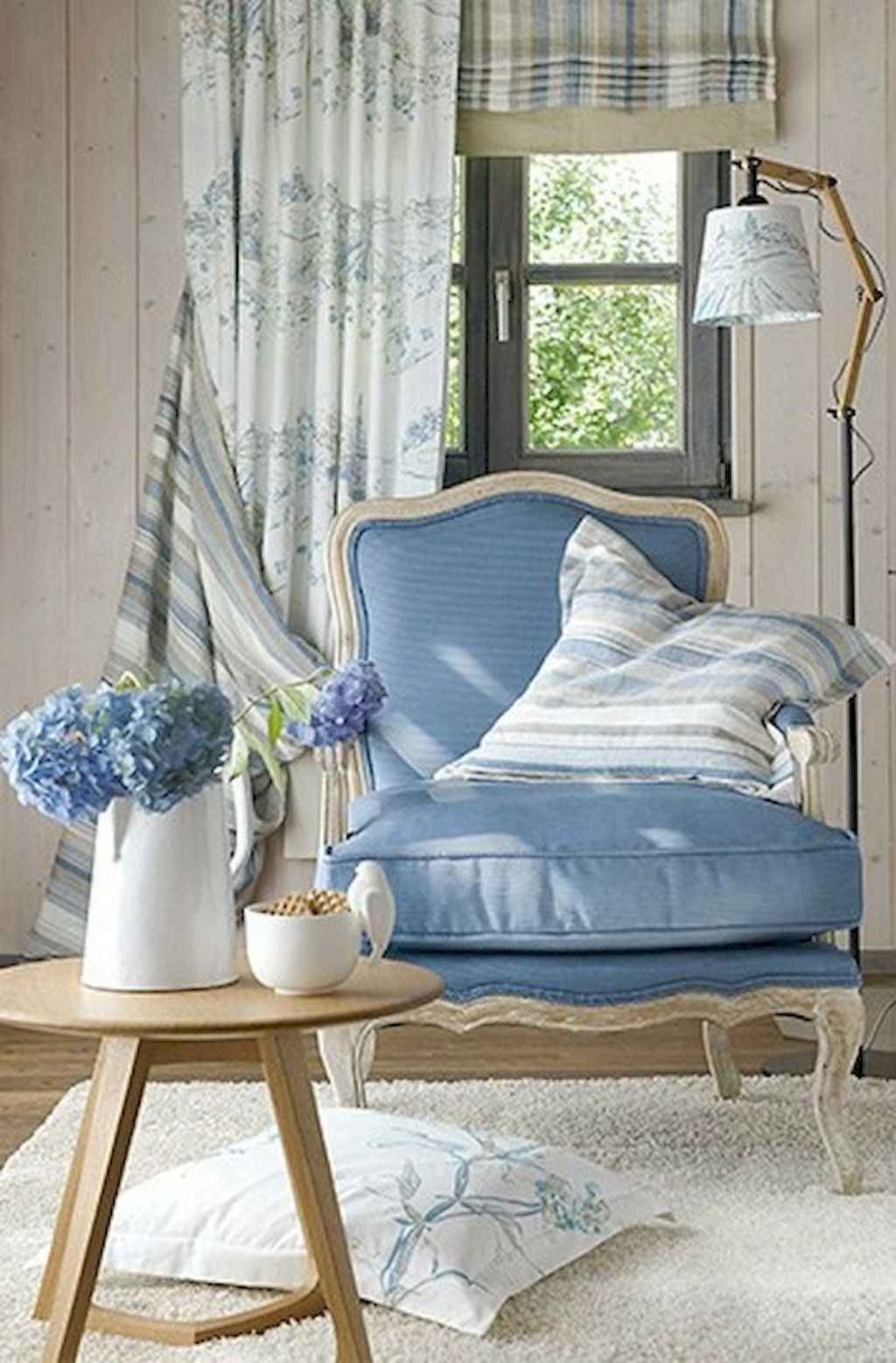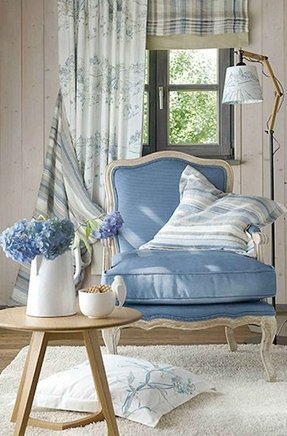 Cottage style for a French living room setup furnished with a single armchair made in an antique fashion out of white-painted wood with a distressed coat and a blue, nautical upholstery which nicely fits in with the small end table.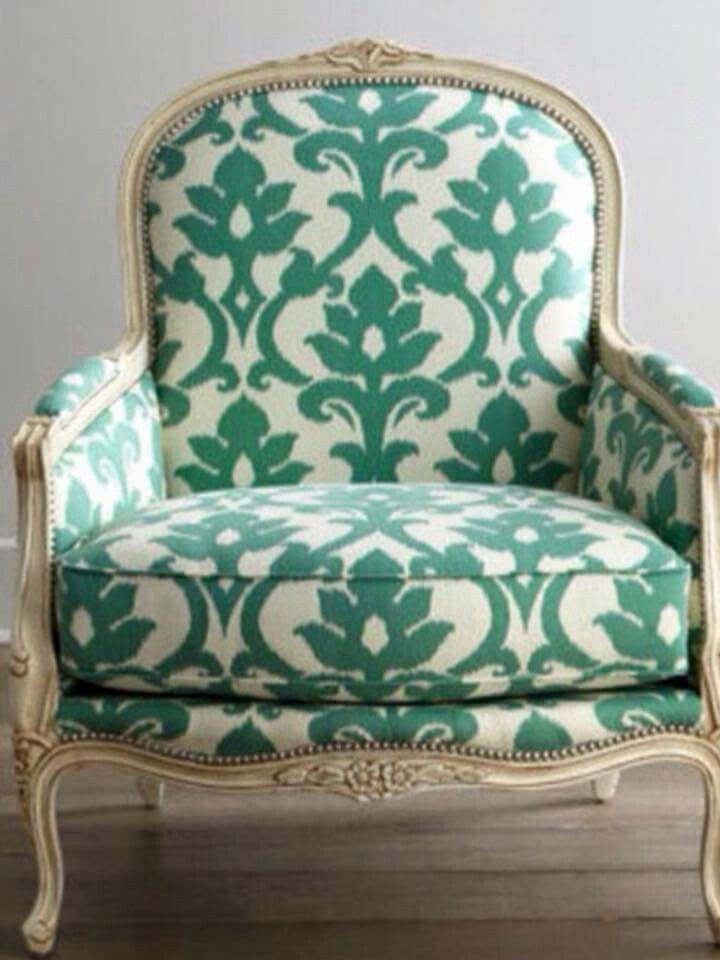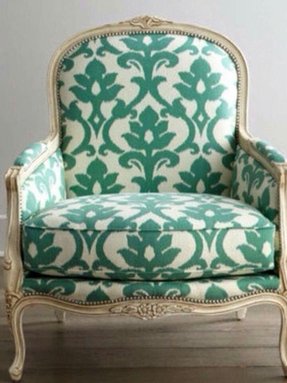 Beautiful color scheme - love the vintage white finish around the edges of the beautiful molding - Massoud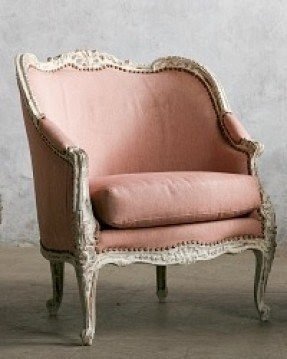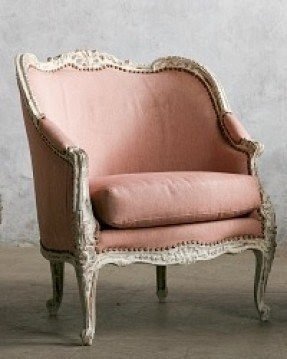 Designed in vintage, Louis XV French style, this lovely arm chair is upholstered in a pink fabric that beautifully contrasts with the weathered and gorgeously carved, wood frame. The seat cushion is soft, well-padded, and brings much, much comfort.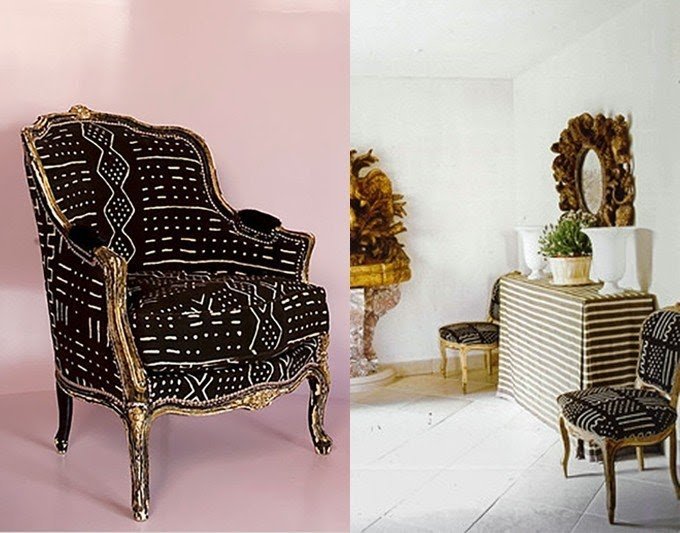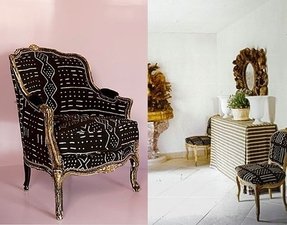 Fabulous Furnishings. A Louis IX style chair, bought at a Paris flea market, was upholstered in African mud cloth — an unlikely choice of fabric, but one that makes this chair fit into a modern interior. Interior Design: BKH Design.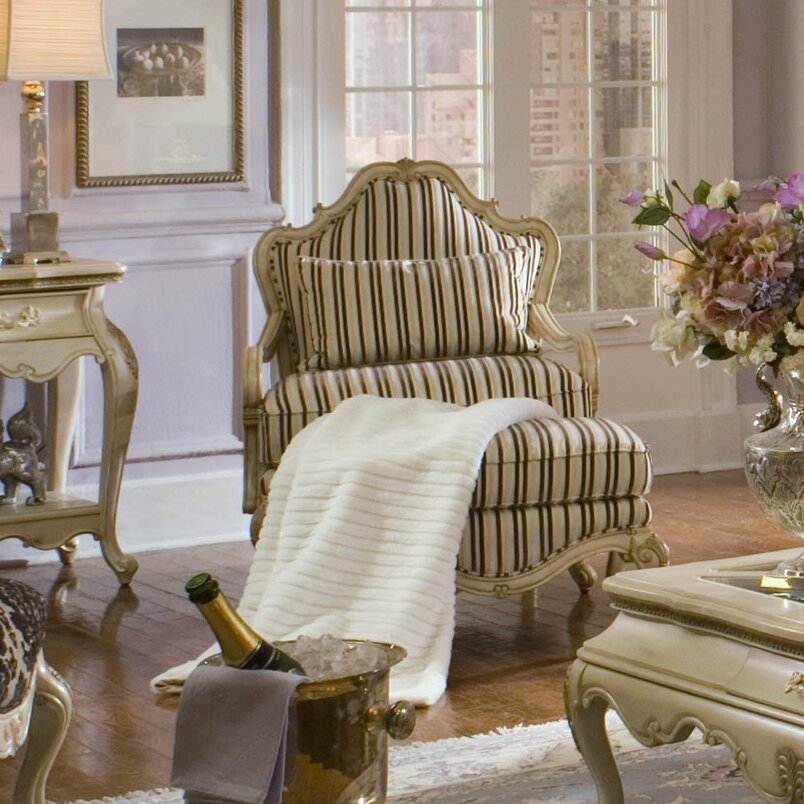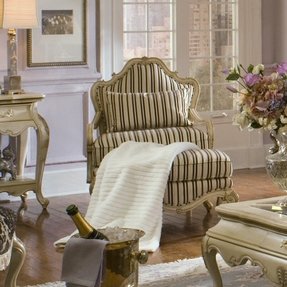 It is a AICO Lavelle Blanc Bergere chair that has got a sophisticated design and solid wood construction. They upholstery with stripes and cushioned seat adds comfort and beauty to any home.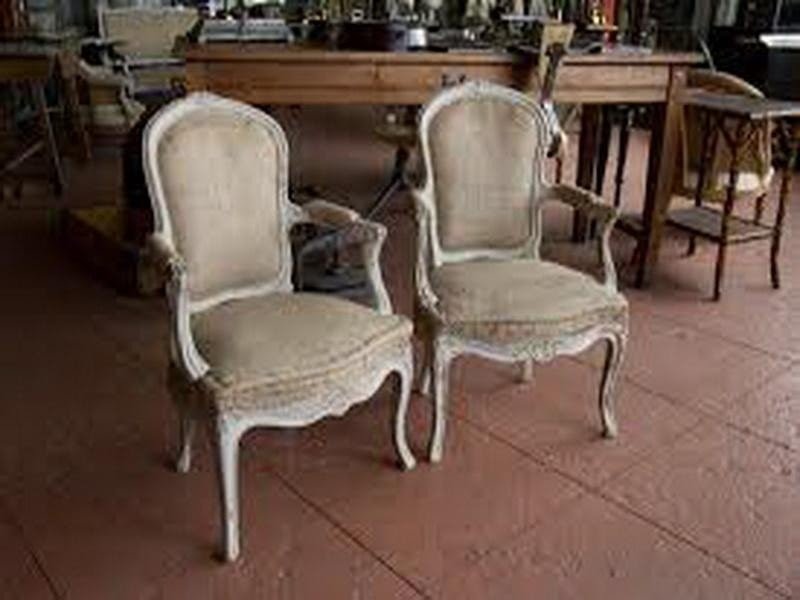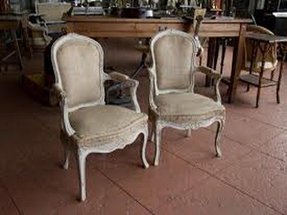 marvelous photo above, is other parts of Bergere Chair French Rococo ...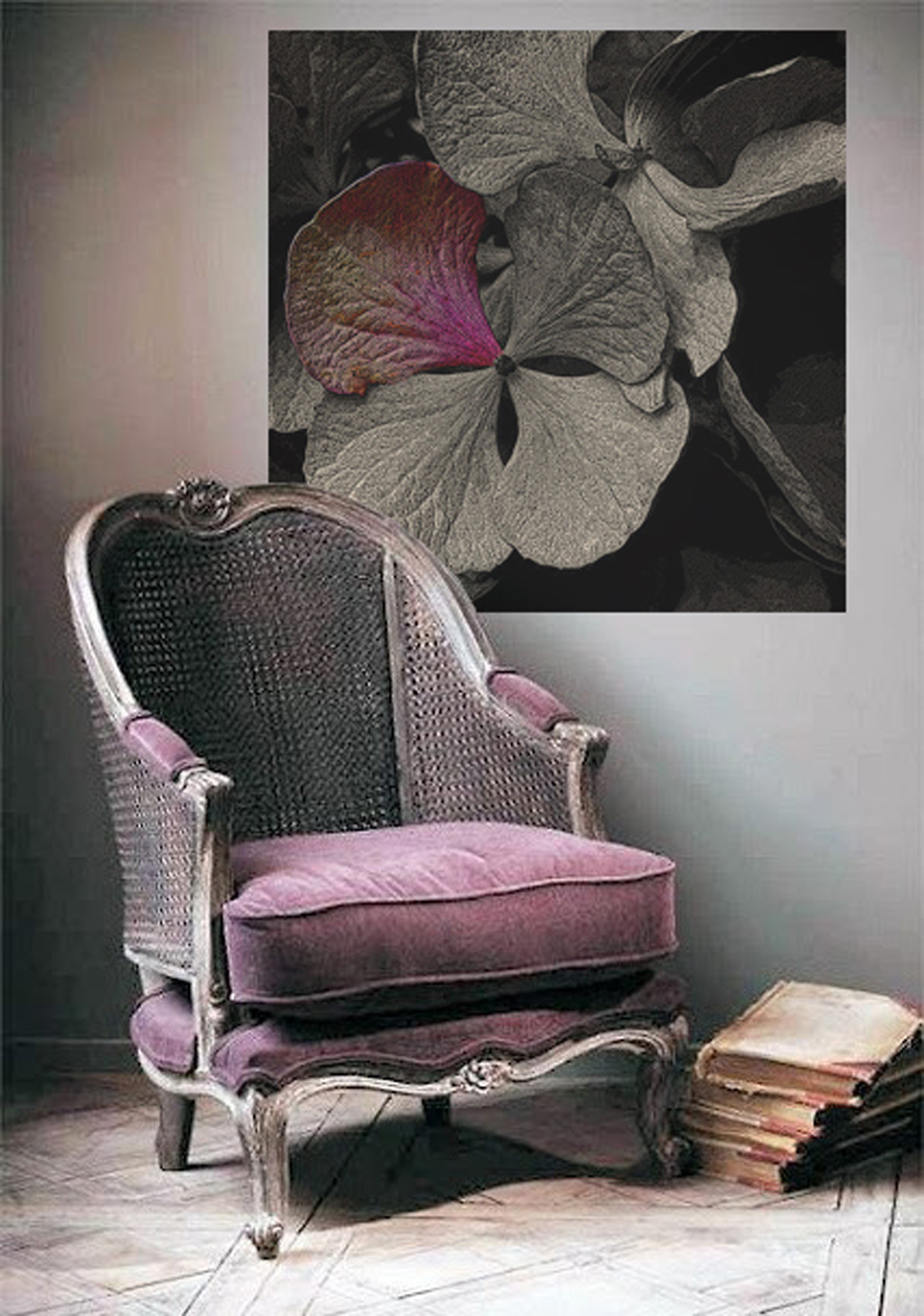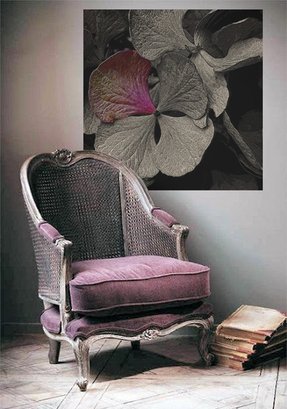 Vintage design for an old-fashioned armchair made in a Victorian style with a winged back made out of a wicker material. The armchair has a plushy and comfortable seat cushion upholstered with a velvet fabric in a purple colour.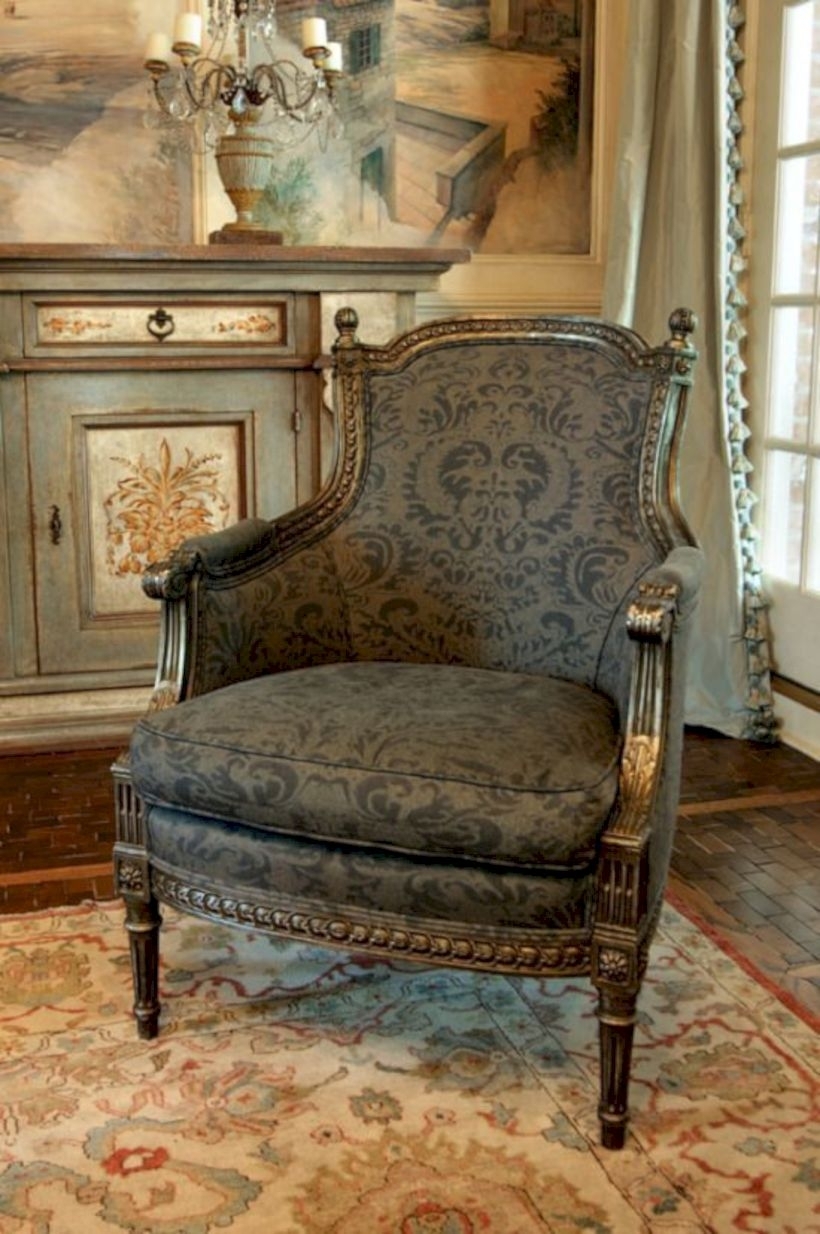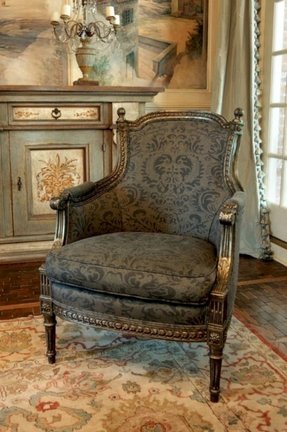 Beautiful, elegant and very comfortable solution. This solid chair includes a wooden frame with many decorative carvings. Its soft seat cushion is supported by a solid, curved backrest connected with padded arms.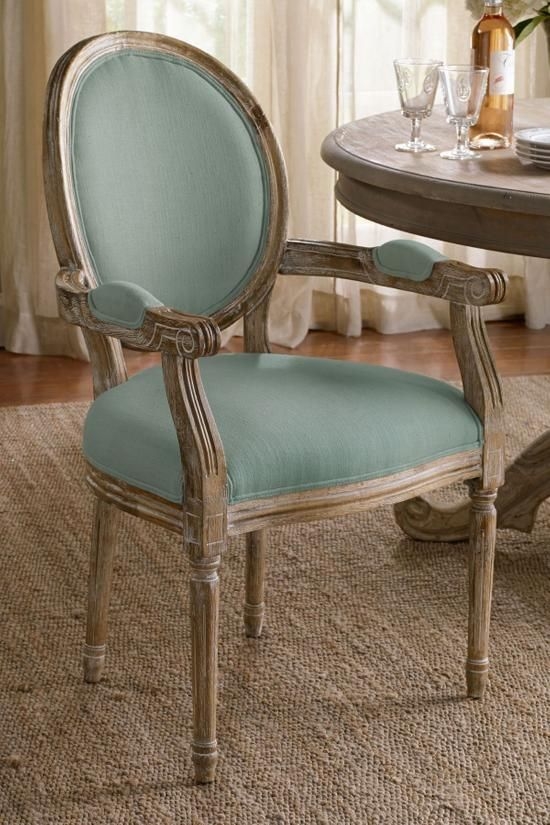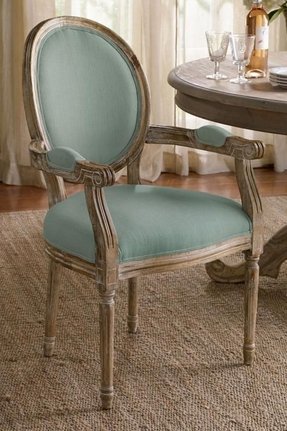 Oval Back Bergere Armchair - Oak Armchair, Dining Room Chair, Writing Desk Chair | Soft Surroundings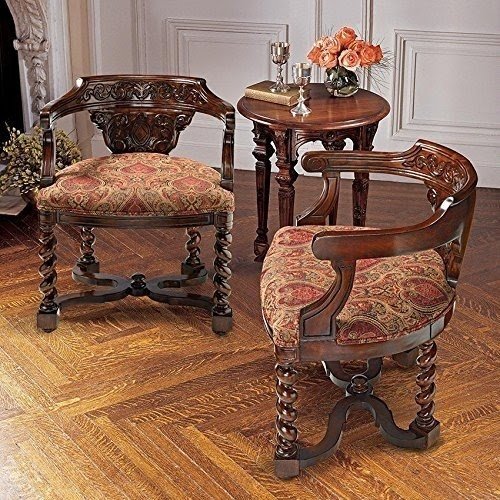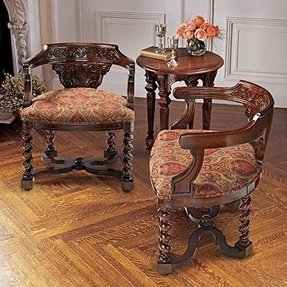 This piece of furniture has got a functional and decorative role in the house. It features a hand-crafted solid mahogany construction and a very soft seat. This antique-styled chair measures 25.5"Wx24"Dx32"H 27 lbs.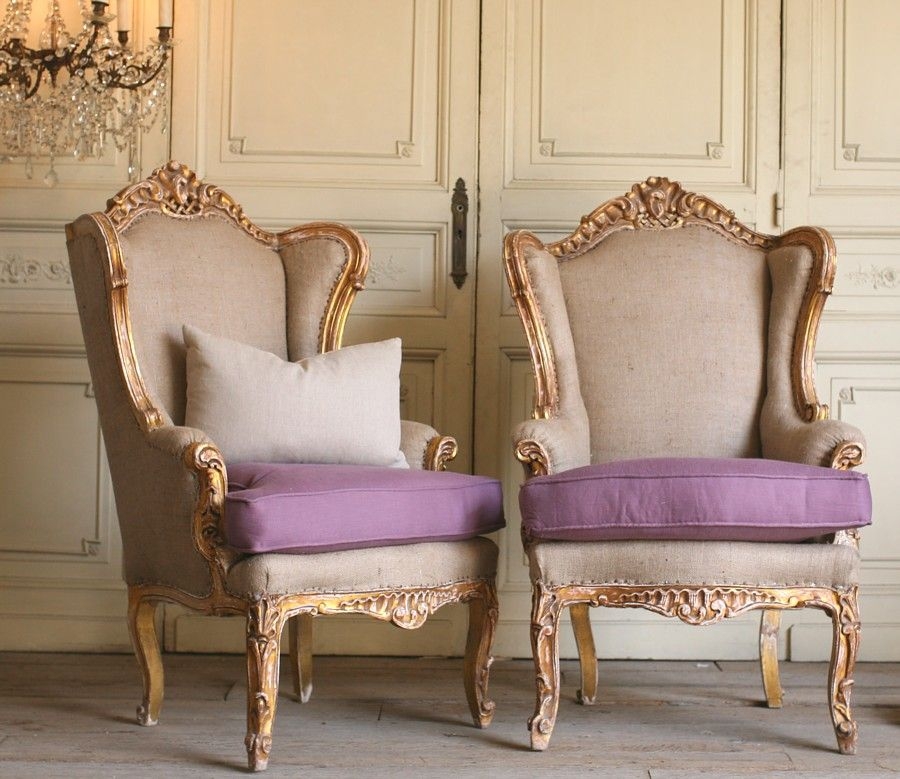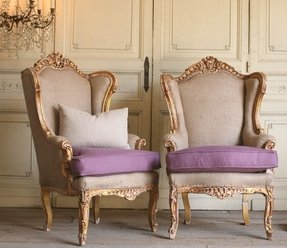 When arranging a shabby chic style living room, it is worth to put on furniture in a French style. With such solutions, we meet in the form of two french berege armchairs with two-colored beige and purple upholstery and a beautiful wooden carved frame.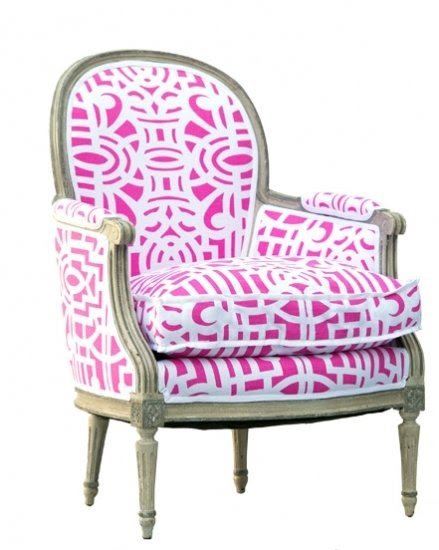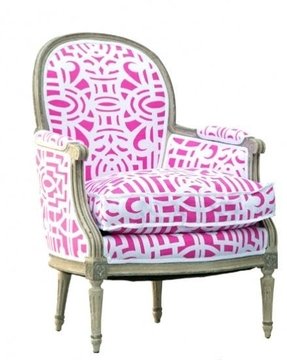 Though traditional in its form, with fluted legs, scroll arms and understated carvings applied on its frame, this accent chair gains zing with a funky modern upholstery, fuchsia pink with white geometric entwining pattern.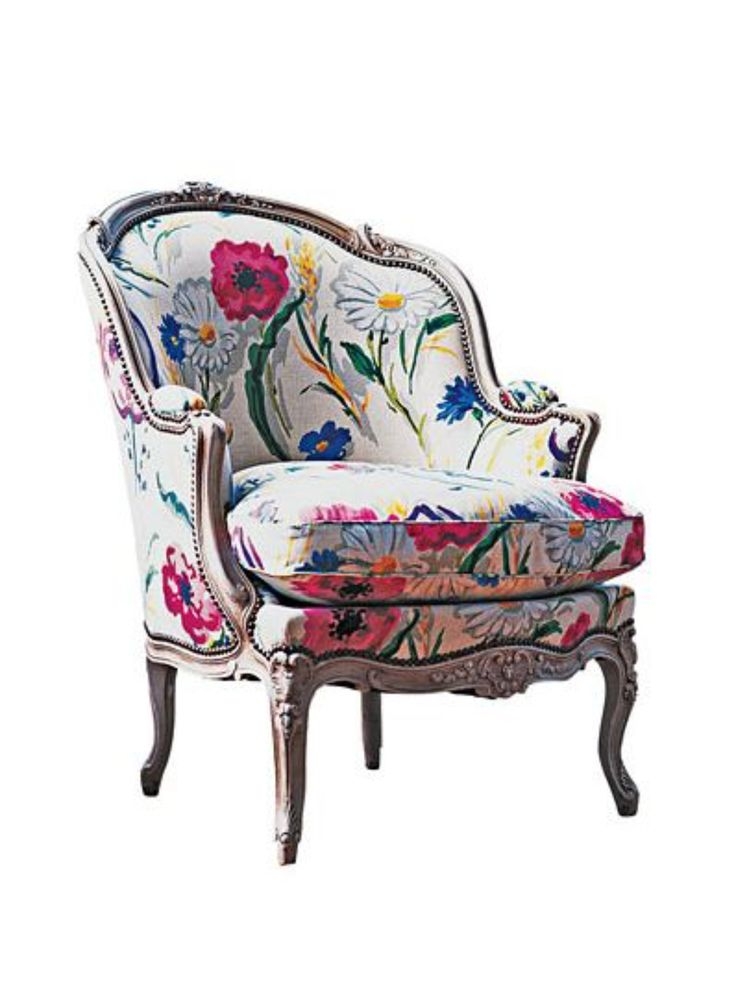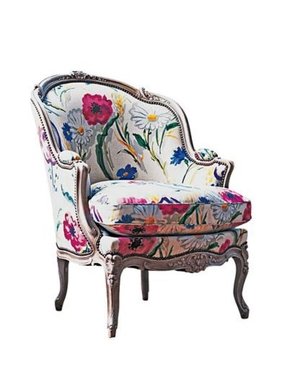 W Magazine French Chair - ROCHE BOBOIS chair, from $4,174,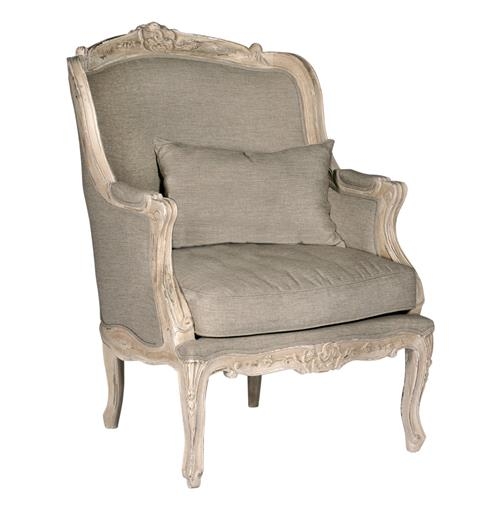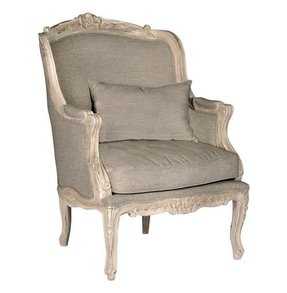 Fontaine Swedish Gustavian Shabby Chic French Bergere Chair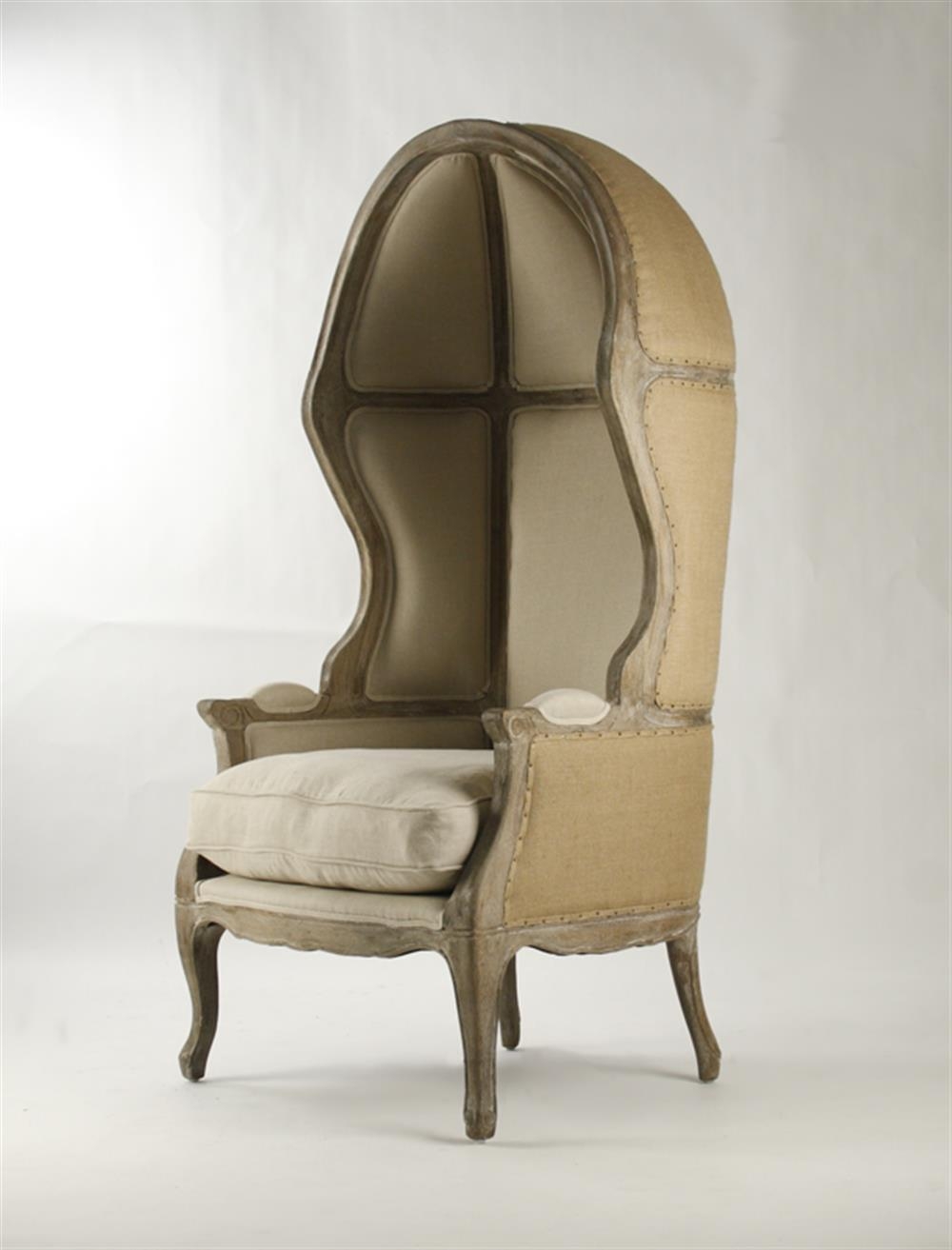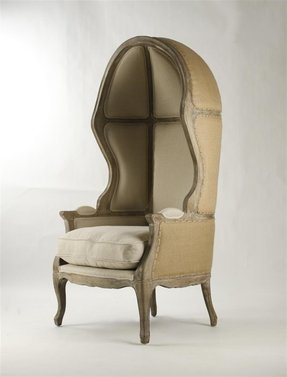 It is a Leonide French canopy balloon chair that is a fantastic and comfortable addition to your living room, bedroom, family room, guest room and other. You will be impressed how cool this product is.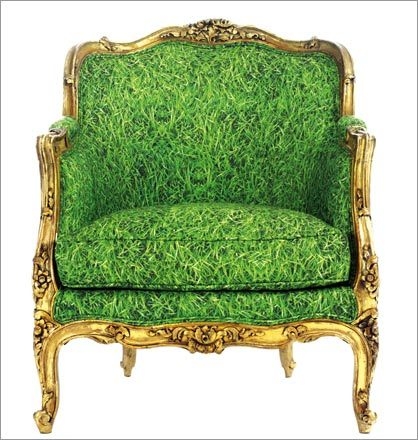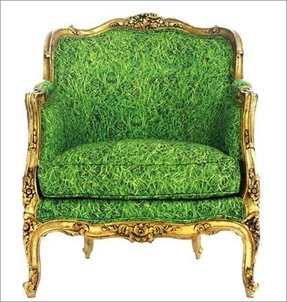 I love the blend of time periods with this chair. French bergeres chair circa 1900 upholstered in a modern grass fabric.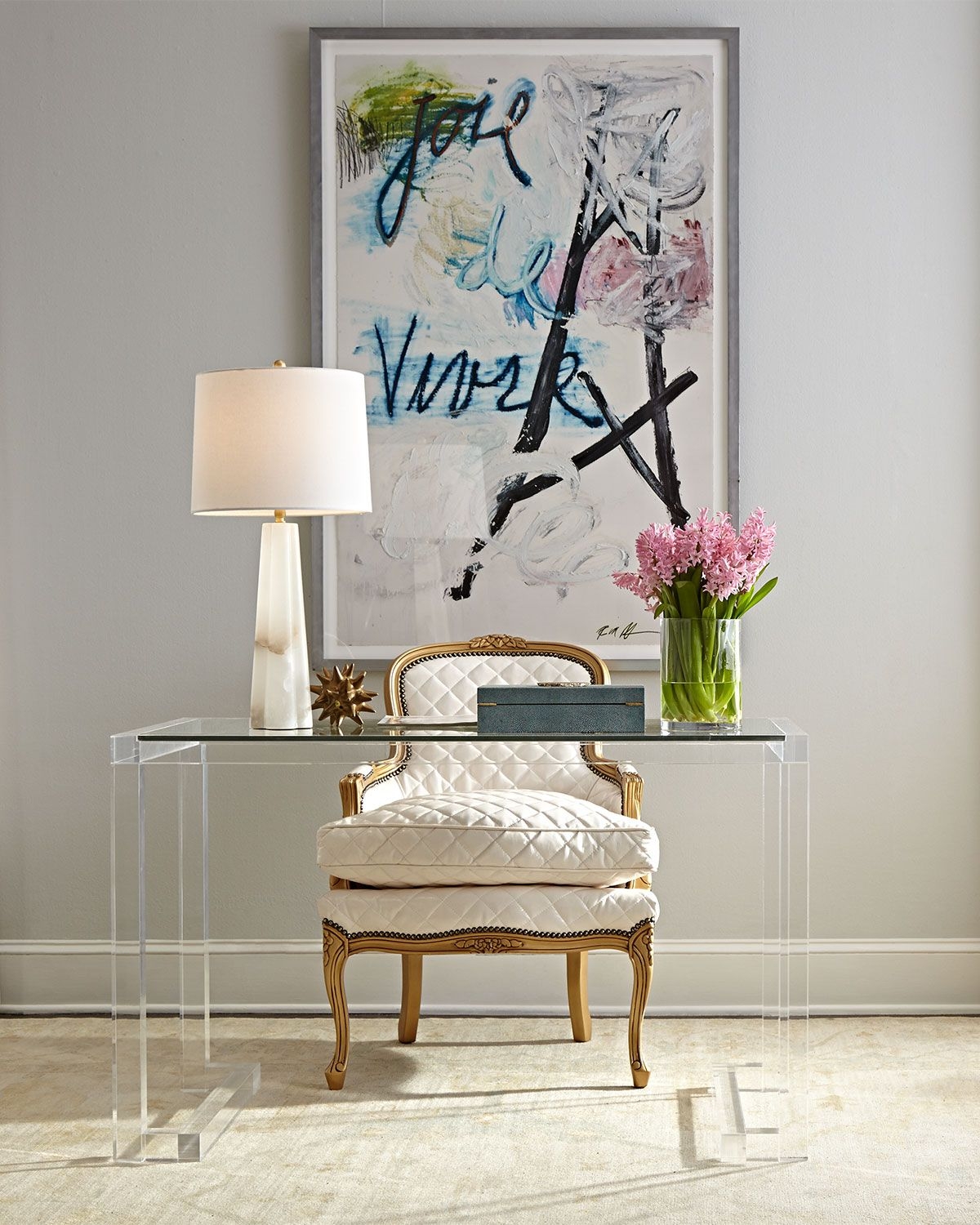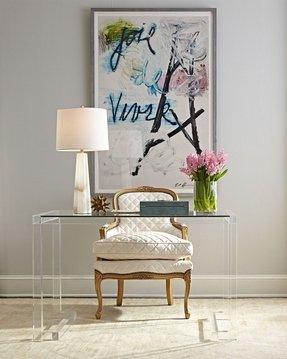 So fab. Love the contrast between the quilted Bergere chair and oversized abstract painting.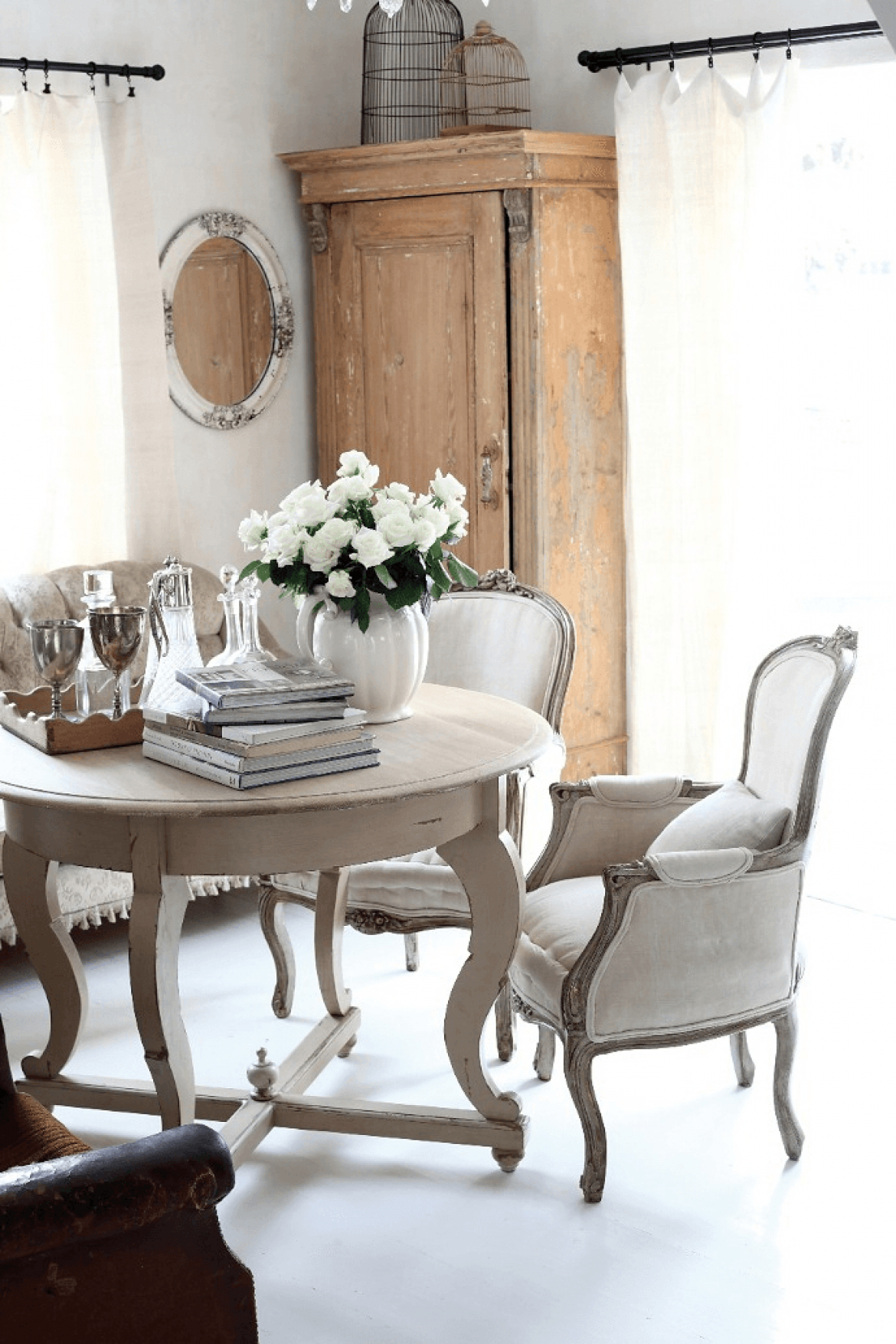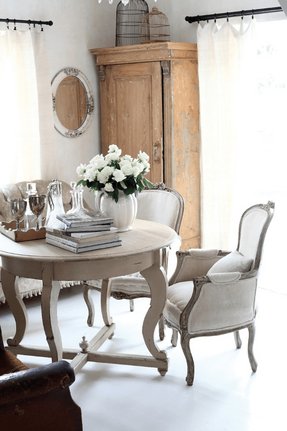 ooh white flowers, gray dining room furniture, natural wood and vintage things...heaven!
19th Century French Bergere Chair at 1stdibs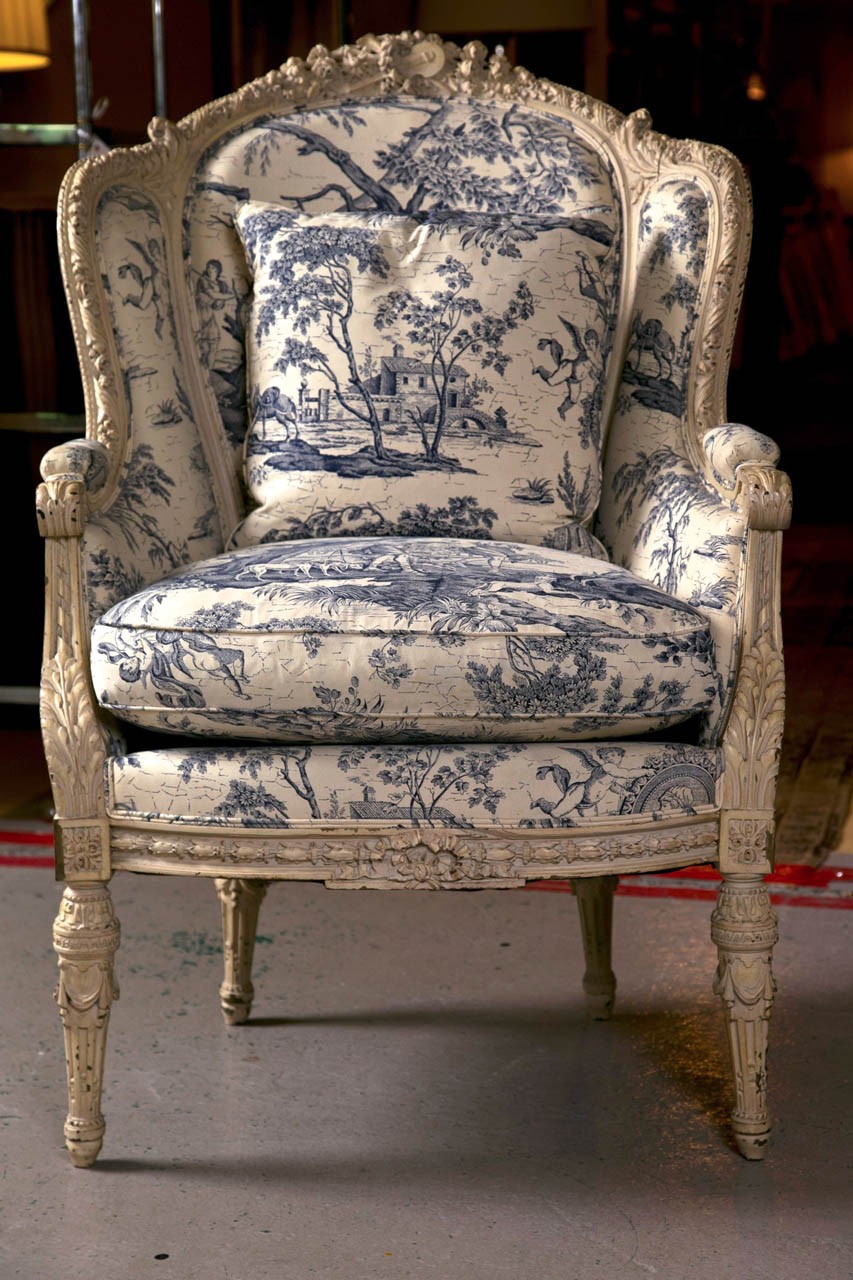 19th C. Antique French Wingback Bergere Chair with toile ...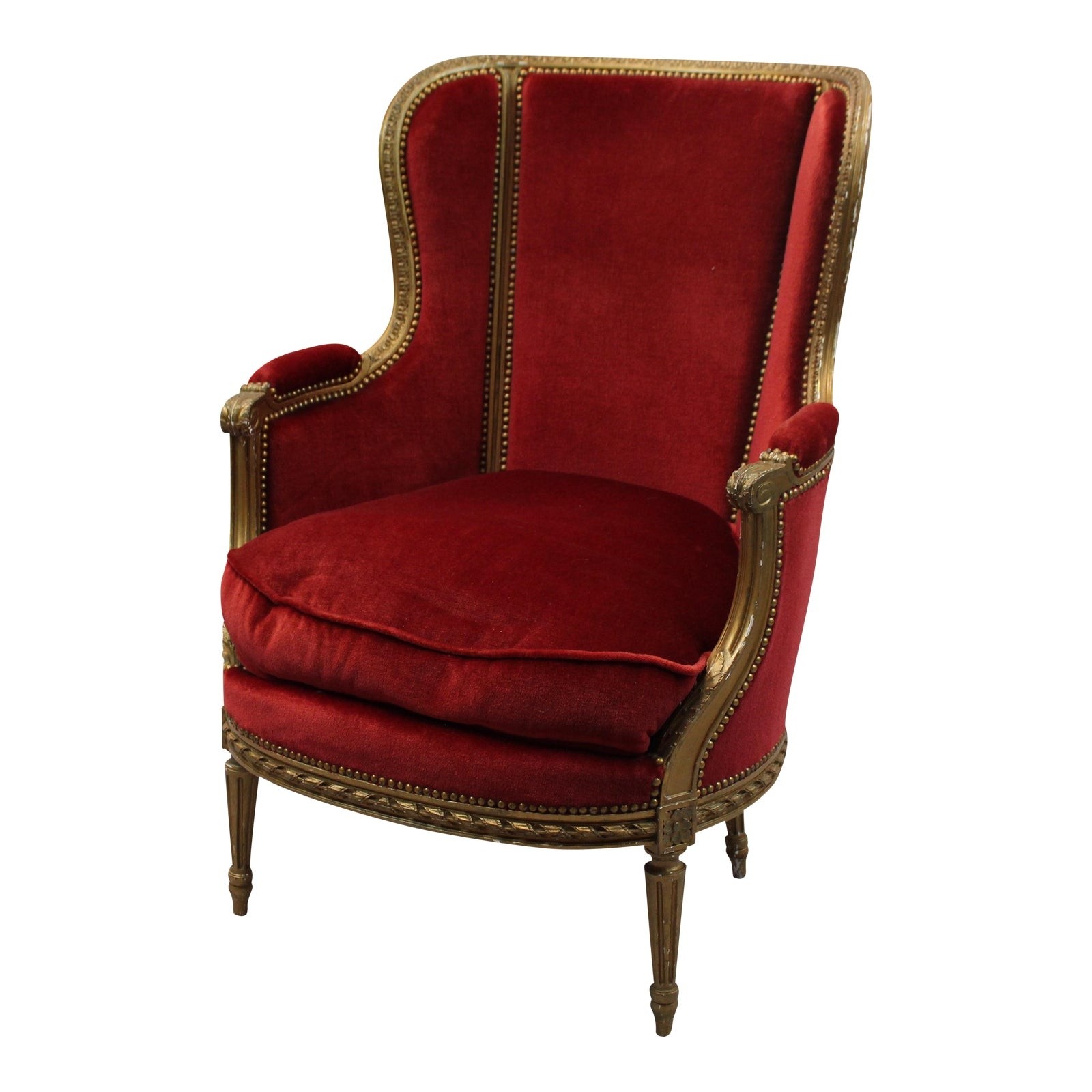 French Bergere Chair With Gilt Finish | Chairish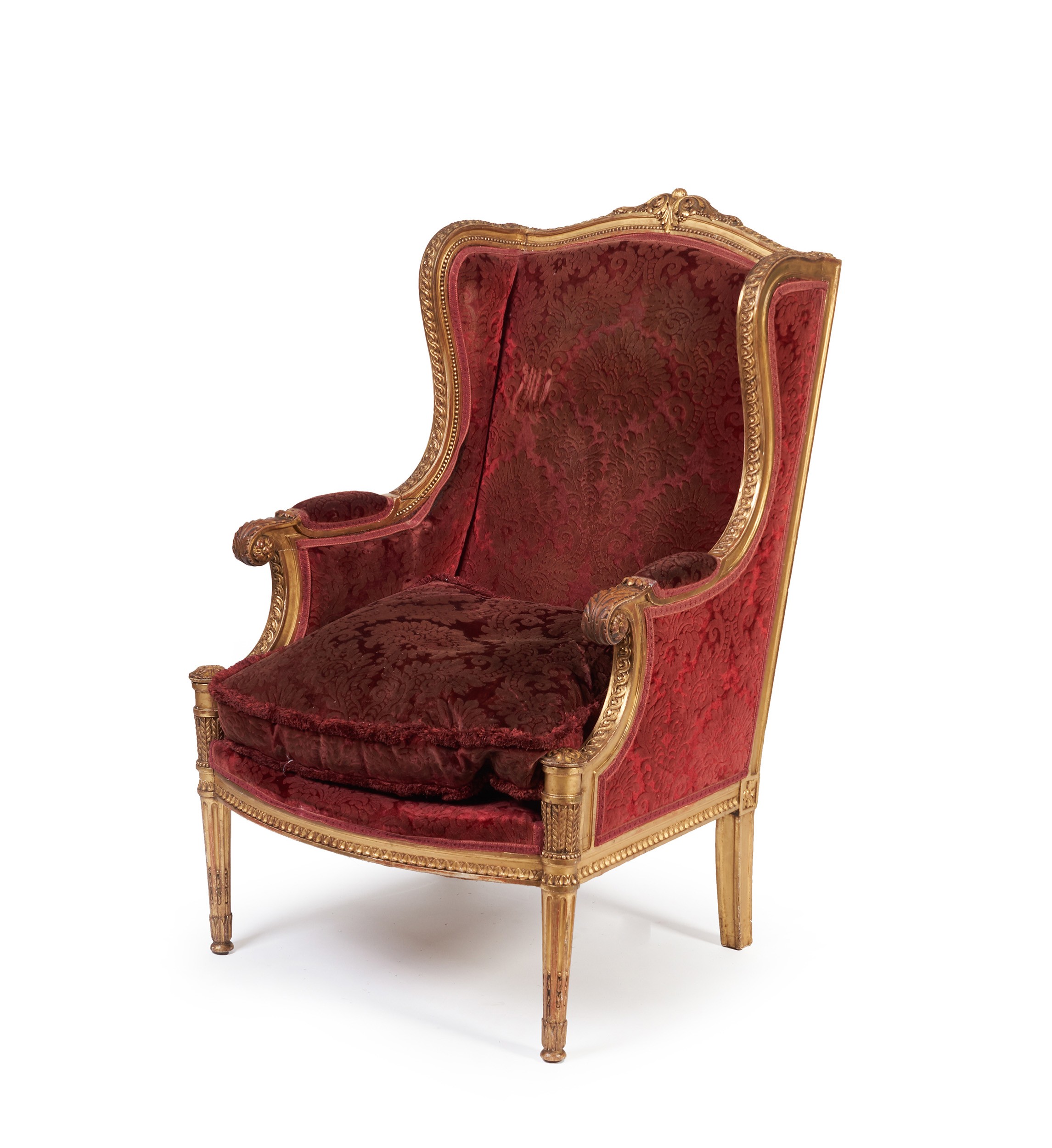 French Antique Gilt Bergere Chair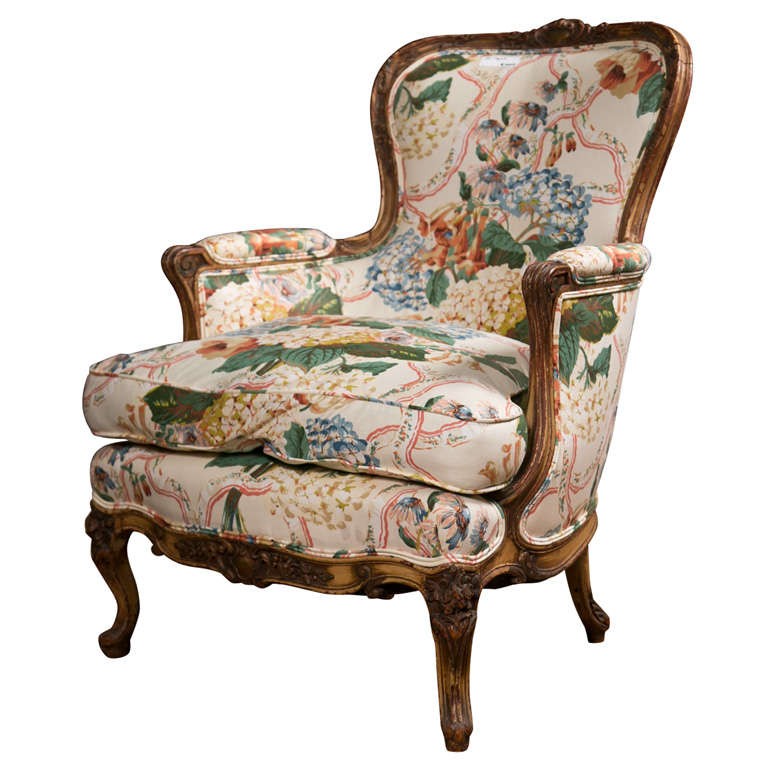 French Distress Painted Bergere Chair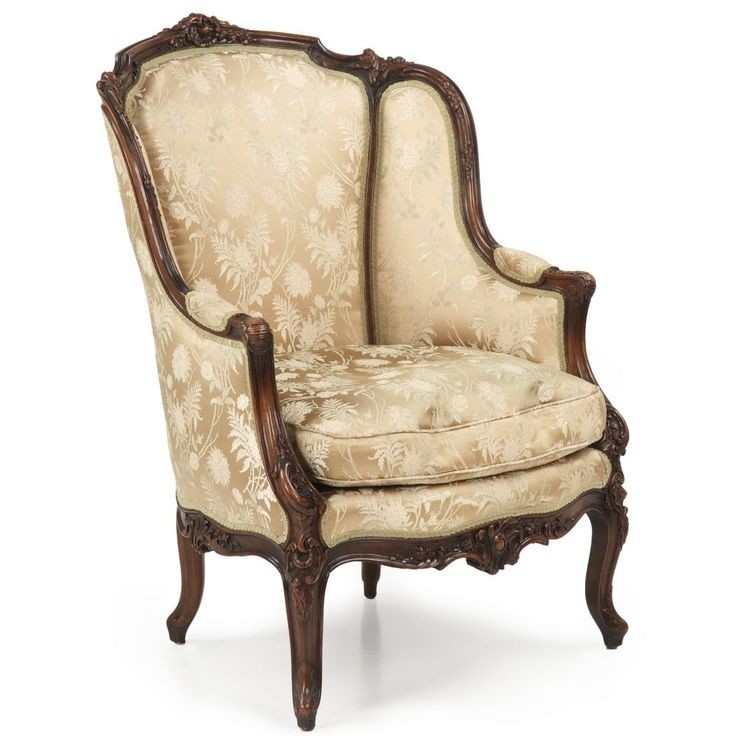 30 best images about French bergere chair on Pinterest ...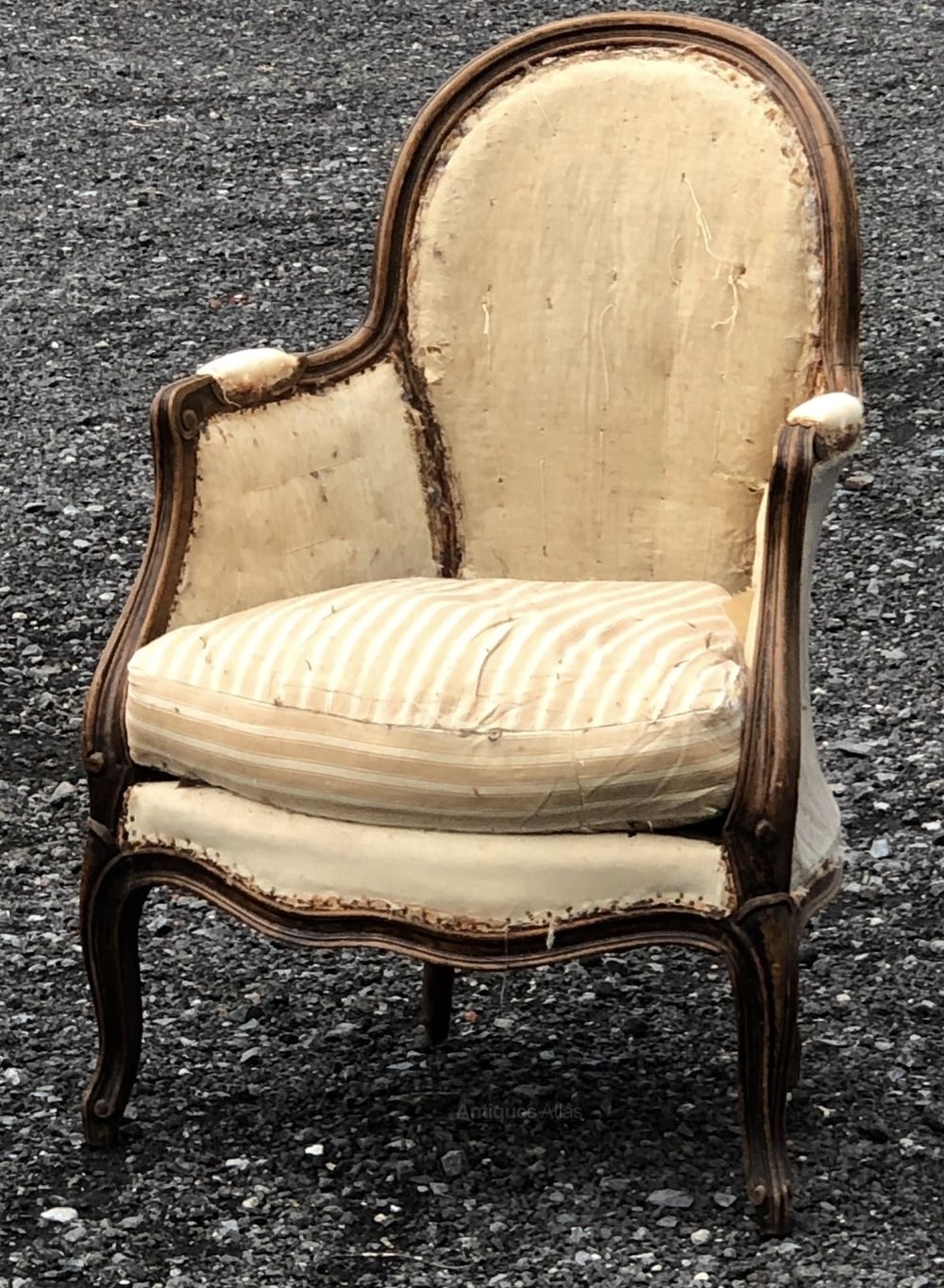 Pair French Bergere Chairs - Antiques Atlas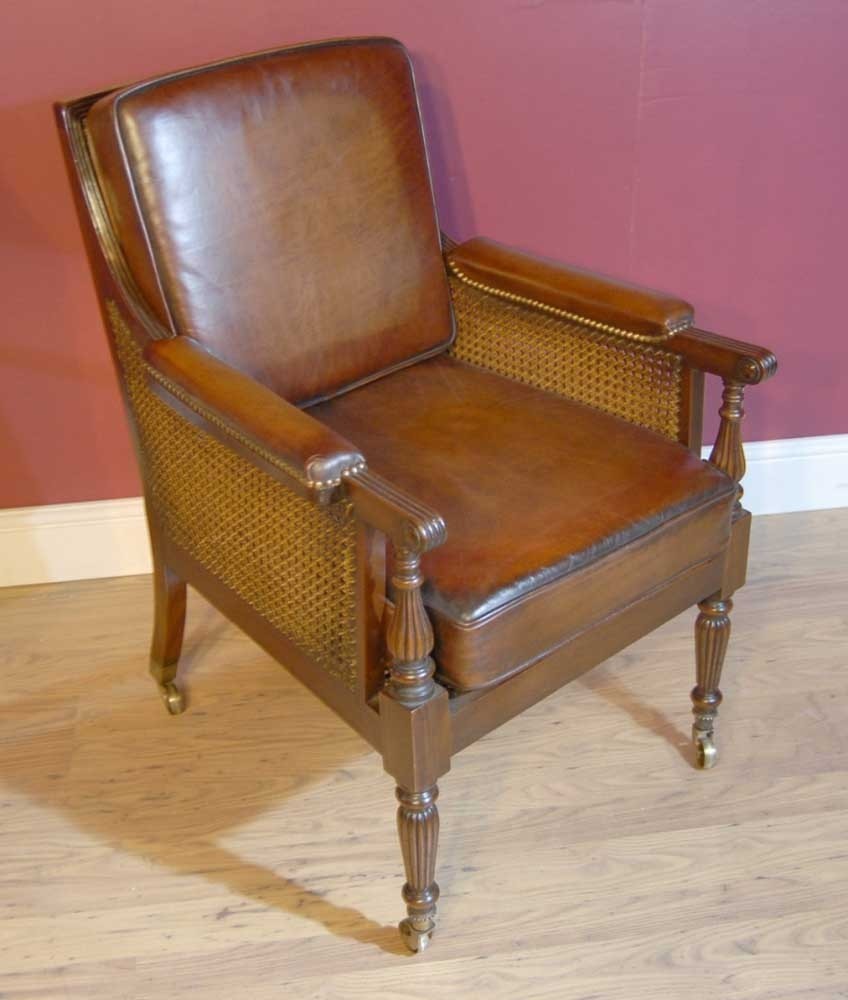 Pair French Regency Bergere Chairs Leather Arm Chair Walnut