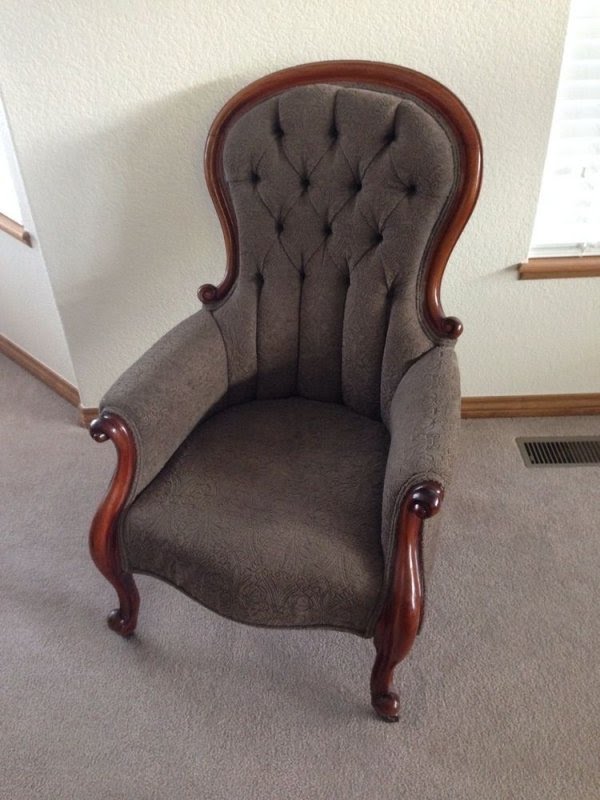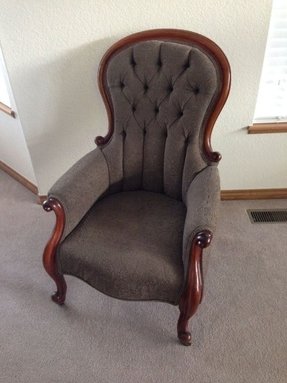 Stunning Victorian Queen Anne Style Antique Carved Walnut Arm Chair Exc
I purchased two of these stunning Victorian Queen Anne arm chair. The antique carved walnut finish makes this chair stylish and inviting to take a seat. The tufted back and padded seat are for enhanced comfort of use.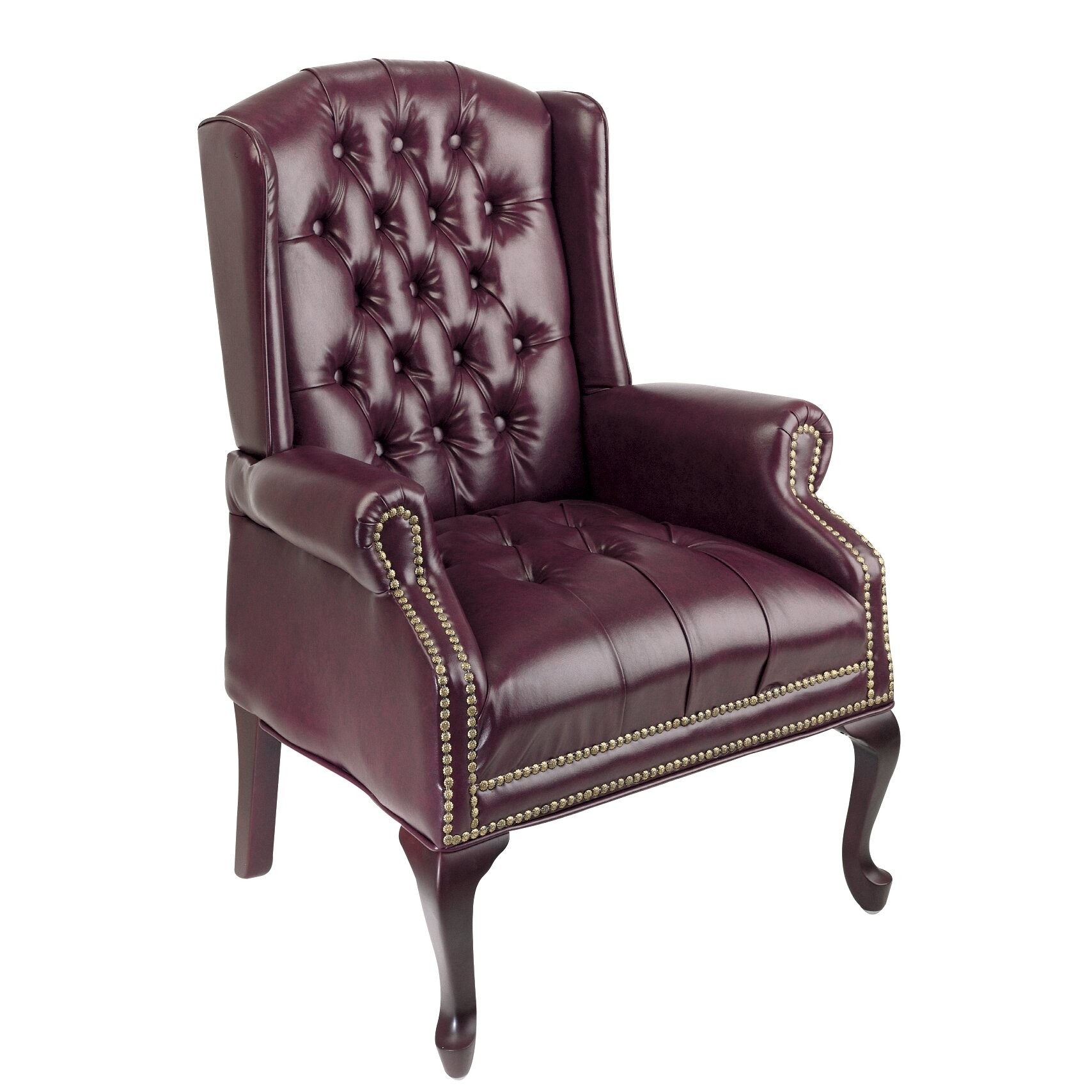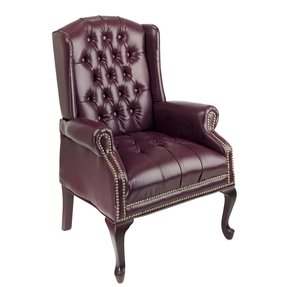 Traditional Queen Ann Style Chair
An antique-looking chair that looks really nice, and has kind of black mixed in with the oxblood. It isn't very hard to assemble. Wood trim is a mahogany finish and the material which seat was made of is vinyl.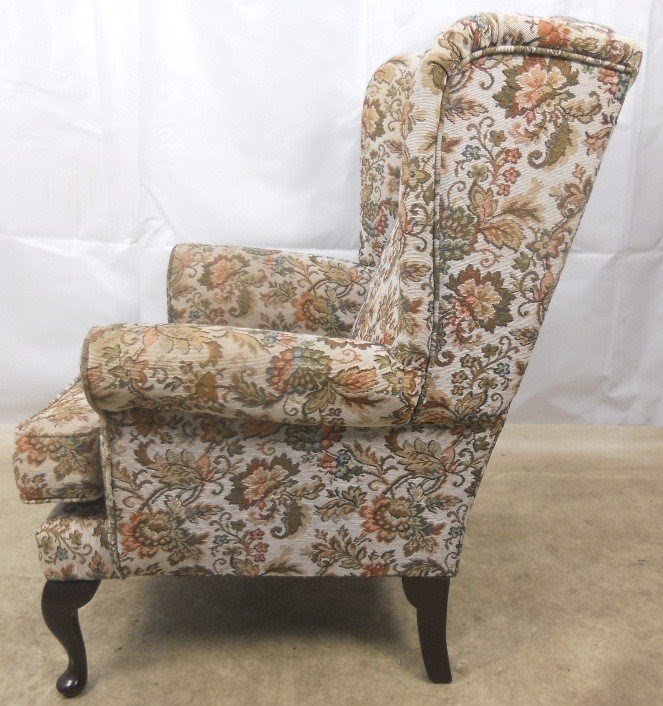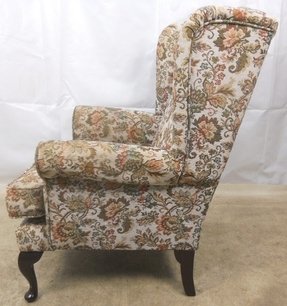 Queen Anne Style Wingback Armchair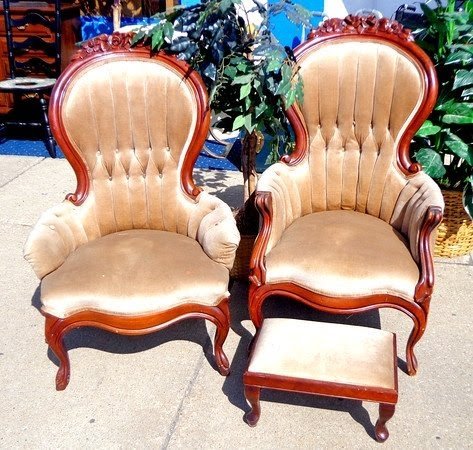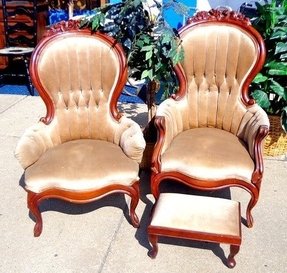 Unique Set of 2 Queen Anne Style Accent Chairs with Ottoman Set. Chairs: 27 x 27 x 40. Ottoman: 17 x 12 x 9. $395 for the set from Fred's.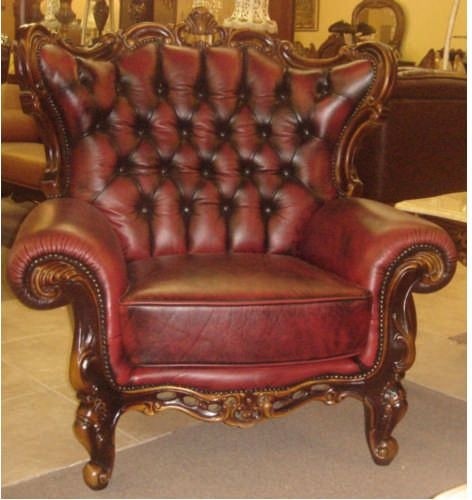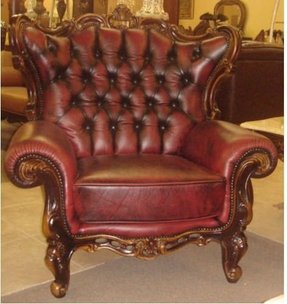 Everyone, who wants to relax in Victorian style, should definitely take a glimpse at this sculpted and button-tufted chair. Upholstered in quality leather and resting on a lovely-crafted frame, this chair has a cozy seat cushion, rolled armrests, and a wide back to grant you the comfort you are looking for.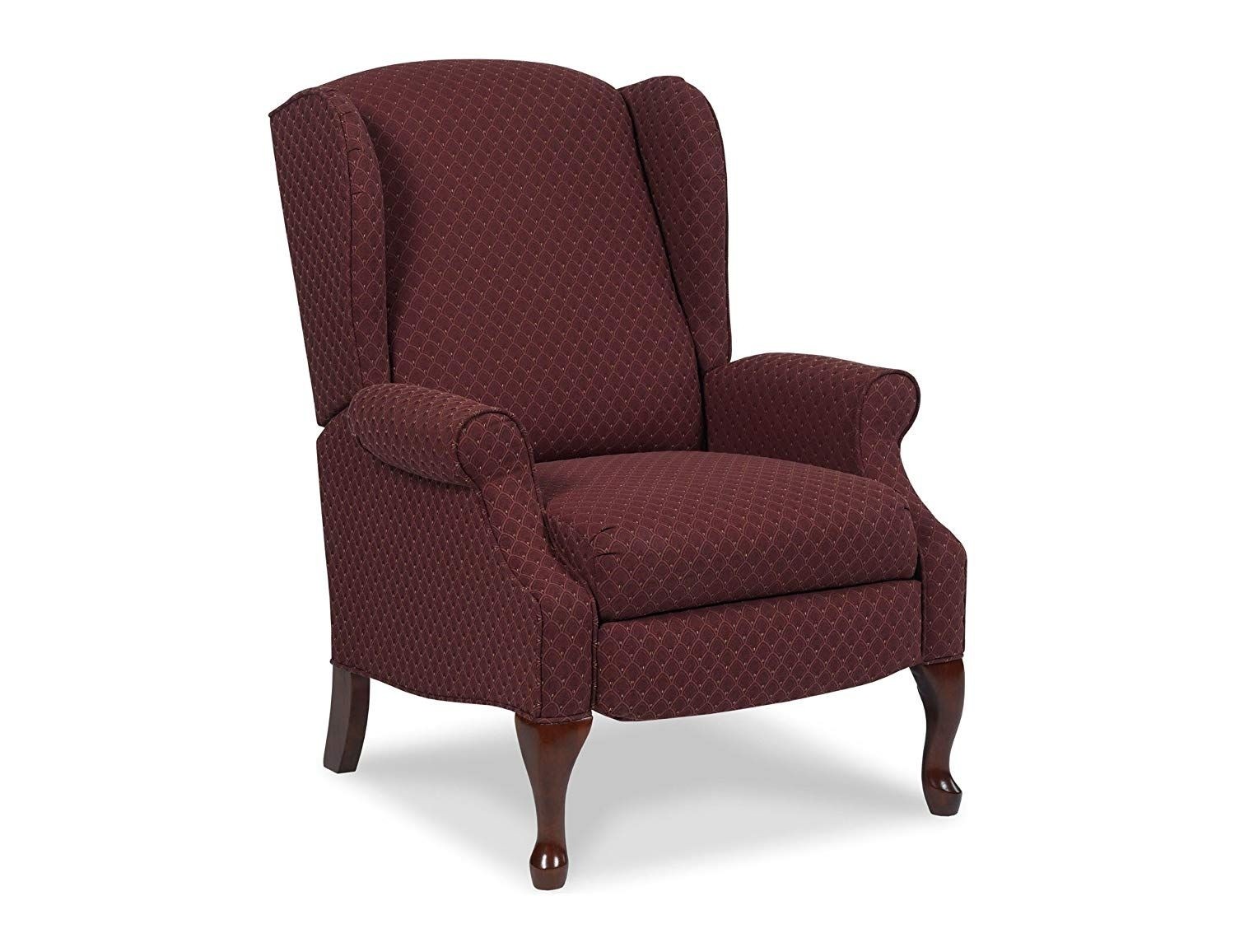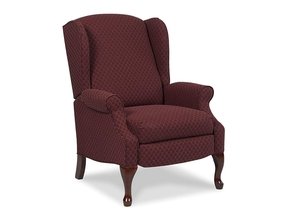 Adorable traditional style of this reclining armchair definitely does not detract from its updated comfort! Stately appearance was accomplished with Queen Anne style legs and wingback design. Legrest extend offers a comfort of a modern recliner.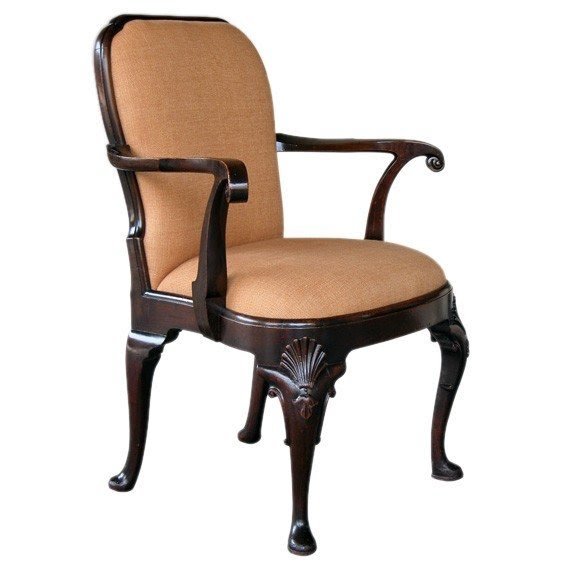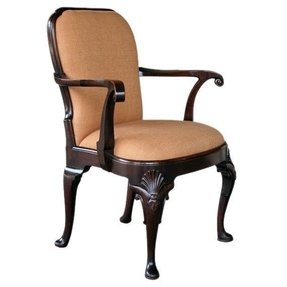 Handsome English Queen Anne Style Carved Mahogany Armchair with Bold ...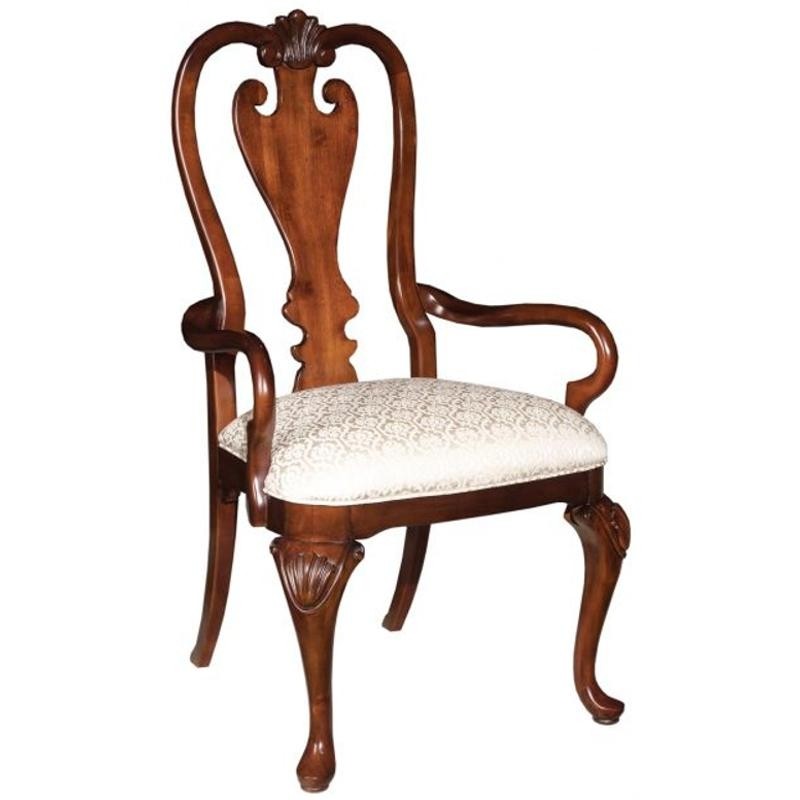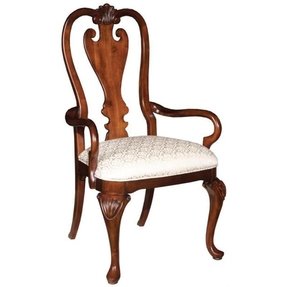 KC-60-062 Kincaid Furniture Carriage House Queen Anne Arm Chair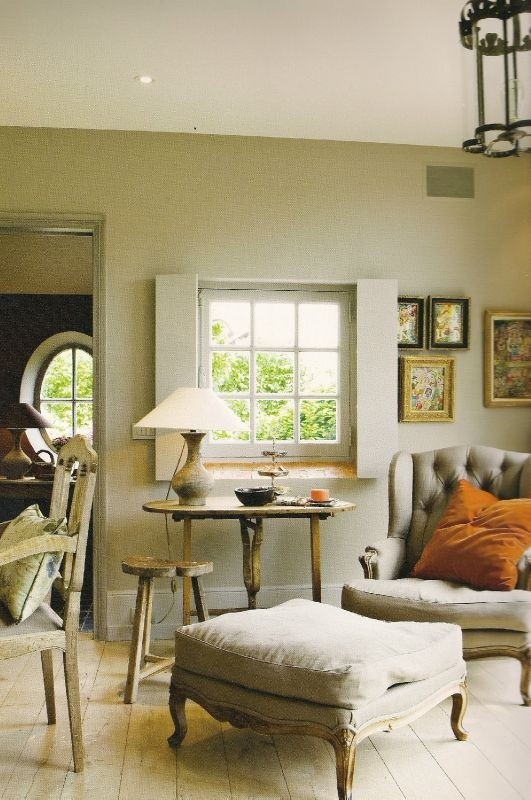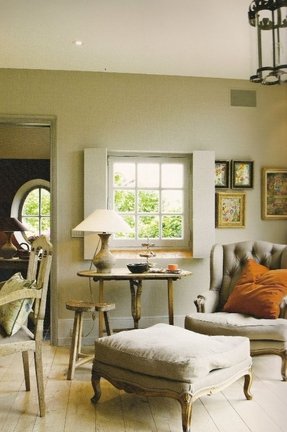 This classical ottoman will provide you full relax after long day. With big, soft pillow will be great as a footrest as well as the chair, where you can sit with comfort. Classical beige color, fits most decors.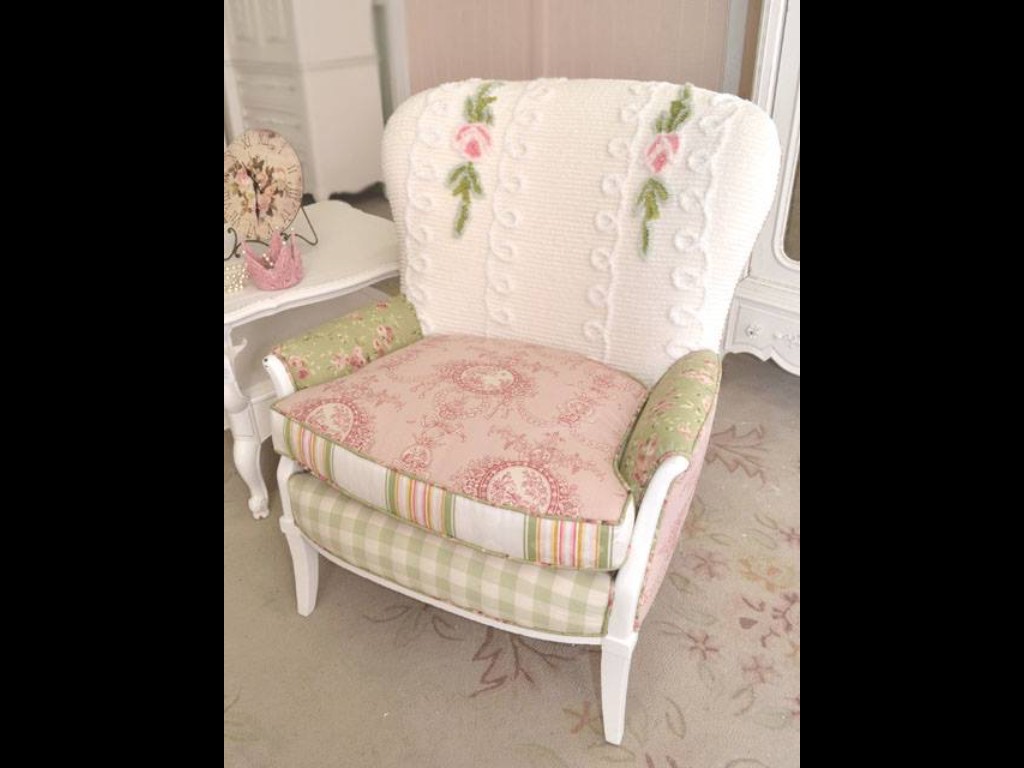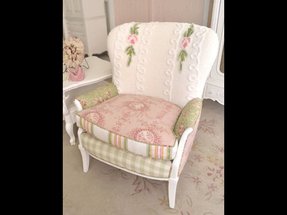 Shabby cottage chic white and pink aage rose chenille vintage chair. Check its beautiful finish that looks like from a fairytale. Mix of patterns and styles makes it look even more special! Perfect for girl's room.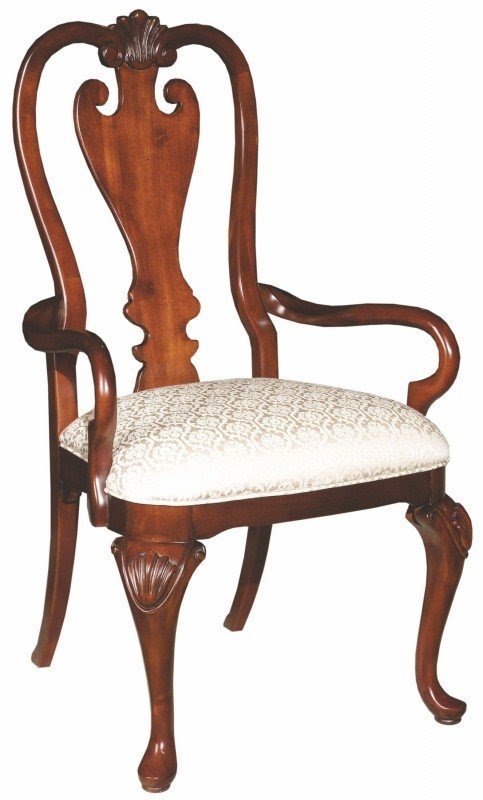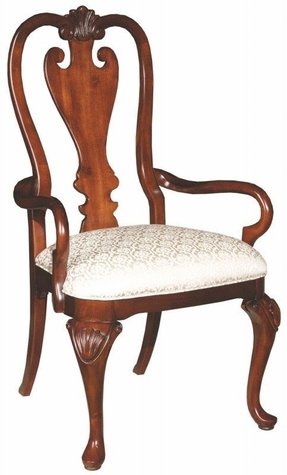 A fabulous armchair that is characterized by a solid, wooden base in a beautiful cherry shade. The piece features slim and curved lines with graceful legs and subtle decorations. The seat is cushioned in an elegant, lace-like fabric.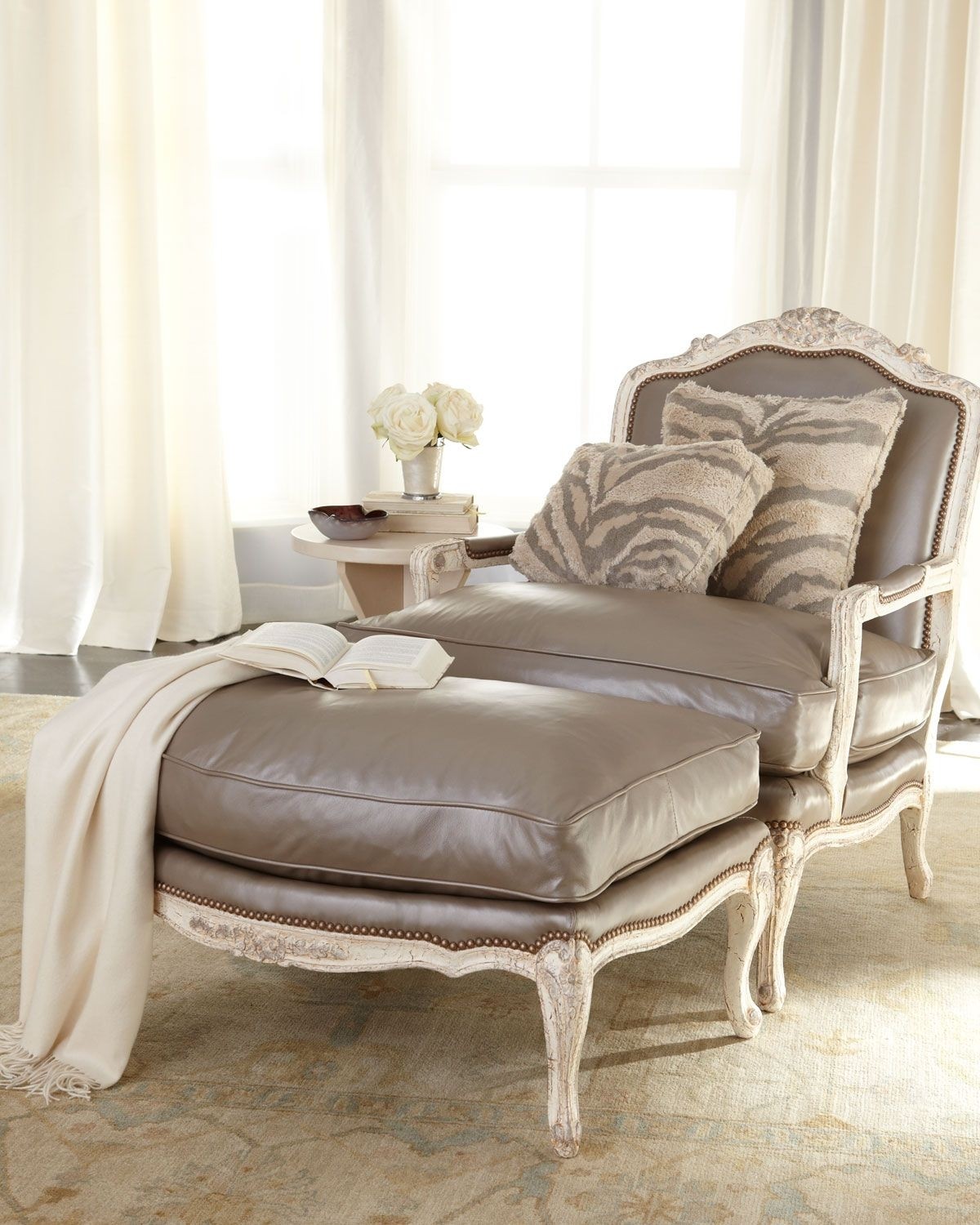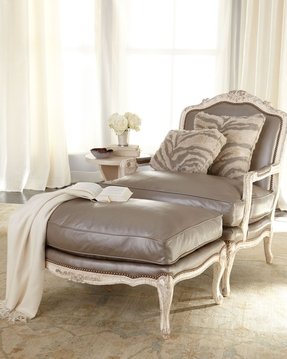 A wonderful set of a bergere chair and ottoman. It features grand, leather upholstery in a unique shade of mild coffee. The structure of the set is made of distressed wood in a beautiful, ivory color. An extremely cosy and elegant set.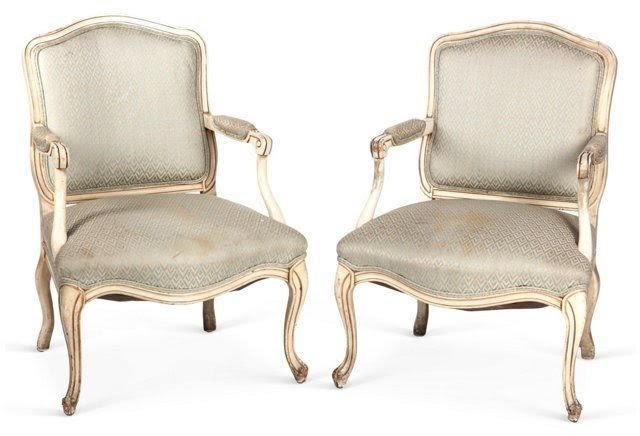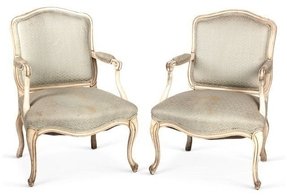 Tasteful arm chair mounted on wooden base with gold finish. Seat and back is covered with soft fabric and decorated with sophisticated ornamentation. Suitable for residential and commercial premises.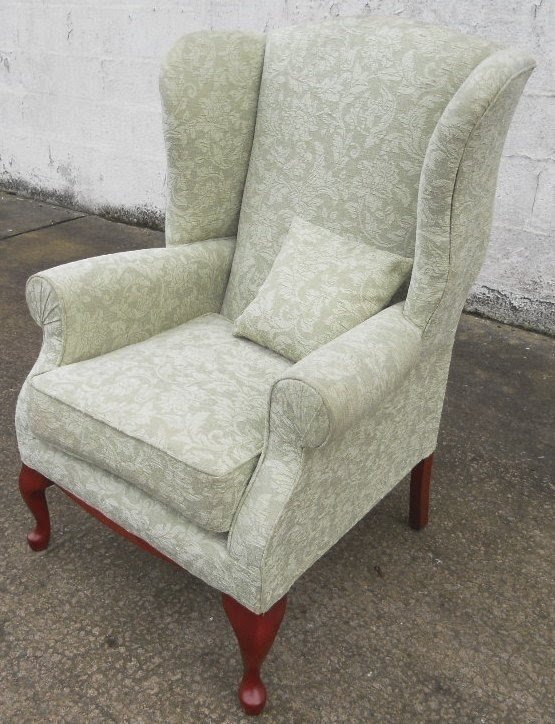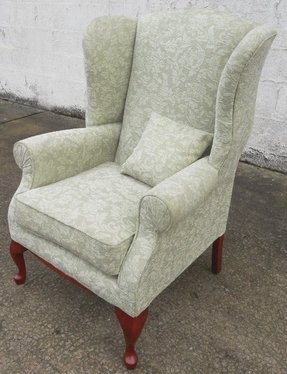 Queen Anne Style Wingback Fireside Armchair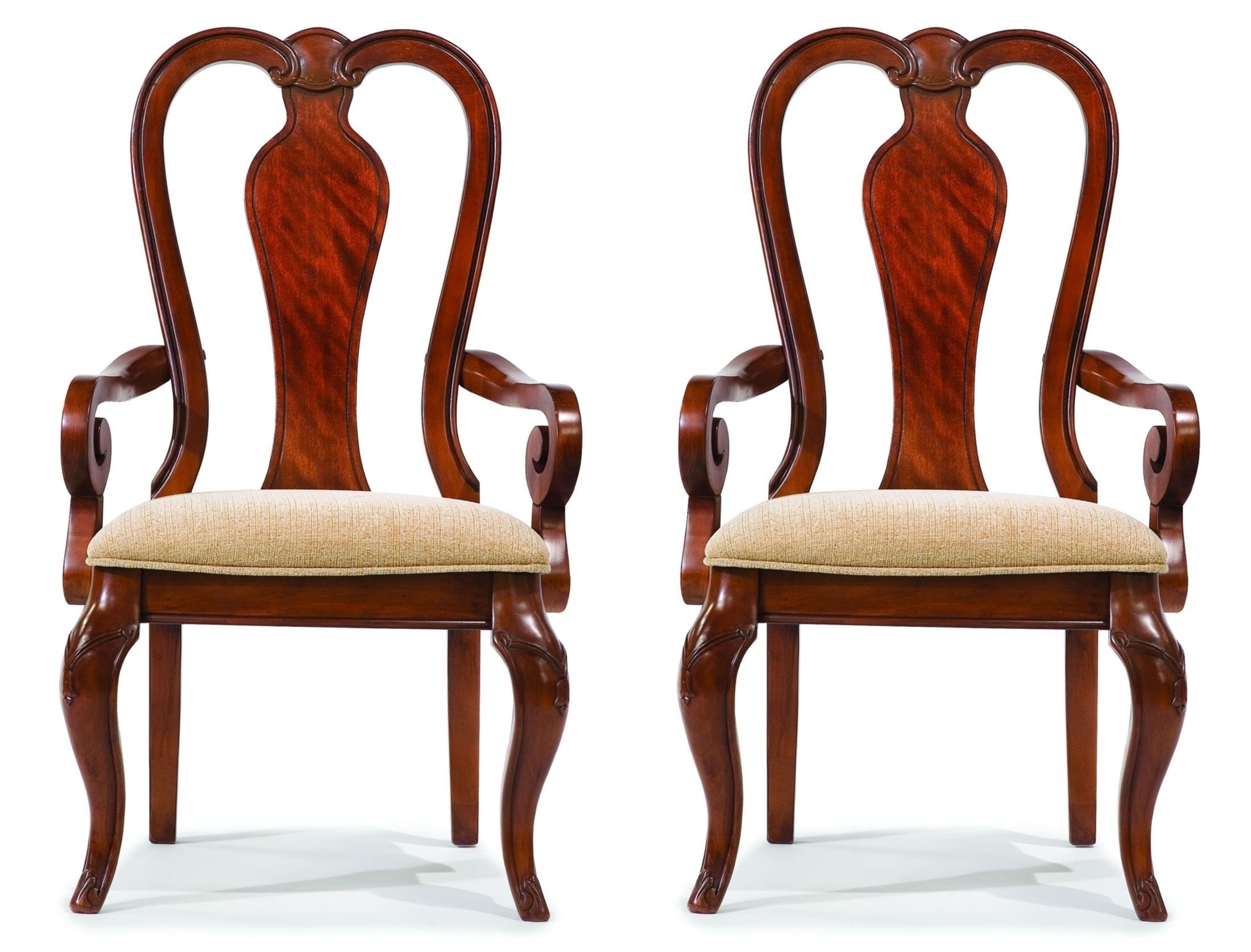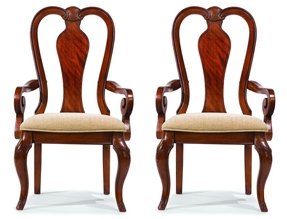 Chair in Louis XV style. It is mounted on wooden frame and finished with interesting pattern on the back. Seat is upholstered with nice touch fabric. Application in all kinds of interiors as needed.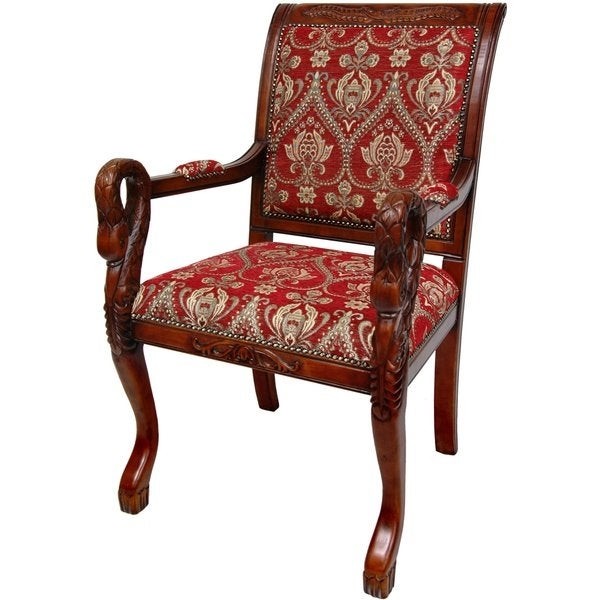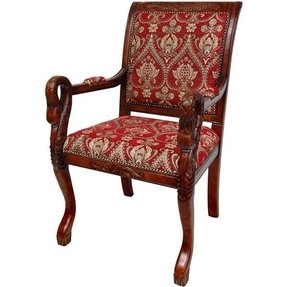 It is a stylish and beautiful Queen Anne sitting room chair that has got a rococo details and sturdy, solid wood construction. Everyone will tell you how fantastic this arm chair is.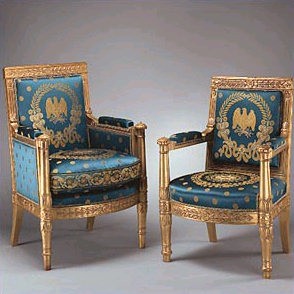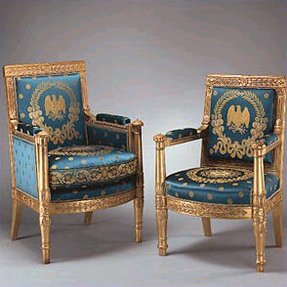 You can get the impression that this chair was taken from the royal palace. Rich, golden finish - for this top quality fabric, in turquoise shade. Style bergere chair is authentic example of 1815s period. Presents rococco elements and all French inspirations.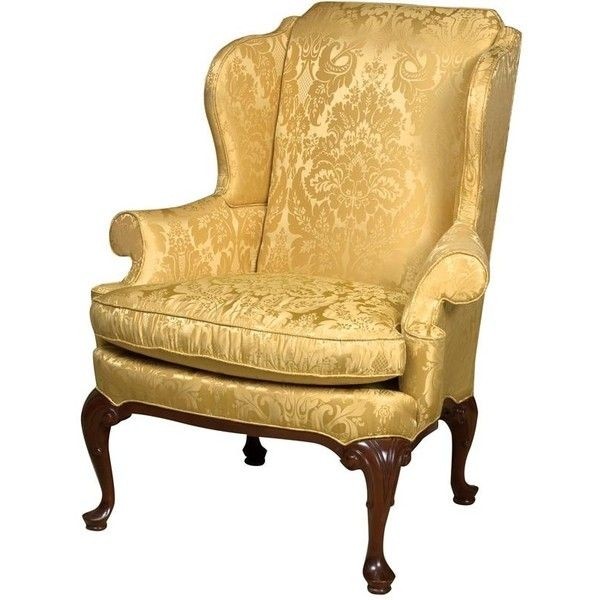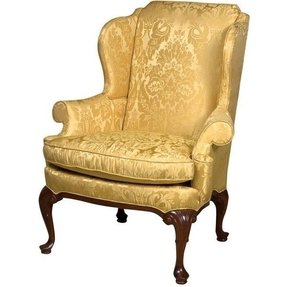 Shop > Chairs > Accent Chairs > Buccellati accent chairs >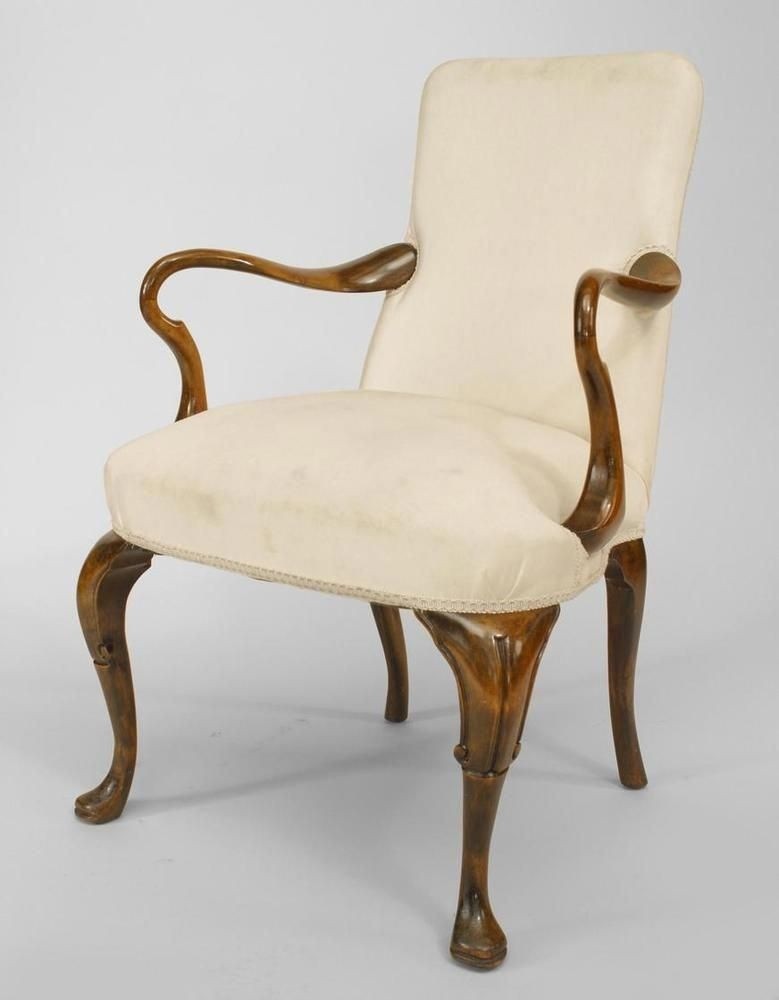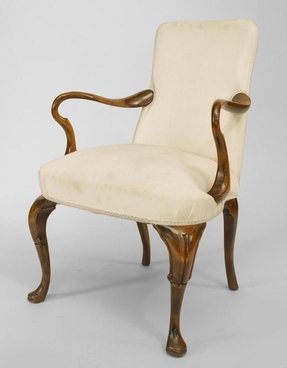 What a gorgeous, elegant piece of furniture. A classy, antique armchair with a one-of-a-kind, ivory frame and a matching white upholstering. Great if you're looking for something traditional and classical in front of your TV.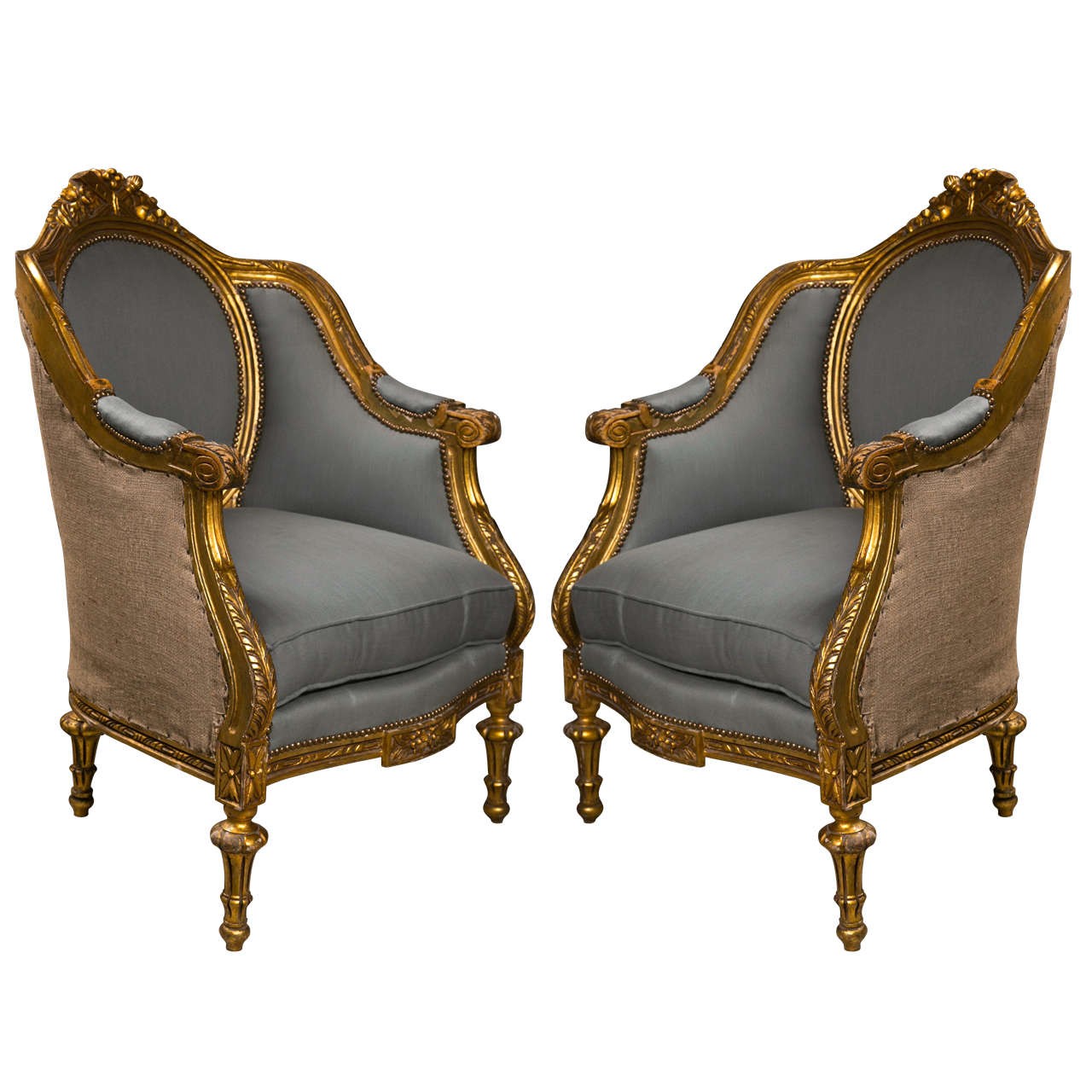 Pair Of French Louis Xvi Style Bergere Chairs
A pair of chairs inspired by French style from 1950's. Each chair of this kind includes a frame with decorative bow, arrow and floral crest. Its arms, back and seat are perfectly shaped to provide outstanding comfort.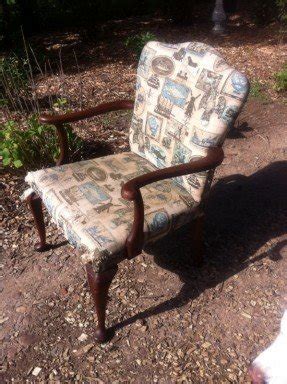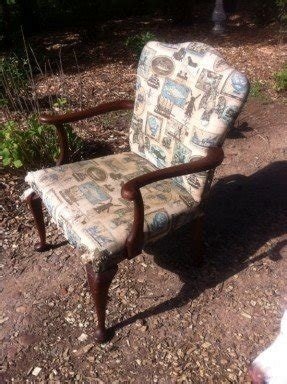 Anne's style furniture was used most often in walnut wood. This was the case with this arm chair, inspired by Queen Anna,using a cherry finish for the frame. Upholstery has an incredible design,s inspired by sailing and geographic discoveries, on a beige base.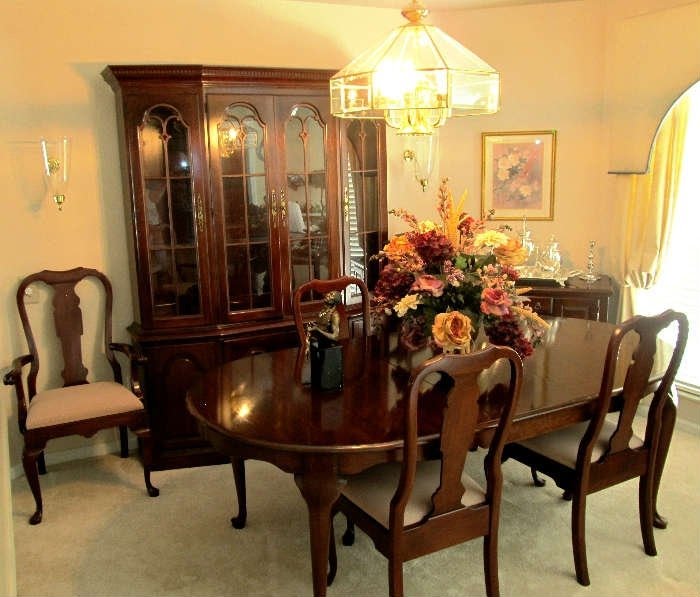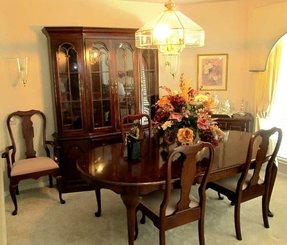 Dining set in elegant style. Construction is made of wood. It consists with oval table and 4 upholstered chairs with thick fabric. Stylish accent for the living room, dining room and others interiors according to taste and need.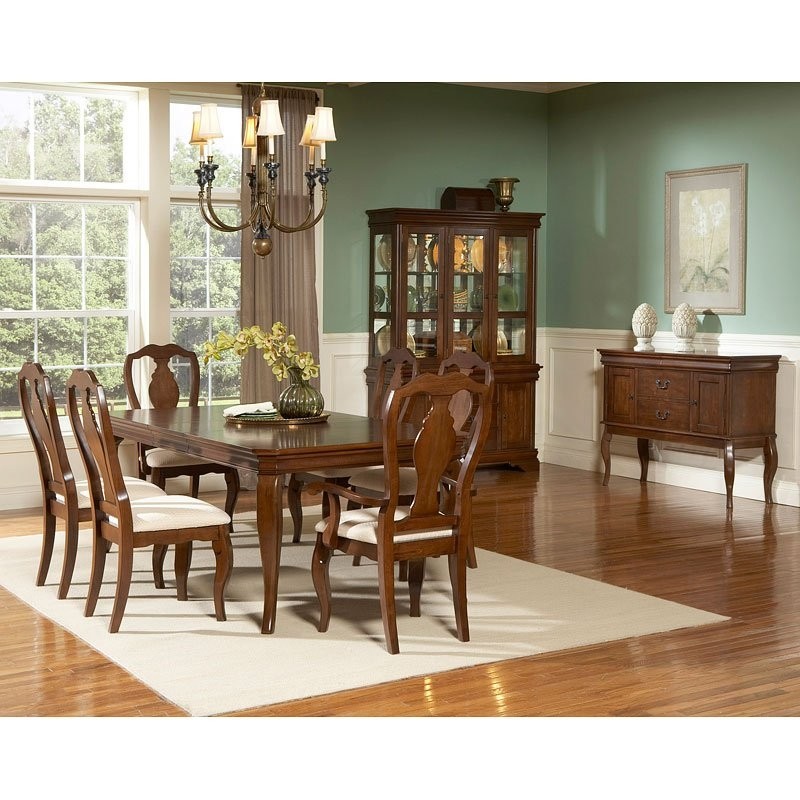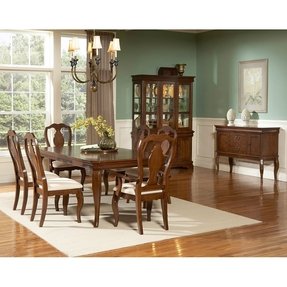 It is an arm chair that has got a slat back, traditional design and padded seat for enhanced comfort of use. It fits to elegant style and décor in your dining room and living room area.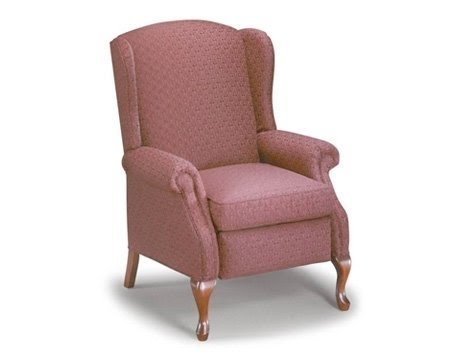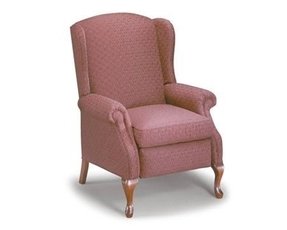 A comfortable armchair is a basis for a successful relaxation. Such a cozy, pastel shade traditional Queen Anne Style armchair will allow you to create a pleasant corner of rest. The pink smoky shade combines with alder wood, carved legs.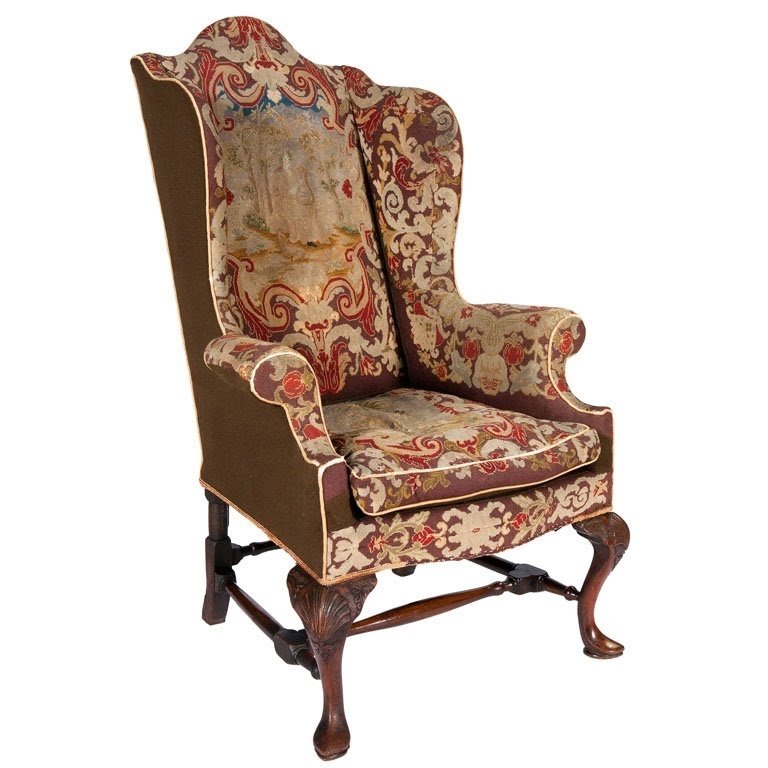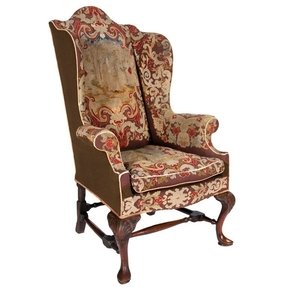 18th Century Queen Anne Walnut Wing Chair Tapestry Covering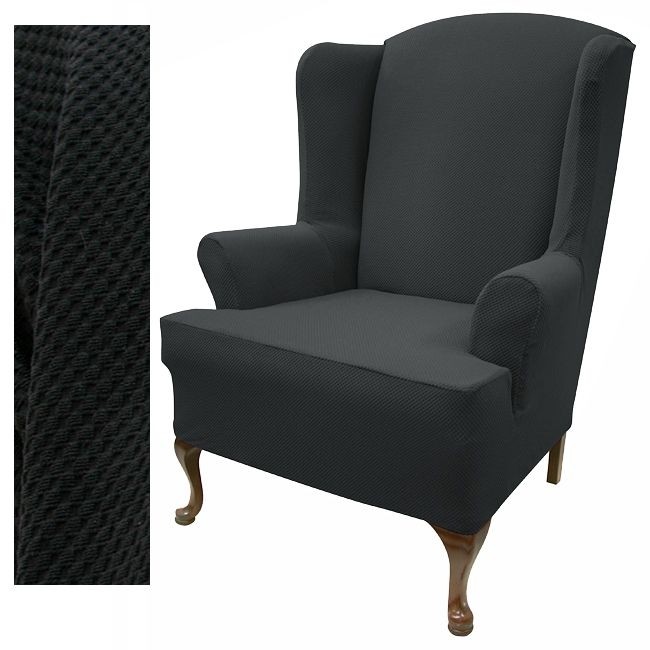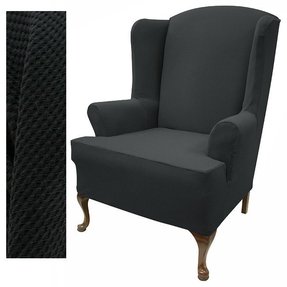 It is a chocolate slipcover that fits perfectly to your wing chair. If you looking for a nicely finished and high quality slipcover, you need to choose this one. It looks very elegant.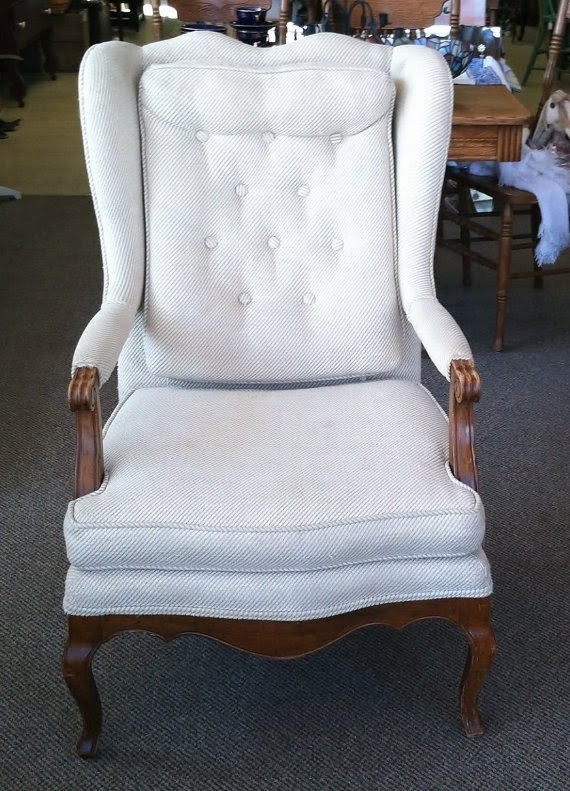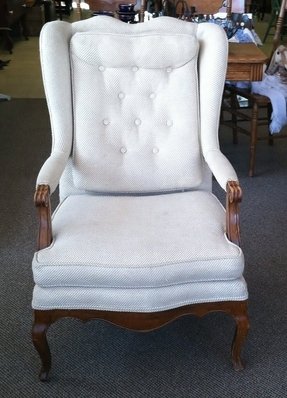 Vintage Wood Scalloped Frame Tufted
Elegant arm chair mounted on wooden frame. It is upholstered with soft fabric and finished with decorative quilting on the back. It has cushion for supporting the cervical spine.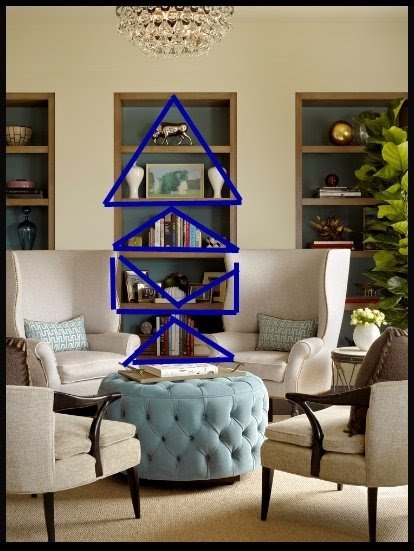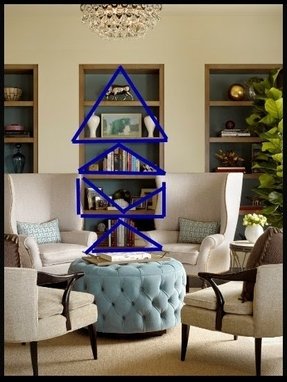 A stunning arrangement of a living room. The centre features a beautiful tufted coffee table in a light green color. It's surrounded by two bergere chairs and two traditional armchairs in beige tones. The room looks warm and cozy.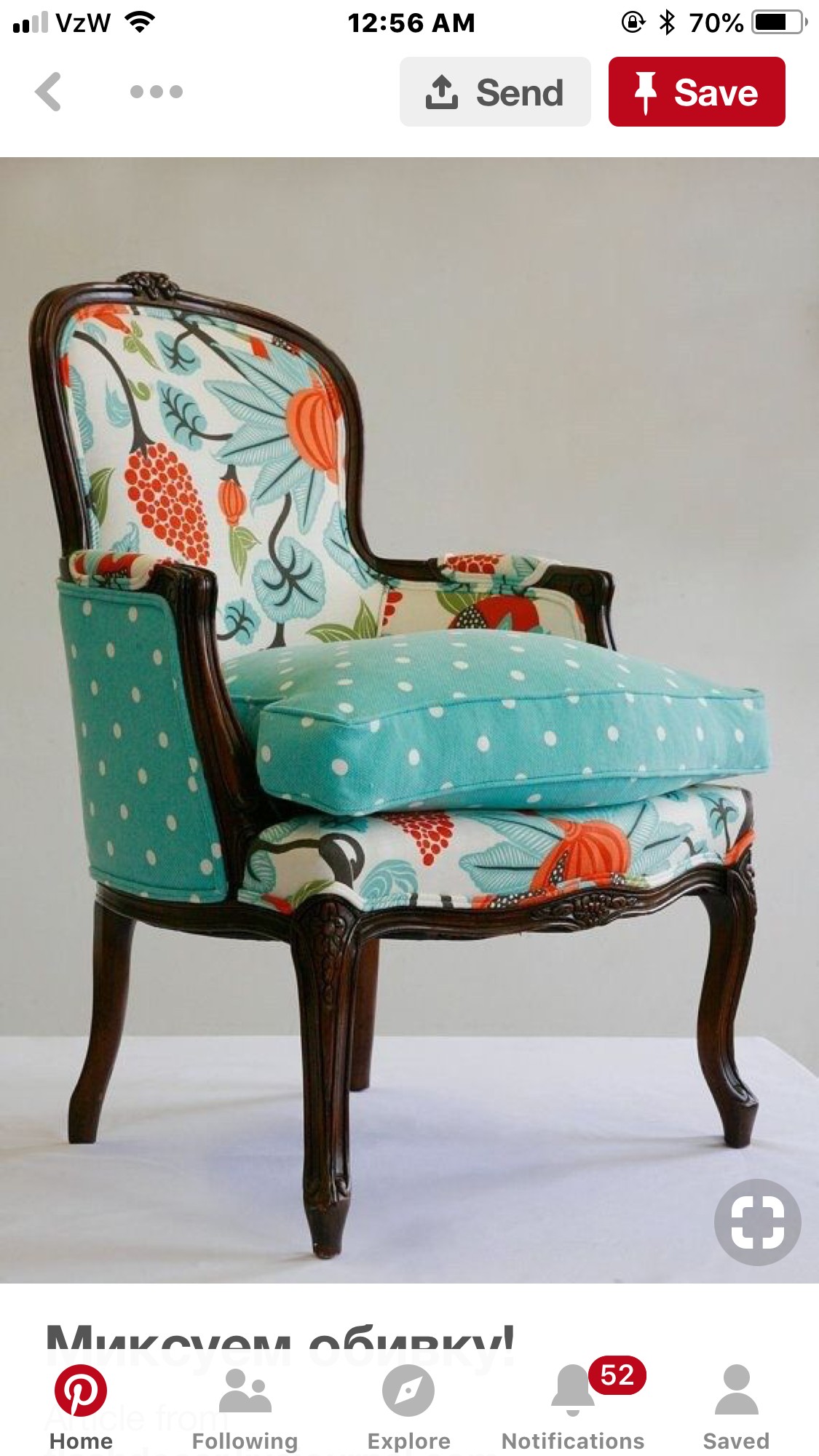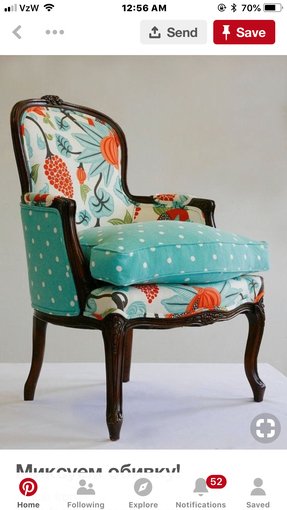 Pair Of Antique Bergere Armchairs
A chic antique armchair having a brown wooden frame featuring gently curved lines with subtle grooving and floral carvings. A unified shell is upholstered in fabric with colourful flowery patterns inside and a white dotted against blue one outside.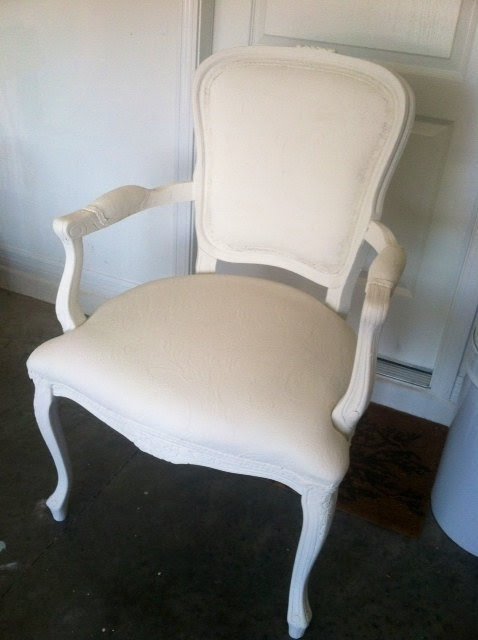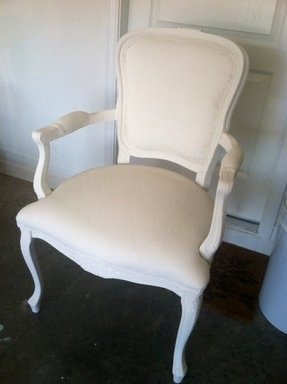 Antiquevintage Queen Anne Chair In White
Stylish armchair in elegant form. Frame is made of wood and upholstered with soft fabric. Great as dining chair or extra seating in all kinds of interiors according to taste and need.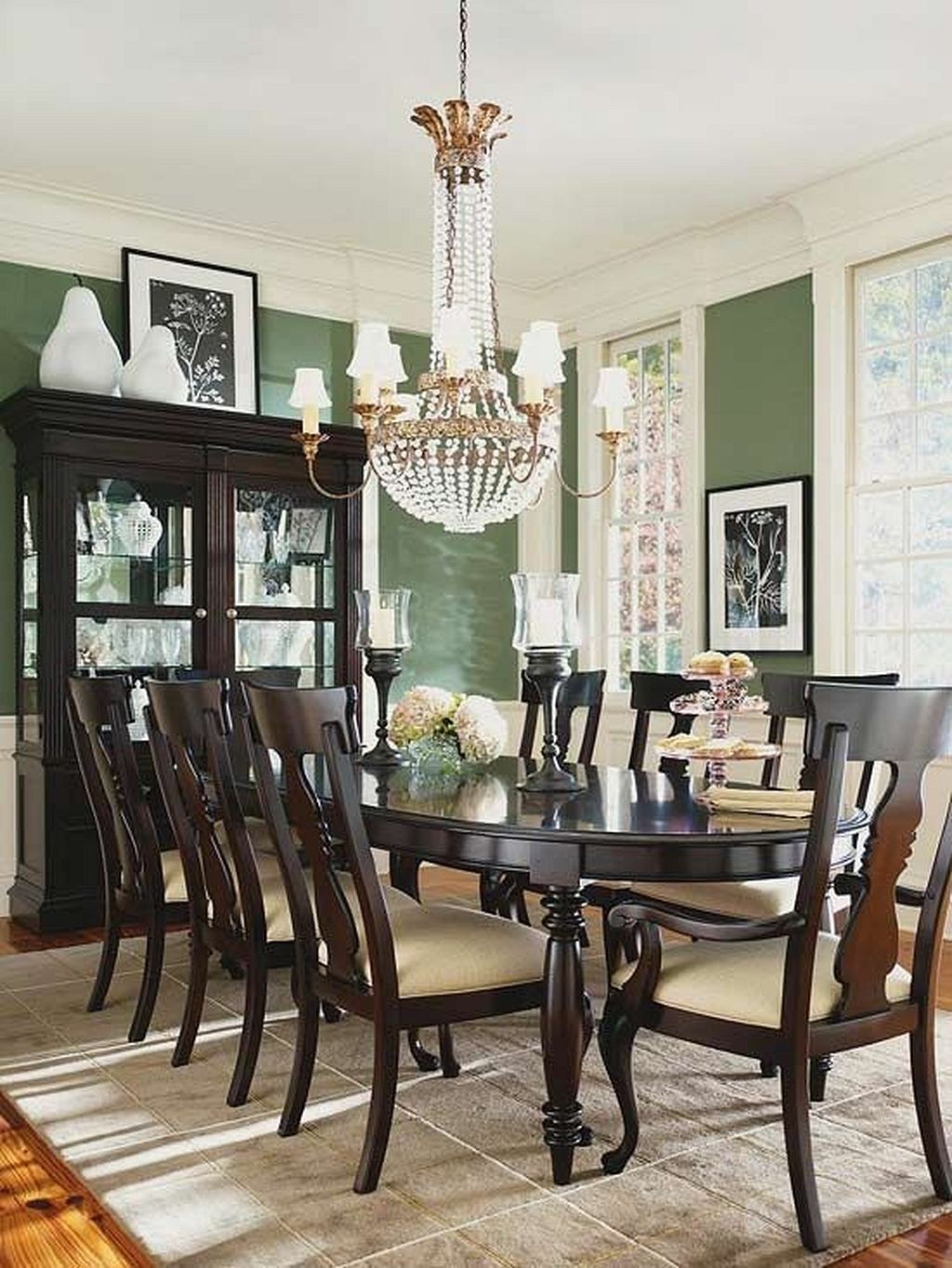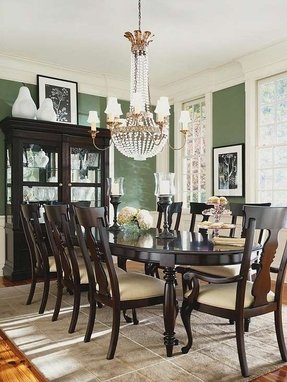 Traditional Dining - If your style is traditional, then complement your decor with a dining table true to your style. Rich wood finishes and carved legs are classic features.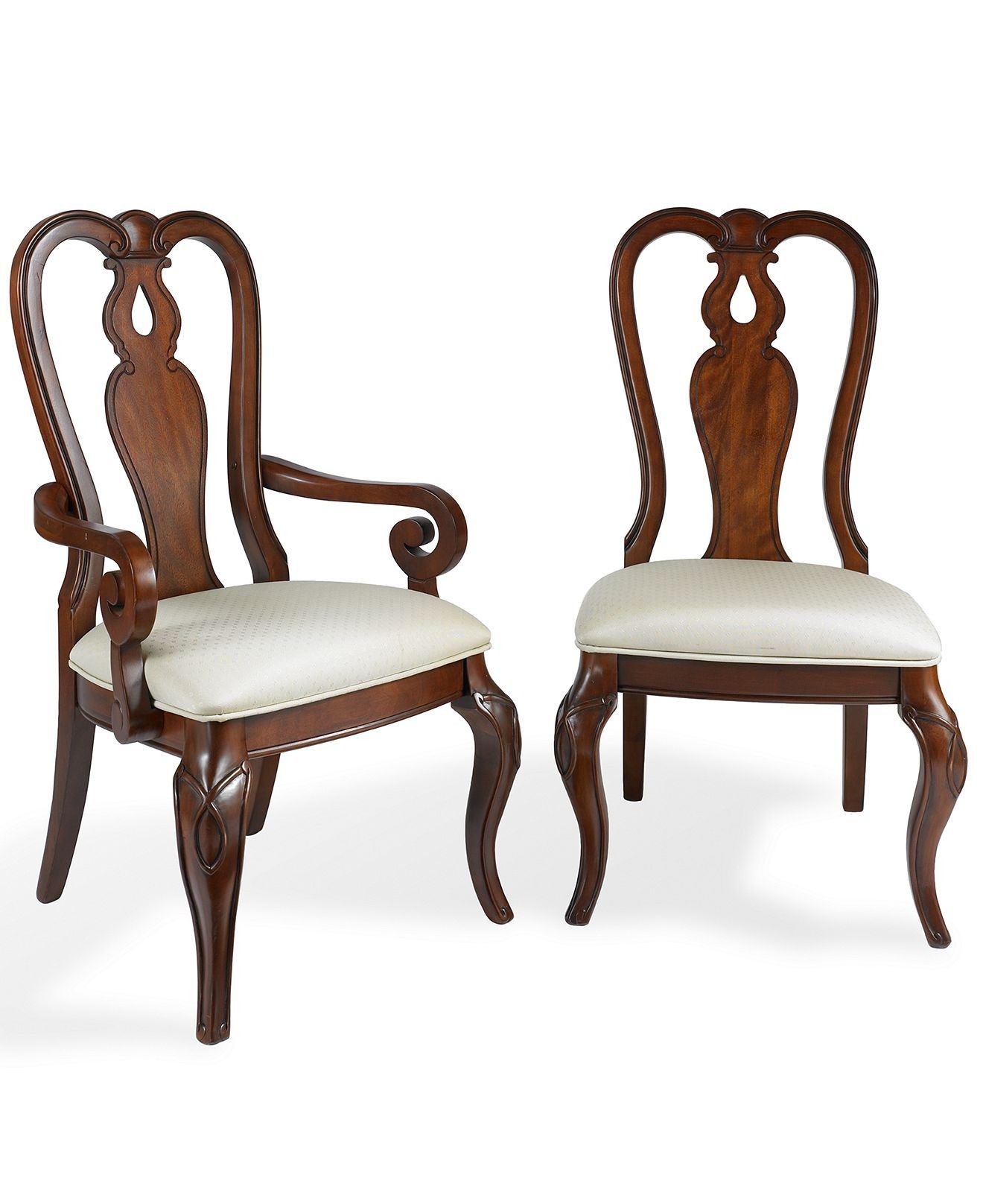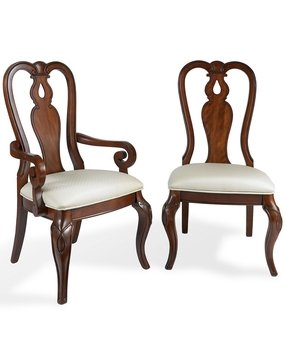 Queen Anne chair - with scroll arms or armless, ornate carved woodwork frame, snow-white cushioned seat and classic curved cabriole legs. A decorative addition to writing desk, dining ensemble, French style inspired interior.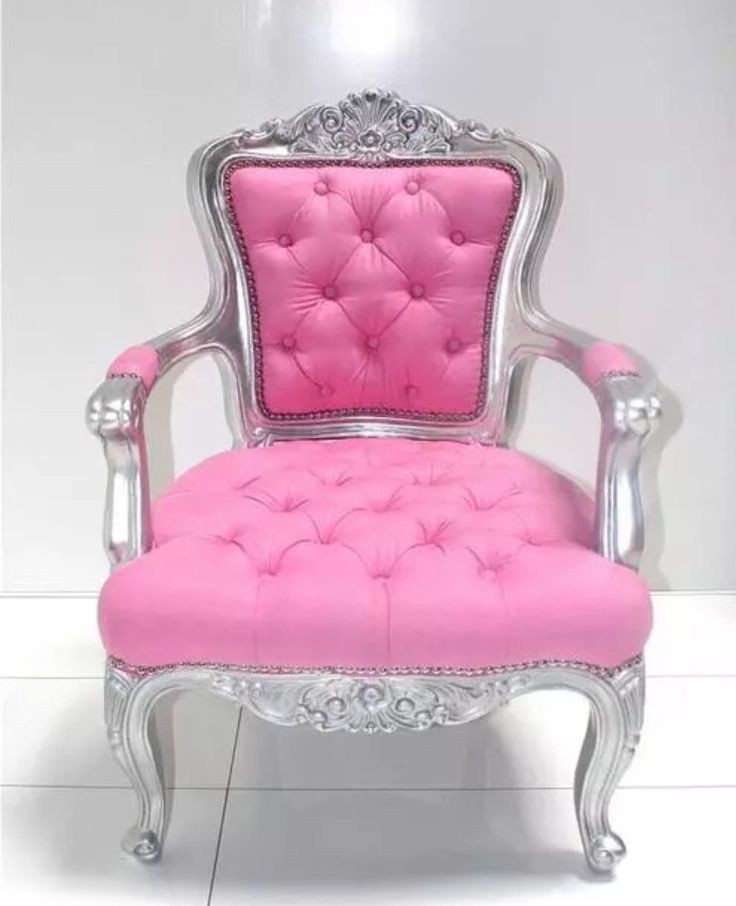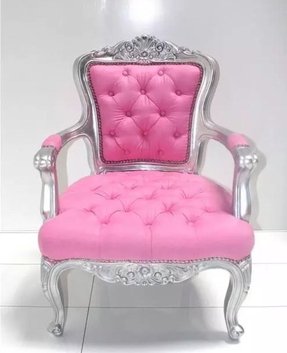 Royal chair. Mirrored silver frame is matched here with surprising pink upholstery. Add button tufting, decorous details and wide seat for the whole picture. Queen Anne style chair - for vanity table, perhaps?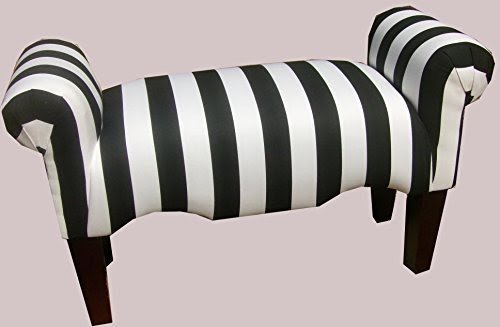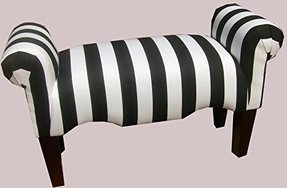 Suitable for bedrooms, living rooms, and hallways - this fabulous bench features a sturdy wood frame that holds a thickly cushioned seat and padded arms. Decorated with a zebra stripes pattern, the bench brings exotic accents to any décor.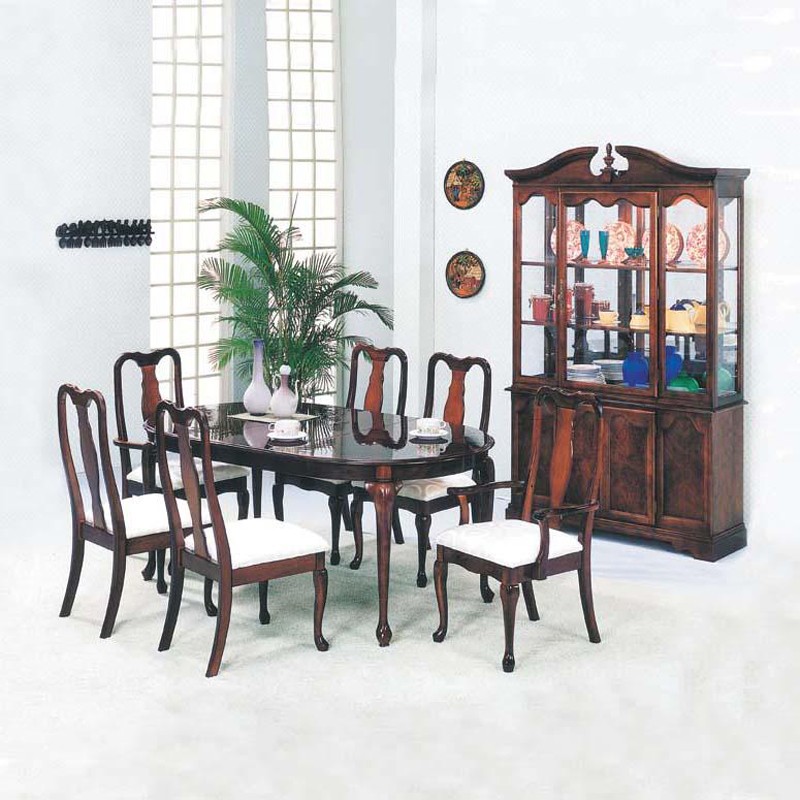 This beautiful set of 2 arm chairs in a cherry finish is crafted from quality solid hardwoods. Each chair features cabriole front legs, slightly arched rear legs, and a white seat upholstered in durable fabric and padded for extra comfort.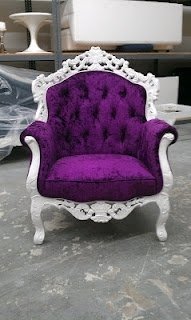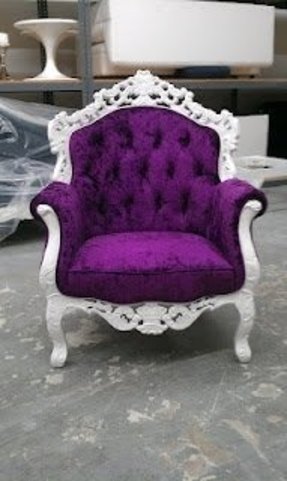 Vintage, baroque armchair with tufted back and seat and ornaments will make you feel as a king. Soft backrest and seat provides full comfort and support to your body. And also looks great - fantastic furniture for teenage room.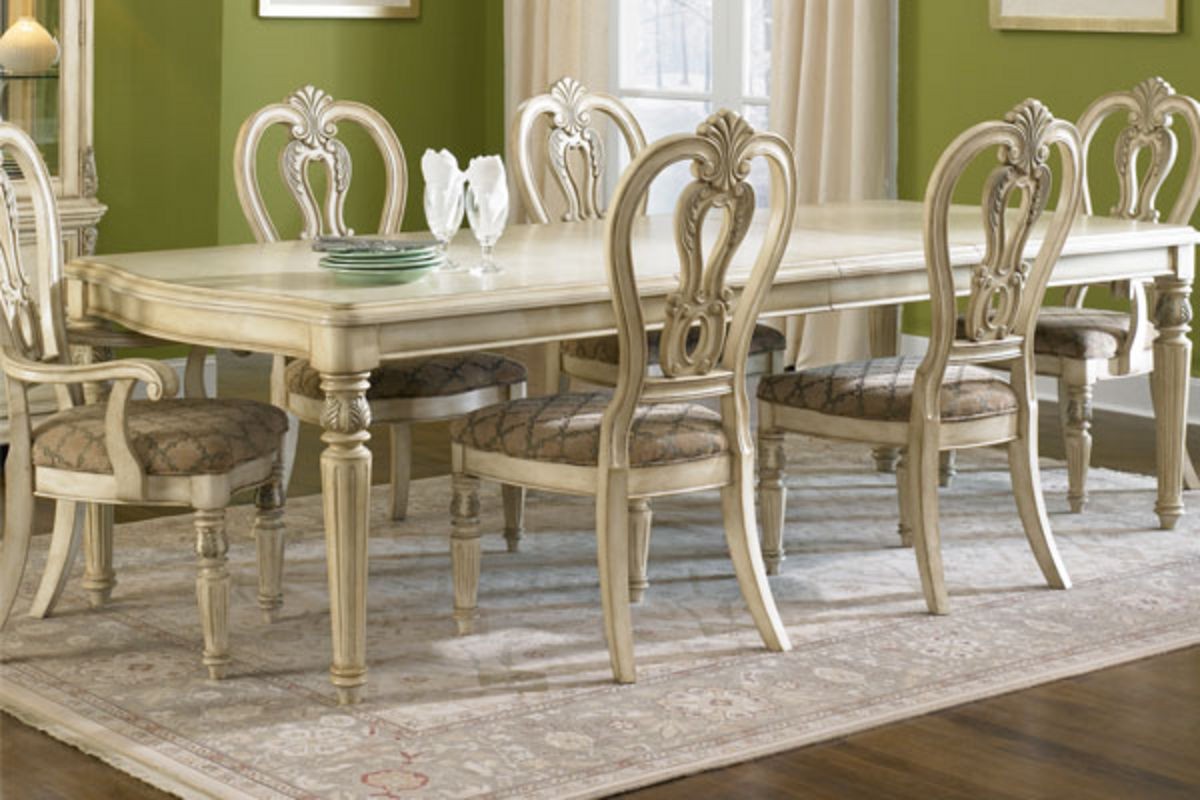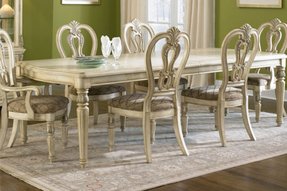 It is a very beautiful and stylish arm chair with splat back. It has got a fantastic details and comfortable seat. This arm chair adds style, comfort, elegance and beauty to your dining room and living room.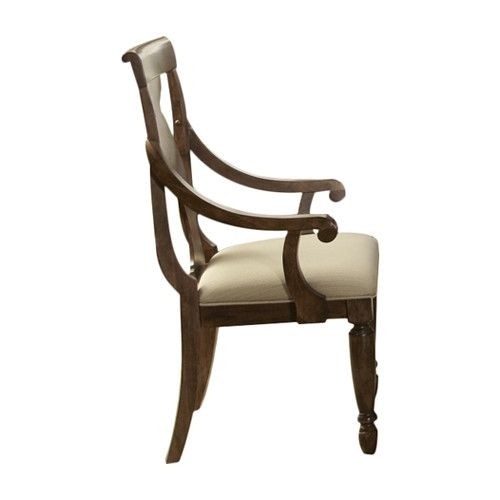 Rustic Traditions Arm Chair
Traditional looking armchair offering durable wooden construction in rustic cherry finish, padded seat fir extra comfort, supportive back an armrests, beautifully carved details and smooth, gentle curves.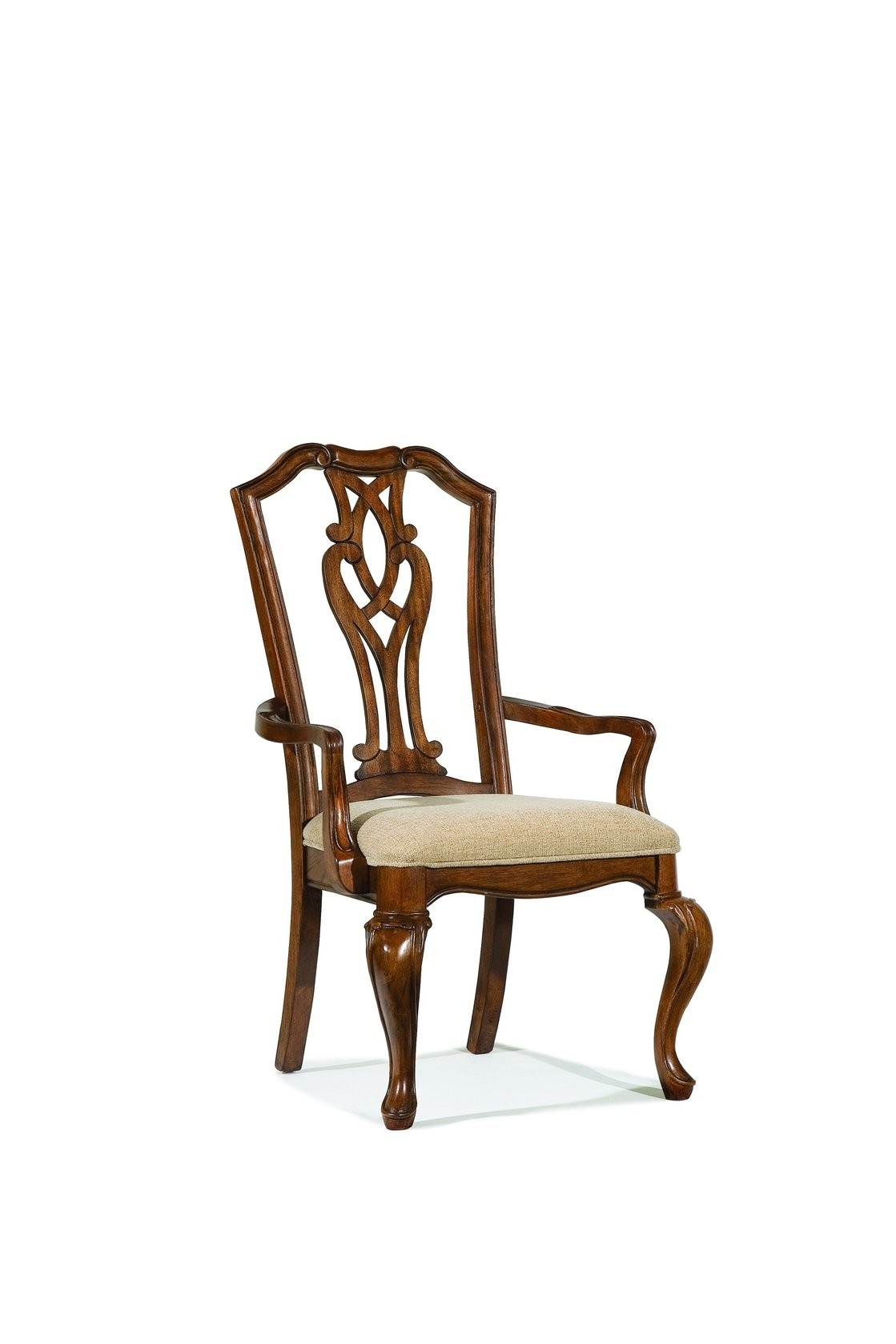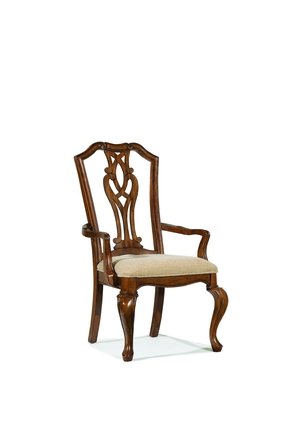 It is a set that includes two Legacy classic furniture evolution pierced splat back arm chairs. They add elegance to any dining space. You will be impressed how nicely finished these chairs are.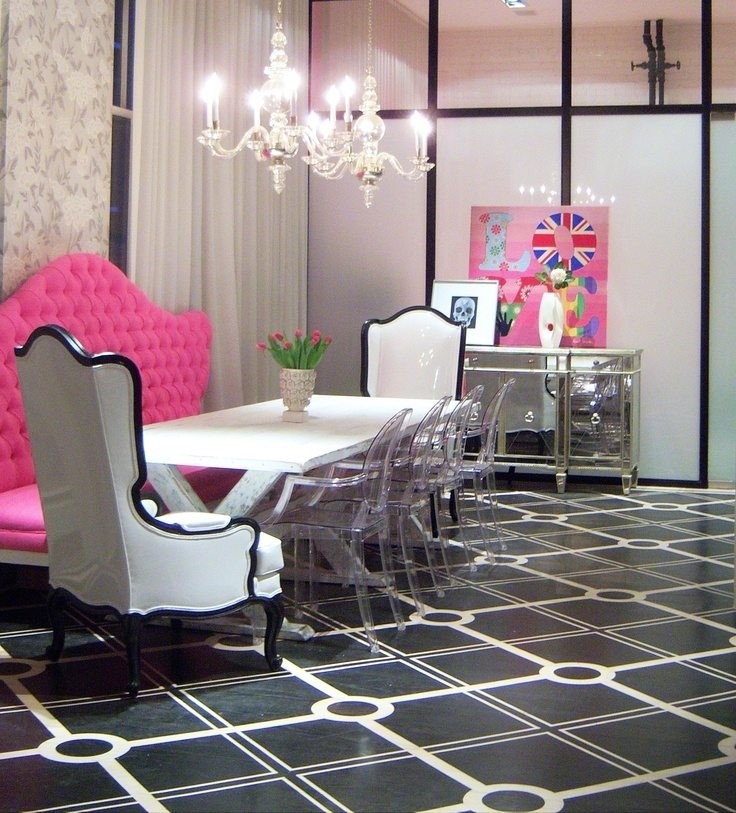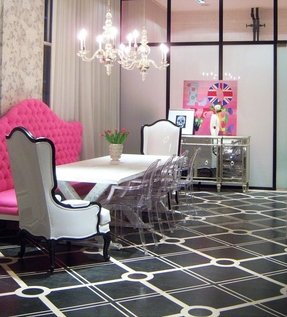 This eclectic set represents a mixture of neobaroque and art-deco influences. Its bold elegance and style will please the most sophisticated tastes. All made from high-quality materials, which will prove their sustainability.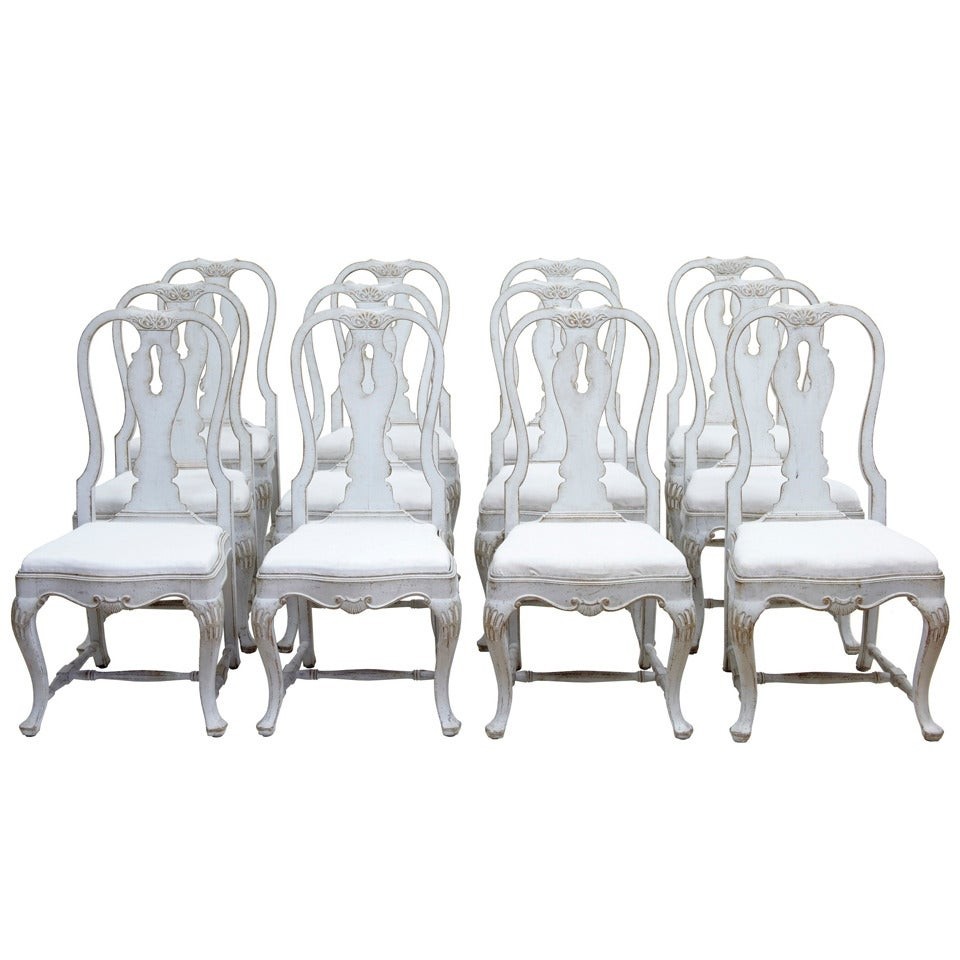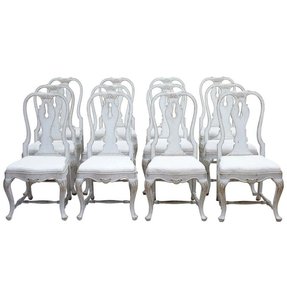 Rare Set Of 12 19th Century Queen Anne Influenced Painted Swedish Dining Chairs
A set that consists of dining chairs inspired by the art of 19th century. These rare products feature unique and stylish carvings on their backs and legs. Their soft seats improve relaxation and their white color is neutral and attractive.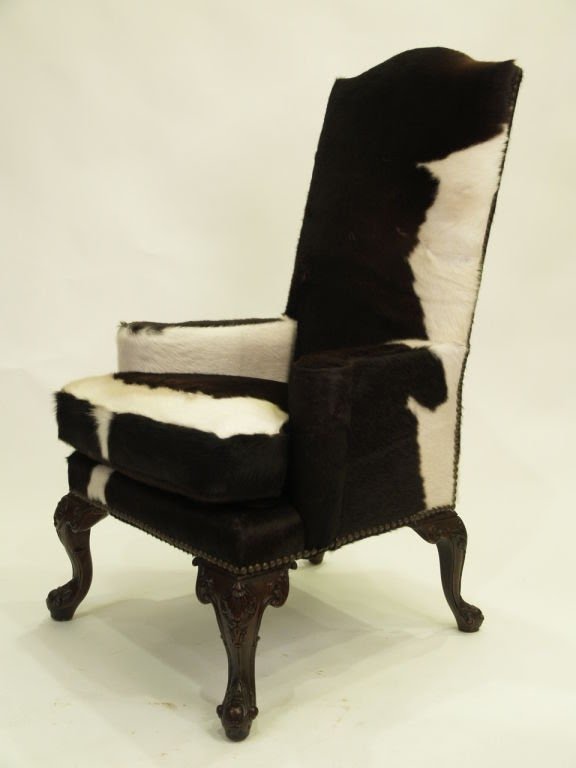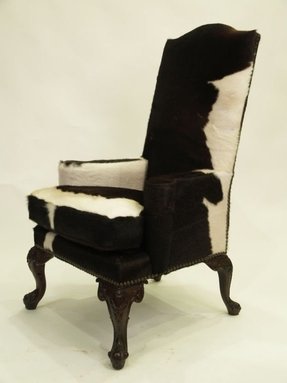 Queen Anne High Back Arm Chair
An element of furniture that brings comfort and attractive, old stylization into the house. This white and black armchair features a soft and comfortable seat and solid arms. It also offers a good support thanks to its high backrest.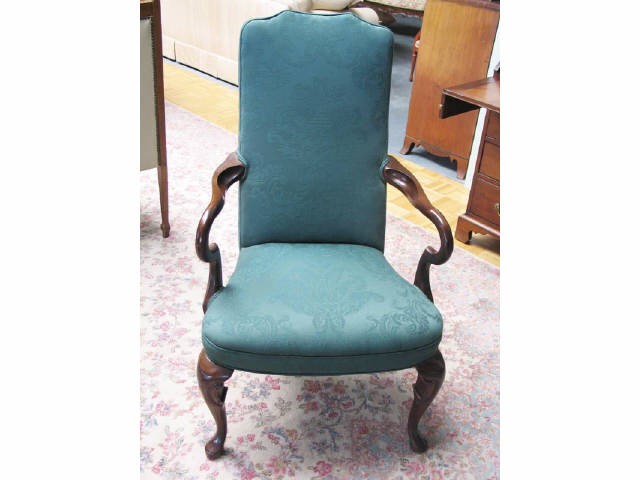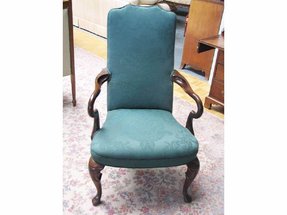 Orthopaedic Queen Anne Style High Wing Back Arm Chairs – Cost