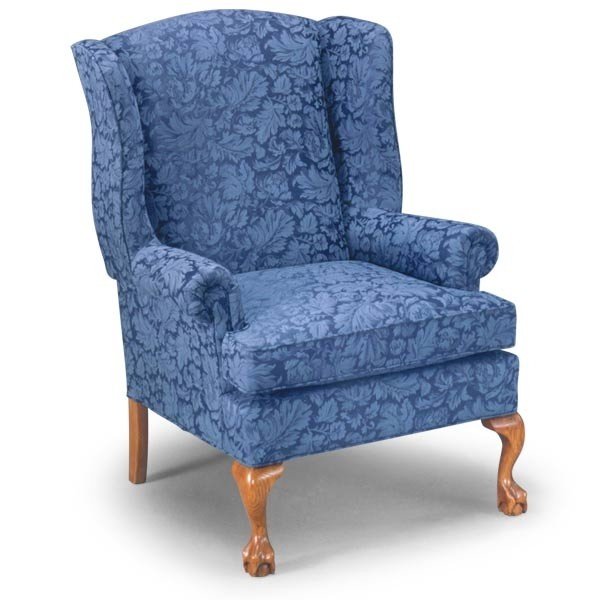 Elegant tight contemporary covers for armchairs having tall gently arched backs, S-curved wings, low rolled out arms and square seats. They are crafted of quality soft stretchable suede in blue shades with beautiful floral patterns.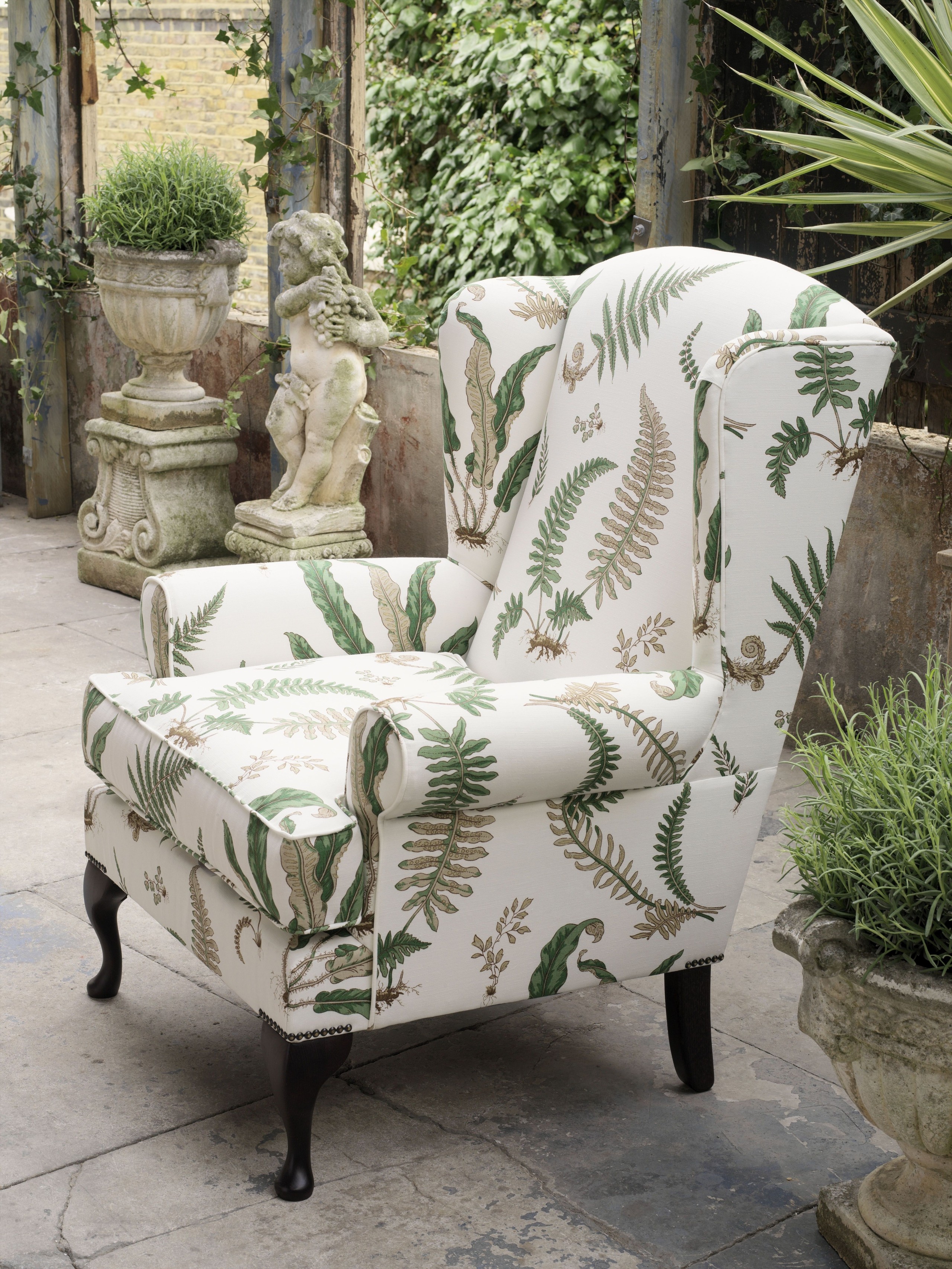 Enhance your interior design with this stunning Queen Anne chair that rests on an espresso-finished wood frame with curvy front- and flared rear legs. It's upholstered in a white fabric with leafy motif, and comes with a soft seat cushion, rolled arms and nail head trim.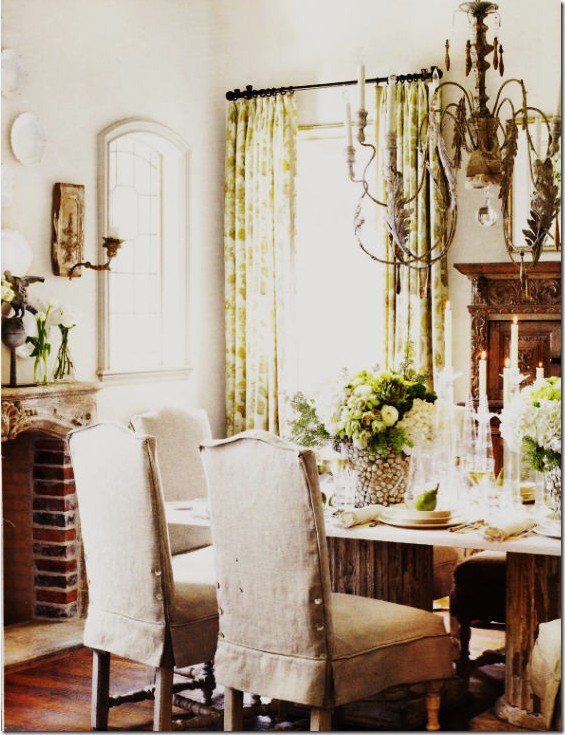 If you want to protect your chairs, you need the slipcovers. These are designed in Queen Anne style and they are very easy to care for and machine washable. Trust me, they look beautiful.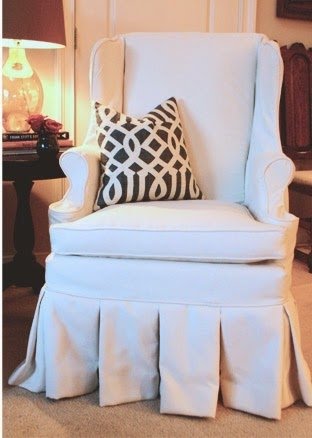 The beautiful Anne-style chair cover is an excellent way to create an attractive interior design. Beautiful ruffle pulling down the bottom and matching elements on the armrests and backrest create a perfect fit.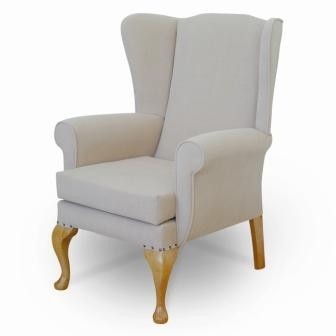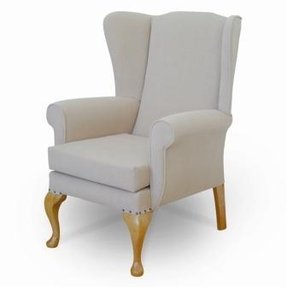 Featuring a smooth grey upholstery and ornate beige legs, this Queen Anne Chair is a classic proposition for classic interiors. Wingback design will for sure enchant those who remember the times when these chairs were the embodiment of chic.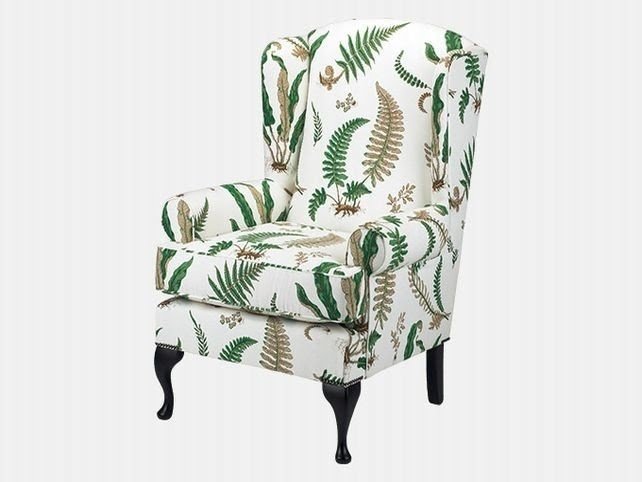 queen anne arm chair covers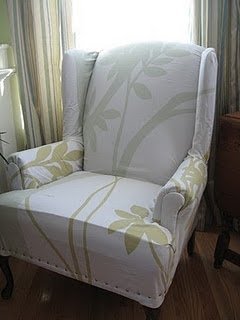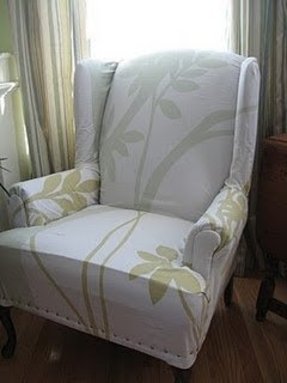 Transform your old Anne chair into something new and stylish by choosing this lovely chair cover. Designed of a premium fabric and spiced up with floral patterns, the cover is easy to use and machine-washable.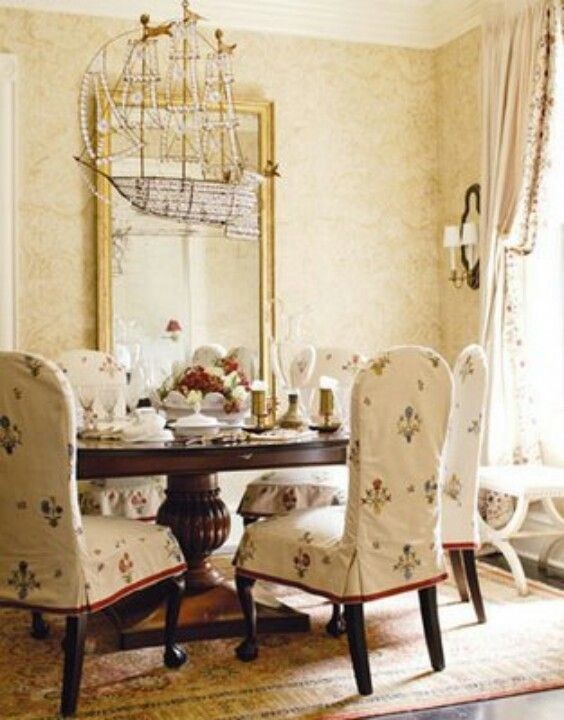 Chair cover decorated with sophisticated ornamentation. It is made of soft fabric and finished with seams. Suitable for residential and commercial premises. Elegant design for dining room, living room and more.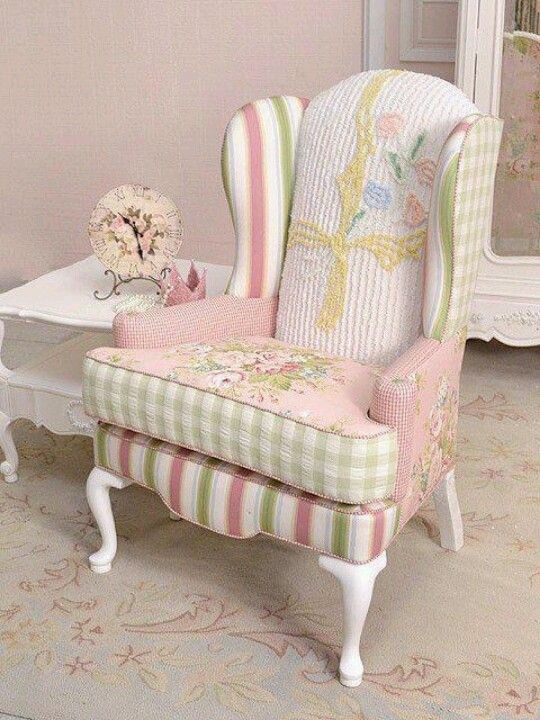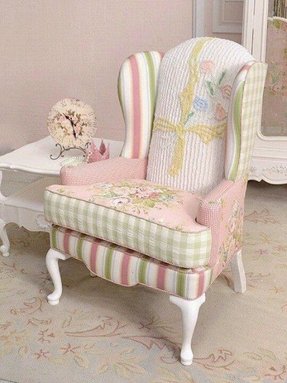 Although it is a very delicate Queen Anne chair cover - despite its pastel pink, beige and white shades it has something unique. Weave various embroidery and decorations. Belts, flowers, embroidered crosses.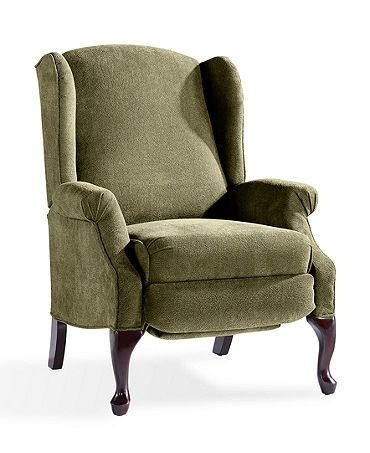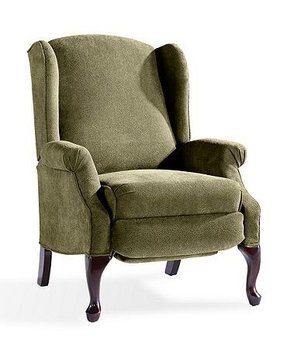 Andy Queen Anne Style Recliner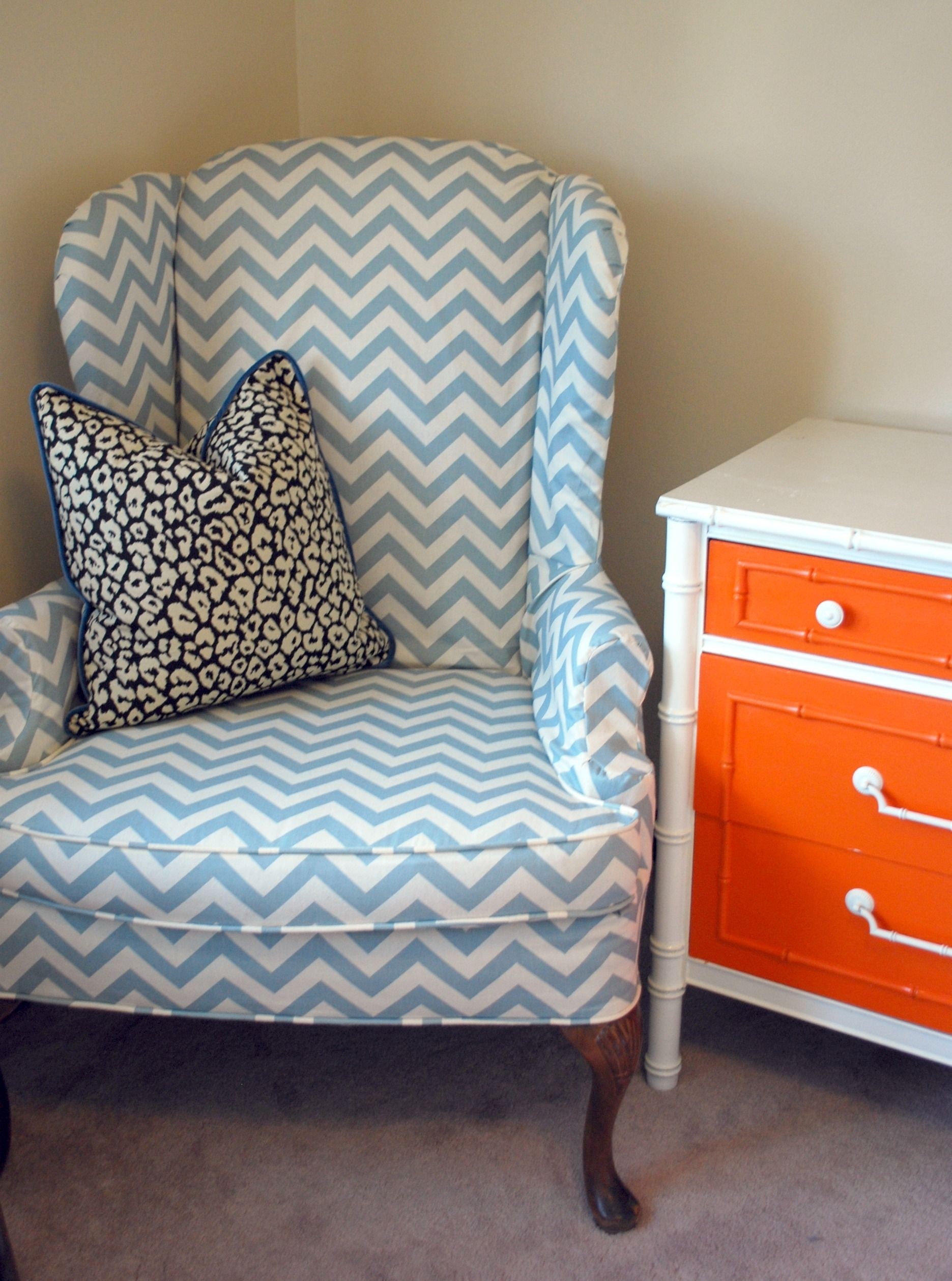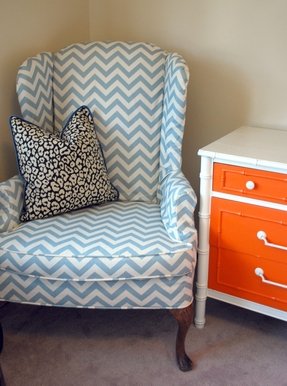 Stylish wingback chair mounted on faux bamboo legs. It is upholstered with fabric and finished with geometric pattern. Ideal for reading books, watching TV and more. Classic form and modern design.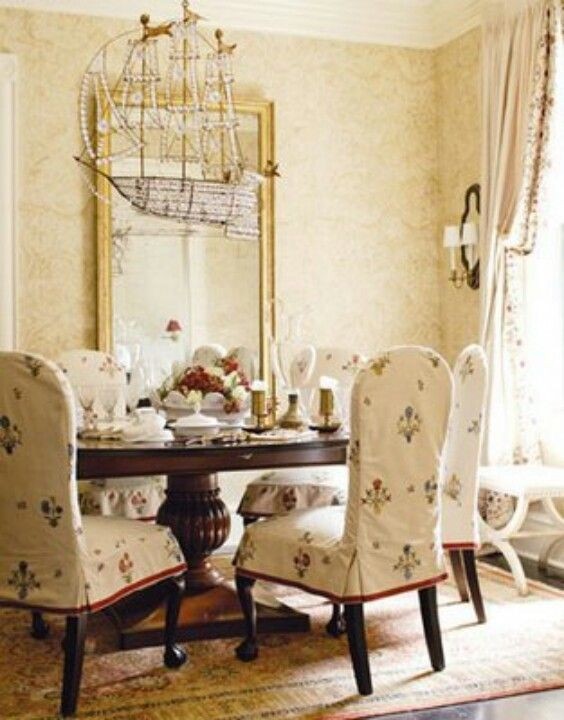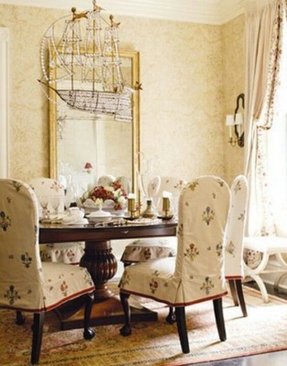 Tea on the green hill - is associated with an unforced order, direct and English design. This can be seen in canvas queen anne chair covers, embroidered with colorful and delicate flowers. Chairs take on new life, only their wooden legs stick out.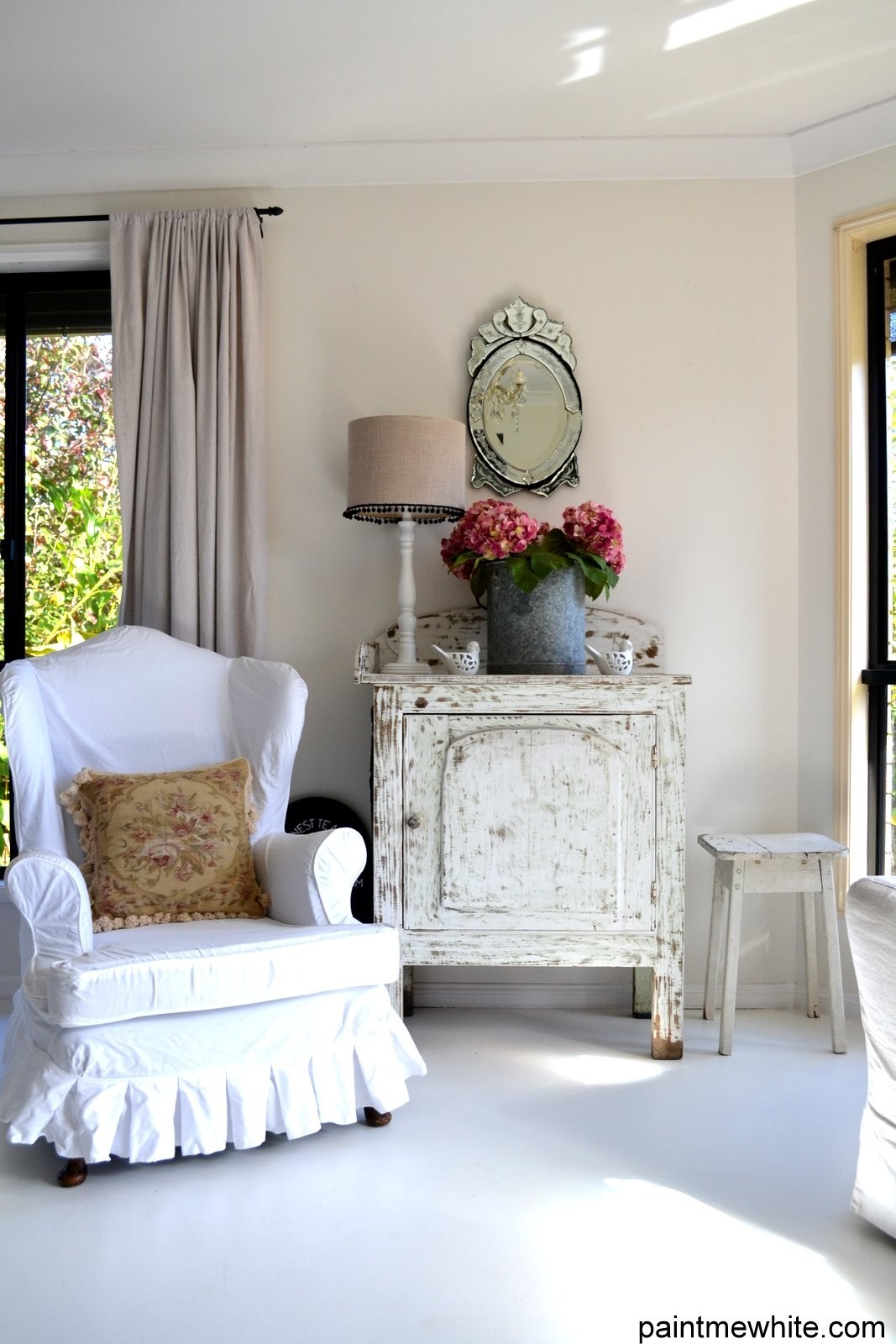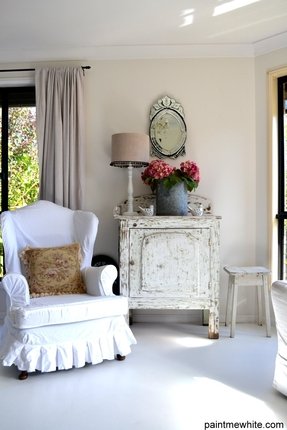 With such a fashionable slipcover like this one, your Queen Anne chair is going to be much more beautiful. Made of a snow-white fabric, the cover is easy to use, machine-washable, and has a lovely skirt decorating the whole bottom.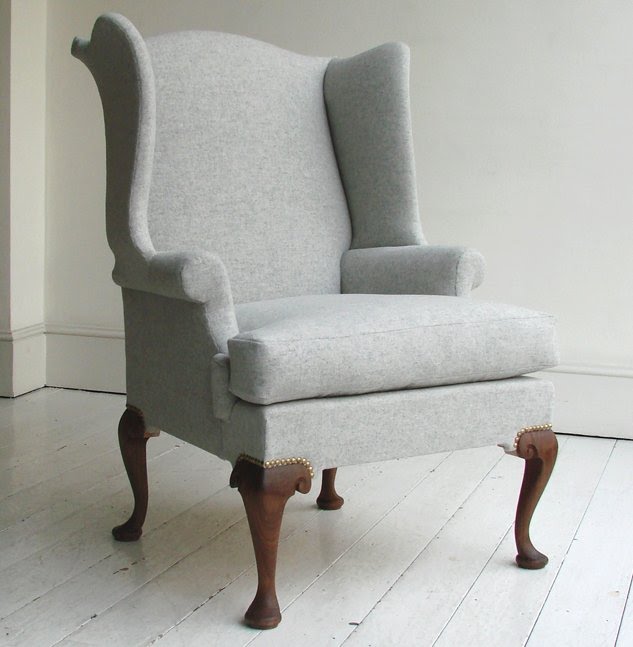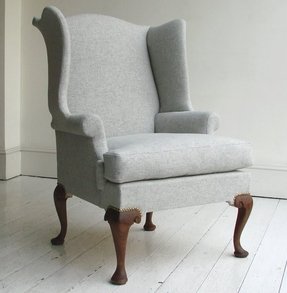 Bring timeless accents into your home with this gorgeous Queen Anne chair with beautifully sculpted wood legs surrounded by brass nail head trim. The chair is upholstered in a grayish fabric, has rolled arms, a softt seat cushion, and a comfy back designed in wingback style.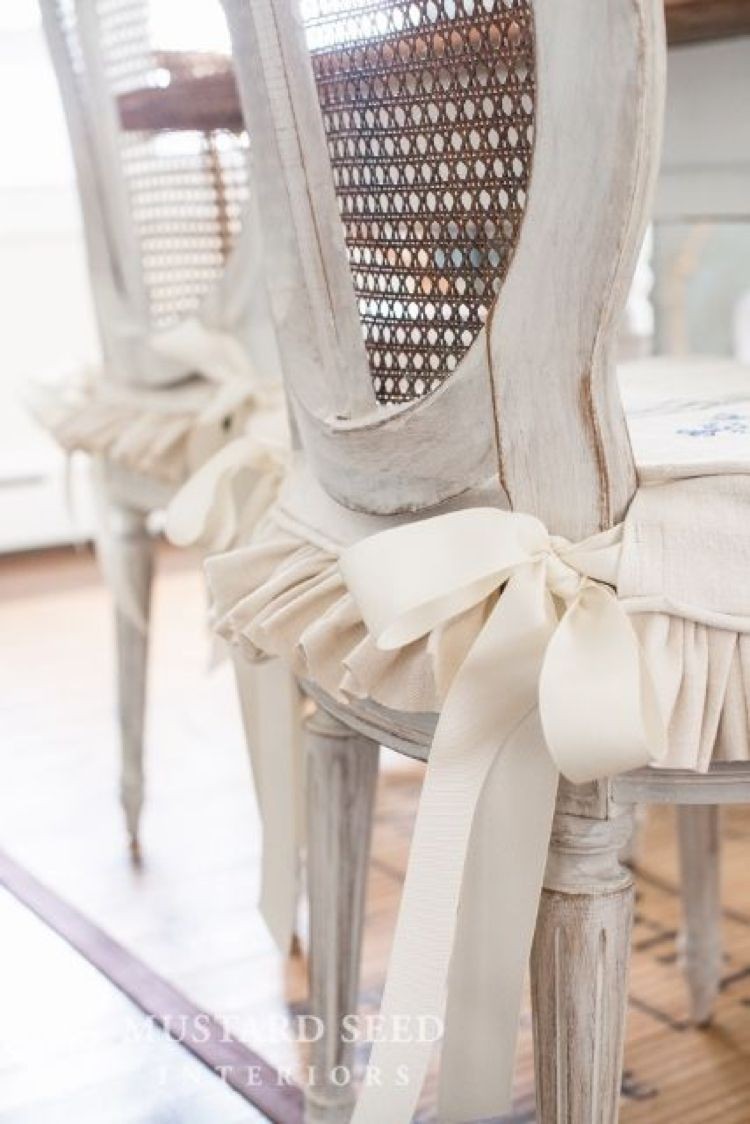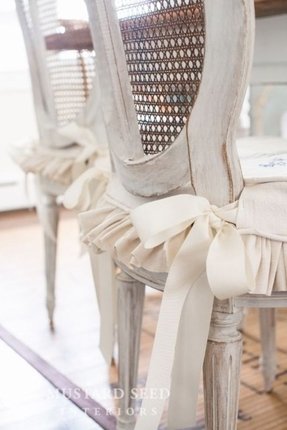 Dress your chair up in a customized fashion and expand your interior colors palette. Sew your own chair slip cover. Discover a tutorial that demonstrates how to do this. Slipcover tutorial for a side dining chair.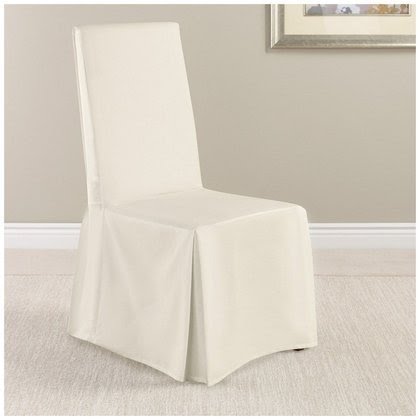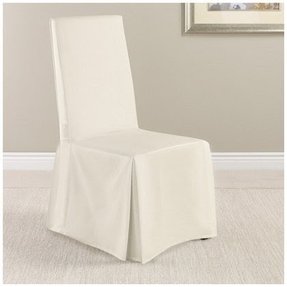 This full length cover is suitable to use with classic side chair and will add elegance to any dining room. It was made of sleek, high quality pure cotton in soft white finish. It can be easy install and wash in washing machine.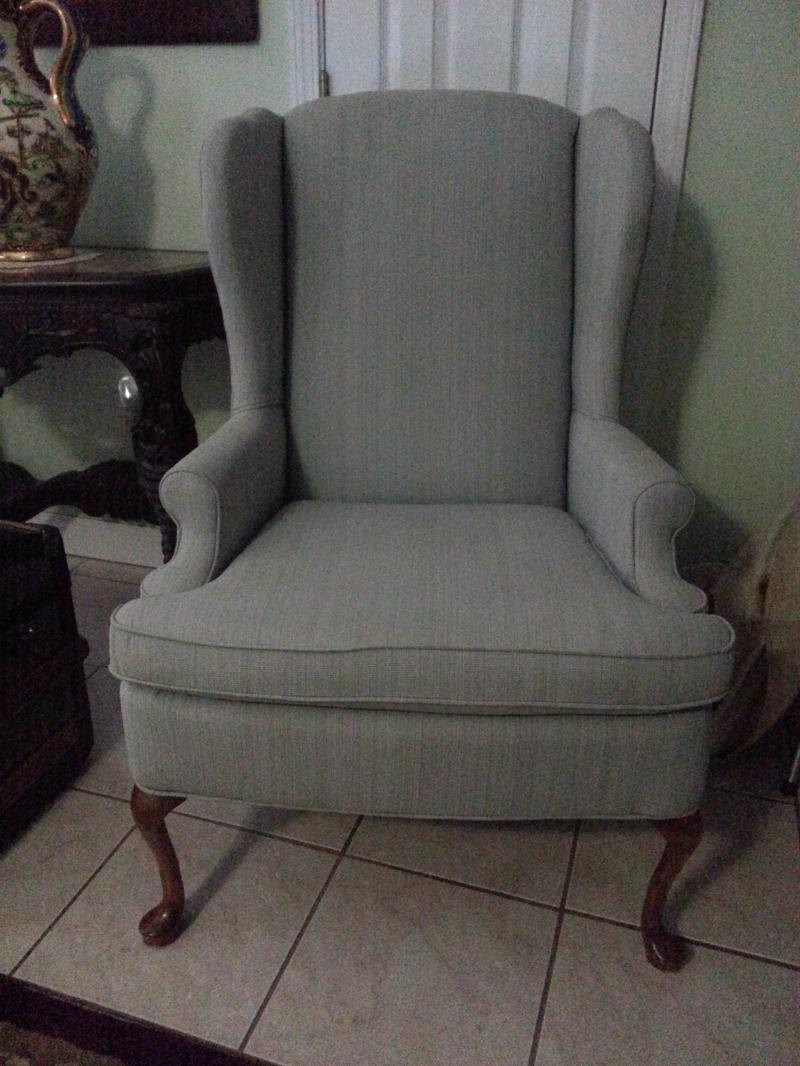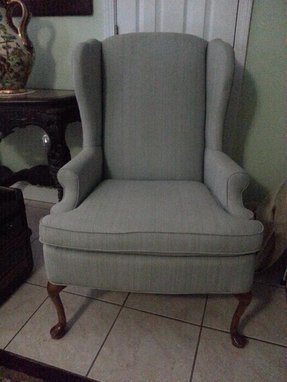 Vintage Wing back Chair - barely used Vintage Chair with Queen Anne legs, great shape! kept covered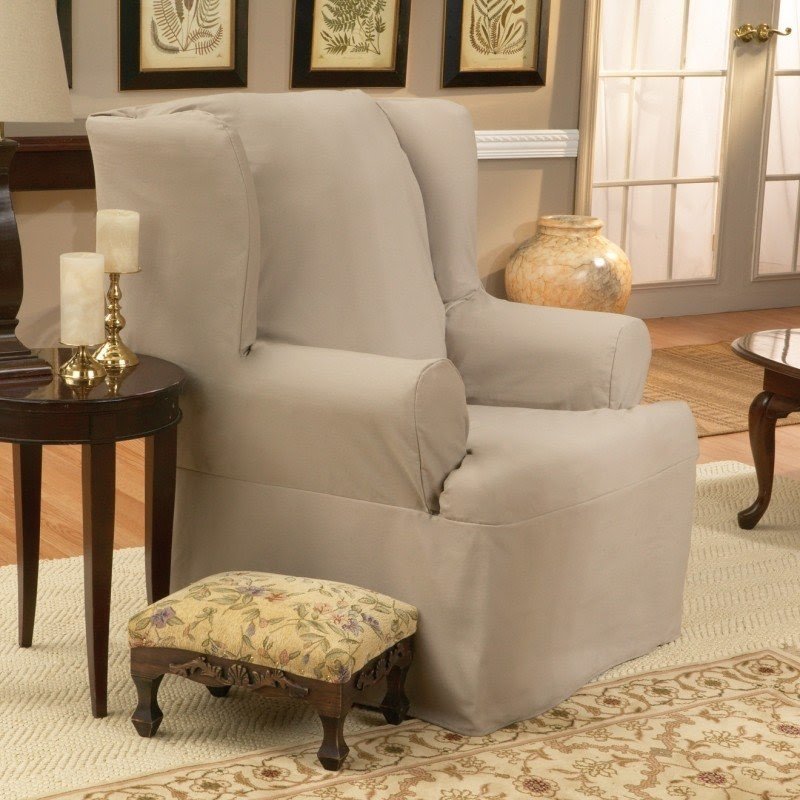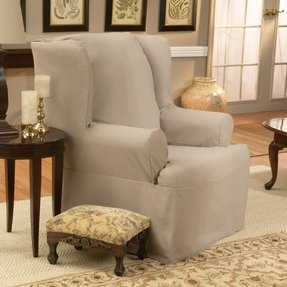 Cotton Duck Wing Chair T-Cushion Slipcover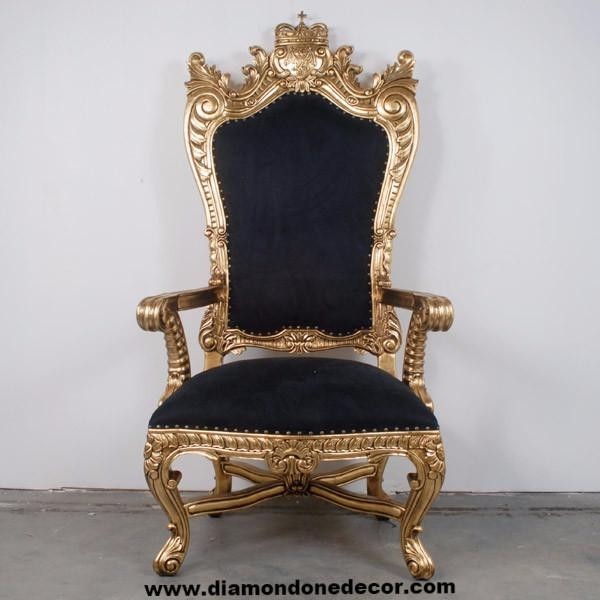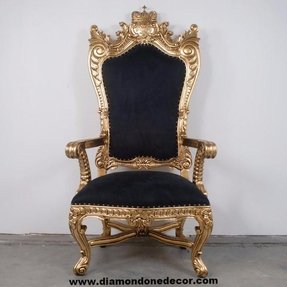 Feel like a queen or king with this queen elizabeth chair. A real throne with mahogany wooden frame, but finished in real gold - comes together with black upholstery on the high backrest and spacious seat. An example of real royal taste.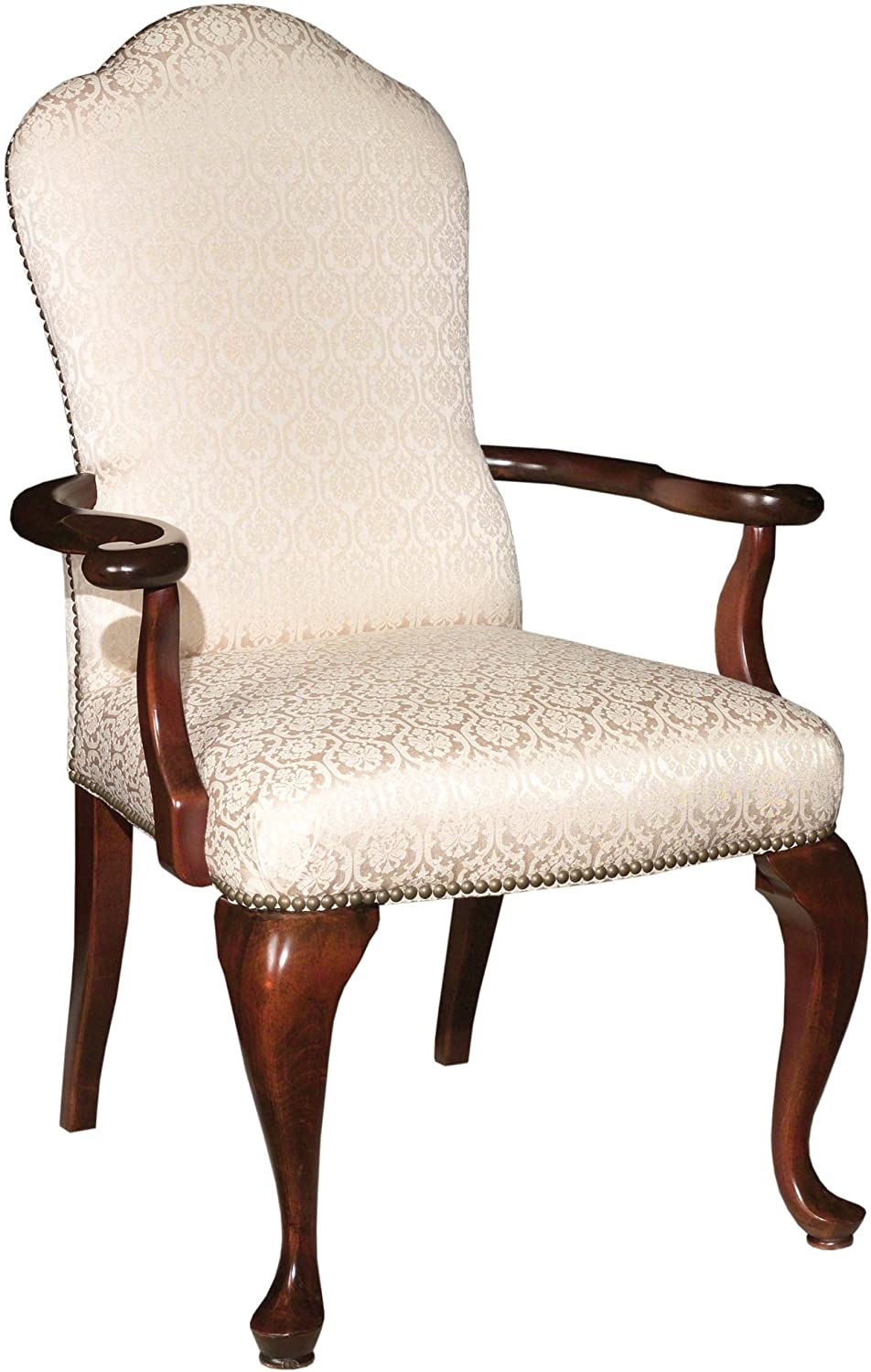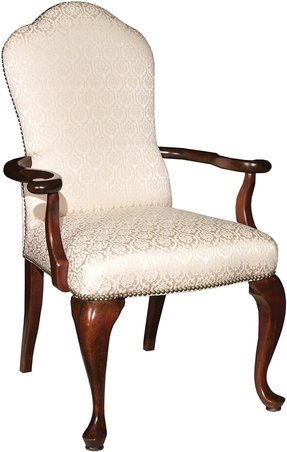 Carriage House Upholstered Queen Anne Arm Chair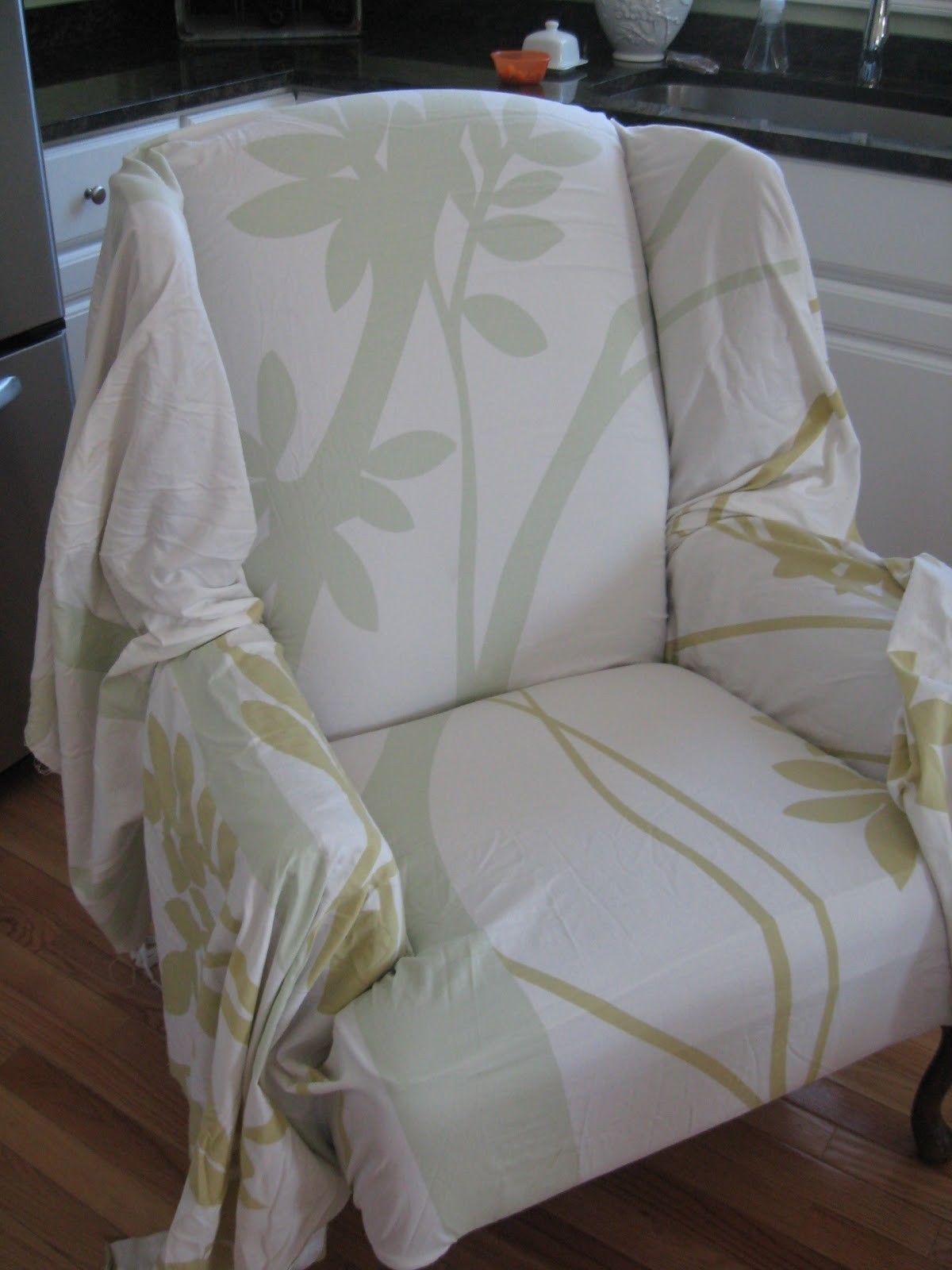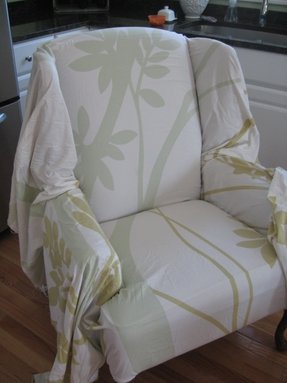 This reupholstered Queen Anne armchair constitutes a great example of a DIY project. Once plush pink, now enchants with its elegant, gentle white and creamy yellow patterning.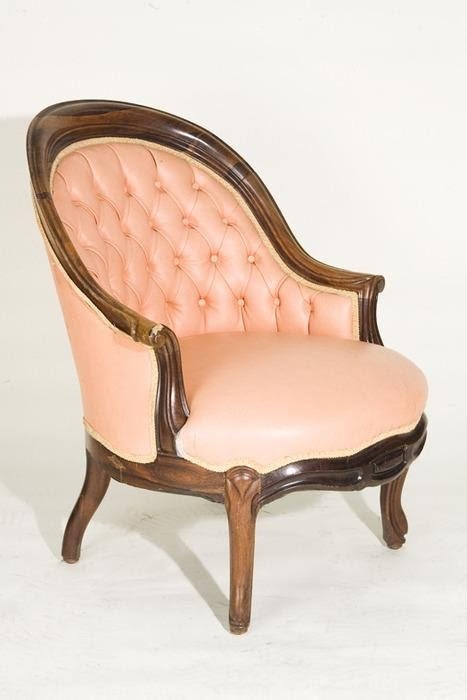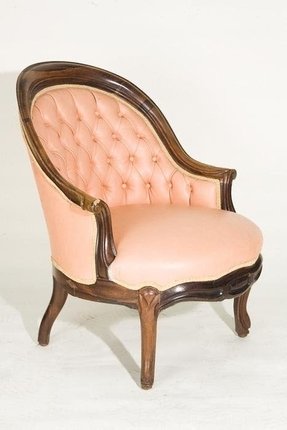 The Queen Anne style armchair covered with the delicate material in the salmon-cream color. The same colors of the elegant rivet makes this composition lovely. The base was made of high quality walnut lacquered transparently.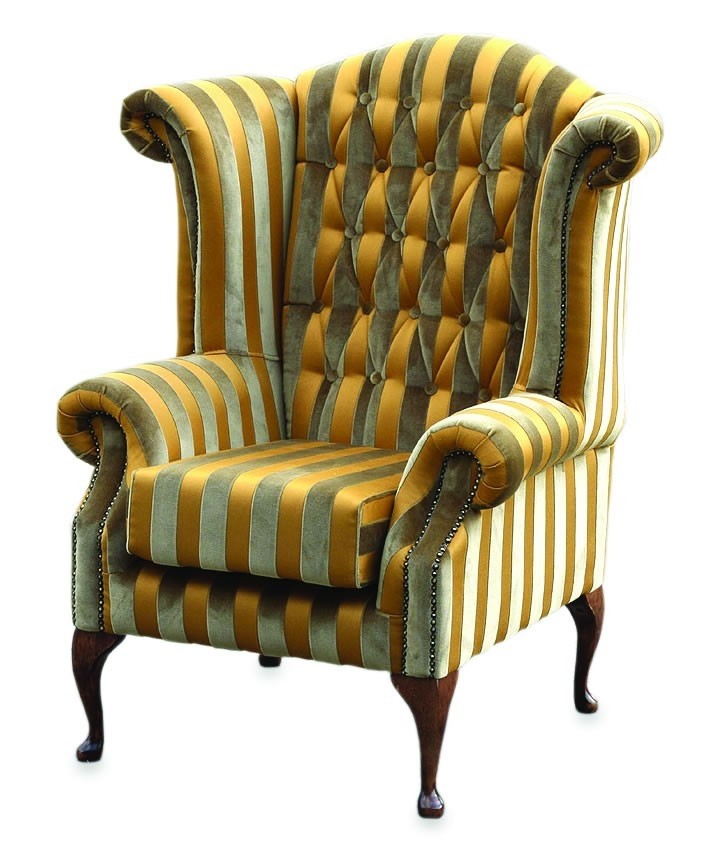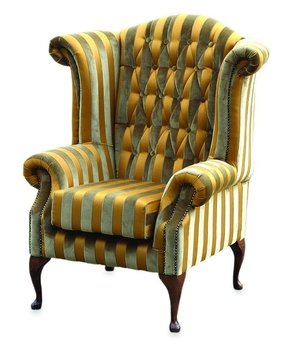 Furniture : Queen Anne Wingback Chair Fabric Upholstered With Classic ...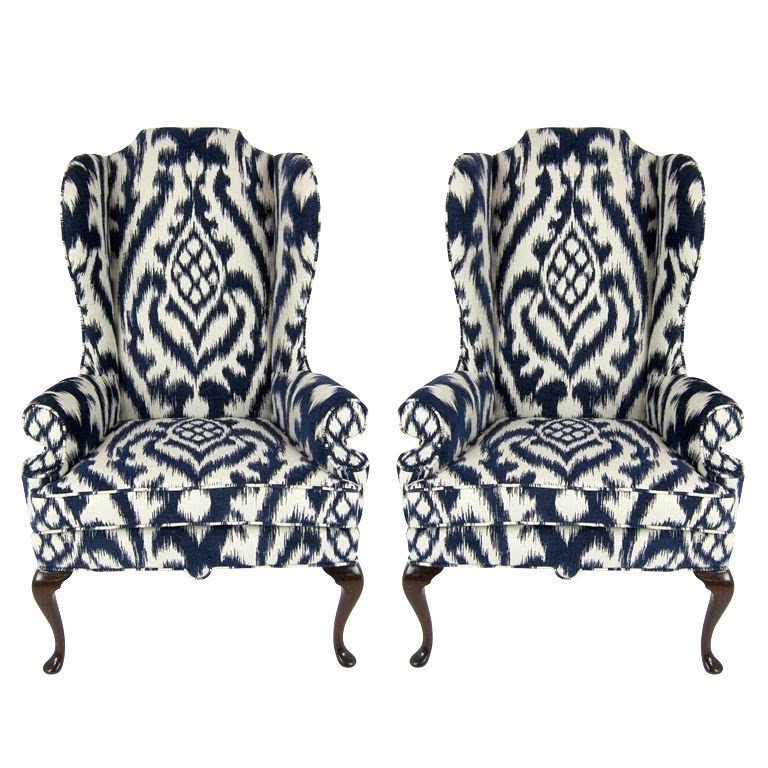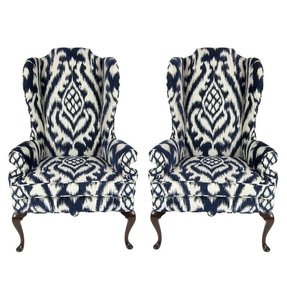 Set of 2 wingback chairs finished with sophisticated ornamentation. Frame is made of wood and mounted on decorative carving legs. Elegant accent for living room, dining room and others interiors according to taste.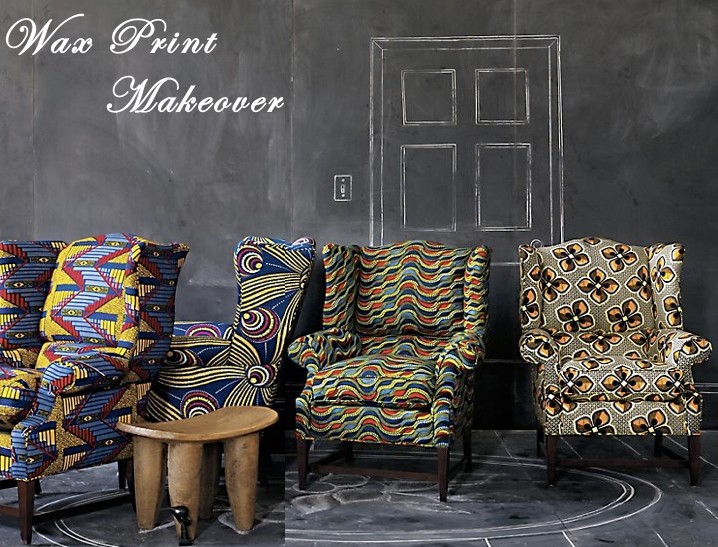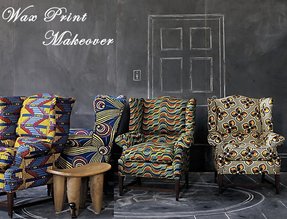 Out and About Africa: Tuesday's Design - Anthro Gets Inspired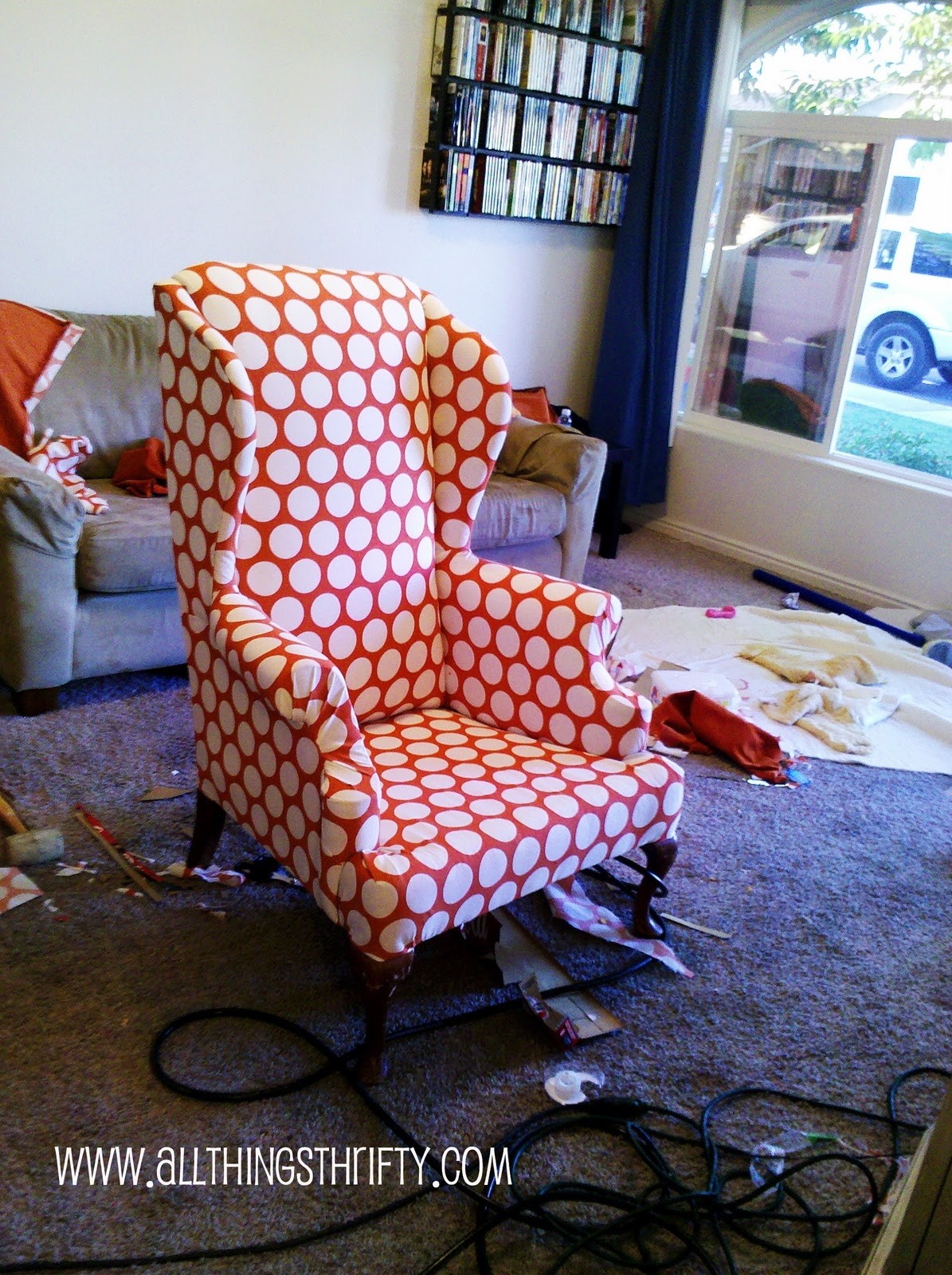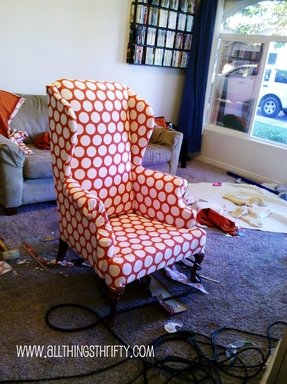 Wingback chair in contemporary style. Legs are made of wood and finished with carefully made carvings. It is upholstered with fabric and decorated with geometric pattern. Great for watching TV or reading books.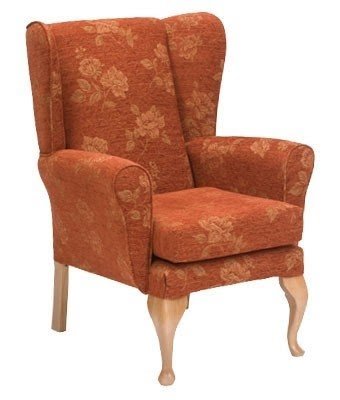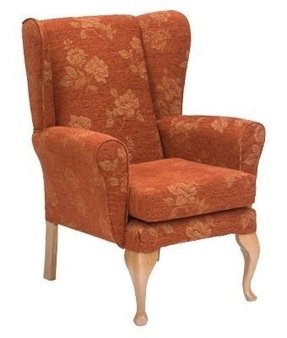 ... Furniture Living Room Casual Chairs Restwell Queen Anne Fireside Chair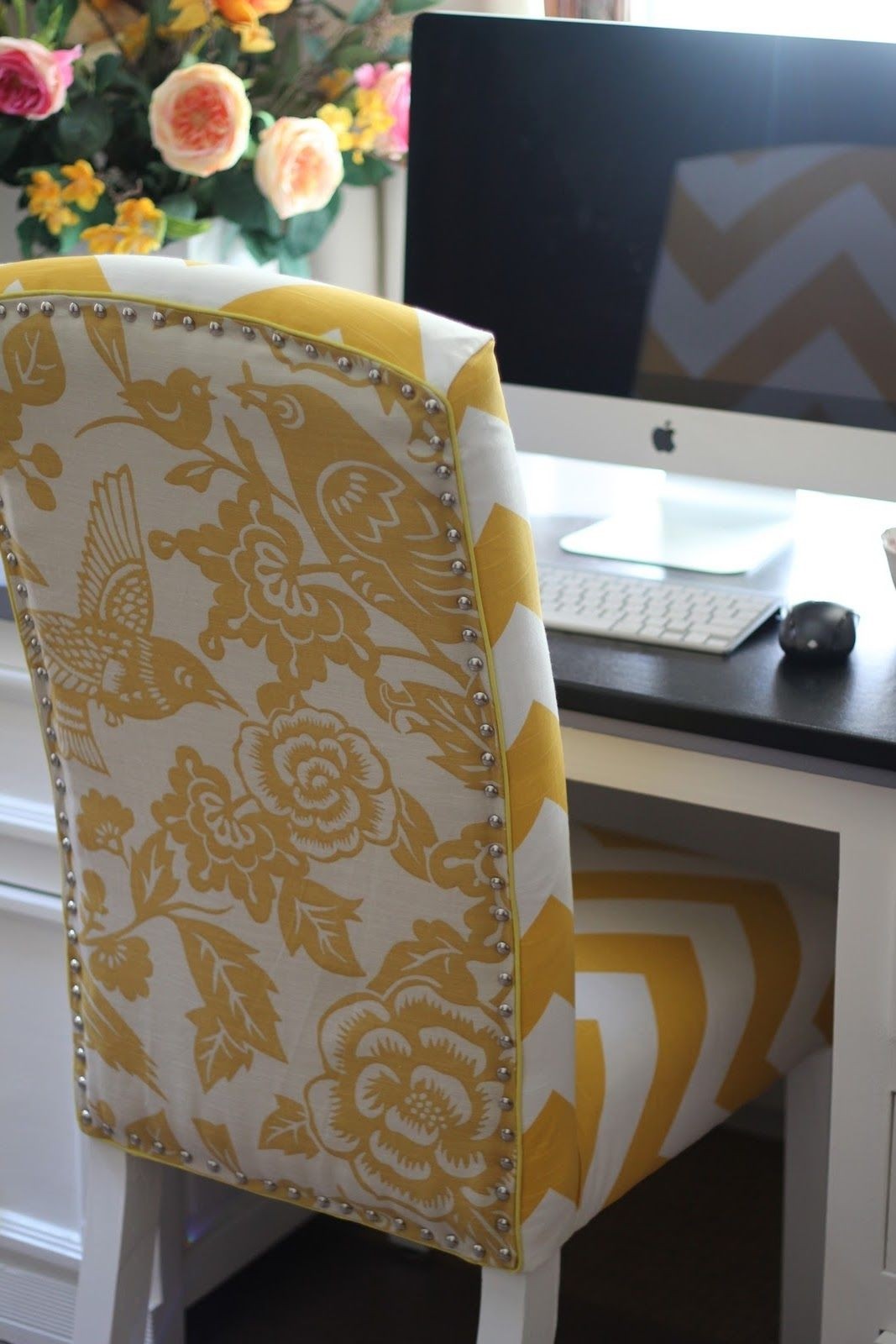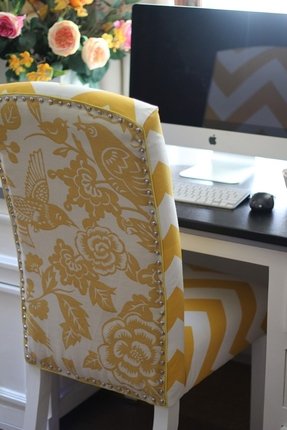 Desk chair for home office applications. This element of design includes a nice floral pattern on its backrest. The rest of sitting space features simple patterns in yellow and white color. Solid wooden legs are finished in white color.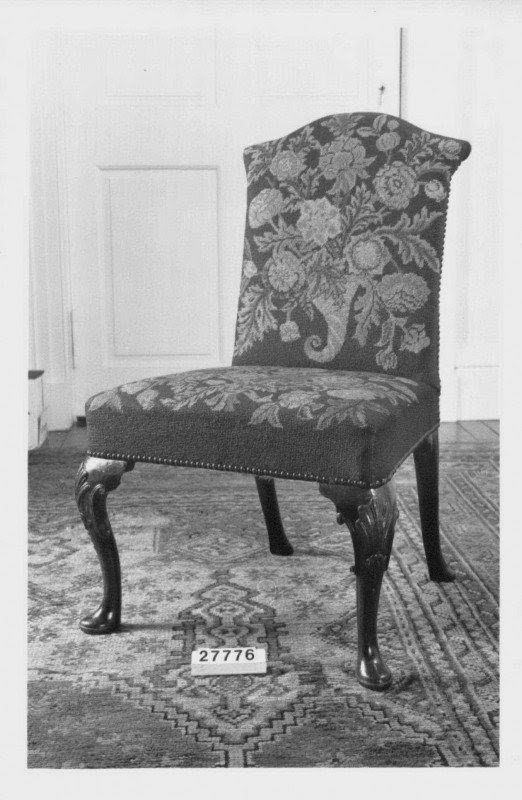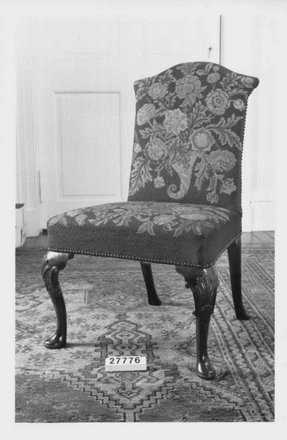 Set of Queen Anne Library chairs, covered in Needlepoint upholstery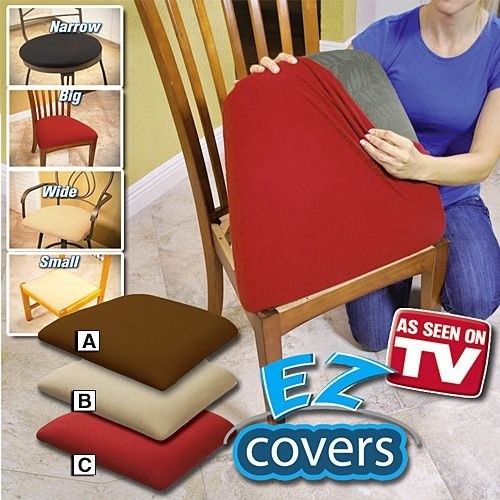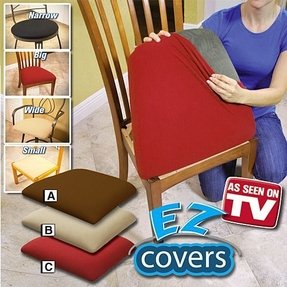 It is a set that includes four EZ covers. They are made of 5-way stretch fabric and they fit to any size. They protects your chairs and keeps them clean. You will be impressed how great this set is.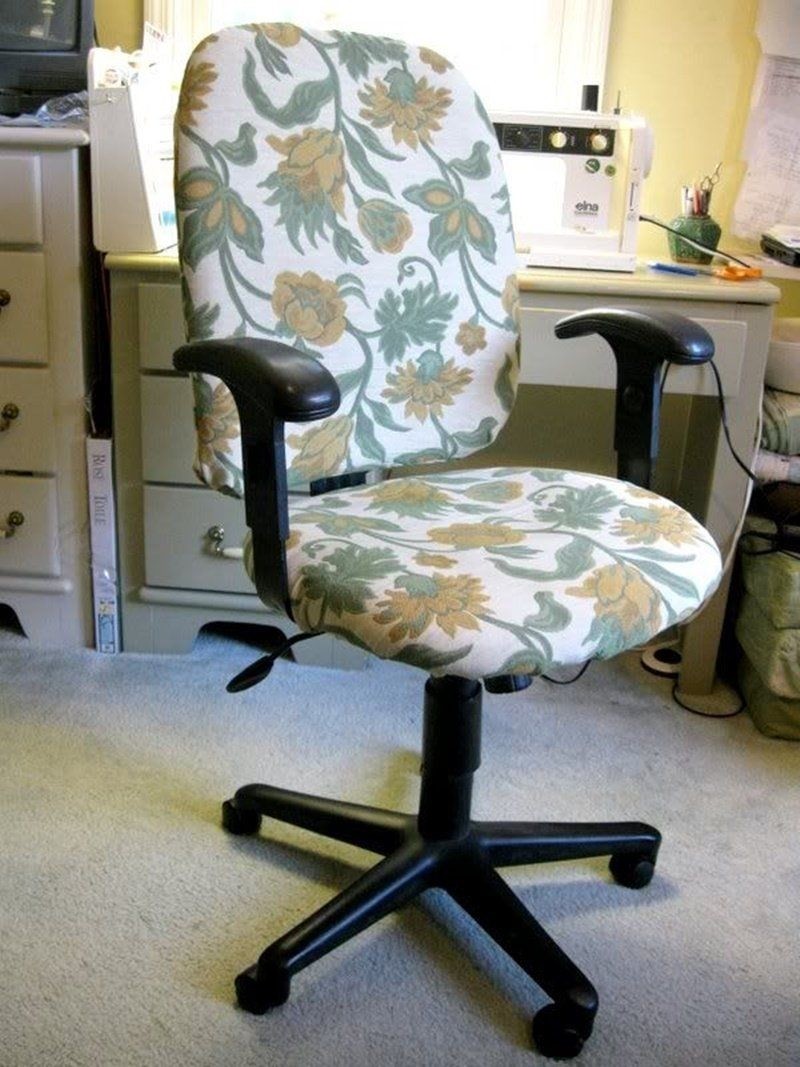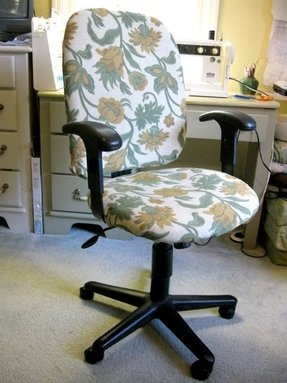 How to transform a boring office chaire - into a floristic, crazy one? Using nice fitting office chair slipcover - full of colored flowers. Based on light beige shades - presents mainly green color, of the leaves and yellow flowers heads. The base is black.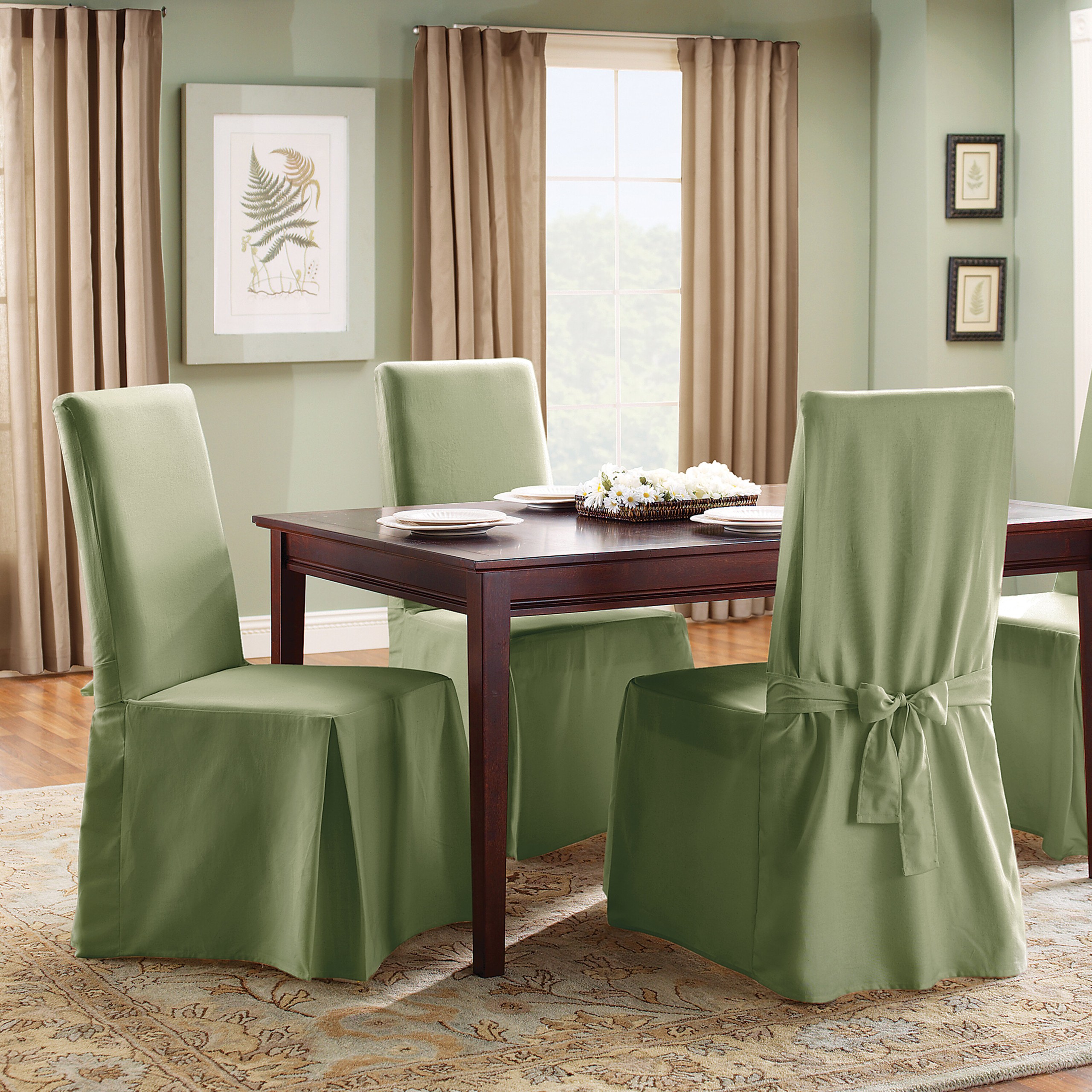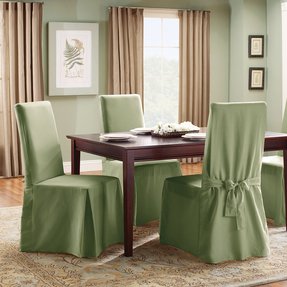 It is a dining room chair cover that has got a sage color and high quality. It is easy to care for and machine washable. It keeps your dining chairs clean. You will be impressed how great this cover is.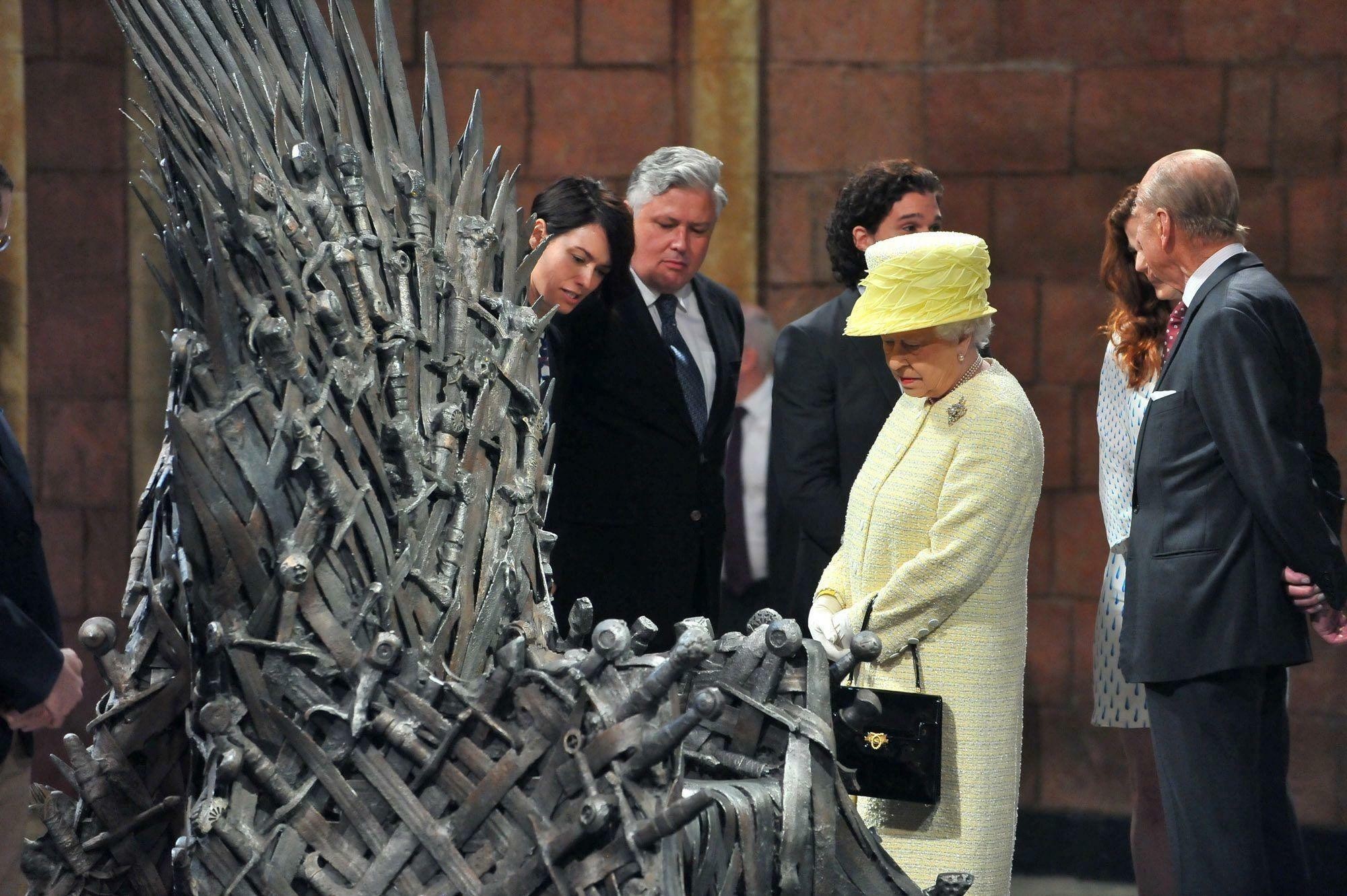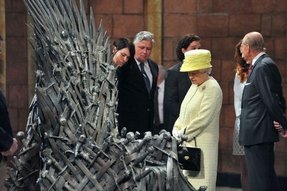 Recognize this famous royal chair? It's the Iron Throne, original piece from the Game of Thrones set. What an amusing photo - queen Elizabeth seems truly fascinated with the design. I wonder if she'd want to sit on such a throne herself!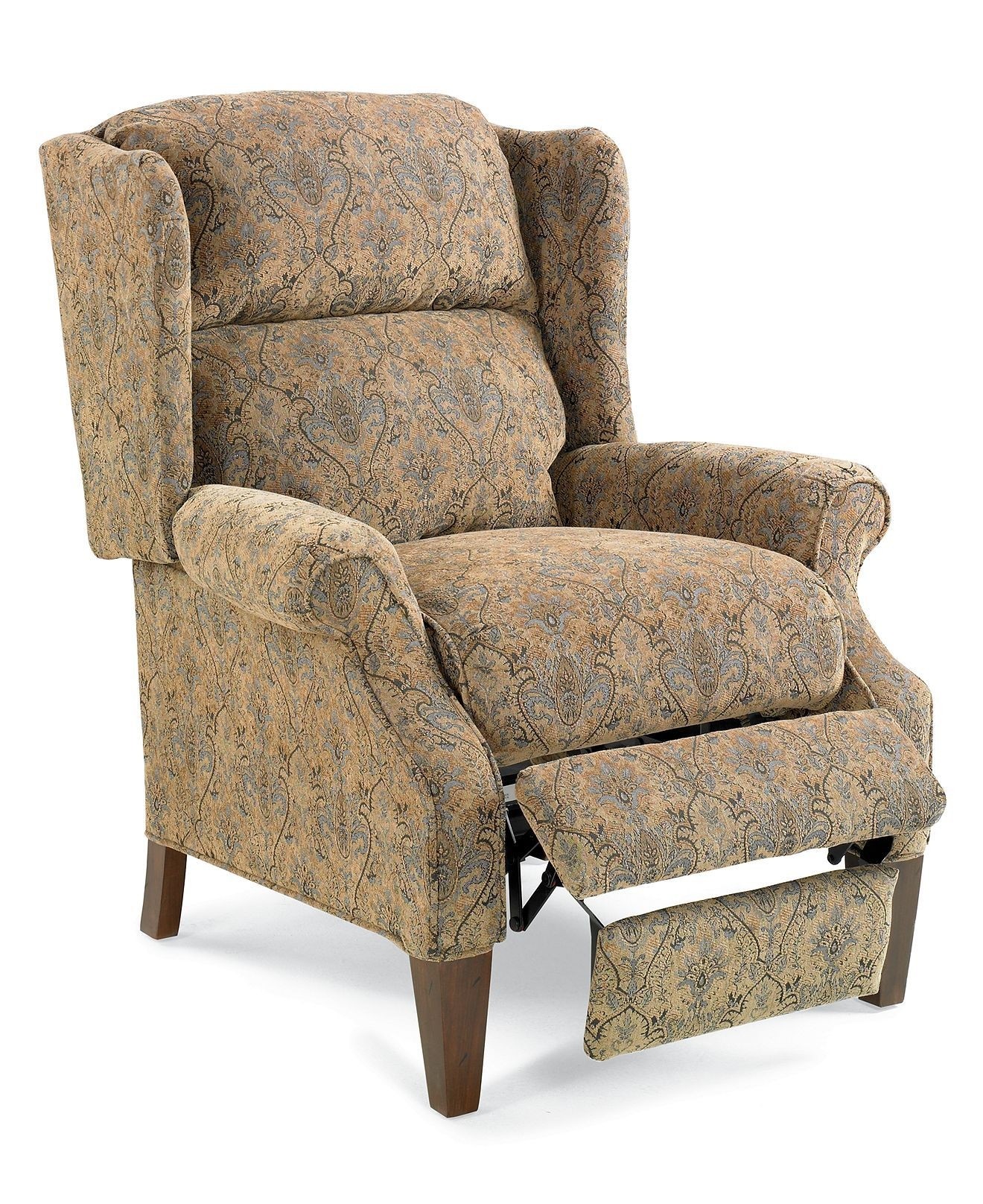 Hillsboro Recliner Chair, Queen Anne Style Wing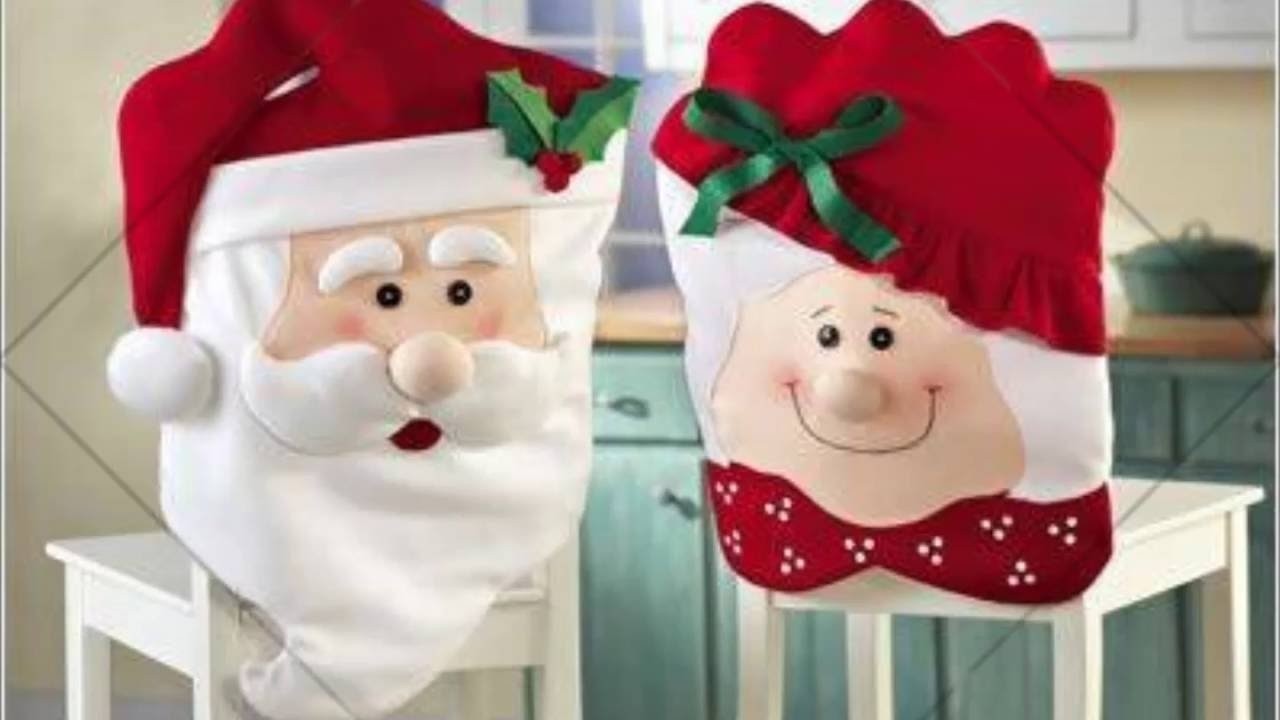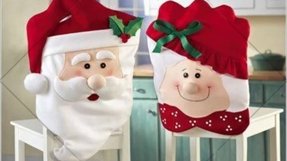 Adorable decorations for Christmas Season, this set of 2 kitchen chair covers includes 1 Mr. Santa Claus cover and 1 Mrs. Santa Claus cover. They are very easy to slip over your dining chairs with max. 18-inch wide backs. It is a 6-piece dining set that includes covers for Christmas dinner. They have got a Santa Claus red hat shape and they look adorable. You will be impressed how great this decoration set is.


If you don't like your old chairs covers, you don't need to get new chairs, it's just enough to reupholster them! In the picture the chairs were recovered in white and brown cushions with nature-inspired motifs. Now they have an elegant, rustic design.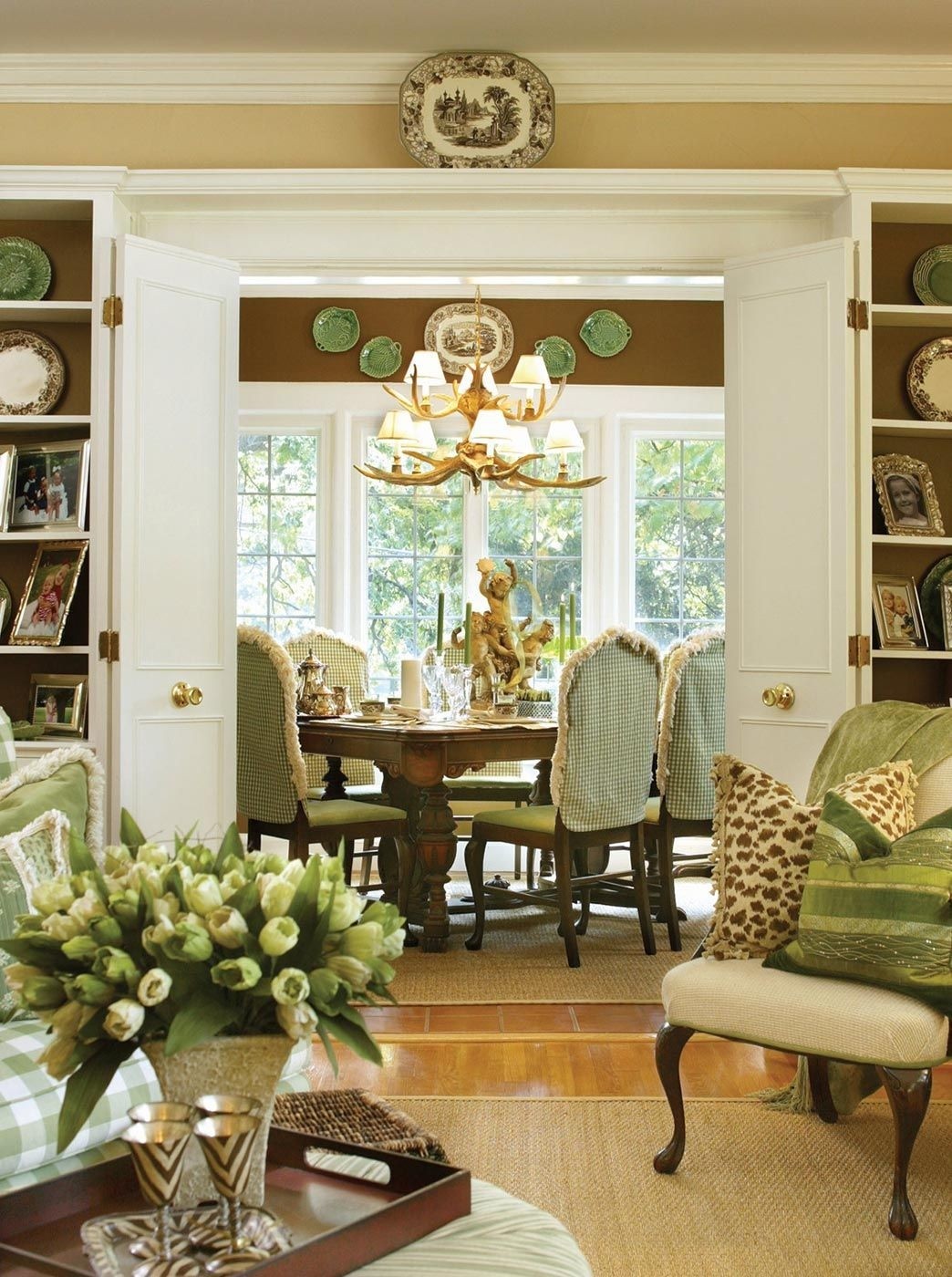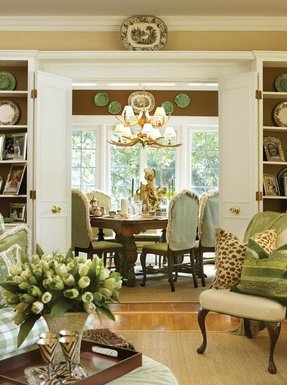 Joy Tribout Interior Design, the brown and green color scheme is great, love the plates on the brown wall and the antler chandelier, so cool!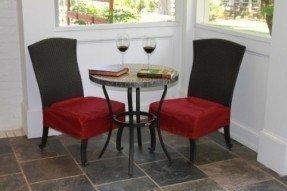 This type of product is a cover created for use with dining chairs. It is resistant to water and machine washing. It protects chairs from many negative factors and assures a very attractive appearance.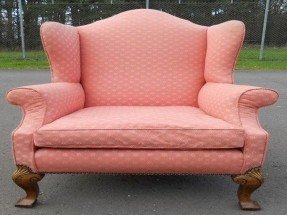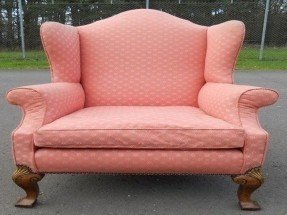 queen anne wingback chair covers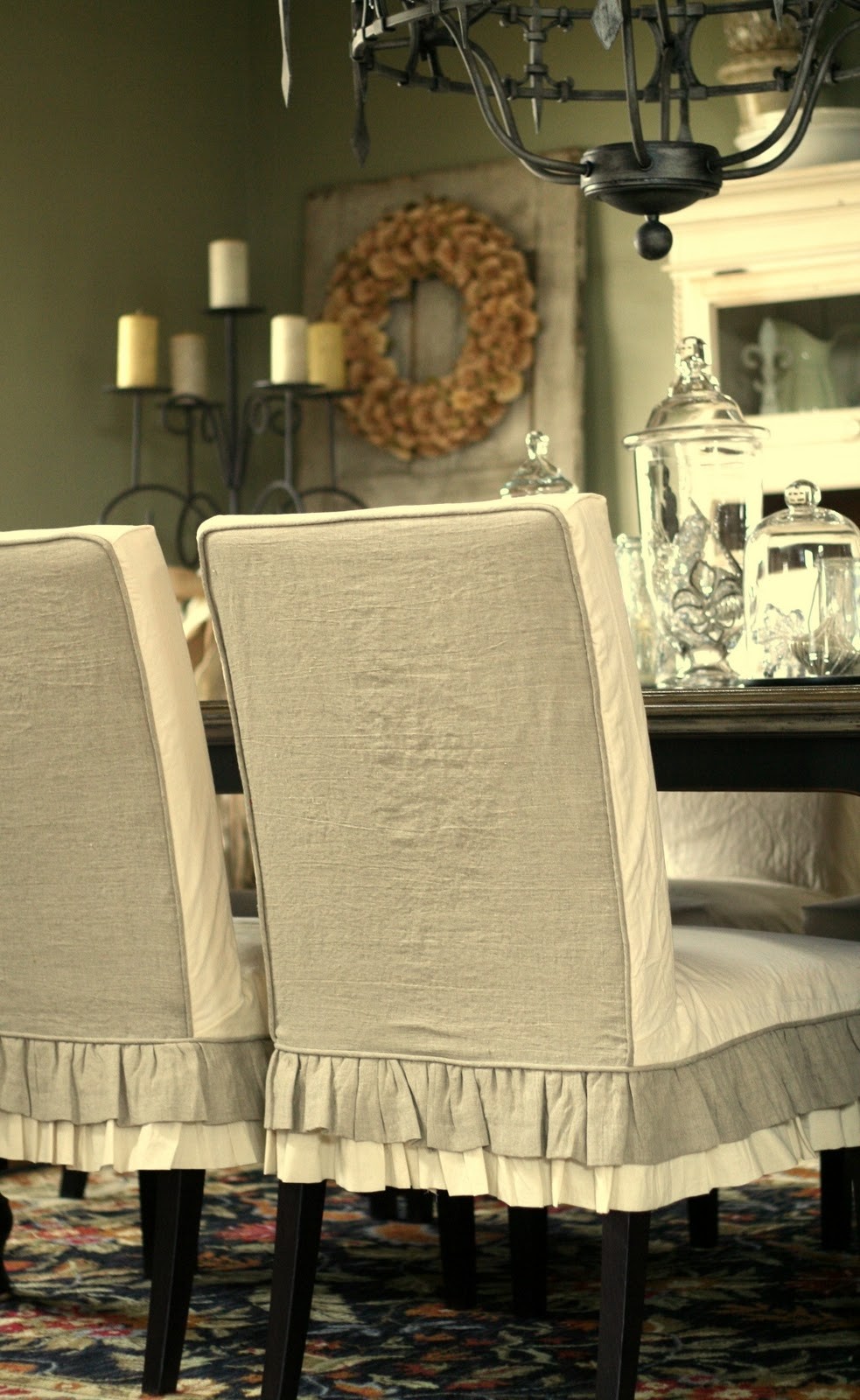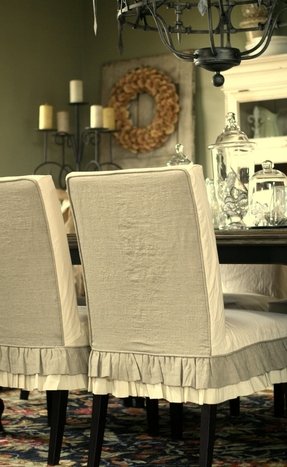 Pretty traditional dining chairs having frames of black-finished solid wood. A chair has straight angular legs, a deep rectangular seat and a tall rectangular back. A cover (with valances at the bottom) is of white and grey patternless fabric.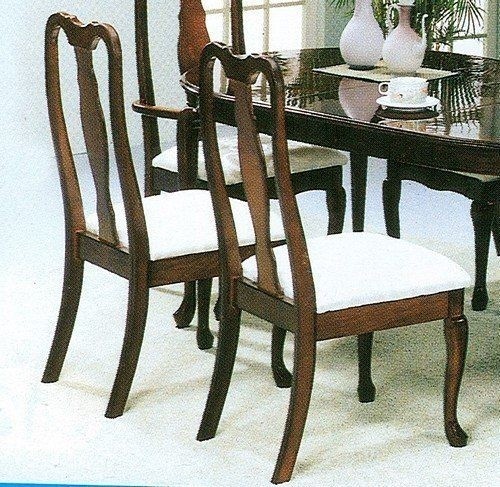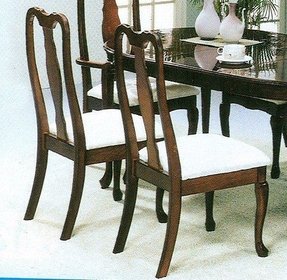 Set of 2 Cherry Finish Queen Anne Style Dining Chairs