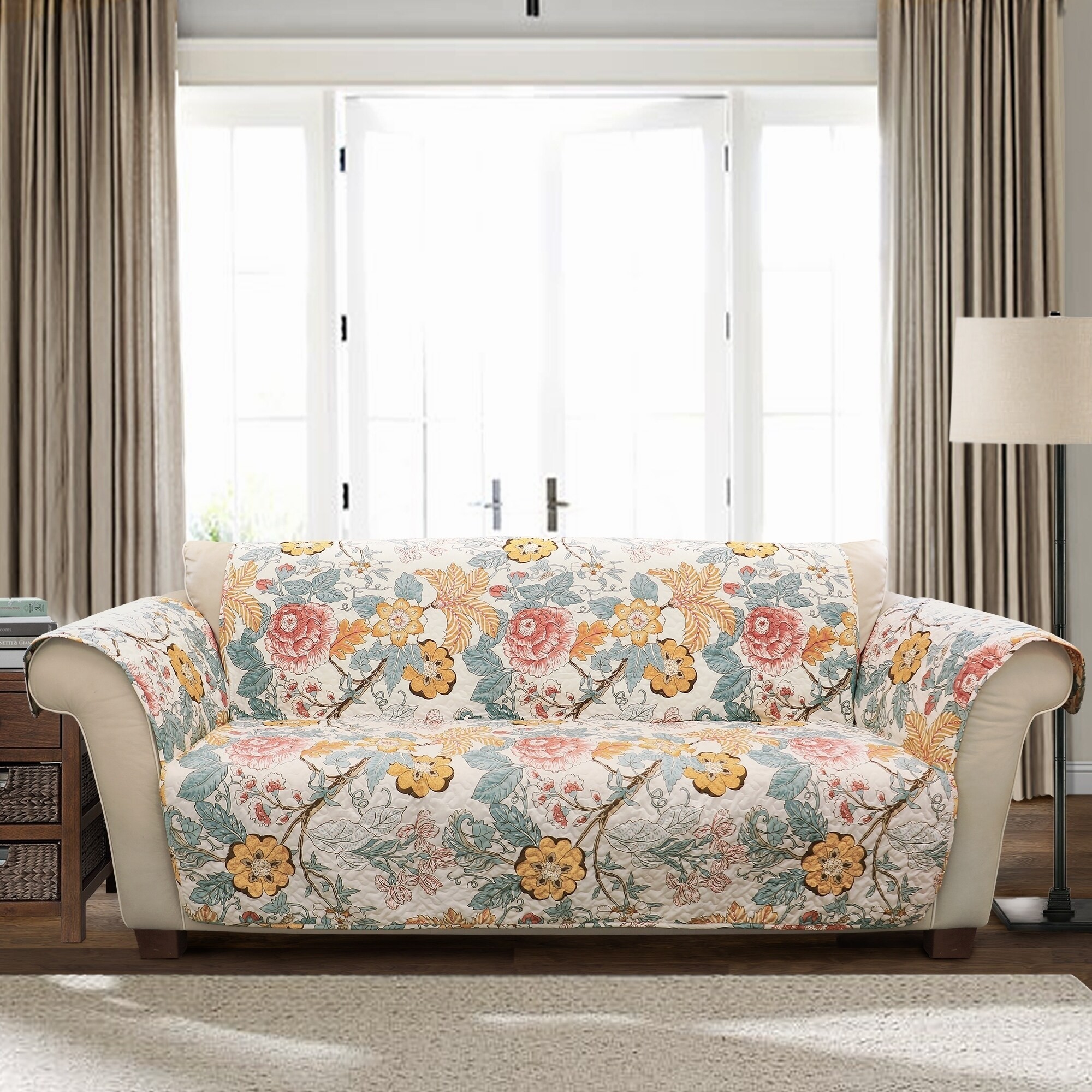 Dellaposta T-Cushion Slipcover
Add a touch of soft, colorful country cottage style to your home with this floral slipcover. This is a versatile piece, fit for a sofa or loveseat, and will brighten up any space, bringing the outdoors into your home. The attachment ties, reversible design, and machine washable nature of this cover make it a practical home solution.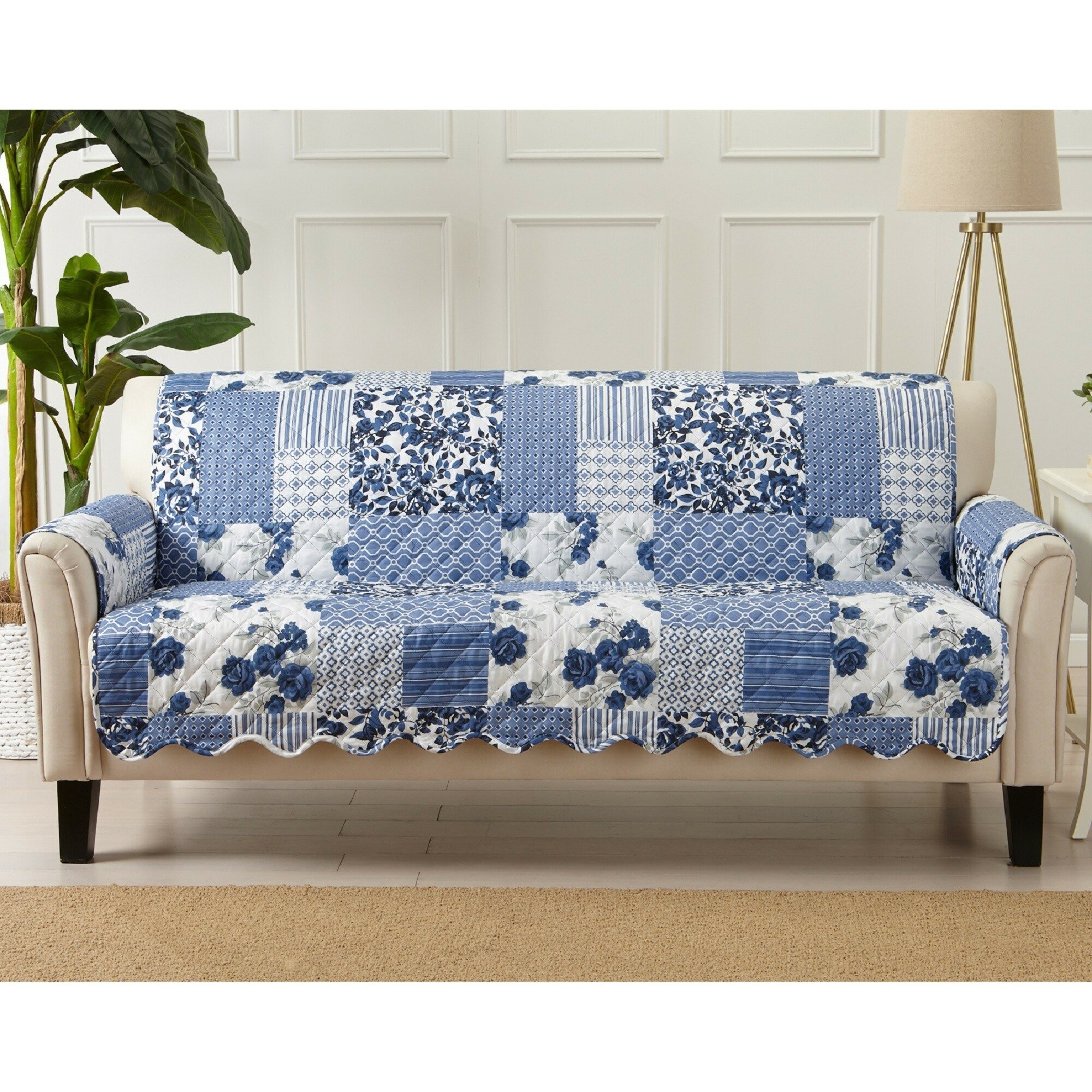 Patchwork Scalloped Printed Box Cushion Sofa Slipcover
This cute floral patchwork slipcover effortlessly brings a country element into your home. Its detailed appearance will transform your sofa with scalloped edging and multi-patterned patchwork, combining to create a beautiful, cozy piece. The quilted texture and soft finish exude quality, yet the machine-washable construction keeps maintenance simple.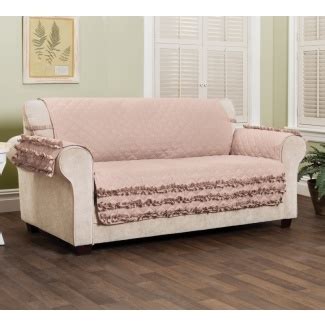 Ruffled Box Cushion Sofa Slipcover
Introduce a sensuous farmhouse touch to your home with this quilt-stick pattern slipcover. This cover adds detail and dimension while it protects your sofa. The diamond shape stitching, soft microfiber texture, and horizontal ruffle accents make your sofa look brand new. This cover is machine washable, water-resistant, and held in place by elastic straps.