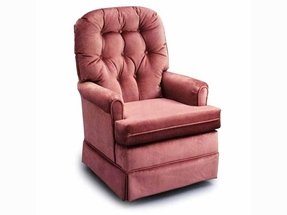 This small swivel rocker recliner constitutes a glamorous accent to any decor. It delights with its sleek, velvet pink upholstery. Button-tufted backrest, it emphasizes the refined character of the item.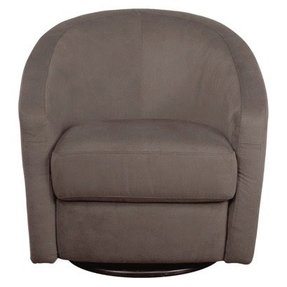 This piece of furniture is a glider that has also got a swivel function. It is a very comfortable and solid piece of furniture that has got a frame made of wood. Its cushion seat is soft and 7 inches thick.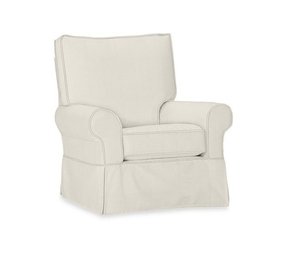 The small rotary rocker chair is an excellent choice for many types of interiors. Beautiful seat cover allows for attractive decor, and the performance of 100% cotton makes the whole is exceptionally reliable and beautifully presented.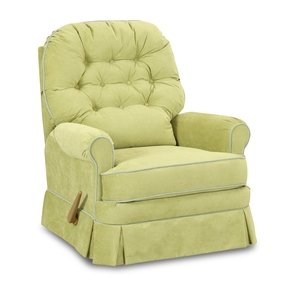 Albany Recliner in Berkshire Berry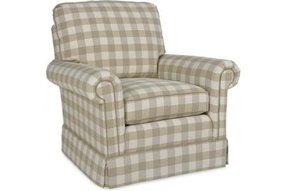 This one is 100% old lady! Note the low piped dressmakers skirt. CR Laine Chair: 7906 (Chair)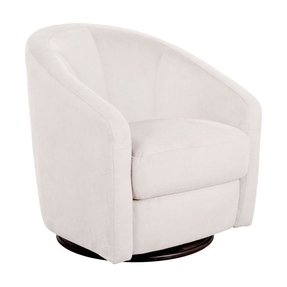 My parents just bought this glider for me...I cant wait to use it!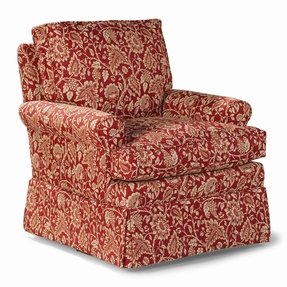 Tuscan Villa Ellen Swivel Glider Arm Chair
This small swivel glider rocker constitutes a charming, cosy leisure spot. Its beautiful floral upholstery is made of fabric. The raspberry colour will add a distinguishable accent, enlivening your interiors.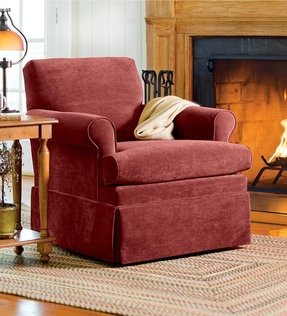 Skirted swivel rocker upholstered with velvet mimicking auburn red fabric. A classic armchair design with medium height backrest makes this piece versatile, blending easily with varied interior styles.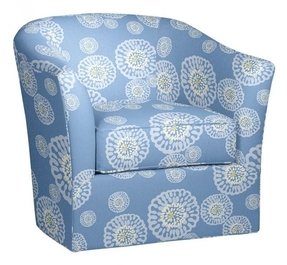 Simon's barrel back makes it the perfect chair for a fireside chat. Flexible enough to be used in small and large spaces alike. Bring the comfort and versatility of the swivel chair out of the nursery and into the living room.Available fully upholstered w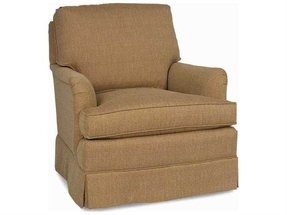 CR Laine Motion: 166-SR (Swivel Rocker) Avon 30 x 36 x 33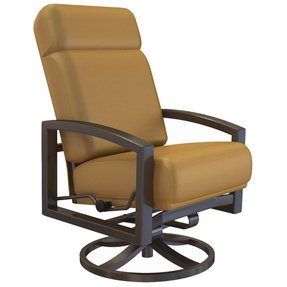 Lakeside URComfort High Back Swivel Rocker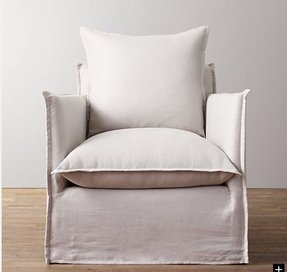 So obsessed! Would love this for those late night nursing sessions with Lucy. A girl can dream, right?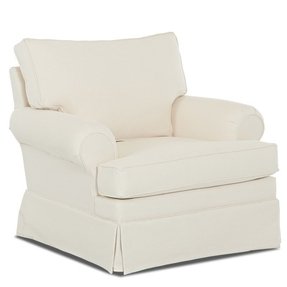 Lily Swivel Glider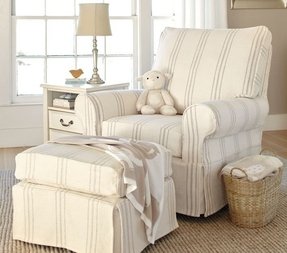 PB Kids Comfort Grand Swivel Glider & Ottoman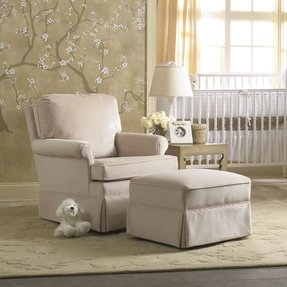 A comfortable arm chair with a matching ottoman, perfect for girls' rooms, nurseries, and bedrooms overflown with feminine accents. This chair has an over-padded back, a removable seat cushion, rolled arms, a fashionable skirt and pink upholstery. It also glides and swivels.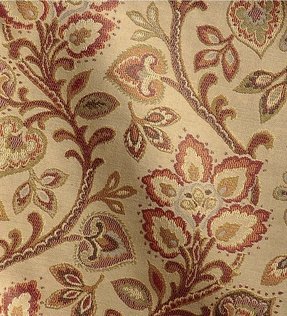 USA-Made Bedford Collection Upholstered Club Chair And Ottoman - Plow & Hearth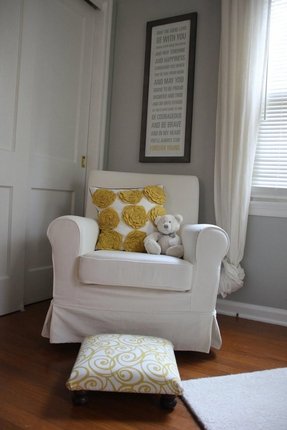 Compact swivel rocker covered with white fabric. The skirt hides swivelling base. Colorful, patterned pillow and footrest variegate the style. Classic design allows to put a positive impact on coziness.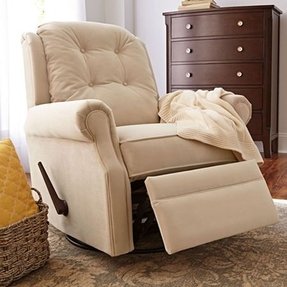 If you don't have much free space indoors, you can still enjoy the assets of having a reclining armchair - it just needs to be small in size, like this compact one. Still it provides high level of comfort. Padded sand beige.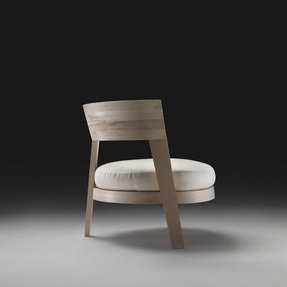 Flexform Abbracci Armchair - Style # 15Q01, Modern Armchair - Contemporary White Armchair - Leather Armchair - Swivel Armchair |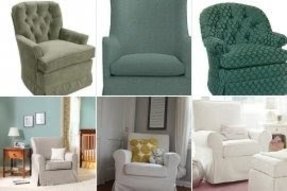 This comfy swivel rocker might just be the perfect thing for turning to the fire or the TV area... Karbon Swivel Chair – Leather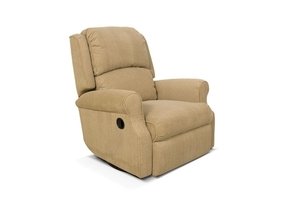 Living Room Furniture Small Recliner Chairs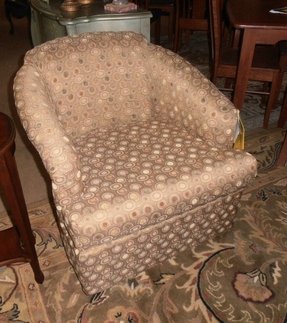 This small scaled swivel rocker probably deserves a new life, as its form sporting snuggly rounded back appears particularly cozy and comfy. I would re-upholster it with a new fabric. This gold brown circles pattern is too shabby.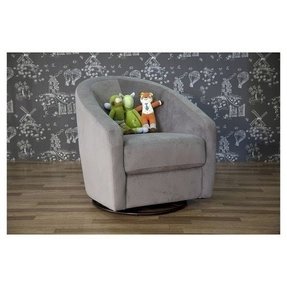 Babyletto Madison Swivel Gilder- I don't like the hardware showing on the bottom, but still cute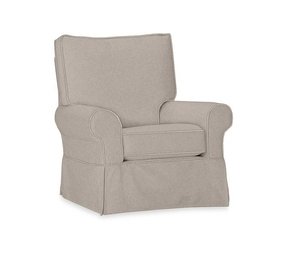 Comfort Small Round Arm Slipcovered Swivel Glider, white twill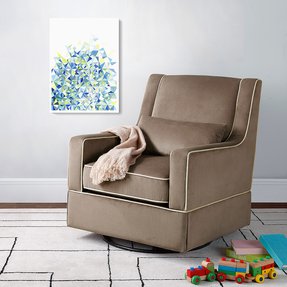 Baby Relax Sydney Swivel Glider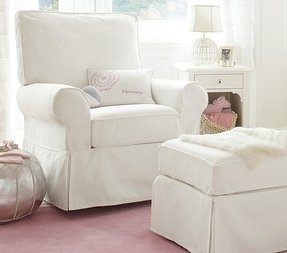 Sometimes it is that the chair becomes the most important element of the daily room. Distinguished white, classic armchair, with a footrest of the same character. Most importantly, the pillow cases are interchangeable.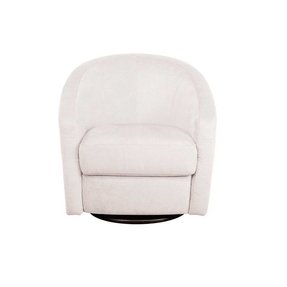 Madison Swivel Glider
Swivel glider featuring hand-sewn piping, metal base and smooth gliding mechanism. Additionally, material used for upholstery is easy-to-clean, water-repellant and stain-resistant. It's capacity is 300 pounds.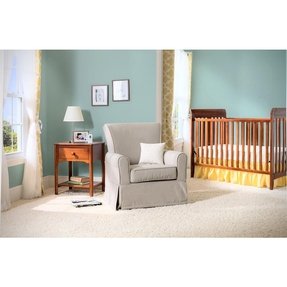 Epic Swivel Glider
It is delicate chair in it appearance, that invites you to simply sit on it and relax. The seat is very nice, modest, minimalist. It is made of clear, gray material. It has a soft filling, which makes it very convenient.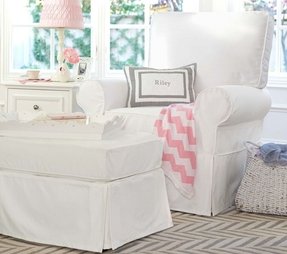 small pottery barn rocker glider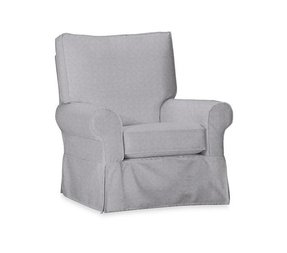 PB Kids Comfort Swivel Rocker, Performance Basketweave Gray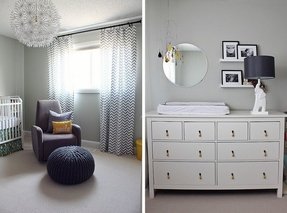 For a modern nursery, swap a traditional wooden rocker for the sleek Karbon swivel. We love the brown fabric with a small pop of mustard.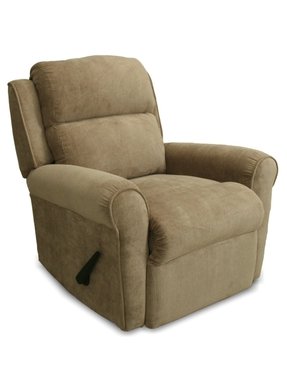 This casual recliner has got a very comfortable seat and back, lift mechanism, café color and it fits to any style and décor. It is a fantastic addition to your living room, bedroom, family room and other.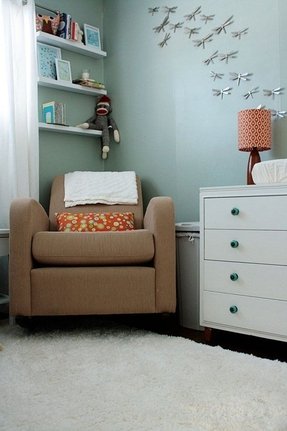 A small revolving rocker chair with beautiful decor details in the form of beautiful dragonflies on the wall or a nice cabinet with drawers makes the interior cozy and very pleasant. Warm upholstery colors enchant.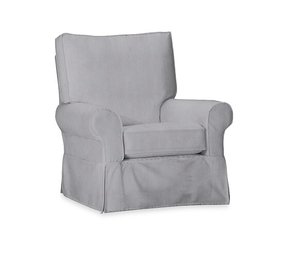 Swivel recliner recommended for kids. It is upholstered with pleasant to the touch fabric and finished with solid seams. Tasteful accent for kid's room and others interiors as needed. Traditional form and elegant design.
Best Chair Swivel Glide Rocker Rena 1567SC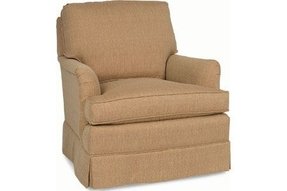 Shop for CR Laine Avon Swivel Rocker, 166-SR, and other Living Room Chairs at Eller and Owens Furniture in Franklin, Hayesville and Murphy North Carolina. Also available: 166 Stationary Chair.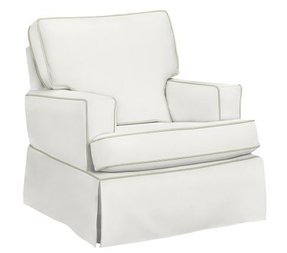 PB Kids ottoman white with lavender trim #PotteryBarnKids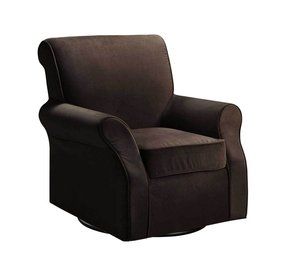 Bergamo Upholstered Swivel Glider - Urban Truffle - Bergamo - Babies "R" Us More Corry chairs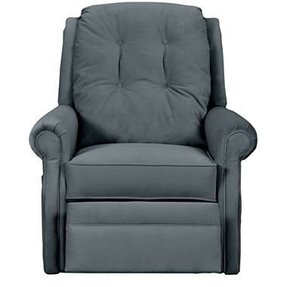 Sand Key Swivel Rocker Recliner - jcpenney $745 on sale $1245 originally. They jacked the "original" price up -- was $1000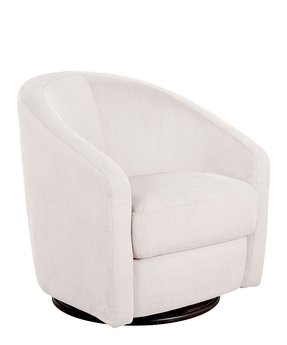 babyletto Ecru Madison Swivel Glider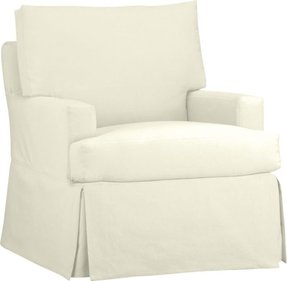 Crate & Barrel Hathaway Swivel Glider. 29"Wx36"Dx30"H. $1,099. Relatively small dimensions for being a plush, upholstered chair. It is a swivel and glider, which is nice.