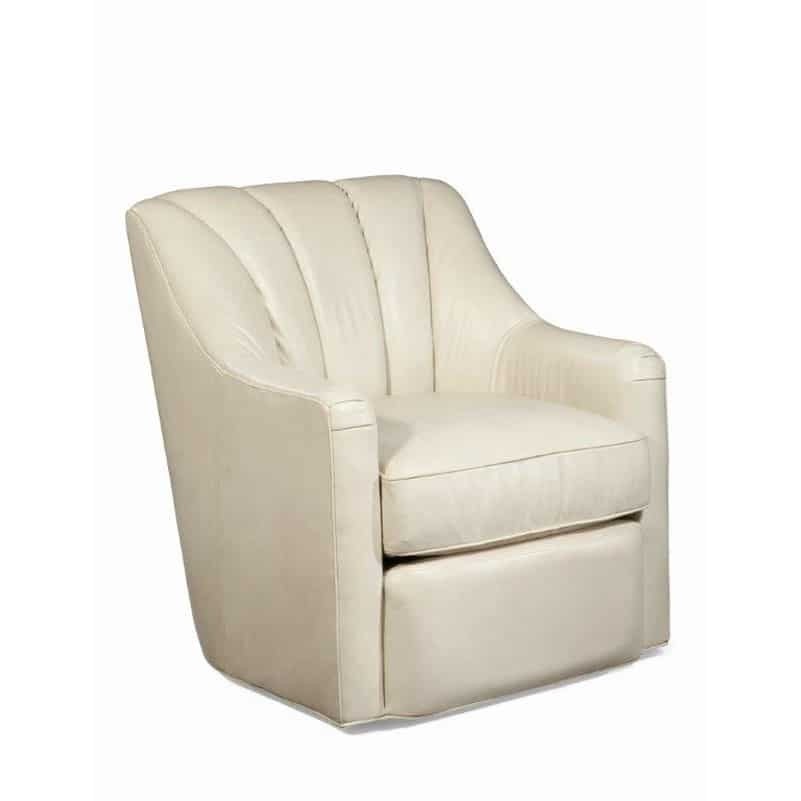 Fitzgerald Leather Swivel Chair
Nice-looking comfy traditional swivel chair with a wooden frame. It has low sloped arms, a thick seat and a large back with vertical stitching. It's padded with down and upholstered in elegant light greyish leather.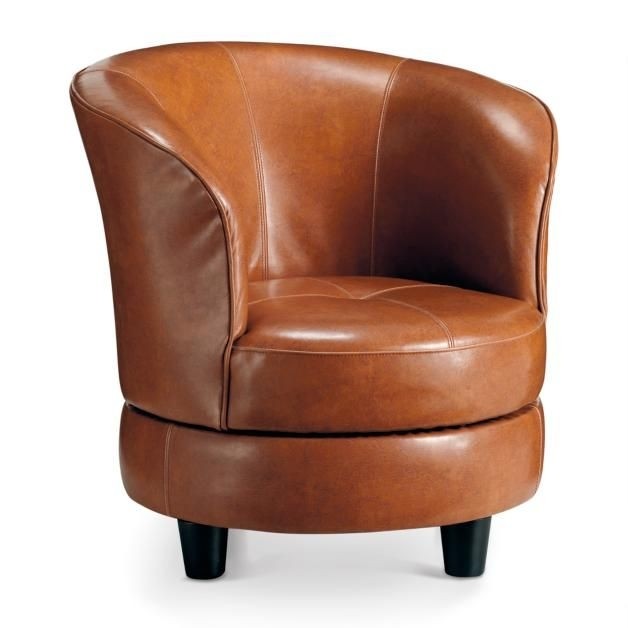 A classy classic accent for one's living room. This brown leather swivel chair enchants with its silhouette. Small and formful, based on three legs, with a button-tufted seating will be a great spot to sit and enjoy the coffee or newspaper.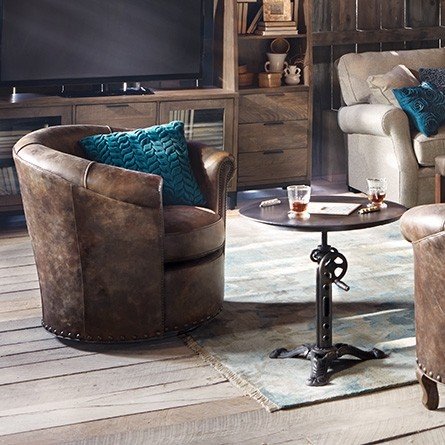 Swivel arm chair in the shape of barrel. It is upholstered with leather and finished with decorative nail heads. Antique finish adds elegance. Great as additional seating in the living room, bedroom and more.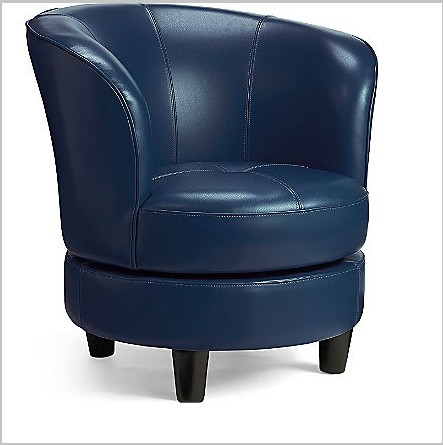 Designed for space-challenged apartments, with accessibility (note the swiveling seat) in mind, this small-scaled yet elegant bucket backrest club chair can draw attention of many. It's leather upholstery is navy, with ink blue tone.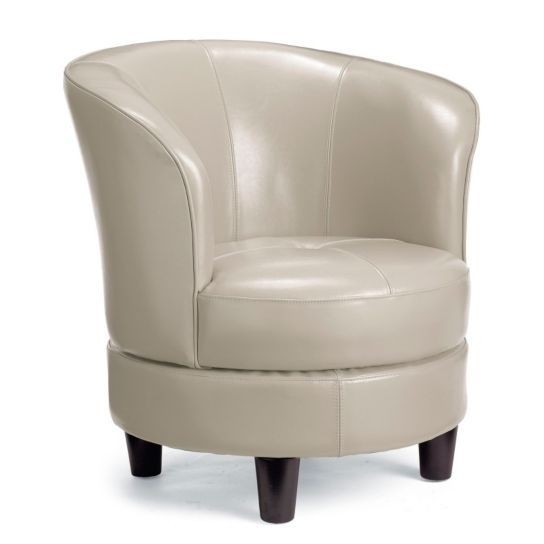 This rotary chair is an excellent way to add a touch of décor. The beige color of the leather upholstery and gives a note of elegance. The whole looks extremely impressive, also thanks to unusual stitches.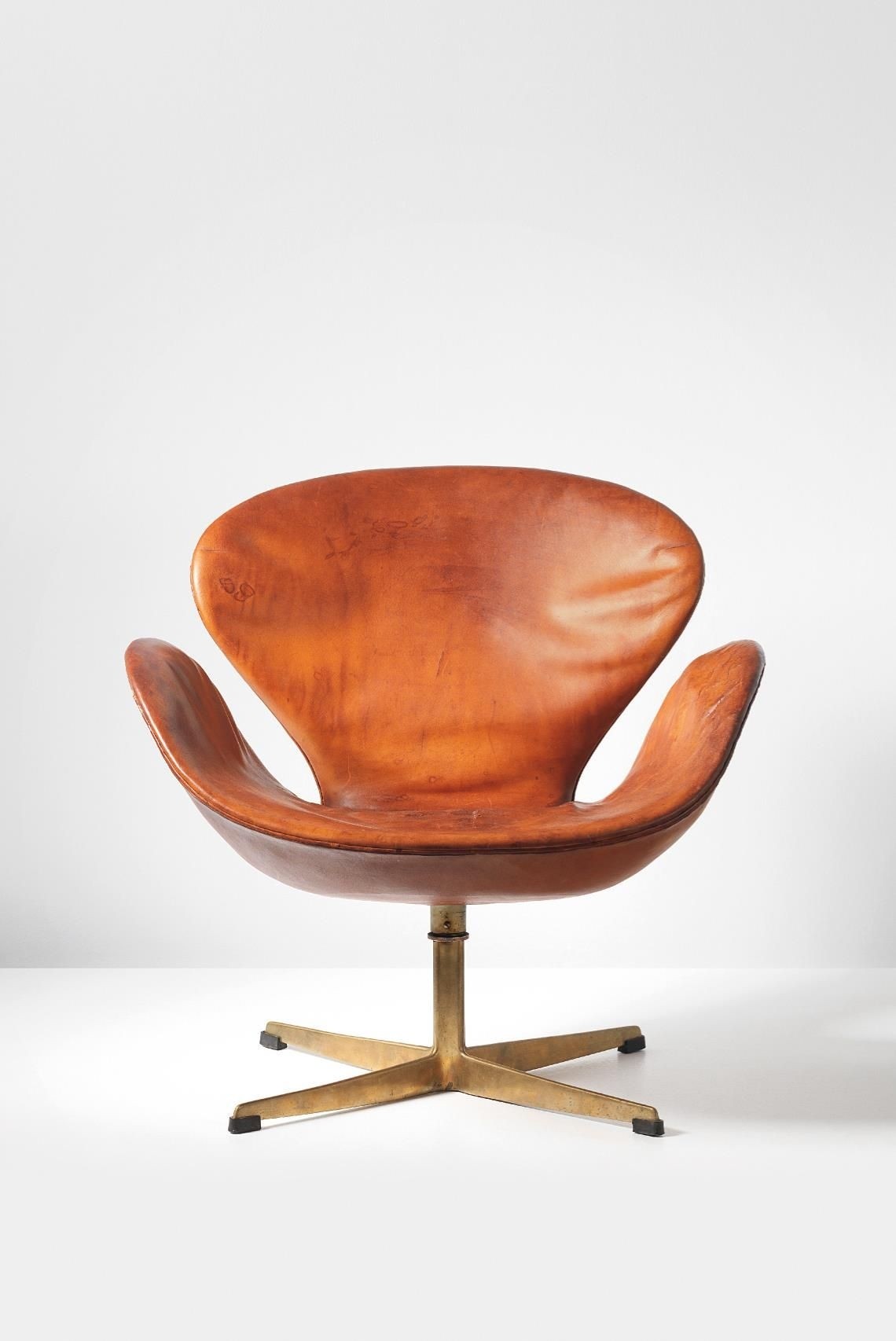 You will have no troubles with finding a proper place for this pretty little thing, even in case of smaller spaces. This compact chair is not only very cute, but also upholstered in a quality leather and equipped with a convenient, swivel function.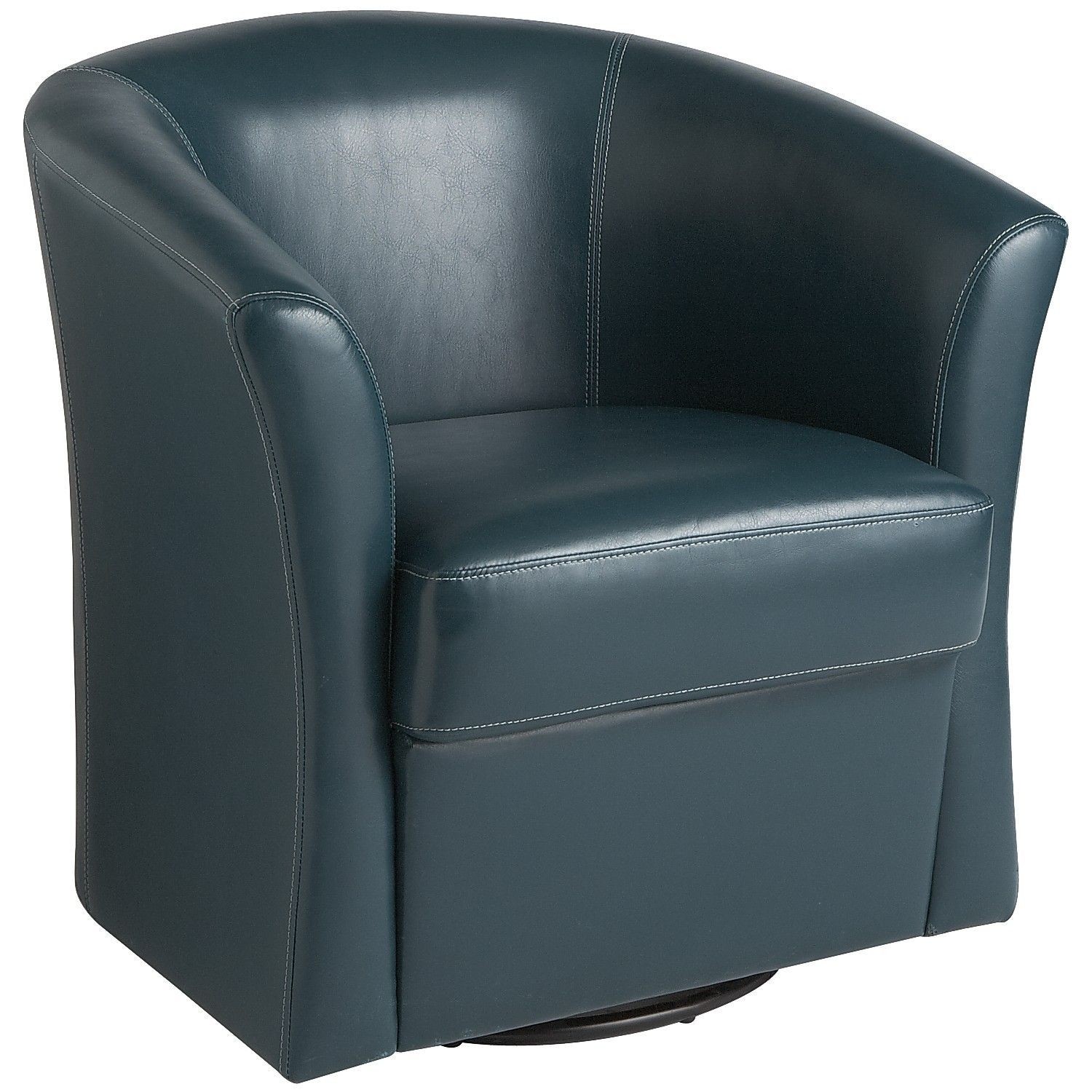 Swivel arm chair as additional seating in all kinds of interiors. Frame is made of wood and metal. It is filled with foam and upholstered with leather. Simple form and elegant design.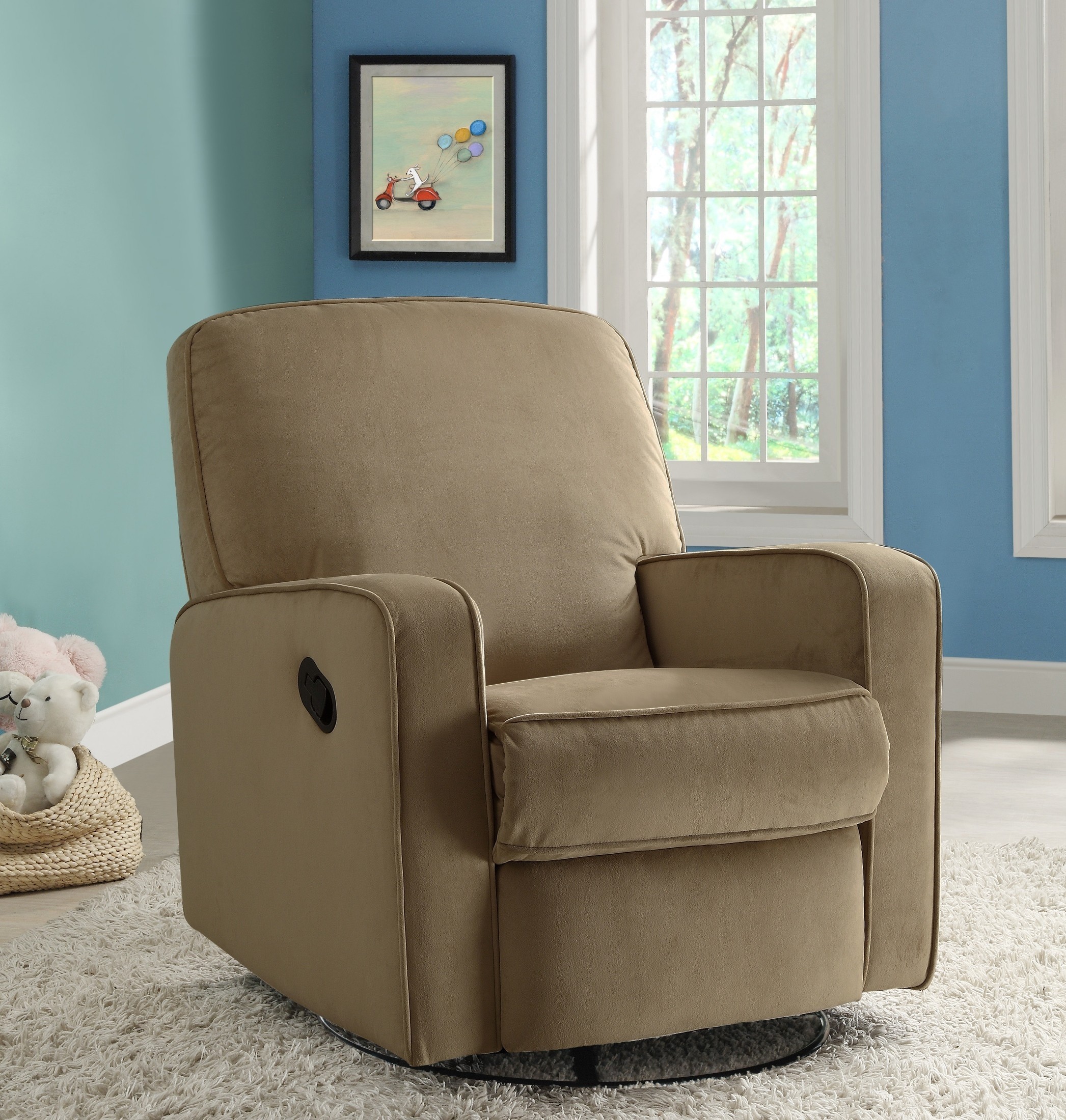 A functional and very comfy arm chair with a built-in swivel function. It is all upholstered in a distressed leather, along with its rolled arms, a thick seat cushion, and a widened back.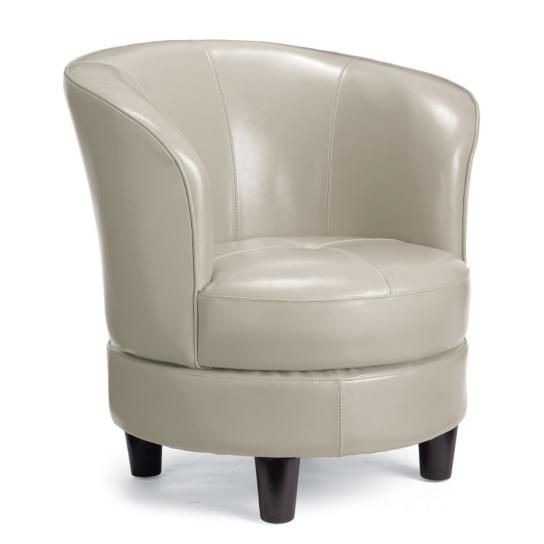 This leather upholstered piece sports a modern design with a twist of extra functionality due to the swivel function and it offers the wide back size so that you can actually rest in peace and comfort.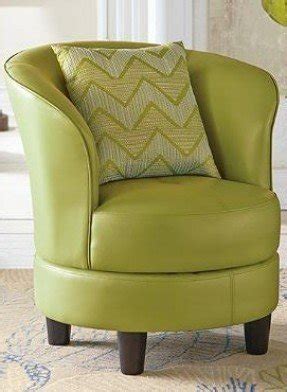 Rebecca Leather Swivel Chair--dual function, takes up little room.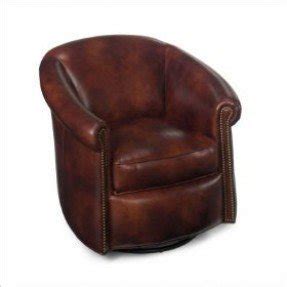 ... leather swivel chair l shape sofas leather sectional sofa small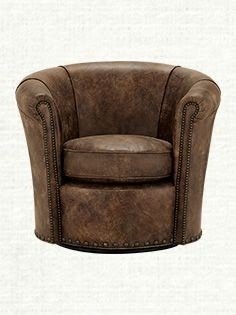 ... stationary chair or spin things up with the benedict swivel chair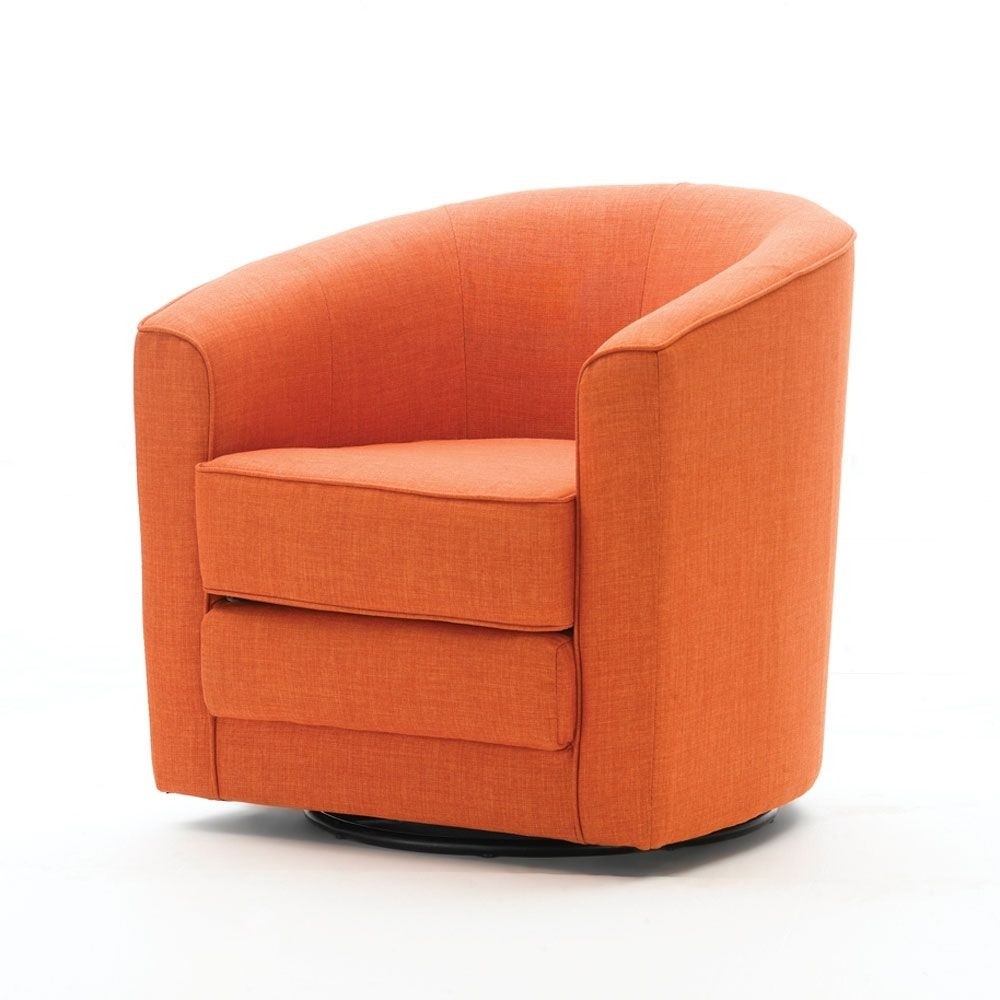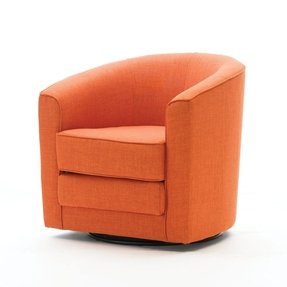 For any contemporary setting, this swivel chair in the charming, vibrant finish of orange of the linen will provide a relaxing spot for your guests or family or a nice accent piece for your living room.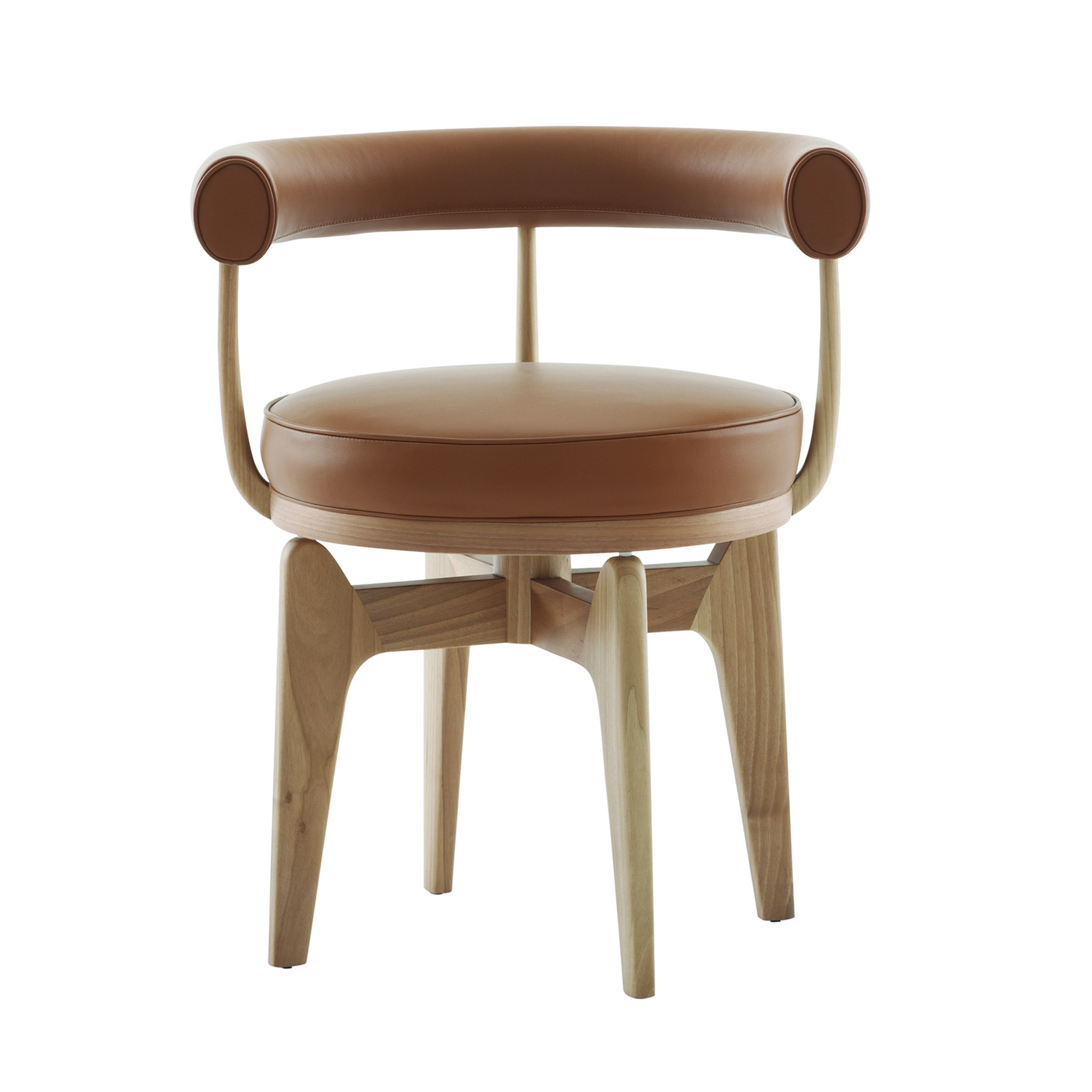 With its marvelous design and quality materials, this small chair is going to bring large improvements into your home. With its wooden frame and leather upholstery, the chair is tiny, yet very comfy, and equipped with a nice, swivel function.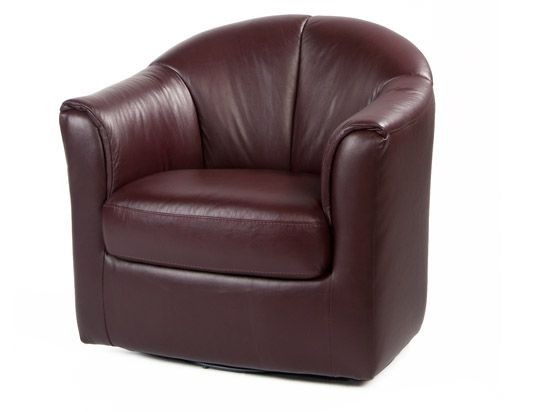 This small rounded swivel chair enchants with its exclusive leather finishing. High-quality, brown leather upholstery - soft, comfy and prestigious-looking will add a refined character to any traditional interiors.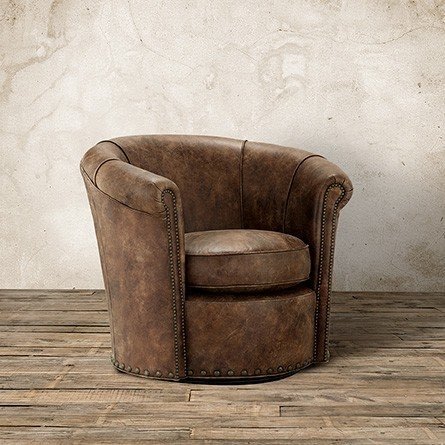 ... ROOM FURNITURE > CHAIRS AND CHAISES > BENEDICT LEATHER SWIVEL CHAIR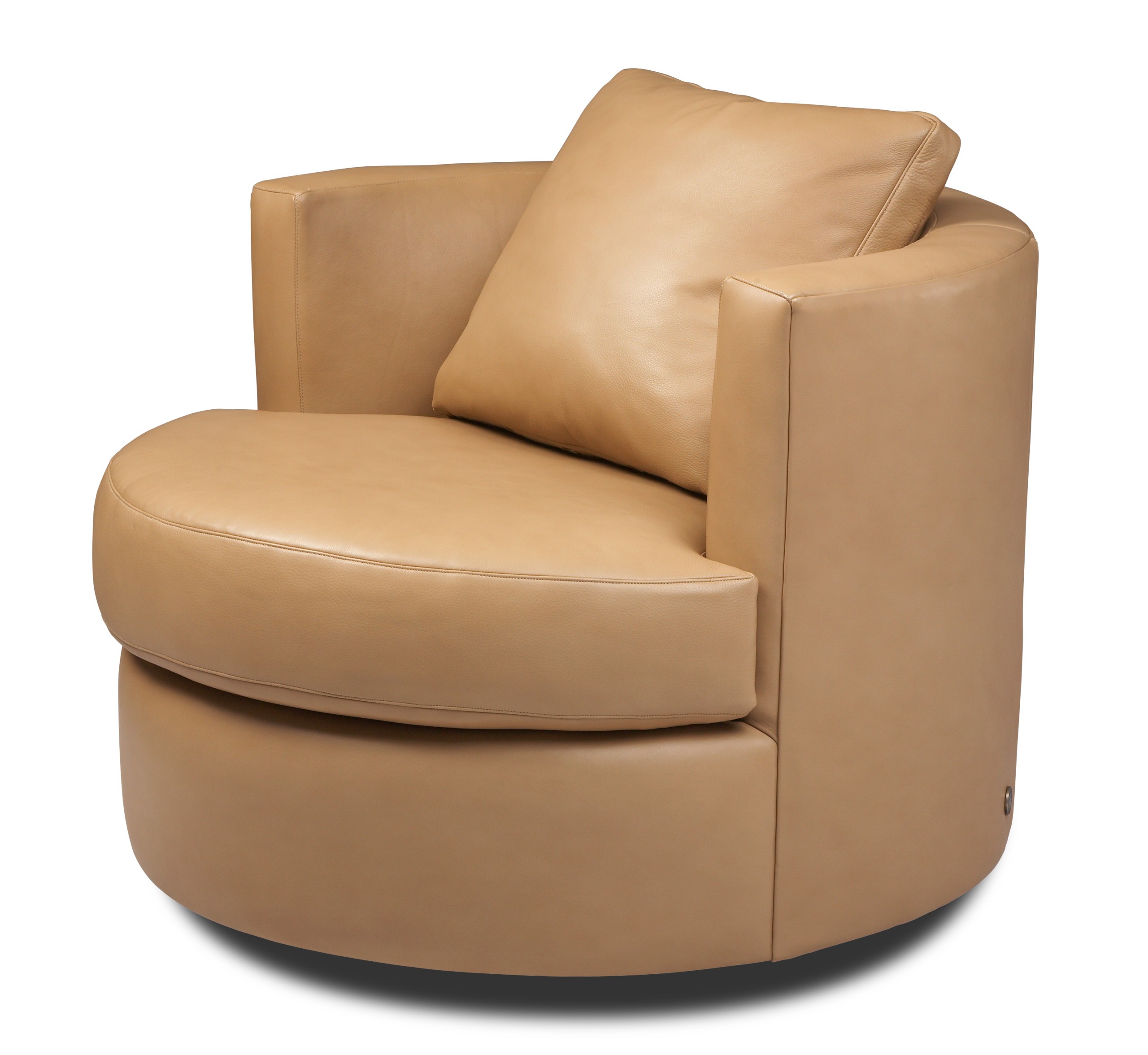 An amazing addition for smaller interiors, this compact arm chair uses a convenient, swivel motion for extra comfort. It's upholstered in a beige leather and beautifully scaled with a soft throw pillow as a stylish decoration.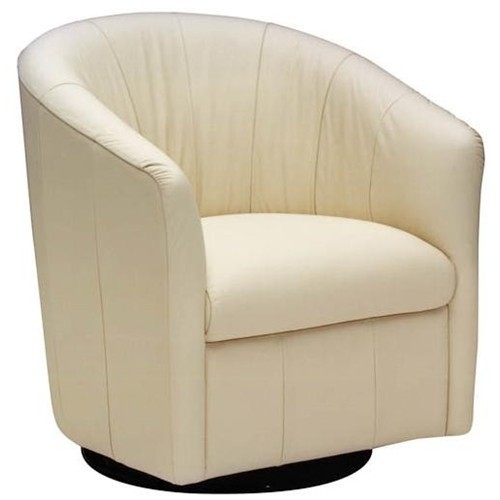 A835 Contemporary Barrel Swivel Chair by Natuzzi Editions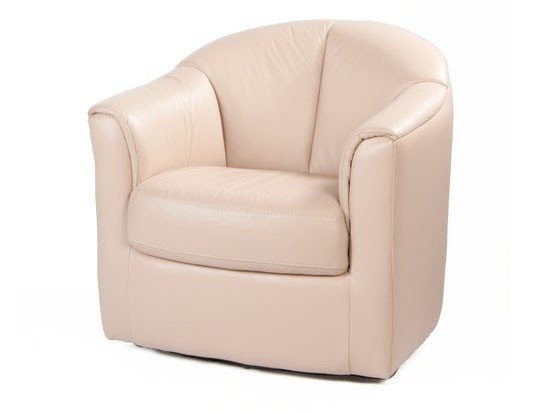 A comfortable armchair, fireplace, TV or home library full of books. Is this your space of relaxation? The white, small leather swivel armchair probably fits into it - it has a traditional club shape, a well-contoured backrest and, in addition, it is rotatable.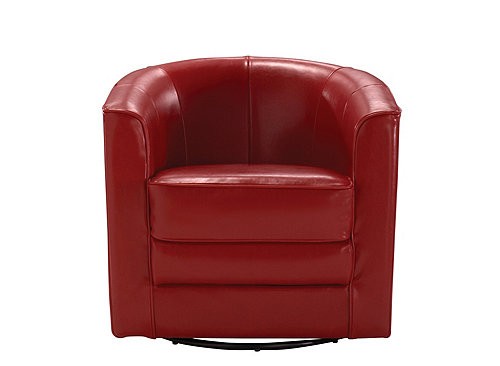 Suitable for contemporary and modern interiors, this accent chair is made in European style, covered in antique red. It's generously scaled, upholstered in quality leather, and offering a smooth swivel function.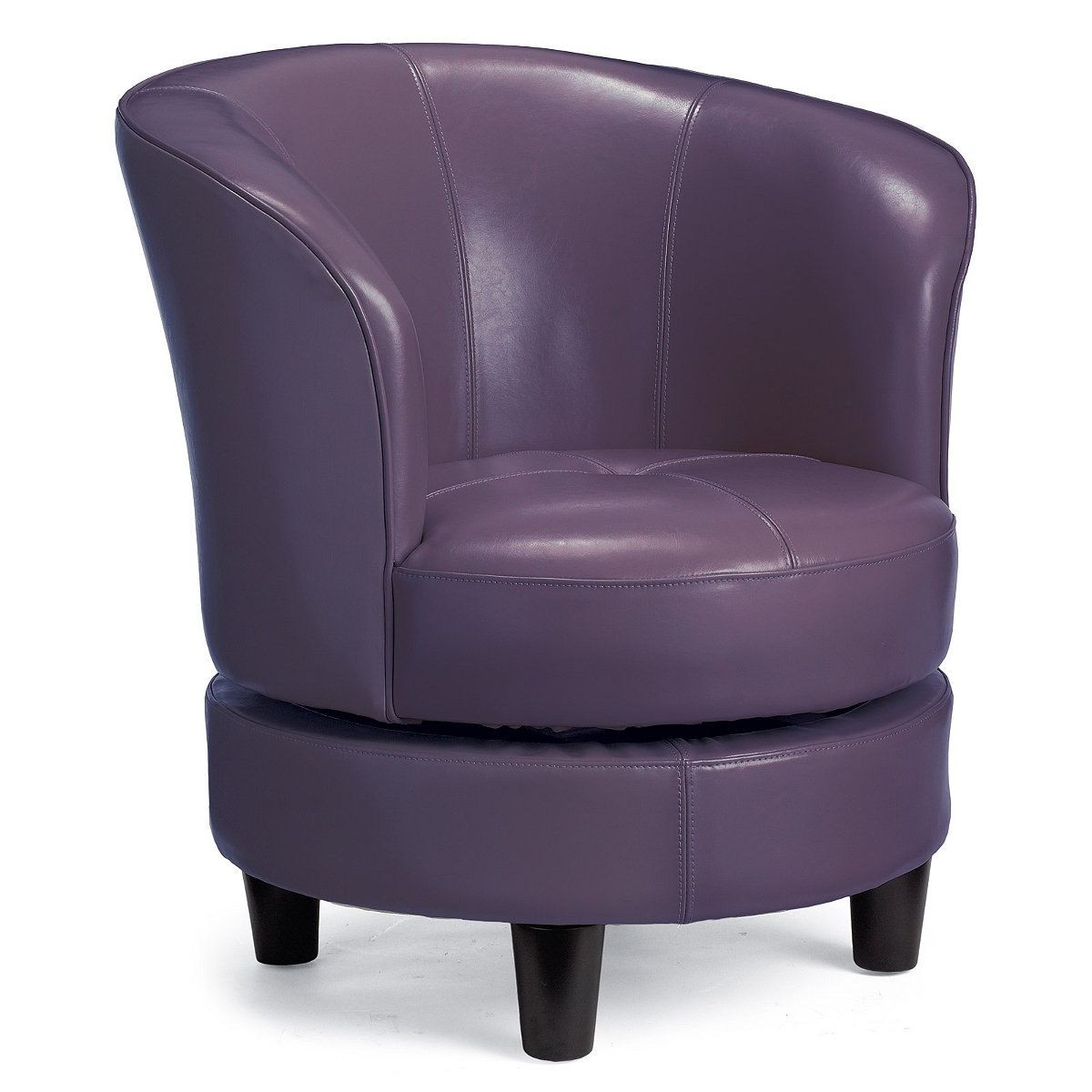 Rebecca Leather Swivel Chair IN PURPLE - grandinroad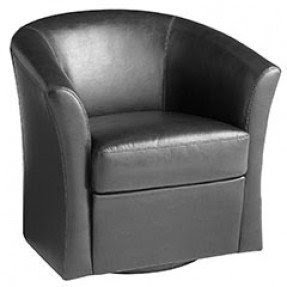 A well-suited piece for living rooms, bachelor pads, and game rooms. Wrapped in a black faux leather and filled with foam, the chair is quite comfortable, and equipped with a fun, swivel function.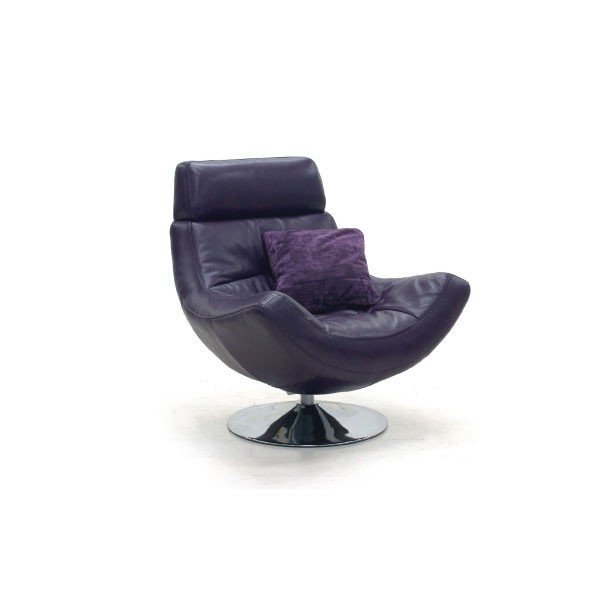 Roll over image to zoom in.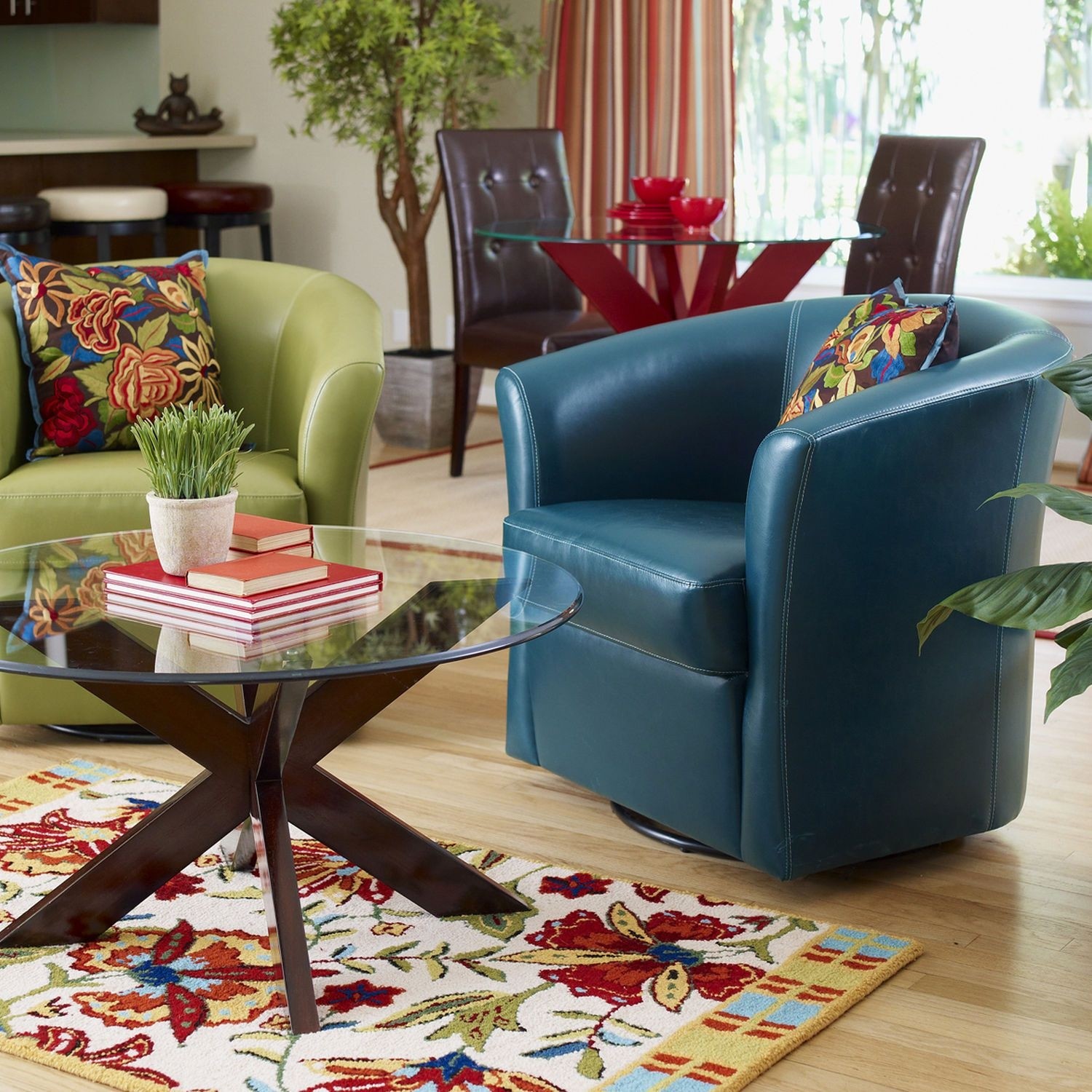 Finished with a cool teal colour, this small leather swivel chair will be a smooth, modern accent in any contemporary living room. It will help you break the tonal convention of your surroundings, adding a vibrant element to the space.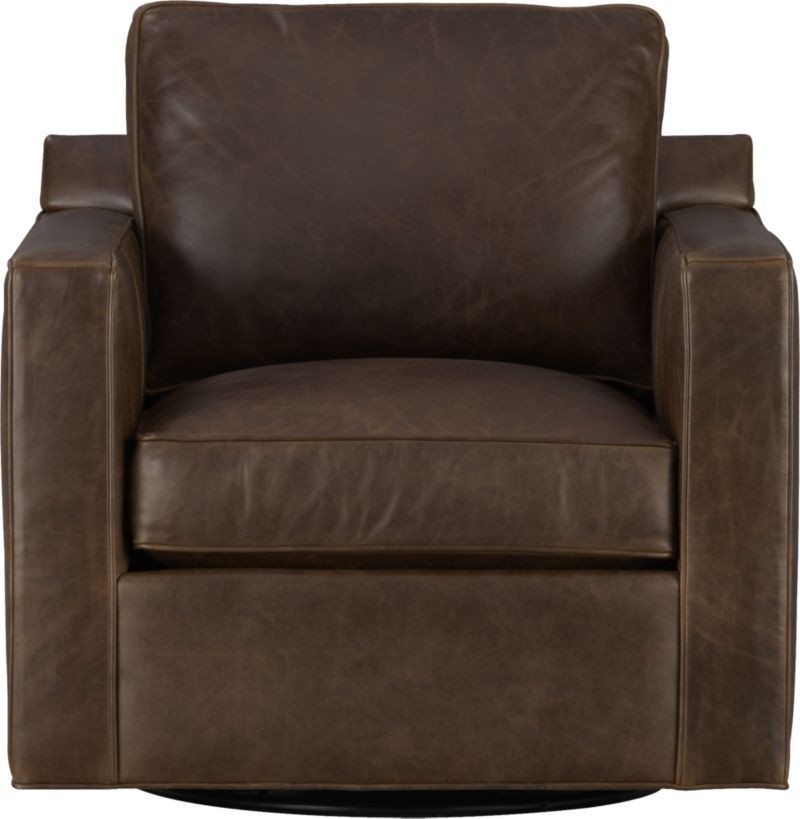 Comfortable and functional, the small chair is, especially, suitable for interiors with not so much space to spare. Upholstered in a brown leather and holding generously-padded cushions, the chair is very pleasant in use, and on top of that it offers a nice swivel.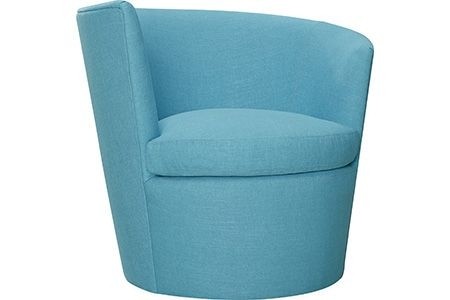 Lee Industries - Wave Outdoor Left Arm Facing Swivel Chair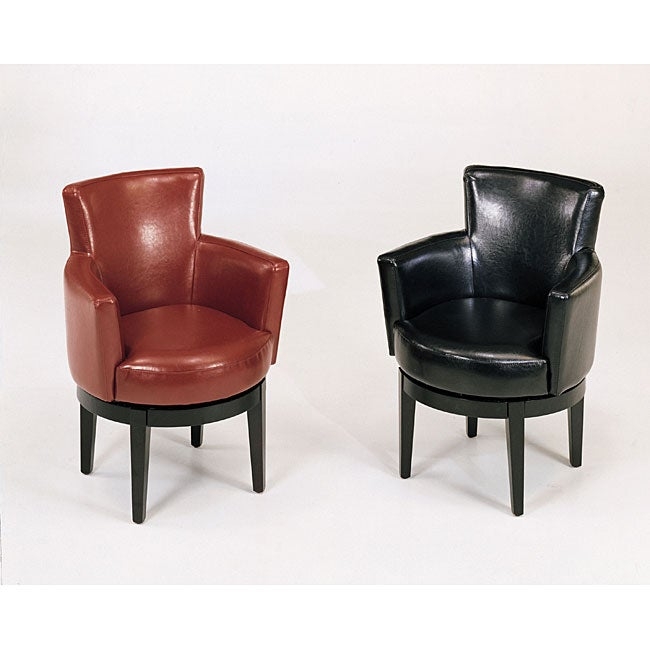 Home & Garden > Furniture > Chairs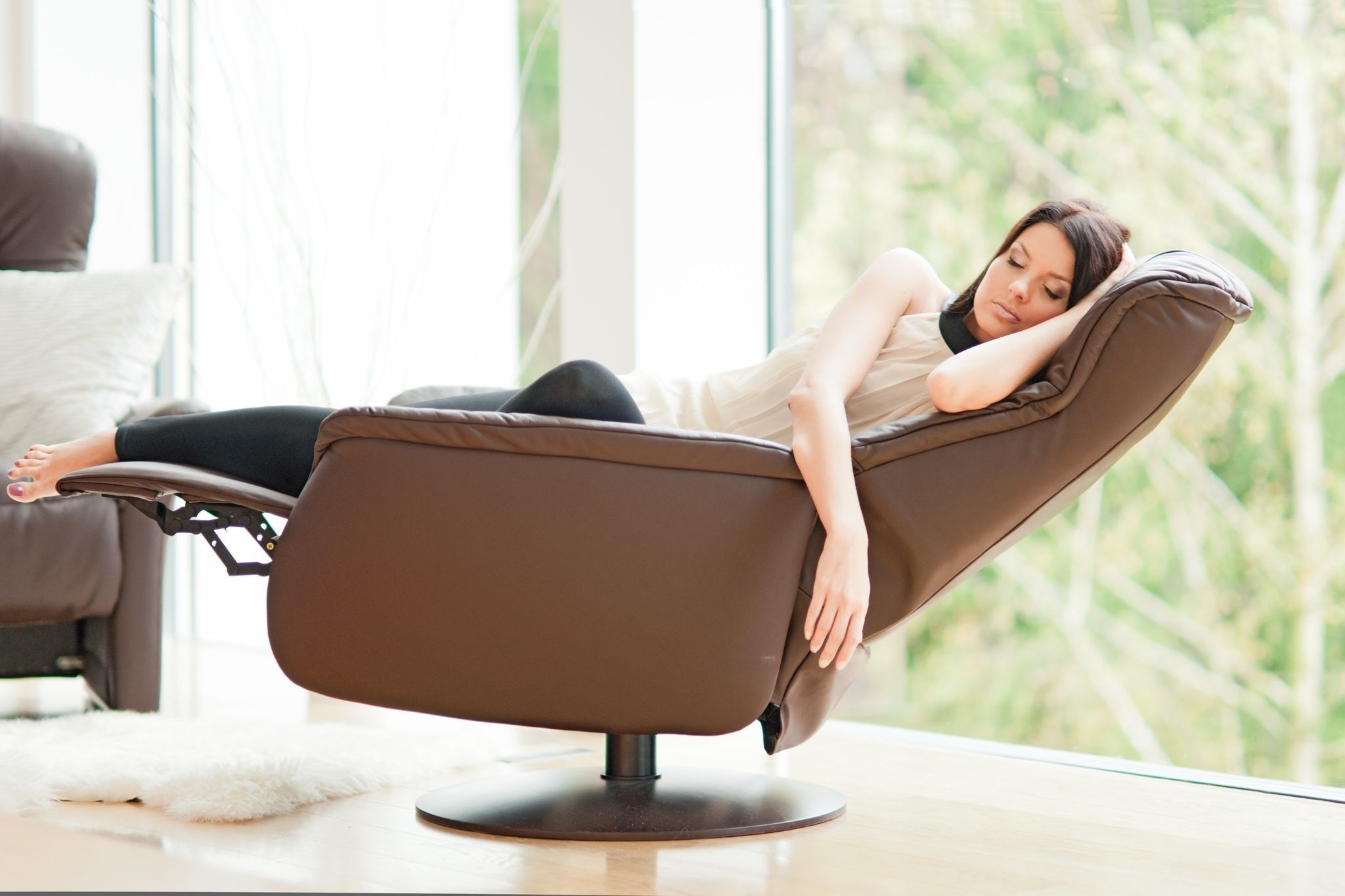 Ikea Swivel Reclining Chairs Home and Garden – UK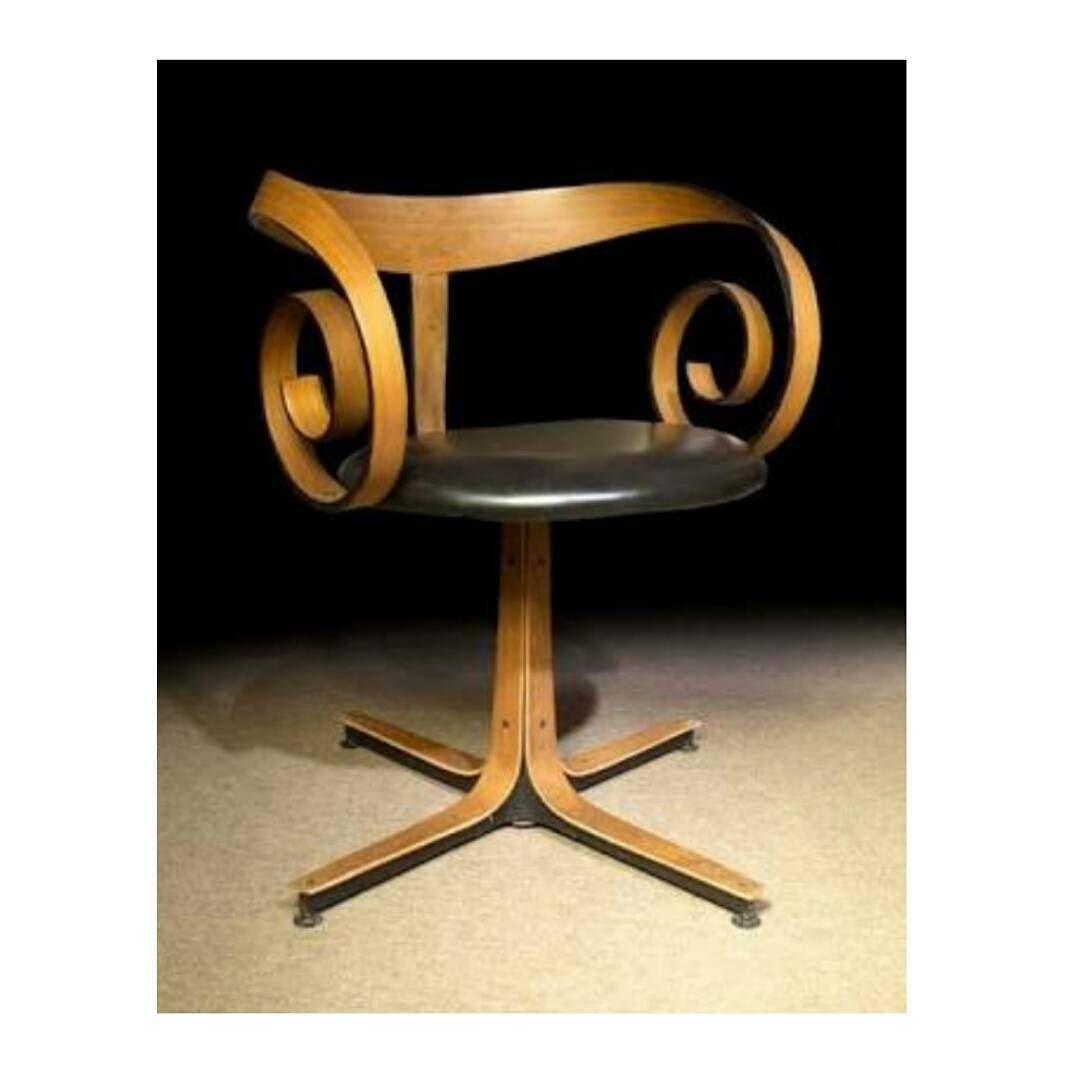 Pair George Mulhauser Plycraft Desk Chairs Circa 1965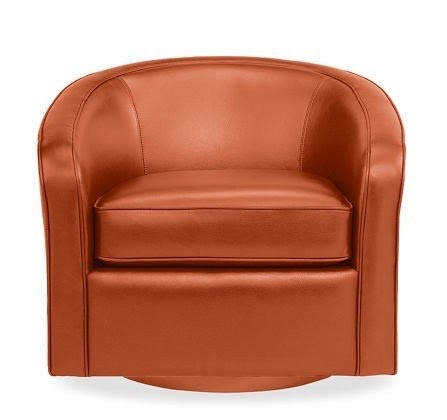 $1099 Amos swivel chair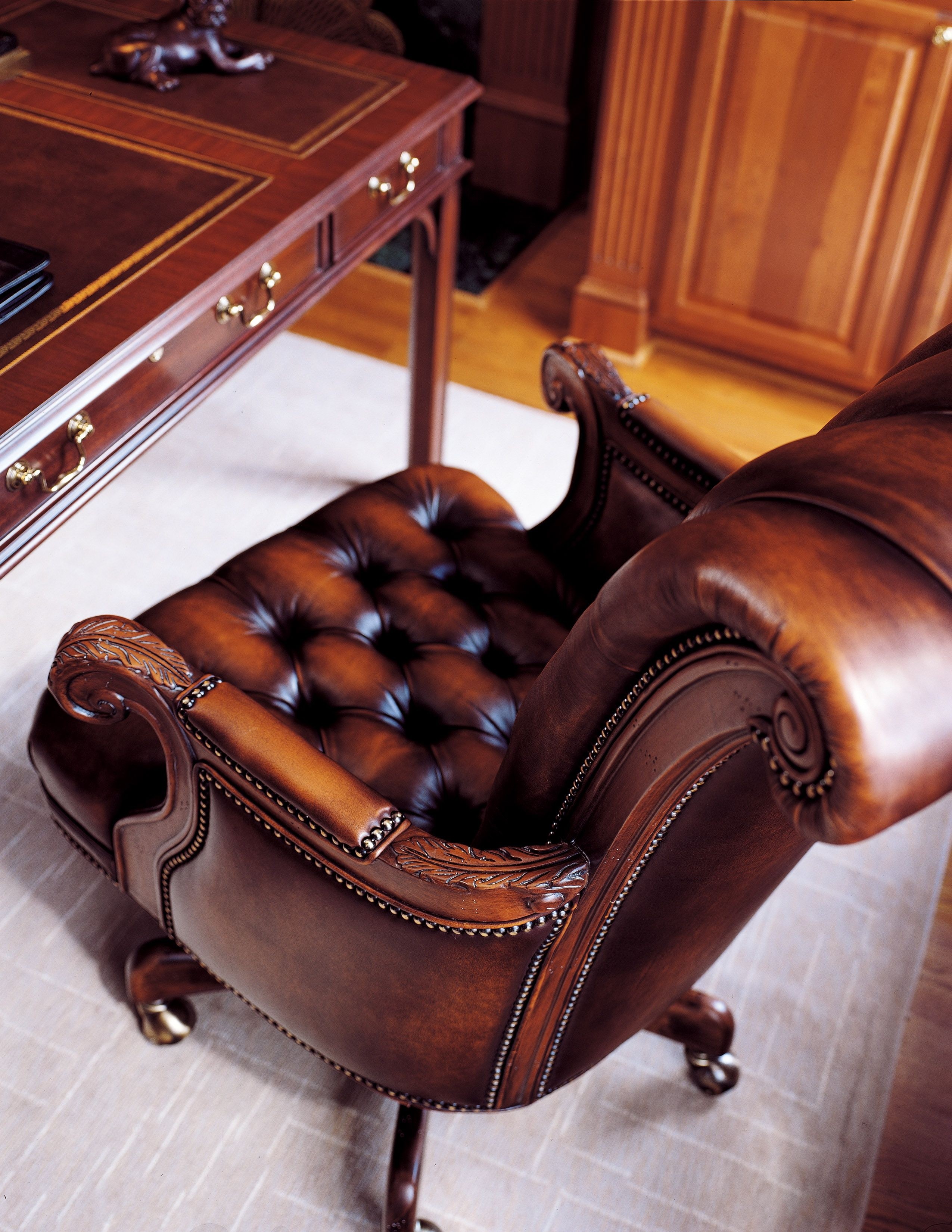 Feminine Leather Chairs High End with leather chairs for small spaces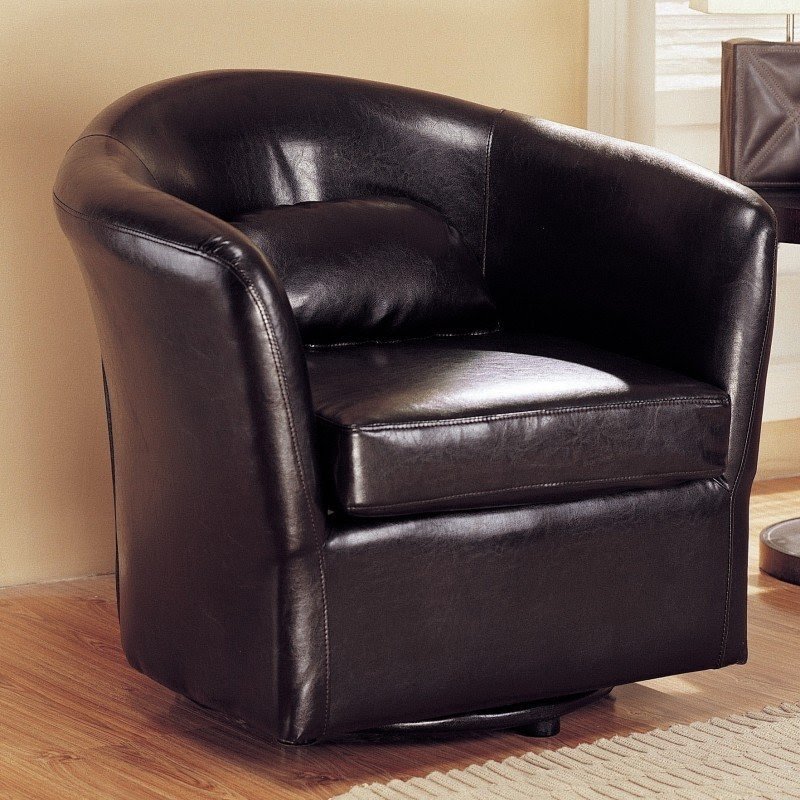 Morris Swivel Tub Chair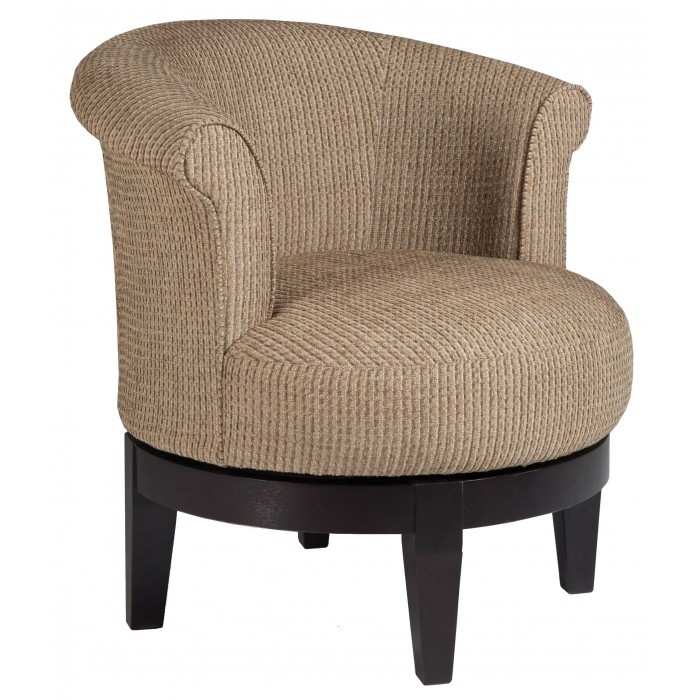 products%2FBest_Home_Furnishings%2Fcolor%2FSwivel%20Barrel%20Chairs ...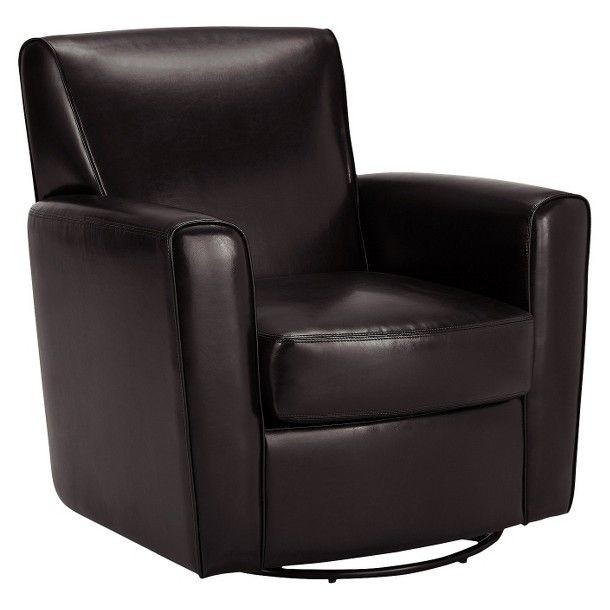 A swivel glider that is available in a neutral colour. Thanks to this solution, this piece of furniture matches any decor in the living room. Its seat and backrest are the elements that provide superior softness and support.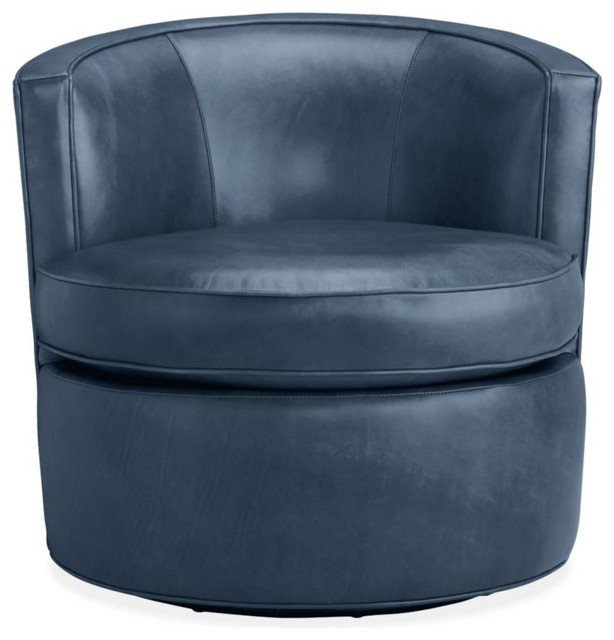 I like the simplicity of this one. Metal color leather. 32" x 31" (so pretty small). Not cheap at $1,199 each (and I don't get a discount at R), but very cool. Otis Leather Swivel Chair - Chairs - Living - Room & Board

Home » Leather Swivel Tub Chair - Red, Brown or Blue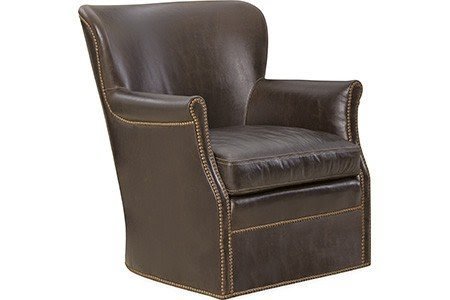 A fine arm chair for dens and gamer rooms, which is equipped with a convenient, swivel motion. It's equipped with a hardwood frame and upholstered in a brown leather with a stylish nail trim.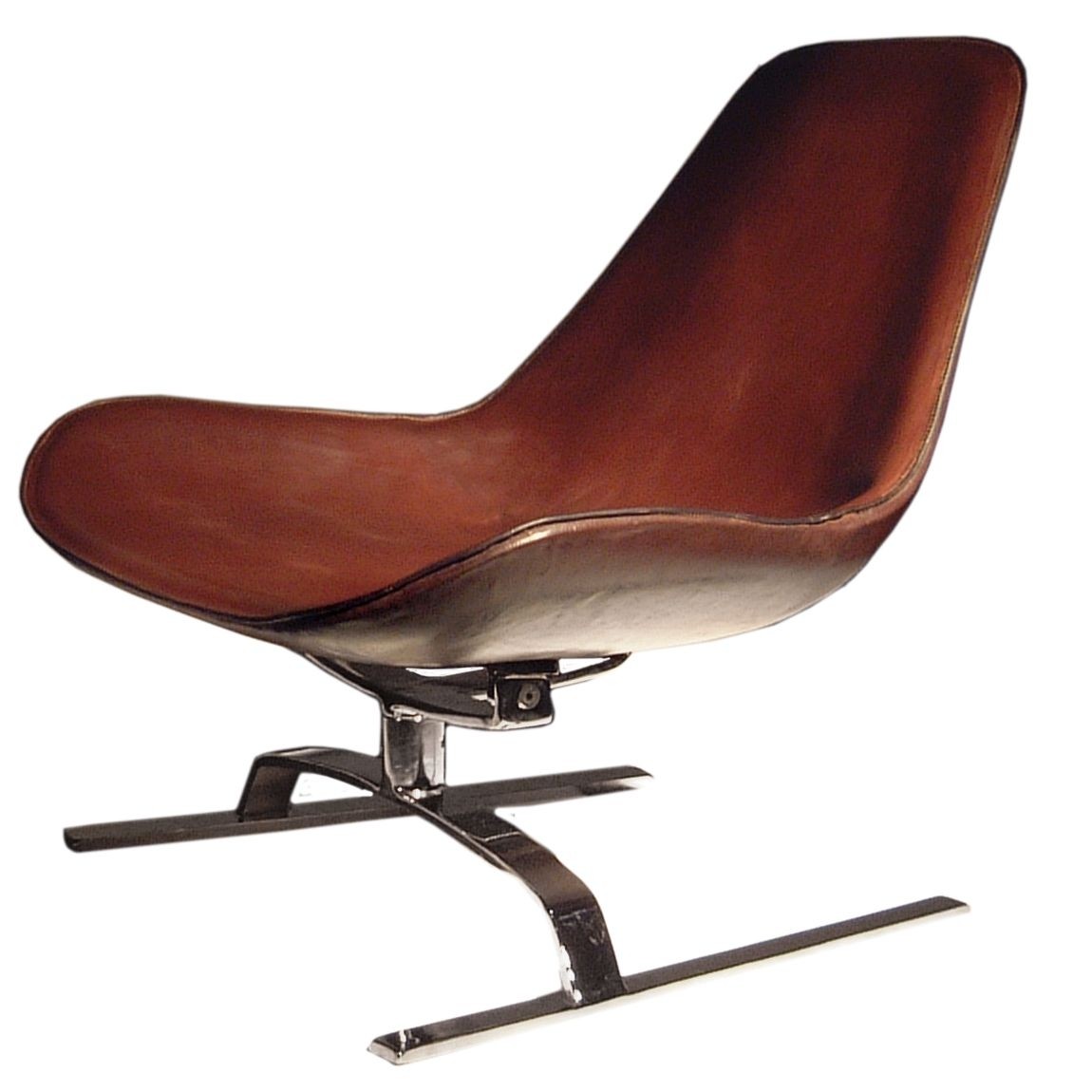 Leather Swivel Chair Furniture Design: Impressive Isola Leather Swivel ...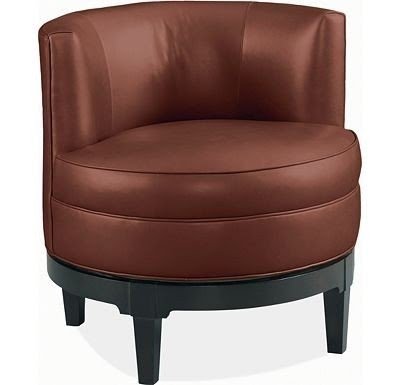 Could this work in the living room - Anja Swivel Chair (0609-07)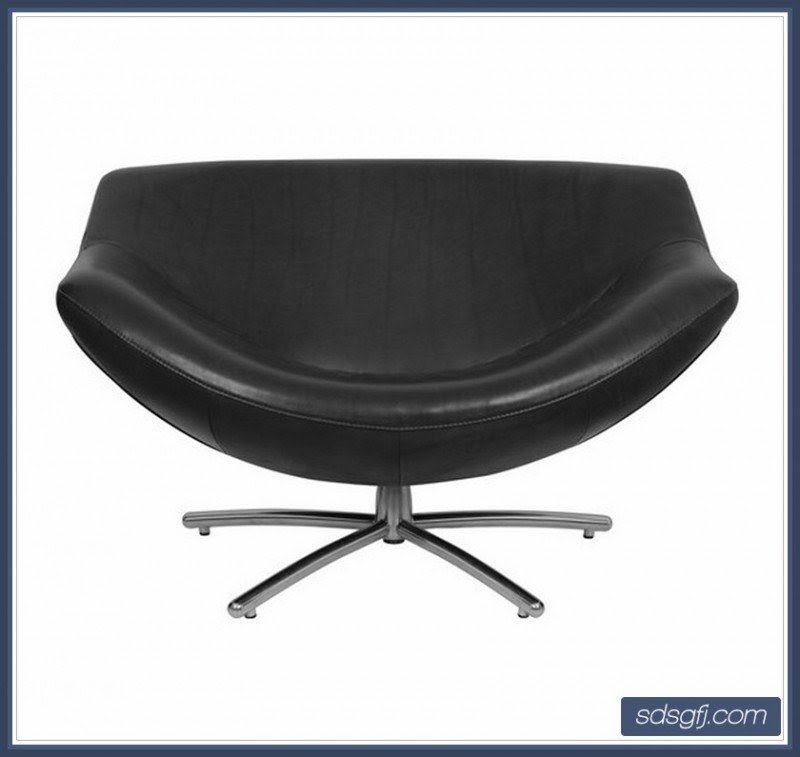 Small Leather Swivel Chairs Design Idea uploaded by Famous Chairs ...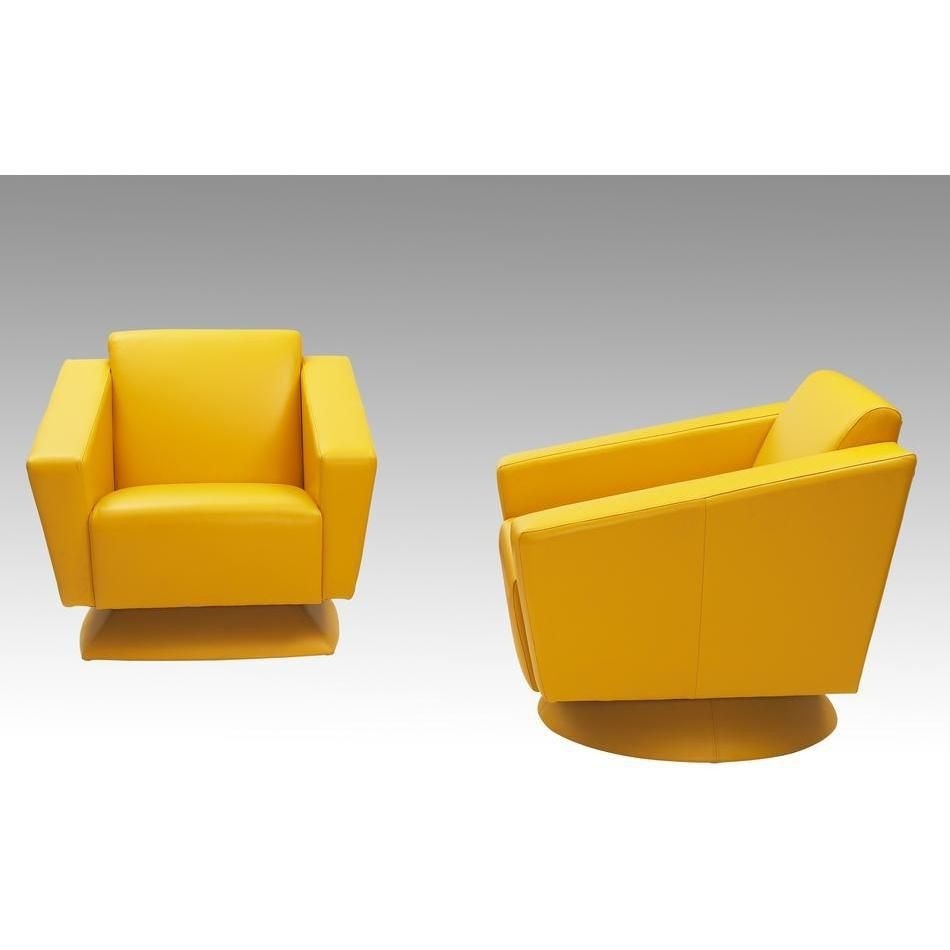 Modern swivel chair with yellow fabric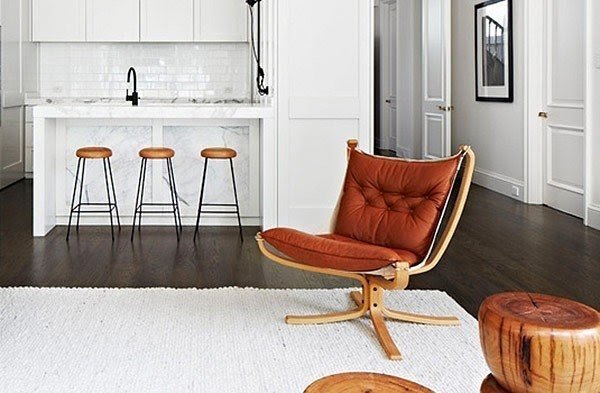 A great solution for painting your home decor with a splash of old fashion extravagance. This lounge chair uses a wooden frame with a four-legged base and a button tufted cushion with bloody-champagne leather upholstery.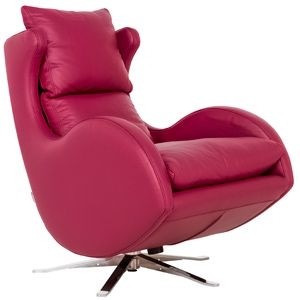 Swivel tub chair – TheFind