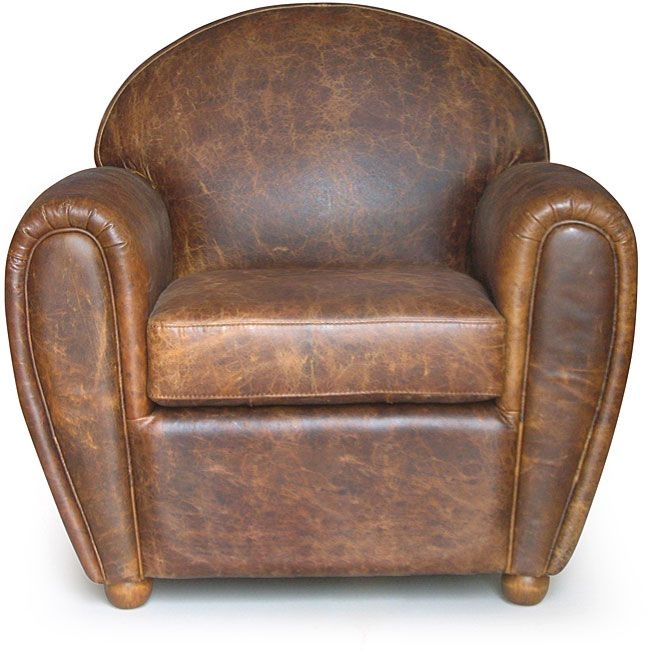 Classic Cigar Style Vintage Leather Club Chair
This cigar-styled armchair brings the classic, retro stylization to the living rooms or other kinds of indoors. The seating area is very soft and comfortable. This piece of furniture is made of wood, foam and vintage leather.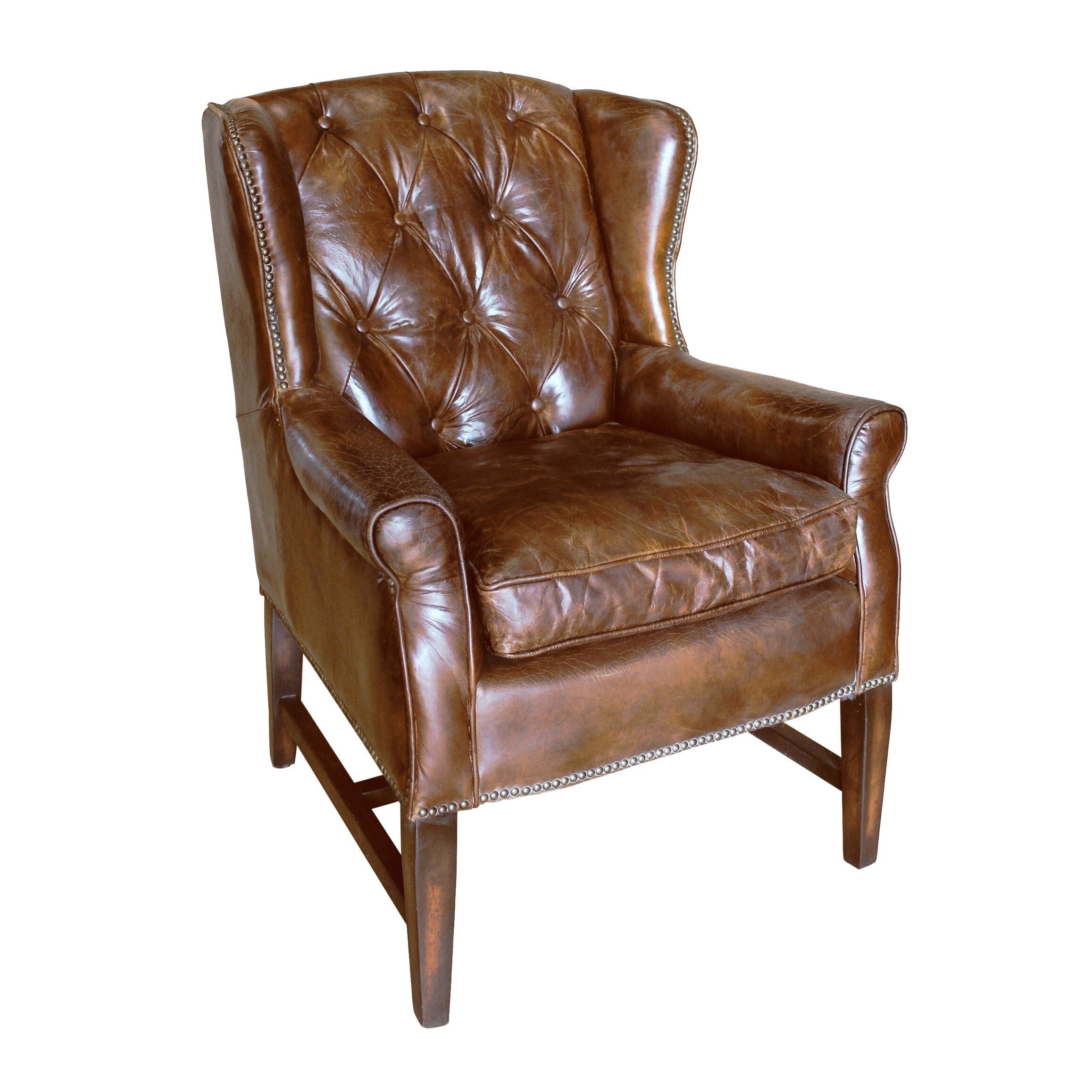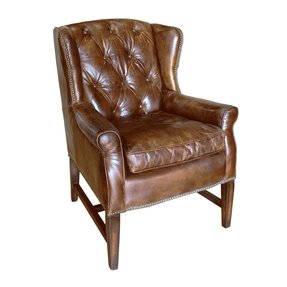 Marmont Leather Chair
This vintage styled arm chair will complement perfectly classic styled interior. It has a wooden frame and legs in cigar brown finish. It is upholstery with brown leather and has a decorative silver nails around edge.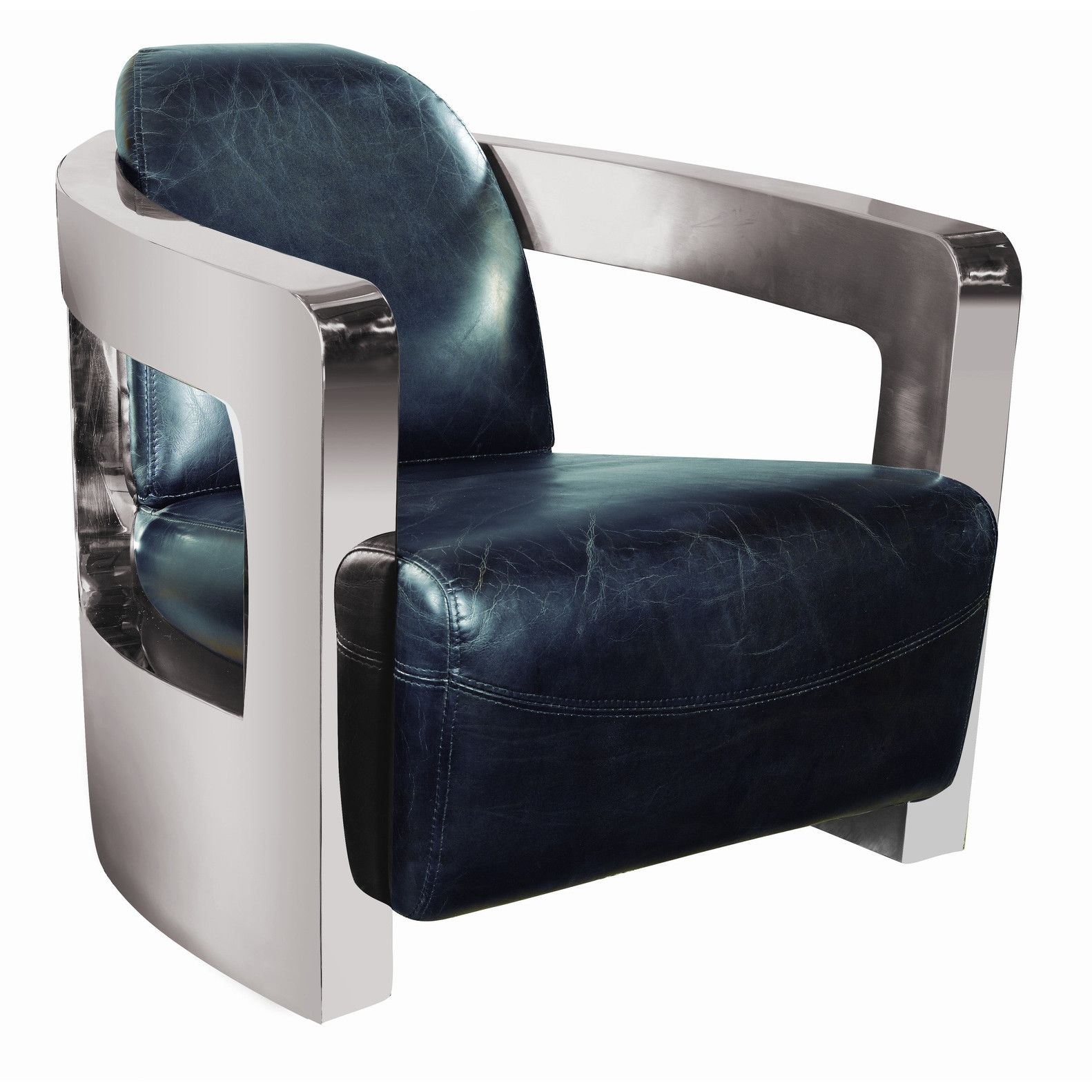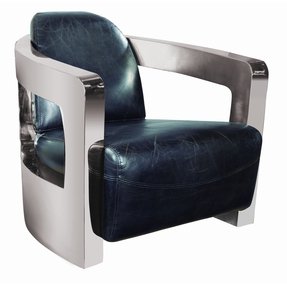 London Leather Club Chair
This kind of armchair has got a very attractive and original construction. It includes a solid metal frame with durable arms for support. The seat is soft, padded and supported by padded backrest. The whole sitting area is covered with leather.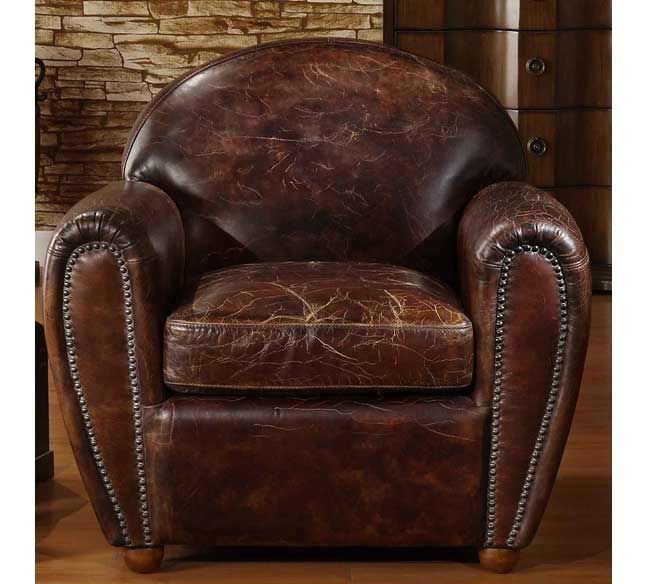 A very interesting amrchair that plays a decorative and functional role. It features solid legs made of hardwood and it has got some decorative nailhead accents. The whole construction is covered with marbled brown leather.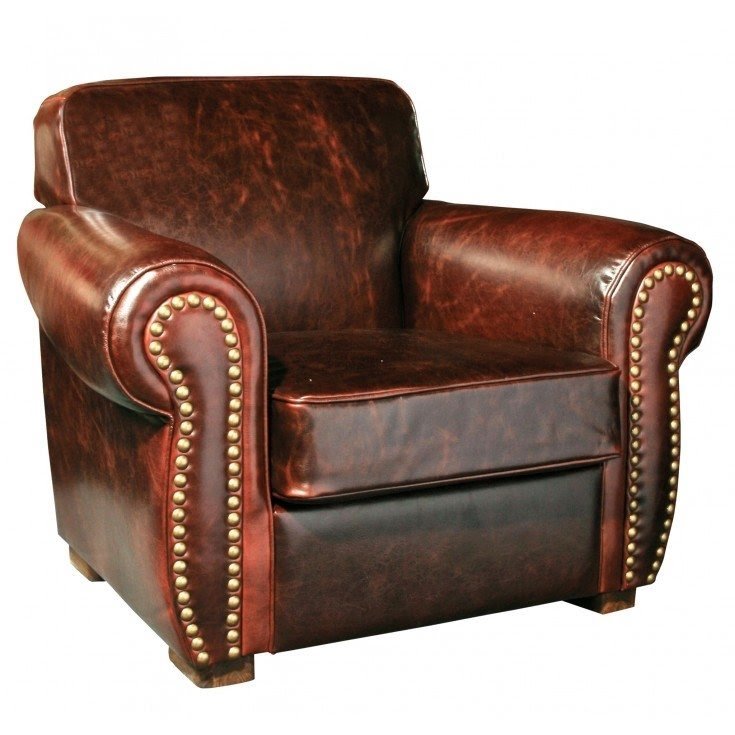 Elegant arm chair upholstered with high quality leather and finished with decorative nail heads. It is mounted on wooden legs. Perfect as extra seating or place for relaxation in all kinds of interiors.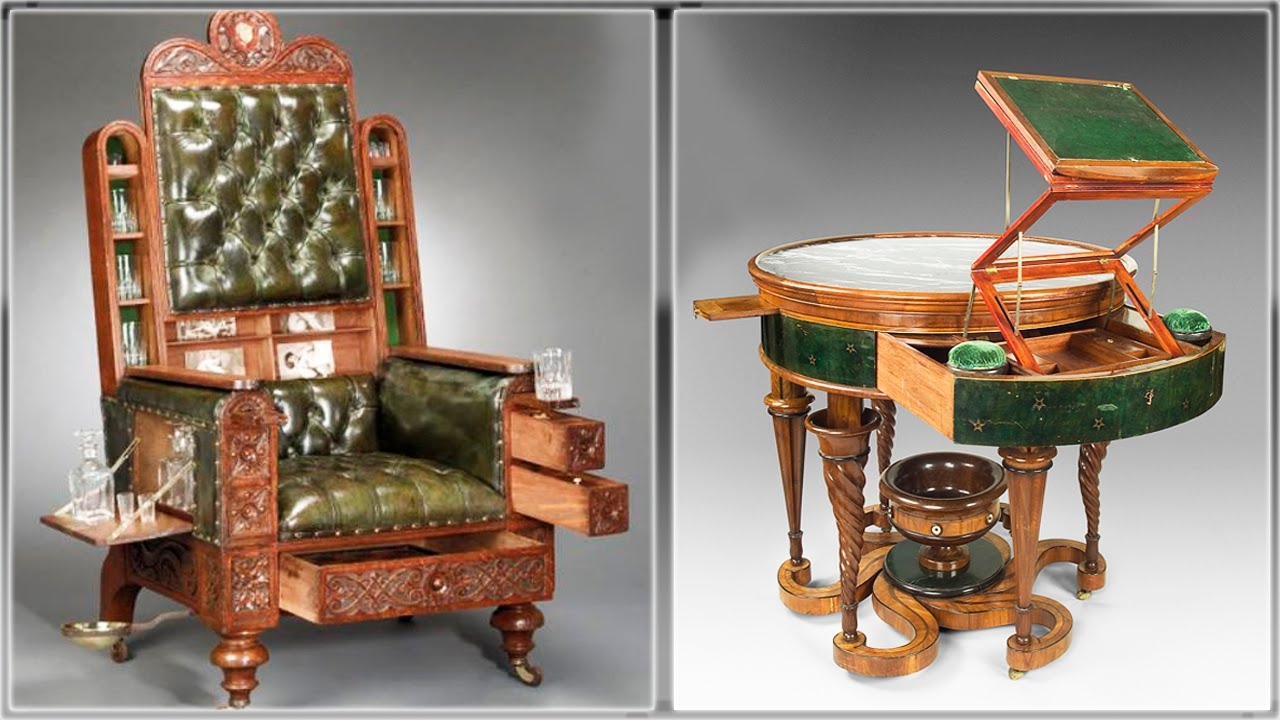 An extraordinary chair with a humidor, space for decanters, an ashtray attachment and more. So stylish, sop unique and so comfy. Everyone would like to have it.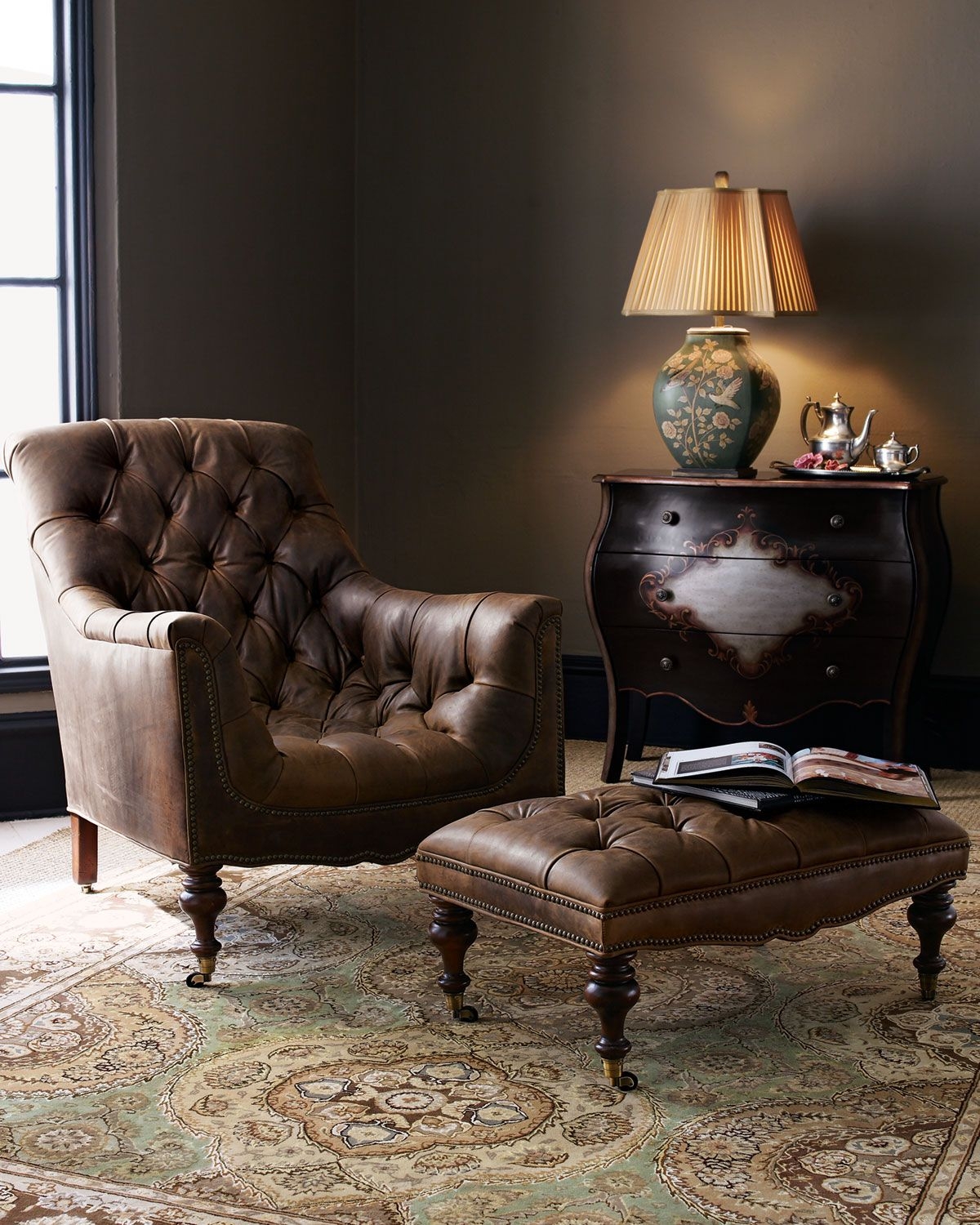 The extremely elegant set of armchair and ottoman covered with the elegant brown leather. The wooden elements was made of walnut. This set of furniture is perfect to the traditional living room. It should be mixed with the dark wood furniture.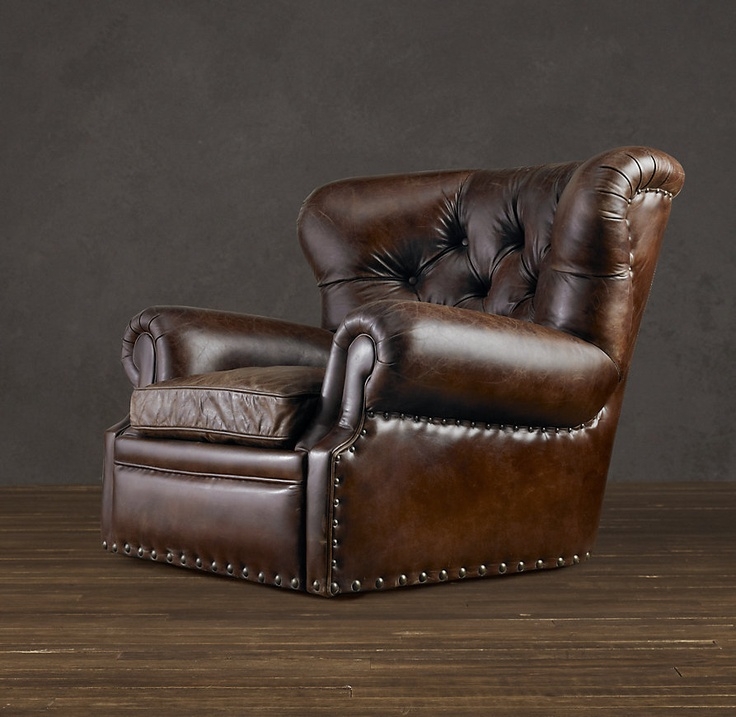 A beautiful leather reclining chair that sports a design that is sure to catch everyone's attention thanks to the leather upholstery and nailhead trim of the highest quality and sophisticated look that it has to offer.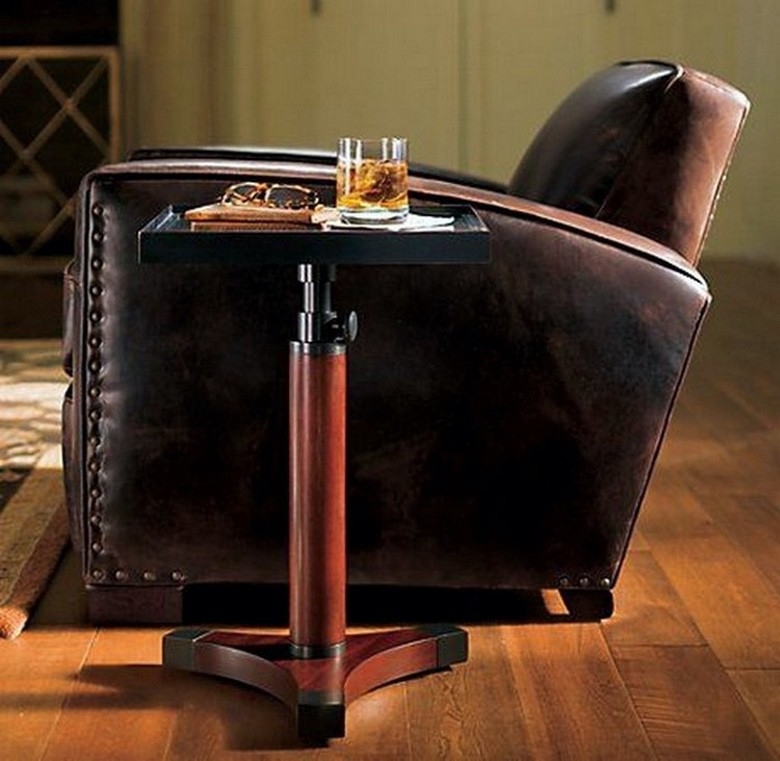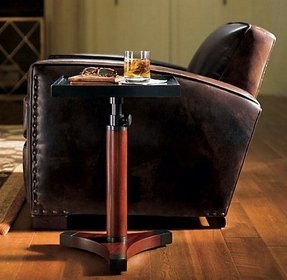 A classy vintage library chair having a woody frame, low flat square brown front feet and slanted back ones. Its deep seat, full panel arms with gently sloped-back top surfaces and nailhead trims on sides, wide back are covered in brown leather.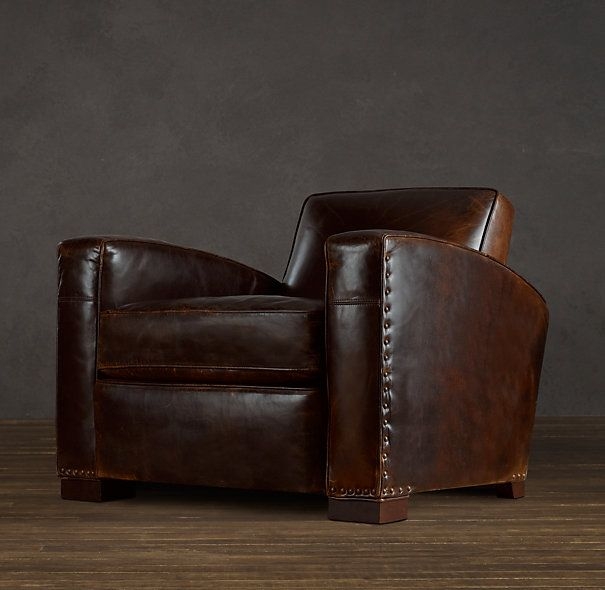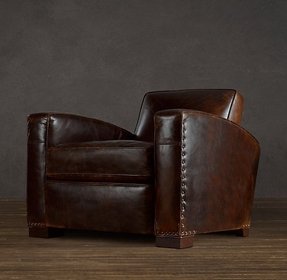 Chairs | Restoration Hardware...ultimate cigar chair for milo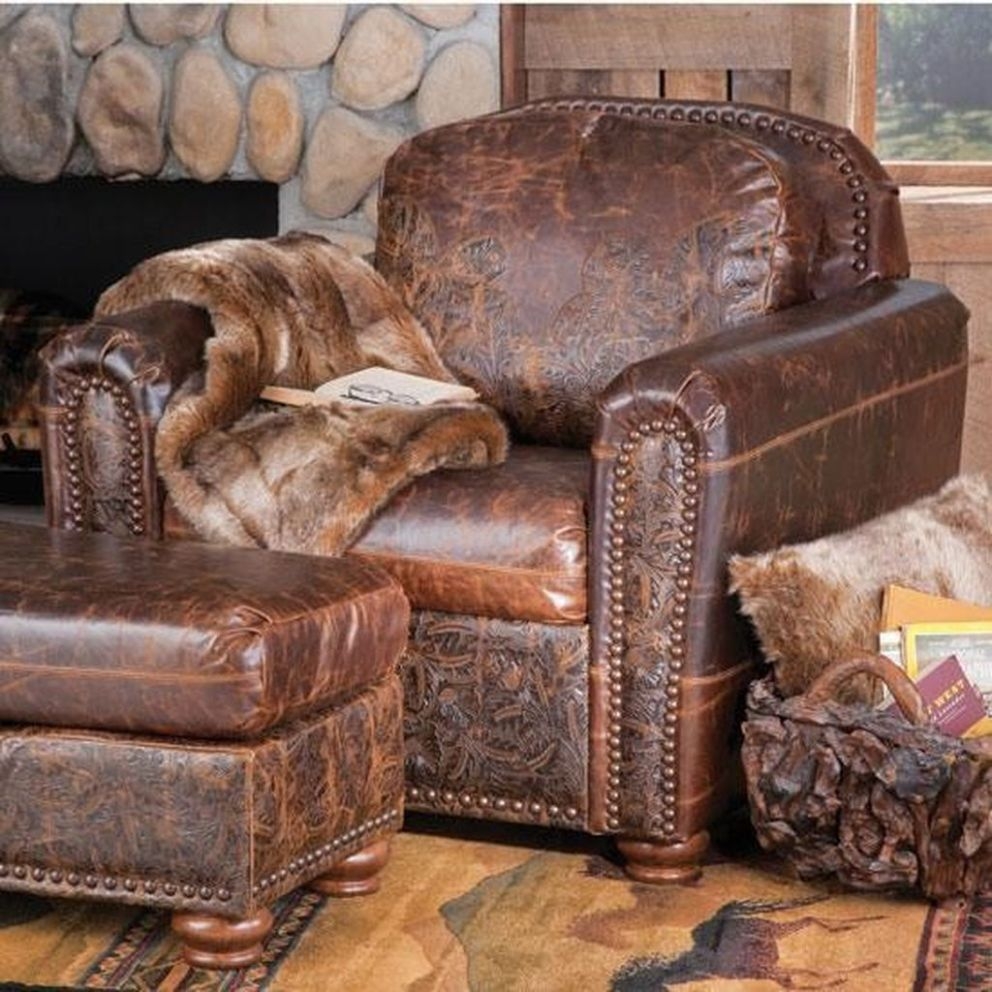 A sophisticated approach to a classic armchair made in an old-fashioned style. The armchair is made entirely out of real leather with a brown, slightly worn off look, and has a matching footstool made in a similar style.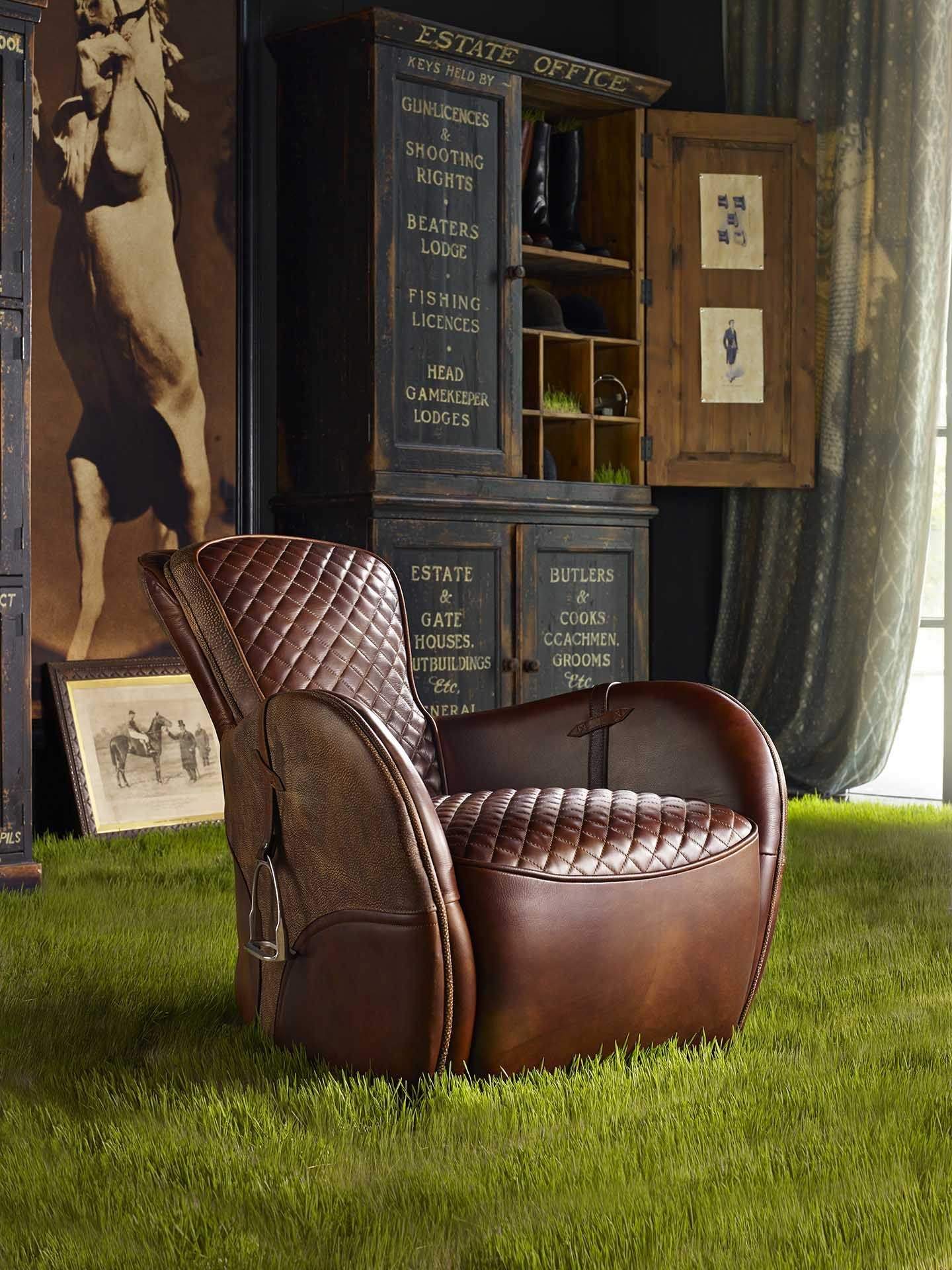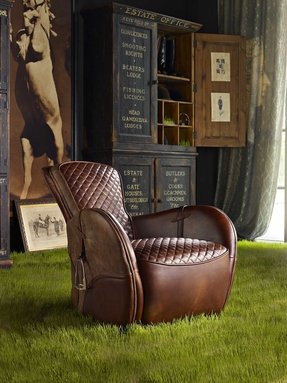 Elegant arm chair upholstered with high quality leather and finished with decorative quilting. Carefully profiled back provides support for the spine. Perfect for watching TV or reading books.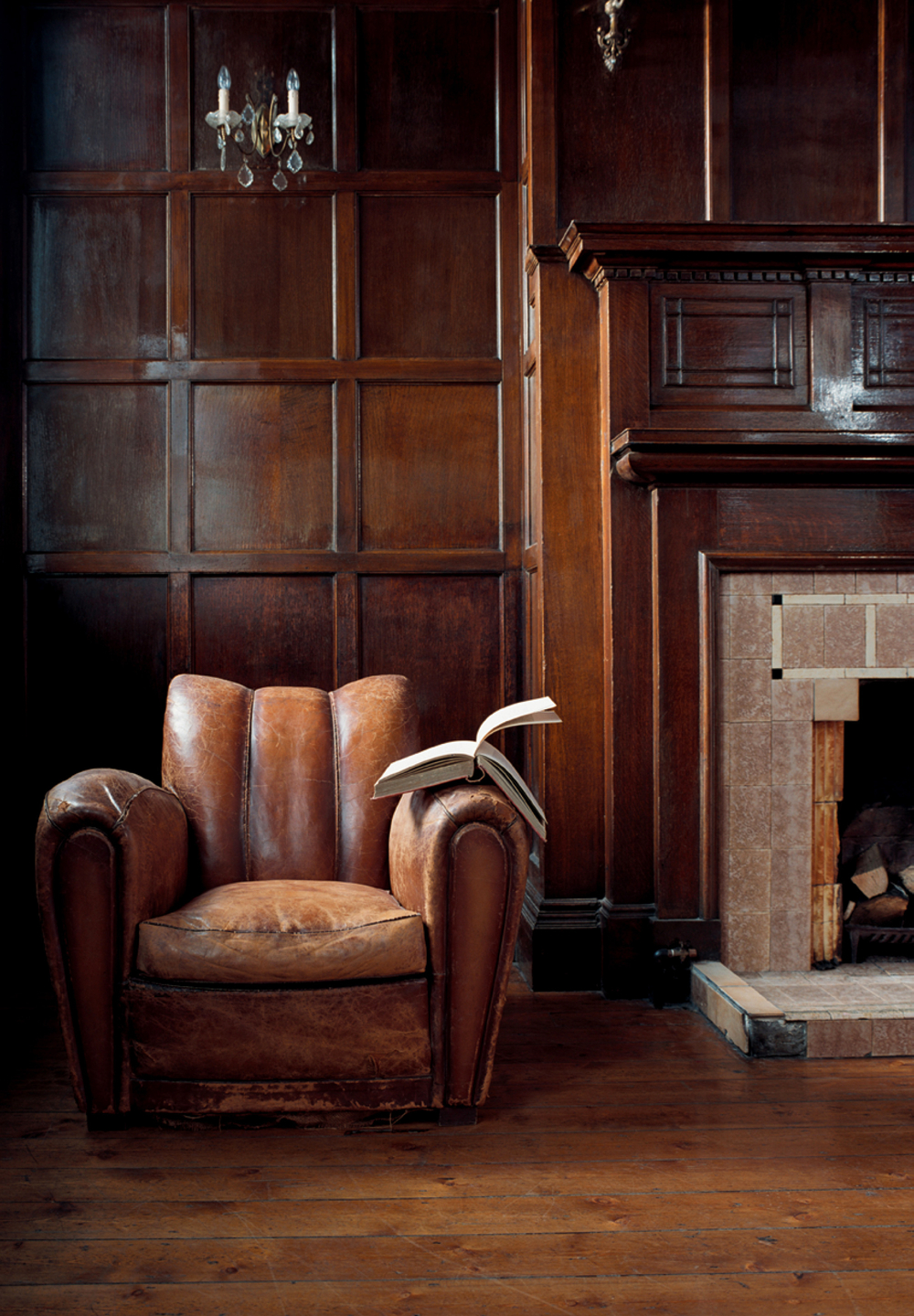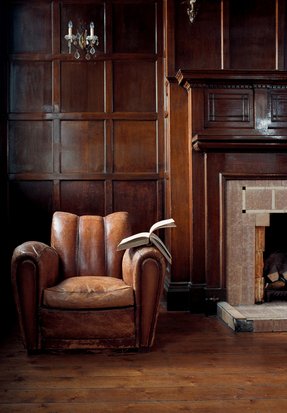 Floating cigar and whiskey - this is a new scent from a cave man.Sink into our large and comfortable leather chair and you'll never want to leave - this cigar chair features leather upholstery with an espresso finish, hardwood construction, and espresso legs.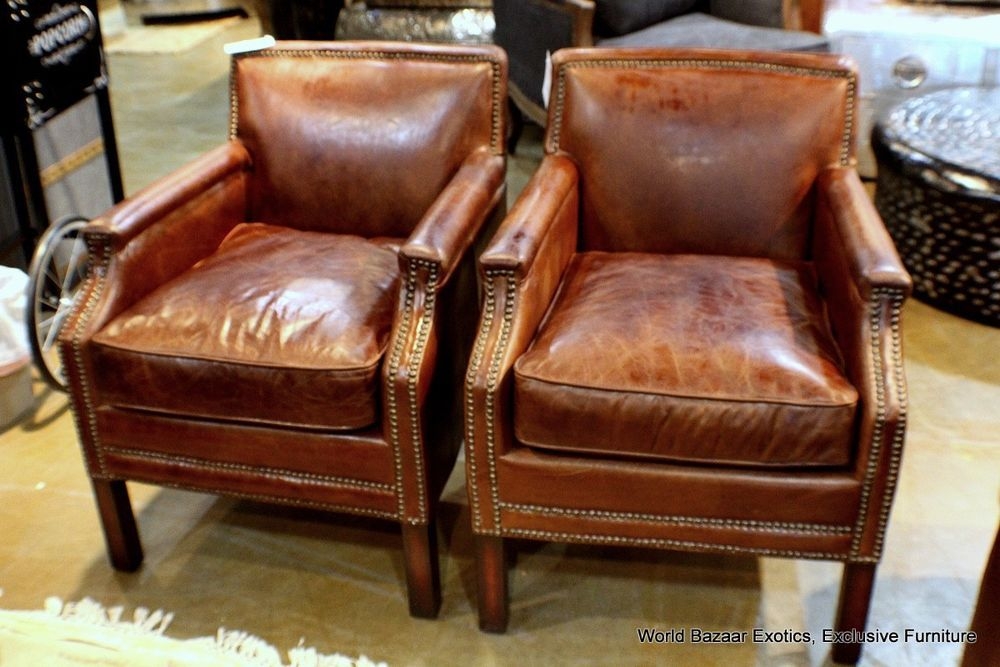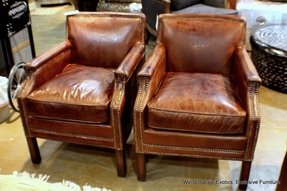 Details about 26" W Set of 2 Club arm chair Brazilian brown cigar ...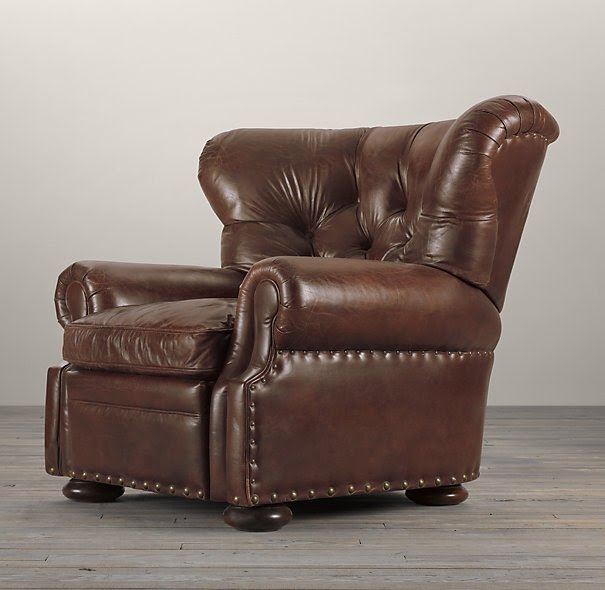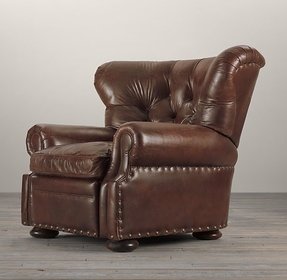 Imagine that the name of this armchair is due to the fact that Prime Minister Churchill made decisions on a similar leather cigar club chair. The classical pattern and finish accented with brass nailheads wide quilted backrest also impress.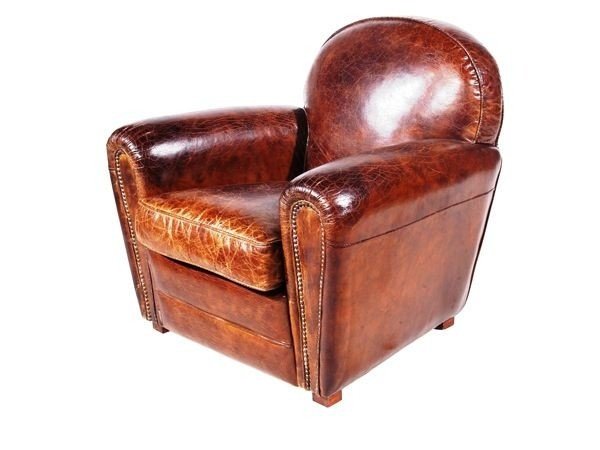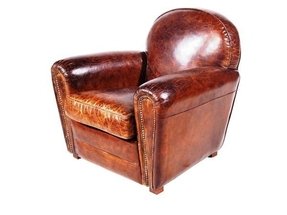 Leather cigar chair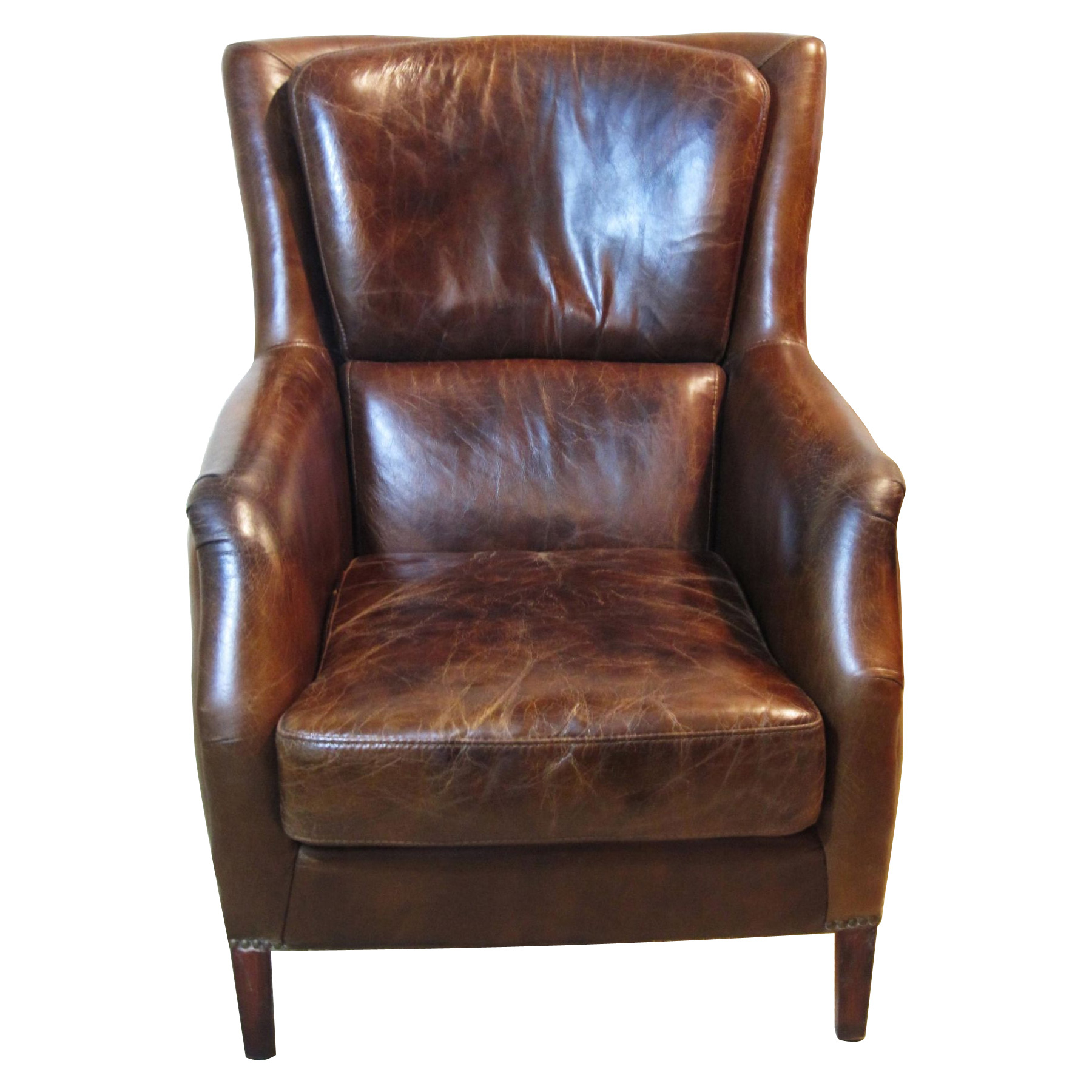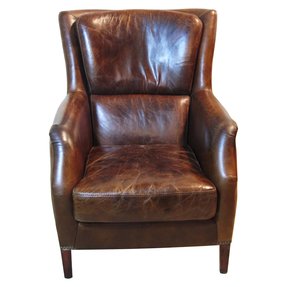 English style chair with tall trapezoid backrest and slender tapered feet crafted of wood. Padded with two-toned distressed leather in tobacco brown, the chair effortlessly brings a vintage vibe to your interior.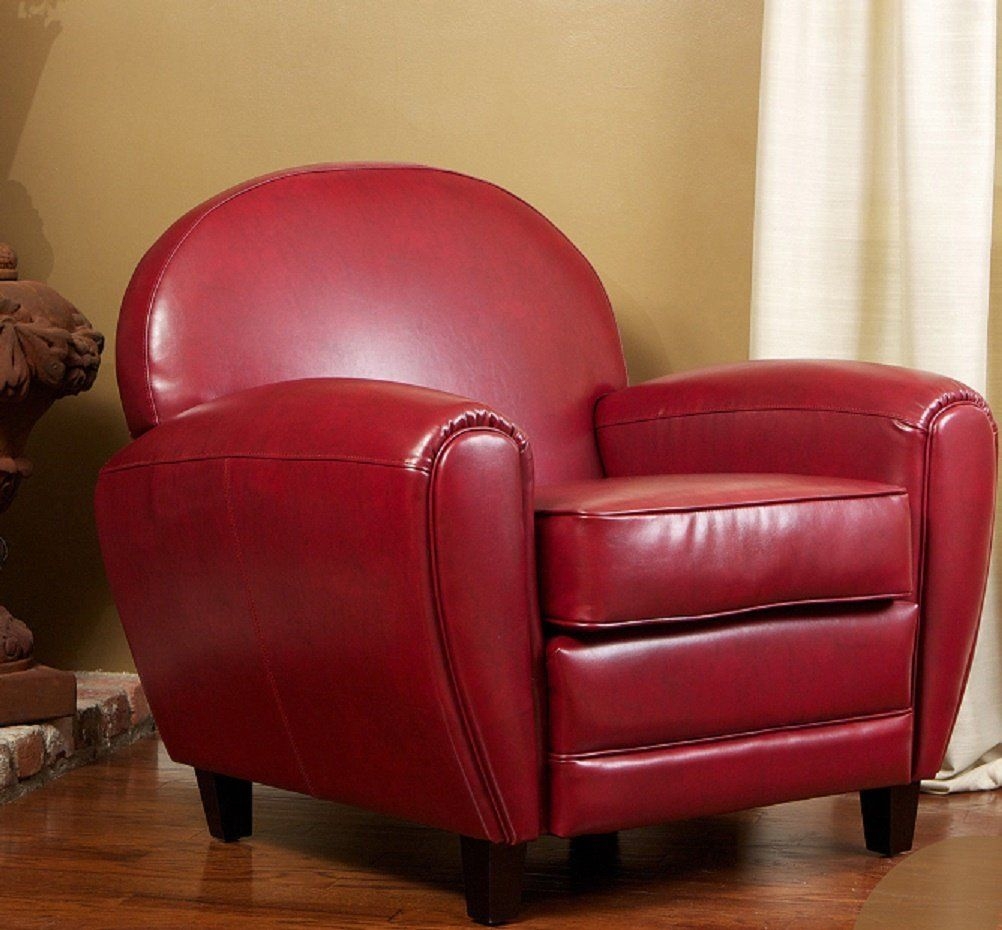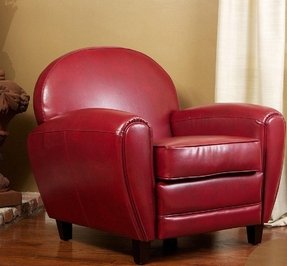 An original, decorative and comfortable addition to any living room. This cigar chair has got a nice red color and a durable frame made of wood. It has got a soft seat cushion and a soft, supportive backrest.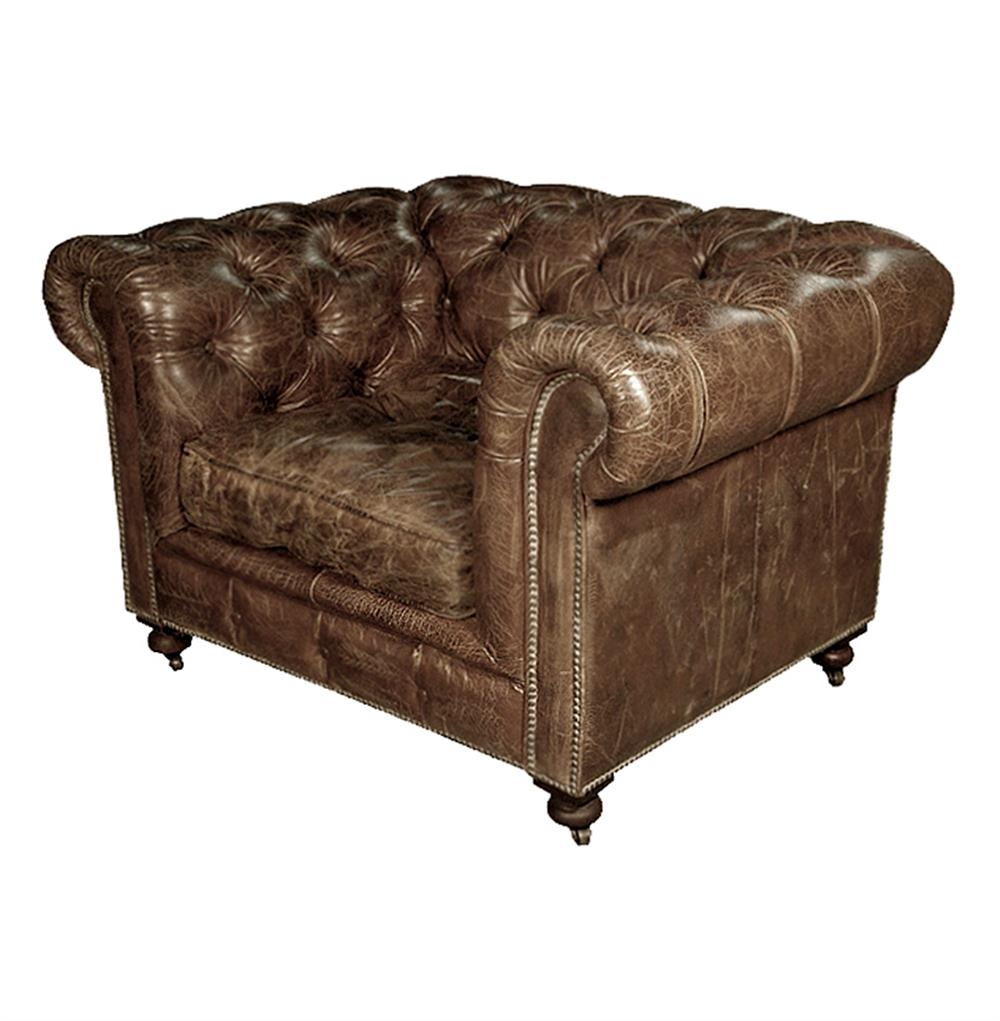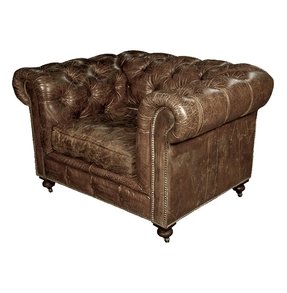 It is an arm chair that has got a top grain leather upholstery, solid hardwood frame and vintage cigar finish. You will be impressed how stylish and comfortable this arm chair is.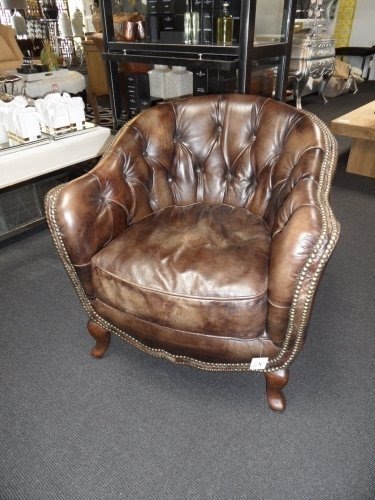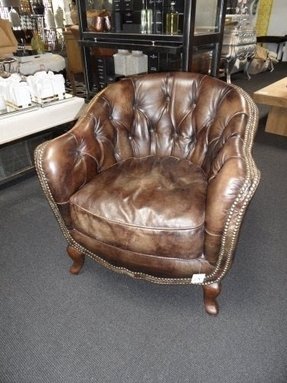 Stylish arm chair upholstered with high quality leather. It is mounted on wooden frame. Carefully profiled back is quilted with decorative buttons. Adds freshness and elegance to each place.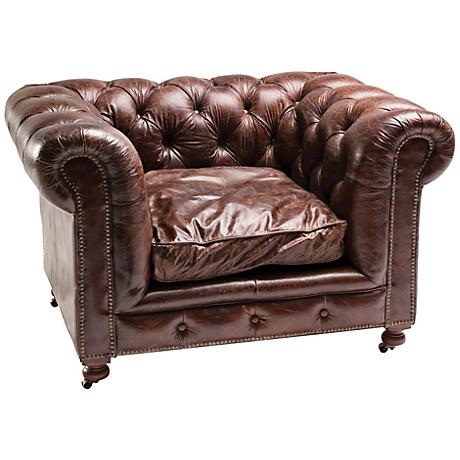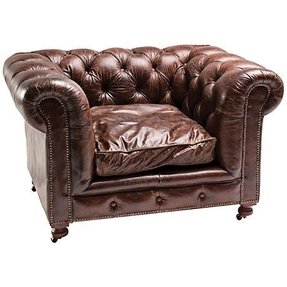 This club chair adds comfort, style, beauty and elegance to your living room area. It has got a cigar finish, tufted back and padded seat, which provides an excellent seating comfort.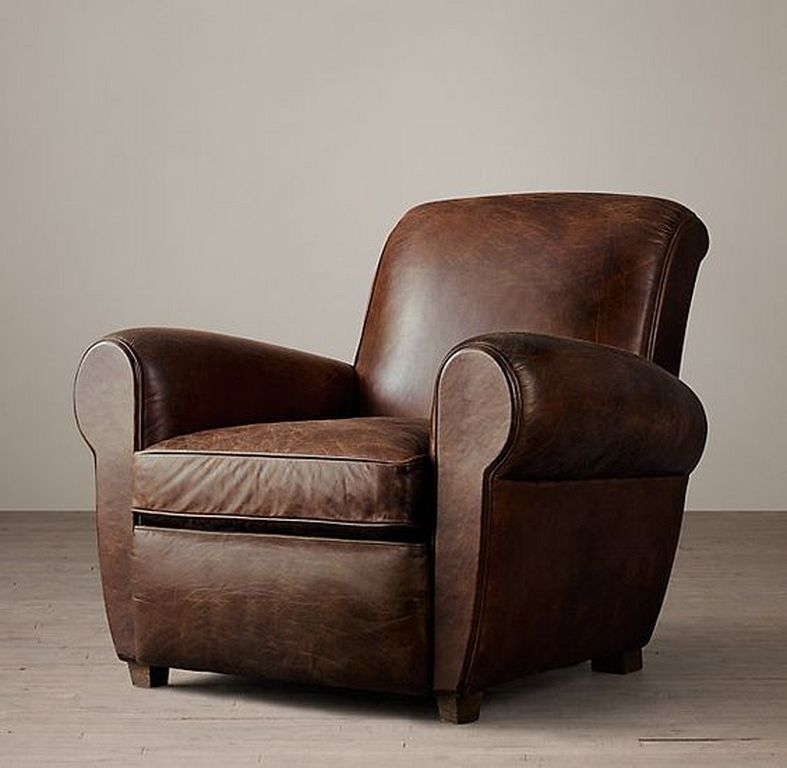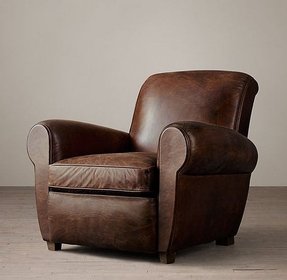 Leather never goes out of fashion, and there is nothing better than leather to underline the luxurious character of your house. This cigar chair is comfortable, durable and stable – with 36.5, it's almost too wide. Still, nothing comes close to it in terms of grandeur.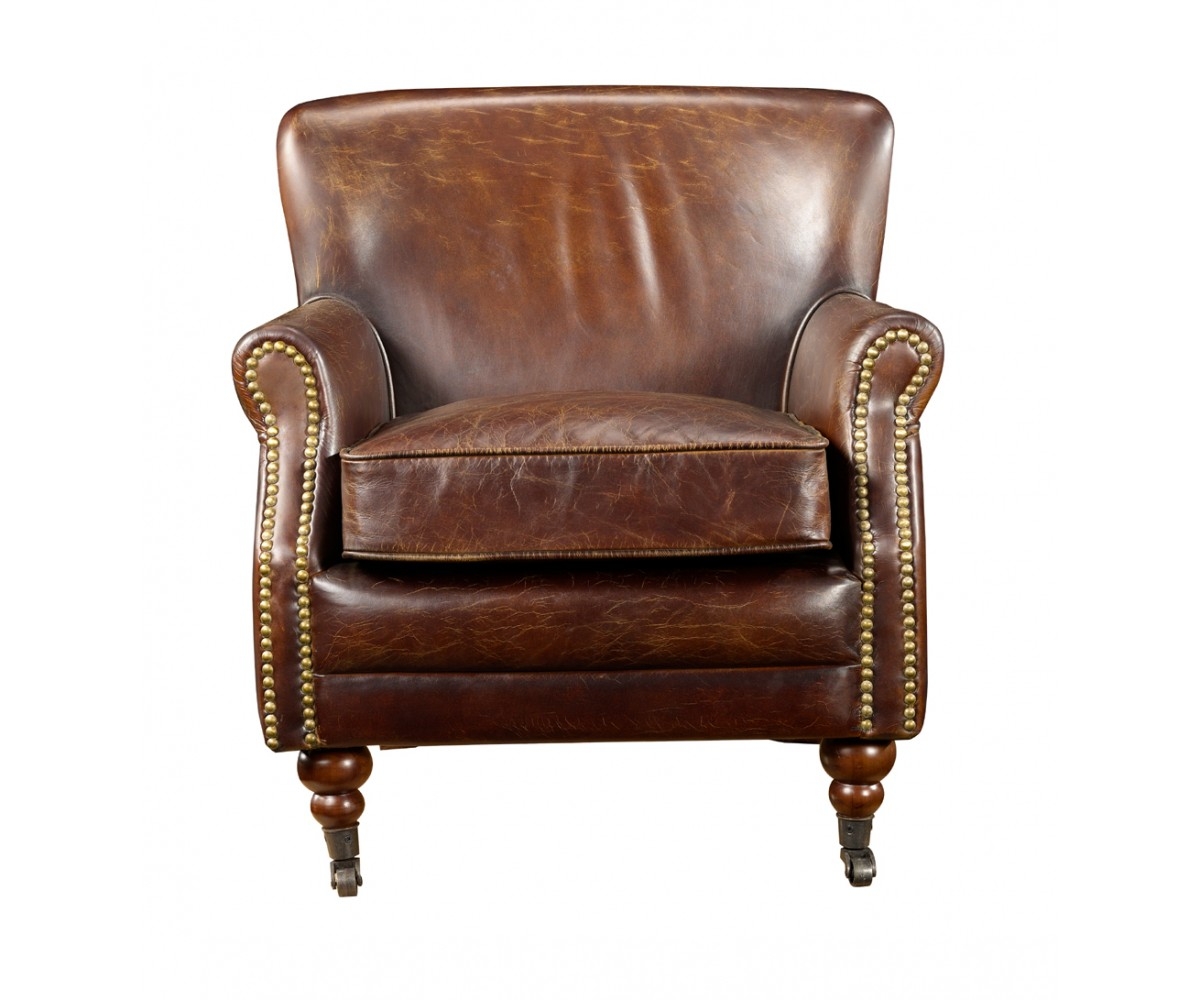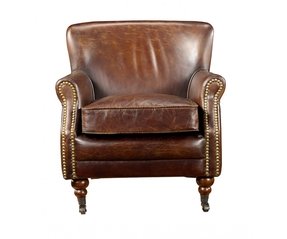 leather chairs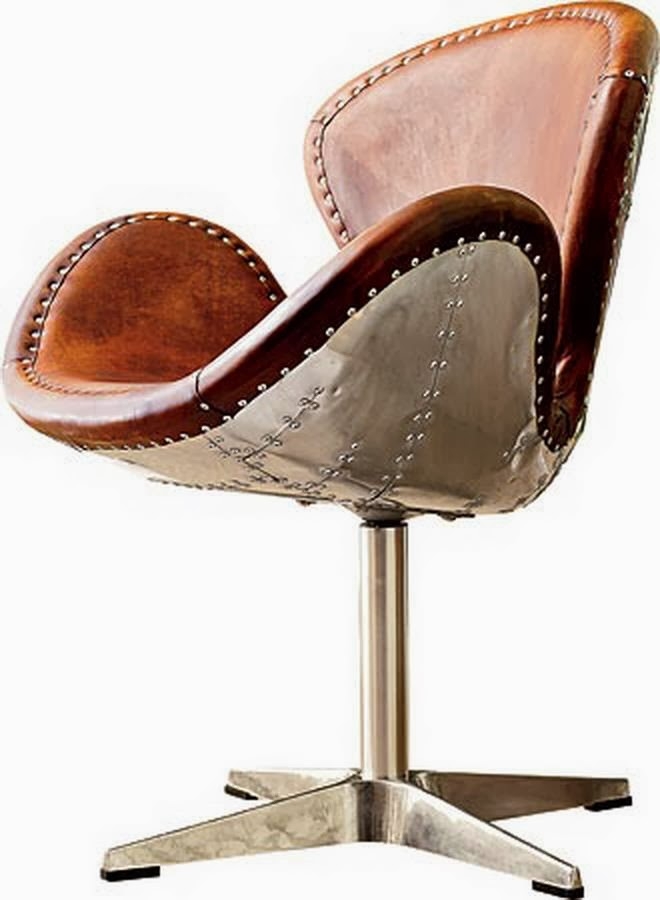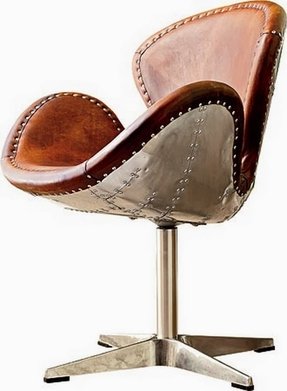 Airplane seat with distressed leather. |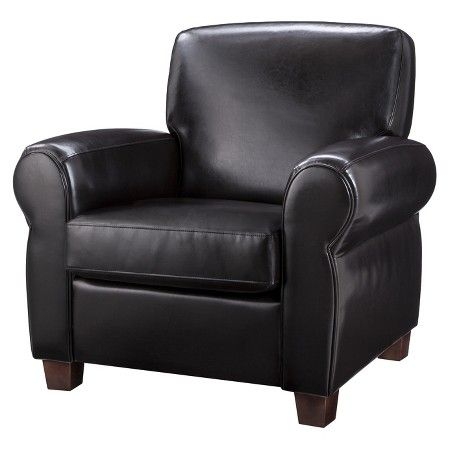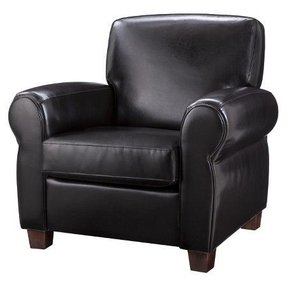 This type of chair not only provides comfort, but it also increases attractiveness of any room. It is a piece of furniture that has got comfortable and supportive rolled arms. Its sitting space is filled with polyurethane foam.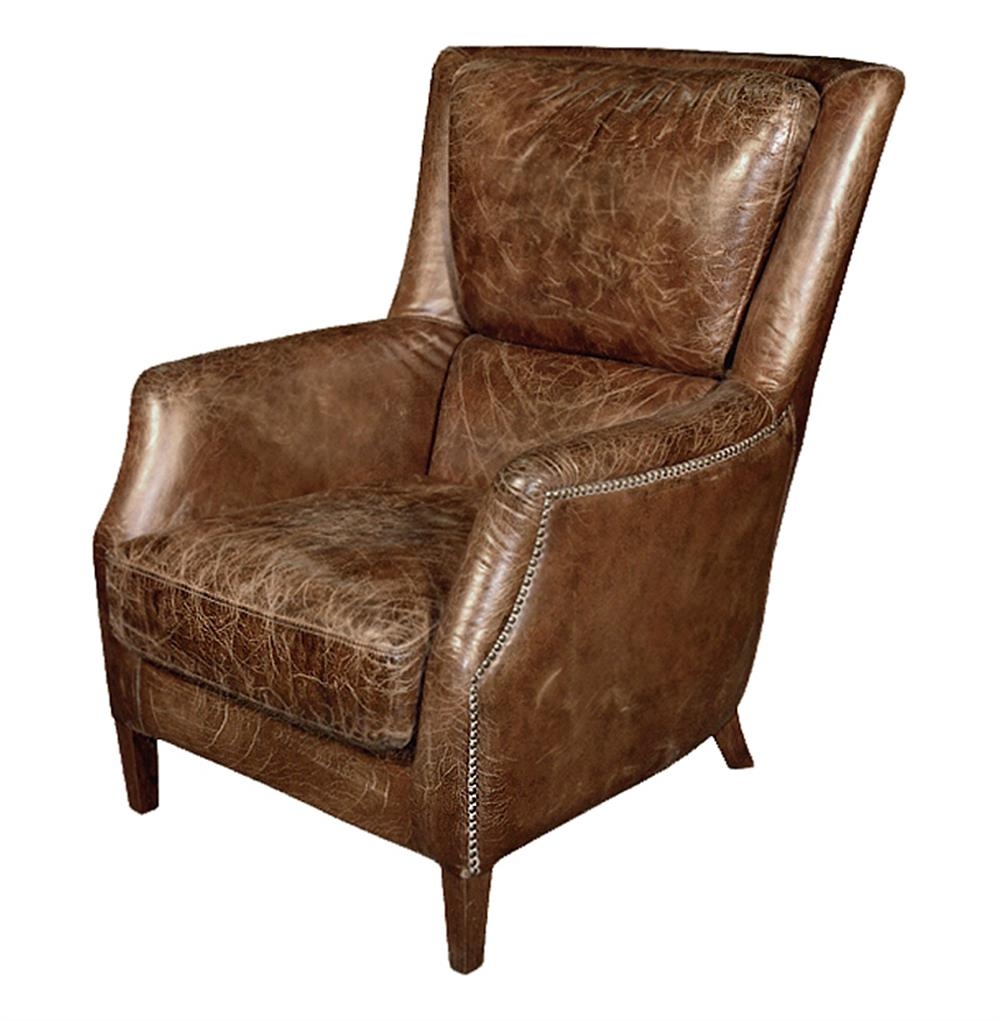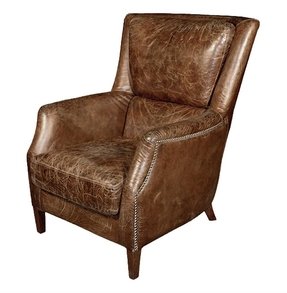 Luxurious classic arm chair with tilted backrest and ergonomic cushioning. The piece is covered with stylish distressed leather in cigar brown. The sides are additionally detailed with silver nailheads trim.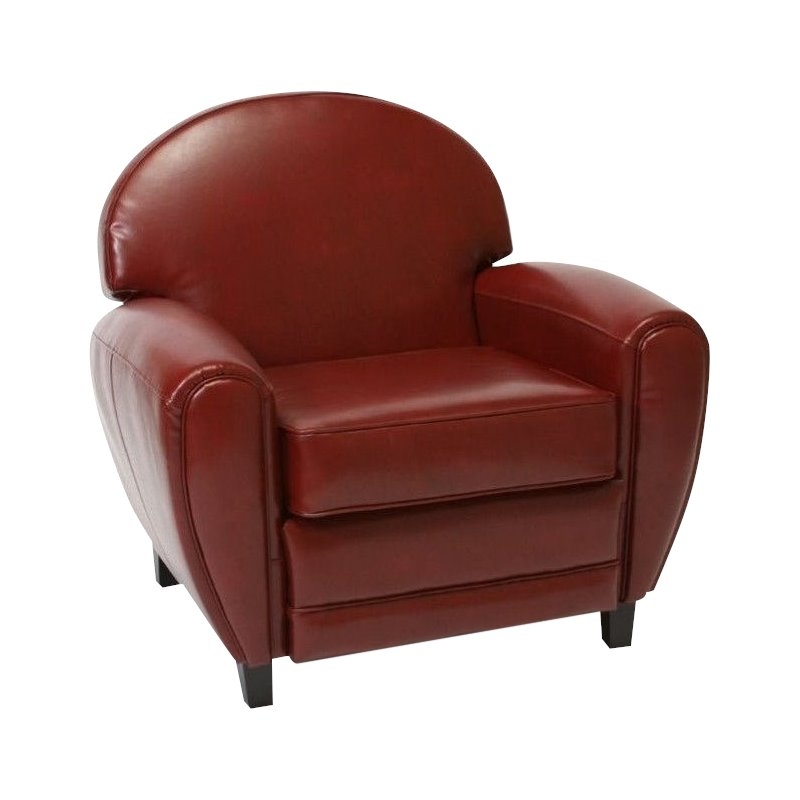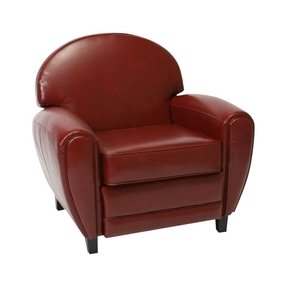 Leather Cigar Chair, Red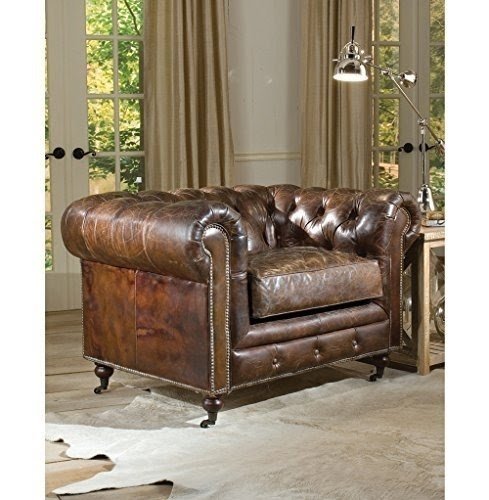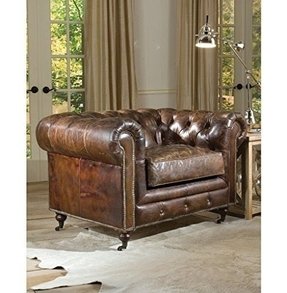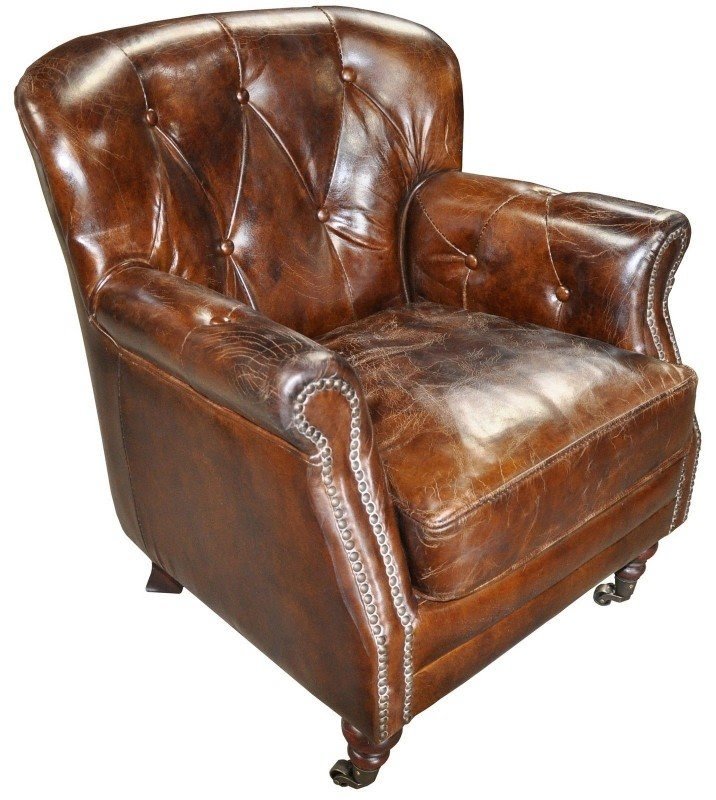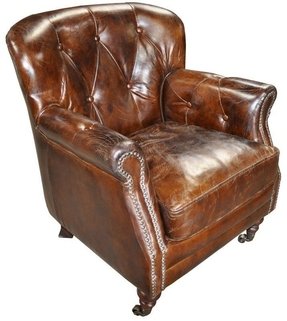 ... club arm chair vintage brown cigar Italian leather comfort #963 cool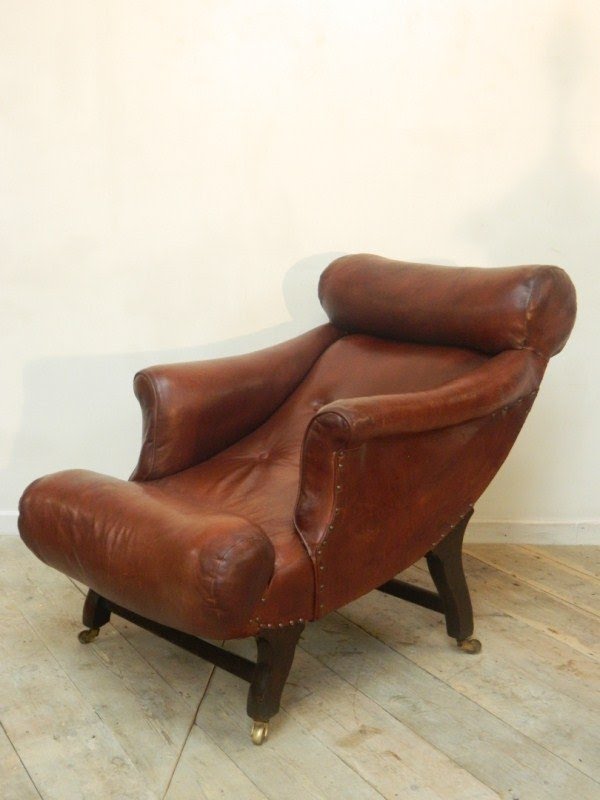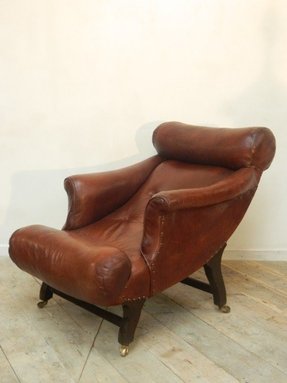 dude chair. give me a pipe and some scotch. yep.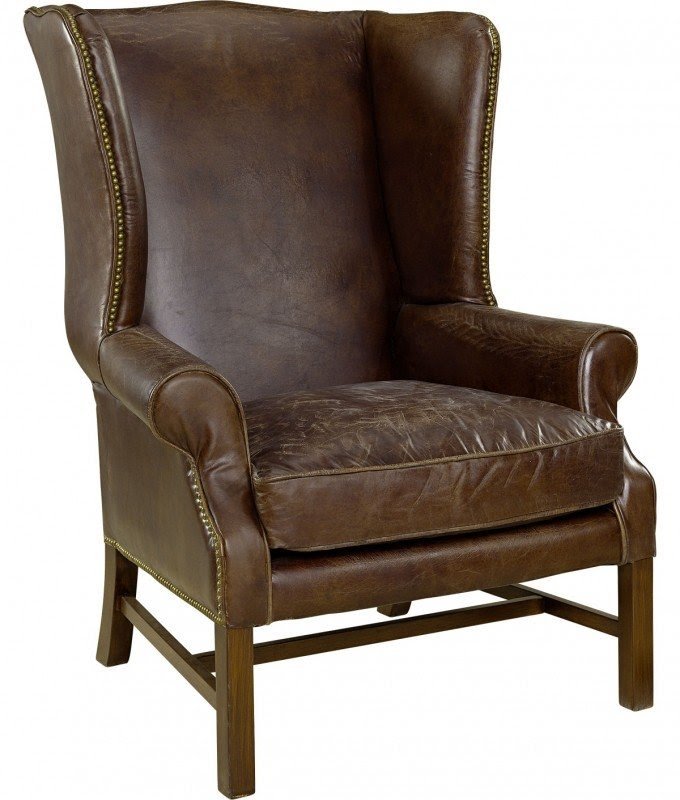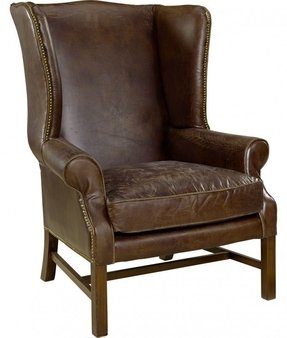 Wingback chair upholstered with high quality leather and finished with decorative nails heads. It is mounted on wooden frame. Perfect as additional seating or place for relaxation in the living room, bedroom and more.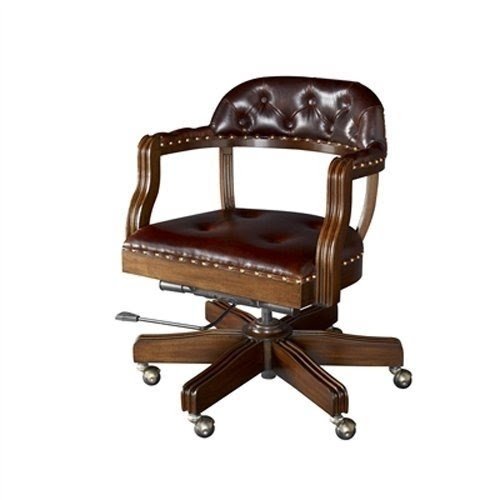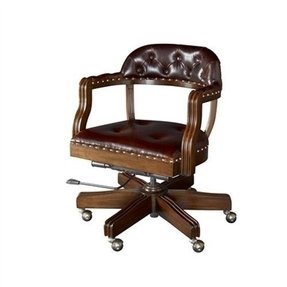 A very interesting mobile chair that has got a durable and supportive base with wheels. The seat features a swivel mechanism and nailhead accents. This chair features solid arms and a supportive backrest.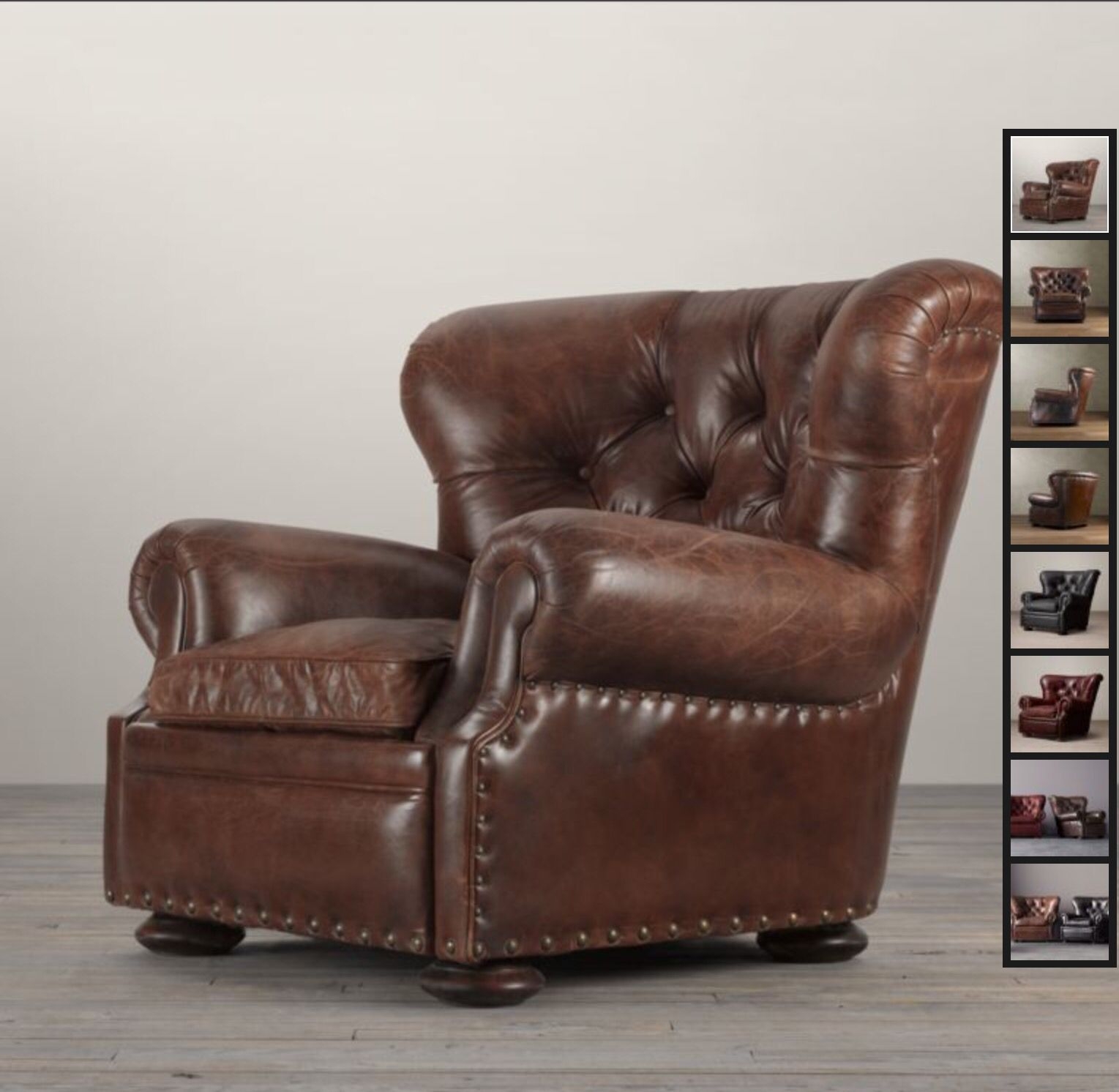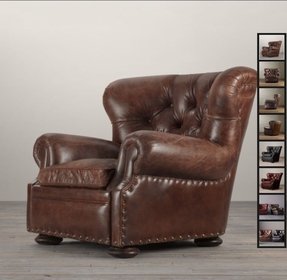 Churchill Leather Chair with Nailheads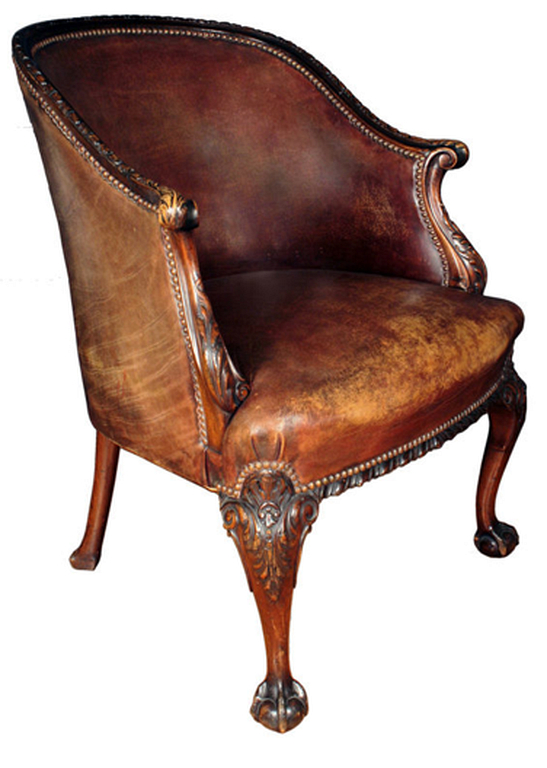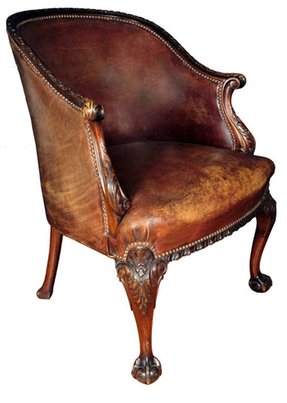 A fine example of English craftsmanship.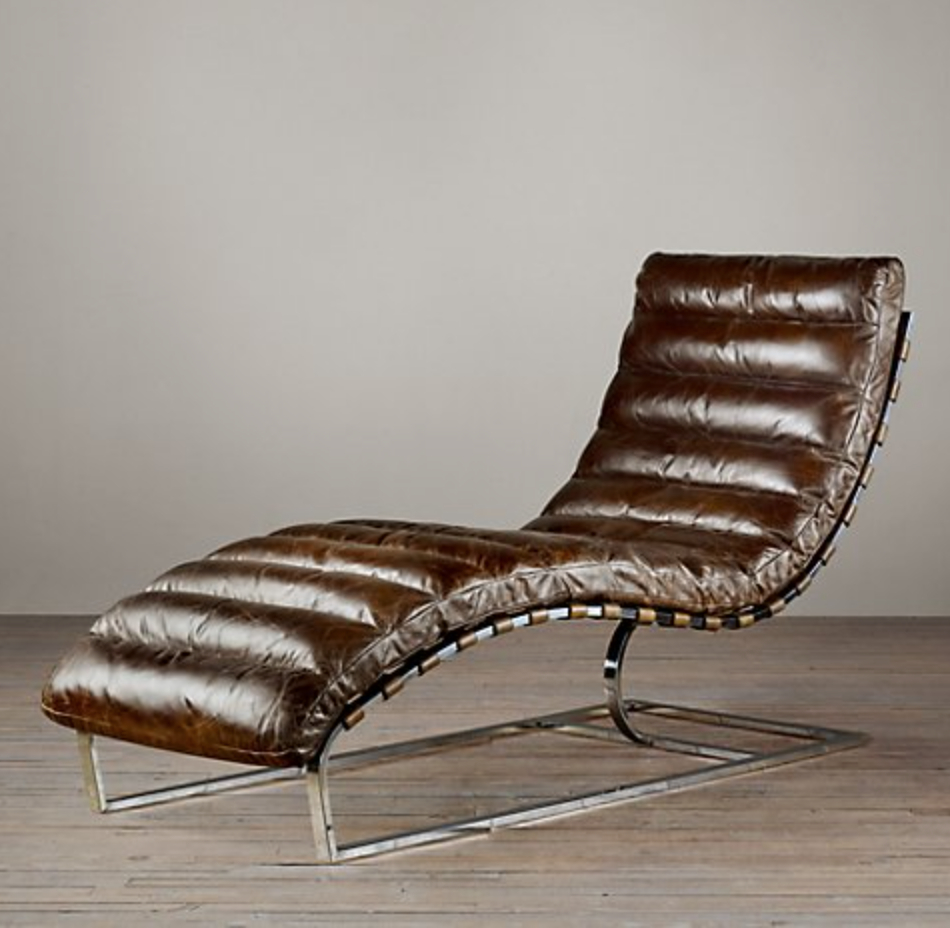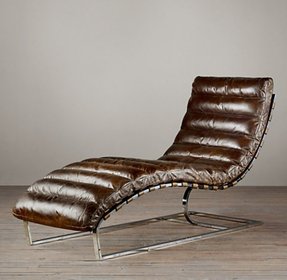 Someone PLEASE buy this for me! I made the mistake of sitting in this at Restoration Hardware and I did NOT want to get up! It's AMAZING!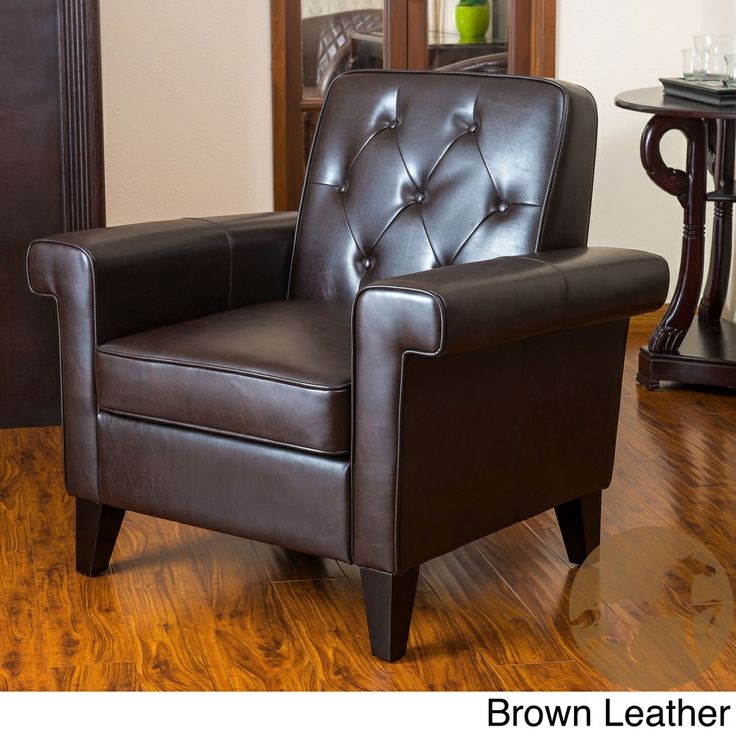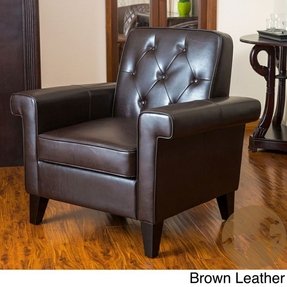 A stylish armchair that has got a durable frame and an original design of squared backrest and arms. The seat cushion is padded, so it assures comfort and relaxation. The weight capacity of this piece of furniture is 250lbs.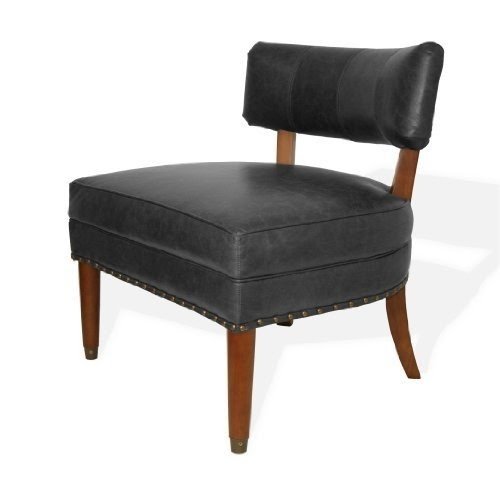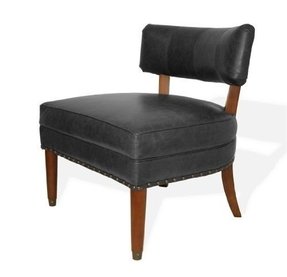 Low-lined accent chair covered with 'antique' supple leather in ebony. The piece features antiquated gold/brass nailheads trim around horseshoe shaped seat. Wooden legs and frame provide fine durability.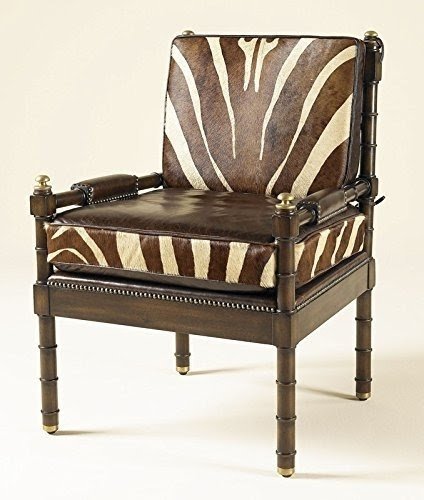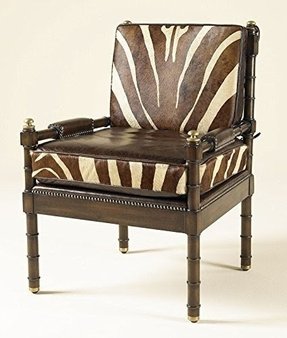 Profoundly stylish chair with vintage appeal and unique zebra motif. Crafted of 100% top quality cigar leather and sturdy wood with walnut finish. It provides mesmerizing design, stability and durability.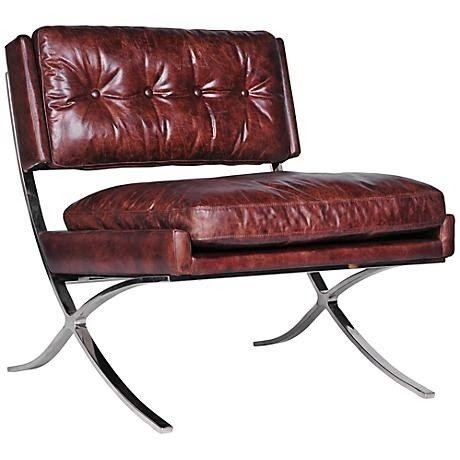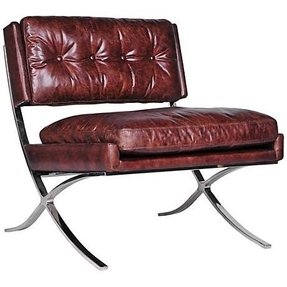 An original, solid and comfortable solution for people who love relaxation. It is a lounge chair that has got a durable metal frame and a soft seat supported by backrest. This is a stylish, hand-crafted product.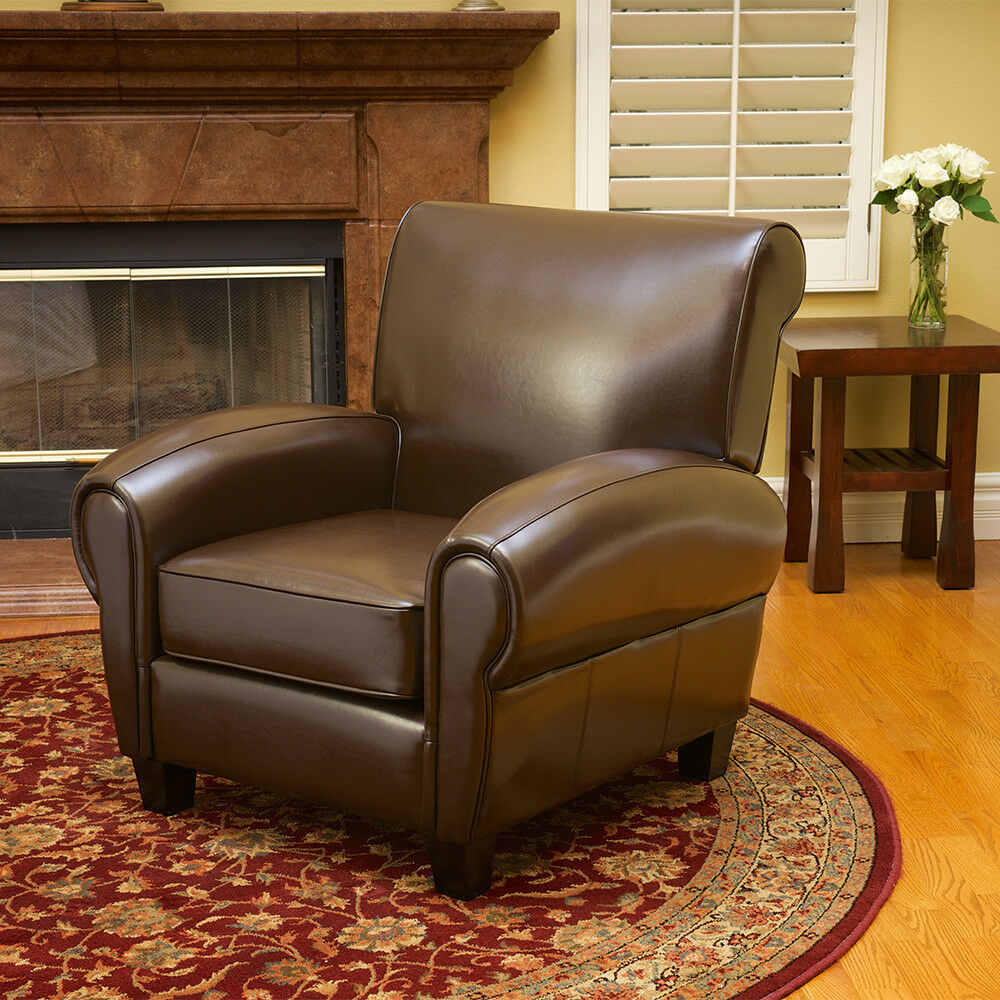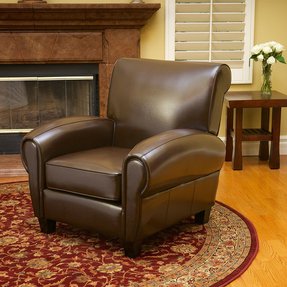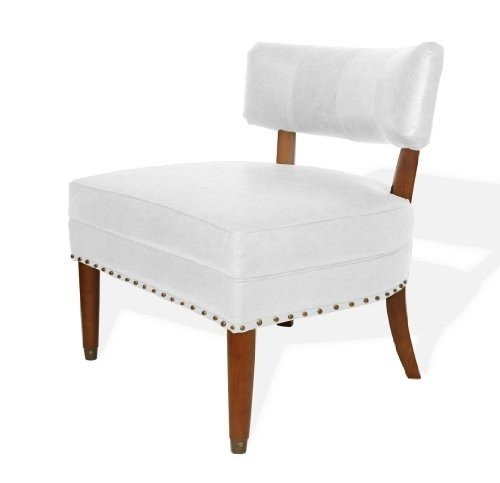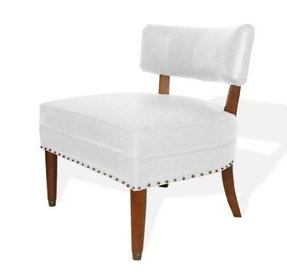 White leather padding of this chair adds a refreshing accent to the strongly vintage look. Wide seat welcomes you as you sink into it, and the lack of armrests makes the piece more appropriate for varied applications.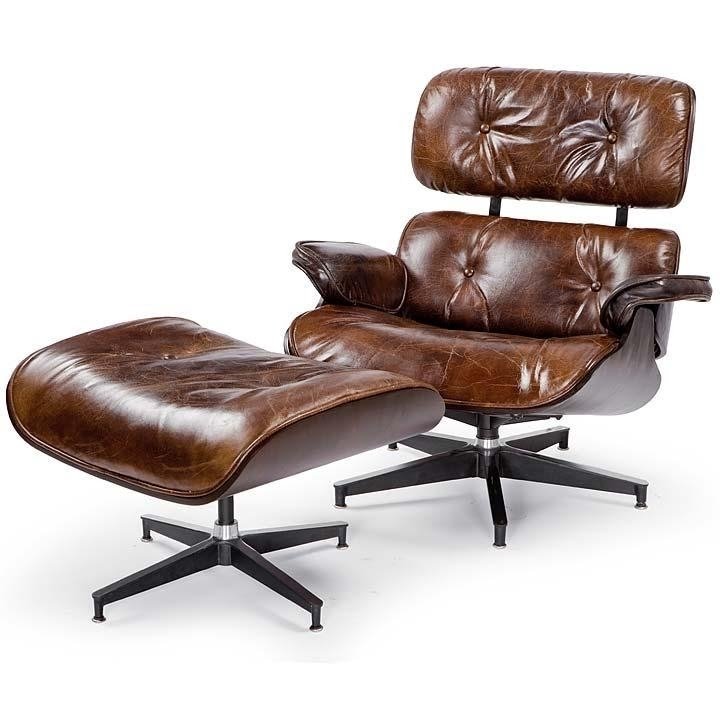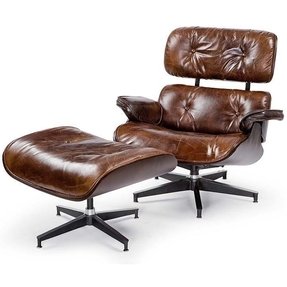 Vintage modern lounge chair with ottoman in vintage brown cigar leather by Regina Andrew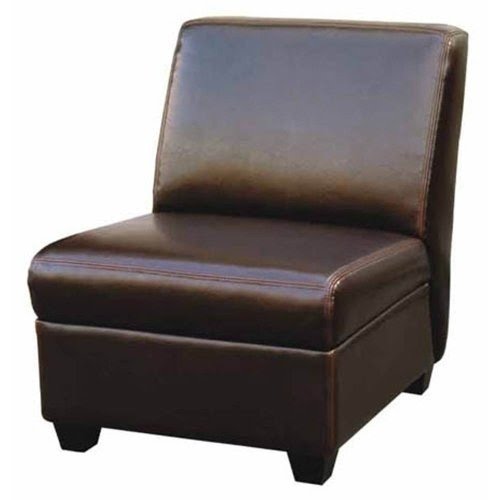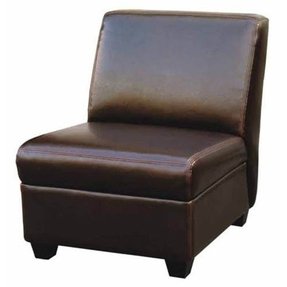 Classic cigar chair, fully upholstered with premium bycast leather in espresso brown. Unique foam support system provides perfect comfort; what's more, the chair comes fully assembled and ready to use.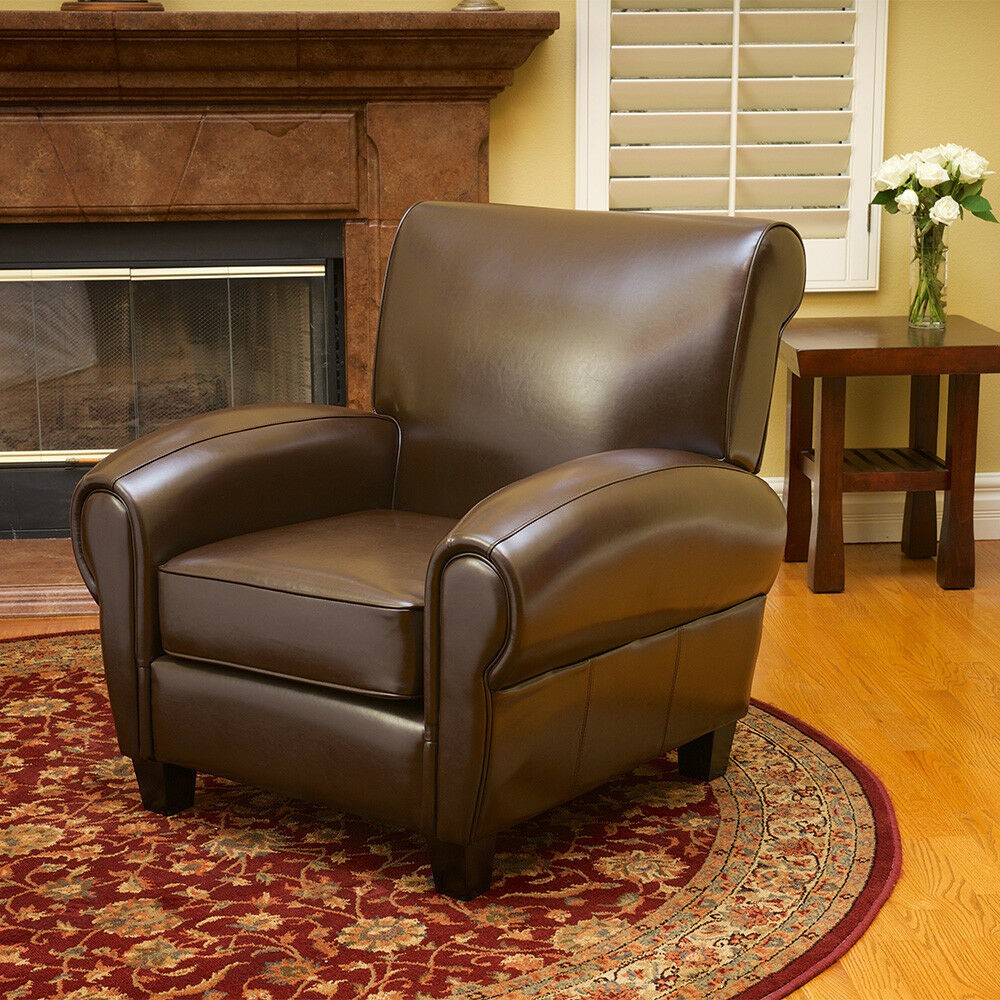 Large and Comfortable Brown Leather Cigar Club Chair | eBay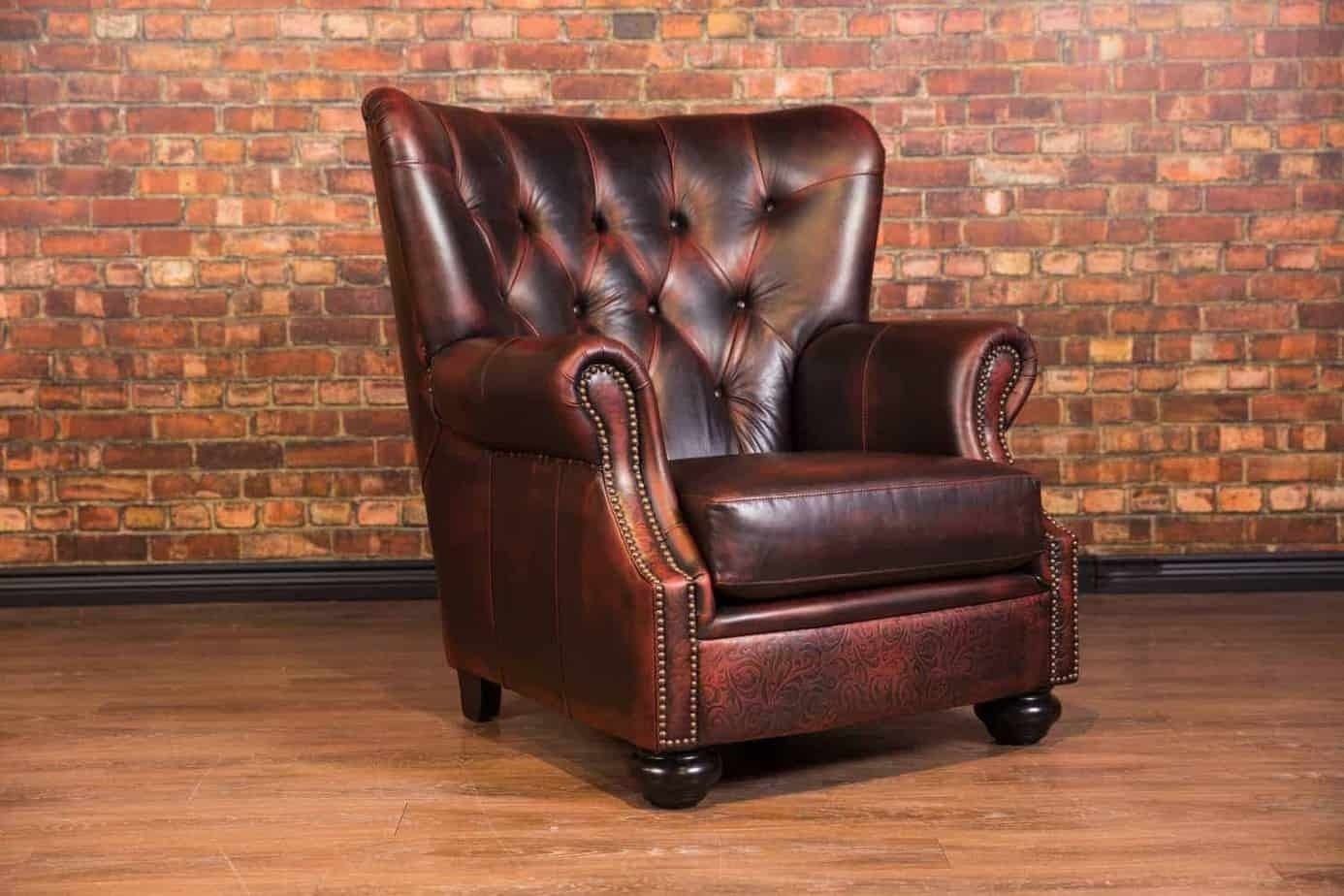 The Aficionado Leather Cigar Chair Collection | Canada's ...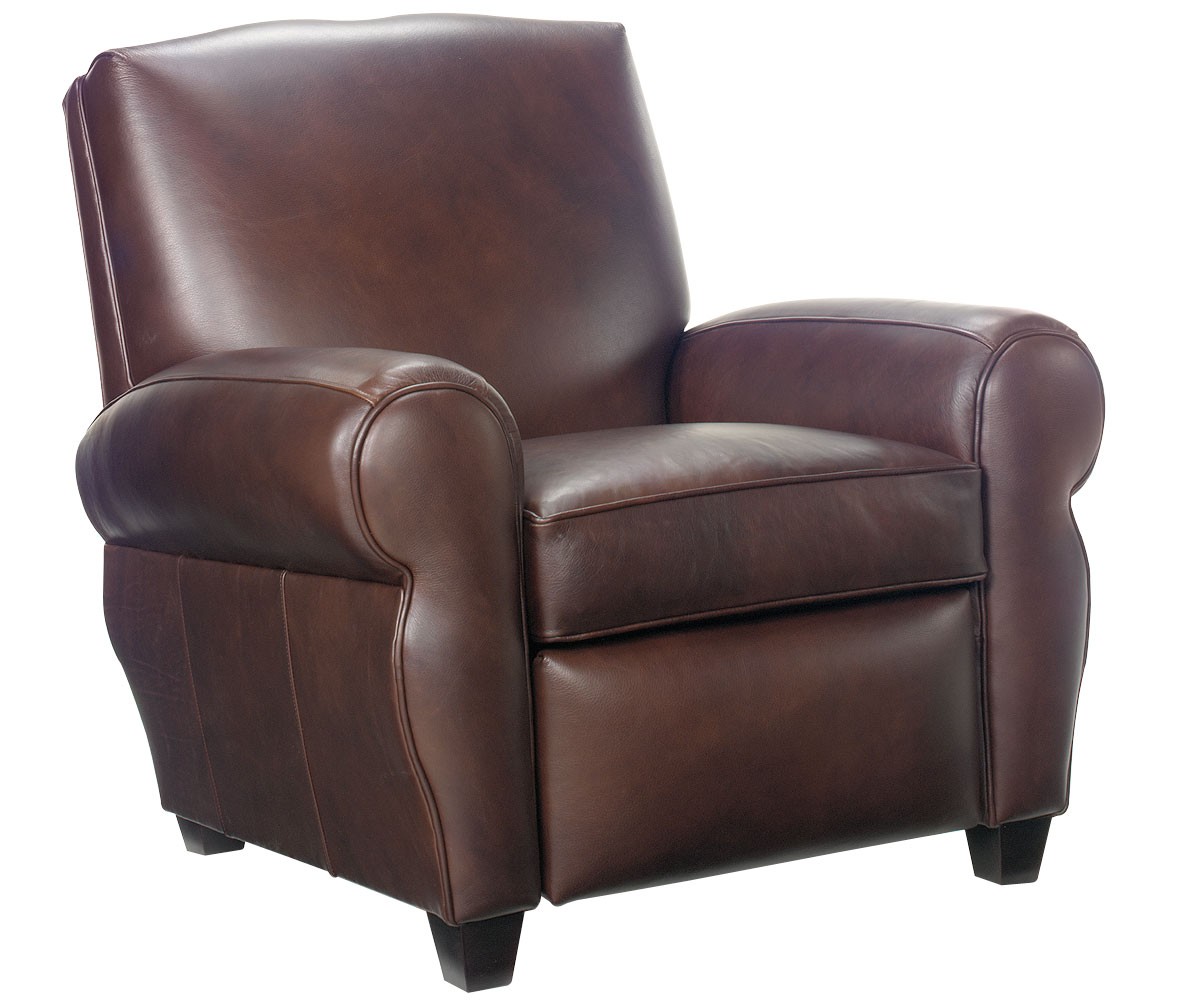 Leather Cigar Recliner Chair | Club Furniture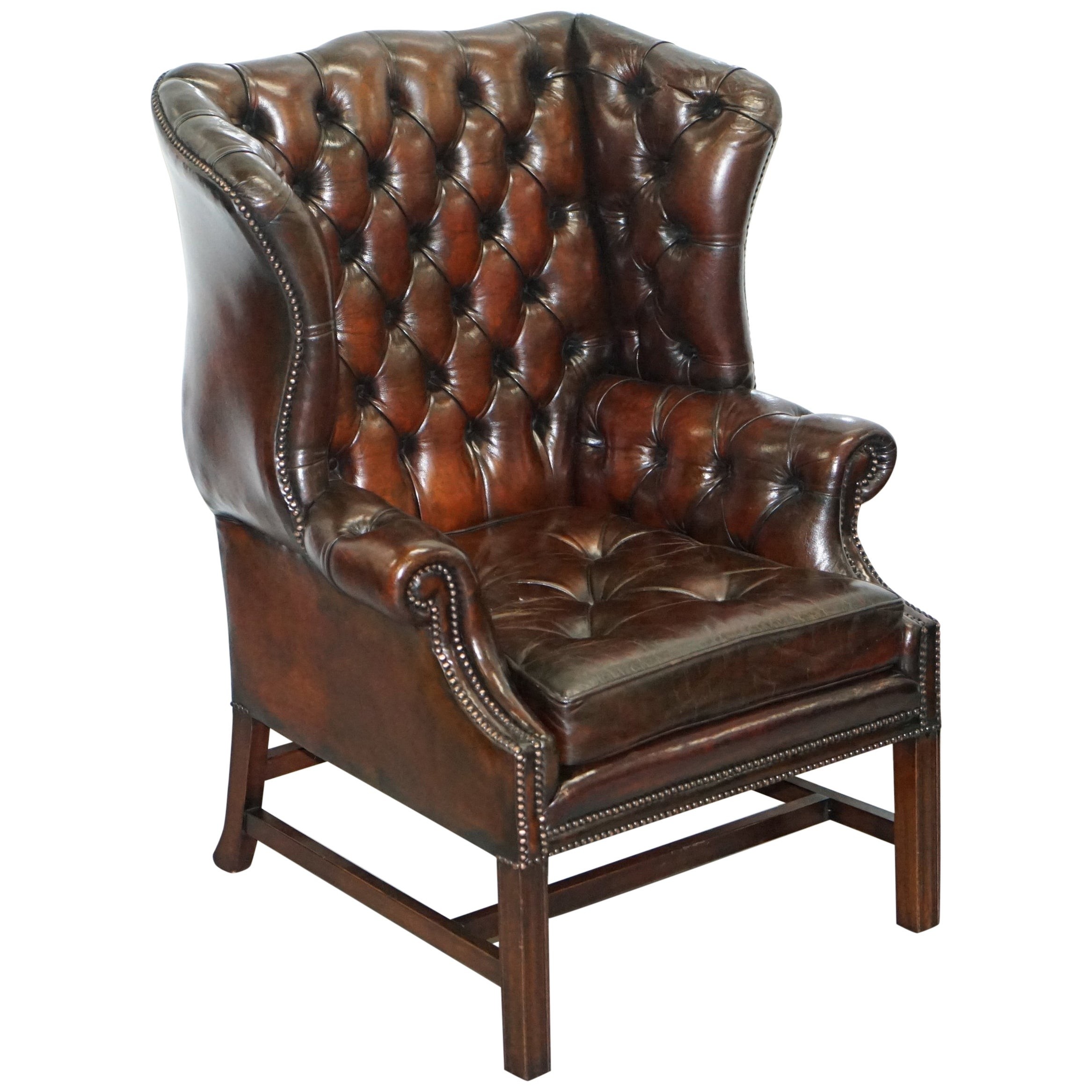 TOP 50 Leather Cigar Aficionado Club Chair – The CigarMonkeys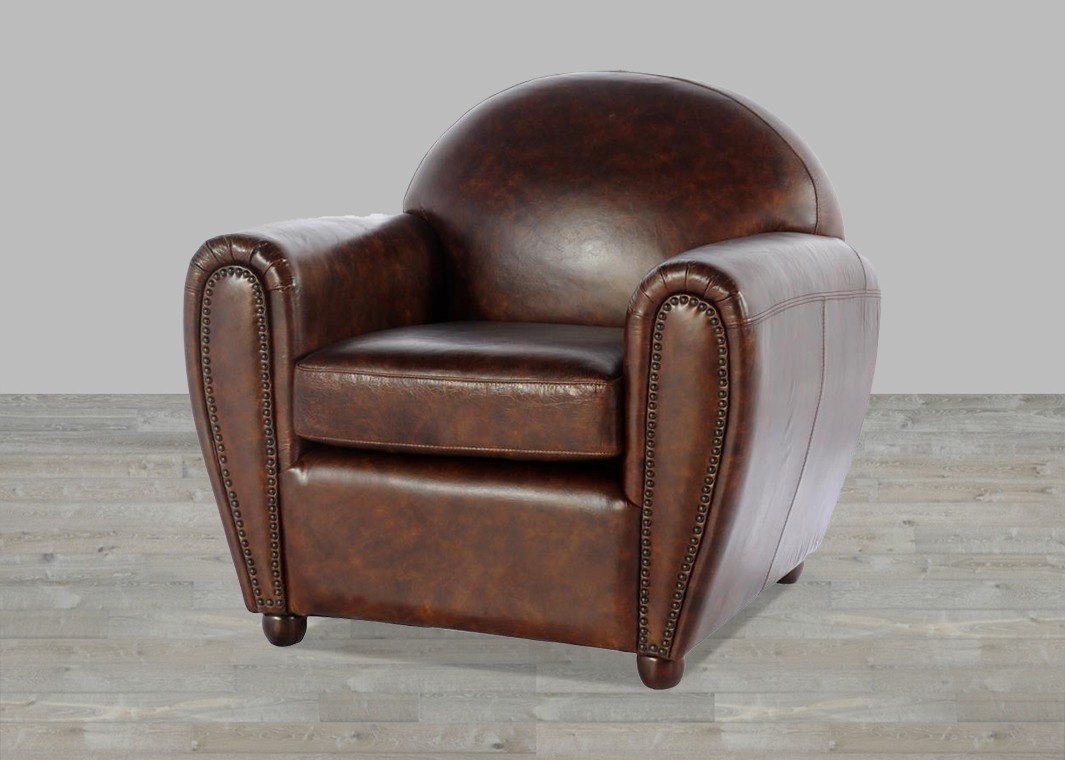 Snap Leather Vintage Cigar Chair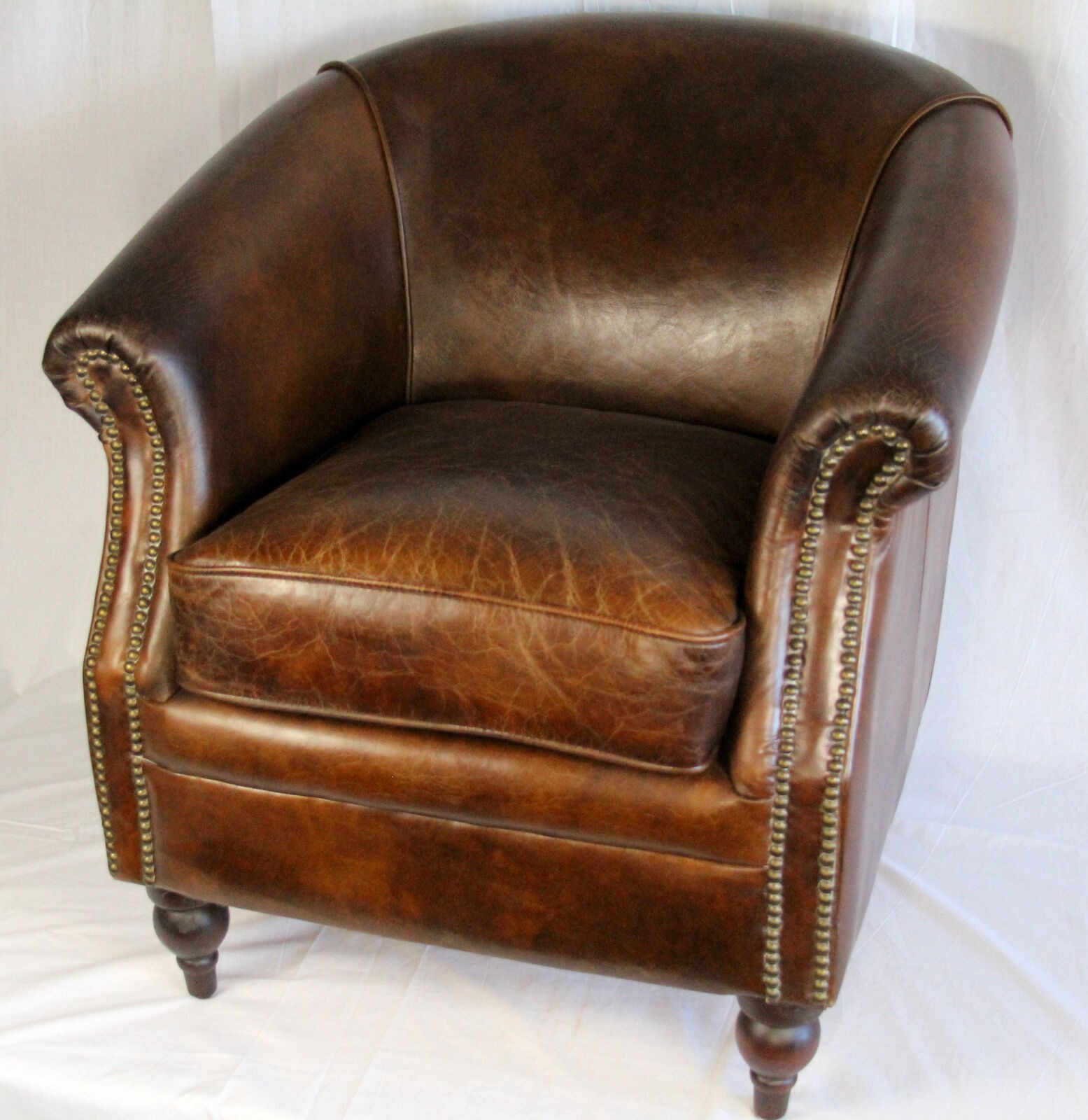 27 034 Wide Club Arm Chair Vintage Brown Cigar Italian ...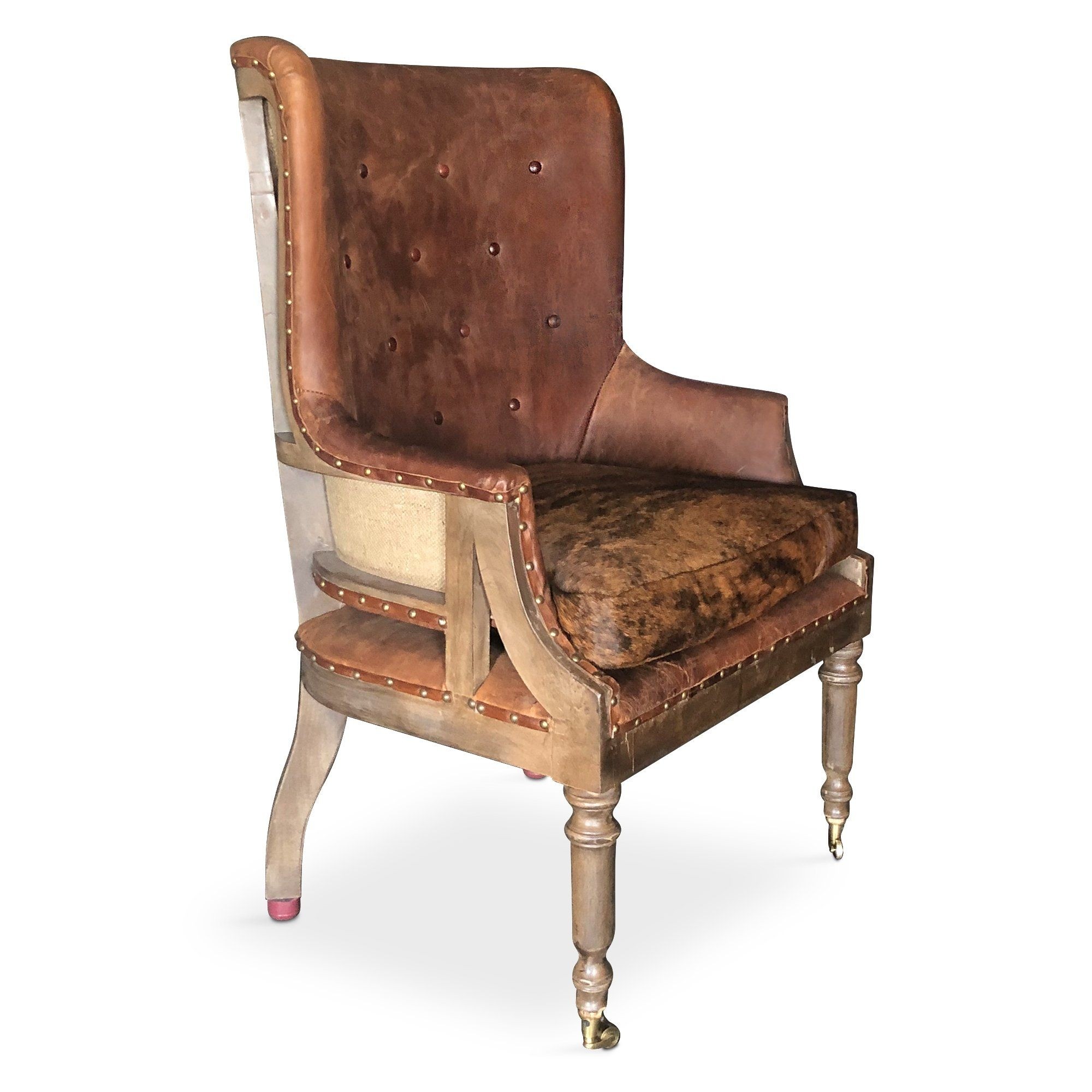 Deconstructed Cigar Club Chair - Brown Tufted Leather ...