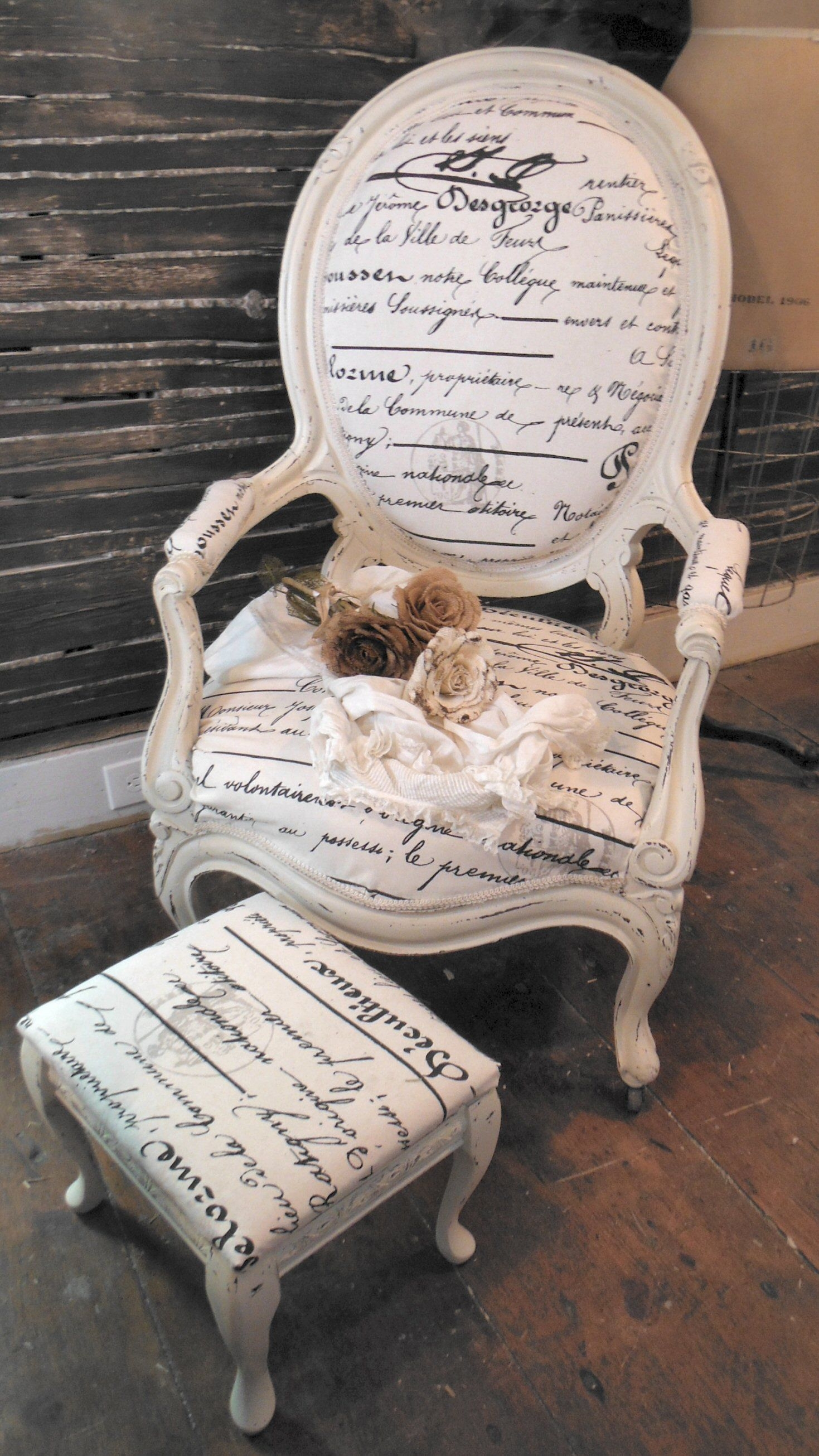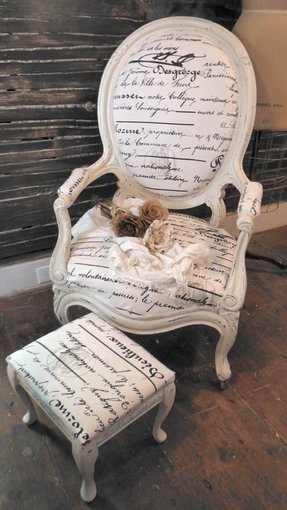 Antique louis xiv style french parlor
Letters are one of the most romantic forms of correspondence and in combination with the light upholstery of French antique parlor armchairs from the era of Loius XV - a perfect duo with a bright wooden frame and analogous footrest.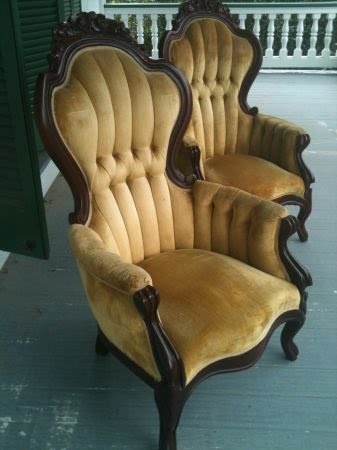 Antique style wooden chairs with a dark brown finish. Chairs' legs, arms and backrest with a carved top are curved and grooved. A seat, full sides and a tall backrest with vertical stitching and button tufting are covered with fabric in yellow hues.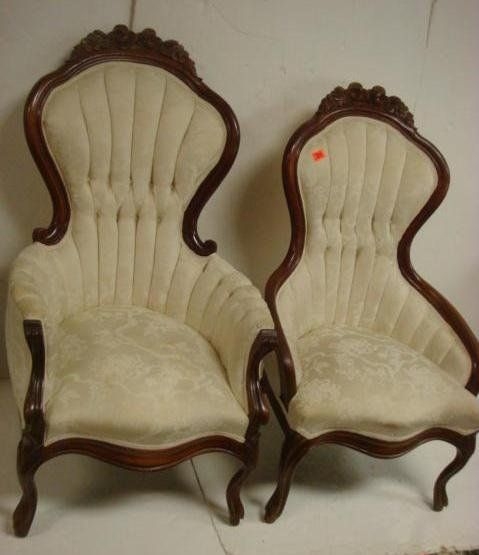 Oh my God, this incredible parlor chair inspired of Victorian style looks like shorter chaise lounge or longer armchair. It has carved frame made of Cherry wood and seat covered with bright brocade. It is available in two sizes!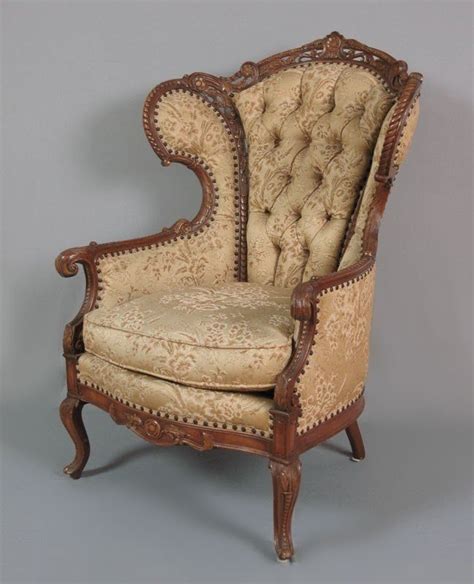 This eye-catching armchair based on a solid wood finish and soft plush cushion cover in lime tint is an excellent way to revive any interior. The Victorian style adds all the interior and interior design of the class and style.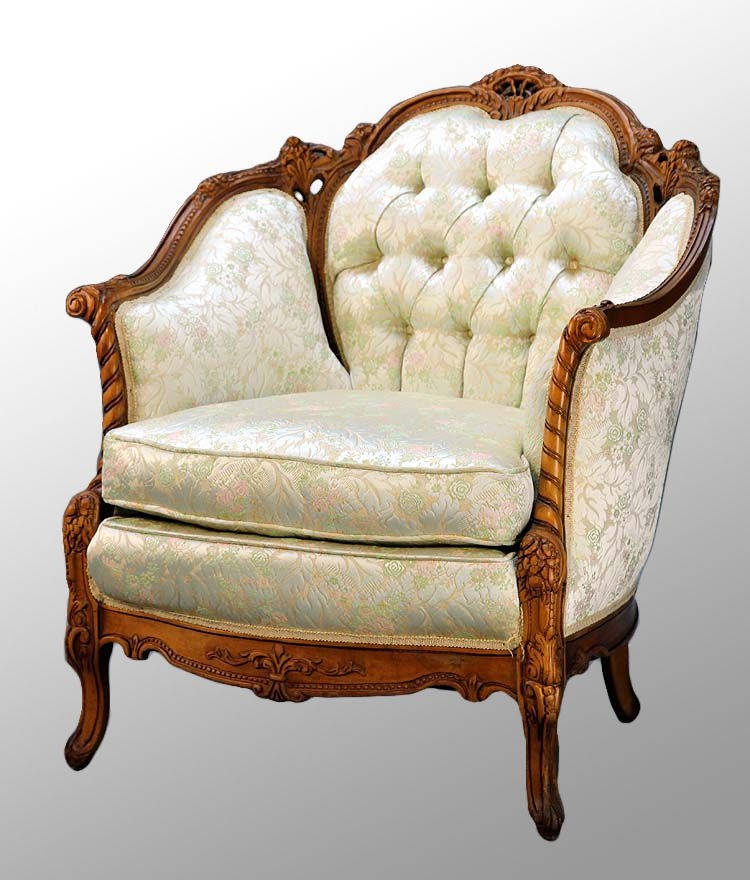 Victorian style chair for your palor - elaborate and detailed in look, just as it should be. Intricately carved walnut wood frame goes with cream colored floral pattern jacquard characterized by beautiful nacreous sheen.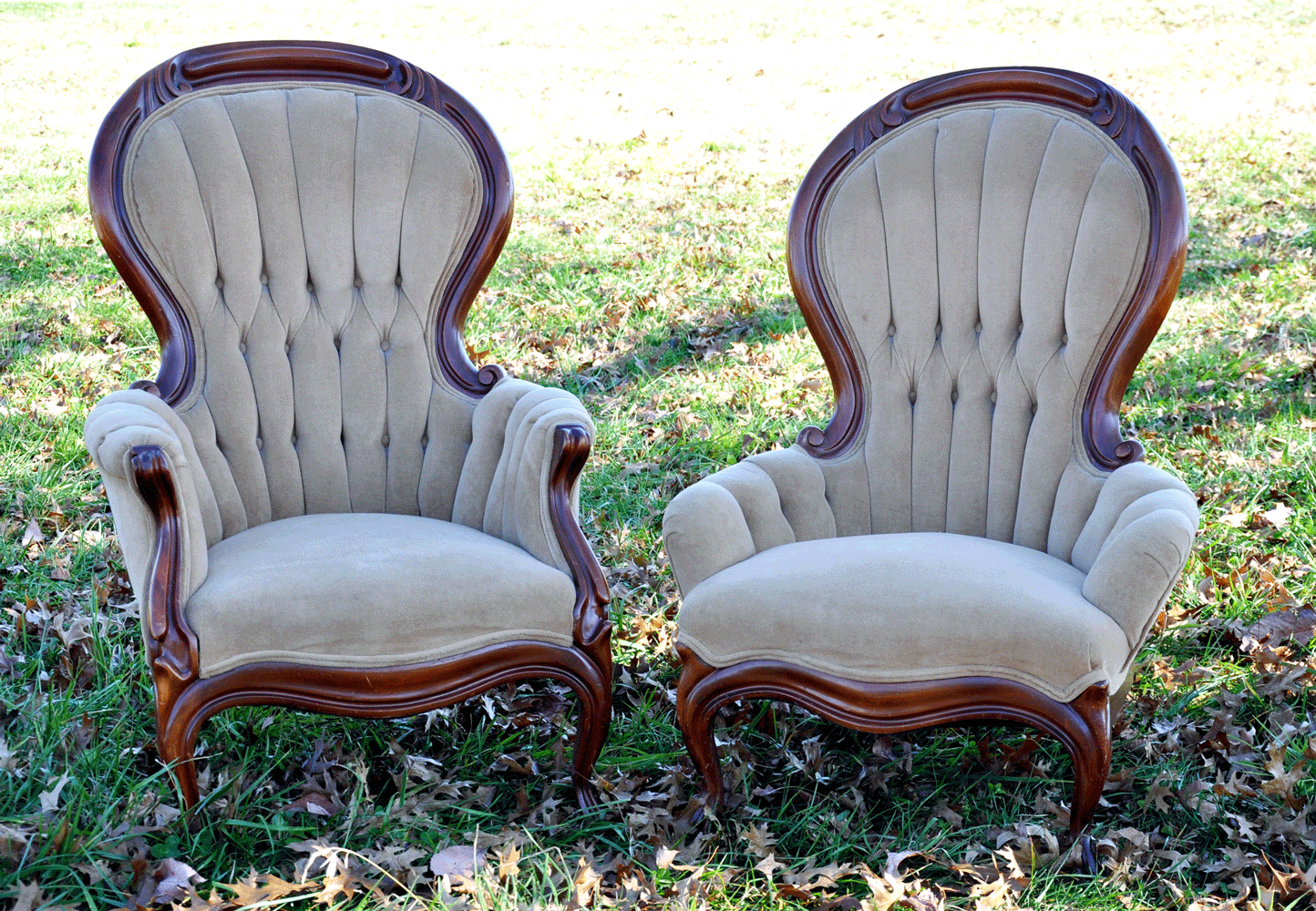 Antique chairs that are decorative and comfortable. They feature soft seat cushions and decorative backrests that are button-tufted for aesthetics. Solid wooden frames include carved details, so these chairs are comfortable and stylish.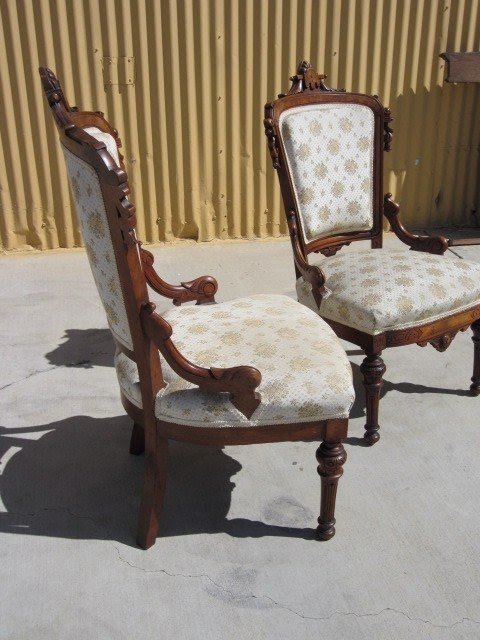 Elegant chair mounted on carefully carving frame made of wood. It is upholstered with high quality fabric and finished with sophisticated pattern. Suitable as dining chair or additional seating in any interior as needed.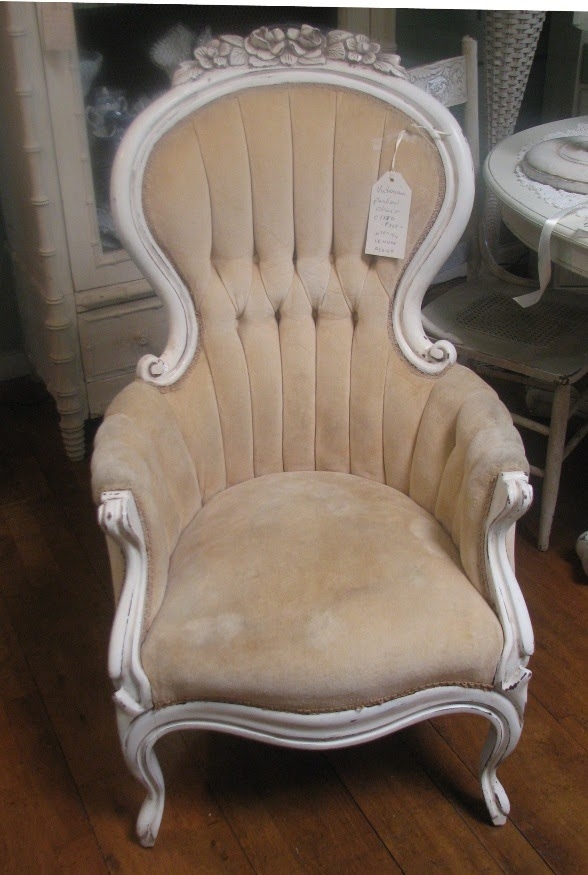 Antique design for an old-fashioned parlor chair, made out of white-painted oak wood carved in a decorative fashion. The chair is fitted with a microfiber upholstery in a beige color with a tufted pattern on the back.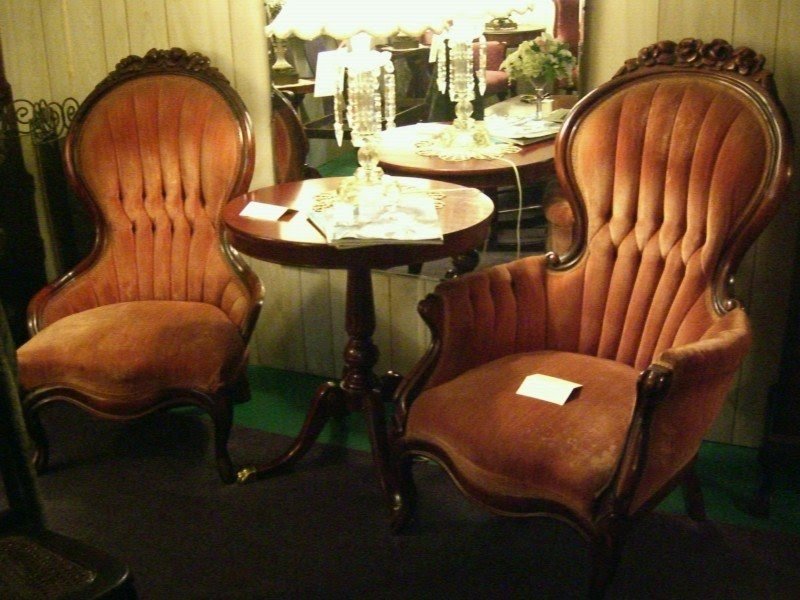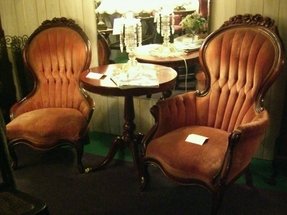 cimg3738.jpg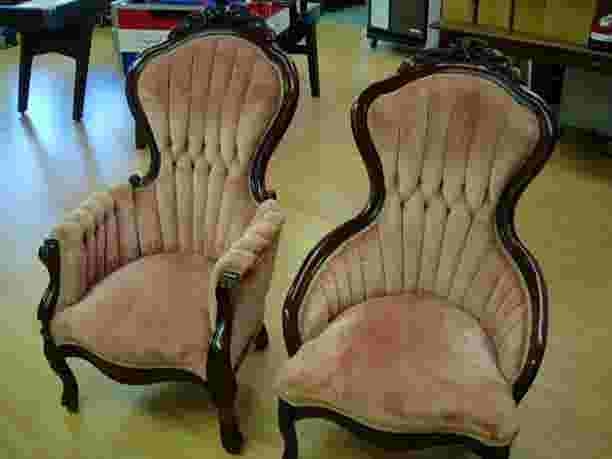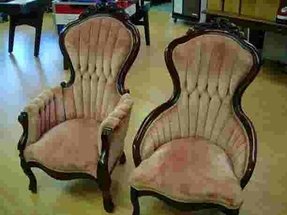 KIMBALL VICTORIAN GENTS LADIES PARLOR CHAIR SET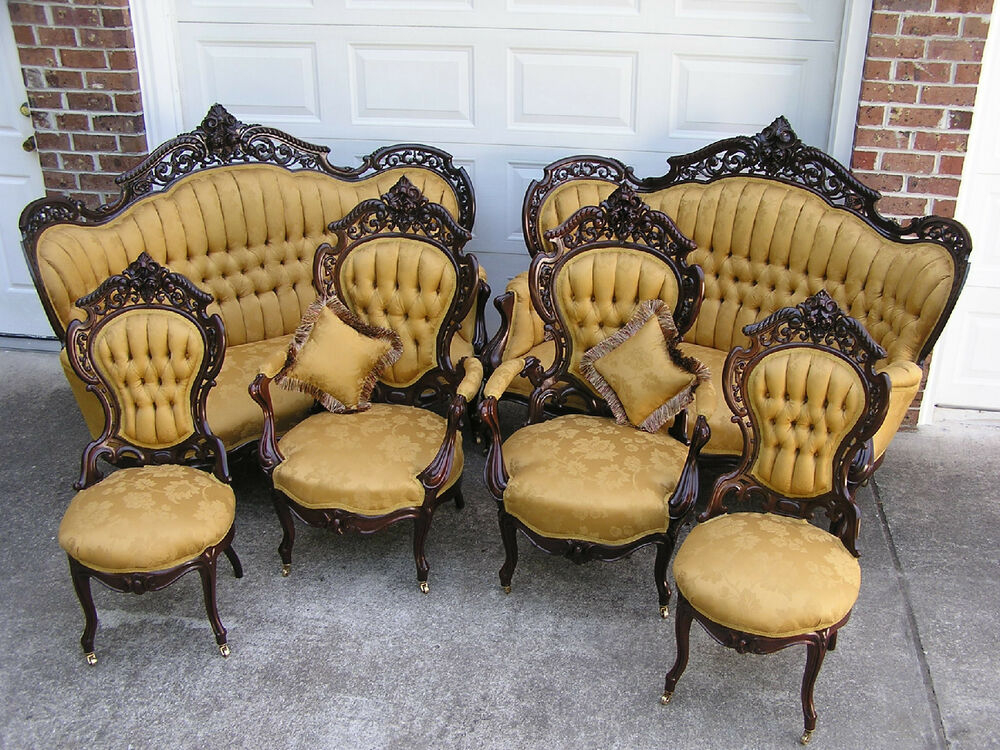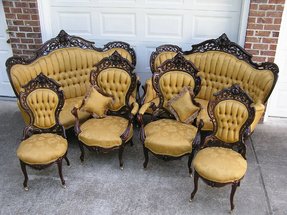 42000.0 ELEGANT VICTORIAN J H BELTER HENRY CLAY ROSEWOOD PARLOR SET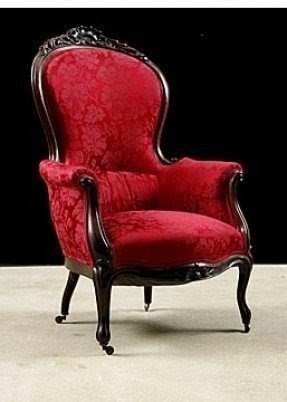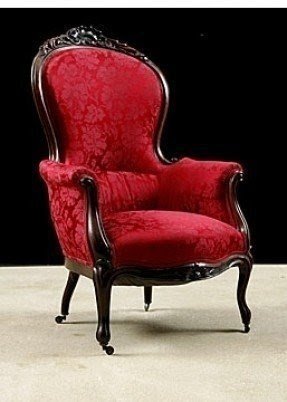 This armchair is a comfortable, stylish and functional element of furniture. It features a nice red color of a seat, arms and backrest. Its rosewood frame is solid and it includes some aesthetic carvings on legs and on the top of backrest.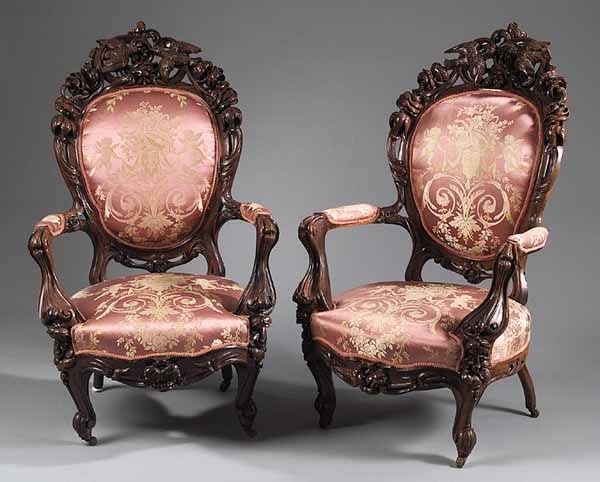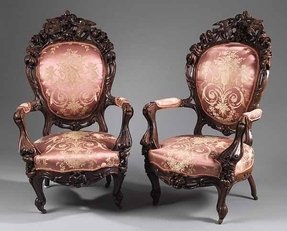 Vintage approach to a set of two identical Victorian parlour chairs made in a Rococo style. The chairs are carved out of dark oak wood with a decorative shape and are upholstered in a pink velvet fabric with royal patterns.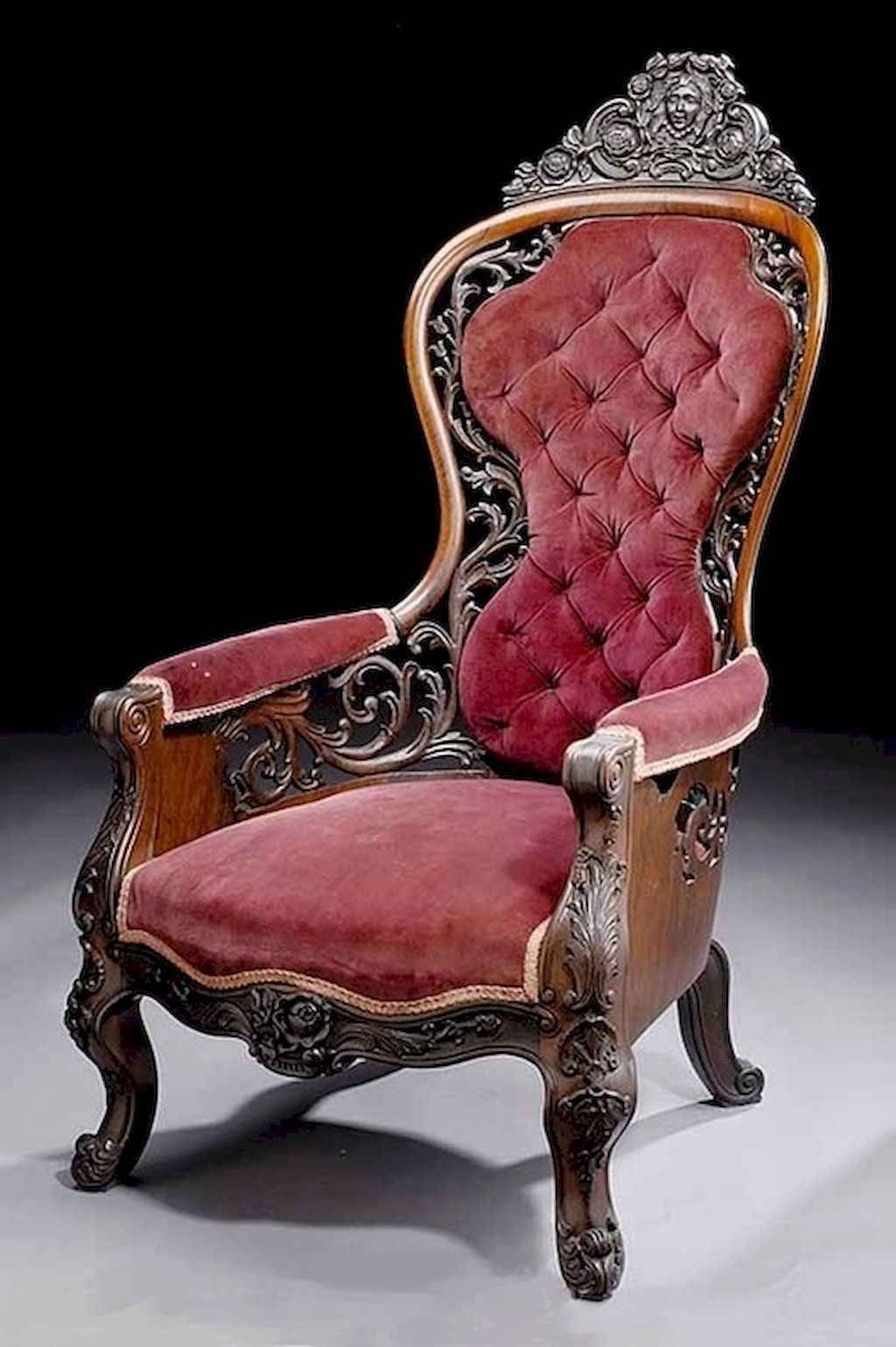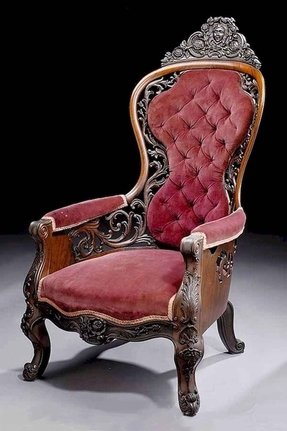 I like decorative character of this armchair. Its wooden frame includes attractive carvings. Soft, padded seat finished in red color provides comfort and support thanks to its padded arms and button-tufted backrest.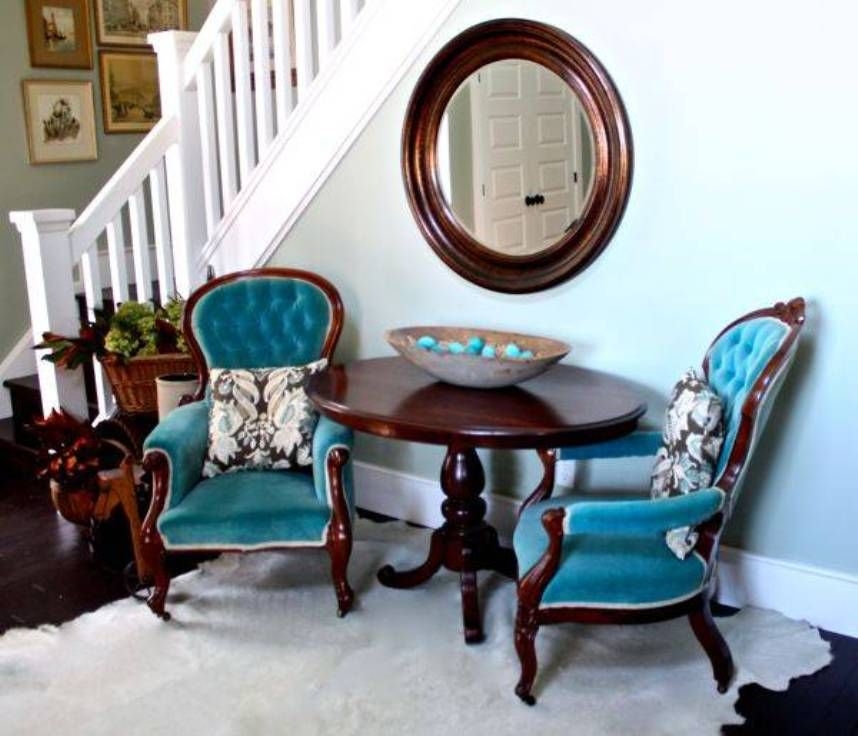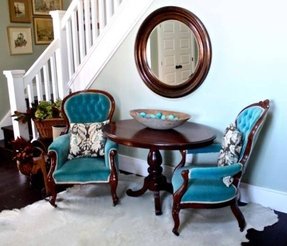 With these antique parlor chairs your home decor is going to be as chic as never before. They've got the tufted backs, solid wood frame, Victorian style, turquoise velvet upholstery and padded seats for enhanced comfort of use.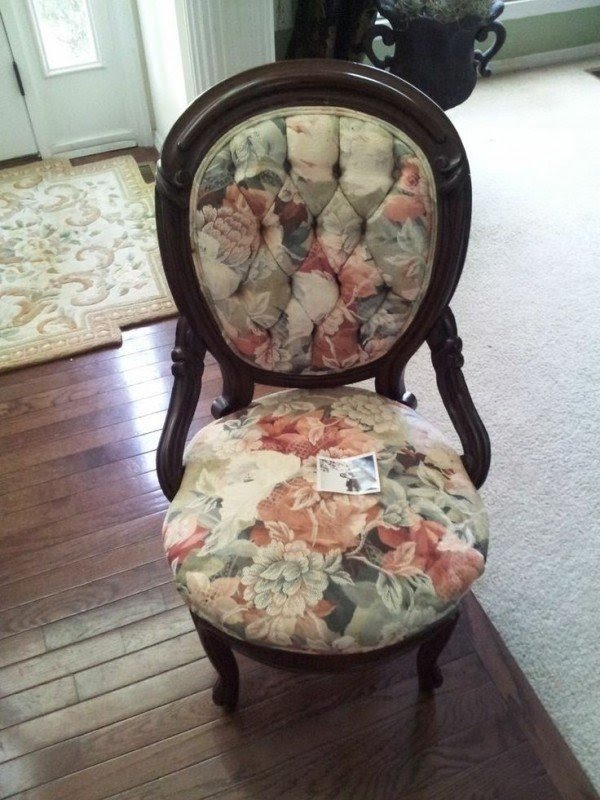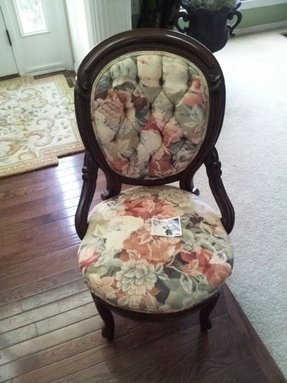 Antique Victorian Ladies Parlor Chair circa 1850s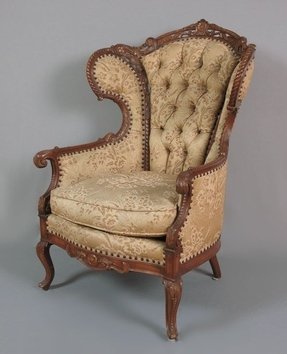 Pair of English Antique Victorian Period Carved Rosewood Parlor Chairs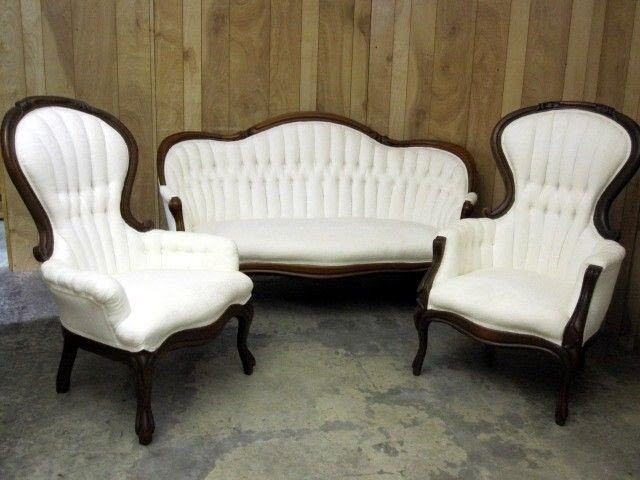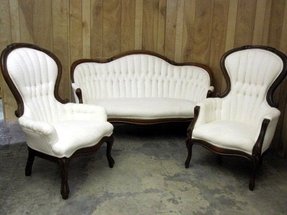 Vintage Victorian Balloon Back Chairs and Sofa Parlor Set White Great ...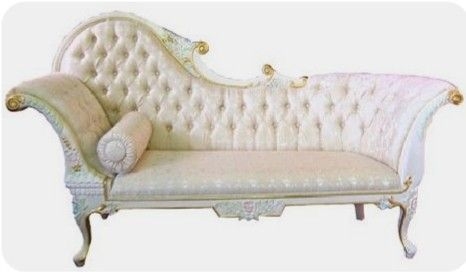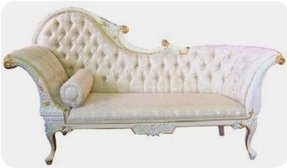 i want to be laying on it smoking a cig. ;]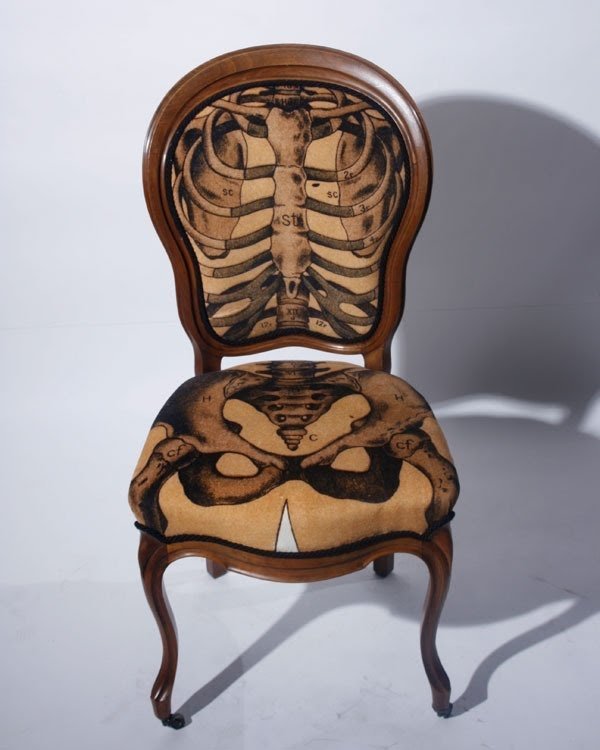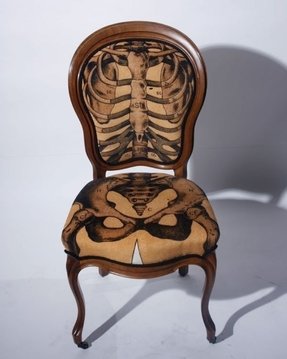 Dreamlike chair upholstered with nice touch fabric and finished with skeleton theme. Frame is made of wood. Perfect as dining chair or additional seating in the living room, bedroom and more.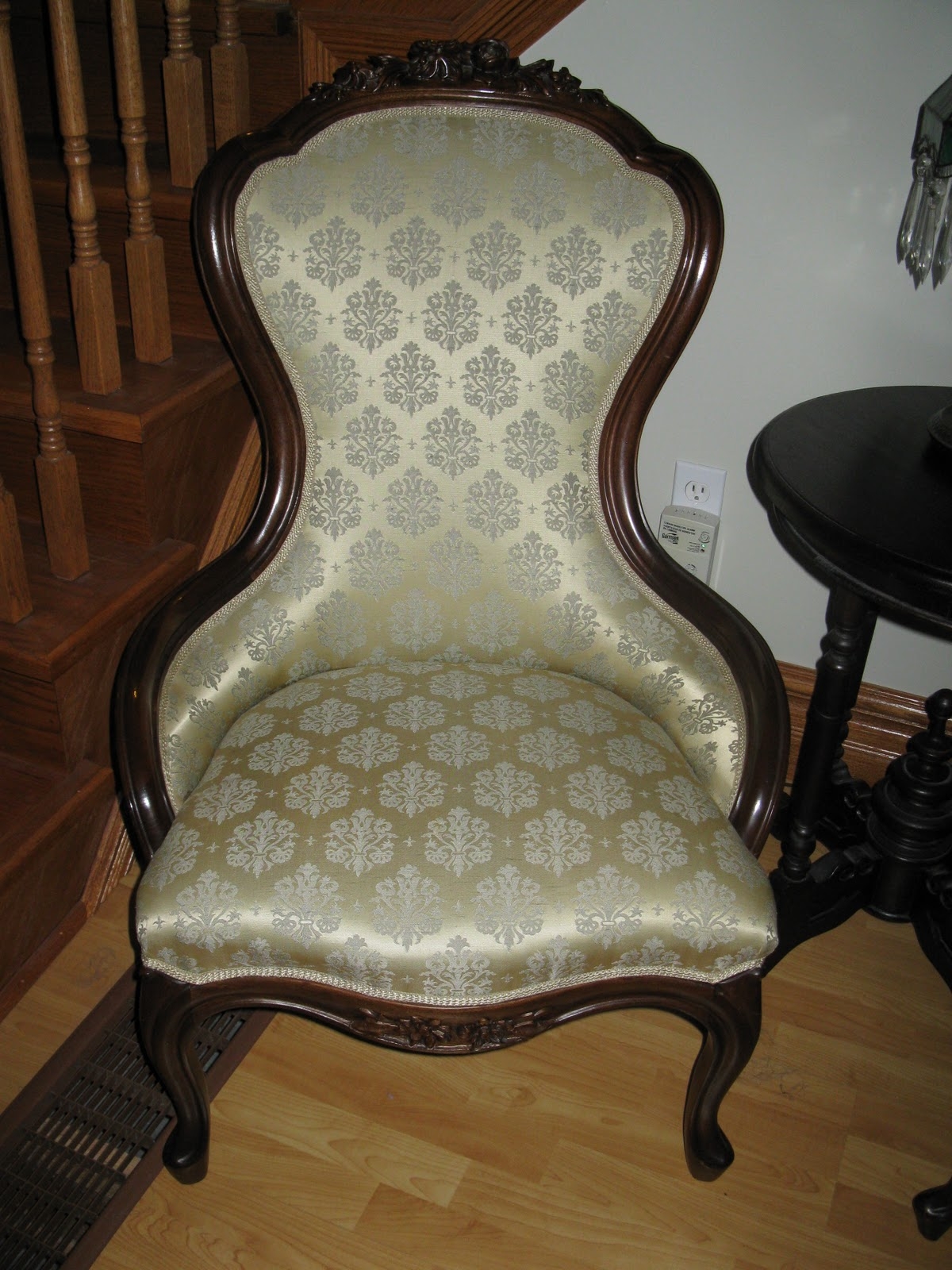 If you know more about these chairs please post a comment here.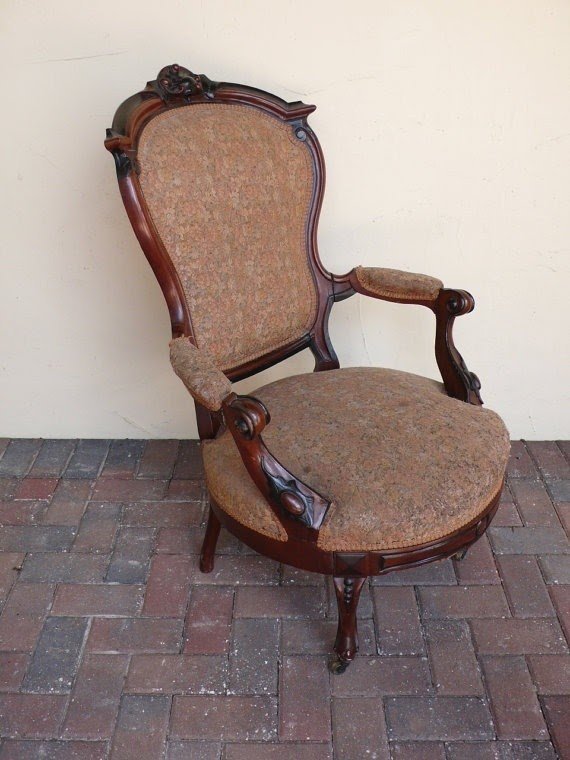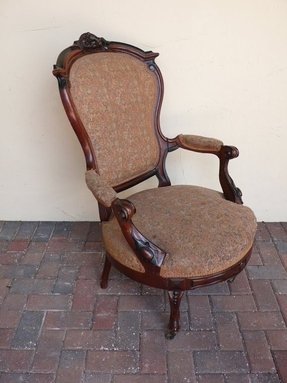 Very Rare Antique Parlor Chair with Wood frame Shown by metrosofa, $ ...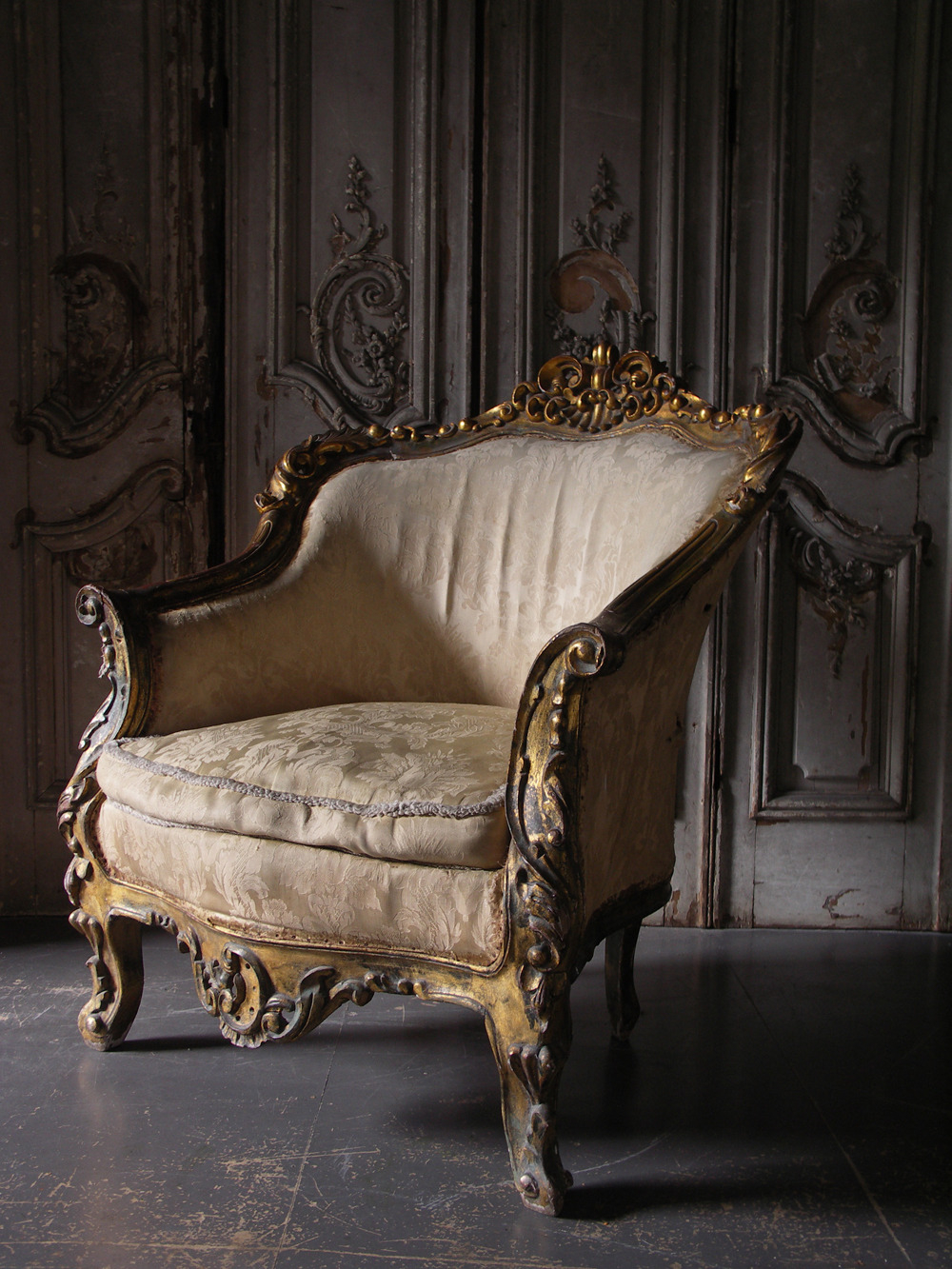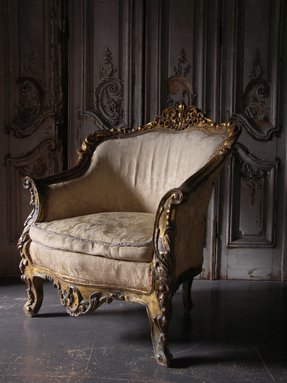 The impressive and very stylish performance of this antique parlor chair makes the exterior a unique style. The beautiful details of the seat frame decor and silk upholstery make it all the more unique.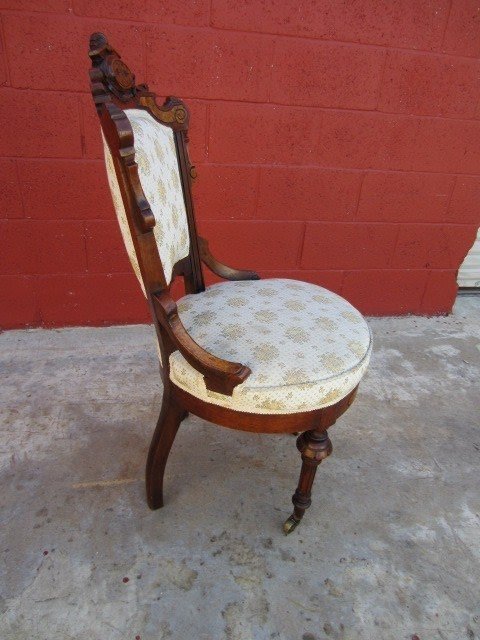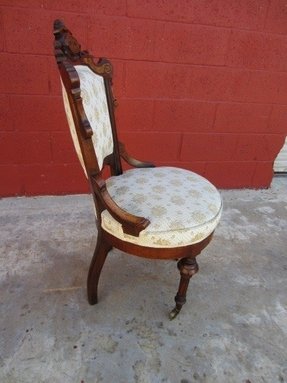 American Antique Victorian Chair Accent | Parlor Chair Antique ...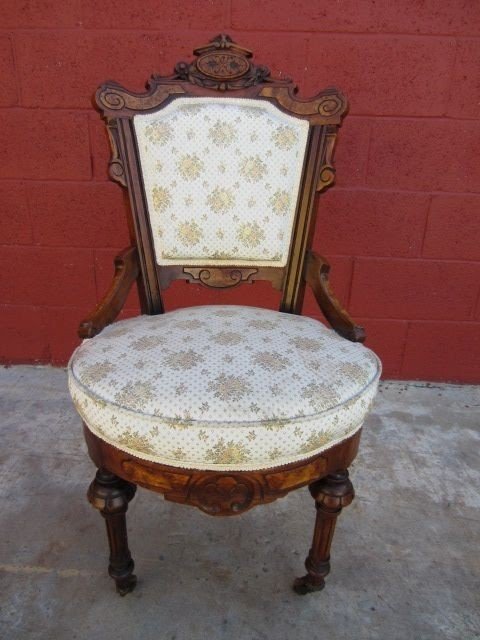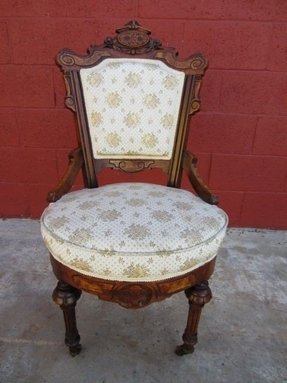 antique parlor chairs Ice cream parlor chair makeover | File Size: 236 ...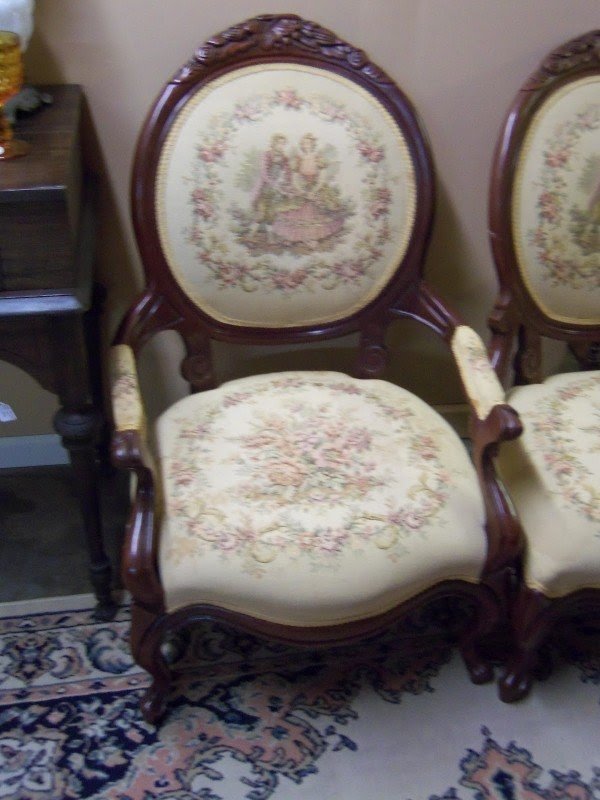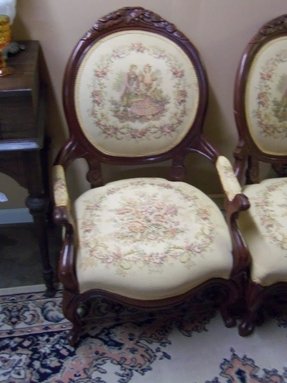 Colonial Square Antique Mall, LLC: Pair George/Martha Parlor Chairs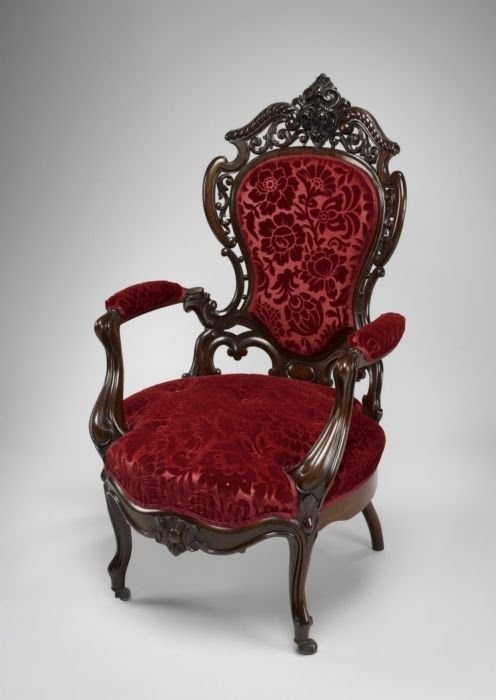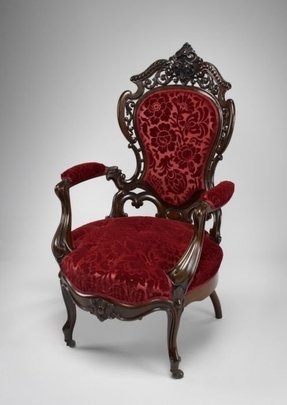 Add a luxury touch to your office space or drawing room with the armchair, made by the John Meeks. It's designed in Marie-Antoinette style of mid-nineteenth century.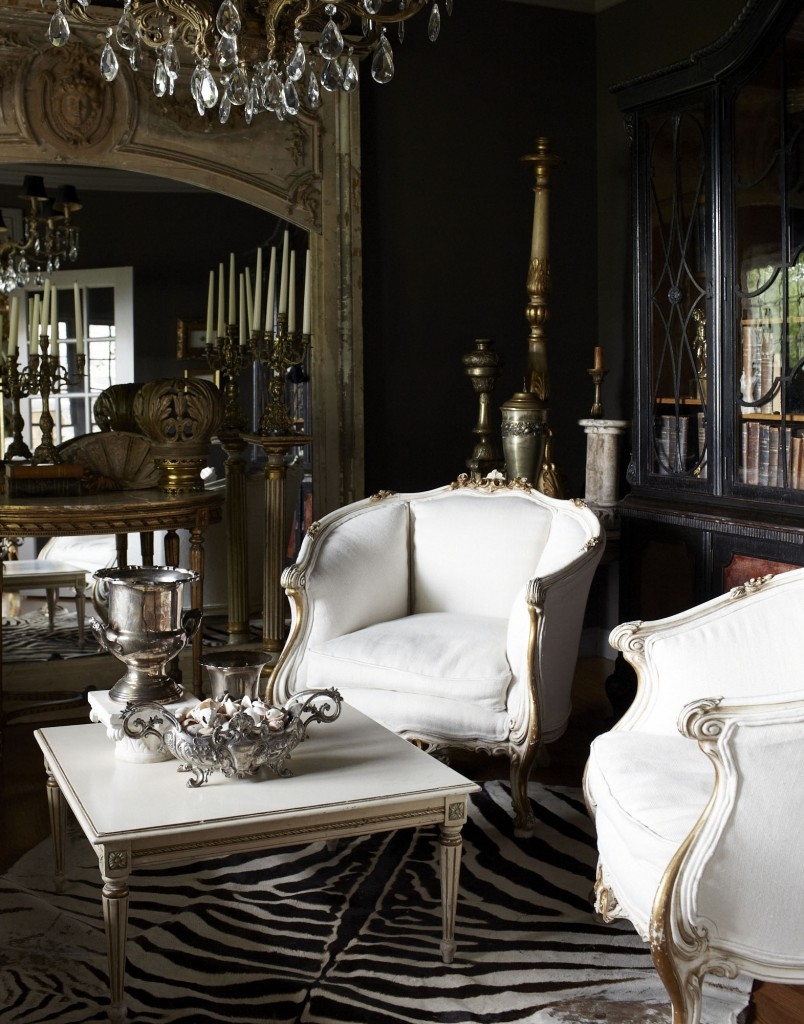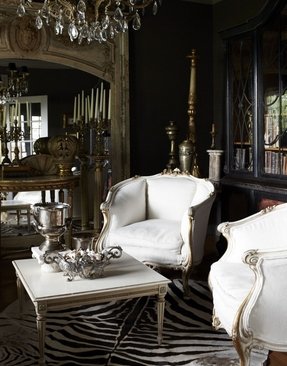 Want to have more romantic accents in your interior decor? With this beautiful set of two arm chairs, your room is going to change in a second. Each of these masterpieces has a stunningly carved frame, and white upholstered cushions with a generous filling.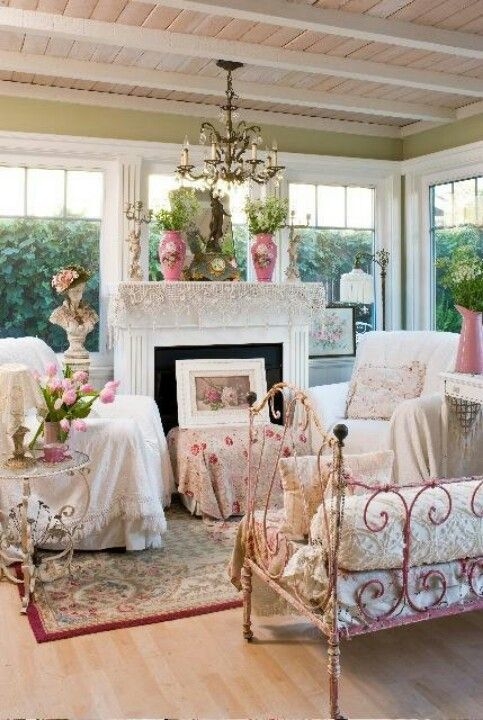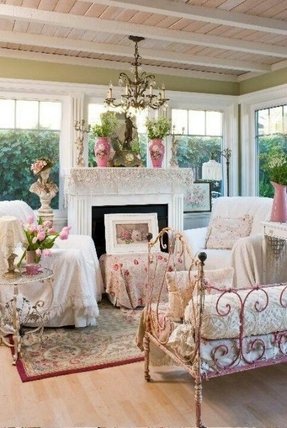 enchanting shabby vintage room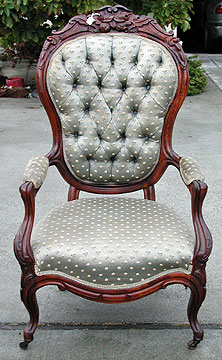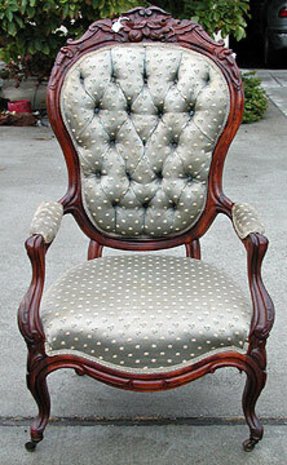 Click thumbnails for expanded view.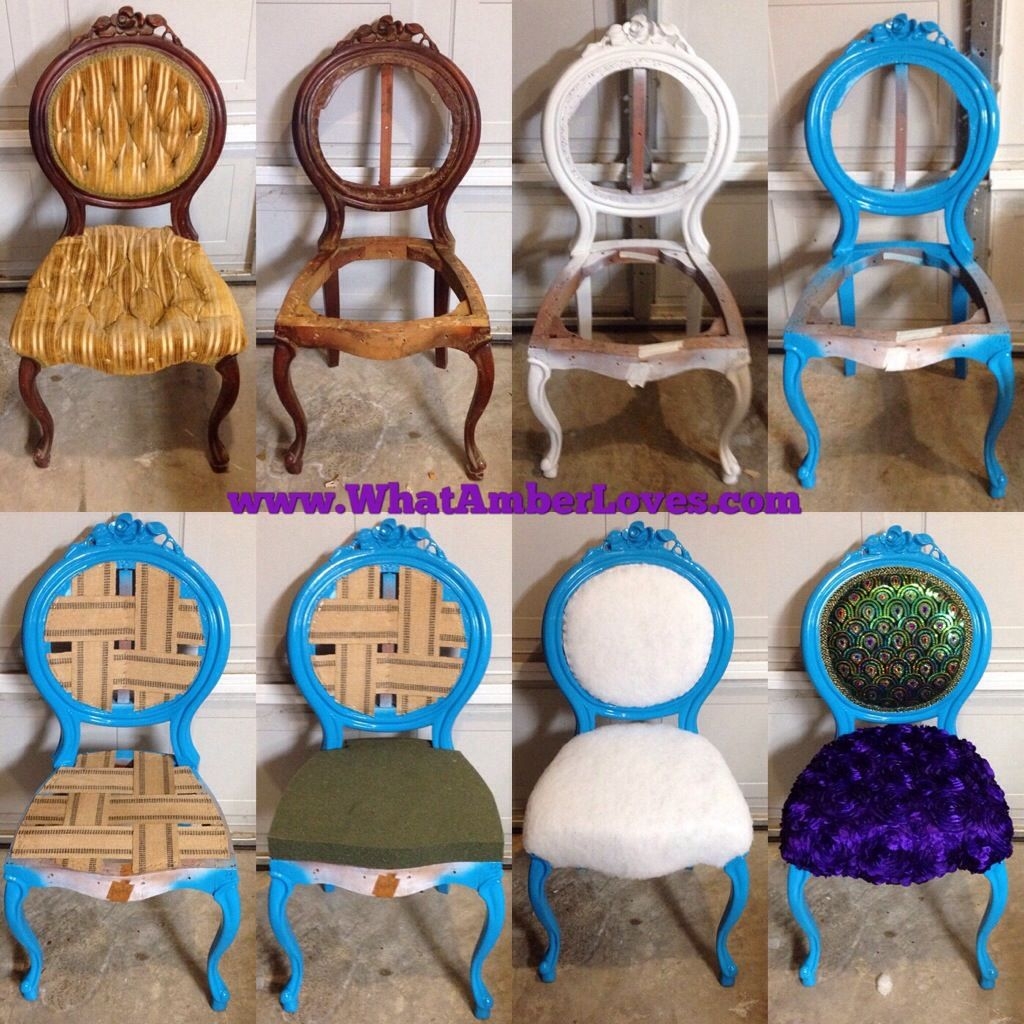 This nice chair features a natural stylization of a peacock. It features a durable wooden frame finished in blue color. Its soft seat cushion is paired with a round backrest. All elements of this chair feature attractive colors.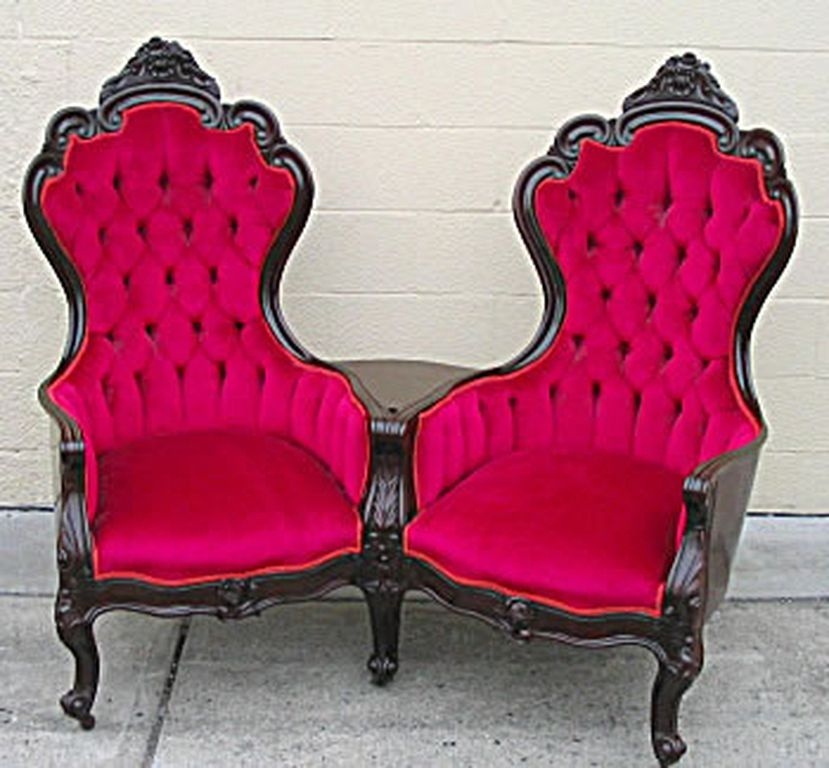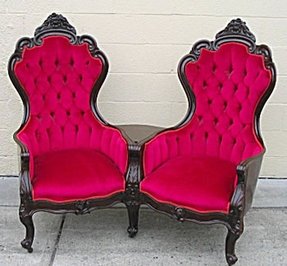 With this unique loveseat your evenings with your loved one are going to be more romantic, than ever. Each piece of this fine craftsmanship has a frame made of beautifully sculpted, laminated rosewood. The inside is covered with a red fabric that is button-tufted, and goes in a perfect contrast with the black frame.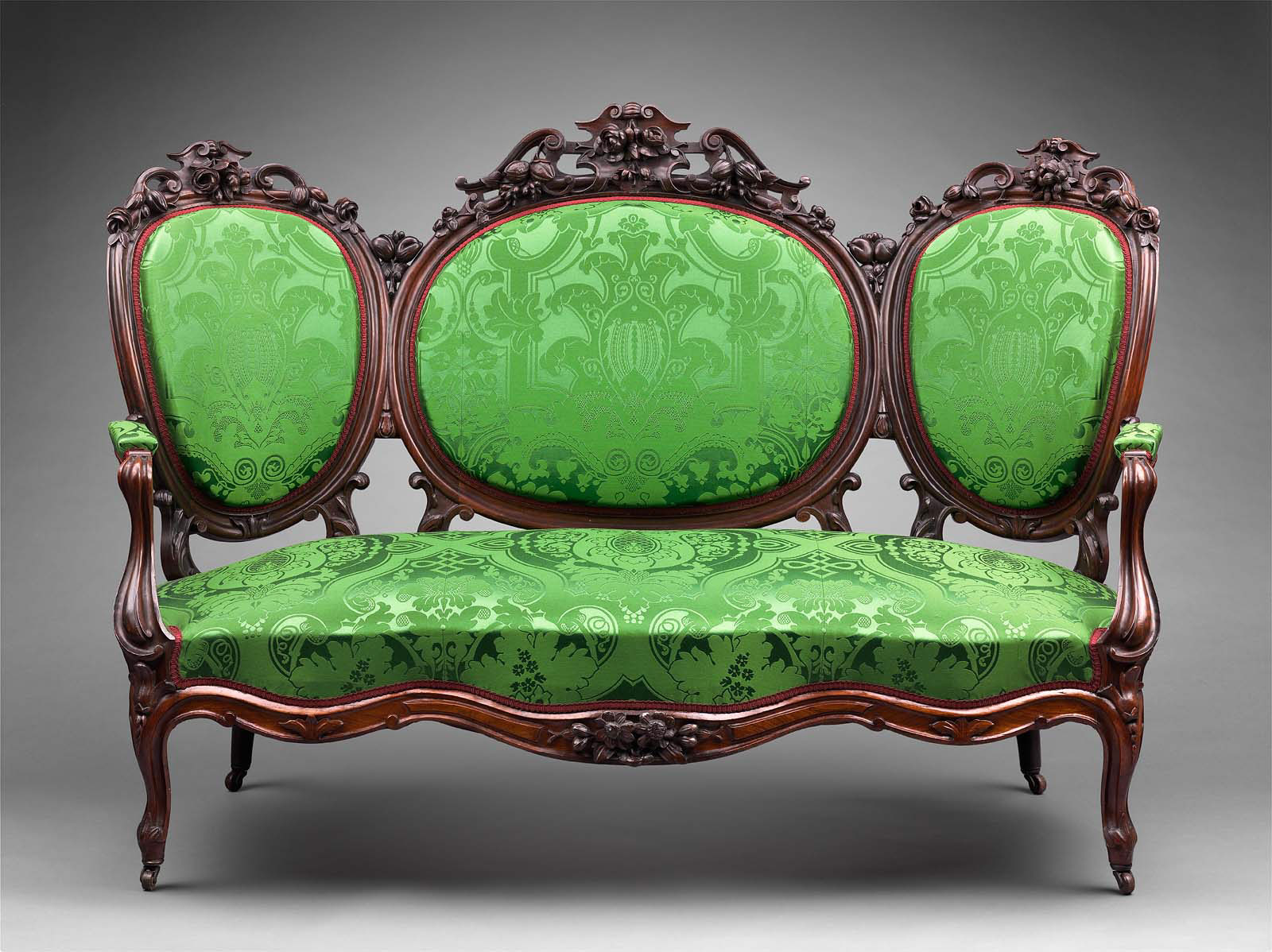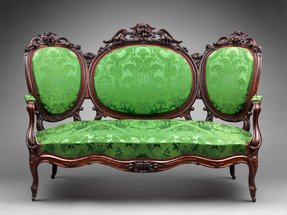 Sofa (from a Rococo revival parlor set), 1850-1870, probably Boston, MA. Museum of Fine Arts, Boston.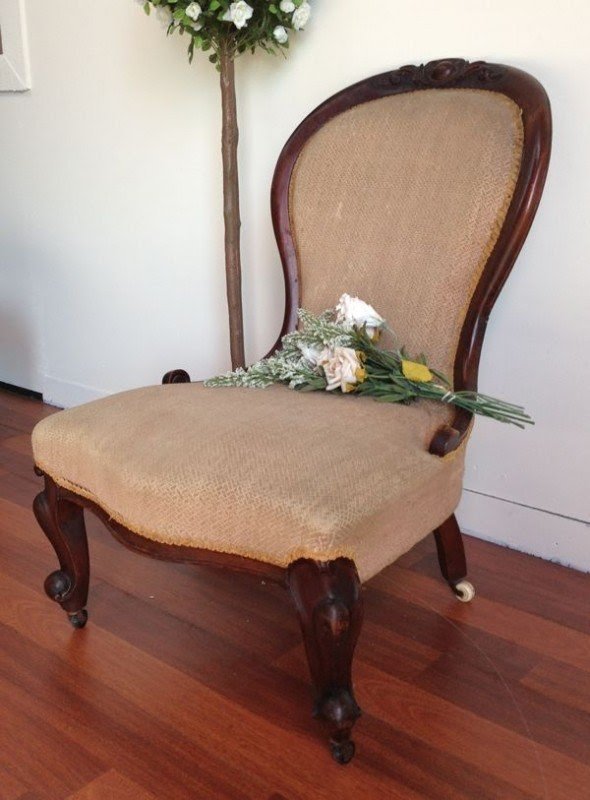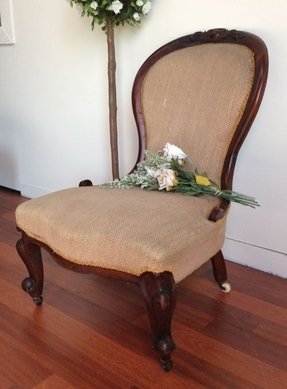 ANTIQUE MAHOGANY VICTORIAN PARLOUR LADIES CHAIR FRENCH DECOR BEIGE ...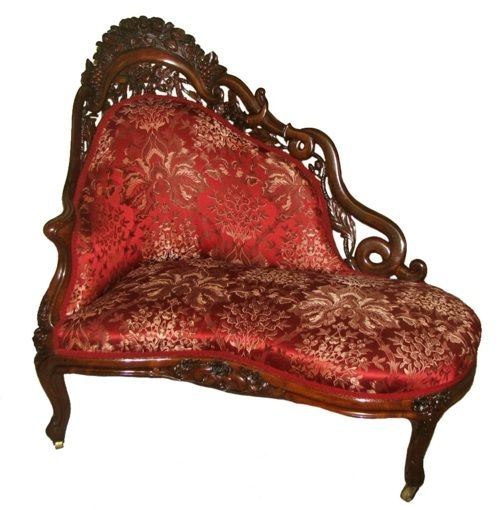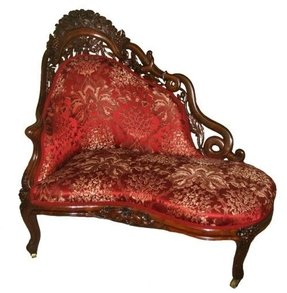 J.H. Belter Fainting Couch. Ha, I so need this. Dys and POTS friends can you imagine a day when fainting was so accepted that they made furniture for it?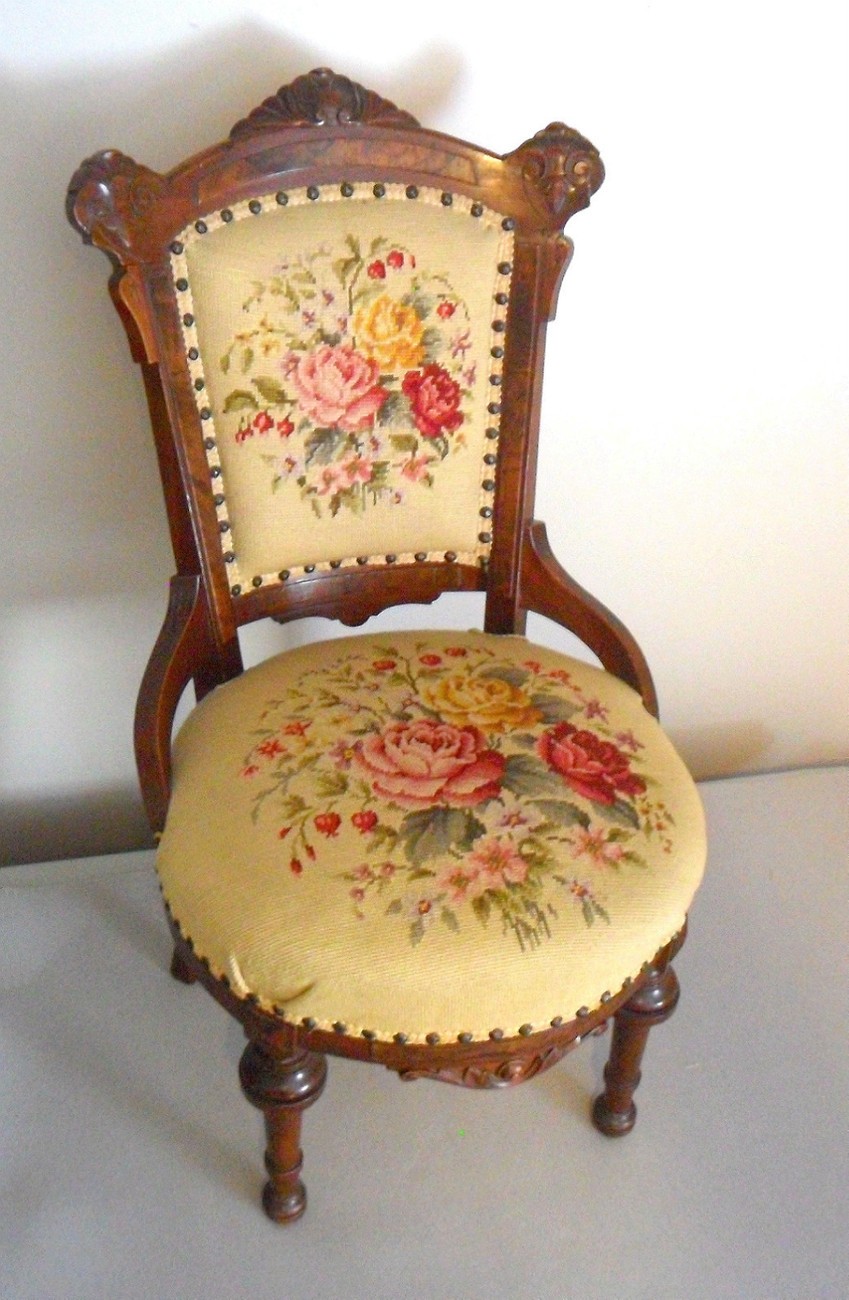 Antique Victorian Needlepoint Parlor Chair - Unknown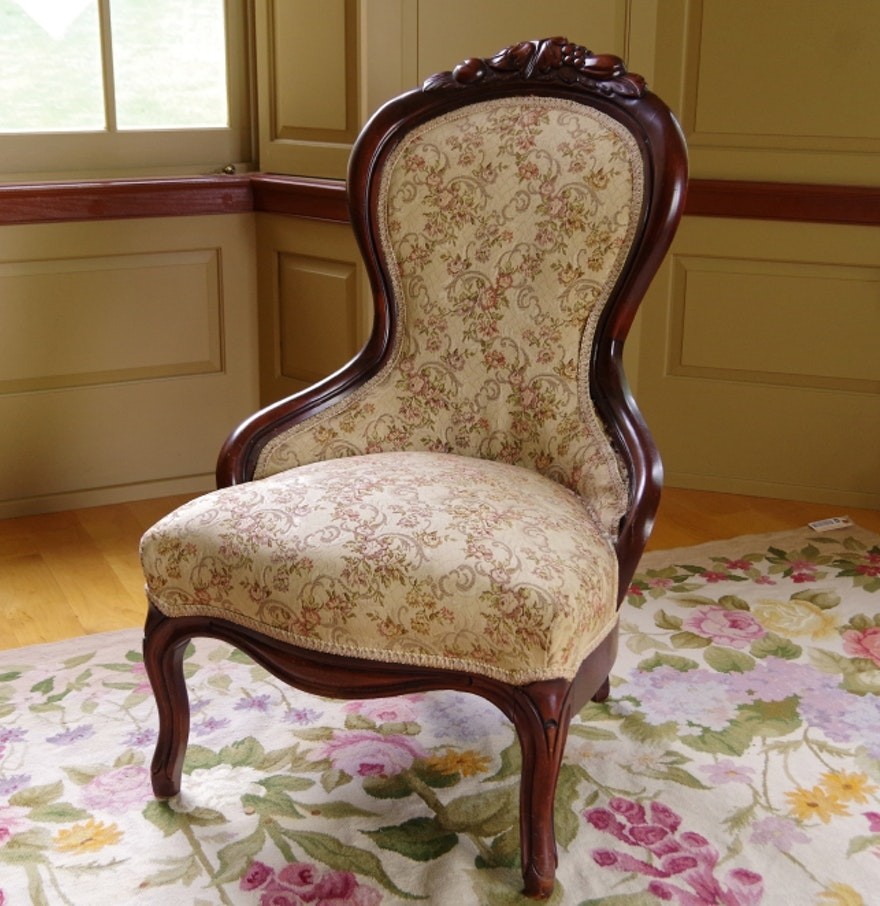 Victorian Rosewood Parlor Chair : EBTH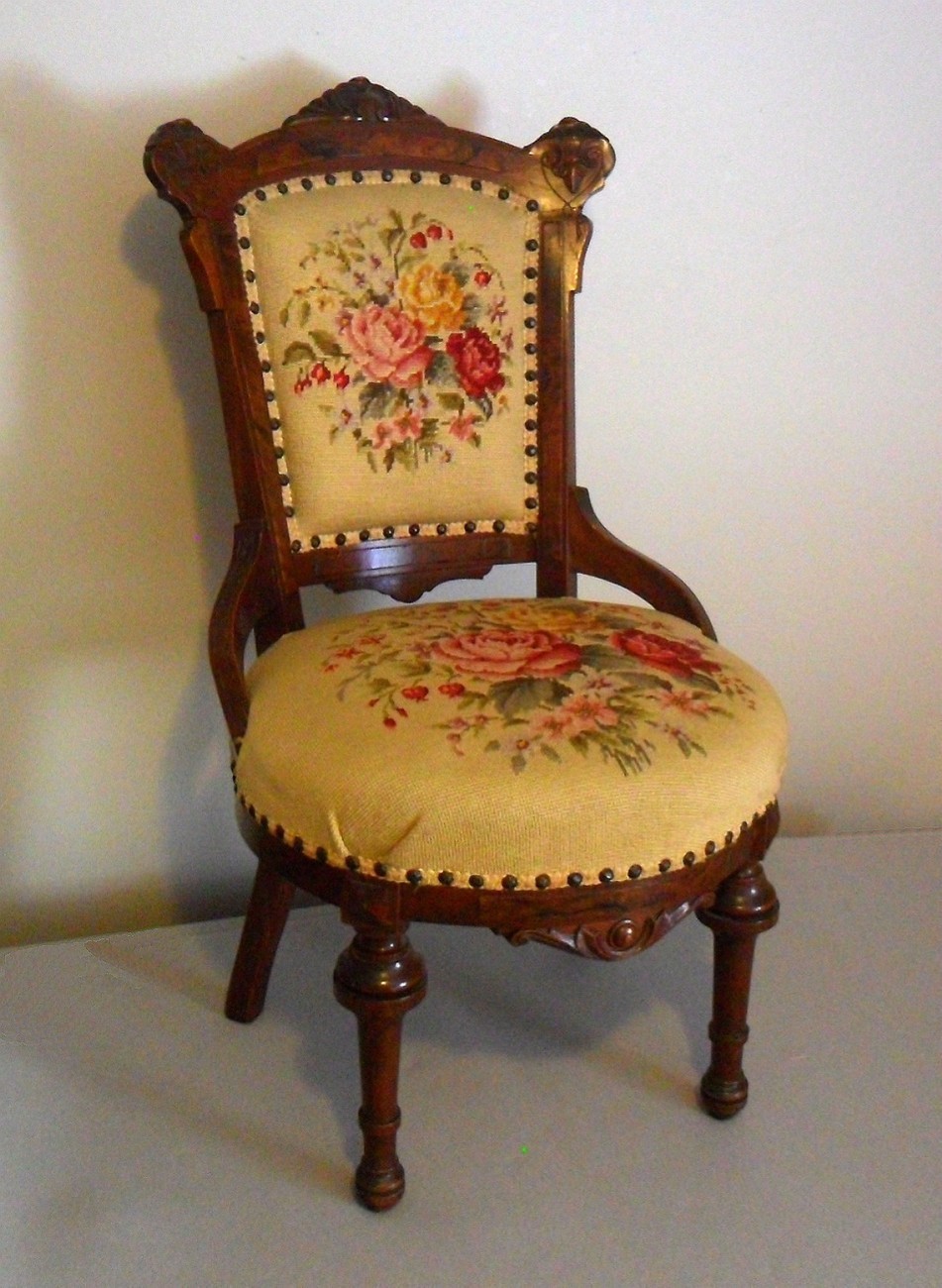 Antique Victorian Needlepoint Parlor Chair - Unknown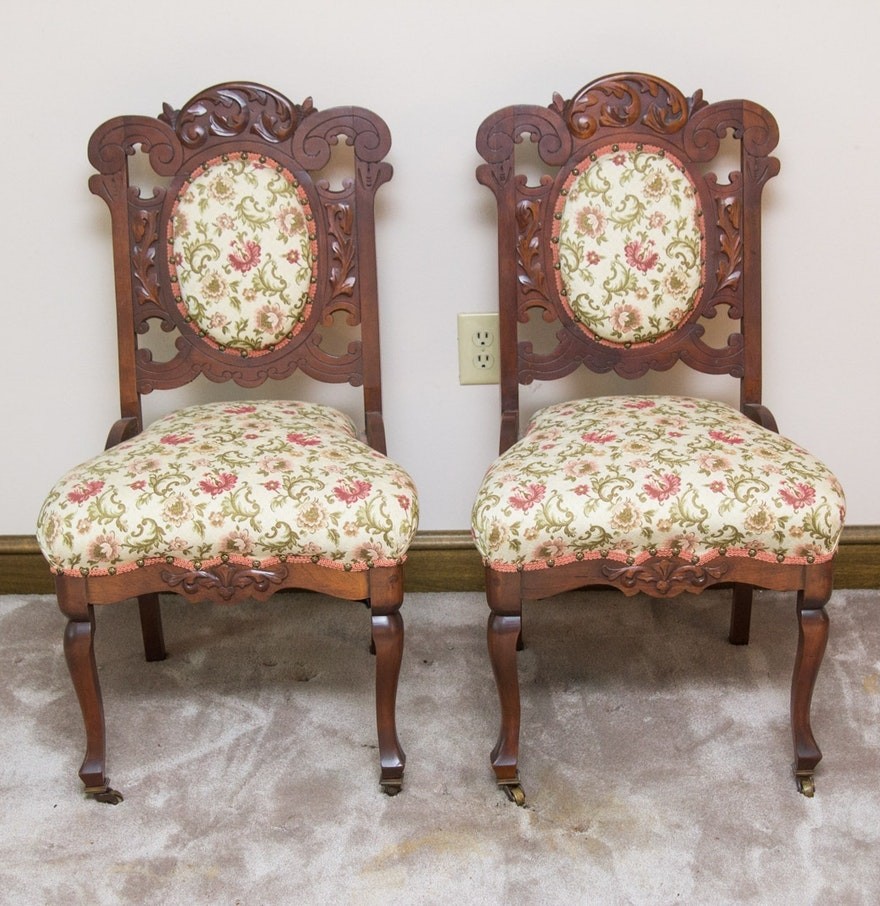 Antique Victorian Parlor Chairs on Casters : EBTH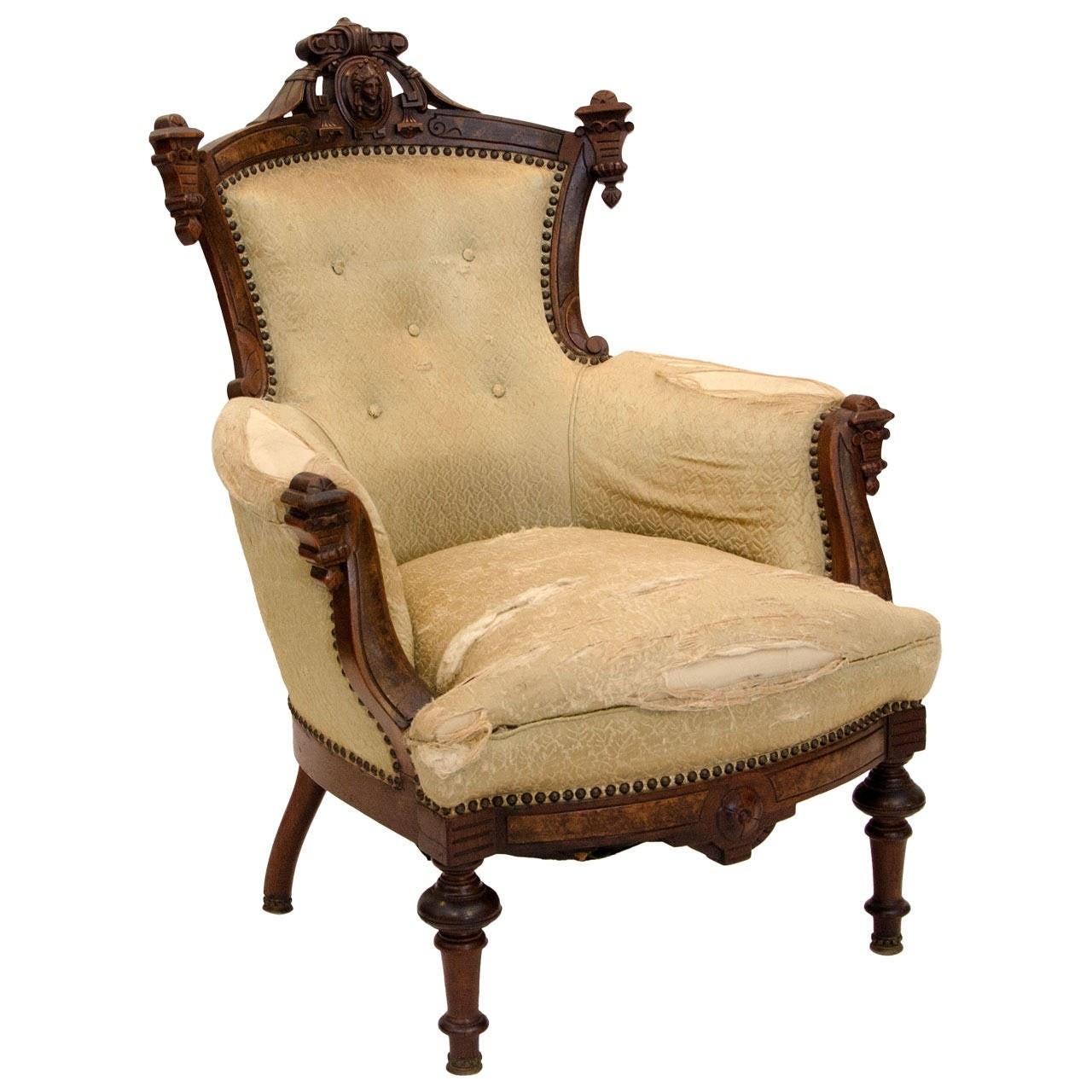 American Walnut Victorian Parlor Chair at 1stdibs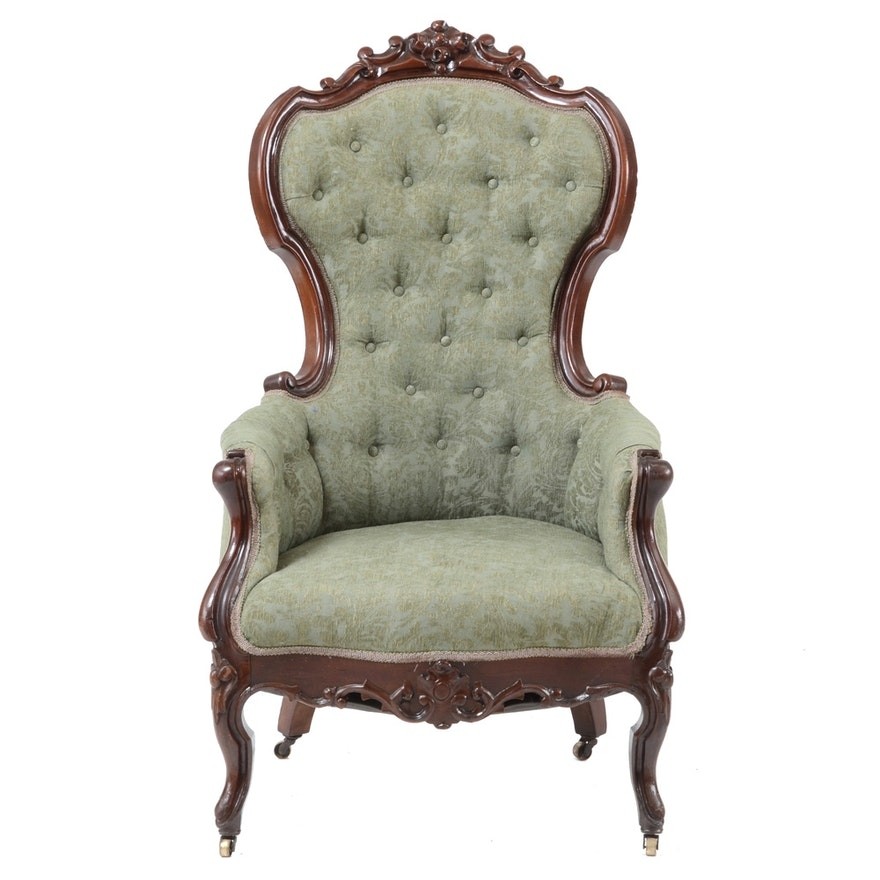 Antique Victorian Parlor Chair : EBTH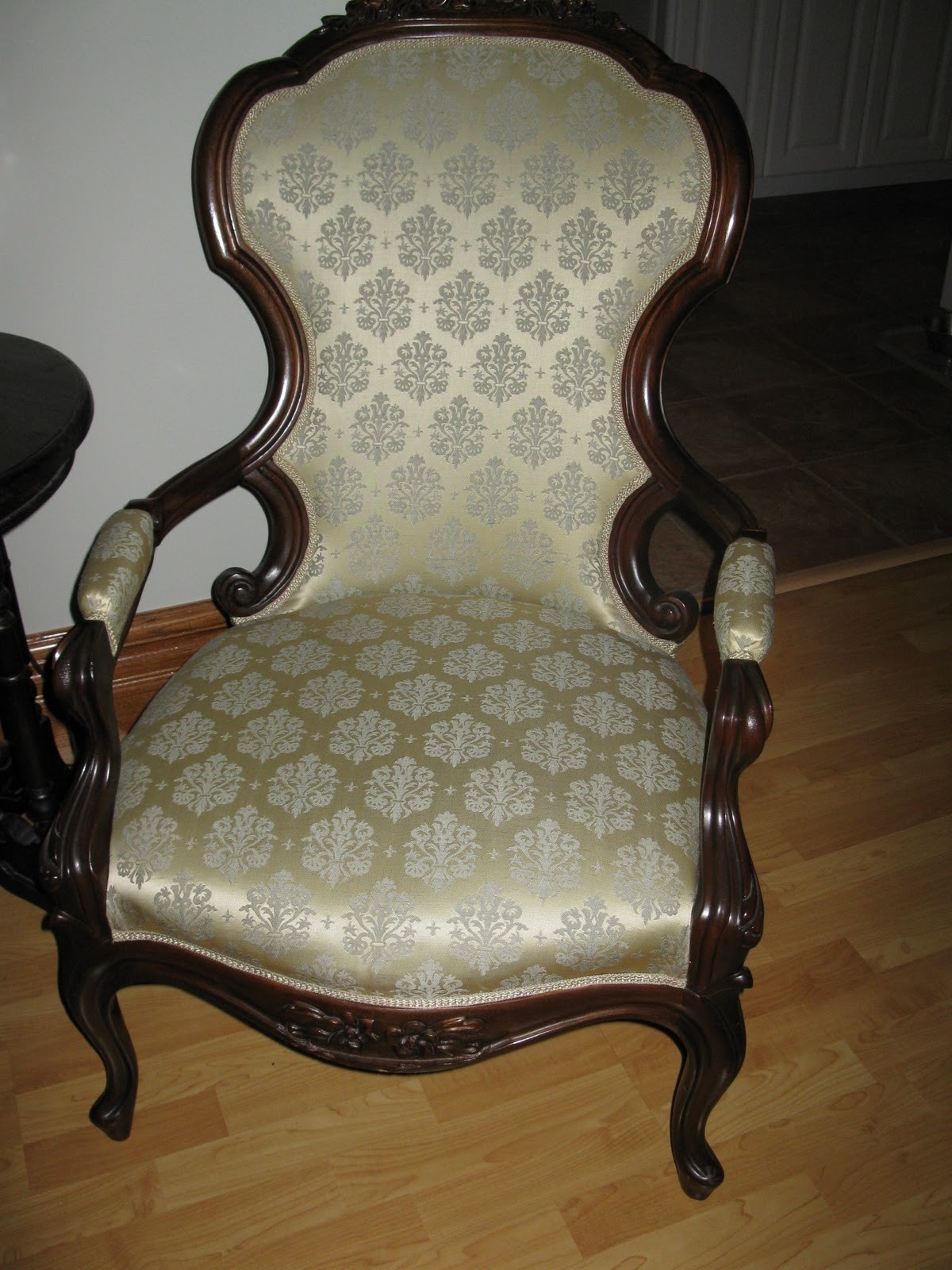 Antique Hunter: Civil War Era Parlor Chairs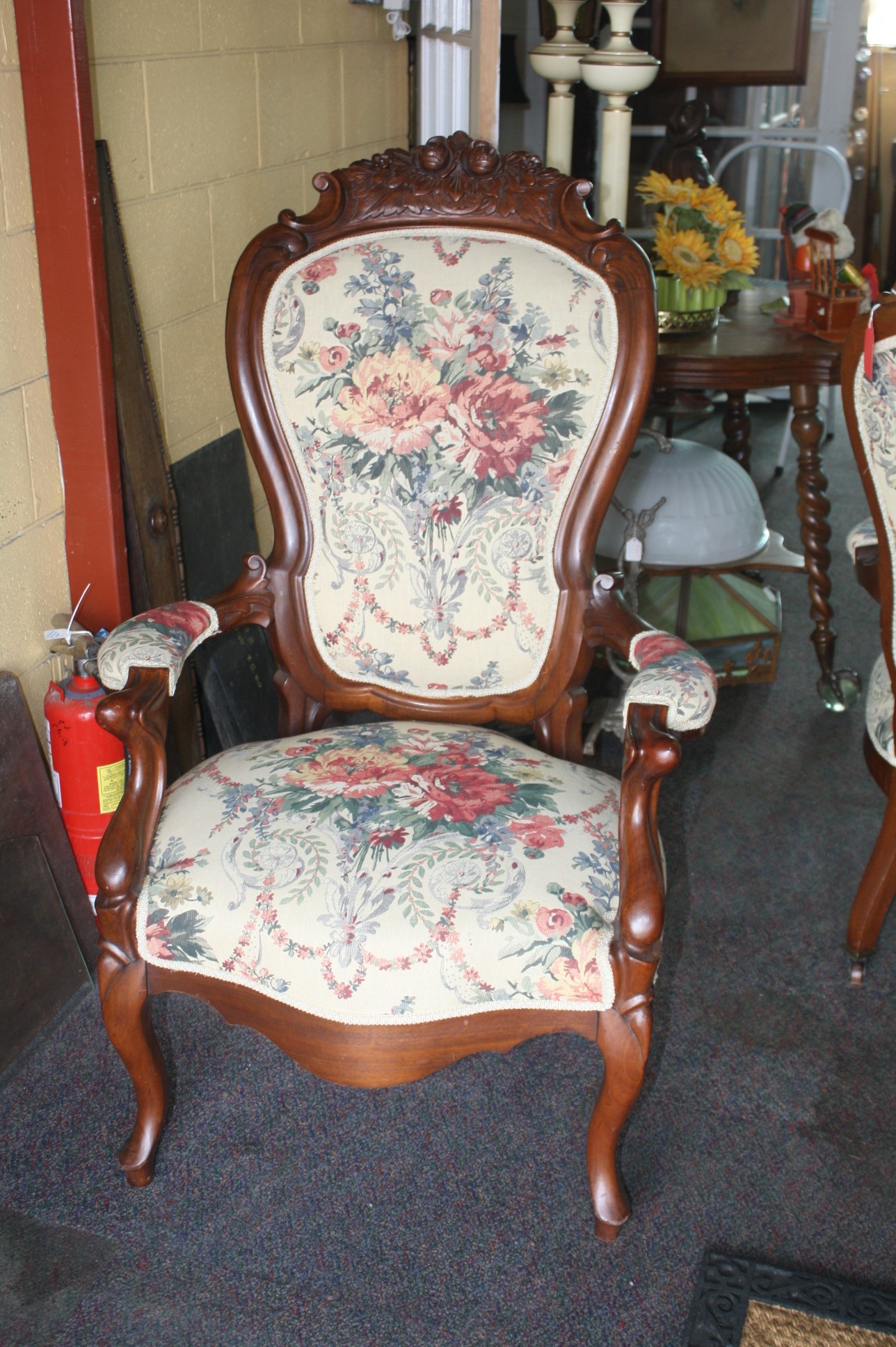 Exceptionally Upholstered Pair of Victorian Parlor Chairs ...