Sliding Hanging Room Dividers
Sometimes the living space needs to be divided and particular zones marked out. With a sliding room dividers you'll easily accomplish the task. Check the designs below to choose dividers which will add some character to the interior.
Chloe Hughes
Interior Design Expert
Our choice Best Products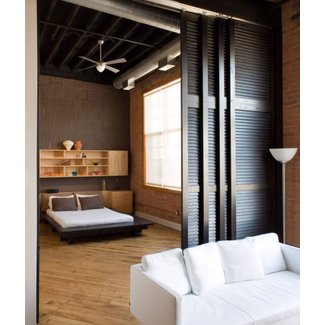 How To Divide A Studio Apartment
My friend has a small apartment with one big space. We was thinking how separate rooms, so he decide to try the classic sliding doors with wooden construction. It's an easy and cheap manner to create fantastic home.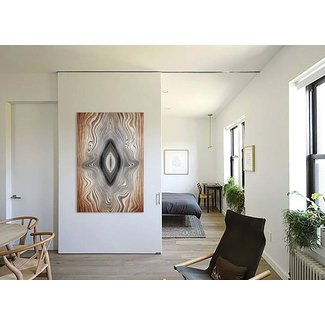 Large sliding doors blend with the wall and create large planar surface; wide doorway maintains the feel of spaciousness, though the doors can be closed at any time to divide the apartment. Worthy solution for small apartments.
If you need something a little more original and still extremely functional then this sliding door will be perfect, since it provides an easy addition of privacy to any space without you having to built another wall.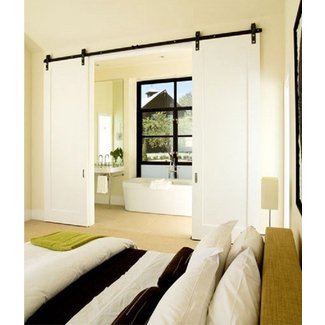 Thanks to these sliding doors you'll be able to successfully separate your master bedroom from your bathroom. The doors are constructed of wood and painted in white, equipped with cut out holes instead of traditional handles.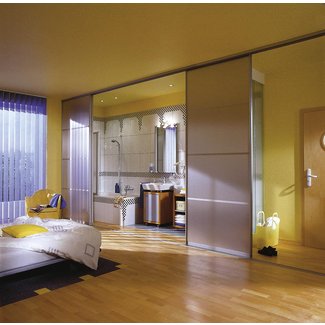 Astound your guests with those breathtaking, sliding, hanging room dividers! They are very easy to use, provide a proper level of privacy and convenience, and make a perfect solution for separating your bathroom from your bedroom.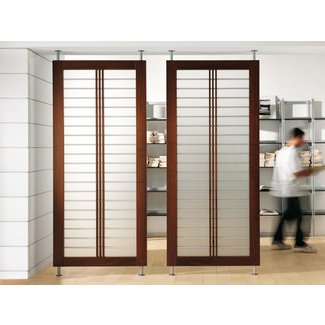 A functional and decorative room divider with solid wooden frame in a walnut finish. This durable and attractive construction also includes aluminum and frosted glass. Thanks to these materials, this divider is solid and decorative.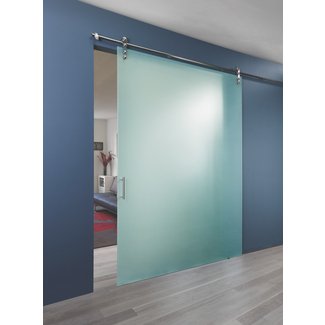 Sliding doors for dividing living room, kitchen, dining room and others interiors as needed. It is made of glass and fitted with metal handle. Modern design for each home.
PRODUCTS & IDEAS Best Ideas