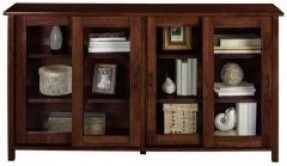 A fine decoration for displaying your knick-knacks and improving home decor. The mission bookcase is made of sturdy wood in a cherry finish, featuring 6 wood shelves concealed behind 4 clear glass panel doors.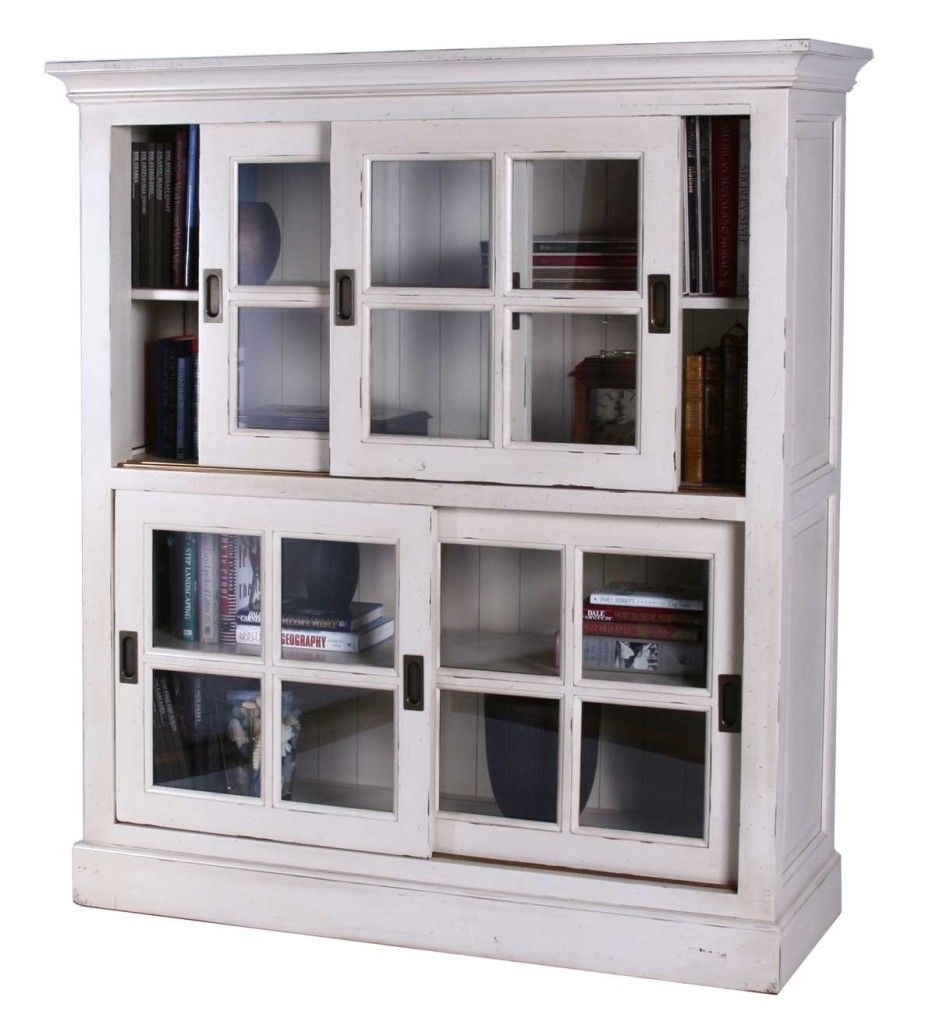 metal sliding brackets to the the felicia glass cabinet has a sliding ...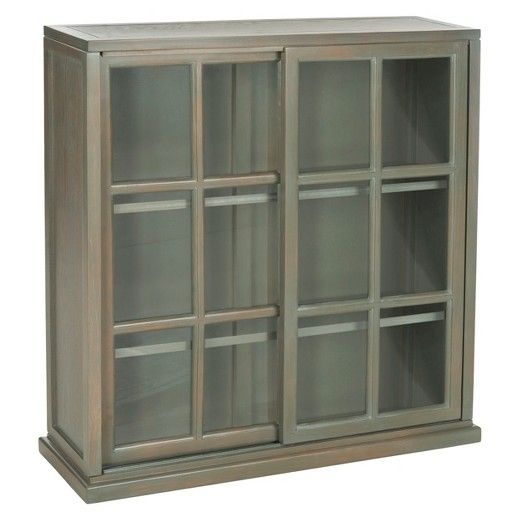 Elm wood bookcase with 2 sliding doors and paneled glass facings. Product: BookcaseConstruction Material: Elm w...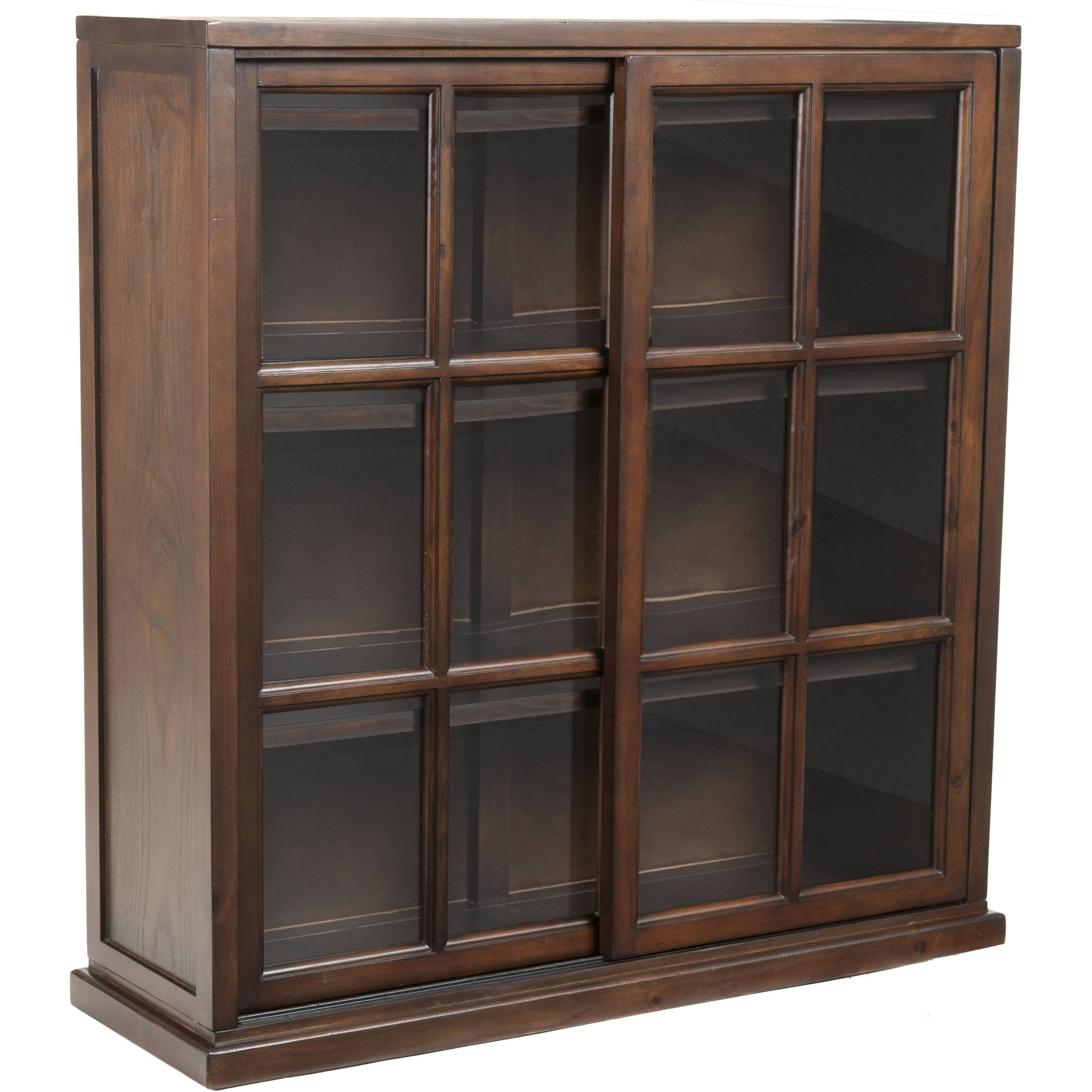 Discover this intresting piece of sliding glass bookcase. To create this simply but still unique piece - was used a walnut wood, in very dark finish. The bookcase is divided into 12 equal parts on the glass-wooden front.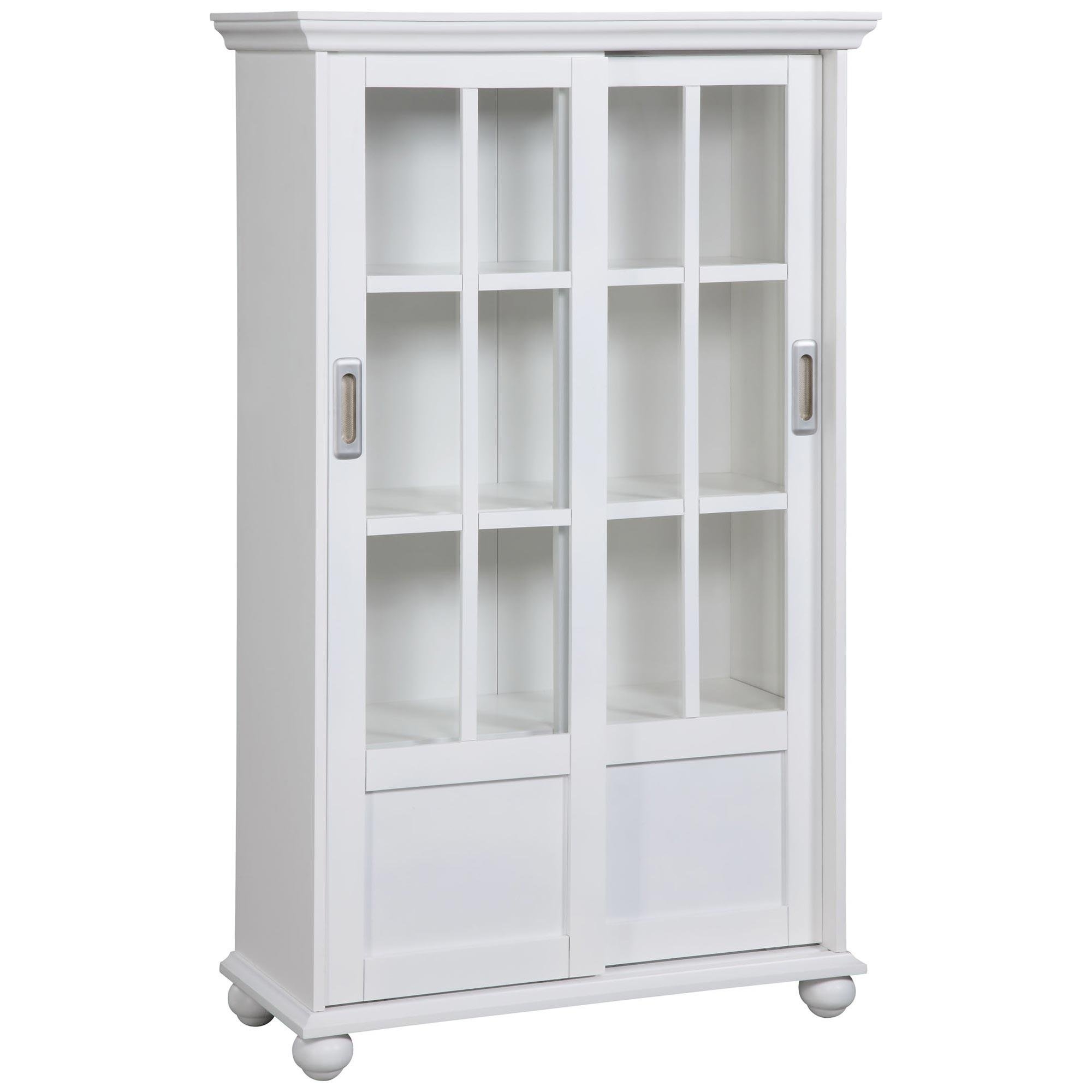 bookcases with doors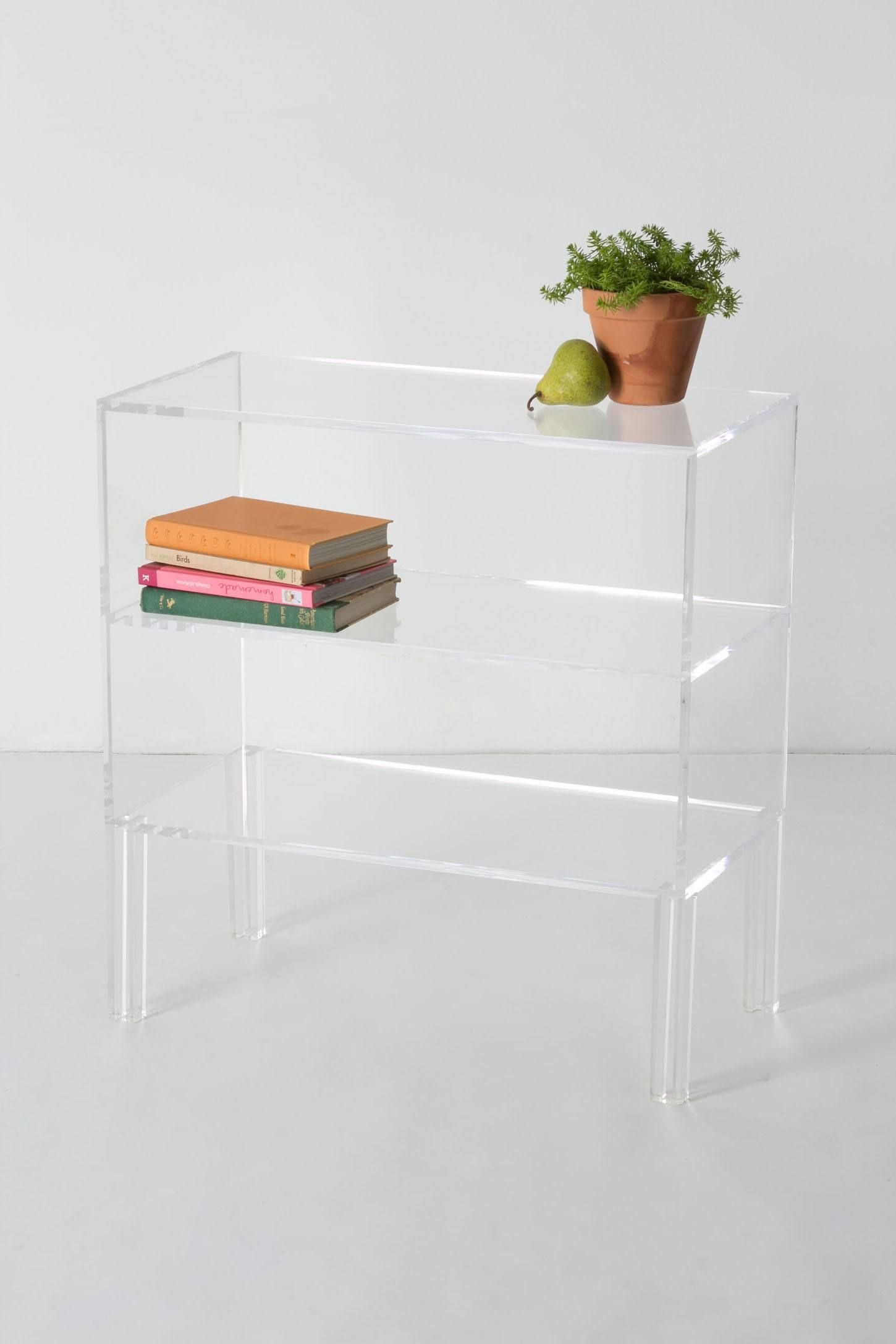 Clean Bookcase with Glass Sliding Door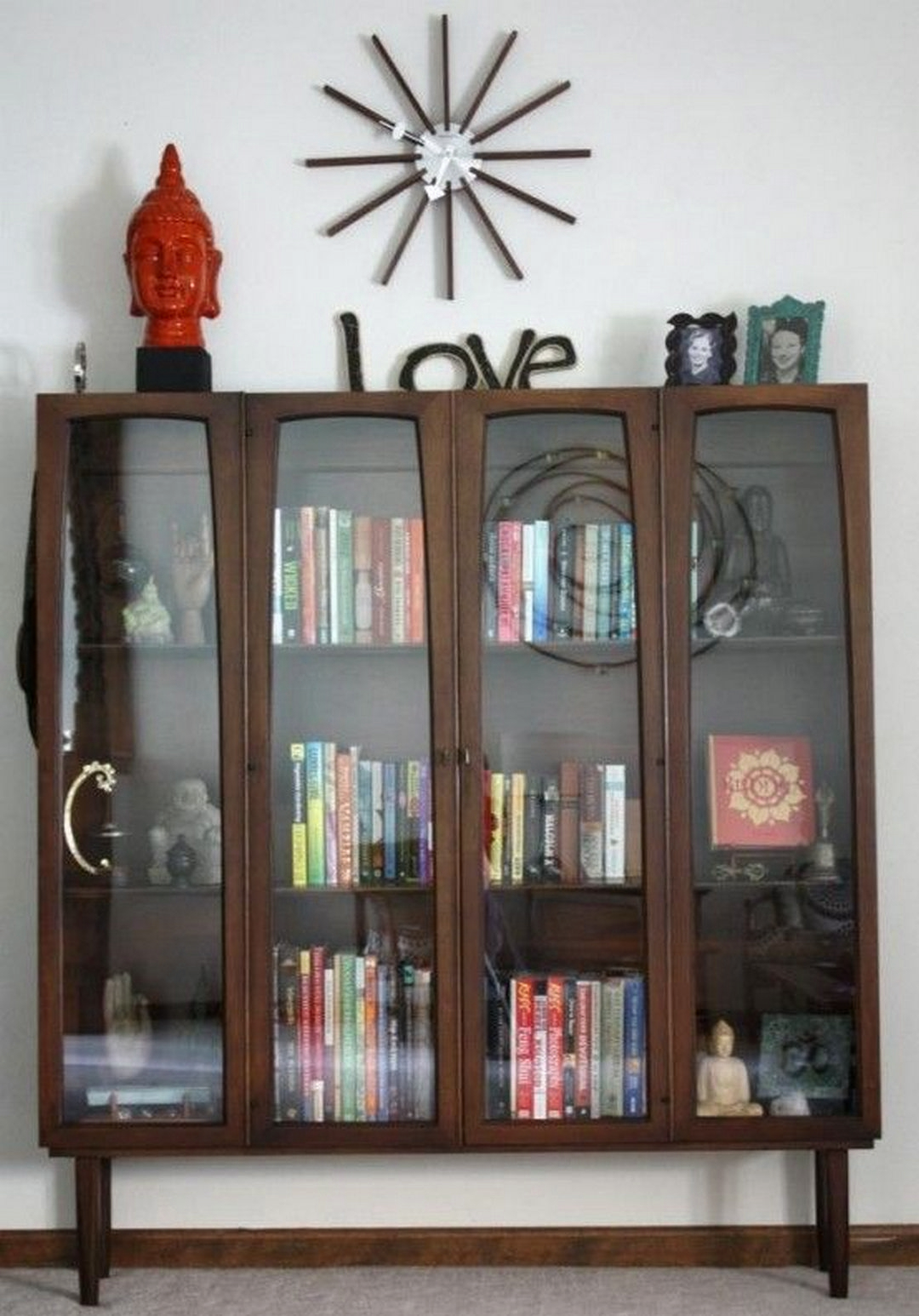 Love it...the display cabinet and it's contents, the paddles, the picture on top the cabinet...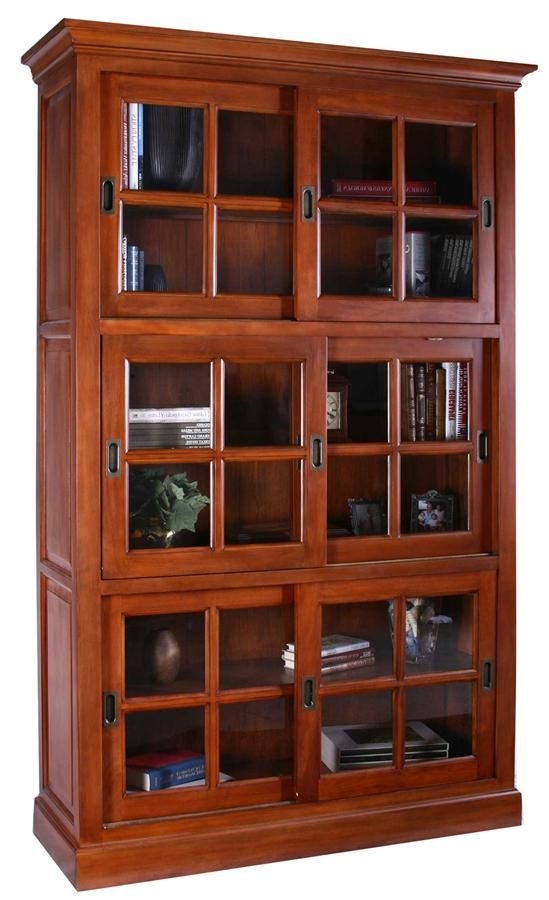 Wooden bookcase with durable wooden construction in brown finish. It features three compartments. Each compartment is equipped with glass sliding doors, so this bookcase serves for decorative and display purposes.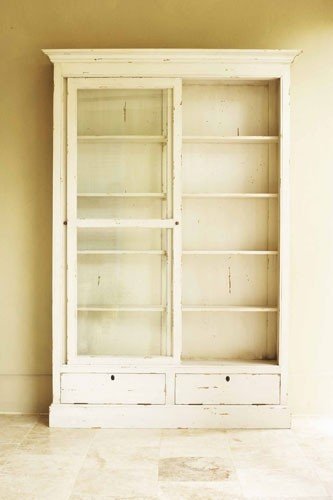 Natural wood bookshelf with glass doors, five shelves and two drawers at bottom. Seems usable in kitchen, too - maybe as a floor standing cabinet for jars and dinnerware? Classic design should be particularly easy to match.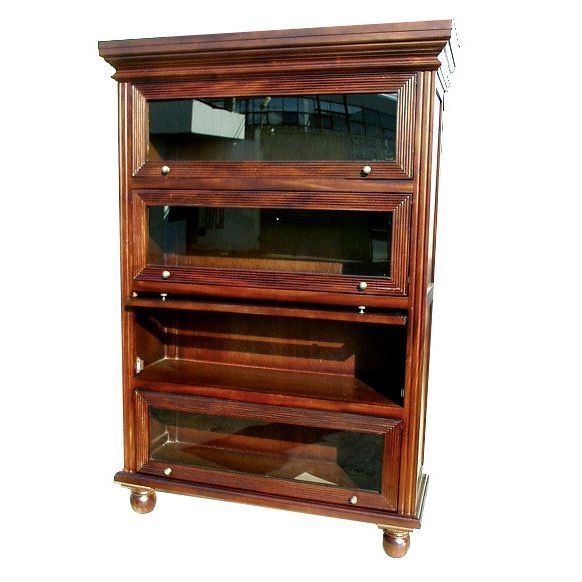 Classic lines give this curio/bookcase some timeless charm. This appealing piece is multi-functional and features bunfoot style and sliding up doors. Makes the most of any space and can be placed in many different settings.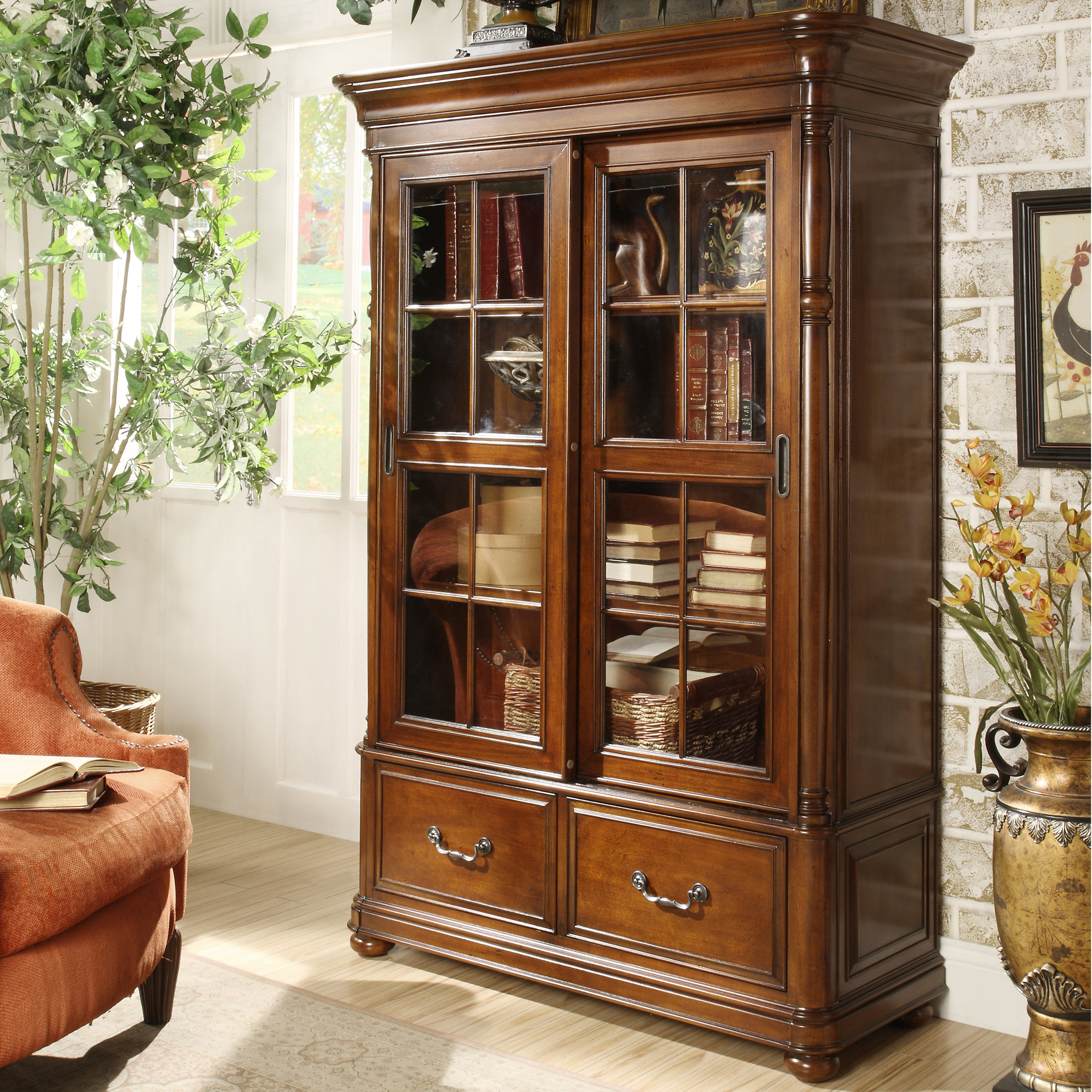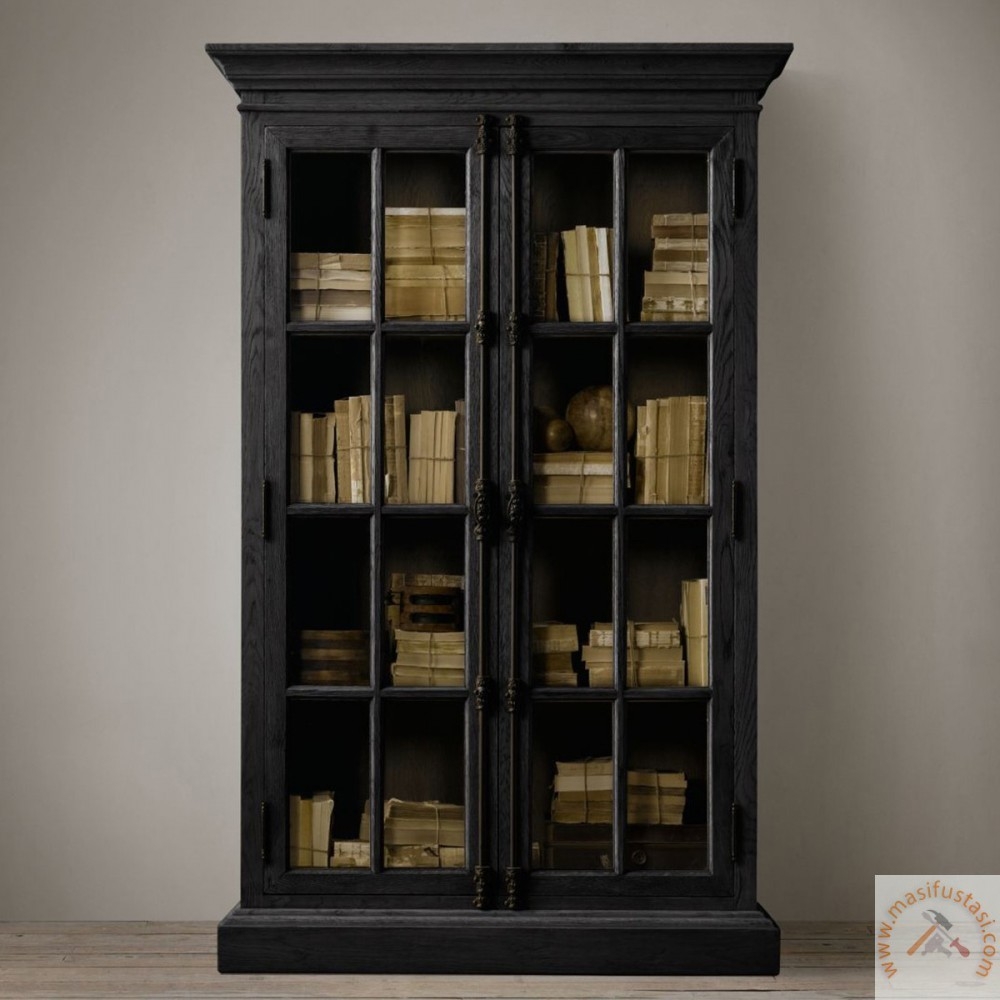 Wooden bookcase with solid construction and neutral black finish. Its glass panel doors provide protection for books and other items located in this bookcase. The whole item represents a classic French design.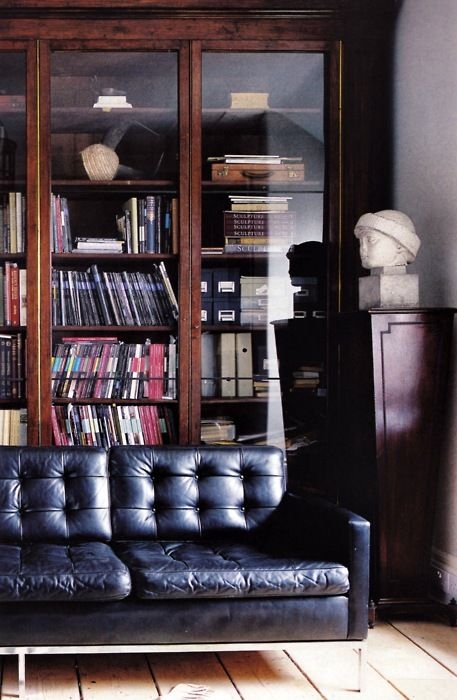 Don't you just love this amazing setup? Just look at the wonderful, very traditional black leather couch with a tufted design on its back mixed with an antique sculpture and a modern bookstand! Amazing!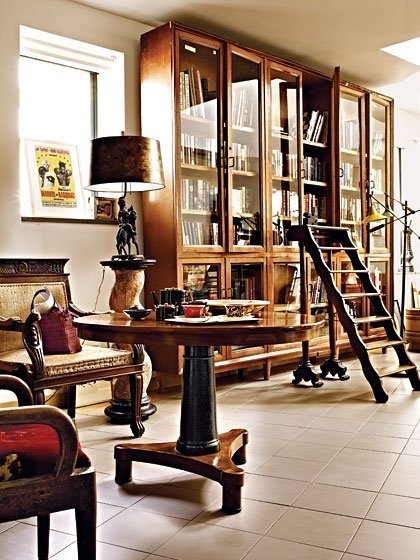 "The round table was from a gambling house that was shut down, and they sold everything in it at this old Italian guy's studio. It's covered in burn marks and glass rings," Schnabel says. "The bookcase is from an auction of a Spanish scientist t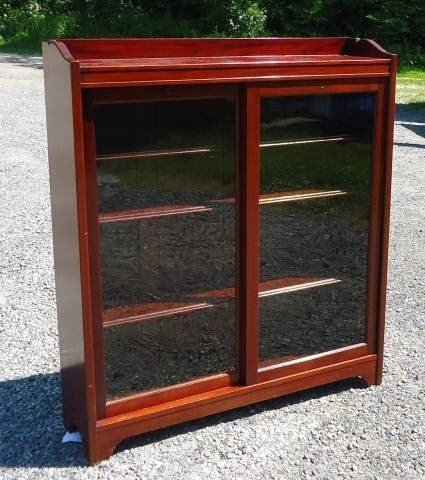 This magnificent bookcase is what we really love about bookcases! Made from thick cherry wood. Has got sliding glass doors and 8 smaller size shelves to hold up to 65 books. Such a great gift for every book lover!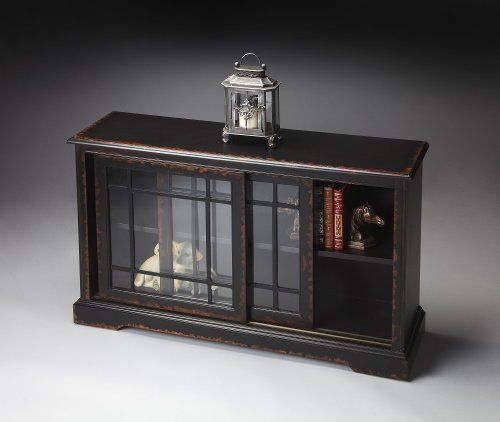 This is a very elegant and extremely impressive cabinet for books, which is obscured with the glass door. Cabinet ideally suited as a practical piece of equipment, but also as a decorative element. It will fit in many different places.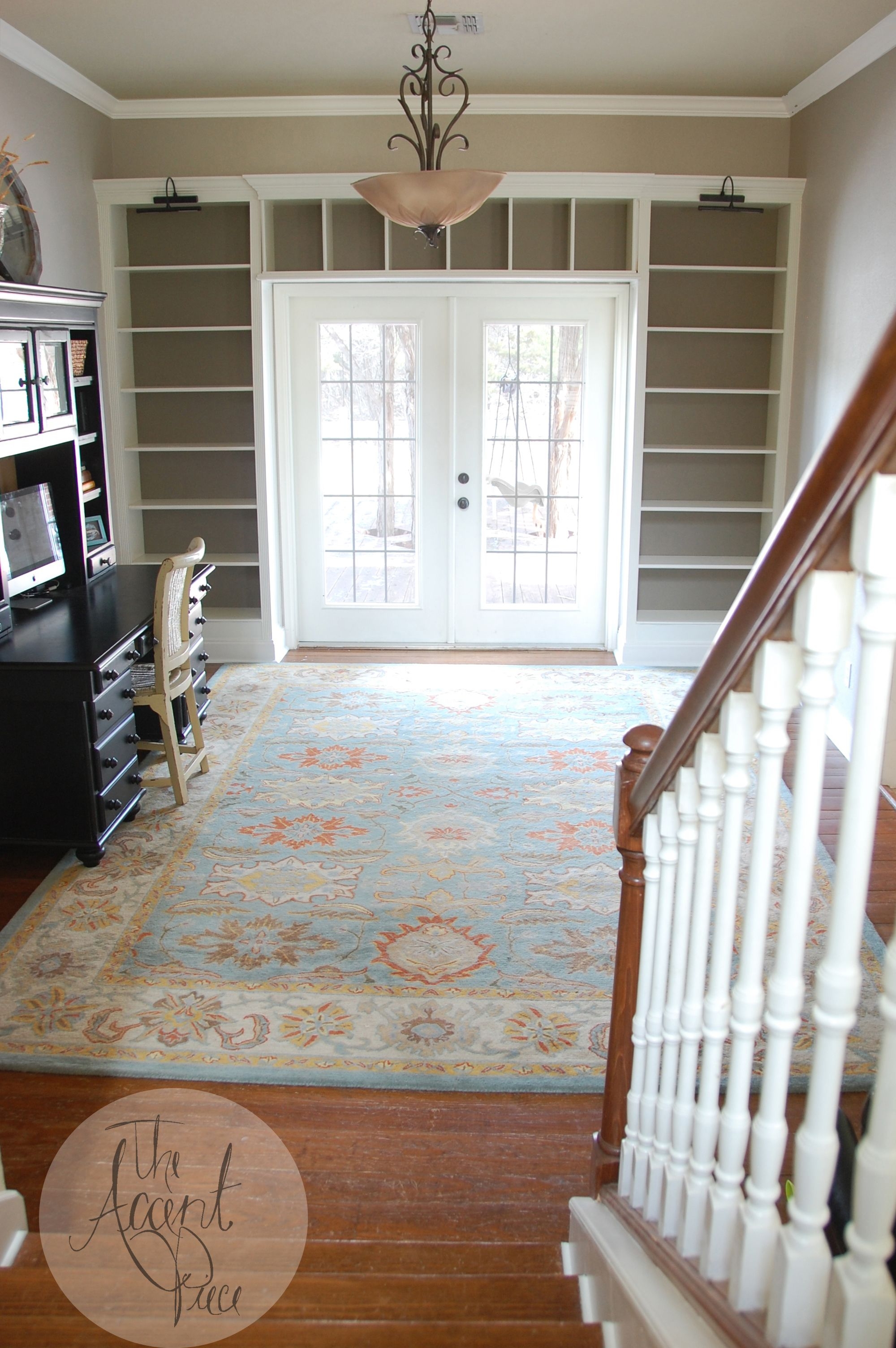 Bookcases around Patio Door... once i get rid of the ugly sliding glass doors and install the garden doors.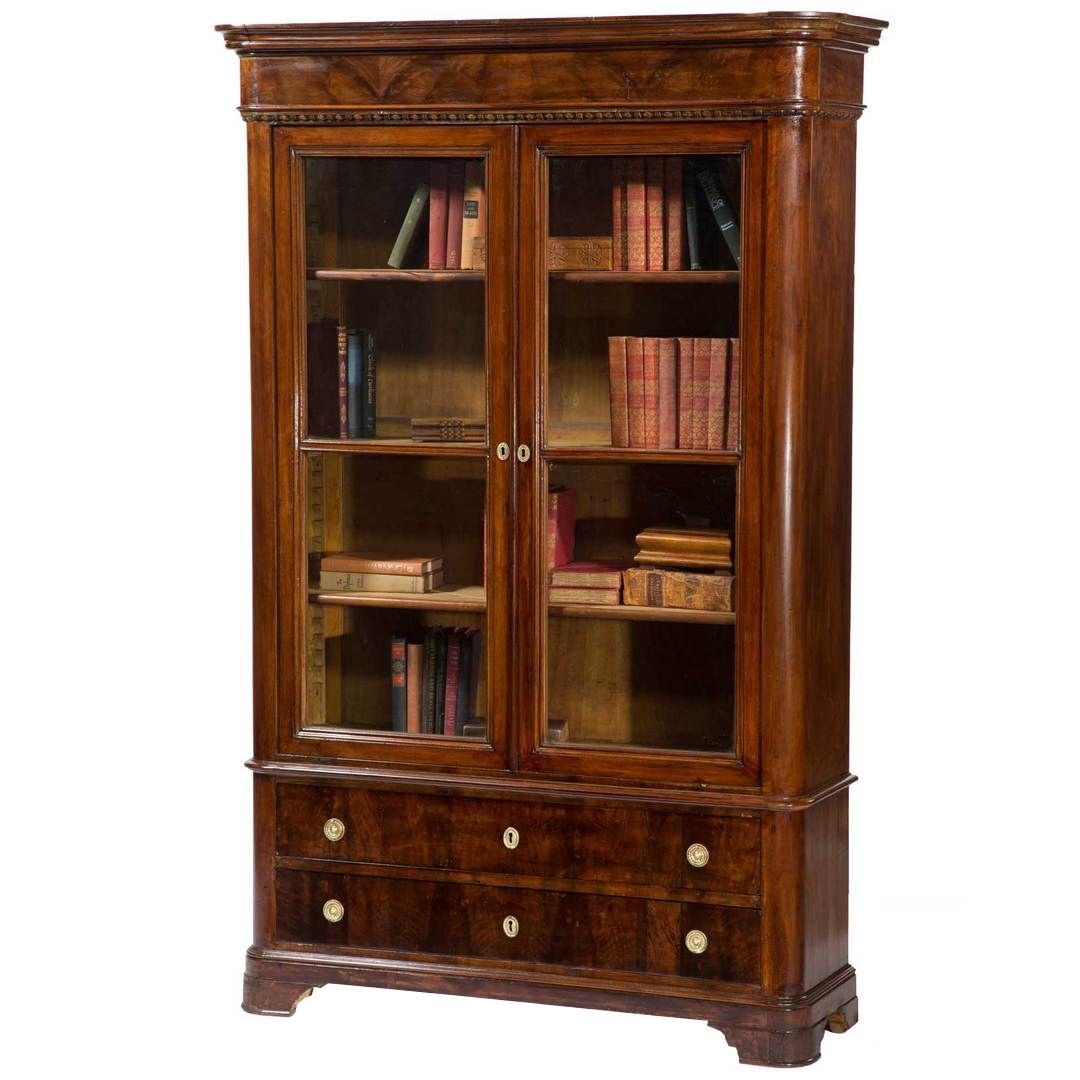 This magnificent glass enclosed bookcase constitutes a masterpiece of the Italian classicism. Deriving from the 1850s, this elegant wooden piece of furniture enchants with its glass enclosed doors, curved doors, and a rich patina.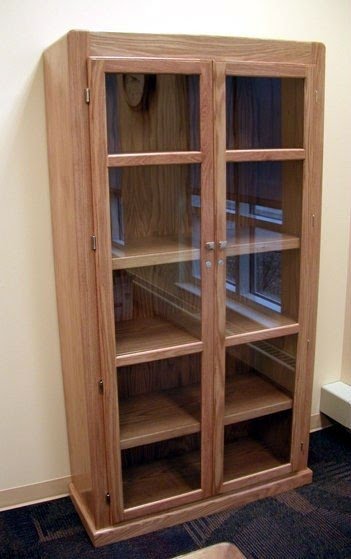 Great looking, classic cabinet with door just to your home or office. You can put there your company awards to impress your clients. Solid construction will make an impression of your company durability.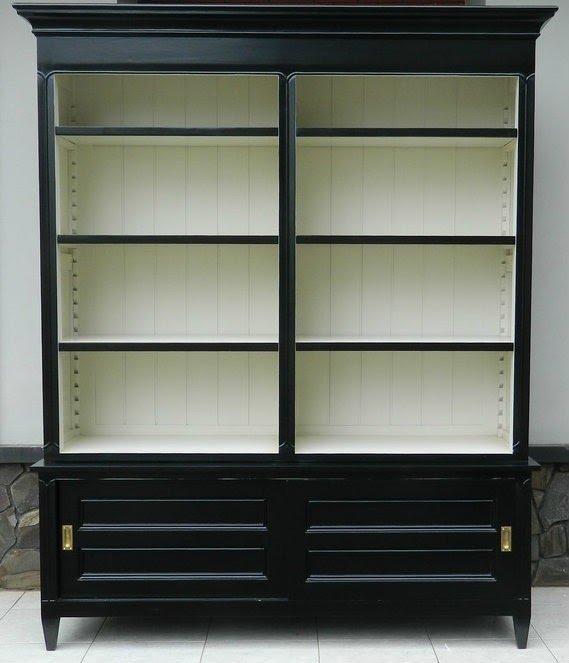 ... sliding doors bookcase 1 iron with glass inserts ... Fetch This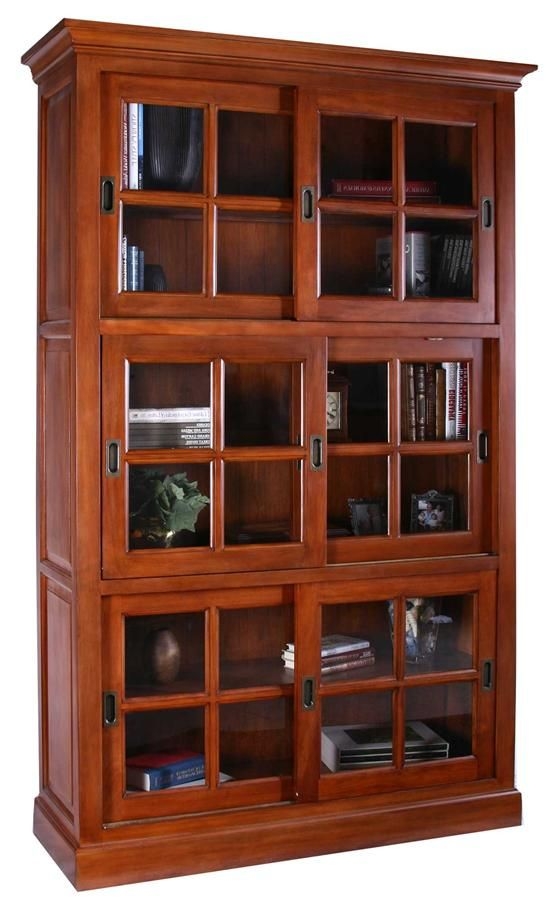 Traditional Sliding Glass Door Bookcase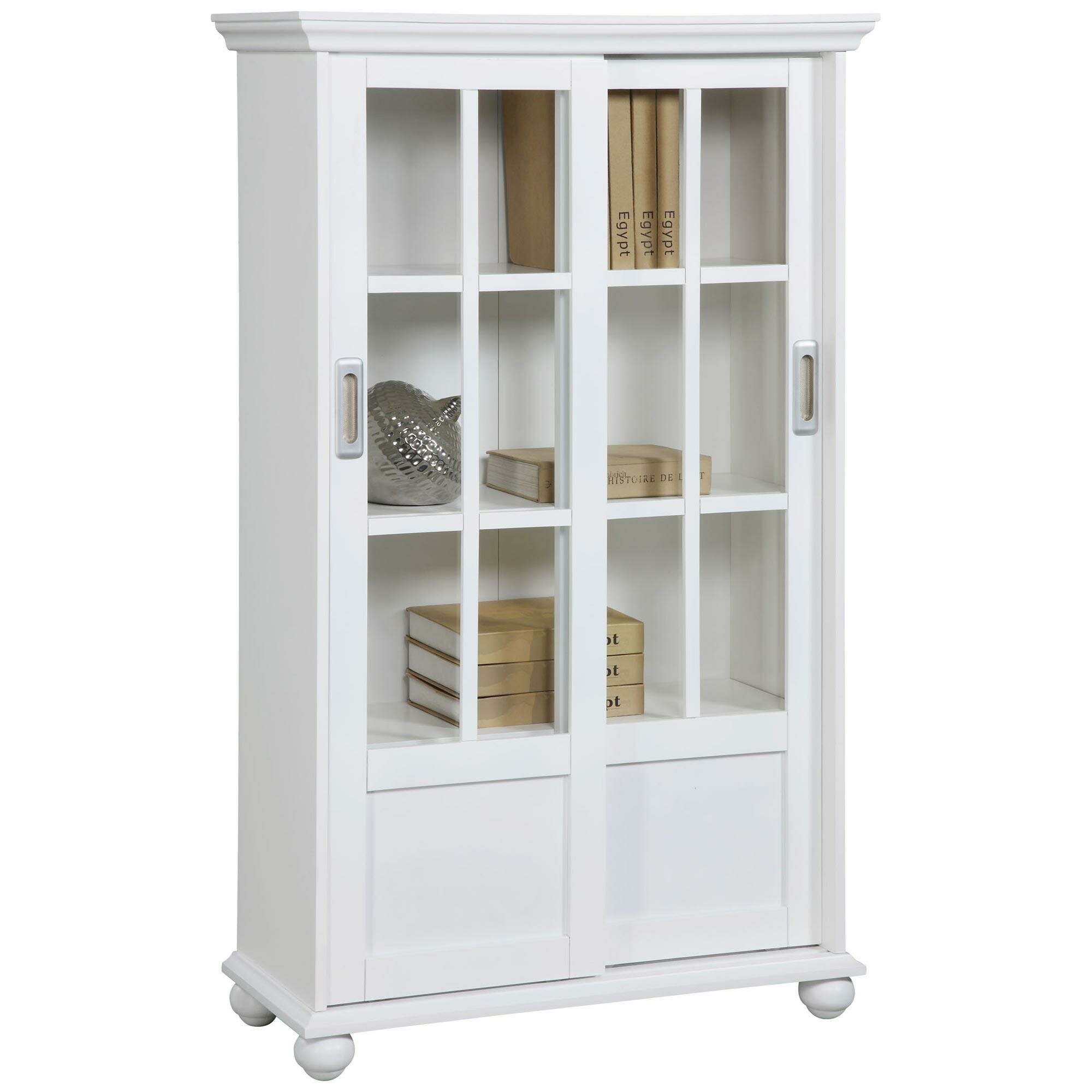 wonderful bookcase with sliding glass doors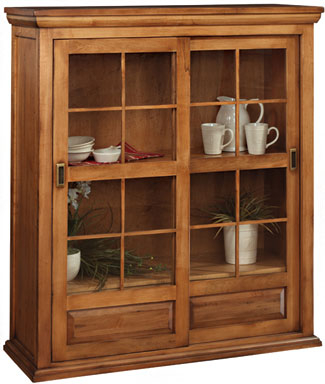 Abbie Bookcases with Sliding Glass Doors - Bookcases - Kloter Farms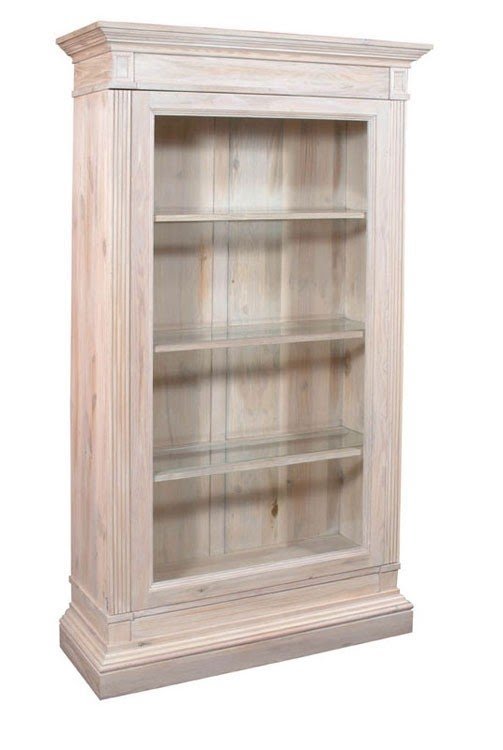 Asheville Bookcase - solid pine case in washed white with seeded glass sliding door panel - reclaimed wood - shabby chic perfect!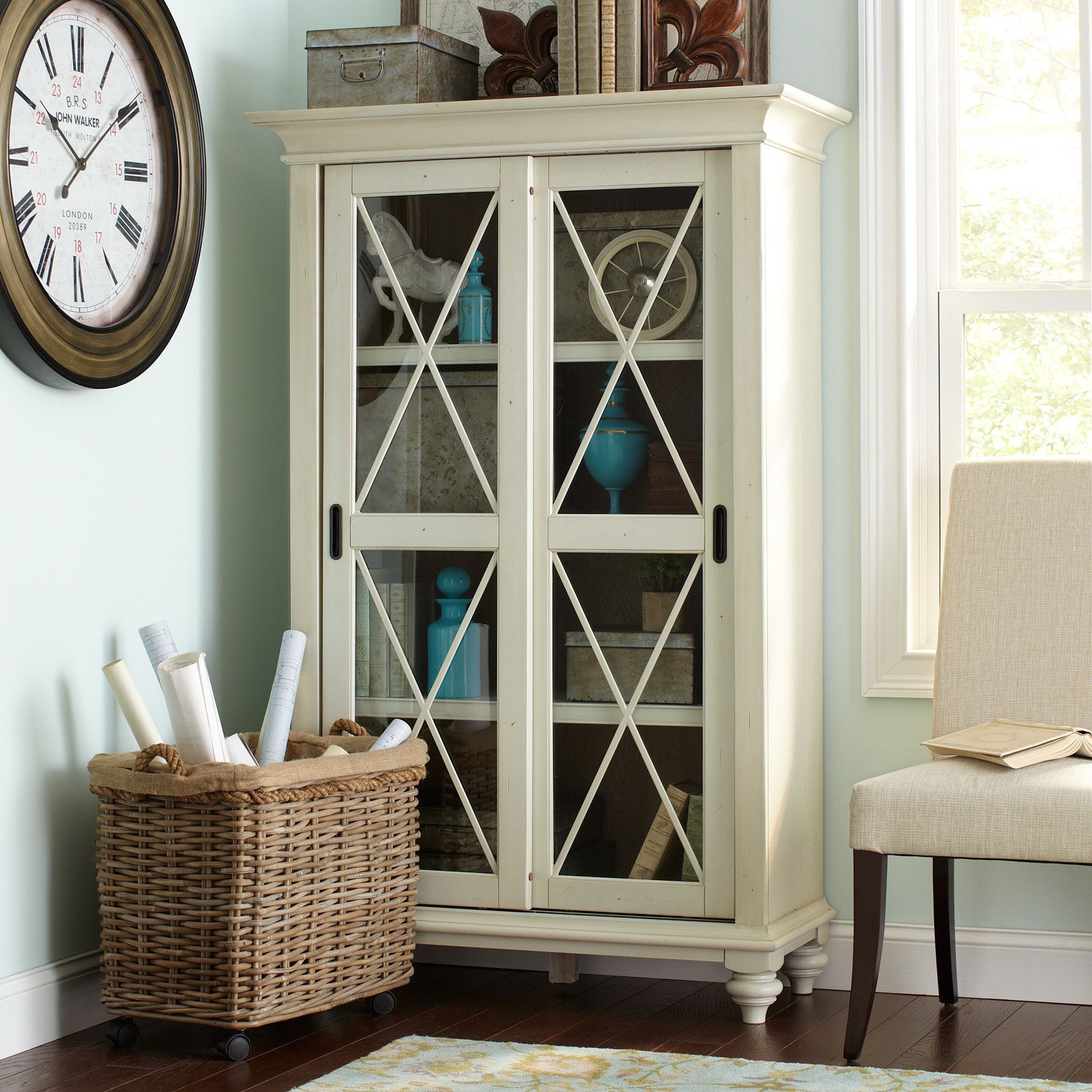 Classical "x" junction on a glass site of sliding glass bookcase - this is a great advantage of this furniture ideal for the office or living room. The whole frame and back is made of wood, and to add delicacy - was decided to add vanilla color.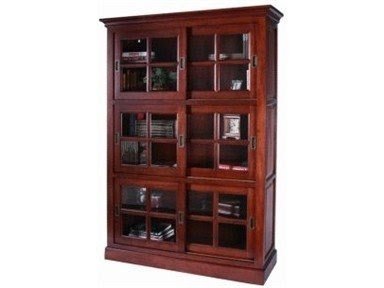 Shop for Jasper Cabinet Cavanaugh Sliding Glass Bookcase, P700-03, and other Home Office Bookcases at Walter E. Smithe in 11 Chicagoland locations in Illinois and Merrillville, Indiana. Five adjustable shelves. Floor levelers. Electrical outlet hole with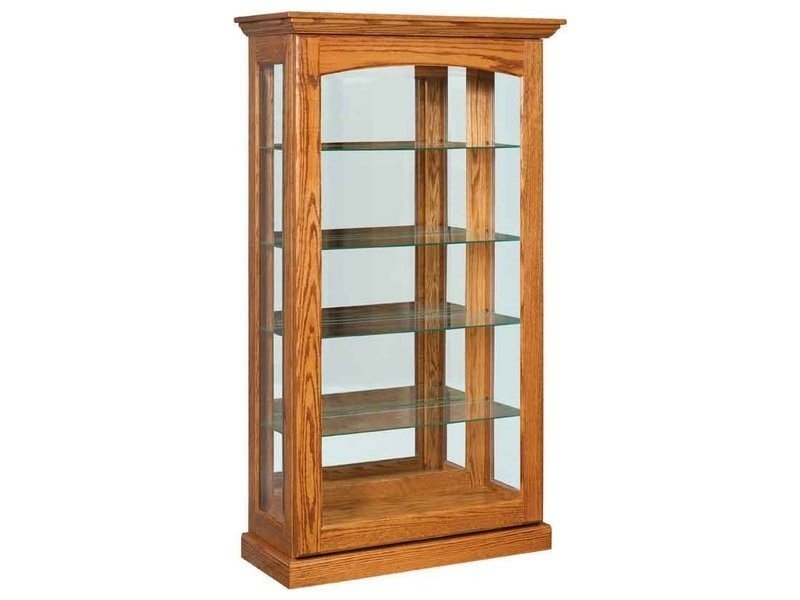 Click on the image above for a larger view.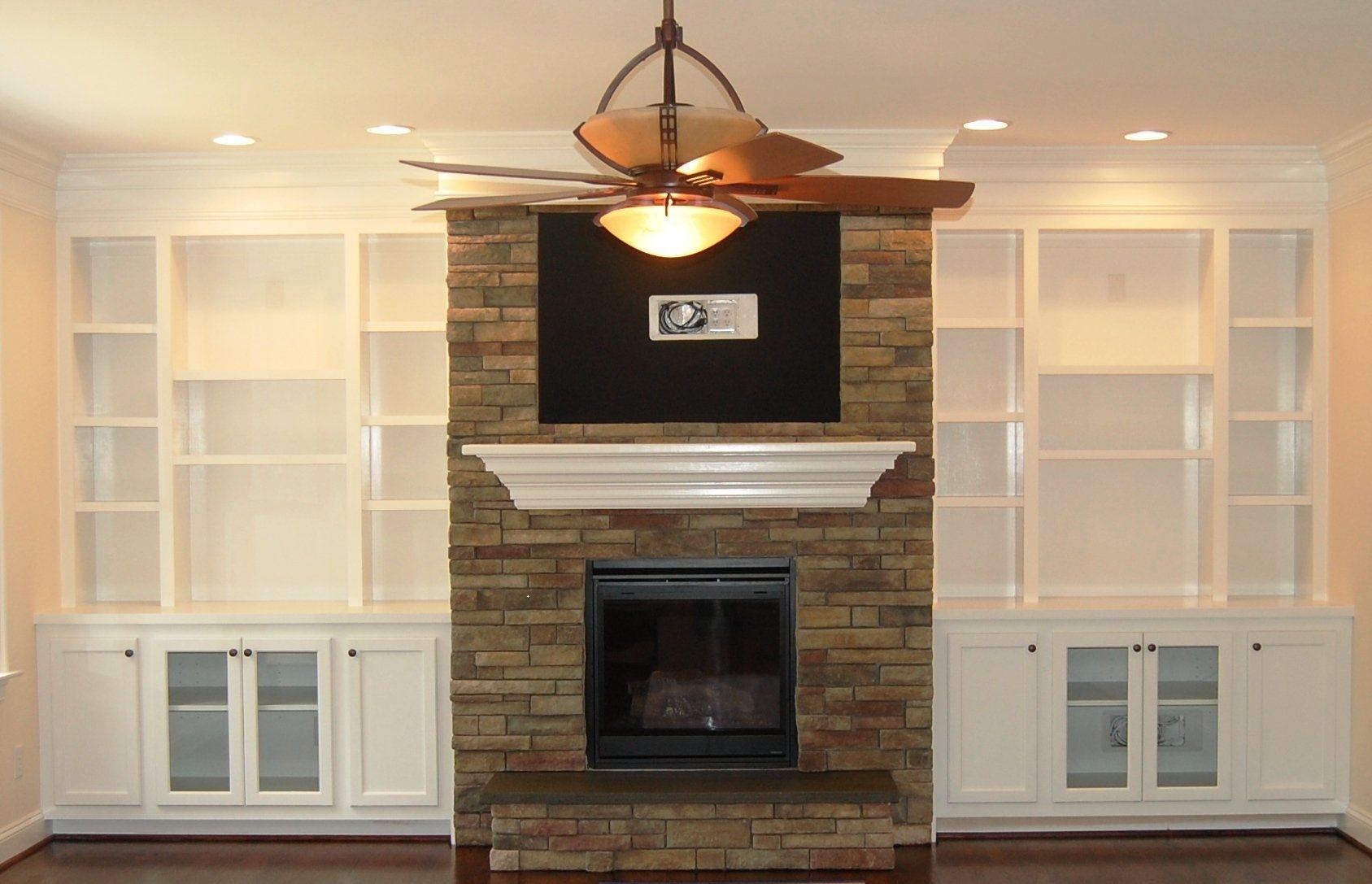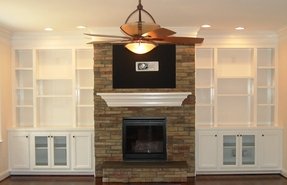 built in bookshelves | FV-74 Fireplace and Bookcase picture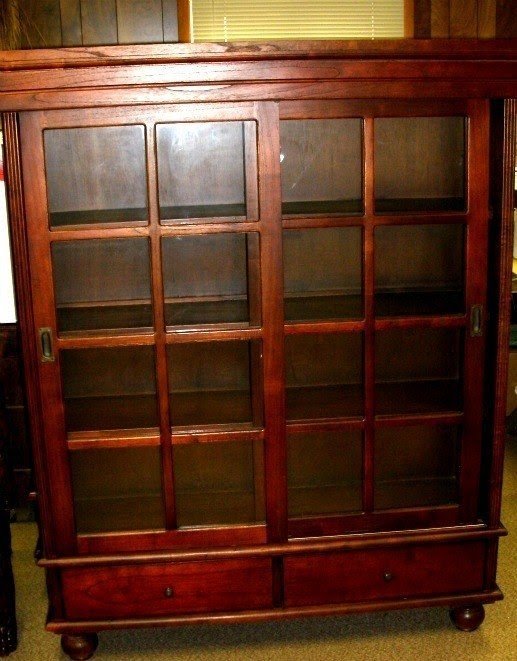 GLASS SLIDING DOOR BOOKCASE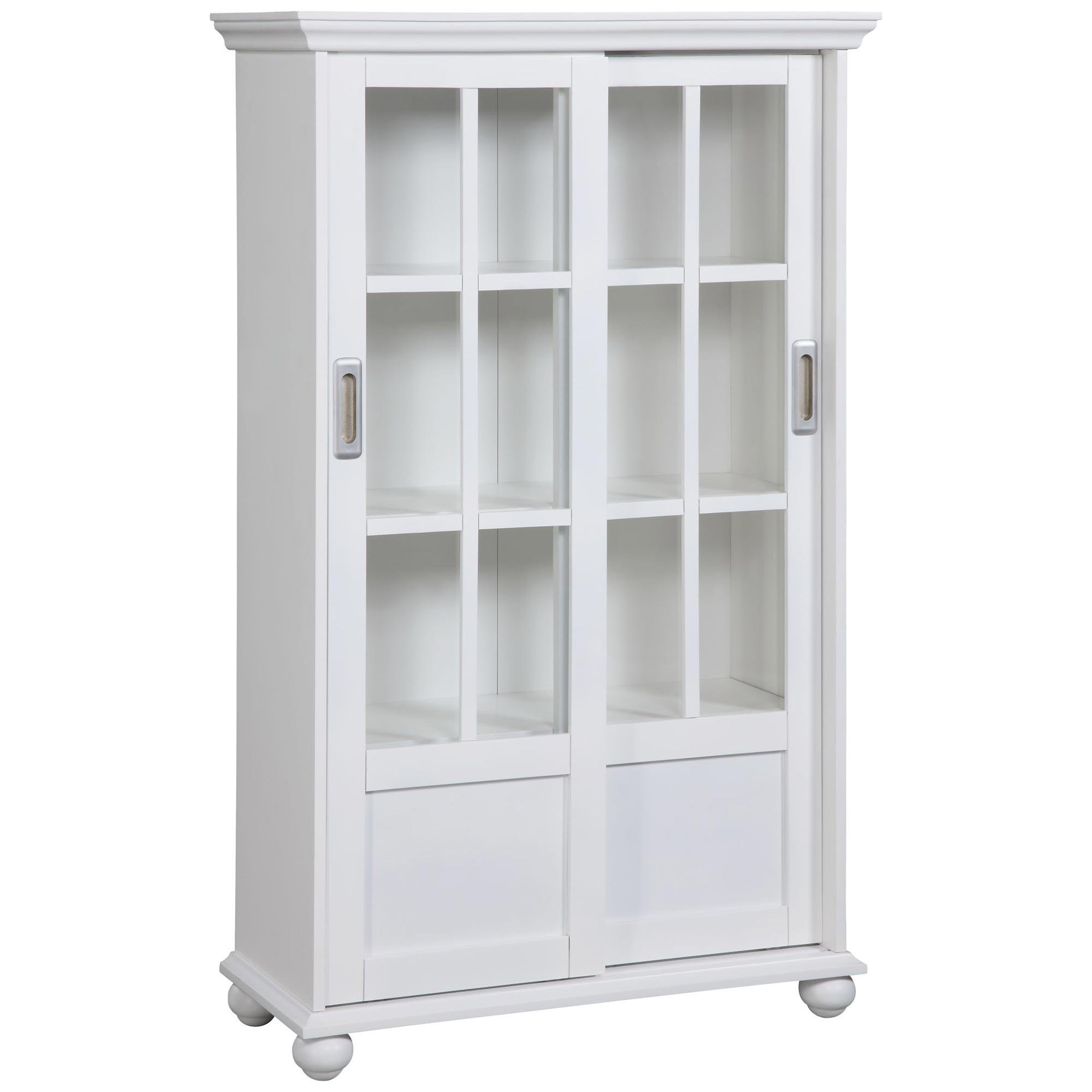 A piece of furniture that has got a functional character in the house. It is a bookcase with durable wooden frame in a white color. It features sliding glass doors and its white color looks very nice in any decor.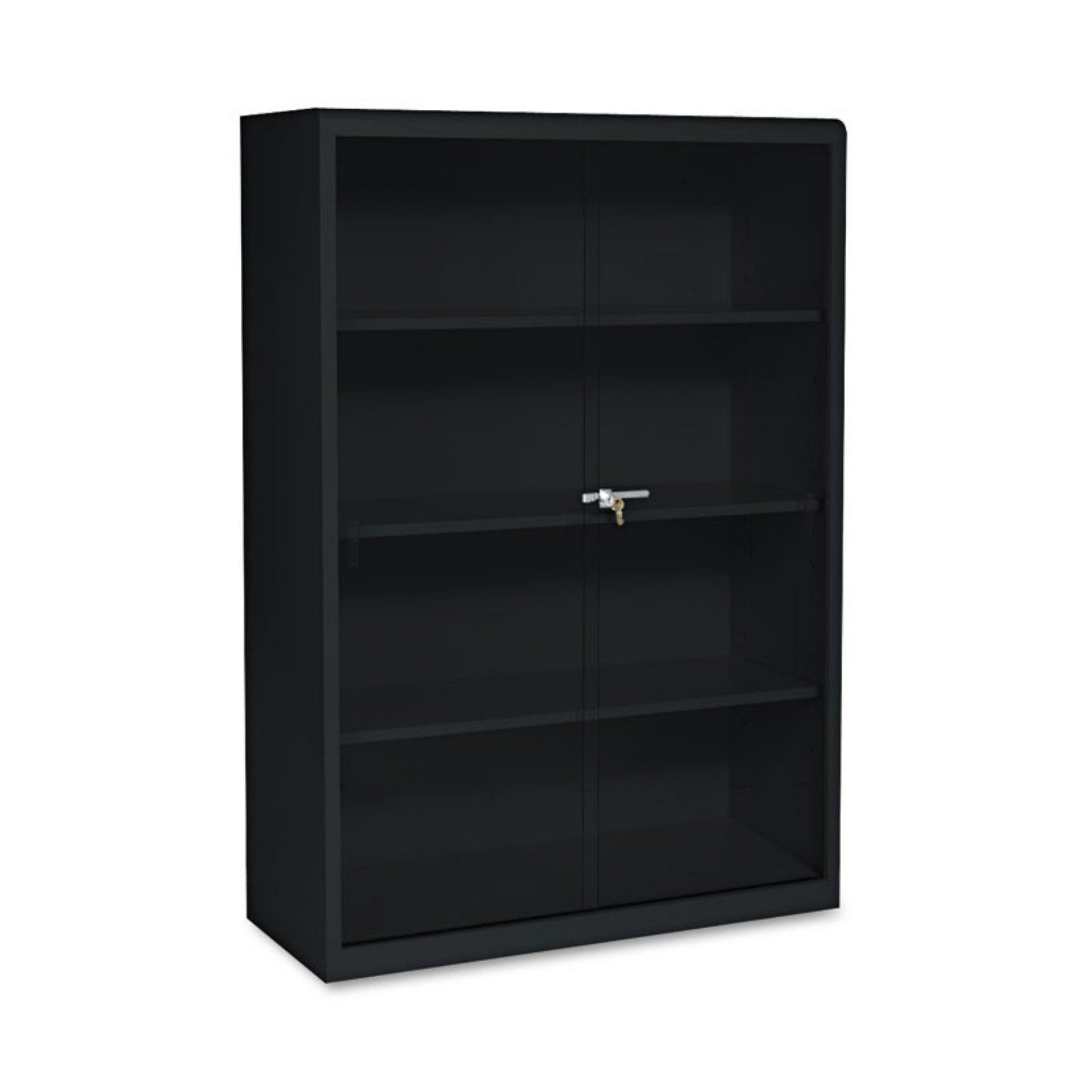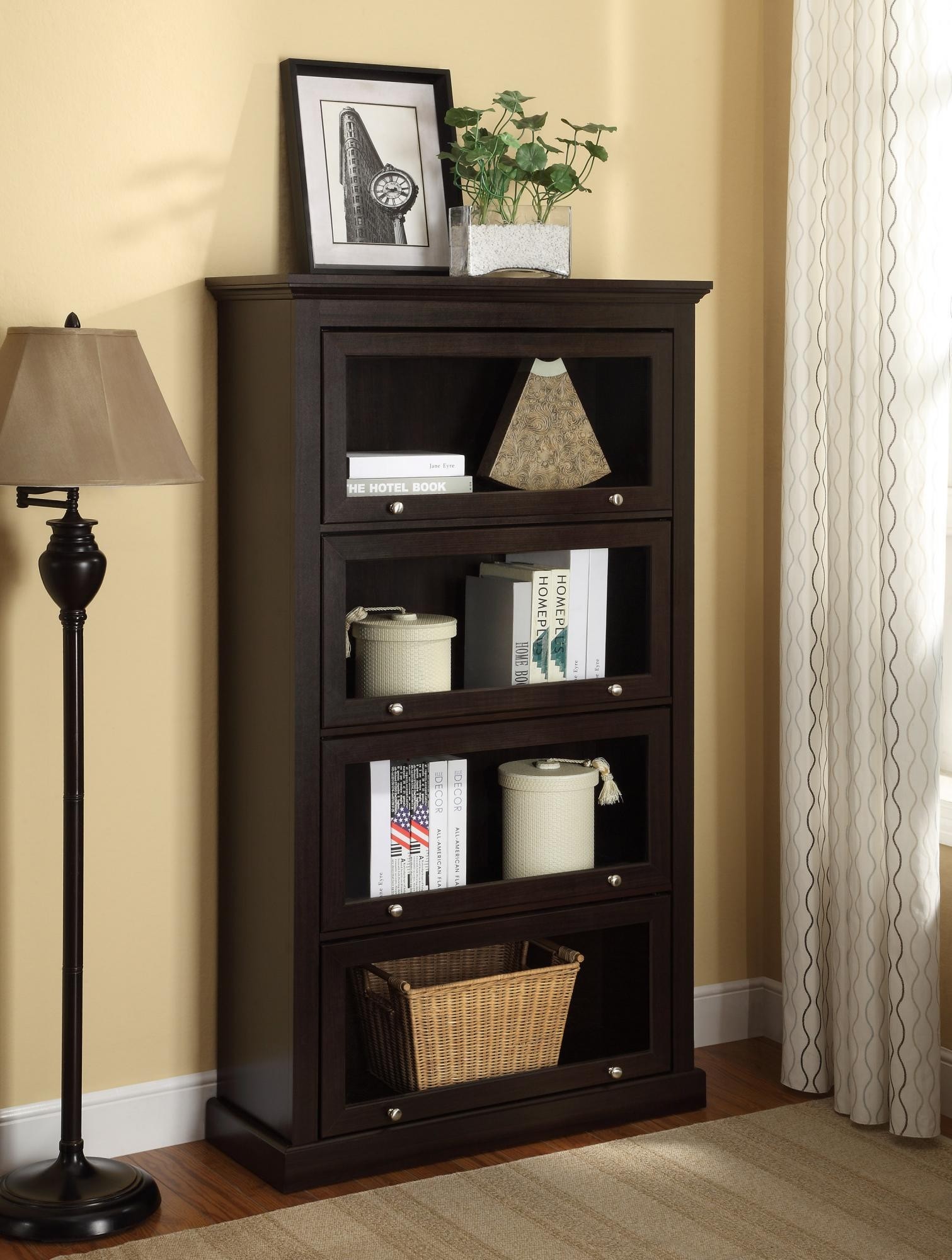 Doors with glass panels help to display the content of a bookcase, but without letting the dust and dirt intrude. Thanks to versatile style, this elegant bookcase is an accessory that suits almost all interiors.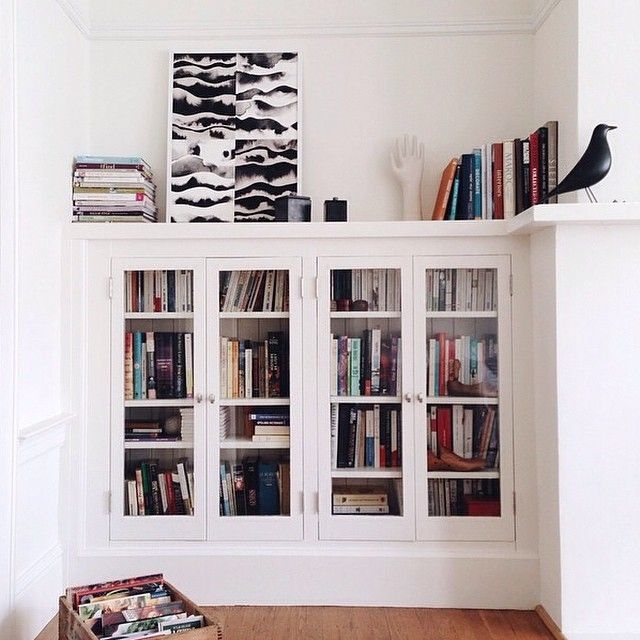 This simple but even incredible wall unit is made of blanched wood. It is composed of wall mounted cabinet with glazed doors and shelf built-in the wall, on the top of the cabinet. It is intended to storage frippery and books.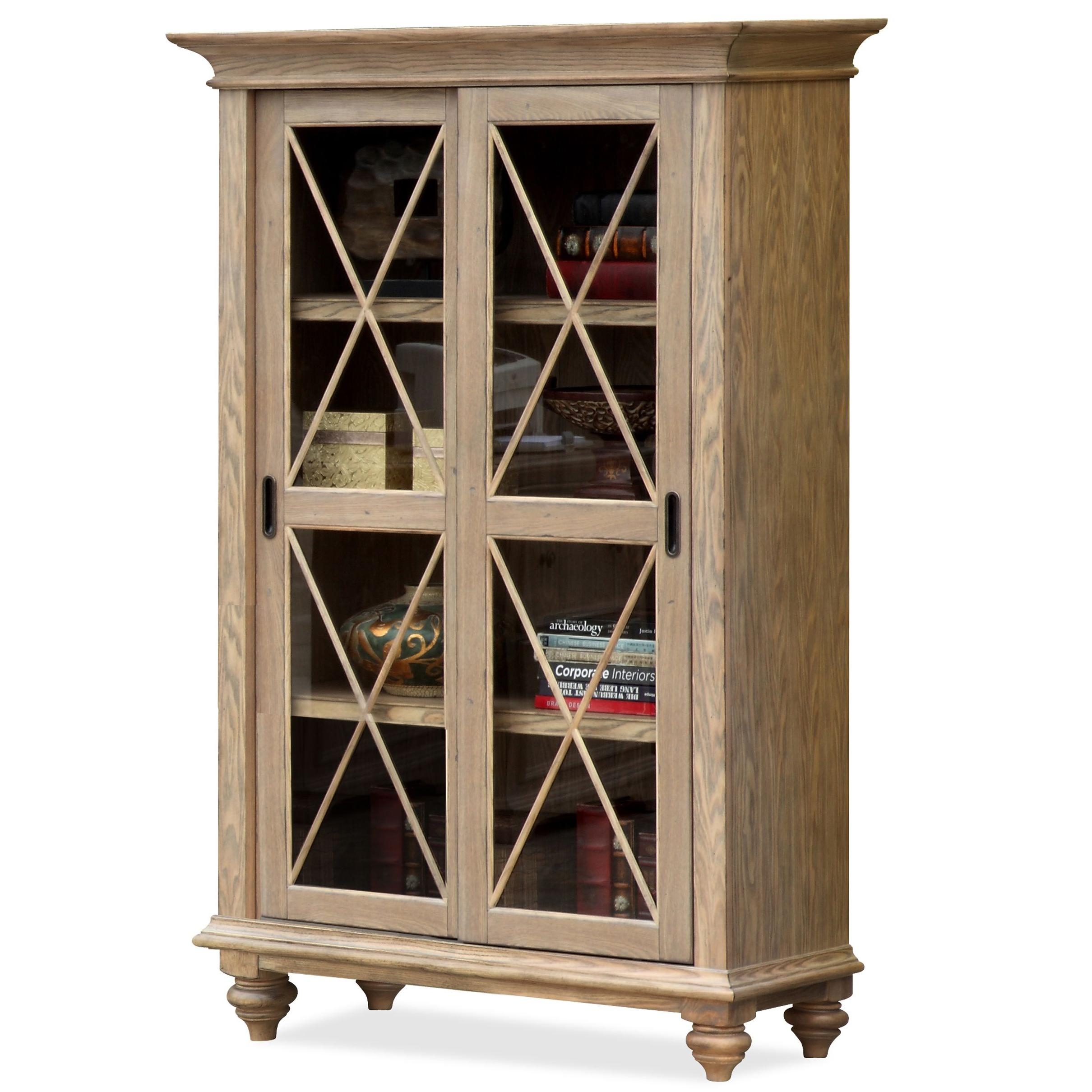 This bookcase will be more than enough when you want to organize your books and keep them at perfect display at all times. It sports the sliding doors of the design and a stunning, light finish of the wood.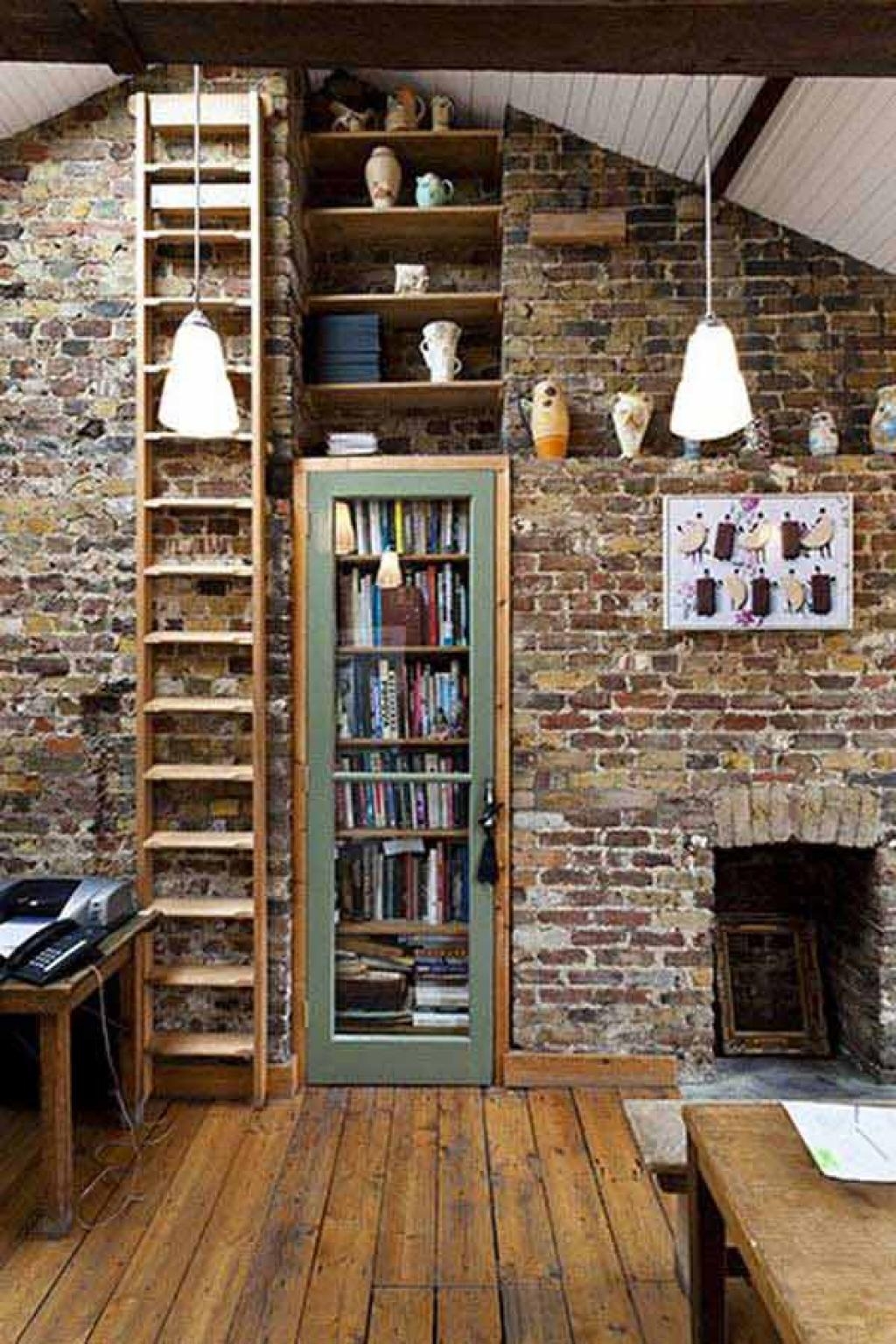 You have so many books-that the only solution is a hole in the wall. If you are lucky one and you already have a niche there, you can build it with shelves and set up a small storage enclosed bookcase, closed behind a stylish glass door, with a mint frame.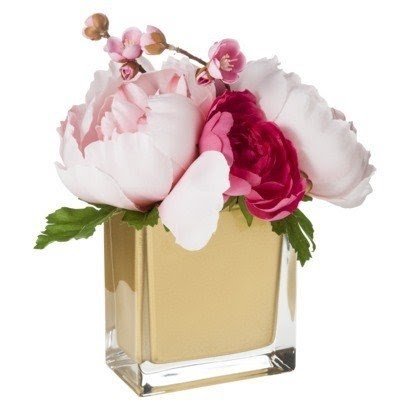 This is a small, but very interesting and decorative element. It is a glass vase with a gold finish. This product is an interesting decorative element that will improve the aesthetic values of flowers.
This is an interesting bookcase that has got a white, neutral colour that fits well to any decor. It has got convenient sliding glass doors that look stylish and are very solid. This piece of furniture is 48 inches high x 30 inches wide x 13 inches long.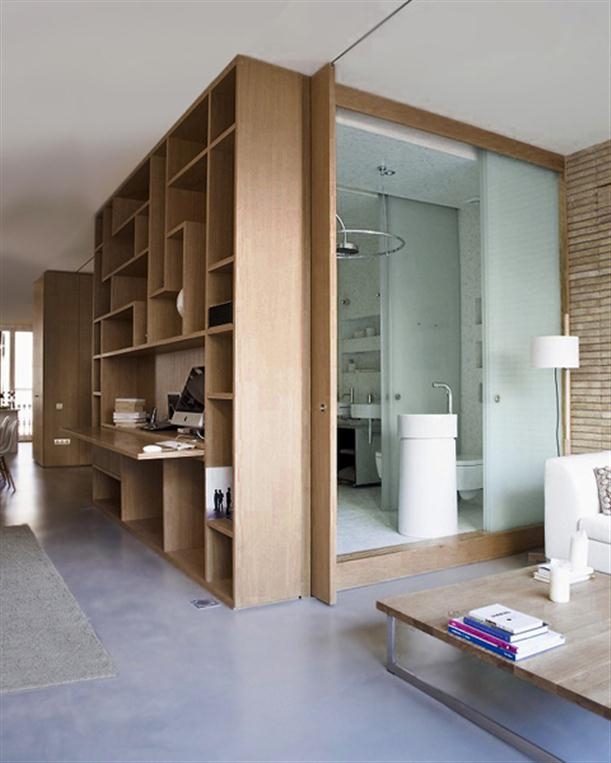 Full height sliding partition slides into pocket behind bookcase, Remodelista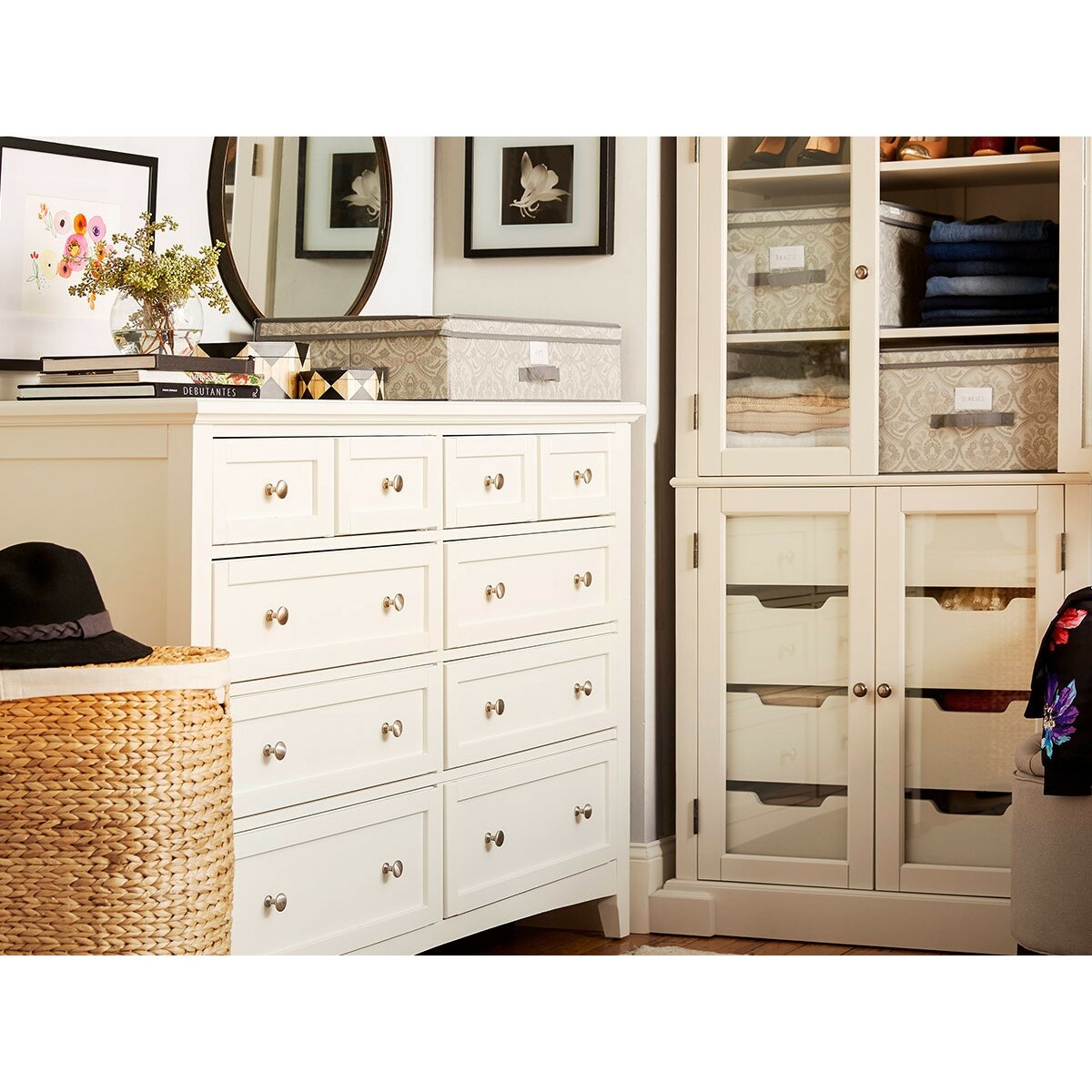 82" Bookcase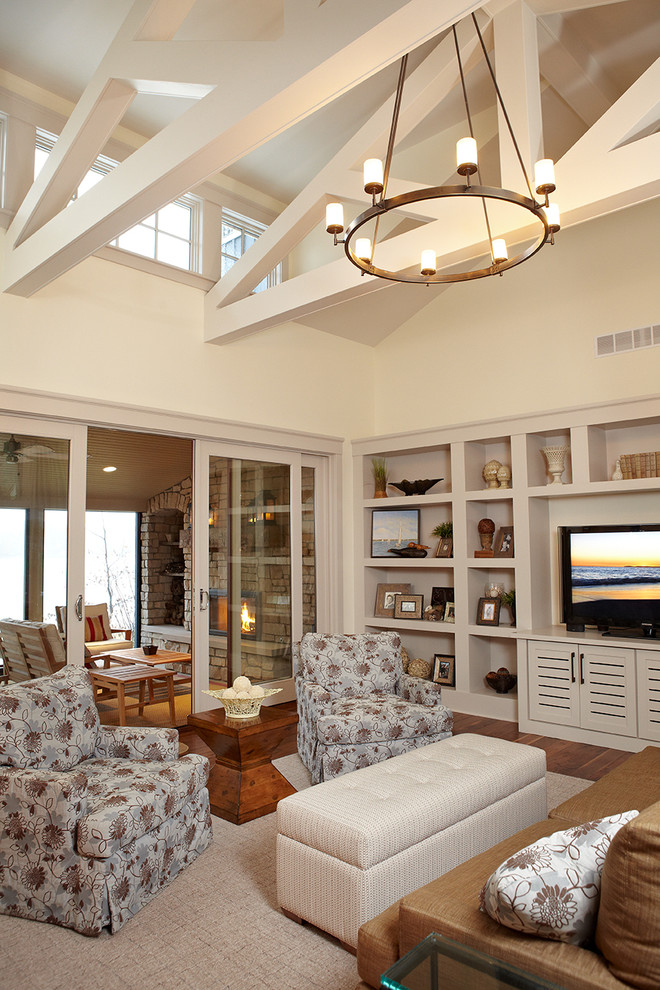 Living Room in a MI lakeside cottage that opens to a covered patio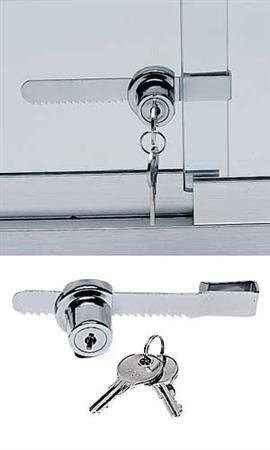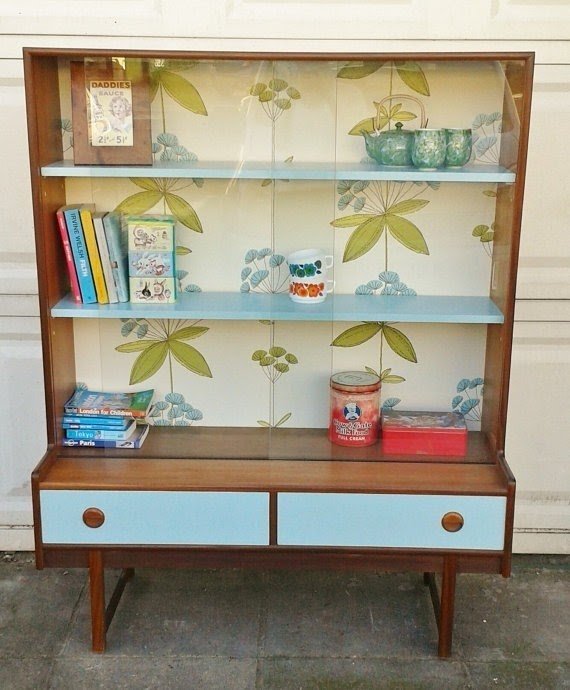 Vintage, retro teak cabinet / bookcase with sliding glass doors on Etsy, £75.00