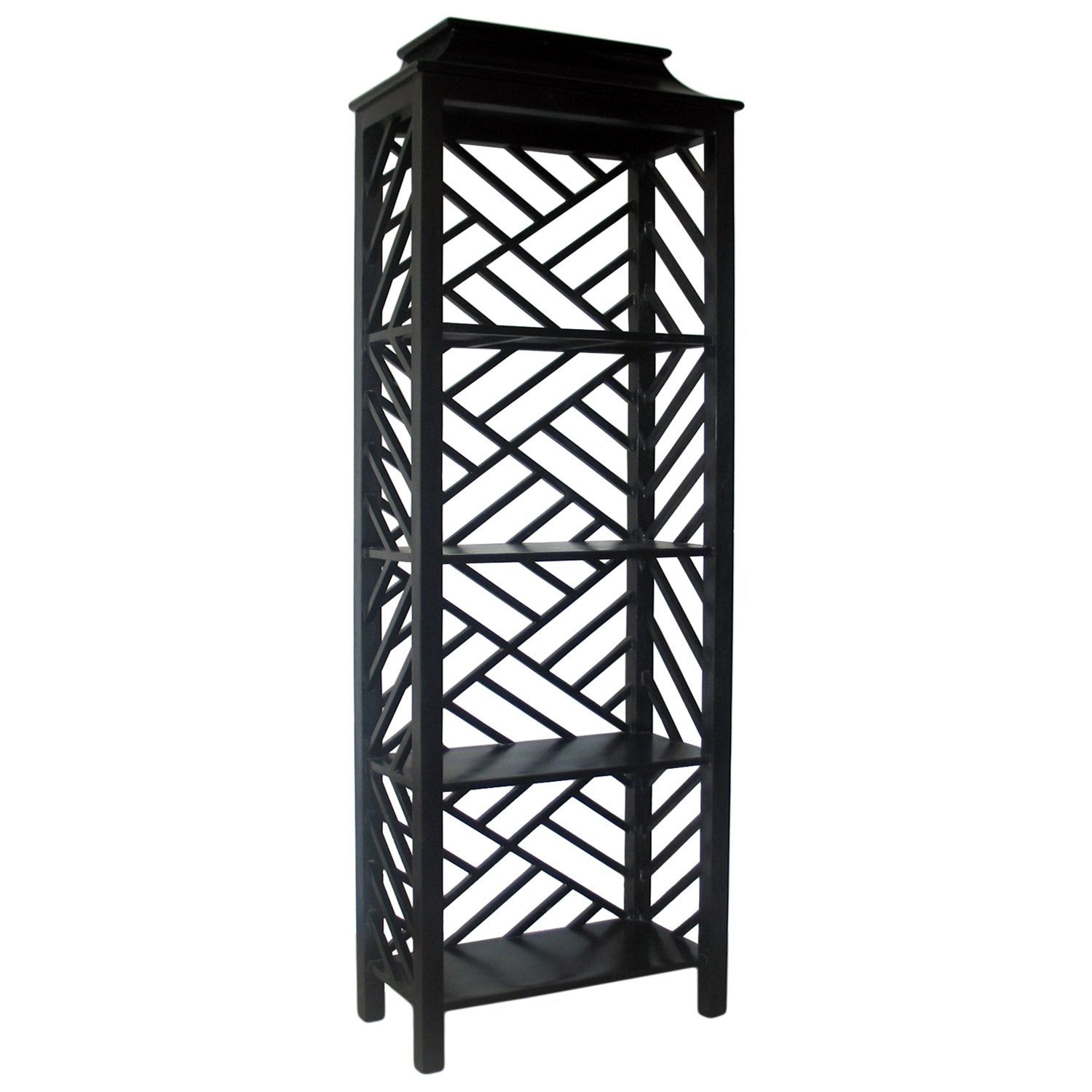 Noir Furniture Meiling Bookcase In Hand Rubbed Black Gbcs117hb Asian Bookcases
Its openwork, chevron patterning and hand rubbed black finish make this Asian bookcase a refined addition to one's living room or library decor. 4-tiered construction provides a considerable storage space.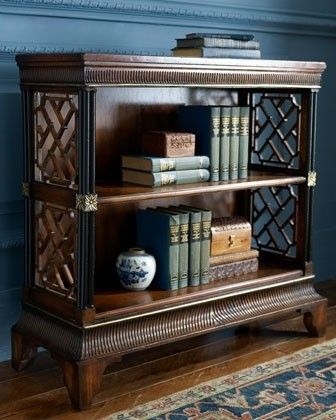 Give your home office a touch of oriental elegance with this state-of-the-art bookcase. The piece is made from wood and has a stunning dark glossy espresso finish that will blow you away. The case sits atop four thick legs as well and offers two open shelves for storage and for displaying collectibles.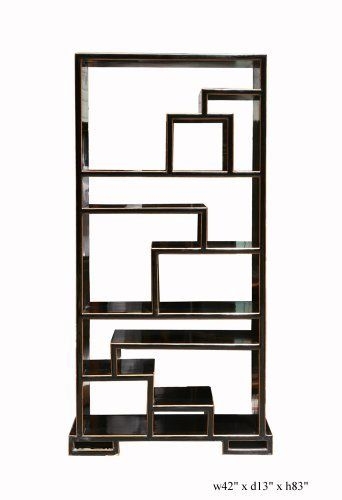 The oriental bookcase curio cabinet divider has got the golden lotus antique finish and black lacquer color. It adds an oriental touch to any interior. You will be impressed how cool this product is.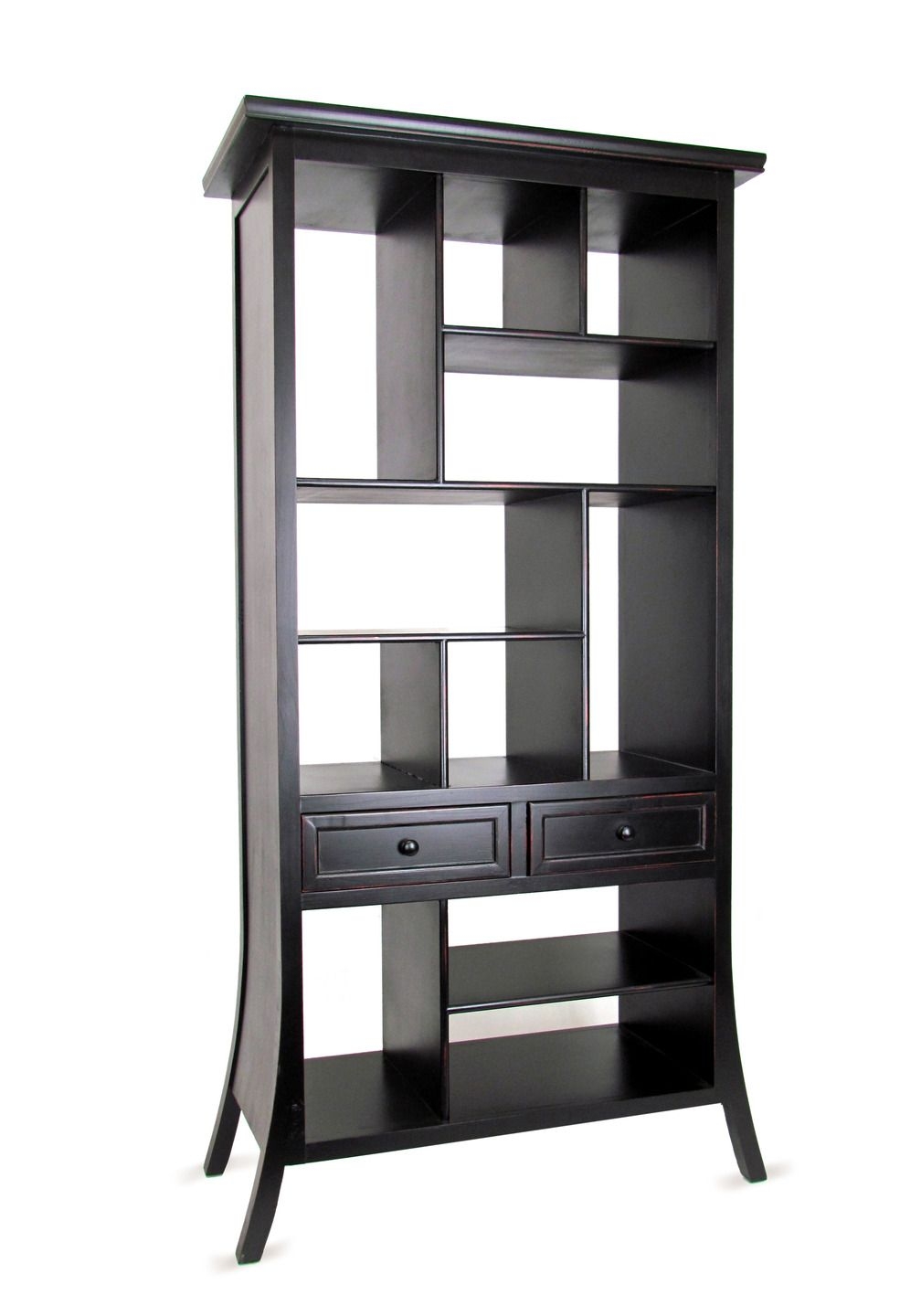 The drawers in the middle really make this bookshelf cool.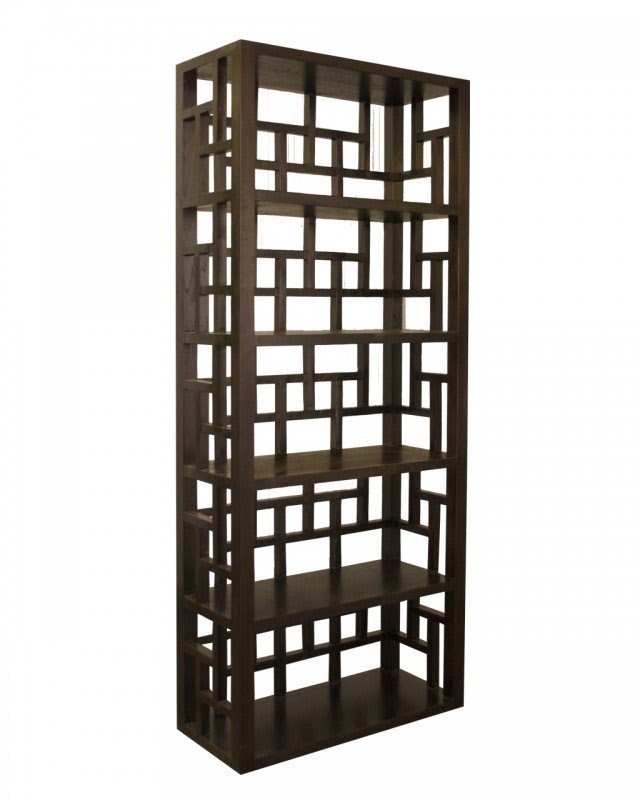 ASIAN BOOKCASES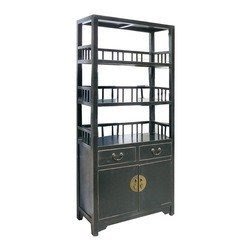 59 Asian Bookcases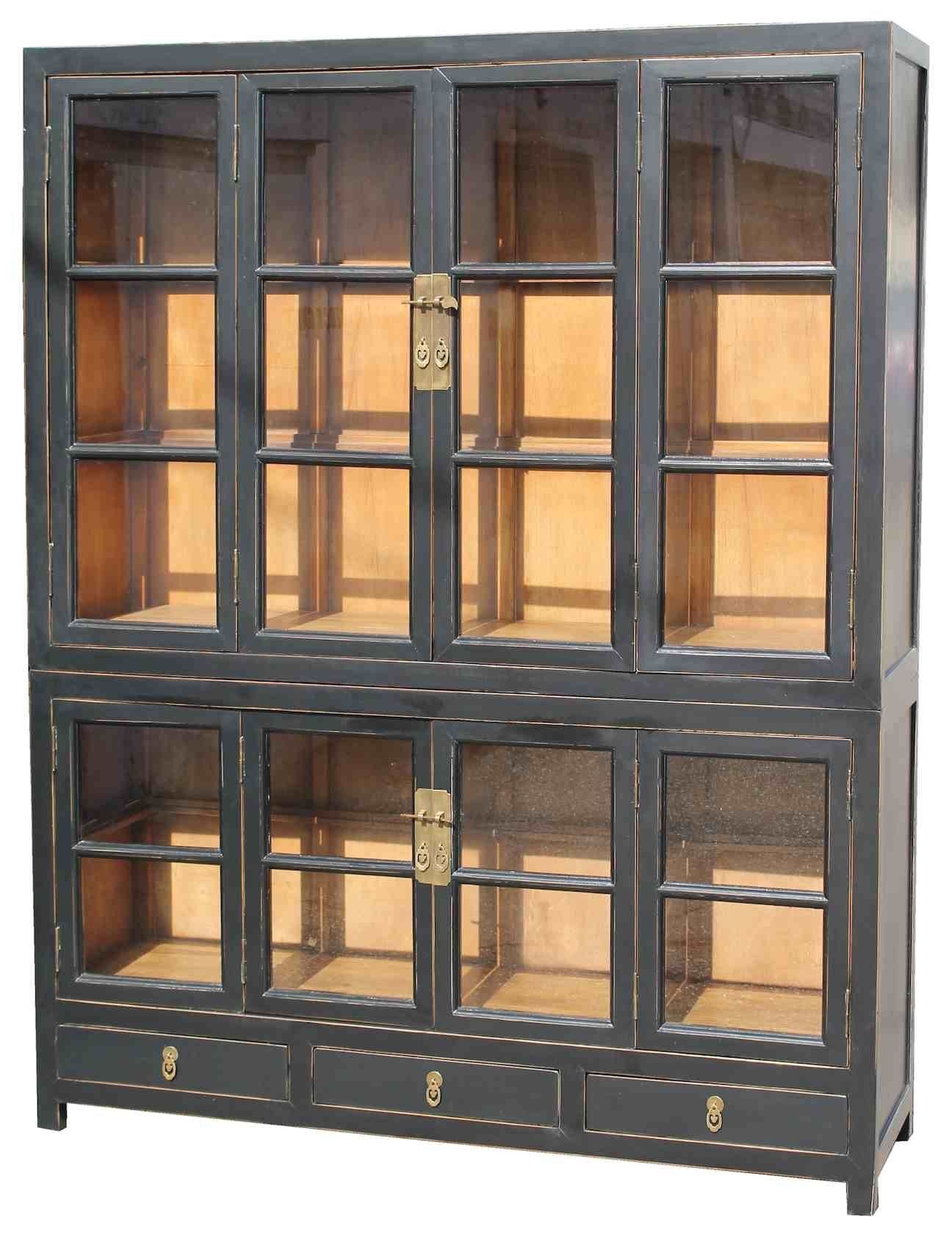 Brixton Asian Influenced Home Library Bookcase Asian Bookcases Cabinets And Computer Armoires
This beautiful bookcase is a wonderful way to add your favorite titles beautifully. The beautiful and solid wood construction is massive and spacious, and the glass cabinet doors beautifully display the contents.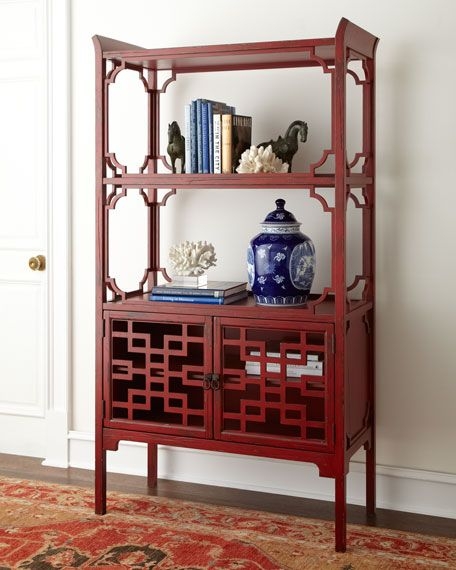 Combining Asian influences and a contemporary twist, this red lacquered bookcase enchants with its intricate form, visible especially in its openwork construction. A great way to add refinement to one's living room decor.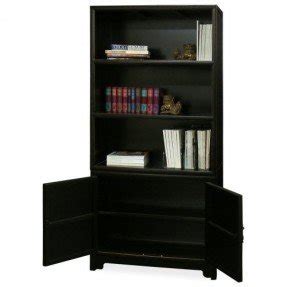 It is a bookcase that has got a Ming style, Elmwood construction, black finish and shelves to display your favorite accent pieces. You will be impressed how fantastic it looks in your home.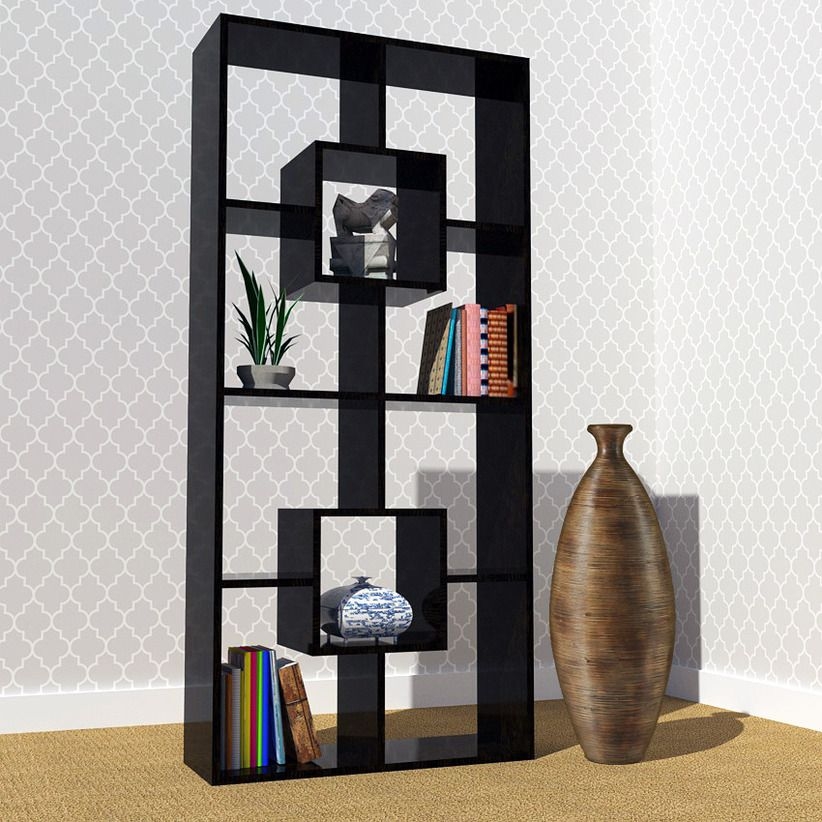 Opt for this amazing bookcase that sports the perfect design for displaying your decorative items and at the same time organizing your books in one, safe space. It sports the black finish and symmetrical looks.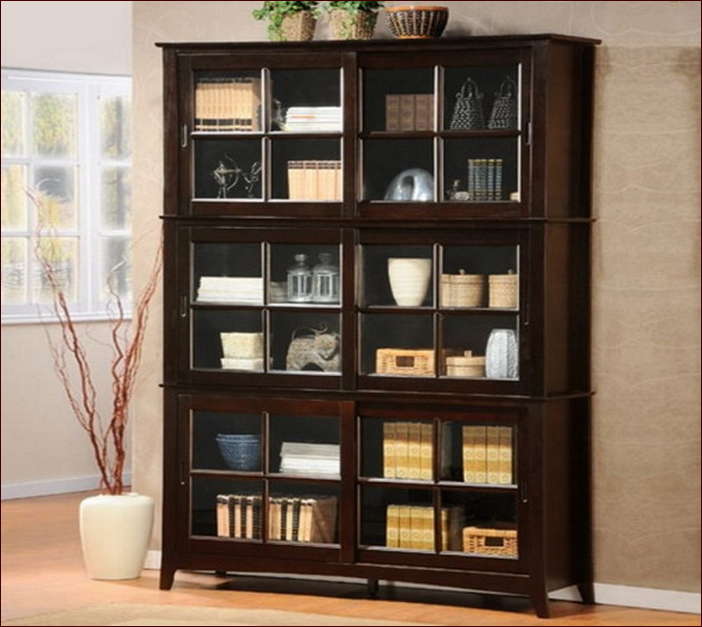 master:HME1062.jpg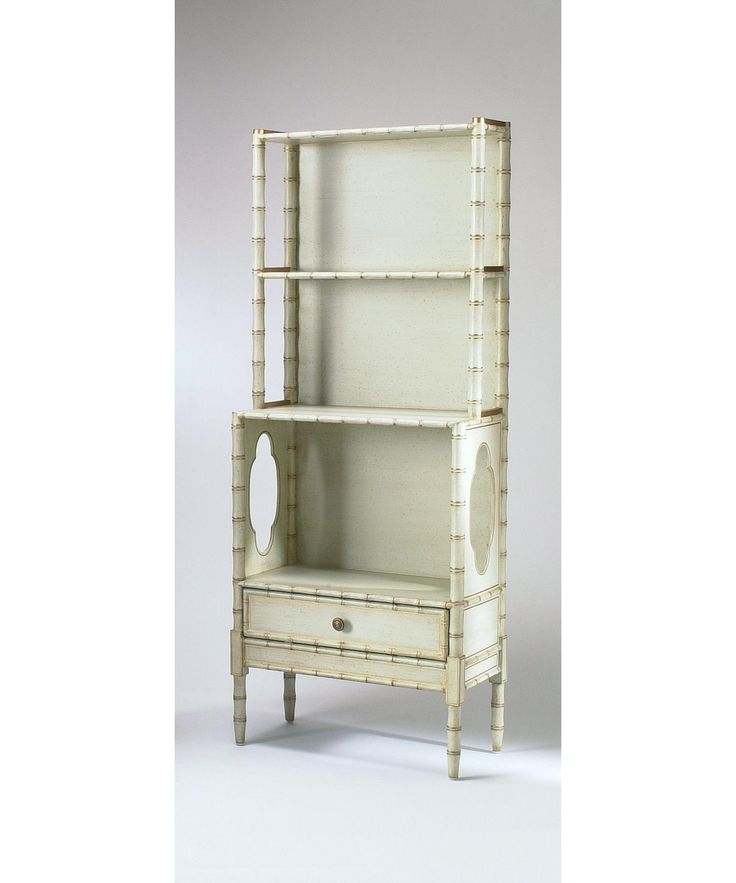 A gorgeous bookcase made in Asian style, which is going to elevate your room's appearance as well as functionality. Made of durable bamboo, the bookcase includes 3 open shelves, lovely cutouts, 1 storage drawer with a pull-knob, and stable legs.

Black Asian Inspired Bookcase With Brass Handles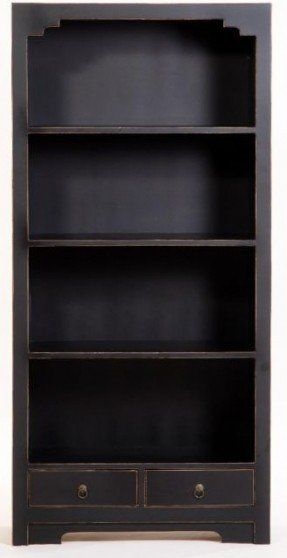 Nanjing black bookcase. Need two.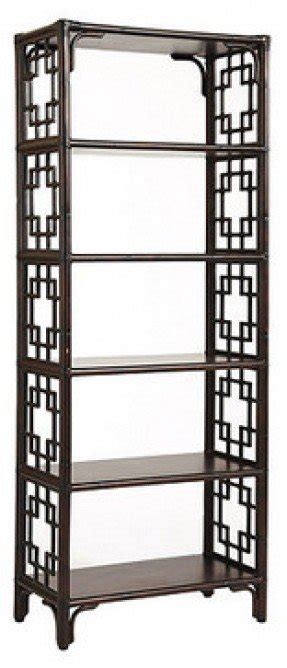 Taryn Bookcase Antique Chocolate Asian Bookcases
These antique Asian bookcases are true pieces of minimalistic art. Ergonomic, functional and above all else, stylish. The use of iron ensures stability and durability. We're sure that every house will be enhanced by a bookcase like this.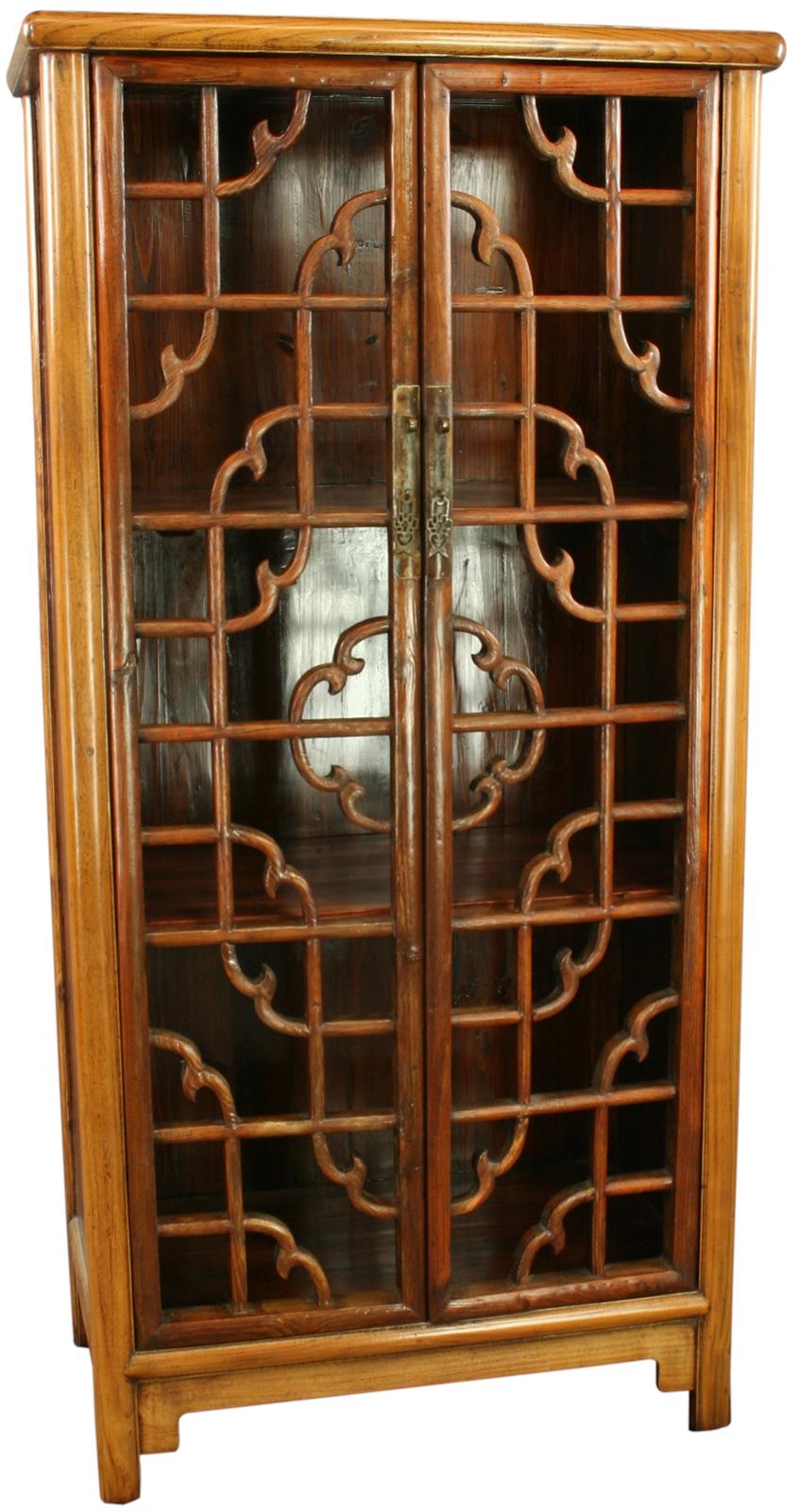 Consigned Antique Chinese Geometrical Bookcase Display Asian Bookcases Cabinets And Computer Armoires
The antique style chinese bookcase with the geometrical pattern on the door. Made of high-quality cherry timber. I love this style of furniture and this is my top choice for my living room decoration.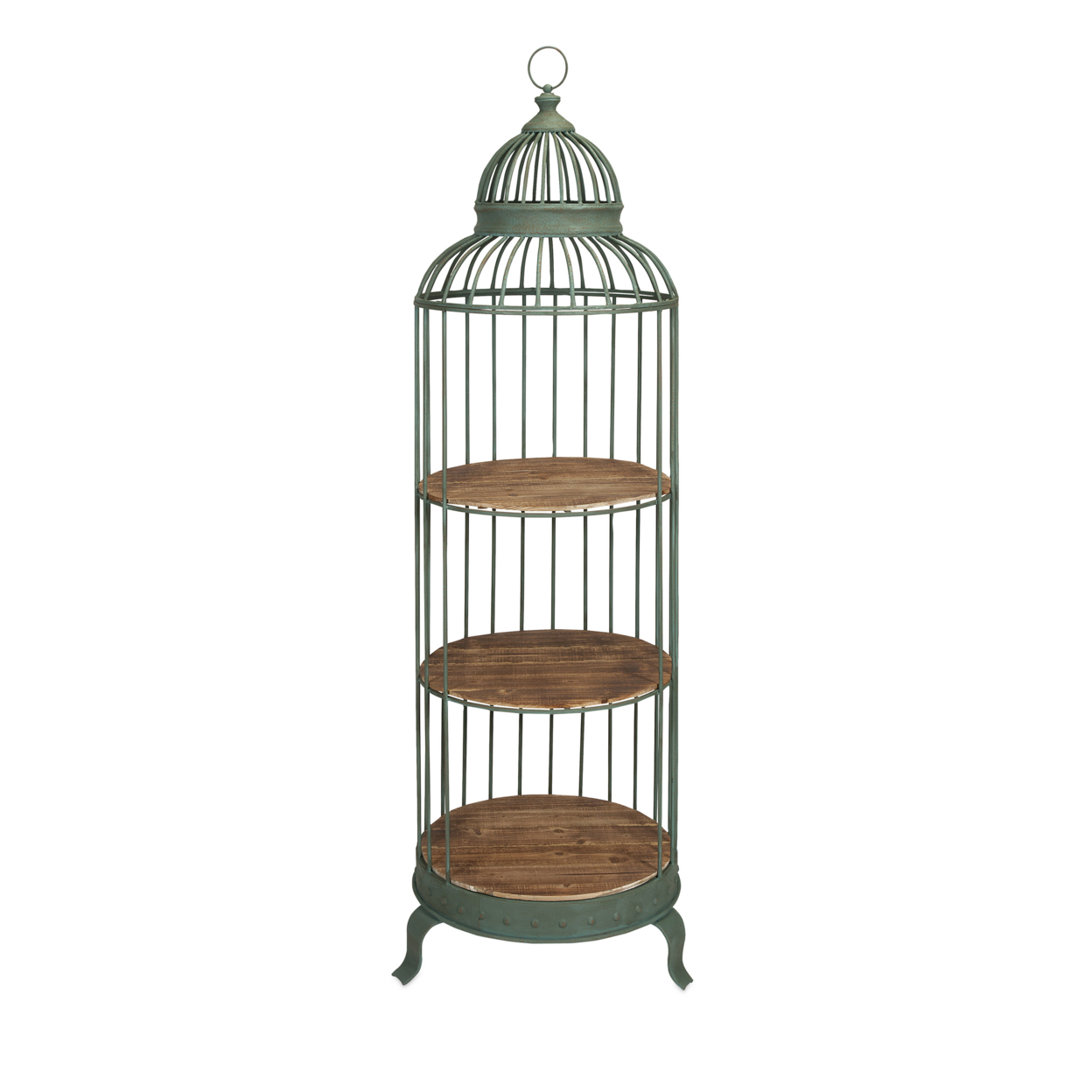 66.5" Bookcase
Phenomenal bookcase in a round form. The frame is made from metal and combined with wooden shelves. Asian design inspired with cage for birds. Sophisticated accent to any interior.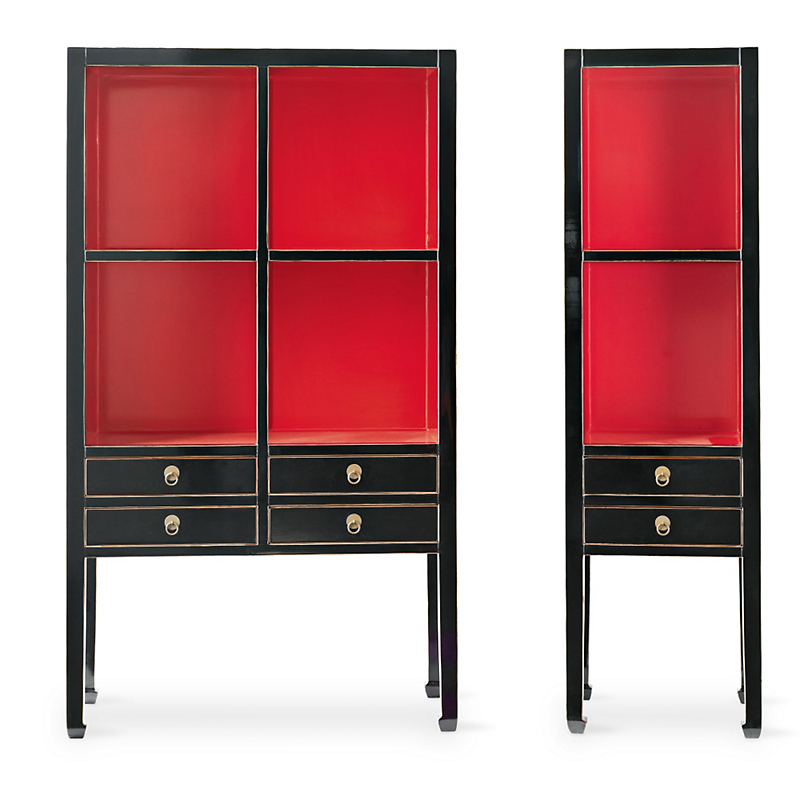 Red Crawford Cabinets asian bookcases cabinets and computer armoires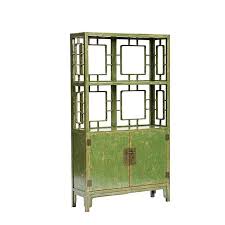 Chinese 2 Door Shelf Asian Bookcases Cabinets And Computer Armoires
Don't buy another snoozefest cabinet-let your book shine on the shelves in the greatest Asian style.Presented here Asian Chinese 2-door bookcase has a greenish trim. It has a double-door, and open, specific geometric shelves at the top.Made of dried hardwood.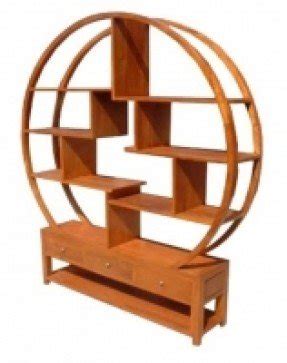 If you are looking for a nice way of accenting your interior then this Chinese structured circle bookcase is the way to go with its stunning and original shape and the amazing design that will compliment any decor.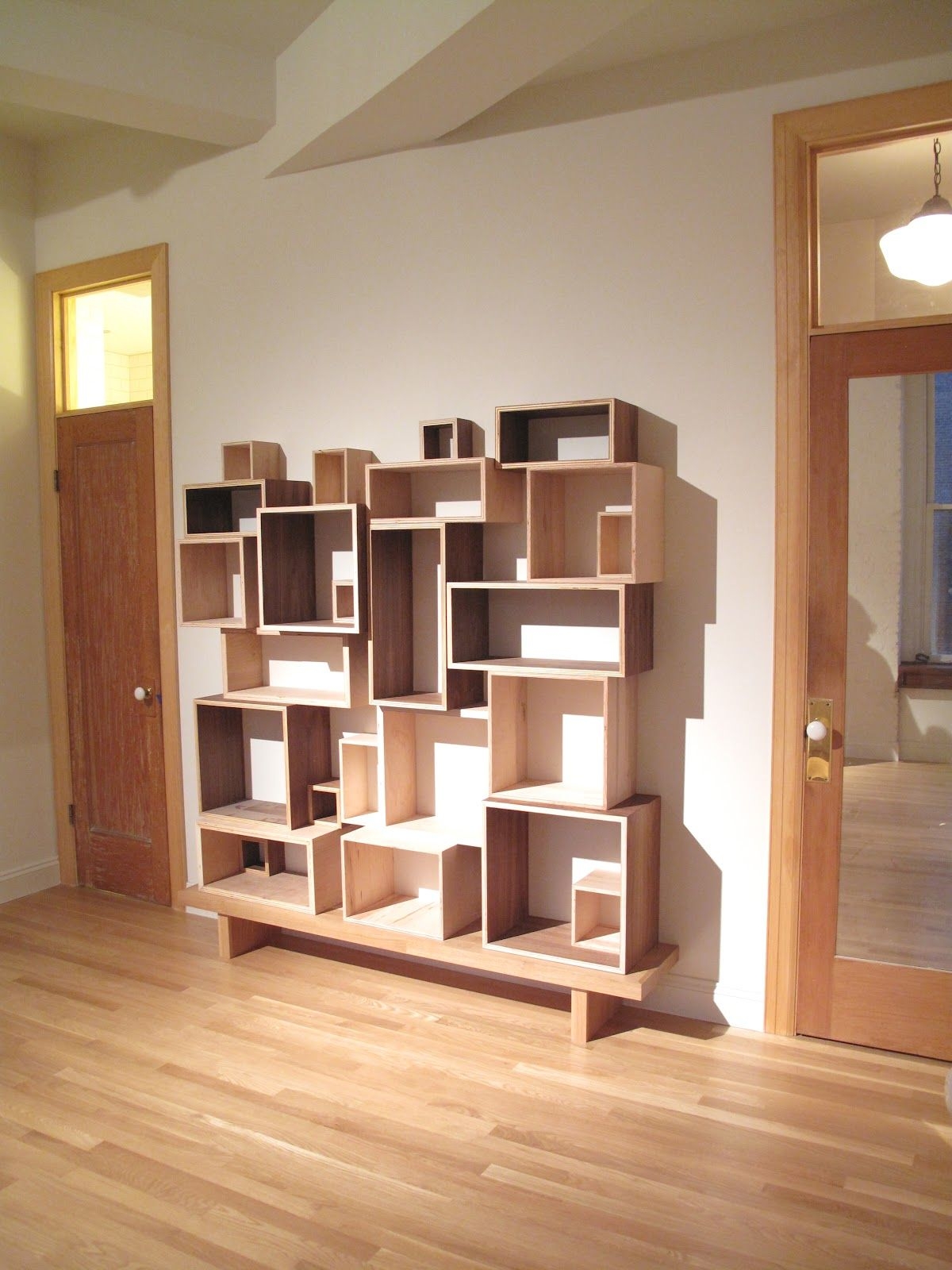 SAM & BEN • DESIGN & BUILD: NYC custom furniture modern asian bookcase shelving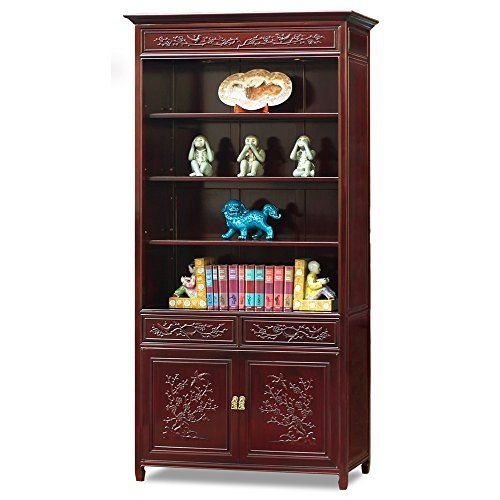 It is a bookcase that has got flower motif, dark cherry finish, four shelves and double door. It is perfect for traditional style and décor. You will be impressed how amazing this bookcase is.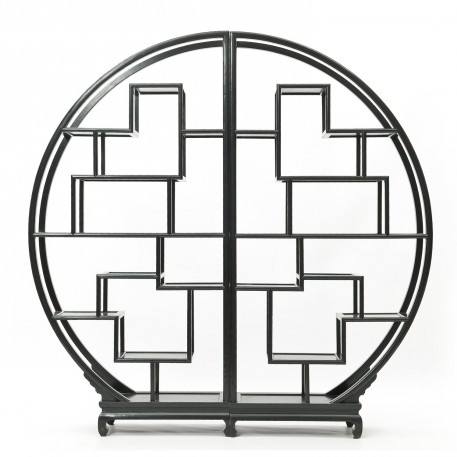 Black Lacquer Circular Book Case asian-bookcases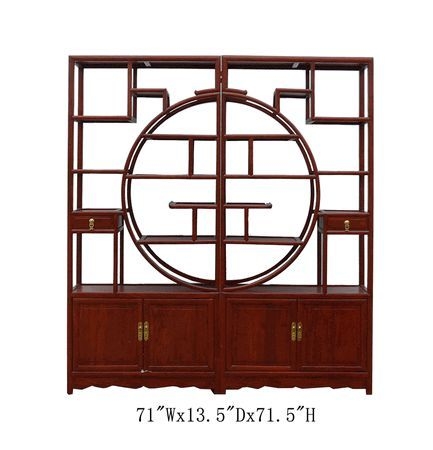 46 Asian Bookcases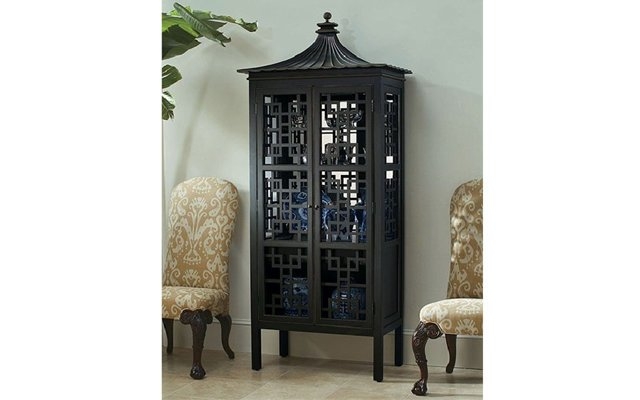 Oscar De La Renta Collection Pagoda Bar Cabinet Asian Bookcases Cabinets And Computer Armoires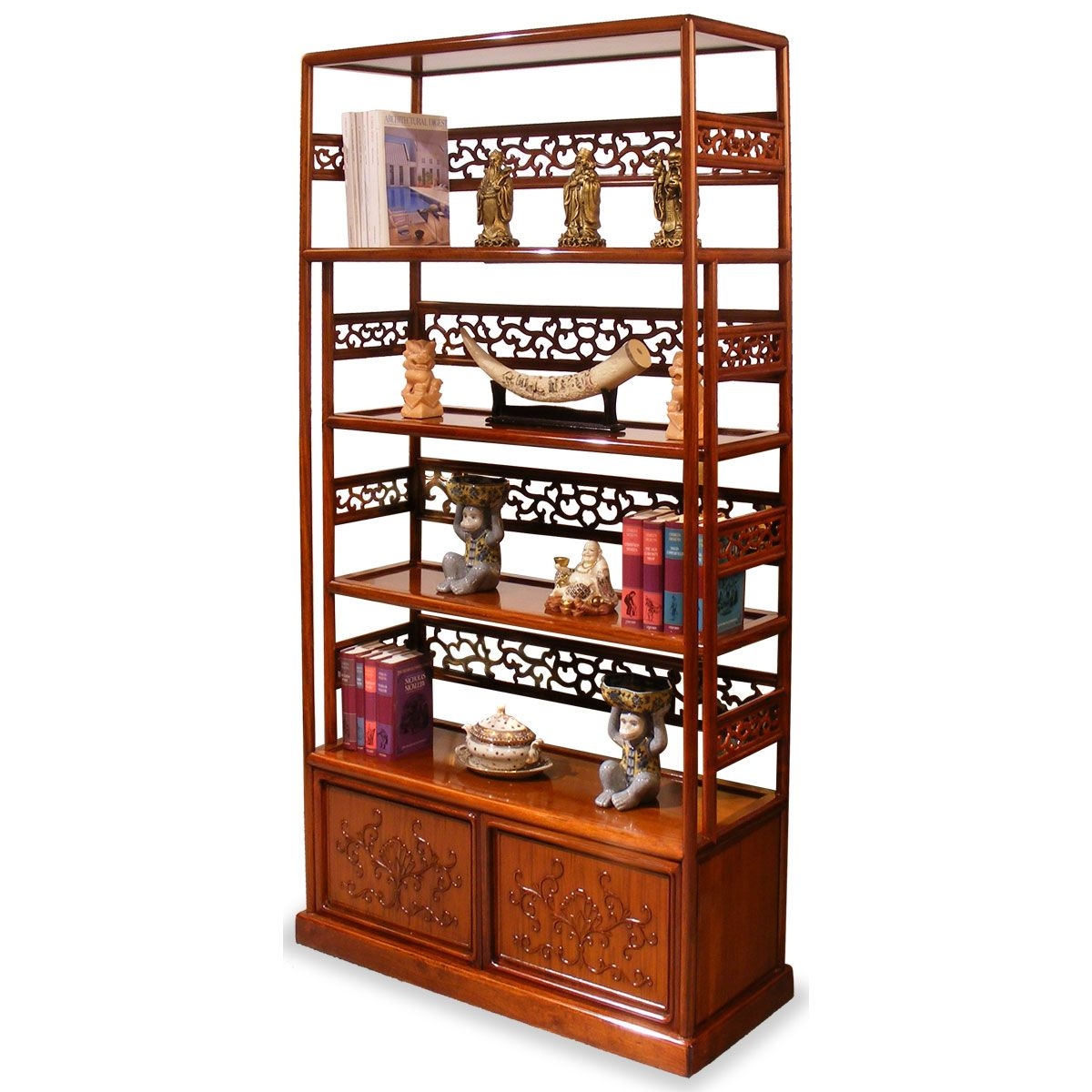 The cabinet, which is perfectly and beautifully decorated. It is very pretty and elegant. It is decorated by delicate ażurowanego pattern. It is perfectly designed and perfectly executed. This is a remarkable piece of furniture.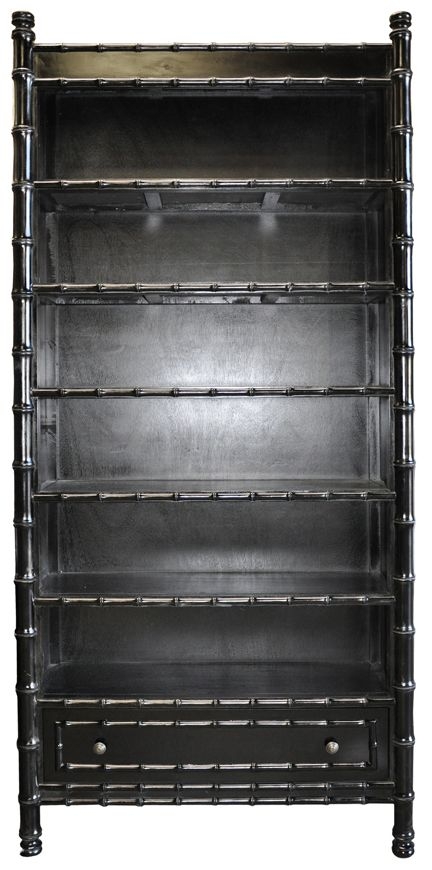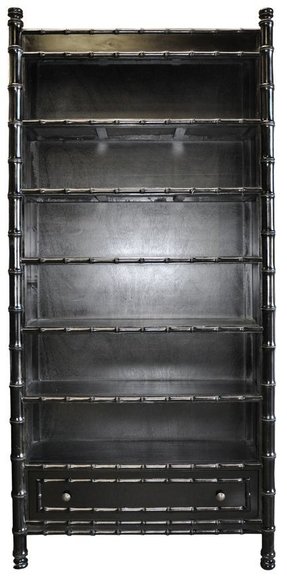 An Asian style bookcase crafted of bamboo panels and rods of varying thickness finished in black. A bookcase has round corner posts with top finials and a top with raised back and side edges. It has 6 open shelves and a bottom drawer with 2 knobs.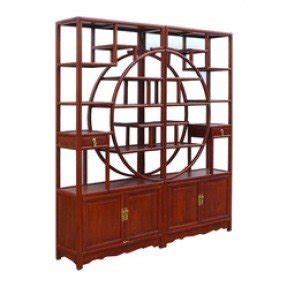 13 Asian Bookcases, Cabinets and Computer Armoires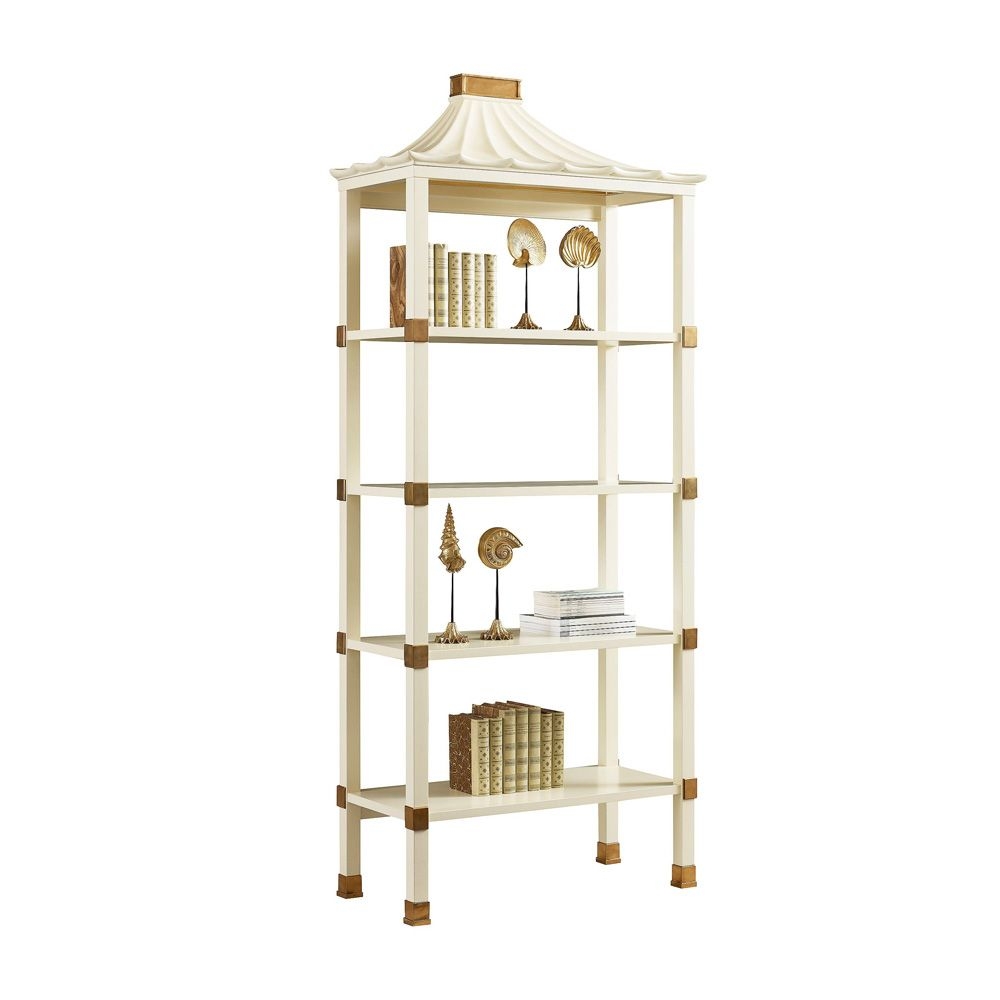 Heidi Etagere Asian Bookcases
Designed in Asian style, this highly-attractive bookcase represents an eye-catchy, chinoiserie twist and an elegant white finish. Includes 4 fixed shelves, perfect for storing books and displaying decorations.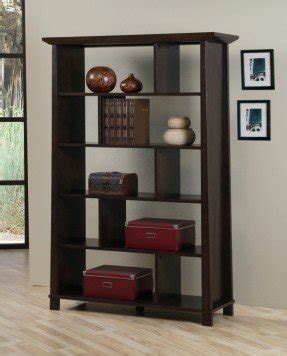 Andaman 5 Shelf Bookcase
A practical addition to any home decor, this contemporary bookcase has a lot of free space for books, pictures, collectibles and decorations.It's characterized by wood construction and an espresso finish, offering 5 small and 5 larger open shelves.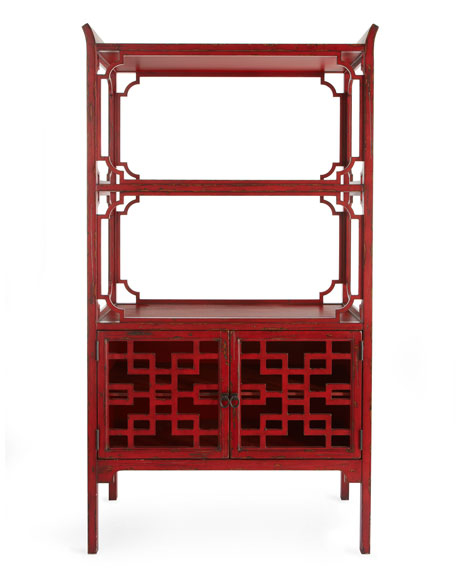 Asian Bookcase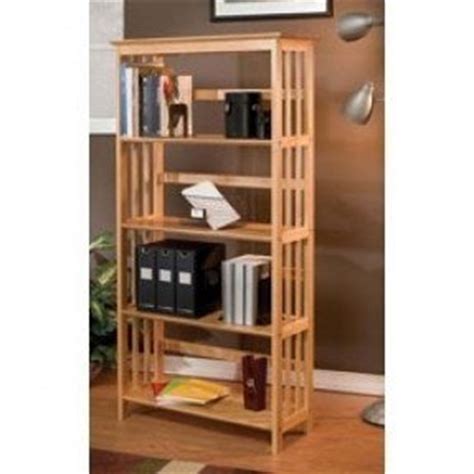 Mission-style Solid Wood Bookcase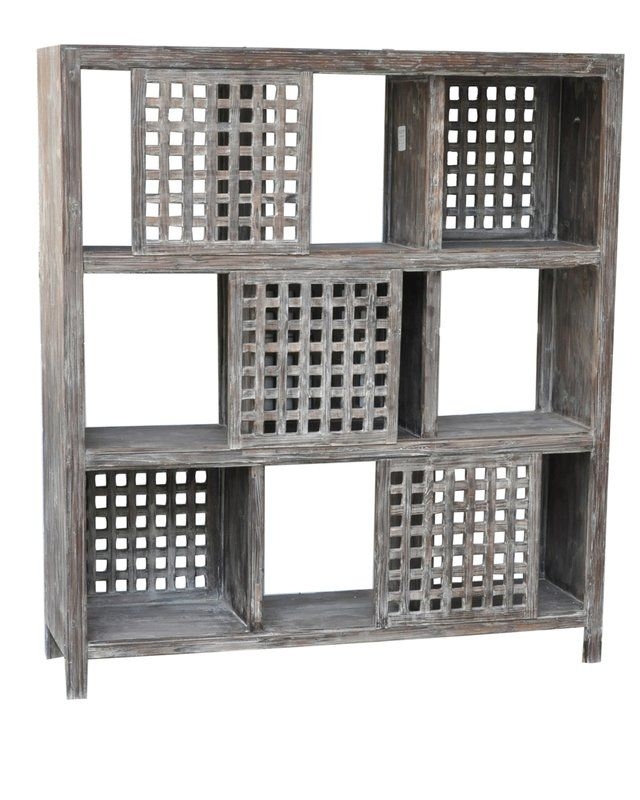 60'' Bookcase
Bookcase inspired by Asian style. Offers 9 square shelves for storage. Construction is made of solid wood. It can serve as a division of the room and more. Designed for indoor use.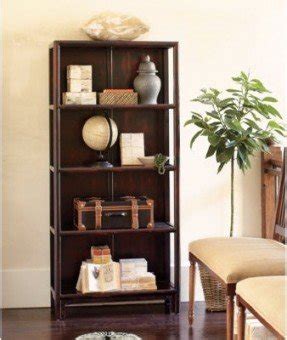 Midori Bookcase asian bookcases cabinets and computer armoires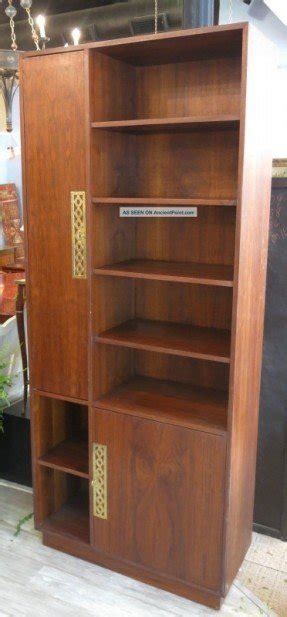 ... & Narrow Danish Modern Rosewood Bookcase/cabinet Post-1950 photo 2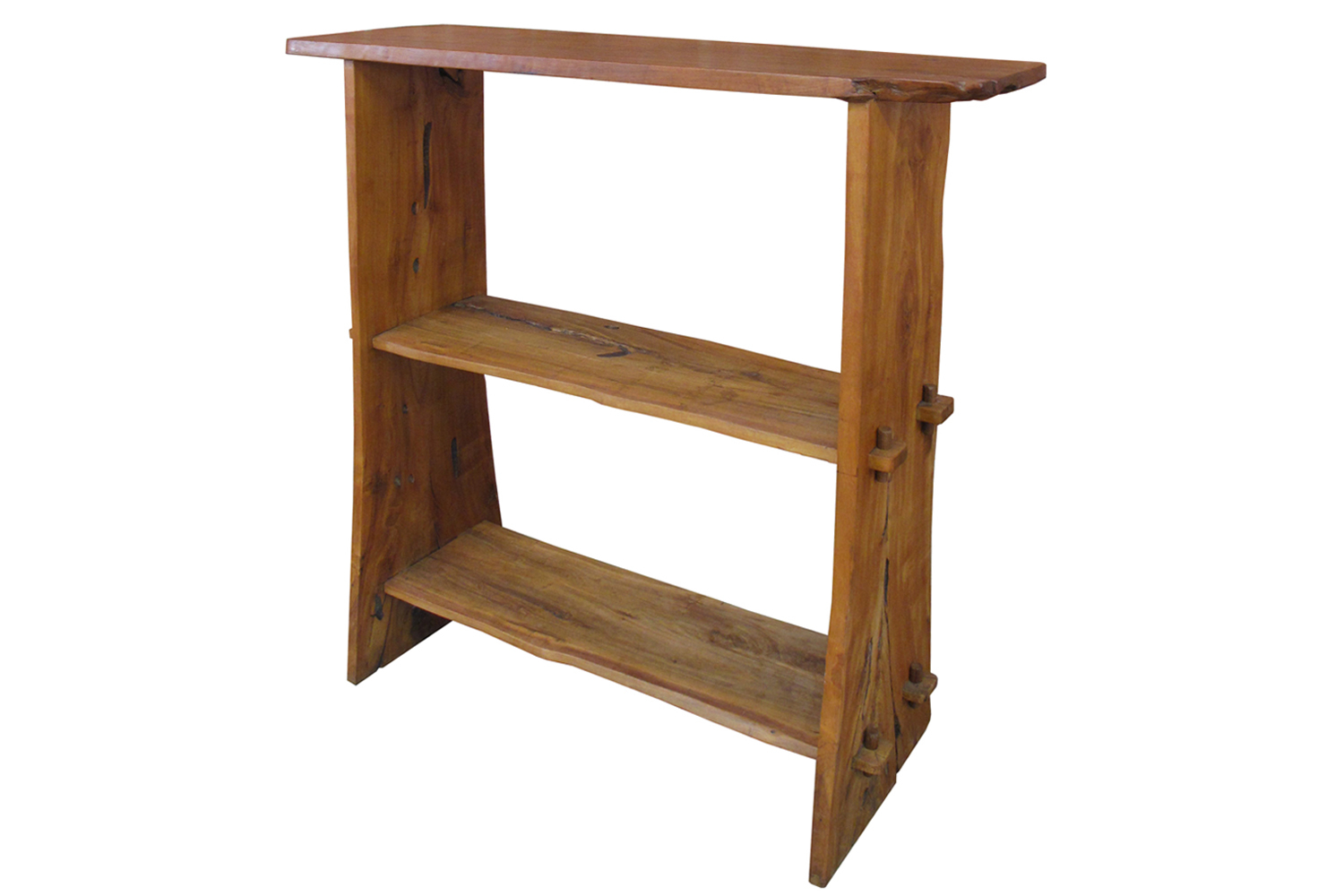 Nakashima-Style Bookcase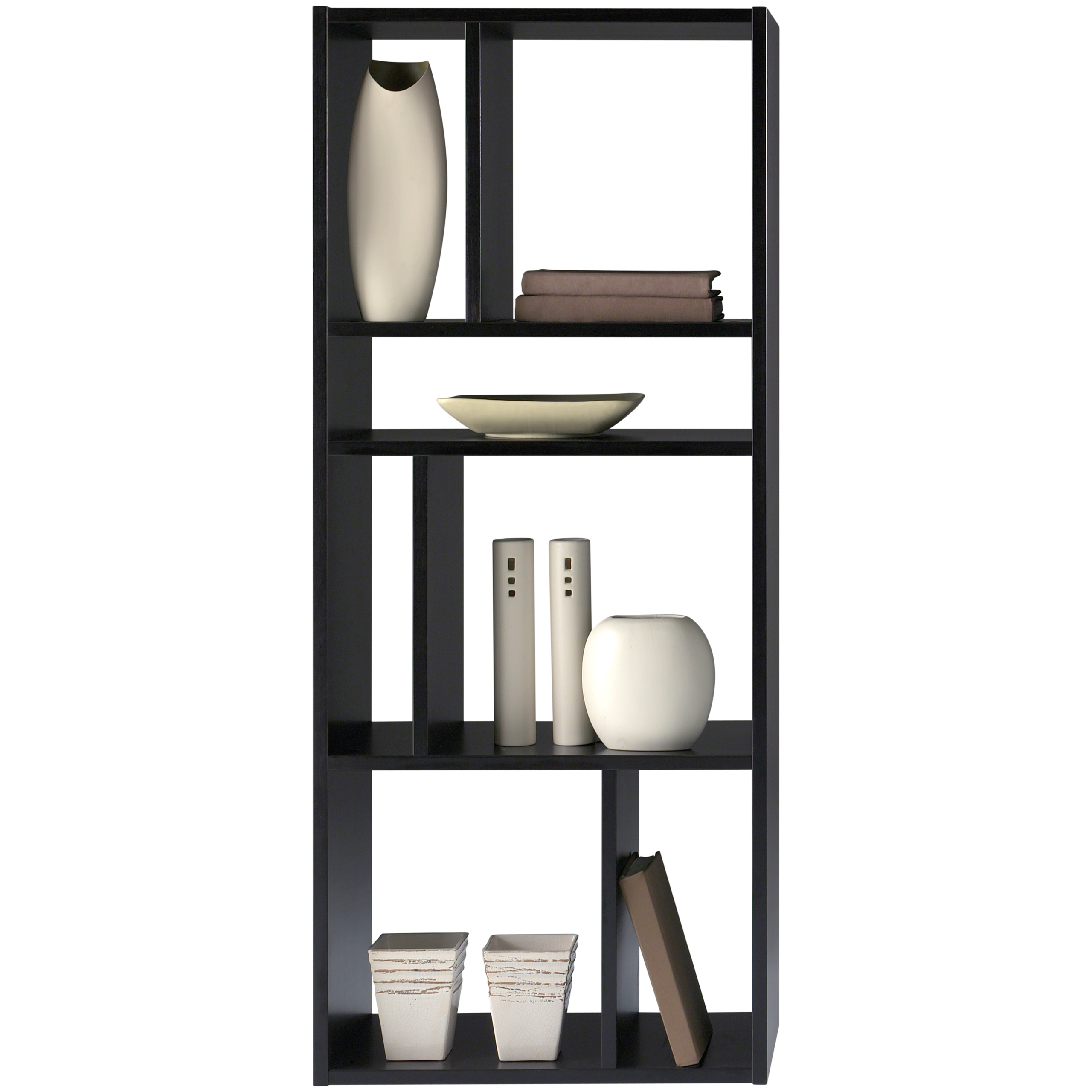 Somehow I doubt this Zen 72 Inch Bookcase would stay this tidy in our home, but I still want it. For actual books, and a couple of those seductive Zen things, and my iPad of course.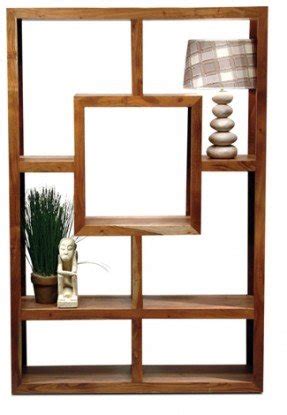 Exotic Asian Acacia Straight Bookcase - Peking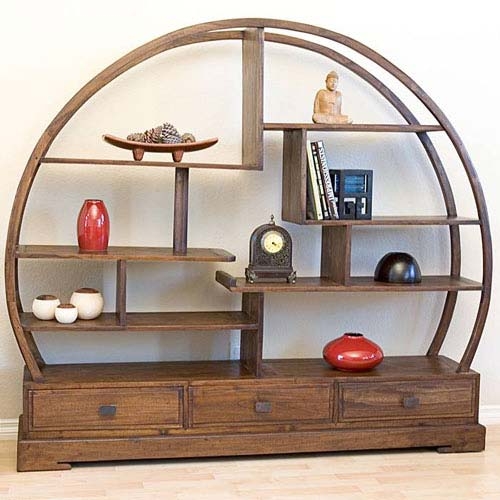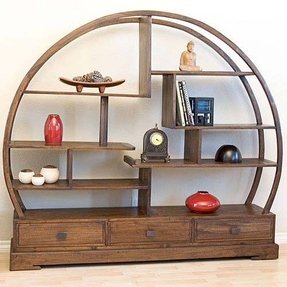 Decorate Home With Asian Style Furniture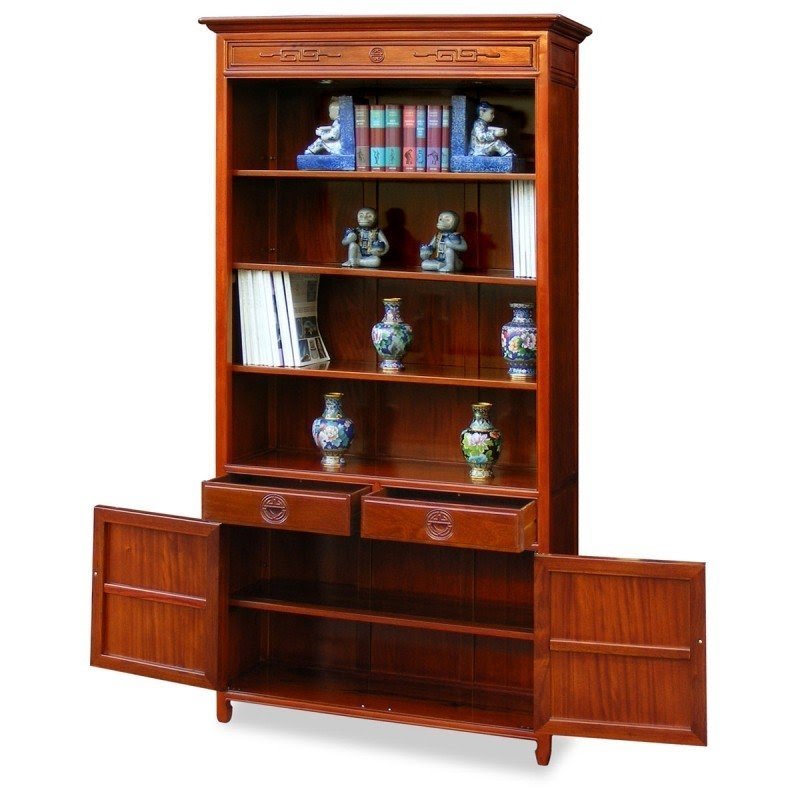 Rosewood Longevity Design Bookcase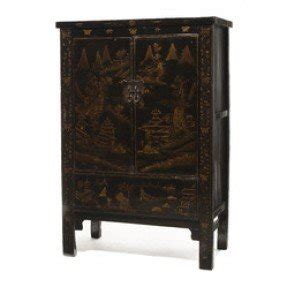 13 Asian Bookcases, Cabinets and Computer Armoires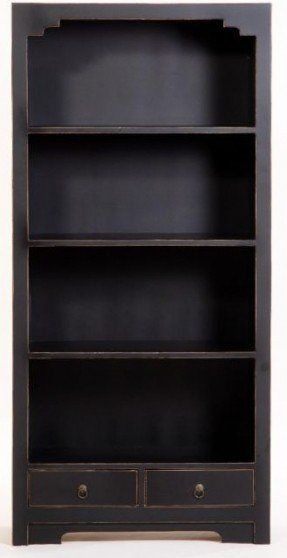 Asian Bookcases