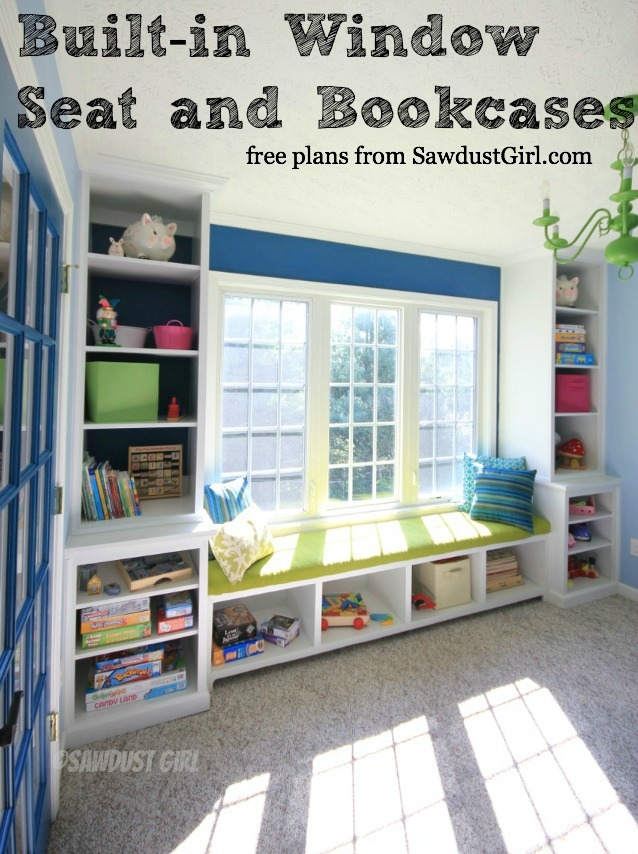 This built-in window seat and bookcase constitutes a great solution, especially for tiny spaces. It would fit well into children's bedroom. A great handmade project, that adds functionality and liveliness to the space.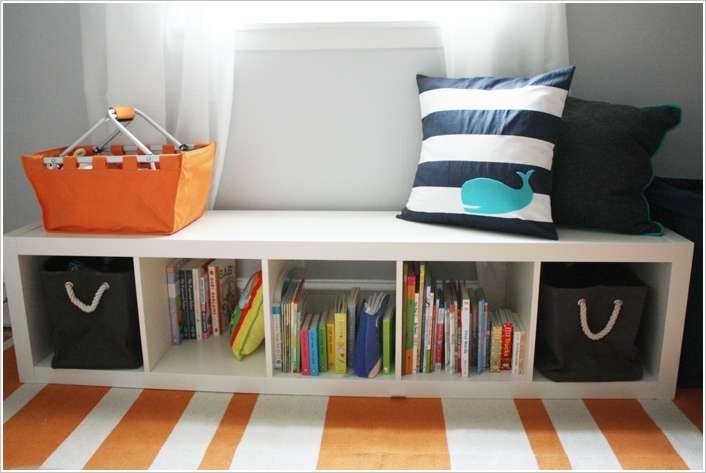 Bookcase consisting of 4 open shelves arranged horizontally. It is completely made of wood. It can be used as a bench. Neutral and functional design for each home.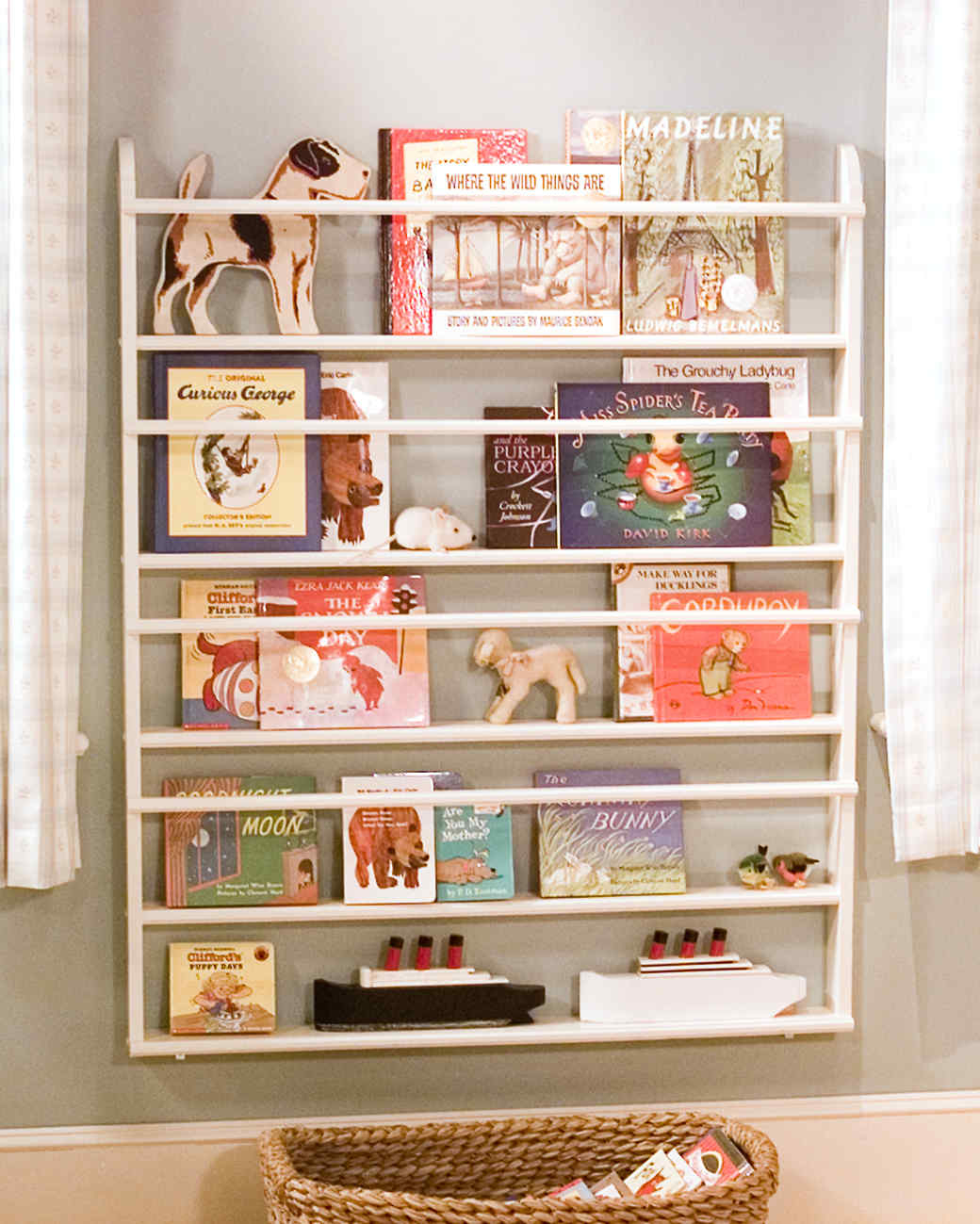 ... always surprised how many books fit in a wall mounted bookshelf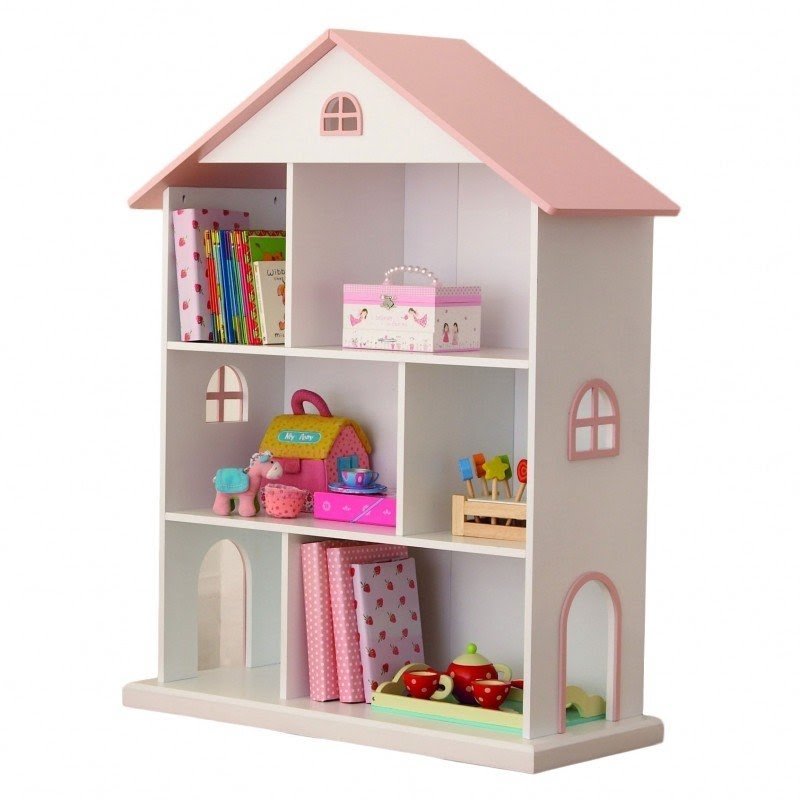 The lovely girly storage bookcase in the dollhouse shape. Coloured with the pastel shades of pink. Could be a great place not only for books, but also for some toys. Finally your daughter could also just play with dolls there.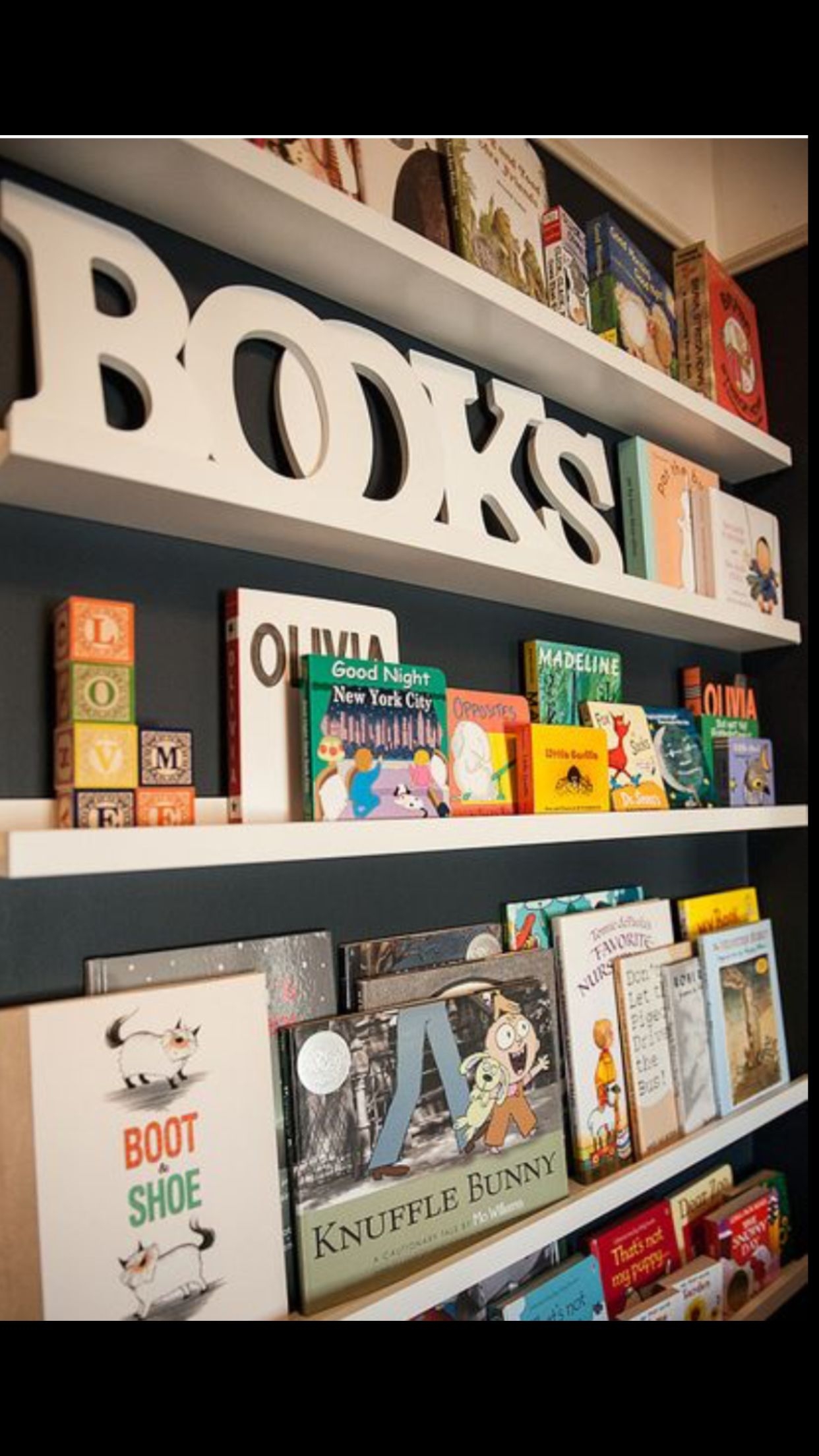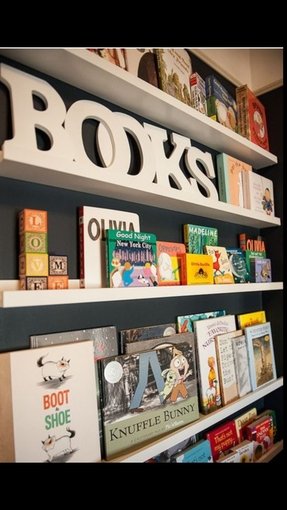 This corner bookcase is a great supply to your children bedroom, adding space to store things used on daily basis. It can also constitute a vulnerable corner in the nurseries or kindergartens. Built from solid wood, birch veneers on select finishes and MDF.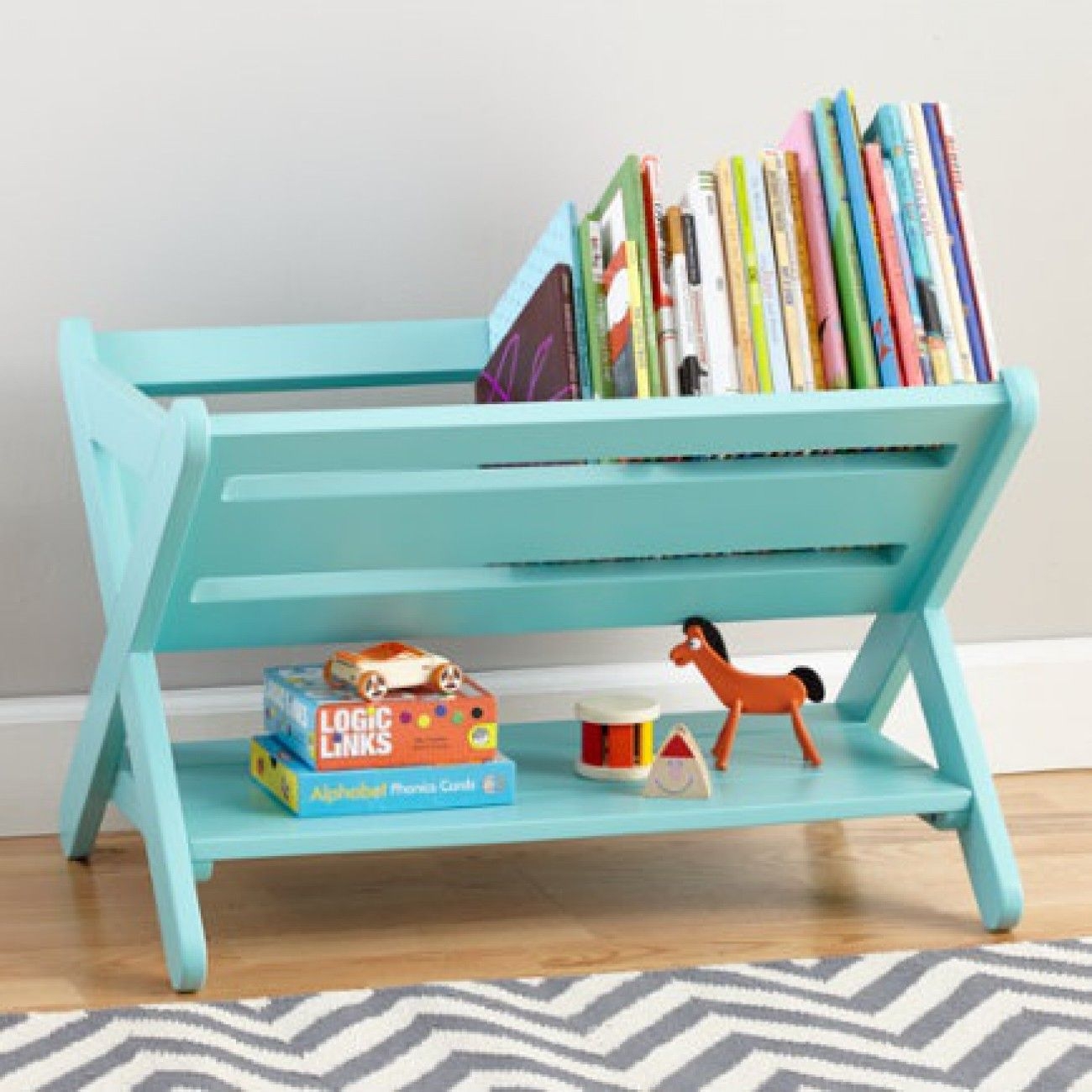 Kids small bookcase. This stillage is made of plastic and covered of bright cyan paint. It has two shelves - at the bottom is planar shelf intended to storrage toys. Triangular shelf is dedicated to books and coloring pages.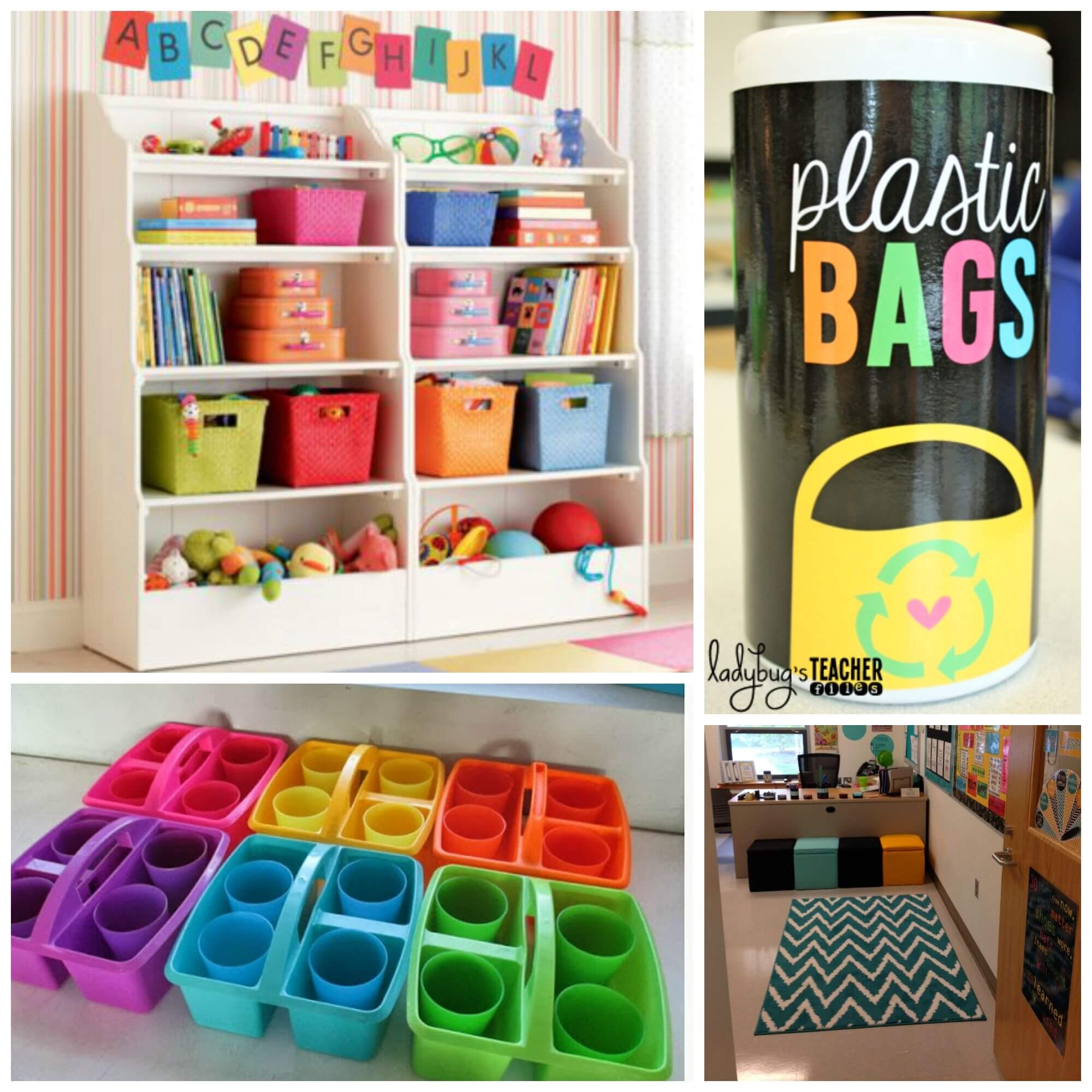 Kids Storage Furniture...really like this shelf for books and toys--where can I find it? Link isn't helpful...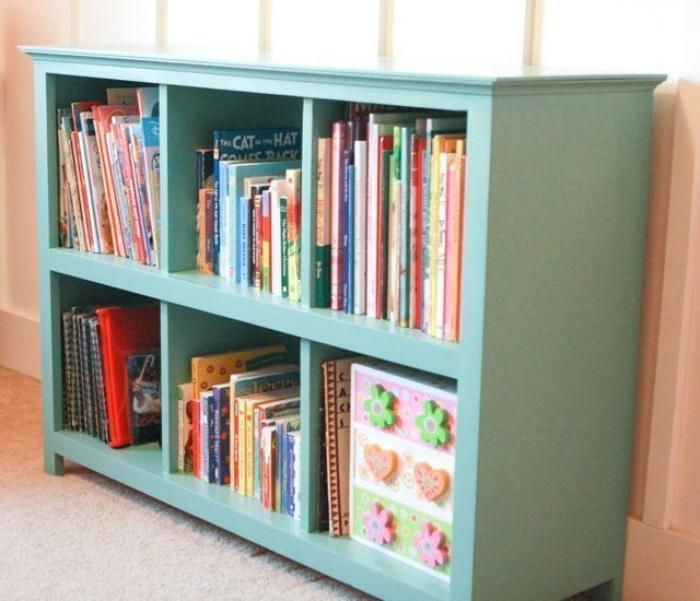 I love the style of this cube bookshelf -- plans to make it on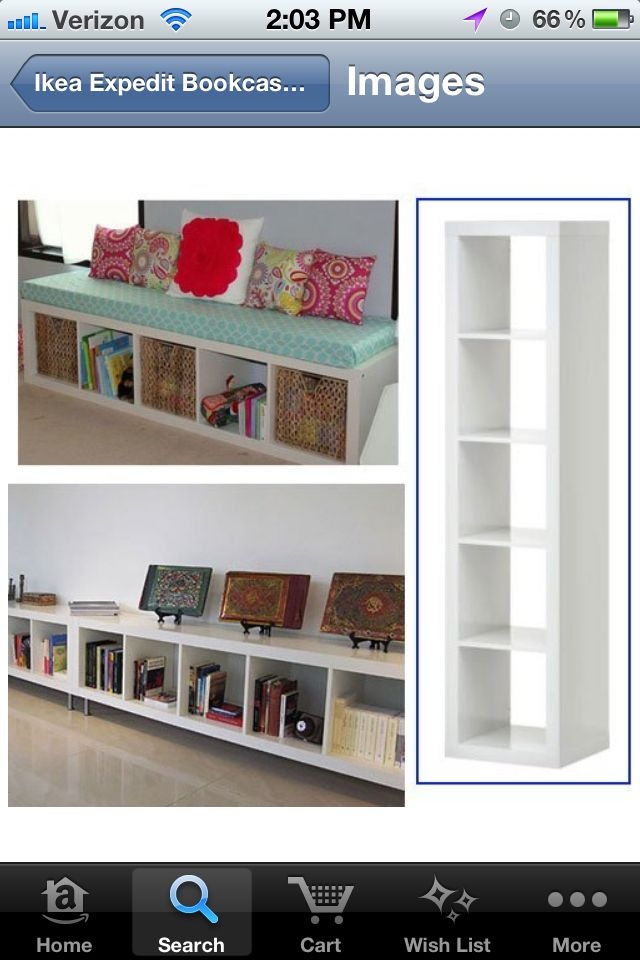 A tall tower shelving unit transformed into a storage bookcase for kids or a window seat with shelves. The original piece was just placed horizontaly and decorated with a colorful cushion. It's low so the kids can have easy access to their books.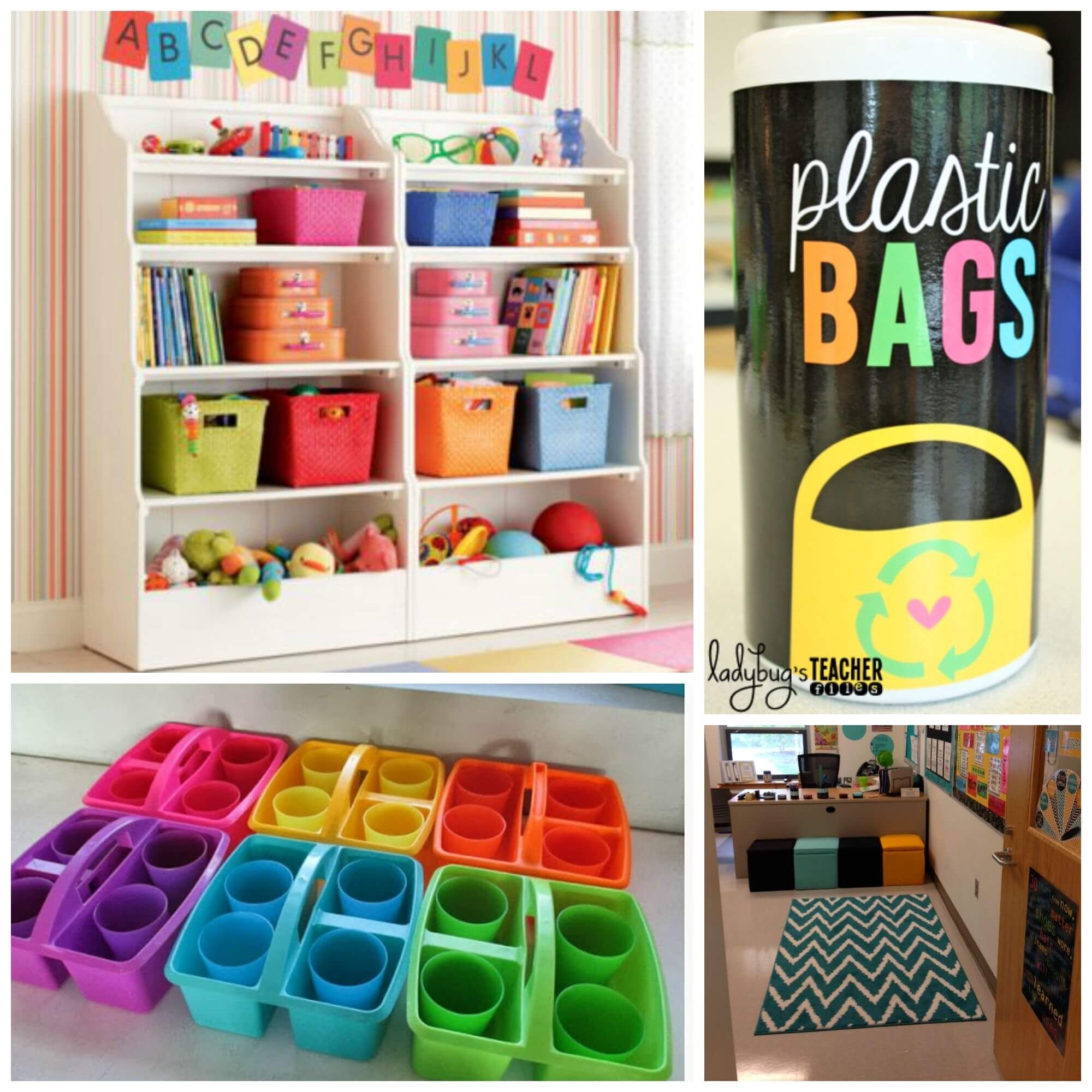 It takes some time to plan it all up, but the final effect nails the essence of perfect kids room organization. White bookcase with multicolor rattan bins on it stores all toys. Bottom shelf houses loose toys.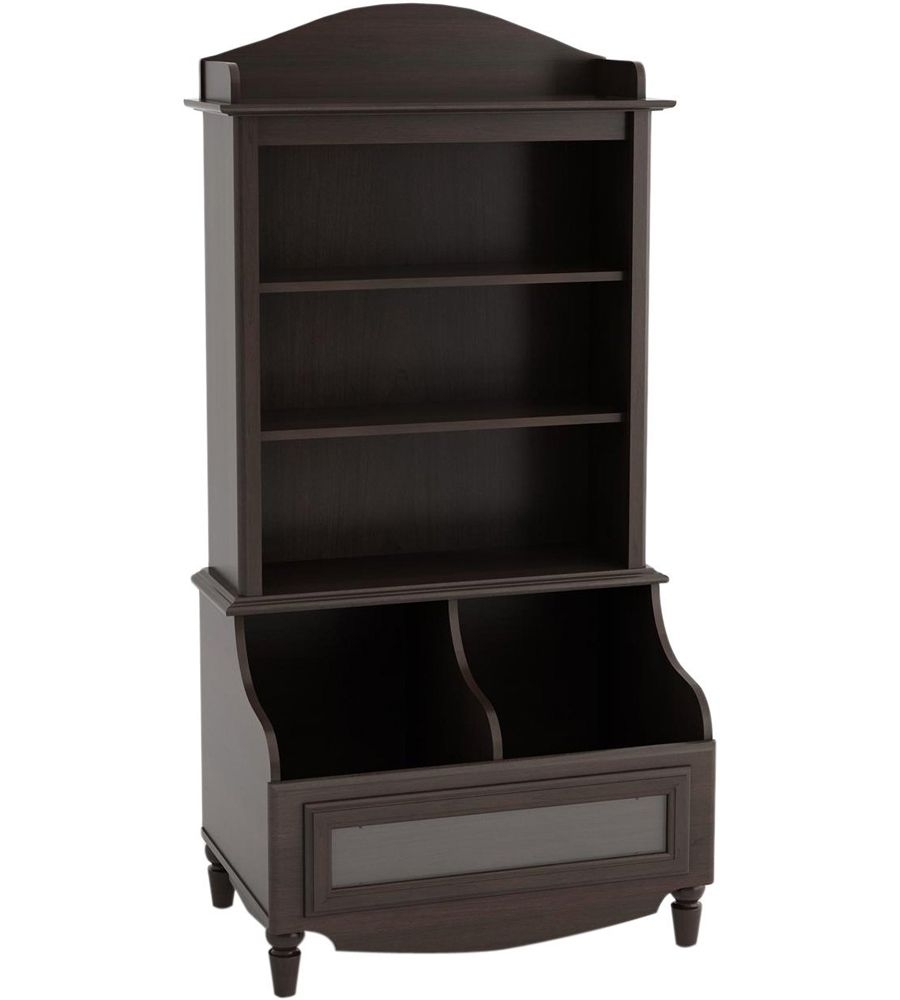 Who said that you can't introduce a more traditional element to kids room. How 'bout this dark cherry bookcase? What we have here: 3 open face shelves, picture frame on front, 2 cubbies for toy storage.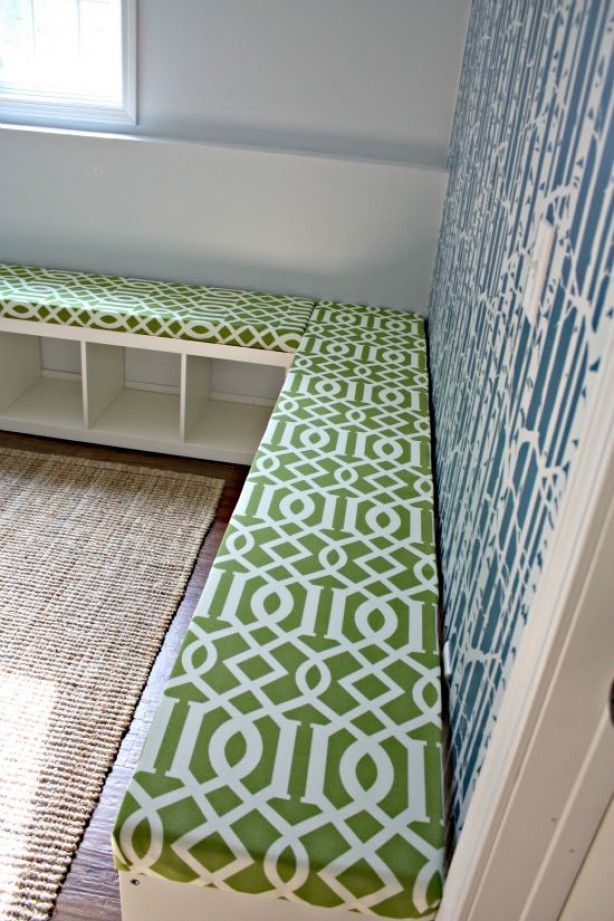 At home you can do a lot yourself, for example: seeting for your playroom - a corner shaped bench. This is not just a seat. It has plenty of space for example for books. It is wide enough. The base is white, while the upholstery is green with white patterns.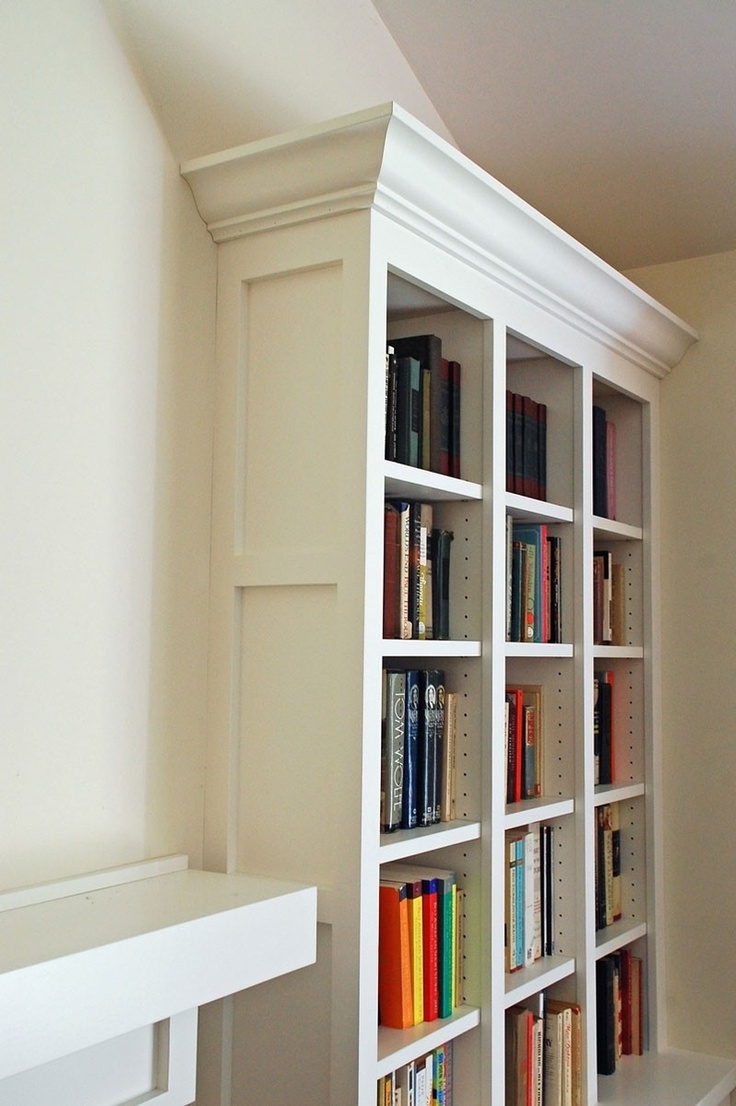 High bookcase for living room, bedroom and others interiors according to taste. Construction is made of wood. It consists of a lot of square shelves. Provides saving space in any interior.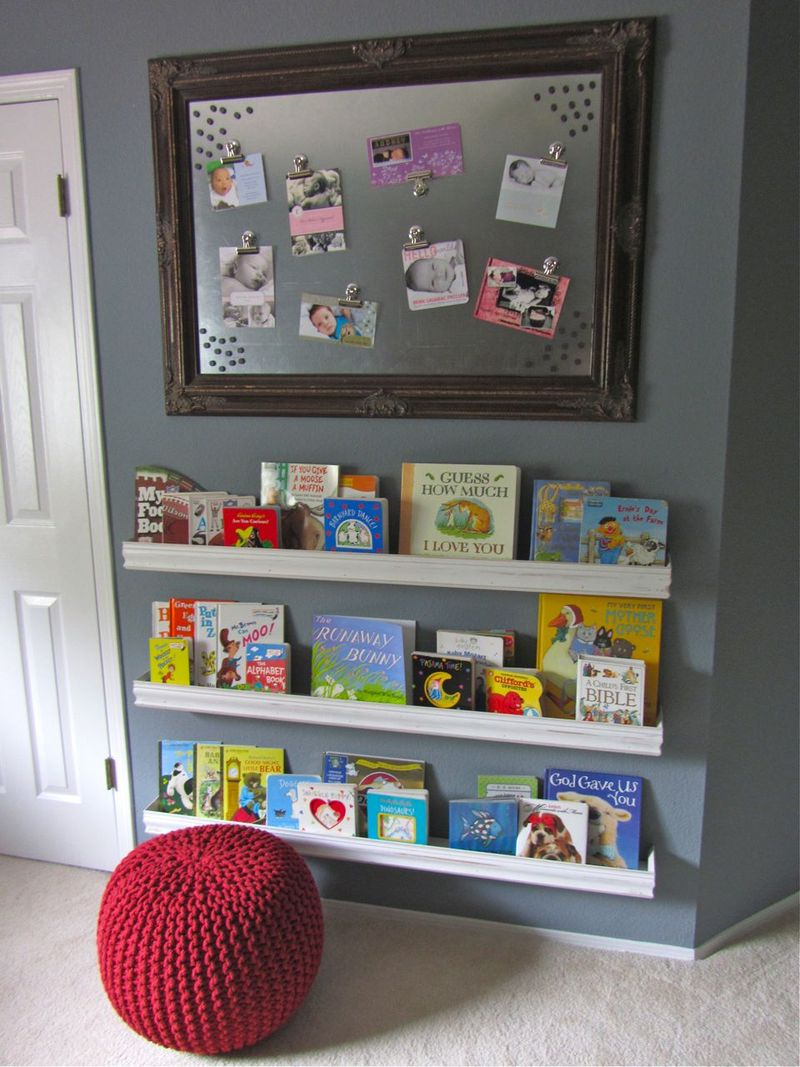 For your kid's room. Lower shelves and outward-facing books means they can easily find and reach their favorite title.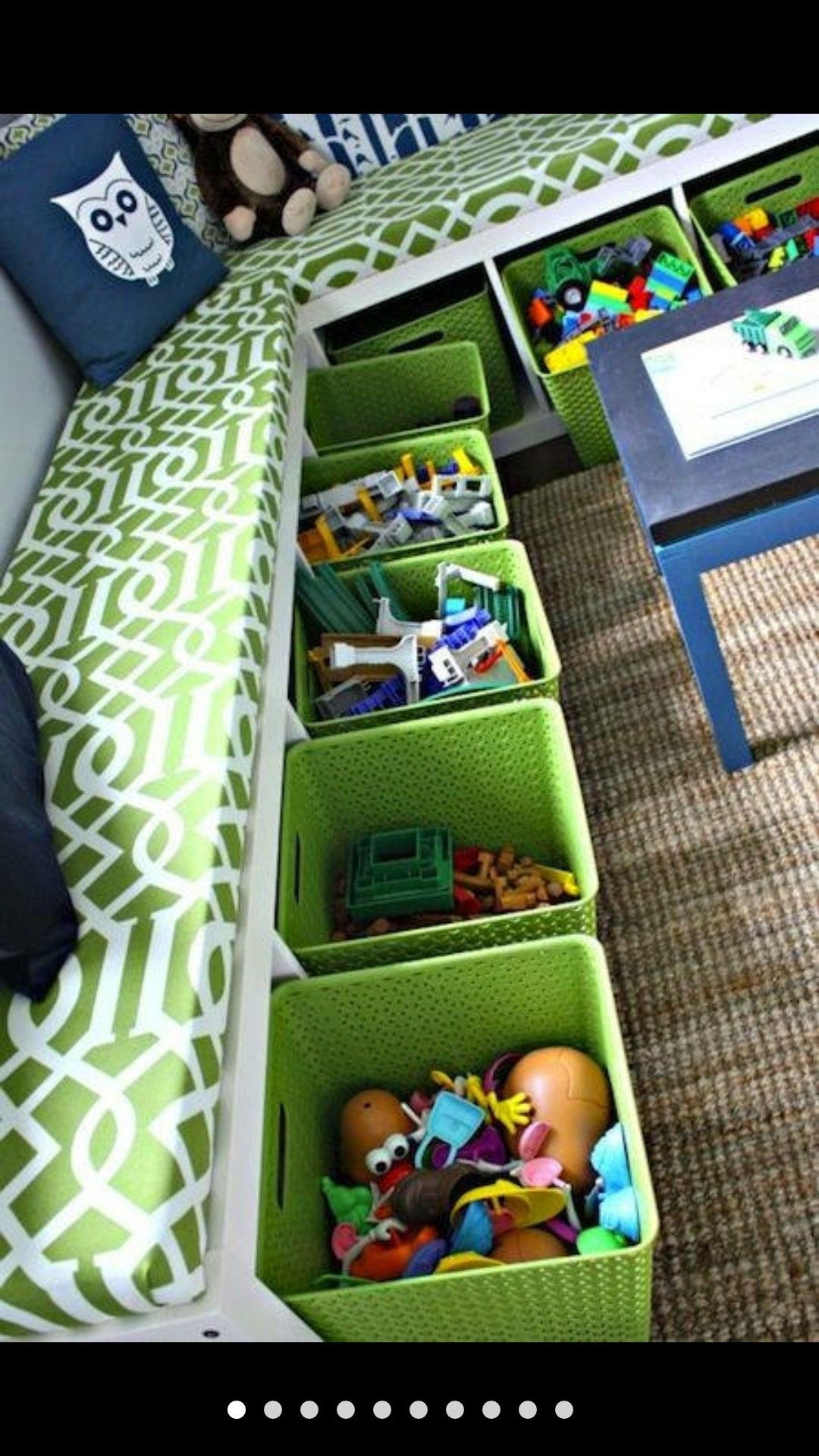 It seems that bookcases mounted horizontally can create a perfect spot to store stuff in chid's room, i.e the toys. A simple, yet surprisingly clever solution, providing new space organization possibilites.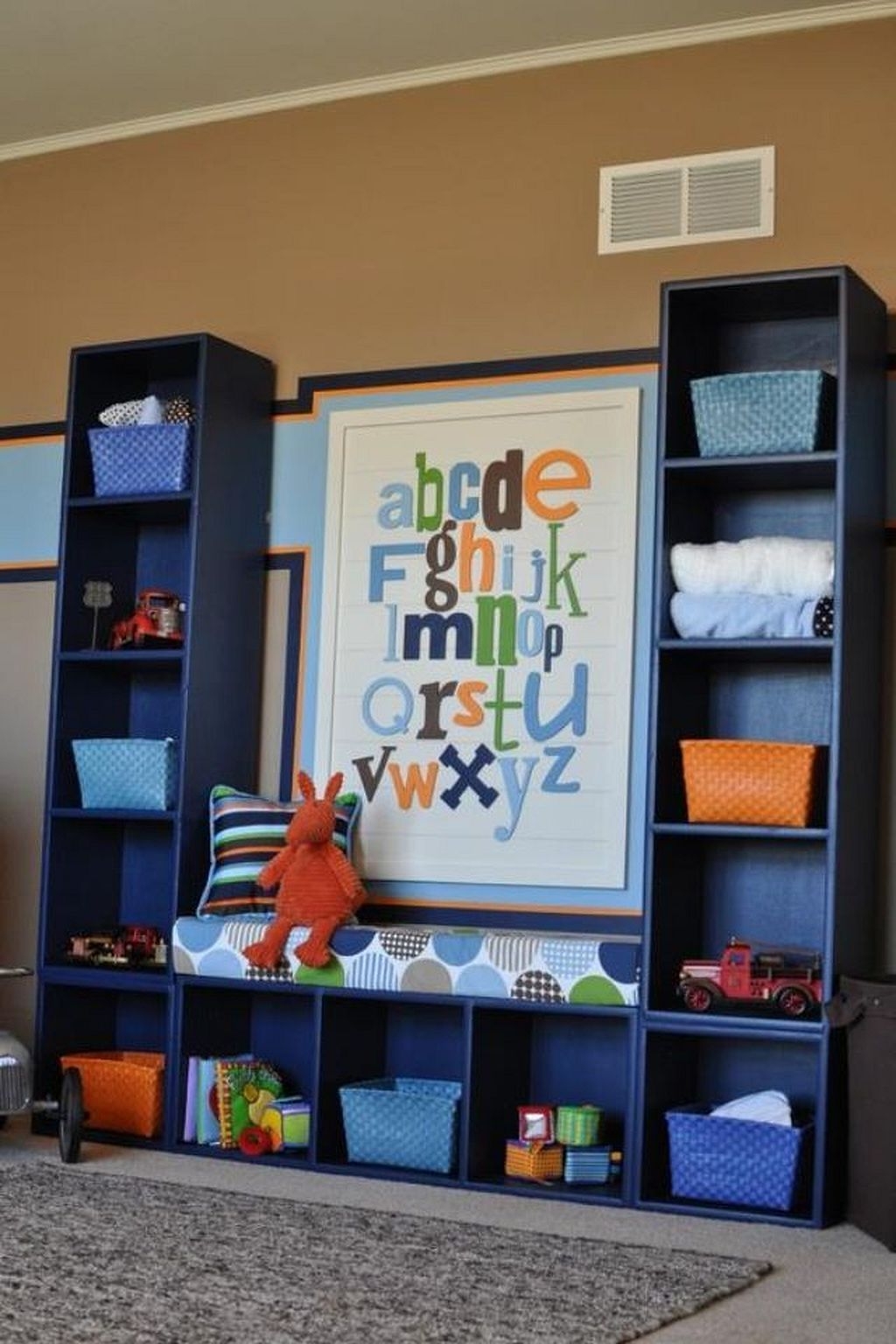 A fantastic arrangement of a child's room. It features plenty of open shelves that can serve as cases for books or toys. A nice accent is a cushioned bench in the middle where you kid can play or have a rest.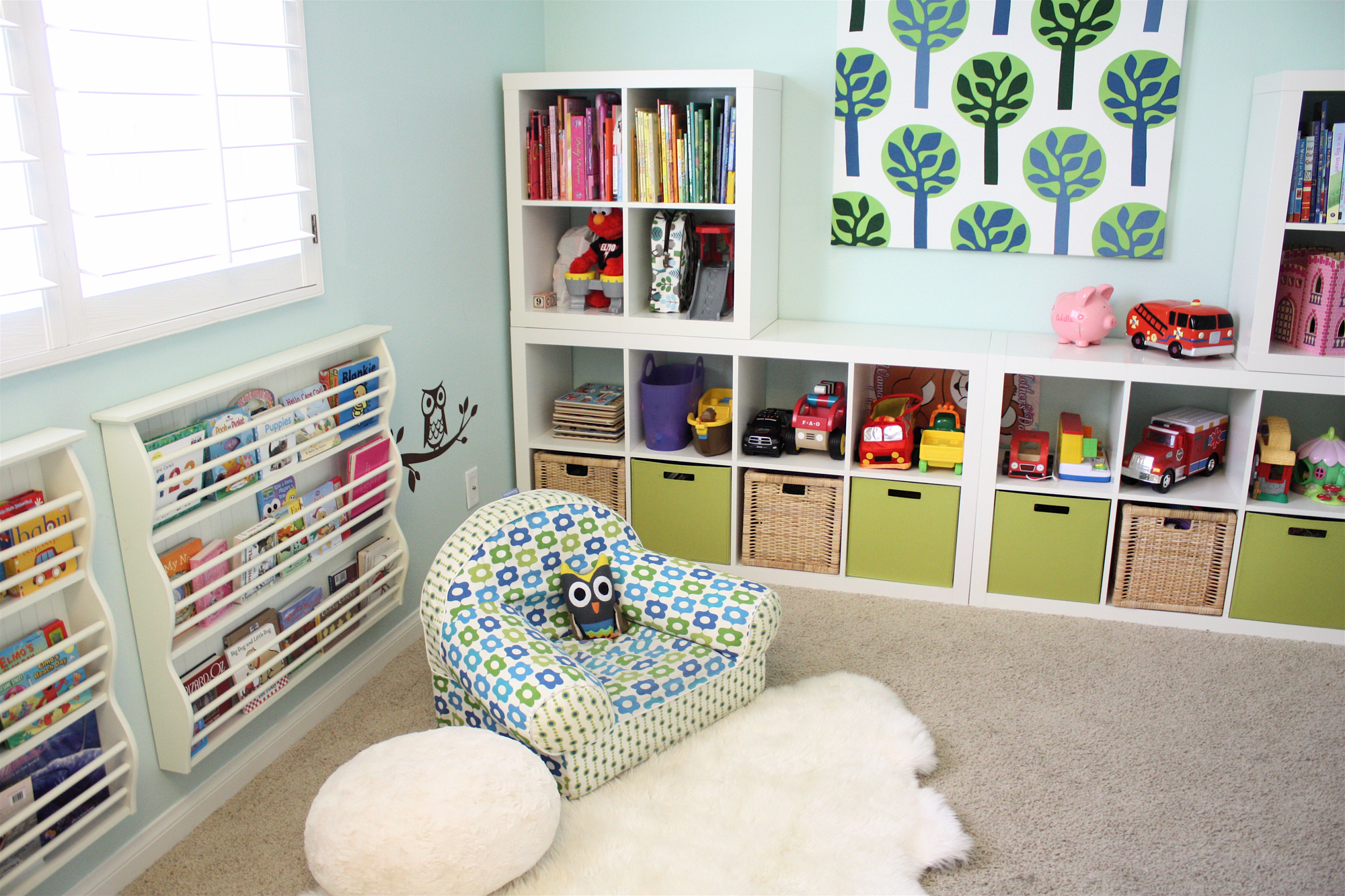 The bookcase arrangement is actually suited for a small living room as well! Love it!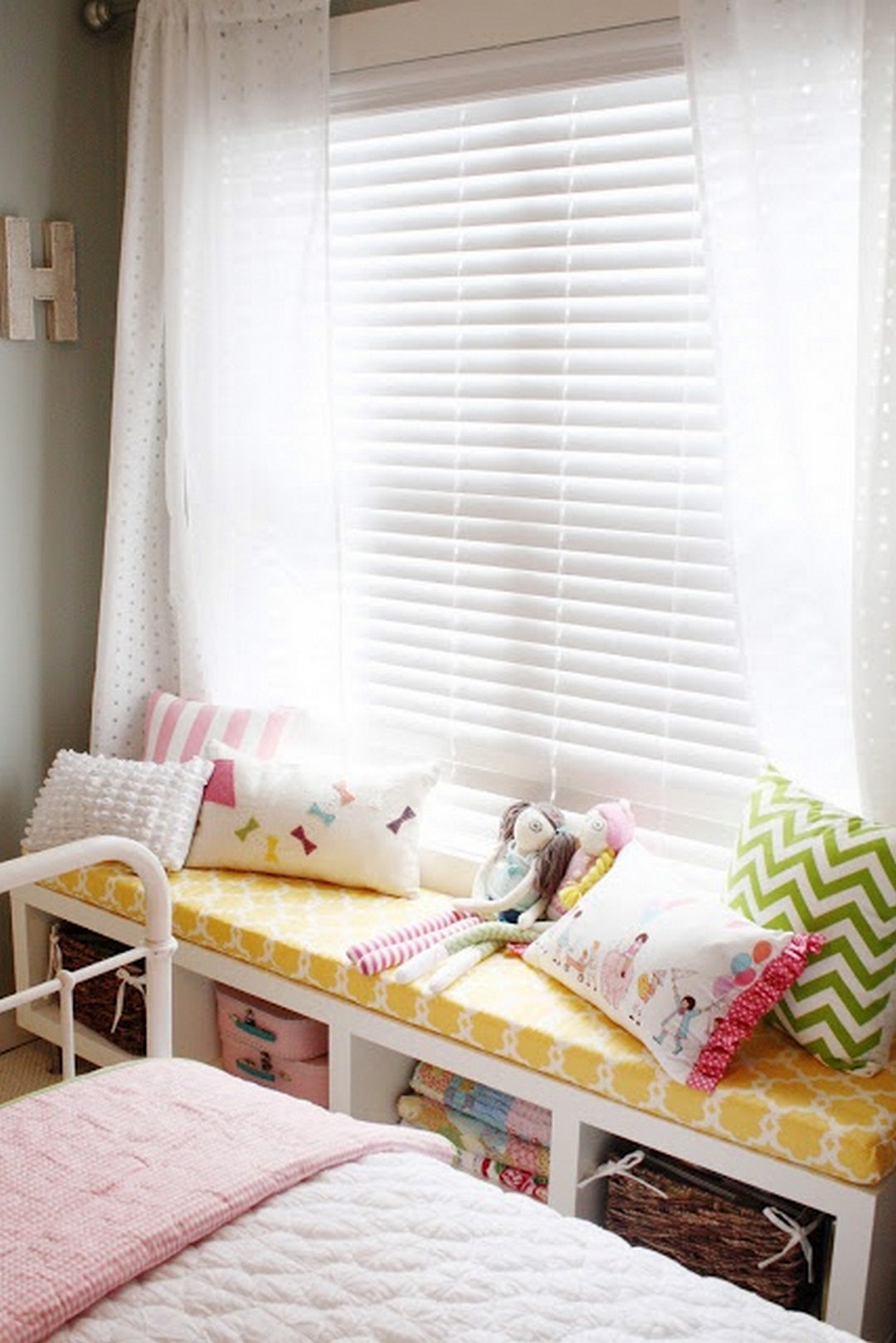 Ikea Expedit bookcase on it's side makes a perfect reading nook bench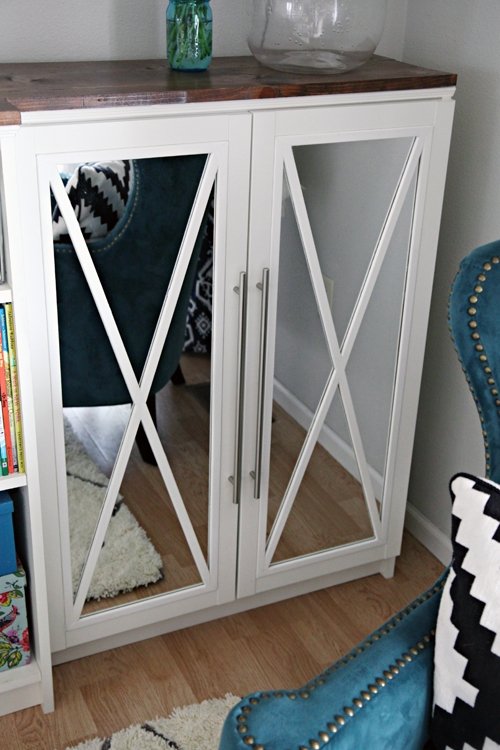 Wood that has been hand painted white - combined with a mirror? This is a perfect storage bookcase with doors idea. The glass has the gentle intersections on the front door, made of the same wood - crossing the mirror into the letter "x"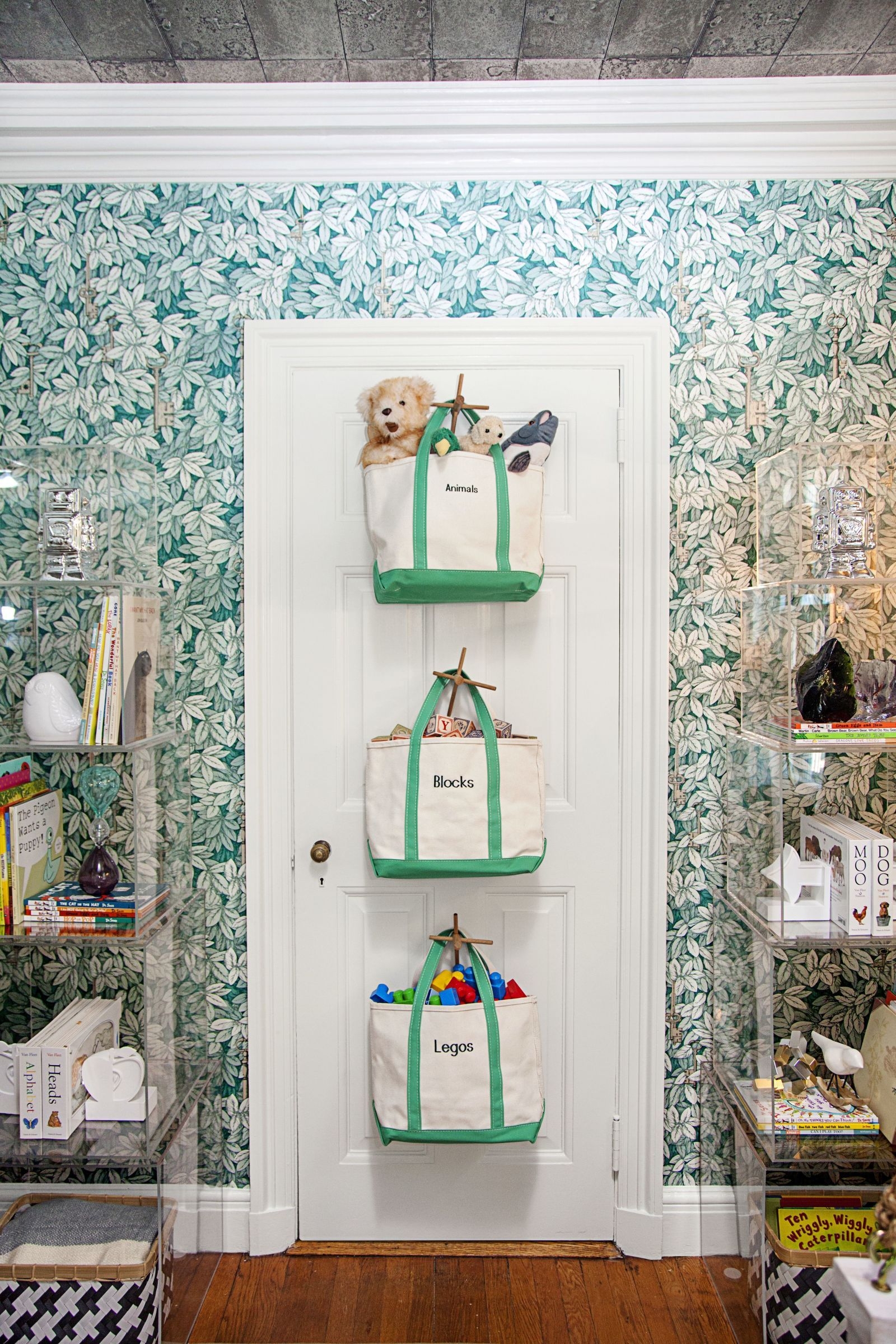 "You can never have too much storage in a nursery," Lisa says. "Babies just have a lot of stuff. While people usually gravitate toward floor bins and bookcases, they don't often think of taking advantage of other vertical surfaces in the room — like doo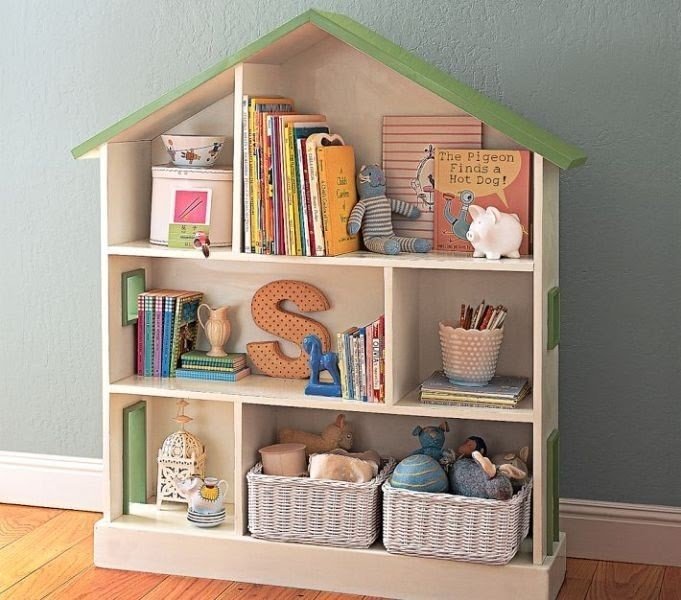 Designed in a form of a house, this lovely construction is actually a children bookcase. It will look adorable in your toddler's bedroom, comprising all books and toys in one place.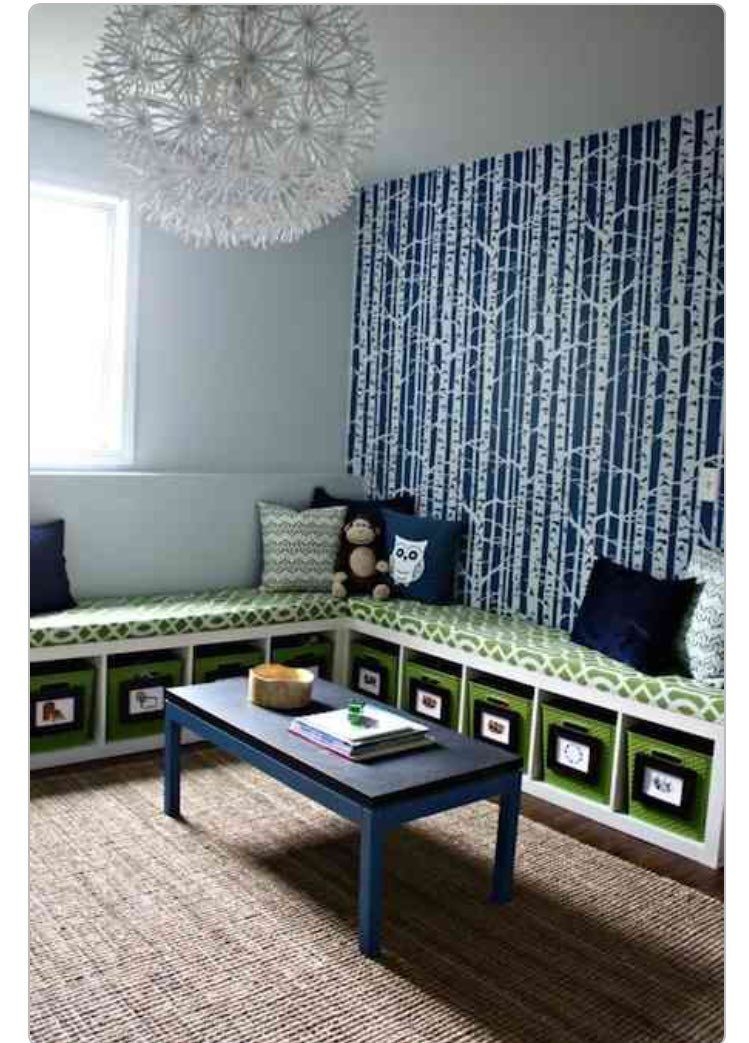 take any bookcase and turn into seat bench ikea-transformation-kids-playroom-bookcase-seating-bench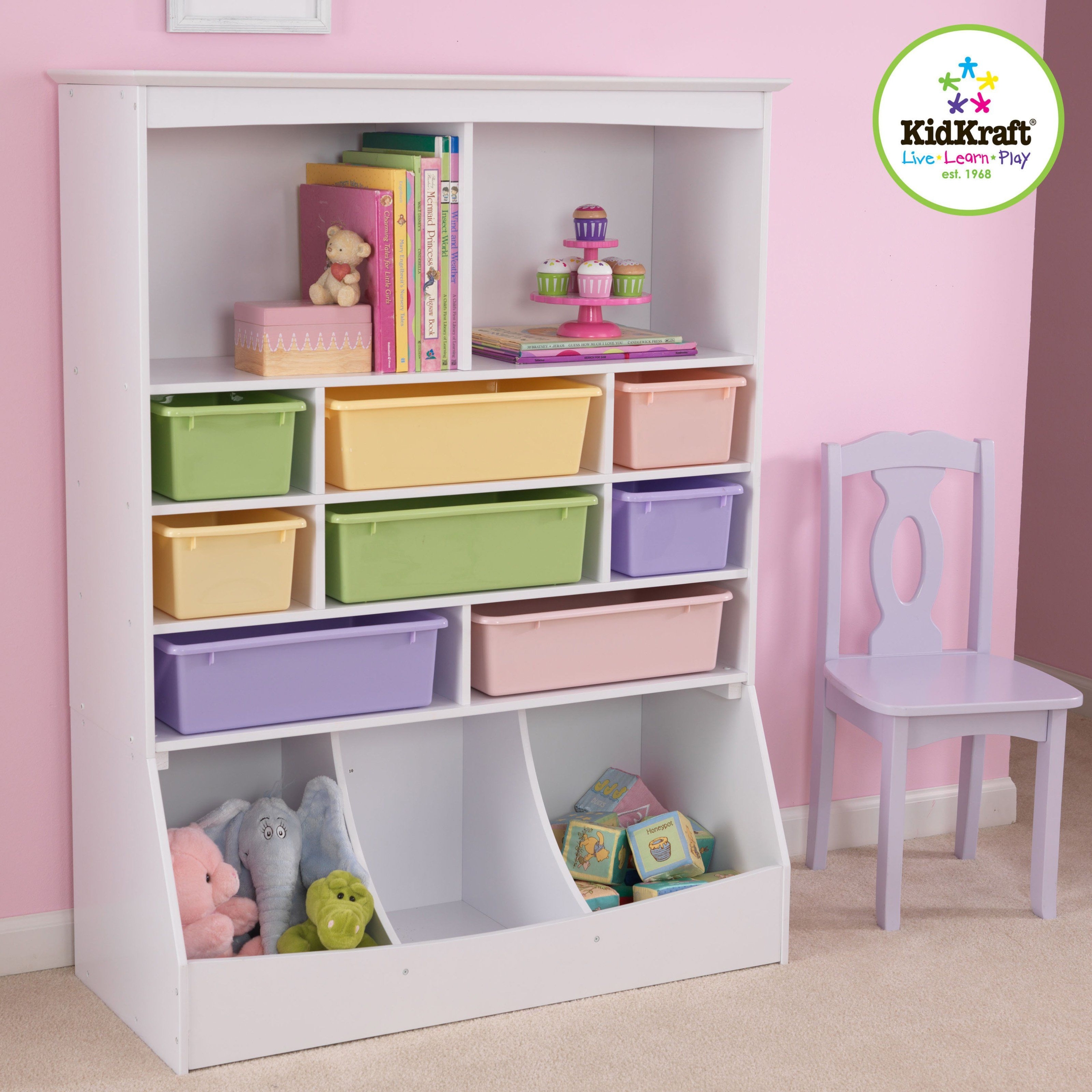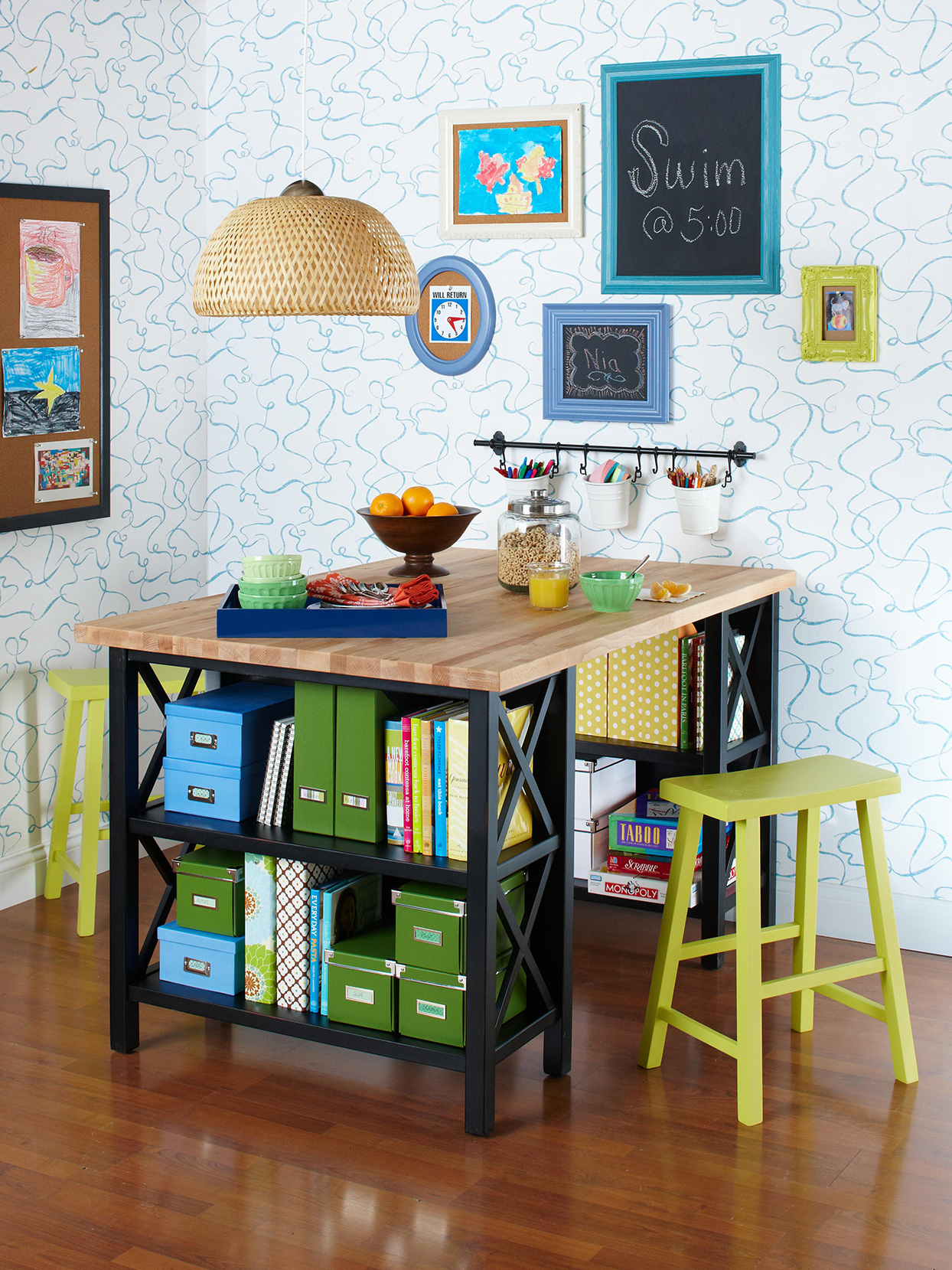 I love how they combined bookcases + a table top and created a desk. Stylish & functional!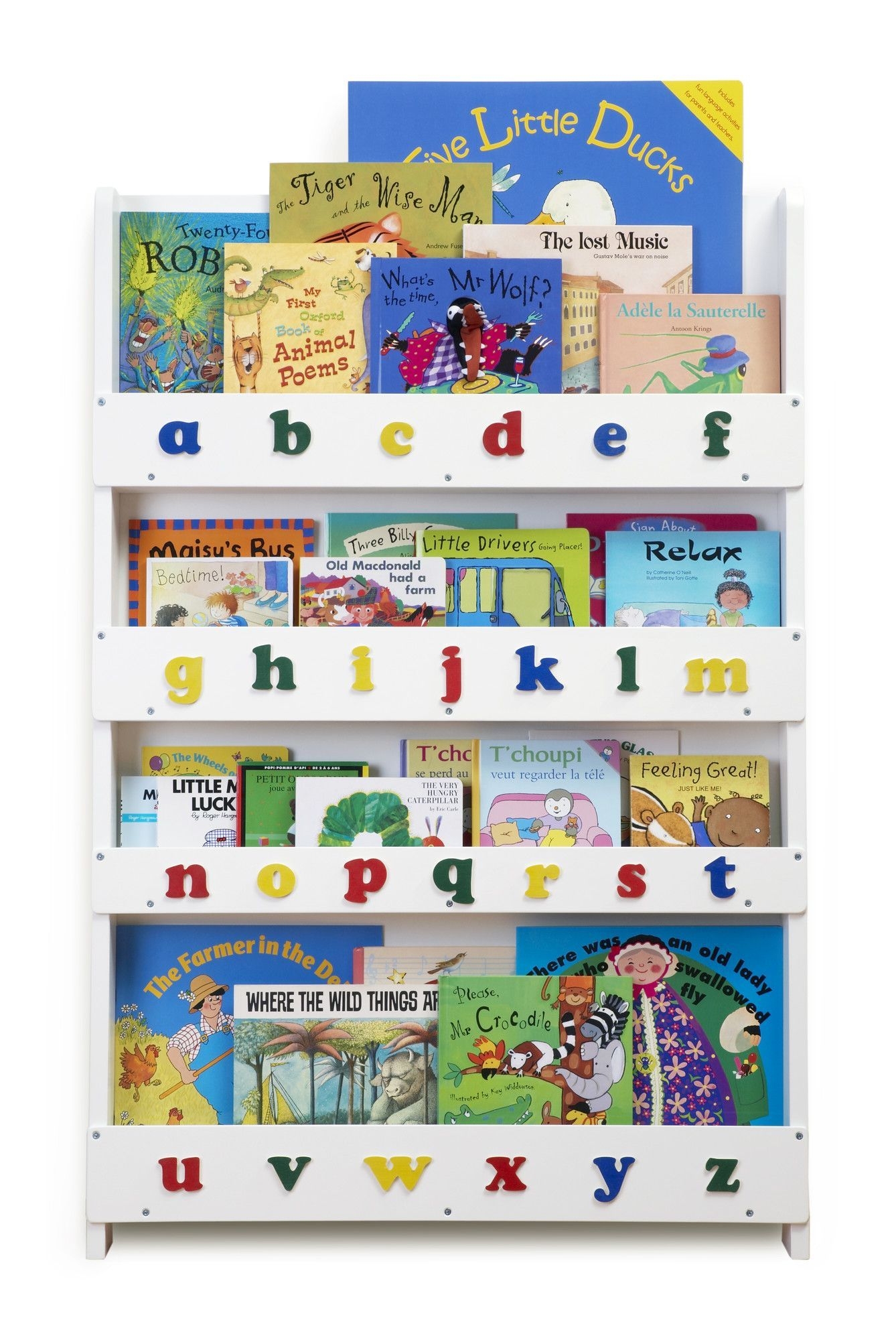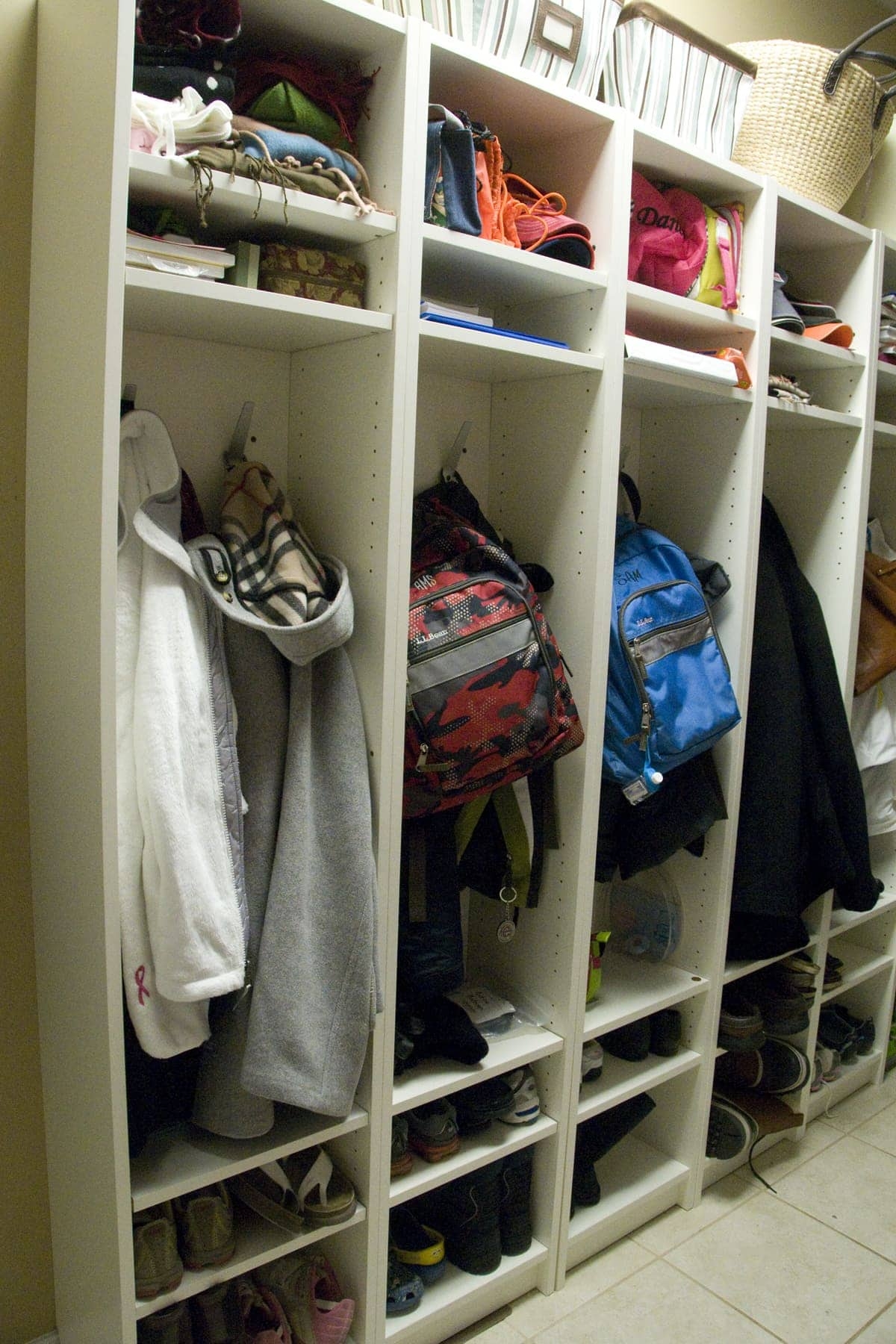 This is genius - using IKEA Billy Bookcases (the tall thin ones at $34) to make mudroom lockers. They look great!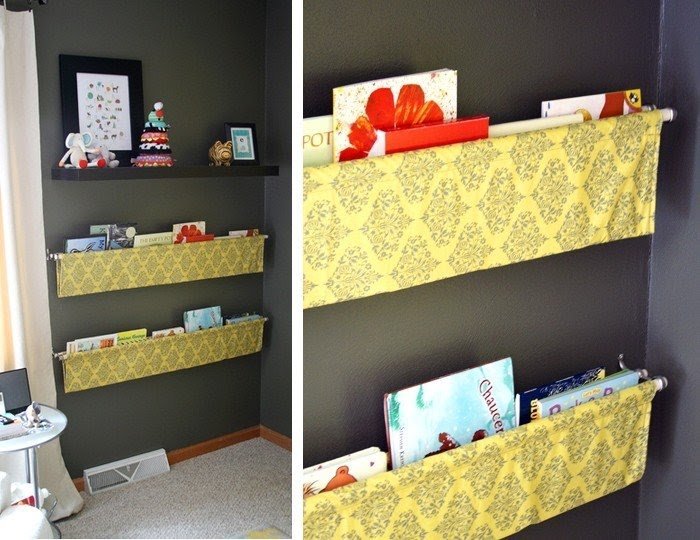 Use cute fabric and double curtain rods to make a quick and creative bookshelf, mail organizer, etc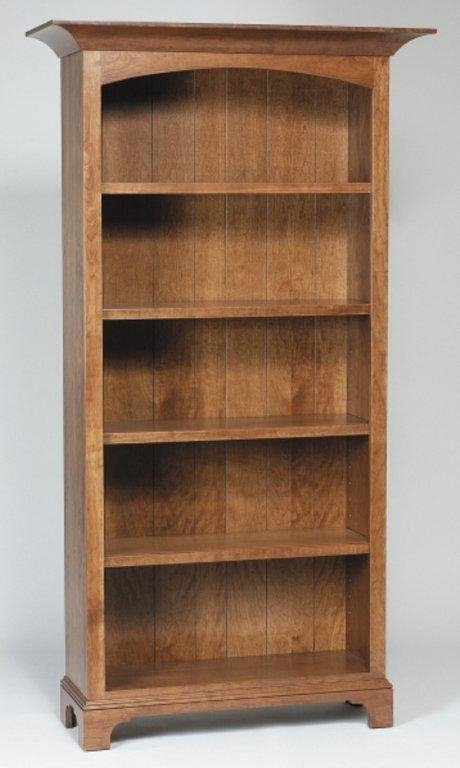 Classic bookcase consisting of 5 shelves arranged vertically. It is completely made of wood. Perfect for storing books, display decorations and more. Provides space saving in all kinds of interiors.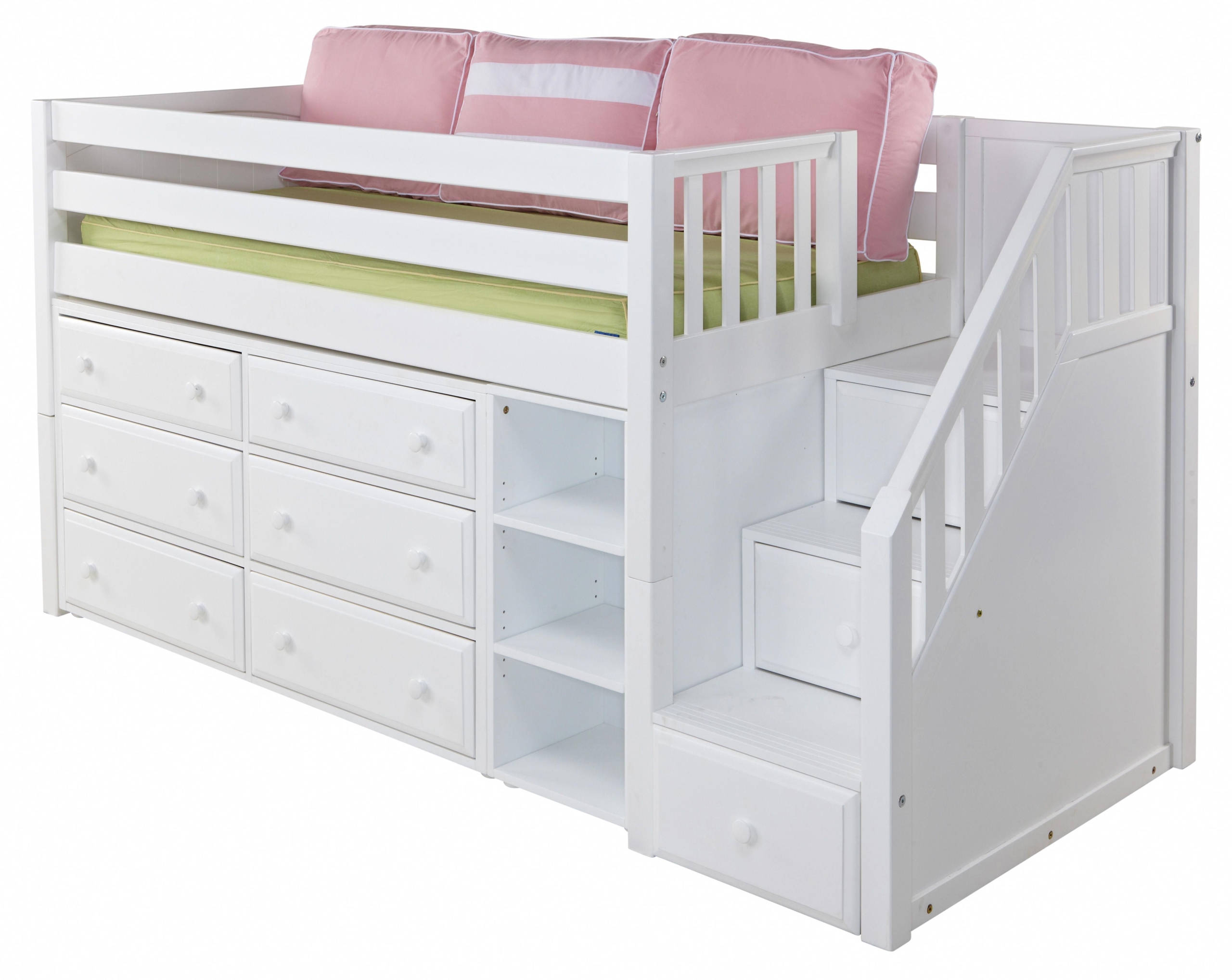 Trying to find the comfy piece of furniture to your kids room? This loft bed will be the best choice. It features the bookcase, hardwood construction, sturdy ladder, many drawers and thee finish options to choose: white, natural and chestnut.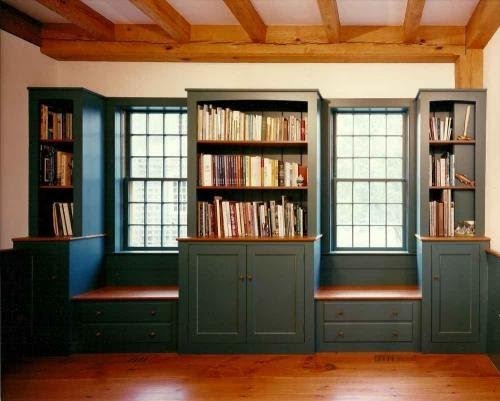 Suitable for large rooms with high ceiling, this bookcase set offers enough space to organize your entire book collection. In total, the set consists of 9 open shelves, 4 storage drawers, 2 one-door cabinets and 1 two-door cabinet.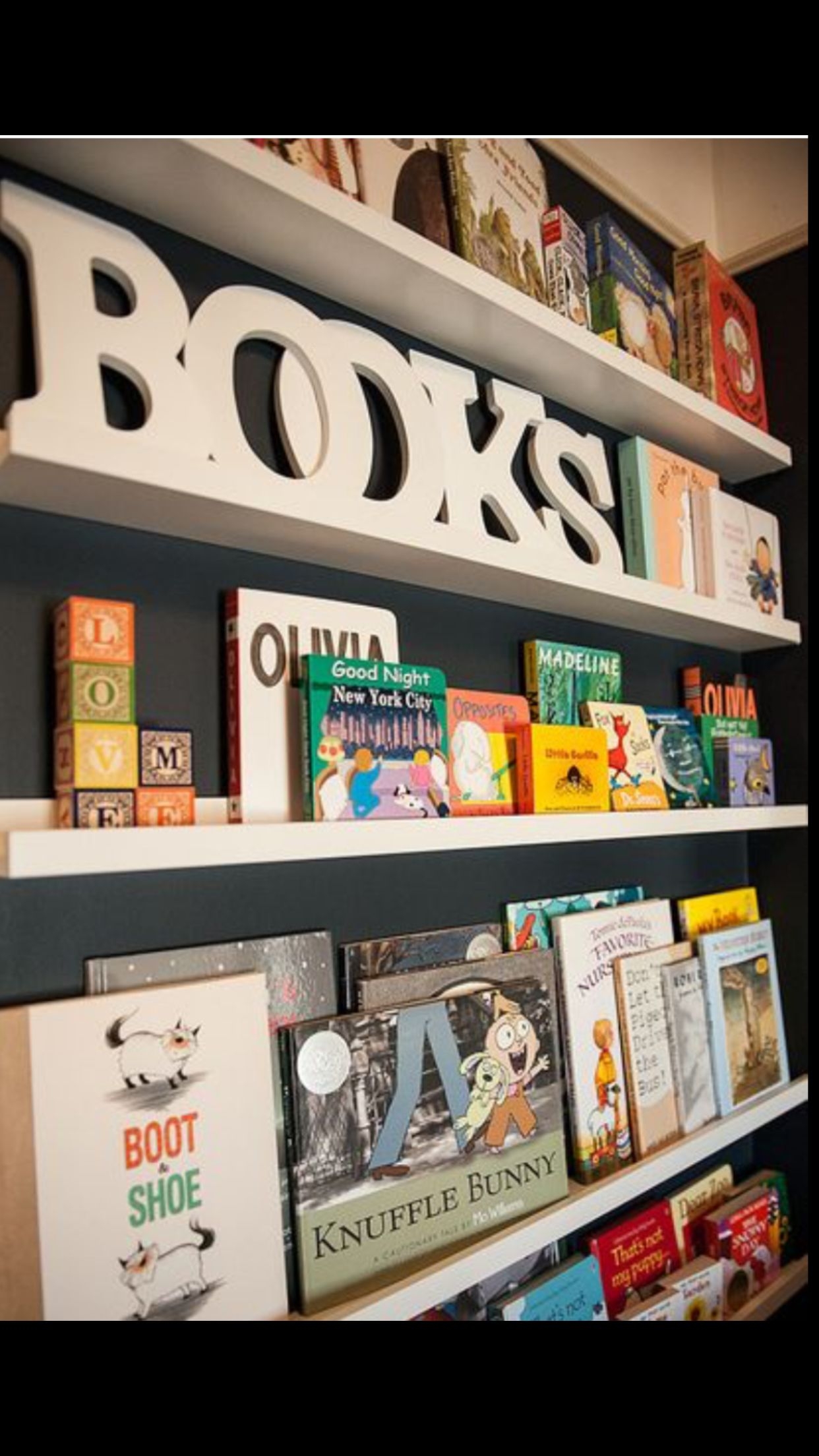 Kids Craft Table! Great idea for a large table in playroom. Move bookcases to ends so no unsafe corners. Maybe add third bookcase in center for support and get-along-with-your-sister separation :)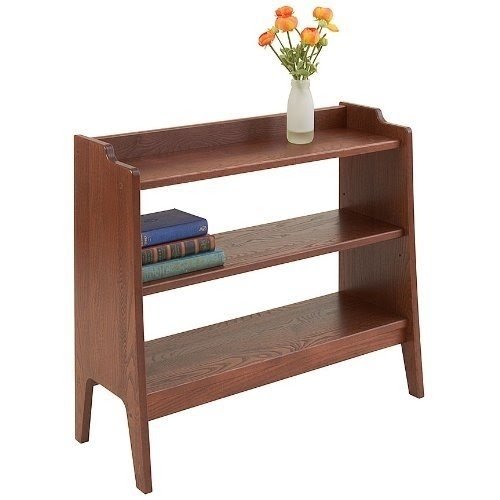 Small and low bookcase, a perfectly useful in your bookcase. With it you can organize your books, put them and classify. Bookshelf is small and low, so certainly not satisfy all needs. But it will be very useful.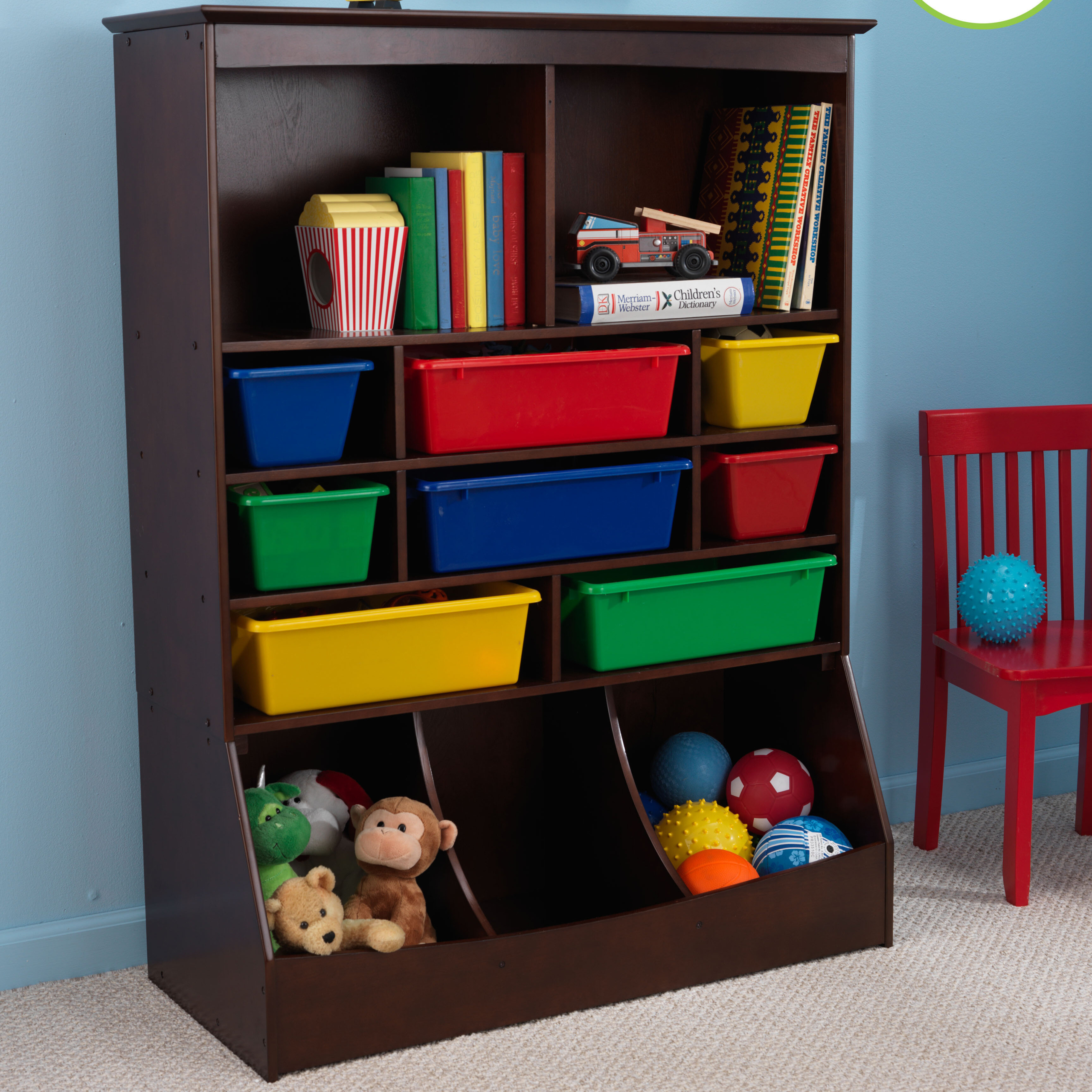 Practical wall storage unit made of MDF in espresso finish. Includes thirteen storage compartments and eight plastic bins in four different colors. Plenty of storage space in highly functional arrangement.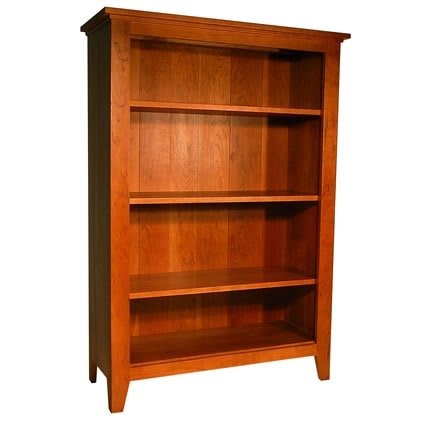 The simple design of this stylish bookcase is an attractive combination of an impressive form and storage space. Made of wood, it is reliable and durable, and the warm shade allows for a comfortable interior design of the living room or kitchen.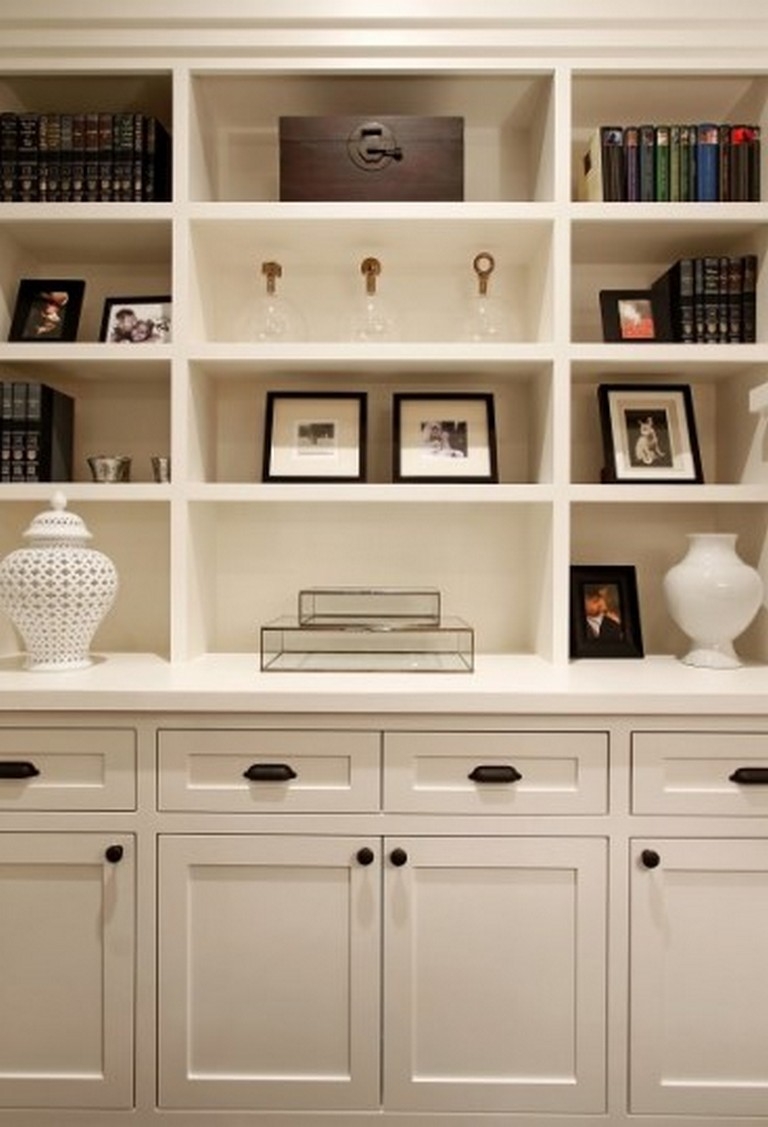 Beautiful Shaker Bookcase is a perfect combination of solid construction and superb functionality. Lots of cabinets, shelves, drawers make the whole thing super sensational. Bright colors add to the subtlety of lightness and delicacy.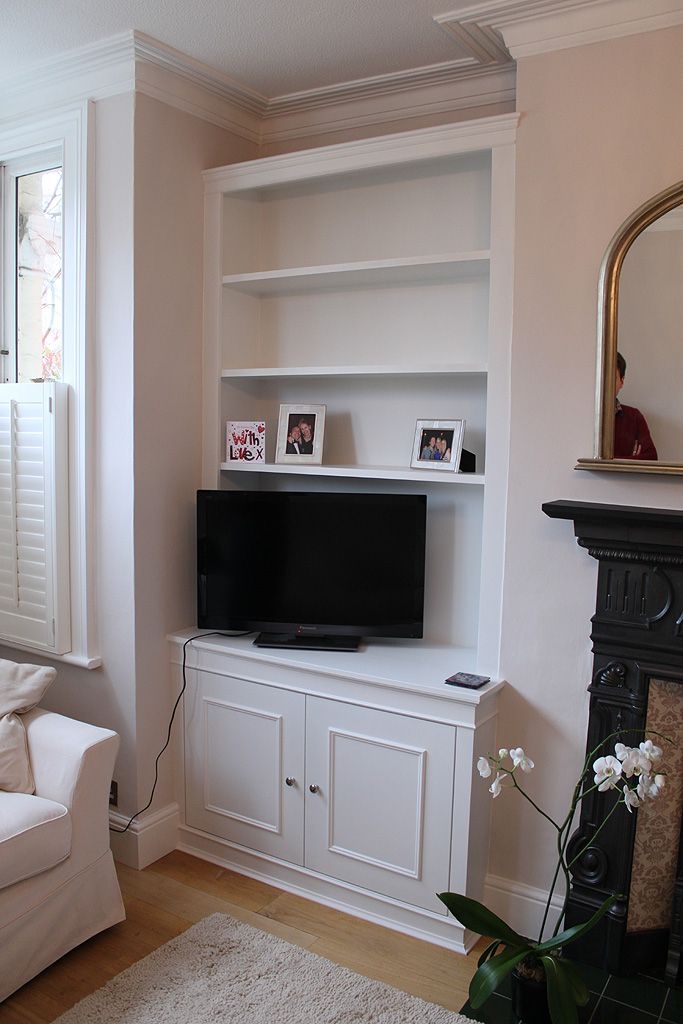 A classic bookcase with wood construction and an off-white finish, suitable for contemporary homes. Includes 3 open shelves for displaying books and knick-knacks, 1 two-door cabinet with 1 shelf inside, and 1 sturdy top for your flat screen TV.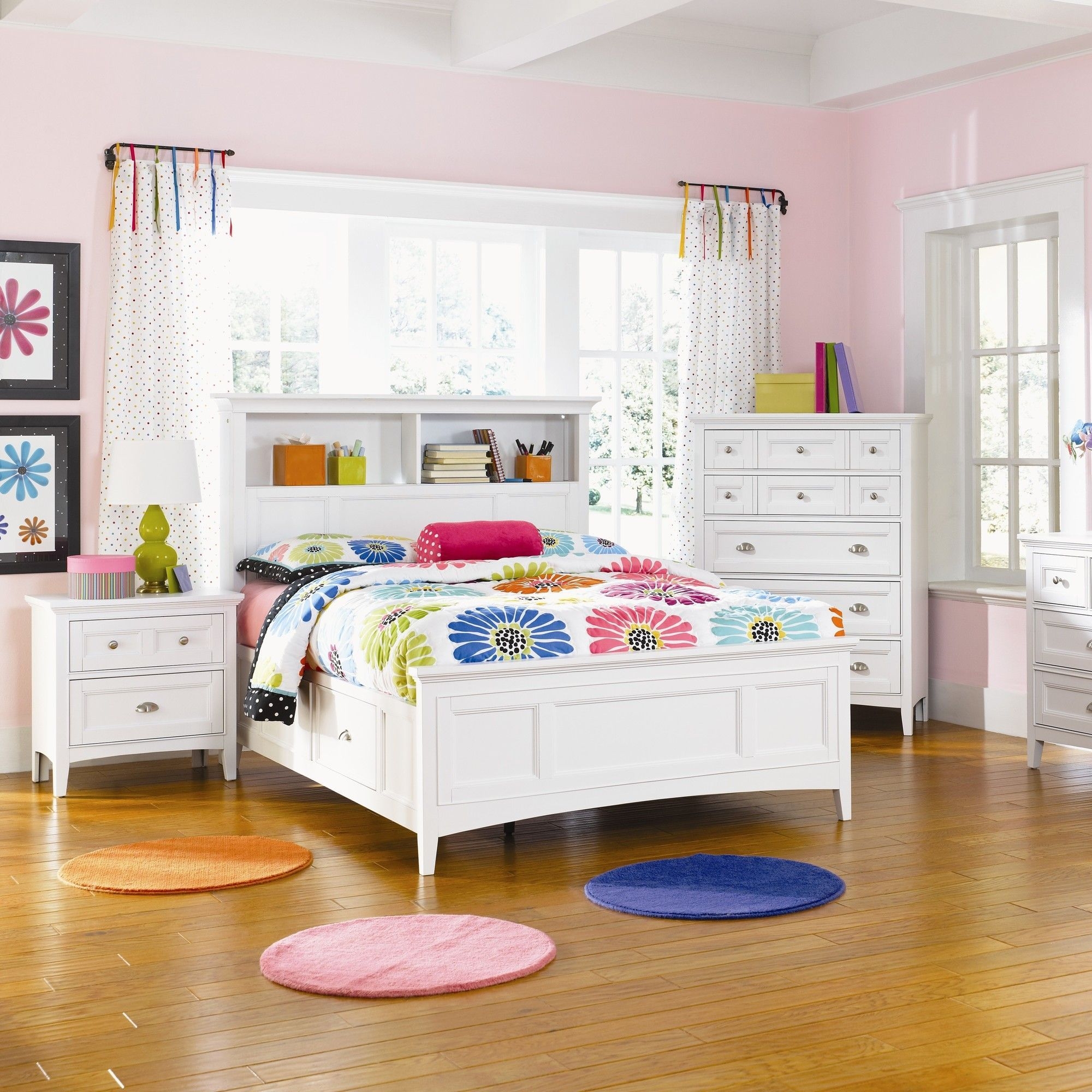 Kenley Bookcase Storage Bed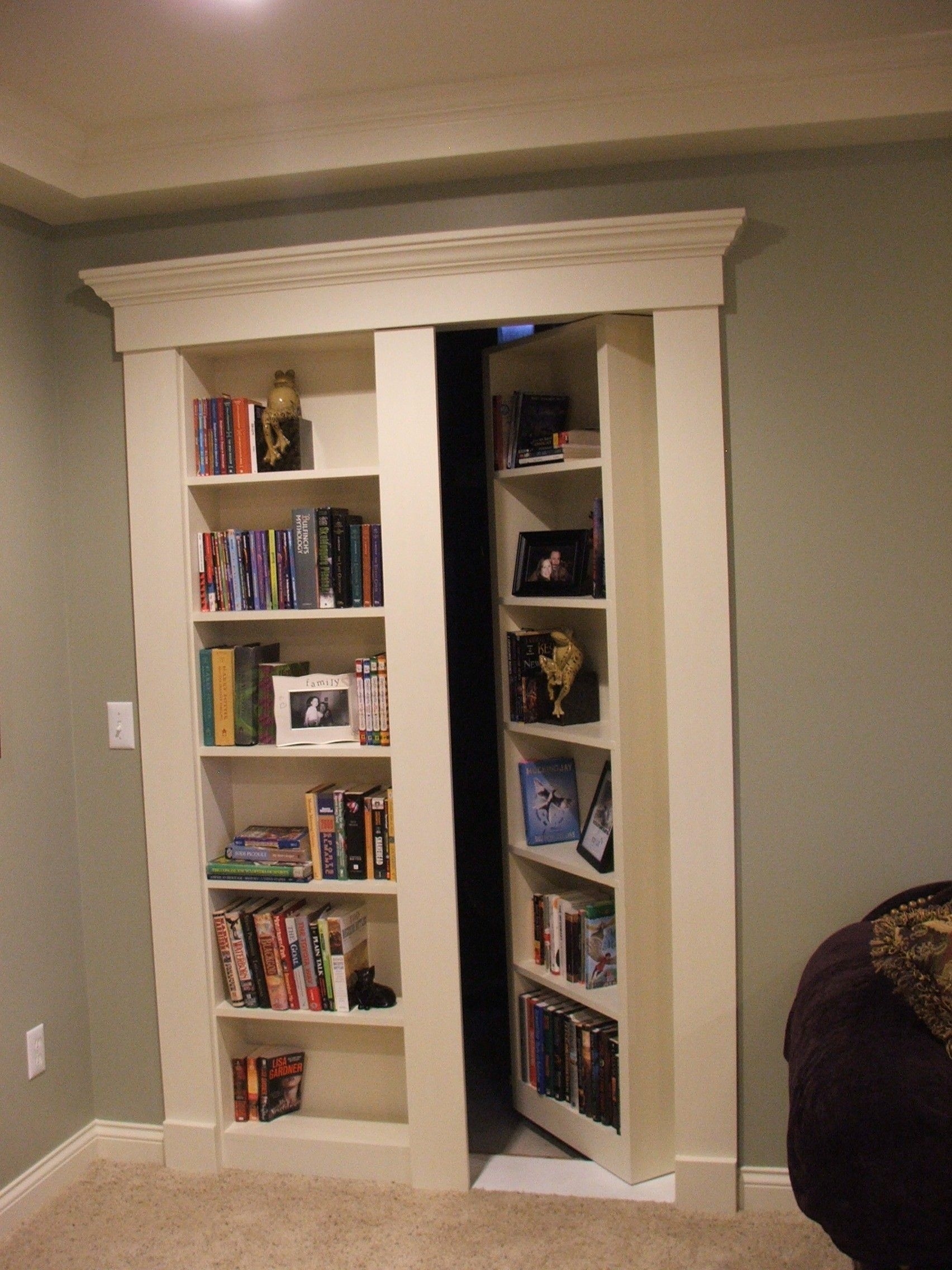 Instead of a traditional basement door, you can try this smart and secret bookcase door. It provides great fun for kids and it offers a lot of storage shelves without taking much space as they are built-in the wall.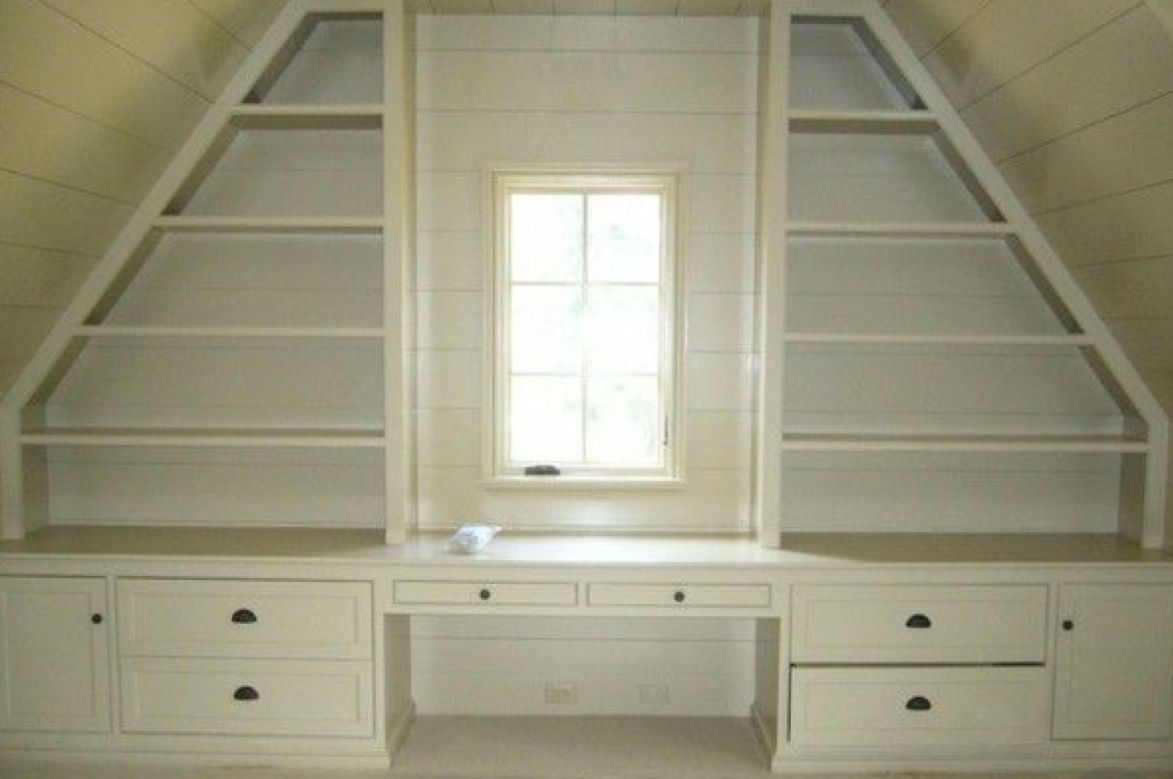 built in shelving in room with slanted/sloped ceiling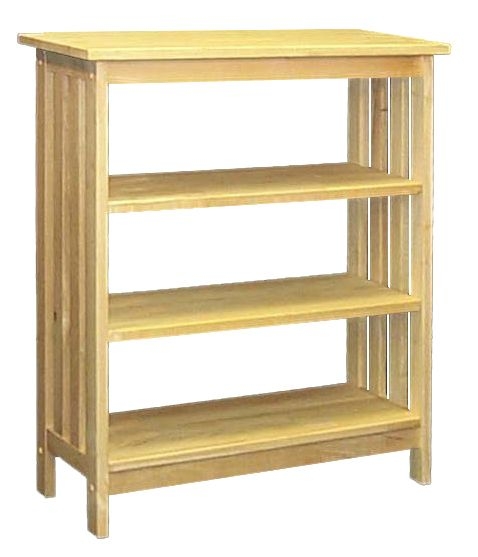 Wide, four-shelved bookcase in mission style; comes unfinished. Constructed of solid wood with natural wood grain exposed. The top can serve as an additional display space. Simple, but beautiful, and extra sturdy.