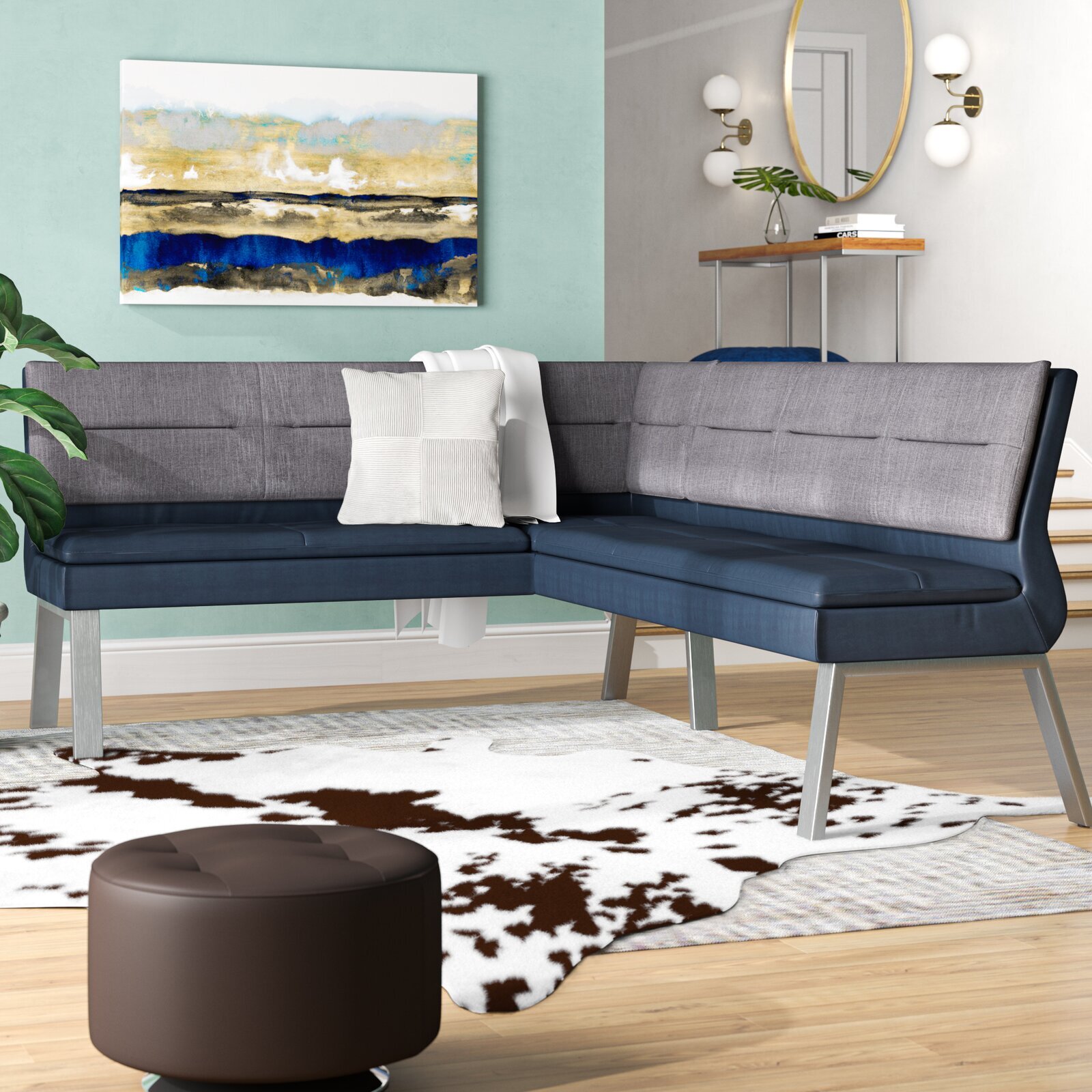 Contemporary Corner Storage Bench
Designed to look like a sofa, this contemporary storage bench will add a touch of effortlessness to your entryway and become a key focal point. With steel legs, faux leather seating, and a cotton blend back, it looks elegant and trendy.
This bench comes in navy and gray, colors that have a clean look to them and are easier to pair with other furniture. It is perfect if you want guests to feel welcomed as soon as they enter your home.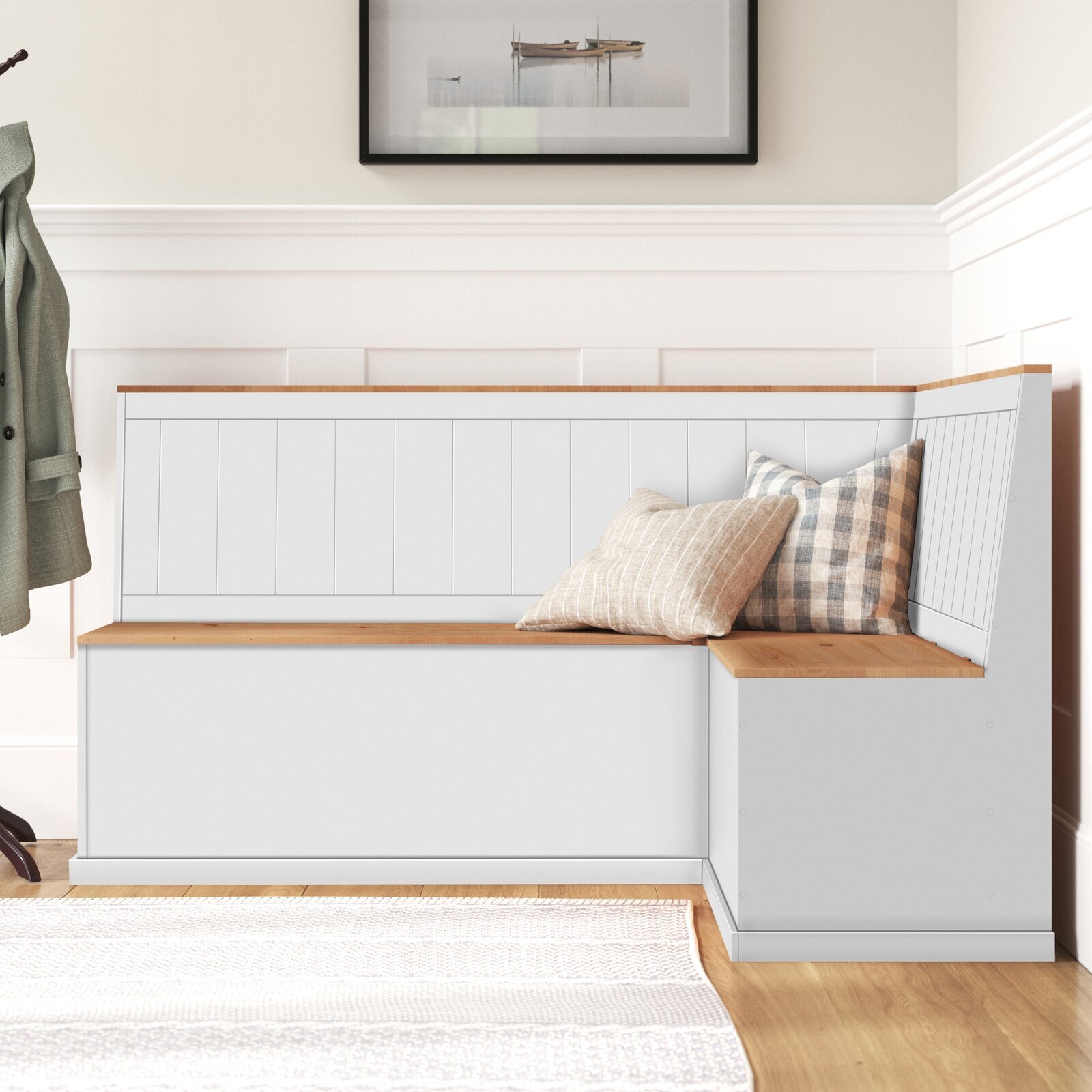 Paneled L Shaped Entryway Bench
The Twillery Co.®
Made of solid pine wood, this bench's main feature is the paneling, which not only looks lovely but will add subtle dimension to both your bench and the space around it. With a weight capacity of 500lbs, it's available in white, gray, or stain wax.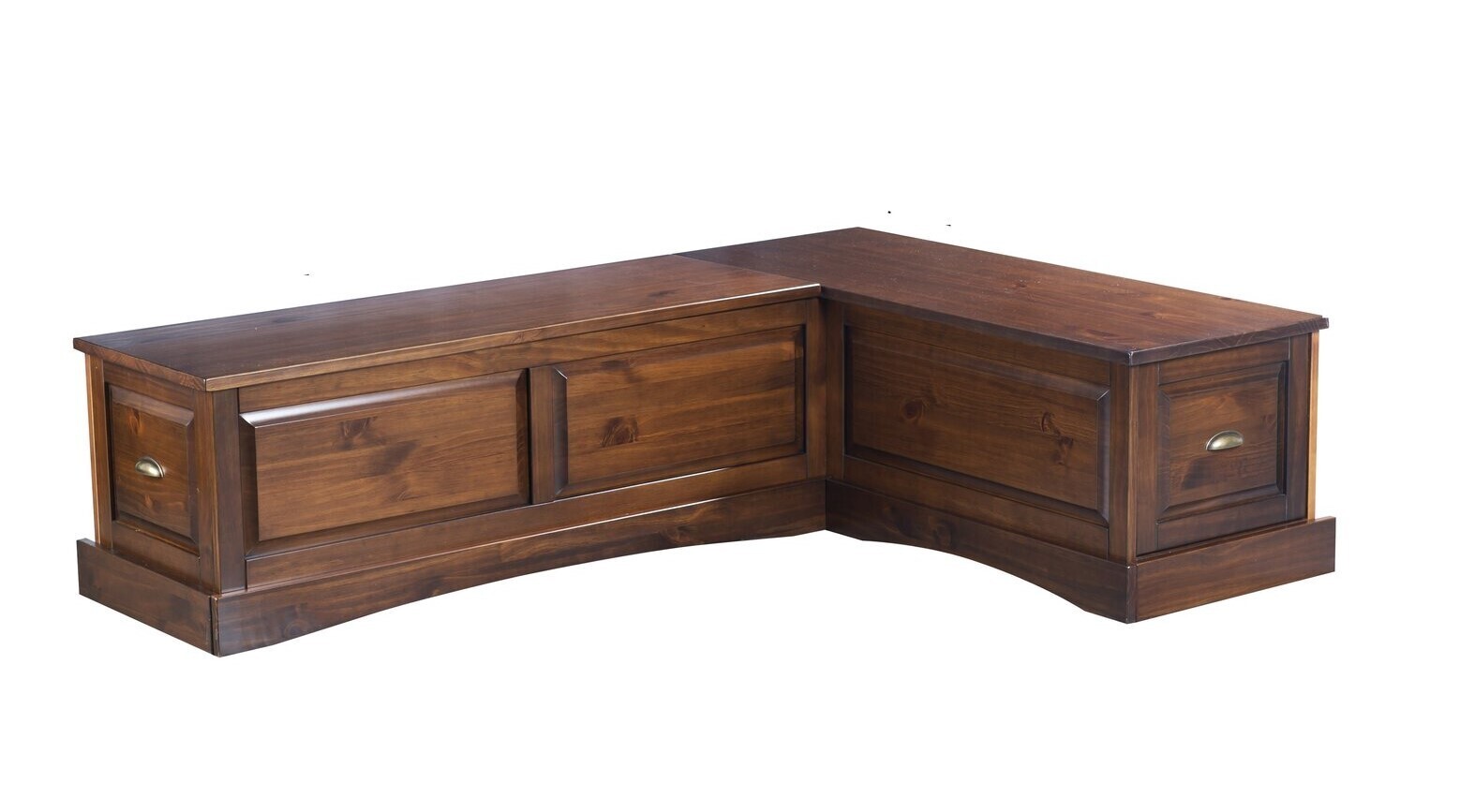 Traditional Corner Entryway Bench
This traditional dark-wood bench with lift-top storage will add a sense of gravitas to your entryway. It comes in pine wood which is both durable and will stay shining for years to come when kept in peak condition.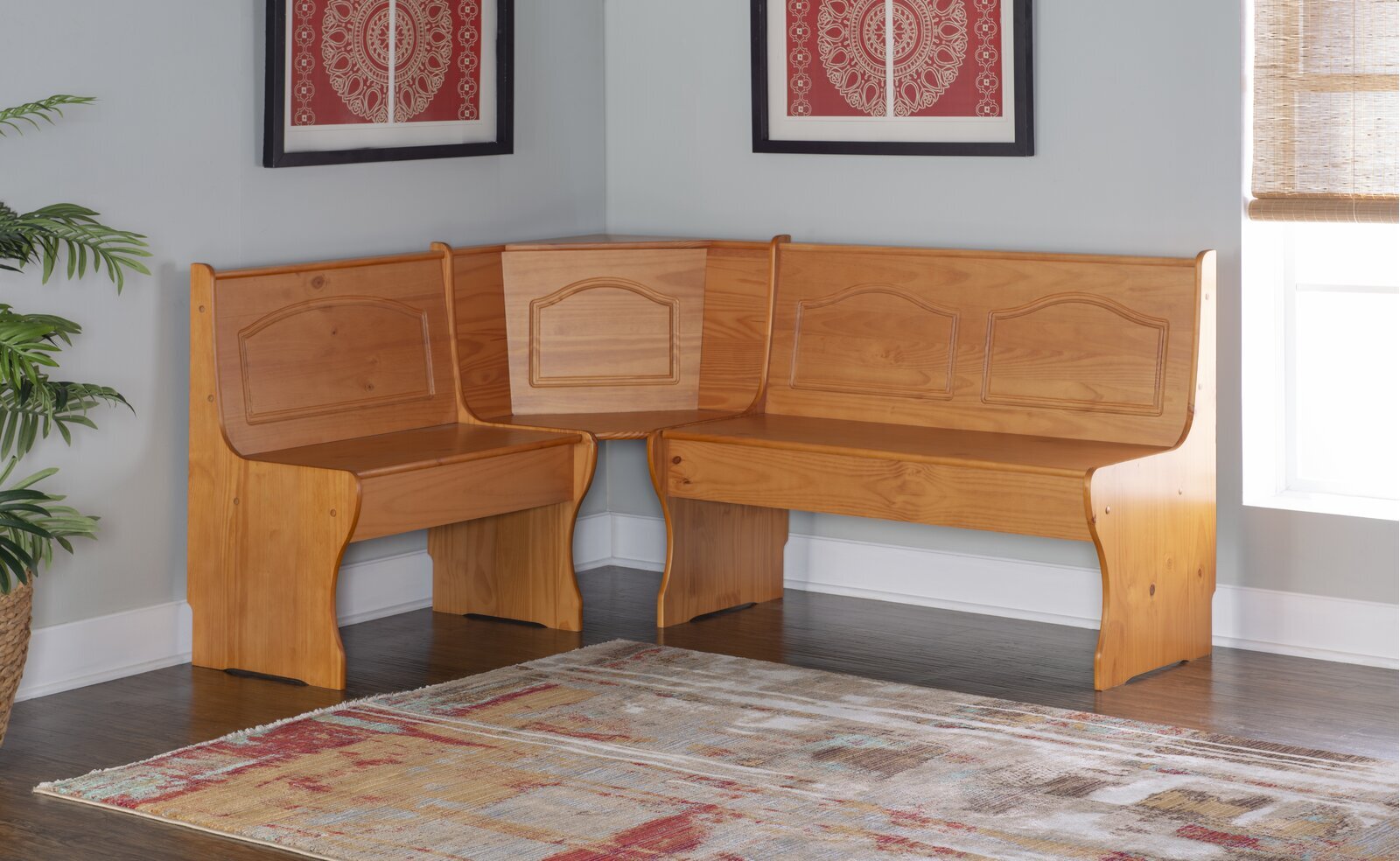 Solid Wood Corner Entryway Bench
August Grove®
This solid wood bench provides a supportive place to sit and comes with a useful corner wedge that can support weight and is reversible. It is available in two shades: walnut and natural wood.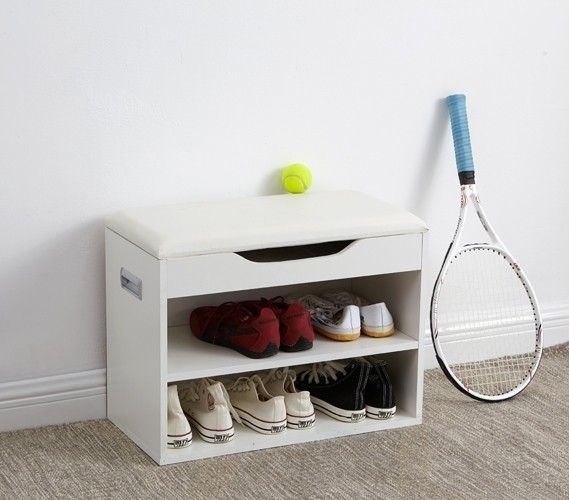 Small Corner Bench with Storage
Crafted in bright white from easy-clean particle board material, this bench features two open shelves for shoes. Furthermore, it has a shelf concealed beneath the seating area for smaller objects.
The padded bench seat is an easy and sneaky storage solution for any gloves and other cold-weather items.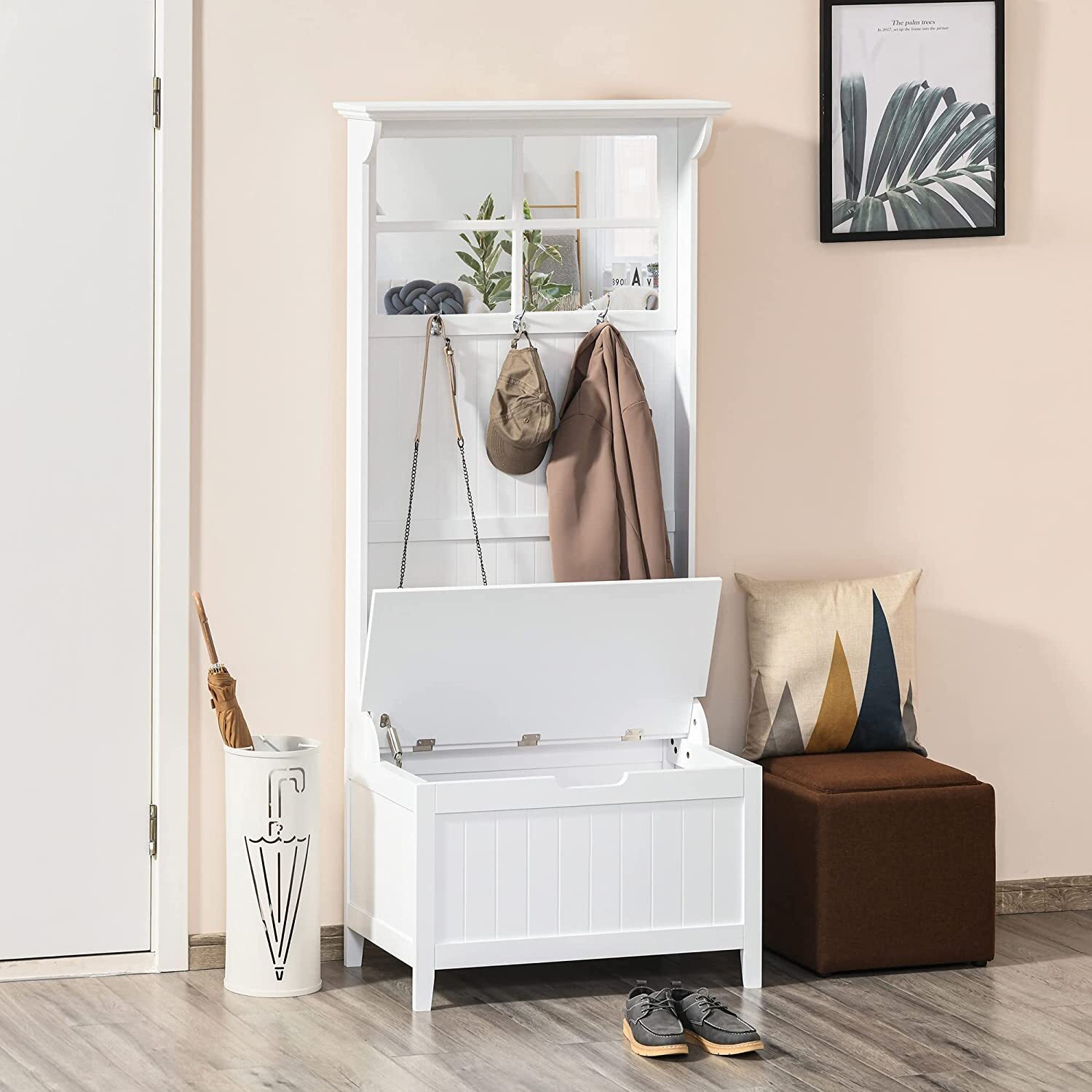 Entryway Corner Bench with Hooks
If you have ever wished you could store your shoes and coats together for convenience, this is the bench for you. Due to the included coat hooks, it has a world of storage available but will still slot in your corner neatly. Constructed from manufactured wood, it can also hold up to 100kg comfortably.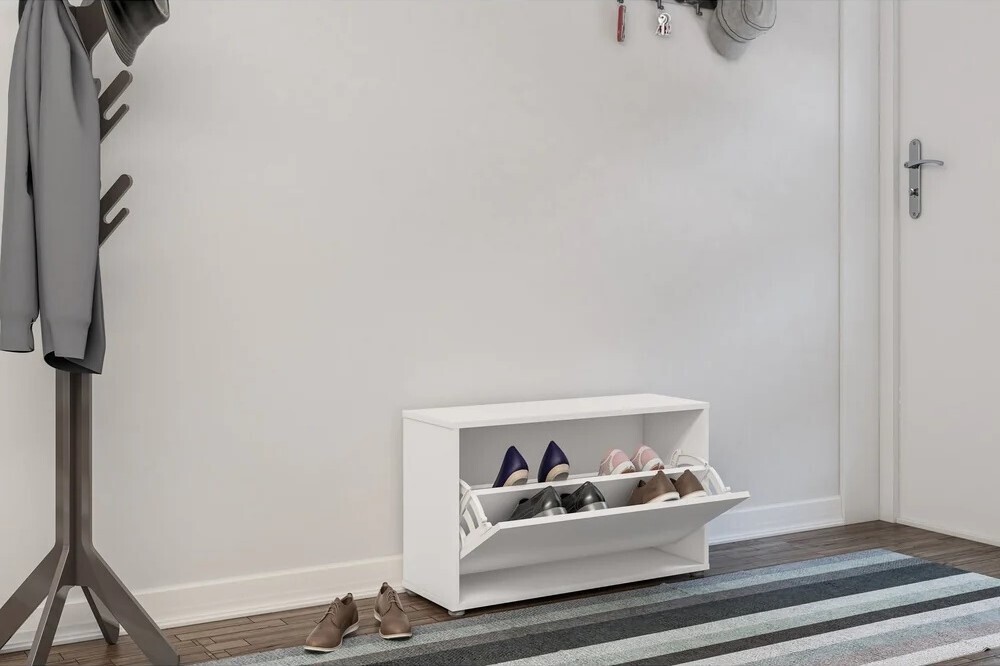 Pull Out Small Corner Bench
The clever mailbox design of this bench means that shoes will be hidden away from visitors. Moreover, the vertical positioning will additionally save space, meaning you won't have to decide between storing your boots or your trainers.
Made of wood and finished with a melamine-resistant coating, this bench would be a good choice for a household always in a hurry due to its simple but effective design.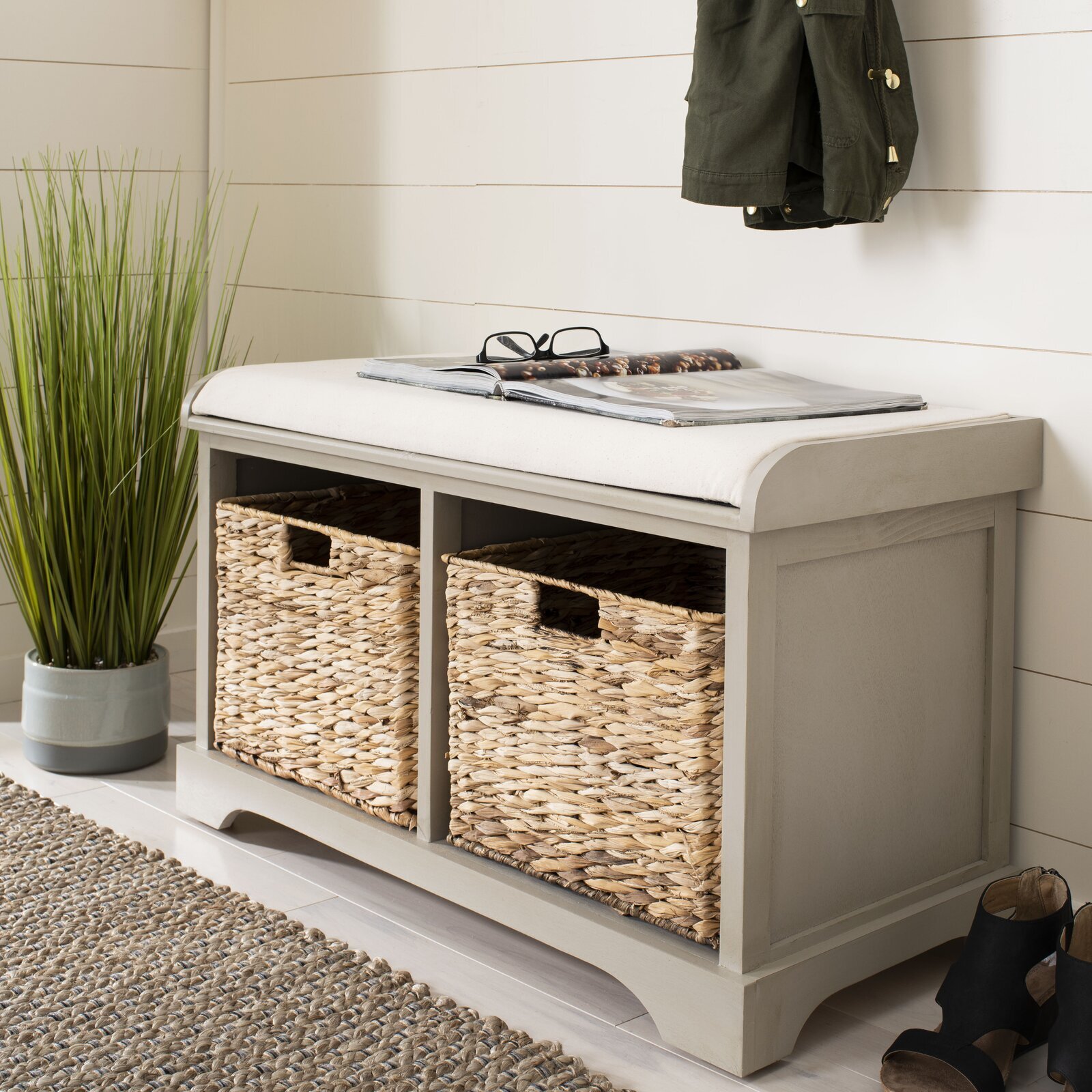 Corner Shoe Bench with Baskets
Trent Austin Design®
Available in six color combinations, including classic gray and white, this shoe bench is endlessly versatile. It comes with a linen upholstered seat and a pine wood frame, as well as two large woven baskets.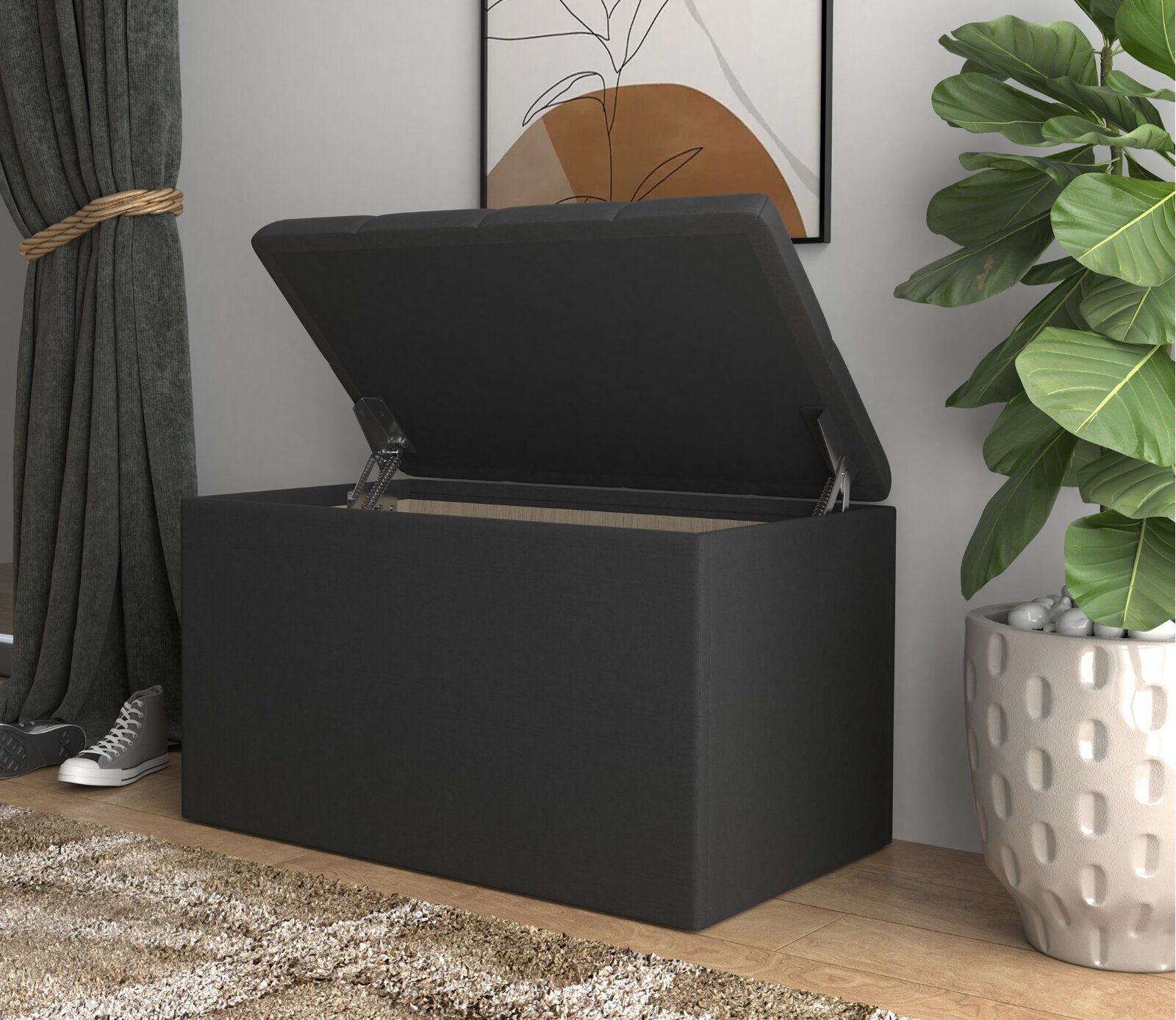 Ottoman Style Corner Mudroom Bench
Comfort is key, and you can't get more comfortable than an ottoman. Made of velvet and manufactured wood, this ottoman comes in either black or gray, both versatile colors which will look clean and contemporary in your entryway.
The flip-top storage is generous, and the velvet lining means the top of your ottoman will be comfortable yet look classy. However, it has a lower weight capacity of 250lbs, which may be a disadvantage if you have a busy house or guests around often.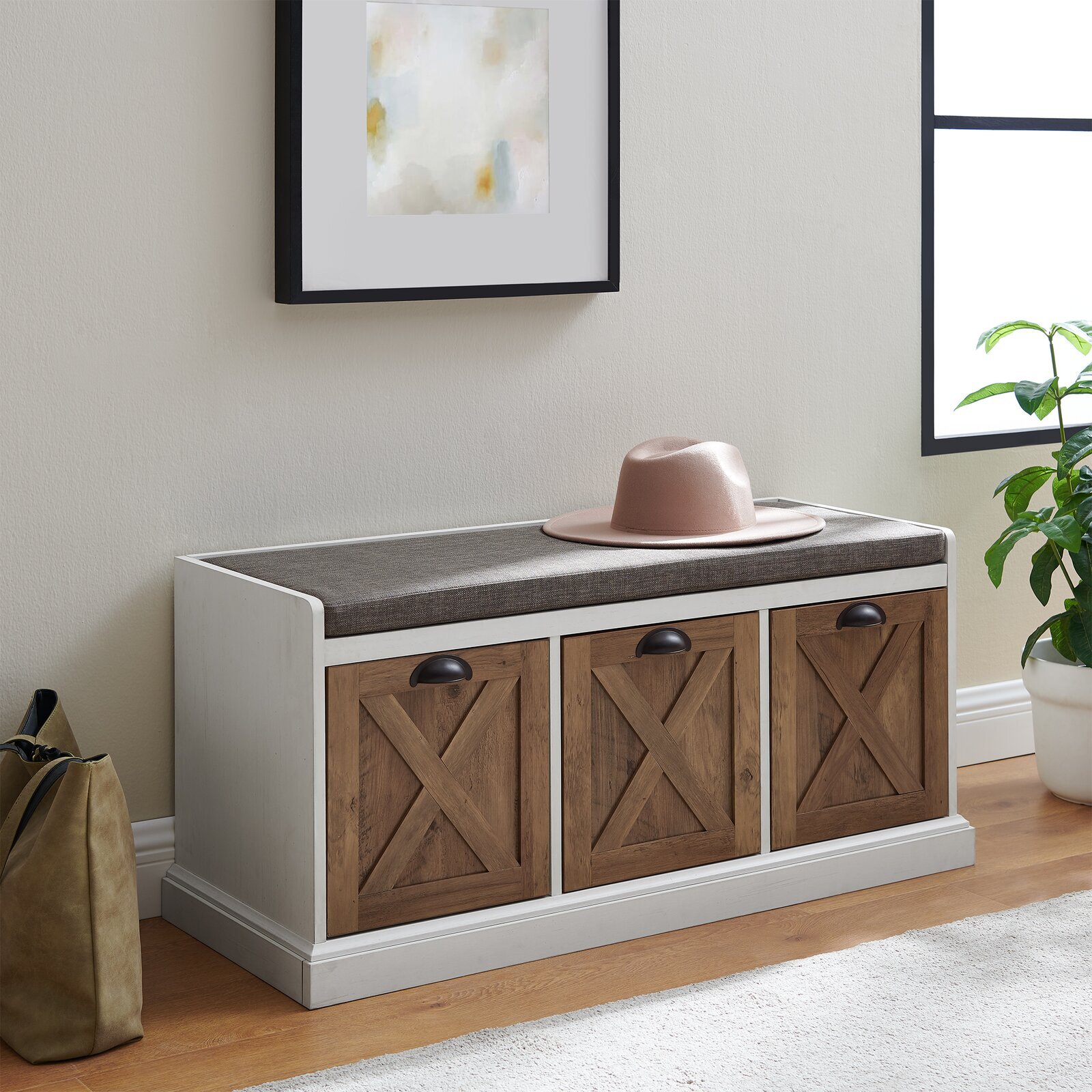 Farmhouse Shoe Storage Entryway Bench
Sand & Stable™
This bench ties in with the current popular rustic trend and will add an updated farmhouse feel to your hall. Available in two color combinations: white/dark wood and gray/white, it is made of high-grade MDF and laminate.