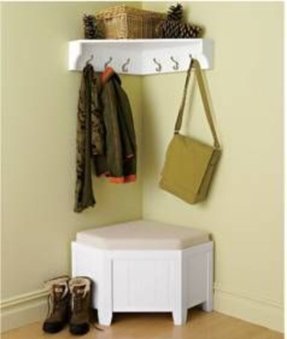 Entryway Shoe & Coat Storage Ideas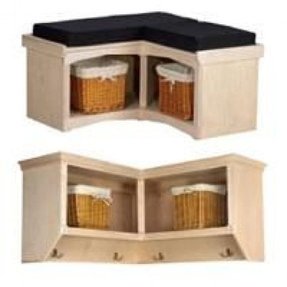 Corner set of cabinets. First case has two shelves and four hangers and it is intended to hanged at the wall. Second cabinet has two compartments and slim-line cushion, so it can be used as a bench too. Both elements are made of blanched wood.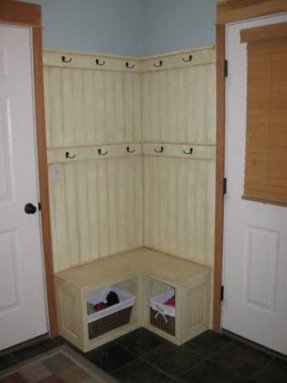 Ensure that you always have enough room for your coats and hats and can change your shoes with comfort by going for this corner piece that offers the extra bench for more comfort and an all-wood structure.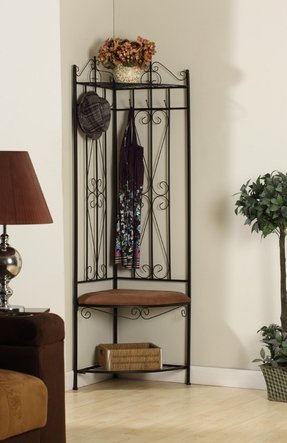 Crafted from wrought iron, this corner coat rack with bench will be a smoothly served, practical corner in your foyer, oozing a warm ambiance from the very first seconds in the house.
... Corner Locker 50" tall, $255.00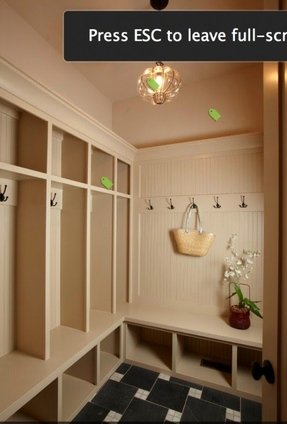 Very pretty Mudroom lockers with great idea to wrap the corner.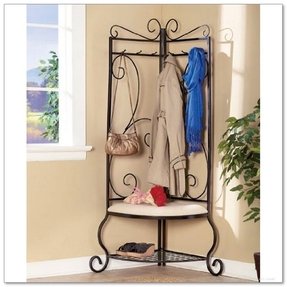 Corner Entry Bench Coat Rack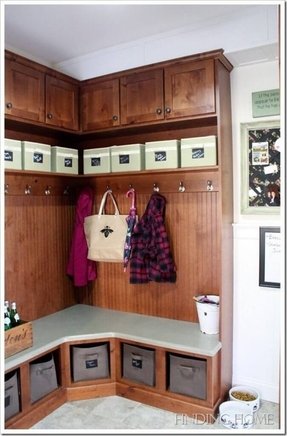 Corner coat rack and bench made of wood. It has a lot of open shelves and cabinets for storing necessary things. Perfect solution for space saving in each home.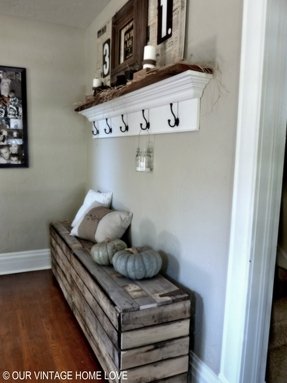 A pretty addition for entryways and hallways, which enhances interiors with rustic flavor. A simplistic design of wooden planks really adds up to the whole, providing enough space to hide your shoes, boots, and slippers.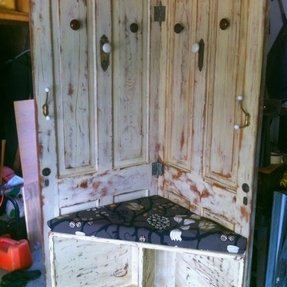 Choose this amazing corner coat rack that comes with a comfortable and padded bench to provide you with all the comfort you might need. It is made from high quality wood and offers plenty of space for all of your belongings.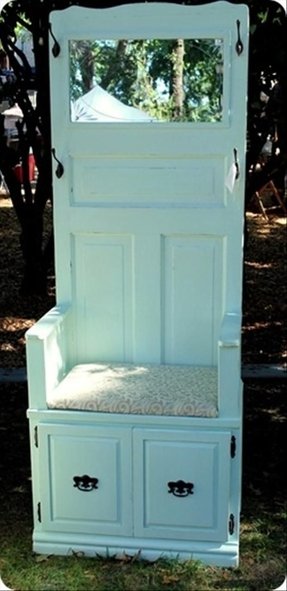 Coat rack and bench in Vintage style. Construction is made of wood. It consists of hooks, rectangular mirror and cabinet with double doors. Stylish addition to the lobby and others interiors as needed.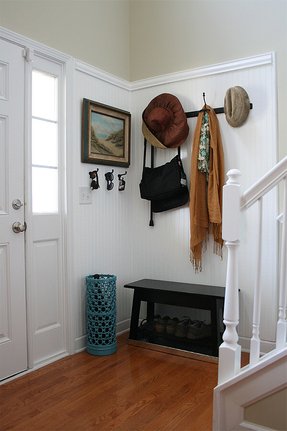 create an entryway in the corner behind the door.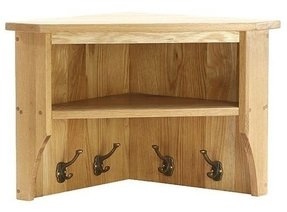 Vancouver Petite Oak Wall Shelf - Small Corner with Coat Rack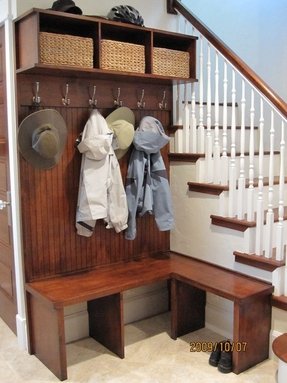 great use of space (though if I could, I'd LOVE a mudroom) or at least to have this near the garage and not front door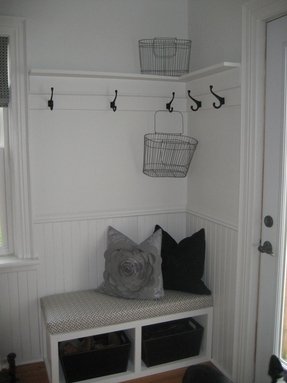 corner nook with coat rack @ modern jane: House Tour More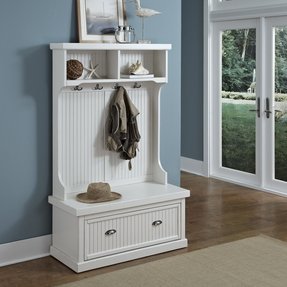 Nantucket Hall Tree
Off-white-finished hallway tree with four double metal racks, two open storage compartments, top shelf and bottom shoe cabinet with doors on safe metal hinges. The piece offers a bench to sit down, too.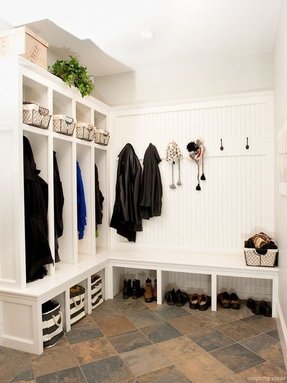 i liked the idea of the mudroom. it is spacious and enough space for storage. the shoe rack, the space for clothes and baskets above for storage too. good lighting and good texture of floor.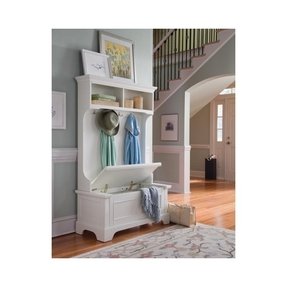 The Spring Cleaning Event
Practical and stylish, a great inspiration for one's hallway or foyer - this corner coat rack and bench enchants with its warm, cosy appeal, embodying the cottage or shabby chic spirits.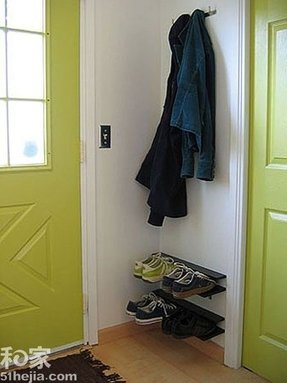 Entryway Shoe & Coat Storage Ideas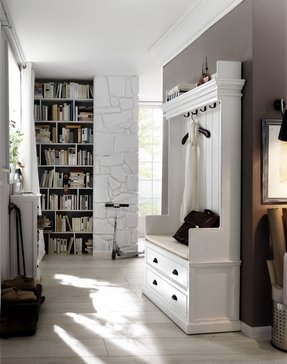 $690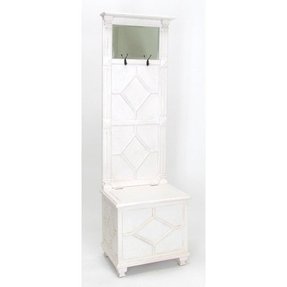 Simpatico Hall Tree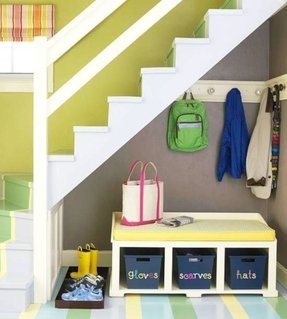 How to Use Color in Small Space Decorating • Great Tips and Ideas!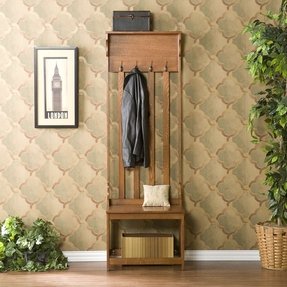 ... kitchen storage organization clothing closet storage shoe racks trees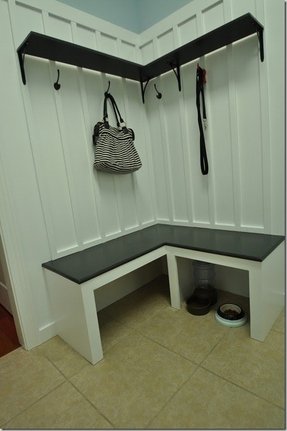 White and black coat hangers. If you like minimalism and elegance, these racks will be great for your hallway. Additional storage below is great for keeping your boots safe and out of the way. Wooden construction provides timeless appeal.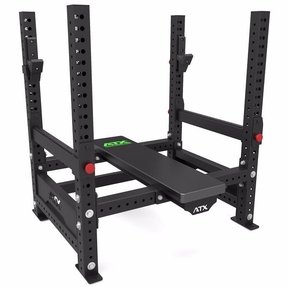 Squat rack for everyday exercises. This home made rack features a solid wooden construction that assures reliable work for a long time. It also provides good level of safety of exercises. The whole rack assures stability.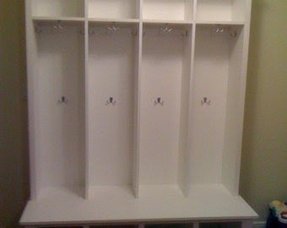 mudroom bench coat rack plans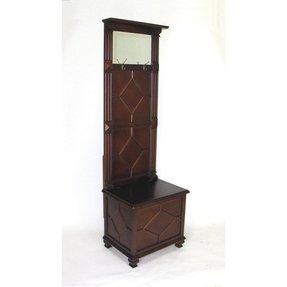 Jordina Hall Tree
Great traditional wooden hall stand with a sleek brown-finished frame. It features a moulding top, curved feet, fluted posts and 2 kinds of raised diamond-inspired wooden decors. It has a mirror up, 2 brass double-hooks, a trunk with a hinged lid.
Thanks to this fine set of 1 coat rack and 1 matching bench, your country hallway will be properly improved. Crafted of durable wood, both pieces are long-lasting and easy to maintain. The coat rack is designed in shape of a leafless tree and has many hangers for storing your wardrobe.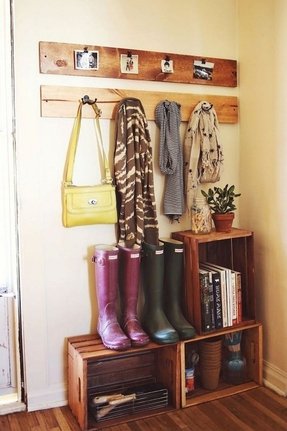 A creative way of improvement that you can successfully use in your entryway or hallway. The bench is made of wooden crates, along with shoe compartments and a convenient parting for storing books and magazines. The coat rack is made of wood and features 4 double, metal hooks.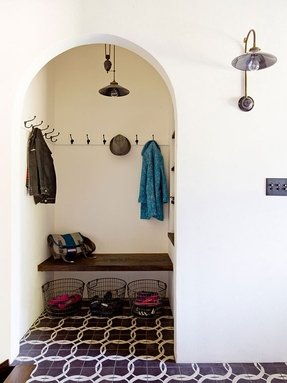 Centsational Girl » Blog Archive Pattern Files: Geometric Tile Floors » Centsational Girl
This corner coat rack with bench seems like a perfect addition for one's mudroom. White panelled finishing fits well into cottage or shabby chic decors, perfect for those who like classic interiors.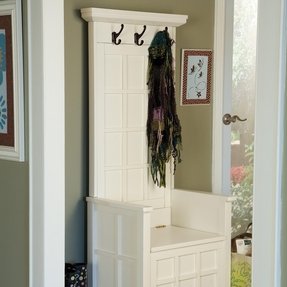 Mini White Hall Tree And Storage Bench
Using this corner coat rack with bench, you don't have to worry about the practicality of your entryway, anymore. Assembled of durable wooden panels and bathed in a white finish, the combo features 3 double coat hangers and a comfy bench with a hinged lid that conceals a spacious storage compartment.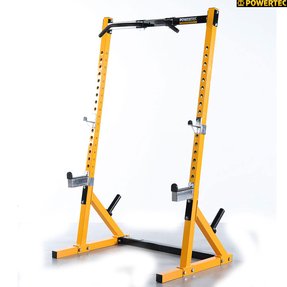 If you are a fan of fitness, looking for a solution to enhance your home gym, this power rack will provide you traditional and most effective free weight exercises. Its half rack training system supports several major barbell exercises.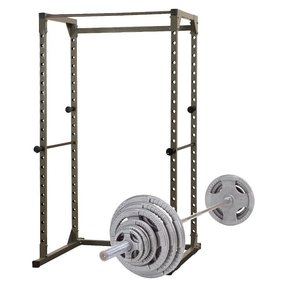 Power Rack
Yes cabinet for a variety of electrical equipment will be an excellent piece of equipment any server, and such places. The cabinet is adapted to provide a ventilation devices, and at the same time stable and secure.
Power Rack
This szfka designed for heavy equipment in the gym perfectly secure and maintain all kinds of barbells and other weights. The cabinet is safe, strong and powerful. It is stable, and therefore there is nothing to fear.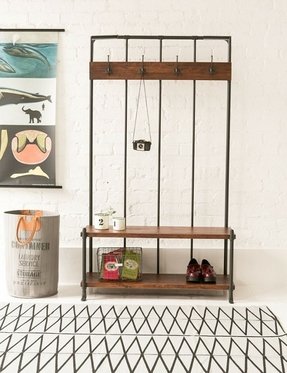 For when you don't have the luxury of a mud room: Old school hall rack for the corner of a larger kitchen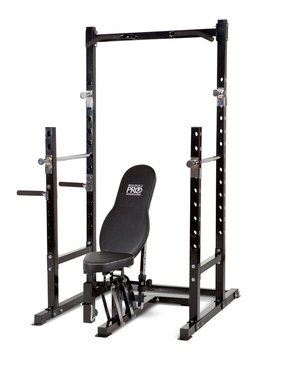 Marcy Pro Power Rack
This is made with sturdy metal power rack is a great way to lift heavy weights a convenient way. The robust design makes it easy workout and is a safe way for effective activity. It has a protective overlay.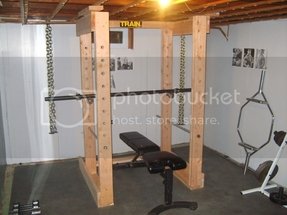 Be fit at home, with this power rack and bench. It will allow you too exercise your arms, back and biceps in your home. You can also use it to train your stomach muscles. Make a shape for summer at your home.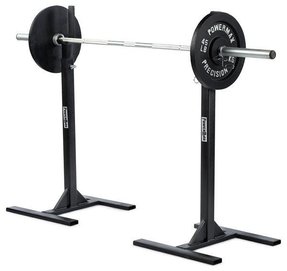 Power Rack
Cabinet to the bar is essential in every gym. Its purpose is primarily protect the equipment from falling, damage or to cause harm to other users. This is important, especially when we consider its weight.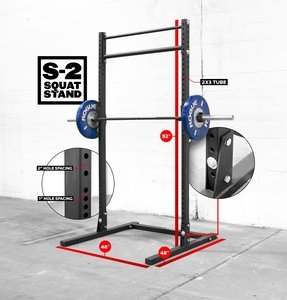 This amazing squat stand offers a design perfect for giving you ample space for pull-ups and is well suited for small home gyms and large-scale weight training facilities alike with easy transition from squats to bench, floor press to pull-ups.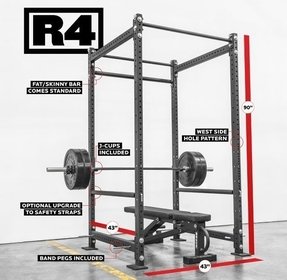 If you like working out just like I do, you'll be amazed how much you can do in your own house with this little set! Say goodbye to paying the monthly gym fee and exercise with this great piece, perfect for all-around training.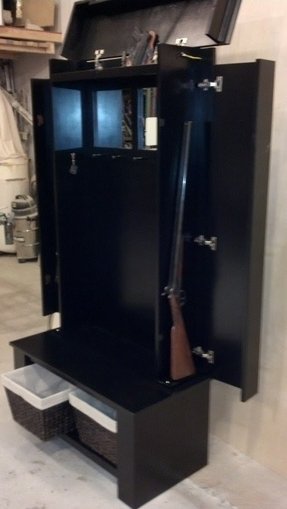 Corner Coat Rack Bench Bench coat rack angled view