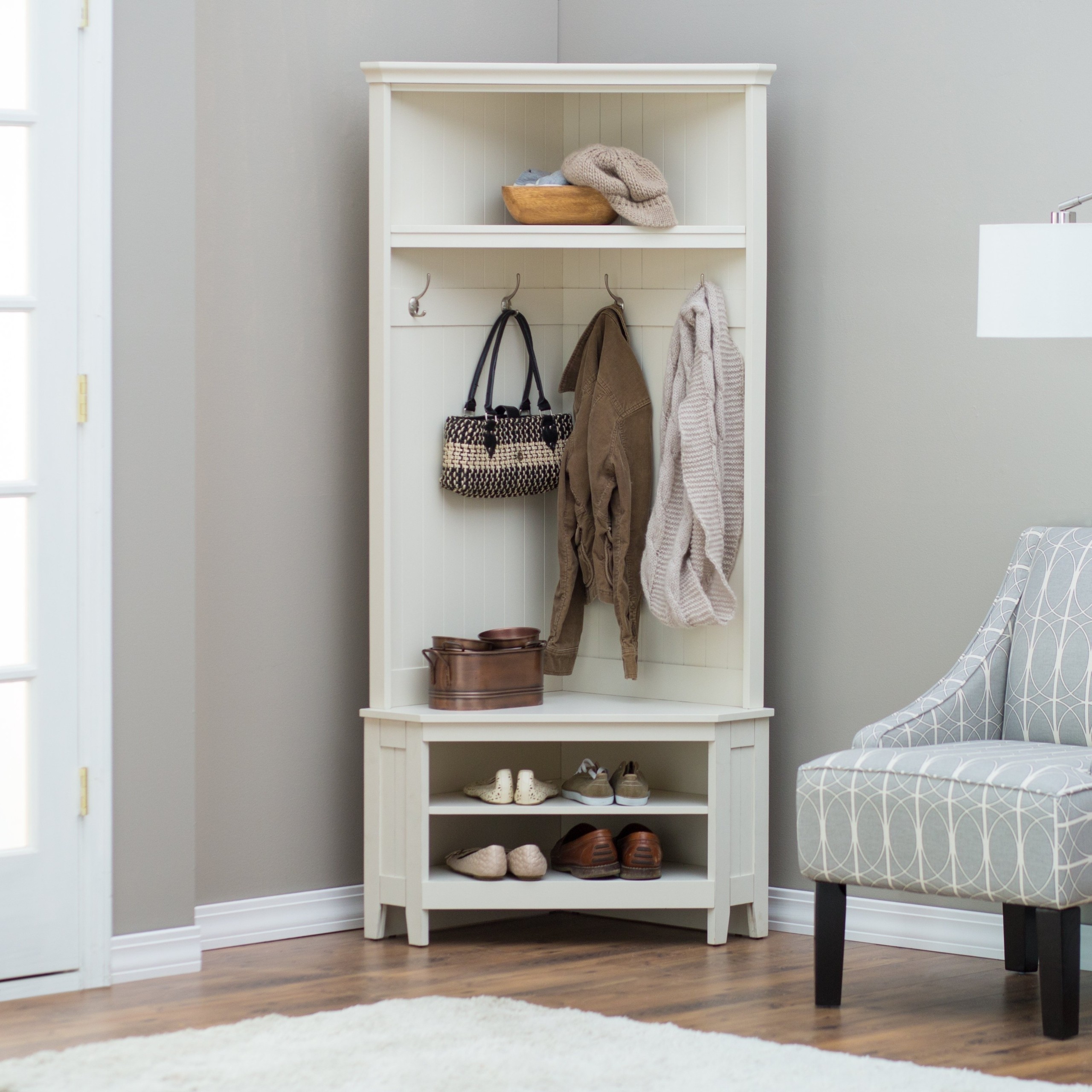 White Entryway Corner Hall Tree Coat Rack Indoor Home Furniture Decor Shoe Bench
Corner coat rack fitted with bench and open shelves for shoes. Construction is made of wood. It has 4 double hooks made of metal. Great solution for saving space in each home.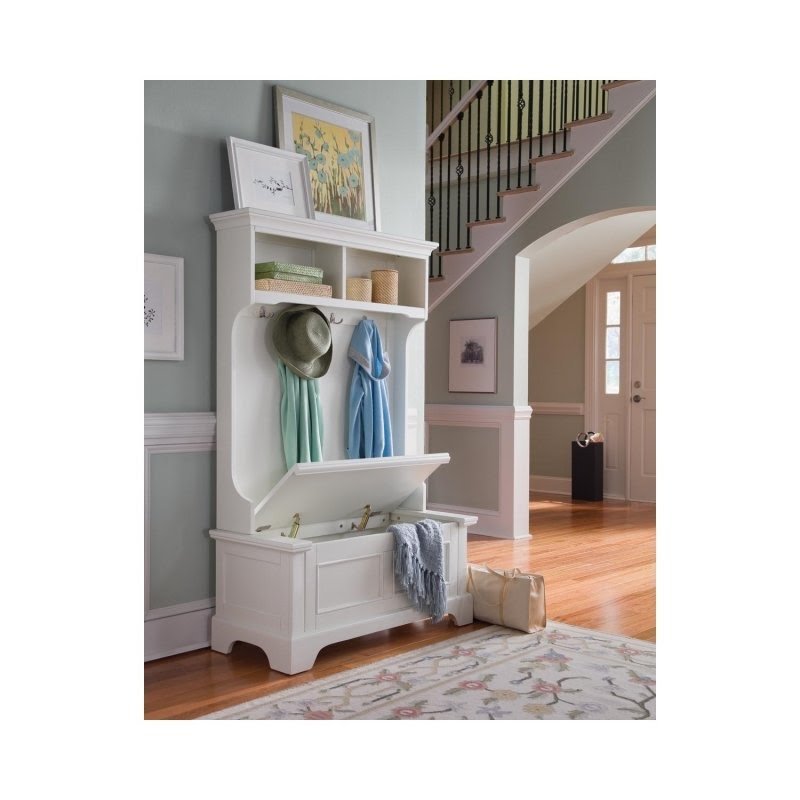 The spring cleaning event
Practical and stylish, a great inspiration for one's hallway or foyer - this corner coat rack and bench enchants with its warm, cosy appeal, embodying the cottage or shabby chic spirits.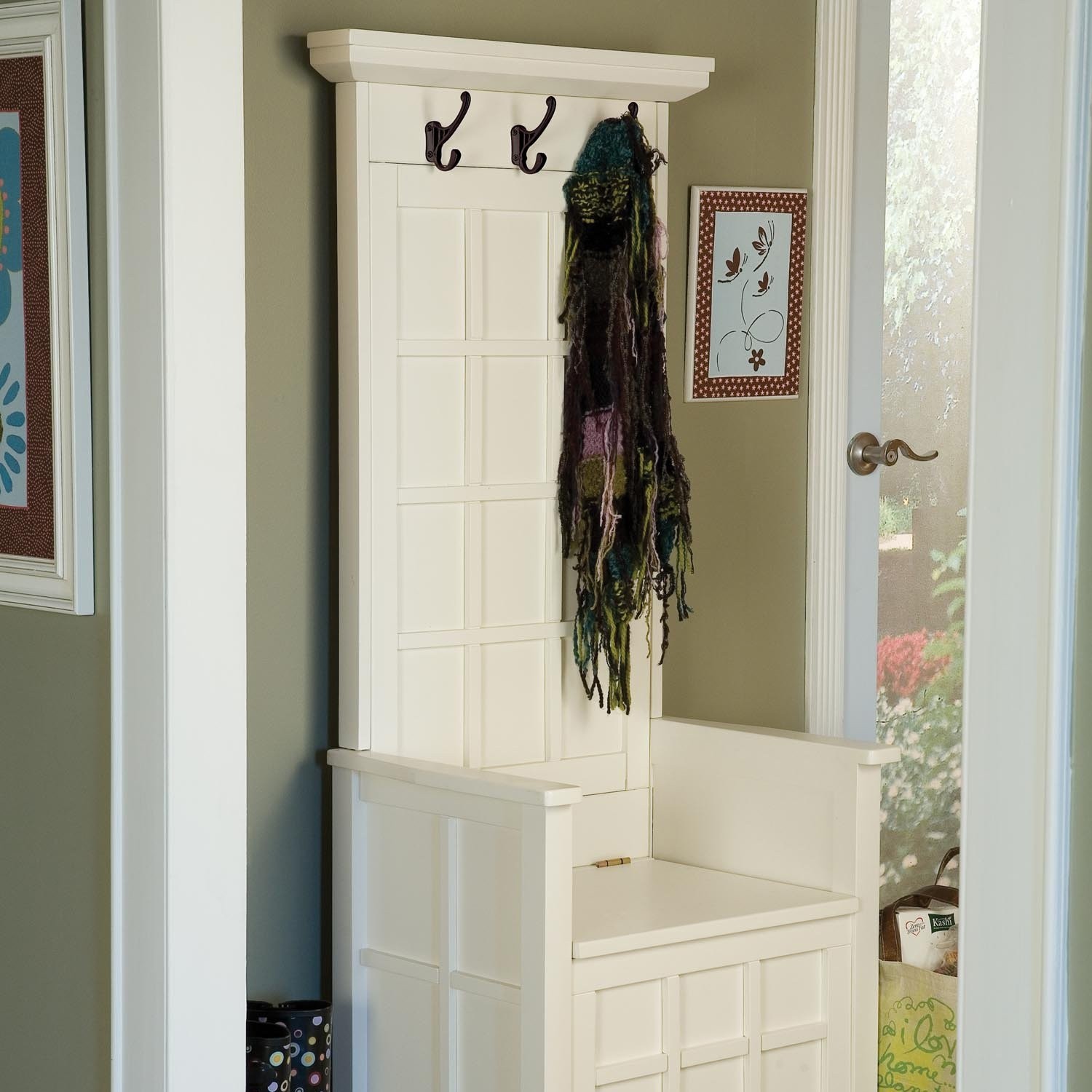 Mini White Hall Tree And Storage Bench
Using this corner coat rack with bench, you don't have to worry about the practicality of your entryway, anymore. Assembled of durable wooden panels and bathed in a white finish, the combo features 3 double coat hangers and a comfy bench with a hinged lid that conceals a spacious storage compartment.