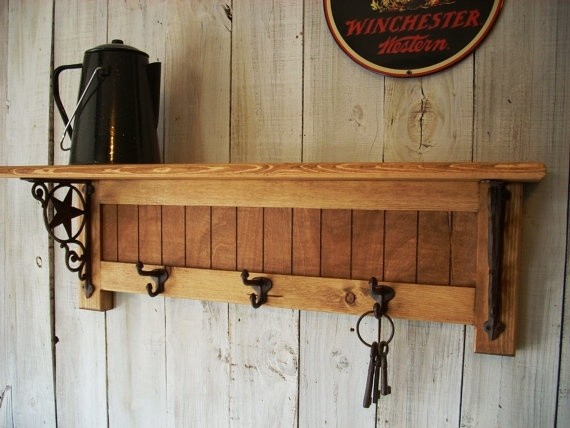 Western Furniture Wall Mounted Coat Rack
Wooden shelf with a coat rack. This element of home equipment is made of wood and it is suitable for wall mounting. Its small shelf provides space for clothes and many other items. The lower part features three metal hooks.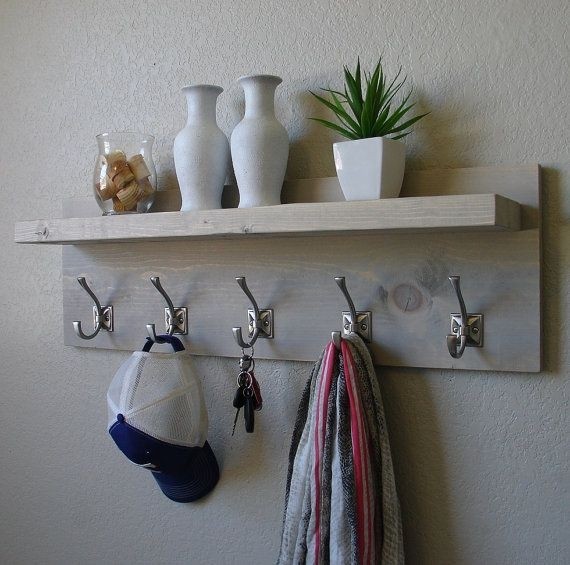 Rustic modern sun bleached 5 hanger hook
A simple, wall-mounted coat rack with a shelf is a great way for a functional hallway decor. Interesting details and rustic design create a beautiful whole, which works well every day. Ideal for any decor.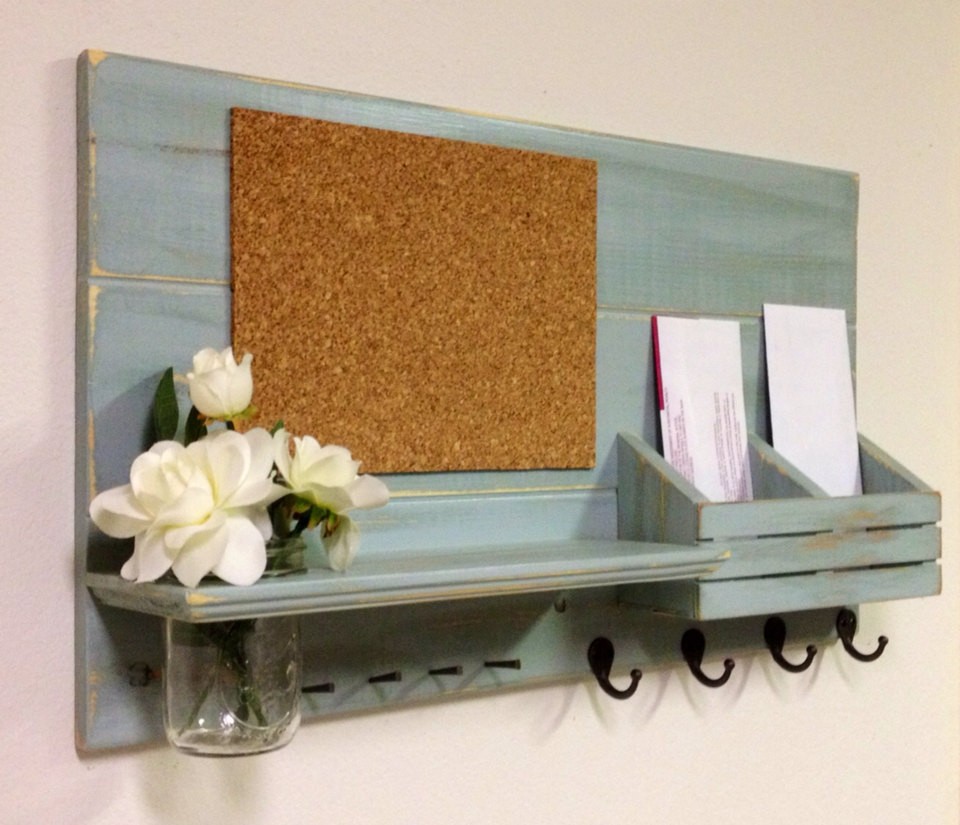 Shabby Chic Nautical Beach Cottage
Simplicity and unique look are features of this amazingly cute shabby chic coat rack. Beautiful coloring, shelves, and dividers with a cork board make the whole unit extremely functional and will do a great job in the hallway.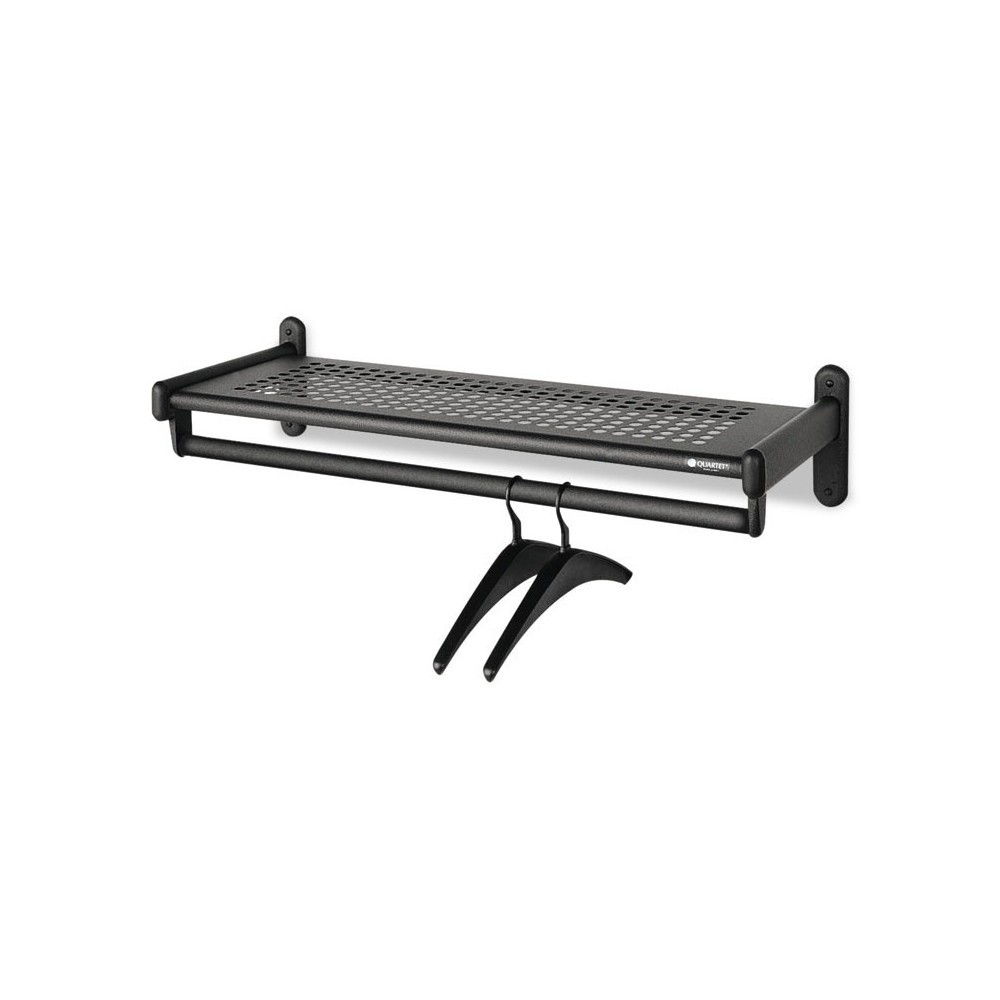 A space-saving accessory for smaller interiors such as entryways, foyers, hallways, dorms, or offices. This wall-mounted coat rack is made of quality material, offering a durable structure consisted of 1 top shelf for hats and 1 sturdy rod for coats.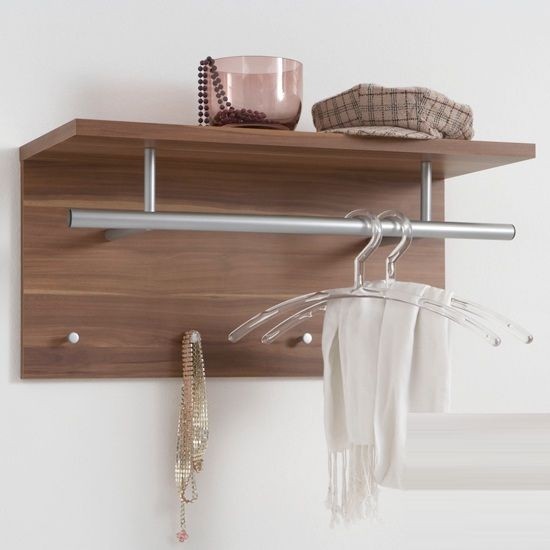 Contemporary entryway rack to be mounted on a wall.It's hard not to take advantage of its chrome crosspiece to hang racks on, there are some knob racks too, let alone the top shelf for hats and accessories.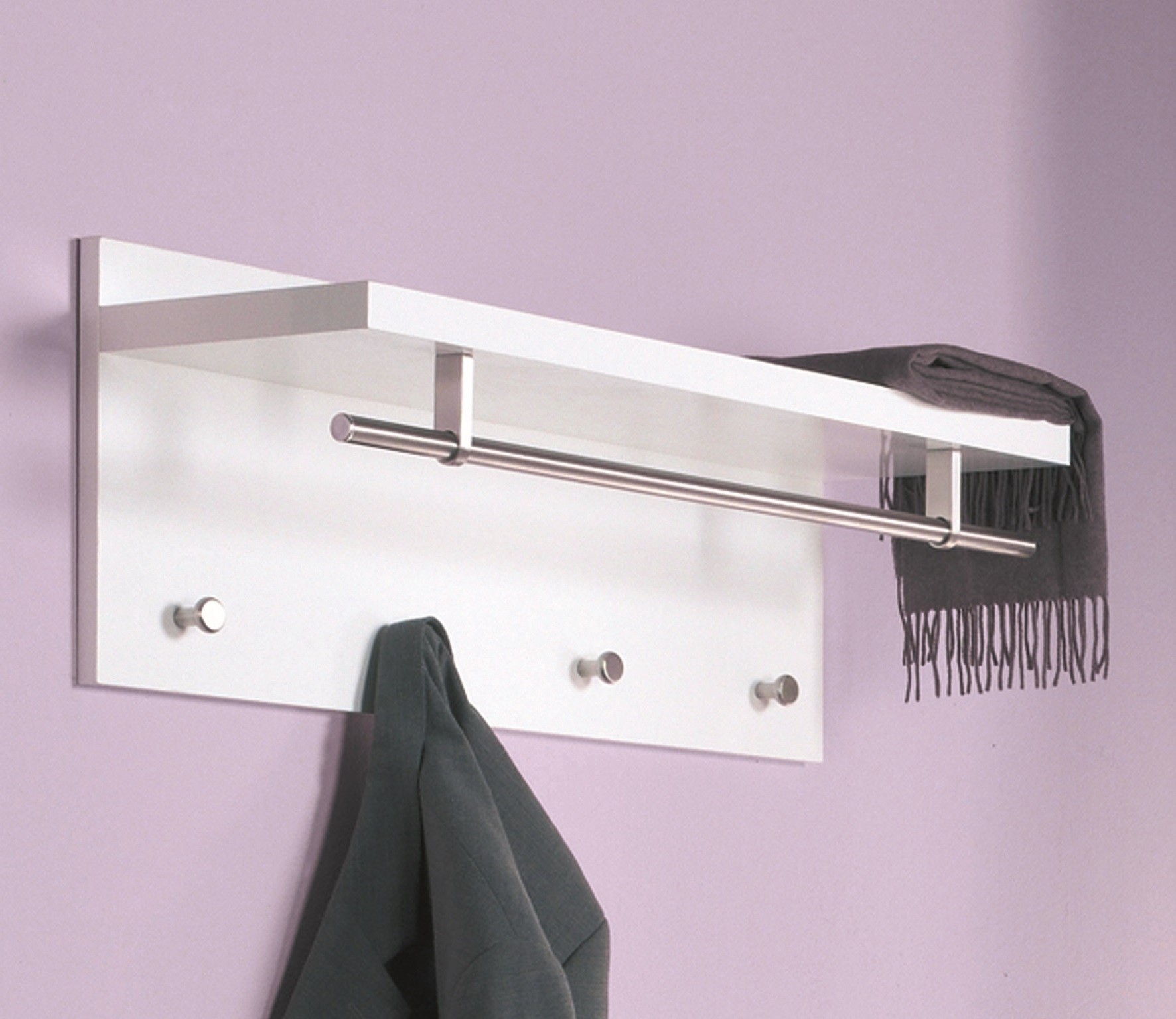 Why not give your outerwear, prominent place at home? It could be shiny wall mounted coat rack with a spacious shelf.The boring interior of the hallway can be flashed with metallic hangers. Four hooks and handrail on which you can hang still items of clothing.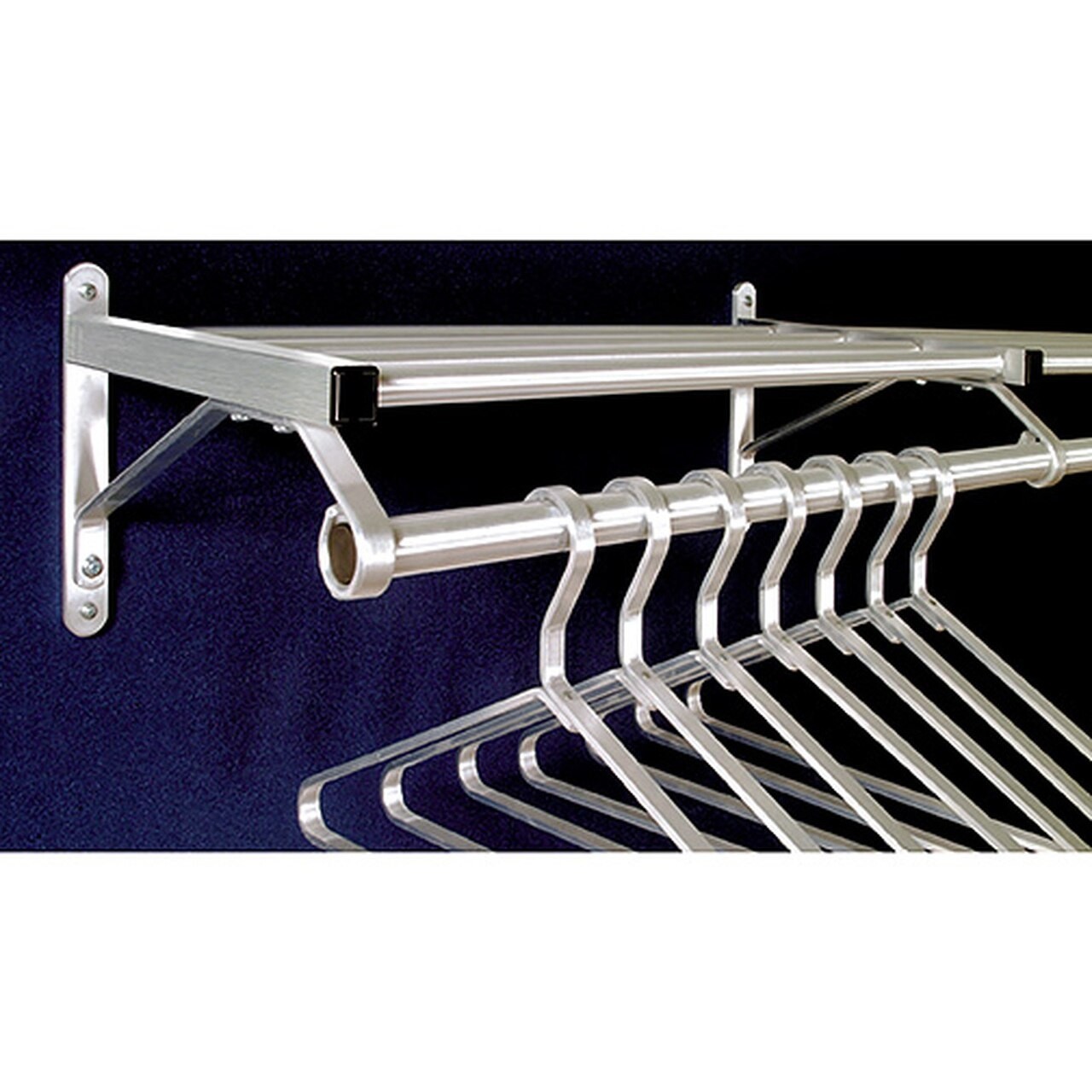 Strong wall mounted coat rack constructed from metal and chrome plated for elegant finishing. The rack can hold dozens of jackets and it also comes with a single large top shelf for shoes and other stuff. It's easy to mount too and offers excellent load-bearing capacity.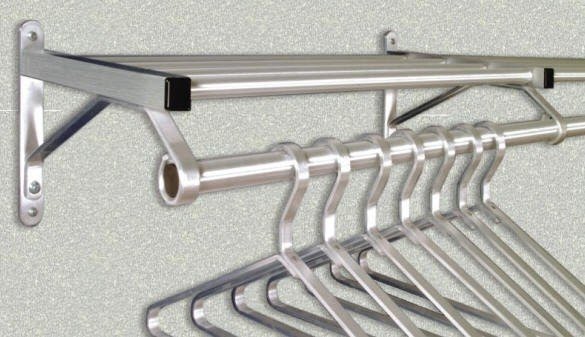 I am not a fan of open coat racks, because it always generate mess in the apartment. But when you don't have enough place to have a proper wardrobe in your entrance hall - the stainless steel coat rack mounted on the wall could be a solution.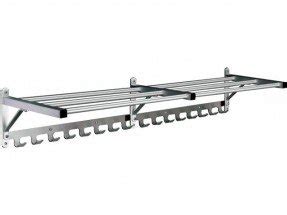 Beautiful wall mounted coat rack featuring a sturdy metal design and a superb chrome-plated finish. With excellent load-bearing, the rack can hold dozens of coats thanks to its multiple hooks. A large open shelf is also included in this design to expand your storage capabilities immensely.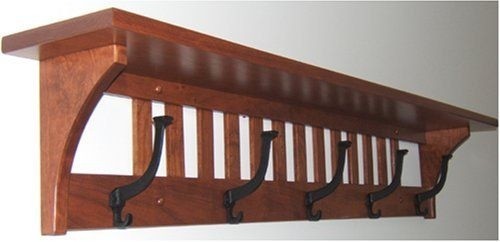 Mission Coat Rack- 32.5" Solid Cherry with Shelf -3 -Hook(Choose Your Custom Stain Option) by All Things For Mom. $139.99. Black Heavy Duty Wrought Iron Hooks. Mounting holes designed to screw into wall studs to support the weight of coats. Plate groove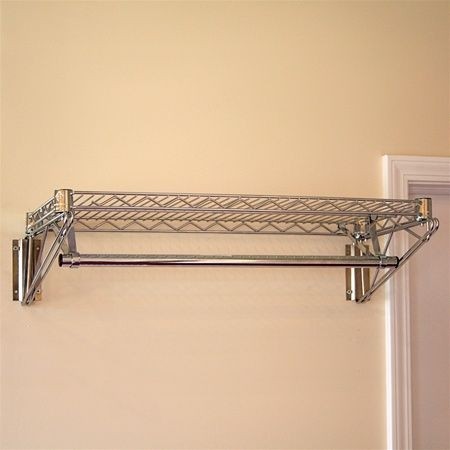 Chrome wire shelving with chrome rod for clothing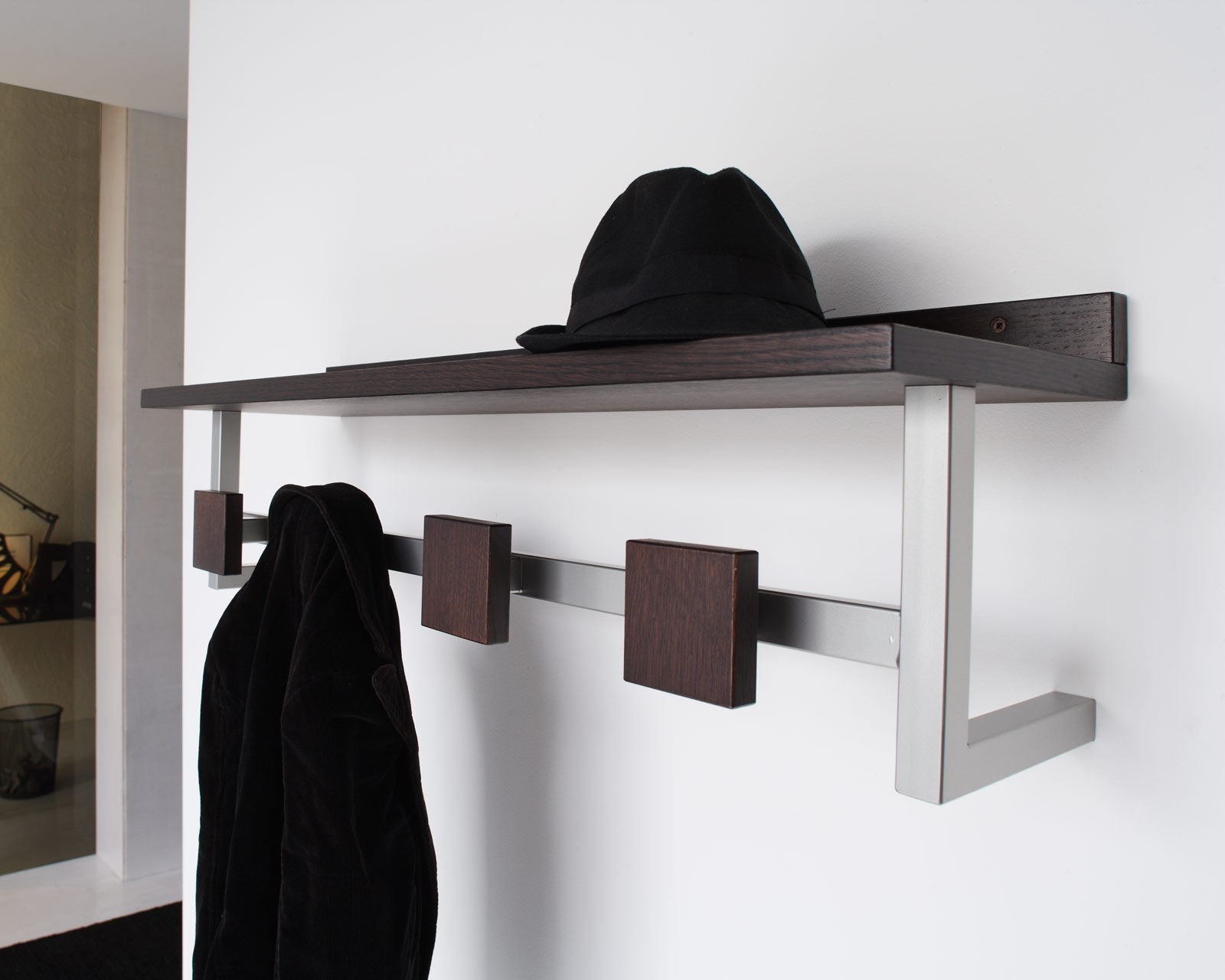 The spot wall mounted coat rack has got the white finish and the shelf. It's classic, so it works well with any other style and decor around. Try it at the hall or entryway.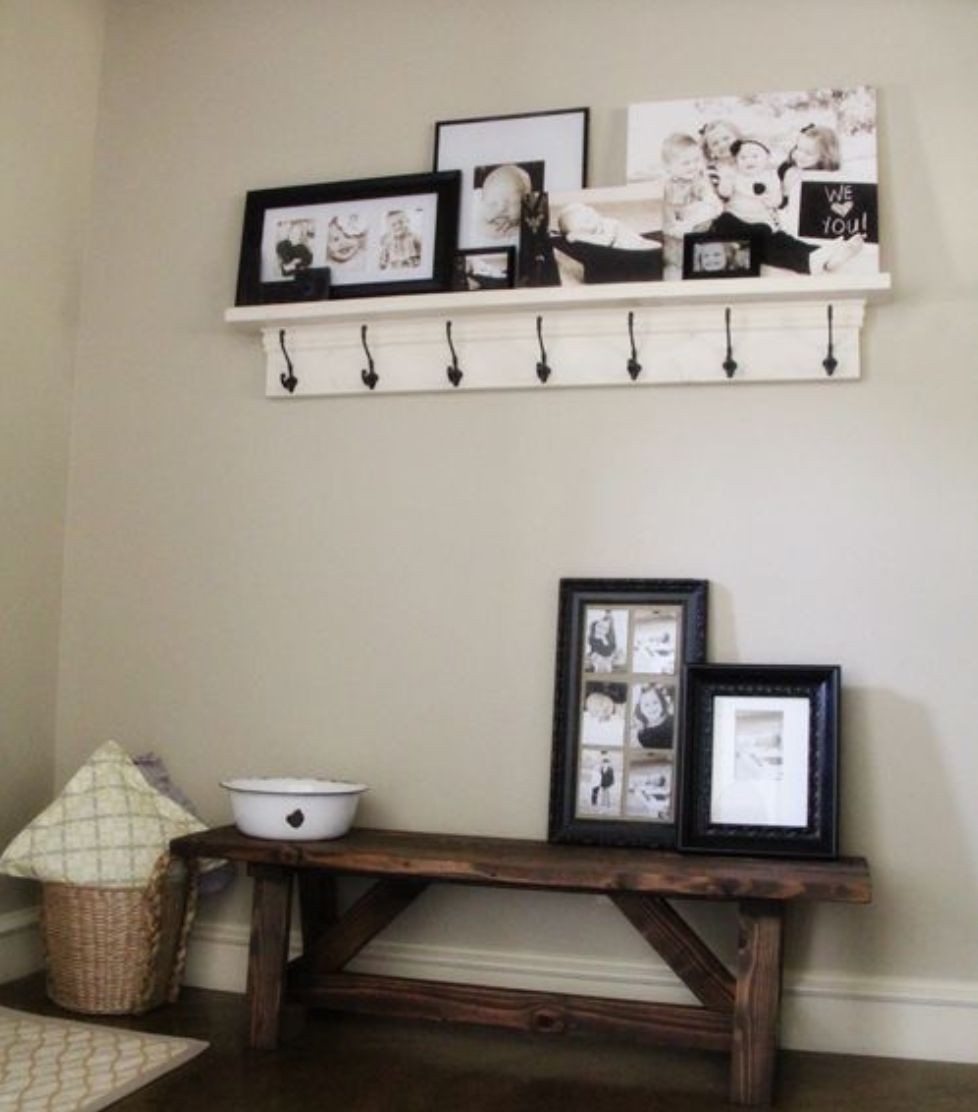 Characterized by a sturdy combination of wood and metal, this wall-mount coat rack is space-saving, durable and capacious. The base is made of white-finished wood, holding 7 coat hooks - each designed of powder-coated metal.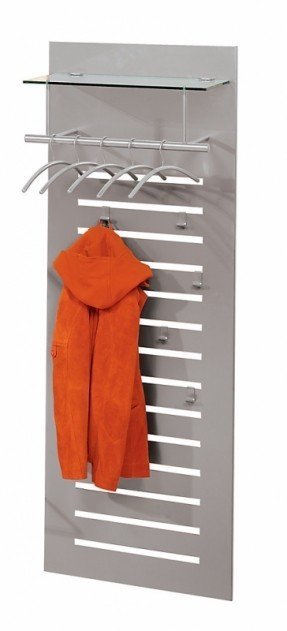 Designer wall mounted coat rack - hat shelf made of transparent safety ...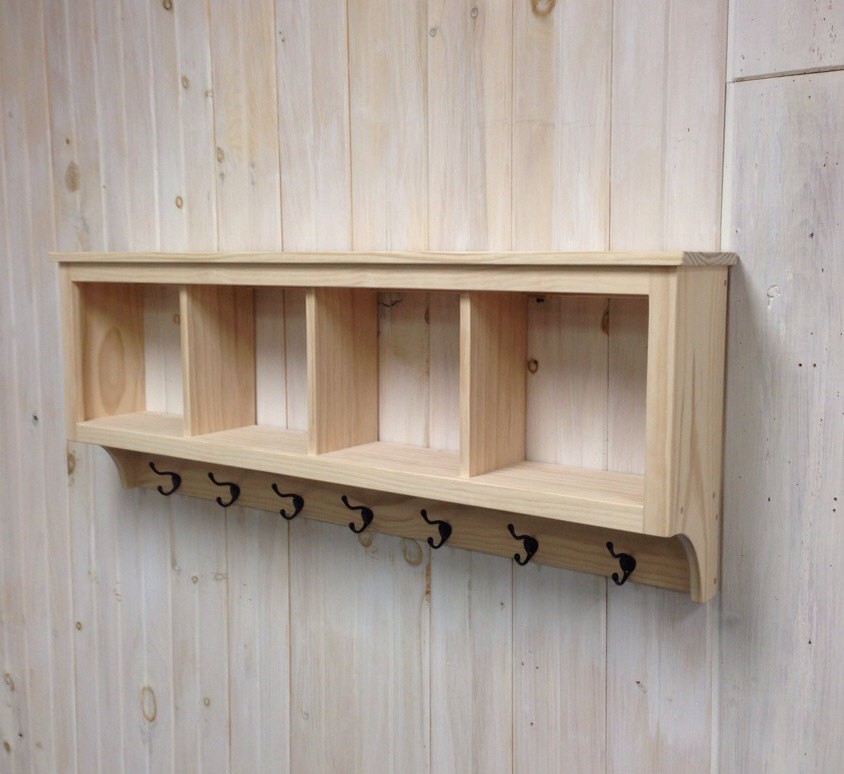 This is a wall mounted shelf with four cubby holes and seven coat hanging hooks. This simple but elegant design holds entryway decorations,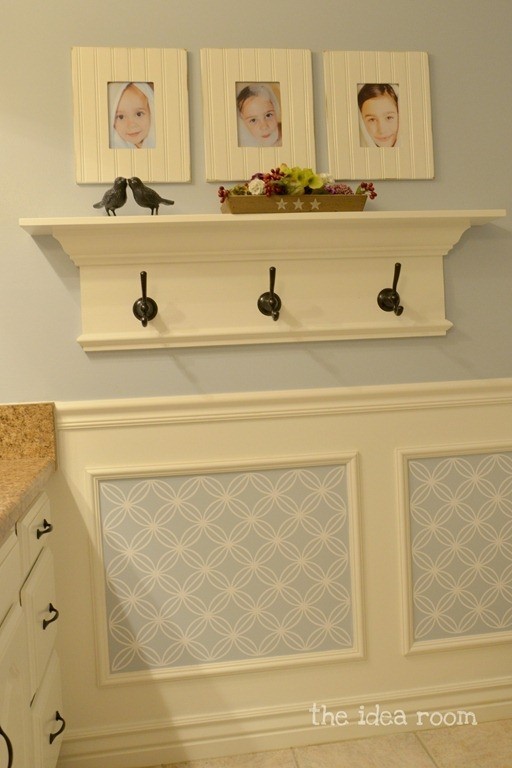 Coat rack in neutral form. It is made of wood and fitted with metal hooks. Includes screw holes for easy mounting on the wall. Great addition for each home.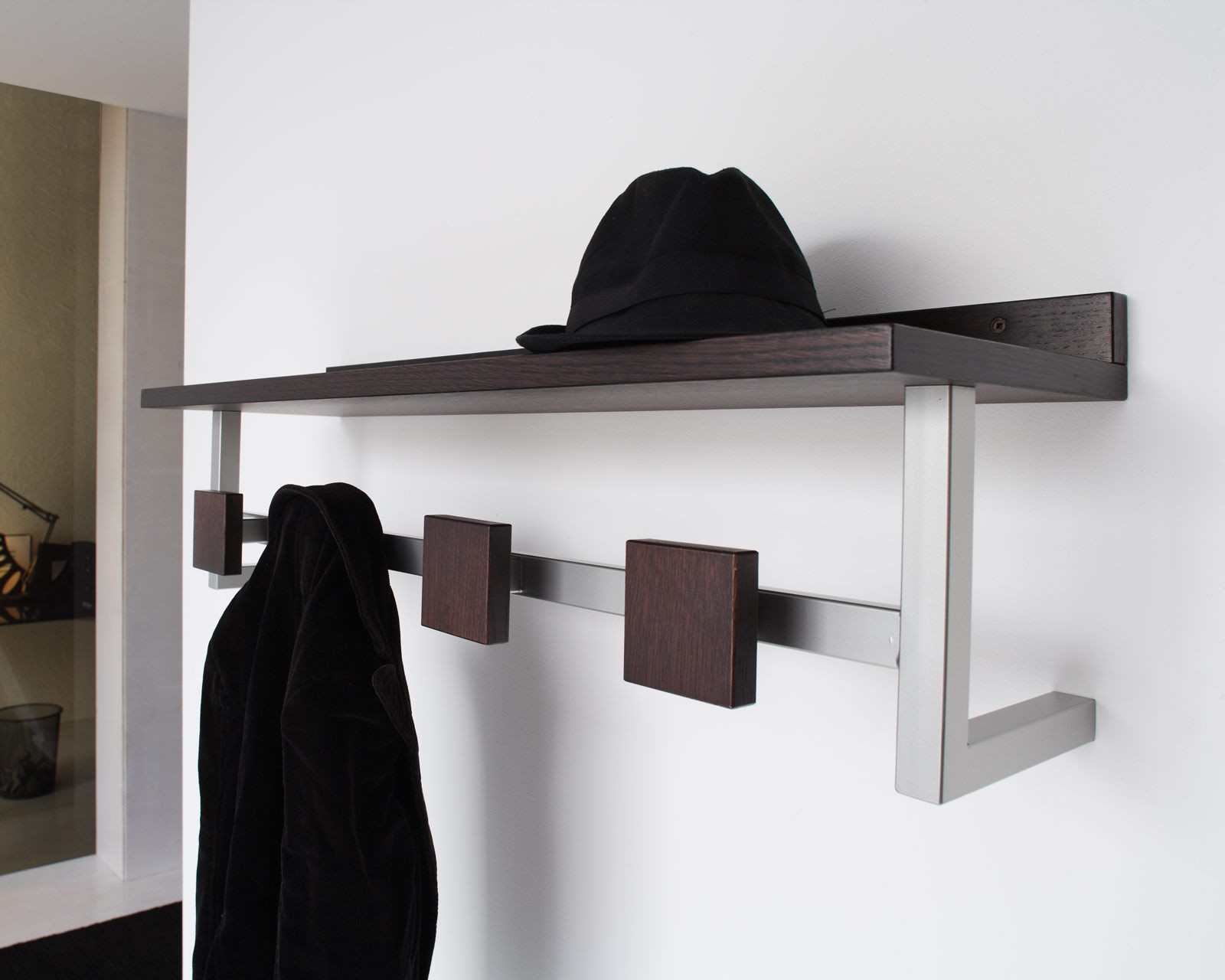 Decoration, Interesting Wall Coat Rack Wall Coat Hook With Shelf Wall Coat Hooks With Storage Wall Mounted Coat Hooks With Shelf Wall Mounted Coat Hooks With Storage Wall Coat Rack With Hook: Creative And Cool Coat Hangers Ideas For Home Decoration