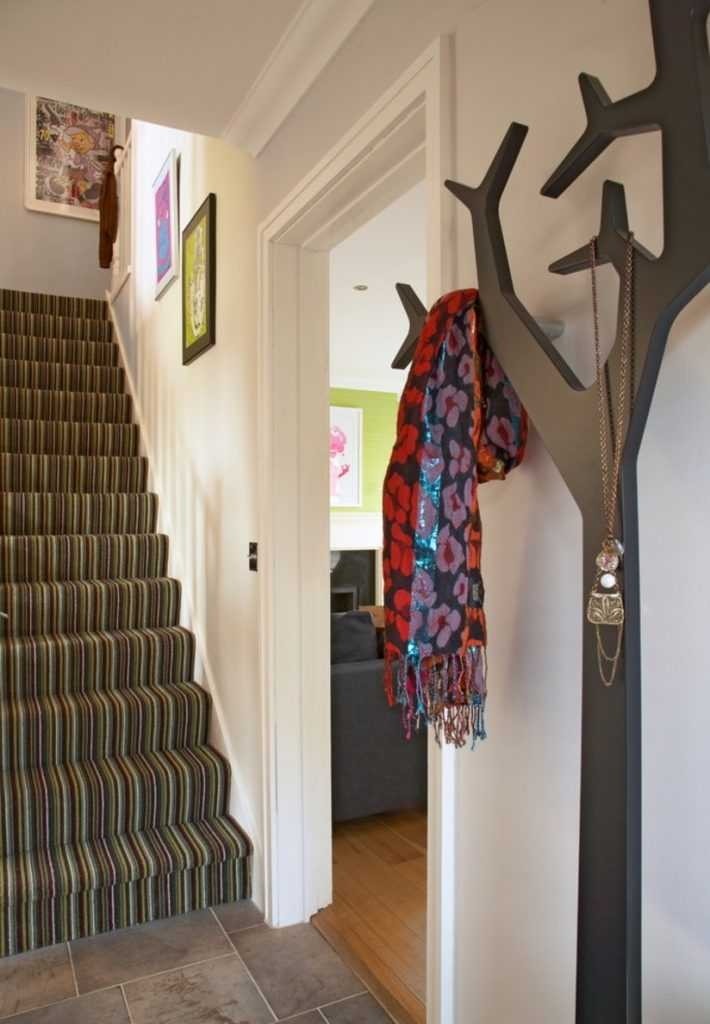 Smart solutions for nonexistent entryways
A pretty contemporary wall-mounted coat rack made of wooden materials with a brown finish. It has the form of a simplified flat leafless tree with several smaller and smaller thinner and thinner branches and twigs serving as hooks.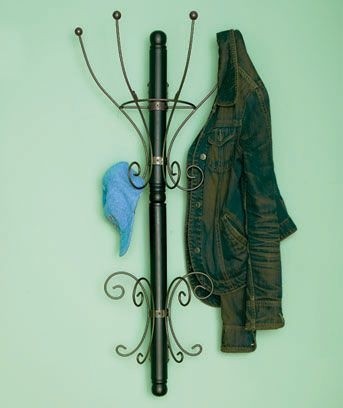 Entryway Wall Mounted Coat Rack Hat Holder Jackets Metal Wood Tree Hooks
A space-saving accessory that will find its use, especially, in case of smaller interiors such as entryways, hallways, and offices. The coat rack is wall-mounted, crafted of durable black metal and adorned with lovely scrolled wire hooks.